Psst: Some destinations include NY, Fiji, and Maldives — with a new country revealed each month!!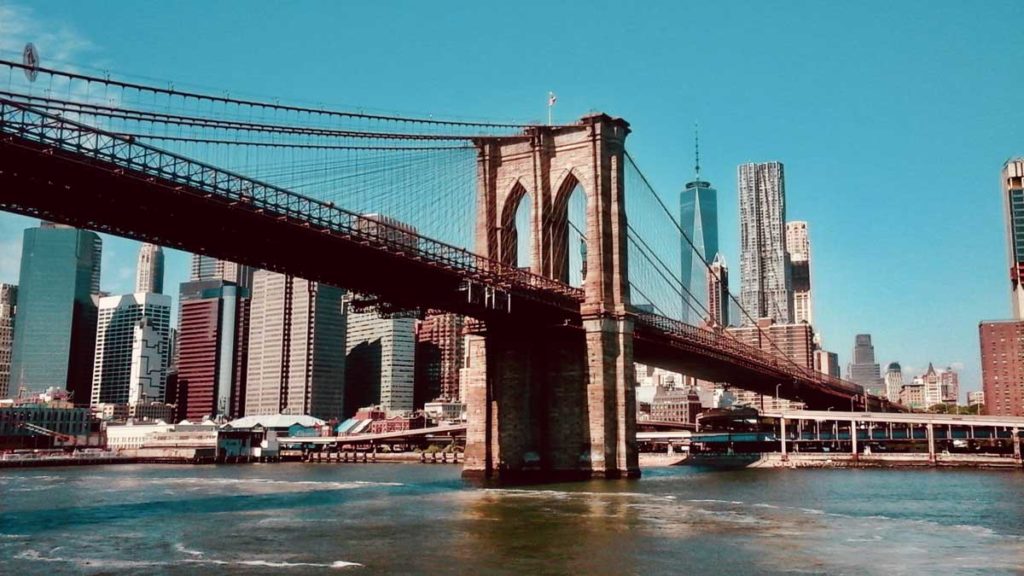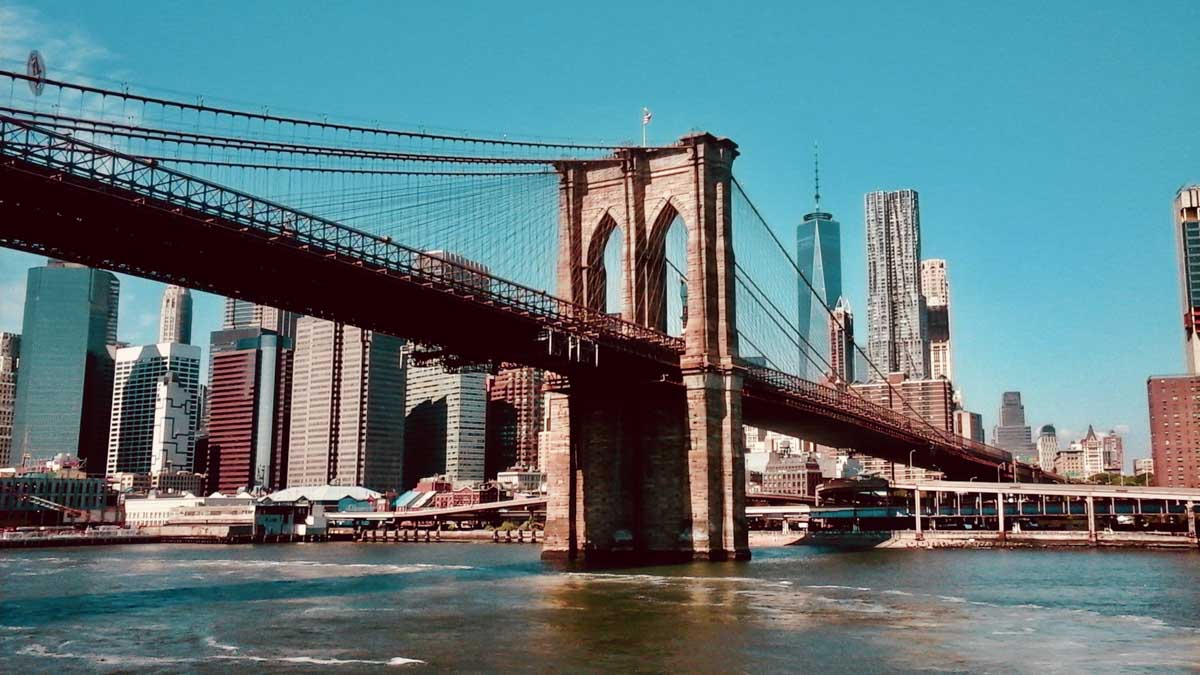 Brooklyn Bridge in New York. Photo Credit: Chris Molloy via Pexels
ICYMI, Changi Airport Group recently unveiled a new Changi App to help travellers plan their trips. And to celebrate the launch, they are giving out four business class flight tickets (worth up to S$80,000 😱) to one traveller each month!
Yeah, you read that right, so you can bring your family and friends along too 😉
There will be one winner and one fixed destination announced each month — starting with New York in November 2023.
So, how do I participate?
Photo credit: Changi Airport Group
Apptly named The Great Changi Appscapade, it's a monthly lucky draw for travellers with flights departing from Singapore to any destination ✈️
If you have a flight departing between 11 November 2023 and 31 October 2024, here's how to enter the draw:
1) Download the Changi App on the App Store (iOS) or Google Play (Android).
2) Search and save your departure flight at least 24 hours in advance on the Changi App.
3) On the day of your departure, validate your boarding pass by scanning the physical pass or uploading a screenshot of the electronic pass via the Changi App.
4) You'll then stand to win a chance in the monthly lucky draw or get instant prizes such as free lounge access, Changi Rewards eVouchers, up to S$100 off iShopChangi purchases and more!
*Note: All participants must be at least 18 years old. For more information, see the official website.
Frequently Asked Questions: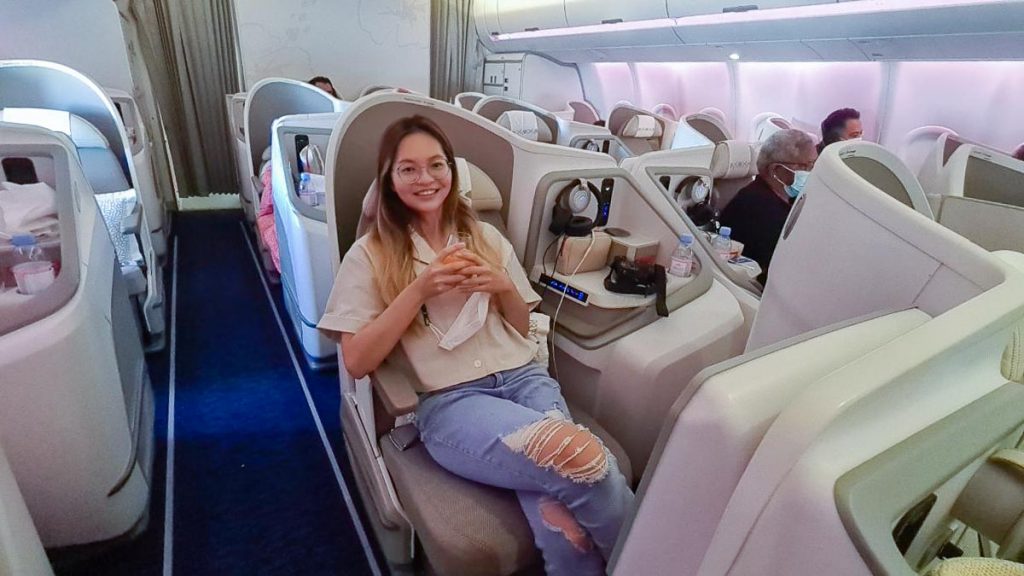 What is the eligibility criteria?
To recap, this is what you'll need to do:
– Flights must depart from Singapore between 11 November 2023 and 31 October 2024
– Saved a qualifying flight at least 24 hours before the scheduled departure time (as stated on the Changi App)
– Verified the flight by scanning the physical boarding pass or uploading a screenshot of the e-boarding pass via the Changi App
How many times can I participate in a month?
You can get up to 10 chances in the lucky draw each month! However, all boarding passes can only be used by the traveller himself/herself and can't be reused by others.
And no, your chances can't be carried forward to the next month. So be sure to check out the destination prize beforehand and participate in the relevant month of your dream destination!
When will the results be announced?
The monthly draw winners will be selected on the second Friday of each month, starting from December 2023. And if you're the chosen one, you'll be notified via email!
*Note: Changi Airport Group reserves the rights to amend the draw date at any time, without prior notice.
Where can I find the instant prizes?
Check your prizes in your perks wallet accessible via the Changi App > Account > Perks.
For other questions, check out the FAQ section on the Changi Airport Group website.
Other key features of the Changi App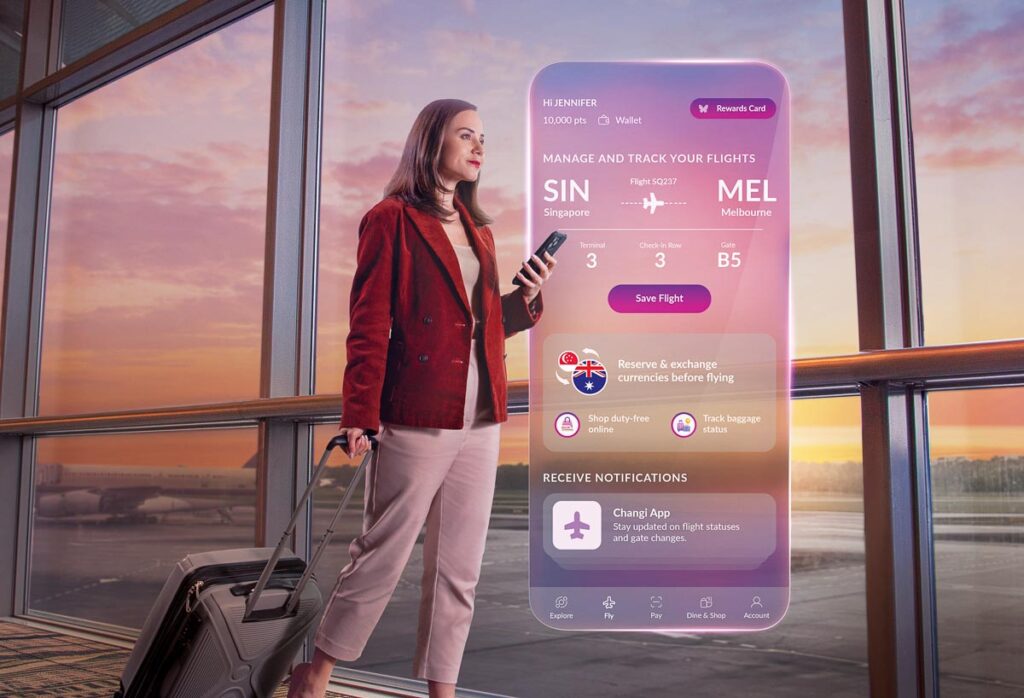 Photo credit: Changi Airport Group
Besides being able to win business class tickets, here are other things you can do with the Changi App too! Formerly named iChangi, the new app now includes features with customised travel information where you can save your flight itineraries ✈️
Travel and flight information: Check your flight schedule, check-in details, boarding gates, baggage status, relevant airport facilities and services, and travel advisories.
Changi Baggage Tracker: Track your baggage for arrival, departure and even transfers for almost 40 participating airlines across all terminals.
Travel services: Pre-book services online like mobile plans, currency exchange, Wi-Fi routers and more.
Overseas payment: Make cashless payments via the in-app Changi Pay wallet while travelling overseas. Since September 2023, you can also pay merchants in China who have the Alipay+ QR-code.
Read also: Mobile Payment in China: Step-by-step Guide to Using Alipay and WeChat Pay without a Chinese Bank Account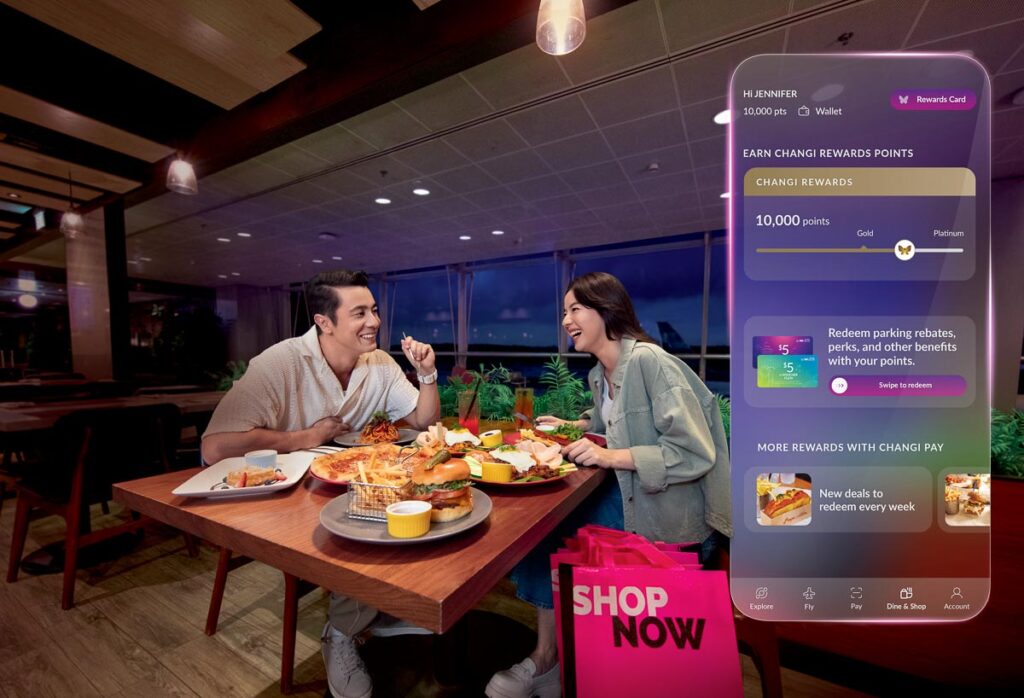 Photo credit: Changi Airport Group
And if you're not planning to travel anytime soon, you can still use the app to save money and time for a chill day out at Changi Airport or Jewel.
Dining: Make reservations at participating restaurants at Changi's terminals and Jewel. You can also buy Chope dining vouchers via the app for exclusive discounts!
Pre-book activities: Skip the queue by booking activities online and flashing your QR code for entry.
Discounts and reward points: Check the app weekly for exclusive retail or dining deals from various merchants at Changi Airport and Jewel. Or earn points with Changi Rewards via shopping or eating, and redeem deals like parking rebates and shopping vouchers!
Read also: Everything You Need To Know About Jewel Changi Airport — 25 Stores And Attractions Worth Travelling (To The East) For
Facebook image credit: Kuoni, Chris Molloy via Pexels, Tourism Fiji via Facebook
If you won the lucky draw, which city would you be most excited to visit? Let us know in the comments below!
---