We'll be updating this list regularly, so bookmark this article for more Singapore attractions and staycation deals!
School's out, fun's in! This month, Singapore has something in store for both young ones and fun-loving adults!
From indoors to outdoors, and even on our offshore islands, we're seeing new exhibitions and events all around Singapore. For foodies, there's also a Food Frest that will bring Singapore to the next gastronomic level.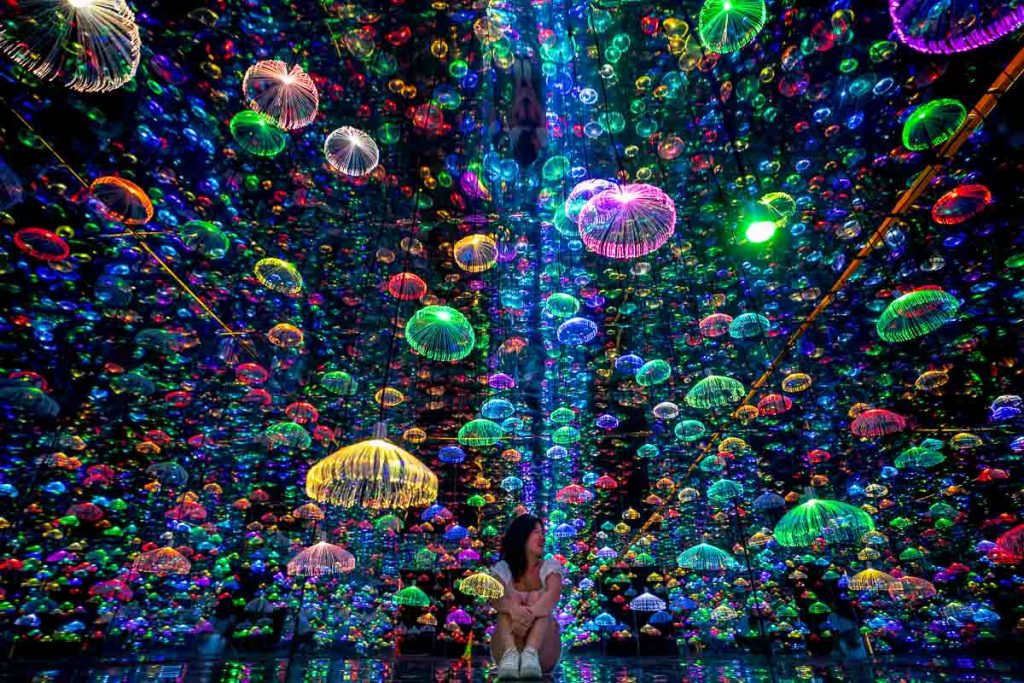 Here's what you can look forward to this November 2022:
What's New in Singapore
1) The Doraemon Exhibition Singapore 2022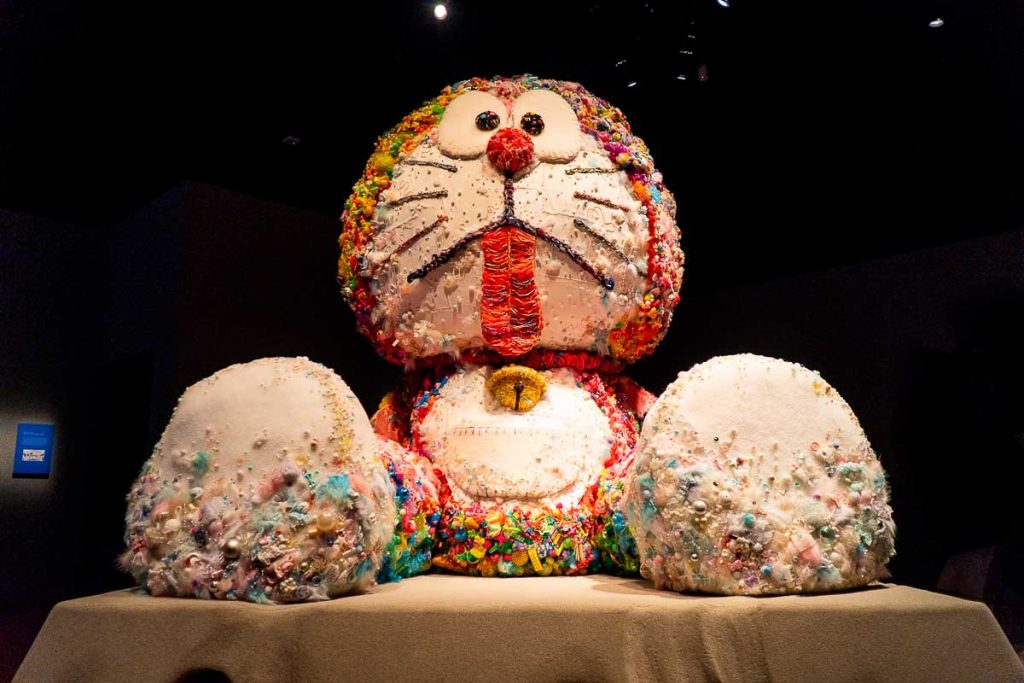 Sebastian Masuda, 'Final Weapon' (2017), THE DORAEMON EXHIBITION SINGAPORE 2022 ©Fujiko-Pro
Making its first global stop out of Japan, The Doraemon Exhibition is here in Singapore from 5 Nov 2022 – 5 Feb 2023!
Catch your favourite blue robot cat at the National Museum of Singapore, in the form of original manga drawings by author Fujiko F Fujio and contemporary artworks by both local and Japanese artists.
The artworks reinterpret Doraemon in our changing world and one highlight is a 2m-tall Doraemon display by artist Sebastian Masuda — decorated with items like lego bricks and cute accessories.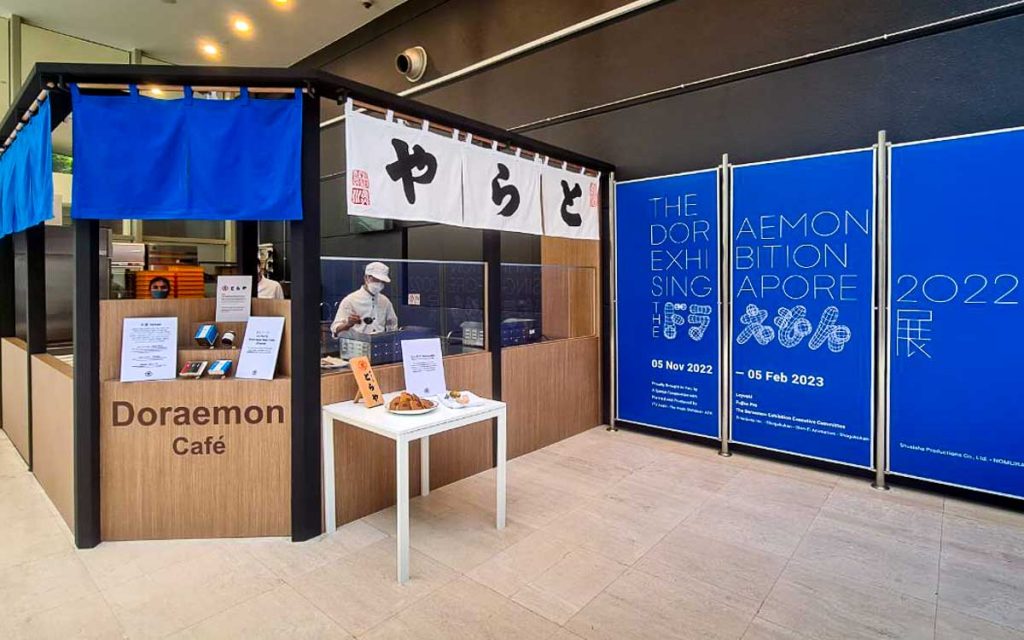 Doraemon-themed Café by Toraya Confectionery, THE DORAEMON EXHIBITION SINGAPORE 2022 ©Fujiko-Pro
Besides the artworks, fans can also try the Doraemon-themed dorayaki (red bean pancake) at S$6.90 each, at the pop-up cafe of Toraya (a Japan-famous Toraya confectionary shop 😋).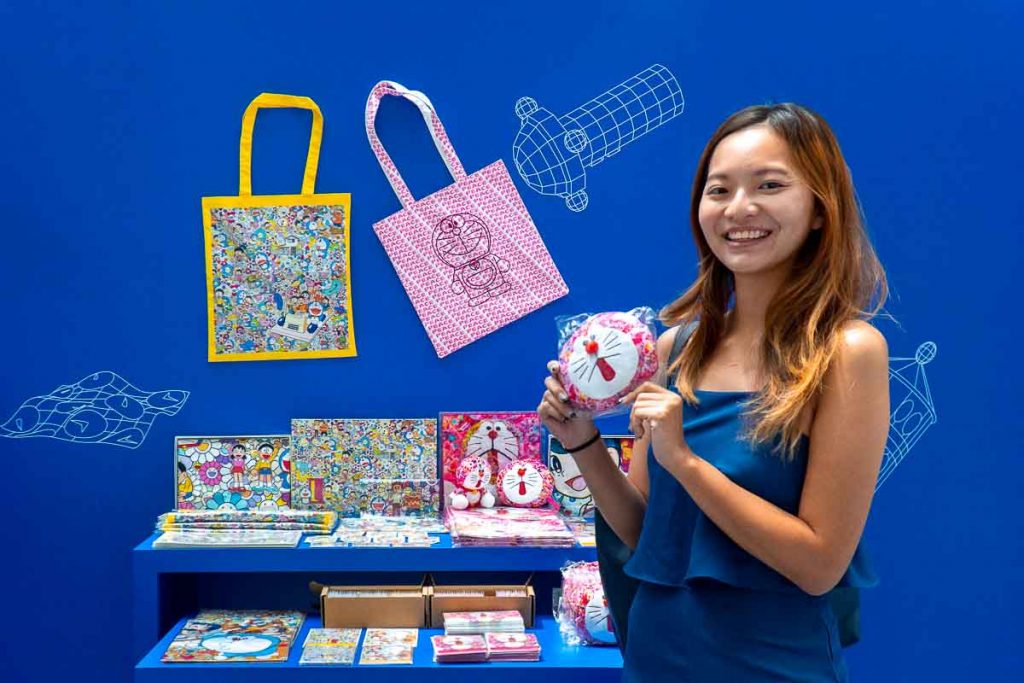 Merchandise sold at The Doraemon Exhibition Singapore 2022, THE DORAEMON EXHIBITION SINGAPORE 2022 ©Fujiko-Pro
There's also a Doraemon souvenir shop where you can bring home Doraemon-themed cups, bags, and folders!
Cost: S$30/adult
Opening hours: 10AM – 7PM
Exhibition period: 5 Nov 2022 – 5 Feb 2023
Address: 93 Stamford Rd, Singapore 178897
2) Jurong Bird Park's Grand Closure — $10 admission for local residents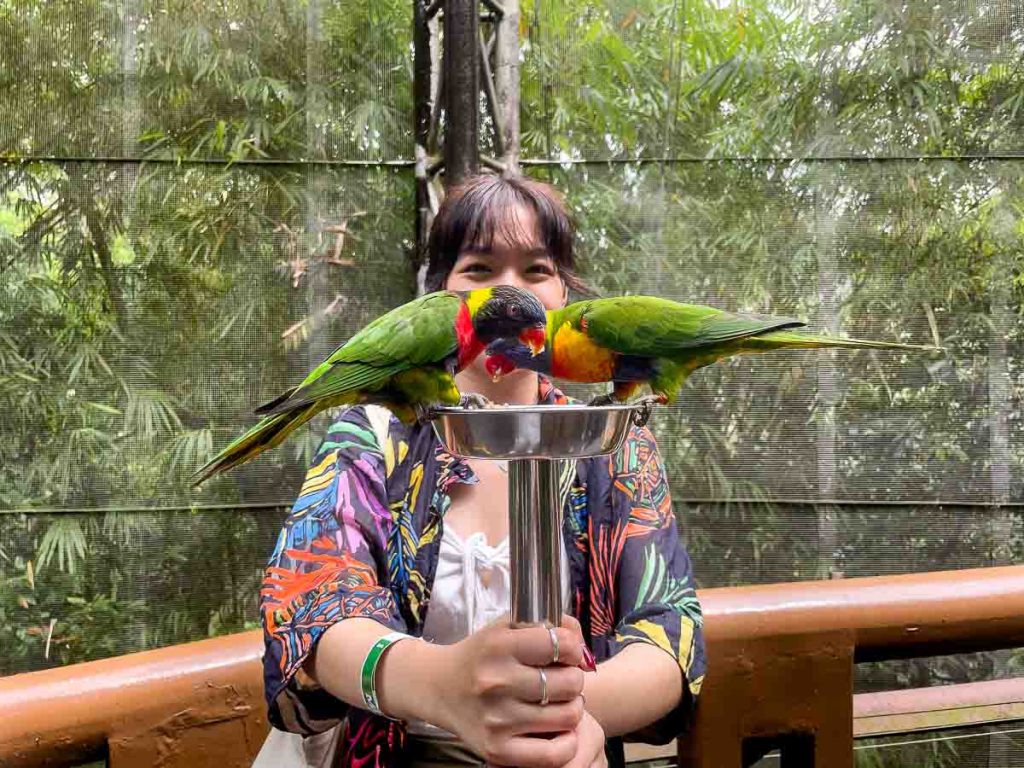 Photo credit: Mandai Wildlife Reserve
One of Singapore's oldest attractions and animal sanctuaries, Jurong Bird Park, will be closing on 3 January 2023. And to celebrate the 51 wonderful years before moving to the brand-new Bird Paradise at Mandai Wildlife Reserve, park admission tickets will be sold at a promotional price of S$10 (U.P. S$36.10) to local residents from 19 November 2022 till 3 January 2023.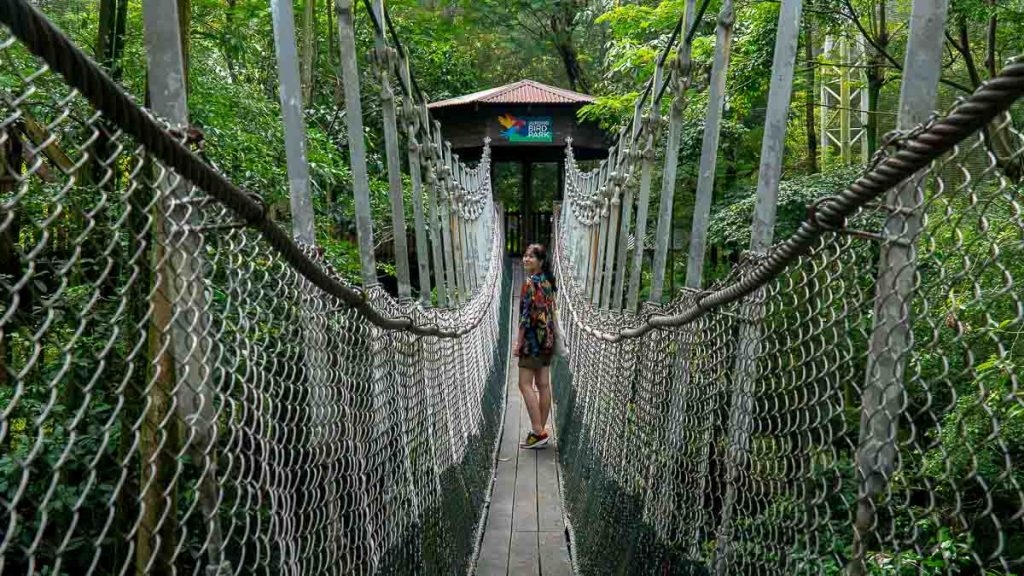 Visitors can follow a staff-curated trail to learn more about the park's best-kept secret spots by themselves. 😉 Or join a new Nostalgic Signature Tour in November, where seasoned guides bring guests back in time as they share the park's storied history.
In addition, there are also traditional pushcarts selling local hawker fare and carnival activities set up to bring out the festive spirits happening in the park.
Cost: S$10/pax
Opening hours: 8:30AM – 6PM
Address: Jurong Bird Park, 2 Jurong Hill, Singapore 628925
3) Avatar: The Experience at Gardens by the Bay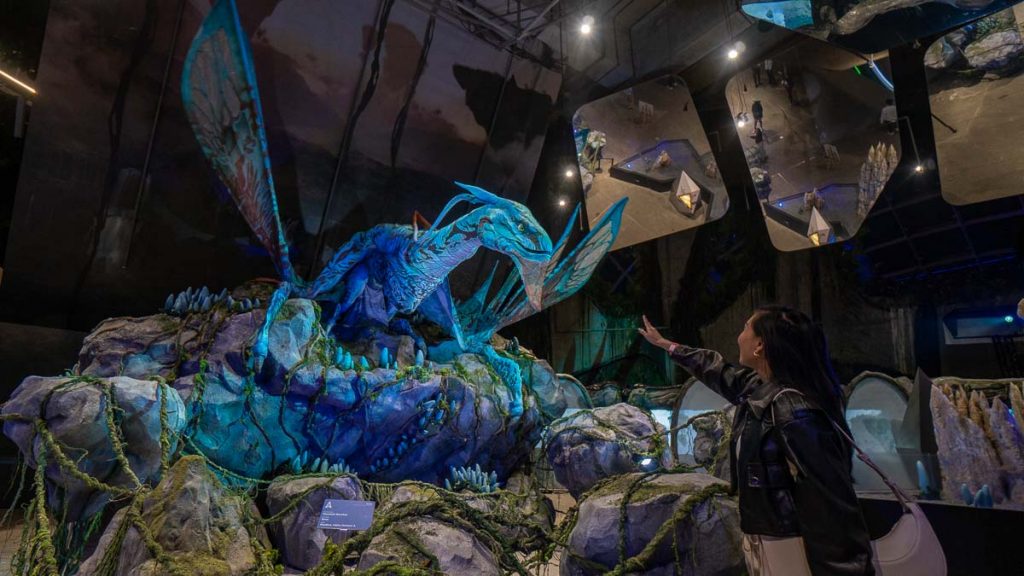 Garden by the Bay's Cloud Forest has transformed into the world of Avatar — with five unique zones to fulfill your Pandoran wanderlust.
Fly your own Banshee, create your own Avatar and catch Pandoran wildlife like Viperwolves as you explore interactive exhibitions and all its hyper-realistic models. Don't miss the native Pandoran flora too like Vein Pods scattered around, to complete the true Avatar experience.
Cost: S$35/adult
Opening hours: 9AM – 9PM, last admission at 8:30PM
Exhibition period: 28 Oct 2022 – 31 Mar 2023
Address: Cloud forest, Gardens by the Bay
4) Changi Festive Village is back in Terminal 3 and Jewel Changi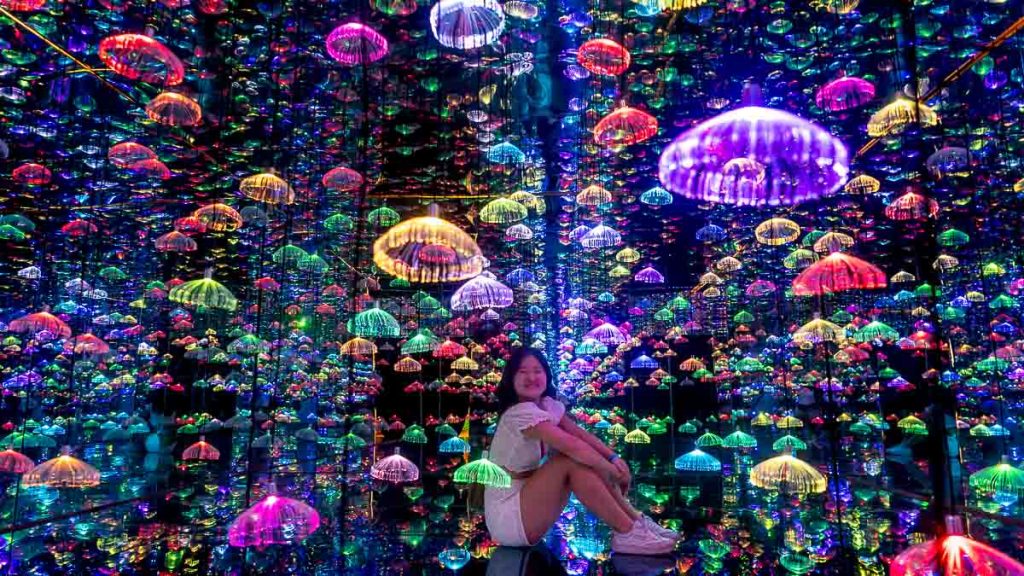 With the Christmas season peeking around the corner, Changi Festive Village is back in both Terminal 3 and Jewel Changi Airport! 🎄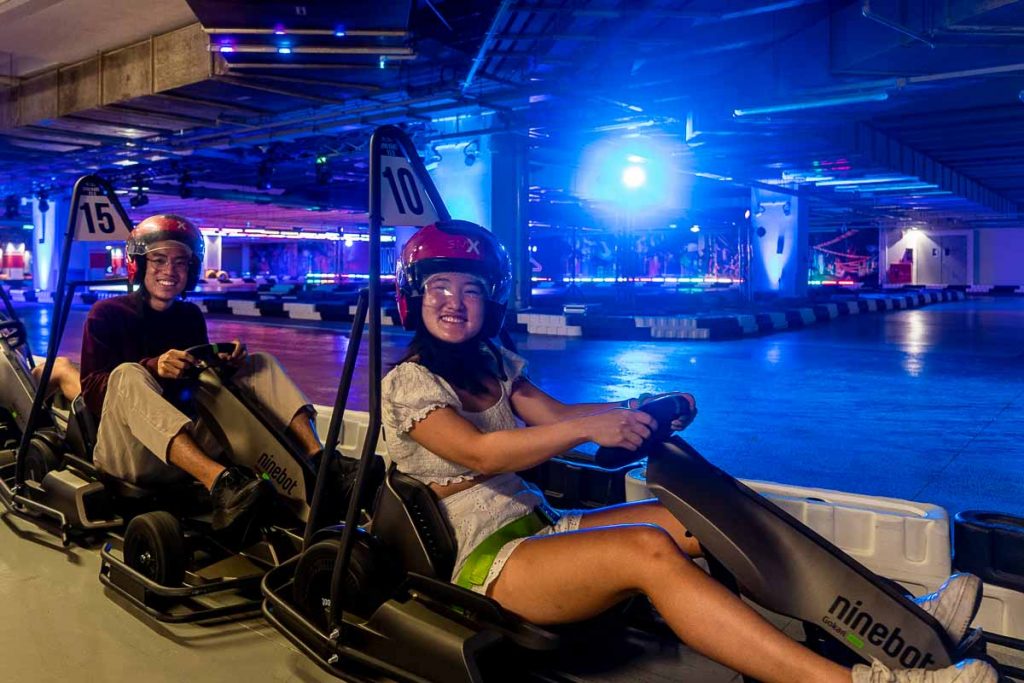 One could experience over 30 carnival games and rides such as the 3D Shooting Range, Boat Ride and Dino Kart 3.0 which could be played with credits. These credits can be earned through a 1-to-1 conversion rate (S$1 = 1 credit), or by spending a minimum of S$50 (S$80 for supermarkets and Jewel).
Here are also some installations that you should check out!
Avatar: The Way of Water-inspired Marui Pod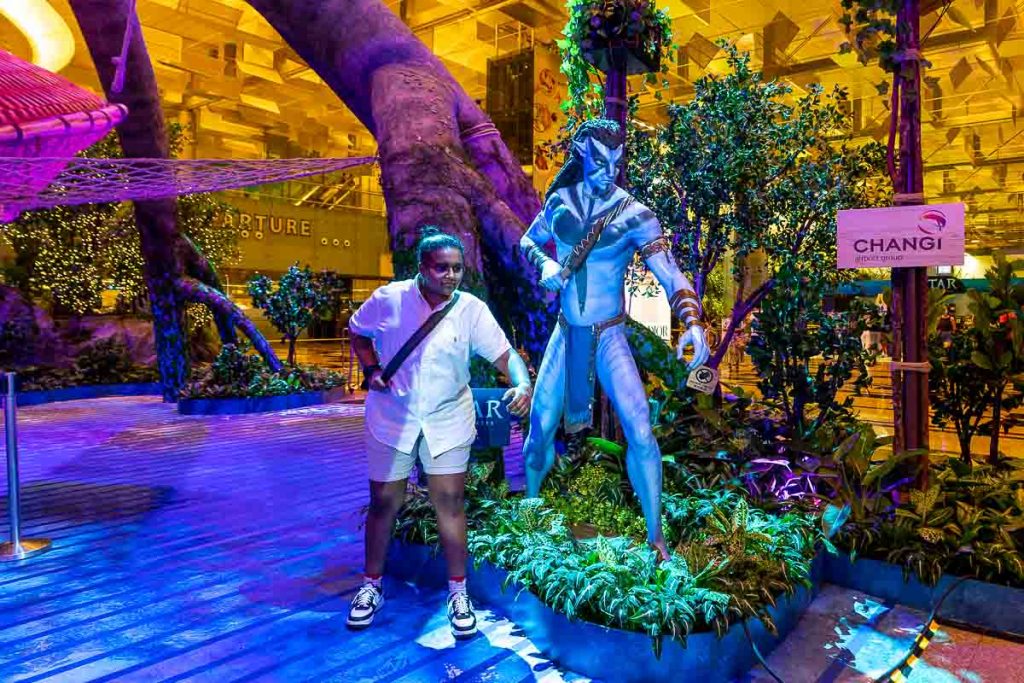 Avatar: The Way of Water-inspired Marui Pod, a life-sized replica of both the Na'vi natives and abode. Do check out the exhibit in the evening as they feature a light show with "snow" like bubbles gushing out at various sections.
*Pro-tip: Spending S$50 would grant you an exclusive opportunity for a free photo pass, or you could buy one for S$5.
The World of Jellyfish Installation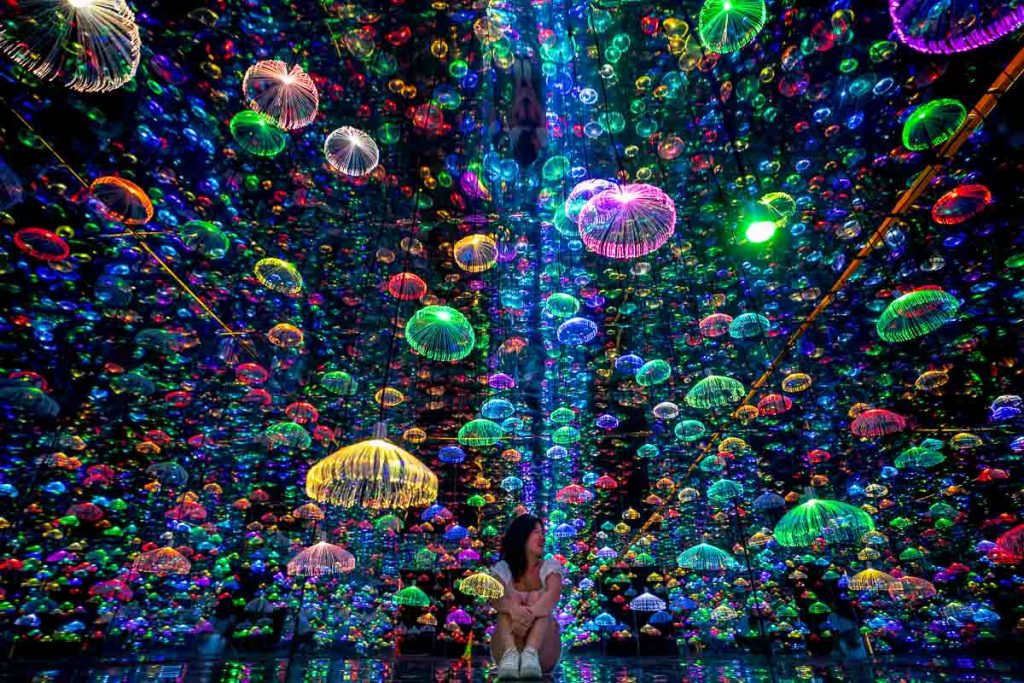 The World of Jellyfish Installation is a room flanked with mirrors and lots of vibrant jellyfish hanging around, making it look ethereal. It actually reminded me of the Woodsprites in Avatar which gracefully floated around like dandelions and is perfect for an Insta-worthy shot.
*Pro-tip: Download the iChangi app for better deals!
Cost: 1-to-1 conversion rate ($1 = 1 credit) or spend S$50 (S$80 for supermarkets and Jewel) in a single same-day receipt from any participating retail or F&B outlet in Changi Airport to get free credits.
Opening hours: 11AM – 10PM
Exhibition period: 17 Nov 2022 – 2 Jan 2023 for the Changi Festive Village, 17 Nov – 2 April 2023 for the Carnival Games
Address: Changi Airport T3 and Jewel
Glamping in the Clouds at Jewel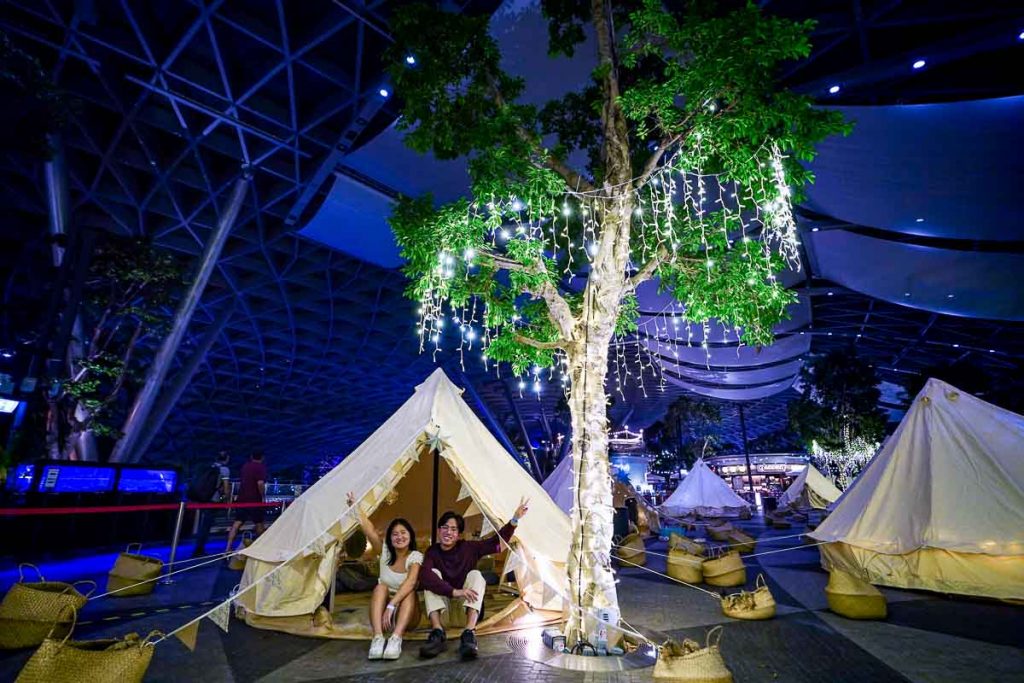 Glamping in the Clouds at Jewel is back with new Avatar-themed tents adorned with festive decorations that accommodate up to four people. It's basically luxury camping, but without the hot sun and insects you encounter outdoors 😉. This time, each stay comes with T3 carnival credits, two queen-sized beds, tickets to River Wonders and festive merchandise.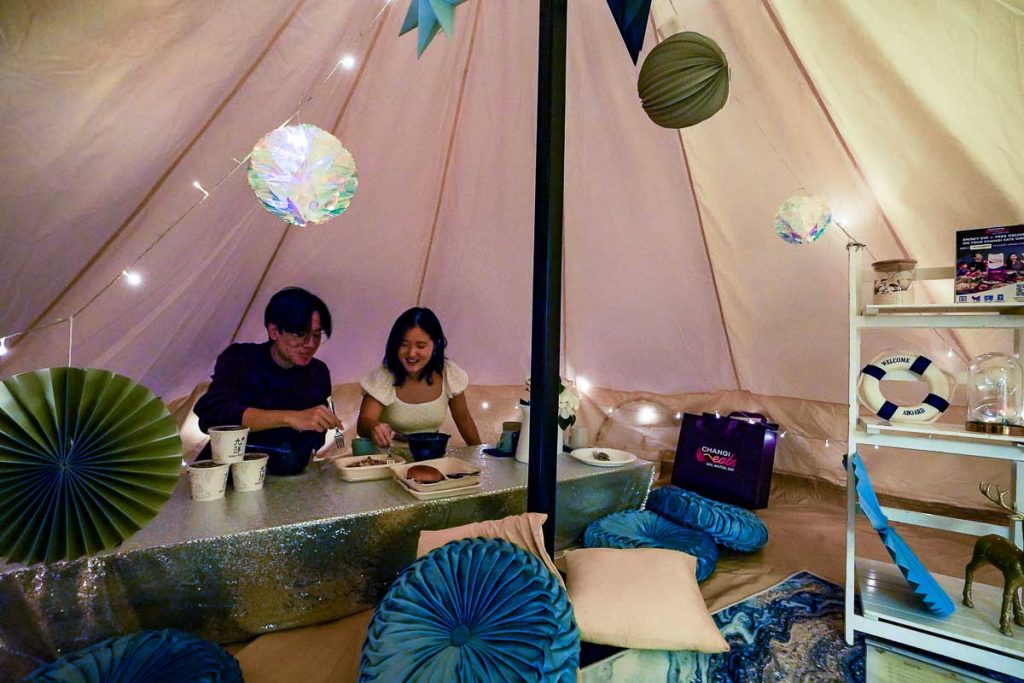 If an afternoon picnic is all you need, glampicnic offers a free tea party set and sits up to six guests.
Glamp tents at Jewel
Glampcation: Monday – Thursday: S$400 and Friday – Sunday, Public Holiday, Public Holiday Eve: SS$450
Glampicinic: Monday – Thursday: S$200 and Friday – Sunday, Public Holiday, Public Holiday Eve: S$225
Opening hours: 5 Nov 2022 – 1 Jan 2023. Glampcation: 6PM – 10PM (next day), Glampicnic: 12 – 4PM
Address: Cloud9 Piazza, Level 5, Jewel Changi Airport
5) Sentosa Food Fest — 10-week-long gastronomic festivities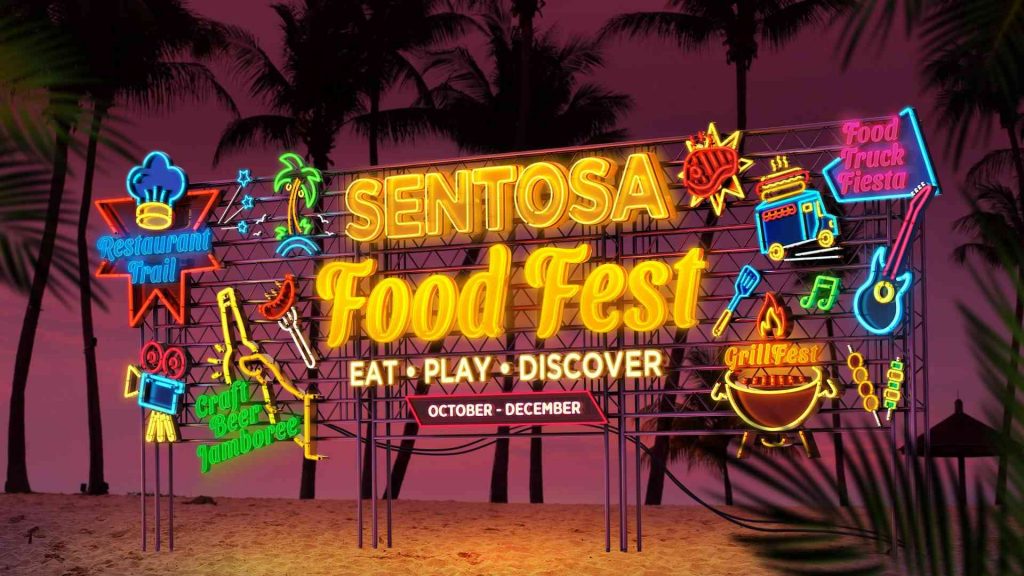 Photo credit: Sentosa
Calling all foodies, here's one event you won't want to miss! Sentosa is hosting a ten-week-long food festival that features four different food events from now till 31 December 2022.
Sentosa Food Fest is a food festival with an exciting line-up of gastronomic experiences by the beach. You can expect delicious street food, craft beer, cooking workshops, and more!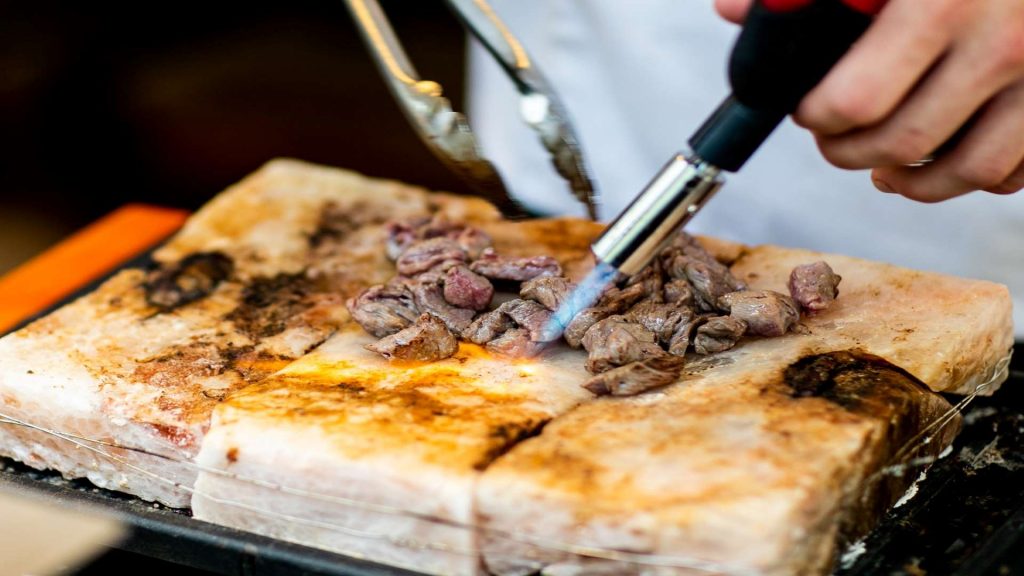 Photo credit: Sentosa
Kickstart your foodie journey with freshly grilled seafood and skewered meats paired with live music at GrillFest, happening at Siloso beach.
Also, check out Restaurant Trail and drop by some of your favourite dining outlets islandwide, to enjoy specially curated set menus inspired by international flavours.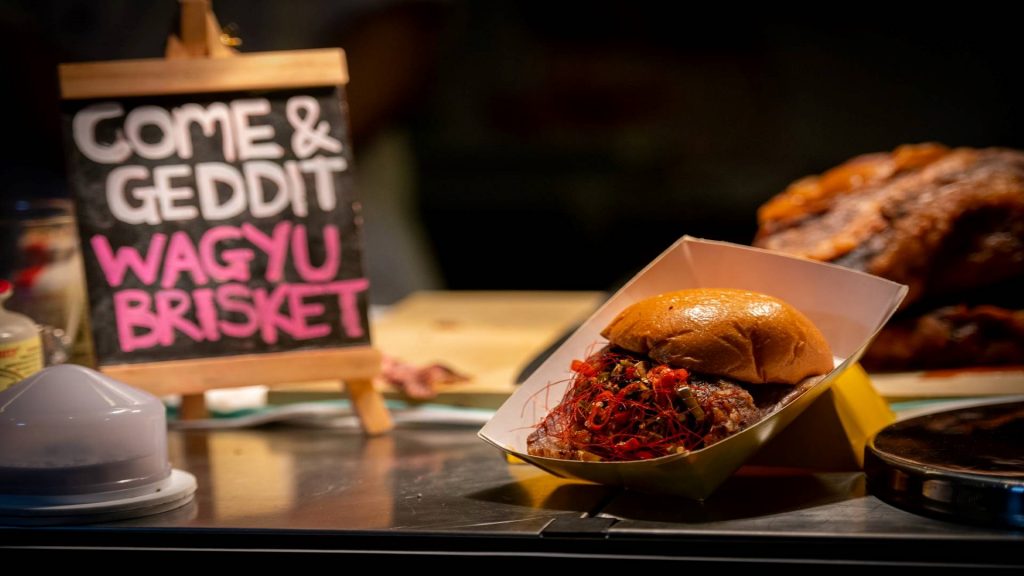 Photo credit: Sentosa
In the second half of Food Fest, enjoy delectable local food at options with Food Truck Fiesta, complete with a chill movie night at Palawan Green. Of course, the festival wraps up in the best way possible with amazing craft beer at Craft Beer Jamboree.
GrillFest
Cost: Free
Opening hours: 5PM – 10PM
Festival period: 21 Oct – 13 Nov (Fri – Sun)
Address: Wings of Time, 50 Beach View, 098604
Restaurant Trail
Cost: Varies
Opening hours: Varies
Festival period: 7 Nov – 17 Nov (Mon – Thu)
Address: Restaurants islandwide
Food Truck Fiesta (Coming Soon)
Cost: Free
Opening hours: Varies
Festival period: 18 Nov – 27 Nov
Address: Palawan Green
Craft Beer Jamboree (Coming Soon)
Cost: Free
Opening hours: Varies
Festival period: 25 Nov – 4 Dec
Address: To be confirmed
6) Festive Wild-erland — Celebrate the Black & White Animals in Singapore Zoo & More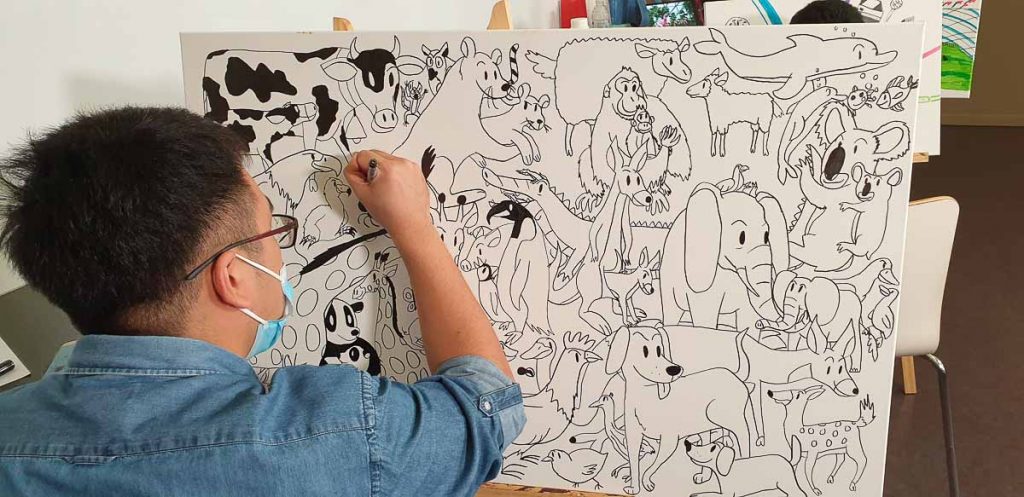 Photo credit: Mandai Wildlife Group
People don't usually associate zoos are monochrome places but if you think about it, there are quite a few creatures of the animal kingdom that don black-and-white suits.
And on 17 November 2022, Mandai Wildlife Group is rolling out a three-park campaign to celebrate the black and white animals of Singapore Zoo, River Wonders, and Night Safari. There'll be specially curated programmes around the parks, such as Instagram-worthy installations, an AR animal trail, up-close encounters with black and white animals, and craft activities.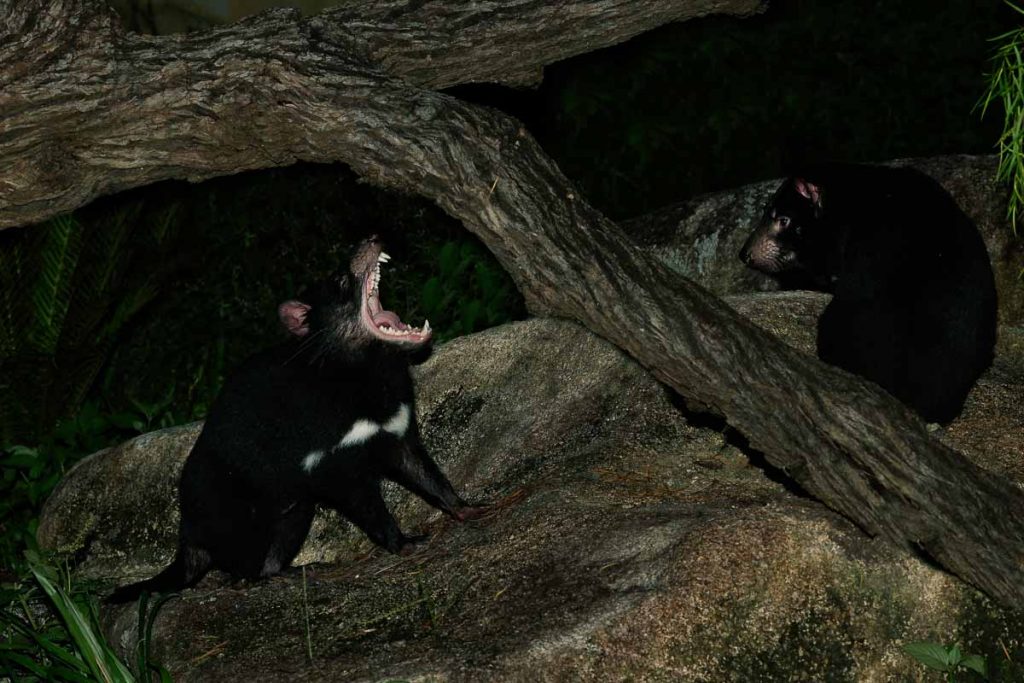 Photo credit: Mandai Wildlife Group
Visitors to the Night Safari can also take this opportunity to see the latest addition to the park — four feisty Tasmanian Devils that are making their first-ever debut in Singapore.
Ticket sales for Festive Wild-erland start on 4 November 2022.
Cost: from S$70/2-Park bundle (additional 35% discount with WildPass from now till 17 Nov — sign-up is free!)
Event period: 17 Nov – 17 Dec 2022
7) Cycle, kick scoot, and chill out with Gogreen @ St John's Island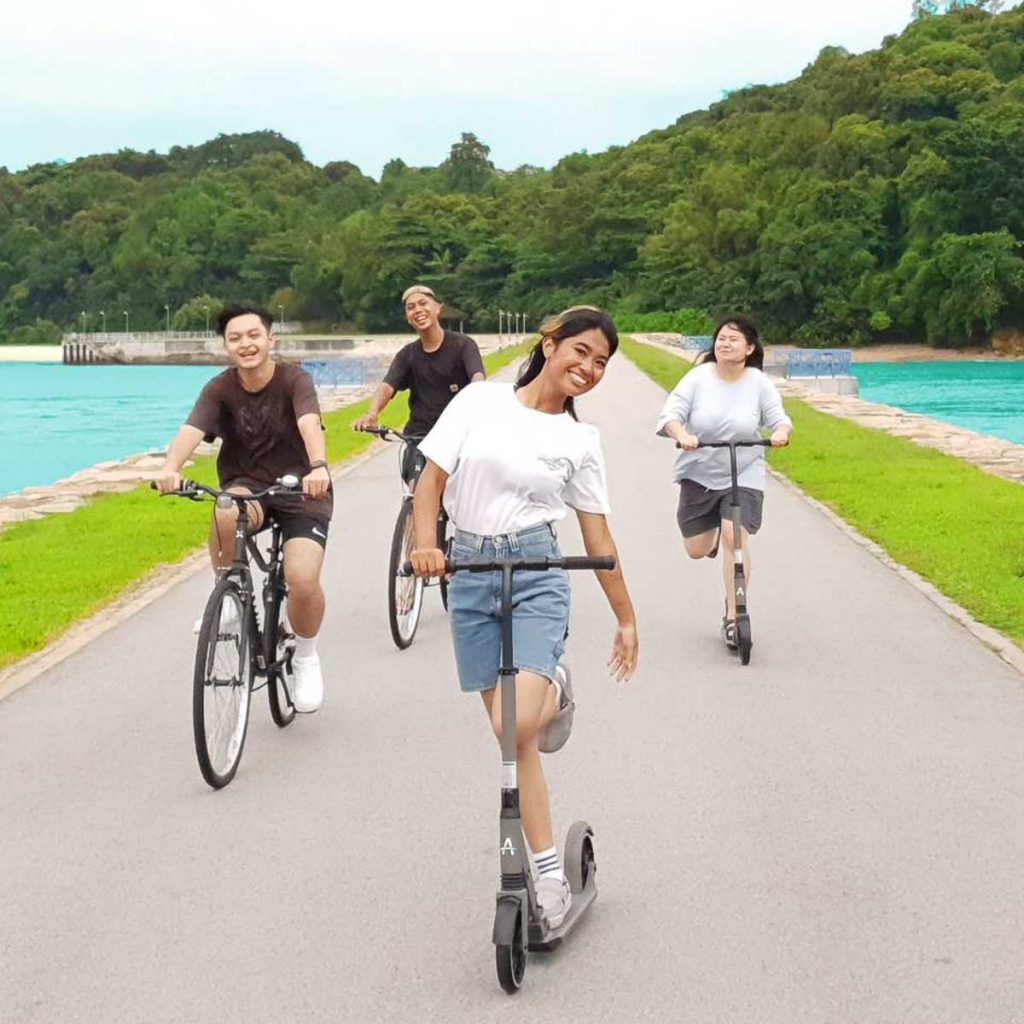 Photo credit: Gogreen Holdings
If you've visited St. John's and Lazarus Islands, you'd know that they're both rather big to cover on foot. Exploring the southern islands has gotten more convenient with Gogreen @ St John's Island. You can now rent bicycles and kick scooters for visitors to rent.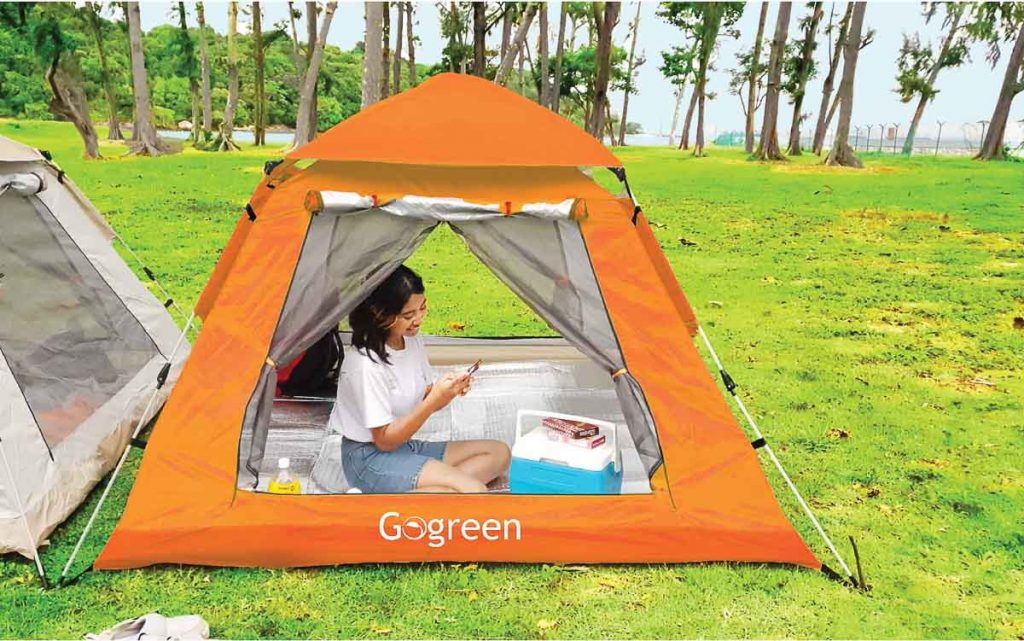 Photo credit: Gogreen Holdings
Transport rental aside, you can also get kites, beach mats, and beach tents if you're planning to hang and chill at any of the island beaches!
Cost: S$35/pax (2hr rental with kite-flying)
Operating hours: 10AM – 4:30PM on weekdays, 10AM – 5PM on weekends
8) Monumental Hunt in the Civic District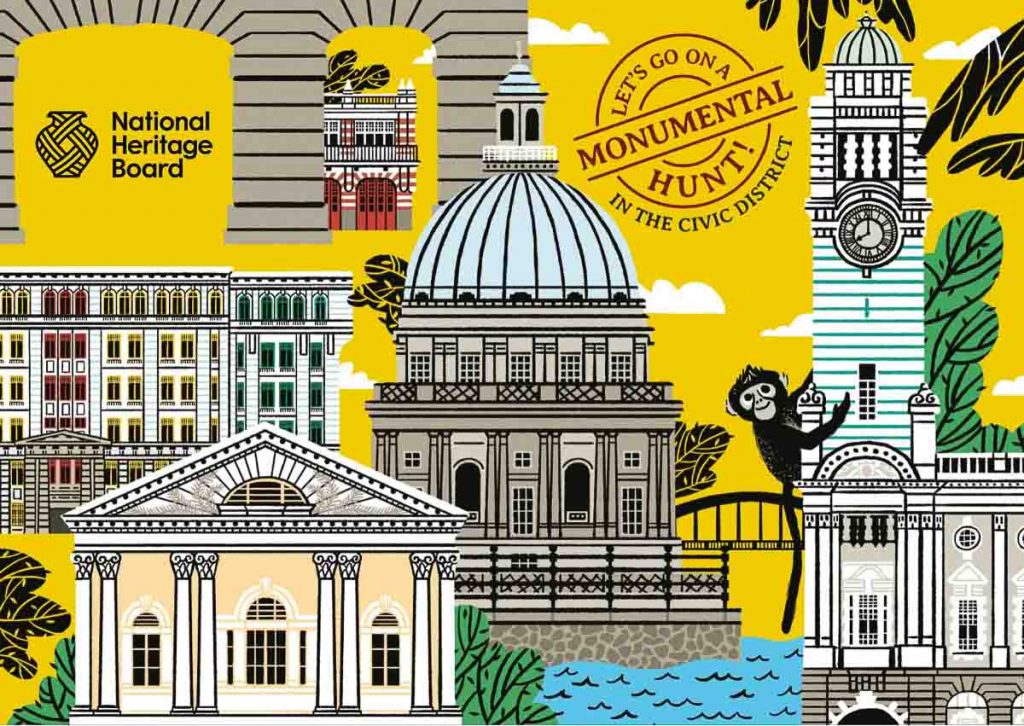 Photo credit: National Heritage Board
School holidays are nearing and here's an enriching activity you can do together with your young ones!
Here's a fun way to learn about Singapore's national monuments with the young ones! Monumental Hunt — launched by the National Heritage Board — is an adventure game where players solve puzzles scattered across national monuments like St. Andrew's Cathedral, Former Hill Street Police Station, and Central Fire Station, along the way.
Cost: S$20/adult, S$15/child
Activity timings: 10AM, 11AM, 12PM
Activity dates: Saturdays from 5 Nov – 17 Dec 2022
Meeting point: Asian Civilisation Museum
9) Vibe Hotel opens in Singapore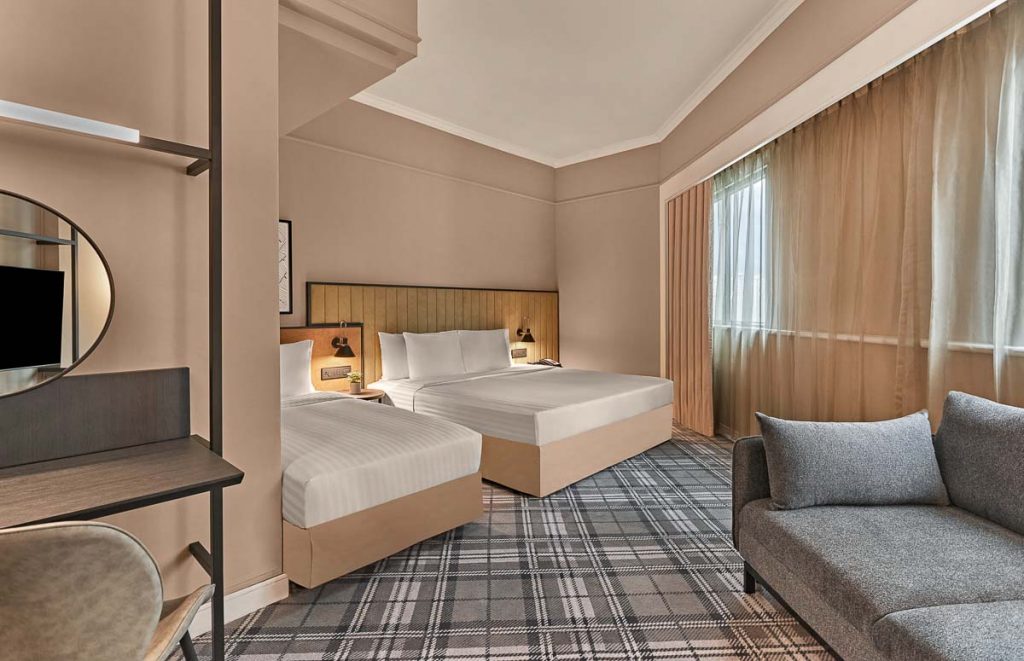 Photo credit: Vibe Hotel Singapore Orchard
There's a new Vibe Hotel in town — the first to open outside of Australia. Opened and managed by Far East Hospitality, the Vibe Hotel Singapore Orchard is located in the residential enclave of Orchard Road. So while it's within walking distance of Singapore's most famous shopping belt, it's away from the noise and hustle.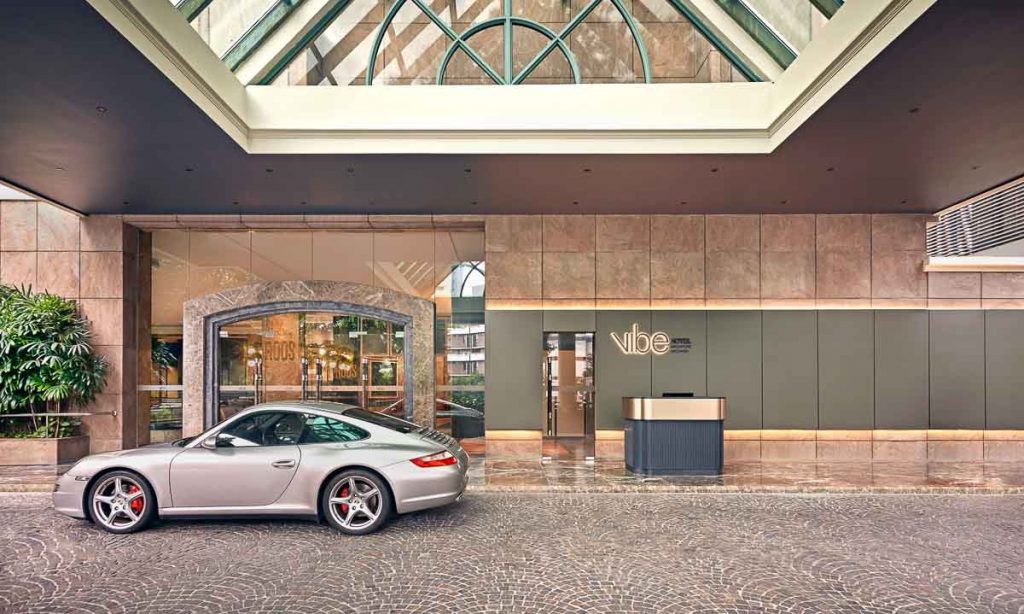 Photo credit: Vibe Hotel Singapore Orchard
Vibe Singapore is a 256-room hotel that has rooms of five categories — Superior, Deluxe, Family, and Suites. If you're not heading overseas this year-end, Vibe Singapore could be a great staycation option for couples and even young families.
Rates: From $250++/night
Address: Vibe Hotel Singapore Orchard, 24 Mount Elizabeth, Singapore 228518
10) The Great Bay Fiesta — Early bird discounts before 15 Nov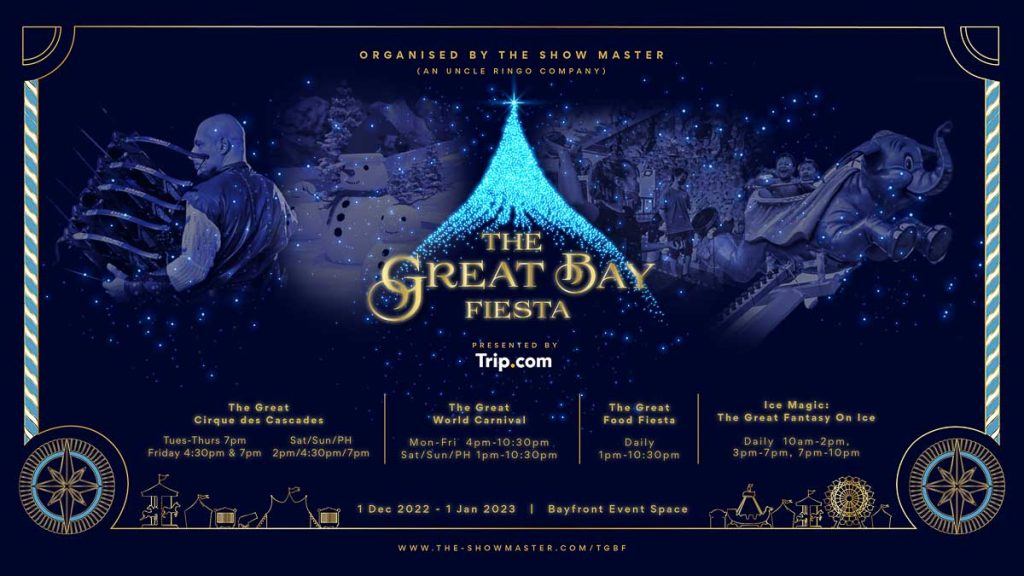 Photo credit: The Show Master
Year-end festivities are soon rolling out throughout the island, and one of the biggest events would be The Great Bay Fiesta that's happening from 1 December 2022 to 1 January 2023.
The month-long Great Bay Fiesta will be held at Bayfront Event Space, with multiple activities clustered into four main event segments — The Great Cirque des Cascades, The Great World Carnival, The Great Food Fiesta, and Ice Magic: The Great Fantasy on Ice.
Tickets have gone on sale and you can enjoy an early bird discount that's up to 20% off till 15 November.
Cost: From S$10/pax
Opening hours: 1PM – 10PM
Event period: 1 December 2022 – 1 January 2023
Location: Bayfront Event Space
11) Mega Carnival at Downtown East starts 19 Nov — Early bird 10% discount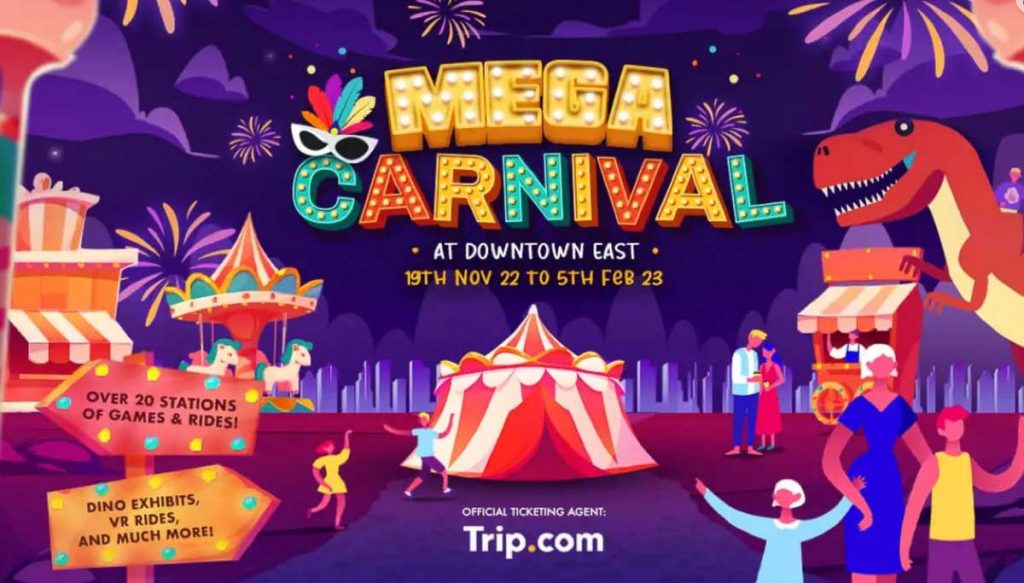 Photo credit: Trip.com
You know Singaporeans take the year-end festivities very seriously when multiple large-size carnivals are set up around the island. Besides The Great Fiesta that's happening at Bayfront Event Space, there'll also be the Mega Carnival at Downtown East.
Happening between 19 November to 5 February next year, the Mega Carnival will feature more than 20 game stations and rides, as well as dinosaur-themed exhibits and VR attractions. The best deal of Mega Carnival? You only need to pay for entry and can enjoy all the activities offered at the carnival.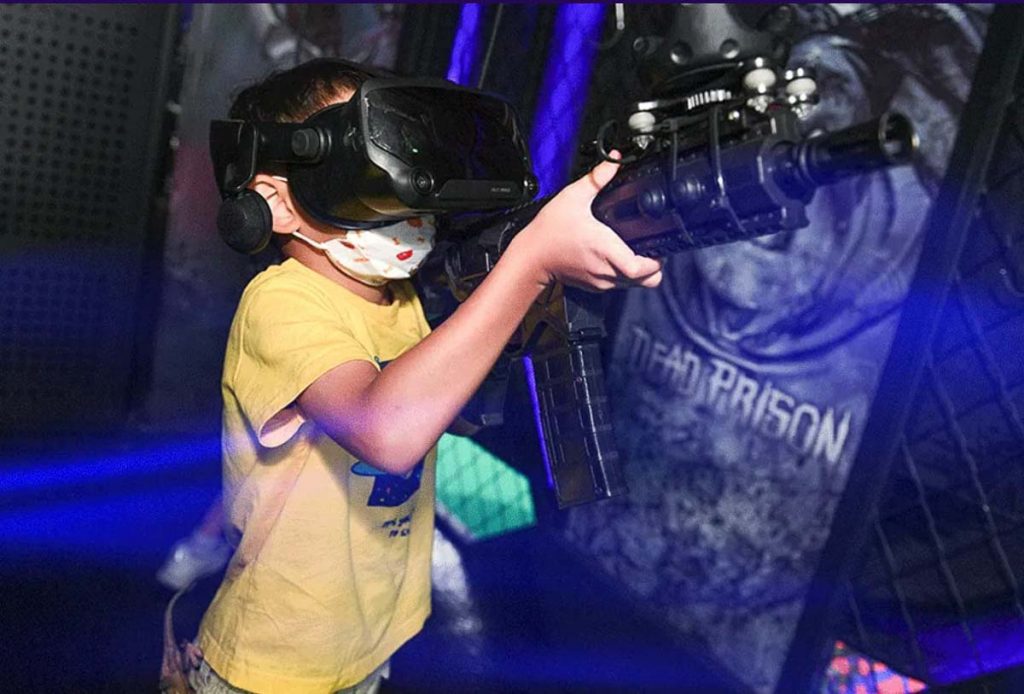 Photo credit: Trip.com
Some activities and attractions you can look forward to at Mega Carnival include a VR tation, colourful inflatables, slides, obstacle courses, and more!
Carnival-goers can also look forward to iconic carnival attractions and activities such as a food truck and the swan pedal.
Tickets start at S$28 per entry with a limited time slot of 2.5 hours. Book by 18 November and get a 10% discount!
Cost: From S$28/entry (10% off early bird discount by 18 Nov 2022)
Opening hours: 12PM – 9PM (Weekday), 10AM – 9:30PM (Weekend, PH, and eve of PH)
Event period: 19 Nov 2022 – 5 Feb 2023
Address: D'Marquee Downtown East, 1 Pasir Ris Cl, Singapore 519599
12) Celebrate the holidays with a staycation at The Clan: Festive Kinship package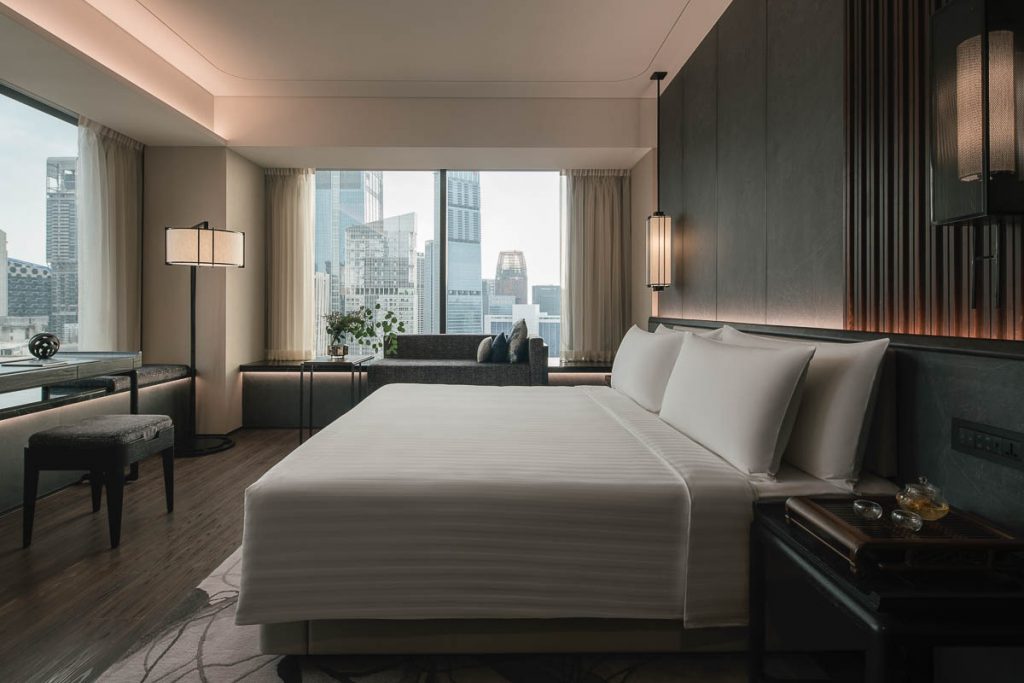 Not too sure how to utilise your remaining annual leave? Here's a good idea: reward yourself and your loved ones with a specially curated staycation package at The Clan Hotel.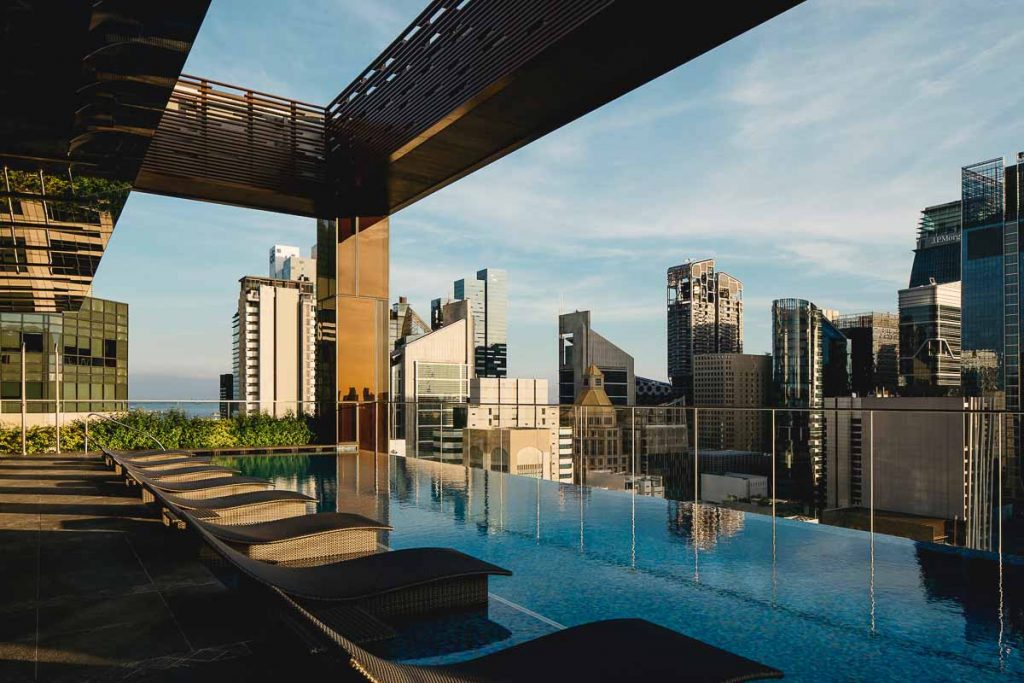 Available for booking from 18 November 2022 to 29 January 2023, the staycation package includes a two-night stay at The Clan Hotel's MASTER series Premier Room or Grand Premier Room. Other privileges also include a leather crafting workshop for two pax, a 6-course Festive Feast at QĪN Restaurant & Bar, S$100 QIN dining credits, and an exclusive rum-infused festive cocktail.
Cost: From S$1,848 nett / 3D2N staycation package
Book period: 18 Nov 2022 – 29 Jan 2023
Stay period: 28 Nov 2022 – 5 Feb 2023
Address: The Clan Hotel Singapore, 10 Cross Street, Singapore 048417
13) Merlion on Vacation — Explore Singapore in the metaverse and win prizes
What happens if the Merlion, the tourism icon of Singapore, went on a vacation? You can find out through a free virtual adventure — Merlion on Vacation.
Within the game, which is set in Singapore in the metaverse, players can explore a virtual hotel known as M Social Decentraland, where there'll be mini-games featuring Singapore landmarks such as Orchard Road, Gardens by the Bay, and even Maxwell Food Centre.
Players who complete the games will stand a chance to win a one-night stay at M Social Singapore, as well as other F&B vouchers and merchandise.
Ongoing Events & Deals in Singapore
14) Singapore Biennale 2022 — Natasha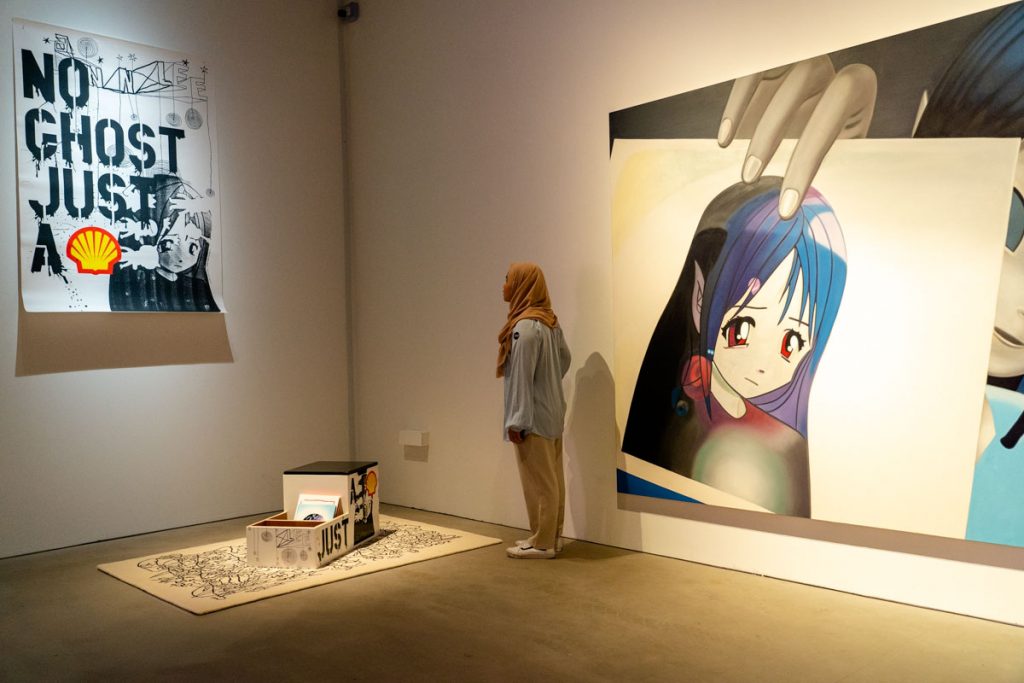 No Ghost Just a Shell (2000) by various artists.
After 2 years, the Singapore Biennale 2022 (SB2022) is finally back and is themed, Natasha! To celebrate the return of the Singapore Biennale, the Singapore Art Museum (SAM) welcomes art lovers to its sprawling and ambitious forms of contemporary art.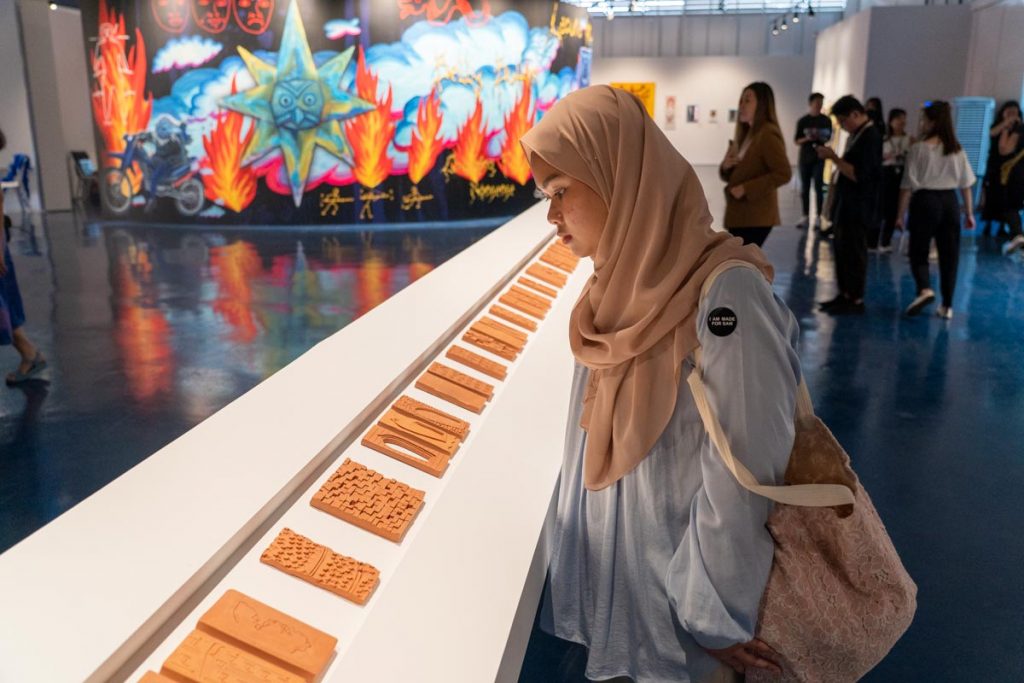 Jordanian artist Raed Ibrahim's series of clay tablets coded to reflect obscuring events and subjects.
There are three new venues — the Singapore Flyer, International Plaza, and 22 Orchard Road, that will join the exciting lineup of locations around Singapore!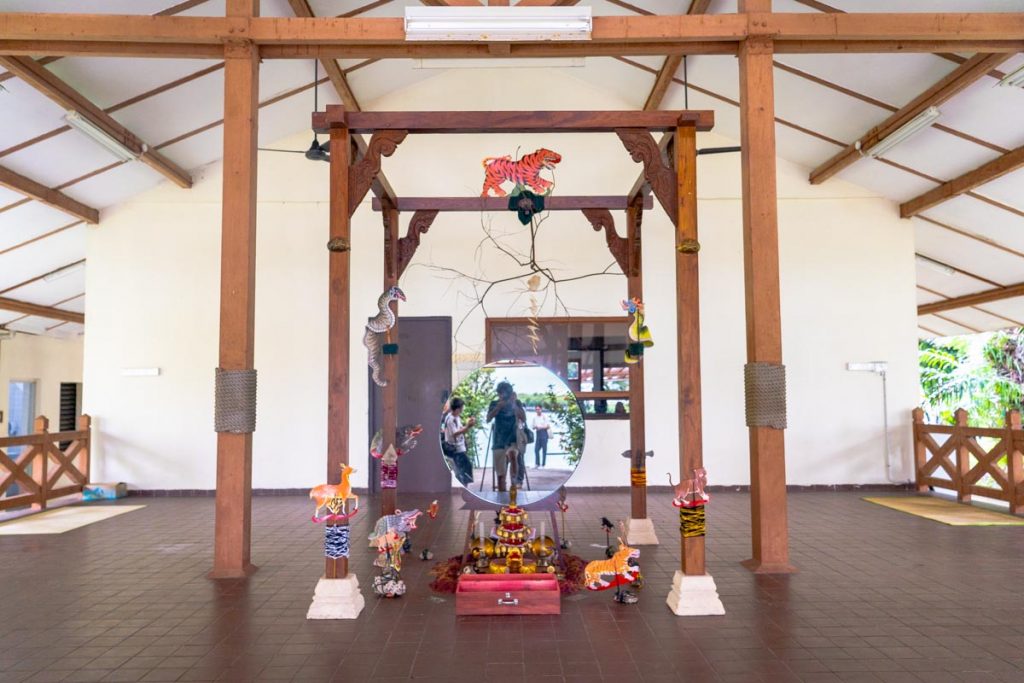 Singaporean artist Zarina Muhammad's Moving Earth, Crossing Water, Eating Soil at St John's Island.
There will also be a series of public programmes held on 16, 21, and 22 October 2022, where you can participate in talks, workshops, and performances held by artists and collaborators.
Cost: From ~S$10/ticket
Exhibition period: 16 Oct 2022 – 19 Mar 2023
Opening hours: 10AM – 6:30PM
Address: 39 Keppel Rd, #01-02, Singapore 089065
15) Sunday Buffet on the Royal Albatross — Free-flow Prosecco and 50% off for kids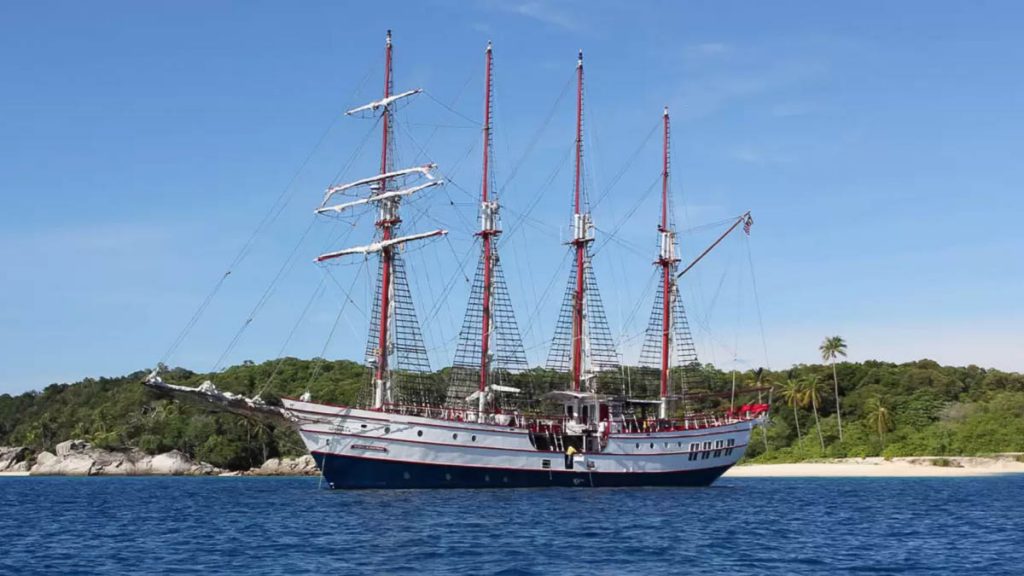 Photo credit: Tall Ship Adventures Pte Ltd
Young families who are looking for a less scary kind of Halloween experience this year can consider hopping aboard the Royal Albatross.
The luxury tall-ship is commencing their pirate-themed brunch buffet — sailing nearby Sentosa every Sunday, starting 25 September.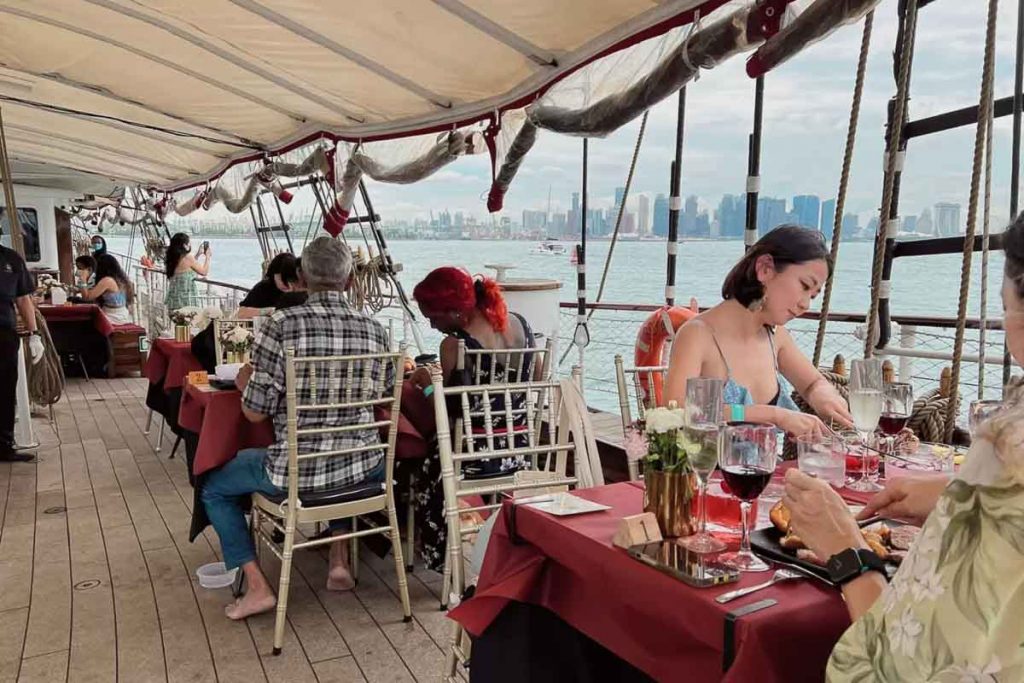 Photo credit: Tall Ship Adventures Pte Ltd
The 2-hour-long buffet sail will serve an all-you-can-eat spread of salmon sashimi, sushi, and free-flow prosecco, as well as complimentary freshly shucked Canadian oysters. There will also be special entertainment onboard for the kids during the sail.
*Pro-tip: Use the promo code <KIDSFUN> for an additional 50% discount!
Cost: S$195/adult, S$125/child
Sail timing: 11AM – 1PM
Promo period: Until Dec 2022
Address: 8 Sentosa Gateway, Sentosa Island, Singapore 098269
16) MENTAL: Colours of Wellbeing — New Exhibition at ArtScience Museum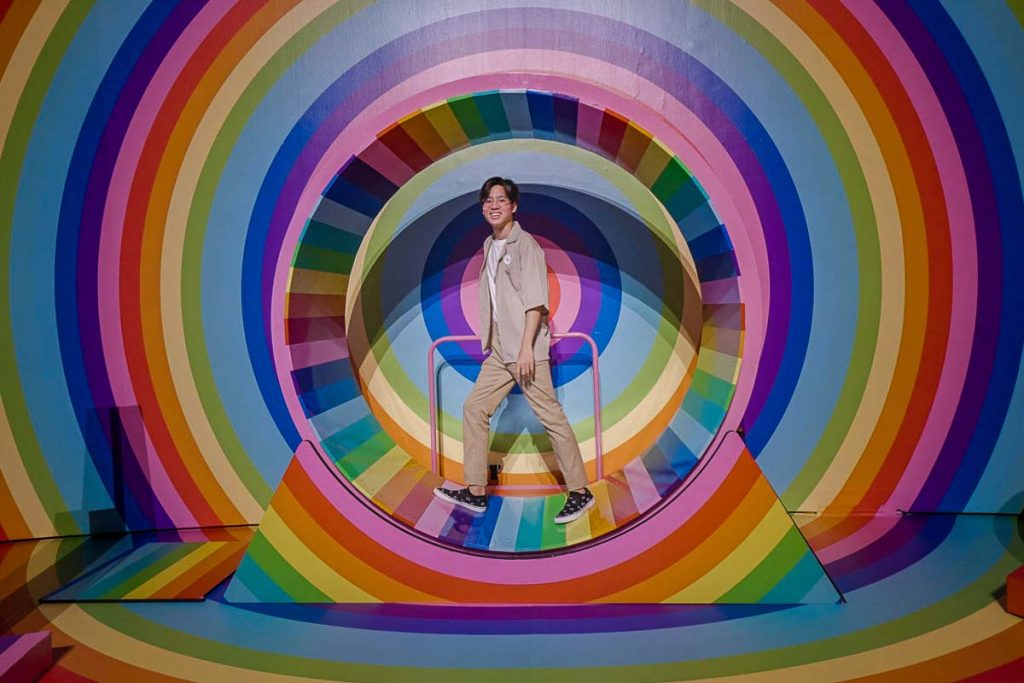 You know that it's okay to feel what you are feeling, right?
MENTAL: Colours of Wellbeing is not an exhibition about mental illness, but a representation of the uniqueness of every mental health journey. This exhibit features interactive installations that are not only educational but aesthetically pleasing and intriguing.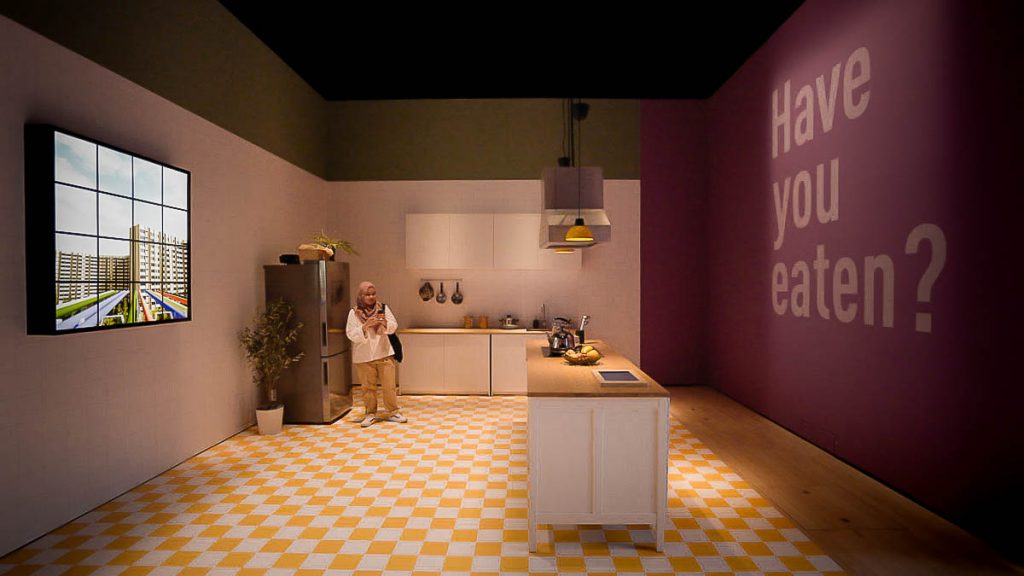 There are 24 interactive exhibits, art projects and large-scale installations that invoke different feelings and emotions through the familiar and surreal. MENTAL aims to celebrate the differences and complexities of everyone's mental health journey while raising awareness of the importance of its well-being through art and science.
Cost: S$18/adult
Exhibition period: 3 Sep 2022 – 26 Feb 2023
Address: ArtScience Museum, 6 Bayfront Avenue, Singapore 018974
17) Singapore Art Museum Free Exhibition: Can Everybody See My Screen?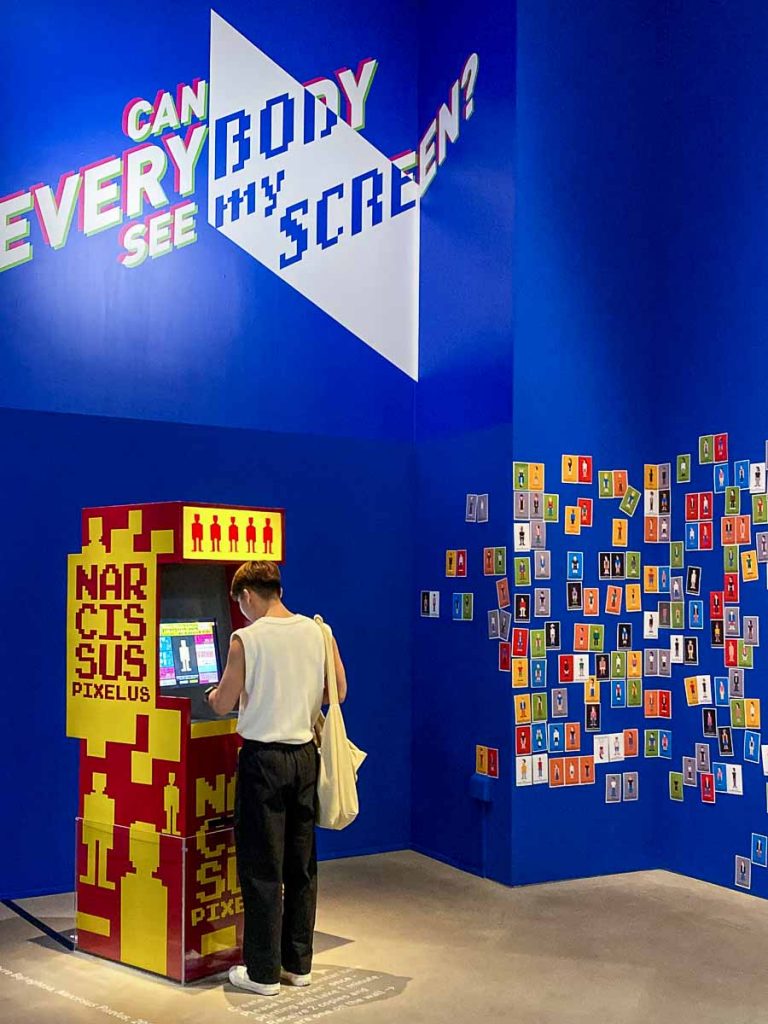 Thanks to the pandemic, technology has inevitably intertwined with our lives and personal identity. Using various mediums like augmented reality and video games, Can Everybody See My Screen? invites us to ponder our own relationship with the screen.
There are also interactive pieces on display! Customise your own character avatar on an old-school arcade machine and try a hand at a mystery claw machine. The exhibition runs until 11 Dec 2022.
Cost: Free
Exhibition period: 9 Sep to 11 Dec 2022
Opening hours: 10AM – 7PM
Address: Gallery 2, SAM at Tanjong Pagar Distripark
18)  Pop-up cinema Projector X: Picturehouse opens at The Cathay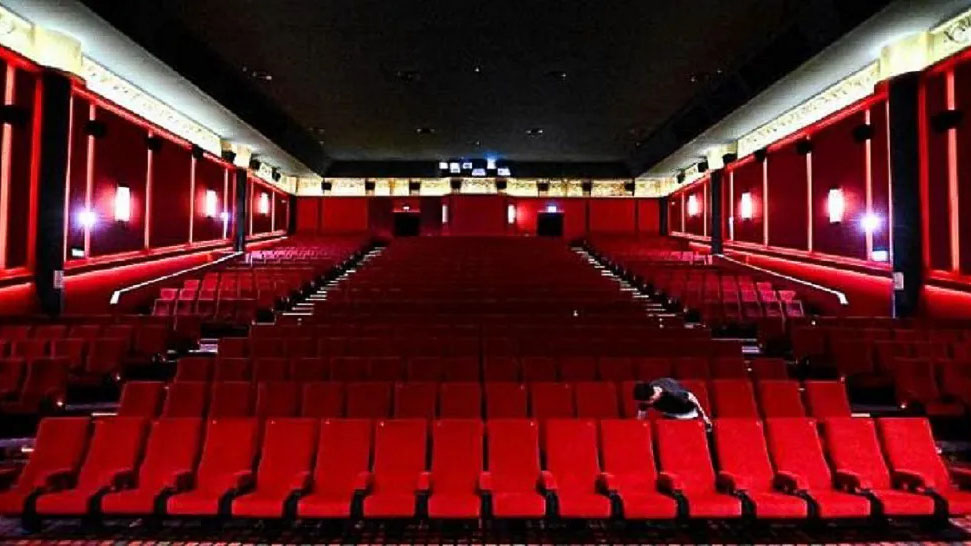 Photo credit: The Projector
The iconic Cathay Cineplex may have closed down in June 2022, but cinema-goers can look forward to a new pop-up cinema starting 19 August 2022.
Project X: Picturehouse is the latest venture by independent cinema The Projector, and will feature both art-house and mainstream films! That's not all — the cinema's open spaces have been decorated with upcycled furniture and will be used to host live events and art exhibitions.
No announcements yet on when the pop-up will be held until, so snap up tickets while you can!
Cost: From S$10.50/ticket
Opening hours: See film timings
Address: 2 Handy Rd, #05-01, Singapore 229233
19) Fort Canning Park — New Heritage Gallery and Spice Garden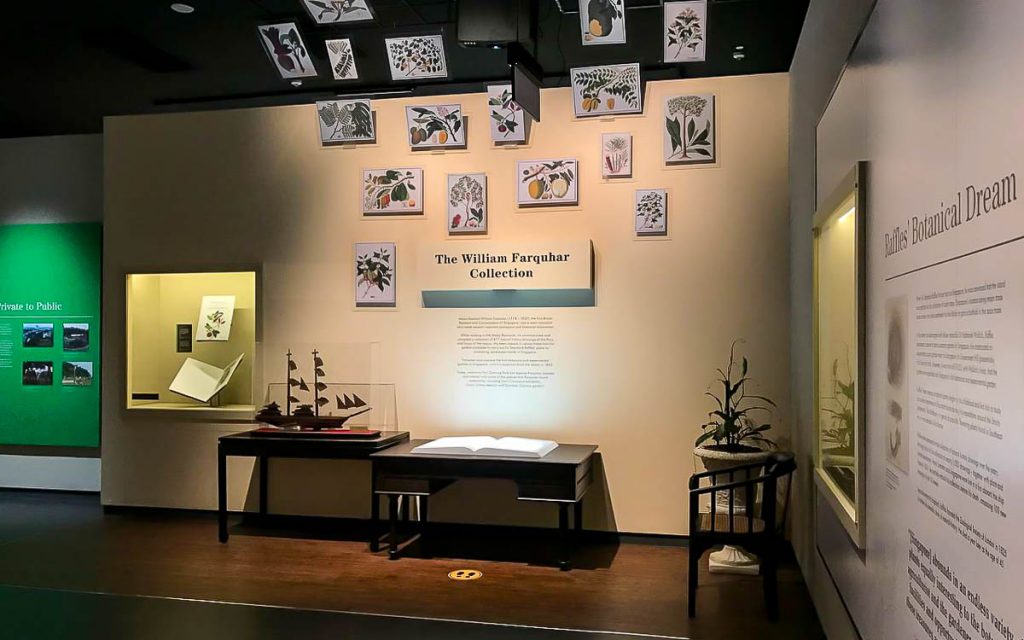 Walk through five zones of Singapore's history at the Heritage Gallery in Fort Canning Centre. The exhibition details the founding of Singapore and Fort Canning's influence on Singapore's growth. Interactive stations and excavated artefacts are also on display.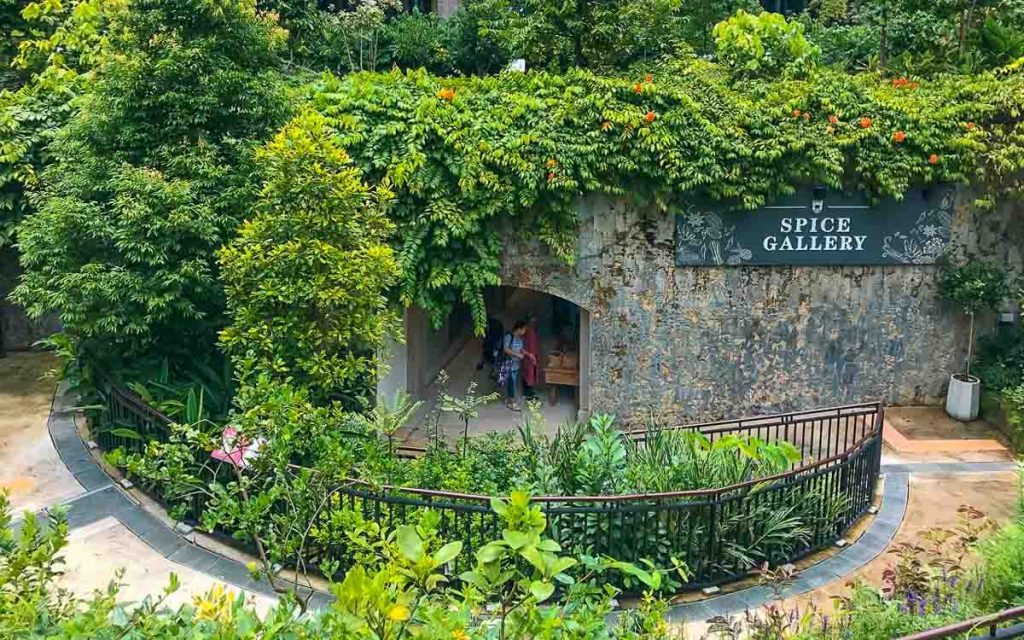 A 5-min walk away from Fort Canning Centre is the recently revamped and expanded Spice Garden. It holds 180 different species of plants and highlights the key spices in Singapore's trading efforts.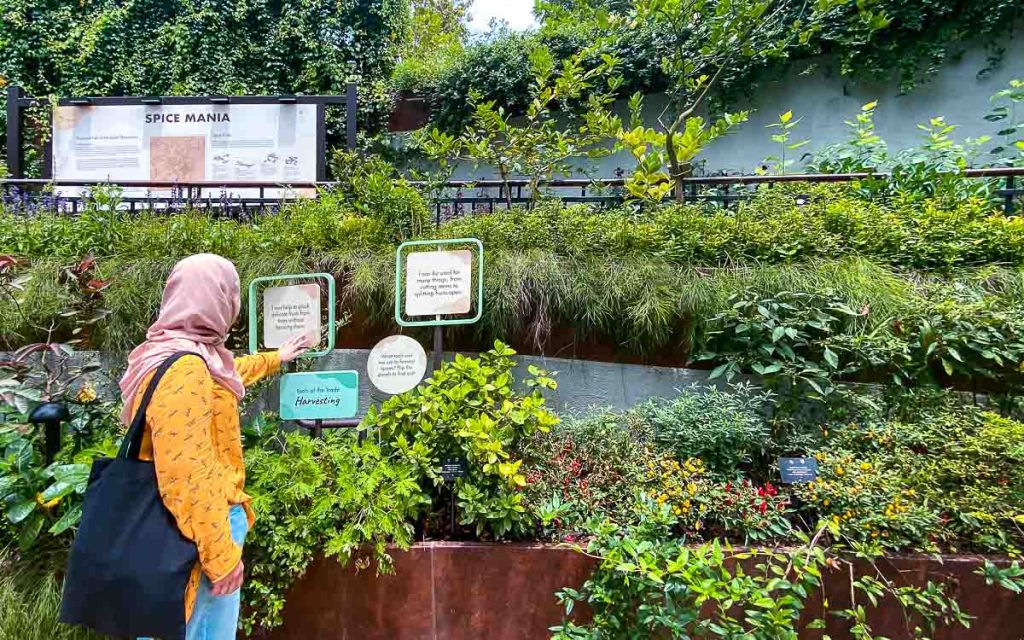 Beyond the Spice Gallery is an interactive replica of an old-school spice provision shop and Kopitiam in the sheltered underpass.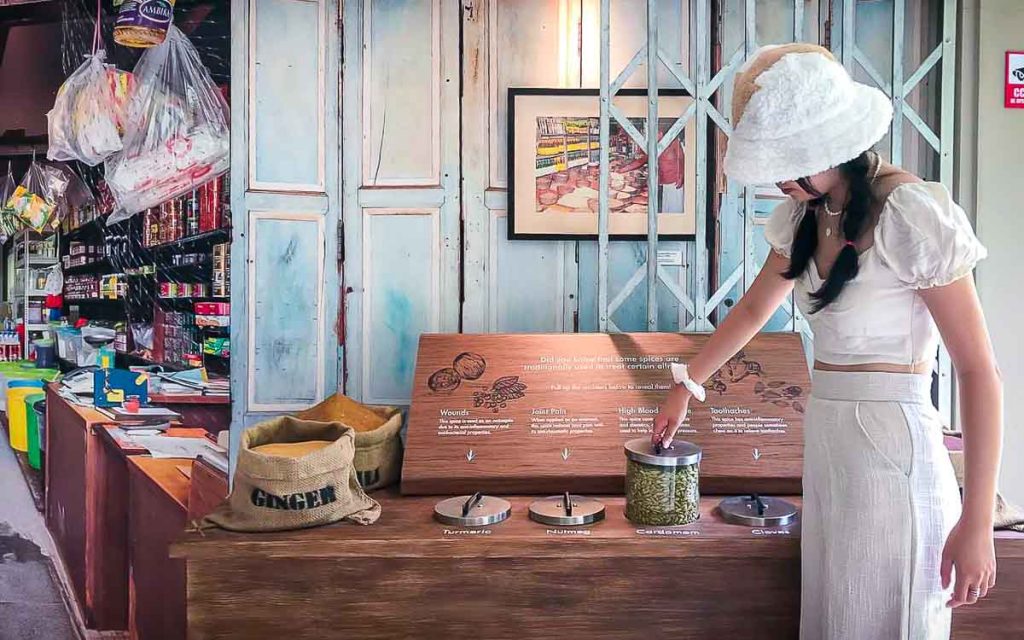 Cost: Free
Opening hours:
Spice Gallery: 7AM – 10PM
Fort Canning Heritage Gallery: 10AM – 6PM
Address: Fort Canning Park, River Valley Rd, Singapore 179037
20) A Minion's Perspective Experience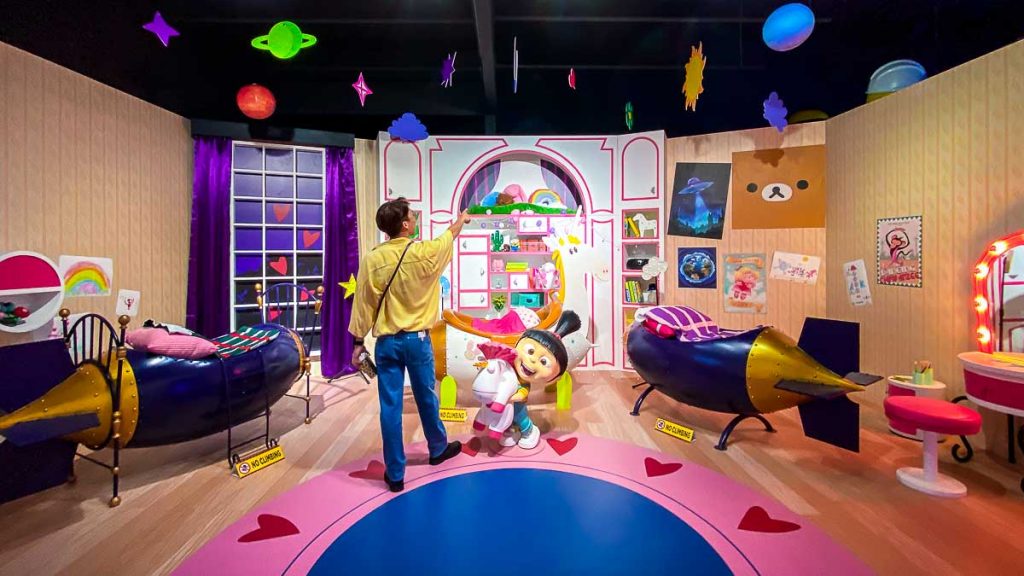 B-Banana? The minions are coming to town in an international touring exhibition — A Minion's Perspective Experience.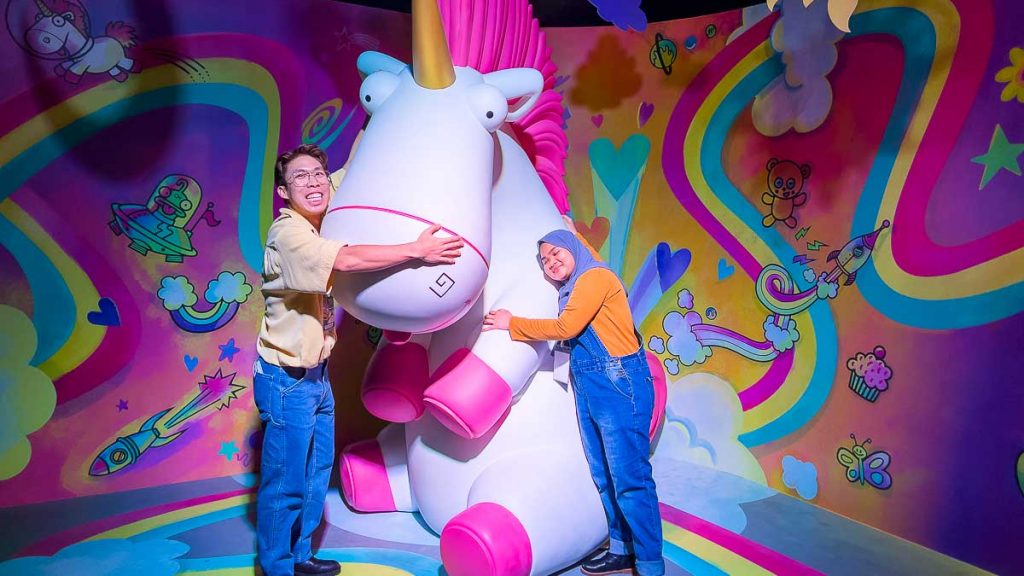 There are eight themed rooms featuring familiar locations like Gru's lab and the Minions Zone. Guests can also play interactive games (build a minion, anyone?) or catch snippets of the latest film, Minions 2: The Rise of Gru!
Cost: S$30/pax
Opening hours: 10AM – 7PM
Address: Resorts World Sentosa Waterfront, 26 Sentosa Gateway #01-38/39/43/44
21) Patricia Piccinini: We Are Connected — Hyperrealistic Sculptures at ArtScience Museum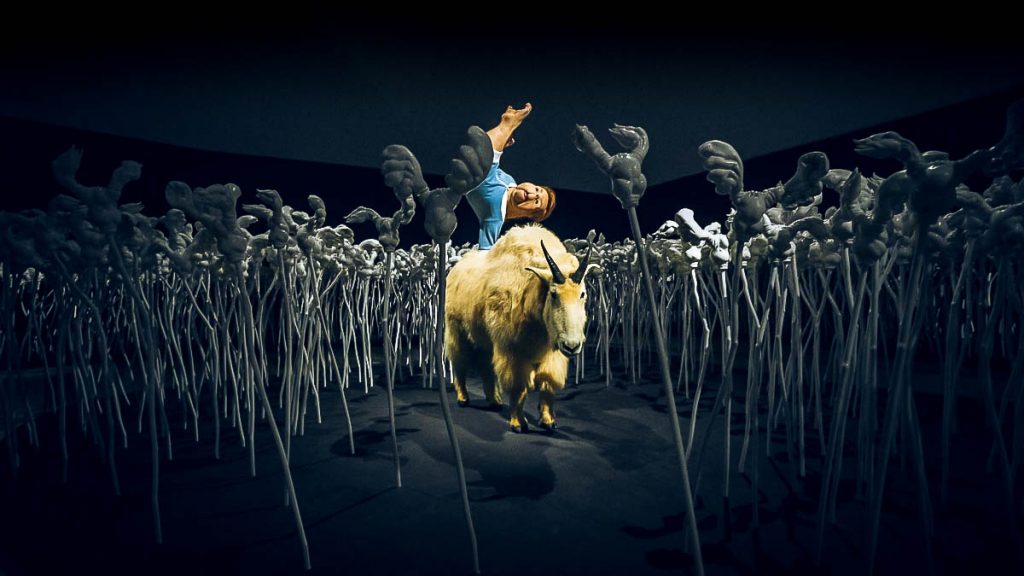 Enter an uncanny but friendly world of hyperrealism and hybrids.
Patricia Piccinini: We are Connected questions the possibility of a hybrid world through a nurturing lens, where humans, animals, and technology exist as one entity. The exhibition features hyperrealistic sculptures of strange beings and encourages the celebration of differences.
Photo credit: Marina Bay Sands
The artworks appear in the forms of mechanised animals and mutated human beings that are strange at first glance yet oddly familiar. Piccinini challenges visitors' thoughts on what it means to exist with different kinds of life and to celebrate a world filled with wonder and difference.
Cost: S$18/adult
Event period: 5 August 2022 – 29 January 2023
Address: ArtScience Museum, 6 Bayfront Avenue, Singapore 018974
22) Cable Car Sky Dining — Premium Four-course Menu at only S$149++/pax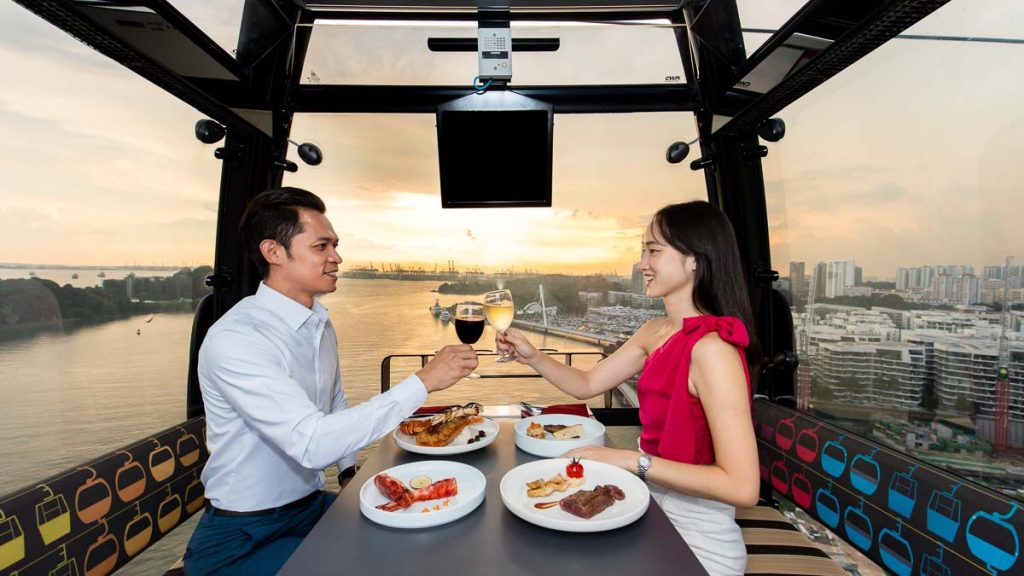 Photo credit: Mount Faber Leisure
Running out of date ideas in Singapore? This August, take your other half to new gastronomic heights on a cable car. From 4 Aug, Mount Faber Leisure Group's Cable Car Sky Dining is presenting an all-new menu on its Stardust Cabin. Diners will get to savour sumptuous food while overlooking the spectacular panoramic view of Sentosa and the Harbourfront surroundings.
The four-course menu includes Spanish carabinero prawns, fresh Hokkaido scallops, Teriyaki Glazed Unagi and choices of mains between oven-baked lobster tom yum goong and slow-roasted lamb loin.
Cost: S$149++/pax (2 pax per cabin – reservation required)
Promo period: From 4 Aug 2022
23) New Cinema at ArtScience Museum with Free Film Screenings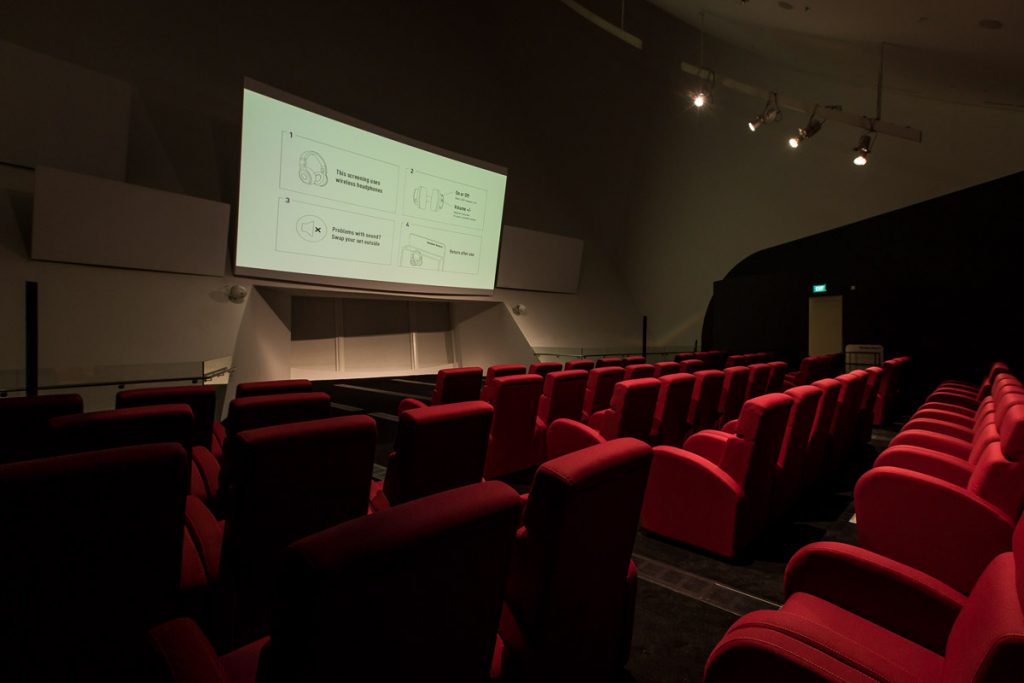 Photo credit: Marina Bay Sands
We recently said goodbye to the legendary Grand Cathay Cinema, but there's a new kid in town. Located at the ArtScience Museum, ArtScience Cinema will feature award-winning films like Fantastic Mr. Fox and Where the Wild Things Are for free!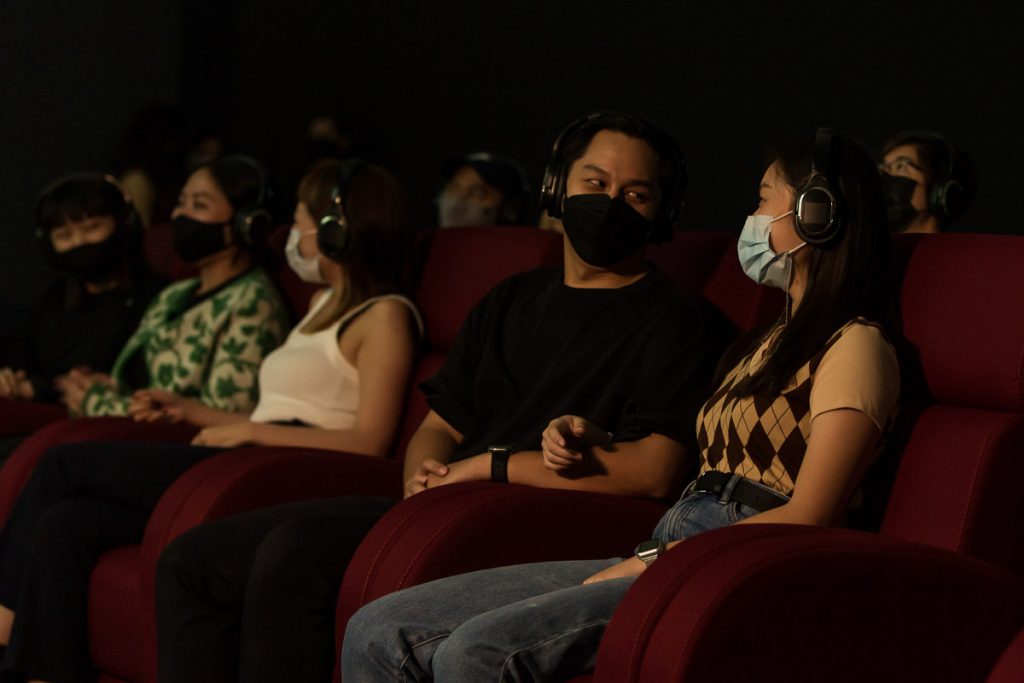 Photo credit: Marina Bay Sands
They take surround sound very seriously here and have swapped out speakers for wireless headphones. So you can expect nothing but a fully-immersive experience!
The cinema's curated selection of films is available all year round, with some films being switched out occasionally.
Cost: Free (unless stated otherwise)
Event period: Permanent
Opening hours: 10AM – 7PM
Address: ArtScience Museum, Level 4, 6 Bayfront Ave, Singapore 018974
24) Chinatown Walking Tour Led by Ex-Triad Leaders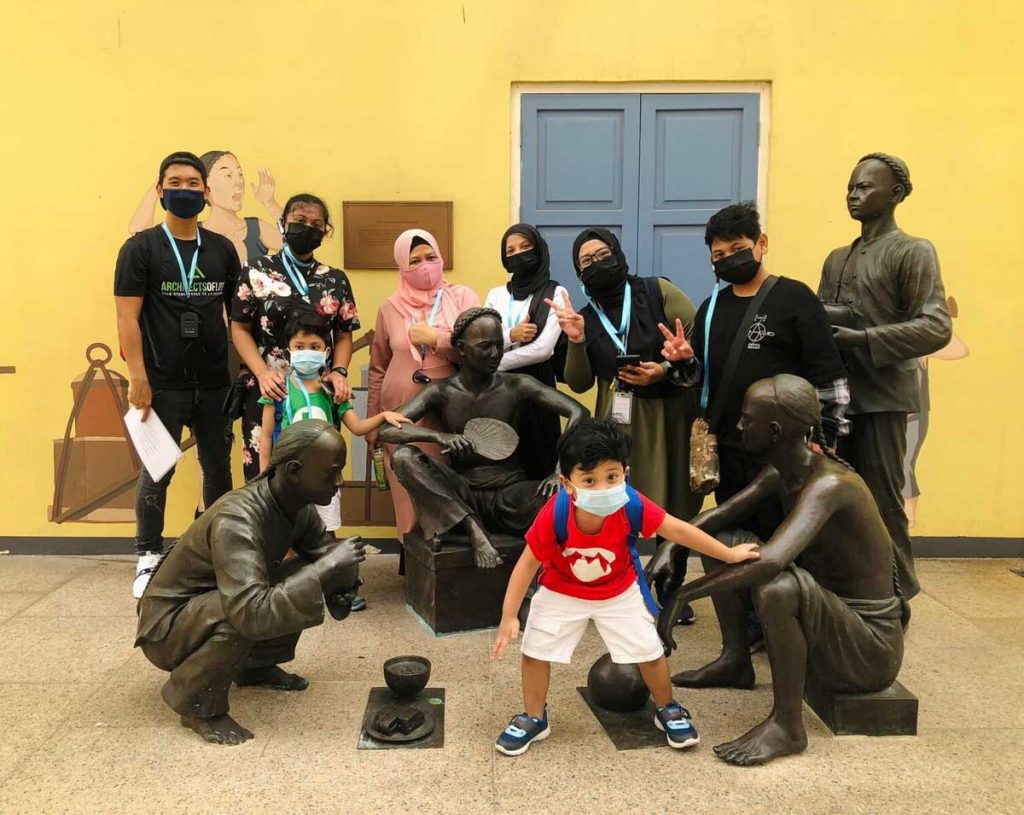 Photo credit: Triad Trails
For those who are looking for a unique tour experience in Singapore, how about a walking tour led by an ex-gang member?
Uncovering the underbelly of Singapore's past dark secrets of gangs, drugs and crimes, Triad Trails is a 2.5h walking tour around Chinatown guided by an ex-offender. Participants can also get to have an up-close and personal dining experience with their tour leader.
Cost: S$80/pax
25) 20% off ferry tickets to the Southern Islands for the TTI community
If you've not given the Southern Islands a visit, here's your chance to do so with 20% OFF your ferry tickets, valid until 31st December 2022. The promotion is exclusive to readers and subscribers of The Travel Intern with the code <TTI>.
Check out the ferry schedule here.
Cost: From $15/ pax (bef discount)
Promotion period: Till 31 Dec 2022

Read more: Singapore Southern Islands Guide — Island Hopping Around Lazarus, St John's, Kusu and Sisters' Island
26) Scentopia at Sentosa – Singapore's First AR Perfume-making Experience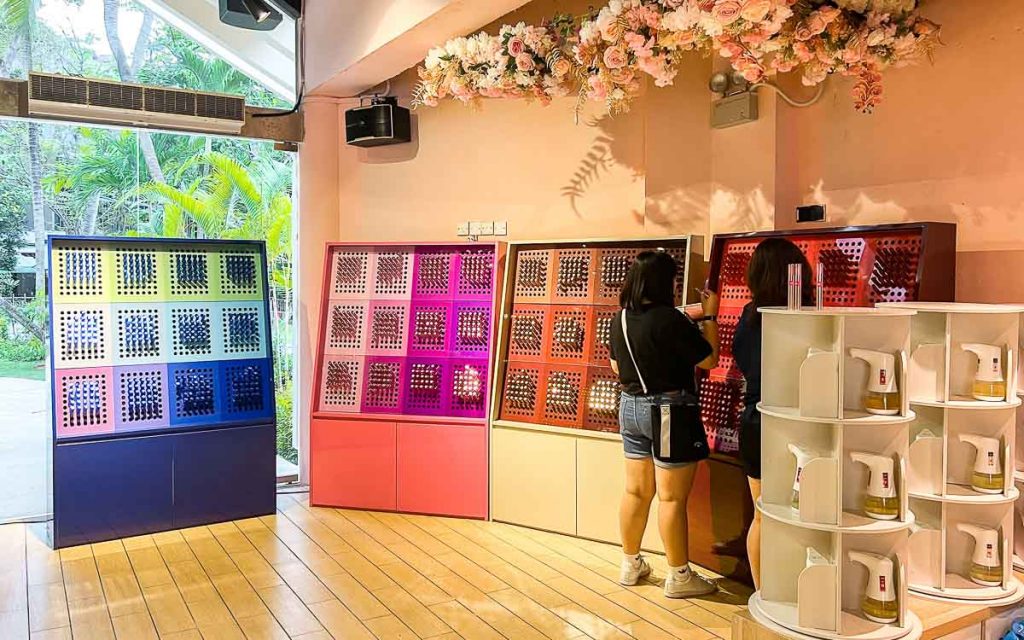 Photo credit: Scentopia Singapore
A new attraction at Sentosa combining Augmented Reality (AR) has arrived in Sentosa, showcasing the island's history as an important point along the spice route to the garden city it is today.
Visitors can learn more through the Augmented & Scented Exhibits at Scentopia with the use of their smartphones, and take part in free guided tours happening at hourly intervals.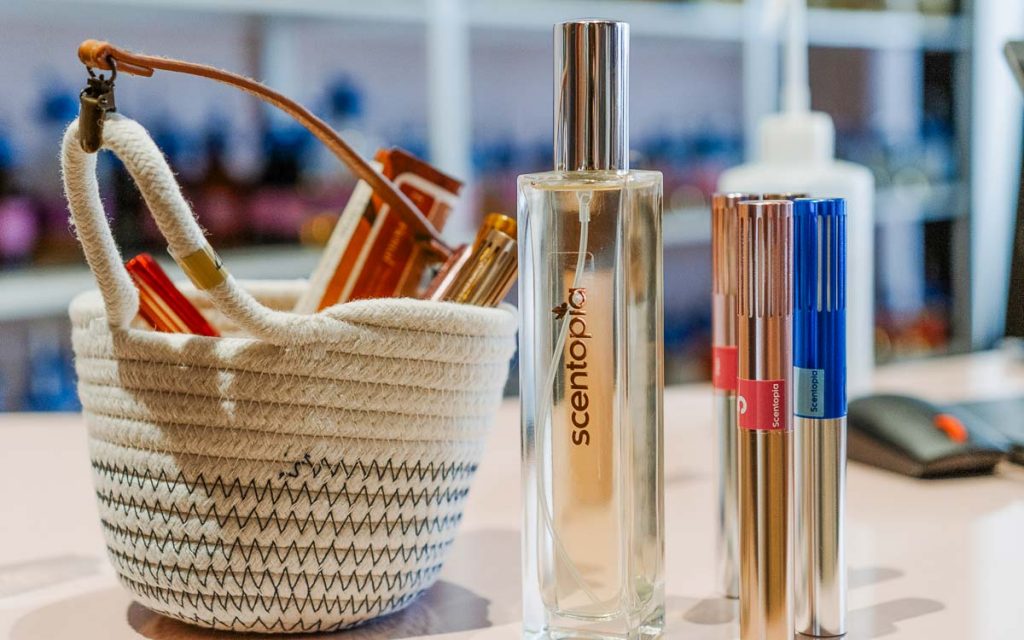 Photo credit: Scentopia Singapore
You can even design and create your own personalised fragrance at the perfume-making workshop with over 6000 scent wands available at Scentopia.
Costs: From S$95/pax
Opening hours: 11AM – 7PM
Address: 36 Siloso Beach Walk, Sentosa, Singapore
27) Climb the Clock Tower of Victoria Concert Hall and Victoria Theatre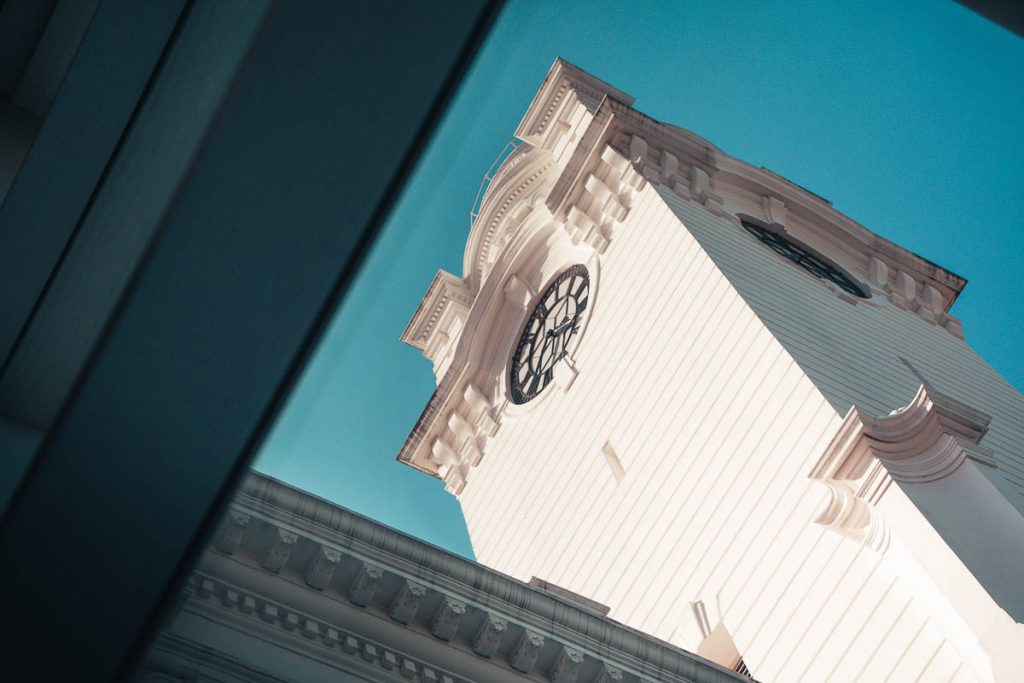 Photo credit: Art House Limited
There are several places in Singapore you can climb for that panoramic view of the city skyline, but this is one you've likely not tried before.
First opened exclusively to hotel guests who bought a S$528 staycation package in 2020, Victoria Theatre and Victoria Concert Hall's 54-metre-tall Clock Tower now has public guided tours!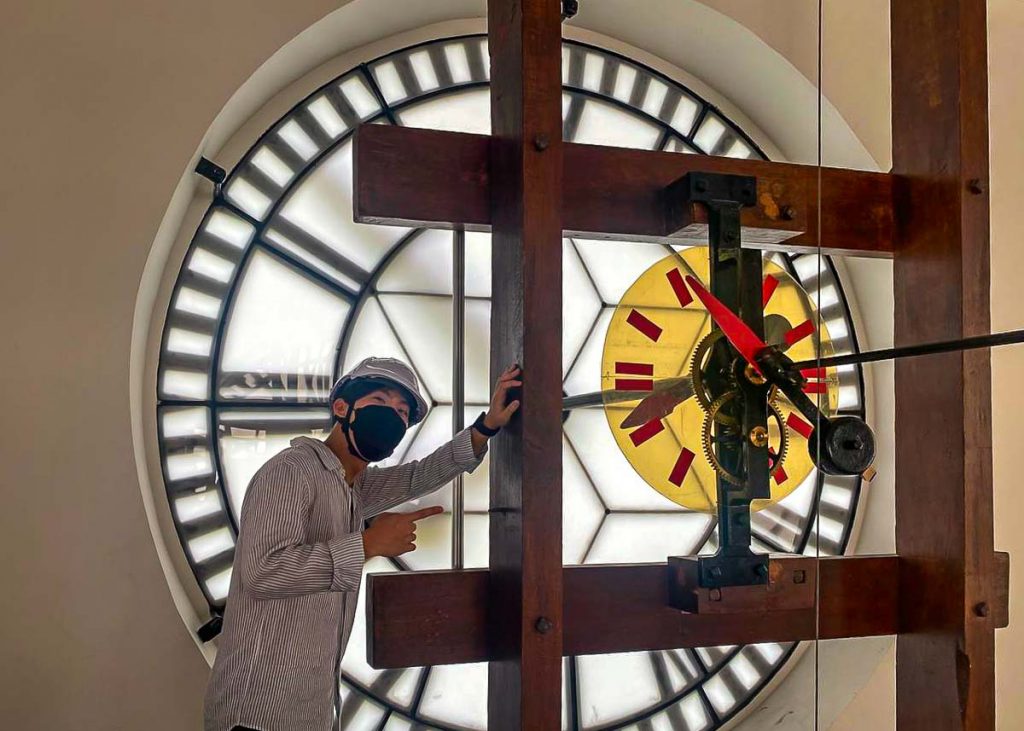 The 60-minute tour includes access to the Clock Tower, Victoria Theatre and Victoria Concert Hall, plus the Heritage Gallery.
Cost: S$30/pax
Venue: Victoria Theatre and Victoria Concert Hall, 9 Empress Place, Singapore 179556
28) New Trickeye @ South Side Opens on Sentosa + Free Cable Car Ride
Photo credit: Sentosa
Trickeye Museum at Resorts World Sentosa has relocated to Southside Interim Market in Sentosa, bringing you new and familiar optical illusion exhibits that are loved by people of all ages. At Trickeye @ Southside, visitors can also experience even more fun with the Augmented Reality App at the AR Trickeye Zones.
That's not all, visitors can also enjoy a free cable car ride on the Sentosa Line with the purchase of admission tickets to Trickeye @ Southside.
Cost: From $32/pax
Opening hours: 10AM – 6PM (Thu – Mon)
Address: Southside Interim Market, 80 Siloso Road, #01-04 Block B, Singapore 098969
29) New Escape Game: Escape from St. John's Island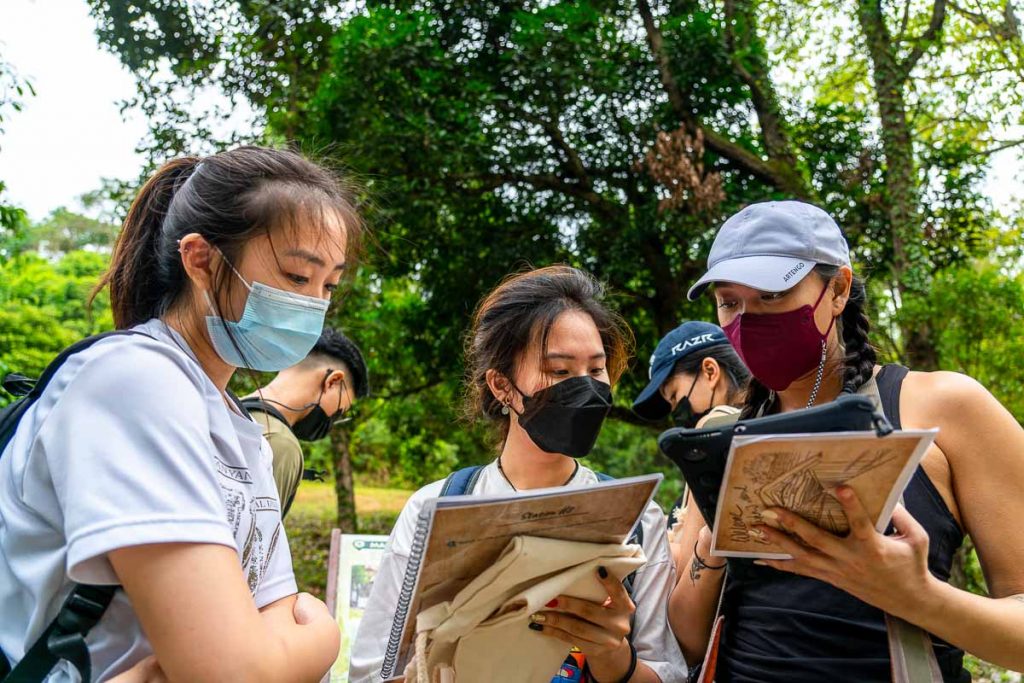 Explore one of Singapore's Southern islands in an all-new thrilling escape game by award-winning tour operator Tribe.
In Escape from St. John's Island, players race against time to find a cure in a world struggling during a new pandemic. Only Sentosa and St John's Island remain unaffected and you are tasked to obtain missing journal pages to solve this mystery.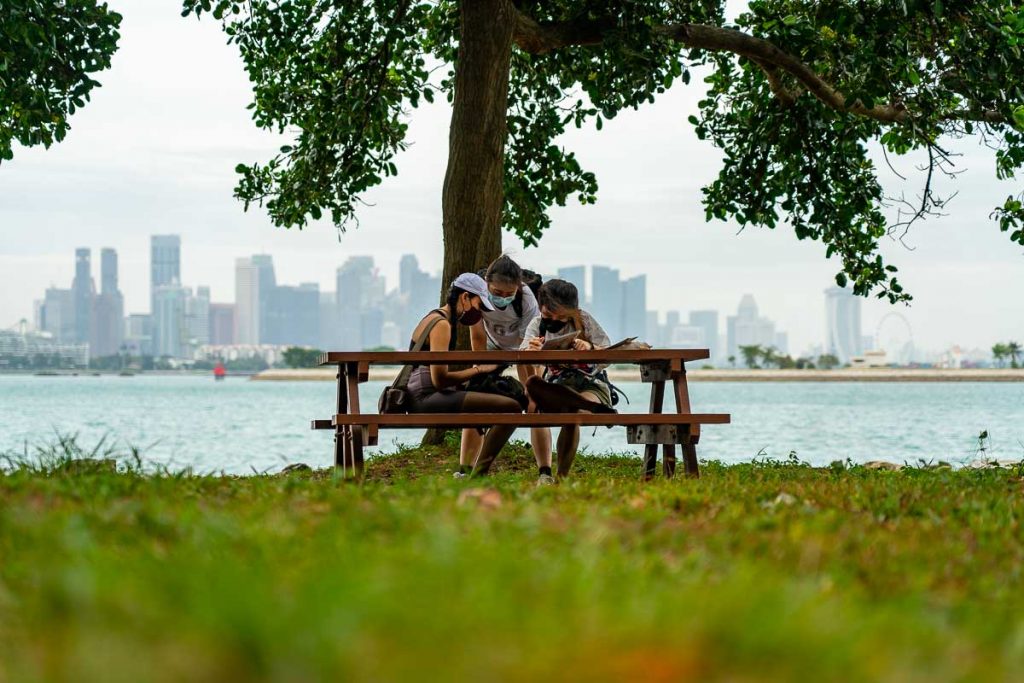 With a time limit of four hours and a team of up to five members, it'll be an exhilarating experience to share with your friends and family while you wreck your brains at this large-scale escape room. The tour includes a two-way ferry ride and a guide so you don't have to worry about getting lost!
*Pro-tip: Bring along food and water as there are no resources on the island
Cost: S$481.50/group (up to 5 pax)
Tour timing: 9AM – 1:30PM (every Sat)
Meeting place: Marina South Pier, 31 Marina Coastal Dr, S018988 (Tour ends at either Marina South Pier or Sentosa Cove)
30) First ATV Adventure Park in Singapore for ages 4 and above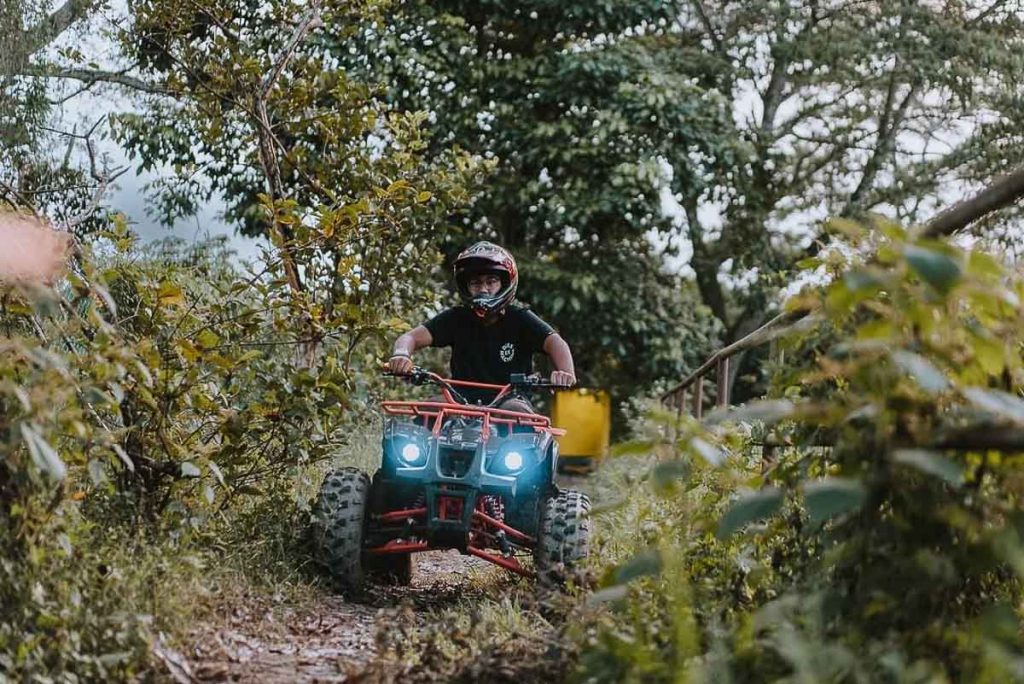 Photo credit: Mud Krank via Instagram
If you're an adrenaline junkie craving an off-roading outdoor adventure, Kranji has just what you're wanting. Mud Krank is an all-new ATV (all-terrain vehicle) trail riding facility that's available for anyone above the age of four.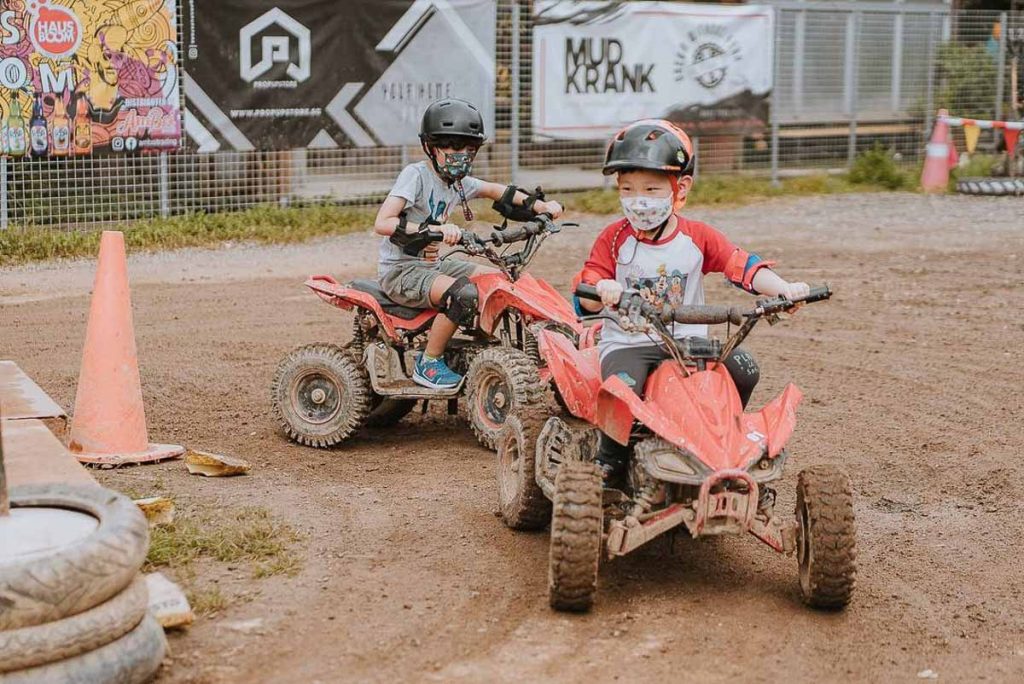 Photo credit: Mud Krank via Instagram
Perfect for families or a group of friends (up to five), Mud Krank allows participants to race through sand and mud on four wheels in an open yet safe environment. Each session lasts from 15 to 20 minutes and is an all-weather event.
Cost: From S$20/child and S$35/adult
Operating hours: 2PM – 6:45PM (Child); 8PM – 10PM (Adult), closed on Mon
Address: 10 Neo Tiew Lane 2 Gallop Kranji Farm Resort, Farm H, Singapore 718813
31) Spend a Night in a Container Hotel at Haw Par Villa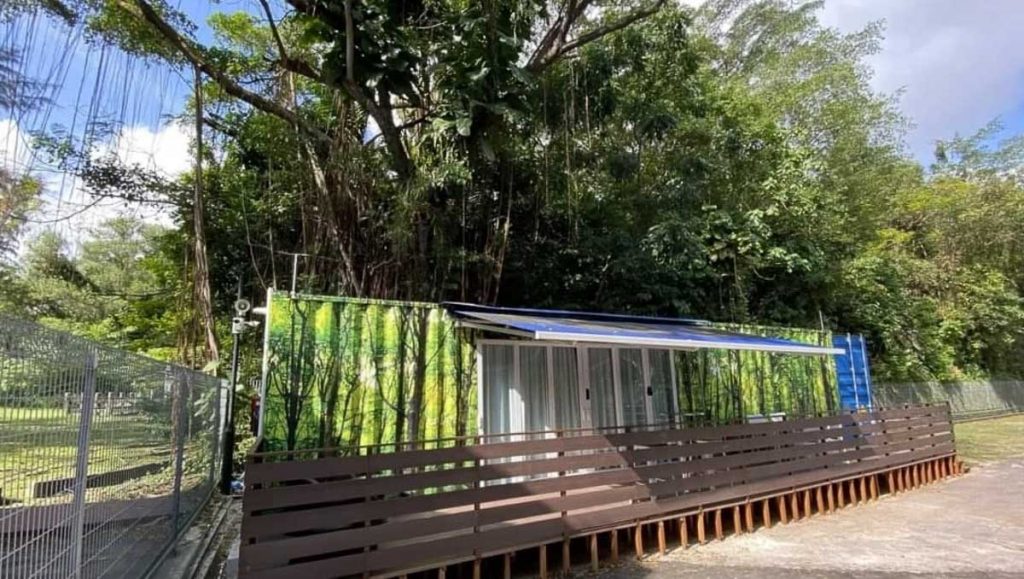 Photo credit: Shipping Container Hotel
The Container Hub (previously known as Shipping Container Hotel) has moved its pop-up hotel to Haw Par Villa, providing one more option to folks looking for an extraordinary staycation experience in Singapore.
Far from a hellish experience, the rooms come fully equipped with a functioning kitchen complete with a built-in induction hood and hob, fridge, microwave oven, washing machine, TV, dining table, sofa, and two Queen size beds.
Hotel guests can also request an electric BBQ table grill with a S$20 top-up.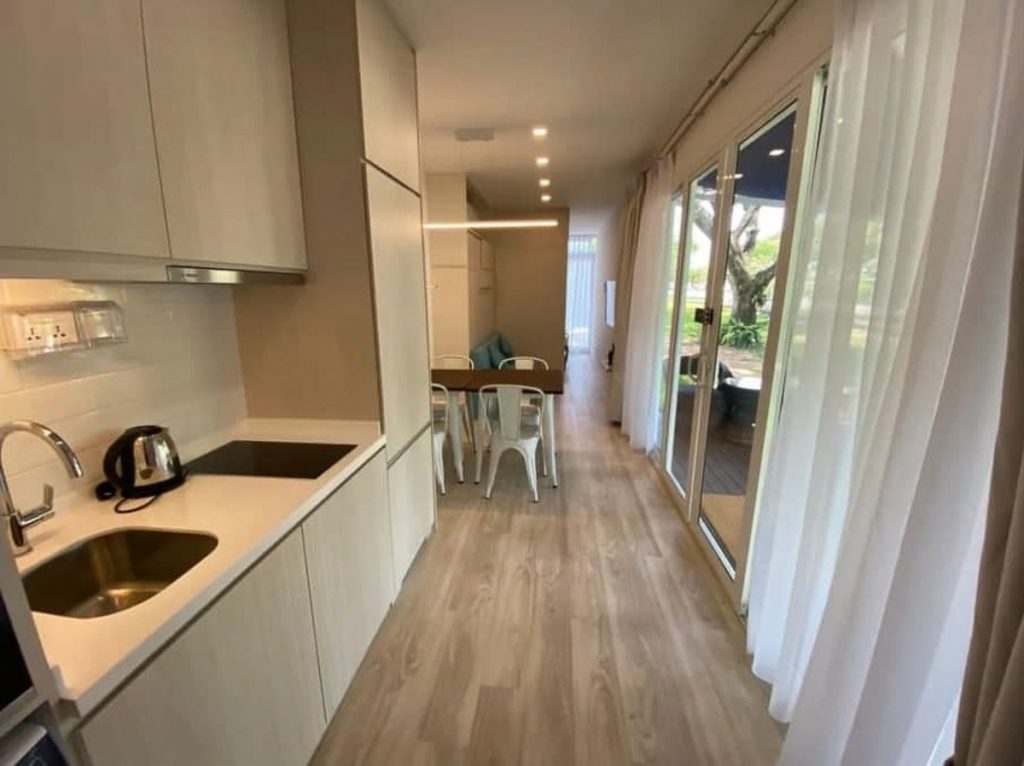 Photo credit: Shipping Container Hotel
A stay at The Container Hub at Haw Par Villa would definitely check off multiple entries on the bucket list — having a one-of-a-kind staycation, staying over at a haunted theme park, and living out of a recycled shipping container.
Hotel guests are also entitled to a 50% discount off ticket prices to Haw Par Villa's newest attraction, Hell's Museum (U.P. S$18).
Cost: From S$250/night (up to five guests per room)
32) Revolving Gondola SkyHelix Sentosa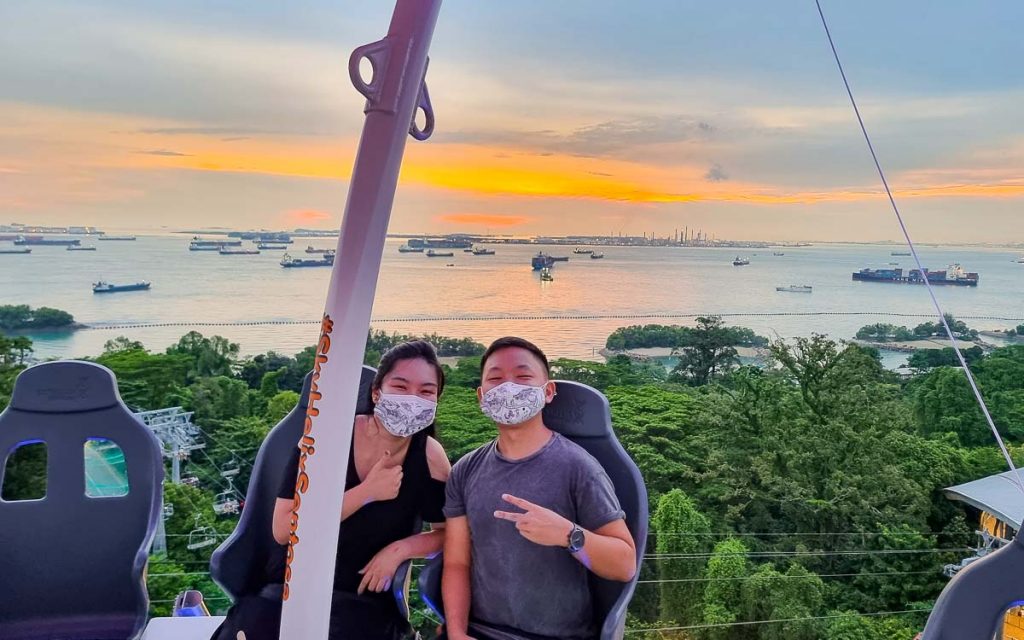 Singapore's highest open-air panoramic ride, the SkyHelix Sentosa, slowly spirals upwards to a height of 35 metres, bringing riders spectacular and unobstructed views of Sentosa and the Southern Islands.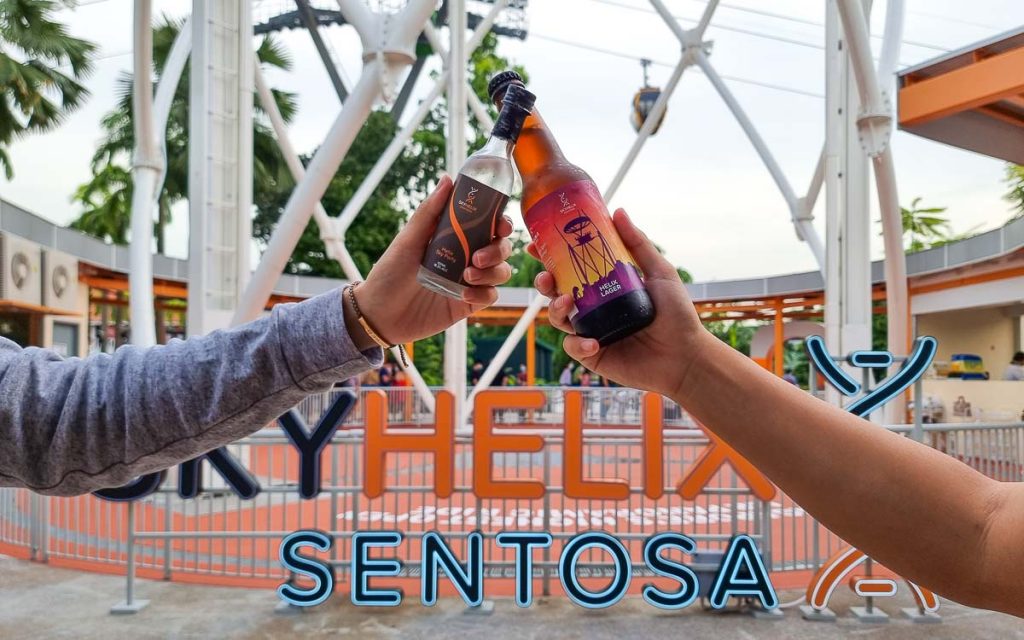 Don't miss the specially concocted cocktails at the snacks bars, available with other light refreshments that you can purchase and bring up while enjoying your 12-minute long ride.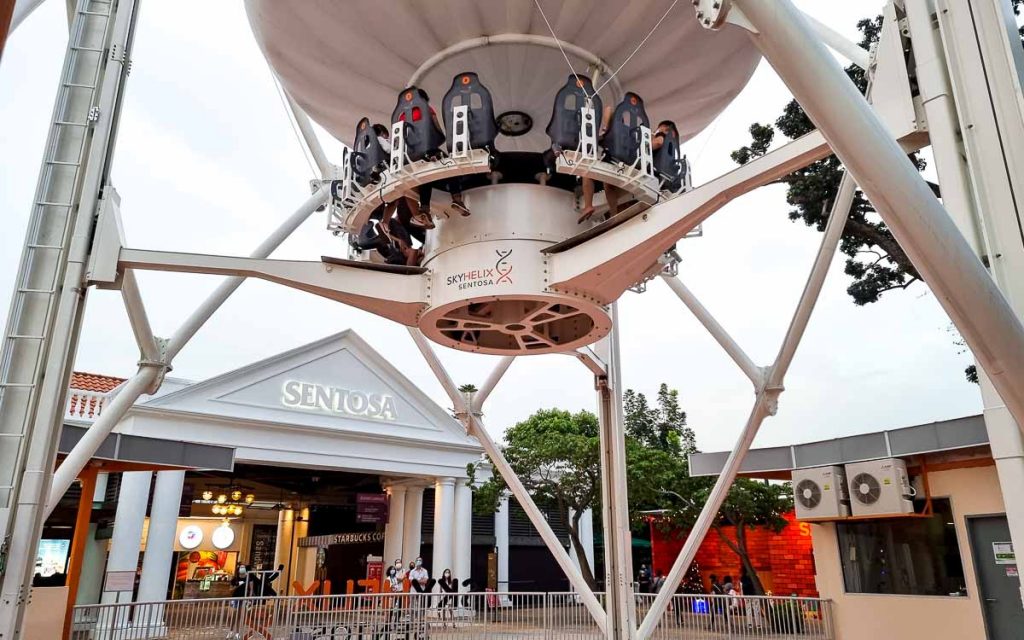 Cost: S$16.20/pax
Location: Imbiah Lookout Station, Sentosa
33) Lee Kong Chian Museum — New Parasite Exhibit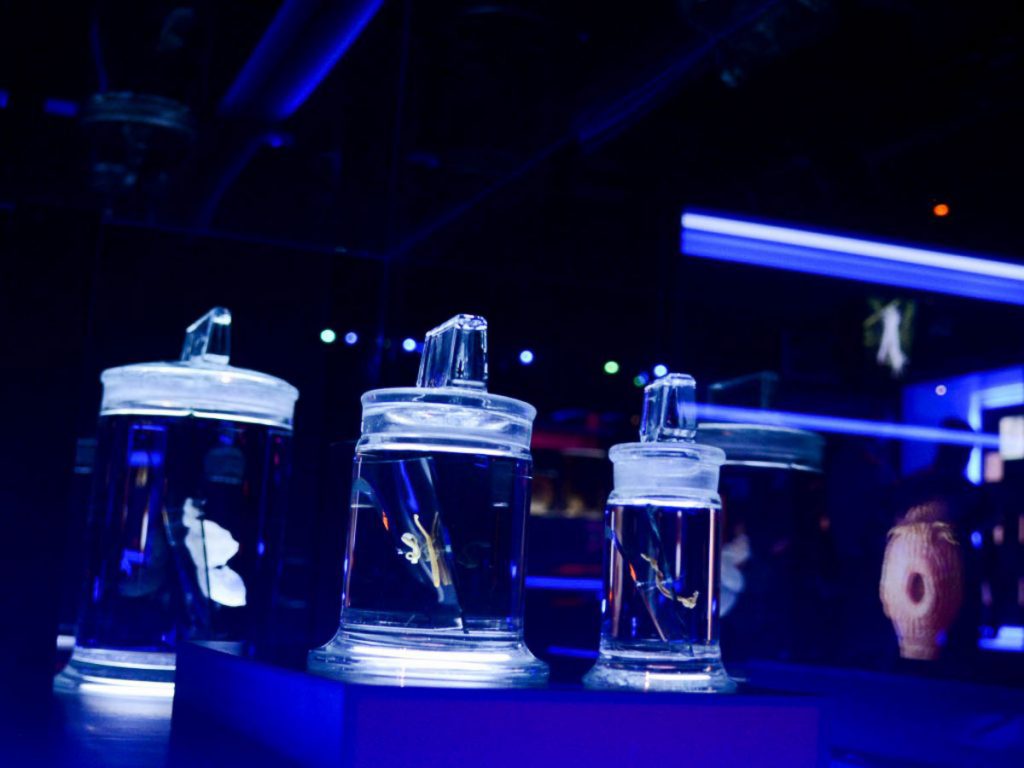 Photo Credit: Lee Kong Chian Natural History Museum
One of the most underrated museums in Singapore, Lee Kong Chian Natural History Museum has launched a new temporary exhibition — Body Snatchers: Nature's Zombies and Vampires.
The exhibition explores the terrifying world of parasites while educating museum-goers about parasites and how they play a part in the ecosystem.
Some of the parasites on display include tapeworms and cymothoid crustaceans, the latter is a parasite found in fishes that fully replaces its host's tongue 😱
The Body Snatchers exhibition is expected to run until the end of October 2022.
Cost: S$16/adult
Opening hours: 10AM – 6PM (Tue–Sun)
Location: National University of Singapore, 2 Conservatory Drive, Singapore 117377
34) Klook's Singapore Multi Attractions Pass — Bundle Savings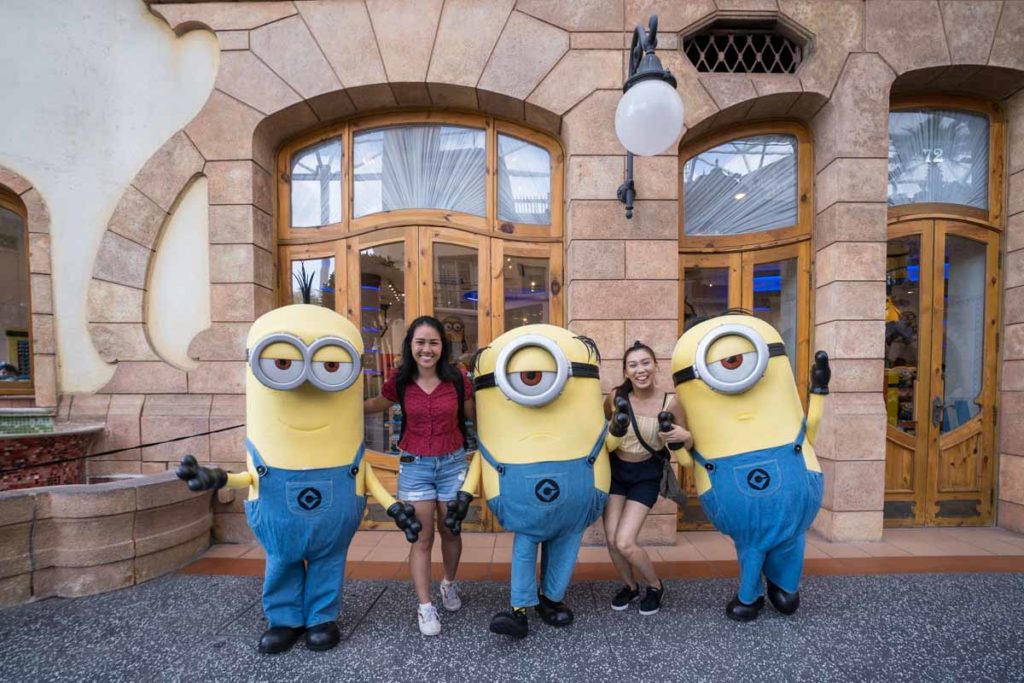 Save on Singapore attractions with Klook's Singapore Multi-Attraction Pass bundle where you can access up to five attractions at discounted prices.
Some of these places include Universal Studios Singapore, Gardens by the Bay, and SkyHelix Sentosa. What's more, it's an open-dated ticket that is valid for 30 days — giving you the flexibility to choose where and when you need a vacation!
*Note: Wings of Time, Singapore Cable Car and Singapore Flyer will be temporarily closed on specific dates. Do check online before going.
Cost: From ~S$85/adult for two attractions
Looking for new things to do in Singapore?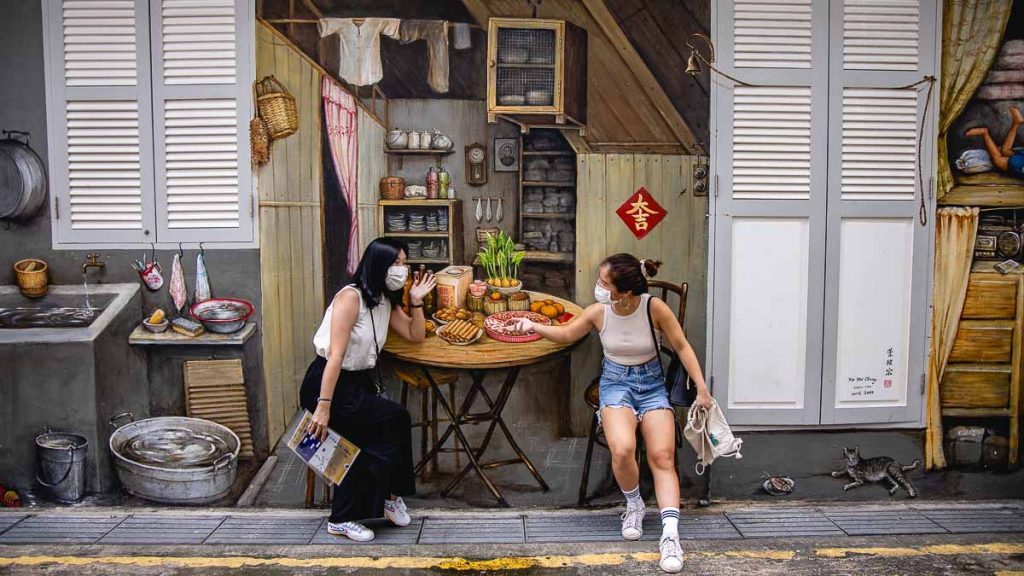 Rediscovering Singapore never ends, especially when there're always new things popping up at every corner of the island. Whether it's sailing to offshore islands like Pulau Ubin or stepping out of your comfort zone for epic experiences, there'll always be parts of our little island to (re)discover!
In the meantime, stay inspired by bingeing on travel books and shows, enjoying awesome virtual tours, and picking up Lightroom skills to give your travel photos new life!
Still bored? Here are more cool stuff to check out in Singapore:
– Places to eat in Singapore: 12 Unique Restaurants in Singapore Even Non-Foodies Will Find Impressive
– Unique staycations to book: 16 Underrated Hotels to Spend Your S$100 SingapoRediscovers Vouchers
– New things to do: 15 Things to Do in Singapore for Outdoor-Loving Singaporeans
Facebook image credit: nparksbuzz, Shangri-La

What are your favourite things to do in Singapore? Share with us in the comments!
---