Iconic Gaudi landmarks, beautiful markets, and mouth-watering Catalan cuisine — this list of things to do in Barcelona will have you planning your next trip to Spain.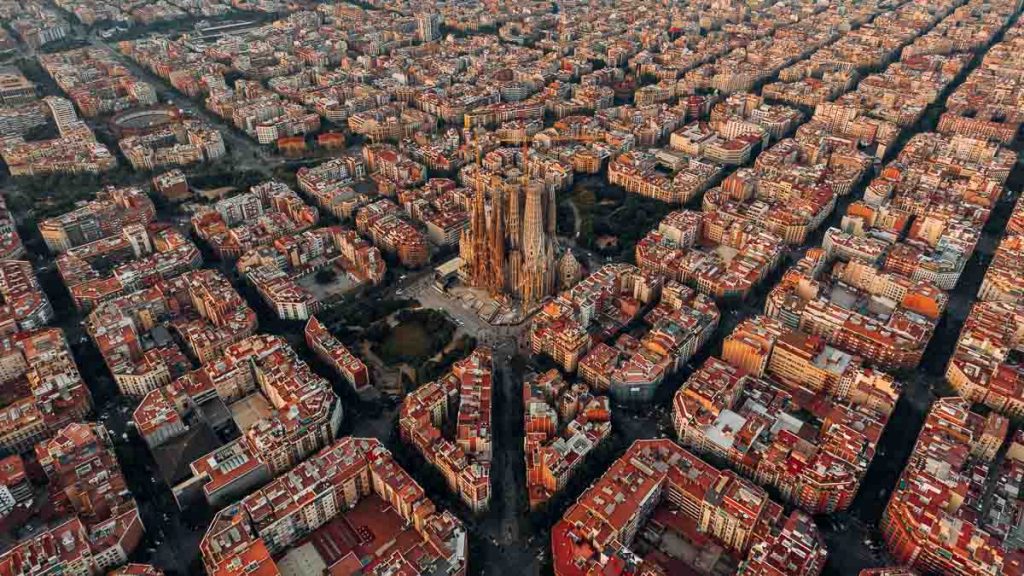 Photo credit: @loganstrongarms via Unsplash
If Barcelona was a dude, he'd be the life of the party. He exudes charm without even trying, knows all the best food haunts and has tons of incredible stories that keep people hooked. Before you know it, you find yourself falling for him.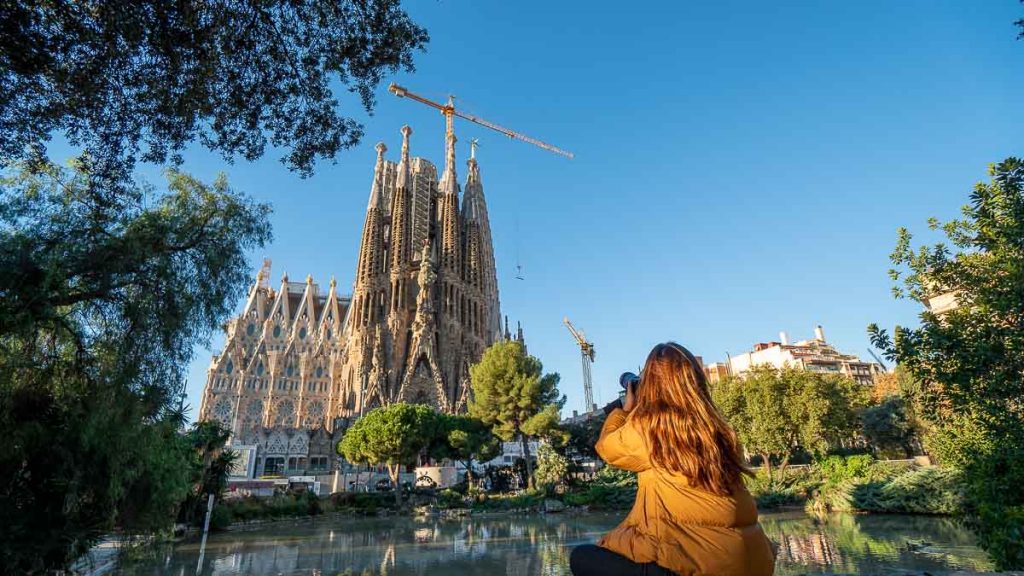 There's so much to do and see in Barcelona, which can be overwhelming for first-time visitors who only have a few days here. Which is why we put together this list of best things to do in Barcelona — iconic landmarks, places you may not know about, and food you can't miss out on!
If you've never considered visiting, this list of things to do in Barcelona will change your mind.
What to Do in Barcelona
1) Park Güell — Vibrant Public Park Designed by Gaudi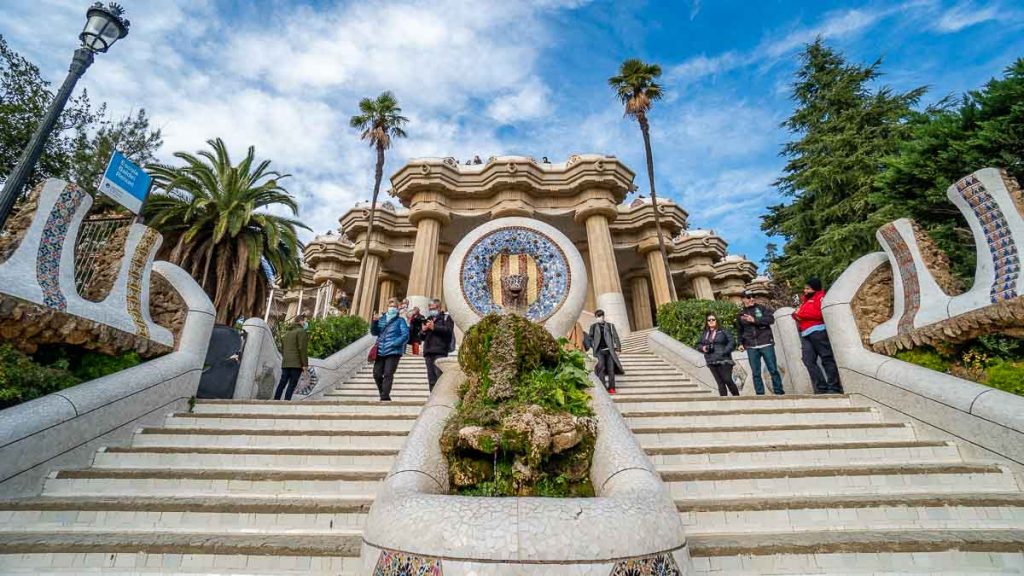 Park Güell is a Gaudí must-see in Barcelona. The most iconic part of the park is the Terrace, not only is it an excellent vantage point overlooking the city, the vibrant mosaic tiles will charm you into a second take.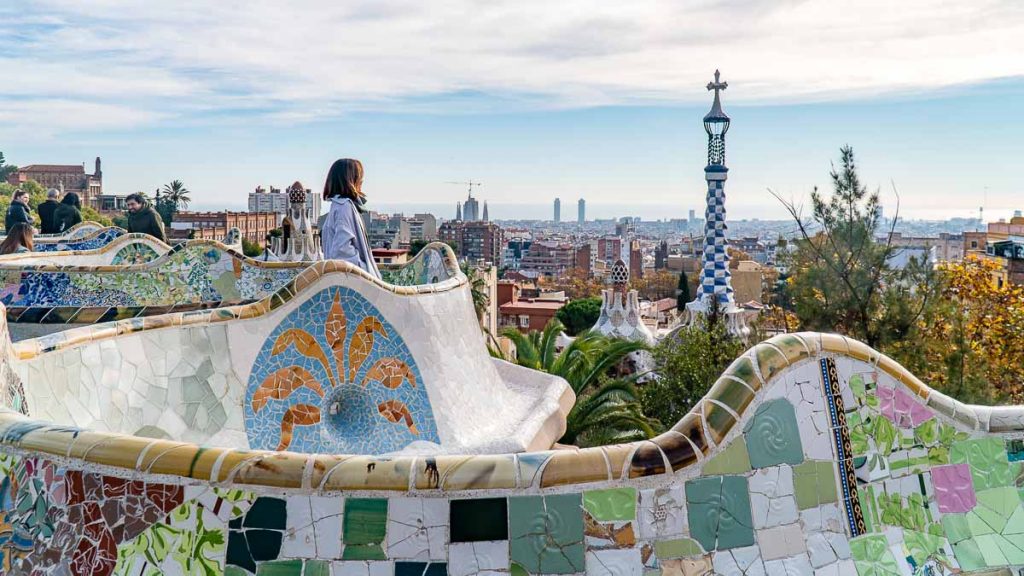 The project was intended as a private estate for upper-class families in 1900, but was bought over by the City Council in 1922 due to the lack of interested buyers. No complaints there because Park Güell can now be enjoyed by everyone!
Other notable photo spots here include the Greek Theatre, Dragon Stairway, and Hypostyle Room.
Entrance fee: €10 (~S$15.43) — purchase online beforehand as there are time slots for entry
Opening hours: 9:30AM – 7:30PM
How to get there: Take the L3 metro line to Lesseps or Vallcarca stations and walk 20min from either station. Or, take bus H6 or D40 and walk 10 min
2) Sagrada Familia — The World's Largest Unfinished Building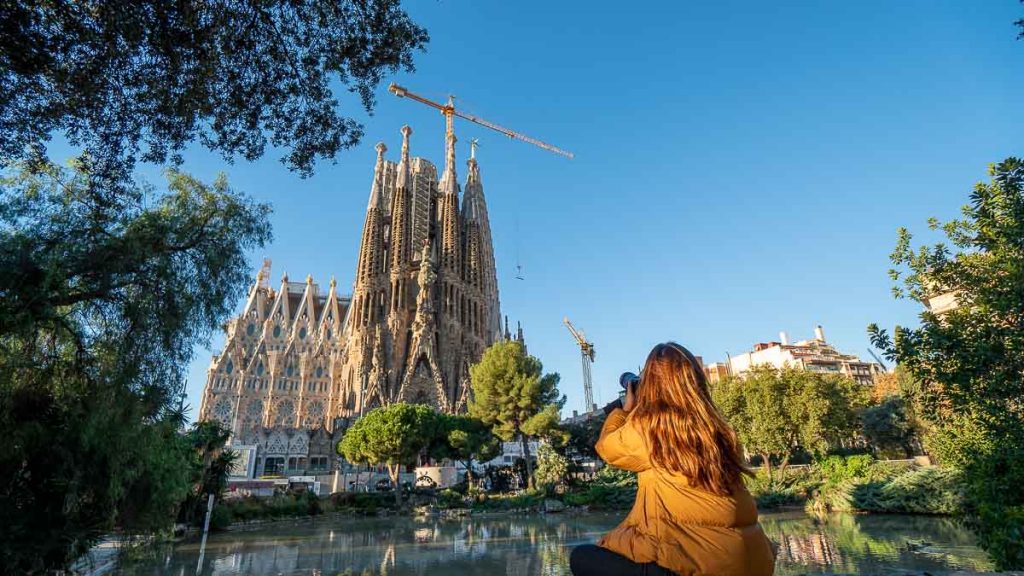 If a trip to the Sagrada Familia isn't on your list of things to do in Barcelona, you're doing it wrong. Construction on this cathedral started in 1882 and is still ongoing today!
The Sagrada Familia, or Holy Family, was made famous by Antoni Gaudi. He spent 40 years working on it up till his death in 1926. Several other architects have undertaken the project since, working to bring Gaudi's vision to life.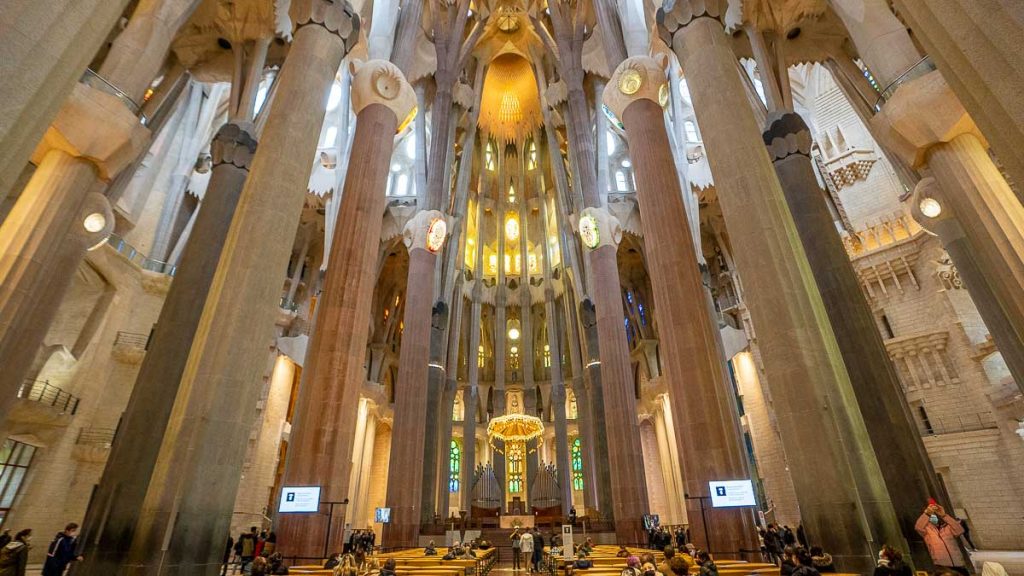 The exterior is captivating, but the interior left us speechless. Our eyes were immediately drawn to the ceiling — massive granite columns branching up to the sky. Gaudí's main inspirations were nature and light and every detail in the church reflected that.
Entrance includes a detailed audio tour, but you can book guided tours (€49) as well.
Entrance fee: €26 (~S$38), €24 (~S$35.20) for those under 30 years old — tickets can only be purchased online
Opening hours: Varies depending on the season
How to get there: Take the L2 or L5 metro line to Sagrada Familia station. Alternatively, take bus 19, 33, 34, 43, 44, 50, 51, B20 or B24 and get off at the Sagrada Familia stop
3) Carmel Bunkers – Panoramic Views of the City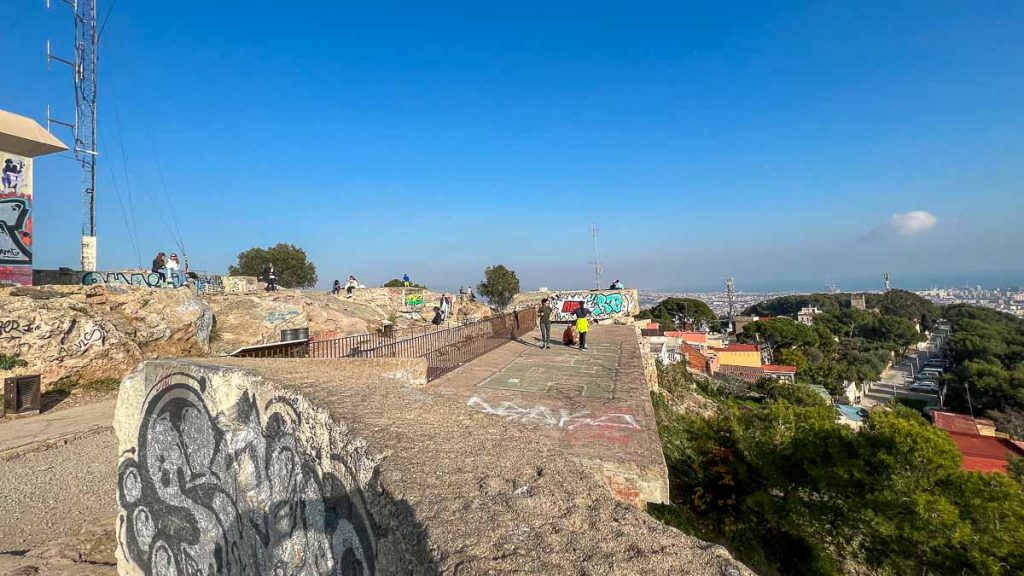 For an unobstructed view of Barcelona, head to Carmel Bunkers at the top of Turó de la Rovira hill. Despite its name, there were never any war bunkers here. Instead, the Carmel Bunkers were an anti-aircraft warfare base during the Spanish Civil War in the 1930s.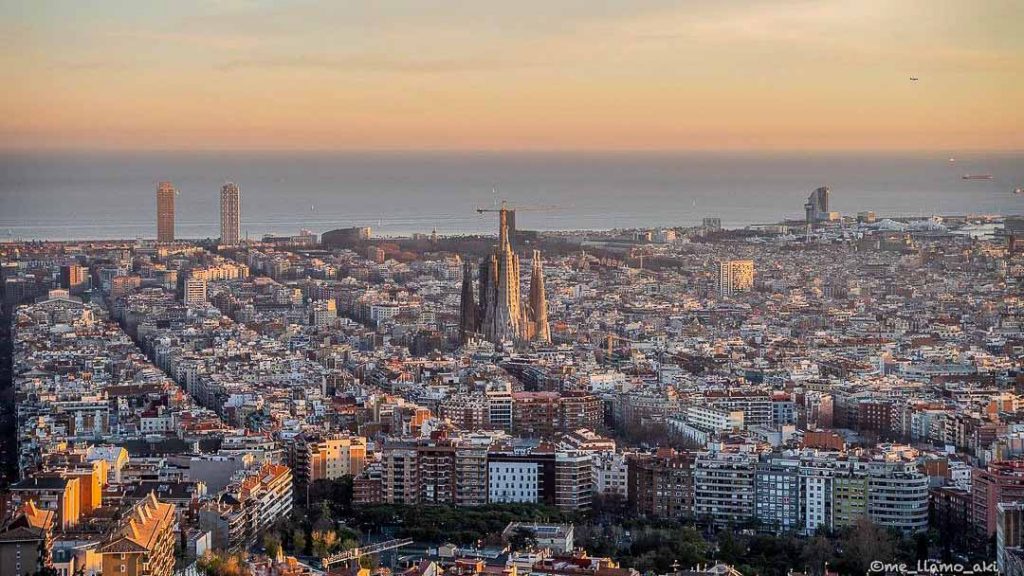 Photo credit: @ me_llamo_aki via Instagram
It's a short hike to get to the top of the 262m-tall hill where stunning 360-degree views of Barcelona await.
*Pro-tip: The viewpoint is most crowded during sunset, so visit during the day for a better experience!
Entrance fee: Free
Opening hours: 24 hours
How to get there: Take the L4 metro line to Alfons X station, walk 23min (1.3km)
4) Casa Batllo — Eclectic Former Private Residence Designed by Gaudi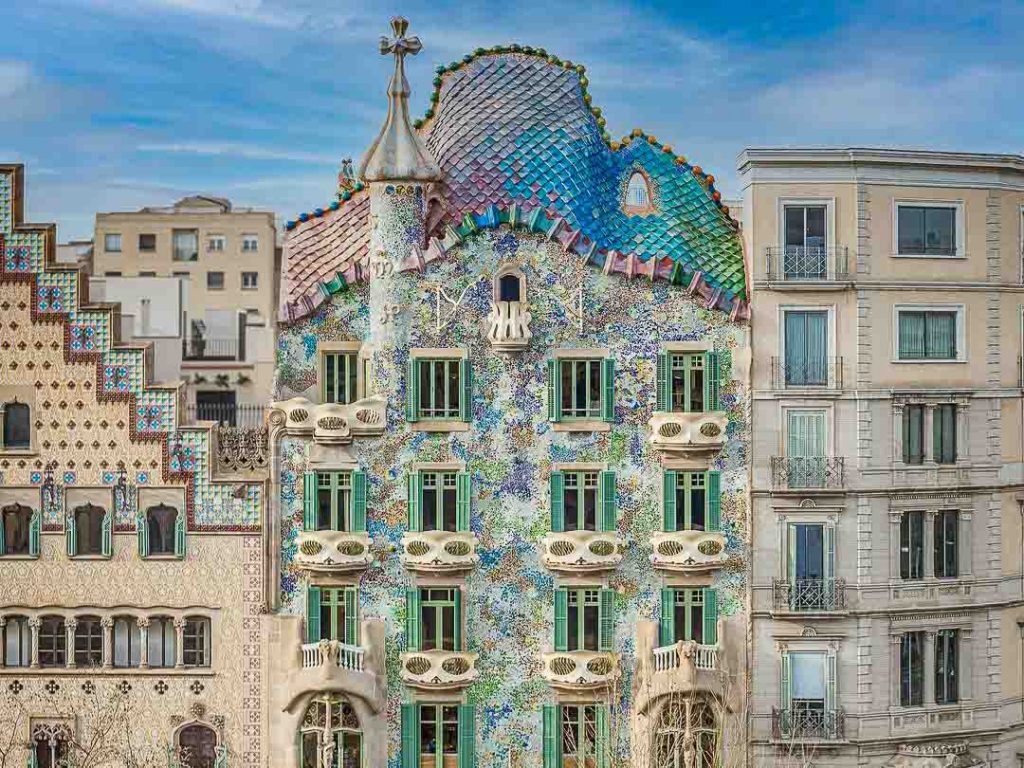 Photo credit: @casabatllo via Instagram
Glimmering scaled roofs and mask-shaped balconies; the exterior of Casa Batlló stands out like a sore thumb — in the best possible way. The interior is no less fascinating. For one, you'll find no straight lines! Every door, window, and tile exudes character, creating Casa Batlló's lively personality.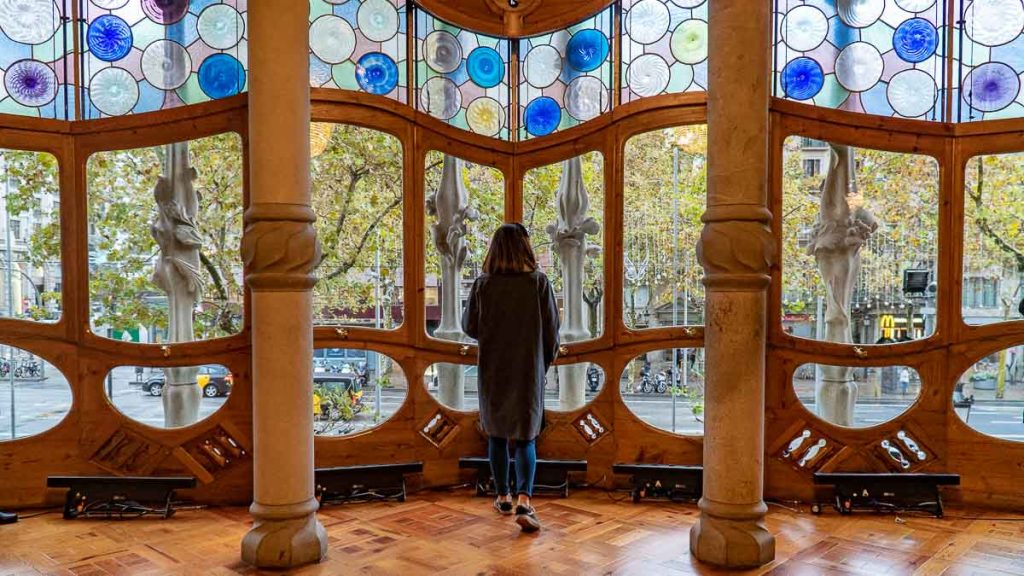 Entrance includes a free audio tour sharing the history of Casa Batlló and Gaudí's inspirations while designing it.
Entrance fee: €29 (~S$42.50), free for children under 12 — tickets can be purchased online or in-person
Opening hours: 9AM – 8PM
How to get there: Take the L2, L3 or L4 metro line to Passeig de Gràcia station or bus H10, V15, 7, 22 or 24 and walk 3min
5) Tibidabo Amusement Park — 120-Year Old Theme Park On Top of a Hill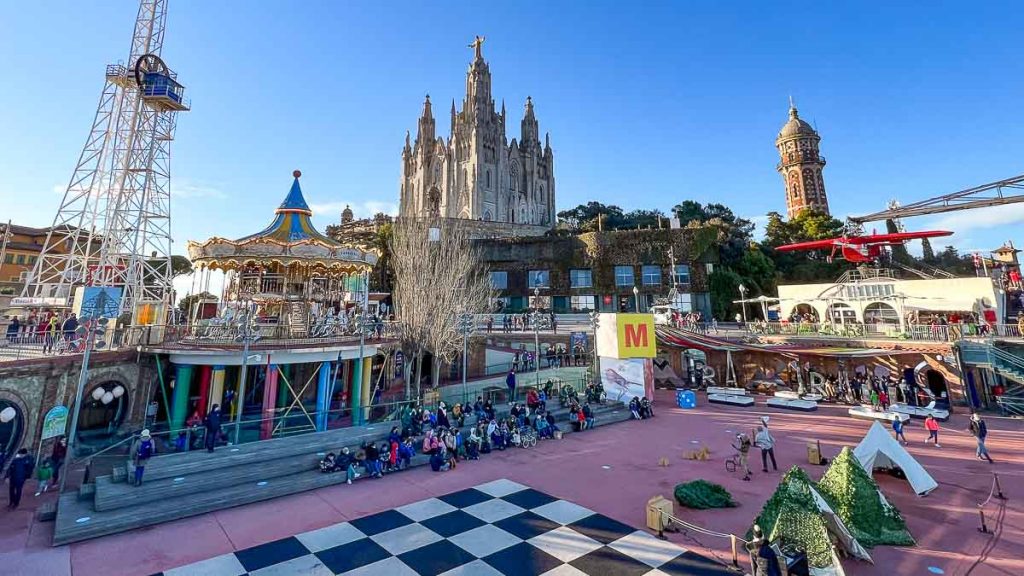 Perched atop a hill overlooking Barcelona is a theme park with over 100 years of history — Tibidabo Amusement Park. Tibidabo retains much of its old-school charm, with vintage decor and rides from the 1900s.
There are over 30 attractions spread over a few floors, from spooky haunted houses to exciting roller coasters. Entrance to the park is free for those who just want to enjoy walking the grounds.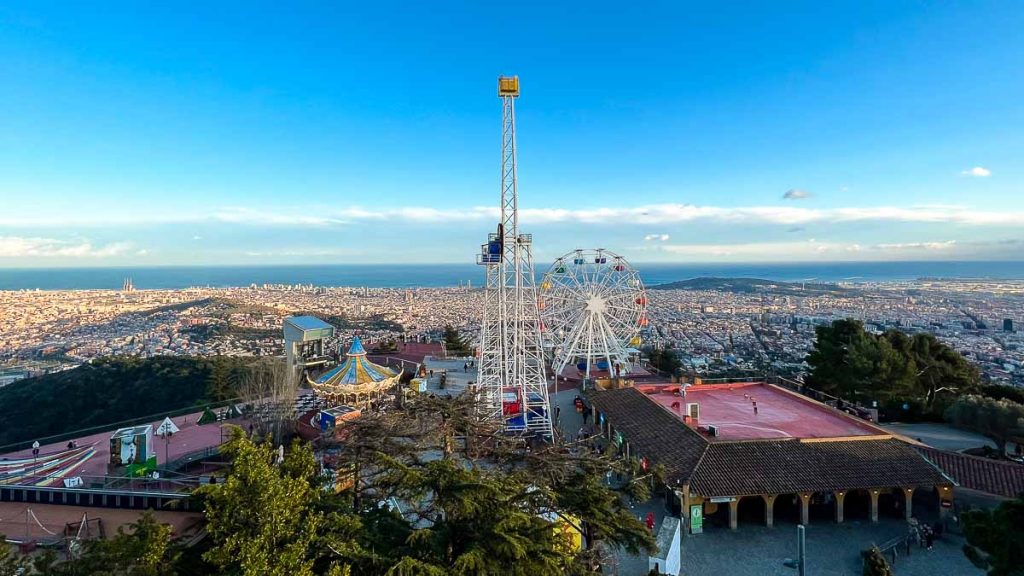 But of course, you can't leave without visiting the Basilica of the Sacred Heart of Jesus — located right at Tibidabo's summit. Completed in 1961, the church has become an integral part of Barcelona's skyline. Entry to the church is free but it costs €3 to ride the lift to the very top.
Tibidabo Amusement Park
Entrance fee: Free, €19 (incl. five rides in the Panoramic Area, funicular return journey, and shuttle Tibibuses), €35 (incl. access to all the rides in the park, funicular return journey, and shuttle Tibibuses)
Opening hours: Varies depending on the season
How to get there: Take the funicular from Plaça Doctor Andreu Bottom Station (Included in the Amusement Park entrance ticket or €12 without the ticket)
6) Mercat dels Encants — One of Europe's Largest Secondhand Markets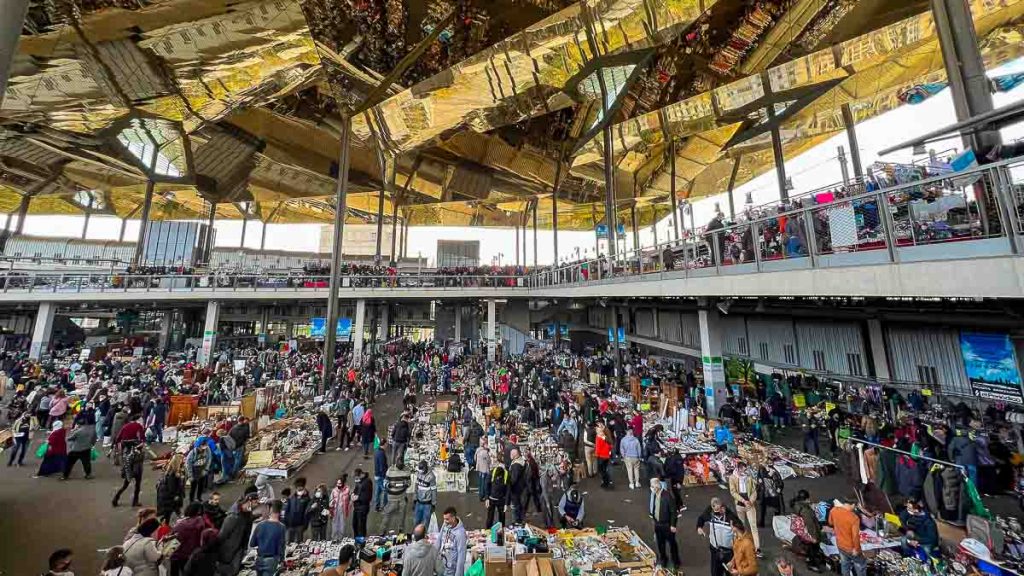 Mercat dels Encants is one of Europe's oldest flea markets, housed in a unique building with a reflective metal ceiling. It's like a massive pasar malam (street market) selling all sorts of things at great prices — clothes, kitchenware, film cameras, books, and antique furniture.
I got myself a secondhand leather jacket (€10) and a flannel shirt (€3 — from ZARA!). My loot would have been a lot bigger if luggage space wasn't an issue.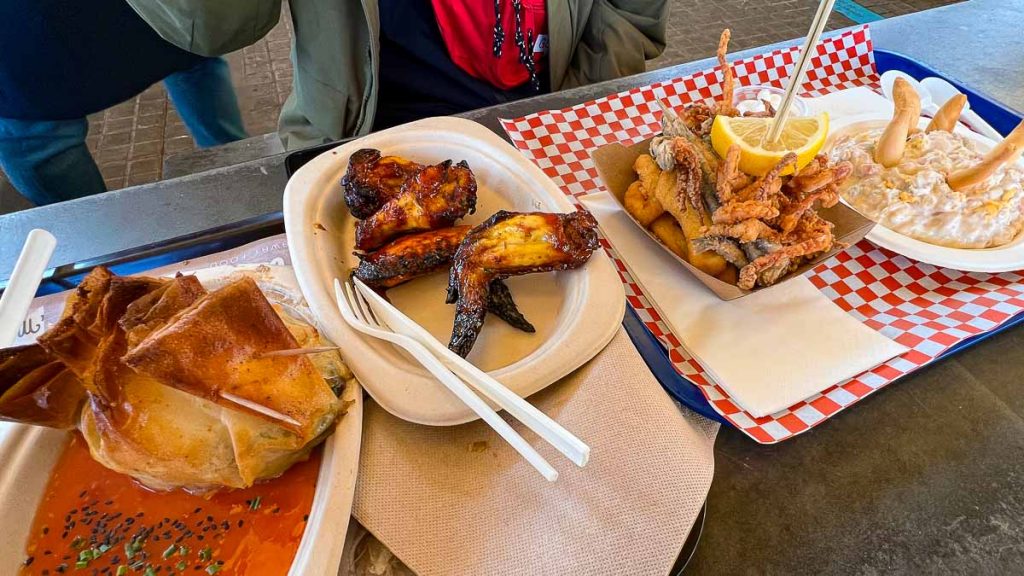 After scouring the first and second floors, head up to the third floor for a lunch break. There are street food stalls selling tapas and drinks between €4 to €12 per dish.
Entrance fee: Free
Opening hours: 9AM – 8PM (Mon, Wed, Fri and Sat)
How to get there: Take L1 metro line to Glòries station and walk 1min
7) Casa Vicens — Gaudi's First Major Project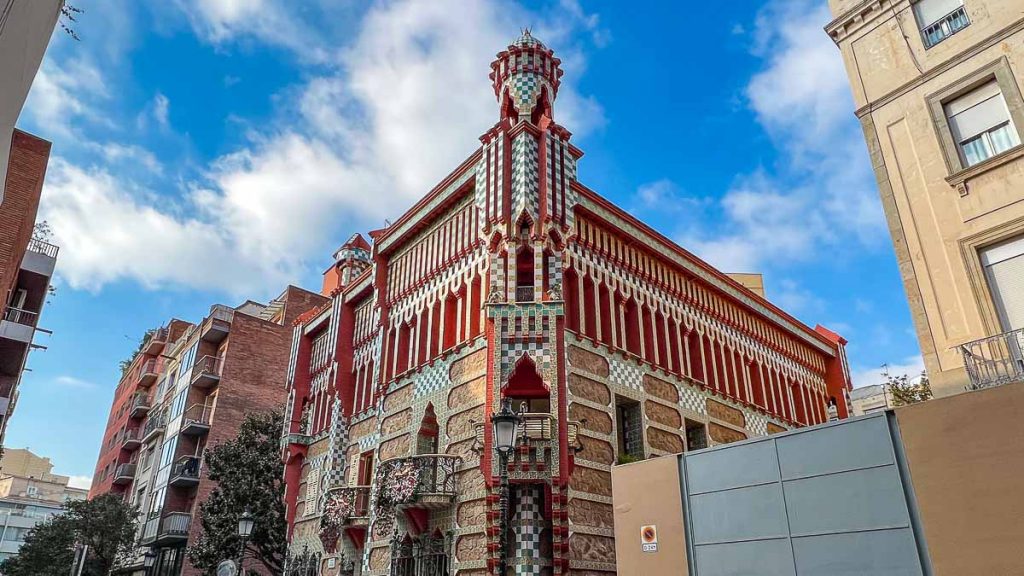 In 1883, Manuel Vicens commissioned a young architect to build his summerhouse — Casa Vicens. That architect was Antoni Gaudi, and Casa Vicens was his first residential project.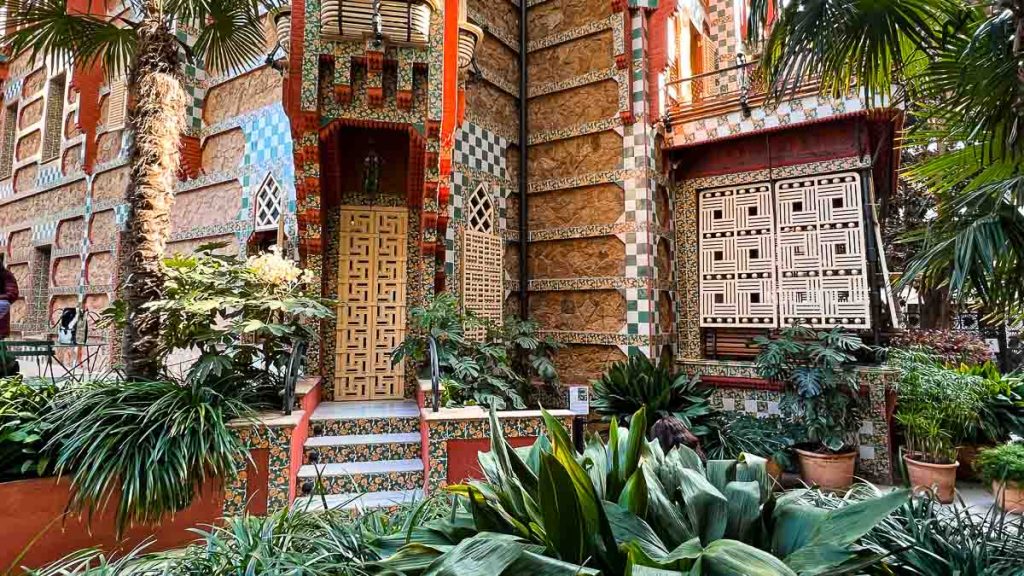 This stunning, fantasy-like house went on to shape Catalan modernism and is now a UNESCO World Heritage Site.
*Pro-tip: Bring your own earphones! Entrance includes a free audio tour, but earphones are not provided.
Entrance fee: €18/pax (~S$26.40)
Opening hours: Varies depending on the season
How to get there: Take L3 metro line to Fontana station and walk 2min
8) Gothic Quarter — Barcelona's Historic District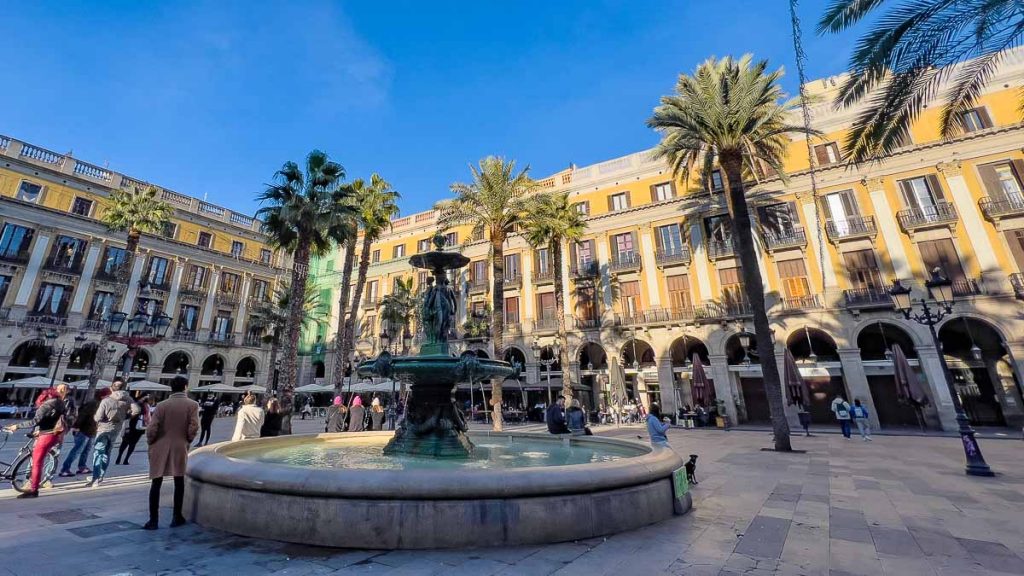 The Gothic Quarter is one of the best places to visit in Barcelona. It's one of the oldest neighbourhoods in the city — a labyrinth of bars, shops, and timeless architecture.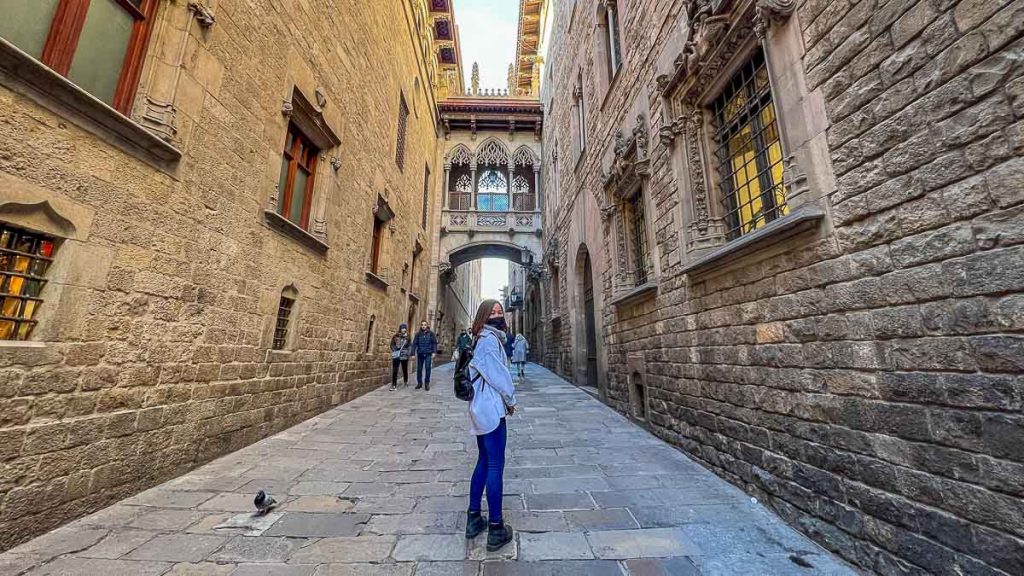 Walk the same streets as Picasso, who frequented the restaurant Els Quatre Gats as a young artist in the 1900s. It was here he held one of his first exhibitions! The Gothic Quarter is also home to Barcelona's oldest restaurant, Can Culleretes — a family-run eatery since 1786.
In the area, be sure to visit the Cathedral of Barcelona, Plaça Reial (first photo), and the Bishop's Bridge (second photo).
Entrance fee: Free
Opening hours: 24 hours
How to get there: Take the L3 metro line to Liceu station. The Gothic Quarter is located opposite La Boqueria.
9) Casa Mila — Museum Dedicated to Gaudi's Inspirations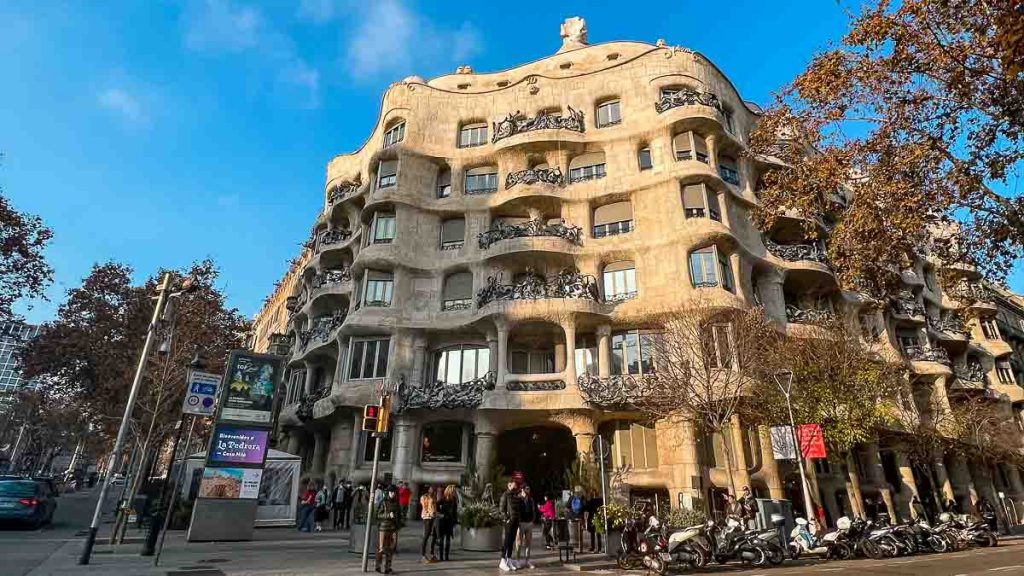 Casa Mila, also known as La Pedrera (stone quarry in Spanish) is another Gaudi masterpiece. Built between 1906 to 1912 for the Mila family, Casa Mila shines light on the early 1900s upper-class lifestyle.
The museum has five floors dedicated to Gaudi's work methods and inspiration explained through an audio guide.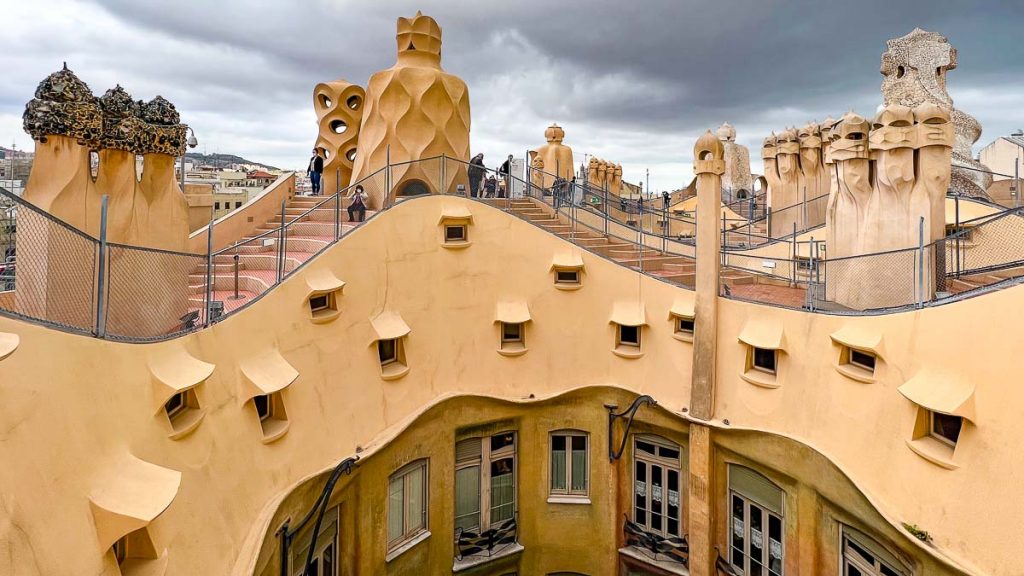 The most photogenic part of the house is the Warrior Rooftop, where Gaudi turned otherwise boring chimneys into works of art.
Entrance fee: €25/pax (~S$36.70)
Opening hours: 9AM – 8:30PM (Daytime entrance), 8:30PM – 11PM (Night tour)
How to get there: Take the L3 or L5 metro line to Diagonal station and walk 2mins
10) La Rambla — Barcelona's Famous Shopping Street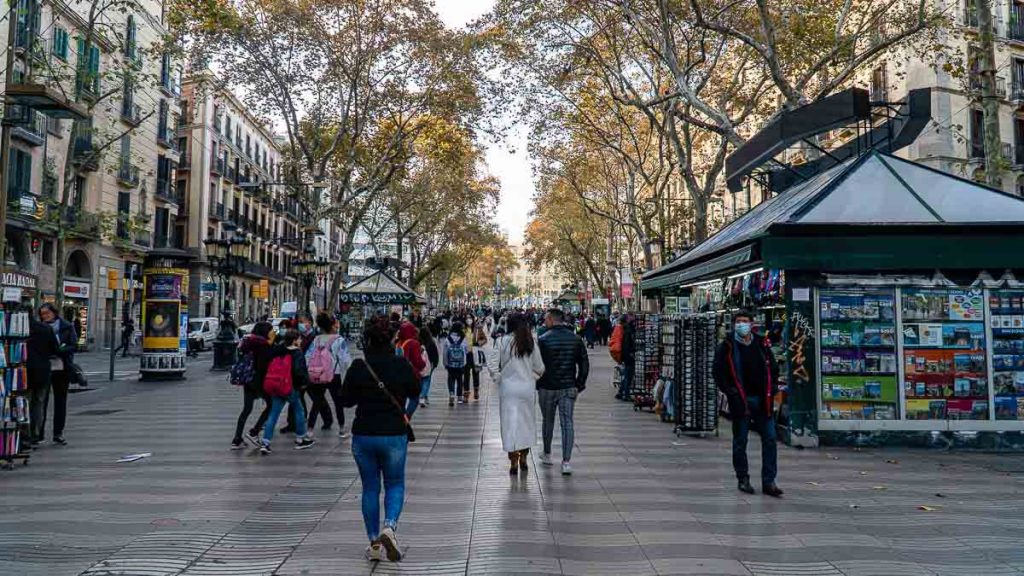 If you're looking to do some retail damage, head to La Rambla. Stretching for 1.2km from Plaça de Catalunya to Port Vell at the coast, La Rambla is Barcelona's main shopping street.
But venture beyond the main street and you'll discover a lot more hidden gems — vintage shops, restaurants, and bakeries.
Opening hours: Most shops close by 9PM, but restaurants open till much later
How to get there: Take L1 metro line to Catalunya (exit at the beginning of La Rambla at Plaza Catalunya) or L3 metro line to Liceu (exit in the middle of La Rambla)
11) Carrer de Tallers — A Long Stretch of Vintage Shops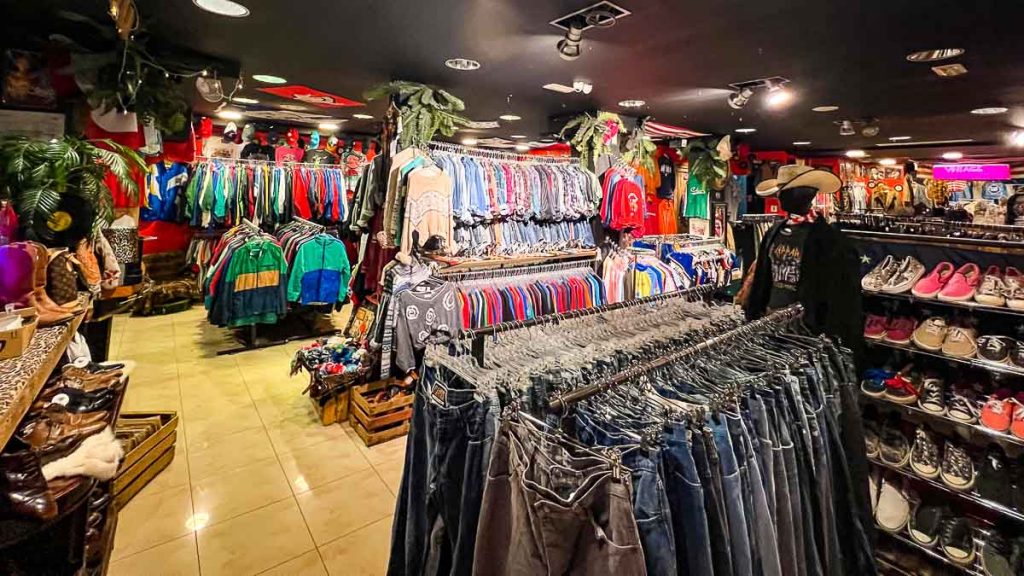 One of two floors at Flamingo Vintage Gallery.
In Barcelona, vintage shopping is a lifestyle — Carrer de Tallers and Carrer de la Portaferrissa are great places to start! Both streets are centrally located, running perpendicular to La Rambla — so you can easily spend a full day shopping.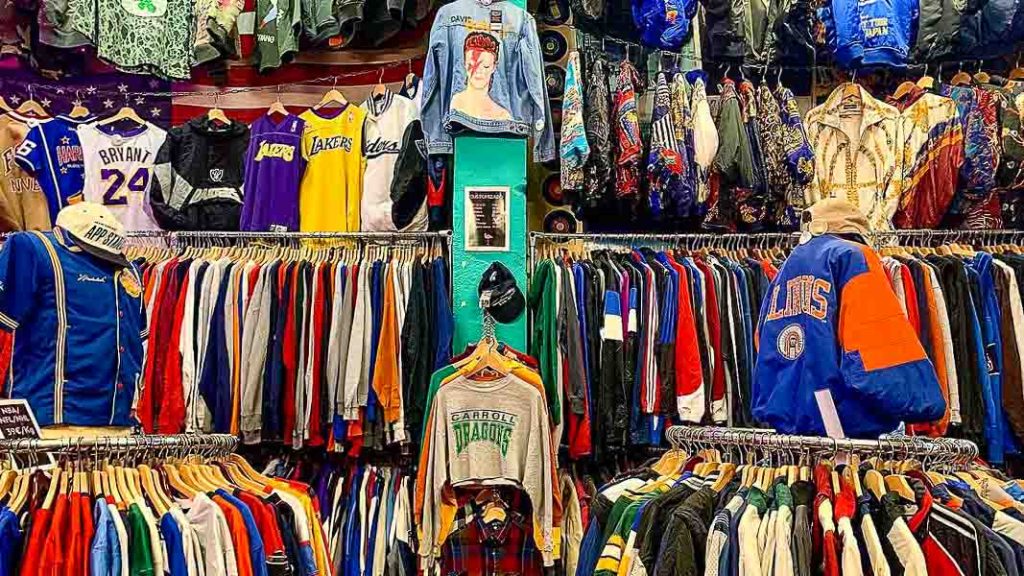 Photo credit: @samantaloritto via Instagram
Head to Flamingo Market Kilo (multiple outlets) for cool retro jackets, Holala! Tallers for unique pieces and Bogo Vintage for secondhand branded items. Fanny packs start from €5 while jackets start from ~€25.
Opening hours: Most shops open around 11AM and close at 9PM
How to get there: Take L2 metro line to Universitat and walk 1min
12) Parc de la Ciutadella — Beautiful 19th-Century Park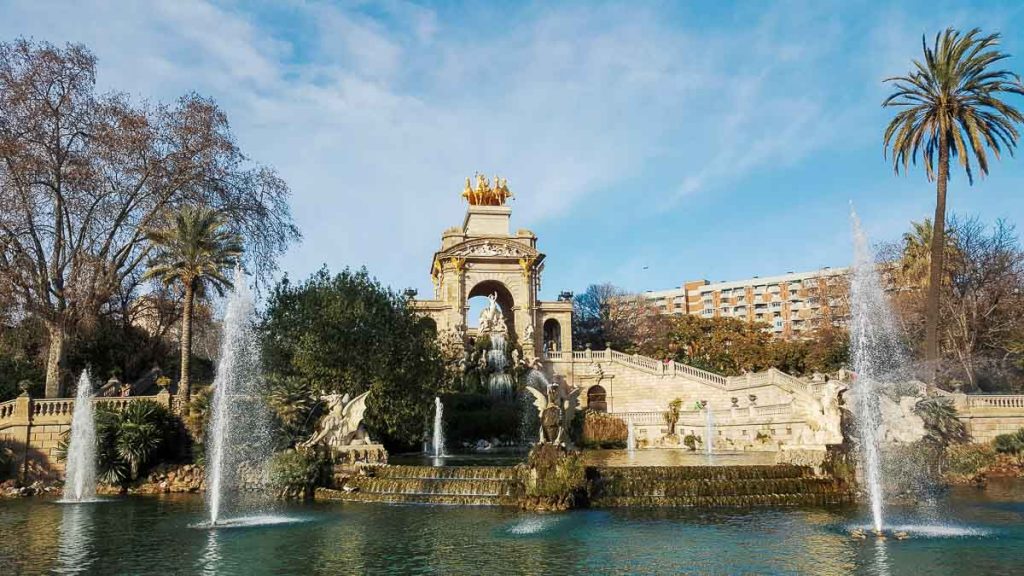 Photo credit: @stevenlasry via Unsplash
Parc de la Ciutadella is a welcome oasis in the bustling city. It's home to the Barcelona Zoo and Catalunya Parliament building, but the main reason people flock here is the Cascada Monumental. This city fountain is said to have been inspired by Rome's Trevi Fountain.
Fun fact: The architect of this monument was Josep Fontseré, who enlisted the help of a young Gaudi to design the fountain's hydraulics.
Entrance fee: Free (not incl. of entry to Barcelona Zoo)
Opening hours: 10AM – 10:30PM
Address: Take L1 metro line to Arc de Triomf station, walk 6min
13) Barceloneta Beach — Barcelona's Most Famous Beach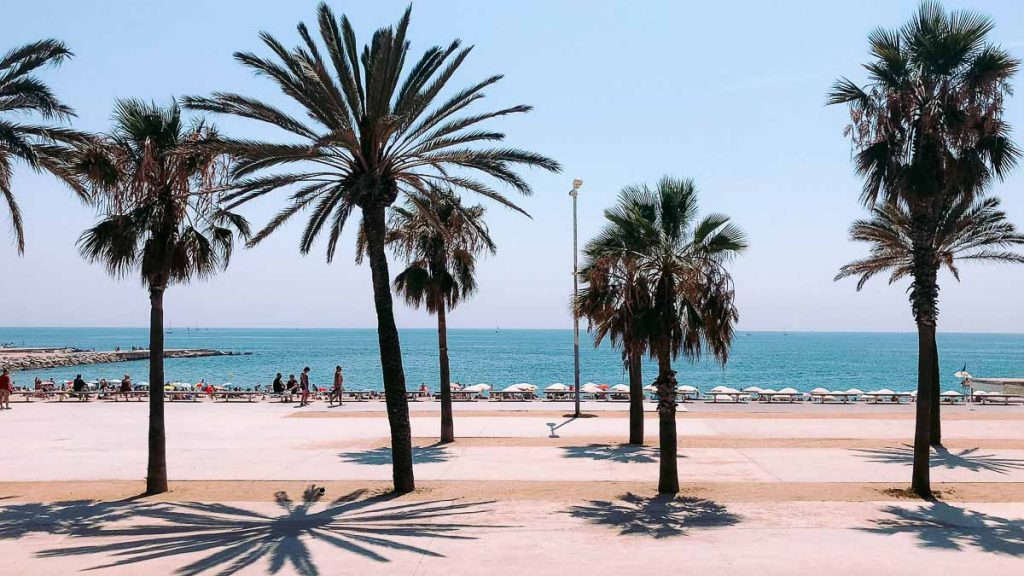 Photo credit: @ciabattespugnose via Unsplash
Despite its big-city image, Barcelona actually has some happening beaches within walking distance from the Gothic Quarter. The most popular one is Barceloneta Beach — a lively playground for skateboarders, water sports, and those looking to work on their tan.
Hoping to meet some locals or take a break from tourist attractions? Join a community calisthenics class or rent a stand-up paddleboard for a day!
Entrance fee: Free
Opening hours: 24 hours
How to get there: Take L4 metro line to Barceloneta station, walk 10min
What to Eat in Barcelona
14) Catalan Cuisine and Tapas
Food is always something we look forward to when we travel and boy, Barcelona did not disappoint. Here are some of our favourite restaurants in Barcelona: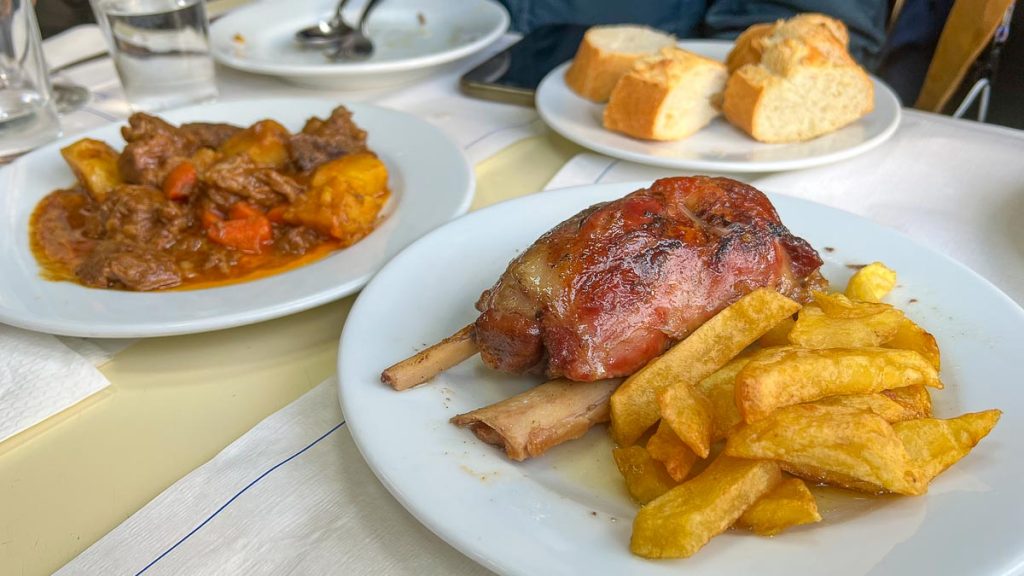 Gelida is a family-owned restaurant that's been serving hearty Catalan dishes since 1946. The food here is tasty and affordable — mains are under €5 (a seafood paella costs €3.60 while a roasted pork knuckle costs €4.80) and a litre of wine costs €2!
There's a fixed menu, but we really enjoyed getting surprised by the daily specials which change regularly.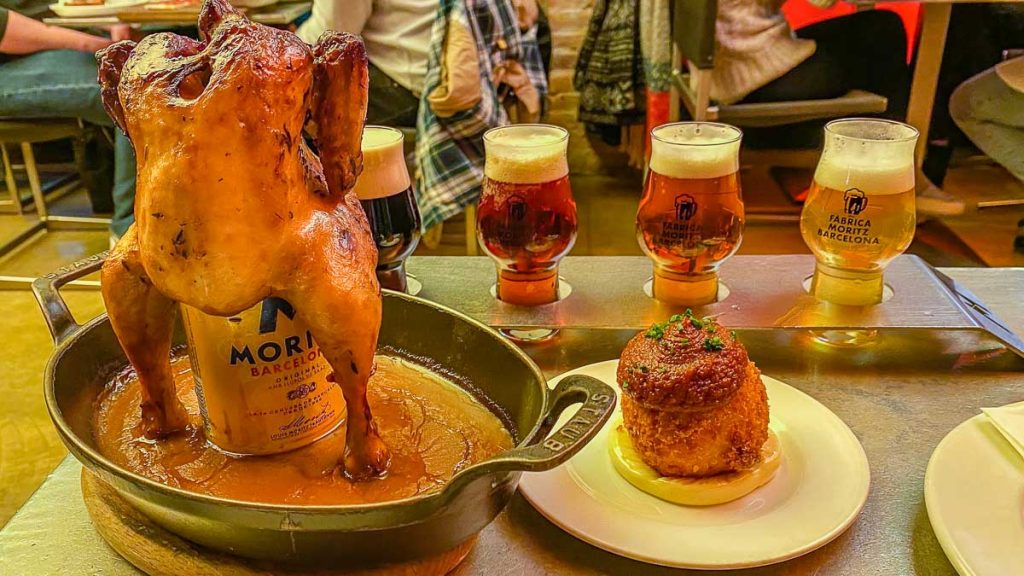 The Poussin Mortiz Original — chicken marinated in soya with ginger and tomato.
A household name in Barcelona, Fabrica Moritz is the city's first brewery since 1856! Today, Fabrica Moritz also houses a restaurant led by Michelin-starred chef Jordi Vilà.
We tried the Moritz Bomba (a breaded ball of potato with meat, €4.10), Poussin Mortiz Original (€13.85) and Barbecue Pork Ribs (€19.50) as well as the four-glass beer tasting set (€8). Safe to say, we left thoroughly satisfied.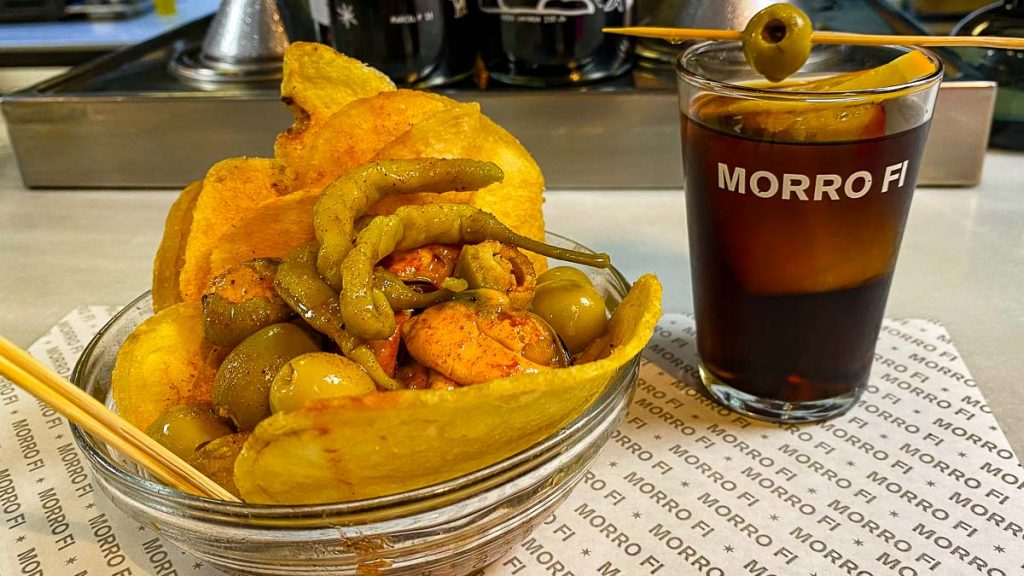 Vermouth (fortified wine) with snacks is a Barcelona ritual. One of the best places to indulge in this is Morro Fi. Morro Fi makes its own vermouth and serves sides like croquets (€2.20), chicken tenders (€8.90) and mussels with chips (€7.80)! There are multiple outlets around the city.
*Pro-tip: We got most of our food recommendations from local food insiders Aborígens. They design customised food tours featuring hidden gems around the city! You can opt for a self-guided tour with recommendations on where to eat and what to order. If you travel for food, this is a great addition to your Barcelona itinerary.
15) Markets and Street Food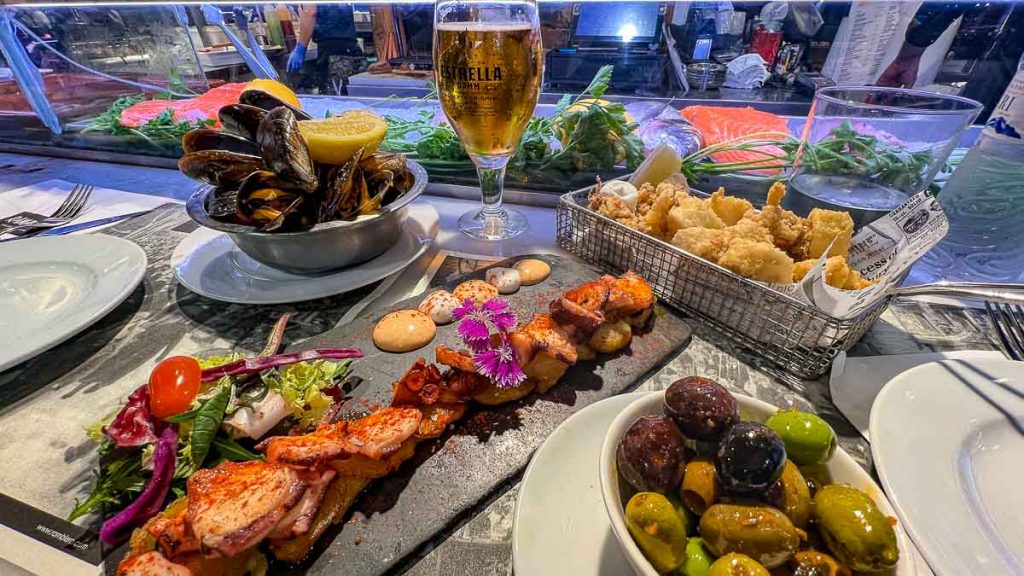 Calamari, mussels, and grilled octopus at Ramblero, La Boqueria. The bill came to €38 (~S$58).
Barcelona has 39 food markets scattered all over the city! The most well-known is Boqueria Market, located along La Rambla. There's a wet market section selling meat and produce, street food stalls offering everything from tacos to salami bouquets, and seafood bars to enjoy a meal at.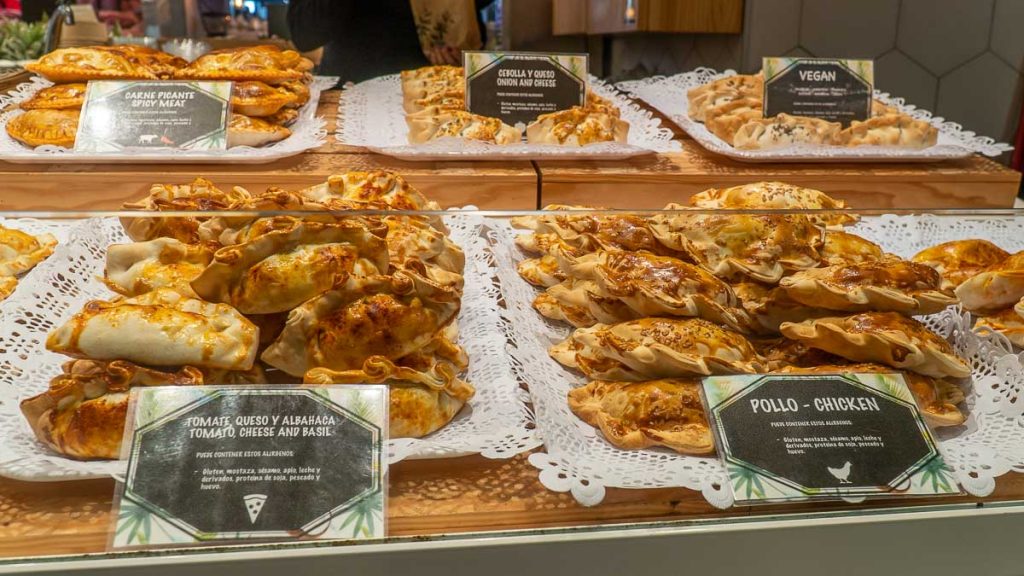 But if you'd like to explore markets the locals frequent, visit others like Ninot Market and Sant Antoni Market.
16) Pastries and Desserts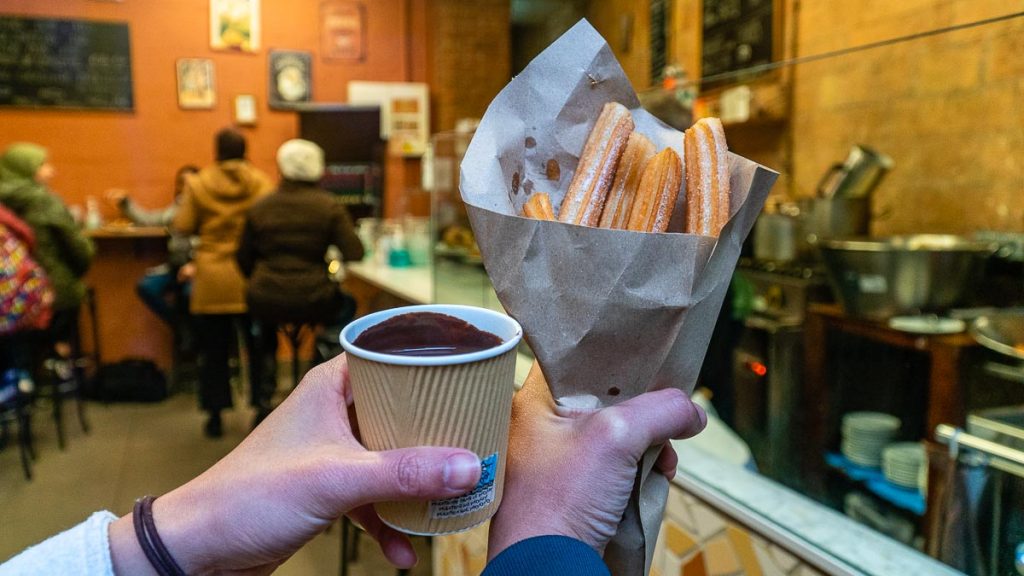 Dessert fanatics (myself included) will love the countless dessert shops and bakeries in Barcelona. One must-try is churros dipped in rich hot chocolate. There are many places selling this snack but one of our favourites was Churrería Laietana (€1.70/serving, €2 for a cup of melted chocolate).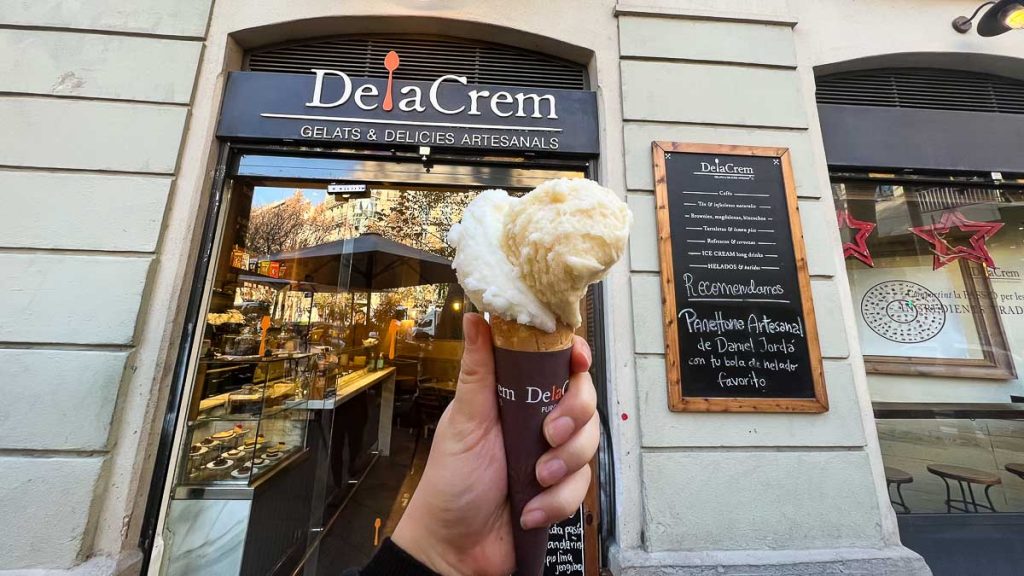 DelaCrem's artisanal gelato (€2 for a small cone, mixing of flavours at the same price) is another must-try. Beyond classics like vanilla, they've got unique flavours like persimmon, pumpkin and sweet potato with honey!
Getting Around Barcelona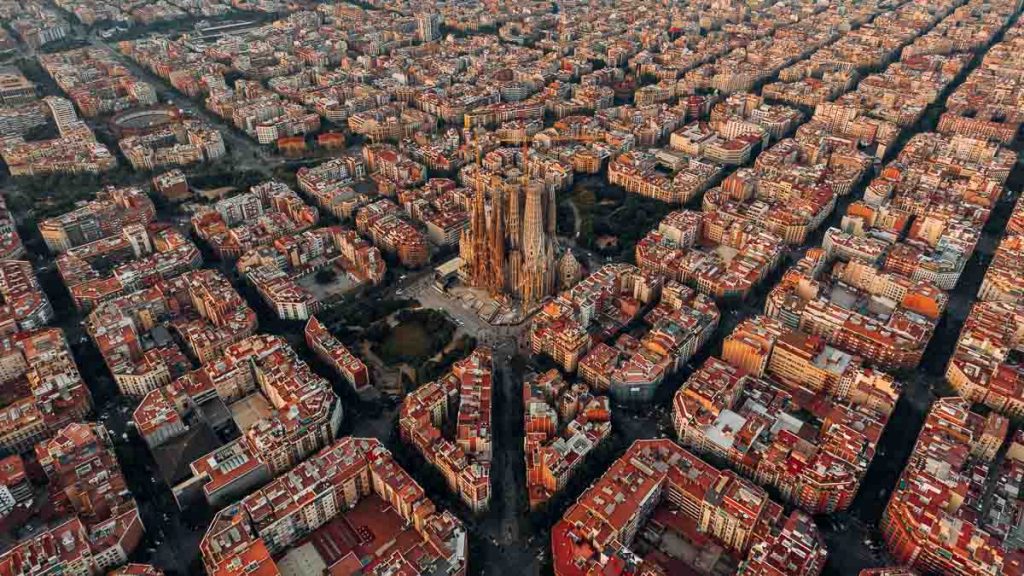 Photo credit: @loganstrongarms via Unsplash
Barcelona is designed as a massive grid, with consistent square blocks throughout — so it's pretty easy to get around. Most attractions are located in the Exiample or Gothic Quarter area and are within walking distance.
Within the city, metros, buses, and trams are affordable and will get you almost anywhere. A single ride within zone 1 cost €2.40 but a pre-paid multi-ride ticket is half that price for a ride! Just head to any metro station to purchase the ticket.
Main types of transport tickets:
1) T-casual (10 rides, for individuals) for €11.35 — for solo travellers
2) T-familiar (8 journeys, can be shared) for €10 — for groups
3) Hola Barcelona Travel Card (Unlimited rides for 48, 72, 96 or 120 hours, for individuals) from €16.40 — for those exploring several attractions further out from the city centre
Getting to the airport:
There's a shuttle bus service (€5.90 one way) to the airport from Placa Catalunya and Placa Espanya which departs every six minutes.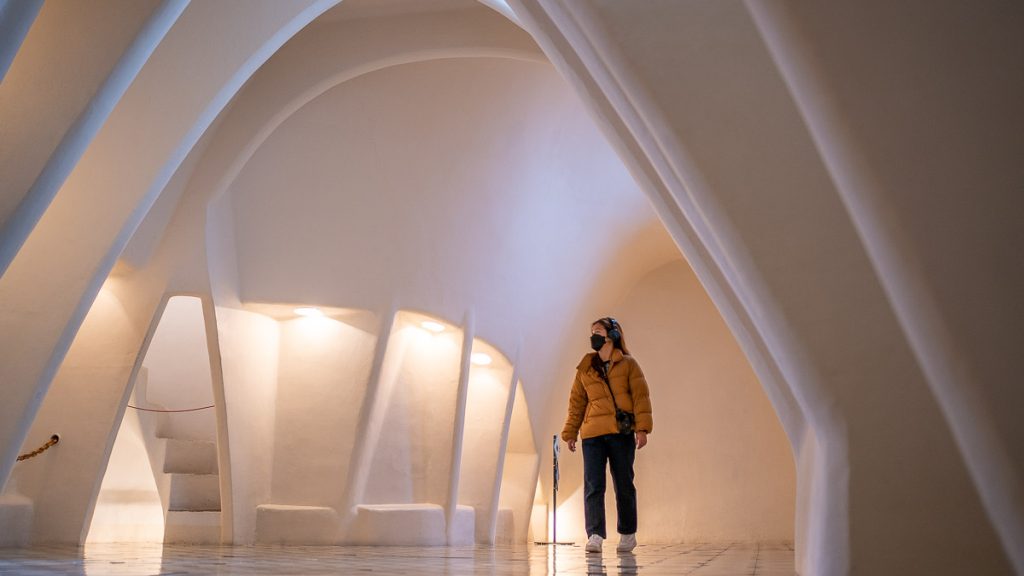 With so much culture, food and history, Barcelona is a city that's easy to fall in love with. We'd recommend staying here at least four days — though you can easily pack an entire week in Barcelona.
Read also: 10D Barcelona Itinerary for First Timers — Road Trip Around the Best of Catalonia
Planning a trip to Spain? Share with us where you're heading in the comments!
---
Like what you see? Follow us on Facebook, Instagram, YouTube, and Telegram for more travel inspiration!