Been to Pilatus, Matterhorn and Jungfrau? Here are other stunning hikes to check out on your next trip to Switzerland!
Switzerland is full of stunning hikes, from strolls through flower-filled alpine meadows to steep ascents in ice-filled valleys. However, in summer, it can often get crowded on many of the well-trodden trails.
That is why in this post I want to show you some of the lesser-known hikes that are as jaw-dropping as their more famous counterparts. Hikes that will have the memory card on your camera full in no time!
Read also: 10-Day Switzerland Itinerary — 6 Cities Under S$2.3k with the Swiss Travel Pass
Cabane de Moiry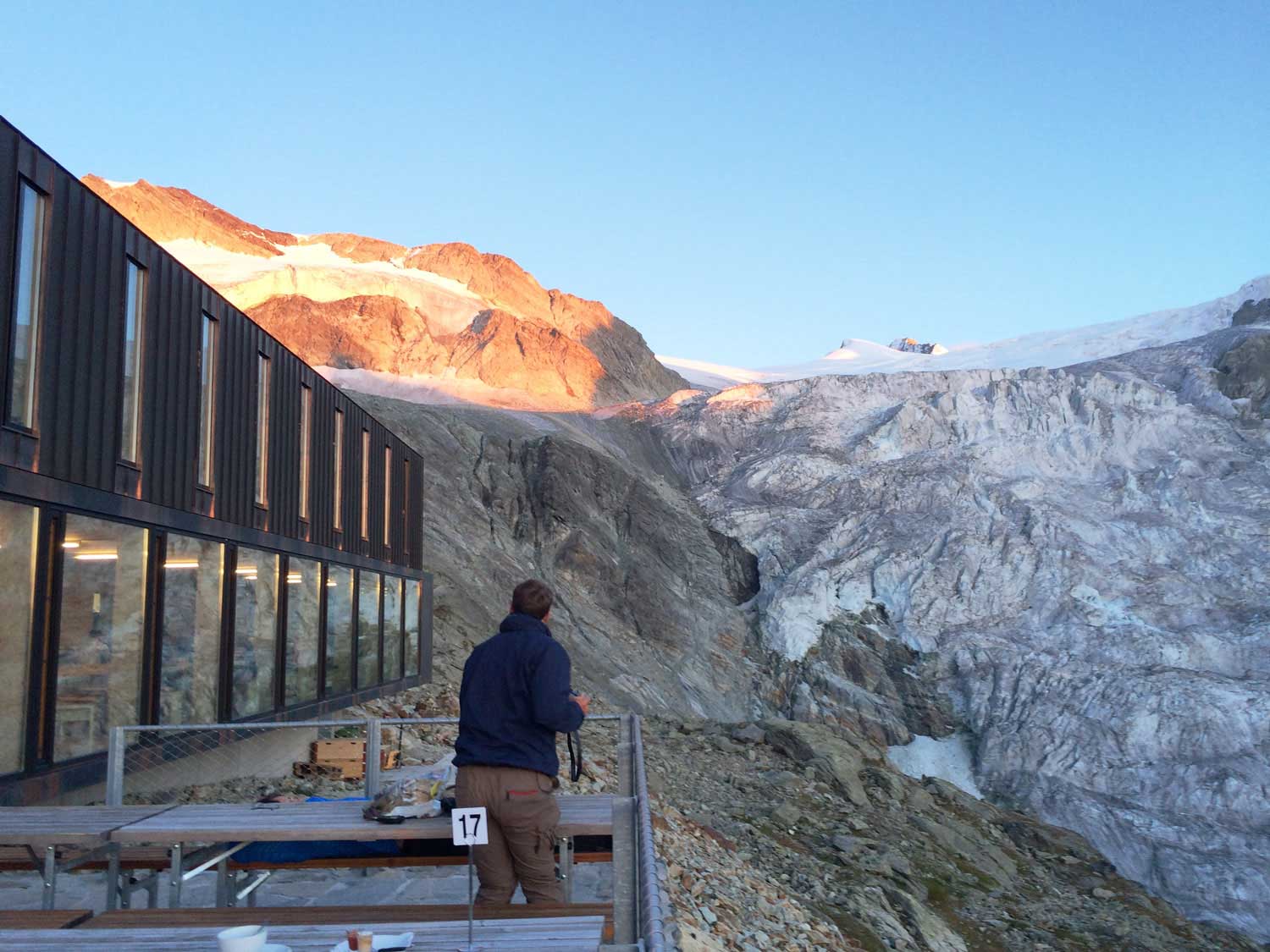 Photo credit: Anna from @ewtraveler
The Cabane de Moiry is an alpine hut perched high (2825m to be exact) in the southern Swiss Alps, overlooking a small glacier. It is a relatively short, yet spectacular hike to this hut. I'd recommend staying overnight if you have the time.
The start of this hike is tucked away at the far end of a small valley above Grimentz in the French part of Vallais. It can be reached by car or bus, but be sure to check the bus timetable as this is not a well-trodden area of the Alps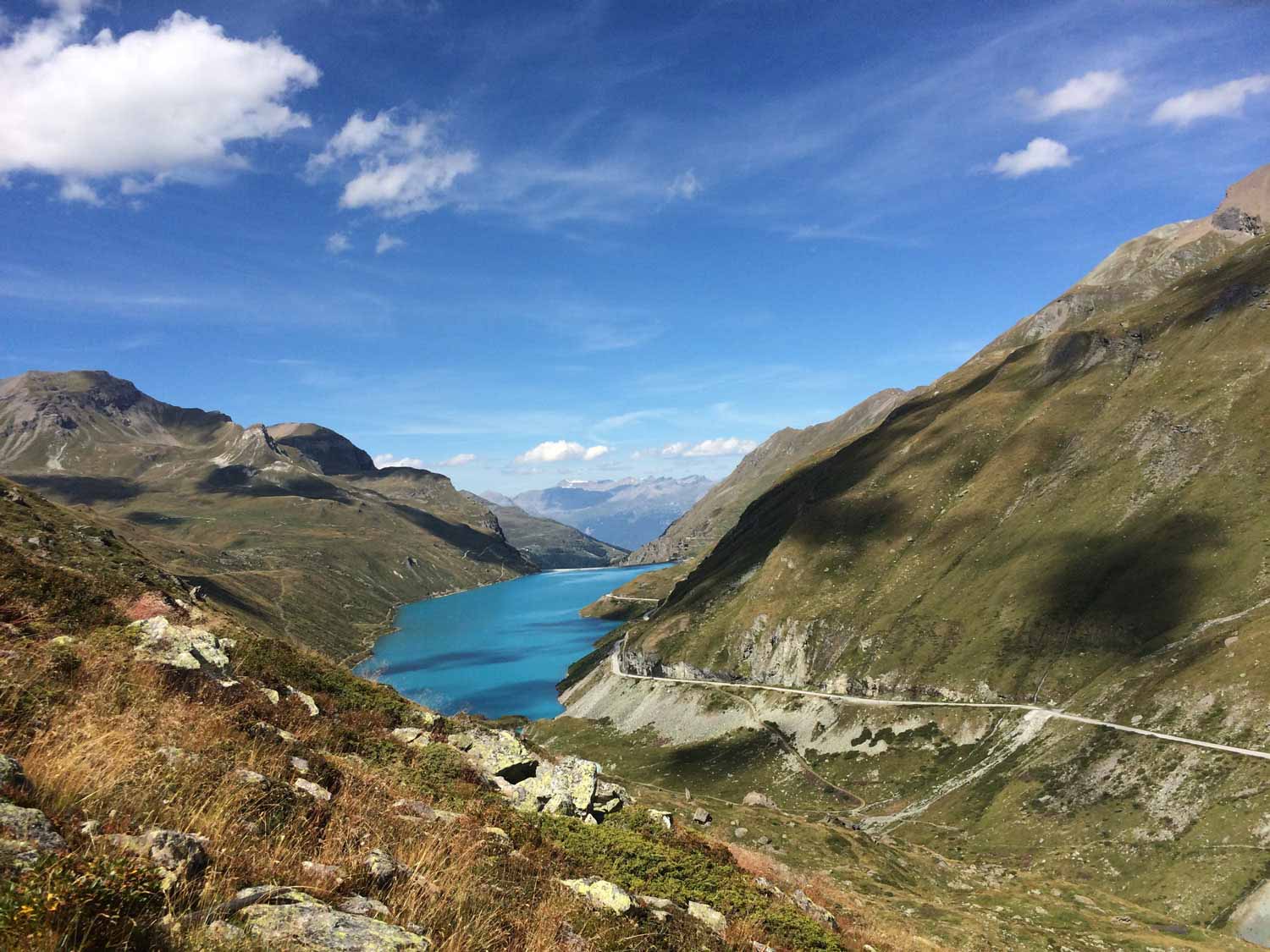 Photo credit: Anna from @ewtraveler
The hike starts at the bus stop and quickly climbs along the crumbling rocks that have fallen from the mountain above. It only takes one and a half hours to reach the hut according to Swiss hiking times, but give yourself plenty of time as it is very steep towards the end. On top of that, once you get over 2500m, the air is thin and strenuous activities like this tend to make you wish you were on a beach somewhere else!
This is a rather short hike, however, I recommend staying overnight here if you can because the sunset over the glacier and surrounding mountains is stunning. Especially since the sunset can be enjoyed from either the dining room or balcony of the hut. Now that's a room with a view.
Hiking Time: 1.5hrs up/1hr down
Distance: 2.9km
Altitude gain/loss: 490m
Jori Lakes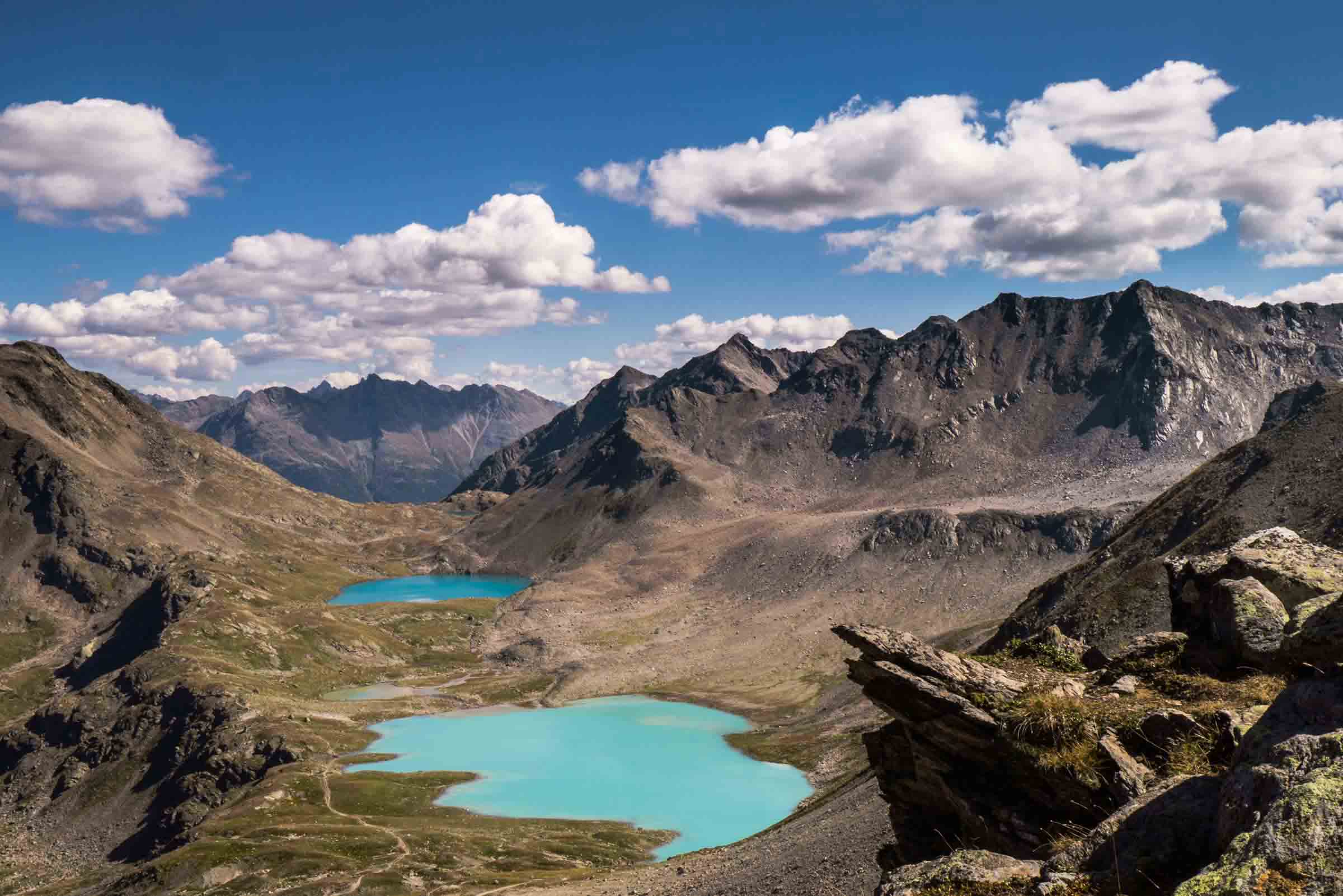 Photo credit: Anna from @ewtraveler
Despite living in Switzerland for nearly two decades, I hadn't heard of this hike was until recently. It is located near the ever-popular ski town of Davos, which famously hosts the World Economic Forum each year.
The hike is a stunning circuit around a series of alpine lakes, each a different shade of blue. Some of the lakes are long and deep, others are small and a shade of turquoise that hardly looks real.
The hike can be easily accessed both by car or bus from Davos itself.
*Pro-tip: Come early if you're driving as parking is limited!
I suggest giving yourself between four to five hours to complete the loop, however, add more time for photos and rest stops. There is also a reasonable amount of ascent involved, so take it easy on your way up.
Hiking Time: 4–5hrs
Distance: 11km
Altitude gain/loss: 825m
Uina Gorge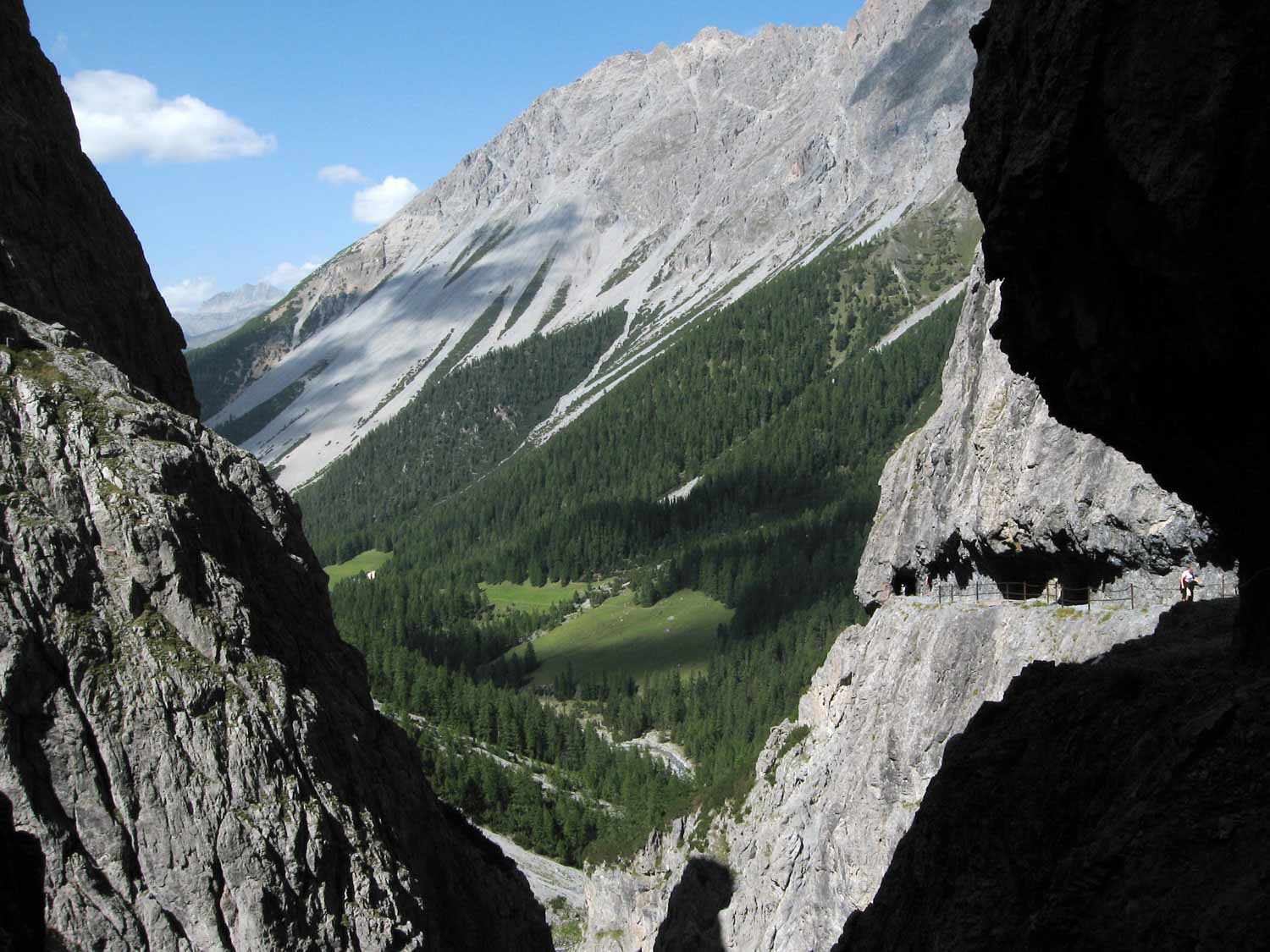 Photo credit: Anna from @ewtraveler
This is a hike you don't hear about much, yet it is perhaps one of Switzerland's best. Located just east of Scuol, a well-known spa destination in the Engadine region of Grisons, it's also tucked out of the way, almost on the Austrian border.
The Uina Gorge is spectacular because it is an extremely steep and narrow slice of rock that winds its way down the valley. The hiking path is carved out of the side of the sheer rocks, passing through some small tunnels along the way.
With sheer drops most of the way, this hike is not for the faint of heart. It's also an official mountain biking path although the CEO of McDonald's in Switzerland fell to his death while mountain biking here!
Many people pass through the Uina Gorge as part of a longer hike, which either starts in Italy or S-Charl in Switzerland. However, in my opinion, the best way to see it however, is to do a long two-day loop from Scuol, overnighting in the Lischana hut directly above the town. However, it is also possible to just walk up from Sur En and back down again, in one day. So, if you only have time for that, try that option instead.
One Day Version from Sur En
Hiking Time: 3.5hrs up / 2.5hrs down
Distance: 9km
Altitude gain/loss: 1050m
Two Day Version from Scuol-Tarasp to Sur En
Hiking Time: Day 1: 4hrs; Day 2: 6hrs
Distance: 25km
Altitude gain/loss: 1250m up / 1950m down
Hammetschwand Lift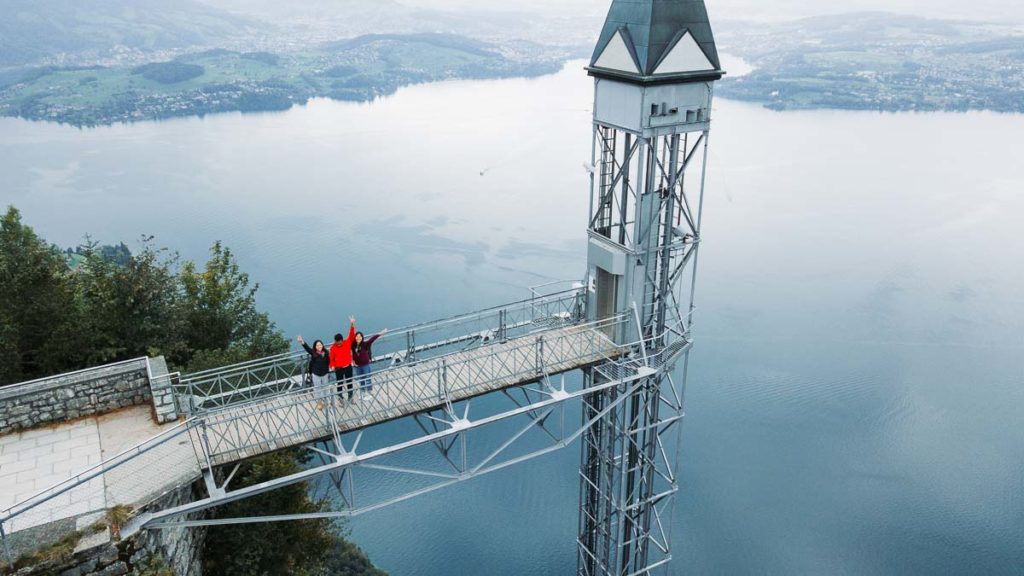 Almost anyone visiting Switzerland will end up in Lucerne at some point. And if you are in the area you will likely be tempted to head to either Mt Rigi or Pilatus, the two most famous local mountains.
However, I have an even better option for you — a stunning hike above Lake Lucerne, with magical views of the Alps, the lake and a ride in a glass elevator used in a James Bond movie!
The Hammetschwand Lift is precariously bolted to a sheer cliff on the Bürgenstock mountain across from Lucerne. And, it is very easy and fun to reach too. You take a ferry from the terminal in downtown Lucerne, right to the shores below Bürgenstock. From there, you ride a steep cogwheel railway up to the jaw-dropping five star hotels, complete with restaurants overlooking the lake.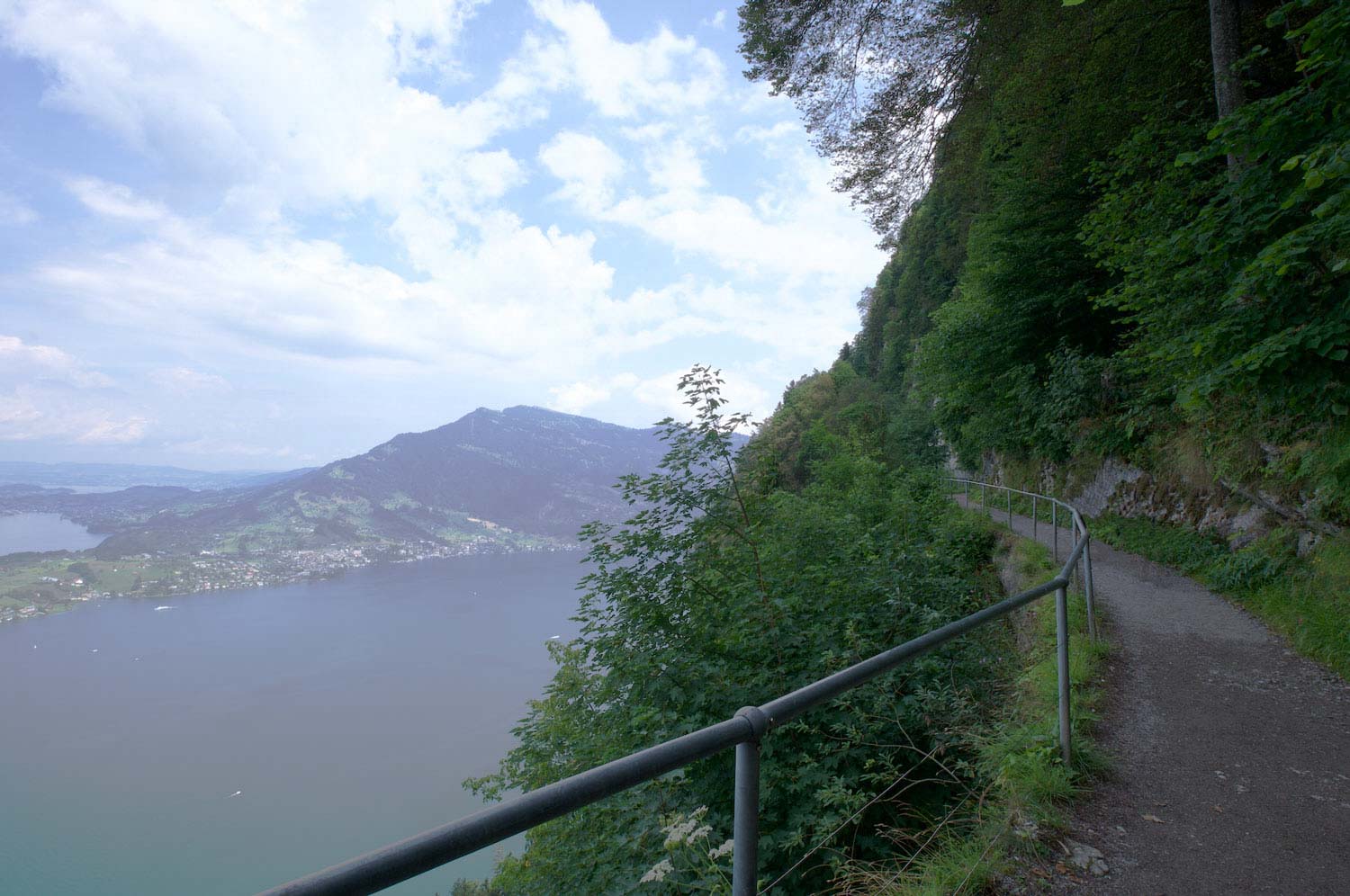 Photo credit: Anna from @ewtraveler
The hike starts here and winds its way along the cliffs on an easy gravel path until you reach the bottom of the Hammetschwand lift. From there, you shoot your way up to the top with a view from the elevator along the way.
What more could you ask for? Aside from refreshments, of course. Well, you get that too. Because at the top is a typical Swiss restaurant, also with a view, but not with five star prices!
After enjoying the view, the food and the refreshments, you can go back down the same way you came, or take the path down the back of the mountain to the cogwheel train and make your way back to Lucerne. Now that is a day out in the mountains in Switzerland!
To the Hammetschwand Lift
Hiking Time: 1hr
Distance: 2km
Altitude gain/loss: 100m
---
This post was contributed by guest writer, Anna from @ewtraveler.
Anna was born to travel the world having studied languages all her life. Although she has traveled the world, she now calls Switzerland home and spends her time writing about her experiences on Expert World Travel. You can follow her on Facebook, Twitter, and Pinterest.