Skip the airport tour and recommend these activities in Singapore to your overseas friends instead!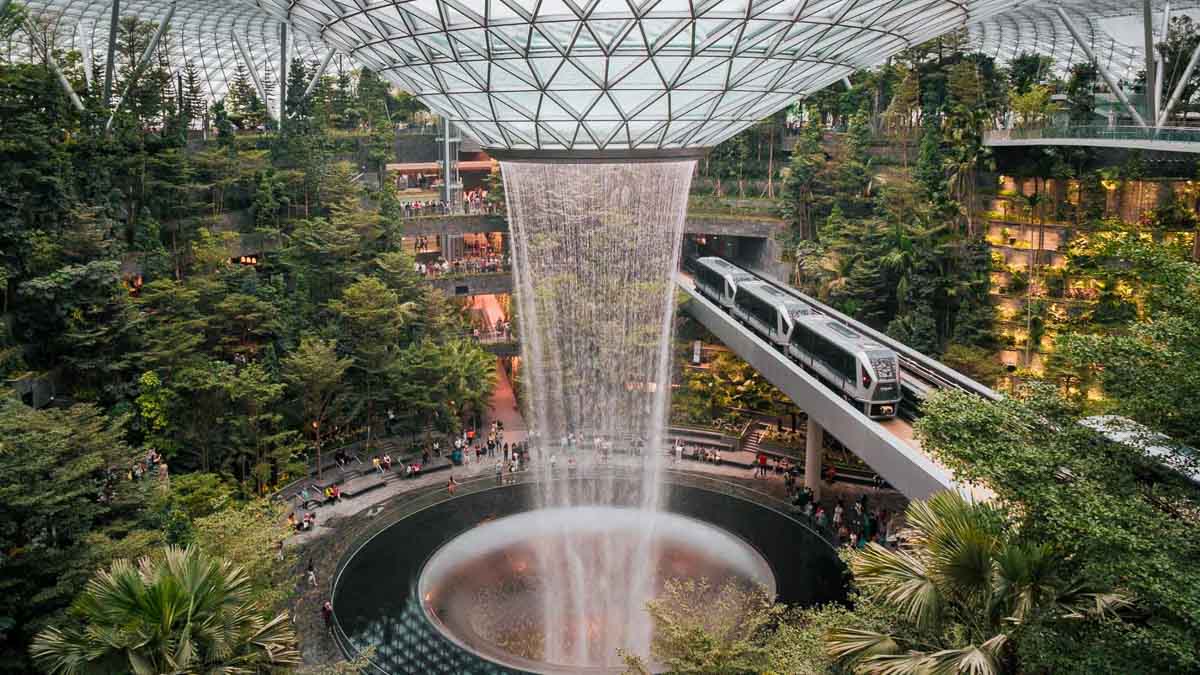 Usually when my friends from overseas transit through Singapore, my first thought would be to meet them at Jewel Changi Airport for a quick tour and meal. But after visiting the same places a few times, they pretty much get bored.
So it got me thinking, why limit them to just the airport?
If you plan your (friend's) time wisely, there are actually quite a number of interesting things to do in Singapore! From visiting furry friends to getting a full-body spa — we've rounded up options ranging from a short (5 hours) to a long (more than 24 hours) layover.
Just remember to keep track of time, your friends have a flight to catch after all!
Suggestions below are ranked from least amount of layover time to most 😊
1) 5-Hour Layover — Swim at the Airport's Rooftop Pool at Aerotel Singapore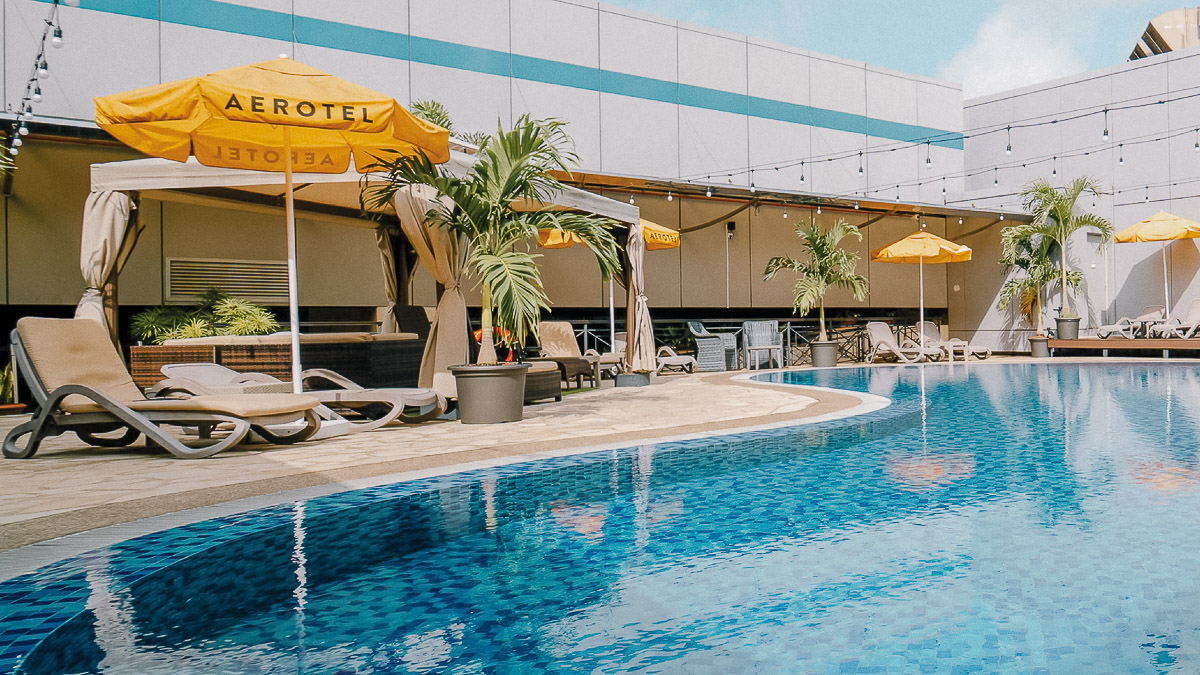 Photo credit: Changi Airport
Yes, you read that right — Changi Airport has a swimming pool on its rooftop 😮
Located on the top floor of Terminal 1, the outdoor pool offers stunning views of the airport runway and surrounding cityscape. So for those who only have a short layover before the next flight, this is one way to "see" Singapore without having to leave the airport!
Plus, there's also an adjacent poolside bar with various refreshing cocktails and snacks for a drink or a light bite.
*Note: Stay within the transit area in T1 as the pool isn't accessible to the public.
Cost: S$27.32/adult, free for guests of Aerotel Singapore (Airport Transit Hotel)
Opening hours: 12PM to 10PM (last booking at 8PM)
How to get there: Head to Level 3 at the Departure/Transit Area in Terminal 1 (Google Maps)
2) 6-Hour Layover — Squeeze in a Quick Workout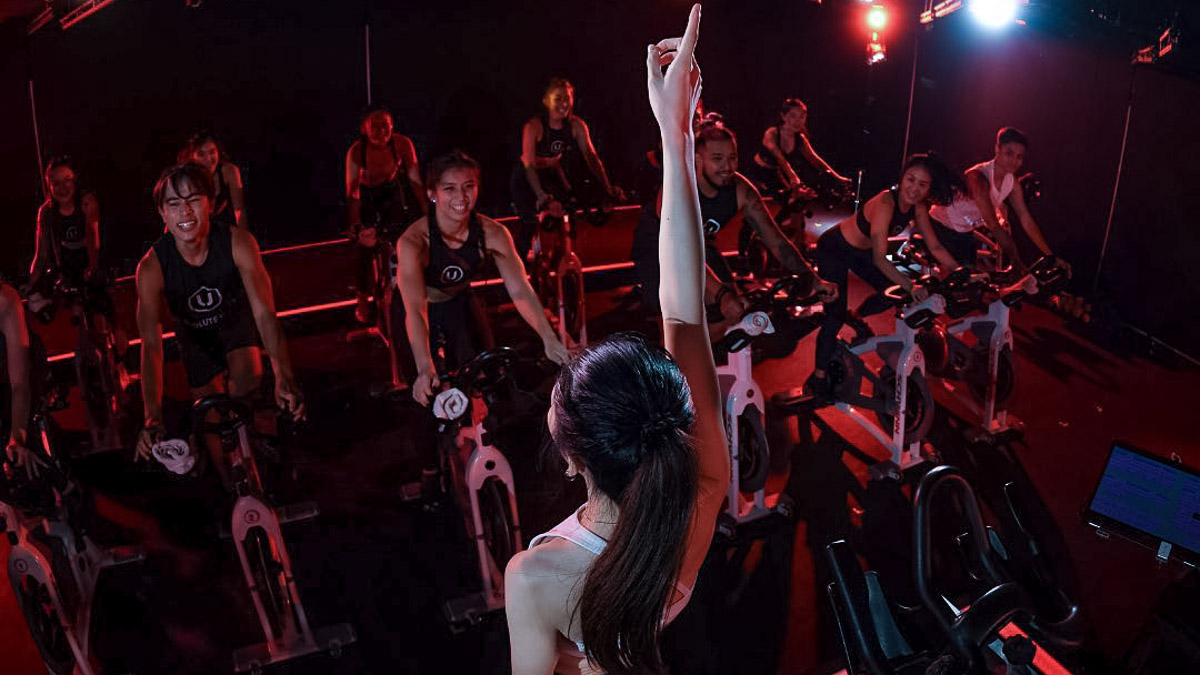 Photo credit: @absolutecyclesingapore via Instagram
Since most workouts are about 1 to 2 hours long, 6 hours is just enough time to get in a quick exercise, shower, and travel back for check-in.
It's also a great way for overseas friends to stretch it out after a long flight and get a feel for Singaporean culture by connecting with people with similar interests.
We'd recommend getting ClassPass — a fitness app which shows a variety of classes at different studios across the city. There are many options on the platform like chill yoga sessions at Yoga+ Studio or rhythmic spin classes at Absolute Cycle, Popsicle or Revolution!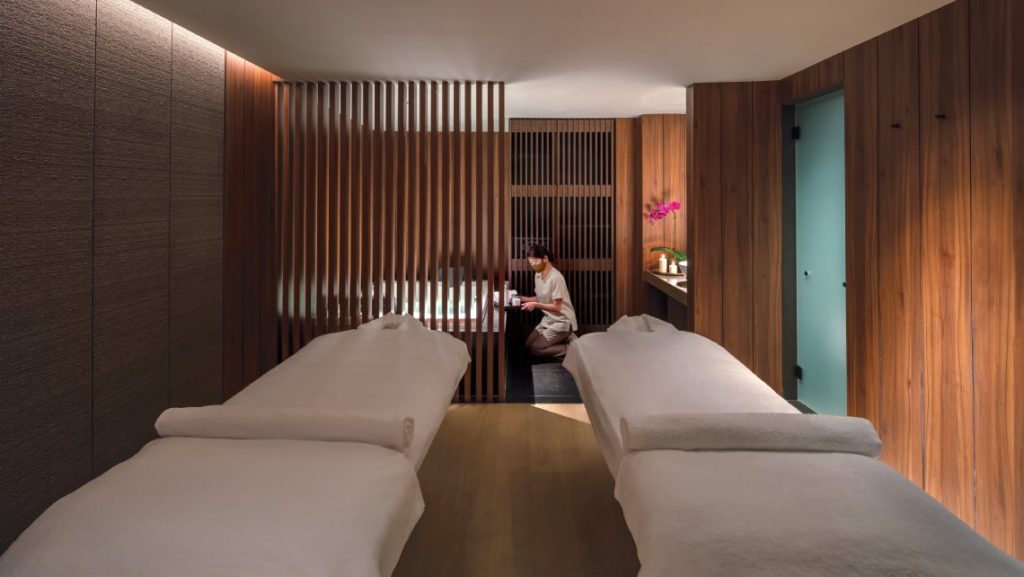 Photo credit: Pan Pacific
Have a little more time? Squeeze in a massage at St. Gregory Spa after the workout. Sessions range from a 15-minute scalp massage to a 120-minute-long treatment.
*Pro-tip: Make use of your ClassPass subscription to get major discounts for sessions at these studios.
3) 7-Hour Layover — Play with Furry Friends at The Cat Cafe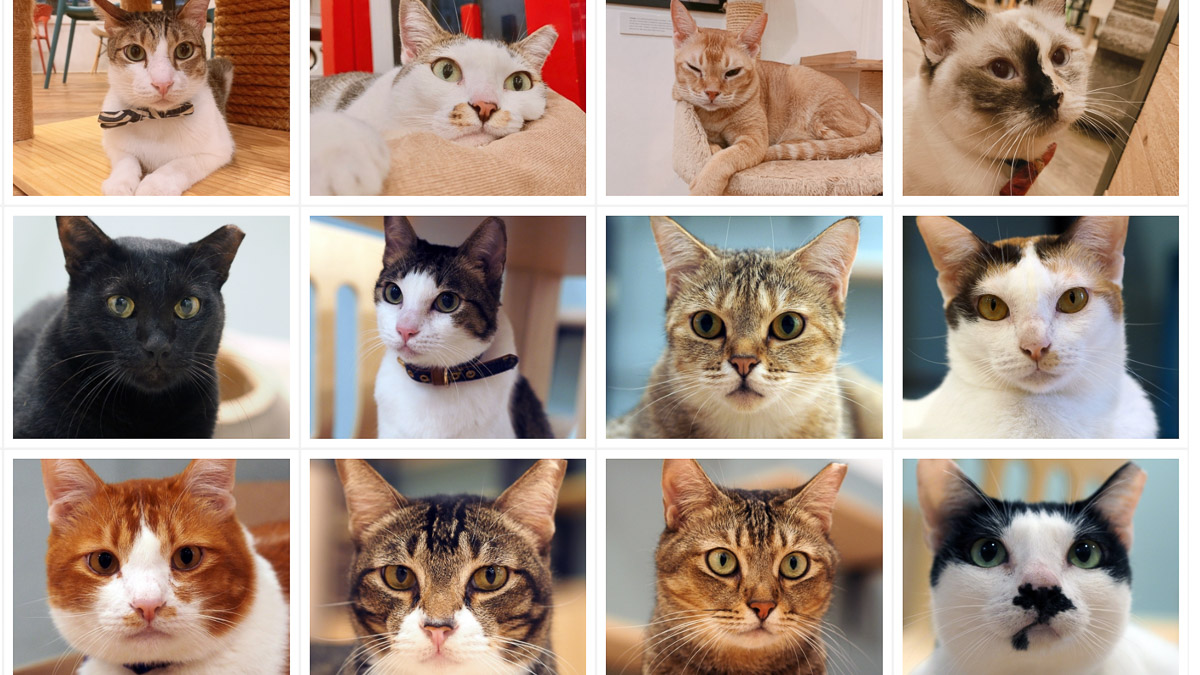 Photo credit: The Cat Cafe
Just a 30-minute train ride from Changi Airport lies The Cat Cafe — a cosy nook to hang out with furballs while having a cuppa. There are 15 cats at this cafe, all of them rescued from the streets of Singapore!
For S$18, you get to spend 2 hours here with a complimentary soft drink or top-up for a caffeine boost. For friends with a longer layover, opt for a day pass (S$40) to get more time with the felines 😺
Cost: S$18/pax for first 2hrs (incl. free soft drink), S$4.50 for every additional 30mins
Opening hours: 3PM – 9PM (Mon), 10AM – 9PM (Tue – Fri), 10PM – 10PM (Weekends)
How to get there: 28min train ride from Changi Airport to Bugis MRT Station. Then, walk 2mins (Google Maps)
4) 8-Hour Layover — Uncover Speakeasy Bars Like the Dragon Chamber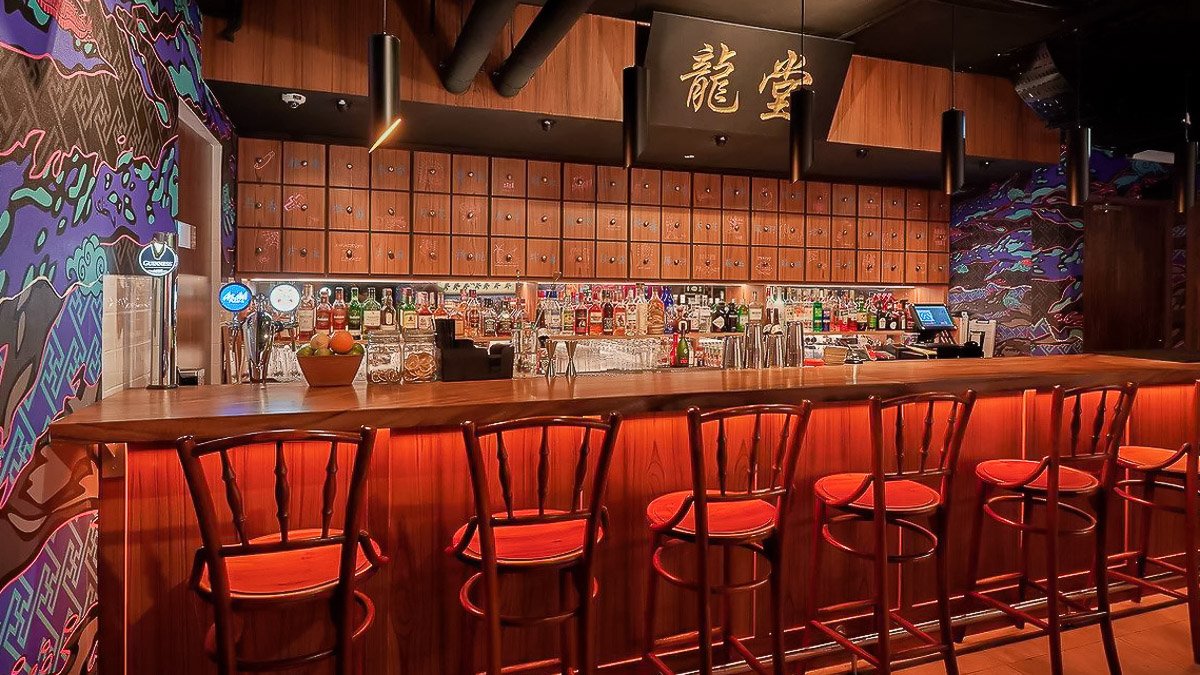 Photo credit: The Dragon Chamber
One of my favourite recommendations to friends visiting Singapore is The Dragon Chamber. Tucked away in a secret location behind an unassuming "beer fridge", this speakeasy-style bar is the perfect spot to unwind and indulge in some exotic cocktails and delicious bites.
Try local dishes with a twist, like the Wagyu Truffle Hor Fun (S$32) and Vegetarian Flaming Pineapple Beef (S$30), or spice things up with the signature Dragon Eye Mojito (S$21)!
After the meal, stroll along the nearby Singapore River and explore the colourful colonial buildings around Clark Quay. It'll take about 40 minutes by train and 20 minutes by car to return to Changi from this area.
Opening hours: 11AM – 3PM & 5PM – 10:30PM (Tue – Thu, Sun), 11AM – 3PM & 5PM – 11:30PM (Fri – Sat)
How to get there: 30min train ride from Changi Airport to Raffles Place MRT Station. Then, walk 9mins (Google Maps)
Read also: Ultimate Singapore Food Guide — 54 Local-Approved Things to Eat in Singapore
5) At Least an 8-Hour Layover — Get an Impromptu Tattoo at InkbyFinch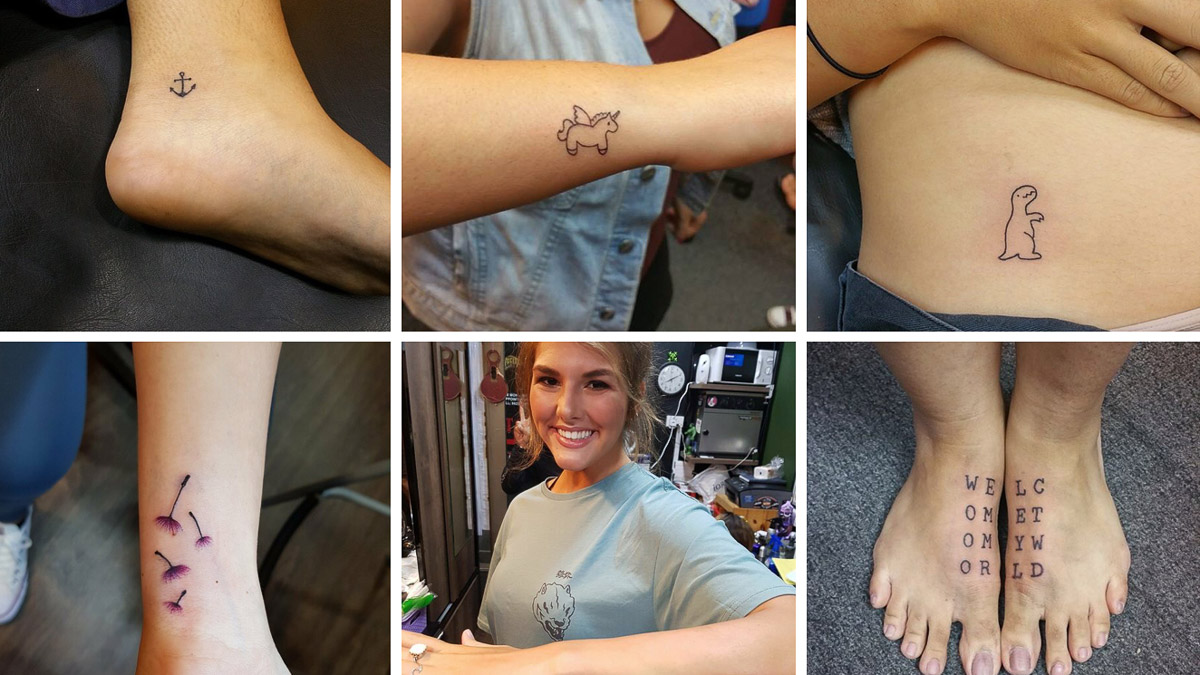 Photo credit: InkbyFinch
I'll never forget my first tattoo — I got it spontaneously while on a trip to Africa! It was inspired by lion cubs I saw on the trip, and now it's a memory which stays for life (quite literally).
So if your friends don't mind a little spontaneity, getting a tattoo at InkbyFinch will be a one-of-a-kind souvenir to take home 😉
This tattoo studio is located inside Peninsular Shopping Centre and is one of the few places in Singapore that accepts walk-ins! To be safe though, drop them a Whatsapp text early — depending on the day's crowd, they'll advise which tattoo sizes they're able to find slots for and how long it'll take.
*Pro-tip: There are plenty of food options, camera and music instrument stores you can visit near Peninsula Shopping Centre. It's also within walking distance of the Esplanade and Asian Civilisations Museum.
Opening hours: 1PM – 8PM (Mon – Sat), closed on Sun
How to get there: 30min train ride from Changi Airport to City Hall MRT Station. Then, walk 5mins (Google Maps)
6) 9-Hour Layover — Experience Sensory Deprivation at Palm Ave Float Club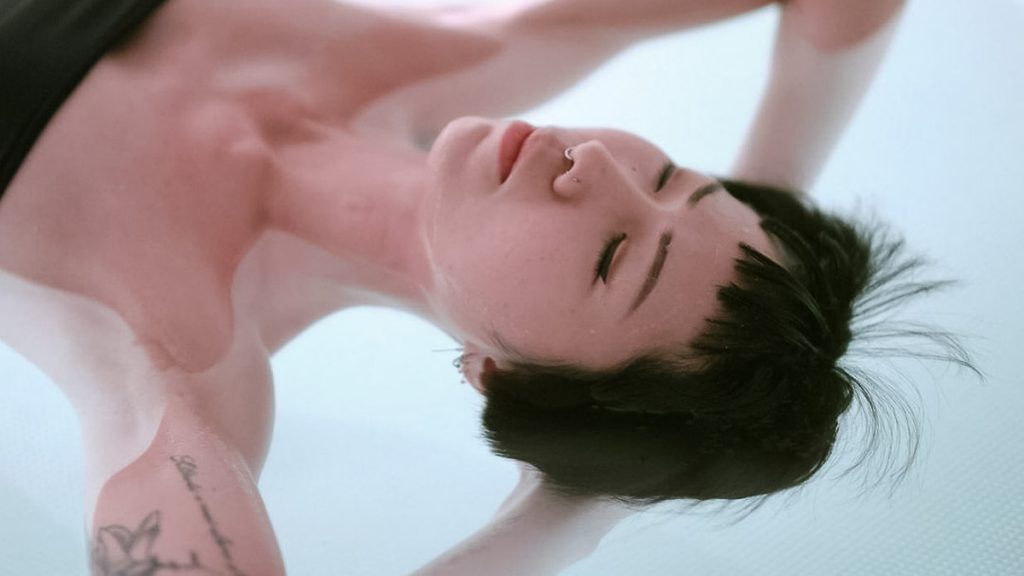 Photo credit: Palm Ave Float Club
You can do a lot within 9 hours but sometimes your friends just need a little R&R, especially if they've just gotten off a long-haul flight.
That's when a floatation therapy experience comes in handy. It's known as sensory deprivation where you'll enter a floatation tank filled with water and be cut off from all sights and sounds — making it easier to relax your mind and body.
And Palm Ave Float Club is the only place to go for a floatation therapy experience in Singapore! It helps to reduce stress and anxiety, plus alleviates jet lag and promotes better sleep.
*Note: A single session is claimable for a month from the date of purchase, so book early on their website.
While the session is only an hour long, it's recommended to have meals 2 to 3 hours before the session. After the float, check out Kallang Wave Mall for some grub while in the area!
Cost: S$89/pax for 1hr session
Opening hours: 11AM – 8PM (Mon – Wed), 9PM – 9PM (Fri – Sun), closed on Thu
How to get there: 26min train ride from Changi Airport to Lavender MRT Station. Then, walk 10mins (Google Maps)
7) Up to 24-Hour Layover — Relax Your Body and Soul at G Spa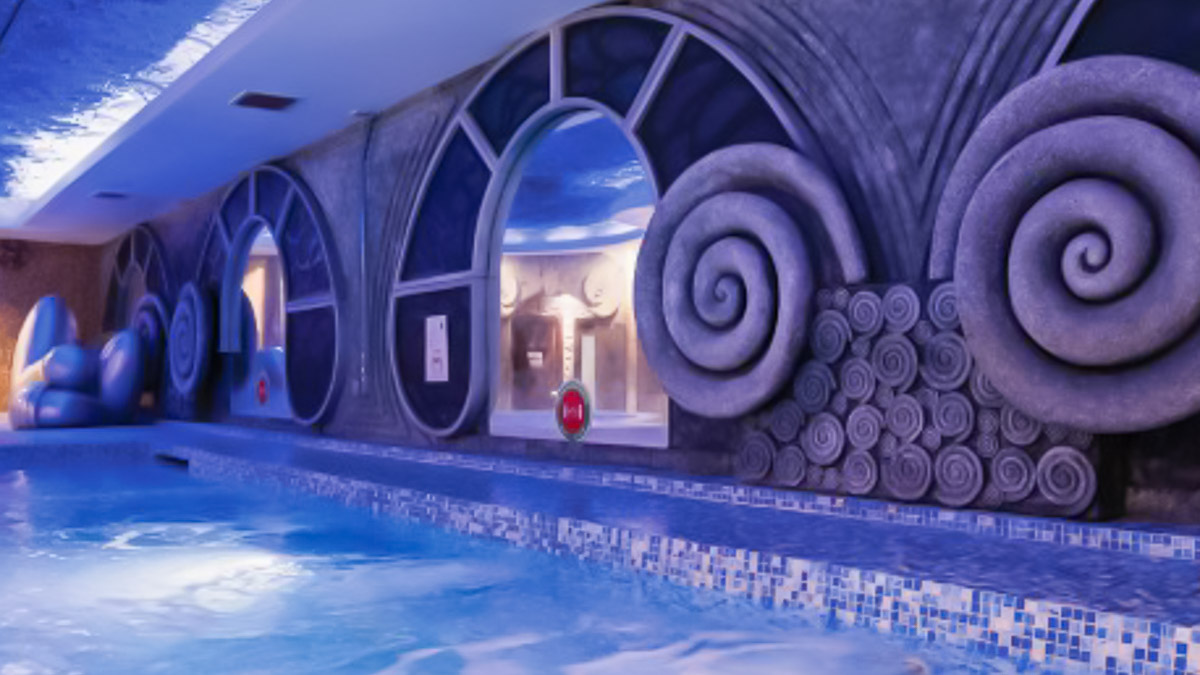 Photo credit: G Spa
If the layover is long (but not long enough to warrant booking a hotel stay), treat yourself and your friends to a full day just relaxing at the spa!
At S$72 for a one-time entry, G Spa has unlimited buffets and 24-hour access to the hot room, steam room, sauna room and entertainment lounge. Or choose from one of their many packages to include a facial, foot or body massage on top of the spa experience 😊
*Pro-tip: Purchase the entry ticket online and show the e-voucher upon entering. There's no need to pre-book a time slot.
Once you're done, grab some authentic local food at the Old Airport Road Food Centre (a 10-minute walk away), before heading back to the airport.
Cost: S$72/pax for 24hr access
Opening hours: 24hrs
How to get there: 22min train ride from Changi Airport to Aljunied MRT Station. Then, walk 12mins (Google Maps)
Tips to make the most out of a layover in Singapore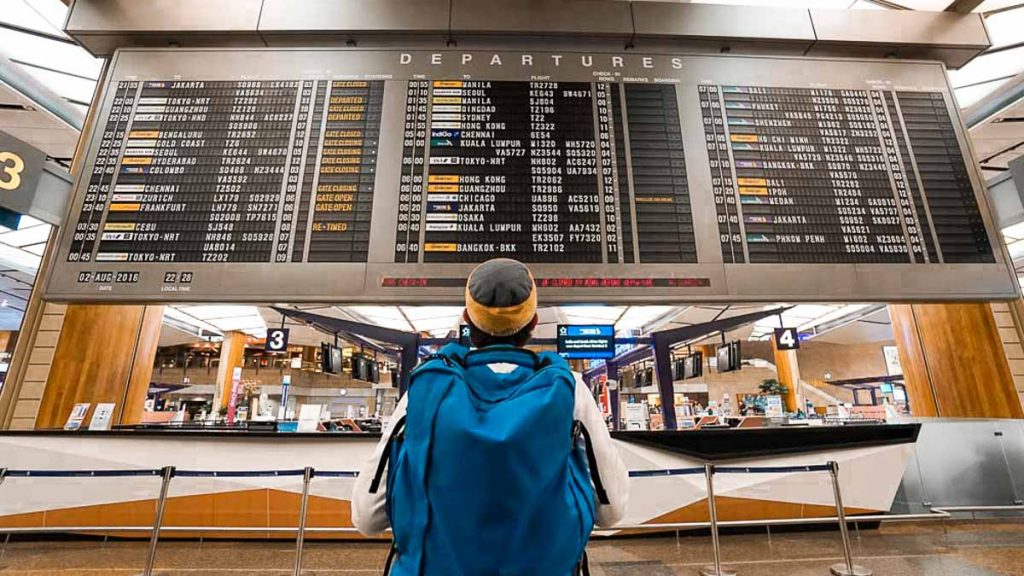 From uncovering hidden bars to trying out unique relaxation therapies, there are plenty of things to do in Singapore — even if there's not much time to explore.
So the next time your overseas friend asks: "What's there to do in Singapore on a layover flight?", show them this article! Plus, we have a couple of tips to help them make the most of their short stay here too:
1) Plan your time wisely — allocate enough time for check-in/immigration (at least 2 hours in advance) to avoid missing your layover flight!
2) Skip the usual touristy spots — chances are that these places would be super crowded with long queues for photo-taking, so instead of wasting time queuing, opt for a lesser-known spot.
3) Pre-book activities online — if you already know what activities you want to do during the layover, pre-book in advance to avoid disappointment and wasted time travelling there.
Read also: 11 Lesser-Known Instagrammable Spots in Singapore at Night #ShotOniPhone
Any other recommendations on things to do for overseas friends on a layover flight in Singapore? Let us know in the comments below!
---