Find out what's new at the Singapore Discovery Centre!
Located in the far west of Singapore (yes the nearest MRT is Joo Koon), the Singapore Discovery Centre (SDC) might almost qualify for an overseas trip. It better be worth the travel, right?
Recently revamped with new attractions like escape rooms and interactive galleries, we made a trip to revisit SDC — and yes, it's worth checking out. Here are six cool new features to expect on your next trip to the wild wild west.
1) Permanent Exhibits Gallery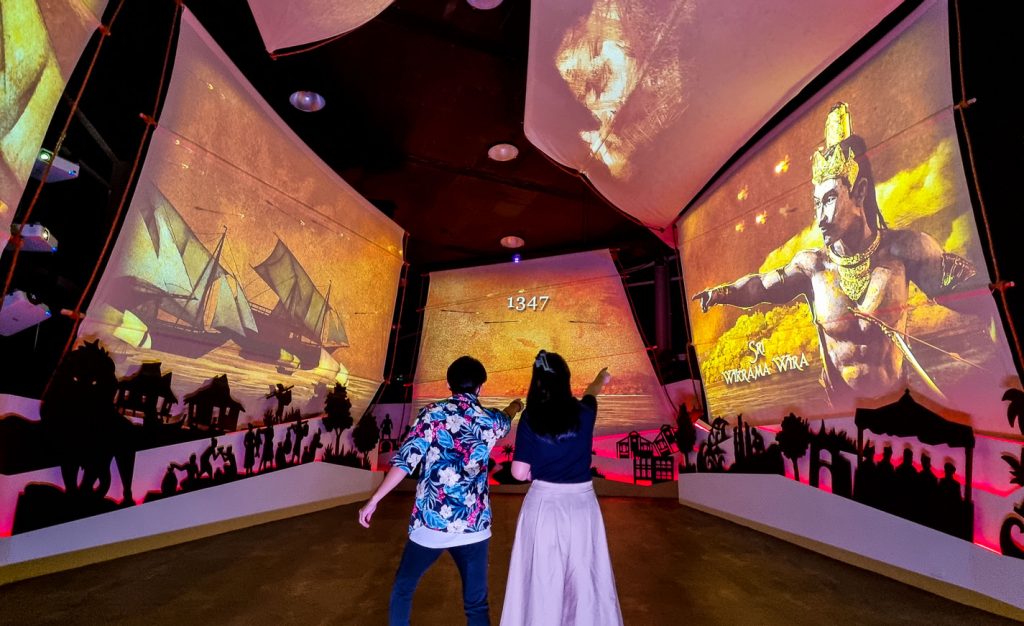 Expect intricate sets and a multi-sensorial experience at Singapore Discovery Centre's two permanent exhibits galleries — Through the Lens of Time and Sandbox.
Through the Lens of Time
Through the Lens of Time may feel like a life-sized version of your history or social studies textbook, but there's much more to it. With the use of AR features and realistic sets, this permanent exhibits gallery brings you on an immersive journey through Singapore from past to present.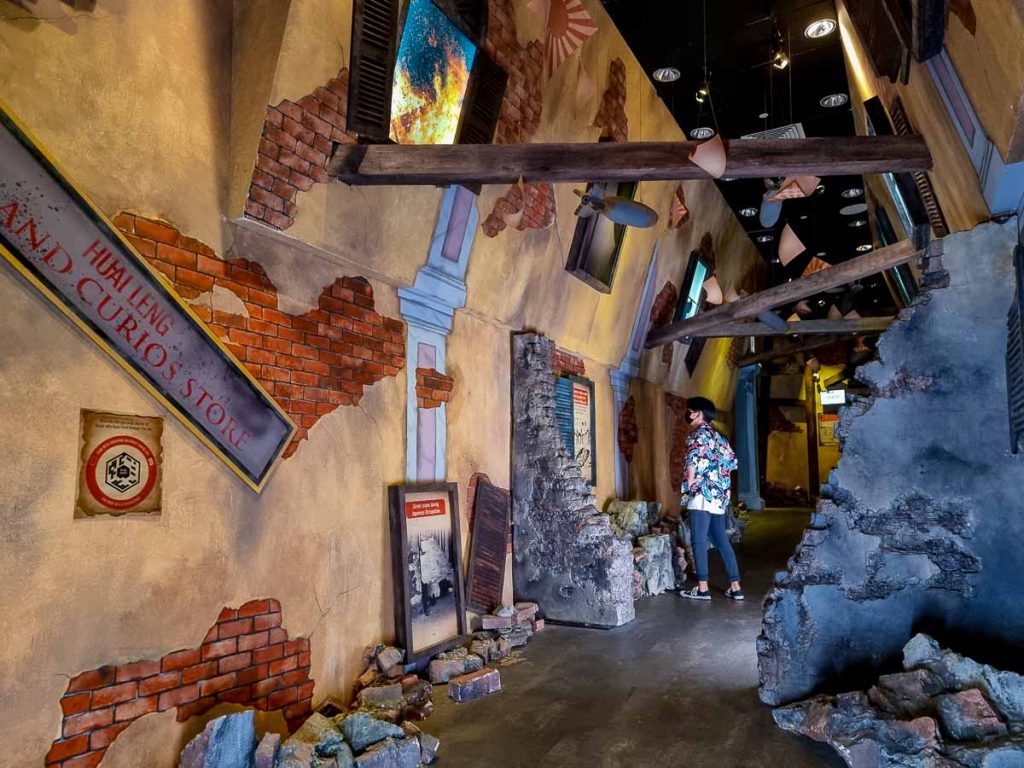 The journey starts when Singapore was first discovered by Sang Nila Utama, to Raffles' landing, the tumultuous Japanese Occupation, Konfrontasi, and ultimately, independence in 1965.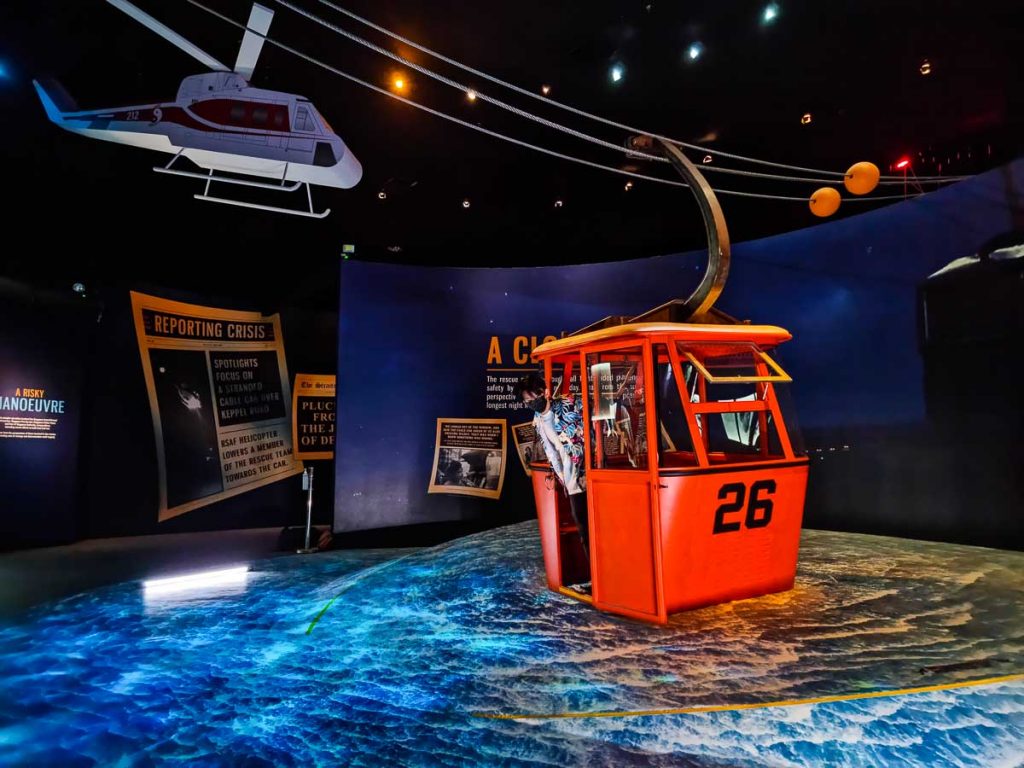 Pro-tip: Scan the interactive hexagon-shaped Discovery Markers on the walls of the gallery with the mySDC app to learn more about the exhibits!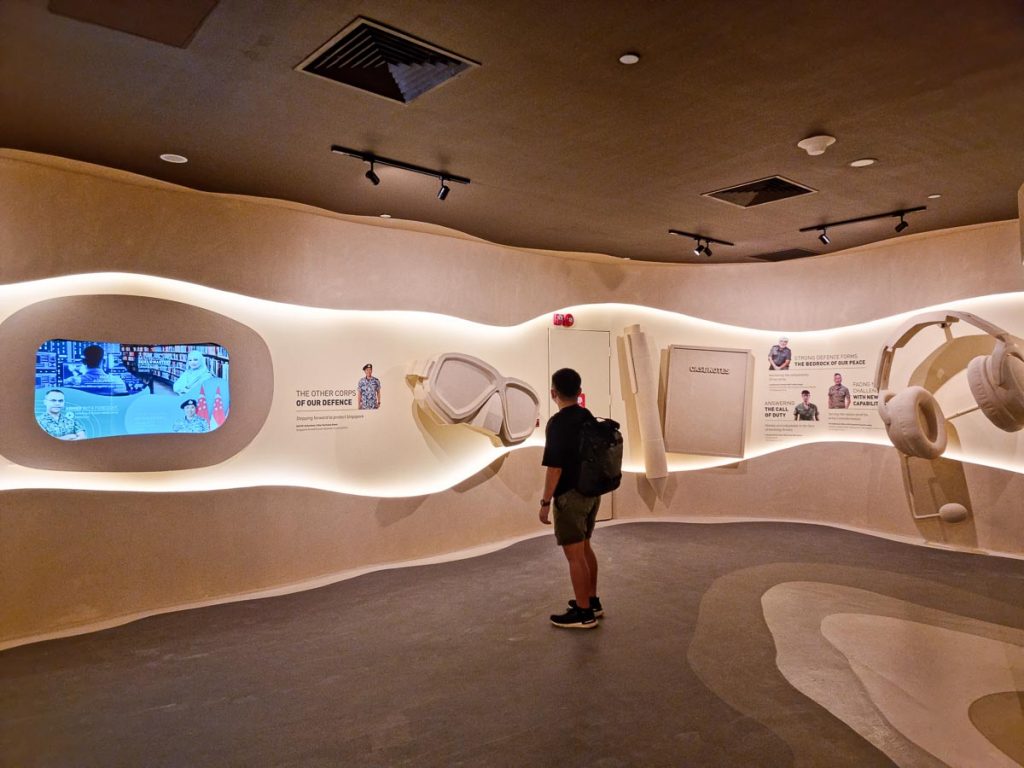 Sandbox
Newly opened on 20th November 2021, Sandbox is Singapore Discovery Centre's other permanent gallery. The refreshing exhibition journeys through multi-faceted, present-day Singapore, and invites visitors to imagine our future together via multi-sensory stories and immersive interactives.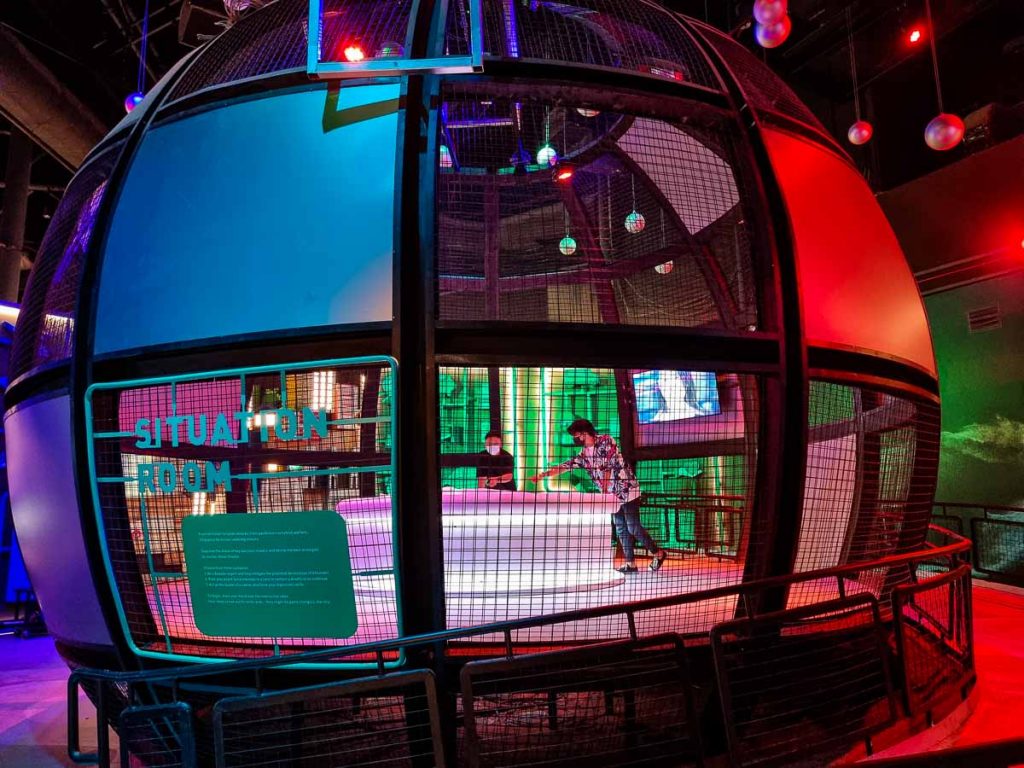 Take part in experiential games, such as Battlefield Command and Situation Room, that'll challenge you to defend against conventional threats from land, air, and sea as well as complex threats like geo-strategic conflicts, virus and disaster outbreaks.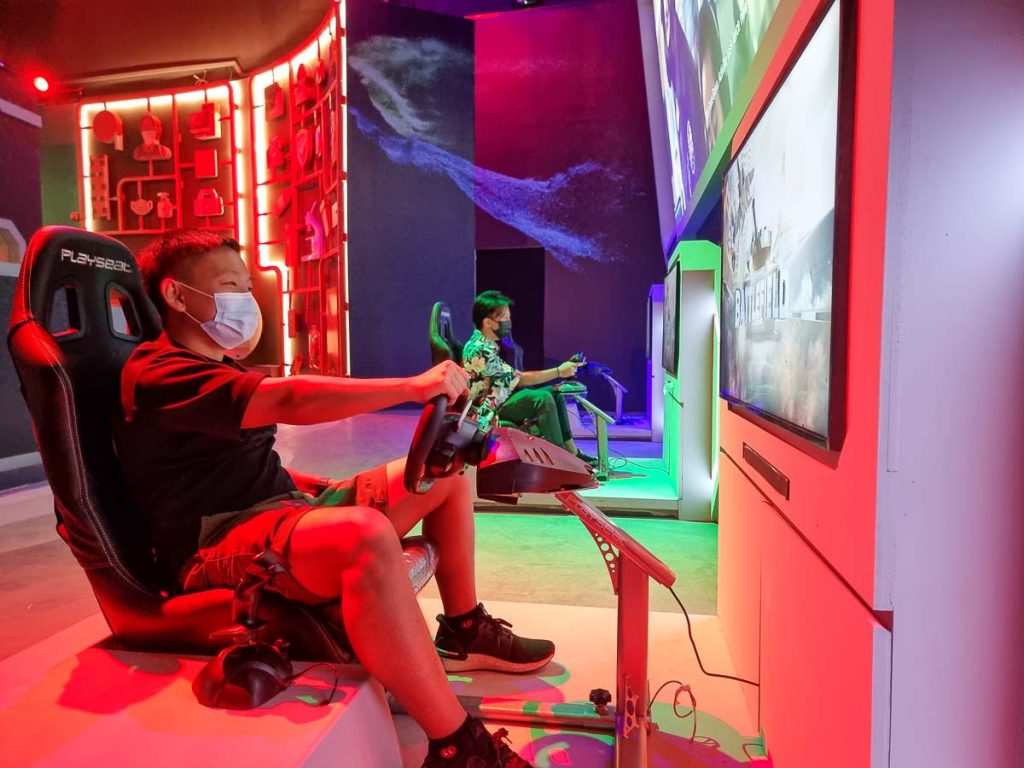 Through these gameplay opportunities and interactive features, you'll get to learn more about how we as individuals, can play our own parts in contributing to defending our nation.
2) Black Lake Facility: Escape rooms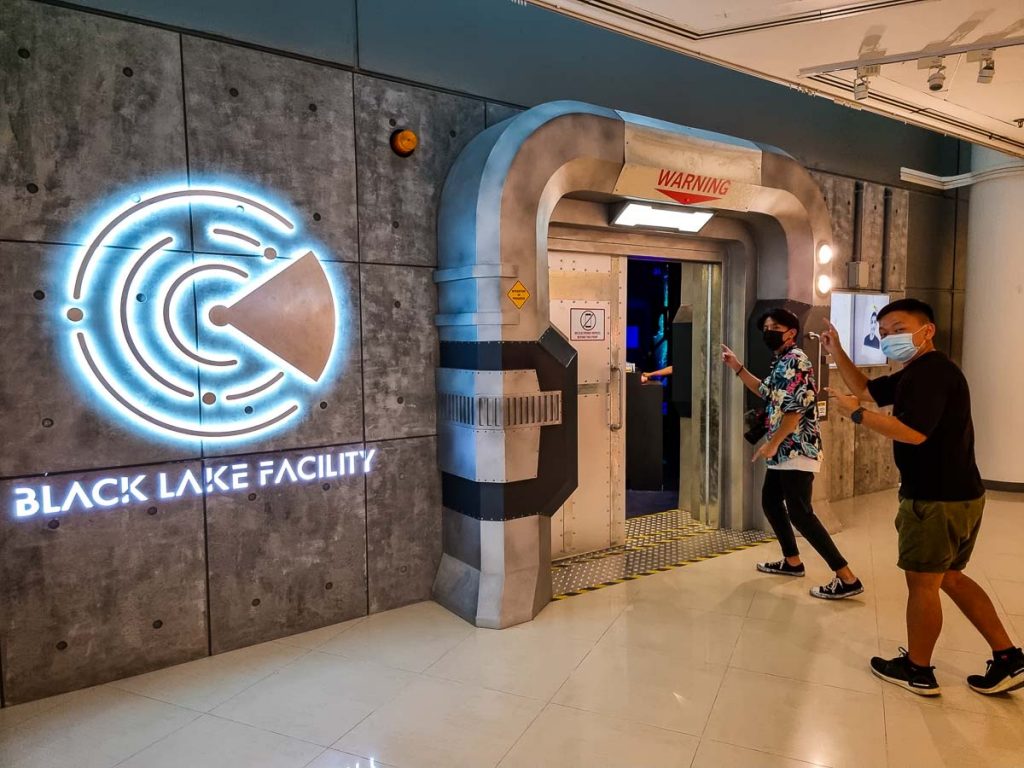 Singapore Discovery Centre is also home to the largest double-storey escape room attraction in Singapore. Black Lake Facility has a total of 13 rooms across four story chapters.
The escape rooms of SDC aren't your usual escape rooms but have multi-sensory features installed to make puzzle and problem-solving even more exciting for players. Gather a few friends or even family members to conquer and outwit the challenging escape rooms together.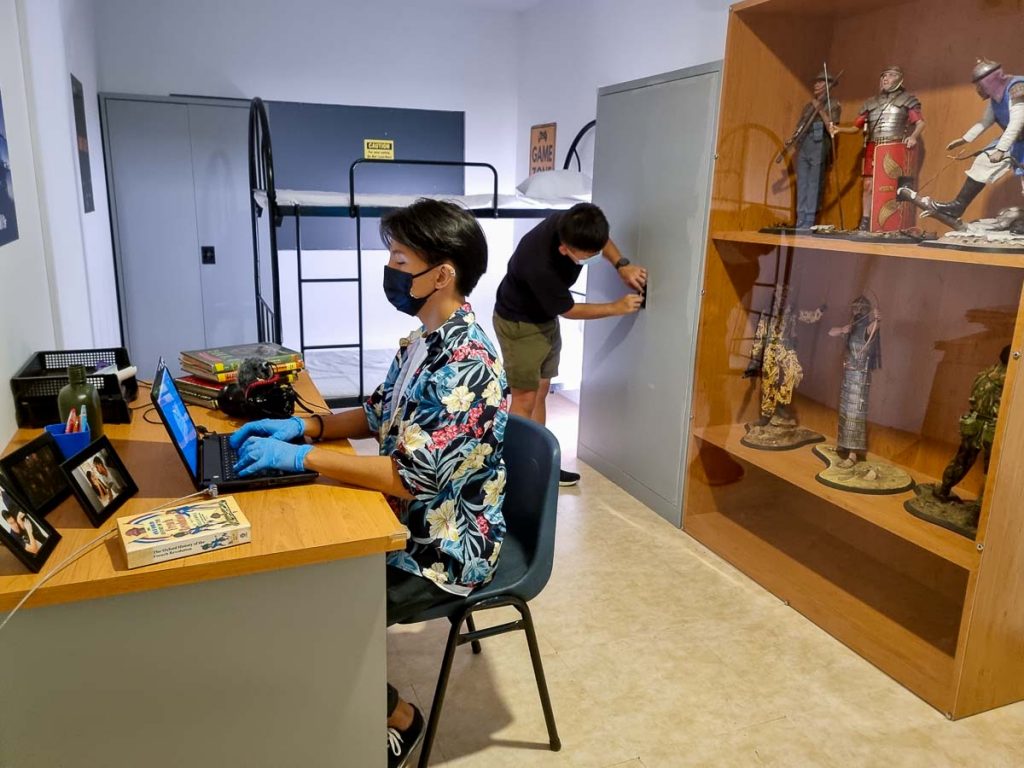 The four escape rooms are The Armoury, The Medical Centre, The Research Lab, and The Basement. The backstories of the four escape rooms are intertwined, connecting to a mystery.
Each escape room game lasts for 60 minutes, but time seems to simply fly by when we're trying to solve the puzzles.
Cost: S$30/adult, S$24/child per escape room
3) Black Lake Laser Battlefield: Laser Tag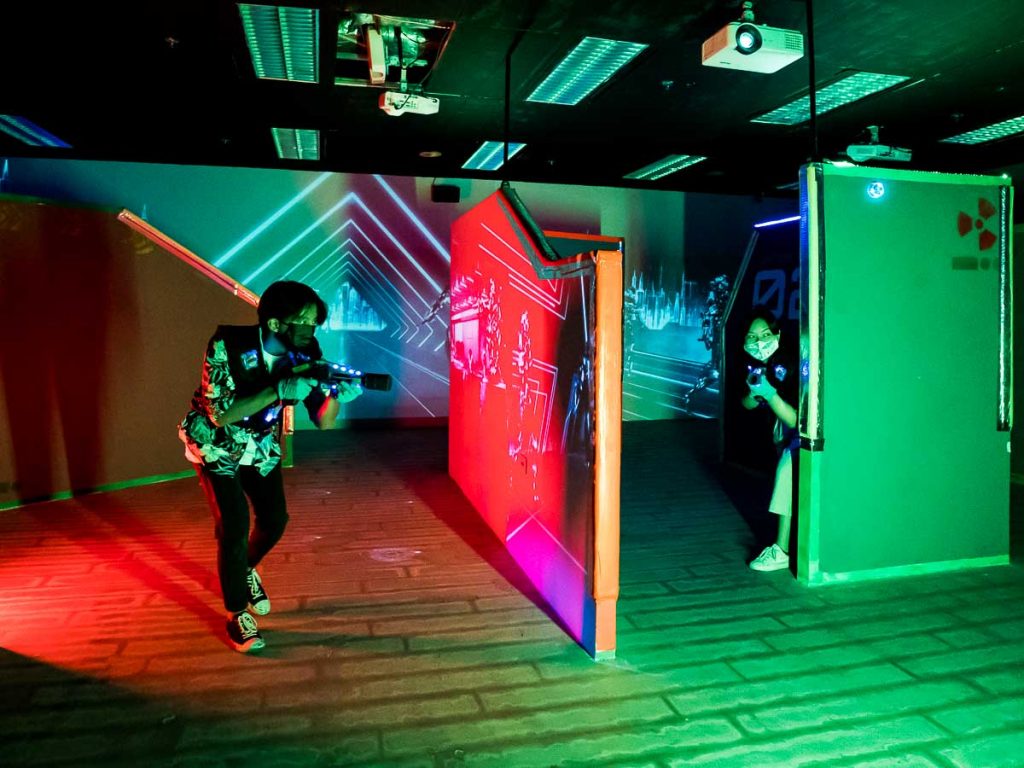 For those who are looking for more adrenaline-pumping activities, Singapore Discovery Centre's Black Lake Laser Battlefield is just the game you're looking for. Get into an exhilarating battle of laser tag with your friends, and attempt to score points by tagging targets and opponents with the laser tag gun.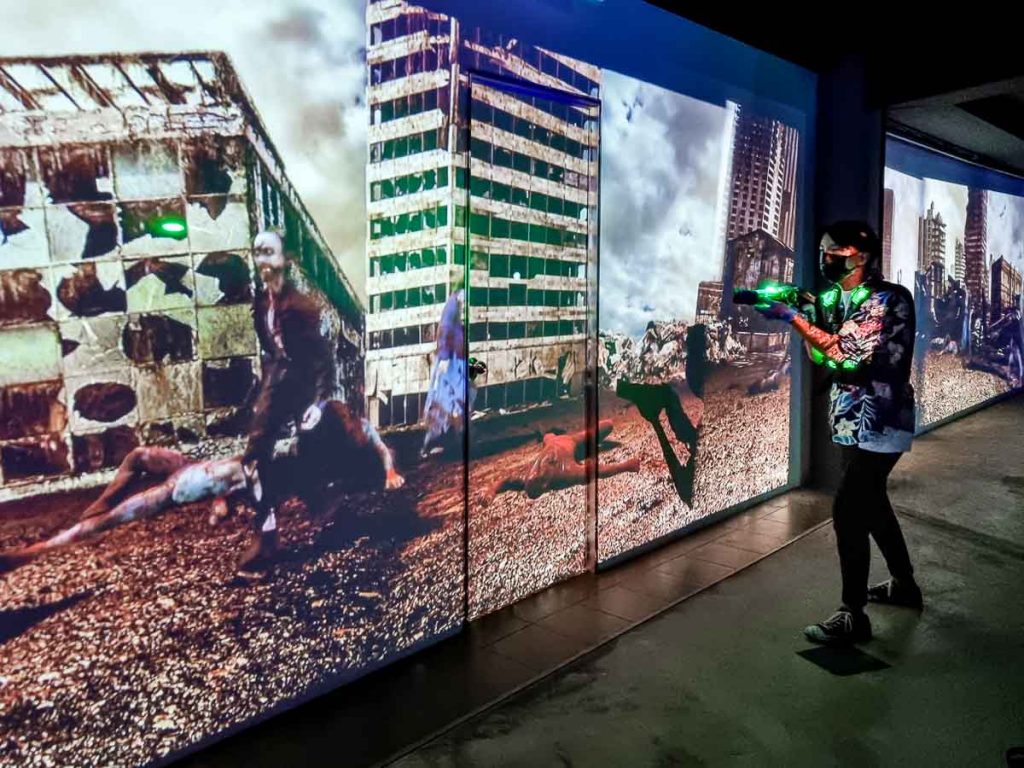 The laser tag guns are quite sturdy and, together with the weight vests, let players feel like they're actually in combat. There are three themes to choose from — post-apocalyptic zombies, extraterrestrials, and cyborgs. Each game lasts 30 minutes, including briefing.
Players must be at least seven years old and wear covered shoes.
Cost: S$15/adult, S$12/child
4) XD Theatre Ride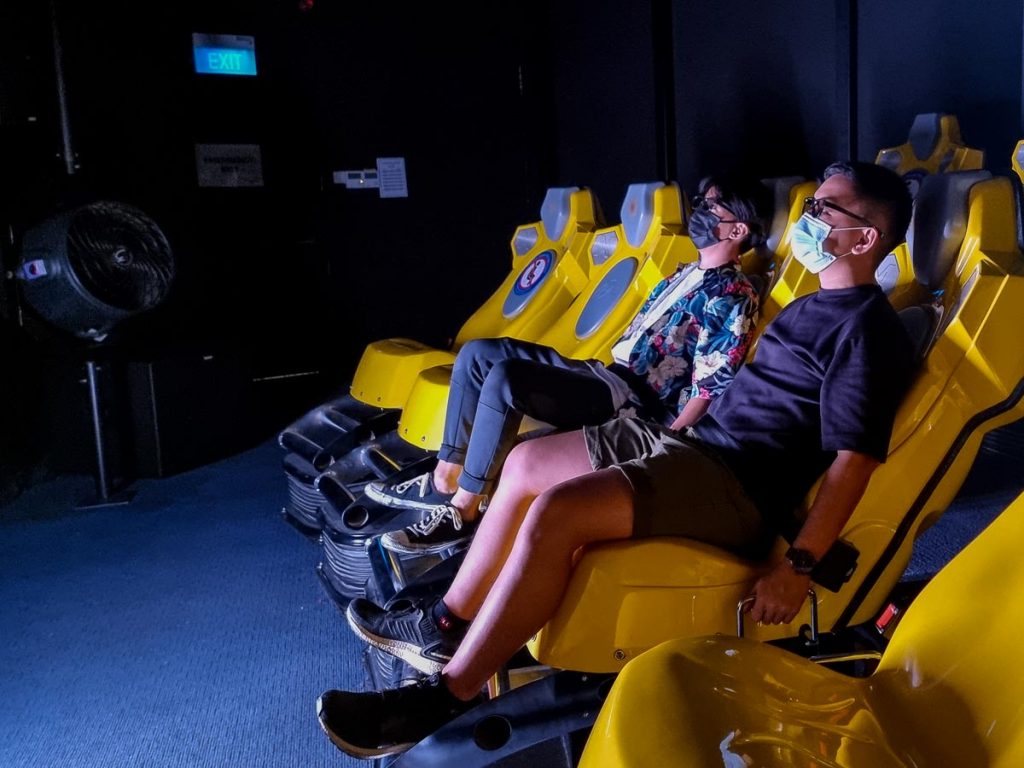 If you're less adventurous but would still love for some excitement, head over to the XD Theatre Ride. The theatre's slightly reclined seats may remind you of comfy cinema seats but it's no cozy couch. It's in fact a 4D simulation ride that sends riders on a thrilling adventure through short animated films.
There are two shows — Pinocchio (4D) and Sky Hunt (4D) — available at the XD Theatre Ride.
Cost: S$10/adult, S$8/child
5) iWERKS Theatre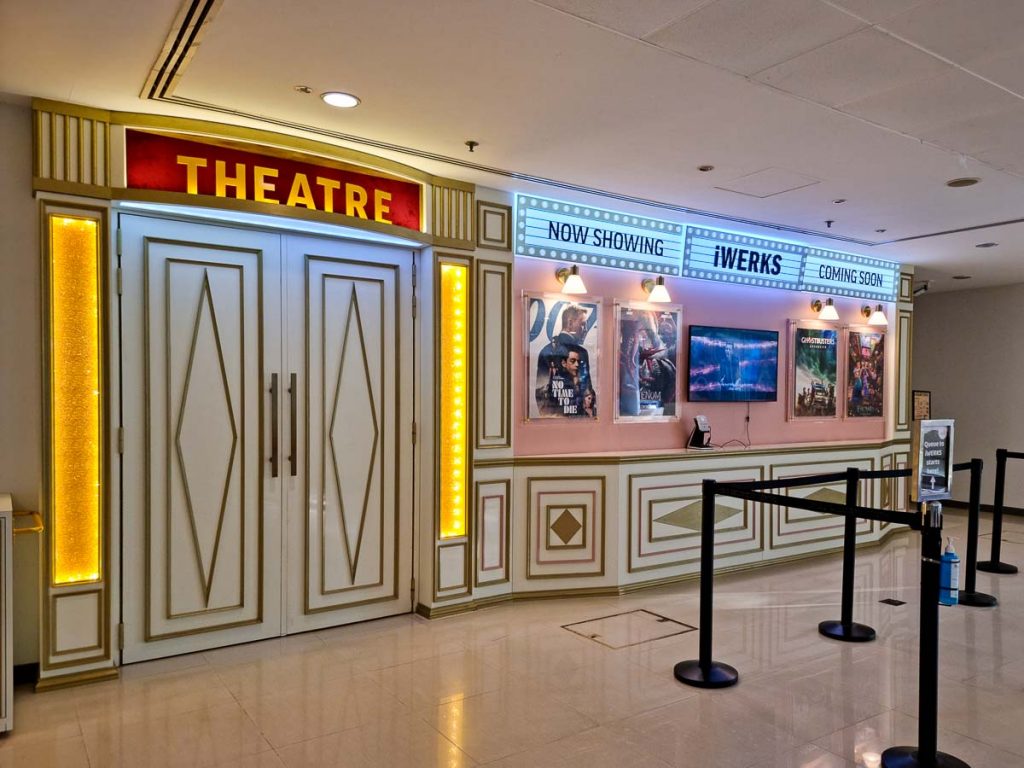 Besides the interactive galleries and fun activities available, Singapore Discovery Centre also has a 344-seater theatre with a five-storey high screen for that ultimate epic cinematic experience.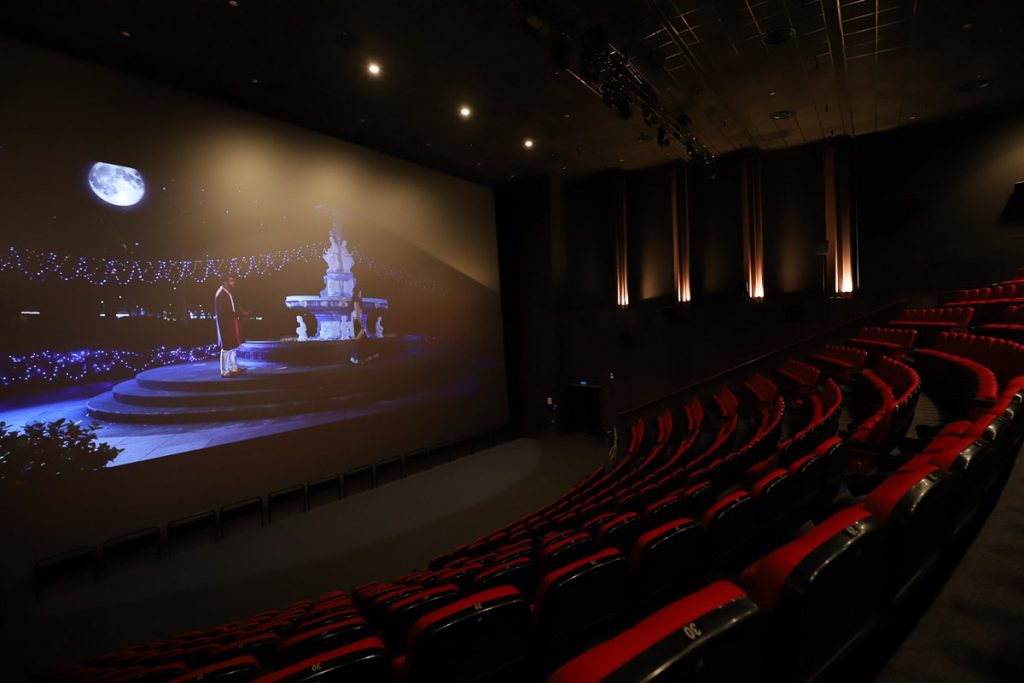 Photo credit: Singapore Discovery Centre
And if you're wondering if only defence-related films are screened at iWERKS, you're wrong. When we visited, the films showing are new blockbusters — Escape Room 2: Tournament of Champions, Venom: Let There Be Carnage, and No Time To Die.
Pro-tip: Pay only S$7 for a movie at iWERKS Theatre on weekdays
Cost: S$7/movie on weekdays, S$10/movie on weekends
6) Bottle Tree Cafe Restaurant + Discovery Lake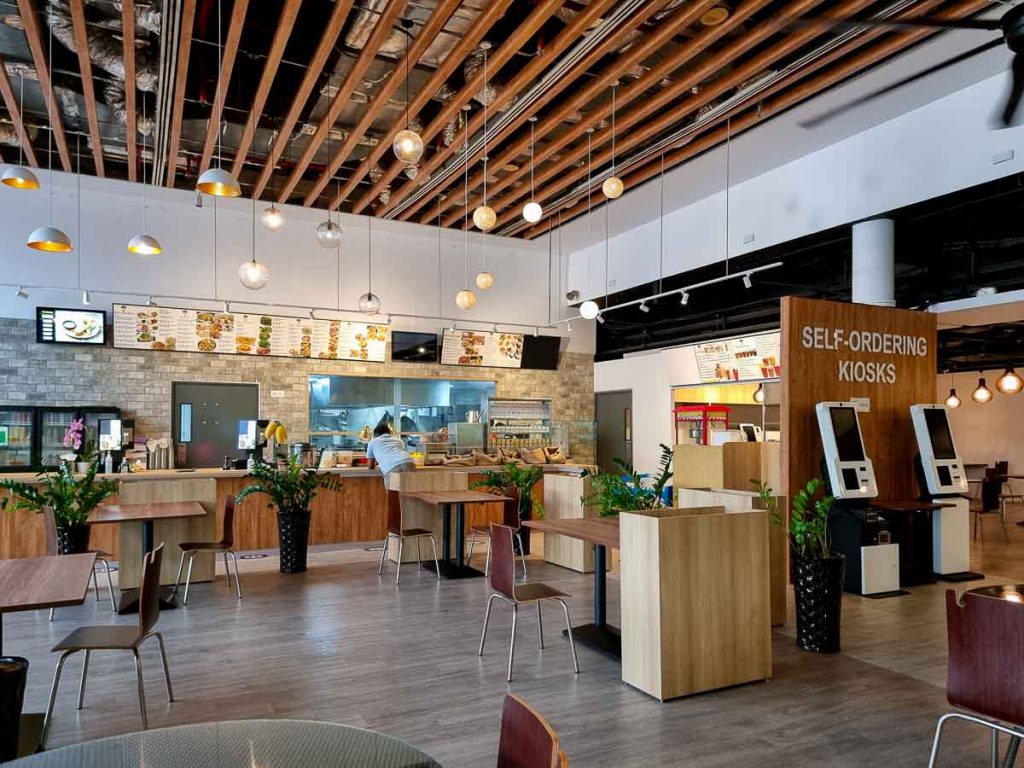 All that fun at SDC may leave you peckish, or even famished. So get your hunger taken care of at the Bottle Tree Cafe Restaurant that comes with calm tranquil views of Discovery Lake.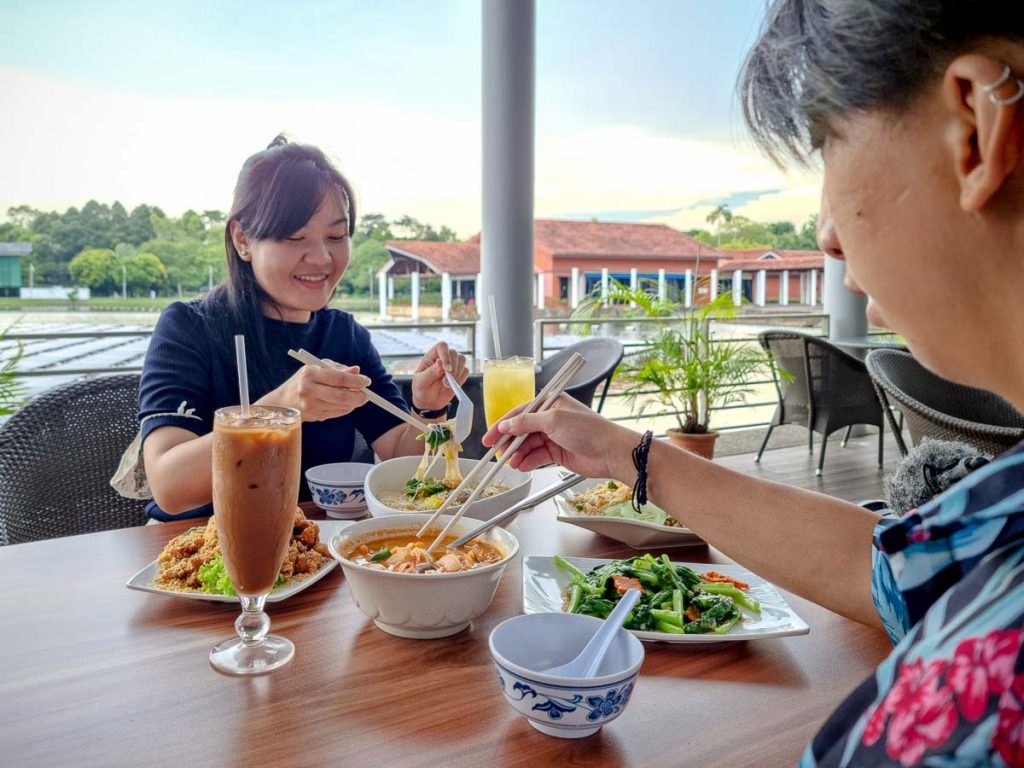 Specialising in local fare tze-char style, Bottle Tree Cafe Restaurant serves up tantalising Singaporean favourites like Butter Cream Chicken, BBQ Grilled Stingray, White Bee Hoon, and Prawn Paste Chicken. Don't miss out on their signature Pan-fried Bee Hoon!
Cost: From S$4.50/dish
Discover more through the mySDC mobile app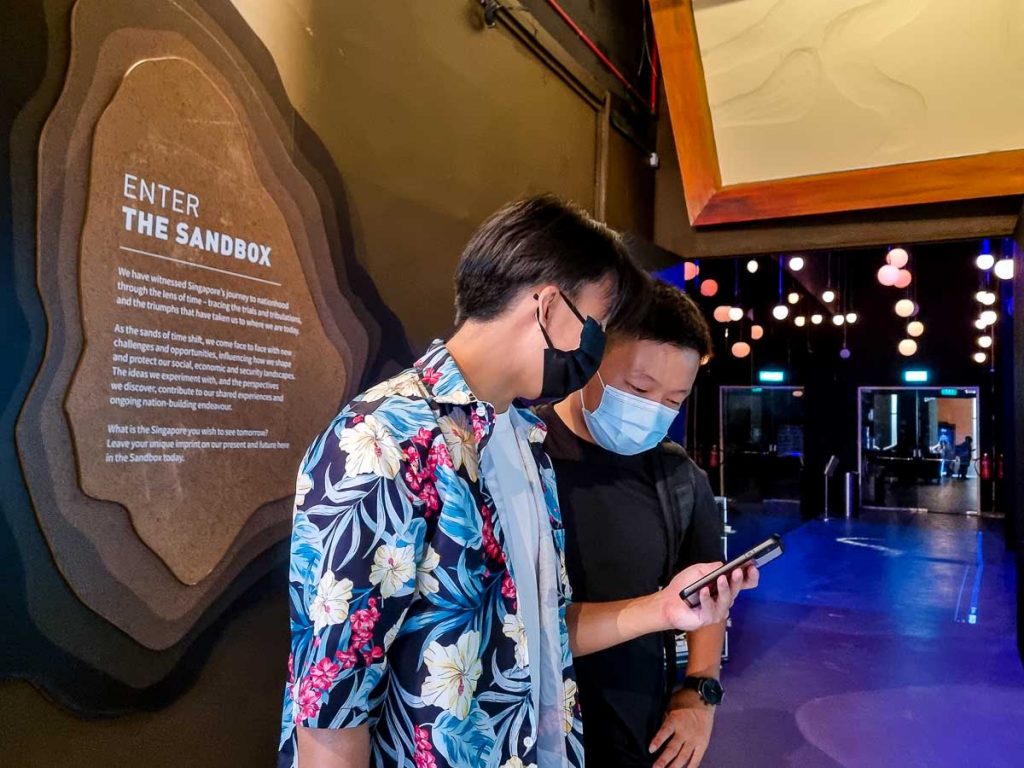 Download the mySDC app on your mobile phone for a more interactive experience at Singapore Discovery Centre. Look out for Discovery Markers on the walls and scan them with the app's Discovery Lens to get extra nuggets of the exhibits!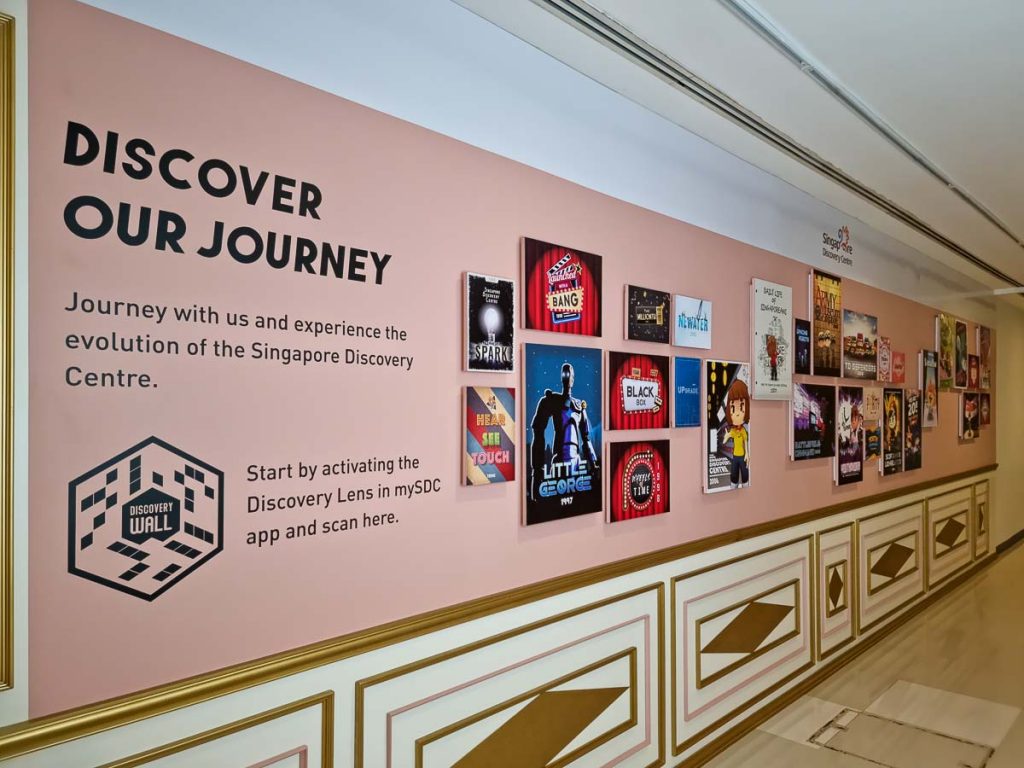 If you're new to Singapore Discovery Centre and would like to revisit some of their milestones of the last 25 years, do check out the interactive Discovery Photo Wall. Scan the Discovery Marker on the photo wall and find out more about the journey and evolution of SDC.
Spending a Day at Singapore Discovery Centre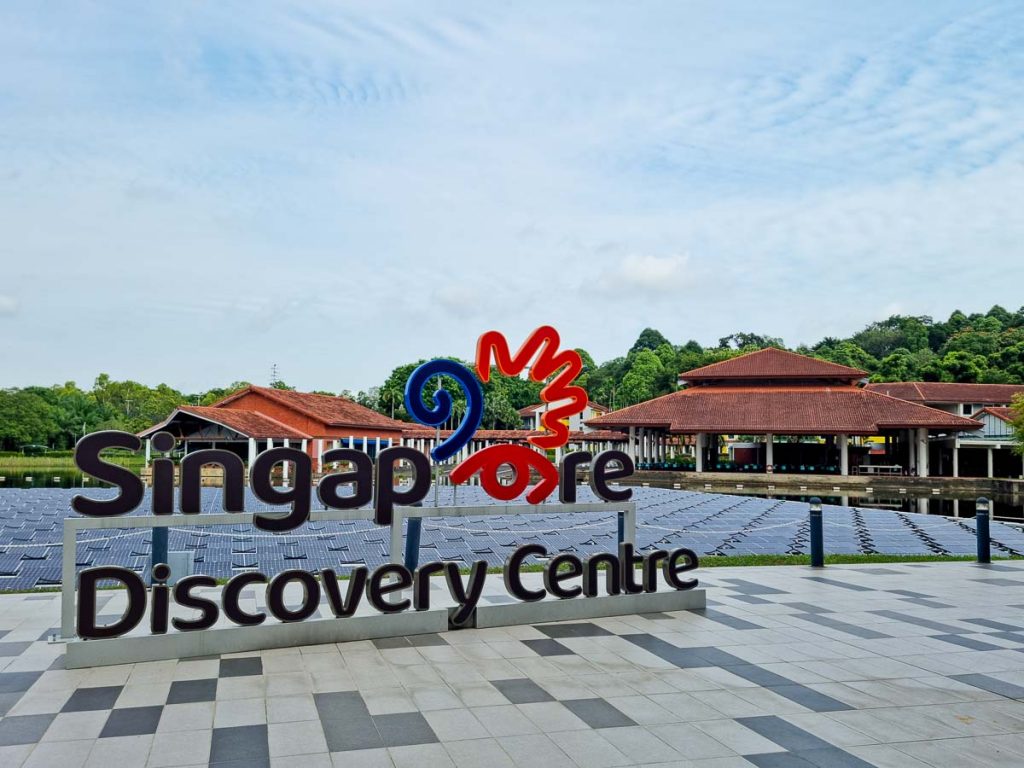 The holiday season is here again so why not spend a full day of fun at Singapore Discovery Centre with your friends or family! After its major revamp, the centre is refreshed and renewed with state-of-the-art technology and activities for people of all ages to enjoy.
There's also a pedal boat ride at Discovery Lake (11AM – 6PM on weekends till 5 Dec, daily from 6 Dec onwards) as well as the Crossfire Paintball (currently not in operation due to the Covid-19 restrictions).
With such a wide range of activities to check out, you could stretch your dollar (and train rides) further with the SDC Adventurer Membership programme. At S$50/year, members can enjoy a variety of free attraction tickets, and 20% off laser tag, escape rooms and more!
Singapore Discovery Centre is a short 10-minute walk from Joo Koon MRT Station (EW29) and has free admission for all Singaporean Citizens and Permanent Residents.
Opening hours: 1PM – 6PM on weekdays, 11AM – 8PM on weekends, PH and school holidays (last entry 30 mins before closing)
Admission: S$10/adult, S$8/child (Free for SC & PR)
(Additional charges apply for Black Lake Facility, Black Lake Laser Battlefield, XD Theatre Ride, and iWERKS; Prices stated are subject to prevailing government taxes)
Read also: 7 Things to do in Singapore on a Japan-themed Daycation
---
The post was brought to you by Singapore Discovery Centre.