If anyone asks, I'll be dining in Tokyo on my next leave. 🍱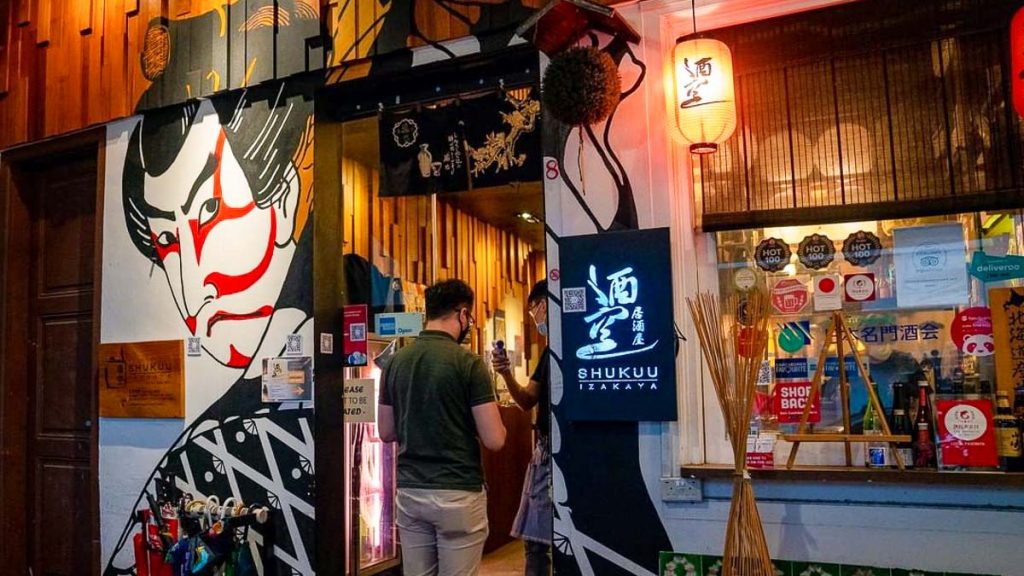 Photo credit: @shukuuizakaya via Instagram
Tokyo's electrifying nightlife and bustling izakayas, Hokkaido's ridiculously fresh seafood and even little things like Japan's modern toilets and efficient transport systems — these are just some things we love about Japan.
If you're missing the land of sushi as much as us and can't travel there yet, here are some exciting things to do in Singapore for a Japan-themed daycation:
1) Enjoy Freshly Roasted Coffee at a Kyoto Inspired Teahouse — Suzuki Gourmet Coffee
Photo credit: @keithhmchan via Instagram
You may recognise this cafe as one of the recently trending spots on TikTok. So it might surprise you to learn that Suzuki Gourmet Coffee has actually been around for a long time — since 1979!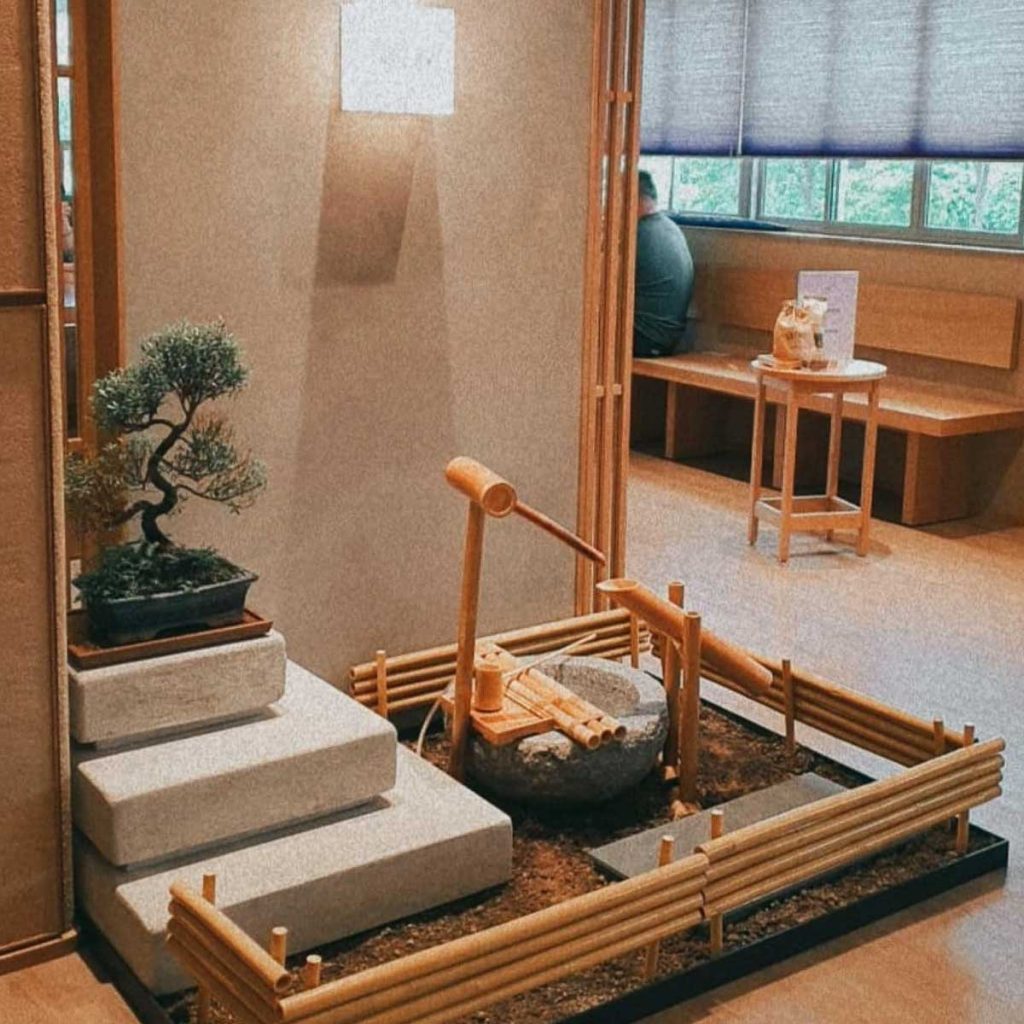 Photo credit: @lynnyeee via Instagram
Kick-off your Japan-themed daycation with a trip to Suzuki Gourmet Coffee. It's Singapore's oldest coffee roastery, founded by a Japanese coffee master. The in-house cafe, however, just got completely revamped this year! The layout is inspired by teahouses in Kyoto, so here you'll find shoji sliding doors, a shishi-odoshi (Japanese bamboo fountain) and light wooden furniture.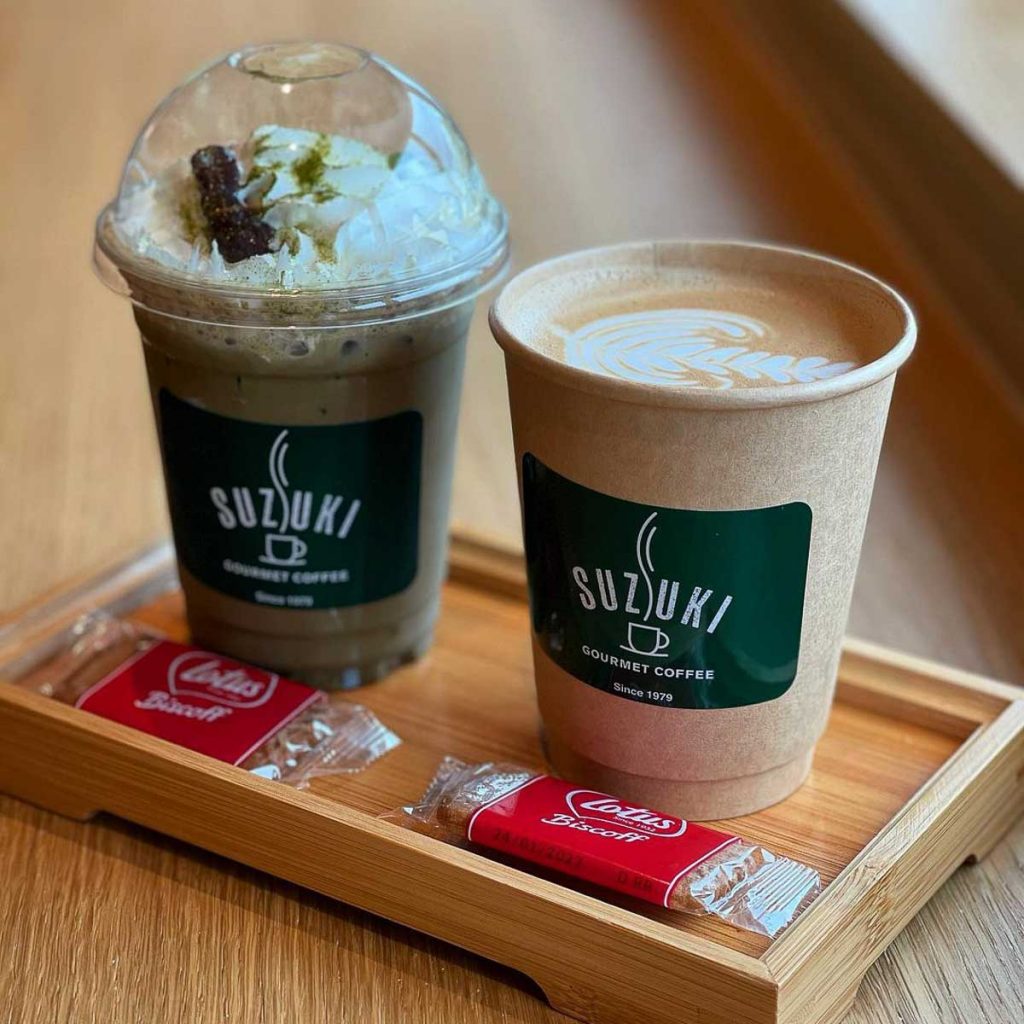 Photo credit: @ minmin_tabemon via Instagram
Their coffees are made using freshly roasted coffee beans and Hokkaido milk. Try their signature filtered coffees, named after countries like Kenya (S$8.50) or Papua New Guinea (S$7.50) — which is where the coffee beans are from!
Opening hours: 10AM – 5PM (Tue – Fri, Last order 4PM), 10AM – 4PM (Sat – Sun, Last order 3PM)
Address: 10 Chin Bee Avenue Singapore 619934
2) Onsen Spa Day — Ikeda Spa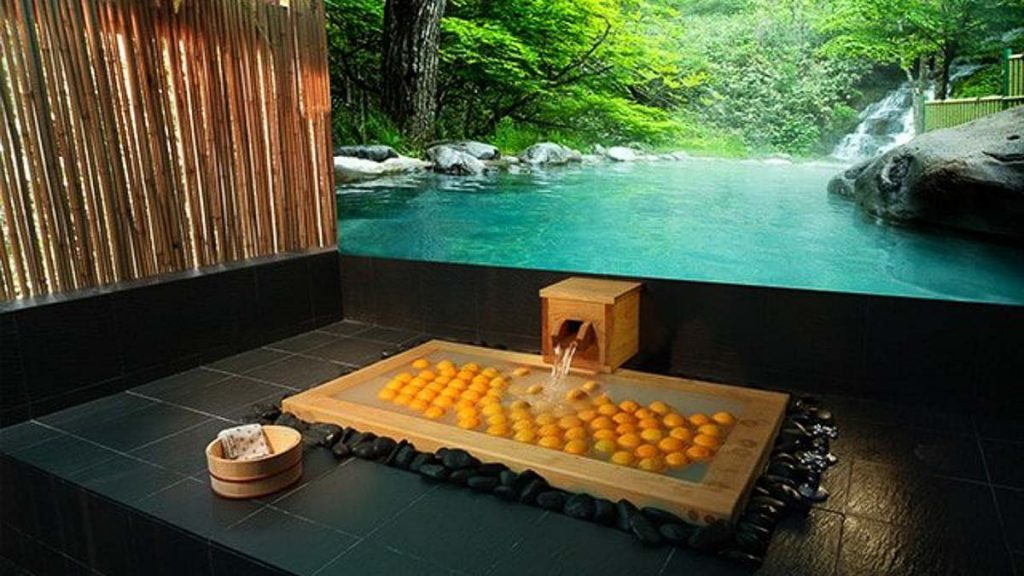 Photo credit: Ikeda Spa
Working from home takes its toll on all of us, so a relaxing spa day is always welcome. On your Japan-themed daycation, switch it up from regular spas and visit the onsens at Ikeda Spa!
Ikeda Spa is Singapore's first Japanese spa, tucked away in Bukit Timah. Once inside, it's easy to forget you're still in Singapore. Guests are welcome to stroll at the Japanese zen garden while calming music fills the tatami zen lounge.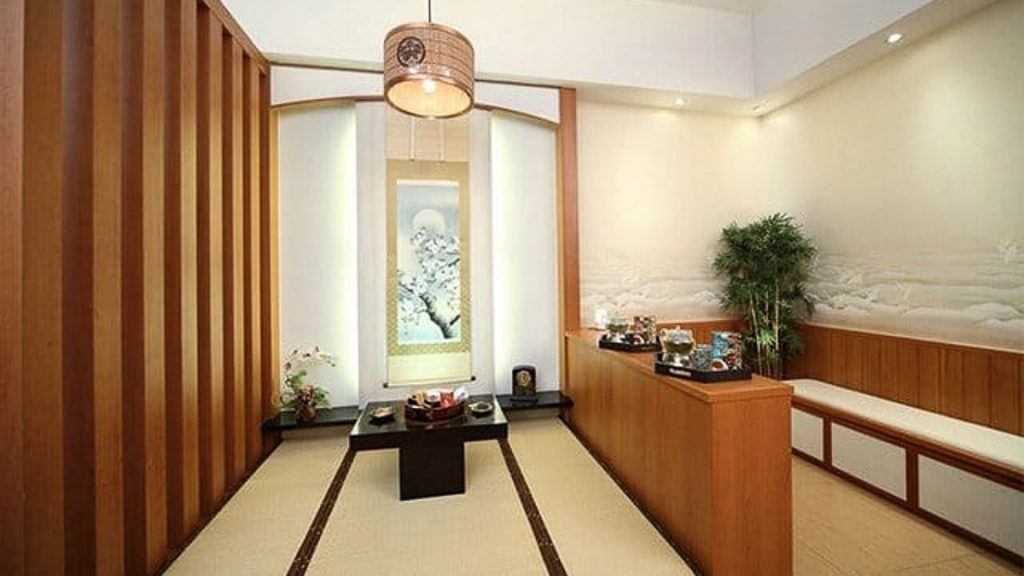 Photo credit: Ikeda Spa
Start with a hinoki onsen bath. Hinoki is Japan's most prized cypress wood, once reserved for royalty. After that, select a signature massage — like a ganbanyoku (hot stone bed) detox massage.
Cost: From ~S$197.20/pax (incl. of hinoki onsen and massage)
Opening hours: 1:30PM – 10:30PM
Address: 787 Bukit Timah Road Singapore 269762
3) Taste Authentic Okinawan Cuisine — Okinawan Diner Nirai-Kanai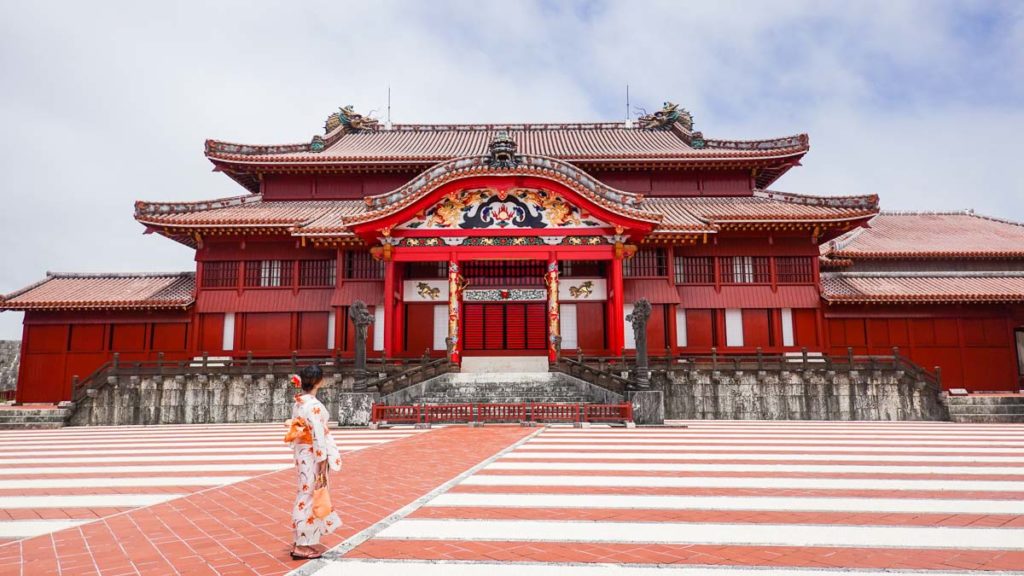 This is us in Okinawa in 2019!
Okinawa is Edelyn (our community manager)'s absolute favourite place in Japan and honestly, her argument is well-supported. Known as the "Hawaii of Japan", Okinawa has its own culture and language — vastly different from the rest of Japan!
Another key difference is the food in Okinawa. This prefecture serves everything from odd delicacies to yummy eats. Intrigued? Try dining at Nirai-Kanai, an authentic Okinawan diner here in Singapore.
Read also: Cultures Explained: Okinawa — Why is it so Different from the Rest of Japan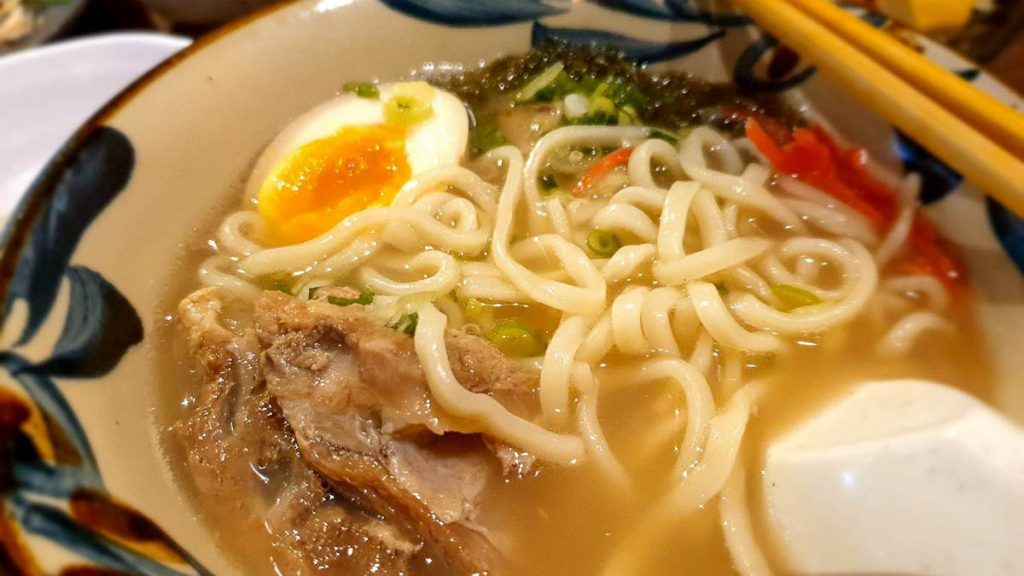 The menu is pretty extensive, but you've got to try the Okinawa soba, a staple dish in Okinawa! The noodles are slightly thicker than typical soba noodles and it's typically served with thick slices of pork belly or pork rib — meat that just slides off the bone!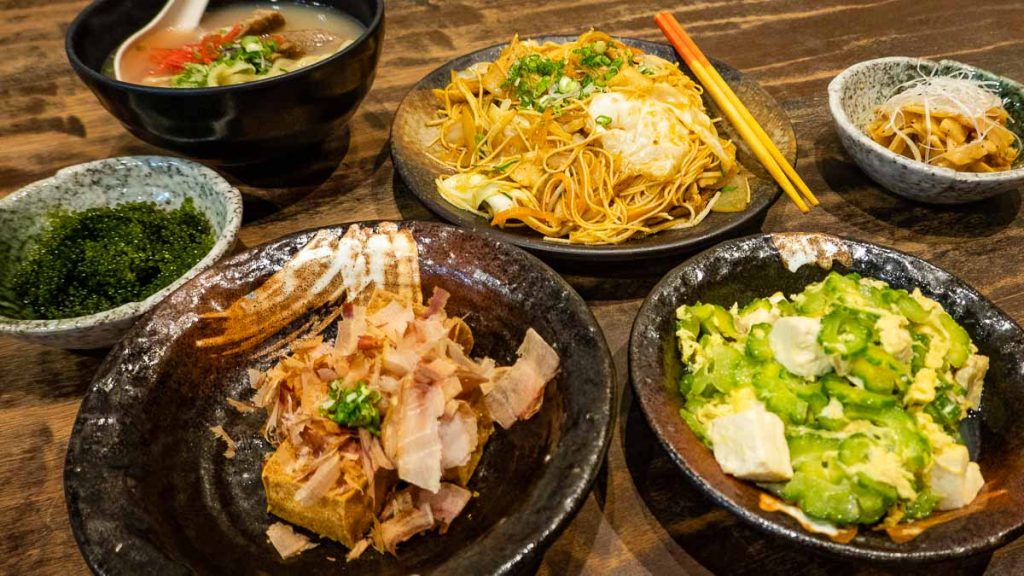 Come on an empty stomach because you'll want to order some side dishes too. Edelyn recommends the stir-fried bitter gourd with pork.
Cost: ~S$14.80 for a main
Opening hours: 11:30AM – 3PM, 6PM – 11PM (Mon – Fri), 11:30AM – 3:30PM, 5:30PM – 11PM (Sat – Sun)
Address: 1 Kim Seng Promenade #01-107/108 Great World City Singapore 237994
Read also: Ultimate Okinawa Guide: 33 Exciting Things to Do in Okinawa — Japan's Paradise Island
4) Japan-themed Workspace — MangaWork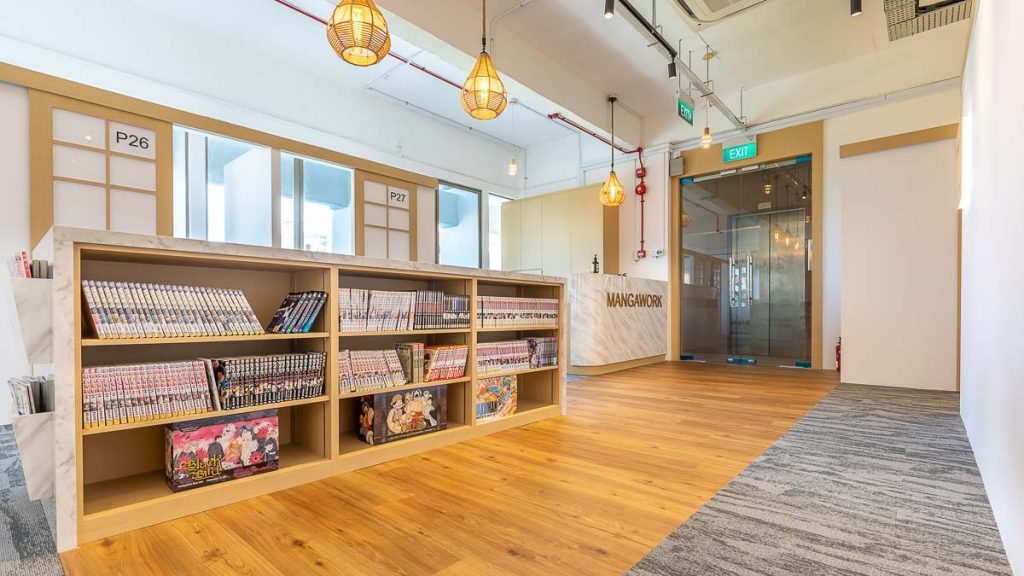 Photo credit: MangaWork
For those who don't have leave to spare, you can still have some semblance of a Japan-themed daycation — by commuting to Japan!
Okay, more like a Japanese-themed workspace that just opened in June. But hey, we'll take what we can get. MangaWork is the latest viral workplace, aiming to cure the work-from-home monotony.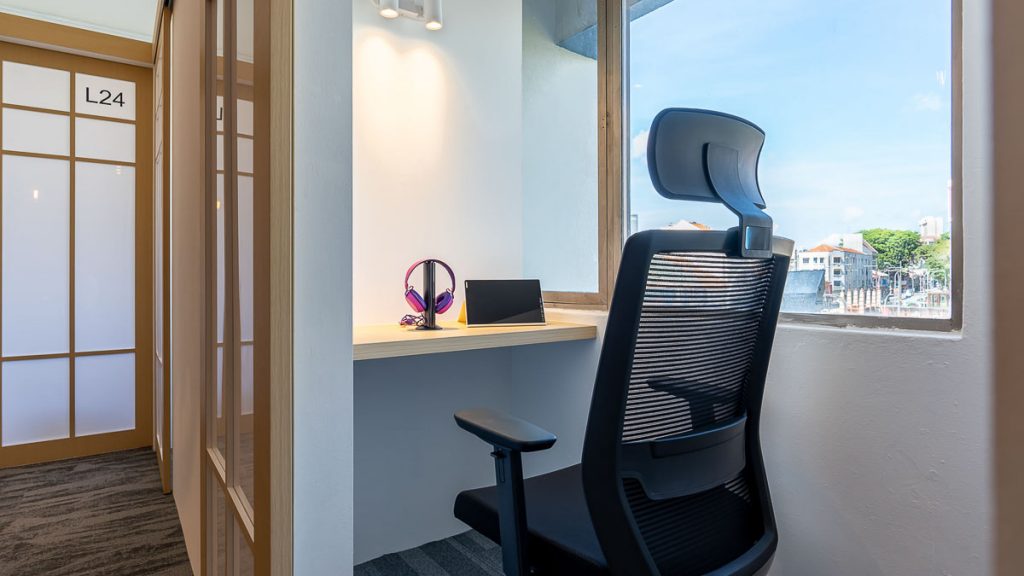 Photo credit: MangaWork
Located right beside Farrer Park MRT, MangaWork has 44 single rooms with different seating options. Depending on your work style, choose from bean bags, office chairs or recliner seats.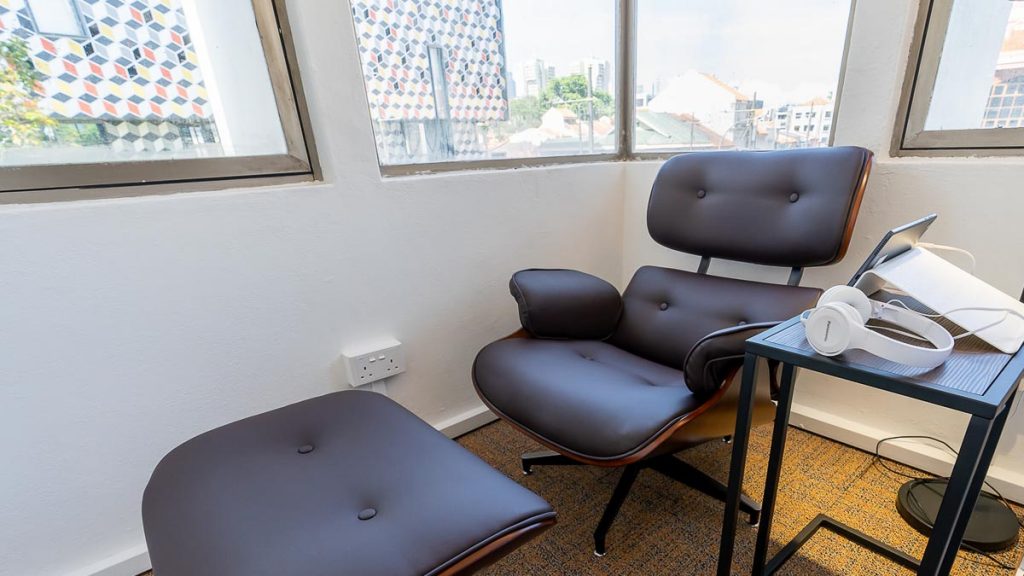 Photo credit: MangaWork
Need a short break from work? Pick up a manga book from the shelves at the reception area — it ranges from One Piece to Dragon Ball!
Cost: From S$5/hour
Opening hours: 9AM – 11PM
Address: 291 Serangoon Road #02-00 Singapore 218107
5) Wind Down with Sake — Shukuu Izakaya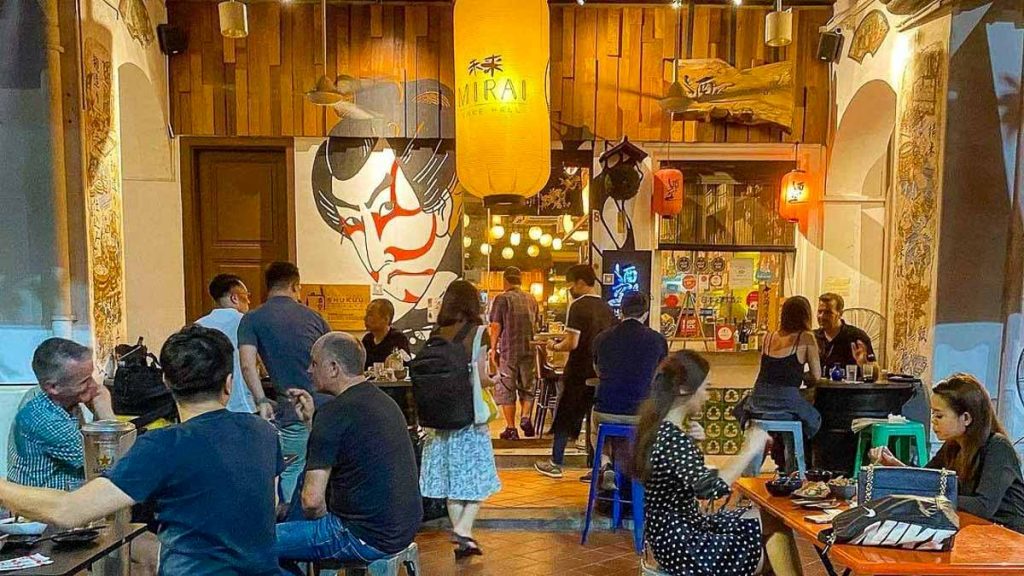 Photo credit: @jaceonthemove via Instagram
Another thing we love about Japan — the day doesn't slow down when it gets dark. Be it a trip to Tokyo's craziest bar or an izakaya bar hopping tour in Niigata, the Japanese sure know how to have a good time.
To relive some of that invigorating Japanese nightlife, head to Shukuu Izakaya, one of Singapore's best sake bars. This trendy joint located in the CBD is owned by four friends who share a mutual love for all things Japanese.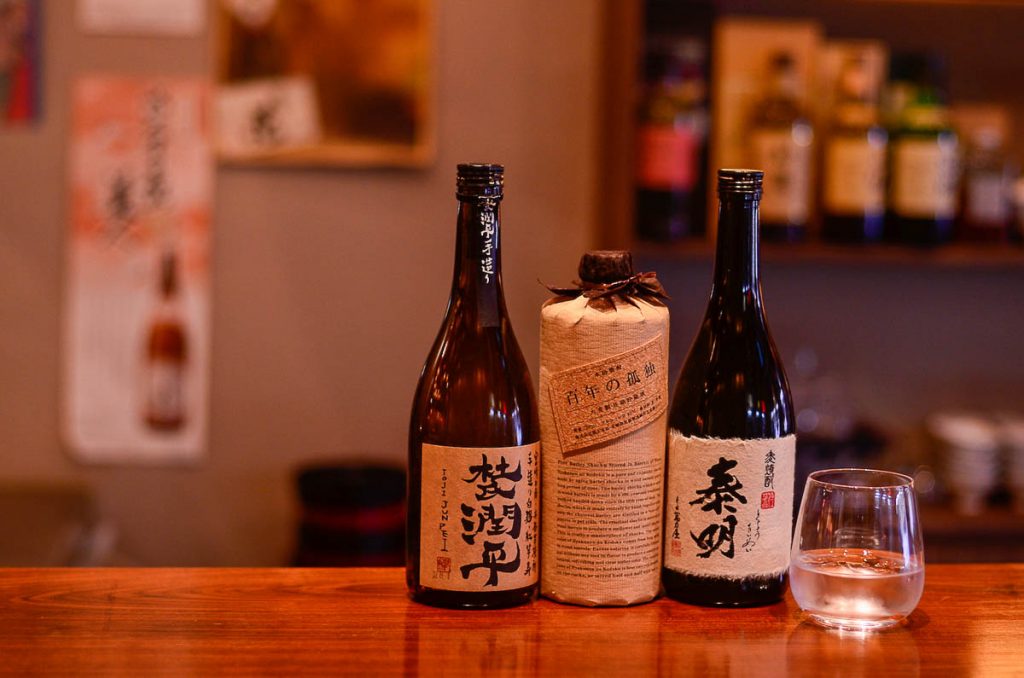 Photo credit: @shukuuizakaya via Instagram
Their passion shines through in the vibrant decor, specially selected ingredients (air-flown from Japan!) and of course, the artisanal sake. Shukuu Izakaya serves around 50 different sakes from renowned breweries in Japan, though this selection rotates frequently so there's always something new to try.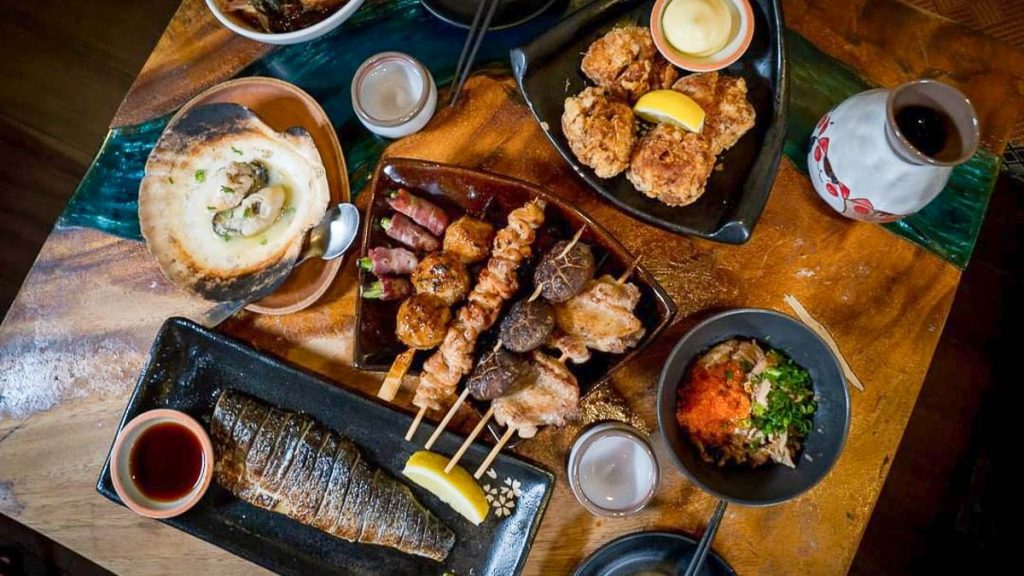 Photo credit: @shukuuizakaya via Instagram
Food is a huge part of the izakaya experience and Shukuu Izakaya offers a serious selection of dishes like bacon scallop (S$8), wasabi-marinated octopus (S$6) and grilled surume squid (S$21).
Cost: Sakes from S$7/glass
Opening hours: 5:30PM – 10:30PM (Last order 10PM)
Address: 8 Stanley Street Singapore 068727
6) Shop for Your Favourite Japanese Snacks — Don Don Donki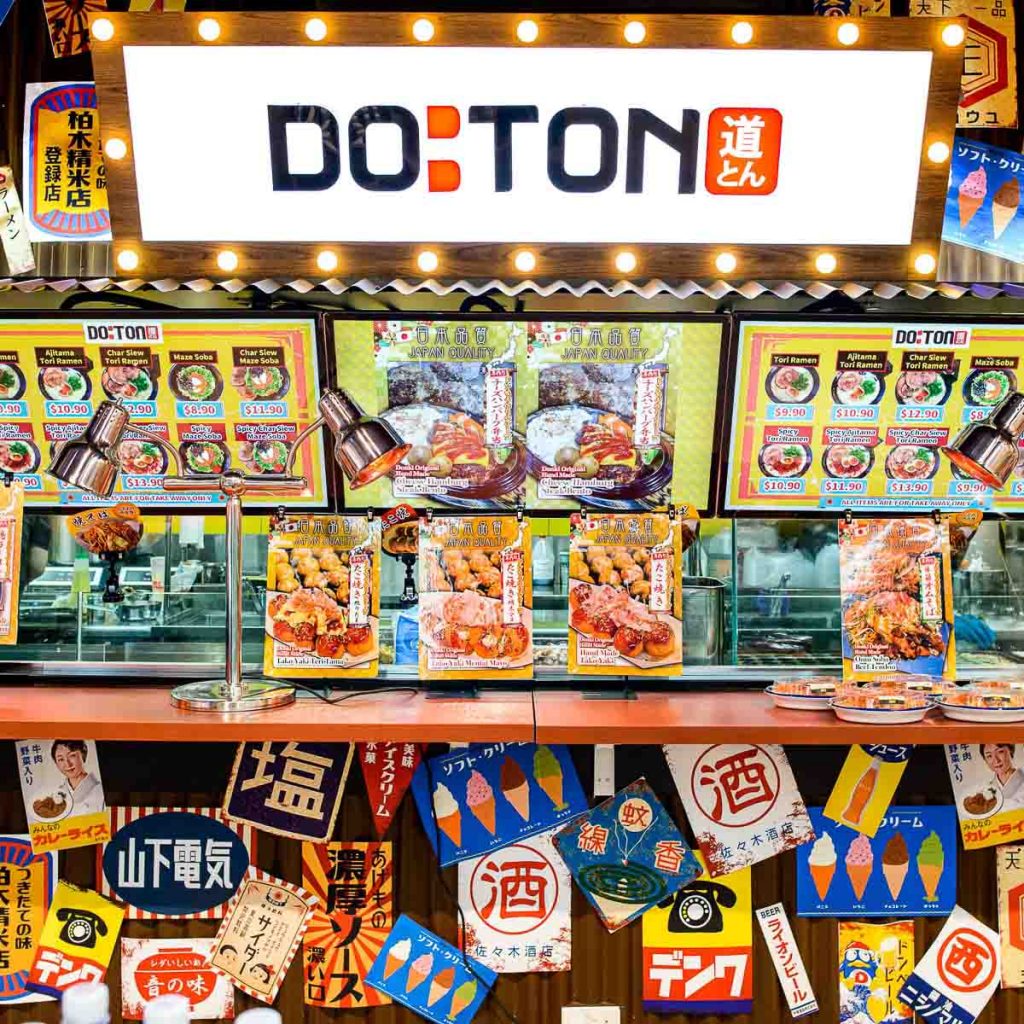 Photo credit: Don Don Donki
Shopping in Japan is amazing. The quality of produce is top-notch, the packaging is next level and the experience is always fun — despite the sometimes questionable products (peep our Donki experience in Tokyo's anime district, Akihabara where we spotted some err, R-rated products).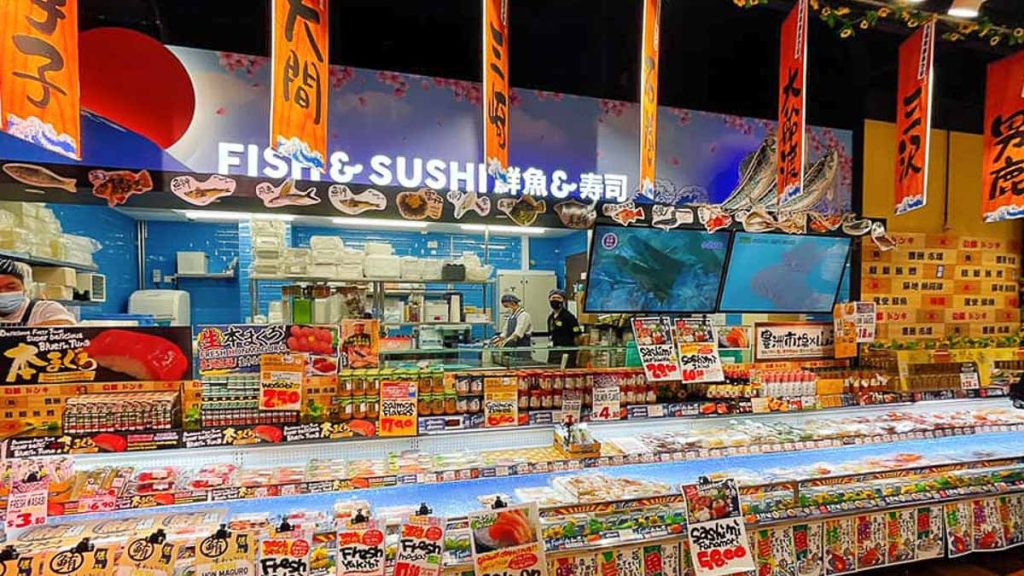 Photo credit: Don Don Donki
A trip to Don Don Donki brings back some of those memories. The jingle may be borderline hypnotic, but the selection of food and snacks make listening to it on replay well worth it.
My usual strategy involves making a beeline for the bento and sashimi section, where I spend a good 10 minutes deliberating lunch options. On the way to the cashier, I often get distracted by the rows and rows of snacks — and end up leaving with more things than intended.
Opening hours: Varies depending on the outlet
Address: Multiple outlets
7) Stay at a Minimalist MUJI-inspired Hotel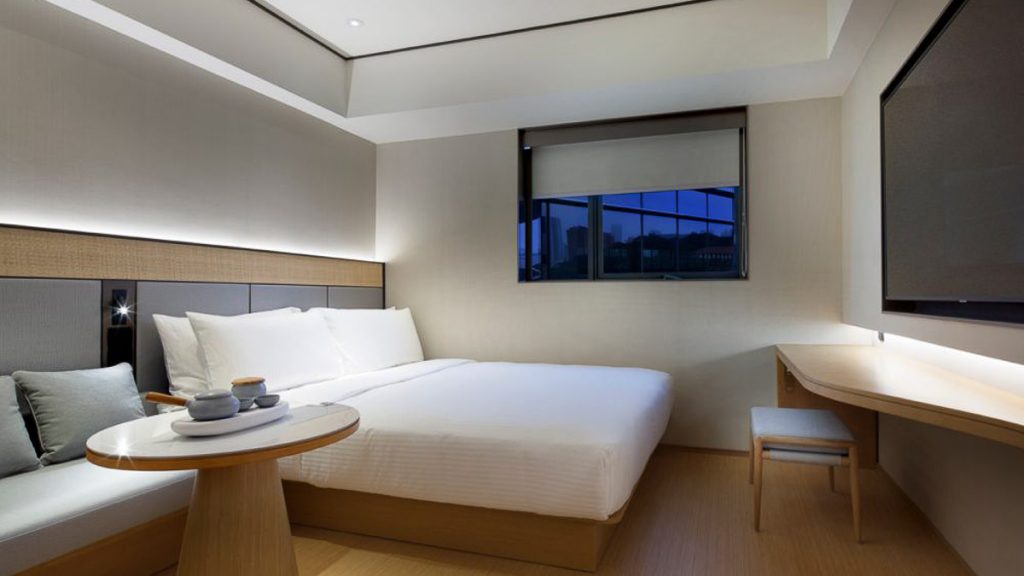 Photo credit: Klook
Turn your Japan-themed daycation into a full-on staycation by booking a night at Ji Hotel! With a minimalist layout and light colour scheme, you can't help but think you've stepped into a MUJI store.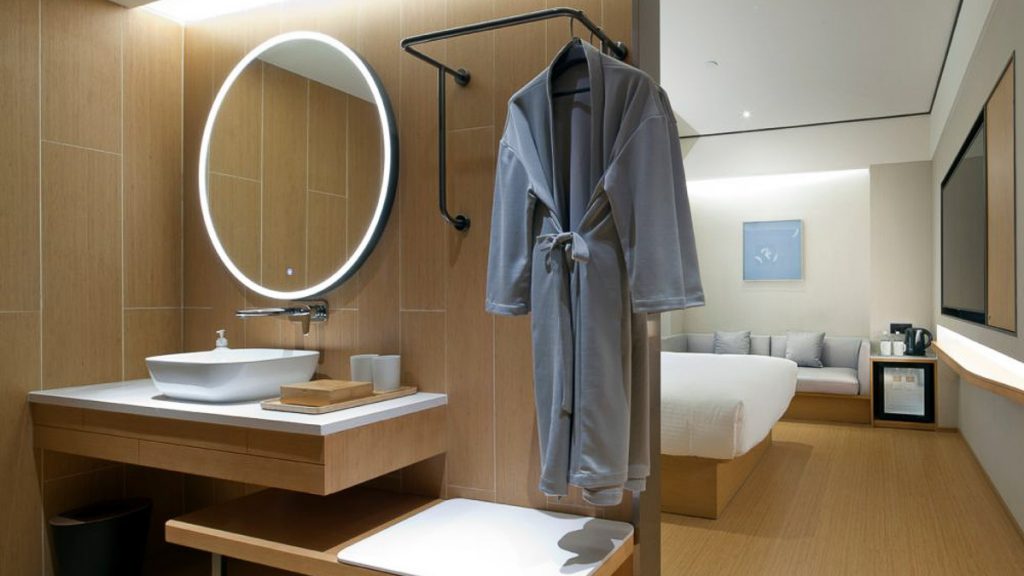 Photo credit: Klook
Ji Hotel includes a 24-hour fitness corner and self-service laundry machines. Each room includes a large flat-screen television, perfect for binging on movies! It's also conveniently located in the city centre, within walking distance from Orchard Road.
Cost: From ~S$120/night
Address: 11 Penang Lane Singapore 238485
A Japan-themed daycation, in Singapore?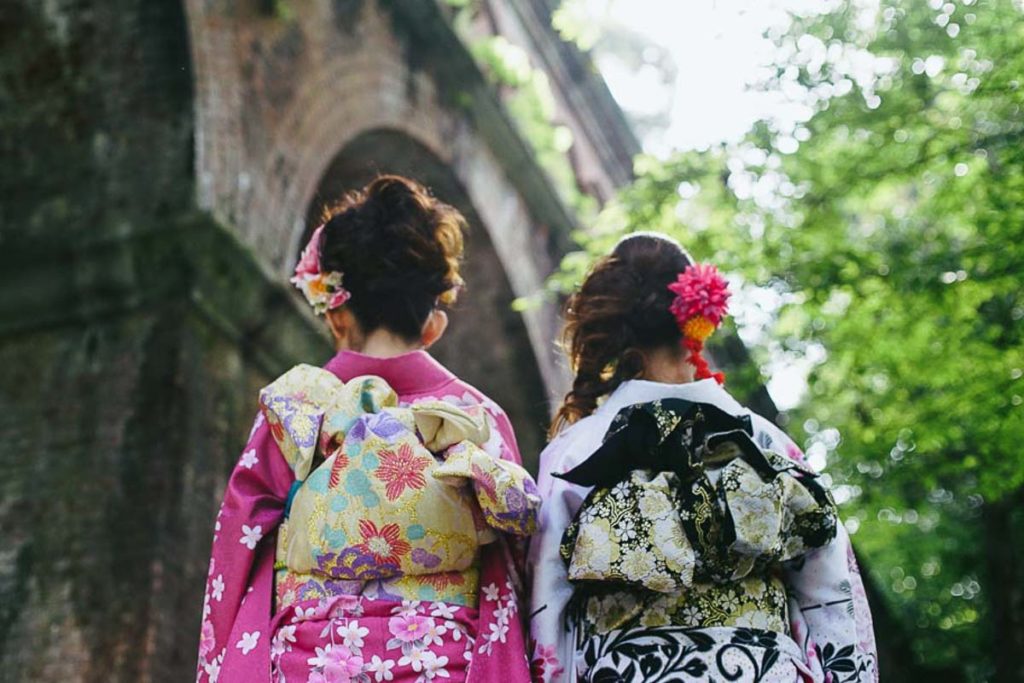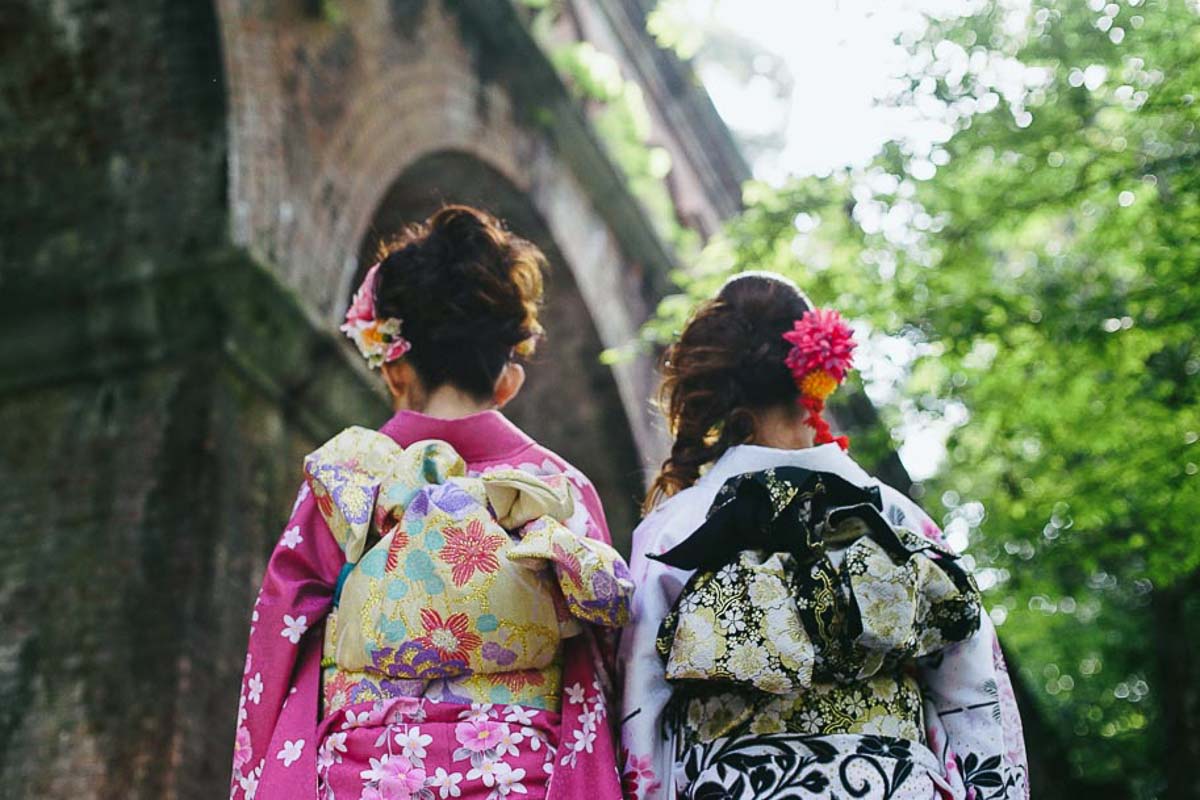 The reason we keep going back to Japan is because there's always something new to experience.
Whether we're touring Tokyo's best restaurants, exploring Japan's beautiful national parks or conquering Japan's tallest mountain, a trip to Japan always promises adventure.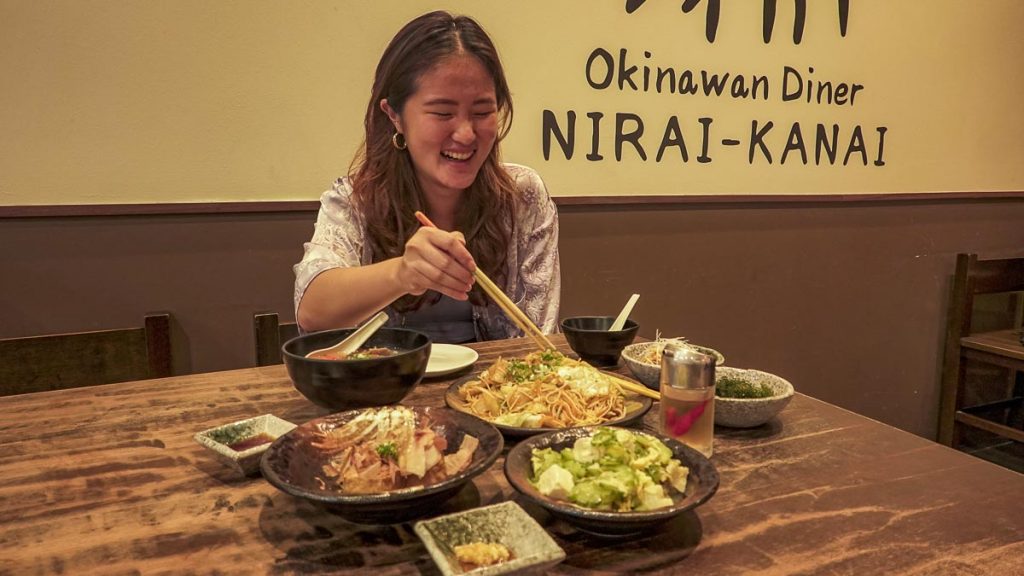 While we dream of our next trip to Japan, there are still things we can do here in Singapore to experience some of our favourite aspects of Japan. Treat yourself to an onsen spa, tick off the best Japanese restaurants in Singapore or go on a virtual tour of Japan!
Have a go at these Japan-themed daycation experiences and let us know what you think in the comments below!
---
Like what you see? Follow us on Facebook, Instagram, YouTube, and Telegram for more travel inspiration!