Gaze at the iconic Golden Gate Bridge of San Francisco, explore the mighty Yosemite National Park, and bask in the sun-kissed Los Angeles. This San Francisco to Los Angeles road trip itinerary explores the best of California's Pacific Coast.
The saying goes, "Roads were made for journeys. Not destinations." And we wholeheartedly agree! Road trips are honestly some of the best ways to explore a country. Besides visiting the hidden gems in hard-to-reach areas, there's nothing like singing (terribly) with friends, and sticking your head out the window to feel the wind in your face.
The reality is you don't need to scrimp to enjoy your road trip. The trick is to travel in a group so you can split bigger cost items like car rental and food. For us, we travelled in a group of four and experienced the best of the West Coast for less than $1.8k. This includes accommodation so no one had to sleep in the car.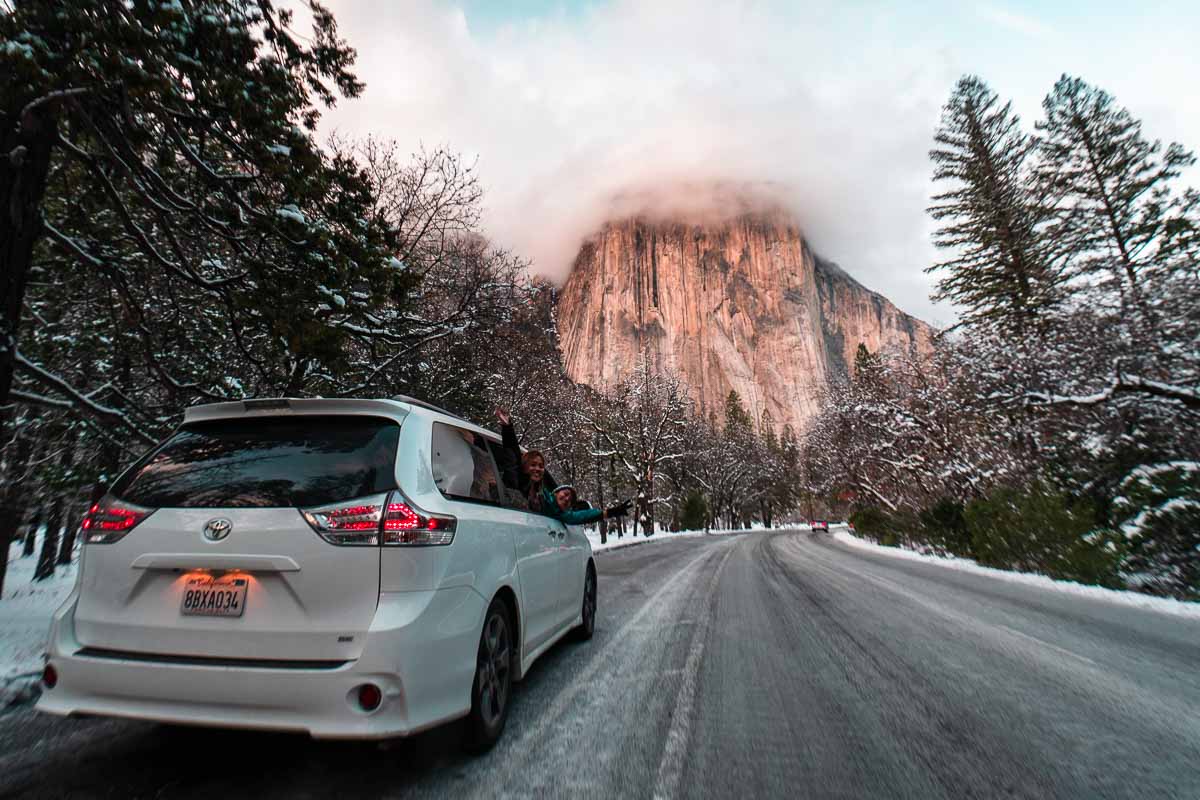 When in California, you cannot miss visiting Yosemite National Park. Being one of the most popular and beautiful parks in the USA, its gorgeous natural beauties will take your breath away. It sure took ours!
There are two ways that you can go about visiting: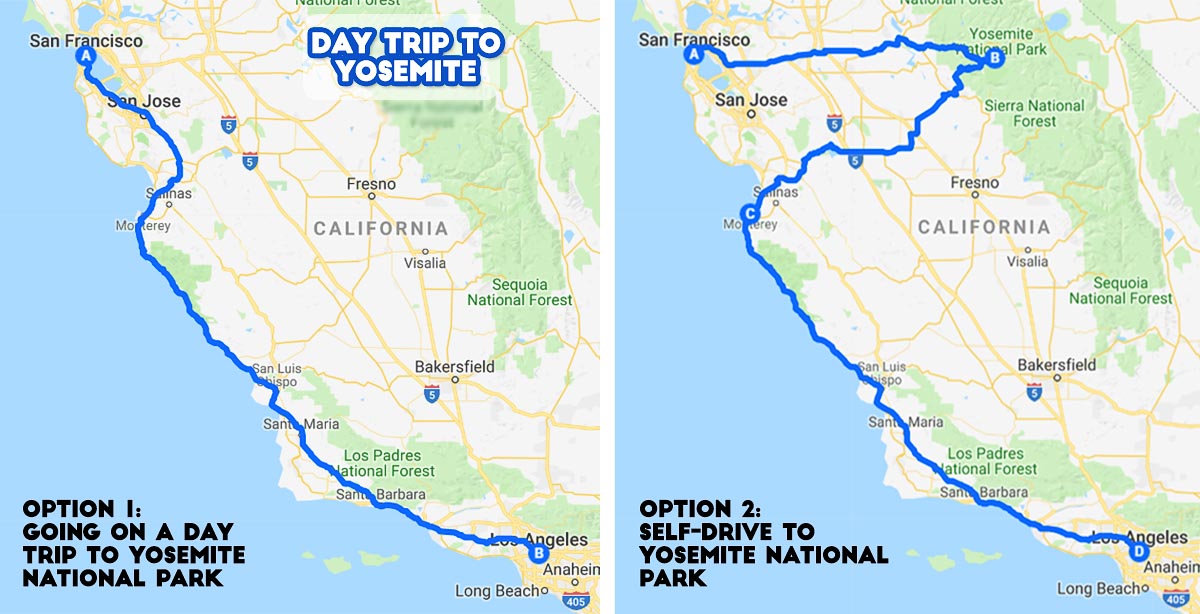 First, you can take a day tour from SF to Yosemite. This is the more convenient option, as the tour bus picks you directly from your hotel to Yosemite's best sights. The next day, you can embark on your epic road trip from SF to LA along the Pacific Coast.
The second option is for those who prefer to self-drive to Yosemite, which will be elaborated on in the itinerary below. It's a four-hour drive and takes quite a bit of planning but if you're up for it, here's how we did it! (Click here for our route plotted on Google Maps)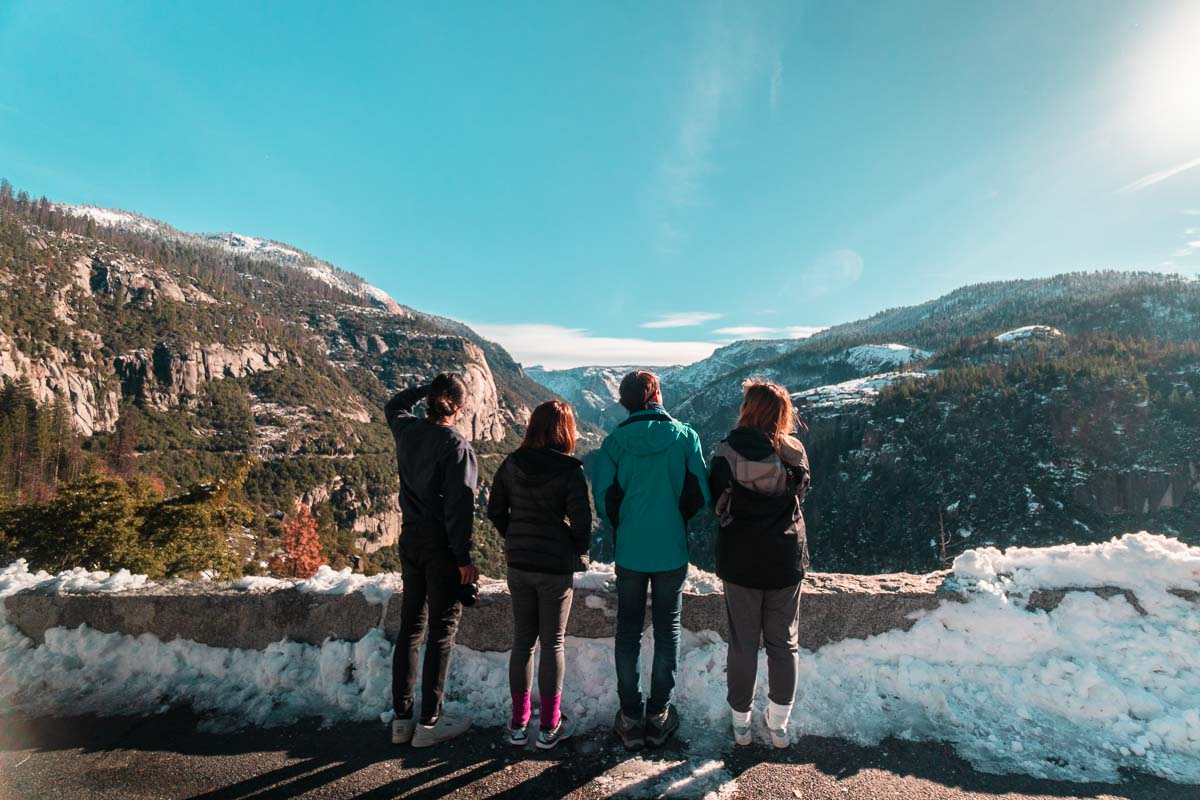 One of the beautiful views we got along our road trip.
Budget Breakdown for 11-Day Road Trip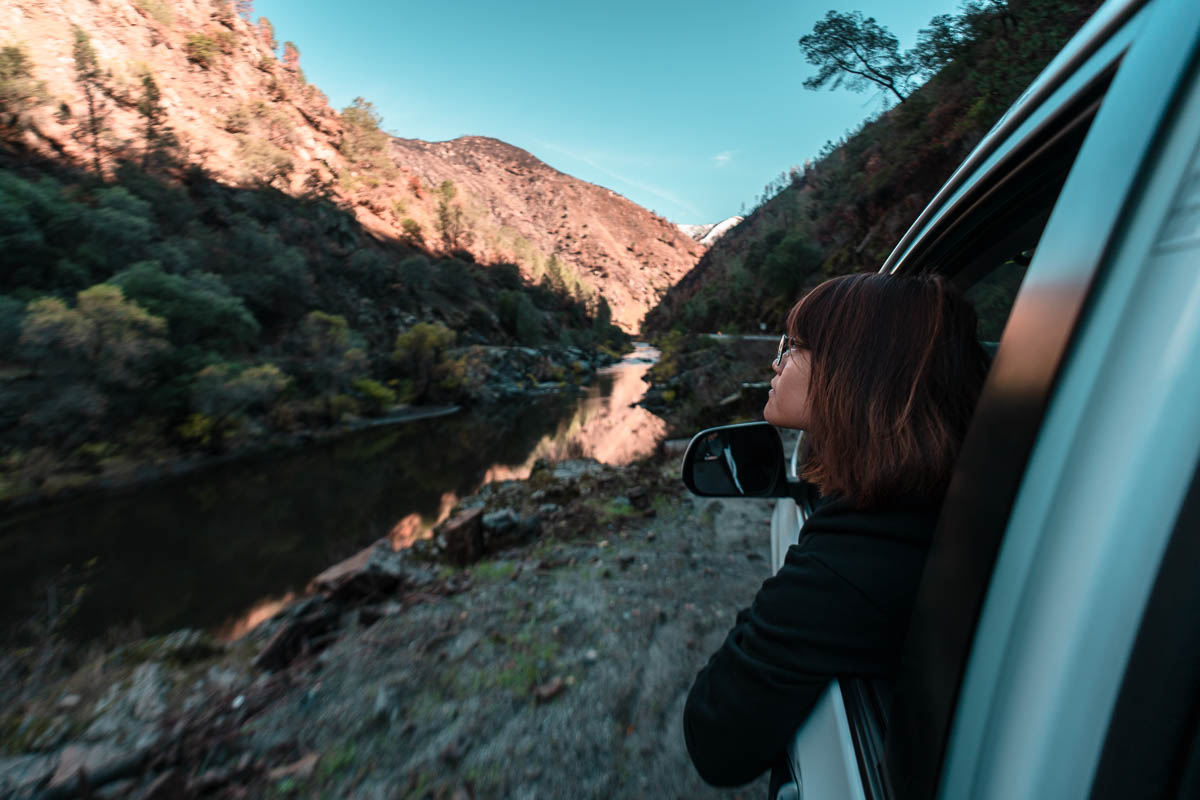 Accommodation: S$535.78
Transport: S$330.69 (excl. flights)
Activities: S$580.13
Food & Miscellaneous: S$338.07
Total: S$1,784.67/pax
Click here for detailed breakdown
Pre-trip Essentials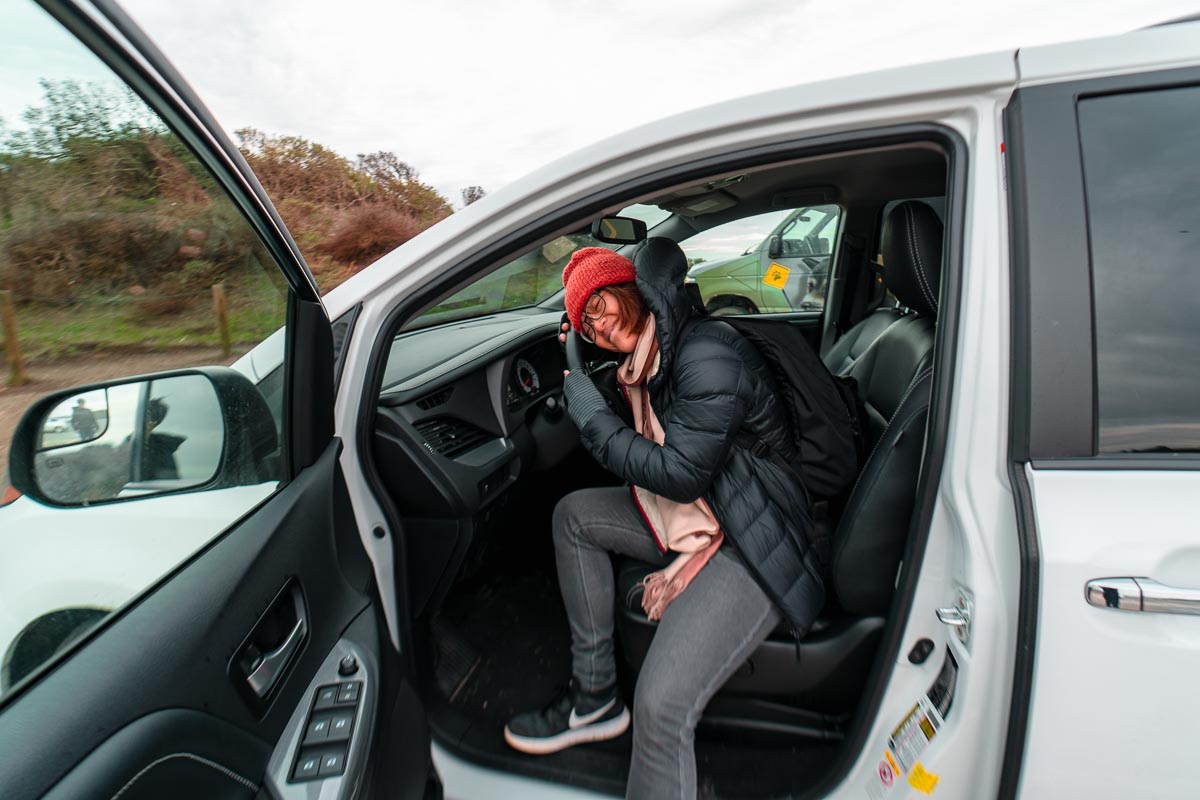 Connectivity: Stay connected with a 4G pocket WiFi. These handy devices connect up to five devices, and provided us good coverage throughout our California trip (except in the mountainous regions).
Car Rental: From days 3–8, we rented a Mini Van (seven-seater, Auto Transmission) with Hertz for US$92/day (~S$124) inclusive of taxes and insurance. Prices might fluctuate so book early to secure your car before arrival!
Transport Passes: Within the city, prebook a GO SF or GO LA card for free entry into many of the cities best attractions.
Check Flights to San Francisco
This itinerary starts off in San Francisco. Flights are not in our budget breakdown since it depends on the season and airline, so check prices for your dates of travel more accurately here:
Can't see the widget above? Click here to check flights from Singapore to San Francisco!
Day 1 – 3: San Francisco
Savour SF's Food Scene on the Streets: Cruffins, Robot Coffee and Fortune Cookies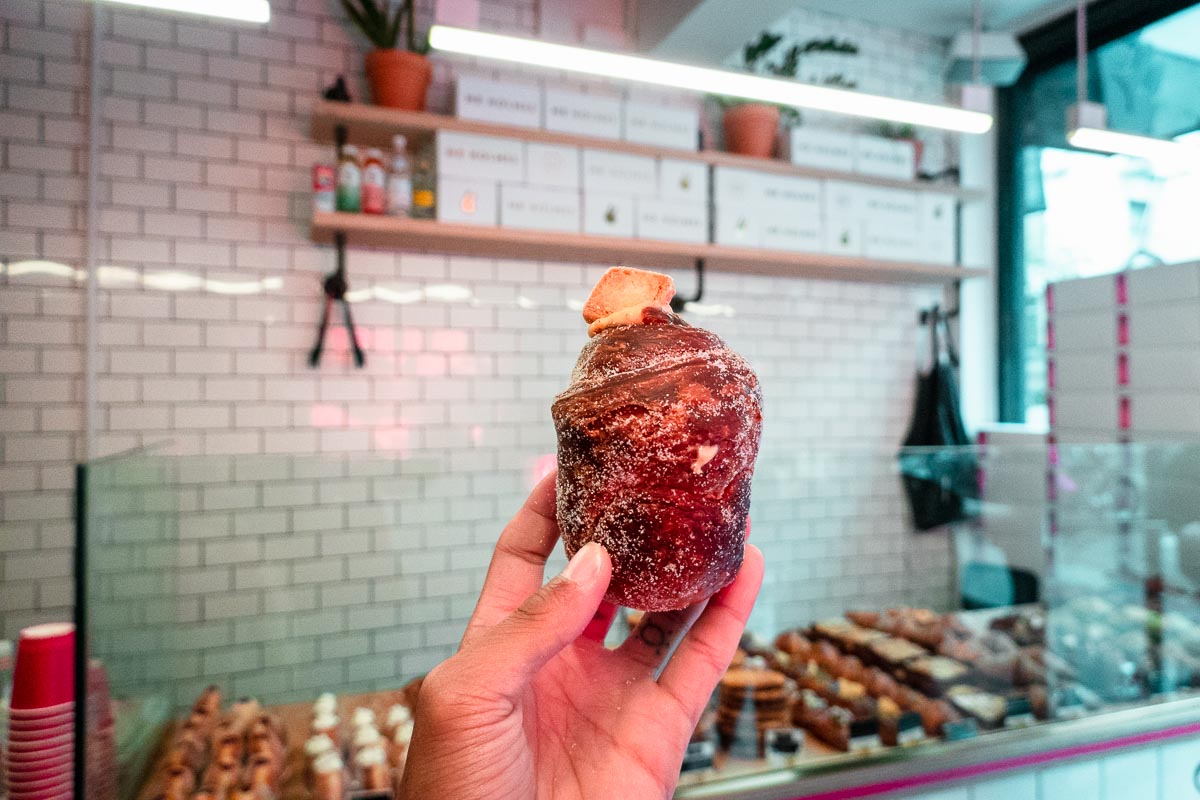 Sink your teeth into Mr Holmes Bakehouse's cruffins (US$4.80, ~S$6.60), a delicious hybrid between a croissant and a muffin. They're sold from 9AM but sell out quickly, so grab one early!
Cost: From US$3.30 (~S$4.50)
Opening Hours: 7AM – 2:30PM (Mon – Fri), 8AM – 3:30PM (Sat – Sun)
Address: 1042 Larkin St, San Francisco, CA 94109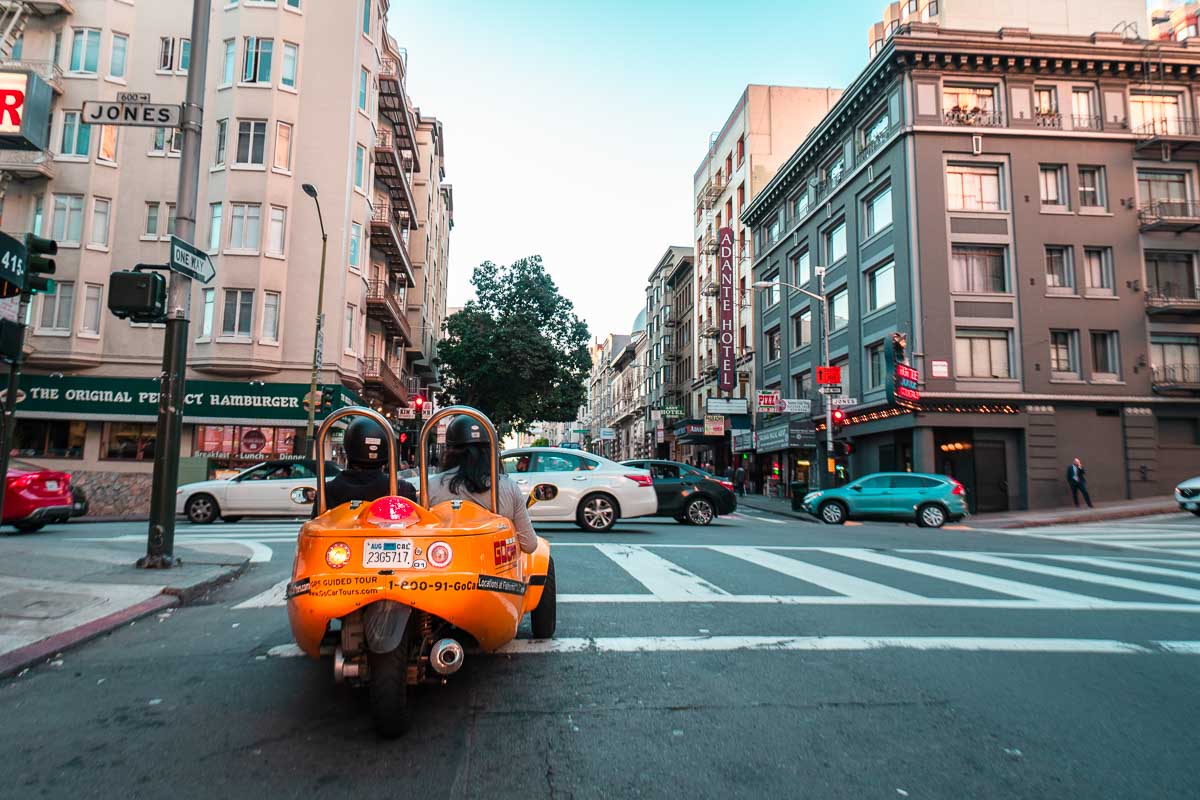 No convertible? No problem! The GO SF Card gives you a free 30-minute rental in a GoCar, a GPS-guided storytelling car. You'll need a valid licence to drive this vehicle, but an international driving permit is not necessary for Singaporeans in California. Do note that prior reservations are required (call 1-800-914-6227).
Cost: US$60 for 1hr rental (Free 30mins with GO SF Card)
Opening Hours: 9AM – 5:30PM, closed on public holidays
Address: 321 Mason St, San Francisco, CA 94102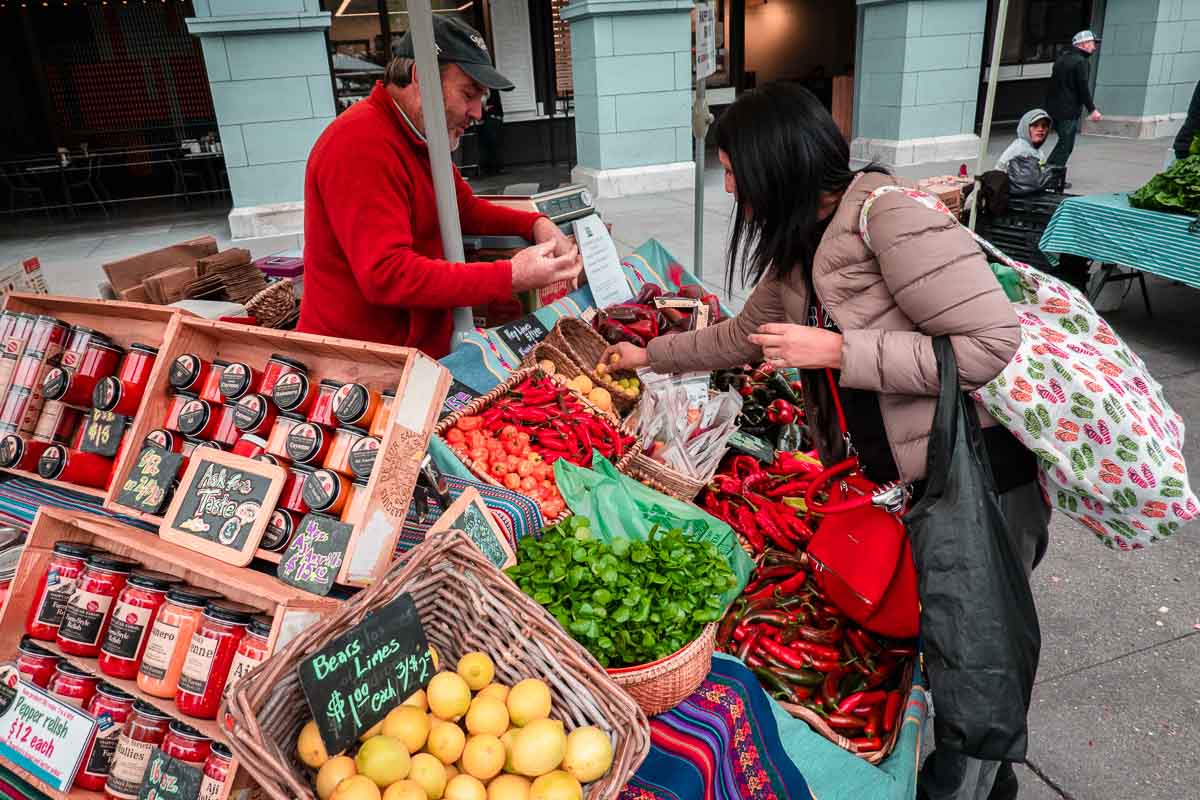 The Ferry Building Marketplace sells a wide variety of artisan products from handmade soaps to cheese and ice cream. There are also numerous eateries for you to dine at. For us, we feasted on ultra-fresh and juicy oysters (US$2 each) from the SF Fish Company.
If you're visiting on a Tuesday, Thursday or Saturday, check out the farmers' market that sells fresh organic produce like fruits, vegetables and flowers.
Opening Hours: 10AM – 7PM (Mon – Fri), 8AM – 6PM (Sat), 10AM – 5PM (Sun)
Address: One Ferry Building, San Francisco, CA 94111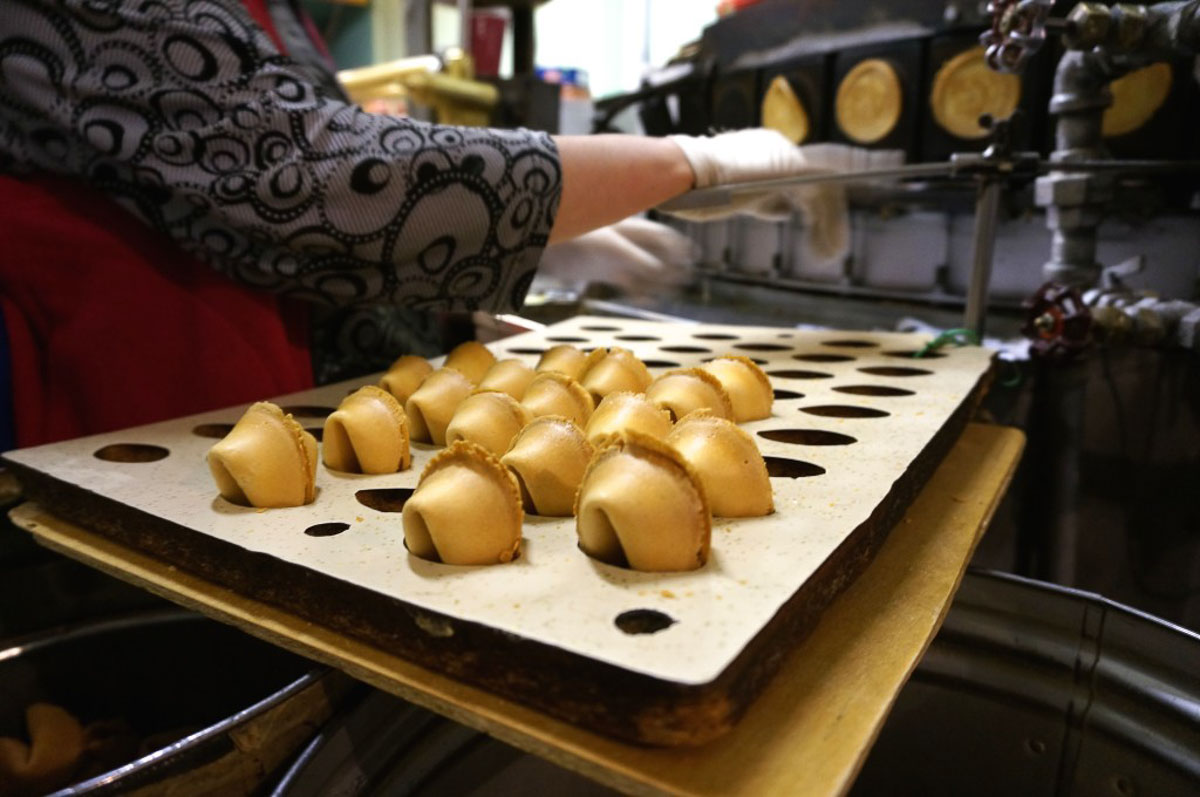 Photo credit: Souvenirfinder.com
It's always a thrill to have your fortune told — this time from a cookie! The Golden Gate Fortune Cookie Factory is a small, long-running bakery that lets you watch how the famous cookies are made. For a wacky souvenir, bring home a giant fortune cookie (US$6.50, ~S$8.90) that's bigger than your hands!
Opening Hours: 9AM – 6:30PM, closes 7PM on weekends
Address: 56 Ross Alley, San Francisco, CA 94108, USA
Explore SF's Bay Area: Alcatraz Island, a Dungeon, and Pier 39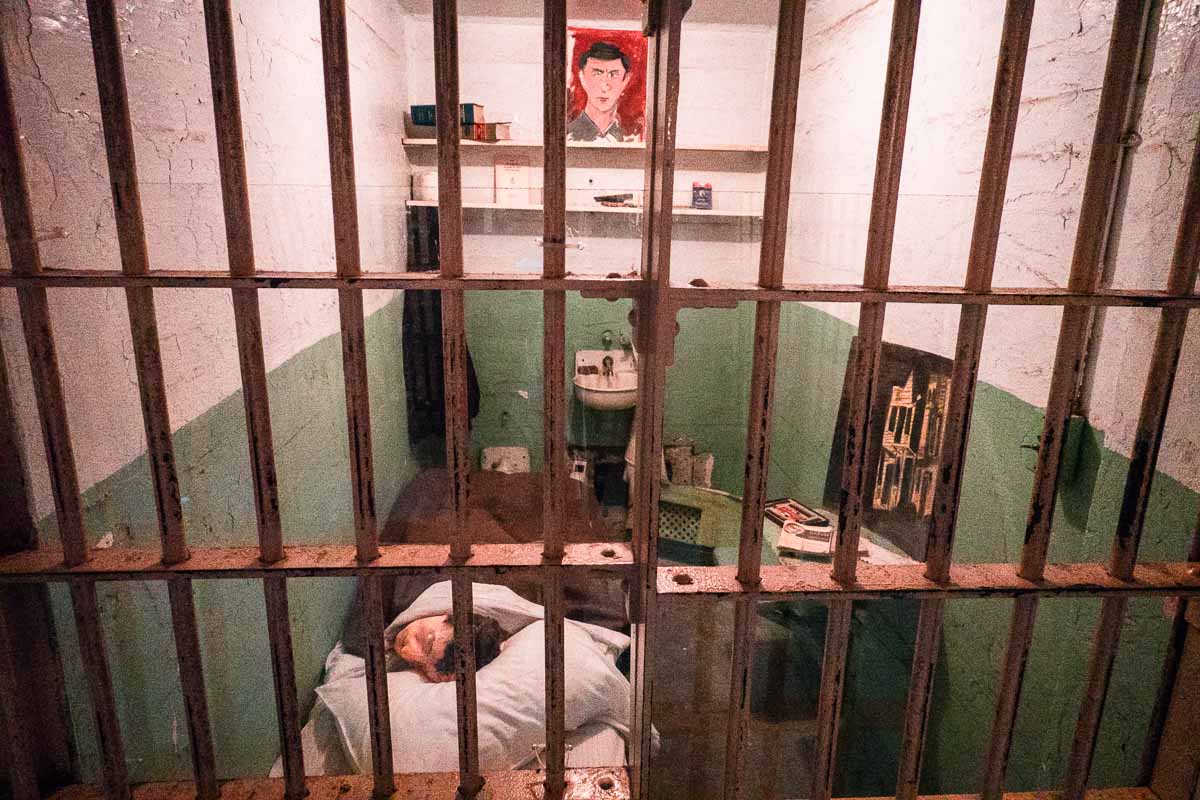 One of the most interesting things to see at Alcatraz Island. In 1962, three inmates escaped from the penitentiary. They created fake dummy heads to fool the guards.
A visit to the isolated and mysterious Alcatraz Island is a must-do when in SF. We booked an Alcatraz day tour, and immersed ourselves in the intriguing history of the penitentiary. The tour includes an award-winning audio guide with exceptional sound effects and interviews with ex-prisoners and officers.
The tour includes a Big Bus tour, so you can easily travel around the city afterwards.
Cost: ~S$141.89
Alcatraz Departure Times: Will be confirmed by tour operator
Bus Operation Hours: 9AM – 5PM
Eating seafood is the way to go at the SF Bay area, so "trust in Cod" and pay the Codmother a visit. We were hooked on their Baja fish tacos (US$6.99, ~S$9.55), a couple of freshly-fried fish on two warm tortillas with sauce and veggies.
Cost: US$6.75 – US$14.99 (~S$9.30 – ~S$20.60)
Opening Hours: 11AM – 5PM (weekdays), 11:30AM – 6PM (weekends), closed on Wed
Address: 496 Beach St, San Francisco, CA 94133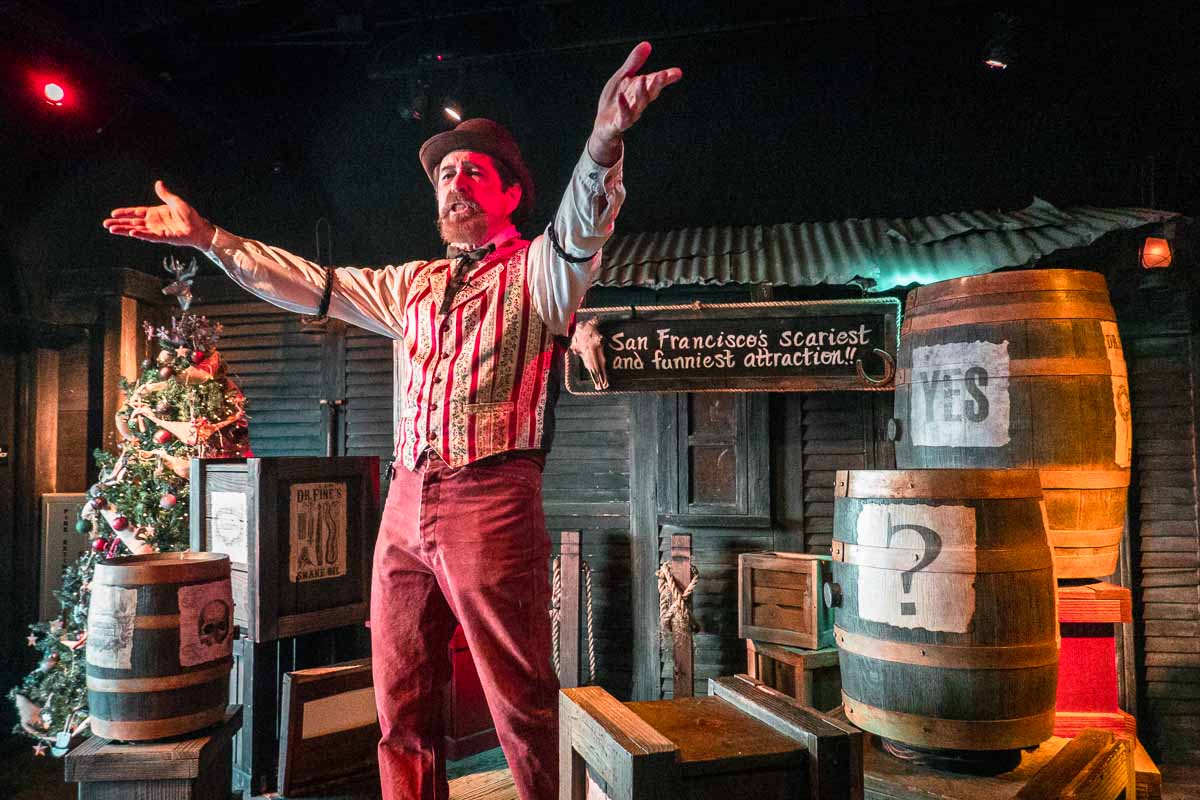 The GO SF Card includes admission to the SF Dungeon. No, it's not a real dungeon. Instead, it's an interactive and thrilling attraction full of gruesome sets and roguish characters delivering the history of SF's old red-light district. It's honestly more funny than scary as the actors are witty and won't hesitate to poke fun at you.
Entrance Fee: US$25 (~S$33.90, free with GO SF Card)
Opening Hours: Varies
Address: 145 Jefferson St, San Francisco, CA 94133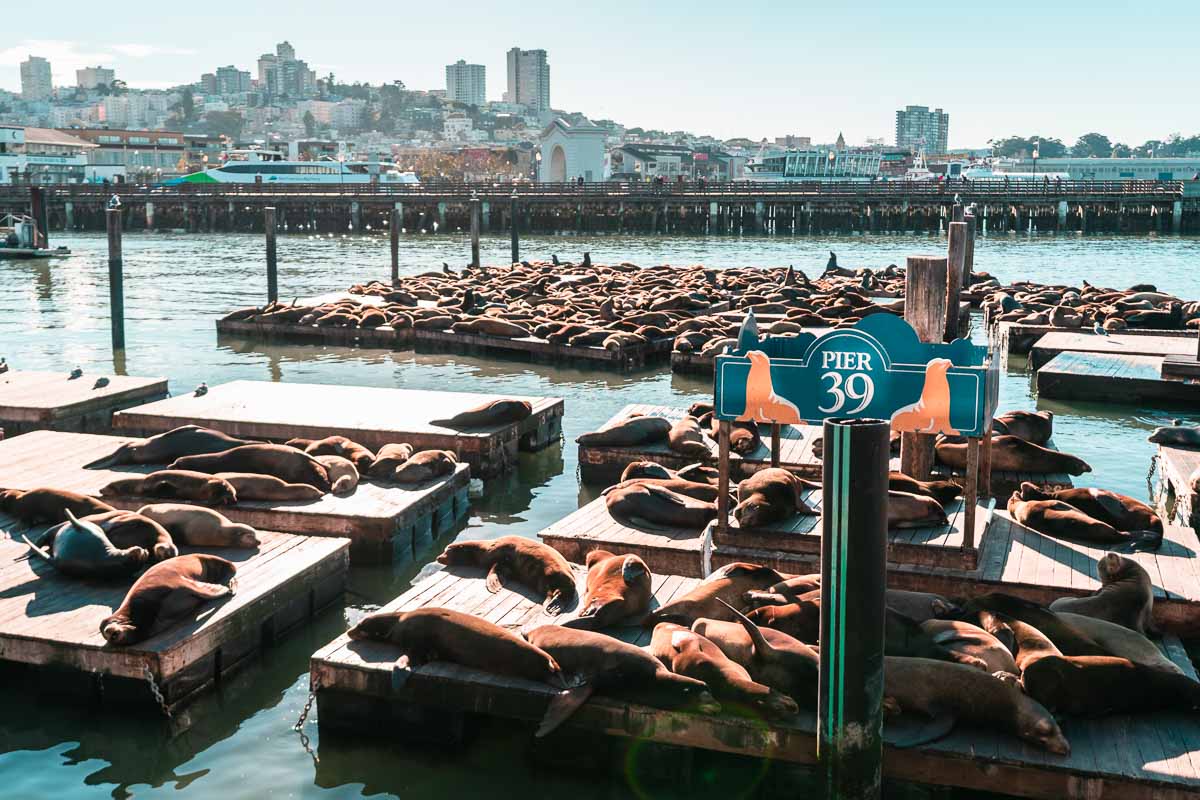 After surviving the dungeon (if you do), enjoy the carnival-like atmosphere at Pier 39. For an aromatic perk-me-up, grab a Biscoff latte (US$4.66, ~S$6.40) from the Biscoff Coffee Corner. Afterwards, check out Pier 39's attractions like arcades, magic shows, and a large colony of sea lions basking on the pier.
Opening Hours: Varies
Address: Pier 39, Beach St, San Francisco, CA 94133
Pick Up Car at Hertz, and Explore SF's Unique Attractions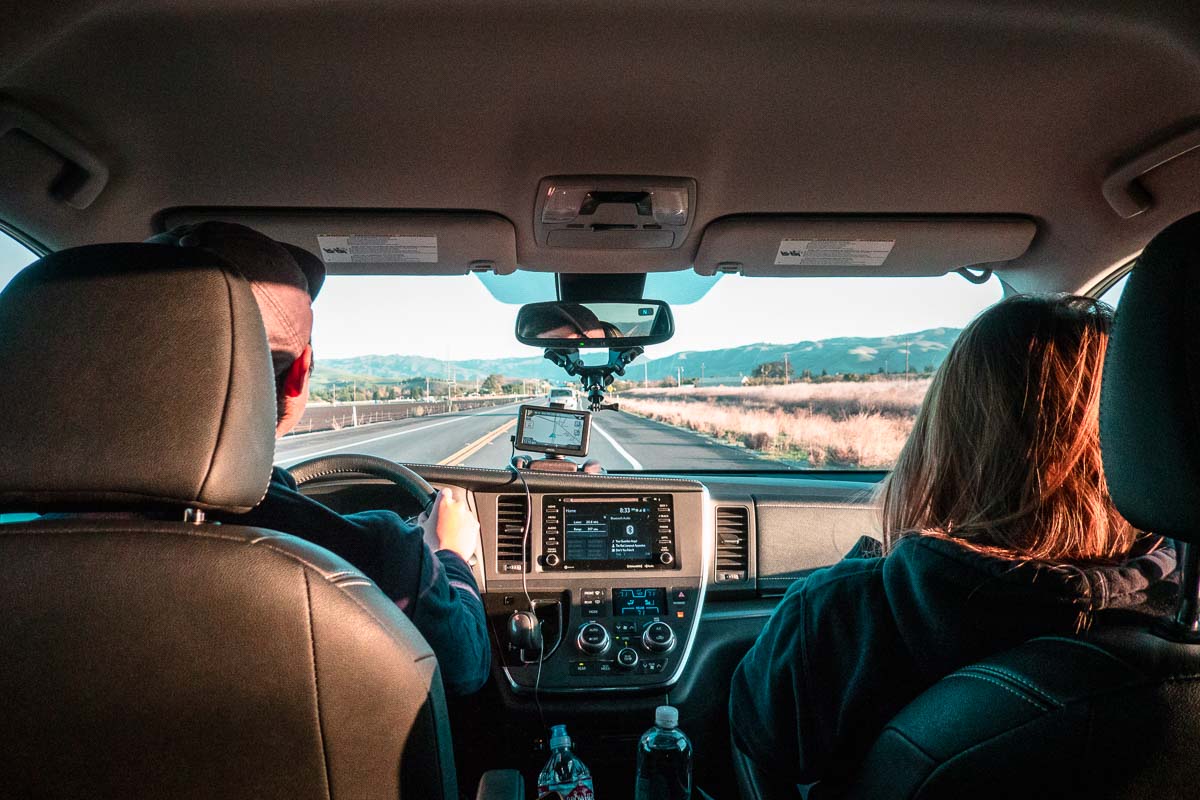 Collect your keys at Hertz and enjoy the scenic drive around the city! Just remember that Americans drive on the right.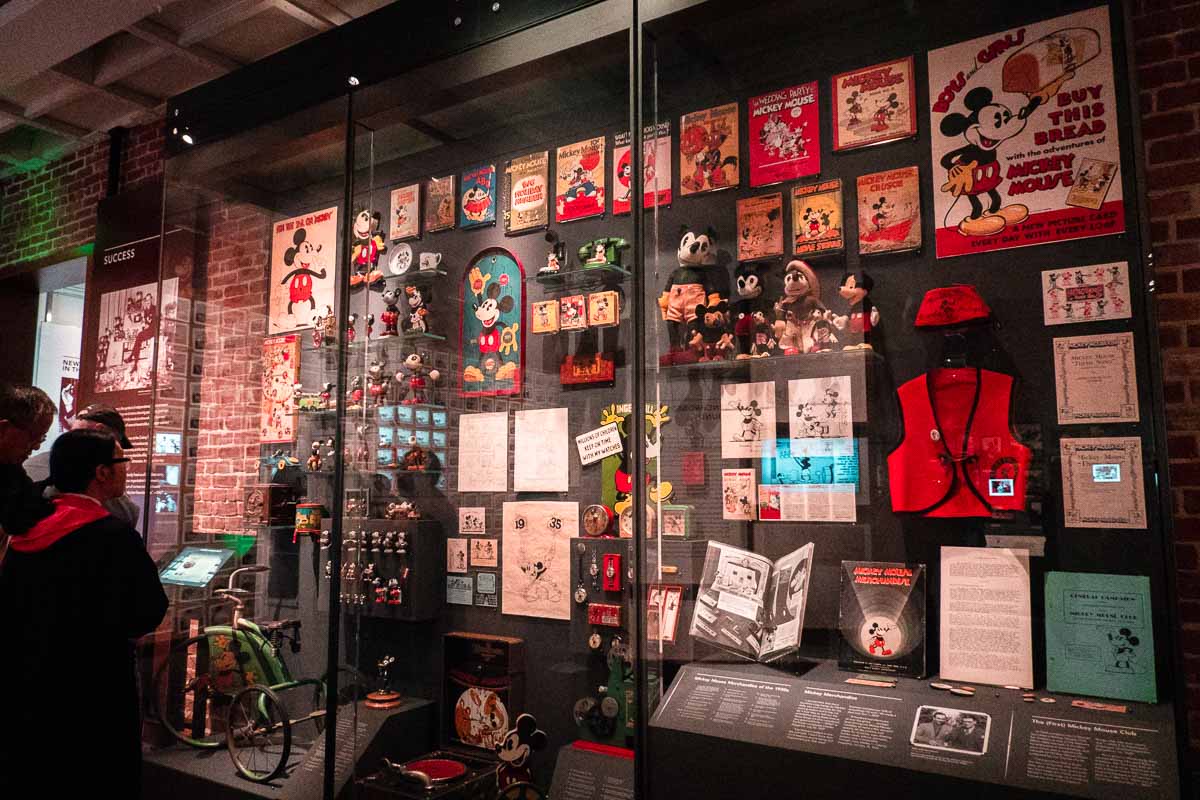 The Walt Disney Family Museum is a must-go for any Disney fan. The museum showcases the man's journey from his humble beginnings to creating the renowned Mickey Mouse, and ultimately building Disney into the icon it is today.
Entrance Fee: US$25 (~S$33.90, free with GO SF Card)
Opening Hours: 10AM – 6PM (last entry at 4:45PM), closed on Tue & PH
Address: 104 Montgomery St, San Francisco, CA 94129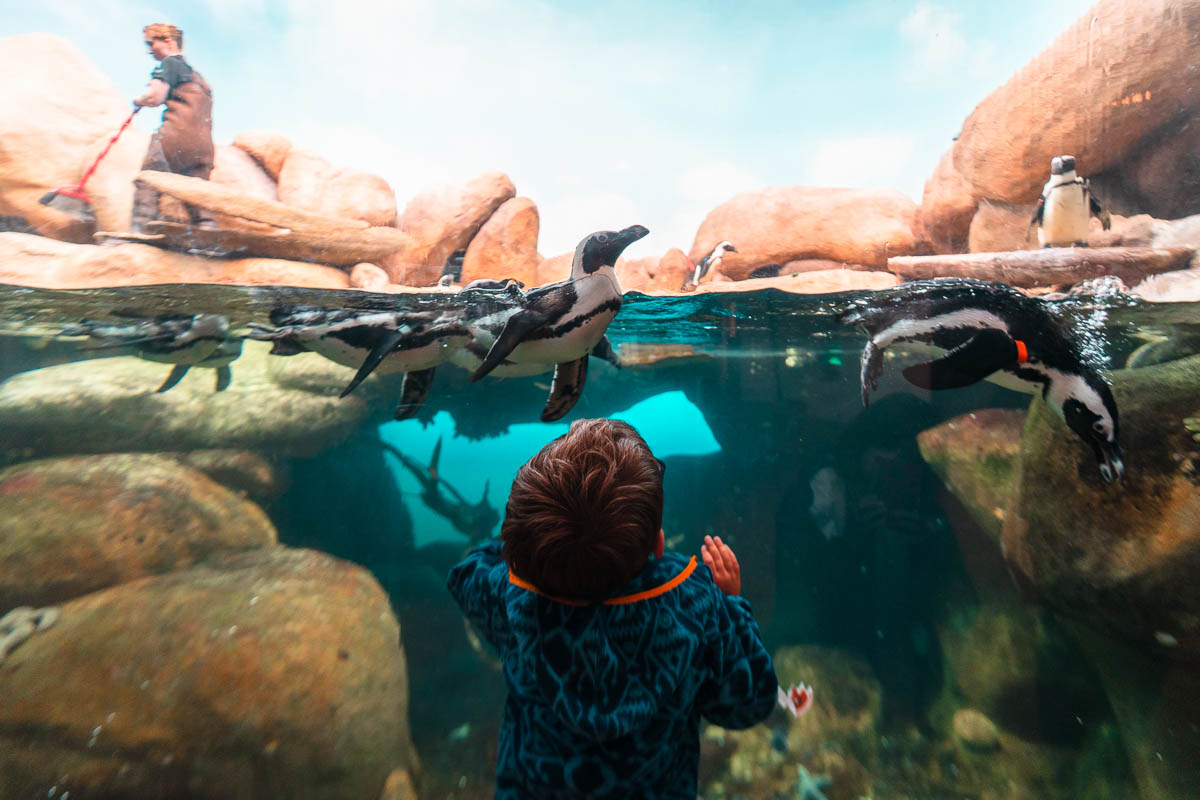 Good news to all the nature-lovers! The GO SF Card includes entry to the California Academy of Sciences, where you can explore an impressive aquarium, planetarium, indoor rainforest, and natural history museum — all conveniently housed under one roof.
Entrance Fee: US$39.95 (~S$54.20, free with Go SF Card)
Opening Hours: 9:30AM – 5PM, opens 11AM on Sun (Last entry 4PM)
Address: 55 Music Concourse Dr, San Francisco, CA 94118
Exploring SF's Castro District is quite an experience. One of the oldest gay neighbourhoods in the US, it's steeped in rich history, vibrant colours, and has many quirky shops to check out. If you're visiting in end-June, don't miss the incredible Pride Parade that celebrates LGBT people, advocates and allies.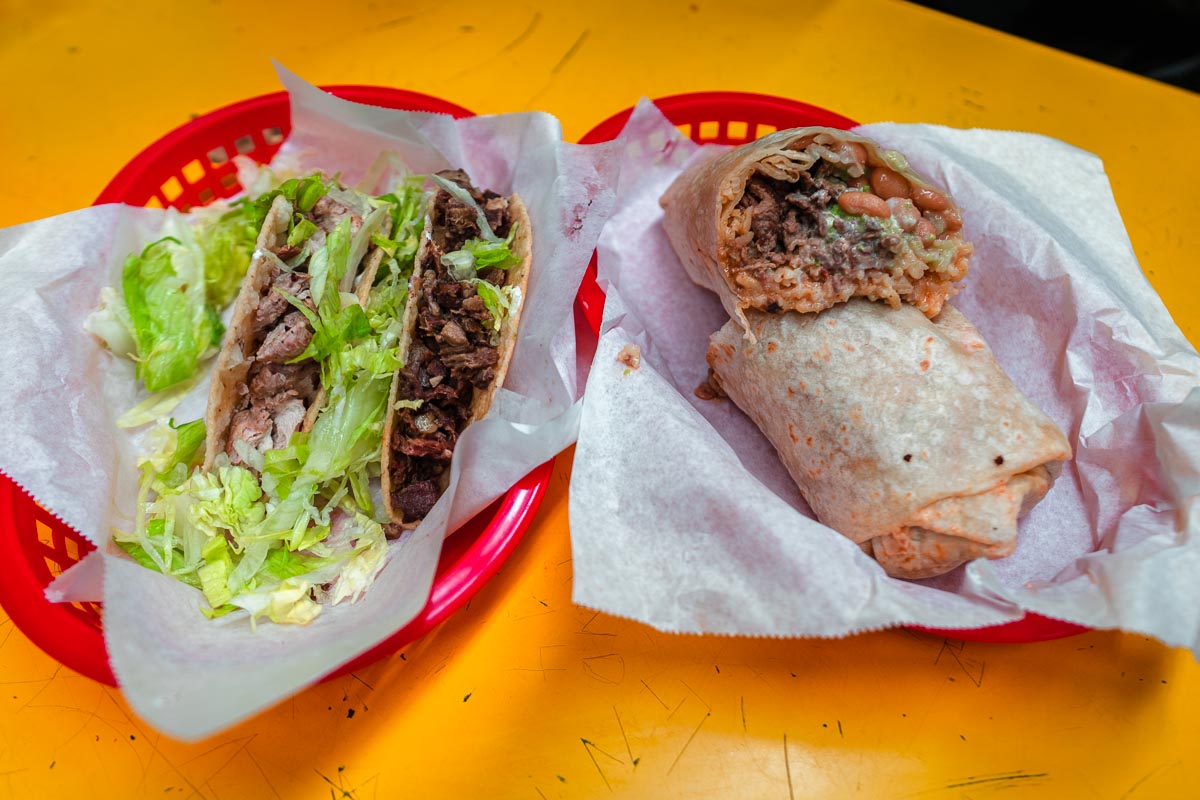 Craving Mexican? Tacqueria El Farolito on Mission St will not disappoint! We loved their super burrito (US$8.75, ~S$12), which was jam-packed with piping hot carne asada, cheese and beans. Feeling brave? Try a taco (US$3.25, ~S$4.50) with beef tongue or brain!
Cost: US$3.25 – US$15.50 (~S$4.50 – ~S$21.30)
Opening Hours: Varies
Address: 2779 Mission St, San Francisco, CA 94110 (and 4 other branches)
Getting Around SF: Download the MuniMobile app and purchase a US$5 Day Pass (~S$6.90) that comes with unlimited train, tram and bus rides.
Accommodation in SF: Motel 6 San Francisco Downtown — room with two queen beds for ~S$220/night.
GO SF Card: No more paying at the gate! This all-inclusive card lets you visit 27 SF attractions for one discounted price. The digital card will be activated upon visiting the first attraction, and can be used for the remaining consecutive calendar days depending on the card you get.
Day 4: SF – Yosemite
View the Golden Gate Bridge at Battery Spencer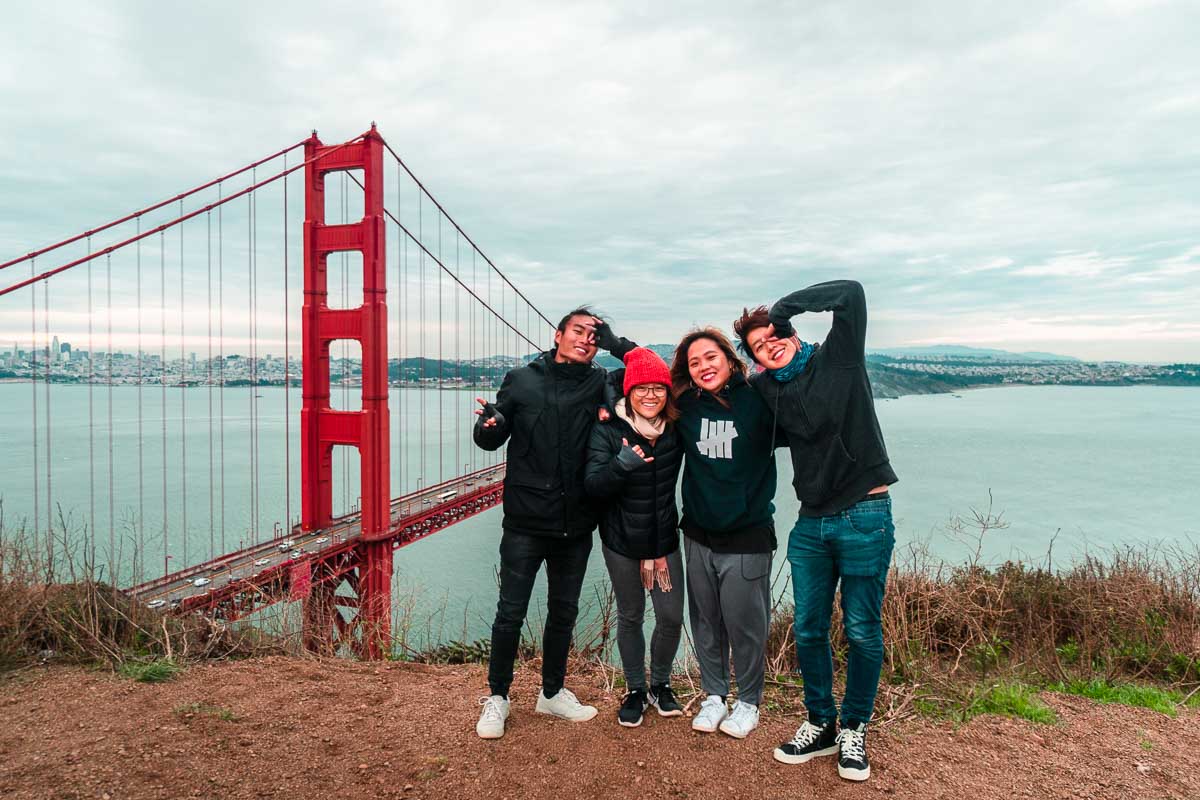 Before kissing SF goodbye, drive up to the lookout at Battery Spencer to get an incredible panoramic view of the Golden Gate Bridge. For a sweeter experience, wake up early and catch the sunrise there!
Address: Conzelman Rd, Sausalito, CA 94965
Drive to Yosemite and Hike the Tuolumne Grove Trail to Giant Sequoias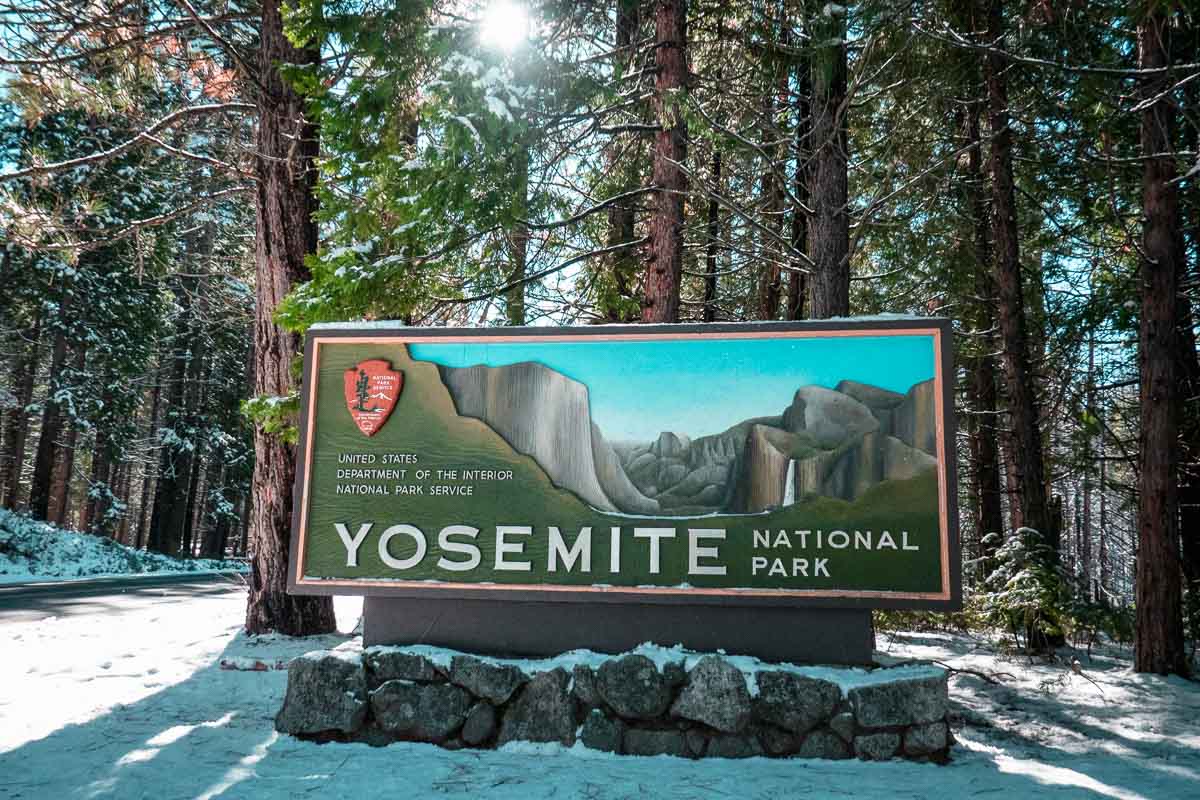 From SF, it's about a three and a half hour drive (without breaks) to Yosemite National Park's Big Oak Flat Entrance. The entrance fee per vehicle is US$35 (~S$48), and is valid for seven days.
Photo credit: Visittuolumne.com
From the entrance, it's a 15-minute drive to the Tuolumne Grove trailhead. The lesser-known trail is a great way to see mature Giant Sequoias, the largest trees in the world. The total distance is 4km, with an easy downhill walk but a steep, inclined climb back up to the carpark.
The best time to visit is during summer and autumn, though winter is nice too.
Accommodation in Yosemite: Yosemite Valley Lodge — family-sized room for US$243/night. But you can also camp in Yosemite and rough it out!
Day 5: Yosemite – Monterey
Explore Yosemite's Natural Attractions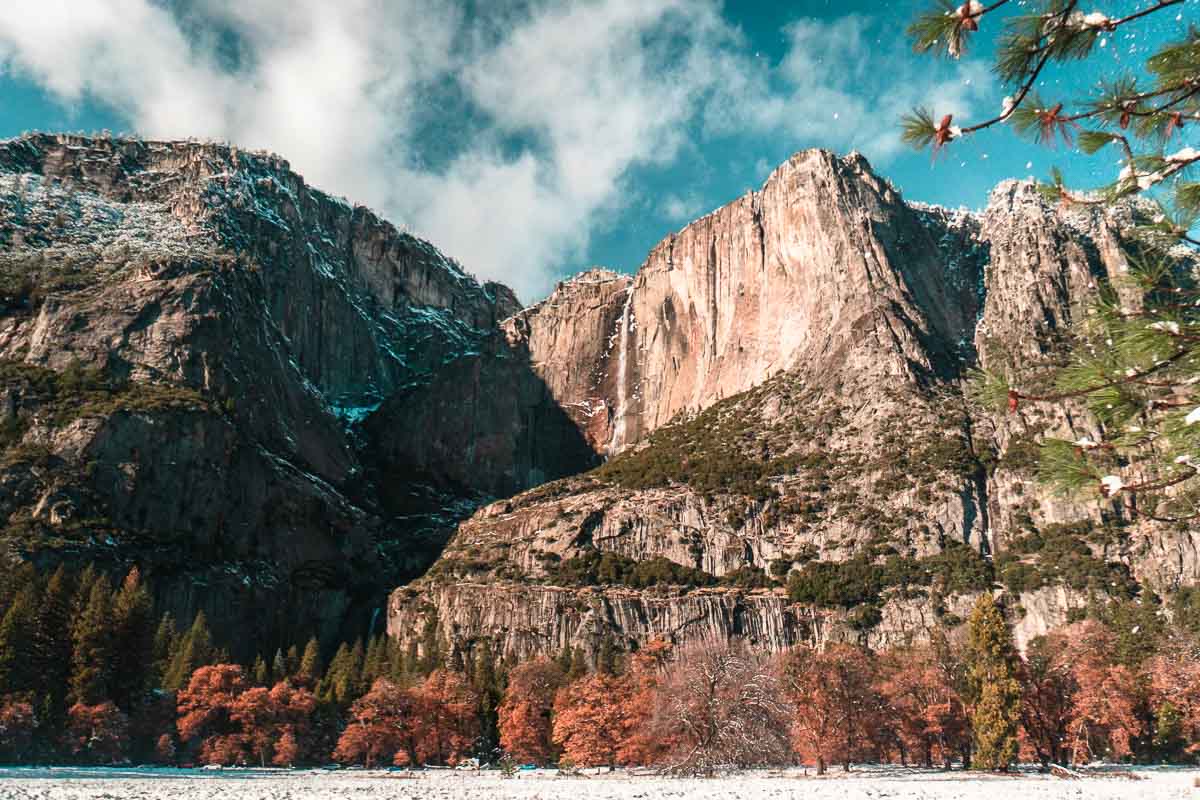 We woke early the next day and explored Yosemite Valley, the main part of the park that's surrounded by lush greenery, majestic rock formations, and spectacular waterfalls that will thrill any outdoor enthusiast.
Yosemite Falls is one of the world's tallest waterfalls, a must-visit that's large enough to be seen from many places around the valley. Those who want to get closer can walk an 800m trail to the base of the lower falls. The grittier ones can spend one whole day hiking to the top and back down.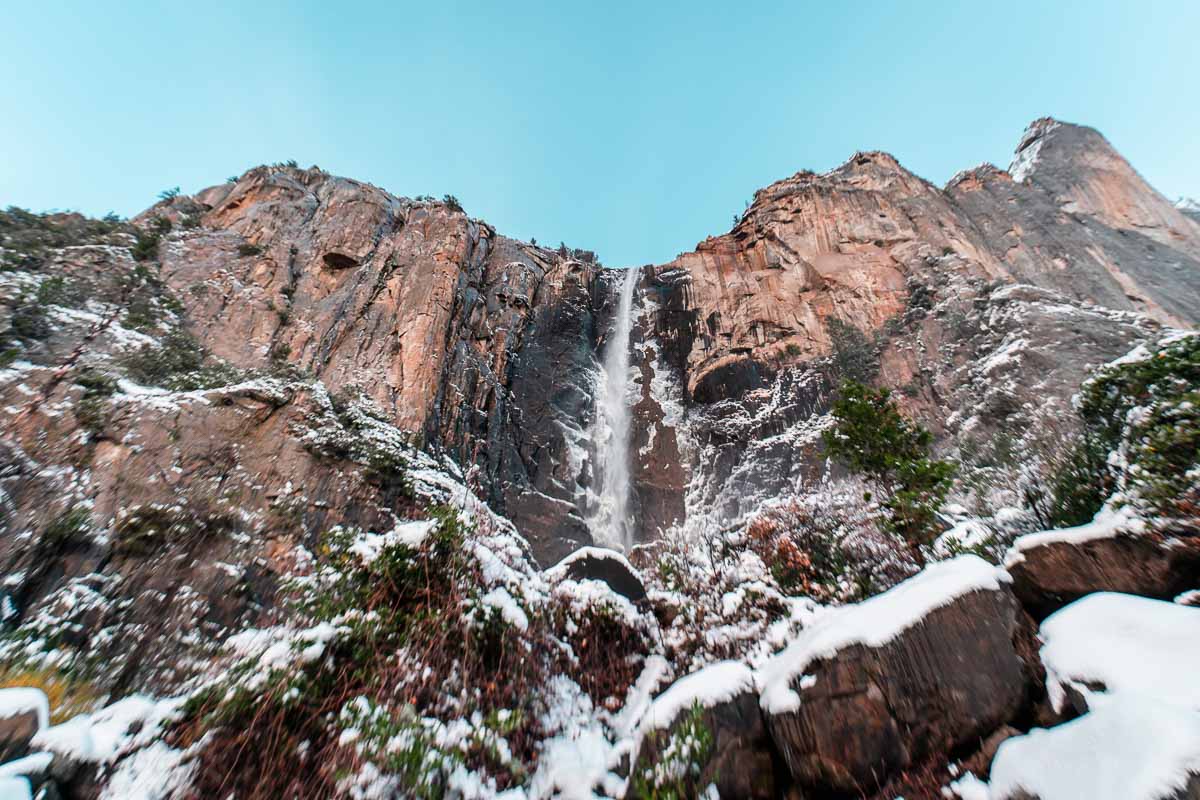 For an easier hike, Bridalveil Fall is much more manageable. It's a scenic 400m walk from the carpark to the base. However, the trail can be very slippery in some seasons, so take caution when heading up (otherwise you'd fall on your butt like we did).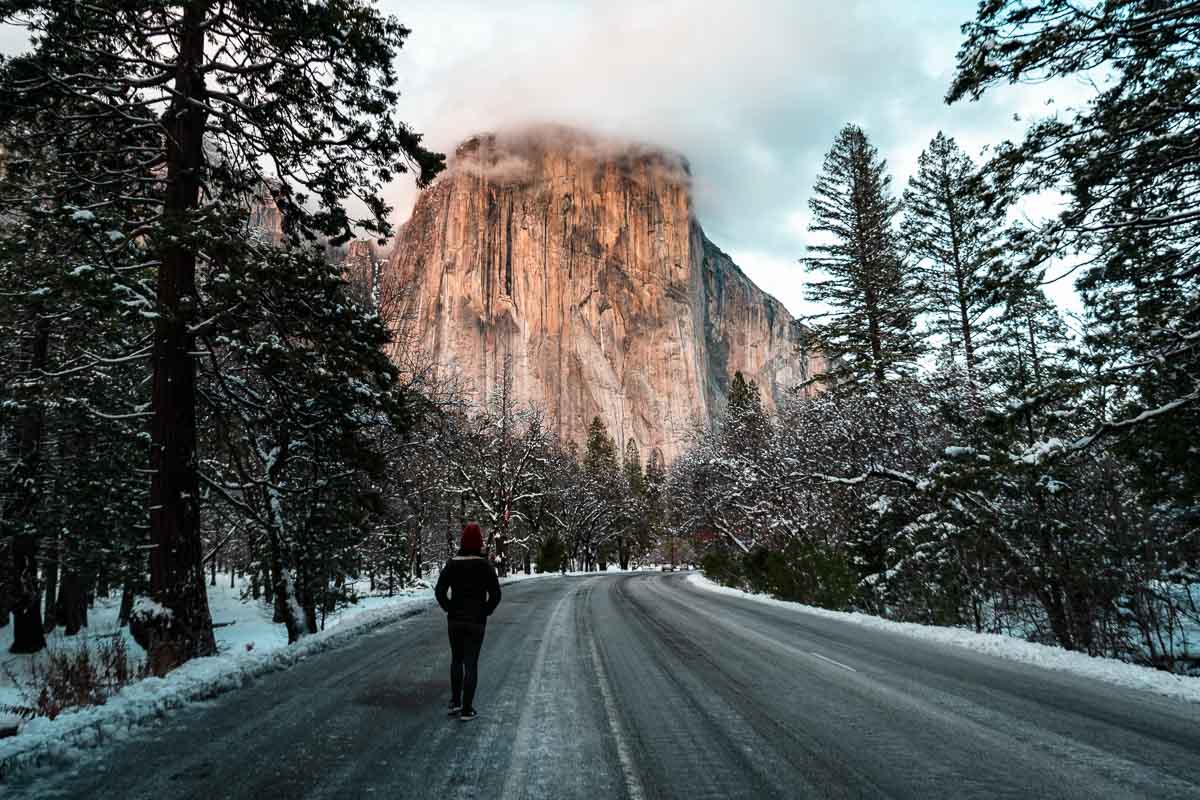 Right across Bridalveil Fall stands El Capitan, another one of the valley's greatest attractions. The massive rock formation is popular among experienced rock-climbers (especially free soloist Alex Honnold!), and Apple users will recognise it as the desktop wallpaper for OS X El Capitan. 😆
If you're familiar with The North Face (brand), you might recognise that its logo is based on Half Dome, another iconic granite monolith in Yosemite. We stopped along Sentinel Bridge to soak up the views of the Dome and its reflection in the Merced River. It's a popular destination for hikers and rock-climbers, but you'll need permits to do so.
Drive to Monterey, Chill Out at Fisherman's Wharf and Get In-N-Out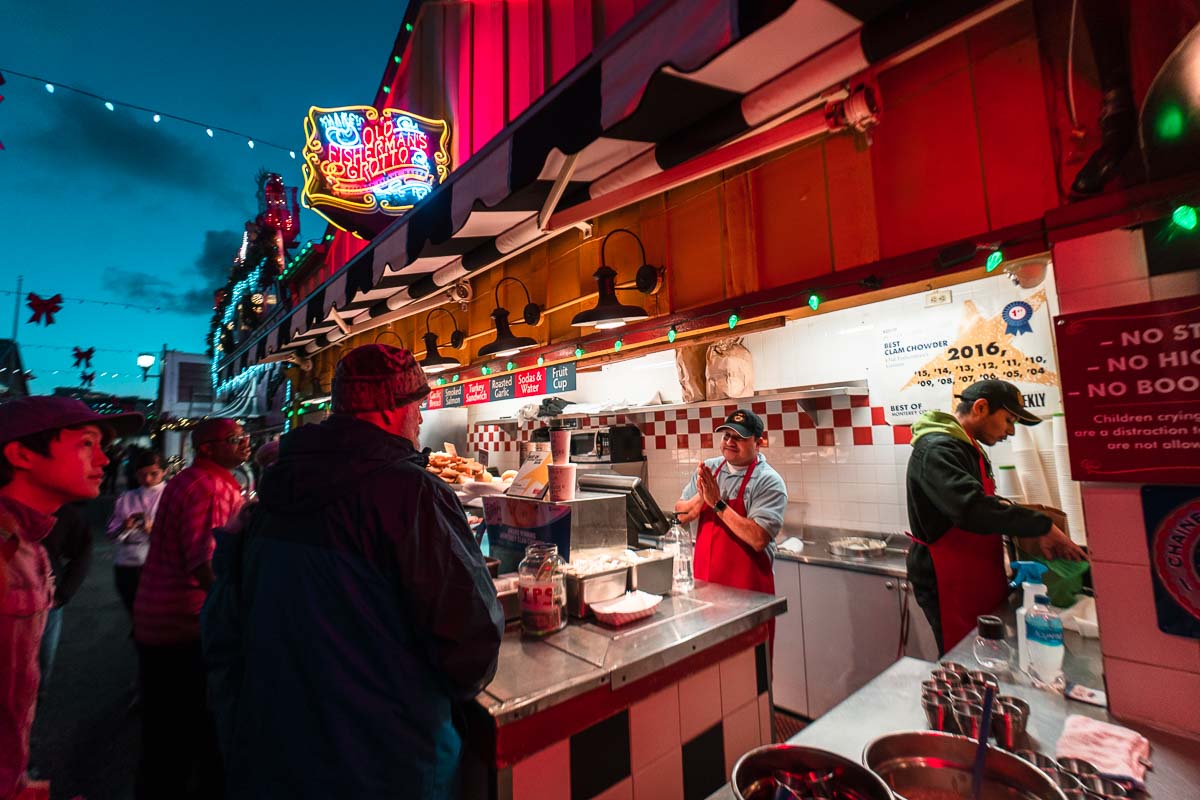 From Yosemite Valley, it's a four-hour drive (without breaks) to Monterey, a scenic coastal city. To unwind for the night, stroll around the historic Fisherman's Wharf. You can visit the quirky knick-knack shops, and help yourself to the free clam chowder samples that many seafood restaurants dish out. 😉
Opening Hours: Varies
Address: #1 Old, Fishermans Wharf, Monterey, CA 93940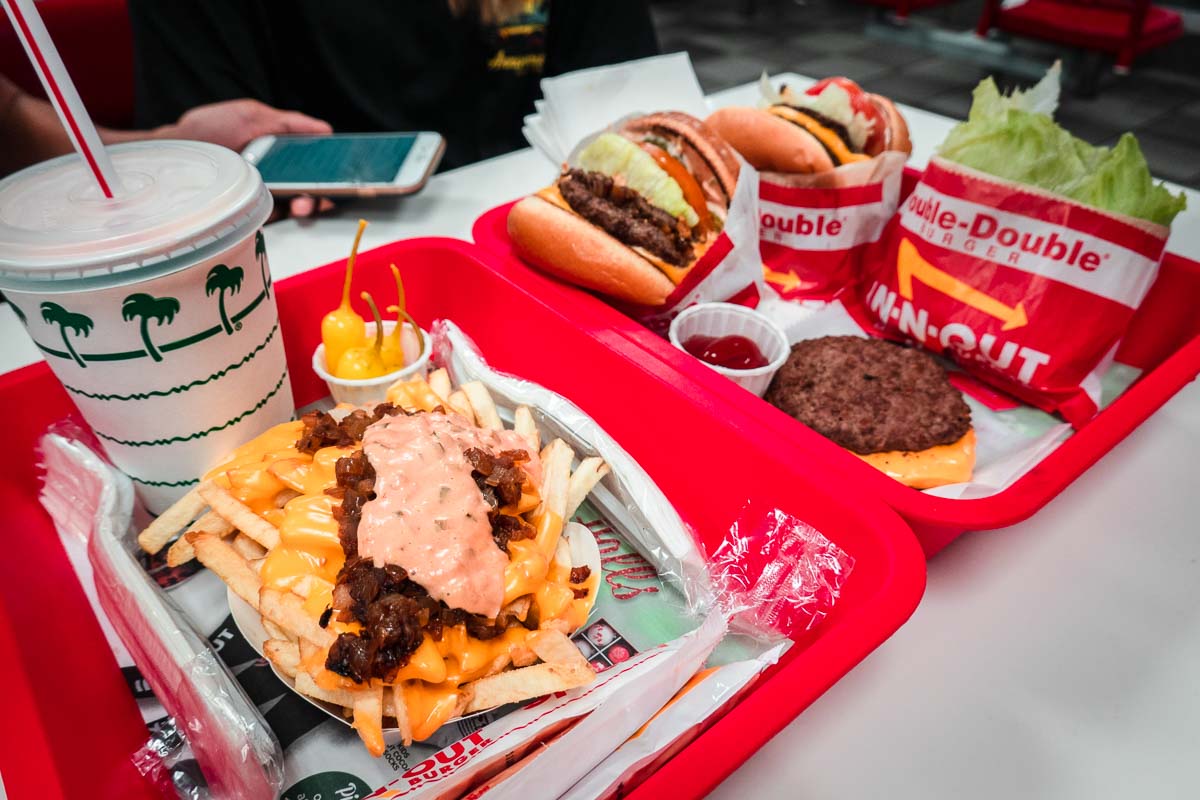 Diets can take a backseat — you cannot leave the US without eating at In-N-Out, a home-grown Californian fast food chain. We ordered from their not-so-secret menu and were amazed by the insanely juicy 3×3 burger (US$5.90, ~S$8.10) and crispy animal-style fries (US$3.55, ~S$4.90). Worth every calorie.
Cost: Mains from US$2.10 (~S$2.90)
Opening Hours: 10:30AM – 1AM, closes 1:30AM (Fri – Sat)
Address: 1350 Del Monte Blvd, Seaside, CA 93955 (and other locations)
Accommodation in Monterey: Lone Oak Lodge — double-double room for US$127/night.
Day 6: Carmel – Big Sur – Cambria
Relax at Carmel Beach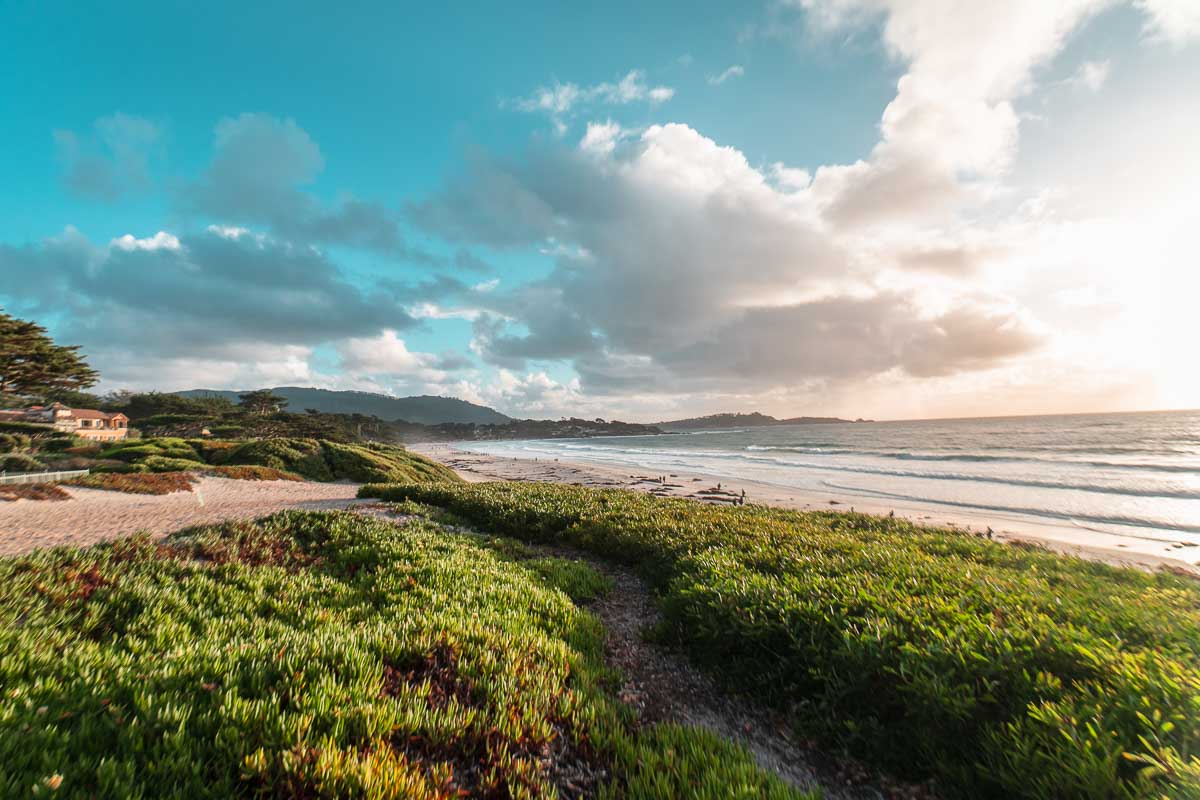 Just 20 minutes from Monterey lies Carmel-by-the-Sea, a small town known for its pristine, white-sand beach that doubles as a surfing paradise. If you don't want to get sand in your shoes, drive through Scenic Road (next to Carmel Beach) to enjoy the coastline before continuing on your road trip!
Enjoy Big Sur's Natural Beauties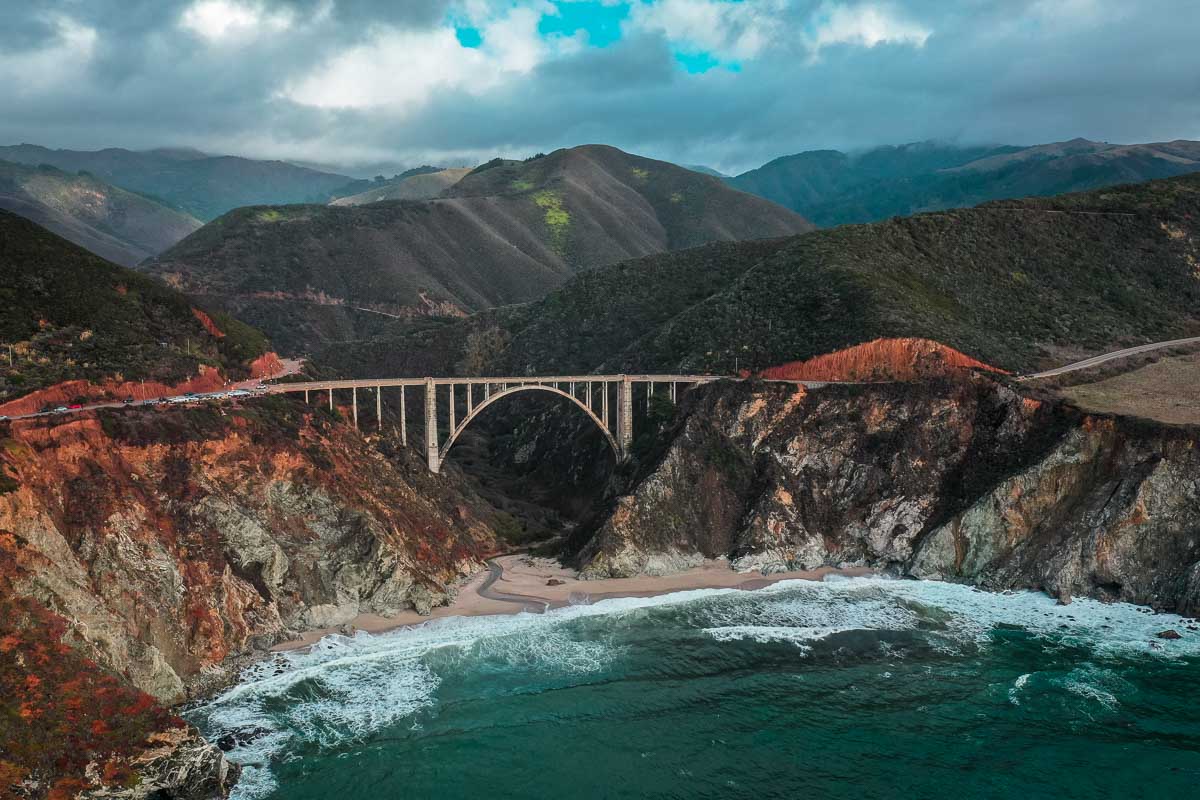 Big Sur is a huge wilderness area located along Highway One. Driving through the rugged coastline, you'll come face to face with unforgettable sights that'll make you want to pull over and take photos every 10 minutes (seriously!).
From Carmel Beach, it's a 30-minute drive to Bixby Creek Bridge. The bridge is famed for its aesthetic and impressive architecture, and is one of the most photographed spots in Big Sur with good reason.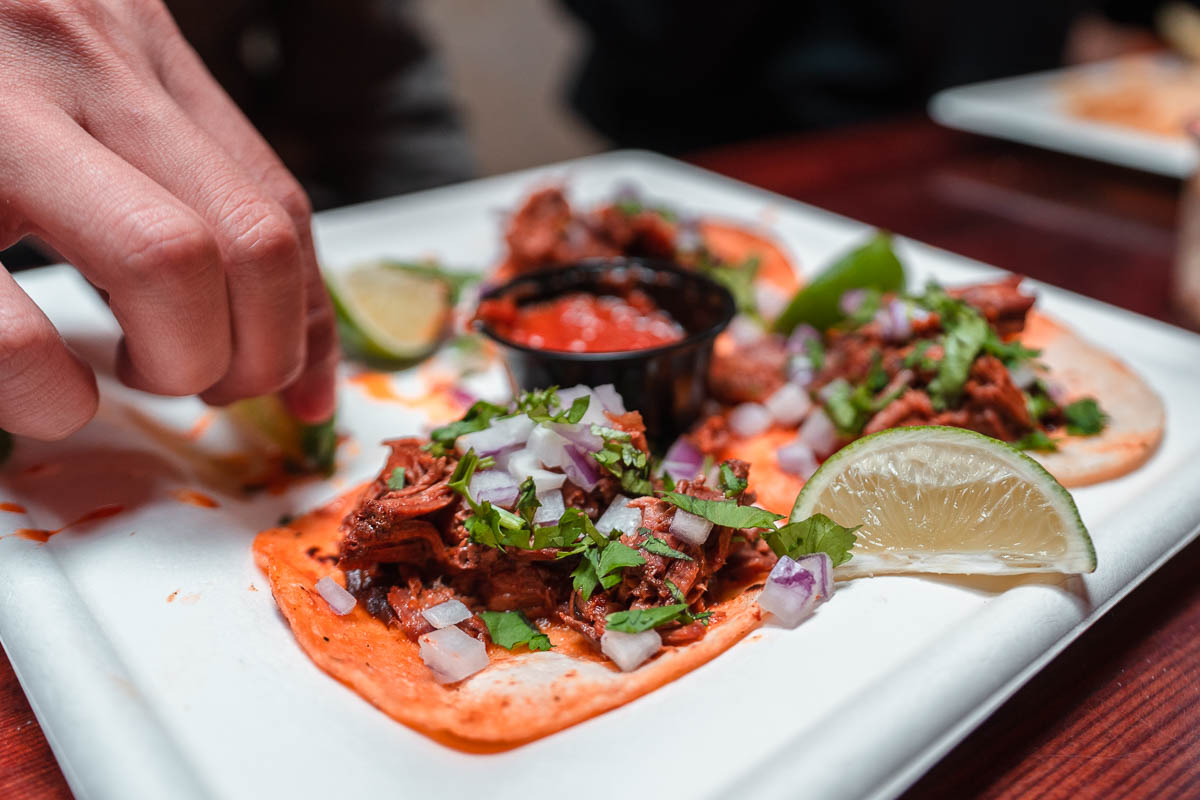 For an affordable meal, head to the Big Sur Tap House. The homely pub serves delicious and filling grub like tacos (US$10, ~S$13.70). For the budget-conscious, Big Sur Deli next door sells huge sandwiches starting from US$7.25 (~S$10).
Cost: US$9 – US$14 (~S$12.35 – S$19.20)
Opening Hours: 12PM – 10PM, Deli opens 7AM – 8PM
Address: 47520 Highway One, Big Sur, CA 93920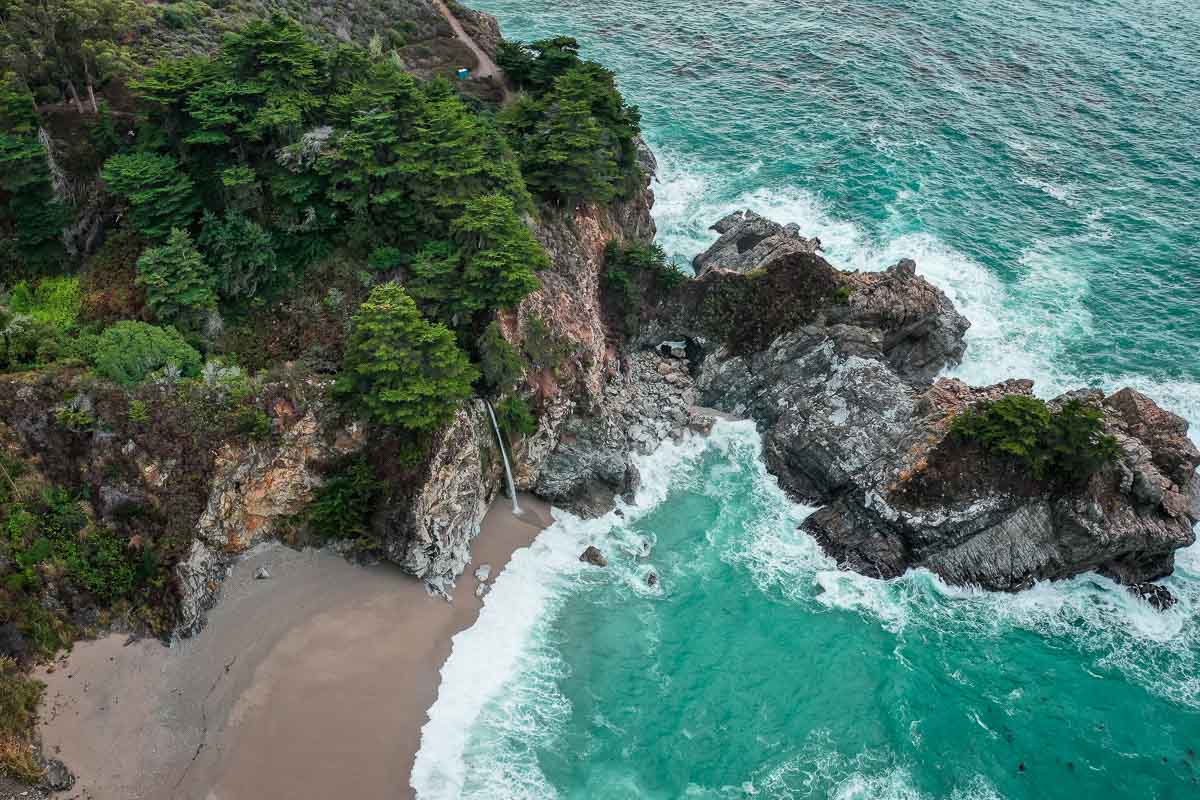 Another highlight in Big Sur is McWay Falls. It's a picture-perfect cove that's surreal to look at — a large waterfall pours out from a rocky cliff and lands on an untouched beach surrounded by clear, turquoise pools of water. Simply breathtaking.
Get Up Close with Elephant Seals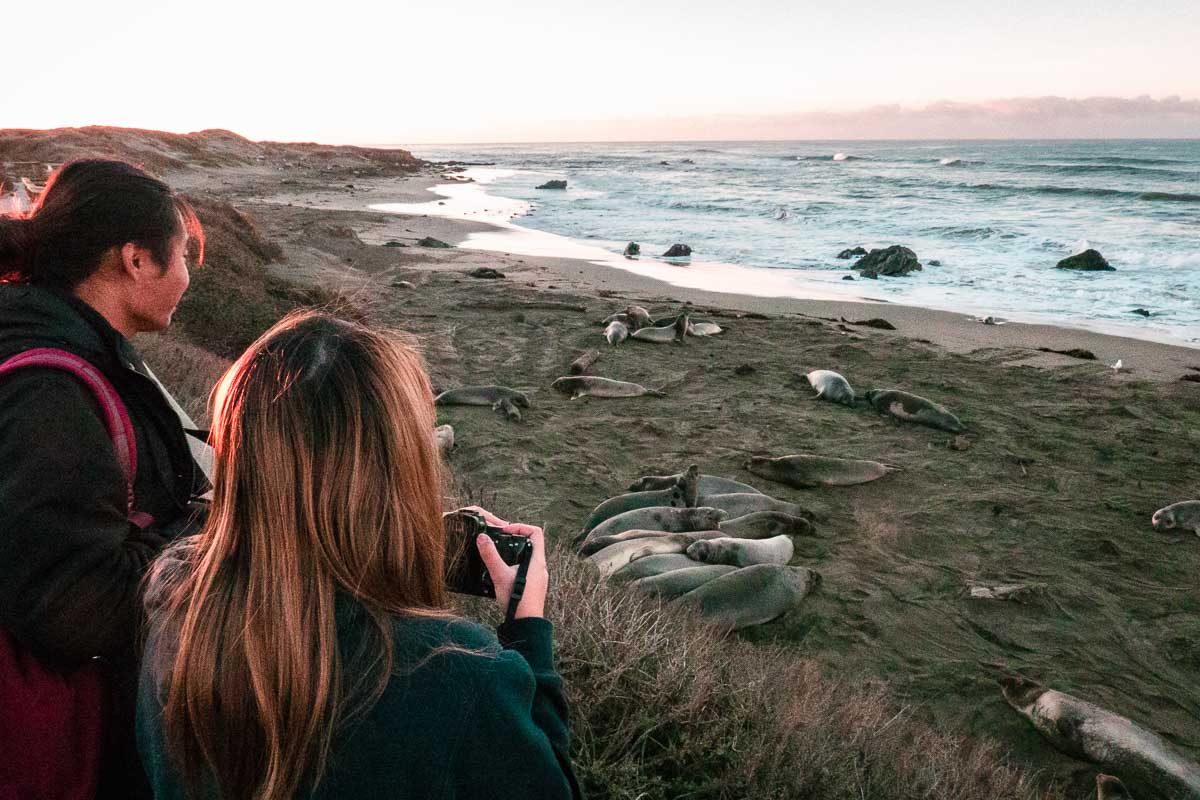 Continue down Highway One for an hour to the elephant seals vista point in San Simeon. Elephant seals gather on the beach almost all year-round and engage in different activities depending on the season. We arrived in December, and watched young males practising sparring in preparation for mating season.
Warning: Be prepared for the smell — it's a whole lot of wild animals in one area after all.
Drive to Cambria and Unwind
Photo credit: @coachsage via Instagram
End the day in the charming coastal town of Cambria, about 25 minutes from the vista point. For dinner, head to the Cambria Pub & Steakhouse. We had their tasty mixed chicken wings (US$14, ~S$19.20), and crispy fish and fries (US$15, ~S$20.60).
Cost: US$12 – US$30 (~S$16.50 – ~S$41.20)
Opening Hours: 11AM – 11PM
Address: 4090 Burton Dr, Cambria, CA 93428
Accommodation in Cambria: Cambria Palms Motel — queen room for US$122/night.
Day 7: Cambria – Morro Bay – Los Angeles
Explore California's Quaint Coastal Towns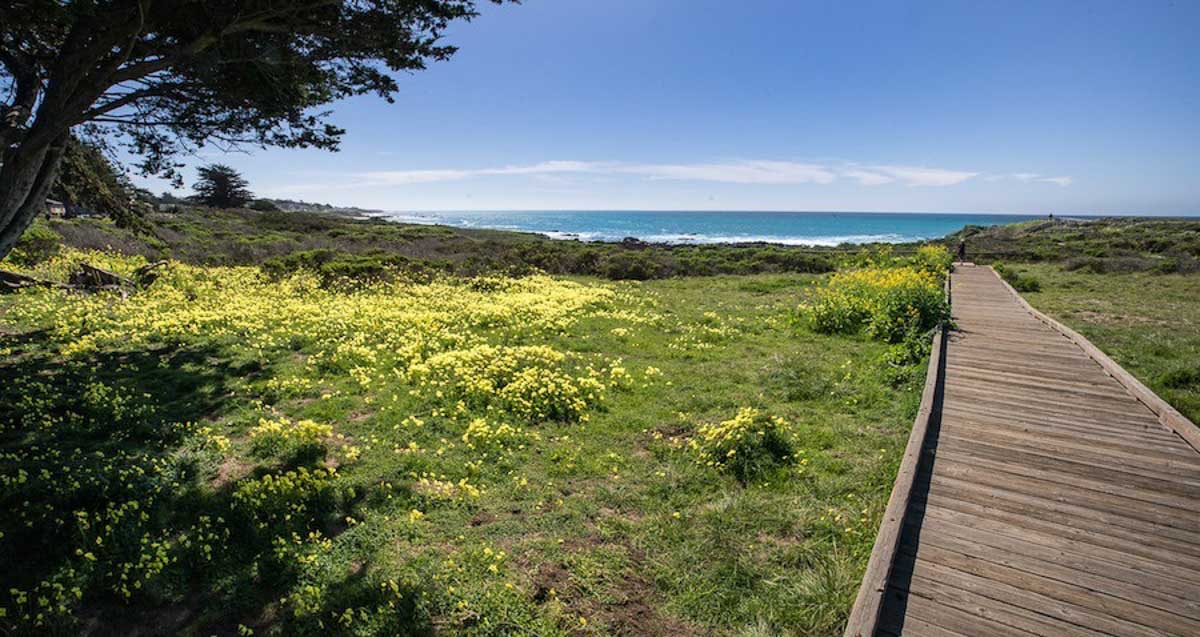 Photo credit: Cambriainns.com
Spend your morning getting fresh air at Cambria's Moonstone Beach Boardwalk. Gorgeous oceanic sights line the 1.6km path. If you're lucky, you might also spot marine wildlife like otters and sea lions playing in the water.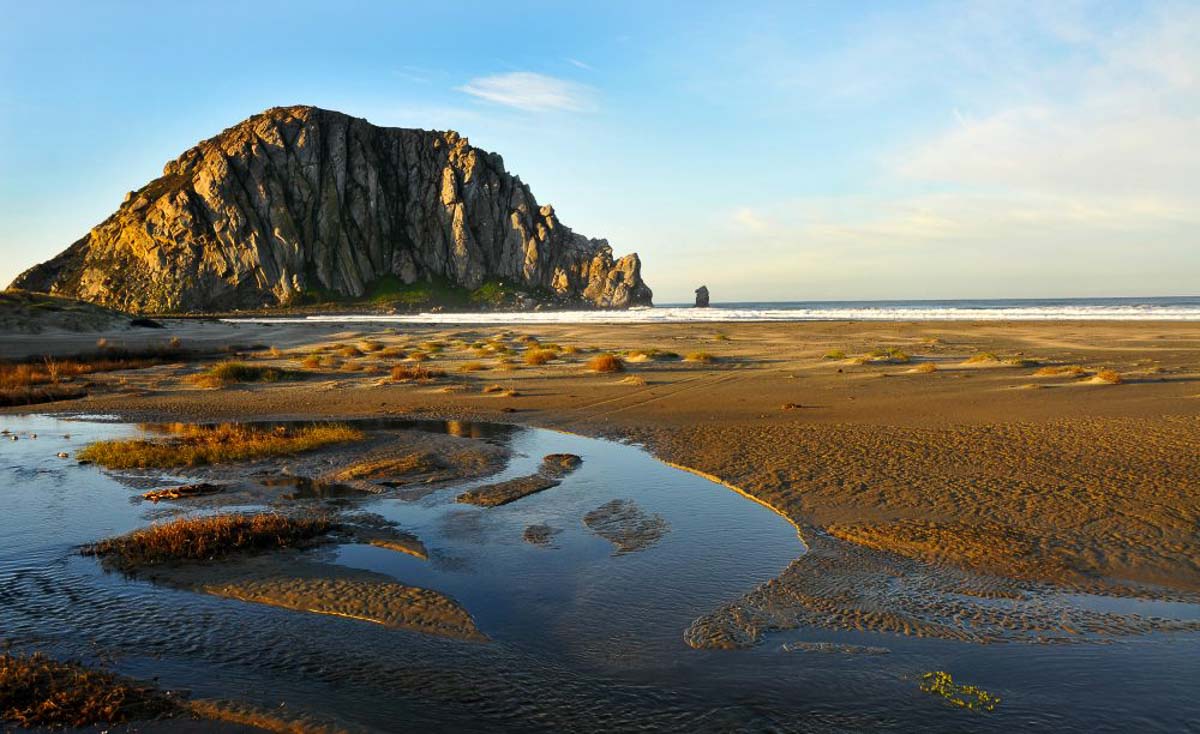 Photo credit: Californiabeaches.com
Thereafter, drive for 30 minutes down to Morro Bay. The scenic town is well-known for Morro Rock, a large and sacred volcanic plug that's home to many bird species. It's illegal to climb the rock, but you can always enjoy the view from the nearby beach or jetty.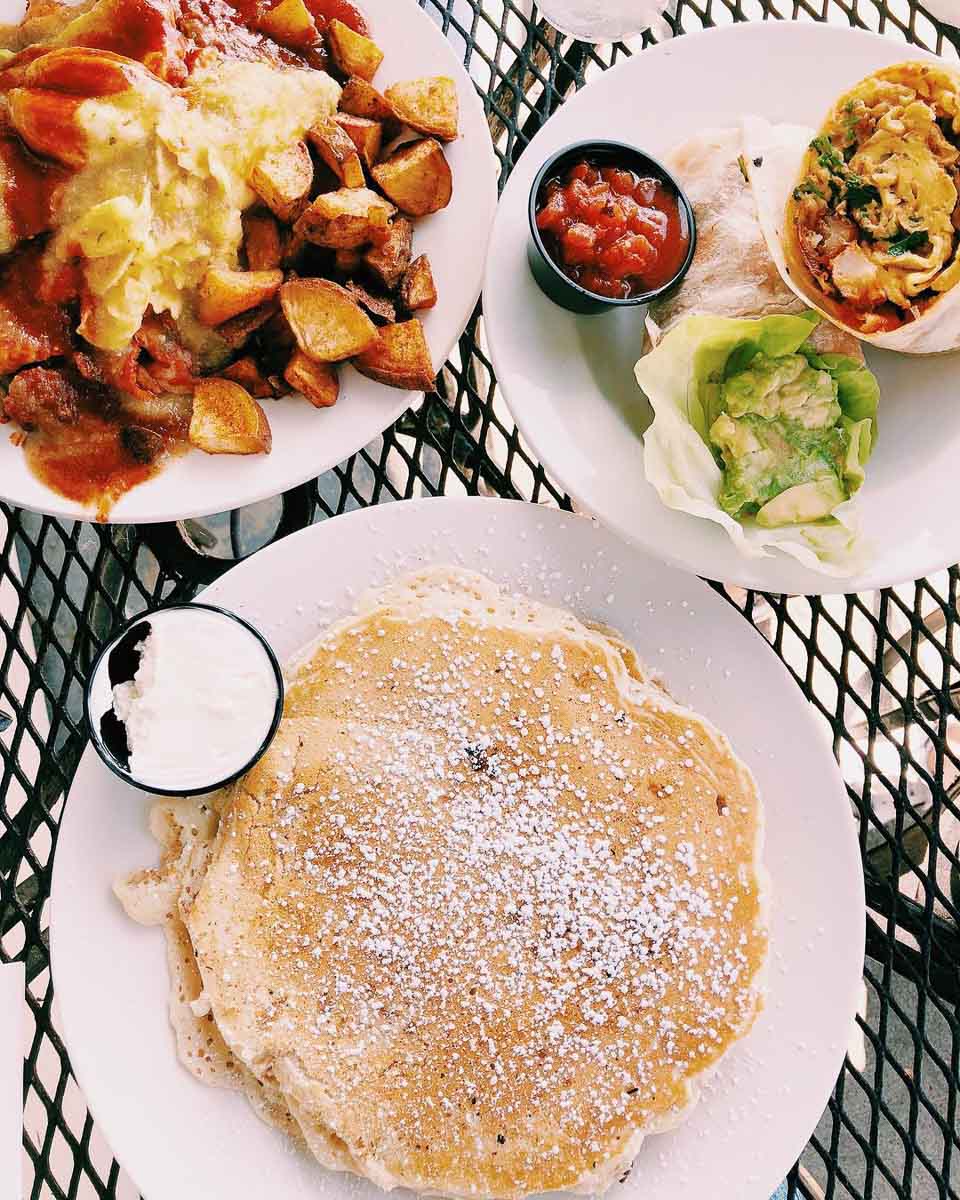 Photo credit: @slotasty via Instagram
Tuck into a hearty meal at Frankie and Lola's Front Street Cafe, a homely restaurant that serves delicious breakfasts and lunches in huge portions. Many people rave about their homemade cinnamon rolls (US$2.90, ~S$4) and famous crème brûlée french toast (US$7.40, ~S$10.15).
Cost: US$7.20 – US$12.90 (~S$9.90 – ~S$17.70)
Opening Hours: 6:30AM – 2PM
Address: 1154 Front St, Morro Bay, CA 93442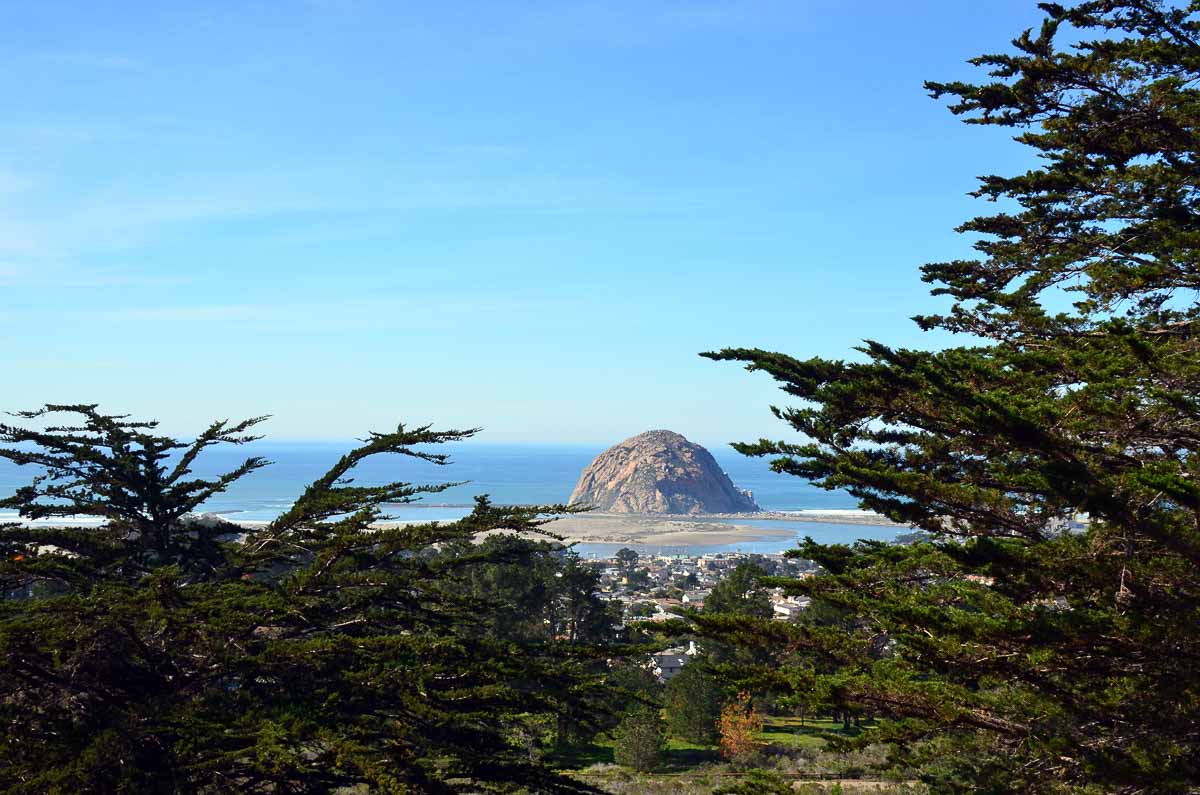 Photo credit: The Benjamin
If viewpoints are your thing, hike up Black Hill in Morro Bay State Park. It's an easy 800m walk to the top with a beautiful, sweeping view of the town. Enjoy the scenery before heading back to big city life in LA!
Address: Upper State Park Rd, Morro Bay, CA 93442
Chow Down on Wholesome Santa Barbara Food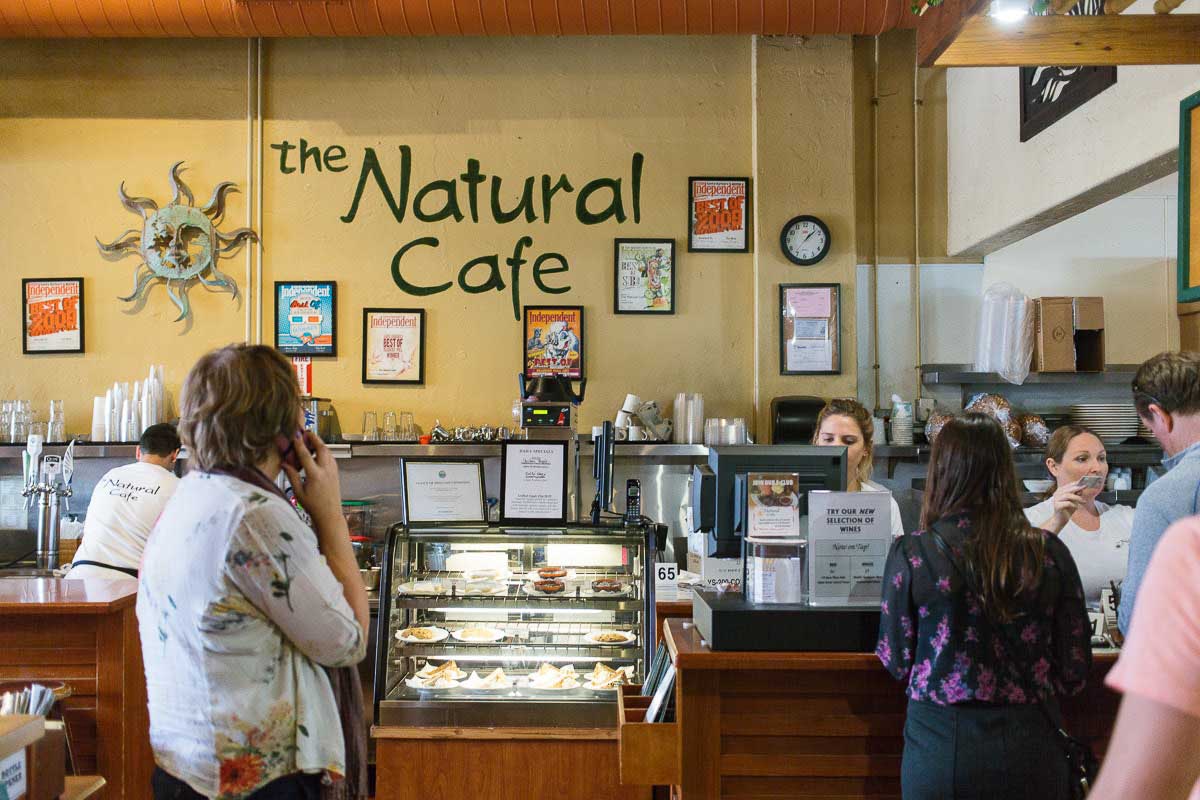 Photo credit: onthegrid.city
While driving back to LA, make a pitstop at the Natural Cafe in Santa Barbara for some good ol' nutritious eats. Try the Zen Burger (US$9.89, ~S$13.60), stuffed with a unique vegetable patty and a whole lot of fresh veggies.
Cost: US$8.19 – US$15.39 (~S$11.20 – ~S$21.10)
Opening Hours: 11AM – 9PM
Address: 508 State St, Santa Barbara, CA 93101 (and six other branches)
Day 8 – 11: Los Angeles
Go Behind the Scenes on the Warner Bros. Studio Tour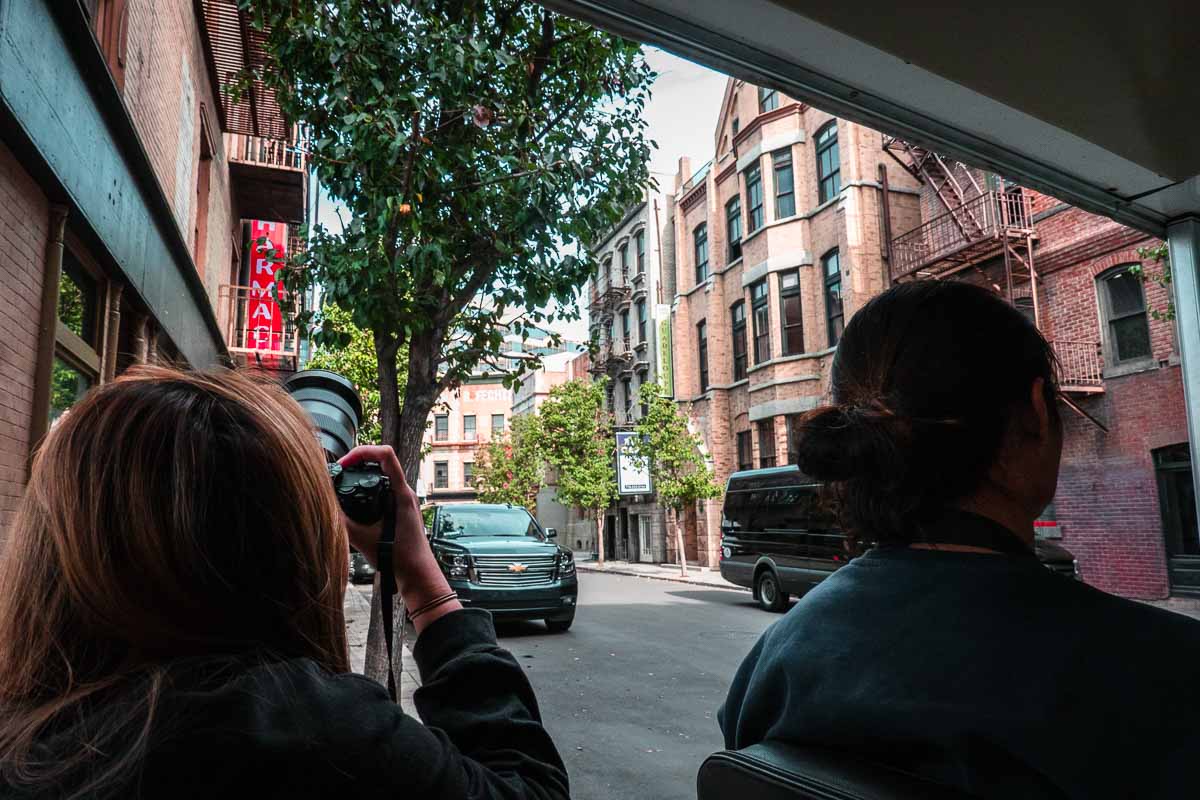 This one is for all the starry-eyed movie fans. Included in the GO LA Card, the Warner Bros. Studio Tour brings you on a journey through huge sets and soundstages where blockbuster films and TV shows like Harry Potter, Friends, and Big Bang Theory were filmed. You also get to see the actual props and costumes used by actors!
Cost: US$69 (~S$93.40, free with GO LA Card)
Tour Timing: 12PM (call in advance to make reservations)
Address: 3400 Warner Blvd, Burbank, CA 91505
Experience Movie Magic at Universal Studios Hollywood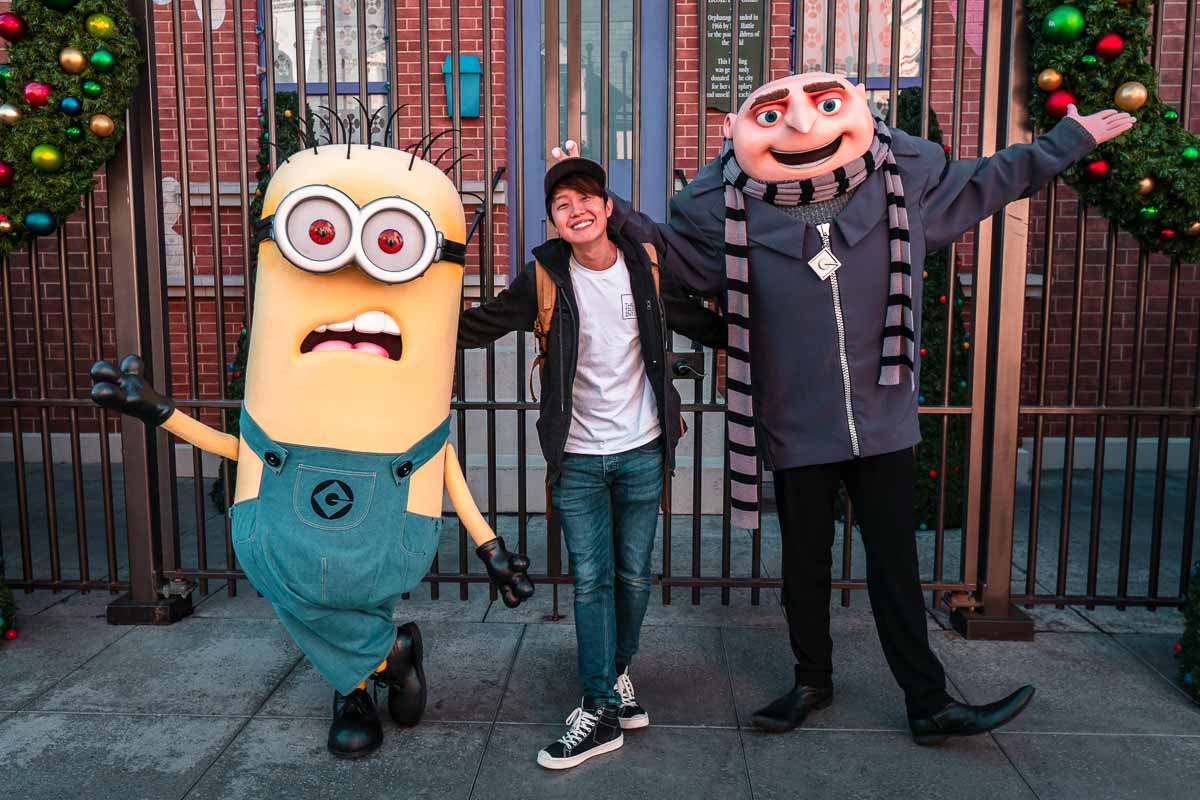 Universal Studios Hollywood offers escape from reality into the immersive worlds of movies like Harry Potter, Despicable Me and The Simpsons. Don't miss the world-famous studio tour while you're here! The interactive ride brings you through live studios and captivating 3D experiences.
Cost: US$129 (~S$175, free with the 3, 5 and 7-day GO LA Card)
Opening Hours: Varies
Address: 100 Universal City Plaza, Universal City, CA 91608, USA
If movie magic doesn't spark much joy for you, then maybe the happiest place on Earth will! Check out our Disneyland Guide for tips and tricks on how to conquer both Disneyland and its "older sister" Disney California Adventure Park in LA.
Go Insta-crazy at OUE Skyspace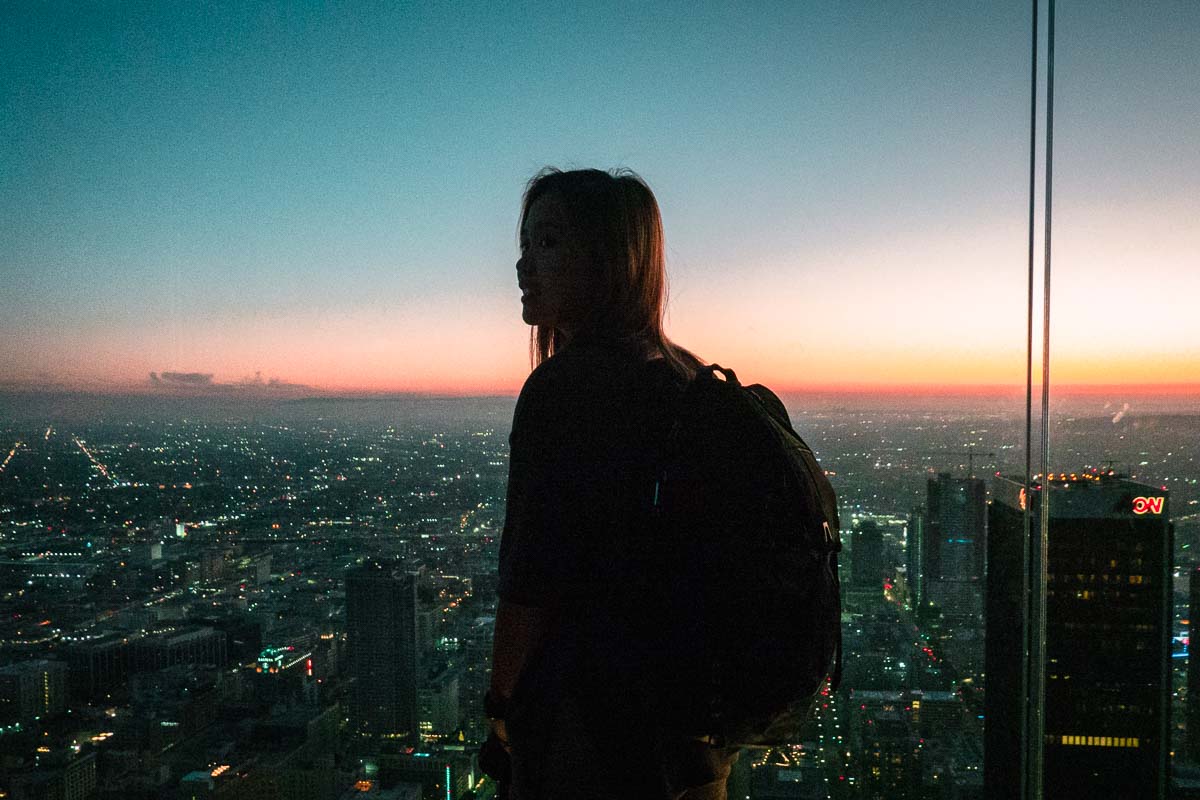 Heads up Instagrammers! The OUE Skyspace is California's tallest open-air observation deck, and one of few perfect places to catch the sunset. It's truly a marvellous sight — the setting sun casts a pinkish-golden glow over LA, while it slowly illuminates in the fading light.
Entrance Fee: US$25 (~S$33.90, free with GO LA Card)
Opening Hours: 10AM – 10PM (Last entry 9PM)
Address: 633 W 5th St #840, Los Angeles, CA 90071, USA
Accommodation in LA: Rodeway Inn — double room for ~S$180/night.
GO LA Card: Similar to the GO SF Card, the all-inclusive GO LA Card includes admission to 35 LA attractions. Also, if you purchase a 2-Day card or longer, it can be used on any calendar day over a two-week period once it's been activated. This is a great option for those who want flexibility on their trips!
LA has a plethora of diverse attractions, ranging from studio tours to museums and theme parks (many of which are included in the GO LA Card). Interested to see what else LA has in store? Check out our LA Travel Guide!
Getting Around California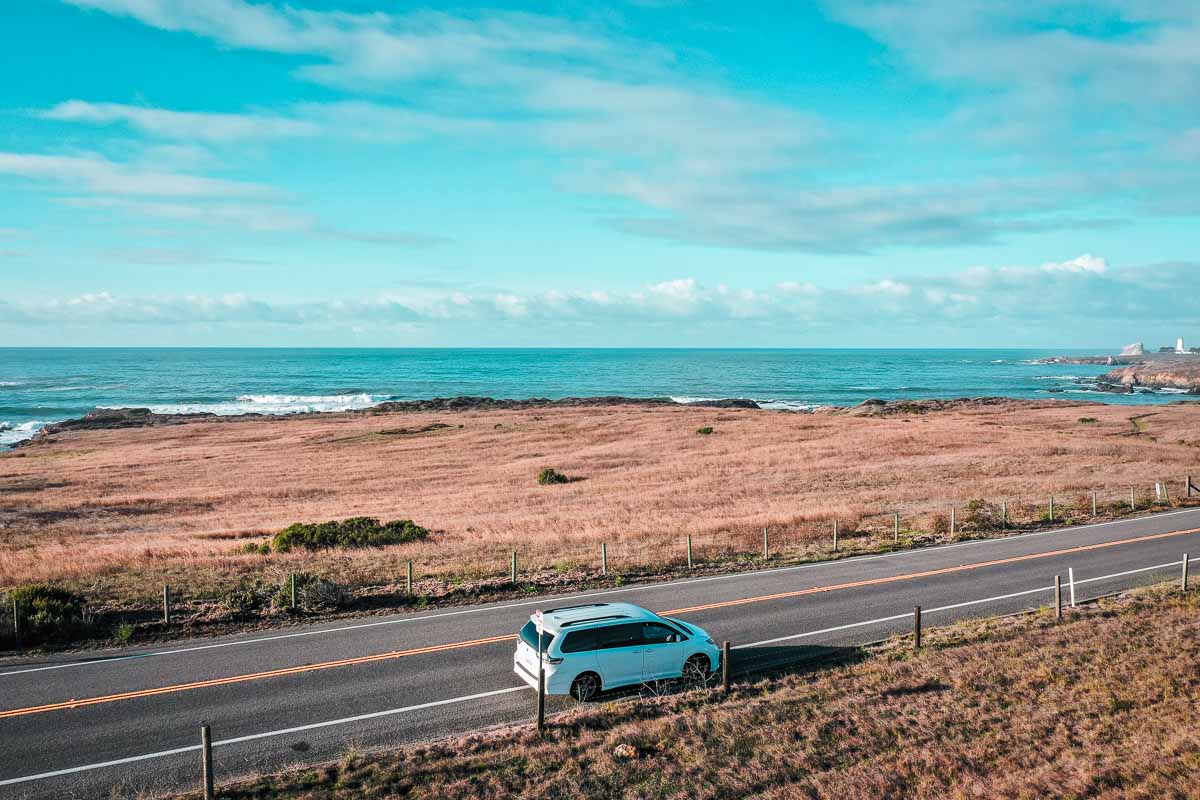 While public transport between LA and SF is possible, one of the biggest perks of self-driving on your own is the flexibility to stop for the beautiful views on Highway One.
For us, our epic road trip was made possible with a rental car from Hertz. We liked that it had affordable rates. There were also many Hertz offices in the US, so it was easy to select a pick-up and drop-off location that was convenient for us.
Road Trip Updates: Before embarking on your road trip, check official websites like the California Department of Transport for any road closures, and Department of Forestry and Fire Protection for wildfires.
*Pro-tips: Download offline Google maps in major cities as connectivity can be spotty in Yosemite National Park and along Highway One. Restaurants and petrol kiosks are sparse and rather expensive in these areas too so refuel in cities like Oakdale. Prepare motion sickness pills as the journey will pass through some switchbacks. Keep your valuables with you when leaving the car.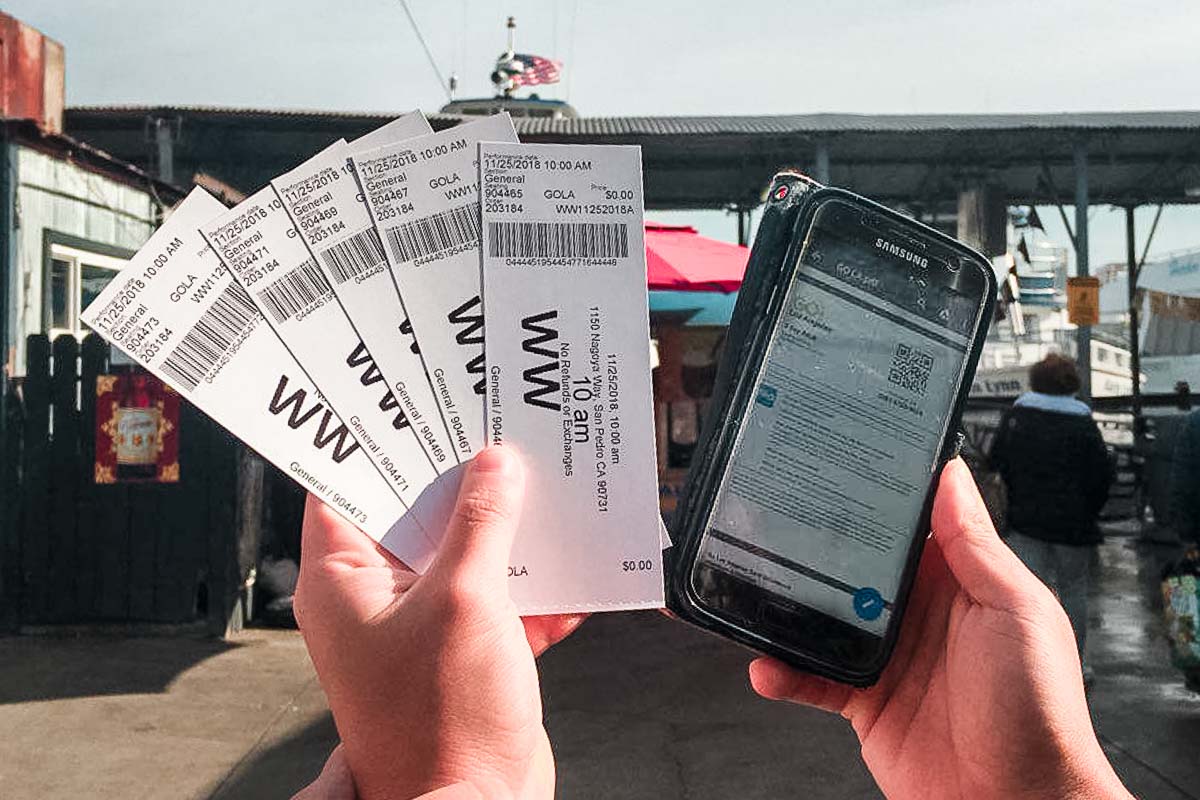 Must-haves in the city are the GO City Cards (available on Klook for San Francisco and Los Angeles) which provides admission to many attractions at discounted prices. The cards are pretty worthwhile, as they included additional benefits like priority entry for some attractions. Just scan the digital card, and you're good to go!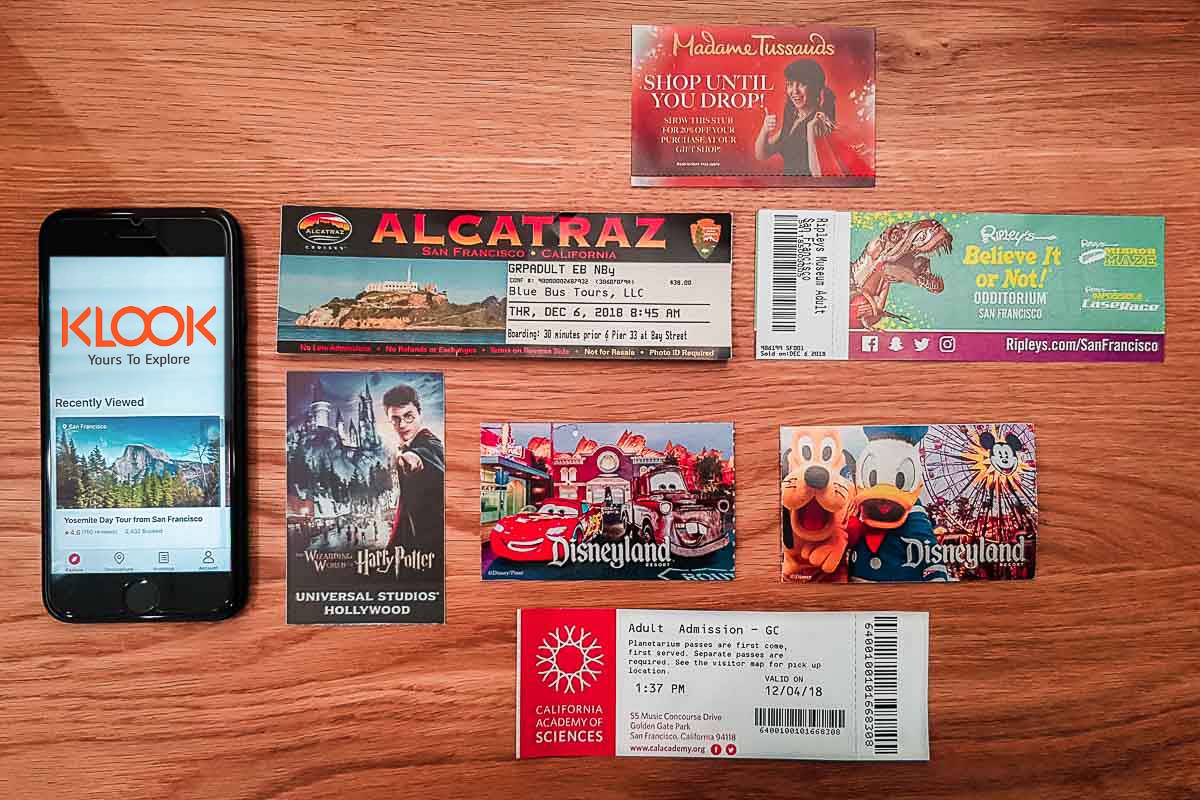 Just some of the rad activities we got to experience!
Klook also offers many gripping activities at a discount in California, like the enchanting Disneyland. We received our confirmed tickets after a few days, and had no issues in quickly getting into these places to explore.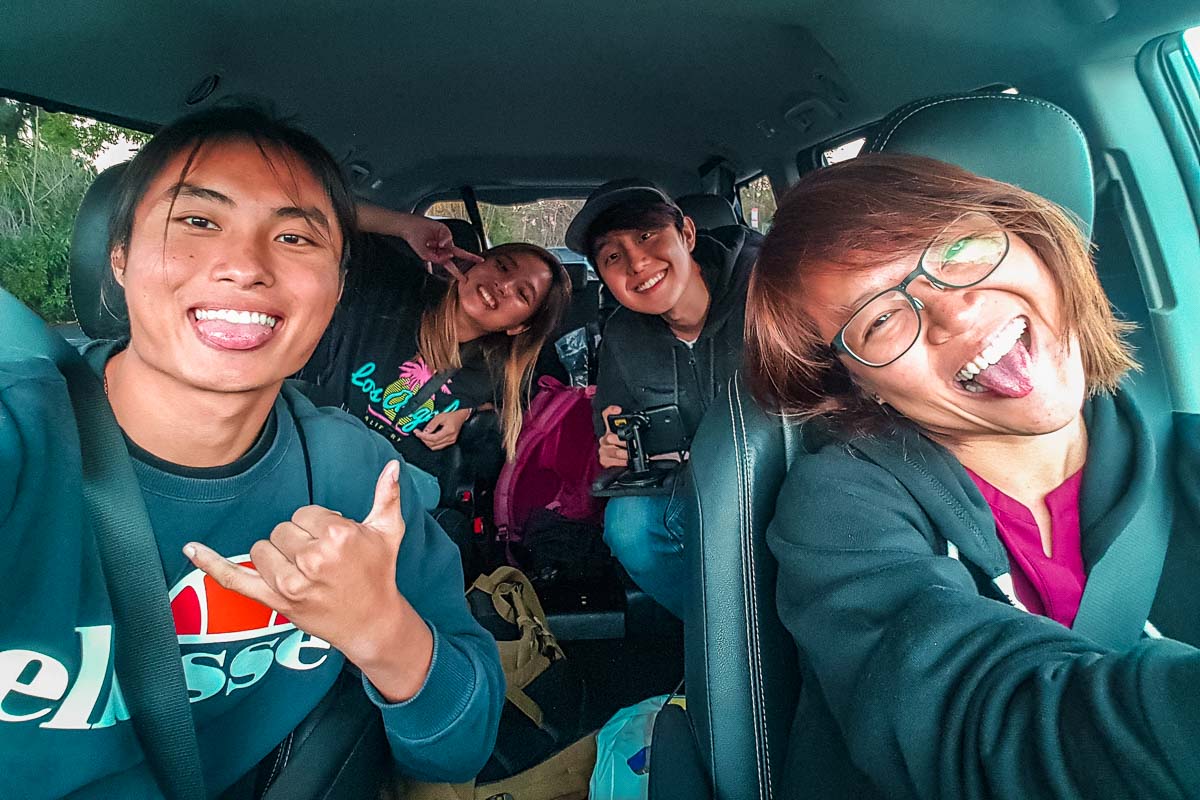 There's something magical about the adventure that comes with a road trip, and having one in the Golden State amplifies that sentiment tenfold!
We thoroughly loved the delectable mix of urban cities and natural beauties that California offered during our 11-day journey, and we think you would too. We hope this itinerary is helpful in planning your own epic road trip!
Check Flights to San Francisco
Ready for your California road trip? Check flight prices here:
If you can't see the widget above, click here to check flights from Singapore to San Francisco!
Already did a California road trip? Loved a place not featured here? Tell us about it in the comments below!
---
This post was brought to you by Klook.