River rafting, animal farms and secret hiking trails — uncover an overlooked side of Taiwan with this 5D4N itinerary!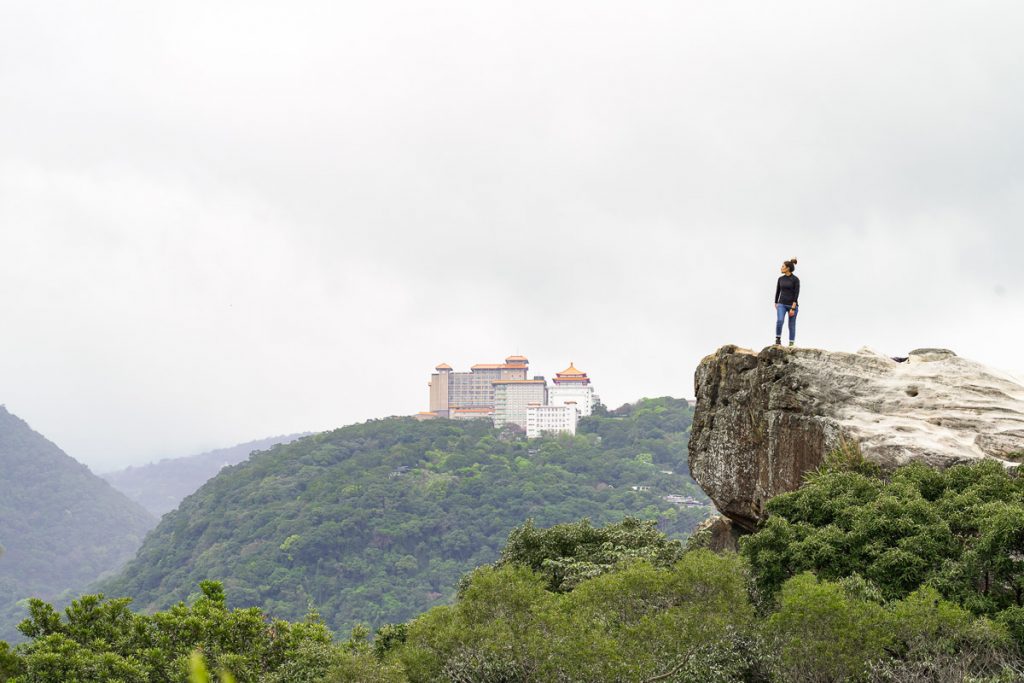 Taiwan's a destination we've personally been to multiple times before. And each time we peel back a layer off of the island, it rewards us with another enriching experience. Honestly, it's the healthiest relationship we've been in.
This time though, we challenged ourselves to dig deeper into Taipei City and unearth hidden gems we've overlooked (think cat cafes and secret mountainous viewpoints). We also ventured further east to Yilan, exploring six of its townships in three days by car.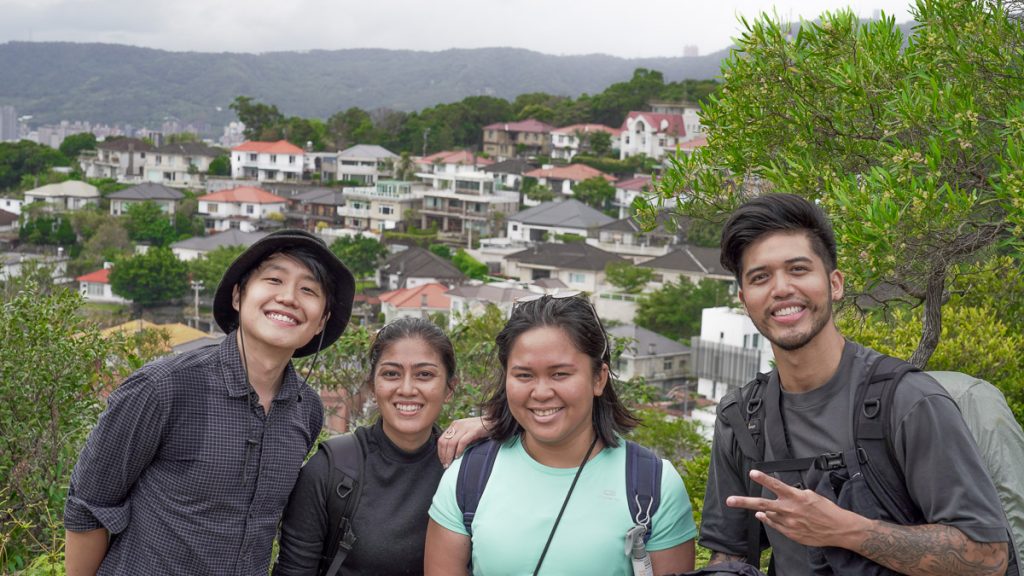 We uncovered so much this time, it's safe to say we already want to go back for more.
After splitting transport and accommodation costs four ways, total expenses came up to less than S$500 per pax, not too shabby.
4N Accommodation: S$164.17
Transport: S$86.14 (excl. flights)
Activities: S$136.51
Food & Misc: S$106.07 (incl. insurance)
Total: S$492.89 (~S$98.50/day)
(1SGD = NTD22.68)
(detailed breakdown for one pax here)
Here's how our 5D4N Taiwan itinerary went!
Day 1: Luodong, Yilan | Day 2: Nan'ao and Su'ao, Yilan | Day 3: Jiaoxi, Yilan | Day 4: Beitou, Taipei | Day 5: Taipei City
Taiwan Itinerary Route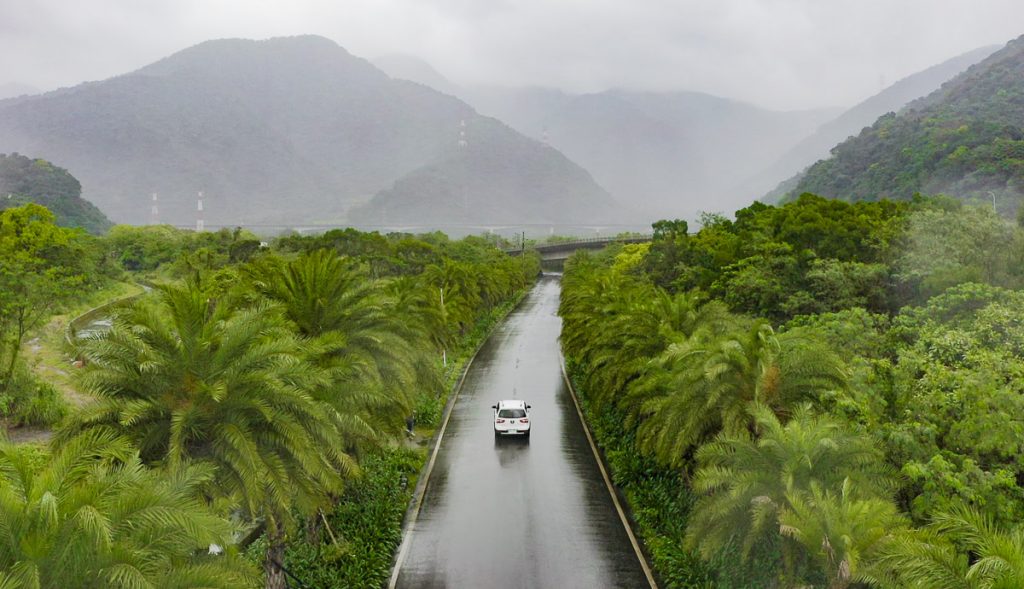 A scenic drive in Yilan
After our red-eye flight, we figured it'd be best to get from Taipei to Yilan via a pre-booked bus (~S$5).
In Yilan, we rented a car and drove along the scenic Eastern coastline — covering these six townships: Nan'ao, Su'ao, Luodong, Sanxing, Yuanshan, and Jiaoxi.
*Pro-tip: It's best to get around Yilan by car. Without the Taiwan High Speed Rail (THSR), travel times are lengthened if you depend on railway trains and buses.
On the last two days of our Taiwan itinerary, we got around Taipei via Taipei Metro and buses which are super efficient. And this way, we'd avoid driving on the city's busy roads!
Taiwan Itinerary Pre-trip Essentials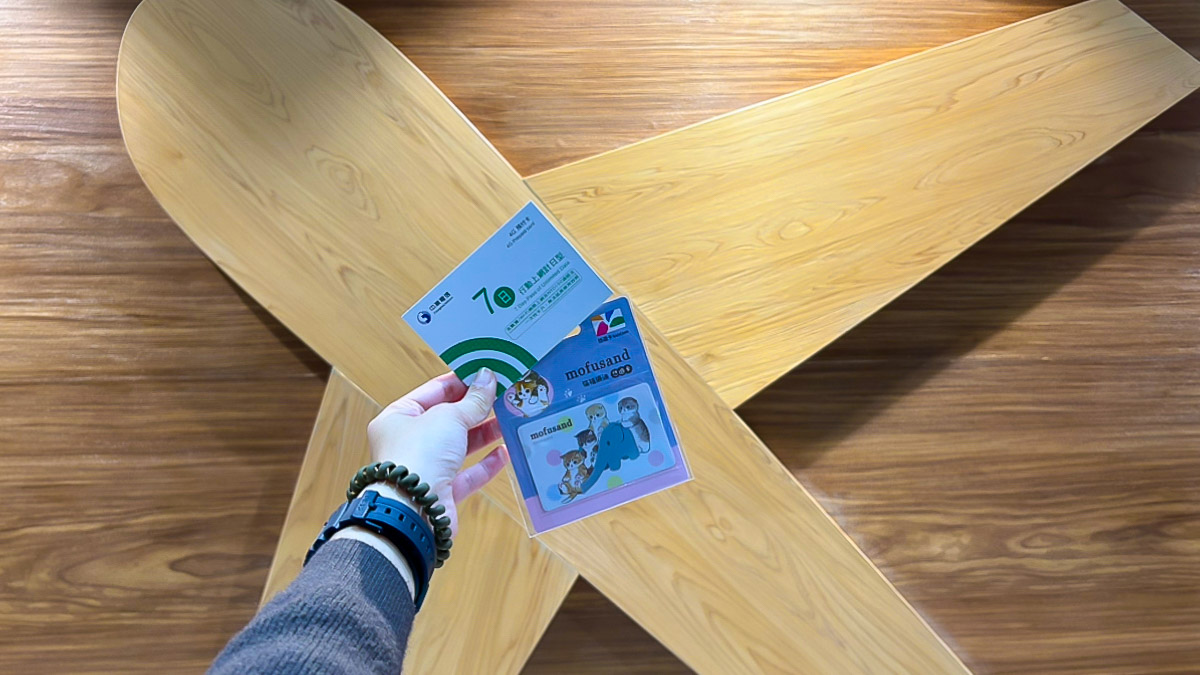 Getting around: Pre-book your EasyCard and collect it at Taoyuan International Airport. Stored credit can be used on transport, vending machines and convenience stores.
*Pro-tip: Collect your card at the Ezfly counter at Terminal 2 if you land before 9AM cos counters at Terminal 1 open later.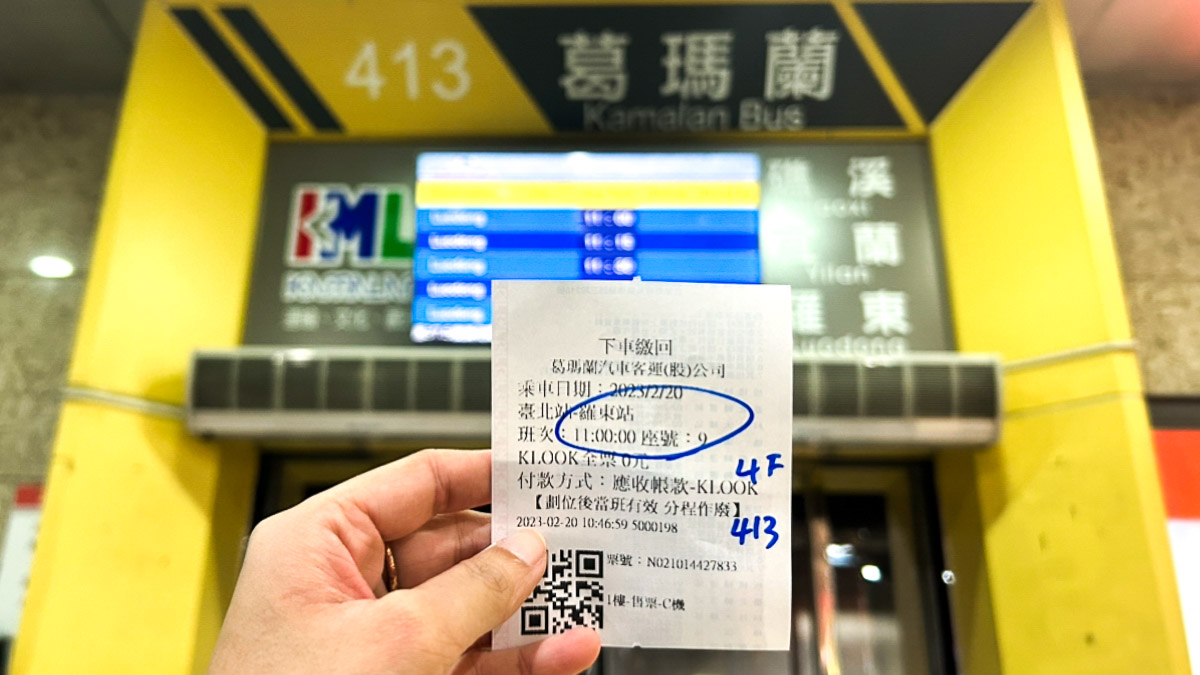 Taipei to Yilan: Pre-book your bus tickets online. You'll have to exchange your e-booking for a physical ticket at level 1 of Taipei bus station!
Day 1: Sanxing and Luodong, Yilan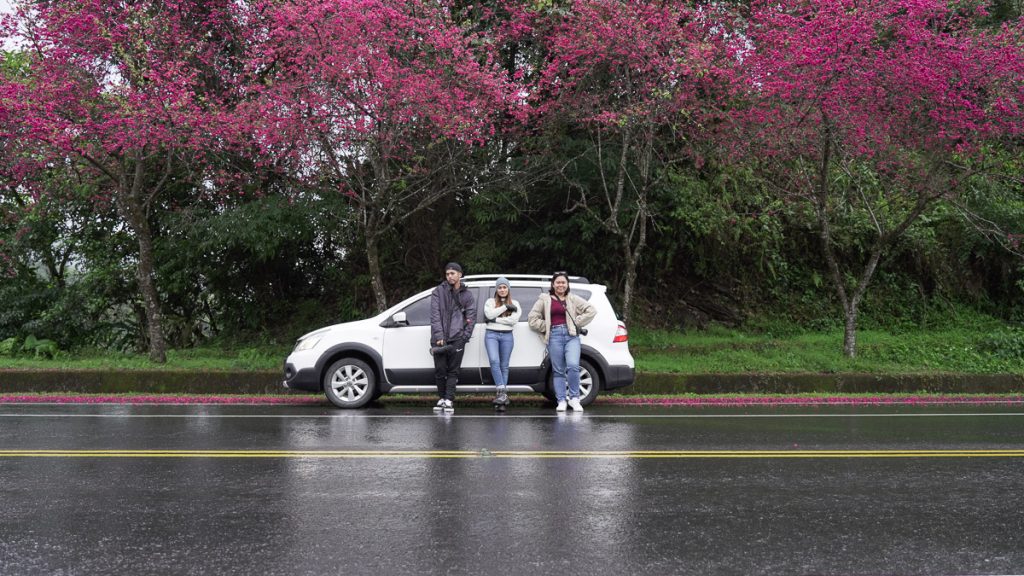 Despite being the smallest township in Yilan, Luodong is quite frequented for the Luodong Forestry Culture Park and art festivals in the summer.
It's also just a 30-minute drive to the farms and picturesque nature in Sanxing township.
Read also: The Gateway to Nature's Best Adventures (Yilan, Hualien, Taitung and Kenting)
Cherry Blossoms in Sanxing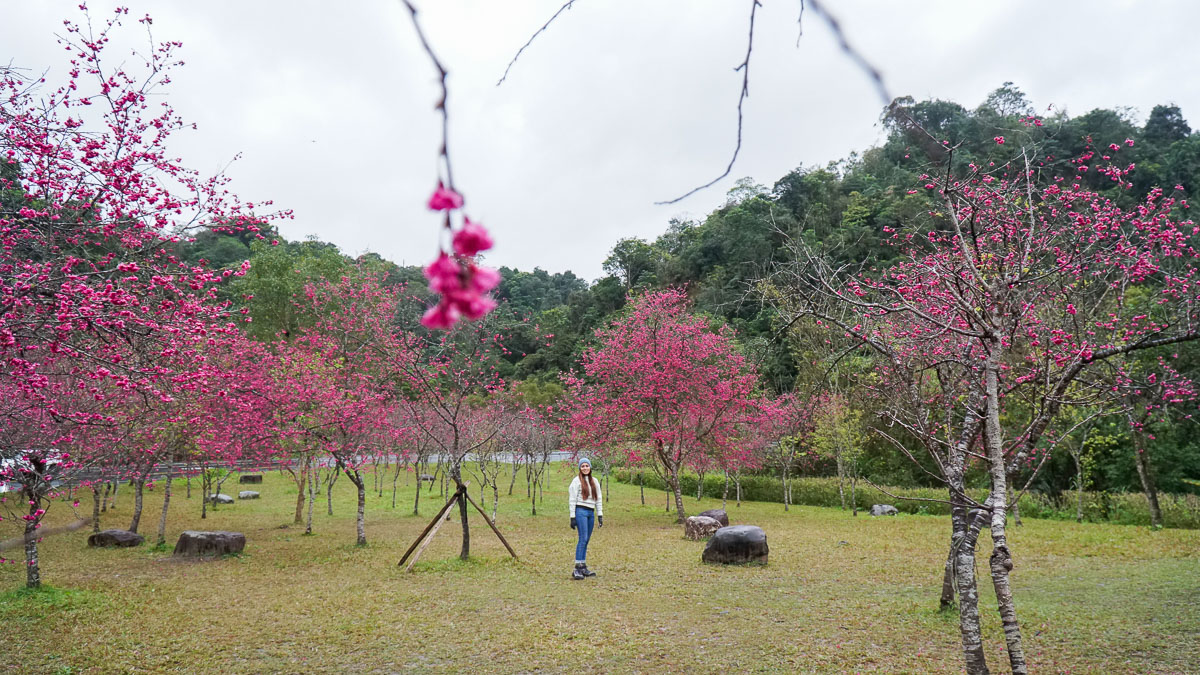 Cherry blossom trees are synonymous with Japan and Korea. But it's not a very well-known fact that these pink flowers can be seen all over Taiwan too.
We got a tip from a local that we'd be able to see cherry blossoms during the scenic drive to Chungpi Lake in Sanxing — and we did!
To keep to our schedule, we didn't actually continue on to the lake! But if you do, expect a long, serene walk on the boardwalk. You'll most probably see some swans there! 🙂
Opening hours: 9:30AM – 5:30PM (Wed – Mon), closed on Tue
Address: Sanxing Township, Yilan County, Taiwan 266
Read also: Ultimate Taiwan Spring Guide 2023 — Best Places to See Cherry Blossoms in Taiwan
Zhang Mei Ama's Farm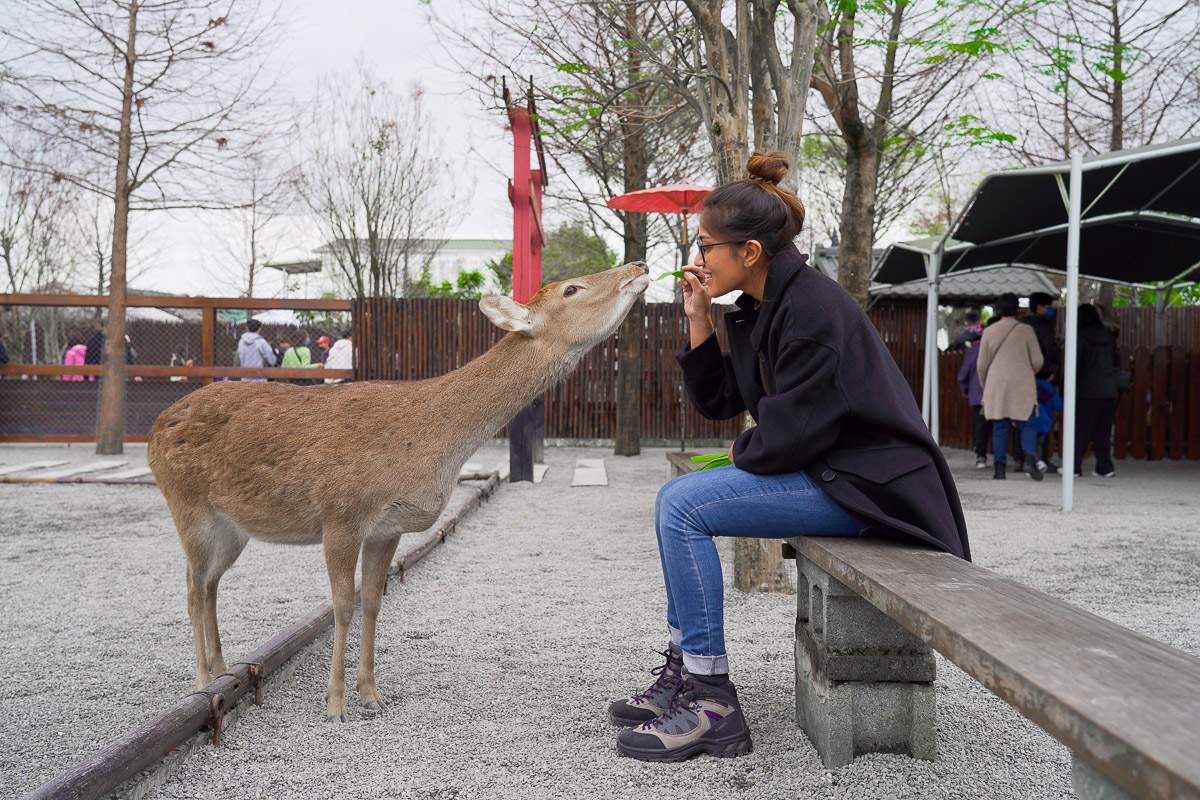 Excited to spend more time with the alpacas, sika deers, kangaroos and capybaras, we left the cherry blossoms and made a 15-minute drive to Zhang Mei Ama's Farm.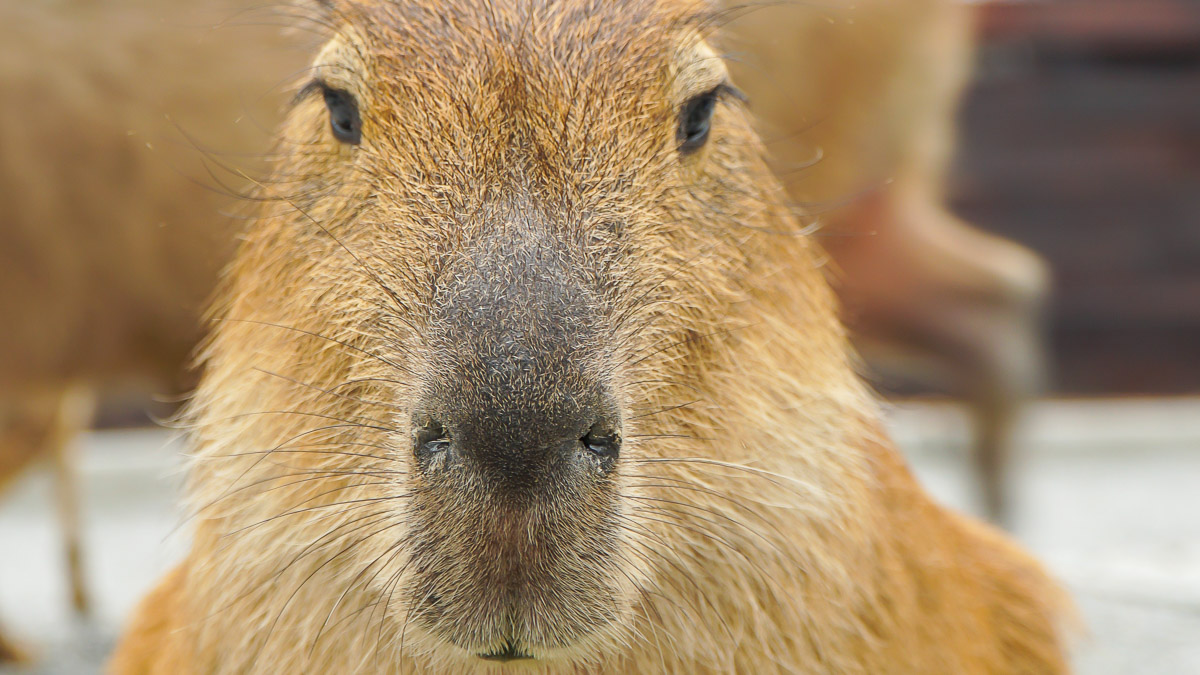 After exchanging our e-ticket for a physical one at the entrance, we were given a handful of long grass to feed the animals there.
The deer will tail you and gobble it all up if you let them. But the capybaras seem to have attained nirvana and will wait to be approached 🧘
Fun fact: We were told during the safety briefing that the sika deer will not take grass that has saliva of other deers on it! So only hold one blade of grass out at a time.
*Pro-tip: Spread out the grass feed as you'll have to make it last for three walk-through exhibits! You're able to buy more while in the last exhibit but you can't U-turn back to the first one.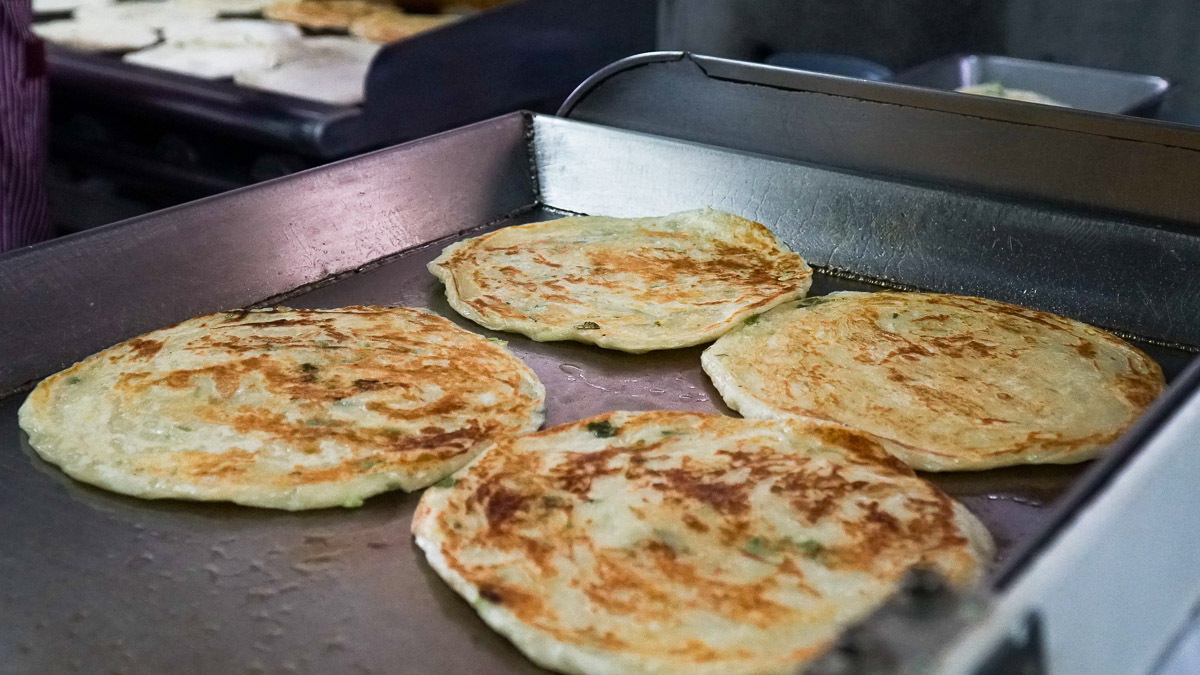 All tickets come with a free dessert which you can claim before you exit the farm — I recommend trying Yilan's famous scallion pancake here!
There are also cooking classes available — depending on the season's harvest, you'll be making local delights like taro balls and bamboo rice.
Cost: From S$9/pax
Opening hours: 9AM – 5:30PM
Address: No.26, Aly.11, Ln.141, Sec.2, Xingjianxi 1st Rd, Sanxing Township, Yilan County, Taiwan
Luodong Night Market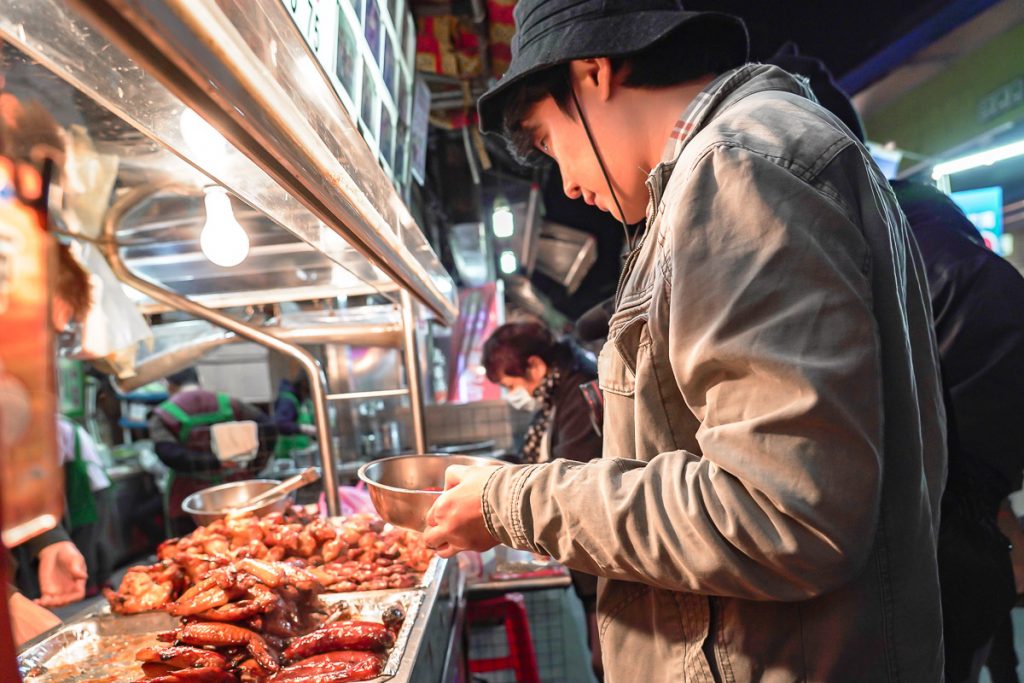 After getting our dose of cuteness at the animal farm, we drove 20 minutes to get dinner at Luodong Night Market.
Luodong Night Market might be smaller than the ever-popular Ximending Night Market in Taipei, but it's still jam-packed with food, games, photo-booths, and clothing stores.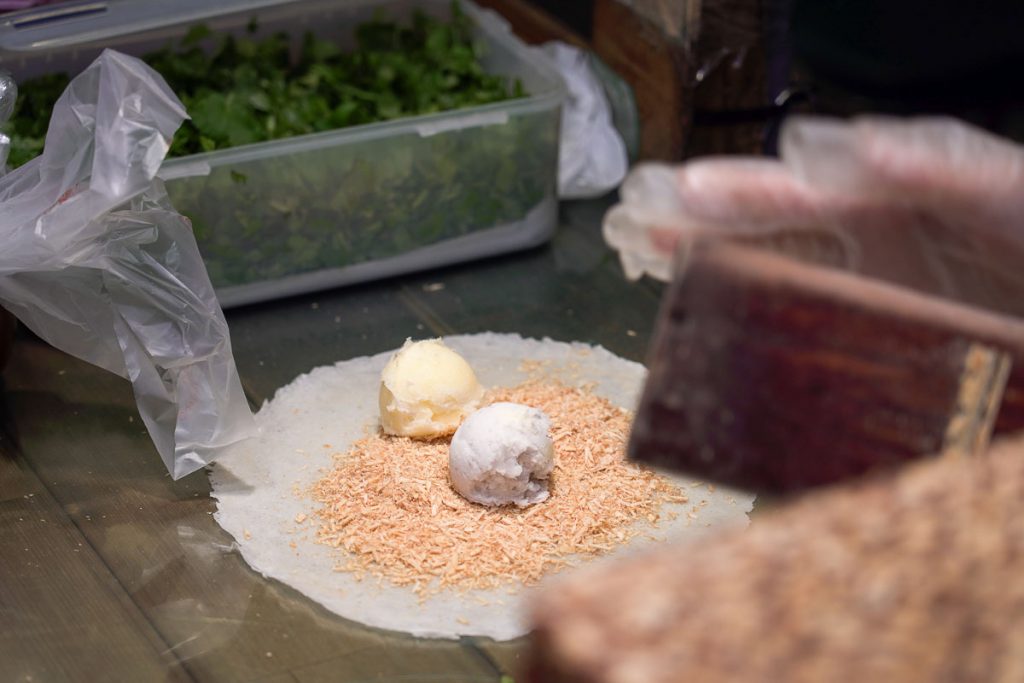 If you come across stalls selling ice-cream rolls (~NT$45), please say yes to the cilantro. I didn't want any at first but was convinced by the sweet stall vendor.
With every bite of the soft, chewy, crepe comes a delightful burst of light mint that complements the crunchy, peanut-covered vanilla and pineapple ice cream.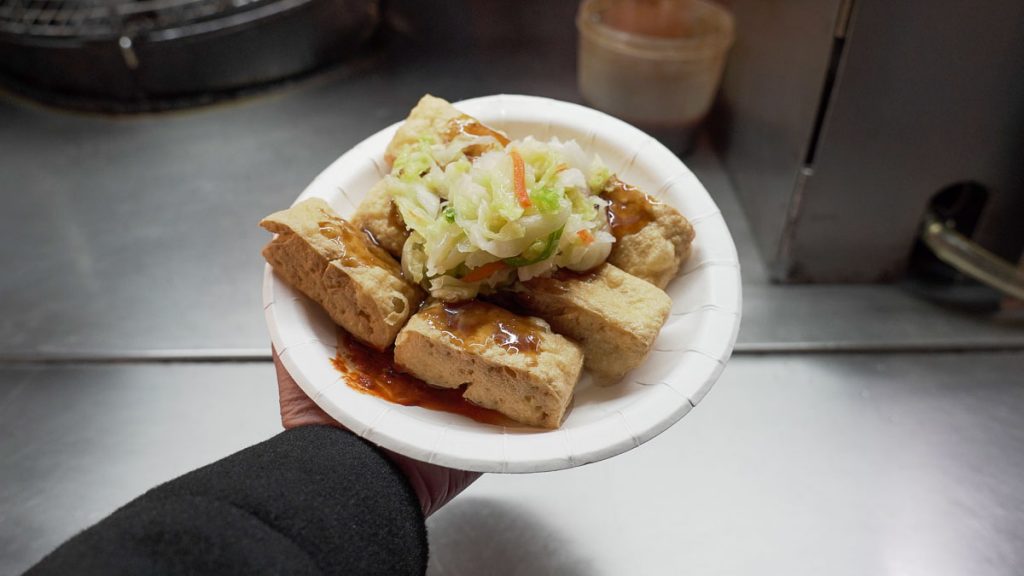 And no trip to any Taiwan night market is complete without some stinky tofu (NT$70). I was glad I tried some — so now I know what to avoid.
Some say the stinkier it smells, the better it tastes though. It's an acquired taste, so don't hold back and let your nose lead the way!
Opening hours: 3PM – 12AM
Address: 265, Xingdong Rd, Luodong Township, Yilan County, Taiwan
Day 2: Nan'ao and Su'ao, Yilan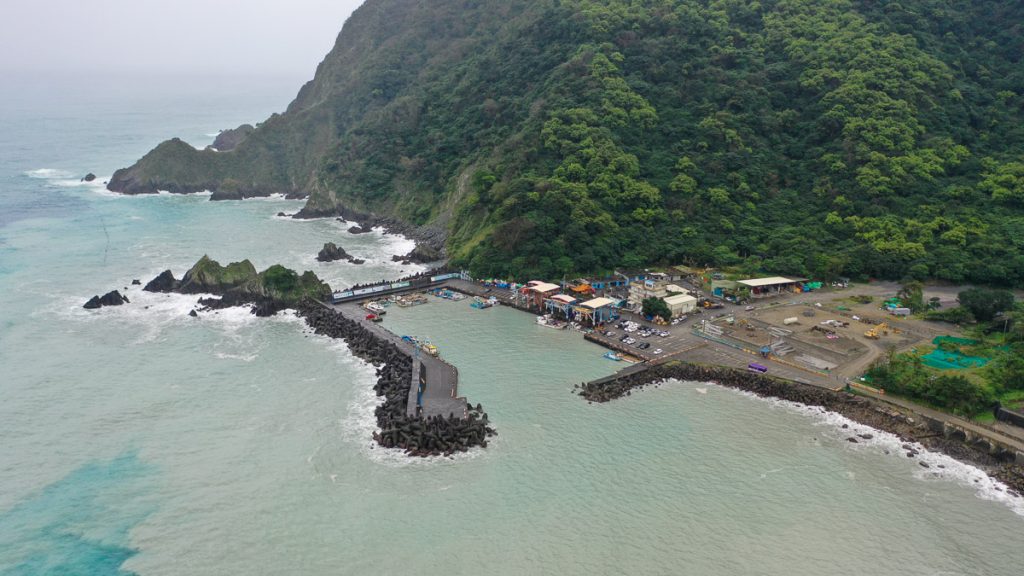 On day two, we drove to Nan'ao and Su'ao; two of Yilan's southern townships.
Optional detour: from Nan'ao, it's only an hour more of driving south before you'll hit the famous Taroko Gorge National Park in Hualien! It could be a good idea to spend more days along the East Coast and include Hualien in your road trip 🚗
River Rafting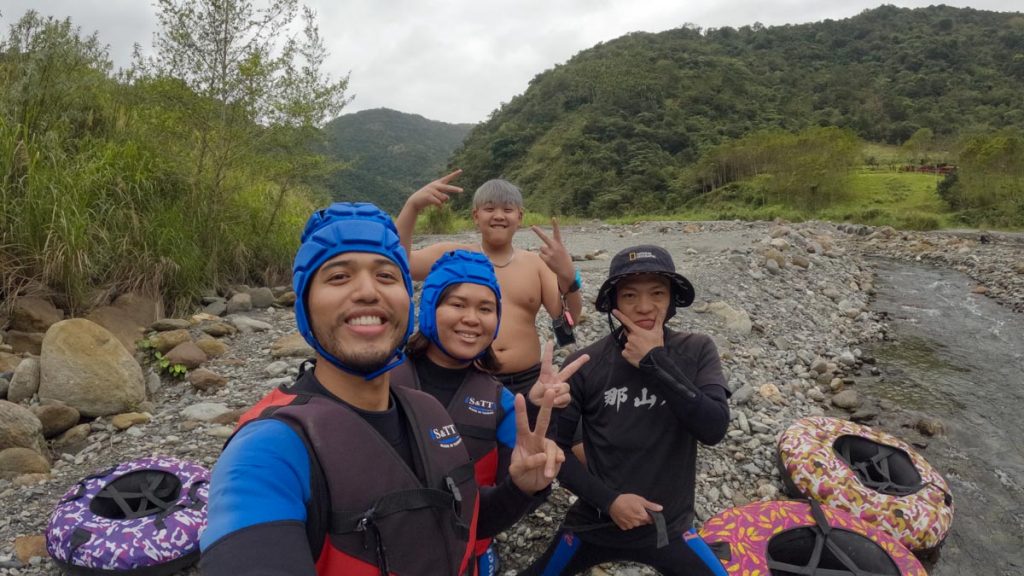 We arrived at the mountainous Nan'ao after an hour's drive from our hostel in Luodong for a thrilling ride down the river 🏞️
Attempting this in 13°C weather was slightly unnerving — but the full-body wetsuit and booties really helped counter the cold! It turned out to be an extremely relaxing cruise along the river with a waterfall at the end.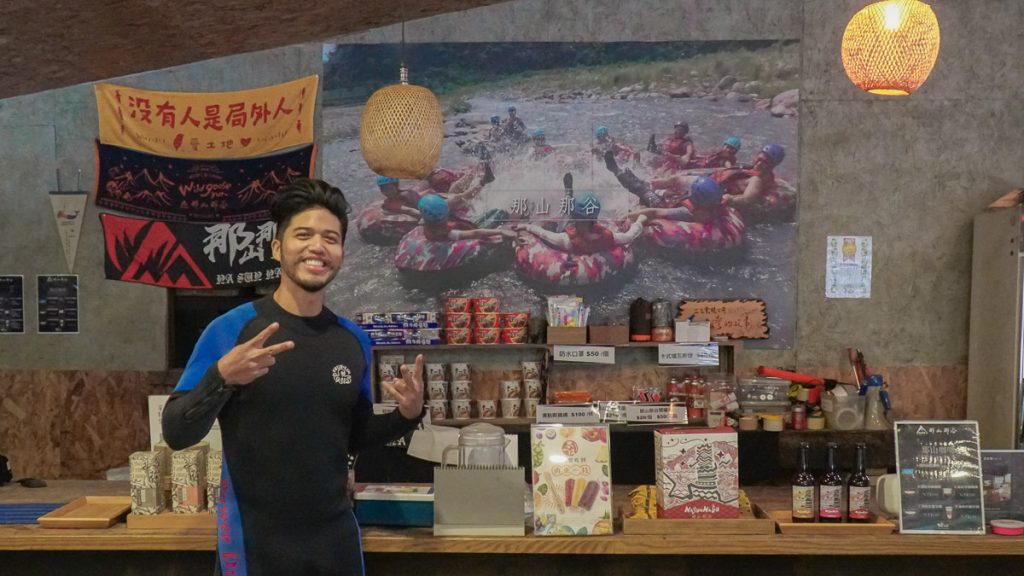 There's a huge rock along the stream so we scaled it and did a mini cliff dive!
Having pre-booked this adventure, we just had to show up for our designated time-slot and the friendly guides took care of us throughout the experience.
Cost: S$44/pax for a 3-hour activity
Activity time slots: 9AM or 1PM
Address: Na Sun Na Gu Leisure Farm, No.2, Jinyang Rd, Nan'ao Township, Yilan County 27246, Taiwan
*Pro-tip: Book the 9AM slot so you'll be able to fit in the other activities for the day.
ATV Adventure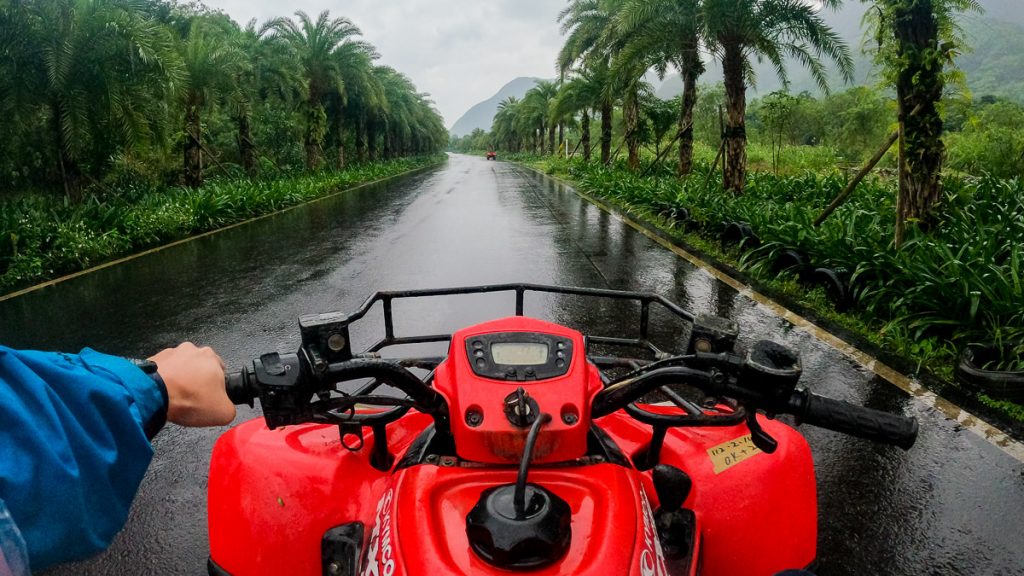 We drove on some pretty rough terrain during this ATV adventure — good thing there was a practice run! The route took us through a shallow river, along the beach, and finally through a rocky jungle — how thrilling!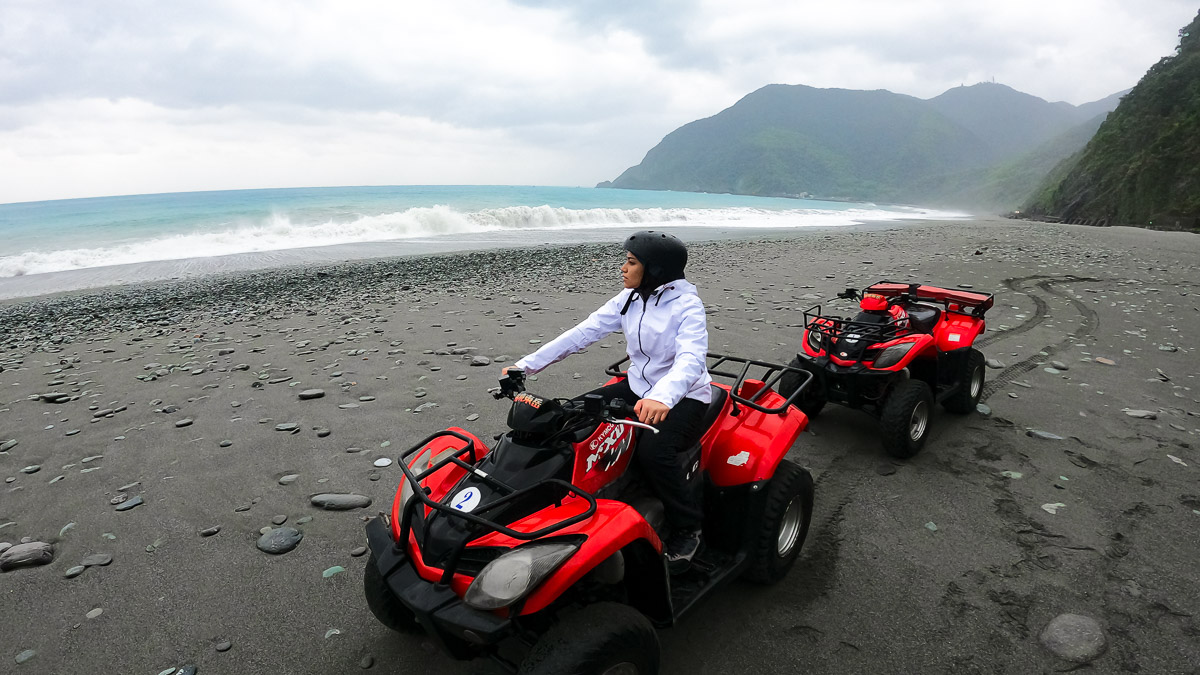 I got banned from riding the ATV because I kept ramming it into the bushes during practice — so I was politely asked to sit in the backseat for safety reasons. But it wasn't too much of an issue as the view from the back was still great!
Cost: S$22/pax for 1 hour
Time slots: 10AM, 11AM, 1PM, 2PM, 4PM
Address: Camping Super Chill East Side, Suhua Rd, Sec.5, Nan'ao Township, Yilan County, Taiwan
*Pro-tip: Although not mandatory, we feel that some driving experience will come in handy when tackling this ATV route!
Fenniaolin Fish Port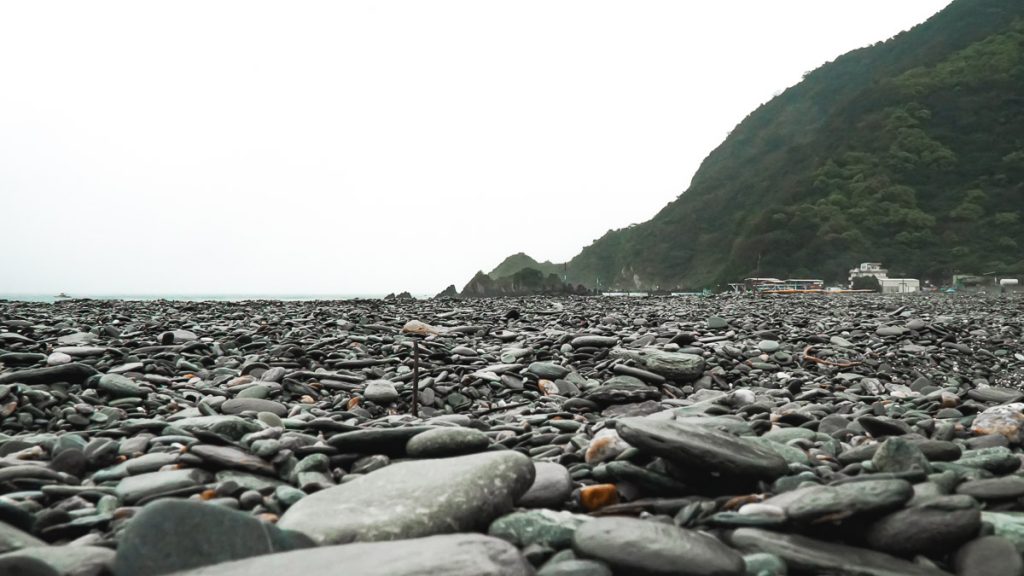 Fenniaolin Fish Port is a pebble beach just 10 minutes from our ATV adventure — a gorgeous spot where we could plop down and enjoy the sea-breeze.
Fun fact: Pebbled beaches are often formed when strong waves continuously erode rocky cliffs. Pebbles are bits of rocks that have smoothed over time!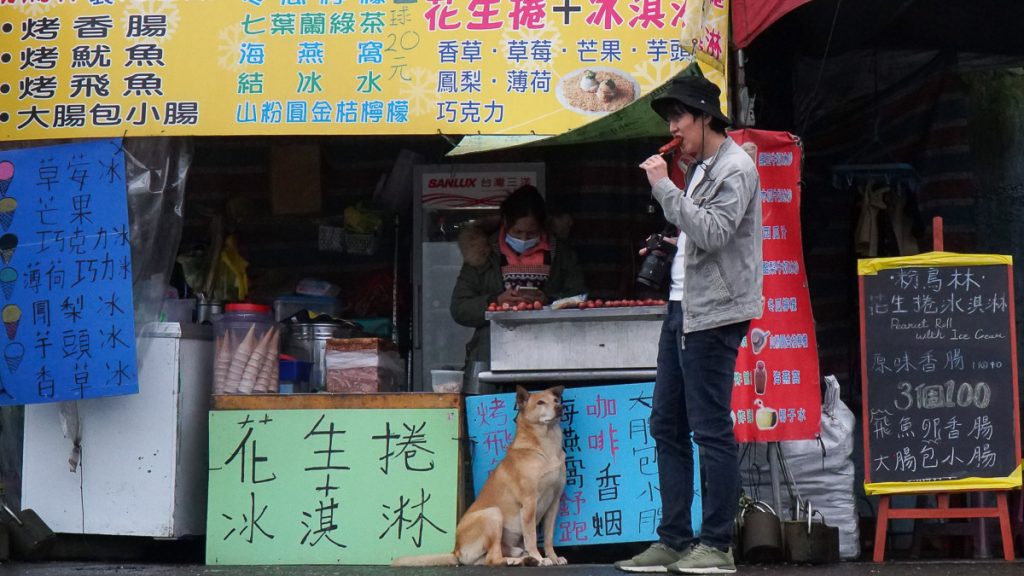 It's known for freshly cooked seafood — which we were hoping to have. Unfortunately, we got there pretty late in the afternoon so most food stalls were closed except for this one — lifesaver!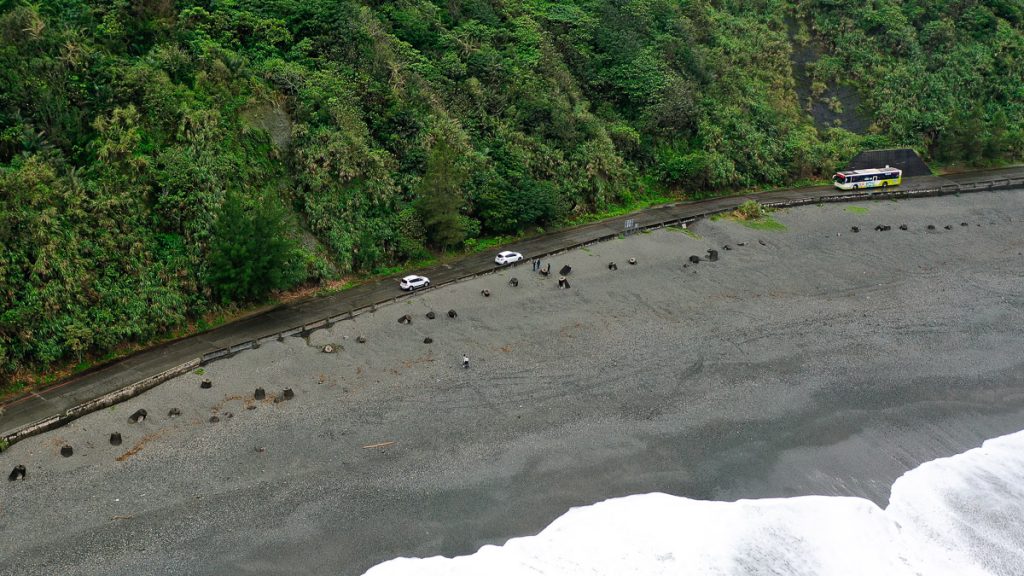 Looking back, we could have stocked the car with food and had our own mini picnic on the pebbled beach!
*Pro-tip: Although the port doesn't close per se, it's best to come in the day when it's sunny as more food stalls will be open.
Cost: Free entry, NT$50 for parking
Opening hours: 24 hours
Address: Suhua Rd, Sec.3, Su'ao Township, Yilan County, Taiwan 270
National Center for Traditional Arts
The National Center for Traditional Arts is a cultural village built to preserve Taiwan's rich heritage. The Egret performance seems to be especially well-liked so do check the schedules and catch it if you can.
Visitors can purchase and DIY traditional food and crafts in the shops that line these artificial streets. DIY activities require a supplementary coupon to participate in!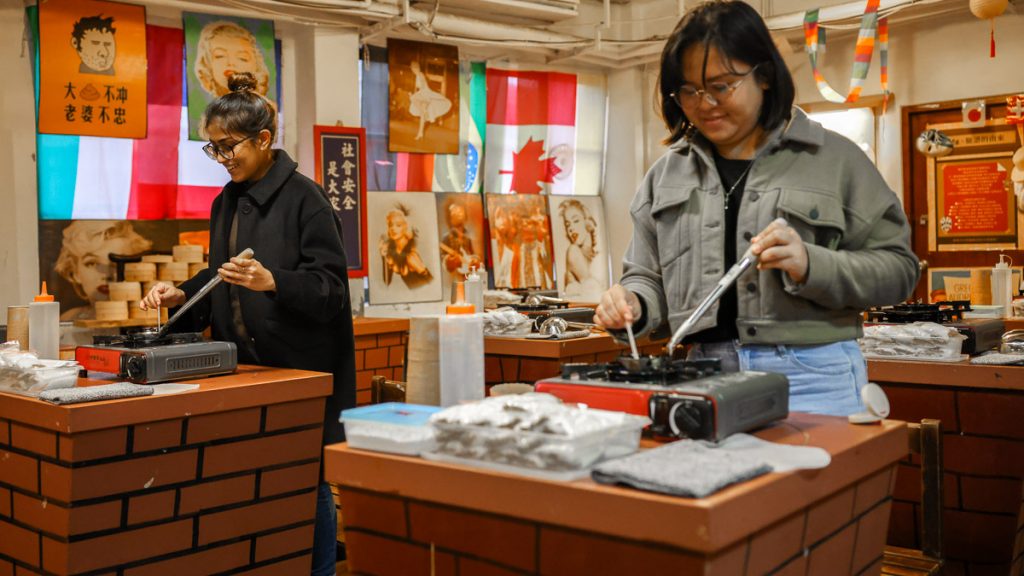 We used our DIY coupon to make 'Squid Game candy' traditional hard sweets. Under the guidance of the super friendly staff, we boiled a concoction of sugar and water before mixing in baking soda — it was really fun!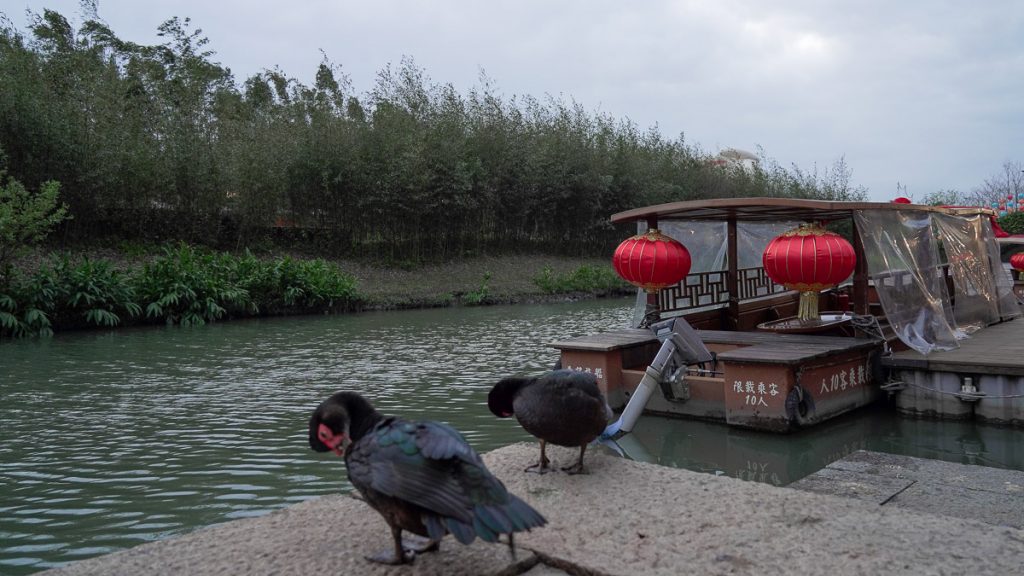 I was most looking forward to this boat ride along Dongshan River — a 24km long river which flows through the cultural village. 'Dongshan' loosely translates to East Mountain and legend has it that this river is guarded by two dragons!
But we got to the river 5 minutes before closing time and were told that rides had ended for the day. So be smart and join the queue way before 6PM!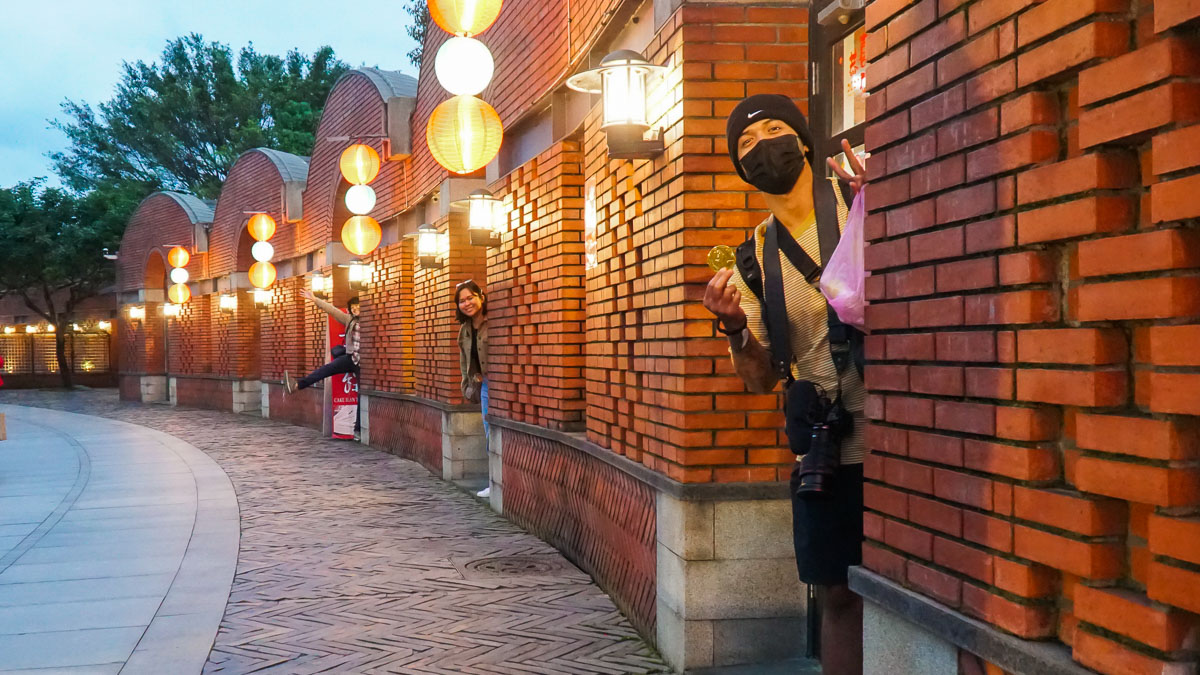 90 minutes might be just enough time to explore the grounds. But visitors who are particularly into traditional arts often spend half the day here.
If that's the case for you, extend your stay in Yilan and spread out the day's activities into two!
Cost: S$6/pax for admission, NT$45 for parking
Opening hours: 9AM – 6PM
Address: No.201, Sec.2, Wubin Rd, Wujie Township, Yilan County, Taiwan 268
*Pro-tip: Purchase your open-date tickets online to avoid peak season queues 😉
Day 3: Yuanshan and Jiaoxi, Yilan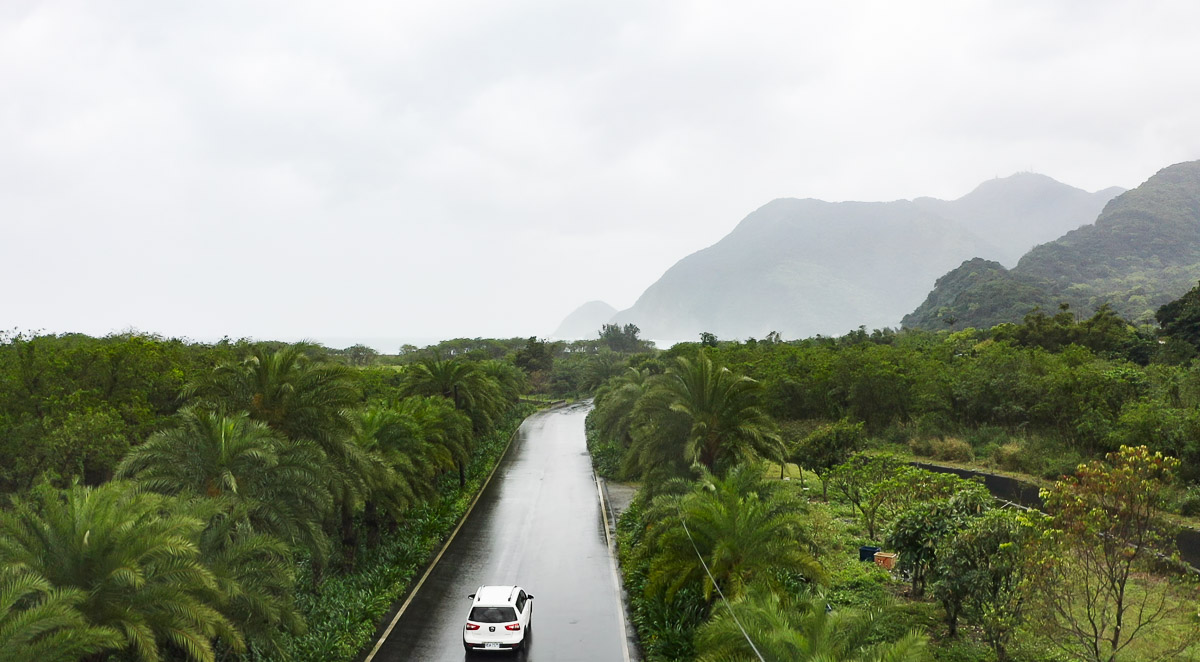 Apart from its natural hot springs, Jiaoxi is also a foodie haven and we wanted to go on a food hunt there!
It's about a 25-minute drive from Luodong to Jiaoxi. But we decided to make a 20 minute detour to Yuanshan and visit Kavalan Whisky Distillery! Yuanshan is an especially rural part of Yilan with long open roads — perfect for a road trip karaoke session.
Kavalan Whisky Distillery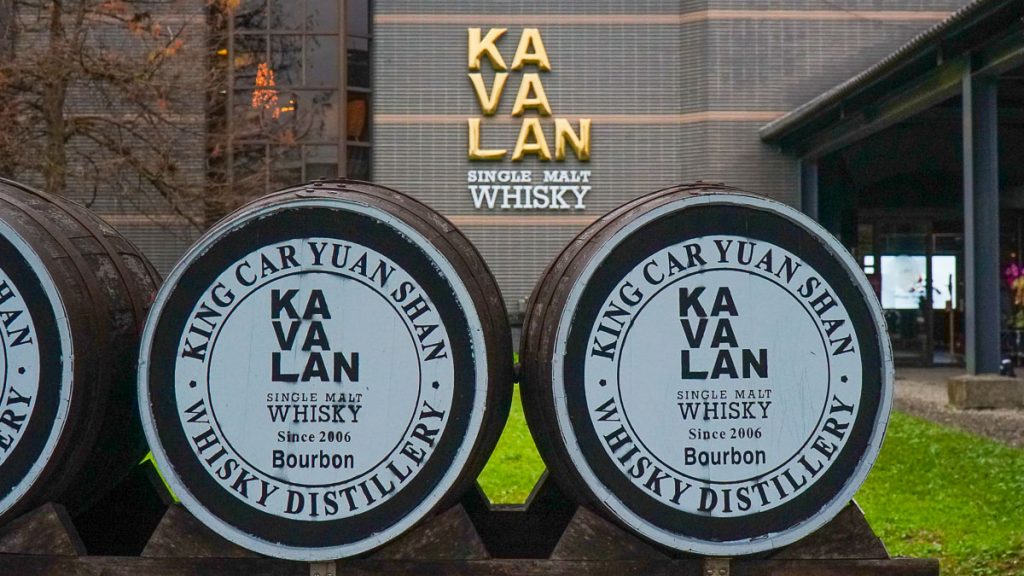 Kavalan Distillery has been pioneering the art of making single-malt whisky in Yilan since 2005. Other than holding the title of the world's Distillery of the Year in 2023, Kavalan has also made a debut in Sweden's whisky market this year.
Fun fact: Kavalan is a sister brand of Mr. Brown Coffee — a coffee brand found in every 7/11 and FamilyMart in Taiwan 🍷☕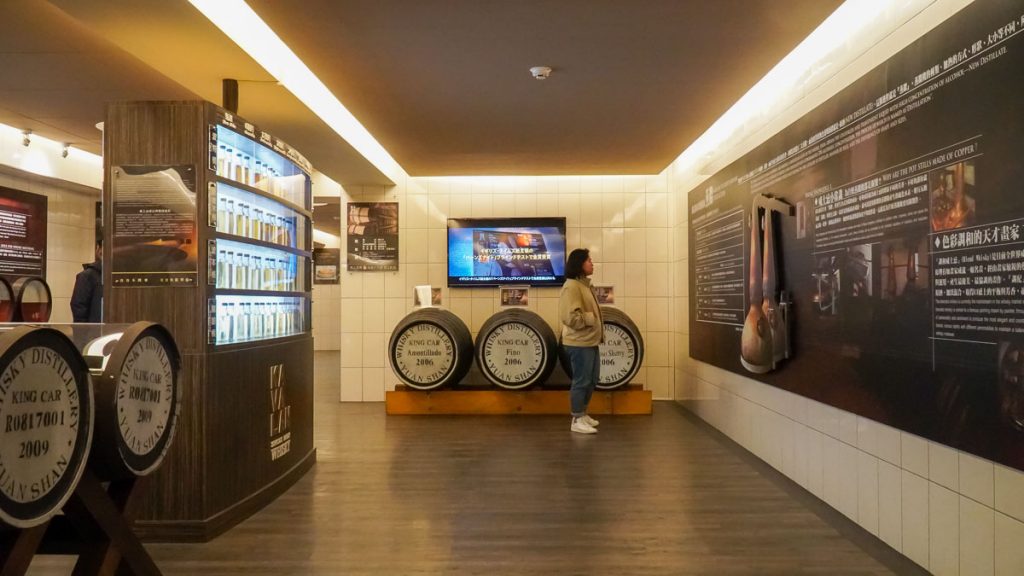 Going on a free tour around the distillery is great as you'll be guided along by a trained staff.
We couldn't make it there during tour timings though, so we walked through the exhibition at our own pace!
*Pro-tip: Call in a week prior to your visit to book an English tour because tours are conducted in Chinese by default.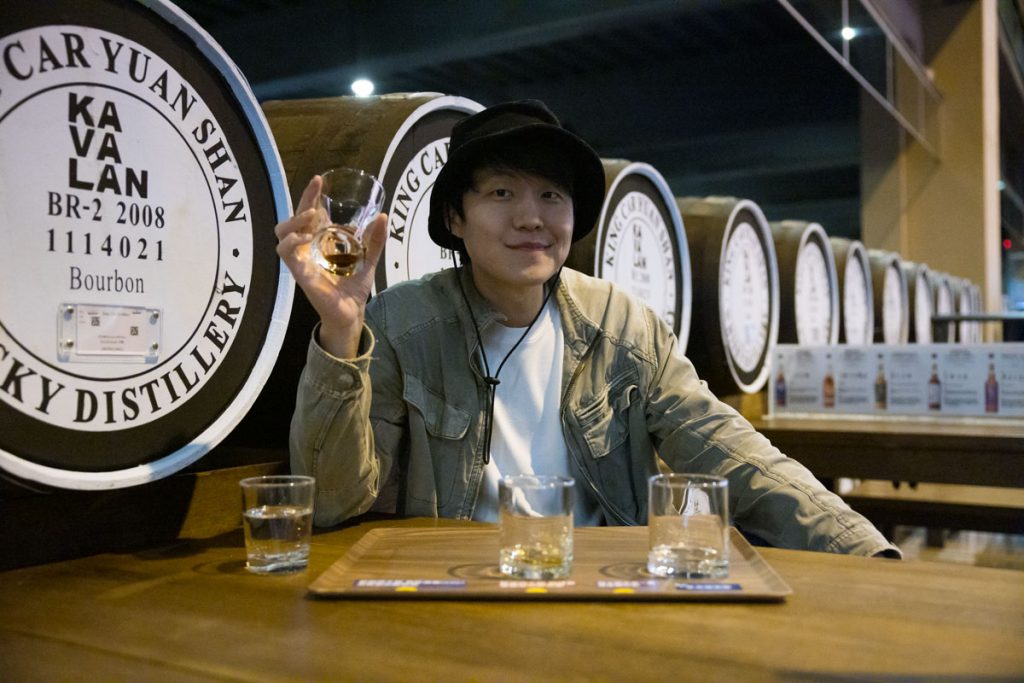 Whisky tasting sessions are at NT$800 for four glasses of whisky with varying strengths — I could only handle the lightest flavour! But between the three of us, we downed all four glasses with no regrets (our designated driver didn't get to have any😁).
Each session entitles you to claim a trio of pre-packed 20ml bottles which you can easily fit into your carry-on luggage.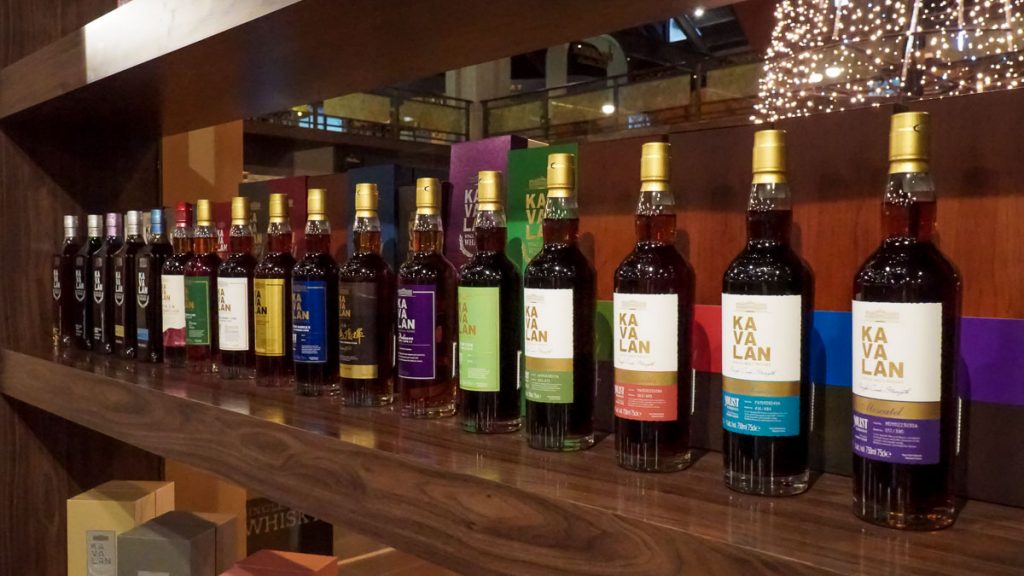 If you really enjoyed the wine tasting and decide to bring a 700ml bottle home with you, do it! Prices range from NT$3,600 and can go up to NT$9,000.
Cost: Free entry and parking, NT$800 for whisky tasting
Opening hours: 9AM – 6PM
Tour timings: 10AM, 11AM, 1PM, 2PM, 3PM, 4PM
Address: No.326, Sec.2, Yuanshan Rd, Yuanshan Township, Yilan County, Taiwan
Weng Yao Chicken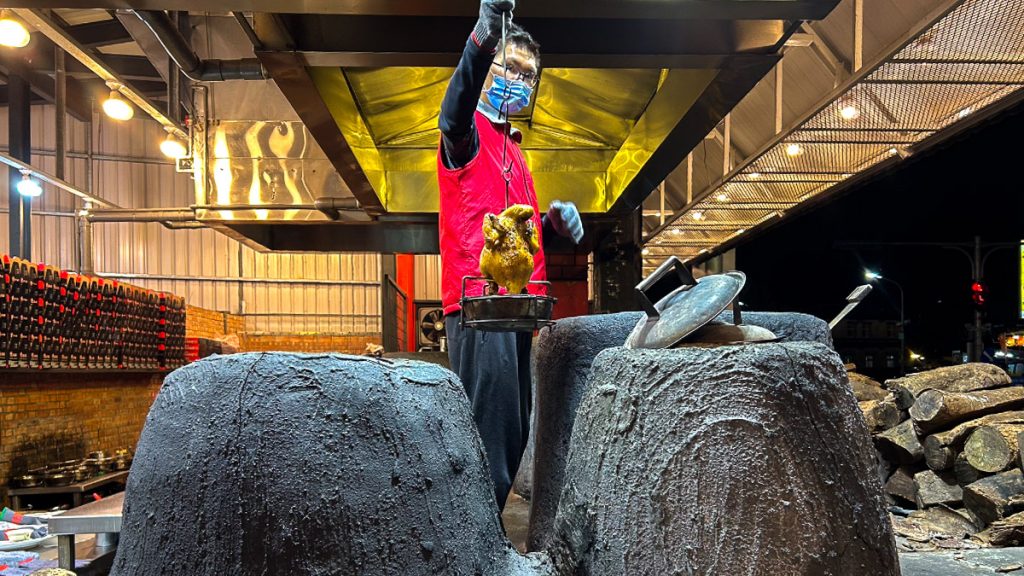 Our first food find in Jiaoxi is Weng Yao Chicken — a popular specialty chicken place often recommended as a must-try while in Yilan!
Here, chicken is roasted in a clay oven lit under fires fuelled by longan wood — a traditional cooking method preserved over centuries that supposedly makes the meat extra tender. And it really was!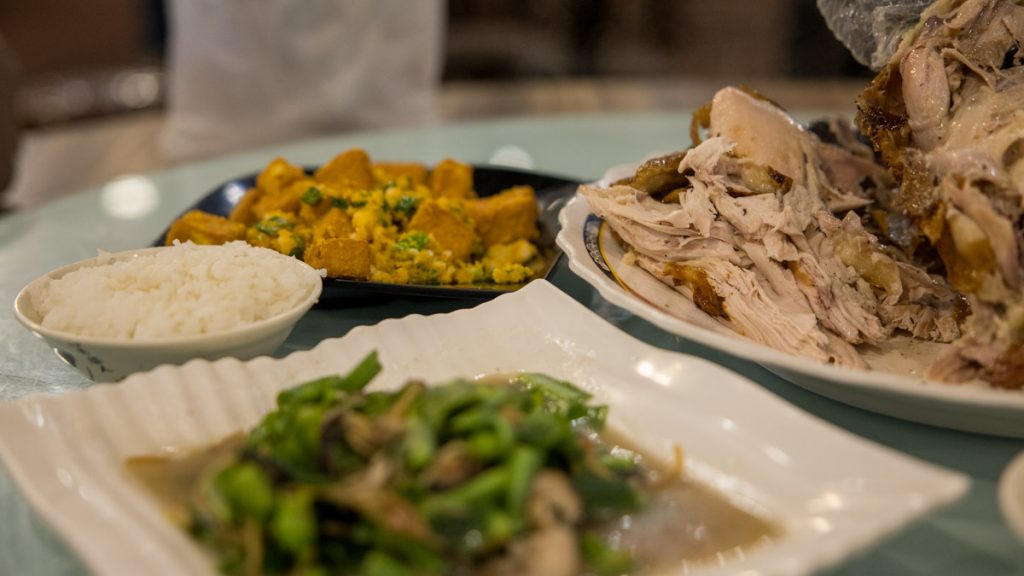 We got a salted egg tofu dish and some stir-fried vegetables to complete our meal. Prices for a spread like this start from S$12 per person — a reasonably good deal to us!
Cost: From NT$282.50/pax
Opening hours: 9AM – 10PM (Mon – Fri), closes at 11PM on Sat and Sun
Address: No.23, Sec.7, Jiaoxi Rd., Jiaoxi Township, Yilan County, Taiwan
Chilli Hunter Ice Cream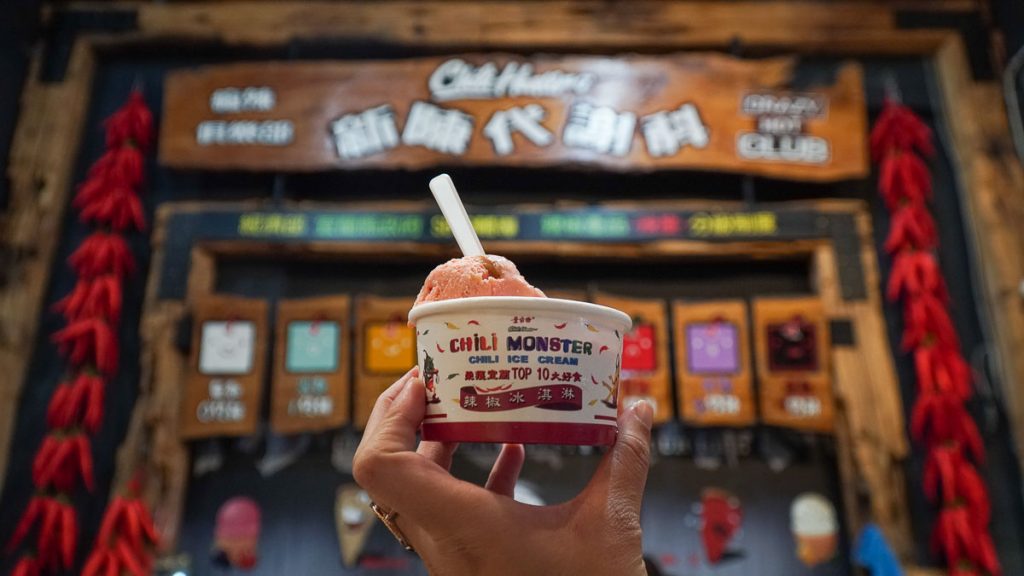 Being a novelty ice-cream store with chilli pepper as their feature ingredient, everything in Chilli Hunter has spice in it!
It was safe to say that our taste buds were annihilated by the spicy strawberry ice-cream — their spiciest specialty flavour. Try it if you're up for a challenge but in my opinion, self-love is choosing the less spicy taro flavour instead.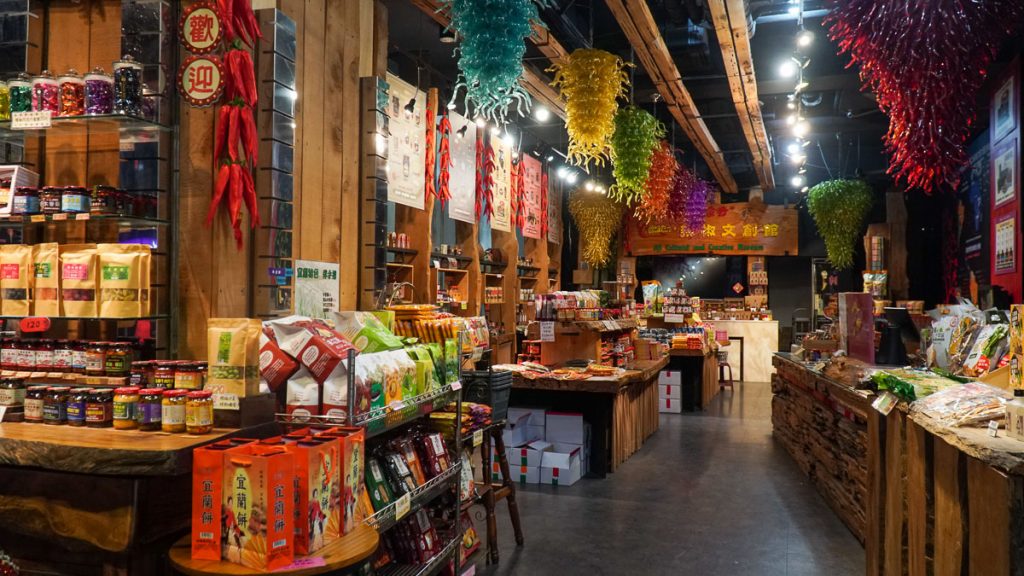 Chilli Hunter used to be a small ice cream stall in the Sun Moon Lake area but is now a shop with a multitude of pre-packed products. There's chilli-infused chocolates, crisps, and even beer!
Cost: From NT$80/scoop
Opening hours: 10AM – 10PM
Address: No.61, Sec.5, Jiaoxi Rd, Jiaoxi Township, Yilan County, Taiwan
Jiaoxi Private Hot Spring Room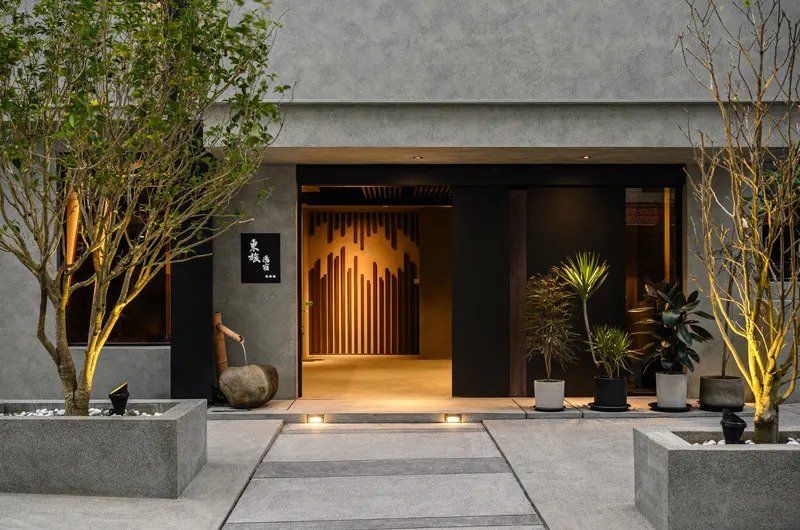 Photo credit: Klook
Although we're heading to Beitou (the town of hot springs) on the next leg of our trip, it's good to know that Yilan can provide the same experience — at less than half the price!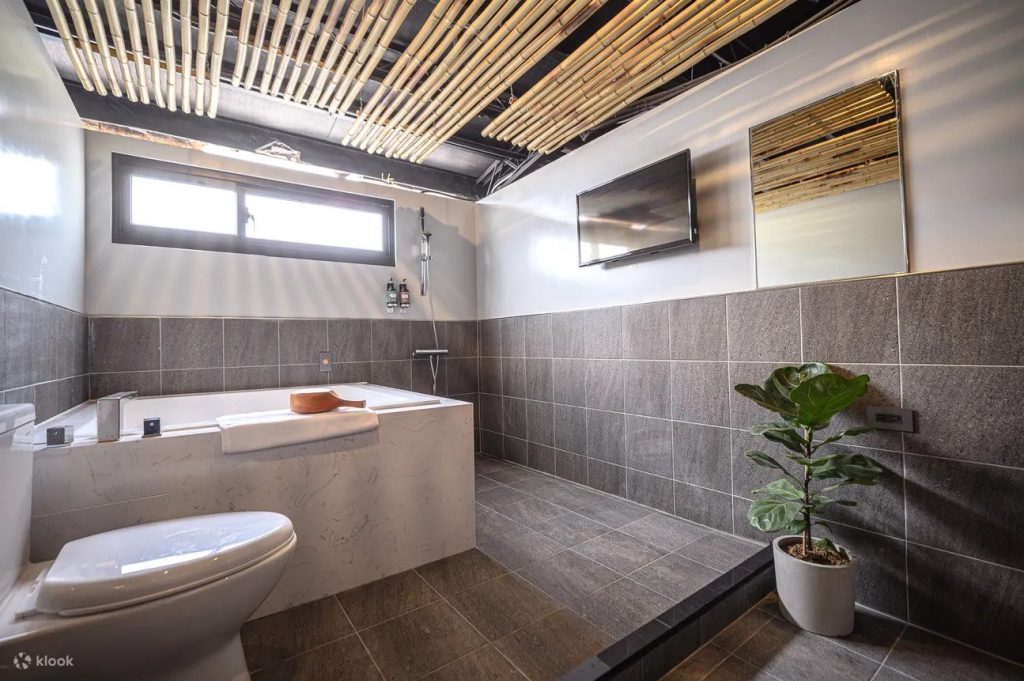 Photo credit: Klook
This private hot spring room in Jiaoxi is only a 10-minute walk from Jiaoxi Bus Station — perfect for that last-minute relax-sesh before heading back to Taipei! Each booking secures you a fully furnished room for two, inclusive of a hot meal.
Cost: From S$15/pax for 1.5 hrs
Opening hours: 9AM – 11PM
Address: Donglv Tangsu Hot Spring Hotel, No.28, Deyang Rd, Jiaoxi Township, Yilan County, Taiwan
Day 4: Beitou, Taipei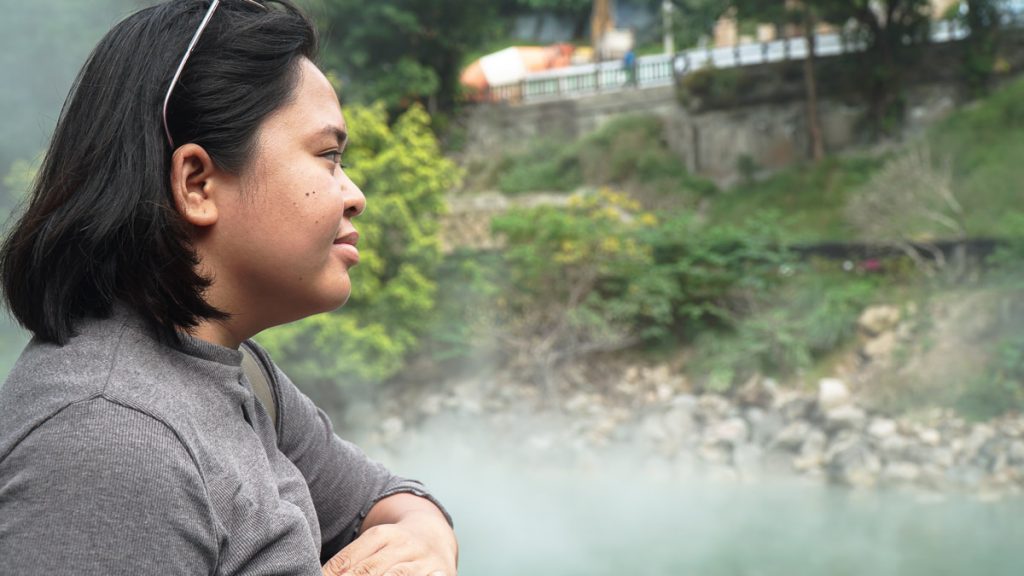 Beitou's famous for hot springs but before rewarding ourselves, we checked out a little hidden gem of a hike that not many tourists know of.
After the hike, some of us needed a simple hot soak, others wanted to try a private bathhouse, while I wanted to chill in the Beitou public library — it was Taiwan's first library with an environmentally-friendly design after all.
The answer to this was simple — we split up! Luckily they were all within walking distance of each other.
Junjianyan Hiking Trail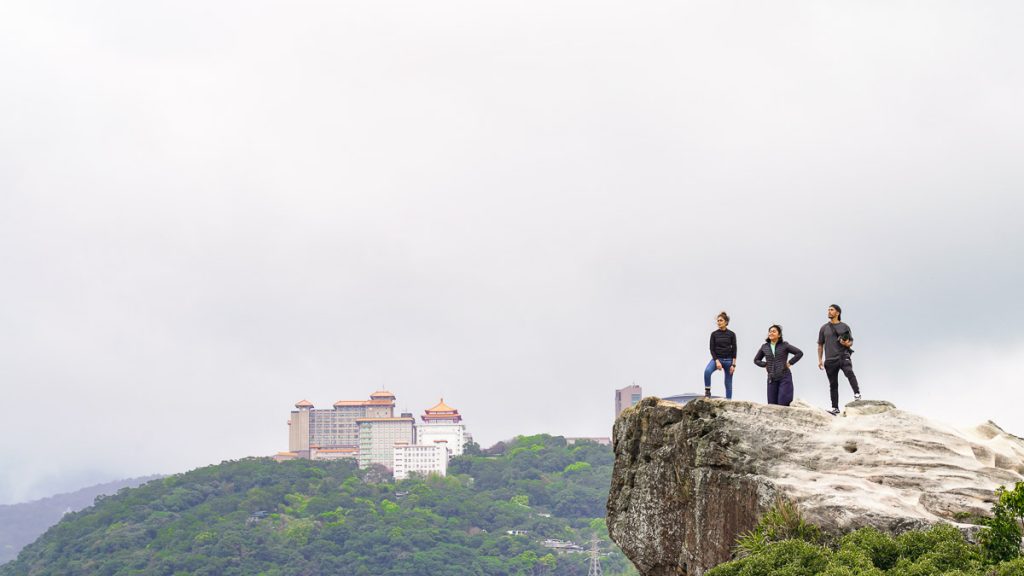 Us looking at Taipei 101 from Battleship Rock.
Junjianyan Hiking Trail is mostly visited for the views from Battleship Rock — a picturesque cliff overlooking Taipei city.
This trail is not very known amongst tourists and a true hidden gem — because we got lost and hiked for 2 hours when it should've been 10 minutes. To save you from the same fate, please take the entrance from National Yang Ming Chiao Tung University!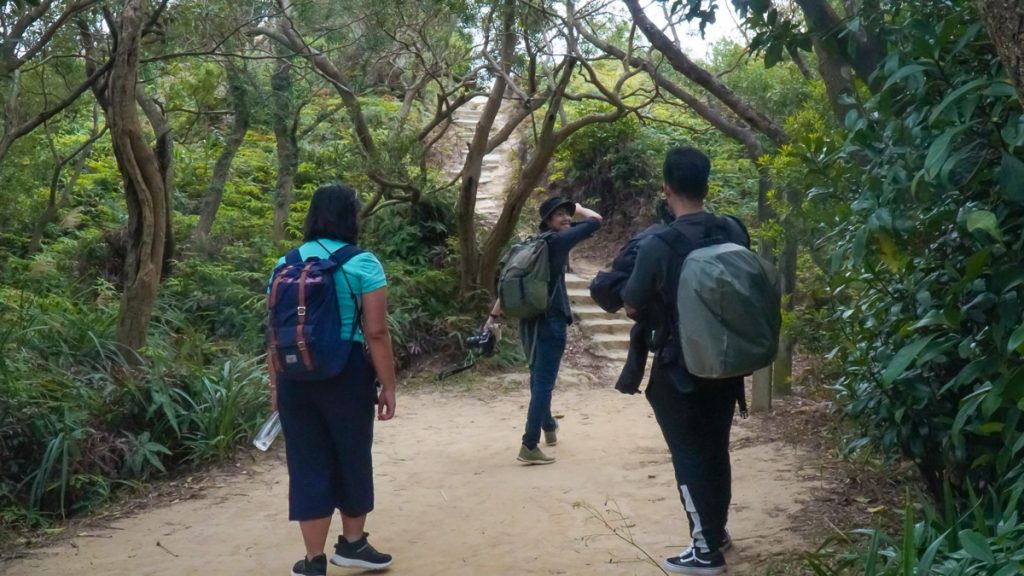 Elated that we finally found the stairway to Battleship Rock.
From Battleship Rock, you'll see a path which you can continue on and eventually end up at an exit behind Veteran's General Hospital where Shipai train station is.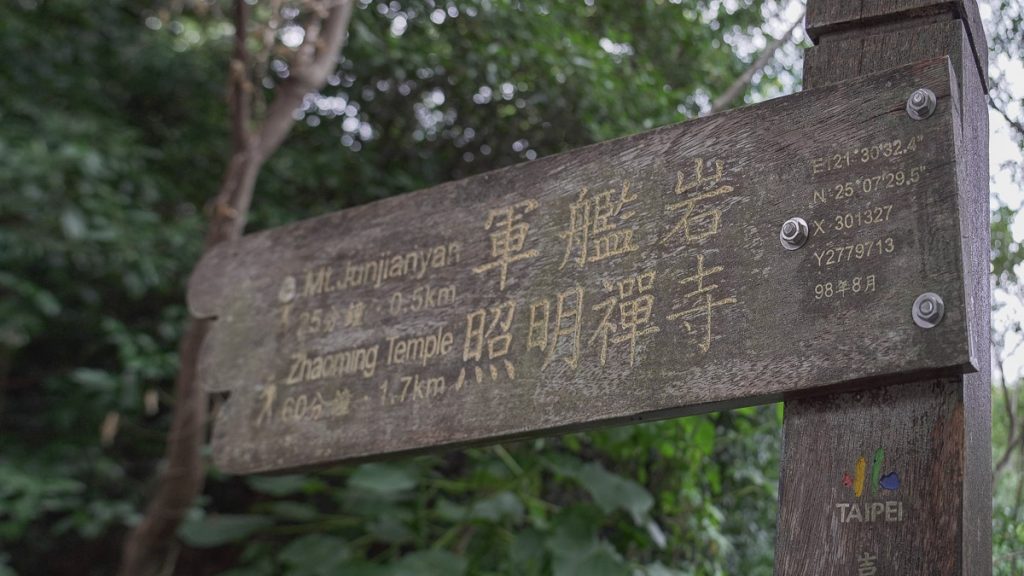 Having been to Elephant Mountain before, Battleship Rock takes the crown for me! It's serene, there are fewer stairs, the view from the cliff is breathtaking, and it's definitely less crowded!
Address: 112, Beitou Dist., Taipei City, Taiwan
How to get here: Alight at Qilian Station to start from National Yang Ming Chiao Tung University entrance
Beitou Public Hot Spring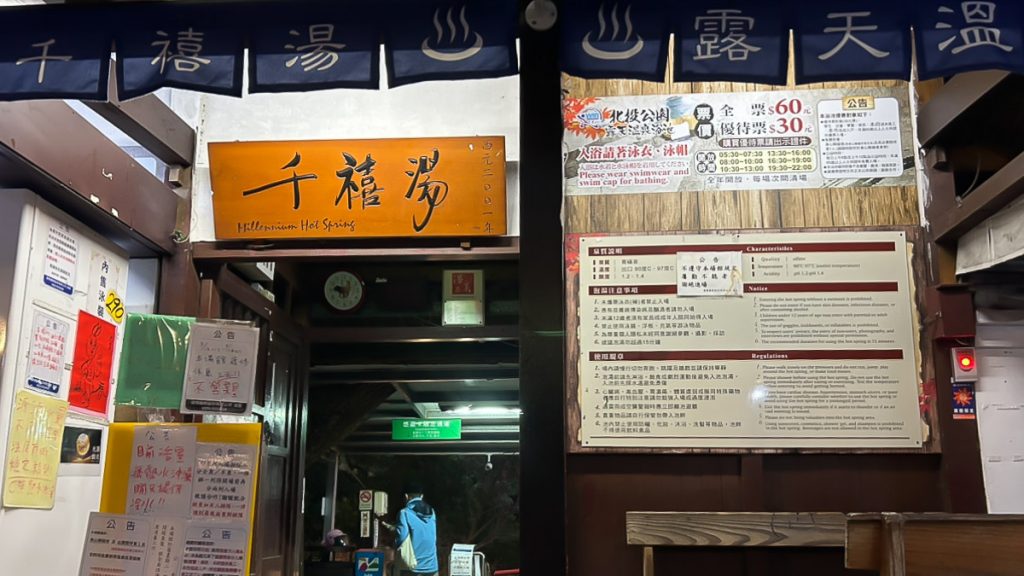 Although this place often comes up as Beitou Hot Spring when researching online, the name on the signboard says Millennium Hot Spring — so just be aware of this as we got a little confused!
There's no nudity here but there's a rather specific dress code so I'll make it more succinct — only swimwear material is allowed and the more covered it is, the better. For women, a conservative one-piece is a safe bet.
If you're denied entry, they sell an array of approved swimsuits at the entrance so don't fret!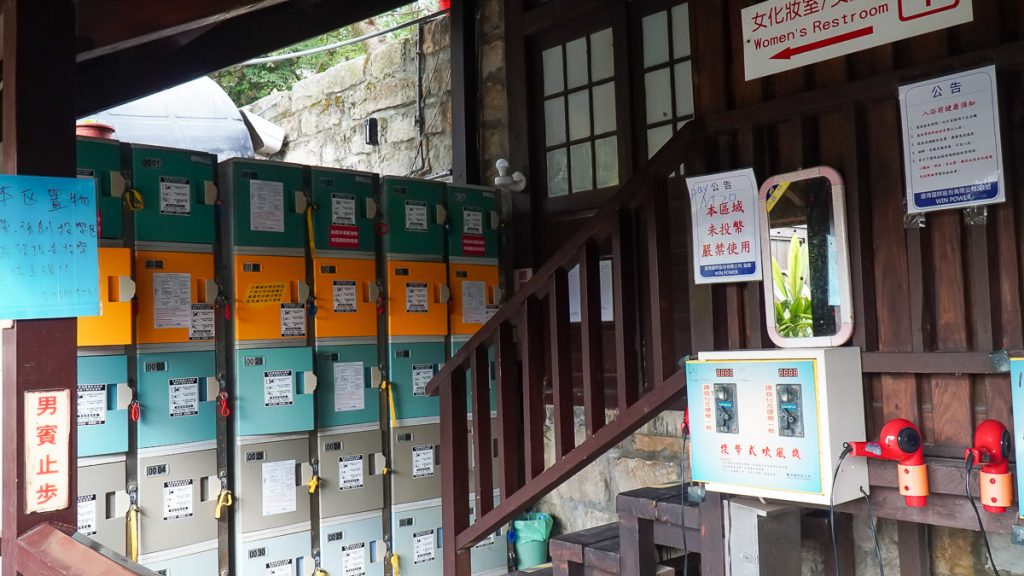 We were glad to see that lockers and washrooms are readily available — good thing we had some coins ready!
Being a popular stop for locals and budget travellers, there's usually a small crowd. But we found it's still possible to secure a little nook in the communal pool for a quick therapeutic soak.
Cost: NT$60/pax by EasyCard
Opening hours: Varies
Address: No.6, Zhongshan Rd, Beitou District, Taipei City, Taiwan 112
Private Bathhouse for Two
We loved the exterior, but the interior of this private hot spring room was an even more comforting sight. It was clean, modern, and the cute wooden bath ladle is a nifty tool for a head-to-toe rinse!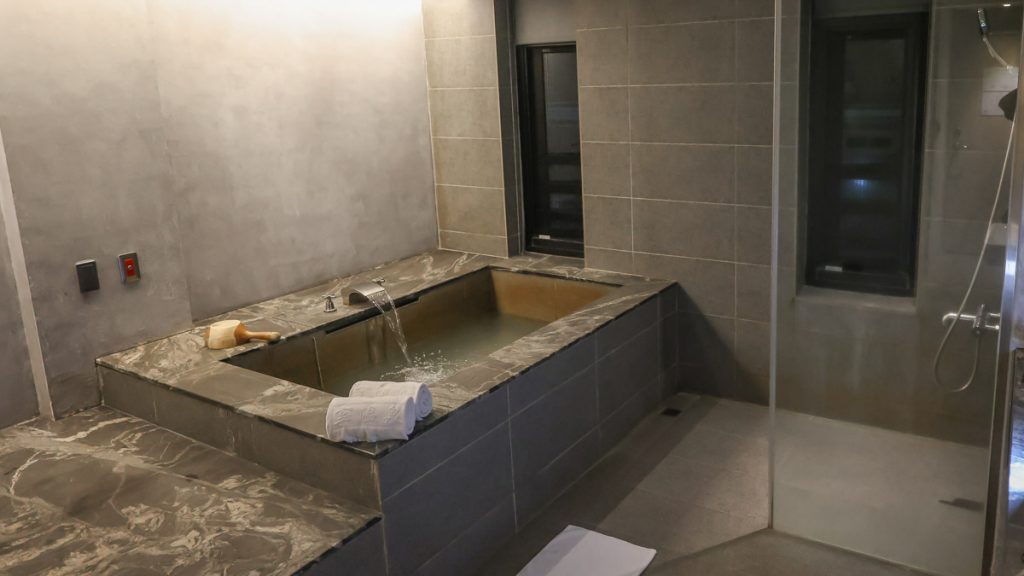 Ah, zen. Need we say more?
Although it costs more than the public bath, it's the clear choice for those who prefer privacy.
*Pro-tip: You'll need appropriate swimwear to enter these rooms, so do pack some as they don't sell any on-site.
Cost: ~S$32/pax for 2hrs
Opening hours: 24 hours
Address: Water House, No. 248, Guangming Rd, Beitou District, Taipei City, Taiwan 112
Beitou Public Library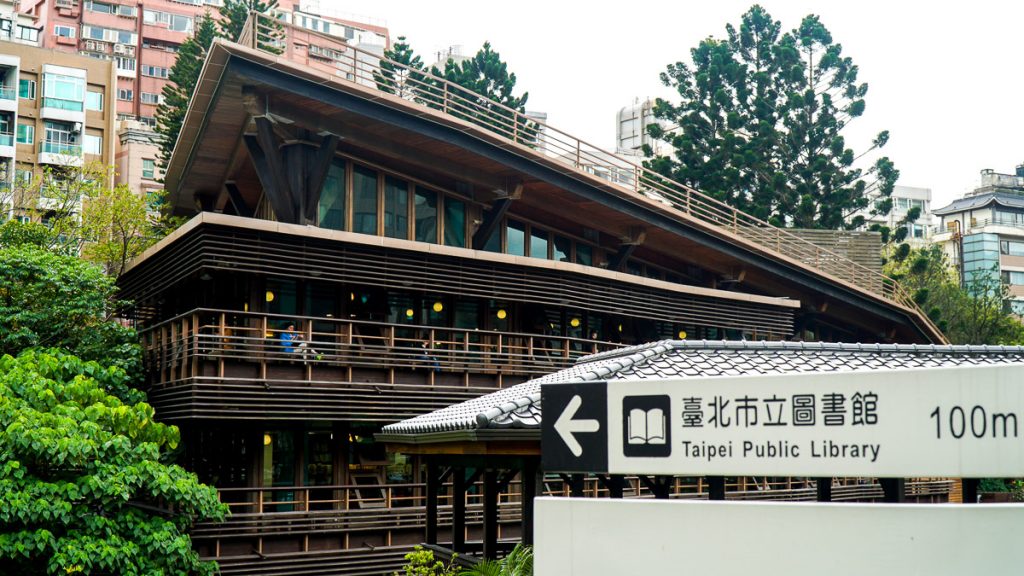 Running on solar-power and recycled water, the Beitou Public Library is an eco-sanctuary where you can crash at for free.
Unlike most libraries, this one has a cool outdoor deck — a prime spot to catch up on that travel read you've been lugging around in your daypack!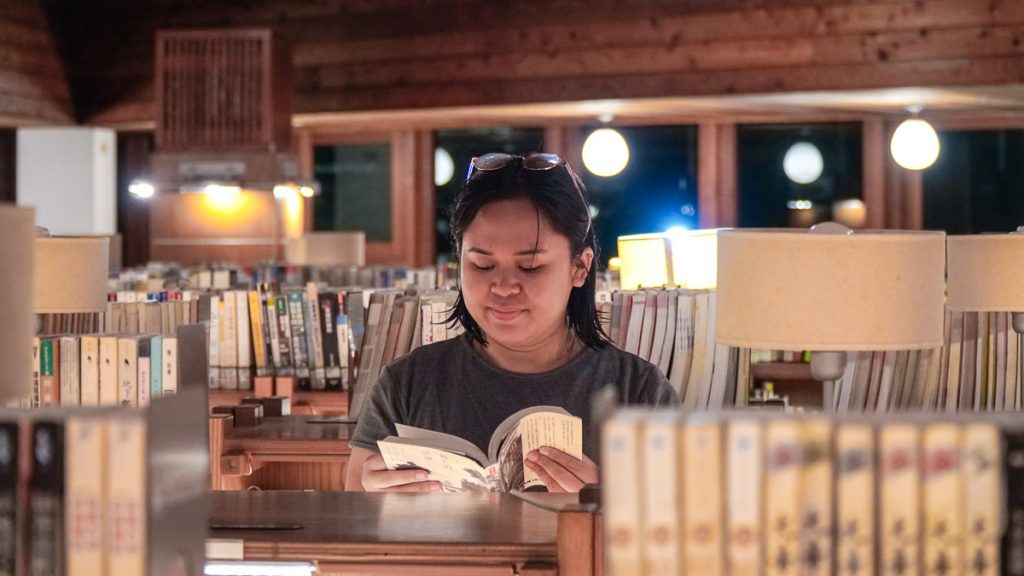 I could easily find seats here during various times of the day — an almost impossible feat in literally every library in Singapore! There's minimal lighting outdoors though so grab a seat indoors if you're there late.
Opening hours: 8:30AM – 9PM (Tue – Sat), 9AM – 5PM (Sun – Mon), closed first Thu of each month
Address: 251, Guangming Rd., Beitou District, Taipei
Day 5: Taipei City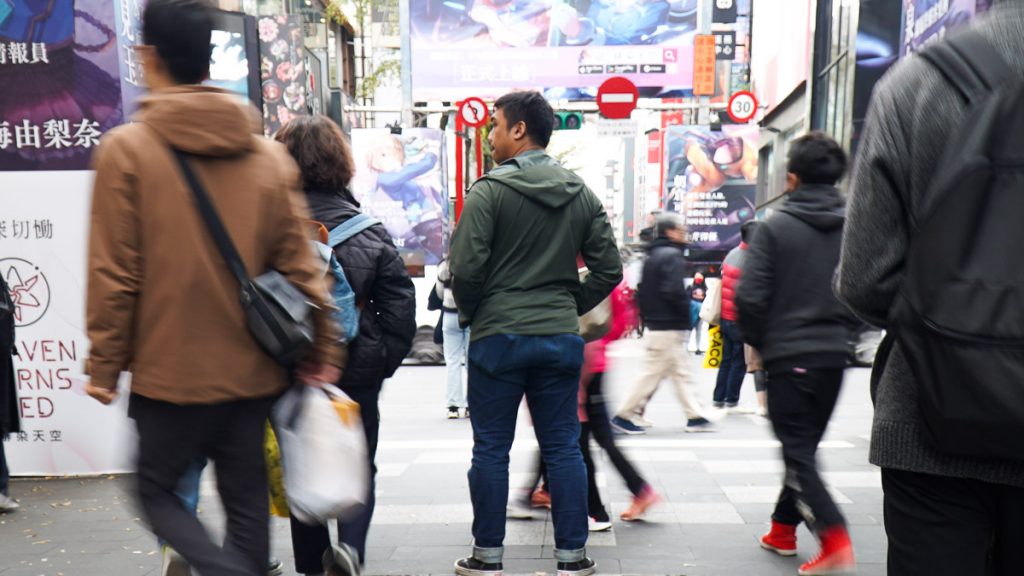 After soaking in the serenity of Beitou, we returned to Taipei — a city whose hustle and bustle is something we're familiar with.
We set a personal mission for ourselves here — to look past the busy streets and scour for hidden gems amidst the concrete jungle.
Kitten Coffee Garden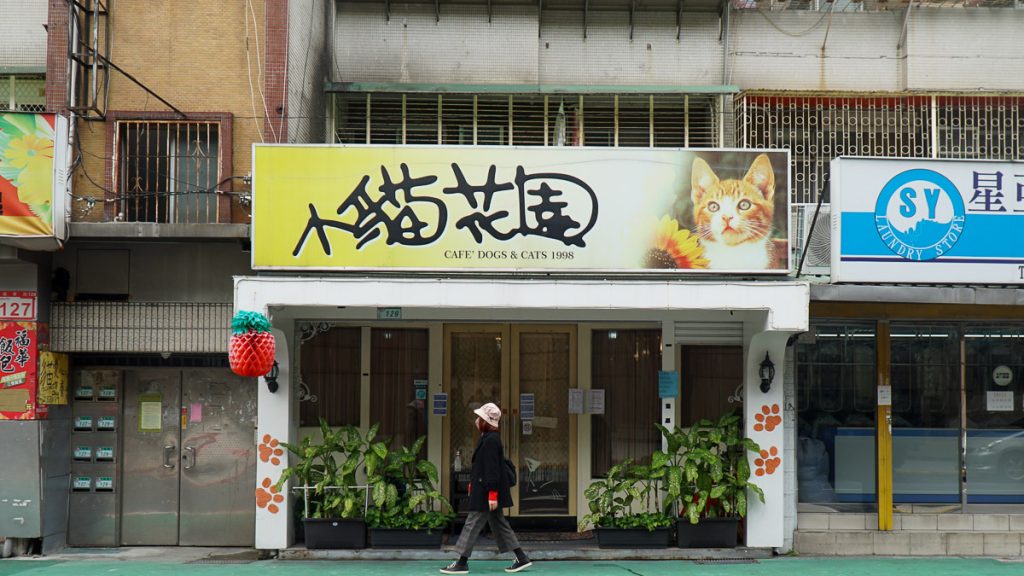 Having been in operation since 1998, Kitten Coffee Garden earned a Guinness World Record in 2022 for being the oldest cat cafe still in existence!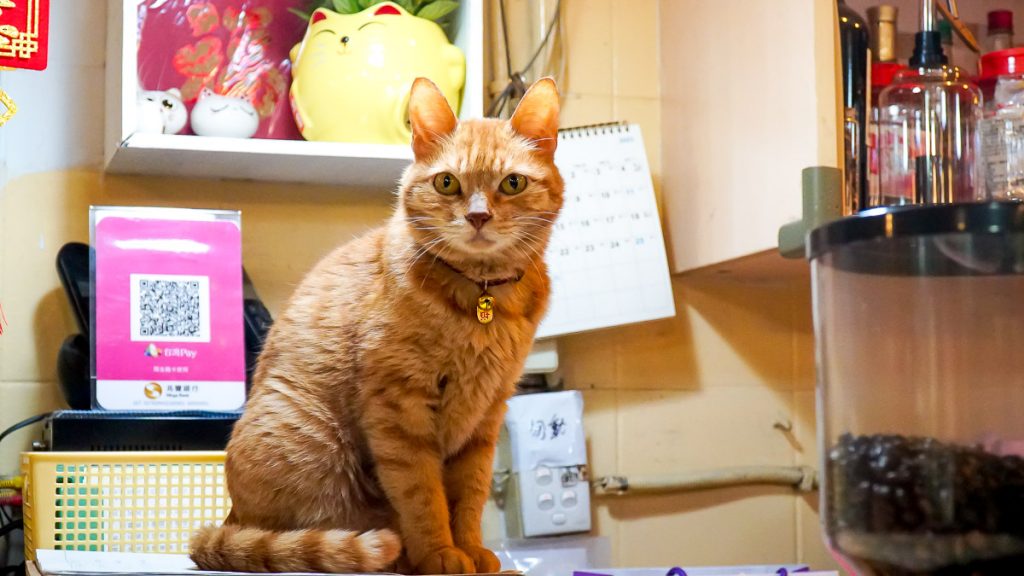 Meow I take your order?
Entry comes at the cost of a drink (NT$200) and your best baby-voice. Settle in for cuteness overload because the cats (and one very friendly dog) will take turns to come and say hi to you.
The cats are so docile and lovely that even the dog-person amongst us became a convert (although she'll never admit it).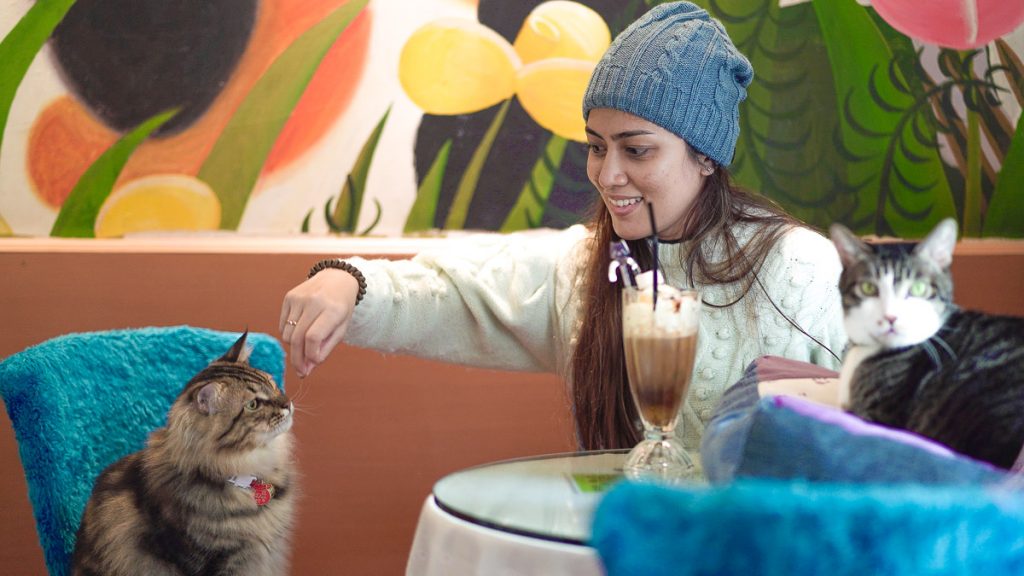 If your kitty game is weak, you can get snacks (from NT$30) to lure the felines. Personally having been to several cat cafes around the world, I can honestly say this is my favourite. The place has an extremely calming vibe, the cats are extremely well-cared for and the owners are very friendly.
There's also a little library where you can grab a book to read while you hang out here (I didn't see any English books though!)
*Pro-tip: Be the first customers there and you might just have the whole place to yourselves for an hour or so before more people stream in!
Cost: NT$200 min spend/pax for entry
Opening hours: 12PM – 10PM (Thu – Mon), 12PM – 10:30PM (Tue), closed on Wed
Address: No.129, Fuhua Rd, Shilin District, Taipei City, Taiwan 111
Huashan 1914 Creative Park
A wine factory in 1914, Huashan 1914 Creative Park has now evolved into a thriving arts scene. We came across this Mickey Exhibition (S$17/pax) where works of art commemorating the history of Mickey Mouse were displayed.
Exhibitions change frequently so keep an eye on their Facebook and Instagram pages for updates. There's an arts and culture exhibition called "Absorb the Sun" coming up in the third week of May this year!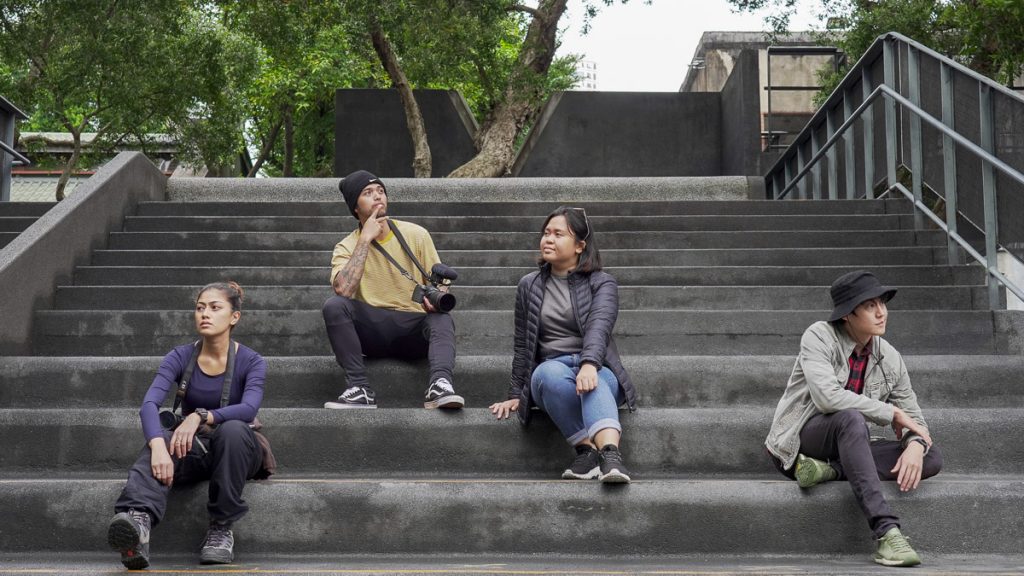 We abused the photo opportunities this place provided. Album release date pending.
As someone who enjoys strolling along Singapore's Haji Lane, I really liked Huashan and can see myself spending hours here. It's also a good photo-op spot!
Unlike the exhibitions, cafes and shops are permanent but merchants here operate independently of each other — so check their website for updates and opening hours.
Address: No.1, Sec.1, Bade Rd, Zhongzheng District, Taipei City, Taiwan 100
Snow King Ice Cream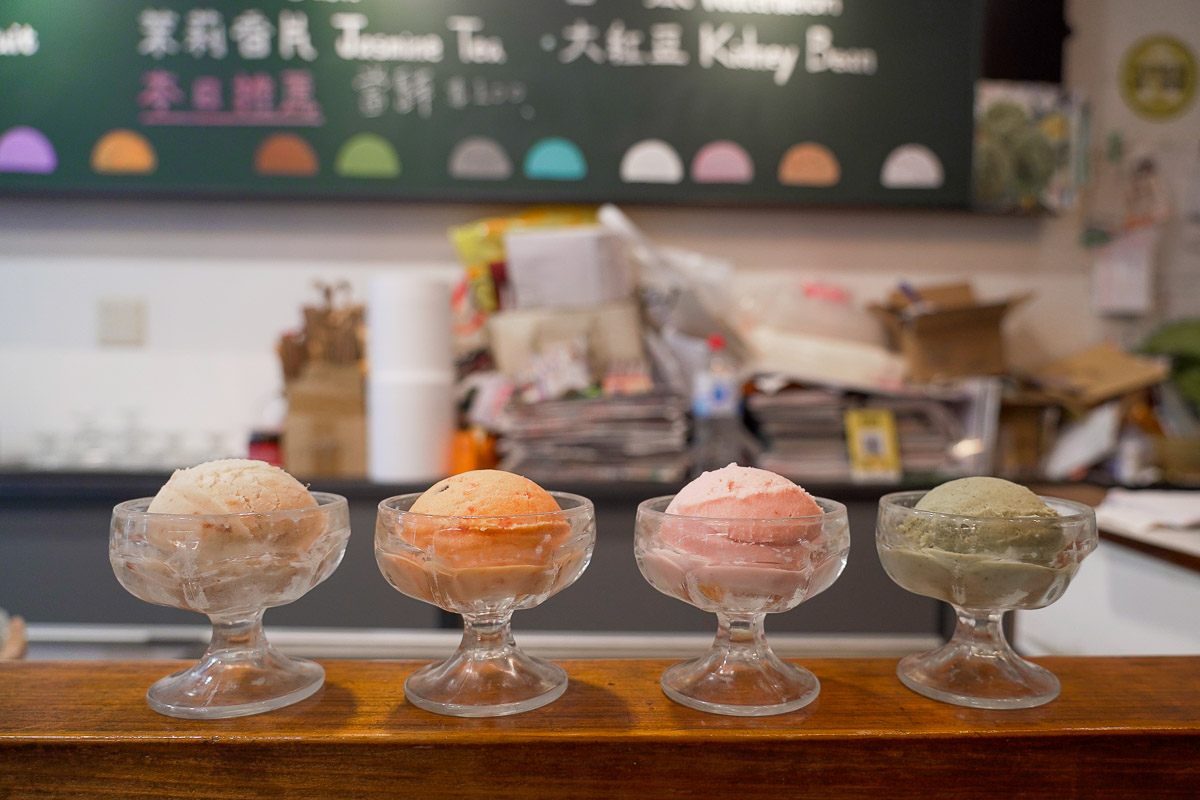 Left to right: pork floss, watermelon, strawberry (seasonal flavour), basil
Just an ice cream cart in 1947, Snow King is now a local gem offering unique flavours such as bitter gourd — so go bold or go vanilla!
Basil is a crowd favourite but I personally loved the simplicity of the seasonal strawberry flavour (ok, call me basic).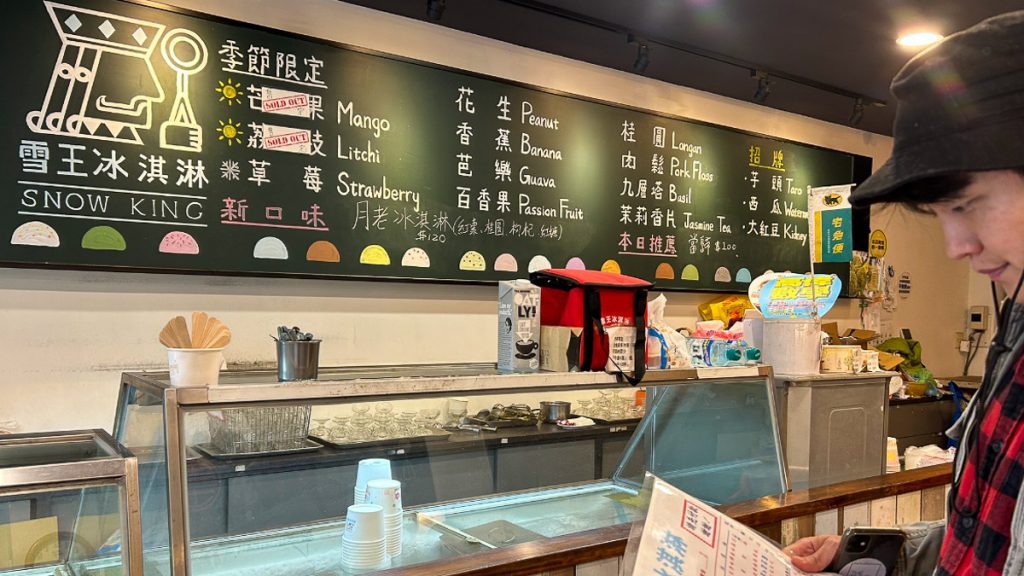 We also had pork floss — which is perfect if you want your dessert to taste like lunch 😉
Fun fact: Their ice cream is intentionally less sweet in order to cater to their older clientele who've been supporting them from the start (awww, now that's too sweet).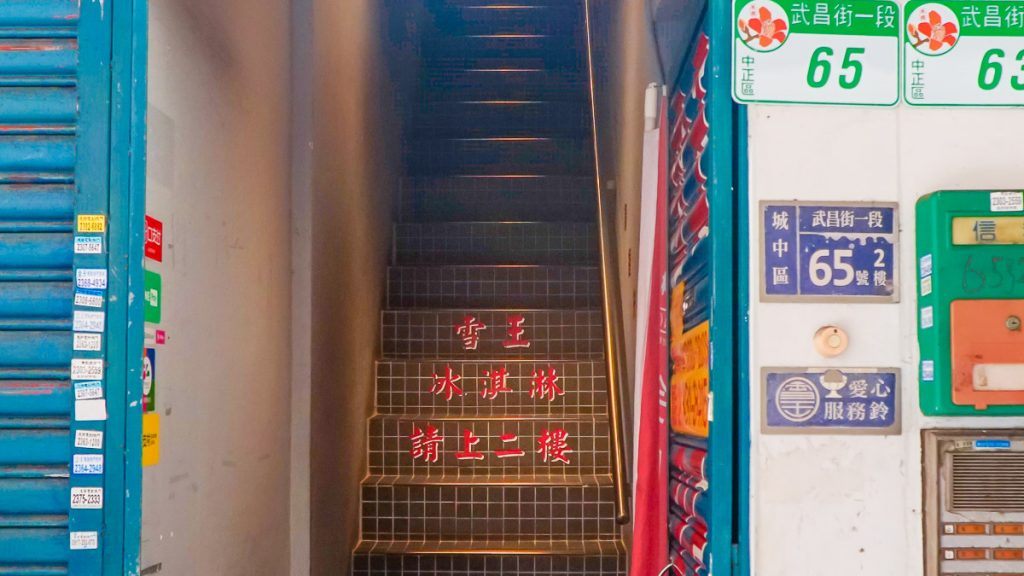 I'm told that the words on these steps say, "Snow King Ice Cream, Please Go To The Second Floor." How cute!
Cost: From NT$80/scoop
Opening hours: 12PM – 8PM
Address: No. 65, Wuchang St, Section 1, Zhongzheng District, Taiwan 100
Raohe Night Market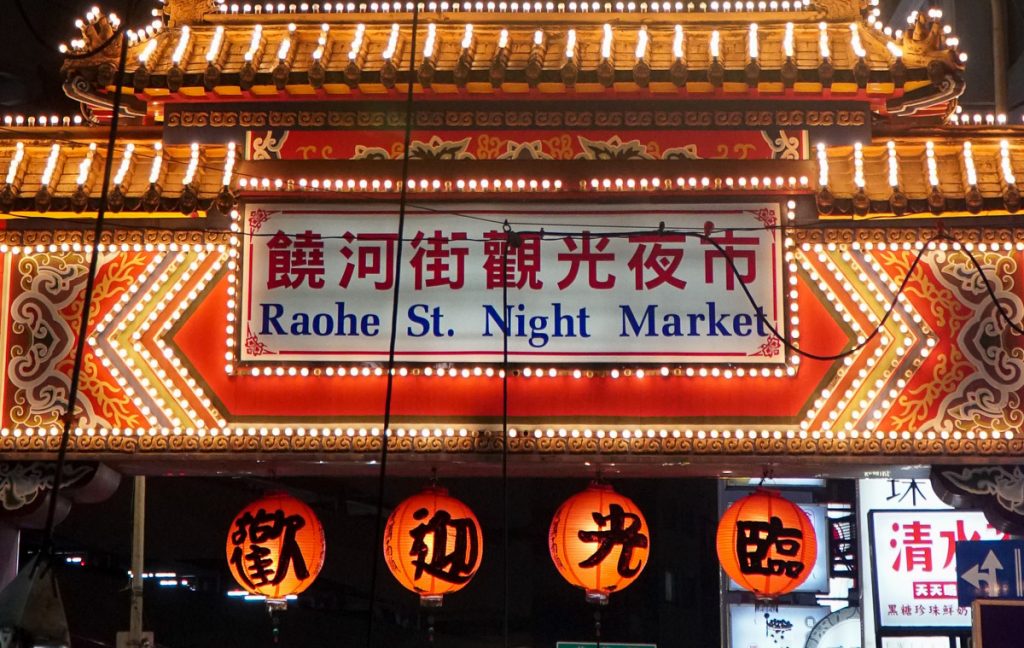 Raohe Night Market is an alley lined with scrumptious food and game stalls but it's especially known for fortune readings.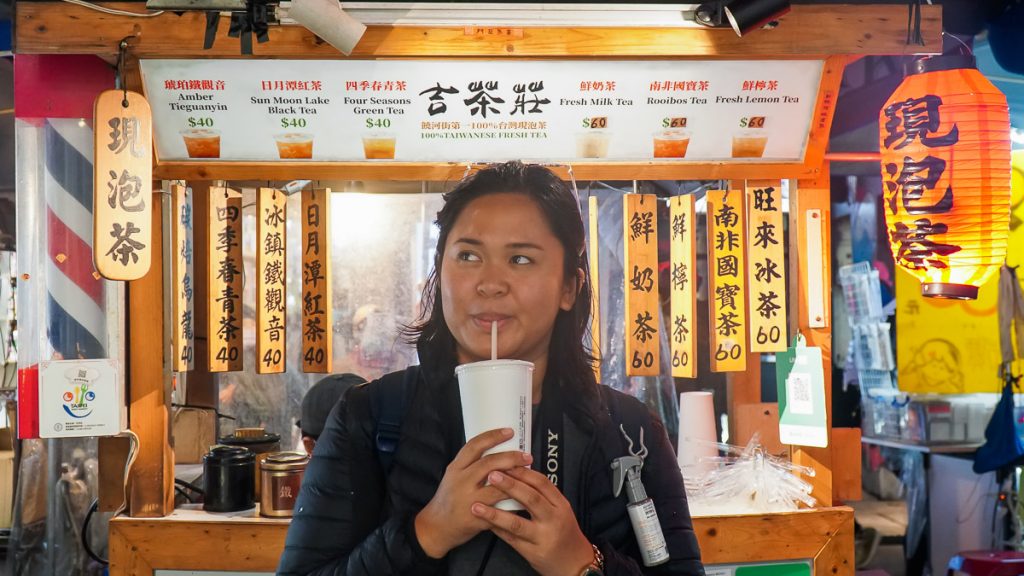 Don't have the time to go to Sun Moon Lake? Get the tea instead (NT$40). It's brewed from tea leaves grown in the namesake region and loved for its sweet, aromatic flavour.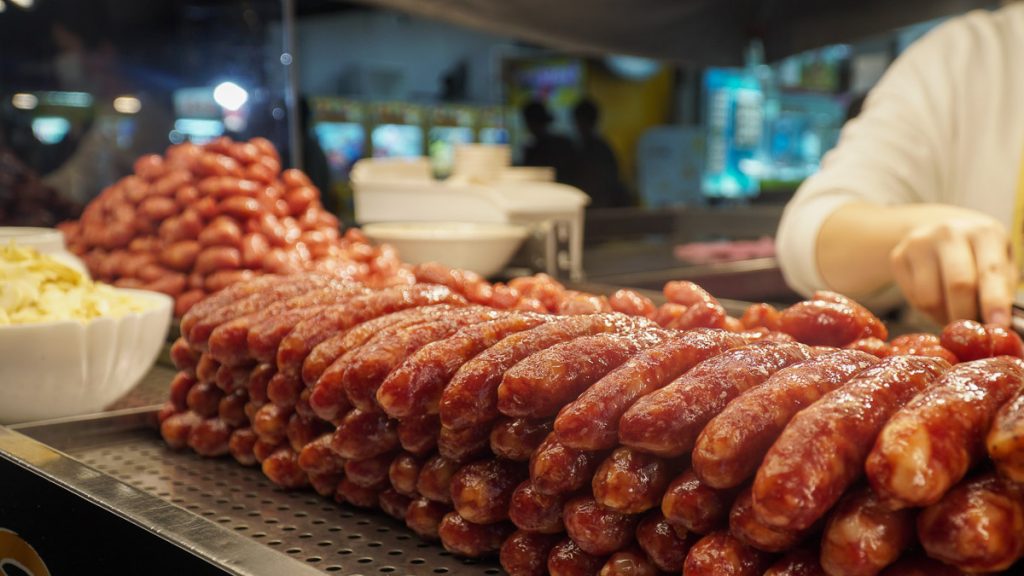 We were so full after spending about NT$260 (~S$11) each on assorted street snacks from various stalls that we even decided to skip a sit-down dinner and call it a night!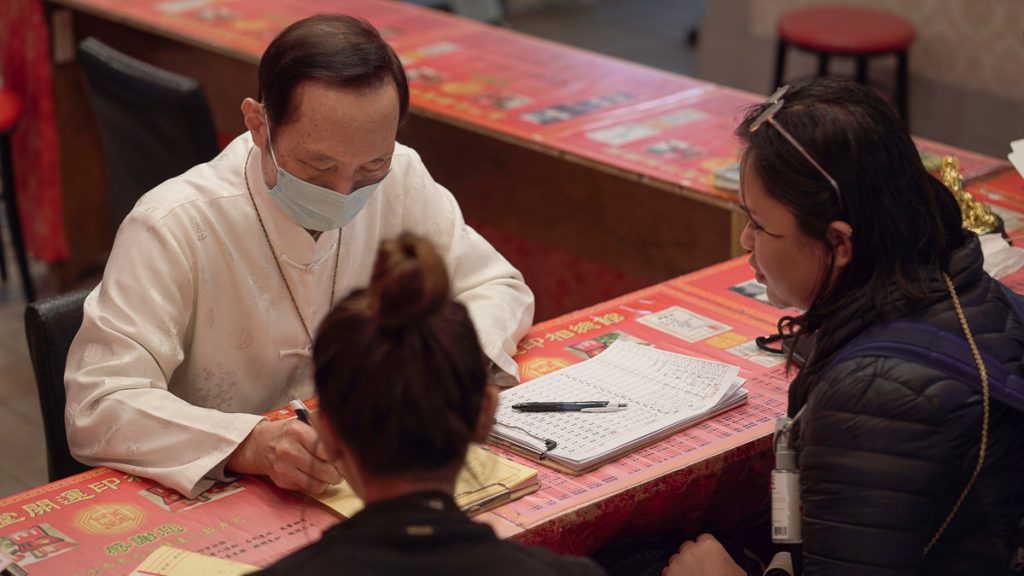 Before leaving, we just had to have our fortunes read! It's NT$100 for a ten-year forecast in areas of career, wealth, love and health. I'm now looking forward to good fortune that's heading my way in the coming year of the horse 🐴
Different night markets have different vibes so don't shy away from dropping by more than one when in Taiwan!
Opening hours: 5PM – 11PM
Address: Raohe St, Songshan District, Taipei City, Taiwan
Read also: The Ultimate THSR Taiwan Food Guide: 25 Must-eats in Taipei, Taichung, Tainan, and Kaohsiung
Where to Stay in Yilan and Taipei
Across the four nights in Taiwan, two were spent in Yilan and two in Taipei.
Happiness Yes Hostel 2 — Luodong, Yilan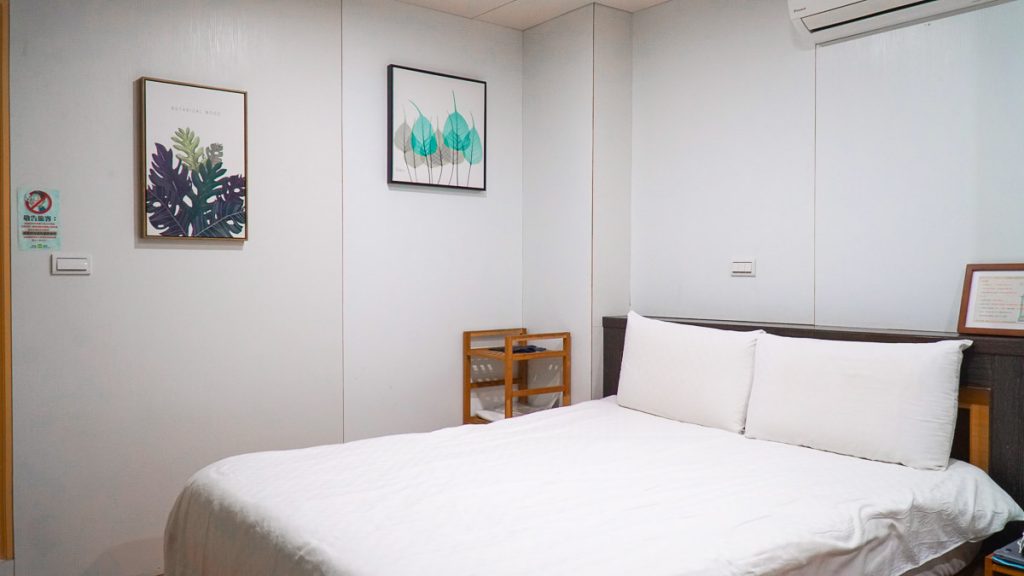 This standard room at the Happiness Yes Hostel 2 has all the basic necessities you'll need for a comfortable stay. Plus, it's just a stone's throw away from Luodong Night Market!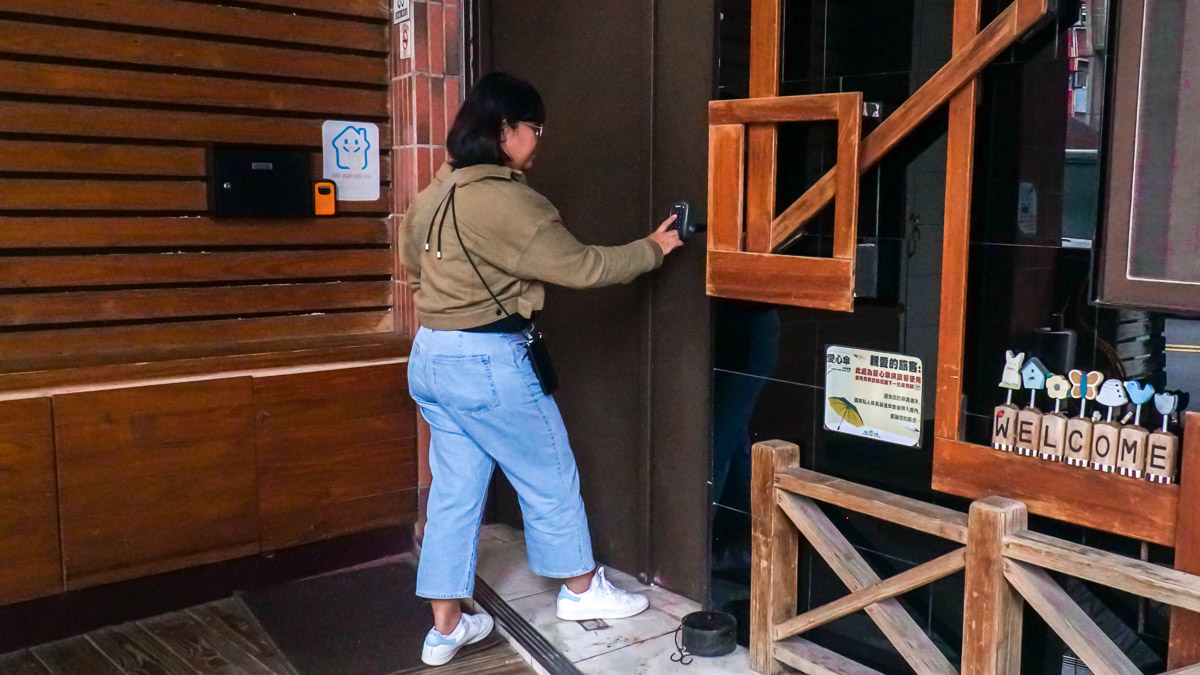 Getting around by public transport is easy as it's only an 8-minute walk to Luodong Transfer Station. For those who are driving, the hostel has a parking spot in the vicinity that's reserved for guests.
Cost: From S$46/night
Address: No.83, Anping Rd, Luodong Township, Yilan County, Taiwan 265
Tango Inn — Zhongshan, Taipei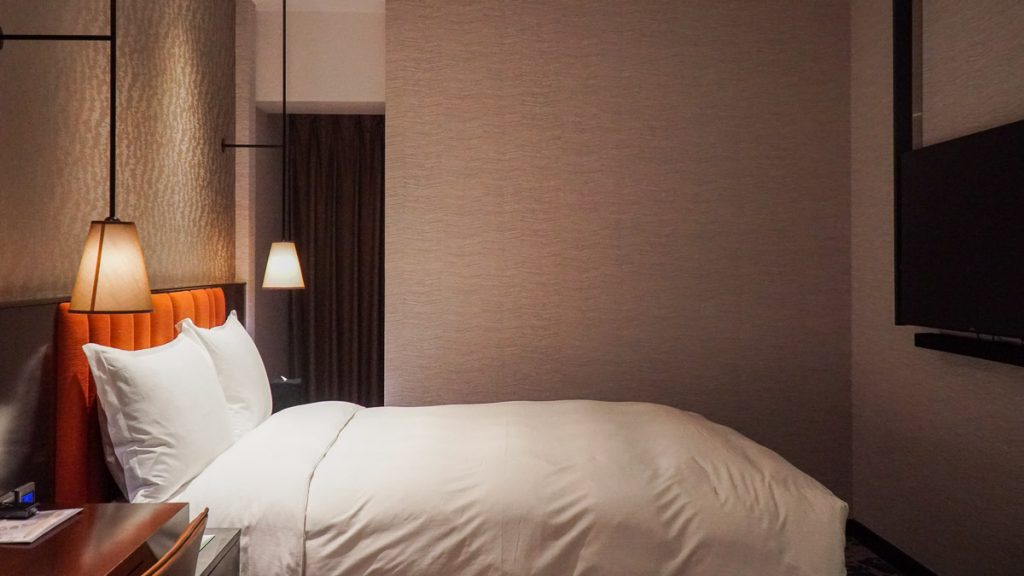 We splurged a little for our stay in Taipei to recuperate from all the hikes and road-tripping.
At ~S$60/pax for this Charm Room, we had no regrets. Cos, come on, the Japanese toilet, rain shower, and luxurious bed made me not want to leave the room.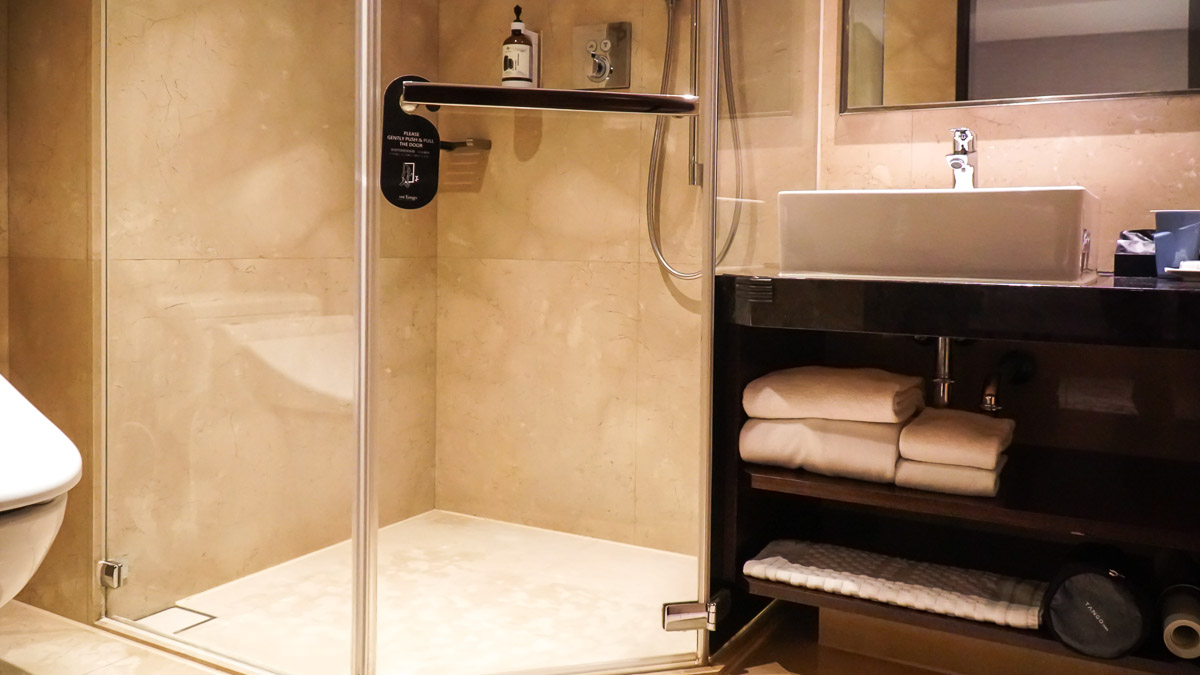 Plus it's only two bus stops away from Taipei Main Station — so getting around was convenient.
Cost: From S$122/night
Address: No.7, Lane 83, Sec.1, Zhongshan N Rd, Zhongshan District, Taipei City, Taiwan
Exploring Hidden Gems from Yilan to Taipei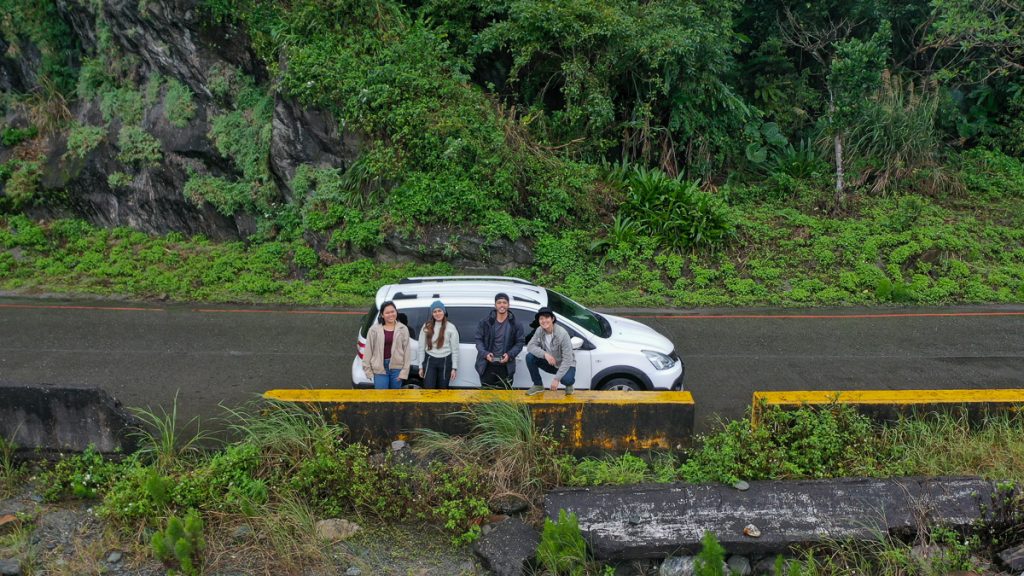 Driving while in Yilan saves time and offers flexibility on your route — plus it's the best way to cover all these activities in five days.
*Pro-tip: Choose Luodong for car pick-up and Jiaoxi for drop-off if you're following the exact route in this Taiwan itinerary.
Non-drivers can plan routes around Kamalan buses and public transportation. These will take you to any of the places mentioned in this Taiwan Itinerary. Or, you could always charter a private-hire car!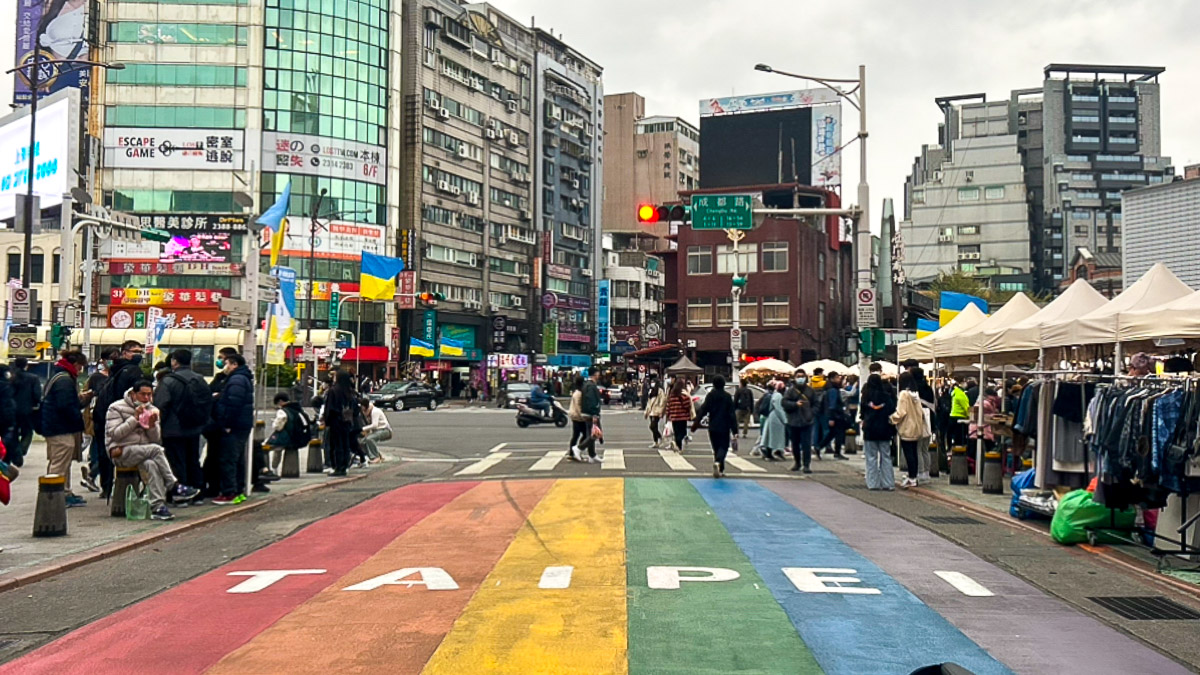 And just cos you've frequented Taipei City a few times, it doesn't mean there aren't still hidden gems to uncover and include in your Taiwan itinerary 💎
Read also: Muslim-friendly 4D3N Taipei Itinerary — A Solo Traveller's First Time in Taiwan
---
This post was brought to you by Klook.