Bucket list experiences in Australia that are sure to impress your travel partners.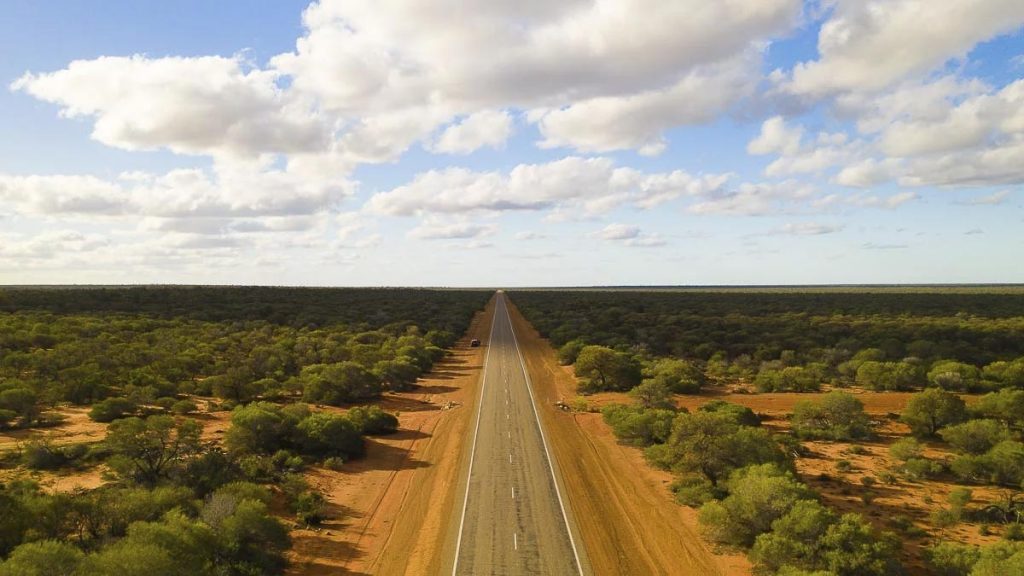 I try my best to stay under budget when I'm on vacation, but sometimes I tell myself I deserve to splurge a tiiiiny bit. I've earned it.
With so many extraordinary (and dare we say luxurious) things to do in Australia, I've realised it's one of the best countries to treat yo' self. And exploring it road trip-style with your loved ones? Even better!
In fact, planning an Australia road trip can be a challenge because there are just way too many unique experiences — breakfast in a hot air balloon, going on "mystery picnics", and visiting pink lakes, to name a few.
So we're here to help you make planning easy by giving you some boujee Australia road trip ideas for your itinerary!
1) Use your detective skills to earn a picnic
Photo credit: @amazingco.me via Instagram
If you love picnics and have a knack for solving escape rooms, here's an experience that combines the two — perfect for a bonding activity with friends or a novel romantic date.
This experience is a mix of a self-guided walking tour, fresh food from the markets, and a rewarding picnic spot at the end — what's not to love?
Starting out with an empty picnic basket, your task is to find the scenic picnic spot through clues. The clues will bring you through iconic landmarks while filling up your picnic basket along the way.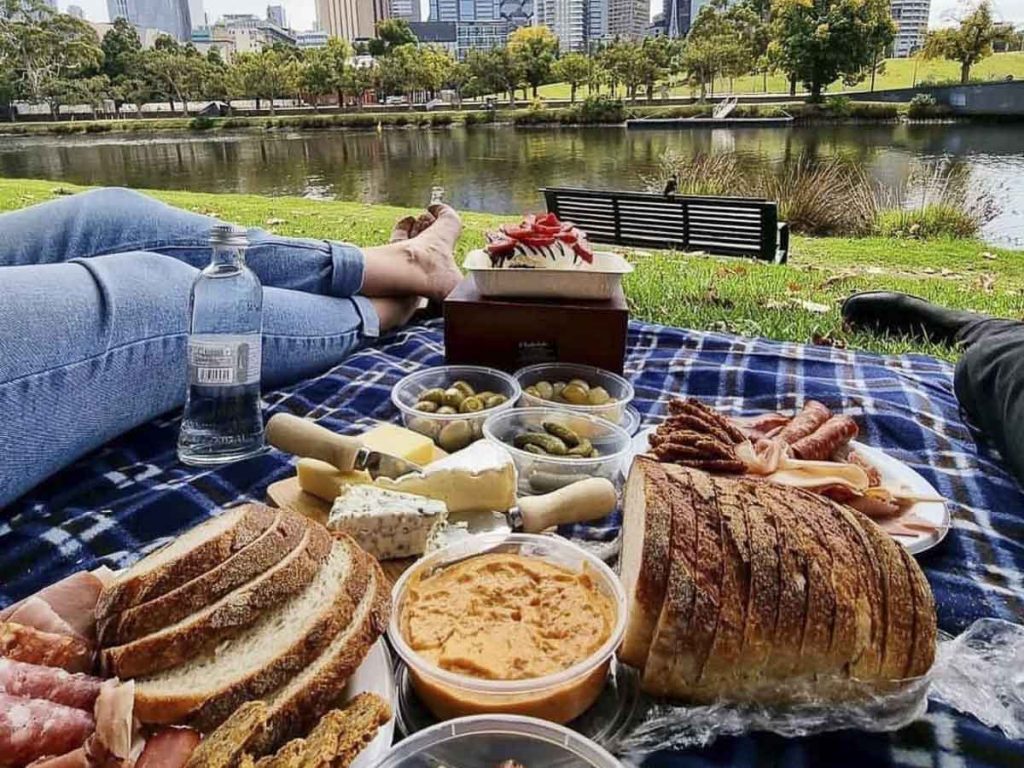 Photo credit: @amazingco.me via Instagram
This picnic experience is available across a few lesser-known cities in Australia like Redcliffe, South Bank, and Canberra, making it the perfect excuse to discover something new!
2) Appreciate the view from the skies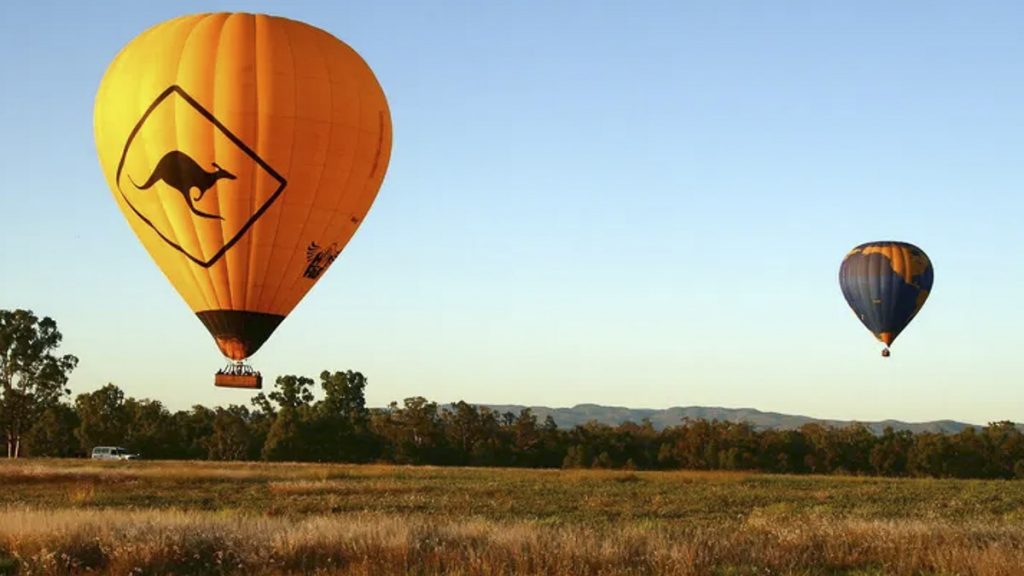 Photo credit: Klook
You might already know of the breathtaking views Australia has to offer, but have you seen the view from above? Like, way above?
Now the crazy thing is you actually have a tough decision to make: ride a hot air balloon, or go on a helicopter. Either way, it's going to be an unforgettable highlight on your Australia itinerary.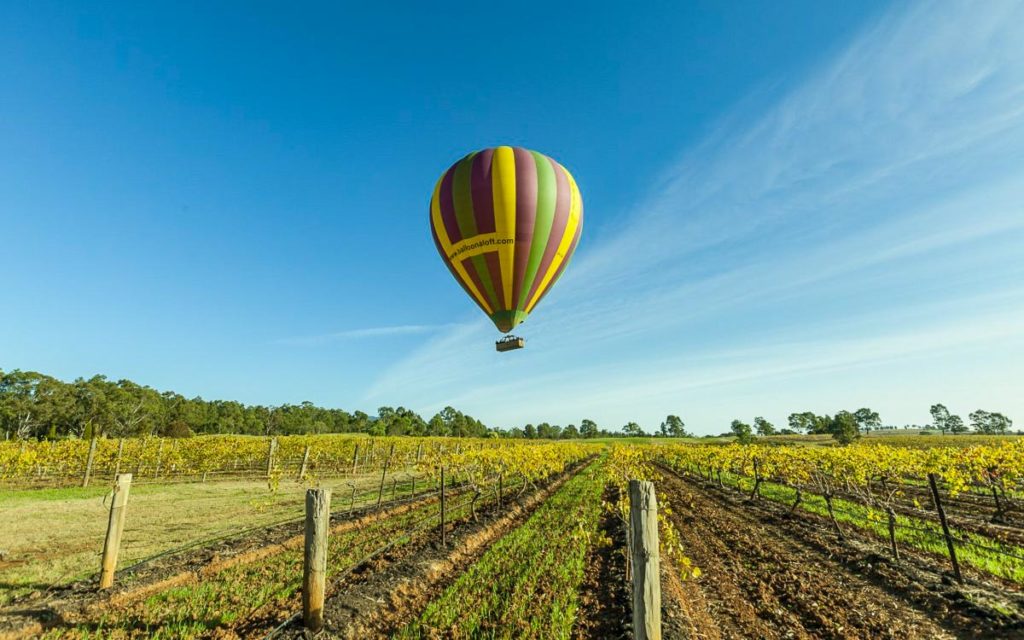 For hot air balloon rides, our top picks are: Hunter Valley, Yarra Valley and the surrounds of Brisbane for its beautiful countryside. You'll be greeted with an amazing view of wineries and the glowing sunrise to boot. Some flights also offer breakfast right after your ride to complete the experience.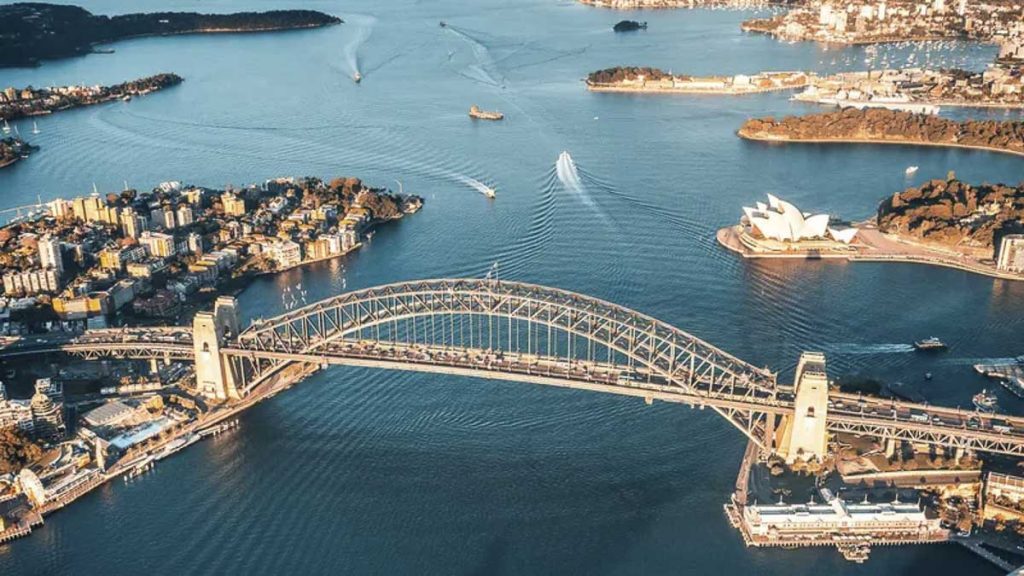 Photo credit: Klook
But if you find yourself in Sydney, then you shouldn't miss out on riding a helicopter to bask in the view of the city and the Harbour! Whether you ride day or night, the busy city is definitely a magnificent sight to see from above.
Scenic helicopter rides are available across Australia like this helicopter winery tour in Brisbane, and in Margaret River.
3) Gaze at the stars in clear night skies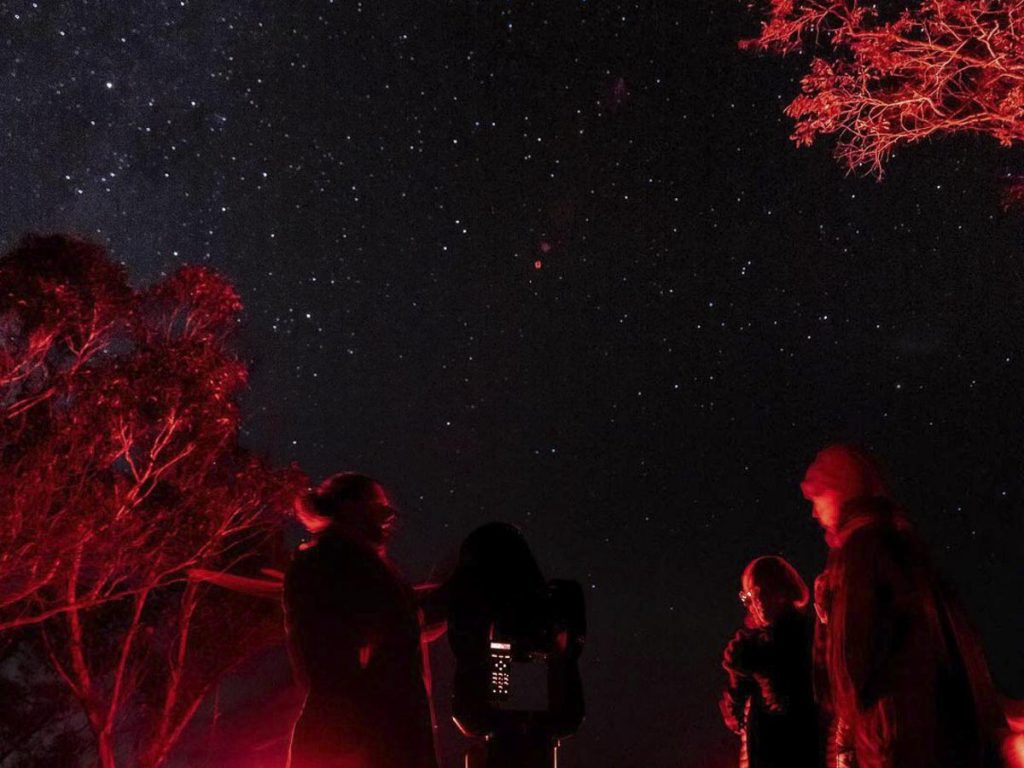 Photo credit: @bluemountainsstargazing via Instagram
Flying to another country to look at stars may be a silly idea — aren't all stars the same? — but trust us: adding this activity to your Australia road trip is worth it!
Did you know that a third of the global population literally can't see the Milky Way because of light pollution? It just so happens that there are many places in Australia where you get an unfiltered view of the sky. You just need to drive a little out of the city.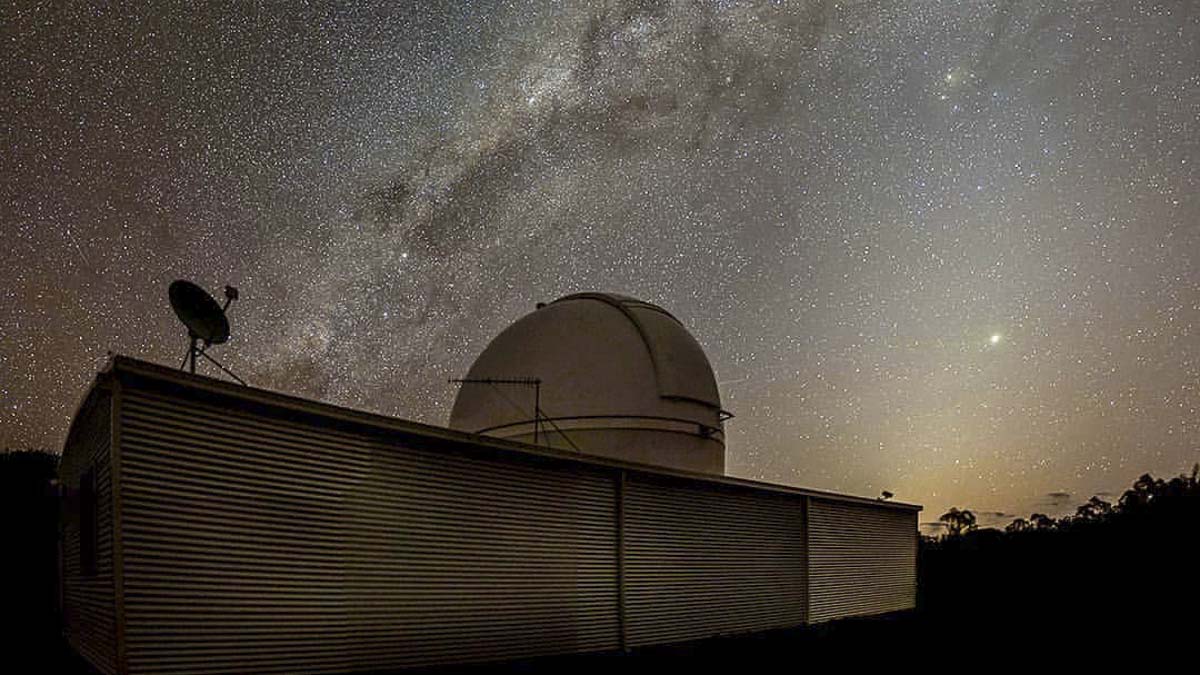 Photo credit: @astro.geoff via Instagram
Whichever state you're planning to visit, you're bound to find a great place to enjoy the stars with your road trip buddies. There's the Milroy Observatory in New South Wales, Mount Stromlo Observatory in Canberra, Wave Rock in Western Australia, and the River Murray International Dark Sky Reserve in South Australia.
And that's just some of the places you can go to for a stargazing experience.
For a good introduction to astronomy, try a stargazing experience in the Blue Mountains. The tour is hosted by an astrophysicist who will help you identify stars and constellations so you'll feel like Neil deGrasse Tyson in no time. Over in Western Australia, go the boujee route with a stargazing tour at the Pinnacles Desert that includes a barbeque dinner and wine!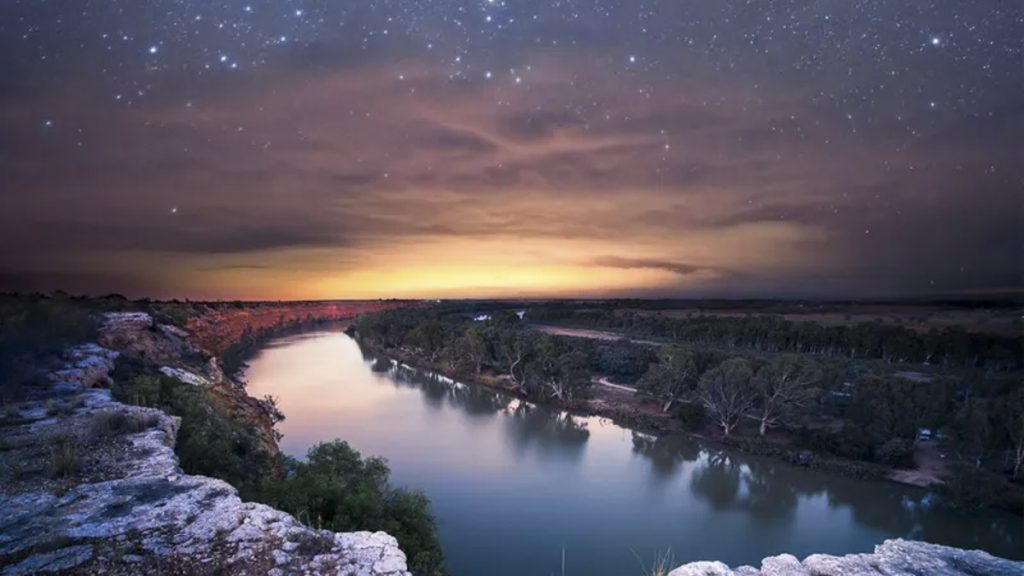 Photo credit: Klook
Or if you're in Adelaide, why not get a "closer" look at the galaxy by viewing it from the tallest Murray River clifftops?
4) Discover the abundant wildlife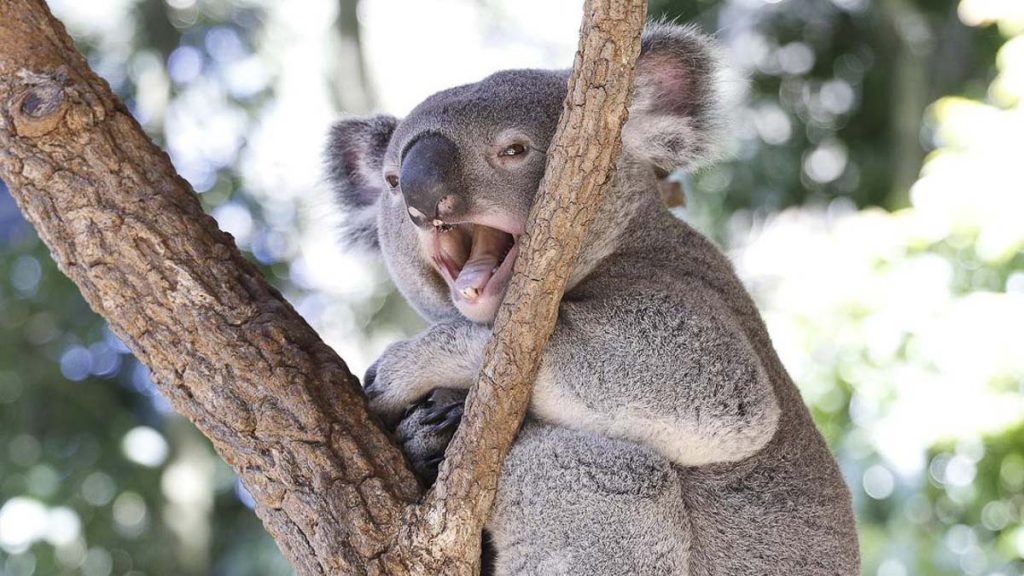 Photo credit: @conanmly via Instagram
I'd bet you a hundred dollars that if you ask someone what they associate with Australia, they'll say one of two things: kangaroos or koalas.
But don't just stop at the popular Melbourne Zoo or the Sydney Zoo. Go the unconventional route by getting up close and learning about crocodiles in Darwin, seeing Tasmanian devils in Hobart, or meeting Rottnest Island's quokkas, the happiest animals on earth.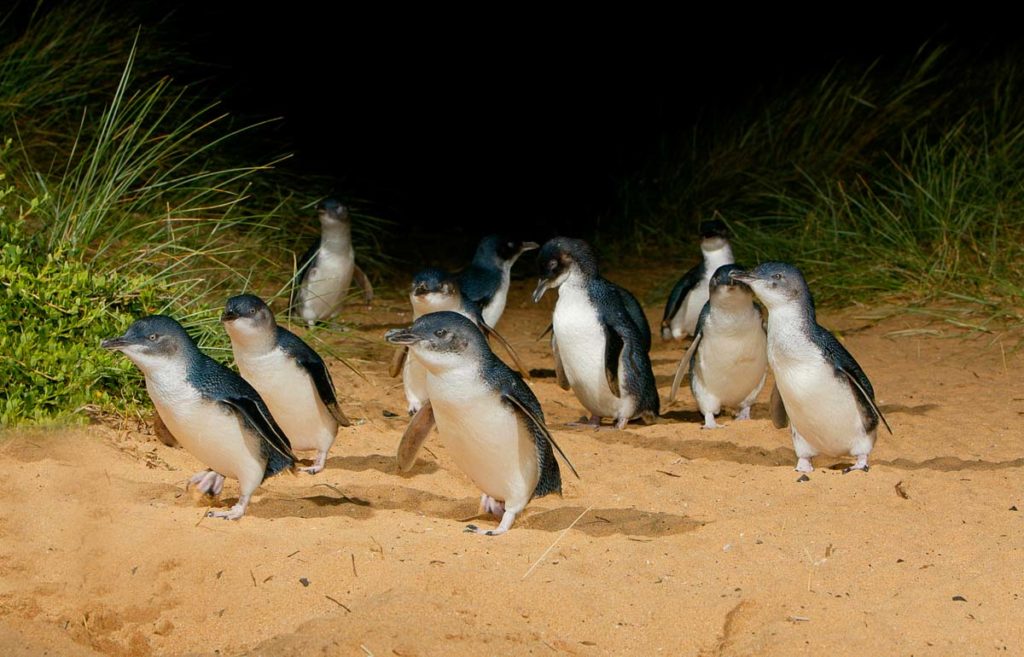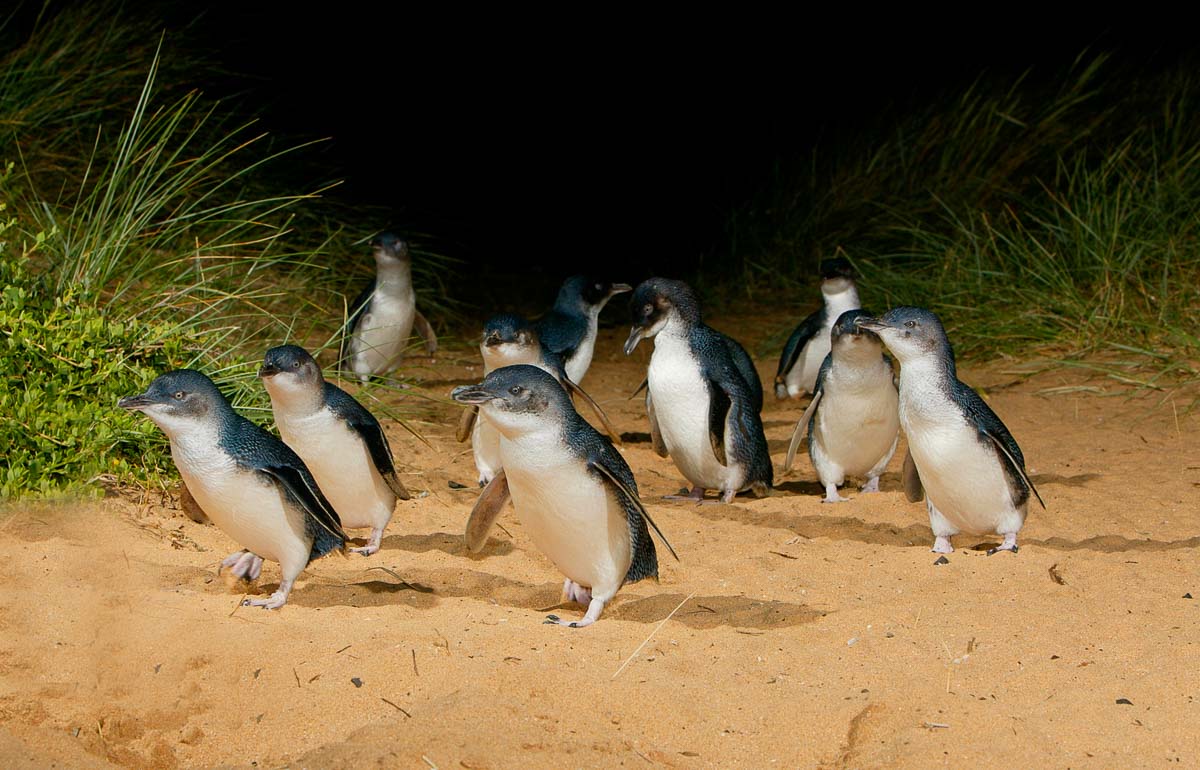 A unique penguin parade also awaits you in Phillip Island, Victoria. But if ocean creatures are more your thing, then I'd recommend adding whale-watching to your itinerary instead.
5) Shop 'til you drop in street markets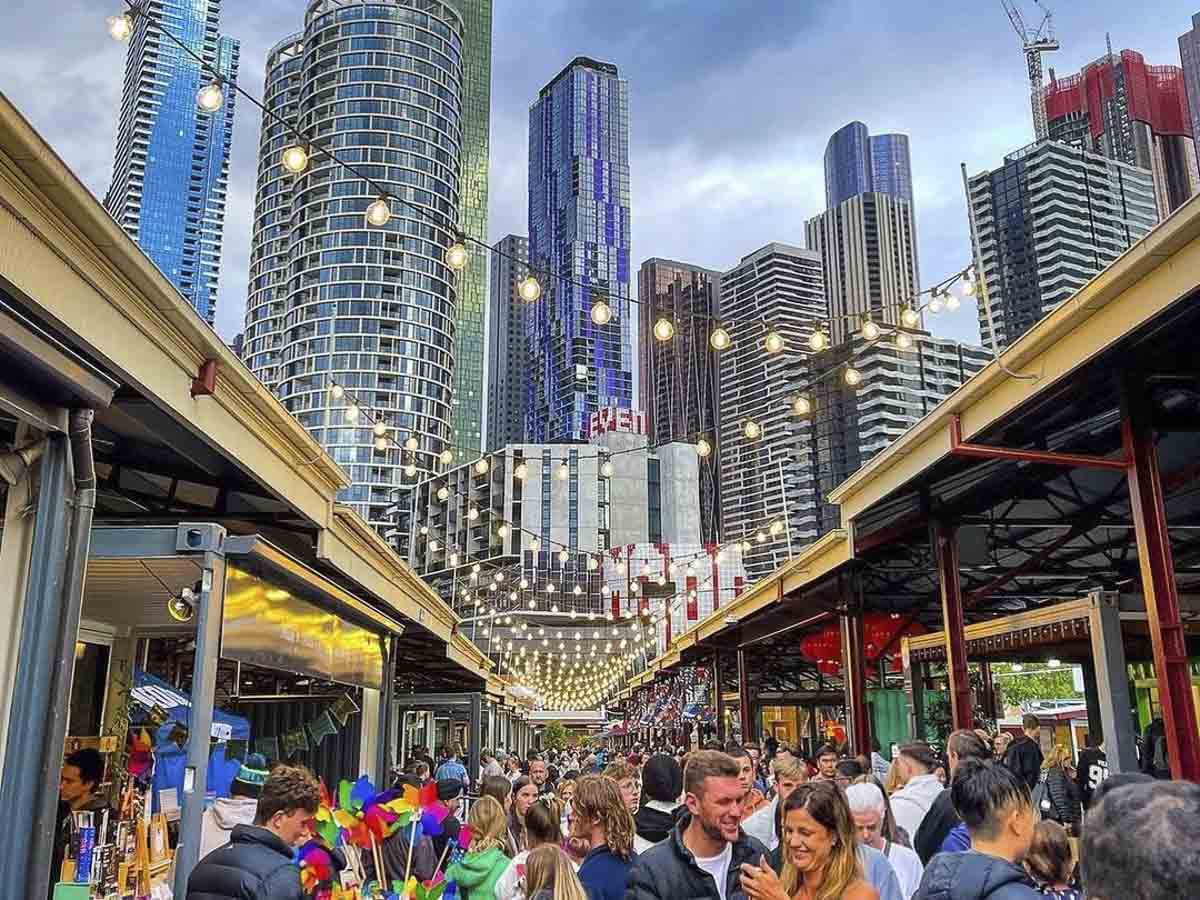 Photo credit: @thenightmarket via Instagram
Visiting a major city? Then you should definitely add at least one flea/street market to your Australia itinerary! It's an enjoyable stop for everybody on your road trip; whether you just want to grab local authentic food, or shop for souvenirs.
The Adelaide Central Market is one of the oldest fresh produce markets and a must-visit if you're in the area. Try out some of their exotic fruits or buy something from the various specialty stores.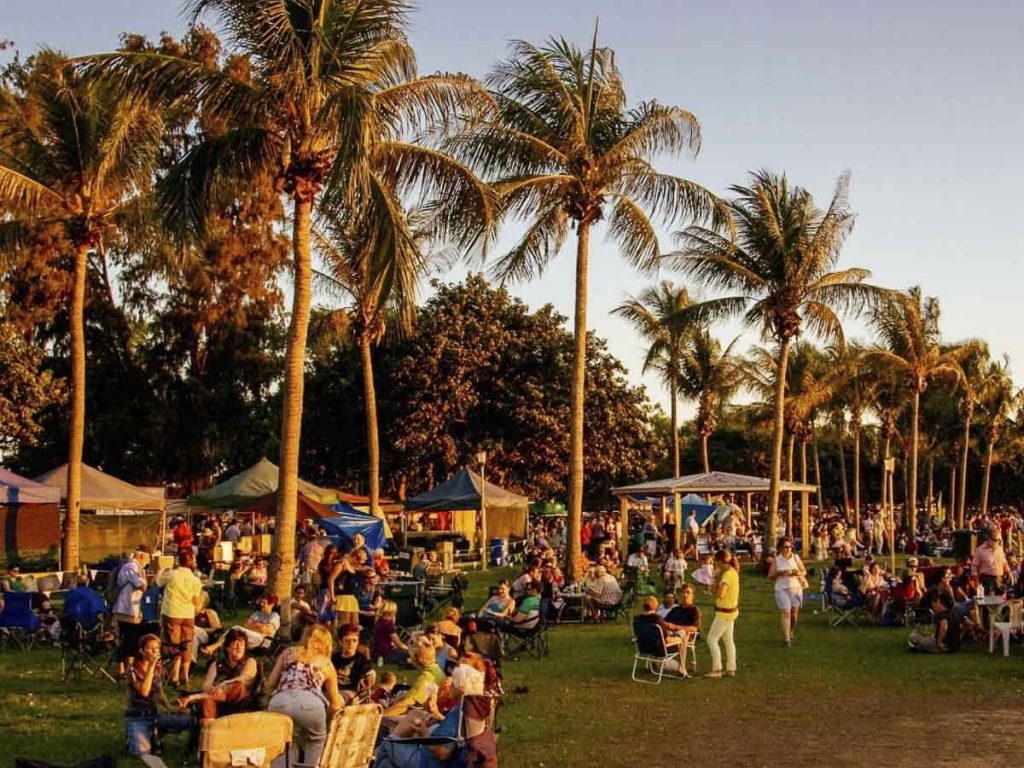 Photo credit: @visitnt_ via Instagram
If you're in Darwin, the Mindil Beach Markets is a great place to view the sunset and grab some souvenirs made by local artists.
For quirky knick-knacks and artwork, head to The Rose St. Artists' Market in Melbourne's cool Fitzroy neighbourhood. You'll find one-of-a-kind jewellery, illustrations, homeware and more!
6) Challenge your palette on a wine-tasting tour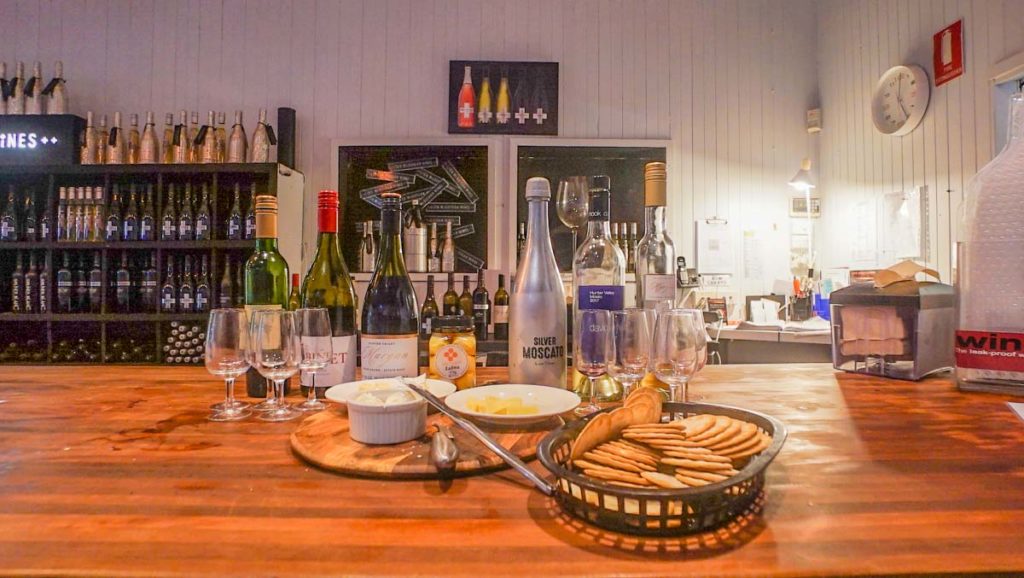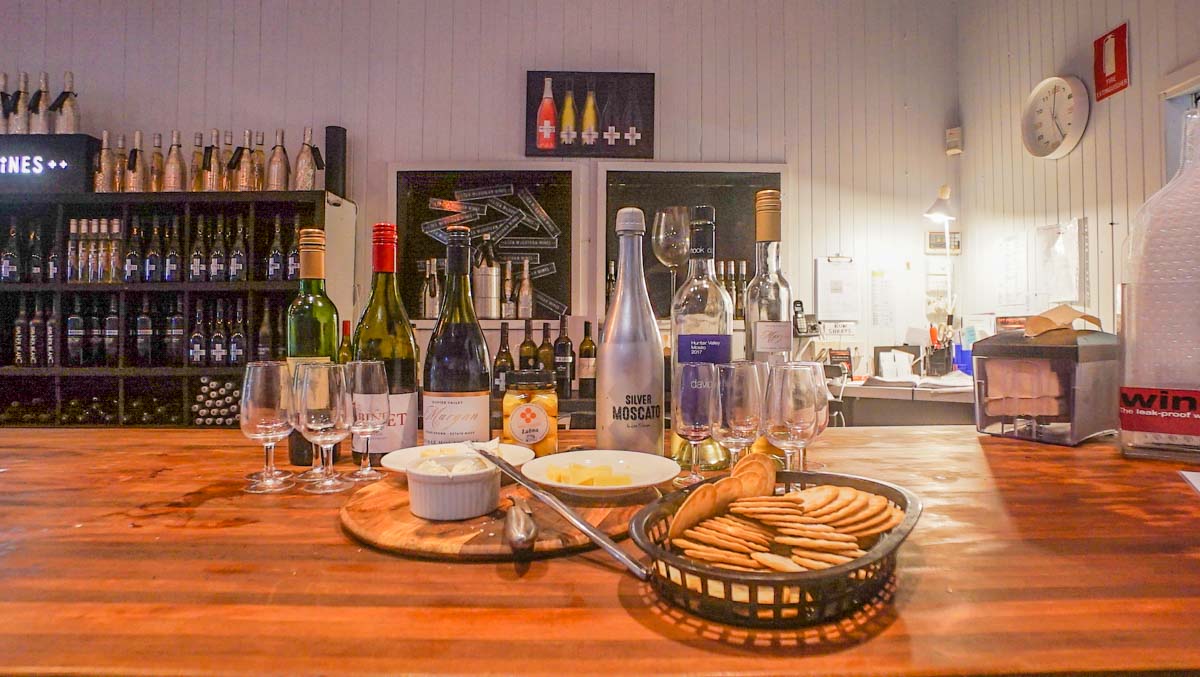 It's not a trip to Australia if you're not sipping on some wine, babes! 🍷
Home to many wineries and world-class shiraz, Australia is one of the top places to taste wine even if you're not into alcoholic drinks. Just seeing the process of how wine is made, and discerning the various types, is a fascinating experience.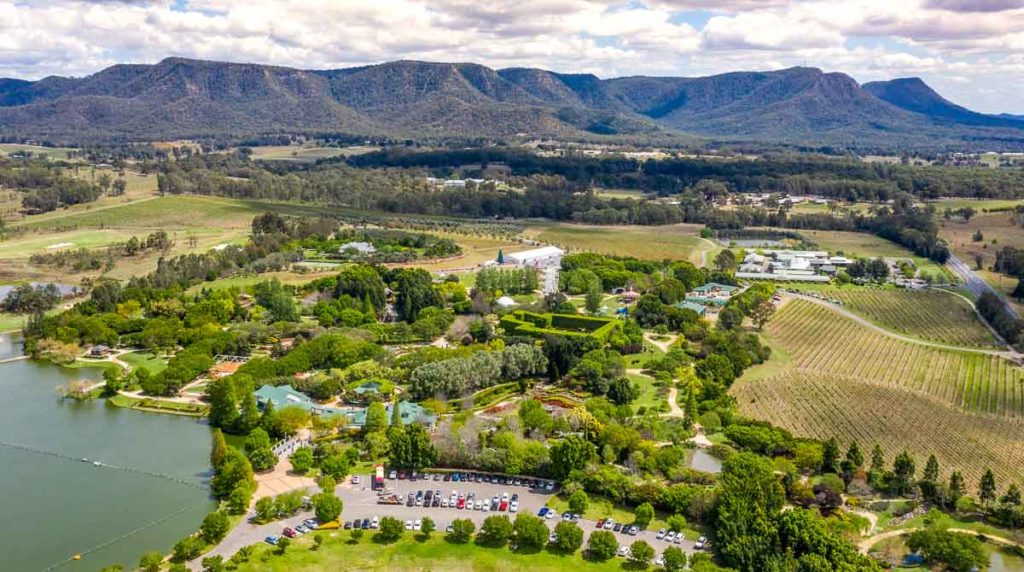 Hunter Valley is pretty much the wine capital of Australia. A two-hour drive from Sydney, it's home to many world-famous wineries which allow you to sample some of the finest wine and cheese.
To safely enjoy the experience, join one of many tours available so you can avoid drinking and driving, or having to appoint a designated driver! Visit a family estate, go on a private horse-carriage tour, or try wine tasting with a scenic view. Talk about boujee!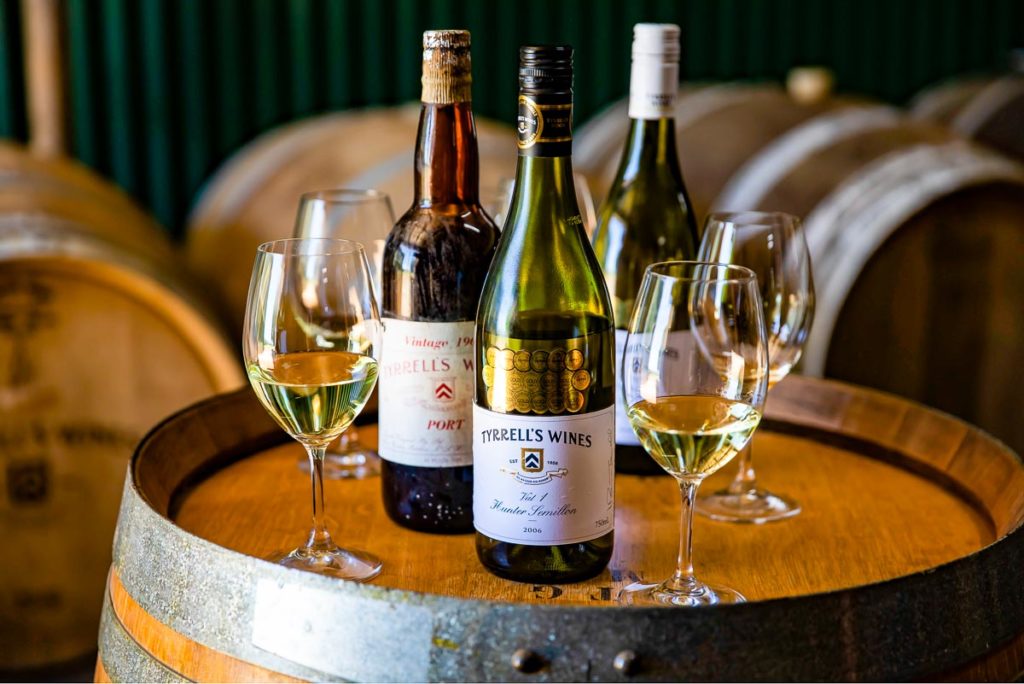 For those planning a Western Australia itinerary, Margaret River is another prime region to take on vineyard tours as well! Or if you're in Brisbane, you can also sample some wines in the heart of the city.
7) Take a surfing lesson or two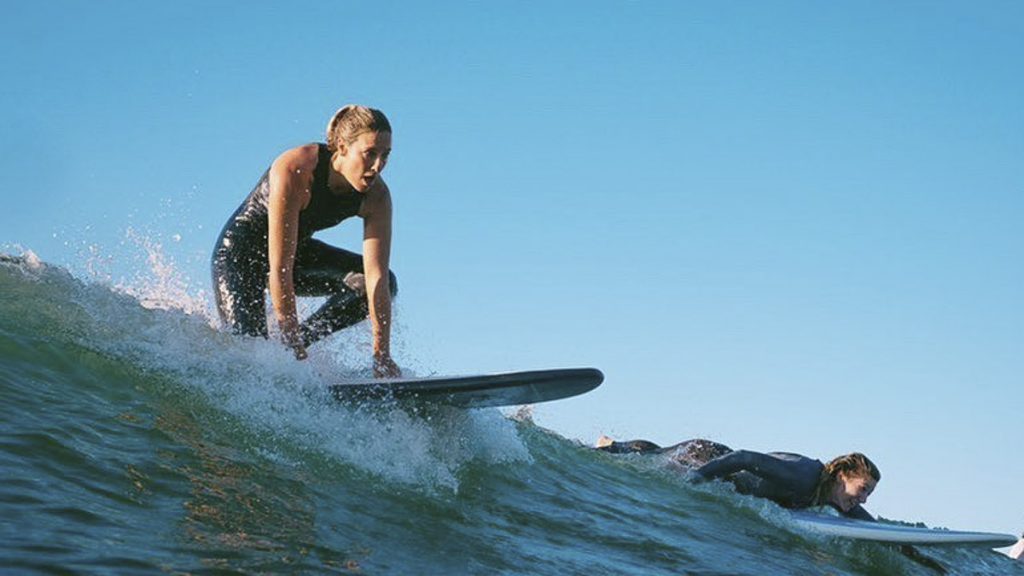 Photo credit: @vanessagreen_producer via Instagram
If you're a fan of Bondi Rescue like my mum, or you just want to see what all the hype is surrounding Australia's beaches, consider taking a surfing lesson!
What better way to immerse yourself in their lively surf culture than to try out this local sport? Bondi Beach and the Gold Coast are popular locations for beginners.
If your Australia itinerary involves a road trip along the Great Ocean Road, don't just experience it by driving when you can also ride some waves!
8) Visit pink lakes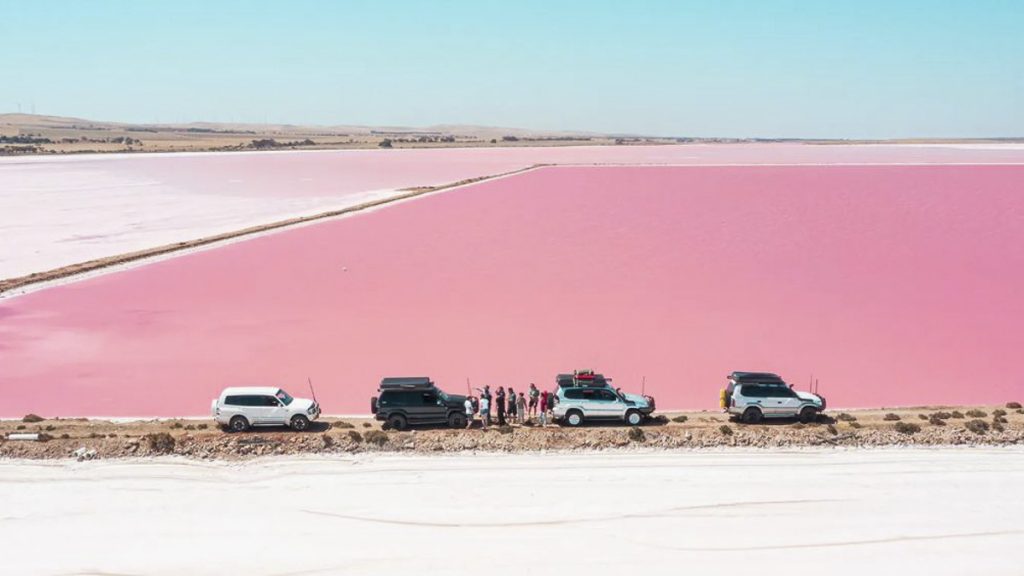 Photo credit: @raylei8839 via Instagram
Pink lakes come straight out of a fairytale, and the good news is that they're a reality in many suburbs across Australia!
While there's not much to do at a pink lake besides snap photos and maybe set up camp around them, we'd say it's one of the most unique things to do in Australia that should be added to your itinerary.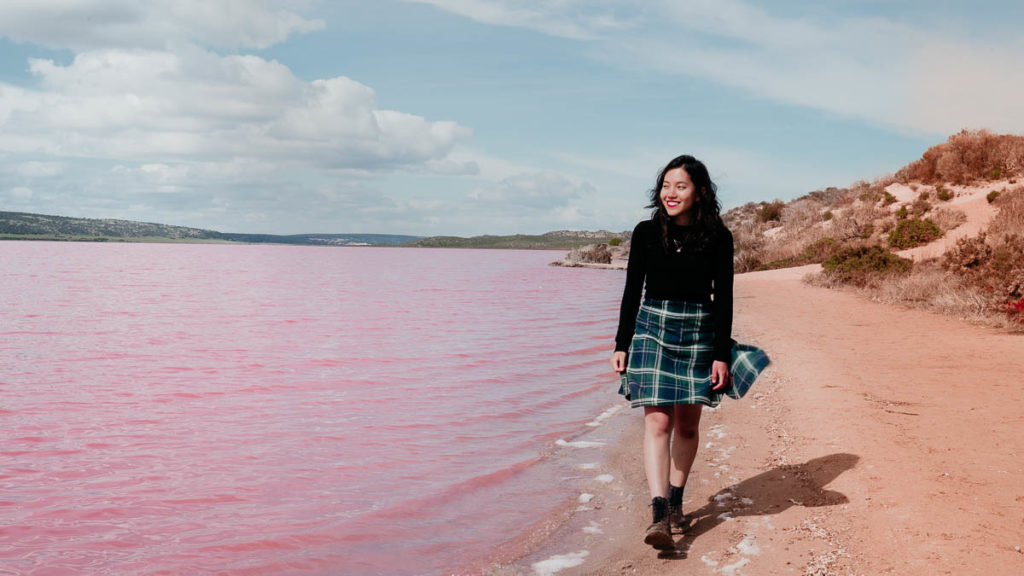 Perhaps the most popular pink lake is Hutt Lagoon in Port Gregory, a six-hour drive from Perth. If you spend your whole morning there, you might just get to see the water turn into different shades of pink.
Lake Bumbunga is perfect if you're passing by Adelaide because it is only a 90-minute drive away, being the more accessible pitstop from the city.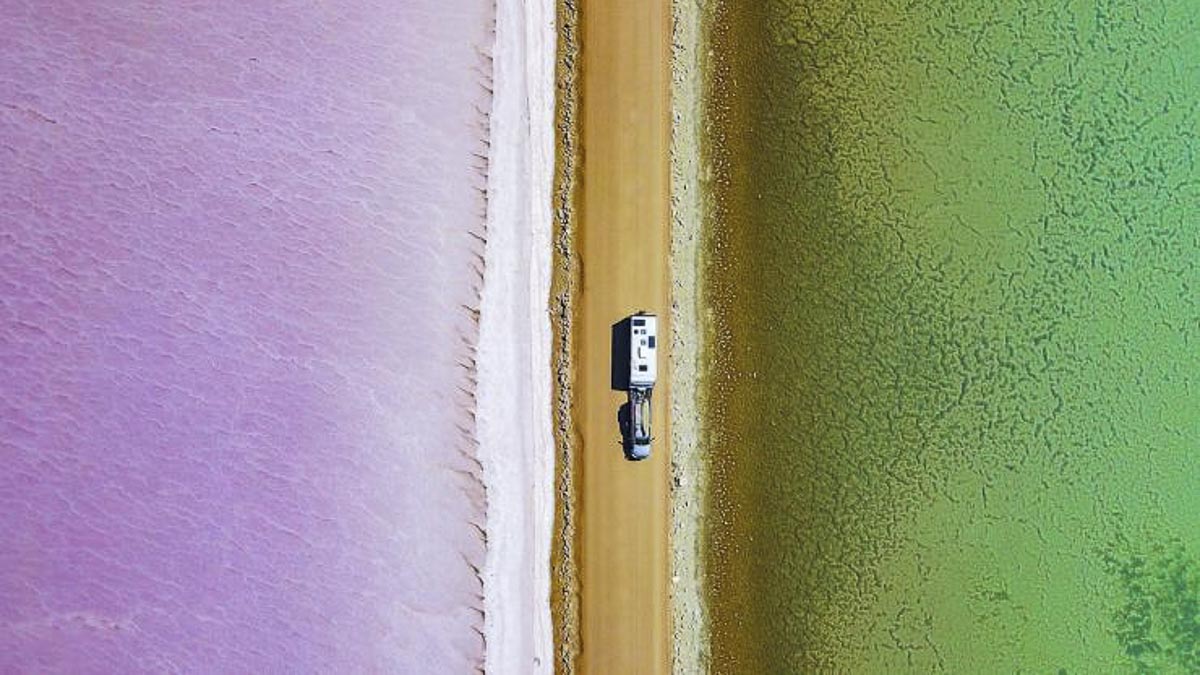 Photo credit: Tourism Australia
But if you're willing to dedicate an entire day to seeing a pink lake in South Australia, then we recommend going to Lake MacDonnell in Penong instead. The road splits the lake into the Pink Lake, and the Green Lake, making for an awesome Moses-esque shot.
When visiting pink lakes, just make sure to research the best day and month to go, since their vividness (from saltine levels) changes over time.
9) Have your picture taken with Big Things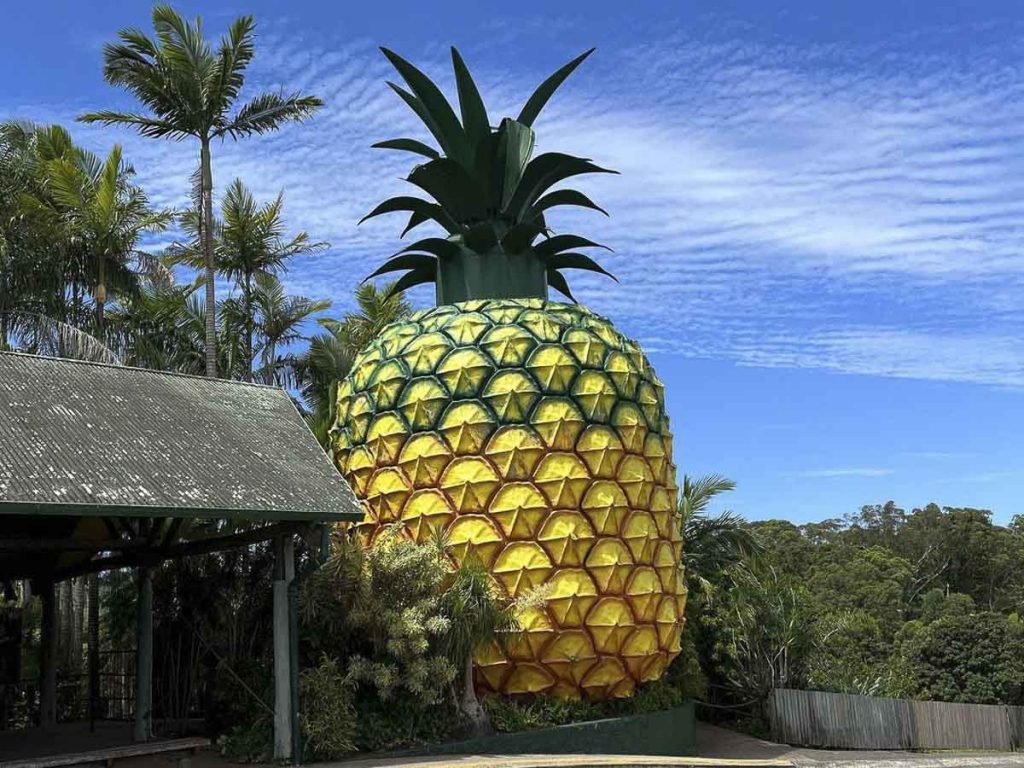 Photo credit: @meanderingplaguedr via Instagram
One of the most fun things to do in Australia is taking wacky pictures of the Big Things and crossing off items in the list as you go. There are over 200 extra large structures for you to see, ranging from their famous animals, all the way to fruit and vegetables.
My favourite would be the 16m Big Pineapple in Woombye, Queensland, which has survived a fire and an attempted robbery in the past, but has somehow managed to stay strong throughout it all.
Other funny-looking items in the Big Fruit series include the Big Banana (Coffs Harbour), the Big Mango (Bowen), and the Big Cherries (Young)!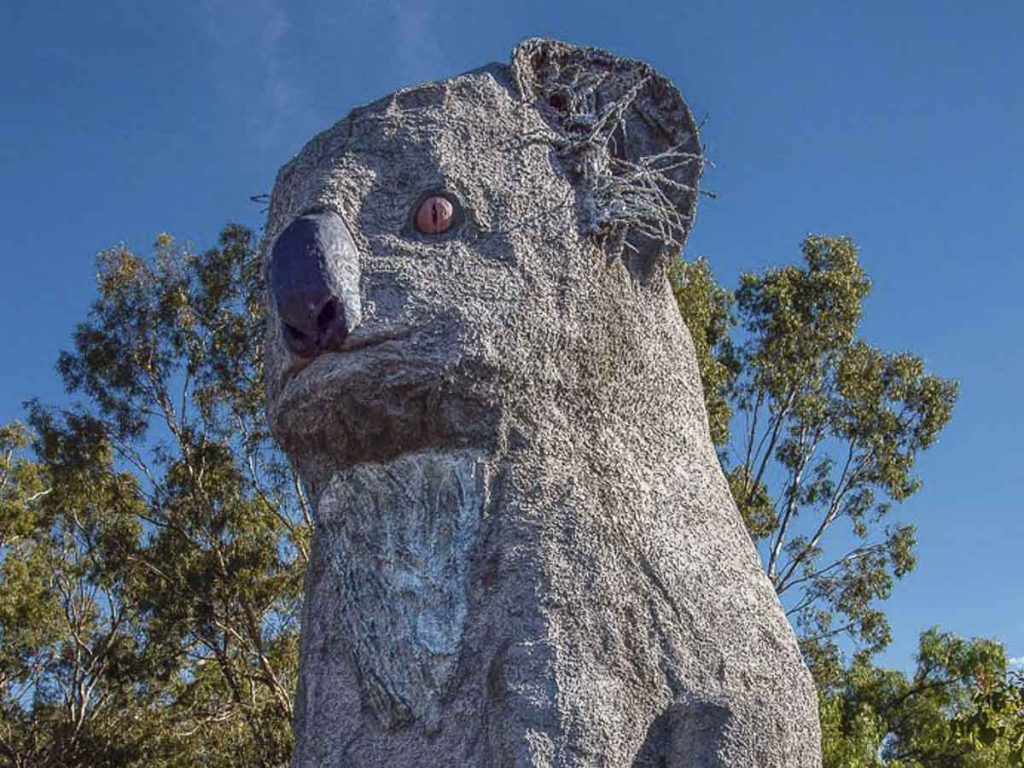 Photo credit: @phunnyfotos.on.flickr via Instagram
If you're looking for a Big Thing that's more specific to Australia, then you might want to head to Grampians in Victoria to see the Big Koala. Stop along Bruce Highway in Kybong to meet Matilda the Giant Kangaroo, the mascot of the 1982 Commonwealth Games, or maybe you'd like to visit Ballina for the Big Prawn instead.
For lovers of arts and culture, look into the Australian Silo Art Trail — an art movement that originated in Northam, Western Australia. You'll be amazed by massive grain silos and other agricultural landmarks that have been painted with imagery depicting Australia's history, culture, and native flora and fauna.
10) Ride on a themed cruise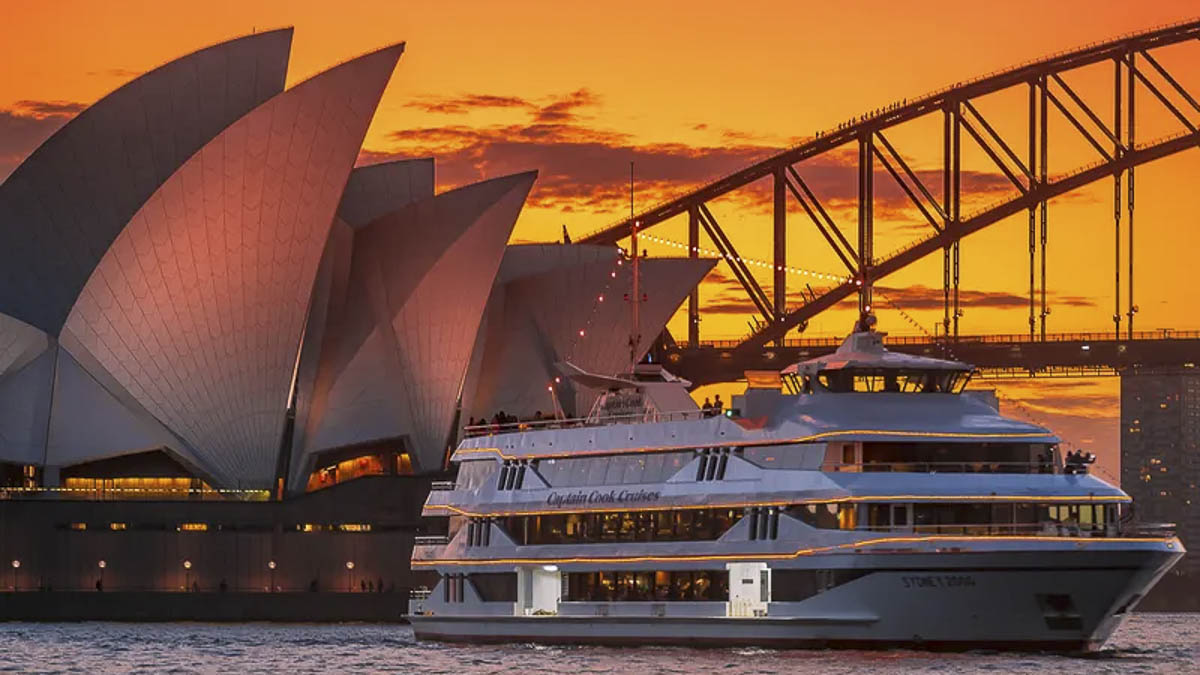 Photo credit: Klook
Take a change of perspective and enjoy the views of Australia's beautiful land and seascapes from the comfort of a ferry!
And the best part is, there are numerous types of cruises to suit you and your road trip buddies' liking. For instance, if you're simply looking to unwind while enjoying good food, drinks, and music, then book a sunset cruise on the Sydney Harbour where you can also photograph the beautiful skyline.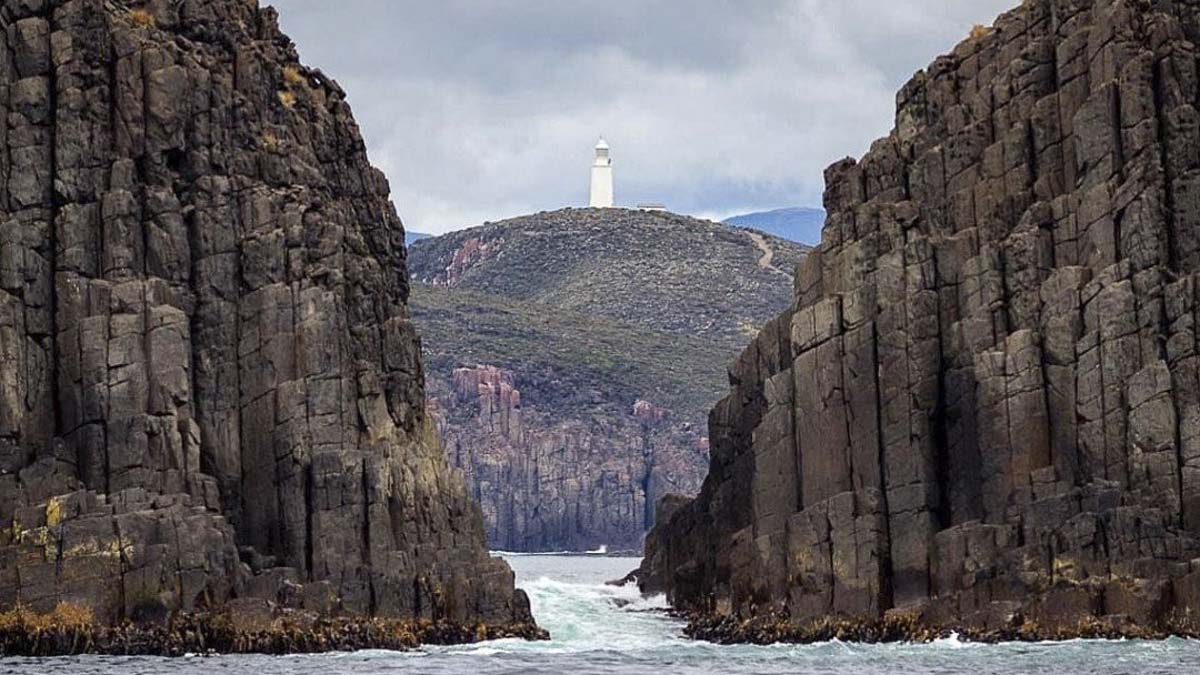 Photo credit: @pennicottjourneys via Instagram
If you'd like to reconnect with nature, pick the wilderness cruise in Bruny Island from Hobart. You'll get to see the cliffs, the famous Breathing Rock, and some of our marine friends — dolphins, whales, sea birds — up close.
If you're travelling with the family or animal lovers, take on a cruise through Phillip Island, to watch hundreds of fur seals in the wild.
11) Take a dip in swimming holes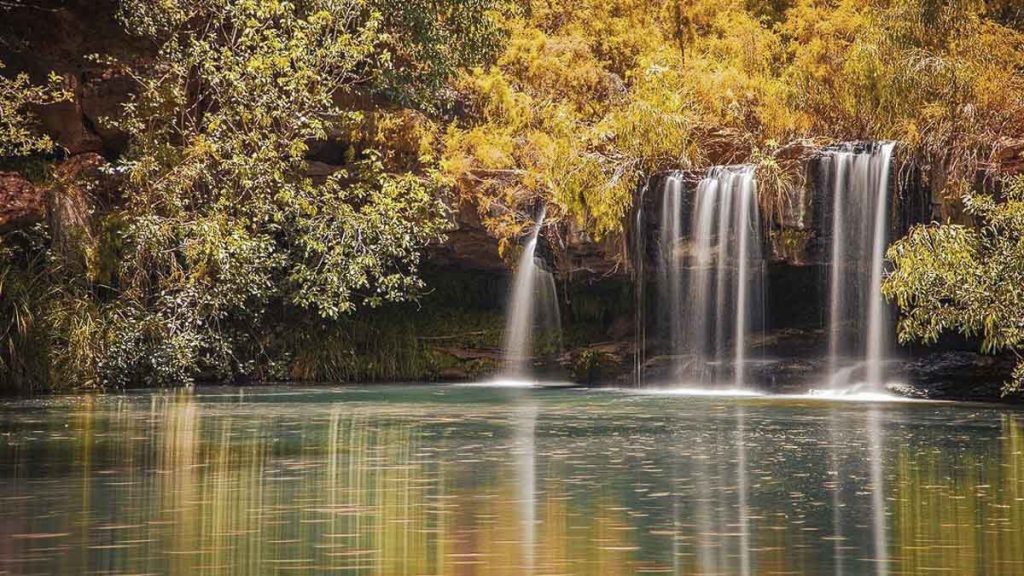 Photo credit: @ausinsight via Instagram
There's something about going to a secluded place that makes you feel like it's entirely yours… and you'll get a sense of that faux exclusivity when you visit a waterhole. It is definitely one of the more underrated things to do in Australia.
Some of these breathtaking swimming holes are located in national parks, like the Fern Pool in Karijini National Park (Western Australia) where you can surround yourself with a "tropical oasis" while swimming in its tranquil waters.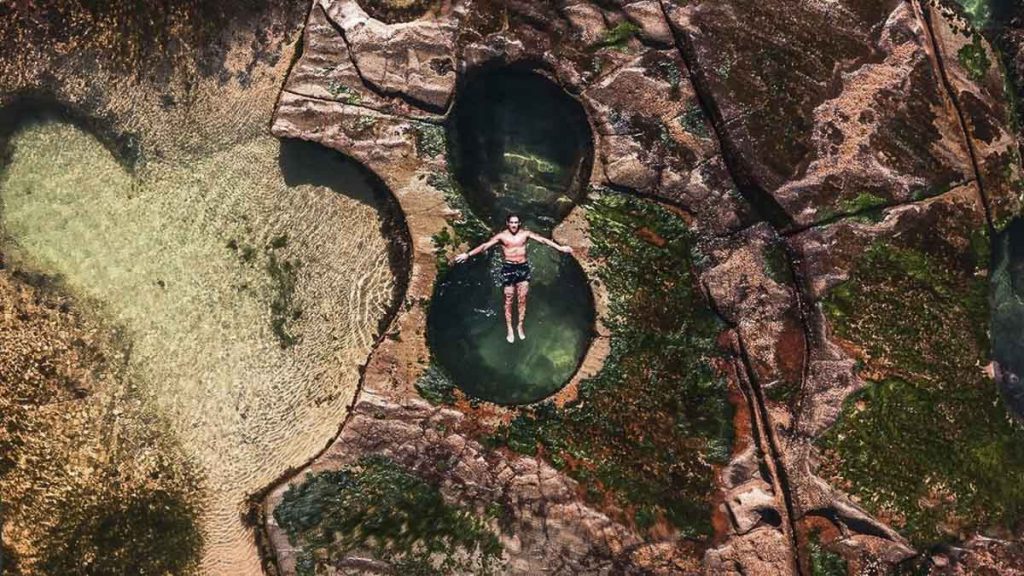 Photo credit: @thetraveltipsters via Instagram
The Royal National Park in Sydney has the Figure Eight Pools, a natural swimhole famous for forming a perfect 8 shape. There's a two-hour trek before you reach it, but seeing it in person is worth it. It can be dangerous to swim there since it's located on a rock shelf with strong waves, but feel free to take a dip when the tides are low.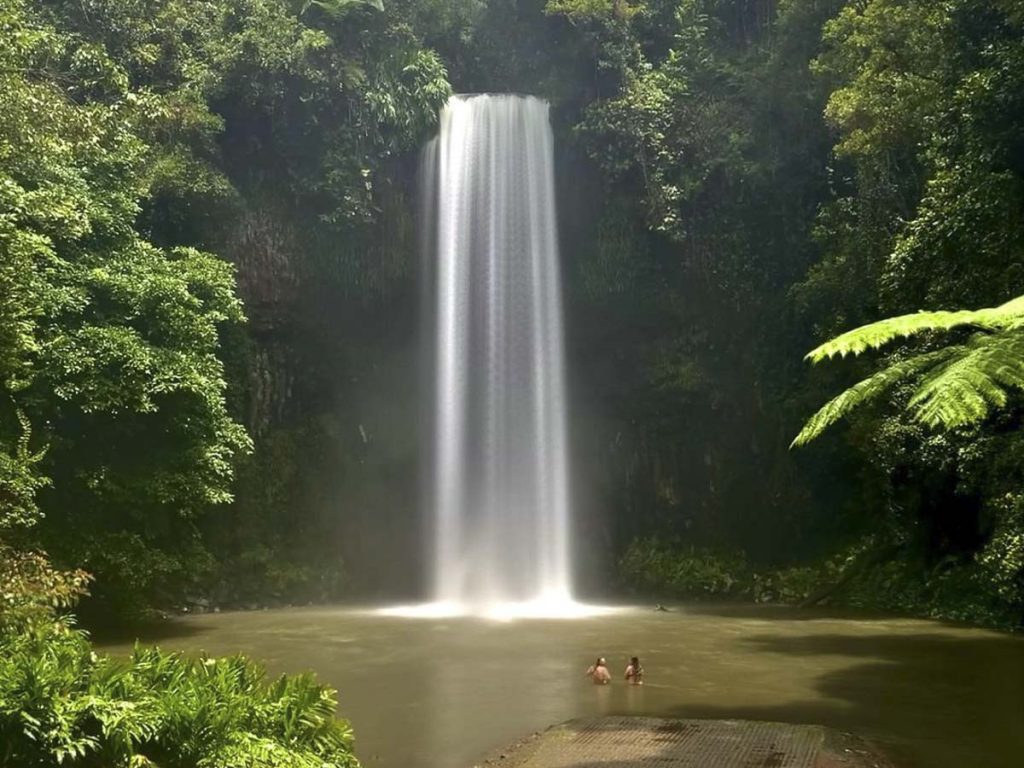 Photo credit: @travel_ma_lo via Instagram
A 90-minute drive from Cairns will lead you to the gorgeous 20ft Millaa Millaa Falls, which is surrounded by an equally picturesque rainforest. But if you're looking to add more thrill to your Australia road trip itinerary, then you can consider going to Bridgewater Beach on the Mornington Peninsula for cliff jumping.
Note: As most of these areas aren't patrolled, do refer to official sources on environmental conditions (like tides and strong winds) and check for wildlife before taking that dip.
Planning that epic Australia Road Trip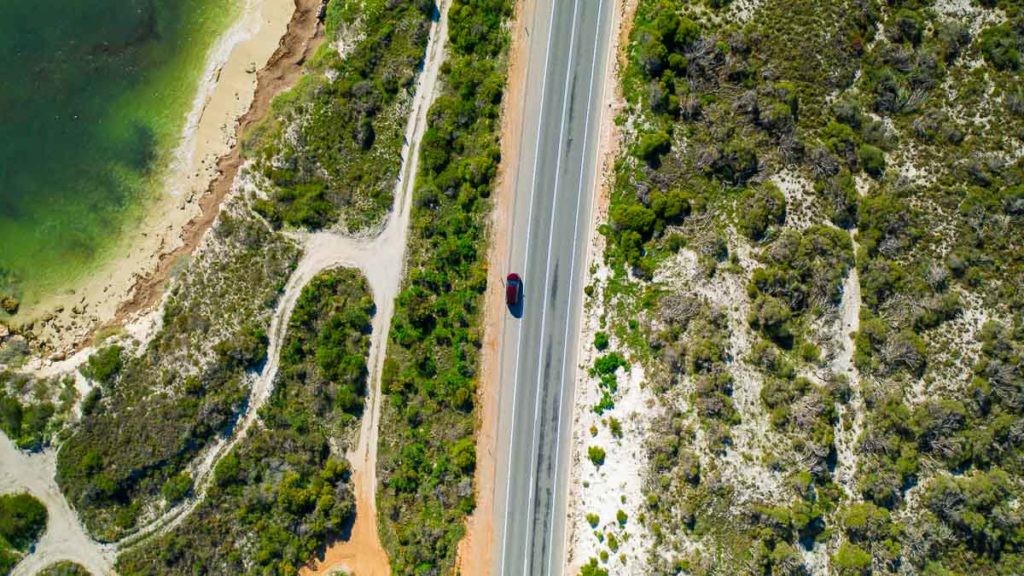 Australia is massive, which is both a good and bad thing. If you're overwhelmed with planning, check out our ultimate Australia road trip guide, or any of Tourism Australia's itineraries. Travel deals are also a good source of inspiration!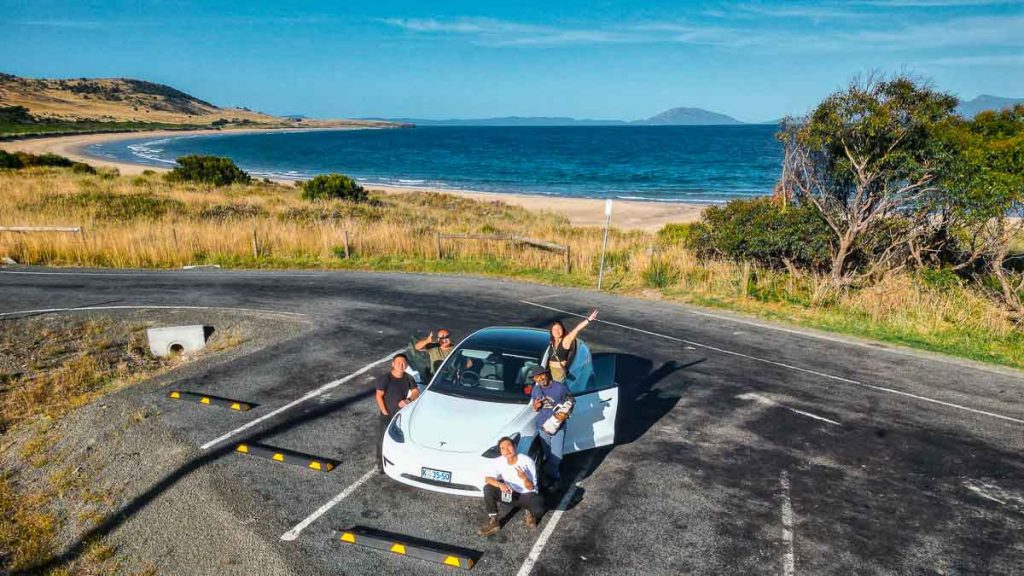 Once you've mapped out your route, it's time to rent a car! From now till 30 May 2023, enjoy discounts of up to S$50 off Australia car rental, activities, and hotels when you book with Klook. Don't forget about travel essentials like insurance and SIM cards too 😎
Even more ideas on where to go for your next Australia road trip:
– New South Wales: 9-Day Australia Road Trip Itinerary Around The Best Of NSW — Sydney, Blue Mountains and Beyond
– Melbourne: 8D Melbourne Road Trip Itinerary — The Ultimate Road Trip Around Victoria's Best Adventures
– Western Australia: 11D Western Australia Itinerary — Coastal Road Trip From Perth To Ningaloo
---
This post was brought to you by Klook and Tourism Australia.
Like what you see? Follow us on Facebook, Instagram, YouTube, and Telegram for more travel inspiration!