While we wait for travel borders to open again, why not pick up a fun new sport?
With the uncertainties of the ongoing pandemic, there's a chance the highly anticipated Tokyo Olympics might be postponed again. In the event that the Games go on, you'll find me sitting in front of the screen rooting for my favourite athletes (all 23 of them representing Singapore).
This year's event is going to be an interesting one featuring six new sports — from surfing to skateboarding.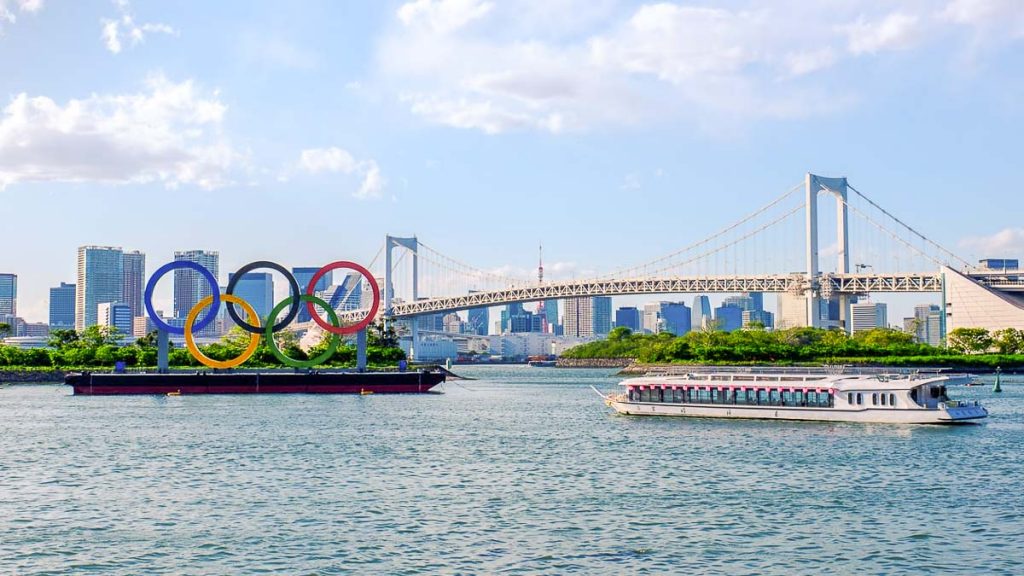 Photo credit: Unsplash
Speaking of new sports… when was the last time you tried one?
When we travel, we're more inclined to try new things — remember your first time bungy jumping, or finally catching your first wave surfing? These are easily the most memorable memories too look back fondly on.
But who says we can only get that excitement overseas?
Now that travel is out of the question, it's time to channel your inner adventurer and explore what Singapore has to offer. Inspired by the Olympics, here are nine sports to have a go at:
1) Climbing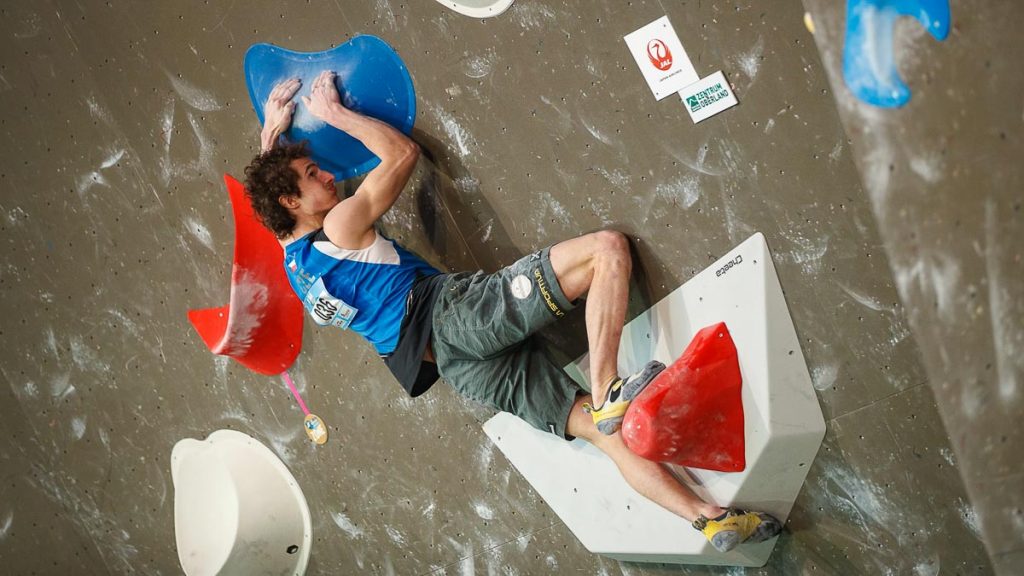 Photo credit: Marco Kost via Getty Images
Sport climbing is making its Olympic debut this summer 2021! This unique sport requires a combination of strength and flexibility. To clinch the title, athletes have to show their finesse across three disciplines — speed, bouldering, and lead.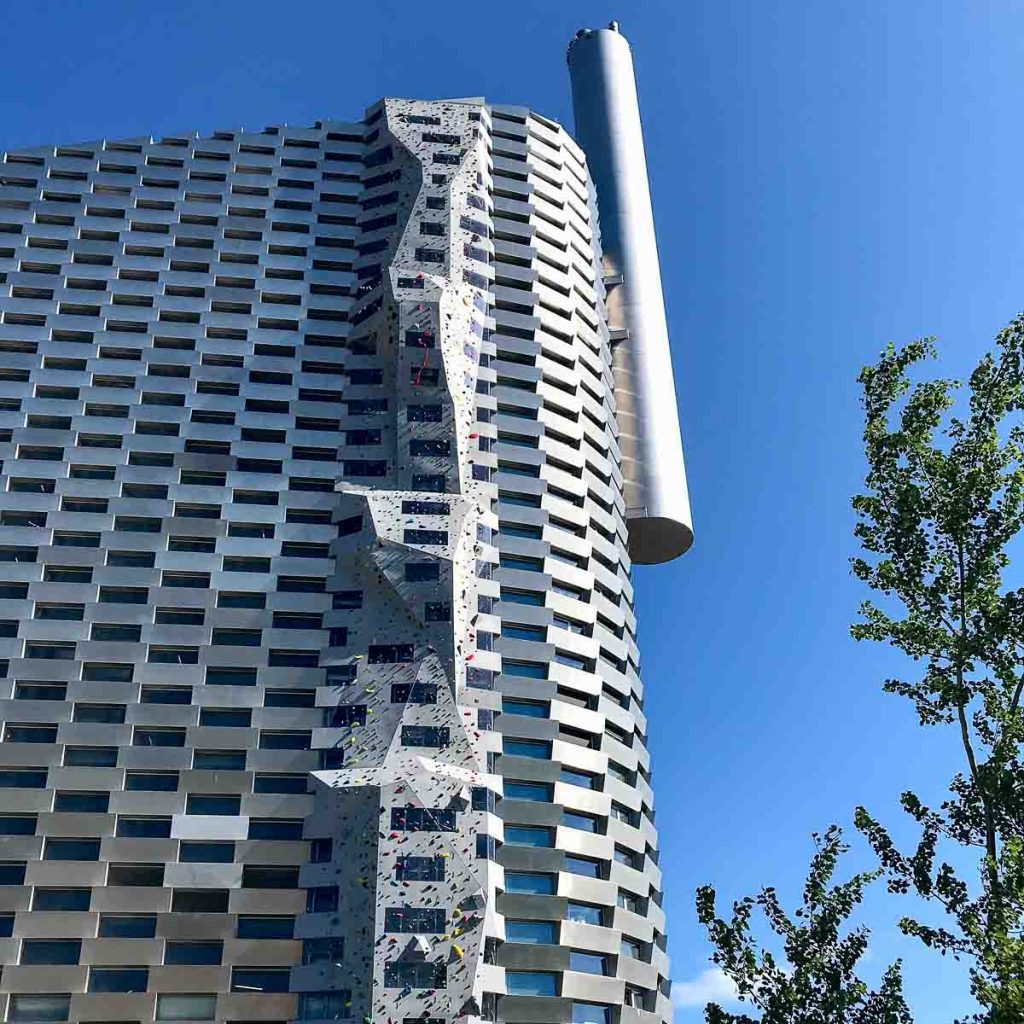 Photo credit: CopenHill
Fun fact: CopenHill, standing at 85m tall, is the tallest artificial climbing wall in the World.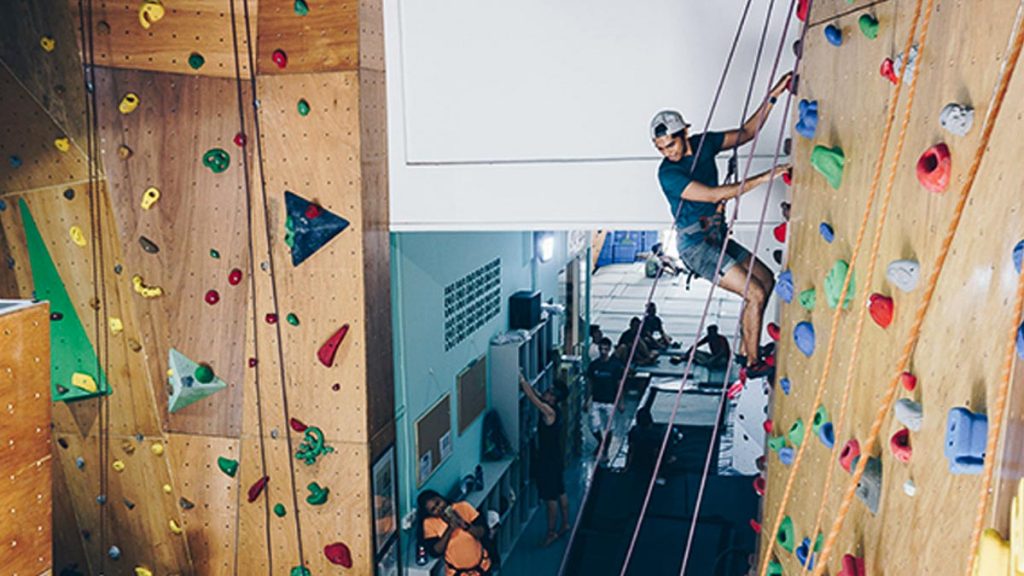 Photo credit: SAFRA
Don't worry if those three disciplines sound absolutely foreign to you. There are many gyms in Singapore that cater to beginners — we all start somewhere right?
If you have a love for heights (or looking to get over that fear), Climb Central's high walls are a great place to start. There are three outlets, all within shopping malls, and don't require prior climbing experience.
While most climbing gyms in Singapore require an SNSC (Singapore National Climbing Standards) certification, Climb Central's unique belay system allows total beginners to use the equipment safely. If it's your first time, let the counter staff know and you'll undergo a quick 10-minute introduction so you can belay with confidence.
Just rent a pair of climbing shoes, a harness and you're good to go!
Bouldering is another great sport for beginners. A harness isn't required as you'll only be climbing to a height of 2–5m before jumping off into a crash mat. Beginners can check out gyms like Fit.Bloc, Lighthouse or Boulder+. Routes are graded by difficulty with plenty of beginner-friendly routes that are perfect for gaining more confidence on the walls.
2) Surfing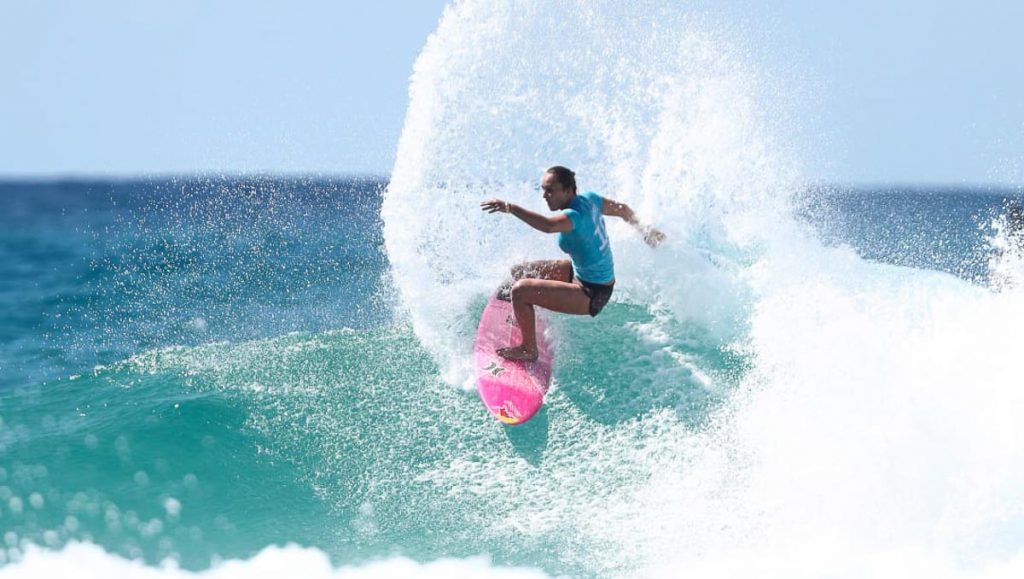 Photo credit: Chris Hyde by Getty Images
Another new Olympic sport on the block is surfing — where athletes will be riding the waves on Japan's Pacific coastline.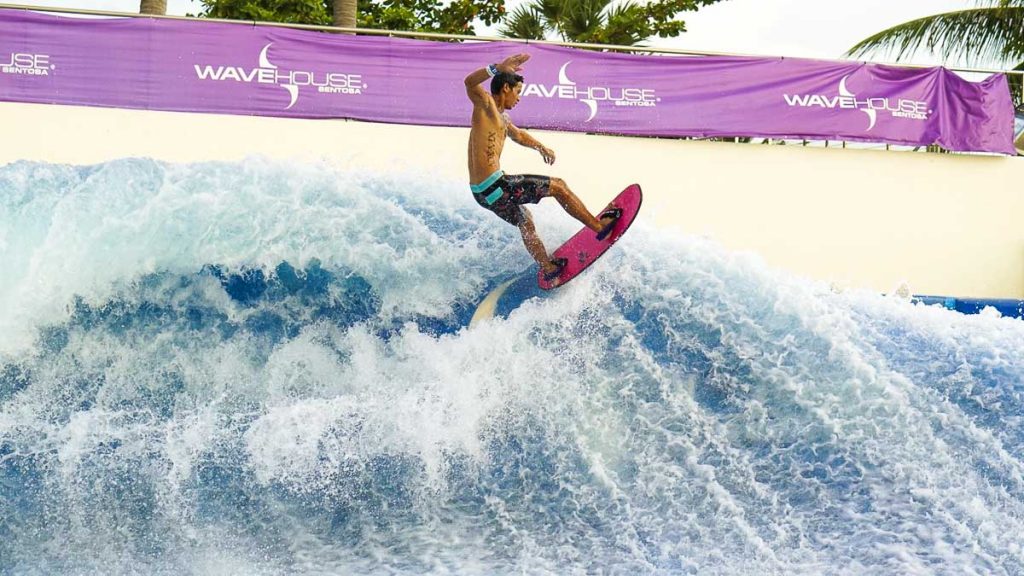 Photo credit: Surf Cove by Wave House Sentosa
Unlike the big, crashing waves you see on TV, the waves in Singapore are too small to ride on. But that hasn't stopped us from surfing.
With the closing of Wave House Sentosa, Surf Cove is opening at a new venue later this year. Be prepared to have an adrenaline-pumping time as you surf a never-ending wave on the FlowRider.
A more beginner-friendly alternative however is wakesurfing. Similar to wakeboarding, you get tugged by a boat, only this time, your feet aren't attached to the board (similar to surfing). The goal is to eventually let go of the rope as you ride the endless waves generated by the boat.
Wakesurfing is also a fun way to overcome your fear of open waters:
Surf Cove
Opening hours: Unavailable for now
Address: 1 Pasir Ris Close, Singapore 519599
Wakesurfing
Opening hours: 7AM – 7PM
Address: 11 Northshore Drive Marina Country Club, Singapore 828670
3) Skateboarding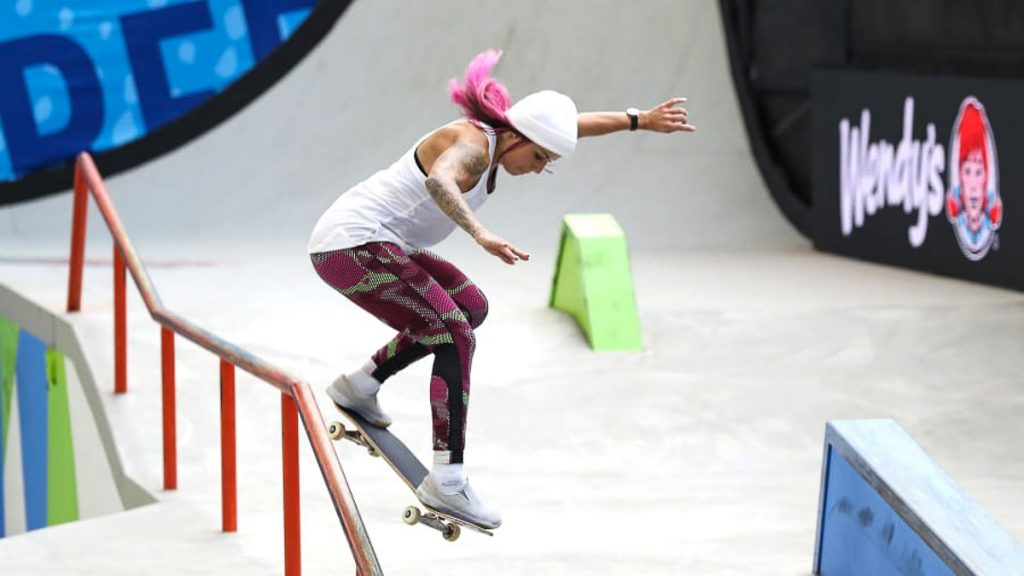 Photo credit: Sean M. Haffey via Getty Images
Skateboarding is another Olympic sport making its appearance for the first time in history. With two disciplines — park and street skating, athletes compete to impress the judges with their execution of jaw-dropping tricks like mid-air flips and spins.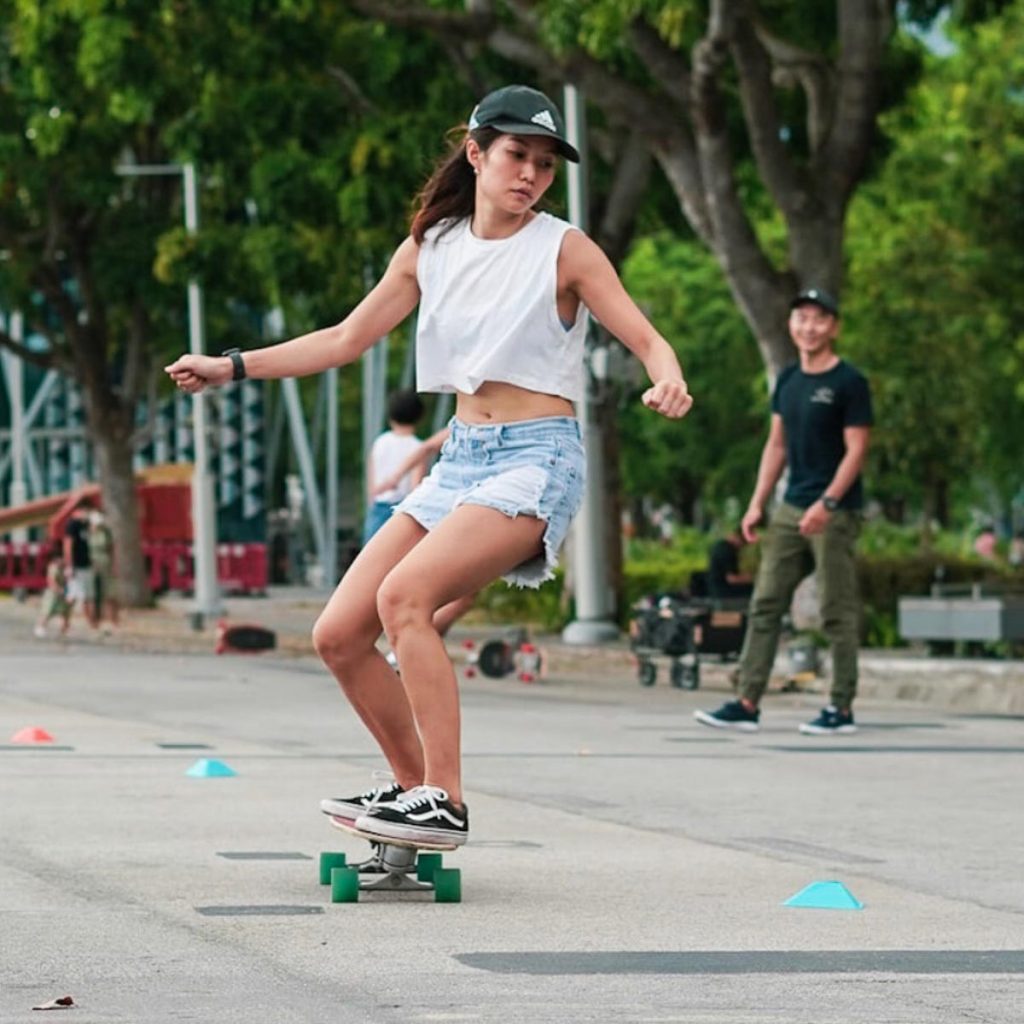 Photo credit: The Ride Side
Another board sport that's gaining popularity lately is Surfskating. Surskates may look similar to a skateboard but have special front trucks that allow it to make more dynamic movements — similar to surfing.
Whether or not you've had skateboard experience, now's a great time to pick up the sport! The Ride Side offers a range of surf skate lessons (from S$28/class) catered to beginners with no prior board experience, to those looking to perfect their tricks on the board.
Soon, you'd be doing tricks and combinations just like the Olympic athletes! Okay, that's an exaggeration. After all, what you see at the Games is from years of hard work.
Fun fact: Surf skating was designed for surfers to practice their skills on land.
4) Trampoline Gymnastics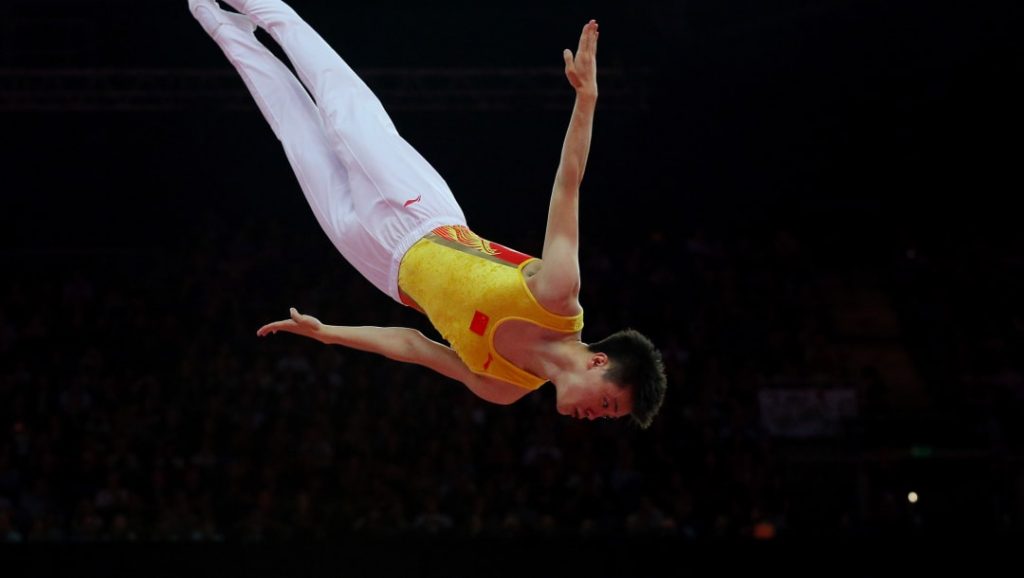 Photo credit: Cameron Spencer by Getty Images
It's a bird, it's a plane, it's a… trampoline gymnast?
Catch the athletes in action this summer, as they enthrall us with their impressive routines. Trampolining involves gymnasts springing 8m into the air while executing various skills like twists and somersaults.
Fun fact: One component of the athlete's score is 'time of flight'. Hence, sensors are installed beneath the trampoline to accurately measure their airborne duration.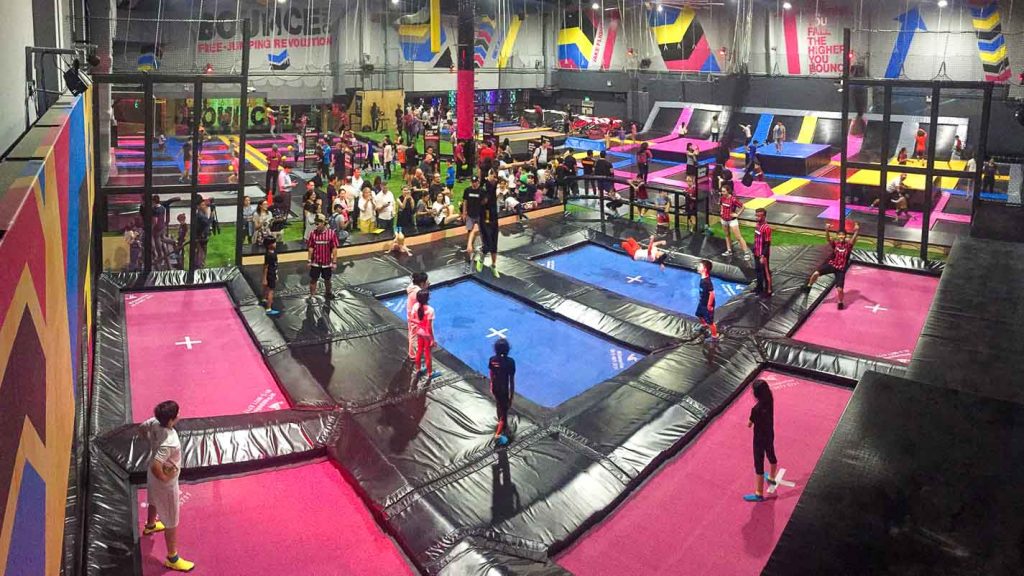 Photo credit: BOUNCEinc
If you're looking for a fun way to get fit, have a go at this gravity-defying sport at trampoline parks across Singapore.
Bounce Singapore has around 28 interconnected trampolines and other fun zones — from a ninja course to slam dunk zones, be prepared to have a flippin' good time.
Attempting to recreate flips and somersaults on TV can be dangerous for beginners. If you wish to learn proper techniques, check out GYMKRAFT for beginner classes.
Bounce
Opening hours: 10AM – 8PM (Mon –Fri), 9AM – 8PM (Sat and PH), 9AM – 7PM (Sun)
Address: Cineleisure, 8 Grange Road #09-01, Singapore 239695
GYMKRAFT
Opening hours: 11AM – 9:30PM (Mon – Fri), 9AM – 8PM (Sat), 9AM – 10PM (Sun)
Address: 1 Stadium Pl, #01-69/70 Wave Mall, Singapore 397638 (one other branch)
5) Mountain Biking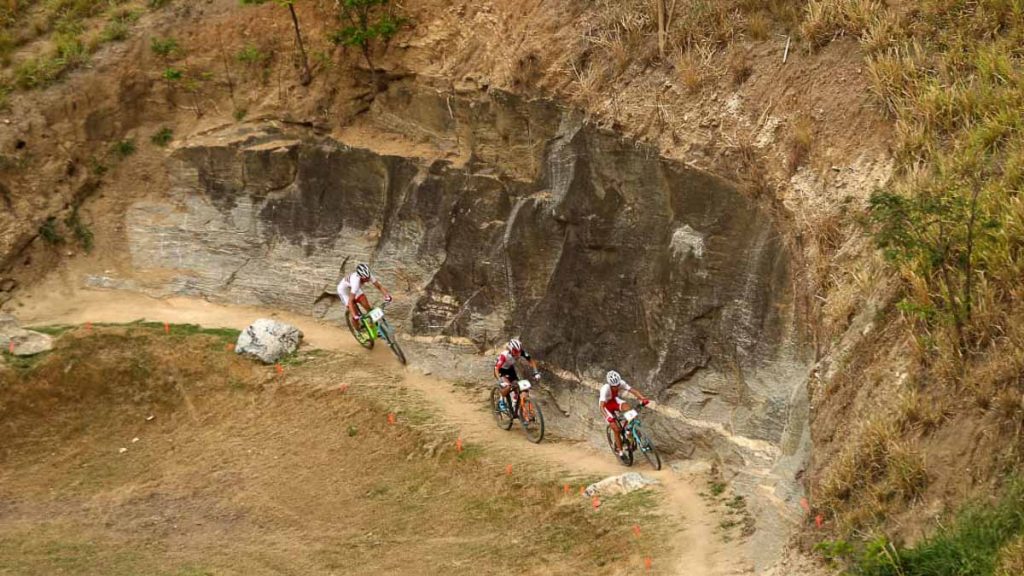 Photo credit: Julian Finney by Getty Images
This year's Olympics will see cyclists racing through dirt trails in Izu (a city 120km away from Tokyo), where they will enjoy sweeping views of the iconic Mt. Fuji along certain parts of the course.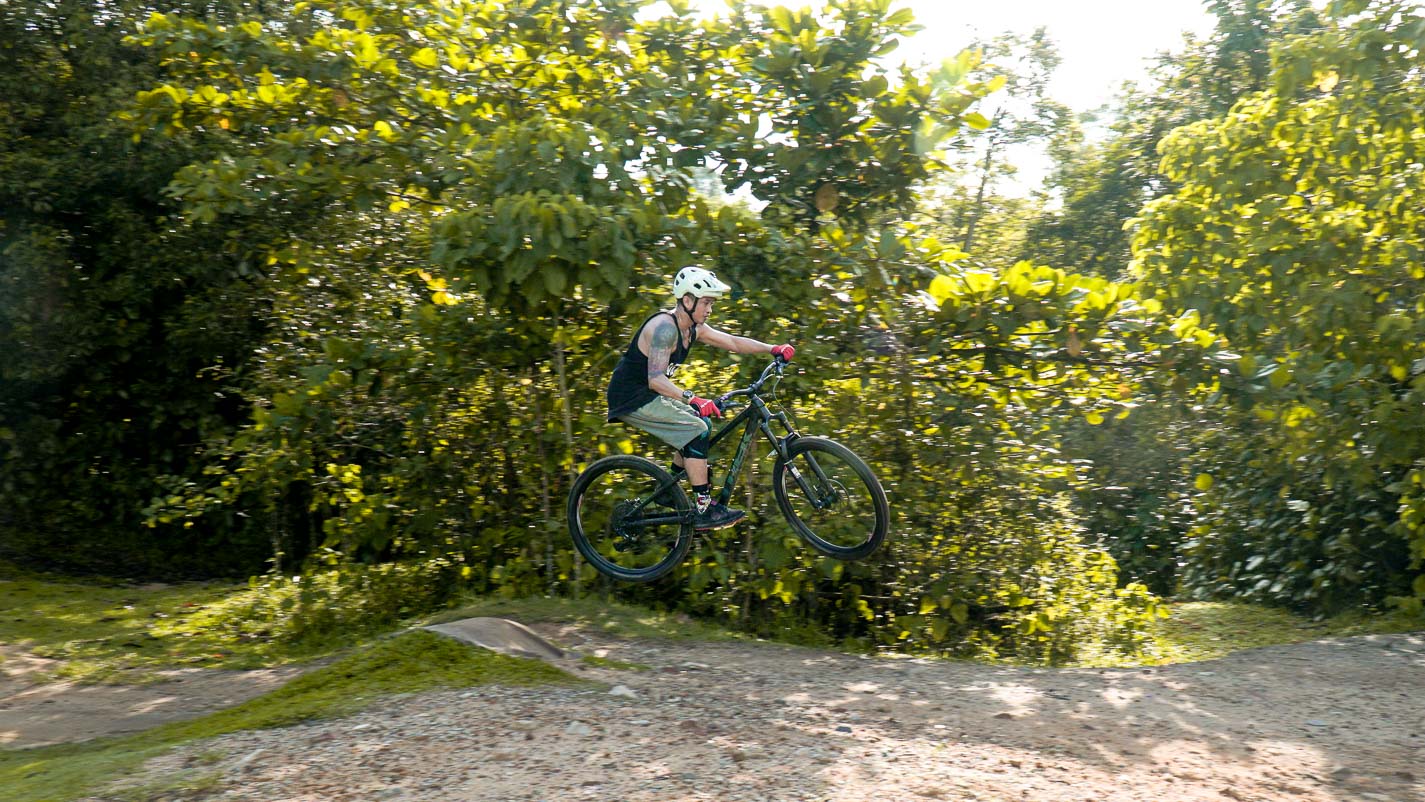 We may not have sweeping views of Mt. Fuji but here's where you can get your dose of adrenaline in Singapore: Chestnut Nature Park is home to one of the largest mountain bike (MTB) trails in Singapore. This is a popular spot among bikers as there are 11 different trails to choose from. With varying difficulty levels, beginners can go off-road starting with the easiest trail. The introductory trail, consisting of gentle climbs and no sharp drops, will help you gain confidence before tackling the more challenging ones.
Bike are available for rent from AIRE MTB rental shop located at Chestnut Point. Rental starts from S$15/hr on weekdays and S$18/hr on weekends and public holidays.
Chestnut Nature Park
Opening hours: 7AM – 7PM
Address: Chestnut Ave, Singapore 679514
6) Canoeing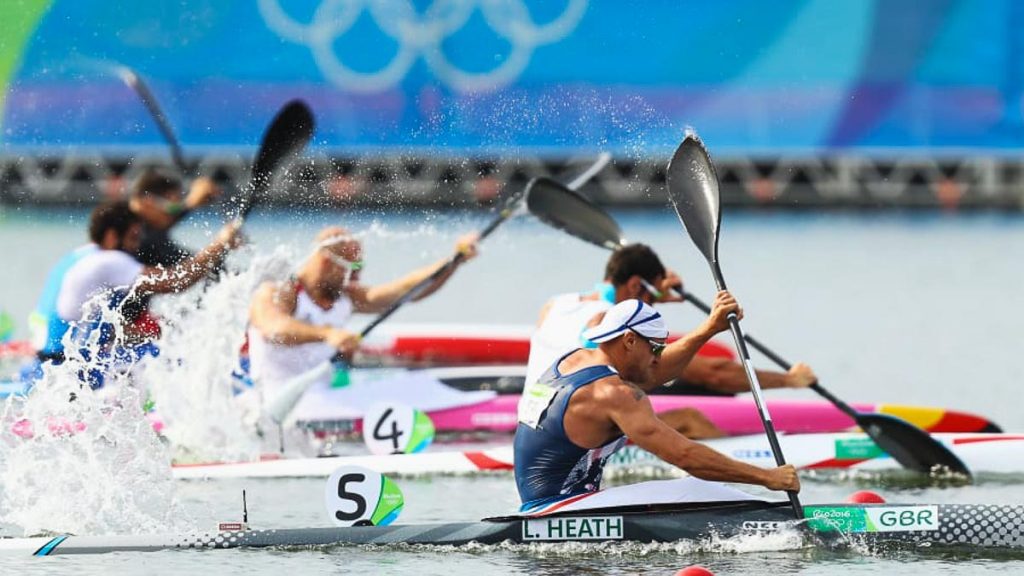 Photo credit: Ryan Pierse by Getty Images
Canoeing at the Games consists of two events: slalom and sprint. The former involves manoeuvering through tricky obstacles in rapid waters while the latter, as its name suggests, requires speed.
An alternative to canoeing is kayaking — I never knew the difference between both sports until this point. To me, both are streamlined vessels propelled by paddles. So for the uninitiated (like me): Canoers assume a kneeling position and use a single-bladed paddle. On the other hand, paddlers sit in a kayak, propelling the boat with a double-bladed paddle.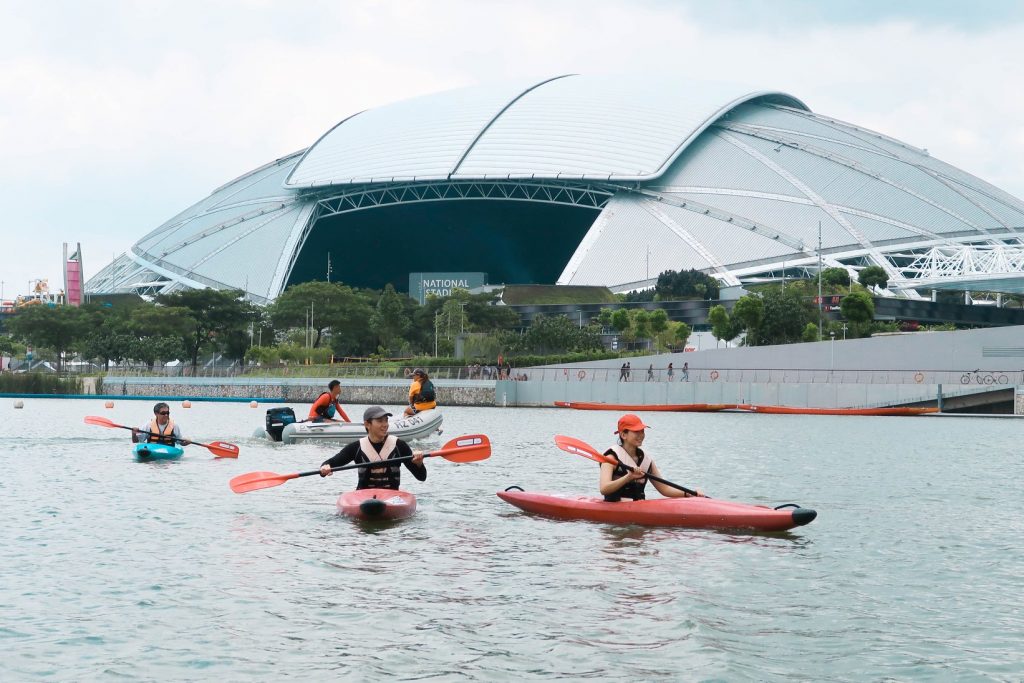 Photo credit: Singapore Sports Hub
With much calmer waters, the conditions along Kallang Basin are ideal for first-timers who wish to try the sport.
Head over to the Water Sports Centre at Singapore Sports Hub, conveniently located along the basin. Here, you can choose a variety of kayaks and canoes to rent, from single to double sitter kayaks and canoes that sit two to three. There are even more options for those with a one-star or equivalent certificate (which you can get by taking their course).
Paddle your way through Kallang Basin as you enjoy a panoramic view of Singapore's skyline. If you're lucky, you might even catch otters basking in the sun!
Opening hours: 7AM – 8PM (Mon – Sun), 7AM – 10PM (PH)
Address: 8 Stadium Walk, Singapore 397699
Classes: Wednesday, Friday, Saturday (class timing varies according to skill level)
Address: 1 Ubi View, #03-14 Focus One Building, Singapore 408555
7) Boxing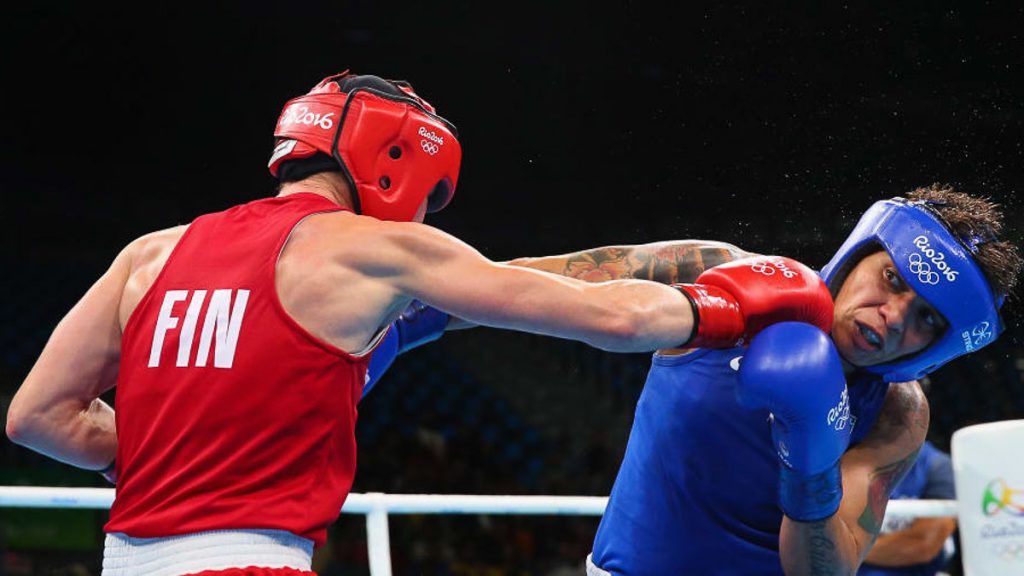 Photo credit: Alex Livesey by Getty Images
I think it's safe to say that watching the noble art will keep you at the edge of your seat.
An Olympic boxing match has three rounds lasting three minutes each. Watch as the boxers exchange kicks and throw heavy punches at each other. Points are awarded for successful hits determined by the judges. There are three ways a match can end under three minutes — if the referee or doctor calls for the match to stop, if a boxer receives three penalties, or if there's a knockout.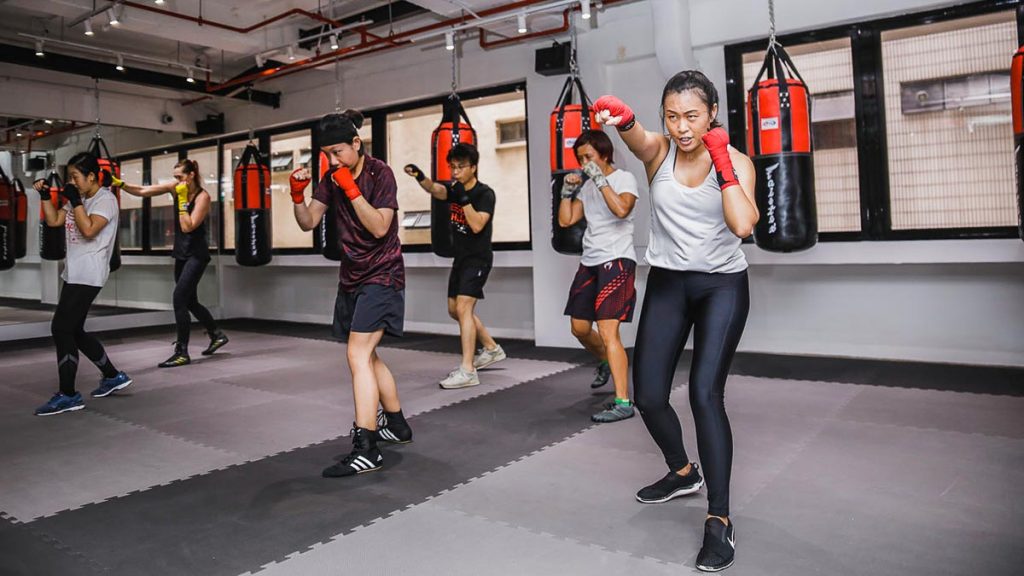 Photo credit: The Ring
Not only is this high-intensity sport a fun way to keep fit, it's also useful for self-defense.
So if you're looking to learn a move or two, pick up lessons from studios like The Ring. They offer beginner-friendly lessons that consist of a combination of different exercises — from shadowboxing to opposition games with a partner.
Their Flagship branch at Kim Yam Road even has a competition-sized boxing ring!
Opening hours: 7:15AM – 8:30PM (Mon – Fri), 8AM – 1:45PM (Sat), 8AM – 11:45AM (Sun)
Outlets: 58 Kim Yam Rd, #01-01, and TR Orchard 1 Claymore Drive #01-01A
8) Figure Skating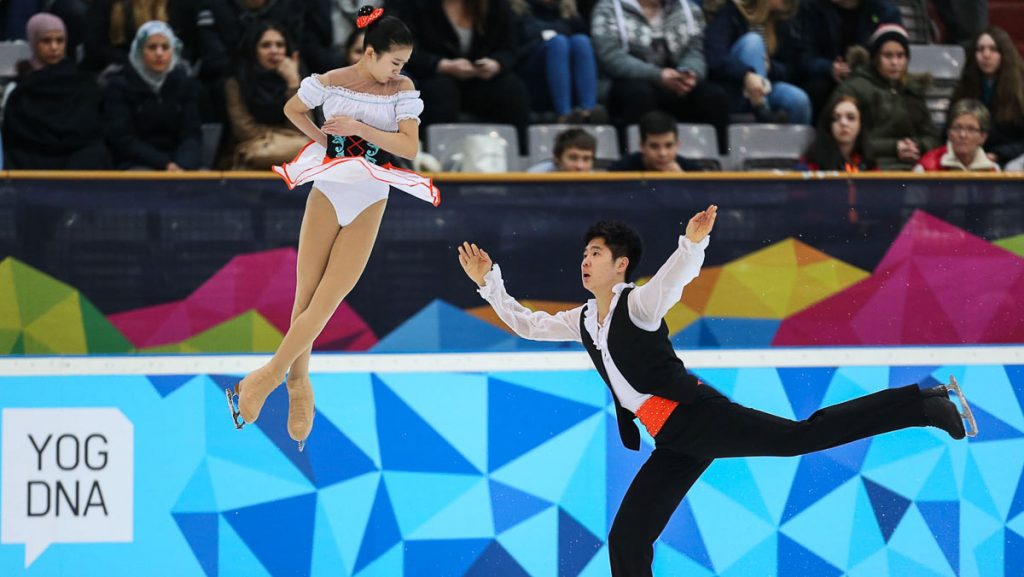 Photo credit: Jed Leicester by YIS/IOC
The perfect mix of art and sport — figure skating is hands down my favourite winter Olympic (happening next year in Beijing) sport to watch. I'm always mesmerised by the skaters, and how they manage to make complex moves on ice look so effortless.
Photo credit: The Rink
For an escape from Singapore's hot climate, head on over to The Rink, Singapore's first and only Olympic-sized skating rink.
You may not nail the graceful moves of an Olympic athlete on your first try but with adorable skating aids to rent, at least you don't have to worry about falling over.
Lessons are offered as well ranging from level one to level six — from foundational skating skills to figure or even speed skating.
*Pro-tip: Bring your own socks and gloves so you don't have to purchase them. Also, opt for longer socks to prevent blisters.
Opening hours: Varies
Address: 2 Jurong East Central 1, #03-11 JCube, Singapore 609731
9) Sailing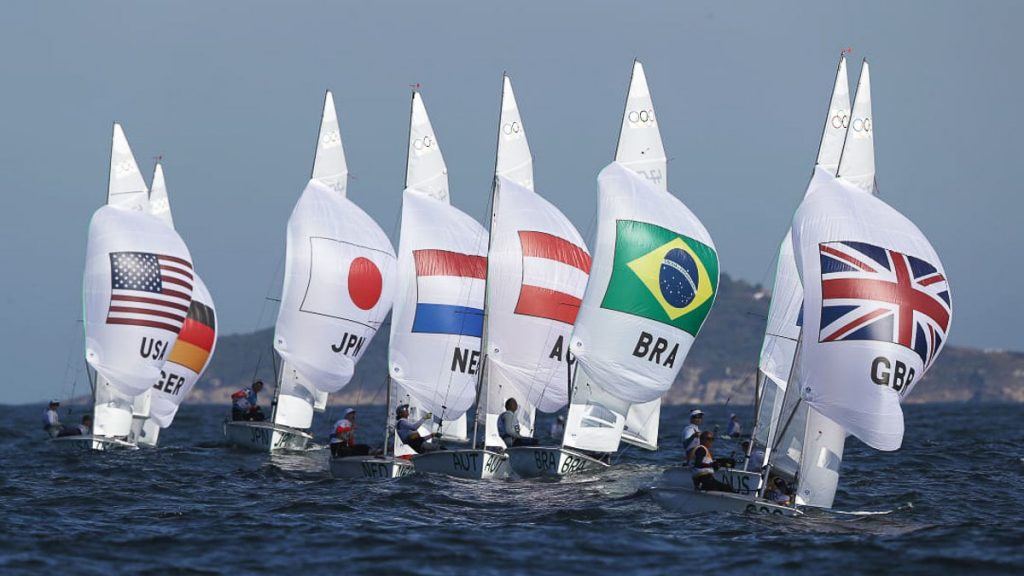 Photo credit: Clive Mason via Getty Images
Did you know that we have four Singaporean Sailors competing in the Olympics this year? Watch as they race against other fleets while battling the ever-changing conditions out at sea.
There are six classes from this year's competition featuring different boats from dinghies to windsurfers.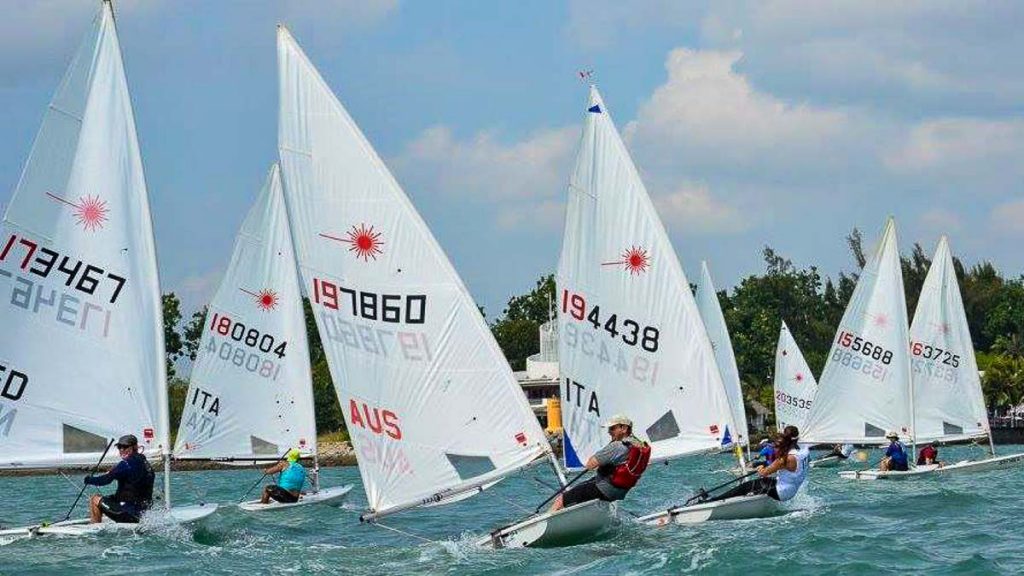 Photo credit: Constant Wind Sea Sports Centre
If you would like to have a go at sailing but have no experience, Constant Wind Sea Sports Centre is a sailing school that offers courses for sea sports enthusiasts. Learn useful skills like rope techniques and steering, from a team of passionate individuals with years of experience. I mean, who better to learn from, than the people who love the sport?
Basic sailing courses here are $420 for three sessions (four hours each).
Opening hours: 9:30AM – 6PM
Address: 11 Changi Coast Walk, Singapore 499740
When was the last time you tried a new sport?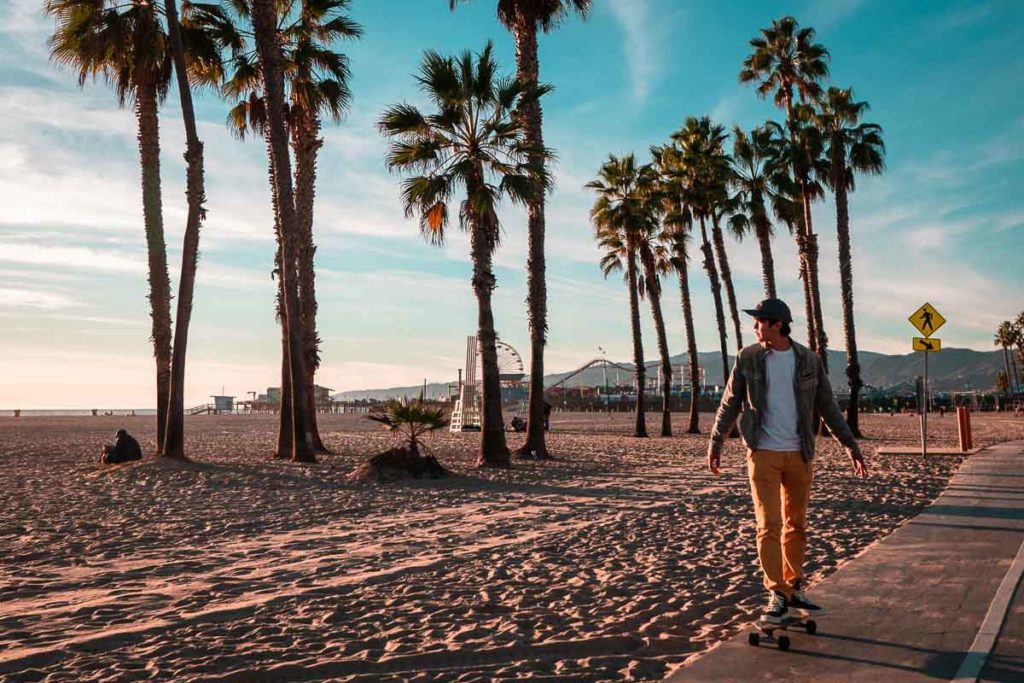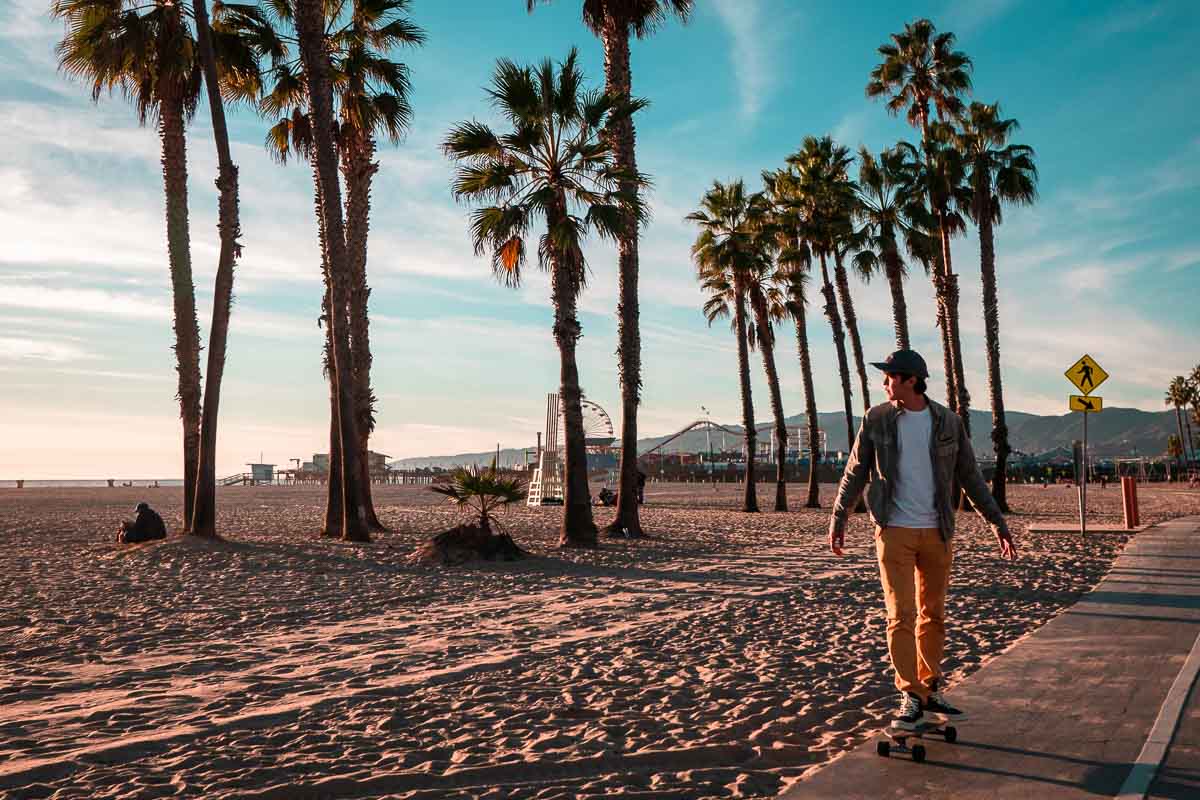 I've always enjoyed watching the Olympics, seeing how athletes excel at their sport.
But the fact is, they're just like any of us. They had to try the sport for the first time, way before they were great at it.
What we see at the Games is years of hard work, and seeing it come to fruition for them warms my heart.
"The most important thing in the Olympic Games is not to win but to take part, just as most important things in life — it's not the triumph but the struggle." — Baron de Coubertin
As much as the Olympic creed was meant to inspire athletes, we too should embody this spirit while taking on various challenges to the best of our ability.
Trying something new can be daunting — especially when it comes to overcoming your fears. But you'll never know what you're missing until you try. So go out there and try a new sport, maybe one you loved watching at the Games this year.
Which new Olympic sport are you most excited to try? Let us know in the comments below!
---
Like what you see? Follow us on Facebook, Instagram, YouTube, and Telegram for more travel inspiration!