Pick your own strawberries, camp atop mountains and soak in waterfalls in Khao Kho, which locals call the Thailand Alps. 
A respite from all the shopping and eating done in Bangkok, Khao Kho is the perfect escape to cool alpine air and scenic mountainous hikes. This destination is quite popular with the Thais but still very much unknown to the average tourist.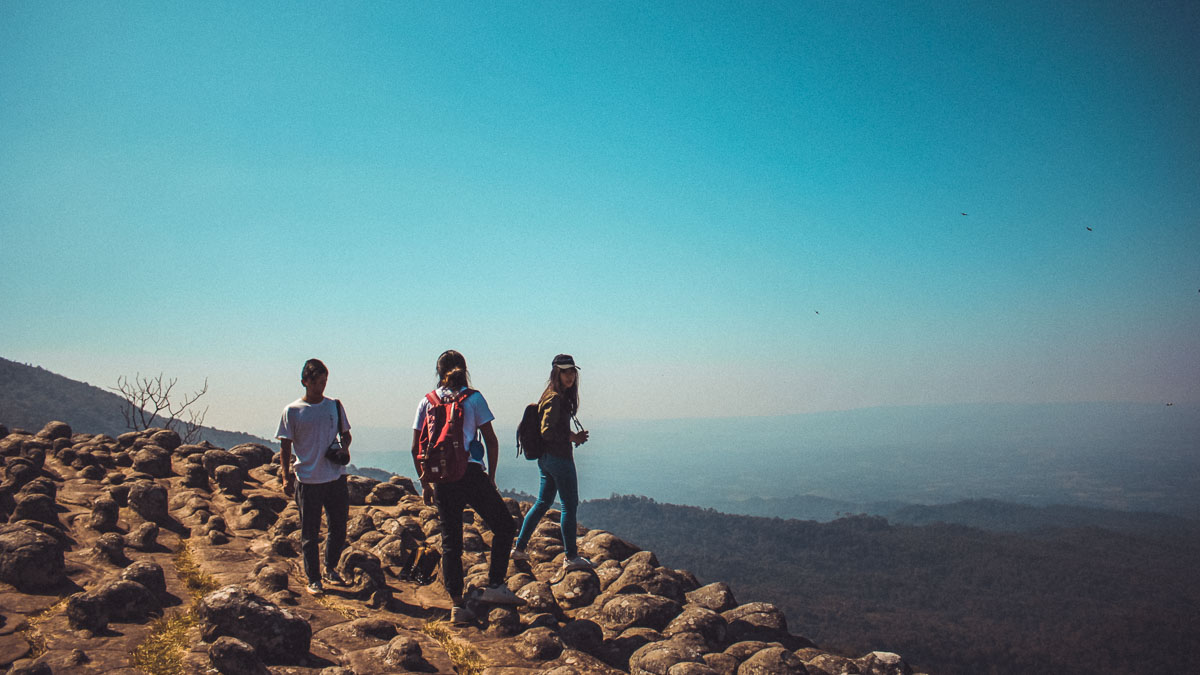 Take in mountain views on top of Phu Thap Boek Mountain, and catch the most beautiful sunrise from outside your tent while you camp out. Or marvel at the five million mosaic tiles at Wat Prathat Phasornkaew, followed by a hike in the Phu Hin Rong Kla National Park.
This 5D4N Khao Kho itinerary brings you a unique, top-of-the-world experience in the "Thai Alps" without having to travel halfway across the world!
If you're interested in more day trips out of Bangkok so you'll never be thai-ered, check out what else we've discovered in Khao Yai, another stunning getaway embedded in nature.
Pre-trip Essentials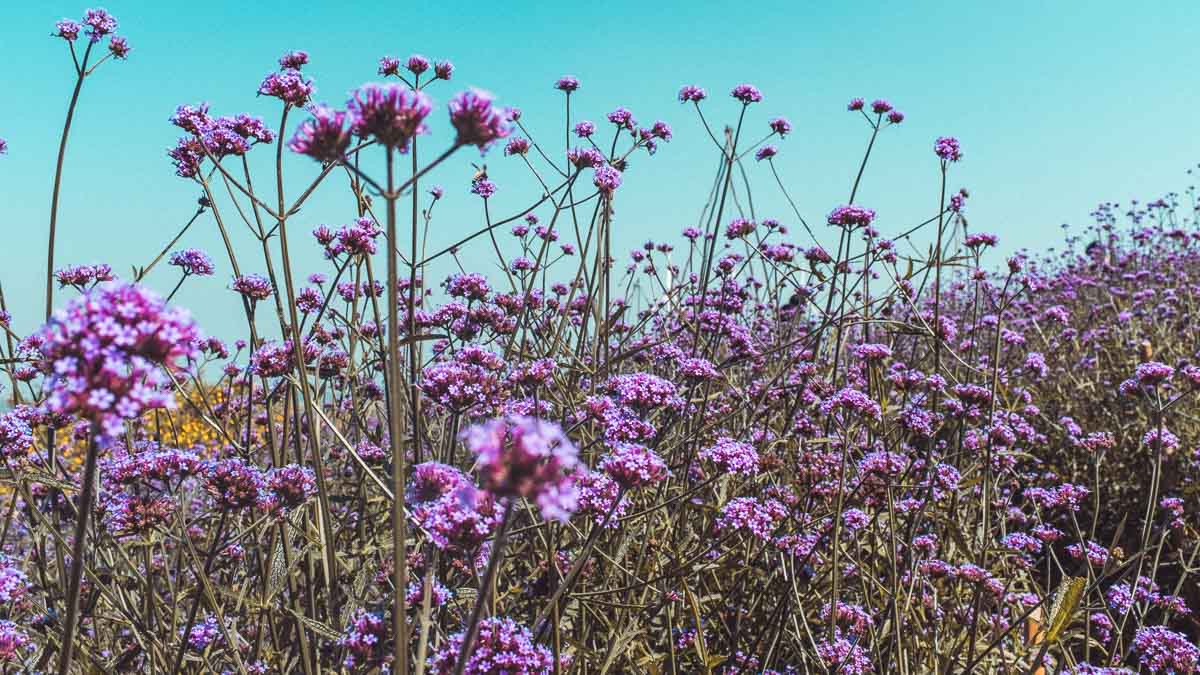 Best time to visit: Between mid-Nov to Jan when seasonal strawberry farms open and fields of lavender-like verbena flowers (pictured) are in full bloom. En route to Khao Kho, at Lopburi town, sunflower fields will also be in full bloom.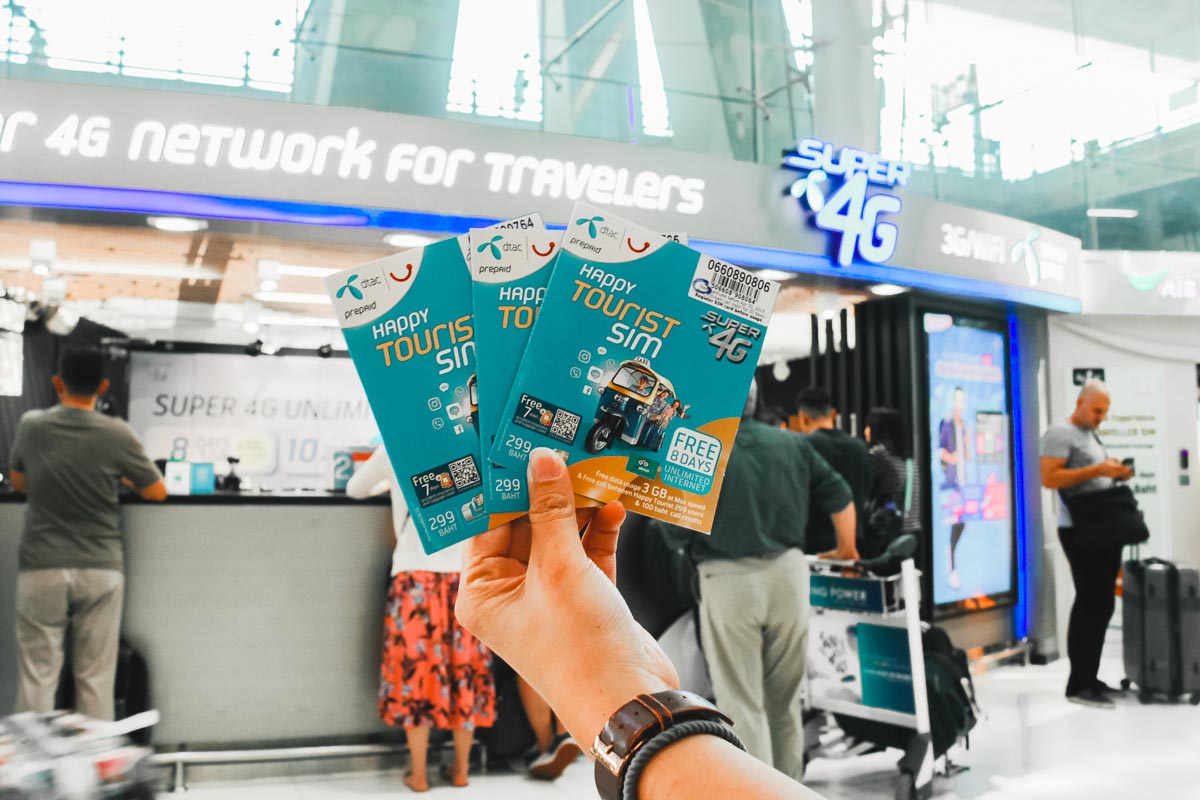 Connectivity: The DTAC SIM Card allows unlimited 4G data usage (~S$10 for eight days) and can be collected upon arrival at Bangkok's Suvarnabhumi Airport (there are no direct flights to Khao Kho).
Cash on hand: ATMs are hard to find in Khao Kho, and most accommodations and food establishments only accept cash!
Getting to and around Khao Kho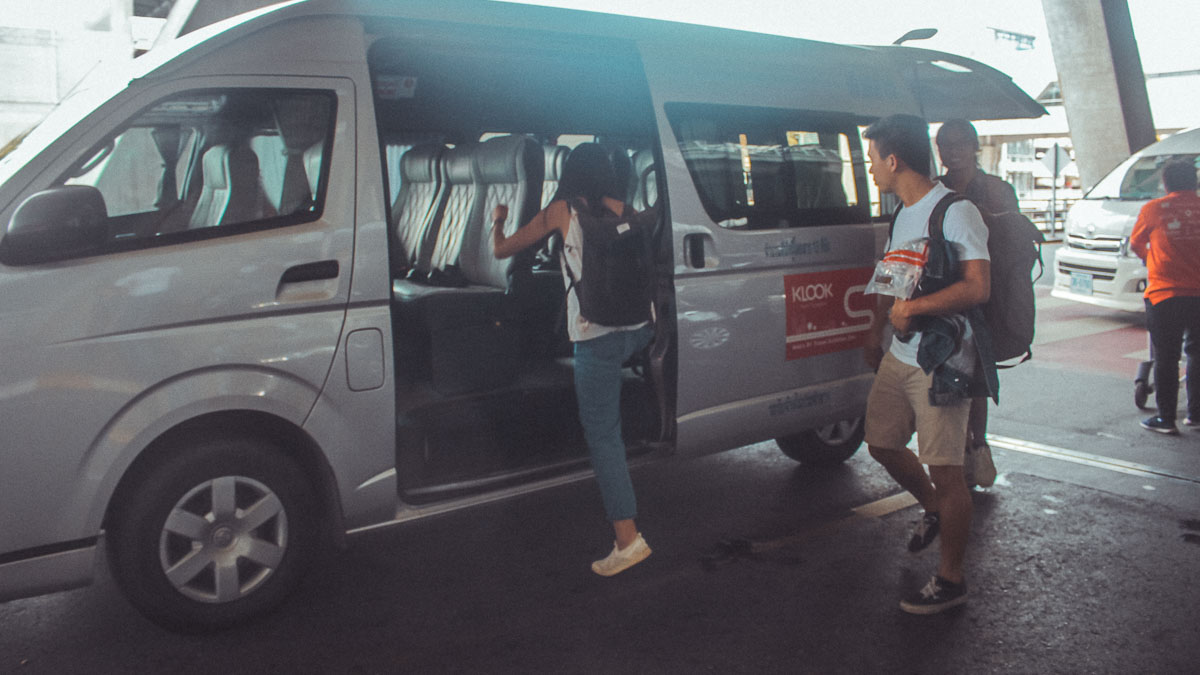 The mountain roads from Bangkok to Khao Kho are winding and narrow, and it's probably not ideal to embark on your own five to six-hour drive. We were in for a good time and a long time, so we left the long drive to a professional car charter.
How the road trip goes: after leaving Bangkok, you'll arrive at Lopburi town (popular amongst locals and travellers heading towards Khao Kho/Chiang Mai) after three hours, a popular pitstop to break the long journey into two. Explore the area for a day, before the final leg to Khao Kho.
Day 1: Pitstop at Lopburi 
Saraburi Sunflower Fields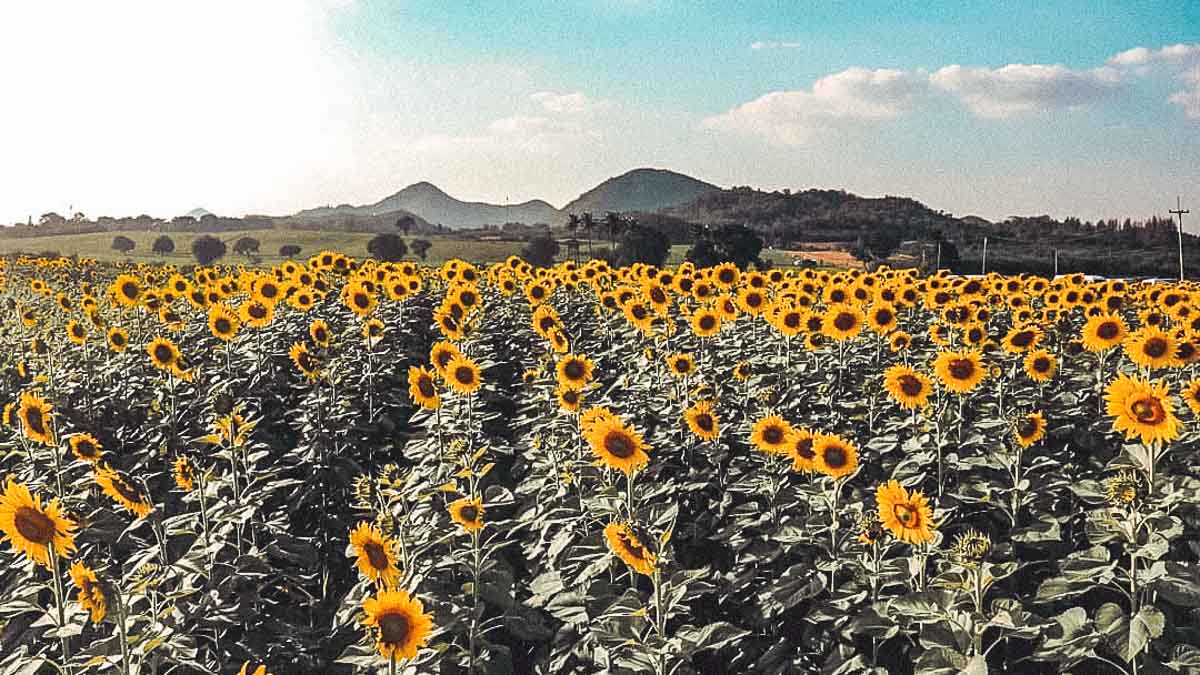 Holland's tulips? We'd say the sunflowers at the Muak Lek Sunflower Fields of Saraburi — the largest sunflower field in Thailand — are just as sweet, and you don't need to play Katrina & The Waves to feel like you're walking on sunshine. Flowering season's between Nov and Feb!
Speak to the locals to learn about everything sunflower-related — oil, seeds, honey and cookies, all of which are freshly produced from their harvests.
Entrance Fee: ฿10
Opening Hours: Varies, but generally in the day time
How to get there: From Lopburi Old Town, drive 20 minutes into the Muak Lek District at Saraburi 18180, Thailand.
*Pro-tip: There are many sunflower fields lining Saraburi, but head further up to Muak Lek for the largest field (pictured above).
Wat Phra Buddha Badh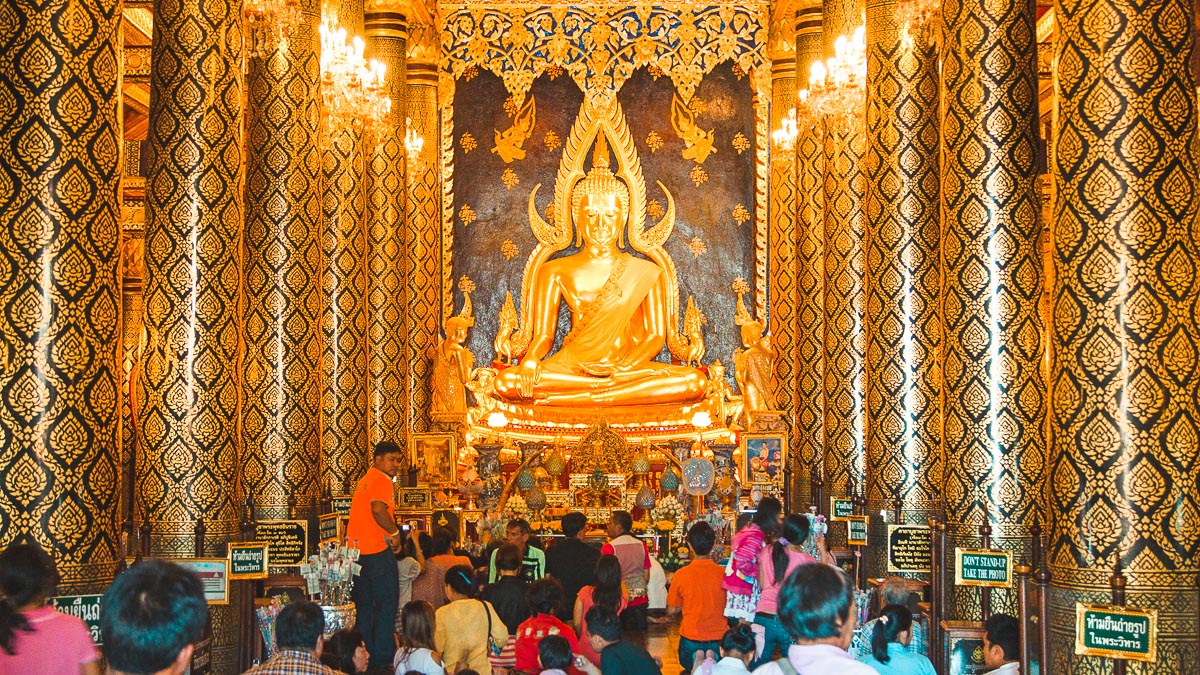 The Wat Phra Buddha Badh is one of the most revered temples by locals for pilgrimages, and is also known as the temple of the Buddha's footprint. Take the stairs to the top and you'll know why — there lies a 150cm-long and 52cm-wide statue of the footprint, sheltered by a golden mondop (shrine) and covered with coins and notes that locals throw in for blessings.
Entrance Fee: ฿30
Opening Hours: Morning till 5PM
Address: Tambon Khun Khlon, Amphoe Phra Phutthabat, Phra Phutthabat 18120, Thailand
Peacock Temple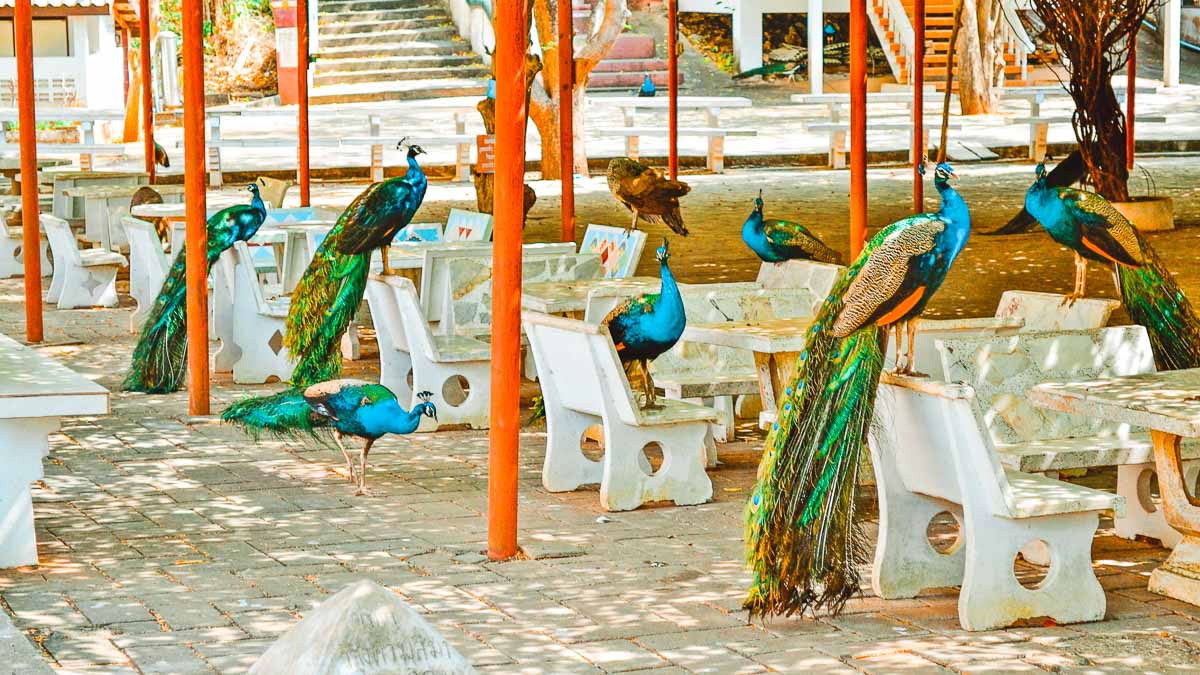 Never managed to find one of those elusive Sentosa peacocks? Get a good look at them at the Peacock Temple where they run freely on the temple grounds — at least 50 of them!
Climb 436 steps to the top of the temple to visit the white Buddha statue, and enjoy a bird's eye view of the surrounding valleys and Sub Lek Reservoir — some nature that contrasts with Bangkok's city skyline.
Entrance Fee: Free
Opening Hours: Varies
Address: Nikhom Sang Ton Eng, Mueang Lop Buri District, Lopburi 15000, Thailand. Drive through the 'mouth' entrance and you'll see the temple.
Sub Lek Reservoir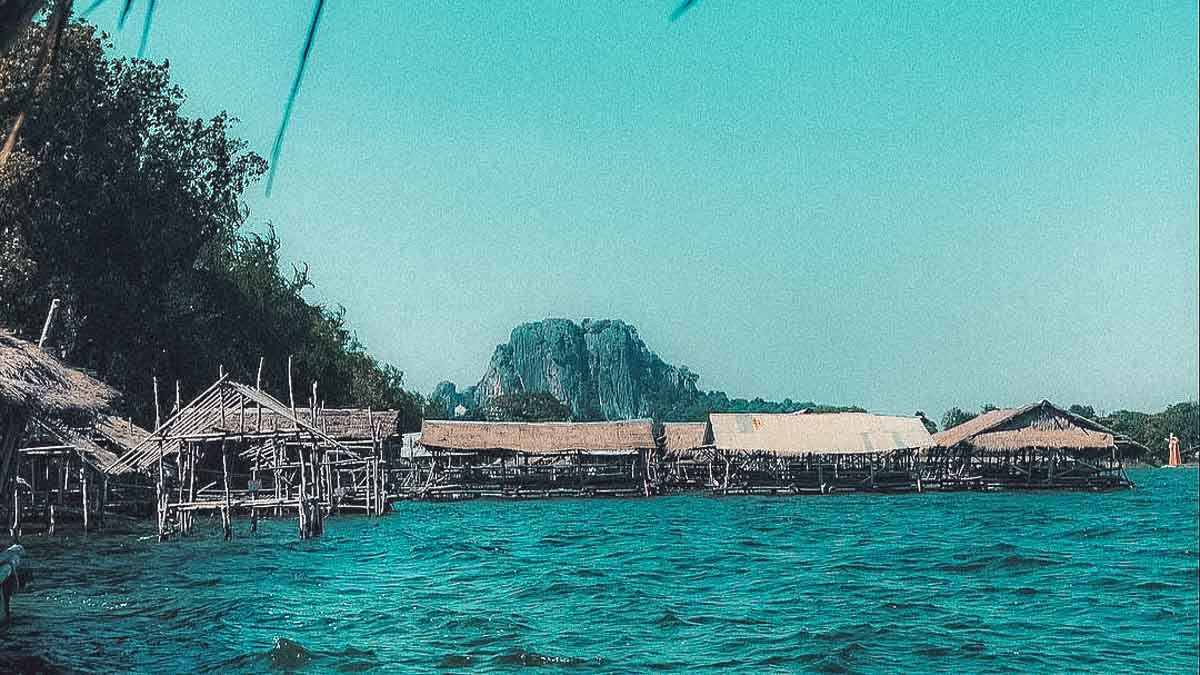 Sub Lek Reservoir (Ang Sub Lek) is where the locals chill out on a hot afternoon, slurping local noodles (฿60) at boardwalk restaurants overlooking the reservoir. Couch potatoes can rent a stilt hut to sit in for (฿50 – 70), while the adventurous can head out for ATV and jet-ski activities.
Cost: Under ฿150 (for hut and food)
Opening Hours: 9AM – after sunset
Address: Nikhom Rd., Nikhom Sang Ton Eng, Muang Lop Buri, Lobburi, 15000
Wat Phra Si Rattana Mahathat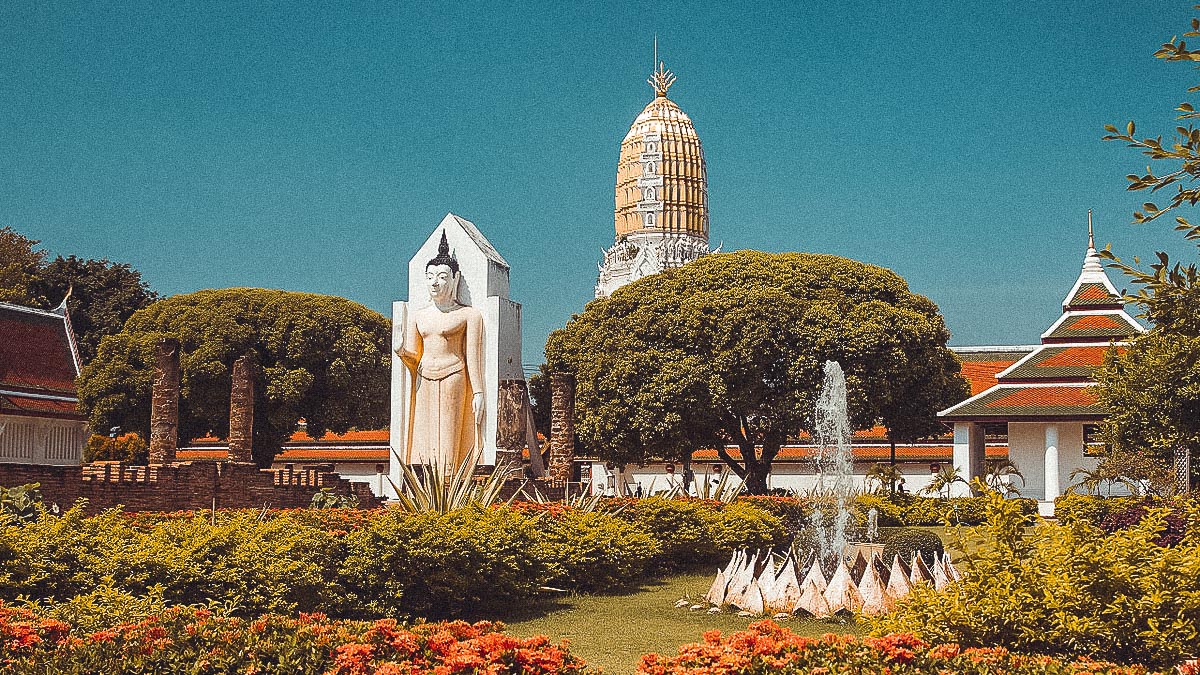 A Khmer-style temple that stands on the Nan riverbank, Wat Phrasi Rattana Mahathat is one of the most important temples during the Ayutthaya era. It's a smaller temple compared to its counterparts across Thailand, but still worth walking the grounds and experiencing Thailand's religious side.
Entrance Fee: ฿40
Opening Hours: 6:30AM – 6PM
Address: 92/3 Phutthabucha Alley, Chang Wat Phitsanulok 65000, Thailand

9 Pints – The Gastro House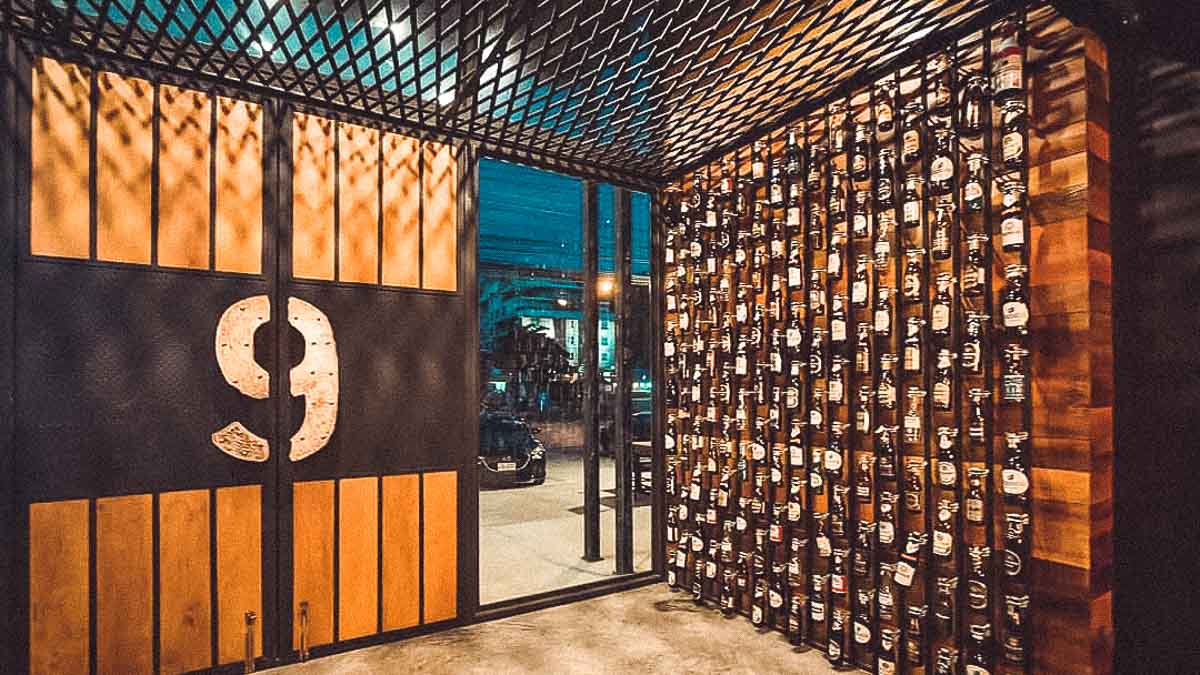 As one of the few large establishments in Lopburi, it's not surprising to see 9 Pints — The Gastro House packed in the evenings (so much that you'll think you're still in Bangkok) amid crowd chatter and live music.
Switch it up from the usual Thai cuisine with a hearty dinner of western food (pastas/steak/grills!). The real deal is the wide selection of craft beers on tap available, especially in such a secluded area. Now, thank god for car charters!

Opening Hours: 11AM – 11PM
Address: Amphoe Mueang Nakhon Sawan, Chang Wat Nakhon Sawan 60000, Thailand
Transport by car charter (12-hour window)
Set off for first destination: 9AM.
Arrive at last destination: 8:30PM
Driving duration from Bangkok to Lopburi: 2.5 hrs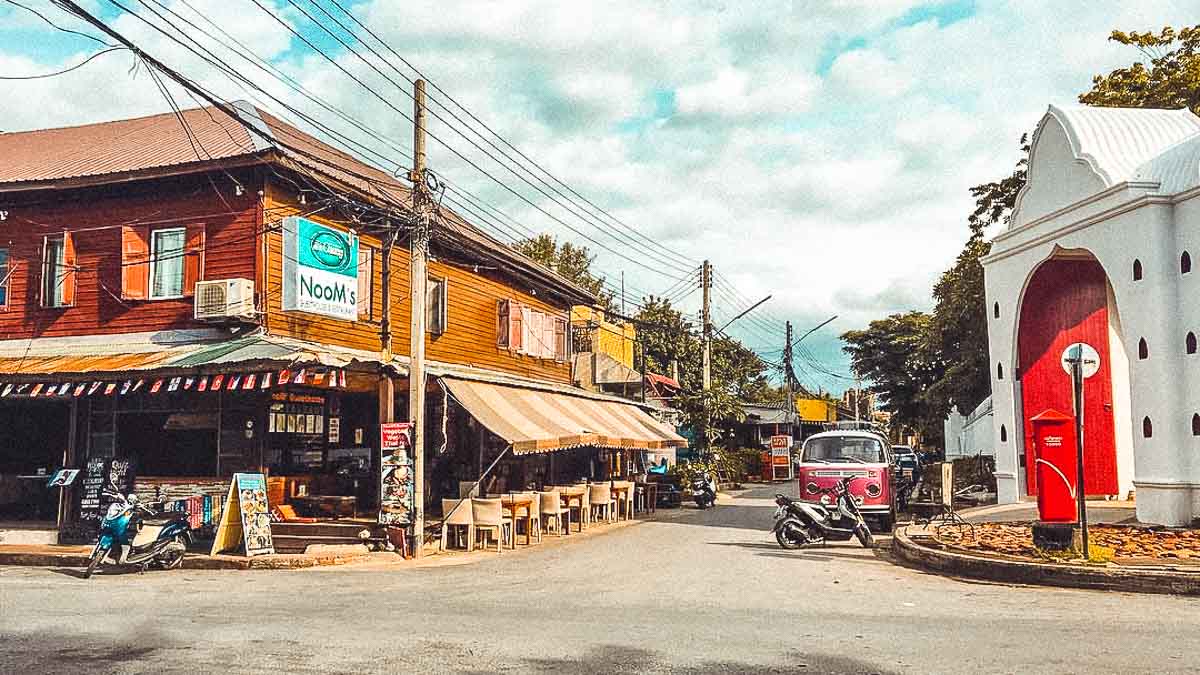 Accommodation in Lopburi: There are popular and affordable backpackers' hostels like Noom Guesthouse (~S$15/night), and private en suite rooms at Windsor Resort (~S$29/night) that are more worth it for groups.
Day 2: Drive on to Khao Kho
Prang Sam Yod (Monkey Temple)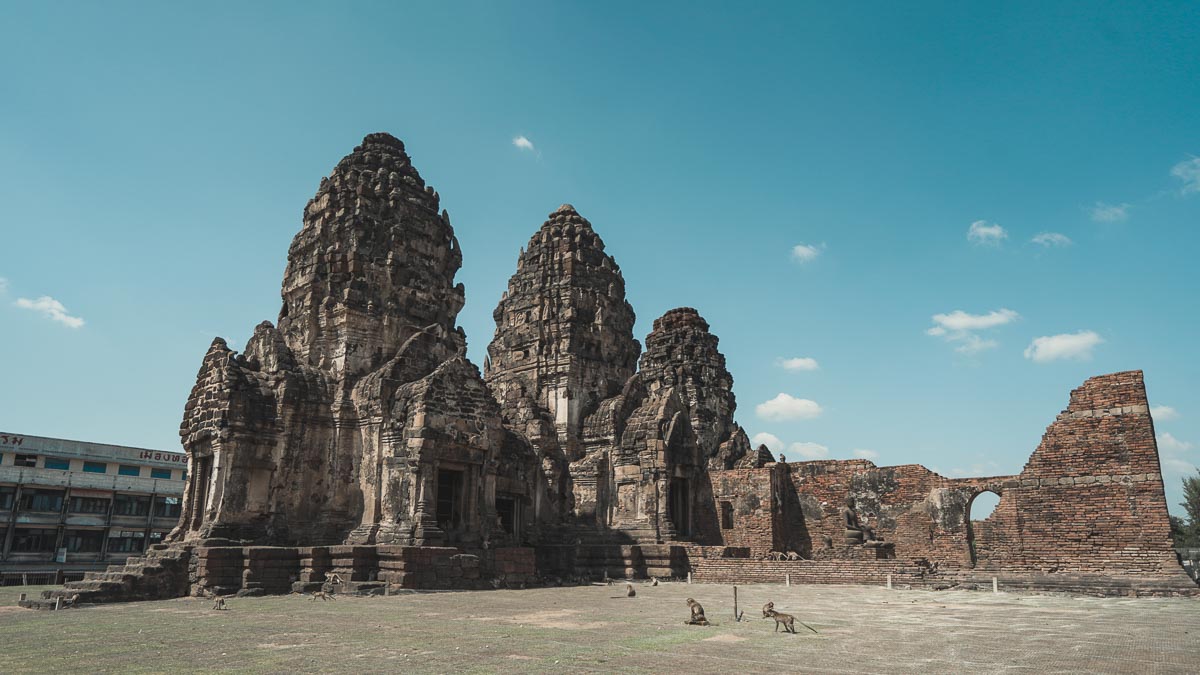 Phrang Sam Yod Temple is Lopburi's oldest and most iconic landmark. One of the few monuments left that dates back to the Khmer era, it's famous for hosting a large number of monkeys that are let loose to run around freely, but perhaps even more so for resembling a mini Angkor Wat from the outside.
As with any place filled with monkeys, keep your belongings close to you or the monkeys will steal them!
Entrance Fee: ฿50
Opening Hours: 8:30AM – 5PM
Address: Tha Hin, Mueang Lop Buri District, Lopburi 15000, Thailand
Talat Boran Ban Si Phan (Vintage Market)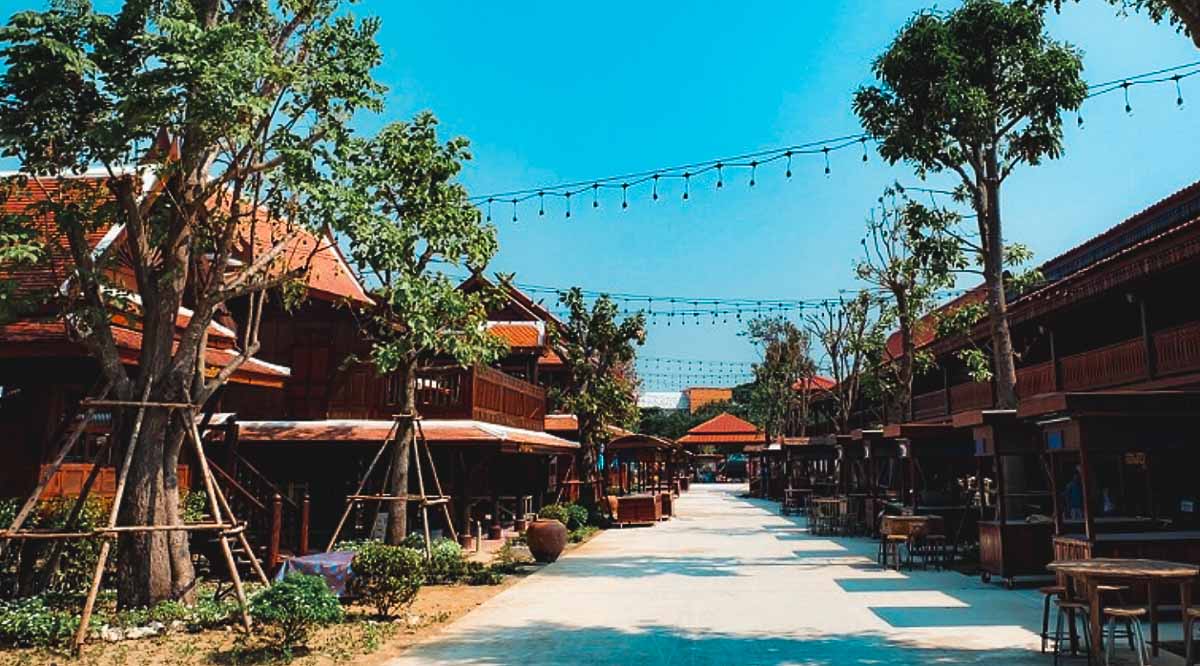 Opened by the government for Lopburi locals to share their culture and homegrown businesses with travellers, Talat Boran Ban Si Phan is a great stopover to shop for local food, products and art. A small market with about 100 shops housed within traditional architecture, it sits nicely as a commercial hub in a nest of historical attractions.
Opening Hours: 10AM – 10PM
Address: Ram Decho, Tha Le Chup Sorn, Amphoe Mueang Lop Buri, Chang Wat Lopburi 15000, Thailand
Wang Kan Lueang Waterfall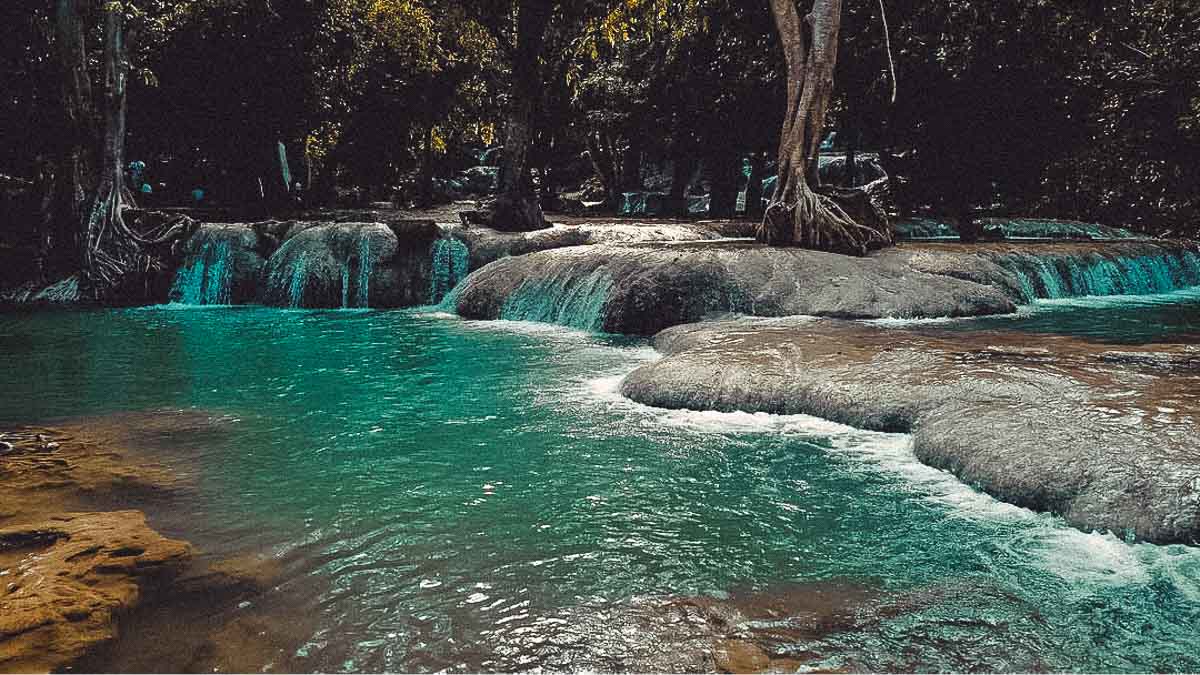 Beat the heat by soaking at the Wang Kan Lueang Waterfall, known for its emerald waters. The waterfall's a small but charming one, and its pools are shallow enough for safe swimming (but floating tubes are available if you're still apprehensive).
There are food and drink stalls by the side, so freshen up with a picnic by the falls. They also have shower facilities to wash up before heading back!
Entrance Fee: ฿10
Opening Hours: Early till sunset
Address: Tha Din Dam, Chai Badan District, Lopburi 15130, Thailand
Kaiyang Buatong (for Snacks)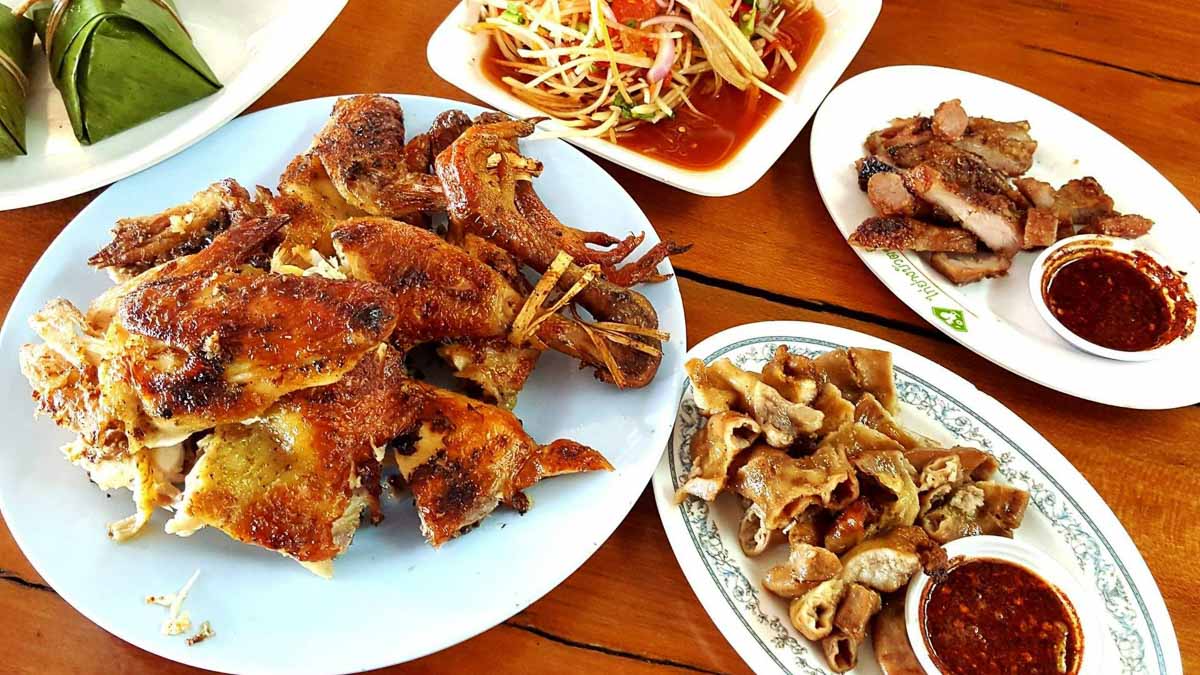 How about comfort food after hitting the road for hours? Kaiyang Buatong serves up a mean Thai-grilled chicken (a Northern delicacy) and other local dishes.
Cost: ~฿4/pax
Opening Hours: 7AM – 5PM
Address: 62 Moo 1 Sapradu Subdistrict, Wichian Buri 67130, Thailand
Seafood Dinner at Bannaitoi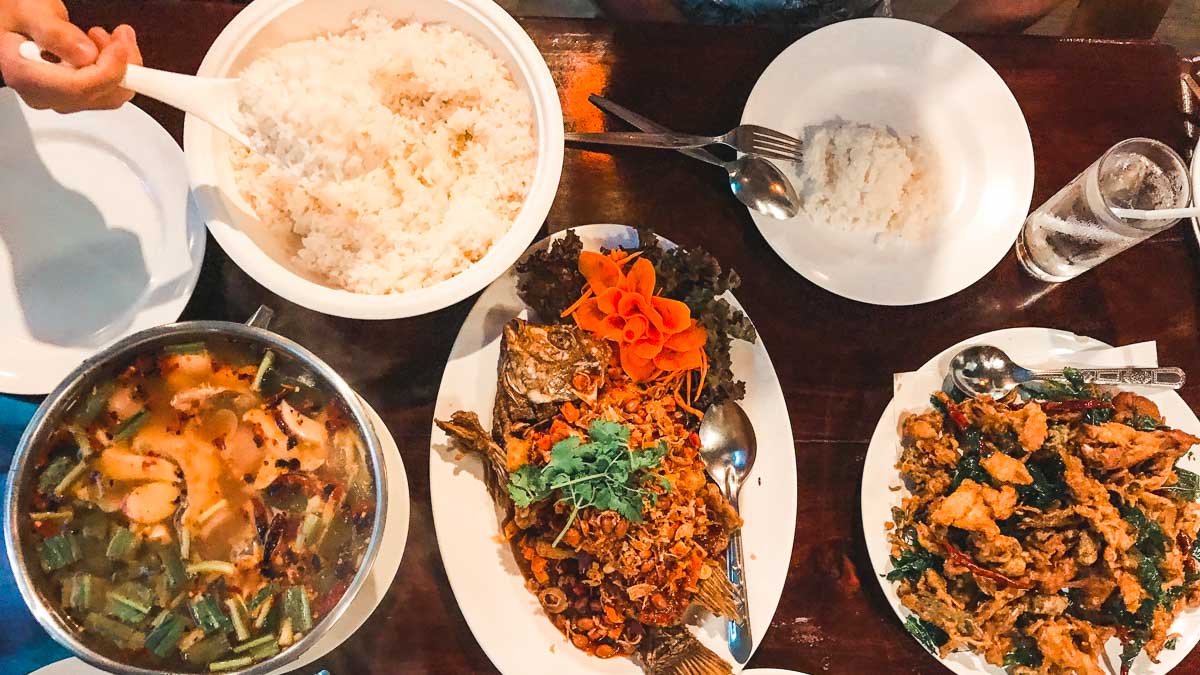 We couldn't decide what to order amongst the seafood spread at Bannaitoi Seafood Restaurant, so we told them to surprise us with a budget of ฿1000 (S$40). The delicious result: fried chicken, ruby sweet and spicy fish, and tom yum soup.
Cost: ฿1000/4pax
Opening Hours: 10AM – 9PM
Address: 101 Amphoe Khao Kho, Chang Wat Phetchabun 67280 (Near Highway 12 at Three Camps Junction, Opposite Camp Wat Son).
Transport by car charter
Set off for first destination: 9AM
Arrive at last destination: 7:30PM
Driving duration from Lopburi to Khao Kho: 4hrs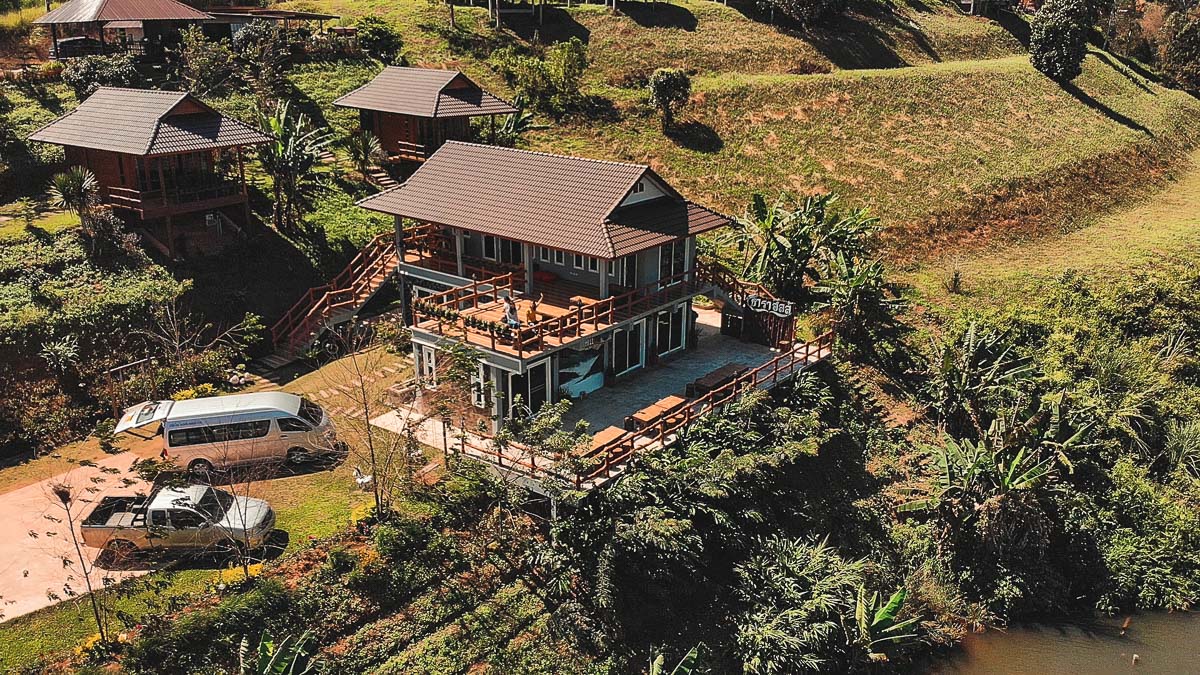 Accommodation in Khao Kho: Tarahill Khao Kho, ~S$75/night for a spacious double room with a mountain view. We stayed here for two nights!
Day 3: Explore Khao Kho's Scenic Highlights
Wat Prathat Phasornkaew (Sunrise Spot!)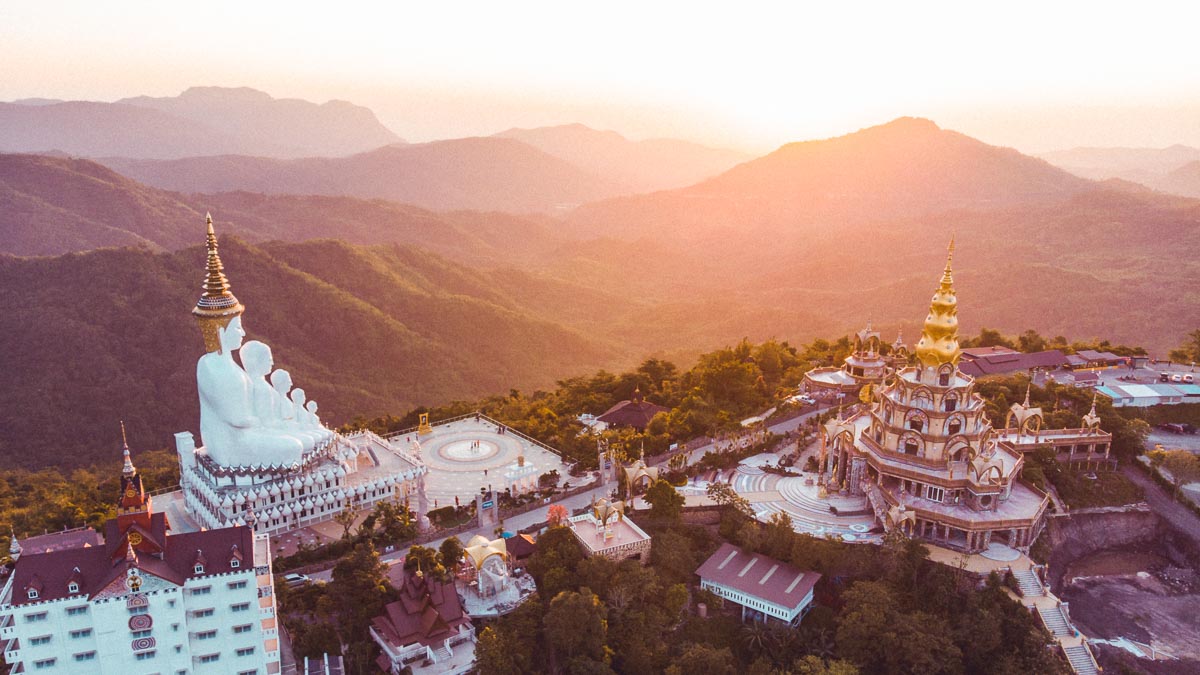 Wat Prathat Phasornkaew is probably our favourite temple in Thailand, because of its bold infrastructure, almost reminiscent of a Gaudí Masterpiece made out of over five million mosaic tiles. Climb all the way to the top for the best views, and don't forget to check out the iconic five-buddha statue.
Note: dress conservatively with shoulders and legs covered, or you won't be let in.
Entrance Fee: Free (฿30 for vehicle parking)
Opening Hours: 8AM – 5PM
Address:95, Moo 7, Khaem Son, Khaem Son 67280, Thailand
Brunch at Pino Latte Cafe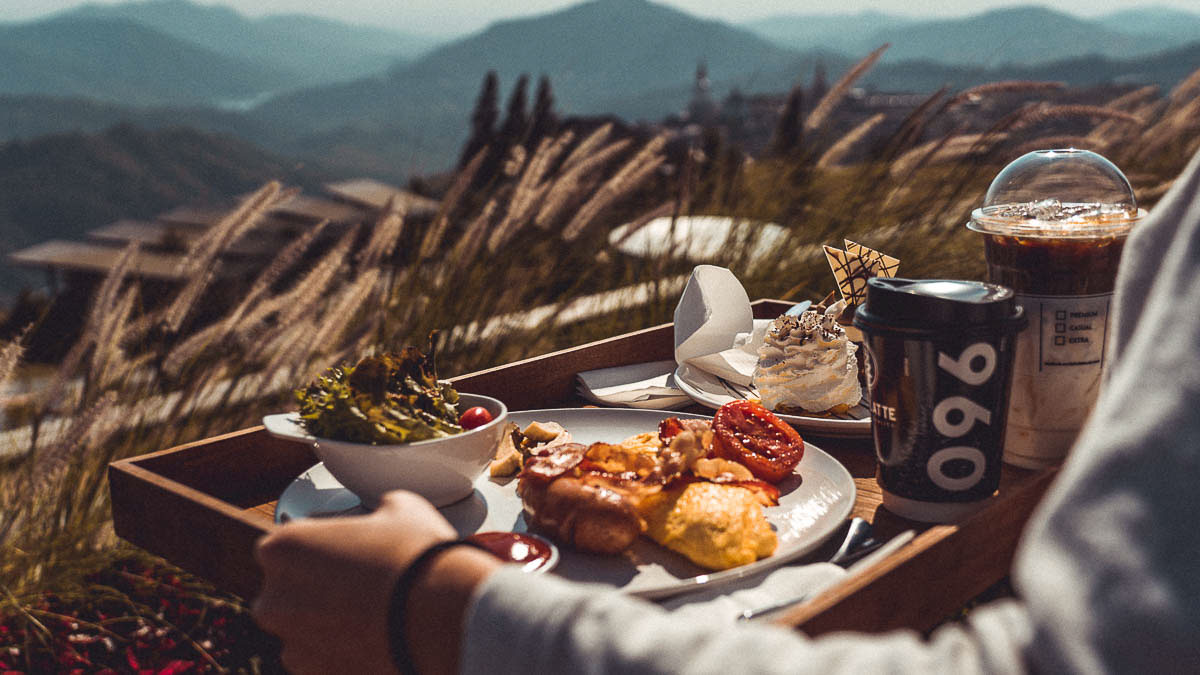 With great food and even greater mountain views, you'll probably stay for a long, relaxing brunch at Pino Latte Cafe. Try their signature Pino Latte (฿80), breakfast sets or Eggs Benedict (฿230 including drink) that's so popular, it sold out when we arrived at 8:40AM.
Opening Hours: 7AM – 7PM
Address: Highway Number 12, Khao Kho District
Uncle Neung's Strawberry Farm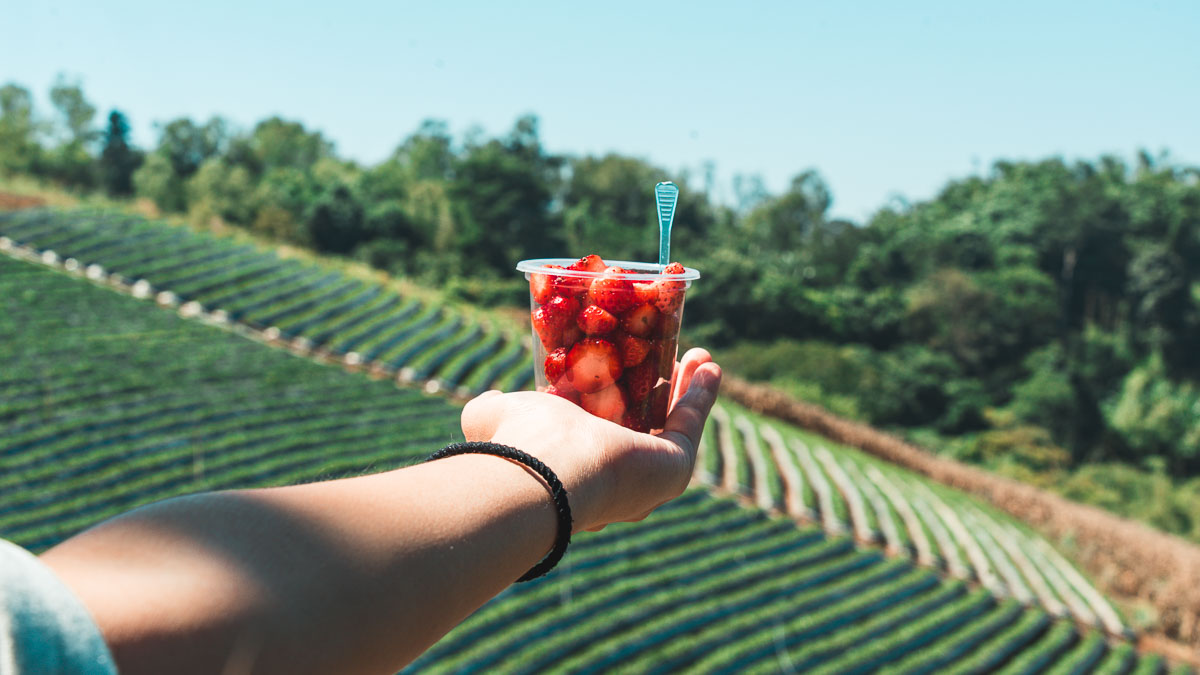 Strawberry farms are all over Khao Kho, and you can simply ask your driver to take you to one. We picked our own strawberries at Uncle Neung's Strawberry Farm — we could almost taste the sweetness of the strawberries just by looking at the fields upon fields of the ravishing, plump berries.
Locals at the farm also sell strawberry drinks (฿35) and pre-picked strawberries (฿20/box).
Cost: Free entrance (Cost of picking strawberries vary)
Opening Hours: Varies
Address: Khao Kho, Phetchabun 67270
Khao Kho Wind Farm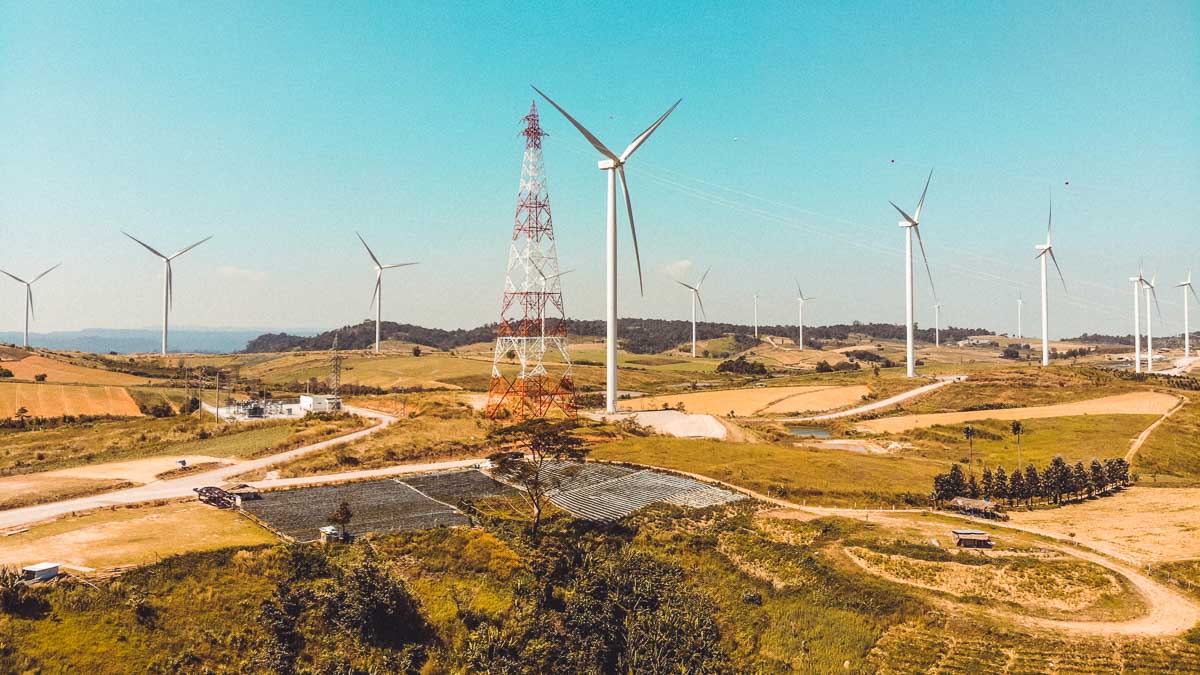 How's this for a picture perfect landscape? 24 windmills are peppered across the Khao Kho Wind Farm that a 10-man shuttle (฿60) can get you up close to — it'd take you almost three hours to explore the whole place.
Look out for the farm's other star attraction all over Instagram: purple, verbena flower fields. Hop on the wooden swings that face the mountains!
Entrance Fee: Free
Opening Hours: 5AM – 6:30PM
Address: Thung Samo, Khao Kho District, Phetchabun 67270, Thailand
Dinner at The Sense Resort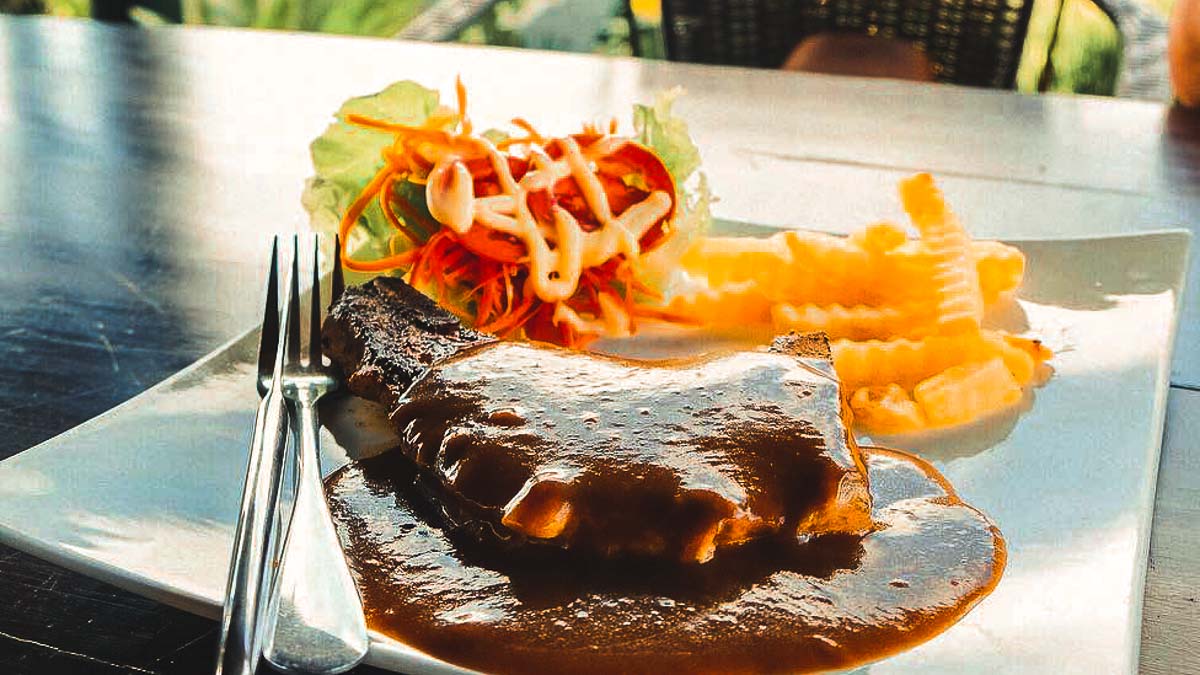 Treat yourself to a fancy steak dinner with a view at the S2 Steak House, located in The Sense Resort, one of the most popular resorts in Khao Kho. The more popular dishes are their Tenderloin Steak and Salmon Grill with Salt.
Cost: Varies
Opening Hours: 10AM – 9PM (last order at 8:30PM)
Address: Khao Kho, Phetchabun 67270, Thailand
Day 4: Camp at Phu Thap Boek Mountain 
Boat Ride at Bang Rachan Islet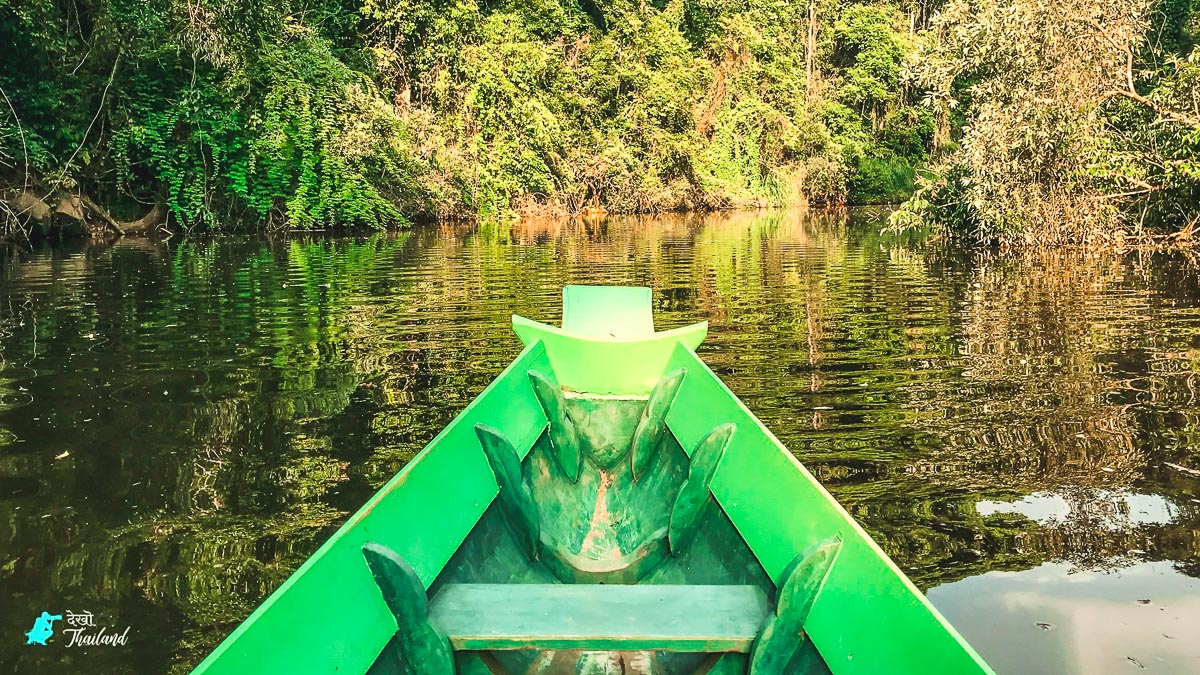 This two-hour boat ride at the Bang Rachan Islet brought us down the Khek River past wildlife, a Buddhist temple, a butterfly-watching site and even freshwater jellyfish in their habitat!
These rides also contribute to the locals' eco-tourism efforts. The locals are earning from the boat rides while maintaining the environment's pristine condition, and spreading awareness of the Nong Mae Na area.
Cost: ฿200/boat (4 pax)
Opening Hours: 9AM – 4PM. Operates Oct – May only.
Address: Moo 6, Nong Mae Na subdistrict, Khao Kho, Thailand
Camp at Phu Thap Boek Mountain Top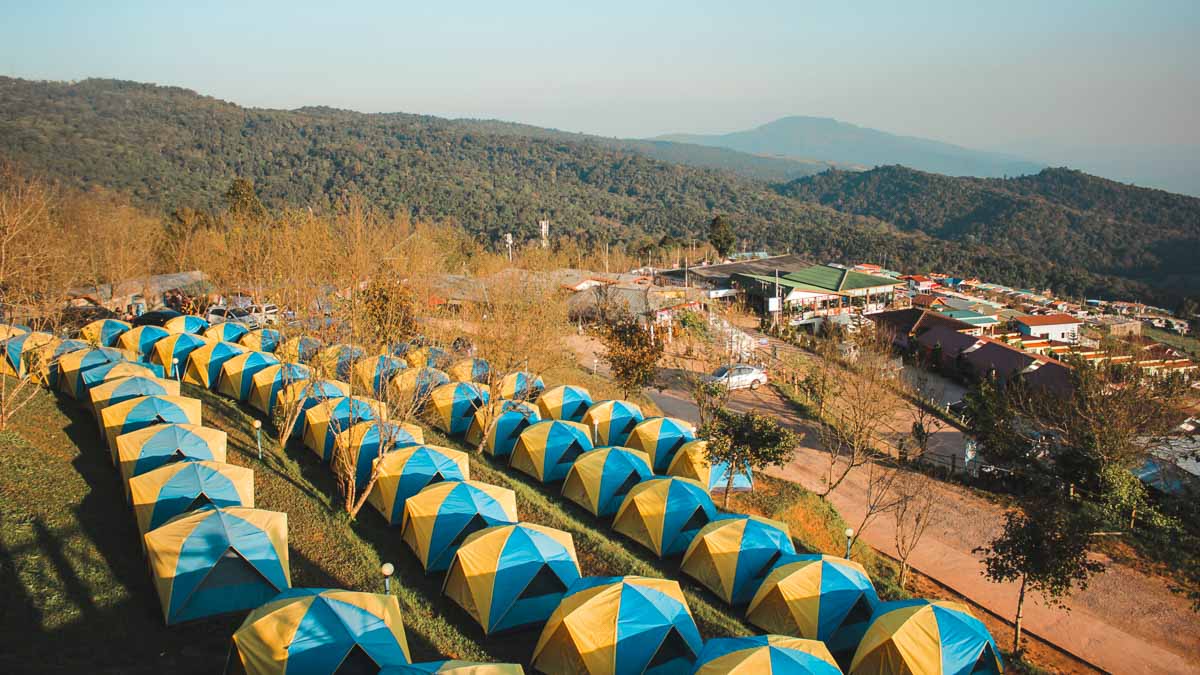 On the way up to the top of Phu Thap Boek Mountain, enjoy the cool air as you finally reach 1,768m above sea level. It takes about two hours on the shortest route to the top, so arrive early (5PM) to get a good camping spot!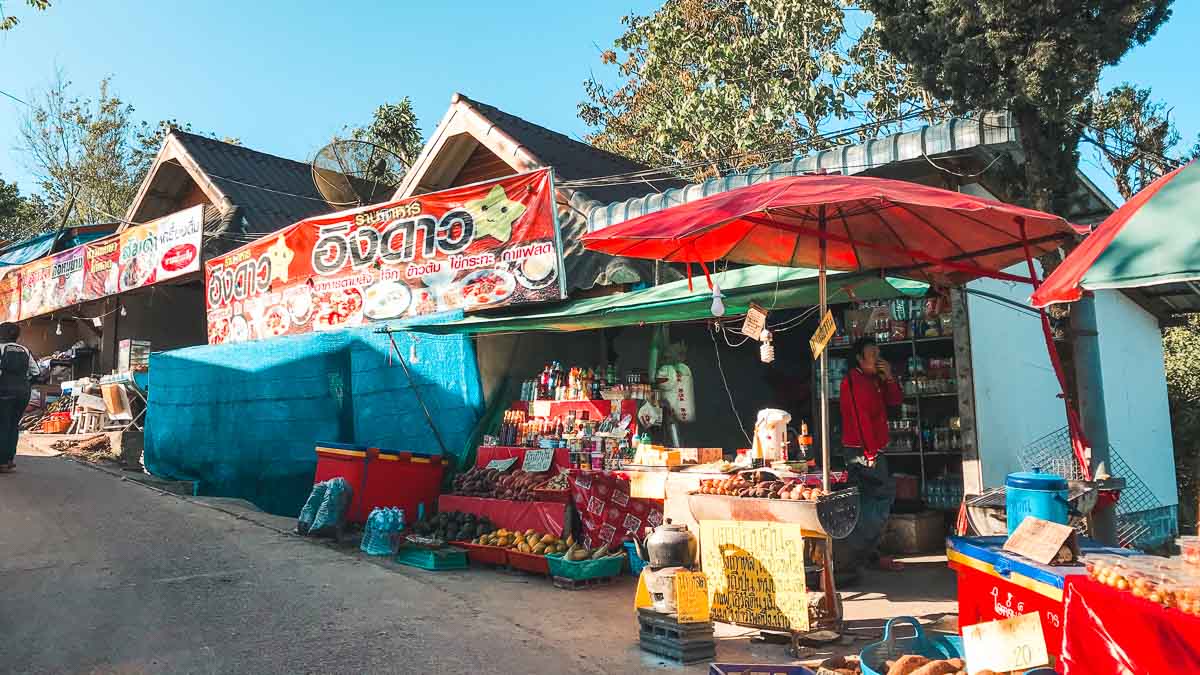 Despite being high up in the mountains, the facilities weren't as shabby as we thought. Showers and toilets are pay-per-use (฿20 and 5 respectively), and there are lots of stalls selling hot food (snacks and full meals), drinks and even fresh produce (for that #campinggoals BBQ) at affordable prices. We could even still surf the net with 3G connection!
After hiking to the top, first head to the tent rental shop to secure a tent — they're already set up by the mountain, so you won't have to pitch one from scratch. The local guides will then bring you to the tent you selected.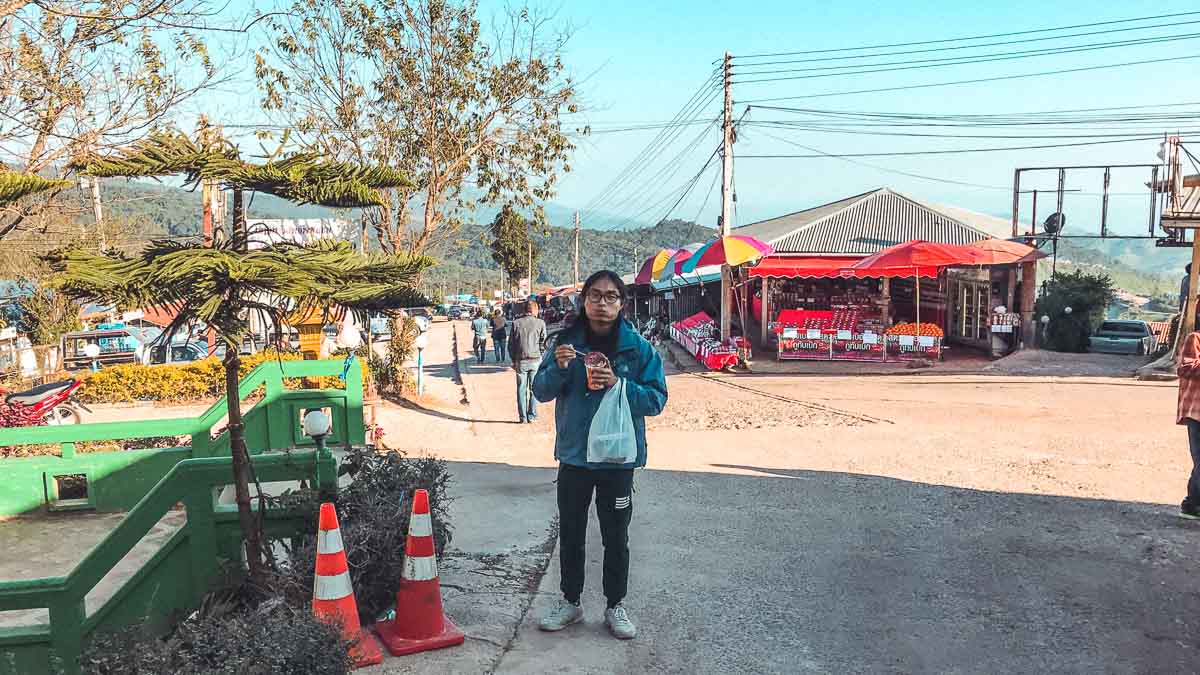 This Khao Kho camping experience is very localised, so chances are you'll be one of the few (if not, the only) foreigners there. You'll face some language barrier issues, but we managed to get around nonetheless with some gesturing and help from Google Translate. Thankfully, the hospitable locals were really patient with us.
Cost: ฿900 (four-man tent), ฿500 baht (two-man tent), inclusive of pillows, mat and blanket. Stove and charcoal rented separately (฿220, ฿100 deposit)
Check-Out Time: 12PM
How to get there: Head to the centre of the mountain top area, and you'll see a shop with a green roof, which is the tent rental
*Pro-tip: Pick a tent near the mountain edge so you have your own accessible private corner. Plus, you get an uninterrupted view of the sunrise!
Mookata Dinner at a Local Shop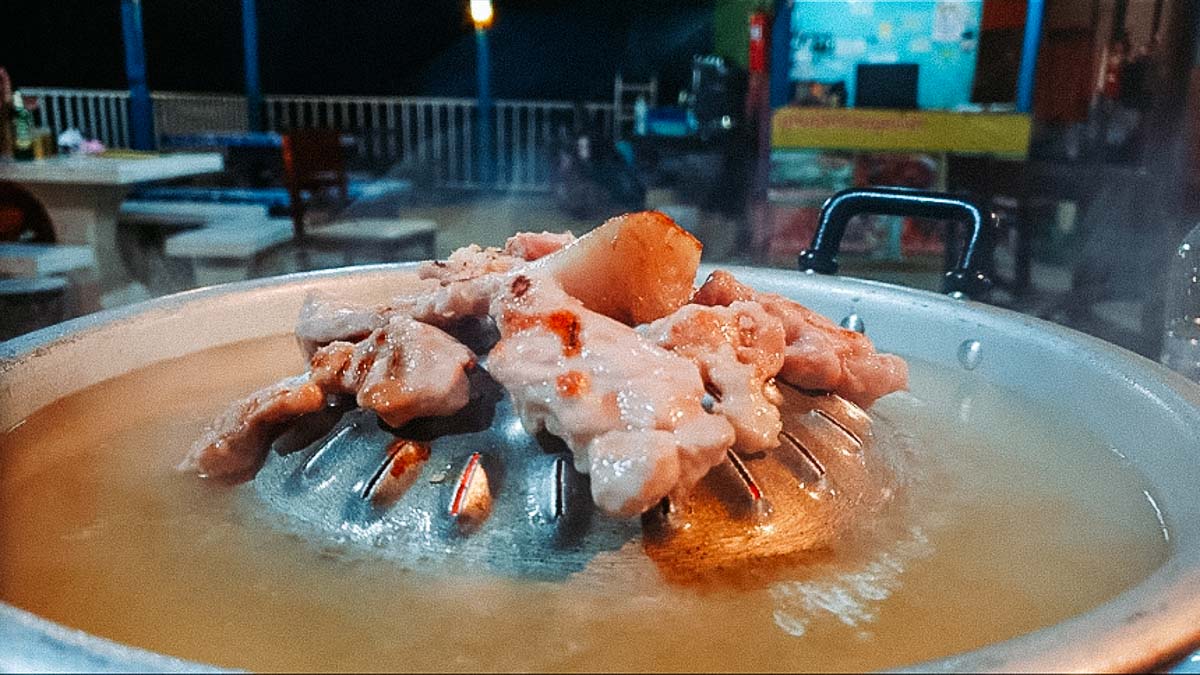 Nothing beats enjoying steaming hot Mookata (Thai-style BBQ hotpot) in cold alpine weather. You'll be spoilt for choice with the many shops available here so just hop into any of them for a taste of this local experience.
Pick and choose your ingredients, and the Mookata will be prepared for you — not on a normal electric stove like in Singapore, but on coal fire, which supposedly makes the broth and meats even tastier. The best part is we only paid S$2.50 per pax! Say what?
Cost: ฿60/pax
Opening Hours: 10AM – 9PM
Stargazing from your Tent
When your tummy's satisfied, head back to your tent to spend the night. On the way back, explore the area around and see the locals enjoying the night by cooking their own BBQ and playing songs on a guitar — basically living the ultimate chill life. We even went up to say hello, and the locals shared their bonfire with us.
Oh, we also bought some beers back to sip on as we stargazed 😉
Day 5: Hike Phu Hin Rong Kla National Park
Sunrise at Phu Thap Boek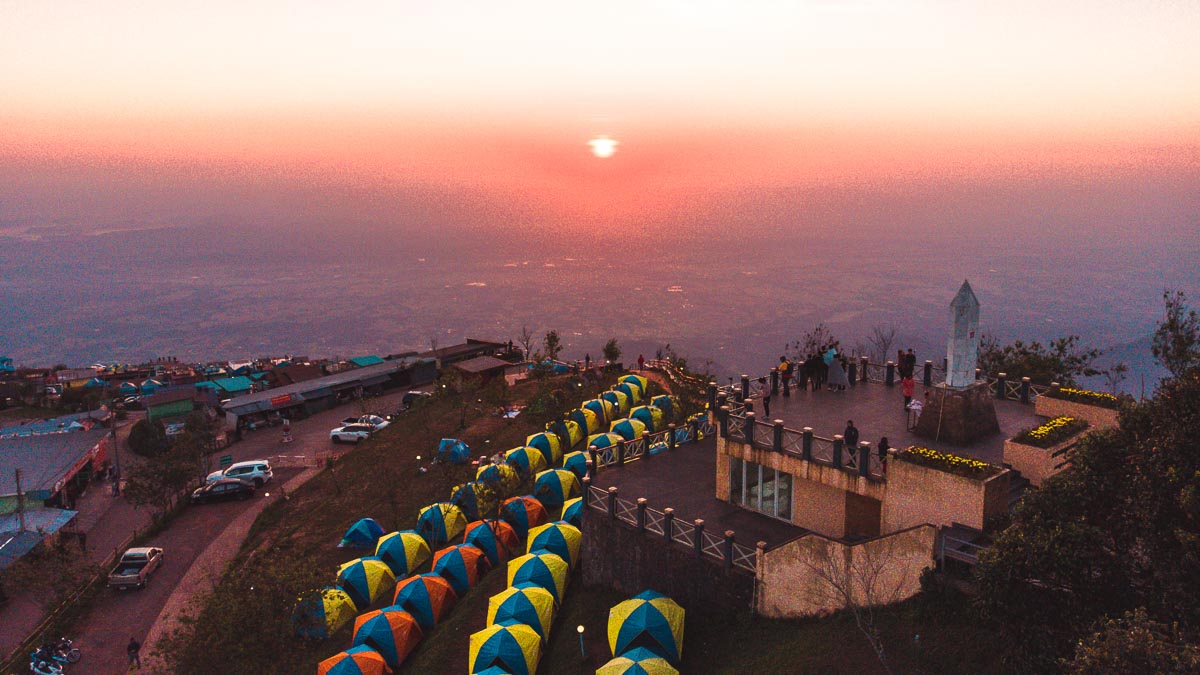 The sun starts rising across the horizon at 5:30AM, so be out of your tents before that! Layer up because there'll be wind-chill — it was ~11 degrees when we were there. There'll be other non-camping tourists who bus in just for the sunrise at around 7AM, so enjoy the uninterrupted view while it lasts.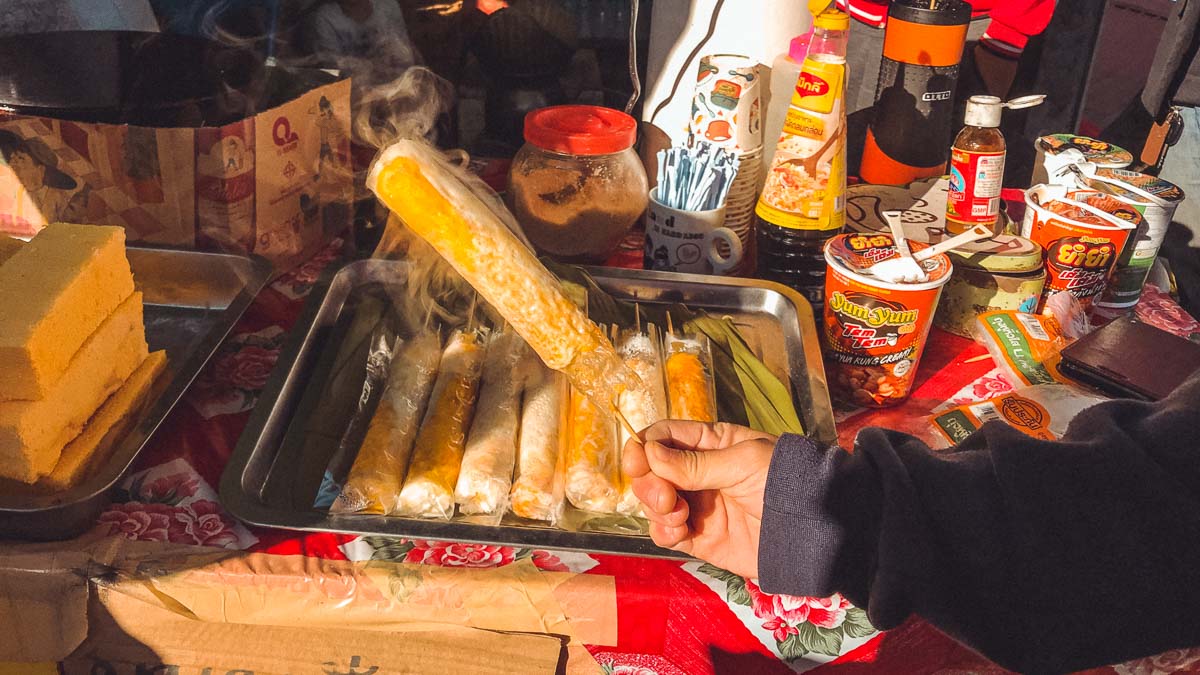 After checking out, head for breakfast at any of the local stores. We had the egg hot-dog roll, warm sweet potato, condensed milk bread, and if you feel like it, hot instant noodles — all at only ~฿20 each and super comforting in the cold!
Bid farewell to the camping grounds, and then drive to the Phu Hin Rong Kla National Park (1.5 hrs away).
Phu Hin Rong Kla National Park 
Complete your Khao Kho adventure by hiking through the Phu Hin Rong Kla National Park. It's an easy hike so you don't need a guide. The hike has many great viewpoints, with signages about the unique granite rock formations, and can be completed in one and a half hours.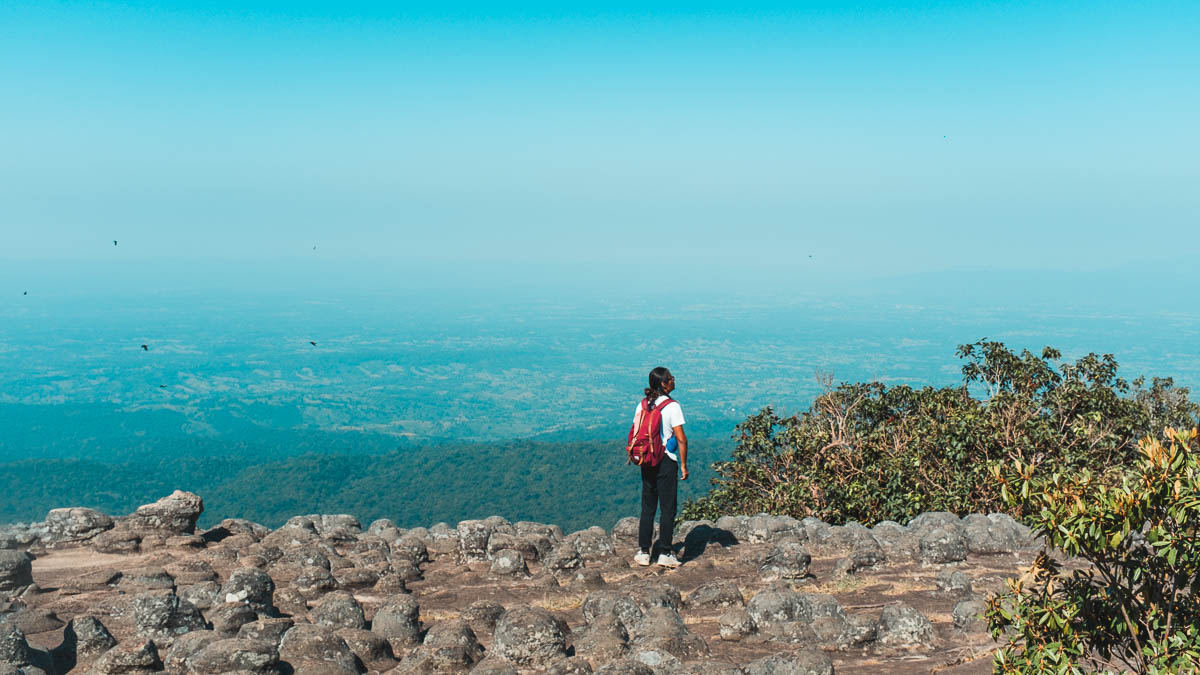 Make sure you head to the highest viewpoint, the Pha Chu Tong Cliff, and pose right next to a Thai flag (first picture). The Lan Hin Pum and Phu Phang Ma viewpoints offer pretty sights too.
This national park has historical significance as well — it served as the HQ of the Communist Party of Thailand and was a battle zone for 15 years between the Communists and Royal Thai Army.
Cost: ฿500/pax + ฿40 driver's fee
Opening Hours: 24 hours
Address: 2331 Tambon Noen Phoem, Chang Wat Phitsanulok 65120, Thailand
Lunch at Tanrak Talaymok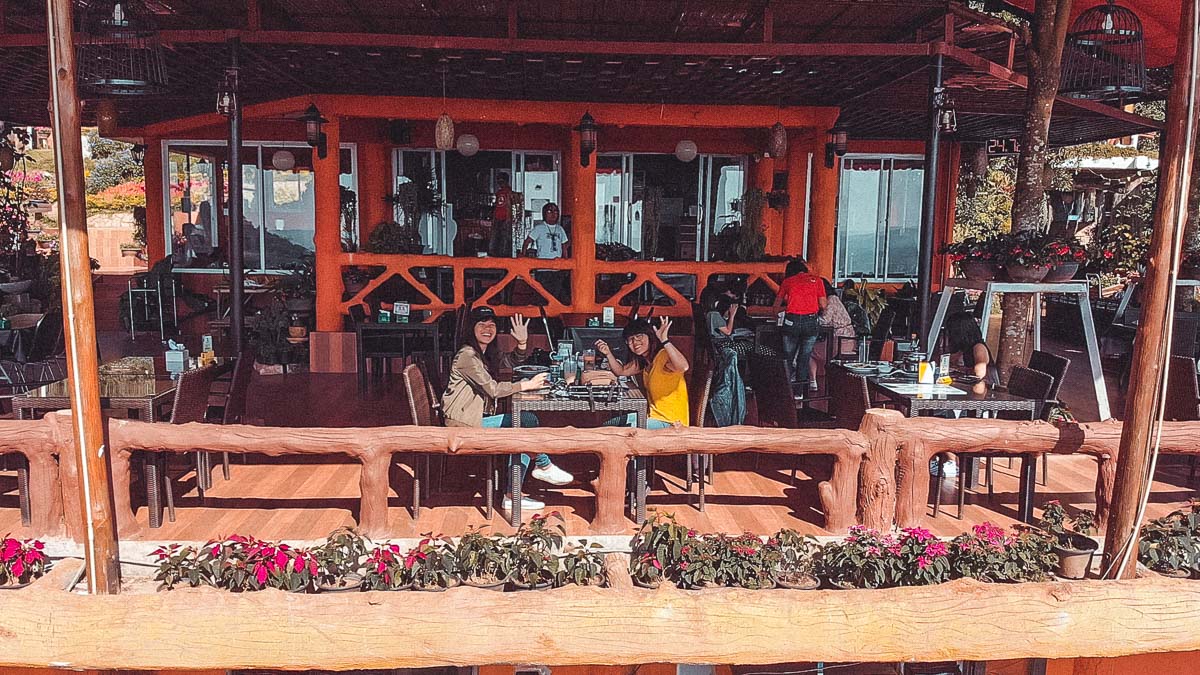 After completing your hike, refuel at Tanrak Talaymok — your last chance at dining with a view! Choose a balcony seat and enjoy your al fresco meal overlooking a mountain valley.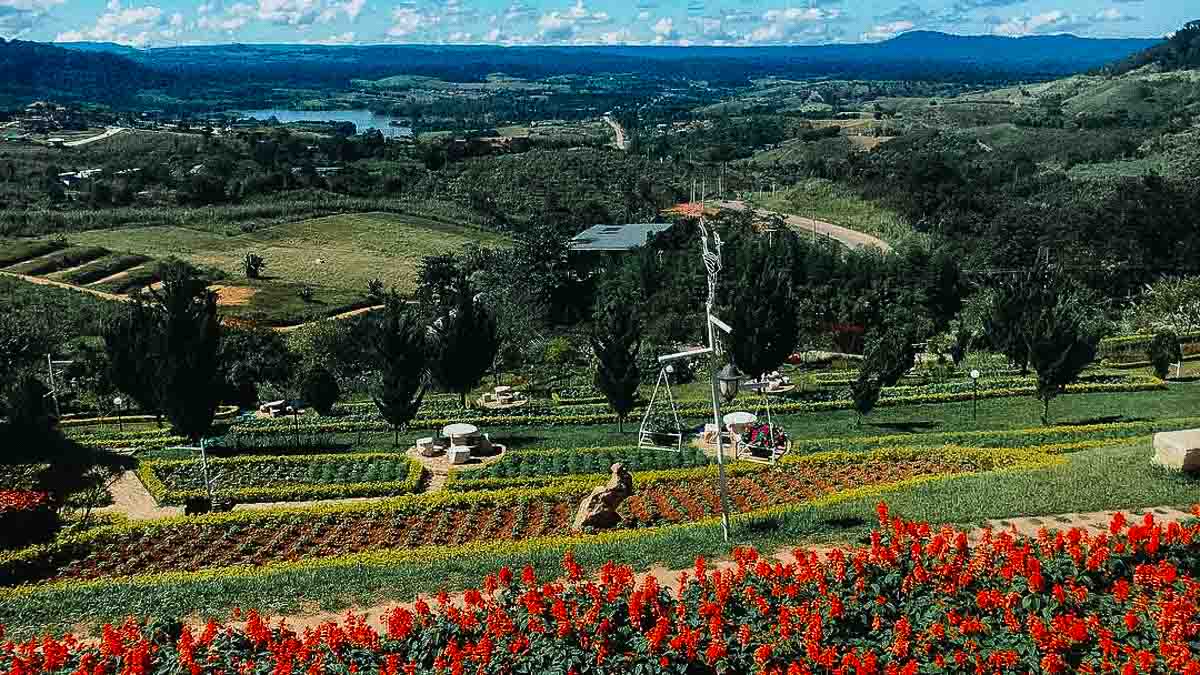 Recommendations include their Fried Sour Pork with Garlic (฿160) and Rice with Green Curry (฿90). Wash it down with ice-blended Thai Milk Tea (฿70)!
Cost: From ฿90
Opening Hours: 7AM – 8PM
Address: Route 2325, Khao Kho, Thailand
Our Road Trip to Khao Kho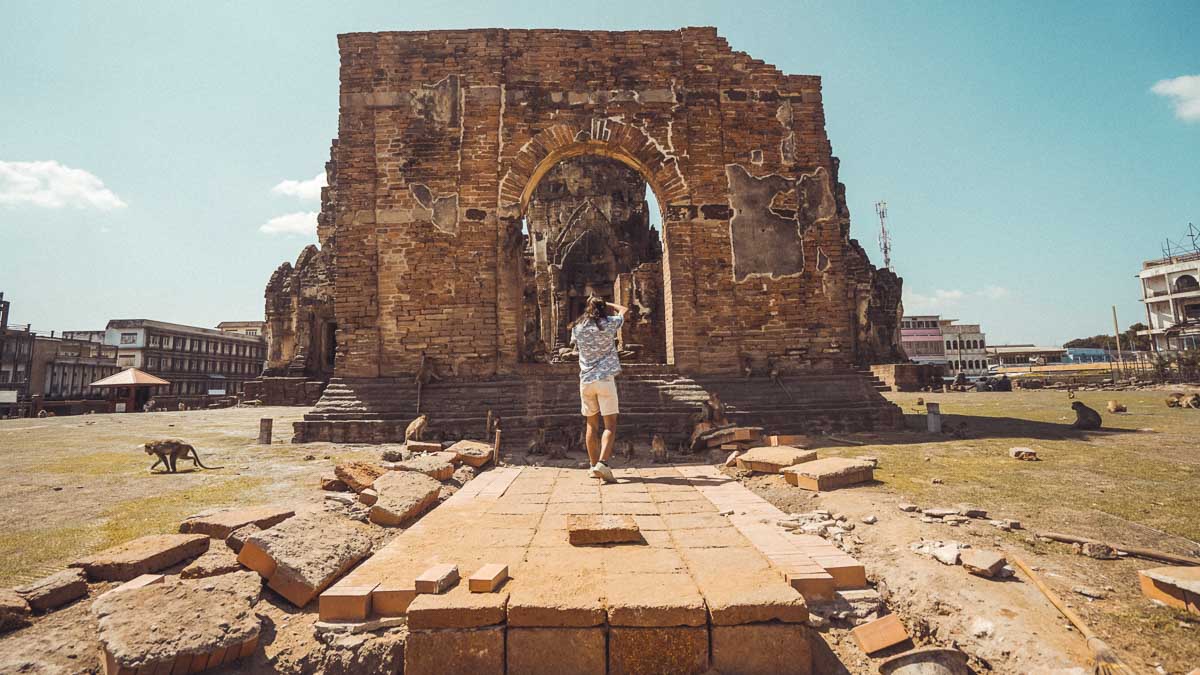 Khao Kho is pretty secluded and away from mainstream tourism, so naturally there's barely any public transport available. Most attractions are inaccessible by foot, which made our car charter extra useful.
For this road trip, we booked the 5D4N Chartered Tour that took us from Bangkok to Lopburi, Lopburi to Khao Kho, and finally Khao Kho to Bangkok.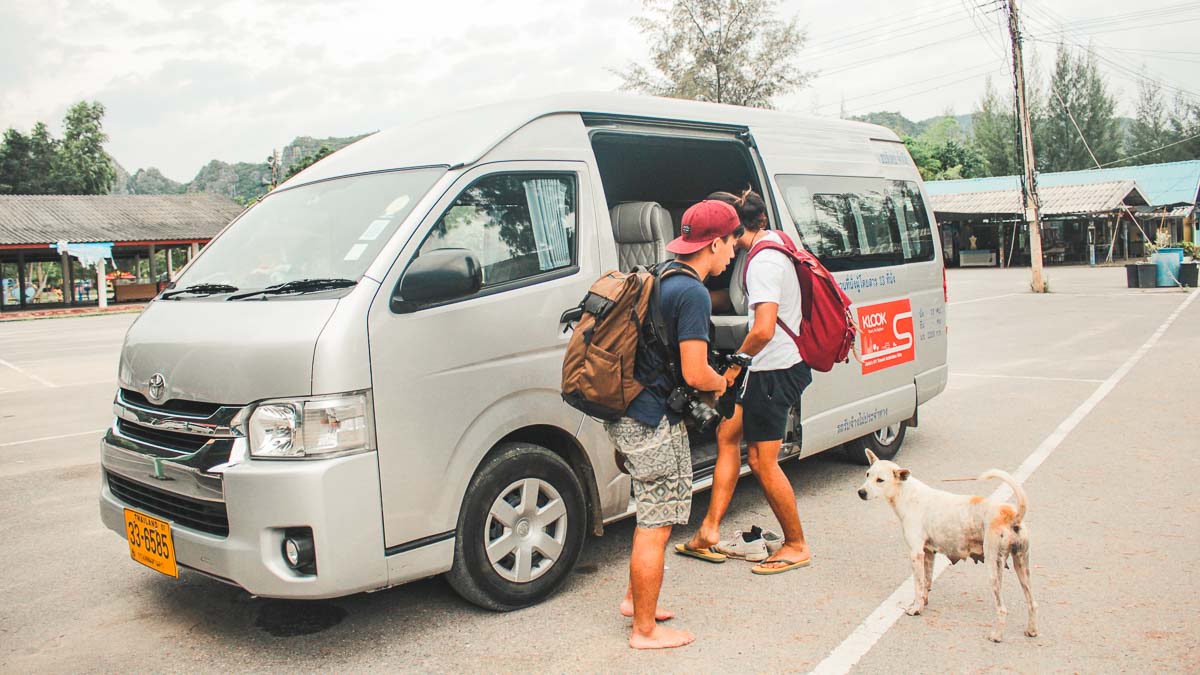 The good thing is they accommodate to your itinerary, and you can make as many stops as you wish to enjoy your Thailand road trip experience to the fullest. Not to mention, the super comfortable seats and onboard WiFi made things all the better. This also means getting on and off for activities without lugging around excess baggage — mega convenience!
Another plus point: the English-speaking driver is always giving us tips on the best places to go, so you're in good hands even in a less explored place like Khao Kho.
Do note though, that travelling by car charter (actually a van) will take longer than self-driving a car as vans have stricter speed limits by law. However, we still recommend the car charter simply for safety and comfort reasons.
Time to book your adventure to Khao Kho!
Know of any hidden gems in Thailand yet to be discovered? Let us know in the comments below! 
---
This post was brought to you by Klook.
For more travel inspiration, follow us on Facebook, Instagram, and YouTube.
View this post on Instagram