Forget the usual haunts of Chatuchak and Pratunam. From secret vintage bars and exploring Bangkok's back-alleys to short trips out to Hua Hin and Khao Kho, here are 15 fresh new things to do and discover in Bangkok!
Singaporeans are practically experts of Bangkok. Girls know the best shopping spots like Chatuchak and Platinum Mall. Guys know where to tailor affordable suits. And we know which famous wanton mee stall to eat at (cheers if you know which shop too!). What's left to explore in this bustling city, right?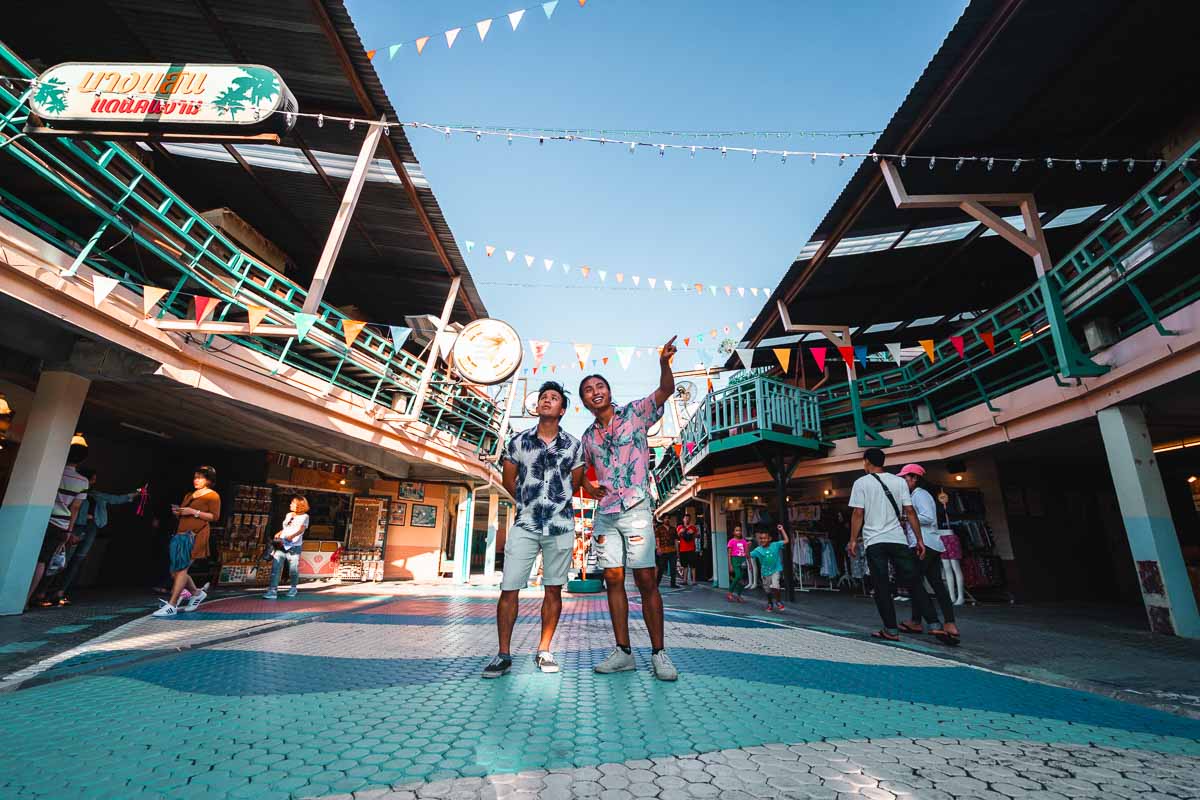 That's why on this trip, we sought to dig out hidden gems that the usual tourist in Bangkok probably wouldn't know about. From secret sunrise/sunset viewpoints, local cooking classes and short day trips entirely doable from Bangkok itself, these 15 unique experiences will make you feel like you're discovering Bangkok again for the first time.
1) Back-Alley Cycling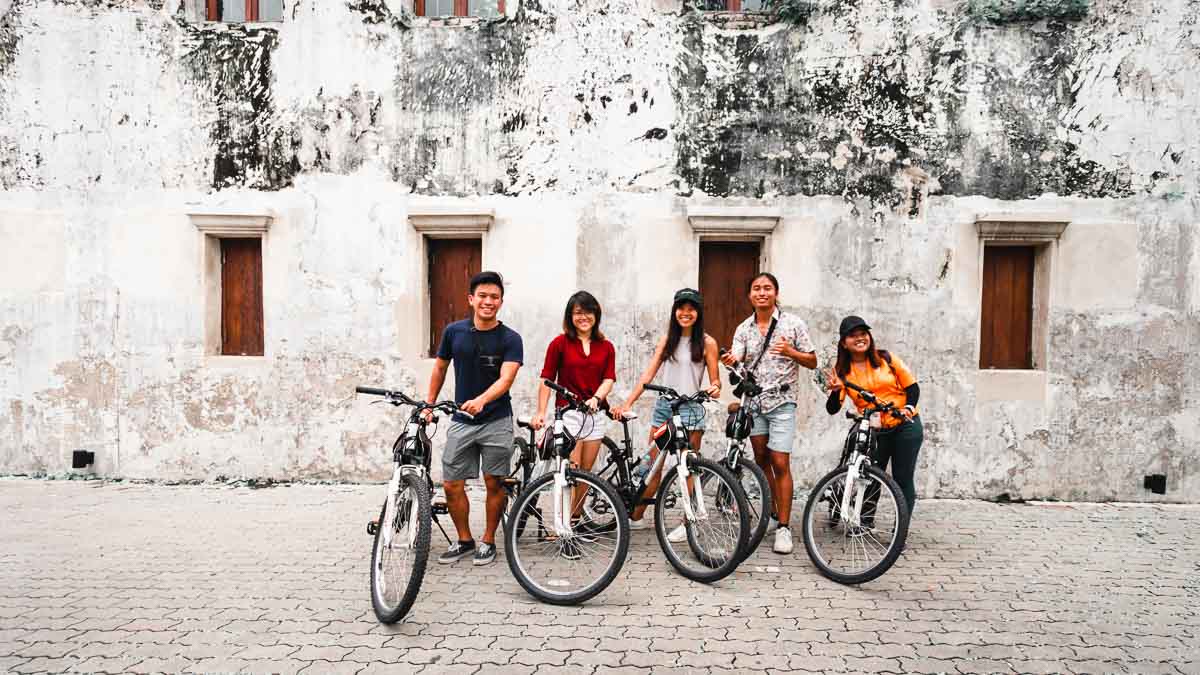 Behind Bangkok's busy main streets lie a less touristy side unexplored by most. On our Go Pink Chinatown Tour by Go Bangkok Bike Tour, we cycled past the old Customs House, Holy Rosary Church (oldest in the city!) and a little local's market called Dat Lat Noi before finally arriving at Yaowarat (Chinatown).
We not only got to manoeuvre our bicycles like pro-locals on the streets, but got to see the authentic Bangkok neighbourhood with no frills.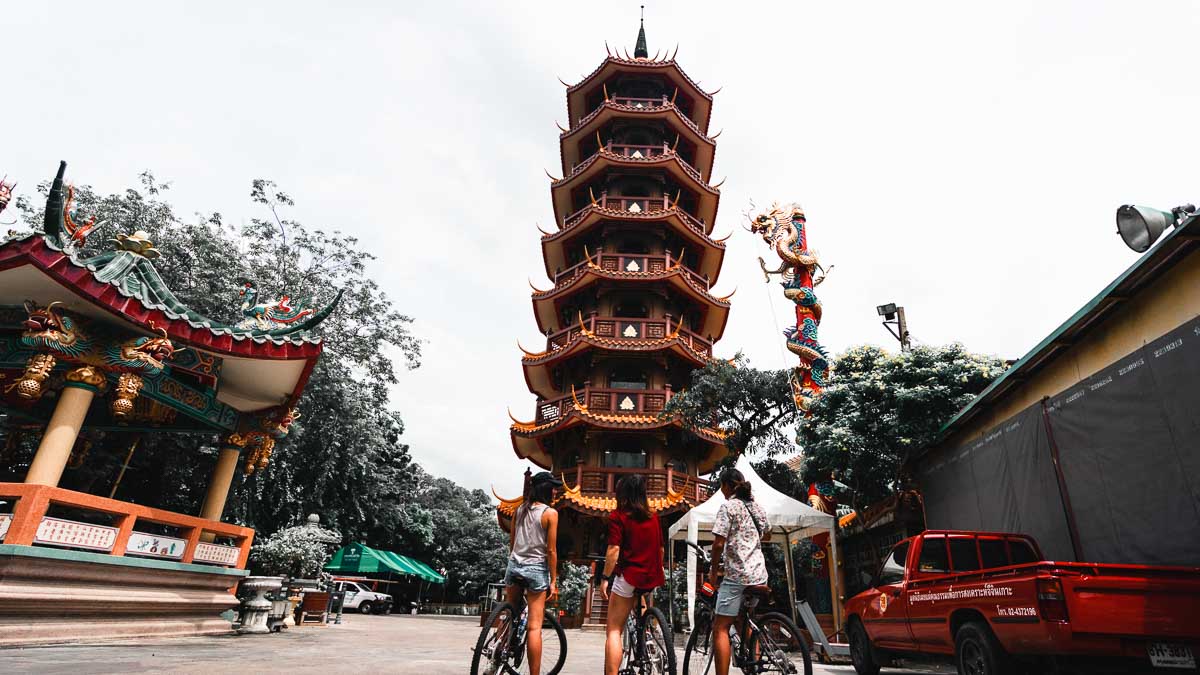 The tour also brought us to feed fishes, take a scenic ferry through the Chao Phraya River, and visit a bustling local market selling everything from food to clothes! All these with a knowledgable and thoughtful English-speaking guide who made our experience extra special.
Cost: From S$21
Tour Timings: Earliest 9AM, latest 5PM
Meeting Point: Go Bangkok Tours HQ, Charoen Krung Soi 44, 69/2-3-4 Talad Luang, Bang Rak, Bangkok, 10500
2) The NEW Ratchada Rot Fai Train Market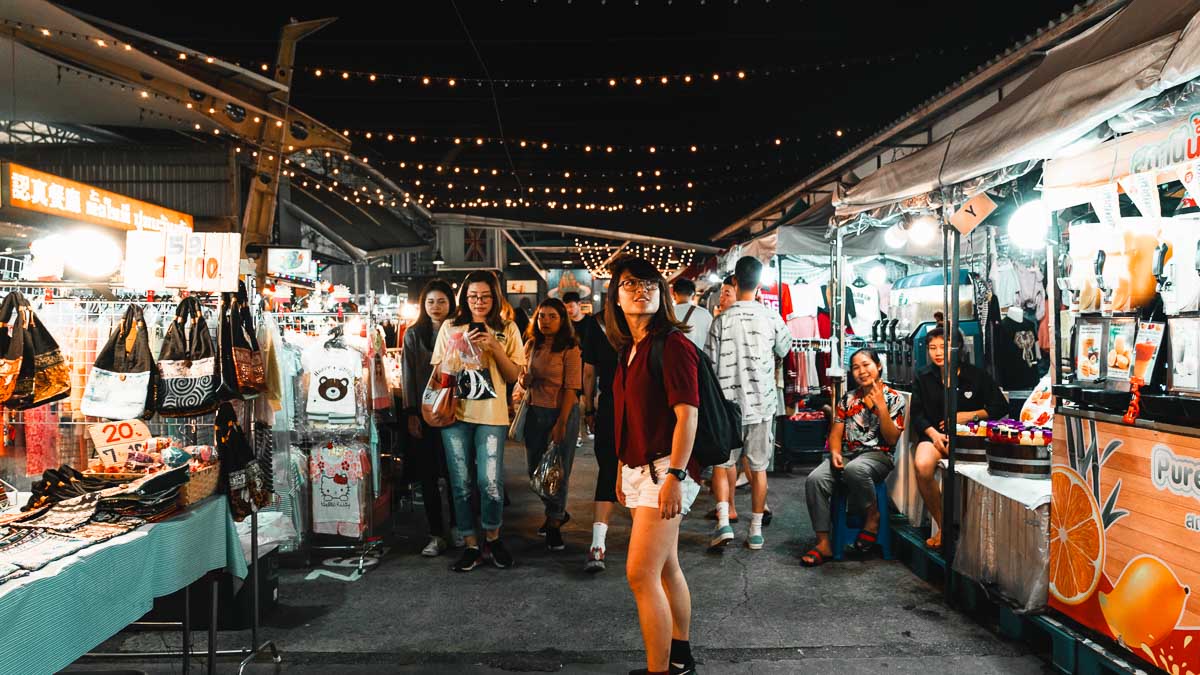 Don't mistake the Ratchada Rot Fai Train Market for the "old" version. This new extension that just opened in 2016 is "hipster-er" where new-age local artists and businesses have set up shop — compared to the old market, which sells more practical daily items. In fact, it's so huge it'll take you at least four hours to explore the entire place!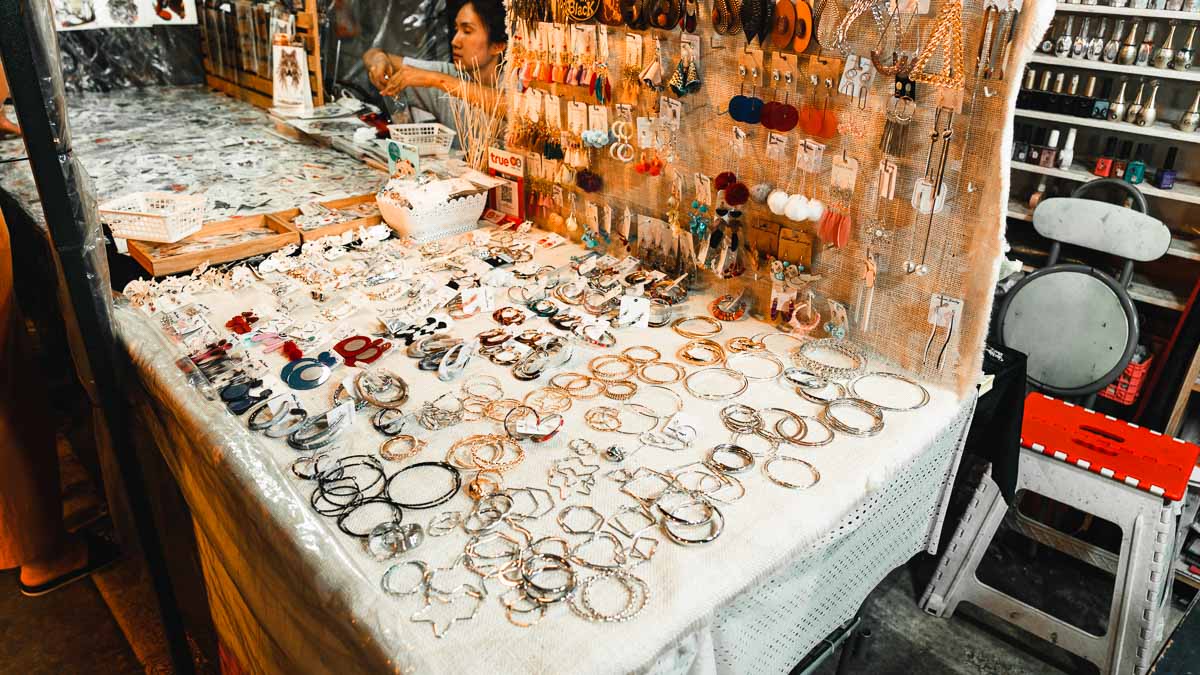 Aside from personalised knick-knacks (฿400 onwards) and hipster jewellery (Bohemian earrings for only ฿100!), vendors also sell everything from street food (Thai grilled meats, coconut ice-cream and insects!) to affordable clothes, and lifestyle goods (Room-deco goals!). Also, end the night with drinks at the bars outlining the market before you leave!
Just imagine that this is like the Artbox we're familiar with — only five times bigger.
Opening Hours: 7PM – 1AM
How to get there: From outside Esplanade Shopping Mall (at National Cultural Centre BTS Station), walk along the canal across the mall and turn right. The market is where the road curves in.
3) Watch the Sunset Against Wat Arun Temple at Vivi The Coffee Place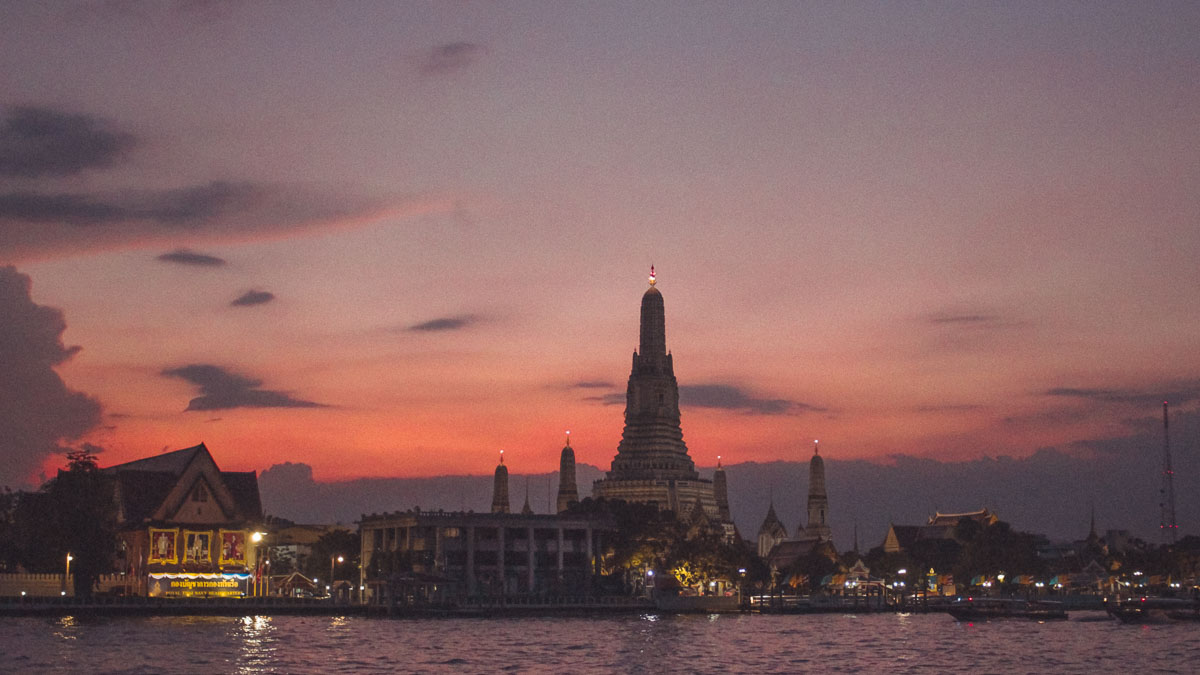 Wat Arun, one of the most iconic temples in Bangkok, sits on the bank of Chao Phraya River, and the perfect way to witness its grandeur is watch the sunset cast its rays on the temple's gold spires.
We found a "secret" spot (a gold mine, really) at Vivi The Coffee Place where you can catch the sunset without being excessively charged at the usual haunts of riverside hotel rooftop bars. Grab an iced cappuccino (฿85, ~S$3.50) and a slice of Thai-Tea Crepe cake (฿100), and sit on the outside deck for an unobstructed view of the sunset over Wat Arun. 
After that, walk along the riverside for a whole range of restaurants for dinner. We had ours at Home Cafe Tha Tien which served homely Thai cuisine!
Opening Hours: 10AM – 8PM
Address: 394/29 Maha Rat Rd Khwaeng Phra Borom Maha Ratchawang, Khet Phra Nakhon Bangkok, Thailand 10200
4) Spend a night in Hua Hin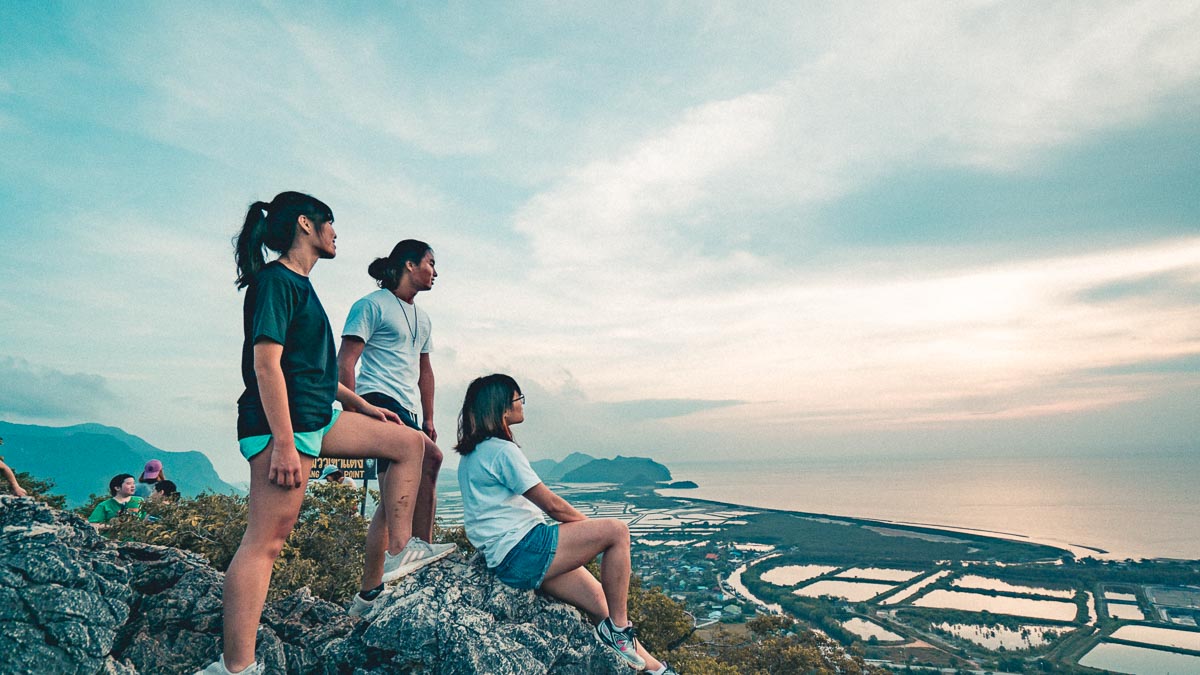 For a switch in scenery and vibes, head to Hua Hin, a beachside town just four hours outside of Bangkok. You could easily stay a few nights to experience all there is, but to get the most out of the shortest timeframe we recommend a two-day car charter that seats 10 (12-hour window each) that covers these highlights: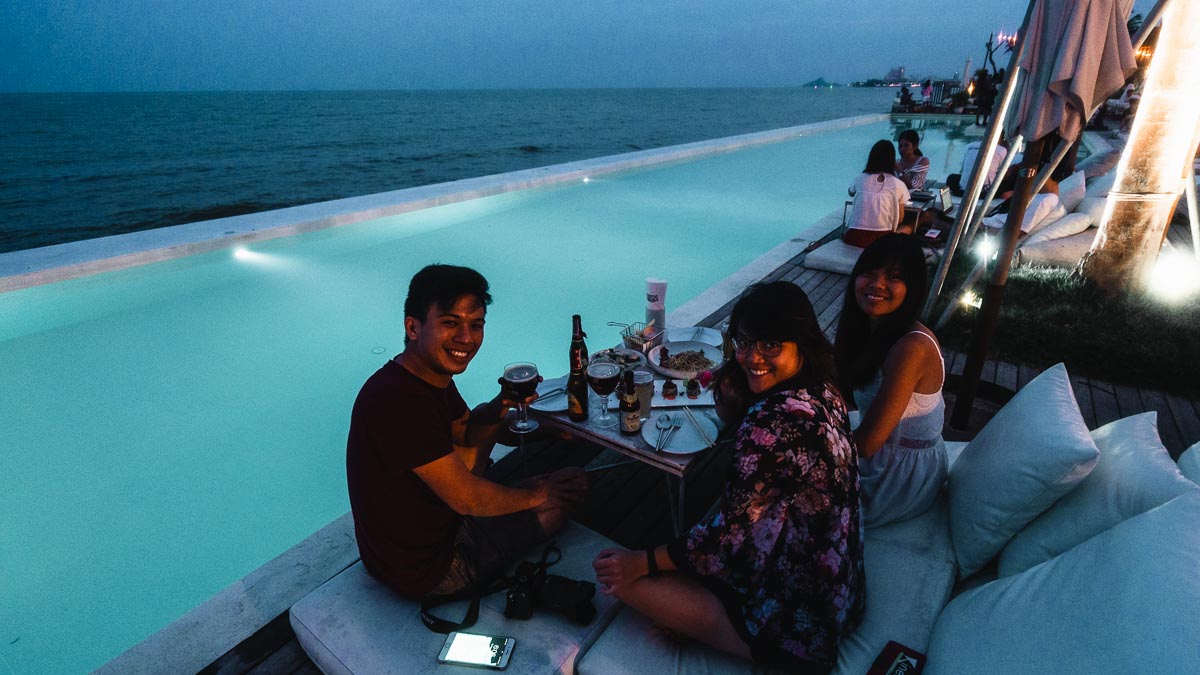 Seenspace (it's really the space to be seen) is Thailand's only beachfront shopping mall, with beach clubs (we recommend Oasis) to soak in the good vibes over an ice-cold beer while watching the sunset over the horizon. Bonus: there's an infinity pool, so pack some swimwear along!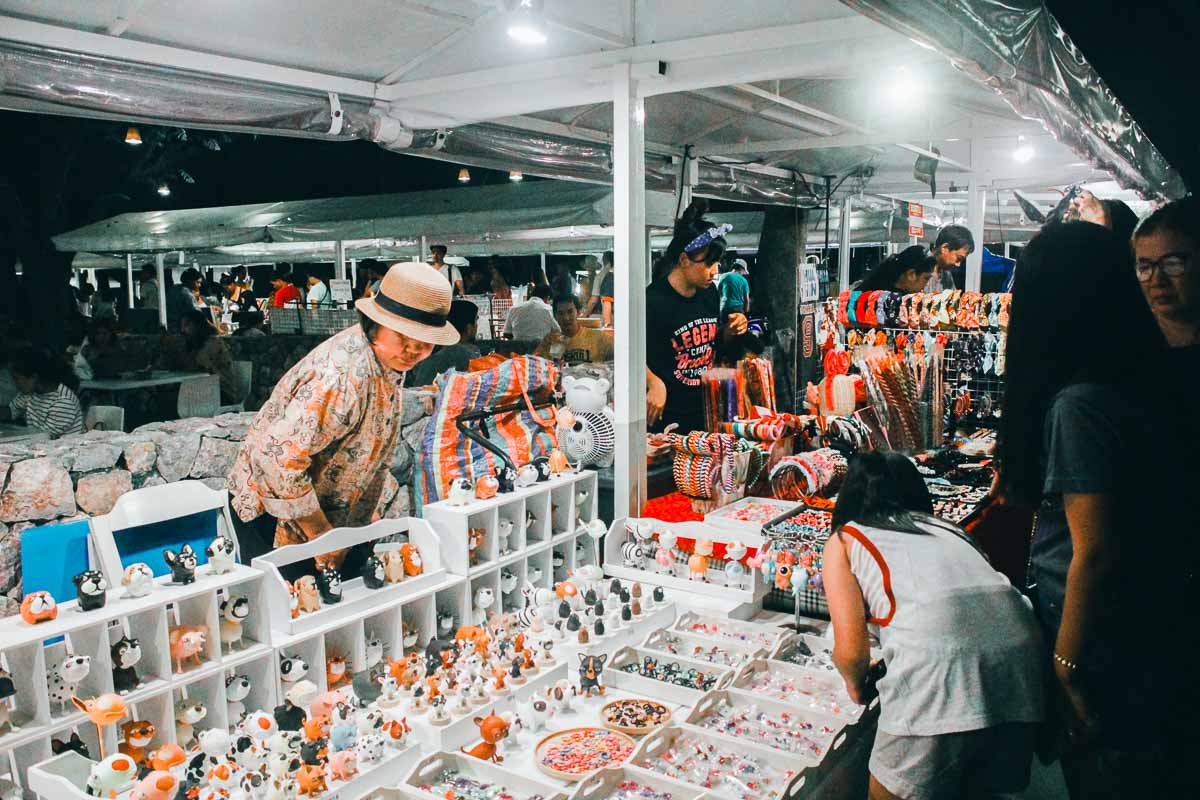 If you enjoy spending hours in day/night markets wandering around artsy stalls, installations (photo opportunities!) and chomping on delicious local food, head to Plearnwan Market for a pastel-themed funfair and Cicada Market for your budget shopping fix.
No biggie binging the night before either — wake up for a short 30-minute sunrise hike to Khao Daeng View Point to work off the calories. Okay, it's actually not that intense of a climb, but from the peak you could take in a bird's eye view of Hua Hin at the edge of the cliff face for that perfect shot. Another amazing sunrise spot is at Chopstick Hill (no hike involved), where you can also see monkeys roaming around.
Check out our 3D2N Hua Hin itinerary to find out what else there is to experience!
Cost: ~S$300 for two-day charter (seats 10 pax)
5) Camp in the "Thai Alps", Khao Kho, under the stars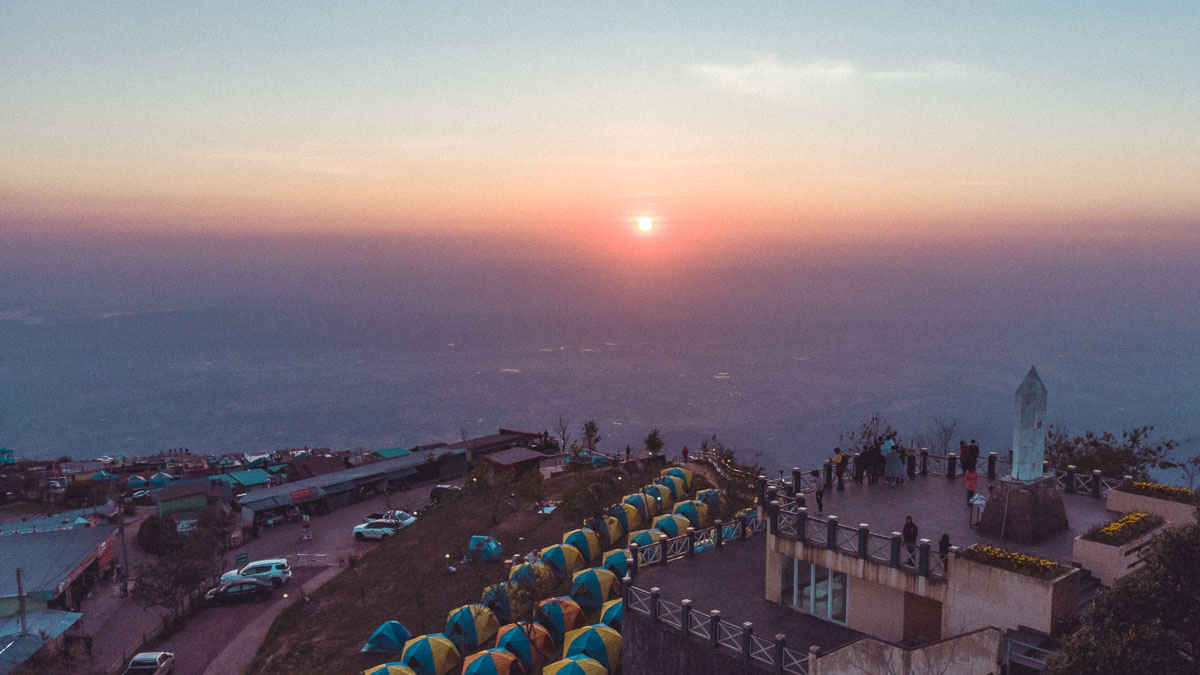 A hidden alpine destination mostly visited by locals, Khao Kho is located six hours outside of Bangkok towards the North (Petchaboon District). This is a spot for nature lovers wanting a taste of the Thai outdoors!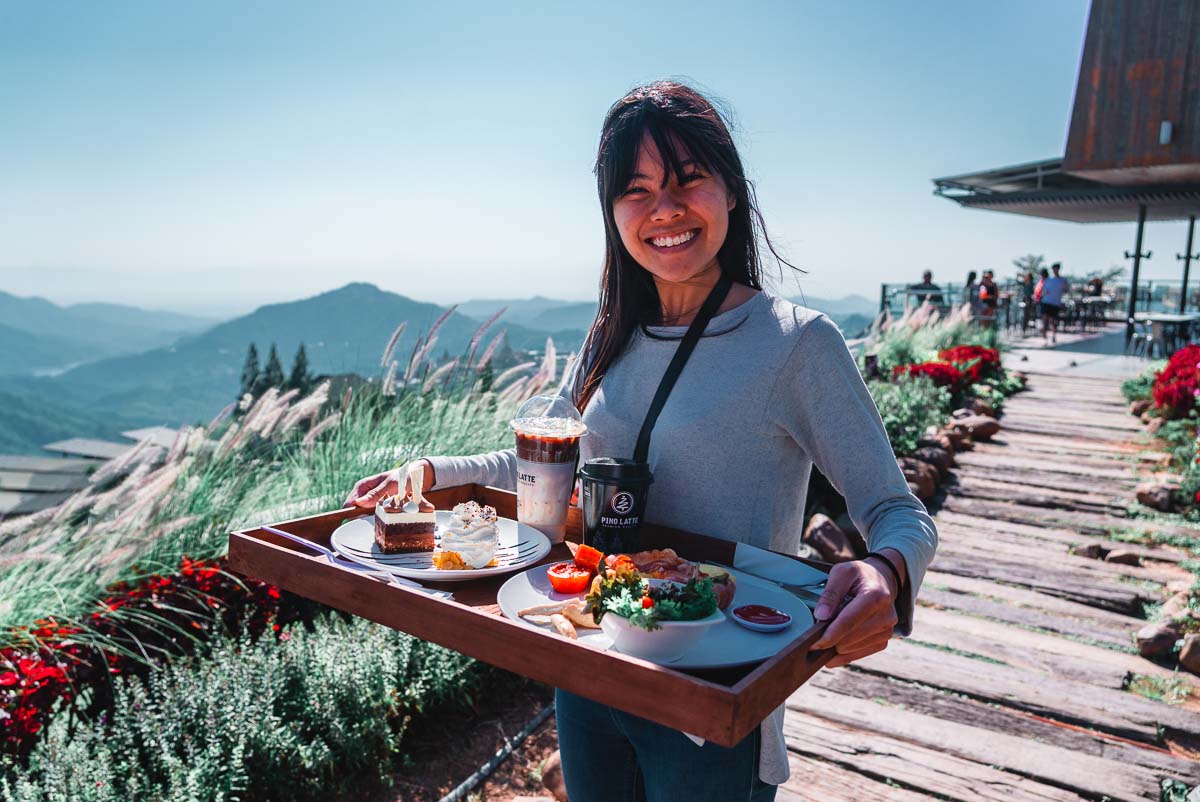 Our private tour drove us to highlights including the Pino Latte cafe and Tanrak Talaymok, where you can have meals with a mountainous view, and the wind turbines of Khao Kho, where you'll find swings and lush, purple verbena fields.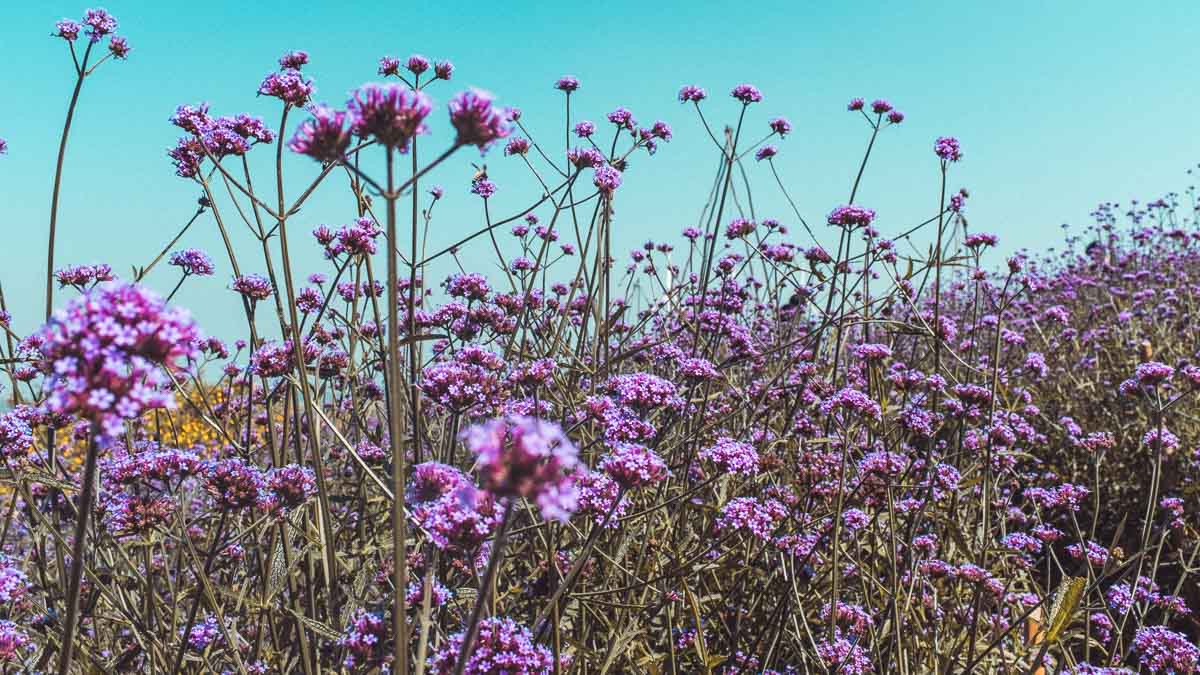 At night, we even got to camp out at the top of Phu Thap Boek Mountain, 1,768m above sea level and spent a night under the stars. To make things more magical, we woke up in our tents the next morning to an epic view of rolling clouds, misty skies and amber sunrise.
Cost: ~S$442 (3D2N Private Tour), ฿900 for four-man tent including sheets (rent on the spot)

Read also: 5D4N Khao Kho Itinerary
6) Muay Thai Classes at Watchara Muay Thai Gym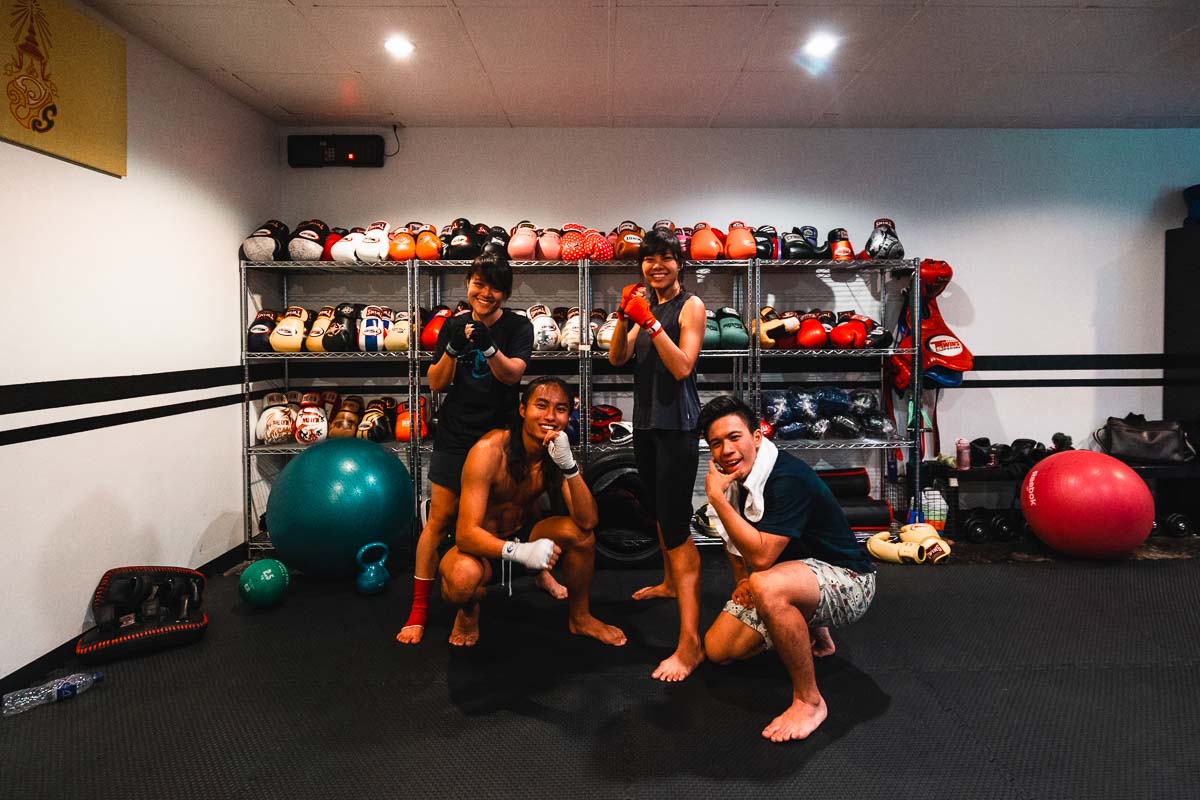 Burn off the calories from all the hearty Bangkok food with a session of Muay Thai at Watchara Muay Thai Gym. A national sport of Thailand and growing around the world (even in SG!), Muay Thai keeps you fit and teaches you self-defence at the same time.
Opt for a two-hour private class if you're in a group of 4 – 5 pax (~S$62), and you'll be given undivided attention by the friendly crus (instructors) who will teach you the basic moves. You'll get to learn pad-work and even spar with your friends and the instructors.
Cost: From ~S$17
Opening Hours: Varies. Private classes from 10AM – 12PM only.
Address: 9 Sukhumvit Soi 1, Wattana, Bangkok, Thailand 10110 (Note: gym is on second floor of building)
*Pro-tip: There's a food centre near the gym which serves wanton mee (฿50) and Thai iced-milk tea by the pint (฿30). Indulge after your workout!
7) Cooking Class at Siamese Cookery House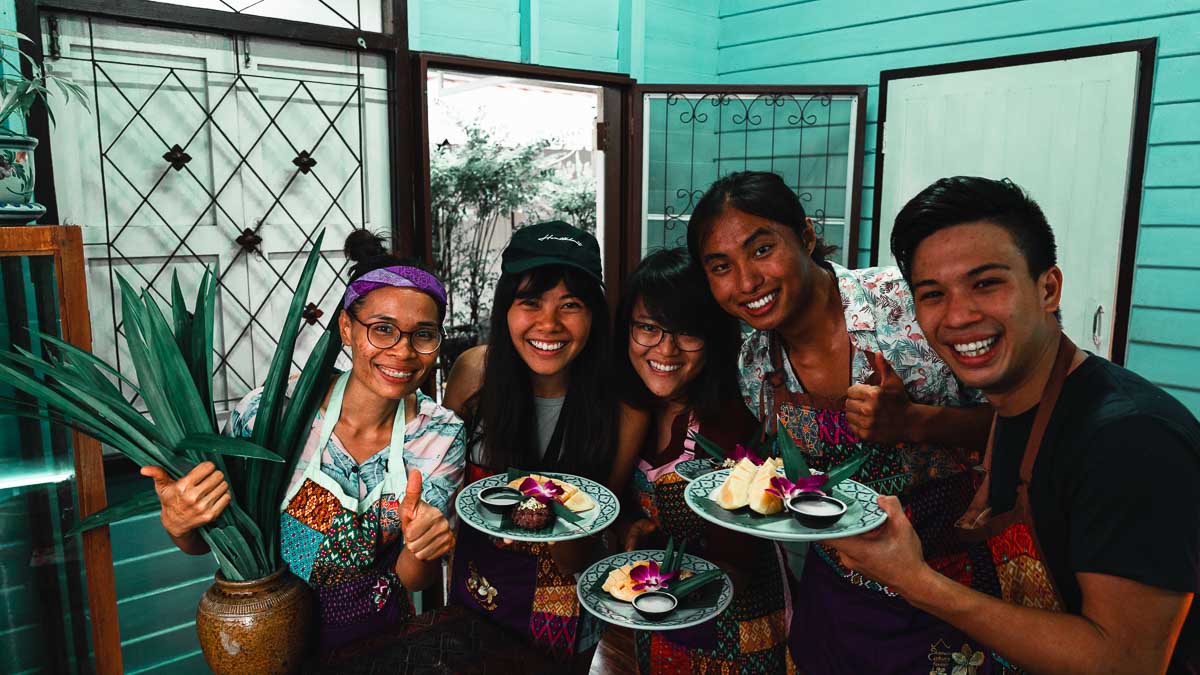 Whip up a delicious, four-course Thai meal from the most experienced home chefs at the Siamese Cookery House, and come hungry! We made (and ate) Tom Yum Soup, Pad Thai, Red Curry and Mango Sticky Rice, all of which are classics Singaporeans know and love. It's an afternoon of fun and laughter learning from the friendly host all in the comfort of a traditional Thai home.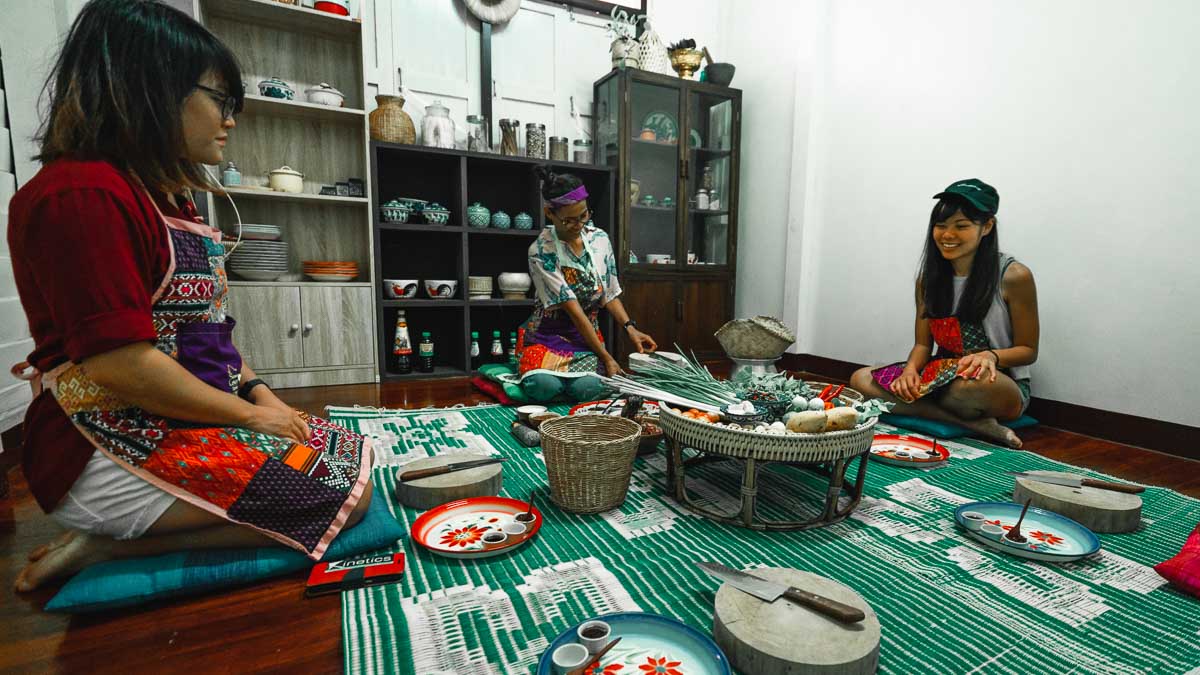 Get the most out of your money and meet the host at the market rather than the home directly, because that way you'll get to learn about the various ingredients for a full culinary experience!
The lesson menu changes daily, so enquire before you make a booking if there's a specific dish you'd like to learn. At the end, you'll even be rewarded with a "secret bible" of recipes for you to recreate the dishes at home.
Cost: ~S$35/pax
Lesson Timings: 9AM – 12:30PM, 1:30PM – 5:30PM, 6PM – 9PM
Address: 132 Pracha Rat Bamphen 7, Huai Khwang, Bangkok, Thailand, 10310
8) Ancient Ruins of Ayutthaya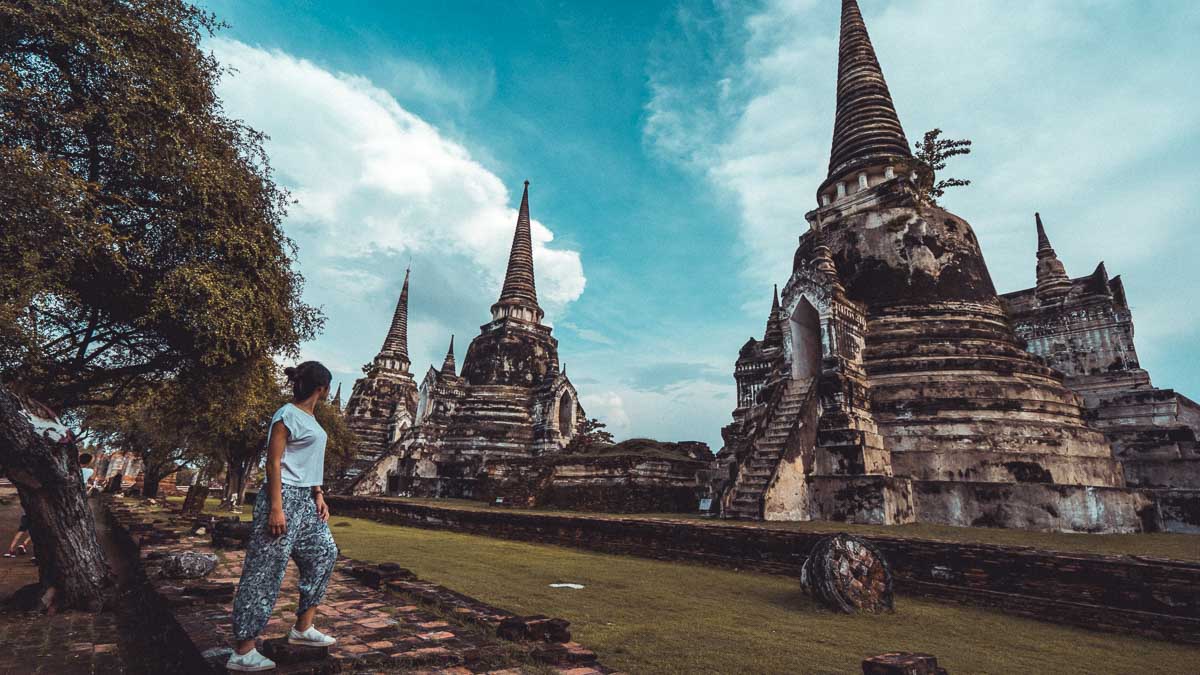 Outside of main Bangkok, the ancient city of Ayutthaya is full of history and is an important part of Thailand's Golden Age. To see all the highlights, take the Ayutthaya Day Tour, which brings you to the three most prominent temples and their ruins.
There's the Wat Mahathat, where you can find the iconic Buddha head entwined in the roots of the religious Bodhi tree, Wat Phra Si Sanphet, said to be the second Ang Kor Wat, and Wat Lokayasutharam, where a huge sleeping Buddha lies.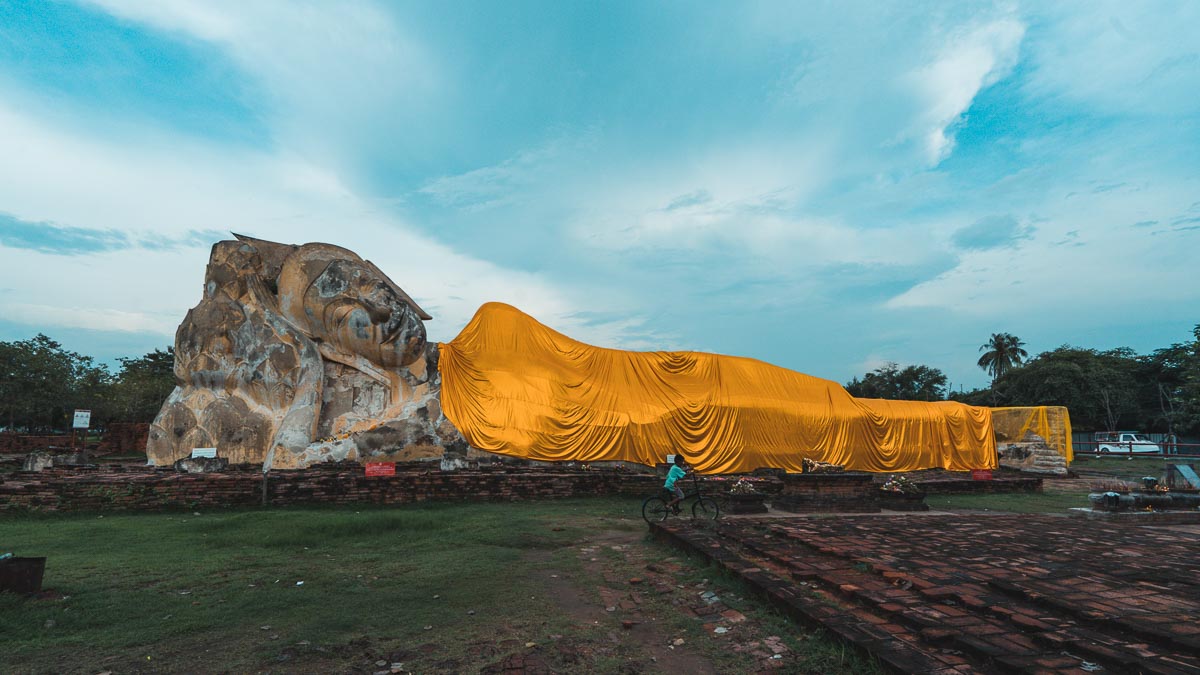 You'll also get to see the Bang Pa-In Summer Palace, the holiday home of the 24th Thai King, and a reflection of Ayutthaya's wealth in its Golden Age. After that, enjoy a local lunch at the Floating Market, and take a boat ride around the market's perimeter.
Cost: ~S$54
Tour Timings: 8:30AM – 8PM
Meeting Point: Century Mall (Victory Monument BTS Station)
9) Kanchanaburi History Tour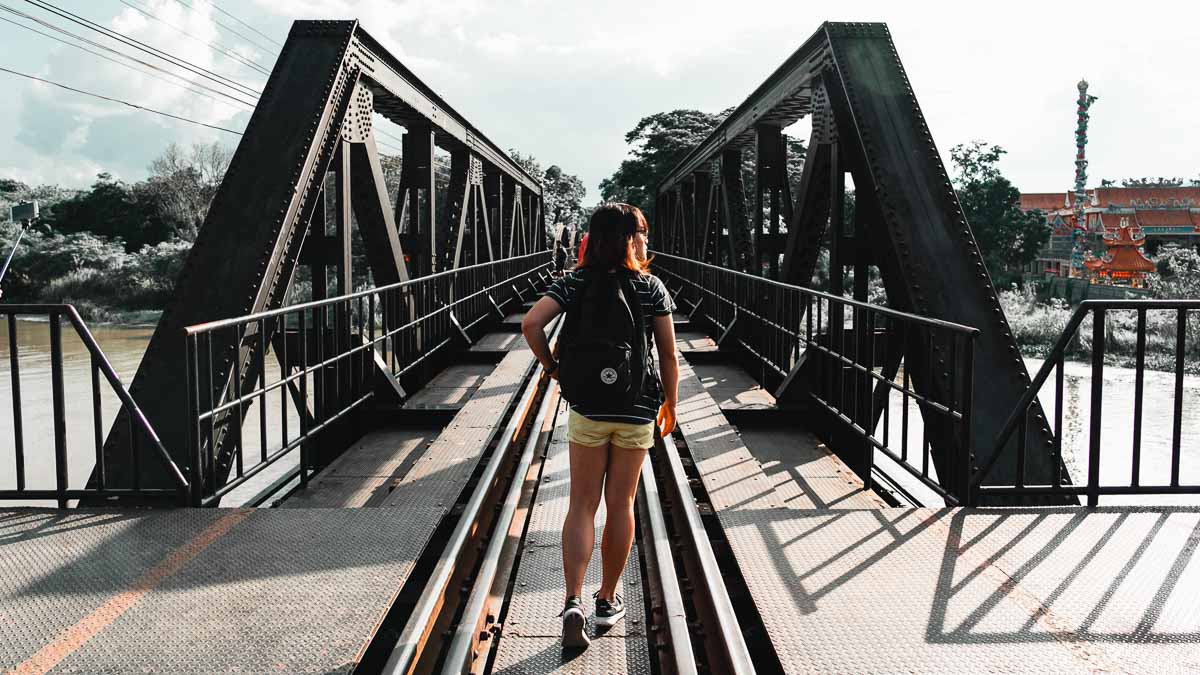 Take the Kanchanaburi Tour and walk along the historical streets by the riverside with a fluent guide who will tell you the rich history of Thailand's involvement in World War Two under the Japanese Imperial rule.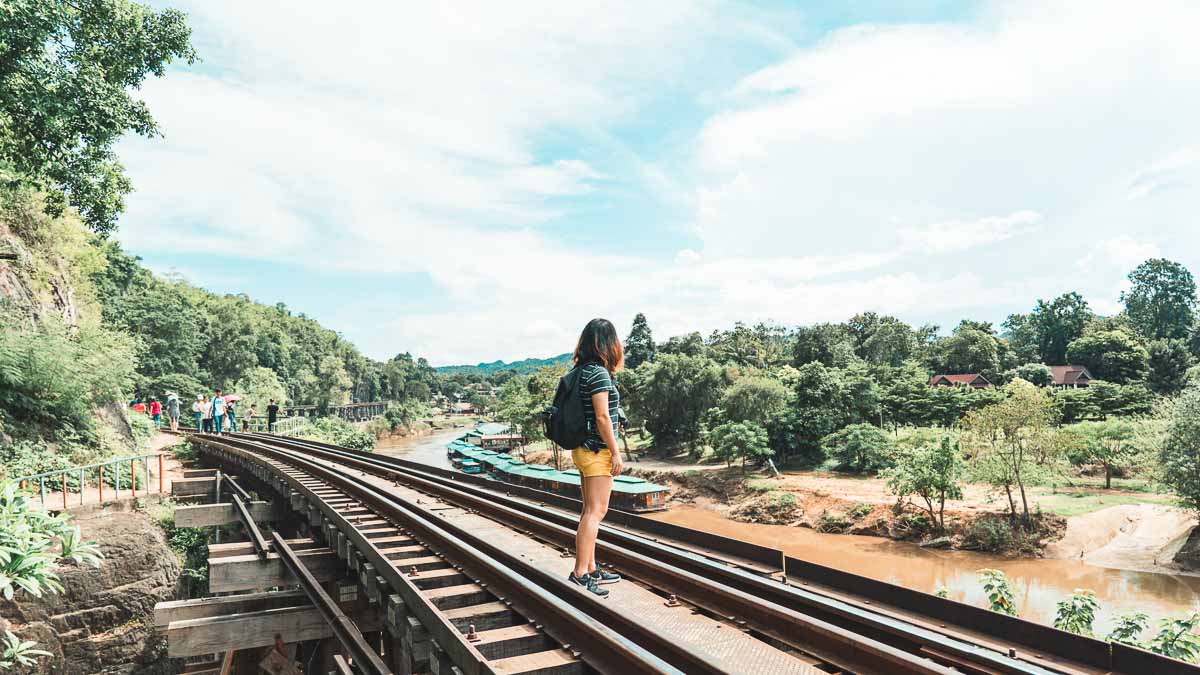 Your history textbooks will come alive as you see the infamous Death Railway overlooking the River Kwai, where you'll even get a short ride on it yourself.
Cost: ~S$83
Tour Timing: 8:30AM – 7PM
Meeting Point: Gate 1, Ground Floor of Siam Paragon Mall
10) Tour 5 of Thailand's Floating Markets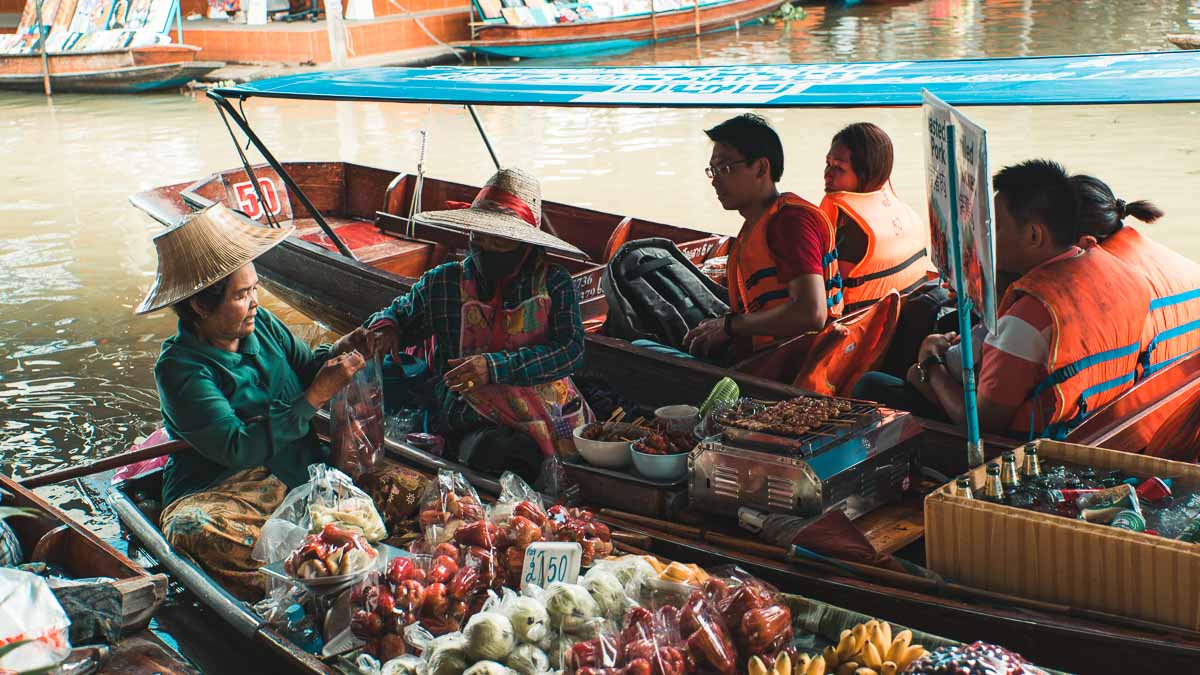 Not sure which floating market to visit, or sick of visiting just Bangkok's most popular Damnoen Saduak? This tour gives you a crash course across five markets in one day.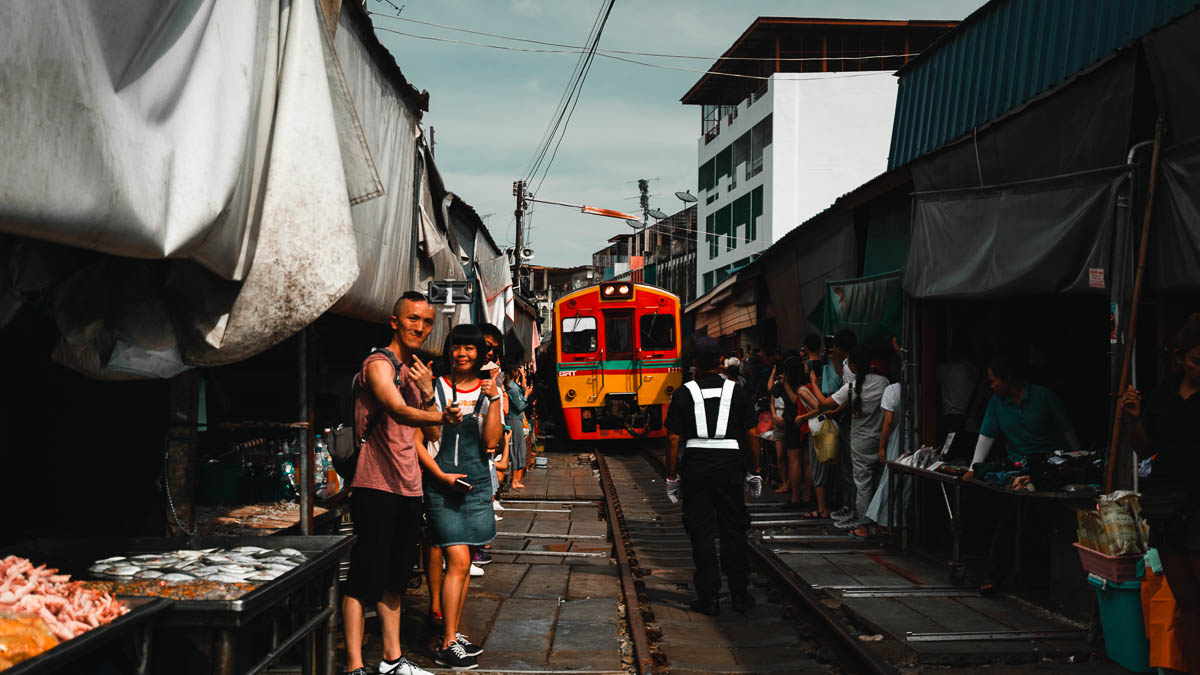 The highlight for us was the Maeklong Railway Market, where we got to see vendors jump on and off the train tracks with their makeshift stalls in seconds when the trains pass (which you also get to ride)!
The Amphawa weekend market is also bustling with activity, selling everything from freshly grilled seafood (prawns for ฿200!) and boat noodles (฿50) to Thai desserts and souvenirs — the markets are a sensory overload of retail bustle, Thai-style. To top the evening off, we even got to watch fireflies there — a magical, Disney-esque sight for sure.
Cost: ~S$41 
Tour Timing: 8:30AM – 9:30PM
Meeting Point: Century Mall (Victory Monument BTS Station)
11) Retro Speakeasy Bars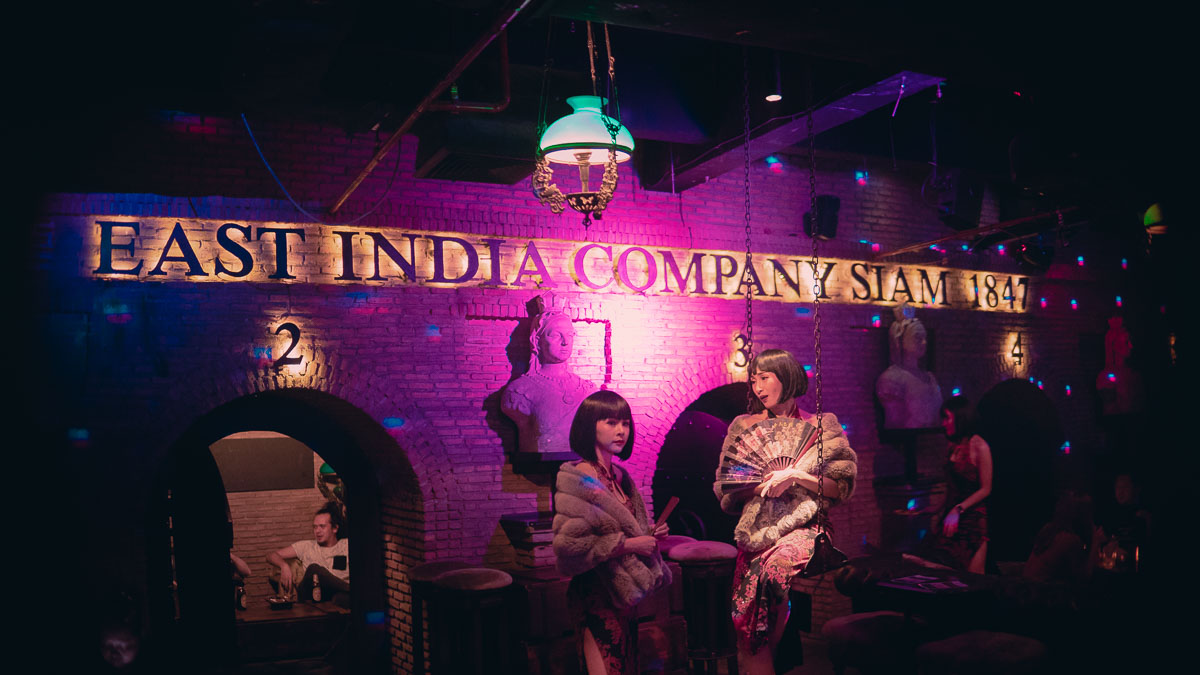 During our stay, we visited two speakeasy bars that look like movie sets — jazz bar Maggie Choo is replicated after the sexy, mysterious speakeasies of 1920s Shanghai that's hidden in the basement of Novotel Bangkok, and disguised by a restaurant front (that's how hidden it is).
Inside, local musicians perform live with hourly performances, and the food and drinks sold are surprisingly affordable despite the atas vibes. But they're pretty strict with the smart casual dress code — no slippers or shorts allowed!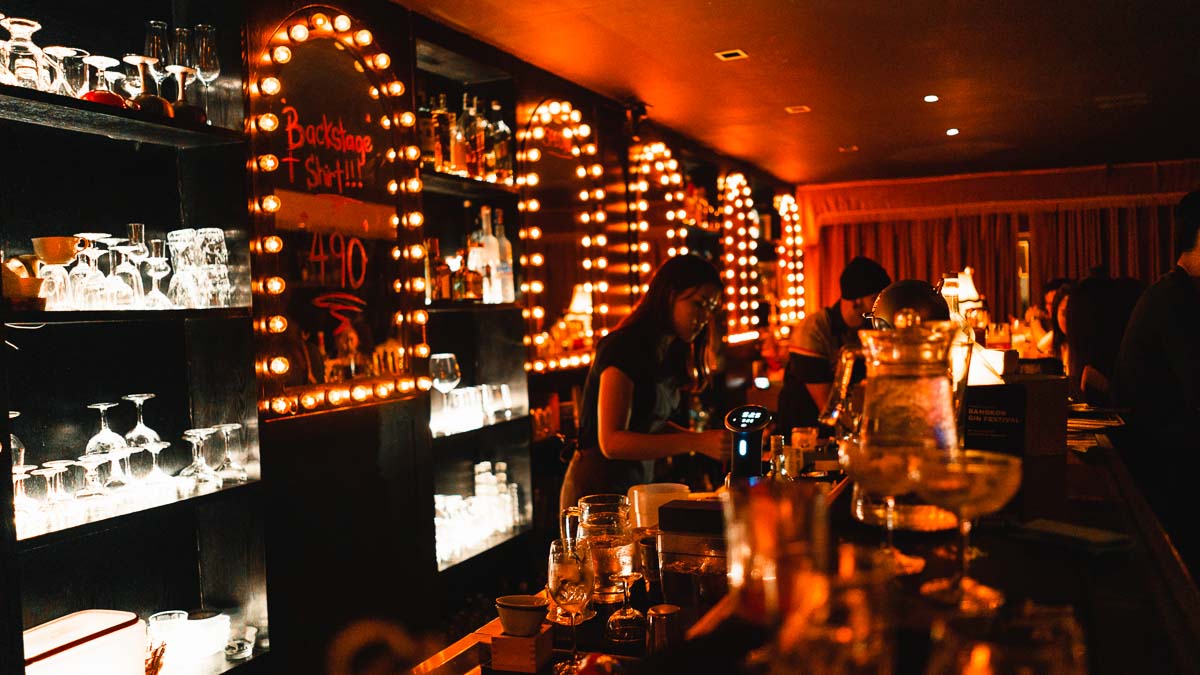 Backstage Bar is more cosy, intimate and theatrical-themed, located at the lobby of PlayHaus hotel next to the reception, behind heavy, red curtains (literally backstage).
The bartenders even create personal concoctions to your liking, though we recommend you also try their signature drinks. Our favourites were the Forgetful Painter (Egg White with Absinthe) and Lucky 13 (Ricola-infused vodka with peach liqueur and kaffir lime).
Maggie Choo
Cost: From ฿260
Opening Hours: 7:30PM – 2AM
Address: Underground of Hotel Bangkok Fenix Silom, 320 Silom, Bangrak Bangkok, Thailand 10500
Backstage Bar
Cost: ~฿360/glass
Opening Hours: 7PM — 2AM
Address: 205/22-23 Sukhumvit Soi 55 (Thonglor), Bangkok, Thailand 10110
12) Michelin Star Joke Prince Porridge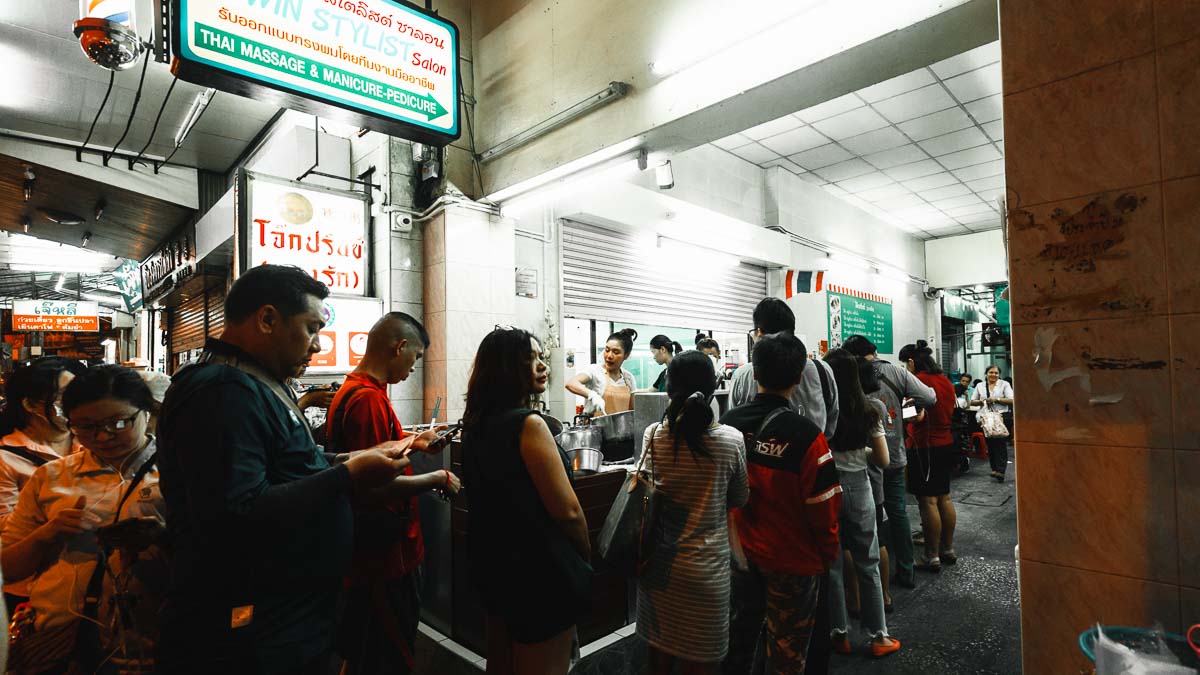 You could barely tell that Joke Prince Porridge, operating in an unassuming back alley in Bang Rak, is a one Michelin-starred restaurant, aside from its signboard boasting so, complemented by a snaking queue of locals. The best part: a bowl of fragrant goodness only sets you back ฿45 — probably the cheapest Michelin-starred meal around.
Our favourites were the Century Egg and Pork Pieces options, with generous amounts of ingredients with a slight smoky flavour because it's cooked the traditional way in claypot.
Cost: From ฿45
Opening Hours: 6AM – 12PM, 4.30PM – 10PM
How to get there: Opposite Robinson Bang Rak, walk ~20m to the left and you'll find the snaking lines to the stall.
13) Roast Meats at Prachak Duck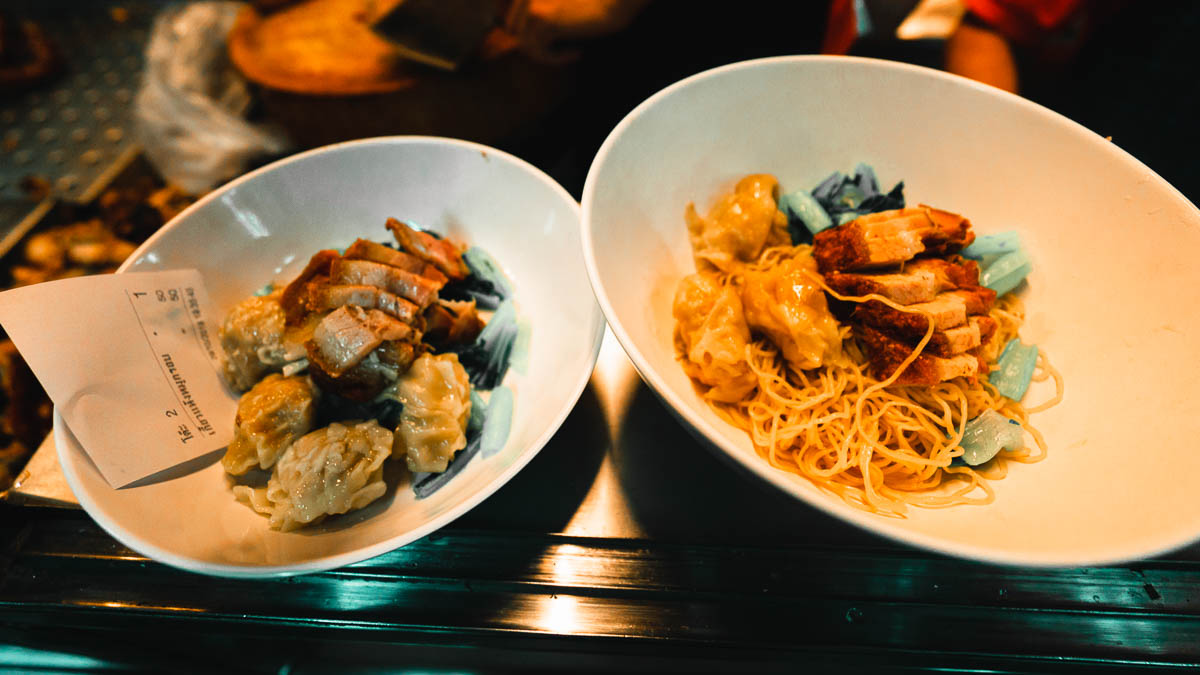 Prachak Duck is so famous for their duck dishes, they sell out by 7:30PM daily. If you're one of the unfortunate ones, they also serve affordable roast pork and wanton with springy noodles at less than ฿100 a bowl. Roast meats of this quality would set you back so much more in other countries! 
Cost: ฿45 (Roast Pork Rice), ฿80 (Roast Pork Noodles)
Opening Hours: 8:30AM – 8:30PM
Address: 1415, Charoen Krung Road, Silom, Bangkok 10500, Thailand
14) OngTong KhaoSoi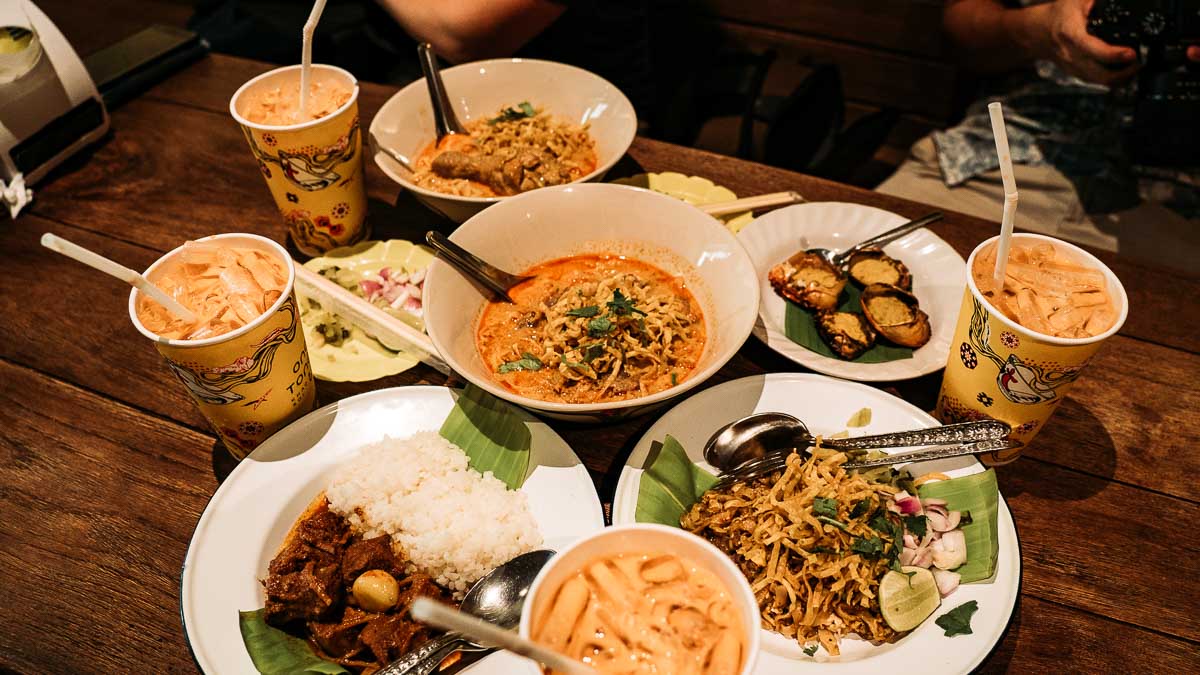 Located in the up-and-coming "hipster" district of Ari, OngTong KhaoSoi whips up delicious  Northern-Thailand food specialties like Khao Soi (a Thai version of our laksa, ฿69) and broiled field crab (฿79).
Cost: From ฿69
Opening Hours: 10:30AM – 9PM
Address: 21 Soi Phahonyothin, Khwaeng Samsen Nai, Bangkok, Thailand 10400
15) Sometime Blue Cafe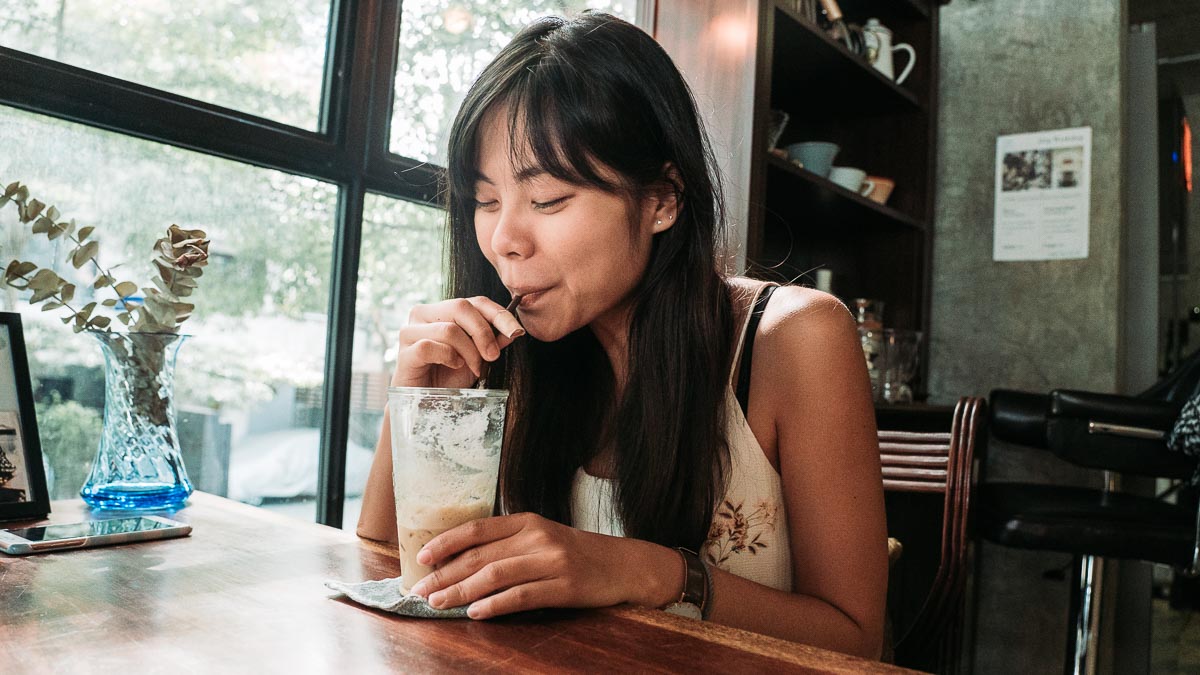 Sometime Blue Cafe is the most famous hand-dripped coffee specialist in Ari, so coffee lovers are in for a treat. Try out their iced cappuccino (฿65) or coffee shake (฿250), a bliss on a hot day!).
The owner, Sutida Srirungthum, is a two-time winner of the National Thailand Brewers Cup — the highest prestige for coffee-making in the country. If you're lucky, you'll meet Sutida herself, who's sometimes in the store and is more than willing to share with you her extensive knowledge on coffee!
Opening Hours: 9:30AM – 6PM. 10AM – 5PM on weekends.
Address: 55/5Soi Phahonyothin 2 Khwaeng Samsen Nai, Khet Phaya Thai, Krung Thep Maha Nakhon 10400, Bangkok, Thailand 10400
Rediscovering Bangkok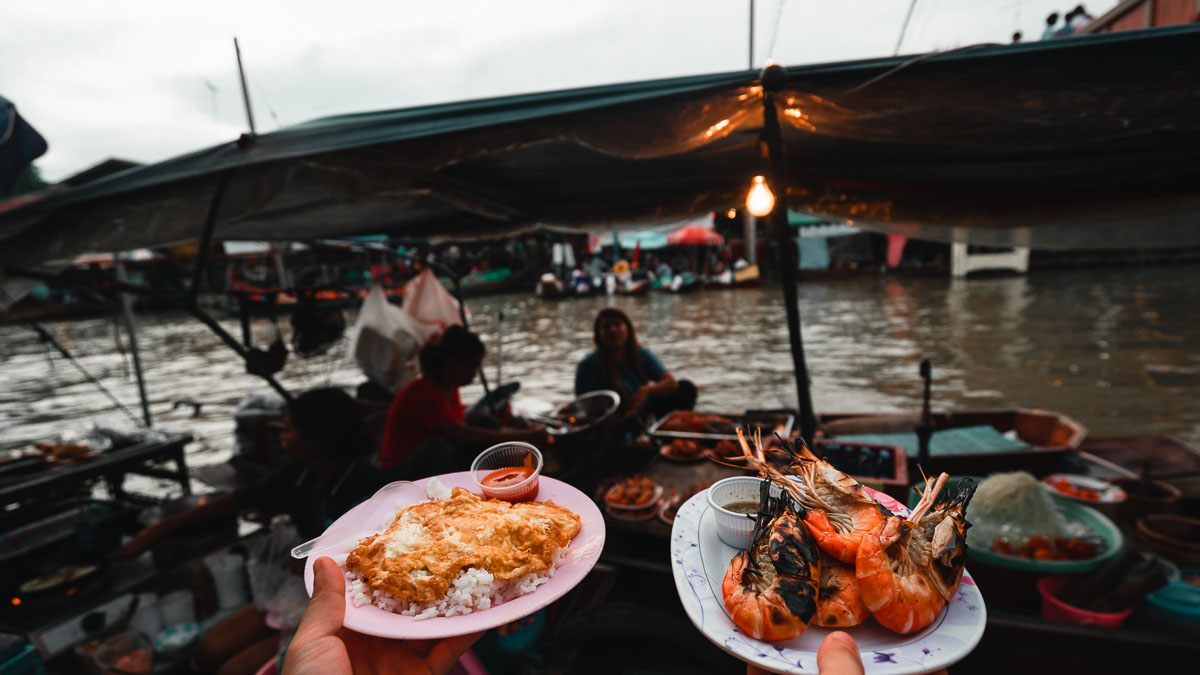 We wouldn't have been able to suss out all these hidden gems in Bangkok if we hadn't chanced upon them on Klook — this time, we got to return home with new stories besides the usual food and shopping fun.
We especially liked camping under the stars and waking up to the most beautiful sunrise in Khao Kho because it's a refreshing experience from what Thailand is known for (especially the cool climate!).
On that note, the best option to get to Khao Kho is to hire a car charter (includes driver, flexible itinerary within a 12-hour window). The drive from Bangkok to Khao Kho's a long five hours, and there's almost no public transportation/taxis in Khao Kho itself to get around.
Our trip was further made convenient with all our pre-trip essentials settled via the app, like getting our BTS Skytrain Rabbit Card (~S$12) right from the airport from the Klook kiosk, and the Airport Rail Link SA City Line ticket that brought us to the city center in 30 minutes.
We didn't have to wait till we got to the city for 4G data either — we got our pre-booked eight-day DTAC SIM cards (~S$10) literally at the arrival gates where a staff member was waiting for us! 😯
---
This post was brought to you by Klook.
For more travel inspiration, follow us on Facebook, Instagram, and YouTube.
View this post on Instagram