Meet the 29-year-old Singaporean who bought a one-way ticket to Croatia and swapped out what was considered the Singaporean dream.
It's been over a year since Jane Tor embarked on a solo backpacking trip to Mexico, four months since she left Singapore for Croatia and about a month since Rice Media published a feature on her. These details might sound inconsequential now, but trust me, they'll make sense soon.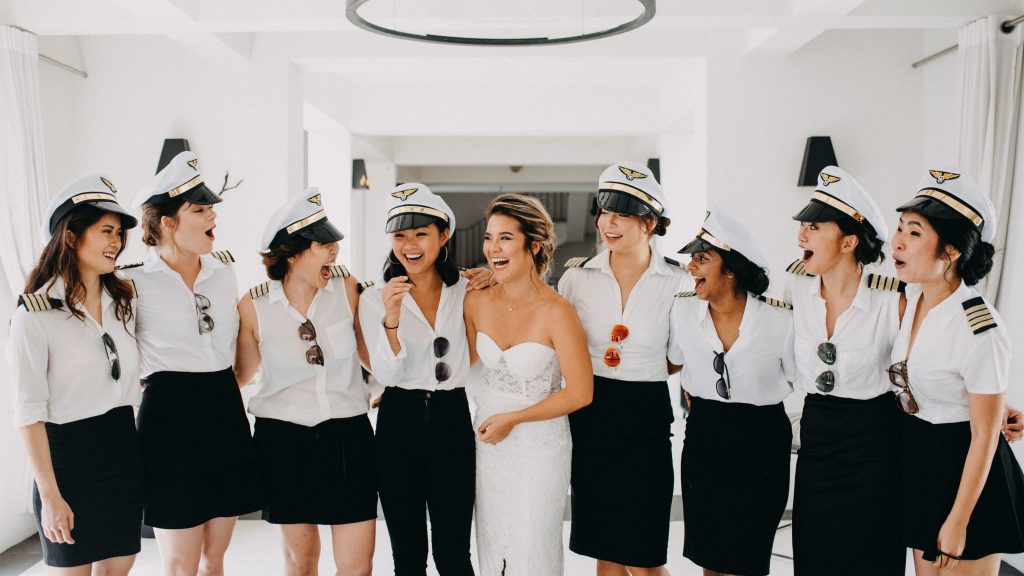 For those who missed it: Jane was married, owned a car, a condo and had a well-paying job. Yet, she never felt fulfilled. Ungrateful — is what many had said when she first shared her story. It is after all what many Singaporeans spend most of their lives chasing after.
Today, she's divorced, living in Croatia and couldn't be happier.
Read also: Singaporeans Around The World: The Music Creative In Iceland
Rethinking what she wanted out of life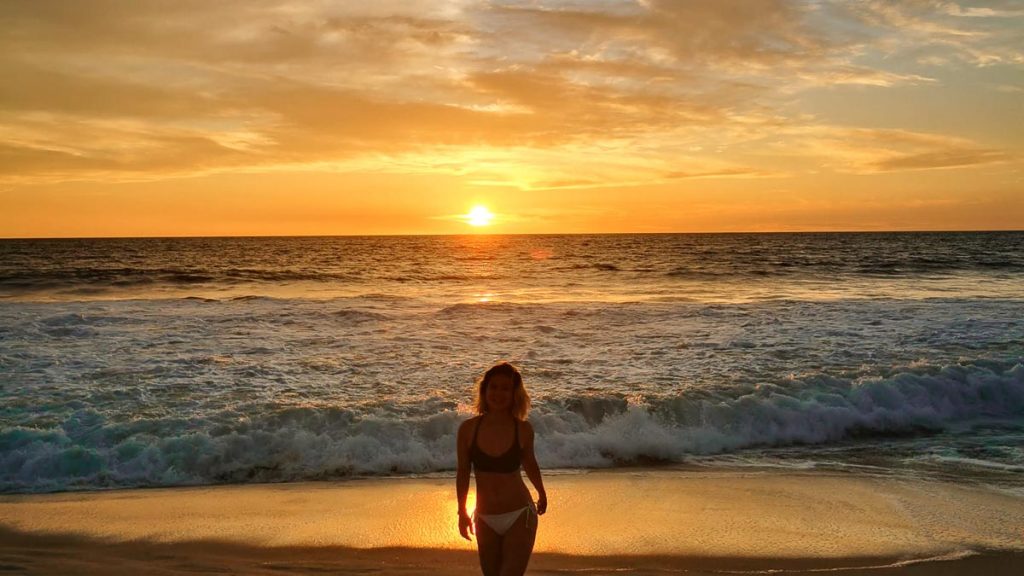 "Getting a good job, BTO and then planning for my retirement at 23, I never felt it was what I wanted, but I also didn't know how else my life could look like" she shared.
What she did know was she didn't want to be stuck with a job in an industry she wasn't passionate about. Inspired by friends who left their deadbeat jobs in exchange for an uncertain future, she quit her job during her highest-performing year.
After quitting her job as an insurance agent, she went back to what she enjoyed. She gave private tuition and took care of children. She also worked at Adler's hostel as a receptionist and a bartender at Ah Sam Cold Drink Stall.
"All around me, people constantly talked about happiness being attached to material wealth. So there's this idea that it'll make me happy," shared Jane.
I'd have so many bags and shoes, but still, I felt empty. I kept asking myself "what do I need to be happy?"
That realisation prompted Jane to re-evaluate her whole lifestyle.
Discovering a whole other world out there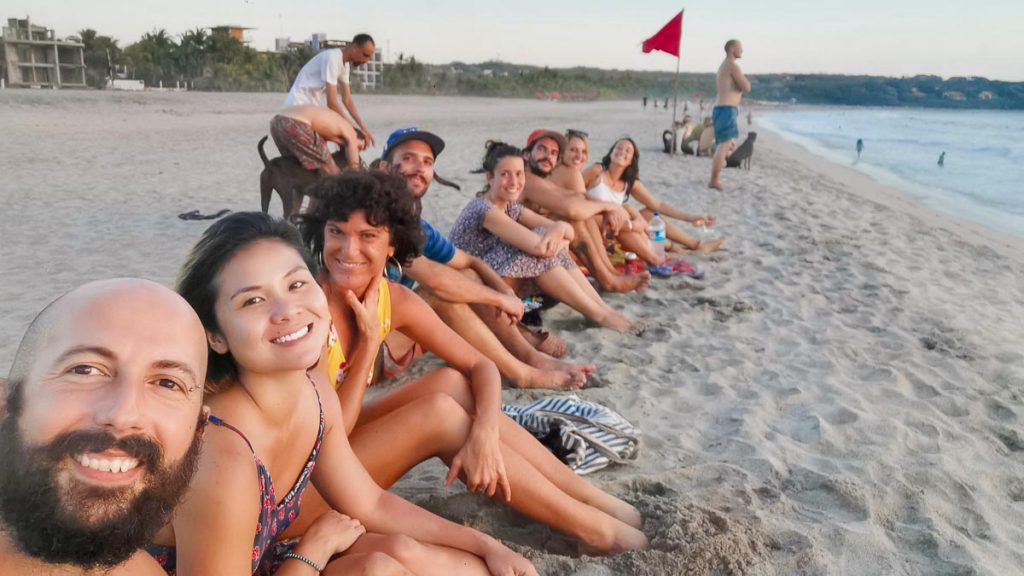 Watching the sunset with other travellers in Mexico ☀️
Over time, Jane's marriage fell apart. In an attempt to nurse her broken heart, she found herself solo-travelling in Mexico.
Days soon turned into weeks.
"There wasn't anything holding me back anymore, I had no job and no husband back home. I had no real reason to go back to Singapore so I decided to stay," shared Jane.
Jane's friendly nature made her a bunch of friends in Mexico and they soon became her support system. Before they parted ways, Jane's newfound friends offered to accommodate her in Berlin, Bristol and Paris — should she choose to visit.
And that's what kickstarted her backpacking trip around Europe.
After visiting Berlin and Paris, Jane stayed in the UK for five months due to the lockdown. That's when she started doing workaways.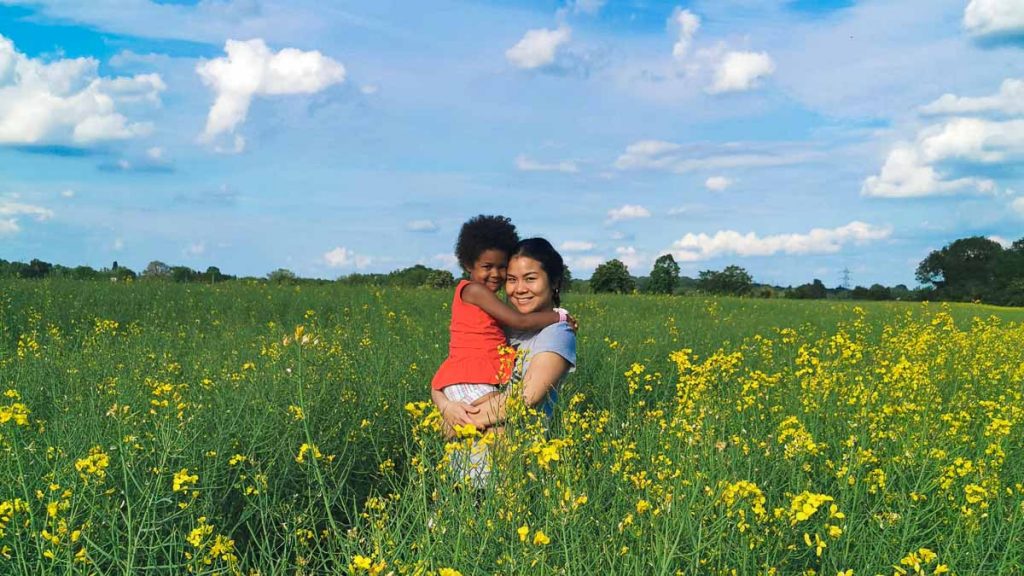 Workaway — babysitting Eva in the UK 🌼
She babysat a five-year-old in Oxford, did construction work to restore a century-old Victorian house, and volunteered at a hostel in Albania.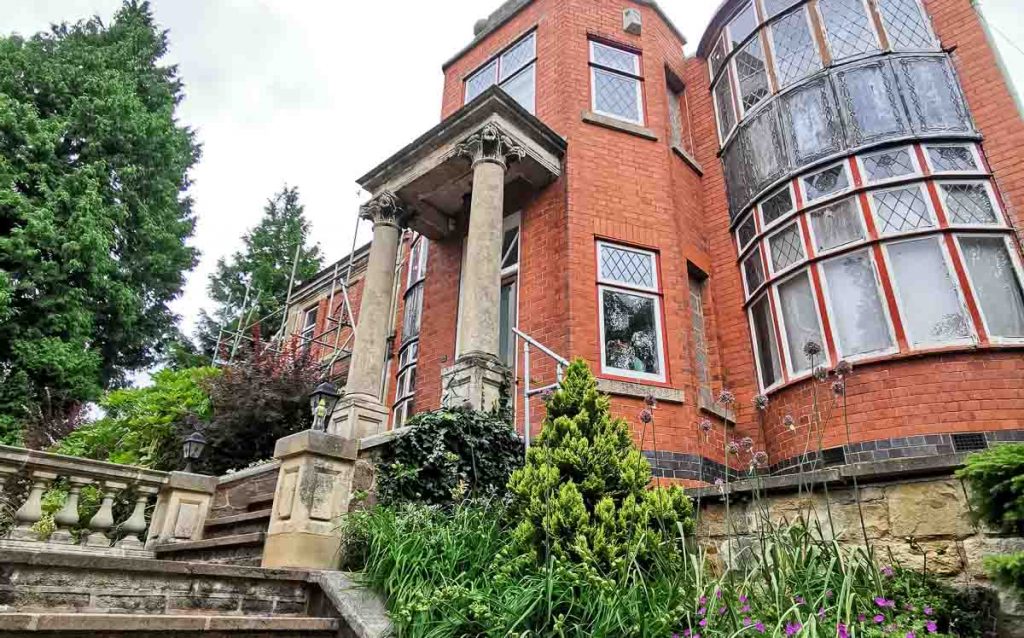 The Victorian house in the UK 🏡
Backpacking and doing workaways around Europe offered Jane a different perspective.
"It taught me that what makes you happy will always change. You can make plans for your life but you need to be aware of what you currently want instead of always planning for the "future you," she said.
"It's important that we don't sacrifice the present for a future that will change or might not even come."
A dangerous world outside of Singapore?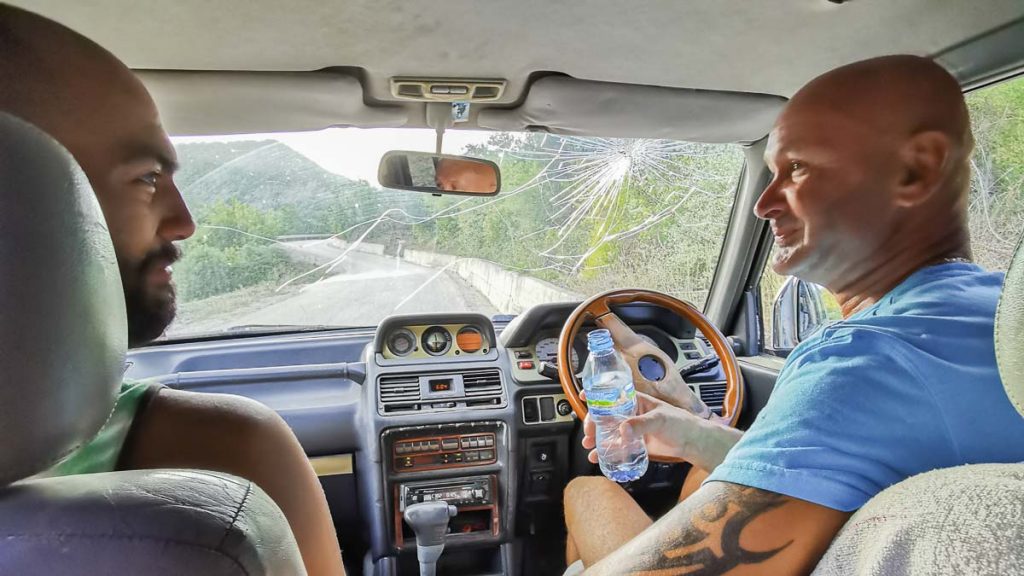 My friend, Matías (left) with the guy we hitchhiked from 🚐
When Jane was in Albania, she tried hitchhiking for the first time.
"Hitchhiking is actually really common in Albania, so we hitchhiked from a guy who was collecting stones and pebbles from the Osumi Canyon. There wasn't anything shifty about him but I just felt a little uneasy."
When Jane was in his truck, the hitchhike driver revealed that he couldn't bring them to their intended destination. Instead, he asked if they'd like to just tag along so he could show them some local sights. They decided to just go with the flow and it turned out to be one of the most beautiful places Jane has ever seen.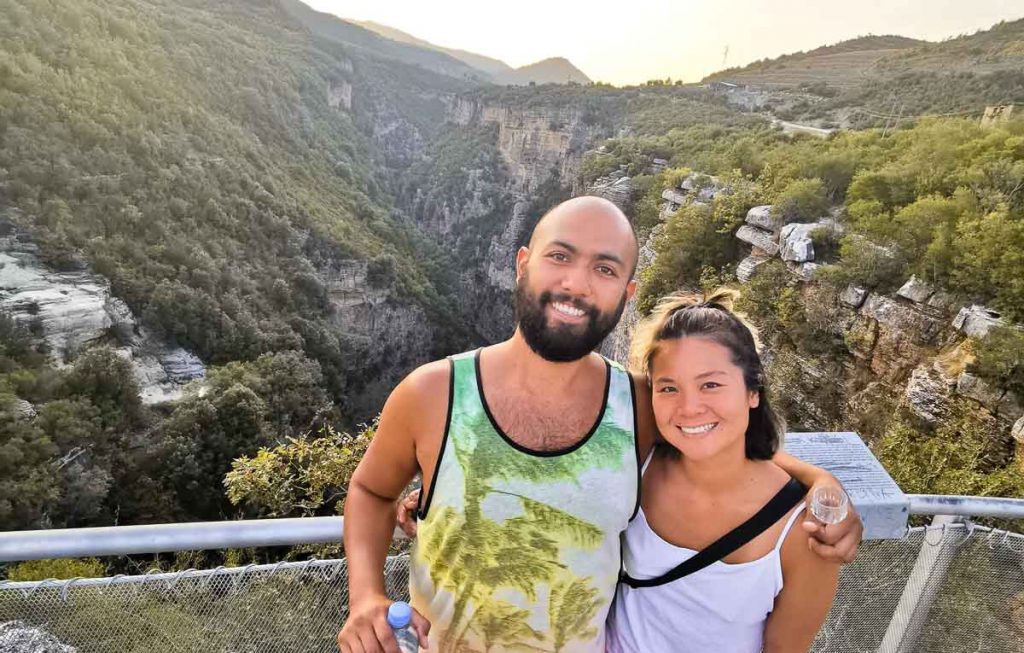 Soon, night fell and the driver asked them to stay over at his place.
"He said he was building a house with his mom and he just completed it so he wanted us to come look at the house. Of course as a Singaporean, in the back of my mind I was like okay he has tools and he has us in his truck, this could go very wrong," Jane recalled.
"So now I'm on mild alert. I started exchanging messages with my friend and we were like okay plan B, if anything, we find a way to escape."
When they arrived, they realised his intentions were indeed genuine. The driver and his mom took them out to dinner and even offered his bedroom to sleep in for the night.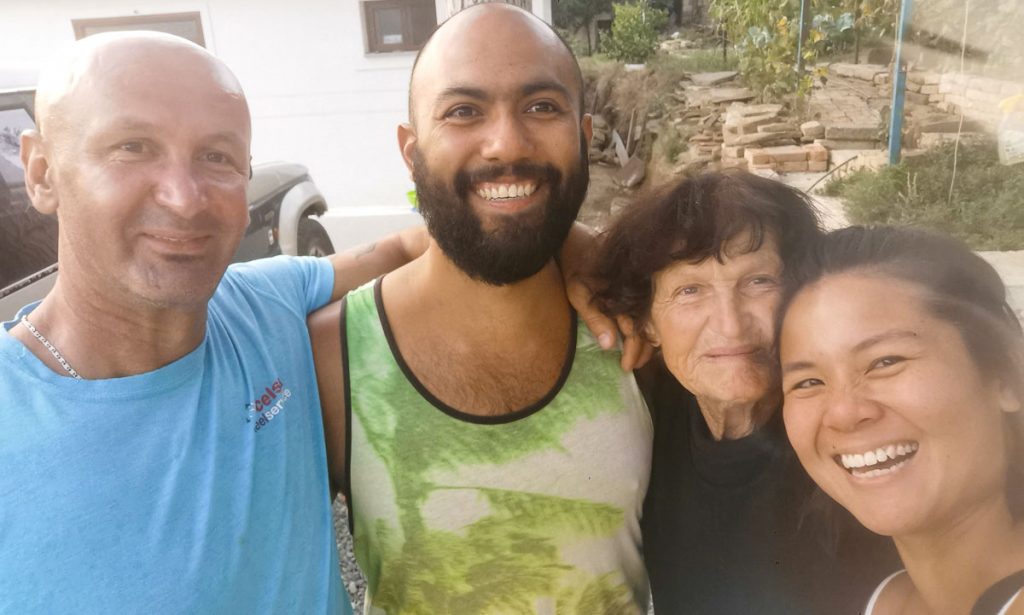 Jane and her friend, with the hitchhike driver and his mom
"To me, that was confirmation that if I had just given in to my fear and left, I would've never had this experience. It is very true that certain things can happen but just because you can die in a car doesn't mean you'll never drive a car. Just because something has happened before doesn't mean it's going to happen to you."
This is not to say you shouldn't have a backup plan. You should always do your own due diligence and learn how to trust your gut feeling.
"If you're gonna live your life in fear then you're always going to be held back by fear. If you don't overcome your fears then your fears will eventually overcome you. But as long as you trust yourself, and have good company around you, I'd say that's enough."
As Singaporeans, we're always told that the world outside of us is dangerous. While it's true that Singapore is indeed a safe country to live in, it doesn't mean that everywhere else is ruthless and dreadful.
The only way we'll know for sure is to take that leap of faith and experience it for ourselves — by travelling and seeing the world around us. More often than not, you'll find that these places and their people are a lot kinder than we give them credit for.
Making the digital nomad lifestyle work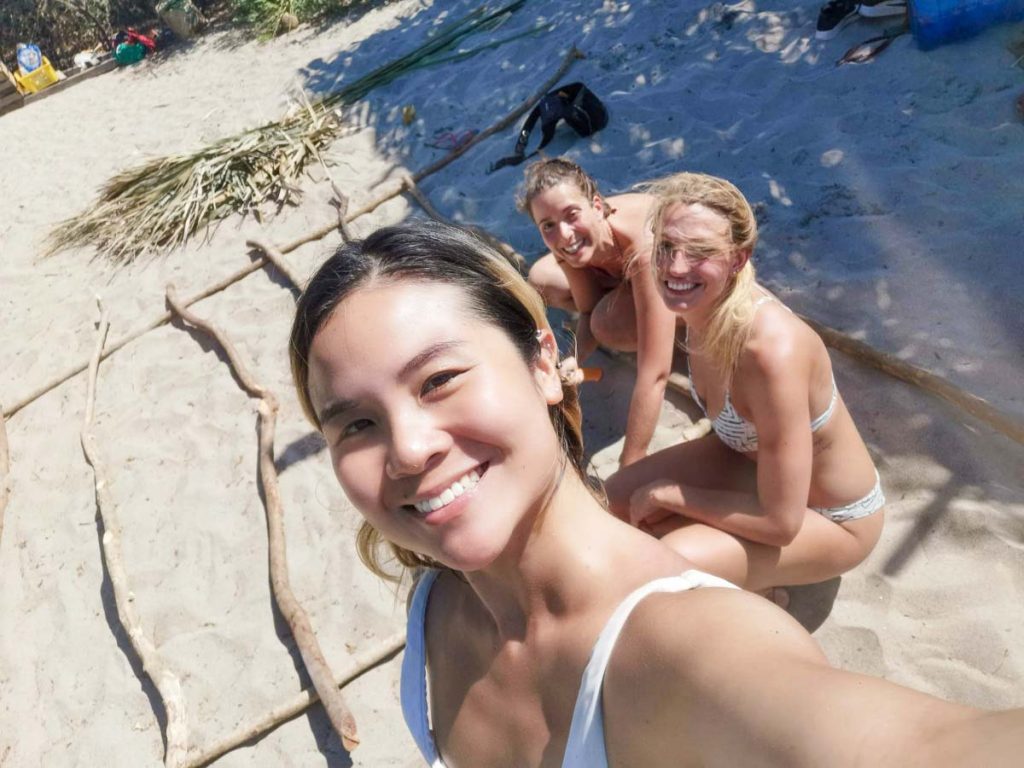 While Jane's story is inspiring, one question undermined it all: How is she able to afford all this?
Jane received a fair share of derogatory remarks, some insinuating that she took advantage of her parent's hard-earned money or leeched off her ex-husband to pursue this lifestyle.
So here's the fact — from the solo trip in Mexico, to the backpacking trip around Europe, she'd used $10k of her personal savings travelling across seven countries for an entire year. Subsequently, while volunteering during workaways, she kept her expenses under $300/month. This allowed her to spend with more ease when travelling in Scotland, Albania and Croatia.
Of course, not everyone can afford to take the time off life and pursue a totally different path — Jane was well aware of that. She just wanted to share an alternative route in life that one could opt for.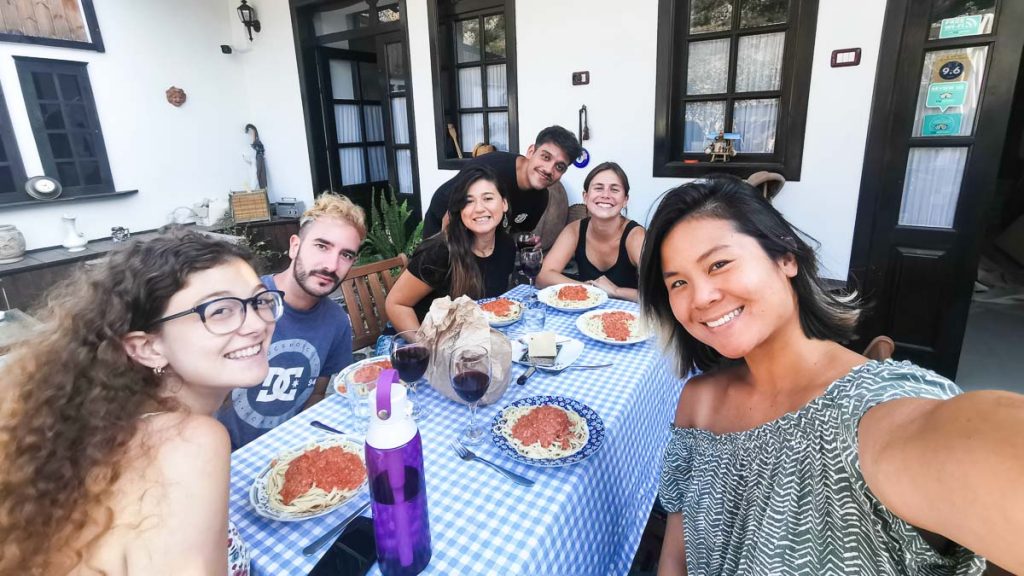 "The thing is, I was ready to do whatever it took to earn a small income in exchange for a life of adventure," said Jane who's currently residing in Croatia and working remotely as a Business Developer Manager for a Singaporean education platform.
It's not as high-paying as her previous job, but it's still more than enough, making it easy to sustain her current lifestyle.
"Now, the food and necessities are cheaper, so is my rent, thus my standard of living is significantly cheaper. I have more disposable income. In fact, I can live comfortably and still save more than 60% of my salary. This wouldn't have been achievable back in Singapore."
Living out her own definition of happiness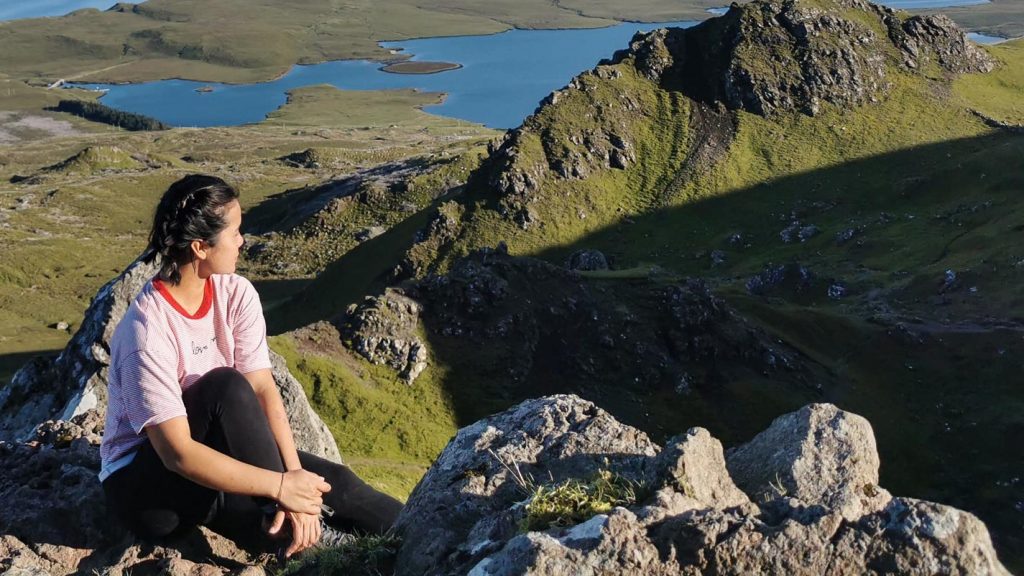 Jane had hoped her story would empower fellow Singaporeans to start thinking for themselves — What are their own definition of happiness? What are some things or ideas they've been holding onto out of fear of change?
Instead, it caused Singaporeans to take sides — some were on board with her newfound lifestyle and others took offense.
"I think a lot of people misunderstood my intentions behind sharing my story," Jane shared on a video call from her apartment in Croatia. "It was less about following my path and more about discovering your own."
When asked about the future, Jane shared she doesn't worry about retirement, because she doesn't see Singapore as the only alternative to retire in.
"I could always live in Lombok, buy a piece of land there and grow my own crops or sign myself into a retirement home in Thailand or China," said Jane.
"There are just so many other options that we don't know of because we haven't explored what's out there."
If this story has inspired you, follow Jane on Instagram to see where life takes her next!
Know of anyone else with an inspiring travel story? Let us know in the comments below or reach out to us at [email protected]! 🙂
---