Stepping out of the airport in Jaipur, we were greeted with the same chaos that seems ubiquitous in India. Having flown from Chennai to Jaipur, we were relatively prepared for what's to come in the city of Jaipur — So, we thought.
Often referred to as the Pink City, Jaipur is also the capital of Rajasthan. The city of Jaipur holds many old historical architectures, brimming with stories to tell and aching to be preserved with the new. On the surface, life in Jaipur may not seem much different from any where else in India. But inside, stories are hidden in every corner of the city.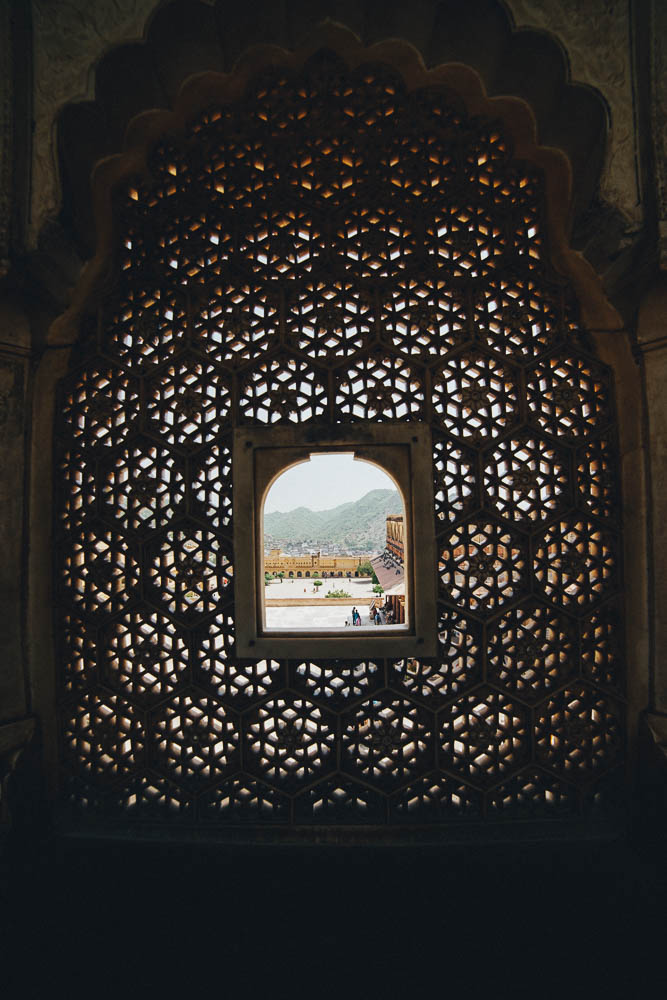 Stories say, this very city was built to impress the British court. In a bid to beautify the city with uniformity for Prince Albert's visit in 1876, Maharaja Sawai Ram Singh passed on a law to paint all buildings of the city in a uniform terracotta pink shade. This shade of pink was said to symbolise royalty, yet give a sense of welcome. And welcomed I was! I was brimming with excitement to explore the city. Here's our survival guide for the city of Jaipur — what to see, where to stay, what to eat. It was truly an eye-opening to experience life in the Pink City 300 years ago.
Find out more in the sections below:
What to see in Jaipur?
Bonus place to visit
Where to stay in Jaipur?
What to eat in Jaipur?
What to see in Jaipur?
1) Amer Fort (also spelt Amber Fort)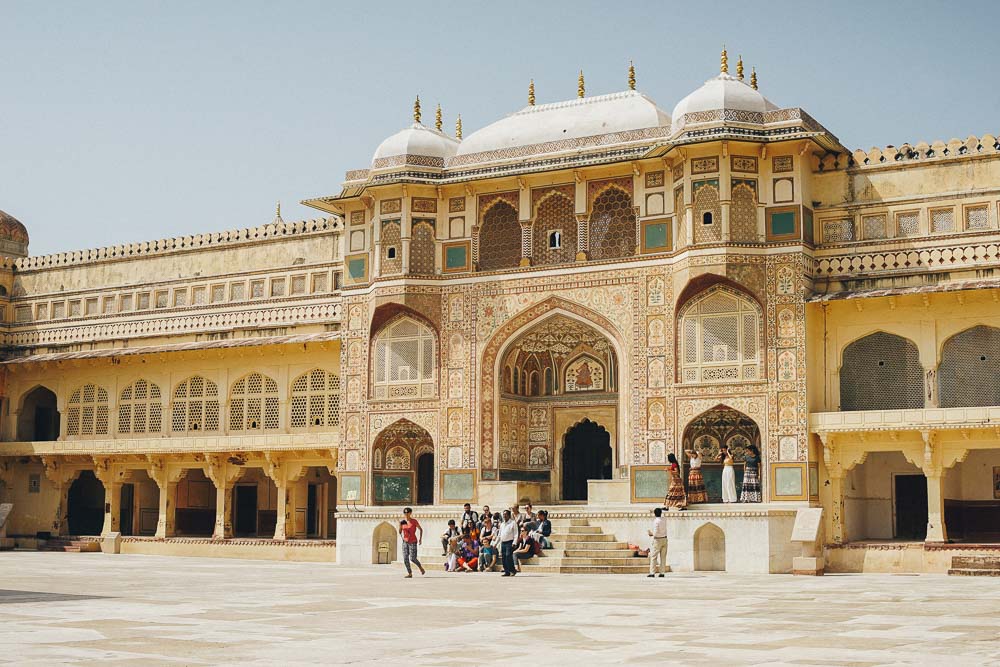 Amer Fort – the hidden beauty of Jaipur. The massive compound houses various palaces, halls and gardens. Walking through the vast courtyard, you would be able to admire the grandeur of the Fort from down below. It is said to be one of the grandest homes of Rajput royalty!
At the main entrance courtyard, visitors can opt to ascend up the ridge on an elephant. The elephant ride at Amer Fort is also said to be one of the highlights at this attraction. However, elephant rides are only available until 11:00am before it starts getting too hot for the elephants. So do head there early! 2 people are allowed on each elephant for ₹1,100. You can also choose to go up on foot, but hey, where's the fun in that right? 😉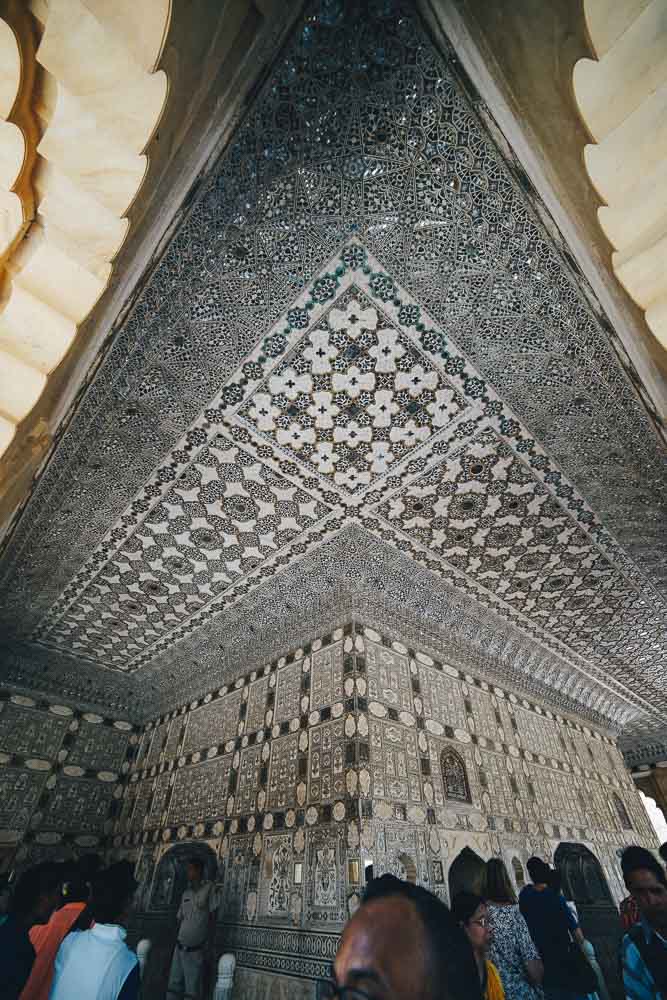 Inside, you can admire the glistening mirror palace and enjoy the view of the city from the fort. Traces of the ancient royal lifestyle can still be seen from the buildings and architectures. Take some time and admire all the bedrooms, bath tubs, courtyards and more.
Opening hours: 8:00am – 5:30pm
*Pro-tips:
– It's good to hire a guide at the Amer Fort as they will explain the stories and history behind the Fort to you. Standard guide rates are at ₹100/pax.
– If you're planning to visit the other attractions in Jaipur (to be further mentioned below), it is wise to get the composite tickets. The composite ticket is valid for 2 days and will give you access to Amer Fort, Albert Hall, Hawa Mahal, Jantar Mantar (Observatory), Nahargarh Fort, Vidyadhar garden, Sisodia Rani garden and Isarlat (Sargasooli).
Composite ticket prices are ₹1,000 for adults and ₹200 for student. REMEMBER TO BRING ALONG YOUR STUDENT ID CARD!
– Touts will try to sell you products as while you're taking the elephant up the fort. Be prepared with your firmest "no" or expect to finish the ride with a bunch of tourist accessories.
2) Jal Mahal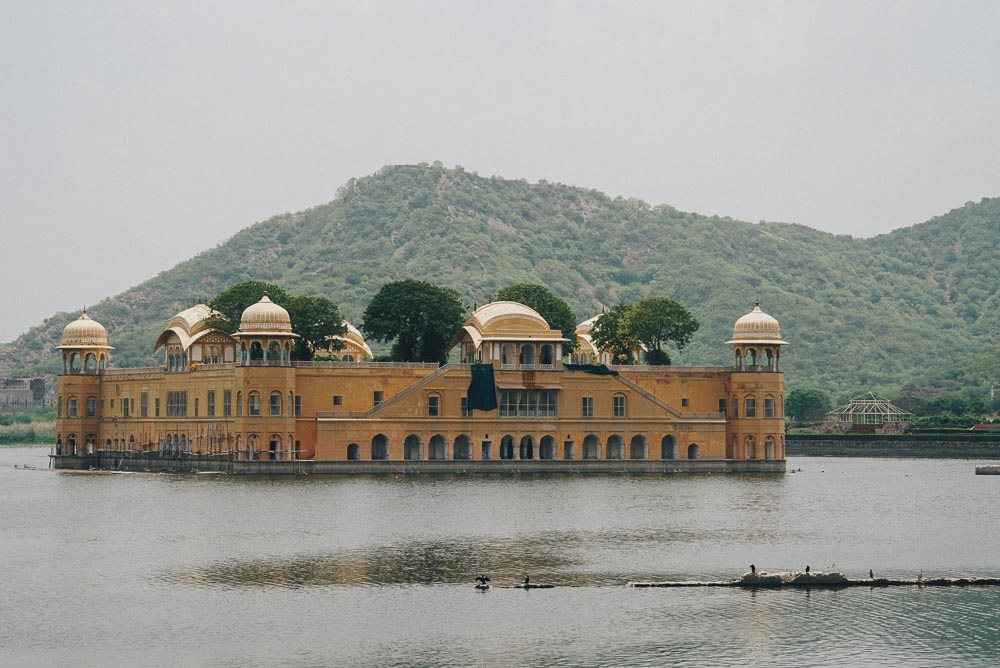 Jal Mahal literally means "Water Palace". This Water Palace was built in the middle of the Man Sagar lake. Although there is no entry into the palace, it can be admired from afar and you can snap photos of Jal Mahal from literally any angle! If you're there during seasons with high rainfall, the Jal Mahal may even be seen submerged in water.
Pro-tip: Jal Mahal is along the road leading into Amer Fort. These two places can be visited together.
3) Hawa Mahal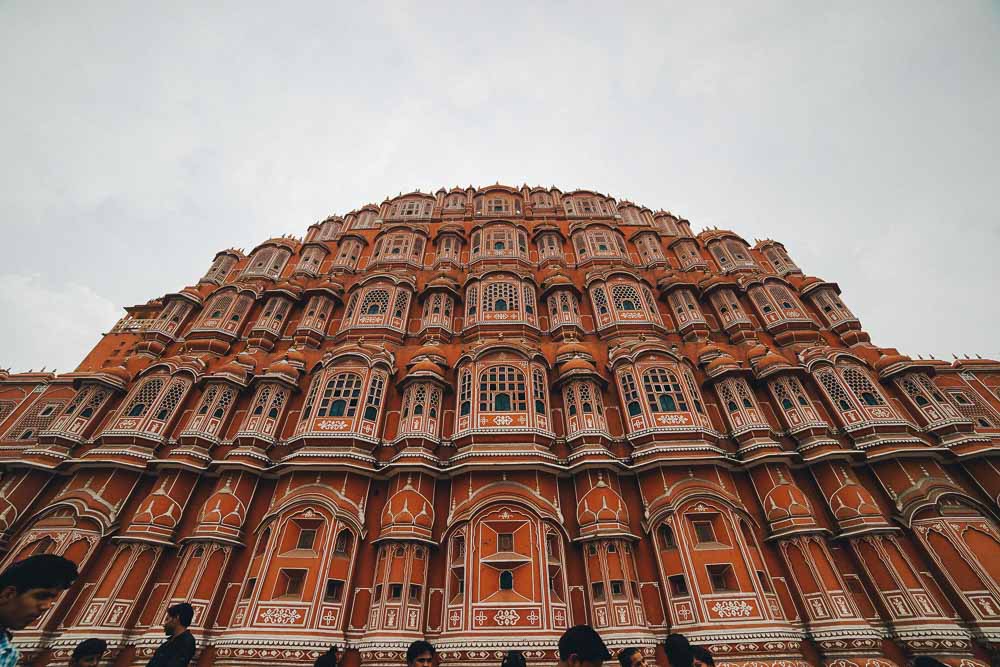 Also known as the Palace of the Winds, this honeycombed hive building is one of the most prominent tourist attraction in Jaipur. Hawa Mahal was built for the women of the royal household to let them watch the streets and festivals happening from inside the palace. This is because royal women from the past were not to be seen by the public. The name of the palace is owed to its intelligent architectural cooling system. If you're short on time, this can be a quick pit stop to make, just to see the city through the eyes of the women of the royal household in the past.
4) Jantar Mantar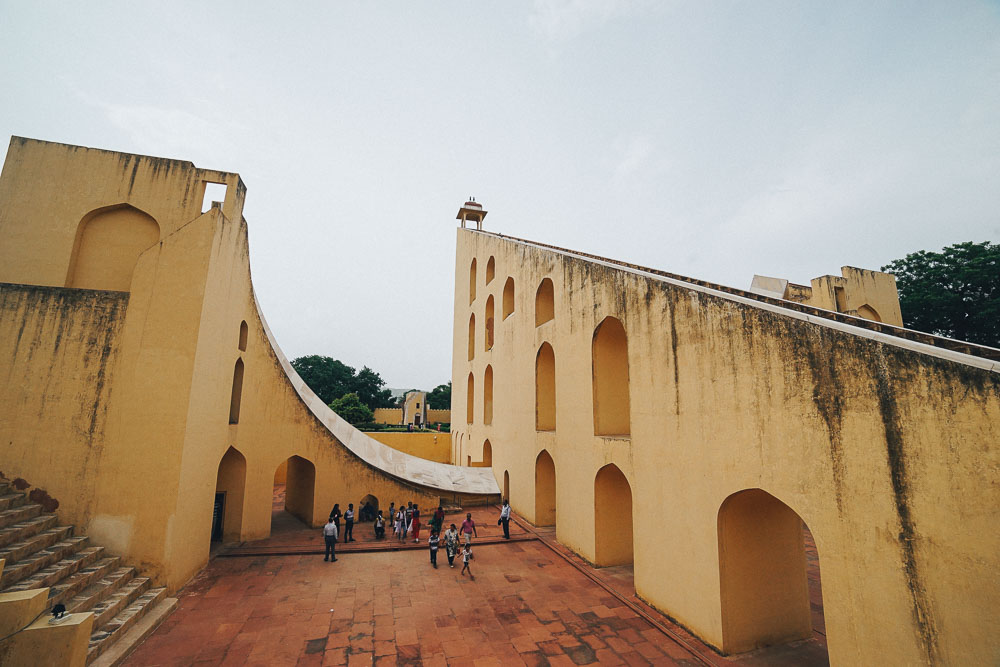 Jantar Mantar is the heart of astrological and zodiac studies in Jaipur. In 18th century, Maharaja Jai Singh II was tasked with revising the calendar and astronomical table, and hence the Jantar Mantar was built. These 19 architectural astronomy instruments found in Jantar Mantar are still used by students today for the study of positional astronomy. The world's largest sun clock is also found in Jantar Mantar – said to be accurate to 20 seconds!
Pro-tip: Consider hiring a guide here as there are no english signs explaining the different instruments and their various uses (which you'll probably be curious about heehee). Standard guide rates are at ₹100/pax.
5) Bazaars
The Pink City is literally a shopping paradise. You simply can't get enough of shopping here in Jaipur. From silver jewellery to handmade footwear, saree to scarf – so many things to bag home!
Johari Bazaar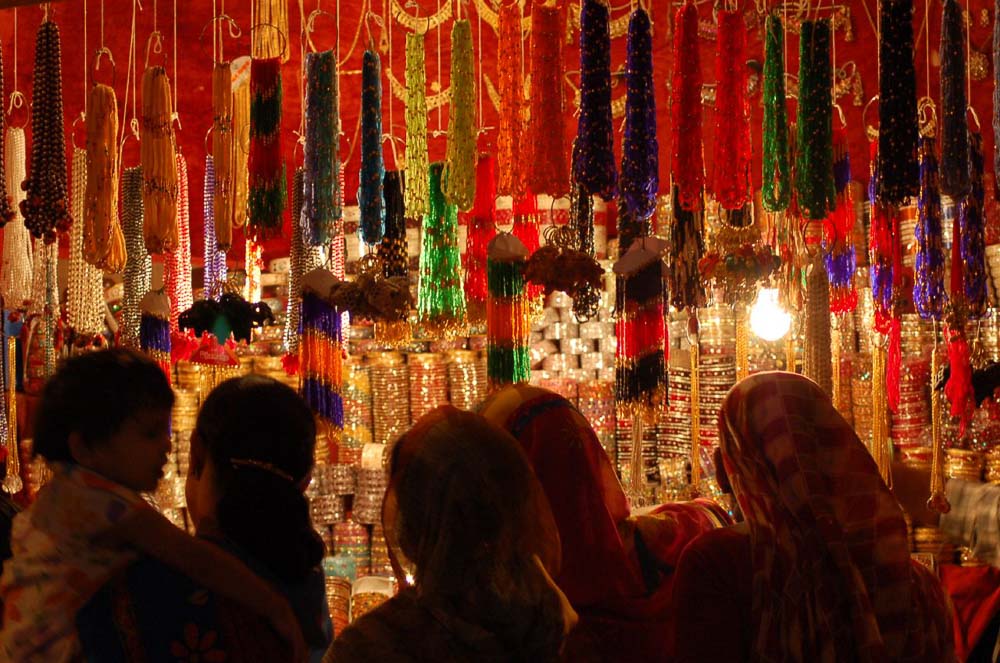 Johari Bazaar is great for its jewellery and block-printed textile offerings. There are plenty of variety for you to choose from. If you're looking for a gift for yourself or a simple souvenir for friends, this might be the place to go!
Opening hours: 11am–7pm; closed on Sundays & public holidays
Chandpole Bazaar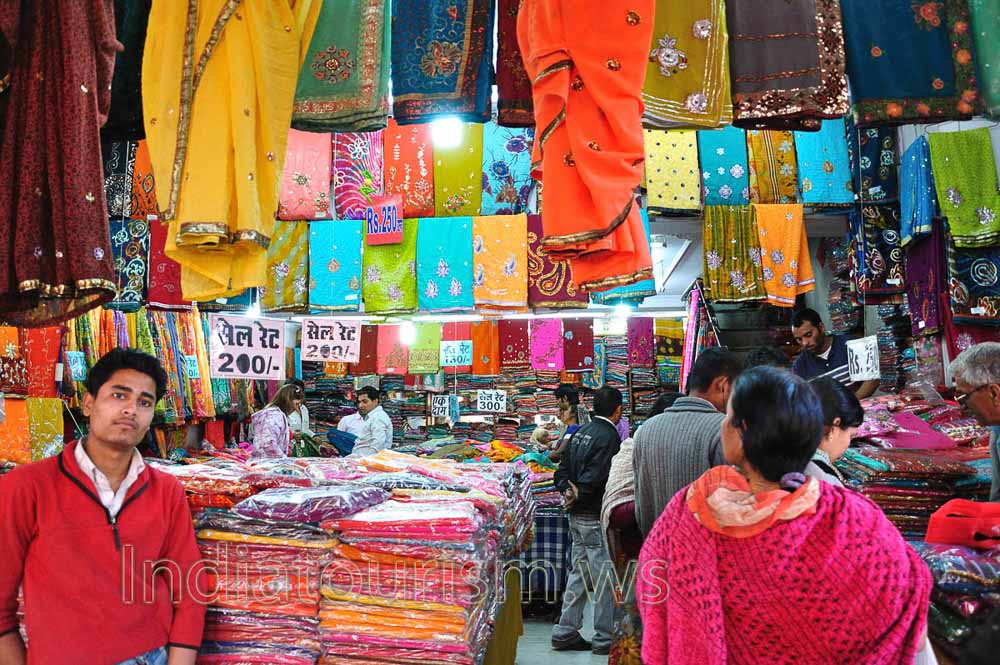 At Chandpole Bazaar, you'll find all kinds of things on sale, from food to clothes to bags and even spices! If you're one who appreciates the works of artisans, you're in for a treat! You can also see the incredible masterpiece of marble workers and painters here.
Opening hours: 11am–7pm; closed on Sundays & public holidays
Bapu Bazaar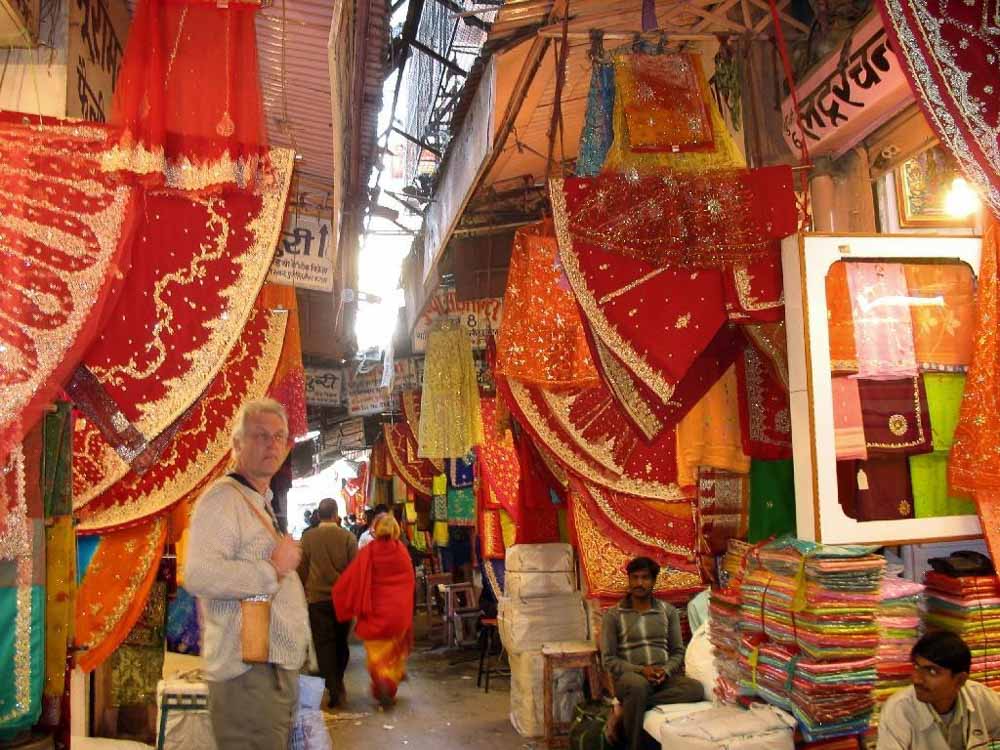 Located on a street that's between the Sanganeri Gate and New Gate, the Bapu Bazaar holds an array of stalls selling bedsheets, cushion covers, fabrics and even suits and dresses! They are particularly known for their batik and bhandhej prints.
Opening hours: 11am–7pm; closed on Sundays & public holidays
Pro-tip: Remember to haggle. We were told by locals that if we're quoted 1,000 rupees, start your haggle with 30% of that, i.e. 300 rupees. Then work your way up. Good luck 😉
6) Nahargarh Fort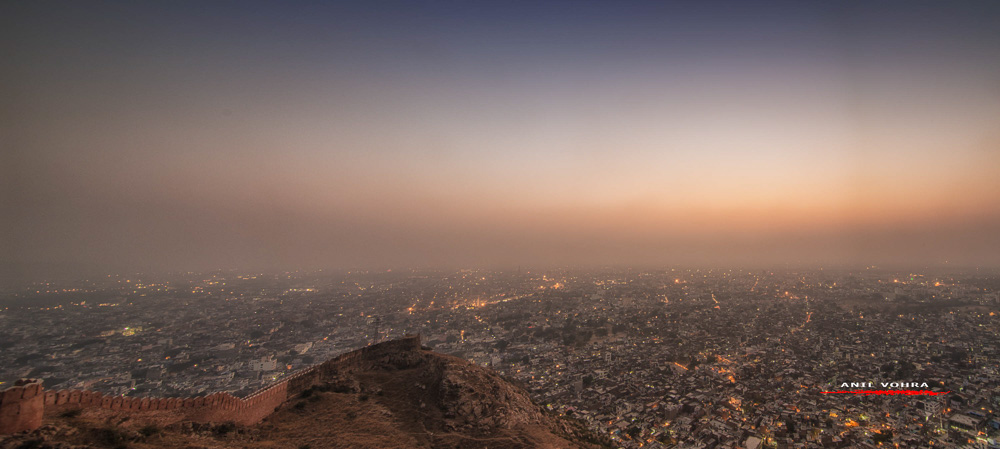 The Nahargarh Fort stands atop the Aravalli range, overlooking the city of Jaipur and has a clear view of the Amer Fort and the Maota Lake. This attraction is best visited in the evening as it has the best view of the Pink City bathing in the golden hues of the sunset.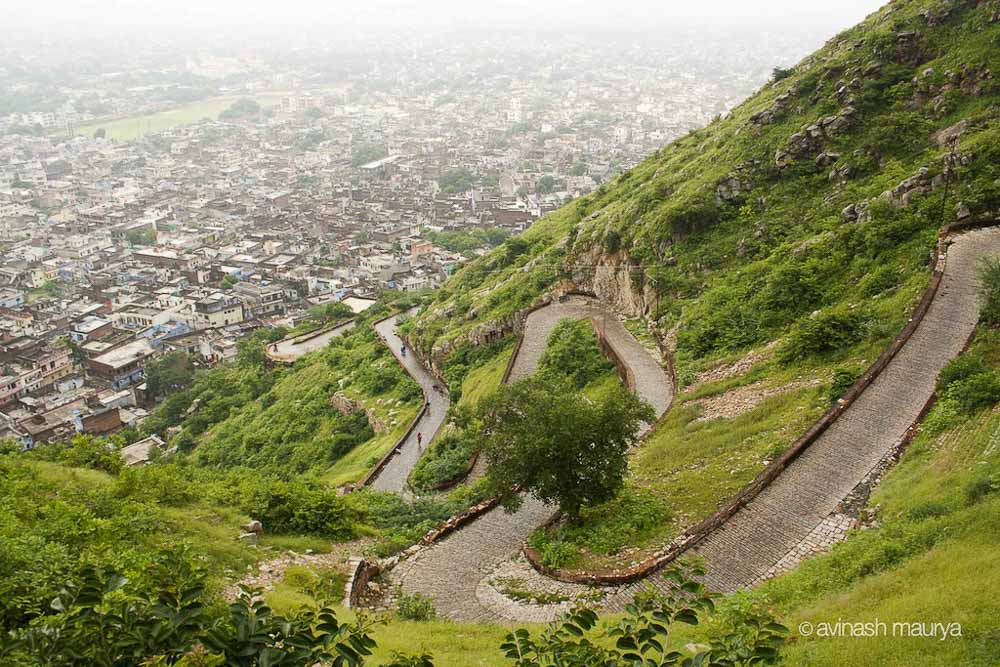 To get to this fort, you'll have to take a rickshaw to the end of Nahargarh Fort Road and then ascend up the 2km steep and winding slope. There is also another 8km roundtrip path that brings you from the Amer Fort to the Nahargarh Fort. This path is best taken by car.
7) Monkey Temple (Galta Ji Temple)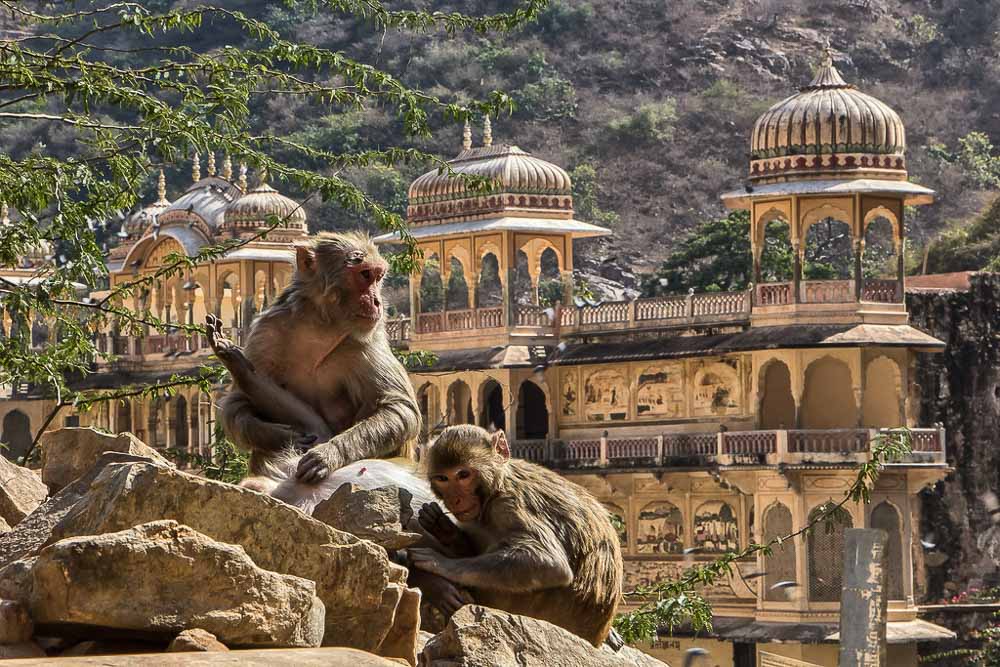 Hidden away from the city where most of the tourists attractions are found, the Monkey Temple is located 10km east from central Jaipur. Access to the Monkey Temple is through the Galta Road. So you can take an autorickshaw straight into the temple. Since this attraction is a little out of the way, set aside half a day just to visit the Monkey Temple. There are seven pools of water, which are filled with natural spring. Pilgrims are said bathe in these waters to wash away their sins.
Pro-tips: Try not to bring too many flashy items there as the monkeys may think that they're food. If you're going to bring food, be prepared to have them snatched away from you by these affectionate monkeys. Alternatively, nuts and fruits can be purchased at the temple at a cheap price.
8) City Palace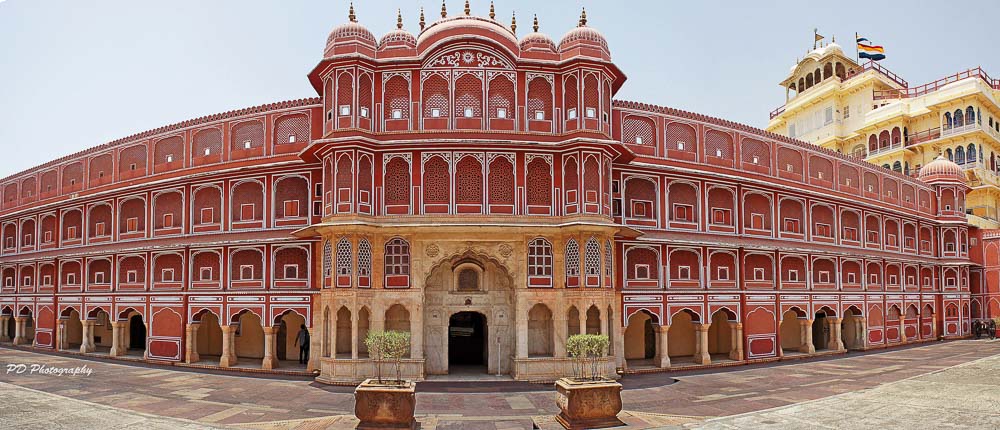 If you love palaces, why not go for another one? The City Palace is also in close proximity to the Hawa Mahal and Jantar Mantar, in central Jaipur, making it a convenient attraction to drop by if you have some free time. This huge complex comprises of the Chandra Mahal and the Mubarak Mahal too. Walking from the garden to the courtyard and into the buildings, you can observe the house of the royal family. Beyond the Pitam Niwas Chowk is the private palace where the current royal household resides in.
9) Albert Hall Museum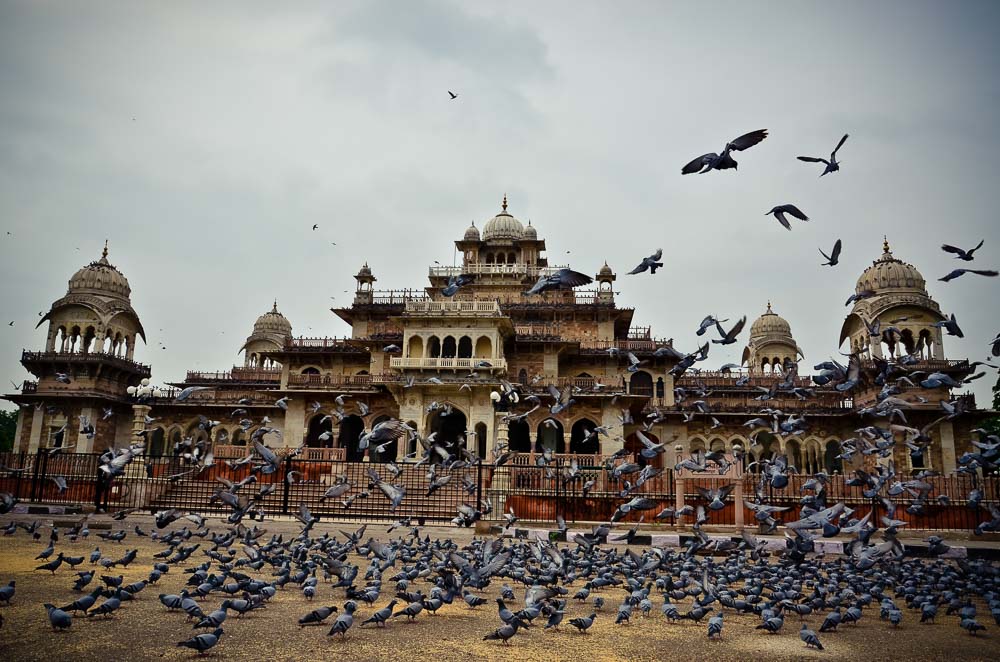 The Albert Hall Museum is the oldest museum in Jaipur and was built during Prince Albert's visit. It now houses 19,000 historic items that ranges from handmade works to scientific and zoological objects to musical instruments and much much more! What's more, rare articles of flora and fauna can be found here too!
Pro-tip: If you're not one who's interested in museums and artefacts, you can give this a pass and visit the many other attractions of Jaipur instead.
These are just some of the main attractions which you can visit in Jaipur. So depending on the period of your stay in Jaipur, you should plan the attractions to visit in the most time efficient manner.
---
BONUS
If you're heading from Jaipur to Agra, here are two cool places that you can visit along the way! These are nothing like the attractions you'll see in Jaipur City. It's definitely worthwhile to make a pitstop to these places during your journey!
Bhangarh Fort (The most haunted place in India)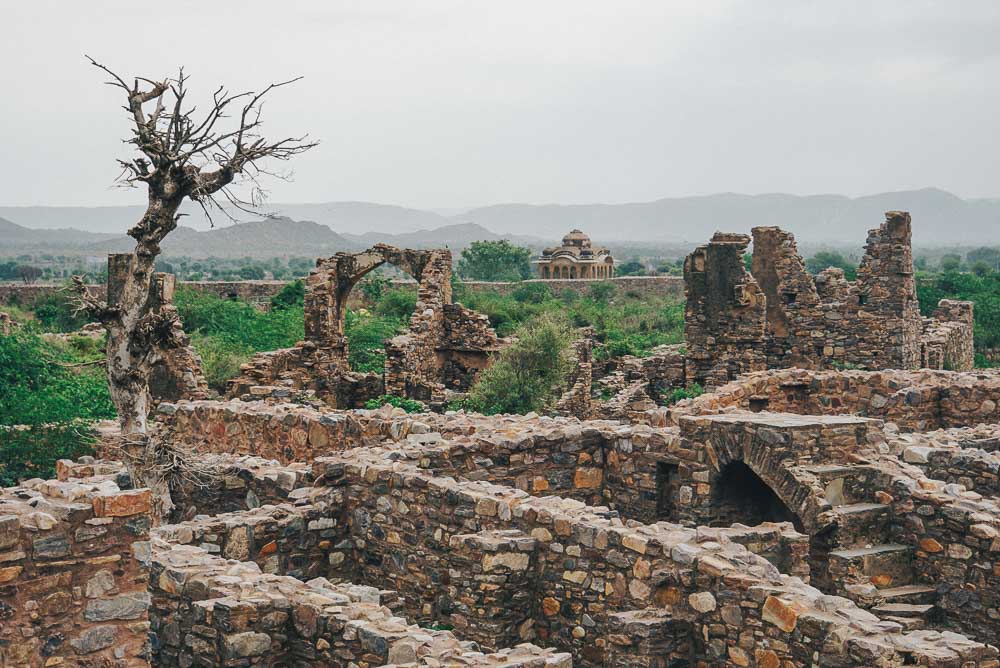 Built in the 17th century, Bhangarh Fort was constructed under the orders of Man Singh I for his grandson. For generations, it is rumoured to be "The Most Haunted Place in India" and is only open for visitors from sunrise to sunset. Even the ruins of the village surrounding the fort send chills down your spine.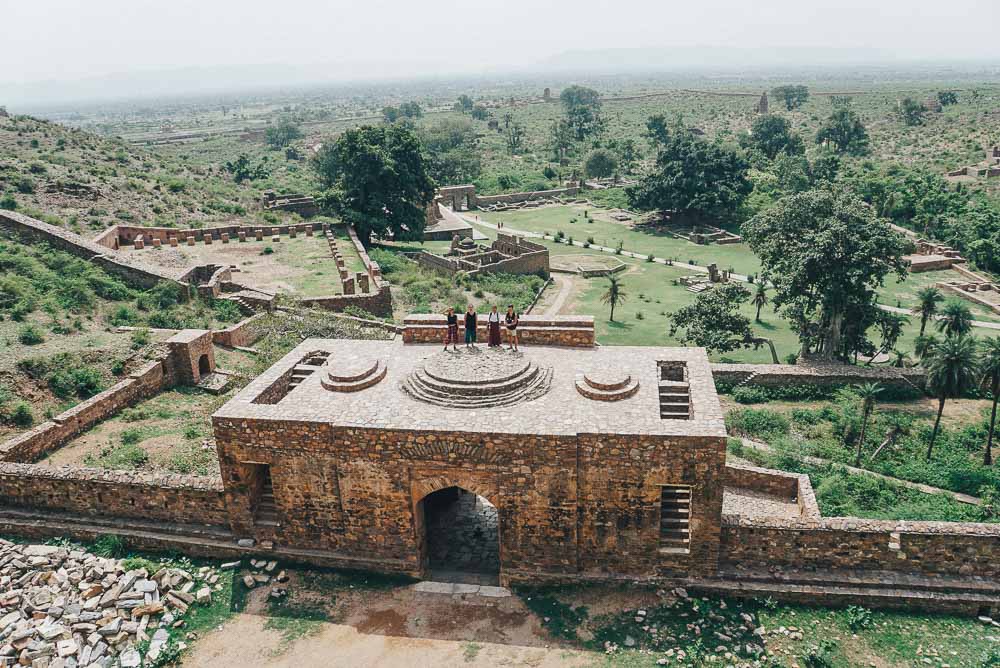 Though this place is riddled with haunted stories, some more credulous than others, Bhangarh Fort still makes for an extremely scenic attraction. If you're enchanted by the mystery and paranormal elements of this ghost town, then go as you dare. But if you decide to give this a pass, we'll just let you ruminate on this eerie place. Entry to the fort is free.
Chand Baori (Rusirani village)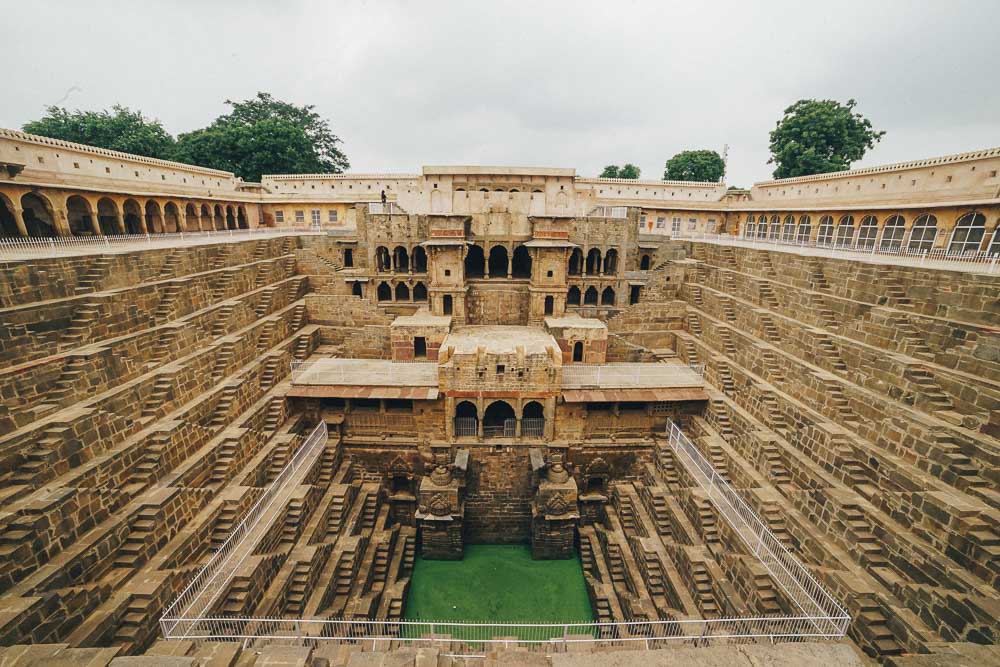 Also located in Rajasthan, Chand Baori is a stepwell that is more than a thousand years old. It is one of the largest of its kind in the world and has a pavilion with beautiful structures. Stepwells were popular in India in the past as a means to collect and provide water all year round, even during the dry seasons. Entry to this attraction is free.
---
Where to stay in Jaipur?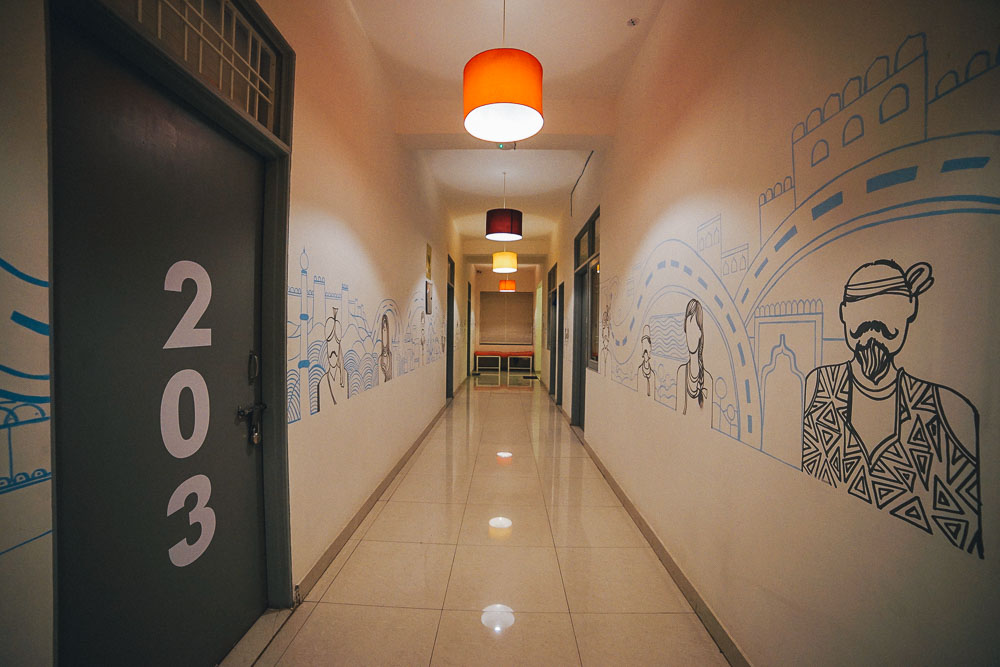 Zostel Jaipur is conveniently located in the heart of central Jaipur where Hawa Mahal, Jantar Mantar and City Palace are all just a short walk away! There's a variety of beds and rooms offered at Zostel Jaipur. 4-bed, 6-bed or 8-bed dorms; mixed dorms or female dorms; deluxe private room, superior bed or just the standard. They've got pretty much everything to match your preference!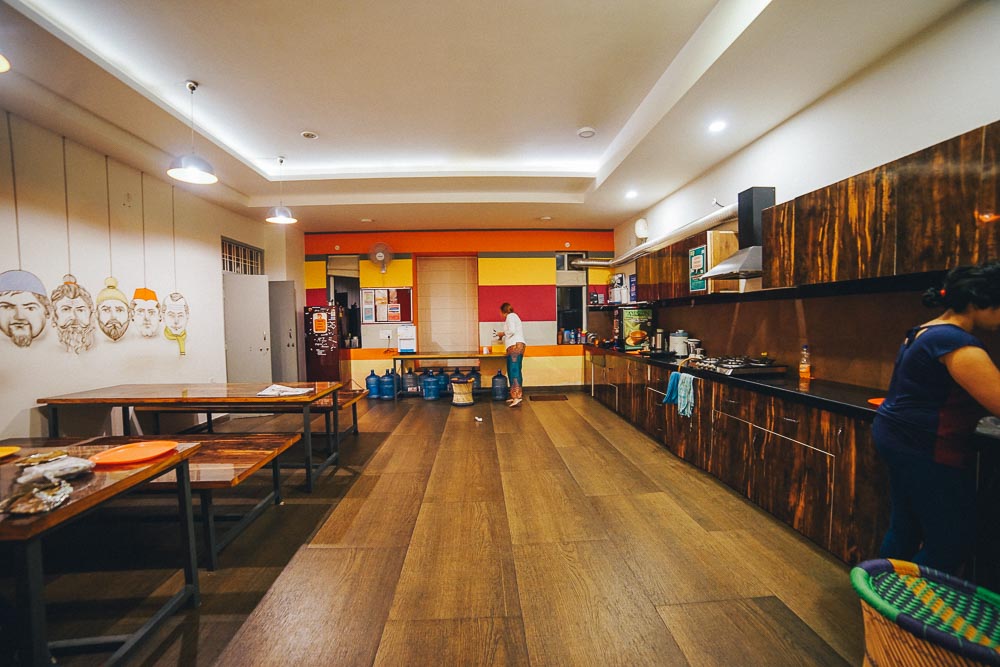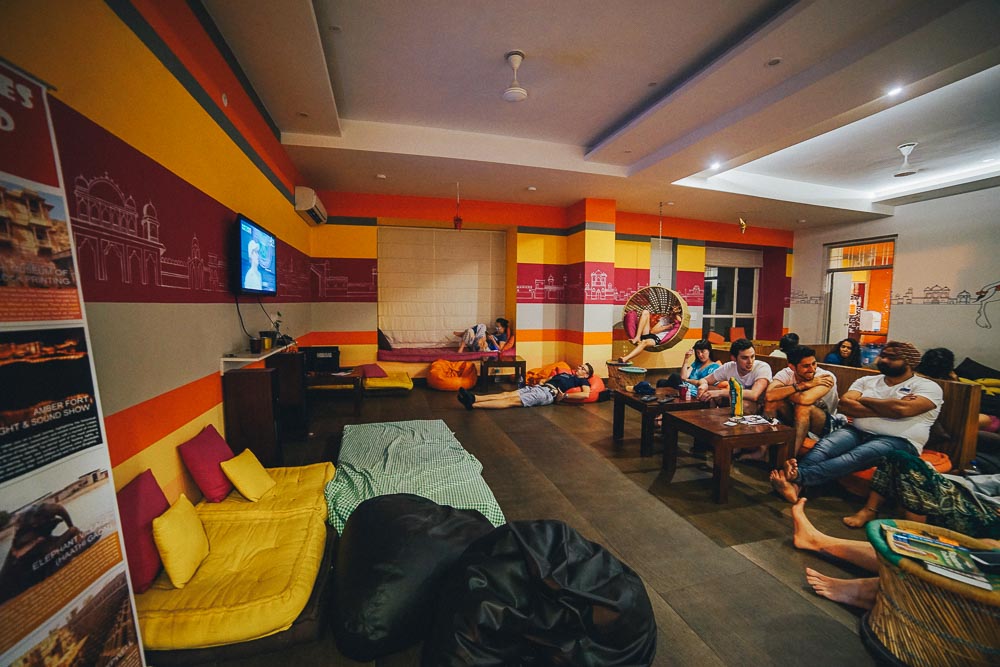 There's even a fully equipped kitchen, game room/lounge and outdoor porch. The coolest thing is, they organise different activities in the game room every evening – movies, workshops or even airing the Euros Cup Finals Live! They also serve breakfast at the kitchen everyday for a small charge 🙂
Cost: ₹399 – ₹549
Phone: +91 141 656 5659
Address: First Floor, 85-A, Rajamal Ka Talab, Icici Bank Building, Chandi ki Taksal, Opposite Tourist Police Station, Jaipur, RJ 302002, India
What to eat in Jaipur?
1) Venus Continental Restaurant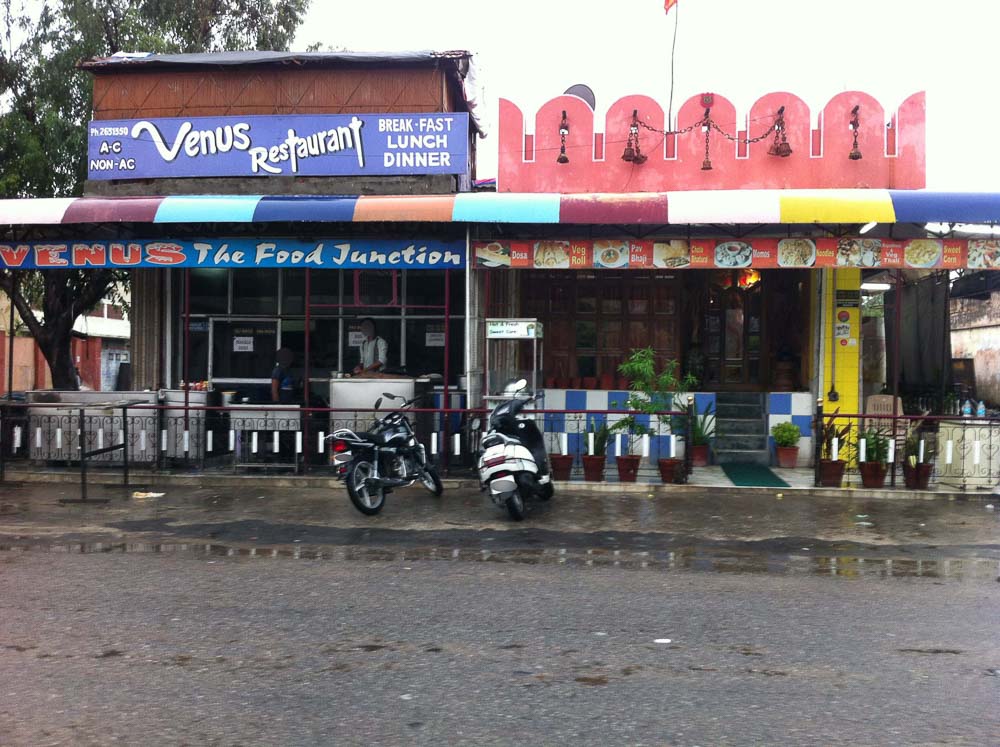 This one is just located two streets behind Zostel Jaipur – a short 5 minute walk away. Venus is a vegetarian restaurant that serves a wide range of Indian vegetarian dishes such as Aloo Gobhi, Paneer Rajneela, Rajasthani curry, with Tandoor like Roti, Naan, Tikka and more. The food here may not be anything spectacular, but the standard is acceptable for a rather cheap price, and it is extremely convenient for travellers staying at Zostel.
Address: B 62-65, Janta Market, Opposite Jhulelal Mandir, Kanwar Nagar, Hawa Mahal Road, Pink City, Jaipur
2) Spice Court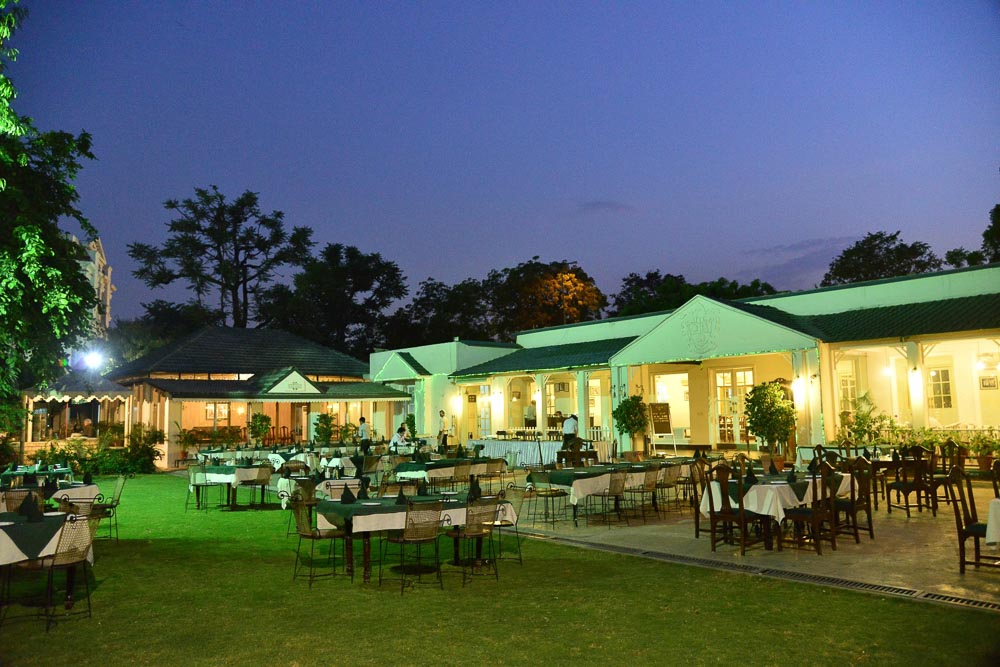 Spice Court is popular for its Rajasthani dishes. Laal maas andKeema bati are the must-haves at this restaurant. Take note though, that there might be a long wait as it can get rather crowded at this restaurant. But nevertheless, this restaurant is worth a visit for trying their authentic Rajasthani dishes.
Address: Achrol House, Jacob Road, Civil Lines, Jaipur
3) Chokhi Dhani Village Fair And Restaurant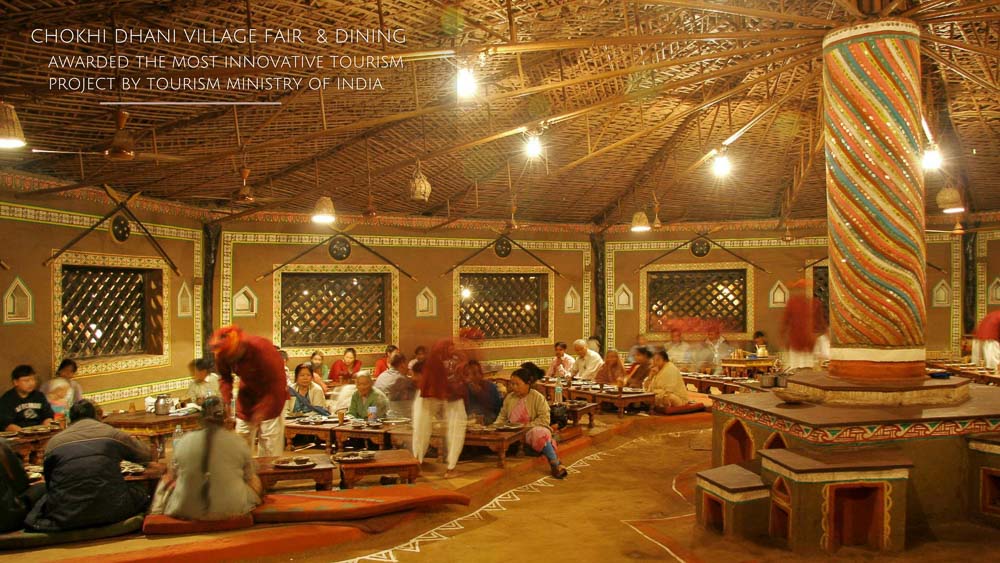 It is said that this restaurant will give you a holistic cultural experience of the authentic Rajasthani rural life. Besides the amazing architecture of the restaurant that resembles a village, the experience is completed with folk music, dance and camel/elephant rides. This restaurant has been awarded the most innovative tourism project award by Tourism Ministry of India. The food is also served at a relatively reasonable rate that averages around ₹500/pax! If you want to opt for the full experience, you can even choose to stay at their resort.
4) Dragon House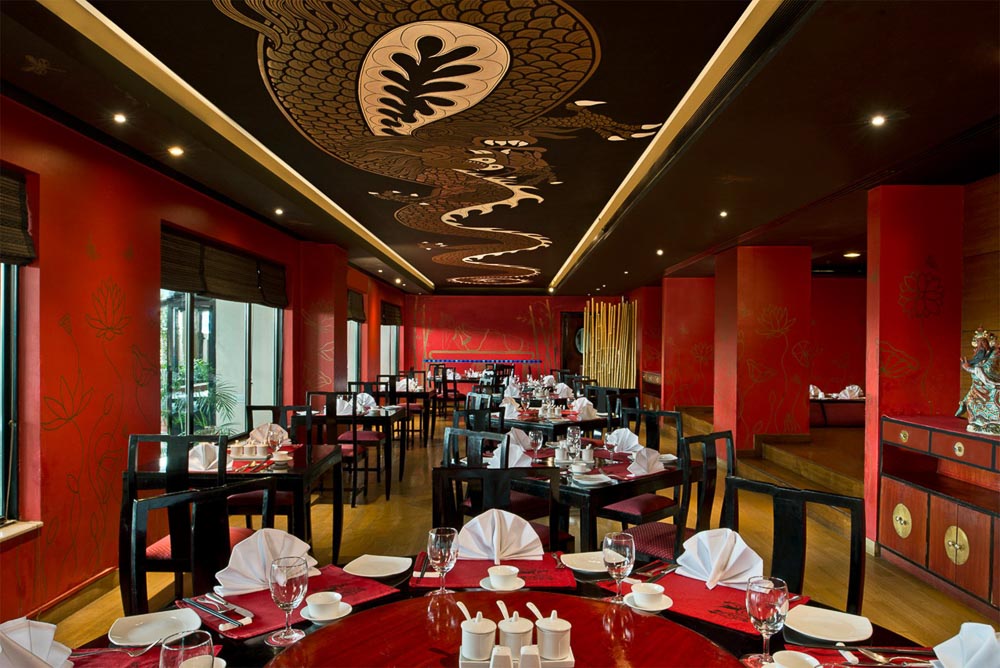 If your tastebuds are screaming for some changes, this is the place to go. Dragon House is widely acclaimed to serve pretty good Chinese and Thai food. This place is, however, not a place for budget eating. With each meal costing on average around ₹900/pax, some of the food here can be a little on the pricey side. But hey, if you're thinking of splurging a little to satisfy those cravings, I'm sure you'll have a pleasant meal here!
Address: Country Inn & Suites, Khasa Kothi Circle, MI Road, Jaipur
Fly to Jaipur direct from Singapore
Starting October 2nd, Scoot will be flying to Jaipur three times a week. They will be the first carrier with direct flights from Singapore to Jaipur, allowing travellers to visit the stunning Pink City with little hassle. Jaipur can also be your gateway to the Golden Triangle – just a short train or bus ride to Agra (Taj Mahal) or Delhi.
With a 5h30min direct flight from Singapore to Jaipur, you'll be at the Golden Triangle in a jiffy!
While at Agra, if you need a Taj Mahal Photography Guide, we've got you covered. So travel with a peace of mind and make sure you don't miss the chance to explore the Golden Triangle!
For more ideas on your next trip to India, check out our 12 Days in India!

Visited Jaipur recently? Have more suggestions on what to eat and where to go? Share them with us in the comments section below!
This post was brought to you by Scoot.