Address: 83 Wuhu St, Hung Hom, Hong Kong
Cost/night: From HK$800 (~S$145)
Front desk: Runs 24 hours
Website: Hotel Sáv
TL;DR
– Situated near Whampoa MTR Station, near many local eateries
– Trendy, cosy, themed rooms
– Many chill, common areas to hang out
Click to jump to relevant section:
Facilities offered
Other room types
Directions
What to find around
Hotel Sav
During our Hong Kong leg, we were able to experience living in 2 separate sides of Hong Kong. After 2 nights in the beautiful Madera Hollywood on Hong Kong Island, we hopped over to Kowloon side for Hotel Sav.
While the SoHo area (Madera Hollywood) had easy access to many art galleries, cafes and bars, the Hung Hom area (Hotel Sav) felt a lot more like the real, local, Hong Kong. Busy streets lined with cha chan tengs and street snacks, we could be sure there wouldn't be a shortage of good food finds in the area!
Jump to: What's good around Hotel Sav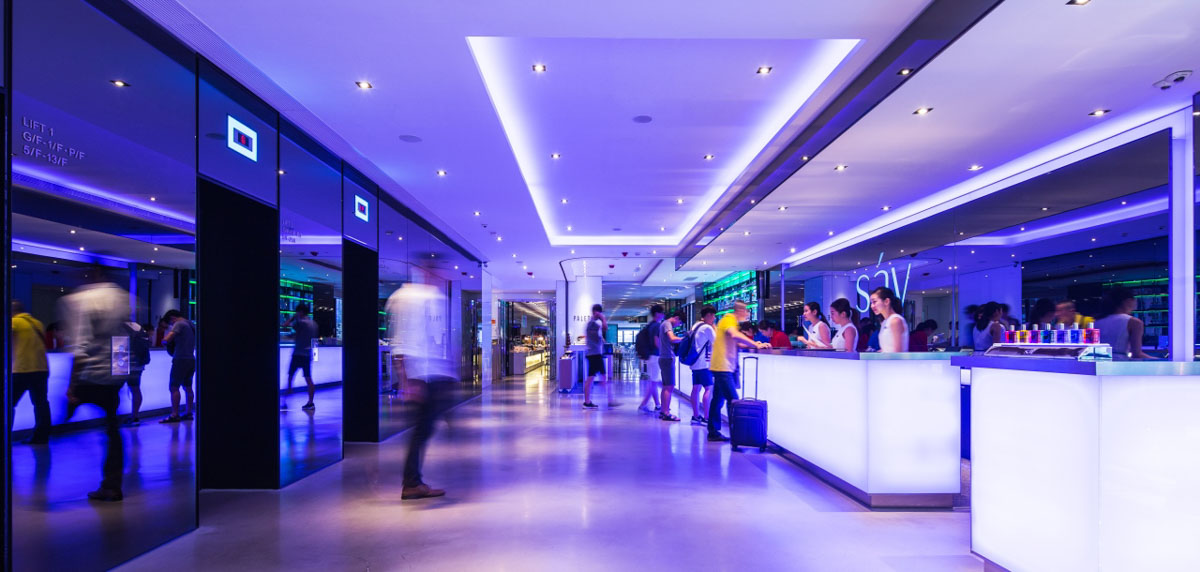 After an easy 6 minute walk from Whampoa station, we arrived at what resembled a fashion store— 2 trendy mannequins at the storefront, tucked amongst other well-aged buildings.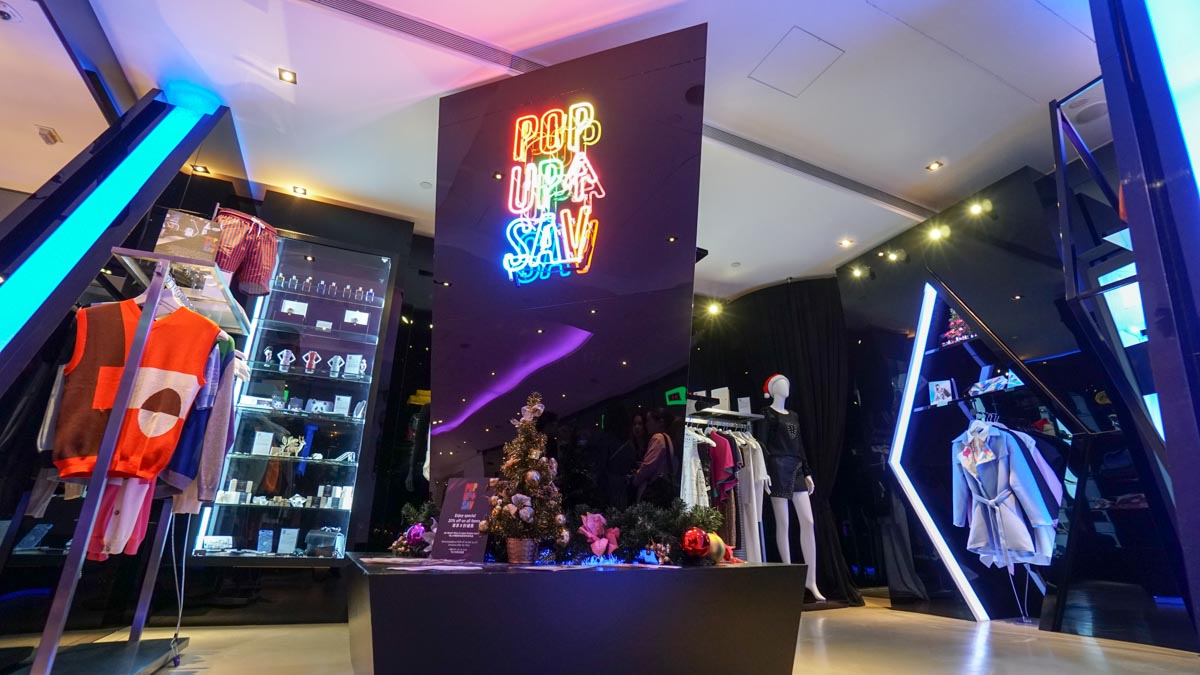 We later learn that this fashion inspired little boutique hotel along Wuhu Street has 3 whole floors designed by budding and famous artists around the world as well as a pop up store which showcases products by local design students.
The artist-designed floors — Floor of Ocean, Floor of Love and Floor of Fashion — each with its own theme and charm:
Hotel Sav: Floor of Ocean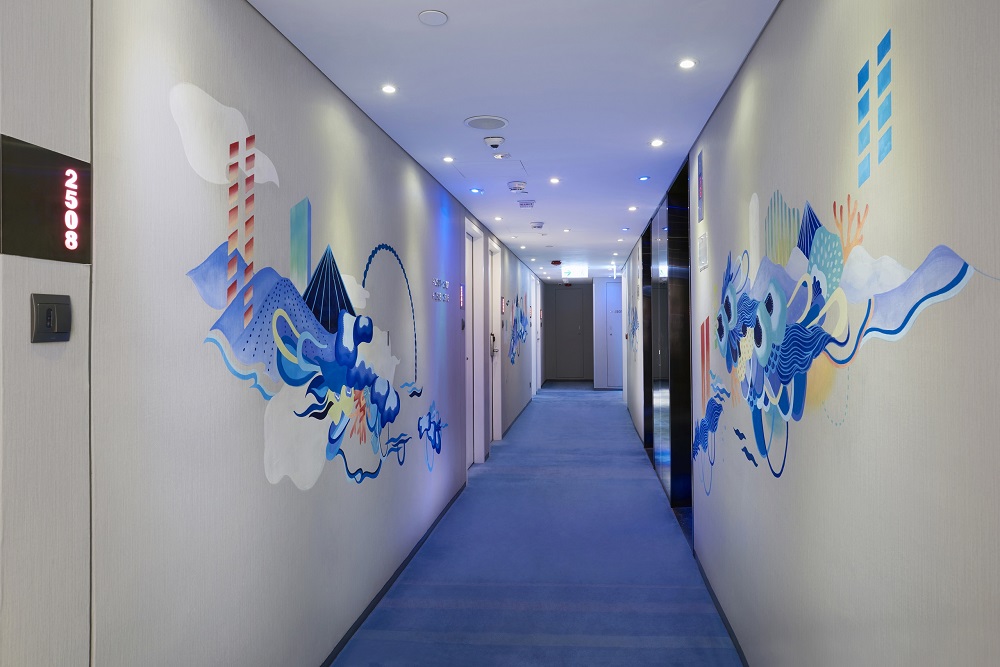 Assigned to the Floor of Ocean, the visual experience begins from the very moment we stepped out of the elevator. Instead of the usual clean and crisp white walls, we were greeted by extravagant murals en route to the rooms.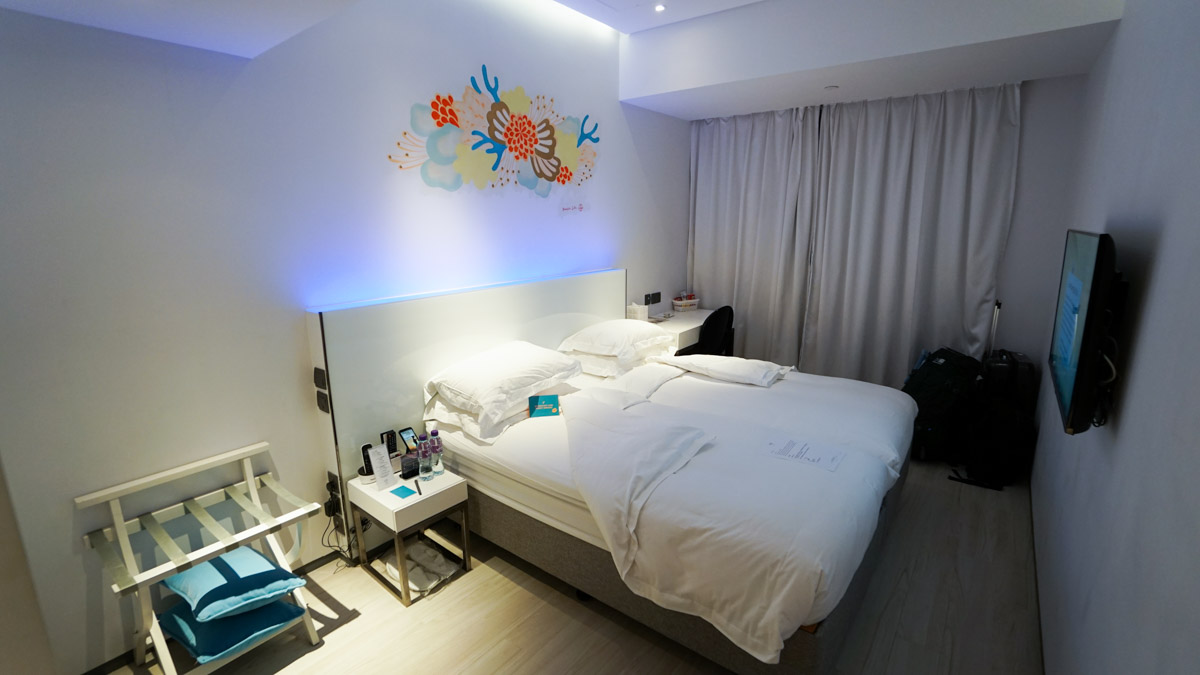 Small and cosy, the room itself had murals designed by Frankie Cihi from Tokyo. While it might seem a little tacky, the LED lights behind the bed can be customised up to 10 different coloured lightings. Each one creating a different mood in the room 😉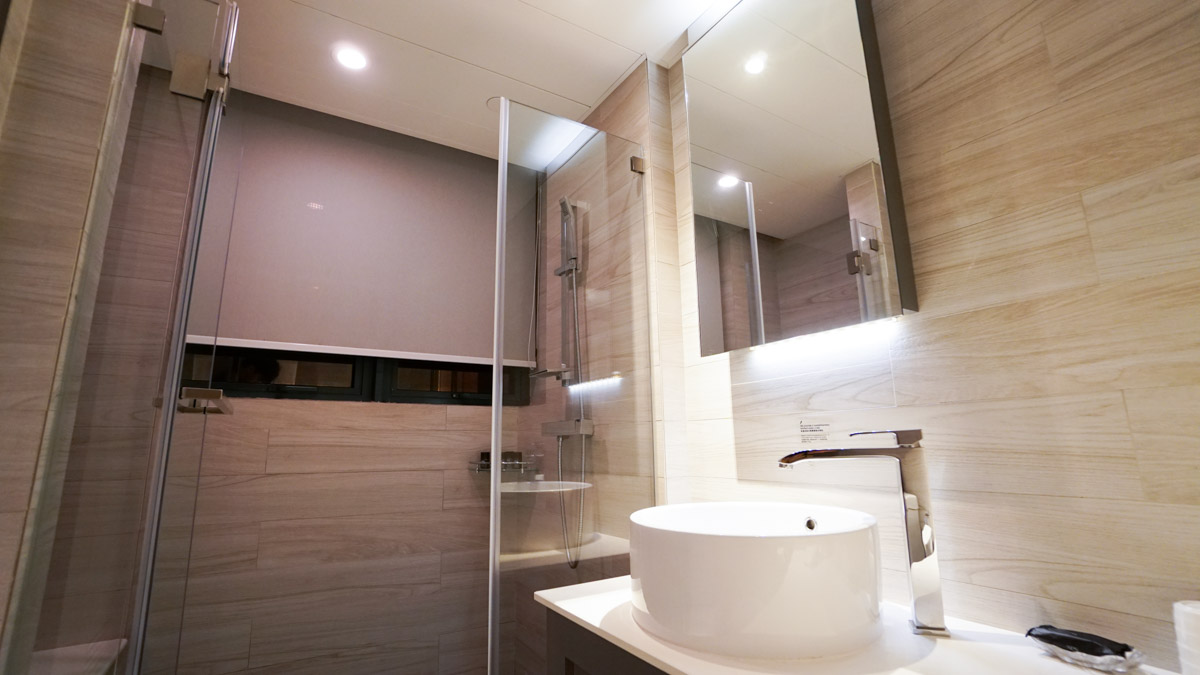 Clean and simple shower area with chic wooden finishes and basic bathroom amenities.
Breakfast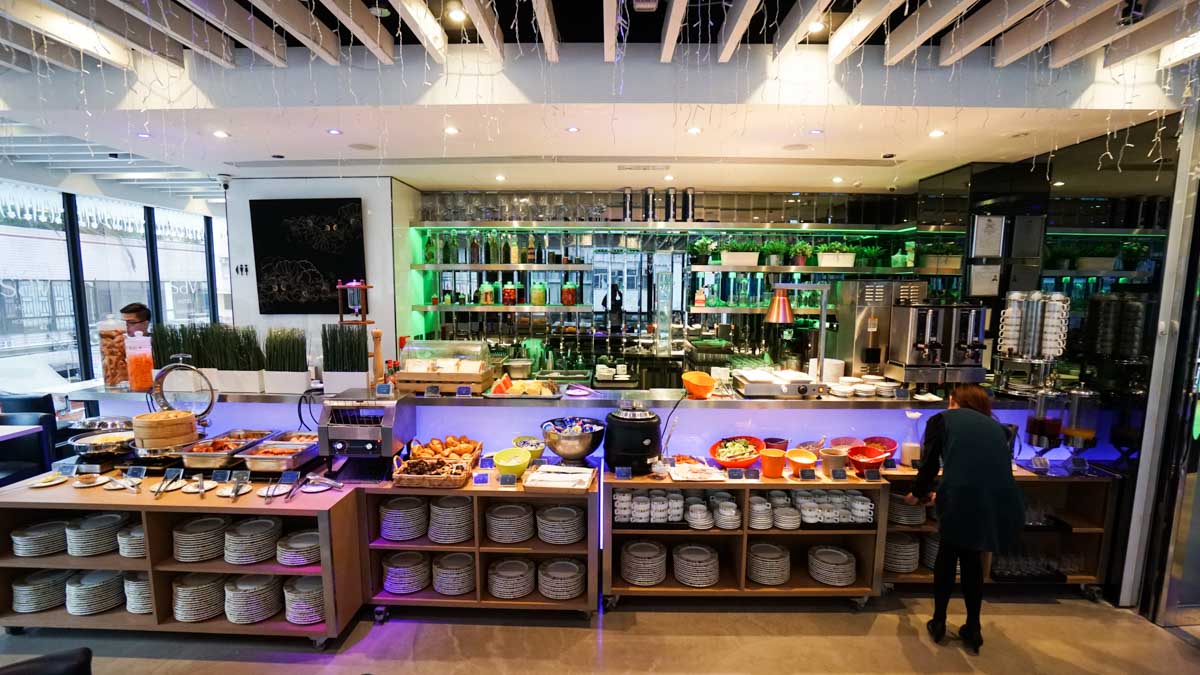 Wide range of breakfast items from local dim sum to fresh bakes and even homely Japanese cuisine.
Game Room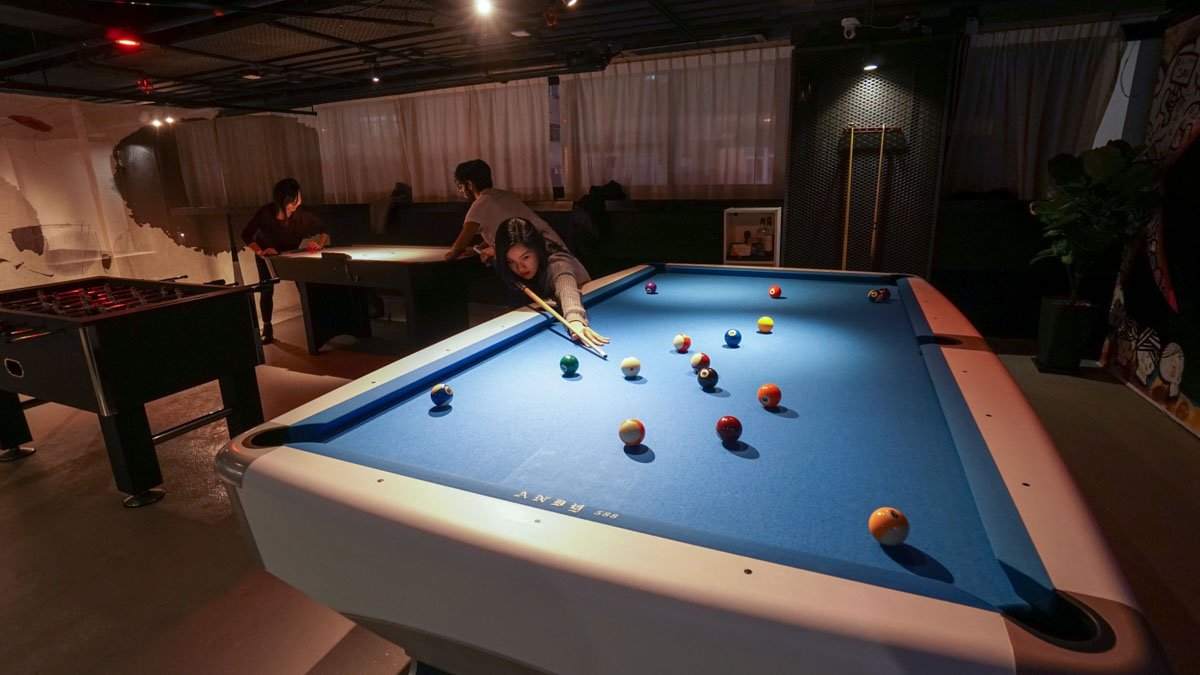 After an entire day out exploring Hong Kong, this floor was a mini heaven. There were a foosball set, a pool table, and even an arcade style air hockey table which was a tough distraction to avoid even with work at the back of our minds.
Sonic Garden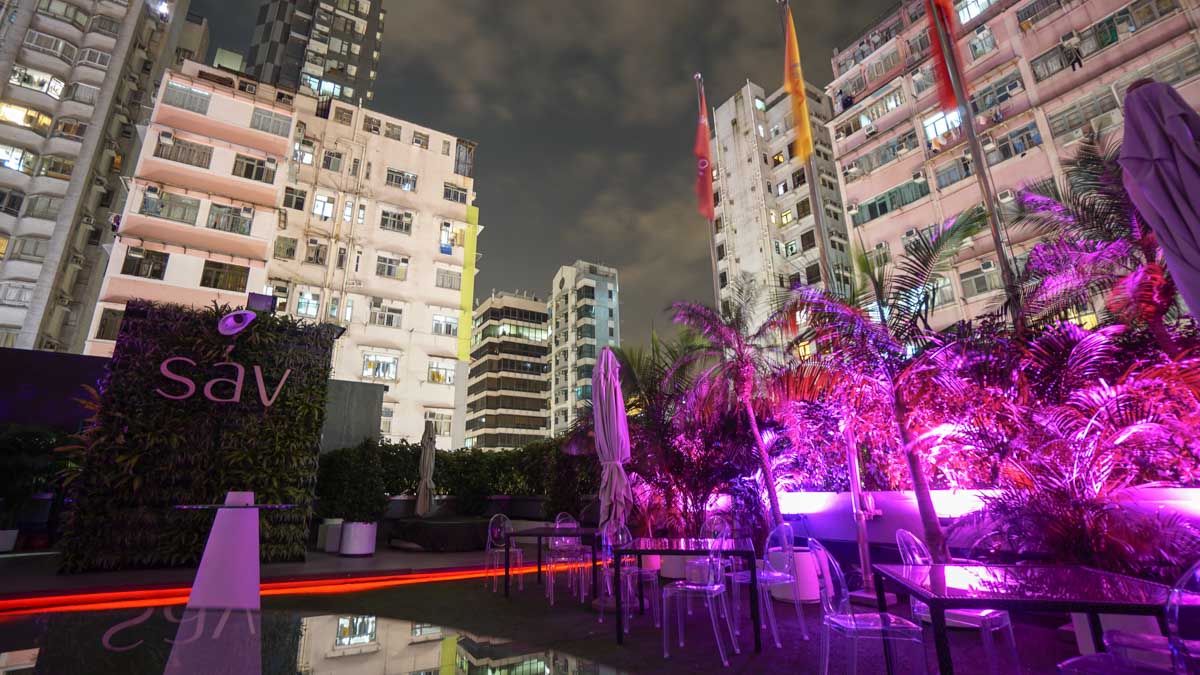 On the same floor is also a little outdoor terrace connected to a cafe that transforms into a bar in the evenings. I especially loved the stark contrast of a little oasis surrounded by residential buildings all around. It was a little chilly (~10°C) while we were there but I can imagine the warmer nights filled with guests winding down for some fresh air without having to leave Hotel Sav.
Facilities
Free WiFi, 24 hour front desk, 24 hour gym, award winning restaurant, bar, pop up fashion store, game room, outdoor terrace, Mobile Key Check-in (for The Sáv Collection premium rooms)
In room: Complimentary Handy Phone#, mini fridge, hairdryer, shampoo, conditioner, body wash, body lotion, iCare*.
#Access to maps and guides to Hong Kong, free local and international calls to 10 designated countries and 3G Internet access (can be used as a hotspot when you're out).
*Travel technology and accessories available for rental (includes Apple TV, wireless speaker, router, USB adapter and more).
Other room types
Floor of Fashion (20th Floor)

On this level, each guest room features creative works of art by 15 different local designers celebrities and talented students from famous design schools in Hong Kong.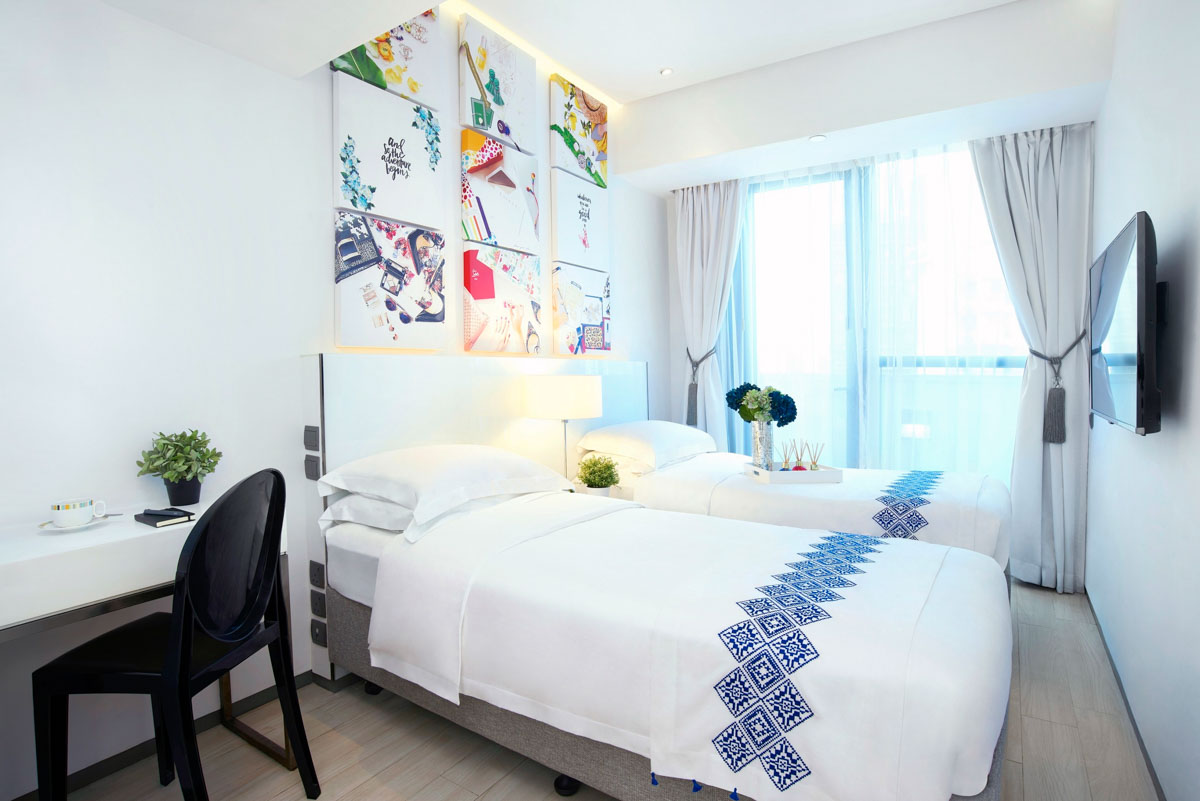 If you're staying in one of these rooms, you'll even receive a selected welcome gift from the designer who designed the themed room.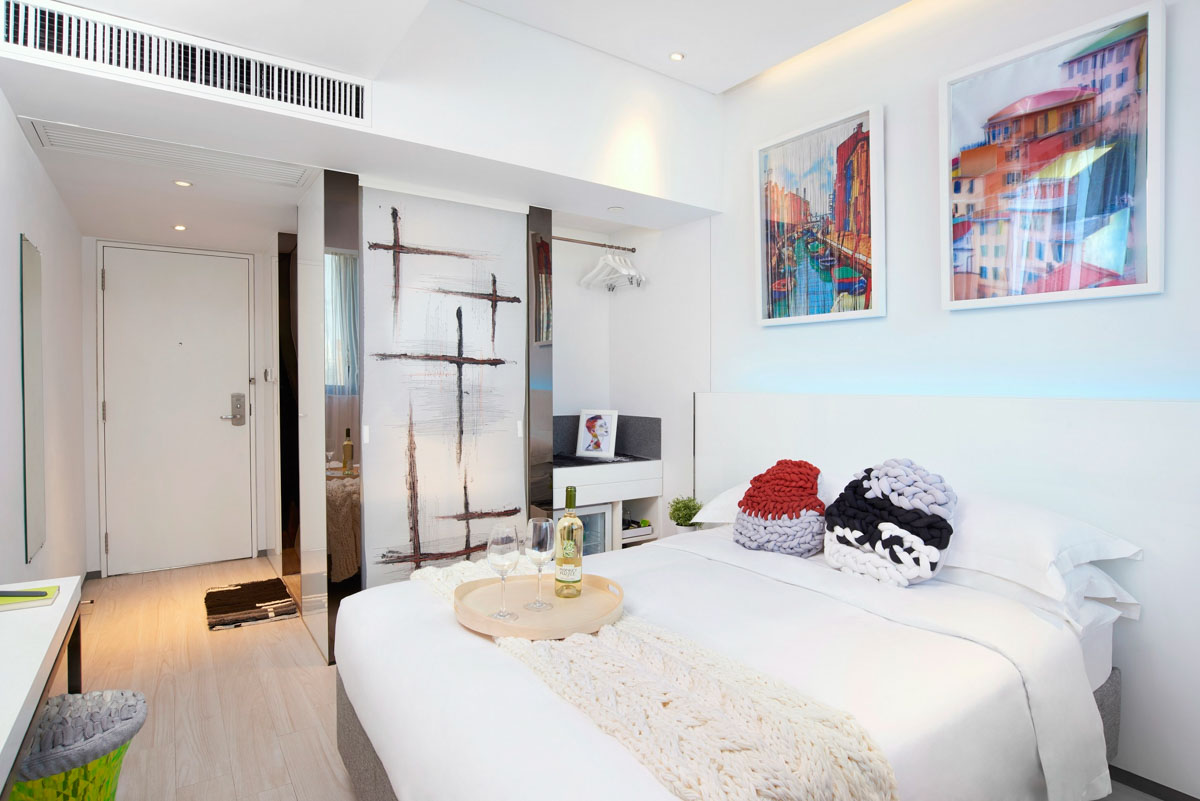 Floor of Love (22nd Floor)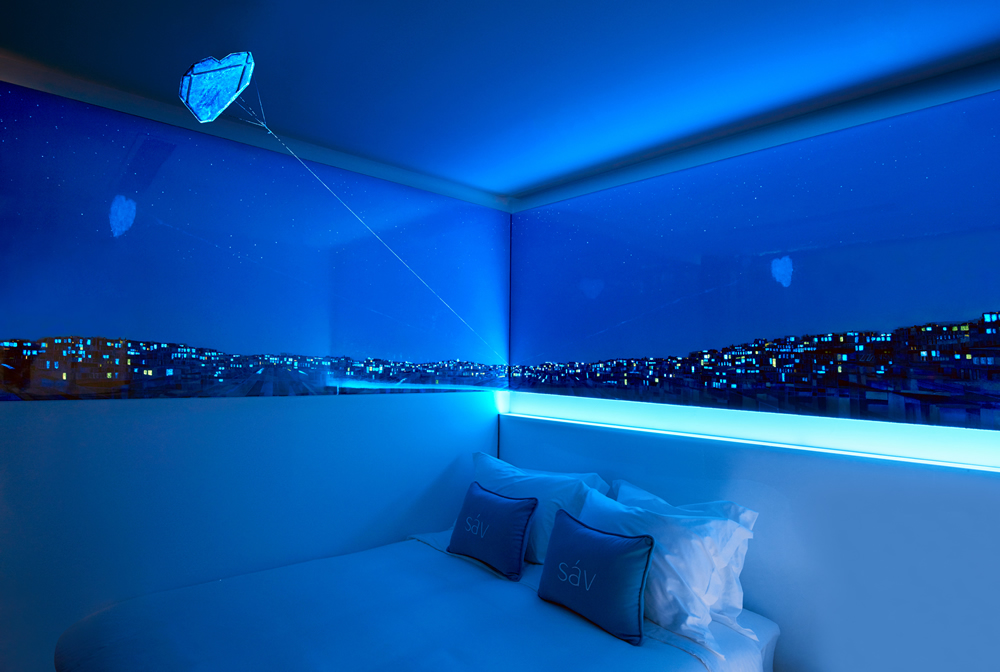 For the floor of love, the rooms on this level are designed by 20 artists from around the world to represent different aspects of love.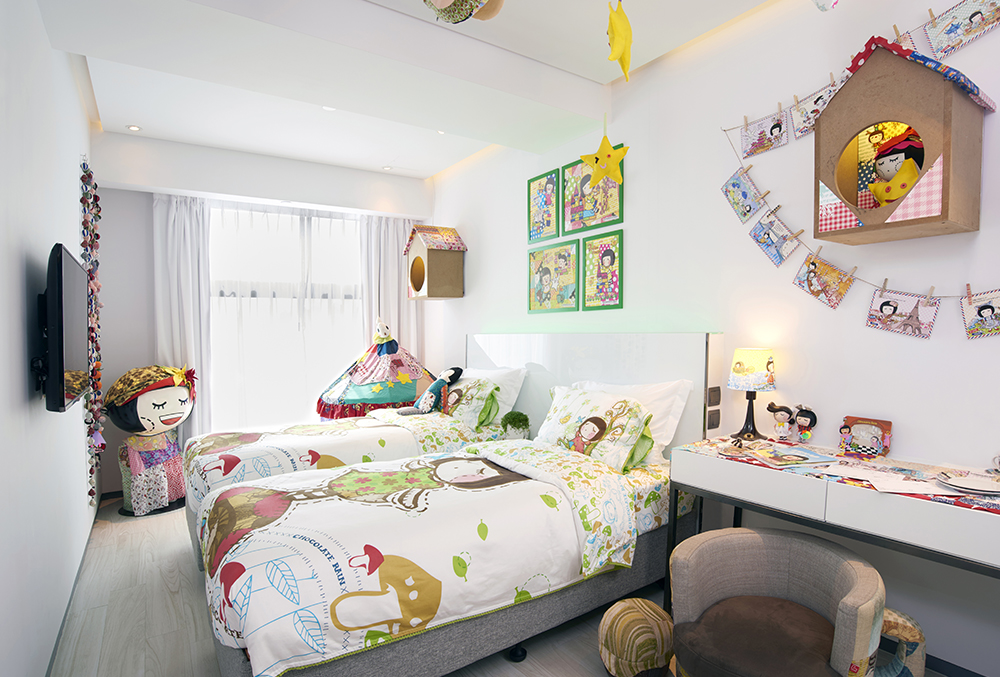 The specialty of staying in one of the rooms on this floor is that 15% of what you pay will be donated to the Make-A-Wish Hong Kong children's charity and Arts with the Disabled Association Hong Kong.
Directions to Hotel Sav
From Hong Kong International Airport: Take the Airport Express from Airport Station — Kowloon Station. Switch to Tung Chung Line, stop at Nam Cheong Station. Switch to West Rail Line and get off at Hung Hom Station. 10-minute walk to Hotel sav (About 45 minutes).
*Alternatively, you arrange for the shuttle bus service at HK$130 for 1 way
From Whampoa MTR Station: Take Exit B. Walk towards Wuhu Street and take a left. Hotel Sáv is approximately 350m away. (6 minute walk)
From Hung Hom MTR station: Take Exit B1, on Whampoa Street. Hotel Sáv is approximately 700 meters away. (10 minute walk)
*Complimentary shuttle bus services to and from Hung Hom MTR and other attractions are available too.
---
Food & Drinks Guide: What's good around Hotel Sav
1) Hung Hom Egg Waffles 紅磡雞蛋仔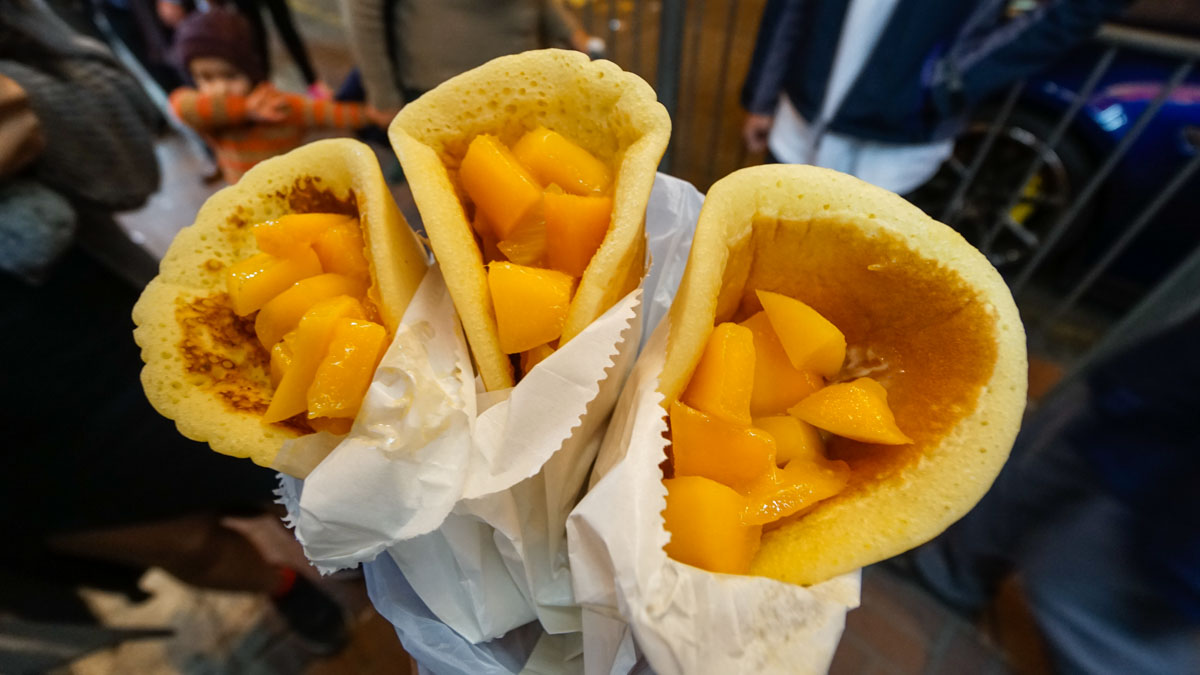 Personally recommended by one of the Staff at Hotel Sav, this egg waffle store on Taku Street can be seen from the full length windows of the breakfast area. They were swooning over it so much we just had to try it — and indeed, the egg waffles were a great find. But even better than the egg waffles were the mango pancakes! Definitely worth queuing up for (it moves pretty fast anyway!).
Cost:
Egg Waffles — HK$13
Mango Pancakes — HK$20
Opening Hours: 12pm – 8pm (Closed on Thursdays)
Address: No. 2, Polly Court, Taku Street, Hung Hom, Hong Kong.
2) Santos Fried Chicken (三多雞脾)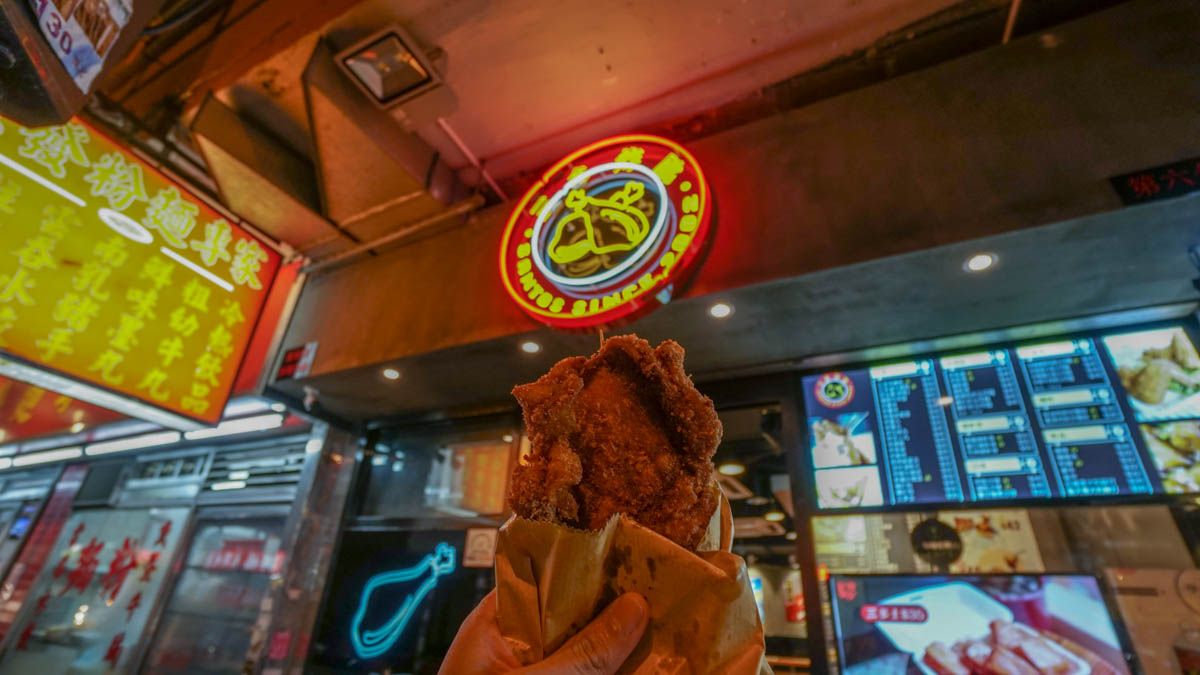 Located on Whampoa Street, just a minute's walk from Hotel Sav, we accidentally landed on this one. Apparently they started out as a small shop in Tai Po and got so popular they only recently opened another outlet. If you're a fan of fried chicken, you won't regret making a trip here.
Cost: HK$29 for the Original Deep Fried Chicken
Address: Shop D, G/F, 24 Whampoa Street, Hung Hom, Hong Kong.
3) 

Ya Yu Tau Fu Fa (亞玉豆腐花)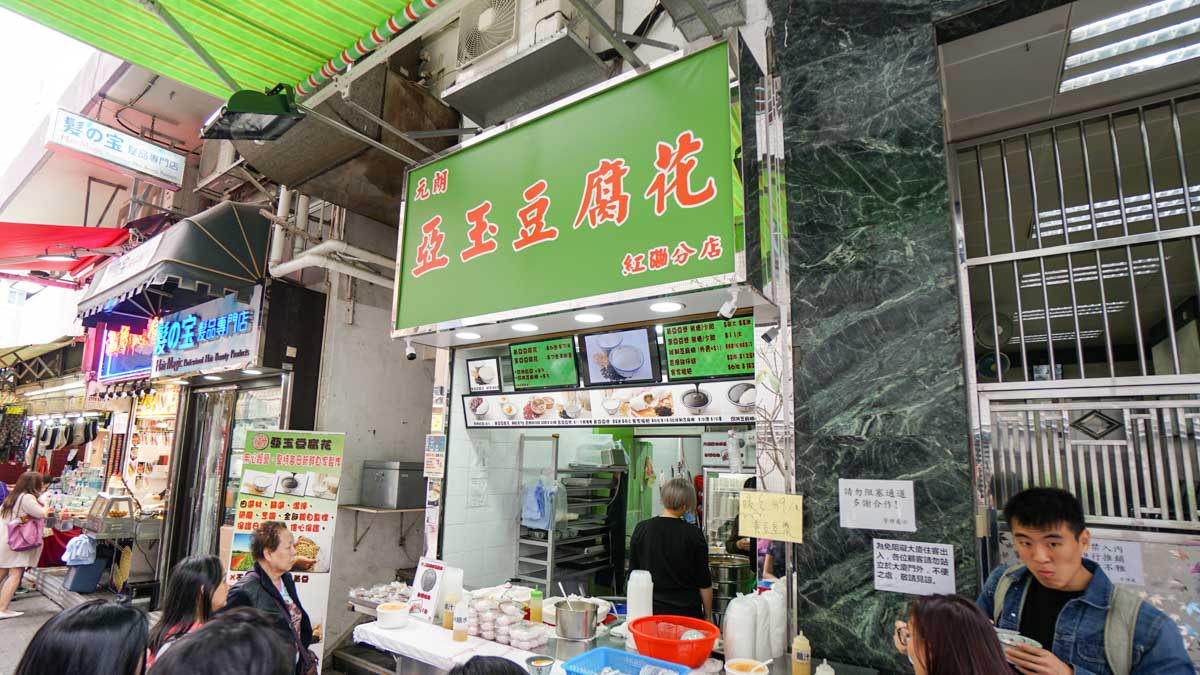 If you're getting to Hotel Sav from Whampoa station, skip the main road and instead, walk through the residential walk path between Baker Street and Tak Man street. Here you'll find a couple of cafes and snack stores. There was quite a crowd outside this beancurd place so we thought we'd stop by for a snack.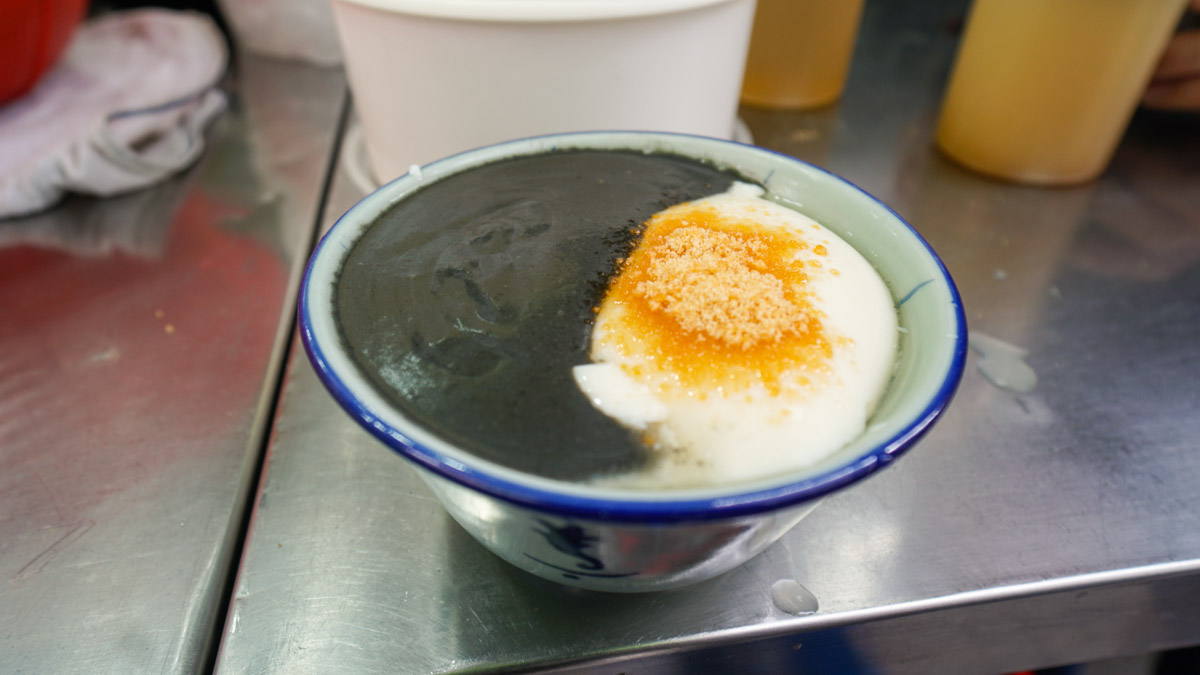 This combination of sesame paste and tau fu fa (bean curd) sprinkled with brown sugar was just the respite we were looking for. Not shabby at all for a random neighbourhood find!
Cost: HK$9
Address: Shop B, G/F, Yuen Fu Building, 99 Dock Street, Hung Hom, Hong Kong
4) Cafe de Coral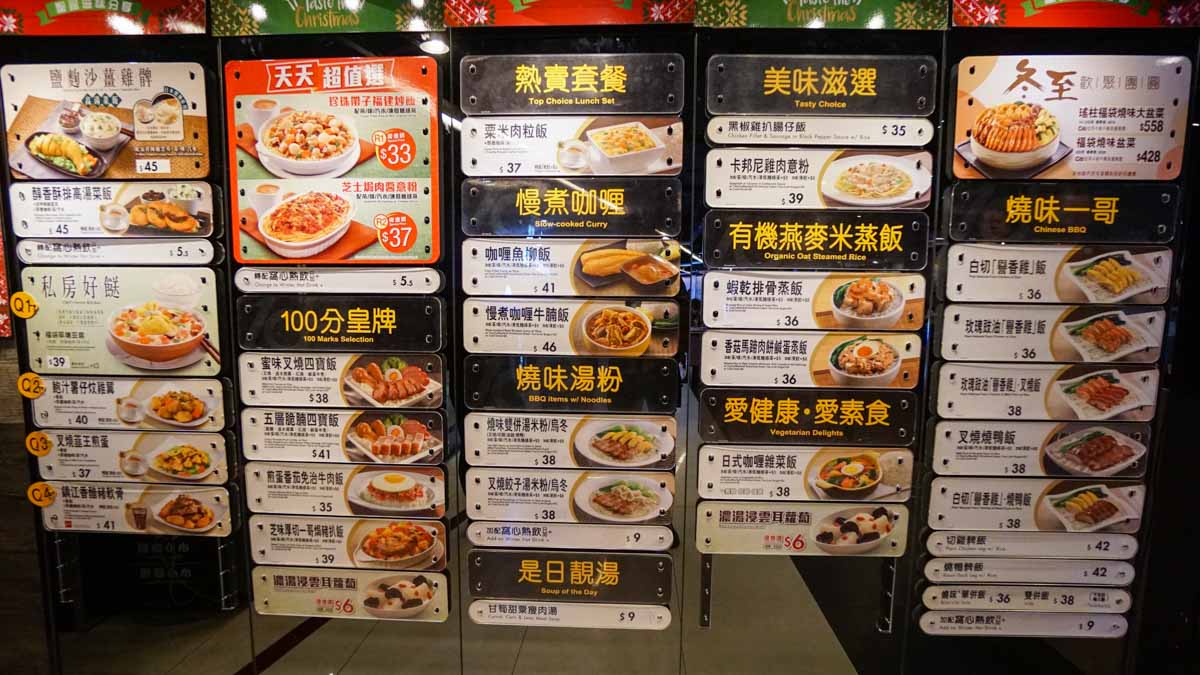 Famous for it's constantly changing menus, huge servings and a relatively cheap price tag, you can find a Cafe de coral in various location all across Hong Kong. Food here may not be all that fantastic (really depends on your luck!) but it's a comforting and fuss free solution when you just can't decide where to go for food. An easy 5 minute walk from Hotel Sav, you can find one outlet on the same street of Ya yu tau fu fa, on the way towards Whampoa MTR station.
Cost: HK$33–45
Opening Hours: 6:30am – 10pm
Address: Treasure World – Wonderful Worlds of Whampoa, Baker St, Hung Hom, Hong Kong
5) Knutsford Terrace for Drinks
Knutsford Terrace along Kimberly road can be described as the chiller version of Lan Kwai Fong in Hong Kong island. Good thing we didn't have to travel all the way back! Lined with more than 30 bars, clubs and restaurants, it's a nice escape from the busy Tsim Sha Tsui.
Directions: From Tsim Sha Tsui MTR Station, Exit B1, turn right and walk along Nathan Road, take a right at Kimberley Road and you'll see Knutsford Terrace on the left.
*For more food finds in Hong Kong, check out our honest review of the 12 Top Eats in Hong Kong.
Conclusion
More than just a place to rest your head at the end of a hectic day in Hong Kong, Hotel Sav feels like a nice respite to return to unwind and hang out with friends or the family. We especially loved discovering the hidden food spots surrounding the area and can't wait to explore more when we're back in Hong Kong!
*Pro-tip: Join the Hotels.com reward program so your 11th night's booking is free!
This post was brought to you by Hotels.com