First Published: 12 Jan 2019
There's more to Hong Kong than Michelin-star restaurants (and there are A LOT of those). In this Hong Kong guide, we cover must-sees from The Peak to Disneyland, as well as hidden gems, Instagram spots, and local hangouts.
I remember Hong Kong's catchy tourism tagline from when I heard it as a kid: "Mai dong xi, chi dong xi, mai dong xi, chi dong xi", or "Buy something, eat something, and repeat!" Definitely apt for a city with the hottest fashion shows, and 78 Michelin-starred eateries — among the highest in the world!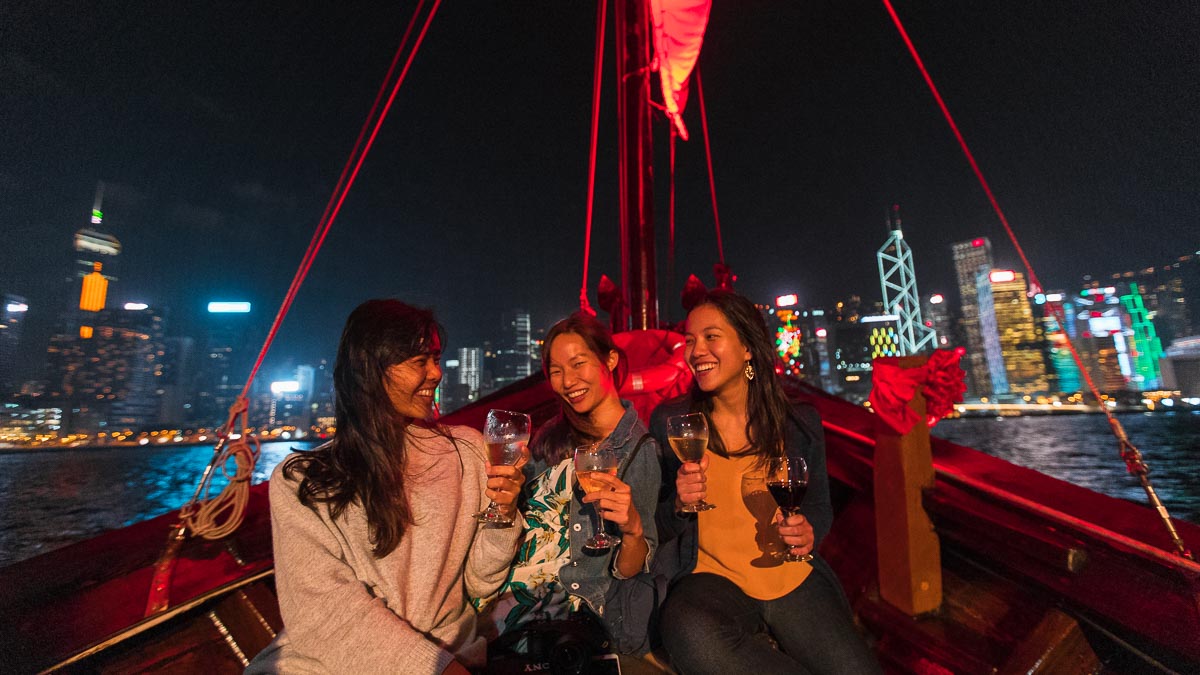 Cheers to cool(er) Hong Kong experiences!
A decade since that commercial, much has changed. While the food and shopping are still world-class, Hong Kong is no longer a one trick pony. Think hiking in nature reserves with bird's-eye city views, partying at a horse race, sailing on a pirate ship, and more! With the help of local friends, here's our guide to rediscovering Hong Kong with fresh eyes.
Read also: 7D Ultimate Insider's Hong Kong Itinerary
Things To Do In Hong Kong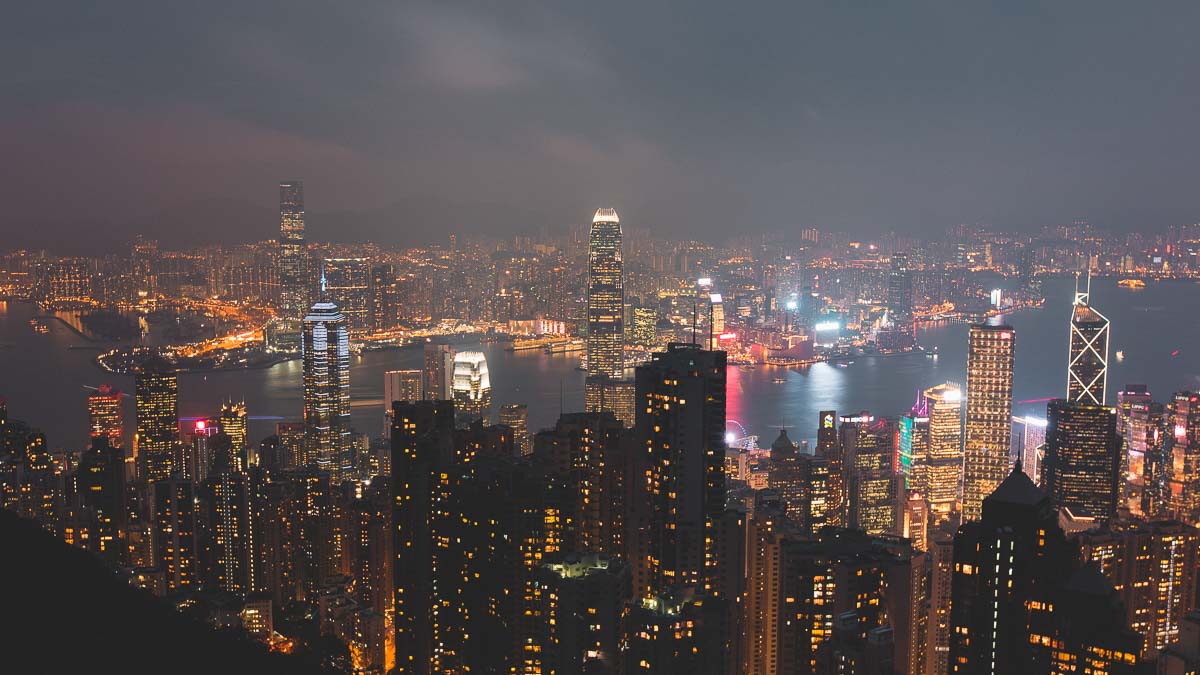 View from the top of The Peak at night
1) Hike in the City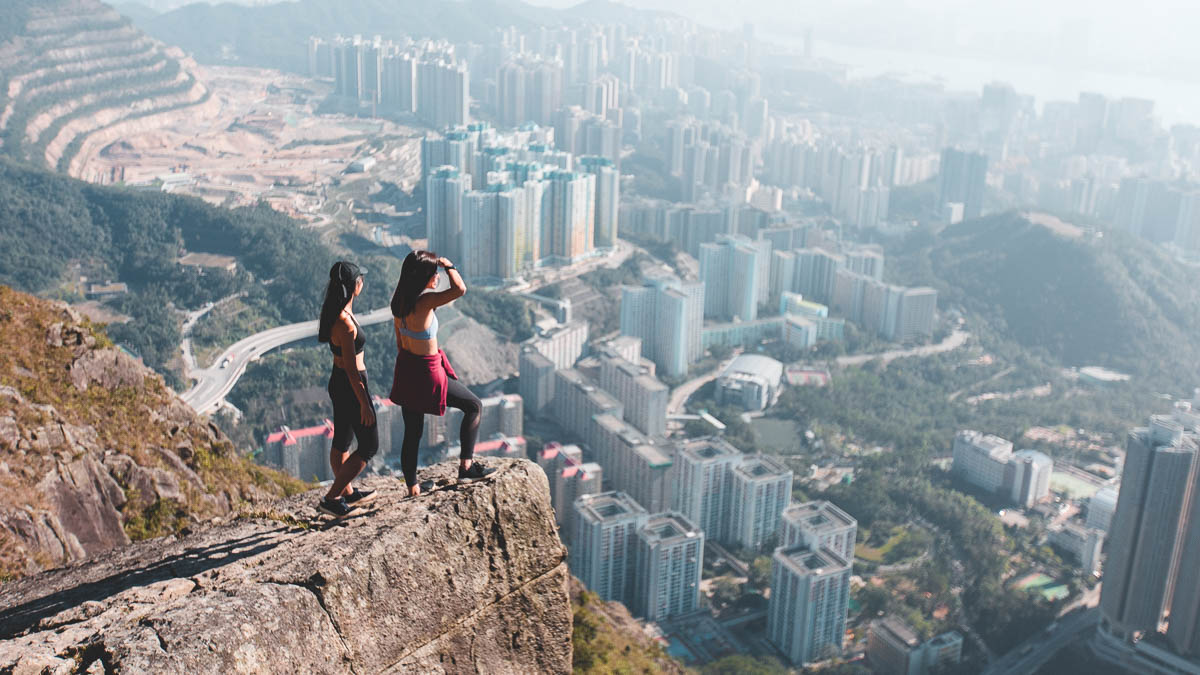 Hong Kong city is unique for being built on a rainforest, and beyond the skyscrapers, 40% of it is actually lush greenery. Hiking is a favourite local pastime, and the city's coexistence with nature creates an interesting yin-yang view.
A popular hike is the Dragon's Back, with a well-marked and easy trail that promises amazing views of the city — a true respite from the bustle below!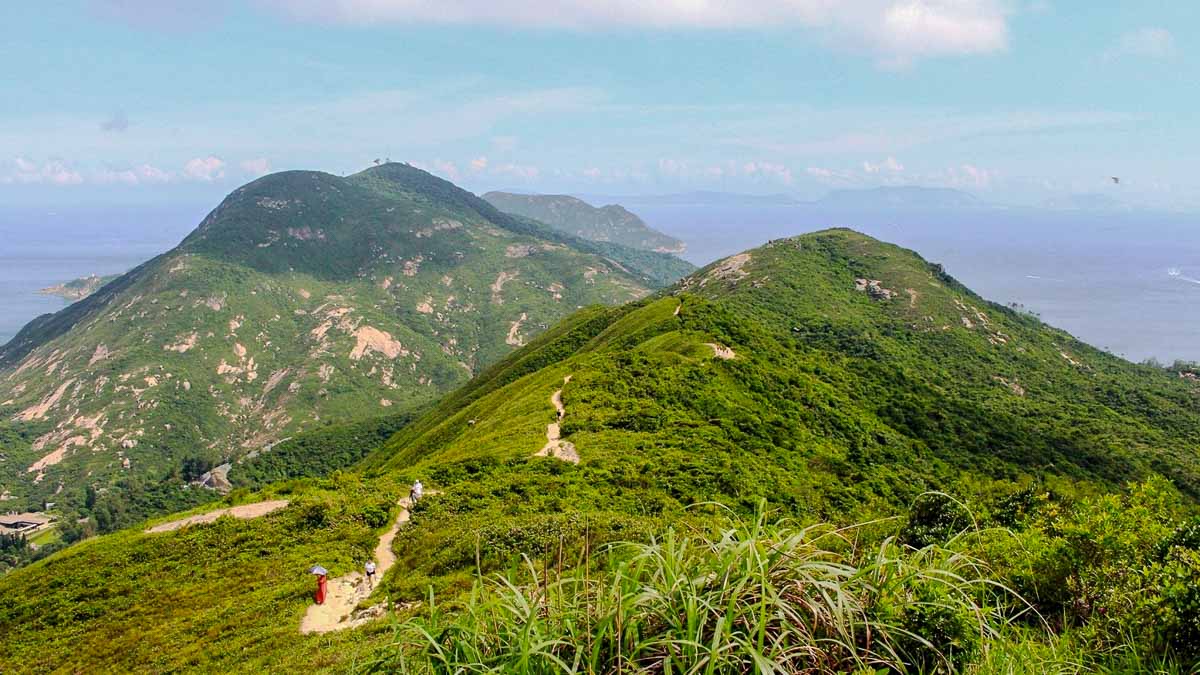 Credit: Aspirant SG
Dragon's Back
Duration: 4hrs
Difficulty: Easy – Moderate
How to get there: From Shau Kei Wan MTR Station, take bus 9 from Shau Kei Wan Bus Terminus to To Tai Wan. Follow the signs and path to the start of the trail (Google Maps)
For the adventurous, there's the Suicide Cliff. Having experienced this 90-minute hike ourselves, we can't stress enough how treacherous the steep viewpoint is. As long as you don't take unnecessary risks and go slow, however, you'll find that Suicide Cliff is a fun trail with the most gorgeous views of Hong Kong.
From Suicide Cliff, continue upward to the helipad (another fantastic viewpoint), then take the route on the right that goes down Fei Ngo Shan Road. It's an hour's descent down half terrain, half road.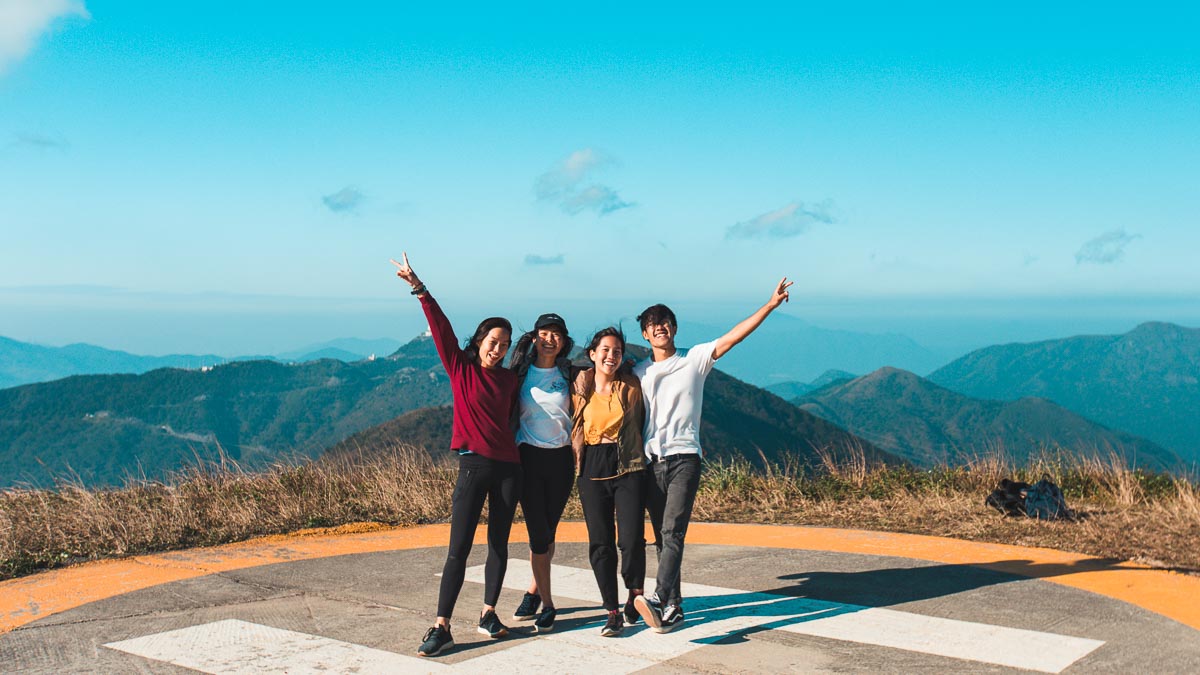 Suicide Cliff
Duration: 3hrs
Difficulty: Moderate
How to get there: From Choi Hung MTR Station, Exit B, walk to the bus stop and take bus 1A or 11 for two stops to Good Hope School. Then, go up Fei Ha Road, the start of the Kowloon Peak Hiking Trail (Google Maps)
Read also: 9 Lesser-Known Sights in Hong Kong for the Adventurous
2) Go on a Lan Kwai Fong Pub Crawl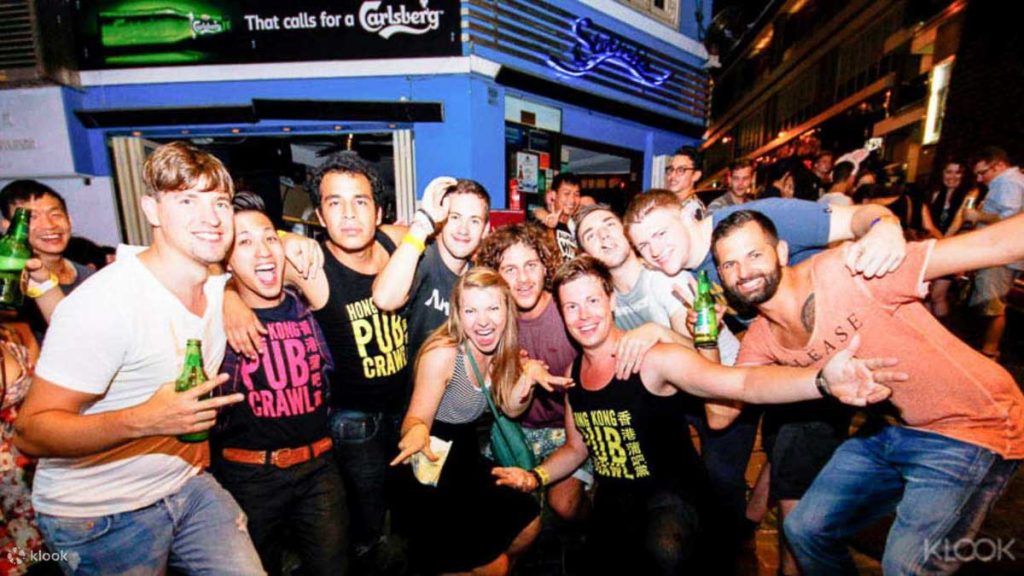 Photo credit: Klook
Experience Hong Kong's bustling night life by going on a pub crawl! The tour is led by local guides, who'll take you to three bars in the Lan Kwai Fong area. At each stop, get a free shot and the best drink deals — HK$20 beers and HK$30 cocktails, anyone?
There's even a professional photographer tagging along to capture you and your new friends. At the end of the pub crawl, dance the night away at one of the best clubs in the area (free entry!).
Cost: ~S$20.50 (Bring a valid ID to prove you're at least 18)
Timing: 9PM – 12AM
Meeting point: Lan Kwai Fong Amphitheatre (Google Maps)
3) Enjoy Sai Kung's Outdoor Activities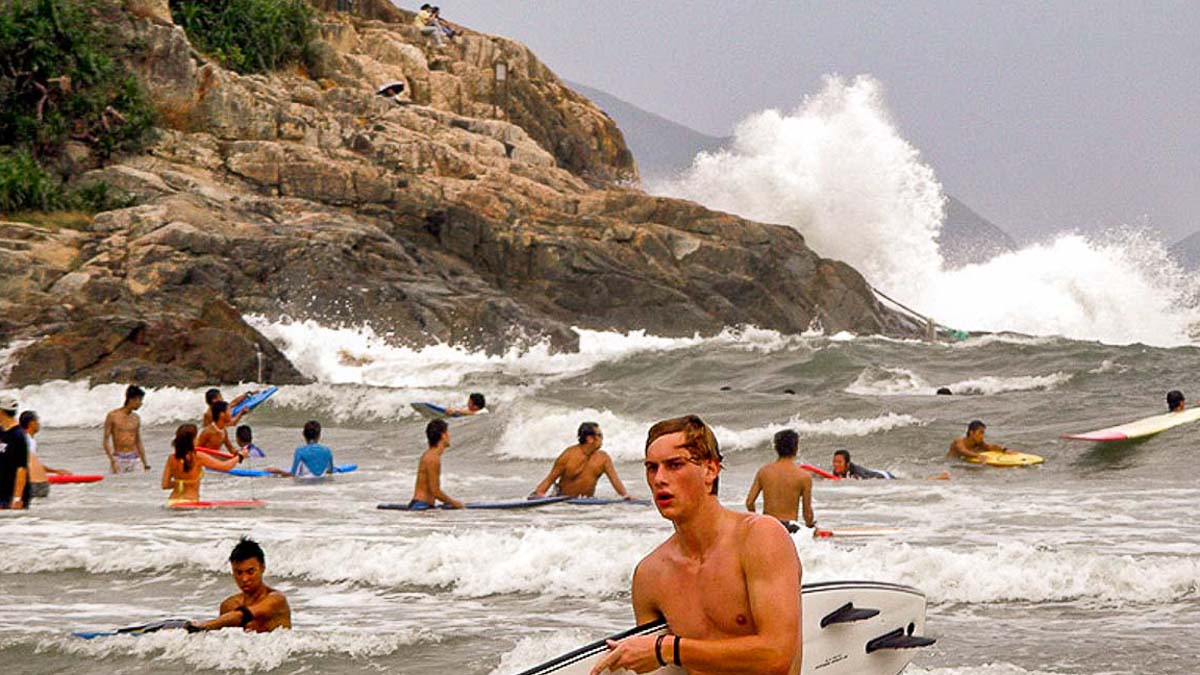 Credit: Hong Kong Photos
Surfing in Hong Kong — say what?! That's right, you can catch waves at Sai Kung's white beaches and blue waters, a mere hour from the main city. Paddle out at Tai Long Wan, suitable for beginners in the summer months. Kayaking, snorkelling and diving are also available.
If you'd rather stay dry, visit the High Island Reservoir West Dam, or go on a hike — we recommend the easy one-hour trail from Sai Wan Ting to Sai Wan Beach, offering bird's eye views of the shimmering waters. At night, stargaze at the Sai Kung Astropark, with an impressive collection of astronomy instruments for public use.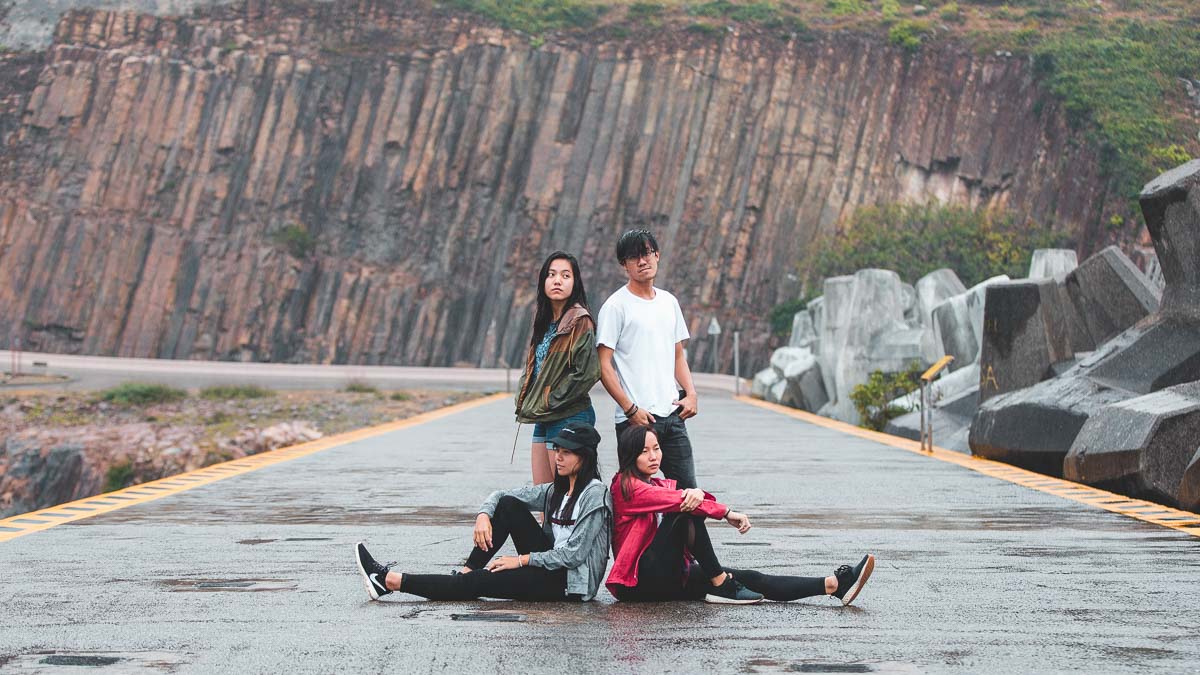 Dam, do we look cool
Boat tours are also readily available, taking you to famous photography spots including Tai Chi Rock and Sharp Island.
How to get there: From Choi Hung MTR Station, Exit C1, take green minibus 1A to Sai Kung Pier (Google Maps)
Read also: Hong Kong Sai Kung Guide — 7 Day Trip Itineraries to an Unexpected Seaside Getaway
4) Feel the Magic at Hong Kong Disneyland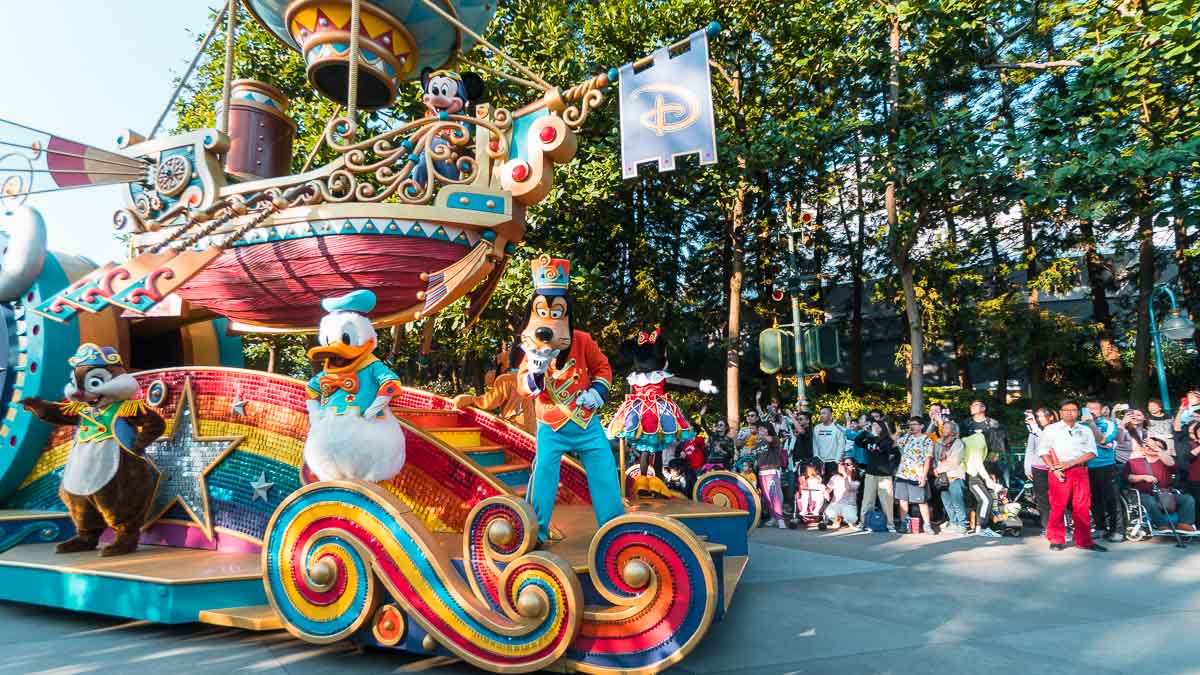 There's nowhere quite like The Happiest Place in Hong Kong! The city's Mouse House has its own special charm, with unique rides, fengshui touches, and secret easter eggs.
Don't miss the Hong Kong-exclusive Iron Man Experience, where you'll whiz with Tony Stark over Hong Kong's skyline, or the new Mystic Manor, a twist on the classic Haunted Mansion. We also loved the dazzling nighttime parade — sure to delight kids young and old!
Here's another reason to visit — the world's first Frozen-themed zone is set to open in November 2023!
Entrance fee: ~S$102.40 (save 7% by pre-booking on Klook)
Opening hours: Varies
How to get there: From Sunny Bay MTR Station, transfer to the Disneyland Resort Line and walk 5min, following the signs (Google Maps)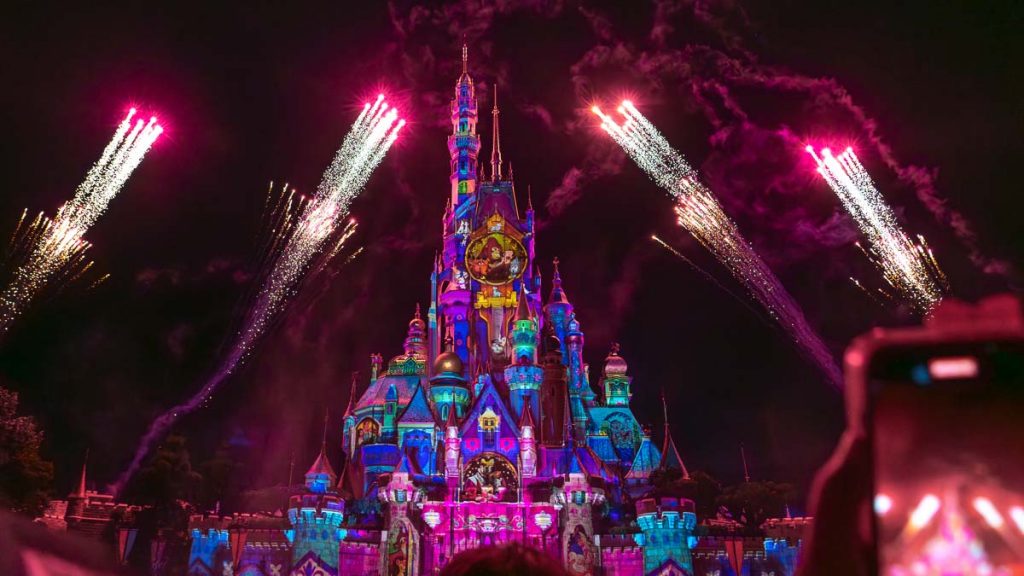 *Pro-tip: Enjoy more savings by getting the Klook Pass Hong Kong — bundle deals of Hong Kong's top attractions!
For example, a two-attraction pass with a Hong Kong Disneyland ticket (~S$102.40) costs S$149.20. You can choose to go on the Aqua Luna Victoria Harbour Cruise (~S$46.90) and Victoria Peak Tram (~S$21.90); this saves you S$22 as compared to if you bought tickets separately.
Read also: Hong Kong Disneyland Guide: Secrets, Tips, & Magical Must-Dos (Updated in 2023)
5) Experience a Neon Light Art Workshop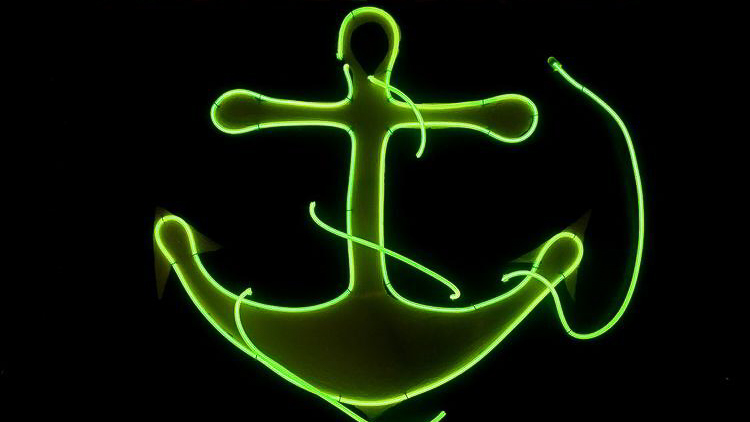 Photo credit: Klook
Neon signs are a huge part of Hong Kong's cityscape. Here's how you can bring a bit of Hong Kong back home with you — by creating your very own neon light sign!
You'll be taught step-by-step by a friendly instructor (in English or Chinese) on how to bend, splice and electrodes to create your neon masterpiece. Guests also get to try acrylic painting a backdrop for the neon lights.
Cost: ~S$77.20/pax for a 3hr workshop (min. two pax per booking)
Timings: 12:45PM, 2PM, 4PM, 5:30PM
How to get there: Take the Island Line (MTR) and get off at the Causeway Bay Station, then walk 5min (Google Maps)
6) Da Siu Yan (Villain-Hitting)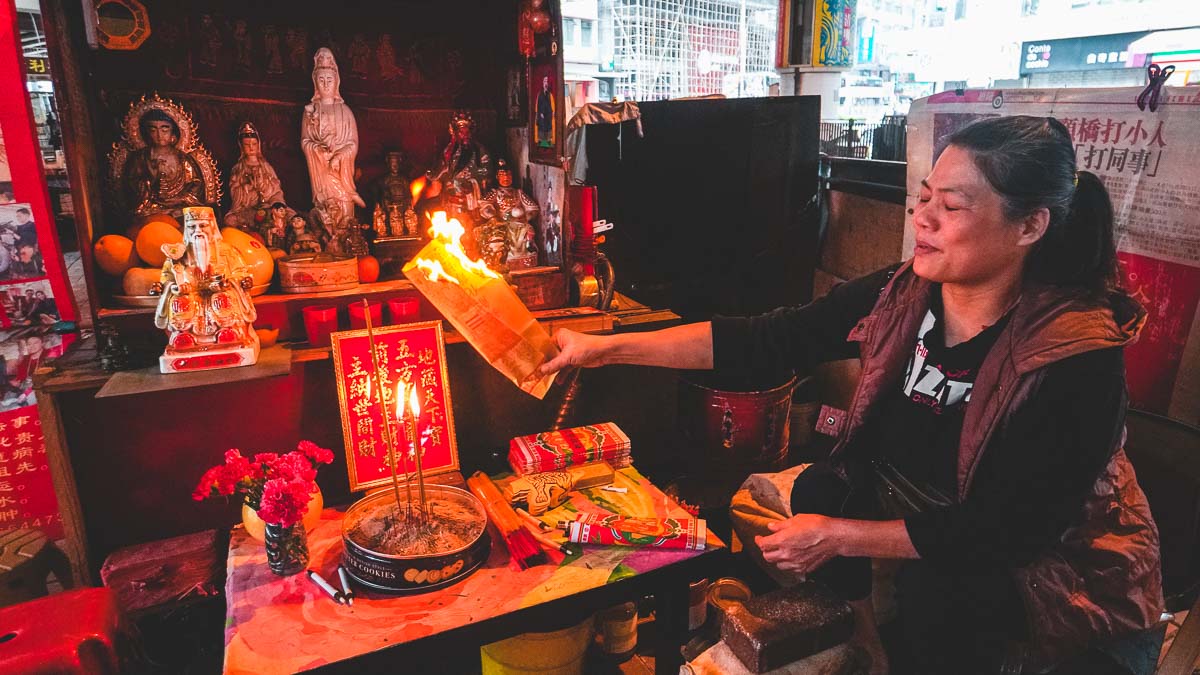 Approaching the bridge at Causeway Bay, you'll come across a strange sight: Elderly women violently whacking slippers on the ground. This is da siu yan, or villain-hitting, a form of folk magic where you curse your enemies (kinda).
The 15-minute procedure is elaborate, as you pay respects at the shrine, then write your victim's personal information on a paper figure. This is where the fun begins — the villain hitter will beat "your enemy" while reciting a magic spell.
The figure is then burnt to shreds, and two divination blocks are thrown to the ground to confirm the curse's effectiveness. Lastly, pork fat is smeared over the mouth of Bai Hu (a white paper tiger that brings bad luck), "feeding" it so that it doesn't attack other victims — like you!
If you're feeling a little less vindictive, cast out the general bad vibes in your life, sort of like a spiritual cleansing.
Cost: From HK$50 (~S$8.80)
Opening hours: Generally 9AM – 6PM
How to get there: From Causeway Bay MTR Station, Exit A, walk 6min to Canal Road Flyover (Google Maps)
7) Day Trip to Lantau Island via Ngong Ping 360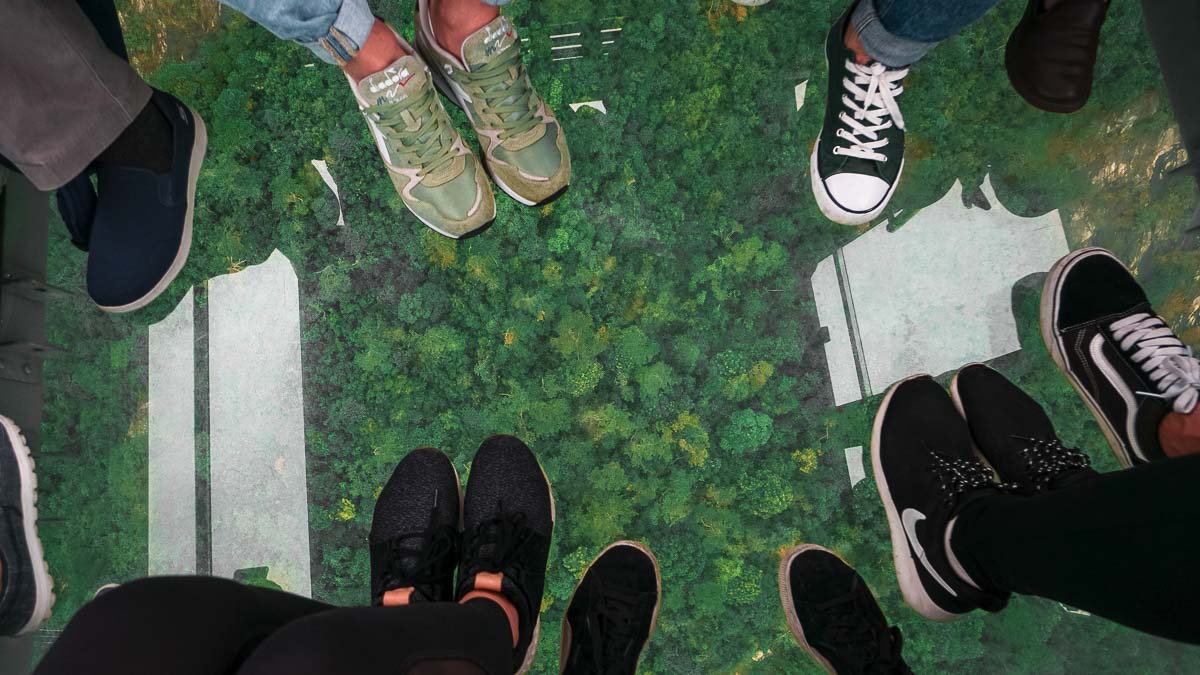 The scenic Lantau Island is always a must-do, and there's no better way to get there than on the crystal cabin Ngong Ping 360.
Wander around the quaint Ngong Ping Village, and take photos with the iconic Tian Tan Buddha.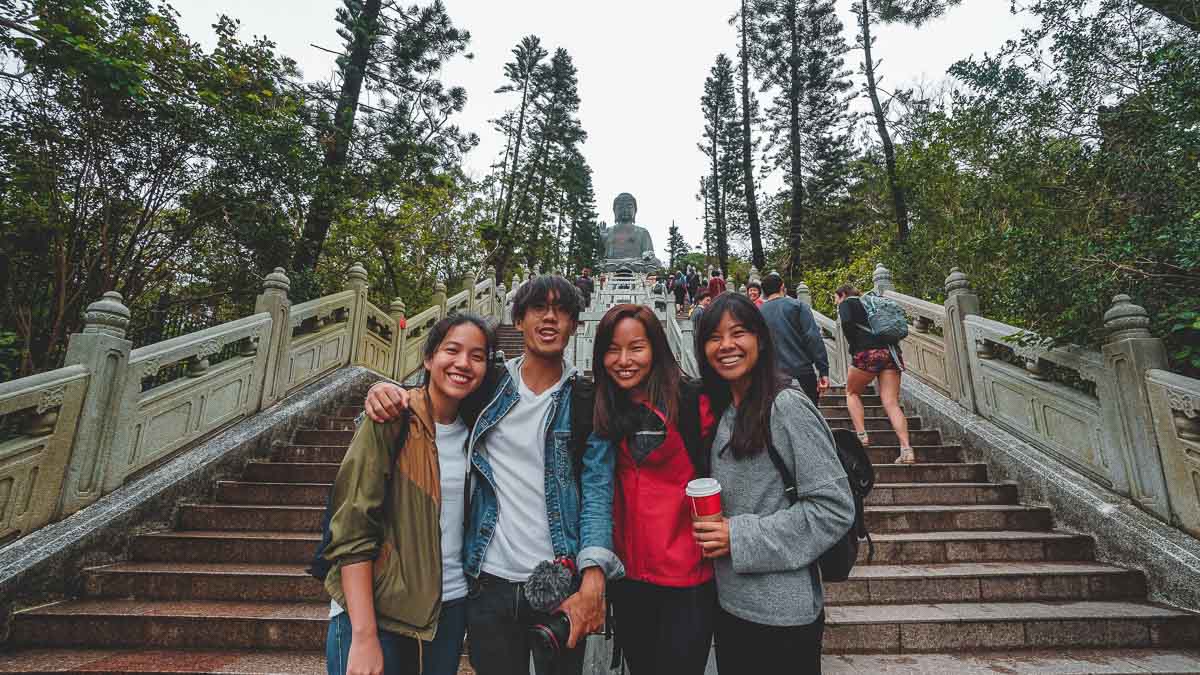 Next, steer off the tourist track with a hike up Sunset Peak, lasting between three to five hours depending on your pace. It's a moderate-to-difficult trek comprising rock steps and a steep starting incline, so we'd recommend hiking this in cool weather, and going when there are clear skies!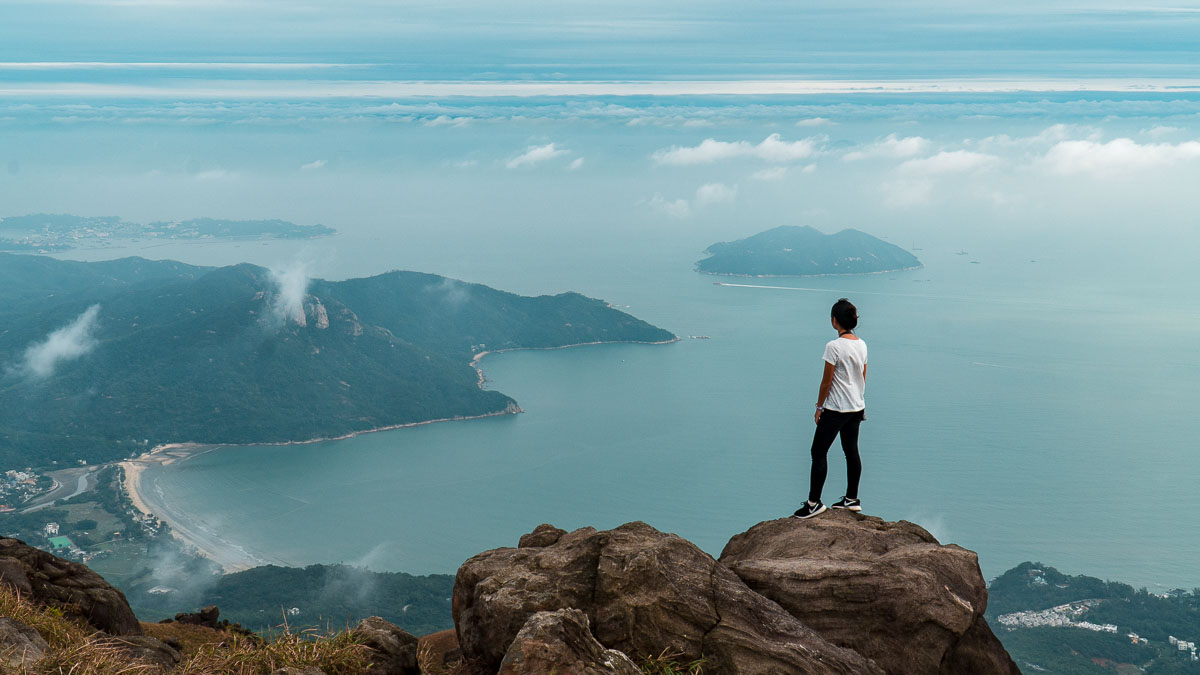 Cost: From ~S$27.80 (one-way)
Opening hours: 10AM – 6PM (Mon – Fri), 9AM – 6:30PM (Sat – Sun and PH)
How to get there: Walk 5min from Tung Chung MTR Station, Exit B (Google Maps)
8) Sail Through Victoria Harbour on a Traditional Chinese Junk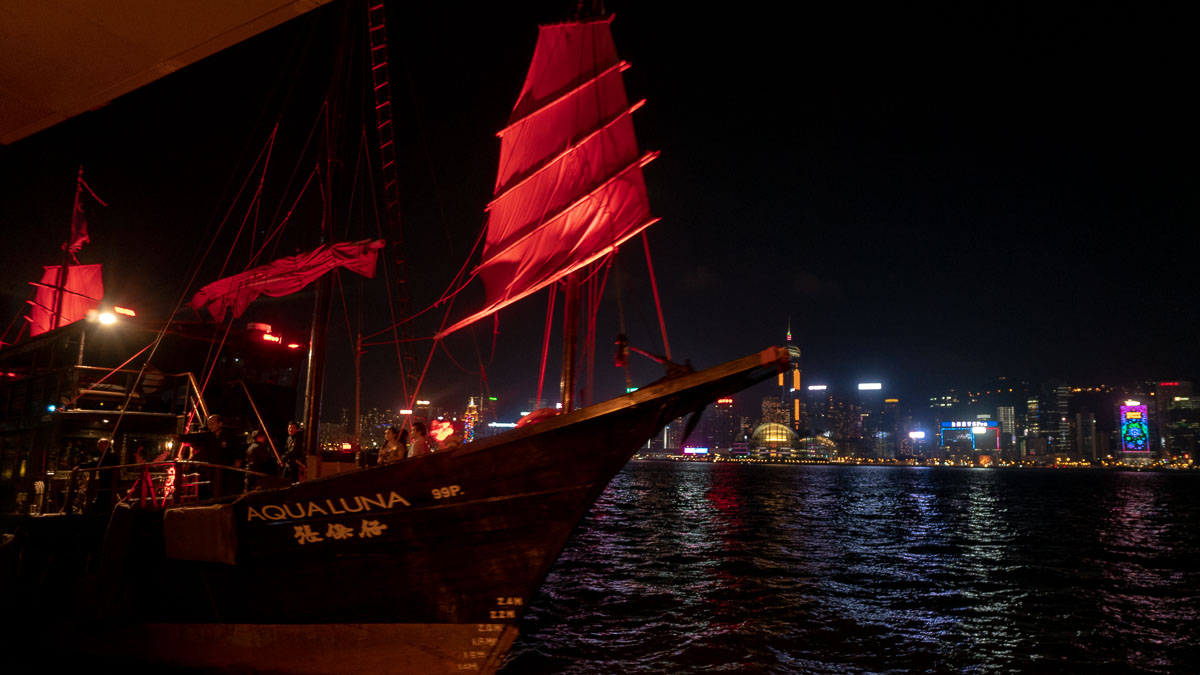 Many have seen the Victoria Harbour skyline a million times, but not many have seen it from a decked-out pirate ship! Our refurbished traditional junk came with mood lighting, complimentary wine, and house beats — a perfect accompaniment for the glittering skyline around us.
Cost: From ~S$46.90/pax for a 45min cruise
Timings: Varies
Meeting point: Tsim Sha Tsui Public Pier 1 or Central Pier 9 (depending on booking)
*Pro-tip: Board at the first stop, Tsim Sha Tsui, to secure the best seats!
9) Visit Hong Kong's Highlight, The Peak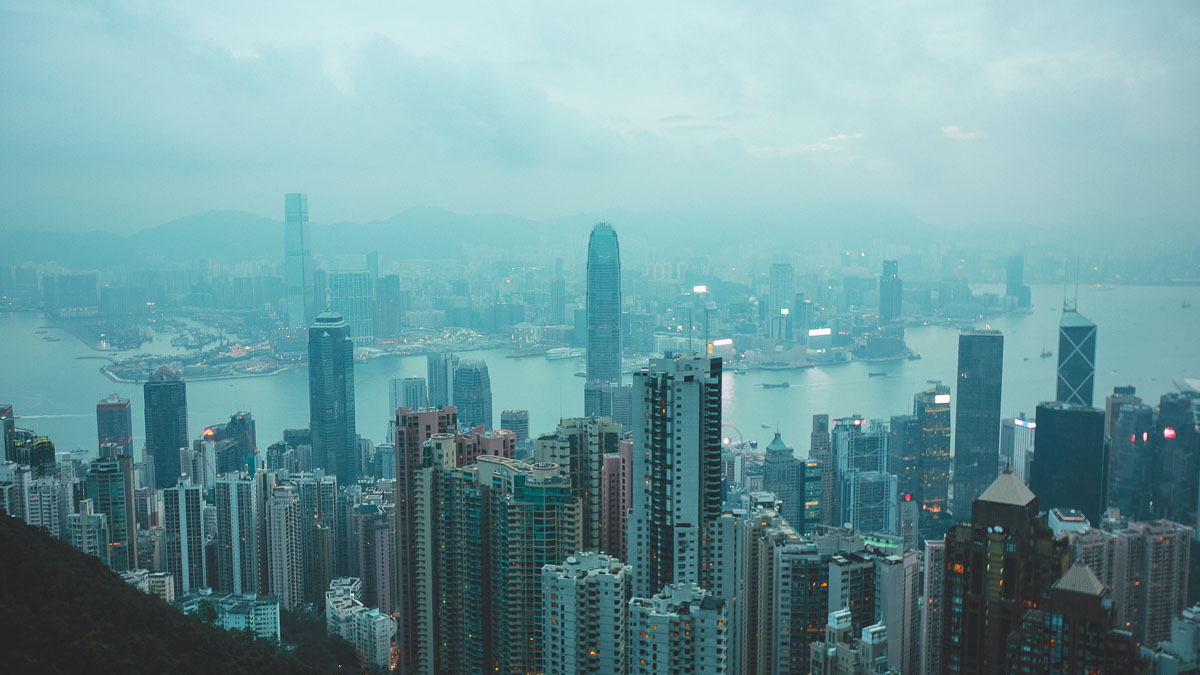 No Hong Kong list is complete without The Peak. Sure, it's super touristy as evidenced by the queues (taking as long as three hours!), but here's a secret: we booked with Klook and bypassed the insane line for the Peak Tram, entering a special lane with almost zero waiting time instead!
Cost: ~S$25.70 for a round trip Peak Tram ticket and Sky Terrace 428 admission
Opening hours: 7:30AM – 11PM for Peak Tram, 10AM – 10PM (Mon – Fri), 8AM – 10AM (Sat – Sun) for Sky Terrace 428
Meeting point: Walk 9min from Central MTR Exit J2 (Google Maps)
*Pro-tip: Plan to reach the top 15 minutes before sunset (i.e. board the Peak Tram at latest 5PM) to enjoy daytime views as well as the dazzling skyline at night.
10) Hunt for Famous Street Art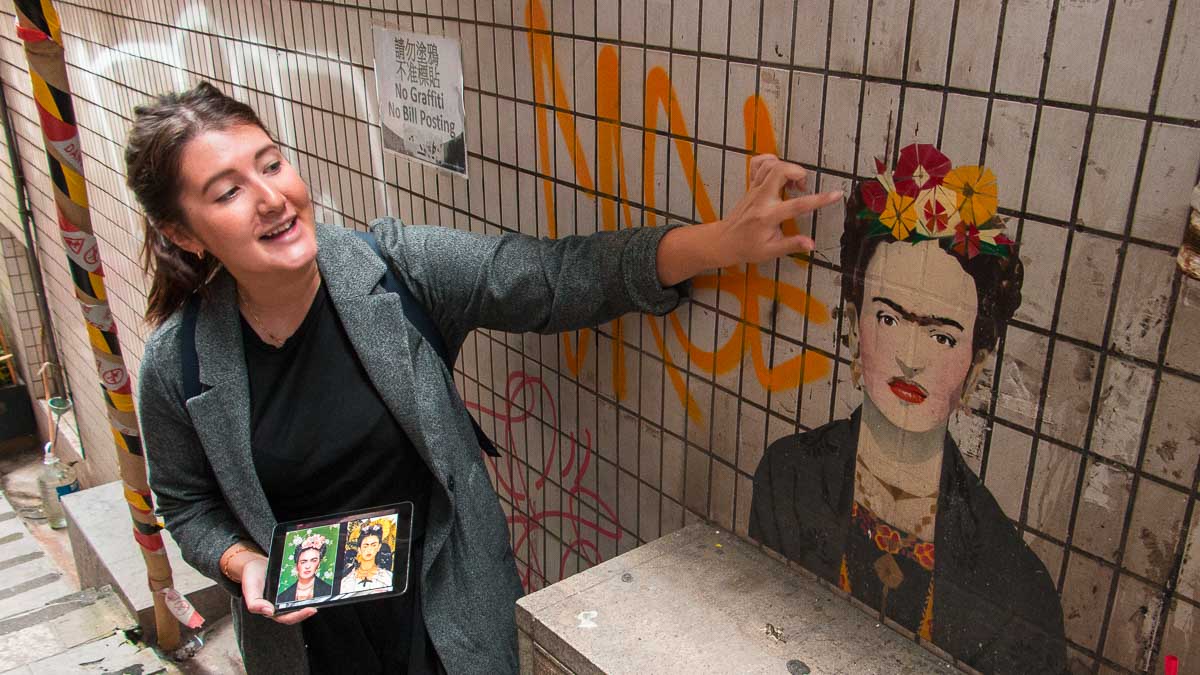 Anyone who's labelled Hong Kong as "just another Singapore" has obviously forgotten a striking difference — the immense amount of graffiti!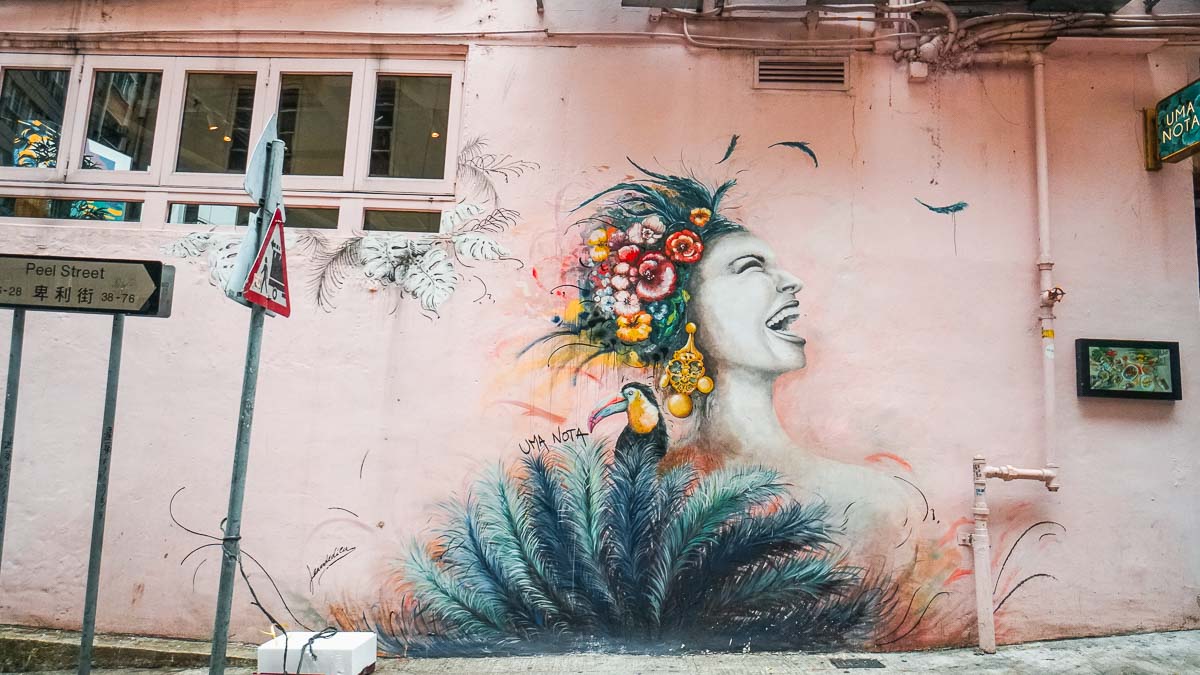 Each street art masterpiece could be here today, gone tomorrow. Artist: Elsa Jeandedieu
Wander along SoHo's colourful streets and admire different styles of street art, some commissioned and some renegade. Other lanes packed with art include New Street and Tank Lane (Sheung Wan), Art Lane (Sai Ying Pun) and Rich View Terrace (Tai Ping Shan).
11) Pose at Instagrammable Photo Spots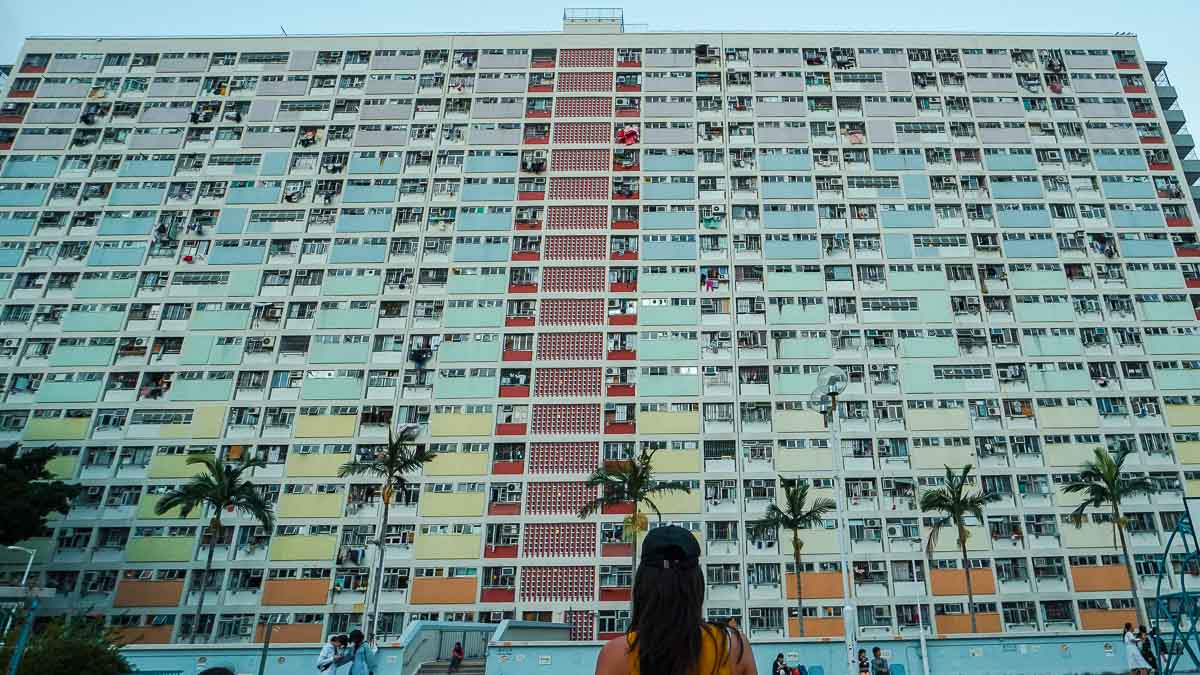 Choi Hung Estate: Pretty pastel flats viewable from a rooftop basketball court.
Hong Kong's tightly-packed buildings and neon lights are a photographer's dream. Visit these spots for holiday photos like no other!
Choi Hung Estate
How to get there: Walk 4min from Choi Hung MTR Station, Exit C3 (Google Maps)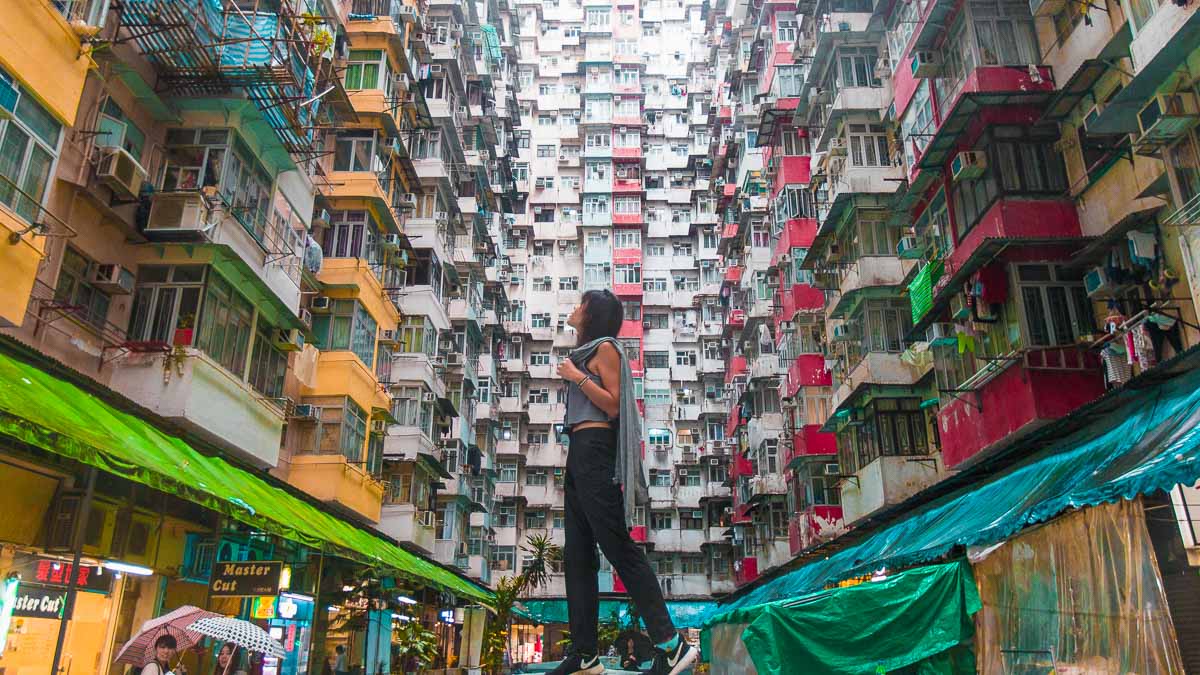 Yik Cheong Building: A chaotic, colourful housing estate featured in Transformers and Ghost In The Shell
Yik Cheong Building
How to get there: Walk 3min from Tai Koo MTR Station, Exit B (Google Maps)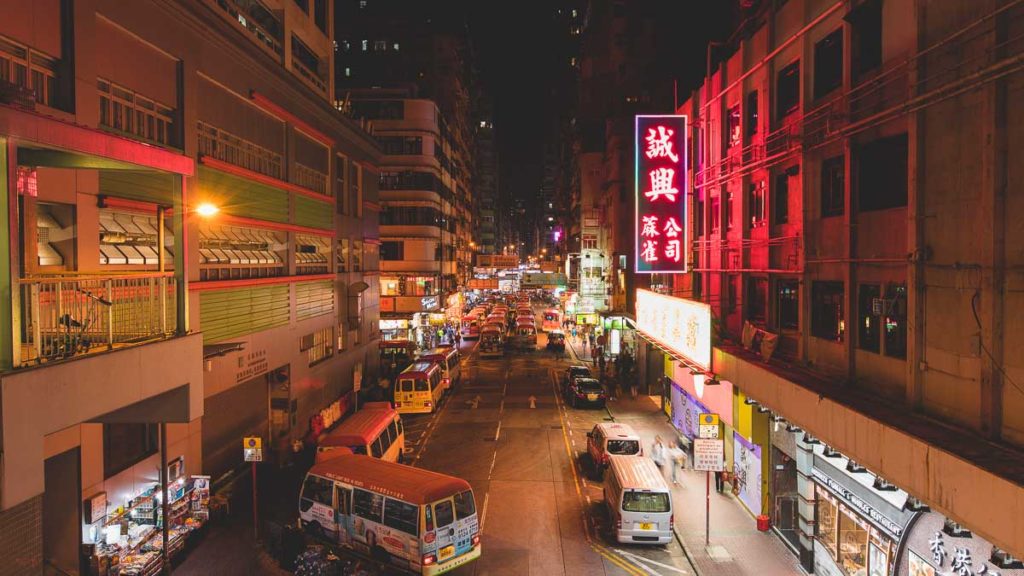 Or head to Mong Kok Road, with retro neon lights that make amazing time-lapse photos.
How to get there: From Mongkok MTR Station, Exit B3, take the escalator up the footbridge, turn right, and walk until you are above Tung Choi Street (Google Maps)
12) Admire Sheung Wan's Man Mo Temple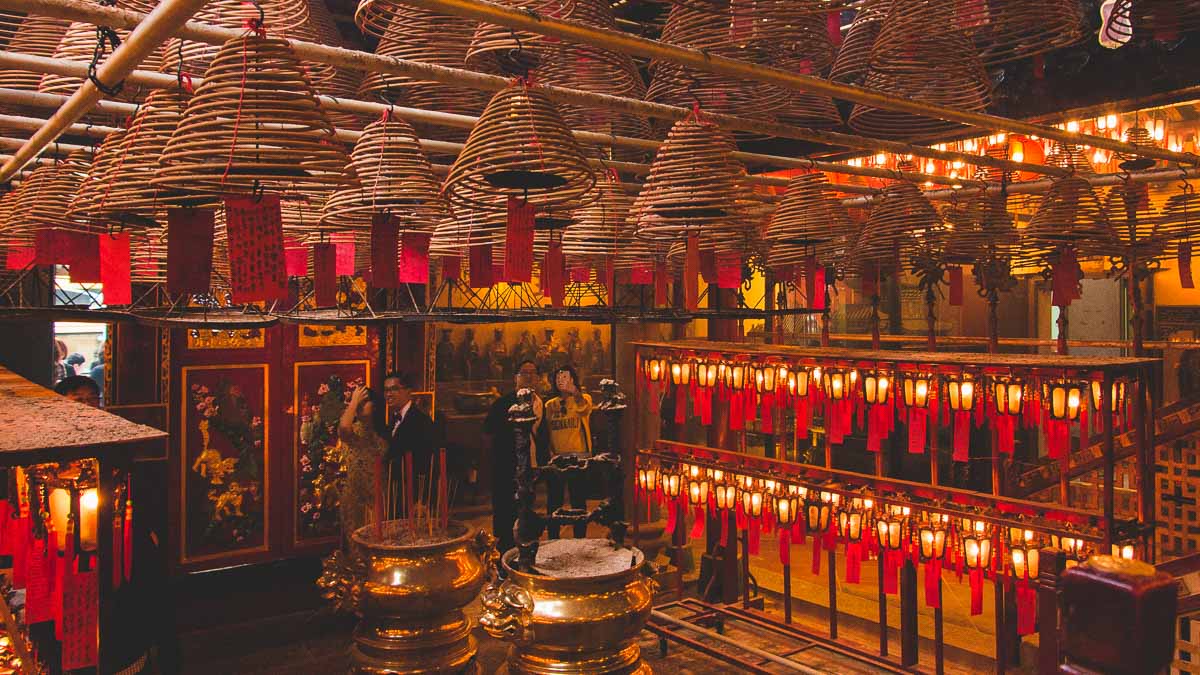 The Man Mo Temple at Sheung Wan is the biggest of its kind in Hong Kong, dedicated to the God of Literature (Man) and the God of War (Mo). It's a magnificent sight, with coiled baskets of hanging incense forming beautiful patterns.
Entrance fee: Free
Opening hours: 8AM – 6PM
How to get there: Walk 7min from Sheung Wan MTR Station, Exit A2 (Google Maps)
Where to Eat in Hong Kong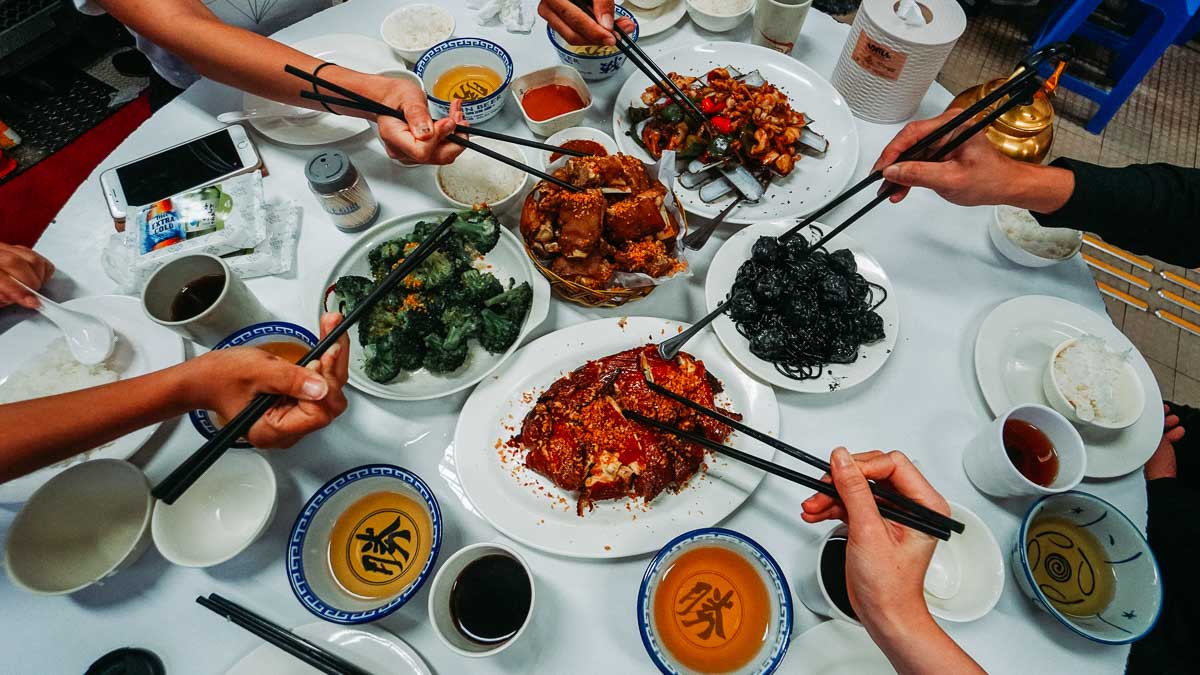 Tung Po Kitchen
Skip the usual Australia Dairy Company and Tim Ho Wan — they're not that great compared to the other gems on offer. We've included only the must-eats and local hideouts for cheap, authentic Cantonese food available at almost any hour.
13) Sing Hueng Yuen (勝香園)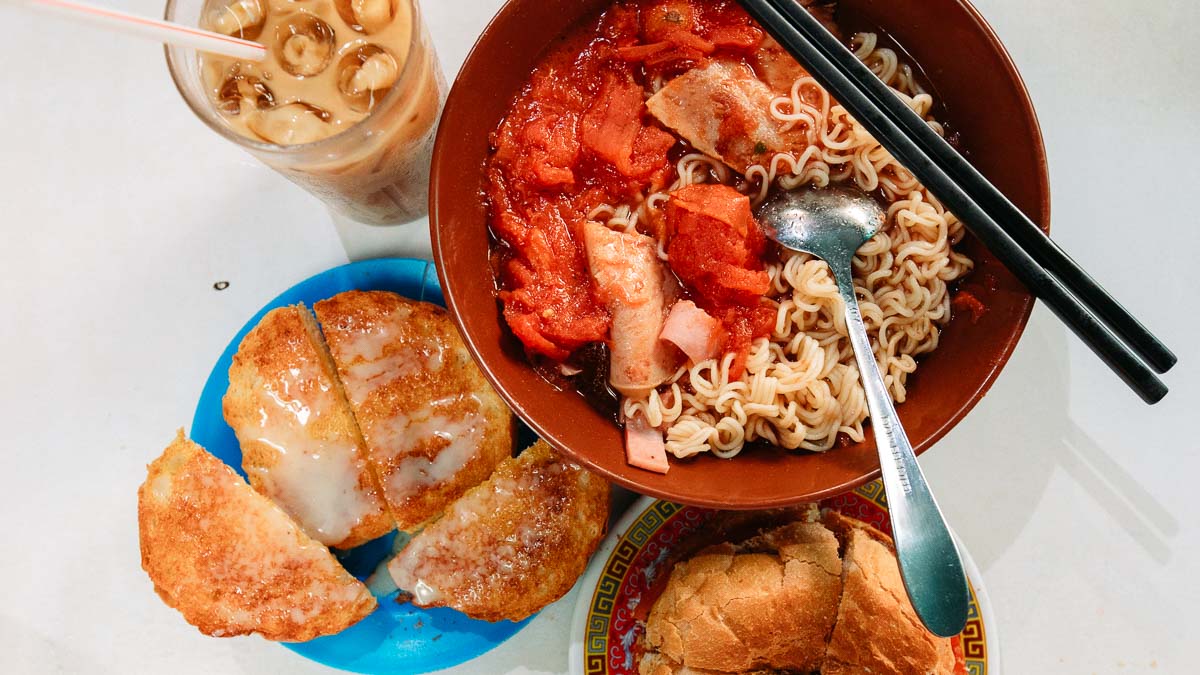 One of the last dai pai dongs (open-air stalls) in Hong Kong, Sing Heung Yuen is famous for its pulpy tomato broth with instant noodles. Load them up with luncheon meat, ham, bacon, beef, egg, and more.
Cost: From HK$27 (~S$4.60)
Opening hours: 8AM – 3:30PM (Closed on Sun)
How to get there: Walk 6min from Sheung Wan MTR Station, Exit E1 (Google Maps)
*Pro-tip: For some reason, you can't order additional bread dishes after the first round of orders, so make sure you know what you want!
14) Sister Wah Beef Brisket (華姐清湯腩)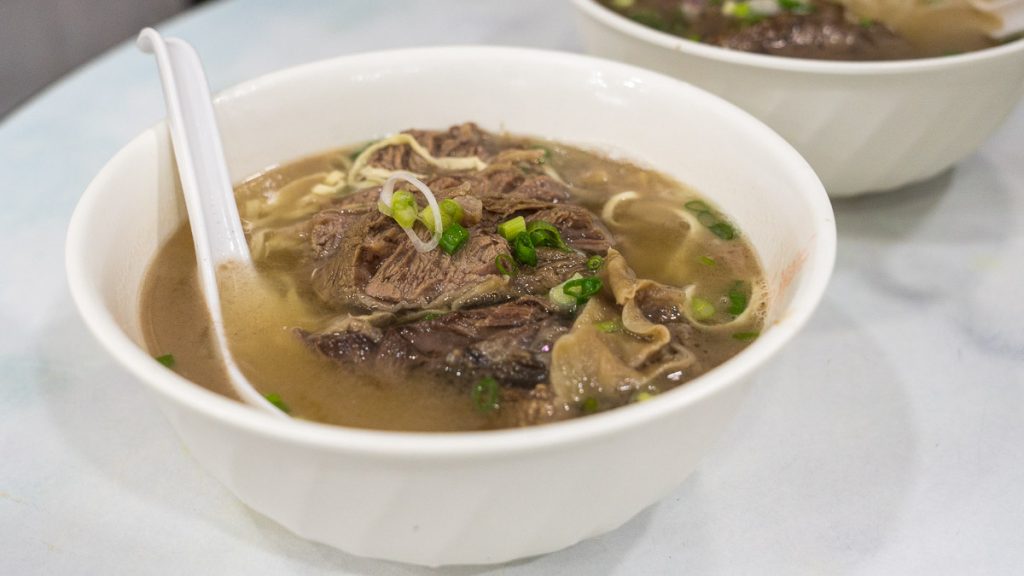 For legendary beef brisket, head to Sister Wah Beef Brisket.
We had their Beef Brisket with Ee Fu noodles (HK$63) and the Beef Shank noodles (HK$63) — and it definitely lived up to the hype. The broth is tasty and not too rich. For some spice, add chilli oil — it enhances the delicious beefy flavours and brings the dish to a whole new level!
Cost: From HK$63 (~S$10.90)
Opening hours: 11AM – 10:45PM
How to get there: 1min walk from Tin Hau Station Exit A2 (Google Maps)
15) Urban Bakery Works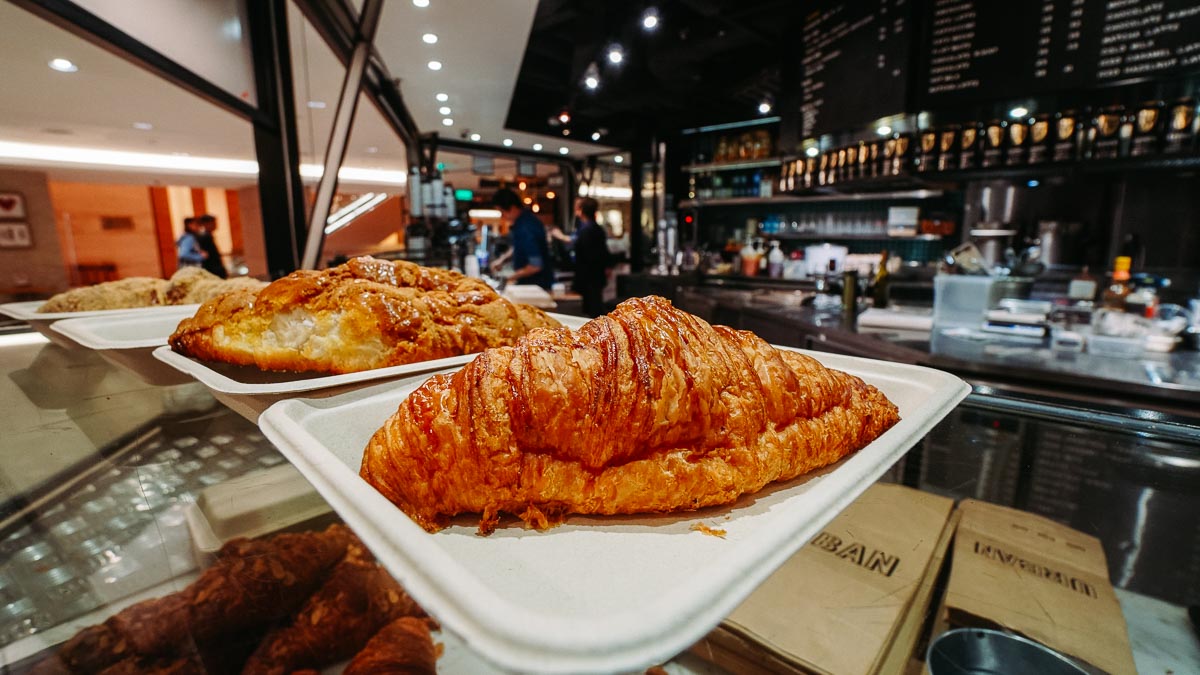 The creators of the legendary salted egg yolk croissant (yes, it's them), Urban Bakery Works sure know their pastries. We particularly enjoyed the lava cheese and French croissants.
Cost: From HK$16 (~S$2.80)
Opening hours: 8AM – 8PM (Mon – Fri), 9AM – 6PM (Sat – Sun, PH)
How to get there: Walk 2min from Central MTR Station, Exit G (Google Maps)
16) Sang Kee Congee Shop (生記粥品專家)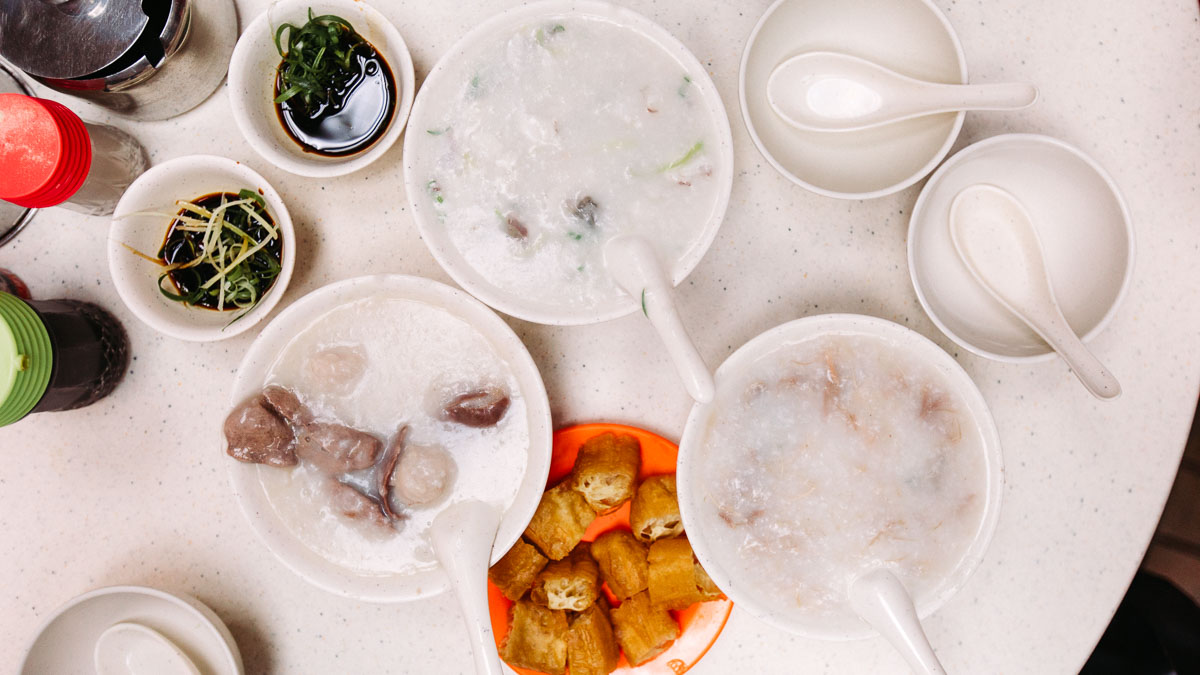 Sang Kee remains a local favourite thanks to its creamy congee and generous fillings — don't forget the youtiao (fried dough fritters)! Noodles are also sold in the afternoon, but we recommend keeping your eyes on the porridge-y prize.
Cost: From HK$34 (~S$6)
Opening hours: 6:30AM – 8:30PM (Closed on Sun)
How to get there: Walk 1min from Sheung Wan MTR Station, Exit A2 (Google Maps)
17) Hunghom Cafe (

紅磡冰室)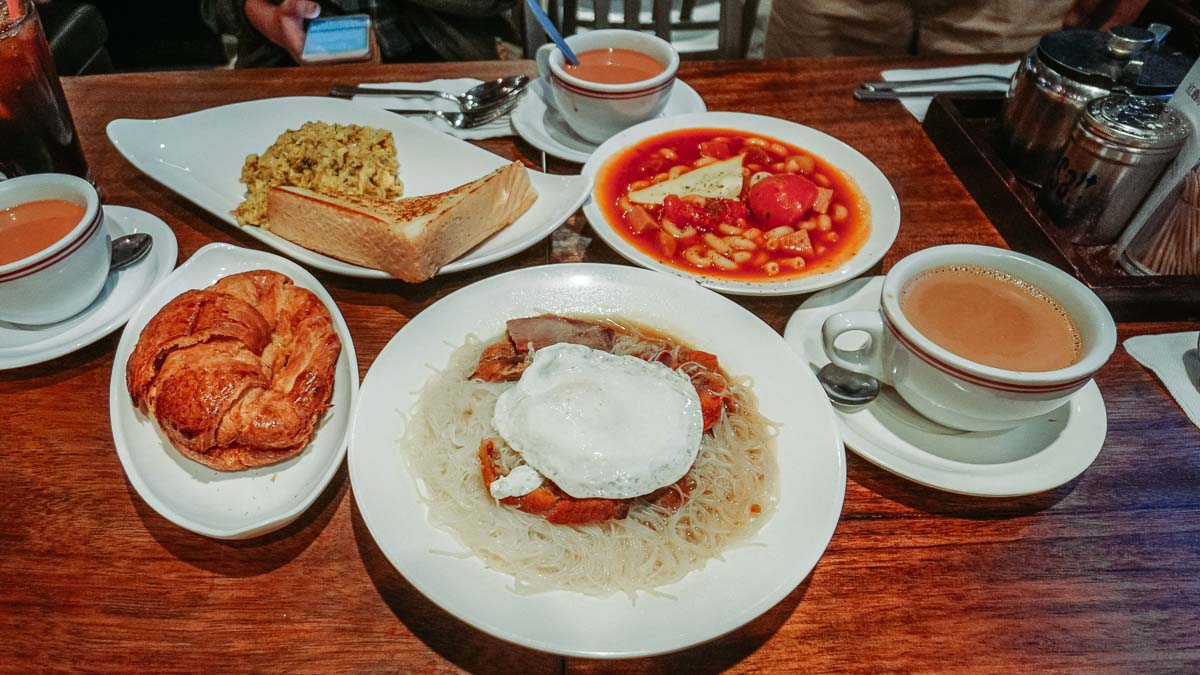 This popular cafe chain can literally feed you an entire day, serving breakfast staples (7AM – 11:30AM), Western-fusion lunch sets (11:30AM – 6PM), tea snacks (2:30PM – 6PM), and midnight munchies (9:30PM – 12AM).
Don't miss their chicken wings in Swiss juice (HK$39) — mid-joints doused in a spicy-salty concoction — that are available after breakfast.
Cost: From HK$33 (~S$5.80)
Opening hours: 6:30AM – 2AM
How to get there: Walk 8min from Sheung Shui MTR station (Google Maps)
18) Blk 18 Doggie's Noodle (十八座狗仔粉)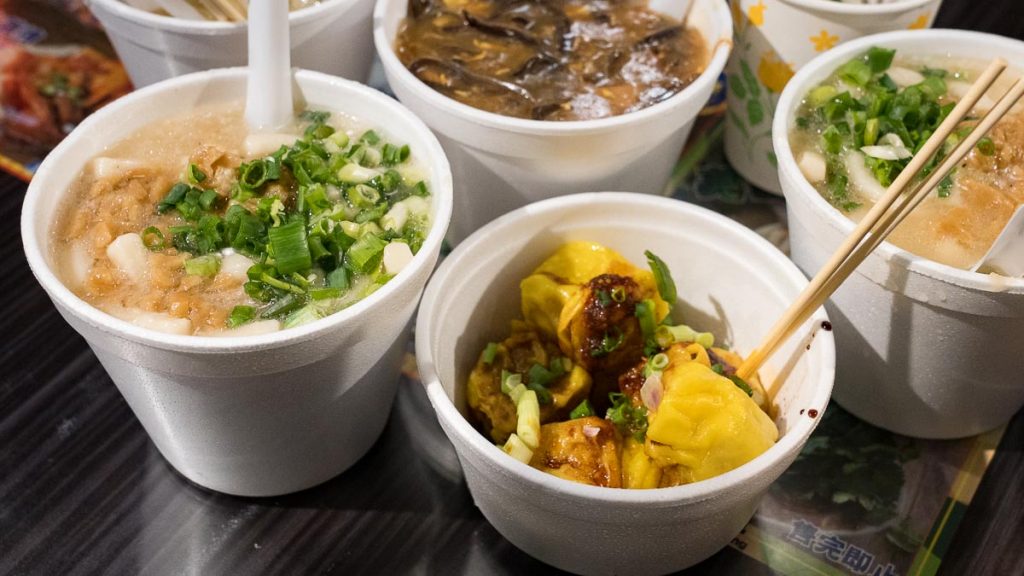 For comforting street food, try Blk 18 Doggie's Noodle (HK$31). This Michelin Guide street food has been around since the 1950s and was named because the rice flour noodles resemble the stubby tails of dogs!
The broth is thick and gooey, flavoured with dried shrimp. It's tasty by itself, but we added spicy chye poh (Chinese dried radish) for an extra kick! We also ordered spicy fish and meat dumplings (HK$12).
Cost: From HK$31 (~S$5.30)
Opening hours: 24 hours
How to get there: Multiple outlets — Yau Ma Tei, Tsim Sha Tsui, Un Chau and Tsuen Wan
19) The Drunken Pot (酒鍋)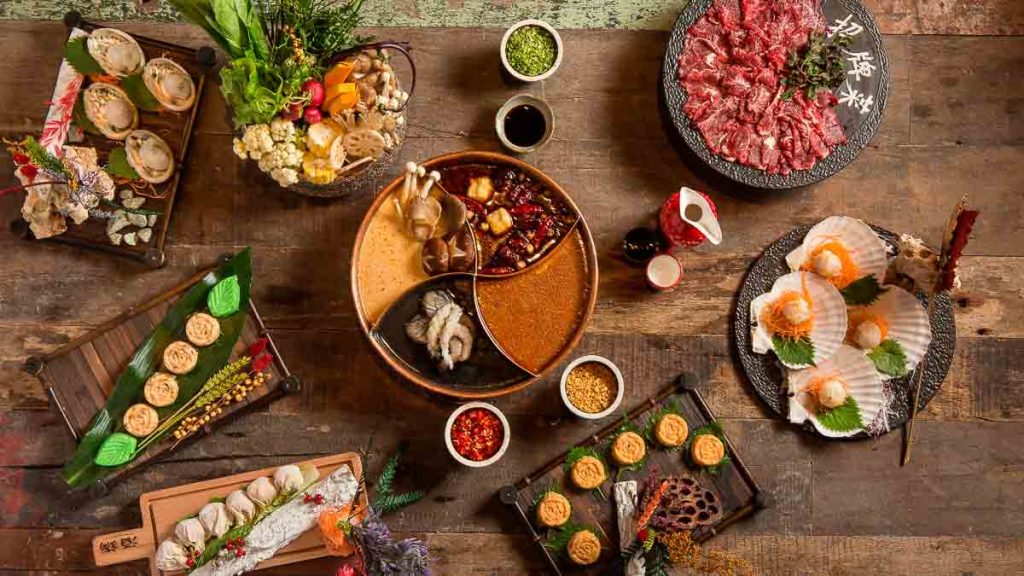 Photo credit: Klook
The Drunken Pot is one of Hong Kong's most famous hot pot restaurants. They're known for their signature five-in-one pot featuring four different soup bases (like Sichuan numbing spicy and Seafood soup with squid ink) and a papaya and shrimp centrepiece.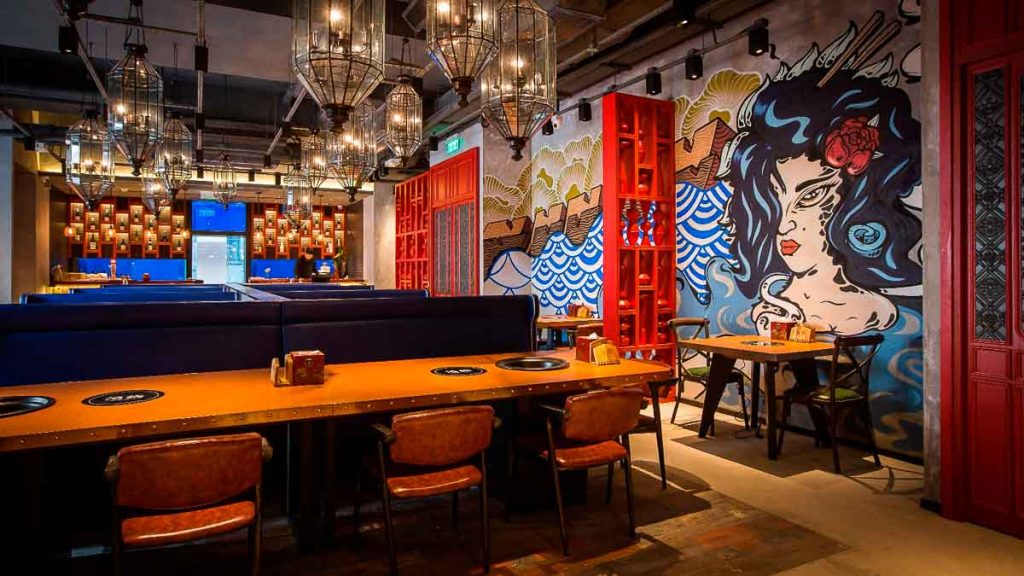 Photo credit: Klook
The decor is also pretty striking, featuring colourful murals on the walls.
Cost: Set meals from ~S$16.50 or ~S$70 for a HK$500 (~S$86.60) cash coupon
Opening hours: 12PM – 1AM (Mon – Fri, Sun)
How to get there: Multiple outlets — Tsim Sha Tsui and Causeway Bay
20) Tai Lung Fung (大龍鳳)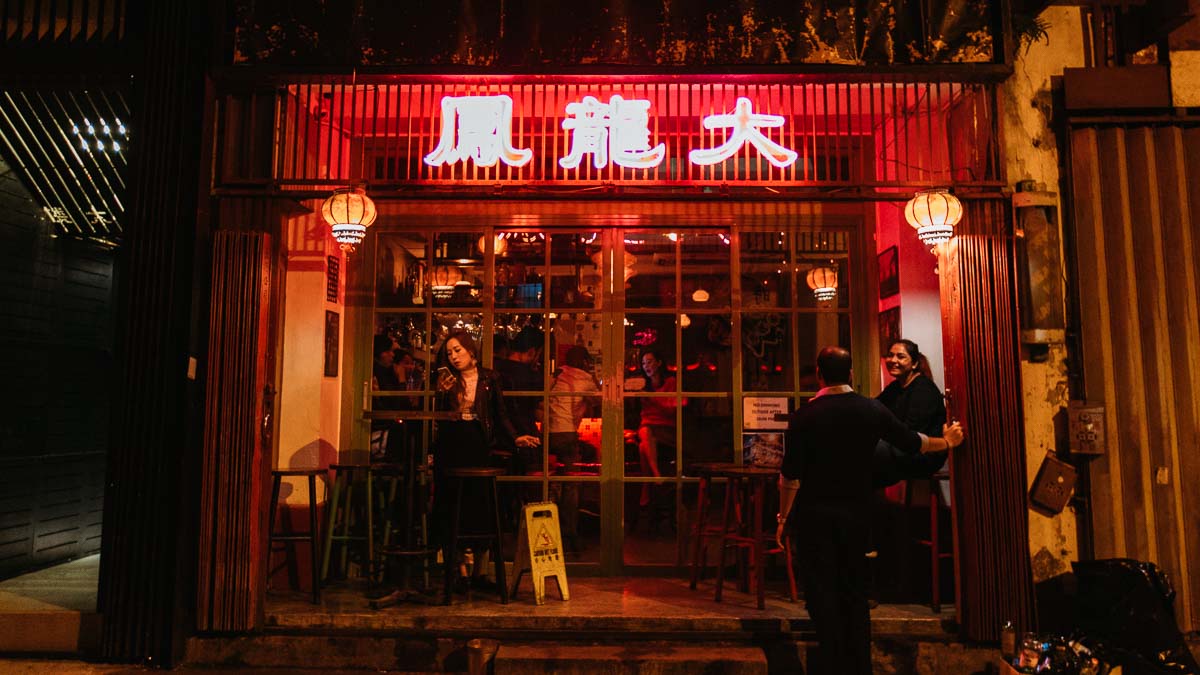 This nostalgic dive bar overflows with charm: from old-school music and cheeky staff, to antique Hong Kong decor. Tai Lung Fung's drink deals aren't too shabby either, with draught beers from HK$45, and cocktails from HK$65 during happy hour, which runs from opening till 9PM.
There are also yummy bar bites like homemade prawn crackers (HK$48) until 10PM, but you can bring in your own snacks after.
Cost: From HK$45 (~S$7.90)
Opening hours: 4PM – 12AM (Mon – Thu, Sat), 4PM – 1AM (Fri), 4PM – 10PM (Sun)
How to get there: Walk 10min from Wan Chai MTR Station, Exit A2 (Google Maps)
21) Yat Lok Roast Goose (

一樂燒鵝)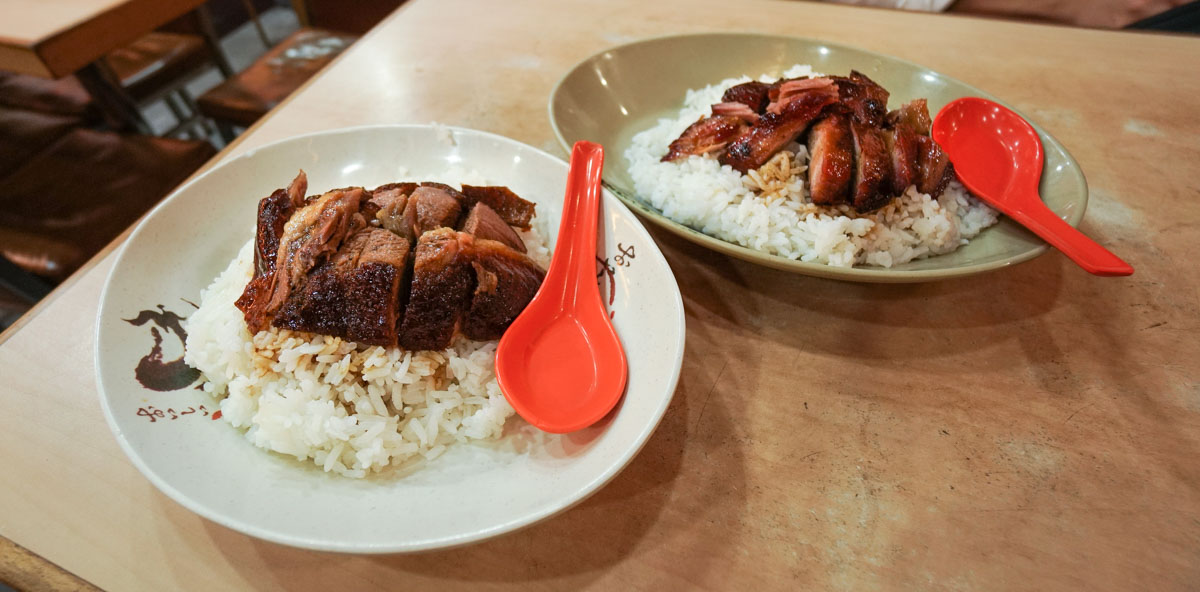 Boasting shorter queues and cheaper prices than their competitor Kam's, one Michelin star- holder Yat Lok doesn't fall short in sating cravings for delicious roasts. Even the late Anthony Bourdain was a fan of their roast goose drumstick (HK$108), and tender char siew (HK$61).
Cost: From HK$58 (~S$10)
Opening hours: 10AM – 8:30PM (Mon – Sat), closed on Sun
How to get there: Walk 4min from Central MTR Station, Exit D2 (Google Maps)
22) Dim Sum Square (

聚點坊點心專門店)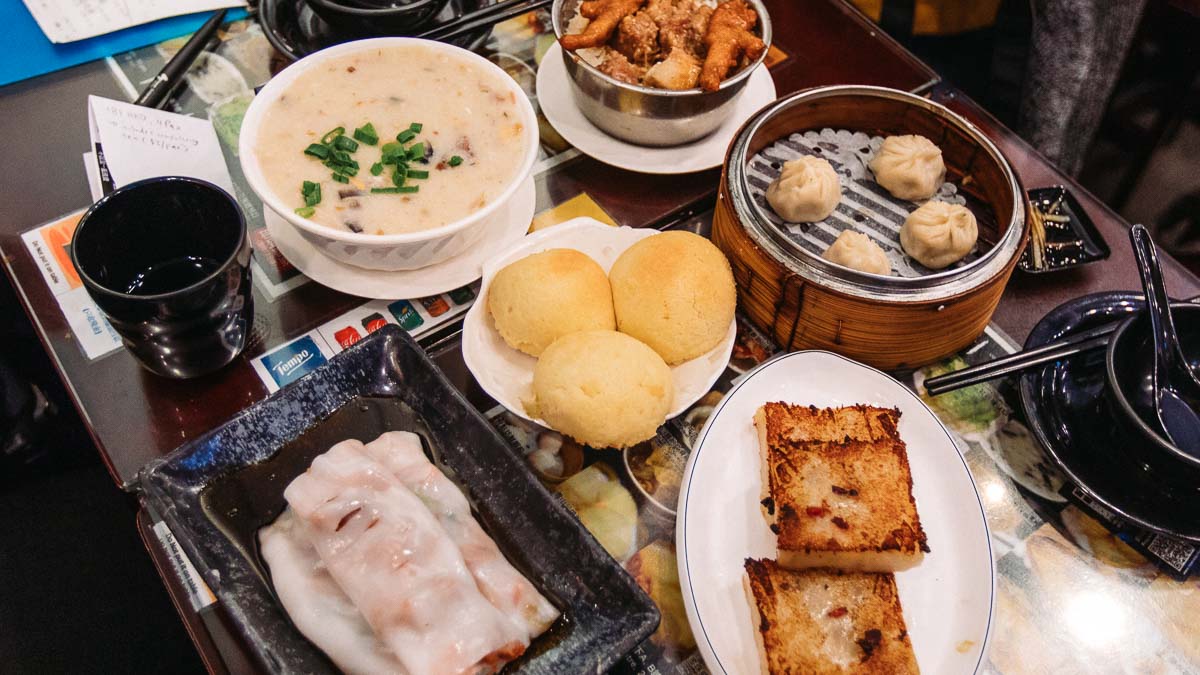 For good, affordable dim sum, our go-to is Dim Sum Square, boasting creamy salted egg yolk buns (HK$18), 'snow-capped' crispy BBQ pork buns (HK$20), shrimp rice rolls (HK$31), and other traditional fare.
Cost: From HK$17 (~S$2.90)
Opening hours: 10AM – 10PM (Mon – Sat), 8AM – 10PM (Sun)
How to get there: Walk 4min from Sheung Wan MTR Station, Exit A2 (Google Maps)
23) Cheung Hing Kee Shanghai Pan Fried Buns (祥興記上海生煎包)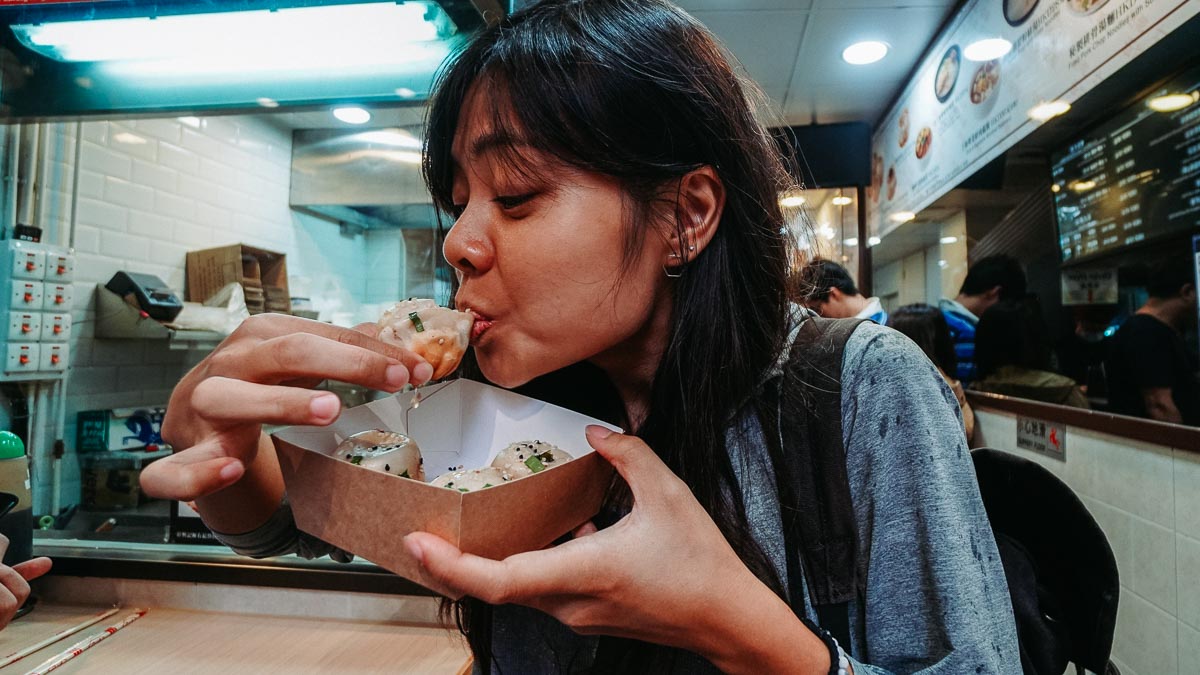 If xiao long baos are life, you'll love Cheung Hing Kee's pan fried buns, bursting at the seams with piping-hot, rich soup that's earned them a spot on the Michelin guide.
Cost: HK$35 (~S$6)
Opening hours: 10AM – 9PM
How to get there: Walk 1min from Tsim Sha Tsui MTR Station, Exit D1 (Google Maps)
24) Mammy Pancake (媽咪雞蛋仔)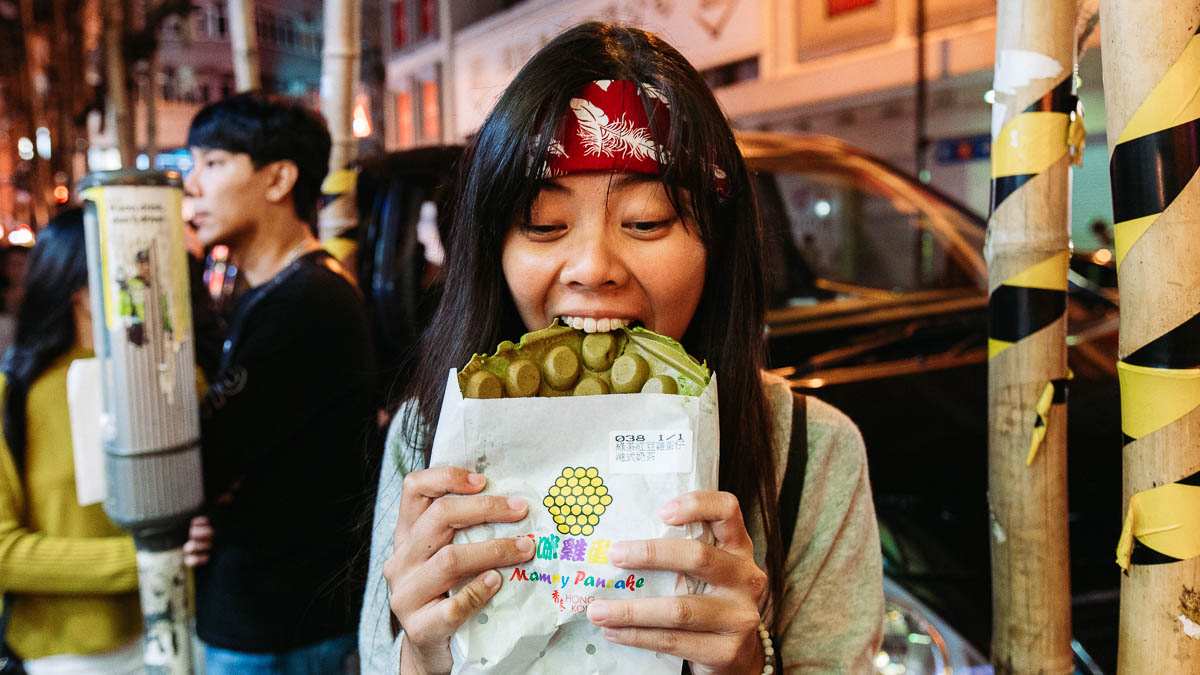 Mammy Pancake seemed a strange addition on the Michelin guide in 2016 (and the next four years). But one bite and we understood why, as the crisp outer layer crumbled to reveal soft, fluffy pancake. The egglets come in many innovative flavours, like green tea and red bean (HK$25), coffee (HK$23), and more.
Cost: HK$25 (~S$4)
Opening hours: 11:45AM – 10:15PM
How to get there: Multiple outlets available
25) Tung Po Kitchen (

東寶小館)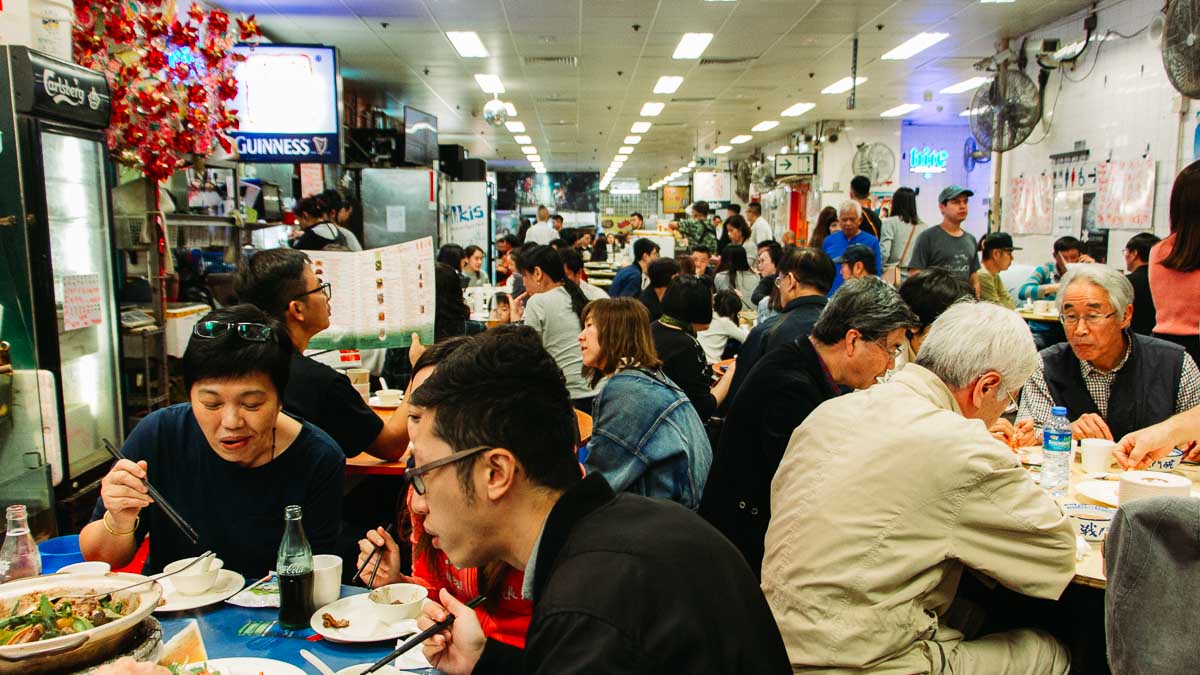 Update: Tung Po Kitchen closed its original restaurant in North Point in September 2022 and reopened a new location in Wan Chai.
We loved the Razor Clams (seasonal prices), Squid Ink Pasta (HK$148), and Wind Sand Chicken (HK$280) at Tung Po Kitchen! Reserve your table in advance to skip the long queues, and keep cash on hand as credit's not accepted.
Cost: ~HK$128/pax (~S$22)
Opening hours: 5:30PM – 12AM
How to get there: 8min walk from Wan Chai MTR station (Google Maps)
26) Tsim Chai Kee (沾仔記)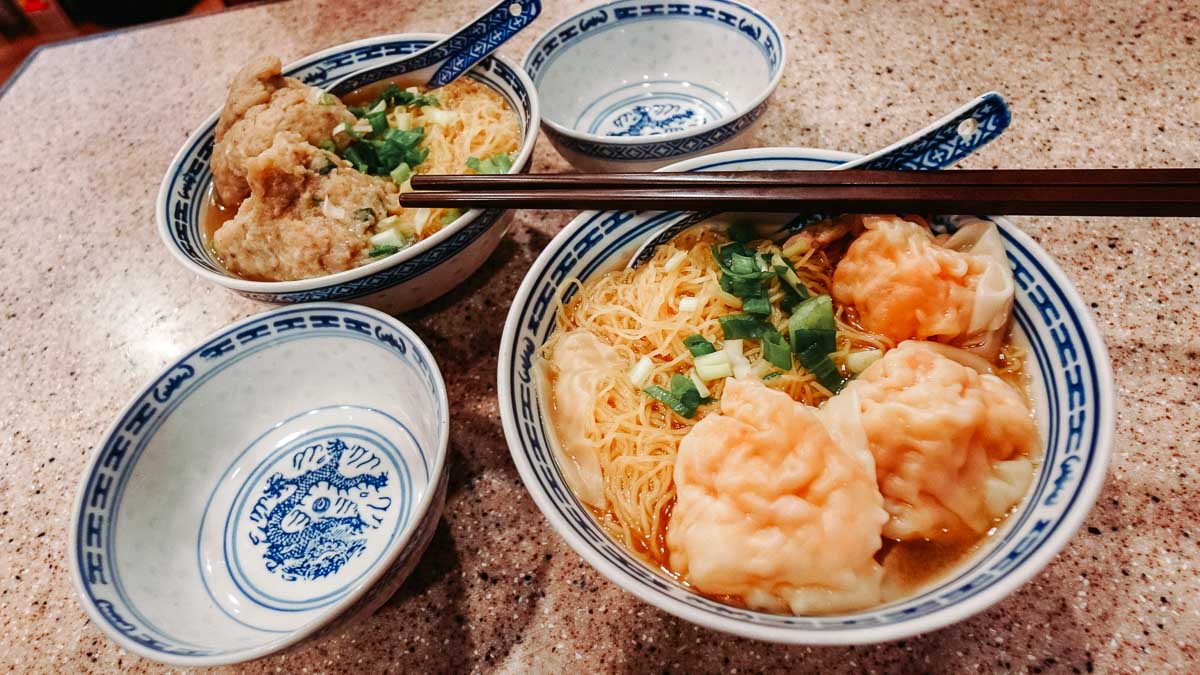 Forget the tiny bowls at Mak's — you'll get a full serving of Michelin-guide goodness at Tsim Chai Kee, with generous shrimp-stuffed wanton and springy noodles.
Cost: From HK$31 (~S$5.40)
Opening hours: 11AM – 9:30PM
How to get there: Walk 6min from Central MTR Station, Exit D2 (Google Maps)
27) Kwan Kee Clay Pot Rice (坤記粥店)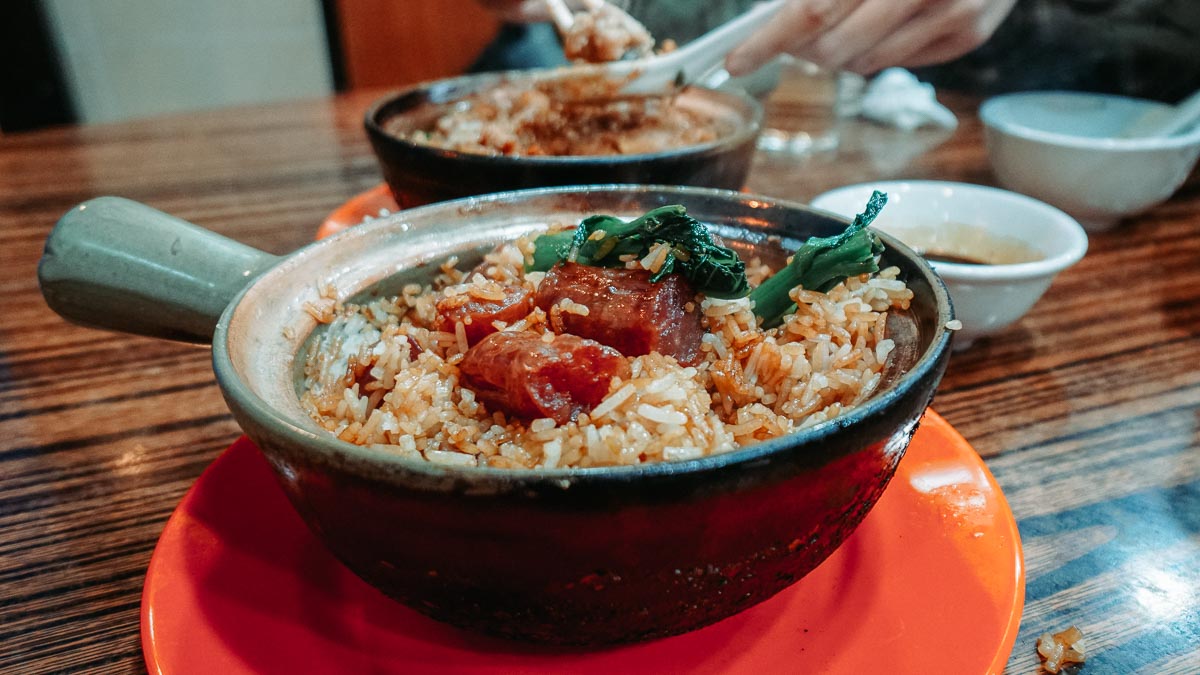 Kwan Kee's claypot rice has more than enough sweet sauce, juicy meat, and crispy charred rice bits to warrant its Michelin guide spot.
Cost: From HK$85 (~S$14.90)
Opening hours: 11AM – 2:30PM (Mon – Sat only); 6PM – 10:30PM
How to get there: Walk 1min from Sai Ying Pun MTR Station, Exit A1 (Google Maps)
28) Ping Pong 129 Gintonería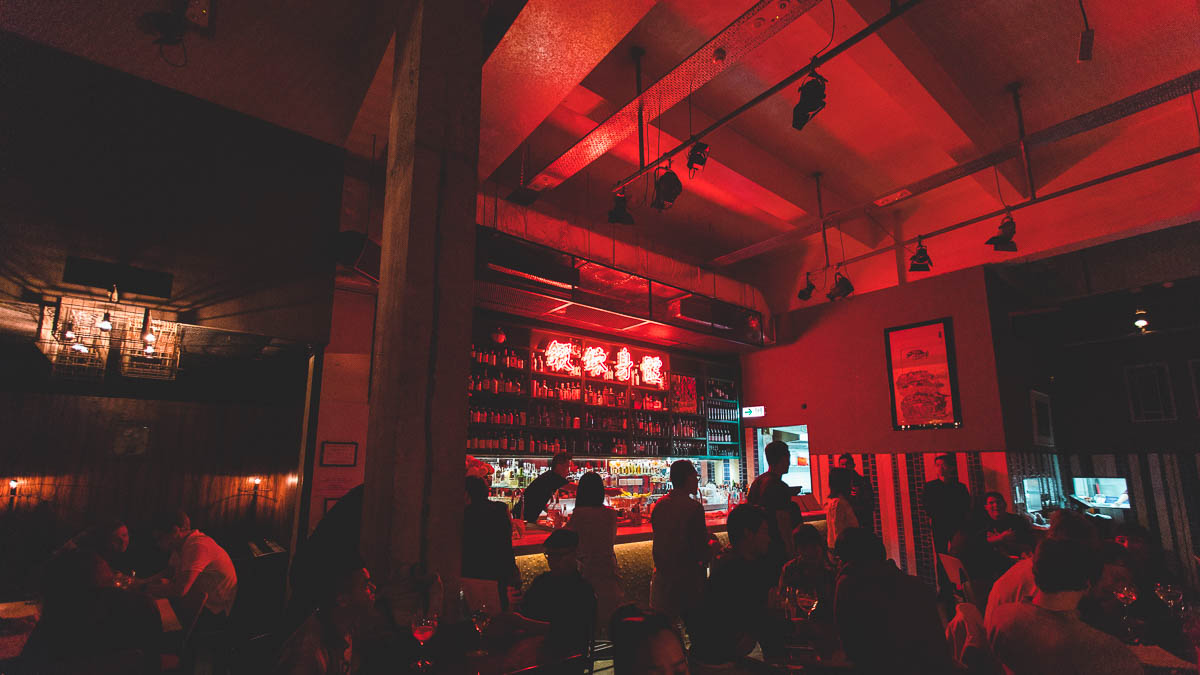 The underground speakeasy Ping Pong 129 Gintonería is the epitome of cool, with its gritty noir art pieces, stylish crowd, and even a deejay mixing ambient tunes. Perfect for a night picking at Spanish tapas and classy drinks.
Cost: From HK$75 (~S$13) for drinks, HK$48 (~S$8.40) for tapas
Opening hours: 6PM – 11PM
How to get there: Walk 4min from Sai Ying Pun MTR Station, Exit B3 (Google Maps)
Read also: Hong Kong Food Guide: 50 Best Eats
Where to Stay In Hong Kong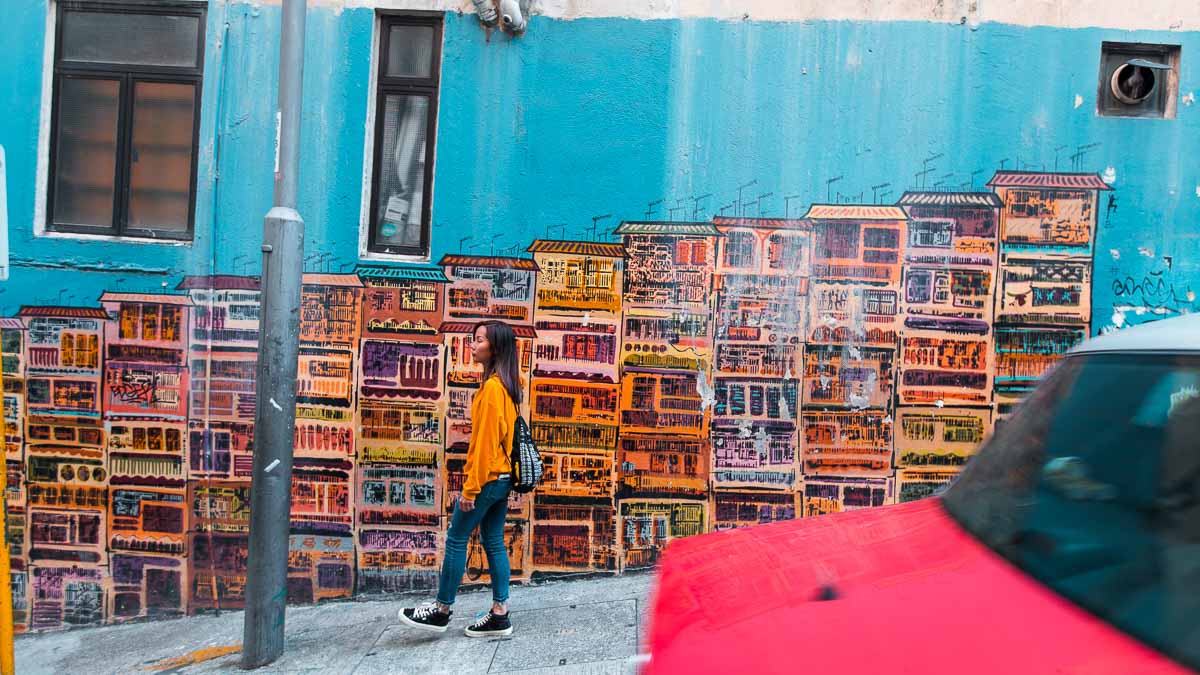 Hong Kong Island
Central: The city's financial hub and tourist hotspot (Victoria Peak and Lan Kwai Fong are minutes away) is great for those pressed for time in Hong Kong.
Wan Chai: You'll find cheaper and more spacious accommodation in Wan Chai, and it's well-connected to the city sights via MTR.
Kowloon
Tsim Sha Tsui: Packed with night markets and malls, Tsim Sha Tsui is perfect for shopaholics, but note that accommodation is often smaller and pricier than on Hong Kong Island.
Mong Kok: A quieter district dripping with culture, here you'll find rather 'hipster' accommodation, as well as traditional buildings and markets peddling fabric, jade, and more.
*Pro-tip: Check out Klook's Stay+ deals — discounted bundles when you book a hotel and add on travel essentials or attraction tickets like Hong Kong Disneyland! More details here.
Read also: Hong Kong Accommodation Guide — Best Hotels Sorted by Neighbourhood From S$83/night
Hong Kong Travel Essentials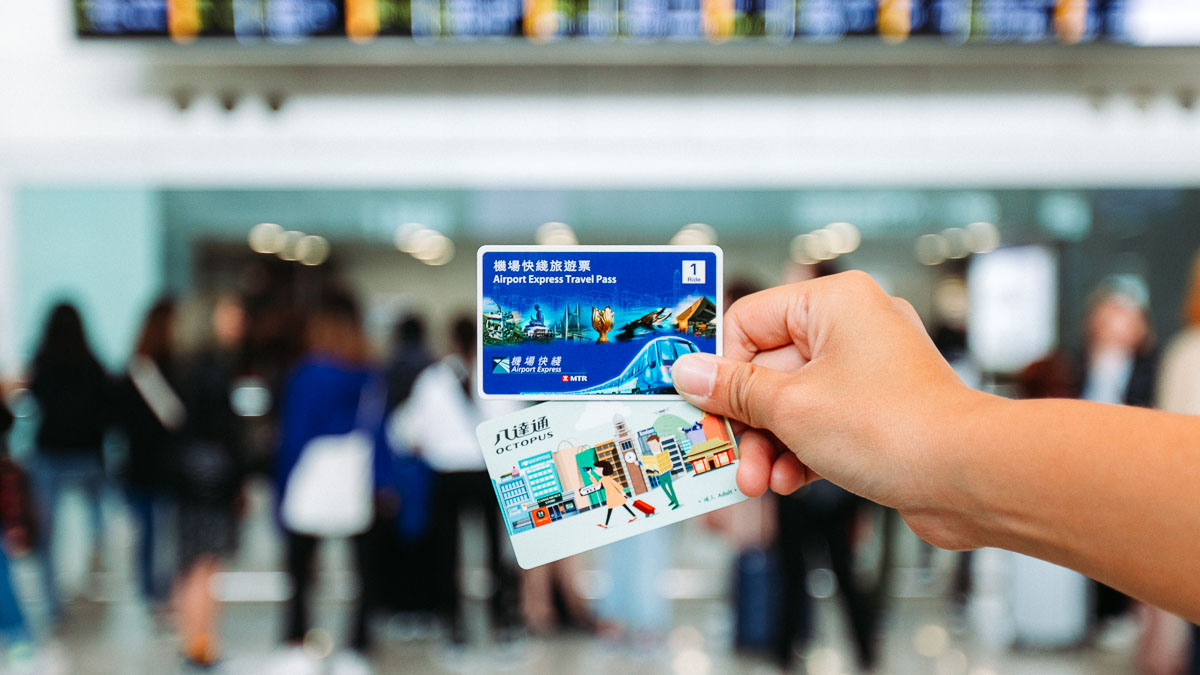 Connectivity: A 1GB/day eSIM starts from S$10.90 for 3 days (3, 5, 7, 10, 15 days available). You can set it up and activate it upon landing and enjoy data connection straight away!
Alternatively, a 4G WiFi device (unlimited data) starts from S$16 for 3 days and can connect up to five devices.
Travel insurance: From ~S$25.70 for 5 days
Transport from Hong Kong International Airport: Arriving every 10 minutes, the Airport Express delivers you to Kowloon, Tsing Yi, Hong Kong Island, or AsiaWorld-Expo. Prices range from HK$5.50 – HK$115 depending on distance and payment method. For convenience, we recommend the Hong Kong Airport Express Ticket (from ~S$10.20 one-way).
Transport around Hong Kong: For buses and trams, we used our pre-booked Octopus card (S$16.30) collected from the airport, which came pre-loaded with HK$50. Tram rides charge flat fares of HK$3 (~S$0.50).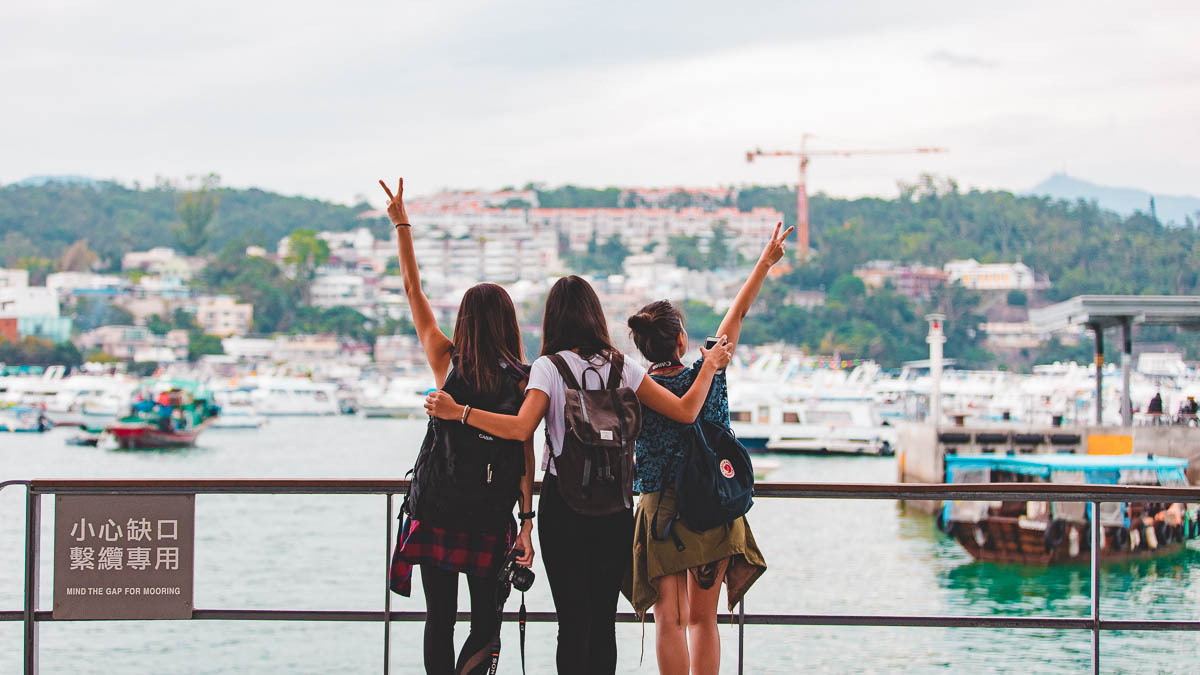 Activities: We love using Klook to save money on our travels, but it's especially useful in Hong Kong since the company is based here! As such, there's a ton of discounted Hong Kong activities on offer, with perks that even our local friends use.
We hardly queued for main attractions like Ngong Ping 360, instead smugly using our fast pass to the front of the line. We also loved the unique experiences — something we'd miss on our own as tourists!
Know any other Hong Kong gems we should include in this list? Let us know in the comments!
---
This post was brought to you by Klook.
Like what you see? Follow us on Facebook, Instagram, and YouTube for more travel updates!