With travel suspended indefinitely, here's some tips to get those staycation vibes in your own home with this Ultimate COVID-19 Staycation article.
When the world slowly turned upside down due to the outbreak of COVID-19, many of us had our trips cancelled and are mostly stuck at home.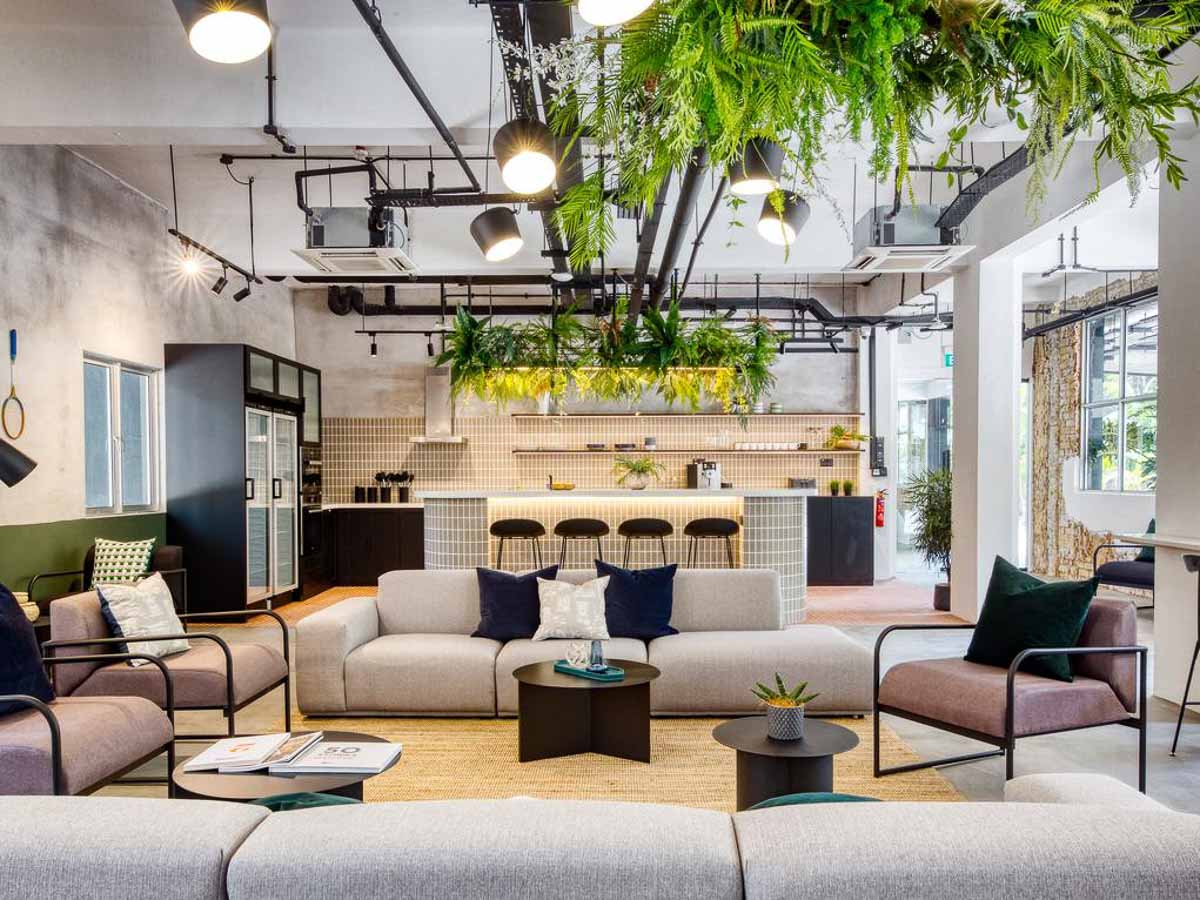 Photo credit: Booking.com
Being cooped up at home can sometimes make us feel restless and possibly claustrophobic, especially for those who live with many family members.
With all these measures in place, how can you take a break without leaving your home? Here're some tips to make your home look and feel like a hotel to fight the cabin fever.
Read also: Plan Your Next Epic Adventure Based on Your Horoscope
1) Create a hotel-worthy home with a Marie Kondo makeover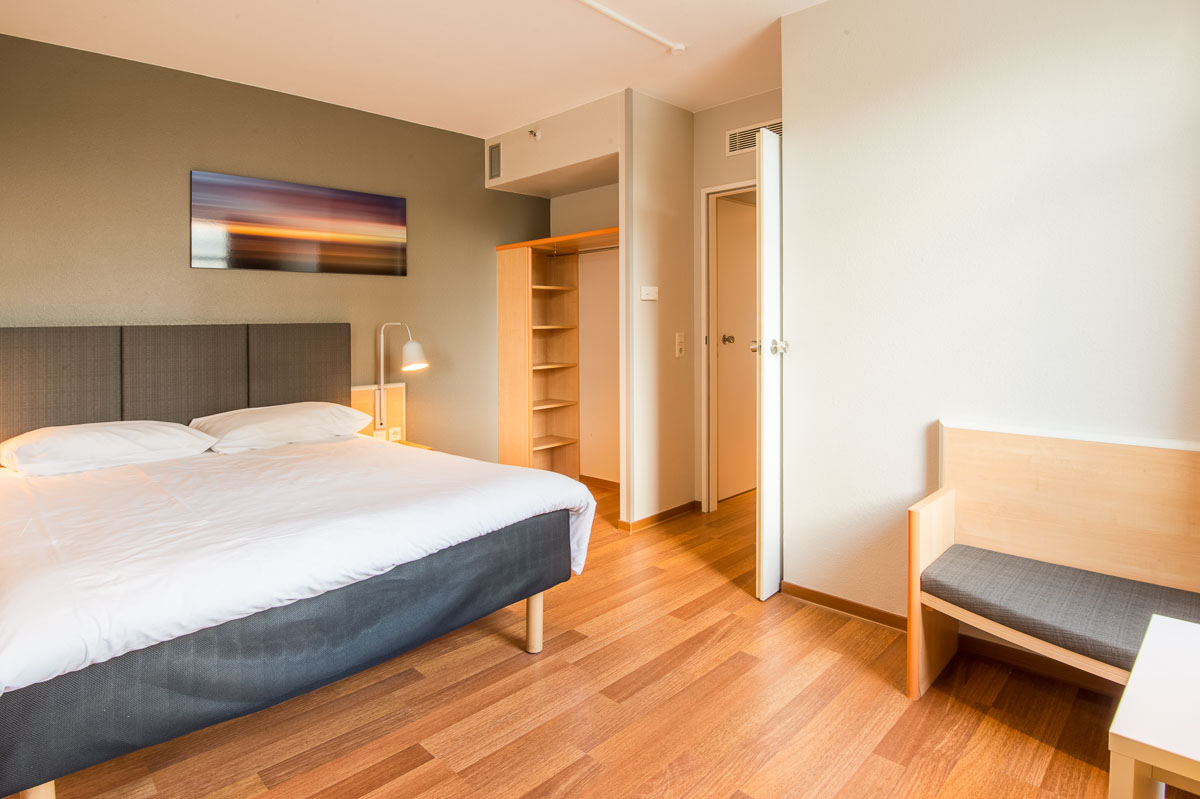 Photo credit: Paul Postema via Unsplash
The highlight of a staycation is its clutter-free rooms, minimalistic furniture and coherent design. Rooms are designed to welcome you and lift your mood after returning from a long day out. How can you recreate this feeling in your own home with Singapore's circuit breaker measures in place?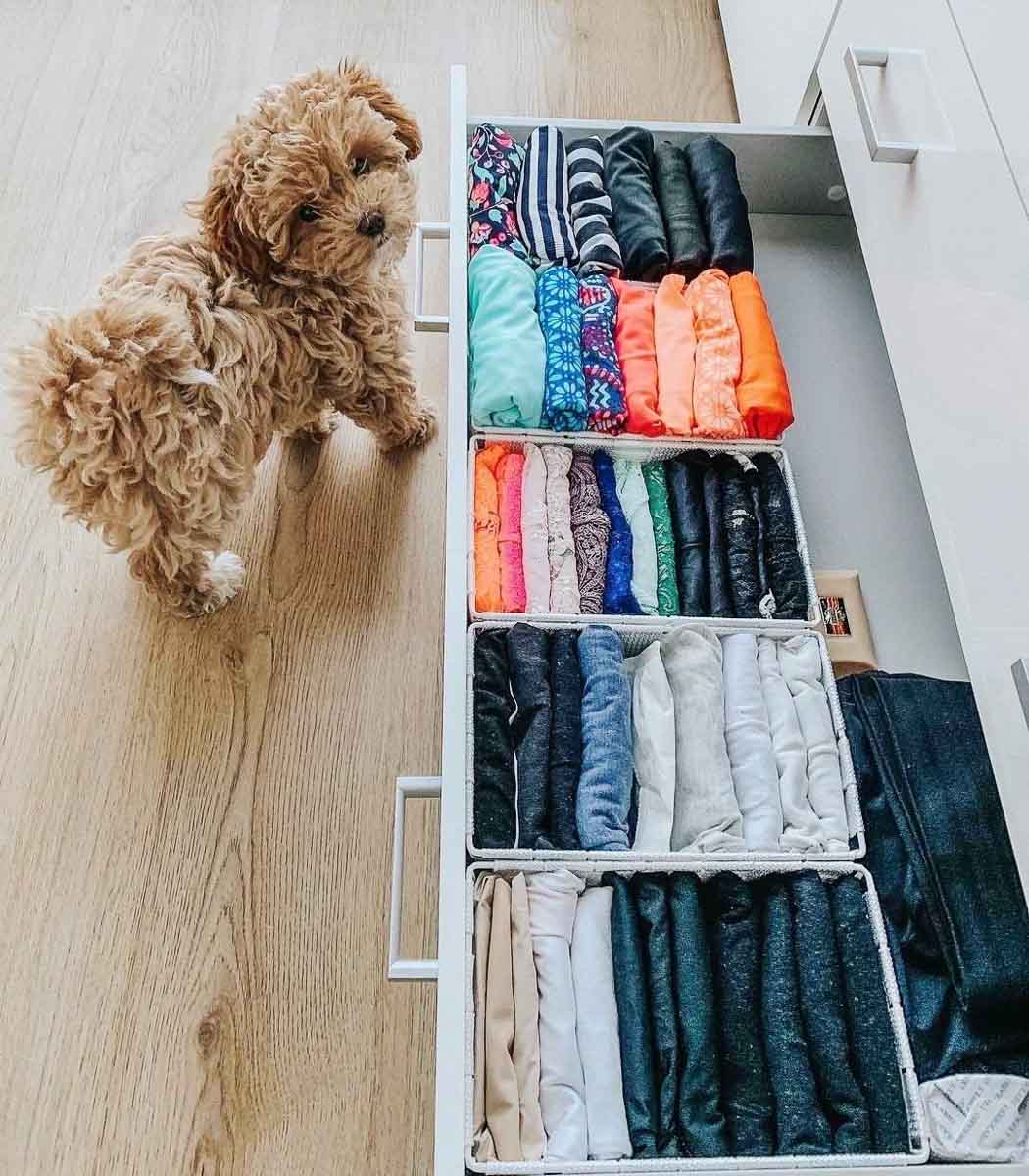 Photo credit: @teddythetoypoodle via Instagram
Marie Kondo's philosophy involves keeping only items that 'spark joy'. If you find items that do not bring you joy, thank them, and let them go.
Consider donating or giving these items away instead. If there are items that aren't used frequently but you can't let go, it's best to keep them out of your sight. Use storage boxes that can be hidden under your bed or in closets.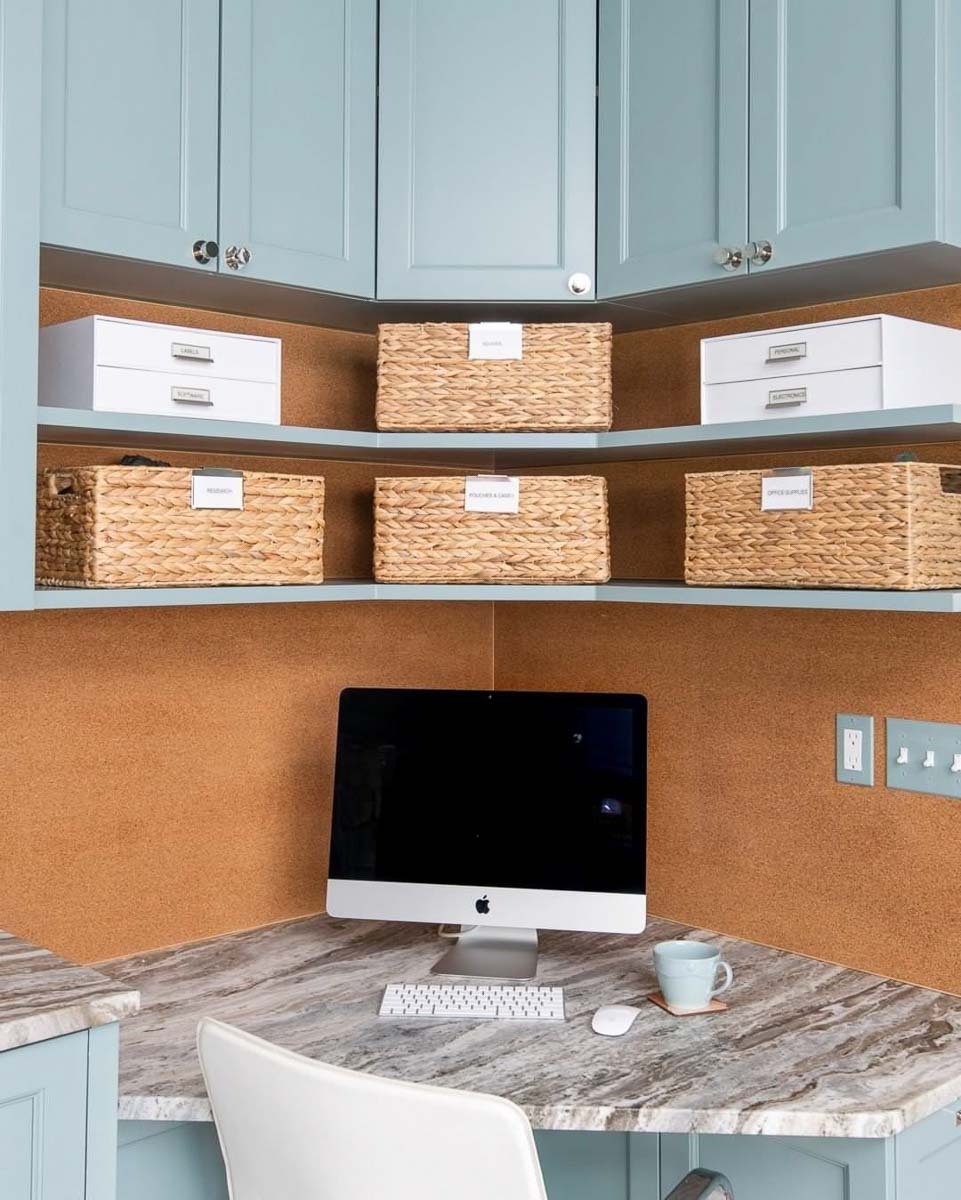 Photo credit: @rachelorganizes via Instagram
This goes for your study as well. Keep your desk free of clutter and you'll feel that your mind clears up almost immediately!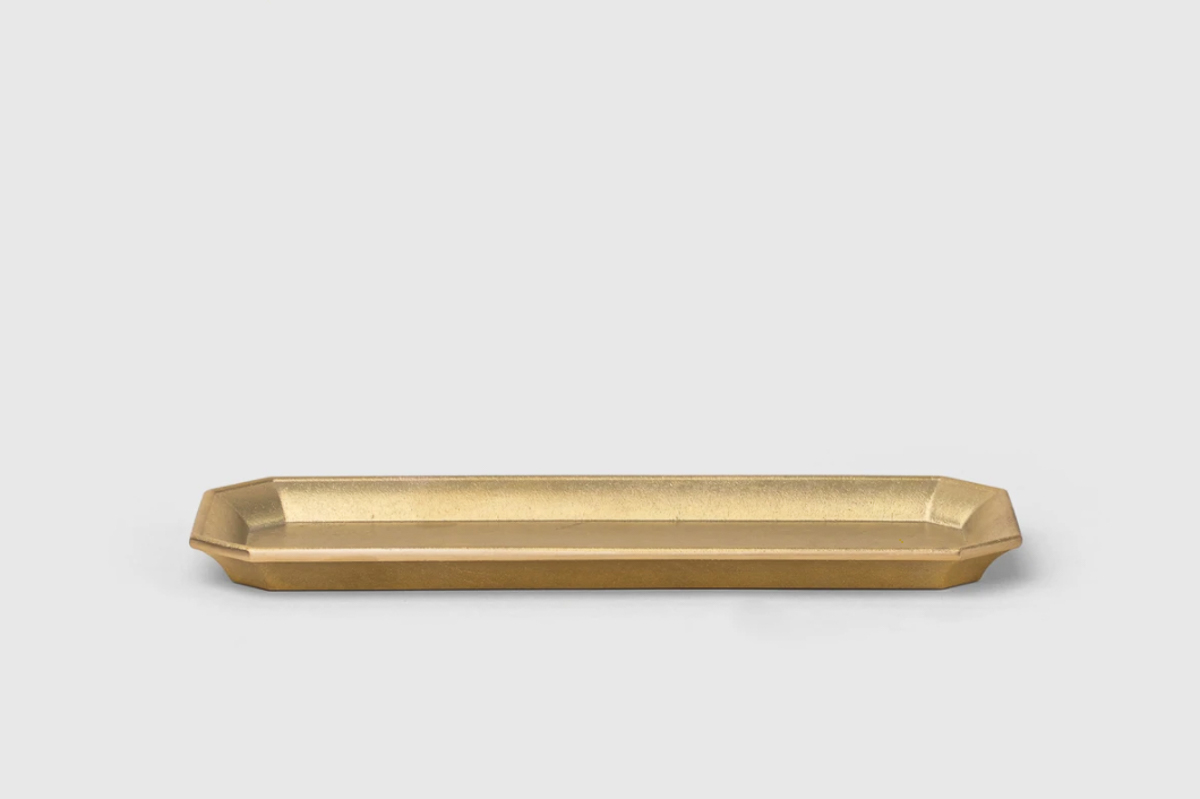 Photo credit: Konmari.com
Keep up to five essentials liquids on your bathroom counter, placed neatly on a tray, to keep it tidy like your hotel bathroom. This gives you a feel of minimalism and cleanliness, which will definitely perk you up when you get ready in the mornings.
2) Design your dream staycation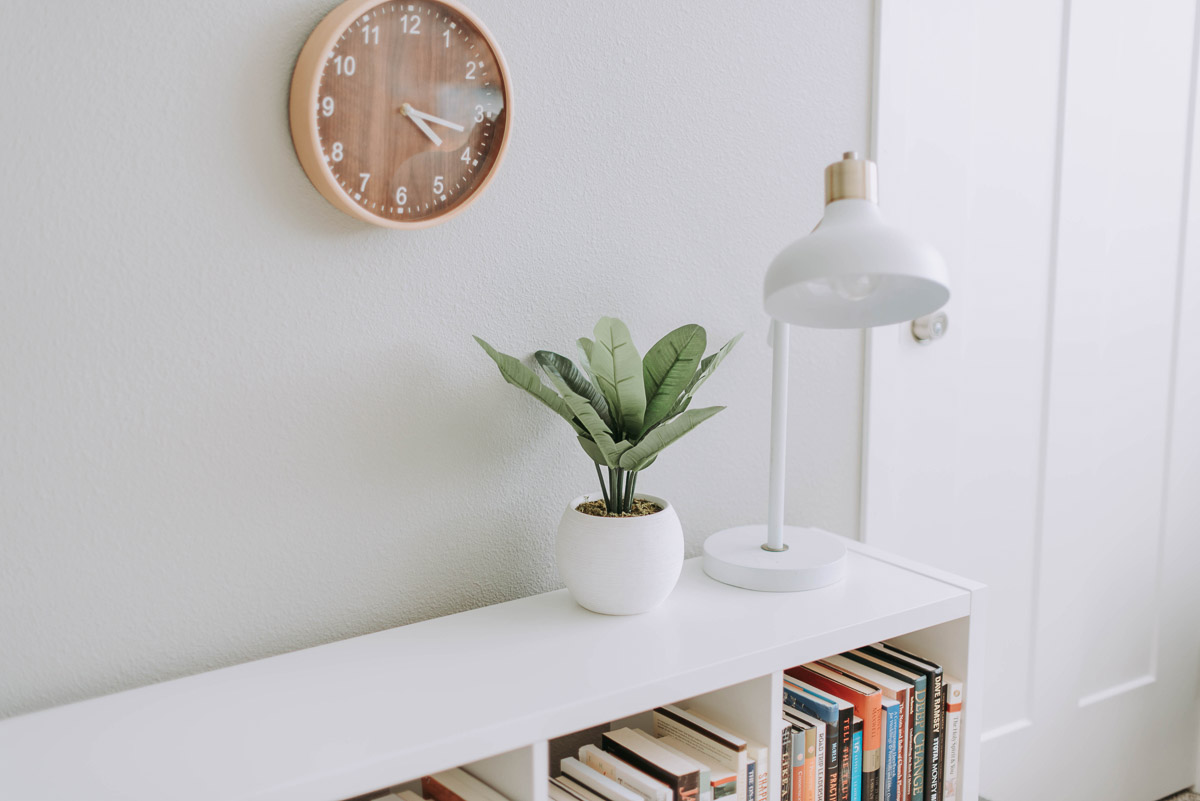 Photo credit: Samantha Gades via Unsplash
You don't have to spend a lot to create your picture-perfect home. You'd be surprised how simply shifting things around the house could make the difference.

Start off with items that make your space look disorganised. It could be the stack of books that's collecting dust, a bunch of pictures that don't match the wall, or a general clutter of items that's in your view.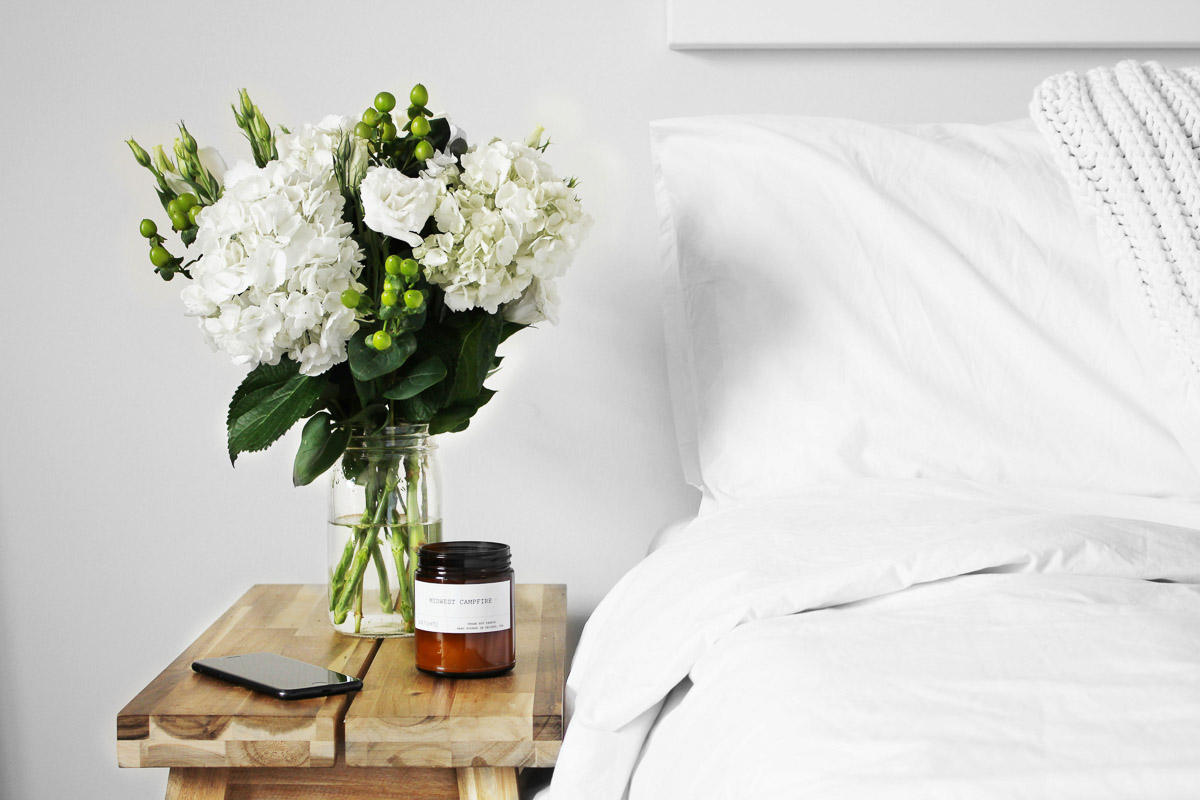 Photo credit: Logan Nolin via Unsplash
Can you remember how inviting the bed in a hotel room is? To recreate this in your room, change up your bedsheets and go for white sheets or minimally designed ones.
As for decorations, add small potted plants to decorate your bedside table to give your room an earthy vibe. You can also reuse glass bottles as a makeshift vase.
*Pro-tip: Whatever you do, it's important to ensure that the overall design and feel of your home is consistent, so that things don't look out of place.
3) Indulge in a home spa experience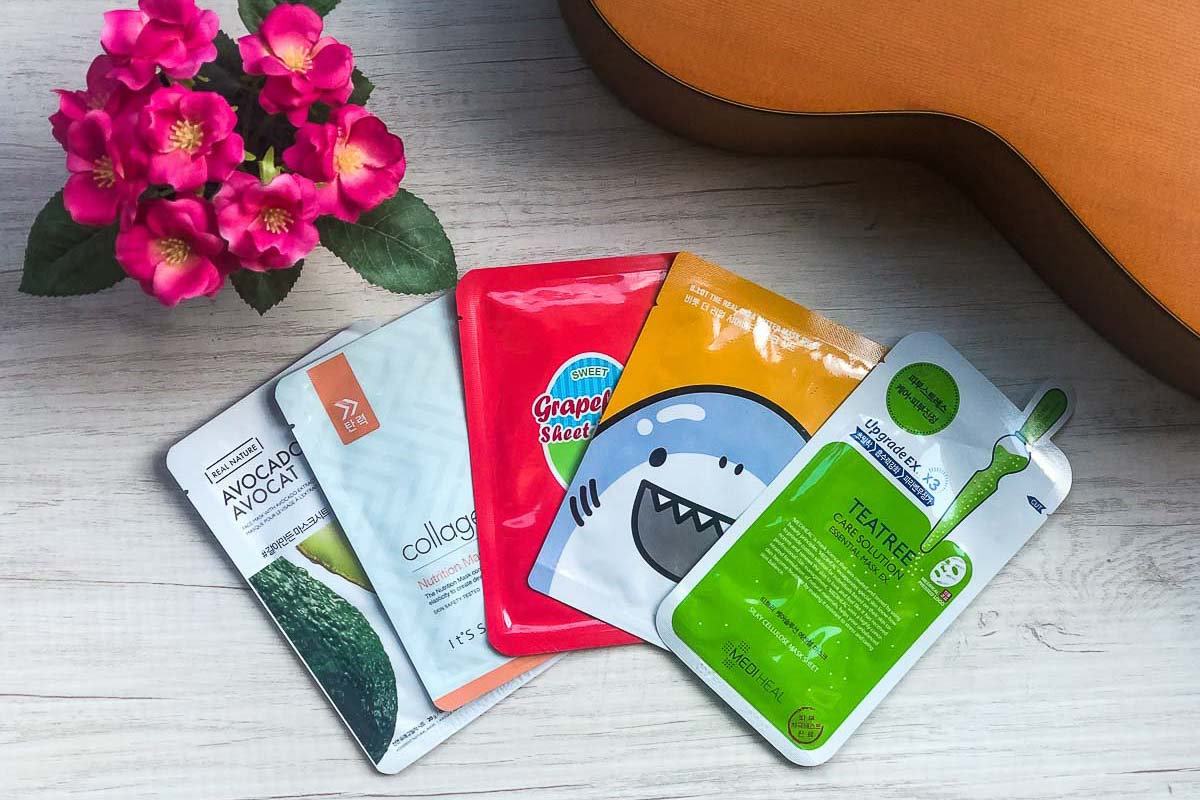 If you can't go to the spa, bring the spa to you! Ease the tension with a range of soothing face masks to refresh and recharge your mind during your staycation.
*Pro-tip: Pop the mask in the freezer for 1–2mins for a refreshing boost to your day.
Along with that, take turns to give you and your family members a massage at home! Ease puffiness around the eyes and open pores with a hot towel, turn down the lighting and top off your home spa experience with a glass of hot ginger tea with honey.
4) Enjoy a relaxing soak in your bathtub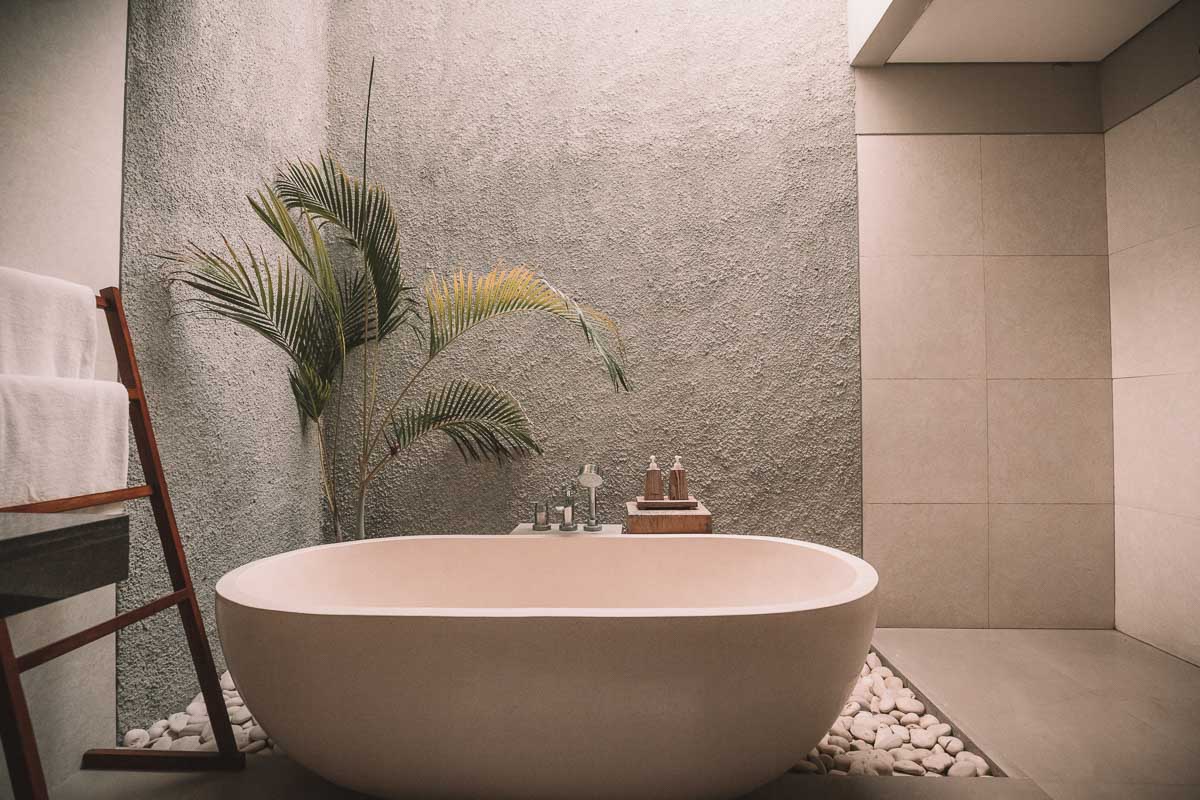 Photo Credit: Jared Rice via Unsplash
If you own a bathtub, now's the time to utilise it for a nice and long bath. They're known to reduce stress, and give you sufficient space to think about your daily routine. So, kick your legs up, add a bath bomb, close your eyes and feel the water rejuvenating your soul!
For those without a bathtub, you can still spoil yourself. Spruce it up with body scrubs and oils to give yourself a luxurious experience.
5) Take away your own fancy hotel toiletries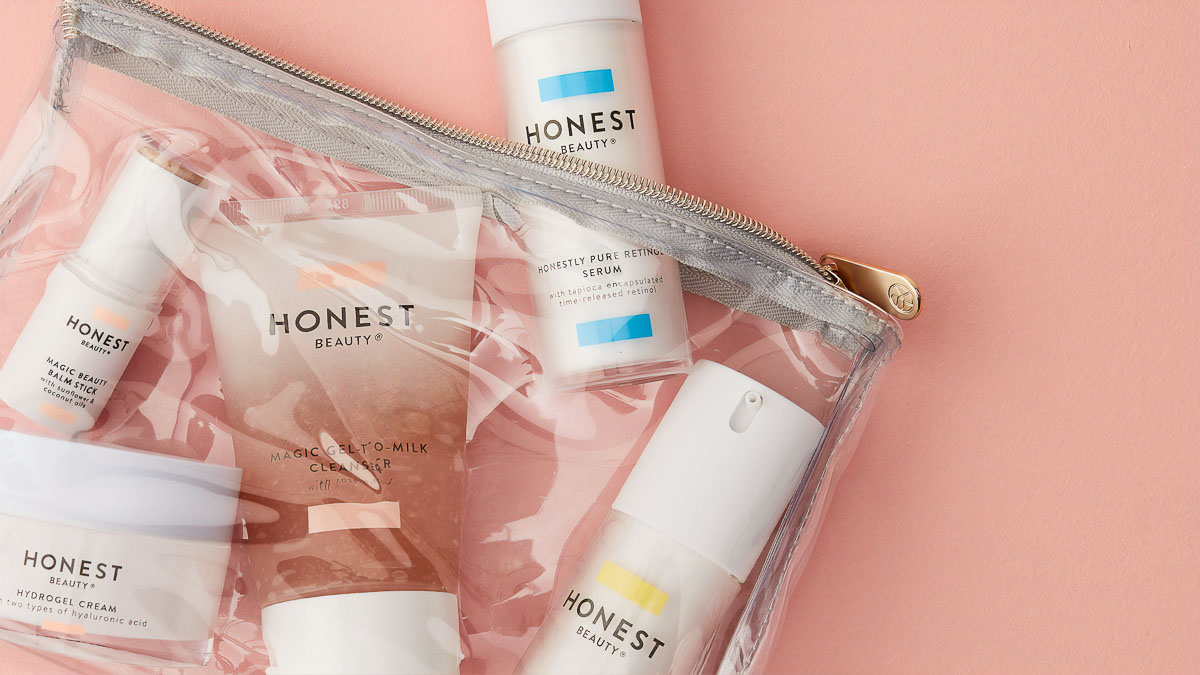 Photo credit: The Honest Company
Dabao-ing ('take away' in Chinese) free branded toiletries from your hotel might be one of the things you look forward to in your staycation.

This time, why not pick out travel-sized products you've been wanting to try, and re-create your very own bathroom vanity?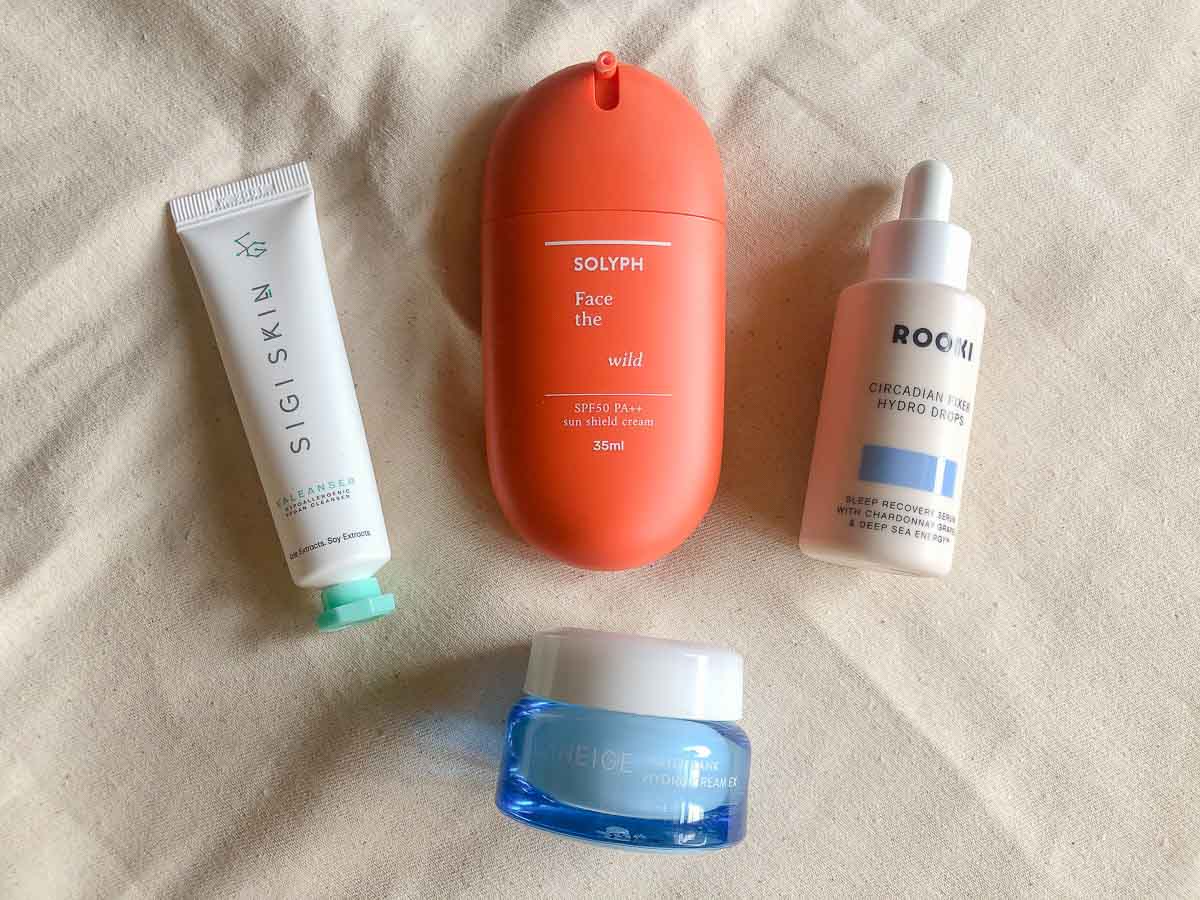 These are just a few of my favourite travel products — Sigi Skin's Mini Kaleanser and Sunscreen (S$35), SOLYPH's Sun Shield Cream (S$45), Laneige's Water Bank Hydro Cream Ex and Lip Sleeping Mask (S$15 and S$2.50 respectively), and Rooki Beauty's Circadian Fixer Hydro Drops Serum (S$68).
And the best part? You don't have to dabao them home since you're already home!
6) Dress for the occasion with a classy bathrobe and hotel slippers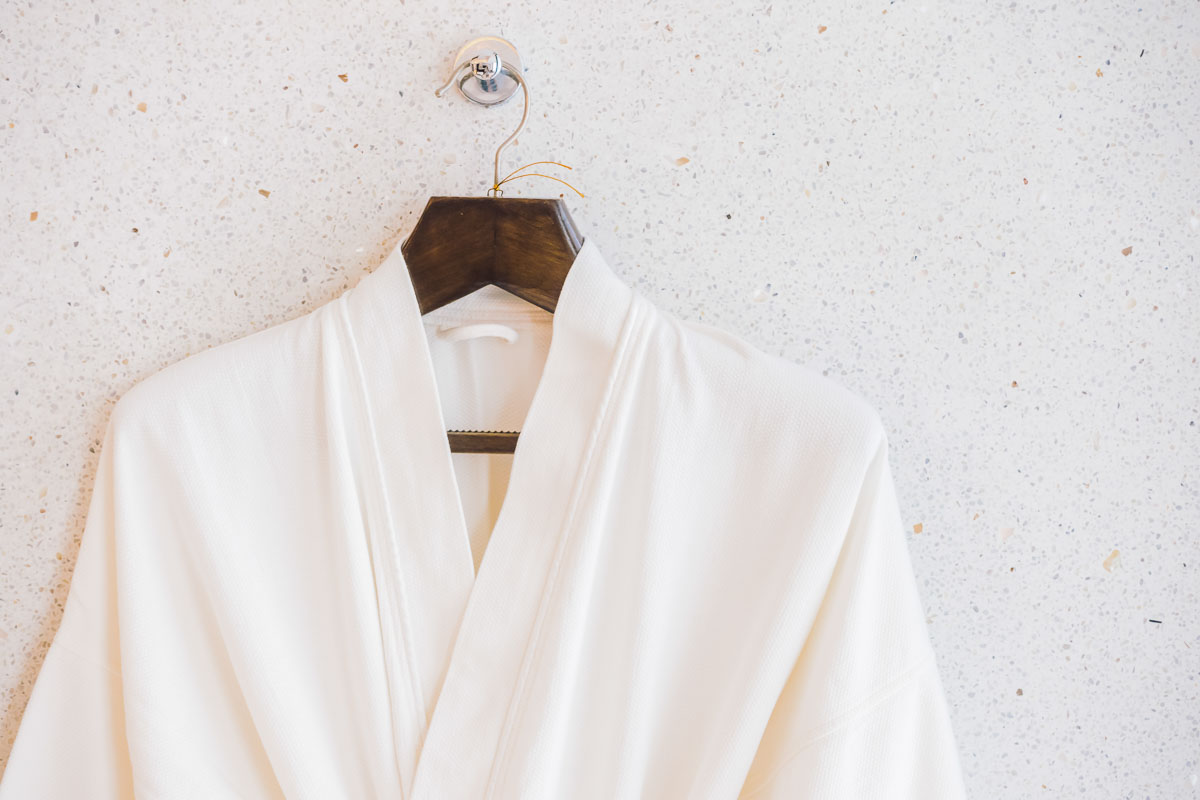 Photo Credit: @mrsiraphol
You don't need to check into a hotel just to get hold of a fancy bathrobe and a pair of hotel slippers. Pamper yourself with this splurge as getting dressed for the occasion is one of the fastest ways to get you in the holiday-ready mood. Feel the comfy cotton or silk on your skin as you lounge on your sofa while sipping on a nice hot cuppa coffee!
7) Enhance the scent of your home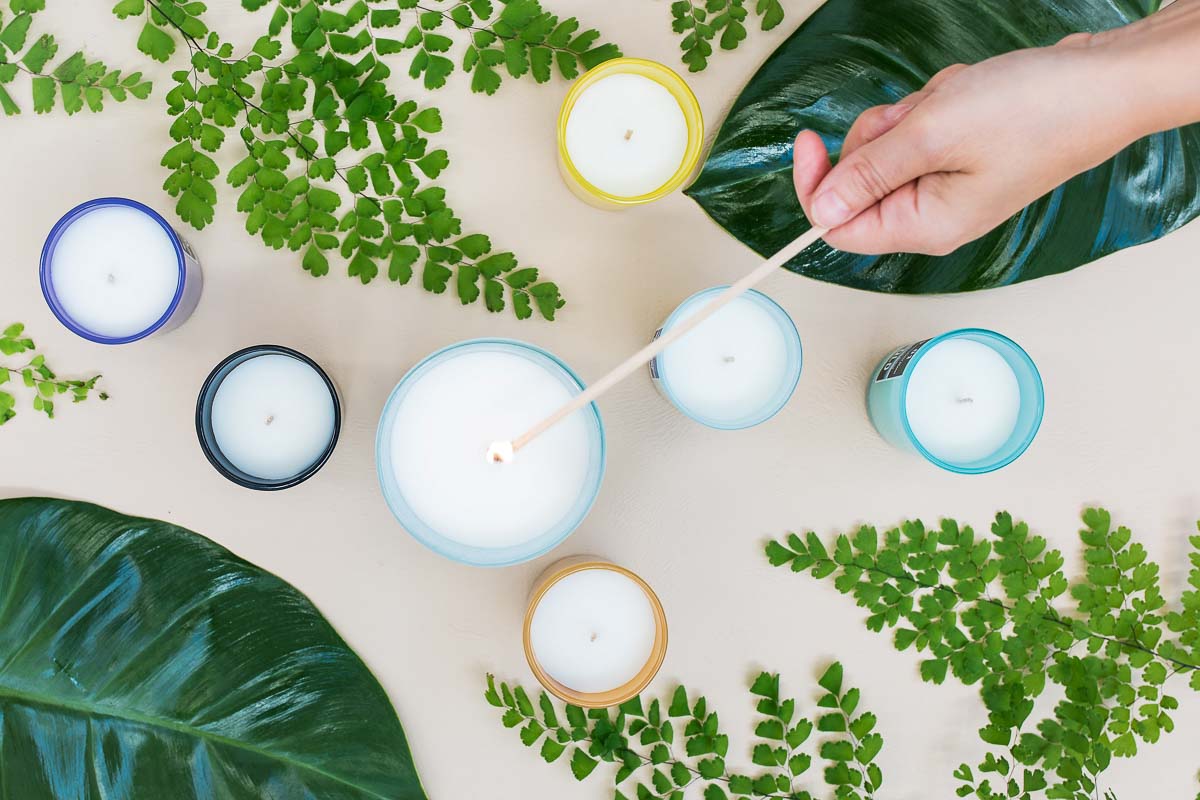 Photo Credit: Noelle Australia via Unsplash
Don't we love how hotels and airports smell like? It gives you the feeling of comfort and a peace of mind even if you are away from home. Scents like lavender and chamomile help you feel relaxed, while pine is known to help with stress. By indulging in air diffusers, essential oil and scented candles, you'll feel like you're in a luxurious hotel instead of home!
8) Snuggle up with Netflix in bed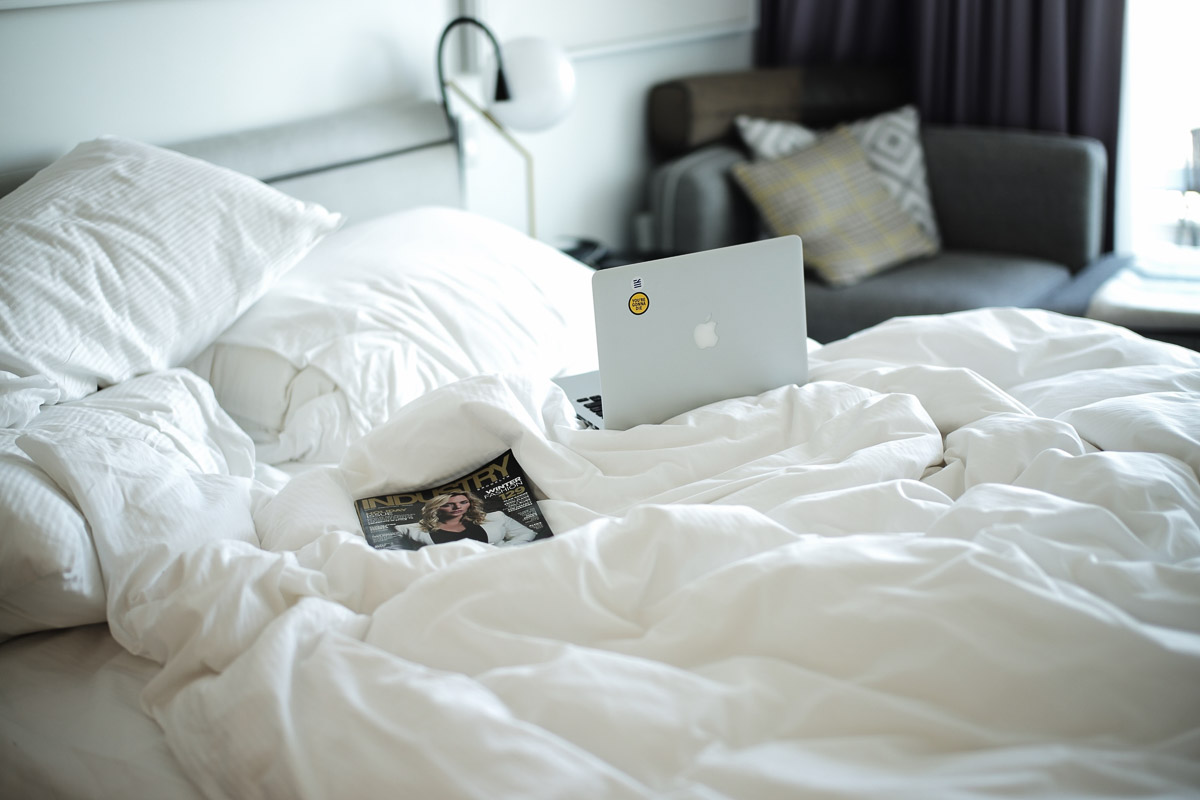 Photo Credit: Mi Yeoun Jun via Unsplash
Doesn't it feel amazing to return to your hotel after a long day, wash up and snuggle in new cosy sheets?
Decorate the bedroom with some fairy lights, surround yourself with fluffy pillows and binge-watch your favourite Netflix series or movie with your loved ones. While at it, enjoy some of your favourite ice cream in bed. Pleasure without the guilt!
9) Immerse yourself in virtual tours around the world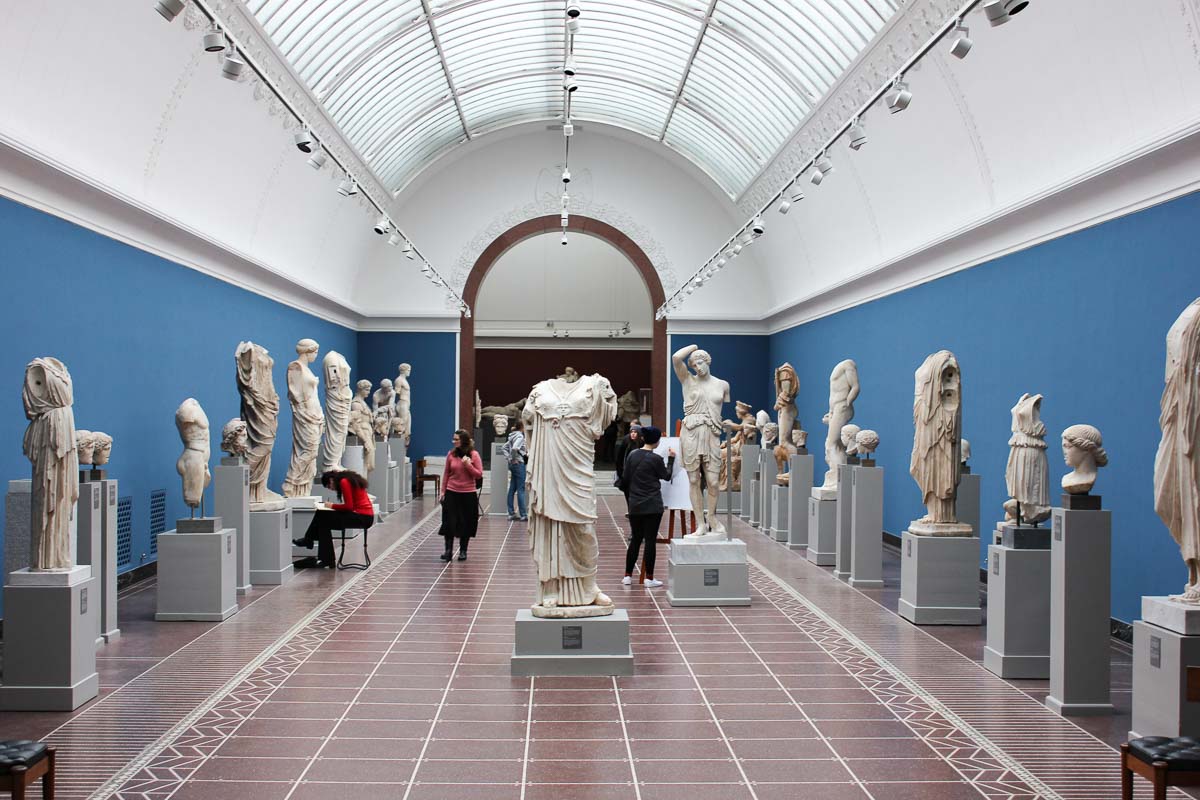 Photo Credit: Lizzie George via Unsplash
Well-loved museums and tourist attractions are offering free virtual tours for everyone! Enjoy the best of both worlds by relaxing in your staycation while exploring the world. Not only do you get to learn a few things on culture and history without paying a single cent, you can say goodbye to long queues in the hot sun!
Why not travel with us — we've put together a 21-day itinerary around the world for virtually $0!
10) Unwind with your family over board games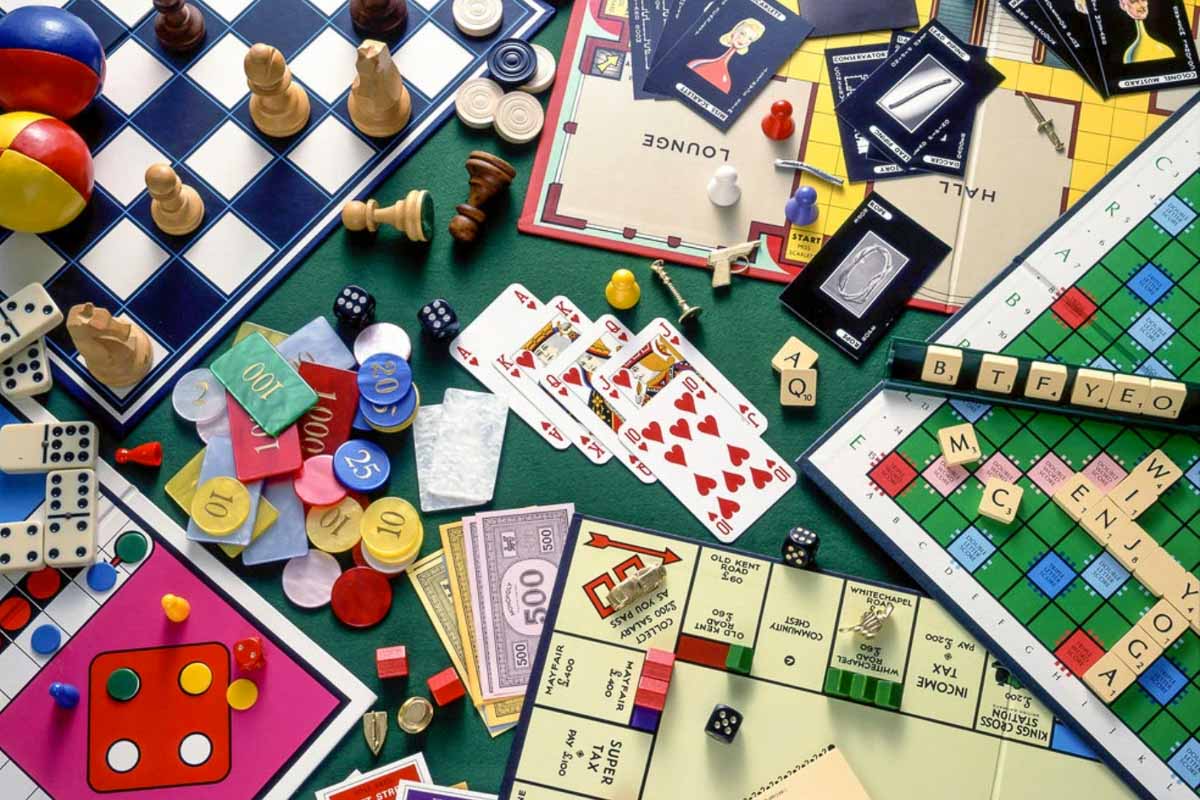 Photo Credit: Codomo SG
A staycation calls for time out of our busy schedules to relax and have fun. Now's a good time to bond with your family or partner over board games or puzzles! You can give yourself a digital detox as well, from everything that's going on around the world.
11) Treat yourself to room service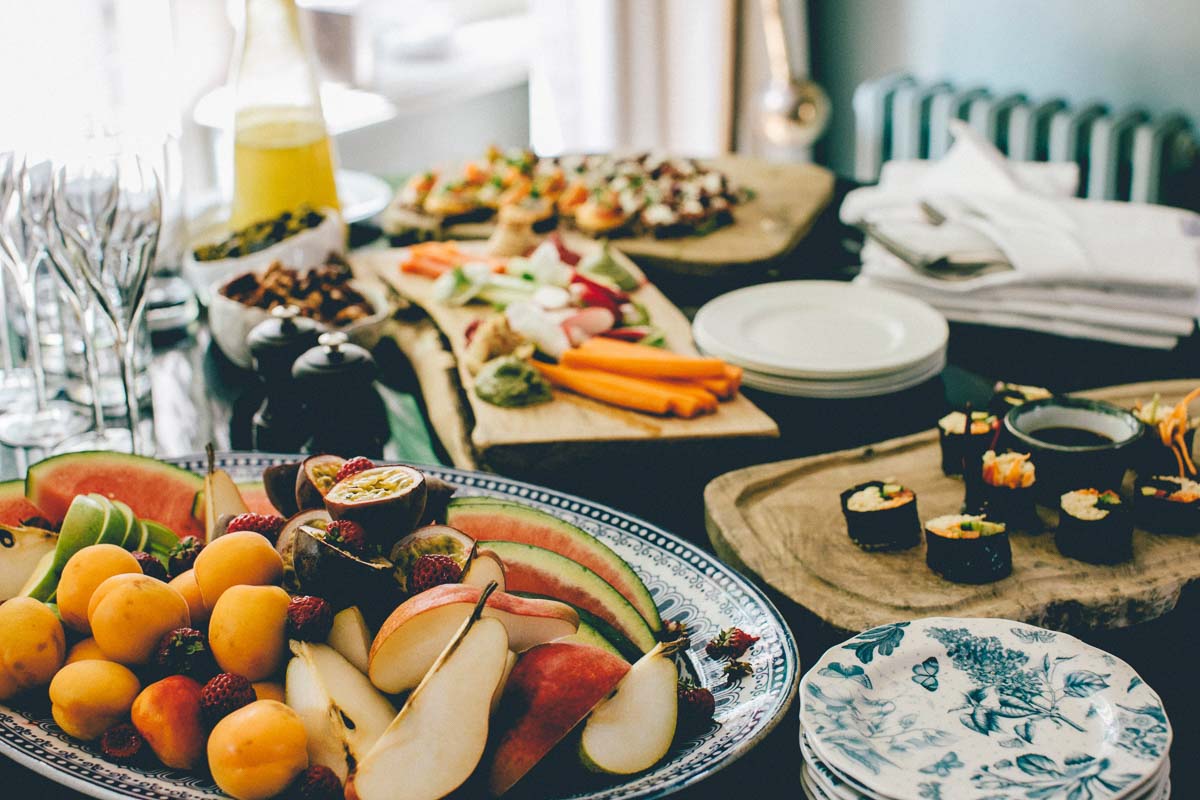 Photo Credit: Dylan Nolte via Unsplash
If you can't travel around the world, bring the world to you. Singapore's known for its wide diversity of food, from many different cultures and ethnicities. Crave a specific cuisine? You can always order 'room service' straight to your door.
Pre-order a carton of beer or champagne to pair with your meal from GrabFood or FoodPanda. With e-vouchers available on online shopping sites, you can get up to 15% off your meal. That's definitely cheaper than room service if you ask me!
12) Transport yourself elsewhere with a new playlist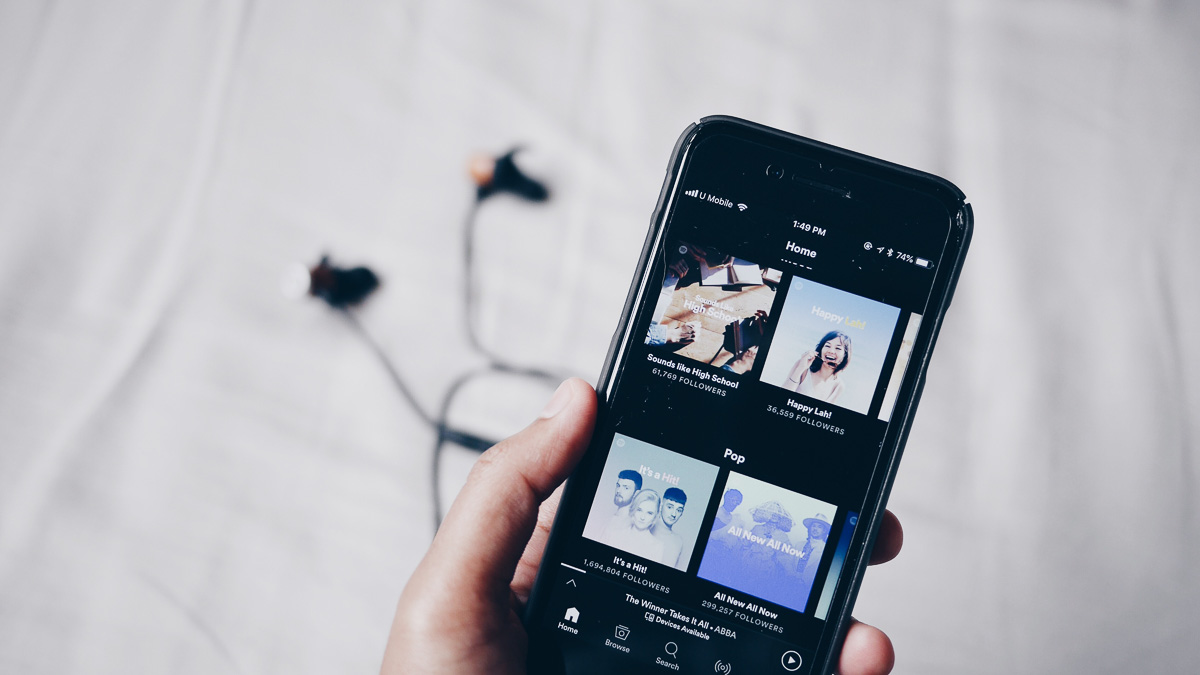 Photo Credit: Fixelgraphy via Unsplash
Music is known to lift your mood and is perfect for a staycation. Play relaxing tunes as you pamper yourself in the shower, or while you read a book.

You can also feel like you're in a different country by adding playlists in foreign languages (Despacito 🎶)!

Check out our very own playlist:
13) Treat yourself to a hotel breakfast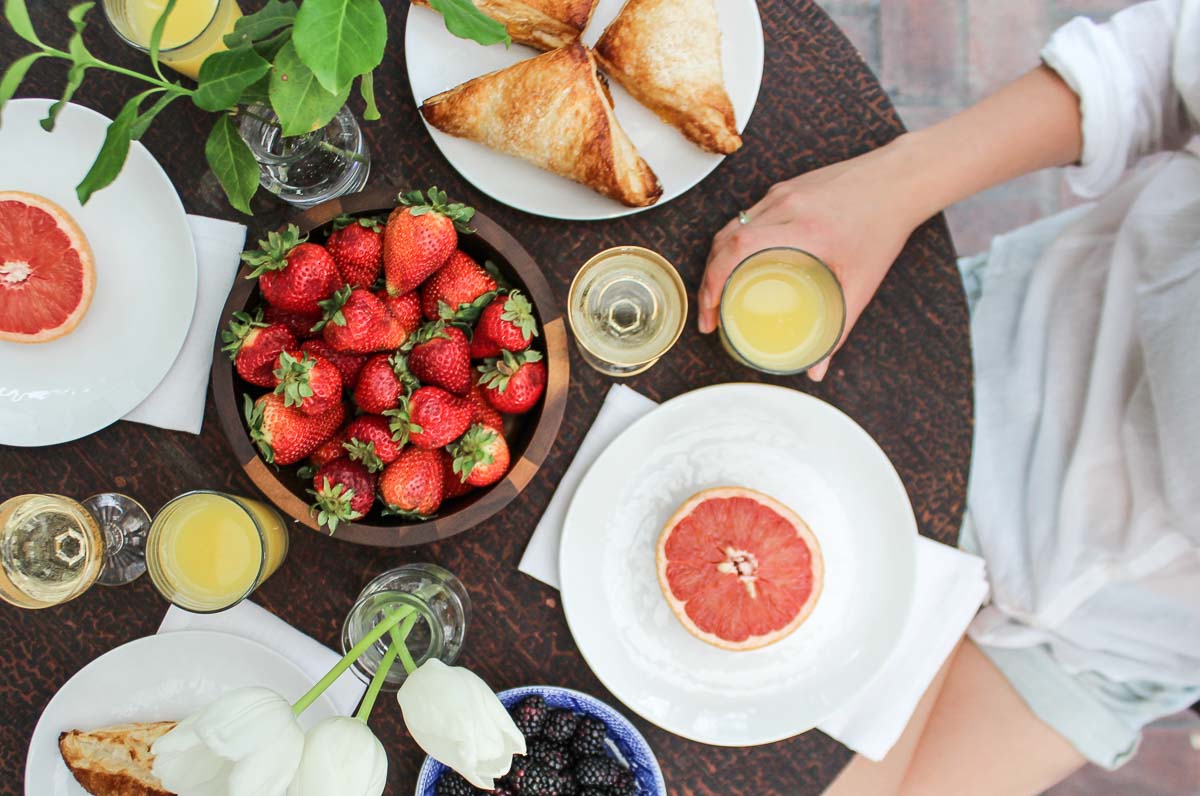 Recreate the perfect hotel breakfast spread for you and your family. Order in some groceries and whip up some scrambled eggs, juicy sausages, and baked beans along a side of bread and fresh fruit. That's a mouth-watering continental breakfast right there!

Make your very own freshly squeezed orange juice as well, right in the comfort of your own home!
14) Pamper yourself with atas water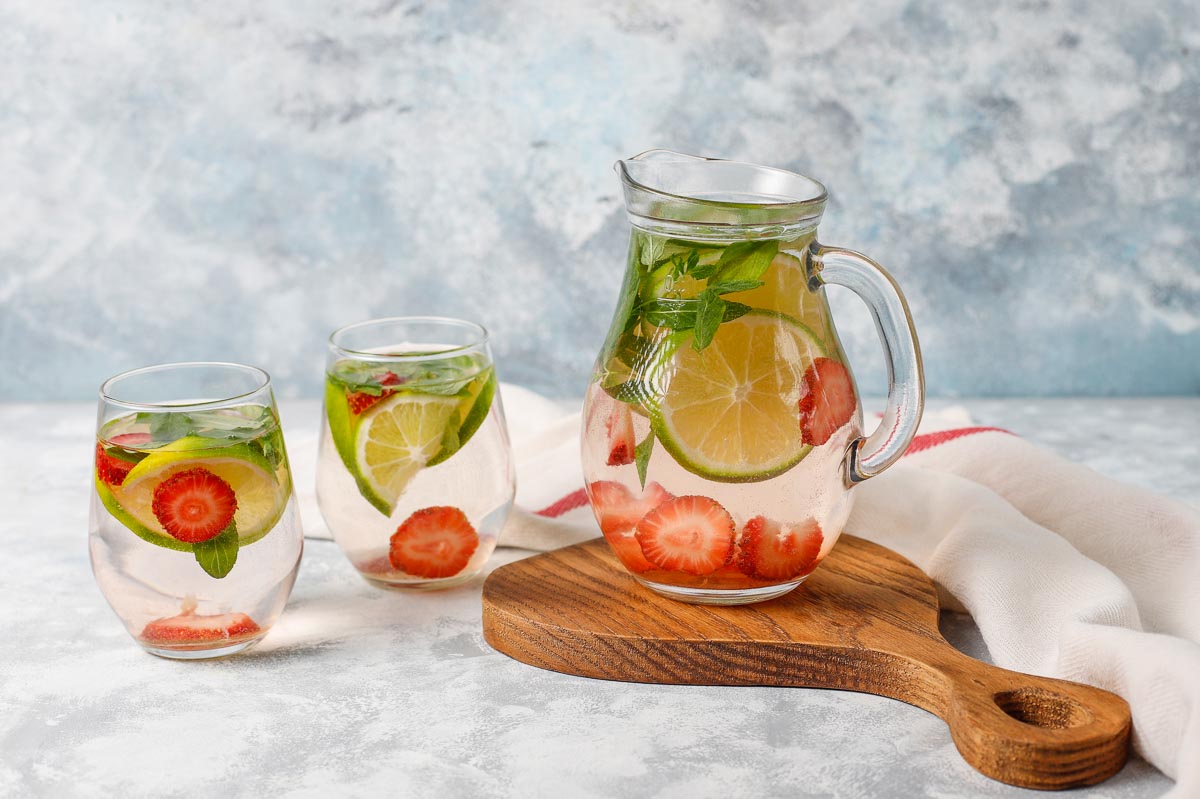 Photo credit: @azerbaijan-stockers
I'm sure you can't resist filling a glass when you see fruit infused water at your breakfast buffet.

With any extra fruit you have on hand, you can easily recreate this posh beverage while you're stuck at home. Fill a large jug of water and fill in your favourite fruits to chill overnight. Add a mixture of citrus fruits if you love the extra zest, or go all-berries for a sweet mix.

Voila! You now have yourself your very own stylish water to last you throughout the day.
15) Go on a mental escape with travel inspiration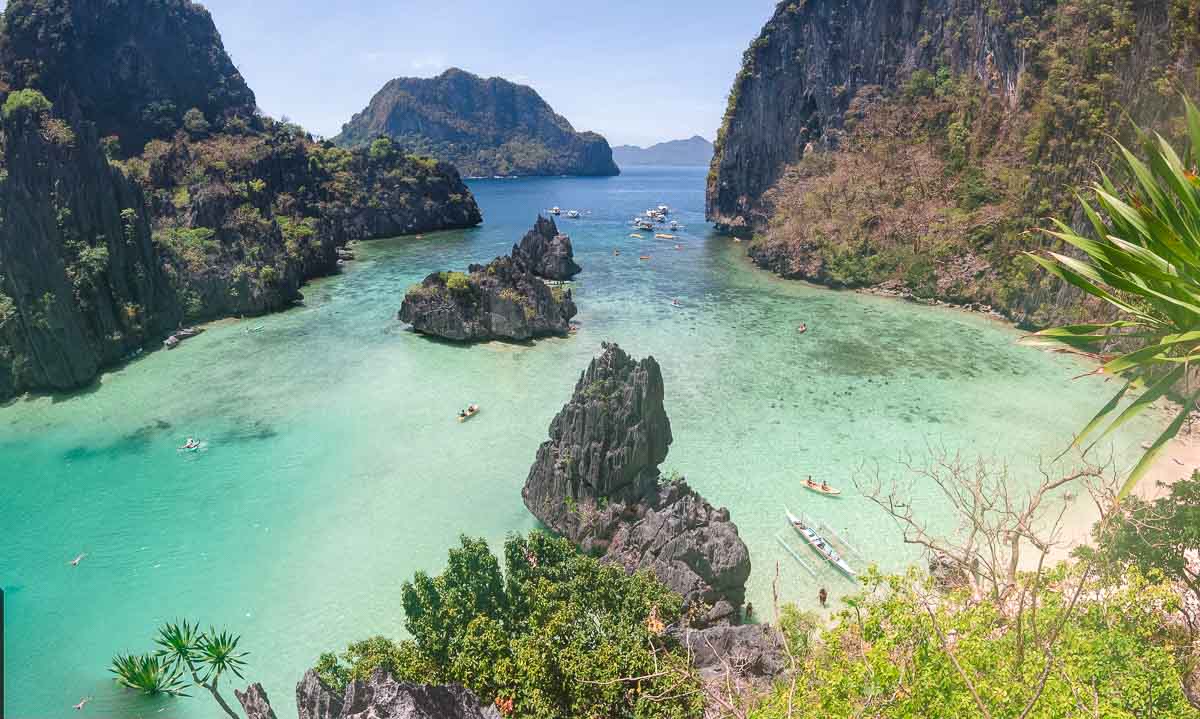 While it's important to enrich your physical surroundings, it's just as important to give yourself a mental break. It can be stressful to be stuck at home for various reasons, along with worry for your friends and family.

Take this as a mental vacation. While it isn't safe to travel for now, you can always travel virtually, bookmark places on Google Maps and save images on Instagram to keep in view for the future!
Making the most of our time at home
While most of us associate our home with comfort and familiarity, the situation can be tense and chaotic for others.
Other than making your home a more enjoyable space, check out causes helping underprivileged families and migrant workers to see if you can help make their homes a little more comfortable too.
Travel may not be in the books for a while, but hang in there, stay safe and stay at home! We hope you'll enjoy this new found space even after the Circuit Breaker measures have been lifted!
Let us know in the comments what else you'll do on a staycation in your own home!
---