The world's most iconic landmarks, famous museums and attractions you can visit — from your living room 😉
P.S. Travel Virtually with us on a 21-day itinerary around the world for $0! For 21 days, we'll be exploring a new destination through immersive POV videos, online discussions with our travel community, and surprises along the way!
The only travelling I've done since 2020 started is a thorough exploration of my fridge. Since the COVID-19 pandemic has caused numerous countries to go on lockdown and airlines to ground their fleets, it's safe to say none of us will be travelling for a while.
But that doesn't mean you can't continue exploring the world!
Forget about flight deals for a moment, teleport yourself around the world with these 17 incredible virtual tours!
Wonders Of The World
1) Machu Picchu, Peru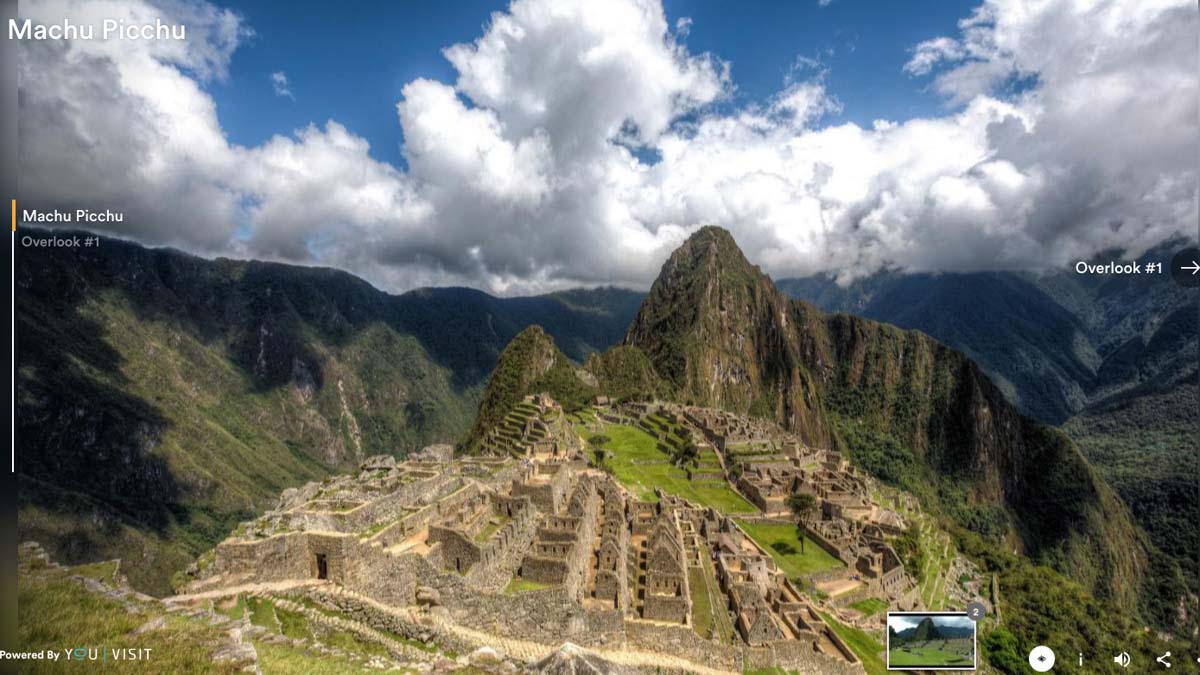 Photo credit: You Visit
Machu Picchu is a stunning UNESCO World Heritage Site nestled between the Andes and the Amazon Basin. This grand complex of around 200 structures was thought to have been built during the height of the Inca Empire, which ended in the 1500s.
For all you Indiana-Jones-wannabes, you don't have to book a trip to Peru just to see Machu Picchu. With a virtual tour offering 360-degree views of the stunning landscape and a helpful narrator sharing the history behind it, you'll feel like you're touring the grounds yourself!
Explore Macchu Picchu now.
2) Walking Tour of the City, Japan
Credit: Visit Japan
Fans of Japan and all things Japanese are bound to love this tour. It's a 3-minute 360-degree video taking you through some of the country's most popular sights — Kyoto's bamboo forest, Nara Deer Park, and even a sumo exhibition!
*Pro-tip: Order in some sushi, plug in your headphones and watch it on a desktop to truly immerse yourself in the experience!
Save these references for future trips to Japan: 10-Day Japan Itinerary — Tokyo to Osaka With The JR Pass for S$1.1k & 8-Day Japan Winter Itinerary For Less Than S$1.2k — Fox Village, Snow Monkey Park, Gassho Houses
3) Petra, Jordan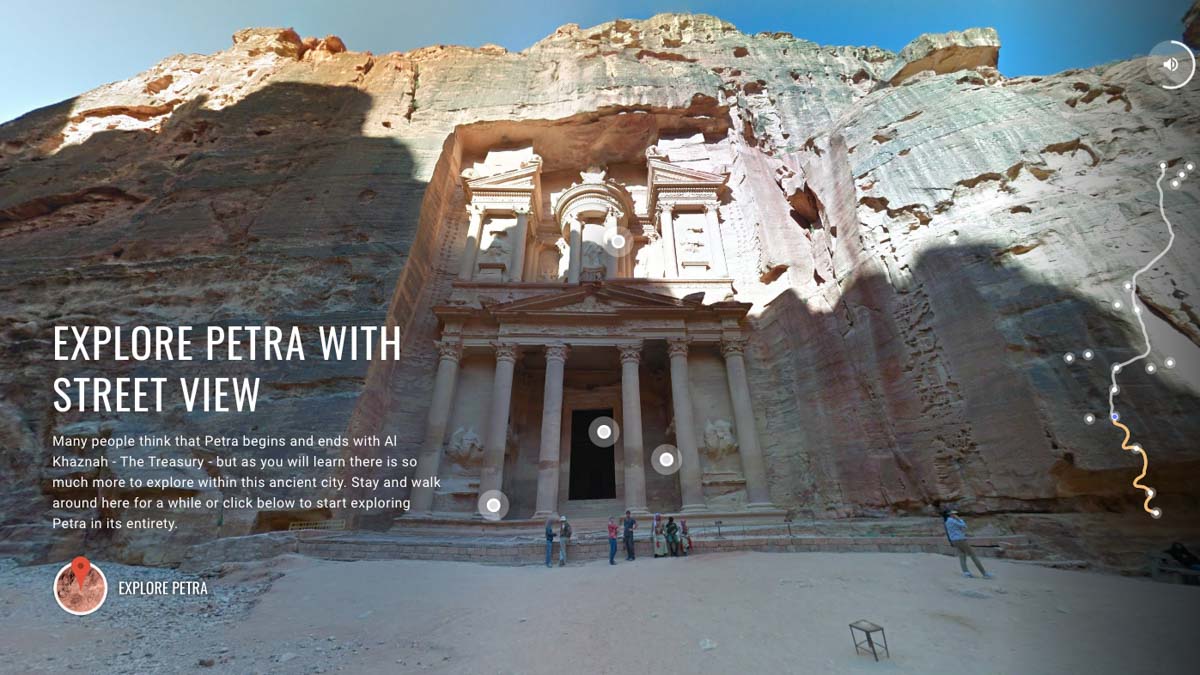 Photo credit: Google Maps
Known as the rose-red city because of the rock colour, Petra is Jordan's beloved national treasure. Hailed by many as "a must-see before you die", the ancient city draws in around 500,000 tourists each year.
The virtual tour follows a detailed route that begins at Bab Al Siq (Gateway to the siq in Arabic) and ends at Al Dier, one of Petra's largest monuments. 360-degree views and little audio nuggets of knowledge sprinkled along the journey makes the tour truly immersive.
Explore Petra.
4) Great Wall of China, China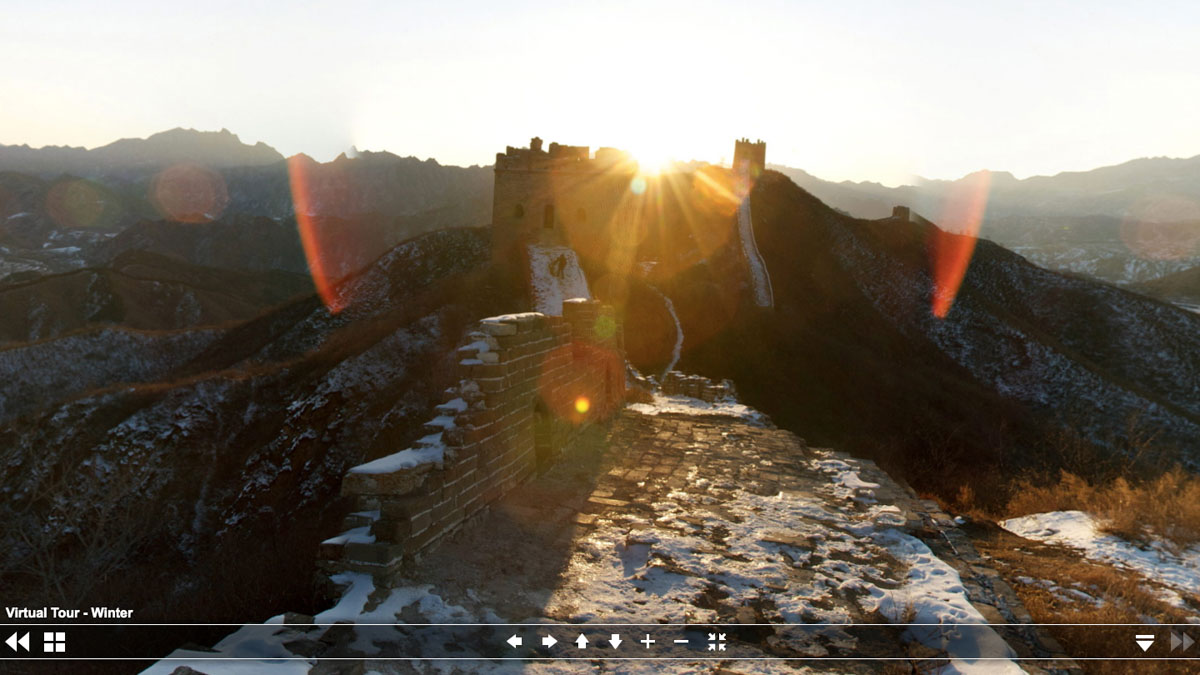 Photo credit: The China Guide
During our two-week-long trip to China last year, seeing the Great Wall in all of its grandeur was definitely one of the highlights. While visits to China are off the table for now, we can still take a virtual trip to one of the seven wonders of the world!
The best part of the tour? You don't have to fight with crowds for unobstructed views 😏
Explore the Great Wall of China.
Read also: Ultimate First-Timer's Guide to China: 14 Exciting Things To Do In Beijing
5) Taj Mahal, India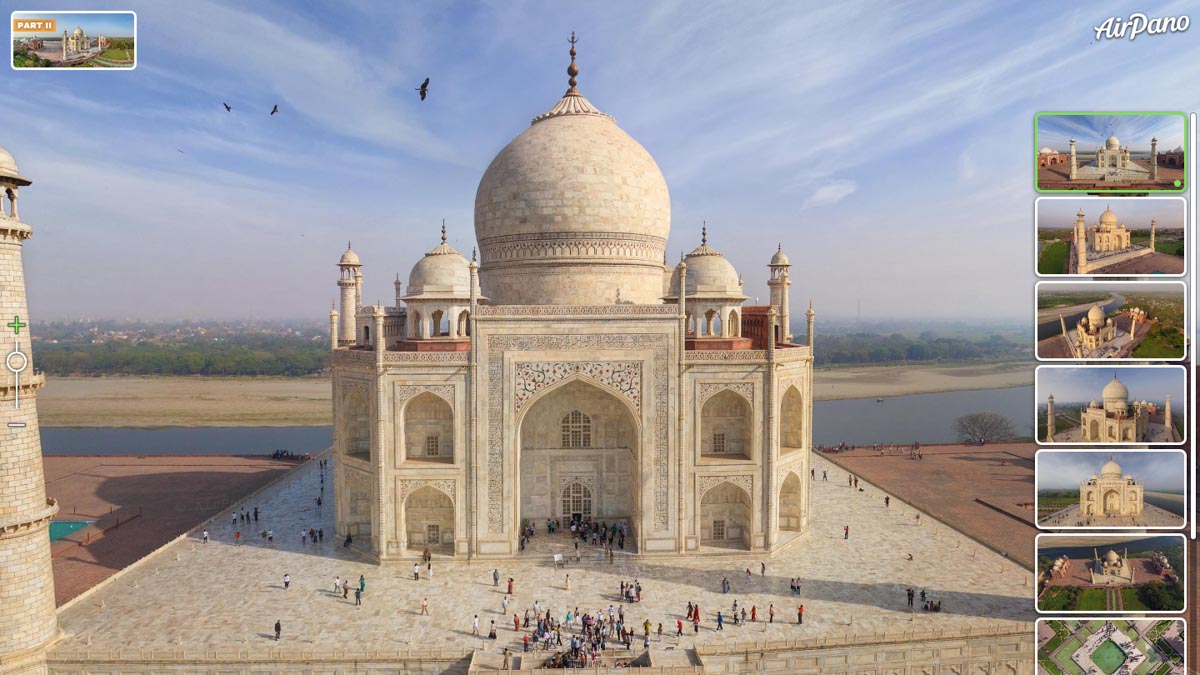 Photo credit: Air Pano
The crown jewel of India, the Taj Mahal is a grand mausoleum complex built by Mughal Emperor Shah Jahan in the 1600s in memory of his wife. It's one of the world's most iconic architectural monuments and was designated a UNESCO World Heritage site in 1983.
See the Taj Mahal for yourself from different angles via this 360-degree tour! It includes soothing music and insane helicopter views of the complex — something you won't get even when you visit the place for real.
If you're tempted to see India for yourself after this virtual tour, check out our one-week India itinerary for first-timers and also 10 of the most beautiful cities to visit on your first trip!
Explore the Taj Mahal.
Read also: First-Timer's Guide to India — Everything you need to explore India like a pro
6) Khumbu Valley, Nepal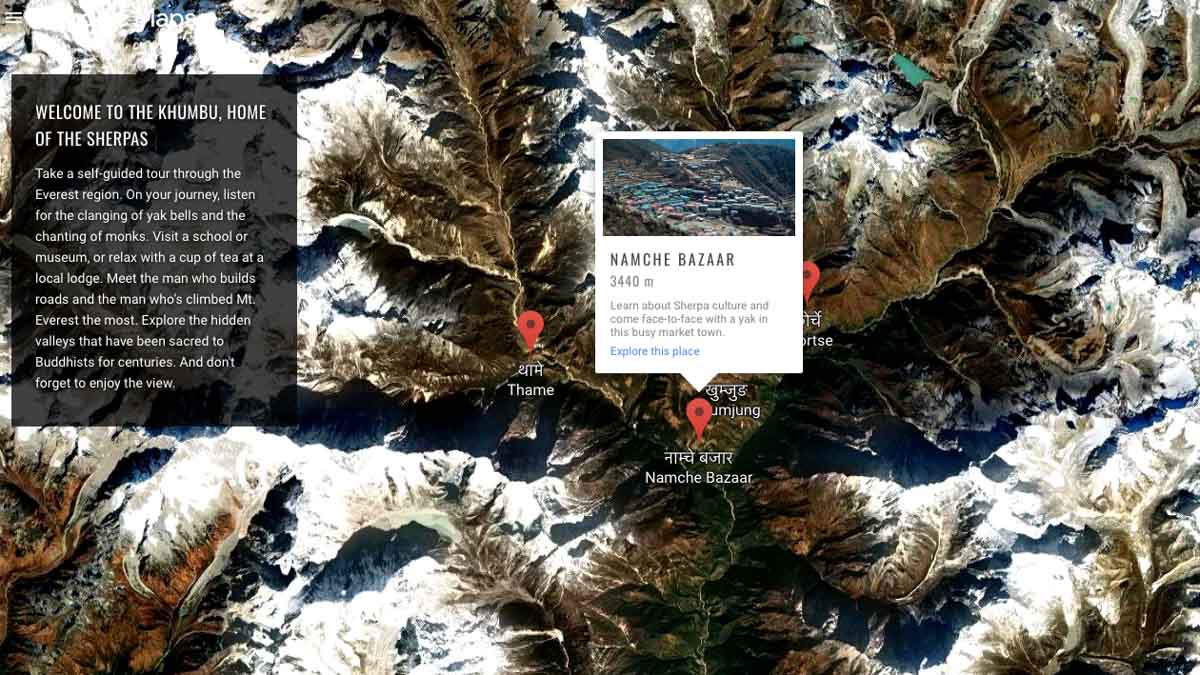 Photo credit: Google Maps
Khumbu Valley is a sacred valley situated on the Nepalese side of Mt. Everest. It's one of the most famous treks amongst mountaineers and is home to breathtaking views of the world's tallest mountain.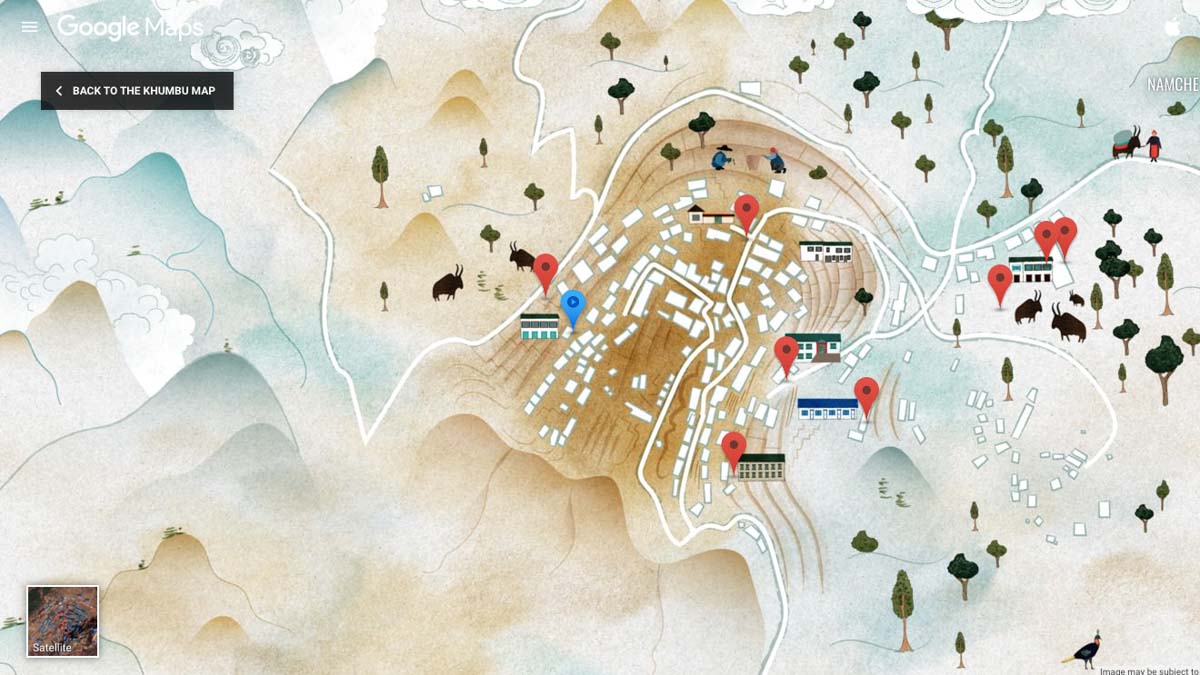 Check out the awesome animated navigation page! Photo credit: Google Maps
This tour takes you on a journey through the Everest region and showcases snippets of local life — you can even step inside the classroom of a Himalayan primary school or the home of a traditional healer!
Explore Khumbu Valley.
7) Angkor Wat, Cambodia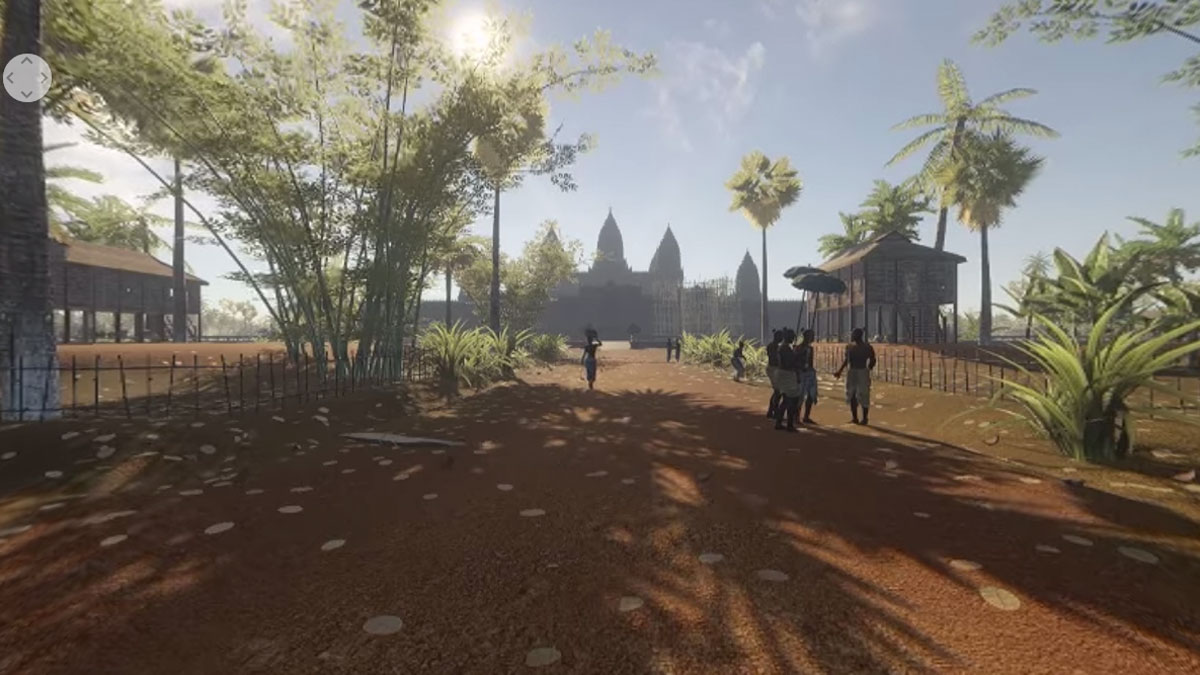 Photo credit: Virtual Angkor
Angkor Wat means "temple city" in the Khmer language and its name speaks for itself — it's said to be the largest religious monument in the world. This enriching virtual tour brings you back to Angkor Wat during the Khmer Empire, giving you a truly unique experience of the magnificent temple complex during its hayday.
Explore Angkor Wat.
Read also: 7-Day Cambodia Itinerary Under S$600 — An Epic Journey of History, Adventure and Tranquility
Museums
8) Smithsonian National Museum of Natural History, USA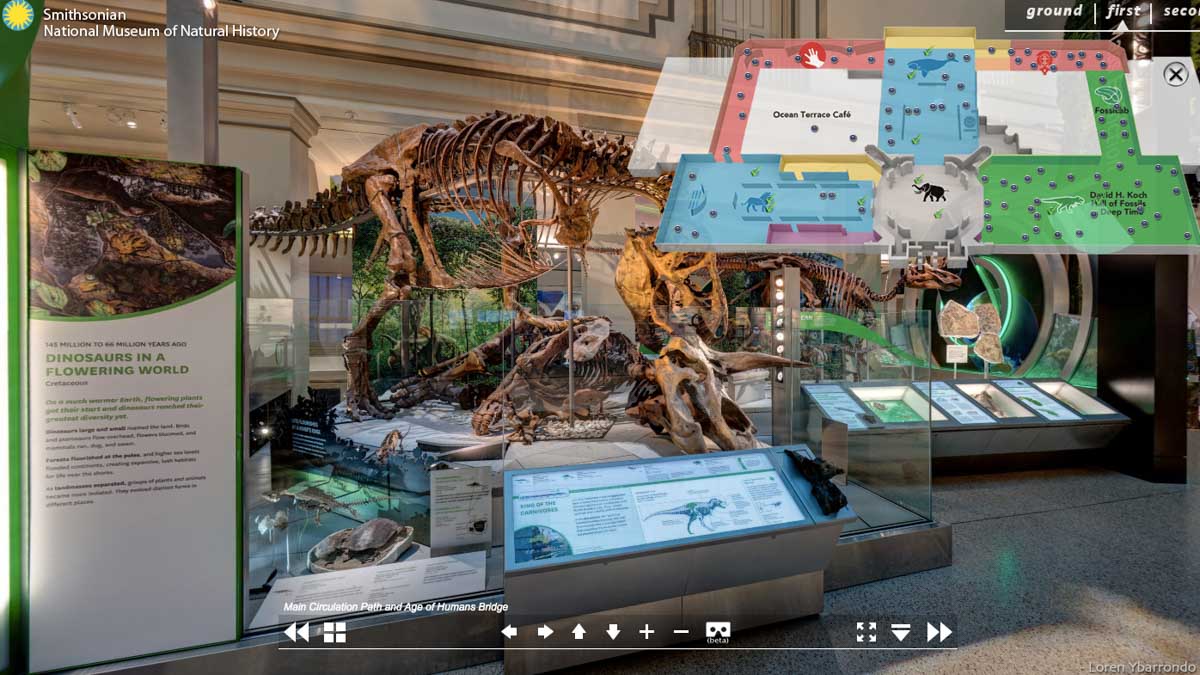 Photo credit: Smithsonian National Museum of Natural History
The Smithsonian National Museum of Natural History in Washington, D.C. was thrust into the Hollywood spotlight in Night at the Museum: Battle of the Smithsonian. Since then, I've been dying to make a trip there myself.
This virtual tour not only includes 360-degree views, it covers every exhibit room-by-room. The quality is also phenomenal — you can see the creases on the T-rex bones! My favourite part of the tour? You can zoom in and read the exhibit descriptions — something not all virtual tours allow!
Explore the Smithsonian National Museum of Natural History.
9) The Vatican, Italy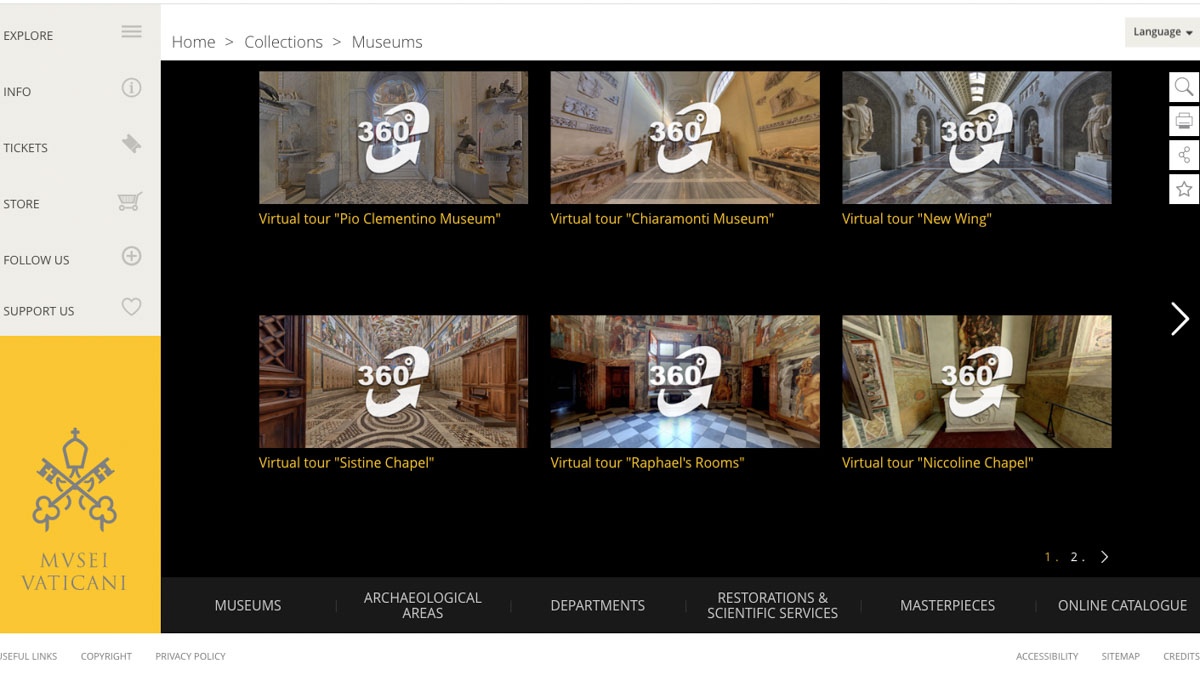 Photo credit: Musei Vaticani
Vatican City, the world's smallest fully independent nation-state, is usually crawling with international visitors on a regular day. So it was highly unusual to see Pope Francis giving a solitary prayer service to an eerily empty St Peter's Square.
Fret not, you can still enter the Vatican and be with the Pope in spirit. Make sure to check out the Sistine Chapel, Raphael's Rooms and the New Wing!
Explore the Vatican.
10) National Museum of the United States Air Force, USA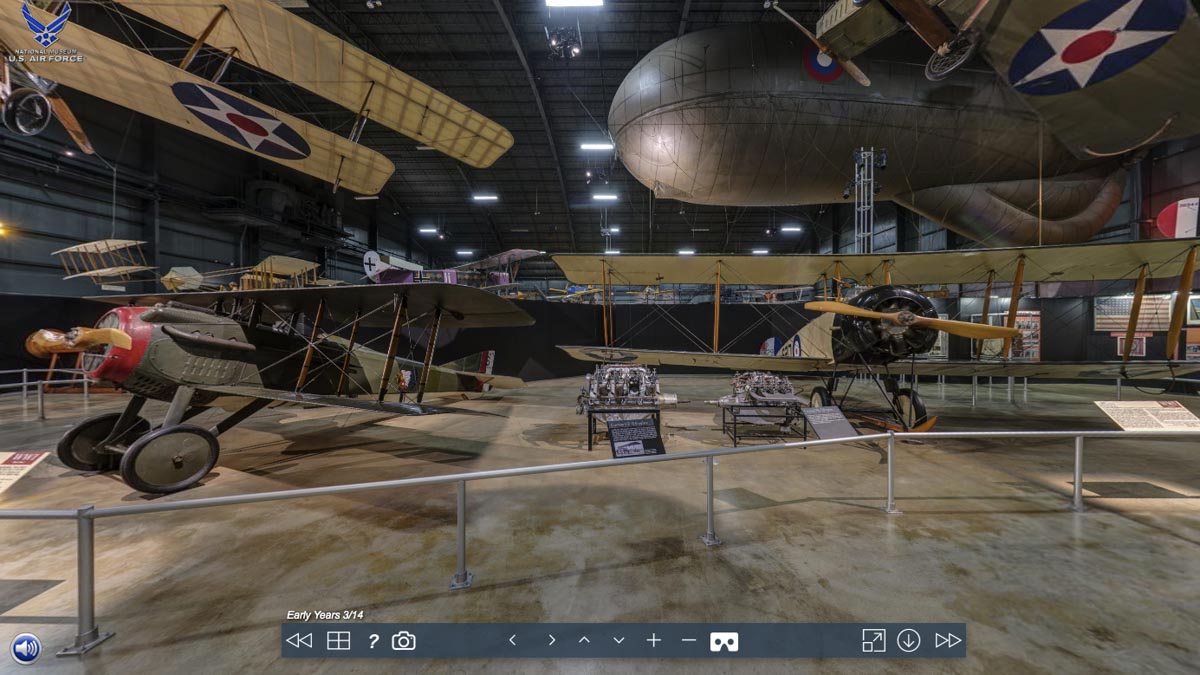 Photo credit: National Museum of the United States Air Force
If you were crazy about planes growing up (and possibly still are), this is the tour for you. The National Museum of the United States Air Force is the world's largest military aviation museum and houses aircraft and other relics from the Korean War and World War Two.
It's a self-guided tour that allows you to navigate the various galleries — you can even click on the screens on display to watch the videos!
Explore the National Museum of the United States Air Force.
11) National Gallery of Art, USA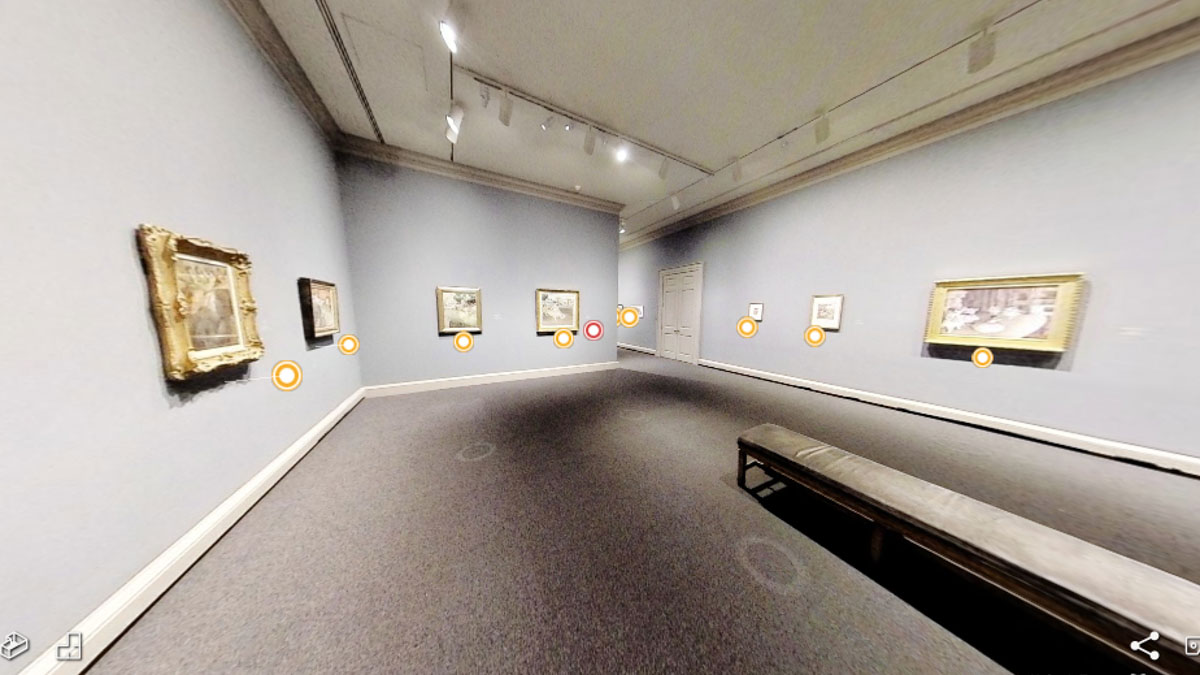 Photo credit: National Gallery of Art
For the uninspired, this virtual tour featuring the National Gallery of Art in Washington is a visual feast for you art lovers!
This dynamic tour allows you to explore the gallery room-by-room, giving you access to the museum's current exhibitions. View the gallery via the top-view floor plan, and zoom in to specific pieces!
Explore the National Gallery of Art.
12) The British Museum, England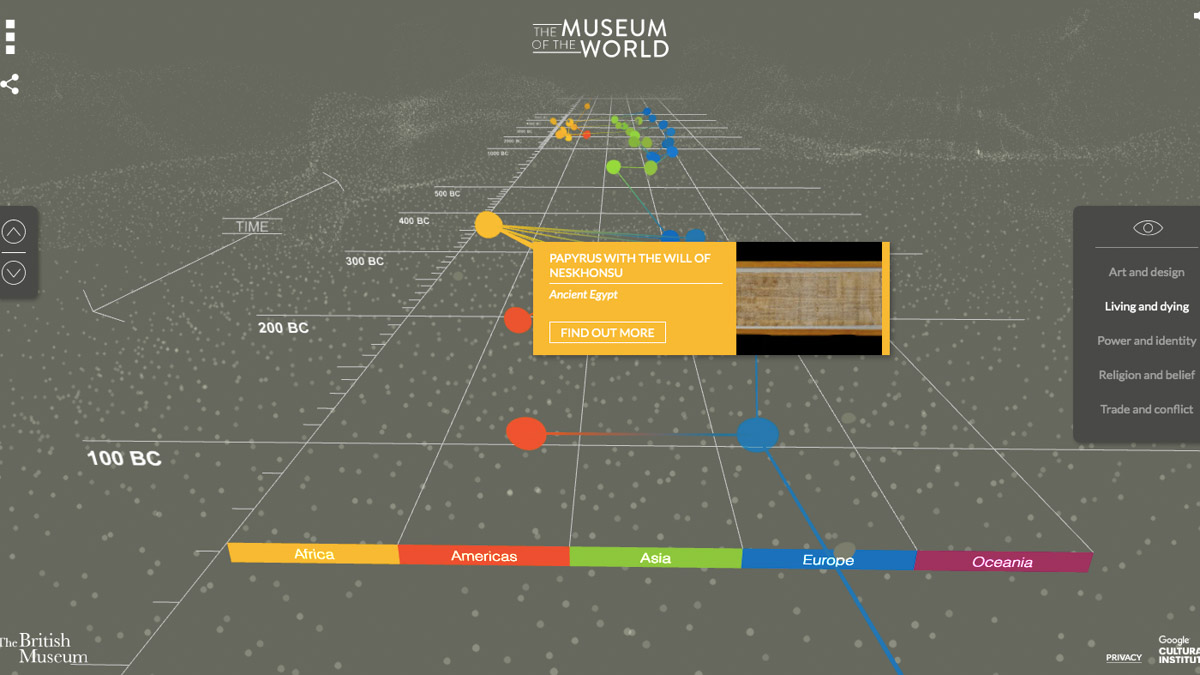 Photo credit: British Museum
This virtual tour is truly one-of-a-kind! Instead of a room-by-room layout, The British Museum displays its exhibits in a timeline format. The sleek interface organises exhibits by category, region as well as year.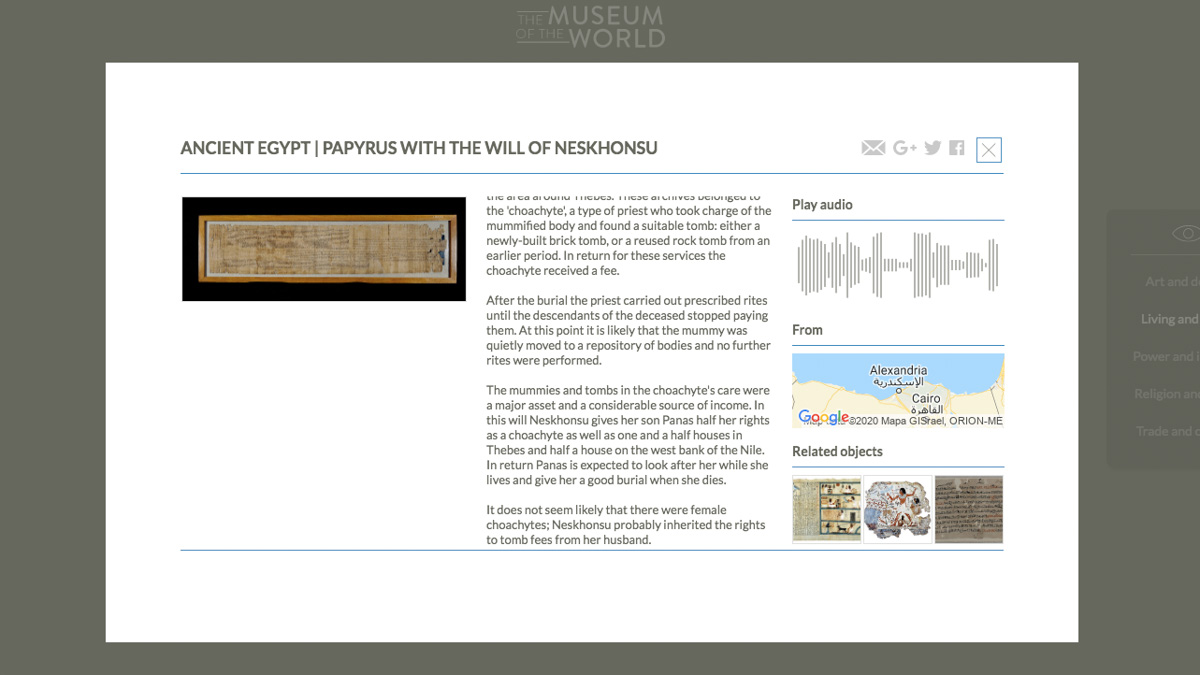 Photo credit: British Museum
Select an exhibit and you'll be able to read all about the history of the artefact!
Explore The British Museum.
Mountains and Animals
13) Georgia Aquarium, Georgia, USA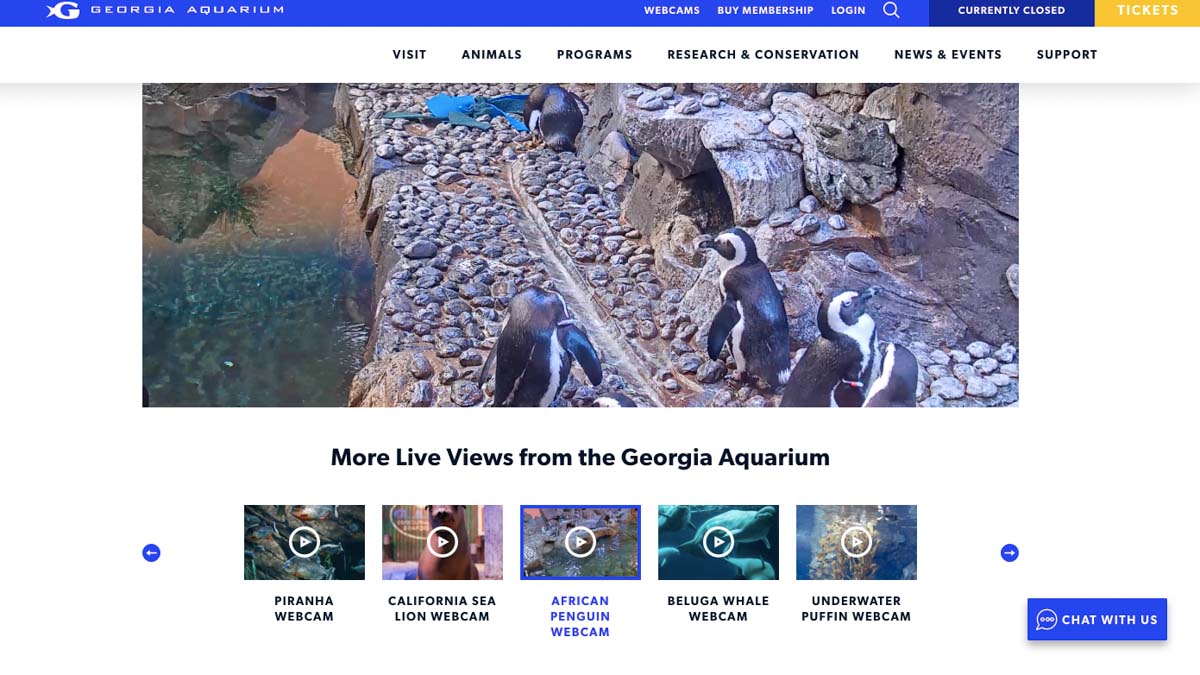 Photo credit: Georgia Aquarium
This aquarium in Georgia has allowed its scaly residents to continue bringing joy to its patrons despite being closed. Check out the adorable African penguins and cheeky Beluga Whales via the aquarium's live streams!
*Update: Georgia Aquarium now offers guided virtual tours from S$12.95.
Explore the Georgia Aquarium.
14) Mt. Fuji, Japan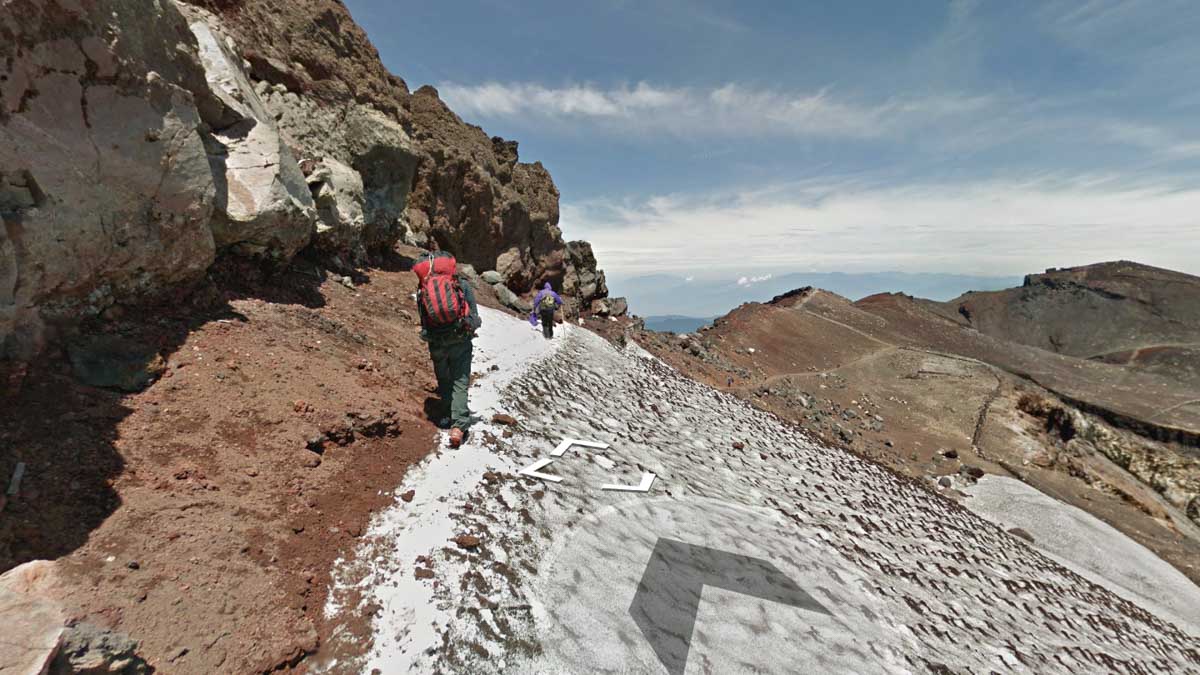 Photo credit: Google Maps
Ever wanted to hike up Japan's tallest mountain but lacked the fitness to do so? Then you should check out our 8-minute full body workout!
In the mean time, get motivated by taking a virtual hike up Mt. Fuji using google maps — you can "walk" up the path by simply clicking arrows in the direction you want to go.
Explore Mt. Fuji.
Visiting Japan after COVID-19? Check out our Japan itineraries and guides for inspiration!
Read also: 7-Day Tokyo and Mount Fuji Itinerary Under S$1.3k
15) San Diego Zoo, USA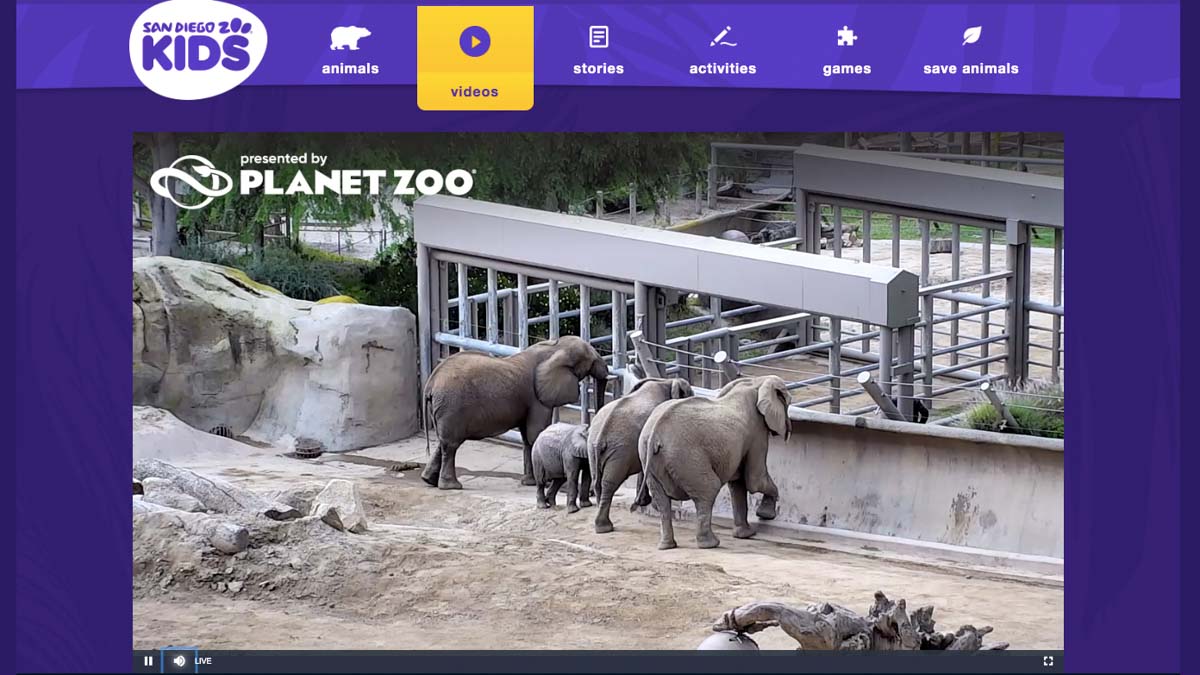 Photo credit: San Diego Zoo Kids
If you prefer land animals over creatures of the sea, check out San Diego Zoo's live streams instead. Rather than exploring the entire park on foot, you can switch between the elephant cam, koala cam and panda cam — all in a matter of minutes. Nothing like watching a few furry critters going about their day to brighten up yours!
Explore the San Diego Zoo.
16) Houston Zoo, USA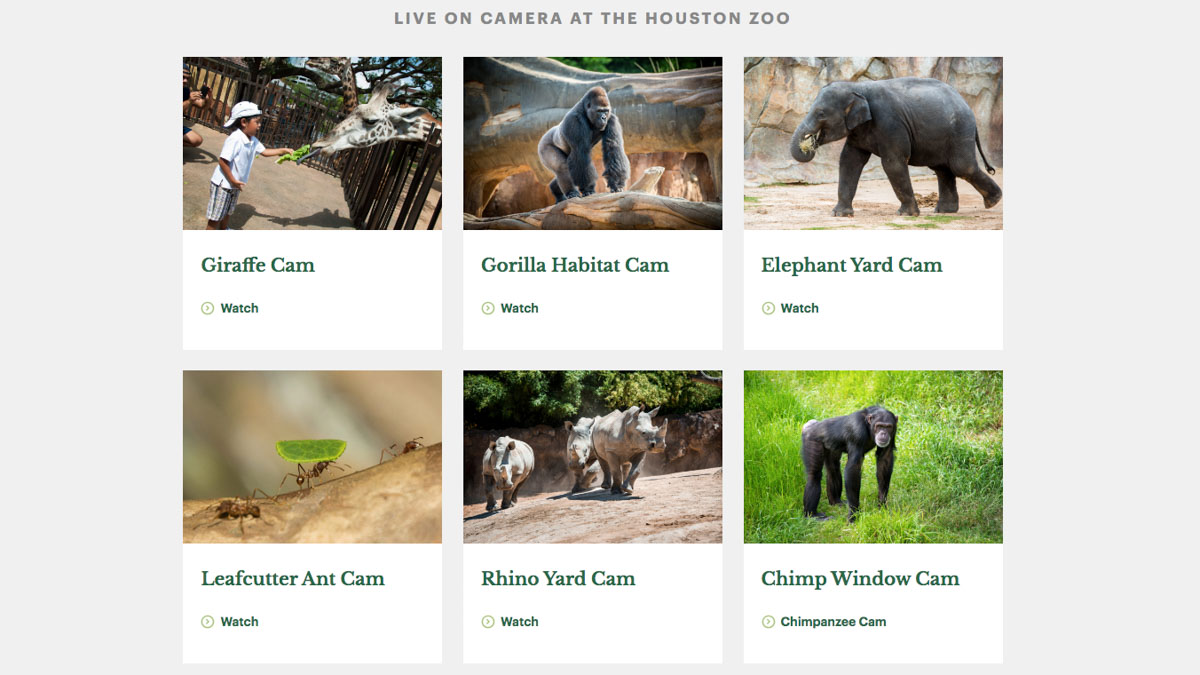 Photo credit: Houston Zoo
Houston Zoo is another cool option for live streams of different animals! Check-in on the friendly giraffes, mighty western lowland gorillas or leaf cutter ants — it's oddly therapeutic!
The live feed is from 7AM to 7PM CST which is 8PM to 8AM SGT. Just in time for you to tune in after work to wind down after a day of working from home.
Explore the Houston Zoo.
17) Yosemite National Park, USA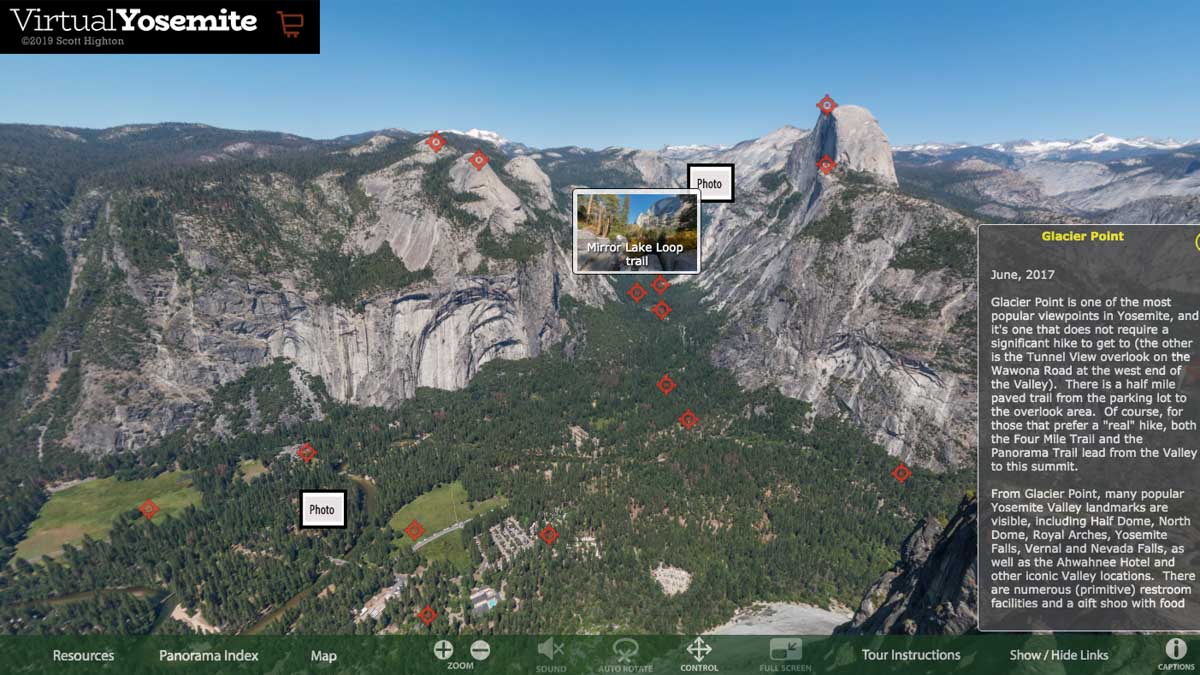 Photo credit: Virtual Yosemite
Yosemite National Park is one of the most popular national parks in America, and a must-see when you visit California. It was definitely high up on our to-do list during our 11-Day USA Road Trip from San Francisco to Los Angeles (under S$1.8K!)!
Explore Yosemite National Park.
Read also: 7 Once in a lifetime road trips to take in USA
Explore the world through exciting virtual tours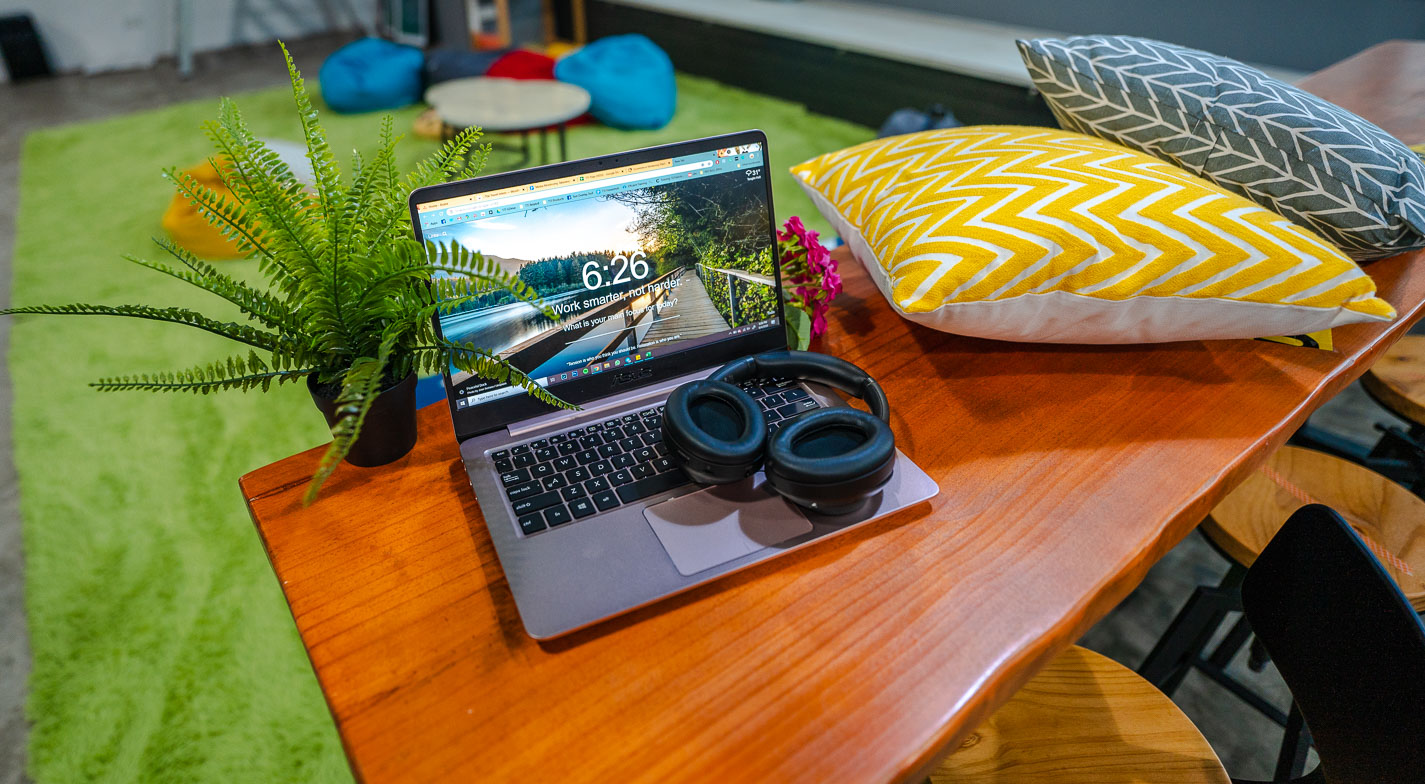 This lockdown period has been a damper for everyone, especially those who enjoy regular hikes and the great outdoors. While there's nothing like experiencing these in real life, I dare say these virtual tours are a worthy substitute for the time being.
Let's make the most of our time at home and maybe even start planning your post-COVID-19 adventures!
Read also: Travel Virtually with us on a 21-day itinerary around the world for $0
What are your travel plans for post-COVID-19? Share with us in the comments below!
---