Armed with the 7-day Flexi Eurail Pass, we set out to explore 6 countries over 14 days, for less than S$1.8k.
*Pst: Get 15% off your Eurail pass when you book before 1 Aug 2022.
One moment, you're soaking at the Széchenyi thermal baths in Budapest. Next, you find yourself screaming your lungs out at the Wurstelprater — one of the craziest theme parks you'd ever visit. Finally, you're in Rome, standing in front of the Colosseum — a seven wonder of the world checked off your bucket list. Here's our 14-day Europe itinerary if you're up to experience this mad rush of crazy adventures we had!
Although maximising our 7-day Flexi Eurail Pass was a priority (i.e. visiting as many countries as we could), we also wanted to make sure we had enough time in each location to soak in the sights. Travelling conveniently and comfortably whilst getting to see iconic landmarks on a affordable budget was also on our list.
But travelling by train is expensive, you say. It's true, traveling across Europe by buses and planes are in fact cheaper, but train travel is far more comfortable and hassle-free. You get to avoid long queues at airport customs or having your knees in a 90 degree angle for over 5 hours.
Starting from Munich and ending in Rome after 14 days, here's how we covered 6 countries in Europe under S$1.8k!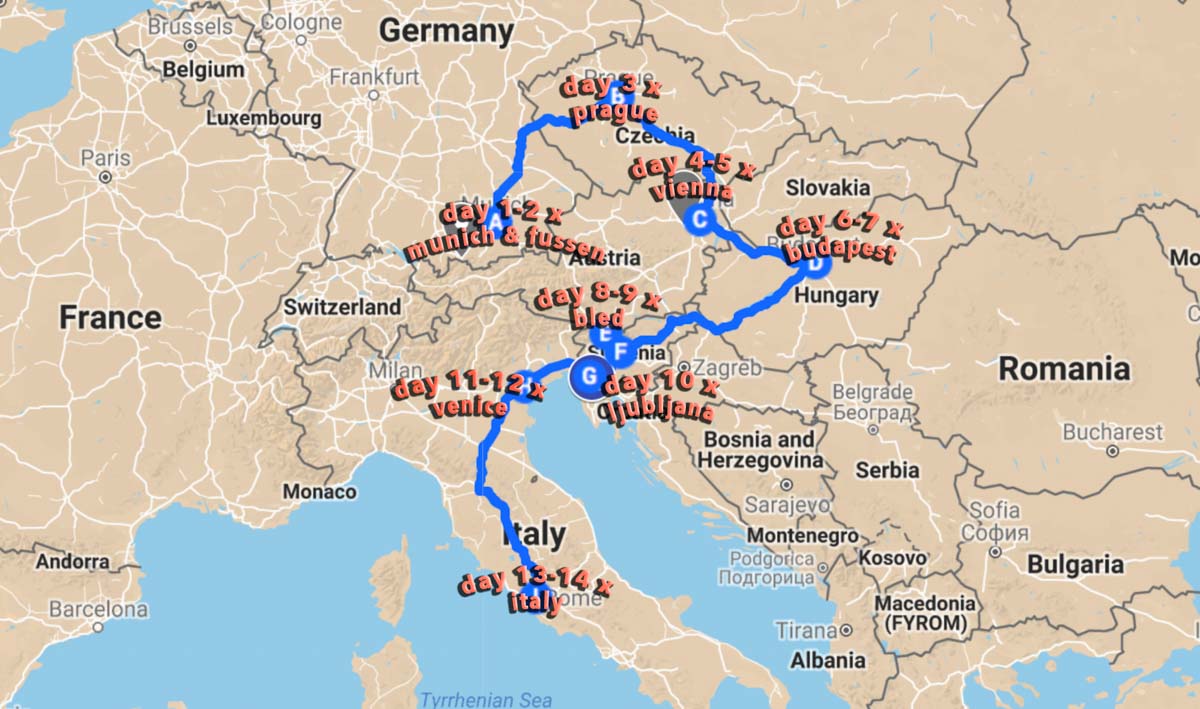 Need help figuring out the nuts and bolts of the Eurail Pass? Hop over to our Eurail Pass Guide for everything you need to know before planning your Europe trip.
Budget Breakdown for 16 Days Over 6 Countries
Accommodation: S$349
Activities: S$296
Food and Drinks: S$365
SIM Card: S$34.80
Transport: S$530 (incl. Eurail Pass — S$362)
TOTAL: S$1,575 (rounded off)
Click here for the detailed budget breakdown
Pre-Trip Essentials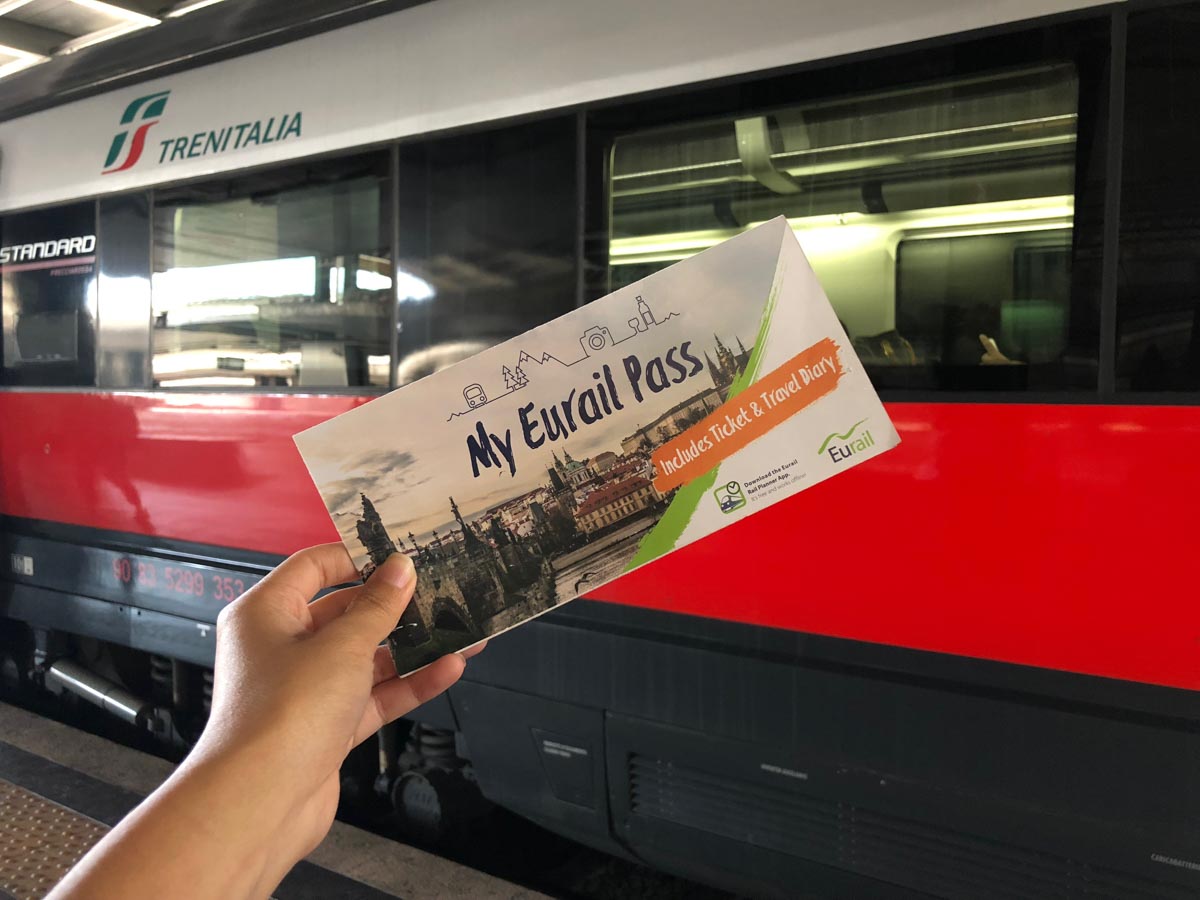 1) Eurail Pass: Purchase your Eurail Global Flexipass from Klook at least 7 days before your trip. They deliver right to your doorstep for free!
*Update (as of 6 July 2022): Eurail Mobile Passes are now available. You can choose a start date later on when you're ready to travel.
2) Connectivity: You can preorder a portable WiFi device that provides you with 500MB/day to share with 4 others! Alternatively, you can purchase this SIM card ranging from 1GB to 6GB that covers you for 30 days.
Check Flights to Europe
This Europe itinerary starts in Munich, Germany! To get the best budget estimates, check flight prices on your date of travel here:
Can't see the widget above? Check flights from Singapore to Munich here instead!
Day 1–2: Munich, Germany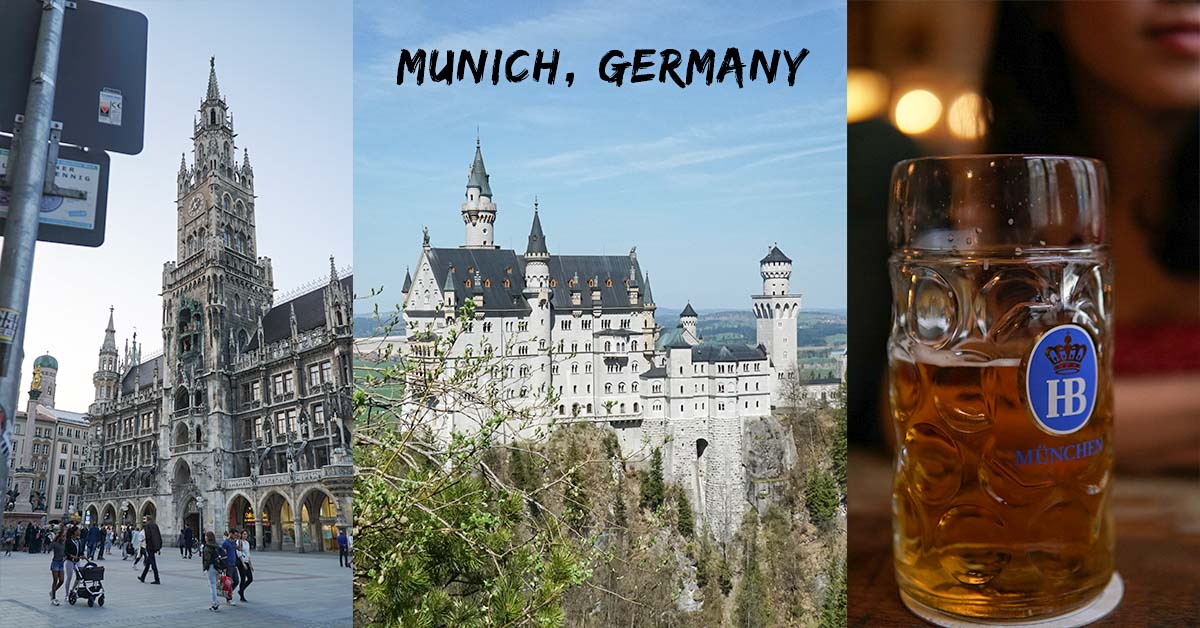 Closest to the Bavarian Alps and home to many beer halls, we decided that Munich was the perfect location to begin our backpacking trip!
Highlights:
– Visit a 3-tier beer hall in Munich
– Take a day trip to the castle that inspired Disneyland's Sleeping Beauty — Neuschwanstein Castle
Read More
Munich Airport to Hauptbahnhof Station: The Lufthansan Express Bus Transfer (S$16.10 via Klook) runs every 15 minutes. The service picks you right from your terminal and stops at two different train stations — Munich Nord/Schwabing or Munich Hauptbahnhof (main station at the City Center).
Accommodation in Munich: Jaeger's Munich Hostel — a 5-minute walk from the Hauptbahnhof station. Dorm beds start from €25/pax (S$39.55).
Getting Around Munich: The Eurail Pass lets you take the S Bahn for free but we explored the city on foot as the sights we visited were within walking distance. Local transport passes weren't needed here.
DAY 3: Prague, Czech Republic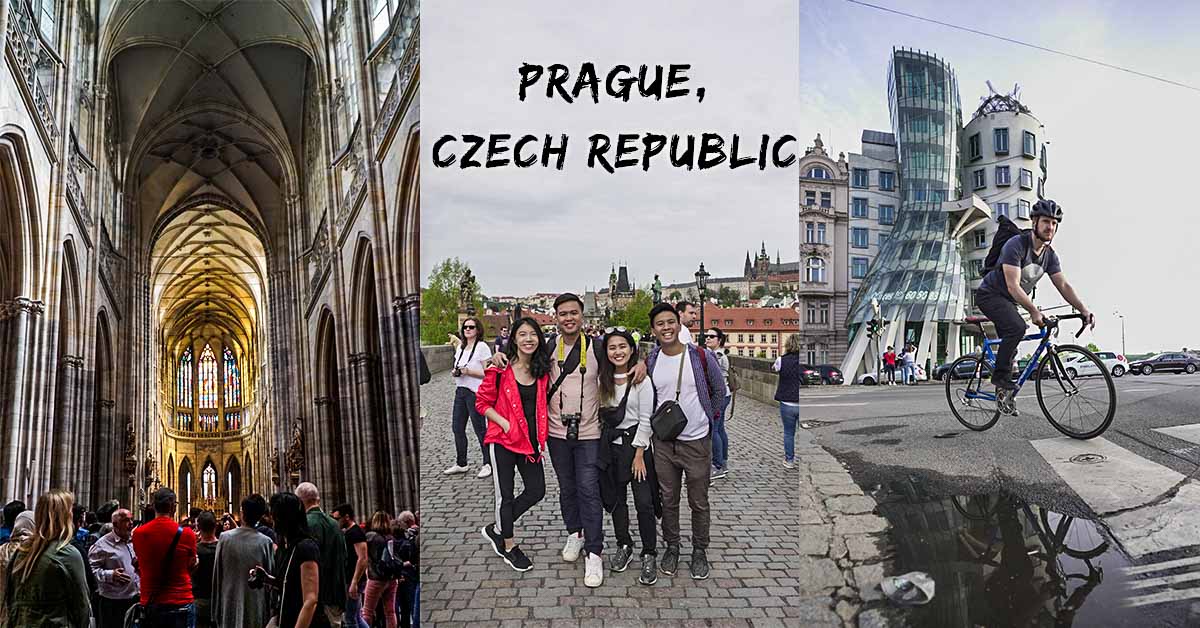 The architecture in the capital city of Czech Republic will make you feel like you've stepped into an old-school Disney movie — the brightly-coloured baroque structures and gothic churches, especially at the Old Town Hall, had us snapping away with each step we took.
Highlights in Prague:
– Explore the Prague Castle
– Have beers in a monastery
– Walk through the scenic old town hall
Read More
Getting From Munich to Prague: Multiple trains run from Munchen Hauptbahnhof Station (Germany) to Praha Hlavní Nádraží Station or Praha-Holešovice (Czech Republic) ~7.5 – 9hrs
Accommodation in Prague: Hostel Rosemary — Dorm beds start from €10/pax (S$15.82).
Getting Around Prague: By foot since everything was nearby and convenient
DAY 4-5: Vienna, Austria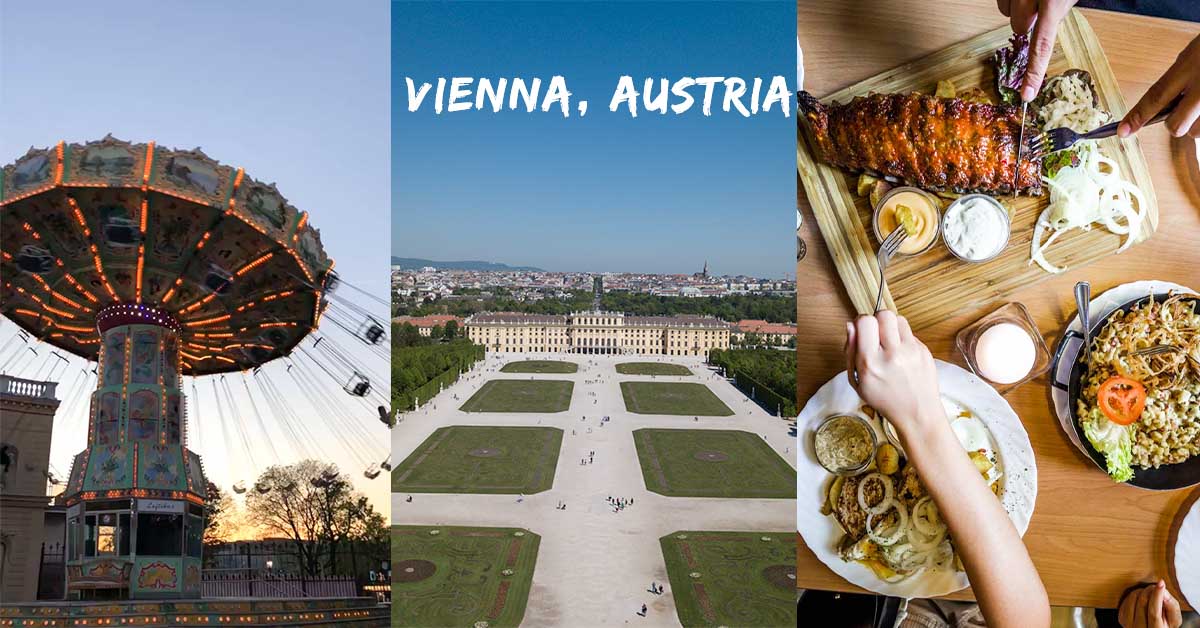 Third on our list: the capital of music home to many renowned musicians. We especially wanted to explore the woods that inspired Beethoven's works, and an amusement park many have been raving about.
Highlights in Vienna:
– Visit Schönbrunn Palace, the former summer imperial palace
– Ride the craziest rides at the Wurstelprater amusement park
– Take a day trip out to the Vienna Woods and Seegrotte Hinterbrühl — an underground lake in a cave.
Read More
Getting From Prague to Vienna: Take the train from Praha Hlavní Nádraží Station (Czech Republic) to Wien Hauptbahnhof Station (Austria)
Accommodation in Vienna: Best Location Hostel — €17/pax (S$26.90) for a private 4-bed dorm room
Getting Around Vienna: The S Bahn line is free with the Eurail Pass but some of the places visited required us to use other lines. We purchased a 48-hour Vienna ticket, available at any cigarette store or online in advance for €14.10 (S$22.30). If you order it online you'll have to print it first.
DAY 7-8: Budapest, Hungary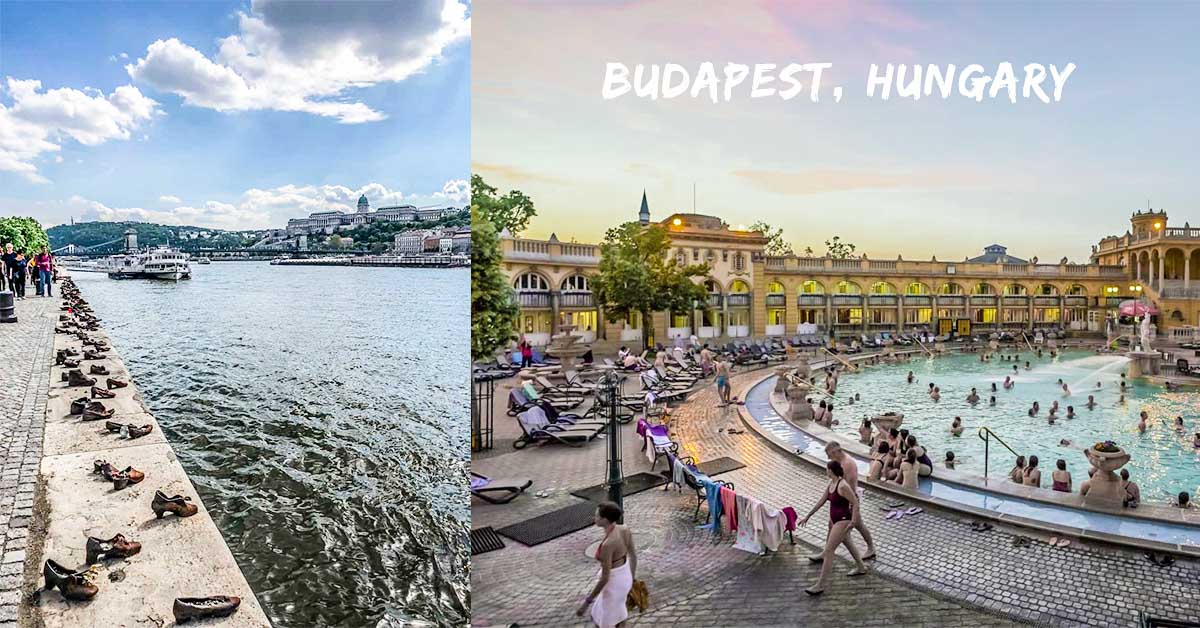 Budapest is 1 city with 2 personalities — in the day, Buda is brimming with activities. Once night falls, Pest wakes up! Thermal baths. Ruin pubs. Cheap accommodation. What's more to explain? All these drew us to Budapest for our next stop.
Highlights in Hungary:
– The Shoes on the Danube Bank — a tribute honouring the men of WW2
– Soak in the hot / cold Széchenyi thermal baths
– Drink in one of Budapest's famous ruin bars, Szimpla Kert.
Read More
Getting From Vienna to Budapest: Multiple trains run from Wien Hauptbahnhof Station (Austria) to Budapest Keleti Station (Hungary) under 2.5hrs.
Accommodation in Budapest: Airbnb — we paid €6.28/pax (S$9.95) a night for an apartment that came with laundry facilities and a kitchen.
Getting Around Budapest: By foot or via transport apps like taxify.
*Pro-tip: Change your currency to HUF before reaching Budapest. While most places accept €, the cost you pay in € is going to be a lot more than the current exchange rate.
DAY 9-10: Bled, Slovenia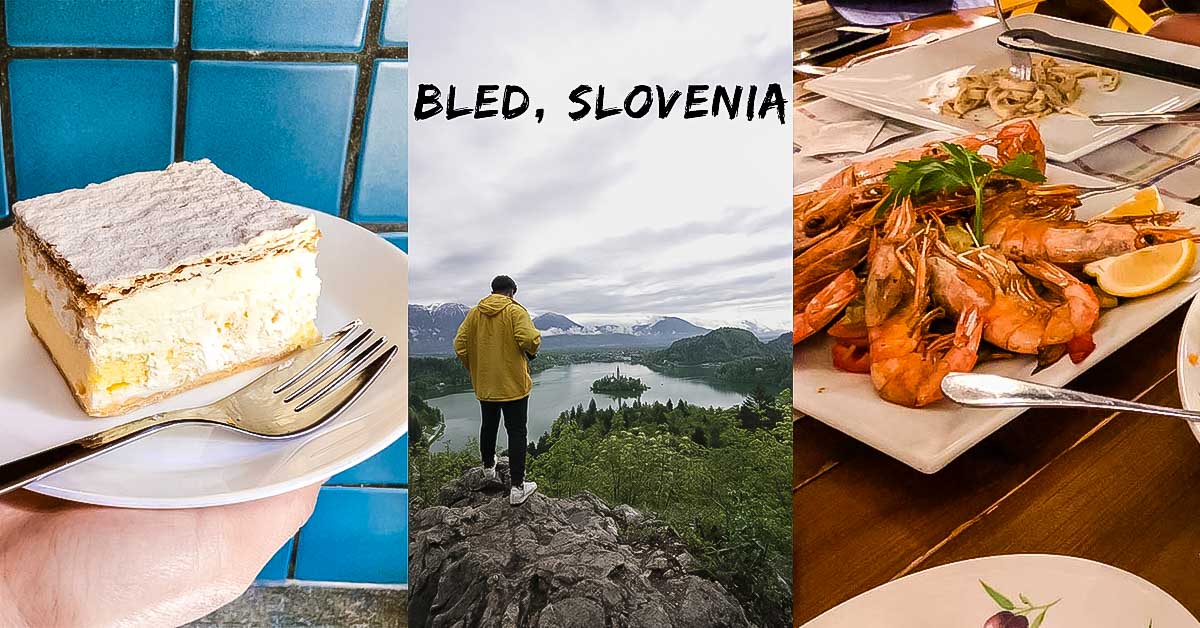 If you're looking for somewhere further away from cities, this quaint resort town surrounded by nature is a nice change of environment, home to the scenic glacial Lake Bled and Bled Castle.
Highlights:
– Hike up to the Ojstrica Lookout Point to view Lake Bled
– Eat the Original Lake Bled Cake
– Dine at Ostarija Peglez'n, where we had one of our best meals during the trip
Read More
Getting From Budapest to Bled: Budapest Deli Station (Hungary) to Ljubljana Station (Slovenia) to Lesce Bled Station (Slovenia).
Accommodation in Bled: Vila Lipa — a room for 2 – 4pax can go as low as €40 (S$63.30). Rooms are comfy and come with a beautiful balcony and spotless toilet!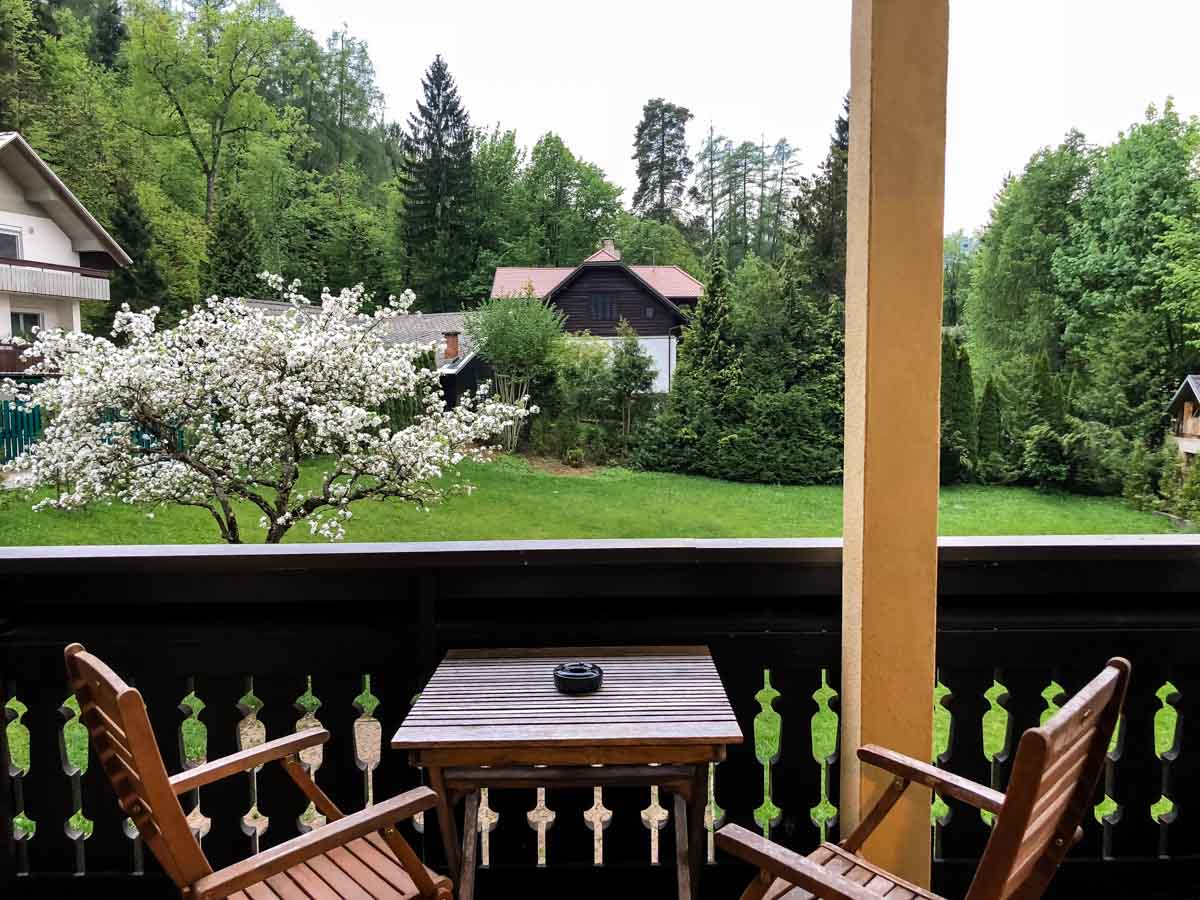 Getting Around Bled: The only time you'd need to get into a vehicle is from the train station to the villa. We hired a taxi that brought us to and from our accommodation for €3 (S$4.75) each time.
DAY 11: Ljubljana, Slovenia
The capital and largest city in Slovenia, Ljubljana is lined with many bridges and cafes around the river. This environmentally friendly city was something we wanted to check out, especially when not many knew of the country!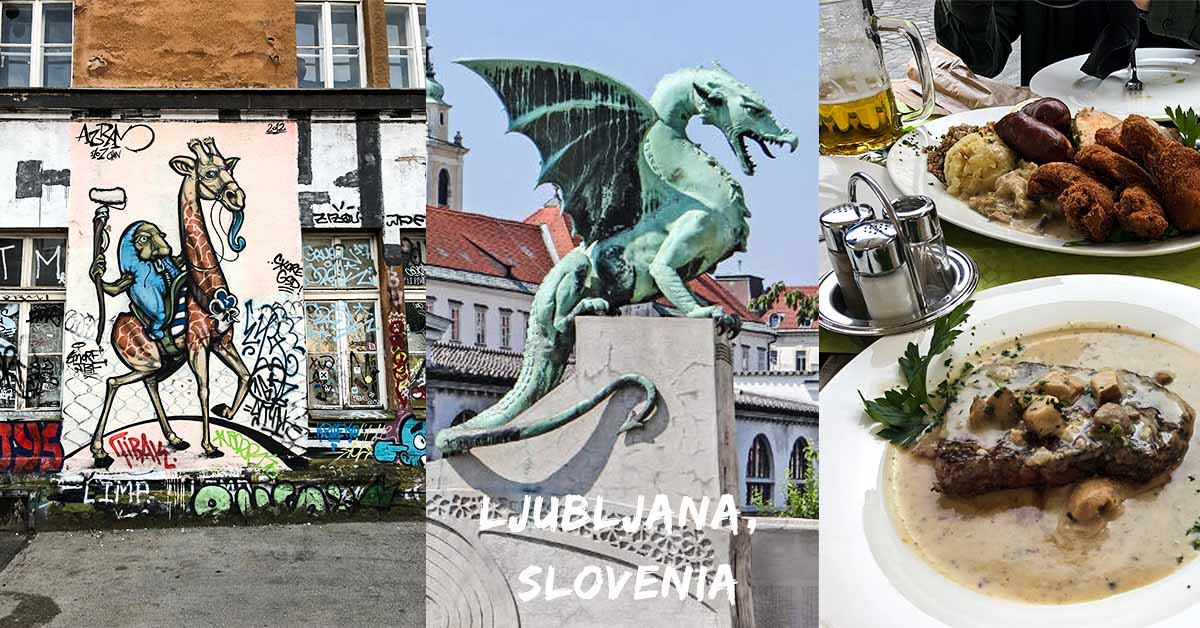 Highlights:
– Cross the Dragon Bridge
– Alternative art at the Metelkova Art Center, also a former military barrack
Read More
Getting from Bled to Ljubljana: Multiple trains run from Lesce Bled Station (Slovenia) to Ljubljana Station (Slovenia) under 45mins
Accommodation in Ljubljana: Most Hostel — single beds go as low as €15/pax (S$23.75). They come with a fridge, kitchen and an attached shower.
DAY 12-13: Venice, Italy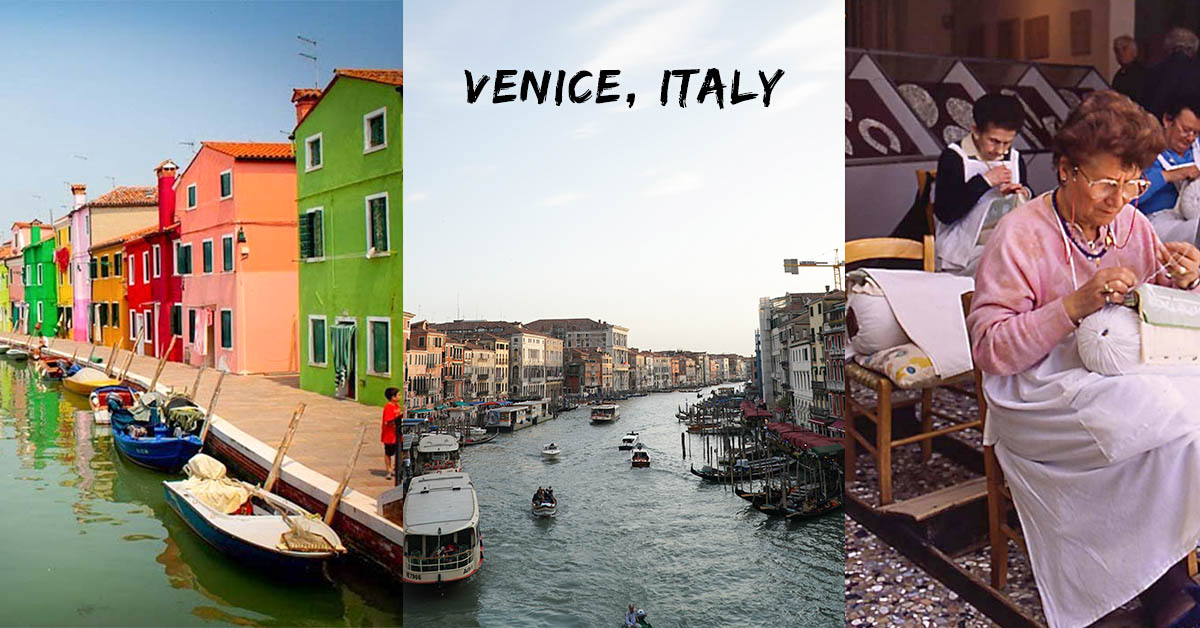 How can one not visit Venice when in Italy? Explore the city that was built on 118 little islands on water taxis and roam through the canals. Visit their museums and learn how Venice placed itself on the map with its history, lace and glass.
Highlights:
– Ride the gondola in Venice
– Visit Burano and learn about lace-making
– Visit Murano for its high quality glass
Read More
Getting from Ljubljana to Venice: Take a bus from Ljubljana (Slovenia) to Trieste Centrale Station (Italy), then from Trieste Centrale Station to Venezia Mestre Station (Italy)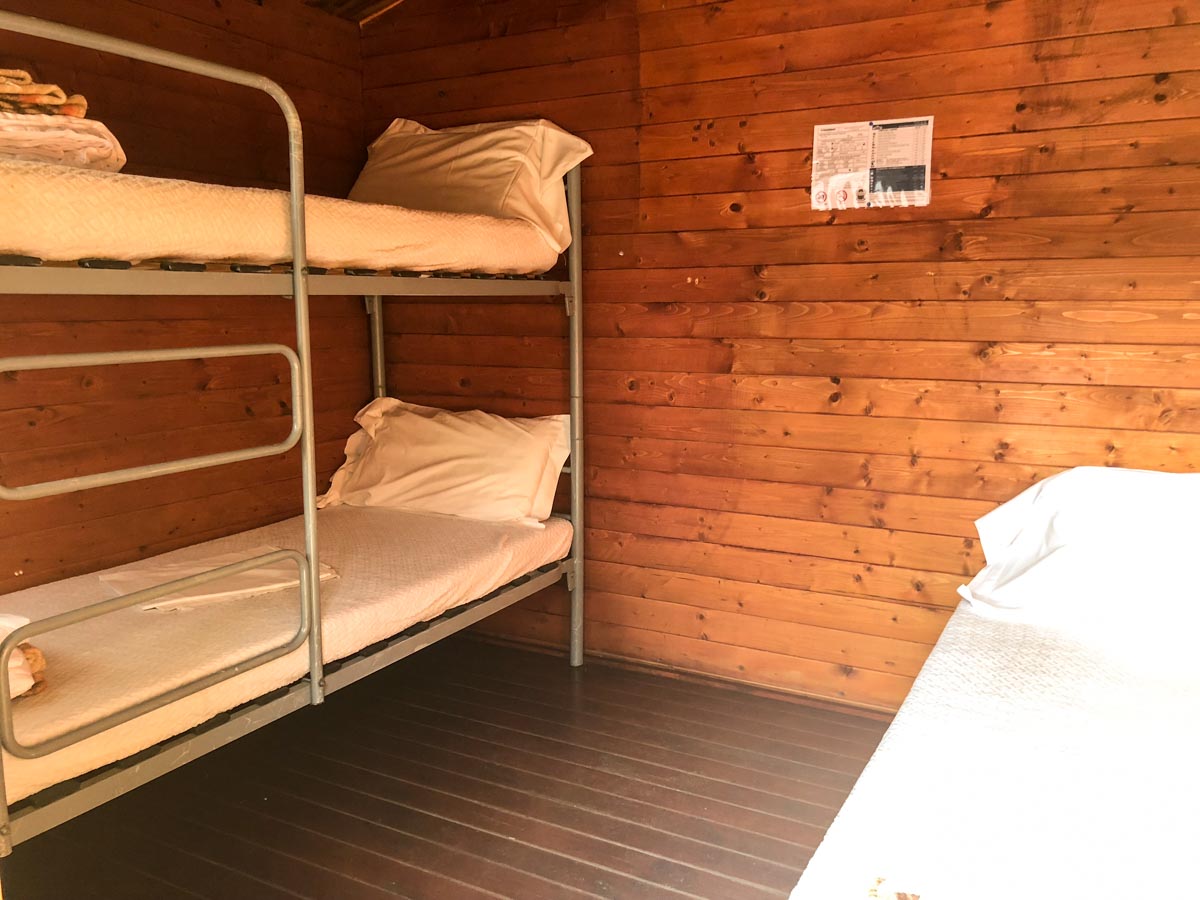 Accommodation in Venice: Camping Rialto Venezia — this was an amazing find outside of Venice: a camping ground providing clean shower and toilet facilities, with a mini mart to boot! We paid €11 (S$17.40) per person and scored 2 3-bed chalets for the 4 of us.
*Pro-tip: Find your accommodations outside of Venice. It's much cheaper and you get to interact with real Venetians. Plus, those are where you get to eat real Venetian food!
Day 14-15: Rome, Italy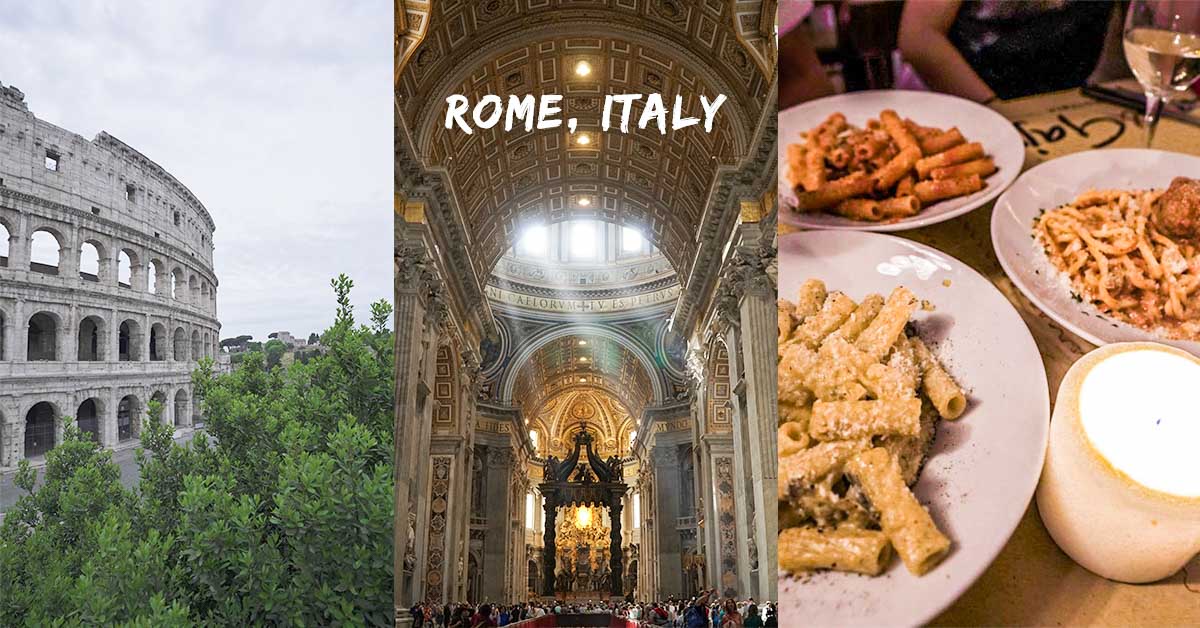 Viewing one of the Seven Wonders of the World was a bucket list item for one of our friends. We decided to end the trip with Rome and help cross that out for her — the Colosseum! Italy's capital city is also home to many other ancient ruins from the Roman Empire.
Highlights:
– Make a wish at the Trevi Fountain
– Visit the Vatican City (where the Pope lives)
– Head down to the Colosseum (one of the Seven Wonders of the World)
– Eat the best pizzas at Bonci Pizzarium.
Read More
Venice to Rome: Multiple trains run from Venezia Mestre Station (Italy) to Roma Termini Station (Italy) ~3.5hrs
Accommodation in Rome: Mandarin Overseas Guesthouse — single beds go as low as €20.50/pax (S$32.40).
Getting around Rome: We didn't buy the 48-hour bus pass; we bought a ticket whenever we rode the bus instead, costing us €1.50 (S$2.40) each time.
Travelling with the Eurail Pass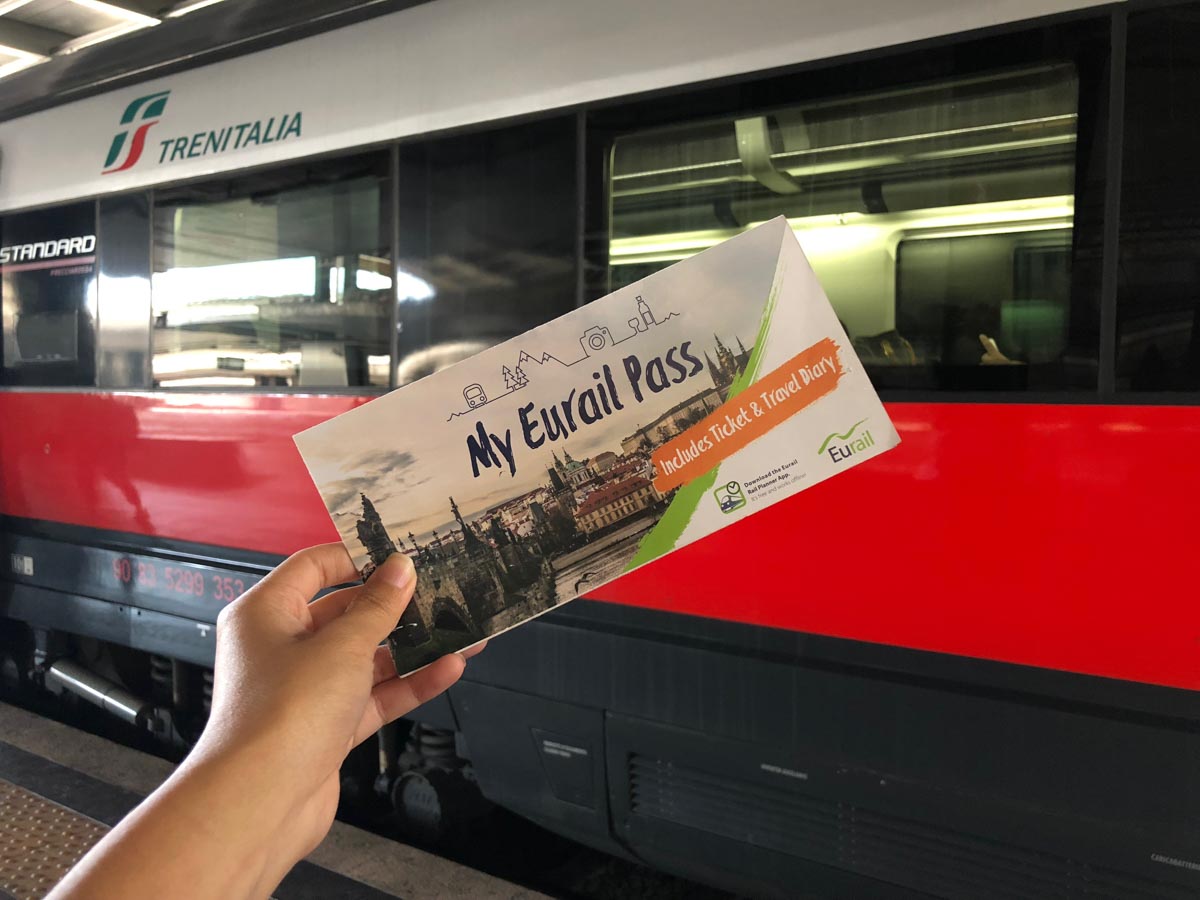 The Eurail Global Pass is truly your ticket to exploring all of Europe. If it's your first time, this is a great itinerary to start with but if you have the time, definitely maximise all 30 days of your pass — just be sure you have enough days left to catch your flight home!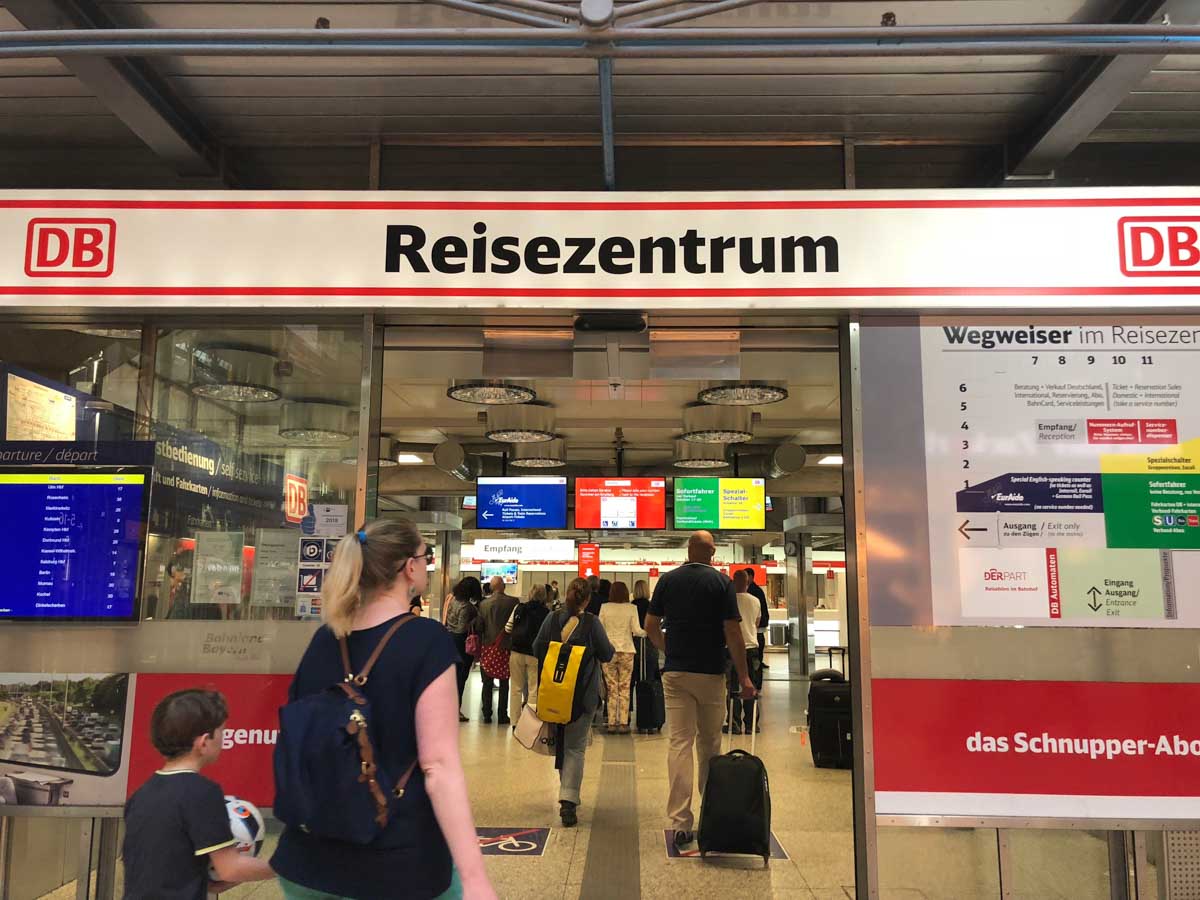 Ticket office in Munich, Germany
With our 7-days in 1 Month Eurail Global Pass, we saved a total of S$161.35. You can check out our breakdown (on the second tab) but do note that train fares differ quite a bit everyday. This is because there are many trains taking varying routes to get from point A to point B.
For trains that require reservations, you can either reserve them at least two weeks before your trip — you'll need to wait for the reservation tickets to be mailed to you in 7-10 working days — or just make reservations at the ticket office when you arrive in Europe on day 1.
More about the Eurail pass in this Eurail Guide.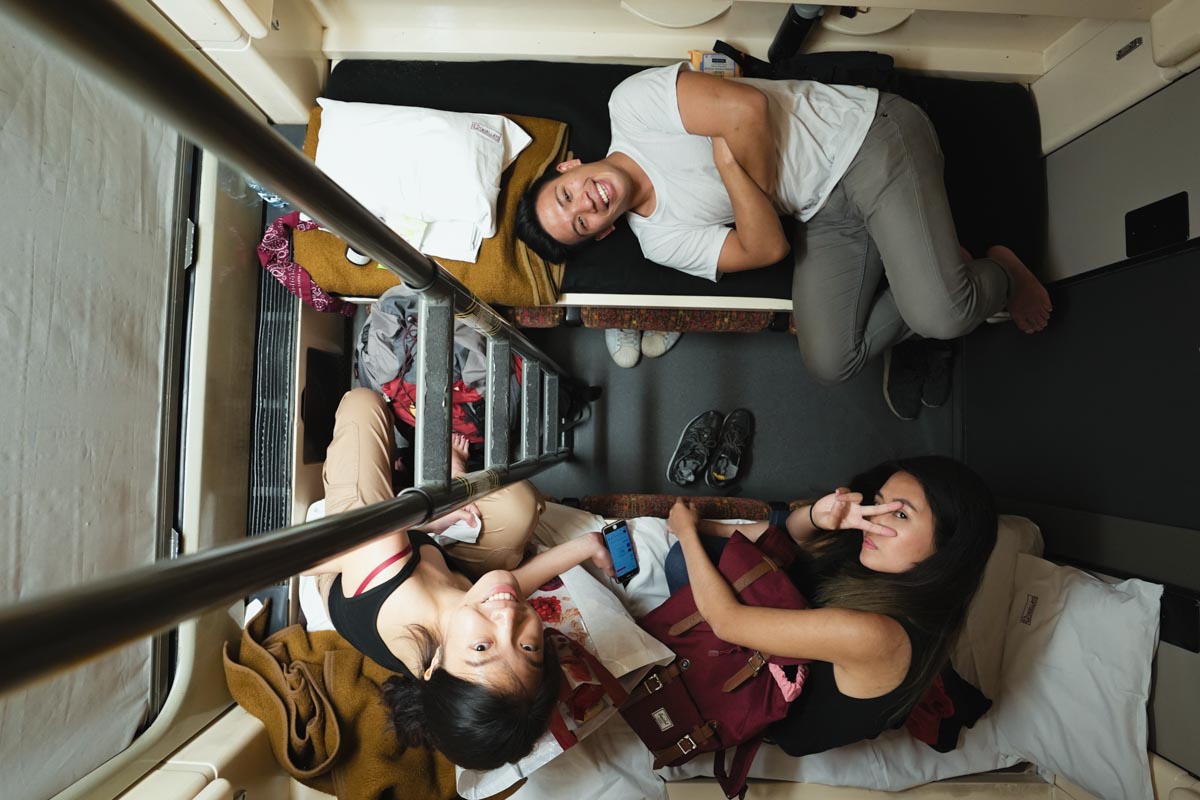 A huge part of rail travel is the experience of being in the train itself. Day trains offer some of the most scenic views and sleeper trains help save time especially when your journey is going to be half your day. Imagine going to bed in one country and waking up in another!
This Europe itinerary suggests taking day trains as the most economical option but if you're short on time and willing to splurge a little (these can cost quite a bit more than a night in a hostel), we'd definitely recommend experiencing one.
For more on the Eurail Pass, check out our Eurail Pass Guide.
Check Flights to Europe
Start planning your own Europe backpacking journey now! Start with checking flight prices for your first stop:
If you can't see the widget above, click here to check flights from Singapore to Munich.
---
This post was brought to you by Klook.
For more travel inspiration, follow our adventures on Facebook, Instagram and YouTube!