Here's everything you need to know before embarking on that Eurail adventure around Europe.
*Get 15% off your Eurail Pass when you pre-book it before 1 Aug 2022
Travelling by train is one of our favourite ways to get around a country — 10 days from Tokyo to Osaka, 8 days from Taipei to Kaohsiung or even just 7 days from Seoul to Busan. But travelling across various countries is perhaps a whole new ball game.
And I won't lie: Eurail Passes can be confusing. Some trains require reservations (which cost extra), some don't. You can even get fined while travelling with a valid Eurail Pass!
After planning for our own Europe trips with the Global Eurail Pass, the Britrail Pass as well as the France Eurail Pass, here's our guide to pre-trip planning, on-the-ground essentials and everything else in between.
Is The Eurail Pass Worth It?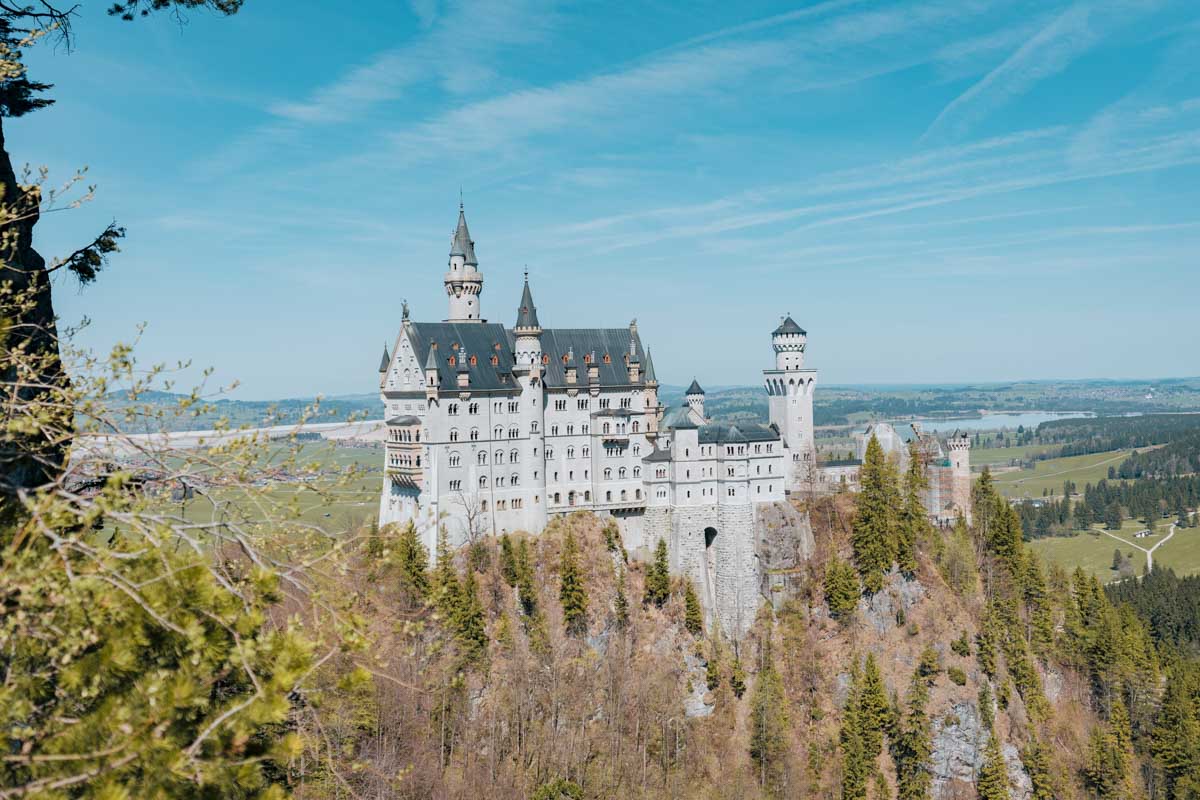 A Eurail Pass is probably the most expensive item on your Europe trip, so naturally you'd want to maximise it to the fullest value. Depending on the number of days you'll be travelling on trains, your Eurail Pass could cost anywhere between ~S$406 for a 5-day (1-month flexi) pass and ~S$533 for 15 days (2-month flexi).
For us, we bought a 7-day global flexi pass (Youth; ~S$362) for our 2 week trip in Europe (visiting 6 countries over 14 days) and managed to save a total of S$383.60. (check out our Europe Budget Itinerary for details of the trip).
If planned properly while utilising the right pass, these rail passes will enable you to see more of Europe without worrying too much about spending a bomb.
Pre-Trip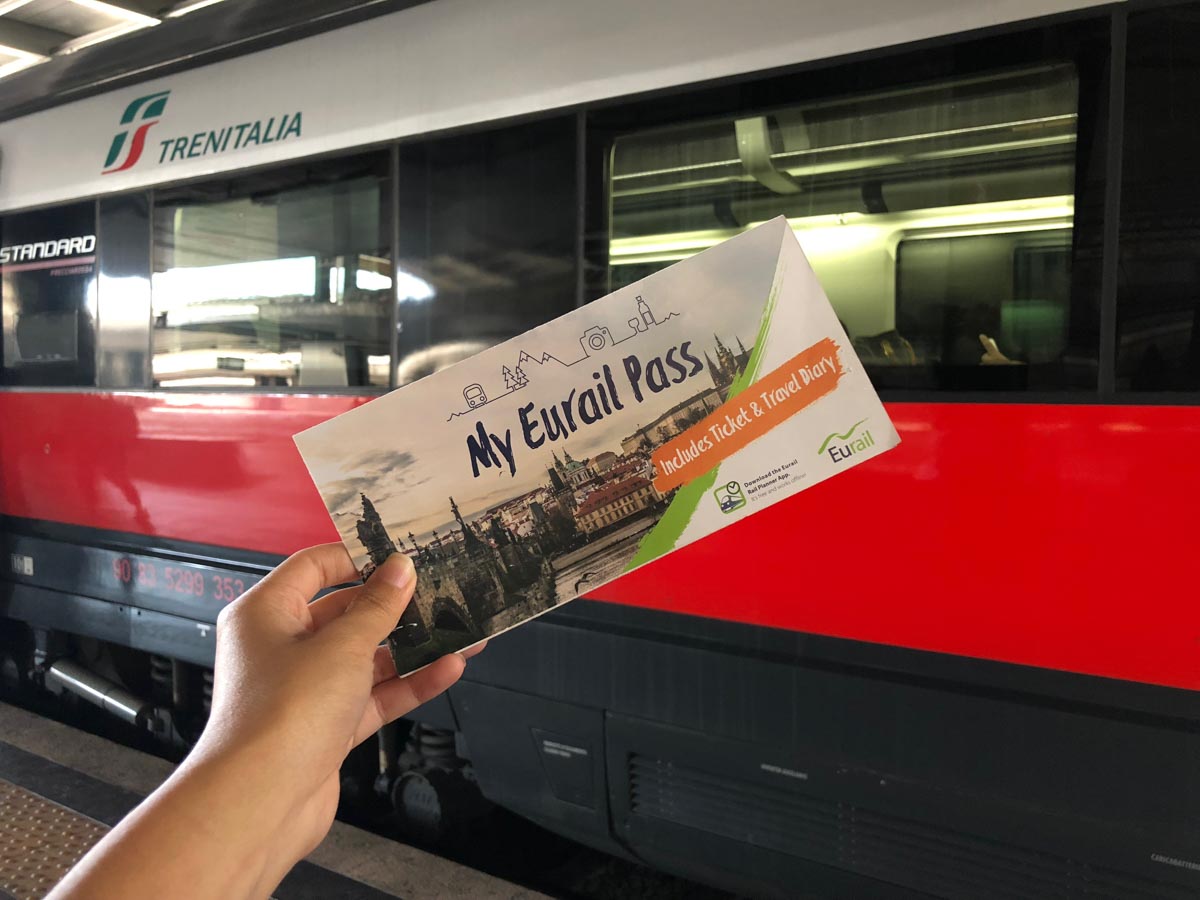 1) Selecting the Right Eurail Pass
The Eurail Pass comes with many price points depending on class, countries covered, and timeframe.
The Global Pass gives you access to 28 countries in Europe, with validity options ranging from 5 days to 3 months.
Class: Each pass is available in 1st and 2nd class options. While 1st class carriages have more leg room and amenities, 2nd class seats are actually pretty comfortable too.
Countries: Planning to cover more than one country? If not, a One Country Pass might be more cost-efficient. This includes options for the BritRail Pass, France Eurail Pass, German Rail Pass and more.
Looking for trip inspiration? Check out our itineraries utilising the various Eurail Passes:
7 days in 1 month Global Flexi Eurail Pass: 14-day Europe Itinerary under S$1.8k
3 days BritRail Flexi Pass: 10-day UK Itinerary under S$1.4k
5 days France Eurail Pass: 10-day France Itinerary under S$1.5k
Flexi or Continuous? A continuous travel pass is comparatively cheaper than the flexi pass for the validity but the flexi allows you to spend more time in a single city.
For example, a 15-day consecutive pass will cost around S$760 for an adult ticket in the second class but a 15-day flexi pass (valid for 2 months) will cost around S$1460 — that's double the price!
Pro-tip: Maximising your flexi pass
Don't waste a day of your Eurail flexi pass on a short train ride. It could work out to be cheaper if you buy a single ticket instead.
To see if it is worth using your pass, take the cost of the pass divided by the number of travel days, i.e. if the pass costs $700 and the number of travel days is 10, the average cost per day will be $70. If the only train ride you're taking for the day costs $42, you're essentially paying $70 for that train ride instead of $42. Instead, just get single tickets for the day and save the flexi pass travel days with more expensive train rides.
2) Are you eligible for discounts?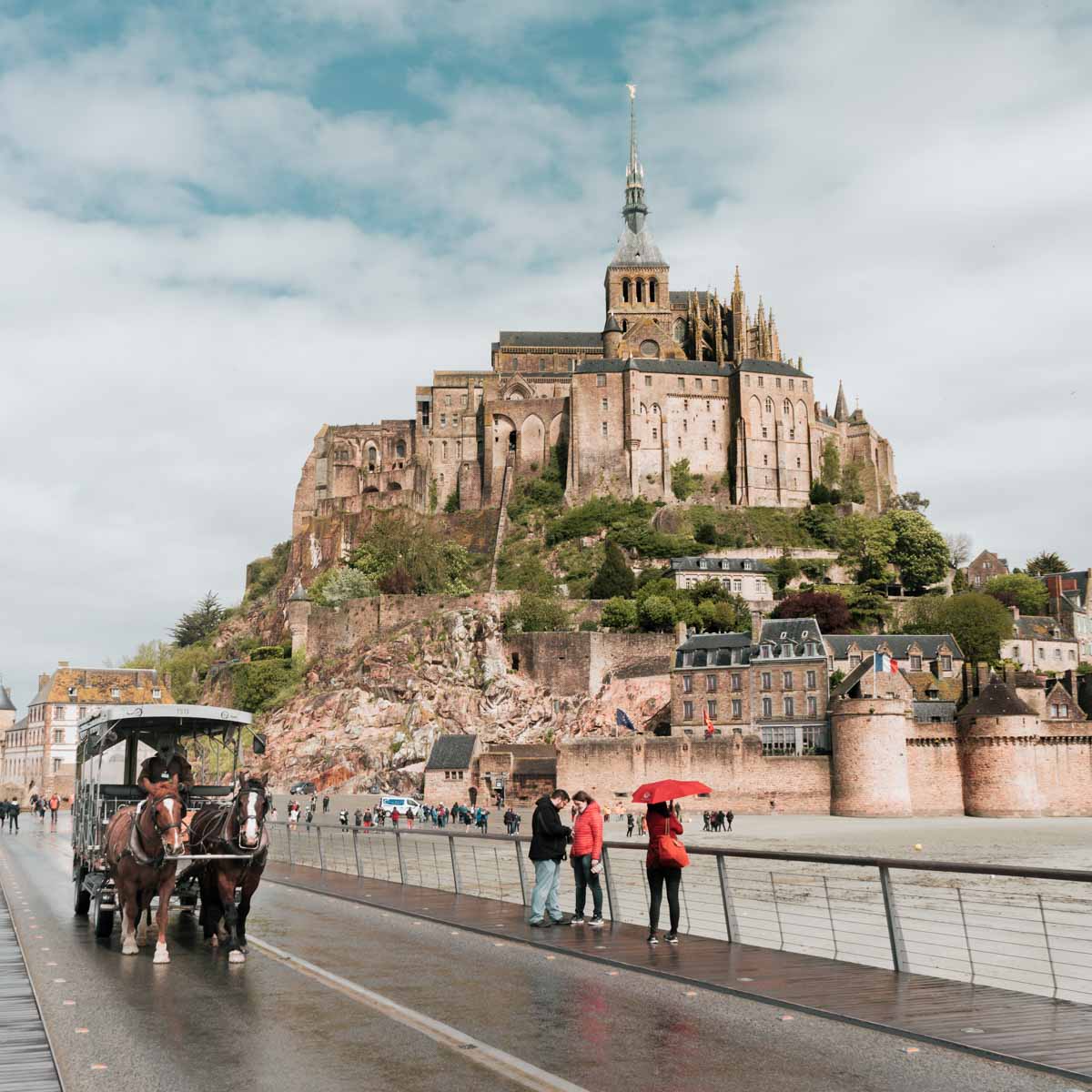 – 60 years old and above: Get 10% off with the Senior Pass
– 27 years old and below: Get 25% off with the Youth Pass
– Have children below the age of 11: Up to 2 kids travel with you for free with the Family Pass. No passes are required for kids 3 years old and below.
Sometimes there are additional special offers. BritRail had a Royal Wedding Offer in 2018, which gives you a free extra travel day on the BritRail Pass purchased.
3) Purchase a Eurail Pass before your trip (Singapore)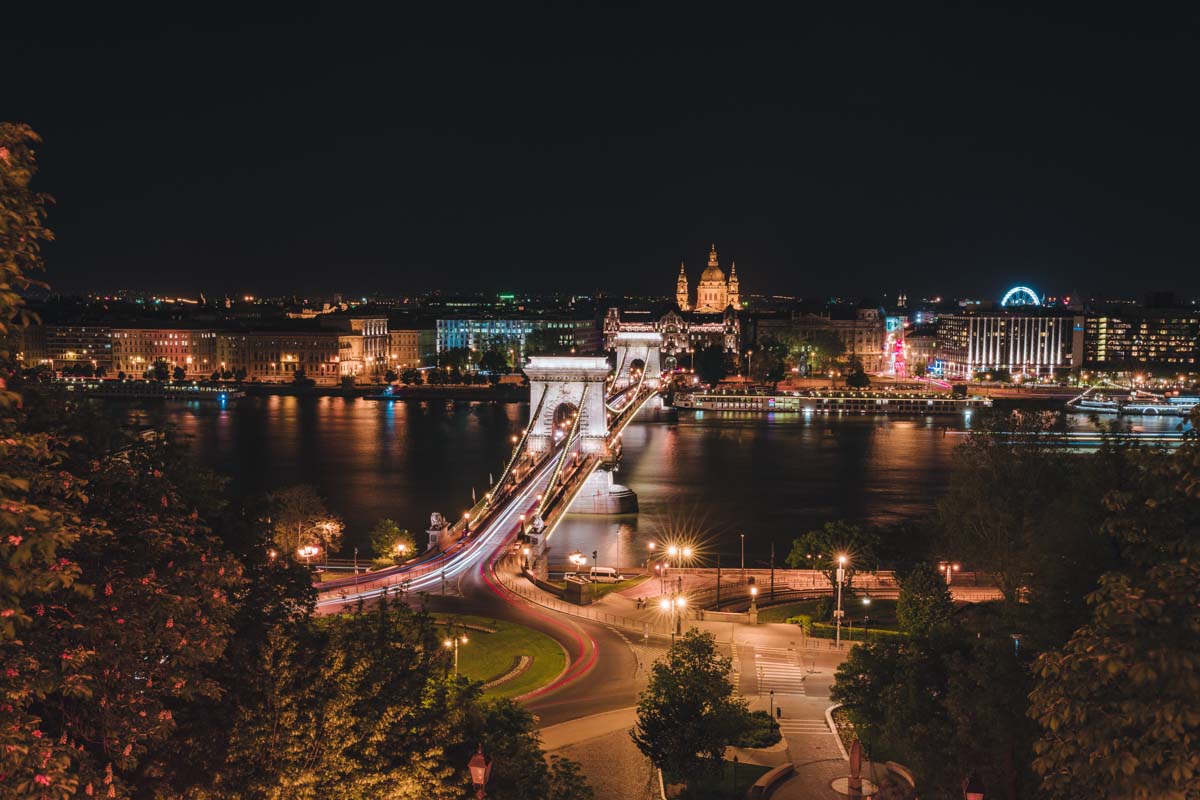 Eurail Passes can be bought when you arrive in Europe but are more expensive, and the ticket offices are often really crowded. If you'd like to make reservations on popular overnight trains, you also need to have your pass available in advance as these bookings take 7–10 days to arrive by mail.
The best way to get ready for your trip is to order your pass online from local vendors like Klook. Make sure to add the Youth pass to cart if you're 27 years old and under for 25% off. Not only are they the cheapest in the market, they now come in mobile passes so no waiting time is needed.
4) Making Train Reservations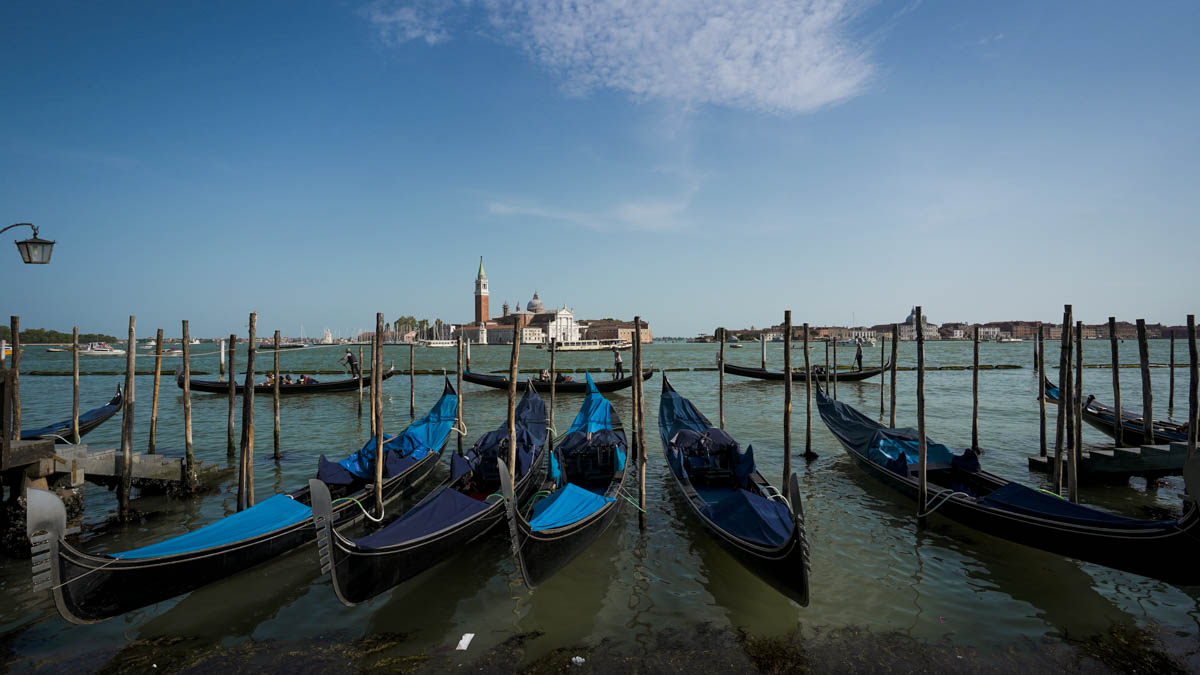 Not all trains require reservations but it's highly recommended for long-haul journeys. Some trains are entirely free to ride with the Eurail Pass, while others will require a top-up even with the Eurail Pass (see points 5 and 6). Here are 2 ways you can go about booking your trains:
1) Online:
Train Tickets can be purchased using the Rail Planner App.
If you're getting your passes through Klook, you can reserve your seats through Klook to avoid extra booking fees! Be sure to check 'I already have a rail pass' in order to get discounts on certain train routes.
For example, the Paris to London train ticket might cost ~S$186 but if you select 'I already have a rail pass', that same train reservation will cost ~S$47.
Reservations will be mailed to your doorstep so and take about 7–10 days. Be sure to book it at least 10 days before departure — seats can be reserved up to 90 days in advance.
2) At the train station: If there isn't enough time to reserve online, fret not because reservations can be made in Europe too. Head to any train ticket office at least 1 hour before the train is scheduled to depart, and you will receive your reservation tickets right away. Your best bet is to have the first few days of train schedules planned out so you can reserve them altogether at the first ticket office you visit in Europe.
5) Free Trains Under The Eurail Pass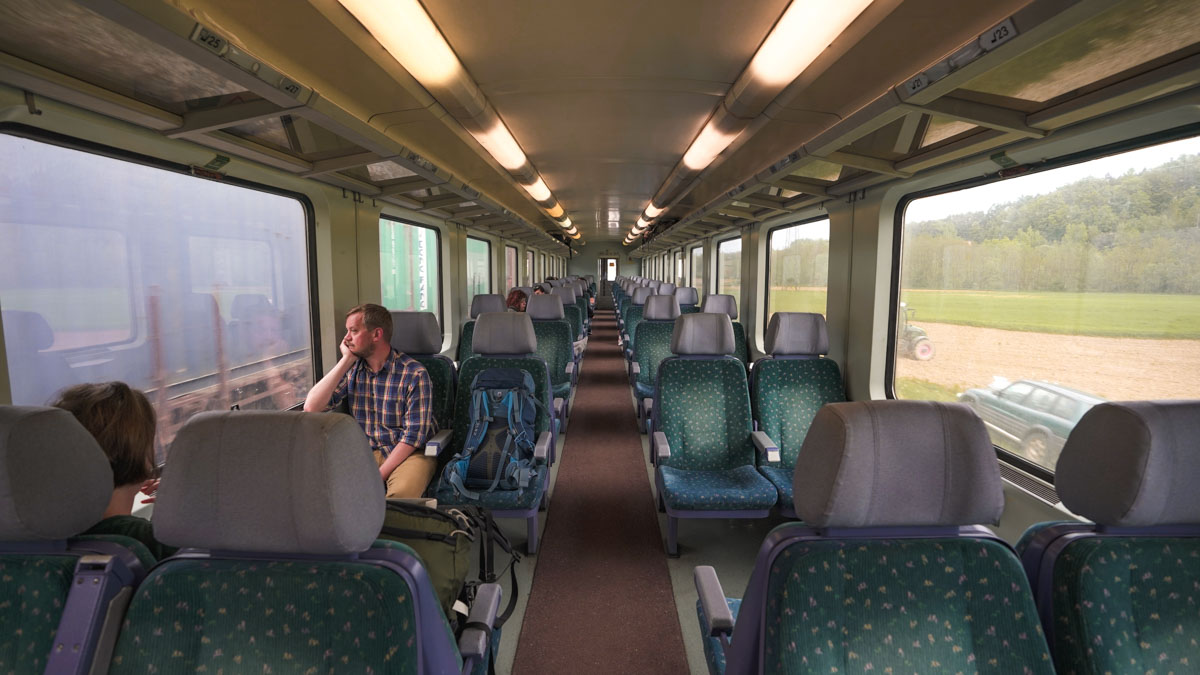 Regional Trains
This is the most basic way of exploring Europe by train. Regional trains might not be fast or luxurious but are still a comfortable way to get around.
The Eurail Pass covers most regional trains and no reservations are required, so you can take these trains for free.
In addition, they provide you with the flexibility of being able to simply hop onto the next train if you miss yours.
It's possible to get around with just regional trains, but it will take a longer time. We took a high speed train from Budapest to Ljubljana which took about 8 hours and €4.50 (~S$7.05) per person, but taking a regional train for free would've taken us up to 20 hours over 4 transfers.
Scenic Trains
Enjoy the views of mountain ranges and endless greenery in the comforts of your seat on a scenic train. Most scenic trains do not require a reservation except for a few such as the Bernina Express — runs from Switzerland to Italy and has a special panoramic cabin that will require reservations.
6) Trains that Require a Top-up / Reservation Fee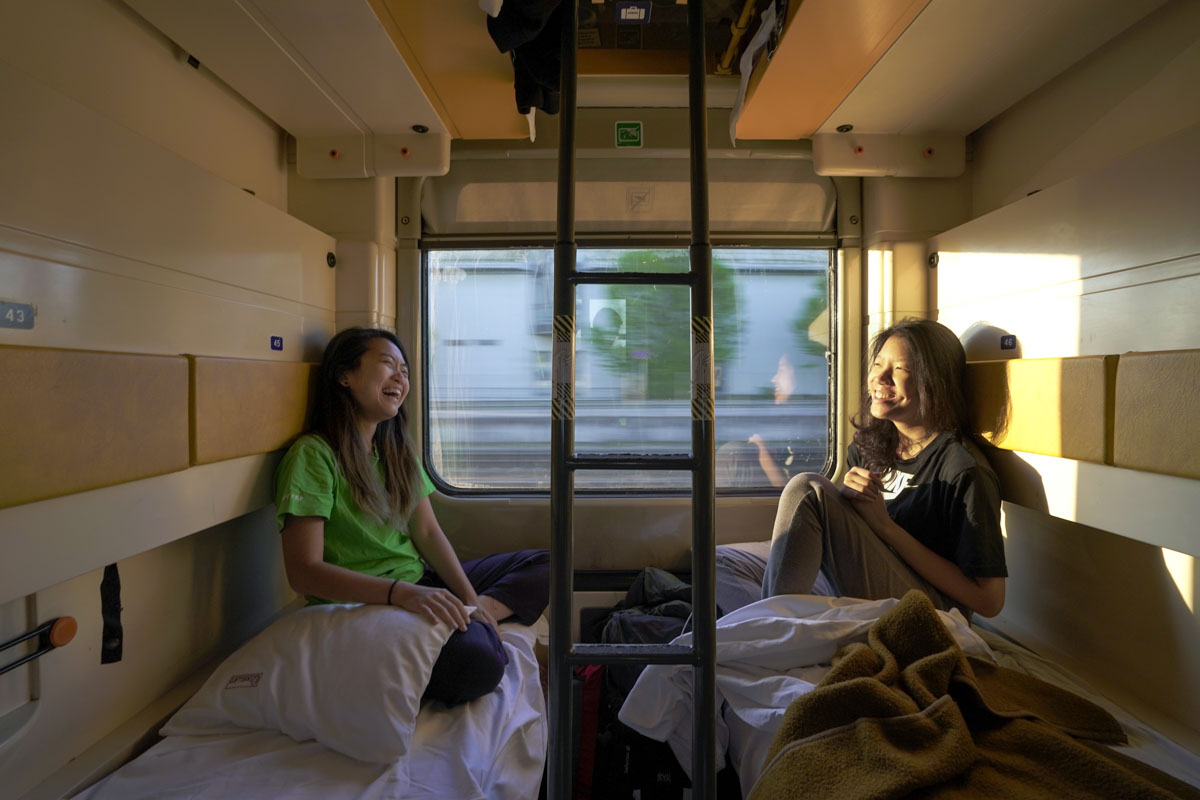 Night Trains (a.k.a Sleeper Trains)
Night trains are a great way to save time and money on accommodation. From reclining seats to cabins with private toilets, the top-up fee for these trains can vary quite a bit.
Reservation is required for all-night trains and the fees differ depending on how luxurious your option is. Reclining seats cost about €3 (S$4.78) and beds can go up to €140 (S$223.19) even with a Eurail pass.
Note that it's common practice for the train conductor to keep your passes until the next morning so that they do not have to wake you up for border control checks.
High Speed Trains
High speed trains cover long distances in a much shorter period of time, compared to regional trains but can cost up to €155 (~S$247.71) just for the reservation fee.
When You Arrive in Europe
*Update (as of 6 July 2022): A Mobile Pass is now available instead of a physical ticket. The entire process of planning your trip to boarding the train can be done on the Rail Planner app.
For ticket inspection using the Mobile Pass, go to My Pass on the Rail Planner app and tap "Show ticket".
1) Validate Your Pass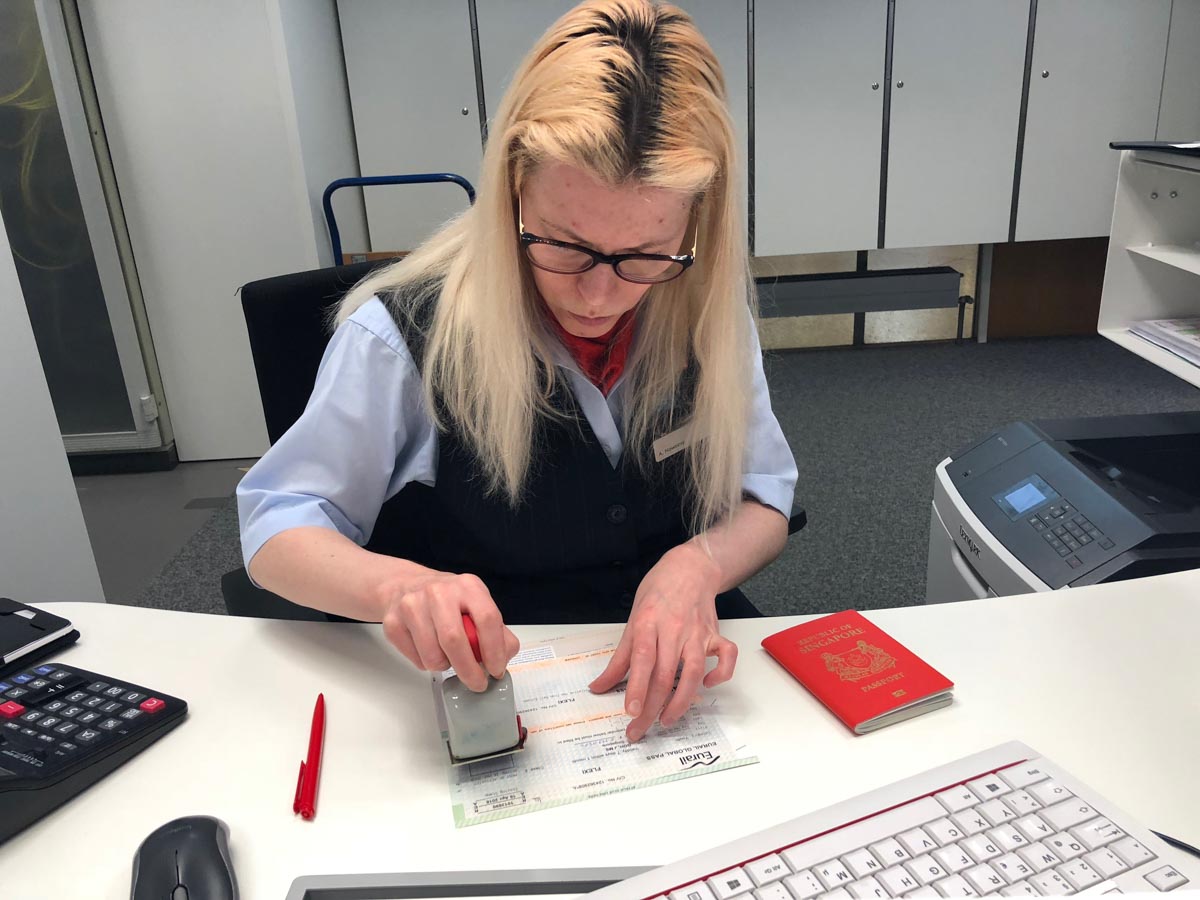 The Eurail Pass has to be stamped by a railway official in order for it to be valid. Upon arrival in Europe, head to any ticket office — usually found in larger train stations — and they will validate the pass for you.
2) Record Your Journey(s)
There are 2 parts to the Eurail Pass: the Travel Calendar and Travel Diary.
Travel Calendar (for flexi pass only)
For every day that you use your Eurail Pass, you have to write down the date in the travel calendar. Fill up the date on the top row, followed by the month on the bottom (e.g. if you're travelling on 28 April, the box on top will be "28", and the one below will be "04").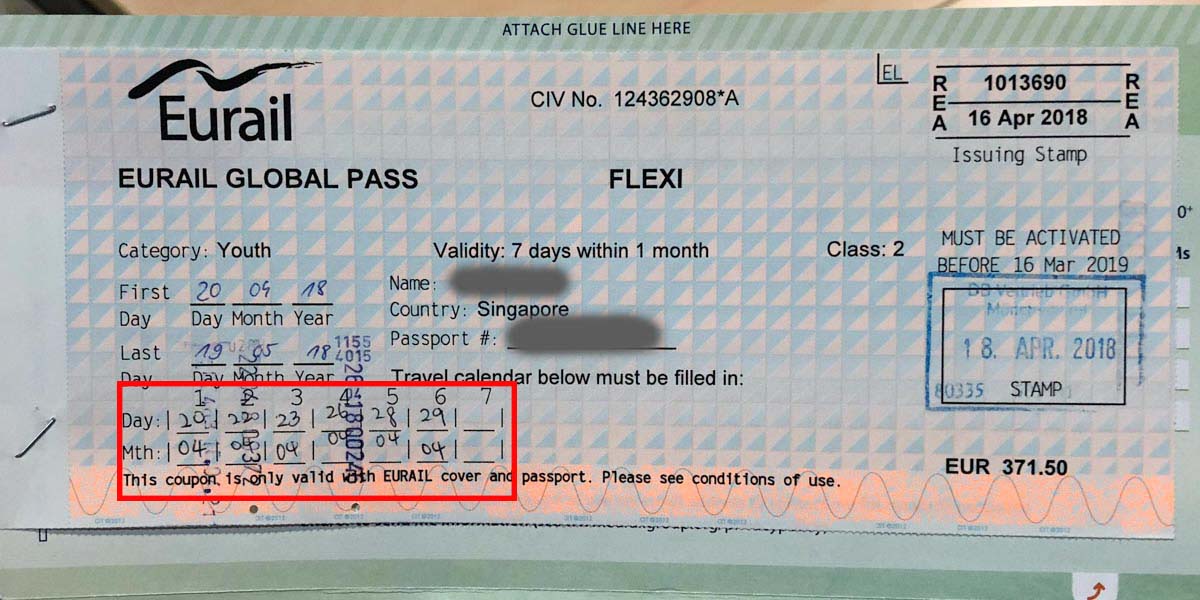 Travel Diary
Details of each trip need to be recorded in the travel diary section. This applies to both flexi and continuous passes.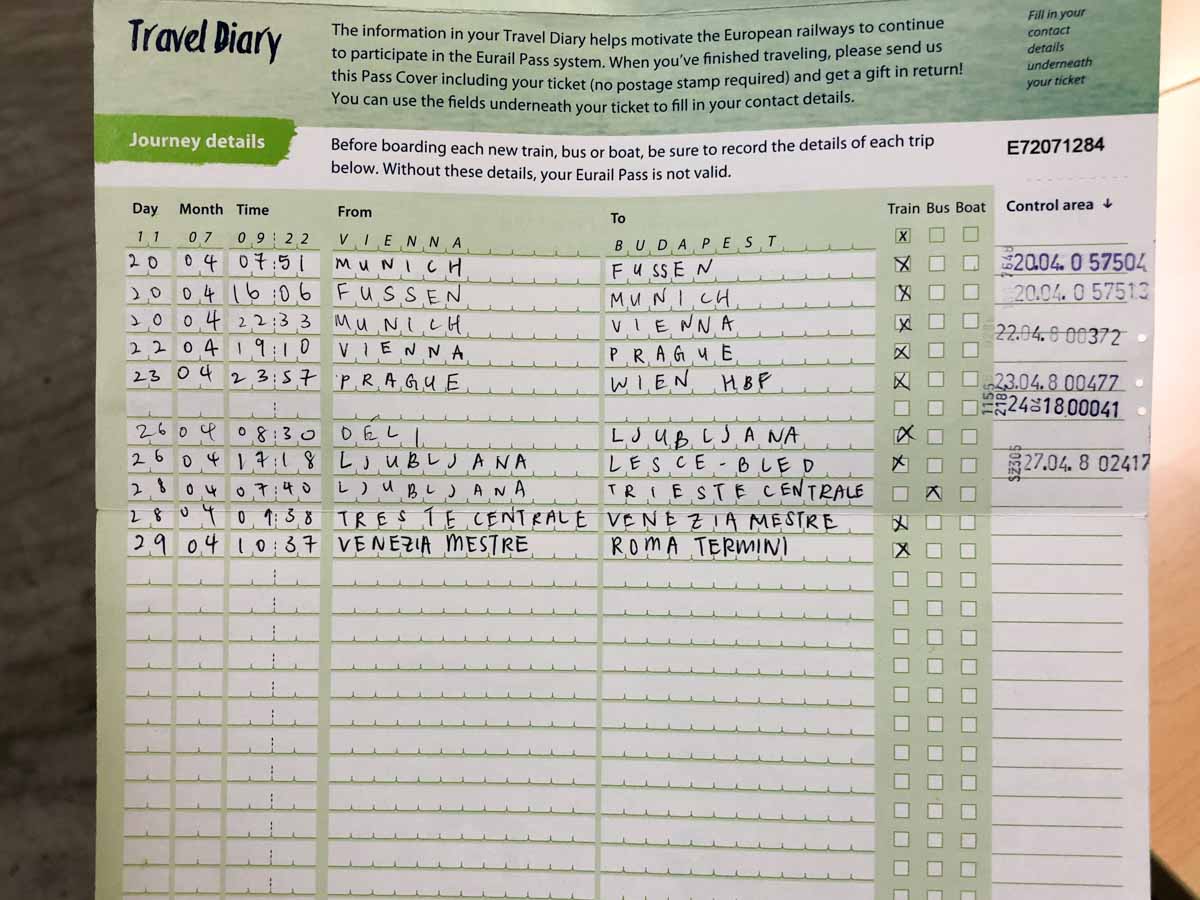 The train conductor will come around to check your pass and put a dated stamp on the "control area" of the travel diary and calendar. You will be fined €50 (~S$79.77) and your Eurail Pass will no longer be valid if the travel calendar and diary are not filled in.
7PM Rule
If you board a train (or more than one train) that departs after 7PM and has a final stop that's after 4AM, only the day of arrival needs to be written in the travel calendar, even if you leave the train before 4AM.
For example, if you're boarding the 11:04PM train from Prague on 23 April that will arrive at 7AM, 24 April in Vienna, you only need to write 24 April in your Travel Calendar.
The 7PM rule only applies after the activation of your pass. This means that if your pass is activated on 19 April, you cannot use the 7PM rule on the evening of 18 April.
3) Board The Right Train
Train stations can be confusing but you'll be able to locate the right platform to board as long as you know the following: last station the train is headed to, departure time, and platform number.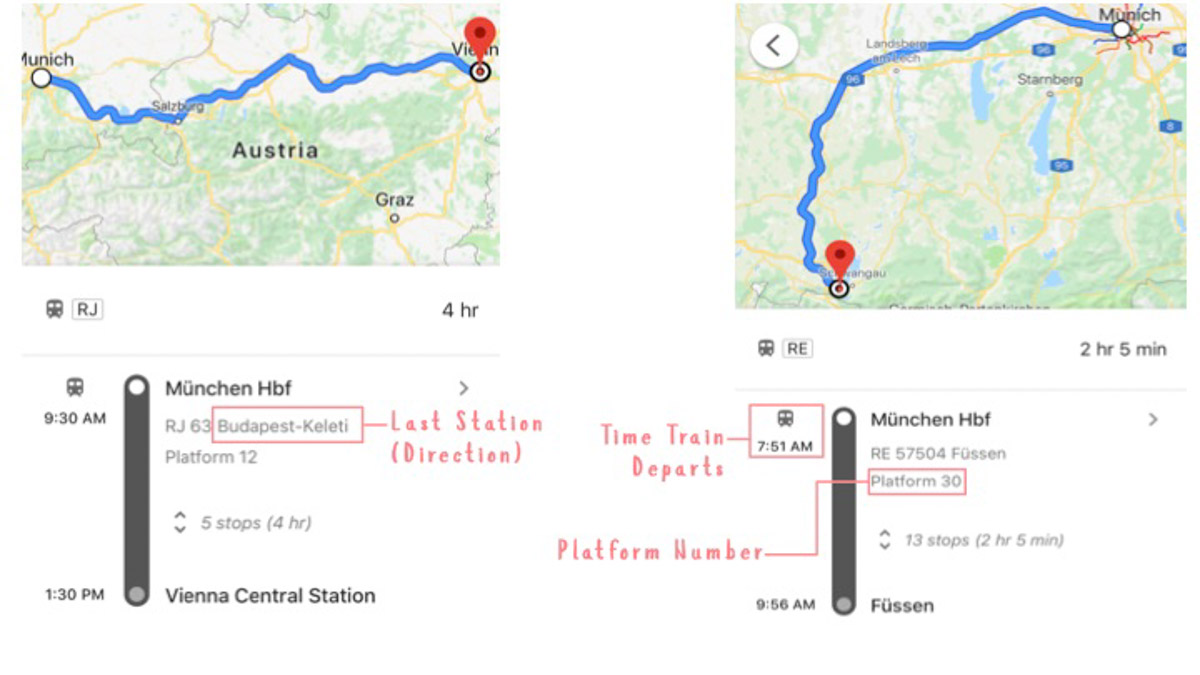 Google Maps:
If you do not have an internet connection, you can make use of the Rail Planner Mobile Application which is available offline with information on all the train departure timings.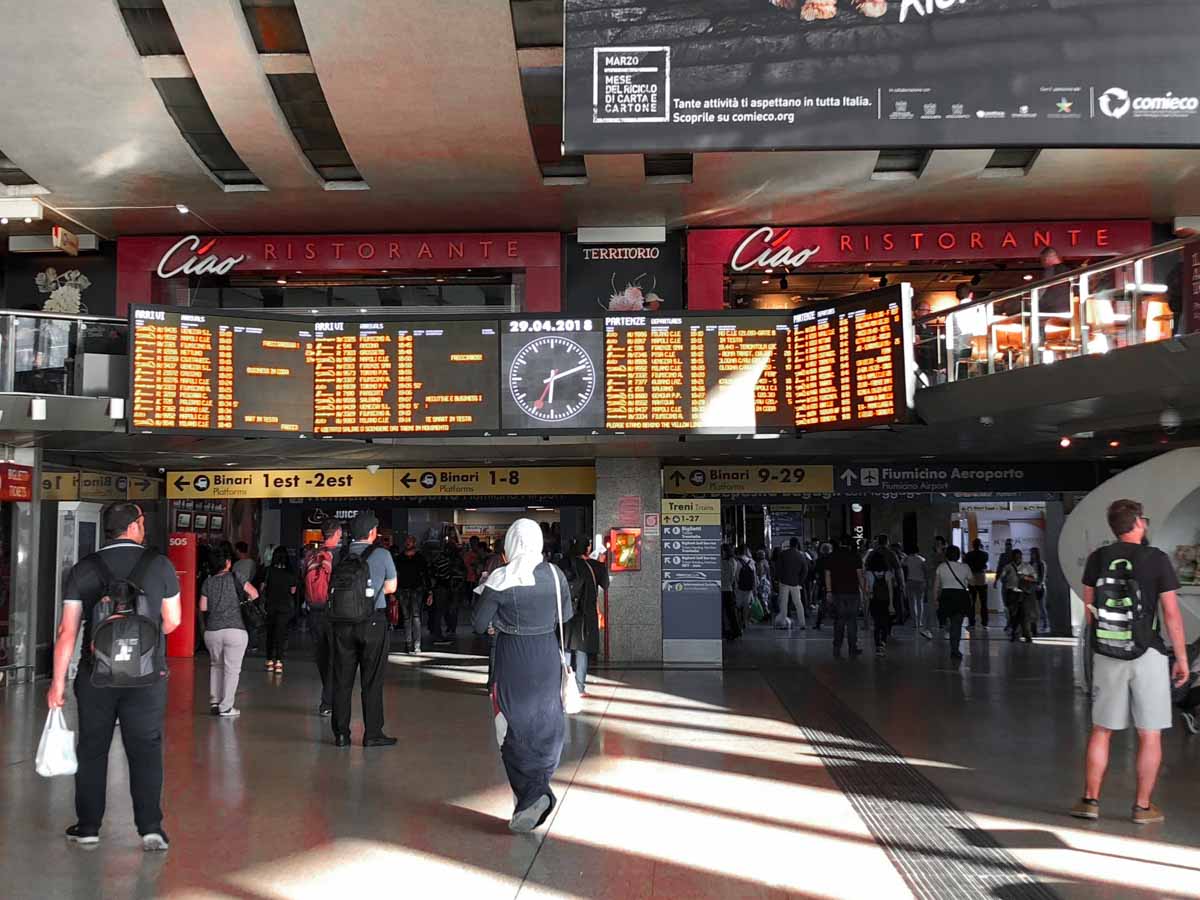 Platform: You can get the platform number at the station itself, usually near the platforms. Look out for a big LED screen with yellow text for information on your departure time, train number and destination which will correspond with the platform number.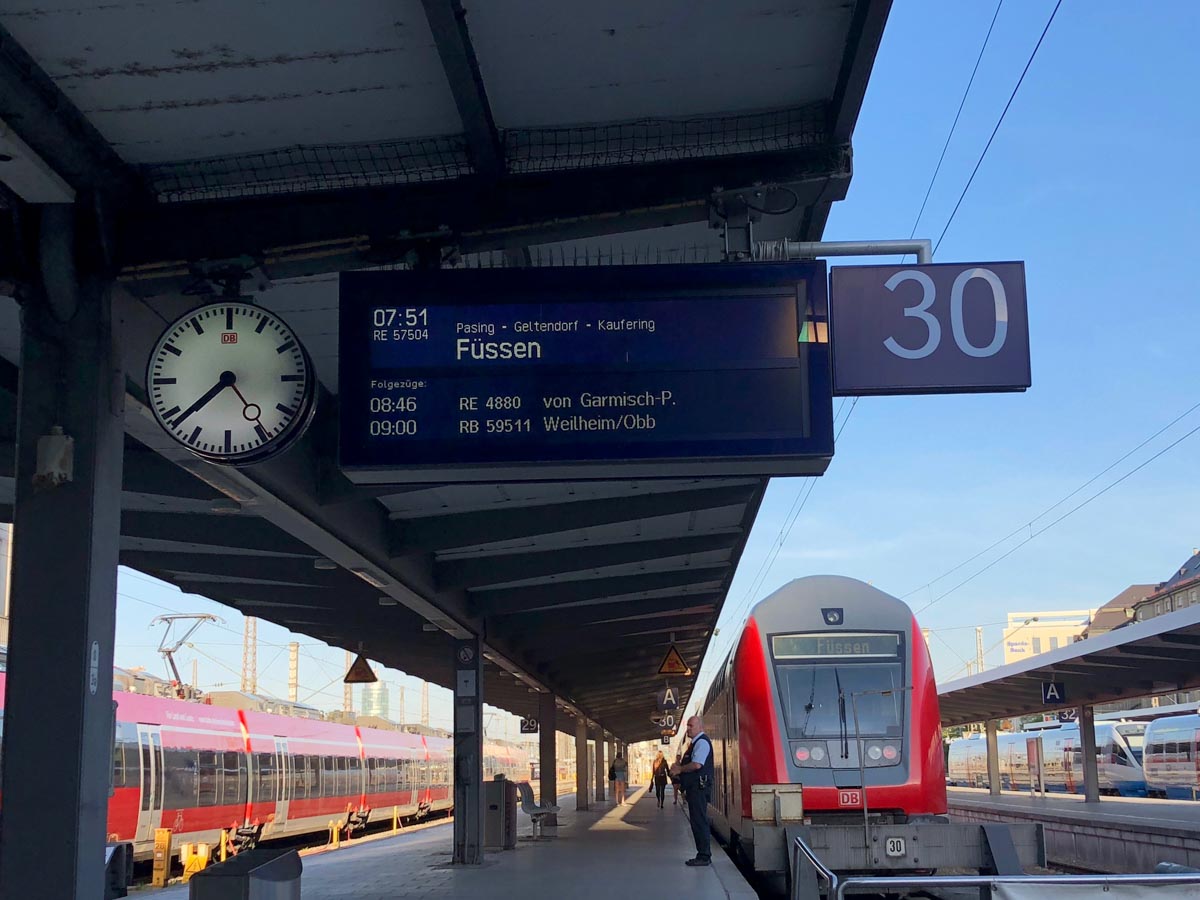 Departing Time: Once you're at the right platform, check the screens on the platform itself to make sure the departing time is correct.
There may be more than one train departing from the same platform, but to a different destination. Especially if you arrive early, make sure to double check before boarding.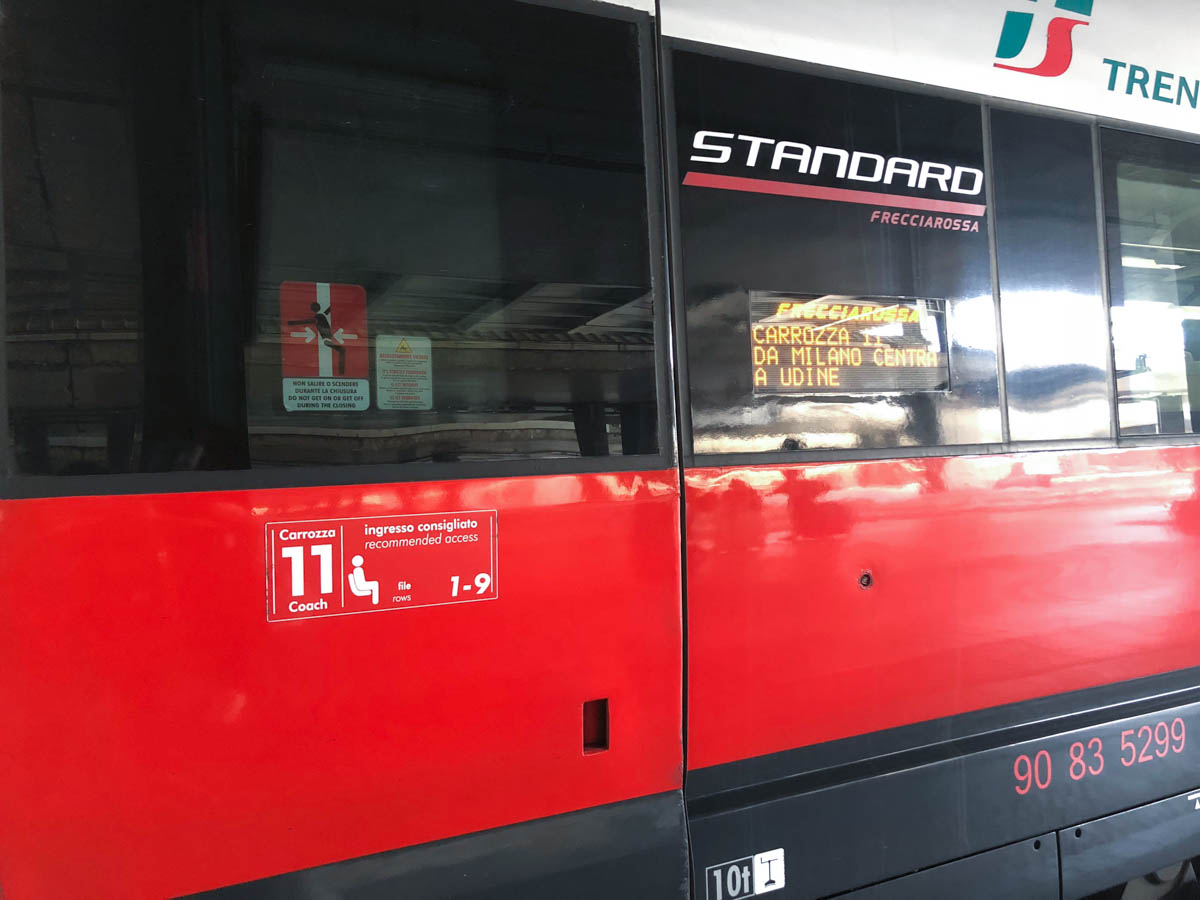 Cart/Wagon and Seat Number: If you have a reservation, you will be given a cart/wagon number together with a seat number. Look out for the number printed on the doors of the train. Getting into the right cart will help you locate your seat easily.
Seat numbers are usually located above the seats.
Frequently Asked Questions
Where do I store my luggage?
There are usually spaces near the doors of the train for you to store your luggages. However, the space is limited and based on a first-come-first-served basis.
We suggest using the overhead compartment to store your belongings, unless you are sitting near the doors where you can keep an eye on your bags. The overhead compartments can fit a 9x14x22-inch luggage (carry-on size) easily. We also managed to fit our 60L backpacks in the overhead compartments.
Is food allowed on the train?
Food is allowed on trains and some even come with an onboard restaurant. On some occasions, there will be train staff with pushcarts selling snacks and coffee. However, this isn't always the case so it's best to buy your own food from the shops at the train stations or vending machines; not every train sells food onboard.
For sleeper trains, breakfast is included in the reservation fee.
How can I change my reservation?
You cannot make changes to your reservations online. You will have to cancel your existing reservation and make a new reservation.
Are cancellations 100% refundable?
Not all cancellations are refundable. There are certain train routes that are 100% refundable but there are also some that will incur a 15 – 20% penalty when cancelled. Handling fees will also not be refunded. It will be stated if the route booked is refundable during the booking process so take note of that. The refund will be credited back to the card you used to pay for the reservation.
Alternatively, you can also get your cancellations done at a train station office in Europe itself.
How punctual are the trains?
Departure times are very punctual so arrive early to avoid missing your trains. Any delays will be reflected on the station's electronic boards.
If you're on the train, prepare and pack up in advance because there won't be a lot of time to disembark.
Arrivals can vary by a few minutes.
Do you need your passport when crossing borders?
Yes you do, so keep your passport accessible. There will be border control officers getting on board the train to check your identification.
Other than trains, what other benefits can you get from the Eurail Pass?
Eurail Passes offer discounted rates for European ferry routes and boats.
We hope you found this Eurail Pass guide useful! For itineraries by rail, check out our articles below:
7 days in 1 month Global Flexi Eurail Pass: 16-day Europe Itinerary under S$1,900
3 days BritRail Flexi Pass: 10-day UK Itinerary under S$1,400
5 days France Eurail Pass: 10-day France Itinerary under S$1,800
Let us know in the comments if you have any other questions regarding the Eurail Pass! That way, we can keep this guide constantly updated. 🙂
---
This post was brought to you by Klook.
Follow us on Facebook, Instagram, and YouTube for more travel inspirations!