Eeeks, wouldn't want to visit these creepiest places around the world alone.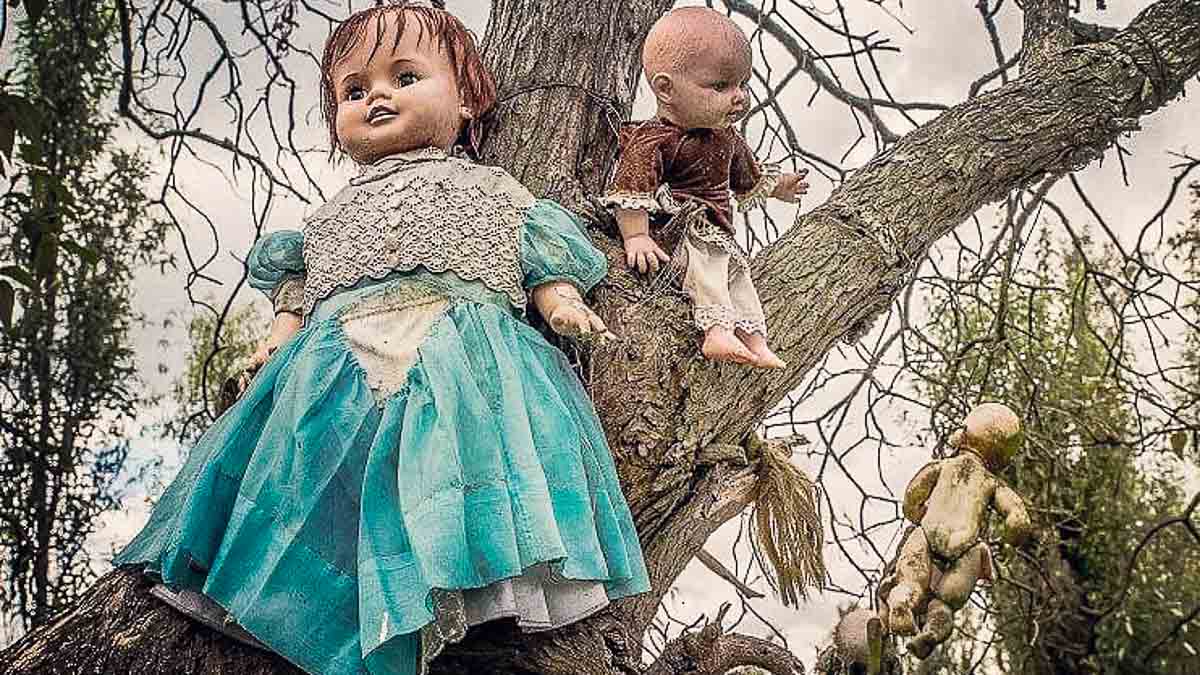 The island of the dolls, Mexico. Photo credit: @miasardini via Instagram
Luckily (or not), the world is full of creepy places, from eerie doll-infested islands to abandoned towns. Even if you're not the bravest, you'll be intrigued by the stories behind these damned destinations.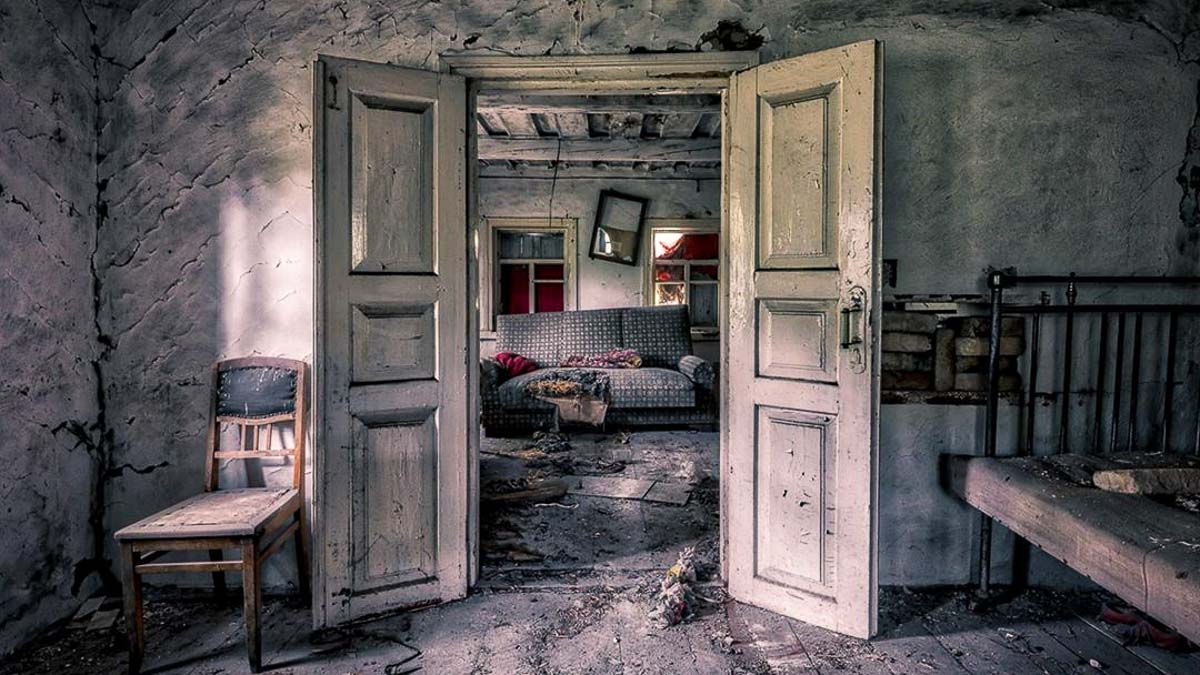 Chernobyl, Ukraine. Photo credit: @chernobylwelcome via Instagram
So forget horror movies to satisfy your need for that slow creeping adrenaline rush — add these ten creepiest places around the world to your travel bucket list for a time when we can all visit them in real life!
1) Xochimilco, Mexico: The spooky island with dolls hanging from trees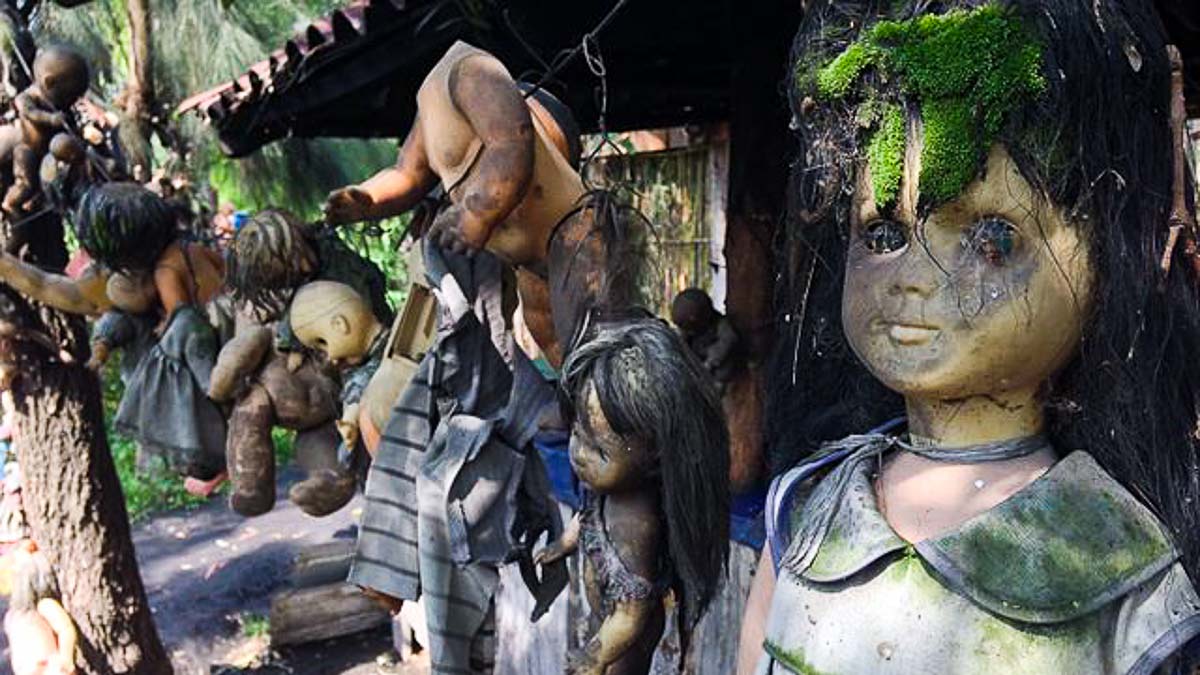 Photo credit: Isla de las Munecas
If you thought Annabelle was scary, this place will give you nightmares. Welcome to Isla de las Munecas, or The Island of the Dolls. It's home to hundreds of them, hanging by their necks from trees.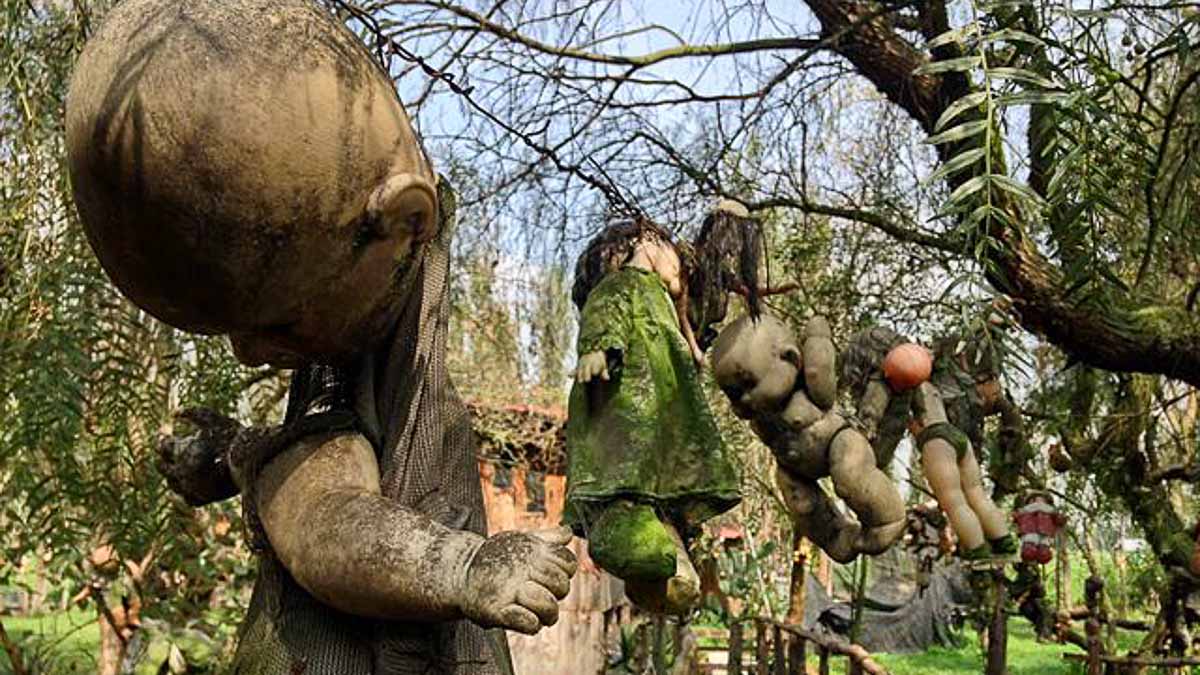 Photo credit: Isla de las Munecas
You're probably wondering, which serial killer placed the dolls there? The story is actually more complicated than that. Over 50 years ago, the island caretaker Julian Santana Barrera discovered a young girl who drowned. He found a doll floating nearby, and hung it on a tree to pay his respects. It's said that Julian was haunted by the dead girl and began hanging more dolls in hopes to appease her spirit.
Turns out, the spirits weren't appeased — 50 years later, Julian was found drowned in the same spot where he found the girl.
Go on a virtual tour of The Island of the Dolls.
Cost: ~S$100 for a four-hour roundtrip boat ride (there's no official price and you'll have to bargain with the locals)
Opening hours: 24hrs, but best to go before it gets dark
How to get there: Hire a boat from Xochimilco
2) Pripyat, Ukraine: The ghost town left by the world's worst nuclear disaster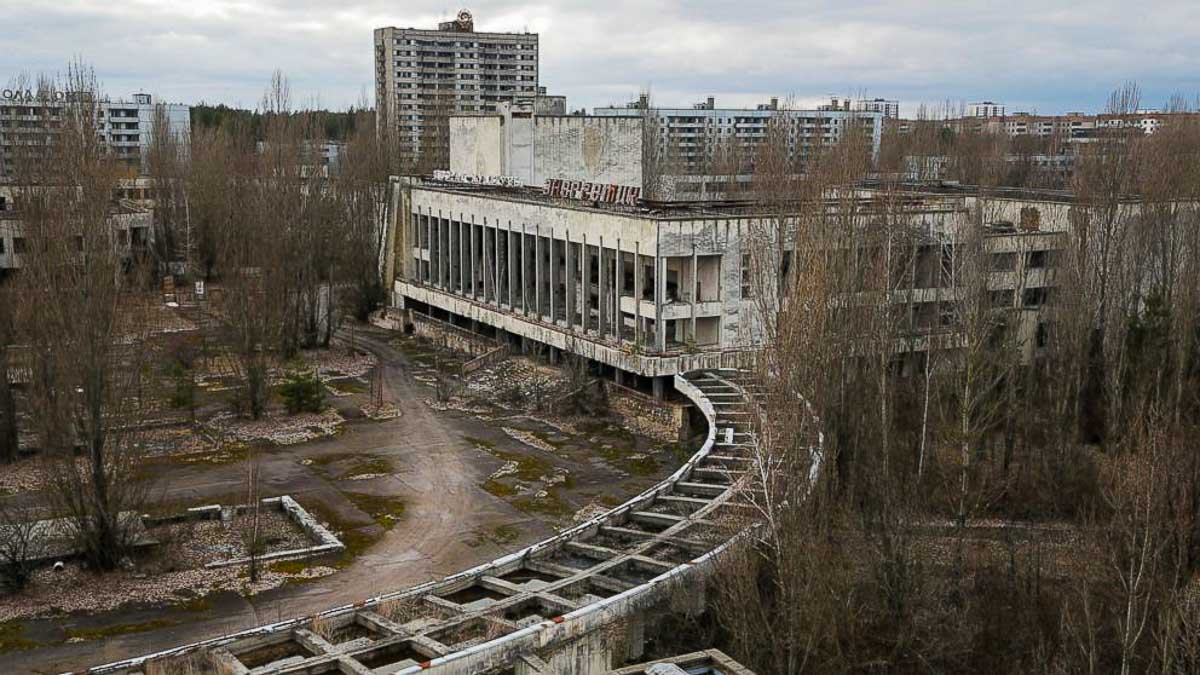 Photo credit: Efrem Lukatsky
Nope, this isn't a scene from a post-apocalyptic film. It's what remains of the nearby town of Pripyat, just 3km away. On April 26, 1986, a nuclear explosion occurred at the Chernobyl Nuclear Power Plant, resulting in 31 official deaths. The World Health Organisation, however, estimates that the accident led to over 5,000 premature deaths from radiation.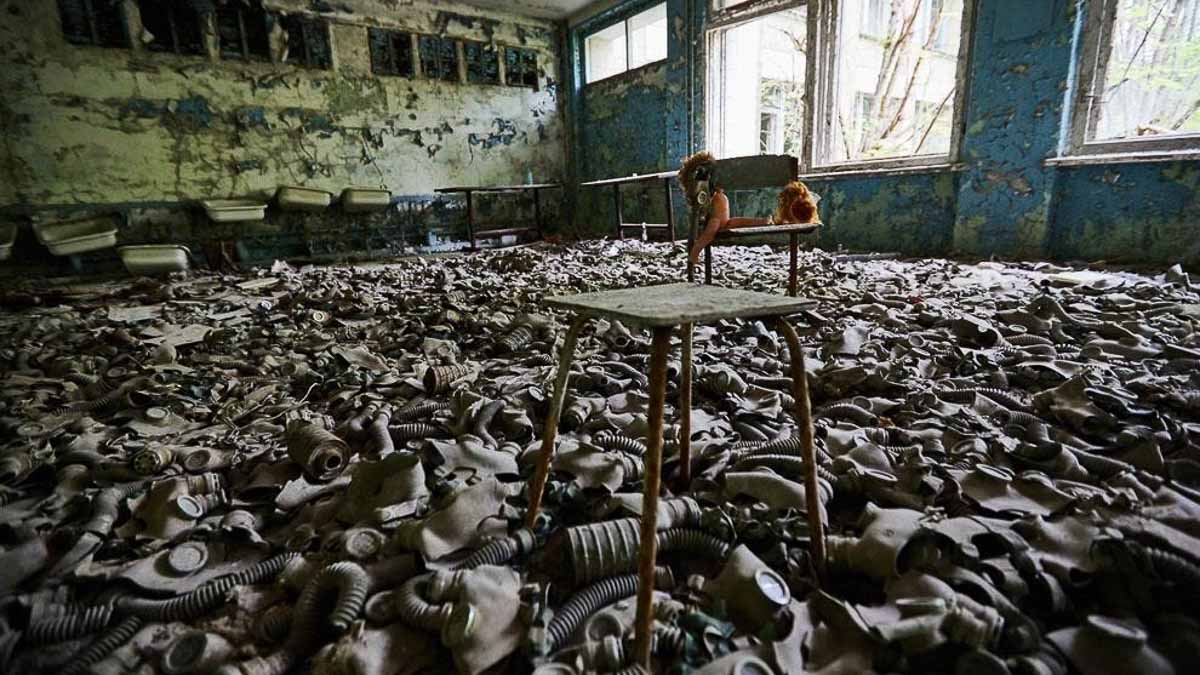 Photo credit: Chernobyl Wel.come
After the explosion, all 50,000 of Pripyat's citizens had to be evacuated. They only had three hours to pack, so a lot of furniture and belongings were just left behind. Today, Pripyat is a ghost town frozen in time — Soviet Union posters line the walls, while abandoned possessions litter the streets.
The entire area is out of bounds, but many visitors still gain access using bribes. Good news though — Ukraine's president recently announced plans to make Chernobyl an official tourist attraction, with exact dates to be announced soon.
Cost: Currently no official costs as the area is out of bounds
Opening hours: 24hrs
Address: Pripyat, 255614 Ukraine
3) Phnom Penh, Cambodia: The high school turned execution centre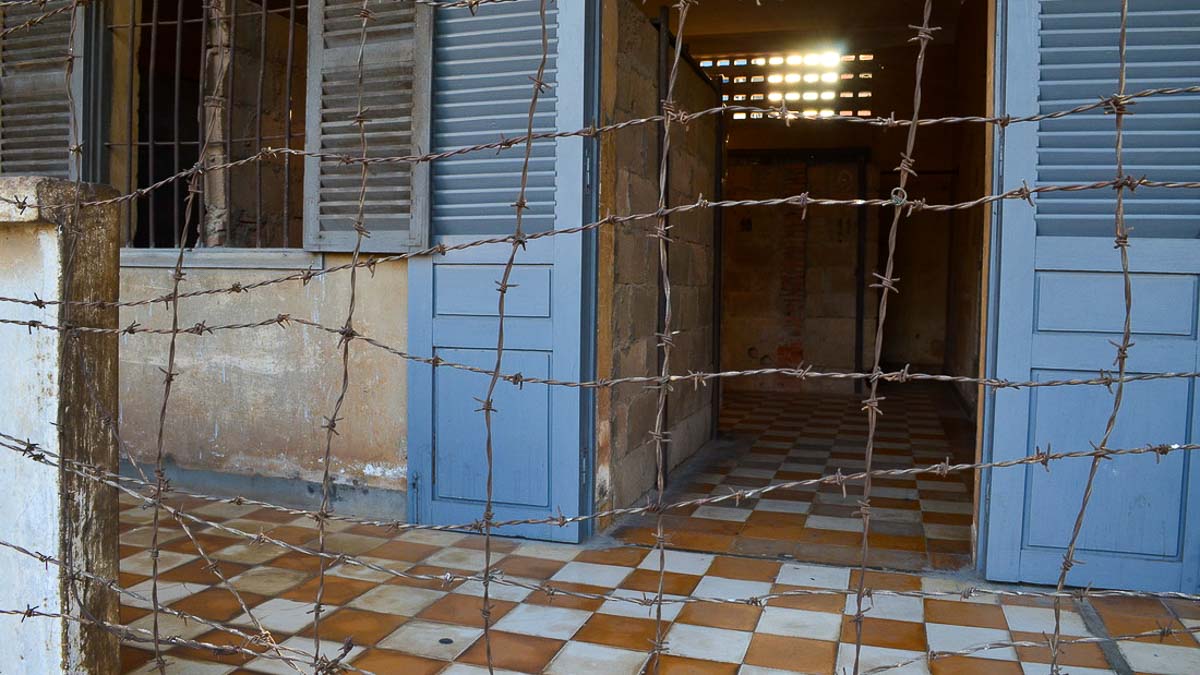 Photo credit: The Killing Fields Museum
Tuol Svay Pray High School looks like a typical high school at first glance. Upon closer inspection, you notice fragments of its harrowing past — barb wire, steel bed frames with shackles and dried blood.
This high school was perhaps the most notorious execution centre of the Khmer Rouge regime which claimed the lives of up to two million people. Of the 17,000-odd prisoners, only seven prisoners walked out alive.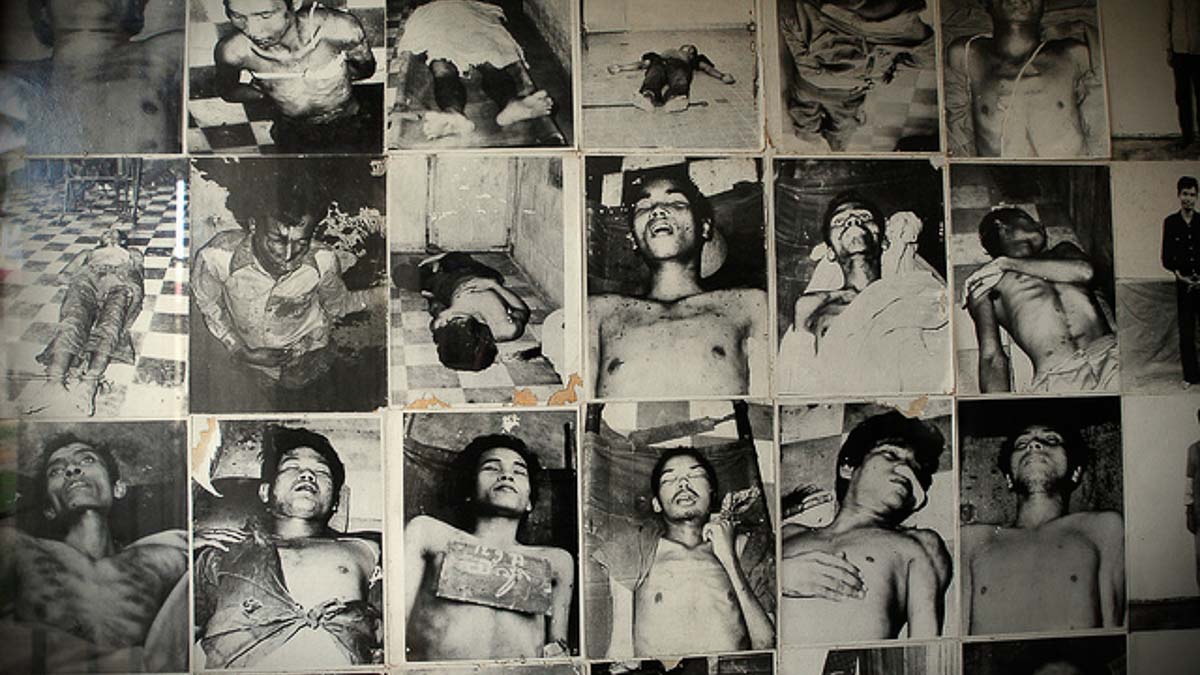 Photo credit: The Killing Fields Museum
Now known as the Tuol Sleng Museum of Genocide, or S21 Prison, the museum serves as a reminder of the atrocities of the Khmer Rouge era. Thousands of heartbreaking portraits of imprisoned men, women, and children line the walls — taken as proof of orders being carried out.
Entrance fee: ~S$6.80
Opening hours: 8AM – 5PM
Address: St 113, Phnom Penh 12304, Cambodia
Read also: 7-Day Cambodia Itinerary Under S$600 — An Epic Journey of History, Adventure and Tranquility
4) Yamanashi, Japan: The incredibly haunting Aokigahara 'Suicide Forest'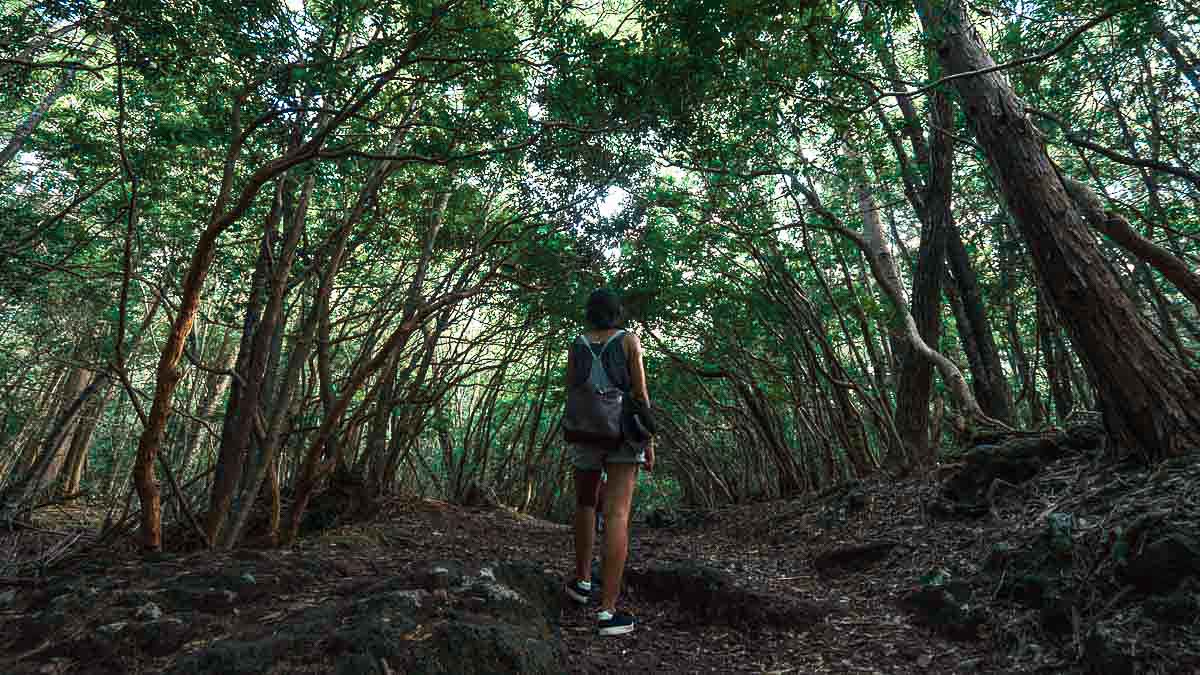 Near the base of the iconic Mount Fuji lies Aokigahara Forest. The tranquil surroundings mask its grim reputation as Japan's number one suicide spot. In 2003, an all-time high of 105 bodies was found here. Don't be surprised to find signs discouraging people from suicide, like "Think carefully about your children, your family" as well as suicide hotlines.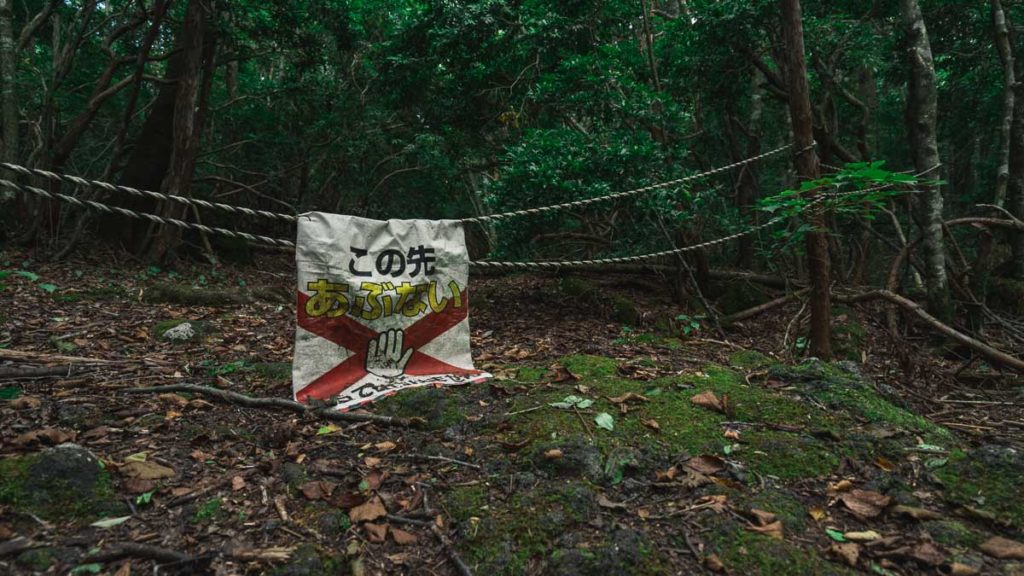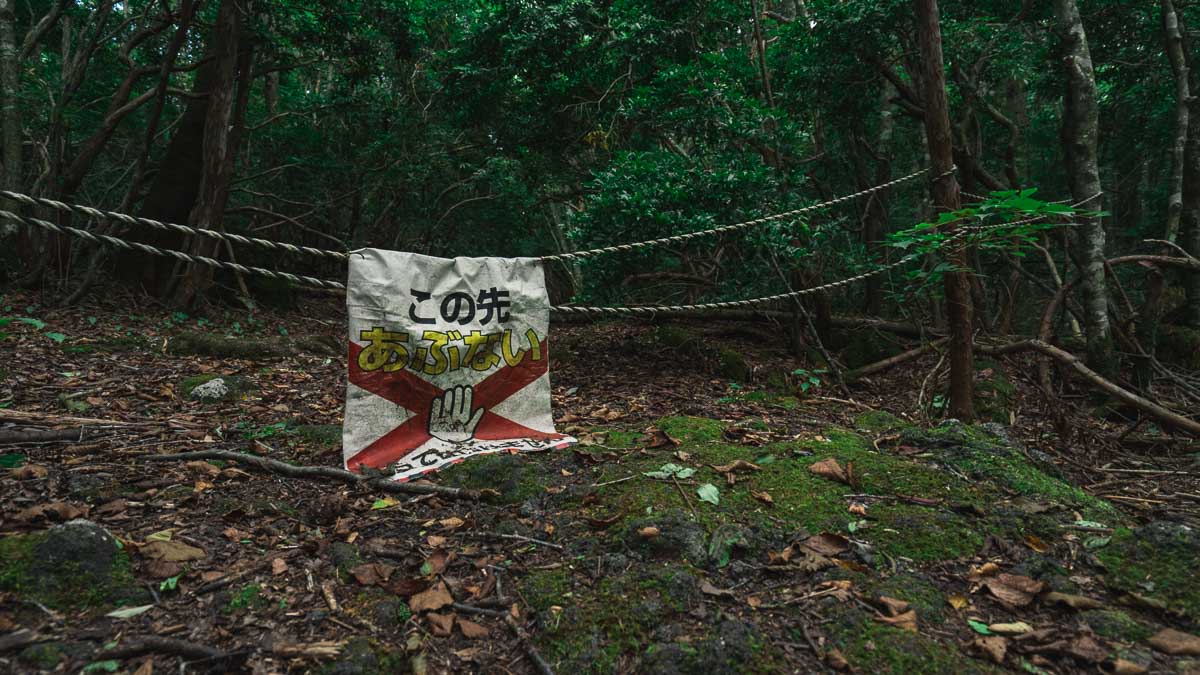 According to legend, Aokigahara was a place where ubasute — abandoning a sick or elderly relative to die — was once practised. In 1993, Japanese author Wataru Tsurumi released 'The Complete Suicide Manual', in which he described Aokigahara as "the perfect place to die". The book was very popular and secured Aokigahara's reputation as a suicide spot. Many believe that the ghosts of the suicide victims continue to linger in the forest.
Despite its macabre history, Aokigahara can be very scenic, and our experience there was actually more peaceful than haunting.
Entrance fee: Free
Opening hours: 24hrs, but we wouldn't recommend visiting after sunset
Address: Narusawa, Fujikawaguchiko, Minamitsuru District, Yamanashi 401-0300, Japan
Read also: 7D Budget Tokyo & Mount Fuji Itinerary For S$1.3k Including Accommodation
5) Transylvania, Romania: The castle that inspired the legend of Dracula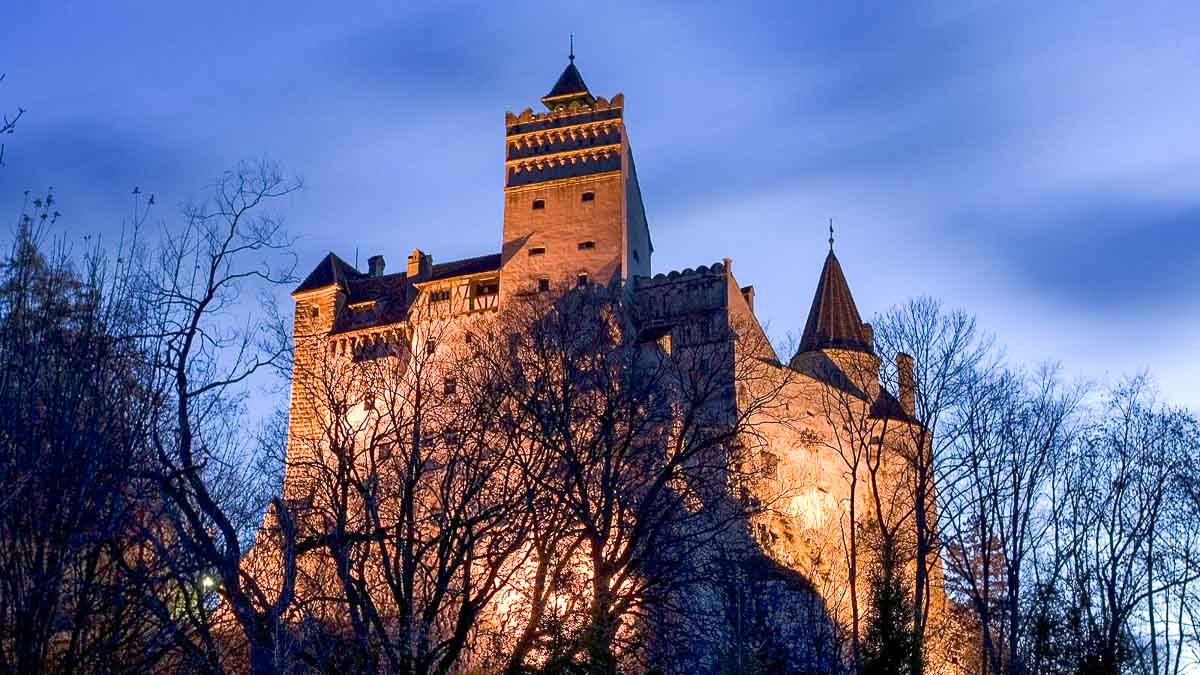 Photo credit: Bran Castle
Bran Castle is believed to have inspired one of fiction's most famous villains — Count Dracula. It's the only castle in Transylvania that matches Bram Stoker's 1897 novel Dracula, thus earning it the name "Dracula's Castle".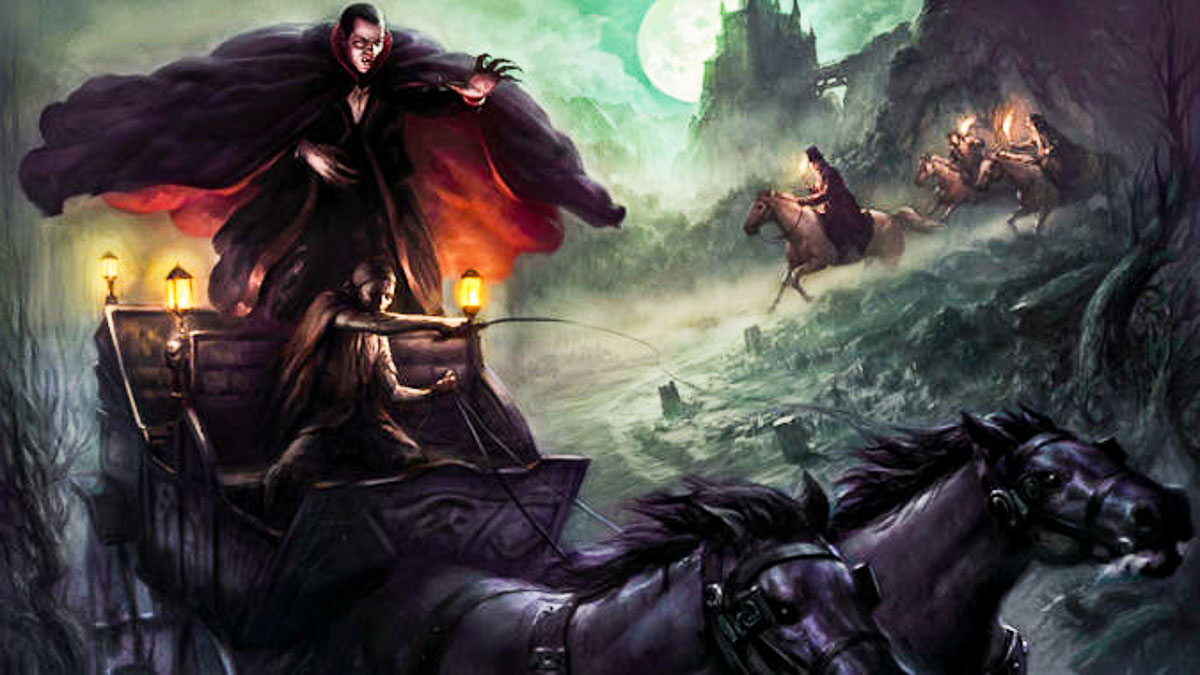 Photo credit: Bran Castle
Similarly, many believe that Stoker's Dracula was inspired by a 15th-century Romanian prince known as Vlad Dracula, or Vlad the Impaler. Vlad actually had a long history with Bran Castle, including being imprisoned there for two months!
Notorious for his cruel methods, Vlad had almost 20,000 people impaled in 1462. Some accounts reveal that Vlad enjoyed dipping his bread into the blood of his victims — sound familiar?
While waiting to travel, check out the video tours of Bran Castle.
Entrance fee: ~S$15
Opening hours: Varies
Address: Strada General Traian Moșoiu 24, Bran 507025, Romania
6) Philadelphia, USA: The world's first prison, where Al Capone spent 8 months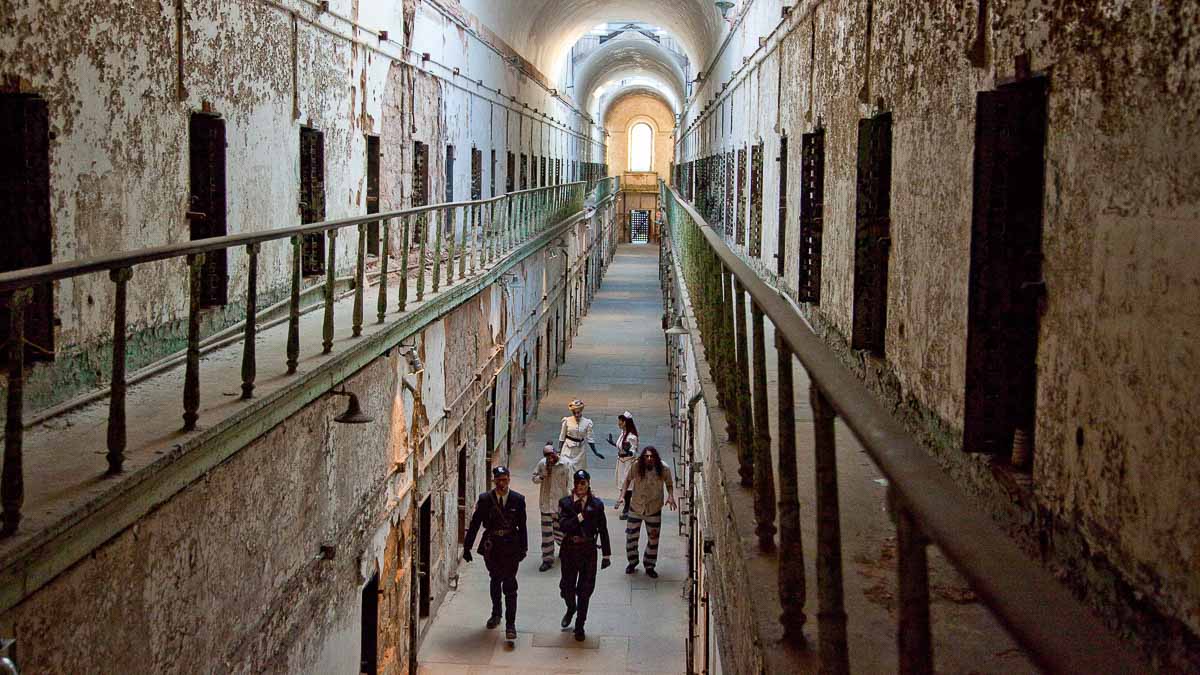 Photo credit: Visit Philadelphia
Built in 1829, Eastern State Penitentiary was the world's first penitentiary and home to USA's most notorious criminals, including mob boss Al Capone. This place took solitary confinement to another level — inmates had to live, eat, and exercise all alone. When taken out of their cells to shower every two weeks, they were forced to wear hoods to prevent them from seeing other inmates.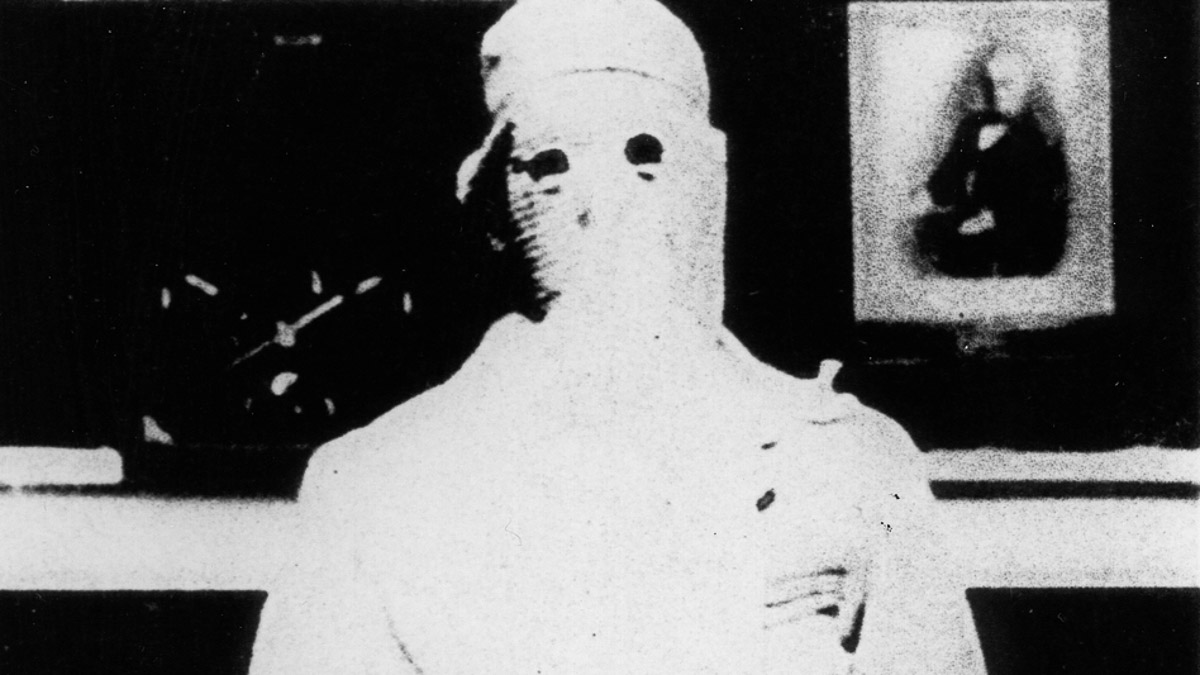 A hooded prisoner at Eastern State. Photo credit: Eastern State Penitentiary
This prison was no stranger to scandals, often subjecting prisoners to cruel torture methods like the "iron gag" — chaining an inmate's tongue to his arms. Eastern State is also a popular site for paranormal researchers, with many accounts of ghostly figures and unsettling voices.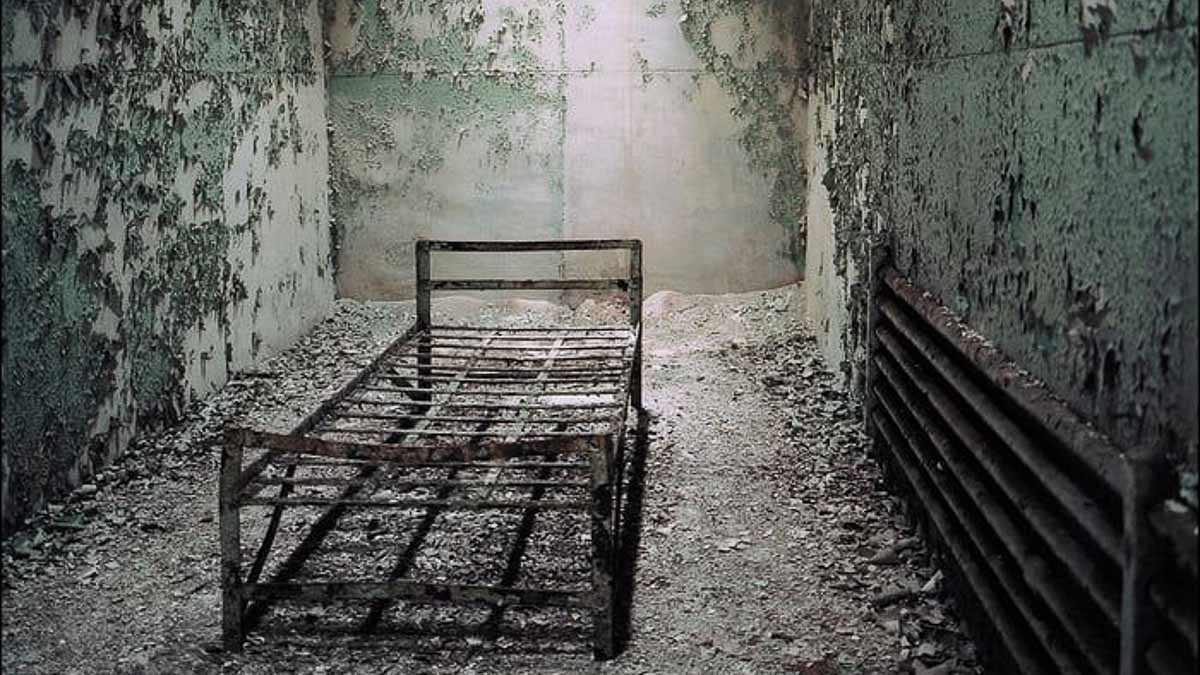 Photo credit: Eastern State Penitentiary Facebook Page
Today, the 450-cell prison is a historic site that's open to visitors. Their day tours feature interactive experiences, including unlocking the cells yourself! The museum also offers occasional night tours — probably not for the faint-hearted.
Check out Eastern State Penitentiary's online tour.
Entrance fee: ~S$20.50
Opening hours: 10AM – 5PM (Fri – Sun)
Address: 2027 Fairmount Ave, Philadelphia, PA 19130, United States
7) Palermo, Italy: The catacomb with 8,000 corpses lining the walls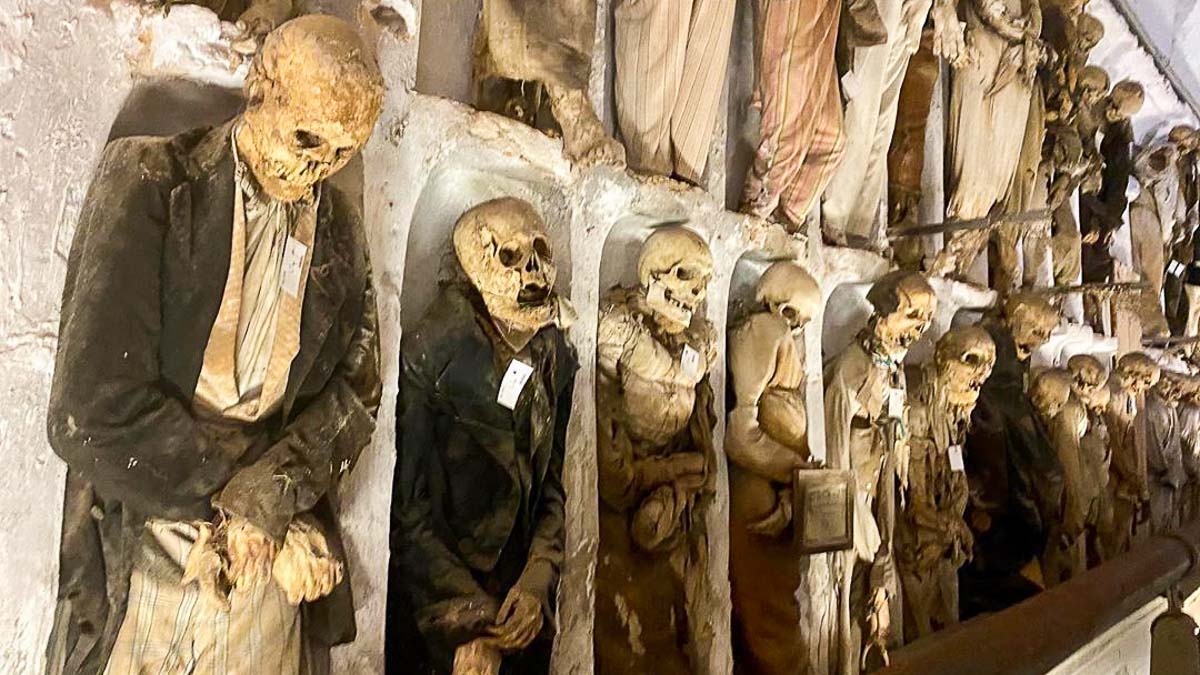 Photo credit: @worldwife.nl via Instagram
The monks of Palermo have a rather, um, unique way of honouring their dead. Instead of paintings, bodies of Capuchin monks are displayed along the walls of the Palermo Catacombs.
The inspiration behind this? In the 1590s, the friars had to move their dead to a new resting place as more space was needed. When the 45 corpses were exhumed, they were found to be naturally mummified and in remarkable condition. The Capuchins took this as a sign from God, and have displayed the bodies of their dead ever since.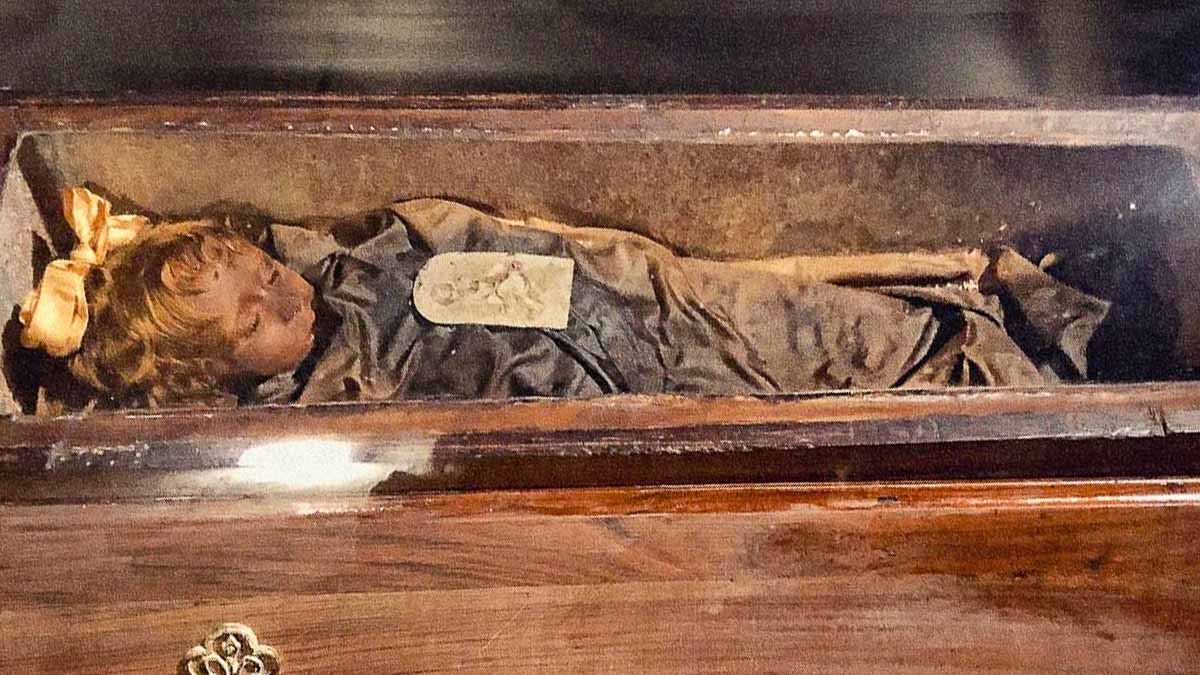 Photo credits: @tanialarionova via Instagram
The catacombs are now open for visitors. Be sure to drop by the chapel of Santa Rosalia, where the perfectly preserved body of Rosalia Lombardo is kept. Known as the "Sleeping Beauty of Palermo", she was only two years old when she died in 1920.
Entrance fee: ~S$5
Opening hours: 9AM – 1PM, 3PM – 6PM (Closed on Sun afternoons from late Oct – late Mar)
Address: Piazza Cappuccini, 1, 90129 Palermo PA, Italy
8) Beelitz, Germany: The Nazi hospital where Hitler was treated during World War I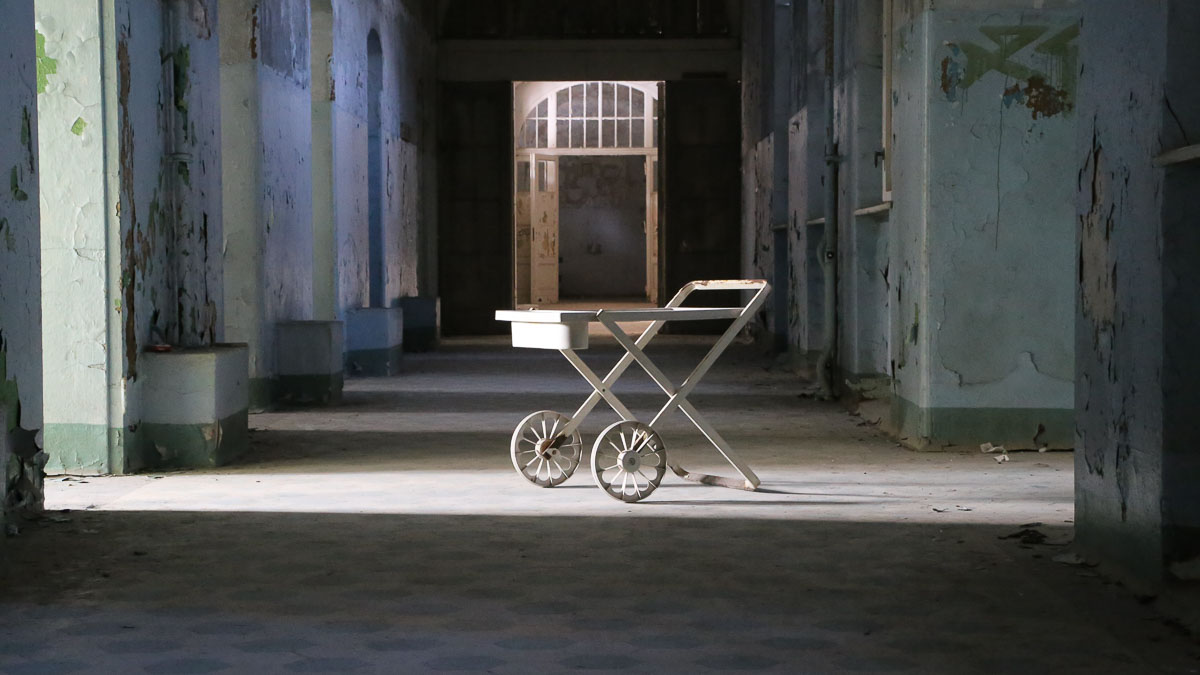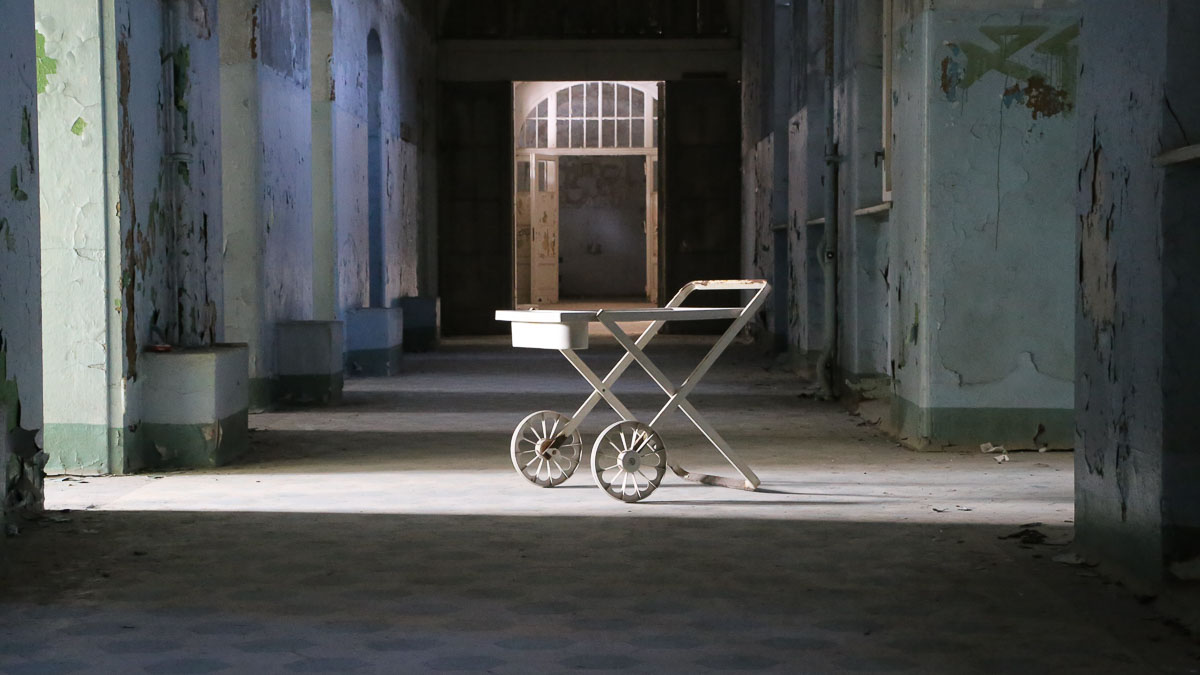 Photo credit: Jürgen Glüe
What's a dark tourism bucket list without a creepy hospital? Built in 1898, Beelitz Heilstätten housed patients with fatal tuberculosis. During World War I, it was converted to a military hospital, and is said to have nursed a young Adolf Hitler back to health.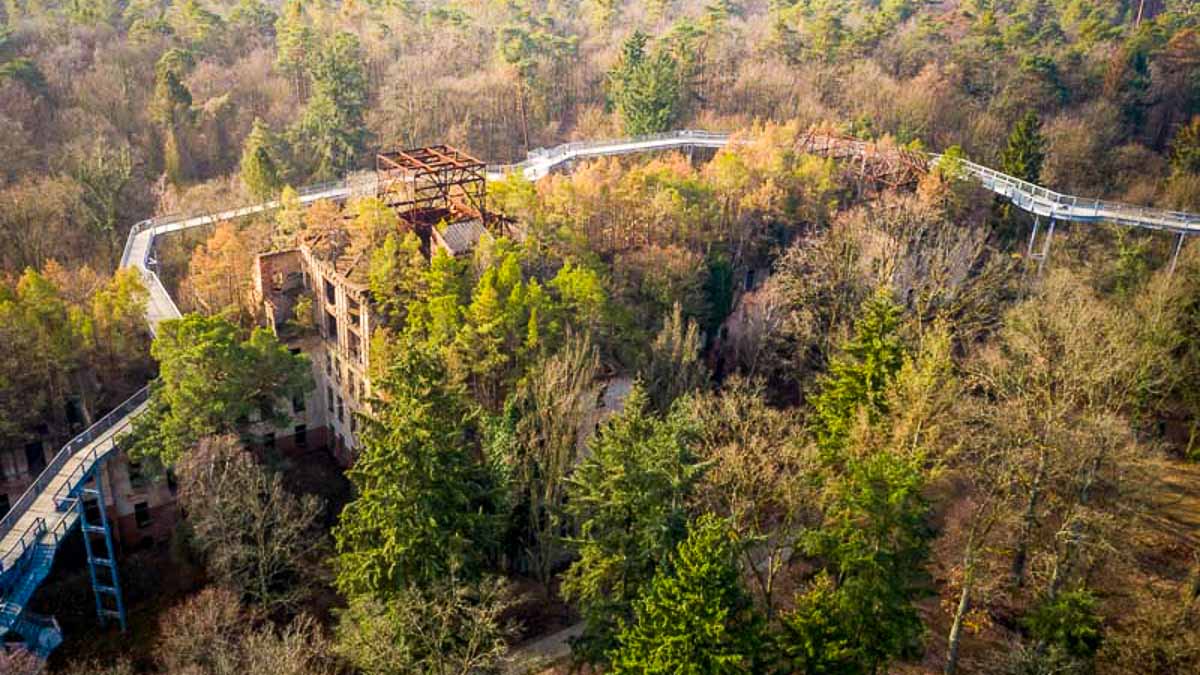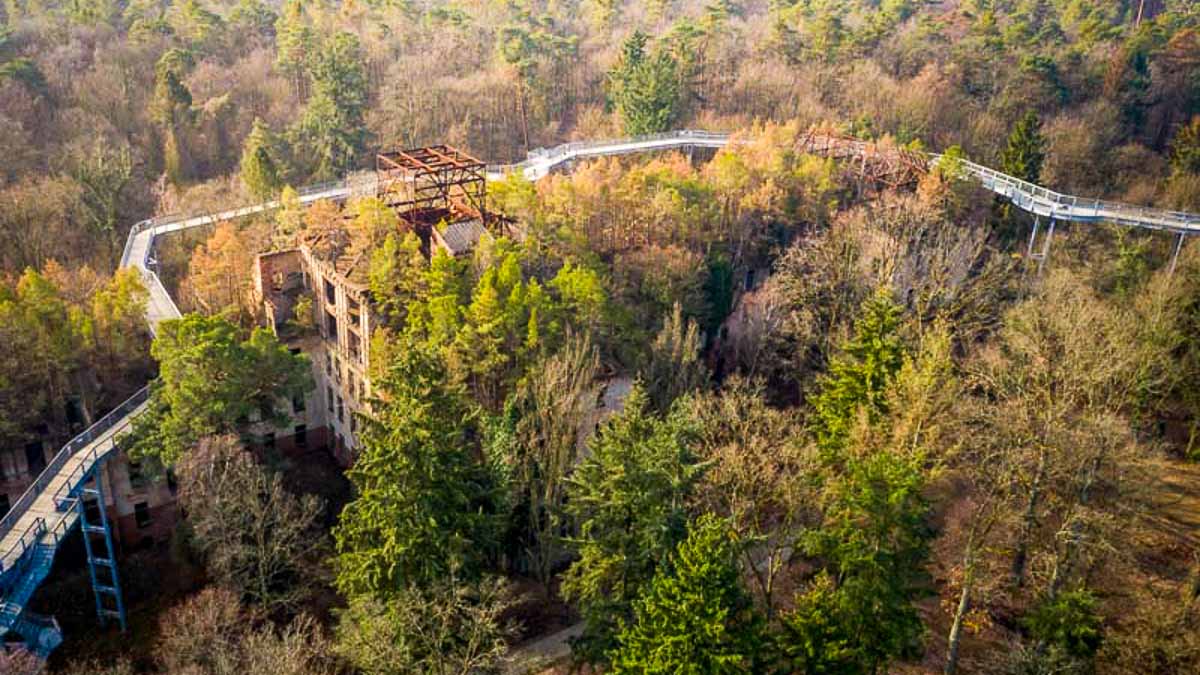 Photo credit: Baumundzeit
In the early 1990s, the area was also known for a serial killer — Wolfgang Schmidt, or the "Beast of Beelitz". Schmidt murdered five women, including the wife of a Russian doctor who worked at Beelitz Heilstätten, and their baby in the woods nearby.
The abandoned hospital complex is now a popular attraction with scenic treetop walks and enriching history tours.
Entrance fee: ~S$20
Opening hours: Varies
Address: Fichtenwalde 13, 14547 Beelitz-Heilstätten, Germany
9) Nagoro, Japan: The bizarre town where dolls outnumber its residents 10 to 1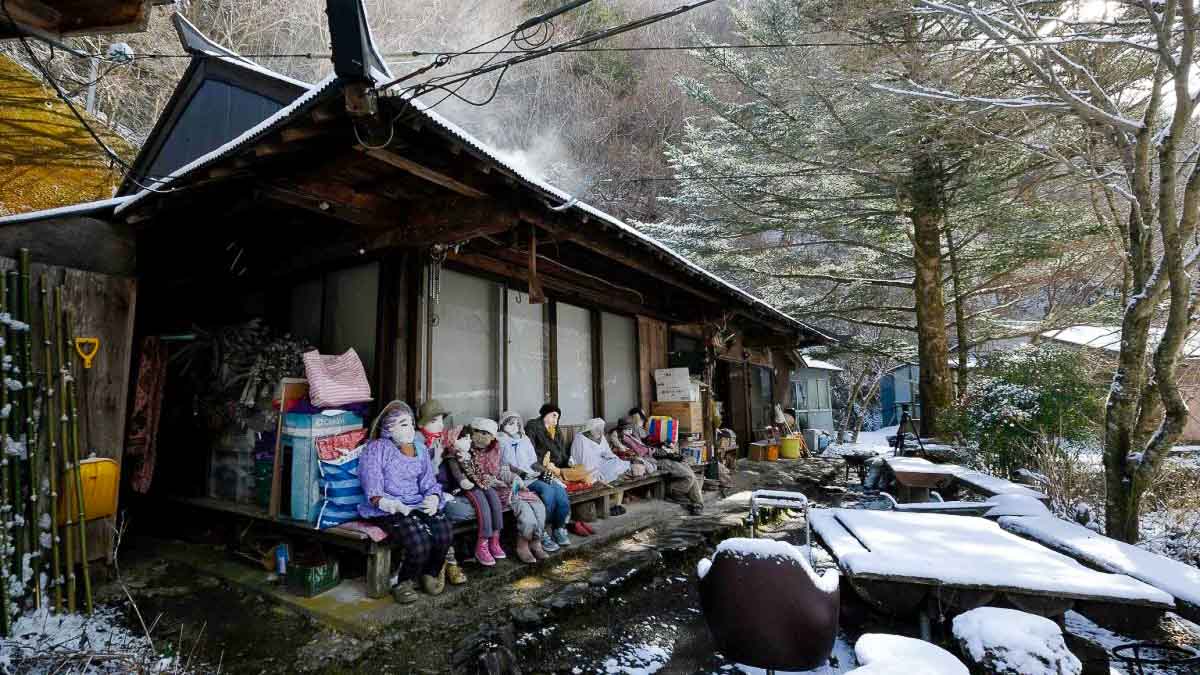 Photo credit: AFP
If dolls creep you out, you should probably avoid the Japanese village of Nagoro. The town's population decreased significantly as younger residents moved out and elders passed on. To give her village new life, resident artist Tsukimi Ayano began creating life-size doll replicas of former residents.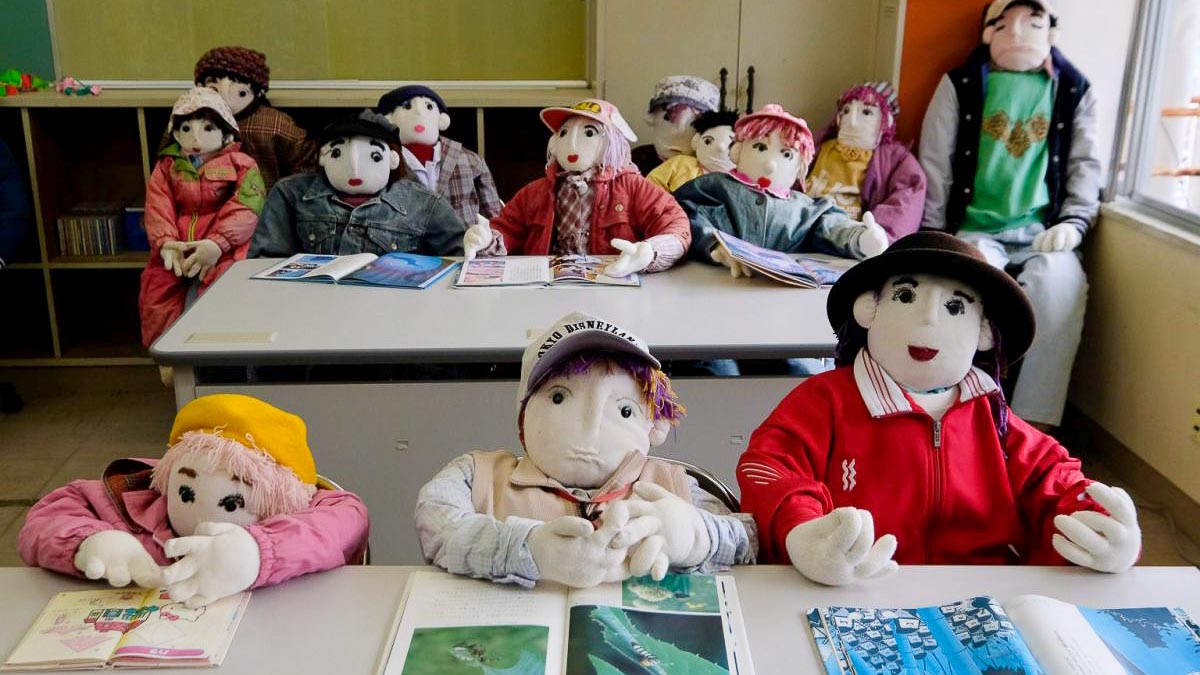 Photo credit: AFP
After a decade, Nagoro now has over 350 dolls and less than 40 human residents. The dolls are scattered around the village in disturbingly life-like positions. Small 'children' fill the classrooms, 'retirees' gather at shops, and 'fishermen' spend days (and nights) by the river.
Entrance fee: Free
Opening hours: 24 hours
Address: Nagoro Doll Village, 191 Higashiiyasugeoi, Miyoshi, Tokushima Prefecture
10) Singapore: The theme park where you can walk through Hell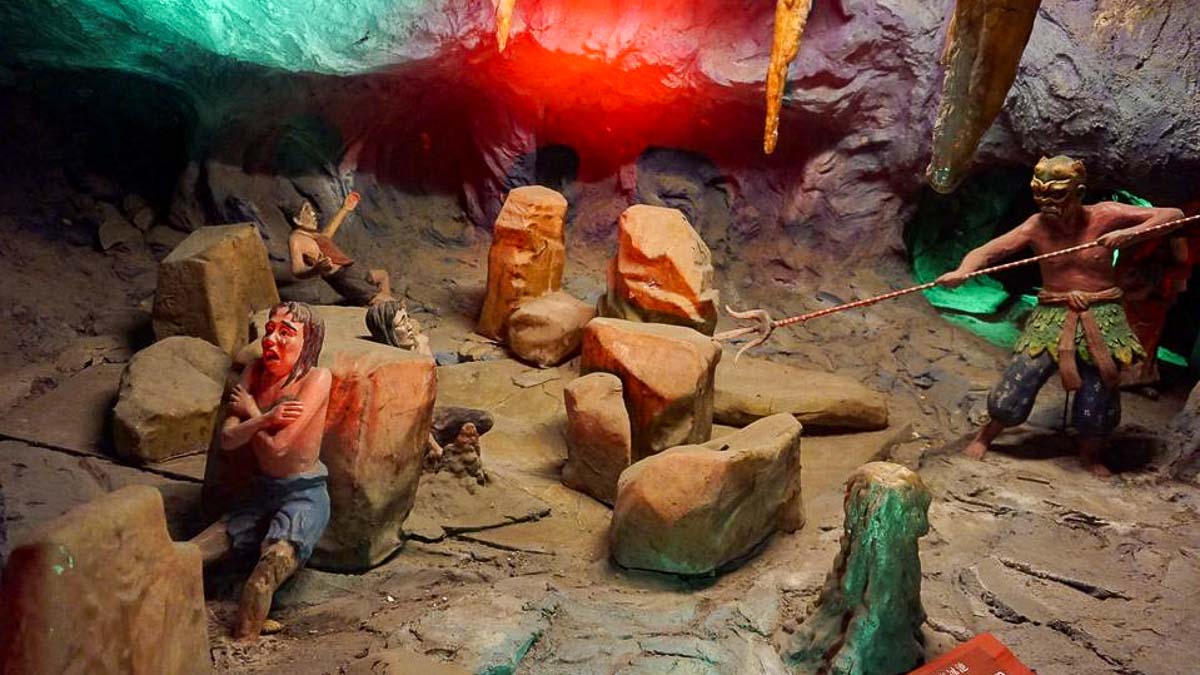 Photo credit: Haw Par Villa Facebook Page
If Disneyland is the happiest place on Earth, then this theme park might be the saddest. Formerly known as the Tiger Balm Garden, Haw Par Villa is the last Asian cultural park in the world. Forget Mickey Mouse, this wonderfully eclectic park is filled with bizarre creatures such as giant lobsters and a crab-lady. Yes, a crab-lady.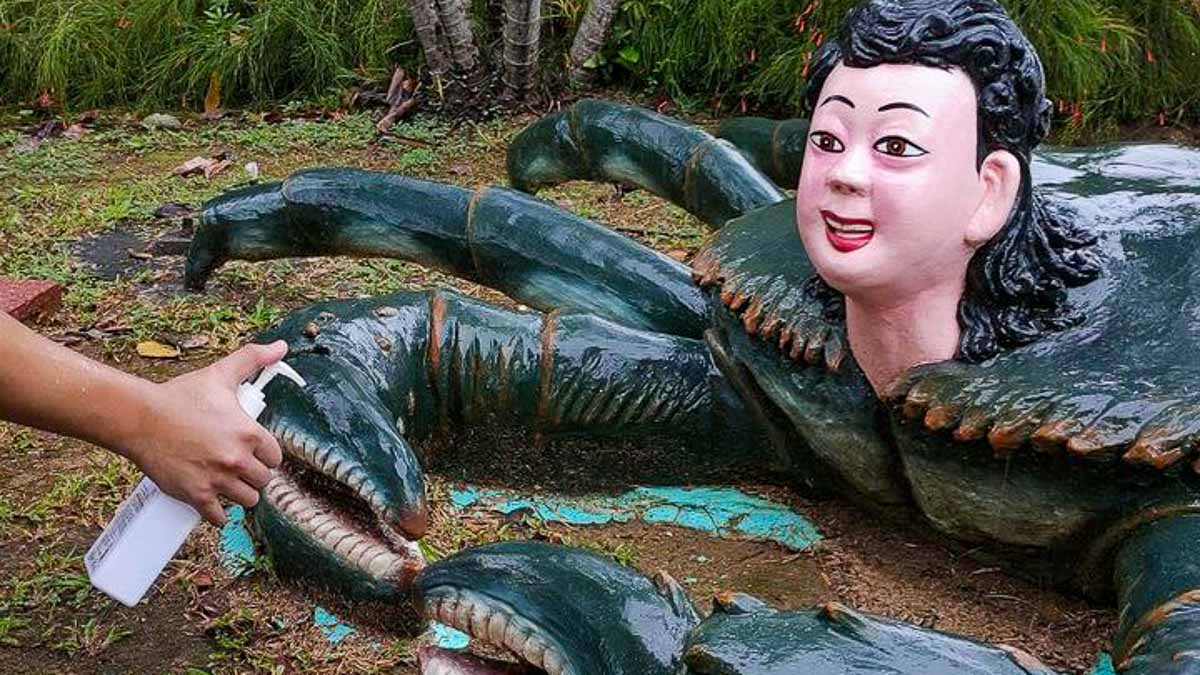 Photo credit: Haw Par Villa Facebook Page
Haw Par Villa takes inspiration from Chinese folklore. The statues are mainly dioramas telling tales of Buddhist folklore which promotes family duty, filial piety and morality.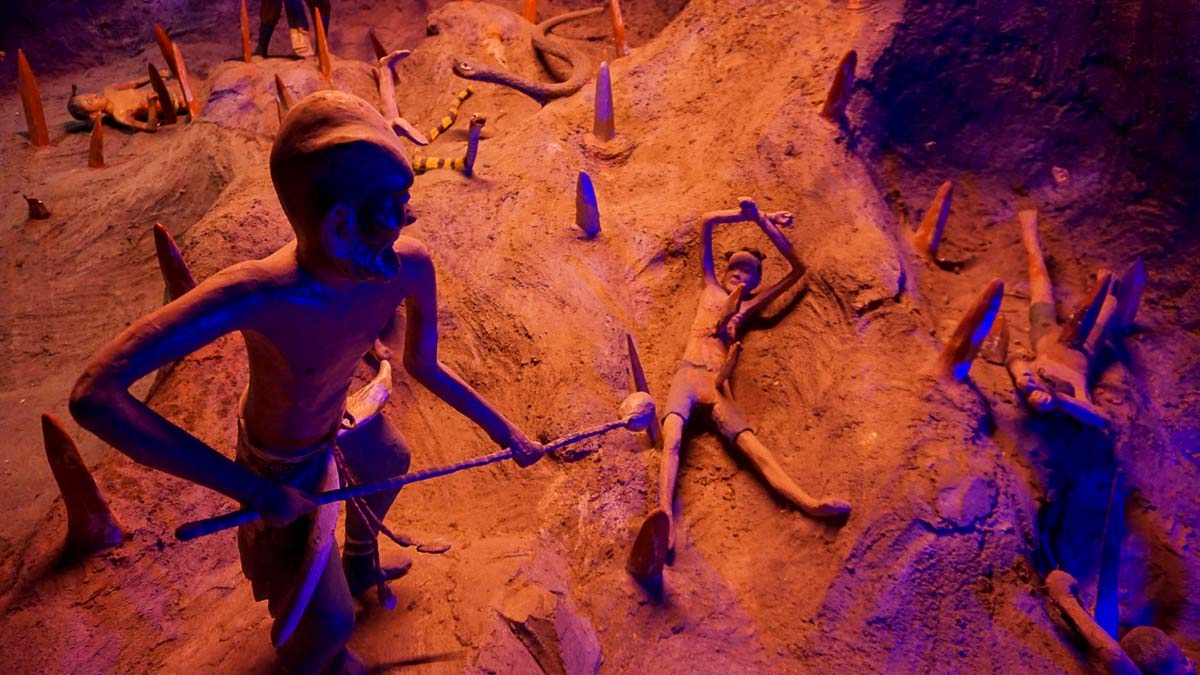 Photo credit: Haw Par Villa Facebook Page
Be sure to drop by its trademark attraction, the Ten Courts of Hell! It's based on Buddhist concepts and Chinese beliefs and is a subterranean maze where sinners are punished. Doesn't that just scream fun?
Update: Haw Par Villa is currently closed until March 2021 for upgrading works.
Cost: Free
Opening hours: 9AM – 7PM, last entry 6:30PM
Address: 262 Pasir Panjang Road, Singapore 118 628
Travel to the Creepiest Places Around the World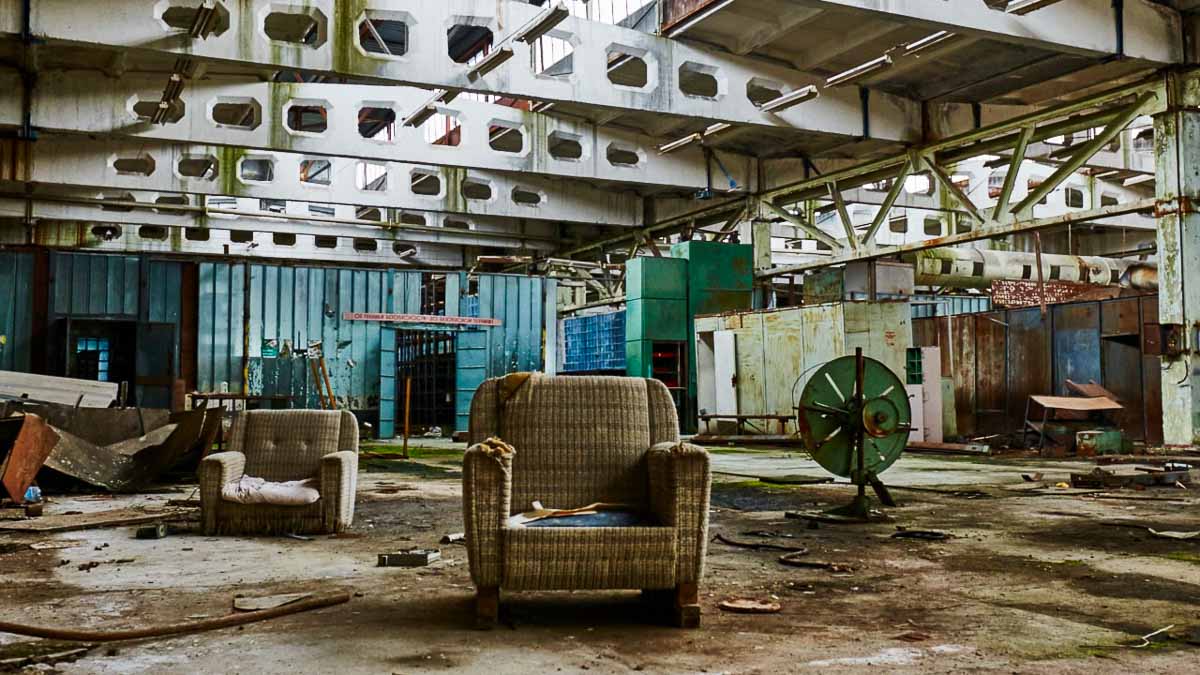 Photo credit: Chernobyl Wel.come
Why would anyone want to visit such haunting places while on holiday? I guess it's human nature to want to learn more about the unknown. So if you're looking for overseas experiences that aren't your typical tourist attractions, these creepiest places around the world might just do the trick.
Planning your post-COVID adventures? Here's some inspiration to get you started:
– 21 Most Rewarding Hikes Around the World — From Stunning Glaciers to Active Volcanoes
– 13 Underrated Cities to Add to Your 2021 Travel Bucket List
– 19 Unique Travel Experiences You Can Buy That Make You Richer
Featured image credit: Isla de las Munecas
Facebook cover image credit: @chernobylwelcome via Instagram, @worldwife.nl via Instagram, Efrem Lukatsky
Would you visit any of these creepy places around the world? Share with us in the comments!
---