Australia is synonymous to adventure just as how Bangkok is to shopping and Osaka is to good food! So if you have a thirst for adventure and a never ending bucket list, chances are, you can probably get many of them ticked off in New South Wales, Australia.
If your bucket list consists of items like Skydiving, getting up close and personal with wild animals, or even sleeping under the stars, this list is definitely for you!
1) Skydive and land on a beach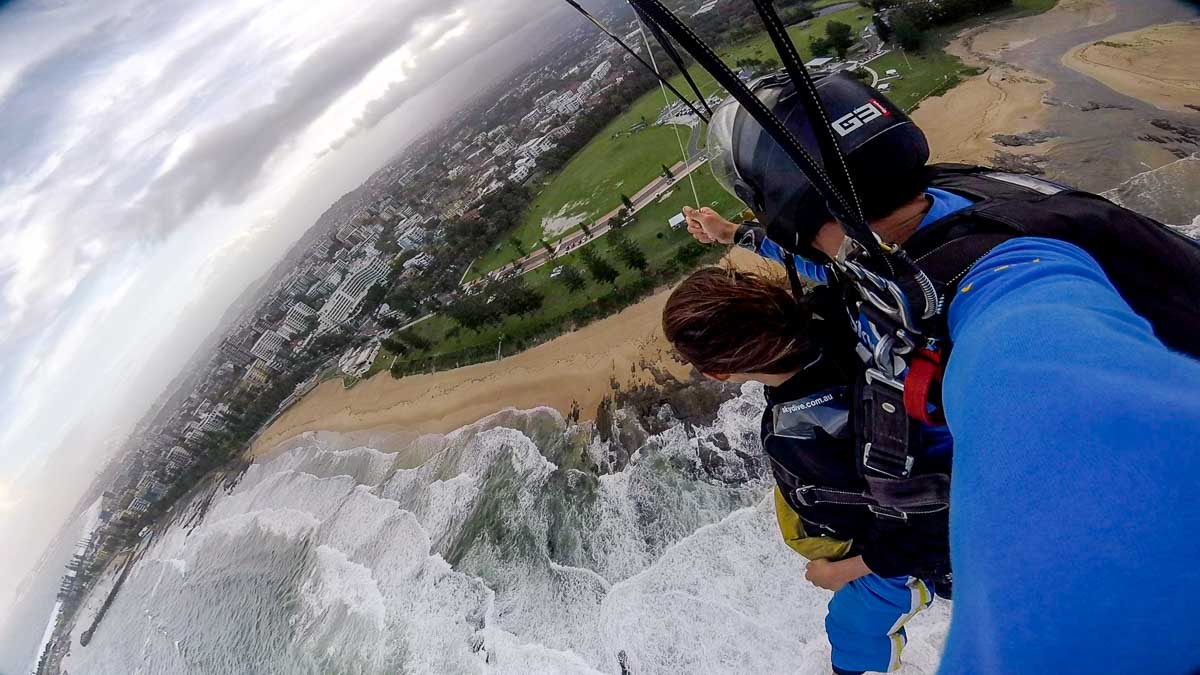 For the adrenaline-seekers, skydiving is a must for a trip to Australia. With more than 23 dive sites all littered around the gorgeous scenic coasts — some on beaches, others near enough — you can definitely tick this dream off your bucket list on your next to trip down under.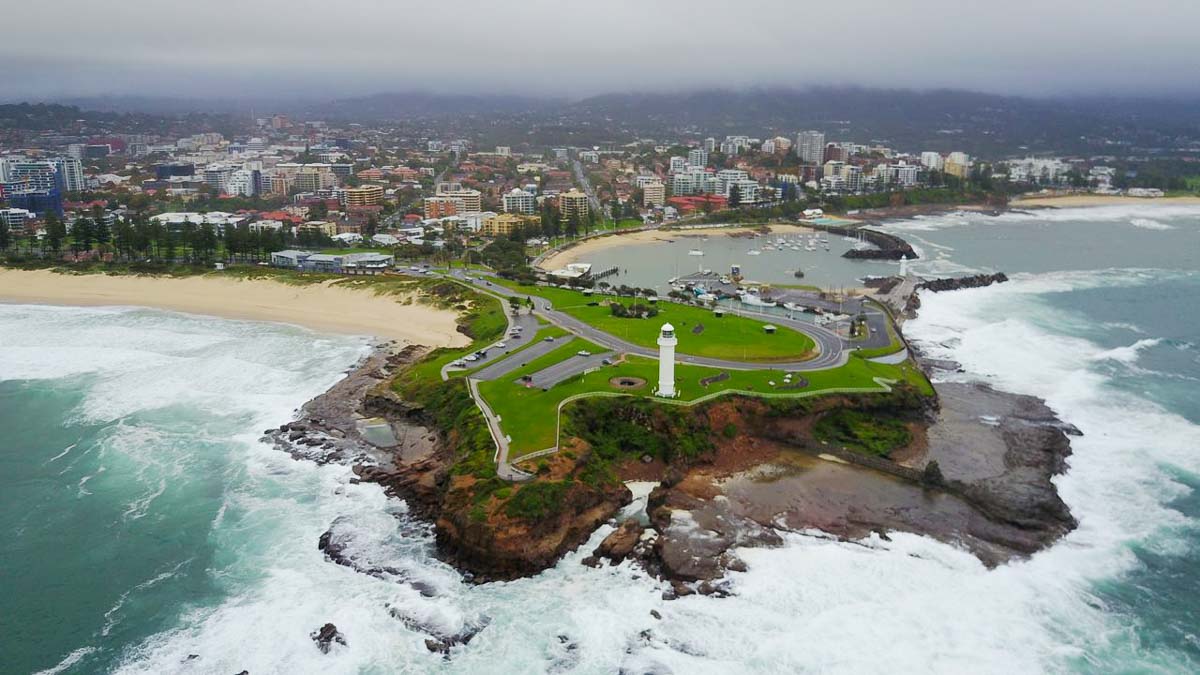 An hour drive out from Sydney, we did our skydive on Wollongong beach where you can spot the Wollongong Head Flagstaff lighthouse and the green-blue sea crashing into the soft fine sand where your instructor will skilfully land you safely on. Out of 2 jumps I've done in this lifetime, I have to say this one's my favourite.
Fun fact: This dive site at Wollongong is the highest in Australia at up to 14,000ft!
Skydive the beach
Cost:AU$250–$329 (Seasonal Price)
Address: North Wollongong Beach
2) Snorkel with Seals off Montague Island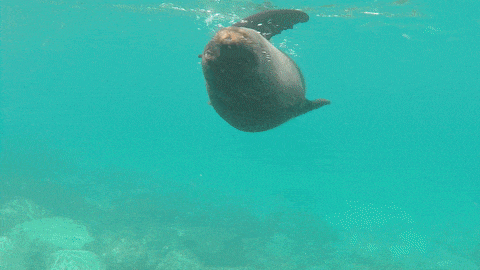 You will not believe how playful and interactive these seals are with humans! Nicknamed puppies of the sea (for a good reason), there are hundreds of fur seals that have made Montague Island home. Don't be surprised if some of them even swim close up to you checking out the GoPros in your hands. I especially loved it when they try to scratch an itch with their tails.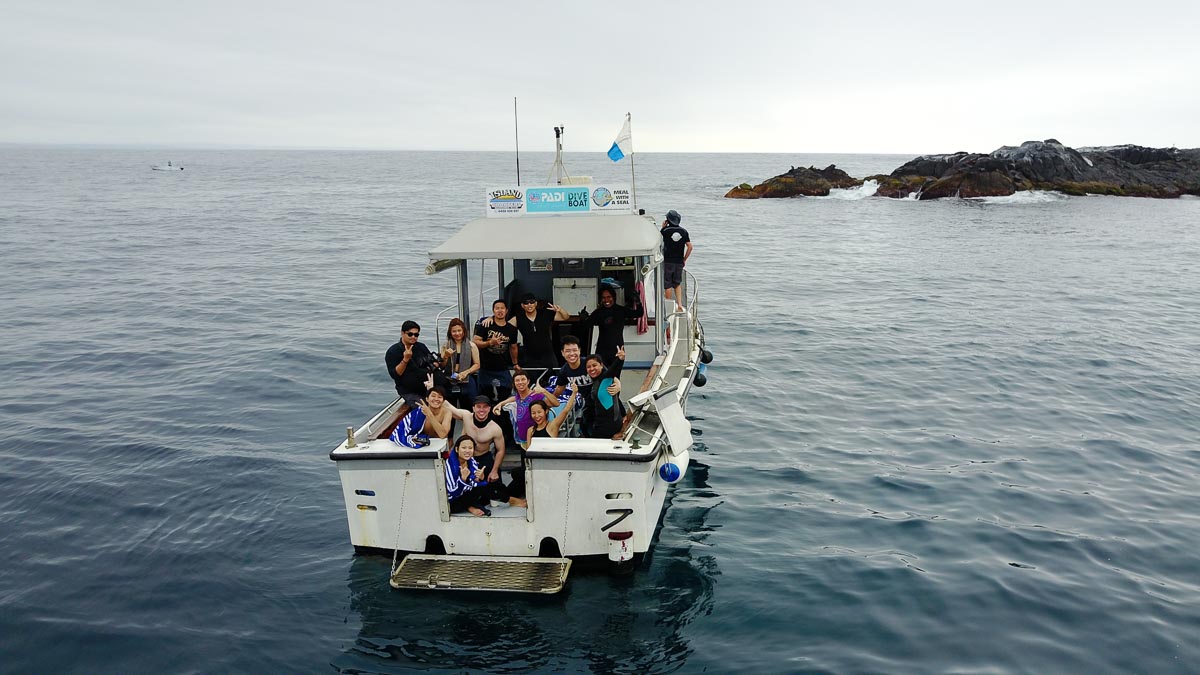 We booked our tour with Island Charters Narooma which includes all the snorkel gear you need including the full body wetsuits — a huge necessity because the waters here are so cold even on bright sunny days! They even have selected tour packages that bring you on the island itself for a Lighthouse tour on land.
Read about our full review on snorkelling with seals on Montague Island.
Island Charters Narooma
Cost: AU$85-120
Contact: 0408 428 857 (Chris)
Email: [email protected]
3) Take a scenic seaplane ride along the east coast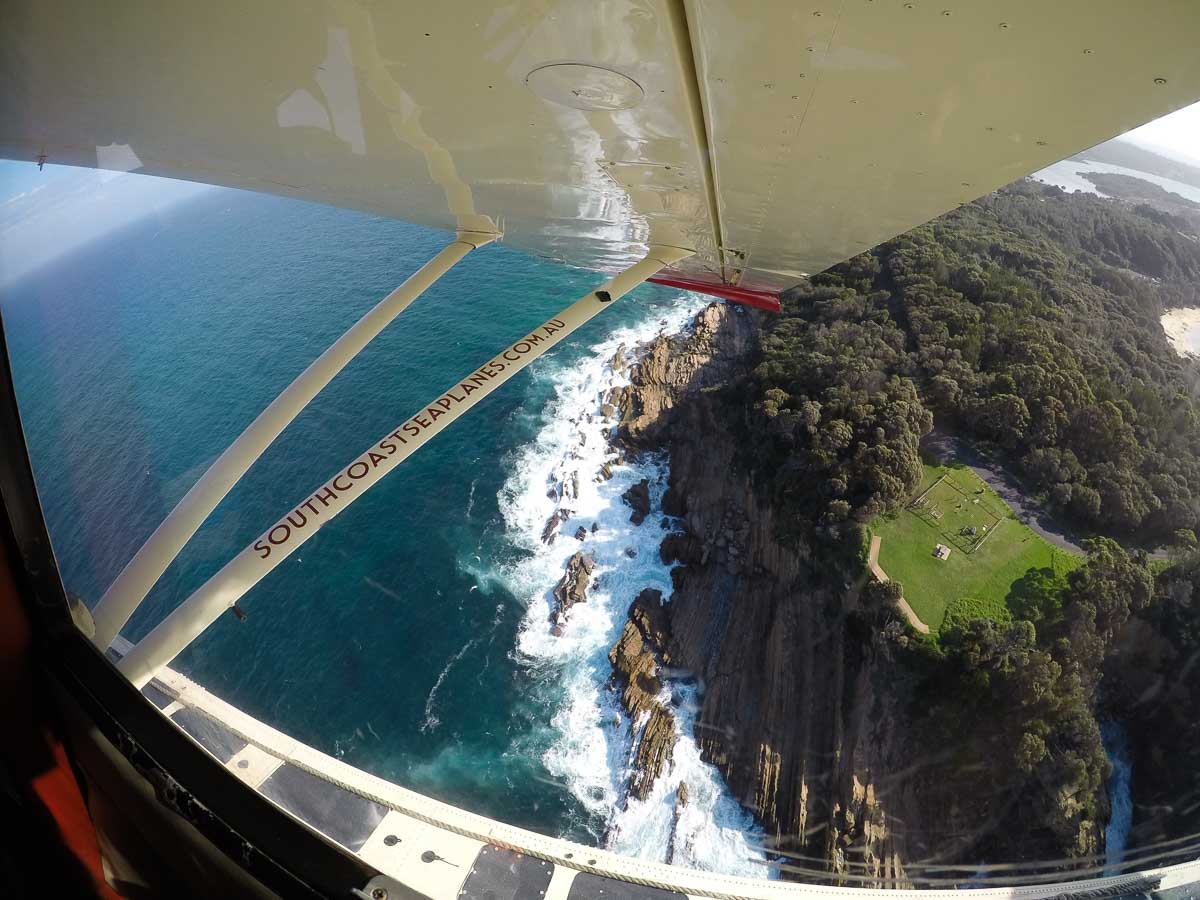 The coastal views of New South Wales is probably one of the prettiest you can find in Australia and what better way than to catch it than from the top on a seaplane! Catch endless views of clean, empty beaches, and even a tour of Montague Island.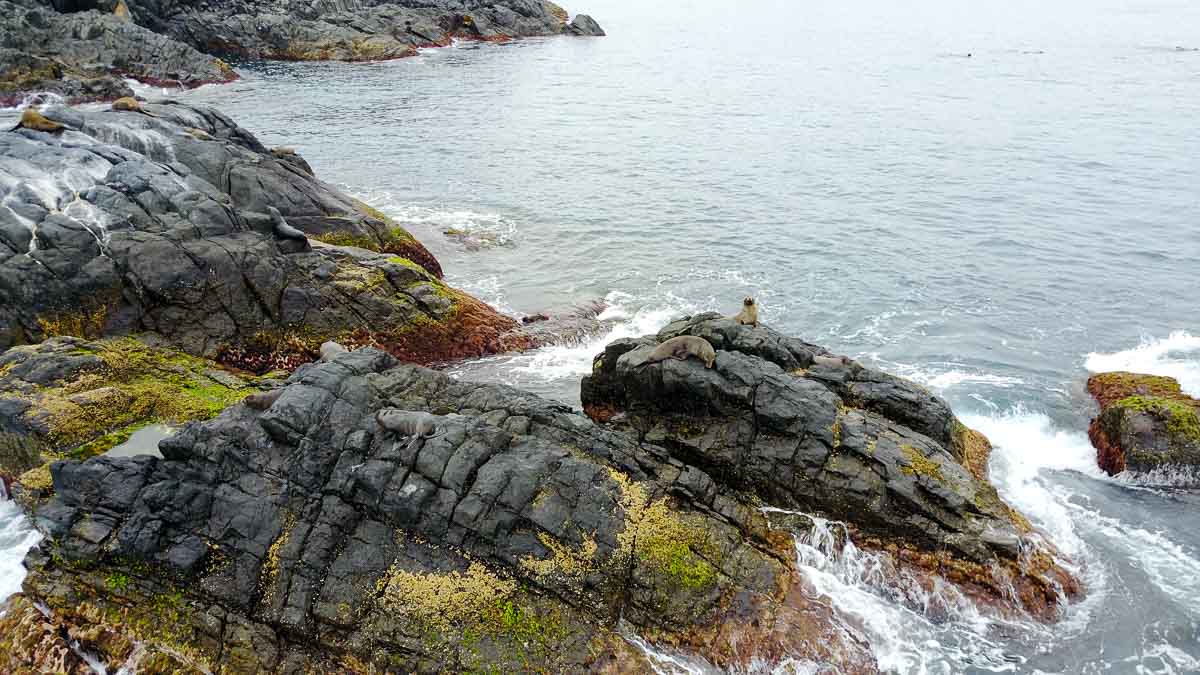 Our ride with South Coast Seaplanes took off from Moruya river, flew down the entire coast down to Narooma and did a couple of circles around Montague Island where we could spot the lighthouse and a couple of lazy fur seals lying on the rocks. Their skins are almost the same color as the rocks though so keep your eyes peeled to spot the little pups!
South Coast Seaplanes
Cost: AU$99-289 (depending on package)
Contact: 1300 359 356 (Tim)
Email: [email protected]
4) Climb Australia's tallest mountain — Kosciuszko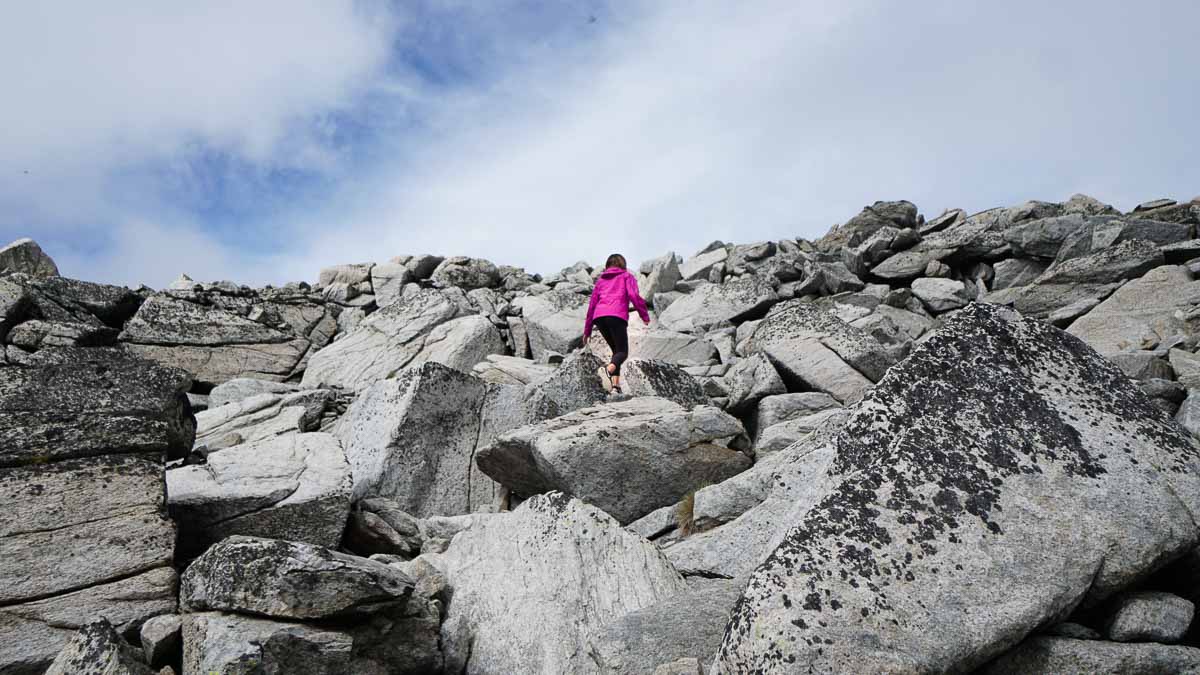 At 2,228m above sea level, being at the peak of Mount Kosciuszko puts you at the highest point in Australia! This is a pretty popular spot for skiing in the winter but it's really just as (if not more) charming for leisure hikers in the bright sunny summer.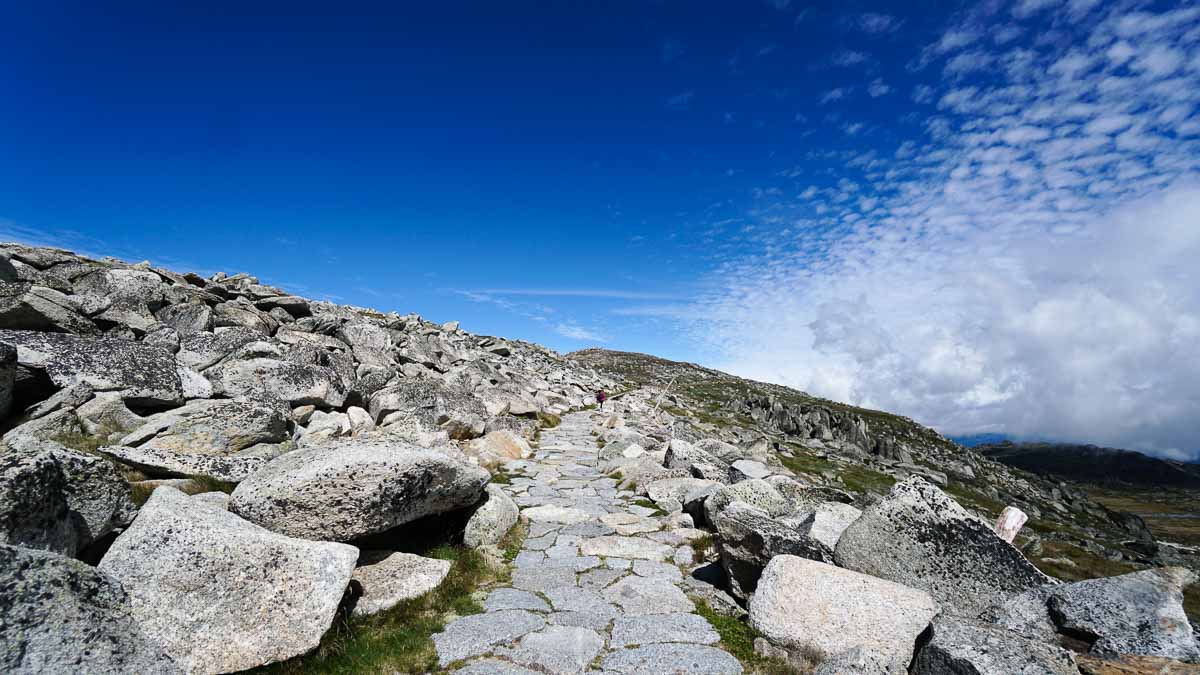 You can begin your hike up from the base at Thredbo but most people take the chairlift up where you can see mountain bike tracks in summer. The 15-minute chairlift ride does the tough, most inclined part of the trek for you and what's left is a very manageable 13km round trip hike on nicely paved rocks or steel paths over low grasslands that can be done in 4–6hours. We really enjoyed this hike; a nice change from our usual rainforest treks in Asia.
Cost: AU$17 for Kosciuszko Park Pass; AU$35 for chair lift (1 Day Unlimited)
Address: Kosciuszko National Park (Park your vehicle at Thredbo Village)
Chairlift Opening Hours: 9am–4:30pm
5) Hand feed kangaroos at Symbio Wildlife park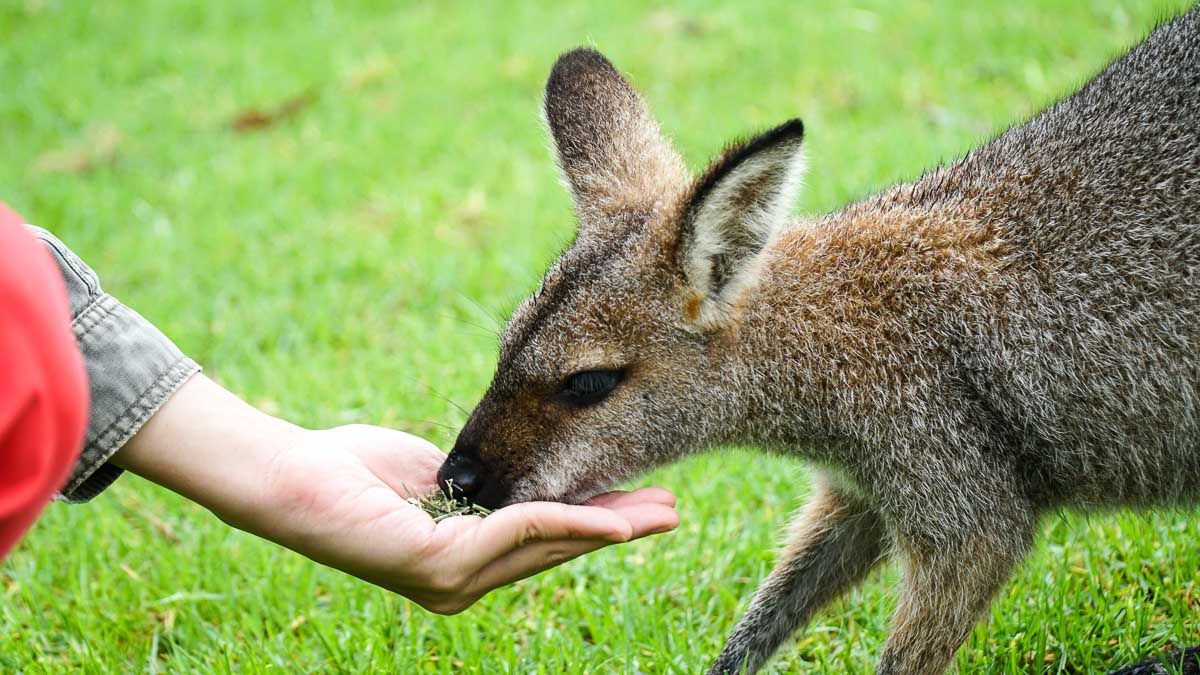 There's just something about interacting with animals up close without being separated by bars or glass. At Symbio Wildlife Park, you can grab a packet of animal feed and head to the kangaroo pens where you can catch them roaming freely, even approaching the humans to check if you've got some food for them.
*Pro-tip: Come early as they start getting full and lazy even before noon when the park starts getting crowded and they've gotten enough food from the visitors.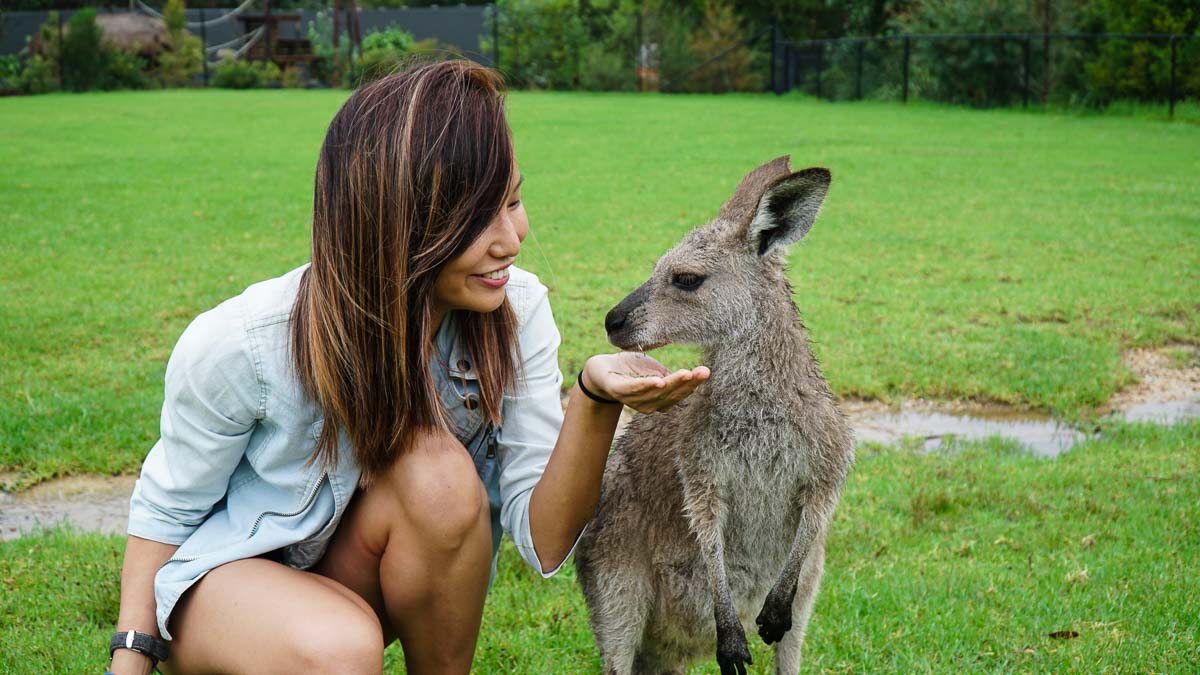 Side-tip: For wild but equally friendly Kangaroos, check out Pebbly beach too! Although you really shouldn't feed the Kangaroos there as these can get a tad aggressive when there's food involved.
Cost: AU$32.50; AU$29 for students
Opening Hours: 9:30am–5pm
Address: 7/11 Lawrence Hargrave Dr, Helensburgh NSW 2508, Australia
6) Experience an open top stunt plane — Biplane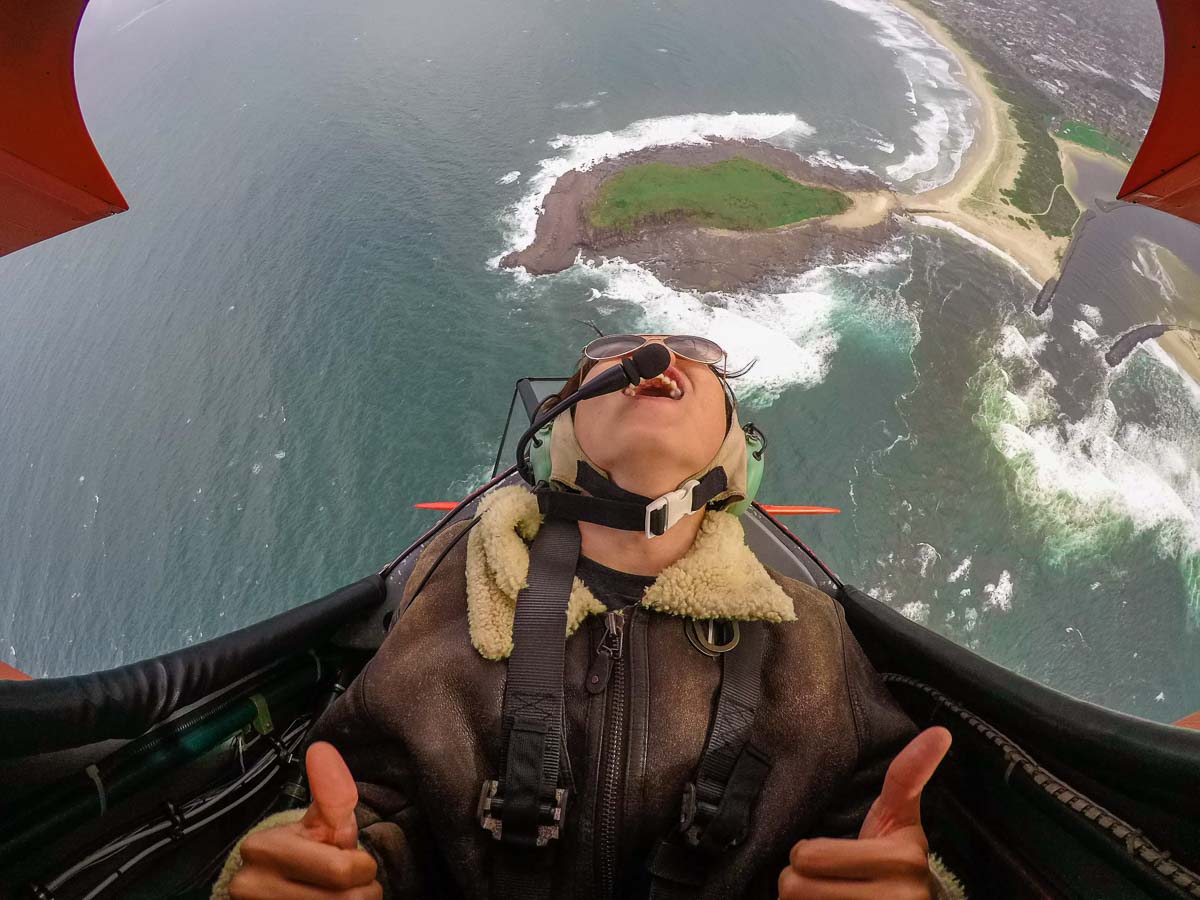 Ever watched airshows and wished you could be be in one of the planes while they carry out their cool aerobatic stunts? If yes, you're going to love this!
Located between Wollongong and Kiama, not only do you get to experience some of the professional aerobatic stunts, Southern Biplanes offers 30-minute lessons where you actually get to take over the controls and learn to loop!
Of course if you prefer to take the backseat and just enjoy the ride, there's that option too.
Cost: AU$275 for learn to loop, AU$379 for Stunt Pilot Ultimate
Opening Hours: 9:30am–5pm
Contact: 42579440 (Chris)
Address: Hangar 3, 32 Airport Rd, Illawarra Regional Airport, NSW
7) Hike out to Eagle Rock — Royal National Park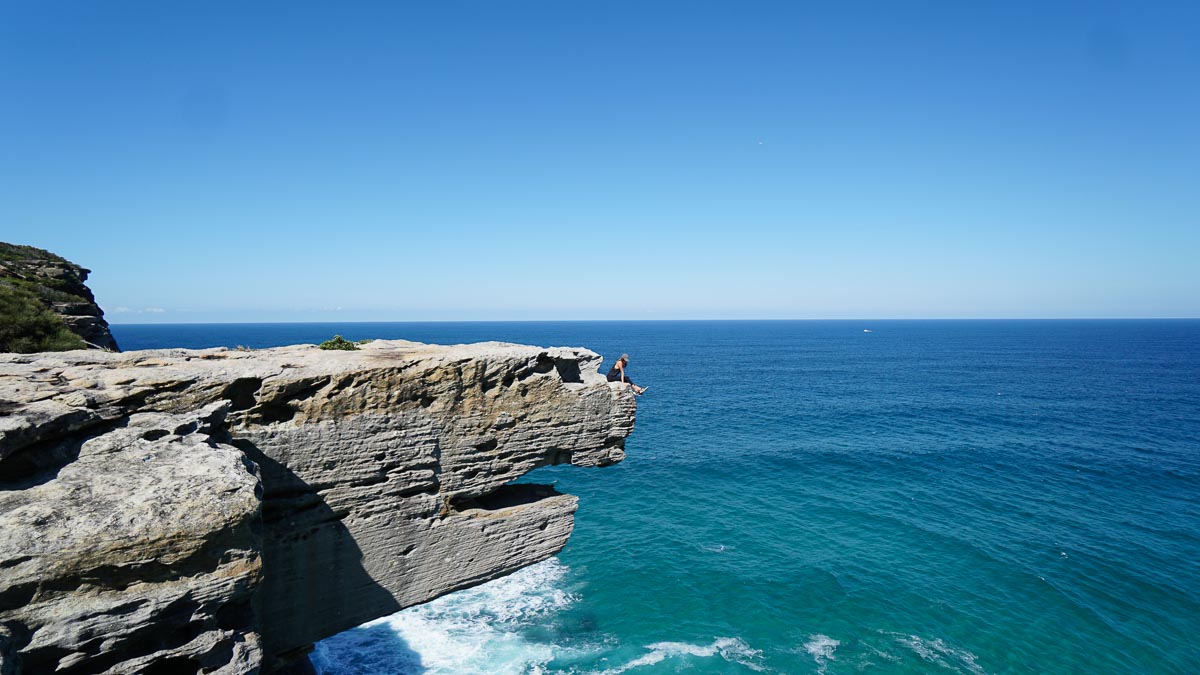 Often used as the icon of the Royal National Park (1 hour south of Sydney), this amazing rock formation REALLY looks like the head of an eagle with it's eyes and beak perfectly formed. From Wattamolla, it's a comfortable and incredibly scenic 3-4 hour (round trip) hike within the Royal National Park. We couldn't help but get distracted at at least 5 to 6 photo spots before getting here.
Cost: $12/vehicle for Royal National Park Entry (Includes parking)
Opening Hours: 7am–8:30pm
Address: Lady Carrington Dr Track, Royal National Park NSW 2232, Australia (Park at Northern End Wattamolla Picnic Ground)
8) Catch a waterfall emptying into the sea — Curracurrong Falls
Another epic sight at the Royal National Park (not far from Eagle Rock) is the Curracurrong Falls which happens to be one of the few waterfalls in the world that empty itself into the sea (how cool is that)! There are 2 waterfalls nearby and you can easily hop across the stream to get to the further one but the best views of the falls are from Eagle Rock itself.
If you're around during whale watching season (May–Nov every year), this is actually one of the best places to catch sight of the Humpback whales; an unobstructed panoramic view of the ocean.
Cost: $12/vehicle for Royal National Park Entry (Includes parking)
Opening Hours: 7am–8:30pm
Address: Lady Carrington Dr Track, Royal National Park NSW 2232, Australia (Park at Northern End Wattamolla Picnic Ground)
9) Snorkel & catch your own seafood — Ocean to Plate Experience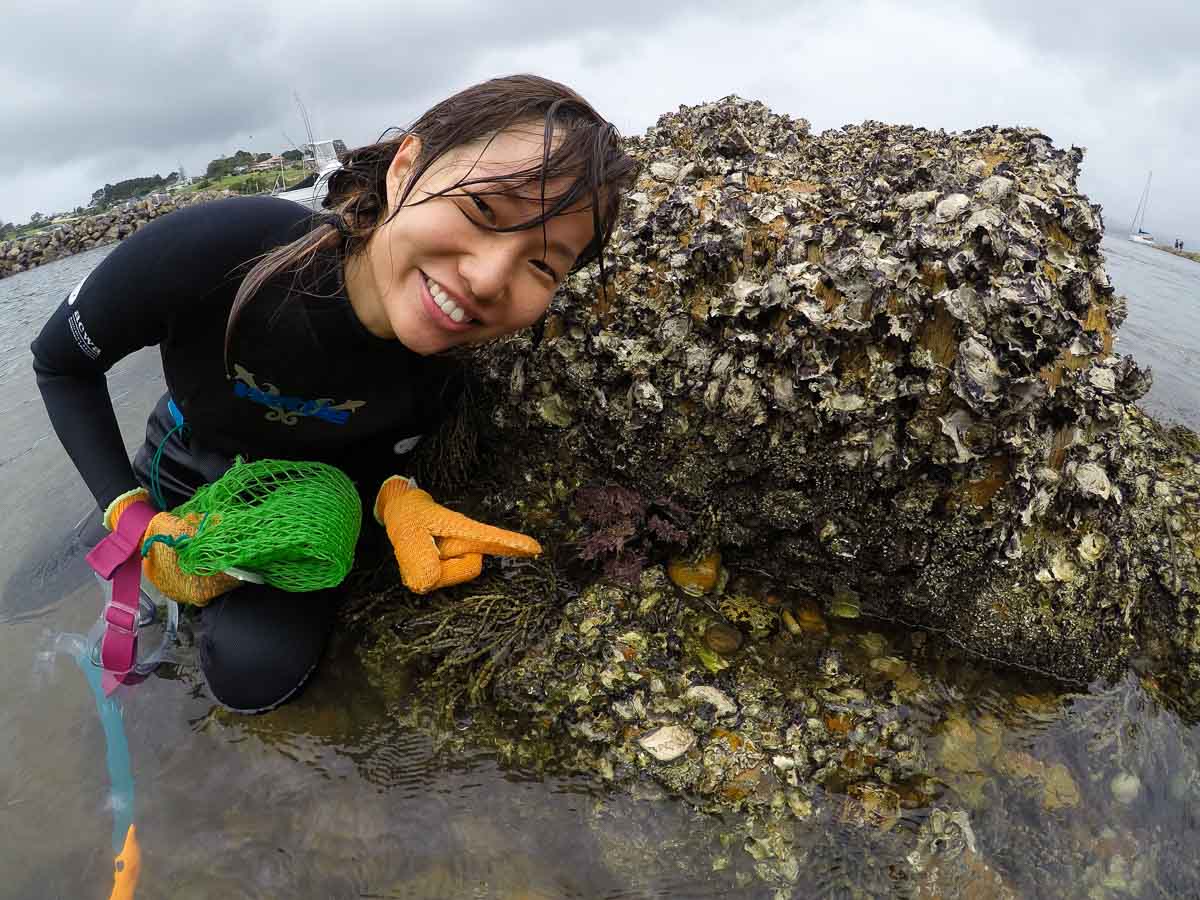 This Ocean to Plate experience was an interesting one! If you're a huge seafood lover, you might have had a hand at fishing; maybe even prawning in a prawn farm. But ever tried snorkelling out to sea to pry abalone off the rocks, chase after a crayfish, or pick up sea urchins?
Our last stop out south in our NSW road trip brought us to a little coastal town, Eden where we met Scott who runs the Australia's Coastal Wilderness Adventures. The price tag might be a little hefty but if you're lucky, some of the catch may far exceed its value.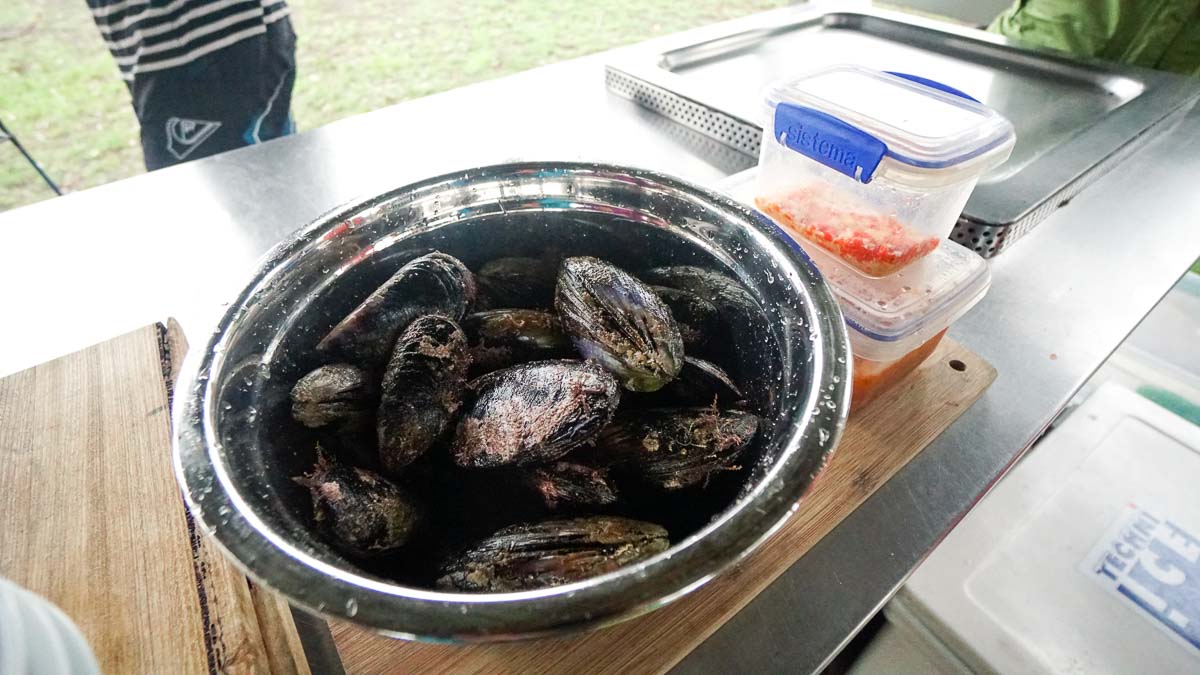 After working it out at sea, sit back and watch Scott prepare your catch like a masterchef, along with a side of freshly shucked oysters, fine cheese and wine.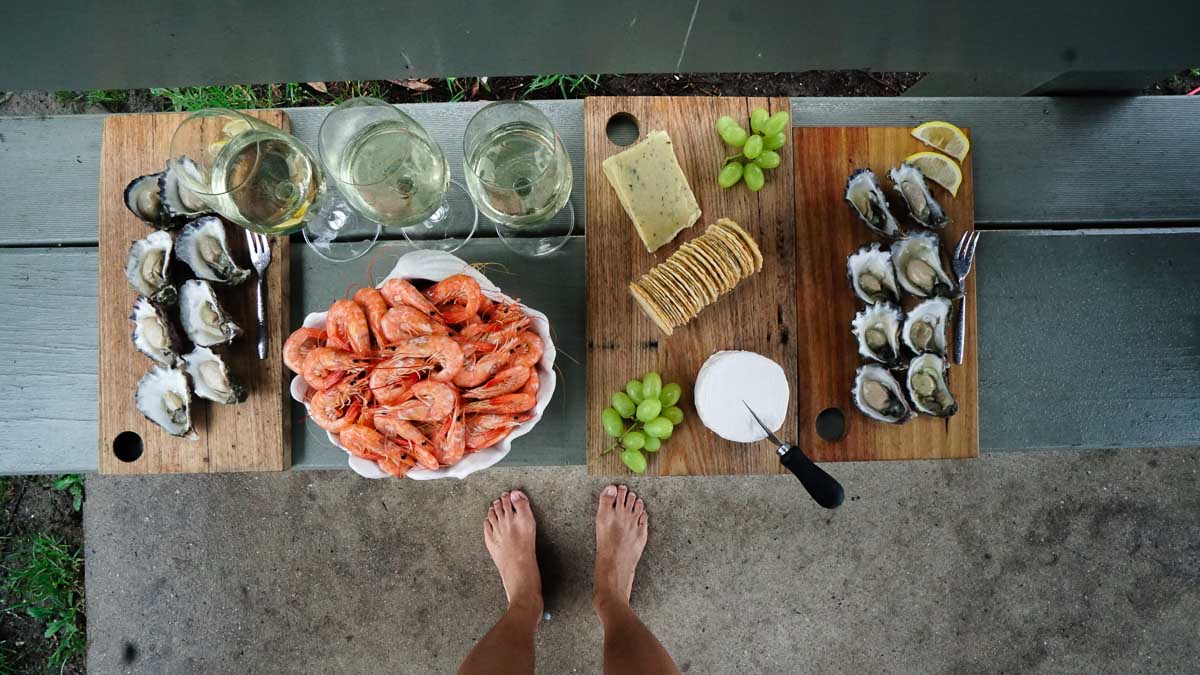 Cost: AU$195/pax
Contact: 0439 421 986 (Scott)
Email: [email protected]
Read our full review on the Ocean to Plate Experience.
10) Go glamping on a farm in Tilba — Tilba Lake Camp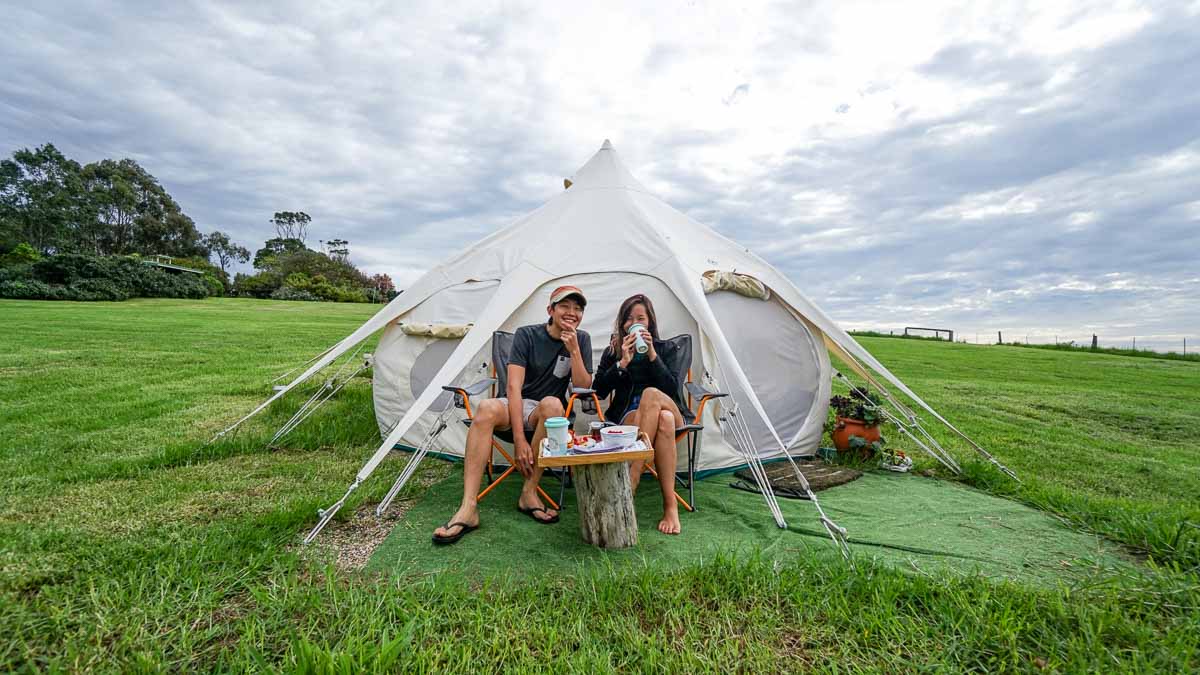 I'm pretty sure the picture sells itself into many bucket lists but Tilba Lake Camp was hands down our favourite accommodation experience in our entire NSW road trip! Located on an 11 acre farm in Tilba (you will have cows and sheep as neighbours), this adorable Lotus Belle tent provides the cosiest space any starry-eyed adventurer could ask for.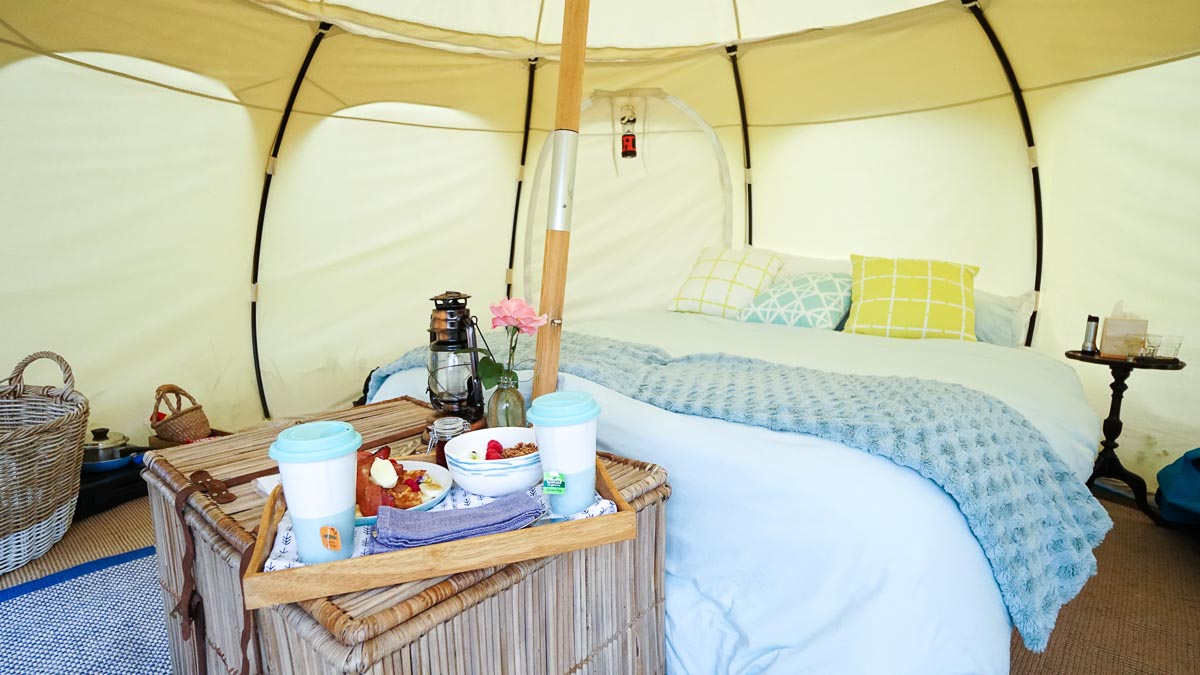 Highly recommend ordering breakfast in bed! Rebecca makes the most amazing waffles — she claims it's because they're made of eggs and milk from their happy animals but you can tell she really puts her heart and soul into the cooking. I personally loved the homemade granola with fruit and yogurt too so if time permits, give both a try!
Cost: AU$175/night (minimum 2 nights)
Contact: 244 737 777 (Tim & Rebecca)
Website: TilbaLakeCamp.com.au
If you're looking to check these experiences off your bucket list, check out our Sydney south coast itinerary to find out how you can fit them all in a week's road trip from Sydney to Eden!