Even a shiny city like Singapore has her share of creepy, abandoned places.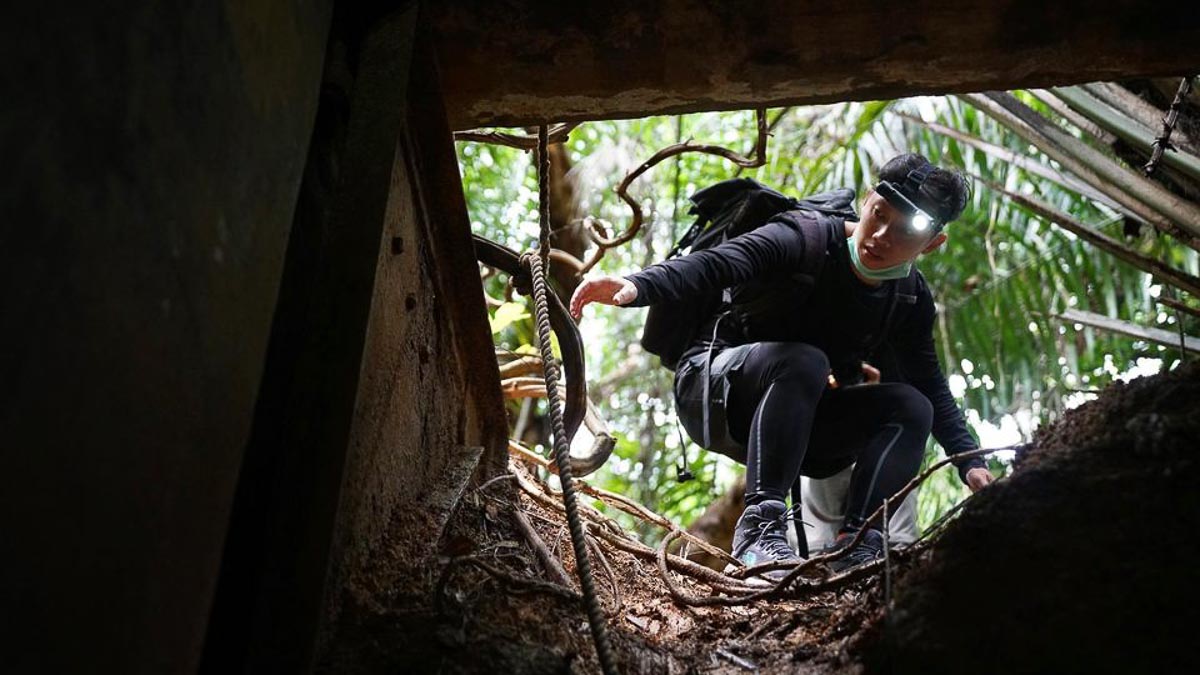 Photo credit: Beyond Expeditions
Singapore is a modern, bustling metropolis that's constantly transforming. It's crazy how much our city has changed over the years — Gardens by the Bay didn't even exist a decade ago!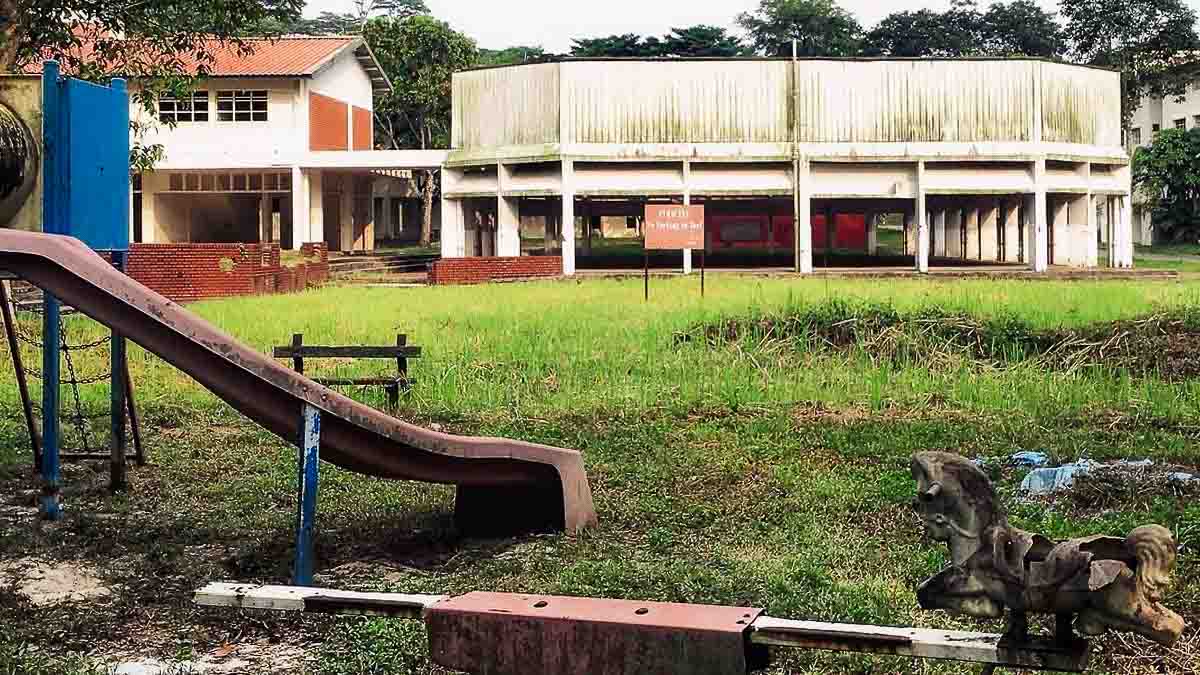 Photo credit: @jackx11 via Instagram
A few places, however, have fallen through the cracks. These spots might be forgotten by most, but they're now places of interest to ballsy urban explorers, photographers and history buffs!
Do note that most of these abandoned places in Singapore are closed off to the public. You might get caught for trespassing, so explore at your own risk.
1) Istana Woodneuk — hauntingly beautiful abandoned mansion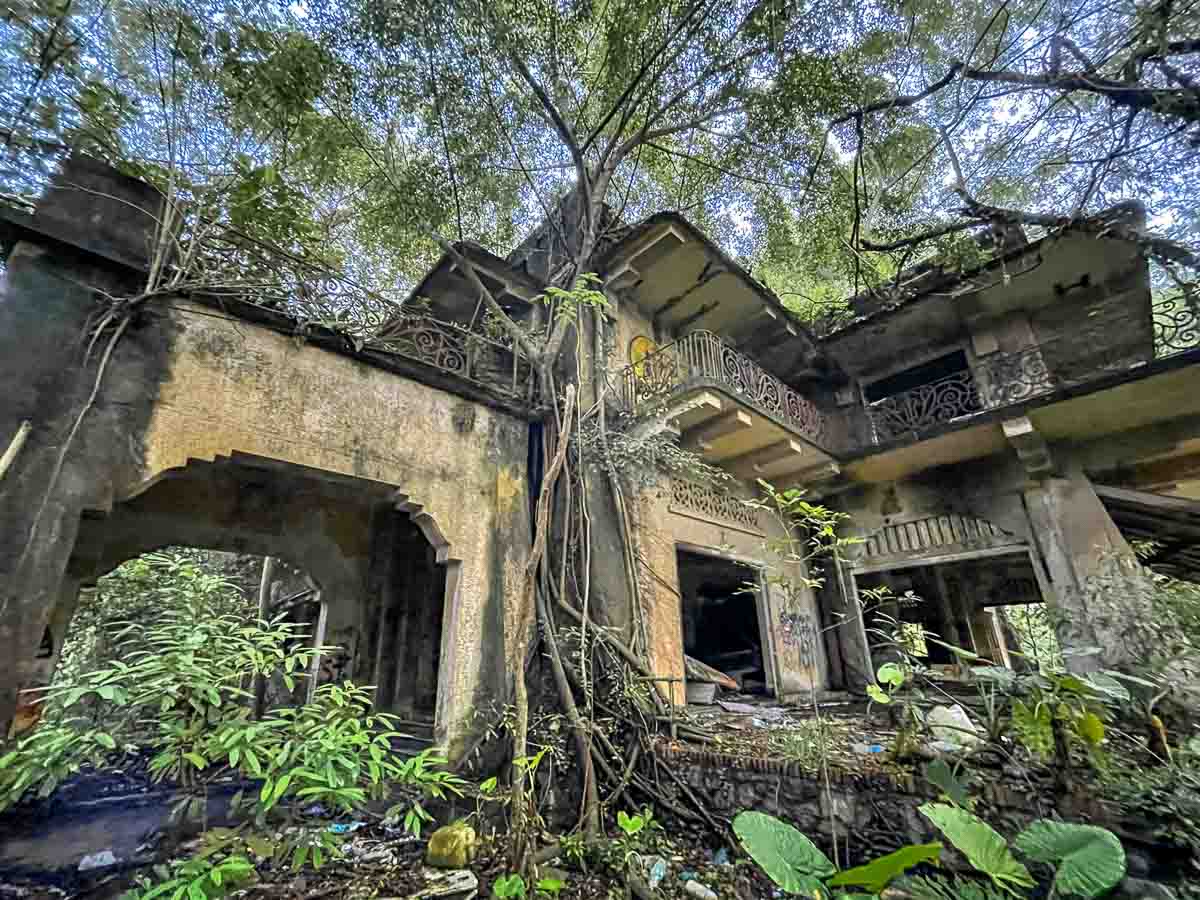 What was once a beautiful palace with iconic blue roofs, is now a run-down building covered with overgrown shrubbery. Welcome to the Istana Woodneuk — built in the 19th century by Johor Sultan Abu Bakar for his fourth wife, Sultana Khadijah.
This abandoned mansion is hidden in the dense forest between Holland Road and Tyersall Avenue.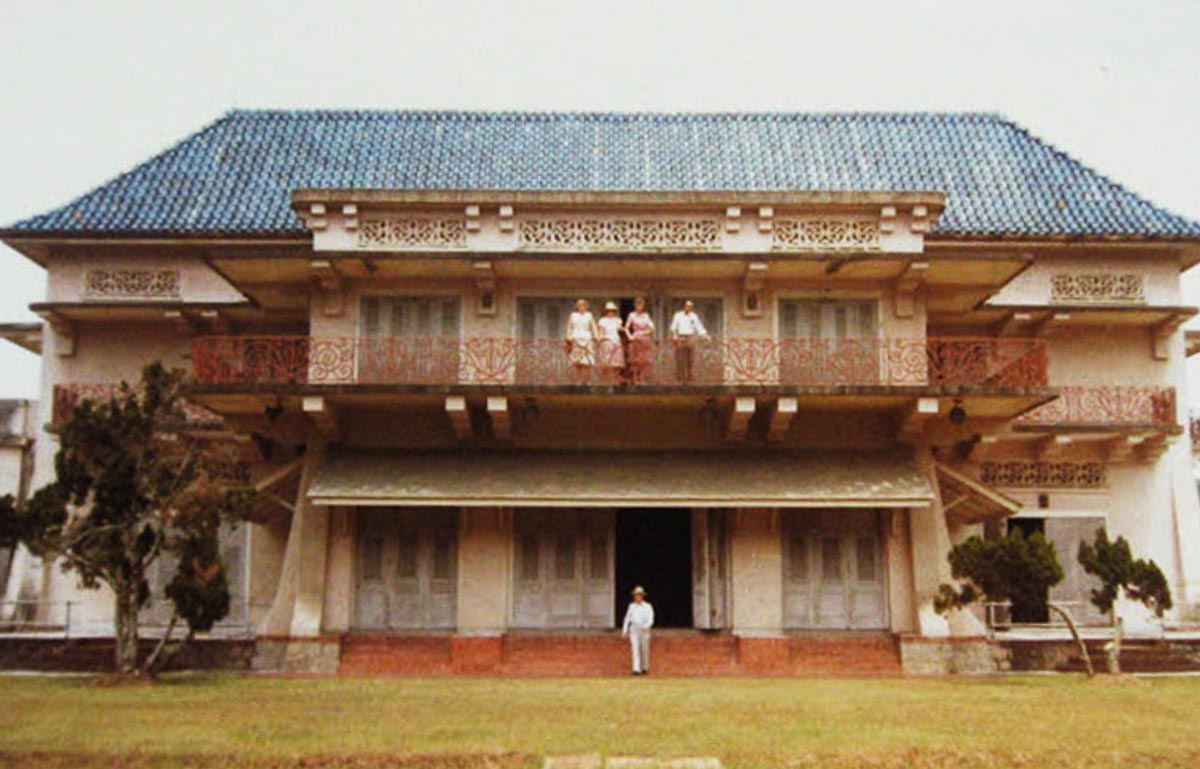 Photo credit: State of Buildings
It was used as a British military hospital during World War II, where 700 people were killed during a bombing. No wonder some believe the place is haunted.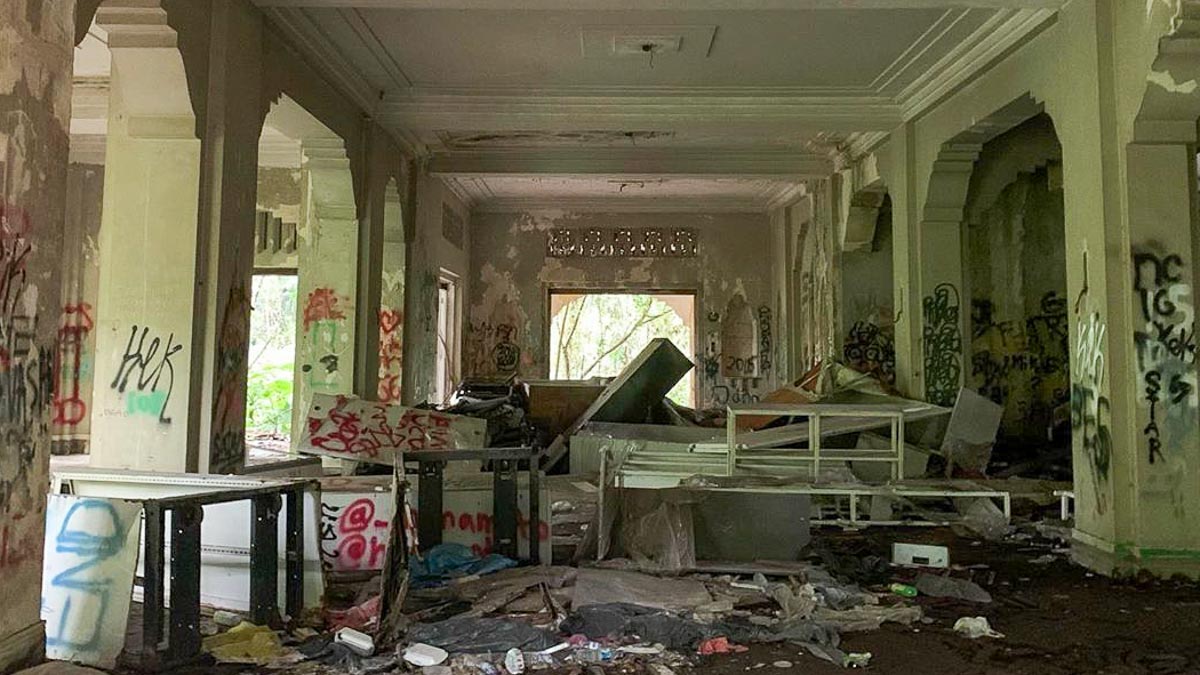 Photo credit: @cqwrish via Instagram
Despite the graffiti and destroyed furniture, it's not hard to imagine what the palace was like in its glory days. The building still belongs to the royal family of Johor, though we doubt they'll be visiting anytime soon.
2) Jurong Railway Line — abandoned tunnel that leads to Bukit Timah Railway Station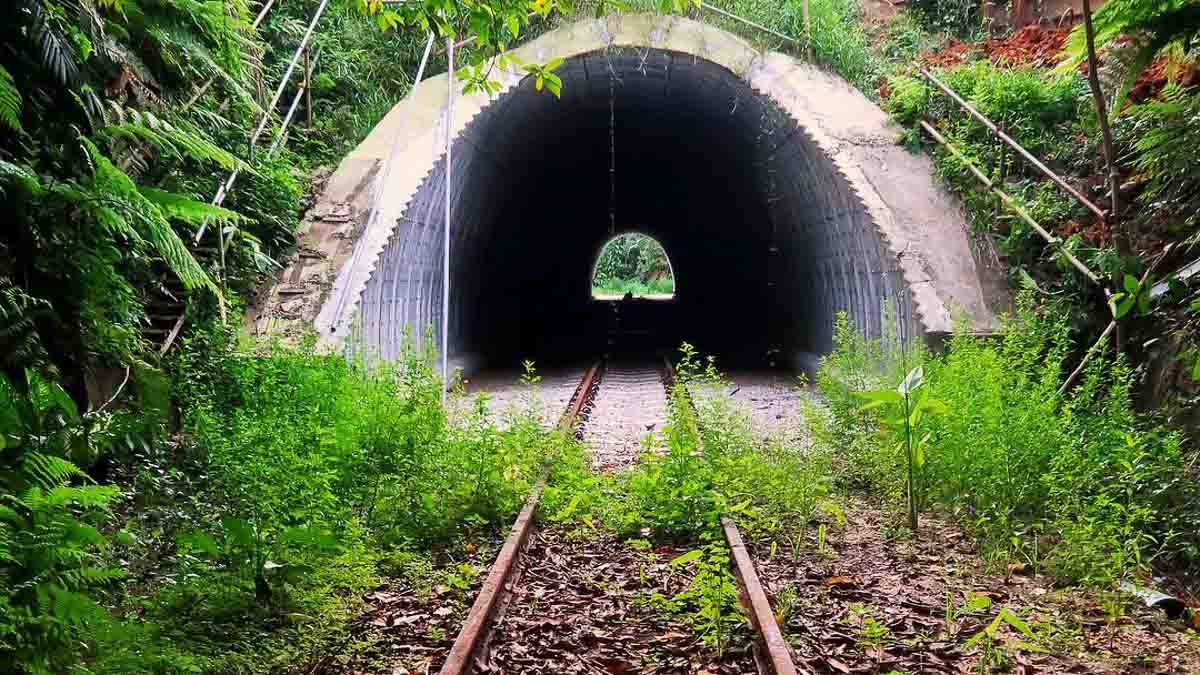 Photo credit: @jeronimoloco via Instagram
No zombies here, just cool deserted train tracks! Located near Clementi Road, the Jurong Railway Line was once used to transport cargo from Malaysia. The 14km railway was completed in 1965, but discontinued in 1992 as trucks became a more efficient mode of transport.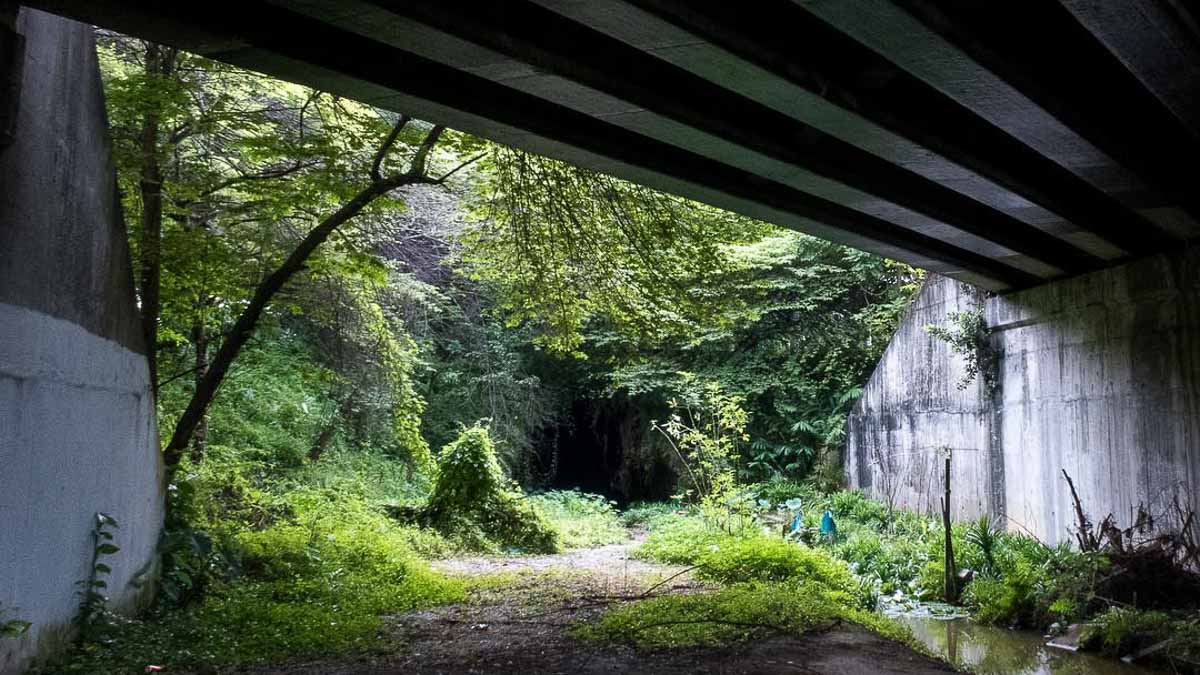 Photo credit: @jeronimoloco via Instagram
These days, it's a hiking spot for locals looking to discover a grittier side of Singapore. Make sure to visit the abandoned tunnel and Bukit Timah Railway Station while you're there!
To get to the tunnel, take a bus to Opp Maju Camp bus stop — the entrance to the tunnel is right behind it.
3) Neo Tiew HDB Estate — an eerily empty neighbourhood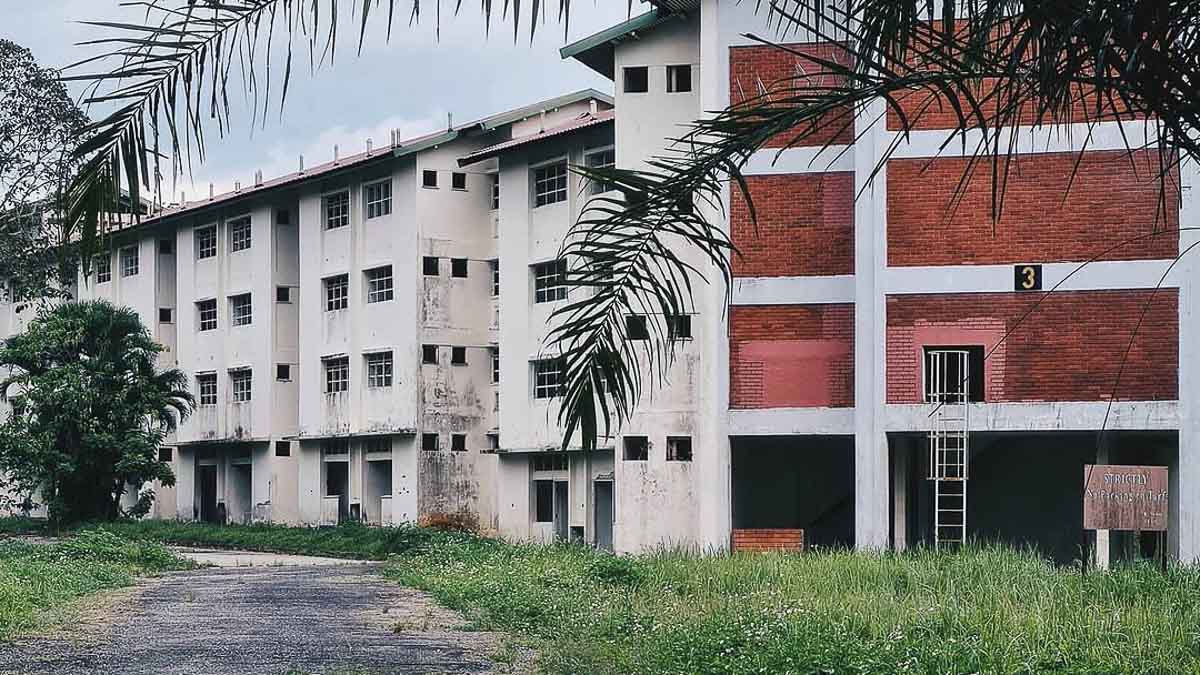 Photo credit: @nrhtdytz via Instagram
HDB estates are usually teeming with life — kids running at the playground, elderly chatting amongst themselves, and teens going about their day. But at Neo Tiew HDB Estate, you'll find none of that.
This estate in Lim Chu Kang has been empty since the area went en-bloc in 2002. The deserted neighbourhood shares some haunting similarities with the Ukrainian town of Pripyat, which had to be evacuated because of the Chernobyl nuclear disaster.
You might want to avoid visiting, as the area is now used for occasional military drills by the Singapore Armed Forces!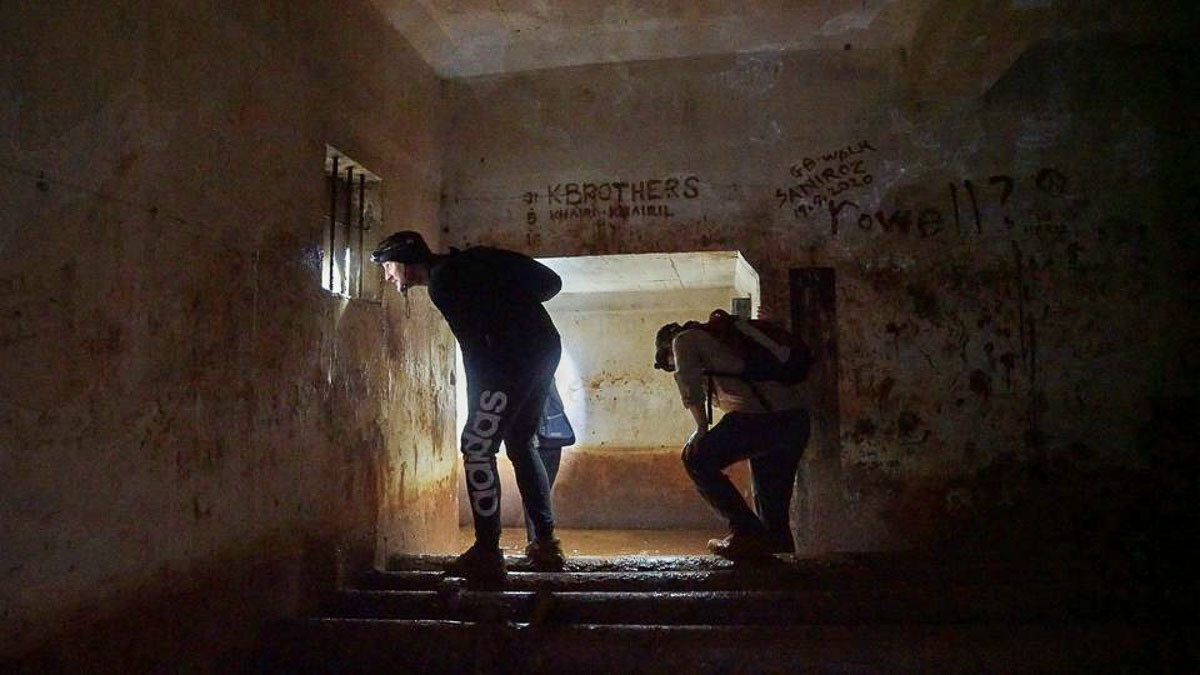 Photo credit: Beyond Expeditions
The Marsiling Tunnels are not for the faint-hearted. This place was part of a Royal Air Force fuel reserve in the 1930s, before being overtaken by the Japanese during World War II. The tunnels were supposedly used by secret societies and gangsters as a hangout in the years after.
Photo credit: @beyondexpeditionssg via Instagram
The entrance to the tunnels is hidden deep in a forest. It's a literal hole in the ground, and takes some patience to get to (even then, you still might not find it on your own).
If you don't want to risk a wasted trip, sign up for a tour with Beyond Expeditions (four hours, S$99/pax) to explore the Marsiling Tunnels! It includes experienced guides and equipment like headlamps.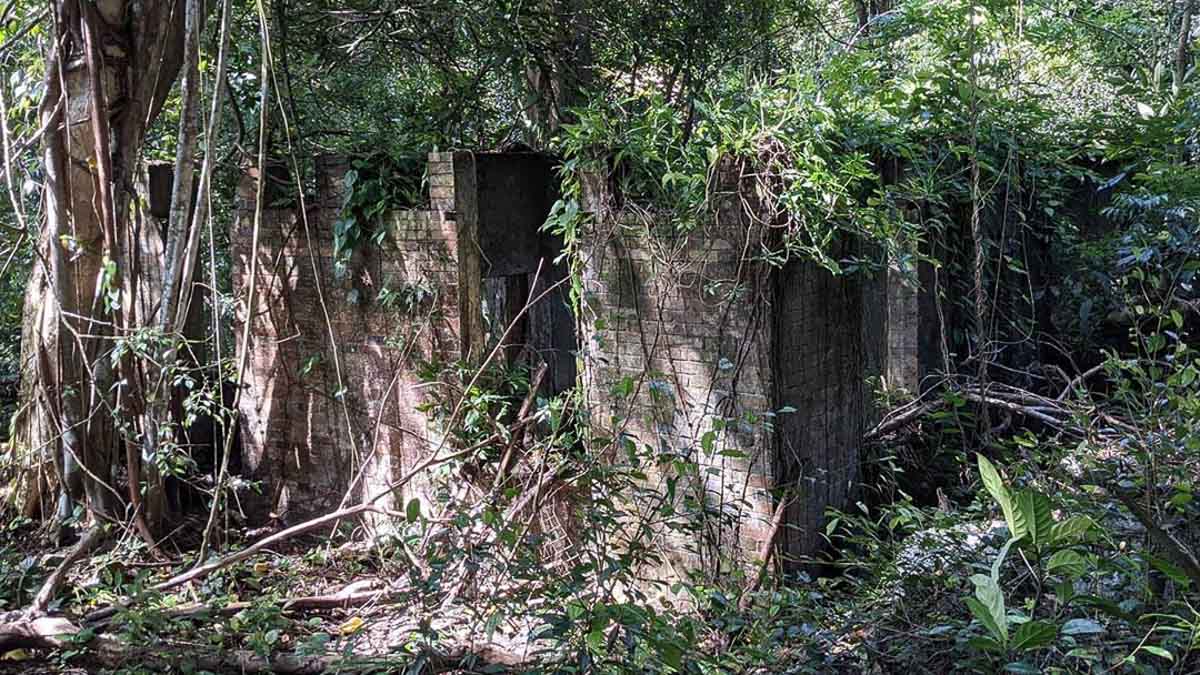 Photo credit: @jojomango99 via Instagram
Thomson Nature Park is not your average park. It was once the site of a Hainanese kampung established by immigrants in the 1930s. The site housed residents from various ethnicities for 50 years, until the last resident left in the 1980s.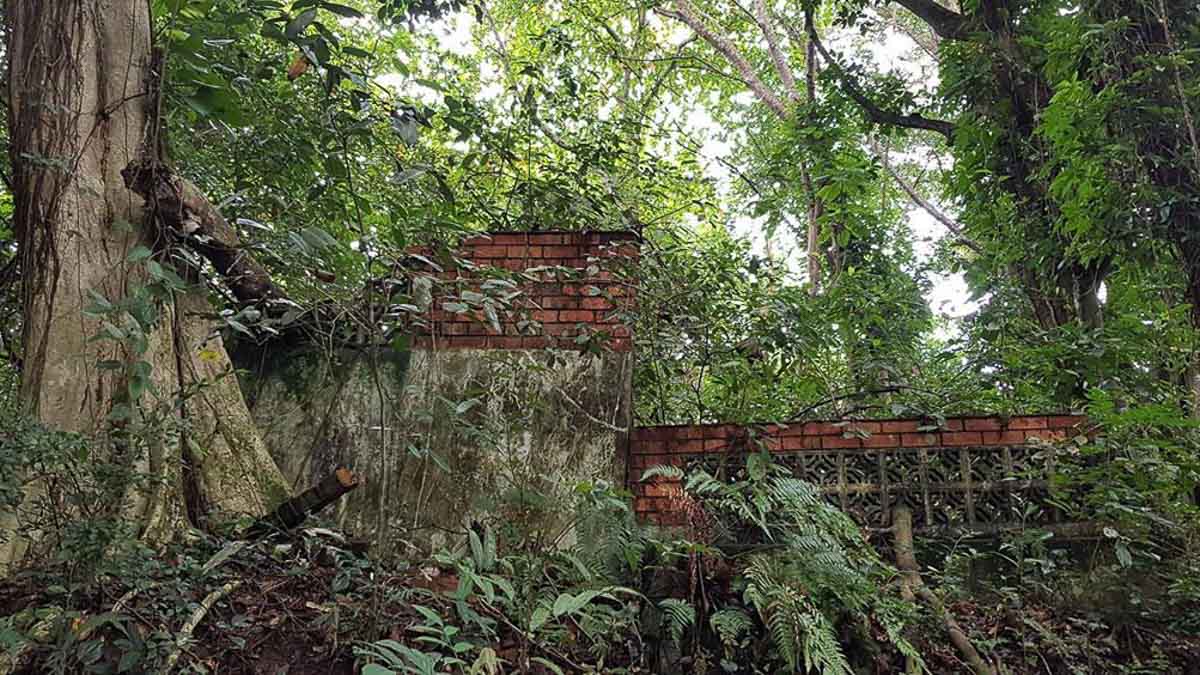 Photo credit: @mo_clare via Instagram
Unlike some of the other abandoned places in this article, this one is pretty accessible (and legal to visit!).
Look out for empty wells and crumbling building foundations — remains of the once lively village. Take the Ruins and Figs Trail (1.5km) to see the ruins for yourself!
6) Haw Par Beach Villa — abandoned beach villa on Coney Island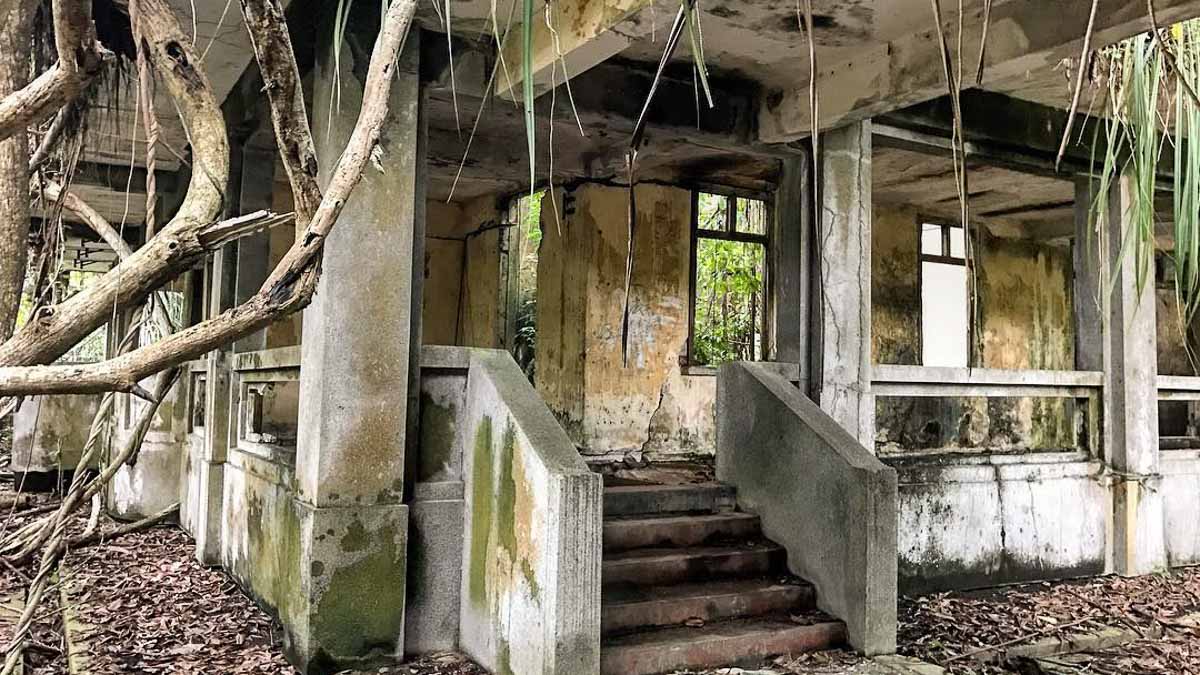 Photo credit: @hanl0ng via Instagram
Coney Island is famous for its bike paths and beaches, but few know of an abandoned villa hidden in thick vegetation.
It once belonged to the Aw family, who also owned Coney Island — previously known as Haw Par Island. If the name sounds familiar, that's cause they also built the eclectic Haw Par Villa!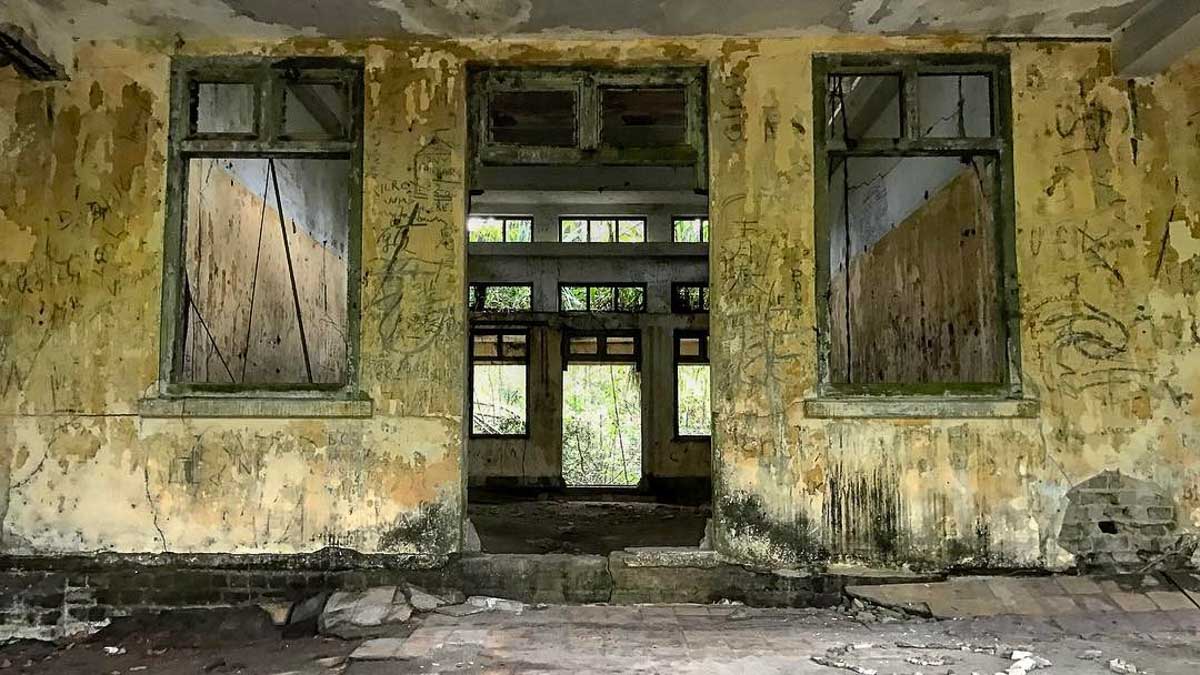 Photo credit: @hanl0ng via Instagram
The Aw brothers built a 600sqm bungalow on the island in the 1930s, which was abandoned after the Japanese occupation.
Its exact location on the island isn't known, but previous visitors have said it can be accessed from Beach B. Coney Island is now owned by the Singapore Tourism Board, and the elusive villa is fenced up.
7) Former Brunei Hostel — home to Bruneian students in the 1950s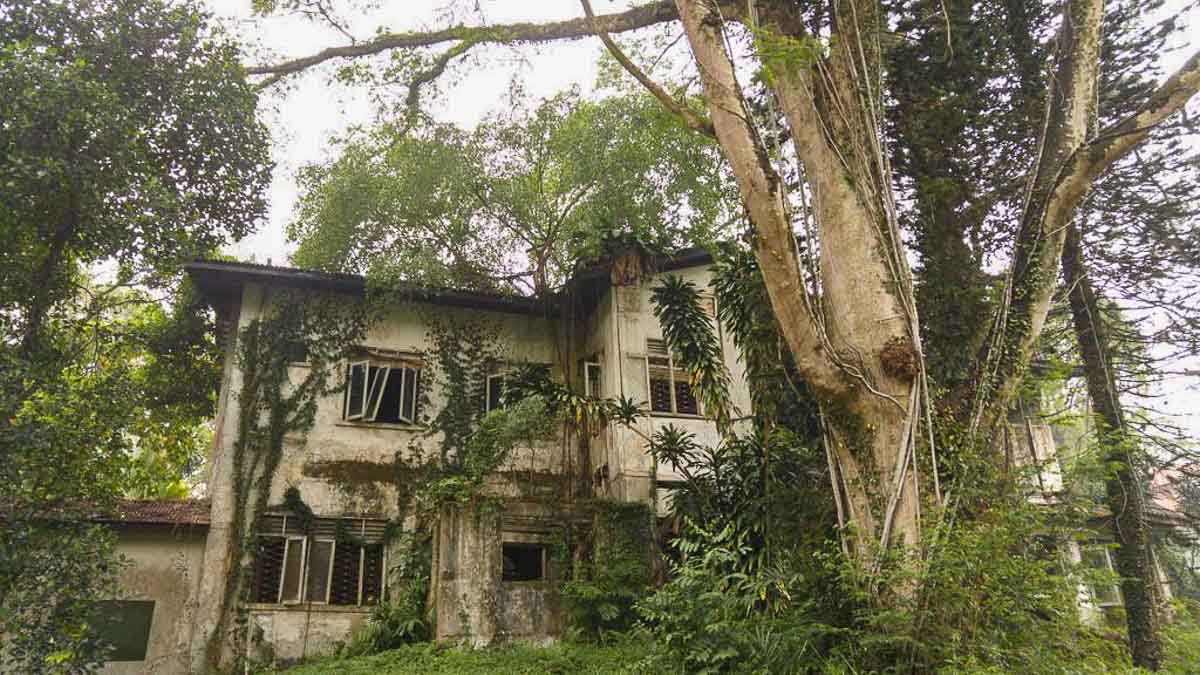 Photo credit: @JamalMizuki via Twitter
Tanglin is a pretty fancy district, so it might surprise you to learn that there's an abandoned hostel at the end of Tanglin Hill.
Opened in 1958 by the Brunei government, the Tanglin Brunei Hostel housed Brunei students who were sent to study in Singapore. The hostel was once a lively place, hosting Bruneian celebrations like the Sultan's birthday.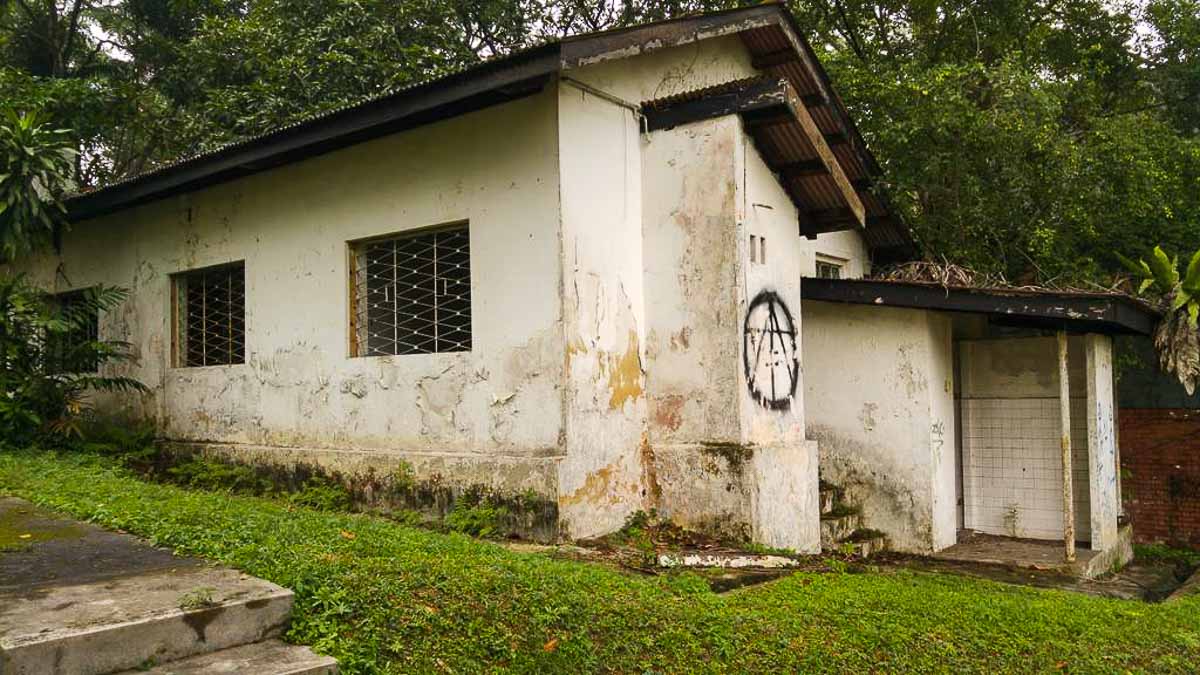 Photo credit: @JamalMizuki via Twitter
As Brunei developed its education system, fewer students were sent here. As a result, the Bruneian government closed the hostel in 1983 and it's been abandoned ever since — apart from the occasional vandal.
Visitors have been arrested for trespassing, so explore at your own risk. But if you're curious how the inside looks like, check out this walk-through tour of the hostel. Spooky!
Singapore might be upgrading every day, but there are still many hidden sites for adventurous urbanites to explore! Do note that many of these abandoned places in Singapore aren't regularly maintained (and are closed off to the public), so be careful if you choose to visit.
Read also: Travel Bucket List for Dark Tourists — 10 Creepiest Places Around the World
Featured image credit: @nrhtdytz
Facebook image credit: @hanl0ng, @jeronimoloco and @darreh
Have you been to any of these abandoned places in Singapore? Share your experience with us in the comments!
---