The best list of things to do in Shanghai beyond just the popular tourist attractions — from soaking in the city skyline to amusement rides at a national park!
Known as the "Paris of the East", Shanghai is famous for its seamless blend of the old and new, and the East and the West. And we can easily see why! With traditional Chinese temples alongside towering skyscrapers and modern shopping malls neighbouring small family-owned eateries, Shanghai truly does have it all.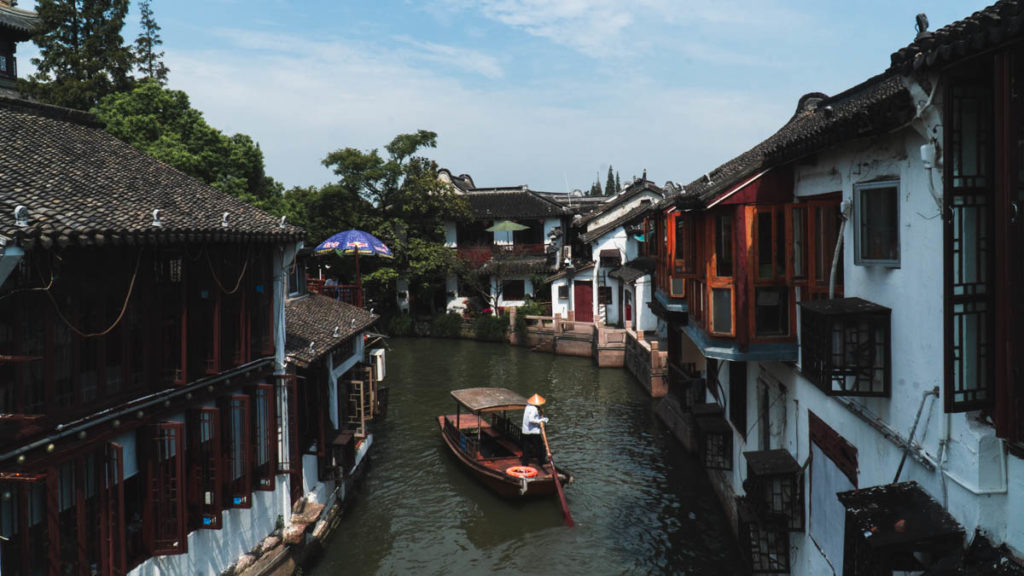 After five days in the city, it's safe to say that my impression of Shanghai has drastically changed for the better, after visiting for the first time as a kid. The city didn't leave much of an impression then, but now it's a sprawling metropolis with so many things to do!
Most Shanghai guides for first-timers only cover the most popular tourist attractions, but that isn't enough for us travellers hungry for unique local experiences. We want to go beyond that and see what else the city has to offer.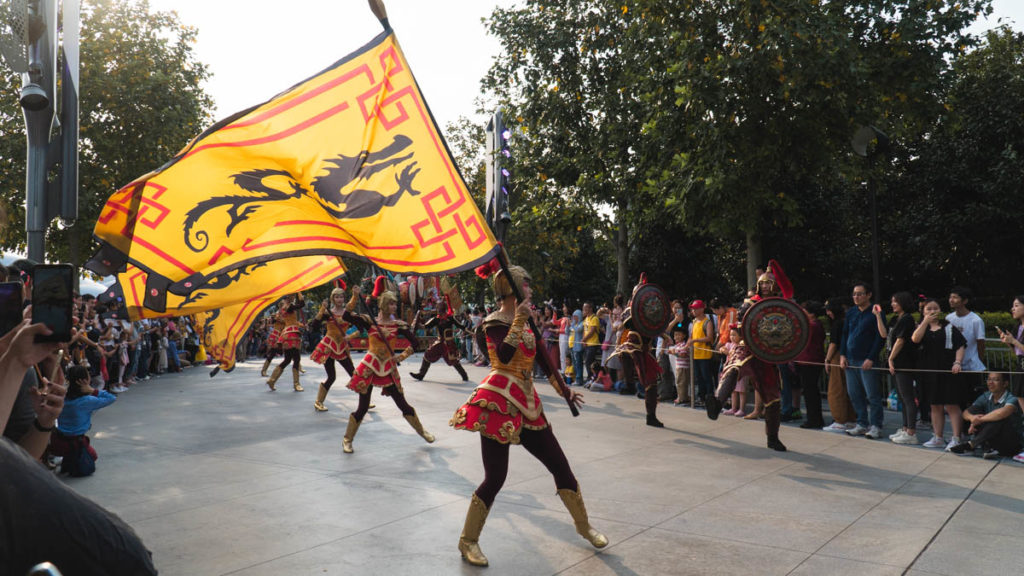 Besides standard tourist must-sees like The Bund and Shanghai Disneyland, there are many gems within the city you probably don't know about. Gongqing National Park, for example, is home to activities like rock climbing, horse riding, roller coaster rides and even a zipline!
Whether you're an art lover, a thrill-seeker, a shopaholic, a foodie or something in between, there's something on this all-in-one list of things to do in Shanghai for everyone.
Shanghai Itinerary Map
All 25 things to do on this Shanghai Guide have been pinned out on the google maps below for your convenience. Blue pins indicate must-sees, pink indicates hidden gems, while yellow refers to recommended accommodations!
Read more: Where to Stay in Shanghai — Centrally-located Hostels, Hotels and Apartments Under S$53/pax
Must-sees in Shanghai
1) The Bund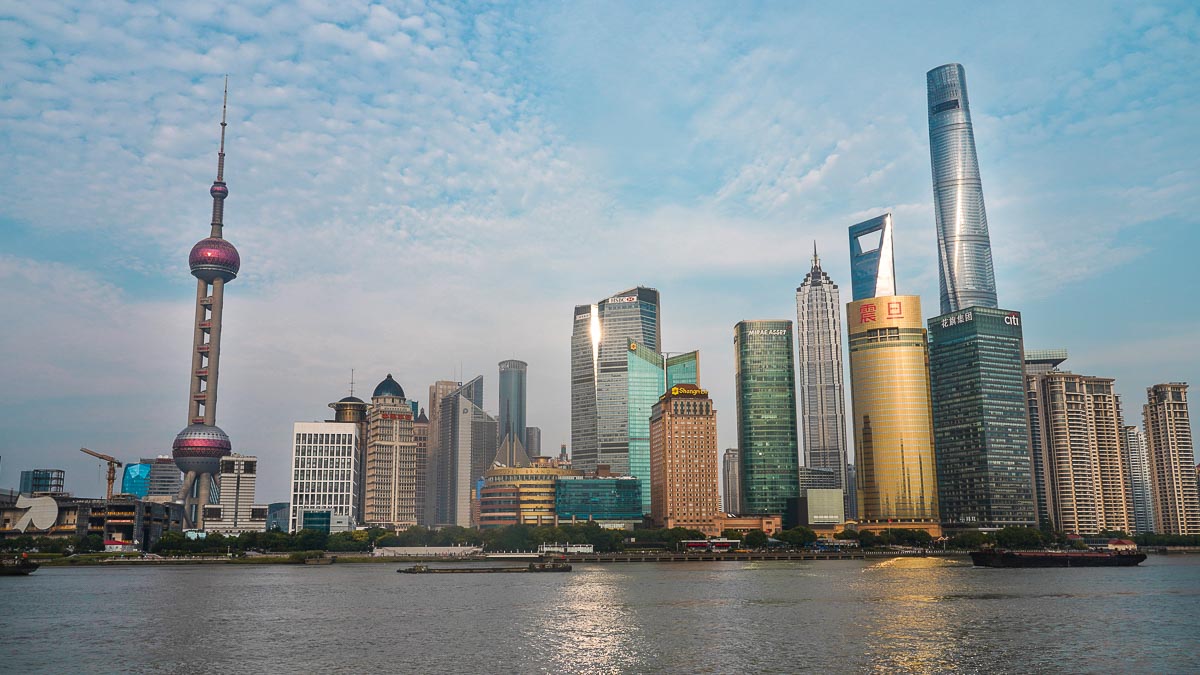 A trip to Shanghai isn't complete without seeing the city's most famous boardwalk. With 26 western colonial buildings alongside modern architecture, the bund is the embodiment of East meets West and Old meets New. Check it out especially at night — from 6PM to 10PM, the lights truly bring the skyline to life!
Entrance Fee: Free
Opening Hours: 24 hours
Address: Zhongshan East 1st Rd, Wai Tan, Huangpu, Shanghai, China
2) Shanghai Tower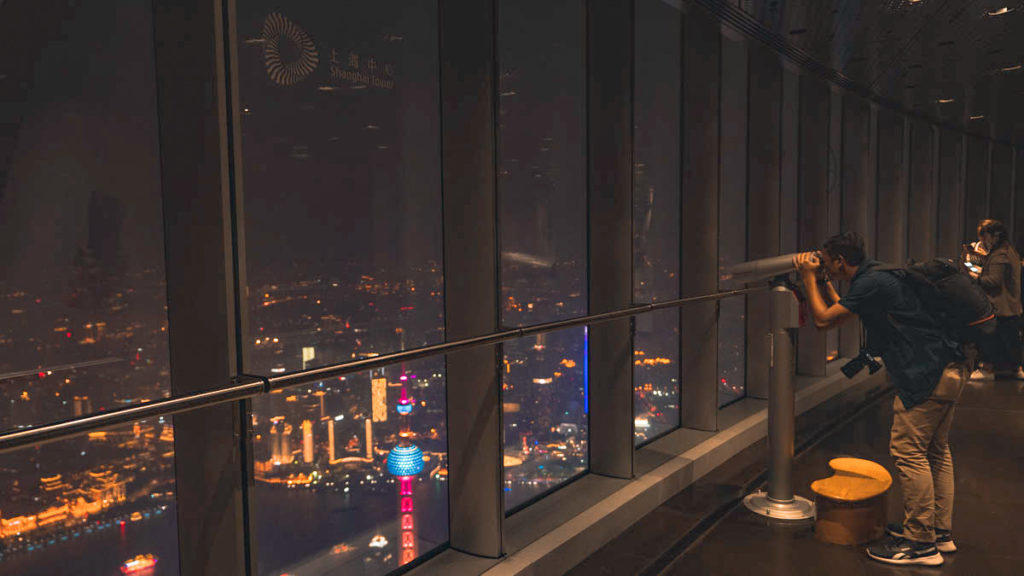 At 632m high, Shanghai Tower is the second tallest tower in the world. Viewing platforms on the 118th and 119th floors give a city view that's second to none. The elevators are speedy too — it takes slightly over a minute to reach the top!
Entrance Fee: ~S$32
Opening Hours: 8:30AM – 9:30PM (Last entry 8:30PM)
Address: 501 Yincheng Middle Road, Shanghai, China (银城中501号, 近陆家嘴环路)
3) Huangpu River Cruise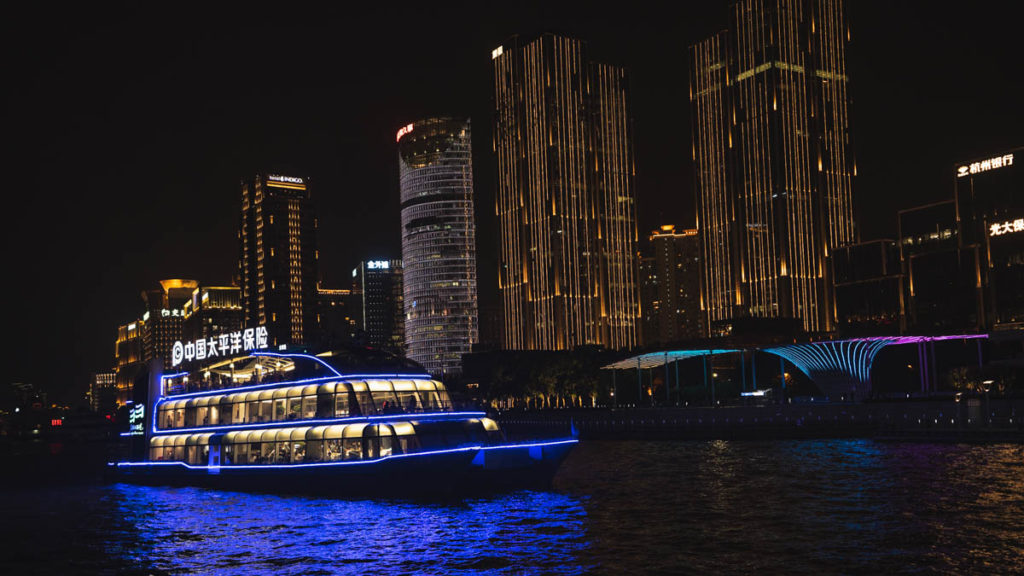 End your day with a cruise along the Huangpu River — for 45 minutes, you'll be treated to mesmerising views of the city's famous skyline featuring the Pearl TV Tower, Shanghai Tower and The Bund. A cool alternative to watching the city skyline!
Entrance Fee: ~S$20
Opening Hours: 11AM – 9:30PM
Address: 481 Zhong Shan Dong Er Lu, Shanghai, China (上海市中山东二路481号(十六铺码头一区)上海黄浦江旅游票务中心)
*Pro-tip: Arrive early to collect your tickets first in order to secure your preferred slot!
4) ERA Intersection of Time Acrobatic Show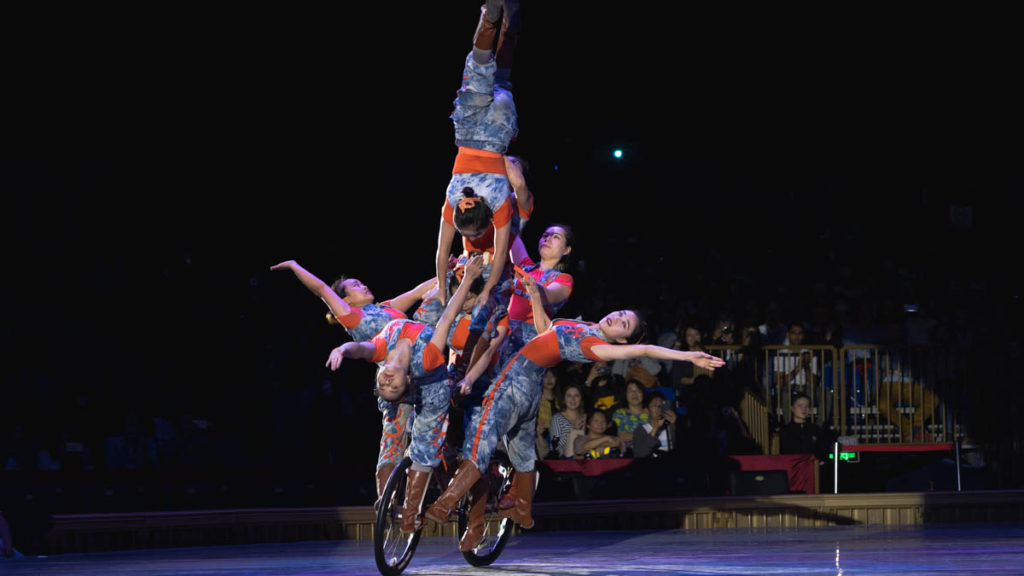 The acrobatics show by Shanghai Circus World was a truly memorable experience. It combined martial arts, gymnastics, acrobatics and Chinese culture, and the show kept us on the edge of our seats throughout! The performers were doing backflips on stilts and riding motorcycles (there were eight of them!) in a tiny sphere.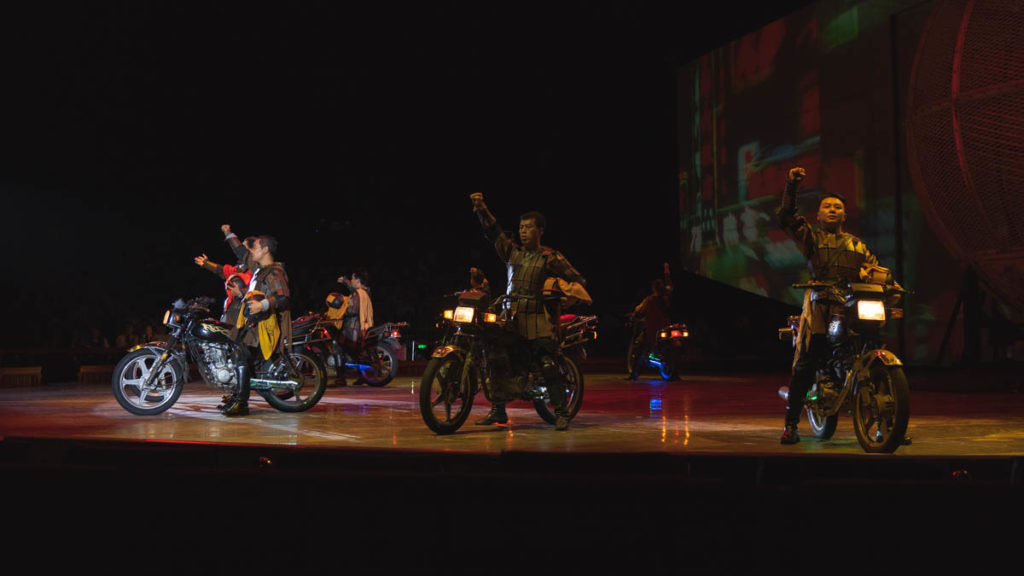 Shanghai is famous for its circuses so do check one out when you're in town!
Cost: From ~S$54.29
Opening Hours: 7:30PM – 9PM
Address: ERA Castle, 2801 Gong He Xin Road, Shanghai (上海市共和新路2801号ERA城堡)
*Pro-tip: Get at least Area C seats for a better view. The theatre forms a semicircle and Area D seats back-face a few of the performances.
5) Shanghai Disneyland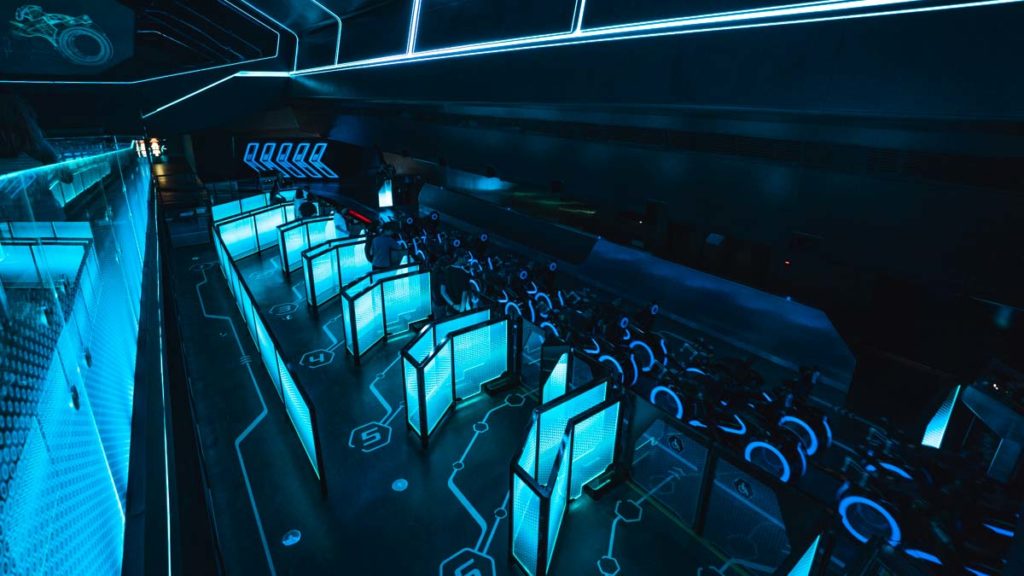 Of course, the happiest place on Earth. Shanghai Disneyland boasts seven different themed zones and is home to the only TRON Lightcycle Rollercoaster in the world! It's one of the fastest Disney coasters and has riders sitting on motorcycles instead of seats. As if you need another reason to visit.
Cost: ~S$73.39
Opening Hours: 9AM – 8PM (Mon – Thu), 9AM – 8:30PM (Fri – Sun). Check the Shanghai Disney Park Calendar as opening hours vary.
Address: China, Shanghai Shi, Pudong, 川沙新镇, Huangzhao Rd, No. 310 (中国上海市浦东黄沙路310号川沙新镇)
Read also: Ultimate Shanghai Disneyland Guide — 11 Strategies To Beat the Crowd
6) Nanjing Road Pedestrian Street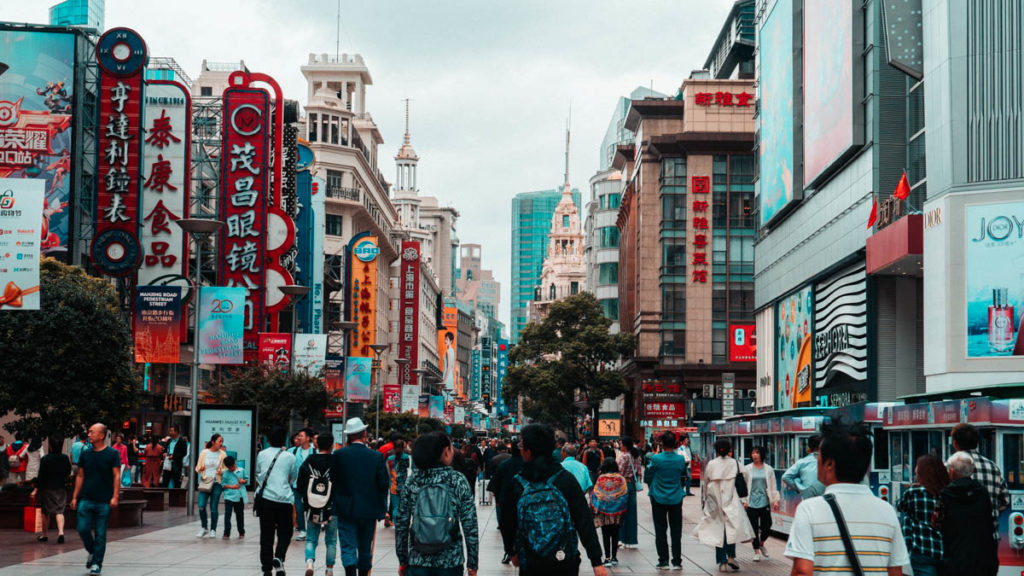 Stretching 5.5km from Jing'an Temple to the Bund, Nanjing Road is Shanghai's version of New York's Times Square. Modern shopping malls line the street with brands like Sephora and Tiffany & Co. The world's largest Starbucks is also here, featuring a 27m-long bar!
Address: Nanjing Rd Pedestrian St, Nan Jing Lu, Huangpu Qu, Shanghai Shi, China (中国上海市黄浦区南京路南京路步行街)
7) Huanghe Road Food Market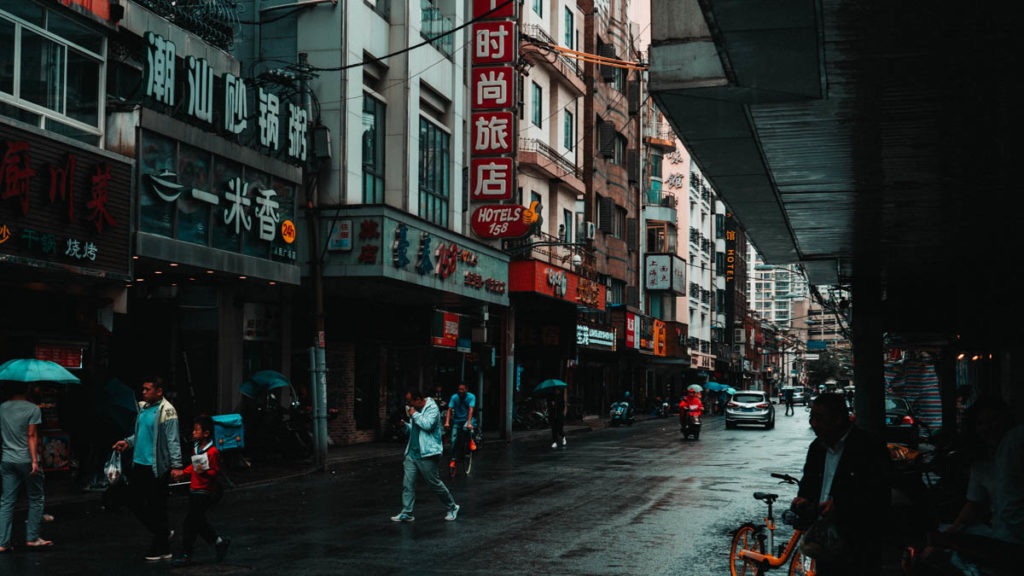 Huanghe Road is a popular food street amongst locals, especially for breakfast. Authentic local restaurants serve up Shanghai favourites like xiaolongbao (soup dumplings), jianbing (a savoury crepe) and noodles at reasonable prices. This street is famous for its dumplings and must-tries include No. 90 Jiajiatangbao and No. 97 Yang's Dumplings.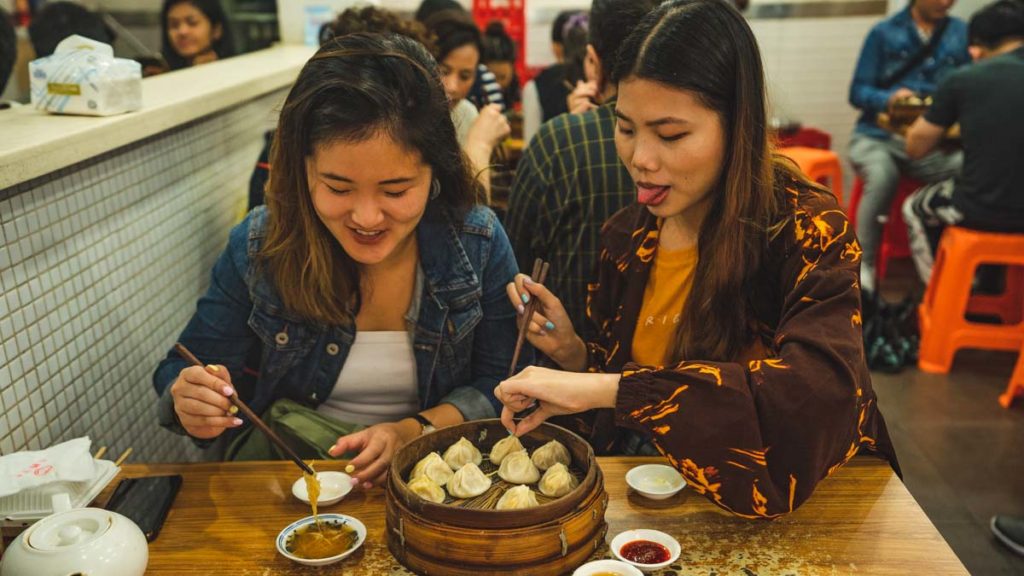 Opening Hours: 6:30AM – 7:30PM
Address: 90 Huanghe Rd, Huangpu Qu, Shanghai Shi, China, 20000 (中国上海市黄浦区黄河路90号, 20000)
*Pro-tip: Go before 9AM to avoid the morning breakfast crowd.
8) Zhujiajiao Ancient Town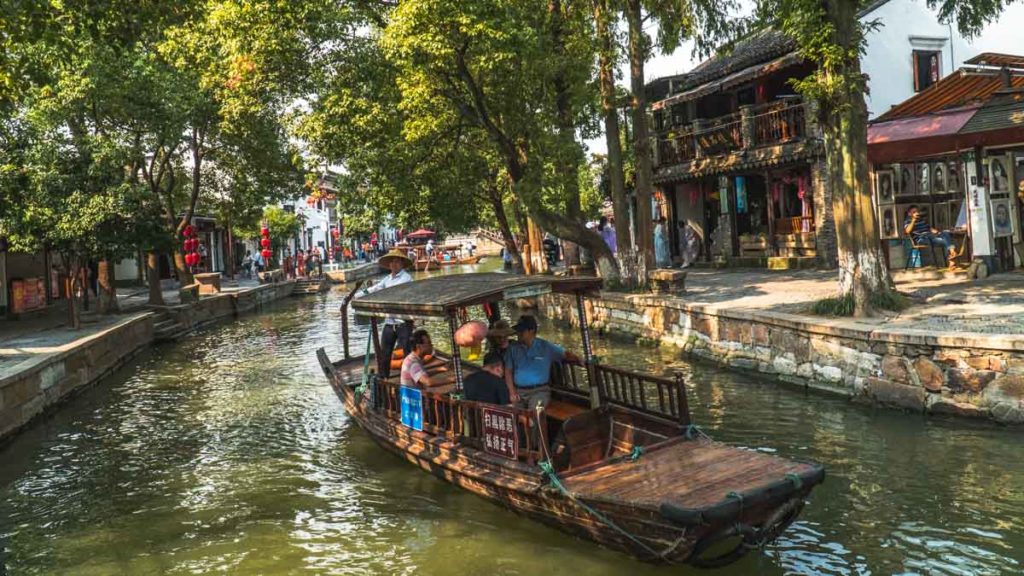 With over 1,700 years of history, Zhujiajiao is one of the most famous ancient towns in China. Known as the Venice of Shanghai, the town features several bridges and waterways.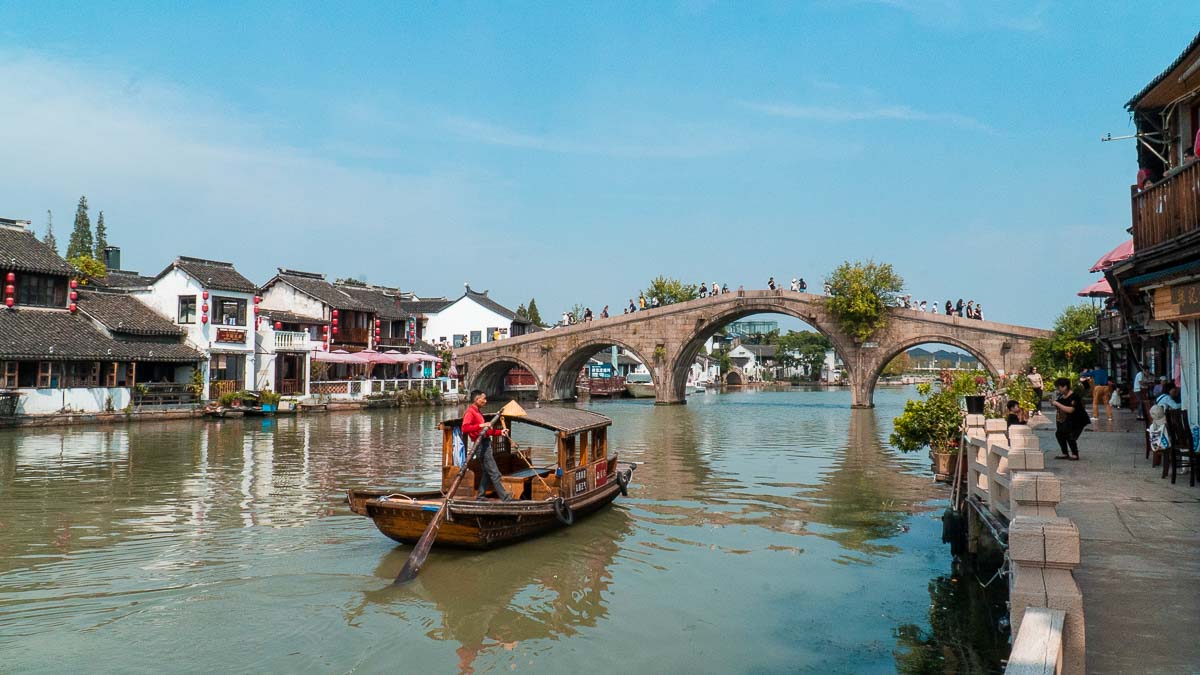 Fangsheng Bridge, the town's crown jewel, is a 70m-long bridge with five arches and provides a picturesque backdrop for photos. End your day trip here by trying some of the local delicacies at one of the waterside restaurants!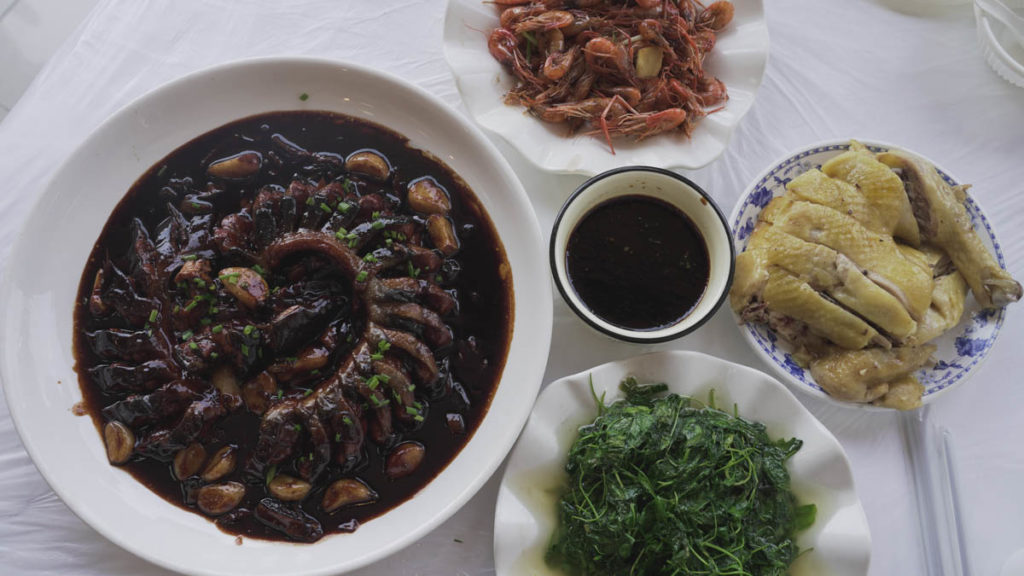 Opening Hours: 8:30AM – 4:30PM
Address: Xijingjie, Zhujiajiao Ancient Town, Qingpu Qu, Shanghai (上海市青浦区朱家角古镇西京街)
*Pro-tip: Entrance is free and we recommend starting at the north gate. Getting to Zhujiajiao via cab from central Shanghai costs ~200RMB and takes an hour. A cheaper alternative is to take the Huzhu Gaosu Kuaixian bus line from the Pu'an Road bus station near People's Square (also about an hour).
9) Oriental Pearl TV Tower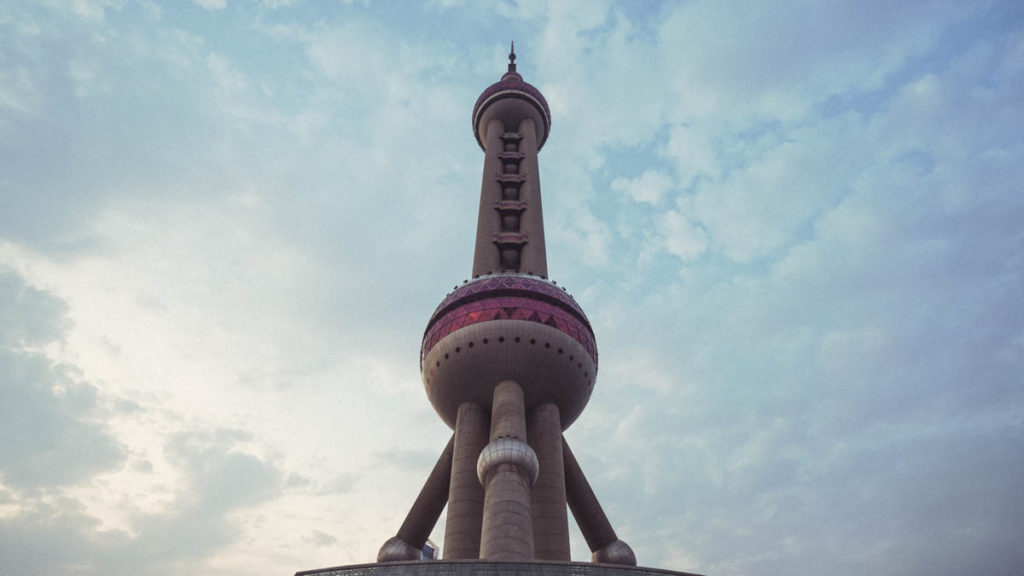 Arguably the most iconic structure in Shanghai's skyline, the Oriental Pearl TV Tower sports a 360-degree clear bottom walkway from 259m high, which gives stunning views of the city.
Entrance Fee: From ~S$37
Opening Hours: 8AM – 9:30PM
Address: Oriental Pearl, 1 Century Avenue, Pudong, Shanghai (上海浦东世纪大道1号东方明珠)
10) Yuyuan Garden & Market, Shanghai Old Street and Chenghuangmiao Temple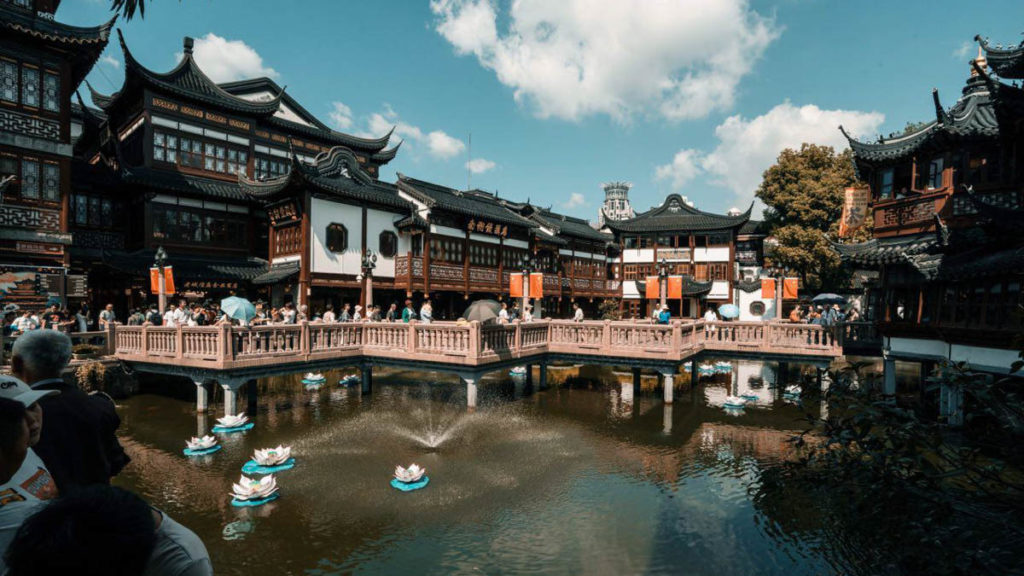 These three attractions form the heart of Old Shanghai and is an area you cannot miss when you visit. It's an extremely lively area with traditional Chinese buildings and food streets selling local snacks. One of the most popular photo spots is the Huxingting Tea House and its accompanying zig-zag bridge (pictured above)!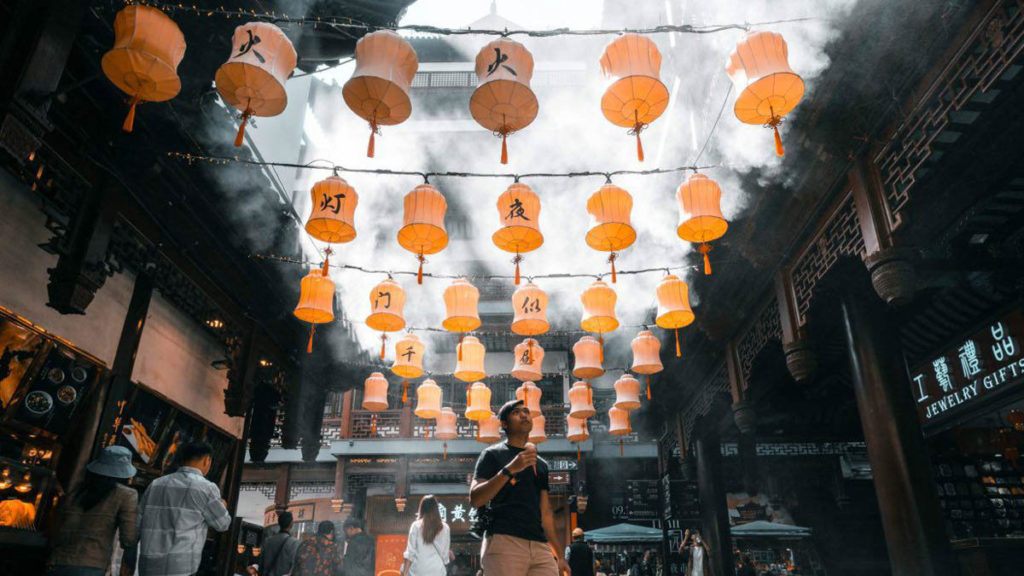 Entrance Fee: 40RMB (Yuyuan Garden), 10RMB (Chenghuangmiao Temple)
Opening Hours: 8:30AM – 5PM (Yuyuan Garden), 9AM – 5PM (Chenghuangmiao Temple)
Address: Yu Garden, 137 Anren Street, near Fuyou Road (豫园, 安仁街137号, 近福佑路)
11) Tianzifang Art District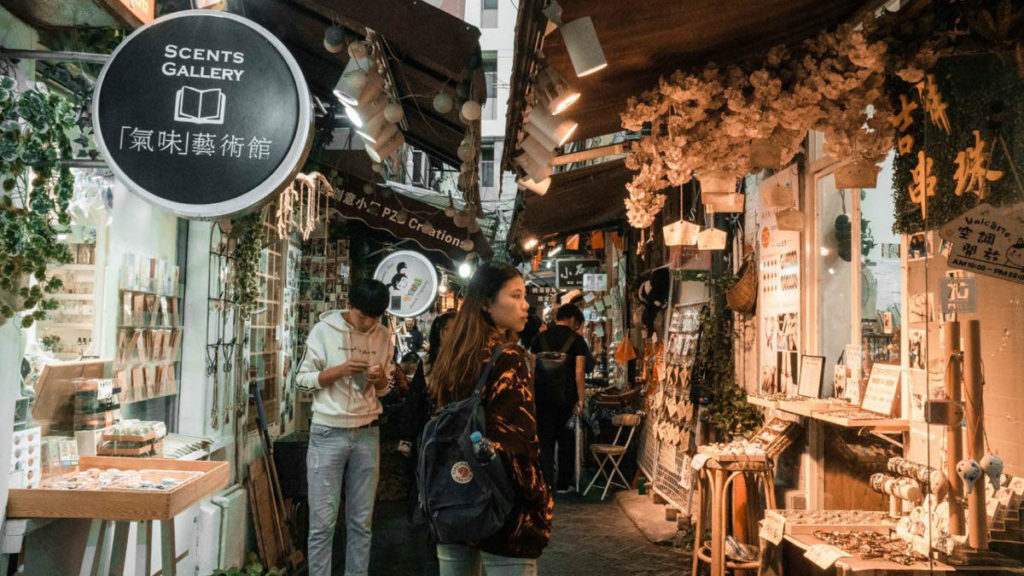 Tianzifang is easily one of my favourite spots in Shanghai. It's a trendy, bustling area featuring tons of alley-style shopping streets catered to the younger crowd. Enter by exit no.3 (lane 274) to head straight to the main shopping lane! There are also food stalls if you get peckish.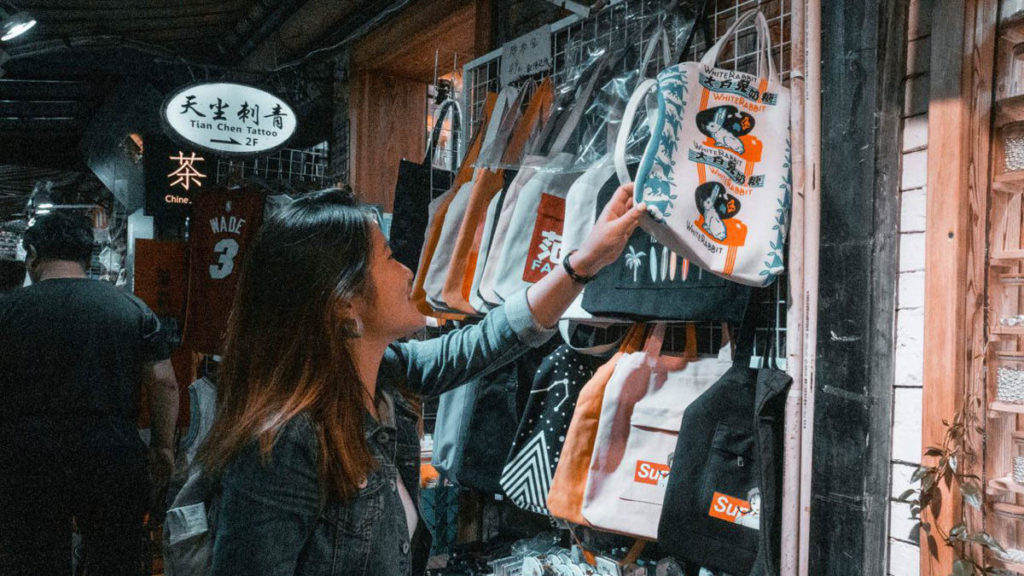 Check out lane 210 if you're interested in art — many artists have studios in that area!
Note: This street is a hotspot for pickpockets so keep watch of your belongings when you visit.
Entrance Fee: Free
Opening Hours: 24 hours, but most shops close by 10PM
Address: Lane 274, Taikang Road, Luwan District, Shanghai (上海市上海卢湾区泰康路田子坊, 274弄)
12) Xintiandi Pedestrian Road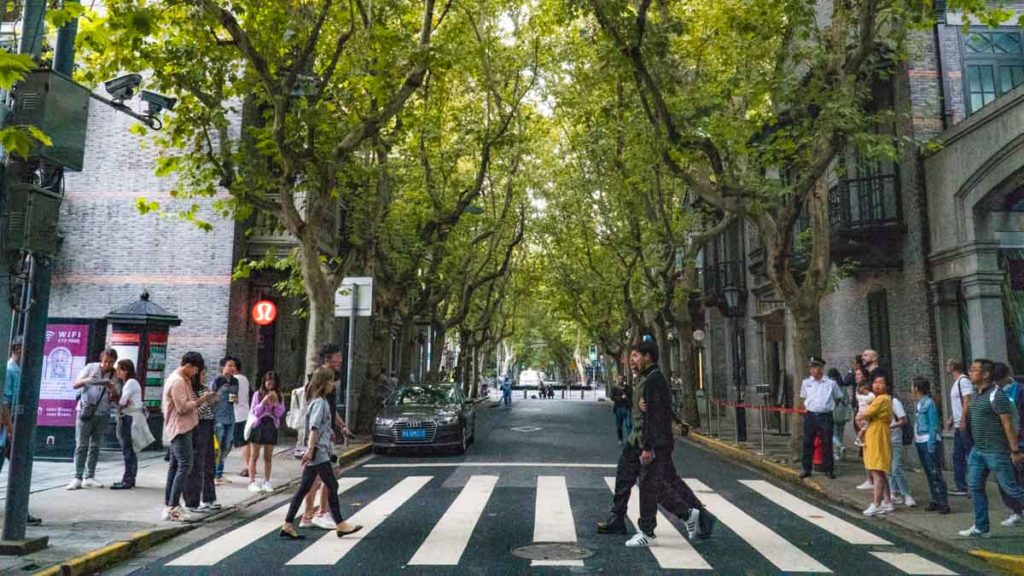 For more old Shanghai vibes, the Xintiandi pedestrian street features shikumen (traditional Shanghainese architectural style) buildings reminiscent of the period. While the original exteriors remain, modern shops and restaurants now fill the buildings and breathe new life to the district.
Address: Lane 181, Taicang Road, Huangpu District, Shanghai 200021, China (上海市黄浦区太仓路181弄200021)
13) Wukang Lu French Concession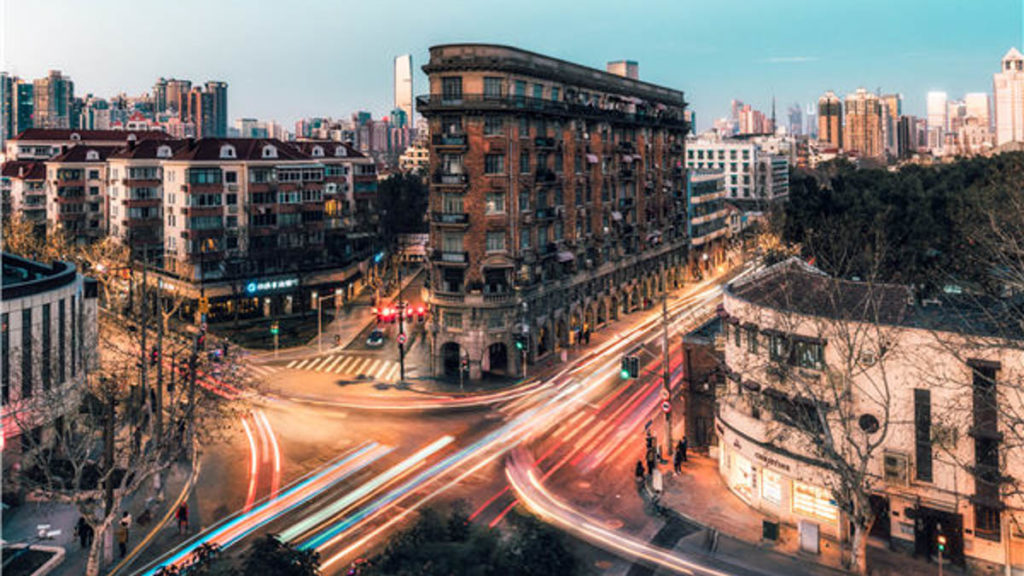 Photo credit: ChinaDaily
Previously known as Ferguson Lane, Wukang Lu lies in Shanghai's former French concession. The district is one of Shanghai's most historic and well-known neighbourhoods and has an upscale feel to it! With mostly cafes and restaurants around, you could make this a mid-day stop.
Address: 376 Wukang Lu, near Tai'an Lu (武康路376号,近泰安路)
14) Jing'an Temple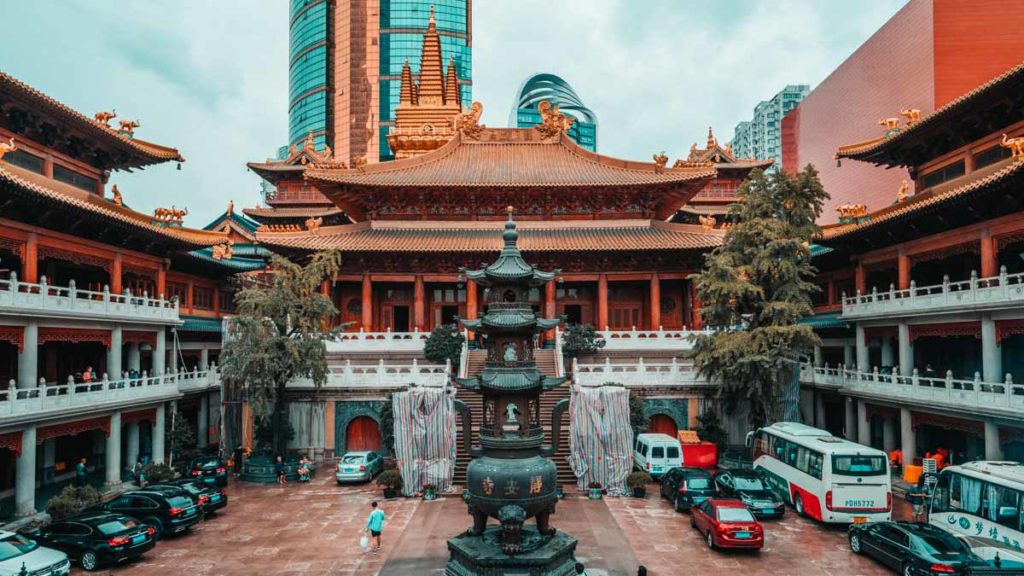 Jing'an Temple is one of Shanghai's oldest Buddhist temples, and amongst the most well-known in the city — the bright gold rooftops easily stand out amongst the surrounding urban architecture from afar. It's said that if you throw a coin into the cauldron in the centre of the temple, you'll be blessed with good luck!
Entrance Fee: 50RMB
Opening Hours: 7:30AM – 5PM
Address: 1686 West Nanjing Road, Jing'an District, Shanghai (南京西路1686-1688号)
15) AP Plaza Fake Market
Photo credit: Smart Shanghai
Located under Shanghai's Science and Technology Museum is the city's largest "fake" market, AP Plaza. If you're not too hard-up about original goods, you can find anything and everything from knock-off designer bags and shoes to toys and electronics! Be prepared to bargain hard and leave with some pretty good deals.
Opening Hours: 10AM – 8:30PM
Address: Inside Metro Line 2, Shanghai Science & Technology Museum, 2000 Shiji Da Dao, near Yingchun Lu (地铁2号线上海科技馆站内, 世纪大道2000号, 近迎春路)
Hidden gems in Shanghai most tourists overlook
16) People's Park Marriage Market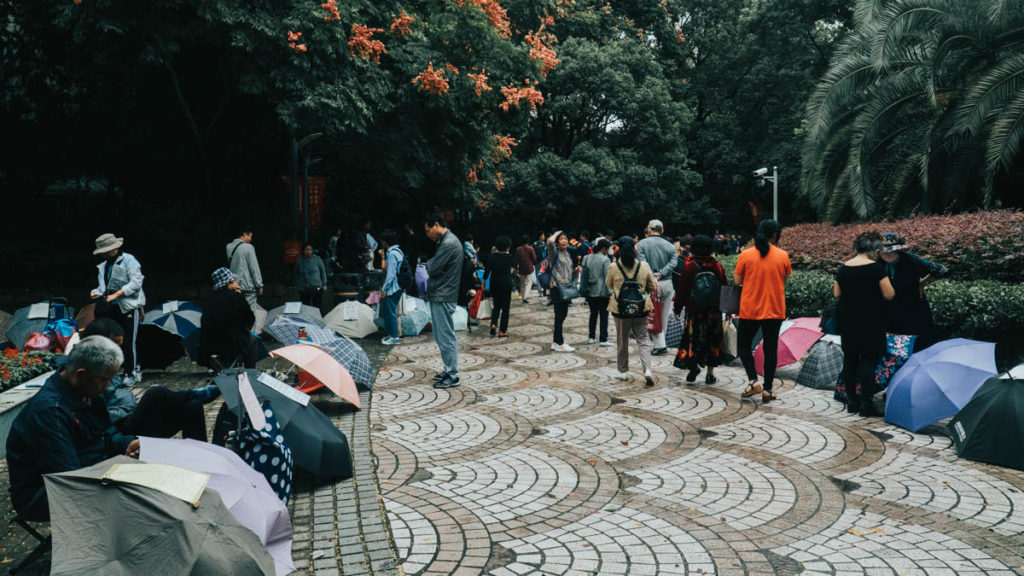 A five-minute walk from Huangheroad Food Street lies People's Park Marriage Market. The name itself is pretty self-explanatory — parents flock here with the goal of finding partners for their children. Posters of singles mostly in their 30s are displayed on umbrellas lining the streets — we're not joking!
Age, education, employment status and details of what they seek in a partner fill up the majority of the descriptions. You'll find many locals browsing and making note of potential partners for their children. It's a prime example of how old traditions and customs are still practiced to this day!
Entrance Fee: Free
Opening Hours: 12PM – 5PM, weekends only.
Address: 231 Nanjing W Rd, Ren Min Guang Chang, Huangpu Qu, Shanghai Shi, China (中国上海市黄浦区人民广场南京西路231号)
17) Happy Valley Theme Park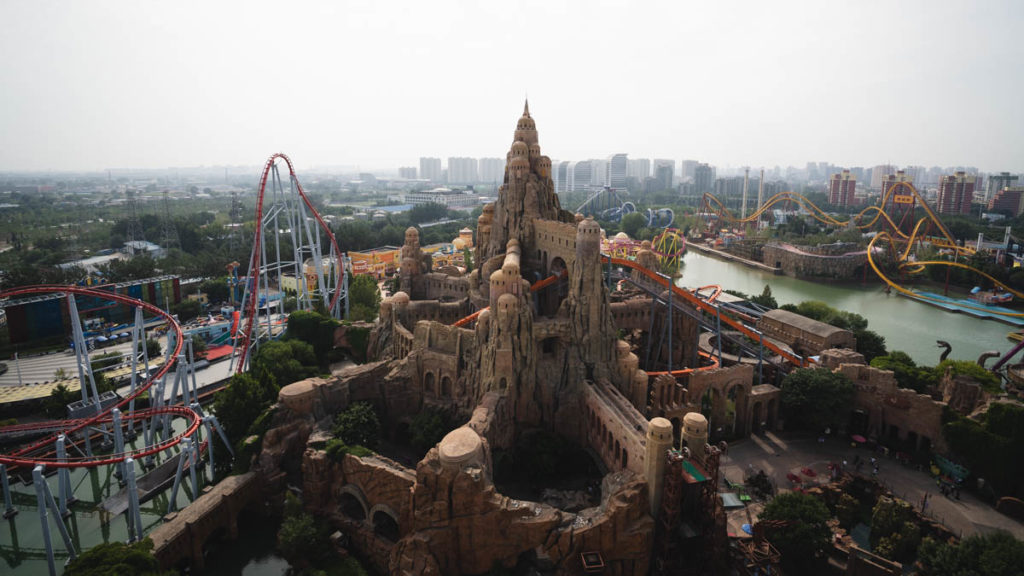 Happy Valley in Beijing
This amusement park is a real hidden gem. While we didn't visit Happy Valley Shanghai, we spent an entire day at the Beijing branch and thoroughly enjoyed ourselves.
The Shanghai park is also one and a half times the size of its Beijing counterpart! With seven themed areas boasting over 100 attractions, you can easily spend an entire day there.
Entrance Fee: 230RMB
Opening Hours: 9:30AM – 9PM (Mon – Fri), opens 9AM on weekends.
Address: No. 888 Linhu Rd Songshan, Songjiang District Pudong Xinqu Shanghai Shi, 201602 China (上海市浦东新区松江区松山林湖路888号,上海 201602)
18) Disc Go-karting Club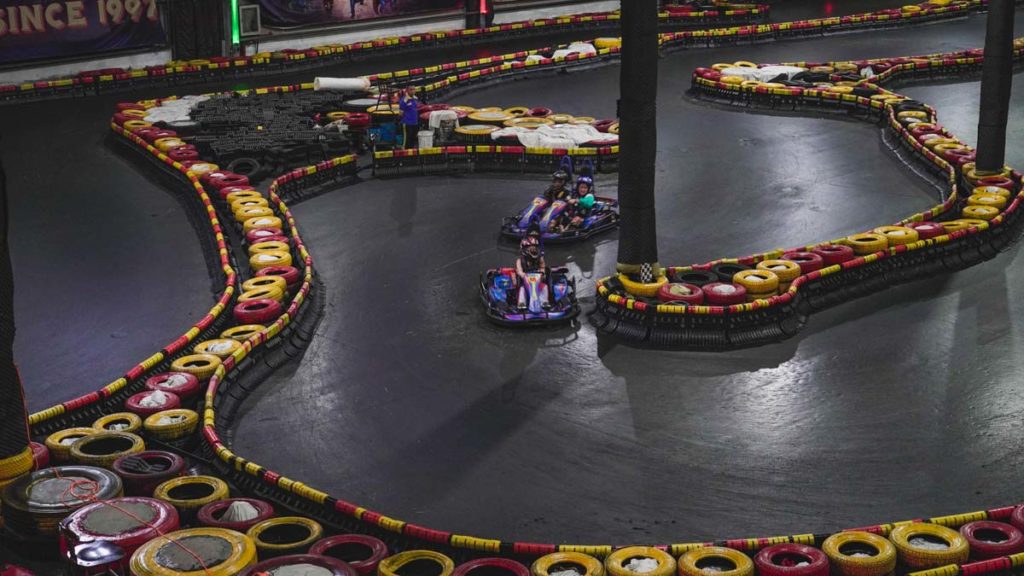 Drinking and driving is illegal but at Disc Go-karting Club, it's encouraged. The first thing you'll notice when you walk in is the bar overlooking the racecourse.
One race consists of eight laps and features sharp twists and turns that'll make you feel like the star of a Fast and Furious movie! If you're looking for an alternative to the usual bars and clubs for a night out, give this a try.
Cost: From 100RMB
Opening Hours: 1PM – 1AM
Address: 809 Zaoyang Lu, inside Changfeng Park, near Guangfu Lu (枣阳路809号, 长风公园内, 近光复路)
19) Jump360 Trampoline Park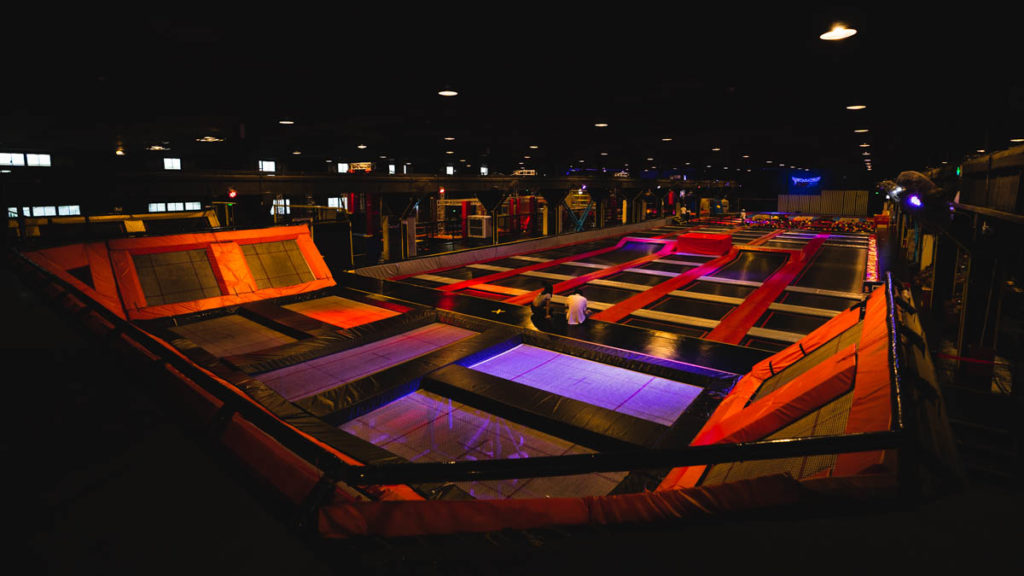 Jump360 owns some of the largest trampoline parks in China. There are two branches in Shanghai and we visited the smaller branch closer to the city centre. But at 5,550 square metres, even the smaller one ain't too shabby (we spent a good two hours)!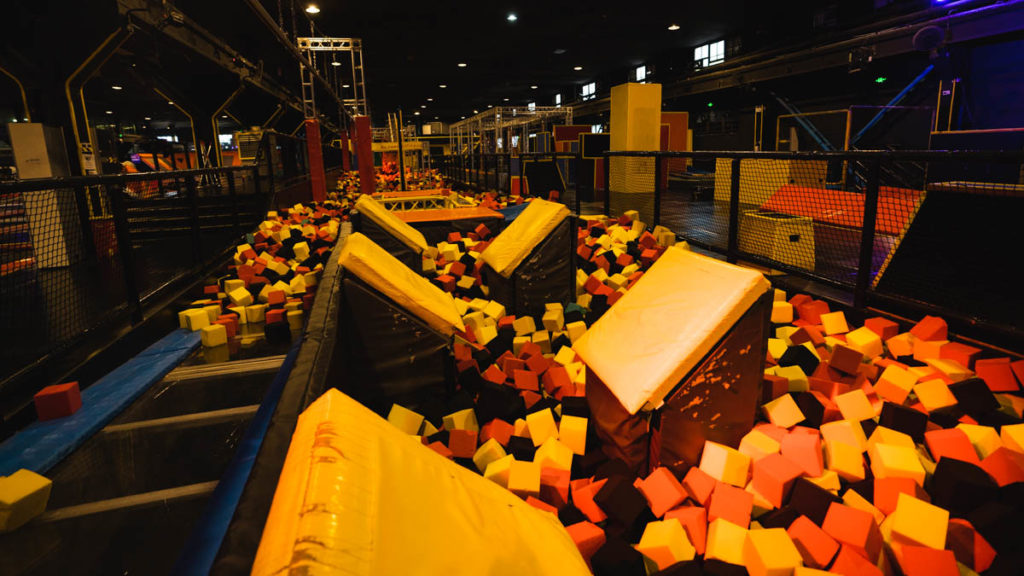 The super fun ninja warrior obstacle course, volleyball trampoline court and zip-line all brought out the inner child in us, and it's one heck of a workout too. The best part? We went on a Monday afternoon and had the entire park to ourselves. Score!
Cost: From 118RMB/hour
Opening Hours: 10AM – 9PM
Address: Elite Valley, 258 Chang Jiang Lu, near Jungong Lu Baoshan district (长江路258号中成智谷4号库)
*Pro-tip: Grip socks are compulsory and are sold at 10RMB. Bring your own if you have a pair to save money.
20) RIINK Rollerskating Rink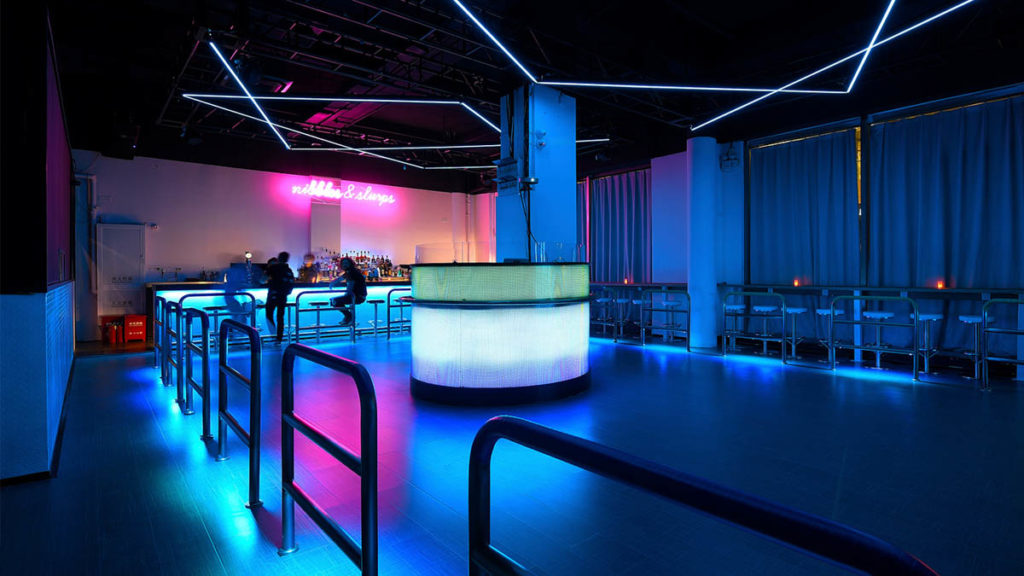 Photo credit: Brandon Mcghee
Old souls who dig all things old school will love the RIINK Rollerstaking Rink. With neon lights and retro 80s vibes, this place transports you to the era of Earth, Wind & Fire and The Bee Gees. Cocktails go for ~50RMB and the music here is bangin'. Need I say more?
Cost: 50RMB for skate rental
Opening Hours: 5PM – 1AM
Address: 1/F, Bund Square, 658 Dapu Lu, near Longhua Dong Lu (打浦路658号1楼, 近龙华东路)
21) 1933 Old Millfun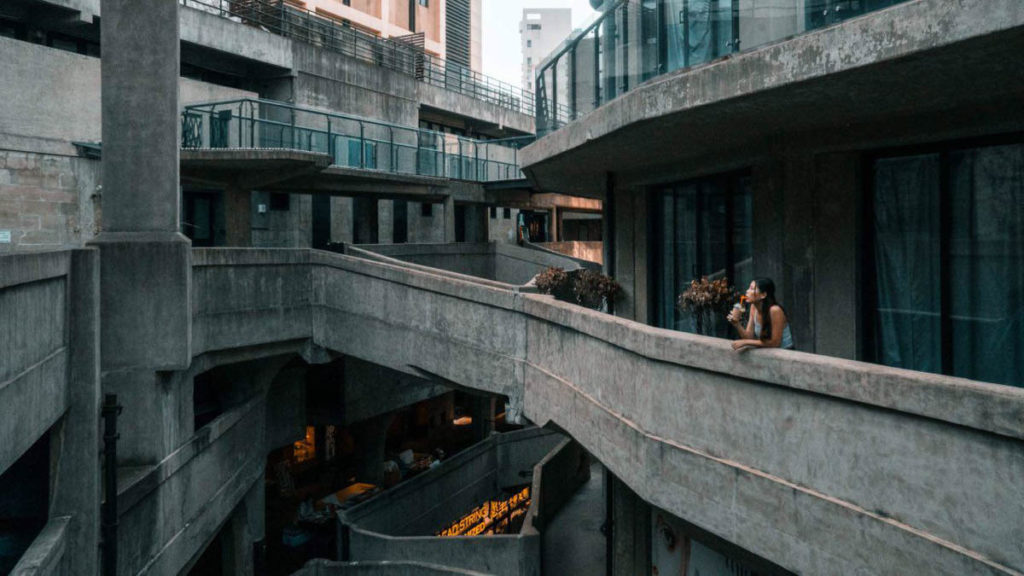 Formerly a cattle slaughterhouse, 1933 Old Millfun is now a trendy arts complex housing art galleries, cafes and offices. This unique labyrinth-like building is the last of its design, making it a famous Instagram spot!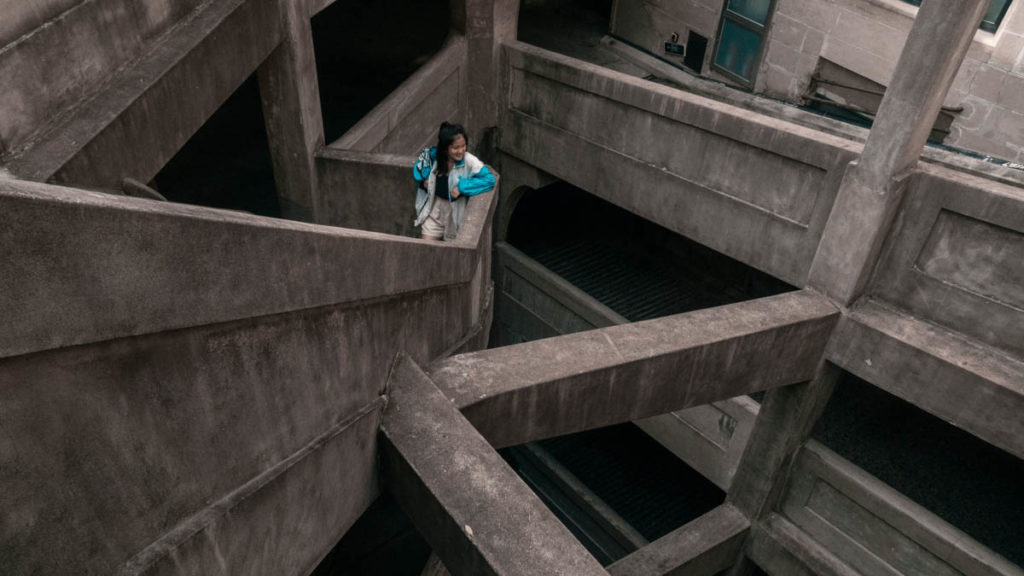 Explore the building's unique bridges and umbrella-like columns, or simply grab a cuppa and recharge.
*Pro-tip: Take the best photos from the third floor! The vantage point really showcases the angular structures (and wear bright colours to stand out from the concrete too).
Entrance Fee: Free
Opening Hours: 9AM – 10PM
Address: 10 Shajing Rd, Hongkou Qu, Shanghai Shi, China (溧阳路611号, 近海宁路)
22) Moganshan Art District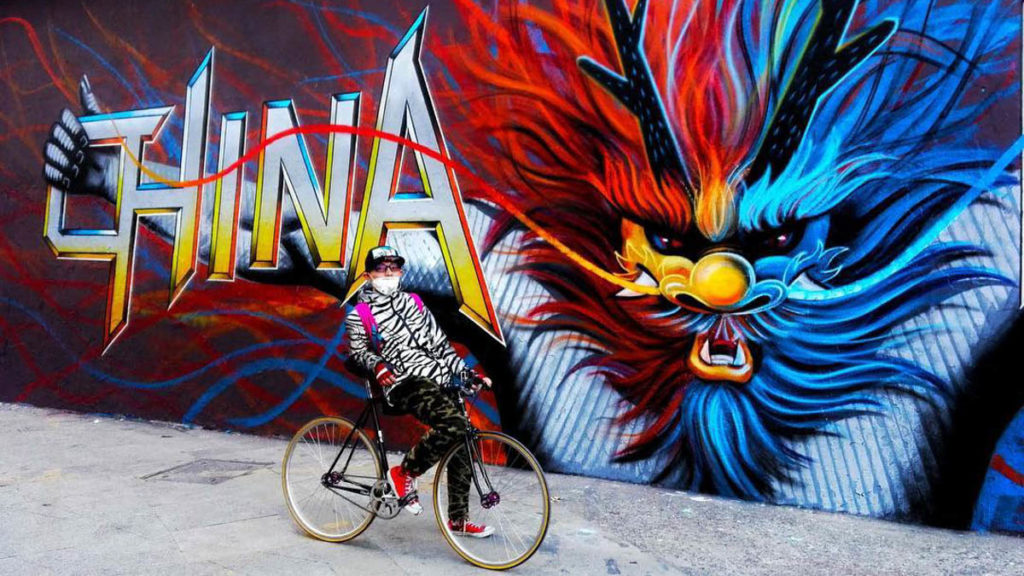 Photo credit: @partyismyhome via Instagram
50 Moganshan Road (M50 for short) is Shanghai's version of Beijing's 798 Art District. Formerly a textile mill, M50 is now home to over 130 art galleries, craft workshops, graphic design studios and other businesses. It's a great place to soak in the city's street art and creative atmosphere!
Entrance Fee: Free
Opening Hours: 10AM – 7PM, closed on Mondays
Address: 50 Moganshan Road, Putuo District, Shanghai (莫干山路50号,近苏州河)
23) West Bund & Xuhui Riverside Park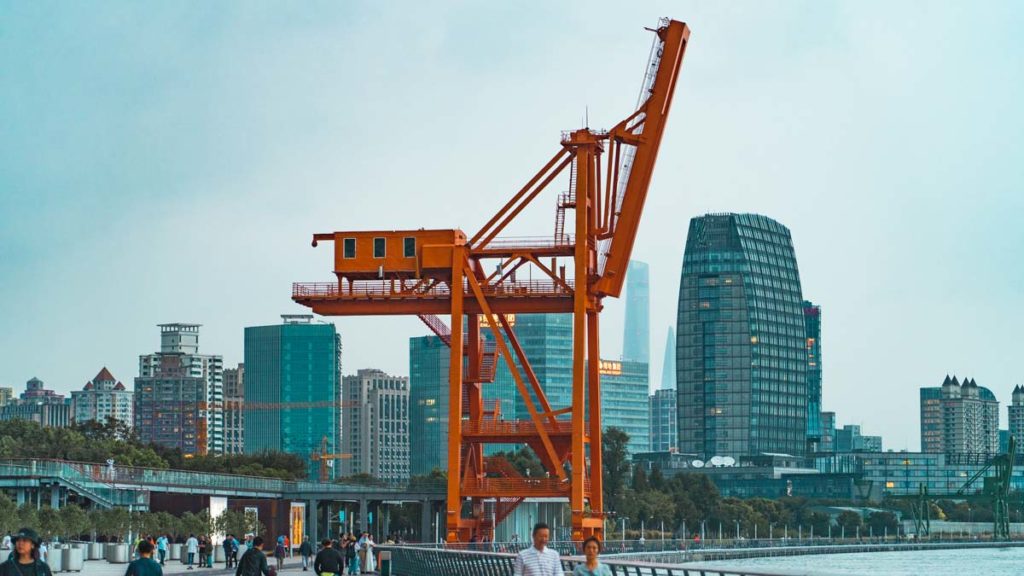 The Bund is well-known as a viewing space for the city skyline, but few know of the public recreation and art space further down the Huangpu River. West Bund offers free outdoor facilities including a running track, climbing wall and skate park! People of all ages come to enjoy the scenery and engage in sports like skateboarding and jogging.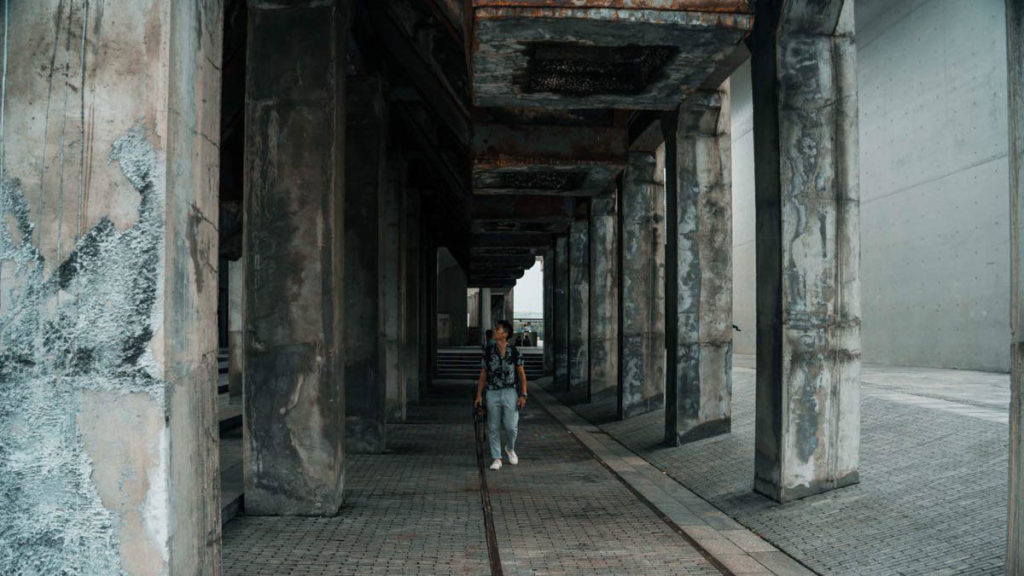 West Bund's Long Museum
Art and culture institutions have popped up in recent years to form the largest art zone in Asia. Part of the city's plan is to further develop West Bund into a high-quality downtown public space comparable to London's South Bank, so expect more upgrades over the next few years.
Entrance Fee: Free (except for some museums)
Opening Hours: 24 hours
Address: 3398 Longteng Avenue, near Dong'an Lu (龙腾大道3398号,东安路附近)
24) Gongqing National Forest Park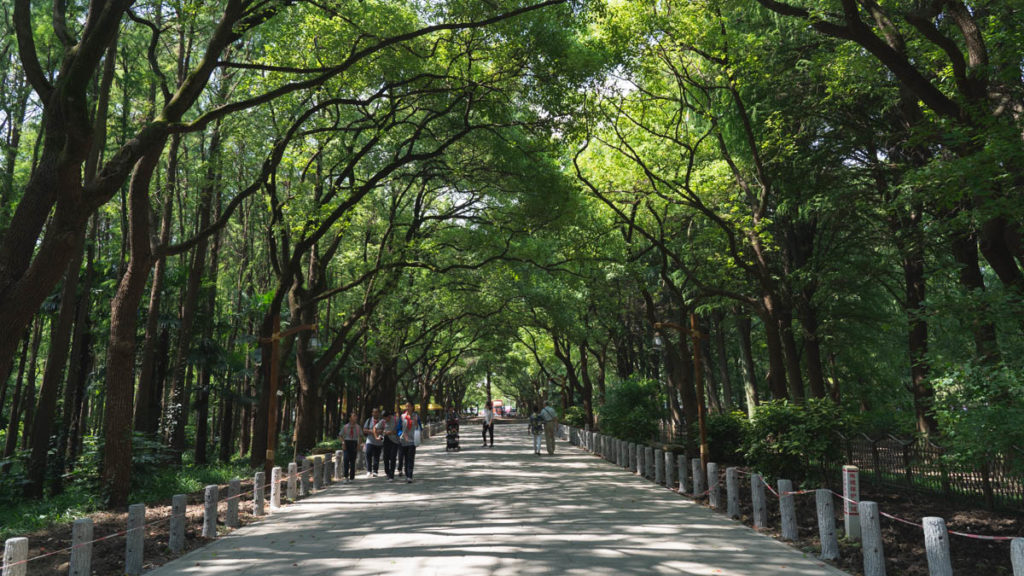 Trust me when I say Gongqing Park trumps all other parks. Amusement rides, rock climbing, go-karting, horseback riding and air-gun shooting are just some of the activities you can actually do here!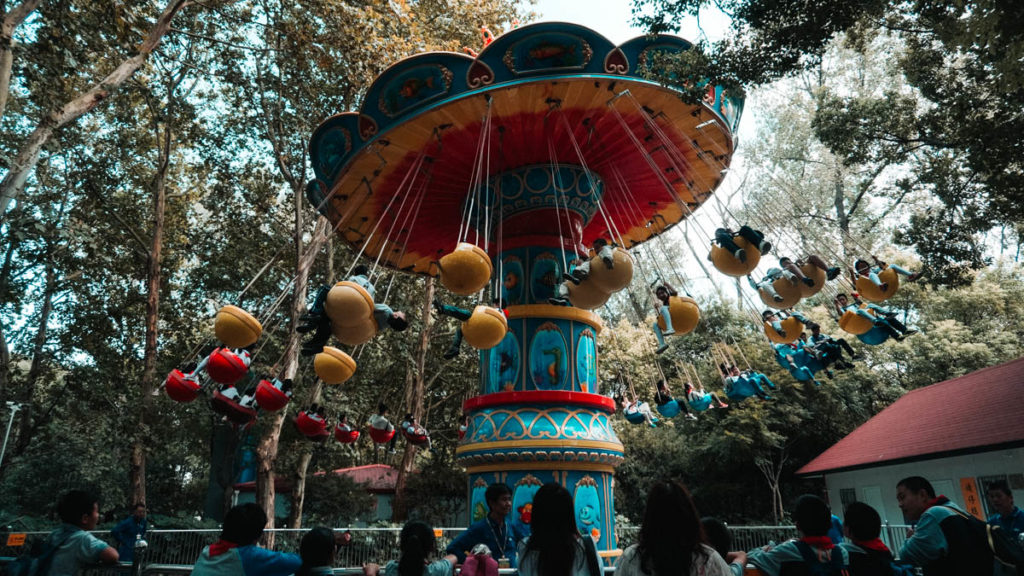 But if you're looking to just relax, the park offers plenty of open spaces perfect for picnicking and flying kites. The main entrance is located at the west gate; head right to get to the main activities area (10 – 40RMB per activity).
Entrance Fee: 15RMB
Opening Hours: 6AM – 5:30PM
Address: Gongqing National Forest Park, 2000 Jungong Lu, near Nenjiang Lu (共青森林公园, 军工路2000号, 近嫩江路)
*Pro-tip: The park is an hour away from the city centre, and a cab there costs ~65RMB from the Bund. A cheaper alternative is to take the metro to Shiguang Lu Station on Line 8 and then cab from there.
25) Propaganda Poster Art Centre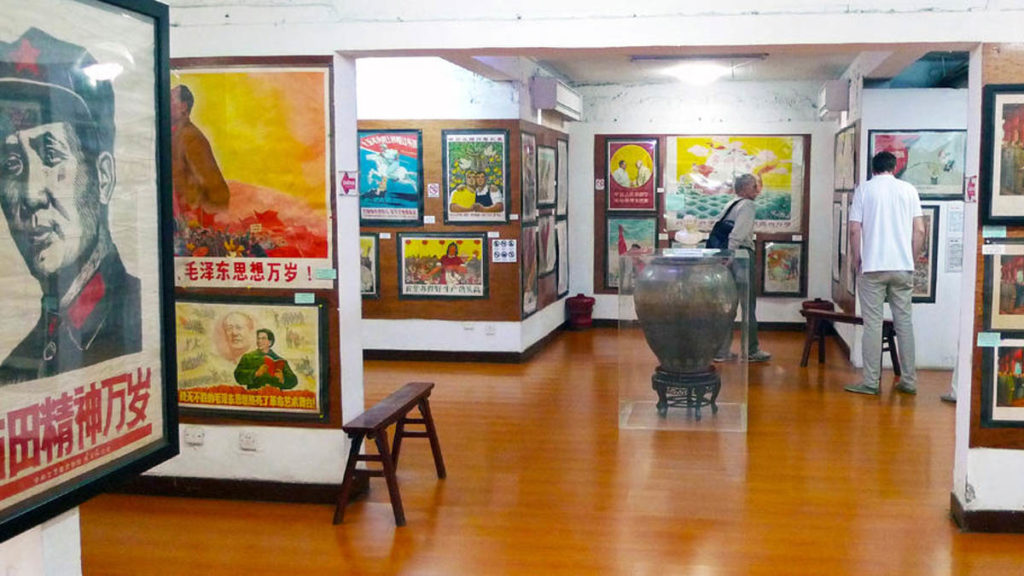 Photo credit: AirFrance
The one-of-a-kind Shanghai Propaganda Poster Art Centre hosts a massive collection of original posters from the Mao Zedong period! It showcases changes in China's propaganda over the years and is a cool, visual way of learning the country's history.
Entrance Fee: 25RMB
Opening Hours: 10AM – 5PM, closed on Mondays
Address: Rm K 7F East Tower,Hua Min Han Zhen International,726 Yan An Xi Rd Shanghai (上海长宁区延安西路726号华敏翰尊东楼7楼K座)
Pre-trip Essentials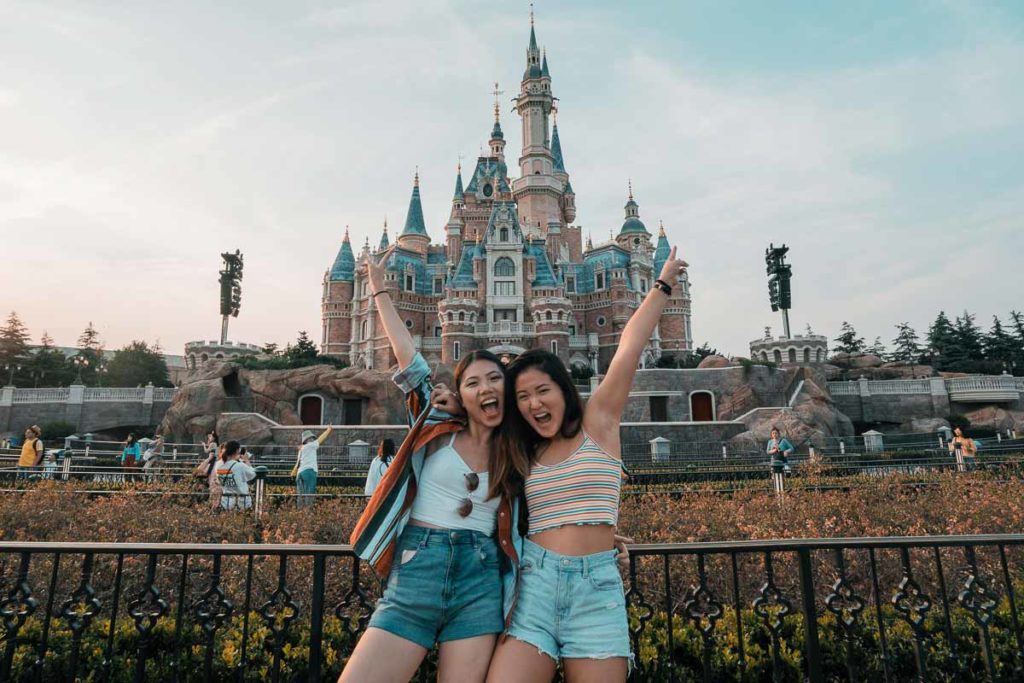 Here's some extra information to help plan your Shanghai trip:
Best Time to Visit: Avoid national holidays. Not only does it get extra crowded, some attractions close for the holidays too. Key holidays include Chinese New Year, Mid-Autumn Festival and National Day Golden Week. Check exact dates here as they vary every year.
Connectivity: We pre-booked our 4G SIM Cards online (~S$15) with 2GB, 3GB and 6GB options for 30 days, which we picked up at the Shanghai airport. To access sites like Google and Instagram, you'll have to download a VPN app like VPN Proxy Master.
Read also: 10 Essential Apps You Must Have for Travelling in China
Flights: Secure your flights early at the best prices! Check for your date of travel using this nifty widget:
If you can't see the widget above, click here to check flights from Singapore to Shanghai instead!
Getting Around Shanghai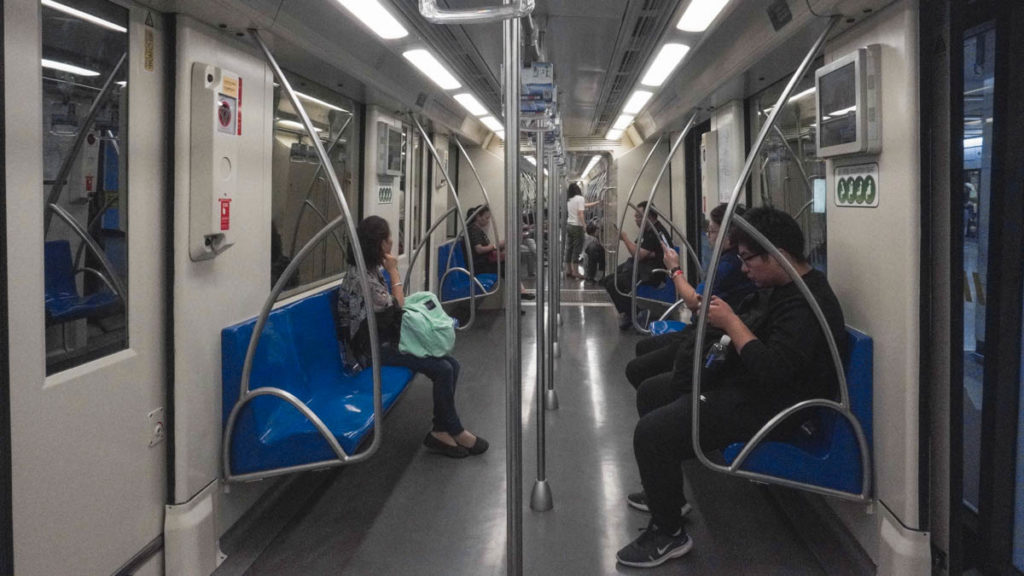 Walking: Because of the location of our hostel, we could walk to many places. Google maps was pretty accurate and helped a lot.
Metro: Shanghai's metro system is cheap, efficient and easy to navigate. A journey from the city centre to Disneyland only cost us 6RMB! Download the free Shanghai Metro App to plan your routes. It's in English, and shows which lines to take and the estimated journey time. Tickets can be purchased easily at metro kiosks using cash. Note: only small change is accepted.
Cab: Didi is China's version of Uber. It's a convenient way of getting around and the auto-translation feature makes it easy for foreigners to communicate with drivers. Both card and cash payment options are available.
Where to Stay in Shanghai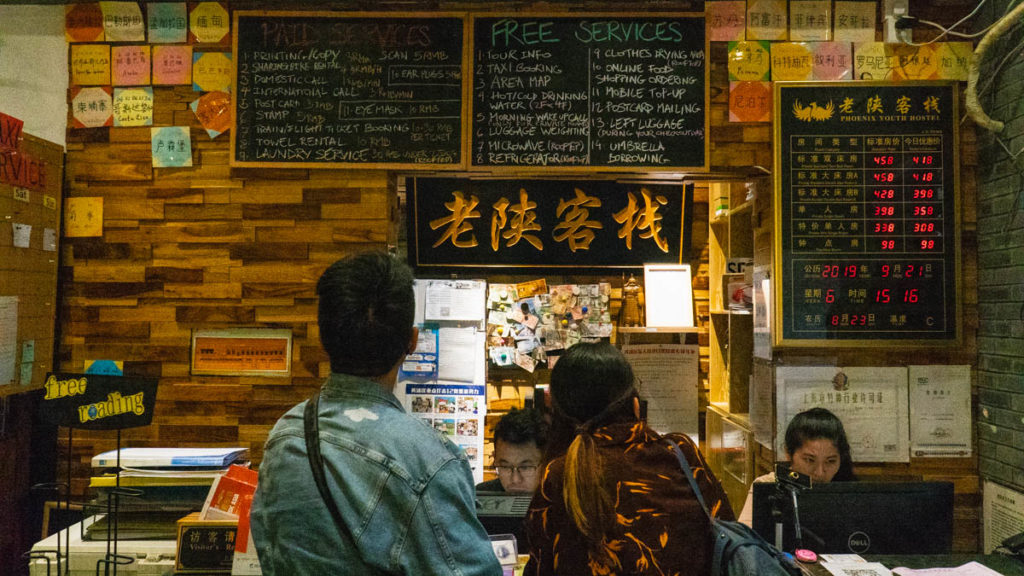 Our hostel, The Pheonix Hostel Shanghai was within walking distance from The Bund, Yuyuan Gardens and Xintiandi. It's also a short walk from Dashijie metro station (Line 8) and People's Square metro station (Lines 2 and 8)!
While it may not be the cheapest around, its prime location in the heart of the city makes it an excellent base for exploring Shanghai. Several restaurants and convenience stores are also located right at your doorstep.
Cost: From ~S$23/bed
Address: 17 South Yunnan Road, Near east Yan`an Road, Huangpu, 200021 Shanghai, China (200021上海黄浦区延安东路近云南南路17号)
See the best Shanghai has to offer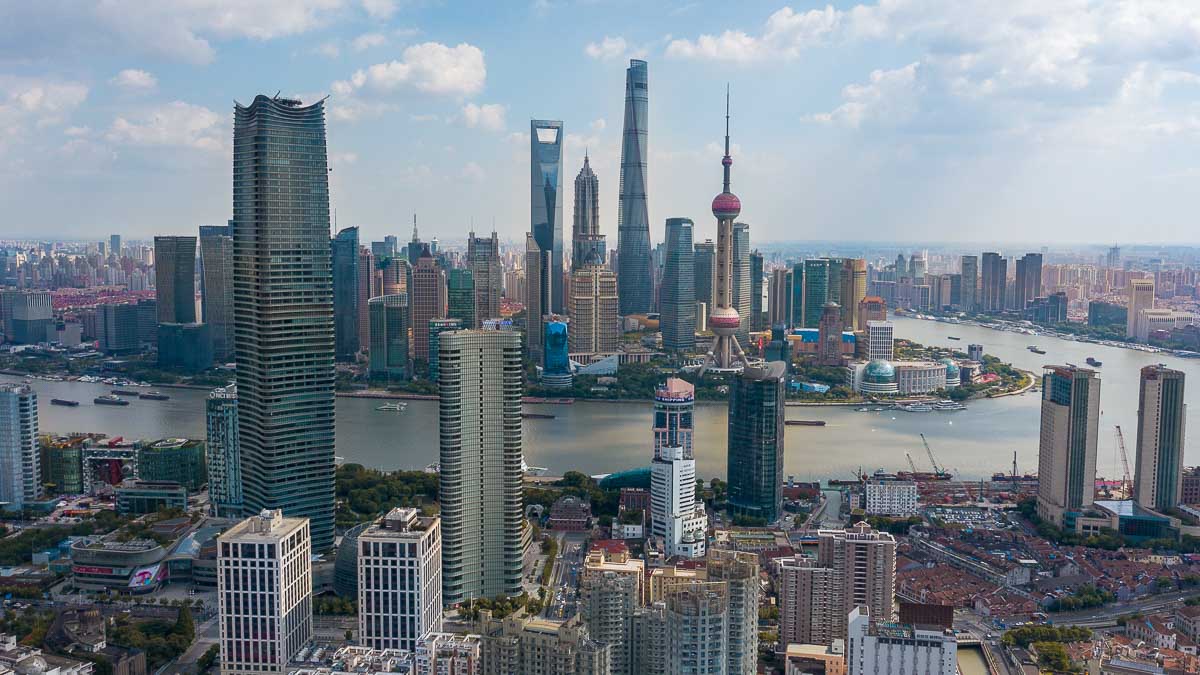 Shanghai is a lively city with an endless amount of things to do. Give me a week there and I'll easily pack each day to the brim. One thing that kept our itinerary organised and fuss-free was pre-booking our tickets whenever we could!
We purchased tickets for attractions like the Huangpu River Cruise, Shanghai Tower and ERA Intersection of Time Acrobatic Show conveniently on Klook, which made everything scan-and-go with QR codes.
This makes getting around so much easier, especially if you aren't fluent in Mandarin (myself included). Some attractions do need you to collect physical tickets at the counter, but similarly you just have to show them your booking receipt and there shouldn't be any problems!
How many things on this list do you want to try? Let us know in the comments!
---
This post was brought to you by Klook.