A marriage of tradition and modernity, Seoul showcases an aspect of Korean life that is truly unlike any other culture in Asia. With colourful hanboks, Hallyu (k-wave) and endless shopping districts, it is not surprising that South Korea is such a highly sought after travel destination in Asia.
As Seoul is the capital of South Korea, you may think it's an expensive place to visit, much less a place to travel, eat and live in for a week or two. However, it is not impossible to experience the daily life and culture of South Korea for under S$12. Hence, here are 15 cheap things to do in Seoul that will definitely leave happy memories for a lifetime!
Read Also: 7d Korea Itinerary Under S$800 — Seoul, Jeonju, Busan
1) View Seoul's Skyline at the N Seoul Tower 서울타워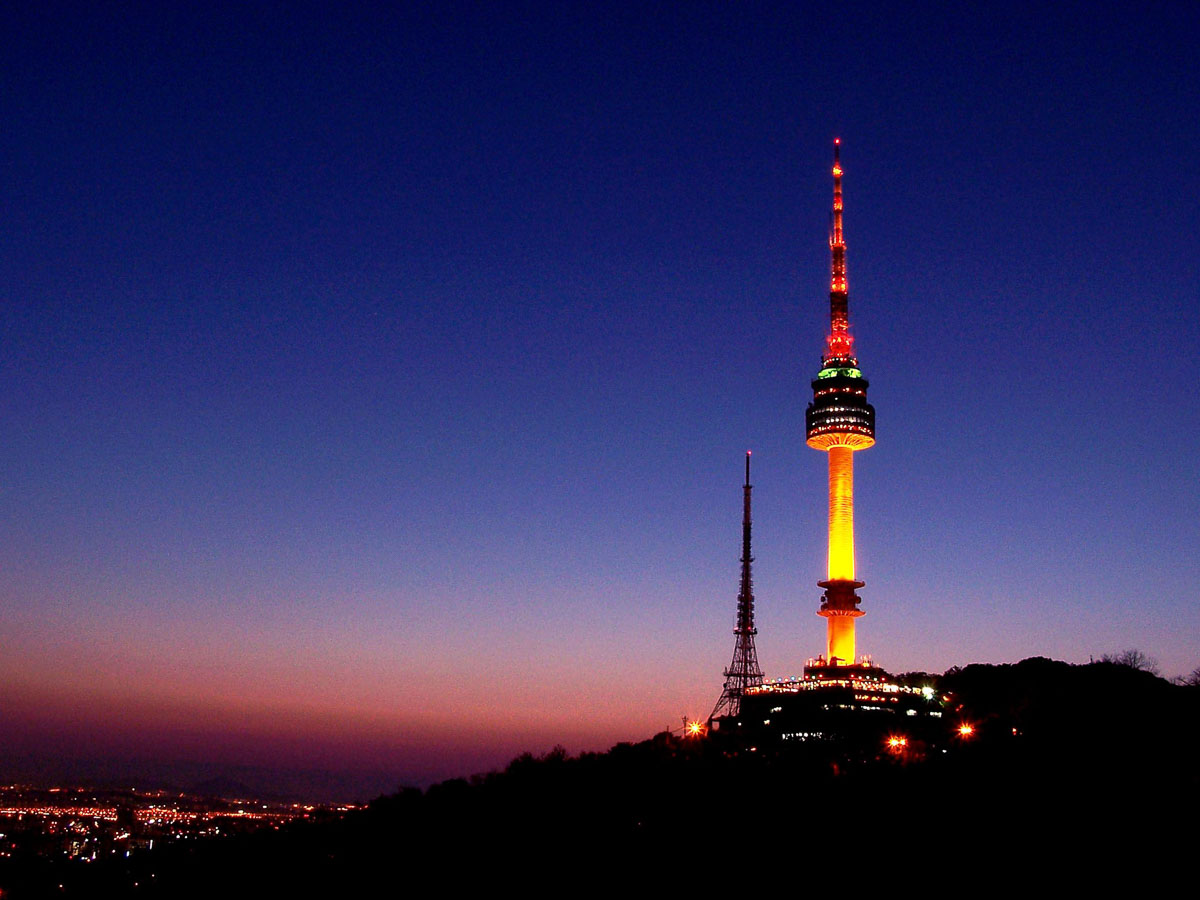 Hike up the Namsan Park, or take a cable car to reach the famous N Seoul Tower. This tourist attraction is iconically Seoul, and has played host to many popular Korean drama series including The Legend of the Blue Sea and My Love From Another Star. The N Seoul Tower is known as the Seoul romance hotspot, and many couples visit the tower to put a love lock for keepsake. Best viewed at night, you can enjoy a luxurious 360° panoramic view of the city's skyline from the Observation Deck.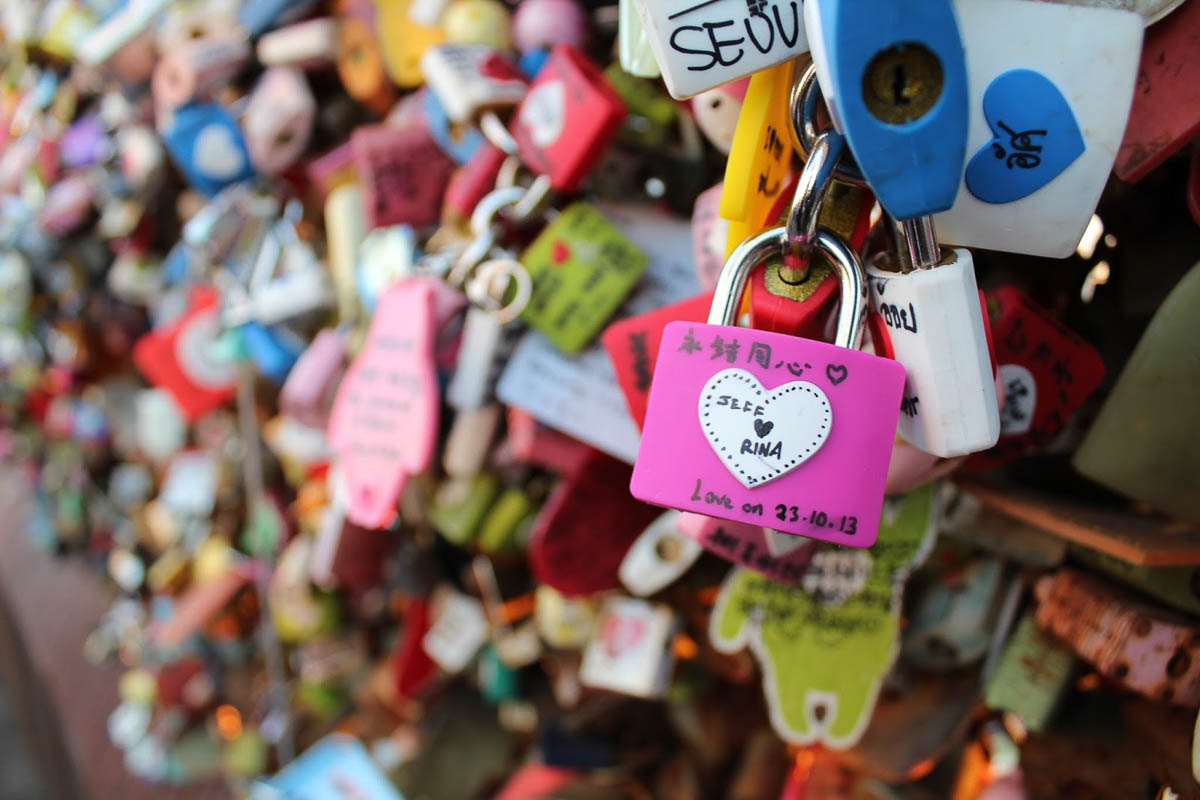 Address: 1-5, Namsangongwon-gil, Yongsan-gu, Seoul. 서울특별시 용산구 남산공원길 105 (용산동2가) (Myeong-dong Stn., Line 4, Exit 7/8)
Price: ₩10,000 for 2-3hrs in the Namsan Tower Observatory Deck
Opening Hours: Monday – Friday, Sunday (10am – 11pm); Saturday (10am – 12am)
*Pro-tip: 5pm is the best time to enjoy the hike with a sunset view!
2) Walk through the luscious green lawns of Ewha Woman's University 이화여자대학교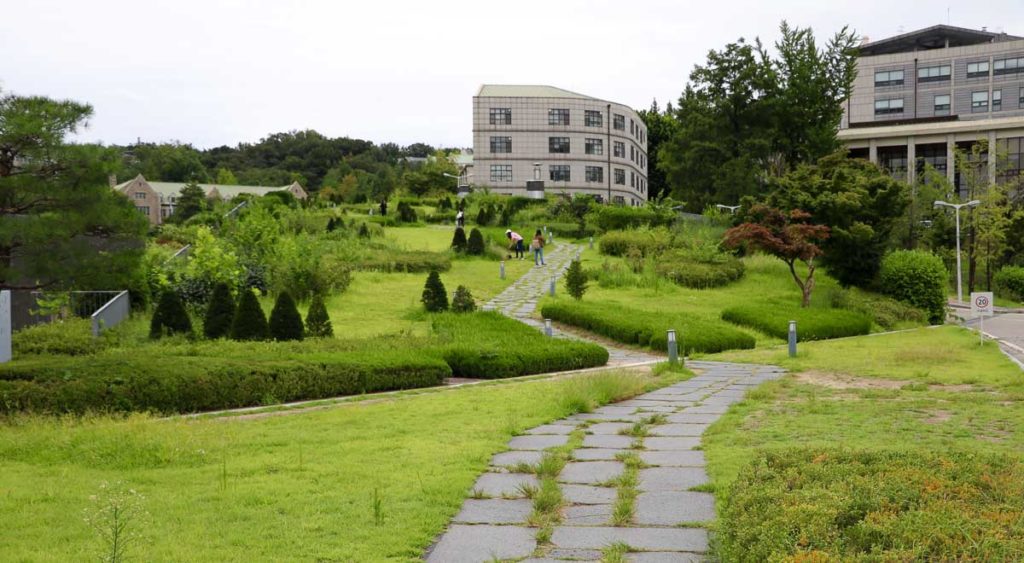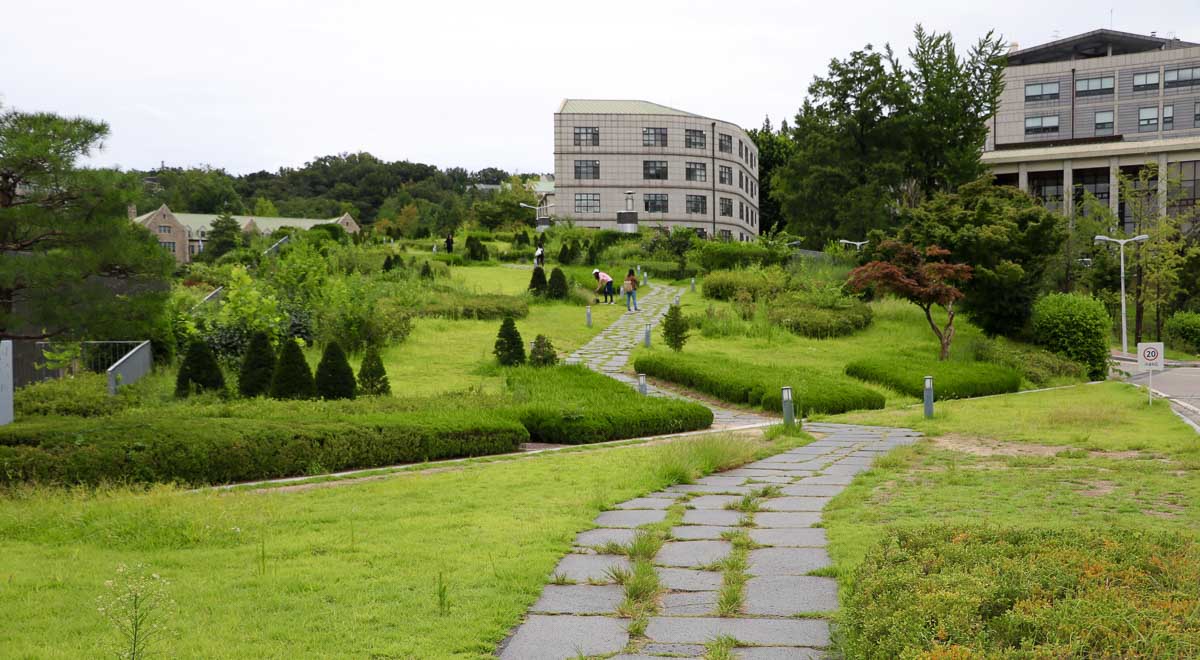 Think a university campus is all books and lecture halls? Ewha's Woman's University dispels all notions of a dull and grey school environment with its luscious green and well-manicured lawns. With natural greenery, ancient stone churches and halls, and Korea's largest ever underground campus, this university is set to wow any local or tourist alike!
Address: 52, Ewhayeodae-gil, Seodaemun-gi, Seoul. 서울특별시 서대문구 이화여대길 52 (대현동,이화여자대학교) (Ewha Woman's University Stn., Line 2, Exit 2)
Price: Free
Opening Hours: 24 hours
3) Feel Young Again at Hongdae district 홍대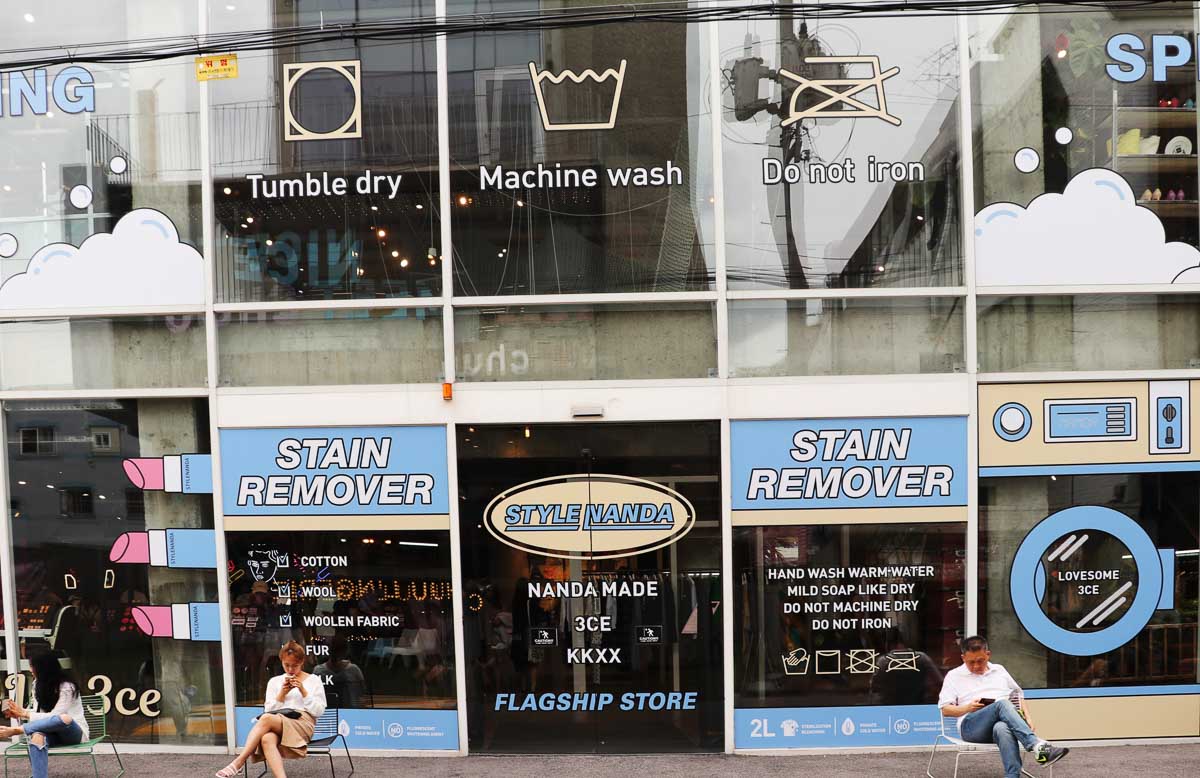 One of the most popular districts in Seoul, Hongik University Stn. is the best place to be for unique cafe food, KBBQ, shopping and of course… the city's nightlife! Hongdae is always packed no matter what time you go, which stands testament to its popularity and happening lifestyle. Don't forget to check out the Thanks Nature Sheep Cafe, and the Hello Kitty Cafe while you're there!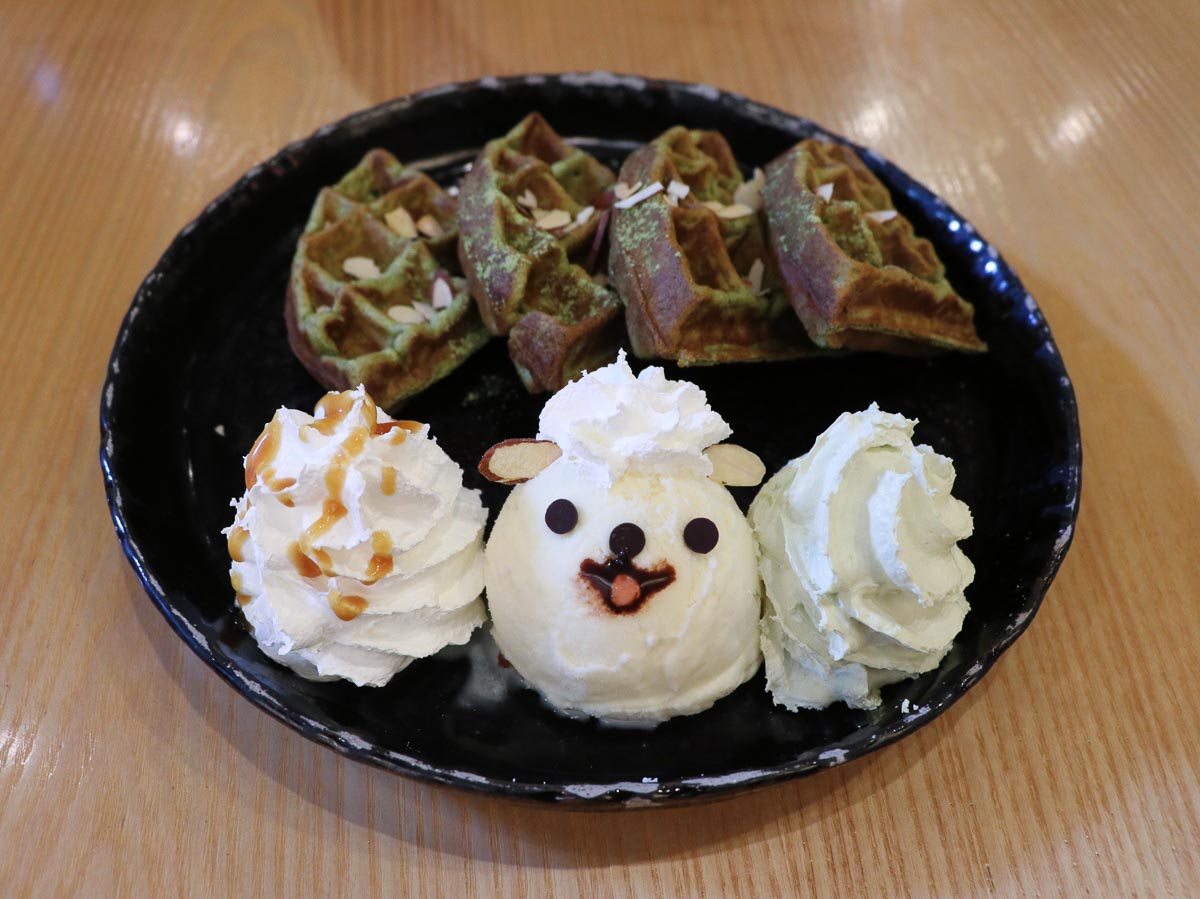 Address: Seogyo-dong, Seoul. l 서울특별시 마포구 어울마당로 일대 (Hongik University Stn., Line 3, Exit 9)
Opening Hours: 24 hours
*Pro-tip: Bring more cash while you're here 😉
4) Hike up Bukhansan National Park 북한산국립공원 (도봉 지구)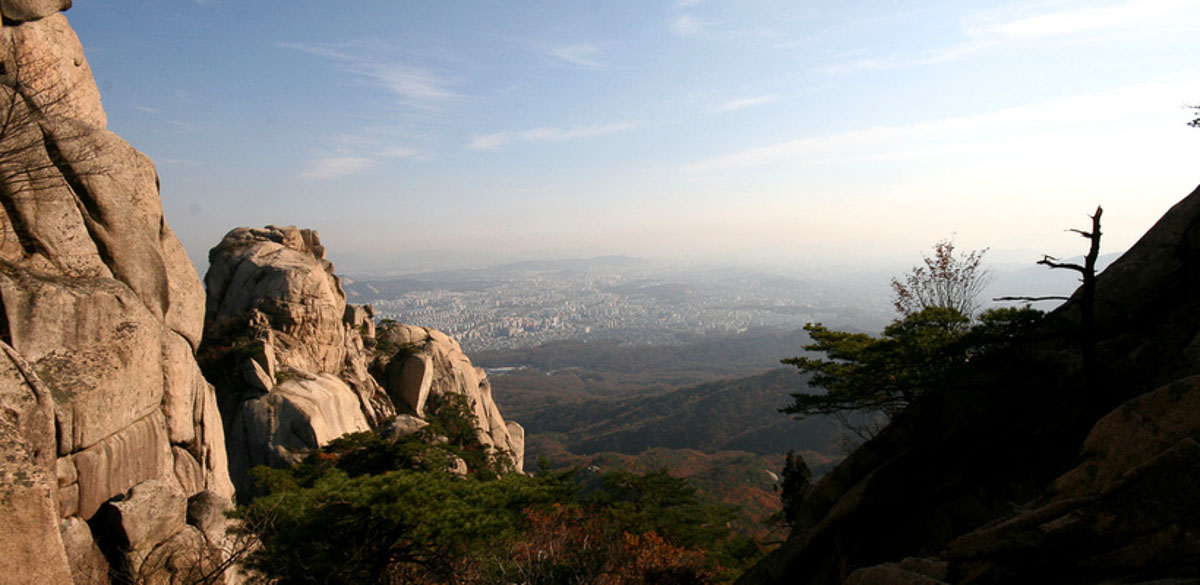 Bukhansan National Park is extremely popular amongst the older generation, and I actually met many ahjummas and ahjussis who hike up the park daily! Their main motivation to do so was mainly to stay fit, and to enjoy the rewarding, breathtaking view at the peak.
You can choose to hike through the Golden Buddha route (1hr), or the Baegundae route (4hrs) to reach the top of Bukhansan. The Golden Buddha route is shorter and steeper, while the Baegundae route includes a more comfortable hike through the park's gentle slopes. To top the experience off, bring along some soju and noodles to enjoy on the peak!
Address: 262, Bogungmun-ro, Seongbuk-gu, Seoul. 경기도 의정부시 , 서울특별시 은평구, 종로구, 강북구, 성북구, 경기도 고양시 (Gupabal Stn., Line 3, Exit 1).
From here, make a U-turn and find a nearby bus stop (2min walk). Take either bus 704 and get off at the entrance to the park (or simply follow the crowd!)
Price: Free
Opening Hours: Hiking at night is prohibited (from sunset to 2hrs before sunrise)
*Pro-tip: Appropriate sports outerwear and shoes are highly recommended.
5) Act like a King in Gyeongbokgung Palace 경복궁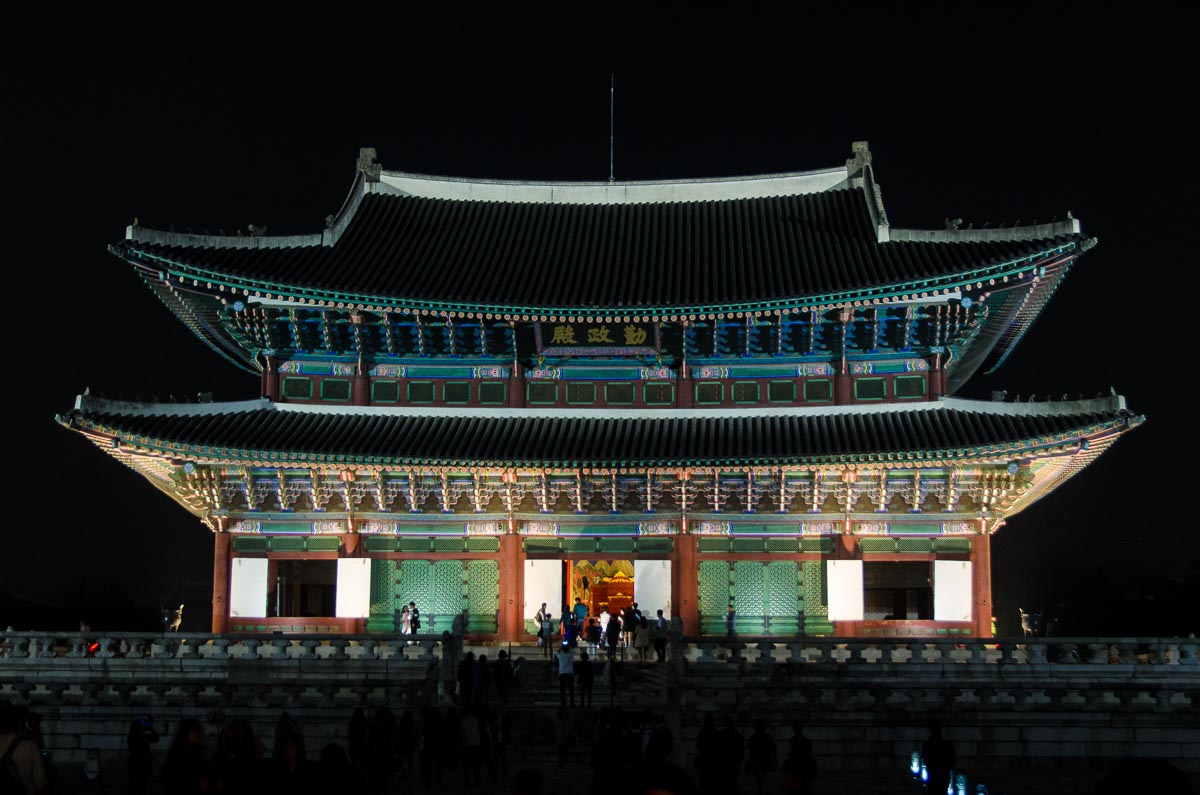 Don on your hanboks and step into the Gyeongbokgung Palace; a place deeply steeped in Korean history and pride. Its destruction by the Japanese occupation during WWII is still evident but the Korean government is aiming to fully restore this historic beauty by 2030. While you're there, you can also visit the National Palace Museum of Korea, and the National Folk Museum of Korea to learn more about Korea's history.
Address: 161, Sajik-ro, Jongno-gu, Seoul. 서울특별시 종로구 사직로 161 (세종로) (Gyeongbukgung Stn., Line 3, Exit 1)
Price: Adults aged 19-64 (₩3,000); Children aged 7-18 (₩1,500)
Opening Hours: Closed on Tuesdays; 9am – ~ 5/6.30pm (depending on month)
*Pro-tip: Wear a hanbok and you will get to enter for free.
6) Relax in Siloam Sauna and Spa 실로암불가마사우나
Still a top favourite throughout my 2 week stay in South Korea, the Siloam Sauna and Spa was much larger and cosier than I expected. After a long day of shopping on a cold, rainy day, this place felt like heaven.
Head over for a jjimjilbang (sauna) experience, gym, play ping pong or simply watch Running Man while eating the iconic boiled eggs in Korea.
The sauna is open 24hours so you are welcome any time you're ready to let loose and relax. Once you experience jjimjilbang, you'll be ready to trade your hotel beds to relax here instead.
Address: 49 Jungnim-ro, Jung-gu, Seoul 서울특별시 중구 중림로 49 (중림동) (Seoul Stn., Line 1, Exit 1)
Price [Bath + Jjimjilbang (Sauna)]: Adults (₩10,000); Children aged under 10 (₩9,000)
Opening Hours: Open 24 hours
7) Bask in the beauty of the Hangang River 한강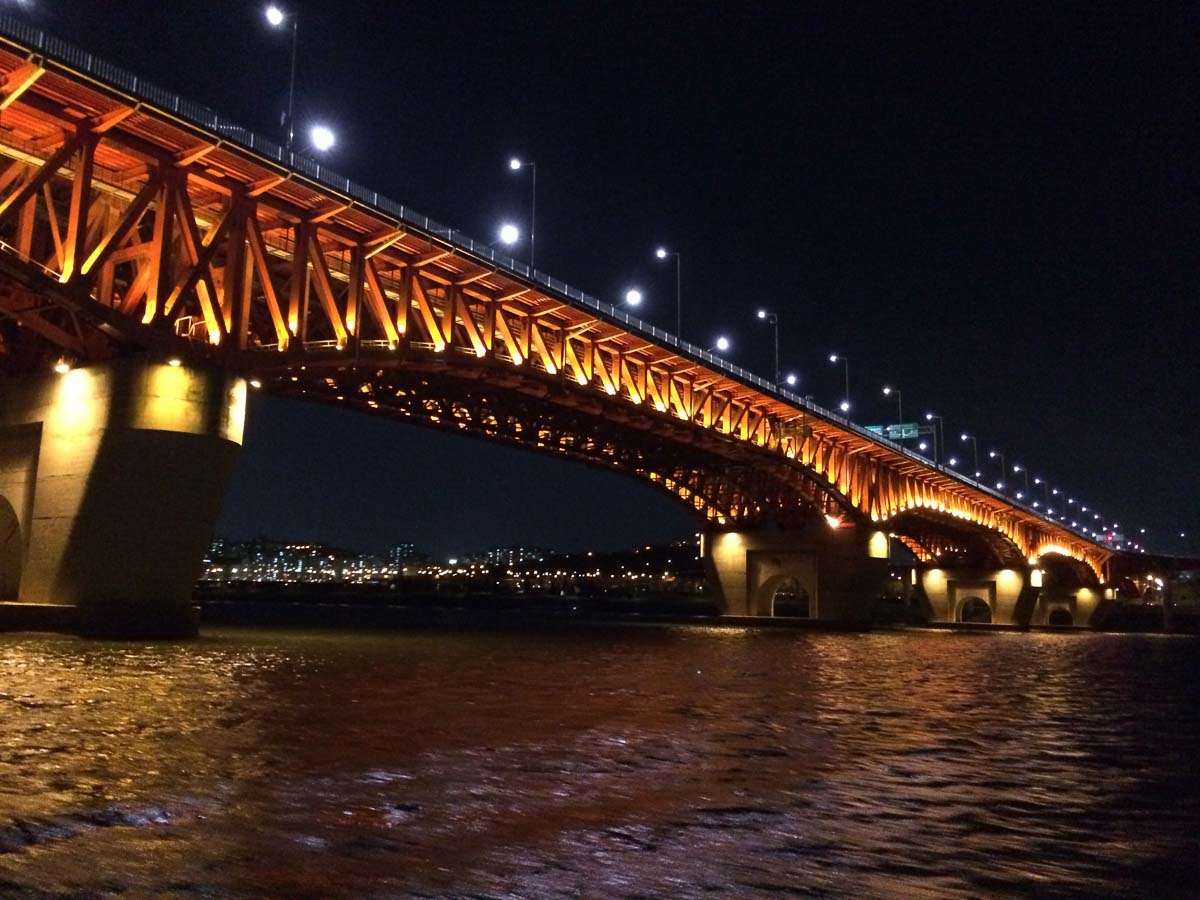 Stretched across the entire city of Seoul, the Hangang River is exceptionally romantic and mesmerising at night. A place perfect for heart-to-heart talks and one too many bottles of soju, Hangang River will be the perfect respite from the bustling nightlife.
There are a whopping 38 bridges along this river, and you can choose to either head to more recommended cafe hotspots along the river, or exit in a random station and enjoy a quiet night with your travel buddies.
Address: 서울 성동구 성수1가1동 685-124 (왕십리길 544)
Price: Free
Opening Hours: 24 hours
8) Find Inner Peace with Seoul's Templestay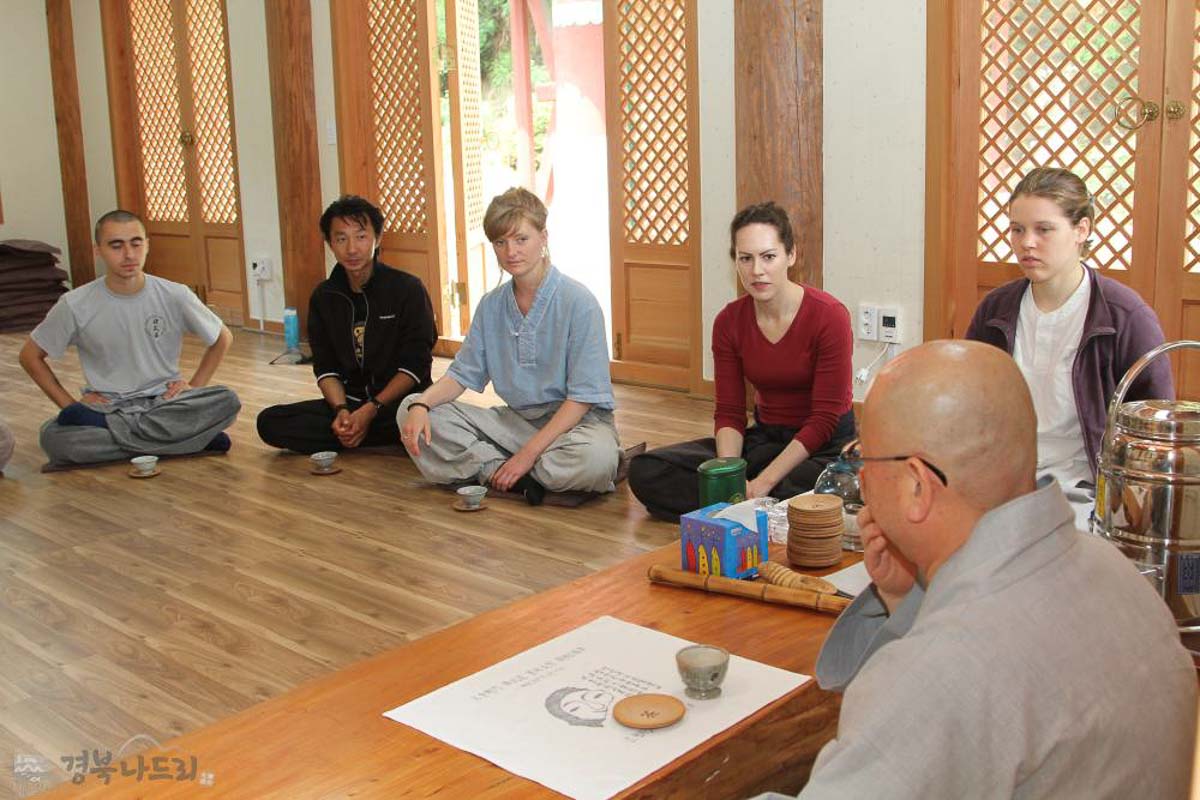 Seoul's temple stay may not be as popular as the rest of its recommended itineraries, but it is a very unique cultural program open to all locals and tourists. Experiencing a stay at the temple may be a first for many of you, but you'll settle right in with the friendly monks and other participants from all around the world.
A one day programme will allow you to learn about the teachings of Buddhism through lotus flower lantern making, ingyeong (wood block printing), making temple food, and so on. Otherwise, you can choose from a one night stay or free-style recuperation programme to enjoy greater freedom during your stay in one of Seoul's 32 listed temples.
Price: Donations are up to your own discretion
*Reservations on the website is required
Templestay Information Center
Address: 56, Ujeongguk-ro, Jongnu-gu, Seoul.
Phone: +82 2-2031-2000
9) Shop at Express Bus Terminal Station 서울고속버스터미널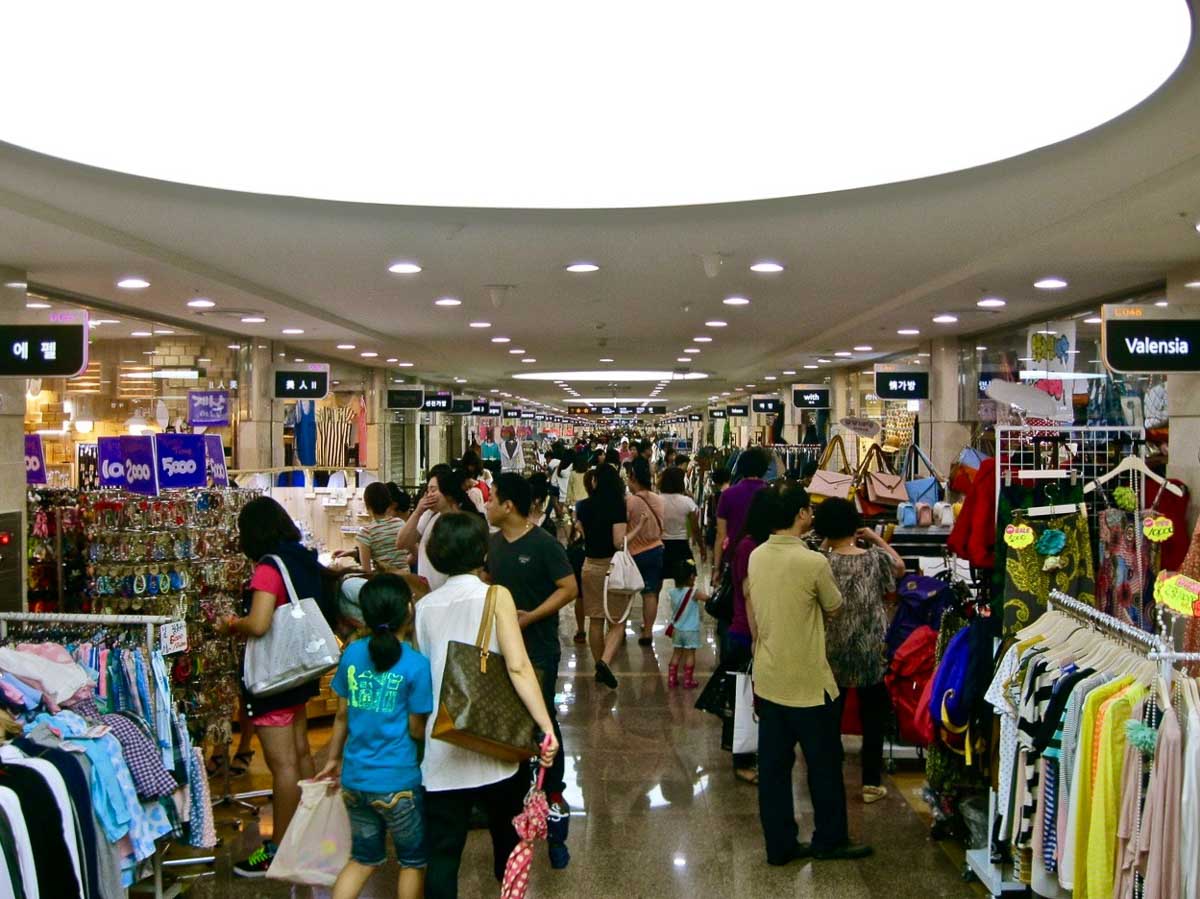 A heaven for all shopaholics, the Express Bus Terminal is one of the cheapest places you can shop in Seoul. Ranging from ₩5,000 (S$6), you can get quality shirts, bags, shoes and other accessories from this expansive underground shopping centre.
Address: Express Bus Terminal Stn. 서울특별시 서초구 신반포로 194 (반포동) (Line 3/7/9, Exit 8).
Price: From ₩5,000
Opening Hours: 10am – 11pm (Closed every Thursday on the third week of each month).
10) Appreciate Art in Dongdaemun Design Plaza (DDP) 동대문디자인플라자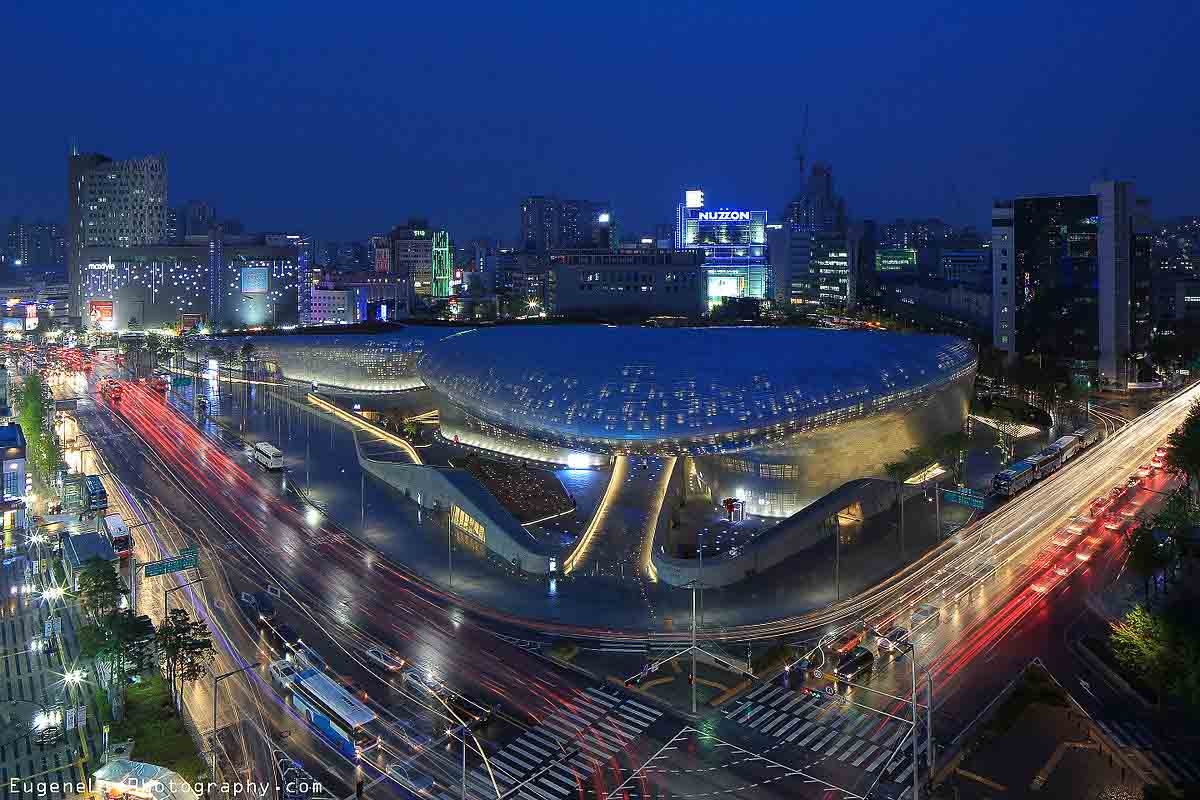 The best place to fulfill your Instagram dreams is none other than the Dongdaemun Design Plaza (DDP), which showcases an entirely new dimension of Seoul. From art exhibits to museums in this area, you'll love this place if you enjoy appreciating the beauty of design and architecture.
Address: 281, Eulji-ro, Jung-gu, Seoul. 서울특별시 중구 을지로 281 (을지로7가) (Dongdaemun History and Culture Park Stn., Line 2/4/5, Exit 1)
Price: Free
Opening hours: Tuesday – Thursday and Sunday (10am – 7pm); Friday – Saturday (10am – 9pm); Closed on Mondays
11) Eat Street Food in Myeongdong 명동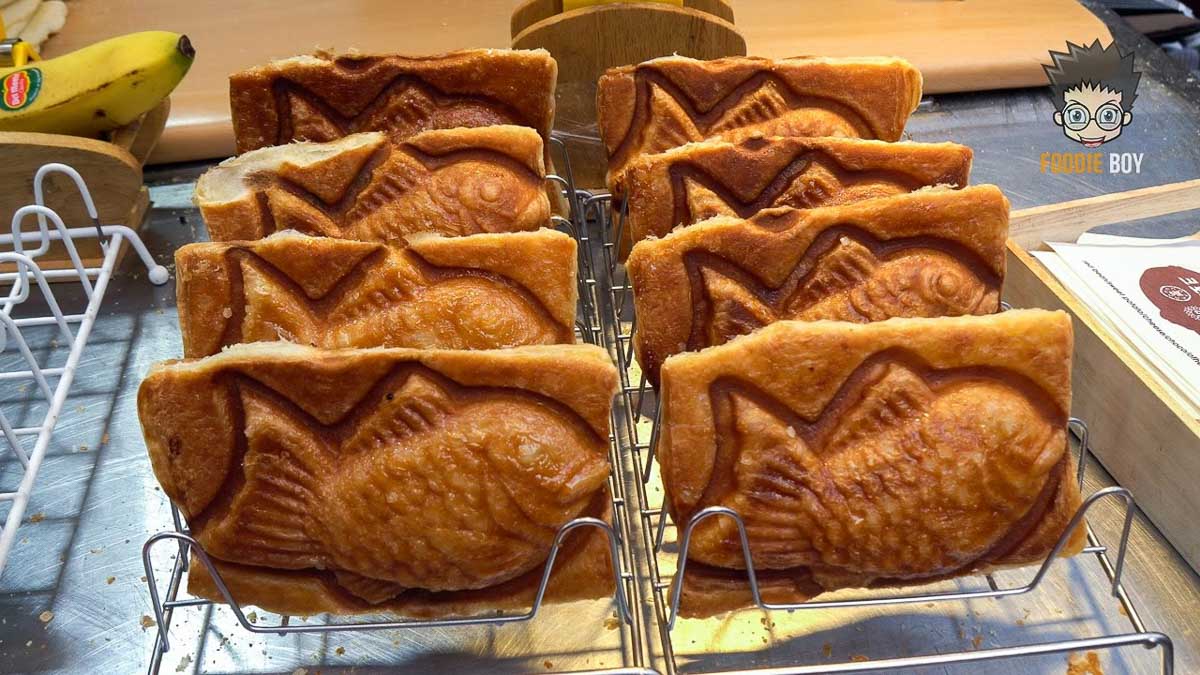 Shopping in Myeongdong is incomplete without a bite of its amazing street food! Grilled cheese lobster, eomuk (fishcake), hotteok (sweet Korean pancake)… this is the street that will satisfy your taste buds, especially if you're a huge fan of street delights. If you're hungry for more, you can also venture into the restaurants and eateries dotted along Myeongdong for a more wholesome dining experience.
Address: 서울특별시 중구 명동길 (명동1가) (Myeongdong Stn., Line 4, Exit 6)
Price: ₩2,000 – 5,000
Opening Hours: 24 hours
Pro-tip: Bring small change to get your street snacks as fast as possible!
12) Grant your Fairytale Wishes in Petite France 쁘띠프랑스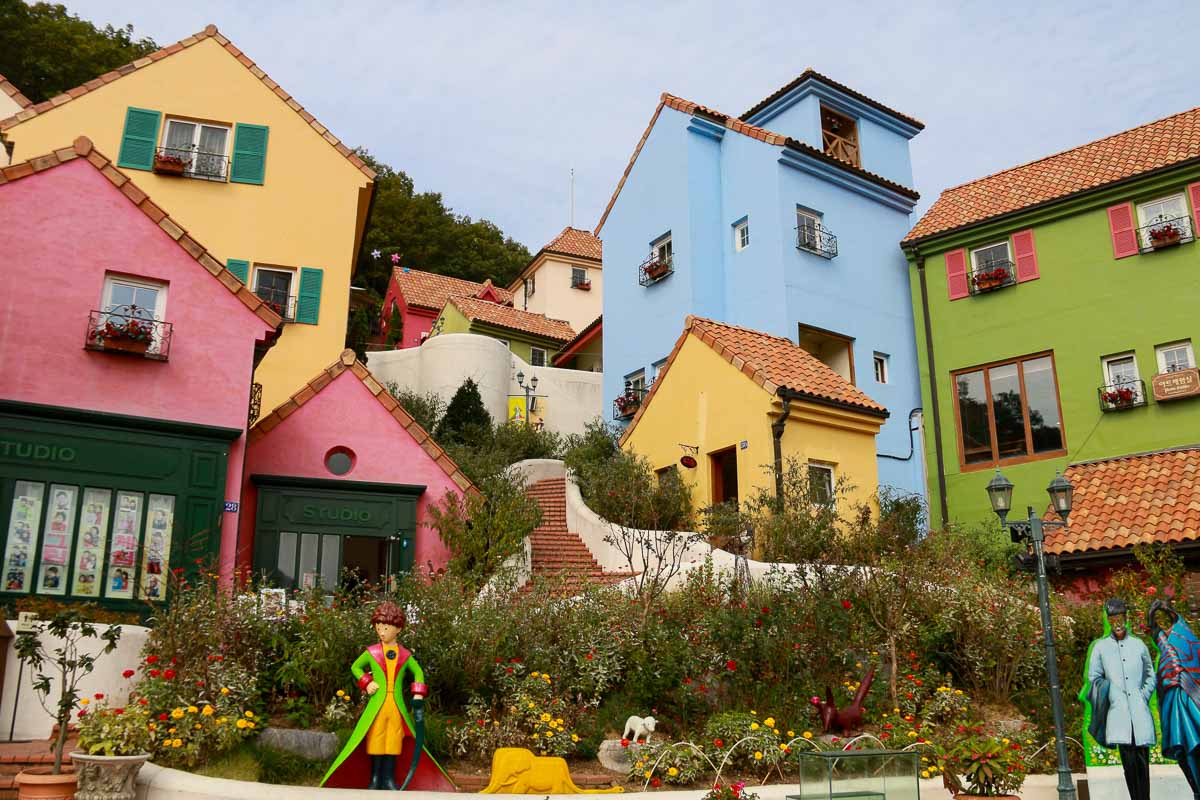 Watch Petite France come alive with its bold colours and enthusiastic puppeteers as this magical wonderland will play host to many fun events and art performances. With its childlike innocence theme, a day's stay in Petite France will guarantee that you leave with a warm, fuzzy feeling.
Address: 1063 Hoban-ro, Cheongpyeong-myeon, Gapyeong-gun, Gyeonggi-do 경기도 가평군 청평면 호반로 1063 Take the Gapyeong Tour Bus at 1:15PM, 2:15PM or 3:15PM (Bus leaves at the bus station after ferry jetty and car park).
Price: Adults ₩8,000
Opening Hours: 9am – 6pm
Find out how to cover Petite France as well as other gorgeous sights in the Gapyeong area with our Nami Island Day Trip Guide.
13) Step into the Colourful Ihwa Mural Village 이화 벽화마을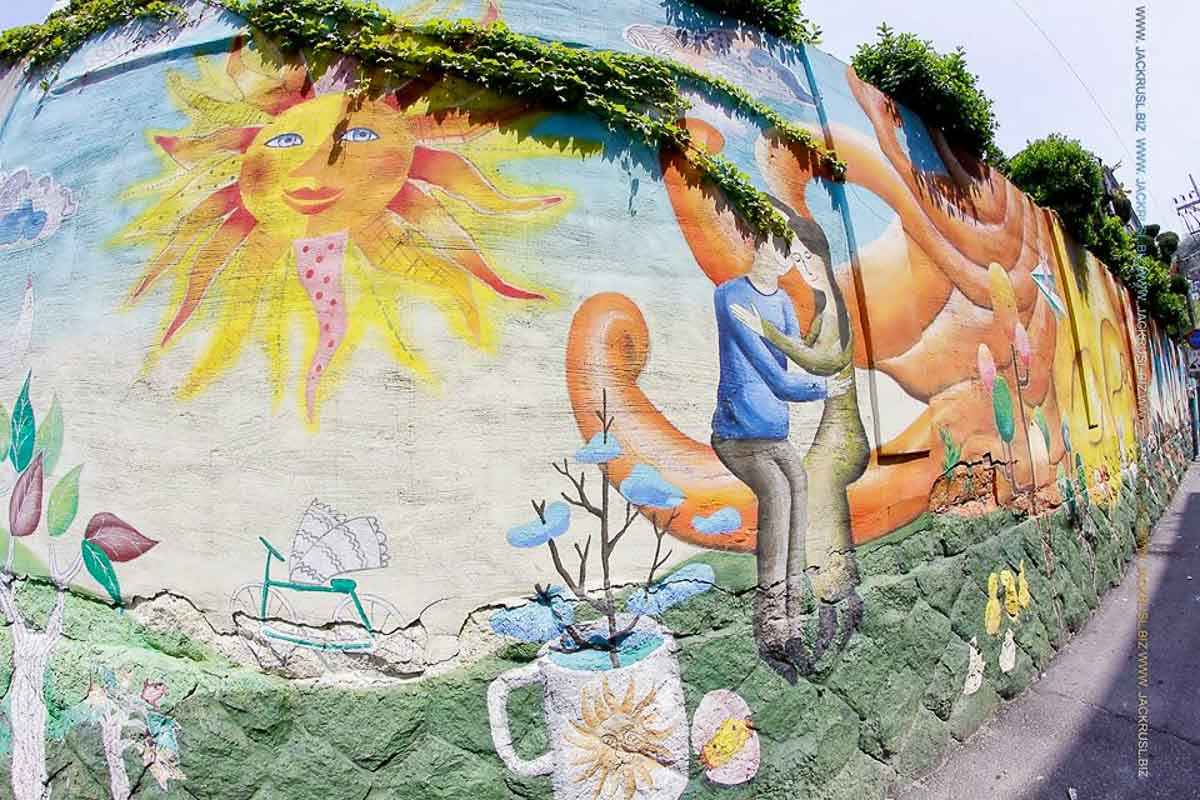 Think painted murals at random nook and crannies on the streets, or entire stairwells covered with abstract, bold drawings. If Instagrammable backgrounds and cafes are a must-visit on your itinerary, the Ihwa Mural Village deserves to be ranked high in your Seoul bucket list.
Address: Ihwa-dong, Jongno-gu, Seoul 이화벽화마을 (Hyehwa Stn. Line 4, Exit 2)
Price: Free
Opening Hours: 24 hours
Pro-tip: Keep your noise level down to prevent disturbing the residents in the area.
14) Immerse in Namdaemun Market 남대문시장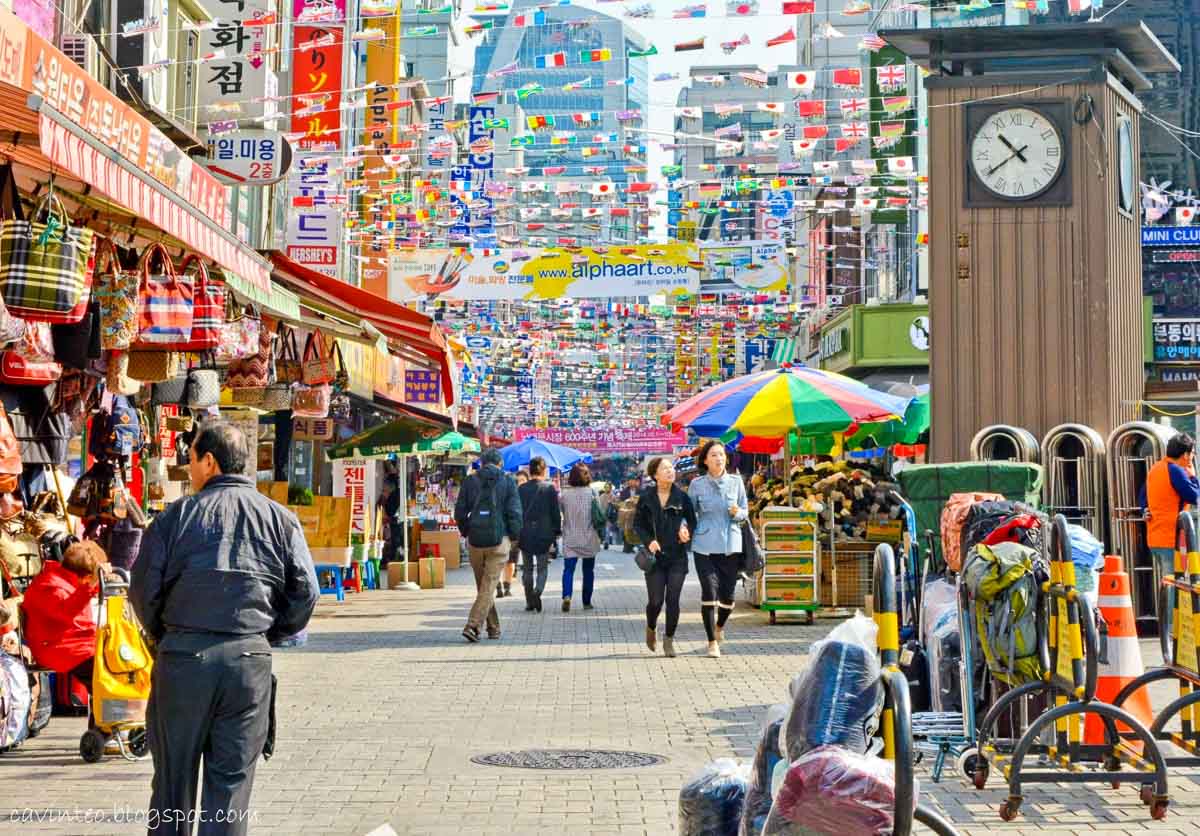 Officially the largest traditional market in the whole of South Korea, the Namdaemun Market is amazingly huge and sells everything under the sun. Whether it's clothing, food, accessories or shoes, Namdaemun Market has it all, and will be a perfect place to visit to grab some souvenirs.
Address: 21, Namdaemunsijang 4-gil, Jung-gu, Seoul 서울특별시 중구 남대문시장4길 21 (남창동) (Hoehyeon Stn., Line 4, Exit 5/6)
Price: Free
Opening Hours: Closed on Sundays; 11pm to 5pm (the next day) *Operating hours vary by shop

15) Experience Authentic Korean Culture at Gwangjang Market 광장시장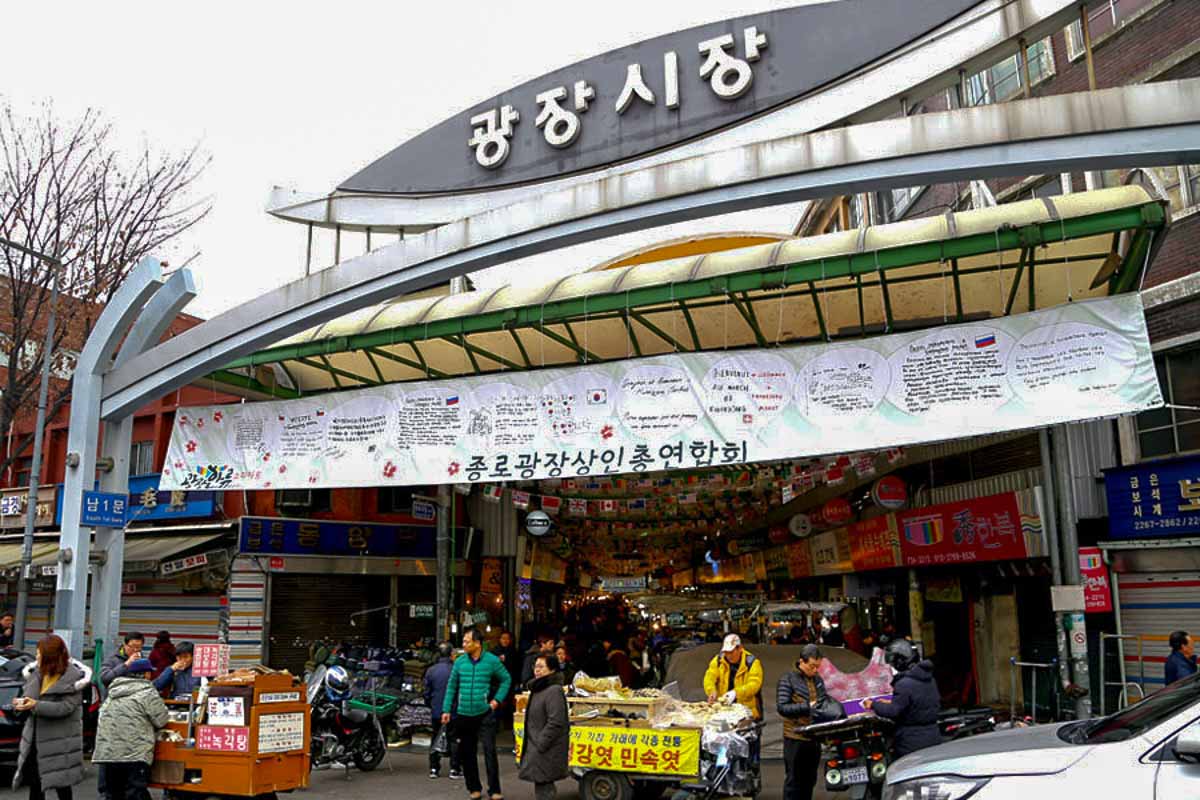 Gwangjang Market may not be a top choice in many itineraries, but a trip here is very well worth its experience. Be mesmerised by endless rows of fabric, which are often ordered to create customised hanboks, blankets and other items.
Apart from the shopping experience, you can also try authentic Korean food made by ahjummas who have been here for years. Top choices include barley bibimbap, mungbean pancake, and soondae (blood sausages)!
Address: 88, Changgyeonggung-ro, Jongno-gu, Seoul 서울특별시 종로구 창경궁로 88 (예지동) (Jongno 5(o)-ga Stn., Line 1, Exit 11)
Price: 3,000won and above
Opening Hours: General stores (8.30am – 6pm); Restaurants (8.30am – 11pm)
---
Seoul may be pricier than other places in South Korea, but there are many affordable activities that still allows you to experience the beauty of Seoul. Whether you're a K-POP fan, or just a tourist looking to immerse in another culture, these 15 activities will allow you to do so for no more than S$12.
*Pro-tip: Purchase the Discover Seoul Pass which you can use as a T-money card and get 24 or 48-hour access to 21 of Seoul's hottest attractions!
Heading to Seoul? Save all these things you can do in Seoul on TripAdvisor to access reviews, address and opening hours while on the go!
Did we miss out on any other interesting things to do in Seoul? Let us know in the comments down below!