Catch amazing marine life like sea turtles, manta rays, and whale sharks in these budget-friendly dive sites just a short getaway from Singapore!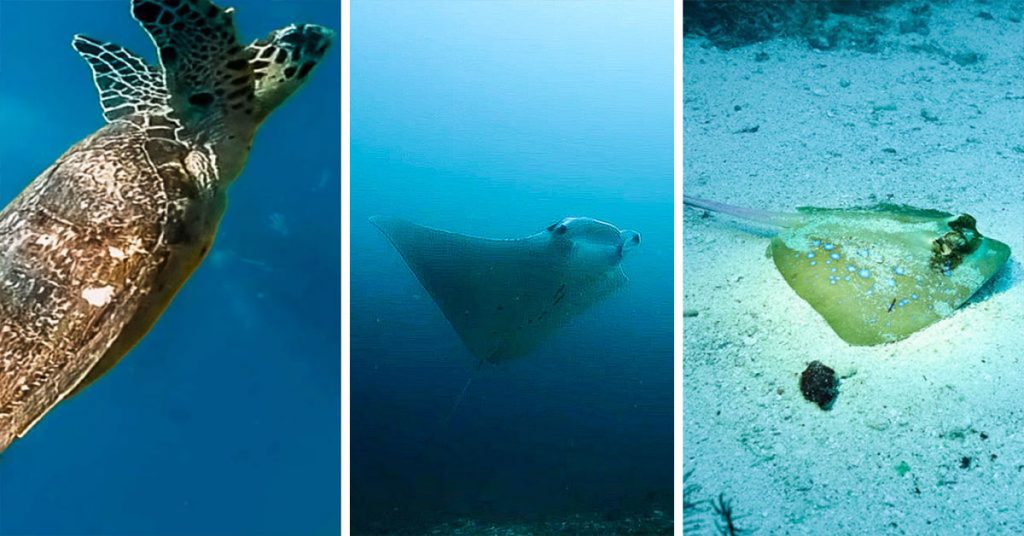 Yes, Singapore does have several diving sites like Pulau Hantu and Sisters' Islands Marine Park where we can catch glimpses of beautiful corals and fishes. But there are some epic experiences that we just can't get here at home — like say getting close to whale sharks and manta rays 😲
Thankfully though, Singapore is an excellent gateway to some of the most spectacular scuba diving destinations in the region! The best part? You don't have to break the bank to satisfy your inner mermaid 🧜🏽‍♀️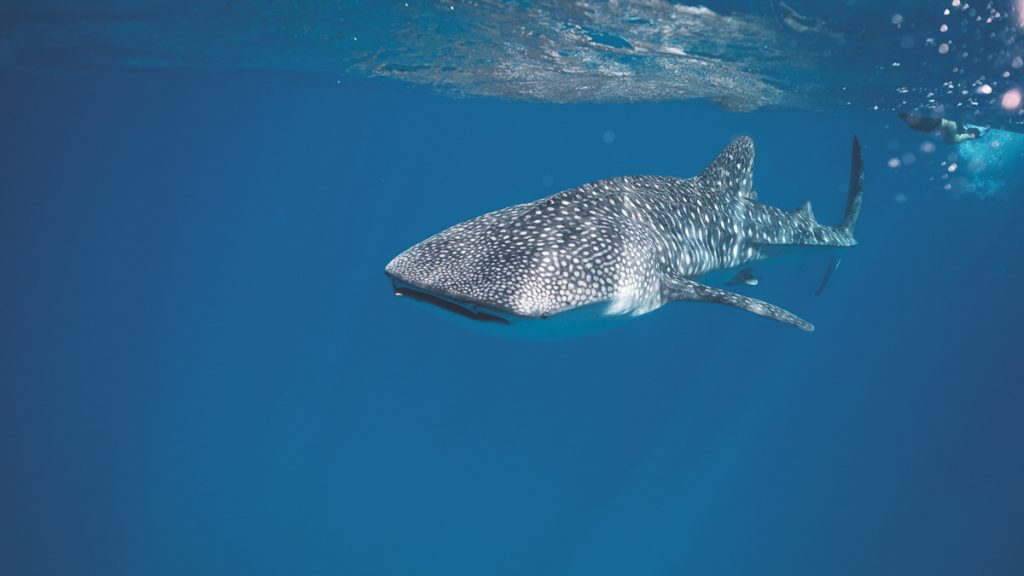 Photo credit: Lachlan Ross via Pexels
With flights just under S$500 (yes, round-trip), these five budget-friendly dive sites will surely have you yearning for your next cheap getaway from Singapore.
We've researched the best times to score cheap flight tickets, the seasons for optimal diving conditions, and also consolidated all the dive spots onto a map. With all this information at your fingertips, you'll be chope-ing your annual leave by the time you reach the end of this article!
Dive into your favourite location: Donsol | Nusa Lembongan | Maldives | Koh Tao | Malapascua
1) Dive with Whale Sharks in Donsol, Philippines
Round-trip fare: From ~S$270 (incl. international and domestic)
Flight from Singapore: ~5hrs (SIN-MNL-DRP)
Fun fact: Adult Whale Sharks often feed near the surface! Photo credit: Olgaga via Unsplash
Donsol, Philippines is a prime spot to marvel at the magnificent Whale Sharks. These large fish are elusive but sometimes appear in large numbers during the right season to feed on nutrients in Donsol Bay. In fact, there have been sightings of up to 18 of them at once in Manta Bowl — a dive site off the coast of Donsol, near Ticao Island!
Best diving season: Generally, November to June is Whale Shark season. But February to May has the most reports of sightings. Monsoon also usually stretches from December to June when visibility might not be the best. While this clashes with Whale Shark season, the good thing is these gentle giants often swim up near the surface so you'll still have a clear view of them if you snorkel instead!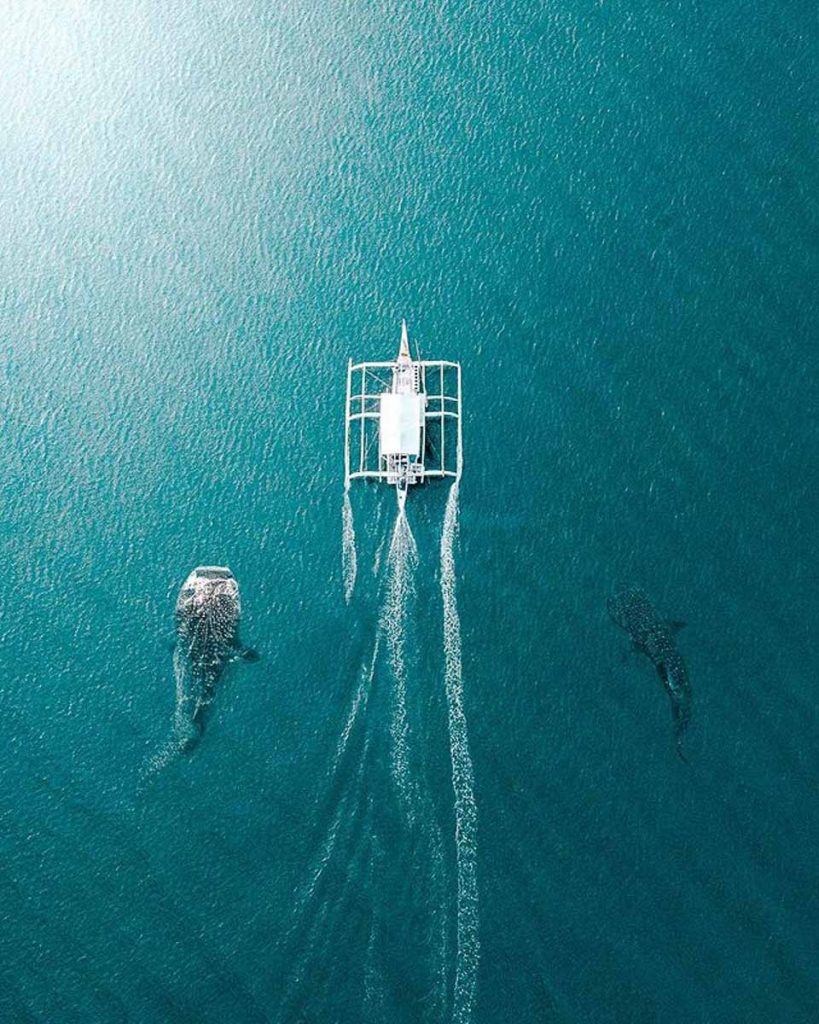 Photo credit: @jordisark via Instagram
There are many Whale Shark dive sites where they're lured in with bait. While this means you're guaranteed a 100% sighting of the whale sharks, this could negatively affect the ecosystem and sometimes even the safety of the whale sharks as they get cut by the boat's propeller blades.
At Donsol, eco-tourism is taken seriously and if you'd like to tick something off your bucket list in an ethical way, join us for our next dive expedition to Donsol (look out for future trips)! Or if you're already planning your own dive trip, remember to book tickets early to snag cheap flights.
How to get here: Fly to Manila (from ~S$220 round-trip in February) then take a domestic flight (from ~S$50 round-trip) to Bicol International Airport. From there, you'll need to rely on taxis, jeepney, or minibuses to get Donsol — the ride takes ~3 hours!
Read also: 5D Whale Shark Diving Expedition, Donsol Philippines
2) Dive With Mola Mola in Nusa Lembongan, Bali
Round-trip fare: From ~S$200
Flight from Singapore: ~2hr 45mins (SIN-DPS)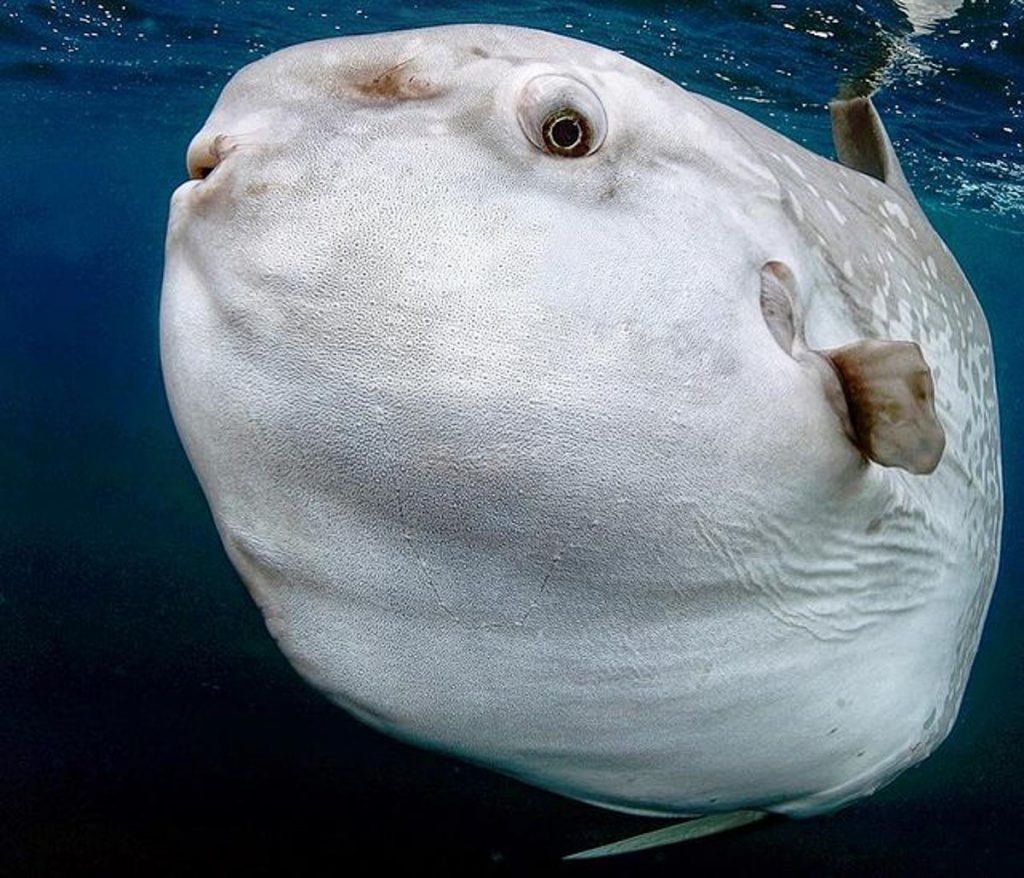 A Mola Mola or Sunfish! Photo credit: @danielbotelhophotographer via Instagram
Ever heard of Mola Mola or Ocean Sunfish? As their name suggests, they love to swim near the surface to bask in the sun. But what's amazing about these creatures is that they are HUGE — being able to grow up to 3m long and weigh up to 2kg! No wonder they are crowned the largest bony fish in the world.
But for something so large, it's actually quite rare to spot them as they usually spend most of their lives deep in the ocean. Thankfully though, you can still catch them at Crystal Bay, a dive site in Bali not that far from Nusa Lembongan.
*Note: It's best to have at least an Advanced Diving Certification as these majestic beauties are commonly found at depths of 30 to 40m!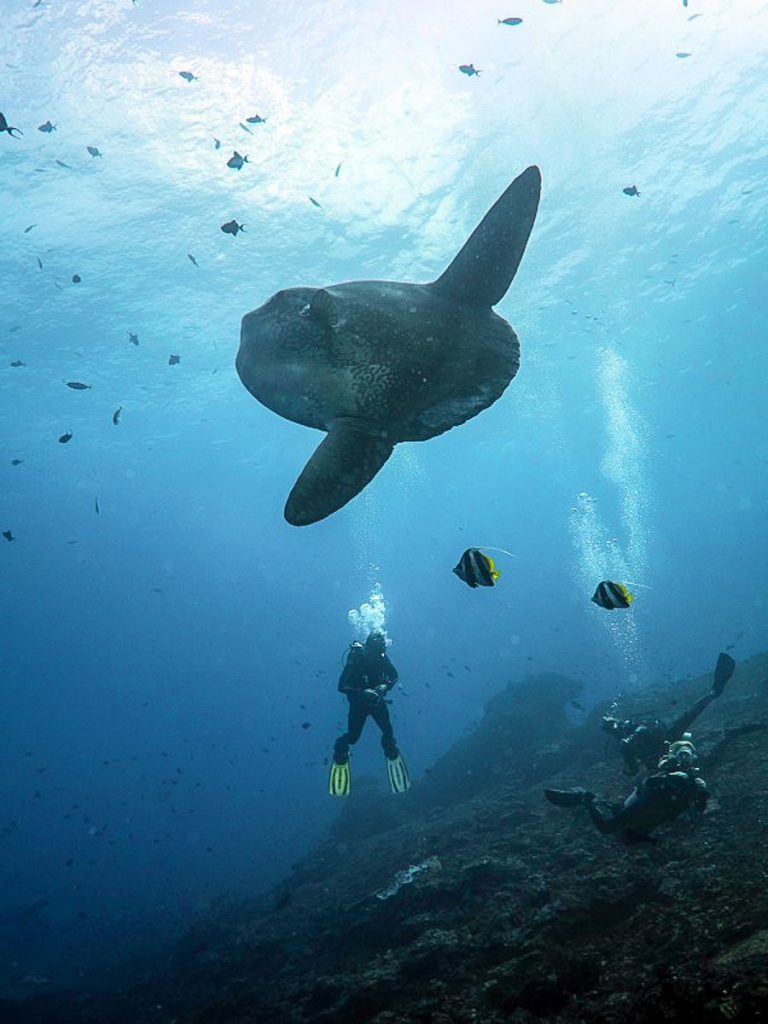 Photo credit: Legend Diving
Best diving season: Visit between May to October when there's less rain and waters are calmer. Monsoon in Bali lasts from November to March, during which, horizontal visibility might drop to a low of ~10m. But when waters are clear, visibility can go up to 40m! The Mola Mola also tends to prefer colder waters so there's a better chance to spot one when there's a dip in water temperature!
*Pro-tip: Water temperatures can fluctuate quite a bit (20°C to 28°C) so be sure to ask the dive centre for a suitable wetsuit to keep you warm!
Round-trip flights can be as low as ~S$200 in July. But even during peak holiday seasons, flight prices tend to stay ~S$450 if you purchase tickets early!
How to get here: Fly from Singapore to Gusti Ngurah Rai Airport. From there, take a Gojek to Sanur Harbour. Make sure you've pre-booked your ferry tickets prior to leaving Singapore!
Read also: 11 Best Adventurous Things to Do in Bali Other Than Chilling
3) Dive With Sharks, Rays, and Turtles in the Maldives
Round-trip fare: From ~S$400
Flight from Singapore: ~4.5hrs (SIN-MLE)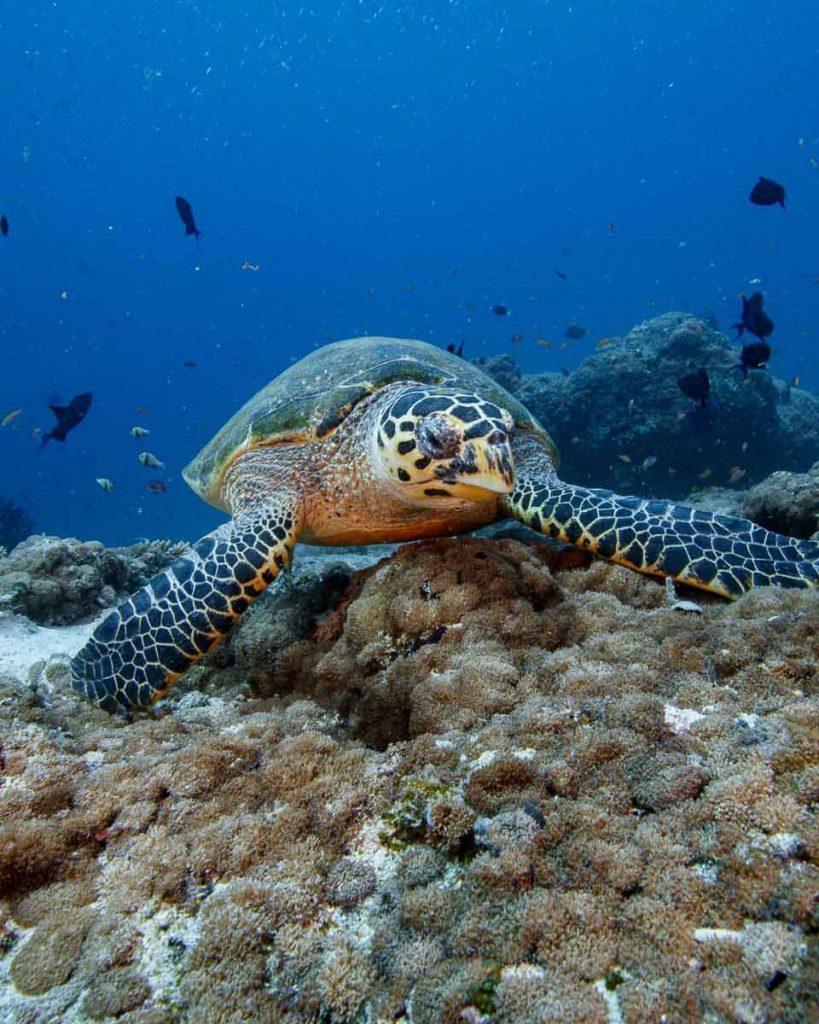 Hawksbill Turtle in the Maldives. Photo credit: Scubaspa Maldives via Facebook
The Maldives is home to an array of "bucket-list" marine life coveted by divers. Some of which are Manta Rays, Whale Sharks, Hammerhead Sharks, and five out of the world's seven species of sea turtles like the Hawksbill. This ocean-locked country is also frequented by many species of dolphins like Spotted Dolphins, so keep an eye out if you're in the deep blue here as a pod might just zip past!
There are also 26 atolls (ring-shaped coral reefs) surrounding the Maldives, each with its own unique landscape. But out of these 26, the Central Atolls is less crowded as it's away from touristy resort areas in the North and South.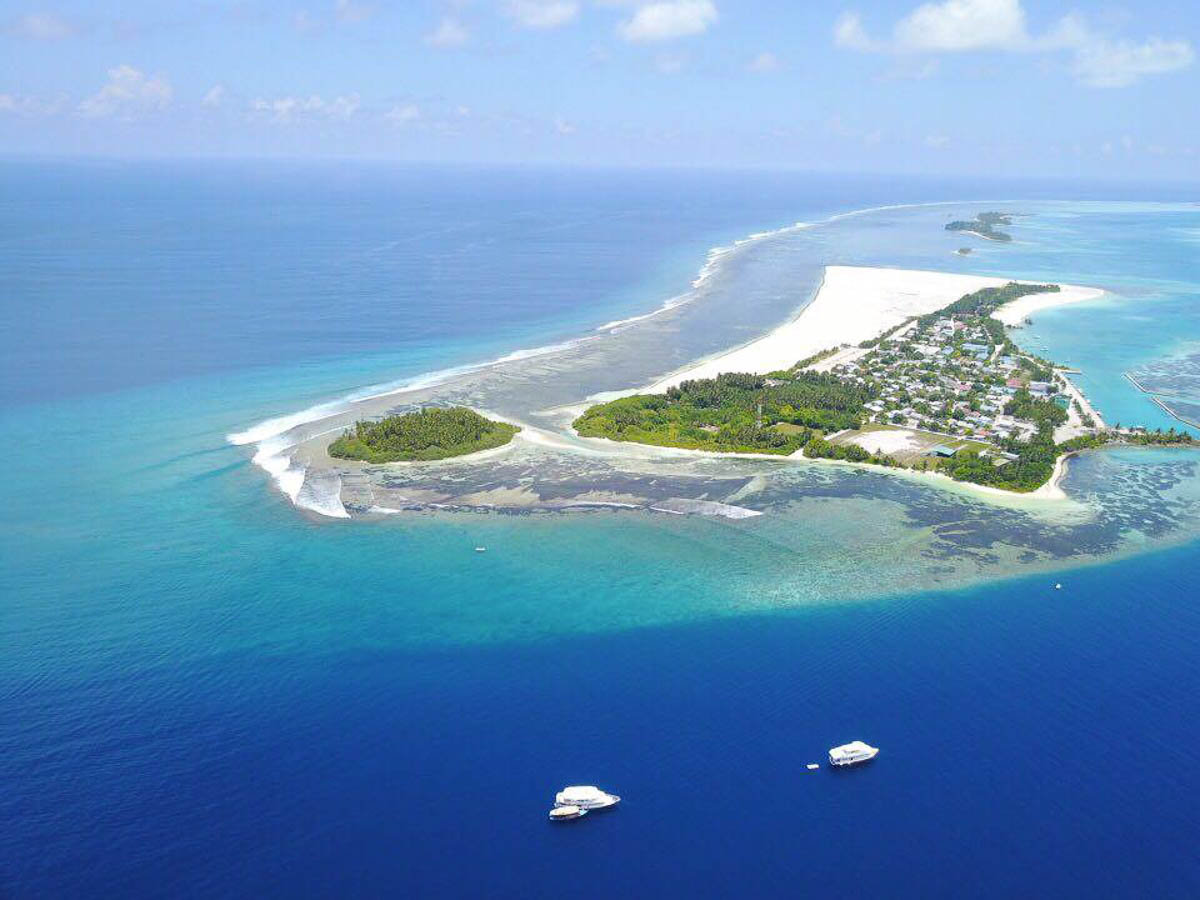 Photo credit: Surfatoll via Facebook
Best diving season: Generally, Maldives' tropical waters (~27°C to 30°C) offer crystal clear visibility at 20 to 40m throughout the year. While skies are clearest and seas are calmest from December to May, the best time of year to see Manta Rays and Whale Sharks is from August to November.
Set an alert for flight prices to the Maldives as there are a few days in each month where prices can drop to ~S$400, round-trip. Although prices spike at the end of the year, it's still possible to get cheap flights under S$500 in September and October.
How to get here: Fly into Male (Velana) International Airport. From there, take either a ferry or speedboat to Male City. This transfer has to be pre-booked, so make arrangements with your resort prior to arrival!
4) Dive Amongst Colourful Reefs in Koh Tao, Thailand
Round-trip fare: From ~S$140
Flight from Singapore: ~1.5hrs (SIN-KBV)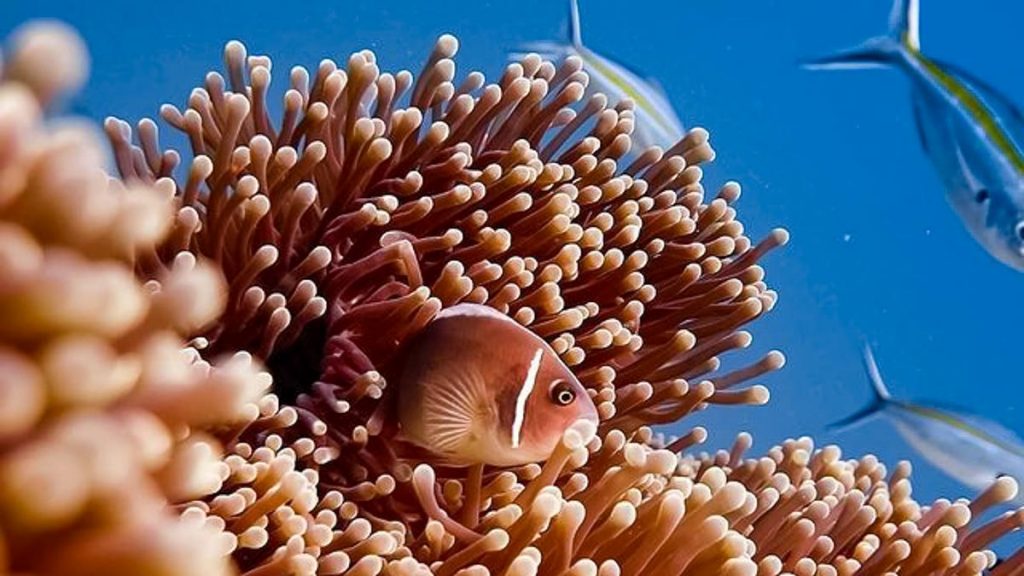 Photo credit: @alvautin.media via Instagram
Koh Tao, Thailand, has a vast array of marine animals and warm tropical waters (~27°C to 29°C) year-round — making it an ideal destination for a budget-friendly scuba dive site near Singapore!
The island has over 20 dive spots and the waters here offer sightings of diverse creatures, ranging from small Nudibranches (a type of sea slug) to graceful Green Turtles, and impressive Great Barracudas.
Plus, the shallow coral reefs (up to ~15m deep) make an excellent backdrop for that first dunk in the deep blue so we'd recommend getting an Open Water Diving Certification in Koh Tao if you're new to diving 😉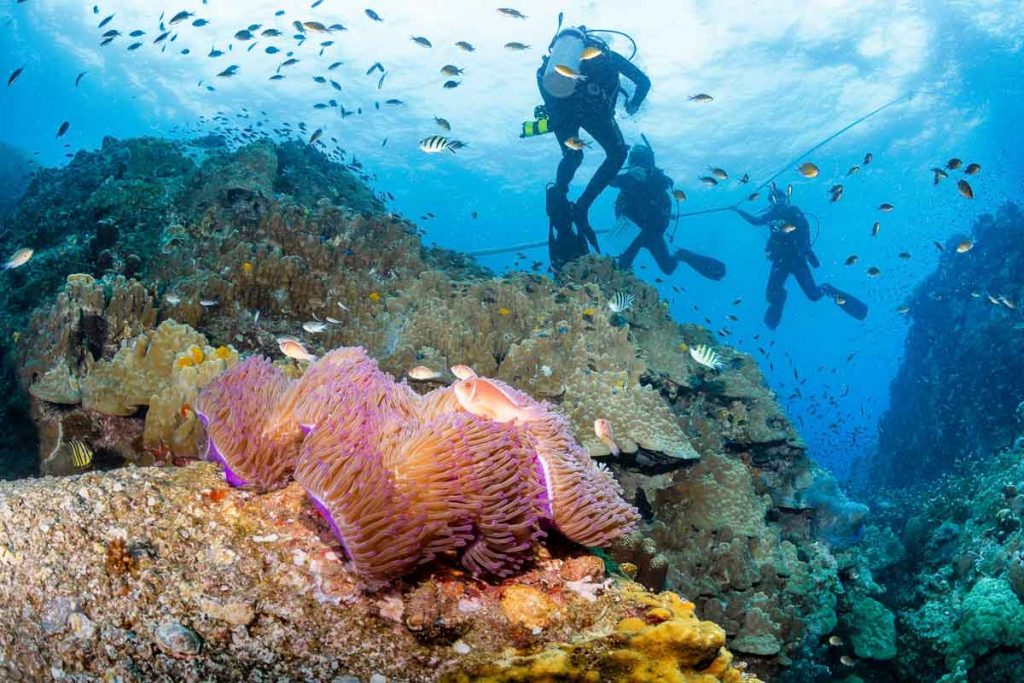 Photo credit: Koh Tao Divers via Facebook
Best diving season: During the months of March to June, divers may have a chance to encounter magnificent Whale Sharks! Whale Sharks have been known to frequent Sail Rock while Barracudas are often spotted at Chumphon Pinnacle, White Rock, and HTMS Sattakut Wreck dive sites.
*Pro-tip: Avoid travelling during the Singapore school holidays to score cheap flight tickets (from ~S$140 round-trip)!
How to get here: Fly into Krabi International Airport then take a taxi to Lomprayah Ticket Office. From there, hop on a ferry to Koh Tao. Ferry rides (~S$50) are approximately 6 hours one way and need to be pre-booked!
5) Dive With Thresher Sharks in Malaspascua, Phillippines
Round-trip fare: From ~S$300
Flight from Singapore: ~4hrs (SIN-CEB)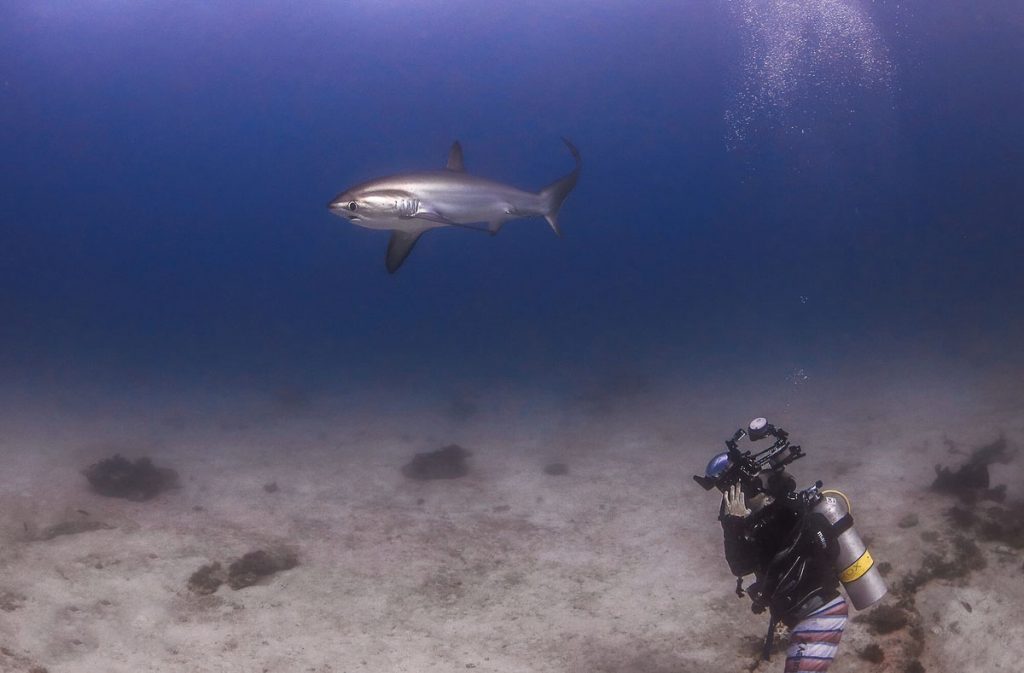 A Thresher Shark in Malaspascua, Philippines. Photo credit: SDM adventures
Malapascua, Philippines is where you'll find deep-dwelling Pelagic Thresher Sharks all year round. So you're guaranteed an encounter with a large creature of the deep when diving here. Plus, horizontal visibility is usually 15 to 30m, which is pretty decent.
Best diving season: During the months of December to May, when the water is slightly cooler (~25°C), divers may spot Hammerhead Sharks. There could be 50 to 200 sharks in each school of Hammerhead during this period!
*Pro-tip: It's best to have an Advanced Diving Certification when diving in Malapascua as the ideal depth to encounter sharks is between 20 to 30m.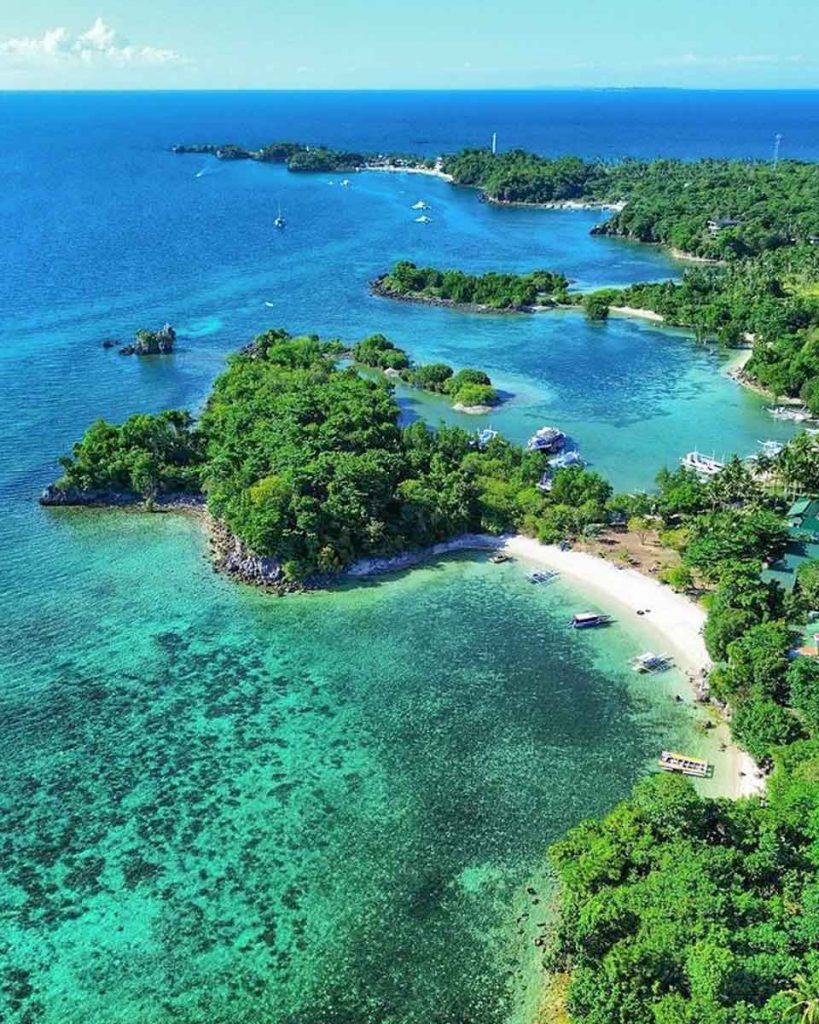 Photo credit: @drone_in_my_backpack via Instagram
Even though flight prices may spike a little during the peak sighting season (~S$300 – S$480), round-trip tickets are almost always under S$500 throughout the year.
How to get here: Take a flight from Singapore to Mactan-Cebu International Airport. Pre-book a shuttle (~S$135, round-trip for 1-3pax) to Maya Port. There, buy a ferry ticket from one of the many providers along the port (~PHP200) for a 35-minute ride to Malapascua island.
Read also: What to Do in Cebu, Philippines — 10 Epic Experiences That Are Surprisingly Affordable
Tips on Planning an Epic Scuba Diving Getaway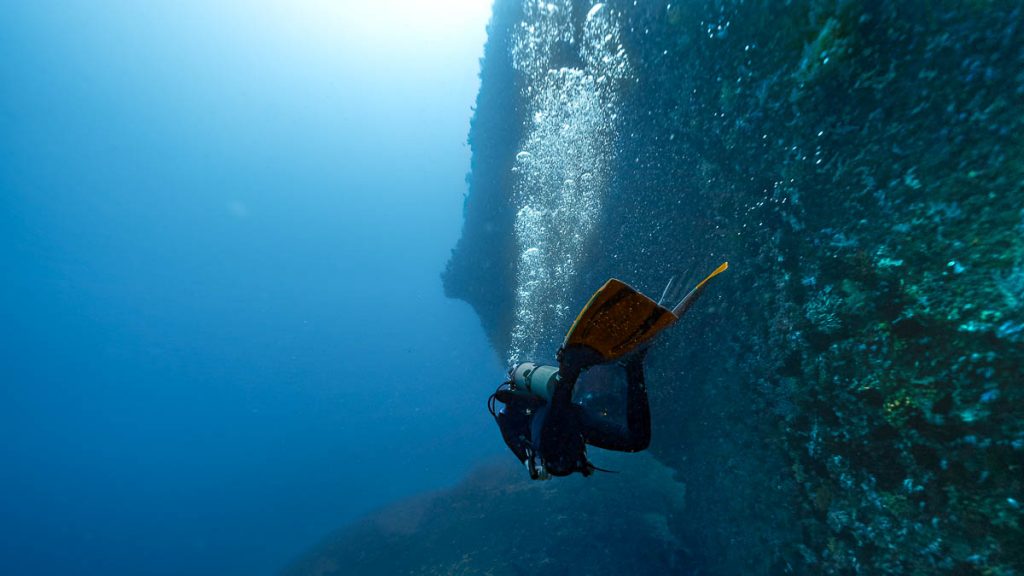 If you're now itching to make a quick getaway to one of these budget-friendly dive sites, the first thing to do is switch on that price alert for first dibs on the cheapest flight ticket out!
Once you get a ping on cheap flight tickets, remember to check the dates against the best times to visit the dive site you're planning to go — taking into account peak marine life sighting seasons, monsoon seasons, and peak holiday seasons. And always keep in mind that with all these variables, spotting wildlife is never a total guarantee. So go with high hopes and low expectations 😉
Also, don't forget to check the level of diving certification needed as some dive sites require minimally an Advanced Diving Certification!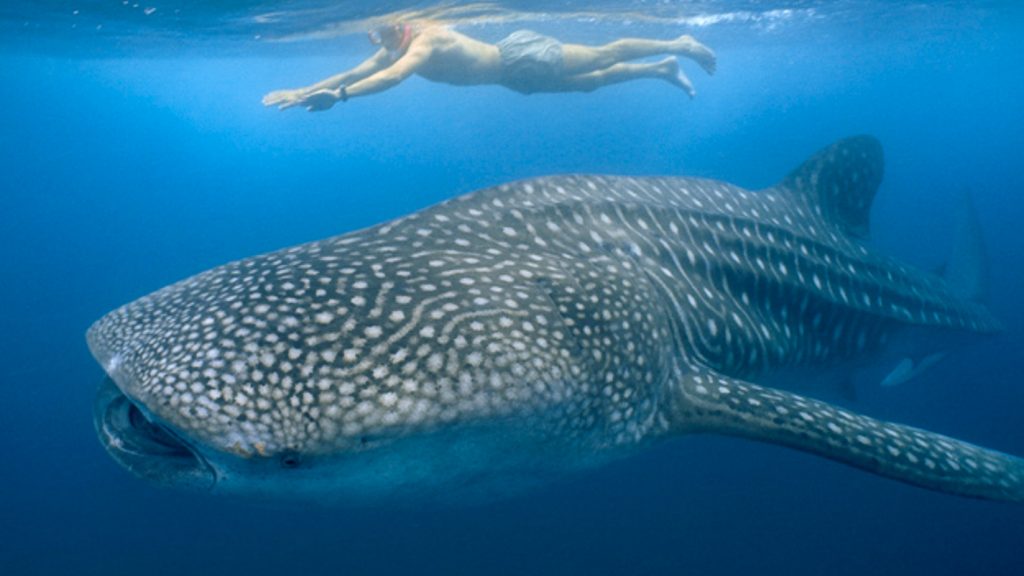 Photo credit: Tripadvisor
Yes, there's truly a lot of research involved but one can never be too meticulous when it comes to planning an epic scuba diving getaway. That being said, it really is much more fuss-free to join an expedition led by experts and local guides. And best part is, these guided trips allow you to meet like-minded individuals, score!
If that sounds like your thing, keep an eye out on our Instagram and Facebook pages for updates on our next dive expedition!
Know of more budget-friendly dive sites? Share them with us in the comments below!
---