This adventure of a lifetime covers 18 amazing cities – and it's not as expensive as you think it might be.
All those days, weeks, months and years spent stressing, pulling your hair out and mugging your ass off for a paper – they're finally over. Pop that champagne, papi. Grab your buddies and grab your passport. This adventure is overdue.
Southeast Asia is home to a treasure trove of cultural experiences, and we don't mean just temples and heritage sites. Try swimming with illuminating blue plankton and flying above gorgeous golden pagodas amongst other death-defying outdoor activities. You don't have to plunge irresponsibly into an inevitable debt-ridden adulthood, too.
Read also: Southeast Asia Backpacker's Travel Guide — The guide we wished we had before embarking on this month long trip around Southeast Asia.
The Plan of Attack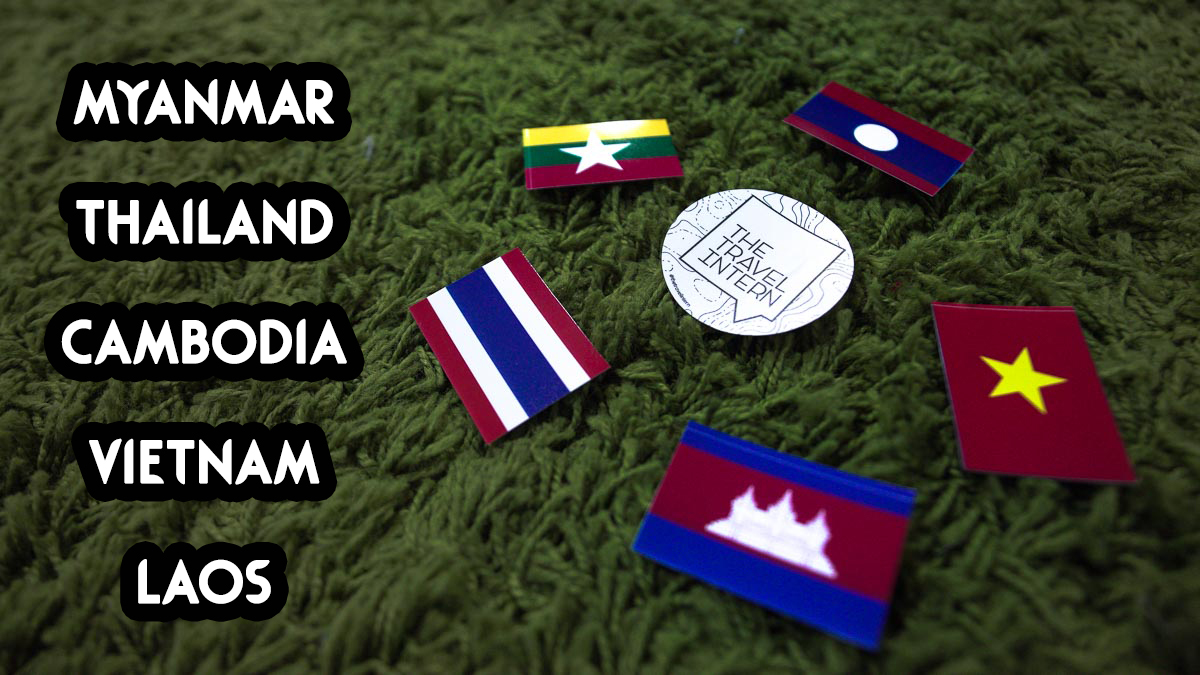 Whilst you're free to fiddle up down all around, we recommend attacking your grad trip in this order: Myanmar -> Thailand -> Cambodia -> Vietnam -> Laos
Pre-trip Essentials
What to Pack: We advocate spontaneity, but travelling on a budget means it's not wise to buy the things you forgot bring from home. Use our Ultimate Travel Packing List to make sure that you're well covered.

Connectivity: Buying individual SIM Cards from the airports is the cheapest choice. Here are the carriers we used for each country:
– Myanmar — Telenor: 5GB for K6,999 (~S$6.20)
– Thailand — AIS: 7 Days Unlimited Data Bundle for ฿299 (~S$12.80)
– Cambodia — SMART: 7 Days Unlimited for USD$6 (~S$8.10)
– Vietnam — Vinaphone: 30 Days 7GB Data for ~S$7.30
– Laos — Beeline: 30 Days 1.5GB Data for 50,000₭ (~S$7.90)
Budget Breakdown
Accommodation: S$325.80
Transport: $888.35 (incl. flights to/from SG)
Activities: S$672.77 (excl. add-on options)
Miscellaneous: S$407.73 (food and SIM cards)
Total: S$2,294.44 (See detailed breakdown here)
Check Flights from Singapore to Yangon
We paid S$89 per pax for our flight from Singapore to Yangon, but check exact (and the cheapest) flight prices here for your date of travel:
Can't see the widget above? Check flights from Singapore to Yangon here.
Day 1 – 2: Bagan, Myanmar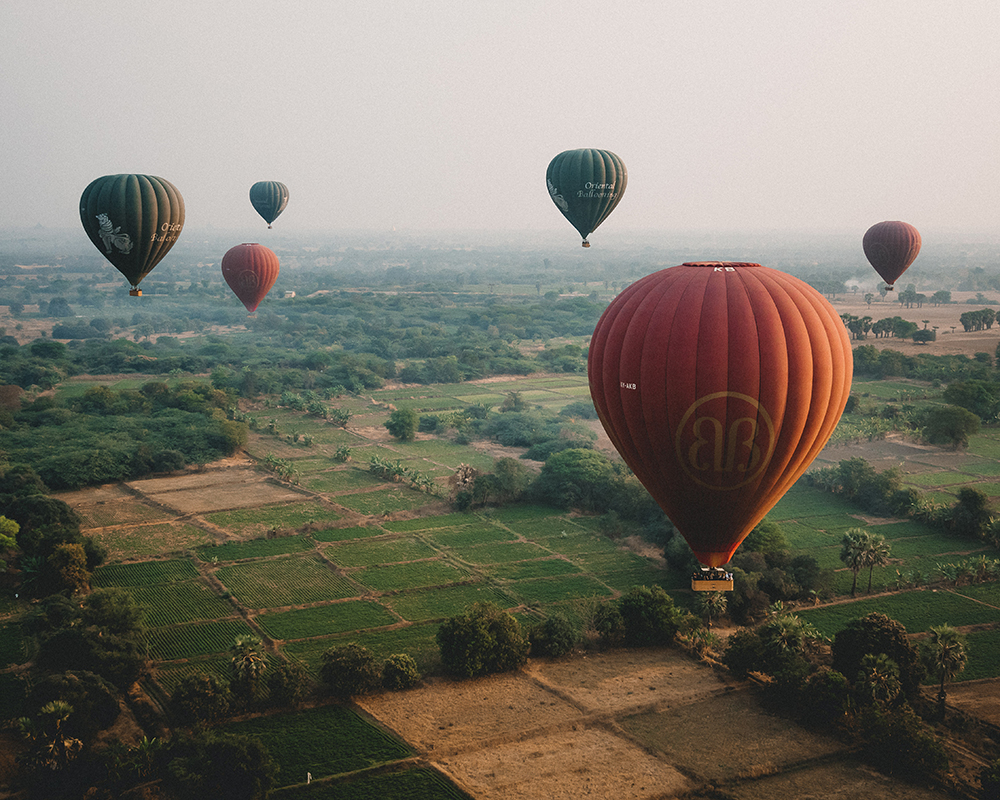 What to do in Bagan
The absolute best way to experience Bagan is to explore it by yourself — just you and your buddies on a bike, venturing into every unknown monument you come across. But here are the places you have to visit: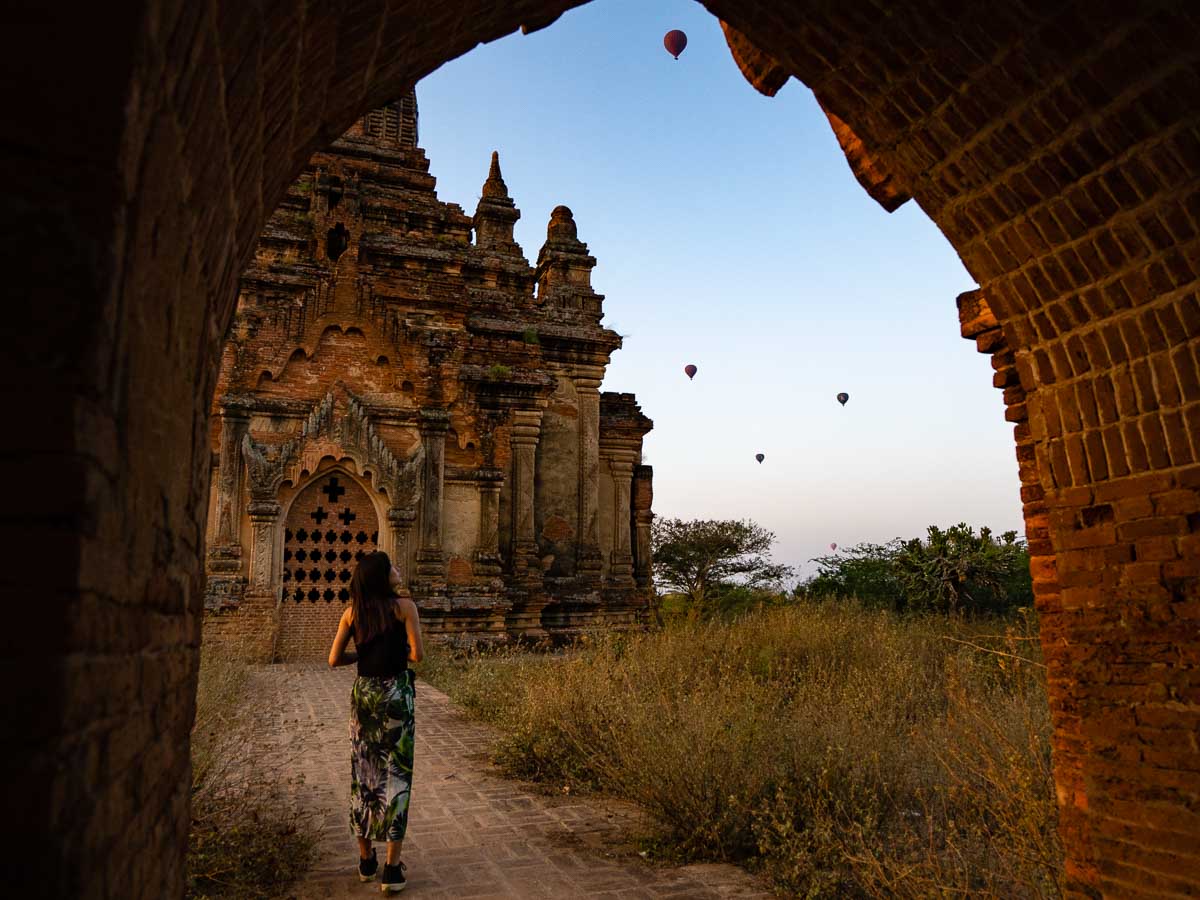 Ta Wet Hpaya — Located in the depths of Old Bagan, Ta Wet Hpaya provided the best sunrise view and photo spot during our time here. The hot air balloons rose emphatically from the north above the towering and symmetrical pagodas.
Ananda Temple — A one-of-a-kind temple due to the monstrosities of the king who ordered it built (its architects were executed).
Bagan Archaeological Museum — Here you will find a unique glimpse into the history of Burma, from literature and ornaments to the type of hairstyles that were fashionable in the old eras.
Entrance Fee: K5,000 (~S$5)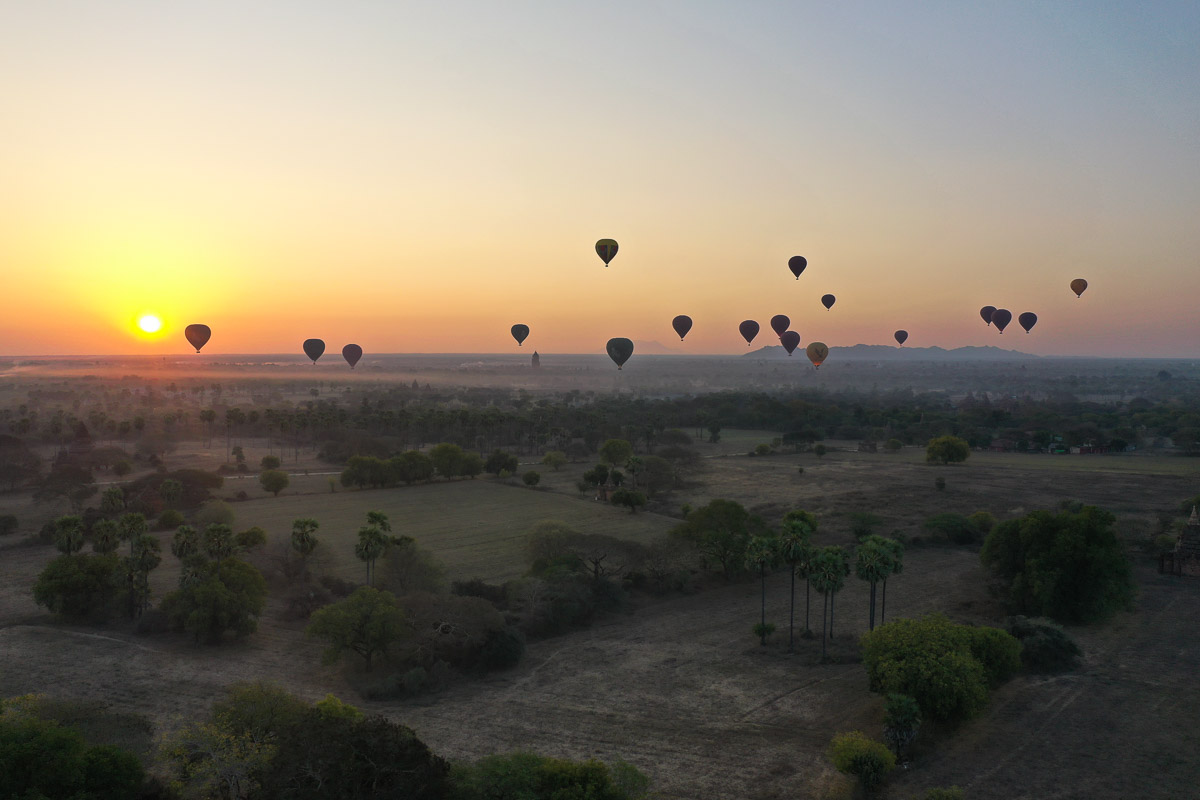 Add-On Option: The Majestic Hot Air Balloon — Sure, you can view these from the ground below, but the view on top of one trumps essentially everything else you do.
Cost: ~S$447.25
Getting to Bagan: The cheapest way to get to Bagan from Singapore is to take a direct flight to Yangon International Airport, and then take an overnight bus from Aung Mingalar Highway Bus Station (a 20-minute taxi ride from the airport). Board at 9PM and reach Bagan's Shwe Pyi Highway Bus Terminal in Nyaung-U at 7AM the next day. From there, take a taxi straight to your hostel.
Note: As of March 2019, all foreign visitors have to pay a K25,000 (~S$22.20) fee to enter Bagan. The money is used for restoration and maintenance of the city's monuments.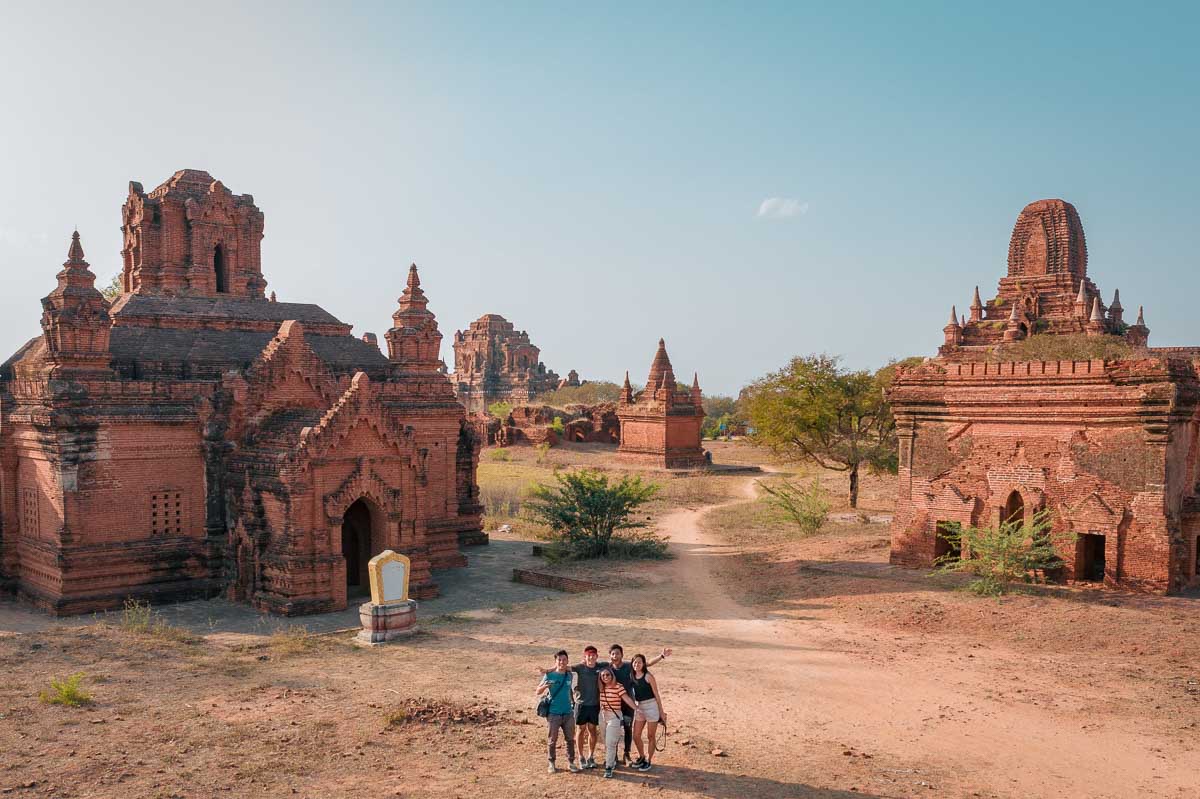 Accommodation in Bagan: Ostello Bello Hostel — S$17/night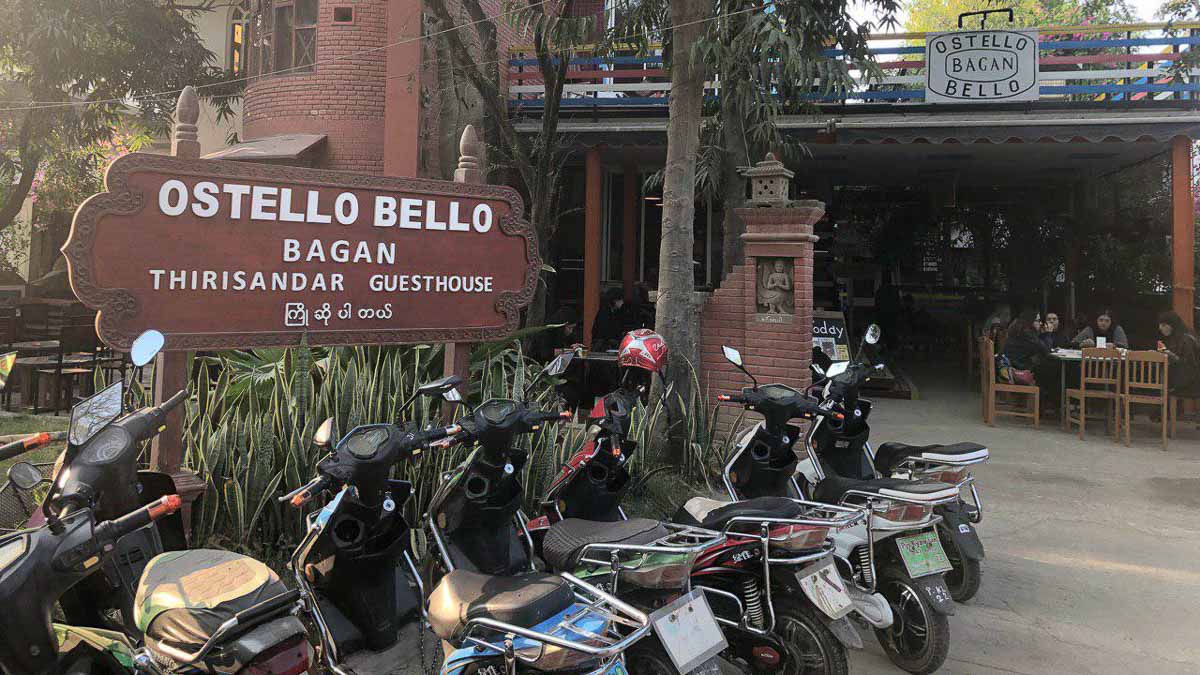 Getting around Bagan: The most affordable and convenient way to get around the city is to rent an e-bike (K8,000/day), and rental services are located all across Bagan. An alternative is to rent a GrabThoneBane, but bookings have to be made in advance and prices are steeper (K25,000 for eight hours).
Day 3: Cruise Along the Irrawaddy River to Mandalay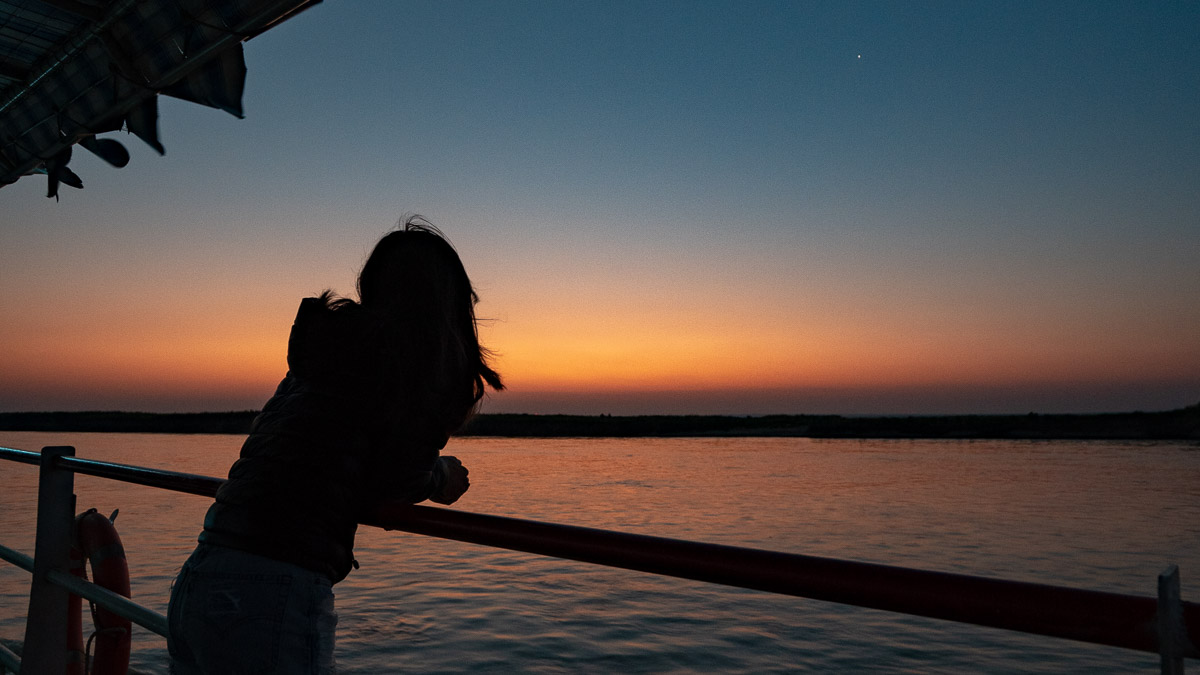 Welcome to the first scenic transportation route of your trip! Take the Irrawaddy River Cruise between Bagan and Mandalay and recharge with whimsy whiffs of fresh ocean air accompanied by a breathtaking view. Board the cruise at Nyaung U Jetty at 5am, and you'll arrive at the RV NMAI HKA (Gaw Wein) Jetty in Mandalay 12 hours later.
Cost: ~S$40.60
Day 4 – 5: Mandalay, Myanmar
What to do in Mandalay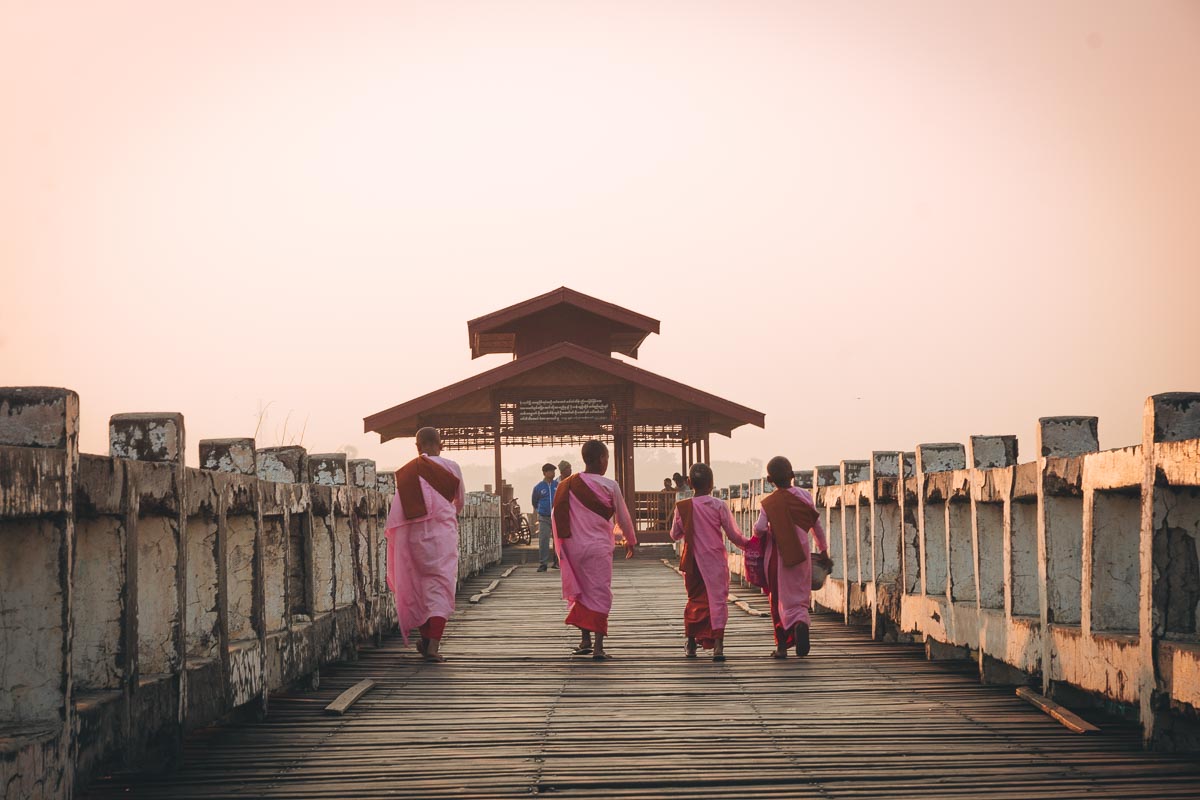 U-Bein Bridge: Stepping onto the U-Bein Bridge, it felt as though I was a monk seeking pilgrimage, awaiting a dozen mythical ravens to sweep me up and take me away into the purple heavens. An adventure needs to have sights to die for, and this is one of them.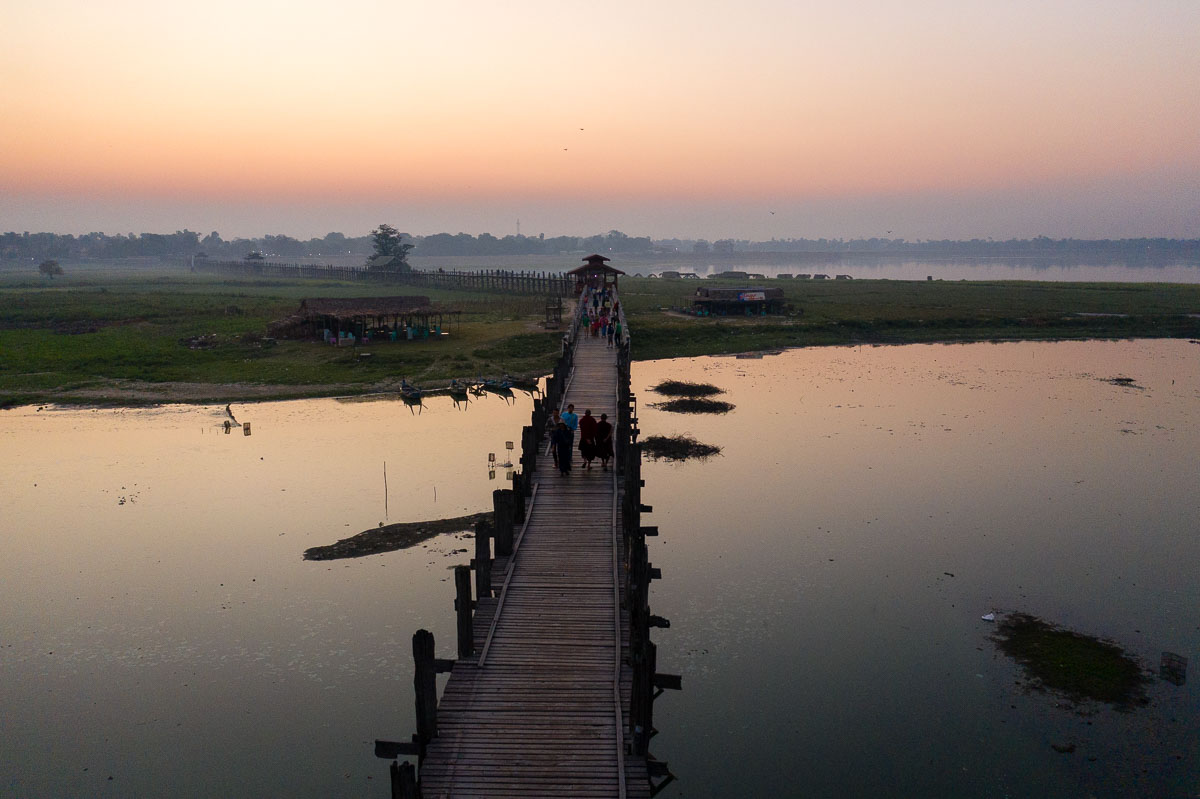 Dee Dote Blue Lagoon: Located the outskirts of the city, Dee Dote is paradise for the chill-seekers looking for a swim in chilly waters.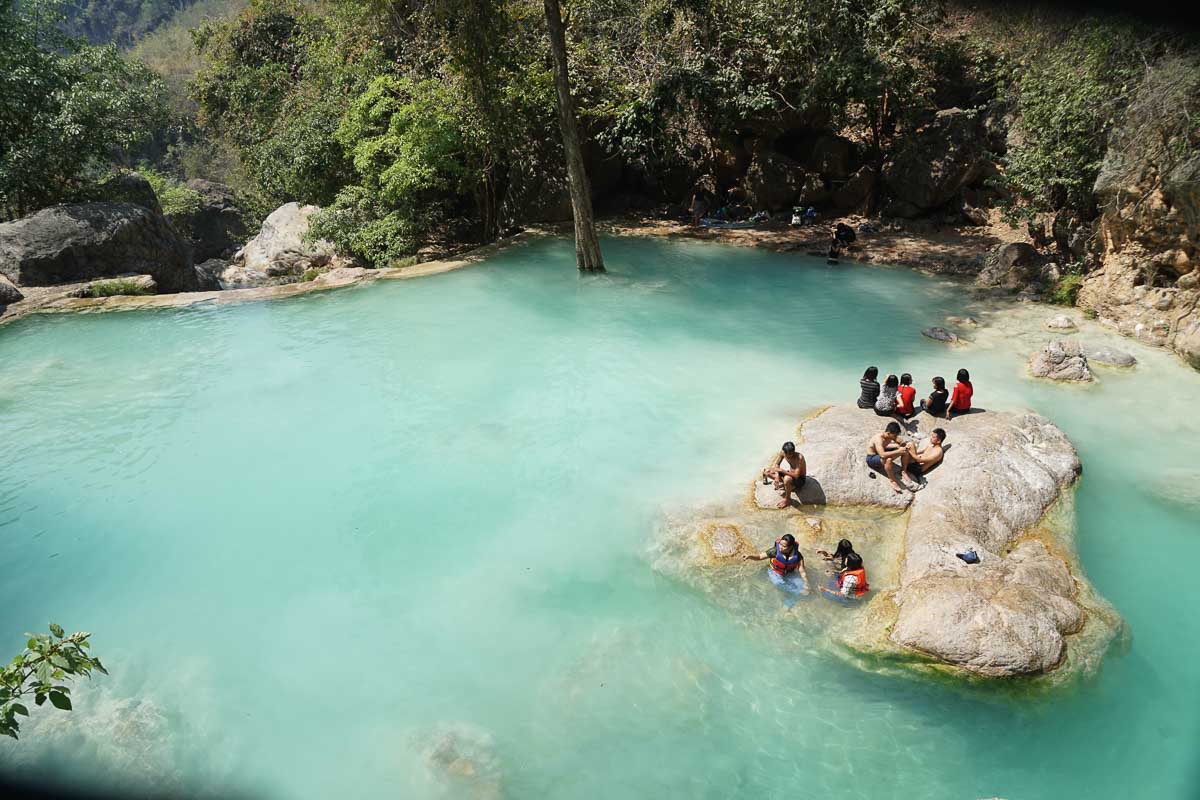 Day Trips to Ancient Cities and Nearby Towns: Mandalay is often used as a base to visit neighbouring places like Pyin Oo Lwin, Mingun, Sagaing, Amarapura and Inwa. These are worth an experience if you're looking to spend a couple more days in Myanmar.
Accommodation in Mandalay: Mansion Hostel — ~S$10.80/night
Day 6: The Gokteik Viaduct of Doom — Train From Mandalay to Lashio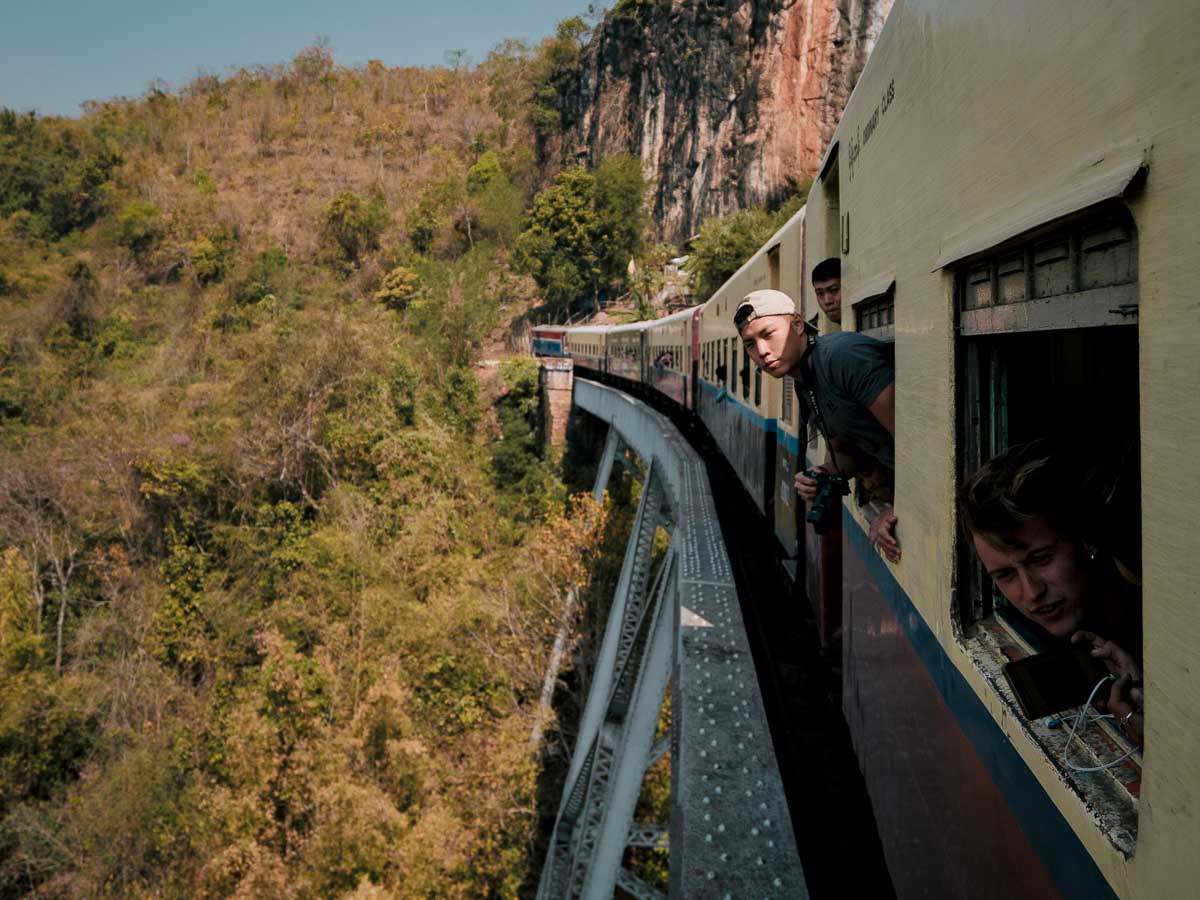 Before you begin the most adrenaline-fuelling part of your Burmese adventure in Lashio, you first have to pass through the Gokteik Viaduct — an incredibly apt prequel in the form of a loud, century-old locomotive. Make no mistake, this is the OG choo-choo train.
Head to the Mandalay Central Railway Station the afternoon before your train ride to buy your tickets. The train leaves Mandalay at 4AM, and will reach Lashio at 7PM.
Cost: K2,400 (~S$2.10)
Accommodation in Lashio: Hotel CS — ~S$81/night in a room for three
Day 7 – 8: Lashio, Myanmar
Lashio is a relatively unexplored area of Myanmar but with a lot of potential for adventures. Think epic waterfalls, mountain bike trails, hot springs and rock climbing routes! Many of the attractions aren't even on Google Maps yet so if you're up for some raw exploration, hit up Myanmar Adventure Outfitters (MAO) for customised itineraries.
Here are some of the things you can do while out in Lashio with MAO:
Cliff Jump Over Towering Waterfalls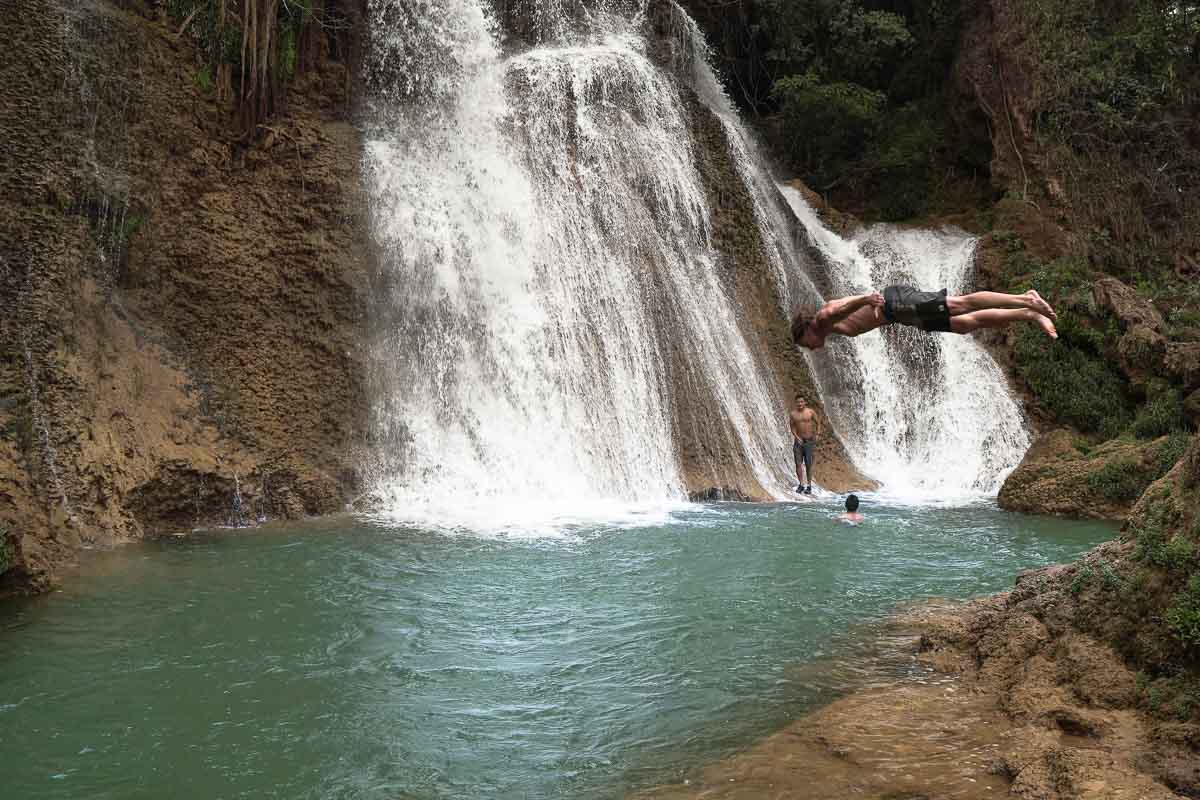 The waterfalls in Lashio are high and majestic, but there are less-frightening ones to plunge into for the amateur cliff jumpers as well.
Motorbike and Trek Through Muddy Terrains and Offbeat Zones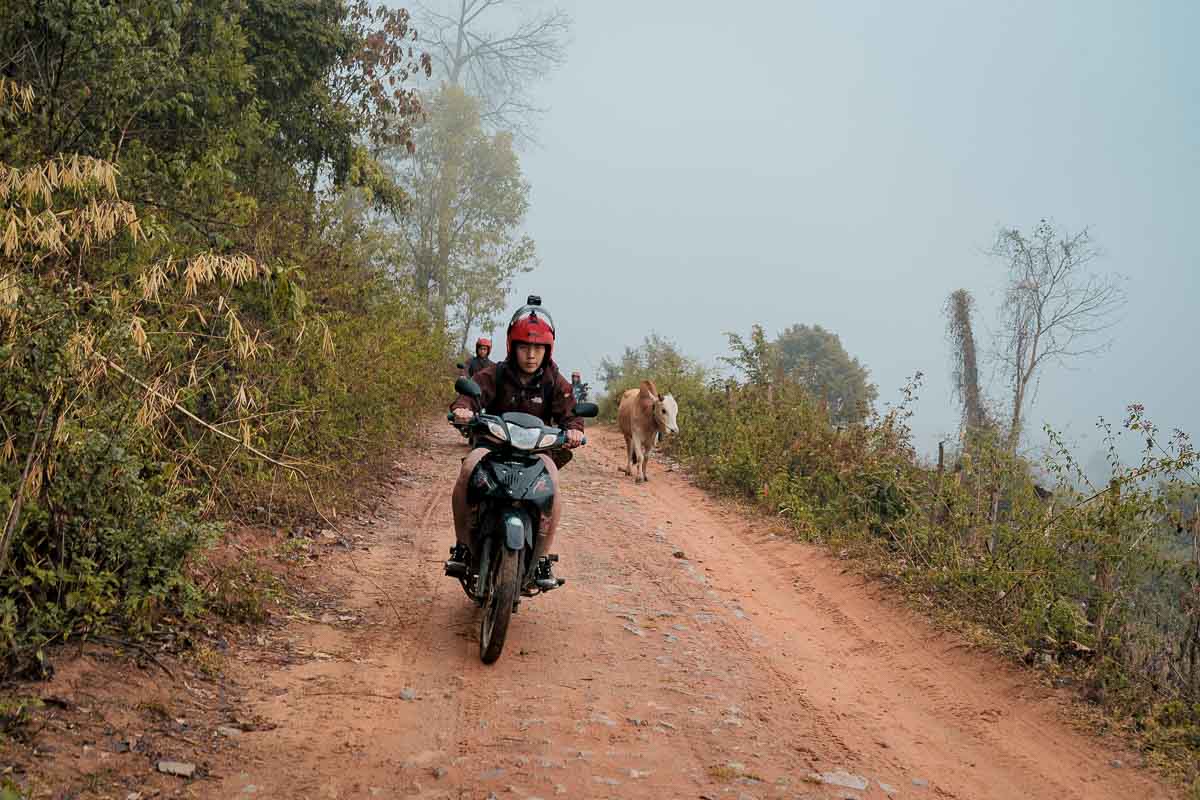 Riding a proper motorbike is proper exhilarating. Navigate the gravel roads and dirt trails, and pass through luscious paddy fields and isolated Shan villages. You'll also trek across multiple challenging terrains and waterfalls with the help of our Tarzen-esque guides.
Soak in Hot Springs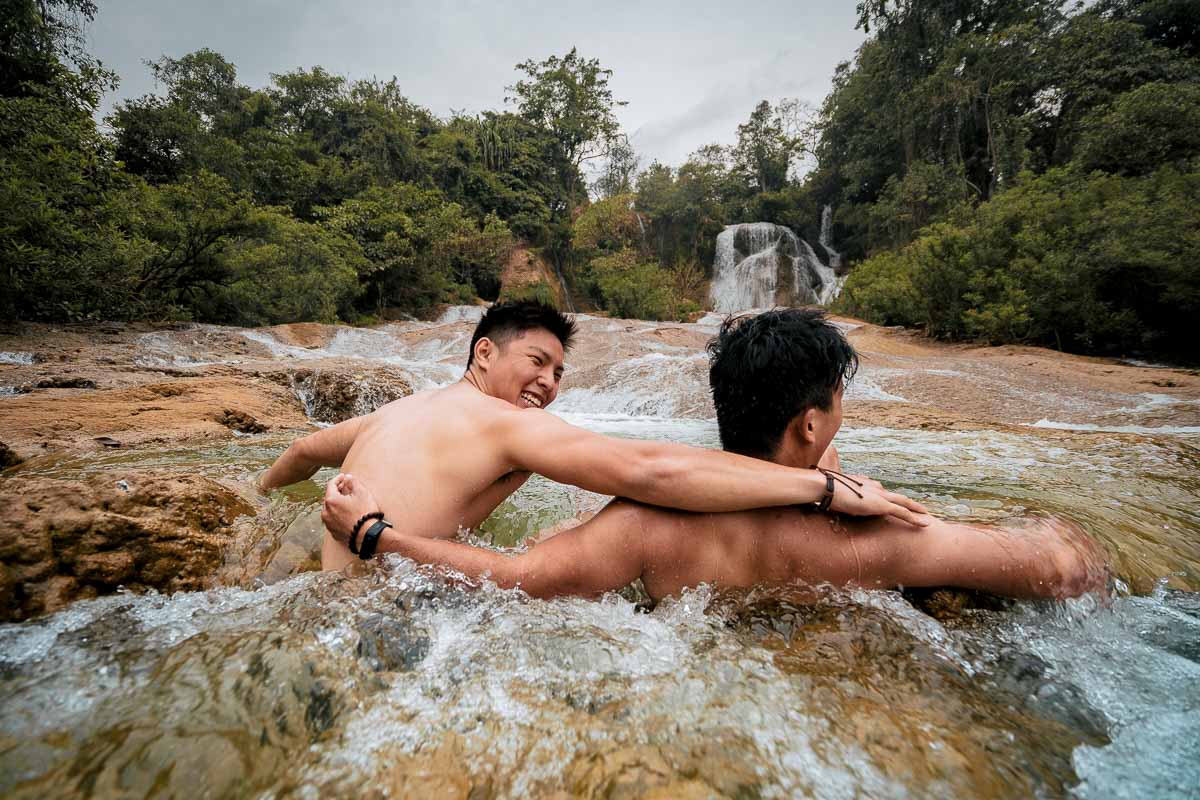 Soak it up in beautiful natural hot springs and allow yourself to ease seamlessly into nature en route to various activities in your adventure tour.
Homestay with Local Shan Villagers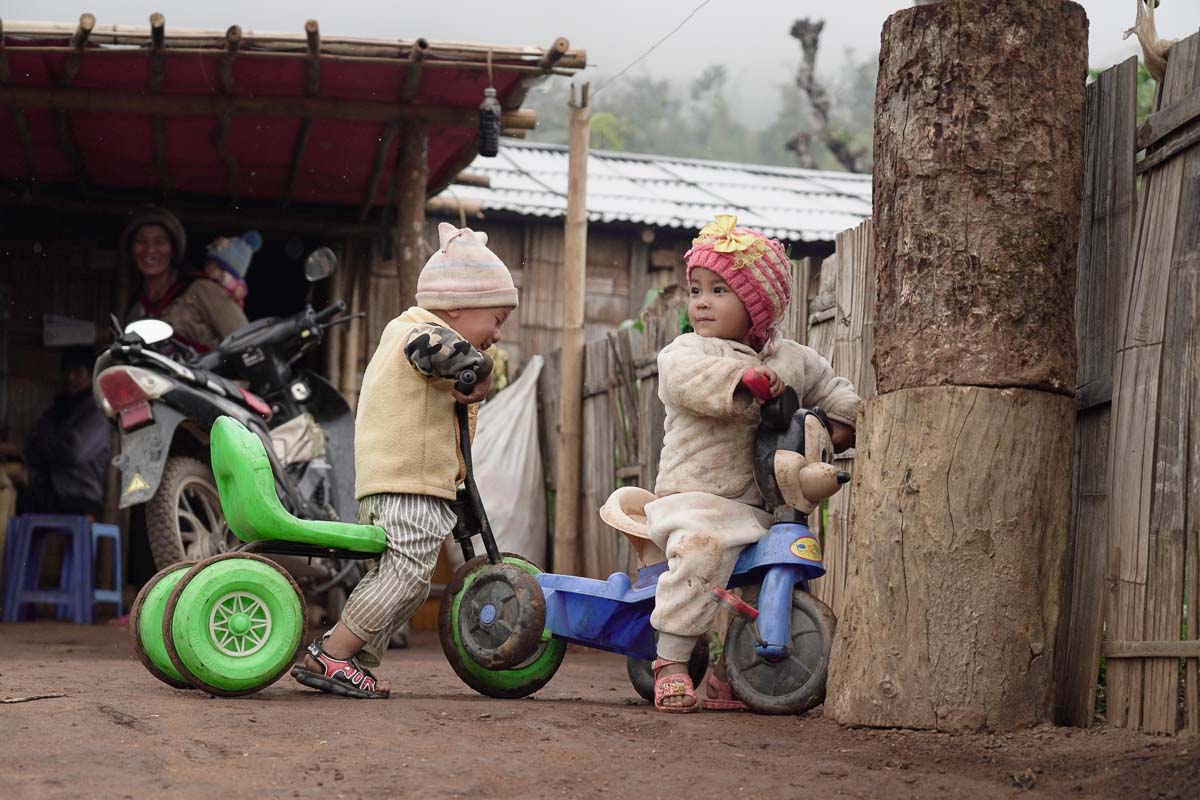 Stay with a local Shan family or in a homely bamboo guesthouse complete with mattresses, a personal toilet, and a tidy hammock. Eat dinner with the village chief, walk around the village and make friends (even play sepak-takraw) with the locals.
Cost: US$55–65/day/pax, for groups of two to four people.
Read also: 9-Day Adventurous Myanmar Itinerary — A Goldmine of Undiscovered Gems
Day 9 – 11: Chiang Mai, Thailand
It's evident from a short walk around the city that Chiang Mai is a haven for digital nomads. But there's more to it than dispersed cafes, local food stalls and night markets.
Getting from Lashio to Chiang Mai: Take an eight-hour taxi back to Mandalay Airport for the next part of your trip (K60,000). From there, take a flight to Chiang Mai International Airport (~S$137).
What To Do in Chiang Mai
Add-On Option: Fly Above the Countryside on a Paraplane — Chiang Mai's misty mornings provide the perfect backdrop for a joyride in the sky. You'll be seated comfortably in the semi-embrace of your paraplane pilot, smoothly gliding and occasionally swaying wildly. It's inevitable that you pray for existence of flying cars after this.
Cost: ~S$95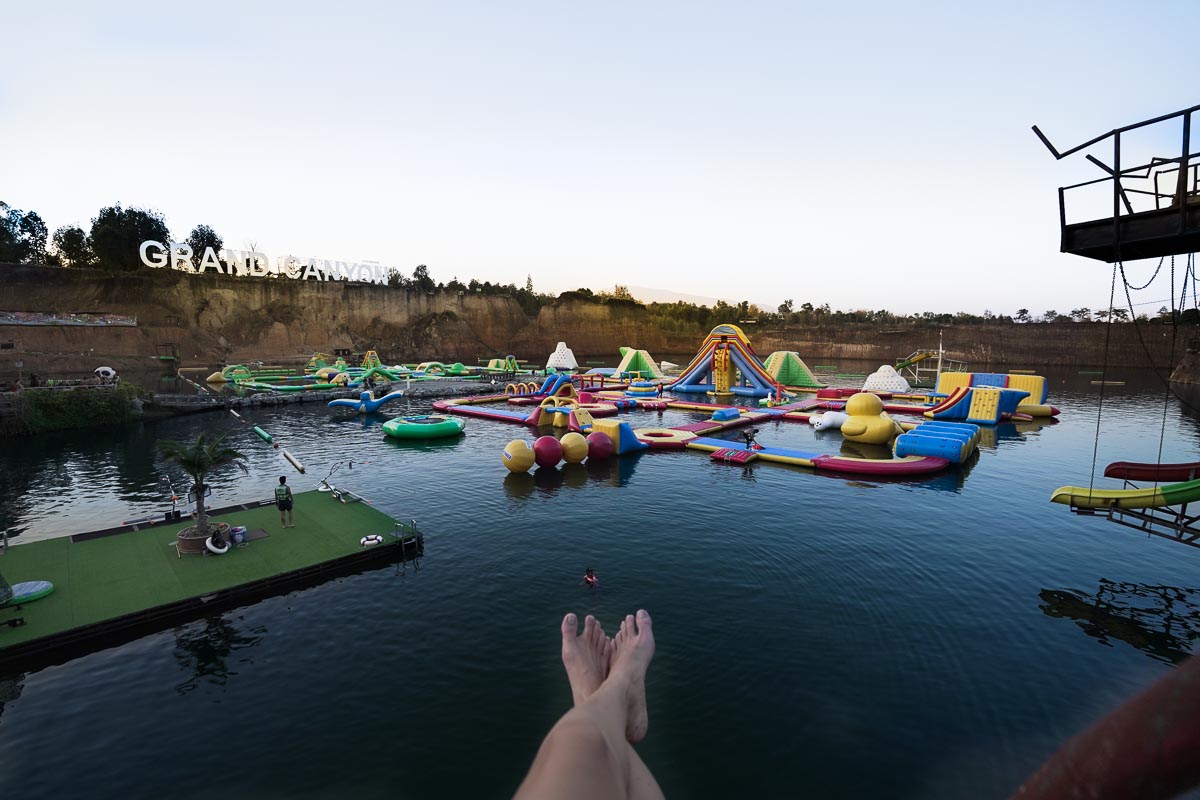 The Grand Canyon — A large water park about the size of a football stadium. It's determined to drench you with un-passable obstacles and slides within its inflatable playground. You'll also get to zip-line and jump off a 10-metre high platform.
Entrance Fee: ฿550 (~S$23)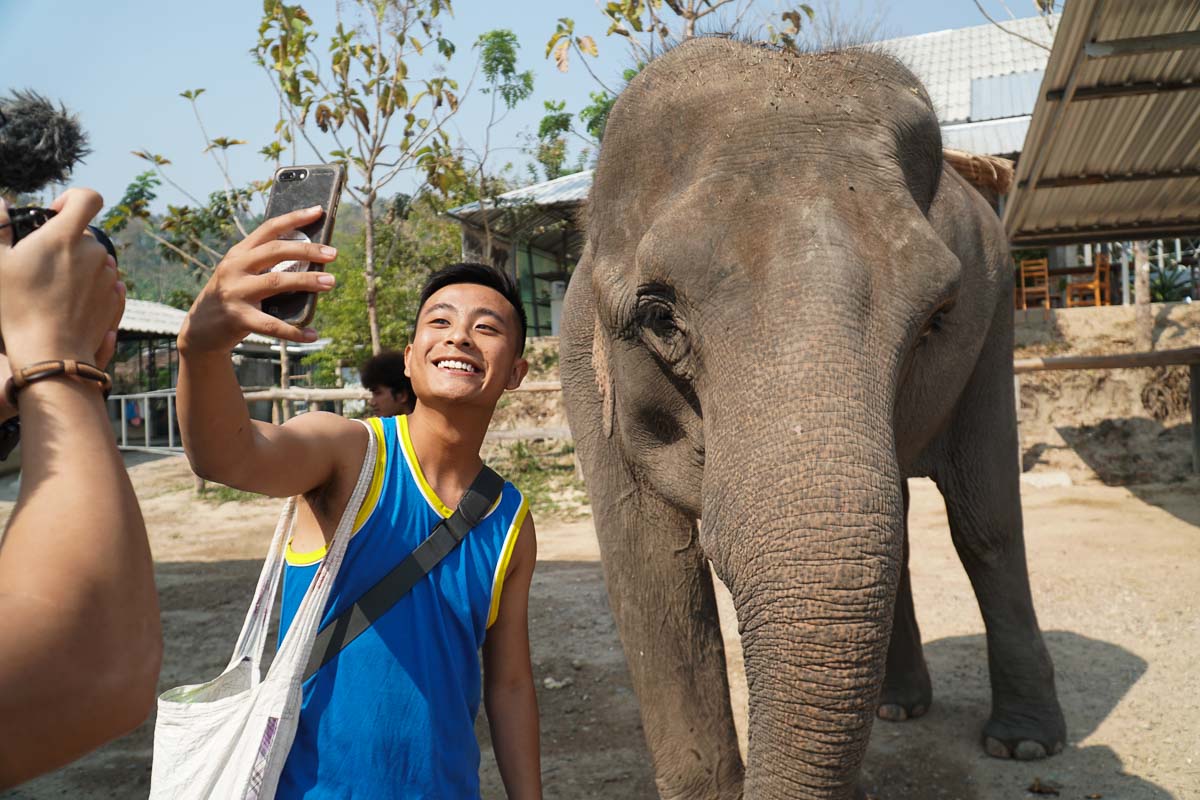 Feed and Pamper Adorable Elephants — Visit the Elephant Retirement Park in Chiang Mai and get up close and personal (even intimate) with these majestic creatures. You'll also gain truck loads of useful elephant facts, feed the elephants a truck load of bananas, and give them a mud spa.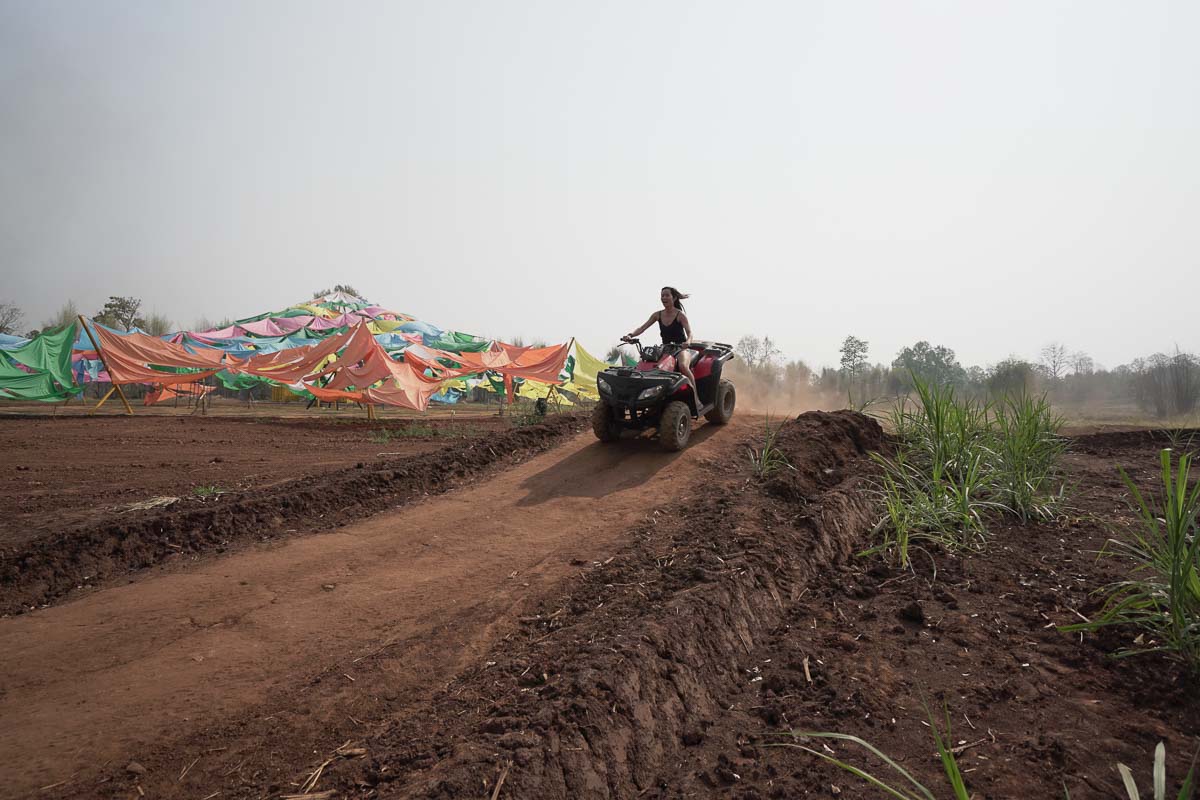 You can book the tour through Klook and add on an ATV adventure (for an additional S$50) right after your bonding sessions with the giant mammals.
Cost: From ~S$57.79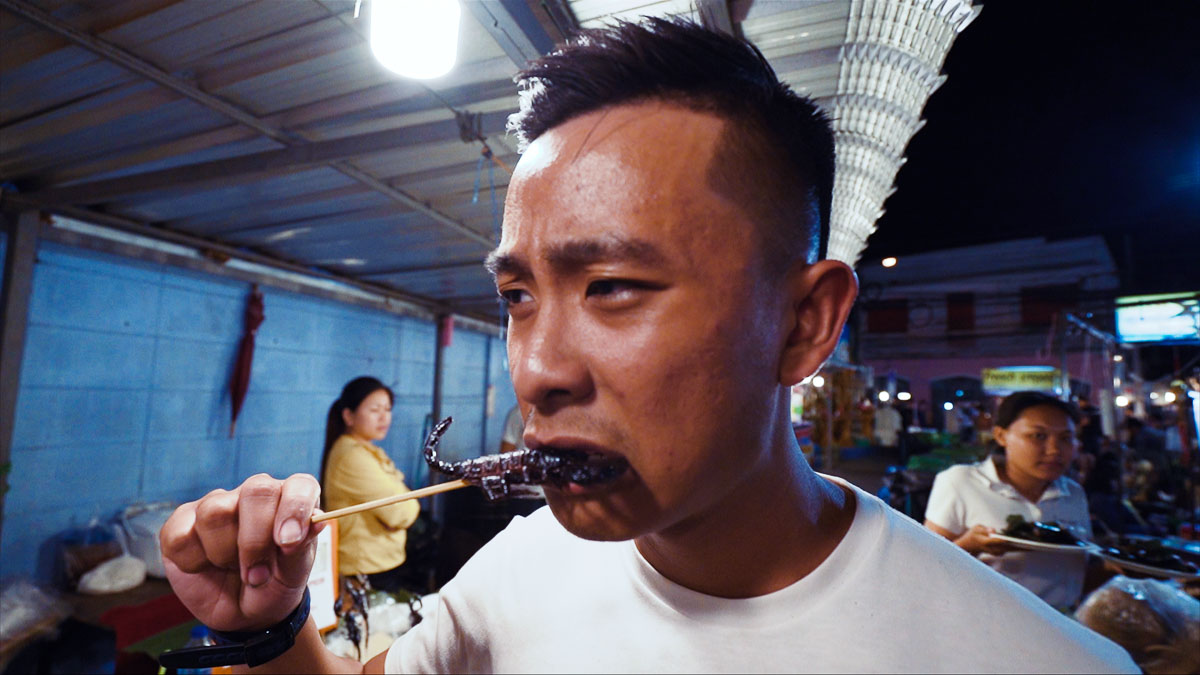 Devour Insects and Get Tats in Chiang Mai's Night Markets — Real insects. Fake tats. But just think how badass you'd look on your Tinder profile with your tatted-up arm holding up a scorpion that you're about to devour.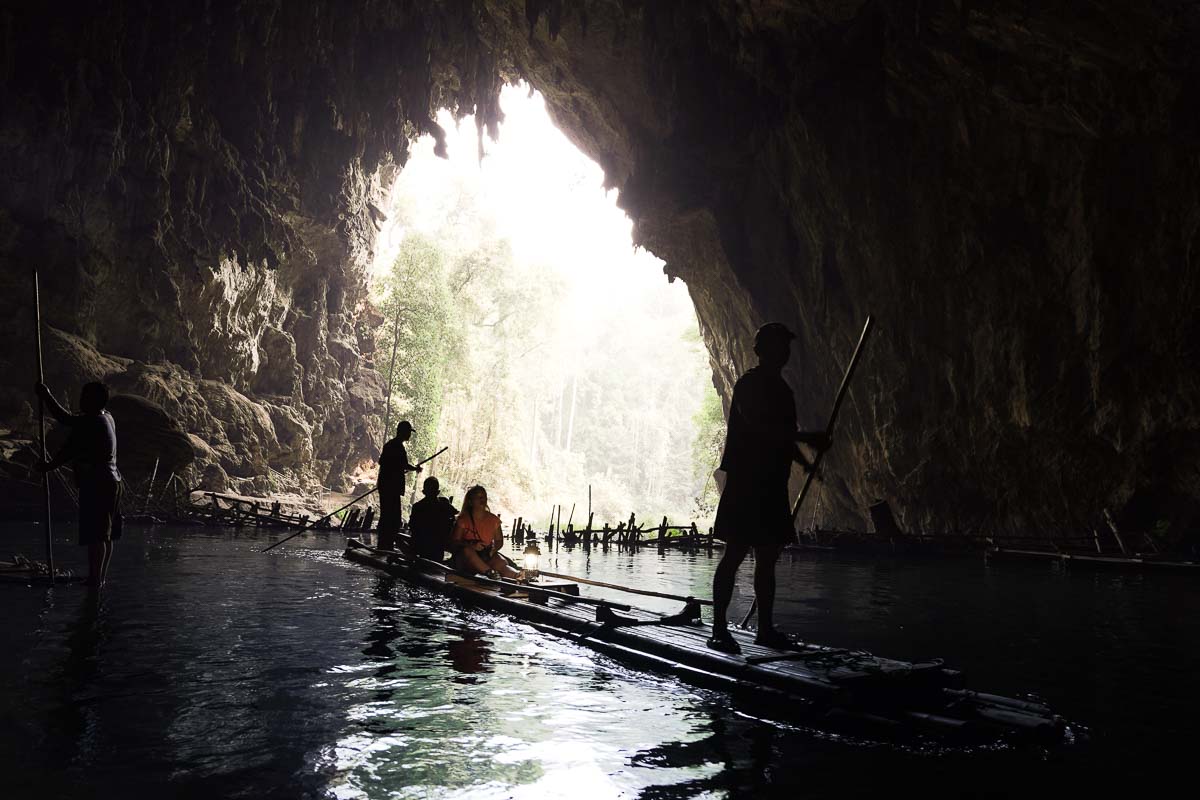 Add-On Option: Tham Lod Cave — Raw, romantic and beautiful. The trails are rudimentary without lights installed around the premises, so you'd have to explore the cave by engaging local guides who'll lead the way with fire lamps. You'll also get to sit on a boat and be paddled end to end, with an abundance of eager fish chasing you relentlessly underneath.
Cost: ฿450 (~S$19.20) for two guides & in-cave rafting trip
How to get there: Tham Lod is a 4-hour drive from Chiang Mai passing through Pai. Book a private charter to explore Tham Lod and other attractions around Pai.
Accommodation in Chiang Mai: Stay Thapae Hostel — ~S$13/night
Read also: 15 Essential Experiences In And Around Chiang Mai
Day 12 – 13: Bangkok, Thailand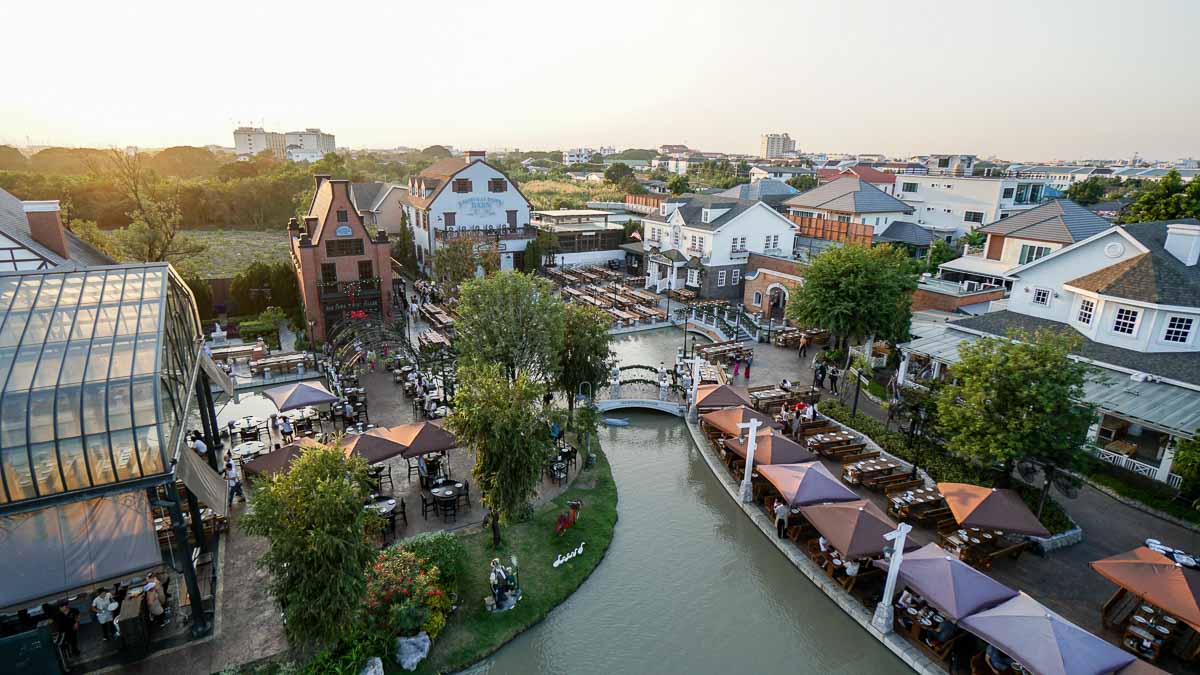 After a tirade of adventurous activities, we'll be using a shortened version of this itinerary to catch a breather.
Getting from Chiang Mai to Bangkok: Save on a night's accommodation by taking an overnight bus or train from Chiang Mai to Bangkok (~S$23–26). But taking a plane is the obvious, more efficient option (~S$25). It might even be cheaper if you book early.
What To Do in Bangkok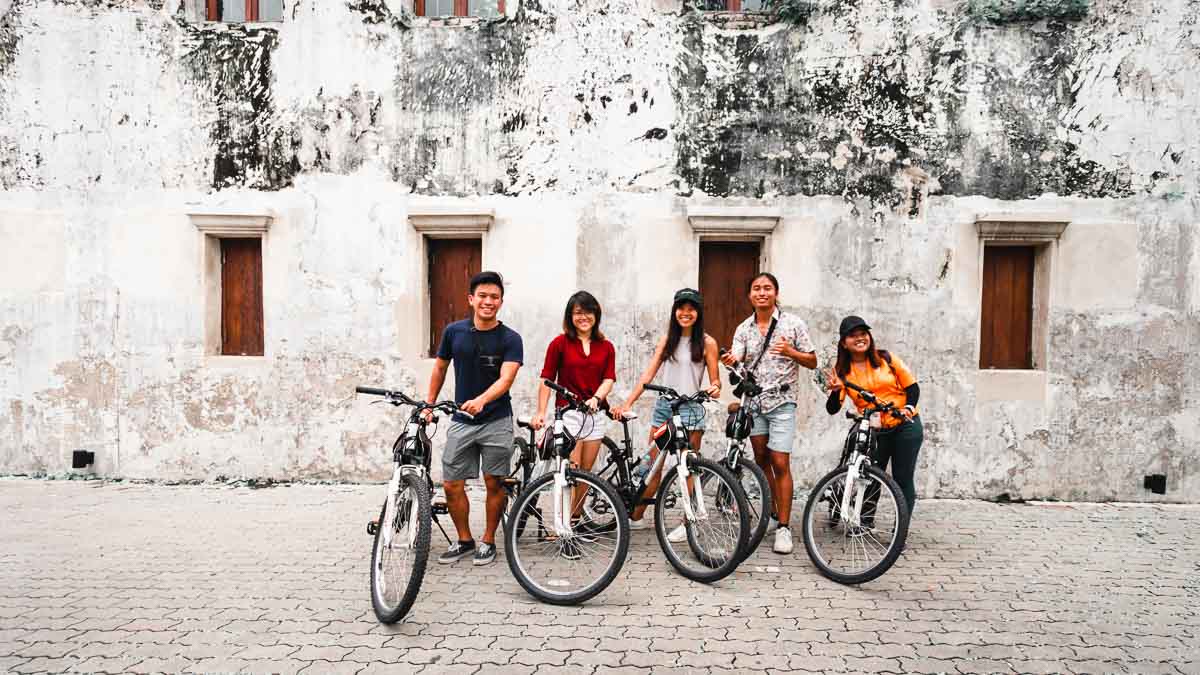 Tour Chinatown on a Bicycle — Okay, well. I know I said catch a breather, but that to me means exploring more of a country's culture through its streets.
Cost: ~S$21.29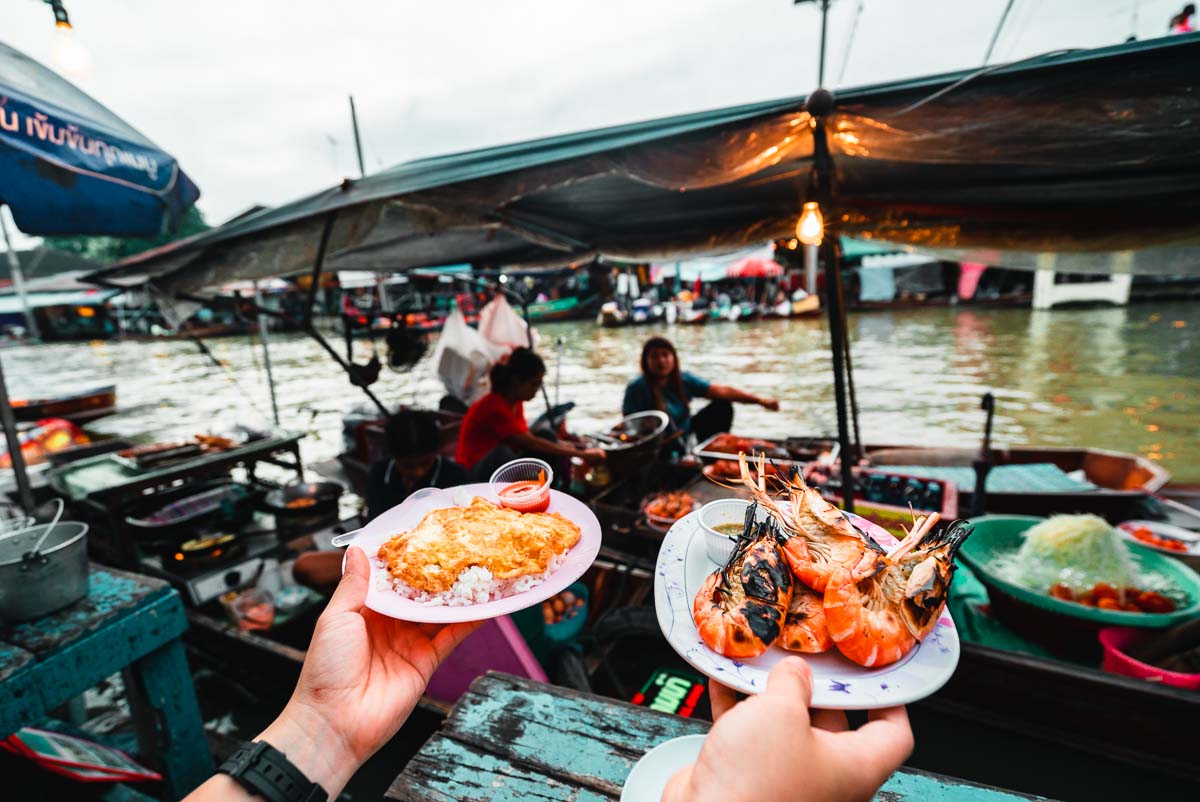 Explore Thailand's Iconic Markets — The Maeklong Railway Market, Damnoen Saduak Floating Market and Amphawa Floating Market are all bustling and cultural experiences unique to the country.
Cost: ~S$37.45
Accommodation in Bangkok: Bed One Block Hostel — ~S$19/night
Day 14 – 16: Siem Reap, Cambodia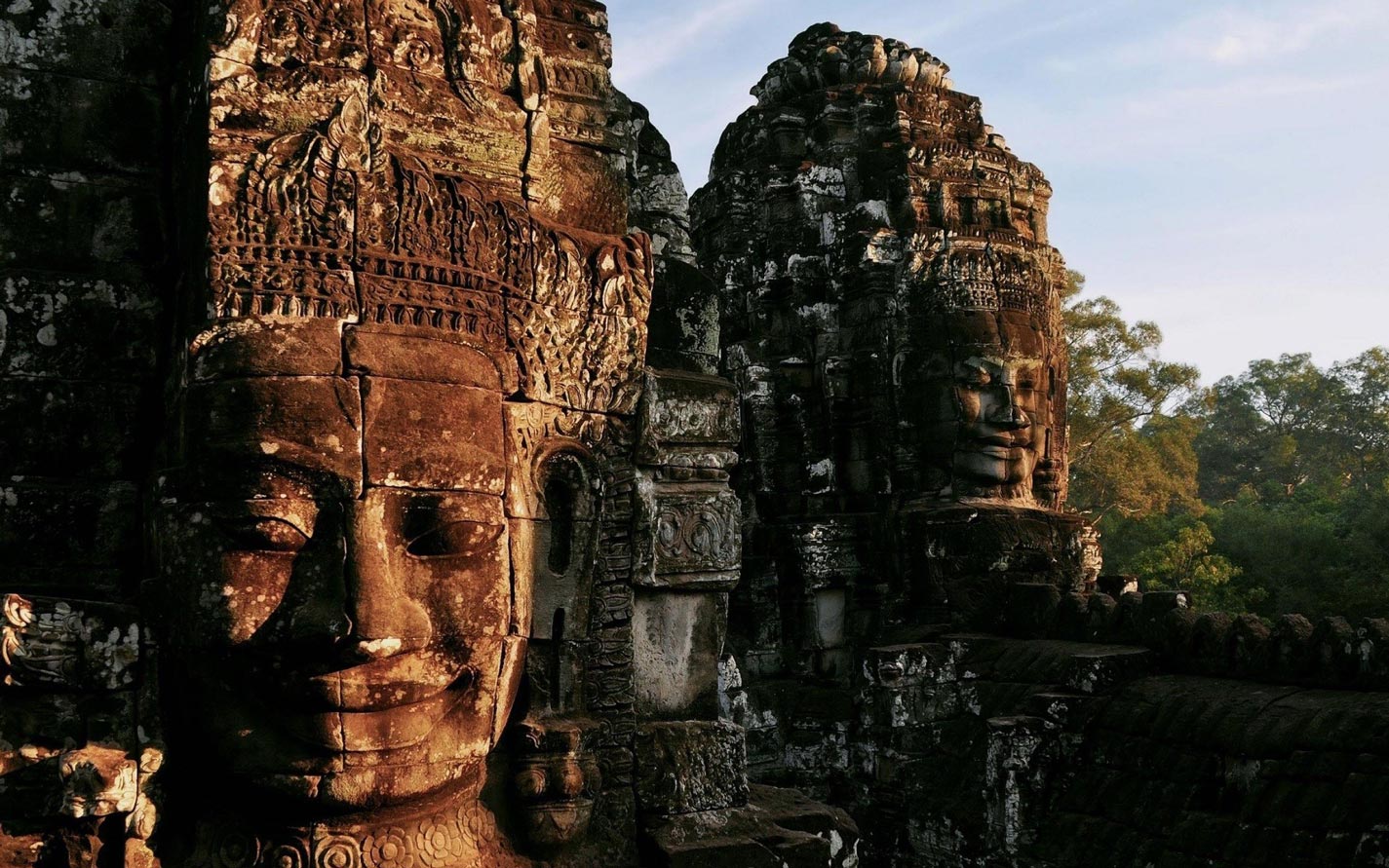 Tips for Getting Around Cambodia
Currency Exchange: US currency is accepted everywhere from museums to roadside stalls. The nationwide exchange rate is 1USD = 4,000 Riels. Note that you may sometimes pay for something in US but receive change in Riels.
Transportation: Download PassApp, the cheaper alternative to street hires in Cambodia. You can call for a tuk-tuk, rickshaw, or private car depending on the size of your group.
Getting from Bangkok to Siem Reap: Take the 7:45AM bus transfer from the Bangkok Giant Ibis Boarding Terminal (~S$42). Snacks are served, the seats recline, and you can binge on your Netflix shows with on-board WiFi. You'll reach Siem Reap at around 4:15PM.
What To Do in Siem Reap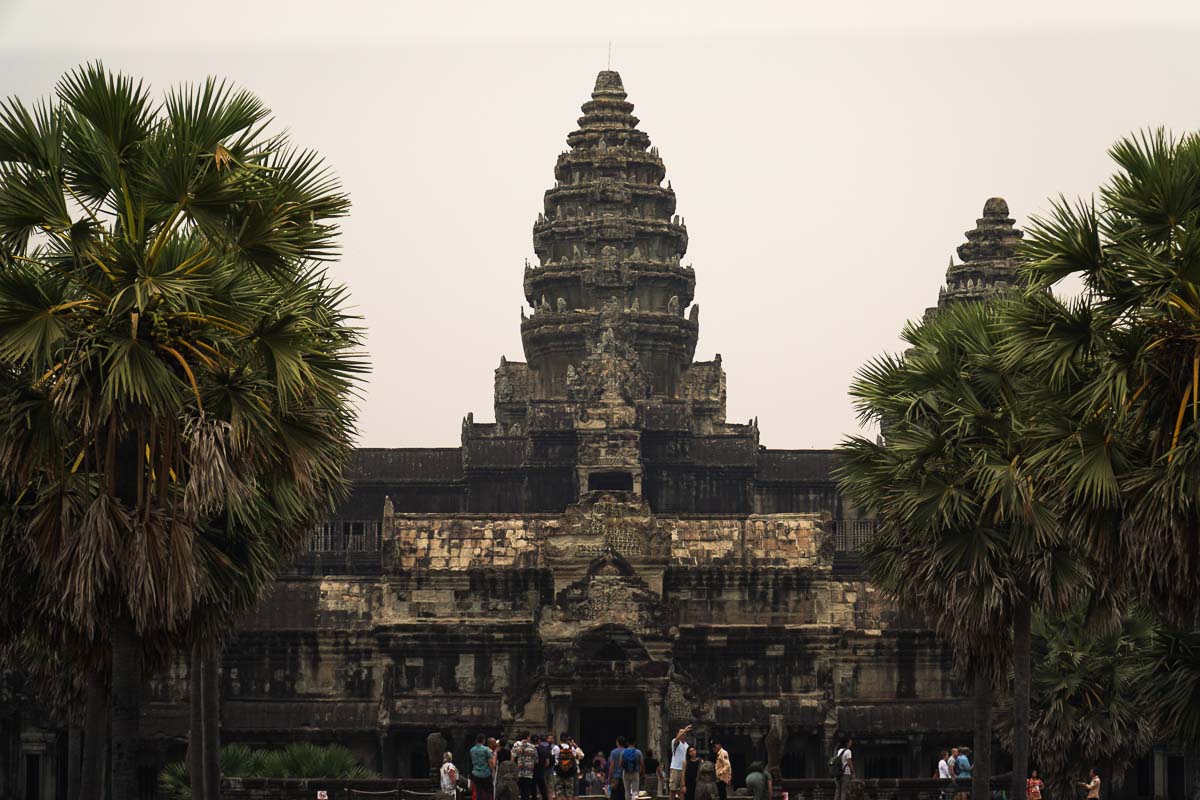 Angkor Wat — Cambodia's pride and glory, the UNESCO World Heritage Site is a historical, monumental masterpiece. If you're lucky, the sunrise that accompanies the towering temple will be one of the best sights there is.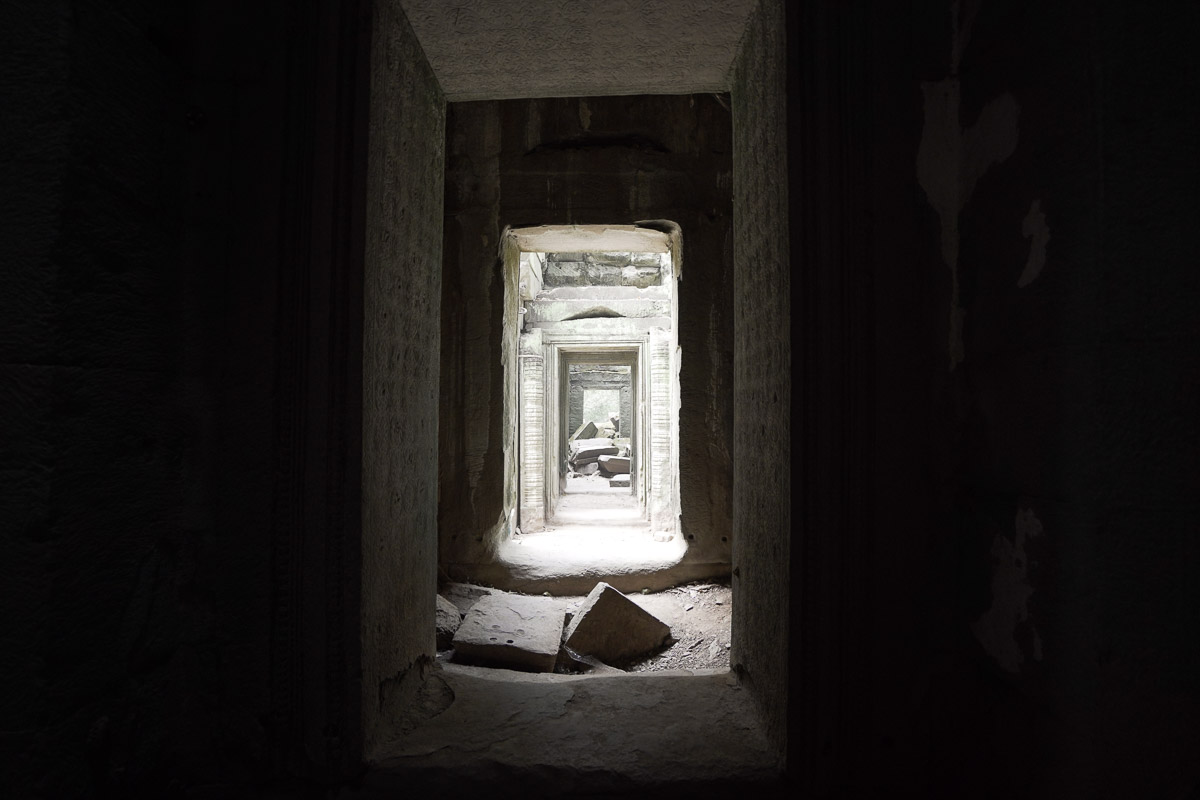 Ta Prohm Temple — Best known for Angelina Jolie's famous appearance in Tomb Raider. You might also meet this incredible boy to haggle prices for souvenirs you don't need.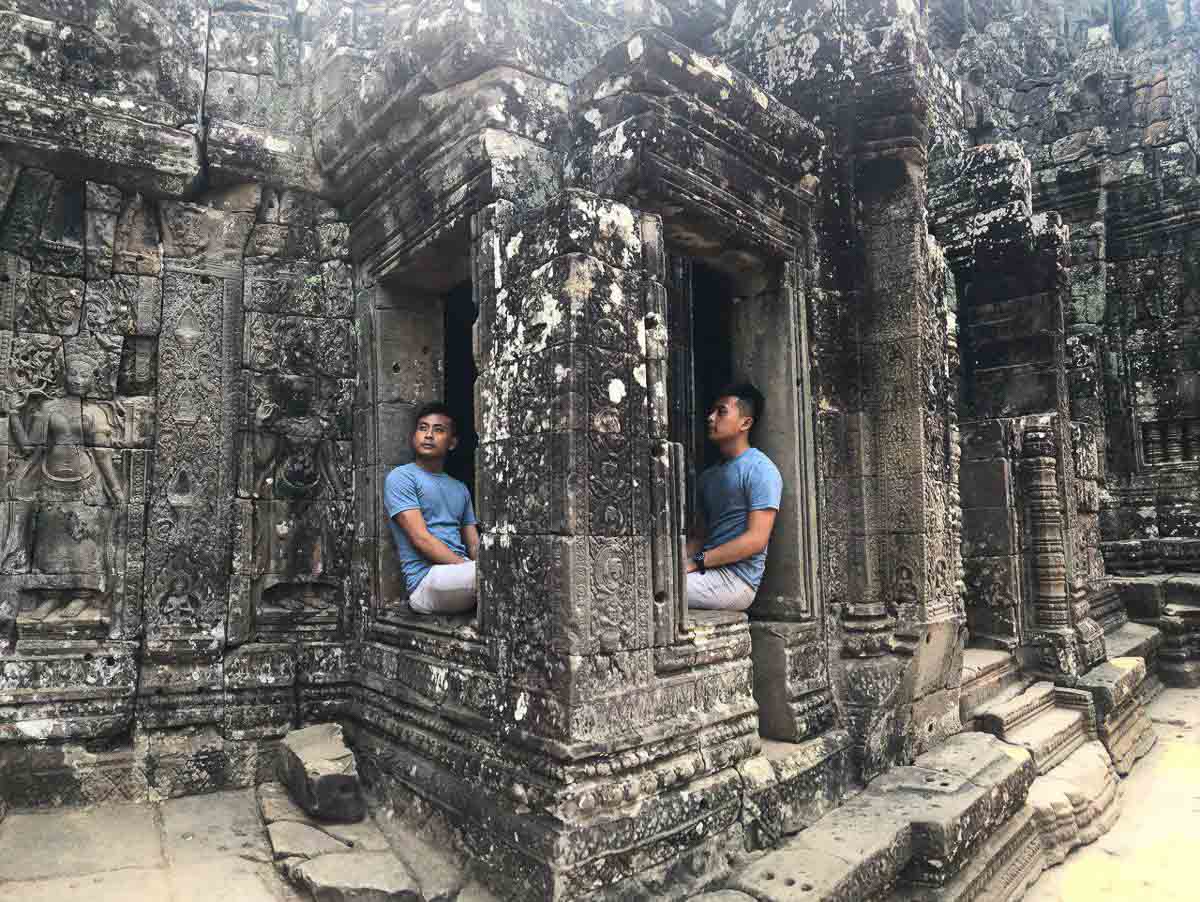 Bayon Temple — Walking through the doorless frames of the Bayon Temple, you get the impression that you're entering a different, dreamy dimension altogether. You can take pretty shameless touristy shots here too.
Entrance Fee: US$37 (~S$50) for a single-day ticket to the temple complex.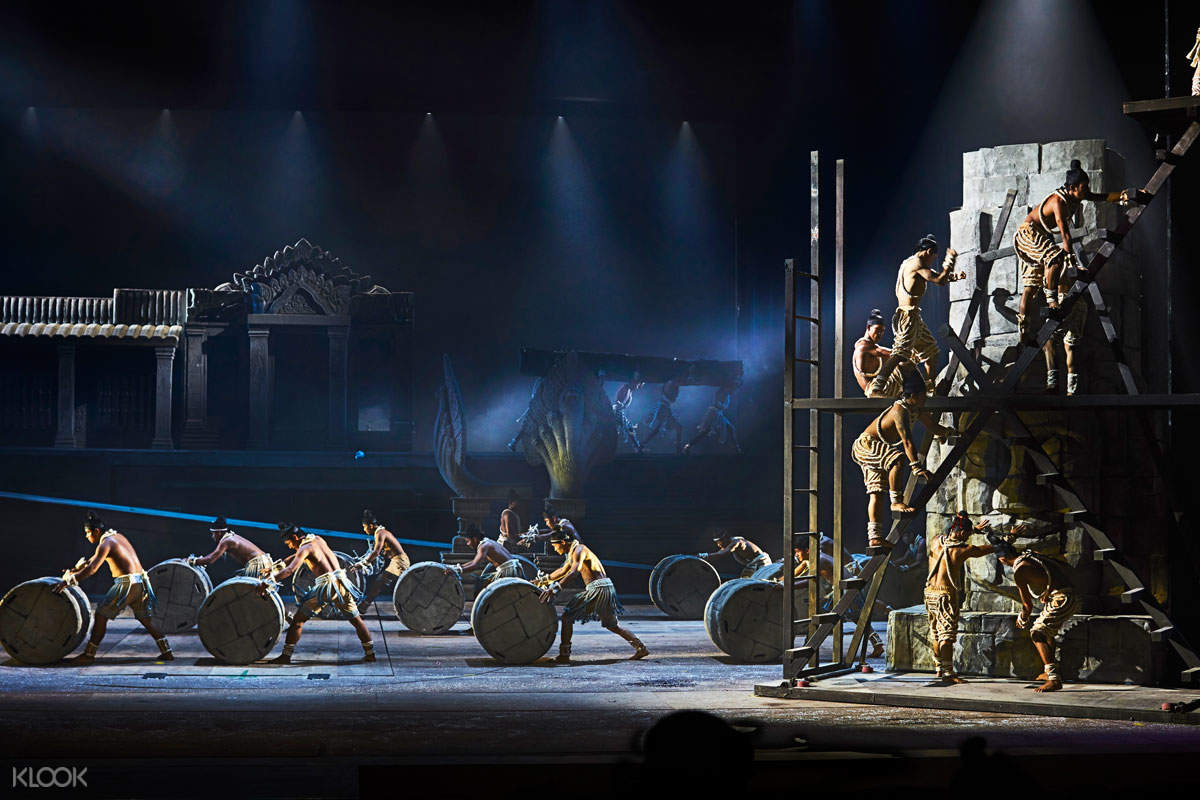 Angkor Dynasty Show — The stage of the Angkor Grand Theatre would be the star of the show — if not for the insanely impressive and committed acting of the Angkor Dynasty Show's performers.
Cost: ~S$50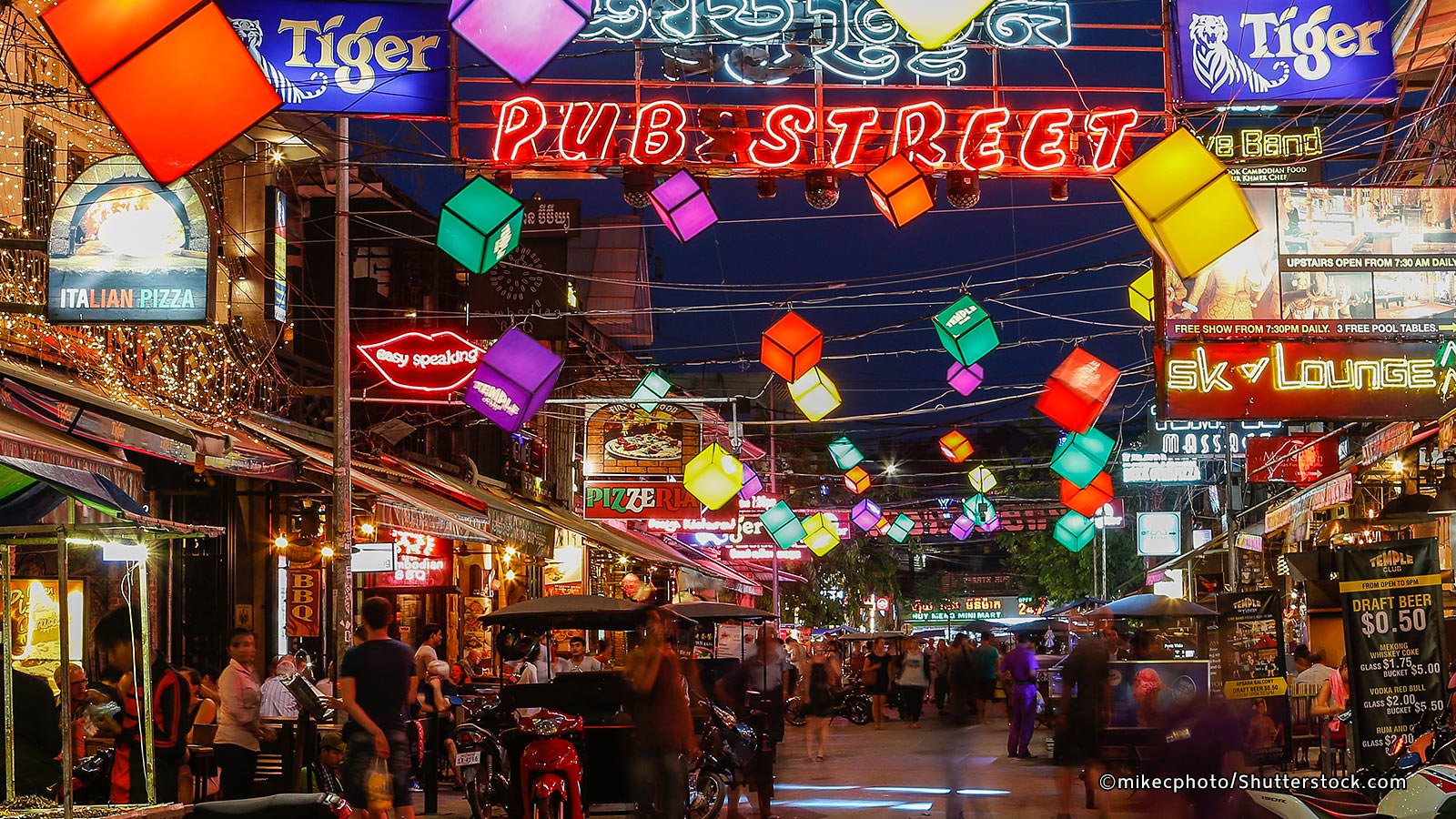 Pub Street — The undisputed home of Siem Reap's nightlife. Decked head to toe with stalls selling fried ice cream, bugs, and bars blaring out pop hits, it's the perfect place to catch a glimpse what the locals get up to when they're down to jiggy.
Accommodation in Siem Reap: One Stop Hostel — S$8.80/night
Day 17 – 18: Koh Rong Sanloem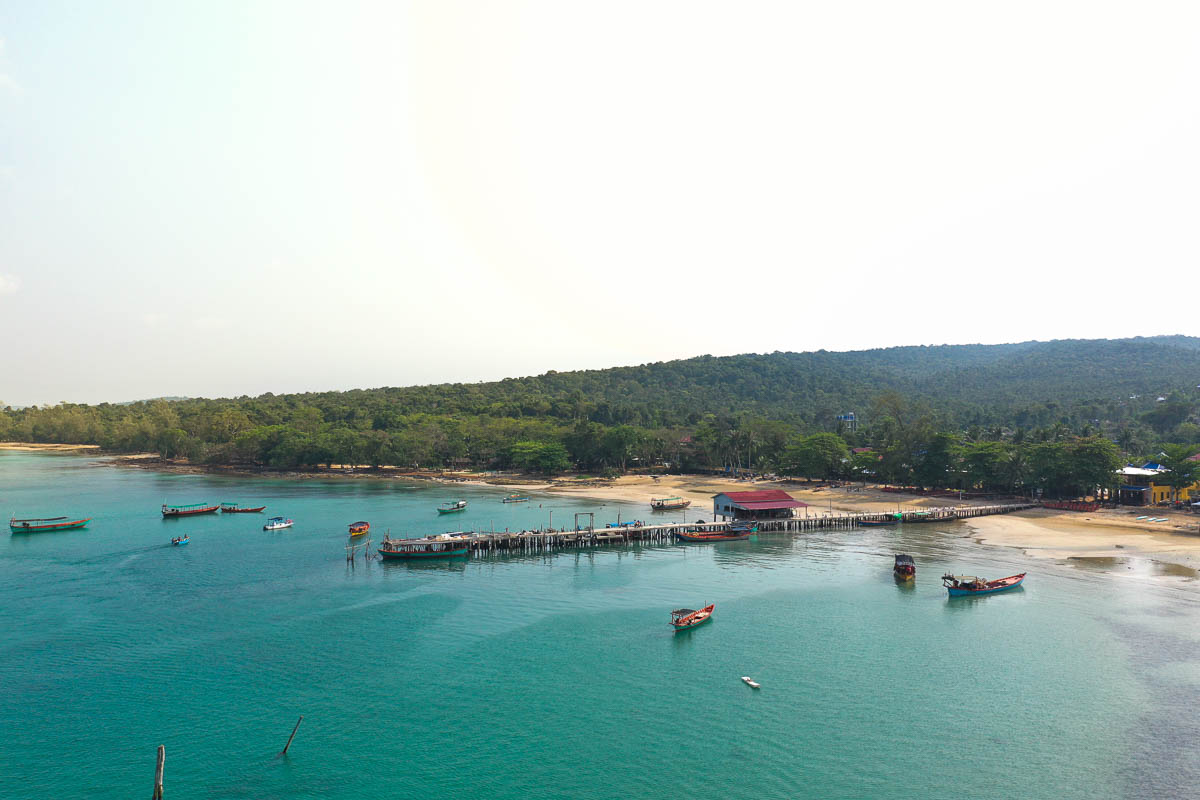 It's time to explore the waters and get hella tanned. Make sure you don't get this place and Koh Rong Island mixed up.
Getting from Siem Reap to Koh Rong Sanloem: Take a sleeper bus from Siem Reap to Sihanoukville (~S$34). From the drop off point, take a tuk-tuk or walk 15 minutes along the beach to the ferry terminal. You may book your tickets online in advance here. There are only three timings for the speed boat taking you to Koh Rong Sanloem (9AM, 12PM, 3PM), make sure you don't miss those.
What to Do in Koh Rong Samleom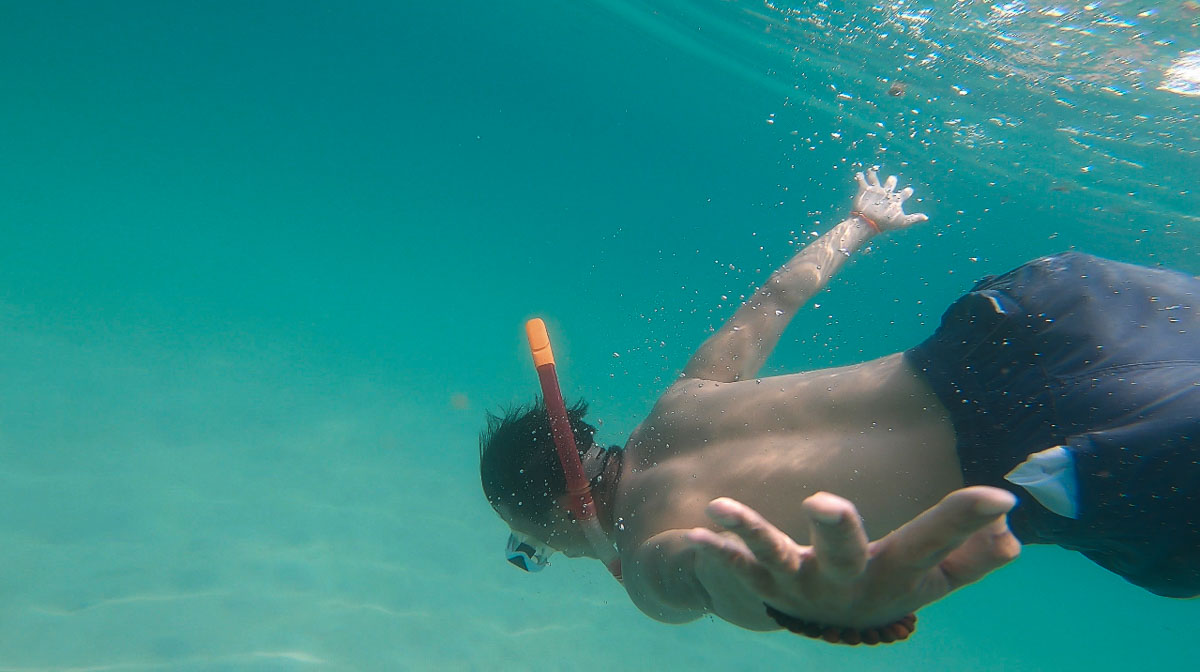 SNUBA Diving & Snorkelling Along the Coral Reefs — You need a licence for scuba diving, but not for SNUBA diving. A simplified way for beginners to utilise the breathing apparatus, it's the perfect cross between snorkelling and scuba. Get up close and personal with cuttlefishes, angel fishes, and tons of other amazing marine lifeforms.
Cost: From ~S$20.25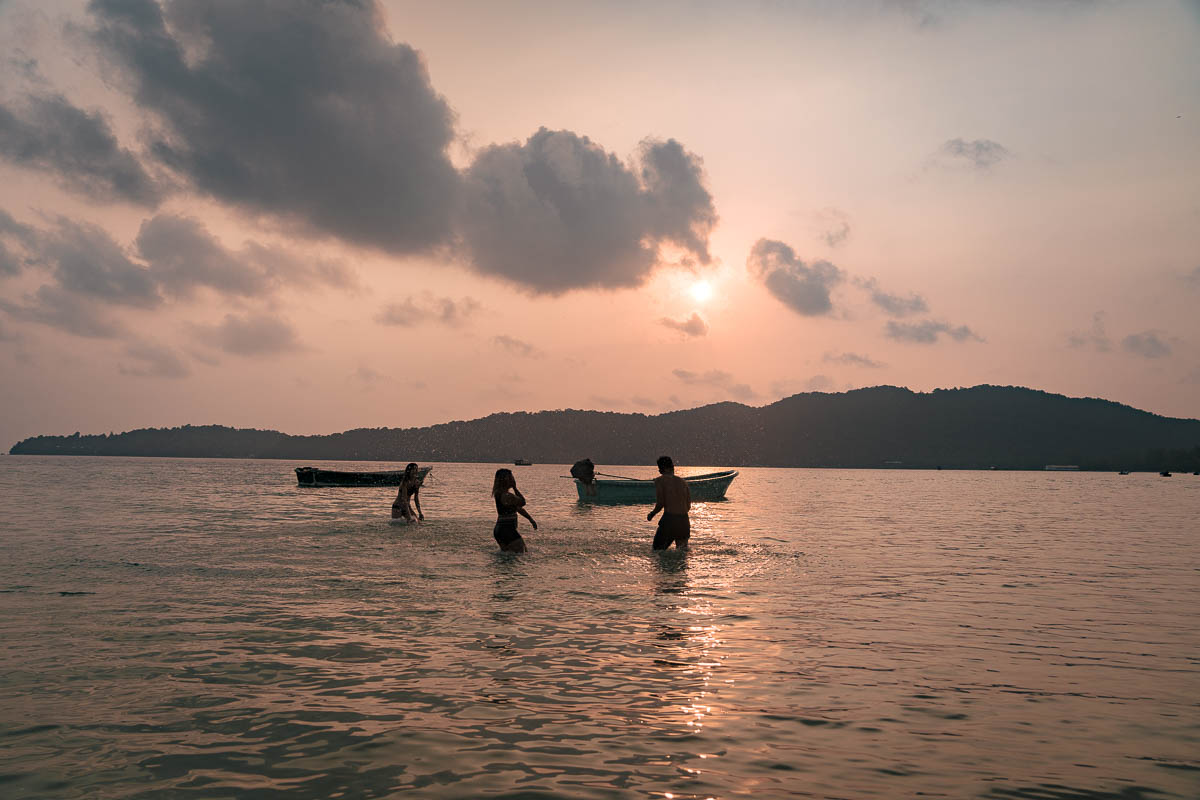 Laze Around on Lazy Beach — This unassuming, quiet and serene beach was one of my favourite memories of Cambodia. As the sun sets effortlessly beyond the horizon, the crowd clears up and you'll have the whole beach to yourself and your friends.
Accommodation in Koh Rong Sanloem: Onederz Hostel — ~S$15/night
Day 19 – 20: Phnom Penh, Cambodia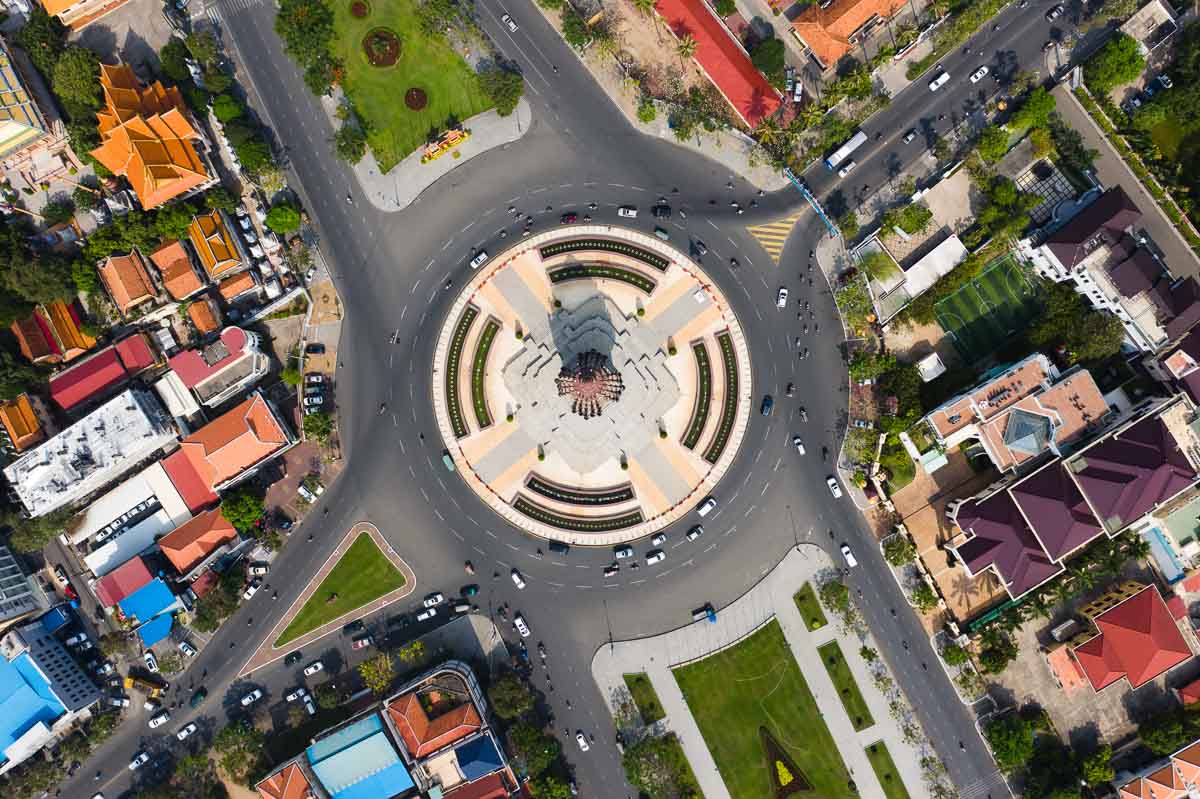 On the surface, Phnom Penh is but a one-day layover to eat, rest up, and visit the Royal Palace. But you only truly appreciate the beauty of a place once you get to know its history.
Getting from Koh Rong Sanloem to Phnom Penh: From Koh Rong Samleom, take a return ferry to Sihanoukville (~S$28.50) and then a 6-hour bus ride (~S$17.60) to the capital of Cambodia.
What to Do in Phnom Penh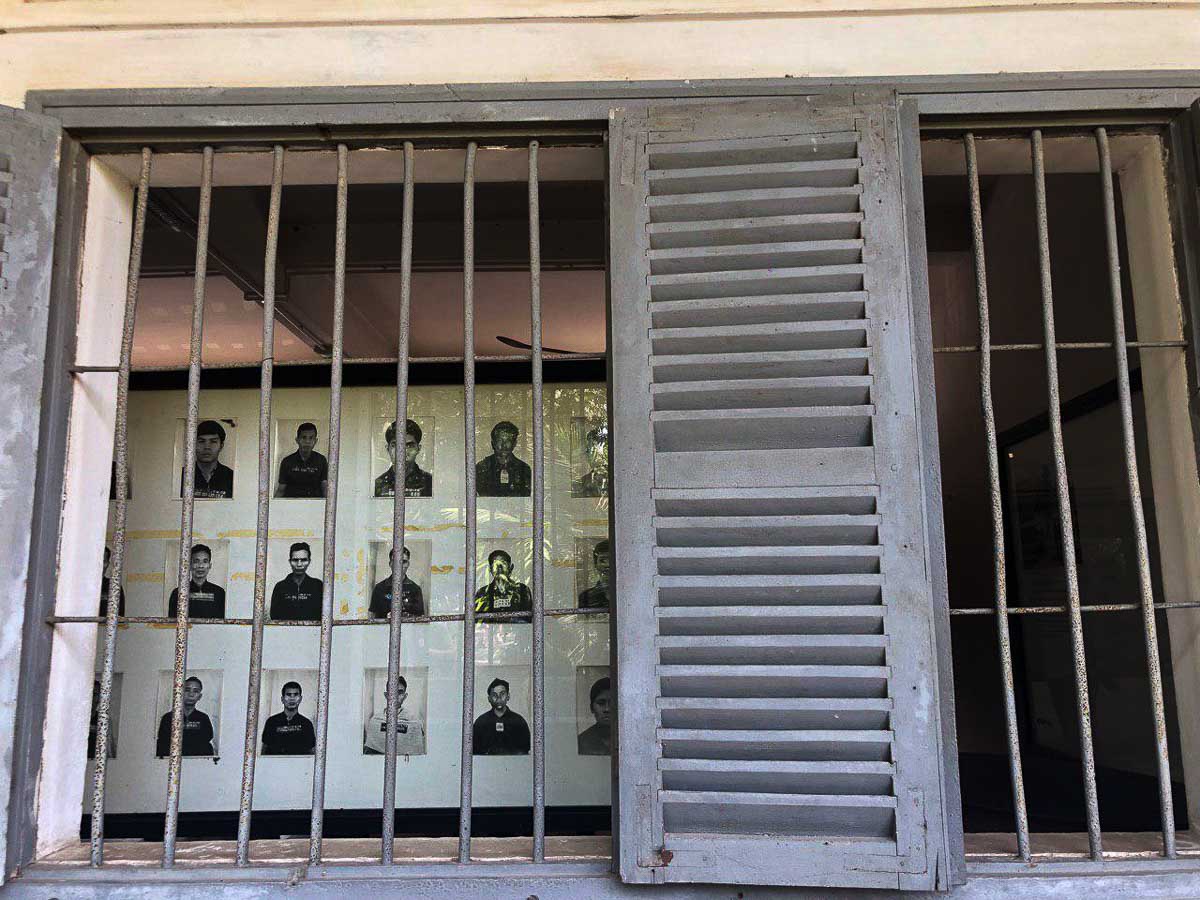 Tuol Seng (S21) Genocide Museum / Choeung Ek Killing Fields — Not more than 40 years ago, these places were the sites of horrific acts against humanity led by the Khmer Rouge. We highly recommend taking the audio tours provided to get a full experience. If you only have time for one, visit the Genocide museum as the killing fields are a 40-minute ride away from the city.
Entrance Fees: US$5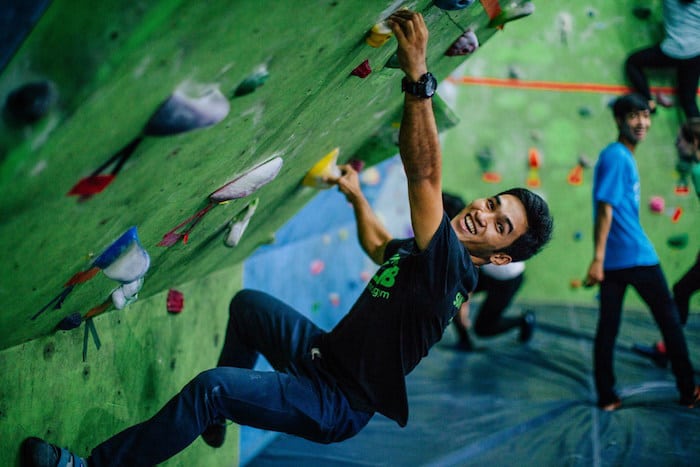 Add-On Option: Phnom Climb — For a bit of an adventurous workout, try an affordable indoor rock climbing and bouldering experience.
Cost: US$9 (full day pass)
Read also: 7-Day Cambodia Itinerary Under $600 — An Epic Journey of History, Adventure and Tranquility
Accommodation in Phnom Penh: The Big Easy — S$6.70/night
Day 21 – 22: Da Nang, Vietnam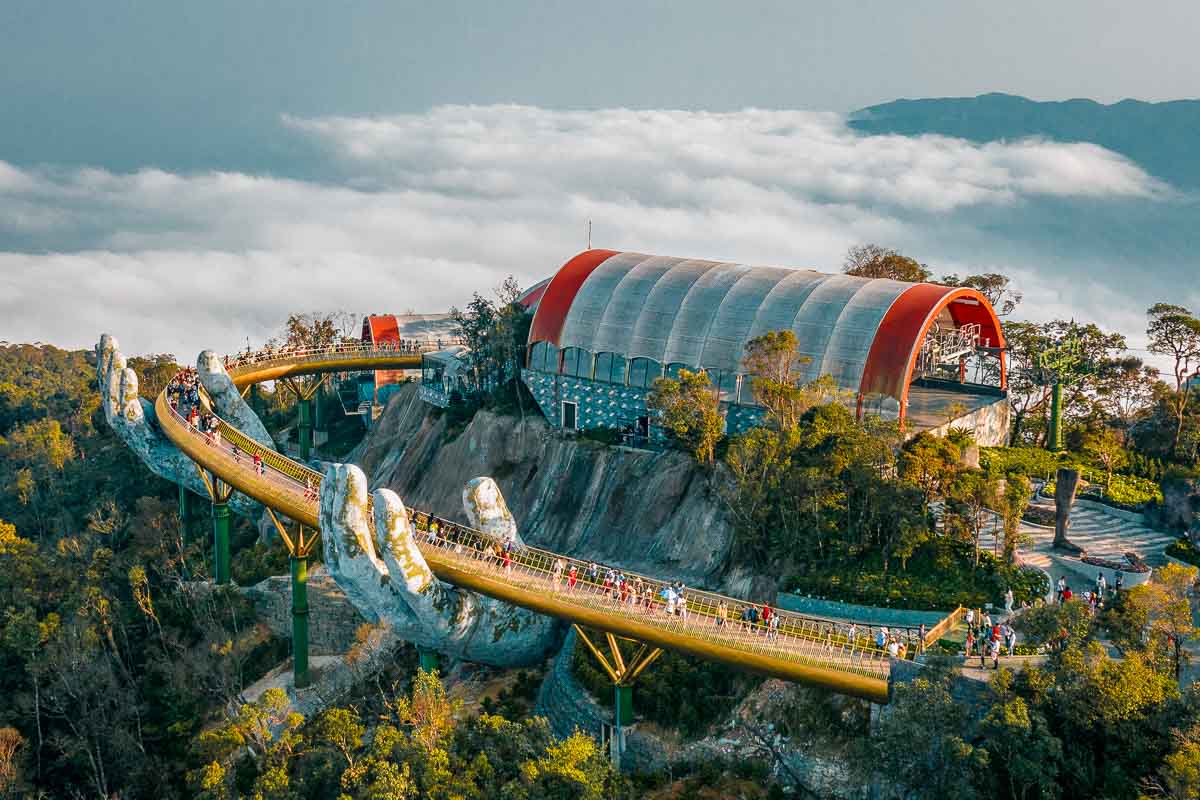 Getting from Phnom Penh to Da Nang: The cheapest option is to take a 6-hour bus transfer to Ho Chi Minh (~S$24.30) in Vietnam arriving at 2.15PM, and then proceed to take a flight from Tan Son Nhat International Airport to Da Nang International Airport (From ~S$42 via VietJet).
What to Do in Da Nang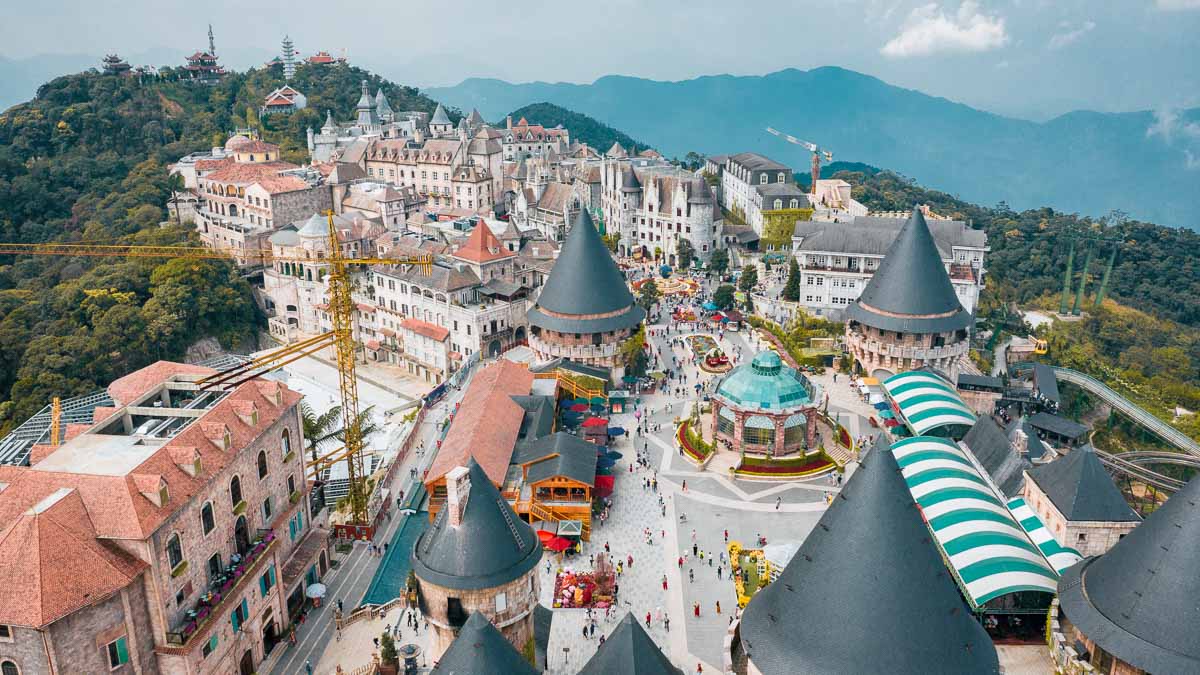 Ba Na Hills — The ultimate theme park of your dreams. Rides, coasters, 100+ free arcade games, what more could you want?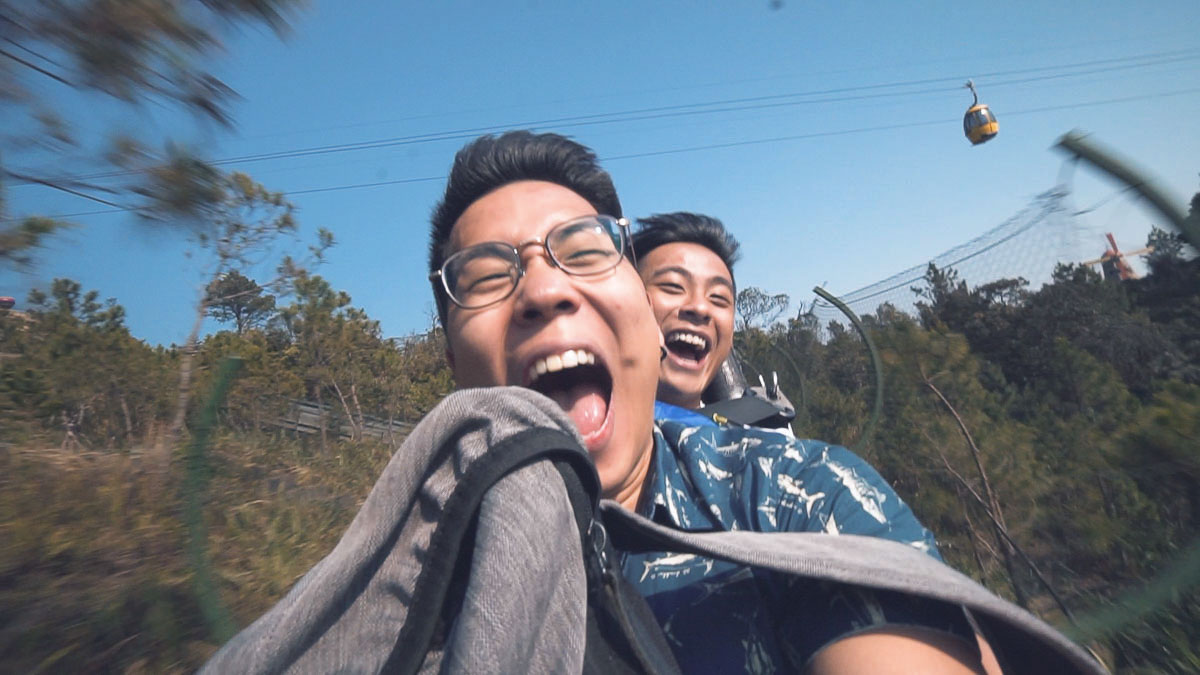 Entrance Fee: 700,000₫ (~S$41) at the counter, ~S$39.89 on Klook
Read also: Ba Na Hills Guide — 10 Things To Do In Vietnam's Breathtaking Hidden Playground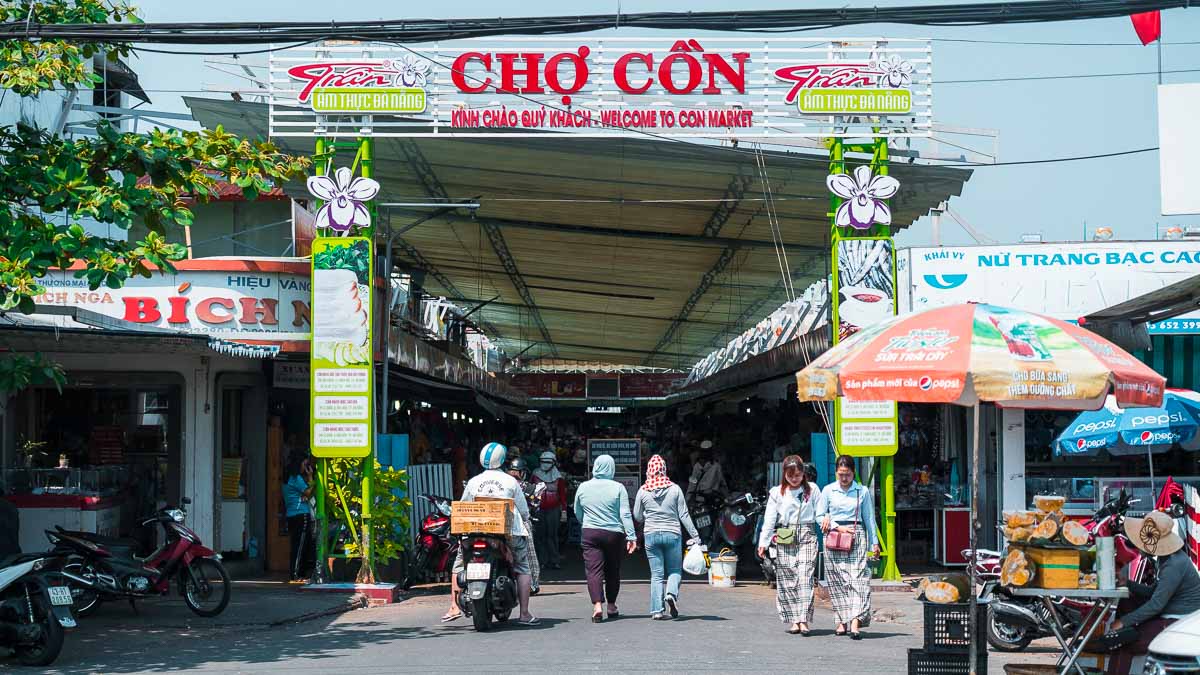 Con Market — An authentic local market to get a taste of Vietnamese street food and souvenirs.
Accommodation in Da Nang: Light House Hostel — S$11/night
Day 23 – 24: Hoi An, Vietnam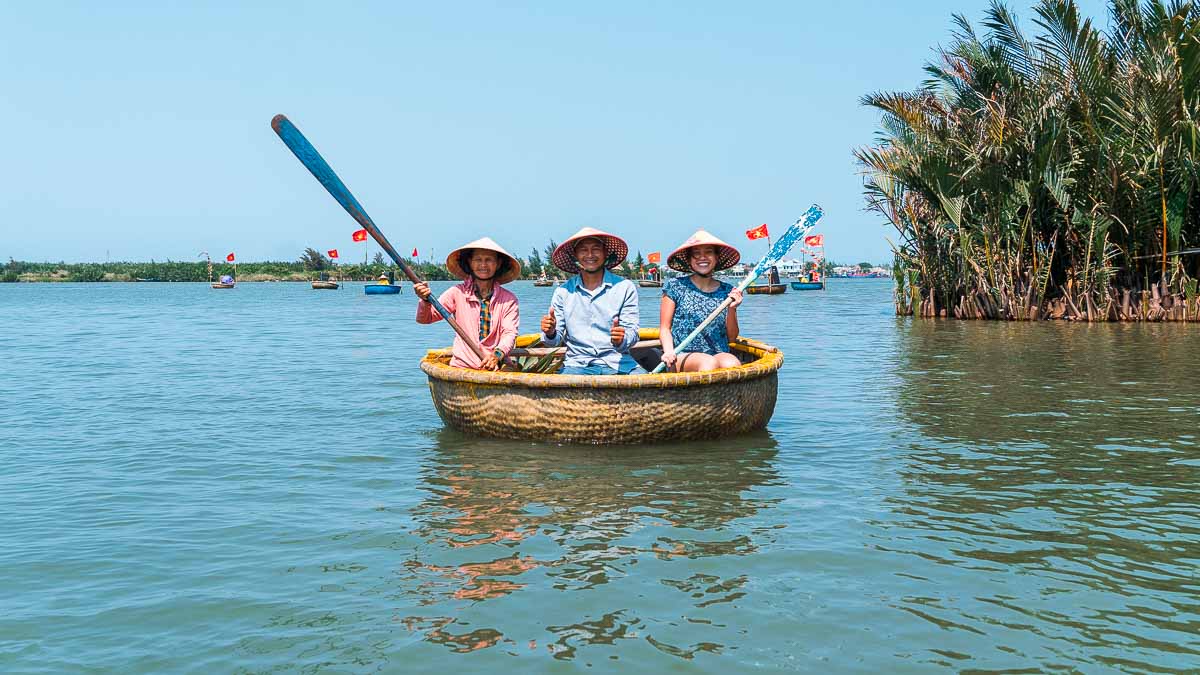 Getting from Da Nang to Hoi An: The cheapest option is to take Public Bus Service #1 (aka Yellow Bus) from Da Nang to Hoi An (90-minute ride, 18,000₫). Use Google Maps to find a bus stop near you and purchase the ticket on the bus itself, but prepare the exact amount you need.
Alternatively, you can take The Sinh Tourist Transfer Bus from a Da Nang bus station located at 16, 3 Thang 2, Thuan Phuoc, Hai Chau, Đà Nẵng (110,000₫, ~S$6.40).
What to Do in Hoi An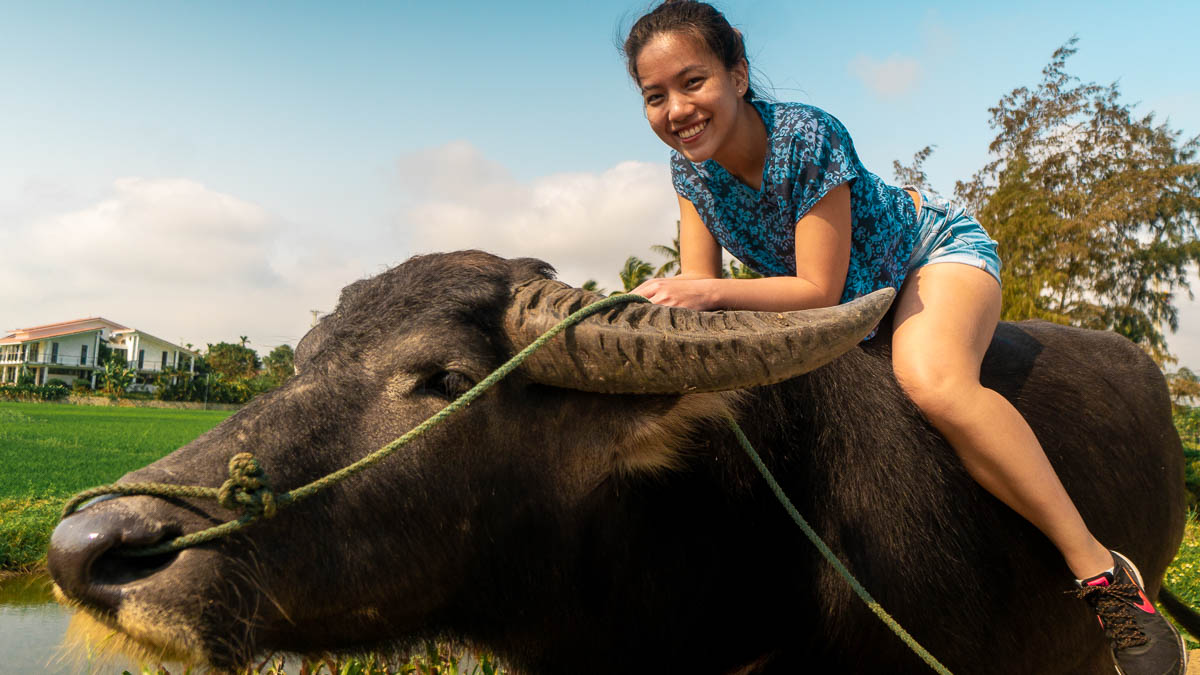 Ride a Coconut and a Water Buffalo — The Coconut Forest Tour will string you along a seven-hectare forest — you'll get to cycle along the countryside, speak with locals, and caress the hairy back of a water buffalo as it brings you across luscious paddy fields.
Cost: ~S$40.69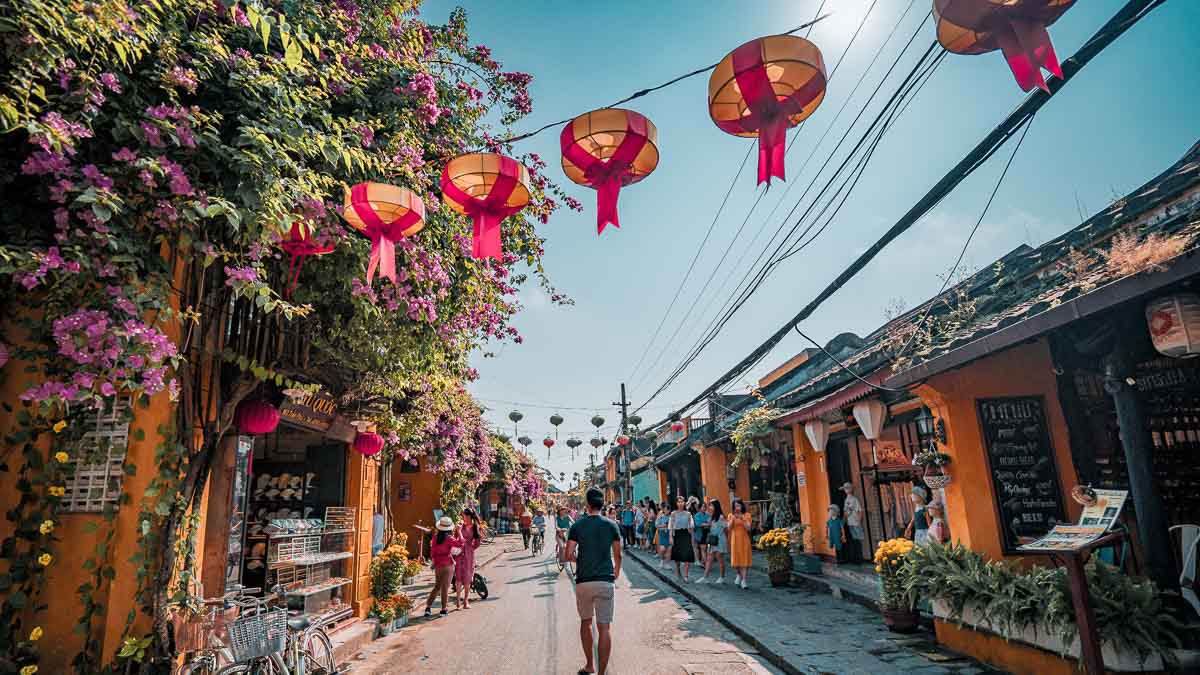 Add-On Option: Wander and Bike Around the Colourful Streets — Hoi An is as picturesque as it can be with a legion of colours modestly splashed around town. What's less bashful is the confidence it has for its good food. The Bike & Bite tour brought us into the homes of the locals as we sampled various local and exotic dishes.
Cost: ~S$52.89
Accommodation in Hoi An: Ly's Nest — S$17/night for 3 pax
Read also: 5D Central Vietnam Itinerary: Ba Na Hills, Da Nang, Hue, and Hoi An
Day 25: Hanoi, Vietnam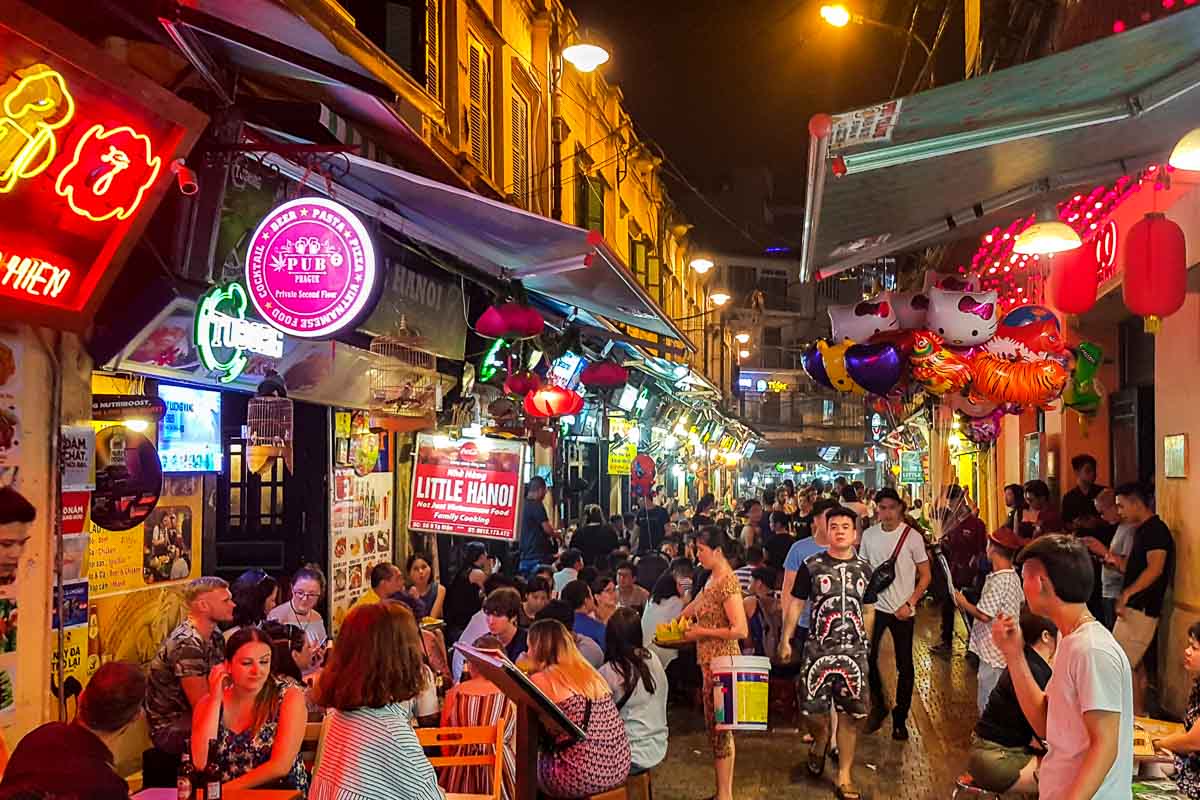 As the trip is coming to an end, we recommend taking Day 25 on a chill pill and feasting on Vietnam's savoury sustenance.
Getting from Hoi An to Hanoi: Book a private city transfer from Hoi An to Da Nang (~S$14.65 fits up to 3 pax). Then catch a 1.5 hour flight from Da Nang International Airport to Hanoi (~S$26).
Where to Eat in Hanoi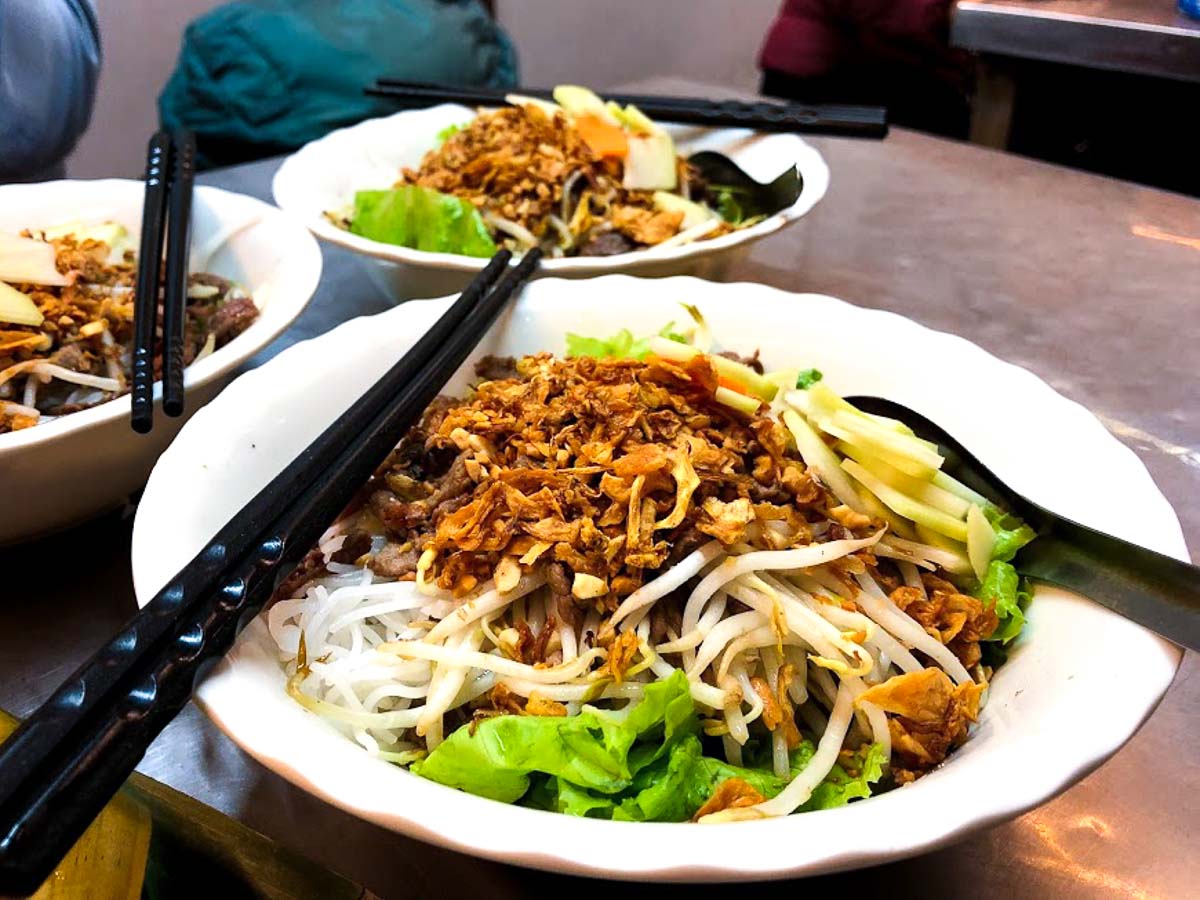 Bun Bo Nam Bo — Some say this beef noodle salad joint serves up some of the best street food in Hanoi.
Cost: 60,000₫ (~S$3.50)
Address: 67 Hàng Điếu, Cửa Đông, Hoàn Kiếm, Hà Nội, Vietnam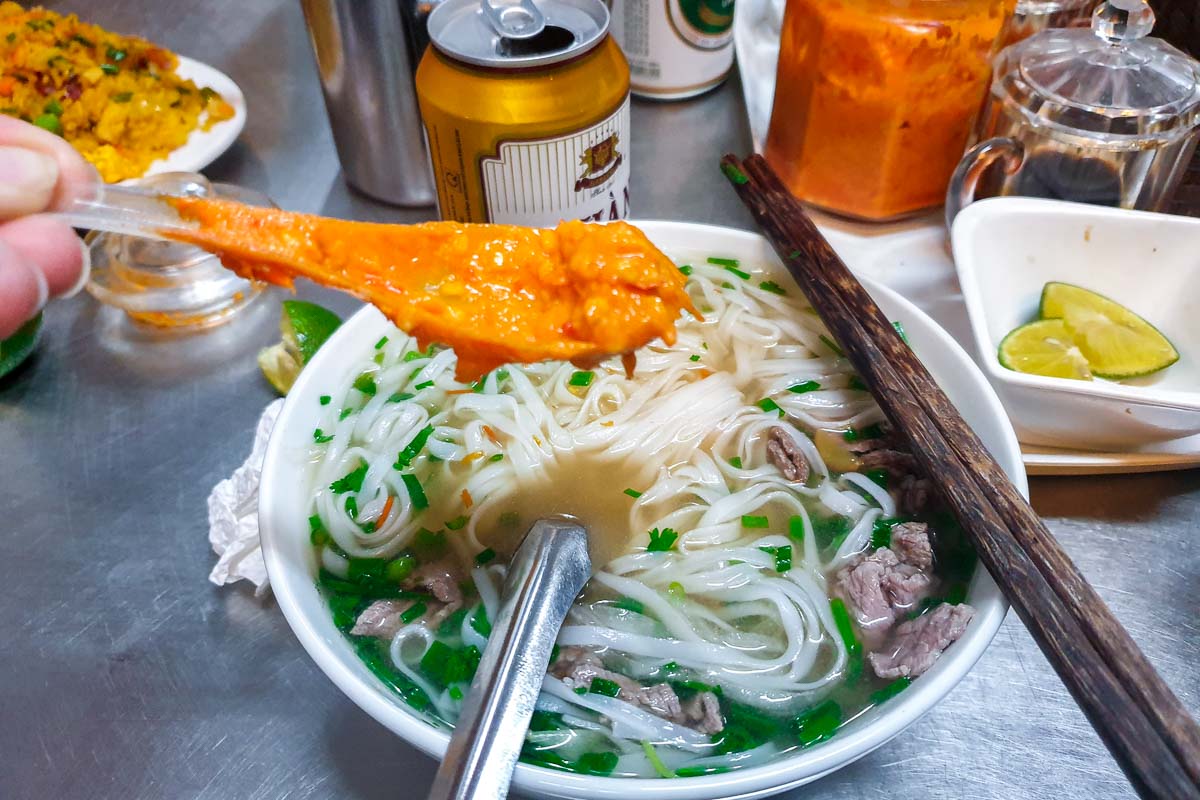 Spicy Pho Bay — It's the pho we all know and love, but with Hainanese chicken rice-esque chilli sauce for an added kick. Yum.
Cost: 30,000₫ (~S$1.75)
Address: 1a Đặng Thai Mai, Quảng An, Tây Hồ, Hà Nội, Vietnam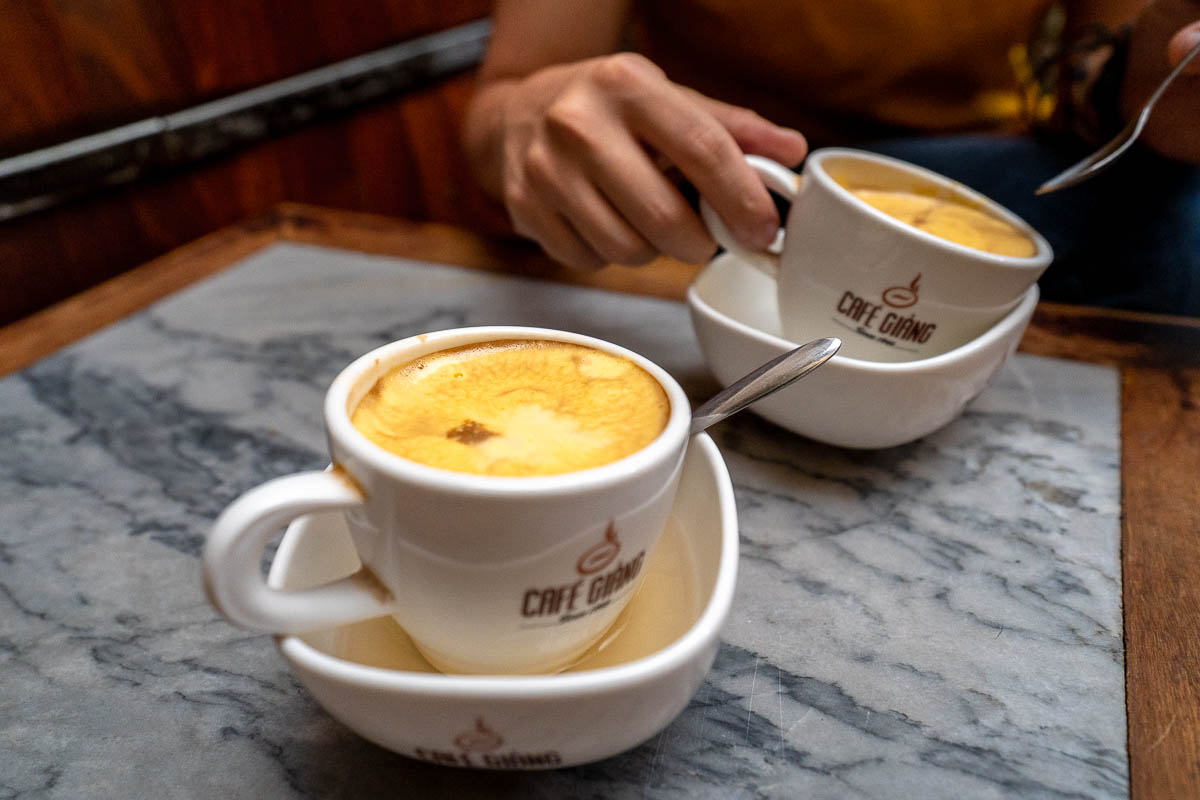 The Giang Cafe — They're the OG pioneers of this drink that's now synonymous with Vietnam — Vietnamese egg coffee. Don't miss this!
Cost: 20,000₫ (~S$1.50)
Address: The Giang Café, 39 Nguyễn Hữu Huân, Hàng Bạc, Hoàn Kiếm, Hà Nội, Vietnam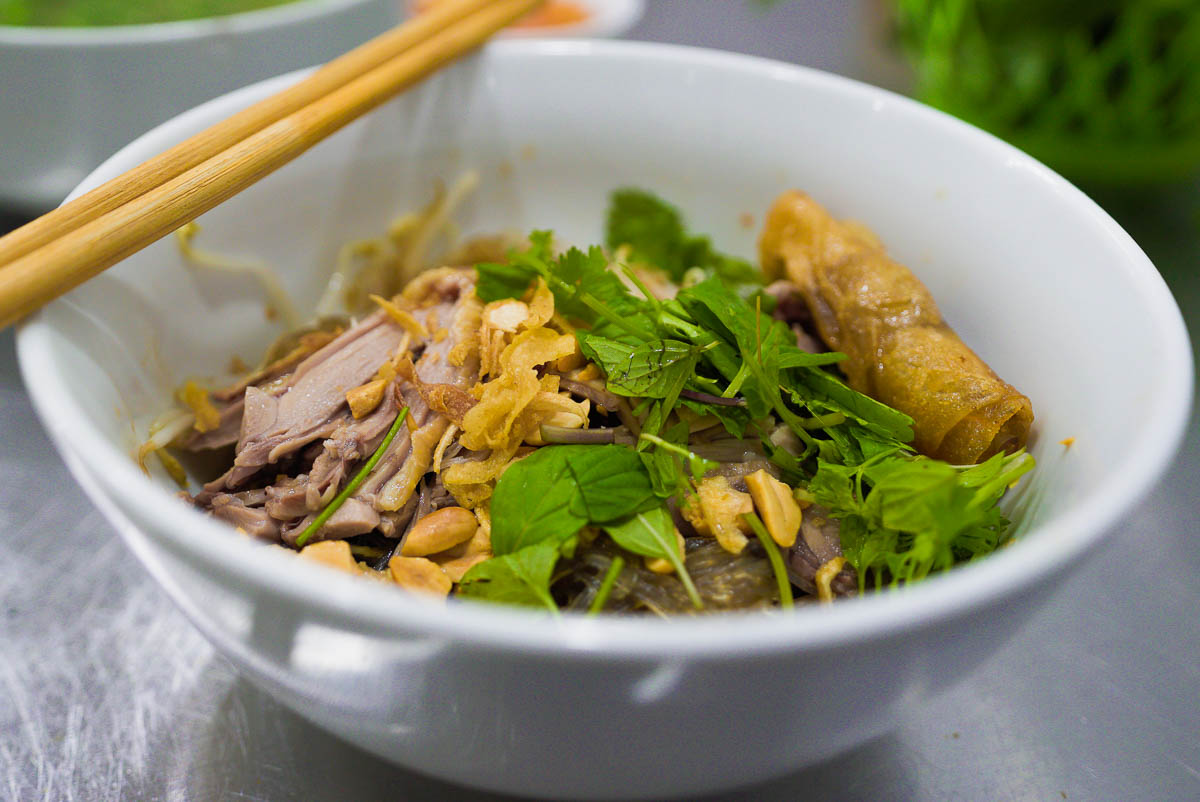 Hạnh Ngan Dé — These duck noodles use the leaner, more tender muscovy duck atop savoury glass noodles. Want something more unorthodox? Get the Bún Miến Ngan, served with coagulated duck blood instead.
Cost: 50,000₫ (~S$2.90)
Address: 63 Cửa Bắc, Quán Thánh, Ba Đình, Hà Nội, Vietnam
Accommodation in Hanoi: Vietnam Cheers Hostel —S$7/bed in an eight-bed dorm room (includes free breakfast)
Read also: Where to Eat in Hanoi — 31 Local-Approved Places to Eat in Vietnam's Charming Capital
Day 26 – 28: Sapa or Halong Bay, Vietnam
From the city of Hanoi, you can make trips to either Sapa or Halong Bay, or both if you have time and money to spare.
Adventurous & Budget Option: Sapa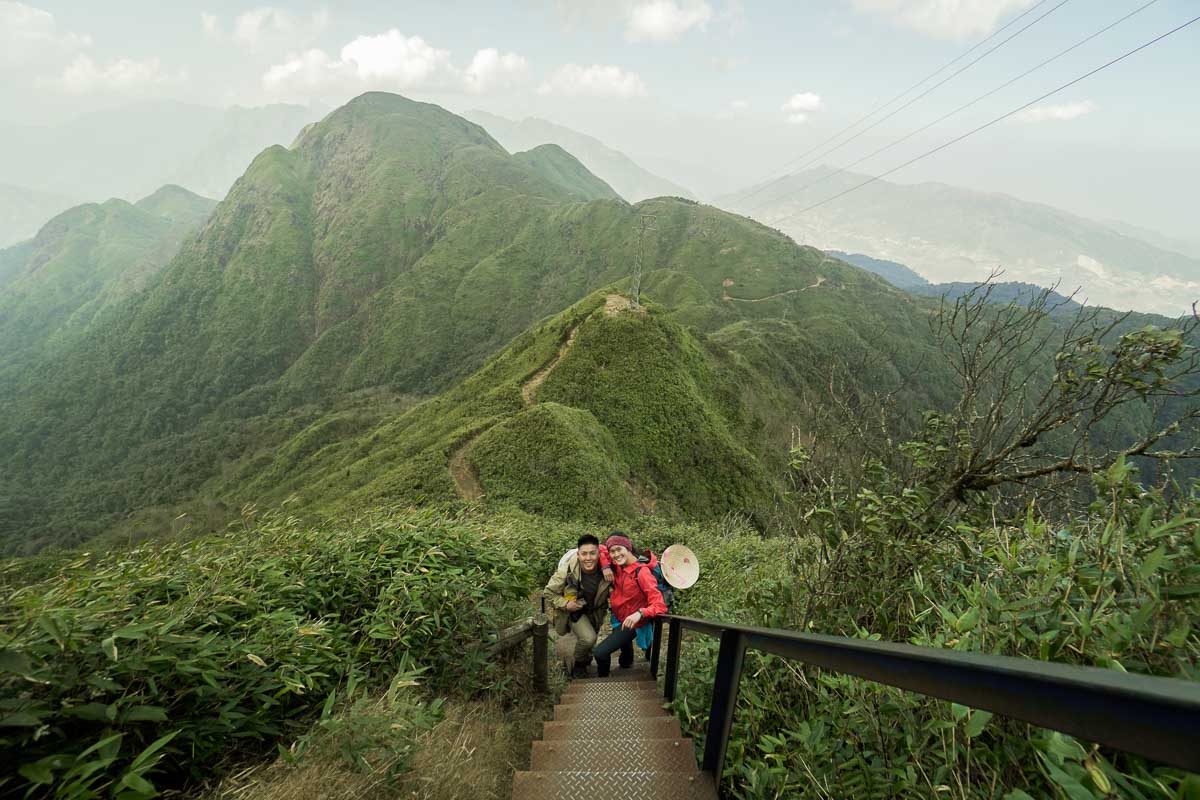 Getting to and fro Hanoi & Sapa: Take a shuttle bus from Hanoi to Sapa (~S$25 round trip).
What to Do in Sapa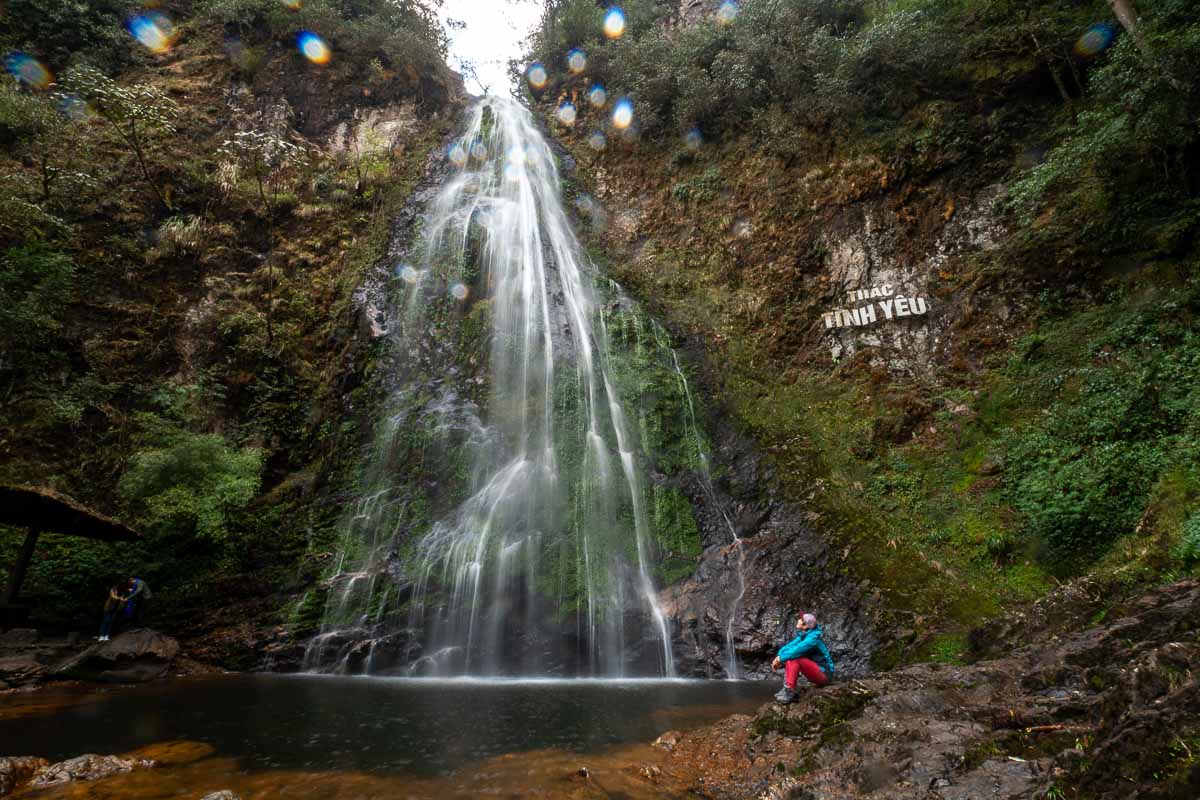 Fall into Lovely and Silver Waters — These beautiful waterfalls take a fraction of the climbing time compared to Fansipan, a good warm up before you take on the beast.
Entrance Fee: 20,000₫ (~S$1.20)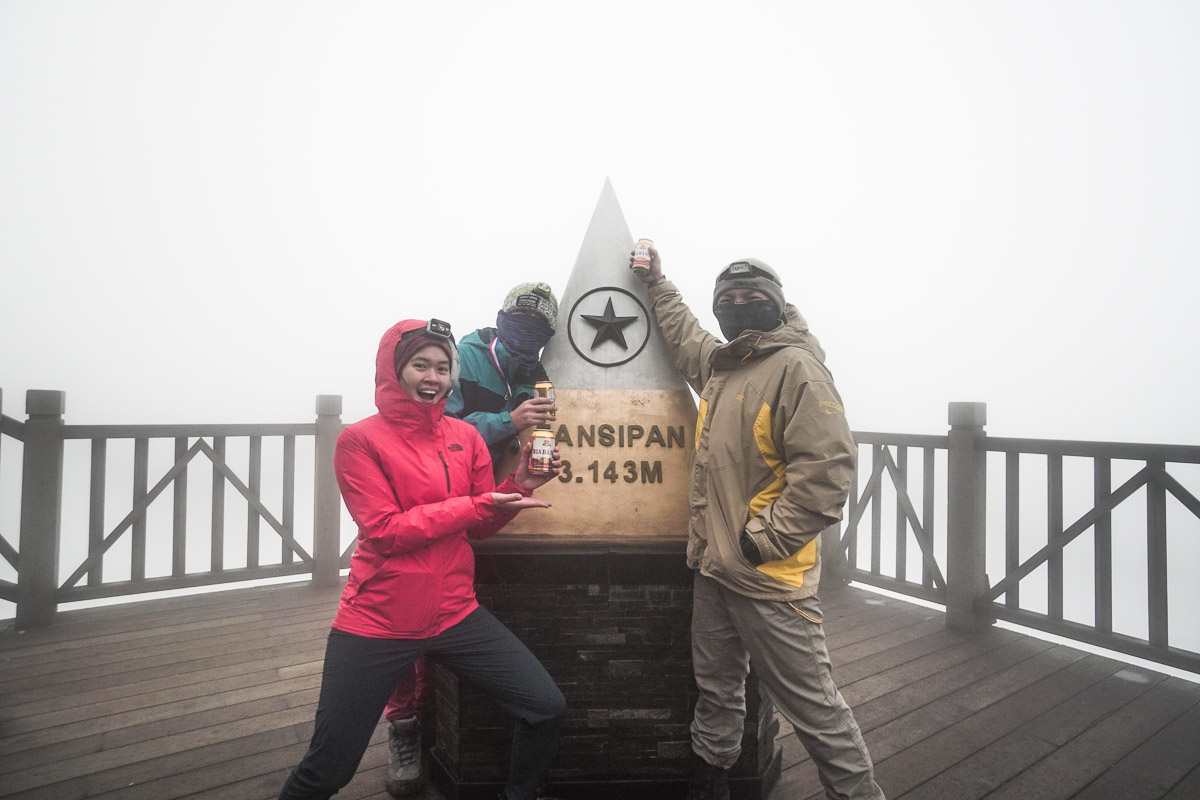 Hike Up the Tallest Mountain in Vietnam — If climbing up a mountain for seven excruciating hours is your thing, then make your way to Mt. Fansipan, where a phenomenal panorama of Vietnam's countryside awaits your torn up and beaten down legs — should the weather that day be nice.
Cost: ~S$90.19
As your trekking adventure ends around 2PM in the afternoon, you can either take an overnight bus/train back to Hanoi (~S$15–22) or rest up in Sapa before heading back in the morning by bus.
Accommodation in Sapa: Sapa Capsule — S$9.90/night
Cultural & Scenic Option: Halong Bay (Extra Day in Hanoi)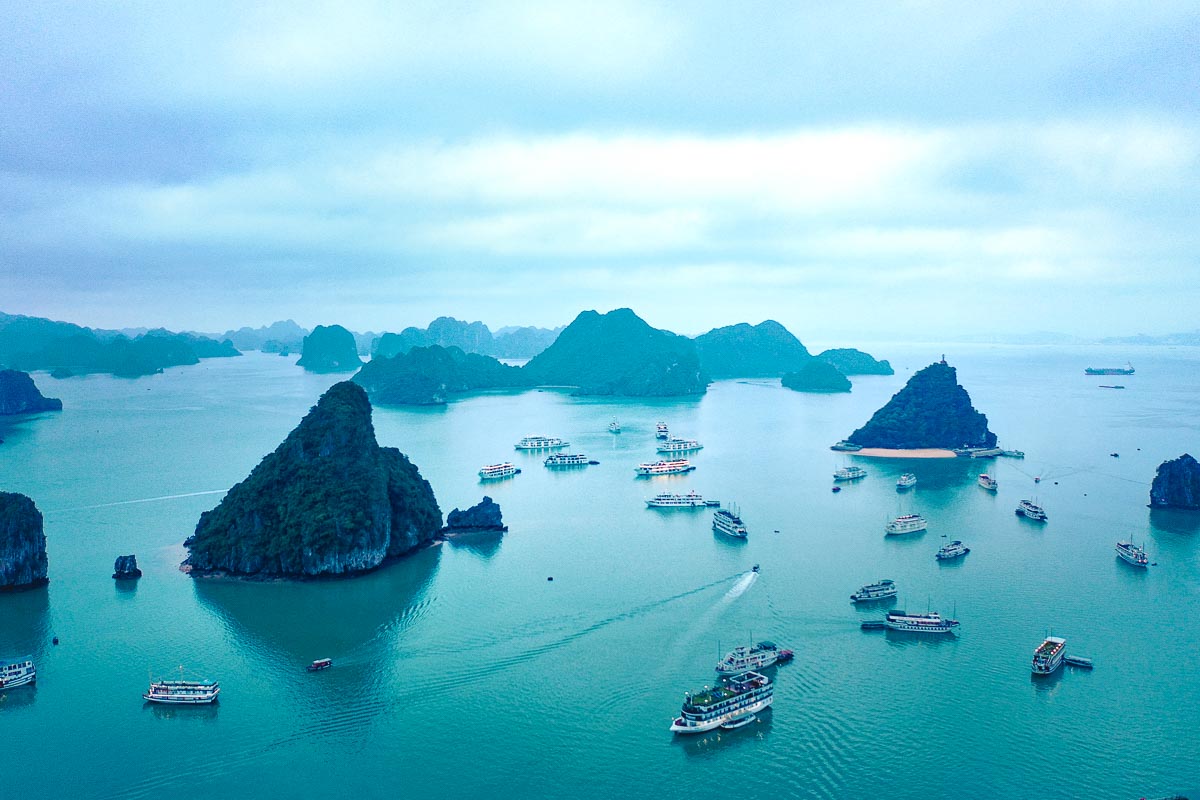 Halong Bay is a place that mustn't be missed in Vietnam due to its natural beauty. We opted for a 2D1N Deluxe Cruise for a wholesome experience, although shorter (1D) or longer (3D2N) packages are also available with Klook.
Getting from Hanoi to Halong Bay: From Hanoi, a bus service will pick you up at 81C Ly Nam De Street and drop you back at your Hanoi accommodation at the end of the cruise tour.
What's Up in Halong Bay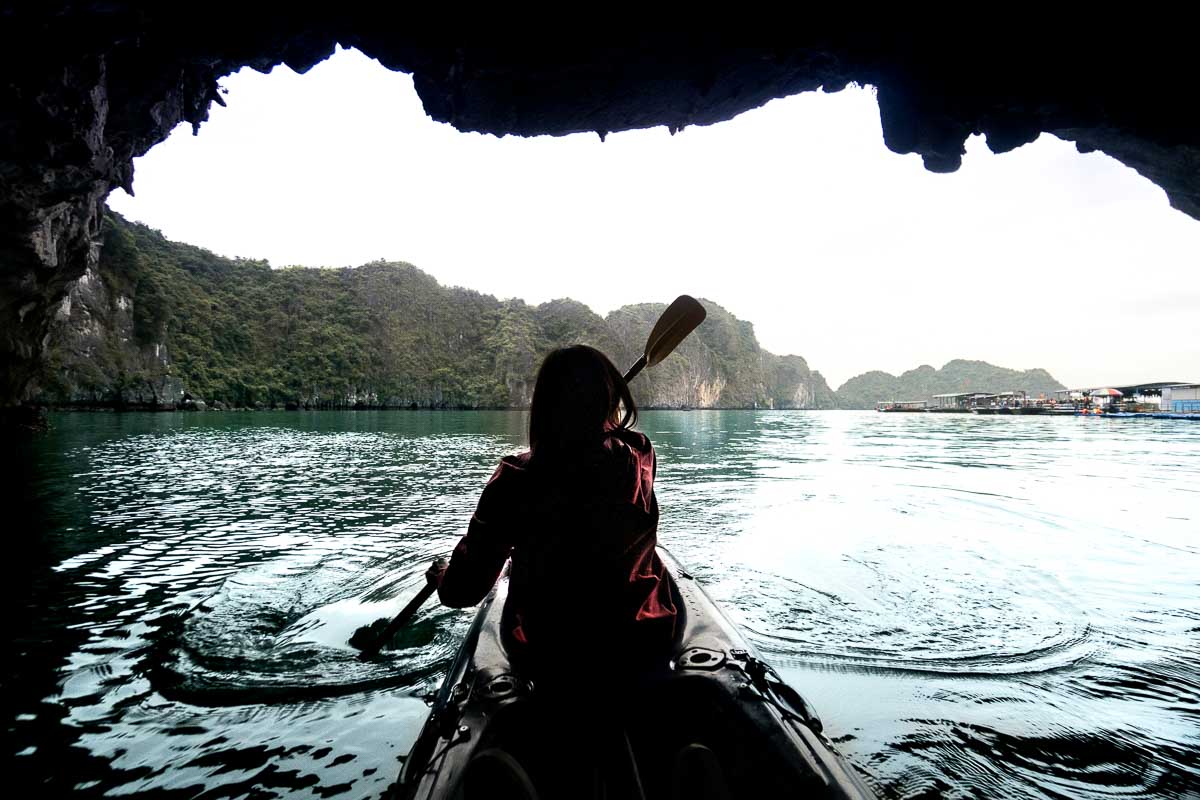 Kayak Along the Bay of Descending Dragons — Kayaking is an activity that's heavy on the arms, although the weight of the vibrant view takes the aching away.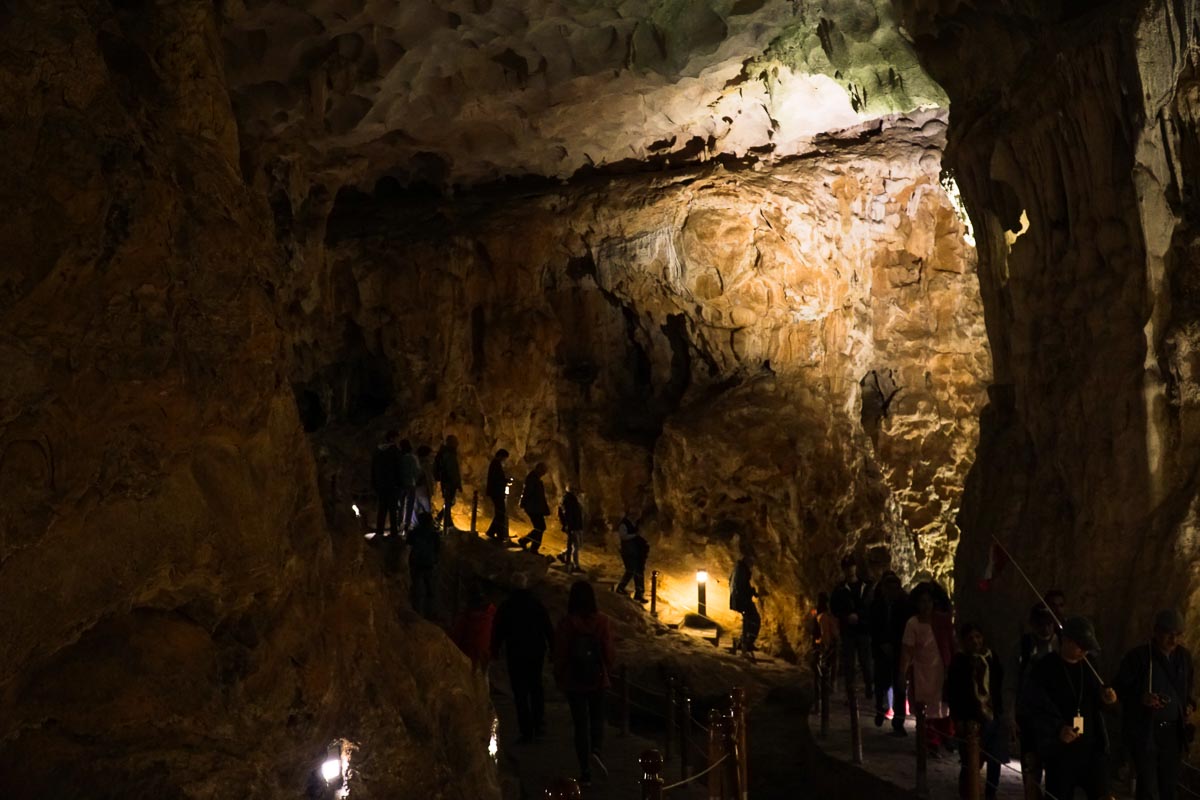 Sung Sot (Surprise) Cave — They call it the "Surprise Cave" because of the look on people's faces when they marvel at its exquisite interiors.
*Pro-tip: Bring your own water and snacks, they can be quite expensive on board!
Cost: ~S$442 (2D1N Cruise in a room for 3 pax)
Day 29 – 31: Luang Prabang, Laos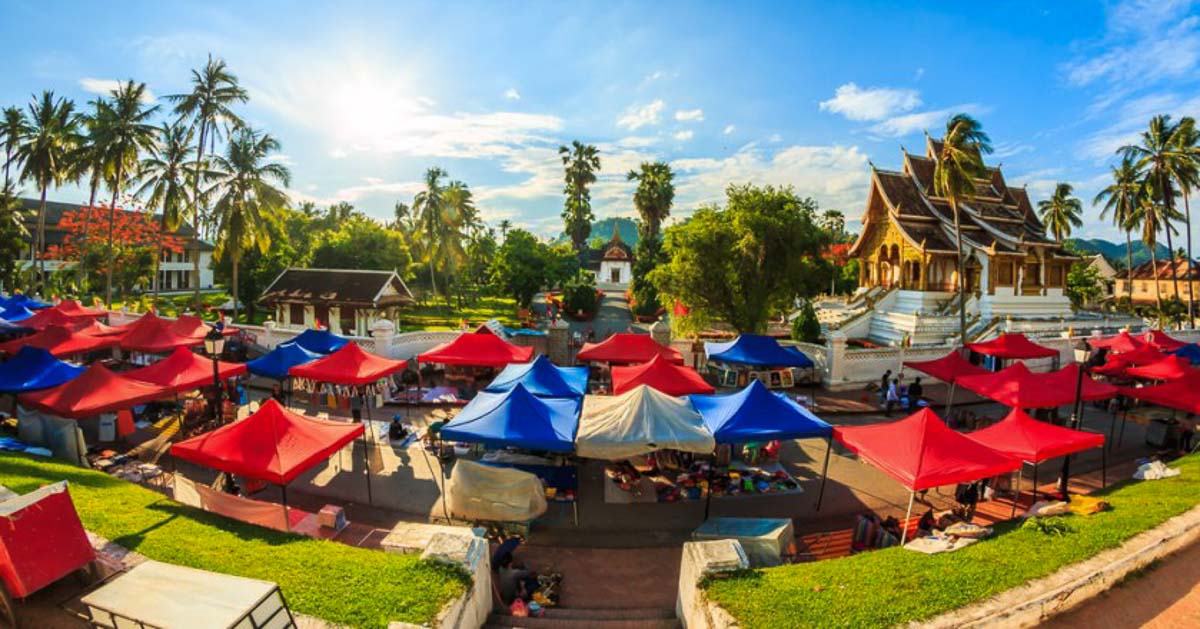 Getting from Hanoi to Luang Prabang: Either take a no-frills flight (~S$160) or board the infamous bus no tourist has ever recommended, except for its cheaper price (850,000₫, S$50). Disclaimer: We did not take the 30-hour bus ride from Hanoi to Laos (although it was something I genuinely pushed for because of my penchant for adventure and stupidity).
Read this post on TripAdvisor for a good idea of what to expect.
What to Do in Luang Prabang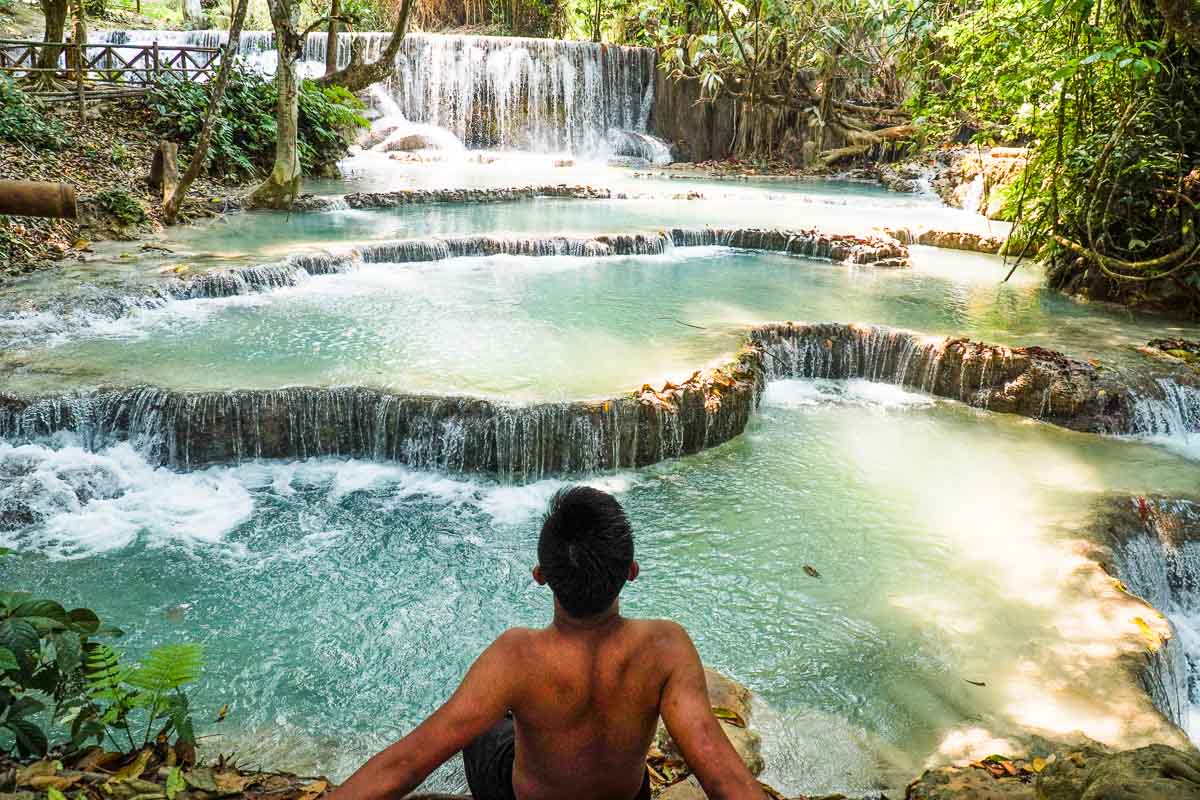 Kuang Si Waterfalls — The country's famed attraction, Kuang Si puts many others to shame with its magnificent rocky layers and natural glow.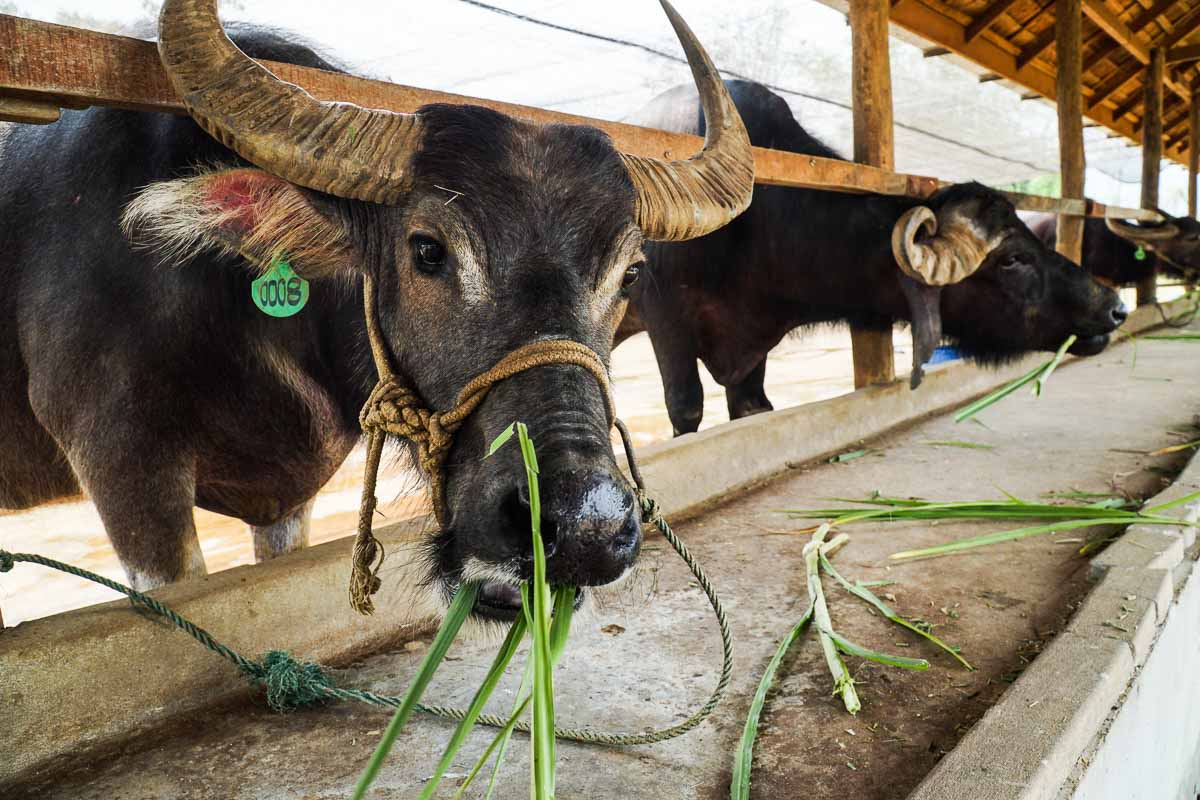 Visit Laos Buffalo Dairy — On the way to Kuang Si, you should drop by Laos' pioneer buffalo farm, where sustainability meets petting zoo meets delicious ice cream.
Cost: 100,000 kip (~S$15.80)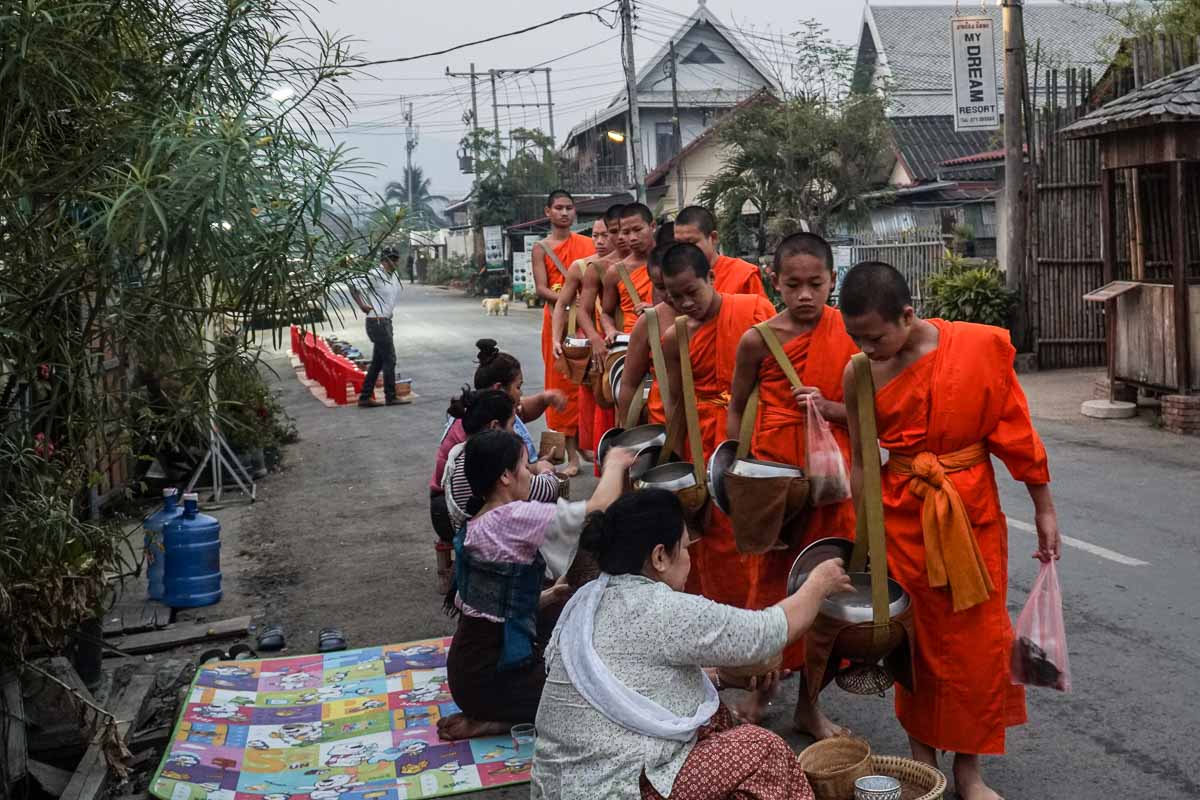 Alms Giving Ceremony — Witness one of Laos' most sacred and cultural customs near the Morning Market. But, of course, be respectful and stay at a distance.
Accommodation in Luang Prabang: Y Not Laos Hostel — S$10/bed
Flight Back to Singapore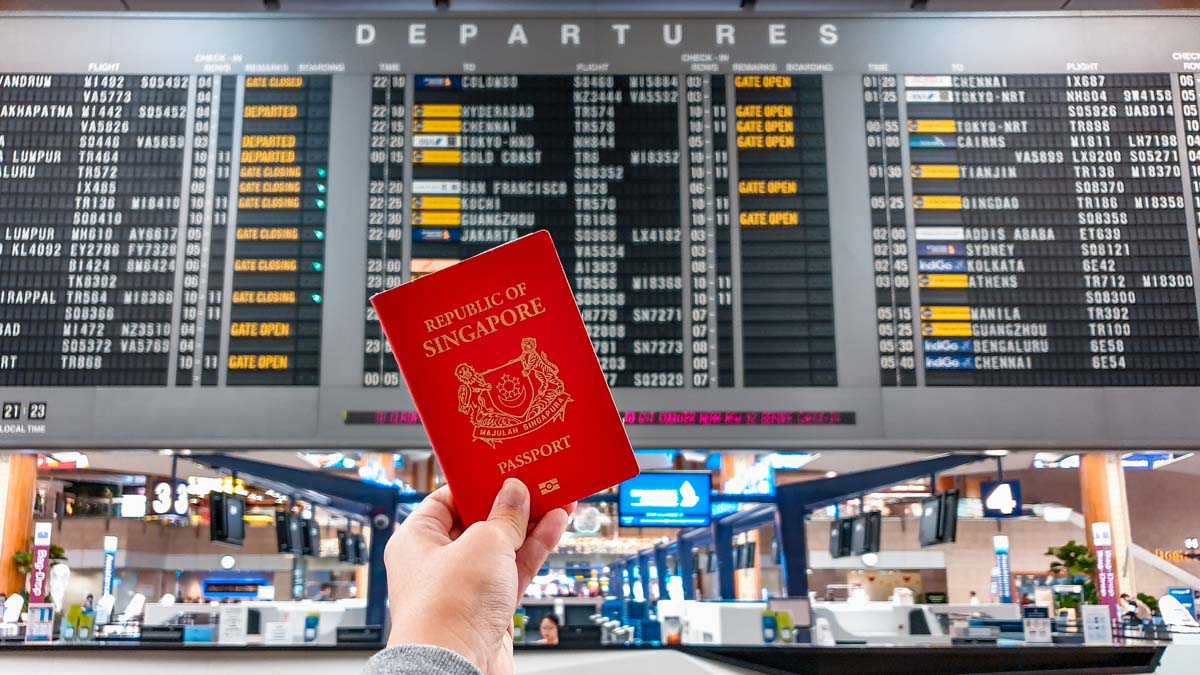 Make your way to Luang Prabang International Airport by taxi and… welcome home! It's been a long, exhilarating adventure — but one you'll surely remember in the rest of your days.
Check Flights from Laos to Singapore
If you can't see the widget above, check flights from Luang Prabang to Singapore here!
Save More On Your Grad Trip!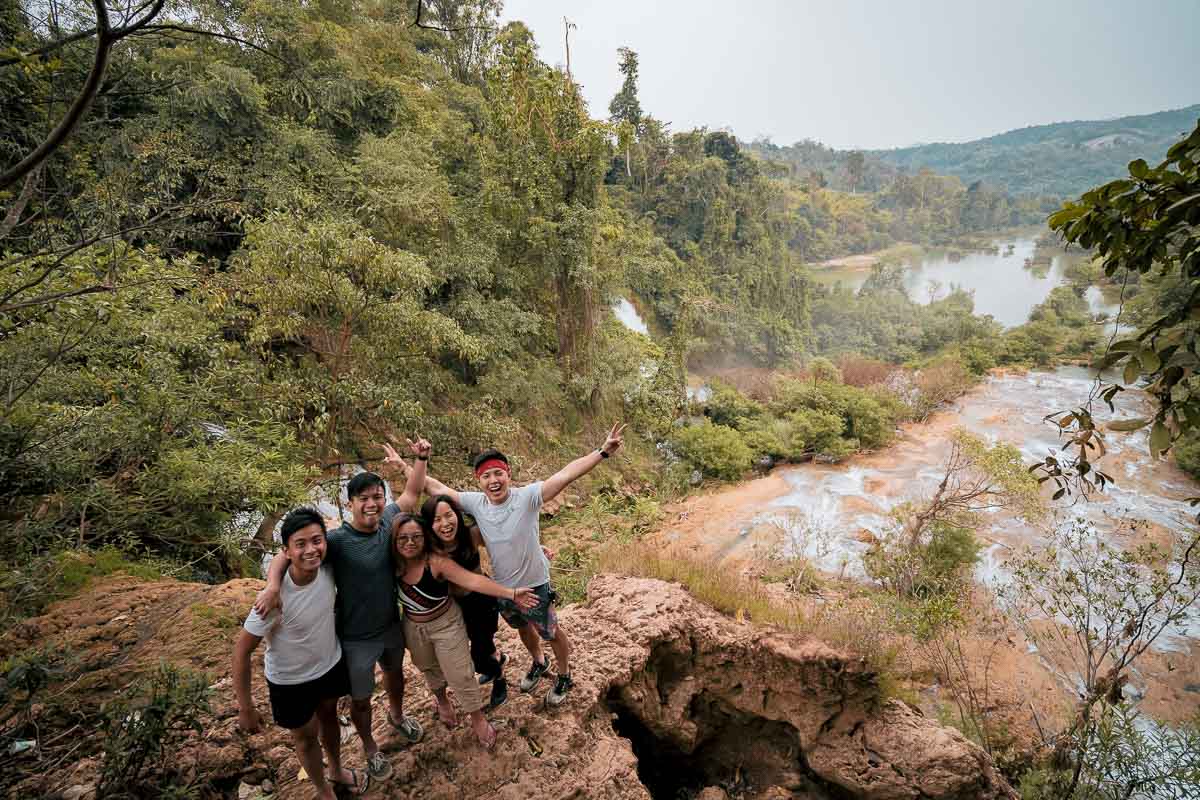 In the next decade or so, chances are we won't bring our 6-month-old babies snorkelling down the shores of Sihanoukville. Neither will we attempt cannonballing down a waterfall with slip-discs and brittle bones.
The adventurous path isn't always the most comfortable, the safest, the most convenient, the cleanest, or the most tasteful. It is, however, the most exciting, and it can be inexpensive if you plan it well and utilise the resources available to you.
Yeah, we know planning a trip like this can be tough — but thankfully Klook offers a slew of Southeast Asia essentials and activities that make the entire planning process fuss-free:
– Myanmar
– Thailand
– Cambodia
– Vietnam
– Laos
And here's a handy list of all our accommodations throughout this journey:
Day 1–2: Bagan, Myanmar — Ostello Bello Hostel
Day 3–5: Mandalay, Myanmar — Mansion Hostel
Day 6–8: Lashio, Myanmar — Hotel CS
Day 9–11: Chiang Mai, Thailand — Stay Thapae Hostel
Day 12–13: Bangkok, Thailand — Bed One Block Hostel
Day 14–16: Siem Reap, Cambodia — One Stop Hostel
Day 17–18: Koh Rong Sanloem, Cambodia — Onederz Hostel
Day 19–20: Phnom Penh, Cambodia — The Big Easy
Day 21–22: Da Nang, Vietnam — Light House Hostel
Day 23–24: Hoi An, Vietnam — Ly's Nest
Day 25: Hanoi, Vietnam — Vietnam Cheers Hostel
Day 26–28: Sapa, Vietnam — Sapa Capsule
Day 29–31: Luang Prabang, Laos — Y Not Laos Hostel
Netflix and Chill can wait – the adventure of a lifetime won't.
Check Flights to Yangon
Can't see the widget above? Check flights from Singapore to Yangon here.
---
For more travel inspiration, follow us on Instagram, YouTube, and Facebook!
View this post on Instagram