Visit space, swim through a museum, and power up like Mario with this epic travel bucket list! 🤩 — building our list of things to check off in 2021 and beyond!
2020 has been a strange year. After everything that's happened, fingers crossed that we can travel in 2021!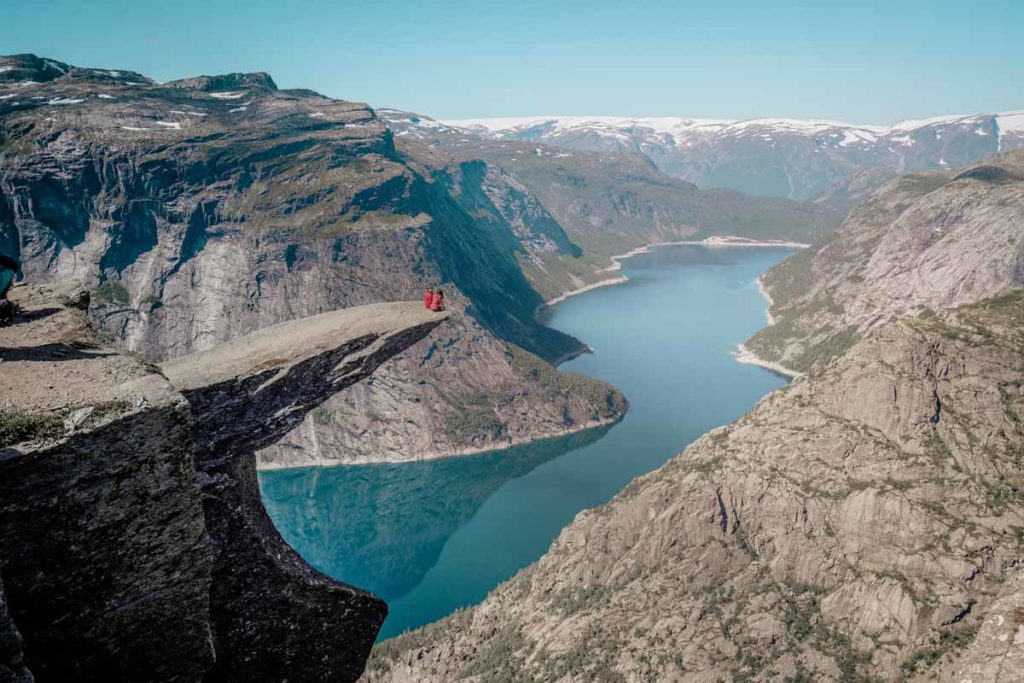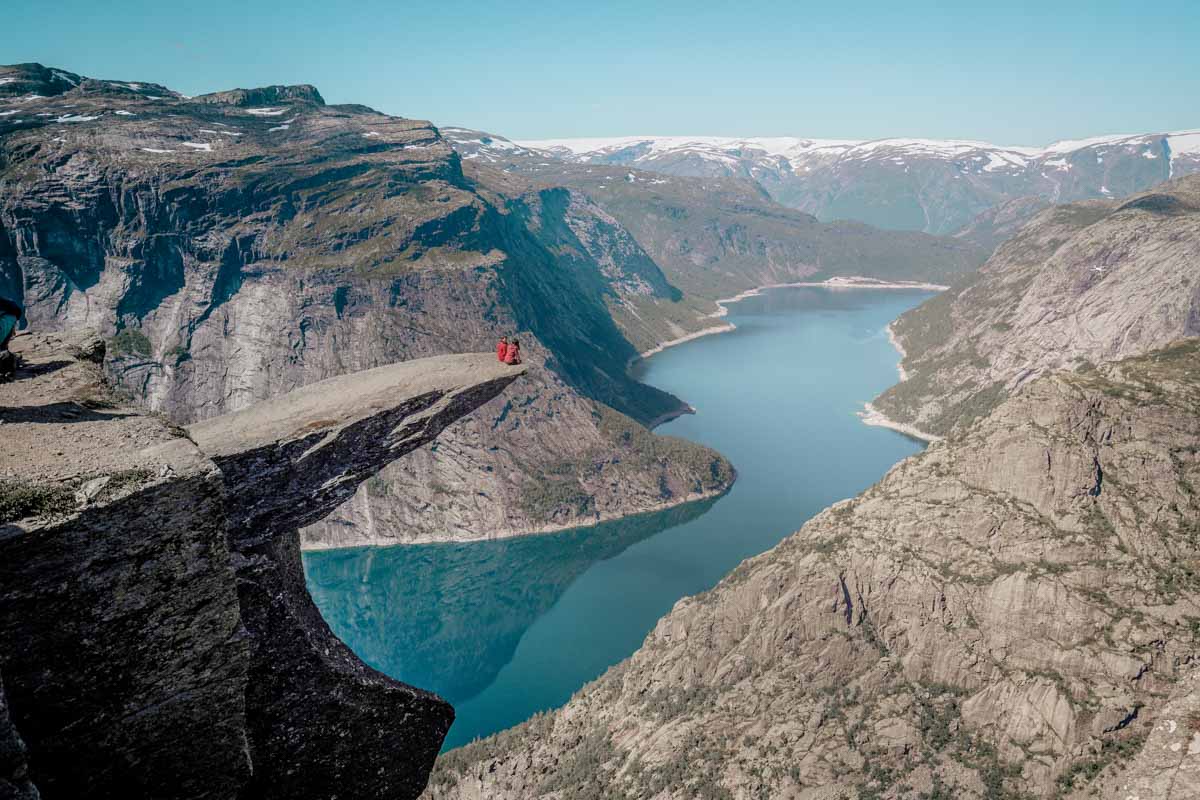 Trolltunga in Norway
The good news is that when we do get to travel again, there'll be many new attractions waiting for us. Around the world, countries have been getting ready with new or revamped attractions and hotels. Which means our travel bucket lists are just gonna keep growing 🎉
– New Theme Parks
– Bucket List Worthy Accommodations
– Fun & quirky museums
From new theme park zones to extraordinary accommodations, here are 20 attractions to look forward to in 2021 and beyond!
1) Marvel Universe at Disney California Adventure Park, opening in 2020
Photo credit: Marvel
Theme parks around the world are reopening — and some with major additions!
Hardcore Marvel fans have already been anticipating this — Disney California Adventure Park has an Avengers Campus in the works! The site will be similar to the headquarters we see in the films, with the Quinjet sitting right above ready for the next mission.
Photo credit: Marvel
The 'Campus' is themed as the area where the Avengers recruit and train young heroes. Here, park-goers will be able to meet superheroes like Iron Man, Spider-Man, Black Widow, and Captain America!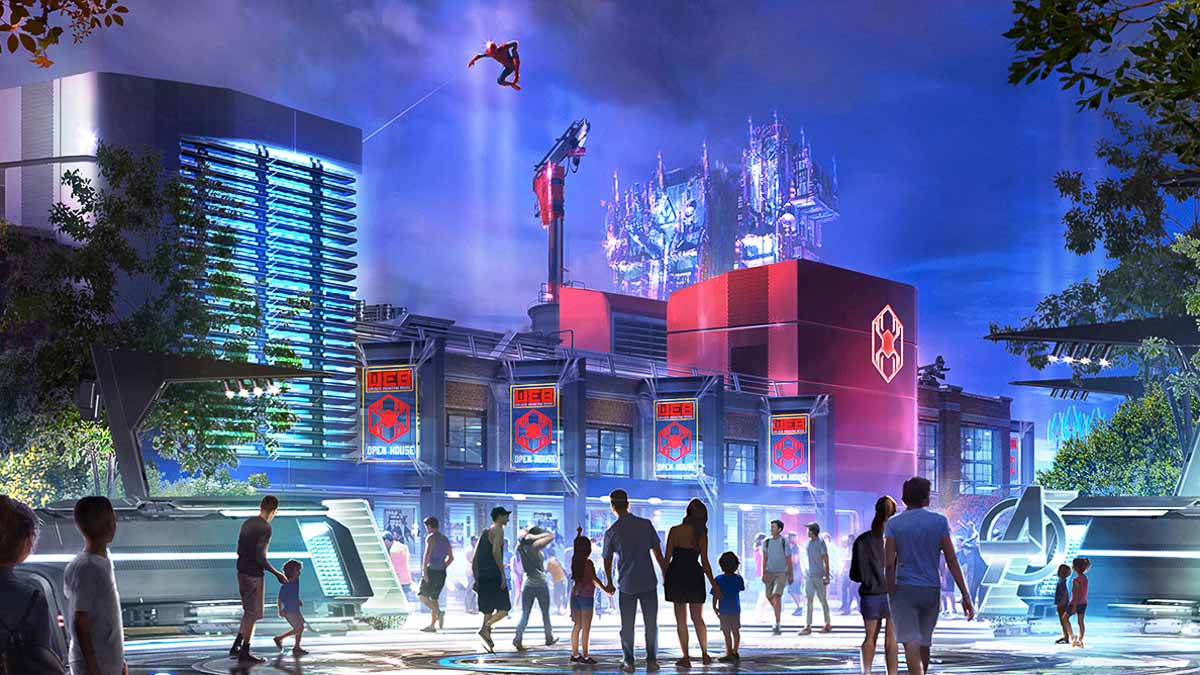 Photo credit: Marvel
Next to the Avengers Campus, you'll find WEB, home to the campus' newest ride: 'WEB Slingers: A Spider-Man Adventure'. On this ride, you'll help Spider-Man stop wayward spider bots from wreaking havoc. The coolest part? You can sling webs just like him! With 3D glasses and motion-tracking technology, all you need to do is extend your arm to shoot 🕸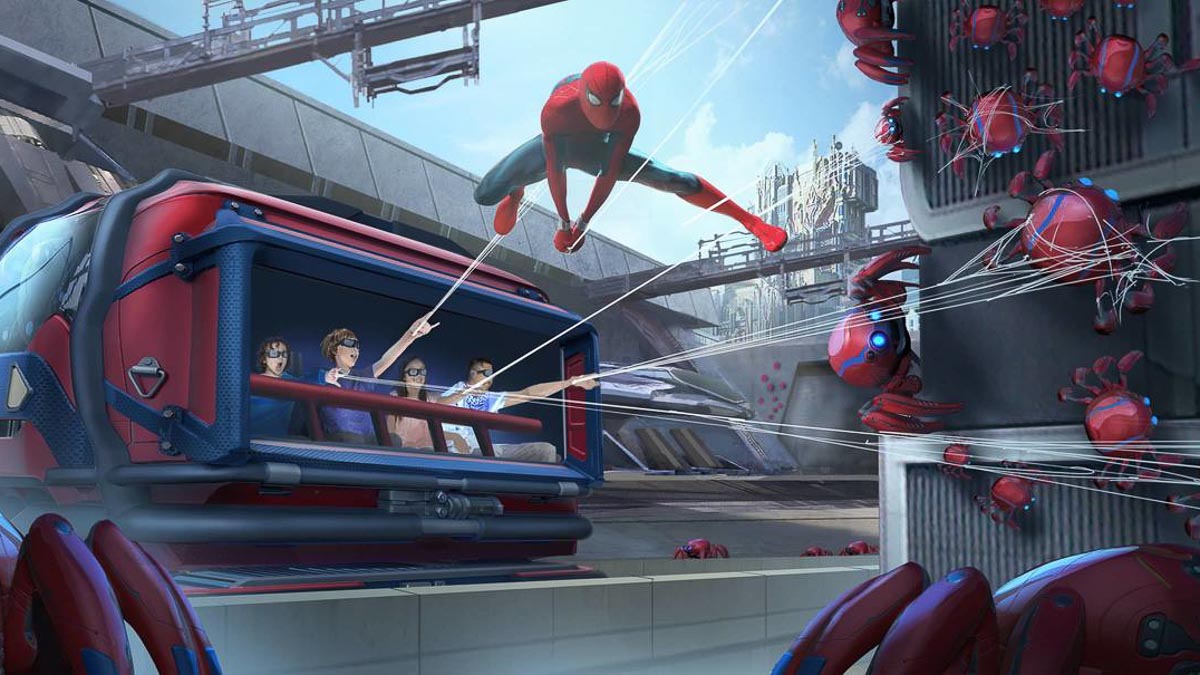 Photo credit: Marvel
Other notable attractions include Doctor Strange's Sanctum, where you'll learn more about the mystic arts, and a food joint called Pym's Test Kitchen.
Cost: ~S$150.50
Opening hours: Temporarily closed
2) Super Nintendo World in Universal Studios Japan, opening in 2021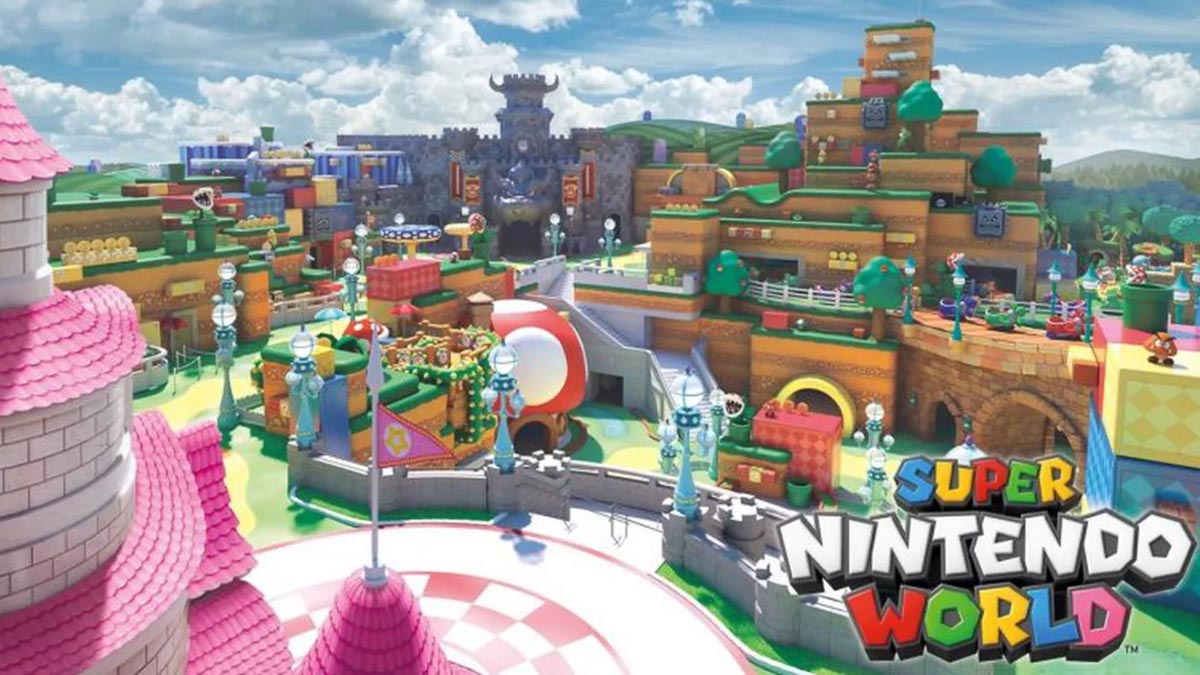 The 2021 Tokyo Olympics isn't the only reason to visit Japan next year.
Universal Studios Japan is levelling up with a Mario-themed area! For the past five years, Nintendo and Universal have been working to bring our favourite Nintendo games to life. And come 2021, Super Mario fans can look forward to rides based on Yoshi and the widely-loved Mario Kart series.
The area looks like a life-size Super Mario game with rotating rows of coins and Pirhana Plants that move exactly as they would in the game 😮
To add to the real-life game experience, you get to collect coins and power up like Mario! Visitors at Super Nintendo World will get a 'Power Up Band' that connects to a smartphone app. With these smart wristbands, you can collect coins and even compete with other park-goers for the highest score!
Cost: From ~S$100
Read also: The Ultimate USJ Guide And Tips To Planning A Magical Experience
3) Super Nintendo World in Universal Studios Singapore, opening in 2025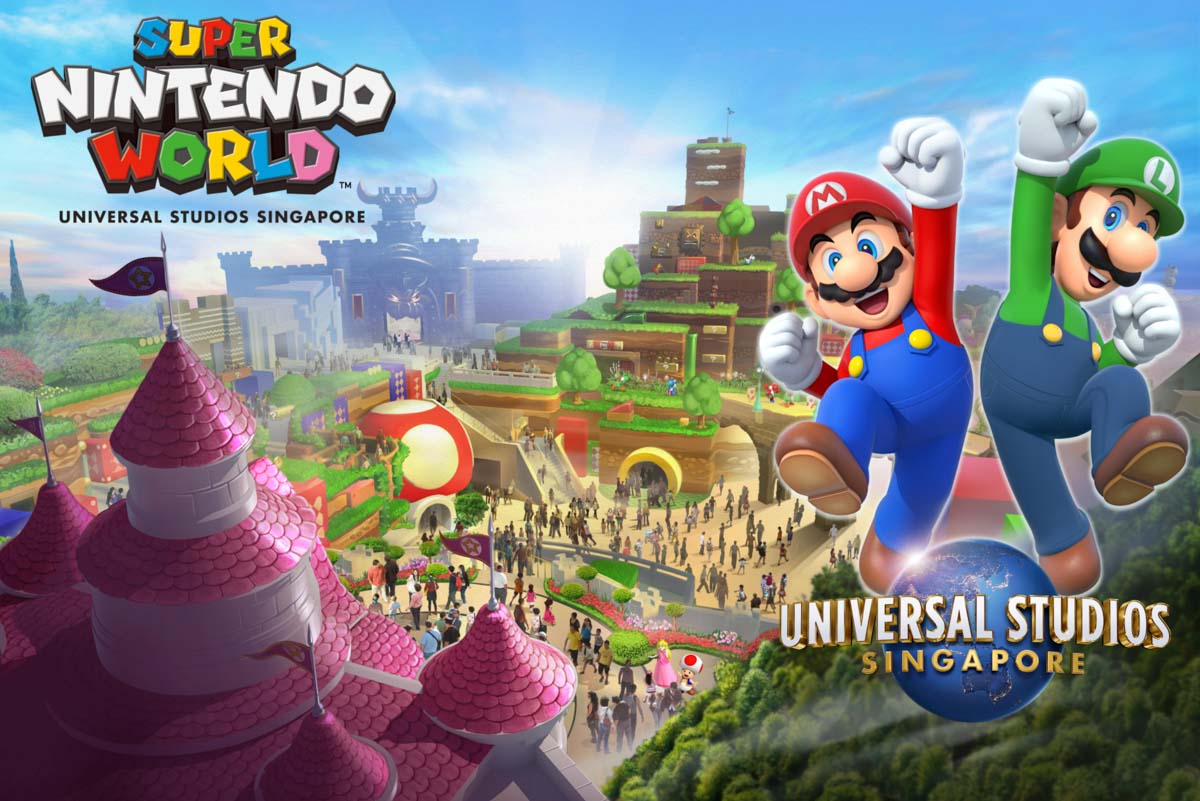 Photo credit: Universal Parks and Resorts
Universal Studios Singapore is powering up too! With plans to expand and open its own Super Nintendo World, Singapore can expect its own real-life Mario game by 2025.
There isn't much info on the park's design, however, it'll likely be similar to Japan's. Hopefully, travel to Japan opens up in the coming year so we can get a taste of what it'll be like!
Cost: S$43
Read also: Guide to Universal Studios Singapore — 7 Pro-Tips You Need To Know Before Visiting USS
4) Studio Ghibli theme park in Japan, opening in 2022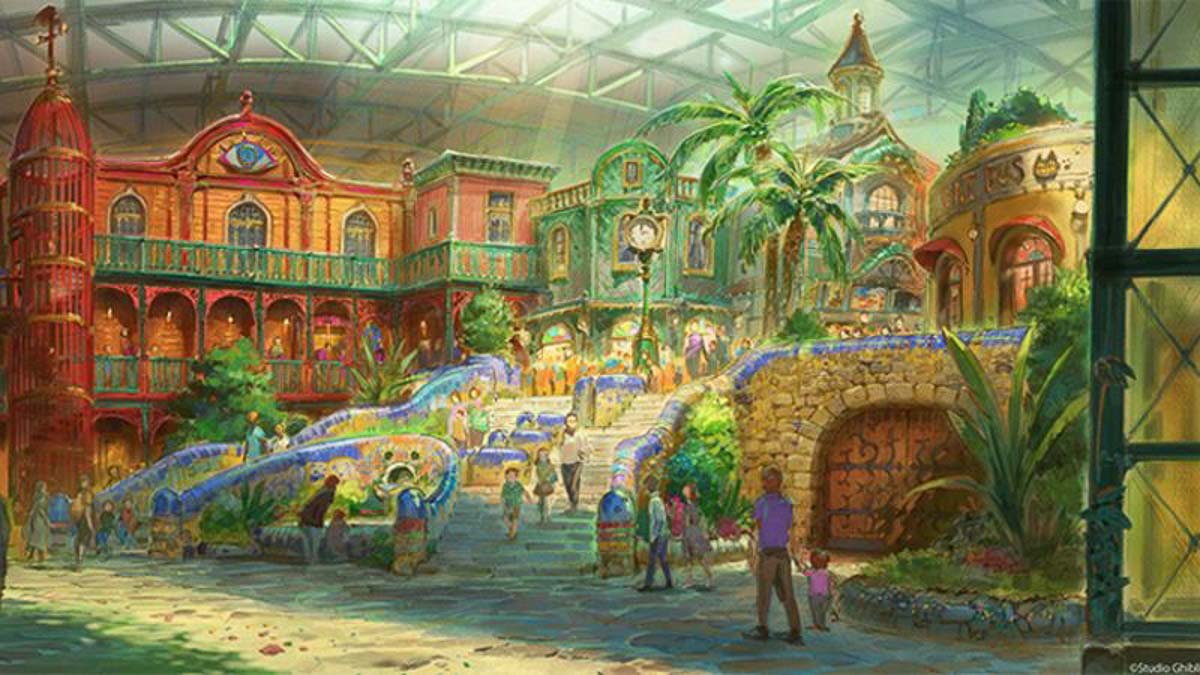 The Great Ghibli Warehouse. Photo credit: Studio Ghibli
You don't have to travel to Jiufen to get Spirited Away — Studio Ghibli will have its own theme park in 2022!
The whimsical wonderland is located in Aichi Prefecture, where the real-life version of Satsuki and Mei's house from My Neighbour Totoro is located. By train, it's only three hours away from Tokyo!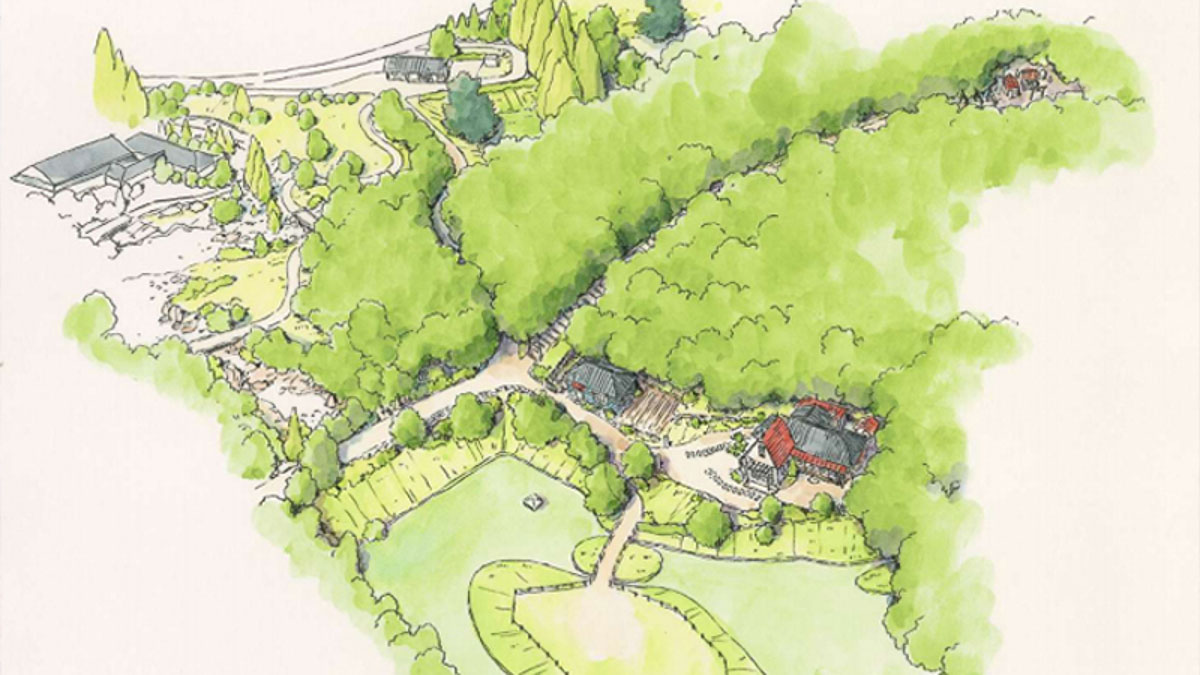 Dondoko Forest. Photo credit: Studio Ghibli
The park spans 500 acres and is split into five different worlds — The Hill of Youth, Dondoko Forest, the Great Ghibli Warehouse, Mononoke's Village and Witch Valley. See Howl's Moving Castle's steampunk influence at The Hill of Youth and the movies' Japanese and Western-style at the Great Ghibli Warehouse.
Just like any theme park, there will be movie-themed rides. However, larger rides like rollercoasters will be replaced by scenic nature trails inspired by the movies. This is Hayao Miyazaki's effort in preserving the area — instead of cutting down trees, the park will develop around nature that already exists.
5) Universal Orlando's new Jurassic World VelociCoaster, opening in 2021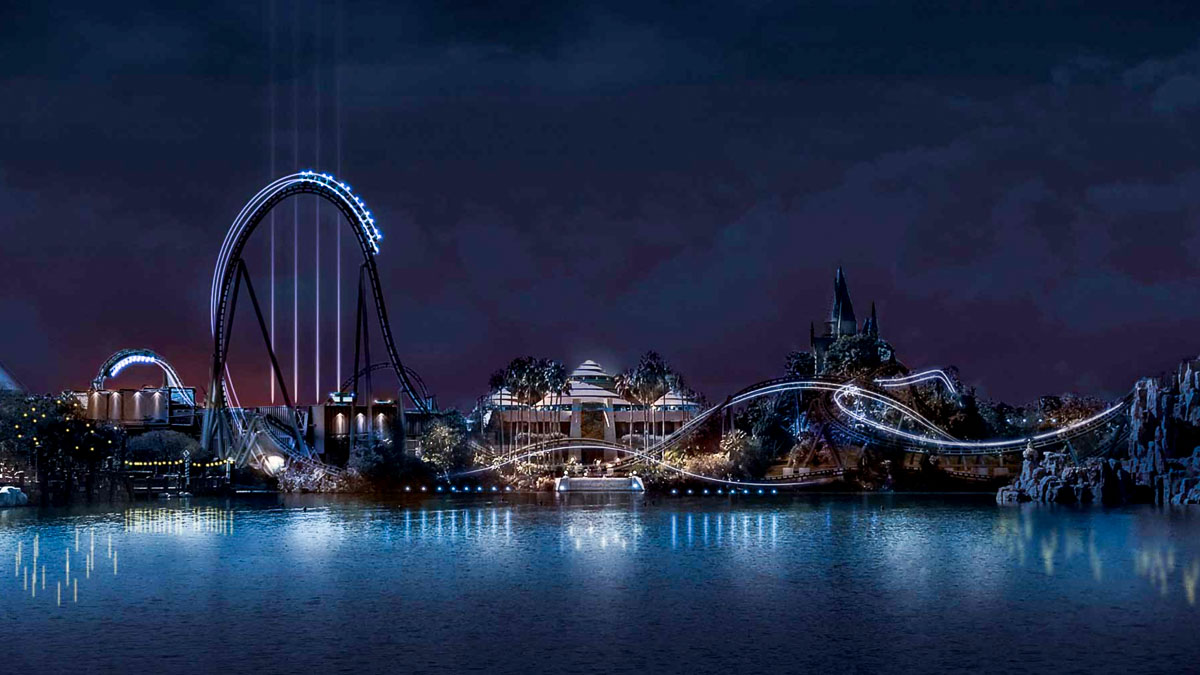 Photo credit: Universal Orlando
Dinosaurs may be extinct, but this theme park will send you racing against Velociraptors.
At Universal Orlando's Jurassic World, a new ride has evolved — Universal's steepest roller coaster drop yet! The VelociCoaster is every Adrenaline junkie's next must-try with its insane 80-degree fall at 35 metres.
Not only that, you'll love feeling your heart drop as you launch at 112km/hr in 2.4 seconds. And, feel your organs shake-up as you zoom 160km upside down! Not to forget, the 360-degree barrel roll 😍
Cost: ~S$148.53
6) Harry Potter Studio Tours in Tokyo, opening in 2023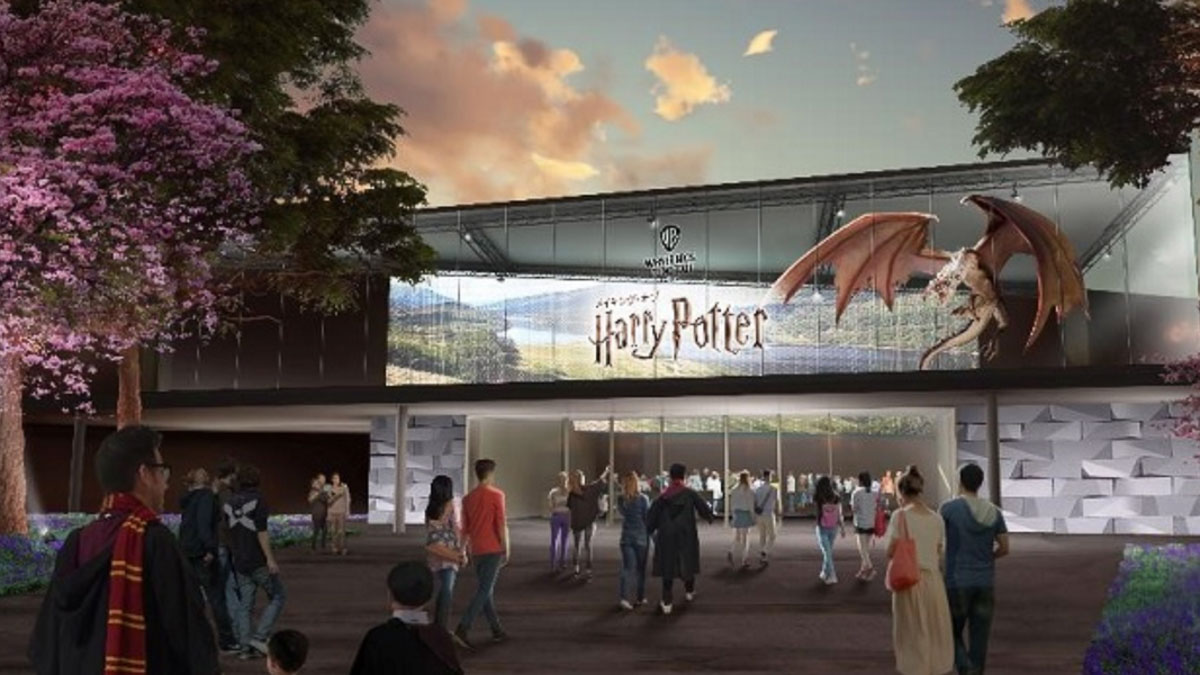 Photo credit: Warner Bros. Entertainment Inc.
This year, Tokyo's 94-year-old Toshimaen amusement park announced its permanent closure. It's a bittersweet loss to locals who grew up visiting the park. In replacement, Toshimaen's grounds will welcome Harry Potter's very own theme park!
The park is modelled after London's Studio Tour and will be the first Warner Bros. Studio Tour in Asia.
At Warner Bros. Studio Tours Tokyo, you'll see the magic behind the Harry Potter films. Here, the Wizarding World comes to life with detailed recreations of the movie sets.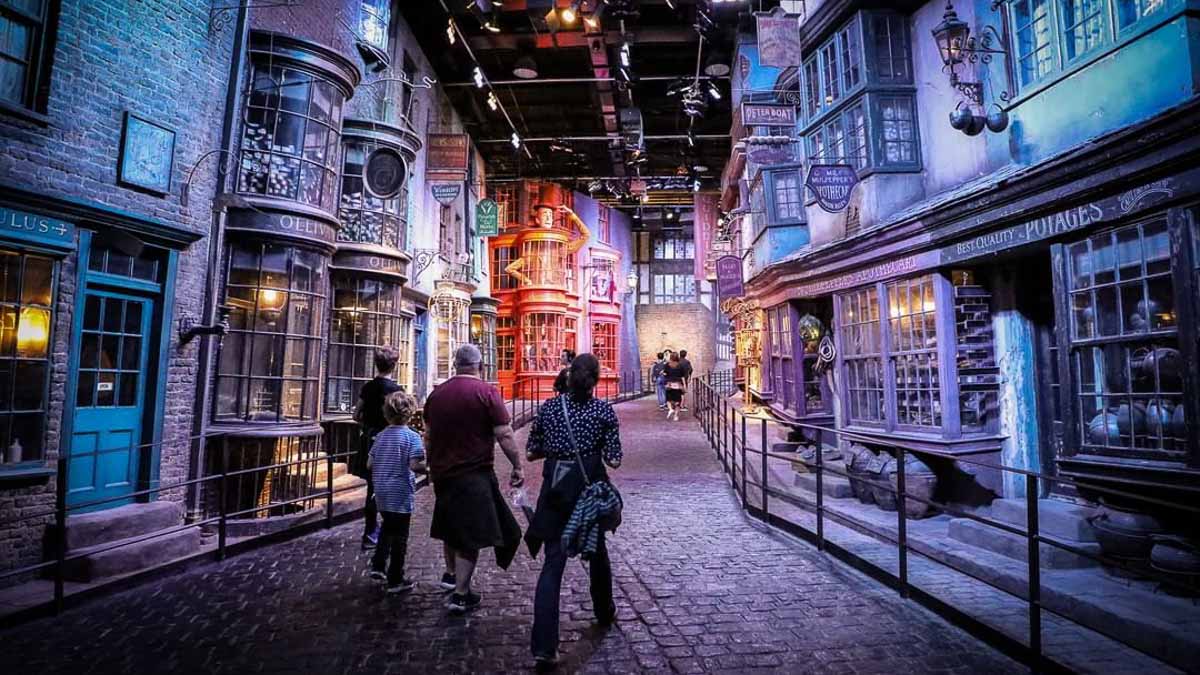 Photo credit: @wbtourlondon via Instagram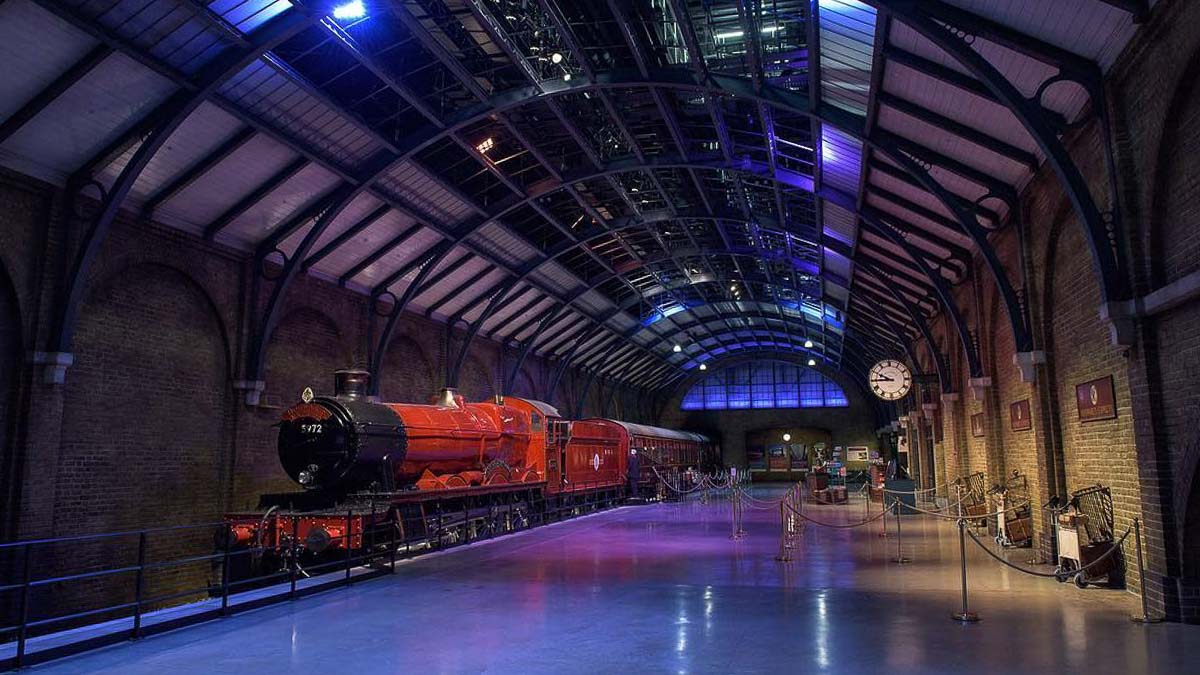 Photo credit: @wbtourlondon via Instagram
Potterheads will love the walking tours through Hogwarts, Hogwarts Express, and Diagon Alley, and seeing props like wands and potions up close.
Unlike Universal Studios Japan, this studio tour will display original sets, props and costumes from all the movies!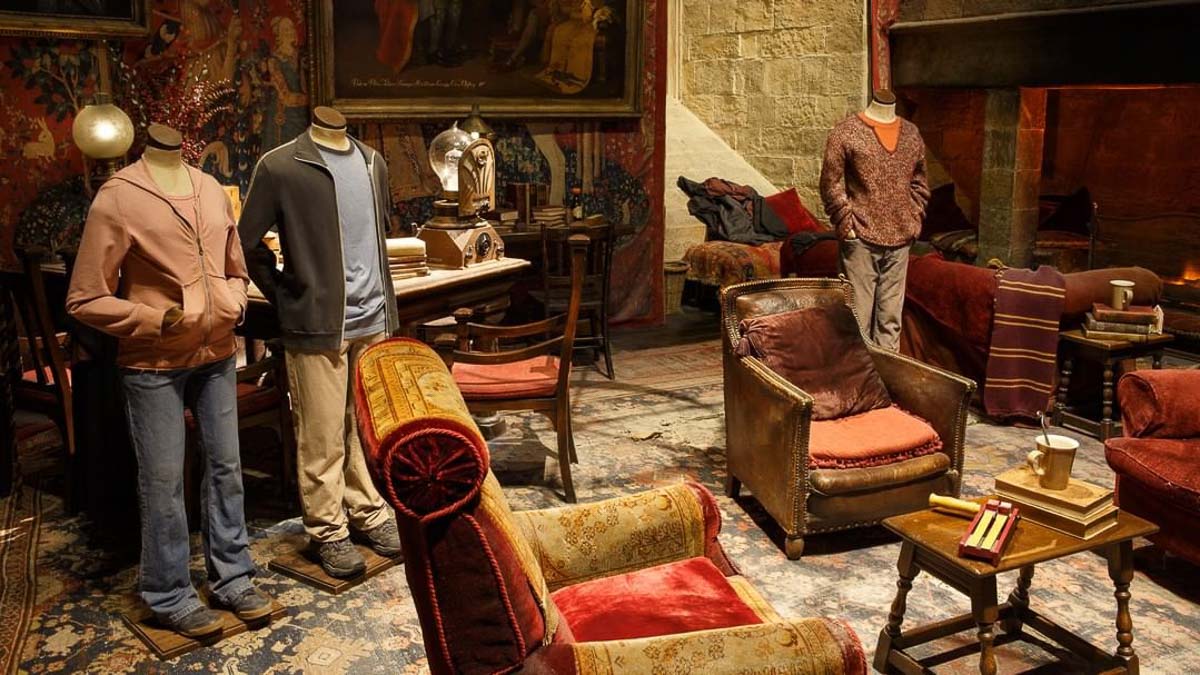 Photo credit: @wbtourlondon via Instagram
Tokyo plans to begin construction of the park after Toshimaen's official closure on 31 August. There isn't a spell that builds worlds overnight but fret not, muggles can enter the Wizarding World by 2023!
7) Game of Thrones Studio Tour in Northern Ireland, opening in 2021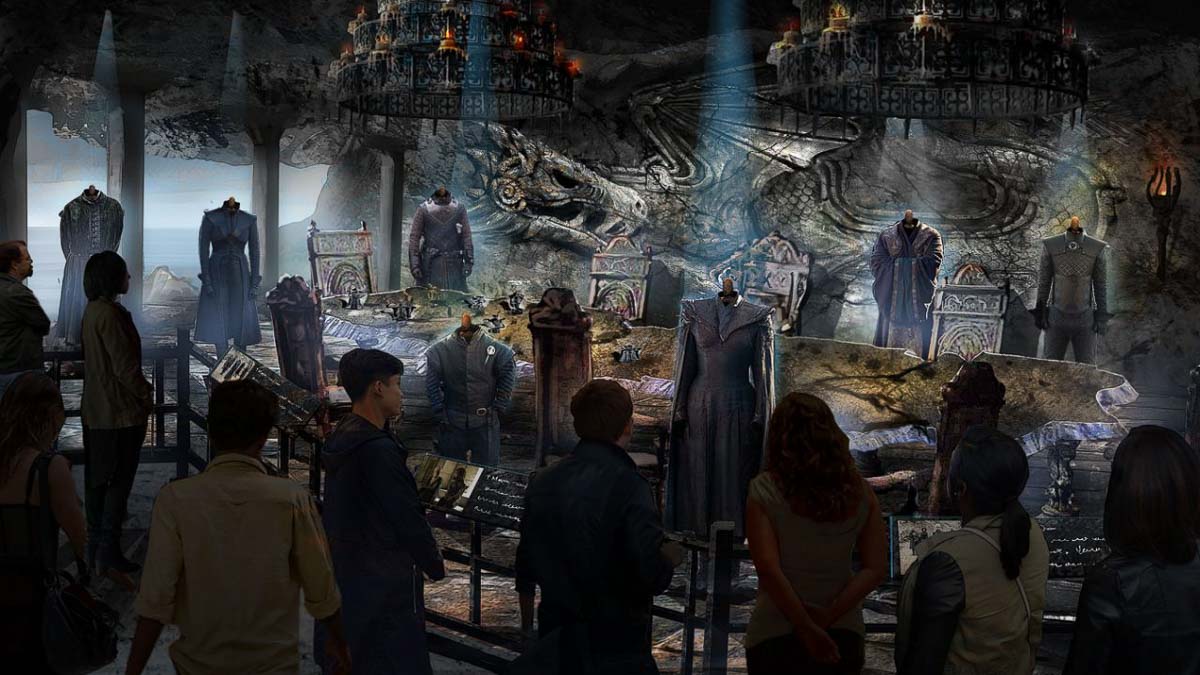 Photo credit: Linen Mill Studios
Enter the medieval world of Game of Thrones in 2021. The Studio Tour is located in Linen Mill Studios in Banbridge, Northern Ireland. It's the perfect place as many scenes of the hit HBO series were filmed there.
Fans will love being fully immersed in their favourite fantasy world. Within a day, you can visit iconic sets from the Map Room to the Dragonstone's Throne Room to the Courtyard in King's Landing.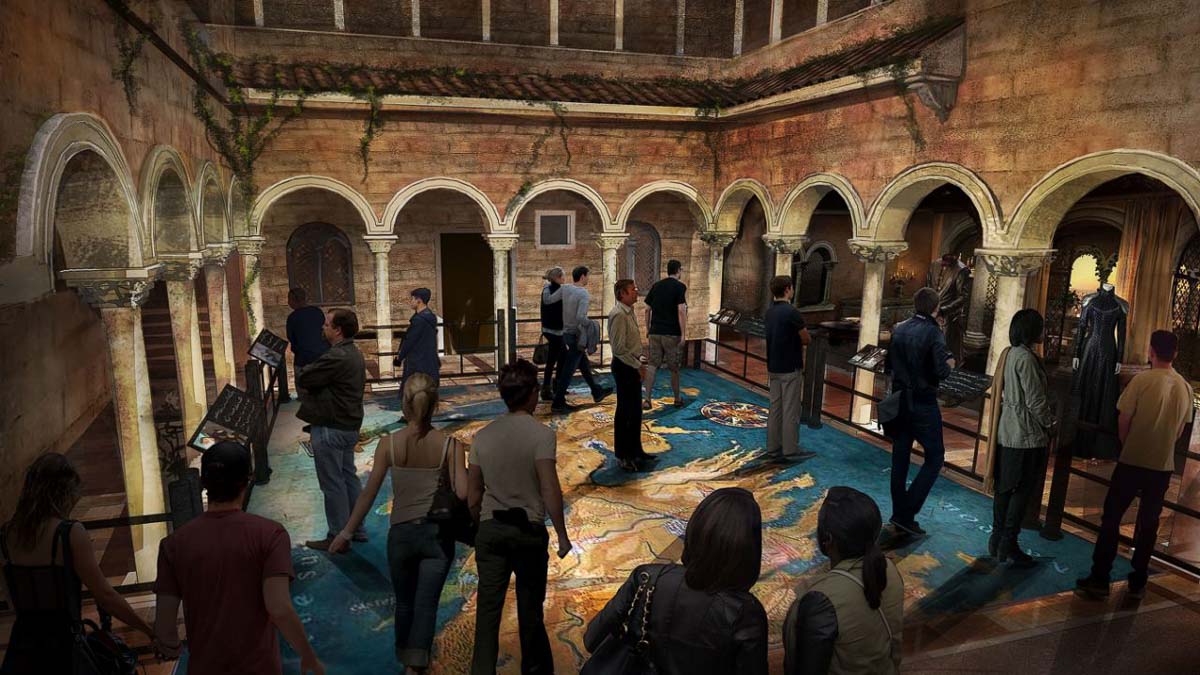 Photo credit: Linen Mill Studios
You'll even get to see original set pieces, props and weapons from Esteros to Westeros — Mother of Dragons, isn't that amazing?
8) Godzilla museum in Osaka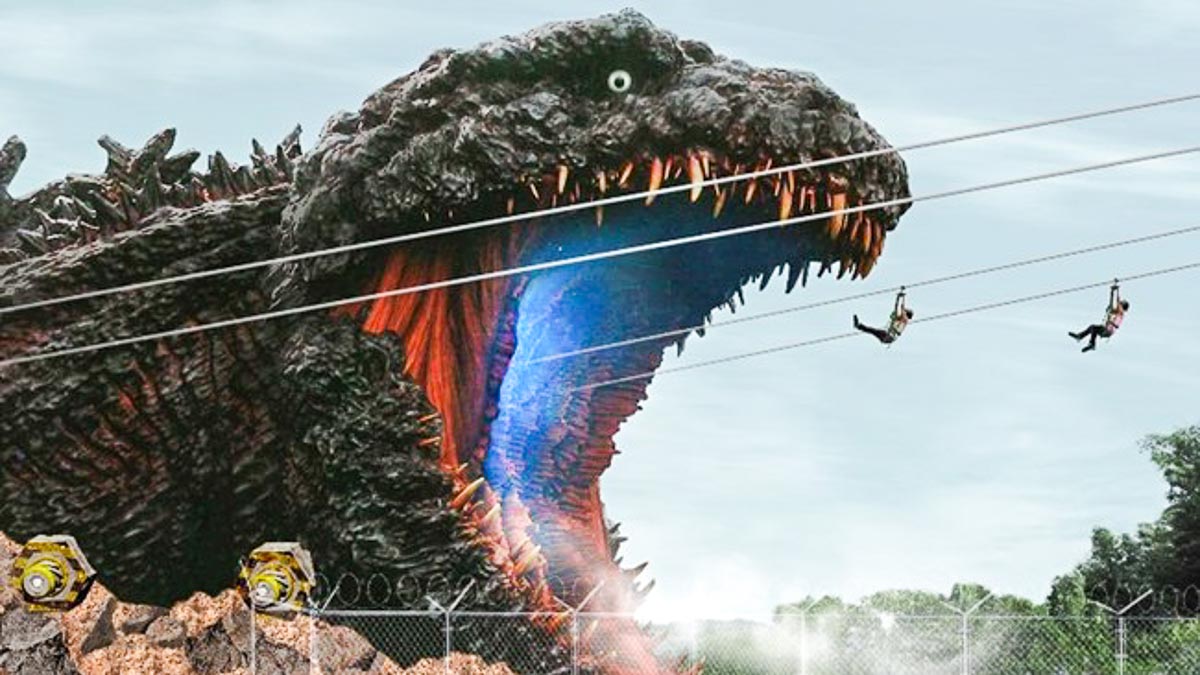 Photo credit: PR Times
I hope you're not sick of Japan yet because here's another amazing attraction!
No one wishes to face Godzilla or worse, get eaten by it. But this museum in Osaka might change your mind! The latest addition to Nijigen no Mori, an anime theme park, lets you zipline into the mouth of a 120 meter long Godzilla! As part of a game, visitors entering its body will "fire missiles" to stop Godzilla's cells from reproducing.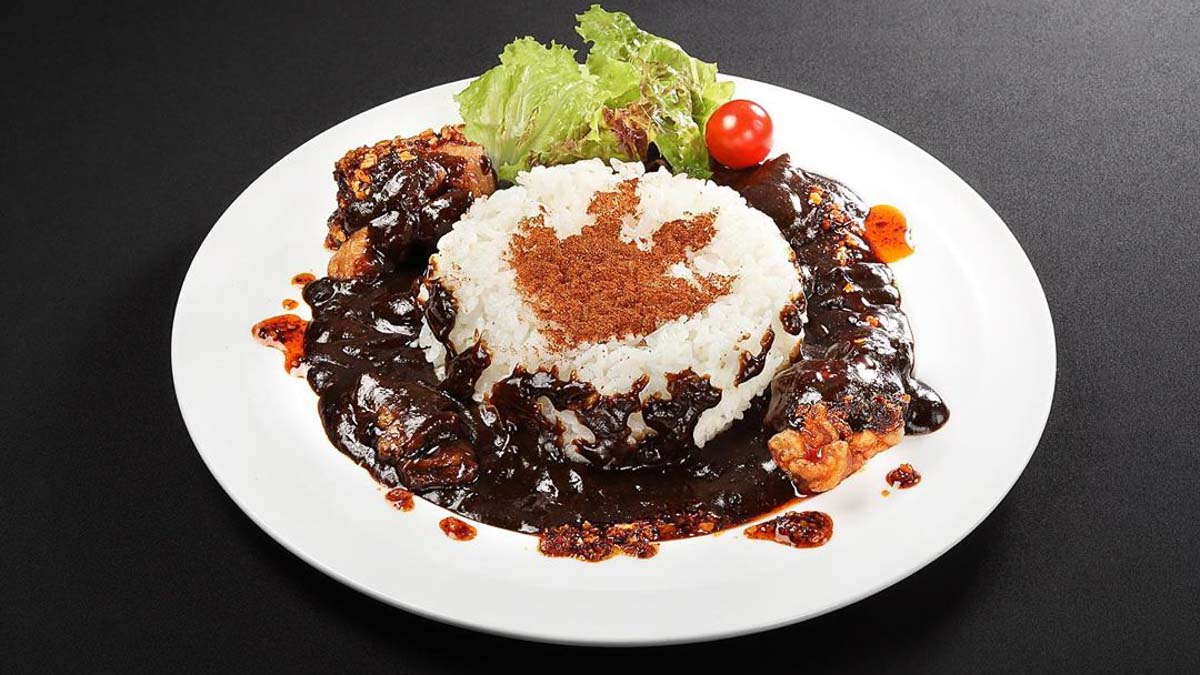 Photo credit: @nijigennomori via Instagram
The museum's Godzilla-themed food is really creative too. Like Japanese curry with Godzilla's footprint stamped on rice!
Although there's no confirmed opening date, we can still add it to our bucket list in the meantime!
Cost: ~S$12.84
9) Denmark: World's tallest artificial climbing wall in Copenhagen, opened in 2020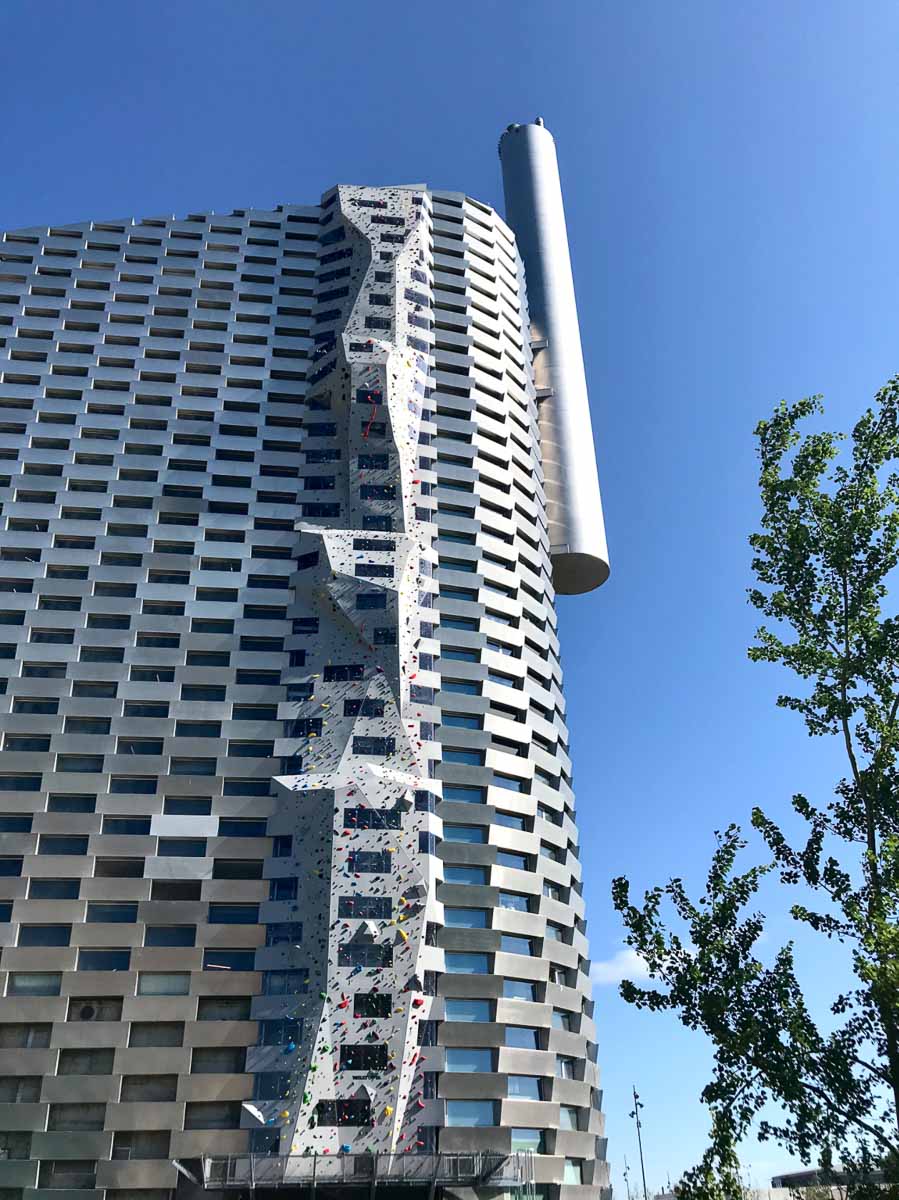 Photo credit: CopenHill
Scale 85 metres to get a bird's eye view of the beautiful city! CopenHill, an adventure recreation site, is building the world's highest artificial climbing wall.
This wall replicates a natural mountain with various overhangs. The climb requires a lot of skill and only those with proper certification can get on the wall. You'll also have to be at least 18-years-old!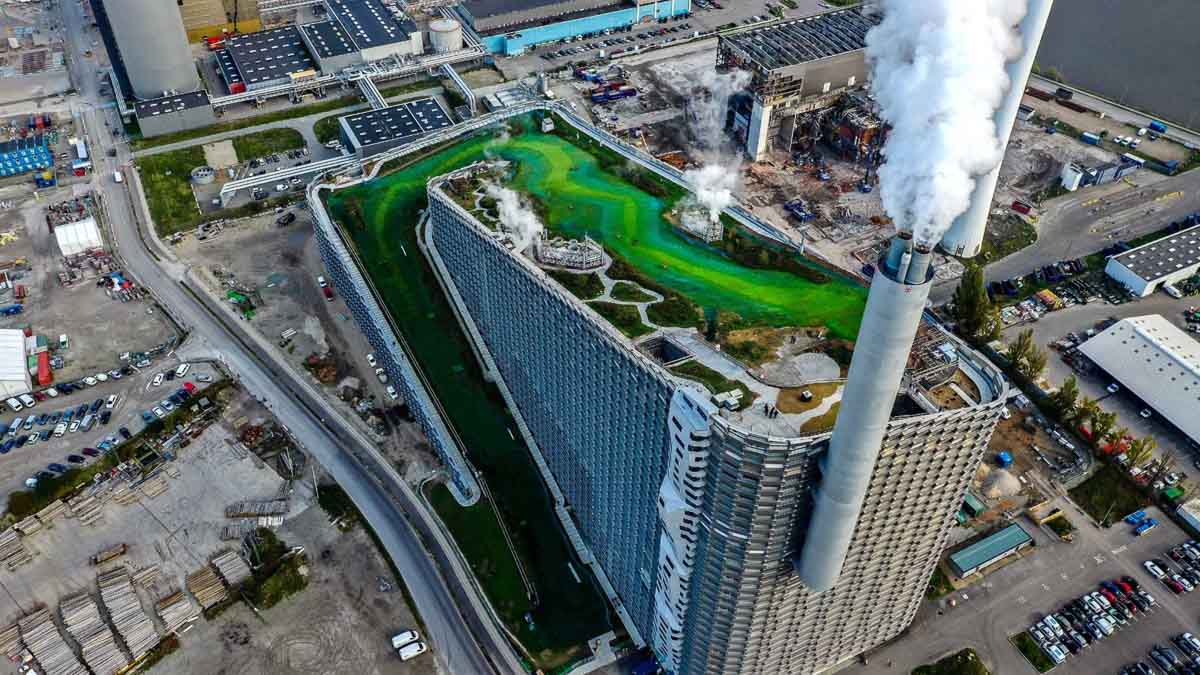 Photo credit: CopenHill
This isn't just cool, it's also great for the environment as CopenHill is also a clear energy plant powering 50,000 homes a year.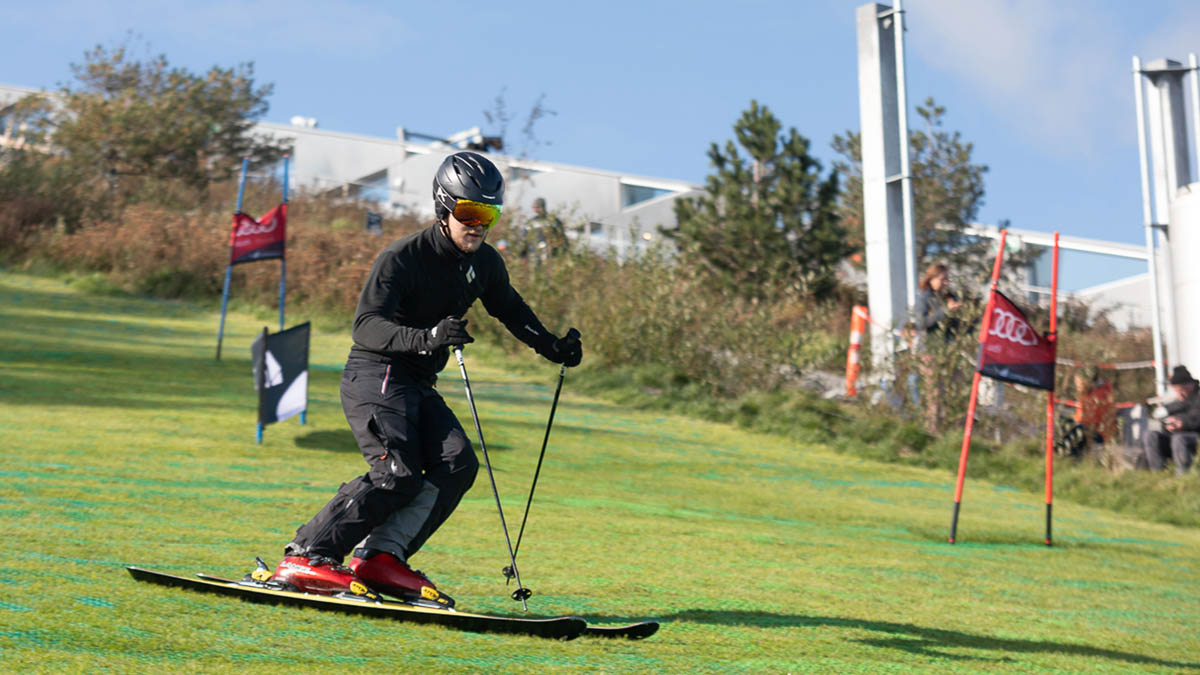 To help the power plant not stick out like a sore thumb, the building slopes down, offering various outdoor activities for residents. Apart from rock climbing, you can hike, ski and even toboggan all year round!
Photo credit: CopenHill
10) Japan's tallest observation deck in Tokyo, opening in 2027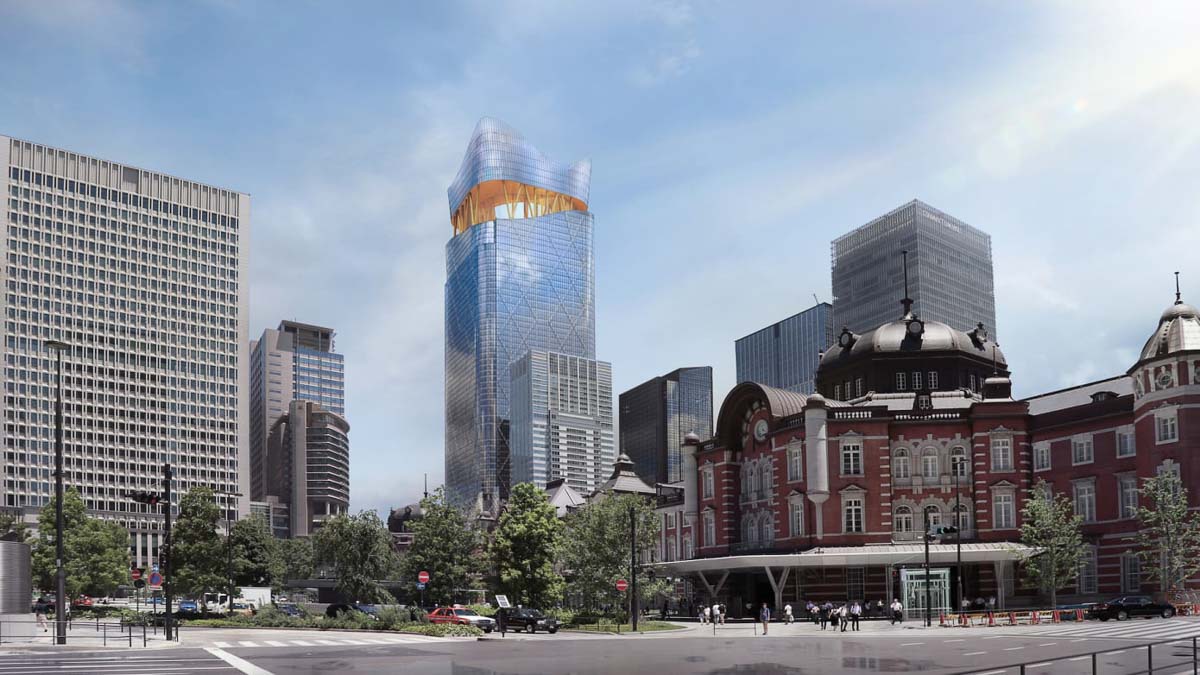 Photo credit: Mitsubishi Estate
The biggest city in the world has a new addition — Japan's tallest building yet. By 2027, Torch Tower, a futuristic 395-metre skyscraper, will tower over Tokyo.
The building resembles a flaming torch and the "flames" is exactly where you'd want to be — it's where you'll get fire views of Tokyo and Mount Fuji!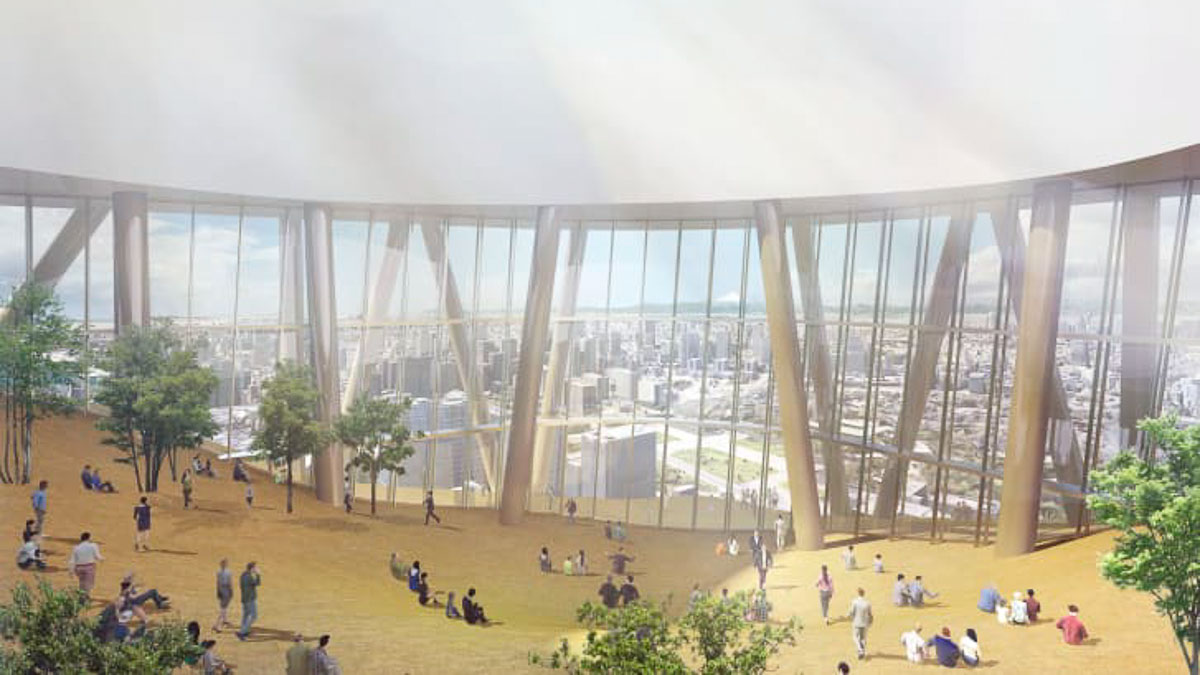 Photo credit: Mitsubishi Estate
This unique observation deck is designed with an indoor hill, so you can enjoy mountain-top views minus any strenuous hiking.
Torch Tower also features office spaces, a boutique hotel and even a bathhouse!
11) Greenhouse Starbucks in Yomiuriland, Tokyo, opened in 2020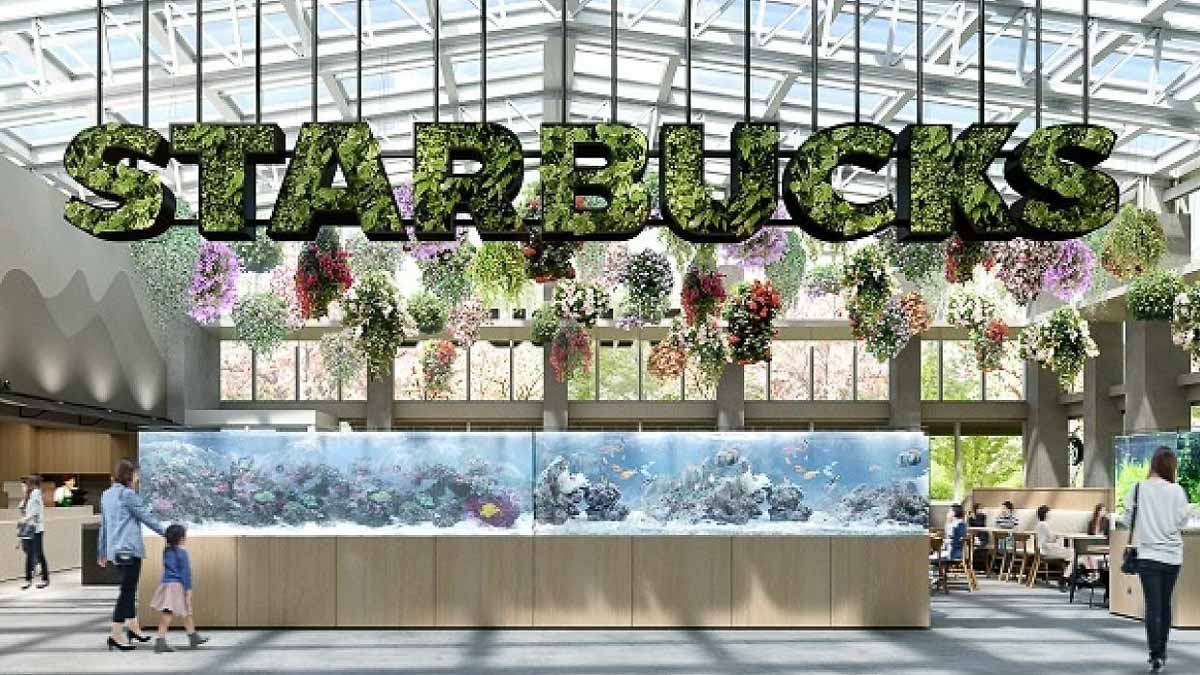 Photo credit: Hana Biyori
Tokyo is on a roll! Cafe-goers, you're gonna love this one.
Japan is known to have the world's most beautiful Starbucks cafes. And this year, it opened yet another stunner.
Within Hana Biyori greenhouse in Yomiuriland lies a Starbucks decked in flora. The garden cafe is decorated with little trees and ferns, and floral chandeliers dangling above.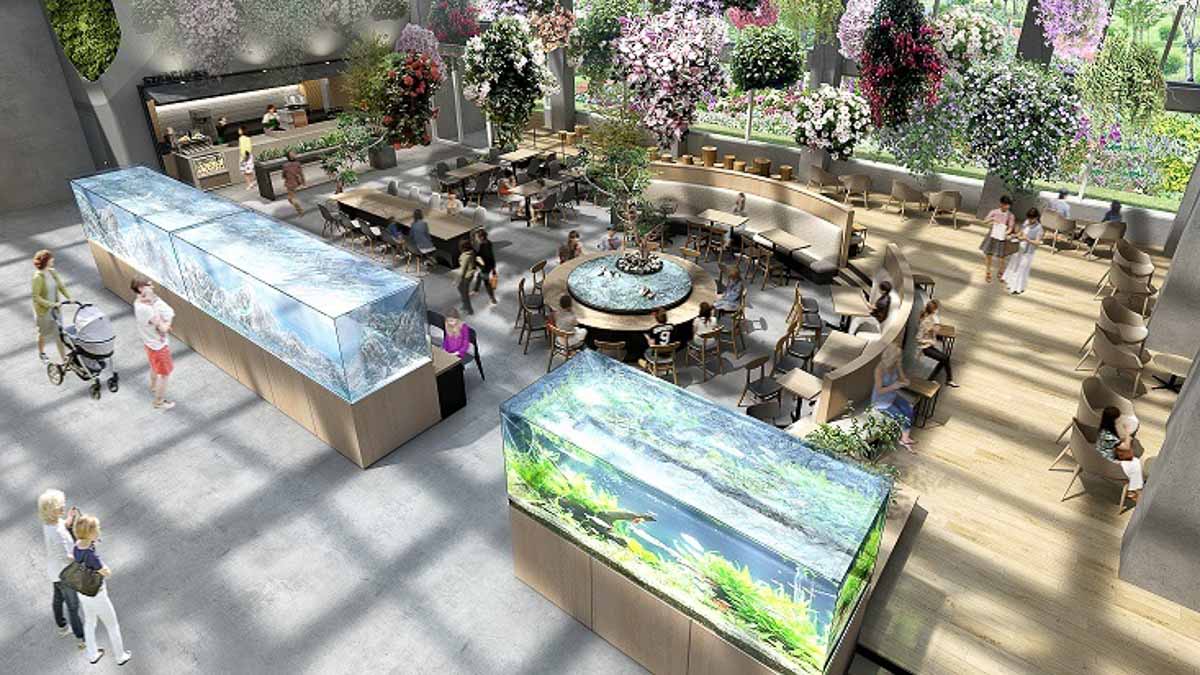 Photo credit: Hana Biyori
And since it's a greenhouse, you can expect lots of natural light. It's the perfect place to read while sipping on your favourite Starbucks frappe — what a dream! 😍
That's not all, the cafe also features an eight-metre tank displaying Okinawa's vibrant coral fish. Be sure to arrive early on your visit to score a seat by the tank!
Since you'll have to enter the park to get this outlet, why not explore the park's colourful landscape? Here, you'll witness Hana Biyori's seasonal blooms — enjoy cherry blossom season or watch the 2,000 red spider lilies bloom in autumn!
Entrance fee: ~S$15.45
Opening hours: 9:30AM – 7PM
How to get there: Take a shuttle bus from Keio Yomiuri-land Station (Keio Line), which operates every 15mins from 9:15AM – 3:45PM
Read also: 7D Budget Tokyo & Mount Fuji Itinerary For S$1.3k Including Accommodation
12) Sky Lagoon in Iceland, opening in 2021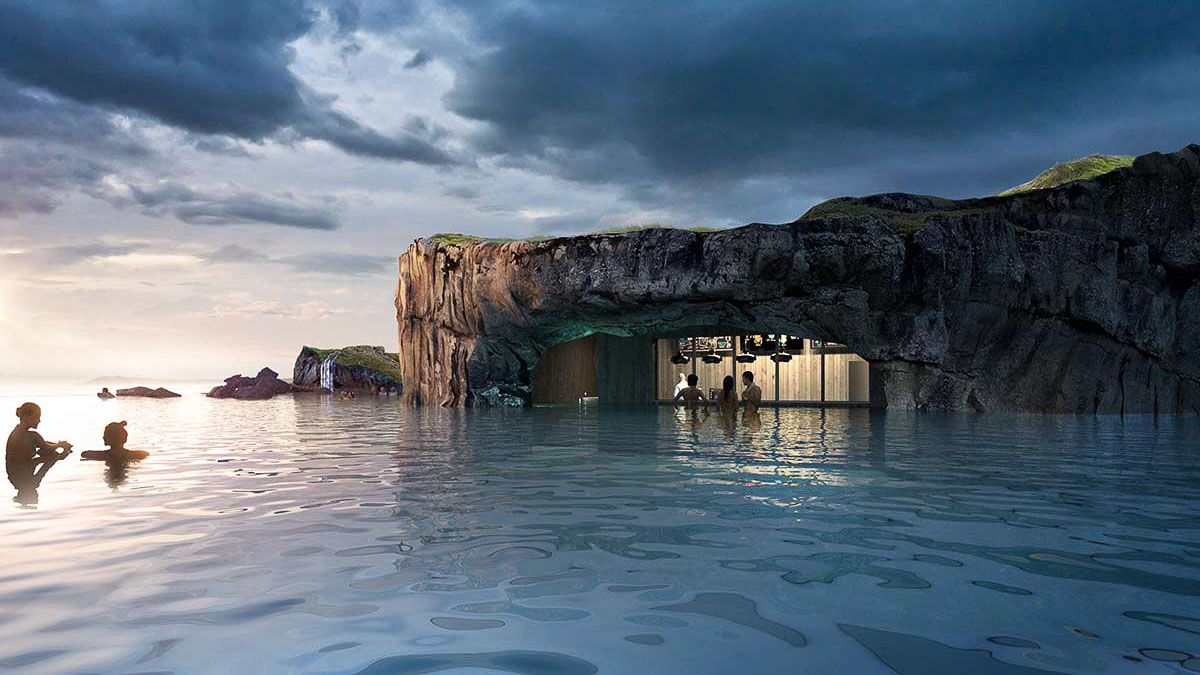 Photo credit: Sky Lagoon
Come Spring 2021, we can travel to the edge of the world.
Skip the city and head to the magical oasis of Sky Lagoon. Situated in Kársnes Harbour, the dreamy lagoon encompasses Iceland's unmatched beauty. And unlike Blue Lagoon, this resort is just minutes from Reykjavík.
The Sky Lagoon features an impressive geothermal pool with a swim-up bar. This 70m infinity pool gives you an unobstructed view of the Atlantic Ocean.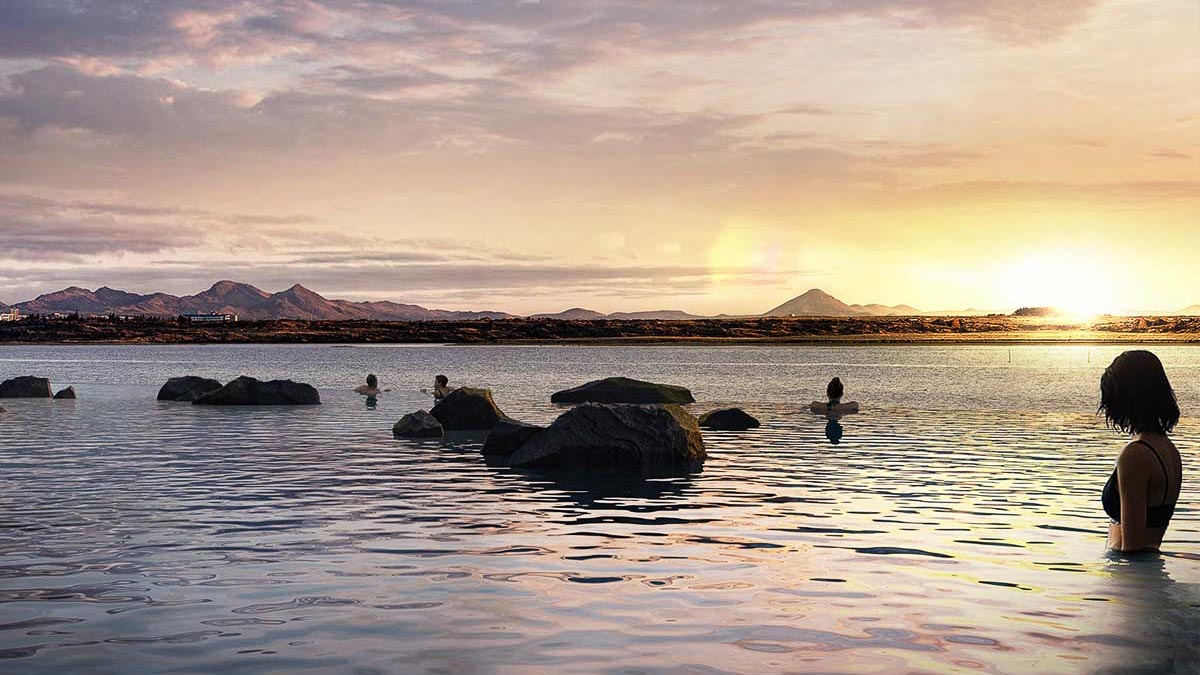 Photo credit: Sky Lagoon
And the views get even better at night. Dip in the pool and watch the Northern Lights dance in the sky — it's the new best way to enjoy Iceland's scenic landscape.
The lagoon's other amenities include a cold pool, sauna and in-house dining and shopping.
Read also: 15 Magical Things To Do In Iceland — A First Timer's Guide
13) Space hotels, opening in 2022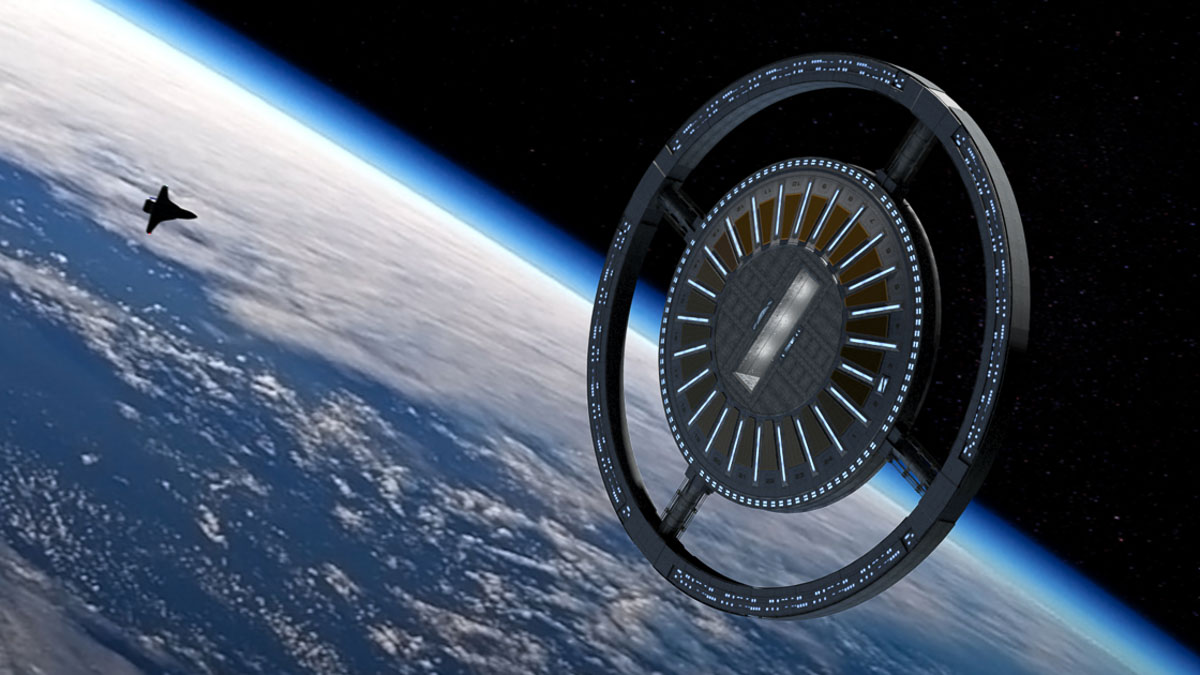 Photo credit: Gateway Foundation
Is space travel on your bucket list? Forget space capsule hotels, you'll be able to get the real deal as soon as 2022!
Orion Span, an aerospace company, plans to launch its Aurora Space Station next year and make it available to the public by 2022. However, it's not your typical hotel experience — visitors will live like astronauts for 12 days.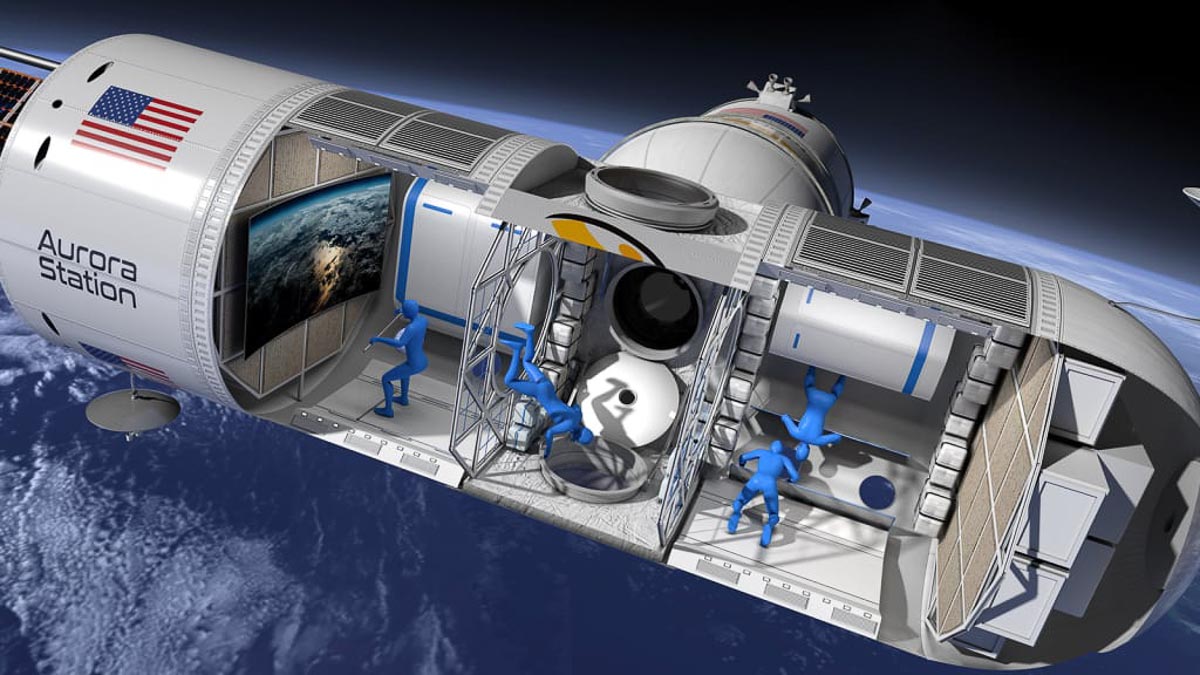 Photo credit: Orion Span
Before you leave earth, you'll have to undergo a three-month training. And while there, you'll operate the station and conduct experiments just like real astronauts!
Despite being a space station, the accommodation was still created with tourism in mind. The station is very spacious with large observation windows. Visitors will have personal sleeping quarters and super speedy internet too!
This once in a lifetime experience will cost at least US$9.5 million. The waitlist is already open for those who want to make a reservation — you'll just need an US$80,000 deposit!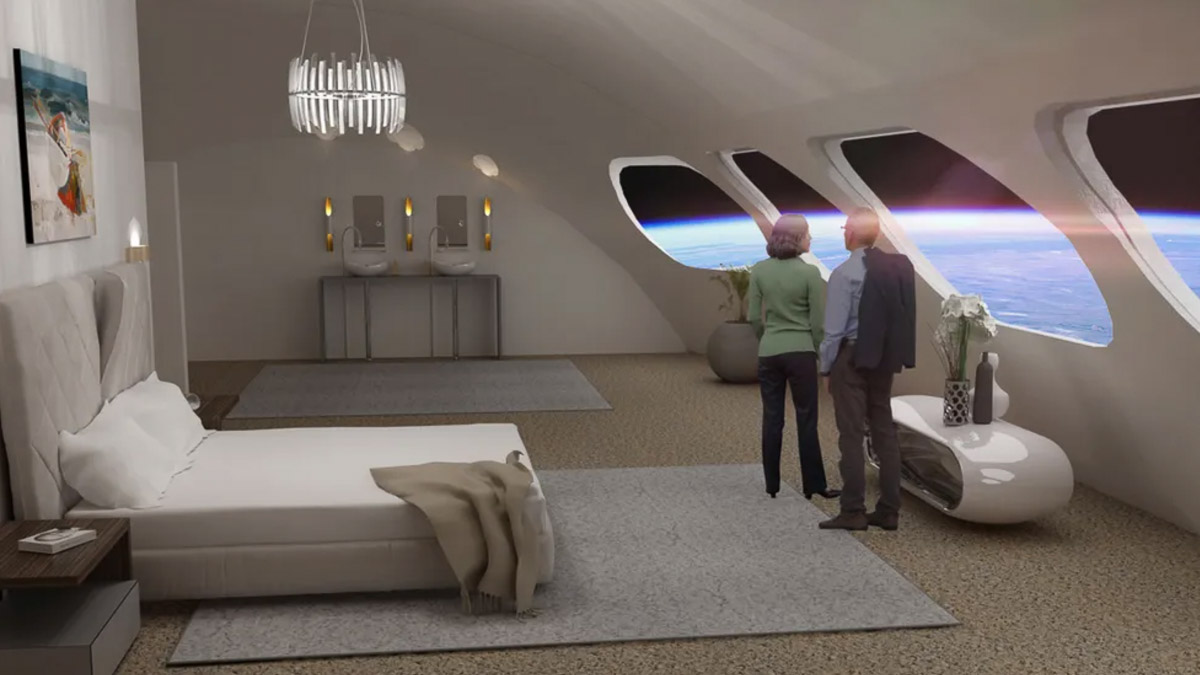 Photo credit: Gateway Foundation
If you're not keen on a work holiday, another company, Gateway Foundation, hopes to launch a luxury space hotel by 2025. Named the Von Braun Rotating Space Station, it's a rotating wheel that can carry up to 400 passengers. And with the help of artificial gravity, it aims to be a cruise ship in the space. You can expect to see beautifully designed rooms, bars, restaurants, movie screenings and even musical concerts!
14) Xigera Safari Lodge in Botswana, Africa opened in 2020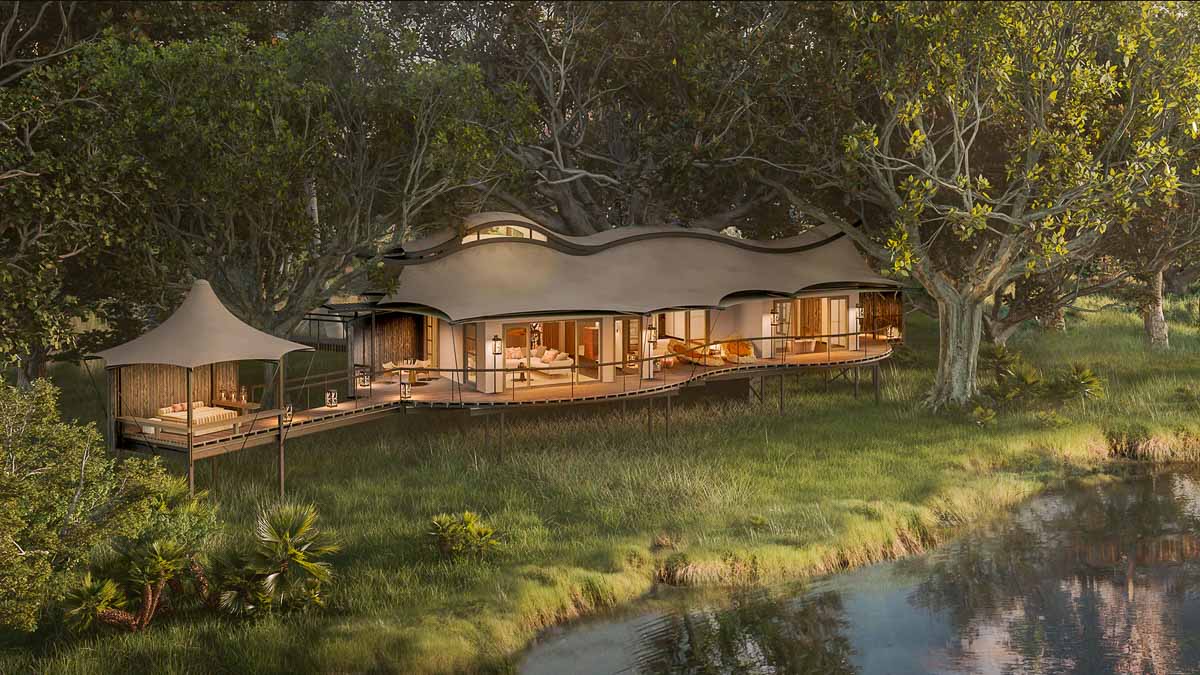 Photo credit: Xigera Safari Lodge Botswana
Ever thought about adding 'first-class safari experience' to your travel bucket list?
Xigera Safari Lodge is reopening this Oct 2020 after a two-year renovation. At the heart of Okavango Delta, the luxury safari resort stands elegantly above the floods. It's a great way to live in the wild without roughing it out.
The resort was designed around preserving the delta — everything from the air conditioning to the lights is powered by solar panels! You won't find any single-use plastics here either.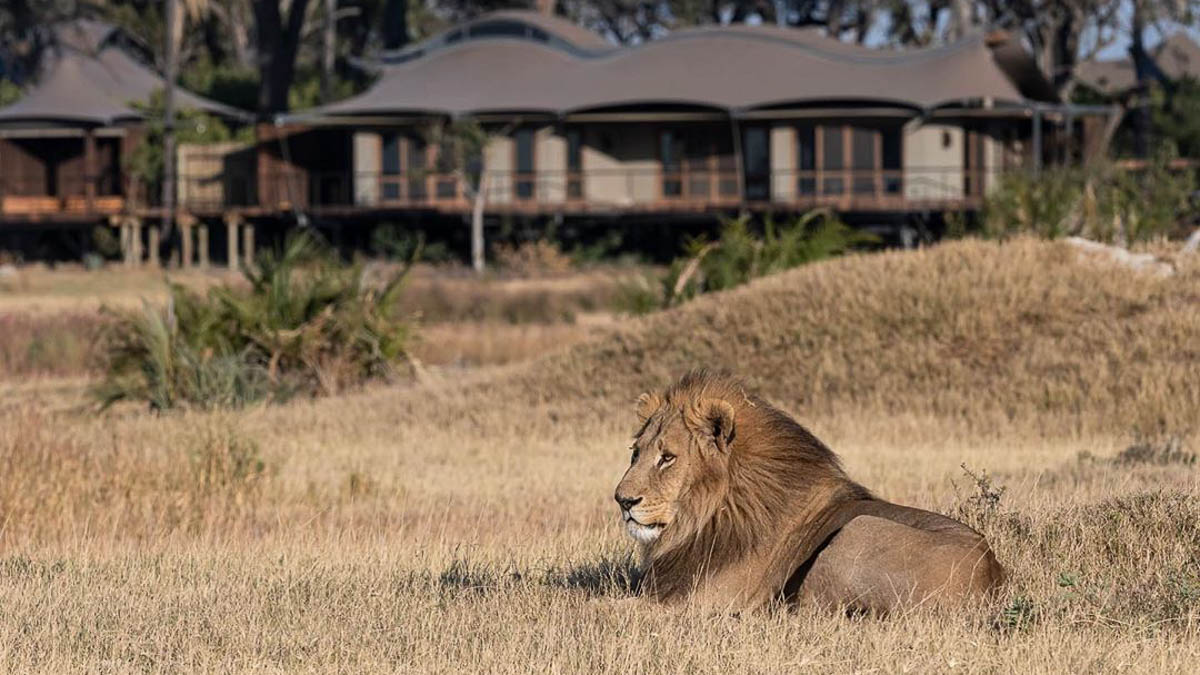 Photo credit: @xigeralidge via Instagram
That's not all, you get first-class safari excursions too. Learn about Botswana's wildlife from Xigera's expert safari guides as you ride through the Moremi Game Reserve. For a more close-up experience, visit the area's 440 different species either by foot instead! Or tour the delta in a glass-bottomed traditional canoe and spot hippos and crocodiles.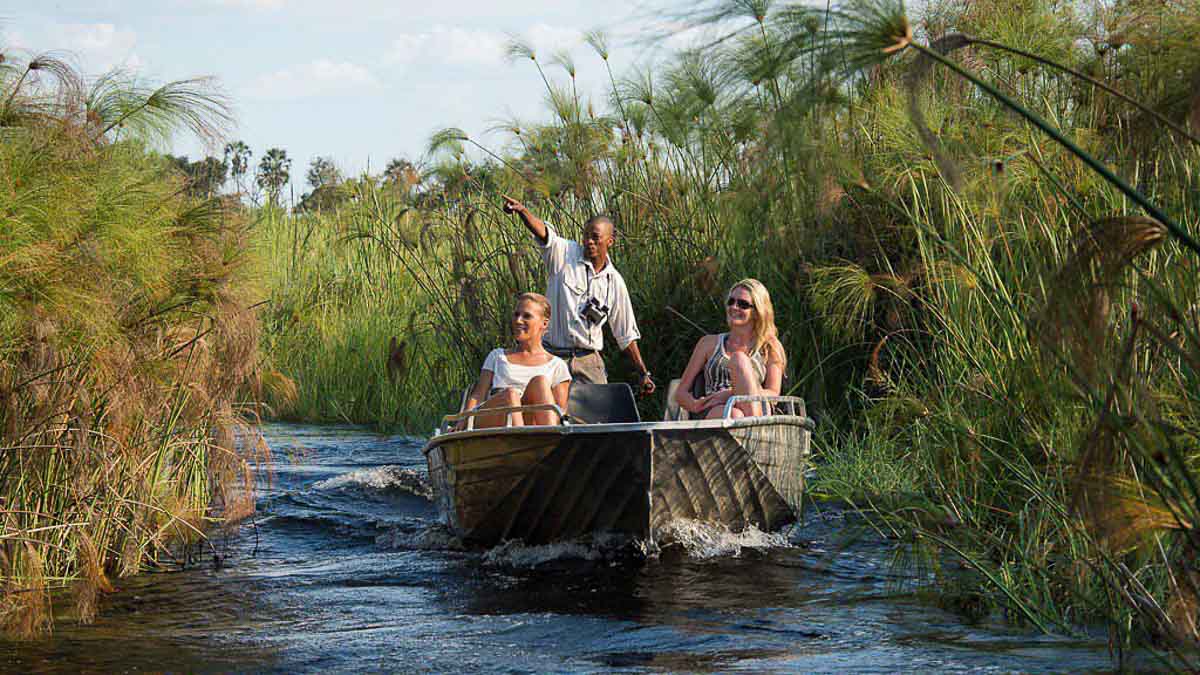 Photo credit: @xigeralidge via Instagram
Cost: From ~S$957
15) Arctic Bath on Lule River, Sweden, opened in 2020
Photo credit: Arctic Bath
If you love the idea of living in a cabin by a lake, how about staying on the icy waters of Lule River in Sweden?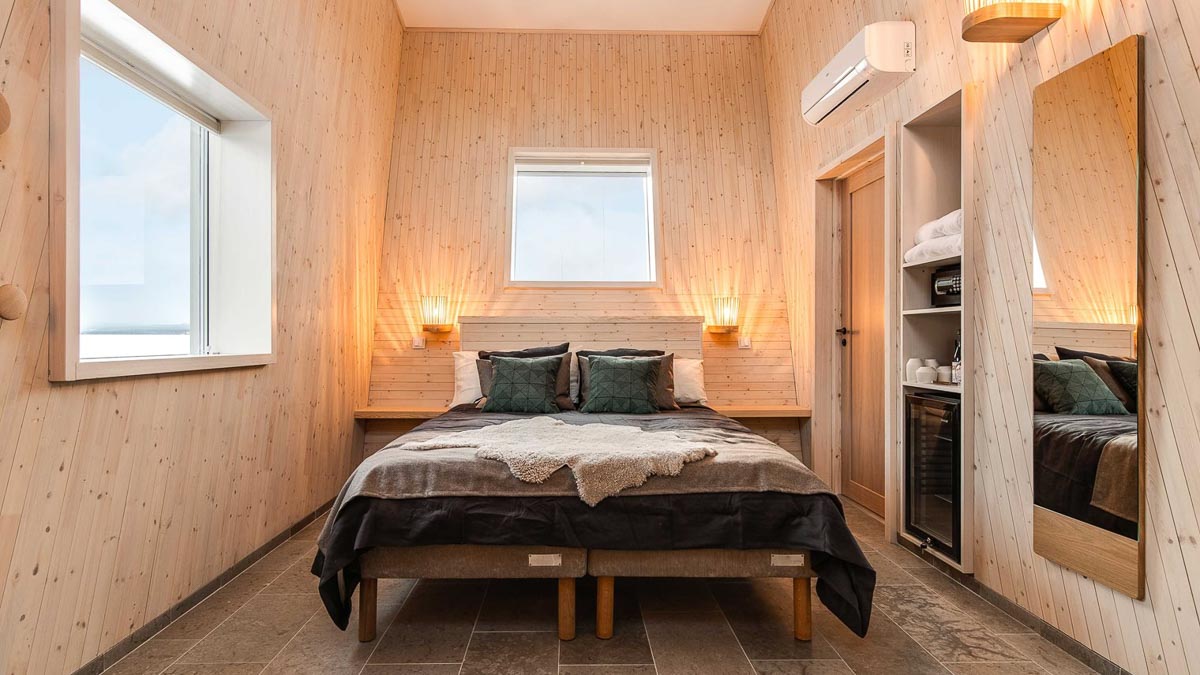 Interior of the Arctic Bath floating cabin. Photo credit: Arctic Bath
Experience the best of the cold at the Arctic Bath. The wellness hotel has only 12 cabins — some on the waters and some on land. From the cosy cabins, you get unbelievable views of the Swedish Lapland. In the winter months, you'll even see the Northern Lights dance above you.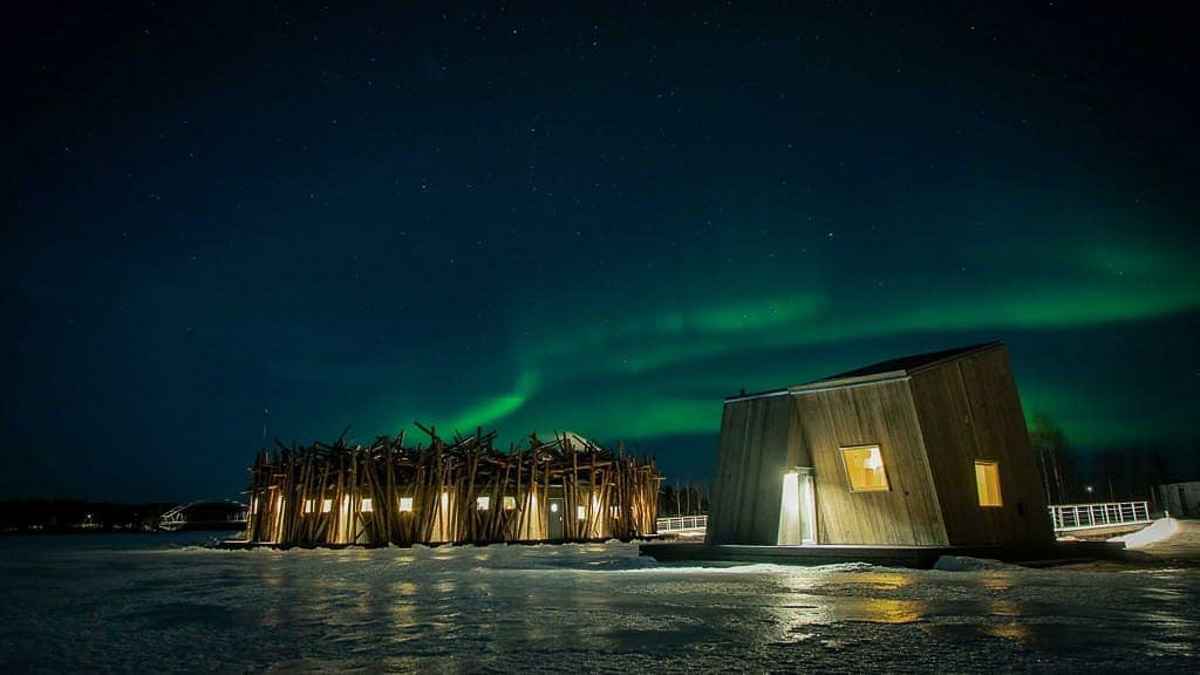 Photo credit: @arcticbath_sweden via Instagram
Among the cabins, you're sure to spot an odd nest-like structure. It's the hotel centrepiece and where you'll find the pool!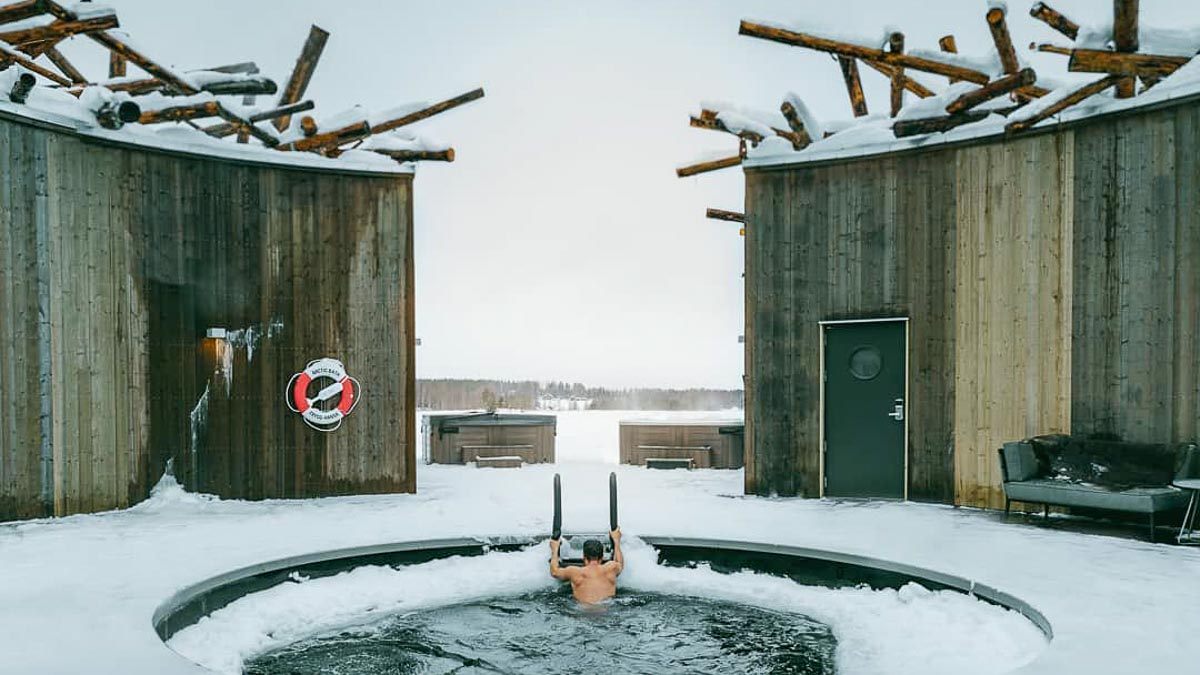 Photo credit: @viggo_lundberg via Instagram
Most might expect a heated pool, considering you're living in negative temperatures. However, at the Arctic Bath, you get just the opposite — an ice bath to treat muscle pains! Surprisingly, guests love the thrilling experience and go for more than one dip.
The hotel also offers activities like bear watching, horseback riding and beginner courses in wildlife photography.
Although it opened in January this year, the business has ceased since COVID-19 hit. The resort plans to open its doors again in November, so we can look forward to visiting in 2021 — fingers crossed!
Cost: From ~S$668/night
16) Underwater museum in Greece, opened in 2020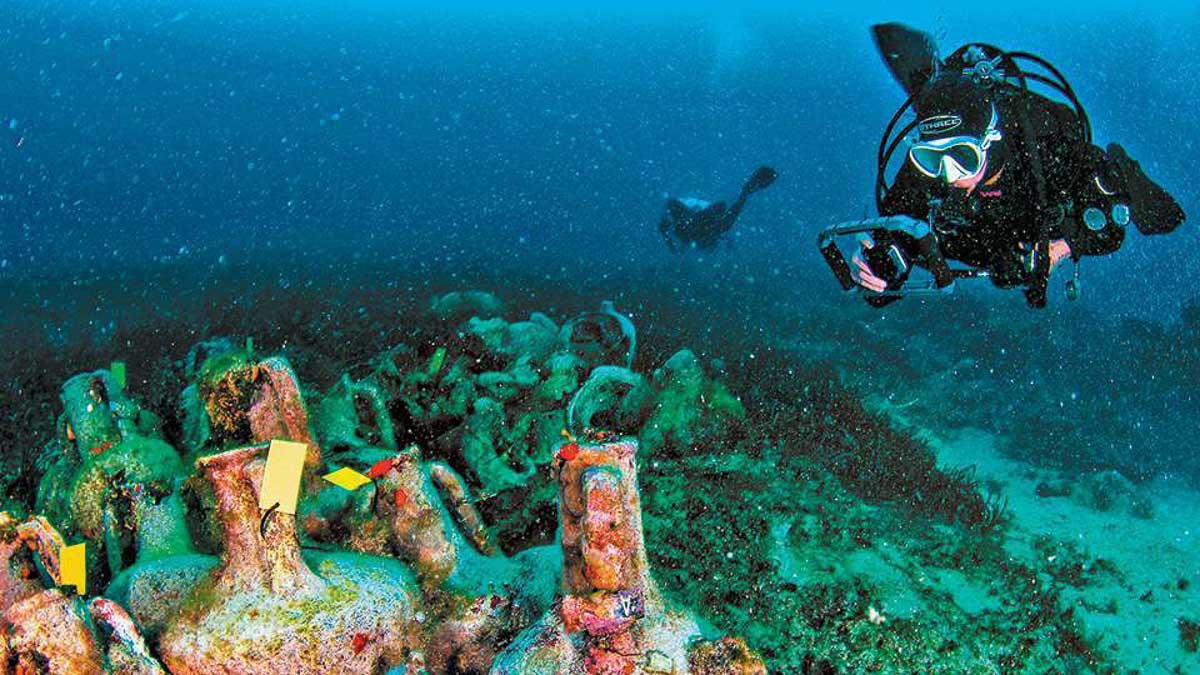 Photo credit: Greek City Times
Back in 425BC, a vessel delivering premium wine to Northern Greece sunk near the coast of Alonissos island in the western Aegean. Known as the "Parthenon of shipwrecks", this highly valued trove has most of its vases still intact.
From 3 Aug 2020 to 2 Oct 2020, dive deeper into Greece's history at the wreck site. Certified amateur divers and above can join the tours on the 28m dive. Non-divers aren't left out either — virtual 'diving' tours are available at Alonissos' information centre (link).
Unfortunately, most of us living outside Greece probably won't make it there in time (thanks, COVID). But there's hope for the future! Authorities have plans to open a diving park with four more ancient shipwrecks within the area.
Read more: 9-Day Greece Itinerary Under S$1.5k incl. flights — Athens, Santorini, Meteora
17) Museum of Underwater Art in Townsville, Australia, opened in 2020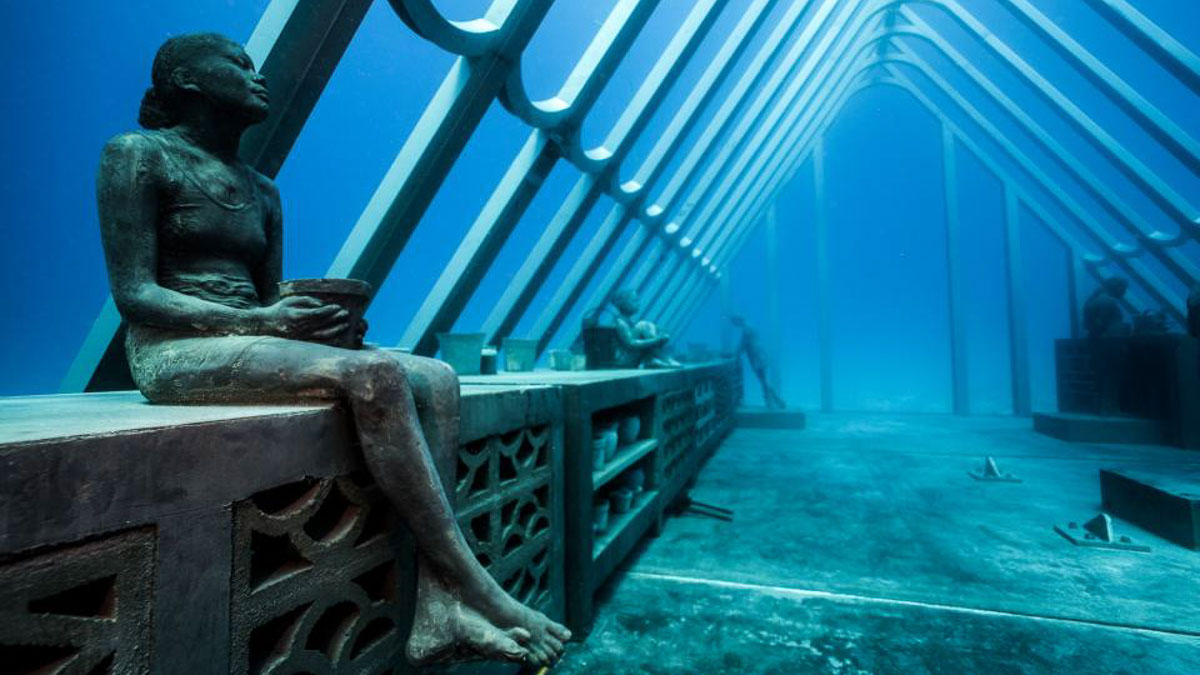 Photo credit: Jason deCaires Taylor
There's another underwater museum literally Down Under.
In Townsville, Australia, dive 60m further down under and visit the Museum of Underwater Art. Situated on the Great Barrier Reef, you're in for a scenic dive with colourful corals and sightings of turtles, stingrays and blacktip reef sharks!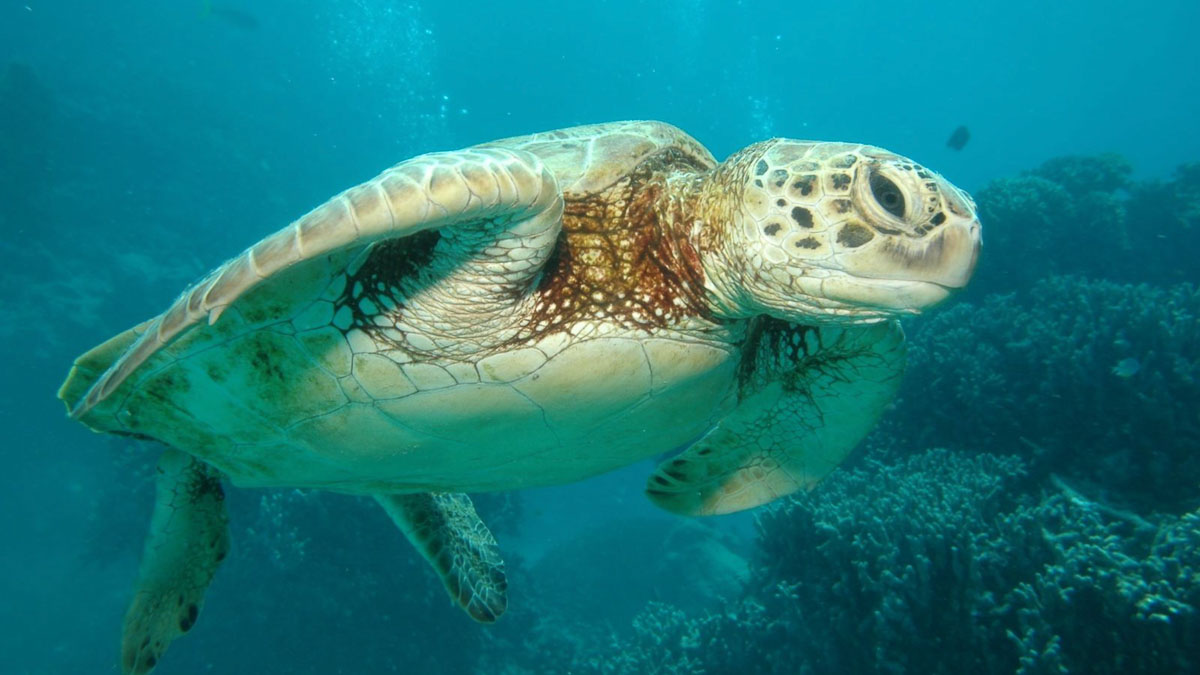 Photo credit: Wikimedia Commons
The museum partnered with Jason deCaires Taylor, a renowned underwater sculptor. His exhibition in the John Brewer Reef Coral Greenhouse aims to inspire visitors to learn more about reef conservation.
Cost: From ~S$251
18) The Grand Egyptian Museum in Cairo, opening in 2021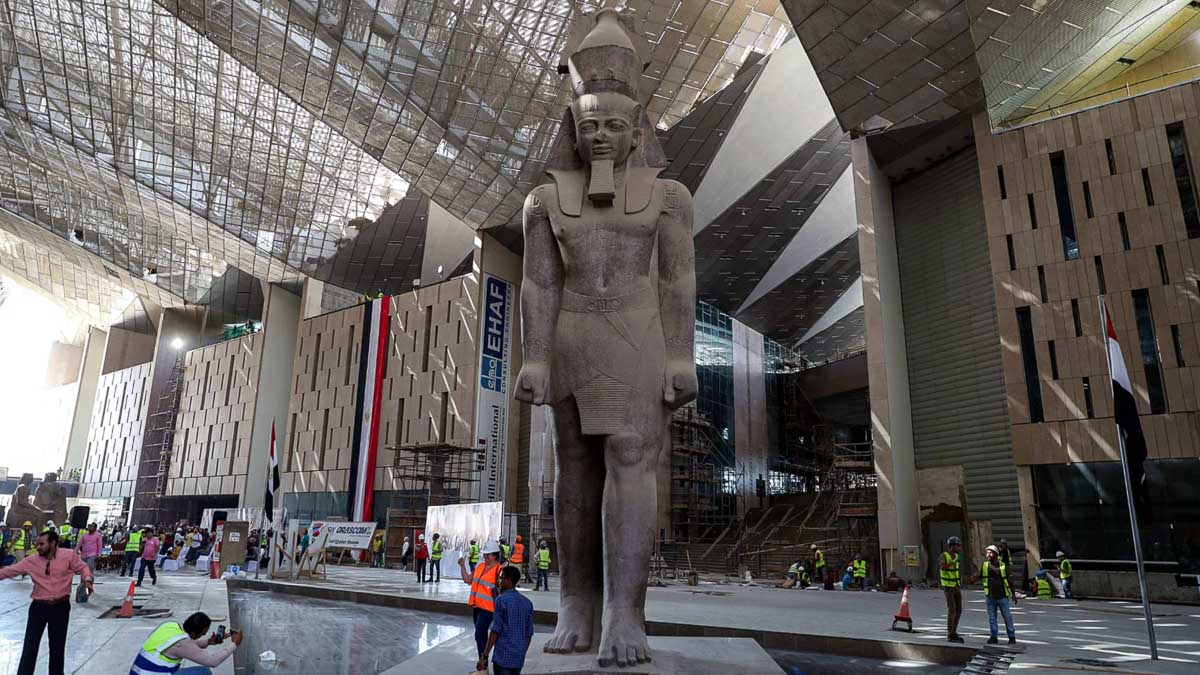 Photo credit: Mohamed El-Shahed via Getty Images
The beauty and mystery of Egypt's history is something that always intrigues us. In 2021, Egypt will not only have the largest pyramids, but also the world's largest archaeological museum!
The Grand Egyptian Museum spans 480,000 square metres and overlooks the grand Giza pyramids. The biggest attraction will be the Tutankhamun collection, exhibiting 5,400 objects found within Pharaoh's tomb.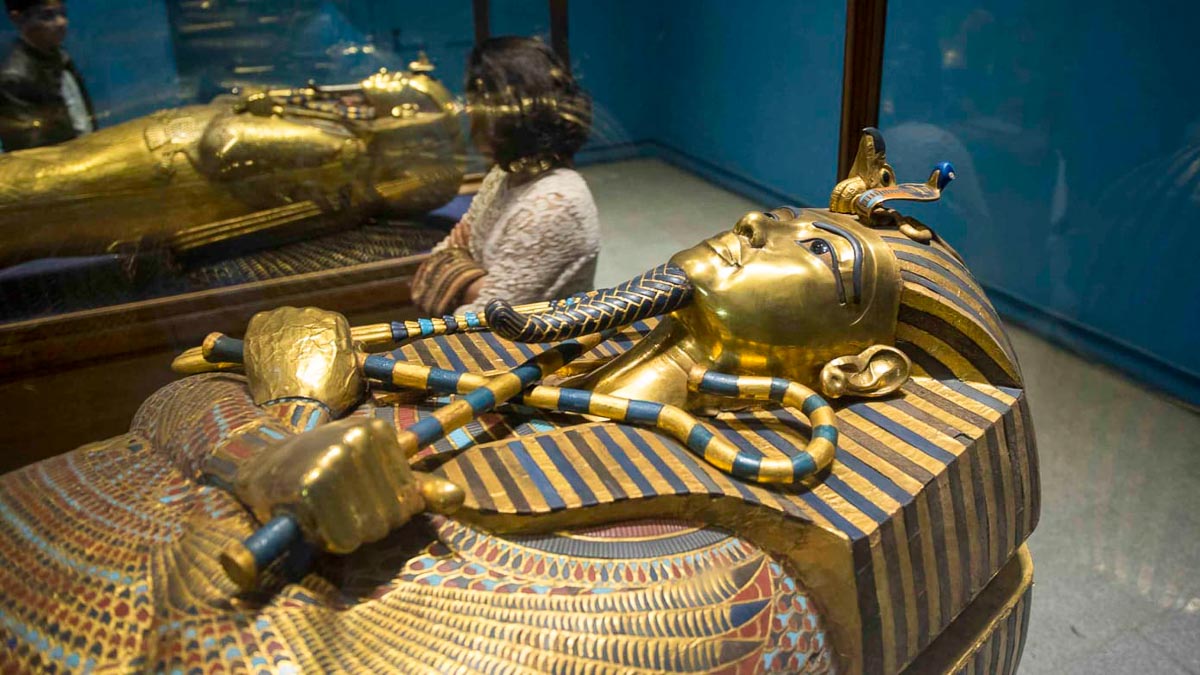 Photo credit: Mohamed El-Shahed via Getty Images
Other establishments include restaurants, retail outlets, a cinema, and a conference centre.
19) M+ museum in Hong Kong, opening 2021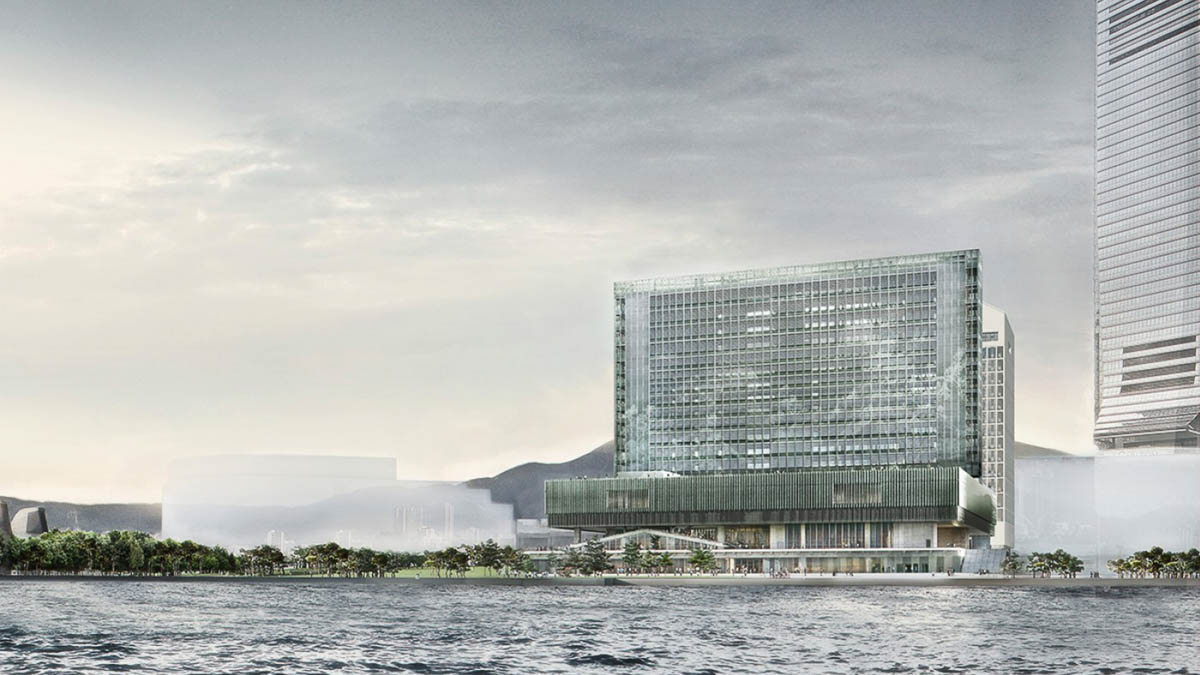 Photo credit: West Kowloon
Hong Kong is going to have its own modern museum come 2021. It'll be like New York's Museum of Modern Art (MoMA) and Tate Modern in London.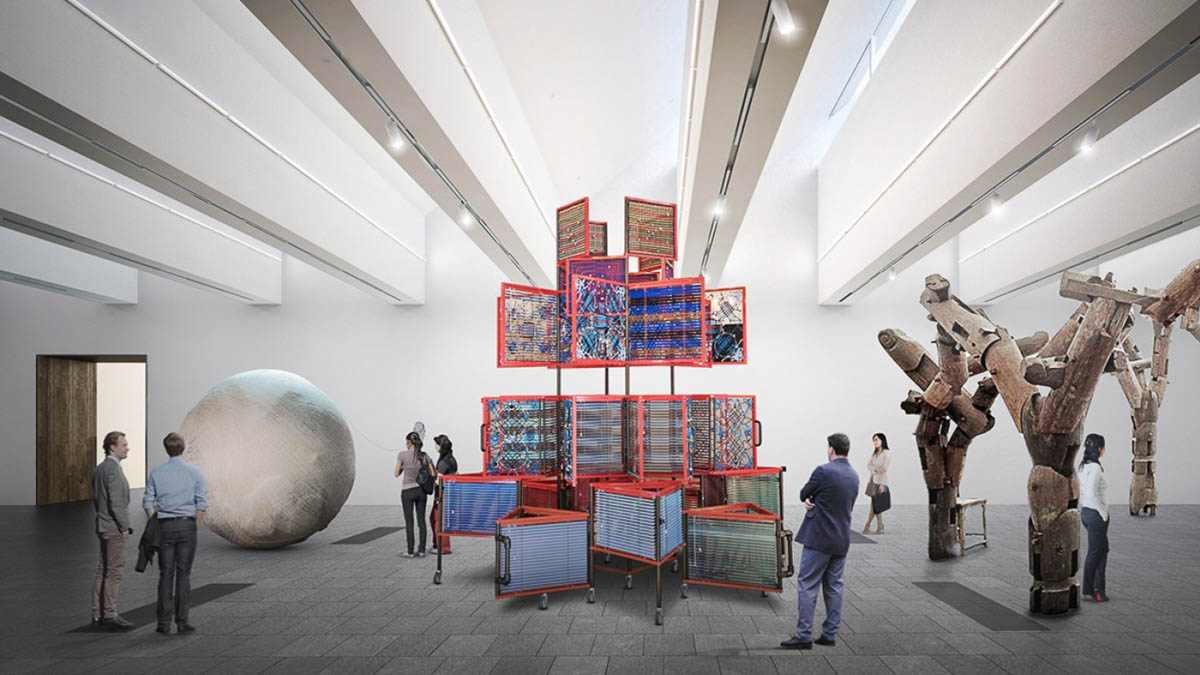 Photo credit: West Kowloon
M+ Museum will feature a spectrum of modern art from digital works to visual arts, focusing mainly on Hong Kong and Asian culture. This contemporary museum is in West Kowloon Cultural District, the world's largest cultural district, overlooking the stunning Victoria Harbour.
Read more: 7D Hong Kong Itinerary — Exploring Beyond the Food And Shopping Paradise
20) Restored Notre Dame Cathedral in France, opening in 2024
Photo credit: Wikipedia
When the Notre Dame caught fire last year, the world was in shock. Everyone believed the cathedral would never be the same again.
However, after a year of assessment and planning, there is good news! By 2024, the 850-year-old cathedral will be restored to its former glory — maybe even better!
Cost: Free
Read more: 10-Day France Itinerary under S$1.5k — Paris and Beyond by Rail
Revamp your travel bucket list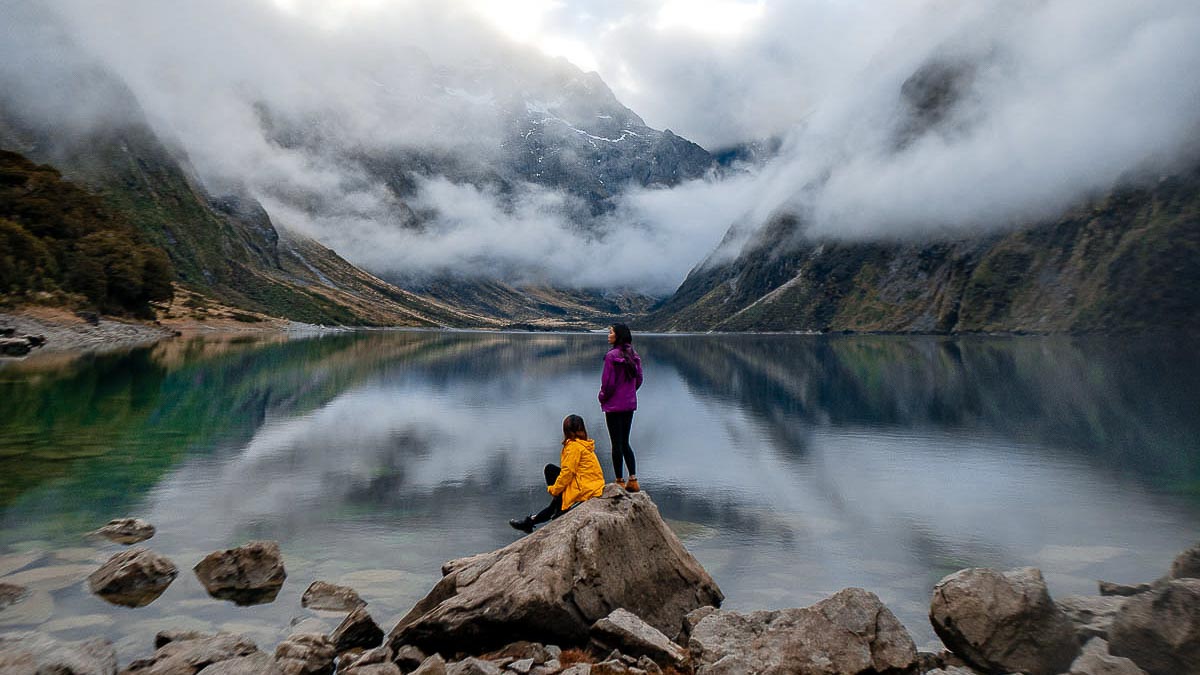 At The Travel Intern, we love adding more destinations to our bucket list as there's always something new to see around the world!
The world is still changing and evolving despite the recent pandemic. And this only inspires us to keep looking forward and planning for when we can finally travel again.
Looking for more travel inspiration? Check out our list of 100 epic experiences around the world. Or maybe you can consider one of these underrated cities!
Which attraction are you most excited to add to your travel bucket list? Share with us in the comments!
---