At two years old, Leia and Lauren (@leialauren) have been on over 15 overseas trips; from chasing the Northern Lights in Iceland, to self-drive road trips in Tasmania, to wandering within tea plantations in Bandung, Indonesia.
If that itself doesn't bring up enough envy, at age two, they also have a (growing) fan base of 300k on Instagram, featuring their adorable adventures.
But we all know, behind every cute baby picture is a super parent who, on top of attending to a child's every need, have somehow managed to keep the feed irresistibly hard to not hit the follow button.
Avid Singaporean travellers, the super parents Amber and Peter are indeed a reassuring proof to us travellers that travelling need not end when you have kids!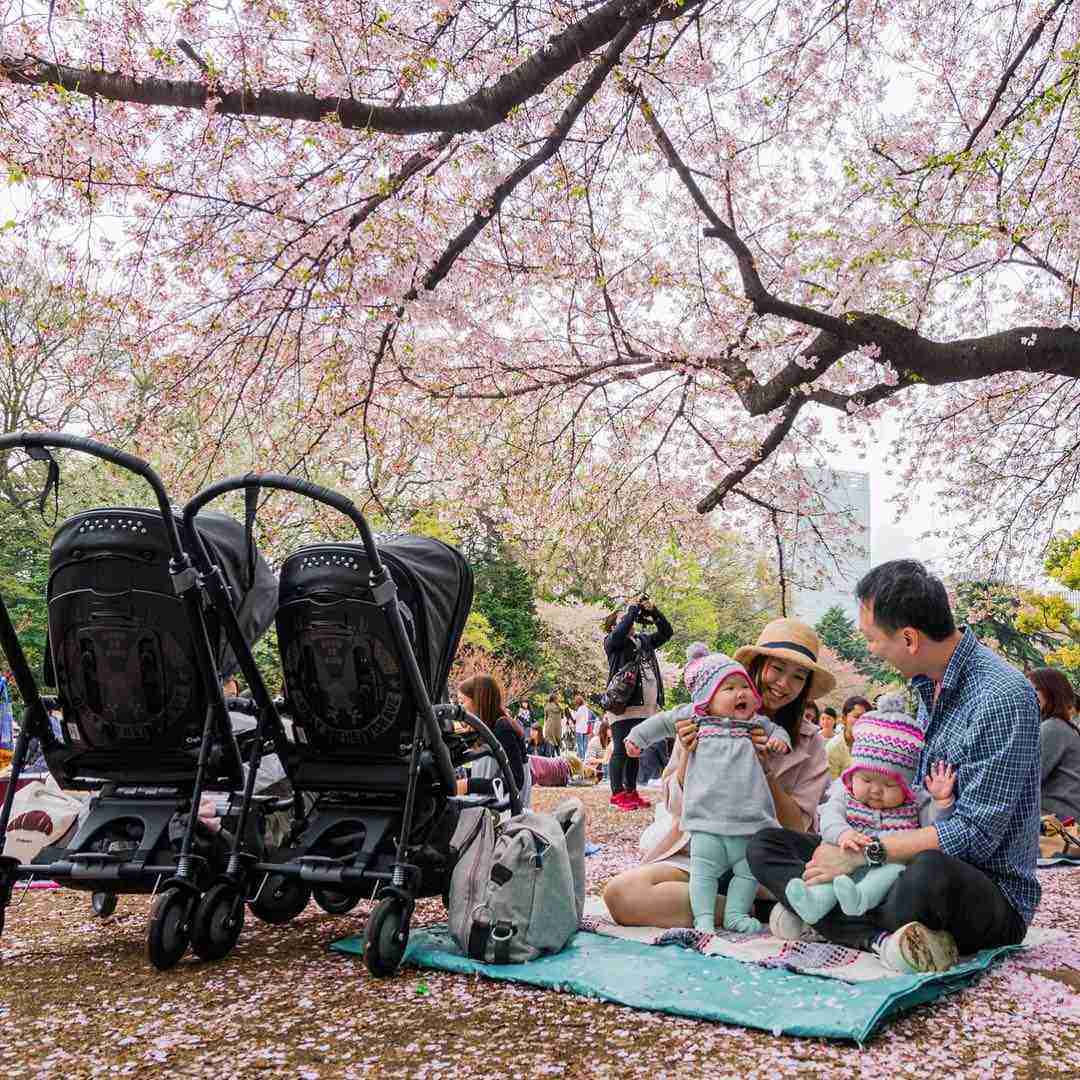 1) Many parents think travelling ends once you have kids or even when you do, there's no point bringing the kids since they wouldn't remember anyway. What are your thoughts about this?
Travelling is something we both enjoy, so travelling with Leia and Lauren is really just us continuing with what we enjoy while exposing the girls to different environments.
In fact, we believe that Leia and Lauren do remember travelling. It may not be specific memories of going to certain places, but being accustomed to travelling. We noticed that they get on flights more easily over time and it's almost like they know they've been in that environment before. With that, travelling with them has gotten easier.
P.S: Peter and Amber are avid travellers too! Check out their travel blog (peteramber.com) for their travel stories and beautifully taken pictures and videos.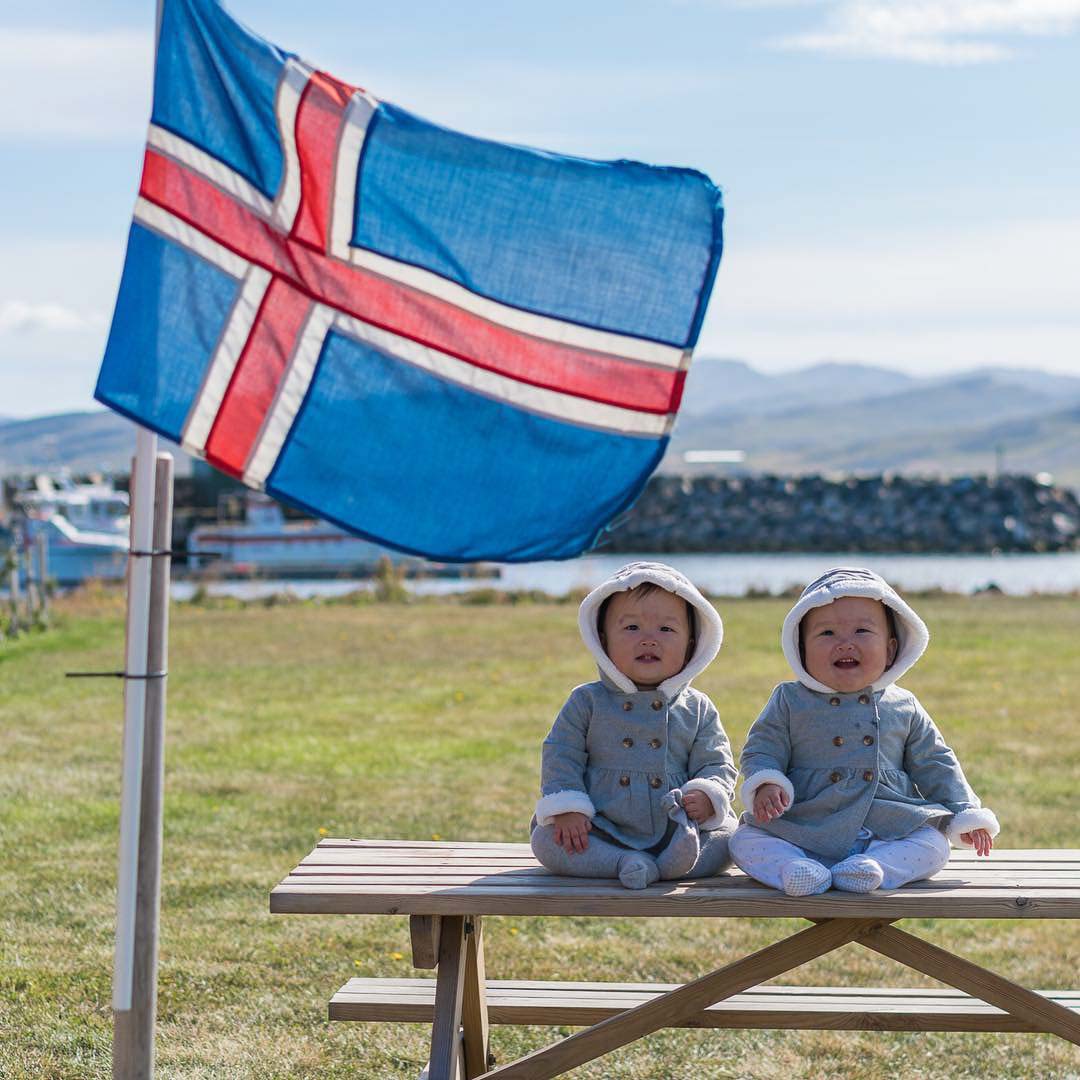 2) You brought the twins to Iceland when they were 5 months old! That sounds insane! Is there anywhere you can only bring the kids when they're older?
Yes, we actually have a bucket list of places we want to visit once the girls are older. One would be the Lofoten Islands of Norway, as it's extremely beautiful! But as there will be hiking involved, we'll have to wait till Leia and Lauren are at least 4 or 5 years old before we can embark on that trip.
Read about the twins' adventures in Iceland, and more, on their blog (leialauren.com)
3) The four of you really are #familygoals, can you walk us through what goes on all the beautifully taken pictures and videos we see?
Thank you! Well, when they were babies, a lot of the shots were curated. We'd put them in nice clothing and take photos of them with nice props. But as they grow older, they no longer like to pose for pictures, so we try to capture natural moments of them — be it little moments of them interacting, or just acts of randomness. As they are very chirpy babies, it's easy to capture their smiles.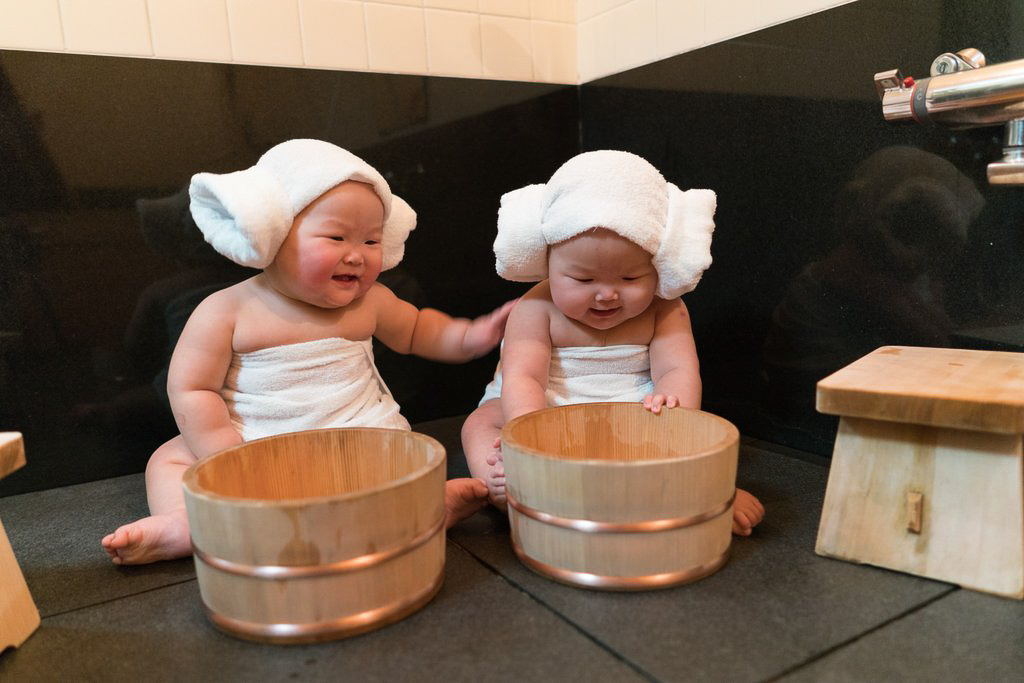 4) Travelling with and without kids must be really different. Was there anything you guys had to give up? Was there anything gained?
Of course, there are a lot of things we can't do now travelling with the girls as compared to when it was just the both of us. We can't experience adventurous sports together such as caving or diving, as we have to take turns to be with the girls.
Also, we can't travel spontaneously anymore and will need to plan out each trip carefully and properly. Destinations that involve a lot of walking, such as Machu Picchu, will have to wait until the girls are older.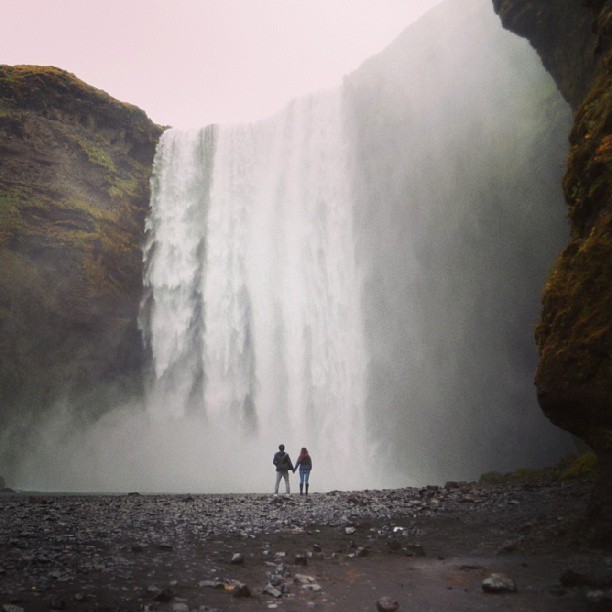 While there are sacrifices, we gained a lot too. As it can take up to two days for the girls cope with jetlag and change in weather, our pace of travelling has definitely slowed down. We hence learnt to travel more in-depth and to really enjoy the places while travelling slowly.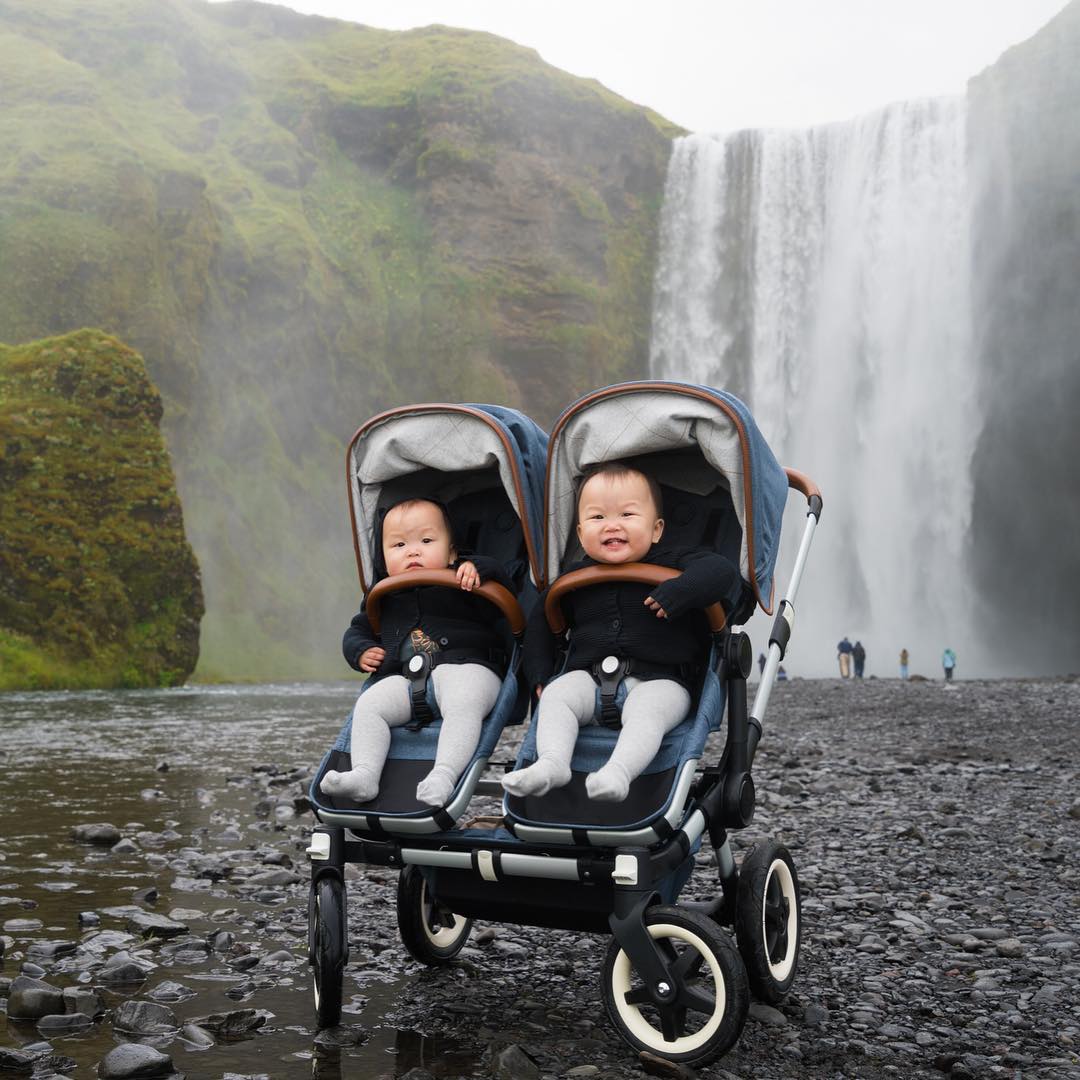 5) Now that Leia and Lauren are older, have their travelling patterns changed?
Yes, now that they are older, we can see that they are very adventurous kids! They look forward to taking a plane and are excited travellers. We have to run and keep up with them!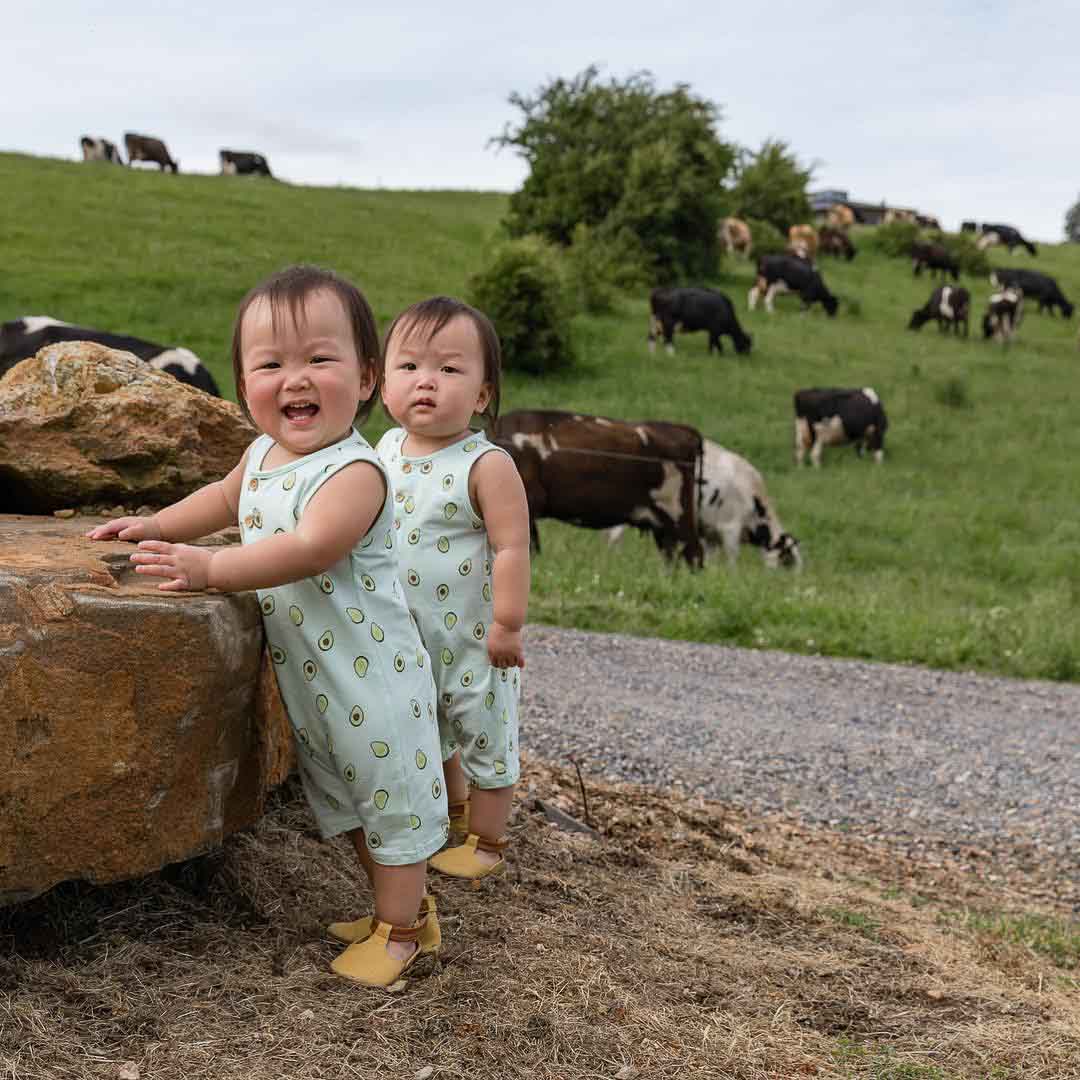 6) Do you notice any difference between them and kids of the same age?
I can't say for other kids as every child is different, but I feel that Leia and Lauren don't fuss as much. Having taken planes at tender ages, the girls seem more seasoned being on planes as compared to many kids their age. They do not throw tantrums and sleep really easily on planes.
Also, they are able to take well to extreme temperatures. When we went to Iceland to see the Northern Lights, temperatures were subzero, but they took to it very well and didn't fuss at all.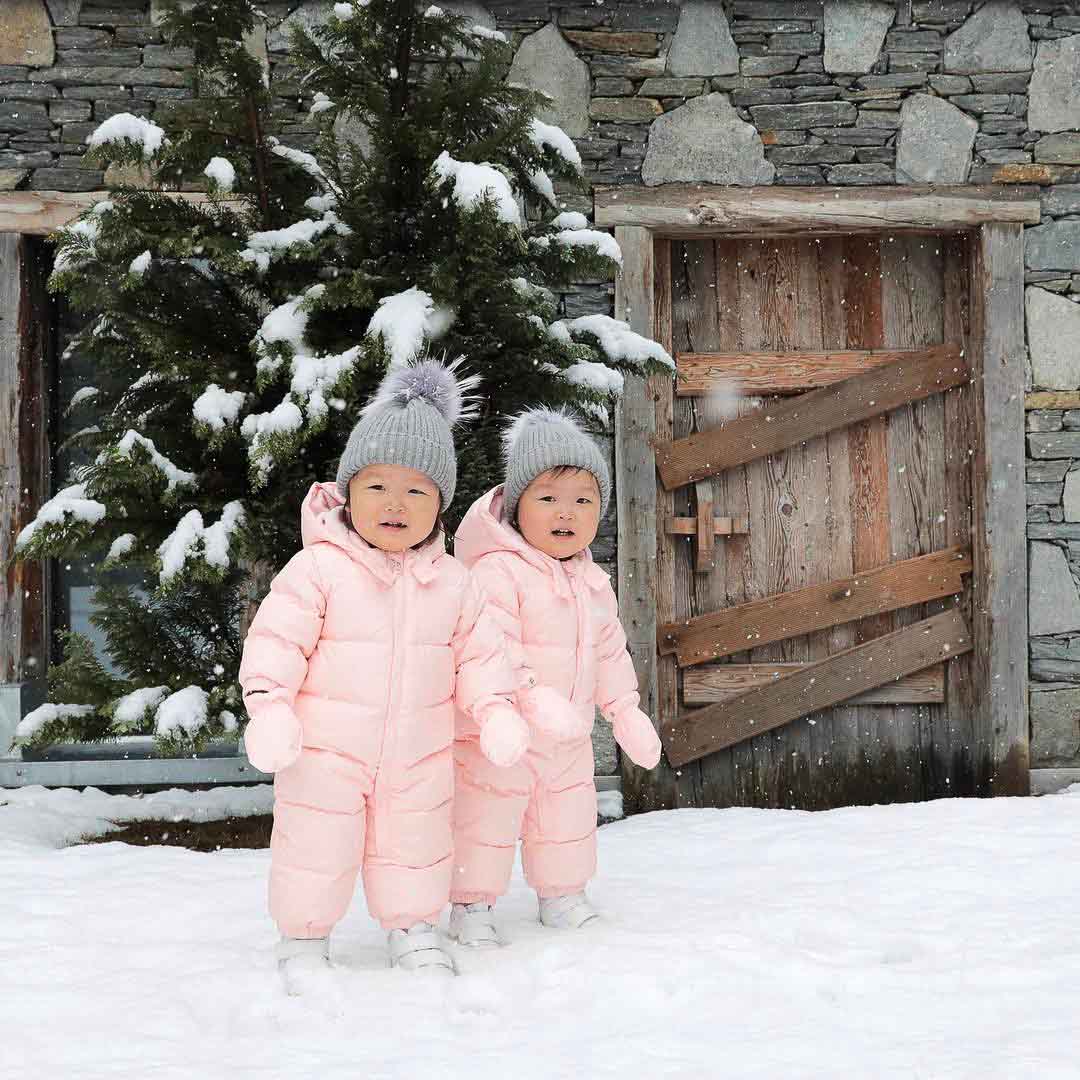 7) Were there any funny stories travelling with such cute babies? Do they get recognised overseas?
Yes! They do get recognised a lot overseas, which is really surprising to us! Once, we were in a garden in Japan and people walked up and asked if they are Leia and Lauren. It came as a total surprise because it was at a very remote garden in Kyoto.
Another time, we were up in the snowy mountains in Zermatt, Switzerland when someone came up to us and requested for a photo with the girls — right at the peak of the mountain! We're really happy and humbled to know that Leia and Lauren are receiving so much love and attention from our IG and blog followers.
Find out more about their trip to Tokyo and Kyoto, Japan, last Spring.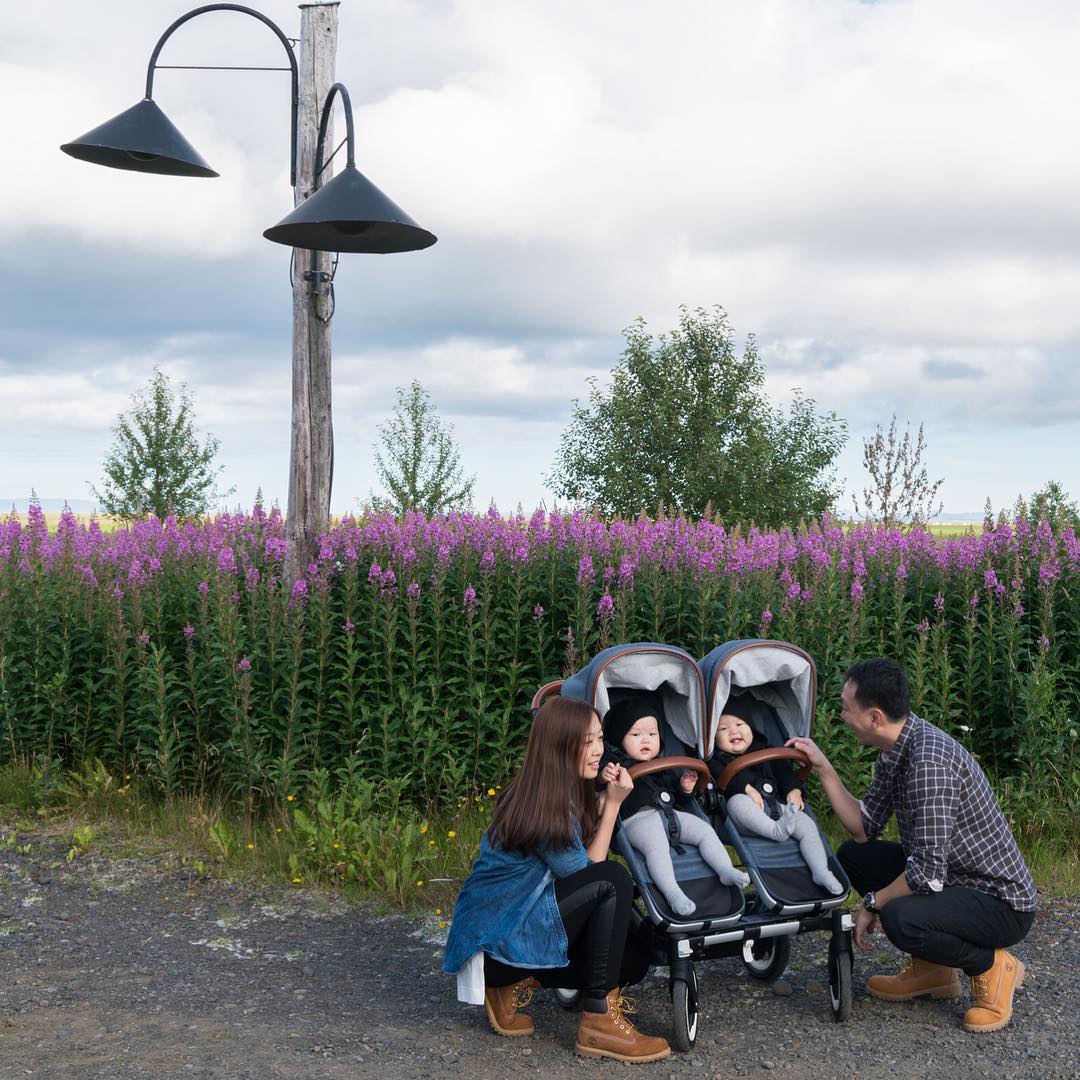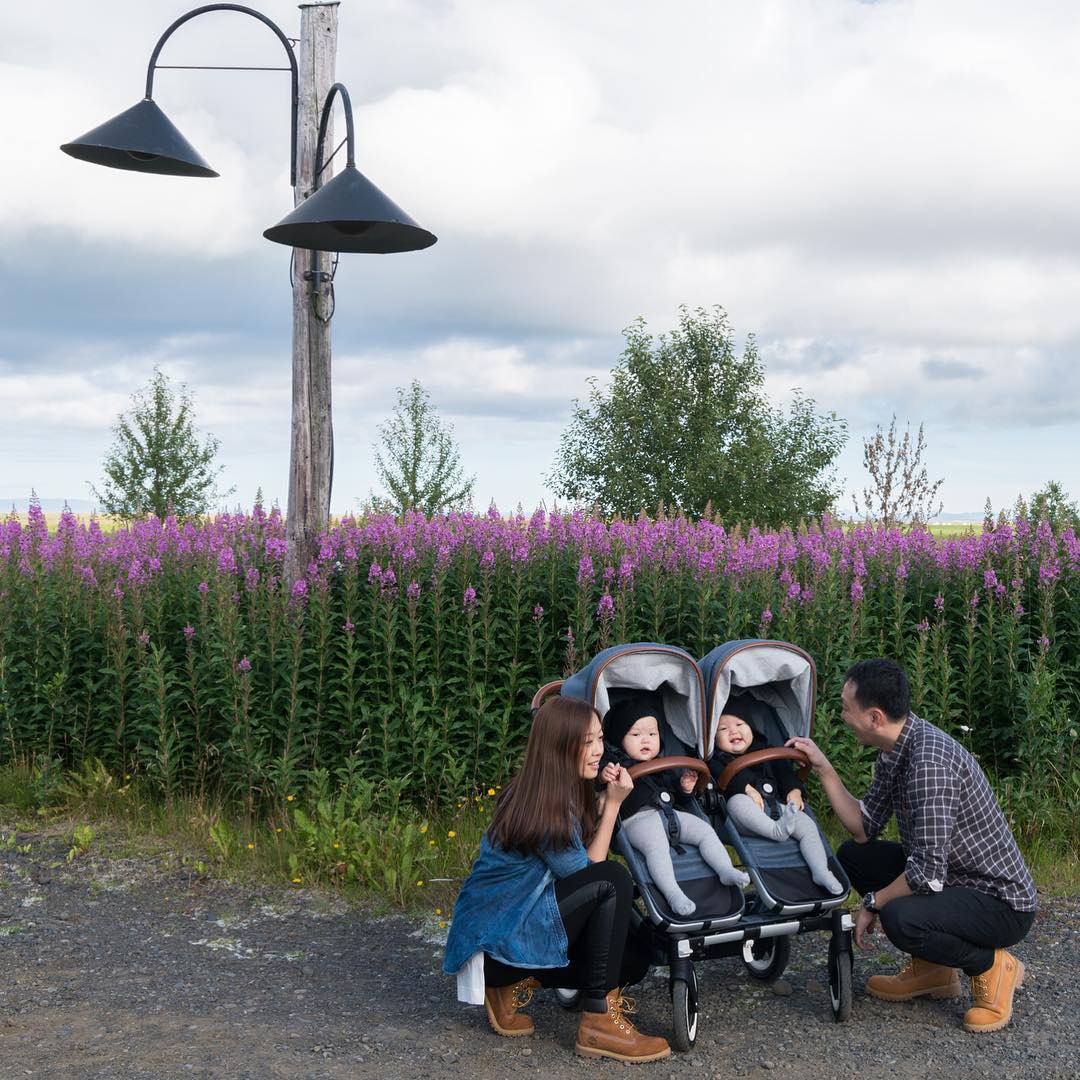 8) Many travellers fear "life/travel stops the moment you have kids." How do you feel about this phrase?
That's exactly how I felt when I became pregnant with them! But we realised what's stopping parents with young kids from travelling is the fear they have. After we took the first step, we realised it's really not that bad.
Of course, there are much more measures to be taken when planning for trips with young children. Planning ahead in advance, researching on child-friendly areas, sanitation issues, and packing light but sufficient. While it is definitely tougher than travelling as a couple, it's worth all the troubles travelling with your kids as it's so much more memorable.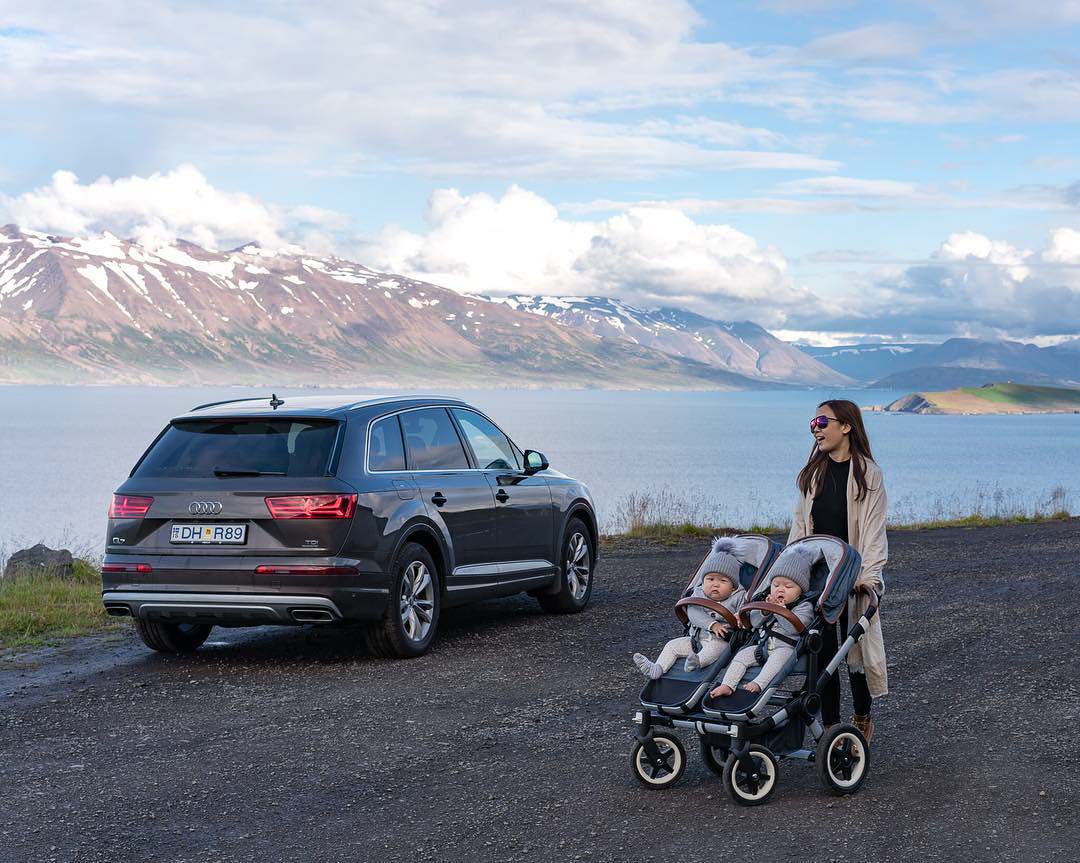 9) Travelling with kids can be expensive, how do you think more people can make this happen for them?
I think it's most important to travel within your own means. Travelling once or twice a year is a good start. Also, we travelled more when the girls were below 2 years old, as airfare for infants is almost free (*pro-tip). You just need to pay a token sum usually $50-100. So there really wasn't a significant increase in cost as compared to when it was just the both of us. There's not much additional cost as they don't eat much and mainly drink milk.
Though we must say that now that they are 2 years old, we have to manage the trips and frequency better!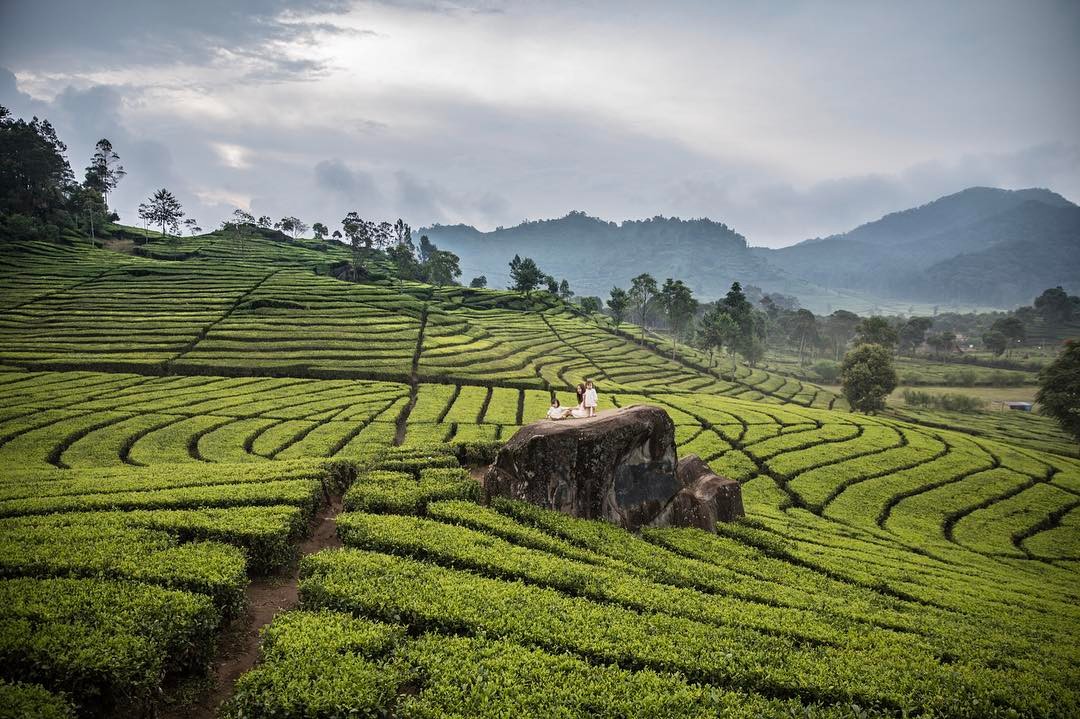 10) What's the most exciting or thrilling activity the girls have experienced overseas so far?
We wouldn't say they have big adventures, but we want them to experience elements you typically would not have at home. For example, during our trip to Zermatt, we placed them in the snow as they watched people ski, they looked shocked and surprised at the same time, which we found very endearing.
When they were even younger, they used to be very afraid of sand and waves, but after our trips to Australia and The Maldives, they've become more comfortable being at the beach and playing with sand.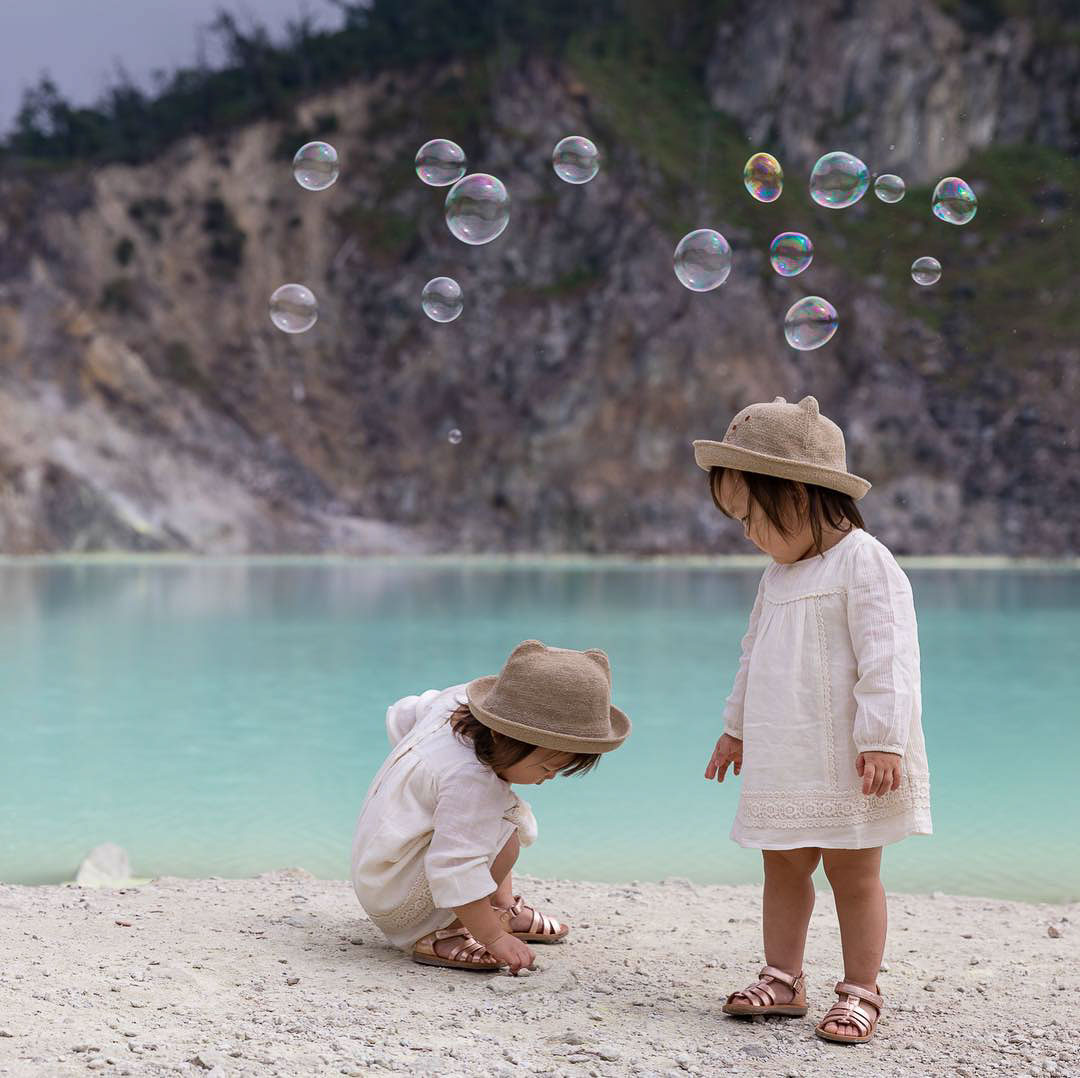 11) Any advice on travelling for (future) parents who would like to do the same?
Firstly, avoid cities. Cities like Hong Kong and Tokyo where it's crowded with people walking in a constant rush are really not ideal places to be pushing prams around. Secondly, avoid places where you have to climb stairs in train stations, such as Seoul.
Go somewhere you can ideally self-drive and travel at your own pace, such as Australia. It also helps when there are vast spaces for the kids to run around. Another important aspect is the sanitation of the country. As kids have lower immunity, they are prone to diseases and viruses. Either bring them for flu jabs or avoid countries with poorer sanitation altogether.

Video shared from leialauren.com
Amber and Peter are really a power couple who proved to us that travelling doesn't have to be put on hold once you start a family. In fact, they have shown the exact opposite — that travelling becomes more meaningful with the little ones around.
We hope it serves as an inspiration and encouragement for everyone to be braver and smarter travellers of the world 🙂
This is the first interview of our Dare to Travel series. Keep your eyes glued to our site for more inspiring stories from fellow Singaporean travellers coming your way!
All images taken from: @leialauren and @emberyong
Can't get enough of the twins' cuteness? Follow them on IG @leialauren!