Couchsurfing isn't just about free lodging from a willing community. It's opening your doors to welcome the most interesting travellers, some of whom might even offer you a job! Three Singaporeans share how couchsurfing changed their lives in the most unexpected ways. 
Why let strangers stay in your home when you already grimace at the thought of having relatives over, right? For one Singaporean Shian Bang, welcoming foreign travellers into his Tampines abode is a joy. And just for the sake of our Asian-ness, yes, his parents are cool with it.
But what's the deal?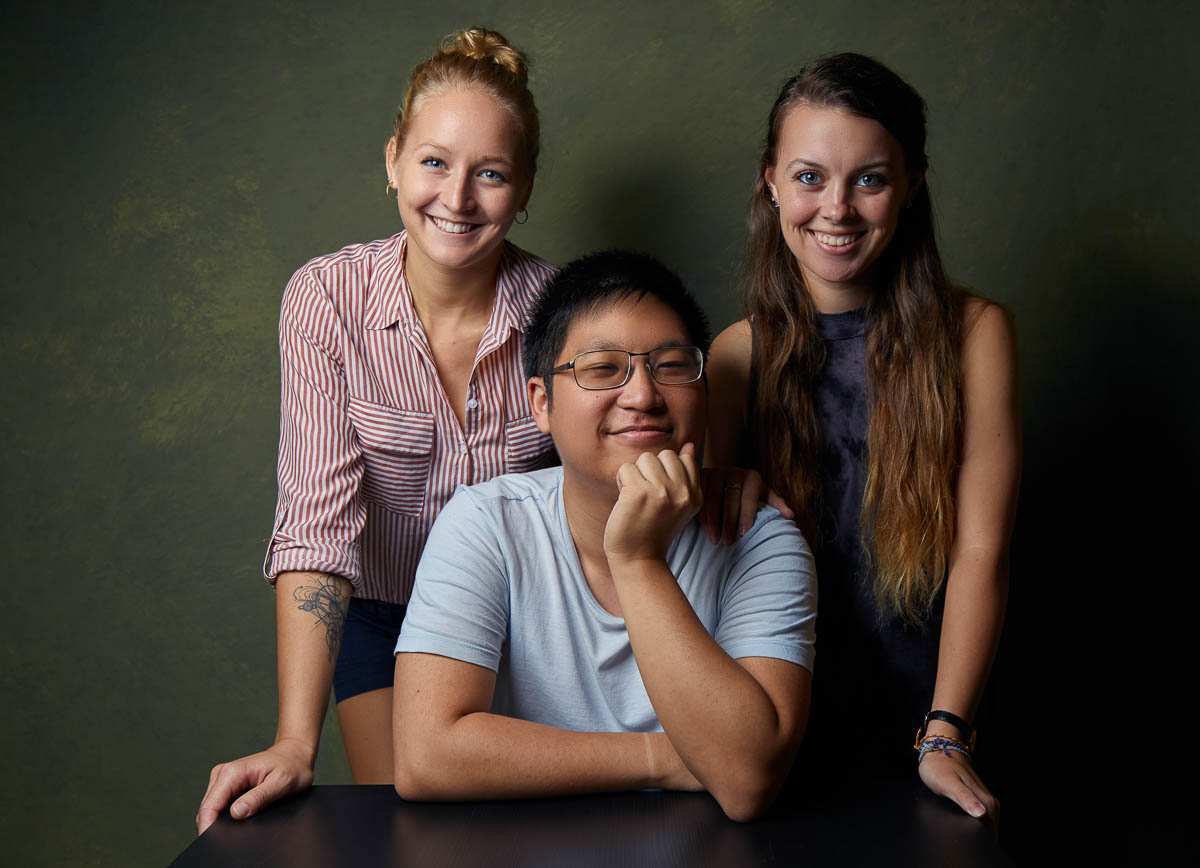 "You get to travel without going out of your own home," Bang explains when we ask what he likes about hosting travellers. "They're bringing the travel to you. They're telling you all the stories from their travels and their home countries." And with a wider grin, perhaps the best reason: "They cook meals for you too! You get to taste meals of their home country, without having to leave your own home."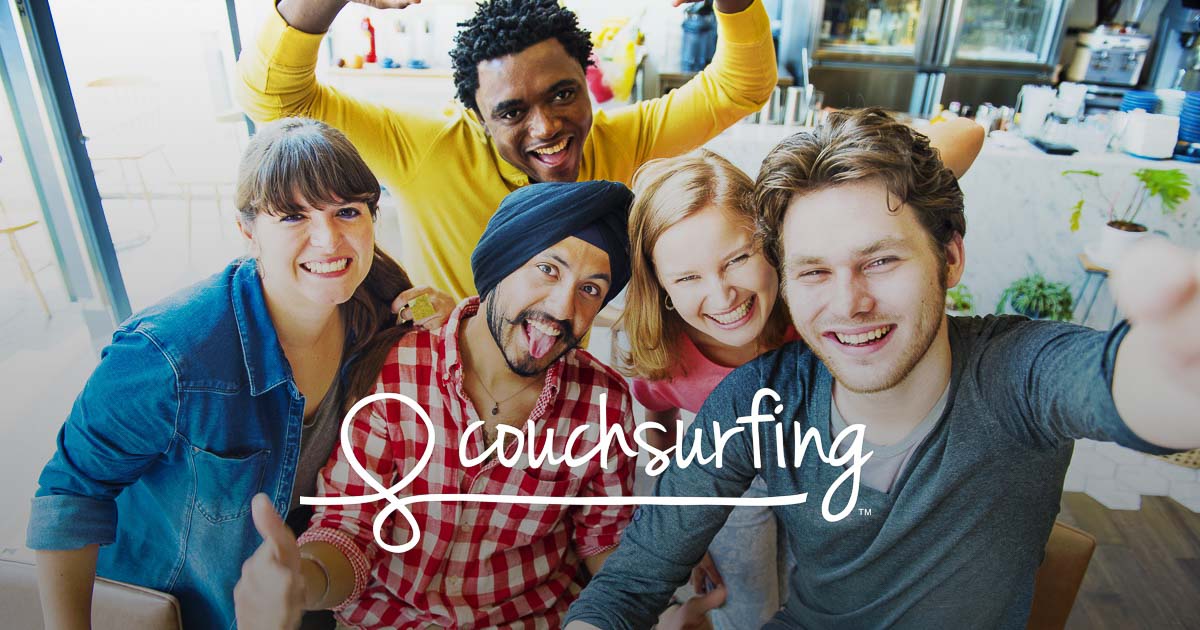 To be clear: Bang does not run a hostel nor collect money from the people he hosts. Rather, Shian is part of Couchsurfing, an online community that connects travellers all over the world. Travellers (or "surfers") would send requests to stay with hosts in other countries. If agreeable, hosts would provide free accommodation in the form of a couch, a spare bed, or even the floor.
It's also common for surfers to spend time with their hosts, cook a meal, or clean the house in exchange for their hosts' hospitality. Surfers can also meet with the local and overseas couchsurfing communities to make friends through weekly and monthly events.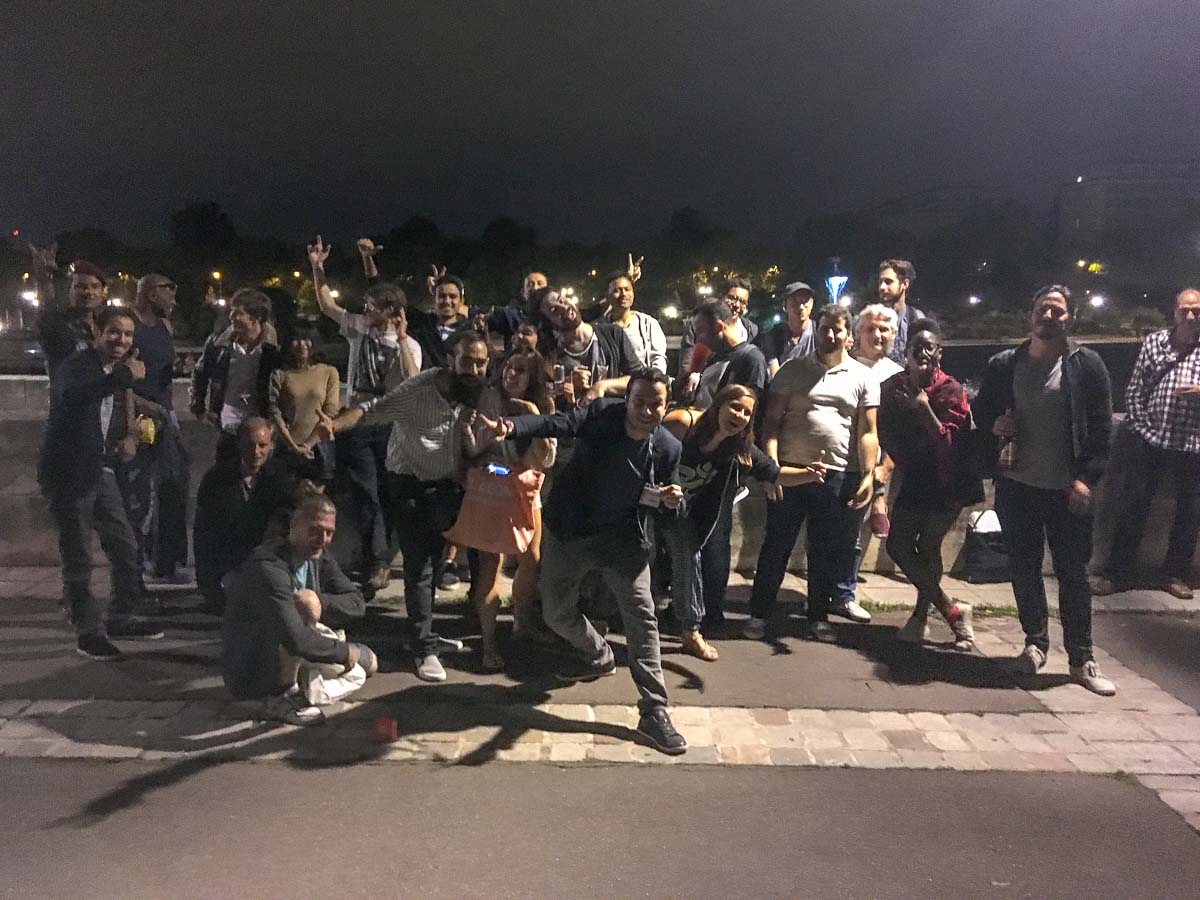 It might sound like the perfect way to meet locals and save money while travelling, but couchsurfing also has its fair share of bad rep. Realistically, safety concerns do exist — you never know what the host/surfer might do. Yet, others believe couchsurfing offers a chance to experience the local way of life and connect with fellow humans.
For Shian Bang, Jia Ling and Nikki, though, couchsurfing offered them so much more. We spoke with these spunky Singaporean couchsurfers, who shared with us the epic stories and life lessons they received from this community.
Nikki: Gaining friends, connections, and a job from couchsurfing
Making friends around the world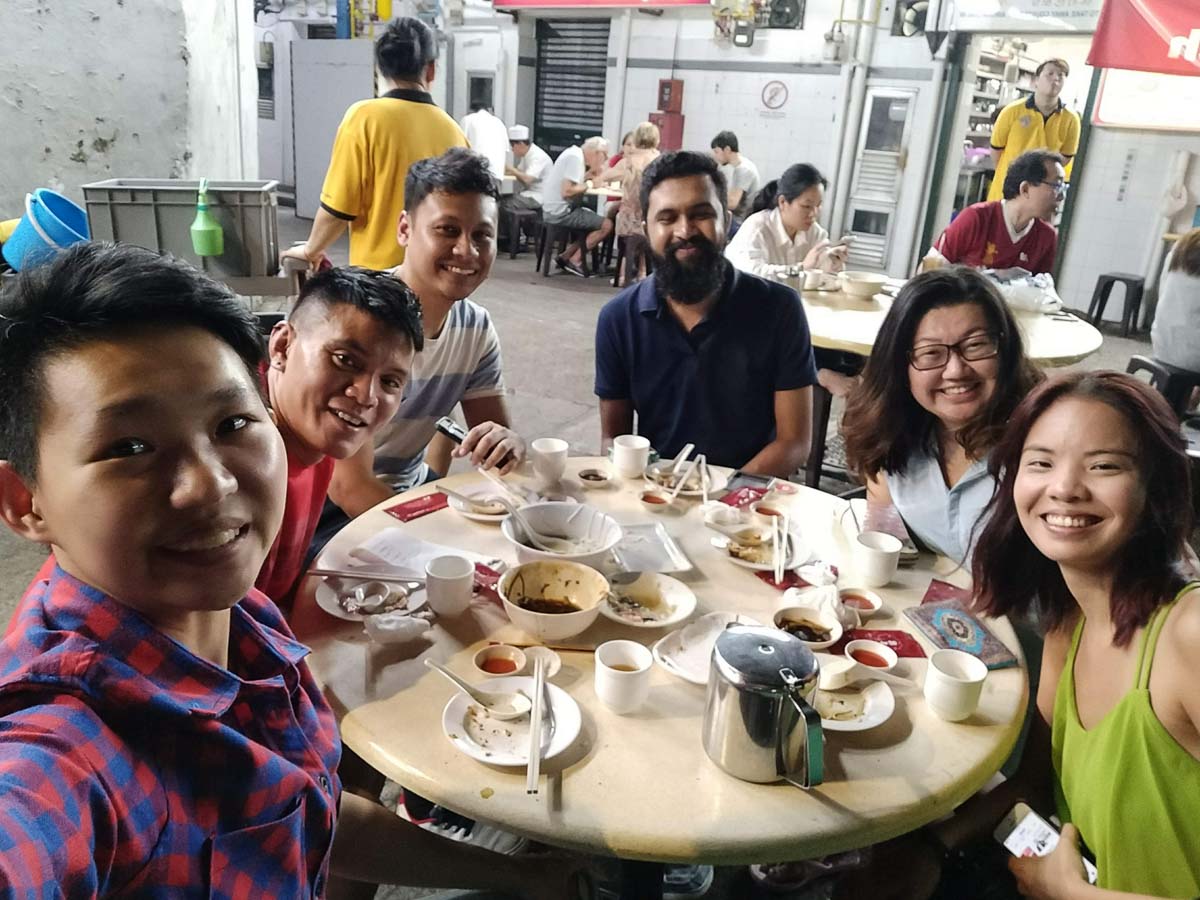 A decade ago, Nikki created her couchsurfing account with little expectations. Today, she has loads of international friends from all around the world — friends she wouldn't have met if it weren't for couchsurfing. "I might not have met them in their home country, they might not have met me in my home country."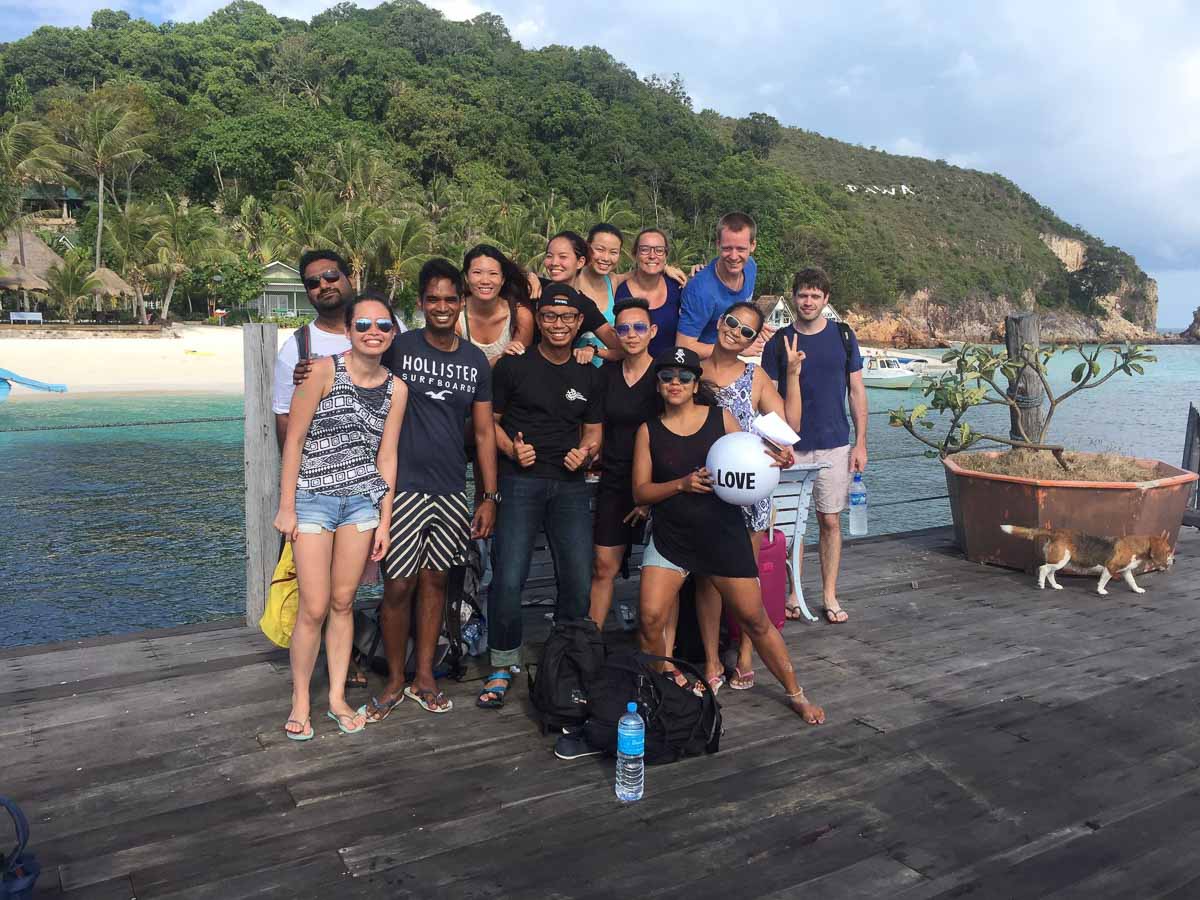 Indeed, it's these international friendships Nikki made out of couchsurfing that really changed her perspective on life. For one, it led to rather interesting travel experiences. While surfing in Austria, Nikki's friend left the keys somewhere outside the home for her to find before heading to work. Inside, a sweet welcome message was waiting.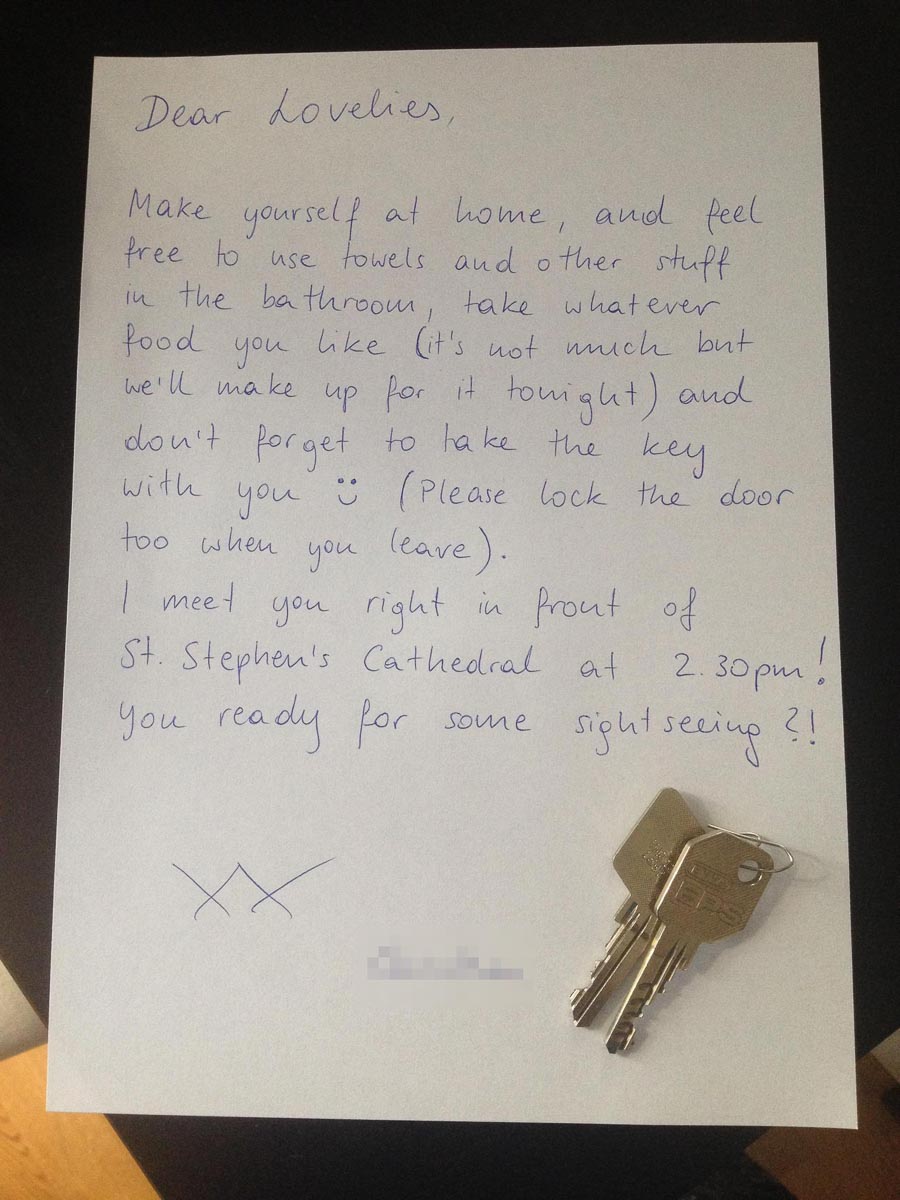 While some hosts don't leave their surfers alone in their home for personal reasons (e.g. safety concerns), this wasn't an issue for Nikki. She met her Austrian friend through the couchsurfing community in New Zealand, and hung out with each other to the point they knew they could trust each other.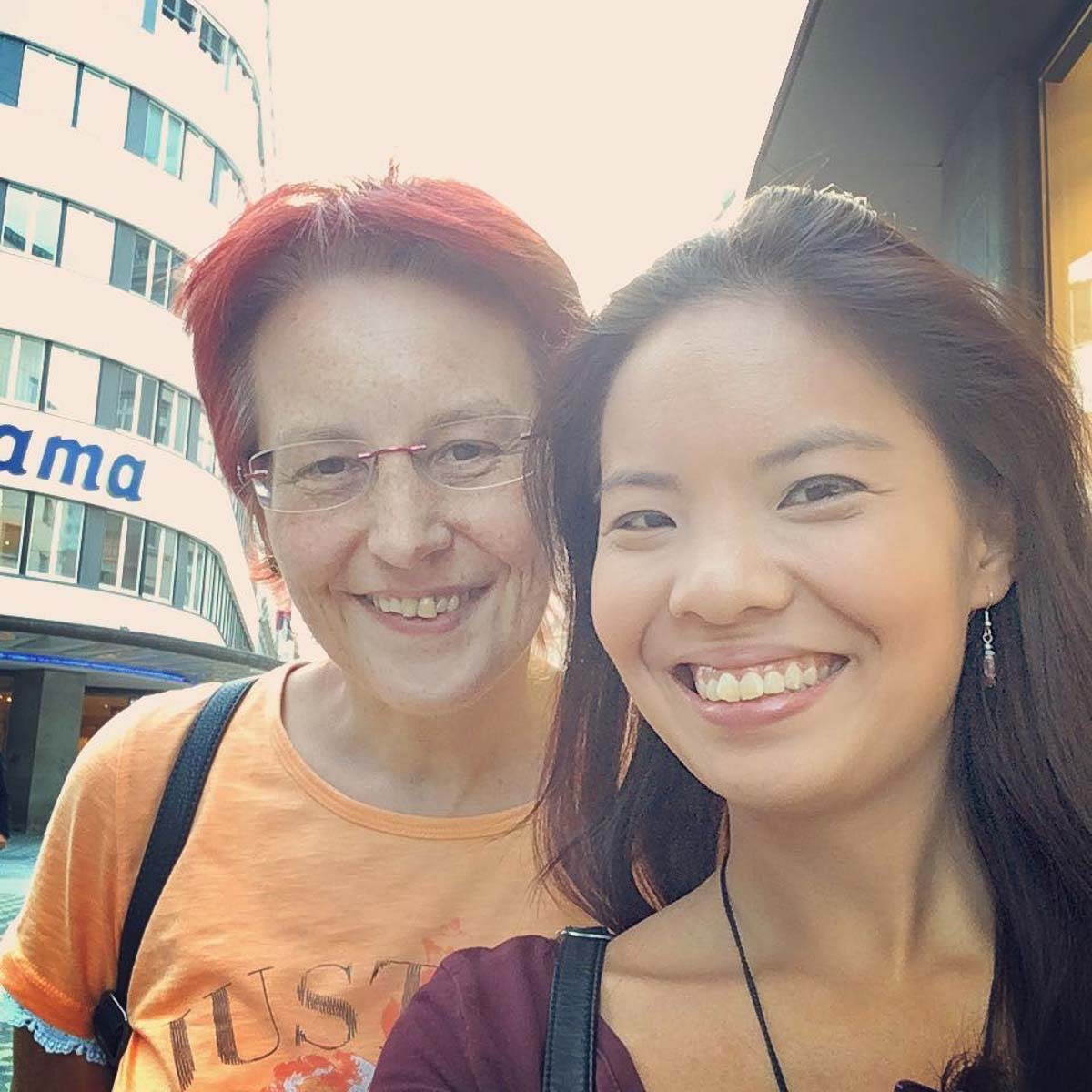 Another fun experience? Exploring a European city with someone's mom. "My Slovenian friend that I met in New Zealand (and still lives in New Zealand) knew that I was in Ljubljana, so she was like, 'Do you want to meet my mom?' And I was like, 'Okay!' So her mom met up with me, took me around and bought me ice cream. She's really sweet."
Community events and the 200 pax Christmas BBQ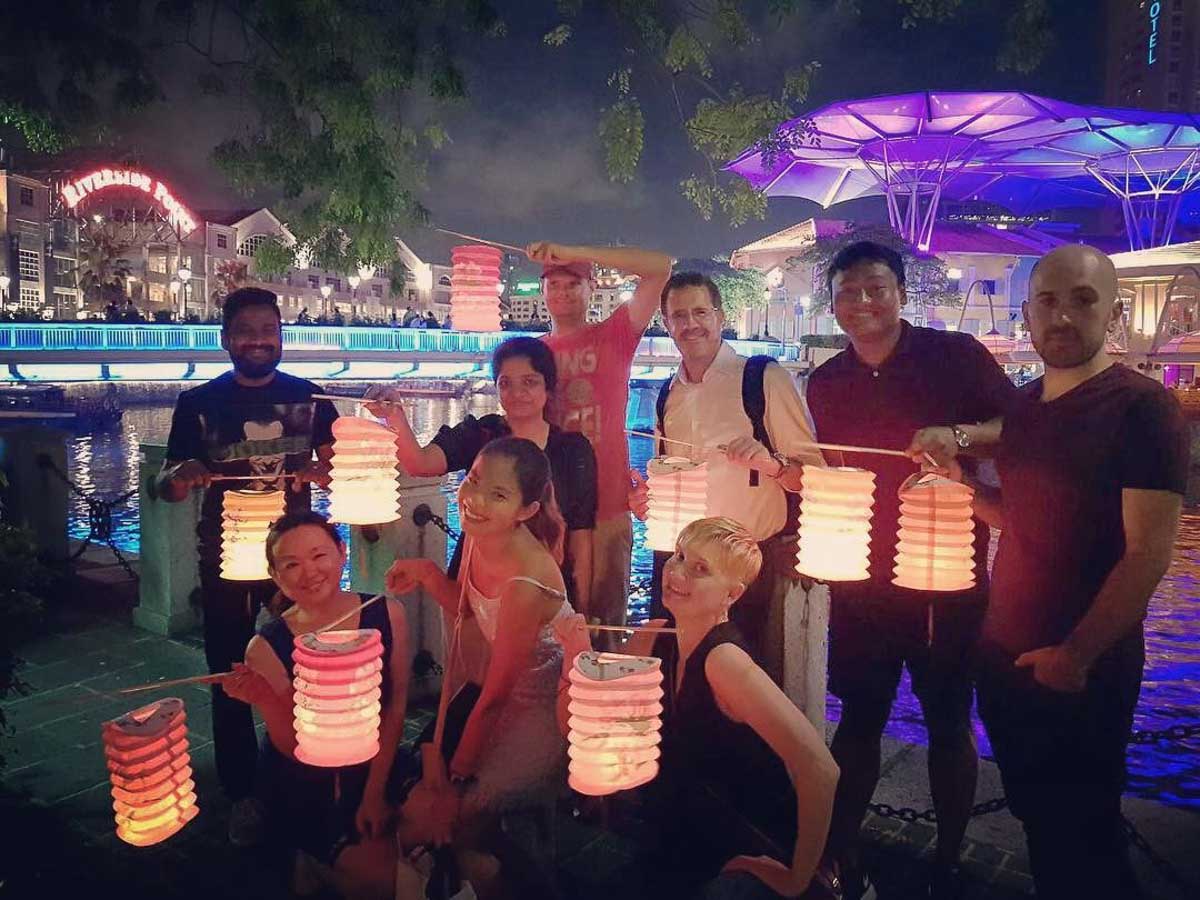 Nikki isn't just a couchsurfer with many friends. Local couchsurfers might recognise her as one of the admins for the Couchsurfing Singapore Facebook group, sharing helpful tips, answering questions, and organising events. Since joining the community, she's organised/helped at over 20 Couchsurfing events ranging from dinners to volunteering events in both Singapore and Auckland.
Organising a BBQ at East Coast Park sounds simple enough, but when it's for an international community this big, it has its own challenges. These include freeloaders, disrespectful people, or in Nikki's odd case, an unexpected 200 people showing up for a Christmas BBQ she organised in 2015.
"The police came, the park rangers came and they were like, 'What's with the big group?' I was the one who booked the pit so I had to talk with them. They were shocked that there were 200 people, and they expected some mob fighting. But it was just people eating and drinking, and being happy before Christmas."
How helping a friend from couchsurfing landed her a job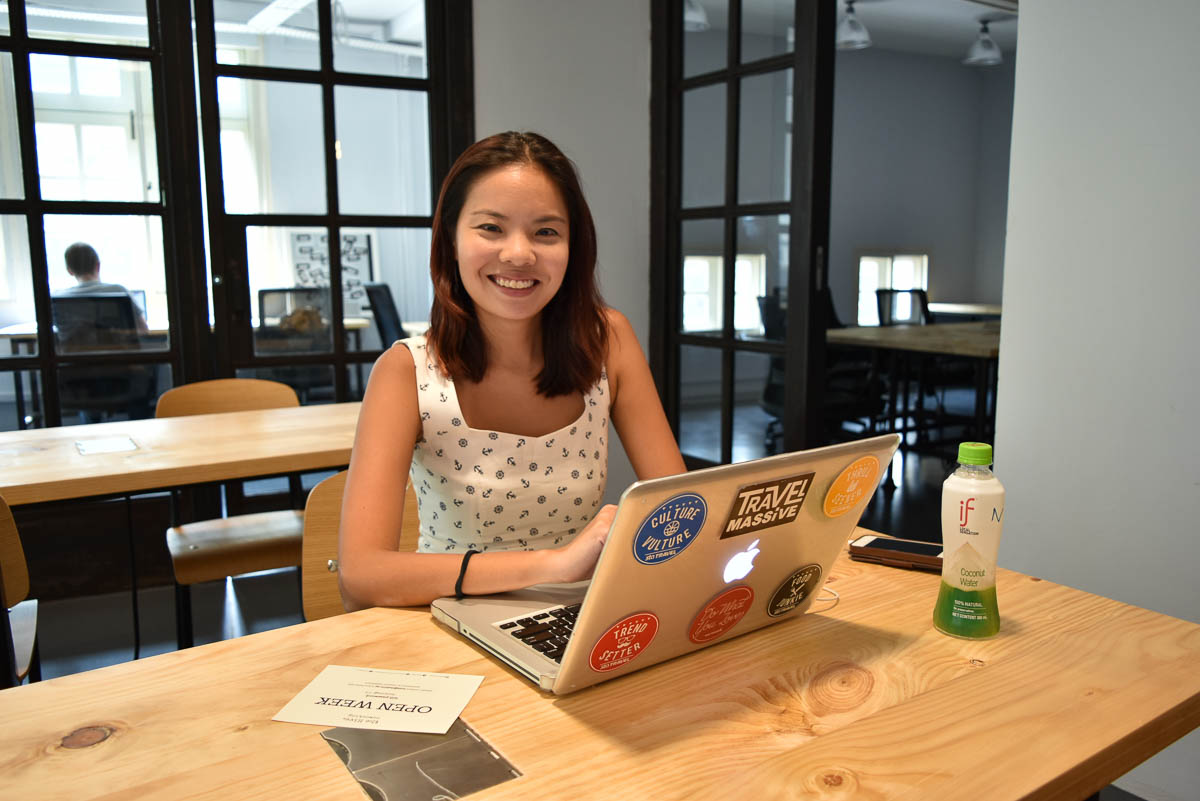 Perhaps the biggest life changer for Nikki was scoring a job from a good friend she met through Couchsurfing. But the kicker was that she didn't actively hunt for it. In fact, it was, in her words, "pretty random".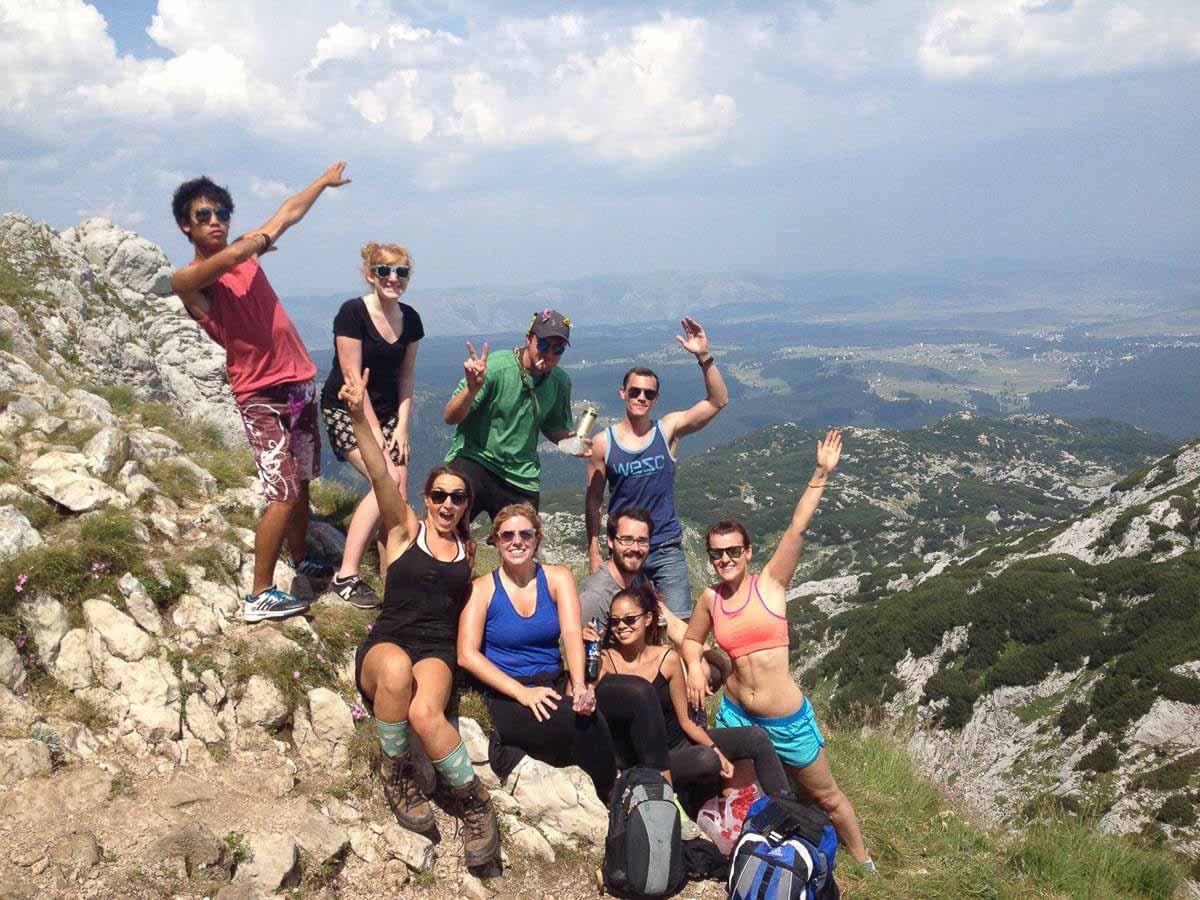 After celebrating New Year's Eve with some surfers in Kuala Lumpur at one guy's condo, Nikki kept in touch with them. The same guy would email them a press release he wrote for his new start-up company a few months later. He asked them for help with proofreading, since they were native English speakers.
Having studied mass communication, Nikki took a look at the press release and felt could be better, so she wrote an entirely new piece before sending it back. Not wanting to offend her friend, she explained that she changed the angle of the original press release to make it more exciting.
The result? "He was super appreciative," Nikki smiles. "I just met him once, and he's like, 'I can't believe you spent time to do this.'"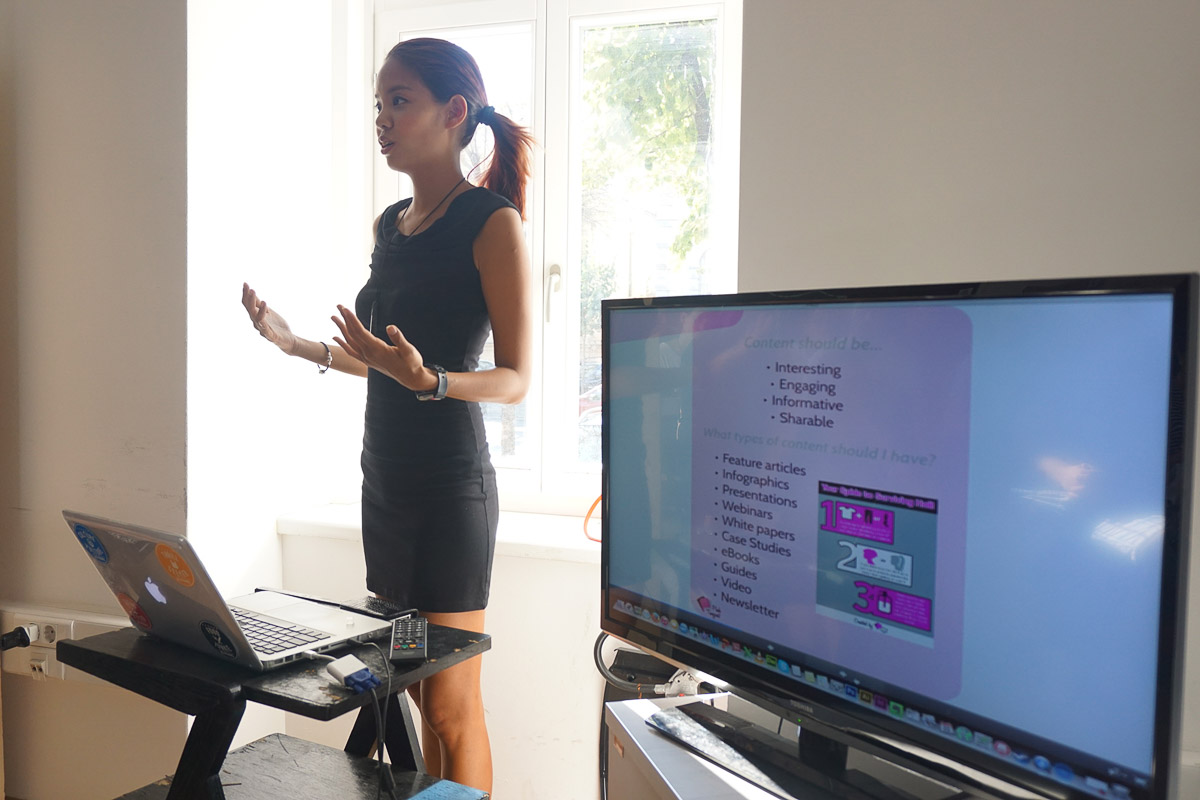 To Nikki, that was just that — helping a friend with the expertise she had, no big deal. But to her friend, it meant so much more. A year later, he contacted Nikki. "He said, 'I'm starting this new company and we need someone to do sales and marketing. I never forgot what you did for me. Would you be keen to discuss the details of it?'"
Nikki worked for him for 13 months, before freelancing afterwards. Throughout our conversation, it's apparent she didn't think she'd get a job just like that. What began as an honest intention to help someone led to a life-changing opportunity — all thanks to the connections made through couchsurfing.
With a laugh, she sums it up: "Almost no one has a story like that, so that's pretty cool."
Jia Ling: Travelling for the people, not the place
"Couchsurfing isn't that scary."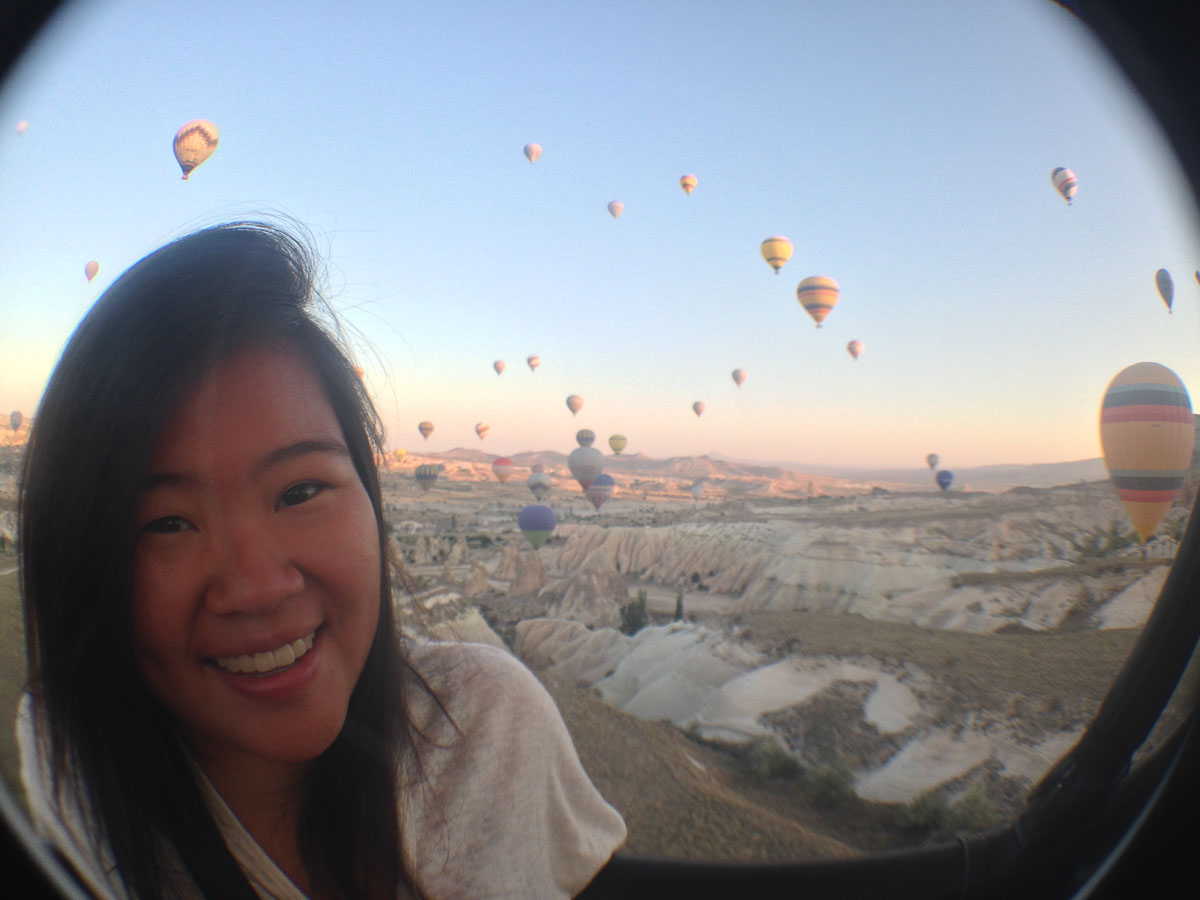 An avid couchsurfer since 2013, Jia Ling's first couchsurfing experience was with friends during her university exchange in Europe. Hosted by a guy in Belgium, the six of them had fun exploring the city, and having dinner and drinks. It made her realise that couchsurfing wasn't that scary, especially with a group of people. Since then, couchsurfing has been the her go-to when travelling, and she hasn't looked back.
"To me, it's all about opening your heart and your mind. Go stay with someone and learn to trust a stranger, and it might potentially become something very beautiful."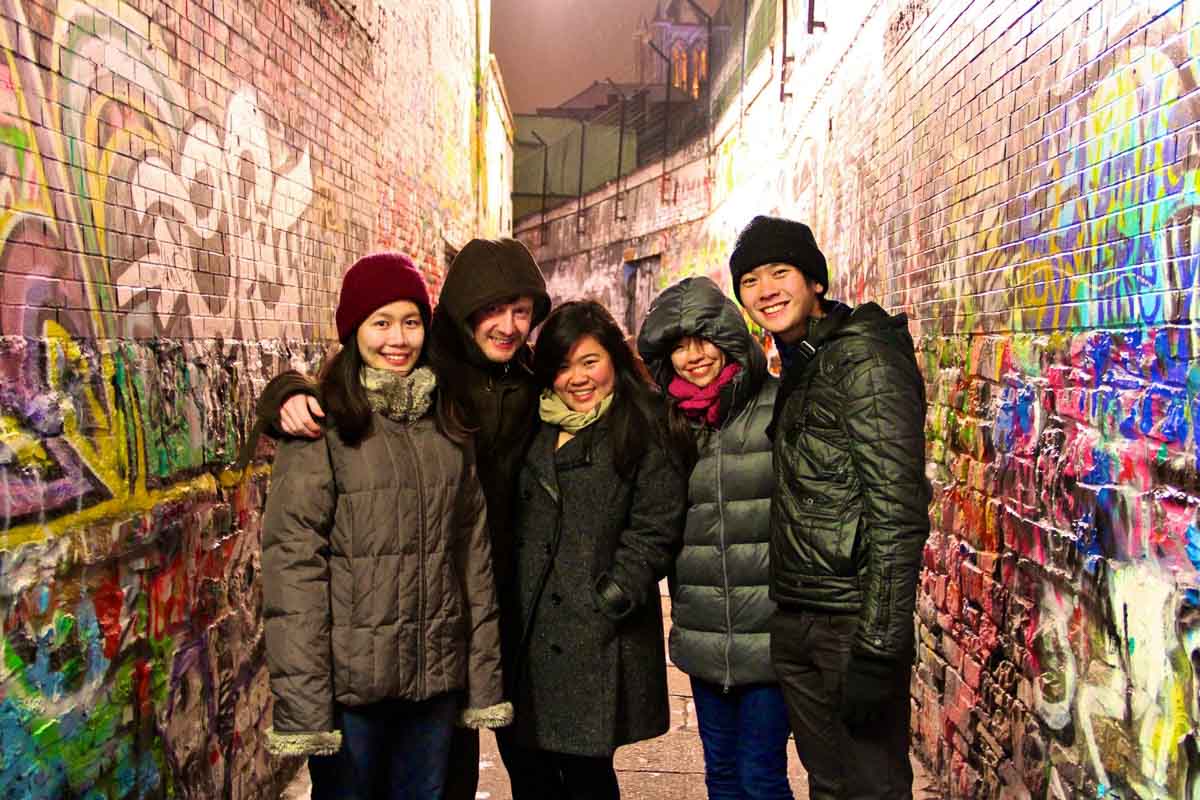 But for some people, her being a couchsurfer sparks fear rather than curiosity. "Their first reaction would always be like, 'Oh my god, isn't it scary?' Because it's staying at a stranger's place."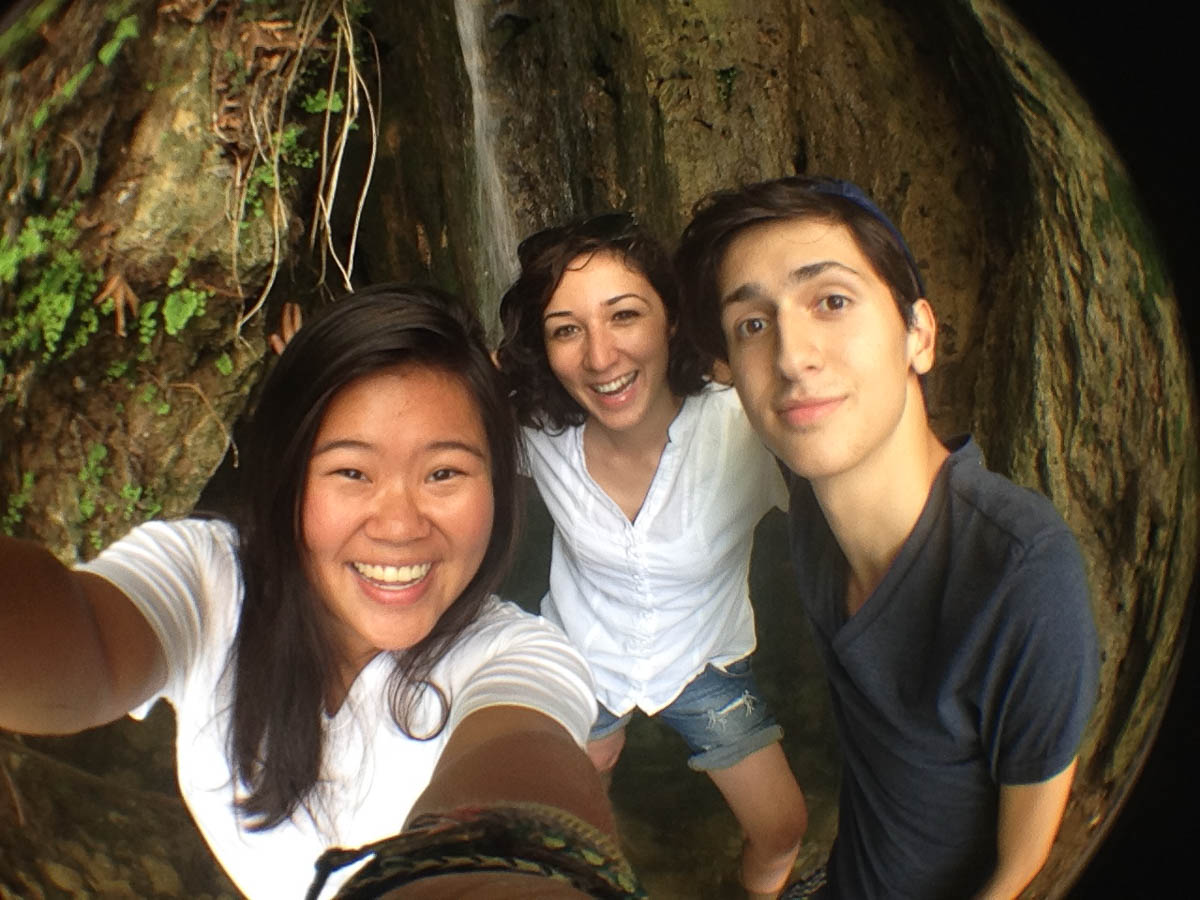 But Jia Ling focuses on the positives. "[Hosts] bring you to local places, meet their friends and friends' friends, and other couchsurfing meetups! It makes the whole experience a lot more local and exciting." Eventually after explaining, she says, these people would understand how couchsurfing can bring enriching experiences.
"I actually went there for the host, instead of the place itself."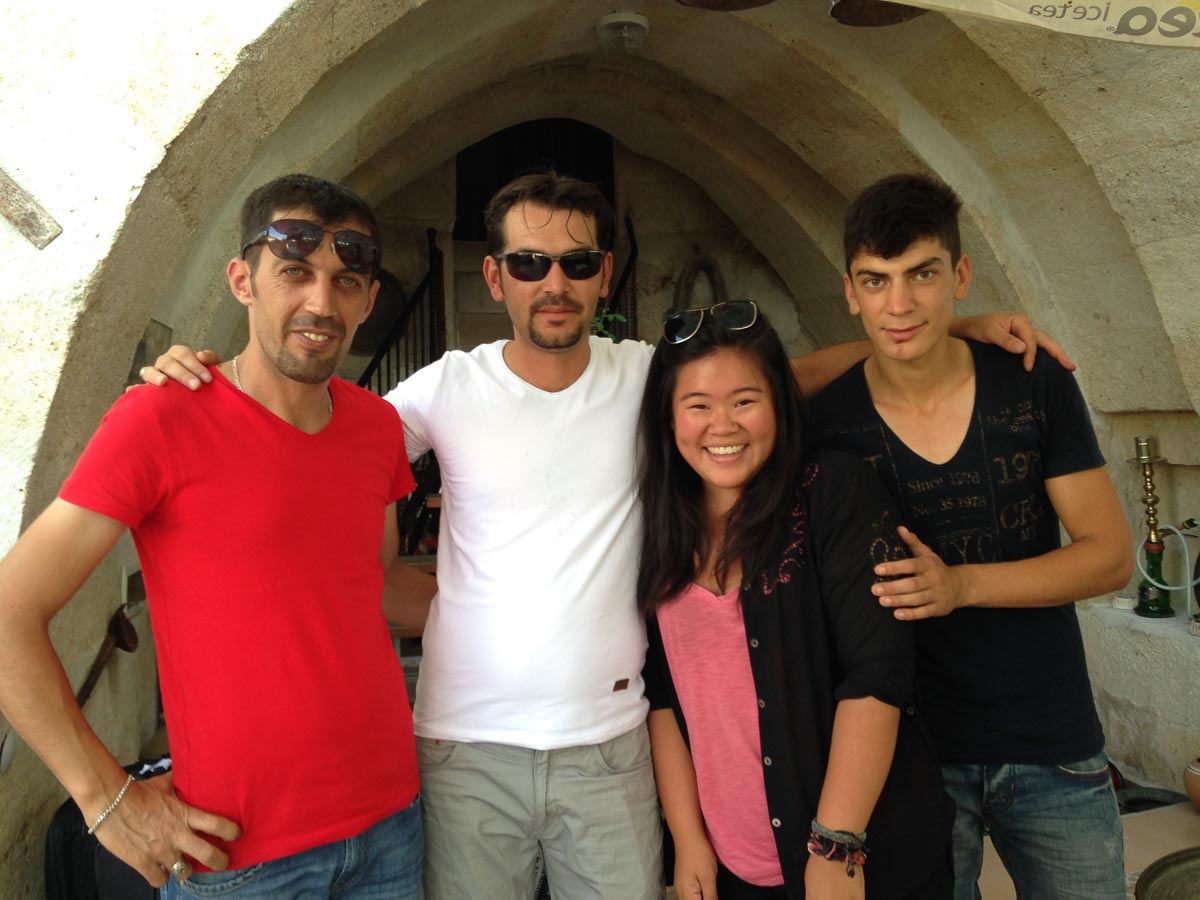 For most of us, having a travel experience so impactful that it completely changes our perspective of travel doesn't always happen. But for Jia Ling, couchsurfing did just that — it completely changed the way she thought travelling was supposed to be.
"Now, when I think about travelling, it's no longer about going to a place and checking things off a list. For me, travelling is always about meeting people now."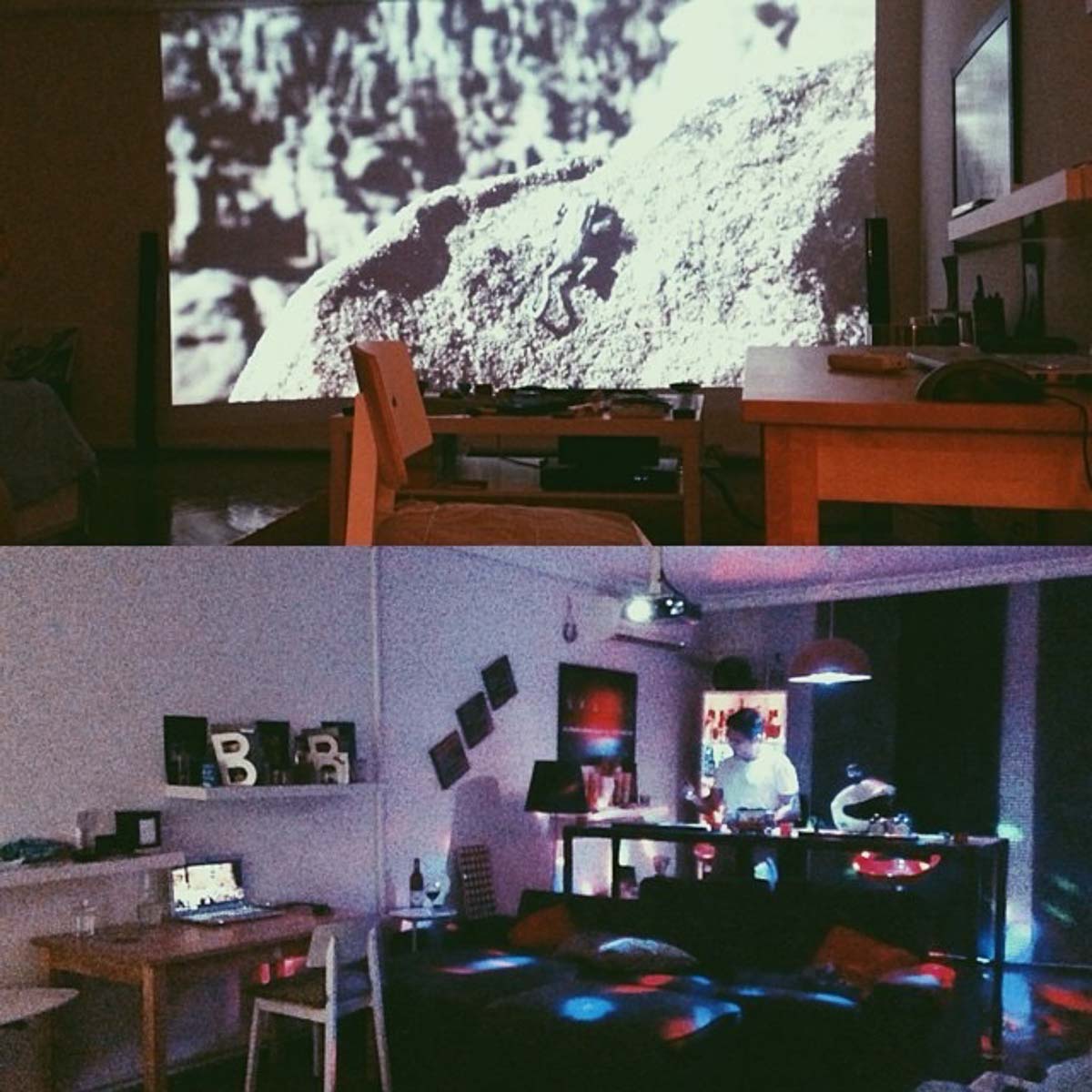 Compared to staying in hotels and hostels where you meet people on a more "hi-and-bye" basis, Jia Ling strongly believes couchsurfing forges deeper connections than that. "[It's] really more intimate. You get to connect with a person and their friends a lot better, because it's just two to five of you together. Before you go to bed, you end up talking for a few hours, and you get to understand the people a lot more."
Surfing in "dangerous" places like Turkey and India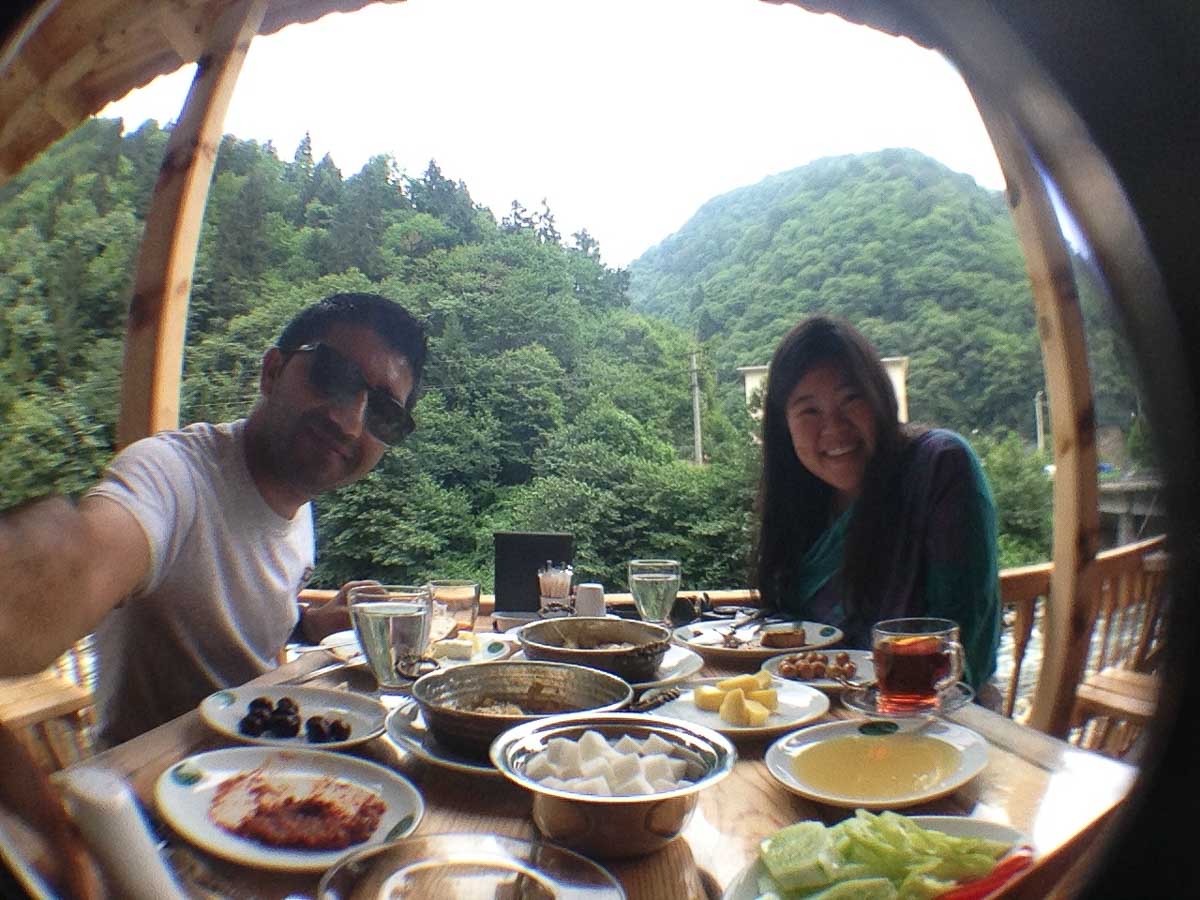 Turkey and India may not have the reputation of being the safest countries in the world, but that hasn't stopped Jia Ling from couchsurfing there.
For her graduation trip, Jia Ling travelled alone to Turkey for two months as her friend pulled out at the last minute. "Right after my exams, I flew there and found my first host online before I got there. Eventually, I got recommended to other hosts in the country, and they then introduced me to different places they thought I should go. That's how my trip went on."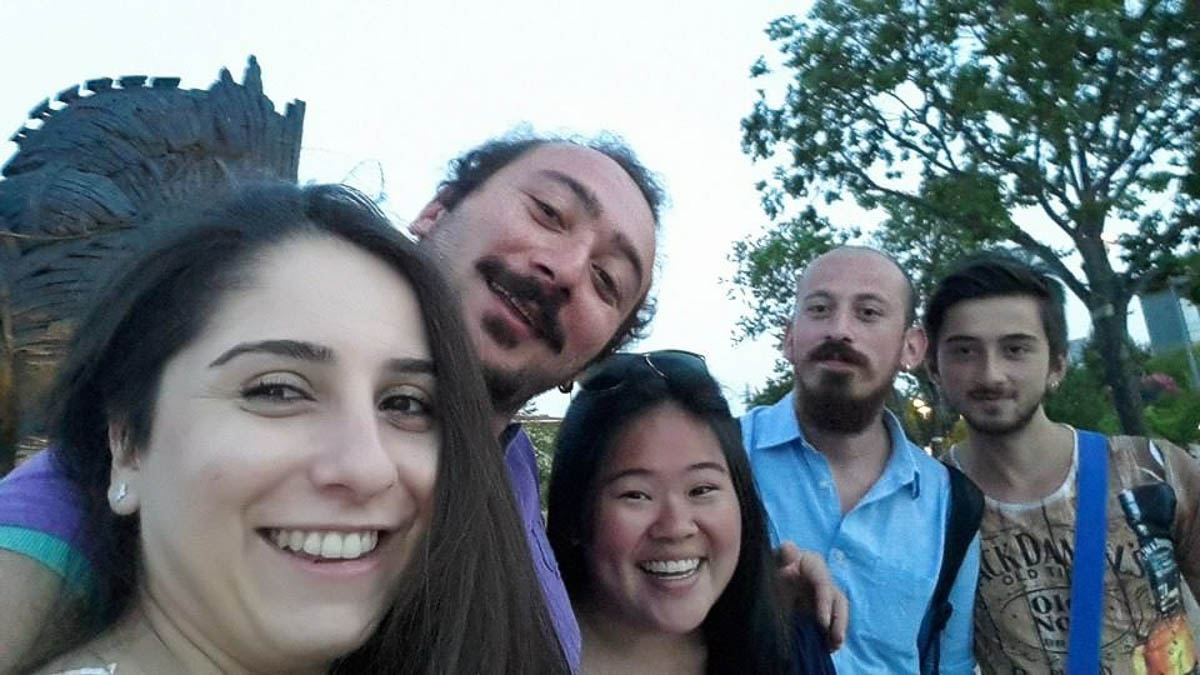 Within the first few days of her trip, she met some of her most memorable couchsurfing hosts. In Çanakkale, she was supposed to surf with a female doctor. But due to the host's busy schedule, Jia Ling ended up staying with her host's friends instead. "He couldn't speak a word of English, but was a very nice, smiley guy. He was also hosting his childhood friend who was visiting from Africa."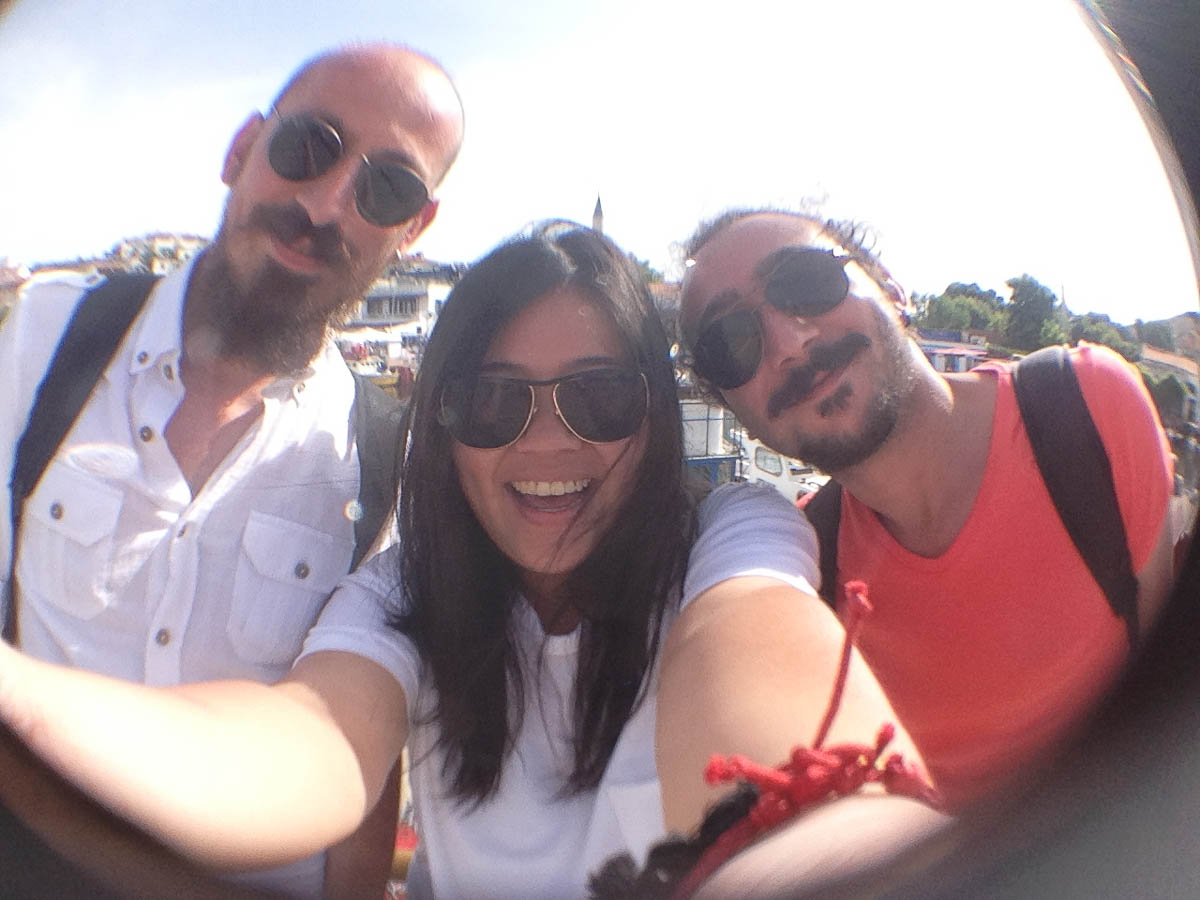 The three of them then spent three days together doing all sorts of activities: visiting Jia Ling's original host at her workplace, teaching her "all the Turkish [she] had to learn" for her trip, and having meals — all the while refusing to let her pay for anything until she got angry.
When Jia Ling had to leave, she tells us how touched she was by their hospitality. "I actually cried on the bus! It's really embarrassing. I really didn't want to leave," she laughs. "It was my first time feeling that way. And that was when I thought couchsurfing was great because in the past, I wouldn't have had the opportunity to meet these people in that way."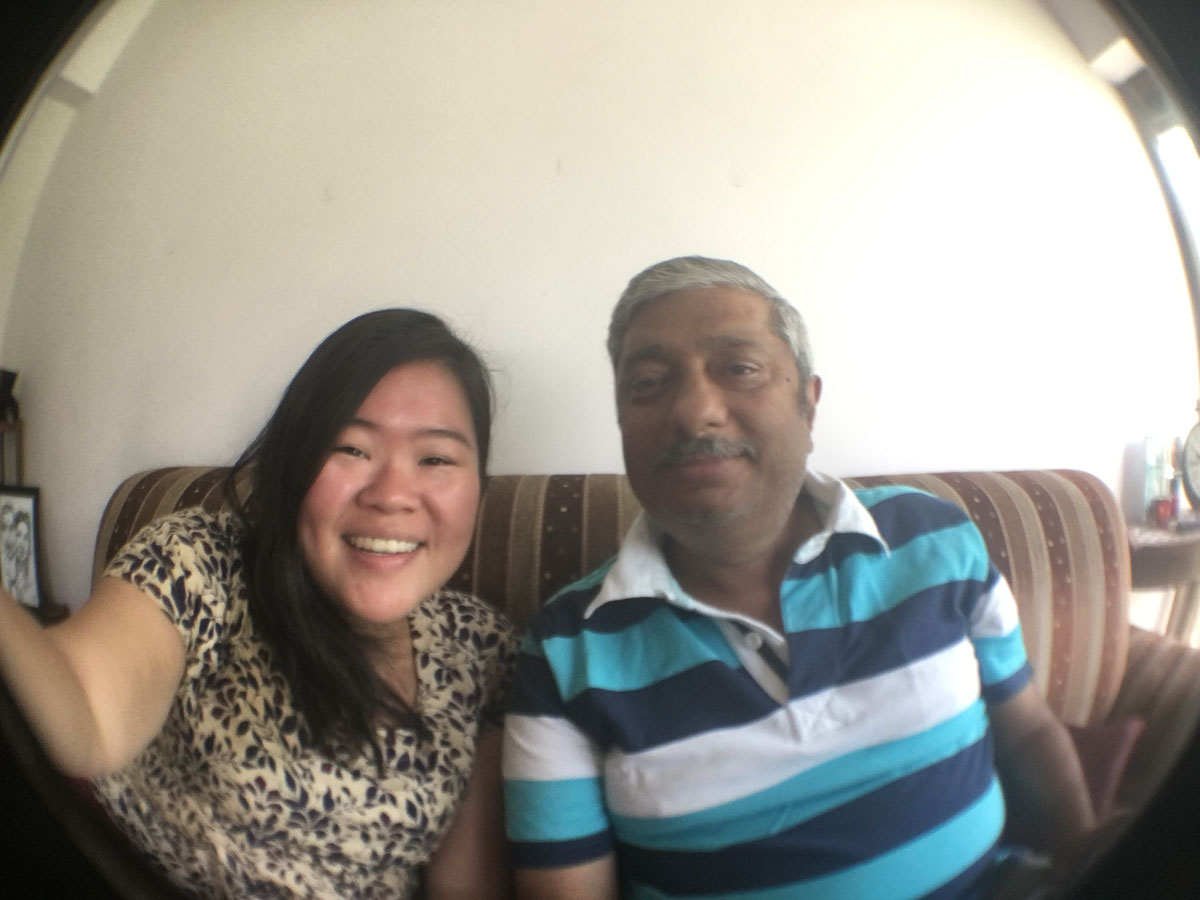 India was no different. During her 15-day India trip, she couchsurfed in three different places. She mostly stayed with families, who treated her like their own child.
Once, when she was late in getting home, one father (Papa Rakesh) called her to ask where she was, and if she was okay. "They're very protective if you're staying with them lah, because they know that they're responsible for your safety."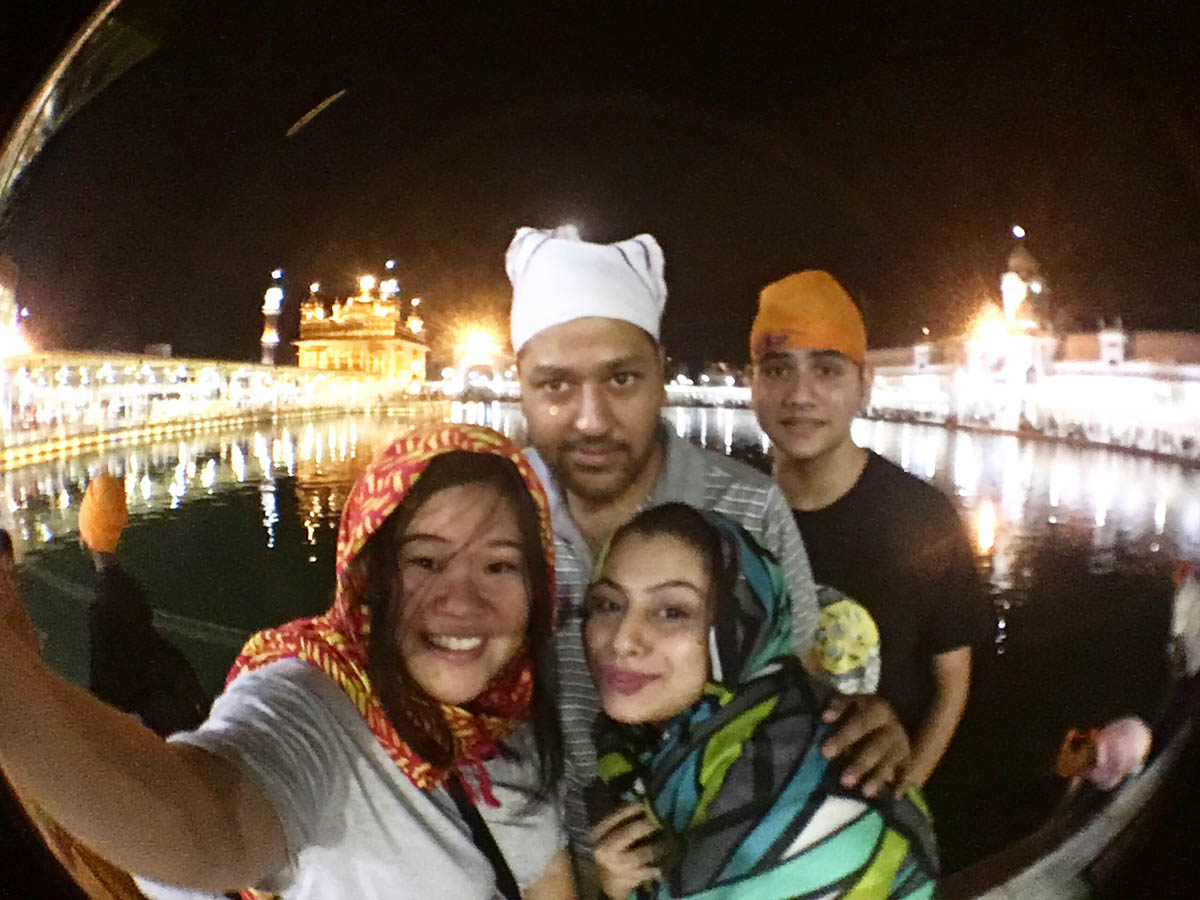 That said, there is still a need to be vigilant and not take things for granted. Jia Ling acknowledges that there are still risks involved. But, she believes that as long as people couchsurfing (or intend to) have done their pre-travel homework, are street-smart, and know how to protect themselves, they should be fine.
Shian Bang: How opening doors to couchsurfers opened opportunities too
The road to becoming a host
While most people start out by couchsurfing with hosts overseas, Bang did the opposite — he started hosting first. Inspired by Anthony Bourdain's personal touch in his travel shows, Bang felt that they were genuine. Couchsurfing offered similar experiences, and he wanted to have them too.
He had to first convince his family members who were naturally resistant. To ease their discomfort, Bang assured that he would always be at home at the same time as his surfers. Eventually, his family agreed, and even warmed up to them.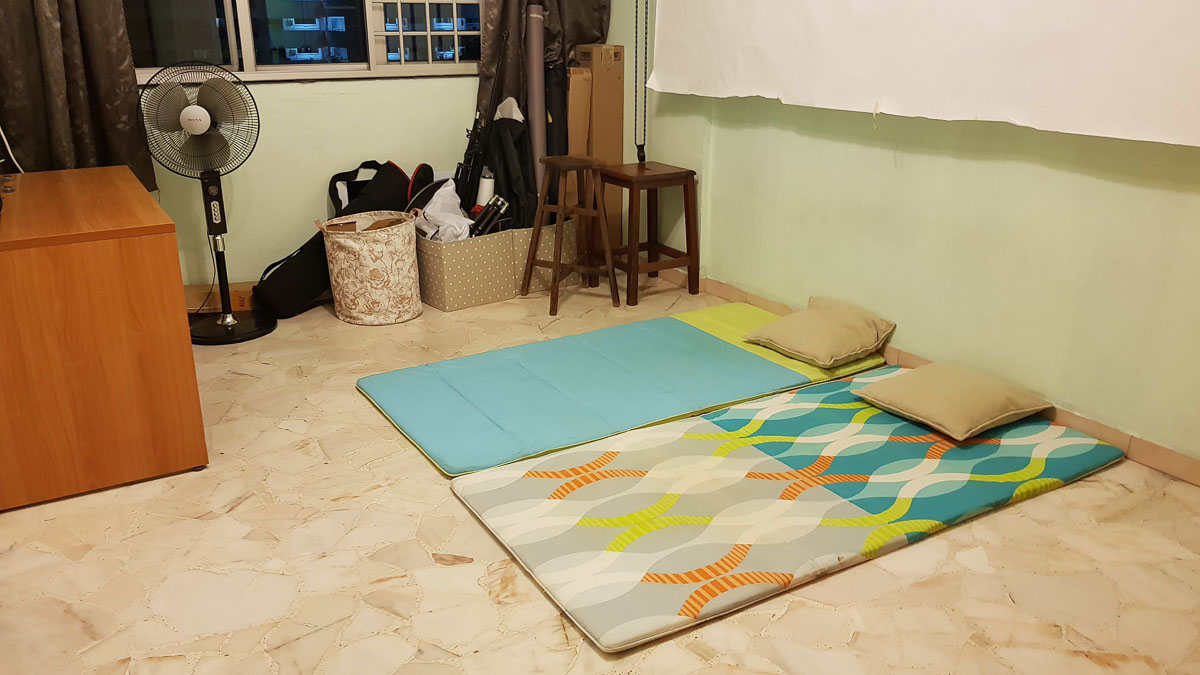 Since his first hosting experience in 2015, Bang has hosted over 200 travellers — oftentimes one right after another. But it wasn't easy in the beginning. "At the start, you tend to have doubts yourself. You can be as open as you are, but you won't be sure if the surfers are who they say they are in their profile."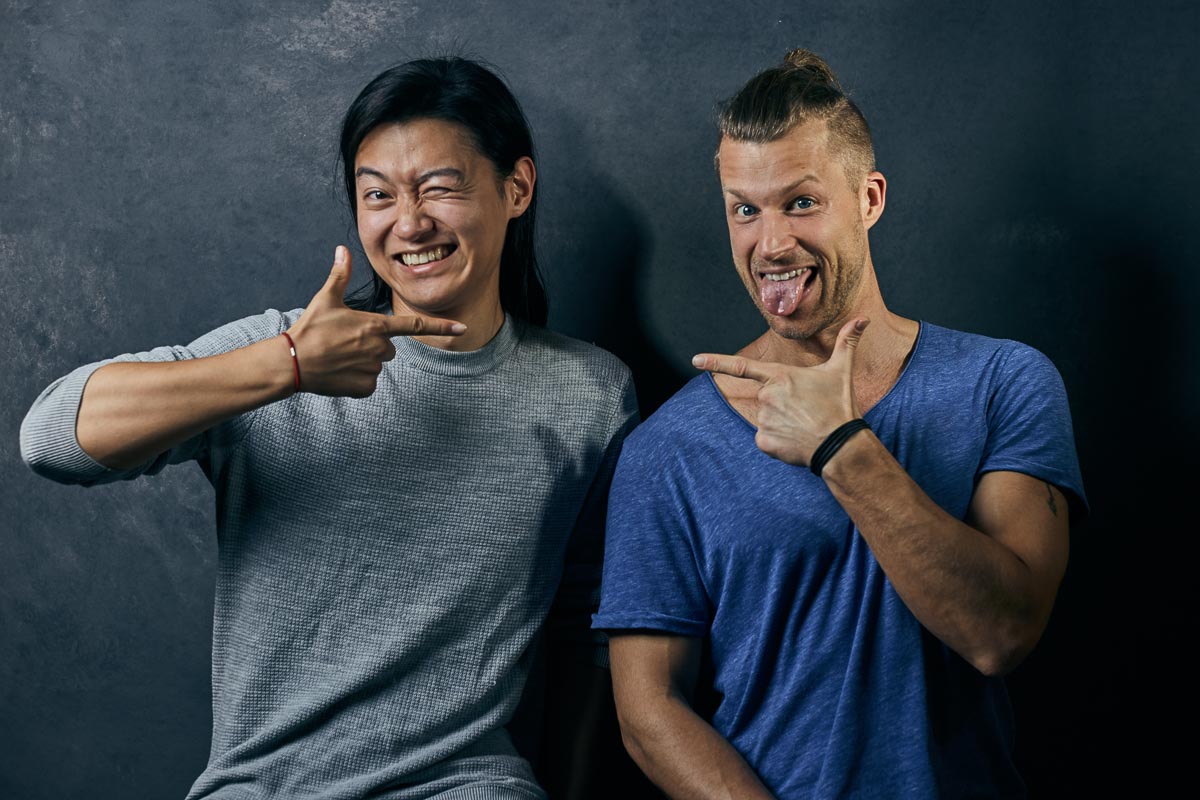 To curb this, Bang talks with his surfers and asks many questions about their travels. It's an important step to break down walls and test their genuineness. This way, he stops seeing them as outsiders and more as "regular people" and "friends".
Of course, being a host isn't all rainbows and butterflies. Bang tells us about the unpleasant experiences that come with hosting. "Surfers who leave used cups or rubbish behind, or forget to flush the toilets. Some stain the bedsheets with blood, make-up, you name it, I've washed it."
His most awkward memory? A couple who had sex in his guest room. "It wasn't the most pleasant experience hearing smooching noises from outside!"
Meeting the most colourful of people from all over the world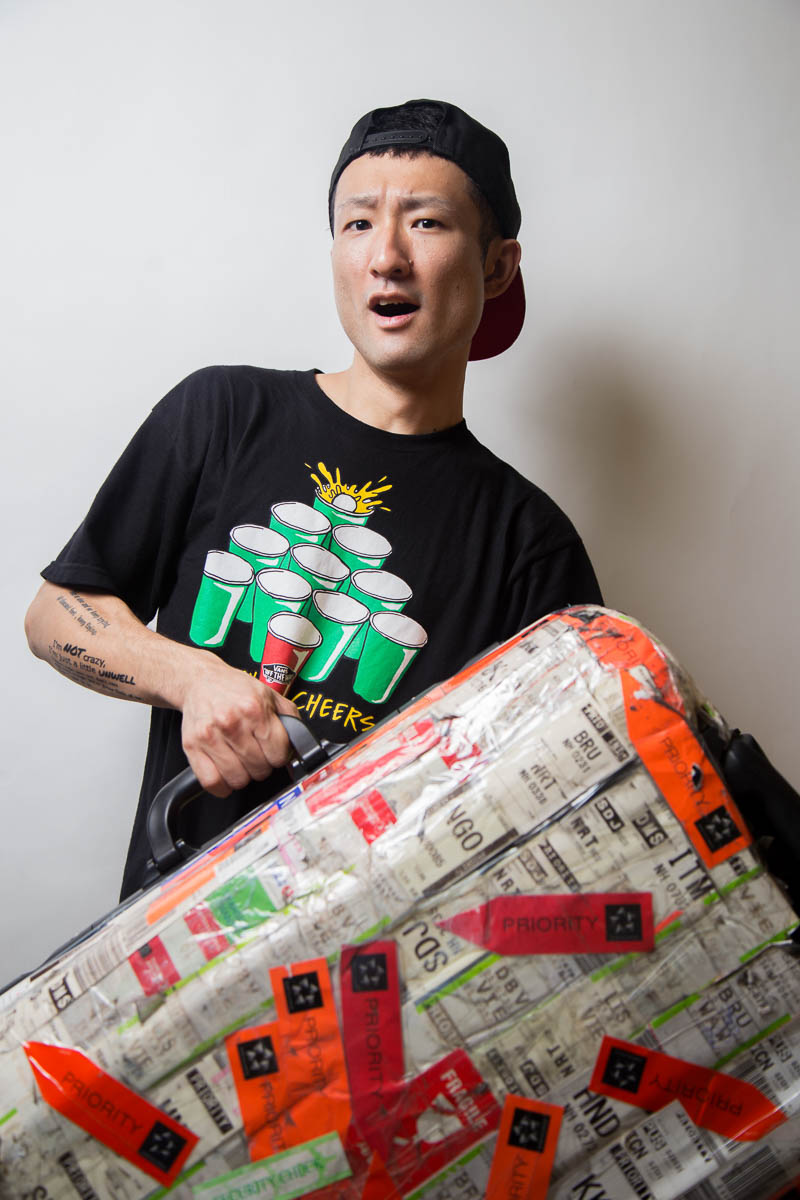 An Armenian art dealer. A Japanese traveller with a suitcase full of luggage stickers. A chef who has been travelling for eight years. Musicians who hitchhike all over Asia. A French and Argentinian couple on a year-long adventure with their 11-month-old girl.
These are just some of the interesting surfers Bang tells us he has hosted — people he wouldn't have met if it weren't for couchsurfing. Opening his doors to travellers gave him the opportunity to meet and connect with so many people from such diverse backgrounds.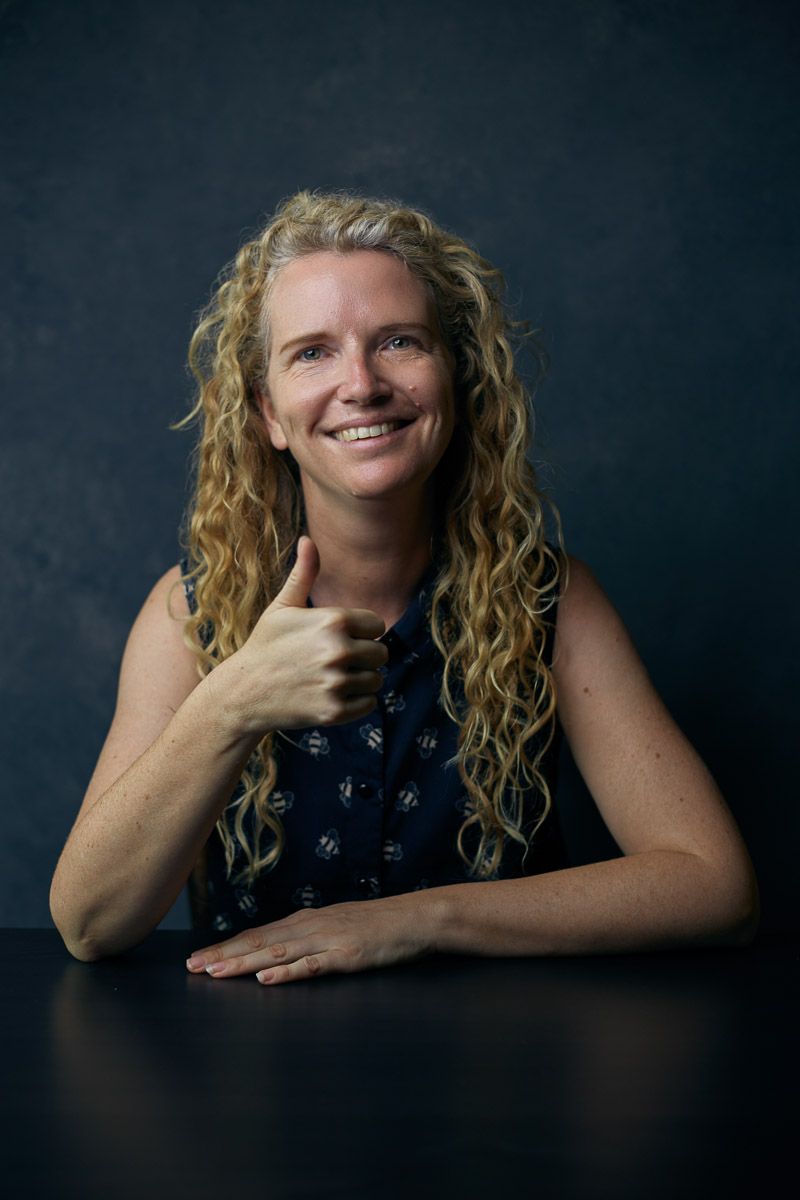 But Bang's most memorable hosting experience was with a deaf traveller from Australia. He initially had some reservations about hosting her, as he had zero interaction with anyone from the deaf community.
It turned out to be a heartwarming experience for Bang. He tells us that to communicate, they used hand signals and their phones to write to each other. "Because you don't talk, you start to notice human expressions more, so it's a lot more fun. It's like receiving a postcard when you're talking, like 'Hey, I got what you're saying, so it's my turn to write back to you.'"
Read also: The Deaf Singaporean Who Travels Solo
Capturing moments and life lessons from hosting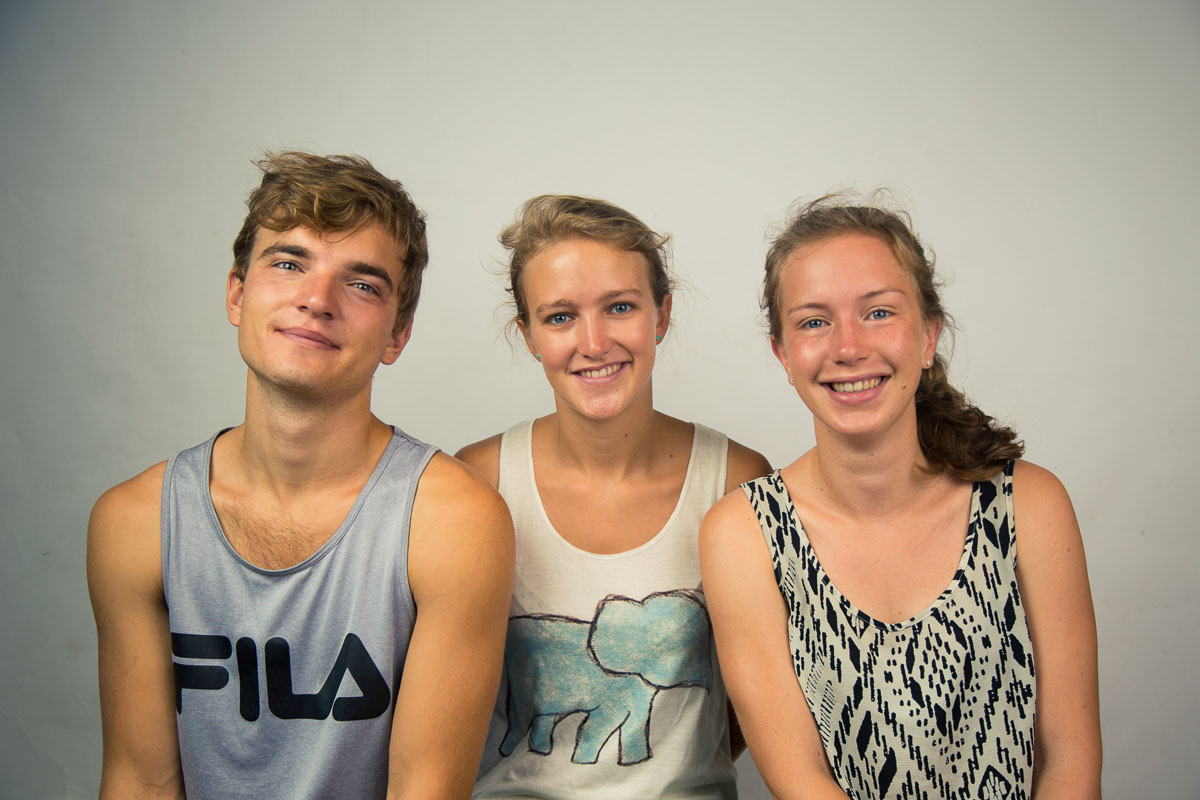 Besides hosting, Bang also "uses" his surfers for another purpose — human subjects for his photography project.
Since picking up photography in the army, Bang worked as a photo assistant in a studio, then as a travel photographer in Thailand. After his stint ended, he wanted his own studio space to hone his craft. The bedroom originally meant for surfers then transformed into an ad-hoc photography studio.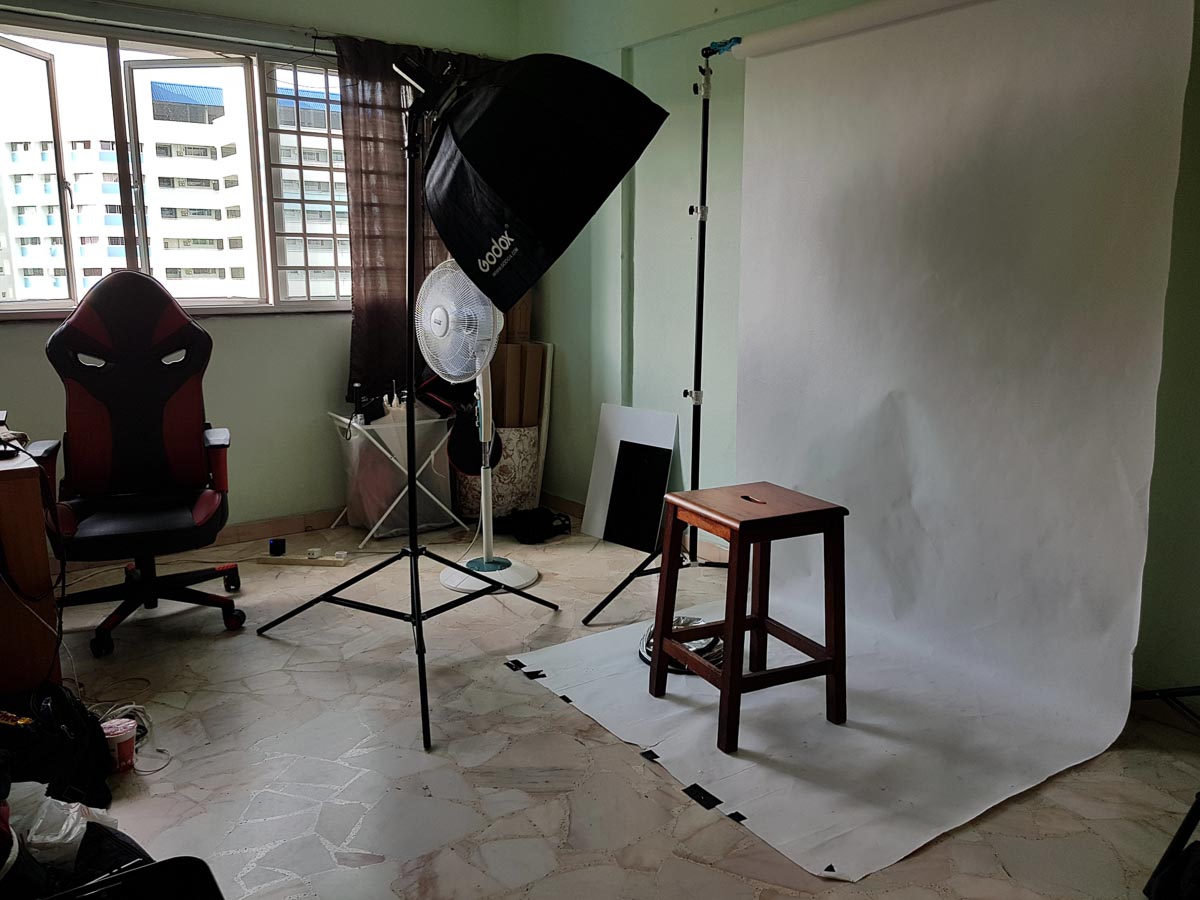 "I wanted to work on human subjects after my stint in landscape photography. Then it hit me that I had a subject right in front of me! With humans, you have [to capture their] emotions, expressions, clothing, and lighting, so it's a lot more challenging and a lot more fun."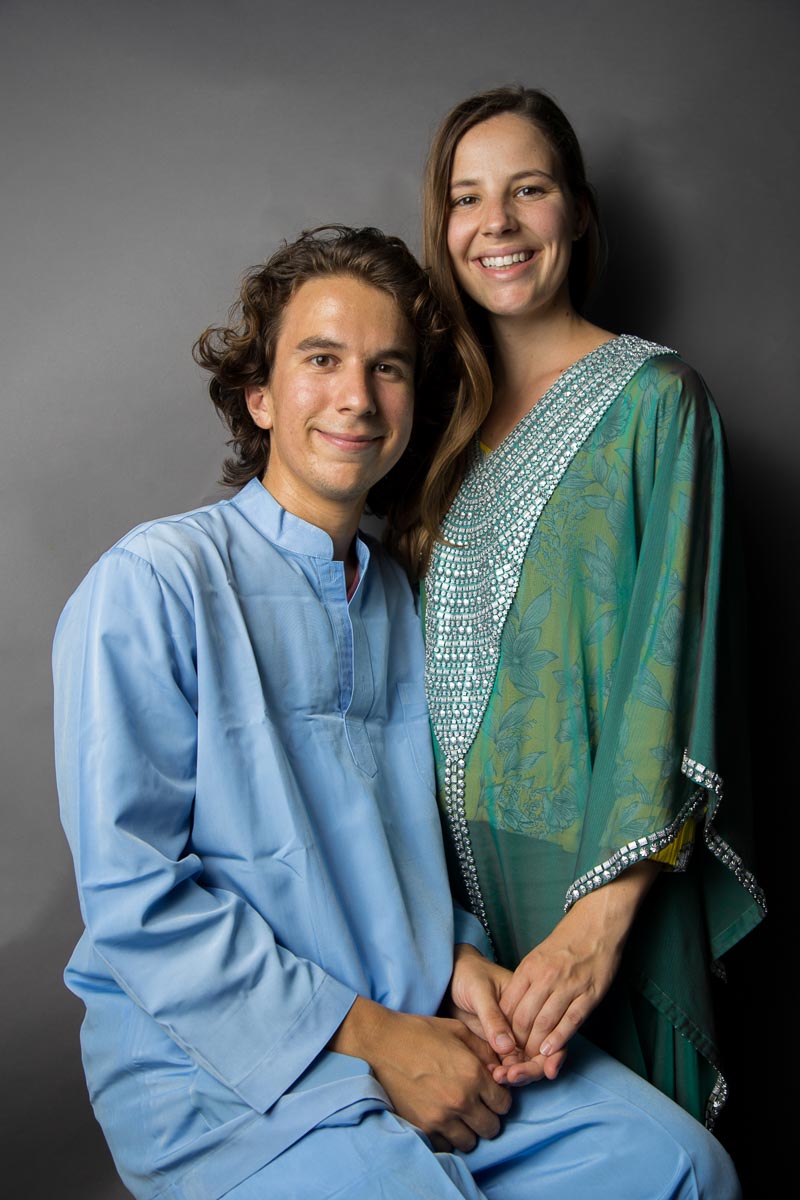 Bang's photography experiment resulted in many beautiful portraits, and happy customers. "A lot of [the surfers] have never been in front of a camera or in a studio, so it's always like, 'Hey, I got a good picture of myself!' And they're always happy."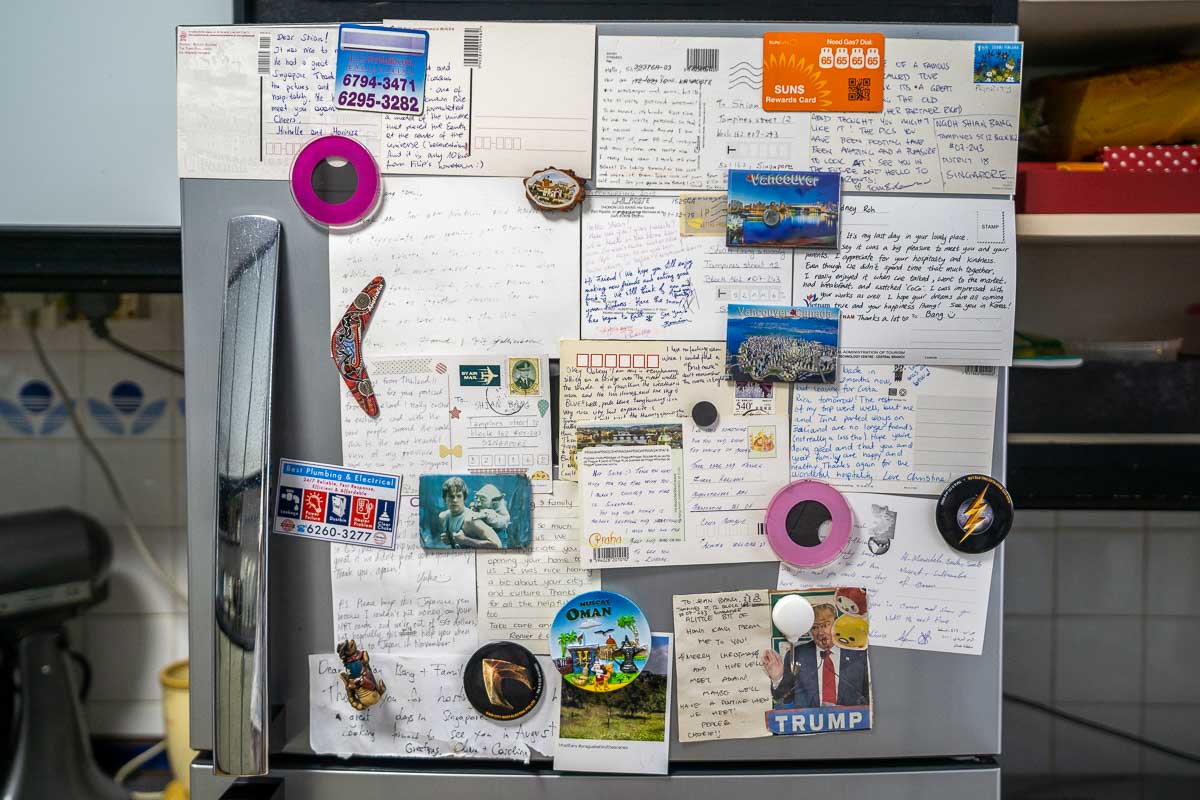 Bang's photography skills weren't the only thing that improved. Throughout his journey as a host, he remains grateful to couchsurfing for the impact it had on him. "It made me more open-minded. You start to trust people more — you don't see them as black and white. And people of all sorts have different ways of life and experiences."
Tips on being a successful couchsurfer, from actual couchsurfers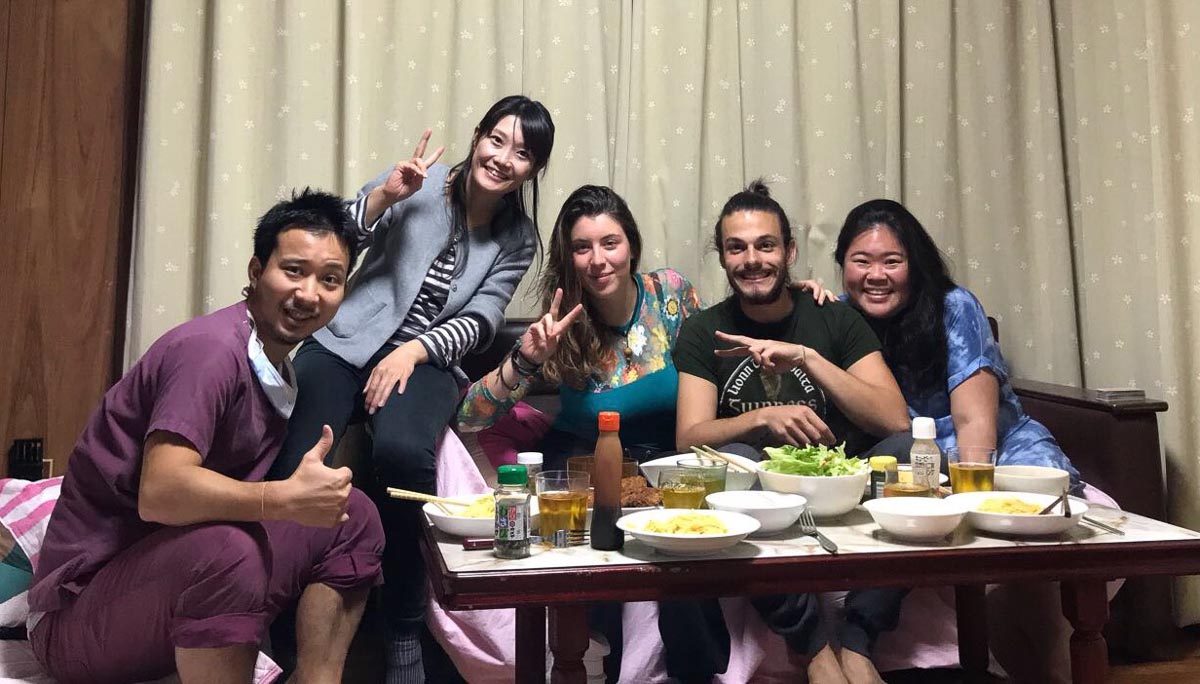 Want to try couchsurfing? Nikki, Jia Ling and Bang share their best tips on getting started, and how to be a good surfer.
1) Flesh out your profile
Add details like the places you've gone to, your favourite countries, interests, etc. Upload photos with your own face. An informative profile helps people know you're a real person, increasing your chances of scoring a willing host.
2) Attend couchsurfing meetups first, or host (if possible).
At meetups, you can get to know many travellers to have a better idea of the couchsurfing experience. They can also leave you references which help to complete your profile. Alternatively, if you have the means, host surfers in your home. Not only do you welcome travellers to your home and country, others would do the same when you surf overseas.
3) Treat your hosts with respect.
Couchsurfing is not just about a free place to stay. Your hosts are opening a personal part of their lives to you, so don't take their hospitality for granted.
4) Be open-minded.
Listen, ask questions, and get to know your hosts. Couchsurfing is about exchanging cultures, opinions, and creating memories together.
5) Have a backup plan, and trust your instincts.
Listen to your gut if it tells you something is wrong, or if a person cannot be trusted. It's okay to leave if you don't feel comfortable with the host — there's no need to stay in harm's way because you feel there's something stopping you from leaving.
Feeling inspired? Read the stories of other travellers who break the mould:
Life Of Travellers After Having Kids — Parents of Singaporean Momo Twins @Leialauren
Young Singaporean travels to work with rioters and refugees around the world
The 58-Year-Old Singaporean Solo Backpacker, Merine Chung
All images credited to Nikki, Jia Ling, and Shian Bang. Get to know them and many others at local couchsurfing events here in Singapore! 
---
For more travel inspiration, follow us on Facebook, Instagram, and YouTube.