Deep-fried brown sugar-coated dough balls, pork noodles, and street delicacies you wouldn't believe are really delicious. Oh, and did we mention the OG Haidilao that's actually affordable?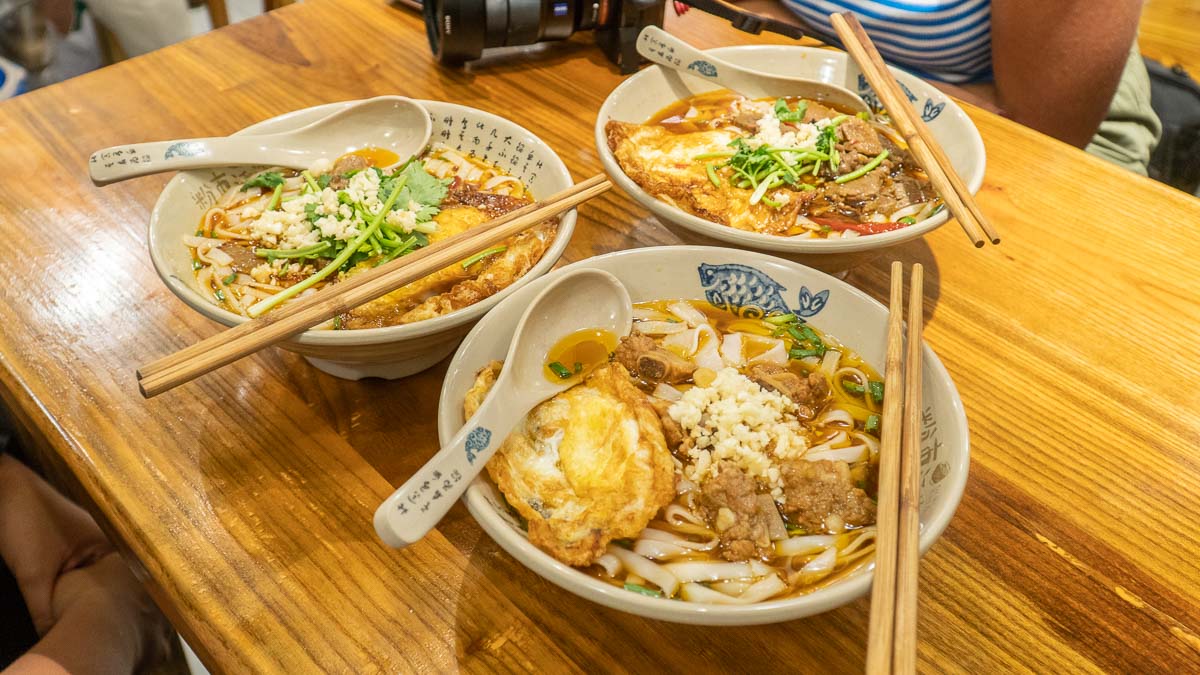 We've always dived headfirst into tasting local delicacies, and experiencing the food culture of China was no exception.
China's had its fair share of a certain rep — (name of animal) + (random body part) = China's got it — but don't knock it till you've tried it. Exotic, eye-opening, call it what you want, but we're here to report that some are actually worth the calories!
Whether you find yourself around the provinces of Wuhan, Changsha or Zhangjiajie, there's one thing all the food streets have in common — the lingering fragrance of Chinese spices. Almost akin to the aroma of our local favourite ma la, but without the sneezes.
But speaking of ma la, the spices on these street food carry a certain commonality — the numbing sensation on your tongue. It carries that same addictive ma la flavour, but is more numbing than spicy, which is just how the Chinese like it (random factoid: our local ma la is tailored to be less numbing to accommodate our tastes!).
Wuhan — arguably the better of the three cities when it comes to street food — peddles these delectable noms at Hubu Alley, Jiqing Street and Jianghan Road.
Read on for our top picks from all over Central China in Wuhan, Zhangjiajie and Changsha!
Read also: 19 Reasons to Visit China's Most Underrated Cities — Wuhan, Changsha & Zhangjiajie
Wuhan (武汉)
1) Doupi (豆皮)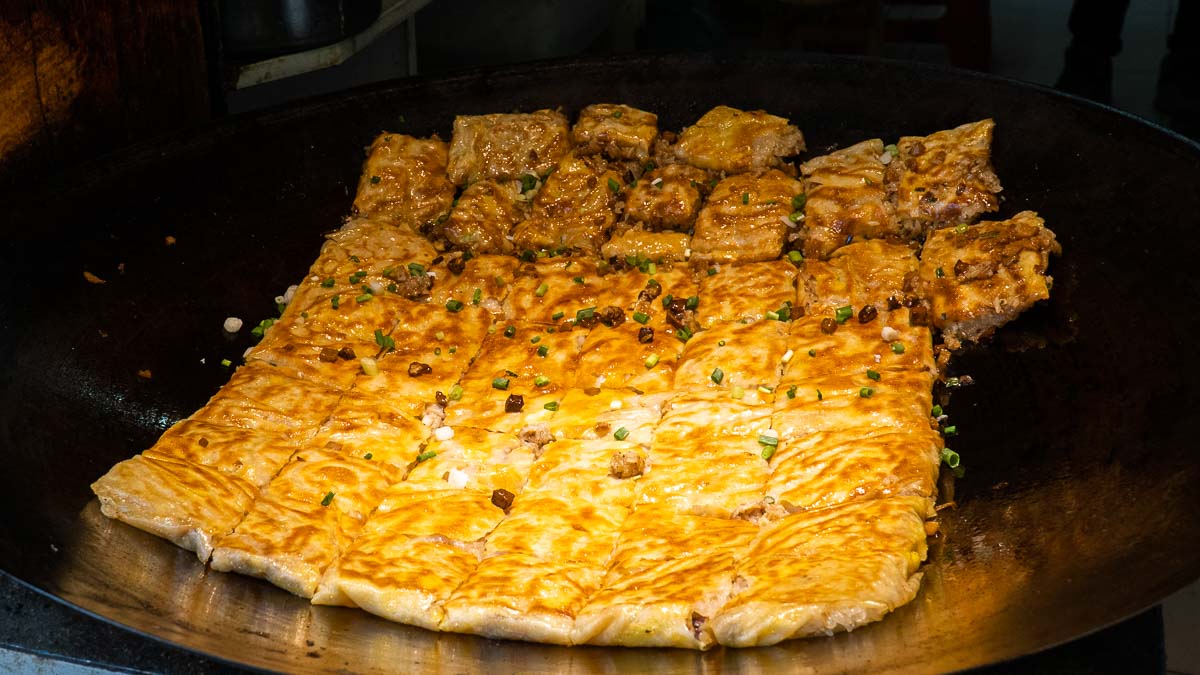 A concoction of beancurd skin, glutinous rice, bamboo shoots, mushroom and minced meat, to call doupi a "snack" would be a misnomer — it's quite filling on its own! Where there are food stands around, there's bound to be a doupi stall.
And while every doupi we tried was pretty decent, we heard the best recipe lies with Lao Tong Cheng (老通城豆皮).
Cost: ¥8.50
Opening Hours: 8AM — 8PM
How to get there: Take Metro Line 1 or 2 to Xunlimen Station, then take Exit H and walk for 780m.
2) 'Little Lobsters' (Xiaolongxia, 小龙虾)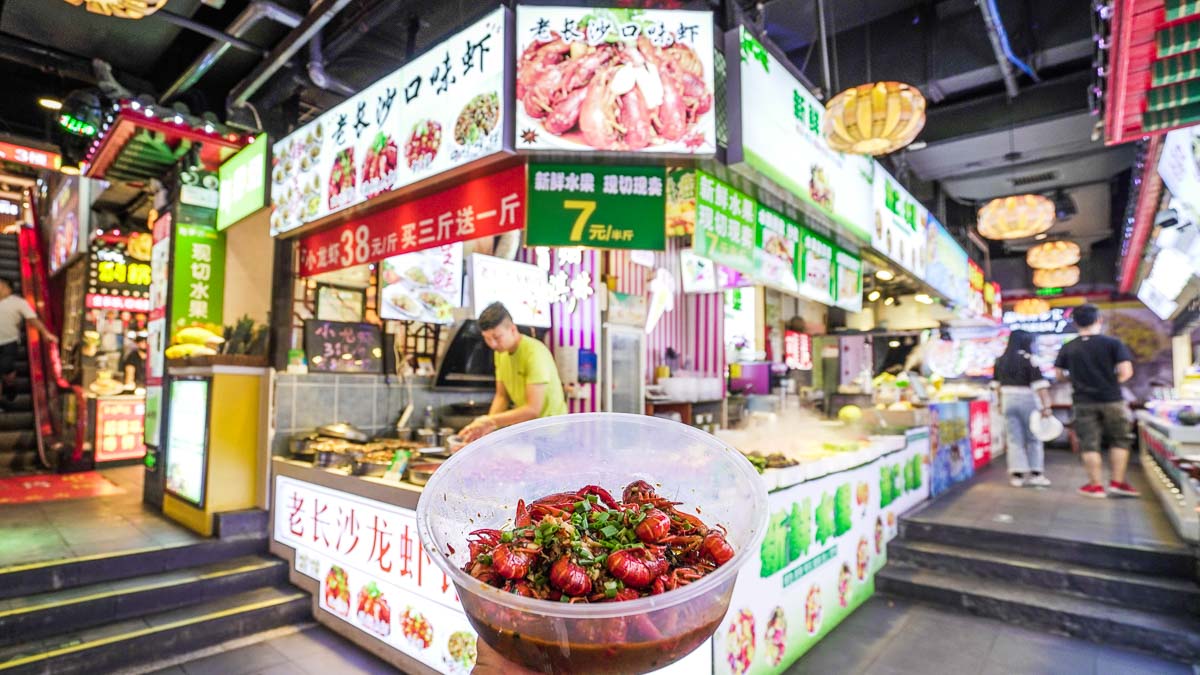 Another one of China's favourite local specialties is xiaolongxia, otherwise referred to as crayfish. You'll find shops selling them by the streets with crayfish stacked neatly on metal trays. Have it either steamed or grilled and pick your preferred level of spice. Then all that's left is to gear up in plastic gloves provided and dig in!
If you can afford the time, we hear liangliangzhenxia serves some of the best xiaolongxia in Wuhan.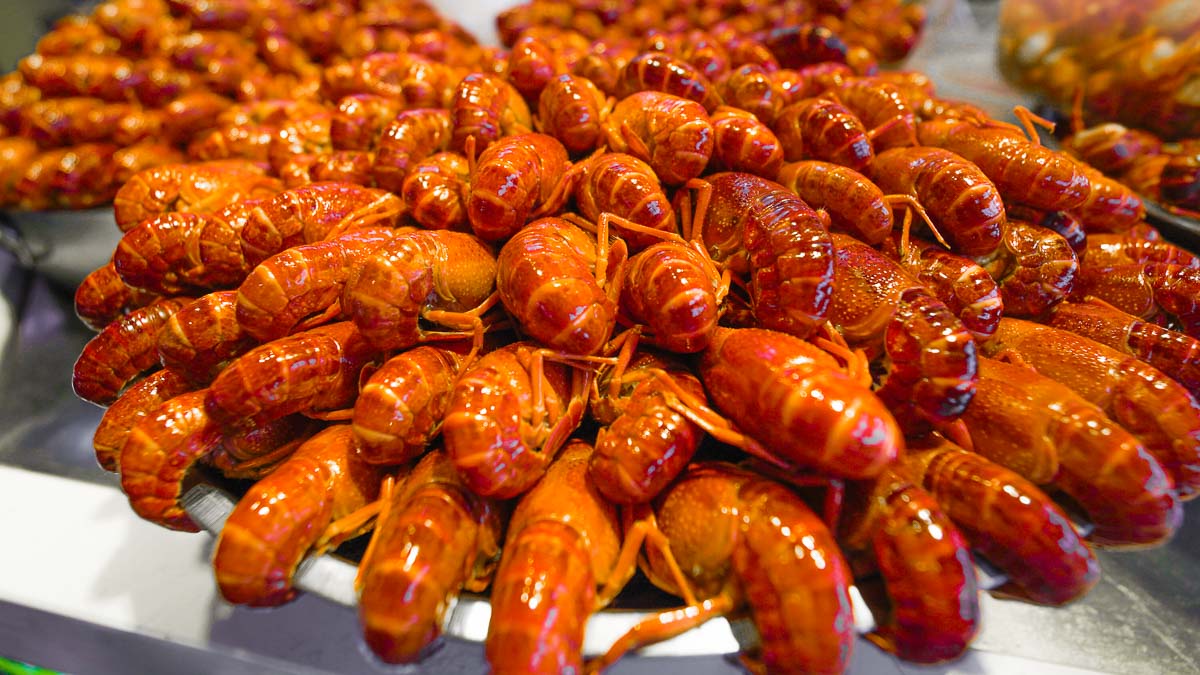 Cost: ~¥40/kg
3) Beef Noodles (Niuroufen, 牛肉粉)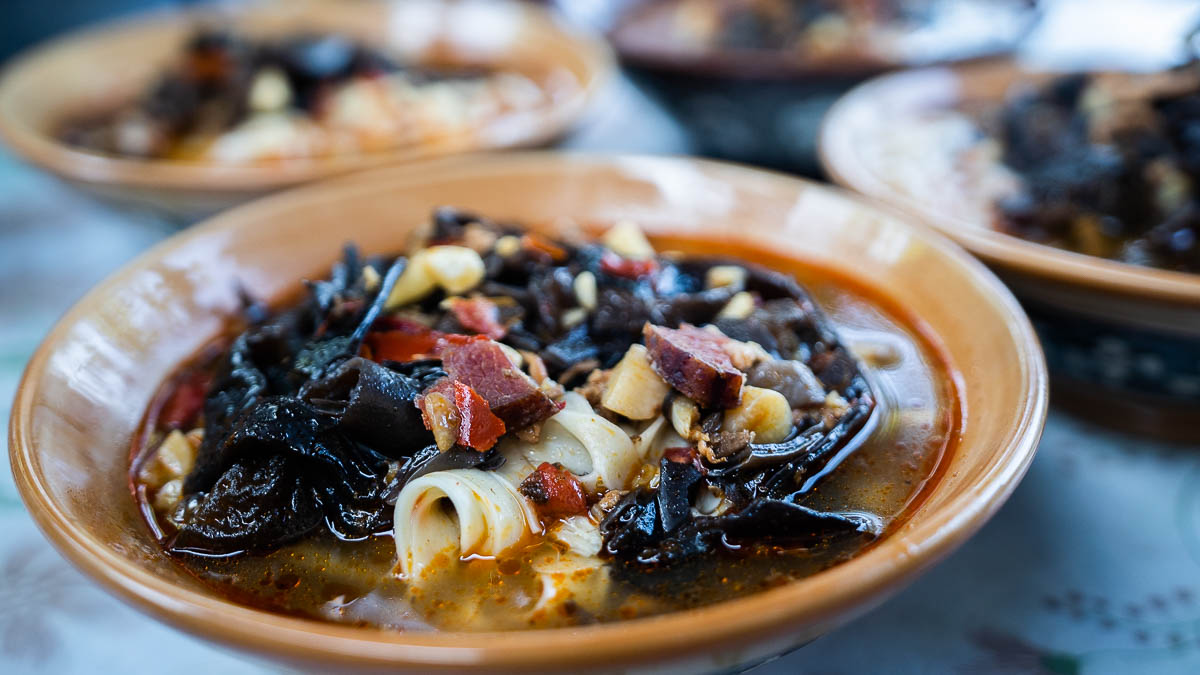 Another local favourite that you'll see at every corner is a stall selling piping hot beef noodles. It's a comforting meal to start your day with and it's always packed with a kick of spice — enough for me to break a (read: many beads of) sweat and still want to devour every last strand.
Cost: ~¥10-15
4) Haidilao (海底捞)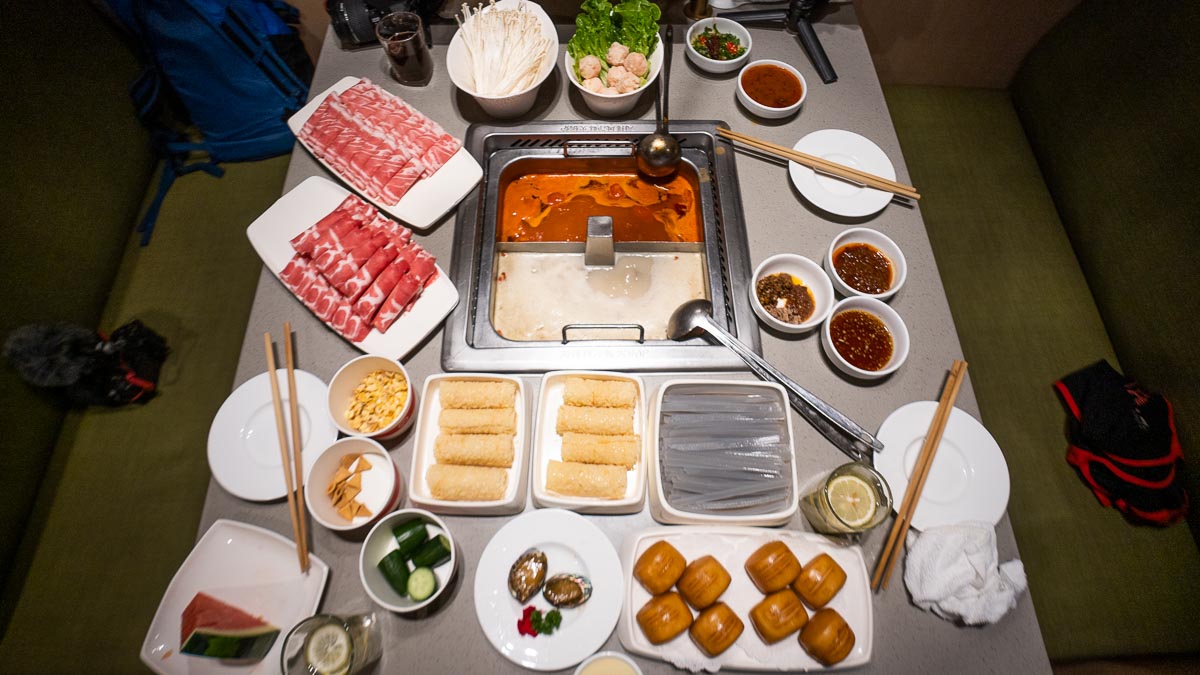 I believe this needs no explanation. But in case you do: It's THE Haidilao hotpot restaurant for S$18/pax and we were stuffed! The service is excellent (as usual), and the food is fantastic — from the perfectly deep-fried mantou buns with condensed milk to one-is-never-enough beancurd skin rolls. If this isn't heaven to you, I don't know what is.
Cost: ~S$18/pax
Opening Hours: 9AM – 7:30AM
Address: China, Hubei, Wuhan, Qiaokou, Zhongshan Ave, 238号凯德广场
5) Mongolian Grilled Meat Skewers (Menggukaorou, 蒙古烤肉)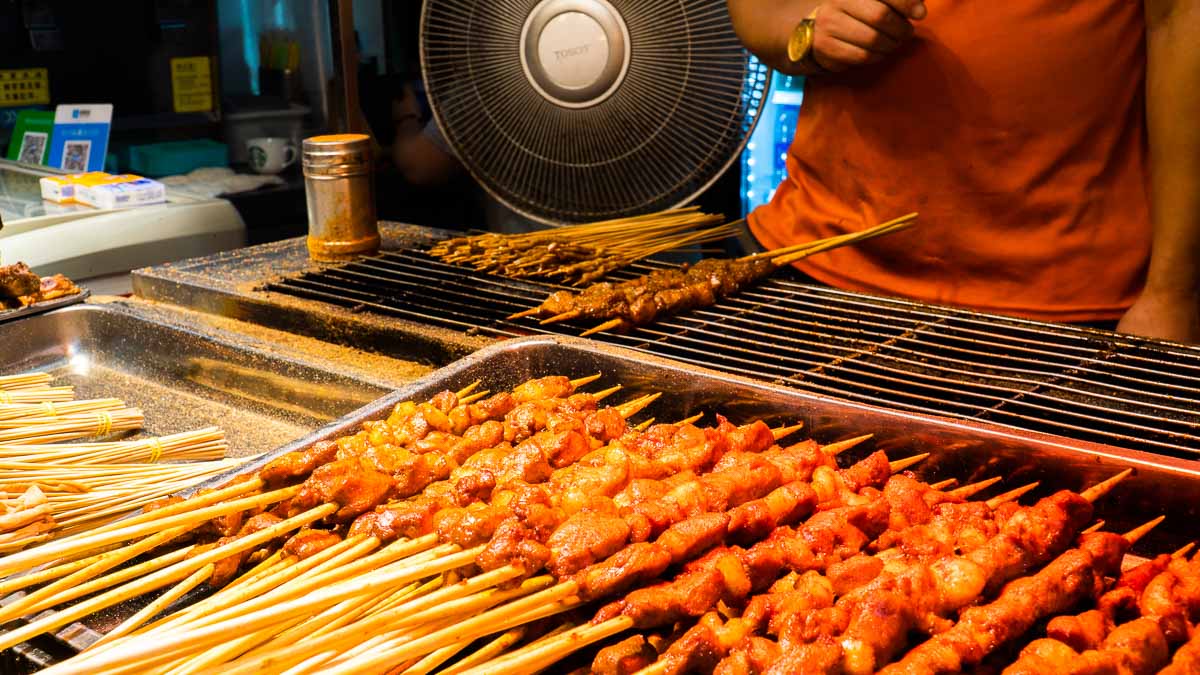 Does this not remind you of satay? Don't get me wrong, I love our local version of meat skewers, but I honestly wish satay tasted as good as these. The secret is probably the yak meat, that's more tender than the beef we're used to. This is easily a strong contender for my favourite street snack in China, right next to grilled duck intestines (#10).
Cost: ¥10 for three sticks
6) 'Hot Dry Noodles' (Reganmian, 热干面)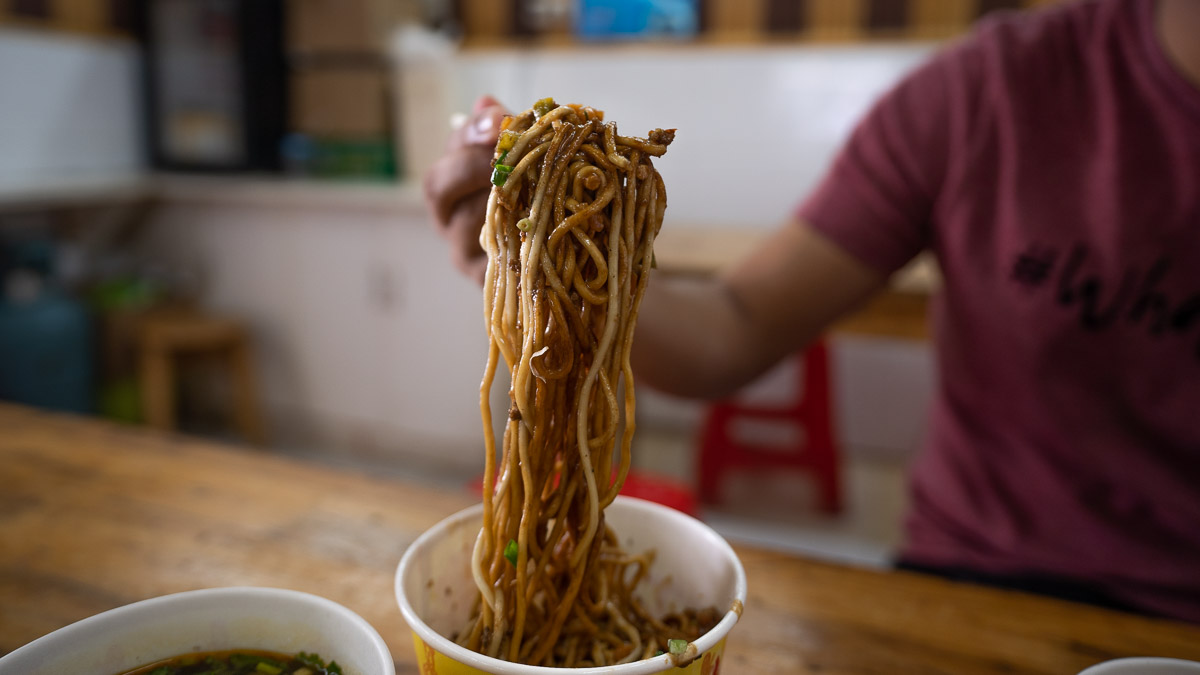 Hailing from Hubei Province, this traditional breakfast dish is carbs galore — best shared between two to three people! Unlike most other noodle dishes you'll come across in Central China, reganmian is served dry (as its name suggests).
This zhajiang version (mixed with a soybean paste sauce) had an almost peanut butter-like texture, which made it all the more filling.
Cost: ¥10
7) Pig Trotters (Zhujiao, 猪脚)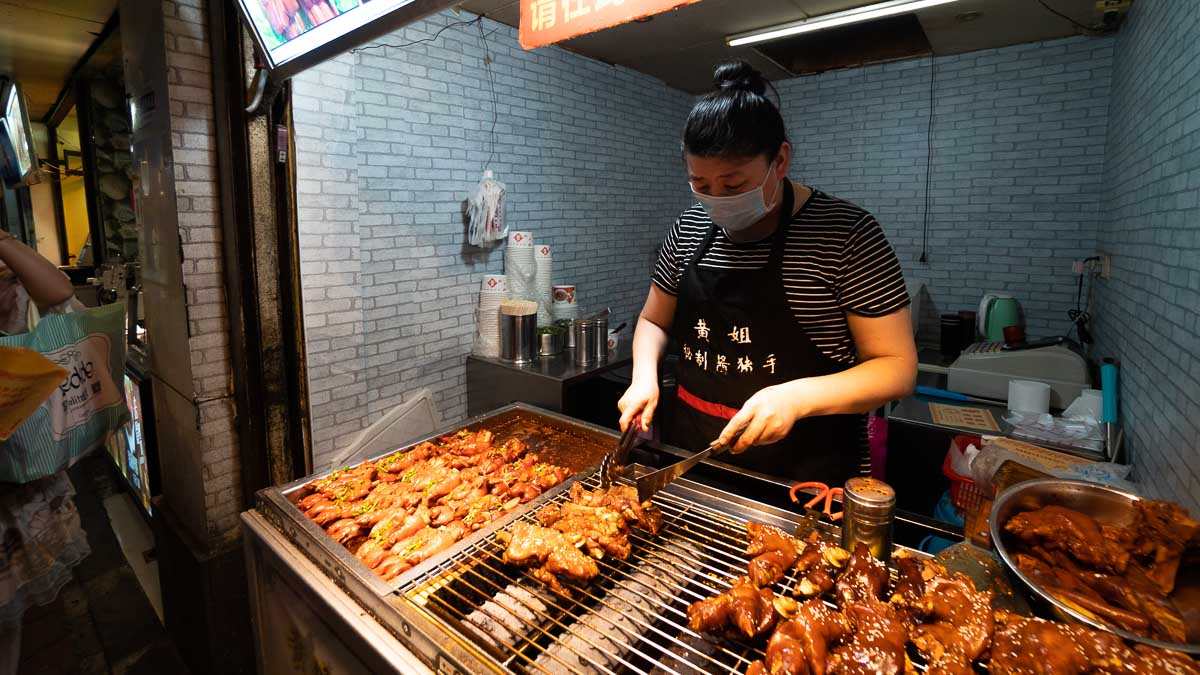 This is nothing like the vinegary braised pig trotters you'd get in Singapore, but it's still every bit as fatty and tasty after being grilled with a combination of — you guessed it — Sichuan ma la-esque spices.
Cost: ¥18
8) Smelly Tofu (Choudoufu, 臭豆腐)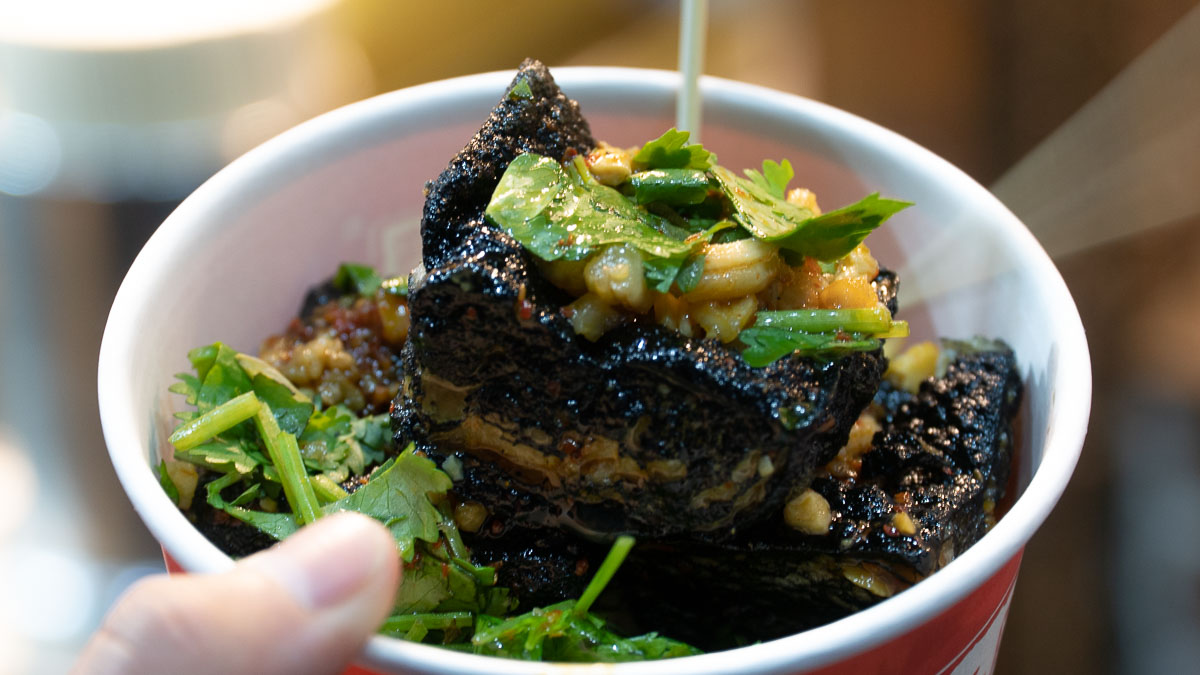 One whiff of this pungent bad boy is enough to send your senses into overdrive. This is unlike its golden-coloured Zhejiang-style counterpart, or the ones you'll find in Taiwan — this deep-fried Hunan-style smelly tofu is slathered in a belachan-like chilli sauce! Some might agree its charcoal appearance even accentuates its smell.
Cost: ¥10 for five pieces
9) Duck Neck (Yabozi, 鸭脖子)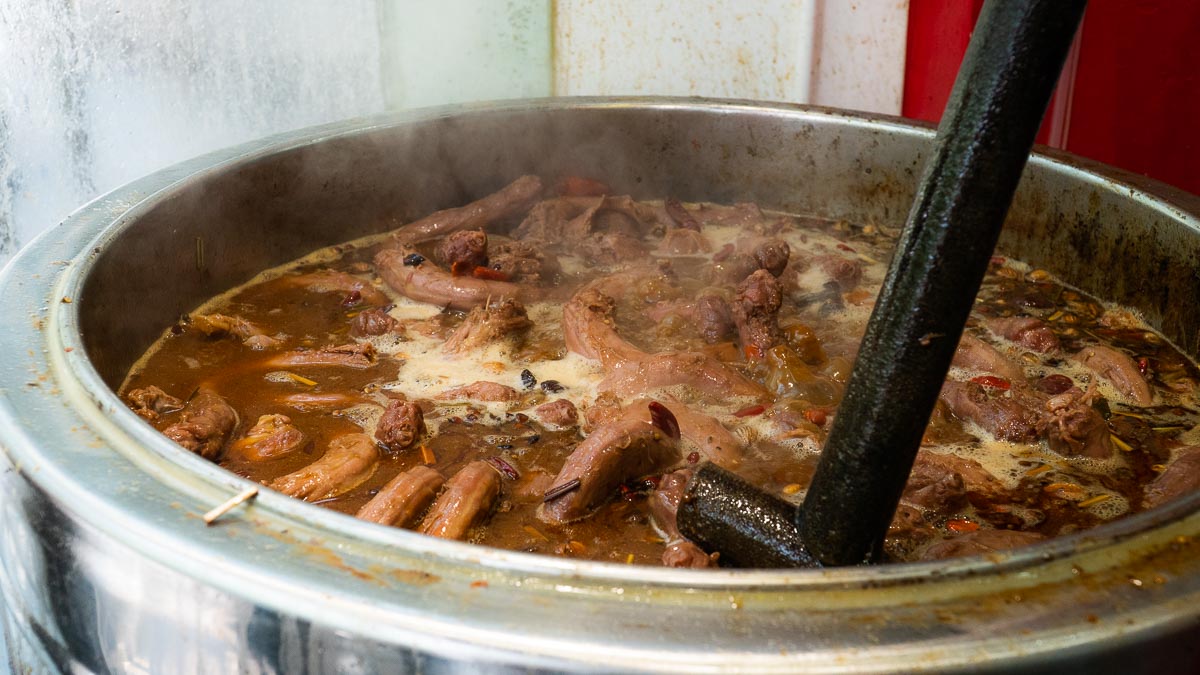 One of Wuhan's most popular local delicacies, duck neck is possibly one of the most unexpectedly tasty things you will encounter on this trip. Stewed in a mix of spices in a giant metal cauldron, you won't know what hit you till you're on your third or fourth piece! And when that numbing sensation hits, you'll be fighting to dab away the sweat trickling down your forehead… while reaching for the next piece anyway.
Cost: ¥5
10) Grilled Duck Intestines (Kaoyachang, 烤鸭肠)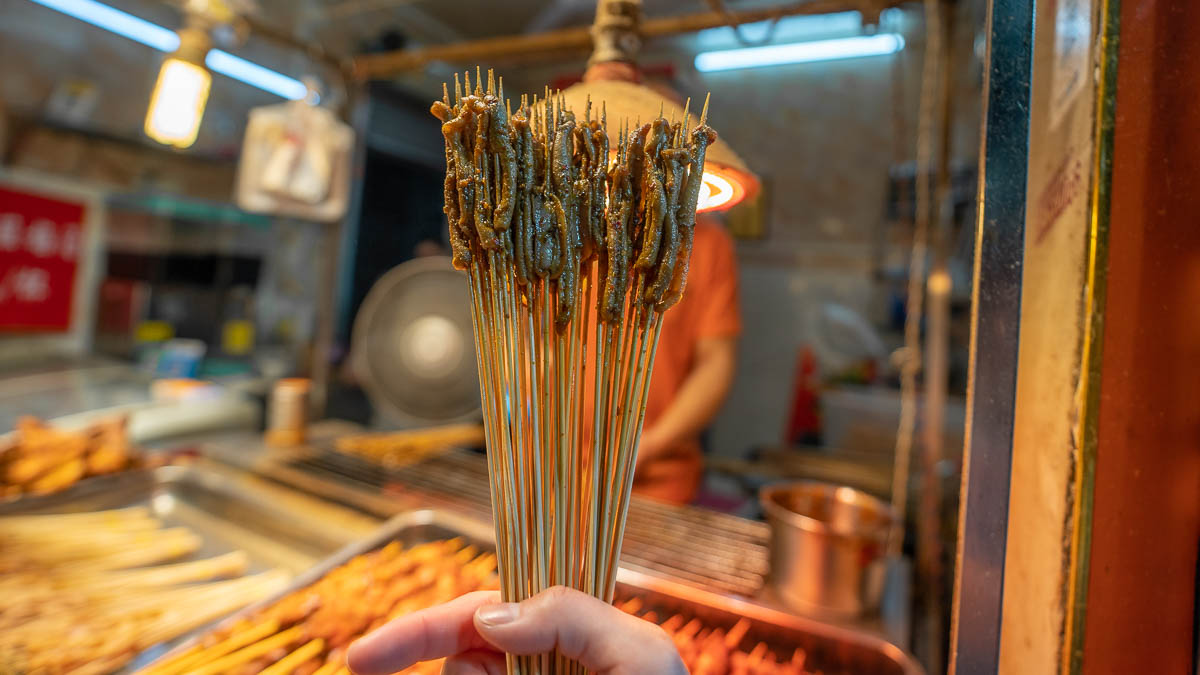 Slightly chewy and seasoned like crazy, these bite-sized strips of duck innards will surprise your tastebuds! Sold in a bundle of 40 sticks for a mere ¥10, we easily devoured everything in under five minutes. It's that good.
Cost: ¥10 for 40 sticks
11) Duck Blood Curd (Yaxuefen, 鸭血粉)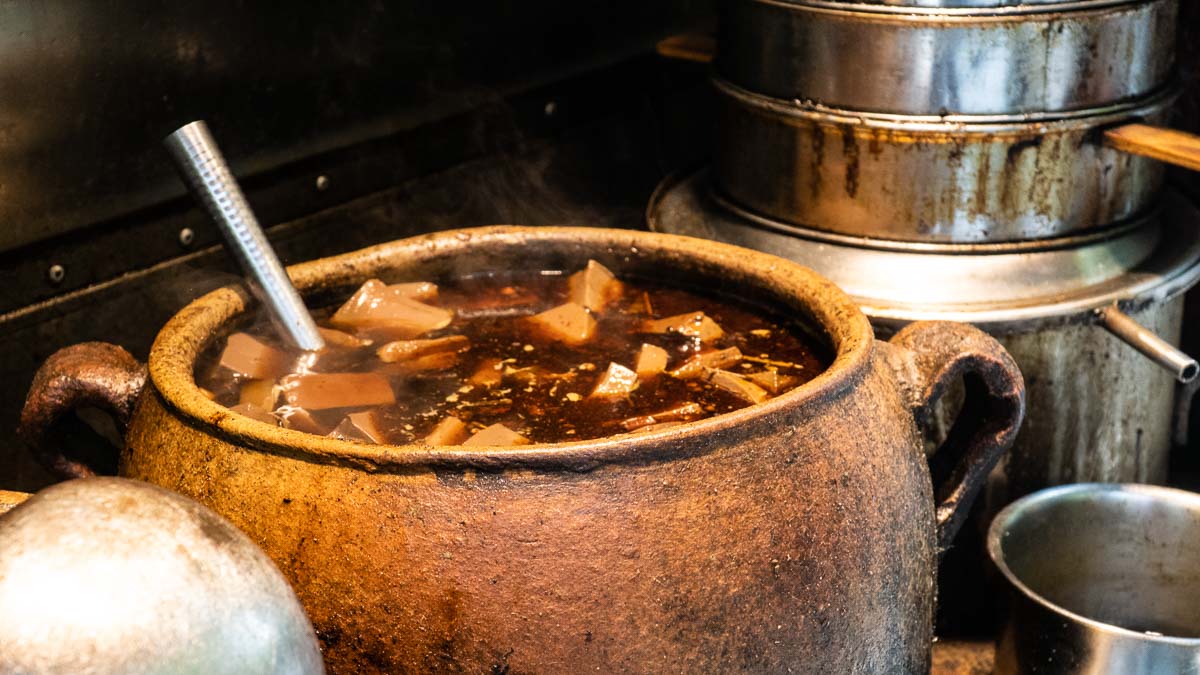 At first glance it looks like a simmering pot of braised tofu, glistening under the light. And if you didn't bother reading or translating the menu, you'd probably remain blissfully unaware. These blocks of curd are so soft and smooth, you'll only realise it's made of ducks' blood when the aftertaste hits. For fans of veal and liver (ducks or otherwise), you'll be in for a treat!
Cost: ¥10
Zhangjiajie (张家界)
12) Sanxiaguo (三下锅)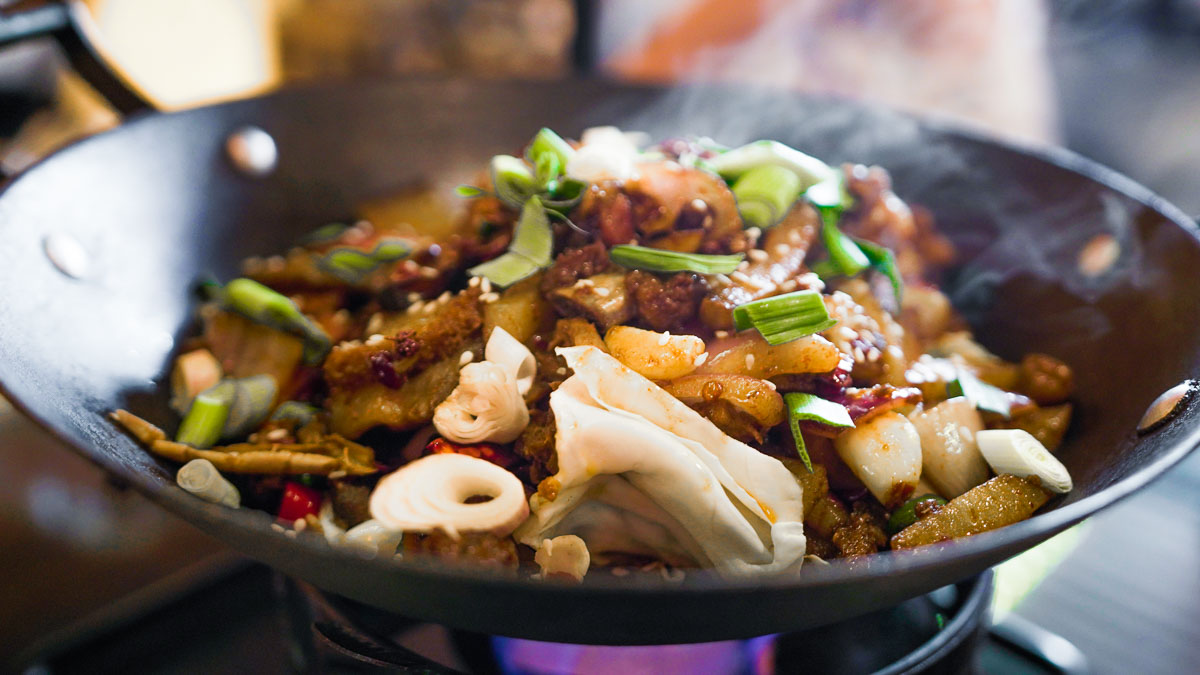 This is the only item in Zhangjiajie for good reason. It's probably the dish that's synonymous with the city, as exemplified by the many affordable sanxiaguo restaurants you'll find downtown.
If you can't decide which to go for, just follow the crowds or leave it to the persuasive powers of restaurant staff touting and hustling along the sidewalks.
In this peppery dish, you'll find fragrant slices of pork, lots of juicy fat slices, as well as tripe, an edible part of stomach lining usually from cattle or sheep. For most of us, it was our first taste of tripe and it turned out rather pleasant! It's slightly chewy with an interesting bumpy texture, and it doesn't have a strong aftertaste unlike some parts of the digestive tract.
Cost: ~¥78 for a small sharing portion
Changsha (长沙)
13) Tangyoubaba (糖油粑粑)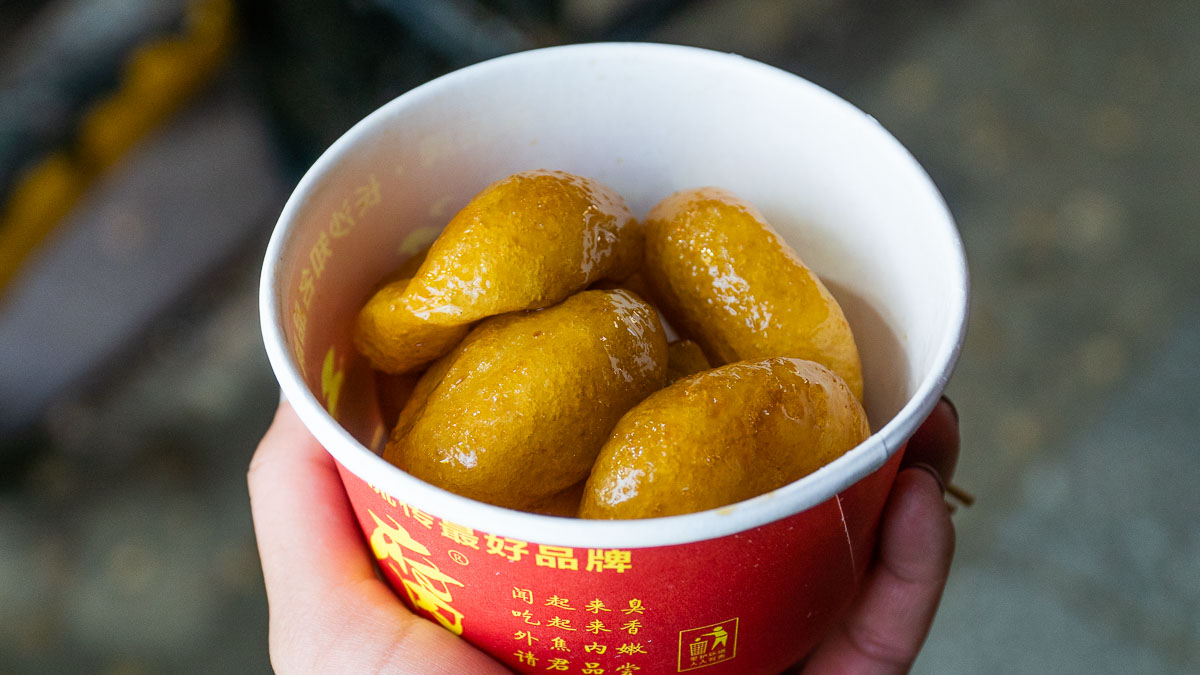 No, these are not curry potatoes. They're way better — fried dough balls coated in melted brown sugar. The best ones in town are hands down by the good folks at Jinji Tangyoutuotuo (金记糖油坨坨). At just S$2 a stick, you get six or seven balls in melty, brown sugary goodness.
Coming in close in second place would be Luoji (罗记, pictured above). It comes in a bowl with slightly larger pieces, and the sweetness is more apparent than some of its other counterparts that taste more like greasy dough balls.
Cost: ¥10
Opening Hours: 11AM – 11PM
Address: Jinji Tangyoutuotuo, 55 Xueyuan St, Wu Yi Shang Quan, Tianxin Qu, Changsha Shi, Hunan Sheng, China, 410008
14) Baoshifu (鲍师傅)
This is probably the equivalent of BreadTalk, but on steroids. Having started out with outlets in major cities like Beijing and Shanghai, I'm sure glad Baoshifu made its way around the country to cities like Wuhan and Changsha as well.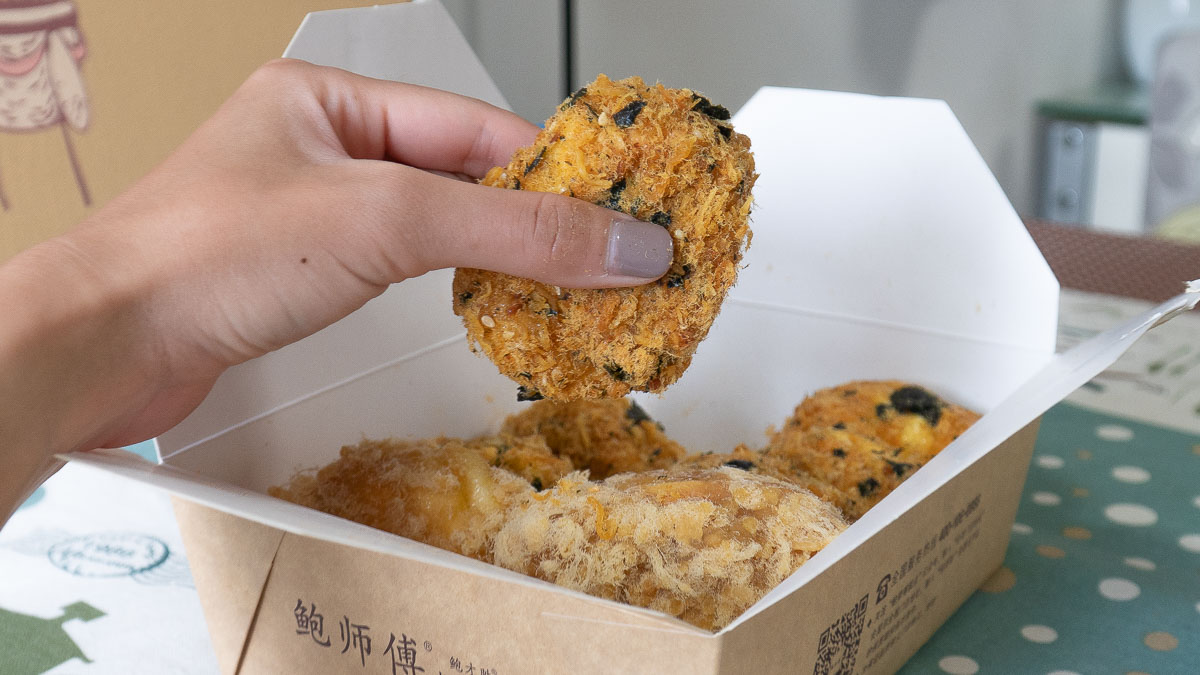 Baoshifu bakes some pretty delicious floss buns (the seaweed one in particular) and pastries. But as a devout salted egg lover, I have to say that the danhuangsu (蛋黄酥) is the ultimate crème de la crème. With ingredients like yam paste, mochi and a whole salted egg yolk packed into a ball finished with a golden layer of eggwash, you've got to try it.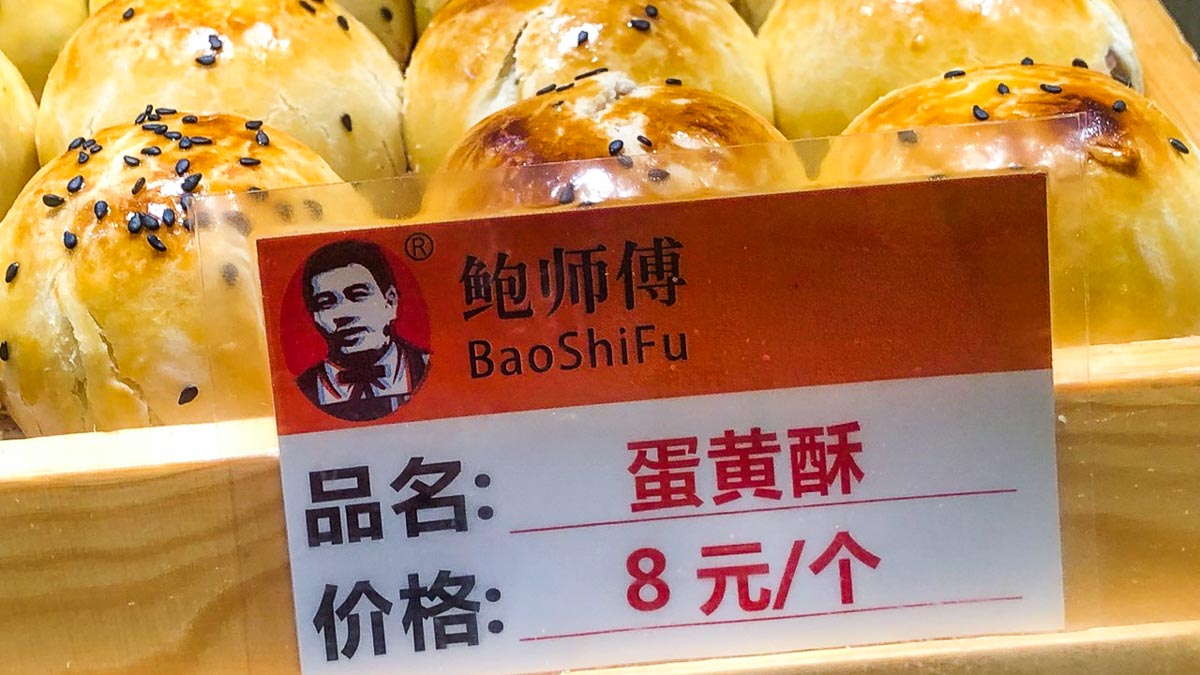 Cost: ¥8
Opening Hours: 10:30AM – 11PM
Address: Huangxing Plaza (South) Senhe Building Unit 101, 黄兴南路森和大厦101商铺
15) Feidachu Spicy Beef (Feidachu Lajiaokaorou 费大厨 辣椒烤肉)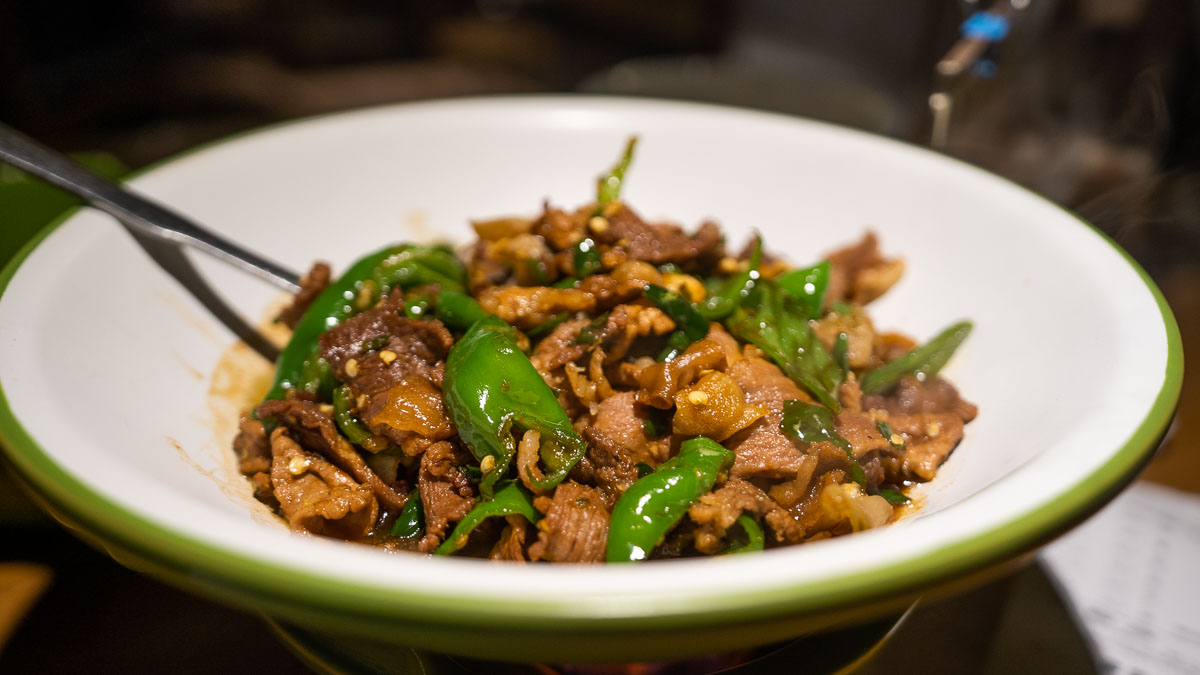 Served in a portion fit for two people, this stir-fried spicy beef is hands down one of the best zi char dishes I've ever tasted. Thinly-sliced and tender to the bite, each mouthful explodes with so much flavour, you'll find your chopsticks reaching for the next serving before you even finish chewing.
Cost: ¥49
Opening Hours: 10AM – 10PM
Address: ID Mall, China, Changsha Shi, Tianxin Qu, Wu Yi Shang Quan, 410008 (Connected to Huangxing Plaza)
16) Feidachu Cauliflower (Feidachu Dawanhuacai 费大厨 大碗花菜)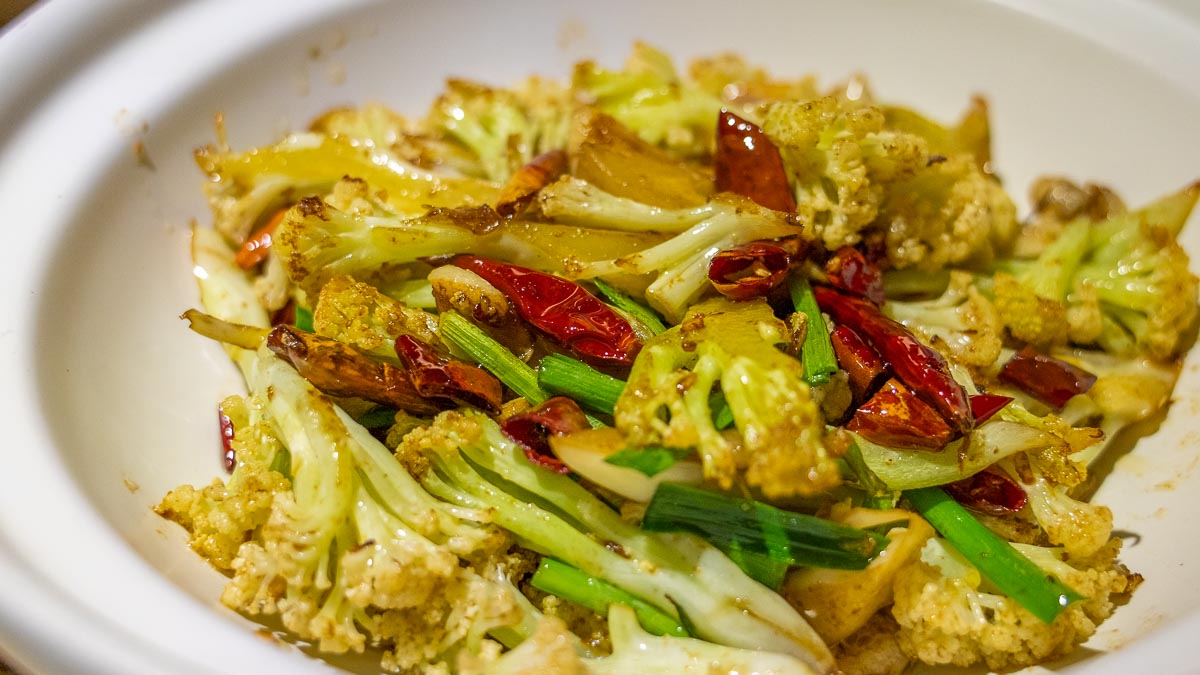 I'm not usually one to dish out high praise for vegetables, but this is simply one divine bowl of "greens". With its soft texture, flavourful body and appetising appearance, you won't stop until it's gone. Not a fan of cauliflowers? You'll be after trying this.
Cost: ¥25
Opening Hours: 10AM – 10PM
Address: ID Mall, China, Changsha Shi, Tianxin Qu, Wu Yi Shang Quan, 410008 (Connected to Huangxing Plaza)
17) Old Chang Sha Noodles (Laochangshamifen 老长沙米粉)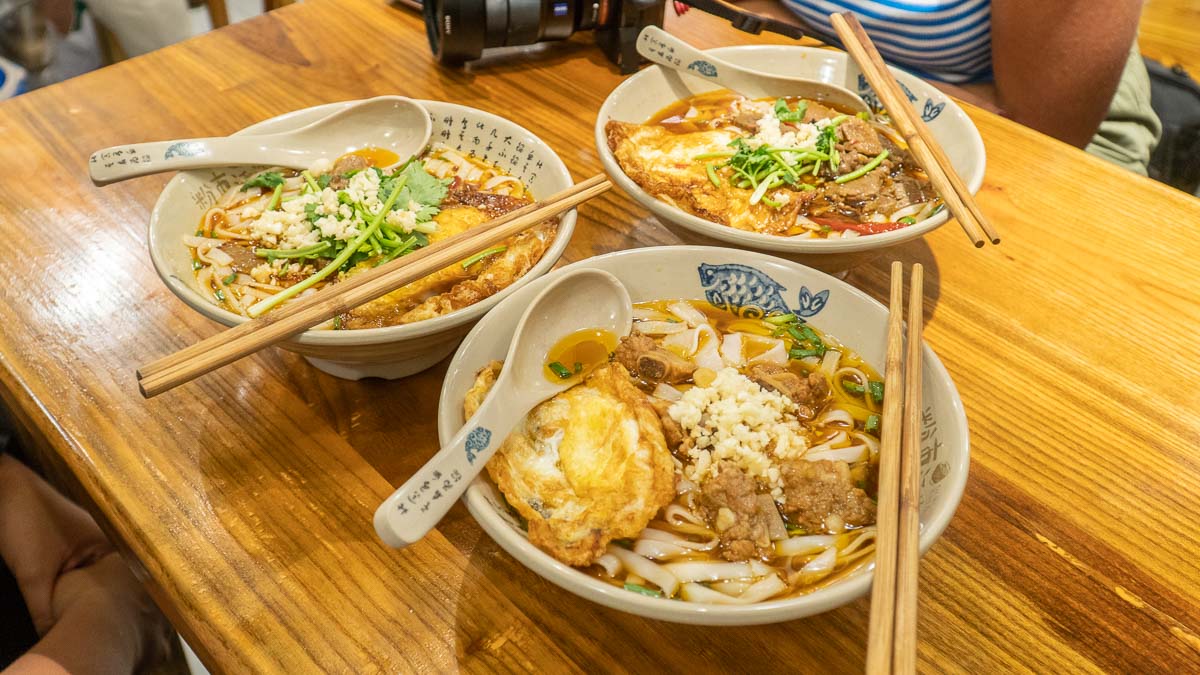 Tucked away on one end of Taiping Street is a cosy establishment serving a flavoursome bowl of pork rib noodles (排骨粉). The staff are so friendly, you'll feel right at home dining here.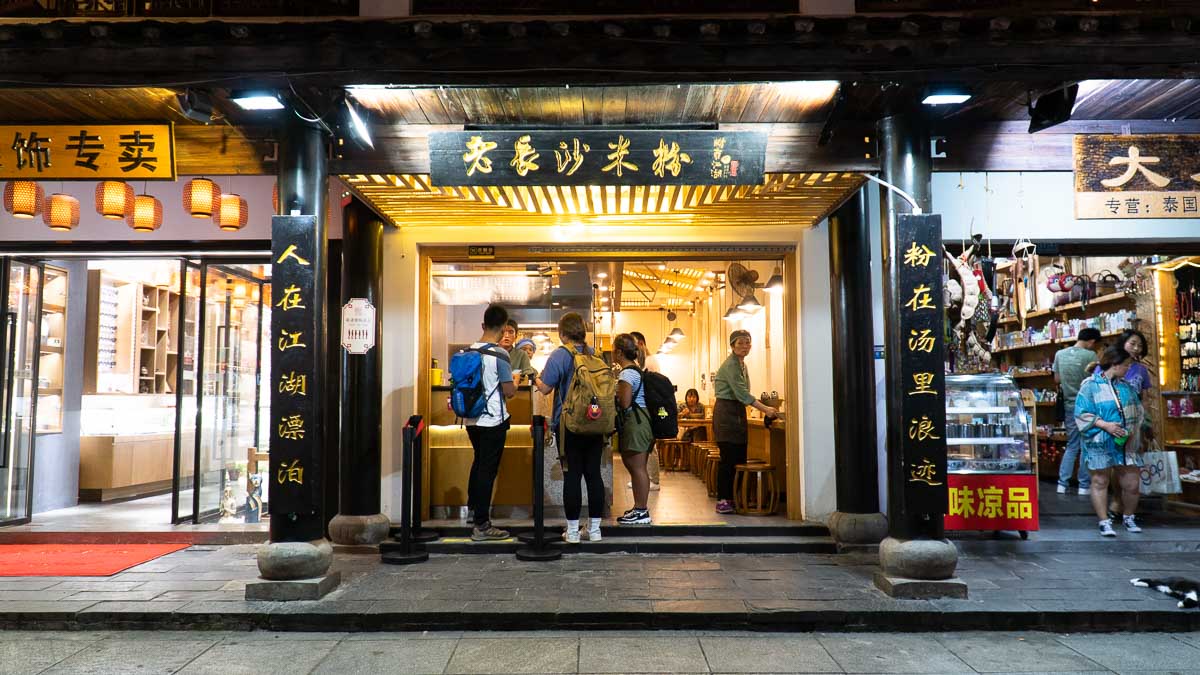 Cost: ¥18
Opening Hours: 9AM – 9PM
Address: No. 124 Taiping Street
How to get there: Take Metro Line 1 or 2 to Wuyi Station
18) Sexy Tea (Chayantuose 茶颜悦色)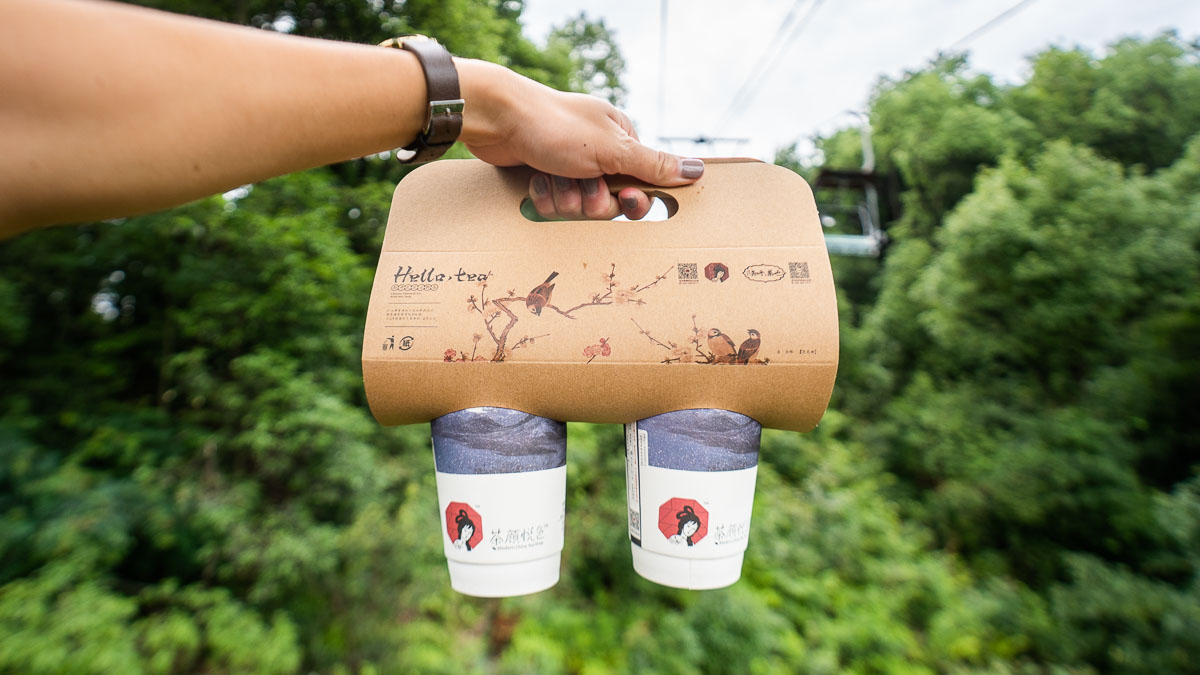 Baffling long queues at every outlet? A beverage joint with the word "sexy" and "tea" in its name? That's how you know it's bubble tea, or boba. So of course we had to have a taste of the hype.
Turns out, Sexy Tea has regular promotions like 50% off your second cup on Wednesdays, and a loyalty card to keep customers returning for more. We tried one of their bestsellers, the Oolong Tea Cappucino, and it turned out surprisingly light, mildly sweet, and very refreshing.
Cost: ¥10 – ¥22
Opening Hours: 7:30AM – 9PM
How to get there: Walk along Huangxing Plaza and you'll find multiple outlets each with ridiculously long queues.
BONUS: The Biggest Chinese Restaurant in the World, West Lake Restaurant (西湖楼)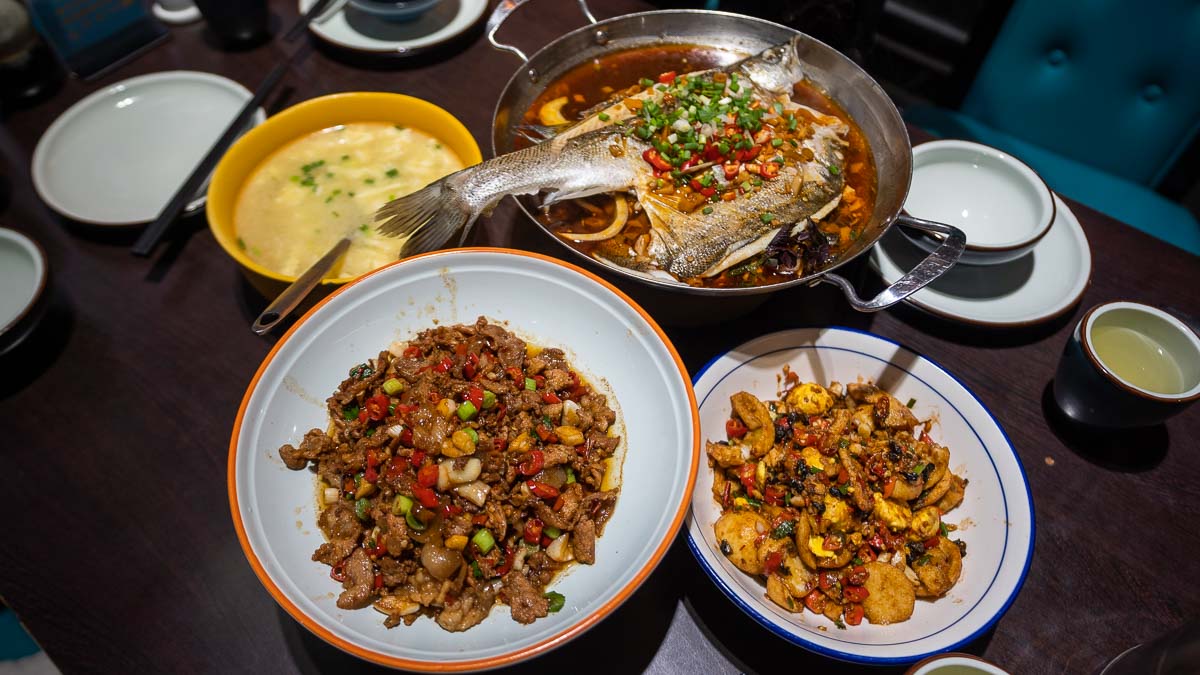 There can't possibly be just one must-try dish in this humongous restaurant, so we decided to put this as a bonus item. This restaurant is so massive, its weekly stock consists of 200 snakes, 1,000 ducks and 700 chickens!
With a total of 4,000 seats and over 300 chefs among a thousand employees, it also holds the title of being the biggest restaurant in Asia. But while it just seems like one of those subpar catering buffets due to the high traffic volume, they are serious in ensuring high food standards. And you can definitely taste the quality.
Cost: ~¥40/pax
Opening Hours: 11AM – 2PM, 5PM – 8:30PM (Closed Fri – Sun)
Address: Xihulou (Jinma Road), Kaifu Qu, Changsha Shi, Hunan Sheng, China, 410151 (长沙市开福区马栏山西湖楼酒家)
How to Explore Central China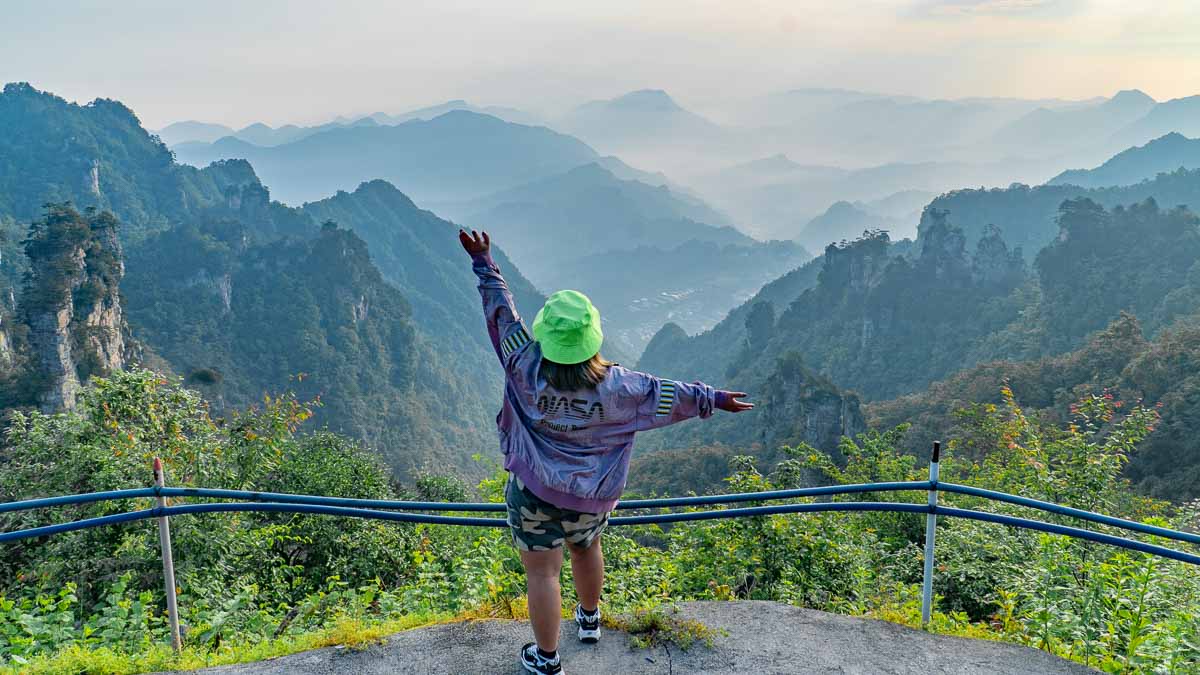 In a country with the most number of people (1.3 billion), the longest manmade structure in the world (Great Wall of China) and a history that dates back to as early as 1250BC, you can bet there's lots to do, explore and learn in the fourth largest country in the world.
From historical landmarks to breathtaking landscapes, find out how to fit all the note-worthy attractions for your next adventure in Wuhan, Changsha and Zhangjiajie in this 12-day itinerary!
What's your favourite Chinese street food? Let us know in the comments!
---
Like what you see? Follow us on Facebook, Instagram, and YouTube for more travel updates!