There's a reason why East side is the better side of Singapore 😝
Having spent most of my teenage years around Katong and living in the east for almost three decades, I can safely say, the photo-worthy shophouses and the hipster cafes are just a scratch of the surface.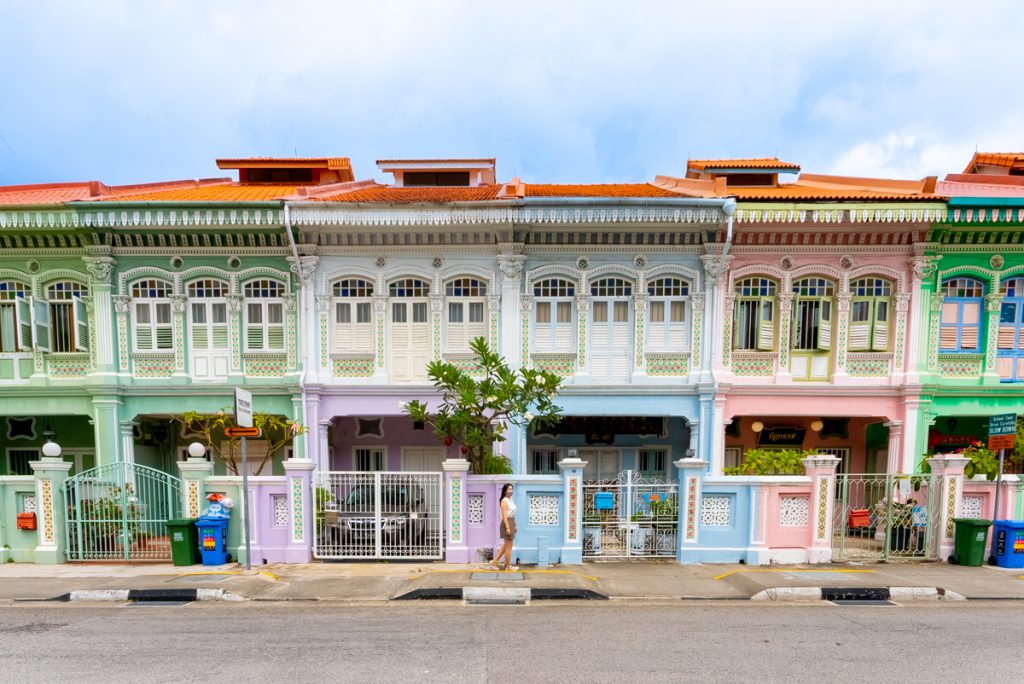 To prove that "east side, best side" isn't just an urban legend, I gathered insights from three other fellow Easties Lyndsey, Chao and Jared to our favourite hideouts and hidden gems of Katong to one another.
And to our nice surprise, we got to rediscover a neighbourhood we'd thought we knew inside-out.
1) Out-of-sight murals
A mural along Katong-Joo Chiat titled The Phoenix.
Vibrant street art and murals bring a breath of fresh air to older estates. And while most would think of Haji Lane, Chinatown and Little India as mural hotspots, Katong has its fair share of beautiful street art.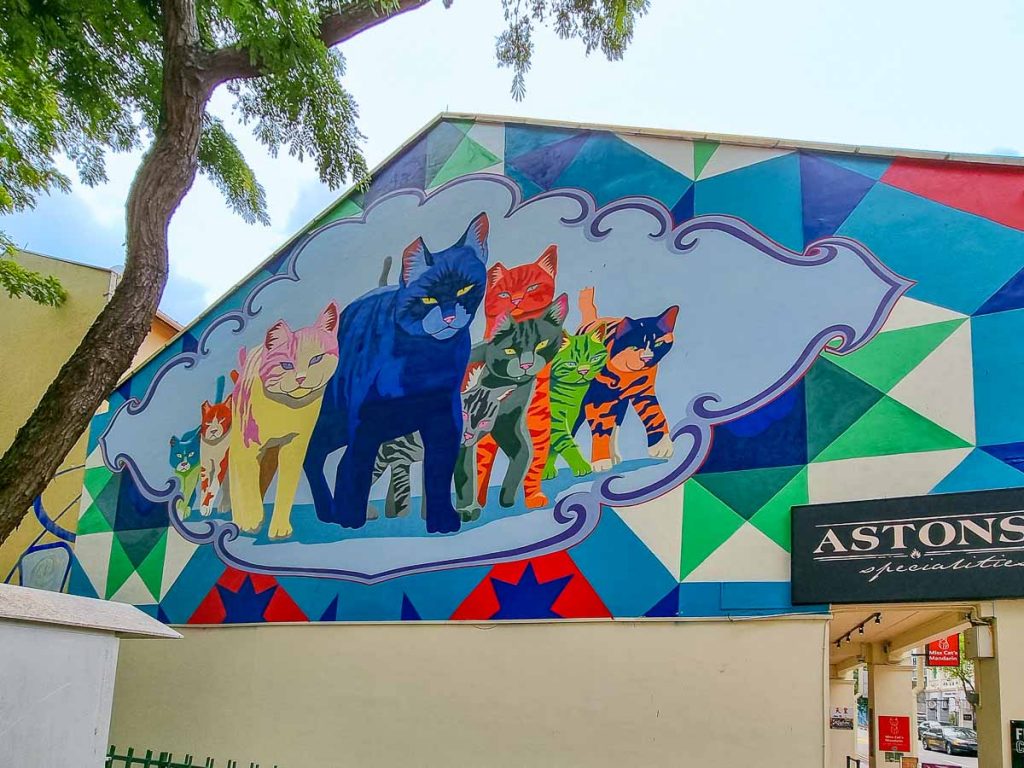 Newly-added mural entitled "Jalan Jalan" shows cats with vibrant coats inspired by Peranakan porcelain.
The murals at Katong and Joo Chiat are mostly painted on buildings away from the main roads — which only makes hunting them down an adventure in itself!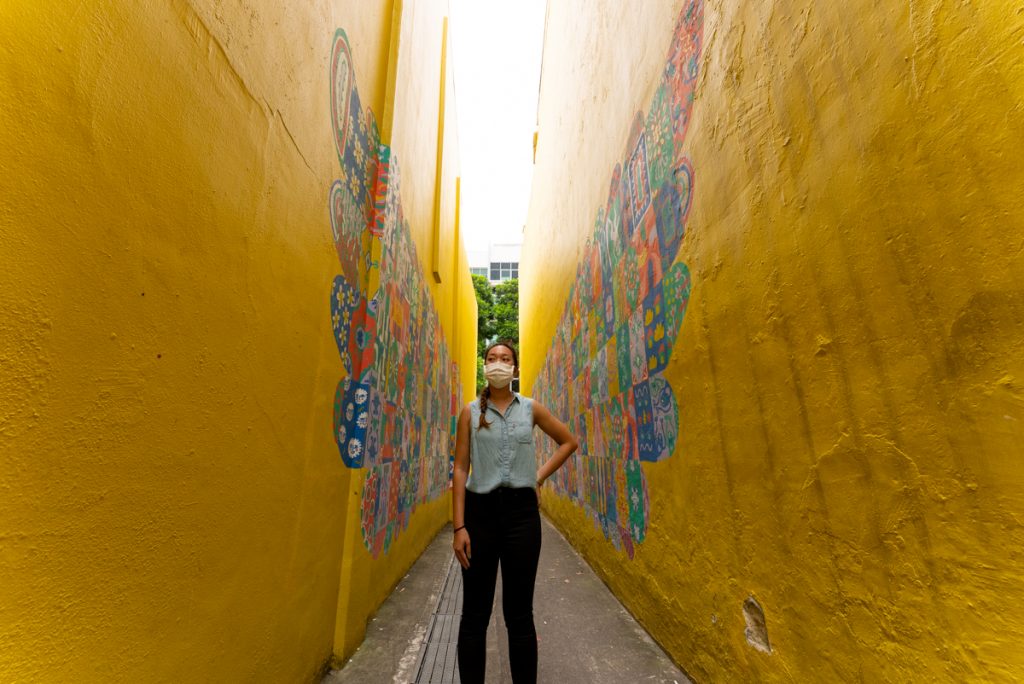 A Peranakan tiles-inspired mural in a narrow alley of Katong.
Near the famous Kim Choo Kueh Chang rice dumpling store is a colourful mural titled #MedleyAlley, a pair of wings designed with Peranakan motifs. And on the back alley of Kim Choo, a playful mural of a girl holding a bunch of floating rice dumplings.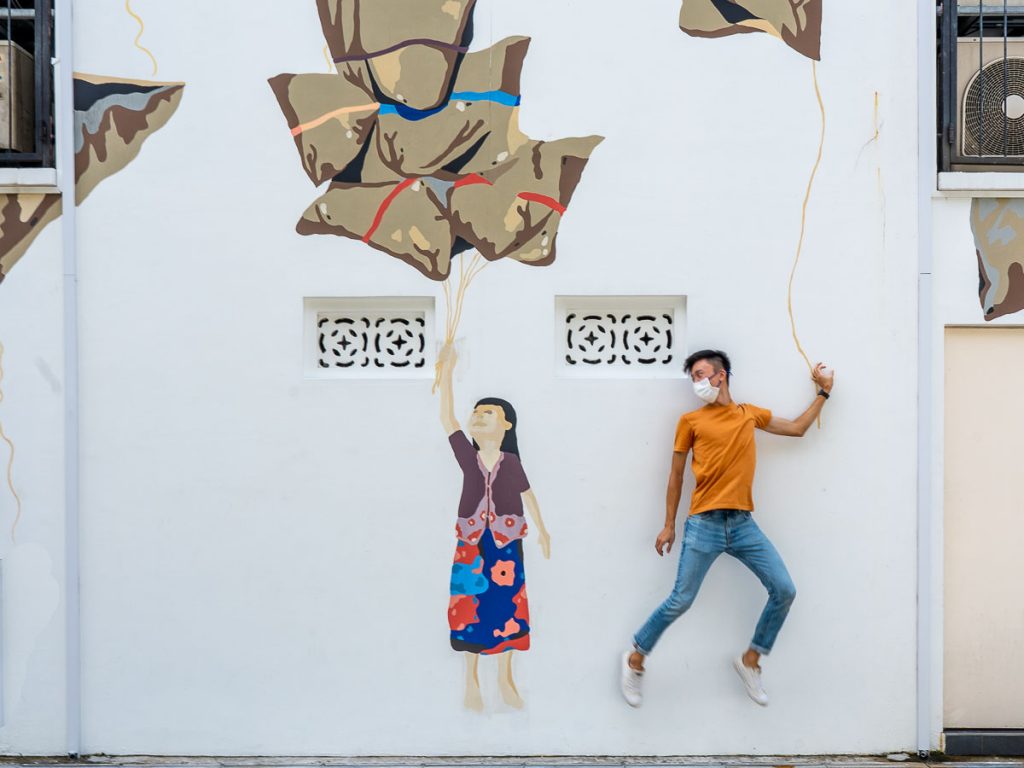 There's also a massive turtle mural on a blue wall, symbolic of Tanjong Katong — which is "Turtle Cape" in Malay!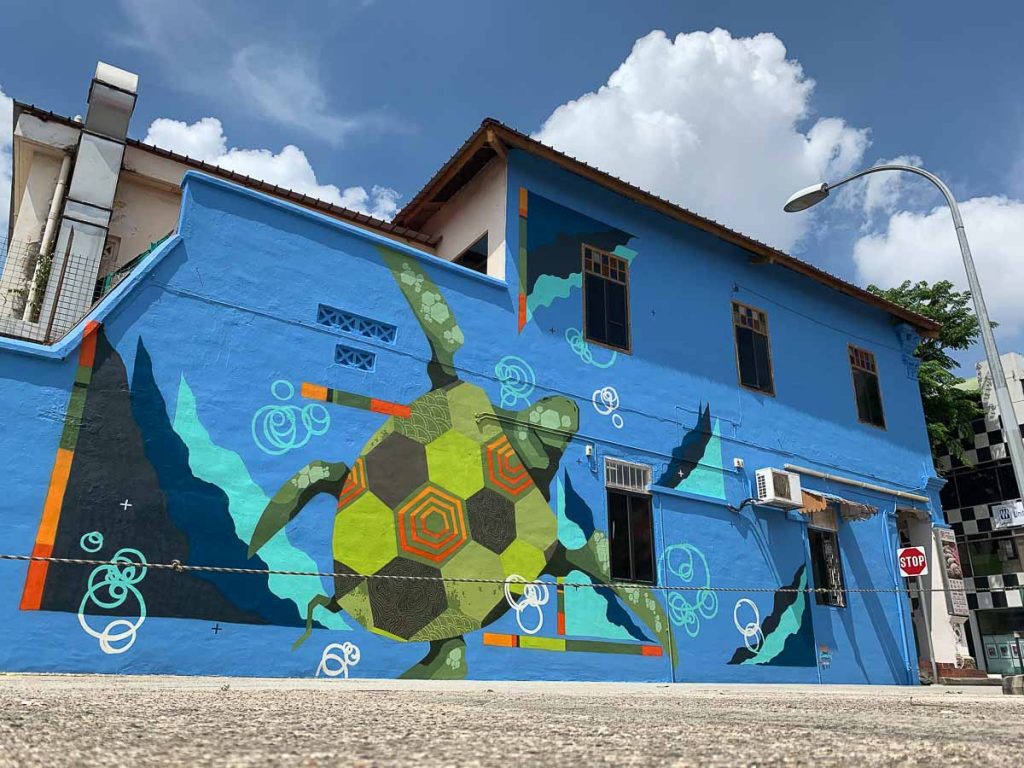 Mural titled "Turtle Cape". Photo credit: Ink and Clog Studio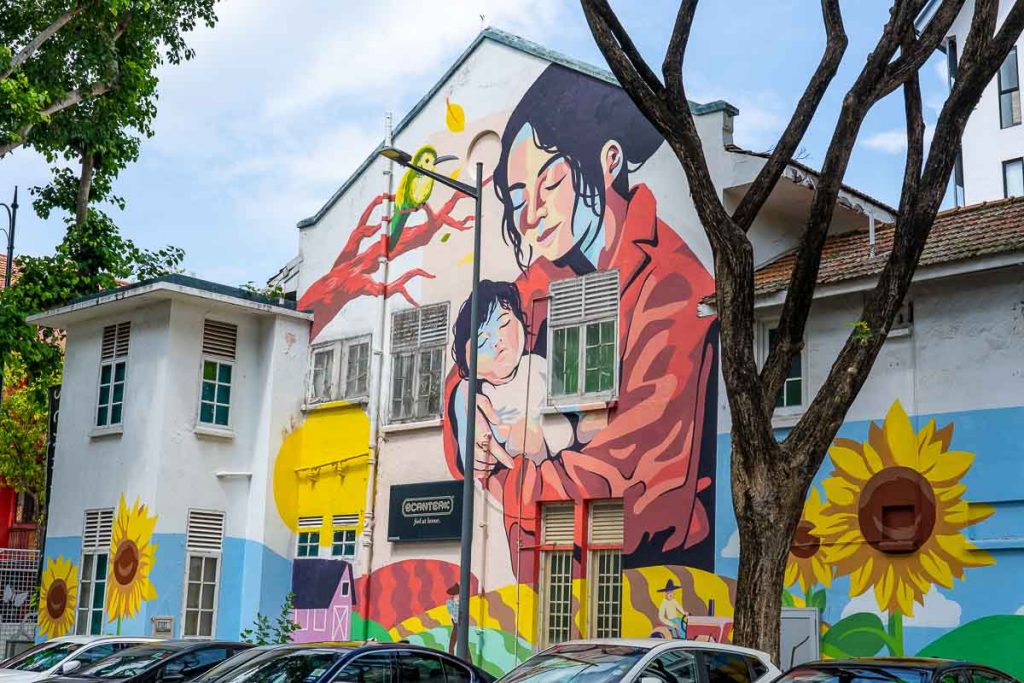 The large mural titled "History of Healing" at Joo Chiat.
Here's another secret mural along the Katong and East Coast Road area that we chanced upon.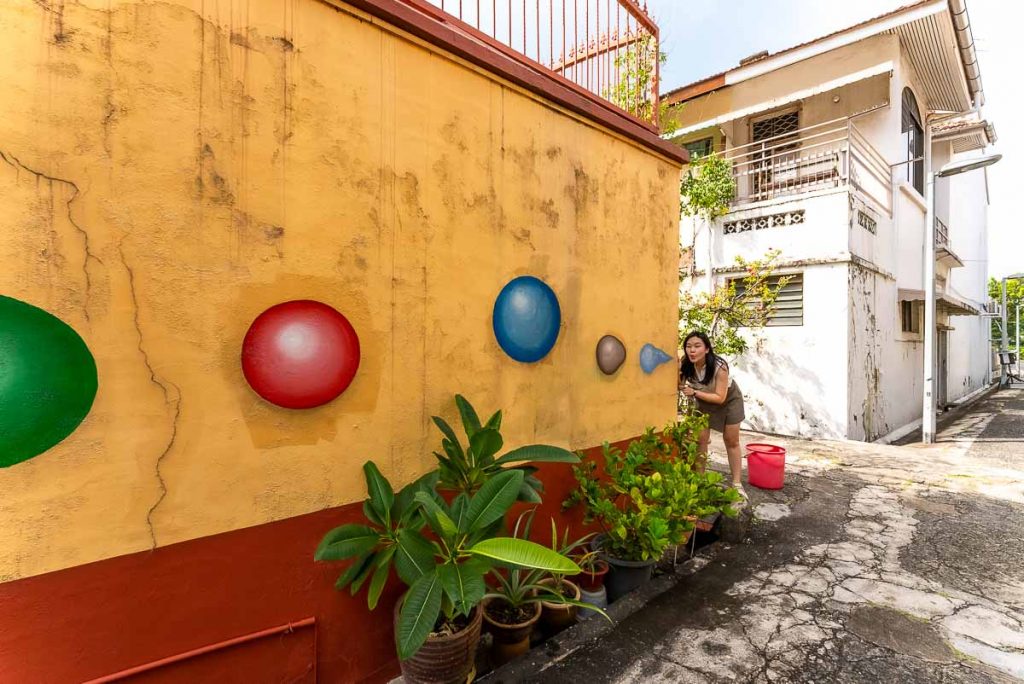 Mural with colourful bubbles found around the Katong district.
We're not revealing the actual location as it's situated within residential houses (a huge clue!). Do let us know in the comments if you manage to find it!
Read also: Changi Neighbourhood Guide — 11 Things to do in the East Besides Visiting Jewel Changi Airport
2) Quality produce at gourmet specialty grocers
Gourmet or specialty grocery stores are gaining popularity in Singapore, offering fresh produce from independent suppliers from all over the world. They are great alternatives to the usual run-off-the-mill supermarkets when you want to get less common organic produce or hard-to-get imported goods.
Little Farms
In Katong, one such grocery store lurks around the corner, unbeknownst to many. Little Farms at Katong Point is not only a grocery store but also a bistro perfect for a cuppa after shopping.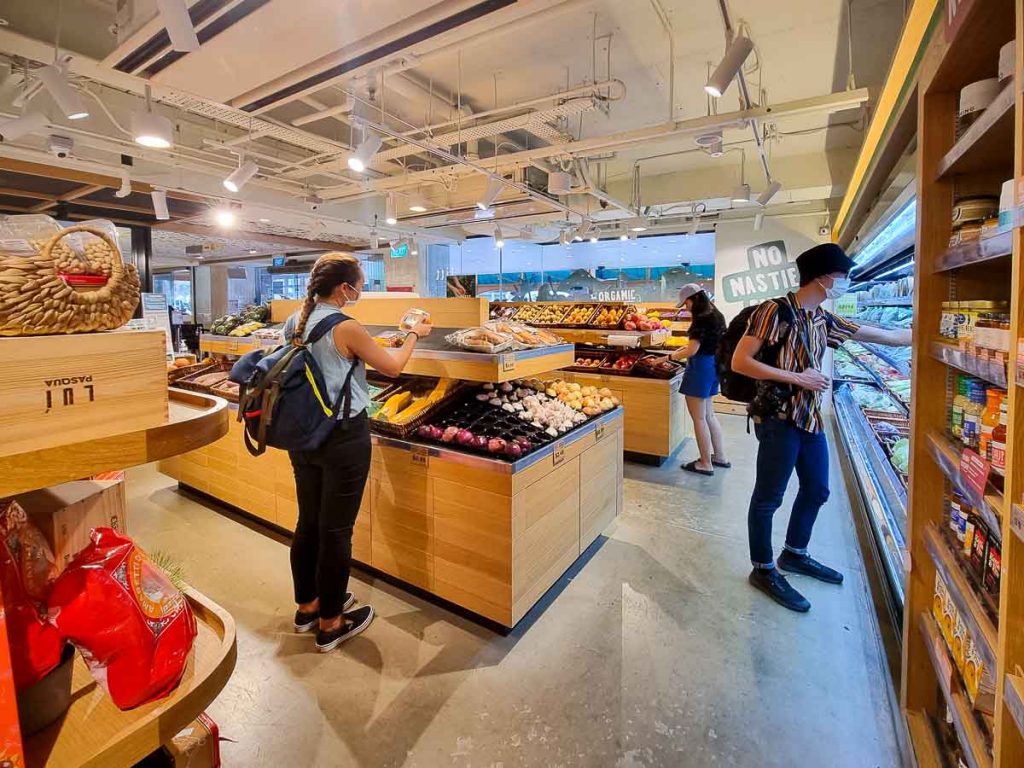 Opening hours: 8:30AM – 5:30PM (Mon – Tue), 8:30AM – 10PM (Wed – Fri), 7:30AM – 10PM (Sat – Sun)
Address: Katong Point, 451 Joo Chiat Road #01-04, Singapore 427664
Alimentari General Store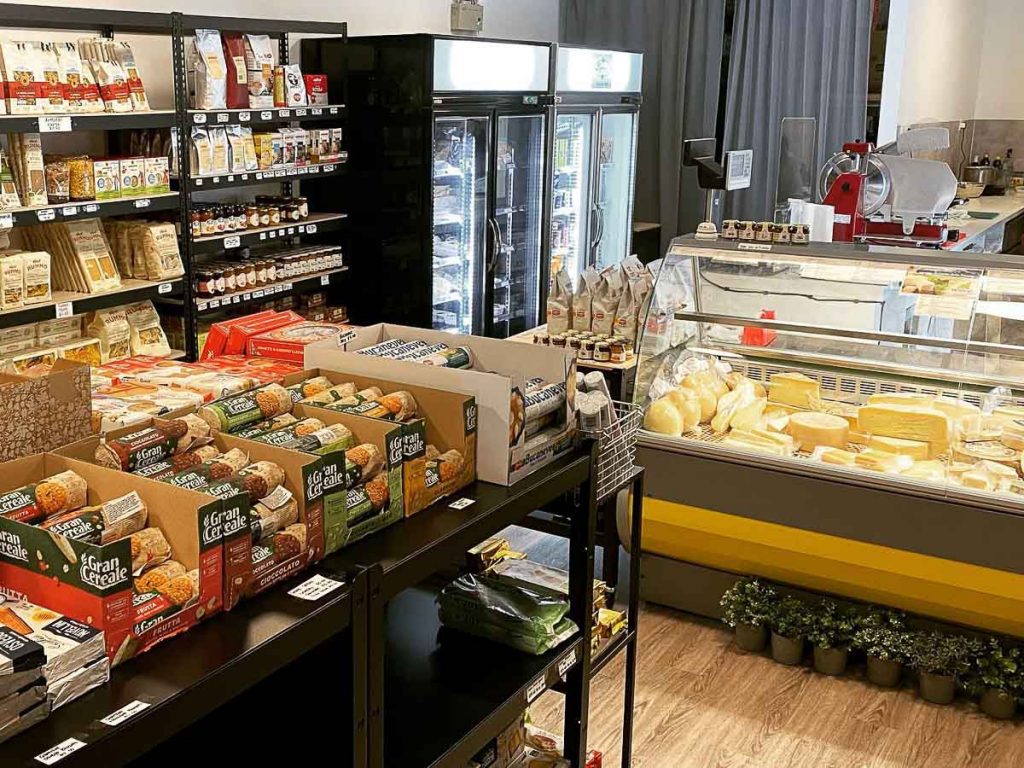 Photo credit: Alimentari General Store
Situated along Joo Chiat Road is Alimentari General Store, which sells food and beverages specially imported from Italy. Choose from a wide selection of Italian wines, beers, cheeses and pasta that aren't readily available at regular stores in Singapore.
Opening hours: 11AM – 7PM (Tue – Fri, Sun), 11AM – 7:30PM (Sat), closed Mon
Address: 201 Joo Chiat Road, #01-02, Singapore 427472
East Coast Grocers
Update: East Coast Grocers has permanently closed since 21 May 2022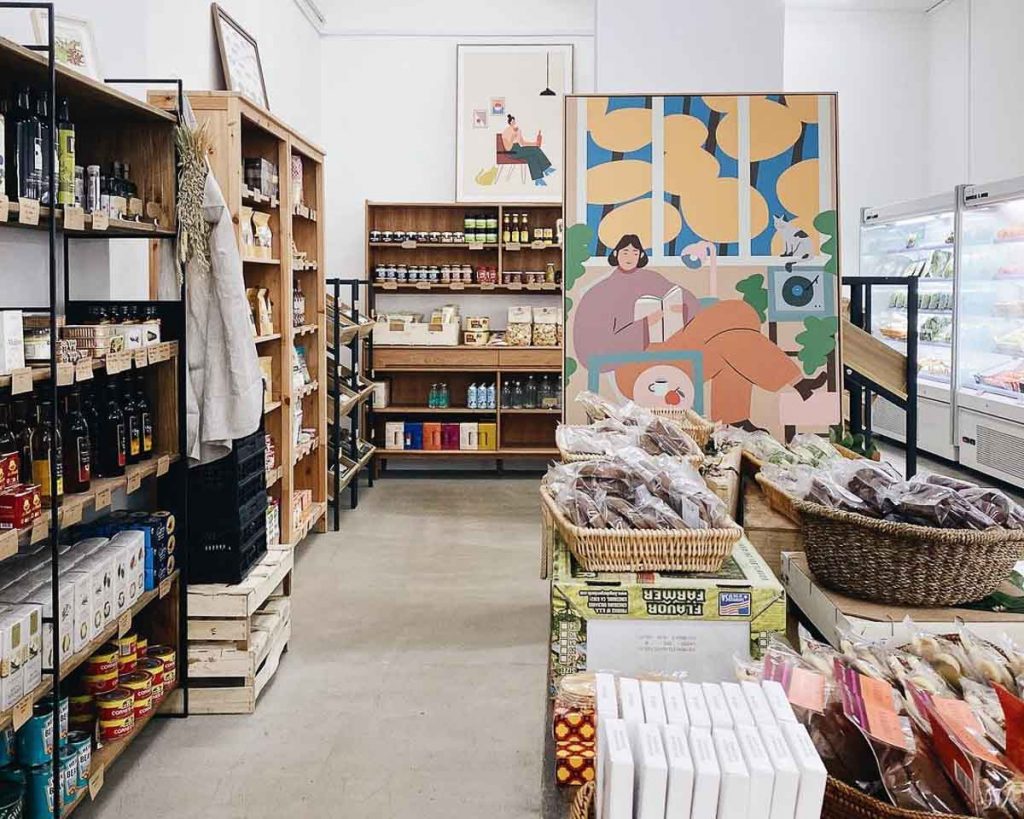 Photo credit: itsouou via Instagram
Head further down Katong and you'll come across East Coast Grocers, another specialty grocery store selling fresh fruits, veggies and other staples. But these aren't actually why this store has a diehard following.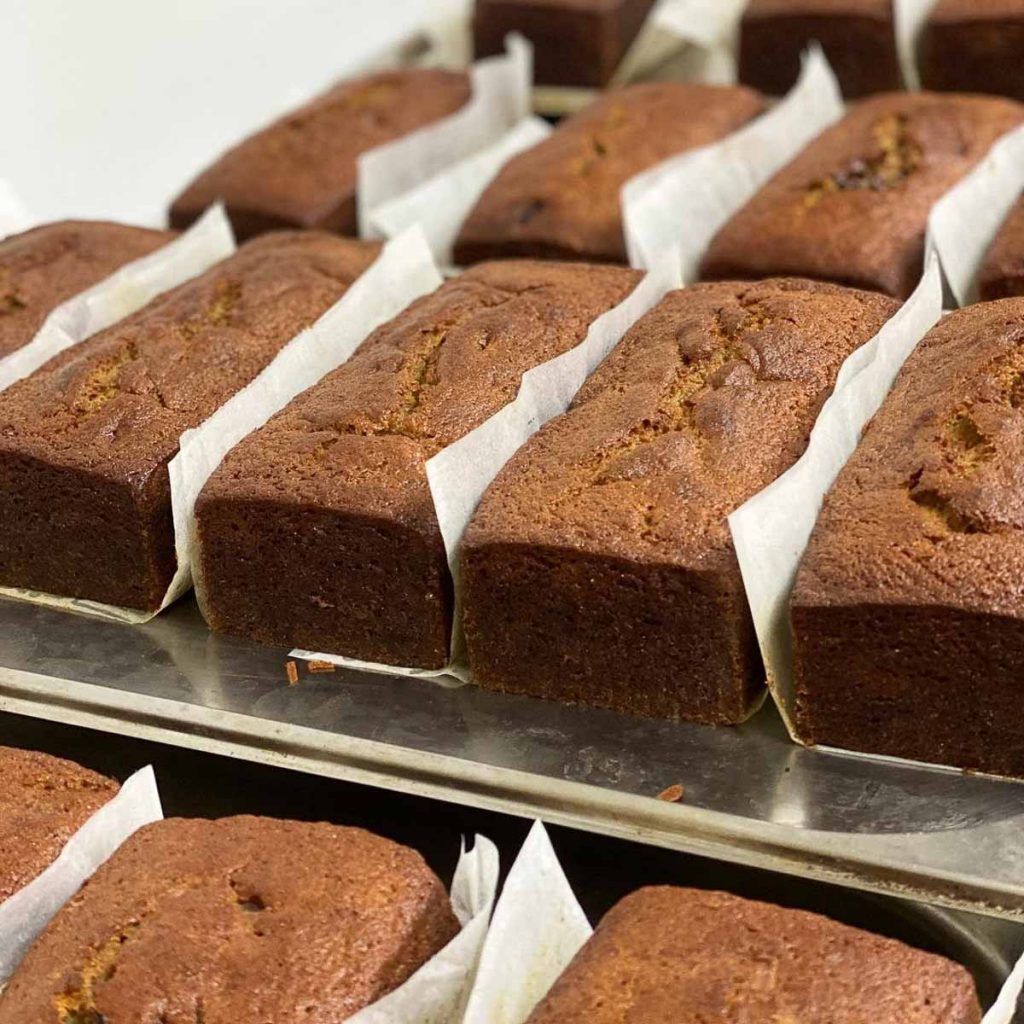 Photo credit: East Coast Grocers
East Coast Grocers' fans know the real deal — the Uber ripe banana and French dark chocolate pistoles loaf that has to be pre-ordered months ahead. Yes, MONTHS.
Photo credit: East Coast Grocers
To avoid disappointment from what could be the best banana chocolate cake in SG, check out East Coast Grocers' Instagram on when they're dropping their next pre-order.
Opening hours: 9AM – 7PM (weekdays), 8AM – 7PM (weekends)
Address: 180 East Coast Road, Singapore 428886
3) The newly revamped i12Katong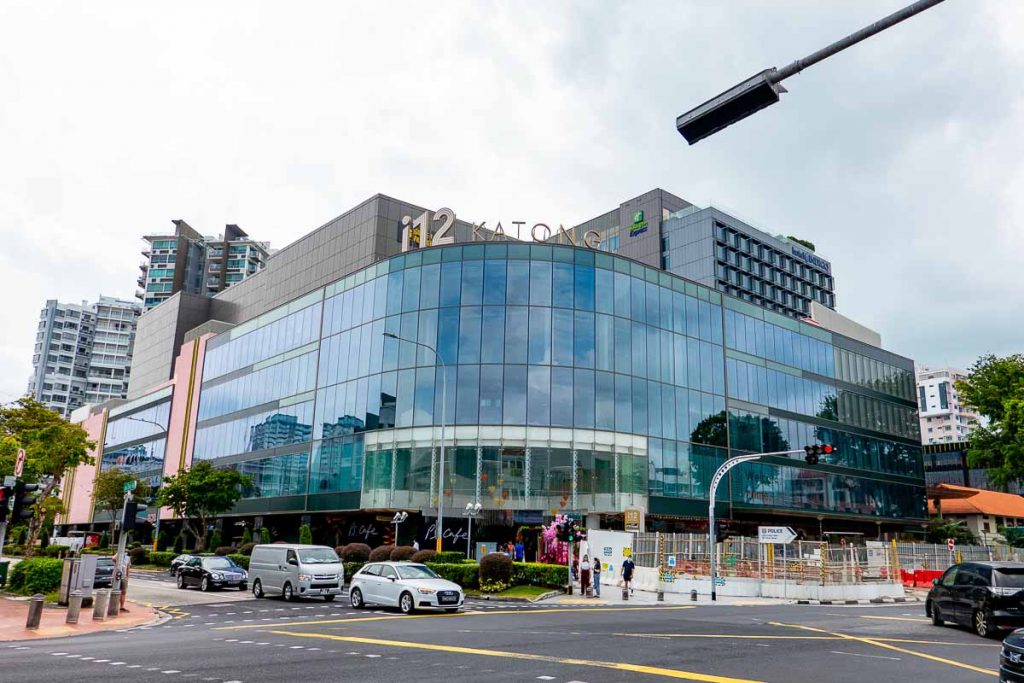 Located on 112 East Coast Road, i12 Katong is a newly revamped shopping mall in the heart of Katong.
Foodies rejoice! i12 Katong now offers even more food options like Gelatissimo, Flash Coffee, Ippudo Ramen, and PS. Cafe.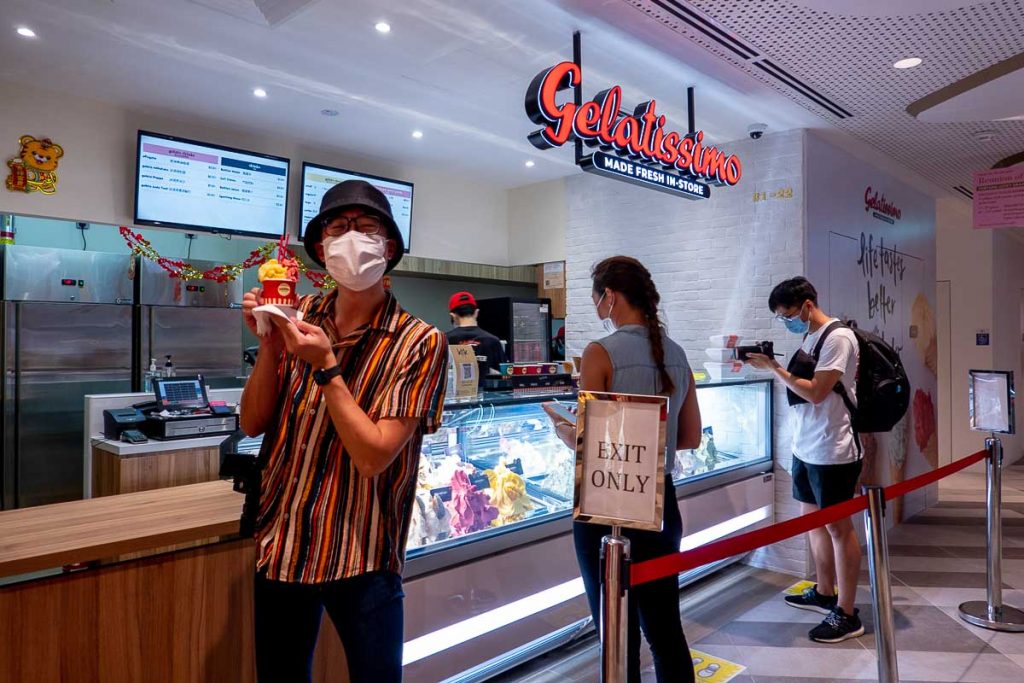 There's also a Golden Village showing the latest blockbusters.
4) Coffee-fixes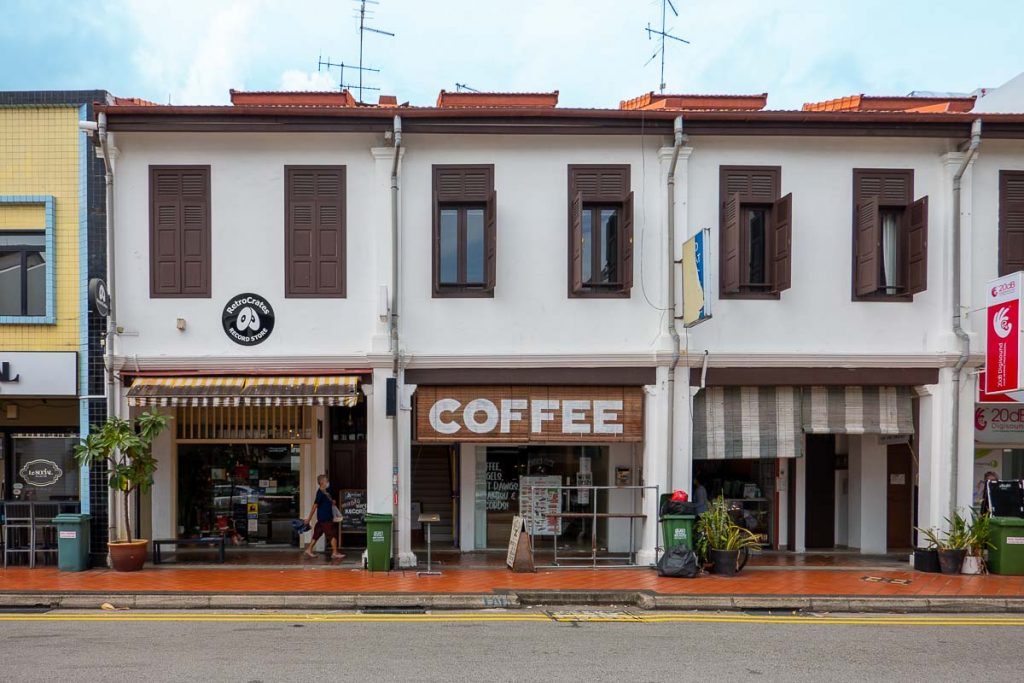 From traditional Nanyang sock-pulled coffee to artisanal craft brews, Katong is a haven for coffee lovers. You'll need multiple visits to get through them all!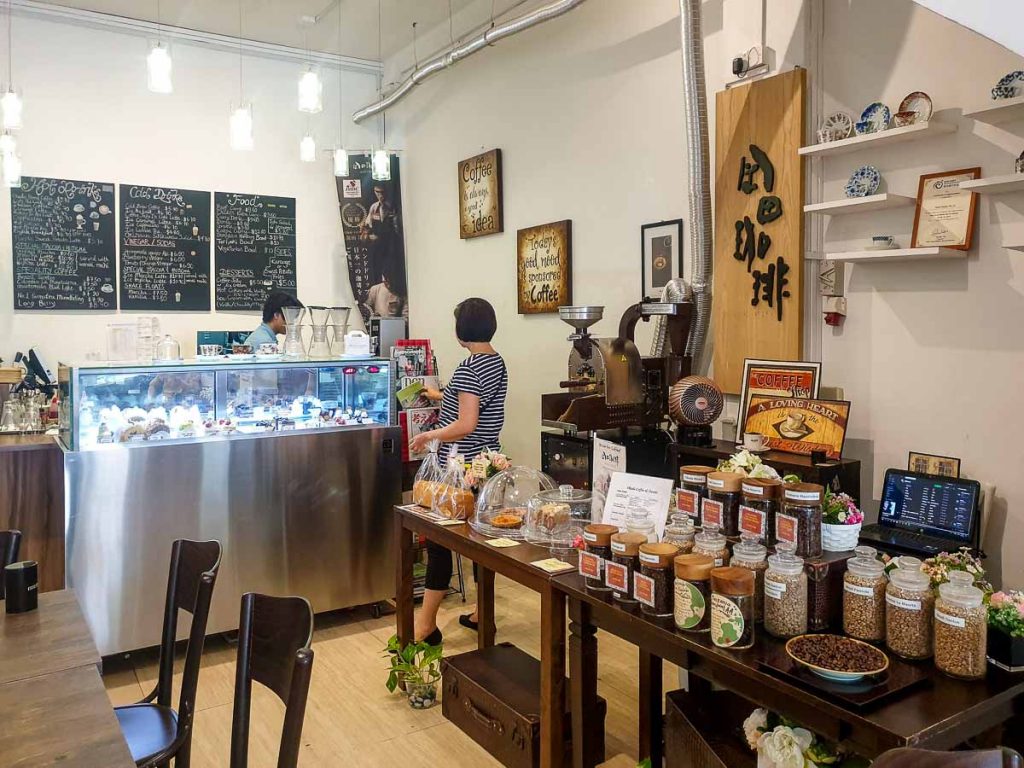 Our favourites include Tigerlily Patisserie (specialising in seasonal pastries), Okada Coffee And Sweets (Japanese teas and coffees), Choice Cuts Goods + Coffee (hosts impromptu vinyl jam sessions), and Chin Mee Chin Confectionery (local favourites, kaya toast and kopi).
5) Old-time favourites
Beach Road Prawn Mee Eating House
Despite its growing hipster cafe culture, Katong is also where you can find veterans of the local food scene. Located at a corner shop along East Coast Road is Beach Road Prawn Mee Eating House, famous for jumbo prawns and pork ribs noodles.
Cost: From S$5.80/bowl
Opening hours: 7AM – 4PM, closed on Tue
Address: 370/372 East Coast Road, Singapore 428981
328 Katong Laksa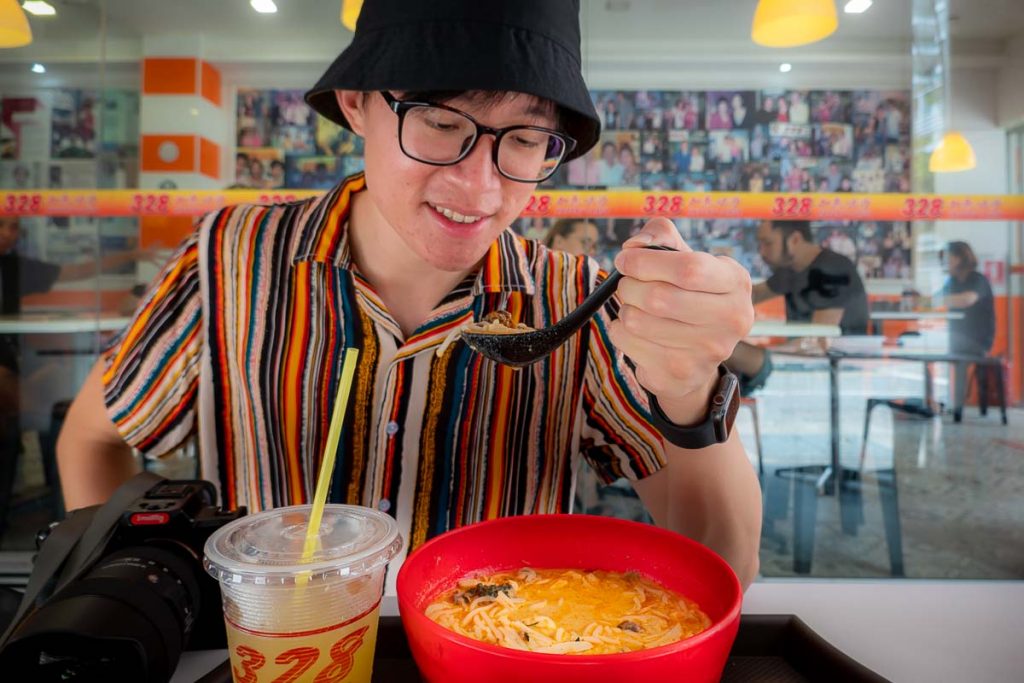 Katong laksa is one of the most iconic Singaporean dishes, so there's really no excuse not to get yourself a bowl of laksa when you're at Katong. Call us cliche, but 328 Katong Laksa is still our go-to when we're craving a bowl of rich, spicy, and savoury laksa.
Opening hours: 9:30AM – 9:30PM
Address: 51 East Coast Road, Singapore 4289770
Dona Manis Cake Shop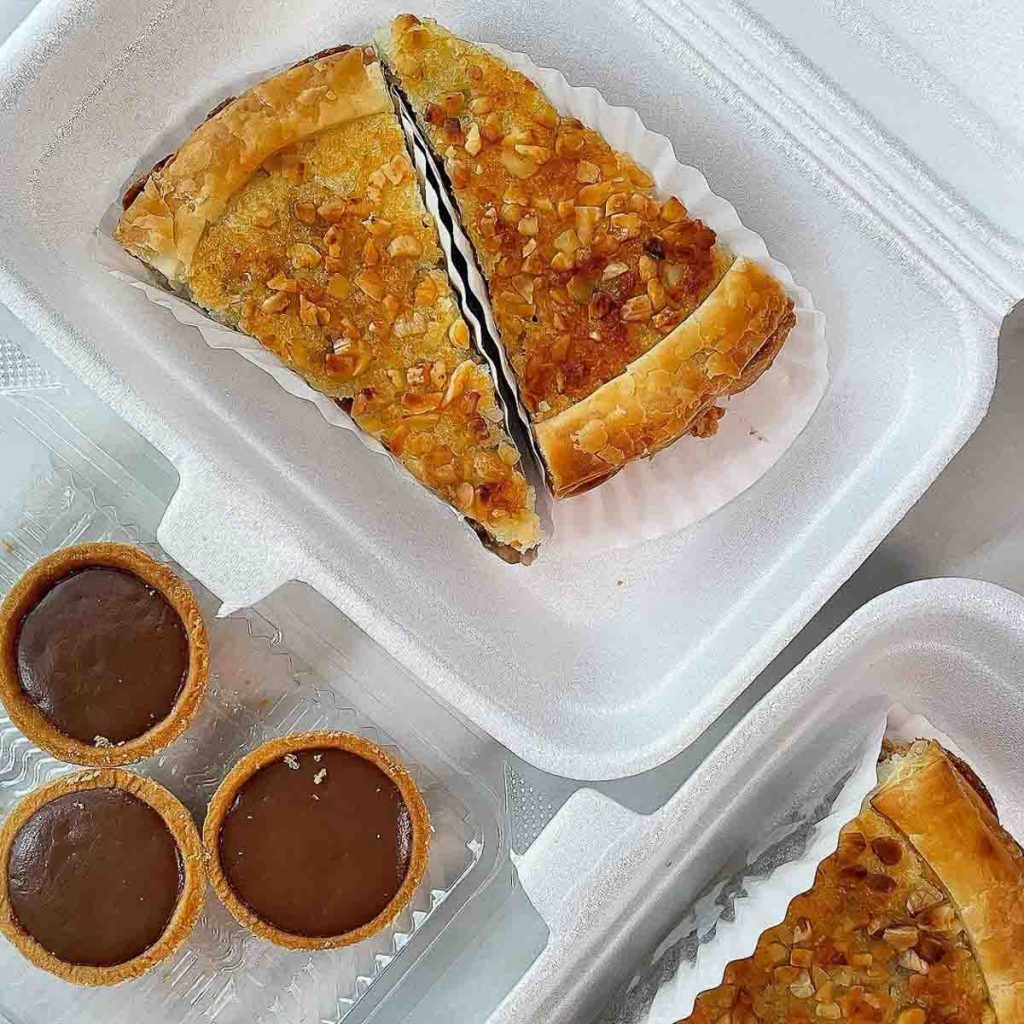 Photo credit: aroundthediningtable via Instagram
A true hidden gem, Dona Manis Cake Shop sits quietly in at the basement level of the old Katong Shopping Centre. Relatively unknown to most, Easties who grew up around Katong would know of this old-school bakery's banana-licious yummy banana pie and melt-in-the-mouth chocolate tarts. Do go there early as these items sell out fast!
Opening hours: 10AM – 4:30PM, closed on Sun – Mon
Address: 865 Mountbatten Road #B1-93, Katong Shopping Centre, Singapore 437844
Rediscovering the charms of Katong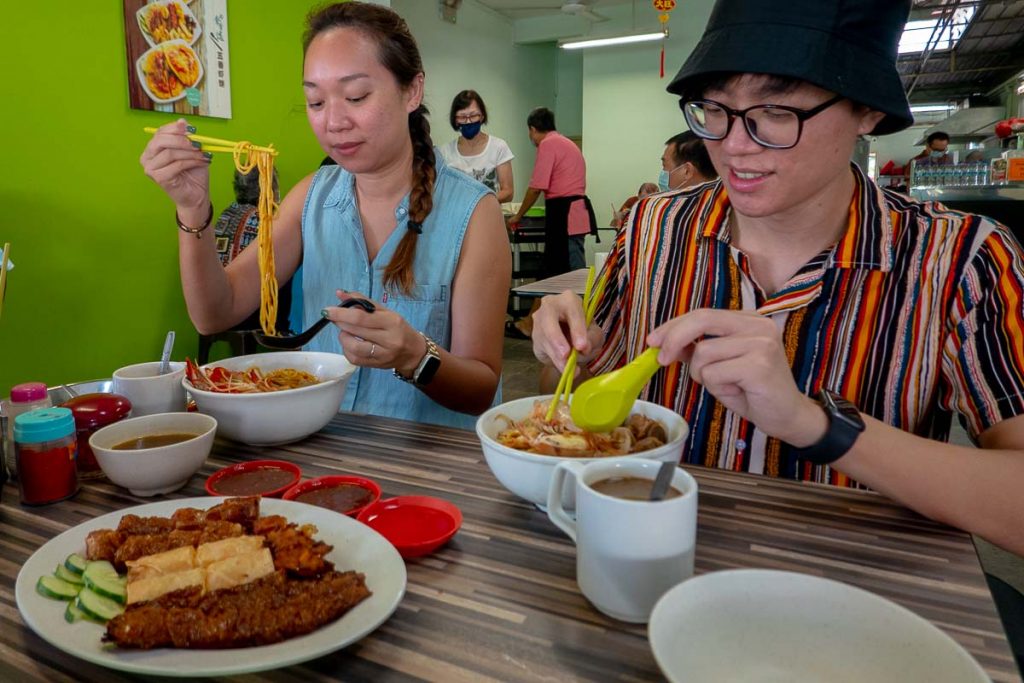 We spent a full day walking around Katong and it's safe to say, we've barely scratched the surface 😅. New discoveries were made while we visited each others' favourite hideouts. We may be biased, but we can't help agreeing with the age-old saying that goes "east side, best side".
Check out our other neighbourhood guides:
– Changi Neighbourhood Guide — 11 Things to do in the East Besides Visiting Jewel Changi Airport
– Yishun-Sembawang Neighbourhood Guide — 9 Lesser Known things to do in the North of Singapore
– 3 Walking Routes to Explore Holland-Bukit Timah — Singapore Neighbourhood Guide
Which neighbourhoods should we check out next? Let us know in the comments below!
---
Like what you see? Follow us on Facebook, Instagram, YouTube, and Telegram for more travel inspiration!