The ultimate checklist for your next trip to Jeju — the Hawaii of South Korea.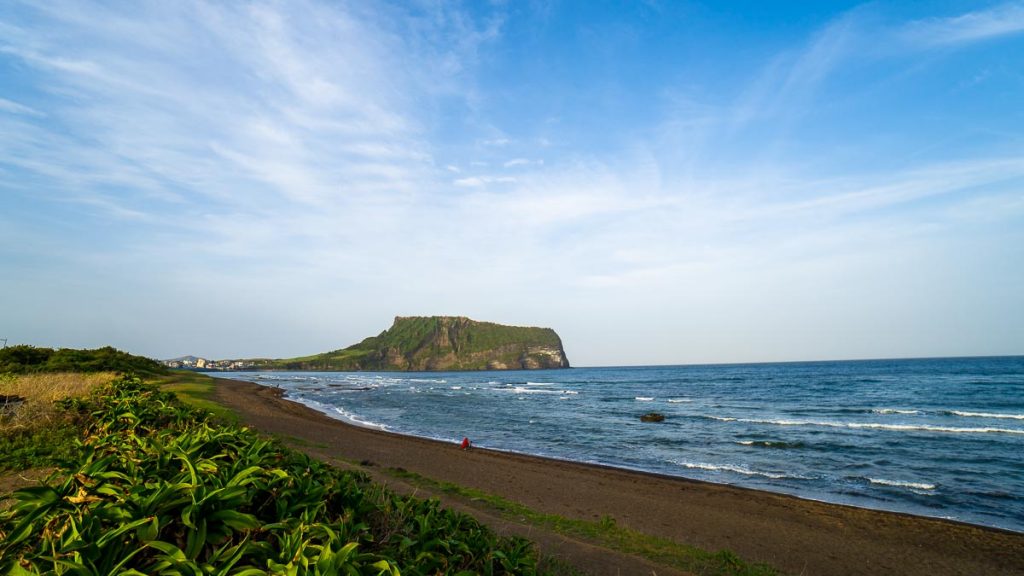 Pristine beaches, quaint cafes, and scenic coastal walks, it's no wonder why many K-dramas are filmed in Jeju.
But stunning views aside, a short road trip around this island also brought us to adrenaline-filled experiences and exciting local delicacies.
Whether it's your first or 10th time on this paradise island, here are 17 of the most exciting things to do the next time you're in Jeju.
Read more: 4-Day Jeju Itinerary Under S$500 — Road Trip Adventure Around South Korea's Island Paradise
1) Tea-tasting at the Osulloc Tea Museum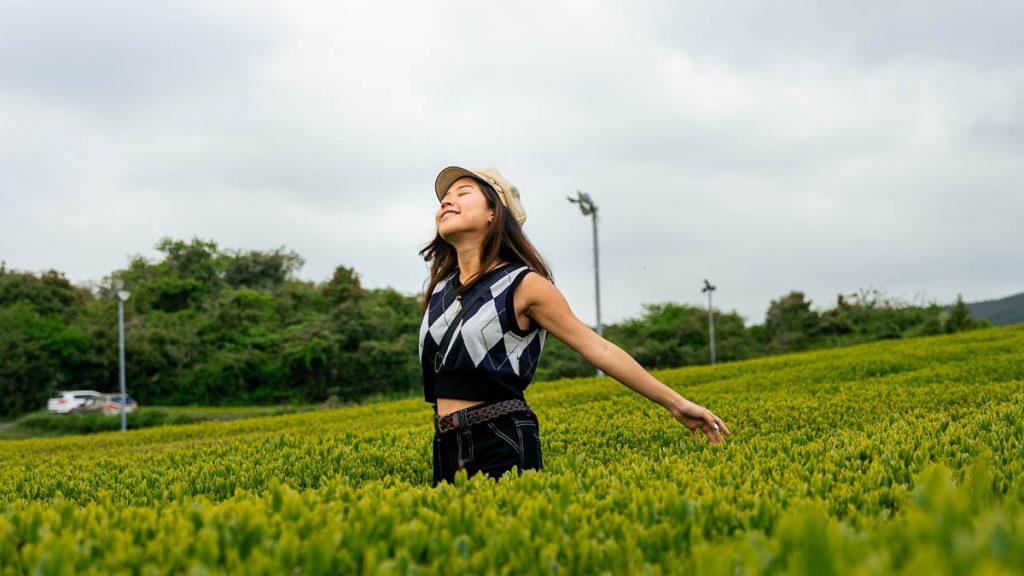 Shoutout to all matcha lovers — you wouldn't wanna miss the iconic Osulloc Tea Museum in Jeju. The museum features a teacup gallery, roasting space, and a stone house where tea-tasting sessions are conducted.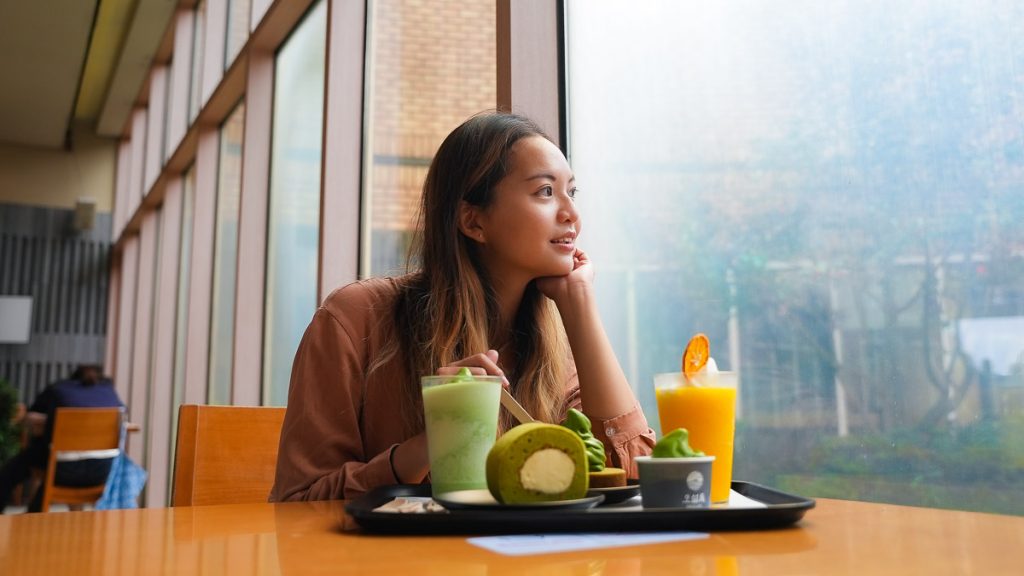 When you're done with the museum, stop by Osulloc Tea Museum Cafe for their signature premium green tea ice cream (₩5,000/S$4.70) or the Osulloc Set consisting of Green Tea O Fredo, a Green Tea Swiss Roll, and a Green Tea Ice Cream (₩17,300/~S$20.15).
Entrance Fee: Free
Opening Hours: 9AM – 6PM
Address: 15 Sinhwayeoksa-ro, Andeok-myeon, Seogwipo-si, Jeju-do, South Korea
2) Let Your Inner Child Out at Shinhwa World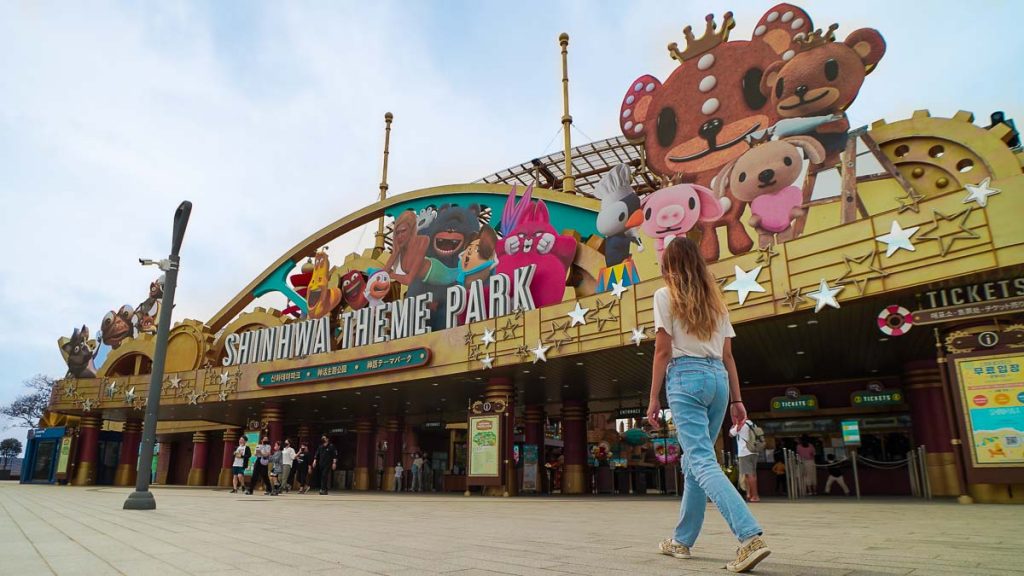 Located in Jungmun Jeju, Shinhwa World features thrilling rides in different magical worlds and animations that bring stories to life.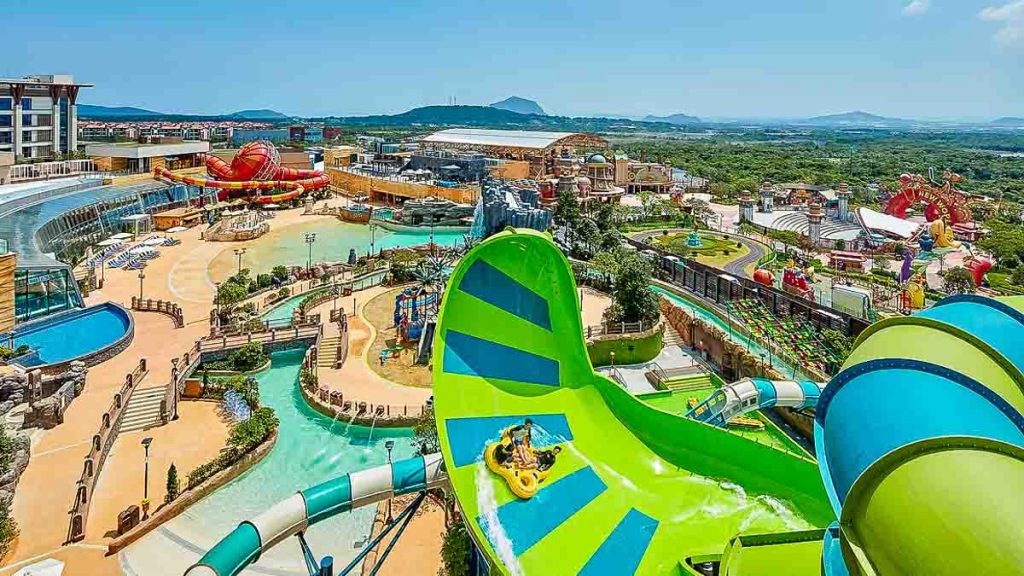 Photo credit: Visitjeju.net
The park also houses the biggest indoor and outdoor waterpark in Jeju with 18 wave pools, rapids, spas, and slides. Daredevils, you wouldn't want to miss Asia's first 230m water slide located in the water park itself!
*Note: The outdoor water park is only in operation during peak season (Jun – Sep).
Shinhwa Theme Park
Entrance Fee: ₩39,000 (~S$33)
Opening Hours: 10AM – 8PM

Shinhwa Water Park
Entrance Fee: ₩19,000 – ₩45,000 (~S$16 – S$38) (varies by season)
Opening Hours: 10AM – 8PM
3) Go Fast and Furious at Wind 1947 Cart Riding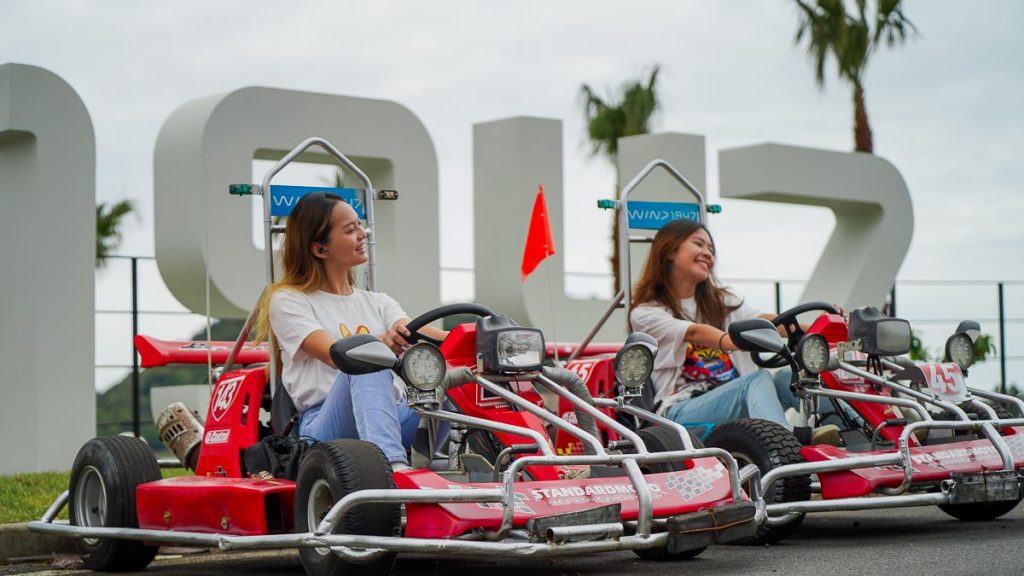 Fans of Fast and Furious, don't miss this thrilling cart riding experience at Wind 1947! Drive down the 1,947m track. It's one of the longest circuit tracks in the country with scenic views of Mount Halla.
Drift around in a classic vintage cart — no driving licence needed!
Cost: From S$18.50/ticket (varies depending on course length)
Opening Hours: 10AM – 7PM
Address: 78-27 Topyeonggongdan-ro, Seogwipo-si, Jeju-do, South Korea
4) Feast on Street Food at Seogwipo Maeil Olle Market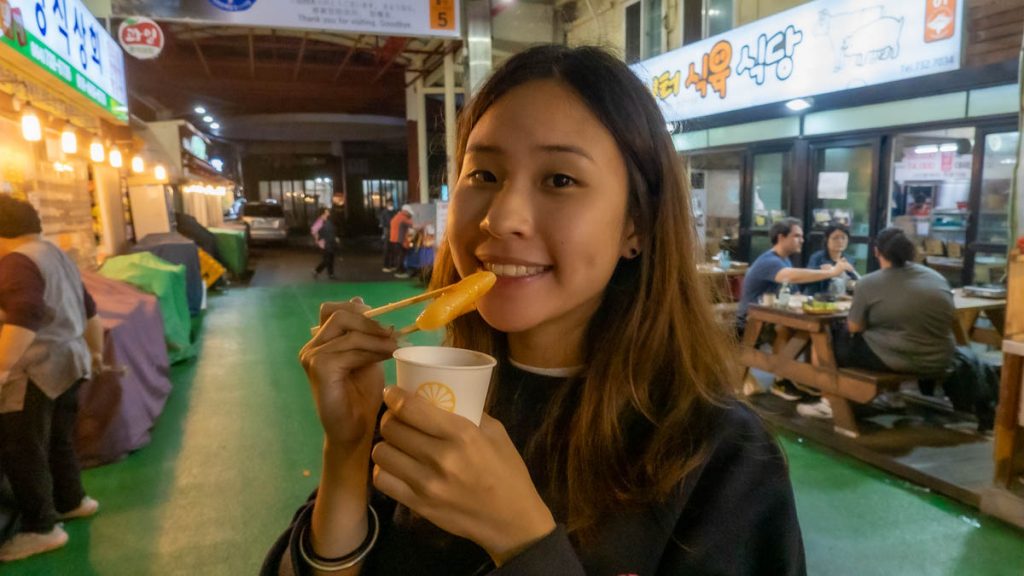 For affordable Korean street food — think Tteok-bokki and Kimbap — Seogwipo Maeil Olle Market is the place to be!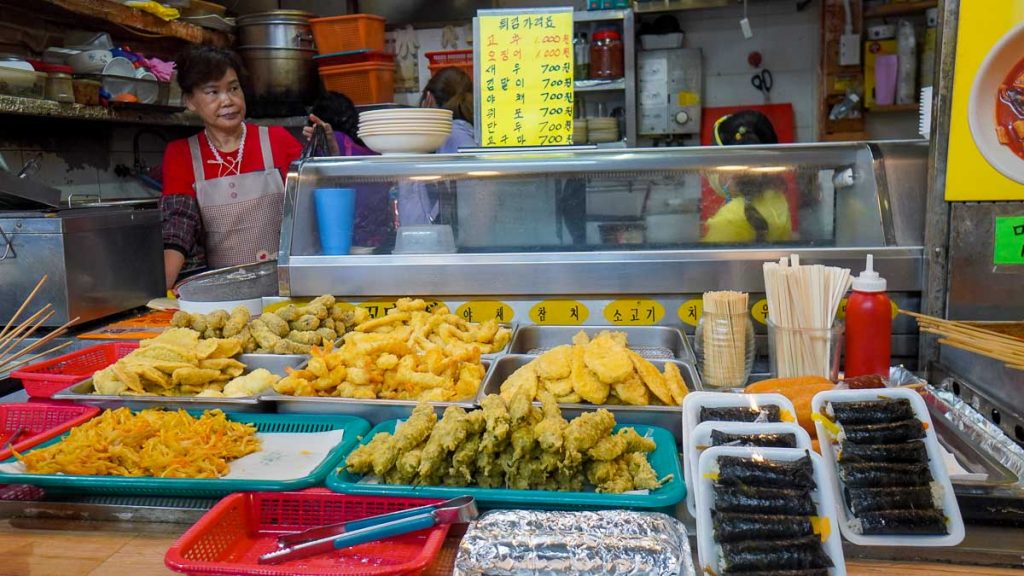 This traditional market built in the early 1960s has over 200 shops and 140 street vendors. Products here include local Korean food such as hallabong, a famous breed of tangerines native to Jeju, as well as souvenirs and clothes!
Entrance Fee: Free
Opening Hours: 7AM – 10PM (Varies on weekdays for individual stalls)
Address: 18, Jungang-ro 62beon-gil, Seogwipo-si, Jeju-do, South Korea
Read also: Seoul Food Guide — 15 Korean Food and the Best Places to Try It
5) Visit Jeju's Most Unique Waterfall — Jeongbang Waterfall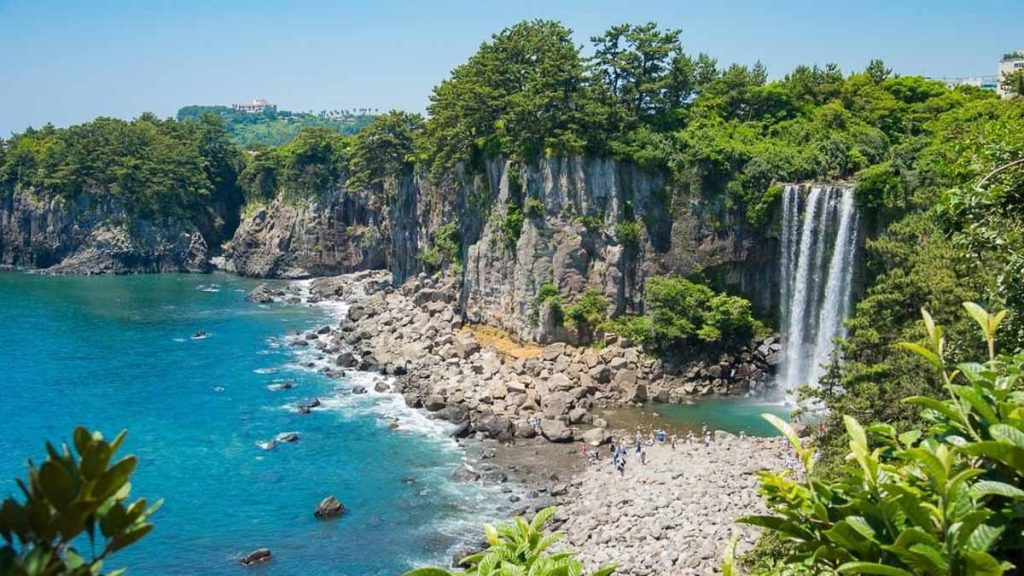 Photo credit: @viajesng via Instagram
One of Jeju's most iconic waterfalls, Jeongbang stands at 23m high and is the only waterfall in Korea where its water flows directly into the sea.
The path down is a short 5-10 mins walk from the carpark — not bad at all for the Instagram-worthy photos you can capture right next to the falls.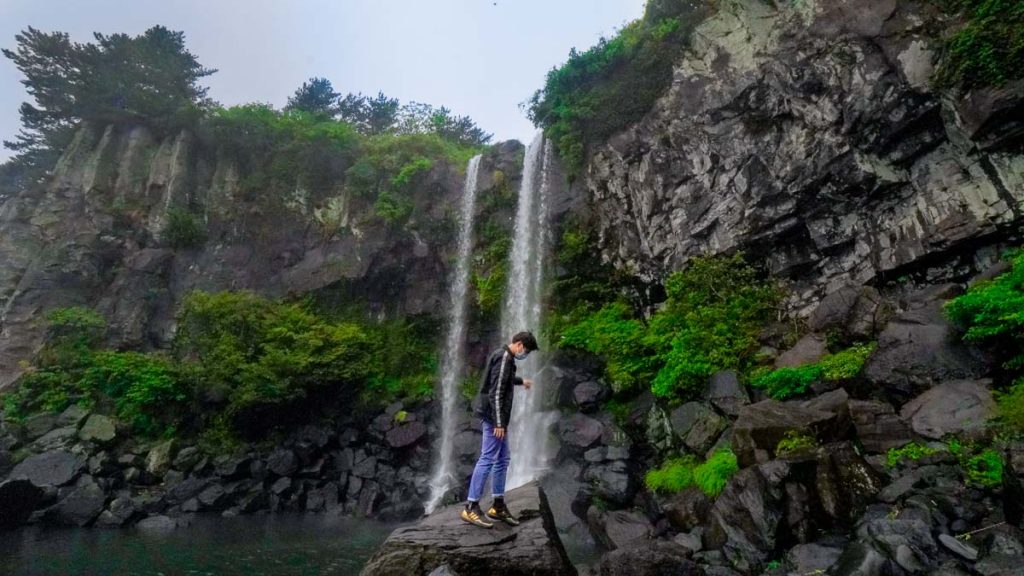 Be sure to wear proper hiking shoes as the stairs are slightly steep, and the rocks can get slippery.
Entrance Fee: ₩2,000/pax (~S$2.20)
Opening Hours: 9AM – 6PM
Address: 37 Chilsimni-ro214beon-gil, Seogwipo-si, Jeju-do, South Korea
6) Admire the Sunset at Yongmeori Coast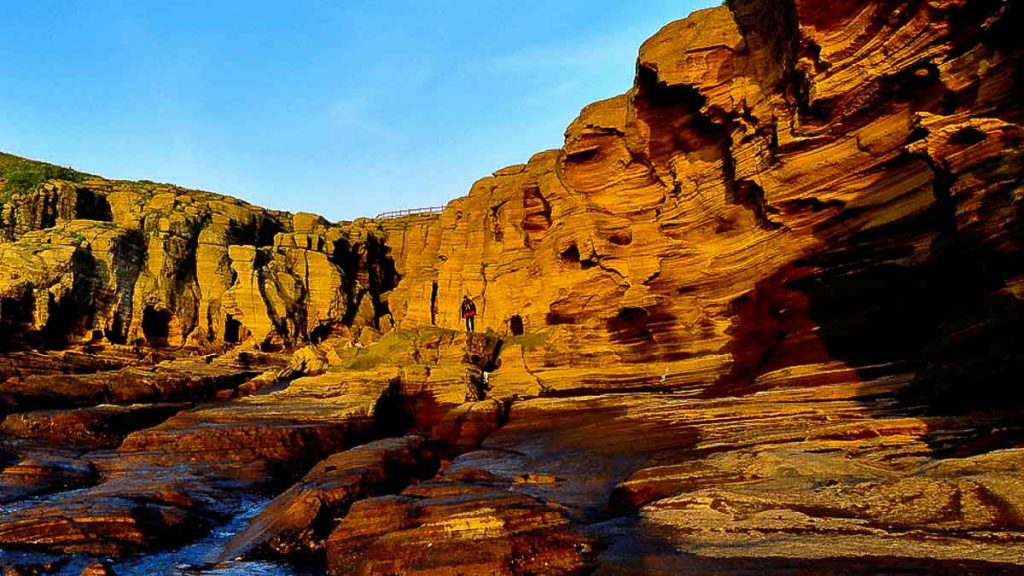 Photo credit: VisitJeju.net
Also known as the Dragon's Head Cliff, Yongmeori Coast is located in southwest Jeju. Resembling a dragon's head on one end and its tail on the other, the Sanbangsan Mountain stretches into the ocean — making it look like a dragon's head in the water, hence its name.
Certified by the Global Geopark Network in 2010, Yongmeori is a scenic coastal walk. The coast also grants you access to Yongmeori Haen Beach which features seashore cliffs and an epic horizon view.
Sabangsan Mountain & Yongmeori Beach Combined Ticket
Entrance Fee: ₩2,500 (~S$2.70)
Opening Hours: 8AM – 6PM (subject to change depending on weather conditions)
Address: 218-10 Sanbang-ro, Andeok-myeon, Seogwipo-si, Jeju-do
7) Discover Undersea Marine Life at Aqua Planet Jeju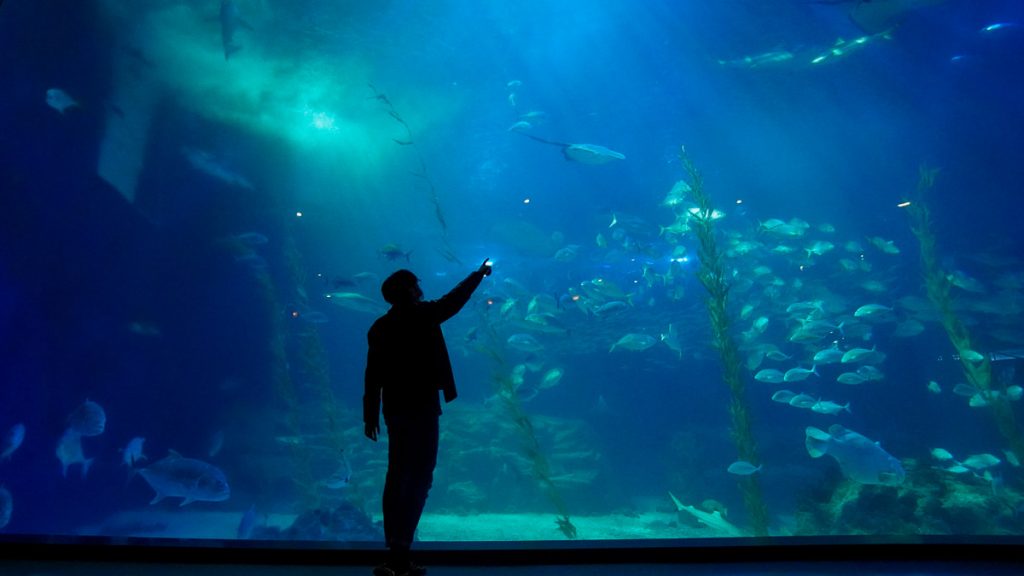 Aqua Planet Jeju is the largest aquarium in South Korea and home to 48,000 marine creatures including otters, walruses, rays, and sharks!
Other than the mesmerising displays, there are interactive experiences like ecology presentations moderated by aquarists or the "Jeju dive" where you get to dive in the mega-sized pool with underwater creatures.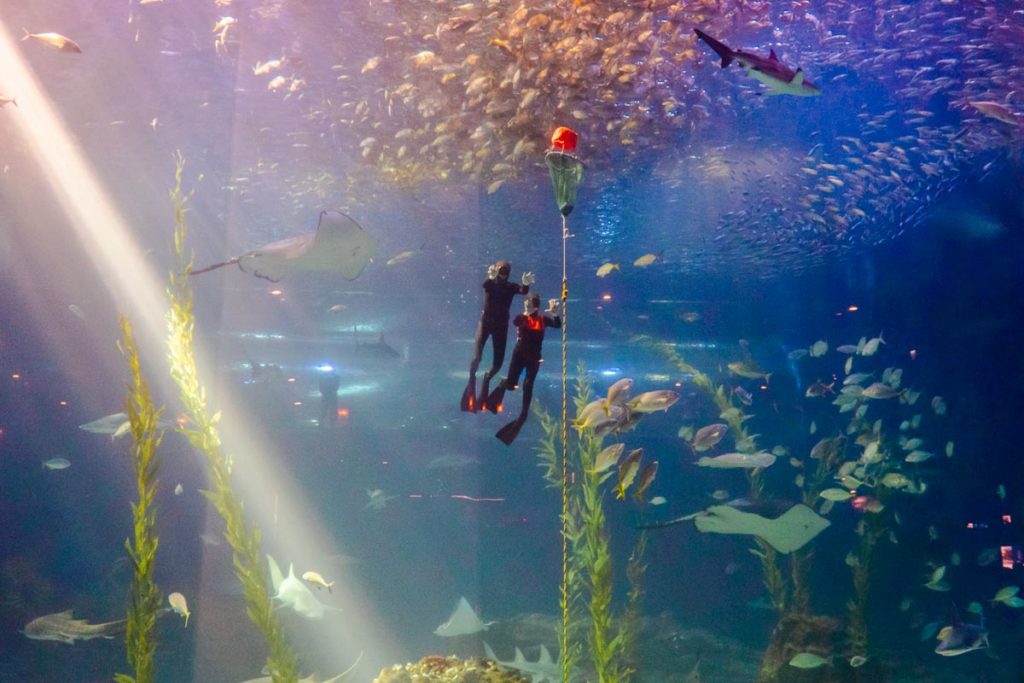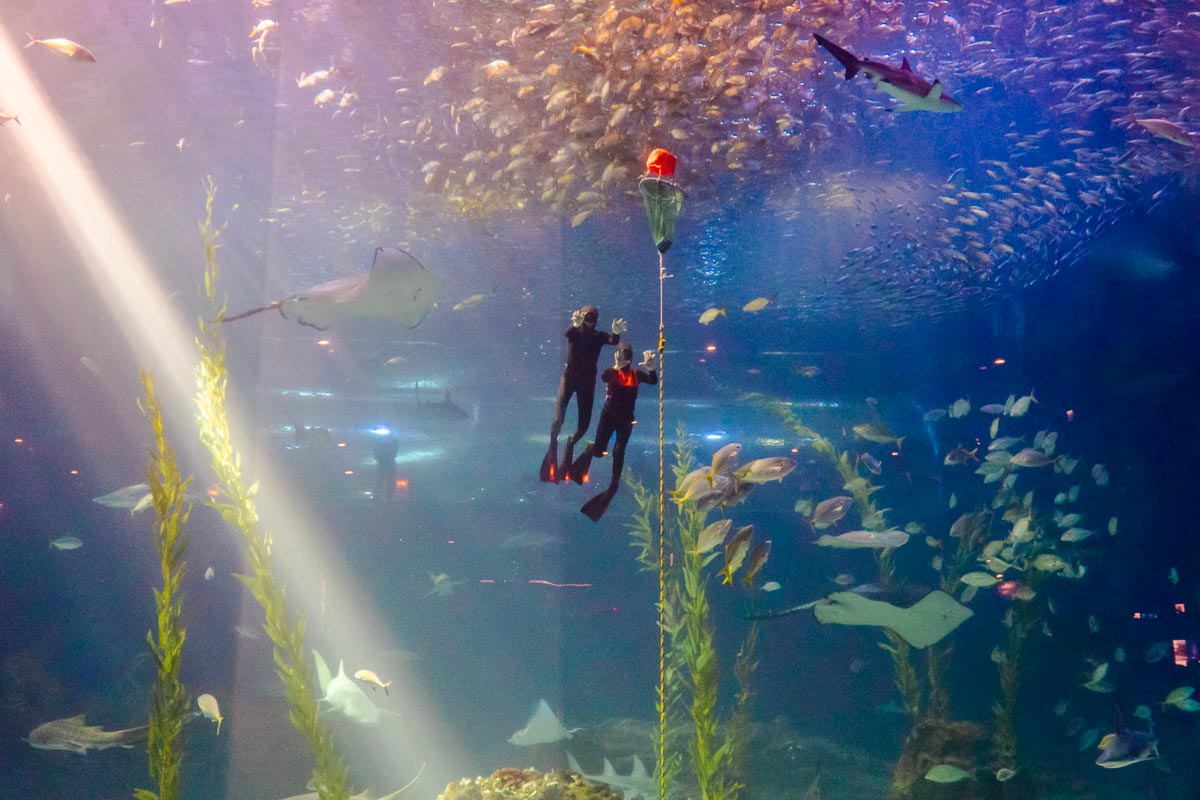 Be sure to also look out for the Jeju Haenyeo (female) divers performance — only available in Aqua Planet Jeju.
The ocean arena also houses an underwater musical show that spotlights several sea animals such as dolphins and seals!
Cost: From ~S$29
Opening Hours: 10AM – 7PM (last entry at 6:10PM)
Address: 95, Seopjikoji-ro, Seogwipo-si, Jeju-do, South Korea
8) Take a Stroll along the Seopjikoji Coastal Walk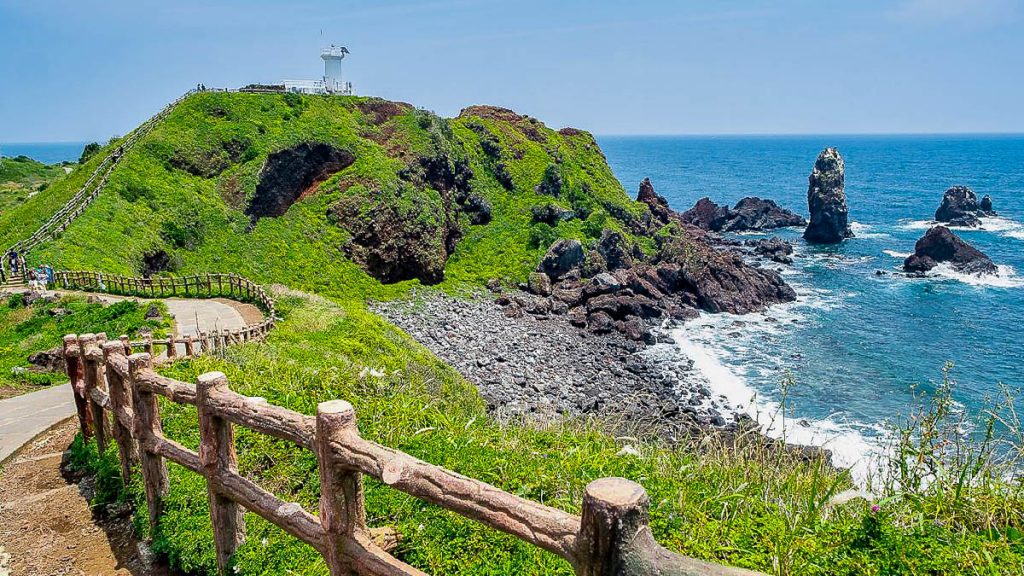 Photo credit: Visitjeju.net
Just a stone's throw away from Aqua Planet Jeju lies Seopjikoji, a scenic coastline with rock formations made of red volcanic ash.
Hike up the hill to a field of canola flowers. The Hyeopjae Beacon Fire Station on the peak is a popular filming site for Korean dramas and has been featured in shows such as Boys Over Flowers and Orange Marmalade.
Entrance Fee: Free
Duration of hike: 2hrs
Address: 261, Seopjikoji-ro, Seongsan-eup, Seogwipo-si, Jeju-do, South Korea
9) Catch the Sunrise at Seongsan Peak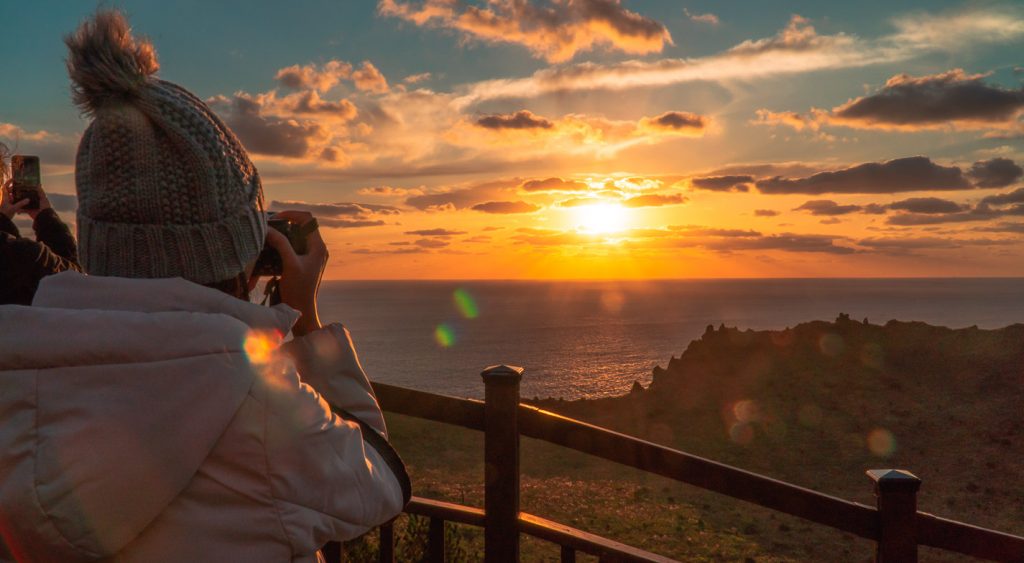 A UNESCO World Heritage site, the cone crater at Seongsan Ilchulbong is one of Jeju's most epic sunrise views.
The hike up is quite steep and takes around 20 minutes to reach the peak but the view is worth it!
*Pro-tip: Stay overnight in the Seogwipo and get to the park when it opens an hour before sunrise.
Entrance Fee: ₩5,000 (~S$2.30)
Opening hours: 7:30AM – 7PM (trail closes first Monday of every month)
Address: 78 Seongsan-ri, Seongsan-eup, Seogwipo-si, Jeju-do, South Korea
10) Get Your Mind Blown by the Jeju Female Divers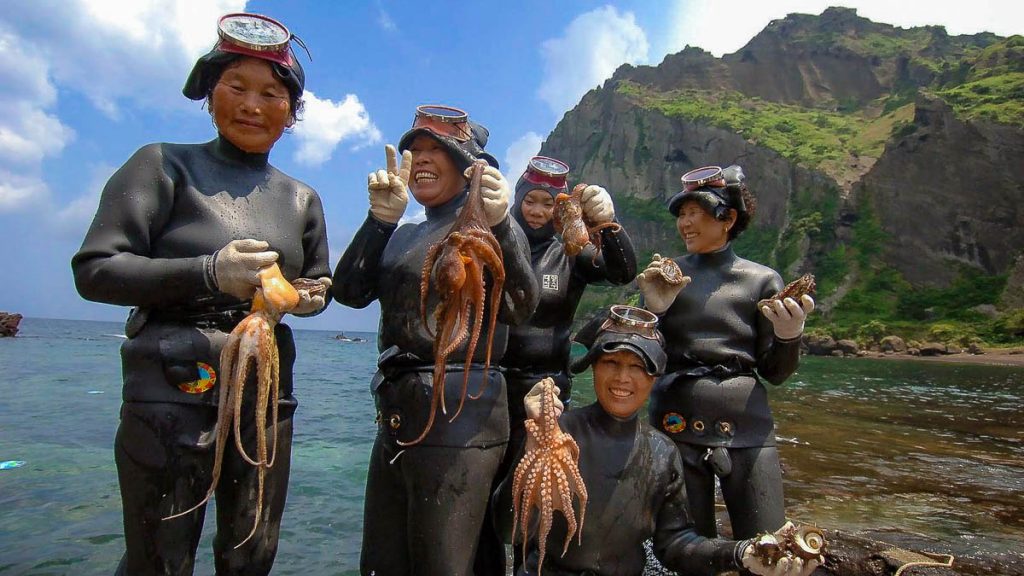 Photo credit: @wondersofjeju via Facebook
These tough elderly ladies are known as Haenyeo and can dive up to 10m deep in cold waters without the help of oxygen masks.
Watch these women catch fresh shellfish and seafood right in front of your eyes. They'll even prepare them right away so you can buy a plate to try!
*Pro-tip: Catch the Haenyeo show at the foot of Seongsan Ilchulbong after your hike —also included in your entrance fee!
Entrance Fee: ₩5,000 (~S$2.30)
Show timings: 1:30PM and 3:30PM
Address: 78 Seongsan-ri, Seongsan-eup, Seogwipo-si, Jeju-do, South Korea
11) Walk Through Lava Tubes in Manjanggul Cave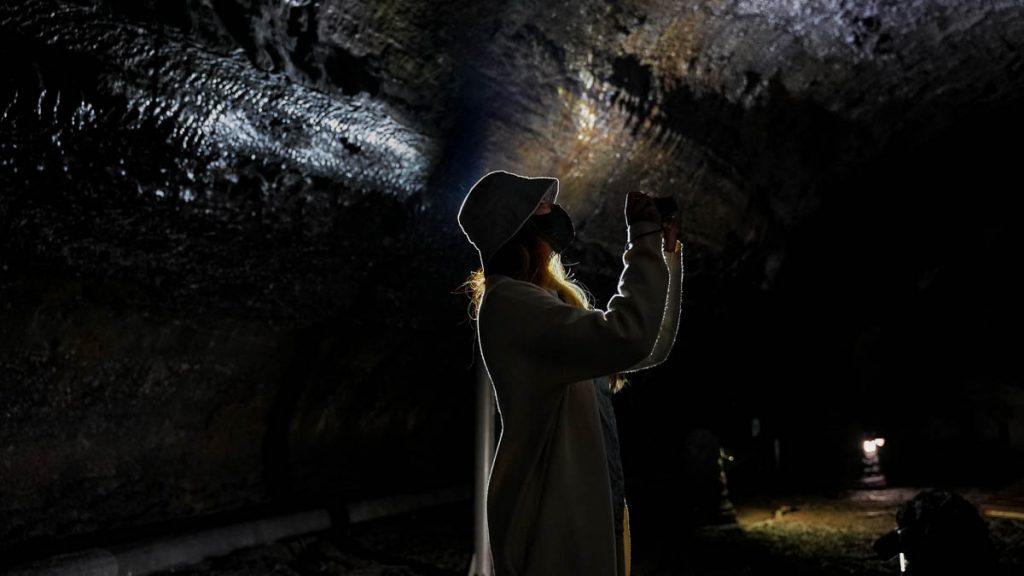 One of the longest lava tunnels in the world, the Manjanggul Cave was formed 300,000 years ago when the Geomunoreum volcano erupted.
Walk through the cave and you'll spot unique rock formations made of molten lava. It's also known to house the largest bat colony on the island, so don't be alarmed if they fly over your head.
To preserve the natural formation, only a small section of the cave is open to the public — which you can easily explore on your own!
*Pro-tip: Bring a torch and wear proper hiking shoes as the path can get wet and slippery
Entrance Fee: ₩4,000 (~S$4.40)
Opening Hours: 9AM – 6PM
Address: 182 Manjanggul-gil, Gujwa-eup, Jeju-si, Jeju-do, South Korea
12) Figure Your Way Out of a Maze at Jeju's Mazeland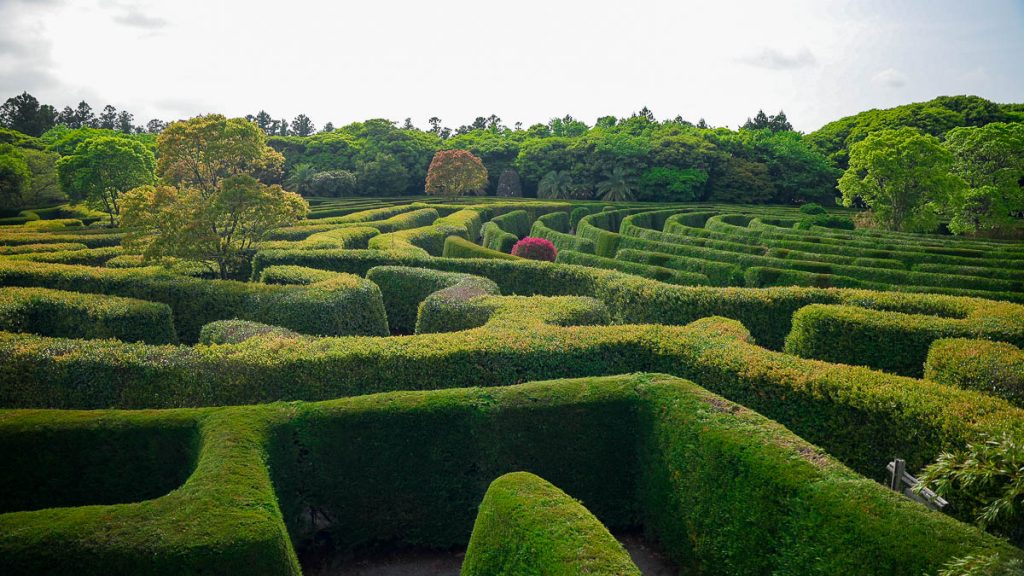 Is it anything like the Glade in The Maze Runner? Yes, only without the Grievers. Boasting the world's longest stone maze, Mazeland measures up to 5.3km in total length.
Once you've found your way out of the different mazes, pop by the indoor museum that houses a maze gallery and other interactive activities such as puzzles and games.
Entrance Fee: ₩11,000/pax (~S$12)
Opening Hours: 9AM – 6PM
Address: 2134-47, Bijarim-ro, Jeju-si, Jeju-do, South Korea
13) Satisfy Your KBBQ Cravings at Famous Black Pork (Heuk-Dwaeji 흑돼지) Street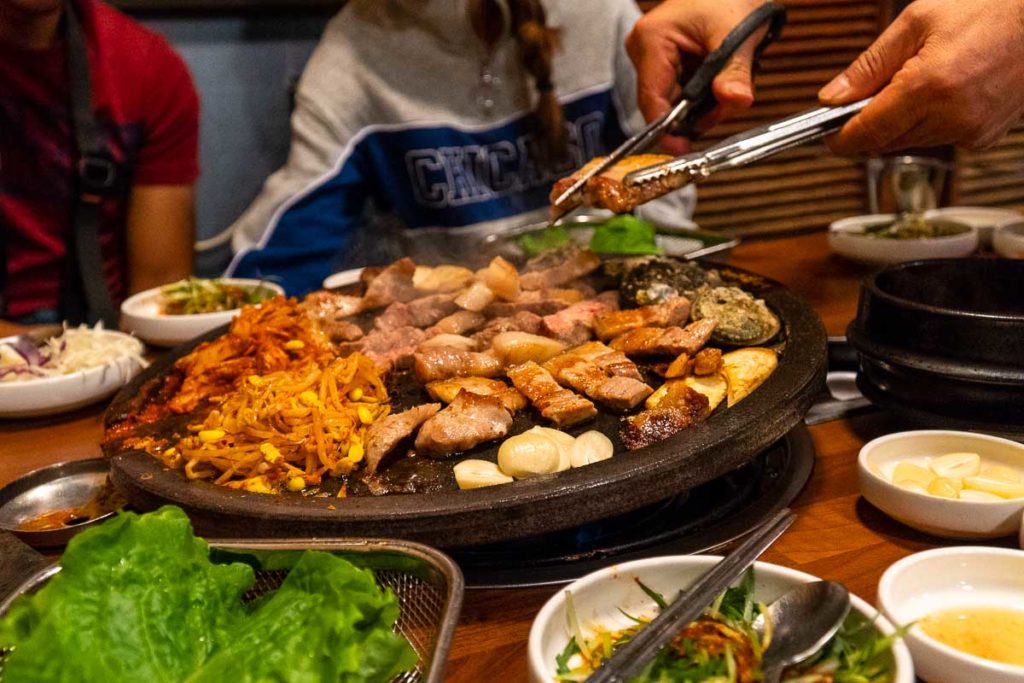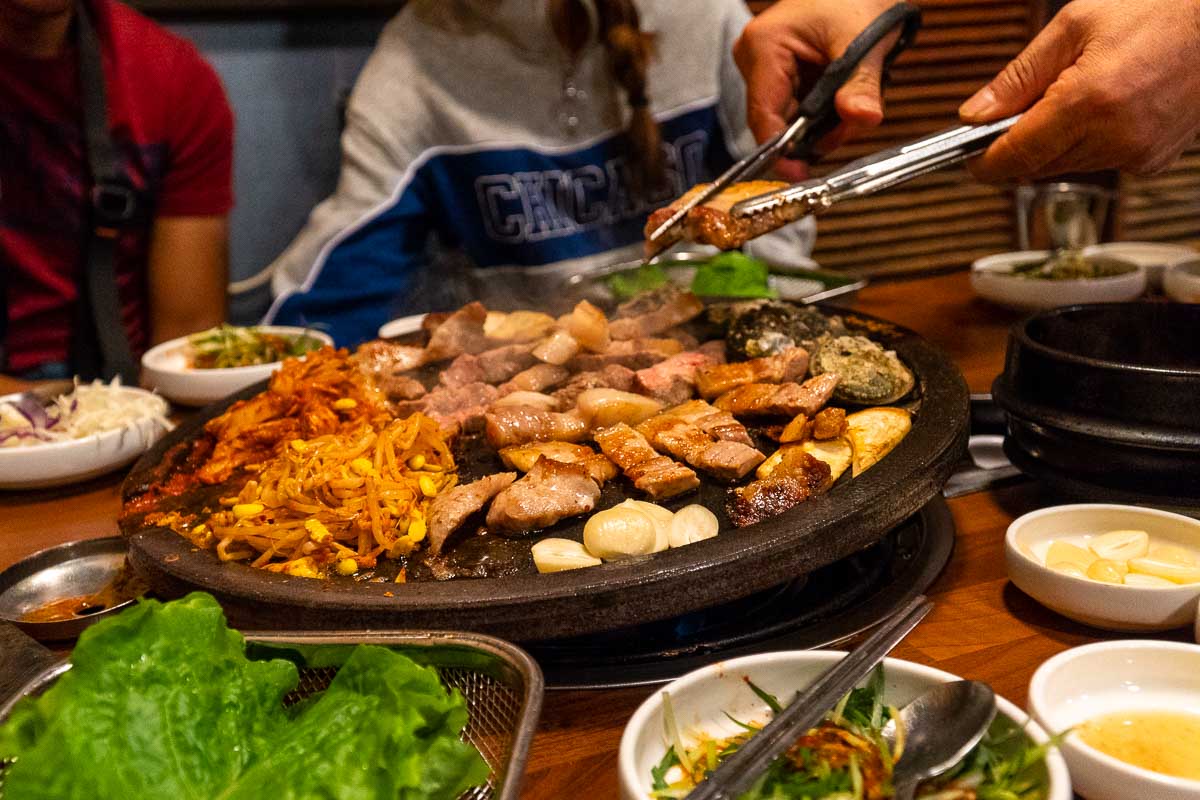 KBBQ? Been there, done that. But have you tried KBBQ with the famous Jeju black pork? It's a whole new ball game. The black pork street in Jeju houses rows of restaurants that serve up the local delicacy.
Cooked over charcoal, the Jeju black pork is often grilled with garlic for an aromatic flavour and is said to have a chewier texture than the usual pork meat.
Cost: ₩24,000/pax (~S$28.10)
Opening hours: Varies; most restaurants open from 11AM – 12AM
14) Be Amazed at the Jusangjeollidae Lava Cliff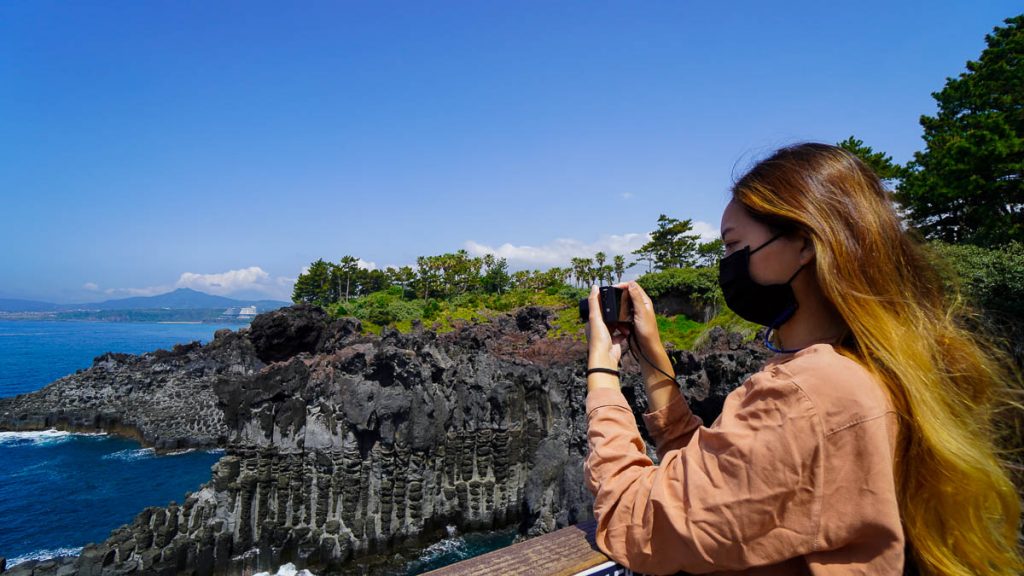 Made out of molten lava, the hexagonal rock formation of the Jusangjeollidae Lava Cliff is a geological wonder and a must-visit in Jeju. During high tide, the waves get turbulent and can reach a height of 20m — creating an incredible and breathtaking sight.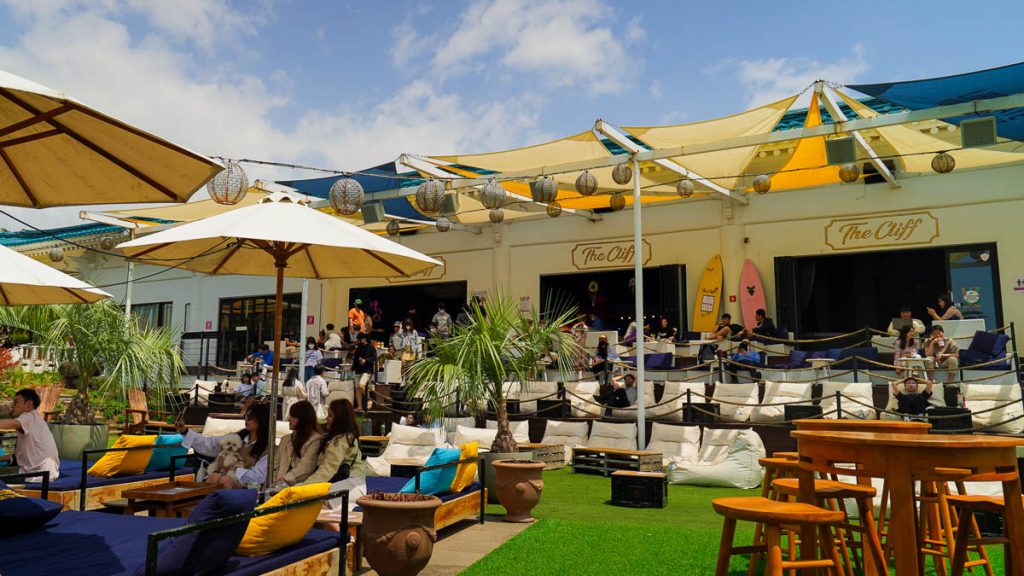 Pop by The Cliff Cafe & Pub, a beachfront bar located just next door — the perfect place to chill and unwind.
Fun fact: The cafe was used as a filming location in Twice's music video for their summer-hit Alcohol-Free!
Entrance Fee: ₩2,000/pax (~S$2.20)
Opening Hours: 9AM – 6PM
Address: Jungmun-dong, Seogwipo-si, Jeju-do, South Korea
Read also: 7 Must-visit K-pop and K-drama Filming Locations Out of Seoul — Busan and Jeju Travel Guide
15) Marvel at the Natural Wonders of Mount Hallasan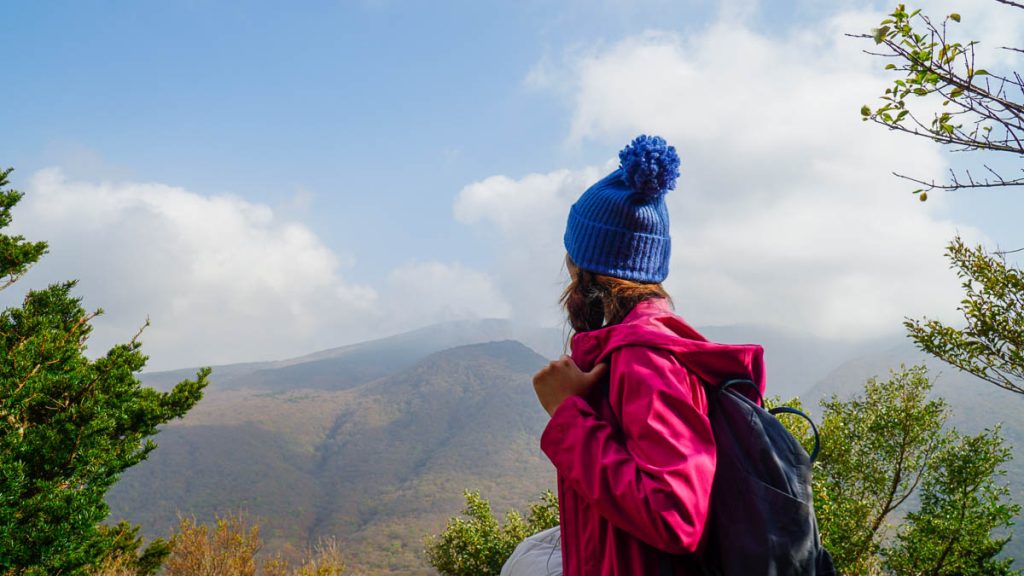 At 1,950m above sea level, Mount Hallasan is the highest mountain in South Korea. The mountain has a unique ecosystem and is home to all sorts of vegetation and wildlife.
There are seven hiking trails available but only two trails — Seongpanak and Gwaneumsa — lead to the summit of the mountain, where the crater lake is located.
For beginners, the Seongpanak trail is the more manageable option. It's 9.7km in length but the incline is gradual. Once you're at the top, we suggest hiking down the summit via the Gwaneumsa trail (8.7km) which offers a more scenic route.
The total hike takes around 6-8 hours, but trust me, it's the perfect nature getaway!
Entrance Fee: Free
Opening Hours: 5AM (May – Aug), 6AM (Sep – Apr), varies depending on season. Check the opening schedule of Hallasan National Park before going
Address: 2070-61 1100(Cheonbaek)-ro, Jeju-si, Jeju-do, South Korea
16) Be In Awe of the Floral Paradise at Camellia Hill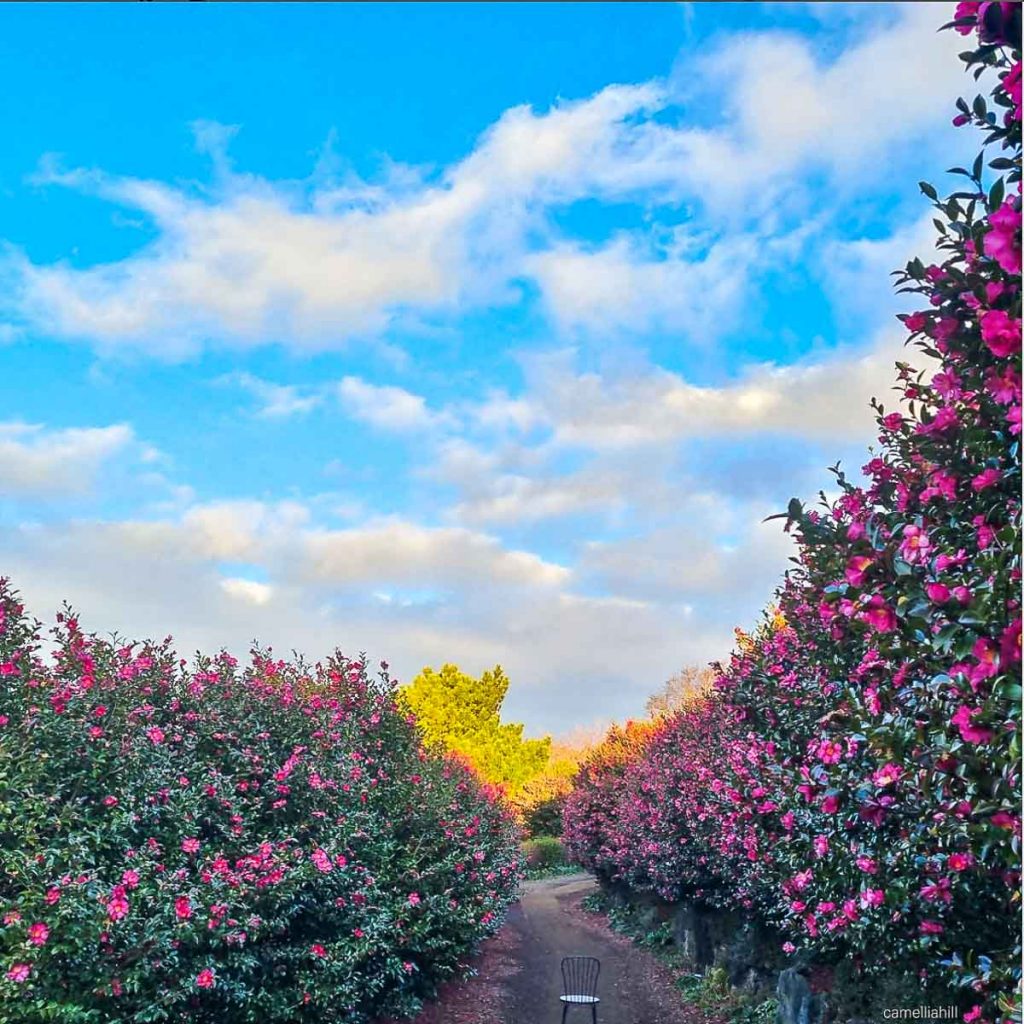 Photo credit: @camelliahilljeju via Instagram
Immerse yourself in the flora and fauna of Jeju island at Camellia Hill, the biggest Camellia arboretum in East Asia. Located in Sanchang Village, the 20-hectare park is home to 6,000 camellia trees and over 500 different types of flowers and plants.
The vibrant colours of the blooming camellias make the perfect photo backdrop — you wouldn't want to miss this Instagrammable spot! Once you're done snapping pics, you can also check out the gallery exhibiting camellia-themed crafts.
Entrance Fee: ~S$5.65
Opening Hours: 8:30AM – 6PM
Address: 166 Byeongang-ro, Andeok-myeon, Seogwipo-si, Jeju-do, South Korea
17) Spot Dolphins on the Gimnyeong Yacht Cruise Tour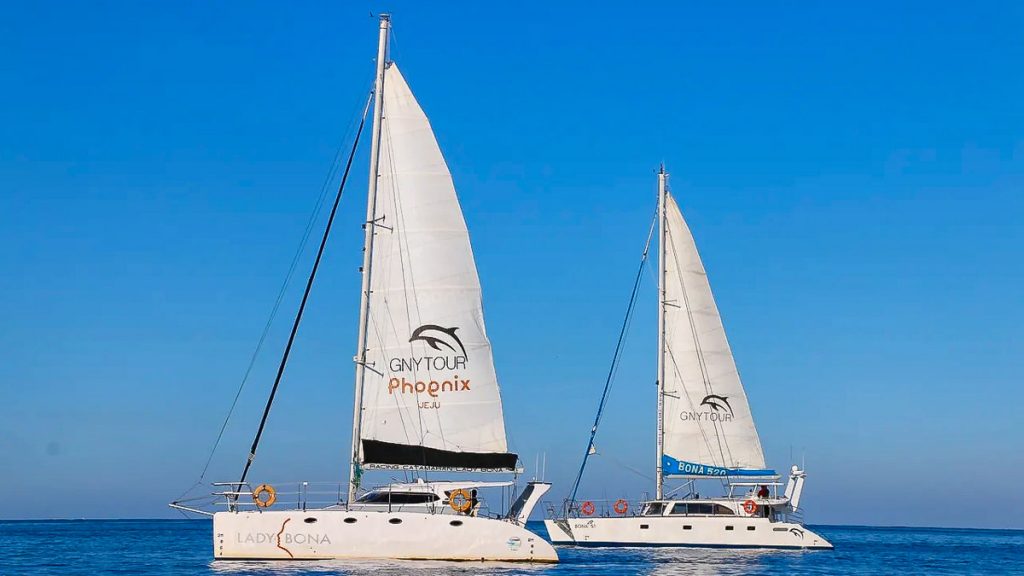 Photo credit: Klook.com
The Gimnyeong sea is home to southern sea dolphins, and one of the best ways to see them is on board one of these luxurious vessels.
While you're spotting dolphins, grab a glass of wine or beer while enjoying scenic views of the emerald green ocean.
Cost: ~S$52/pax
Duration: 1hr
Address: 229-16, Gujwahaean-ro, Gujwa-eup, Jeju-si, Jeju-do, Korea
Pro-tips for planning your trip around Jeju Island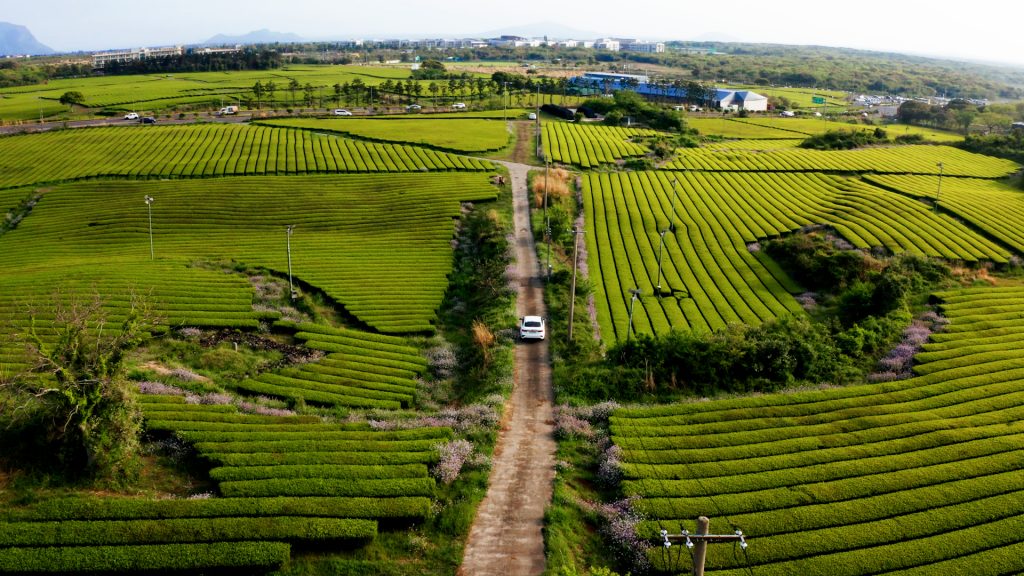 There are lots to see, eat and do in Jeju so if you're planning a trip to this scenic island, here are some pro-tips:
Public transport: Jeju has an islandwide public bus service — which allows you to immerse in local culture. A one-way ticket on either the intercity buses, airport shuttles or tourist shuttle buses costs around ₩1,200 (~S$1.30). The fare is cheap but the journey and interval timings can be long.
Car Rental: Since there were 4 of us, we decided to rent a car via Klook. For 6 days, a standard sedan car cost S$300, which means it's only S$75/pax when you travel in a group of 4!
Private Charter: For non-drivers, you can opt for a Jeju private car charter for the freedom and flexibility to plan your own itinerary. The car charter can be booked for an 8-hour duration between 8AM and 10PM, and you'll be able to cover around four to five attractions a day!
Activities: Most of the activities we wanted to experience were available on Klook, which meant we didn't have to comb through individual Korean websites to find out what each experience included. At many popular attractions, it actually costs less on Klook than purchasing on the spot!
Those looking for a quick way of touring the island can also purchase Jeju Island Day Tours via Klook for an adventure-packed day.
PSA: Check out Klook's Virtual Travel Fair for deals on activities, hotels, car rental and more — Including site-wide promo codes for S$50 off when you spend a minimum of S$300!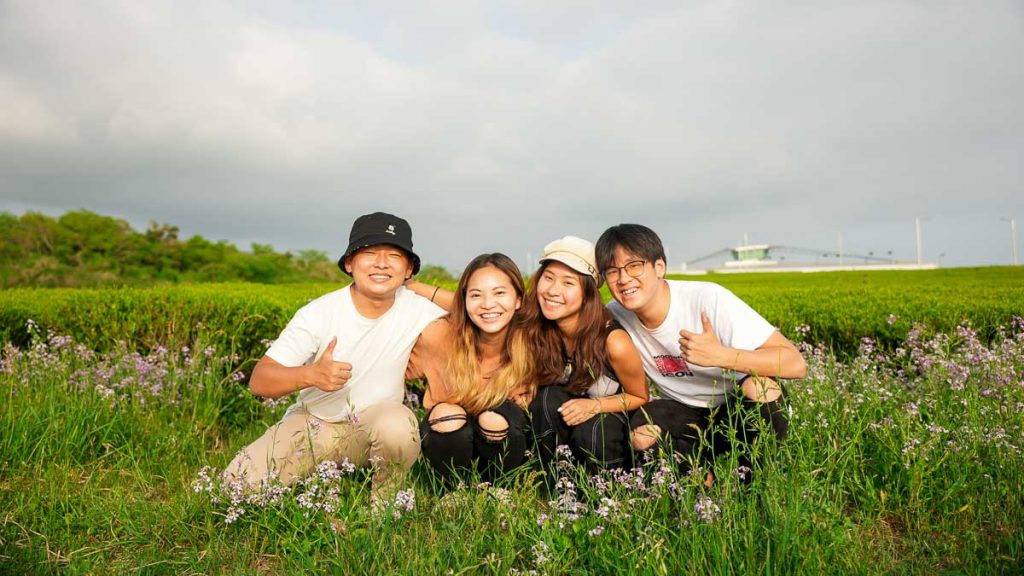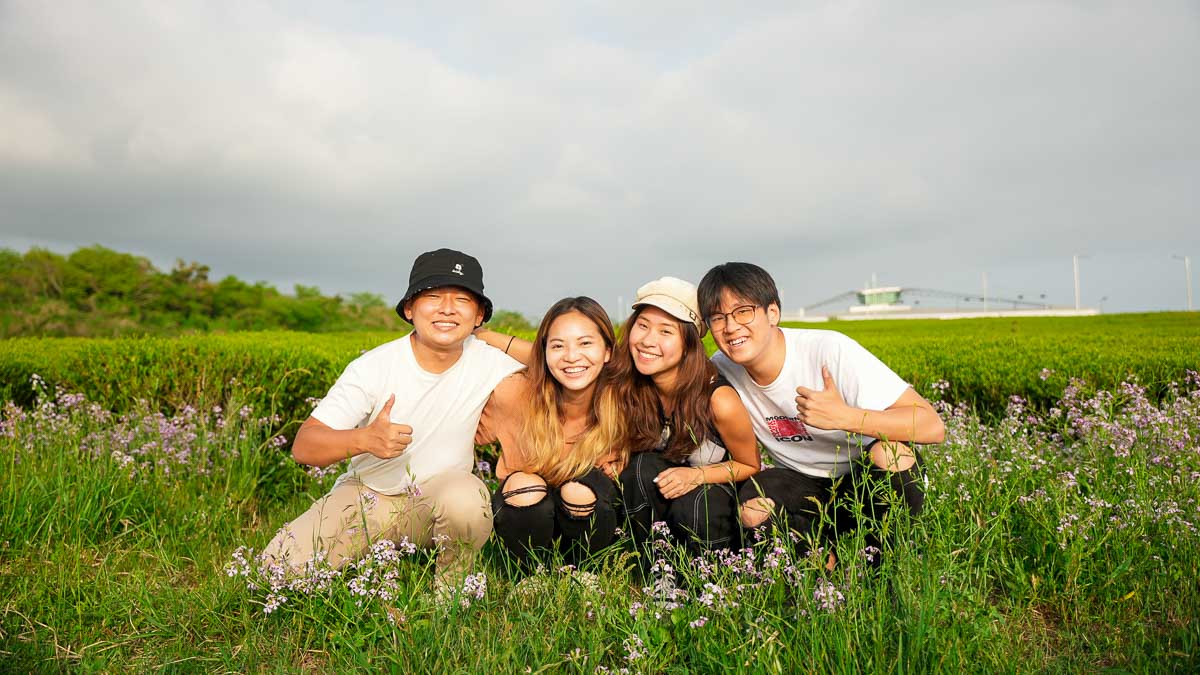 Just an hour's flight from Seoul, this volcanic island is the perfect paradise for nature lovers. We experienced its stunning beaches, explored scenic hiking trails, and met incredible locals like the Haenyeo women divers. Beyond the great outdoors, we also got to explore different museums and feast on local delicacies all around the island!
Flying to Jeju will also be easier as Scoot commences direct flights from Singapore to Jeju from 15 June 2022 ✈️
With excursions for both the young and old, chill and adventurous, it is no wonder that Jeju makes the perfect island getaway!
What did you think of this Jeju list? Share with us in the comments below!
---
This post was brought to you by Klook.
Like what you see? Follow us on Facebook, Instagram, and YouTube for more travel updates!