Next time you make a trip to Busan, venture a little further and you might find a lot more charm than you planned for.
Honestly, we wouldn't think of Busan as a starting point for a road trip. After all, it's more famous for its colourful cultural villages and historic temples.
But sometimes venturing out of the city may prove to be more rewarding than expected — especially with plenty of hidden gems just under three hours away.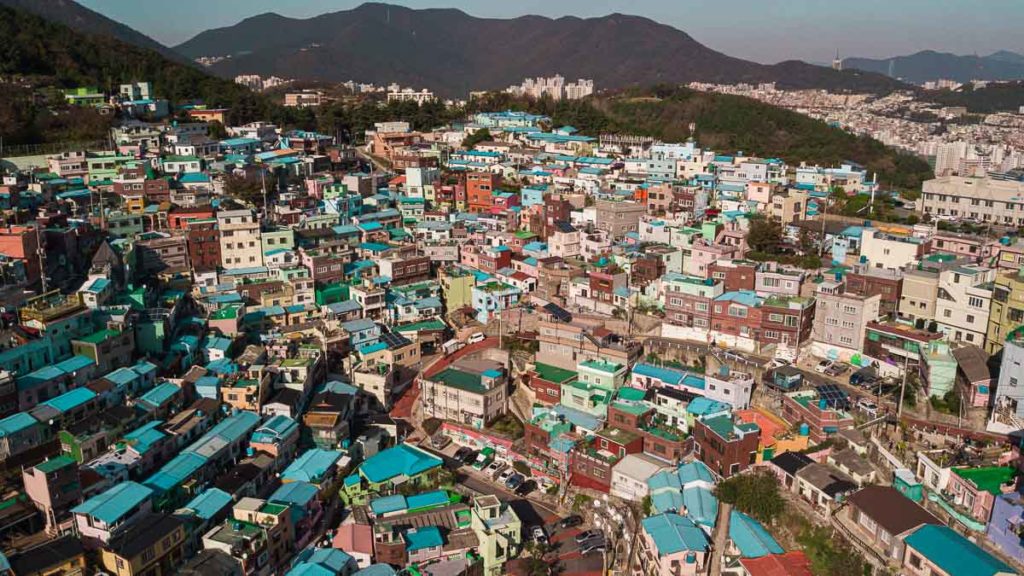 We definitely didn't think we could tour a scenic island, take a trip to "Germany" or ride on the longest tourist cable car in Korea 🚠. But during our post pandemic two week trip to South Korea we found quite a few hidden gems. Here are seven cool places to check out the next time you're in Busan.
But first, let's get these pre-trip essentials out of the way:
Pre-trip essentials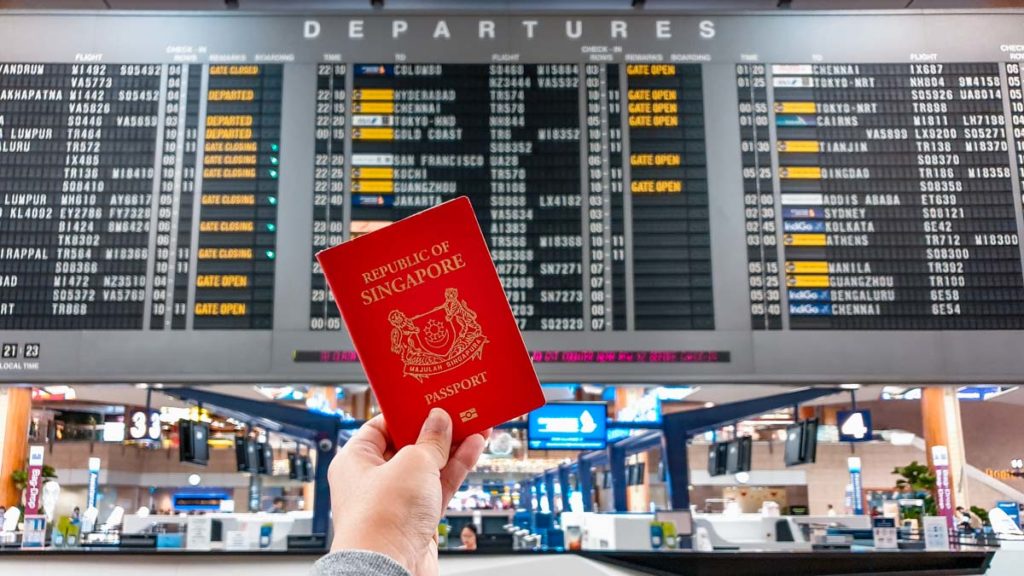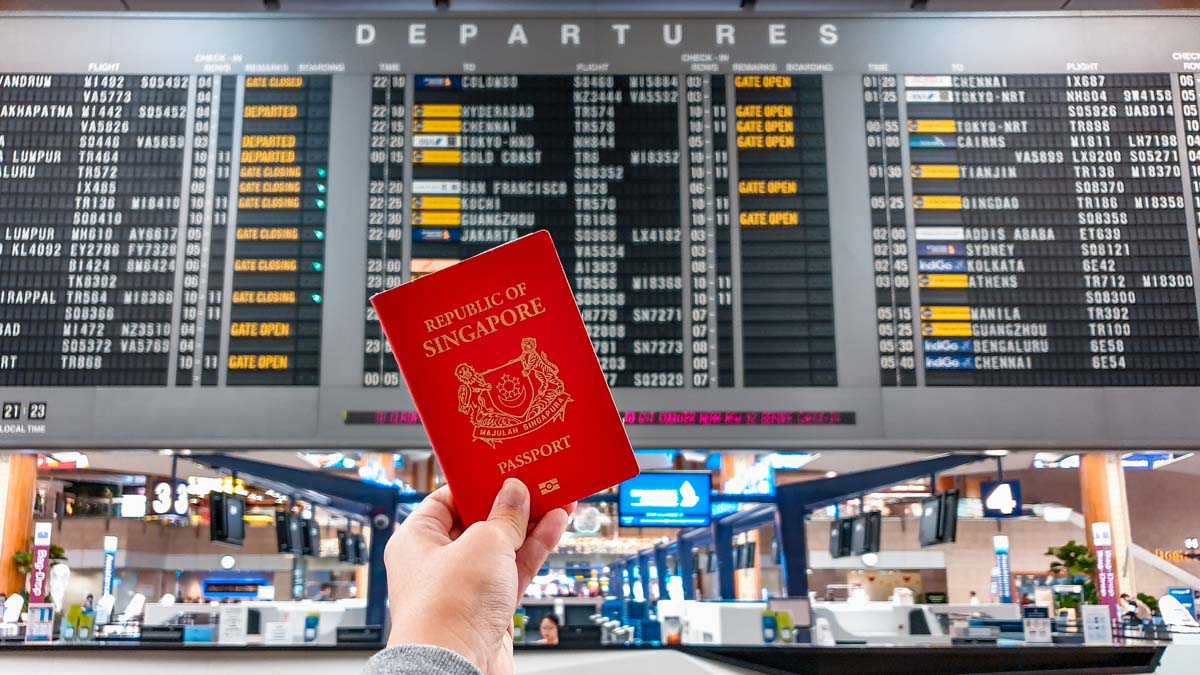 Pre-departure Checklist:
– Korea Electronic Travel Authorisation
– International Driving Licence
– Pre-departure Covid-19 On-site ART Test (SG)
– Digital Vaccination Certificate
– Register for Q-Code
– On-arrival Covid-19 PCR Test (KR)
– Travel Insurance
– SIM Card with data and Korean phone number
*Note: From 23 May 2022, you may either take a PCR test within two days of departure or ART test (at a hospital or clinic) within one day of departure to Korea.
Click any of the links below to jump straight in.
1) Oedo Island
2) Ulsan
3) Yeosu
4) Gyeongju
5) Namhae
6) Daegu
7) Tongyeong
1) Oedo Island — 2hrs 30mins from Busan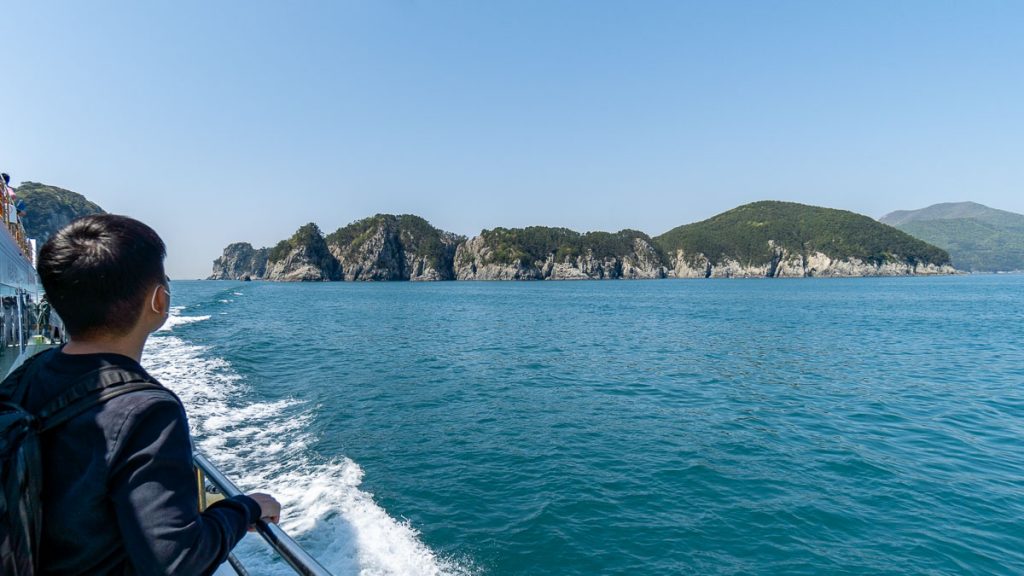 Known for European architecture and marine botanical garden, Oedo Island makes for a great escape away from the city. It's a 30-minute ferry ride from Dojangpo Ferry Terminal to reach this beautiful paradise, including a pit stop around Haegeumgang Rock formation along the way!
*Pro-tip: Check the weather forecast before going as ferry rides to the island may be cancelled due to turbulent waves.
'Stairway to Heaven' (천국의 계단)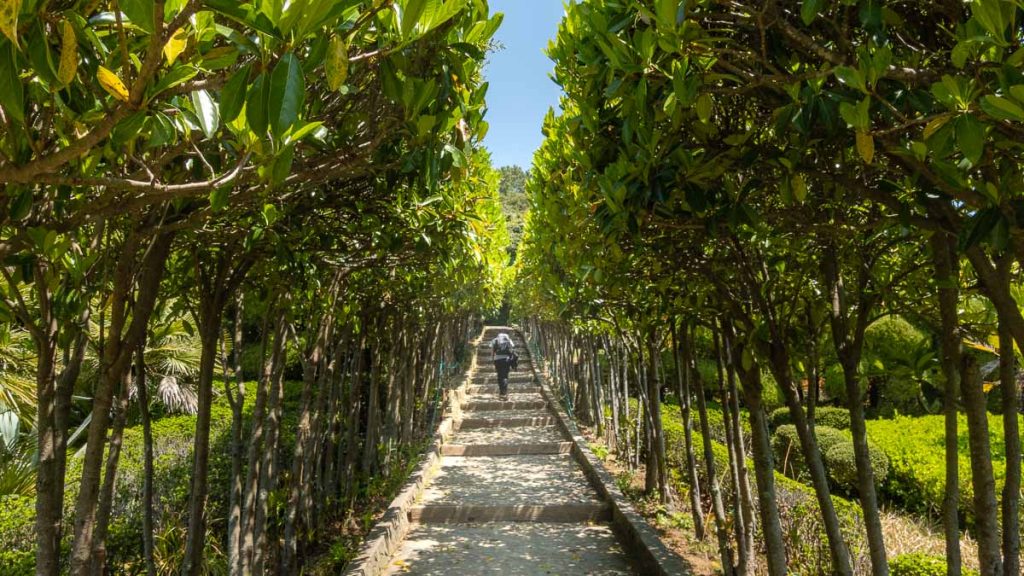 Although it's a small island, there are plenty of attractions to see on Oedo such as Cactus Hill, Venus Garden, and one of the main highlights — 'Stairway to Heaven'.
This landscape is not only famous for appearing in popular K-dramas such as Winter Sonata and Hospital Ship, but also for its panoramic view of the terraces and surrounding blue ocean from the top.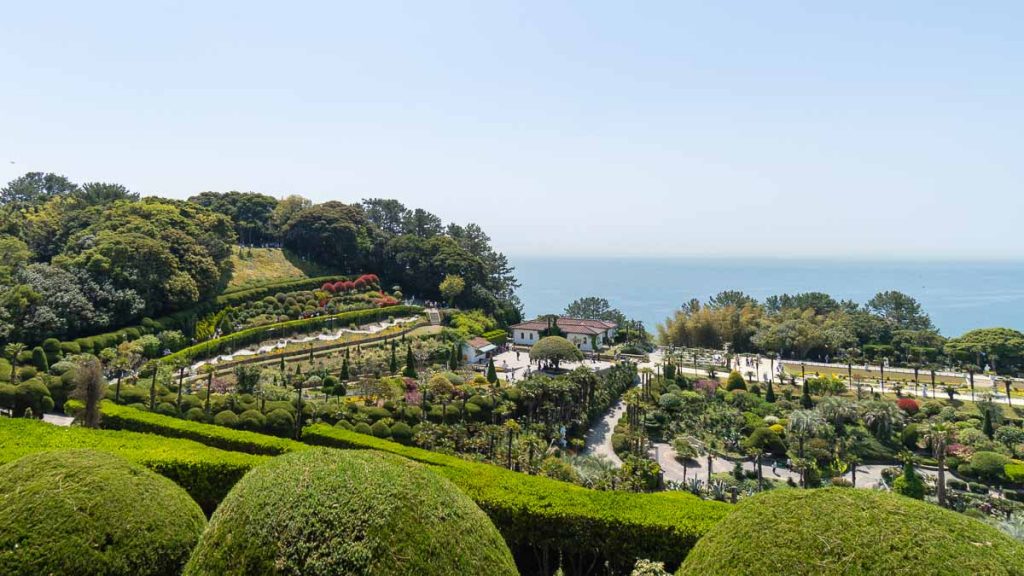 *Pro-tip: Visiting the island via public transport might be a little inconvenient. Instead, we recommend booking a Klook tour, which includes transfers from various locations in Busan.
Cost: ~S$93/pax (incl. round-trip transfers and ferry tickets)
Tour timings: 7:40AM – 7:20PM (Only on Wed)
Meeting point: Haeundae Station, Seomyeon Station, or KTX Busan Station
Windy Hill (바람의 언덕)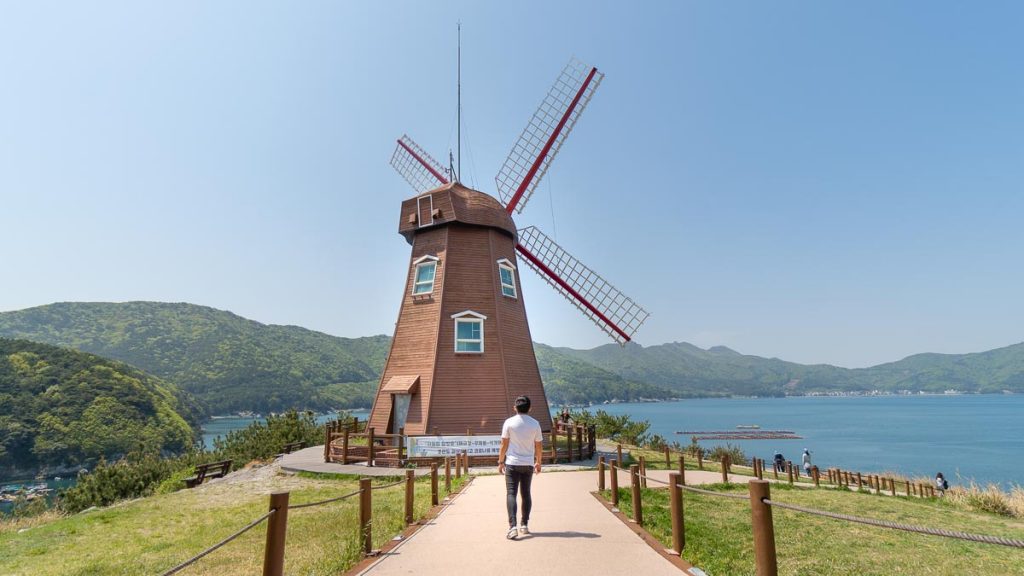 After exploring Oedo Island, take a short walk uphill from Dojangpo Ferry Terminal to this iconic windmill overlooking the sea. Windy Hill appeared in K-dramas such as Eve's Garden and Merry-Go-Round!
Entrance fee: Free
Opening hours: 24 hours
Address: Dojangpo Maeul, Geoje-si, Gyeongsangnam-do
2) Ulsan — 1hr 30mins from Busan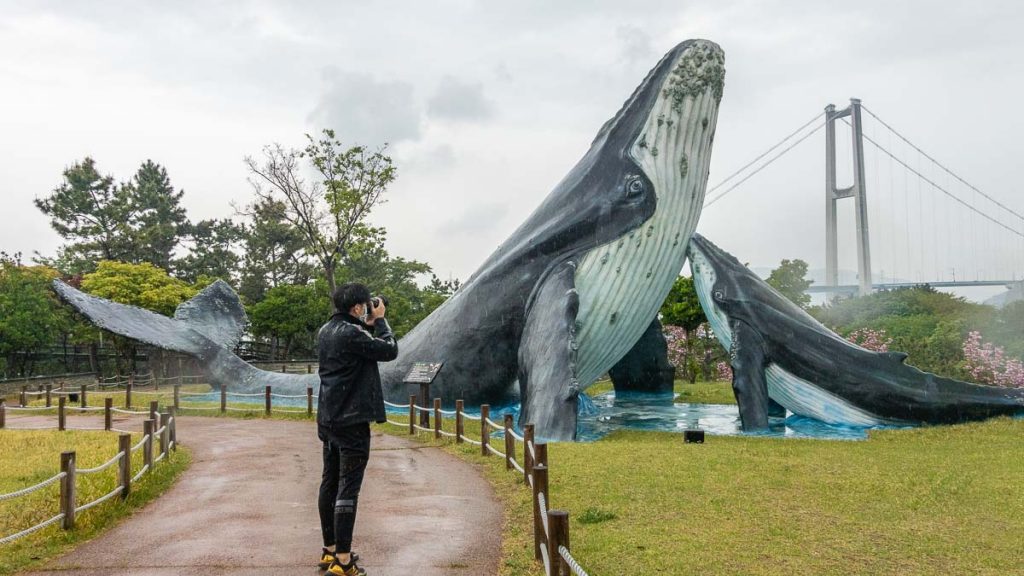 When we visited Ulsan, the first thing we noticed was whale structures all around its streets and parks. Turns out this metropolitan city has quite a rich history of whaling 🐳!
If you're short on time, take a tour to hit Ulsan's most iconic attractions within a day.
*Pro-tip: Head there on your own and drop by Hurshimchung Spa along the way for a relaxing spa session before starting the day!
Jangsaengpo Whale Culture Village (장생포 고래문화마을)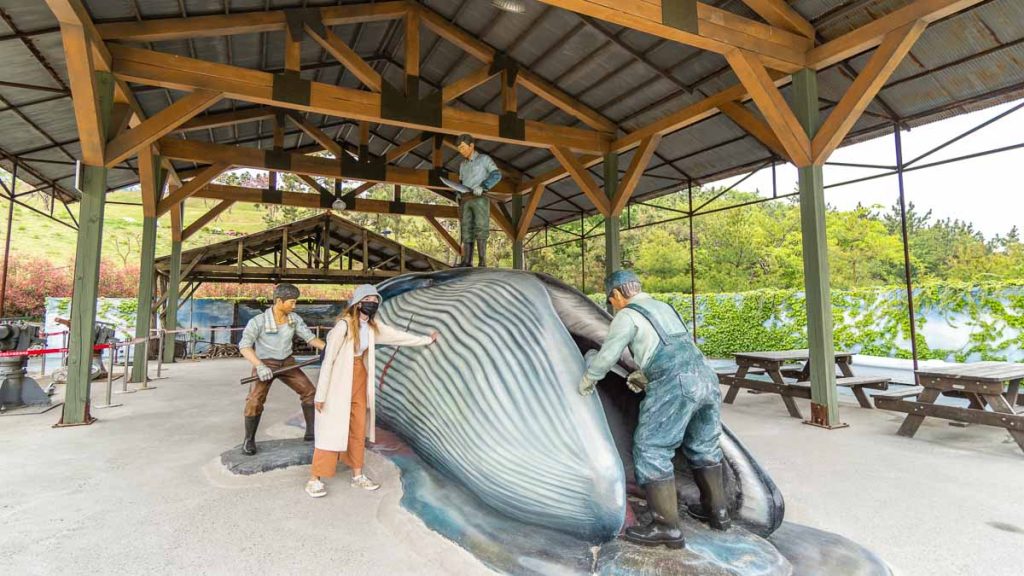 Over the years, some whale species were in danger of extinction and commercial whaling was eventually banned. Now, the town seeks to preserve its history through cultural villages and museums.
To find out more on Ulsan's history of whaling, check out Jangsaengpo Whale Culture Village. Learn how locals used to make a living by hunting whales here, but beware, some images might be a little bit uncomfortable.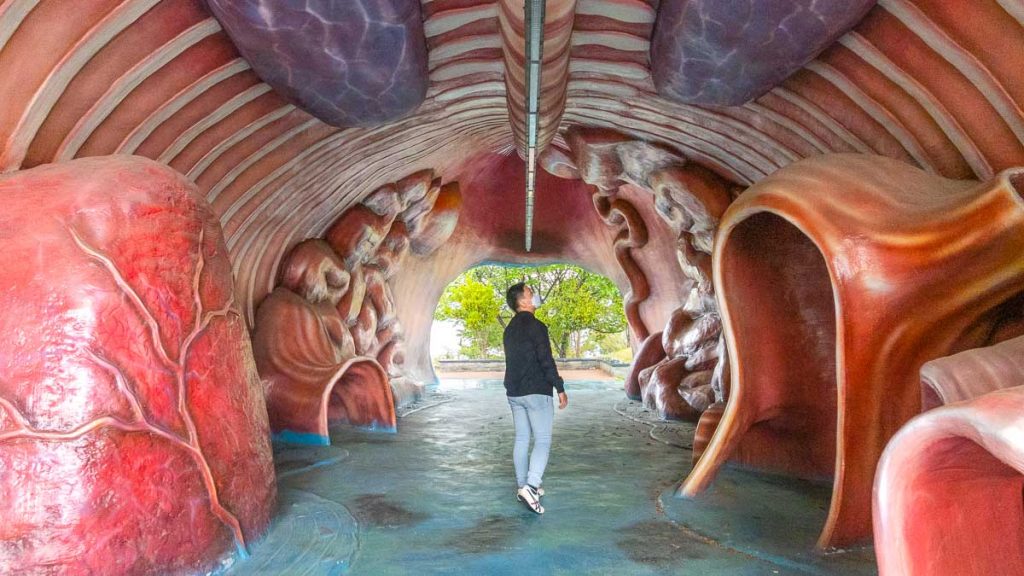 On a lighter note, you can also hunt for whale sculptures scattered around the area and even enter a whale's mouth — perfectly safe of course!
The nearby Jangsaengpo Whale Museum is also worth a visit — it's the first and only whale museum in Korea. However, to truly get up close and personal with these majestic mammals, hop on a whale-watching cruise!
Entrance fee: ₩2,000/pax (~S$2), Card payment only
Opening hours: 9AM – 6PM (Last admission 5:30PM), Closed on Mon
Address: 271-1, Jangsaengpogorae-ro, Nam-gu, Ulsan
Daewangam Park (대왕암공원)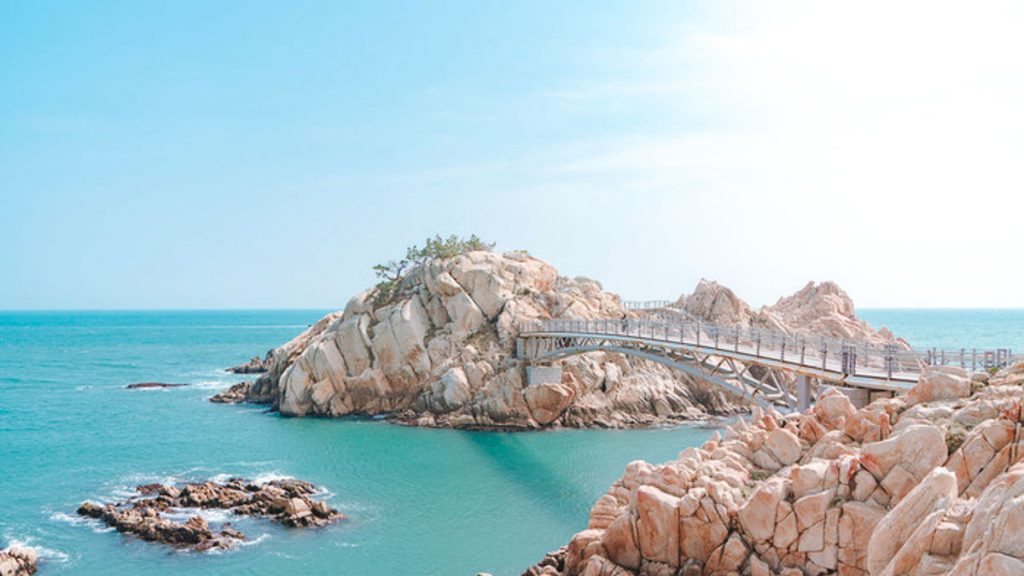 Photo credit: Korea Tourism Organisation
Located near the east coast, Daewangam Park's main attraction is Daewangam Rock — a natural formation said to resemble a dragon rising up into the sky.
There are multiple trails to get there and depending on the season, you might be greeted with a forest of pine, cherry blossom trees or camellias. We took the Four Seasons Trail as it was the fastest, reaching the formation in just 15 minutes!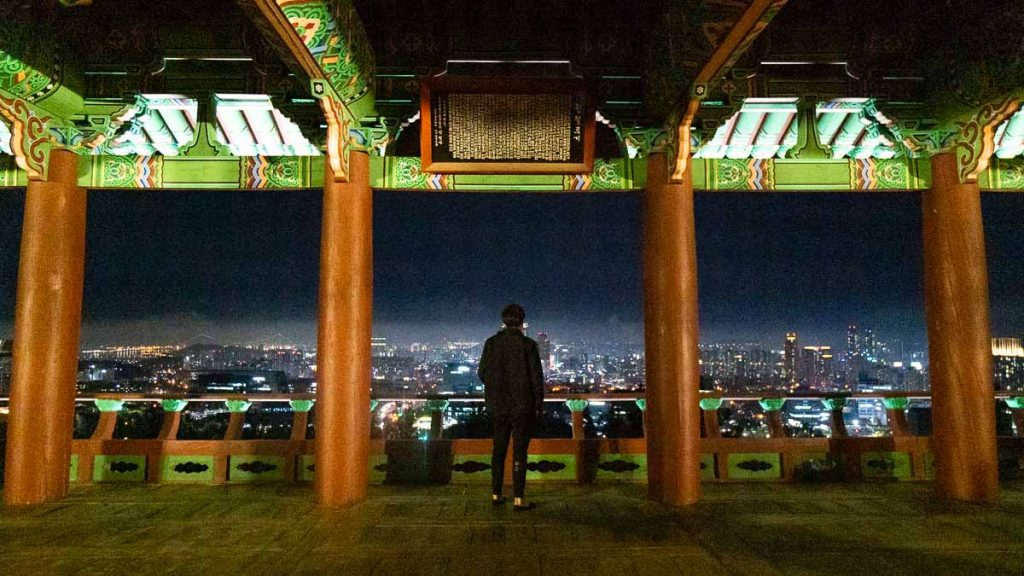 After trekking for the day, admire the twinkling city lights of Ulsan at the nearby Hamwolru Pavilion, boasting the best night views in town.
Entrance fee: Free
Opening hours: 24 hours
Address: 95, Deungdae-ro, Dong-gu, Ulsan
3) Yeosu — 2hrs 40mins from Busan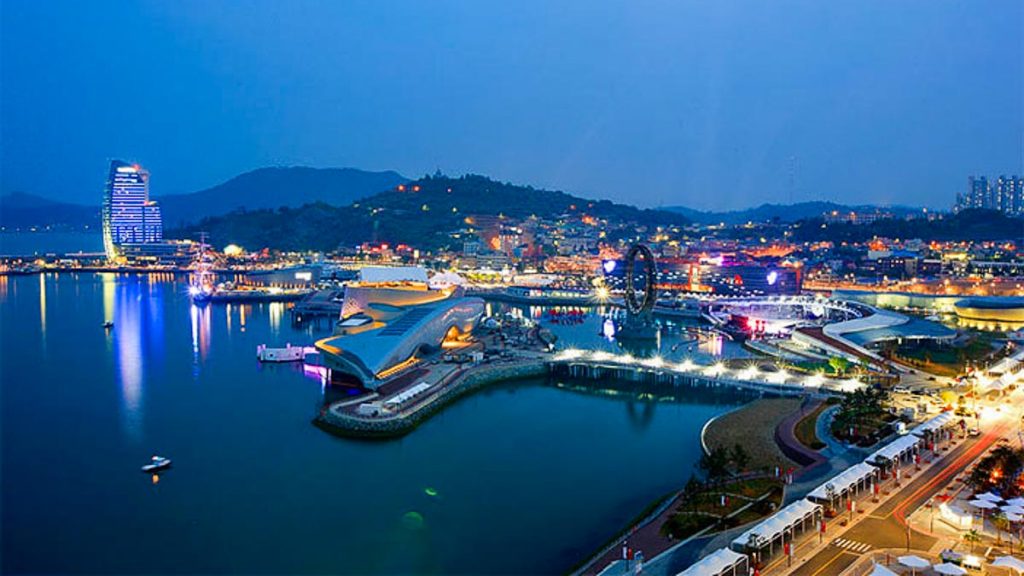 Photo credit: Korea Tourism Organisation
Aptly named, Yeo (beautiful) su (waters) has a stunning view of the sea — and is an equally beautiful coastal city to its well-known Busan counterpart.
Famous among locals, this hidden gem once hosted the 2012 World Expo and is developing as an international ocean resort and tourist destination! Not forgetting its Expo Ocean Park, which offers marine leisure sports and a fantastic multimedia show.
Yi Sun-Shin Square (이순신 광장)
Photo credit: Korea Tourism Organisation
A must-see attraction in Yeosu is Geokbukseon (거복선) or Turtle Ship in Yi Sun-Shin Square.
For some historical context, Yi Sun-Shin was once a Korean military admiral who won many navy battles against Japan during the Joseon Dynasty. One of those ships that led to his victory was his very own Turtle Ship — named after its tortoise shell-looking structure.
Hence, a life-sized replica of the ship was erected to honour this general. And yes, the ship is free to explore.
Entrance fee: Free
Opening hours: 24 hours
Address: 383, Jungang-dong, Yeosu-si, Jeollanam-do
Hyangiram Hermitage (향일암)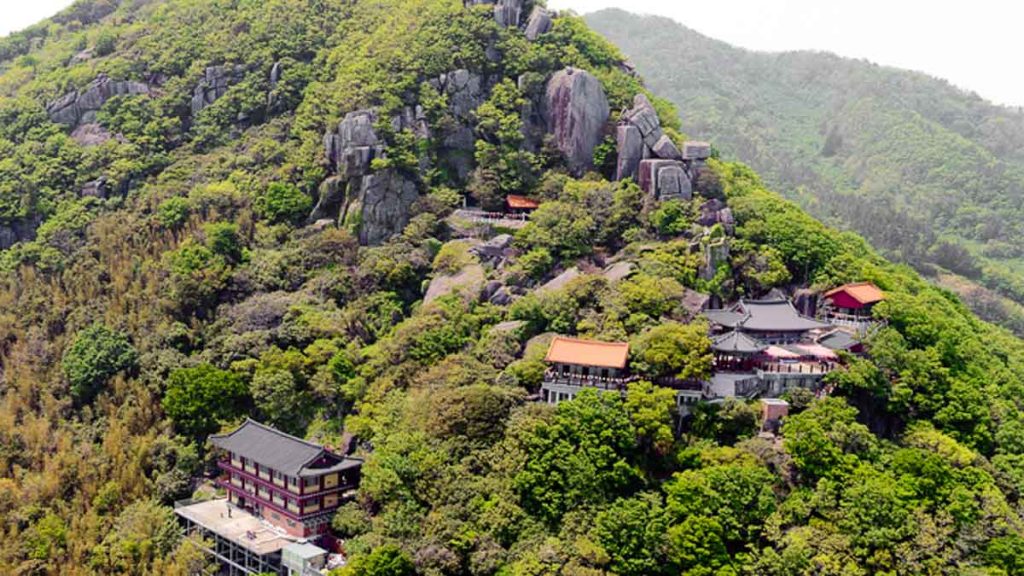 Photo credit: Korea Tourism Organisation
Founded 1,400 years ago, Hyangiram Hermitage is one of four Buddhist hermitages in Korea.
Legend says that anyone who passes the seven stone caves along the way to the temple will be granted a wish. Despite the steep and mountainous climb, this belief is probably why many people still persevere to the top!
Entrance fee: ₩2,000/pax (~S$2)
Opening hours: 4AM – 7PM
Address: 60, Hyangiram-ro, Yeosu-si, Jeollanam-do
Read also: 6 Attractions in Busan You Shouldn't Miss
4) Gyeongju — 1hr 15mins from Busan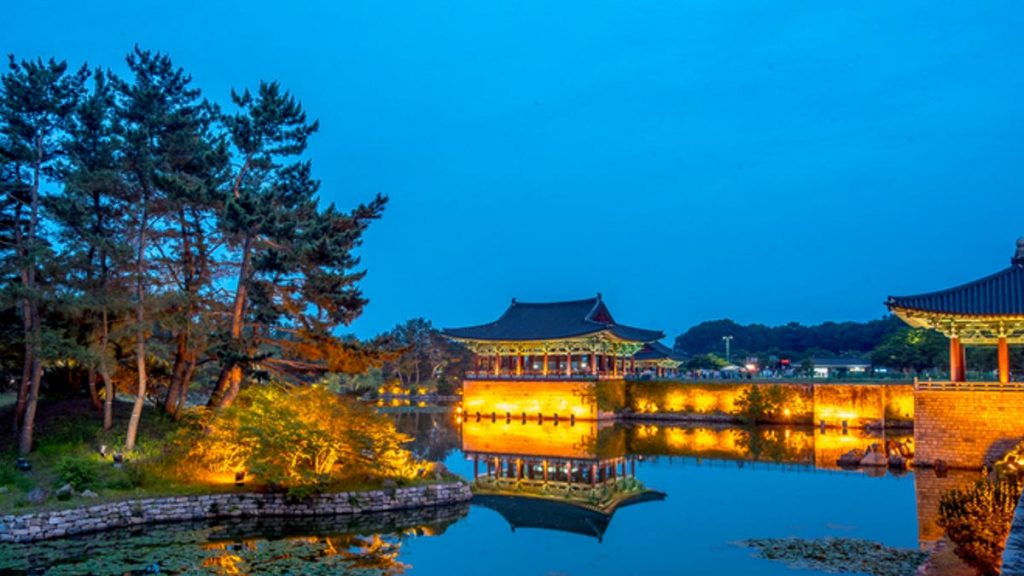 Photo credit: Korea Tourism Organisation
Gyeongju is the residential capital of the Silla Dynasty, and it's filled with many cultural and historical landmarks such as traditional villages and tombs.
It's also known for the incredible night views seen at Donggung Palace🏯 — whereby the palace walls light up and are reflected on the Wolji and Anapji ponds.
*Note: Donggung Palace is currently closed for renovation until further notice.
Gyeongju Gyochon Traditional Village (경주 교촌마을)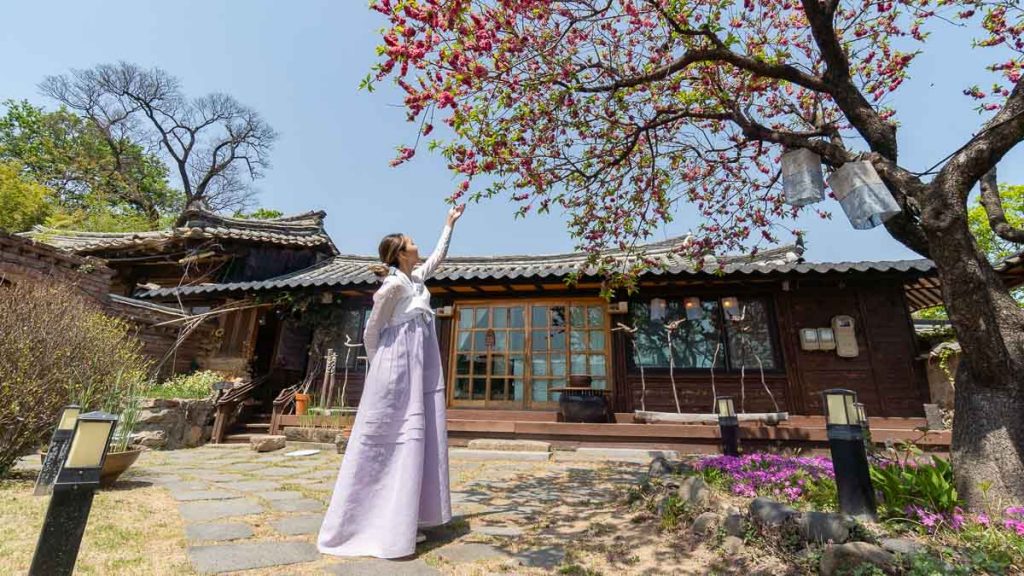 Gyeongju Gyochon Village was once home to the Gyeongju Choi Clan — a prominent and wealthy family with a history of over 12 generations. As you explore this traditional hanok village, glimpse into the luxurious lifestyle they used to have there.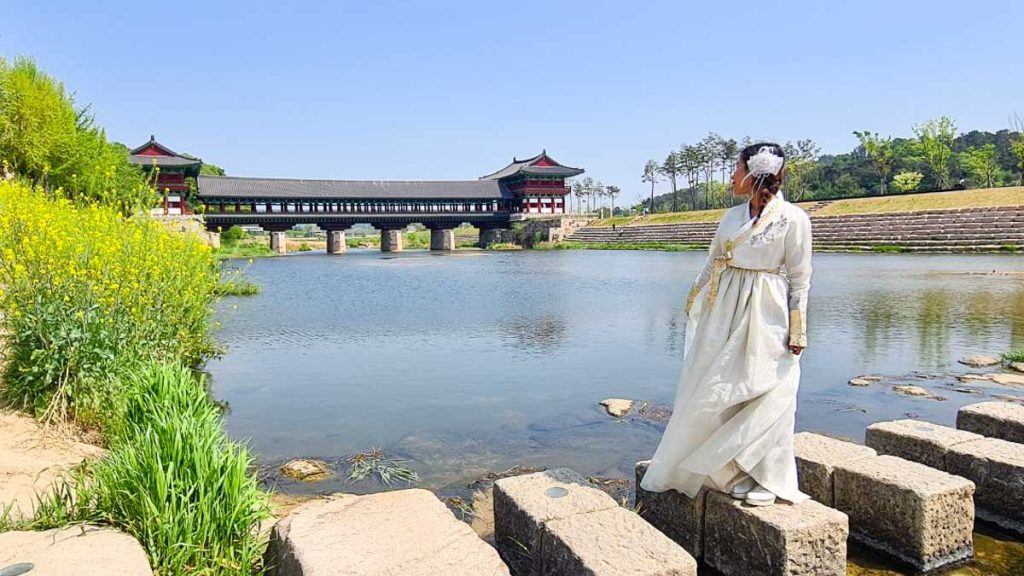 There are also plenty of cafes and landmarks in the area such as Woljeonggyo Bridge (월정교), which are perfect for a photo shoot in a hanbok. These traditional Korean costumes are available for rent at a shop near the village entrance!
*Fun fact: Woljeonggyo Bridge is the largest wooden bridge in Korea 😲.
Entrance fee: Free
Hanbok rental fee: ₩10,000 (~S$11) for 1hr, ₩15,000 (~S$16) for 2hrs, ₩25,000 (~S$27) for 4hrs
Opening hours: 24 hours
Address: 39-2, Gyochon-gil, Gyeongju-si, Gyeongsangbuk-do
Daereungwon Tomb Complex (대릉원)
Besides touring the village, you can visit Silla Kingdom's past royalty at Daereungwon Tomb Complex. The area houses 23 large ancient tombs belonging to previous rulers.
Not sure where to start? Two notable ones are Cheonmachong and Hwangnamdaechong Tombs.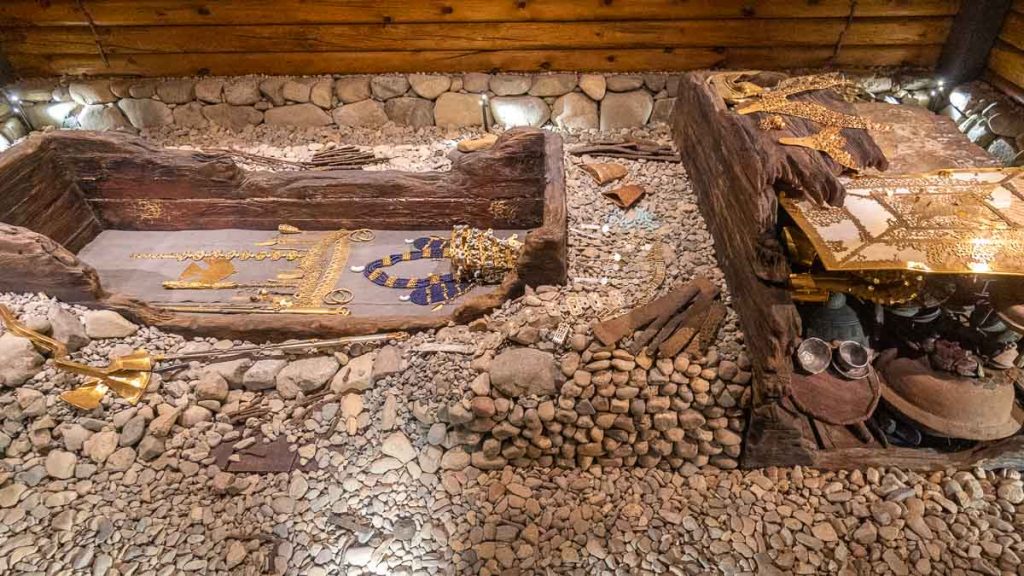 The former has a wooden coffin inside an underground chamber, with 11,526 artefacts discovered — including Cheonmado, the first artwork in Korea found in an ancient tomb!
The latter is the largest ancient tomb there. Not surprising as it holds the remains of the king and queen, as well as more than 30,000 relics and gold accessories.
*Pro-tip: Opt for a full-day tour to learn more about the detailed history and culture of the landmarks in Gyeongju.
Entrance fee: ₩3,000 (~S$3)
Opening hours: 9AM – 10PM
Address: 9, Gyerim-ro, Gyeongju-si, Gyeongsangbuk-do
Tour from Busan
Cost: ~S$76/pax (incl. round-trip transfers and attraction tickets)
Tour timings: 8:30AM – 9PM (Only on Fri, timing depends on season)
Meeting point: Seomyeon Station or Ulsan KTX Station
5) Namhae — 2hrs 40mins from Busan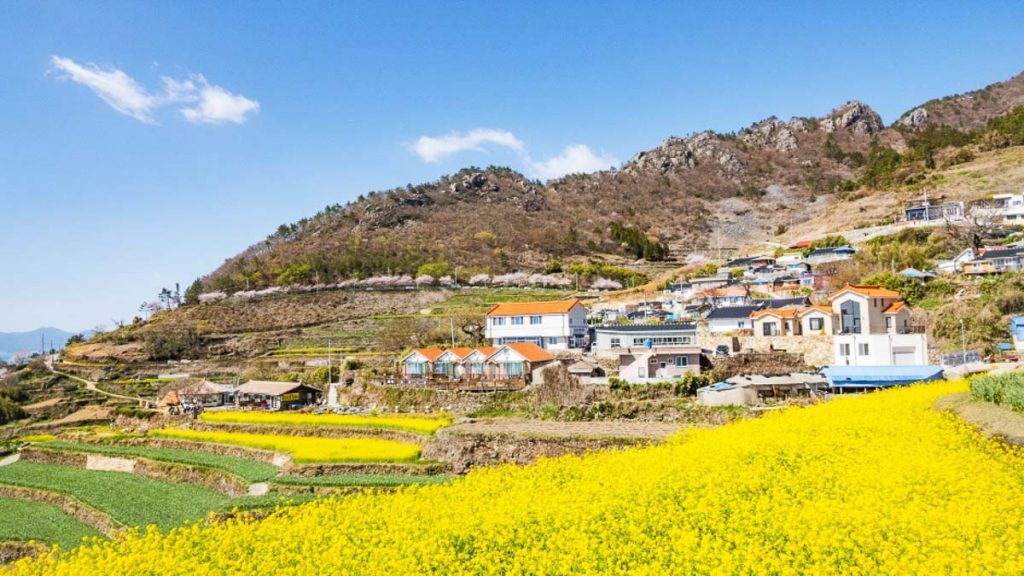 Photo credit: Korea Tourism Organisation
Not many tourists know but Namhae is a paradise for nature lovers. The vast rice terraces, beautiful national parks, and incredibly scenic driving routes put it up for a close fight to Jeju island.
Namhae German Village (남해 독일마을)
Photo credit: Korea Tourism Organisation
Take a trip to "Germany" at Namhae's German Village, where you'll be surrounded by colourful German-style houses, built with materials directly imported from the country.
There's actually a really heartwarming history behind this quaint town. Back in the 1960s, many Koreans lived and worked in Germany. This village was then built for those who returned from overseas and missed their time there 🥰.
Besides being able to stay in one of these houses as a guest, get a taste of German culture by visiting the Namhae German Exhibition Hall or feasting on German sausages and of course, drinking craft beer!
Entrance fee: Free
Opening hours: 24 hours
Address: 92, Dogil-ro, Namhae-gun, Gyeongsangnam-do
Gacheon Daraengi Village (가천 다랭이마을)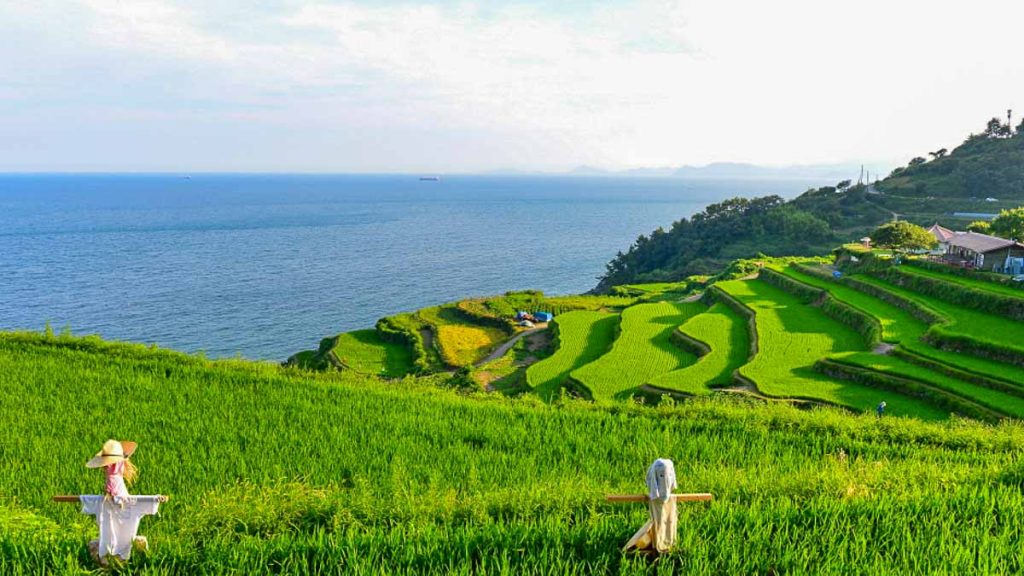 Photo credit: Korea Tourism Organisation
Terraced rice paddies, green fields, and majestic mountains — nope, this isn't Bali's Jatiluwih Rice Terrace nor China's Yuanyang Rice Terrace. But it's equally beautiful.
Slightly more than two hours away from Busan, Gacheon Daraengi Village boasts a series of scenic rice terraces atop a steep hill. There are 108 steps made of stones and soil, but what awaits at the top is a great view overlooking the ocean.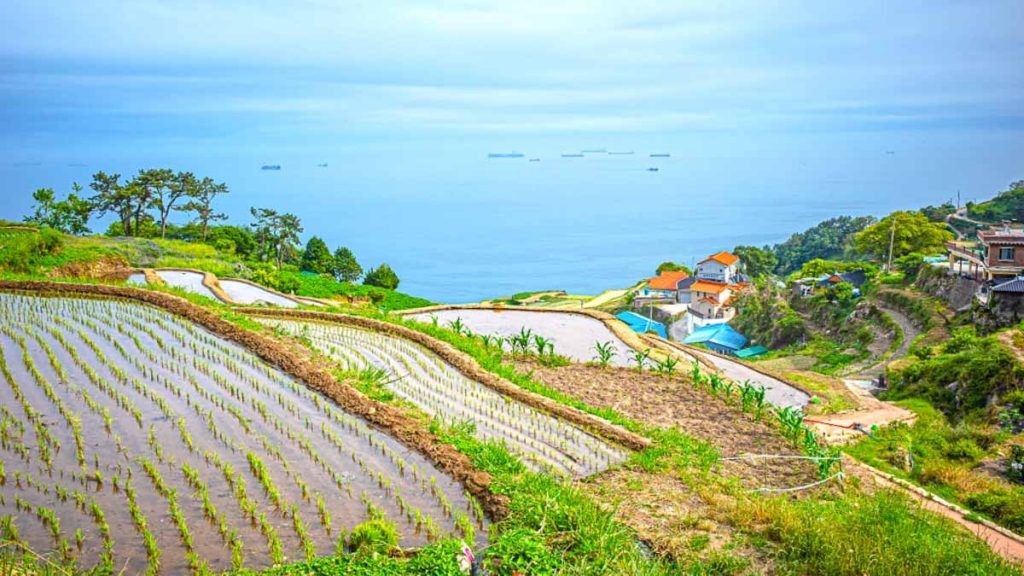 Photo credit: Korea Tourism Organisation
The Daraengi Rice Paddy Festival is also held here every spring, offering local experiences for visitors to try such as traditional farming and rice planting.
Entrance fee: Free
Opening hours: 24 hours
Address: 21, Nammyeon-ro 679beon-gil, Namhae-gun, Gyeongsangnam-do
6) Daegu — 1hr 50mins from Busan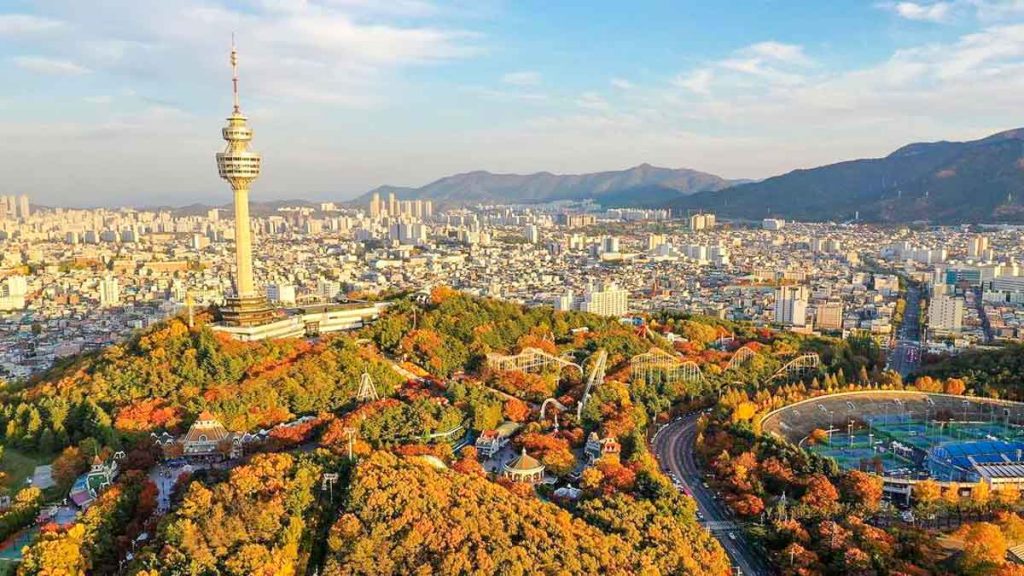 Photo credit: @eworld.official via Instagram
Daegu is Korea's third-largest city and has been used as a set on K-dramas such as It's Okay, That's Love, Uncontrollably Fond, and Oh! My Venus.
E-World (이월드)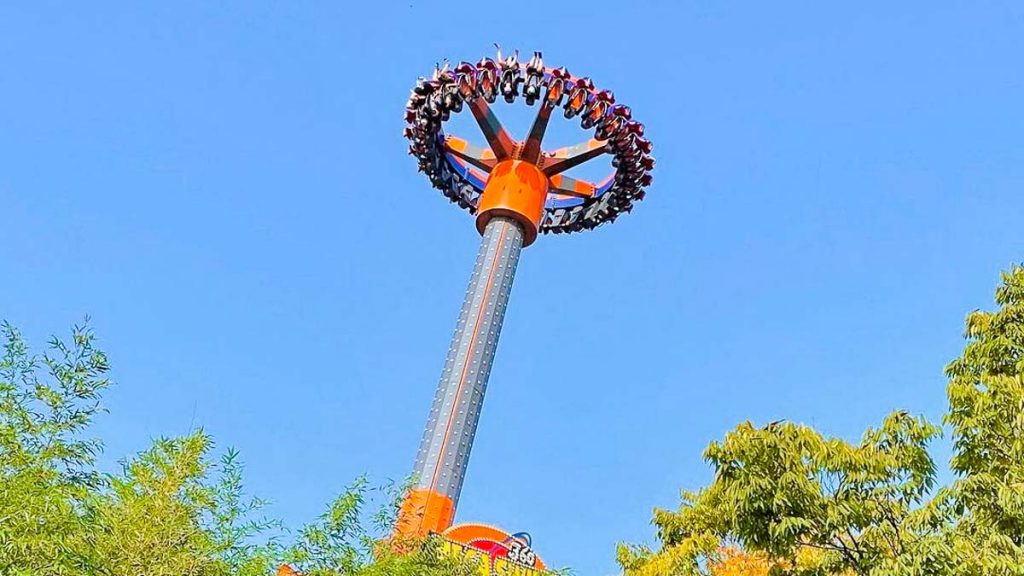 Photo credit: @eworld.official via Instagram
Top off the list of things to do in Daegu is having a fun time at E-World — a theme park featuring performances, flower displays, a zoo, and heart-pumping rides!
Thrillseekers would love the Mega Swing 360, which rotates 360 degrees while swinging upside down. And if you aren't afraid of heights, soak in the view of the city as you free-fall from 103m on Sky Drop!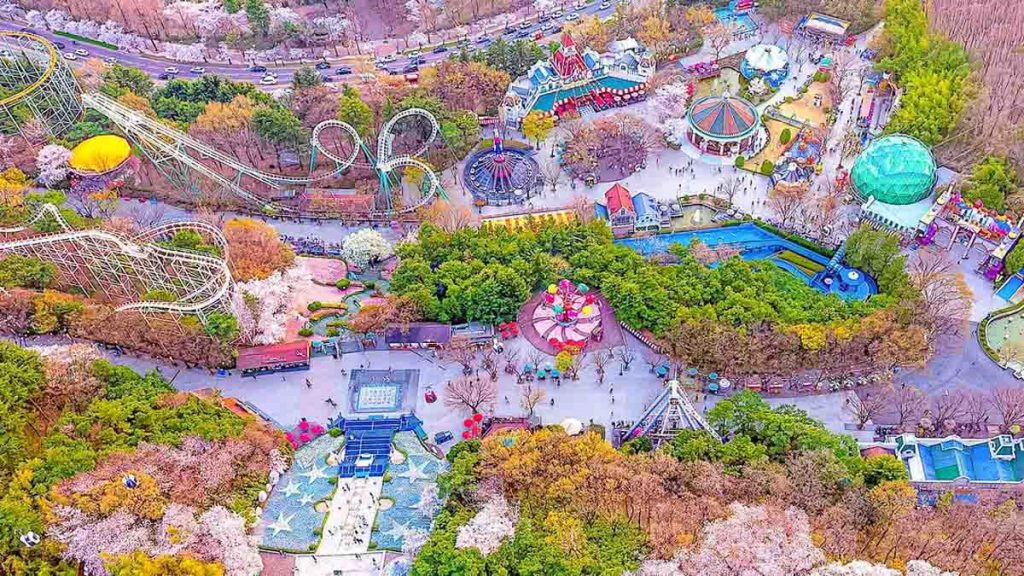 Photo credit: @eworld.official via Instagram
Alternatively, there's an 83-floor observatory in the middle of a European-style playground that gives you an aerial view of the city.
Theme parks can get pretty crowded, so one way to skip the queue for entrance tickets is to go for the Daegu Day Tour! It covers everything from train rides to admission tickets, making it hassle-free.
*Pro-tip: Visit during Spring (March to May) for the best photos when the park transforms into a pretty, pink wonderland.
Entrance fee: ₩45,000 (~S$49)
Opening hours: 10:30AM – 10PM
Address: 200, Duryugongwon-ro, Dalseo-gu, Daegu
Daegu Day Tour
Cost: ~S$63 (incl. round trip KTX train tickets and attraction tickets)
Tour timings: 8:30AM (Mon – Thu and Sat), 7:50AM (Sun)
Meeting point: KTX Busan Station
Seomun Market (서문시장야)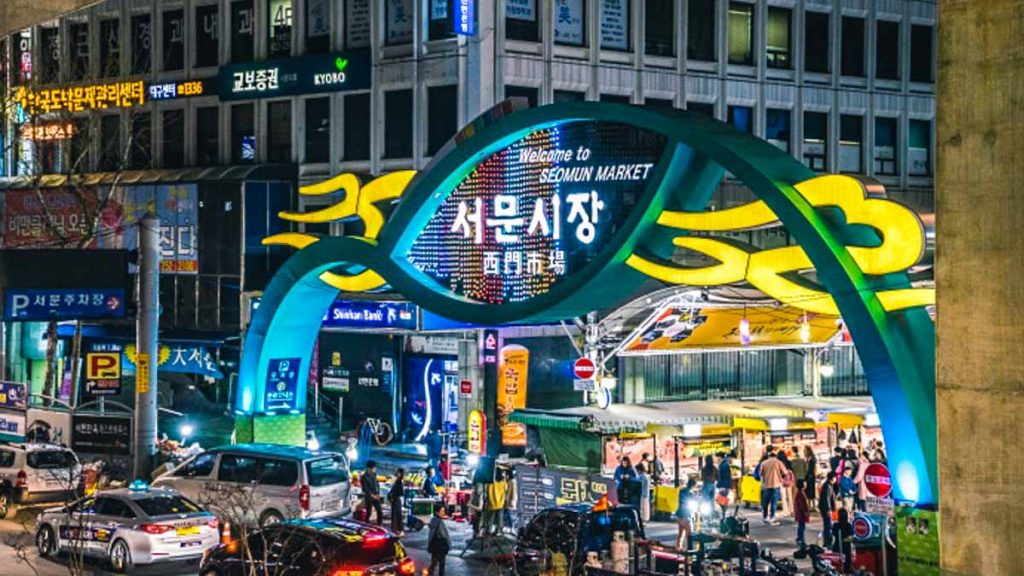 Photo credit: Korea Tourism Organisation
It's no secret that Korea is home to many lively markets and Seomun Market is one of three main markets in Daegu. With around 4,000 shops, it's also the largest out of the three!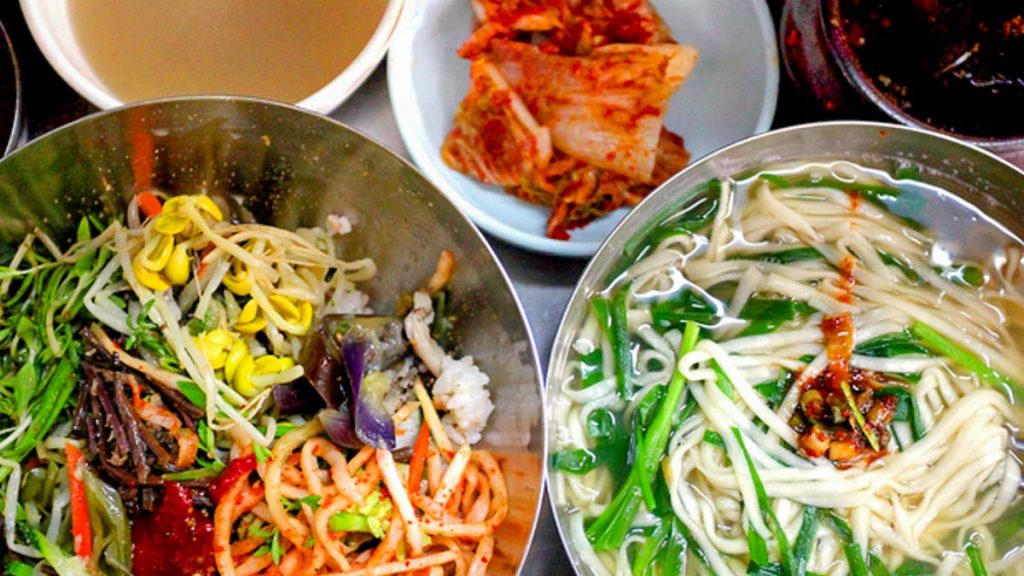 Photo credit: Korea Tourism Organisation
Selling anything from seafood to kitchenware to clothing, this traditional market has been established since the Joseon Dynasty. Some must-trys here are kaljebi (knife-cut) noodles, cup makchang (beef intestines), and flat mandu (dumplings) — all specialties of Daegu.
Entrance fee: Free
Opening hours: 9AM – 7PM (General market), 7PM – 10PM (Night market, closed on Mon)
Address: 45, Keunjang-ro 26-gil, Jung-gu, Daegu
Read also: 12 Day Trips out of Seoul — K-Drama Film Locations, Skiing and Unique Theme Parks
7) Tongyeong — 1hr 50mins from Busan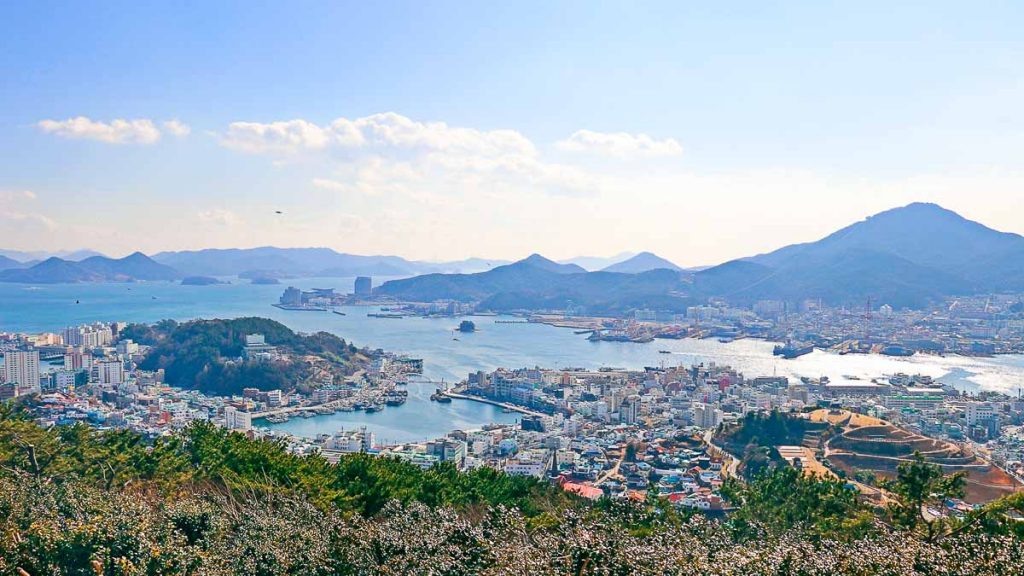 Photo credit: 통영시 via Facebook
Surrounded by mountains, islands, and the sea, Tongyeong is hailed as the Napoli of Korea — minus the volcano. It's rich in both natural and cultural landscapes, offering gorgeous coastal hikes and vibrant traditional villages.
Tongyeong Cable Car (통영케이블카)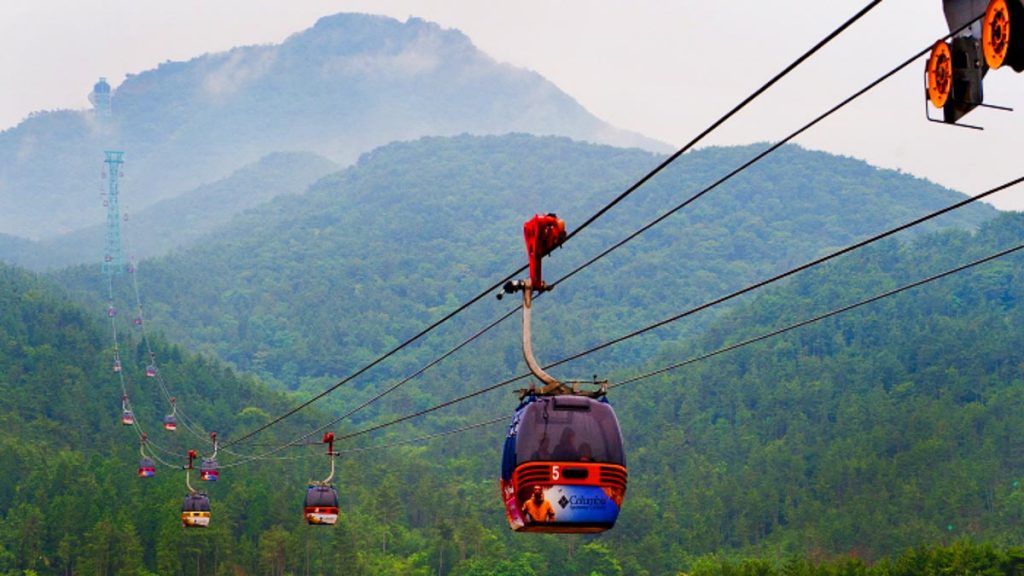 Photo credit: Korea Tourism Organisation
Spanning over 1,975 metres, Tongyeong Cable Car is the longest tourist cable car in Korea. It takes nine minutes to get from station to station — giving you plenty of time to soak in the views of the breathtaking Mireuksan Mountain on one side and Hallyeohaesang National Park on the other.
Also, don't forget to alight at Mireuksan Mountaintop for some pictures before taking one of the suggested hiking routes down the mountain!
Entrance fee: ₩10,500 (~S$11) for one-way, ₩14,000 (~S$15) for round-trip
Opening hours: 9:30AM – 4PM (Oct – Mar), 9:30AM – 5PM (Apr – Sep), 9:30AM – 6PM (May – Aug), Closed on the 2nd and 4th Mon of every month
Address: 205, Balgae-ro, Tongyeong-si, Gyeongsangnam-do
Dongpirang Village (동피랑마을)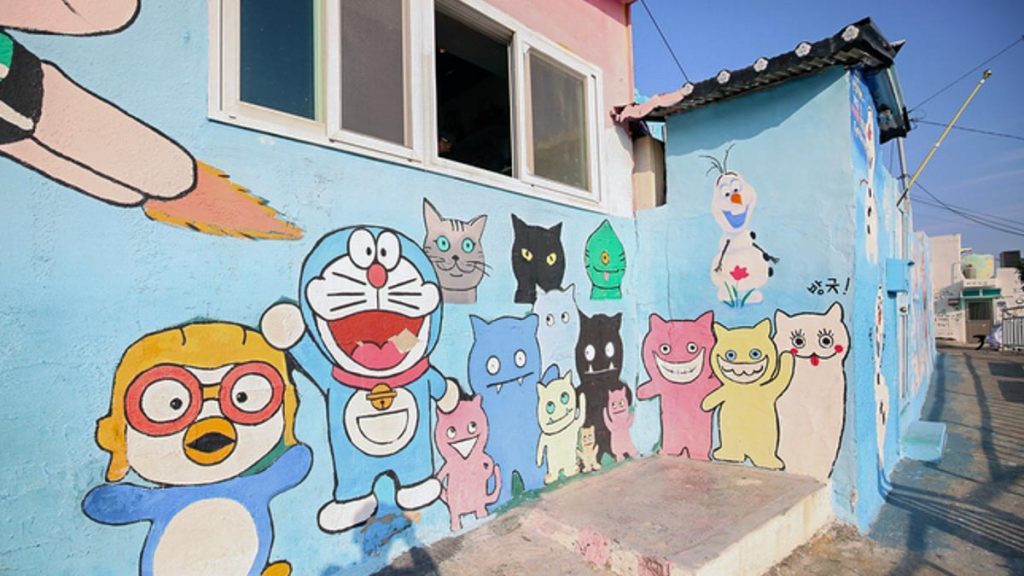 Photo credit: Korea Tourism Organisation
Old and in disrepair, Tongyeong's Dongpirang Village was set to be demolished. However, in a bid to revive this village, local residents and volunteers painted its walls with colourful murals!
Now, it's a popular attraction for tourists and locals alike. You can even spot a few iconic characters here like Doraemon and Olaf ☃️.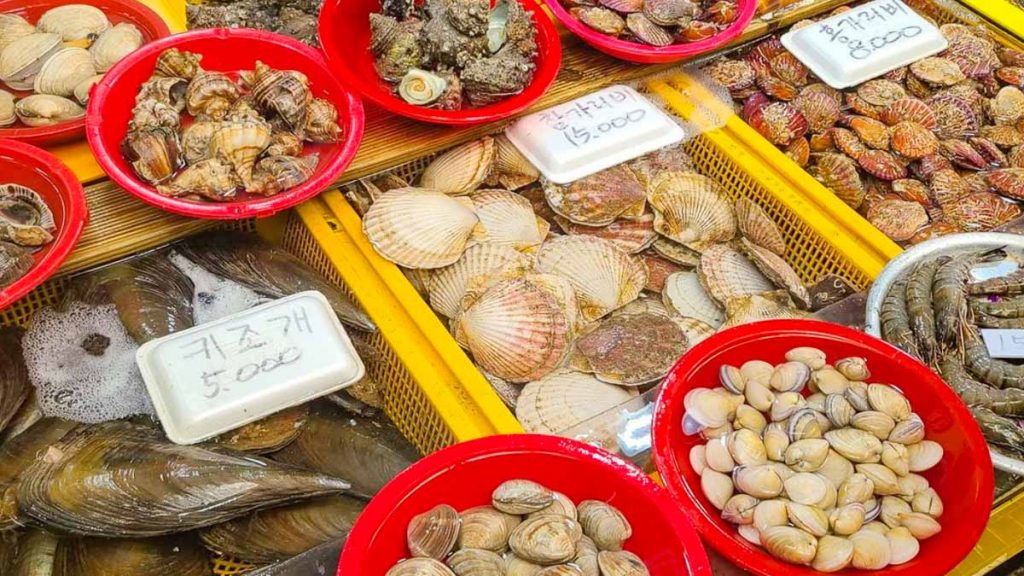 Photo credit: @jmj8486 via Instagram
After exploring the village, head on over to Tongyeong Jungang Market (통영 중앙시장) and feast on fresh seafood or shop for mother-of-pearl traditional crafts.
Entrance fee: Free
Opening hours: 24 hours
Address: 100, Dongpirang-gil, Tongyeong-si, Gyeongsangnam-do
Getting around Busan and Surrounds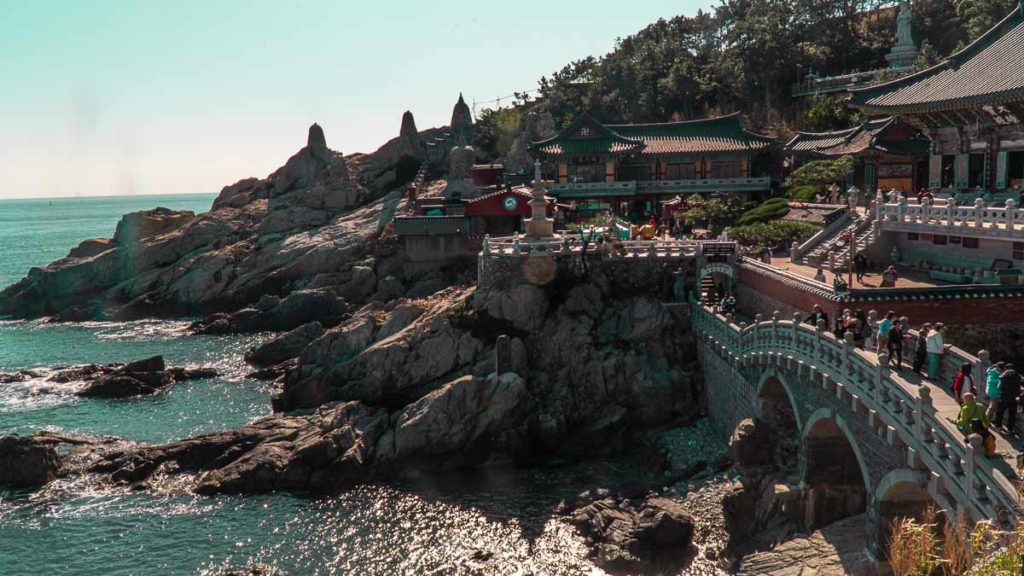 Some of us have only heard of Busan due to a certain movie with zombies on trains 🤭 (myself included). But after exploring this lively city, I felt that it was a really underrated place.
From visiting iconic attractions like Oryukdo Skywalk and Haedong Yonggungsa Temple, to exploring vibrant painting villages — you'll definitely need to spend more than a day here. Not to mention, you'll need the extra time to explore its surrounding hidden gems too!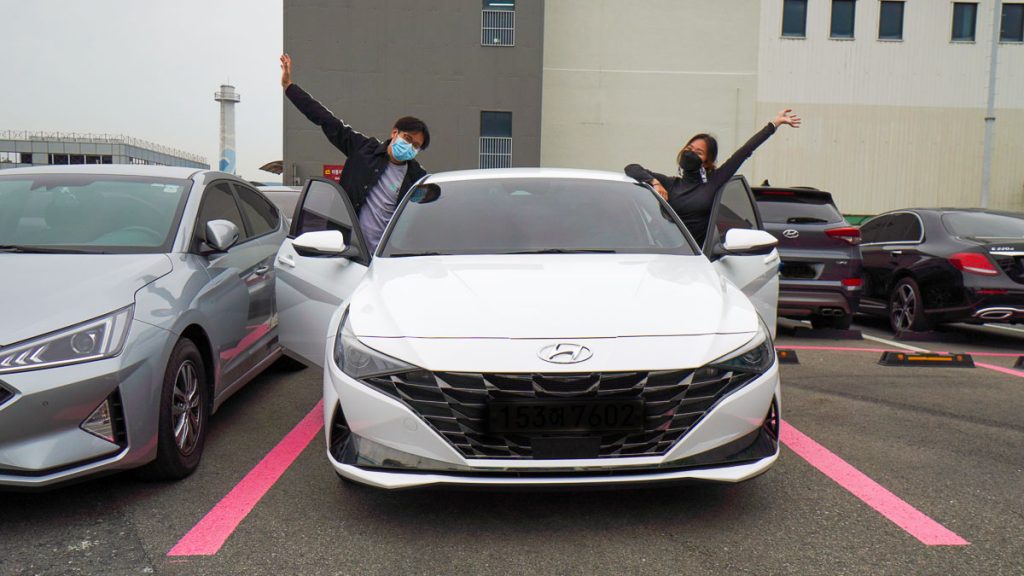 Since it was our first time heading out of Busan, we opted to rent a car for flexibility and convenience. It helped to save time so we could fit more items into our daily itinerary — like how we managed to squeeze in a short spa session on our way to Ulsan 😉.
It's also more accessible to certain locations further away from the city such as Gyeongju Gyochon Traditional Village, which would've required train or bus transfers.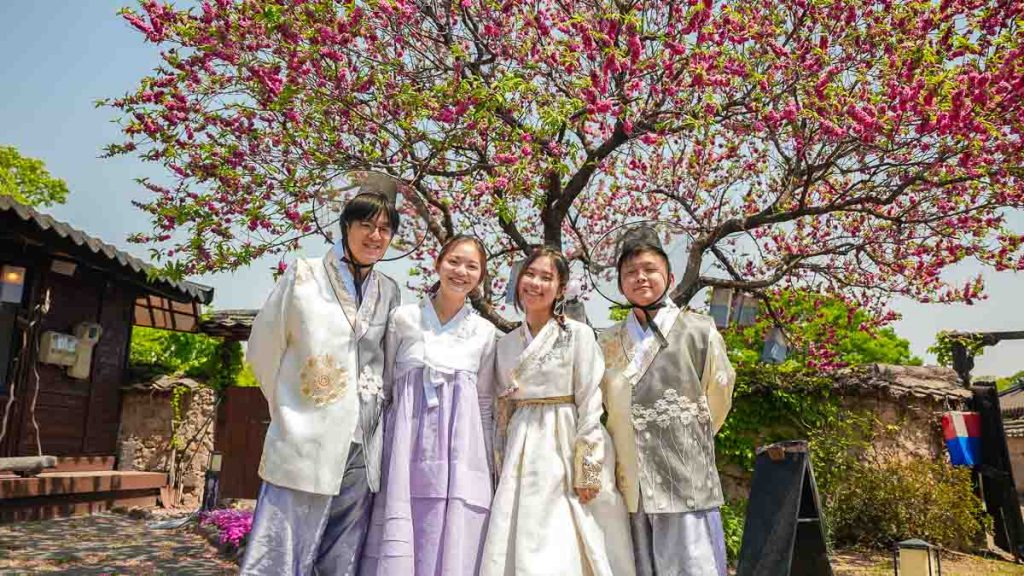 For the non-drivers, there's always the option of public transport or private tours as well. Here's a breakdown of ways to travel:
Public transport: High-speed trains such as KORAIL and Supreme Railways Train, or express and intercity buses. One tip is to purchase the Korea Rail Pass online to travel to multiple cities with unlimited rides!
Private tour: Inclusive of transport there and back, plus attraction entrance tickets and a local tour guide.
Car rental: Book your car online and pick it up from Gimhae International Airport or another preferred location. Download Naver Maps to navigate as Google Maps doesn't work 🚗.
*Pro-tip: Book car rentals, accommodation, and activities in advance with Klook for discounted rates and to avoid any language barrier mishaps! Also, check out their current Virtual Travel Fair for other deals too.
Know any other hidden gems near Busan? Let us know in the comments!
---
This article was brought to you by Klook.