A one-week road trip itinerary covering the top 10 bucket list experiences in New South Wales.
If I had a formula for the perfect road trip it'd be something like this: Good company*(bucket list experiences + epic coastal views). And while an escape from Singapore is needed, it wasn't hard to pick the perfect destination for this — New South Wales.
We'll let the video do the talking:
Full NSW South Coast Itinerary:
Day 1: Sydney — Kiama
Highlights: Hike in the Royal National Park — Drive pass the Sea cliff Bridge — Skydive on Wollongong Beach/Learn to fly a bi-plane* — Metre-long pizzas
Drive Time: 3h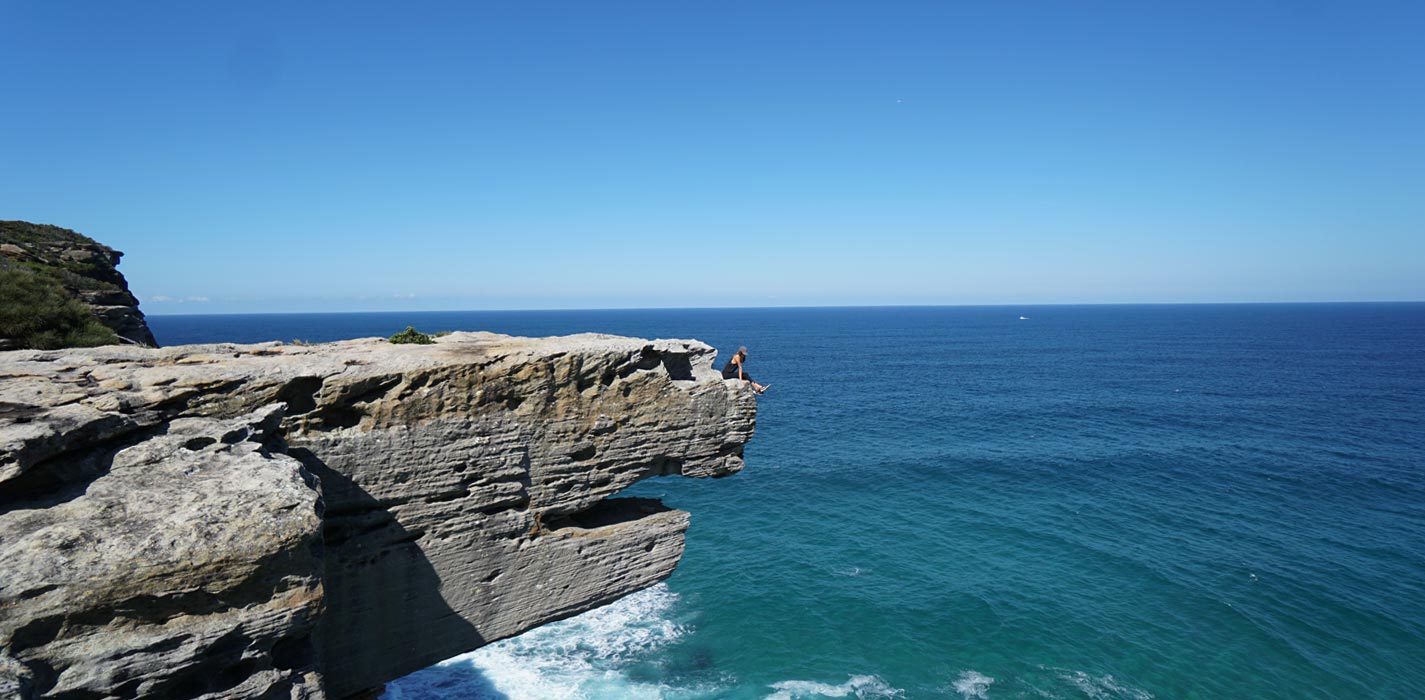 *Pro-tip: Pick up your rental car only when you're ready to leave Sydney as parking in the city can be limited and expensive.
Just under an hour's drive from Sydney is the Royal National Park — there are a few famous view points to check out including the Figure Eight Pool, Wedding Cake Rock, and Eagle Rock. But what intrigued us was Curracurrong Falls, one of the few waterfalls that empty out into the ocean.
*The Figure Eight Pool is located on a low rock platform that can be quite dangerous to visit during mid or high tides; best to check the National Park website before planning a trip there.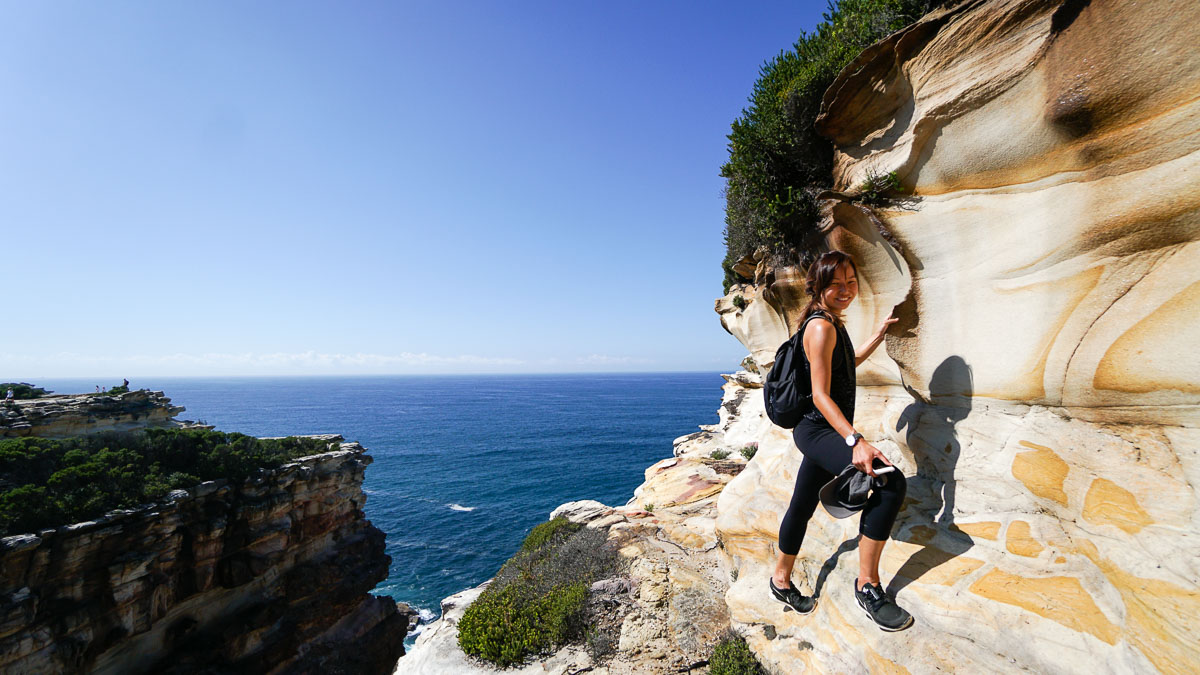 It's a fairly easy three to four hour round trip trek starting from Wattamolla car park. Follow the signs for Eagle Rock and you'll be hiking along the coastline. Fair warning, you might take more time as there are many gorgeous stops to make along the way.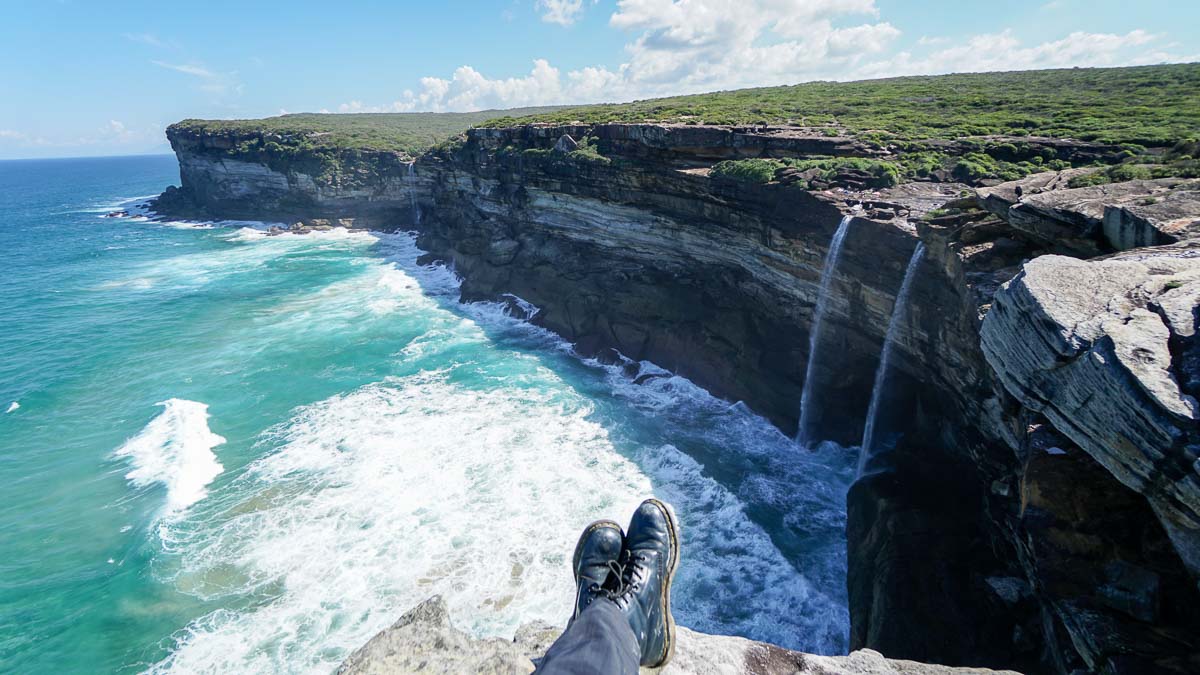 *Pro-tip: The best vantage point is from Eagle Rock — during Whale Migration season (May-Nov) whales are often spotted from here.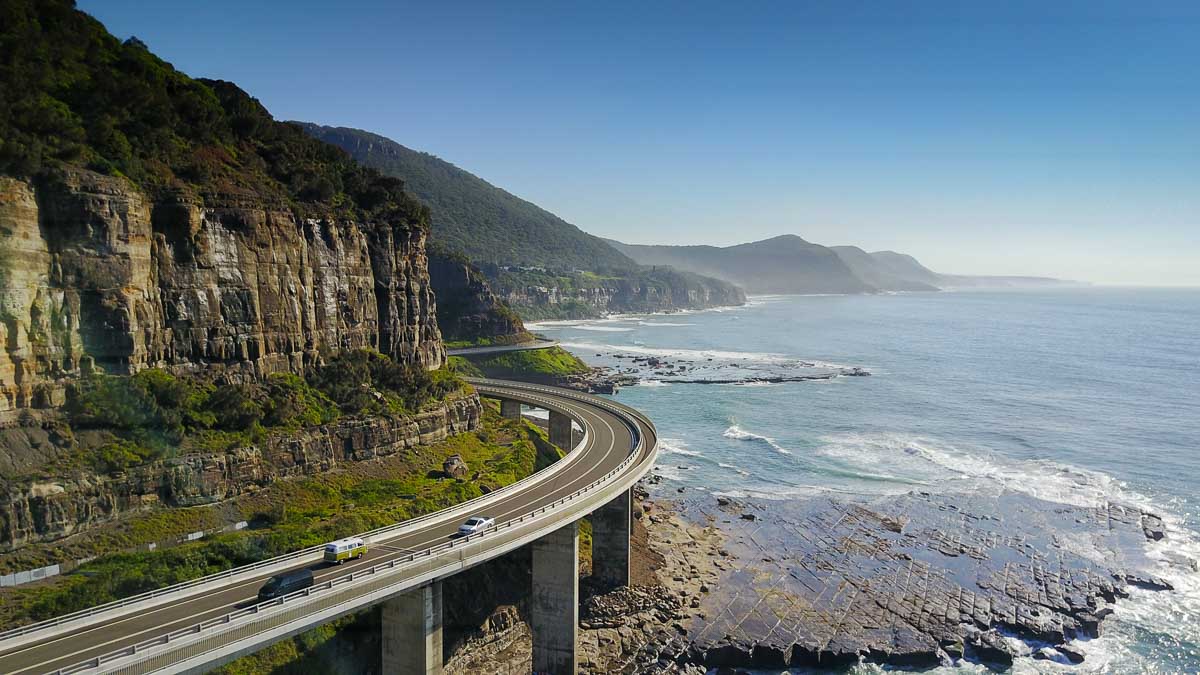 Back in the car, drive south towards the Sea Cliff Bridge; it's probably the most scenic 456m of road you'll see on this trip. Continue towards Wollongong beach for Skydiving!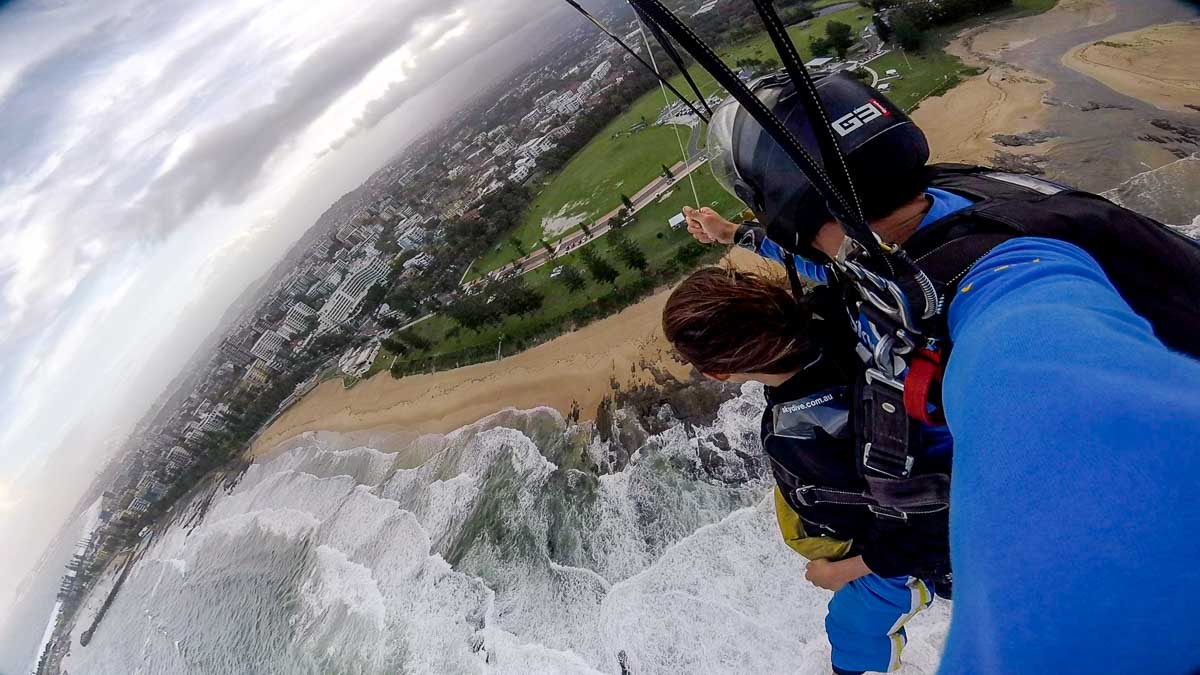 The Wollongong coast is one of the most gorgeous spots for skydiving.
Before leaving Wollongong, make a stop by North Beach Pavilion for their famous metre-long pizzas where you can order up to 3 different flavours.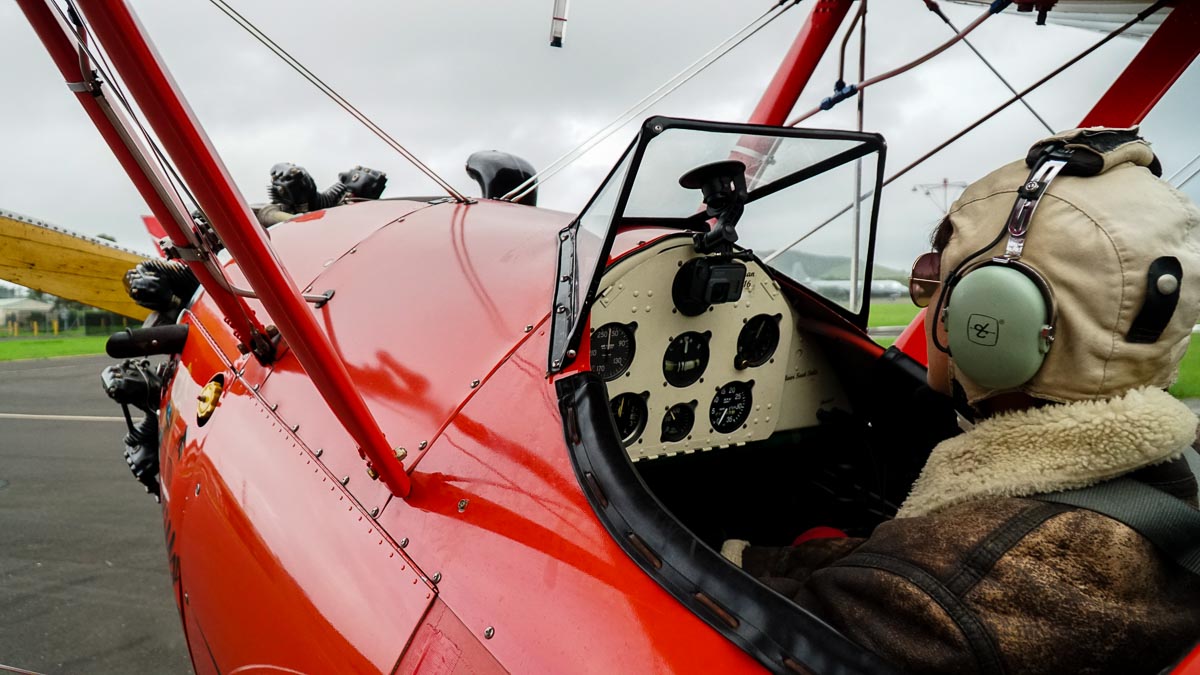 If you prefer a more hands-on adventure, drive 20 minutes south of Wollongong and book yourself a biplane experience! The learn to loop package lets you take over the controls and possibly even perform an upside-down loop.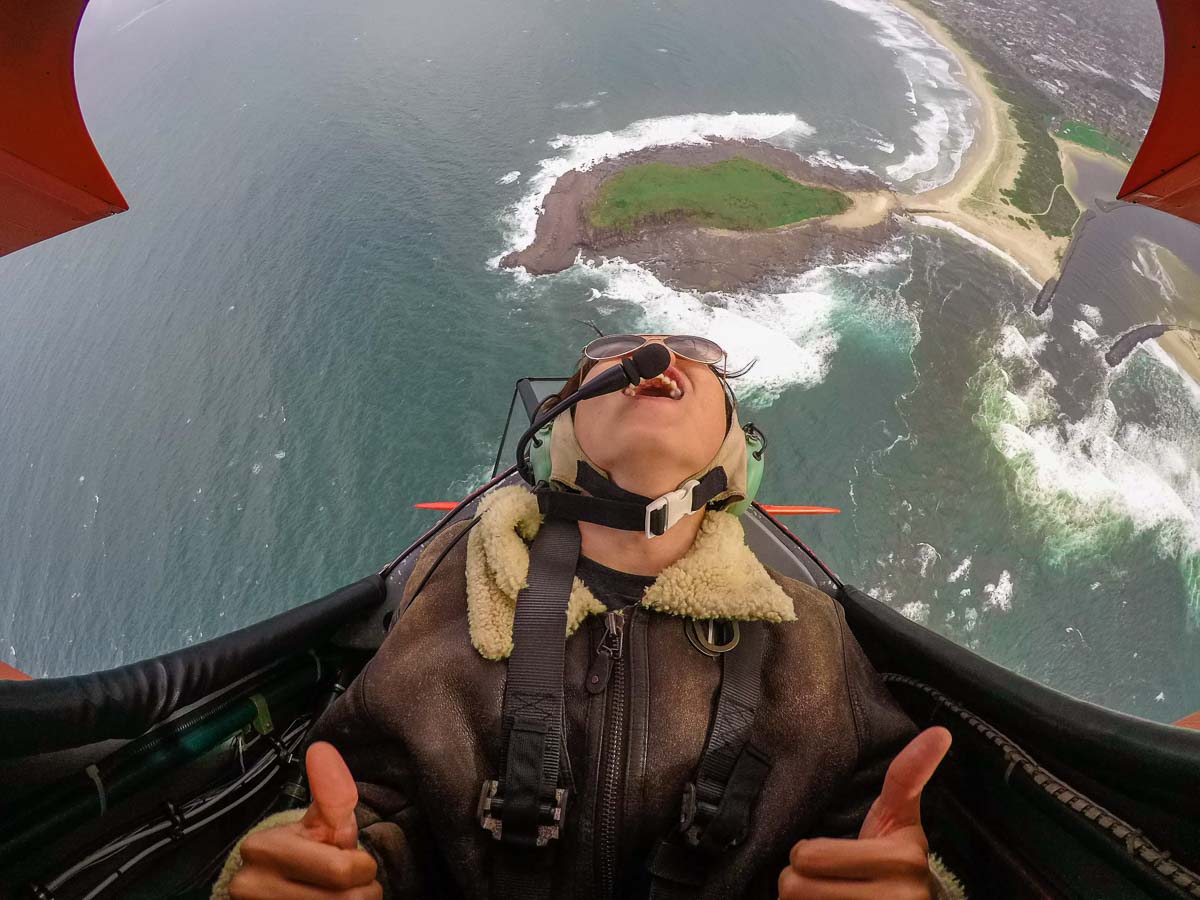 Of course you can also opt for the G-up experience where you sit back and enjoy aerobatic stunts performed by a professional.
Accommodation: The Sebel Kiama Harbourside
Activity costs:
National Park Entrance Fee – AU$12/vehicle
Skydivng – AU$250–329 (Seasonal Price)
Biplane – AU$275–379
If both of these experiences are on your bucket list, book one on the way back to Sydney as you'll be passing through here once more.
Day 2: Kiama — Narooma
Highlights: Kiama Blowhole — Dolphins & Surfing in Jervis Bay — Wild Kangaroos on Pebbly beach — Seaplane from Moruya
Drive Time: 4h 45m
If you're staying at The Sebel Kiama, the famous Kiama blowhole is just a 4-minute drive away, near the Kiama lighthouse.
At sporadic intervals, you can catch it sprouting jets of up to 20m. Otherwise, continue 10 minutes south to check out Little Blowhole — it's smaller as the name suggests, but more consistent.
An hour's drive away will lead you to Jervis Bay, famous for its white-sand beaches and regular sightings of dolphins.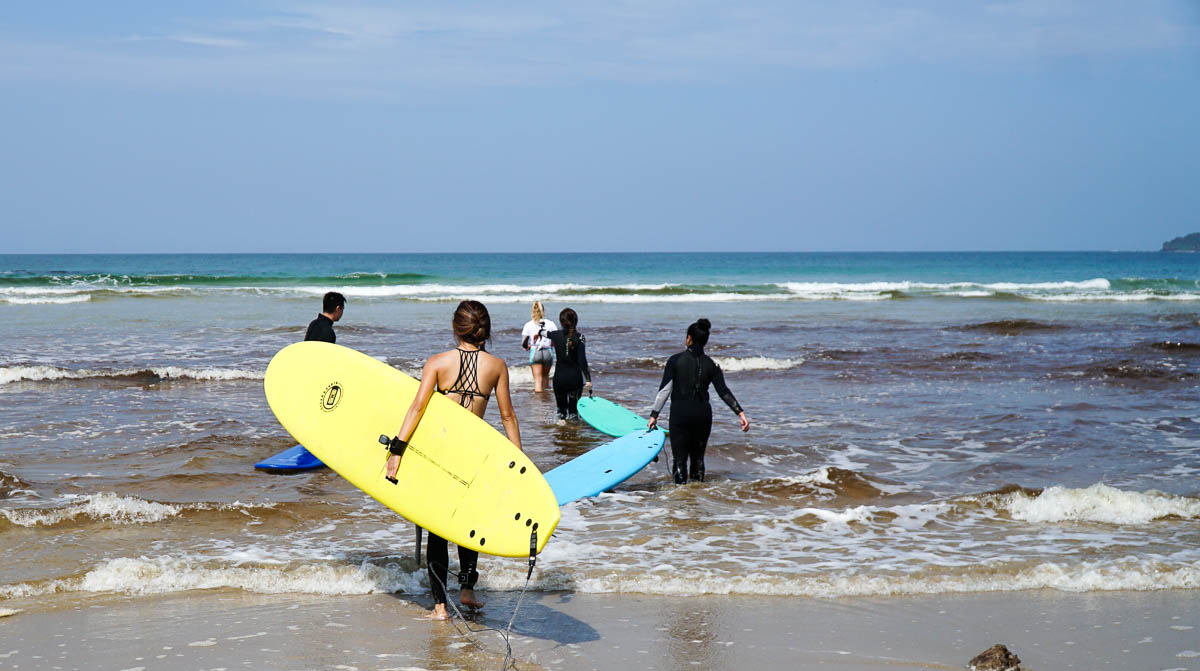 Many people come to hop on the Dolphin Watch Cruises but we ended up going for a quick lesson on surfing! The curved shore beaches make this one of the best places for beginners to catch a wave.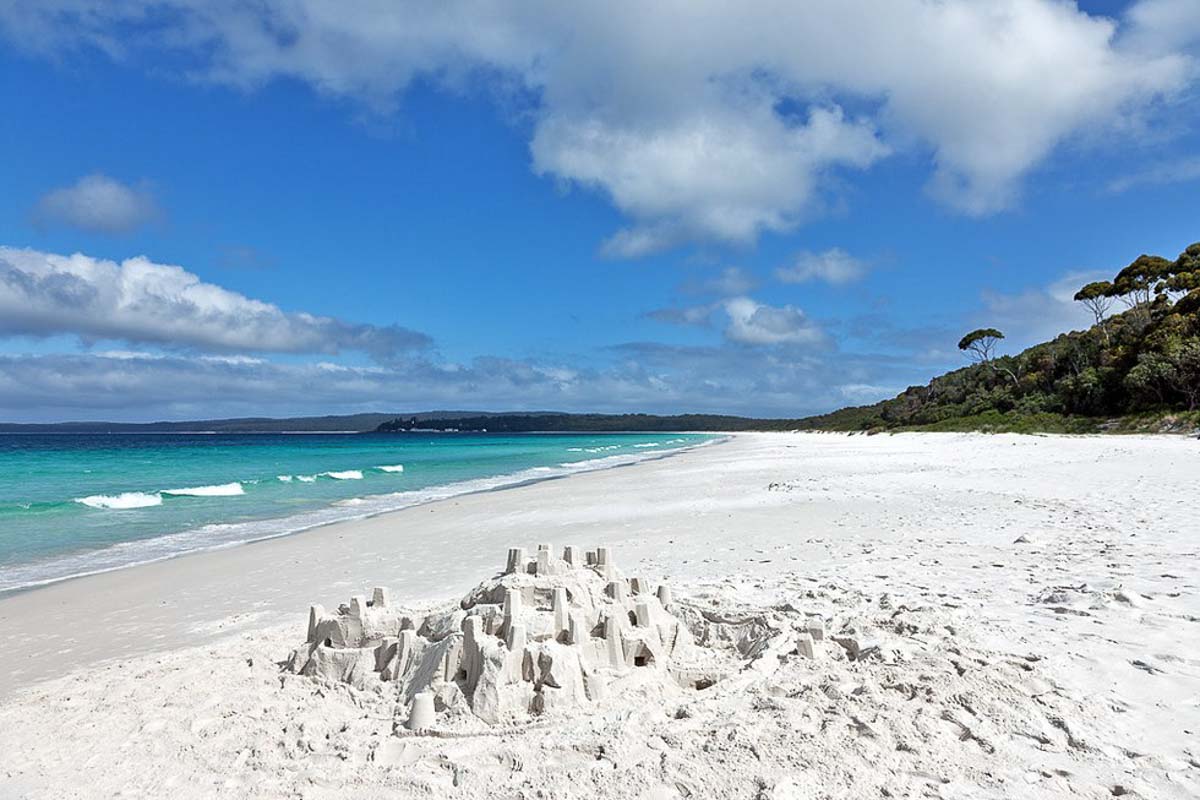 If you're looking to chill, definitely make a stop at Hyams beach — known for having the whitest sand in the world.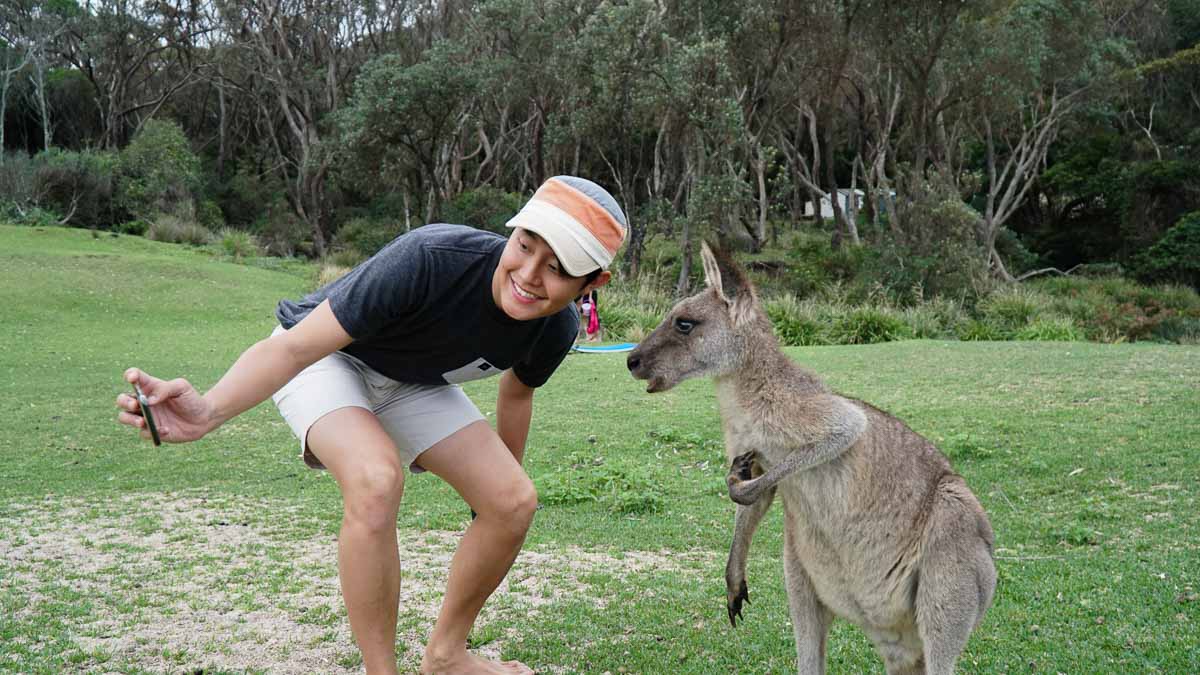 We received a tip-off that wild Kangaroos are often spotted at Pebbly beach and indeed there were many! You'll find them happily munching on grass and will occasionally be quite happy to entertain a photo or two.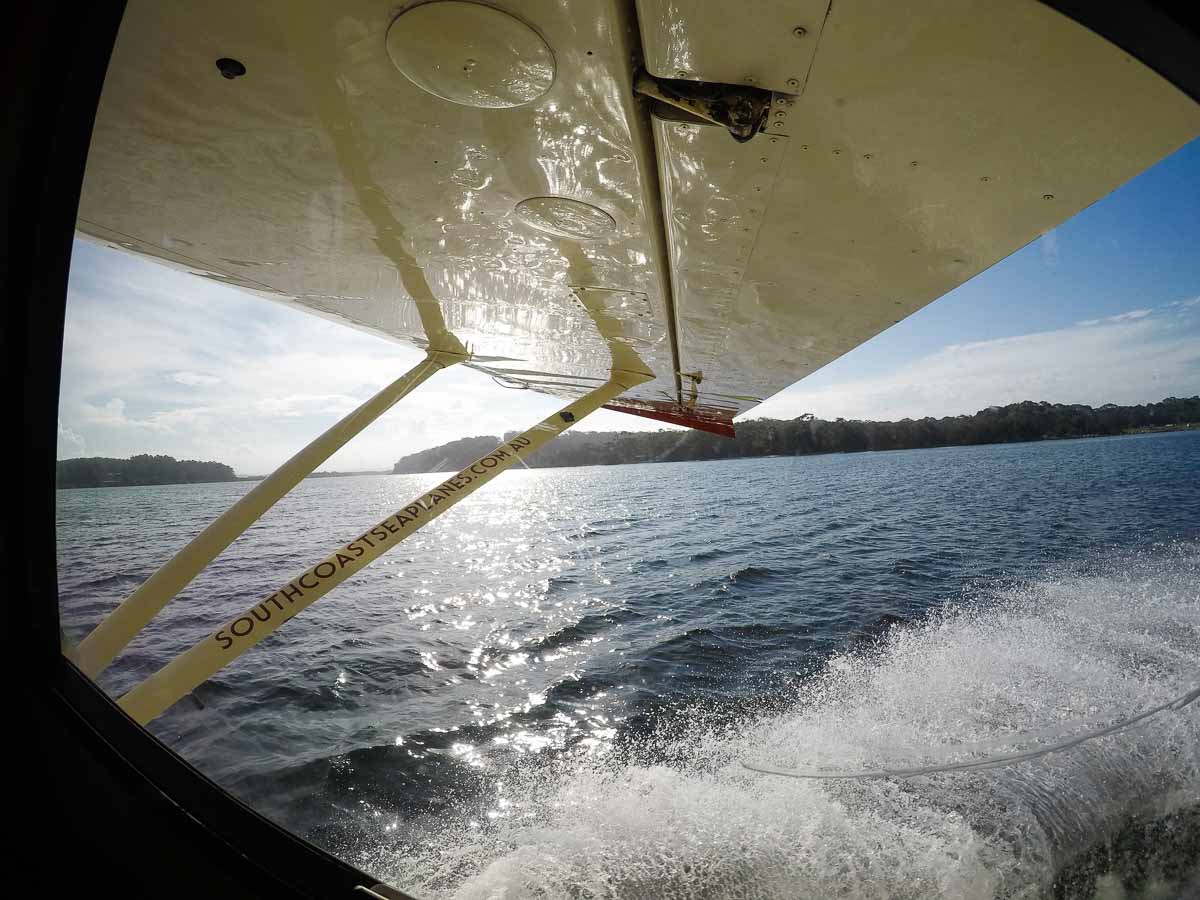 But don't get carried away with the Kangaroos as the next activity is best done before the sun sets.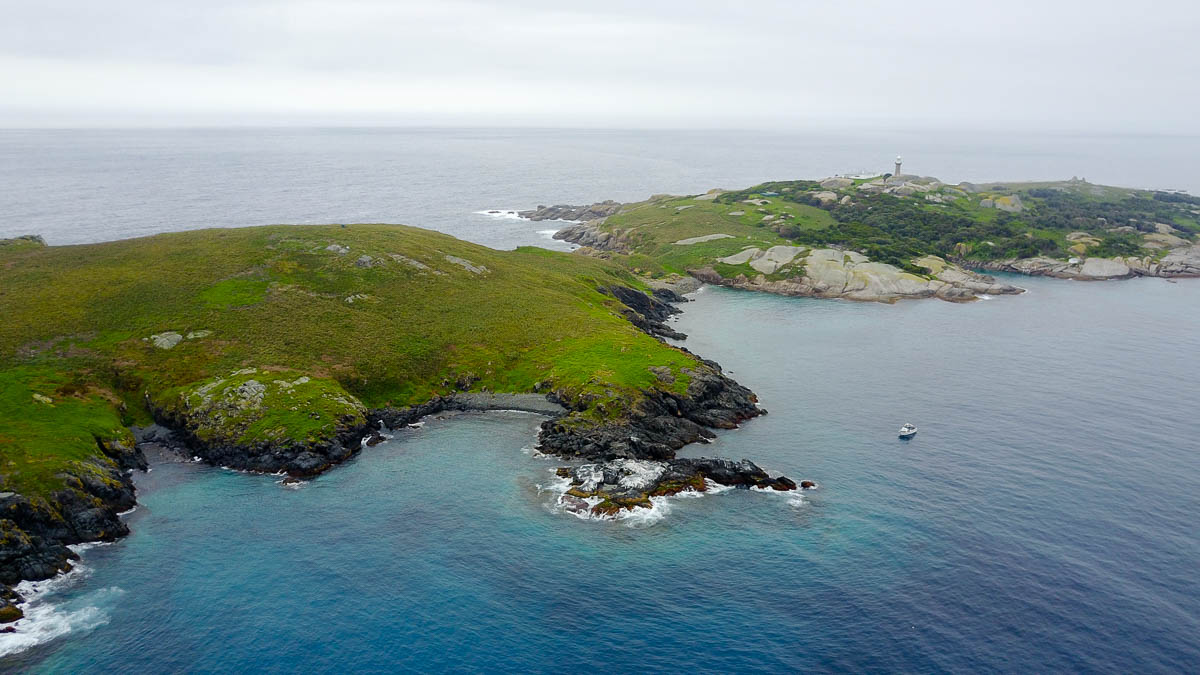 Catch a seaplane from the Moruya river for a glimpse of the seals on Montague island before snorkelling with them the next day!
You can choose to stay at Batemans Bay but since we were going to visit the famous Australia Rock at sunrise the next day, we drove another hour south to Amooran Oceanside Apartments.
Sorriso, an Italian restaurant nearby served up one of our favourite meals on the trip! Definitely go for the Risotto if you're there.
Recommended accommodation: Amooran Oceanside Apartments
Activity costs:
Dolphin Cruise – AU$35
Surfing – AU$50/pax (2 hours group lesson)
Pebbly Beach – AU$8/vehicle (Murramarang National Park One Day Pass)
Seaplane ride – AU$99-289 (depending on package)
Day 3: Narooma — Thredbo (Kosciuszko)
Highlights: Sunrise at Australia Rock — Snorkel with Seals at Montague Island — Thredbo
Drive Time: 3h 30m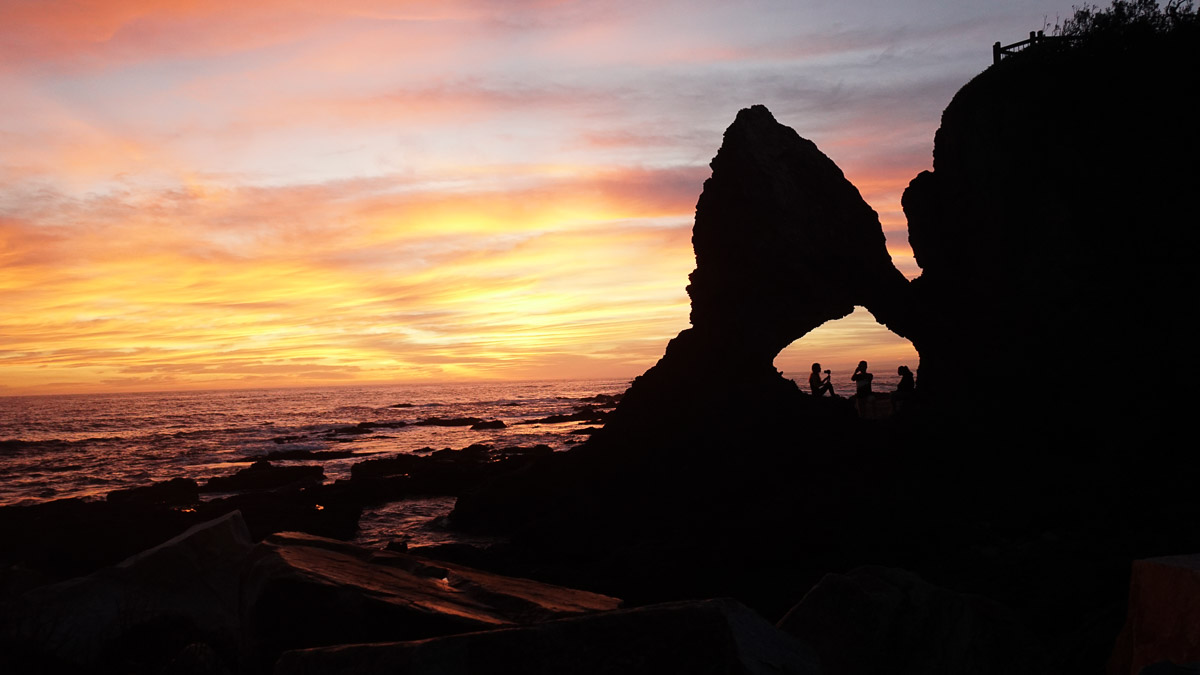 Road trips often results in a lack of sleep when there are sunrise spots as epic as the one at Australia Rock. 
*Pro-tip: Check-in at Amooran Apartments so it's only a five-minute drive to Australia Rock.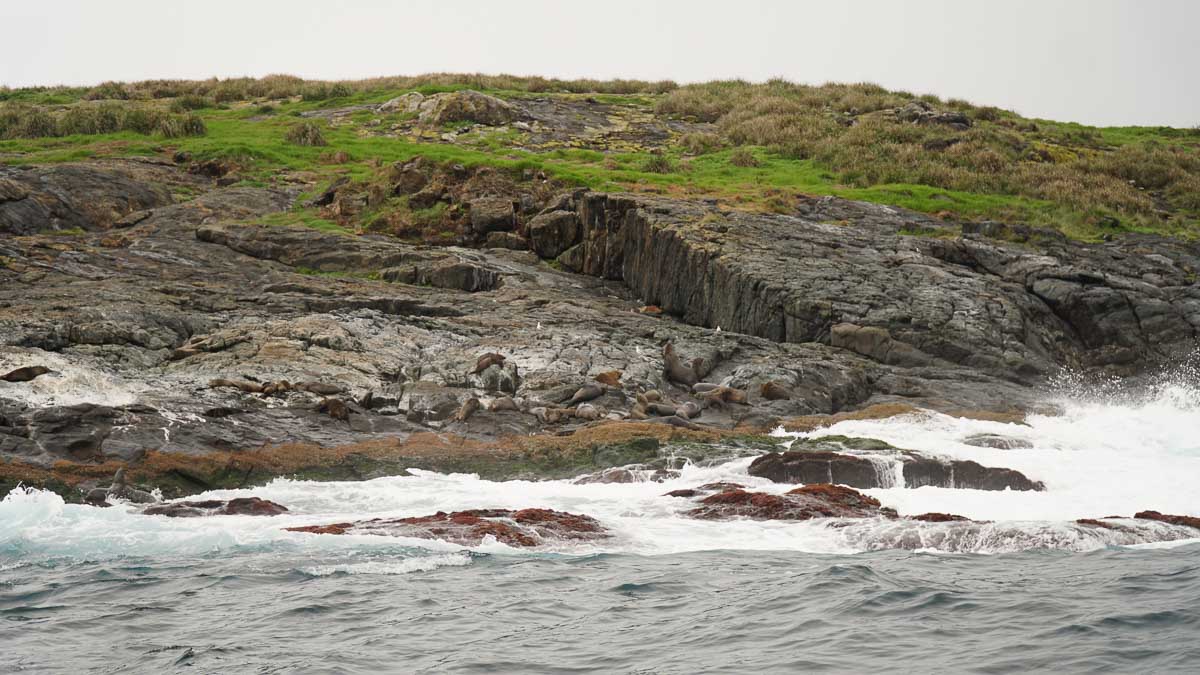 We booked a snorkelling trip with Island Charter Narooma that leaves from the wharf next to Australia Rock so we left right away for snorkelling at Montague Island.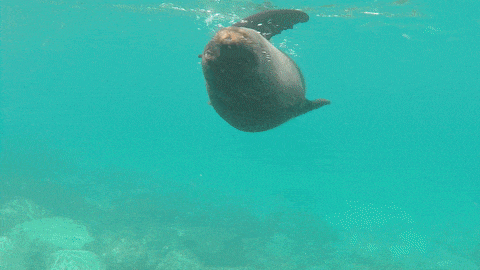 The puppies of the sea
You can also book scuba diving trips with the same company but we heard the seals usually hang around on the surface so snorkelling was more than sufficient to get some playtime with the gang.
After Narooma, we took a detour away from the coast to head towards the Snowy Mountains — Thredbo. It's a pretty long drive down but the scenery changes quite drastically from the coastal roads.
When you reach Thredbo, remember to purchase the Kosciuszko vehicle pass to be displayed in the front of your dashboard when you park the car.
Check-in, enjoy the cool mountain breeze and rest early to prepare for hiking the next day!
Accommodation: Thredbo Alpine Hotel*
*There are packages that will include the cost of the Kosciuszko Chair lift pass which you will need the next day
Activity costs:
Snorkelling with Seals – AU$85 (All snorkel gear provided)
Kosciuszko Vehicle Day Pass – AU$17
Day 4: Thredbo (Kosciuszko) — Eden — Tathra
Highlights: Chairlift up Kosciuszko — Hike to Australia's highest point — Ocean to Plate experience — Killer Whale Museum
Drive Time: 3h 45m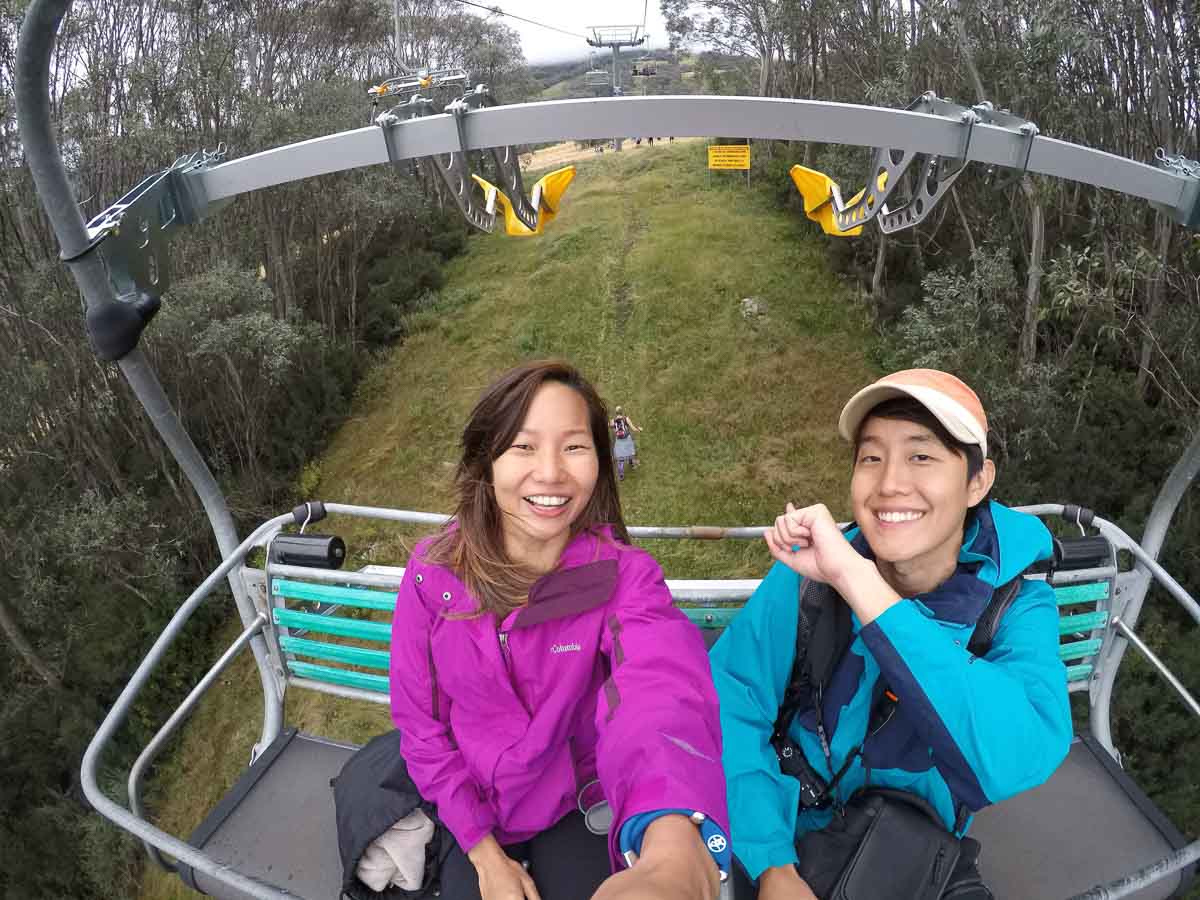 There are two ways up Mount Kosciuszko:
1) Start from Thredbo; the path below the chairlift is pretty steep so it'll take around 1.5-2hours to get to the top of the chairlift.
2) Ride the chairlift — this takes 15 minutes 😉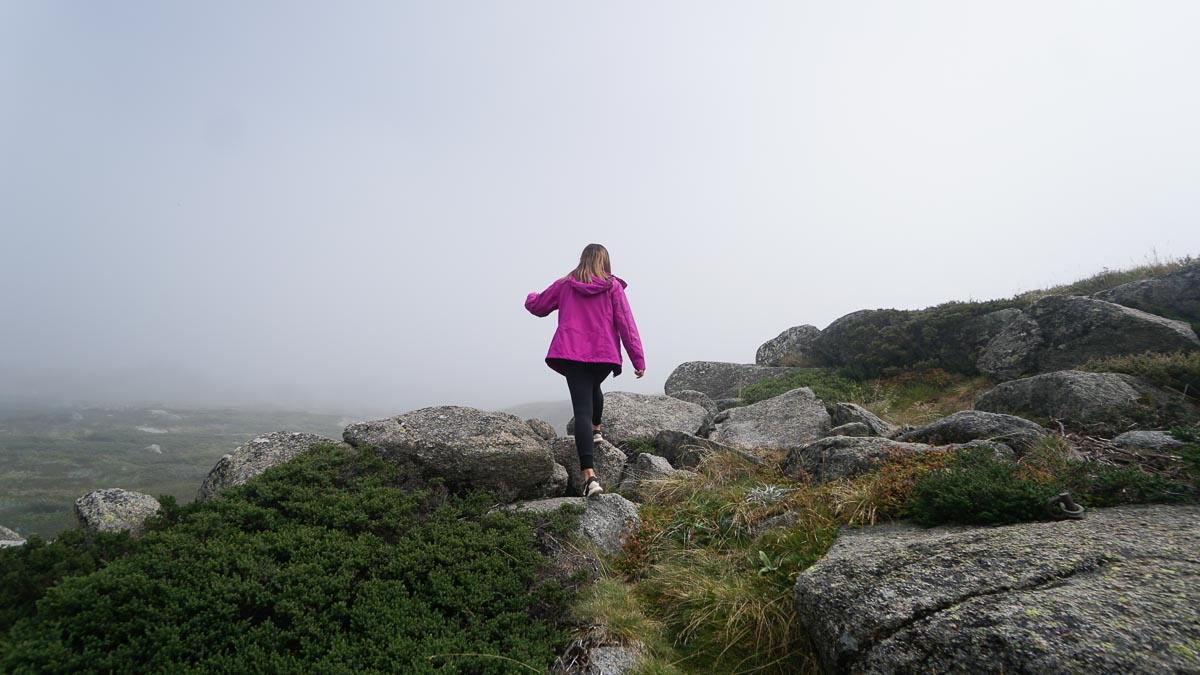 *Pro-tip: If you're staying the night in any of the apartments in Thredbo, you can get the Kosciuszko chair lift pass for a special rate included in the accommodation fee.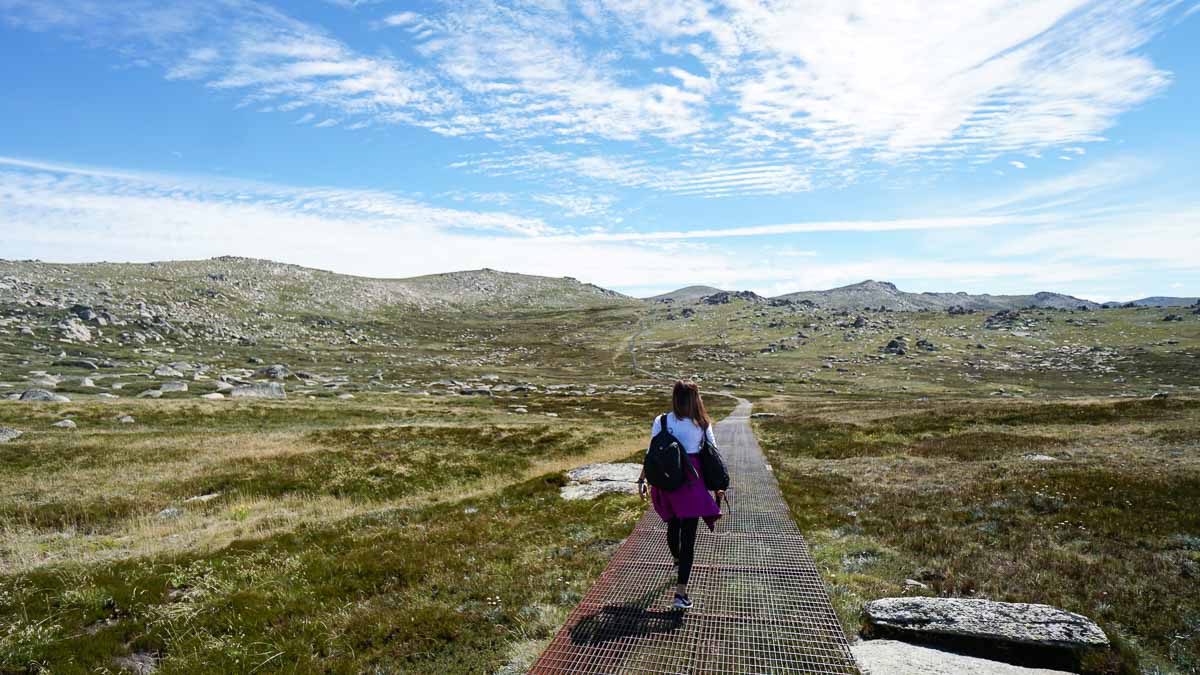 There are multiple chairlifts so make sure you hop on the right one! The Kosciuszko express is the closest you can get to the Kosciuzko summit but there's still about 6.5km of walking to get to the summit. The walk may be long but it's generally quite manageable since there are clear steel paths on most of the way up. The vast and open landscape was a nice change from the usual thick overgrown rainforest treks we're used to in South East Asia.
Weather in March was a perfect 10-15°C. If you're here in winter, the path might be a little icy and slippery.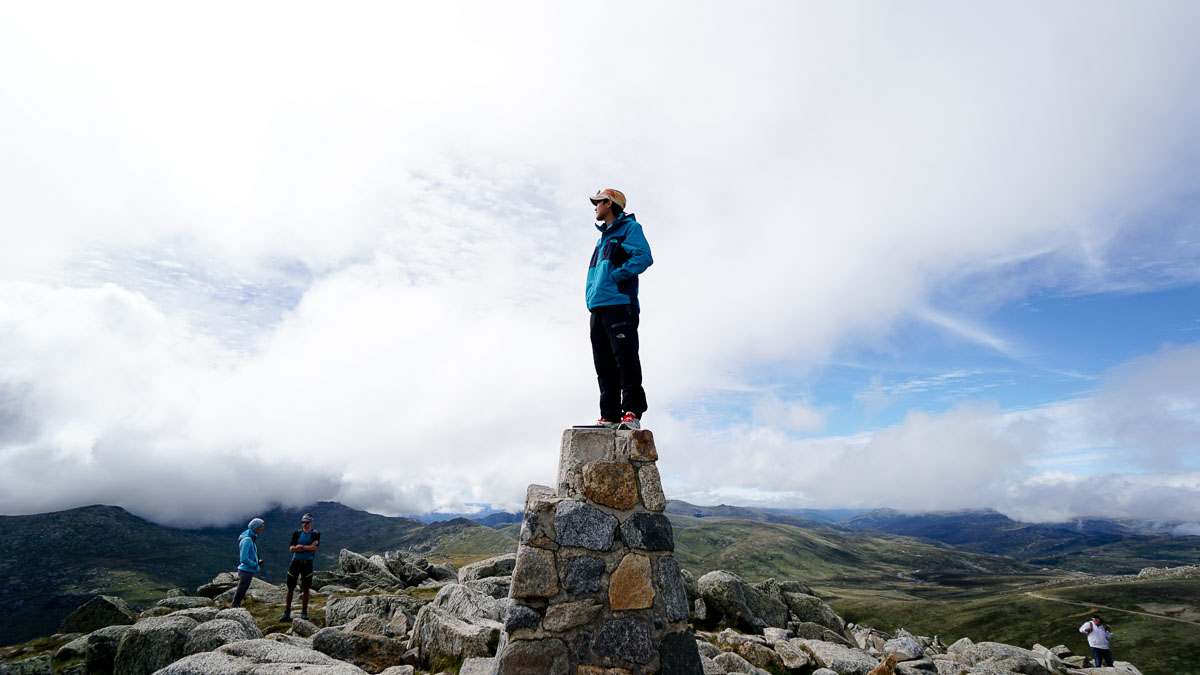 If you're hoping to catch the chairlift down, be sure to return to the chairlifts before they close for their last ride at 4:30pm.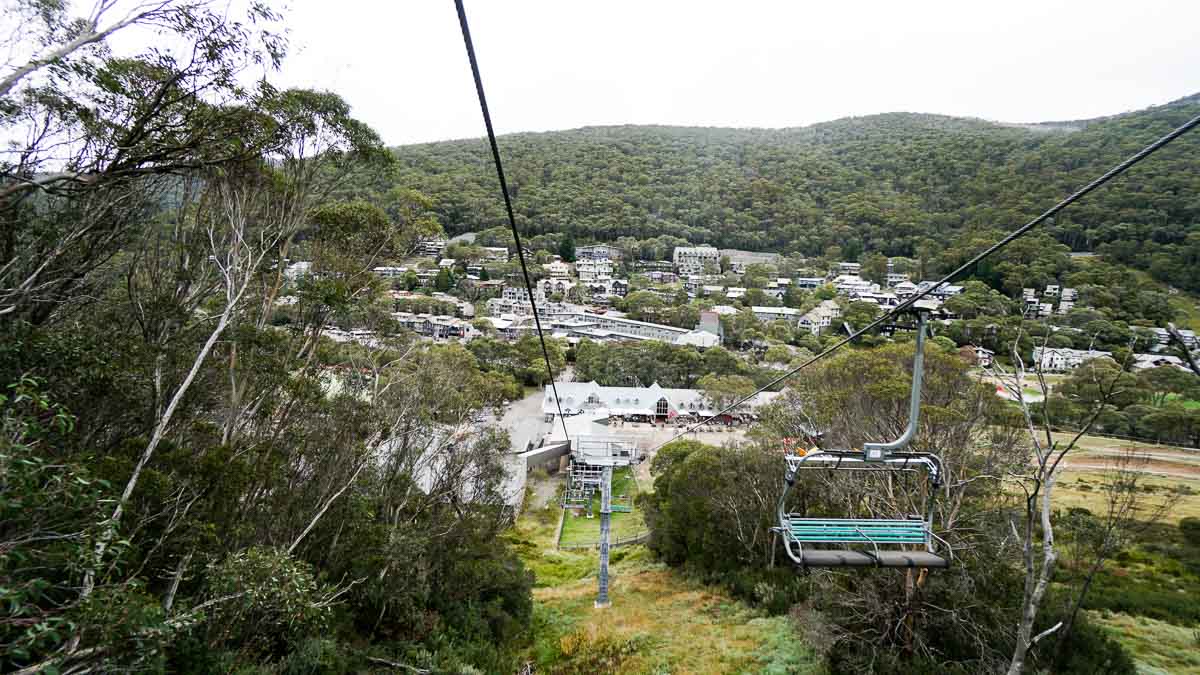 Other popular summer activities in Thredbo include taking the bobsled, mountain biking (beginner to advanced slopes available), horseback riding and of course, rock climbing. We could have easily spent two nights here packed full of activities but short on time and more of the coast to explore, we left for Eden (the southmost end of NSW).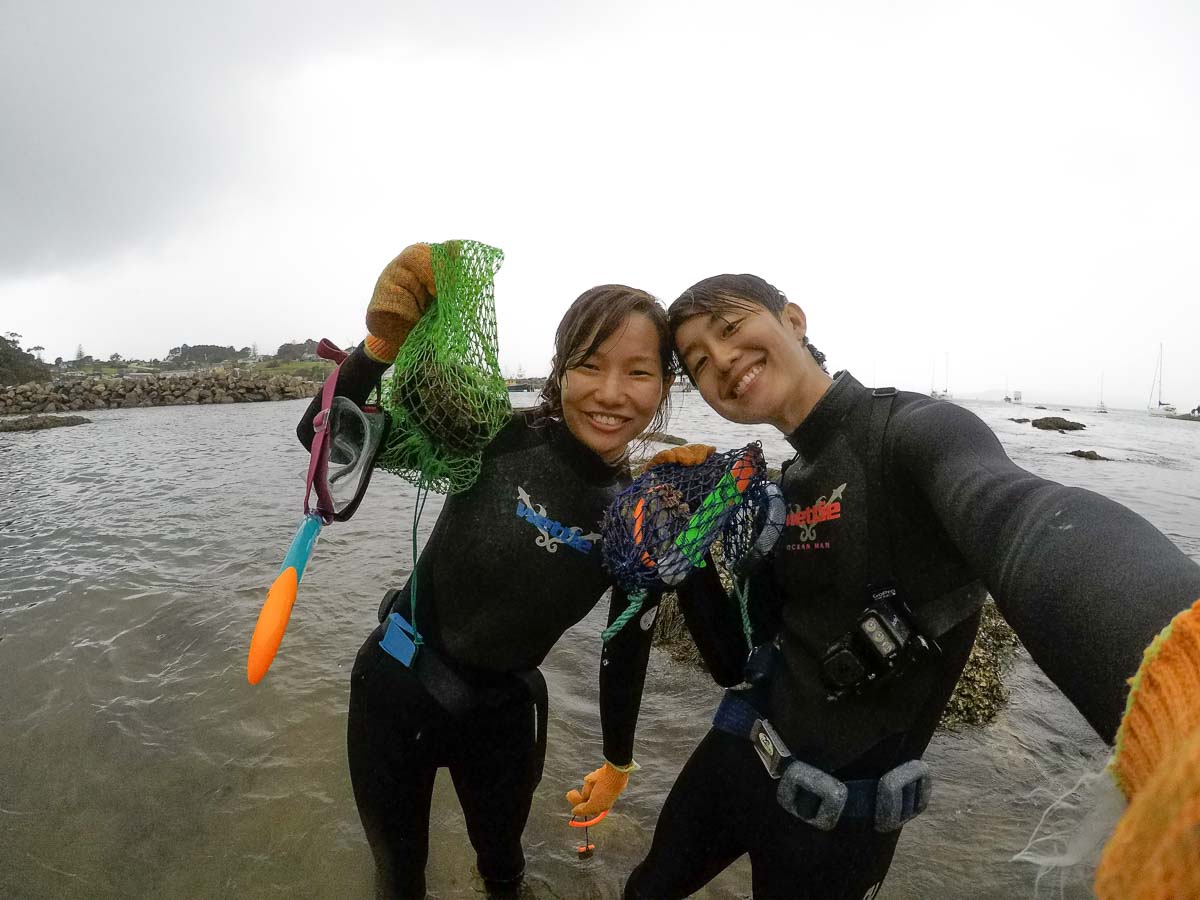 Eden is a small coastal fishing town also really popular for whale watching cruises during May – November. But since it wasn't in season, we took on something else a little more hands-on.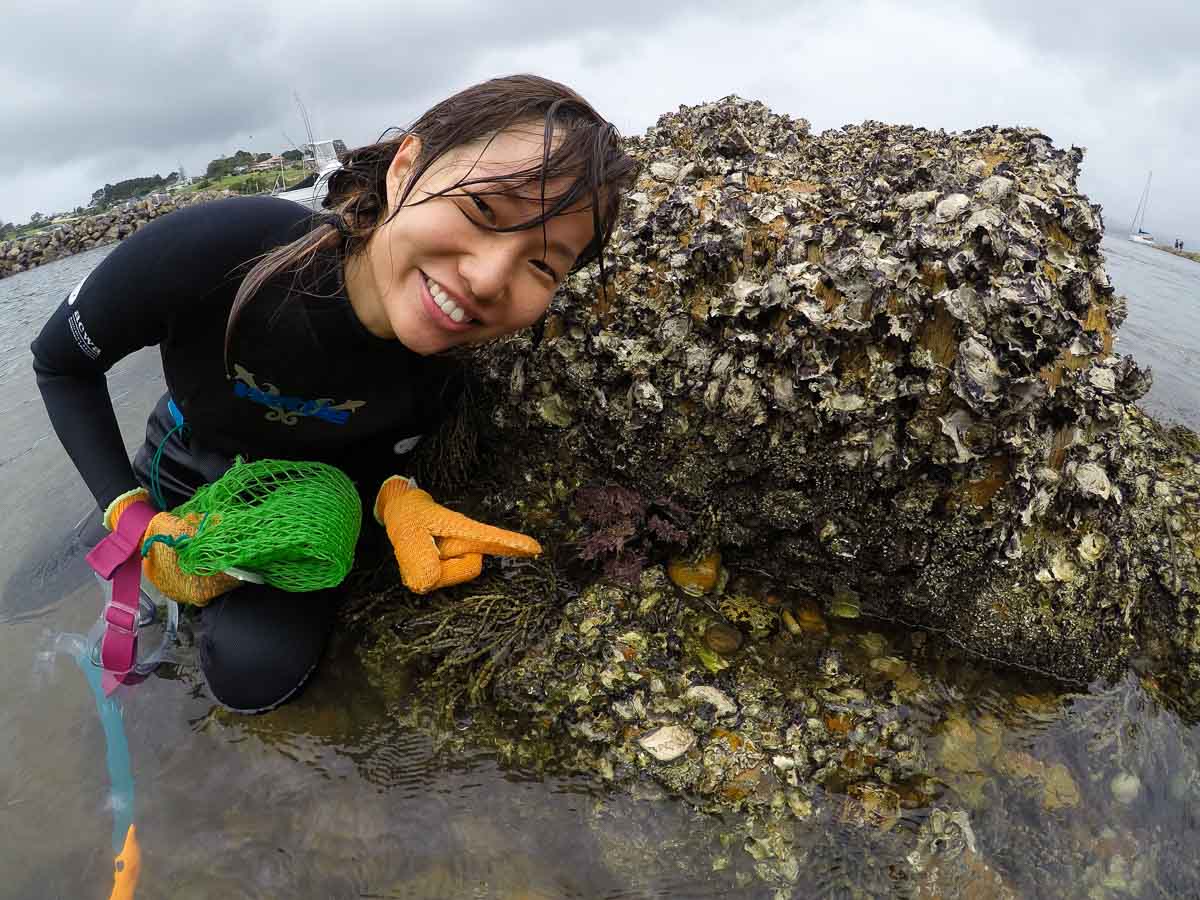 Being a fishing town you can expect the area to be teeming with marine life. The guys at ACWA (Australia's Coastal Wilderness Adventures) offer snorkelling tours around the coast but not only do you get to explore, you will be taught how to hunt for your own catch! Abalone, mussels, sea urchins and if you're lucky, even a crayfish if you're extra lucky and skilful!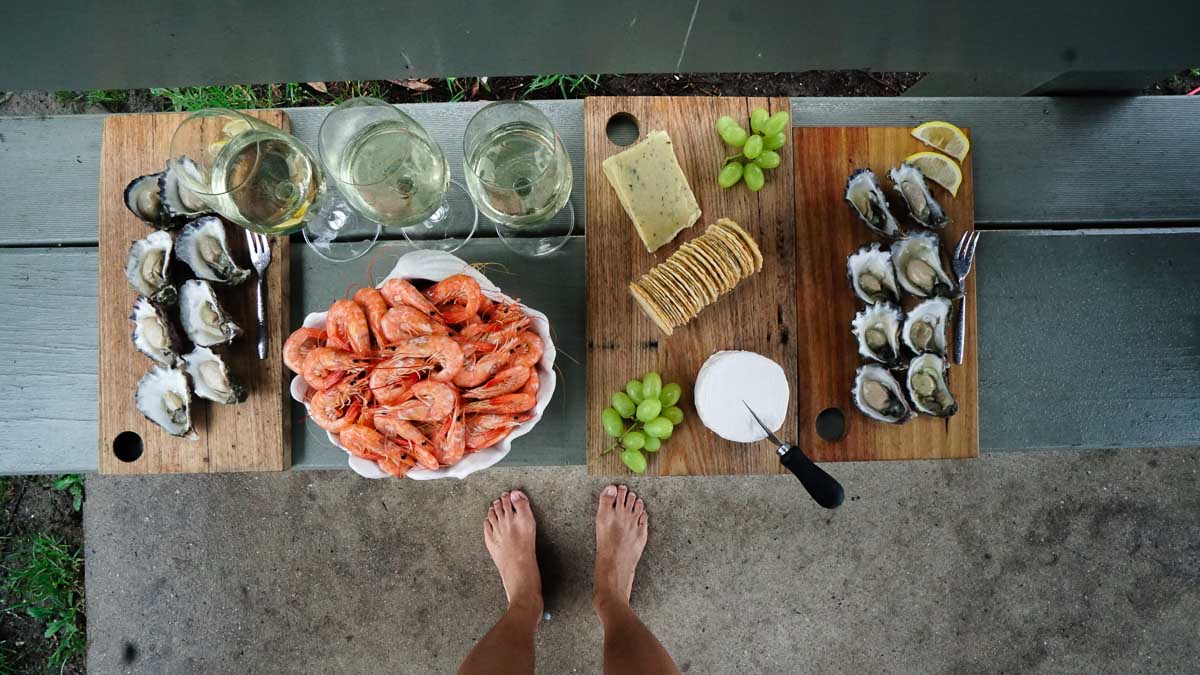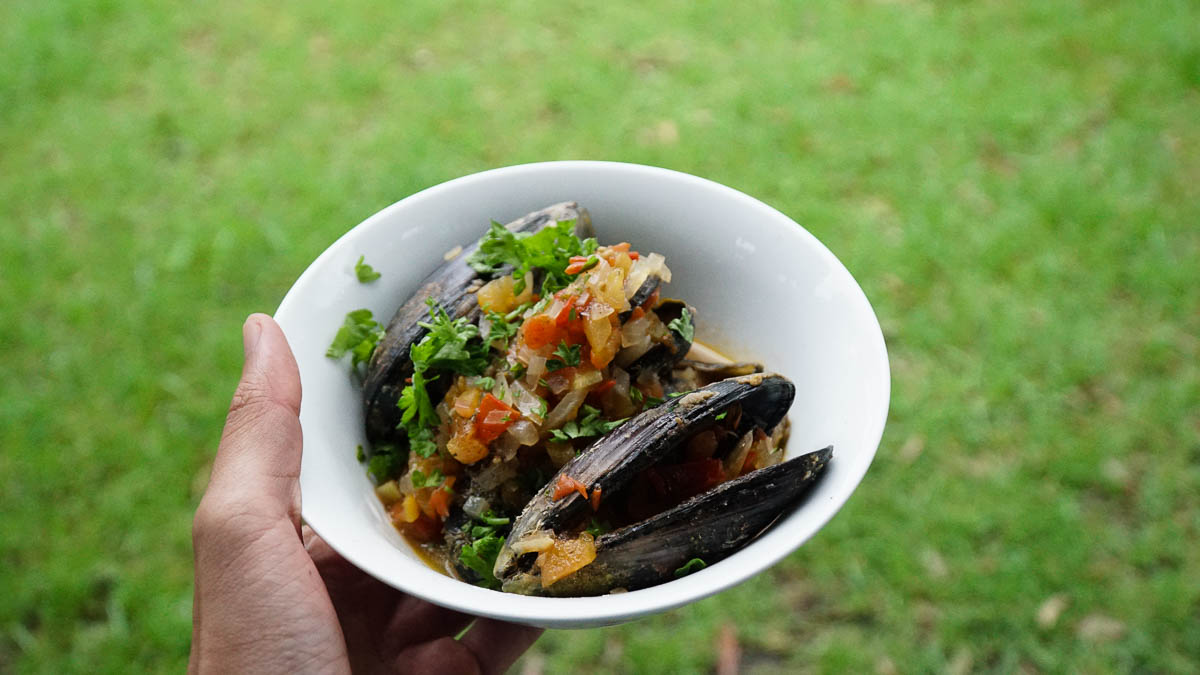 When you're done with the hunt, they'll even prepare the catch for you marinated with a delicious homemade recipe.
Other things to check out in Eden include a visit to the 80 year old Killer whale museum as well as a bush walk in the Ben Boyd National Park which we didn't have time for this round.
Drive back up to Tathra Beach House for the night — a cosy apartment style accommodation. Hop by Woodfire restaurant just in front of the beach house for dinner. They make really good pizzas and churros!
Accommodation: Tathra Beach House
Activity costs:
Kosciuszko Ski Lift – AU$$35 (1 Day Unlimited rides)
Ocean to Plate – AU$195
Killer Whale Museum – AU$10 (Closes at 3:45pm)
Day 5: Tathra — Tilba
Highlights: Bermagui Blue Pool — Glamping on a farm — Central Tilba
Drive Time: 1h 30m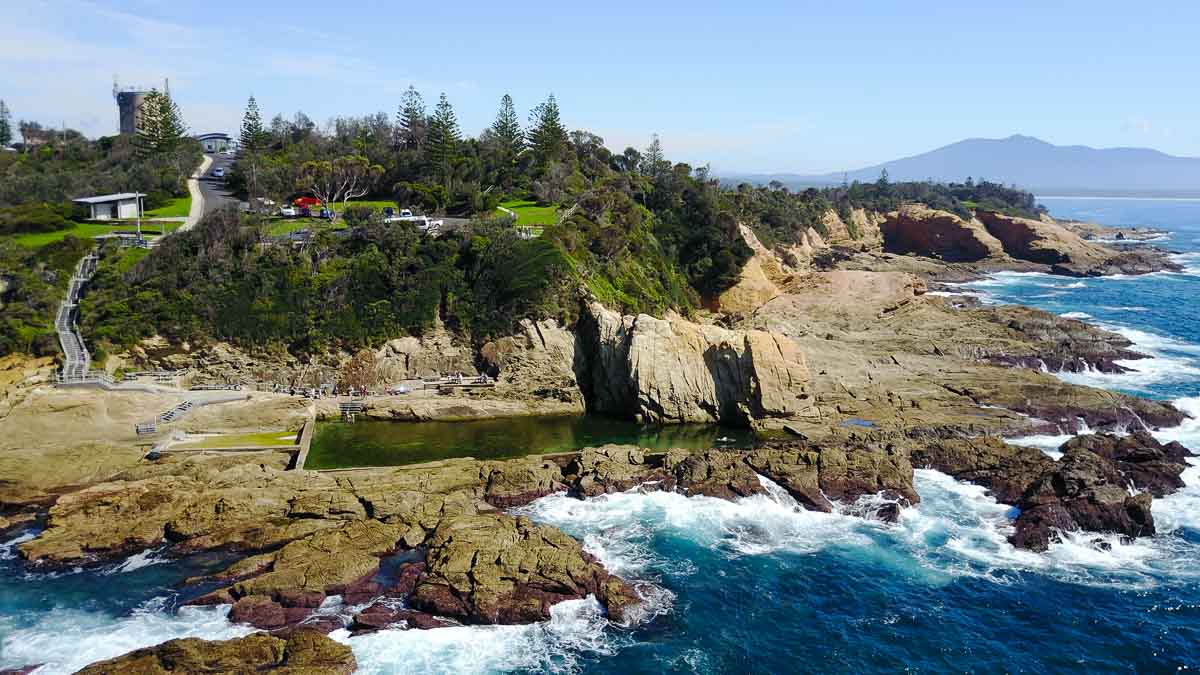 When you wake up, you might find yourself with pretty sore calves so make your first stop up to the famous coastal Blue Pool in Bermagui!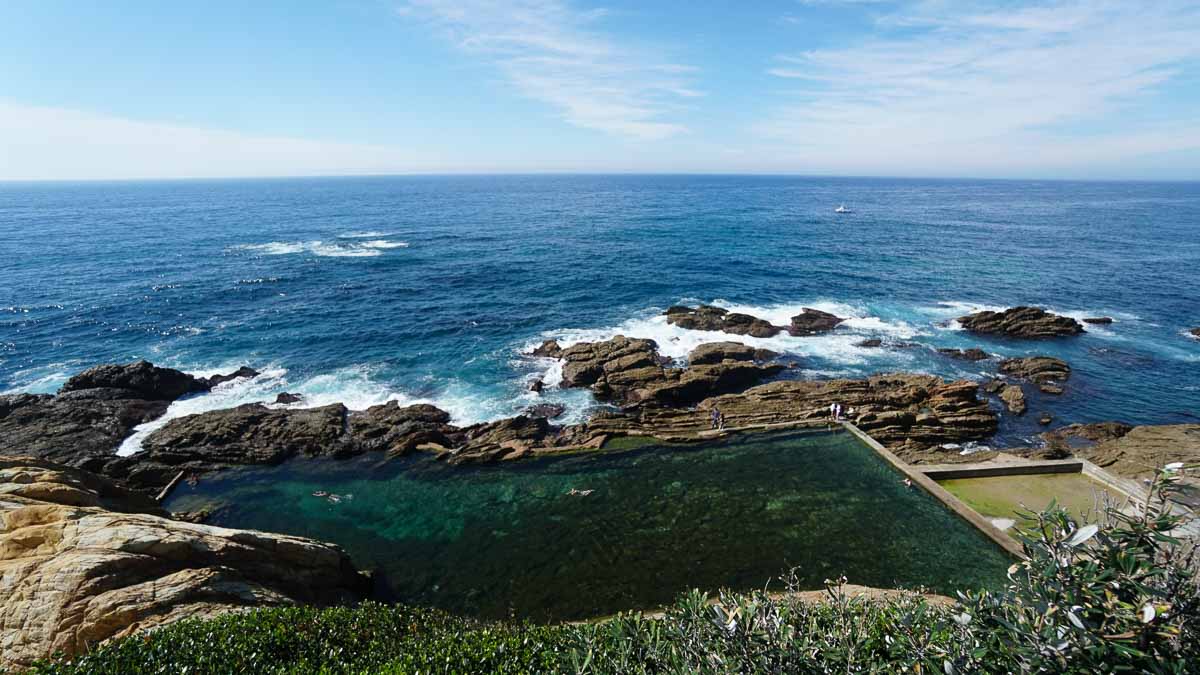 It was a really bright and sunny day but the salt water pool was freezing! Perfect cure for those sore muscles!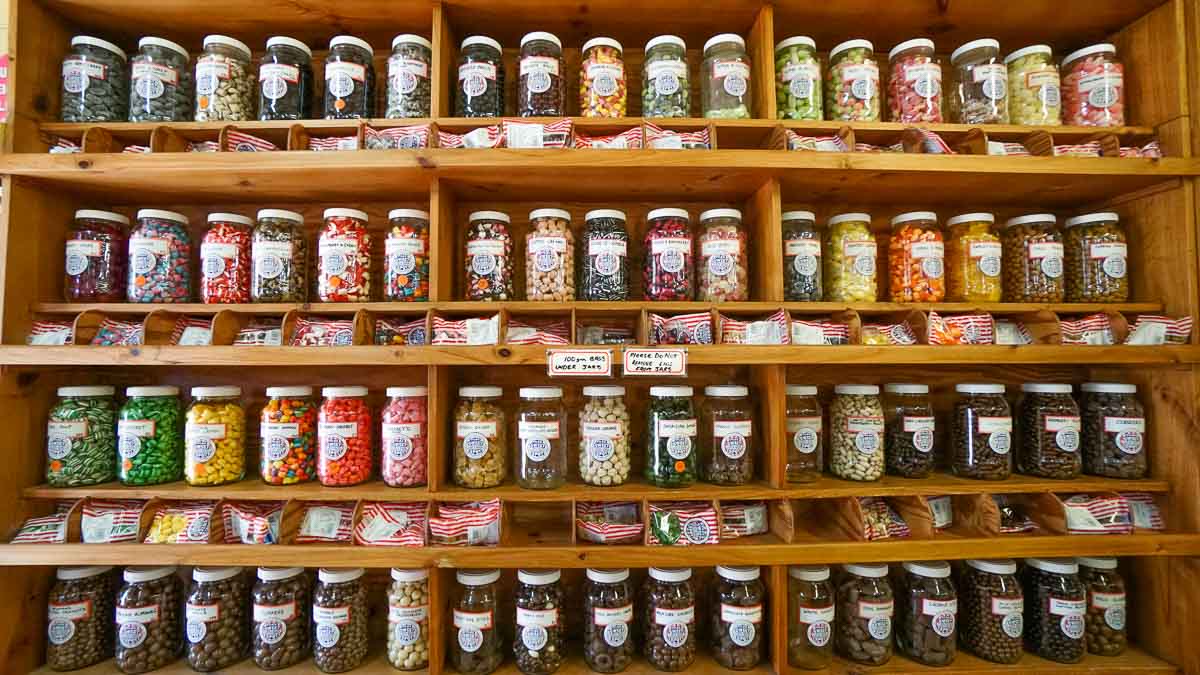 Drive up north to central Tilba, where you'll feel like you just stepped back in time. Some interesting stops are Sweet Spot — an old school candy shop that sells more than 100 different types of candies, the ABC cheese factory and a couple of cafes housed in a historic shop house.
After all those long drives, hiking, snorkelling, diving in the air… all we really wanted to do at this point was chill and we found the perfect place for that: Tilba Lake Camp.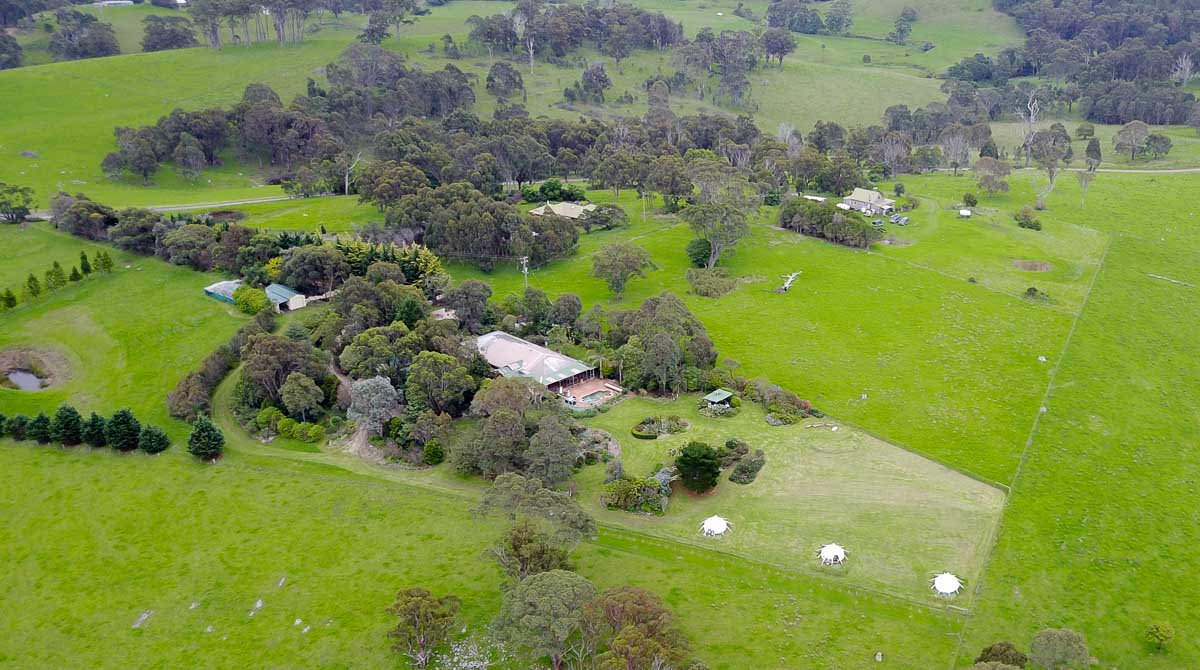 Located on an 11 acre farm in Tilba, the couple Tim & Rebecca set up these 3 adorable Lotus Belle tents on their farm.
Each tent has a cosy queen sized bed, a large esky/cooler and basically all the amenities you need within the area. Be sure to book early since there's only 3 available at the moment! You also get access to a barbecue pit so drop by a Woolsworth to grab ingredients for dinner.
They also have a dog and 2 horses which all act like they're in the best place in the world — they're probably not far from the truth.
Accommodation: Tilba Lake Camp (minimum 2 night stay)
Day 6: Tilba and around
Highlights: Sunrise at Horse head/Camel Rock — Picnic at Mystery bay — Gulaga National Park
Drive Time: 2h 45m
If you're up for a bit of adventure, the famous Horse Head rock is a 15 minute drive away from Tilba Lake Camp and also a gorgeous place to catch the sun rise.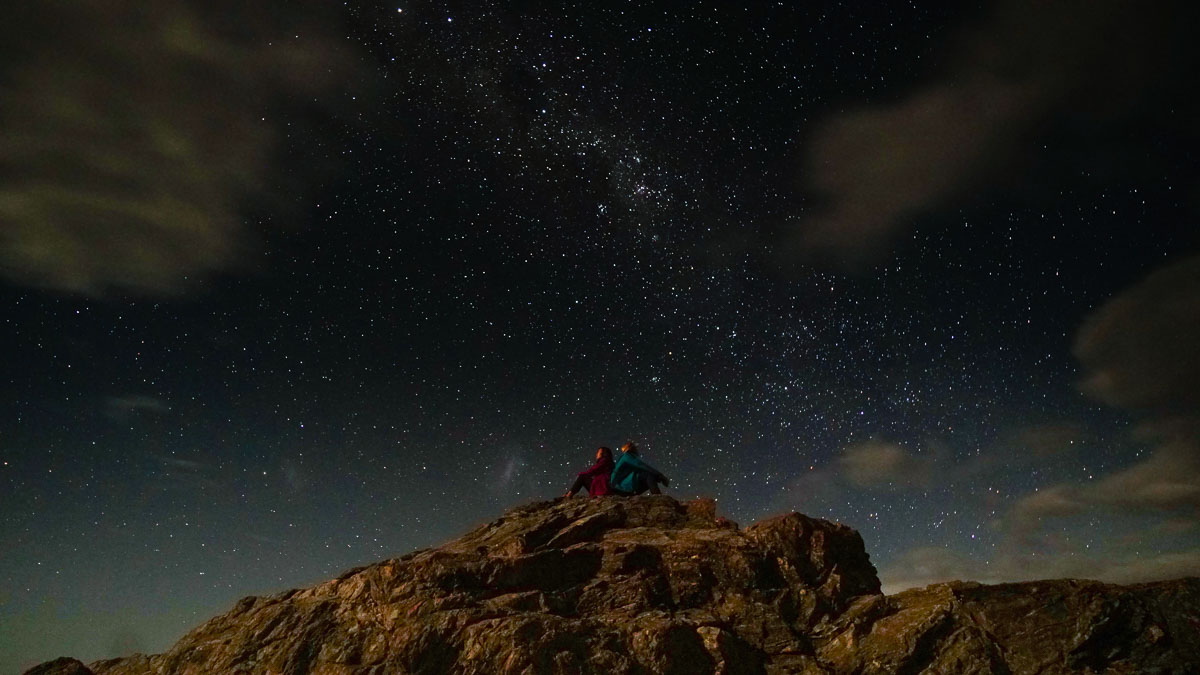 We went in the night hoping to catch some stars which turned out great, except the path towards Horse Head can be quite tricky so having some light will help! Drive towards Camel Rock beach, park the car and walk towards the left side of the beach until you see rocks.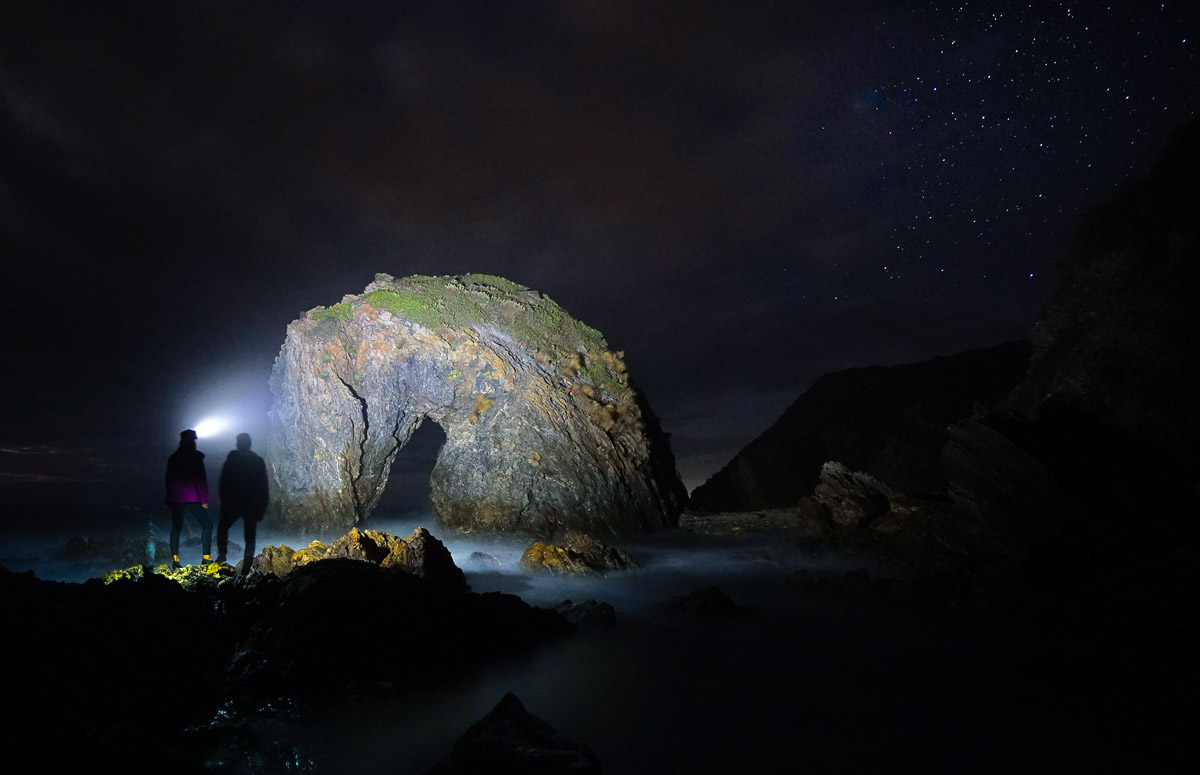 From here, you'll need to follow the coast climbing over rocks until you see a pebble beach where you can spot the horse head arching into the sea.
*Pro-tip: Booties will be your best friend here. There will be parts where you'll need to time your dash across when the waves recede so be prepared to get a little wet.
After sunrise, pack some brunch in a picnic basket (provided in the tents) and drive down to Mystery Bay for a quiet afternoon by the beach.
If you feel like more hiking, there's also an 800m extinct volcano — Mount Gulaga that will take 4 hours both ways.
Day 7: Back to the North
Highlights: Bodalla Cheese Factory — Jamberoo Pub — Hand feed Kangaroos and other baby animals at Symbio Wildlife Park — Figure Eight Pool (if the tide is right)
Drive Time: 4h 30m
Eventually, it'll be time to check out of the cosy Tilba Lake Camp and you'll be torn to go, we assure you.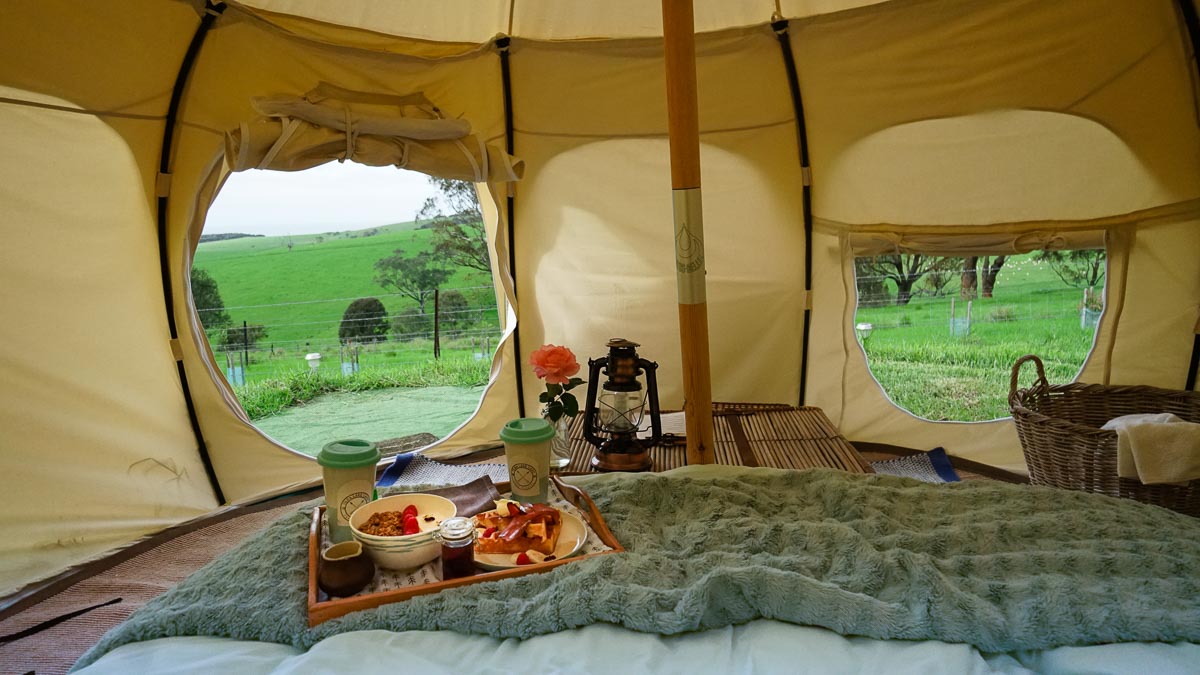 One of the best experiences here was probably getting breakfast in bed. There's 2 options: Waffles with bacon or Yogurt with fresh berries and granola; I can confidently vouch that both are amazing and can cheer up even the grouchiest morning people.
Hang out at the hammock, take one last swim in their salt water pool and it's soon time to hit the roads once more.
This day is your chance to retrace any activities you didn't get to do on the way down south due to bad weather or booking arrangements (trust us, it happens).
Luckily from this point, most attractions don't require much of a detour and if you have a few drivers in the car (hopefully), you can split the journey back to Sydney City or the outskirts under 4.5 hours.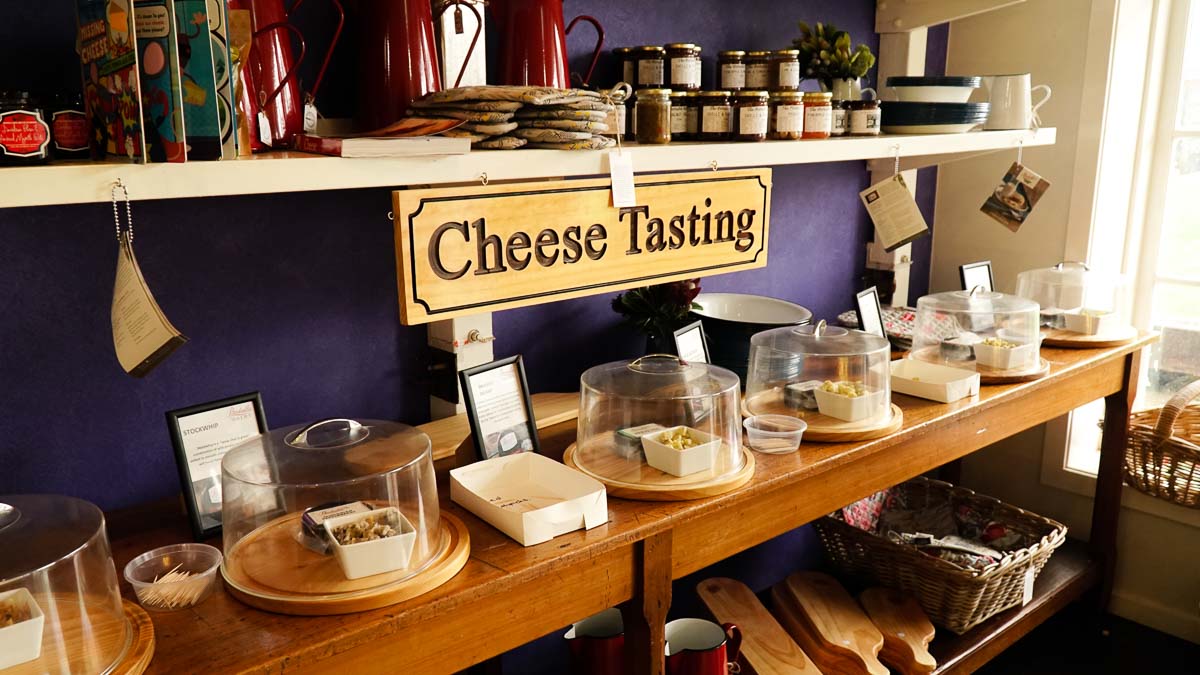 Make a stop at the Bodalla Cheese Factory for some cheese tasting; we got to try some really interesting ones here.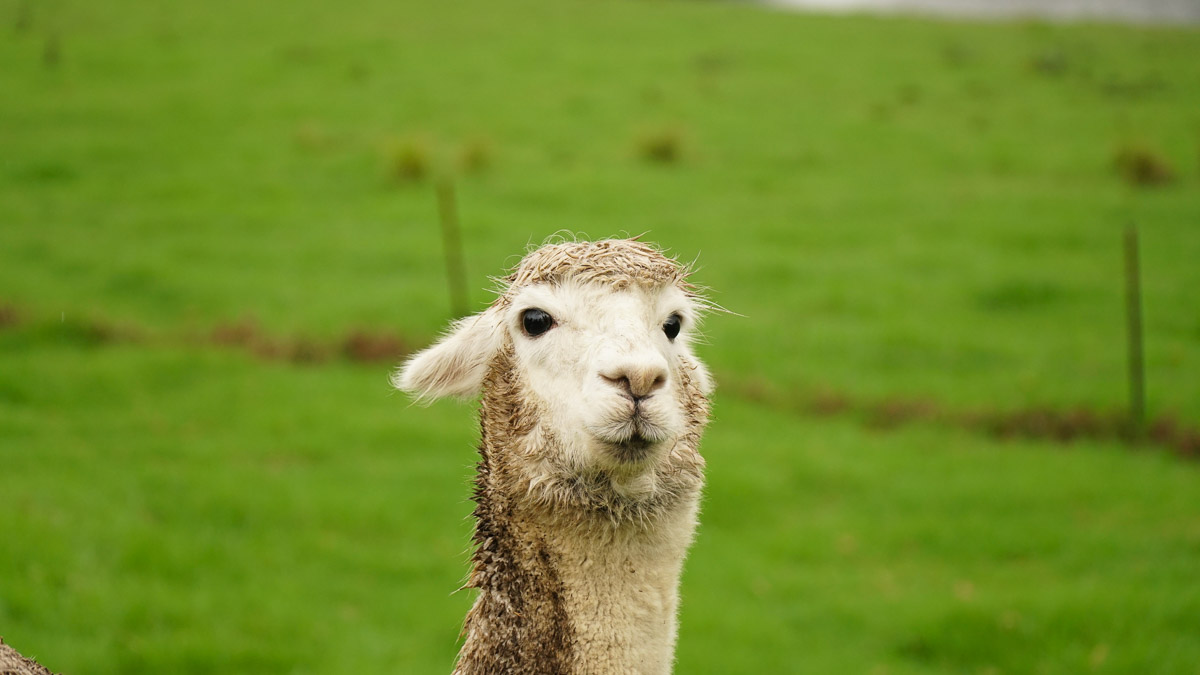 They also have a couple of resident animals like the alpacca, a sheep and a cow that you can ask to feed.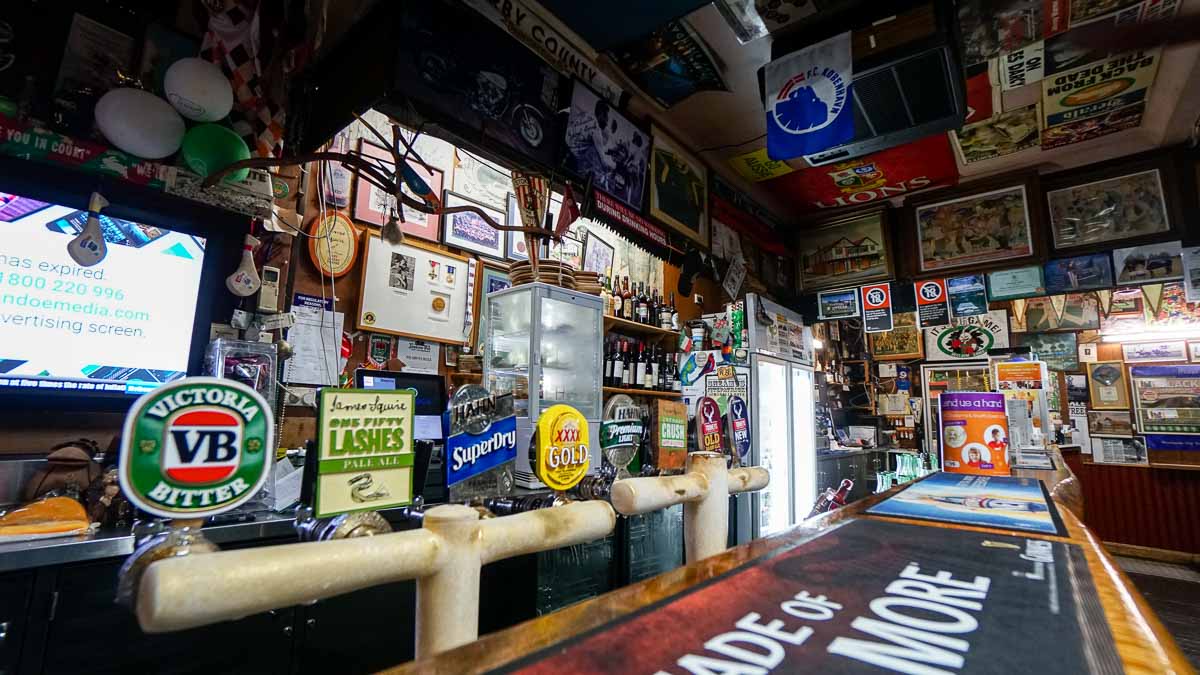 The Jamberoo pub is another popular stop for many local road trippers where you can find old school arcade machines, a room full of football memorabilia and a nice range of beers.
We decided to book a night in an Airbnb in Helensburgh before driving back into the city. The place is own by a friendly, old couple who were more than excited to give us recommendations on things to do around the area.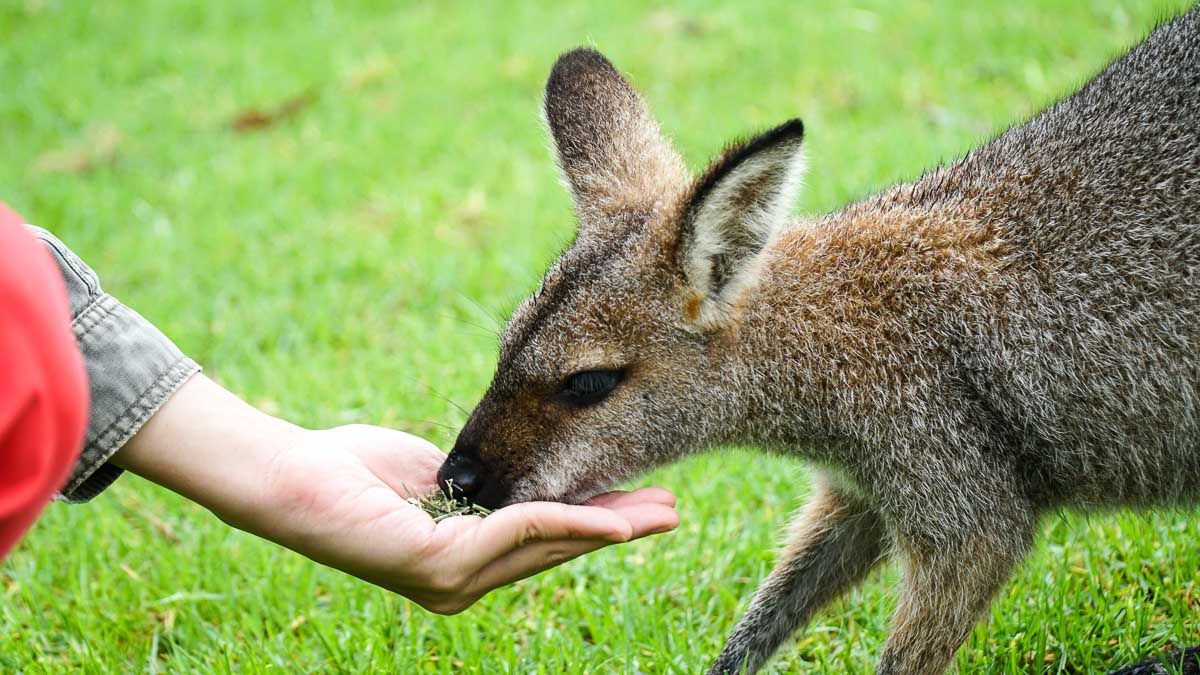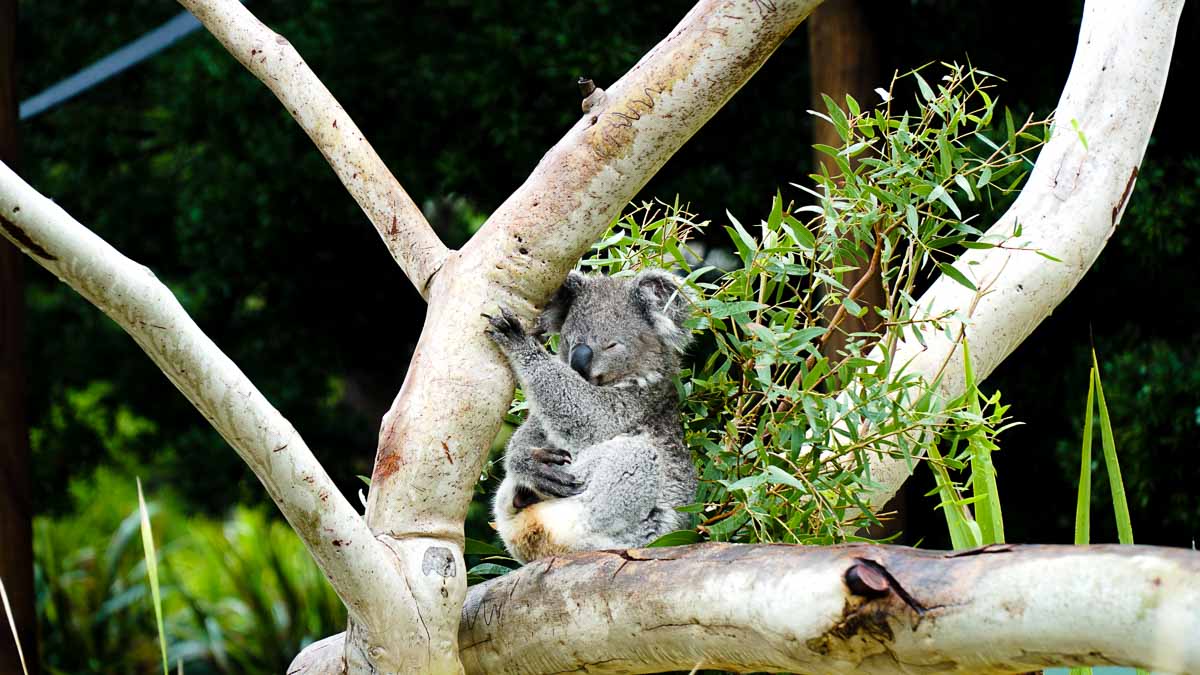 What's more, the house was just 4 minutes away from the Symbio Wildlife park. If you do plan on going however, try to get there early as the animals start getting a bit of food comma by noon from being constantly fed by visitors.
The Royal National Park is also on the way back to Sydney city so it's a great opportunity to cover the areas you might not have gotten the time or weather to do so earlier in the trip.
Possible Accommodation: Airbnb in Helensburgh, Summer Cabin in Wollongong

If you've never tried Airbnb before, get $50 off your first experience!
Activity costs:
Symbio Wildlife Park – AU$32.50
Alternative routes
For those who aren't so keen on back-tracking up the scenic South Coast, there are a couple of options. For these, we will suggest you travel slower and cover all the in-between sights that we did on our return journey!
(1) Fly back to Sydney from Merimbula
Rex flies daily from Merimbula to Sydney. You can drop your car off at Merimbula (which is between Eden and Tathra) and save time by flying back! However, depending on the number of people you are travelling with, this might be a lot more expensive.
(2) Drive back via the Highlands through Canberra
Drive all the way down to Tathra first before heading to Thredbo and Mt. Kosciusko. After climbing Kosciusko, drive northwards towards Canberra instead. From Canberra, you can either drive back to Sydney or fly back home!
---
Best flights from Singapore to Sydney
When it comes to flights, we all want the best deals. And while Australia might not be the most budget friendly destination, you'll want to spend as little getting there while making sure your 8 hours is spent in comfort. That's why Scoot's 787 is the perfect deal. Seats generally wider and longer than any other budget airlines, and are comparable to full-service carriers.
For us, Scoot's new 10kg carry on luggage was a blessing. Despite trying to pack minimally, we end up carrying quite a bit of camera gear for our trip; that we'd rather not check-in and hope for the best on arrival.
If that isn't enough, there's even an Extra Cabin Bag option where you can bring an extra 7kg on top of the existing 10kg allowance — that's sure to help shave time off waiting at the baggage belt so we can begin our adventures right away!
Hope you found this Sydney South Coast itinerary useful! Follow us on our adventures @TheTravelIntern on Instagram or Facebook!