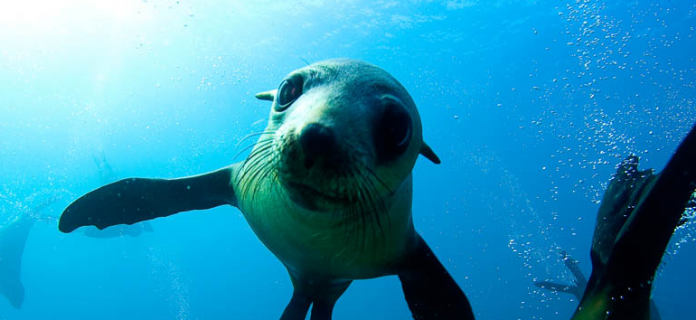 If there's only one thing you need to experience in NSW Australia, snorkelling with seals on Montague Island is it.
Located just 9km off the town of Narooma, Montague Island (or Barunguba) is probably the best kept secret along the entire South Coast. While seeing animals in wildlife parks and animal reserves are great, nothing beats interacting with them in their natural habitat!
Of all the amazing bucket list activities in NSW we experienced during our epic Sydney South Coast road trip, this was by far our favourite. I mean where else can you get up close and personal with these magnificent creatures.
(See also: Sydney South Coast Itinerary – The epic road trip you need to take next time you're in Sydney)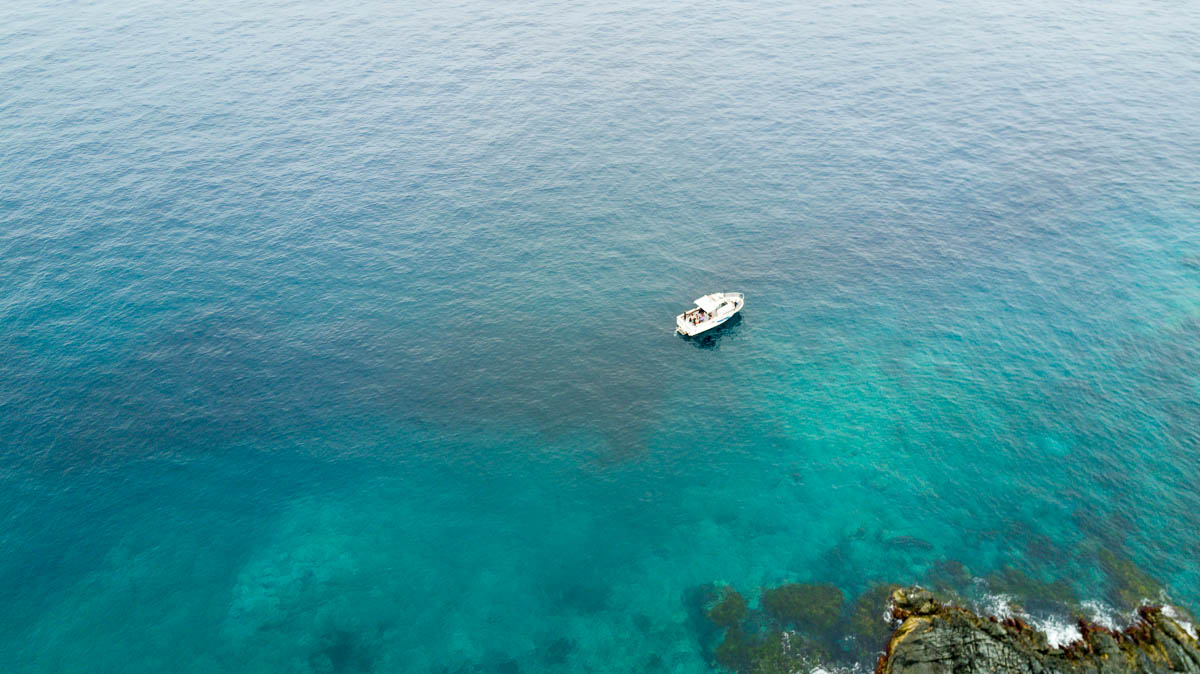 Home to hundreds of Fur Seals (it varies according to the season), 90 different bird species, and a colony of Little Penguins, Montague Island is a special place even amongst the locals. I remember random people we met speaking fondly of this natural treasure, gushing that "even migratory humpback whales join the party from late winter to spring."
When we finally saw the island after a short boat ride from Narooma, I immediately understood why the locals felt that way. The island was beautiful, and so full of life.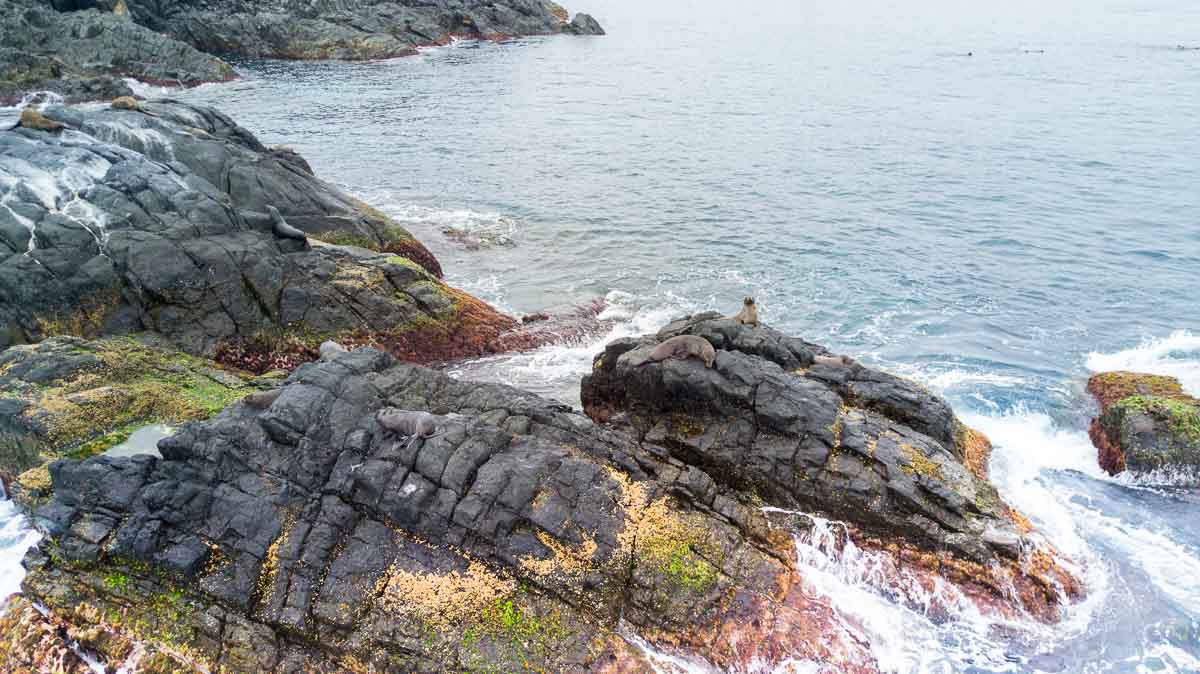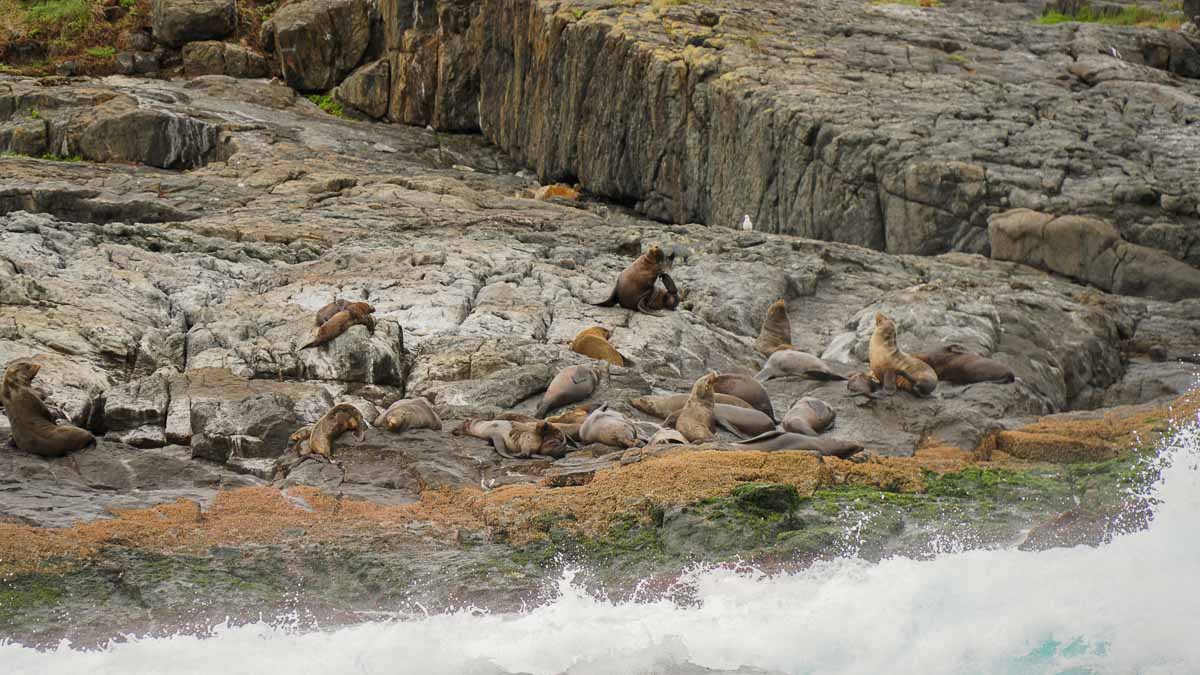 Dozens of seals lazed on the rocks while different species of birds flew above. When you look closer, you'd see dark shapes floating along the surface, occasionally disappearing before appearing at another spot nearby. It was then that we realised those were the fur seals we had come all this way for.
The real magic though, happened in the water. After donning our snorkelling gear, we swam excitedly towards the island and its' dark spots in the distance. As we approached, excitement turned to apprehension as it suddenly hit me that these are wild animals. Not the tame ones you find in wildlife reserves or zoo. Who knew how they would react to us!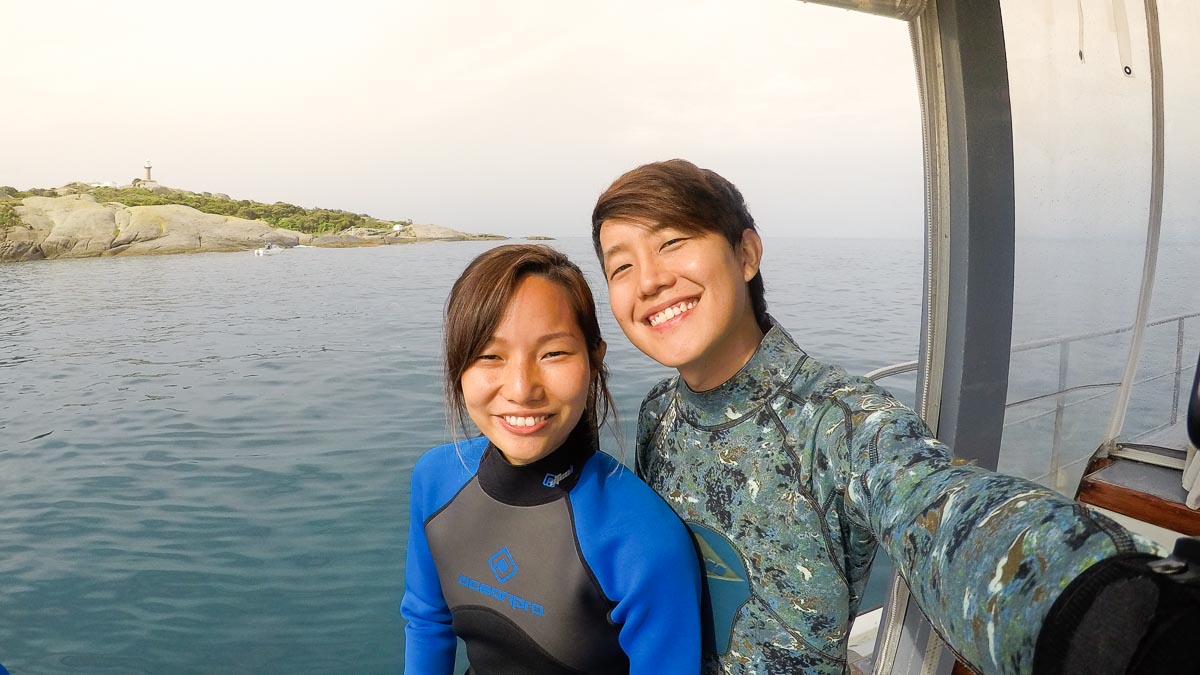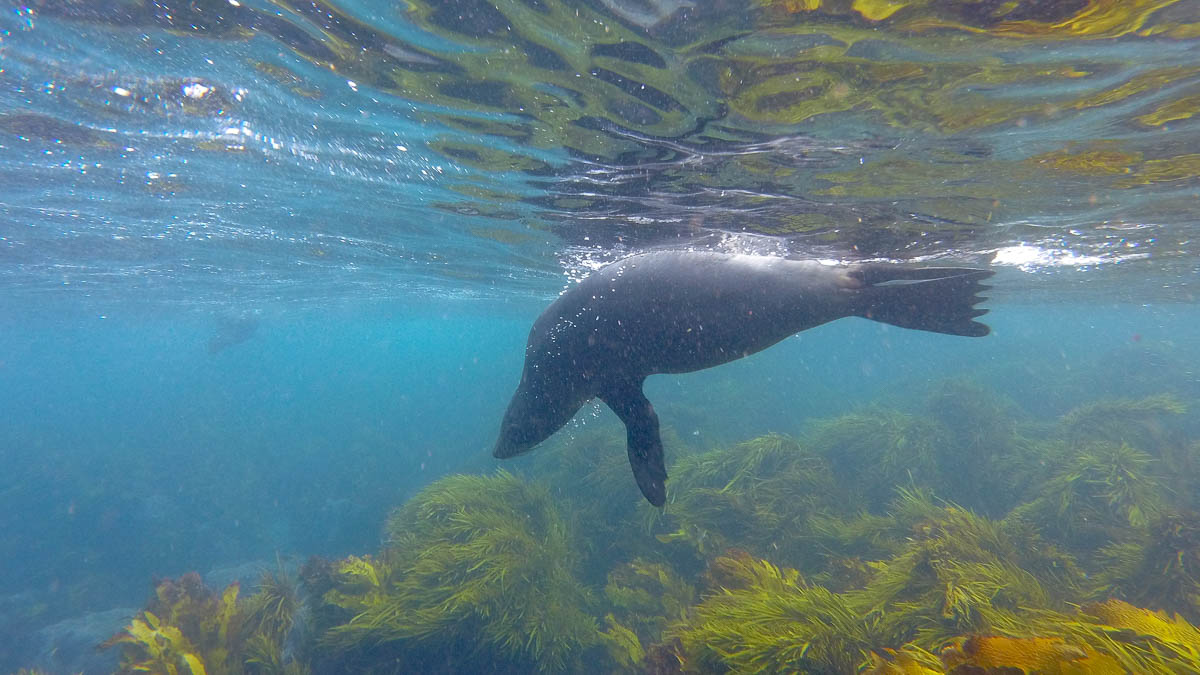 Nothing can prepare you for the first encounter though. I still vividly remember turning my GoPro on when a seal suddenly sped towards me, seemingly on a collision course. But at the very last moment, the playful fella simply nosedived underneath. For the next 5mins, we swam around each other, interacting in ways I never thought possible. A little spin got reciprocated with a double spin. Sharp turns got treated with mini chases. It was as if the seal was trying to make a point in proving I was an awkward duckling in the water.
*Pro-tip: We later heard that the more animated you get, the more active they will be!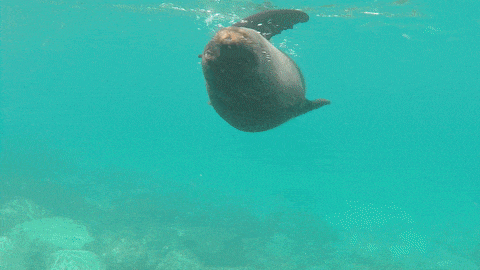 I guess this is why they are nicknamed puppies of sea. Curious and mischievous, unafraid of humans. When not floating around in the water, you can find the seals perched on the rocks, getting a tan or scratching their itch with their little tails.
After an hour of frolicking around with the seals, we returned to the boat, full of wonder and appreciation for the natural world.
*Pro-tip: Bring a waterproof camera as you wouldn't want to miss out on all the underwater action. Just check out our video above!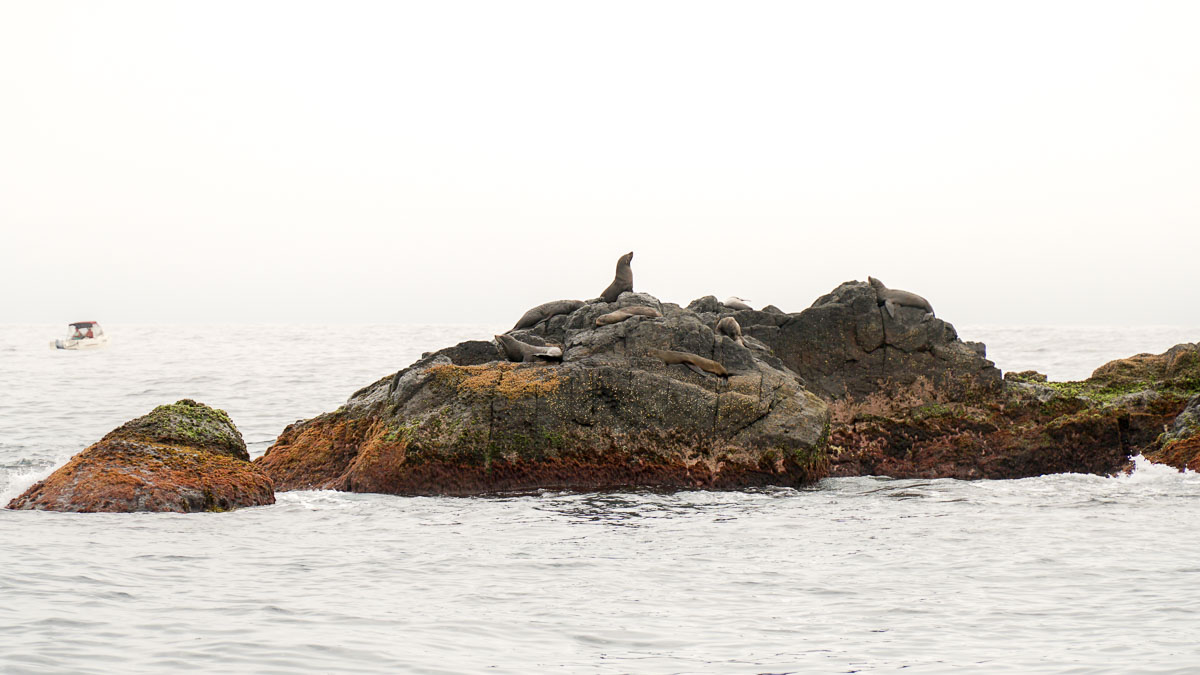 Best time to visit for snorkelling with seals on Montague Island
Spring (September to November)
Probably the best time to visit as the fur seals are at their peak. It's also humpback whale season, and we heard you may even spot curious dolphins that swim right up to the boat to play.
The weather is comfortable and while it isn't the warmest, the wildlife makes up for it.
Summer (December to February)
Warmest and most pleasant period to visit. While there is slightly less wildlife, there are still plenty of fur seals hanging around. If you're a photographer, this is the best season for photographs.
Autumn (March to May)
Similar to Summer without the warm weather. Good shoulder season with less tourists! If you are a last minute planner, this is probably the best time to visit as you have the highest chance.
Winter (June to August)
If snorkelling with seals is a priority, it's probably best to avoid winter because of the chilly weather. Penguin spotting is great on an evening tour of the island though!
Getting to Montague Island (Directions)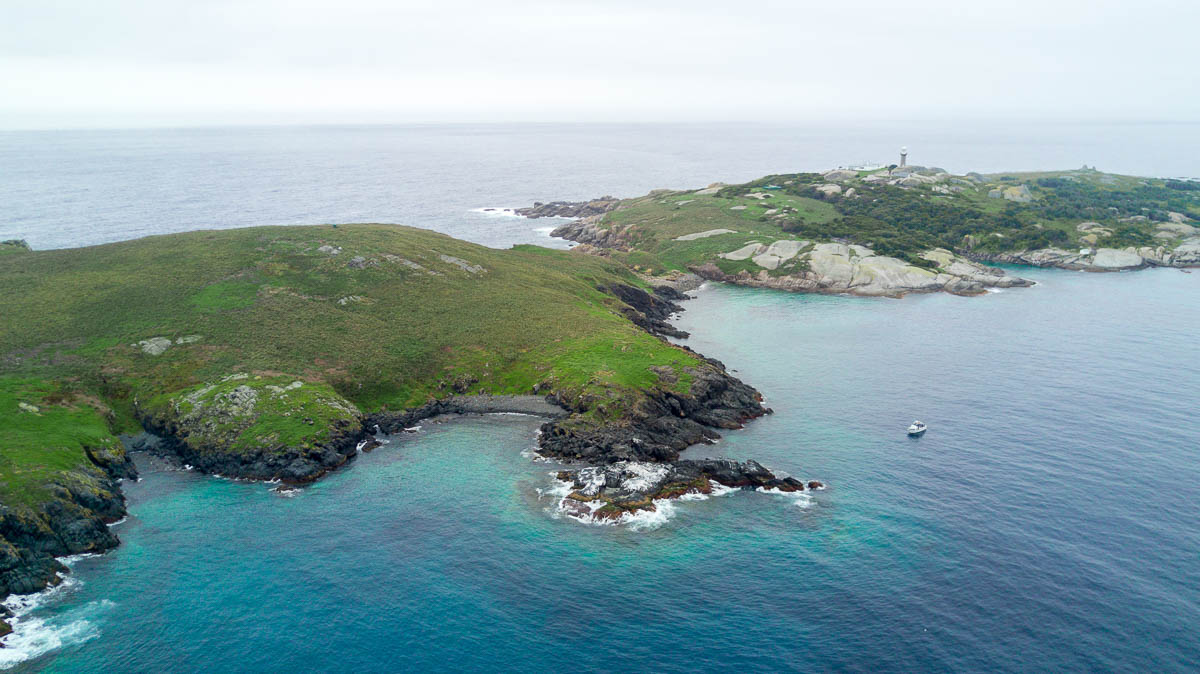 You can only get here via a tour operator and the most convenient way is from the town of Narooma (4hrs from Sydney). The journey by boat takes approximately 30mins.
Do try to book the boat tours in advance as there are limited slots available each day to limit our human footprint and protect the environment.
Snorkelling with seals tour
Duration: 3hrs
Price: AUD 85 (adults), AUD 50 (child), AUD 300 (family – 2 adults, 2 children)
What's included:
– Snorkelling mask, snorkel and fins
– Wetsuits (confirm sizes upon booking)
– Afternoon or Morning Tea and Refreshments
– Photos of your trip
*Pro-tip: Australia is known for their relentless sun, so bring plenty of sunscreen, sunglasses, towel, and maybe a hat!
Other things to do on Montague Island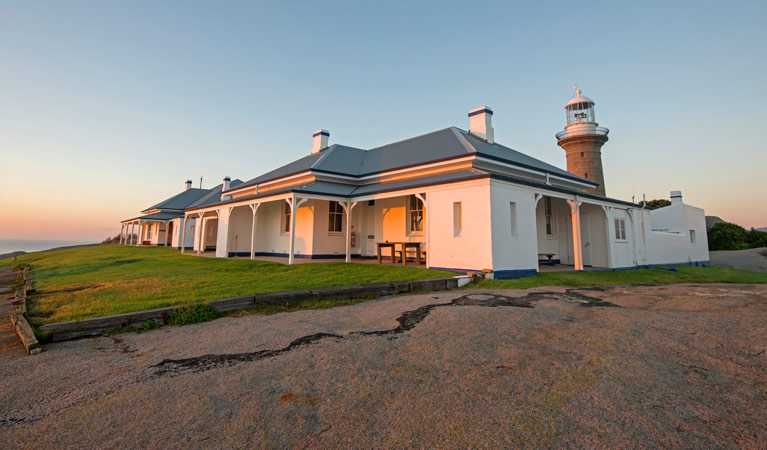 If you have time, you should consider spending the night at historic Montague Island Head Lighthouse Keeper's Cottage. Imagine staying on an island like that!
You can also visit Montague Lighthouse, go on one of the numerous walking trails, or catch the Little Penguins in the viewing bay during the evening. Of course there are also whale watching cruises during humpback whale season in Spring.
Fishing enthusiasts can also go great reef and game fishing.
---
For us though, the highlight is still getting the opportunity to snorkel up close with the playful seals. This is going to be a memory that will stay with us for a long time.
Like what you're seeing? Do share and follow us on our adventures around the world on Facebook and Instagram.