Ever gone snorkelling and was told not to touch the wildlife around? On the Ocean to Plate tour, you will in fact, be taught how to bring some of them home (okay, not quite).
The Ocean Hunt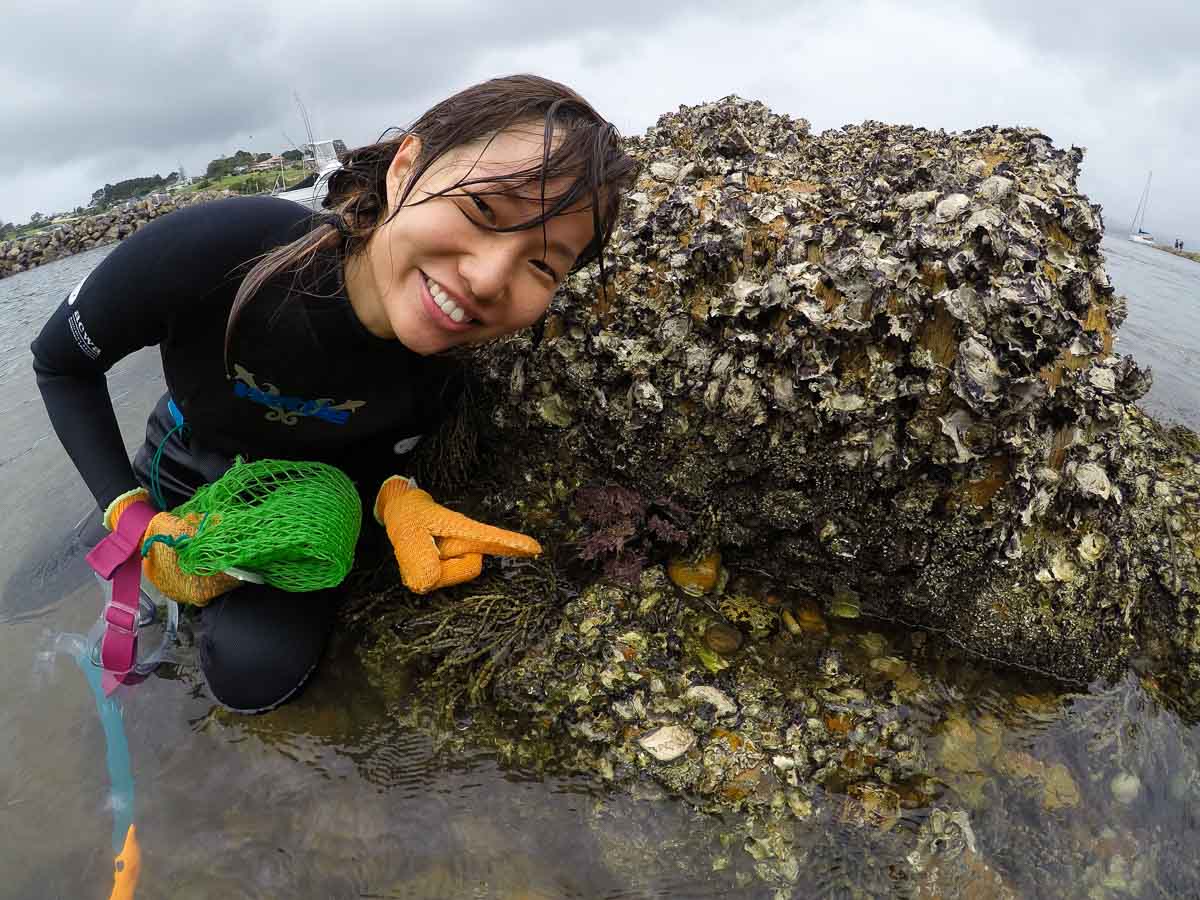 Living in urban Singapore most of my life, I could only imagine how it's like for our local guide Scott to grow up in Eden, being so familiar with the seas he could literally just live off it and never be hungry.
We gear up with full wet suites, each equipped with a fishnet-like bag hung from our waist containing tools and space for our future catch. If not for our awkward waddle down the pebble beach with snorkelling fins, we could well pass off as pros.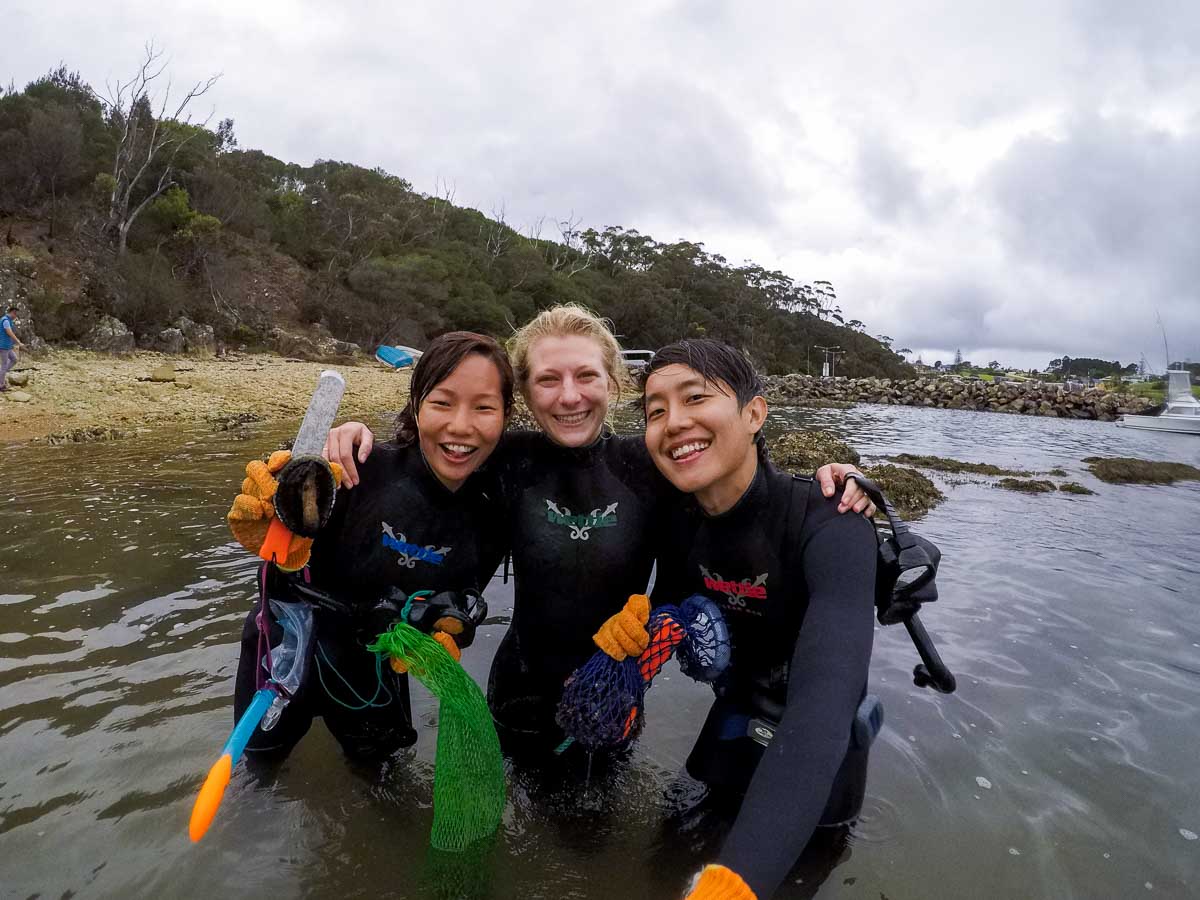 Montana (Scott's gorgeous girlfriend) takes us out to sea and it's not very far off before we stop at a rock with it's top barely breaking the surface. We watch as Montana dives down, pointing at a spot looking like the rest of its surroundings.
She digs up a flat steel tool from her bag, swiftly hinges at a corner and separates an abalone from its abode; with ease.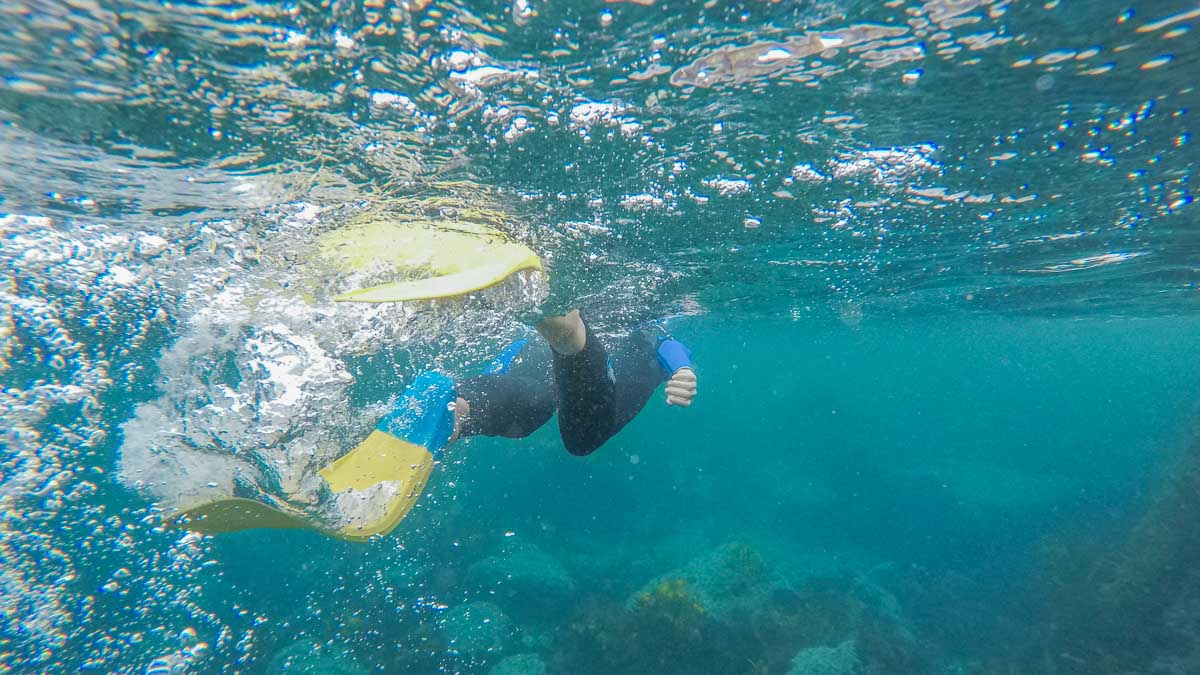 I think back about my past snorkelling experiences where the striking colours of the common clown fish take our attention away from many of the living creatures existing close but professionally camouflaged from our knowledge — to be honest, I never even knew how abalone looked like fresh out of sea.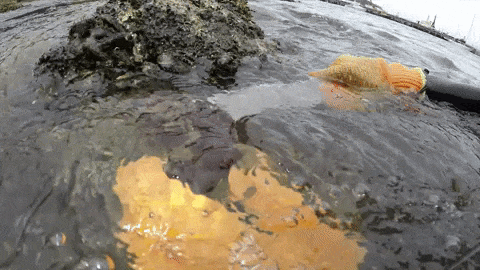 She soon finds another opportunity to try for ourselves. This time we could make out the hump amongst the other growth of corals and algae around it. I slide the tool under expecting this to be somewhat simple only to realize how tightly latched on to the rocks it was! I try once more with twice my might and finally feel a pop underneath as it looses its suction.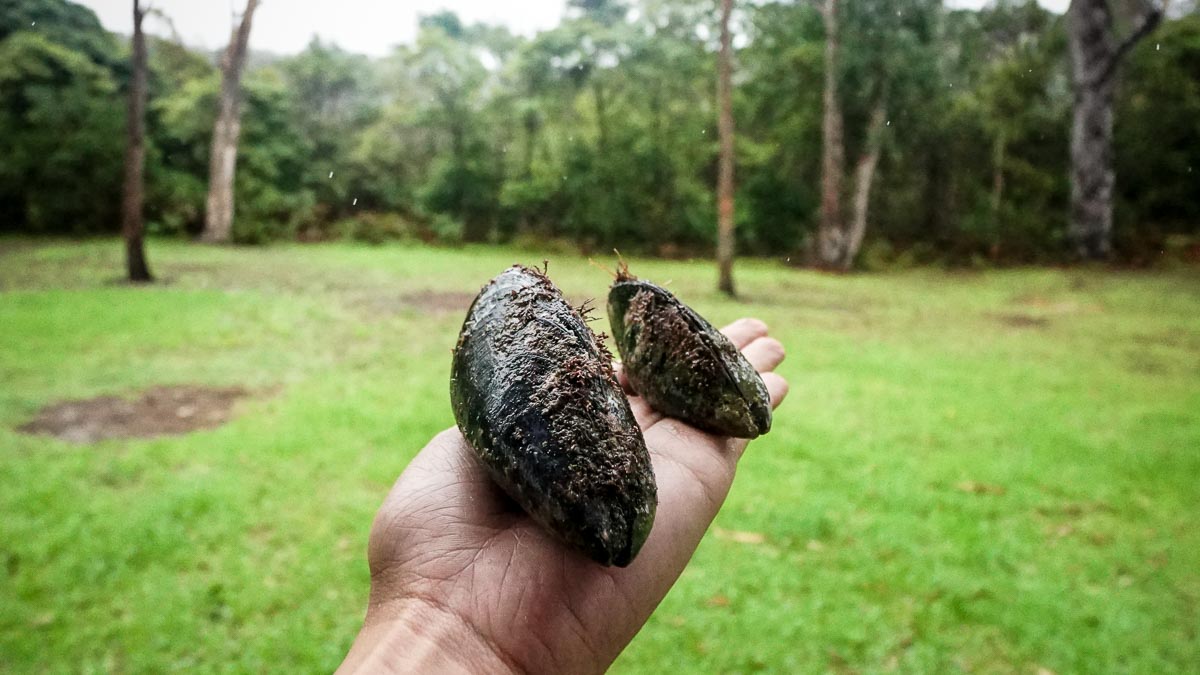 Mussels were a little easier and just required hand prying at the right angles. It was amazing how huge they were compared to the usual farmed ones we were used to back home!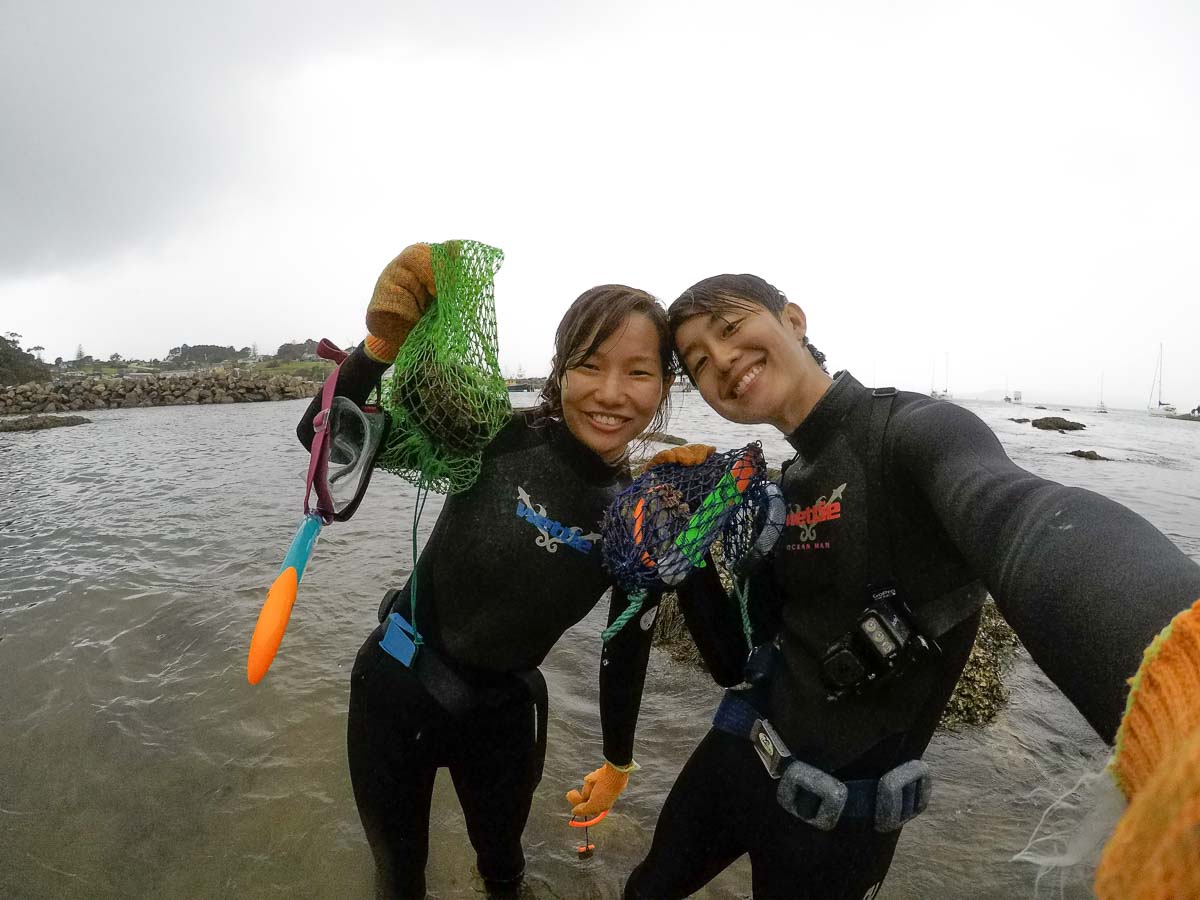 We learn that on better days, we could even hand-catch a crayfish but with our bags weighing of some pretty good mussels and abalone, we return to shore, happy with our catch!
On the Menu
We meet Scott at a hut not far from the beach, geared with a stove, home made mixtures and our fresh catch in a bowl.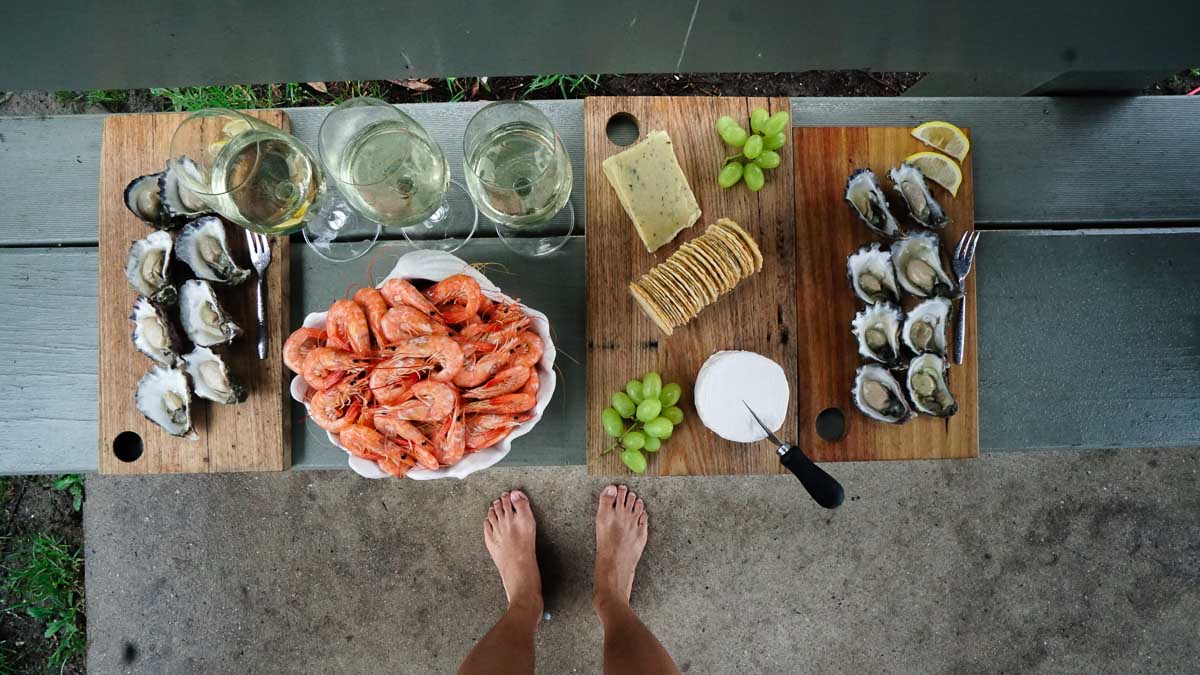 Laid out neatly on the side there were freshly shucked, succulent oysters, a generous spread of fresh prawns, a range of cheese and white wine to pair.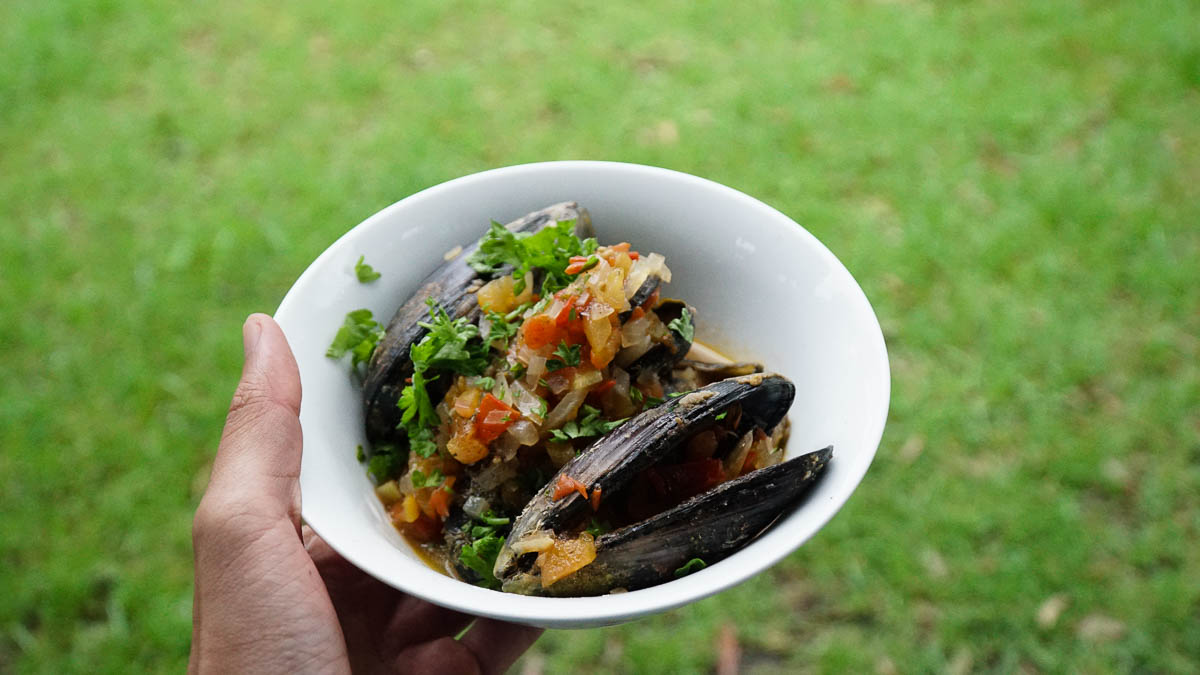 Scott starts preparing the mussels by scrapping off all the leaves and growth from the freshly caught mussels before tossing them into a home-made tomato onion sauce with a dash of white wine. You can image how hungry the entire crew felt just watching Scott skilfully prepare the spread.
On other days, the standard menu also includes abalone marinated in ginger, garlic, chilli and lime, eastern rock lobsters served with lemon, cracked pepper and sea salt as well as fresh sea urchin served sashimi-style.
Best times of the year to snorkel in Eden
Spring (September to November)
Probably the best time to visit as the weather is mild, visibility is the best and it's humpback whale season! Dolphins are also spotted frequently during this time.
Summer (December to February)
The warmest time of the year, the water is probably at it's clearest during this time and perfect to spot your catch while out snorkelling —although you'd have missed out on the whales.
Autumn (March to May)
The temperatures drop a little during this time and the waves can be a little choppy, stirring up sand and can affect the visibility close to shore. There might be windows of opportunity but I wouldn't bet on this period.
Winter (June to August)
Waters are clear but temperatures average at around 15-17 degree celcius in the day. The wetsuits provided by ACWA are of pretty good quality and can provide quite a bit of insulation. But if you're extra sensitive to cold temperatures (like me) then it might be best to sit out during this time too.
ACWA Adventures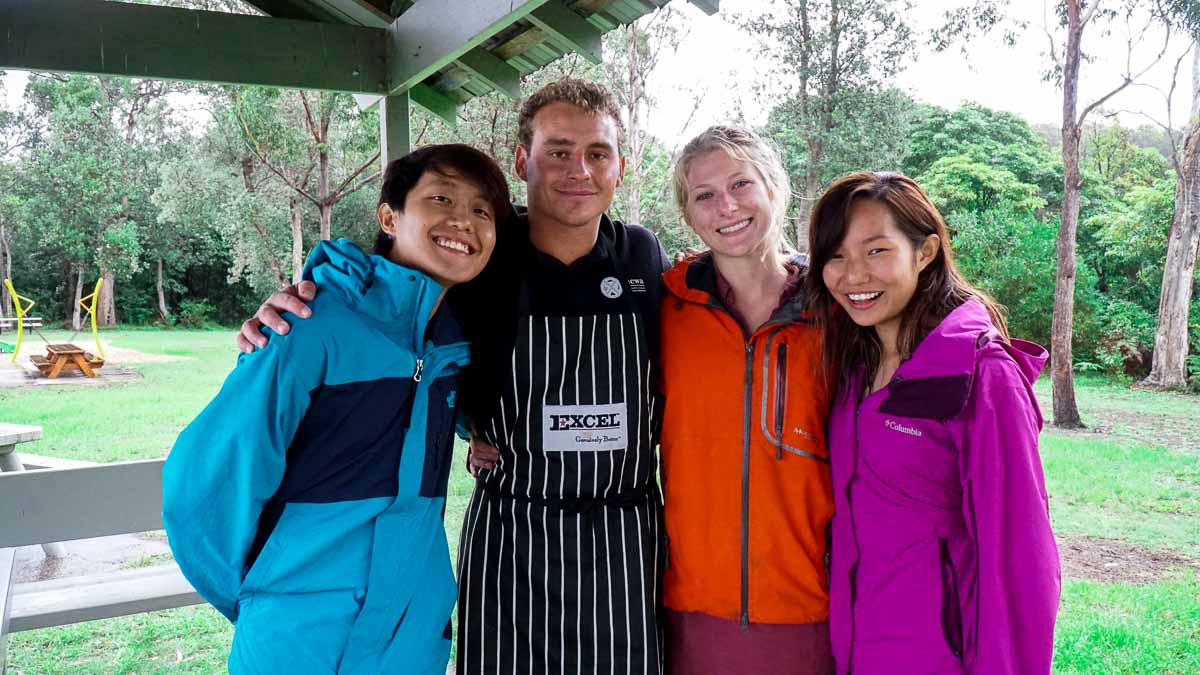 ACWA Adventures is the company Scott runs and apart from the signature Ocean to Plate experience, they also run snorkelling tours spanning across the east coast — Eden, Pambula, Merimbula, Tathra and Bermagui.
Ocean to Plate: AU$195/pax
Snorkelling: AU$60 for 2 hours; AU$85 for 4 hours
You can book tours of up to 6 people by calling Scott at 0439 421 986 or email [email protected]. Booking in advance is recommended.
Other things to do in Eden
Located on the furthest end of NSW, 478km south of Sydney, Eden is a small coastal town and can be covered easily on a day-trip from Tathra, Bermagui or Merimbula.
Read Also: Sydney South Coast Itinerary to find out how we ended up here.
Whale Museum
Ben Boyd National Park
If you're looking for an easy bushwalk in this town, Ben Boyd is pretty famous for the Pinnacle — a striking rusty red erosion feature made of white sand overlaying rusty red clay. Entry is free and getting there is only a short 1.1km loop.
Opening Hours: 8:30am – 4:30pm (Closed on Weekends)
Address: Princes Hwy, Eden NSW 2551
This post was brought to you by DNSW.