You're probably thinking…Indian street food, is it safe? You're not alone. Although I've tried many dubious street foods across Asia (and thankfully escaped unscathed) — it being my first time in India — I was a little apprehensive and these thoughts kept running through my head:
Is the famous "Delhi-belly" true? Are road-side stalls safe? Is the food clean? If cooked, all the bacteria should be dead by now right? What's the worst that could happen? Food poisoning? But I've eaten so many insects off the street, so it should be fine right?
Thank god I am too much of a foodie and glutton to have listened to those voices in my head, else I would have missed out on some damn shiok food!
We visited various places across the North and South of India, and I must say the "shiok-ness" of food was pretty consistent throughout. And the fact that it's cheap totally brings up the level of satisfaction.
Here's our top 10 favourites that we definitely recommend you sink your teeth into when in India!
1) Pav Bhaji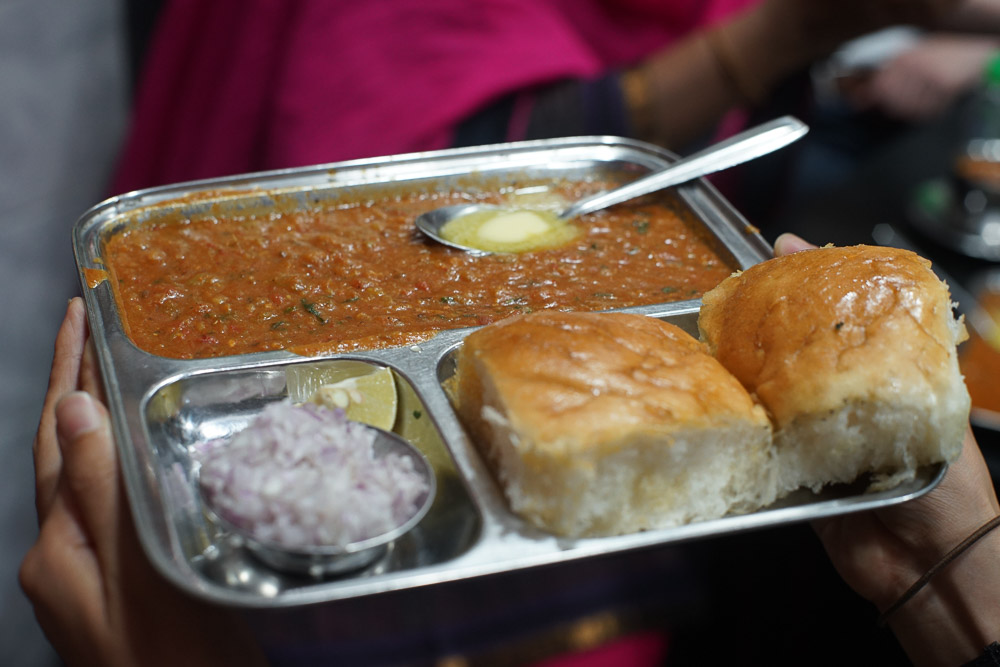 There's just something about the bread (Pav) + gravy (Bhaji) combi. Think fried mantou with chilli crab sauce – similar concept, but WAY cheaper and packs a bunch of flavour!
Imagine the best curry in the world, enriched with a dollop of butter, onions and lime to freshen up the party. Then you chance upon a buttery pan-fried bun that soaks up all its flavors like an efficient sponge, bringing all the goodness to your mouth intact. This is what miracles are made of.
We first had it in Chennai's Novelty Tea House, but you can easily find the dish at many streets stalls across India.
2) Vada Pav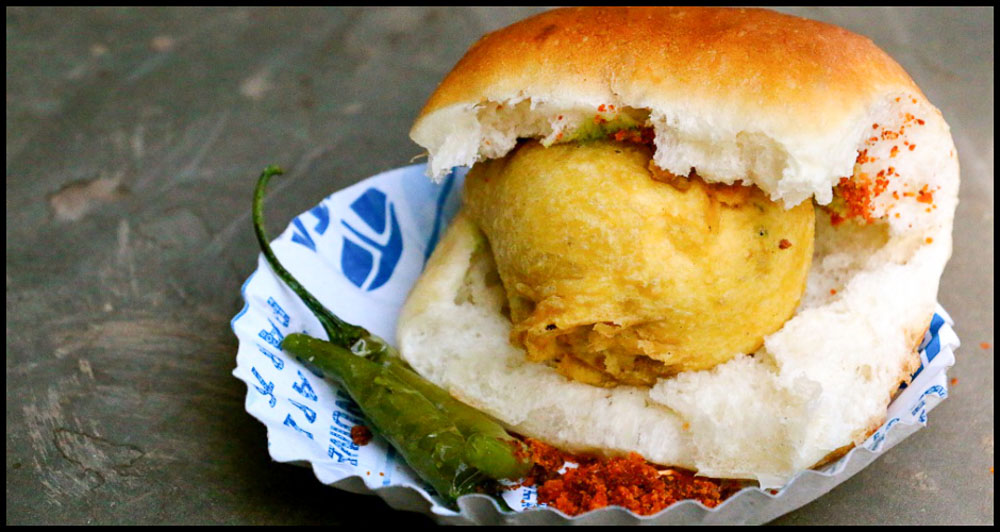 Pav-ing the way to another Pav-ulous street eat – the Indian burger a.k.a Vada Pav.
If you're used to fries with your burgers, imagine those powers combined. A fried potato dumpling (vada) nestled in a soft bun (pav) and cushioned with a dash of fruity chutney, complete with a crunchy chili on the side for that added boost of spice!
Yummmbai, I mean Mumbai, has been credited with the creation of this little monster! But it has since found its way to the top ranks of best street foods across India. So no worries finding the little devil of a snack.
3) Paani Puri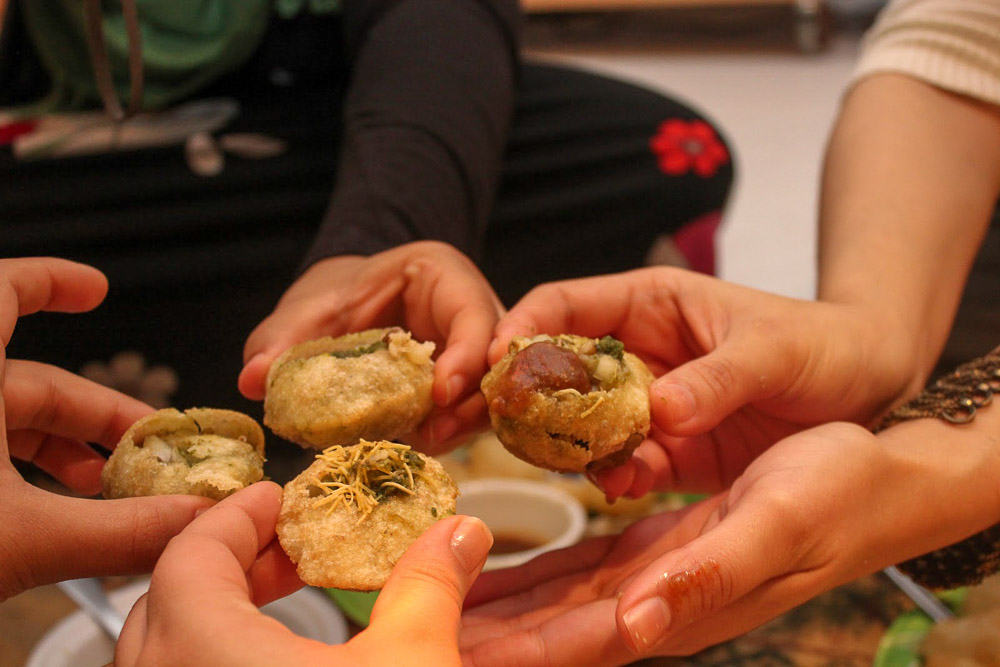 Forget what your mum said about not playing with food. I swear this has got to be the most fun Indian street food!
You're first given a small deep-fried hollow ball of puffed bread with a small hole at the top – "puri". This is then filled with chickpeas and spiced mash potato. The last step is to dunk the stuffed puris into the "pani" – a spiced water mixture with tangy tamarind chutney. The trick is to place the whole thing in your mouth so that the "pani" does not spill all over the place.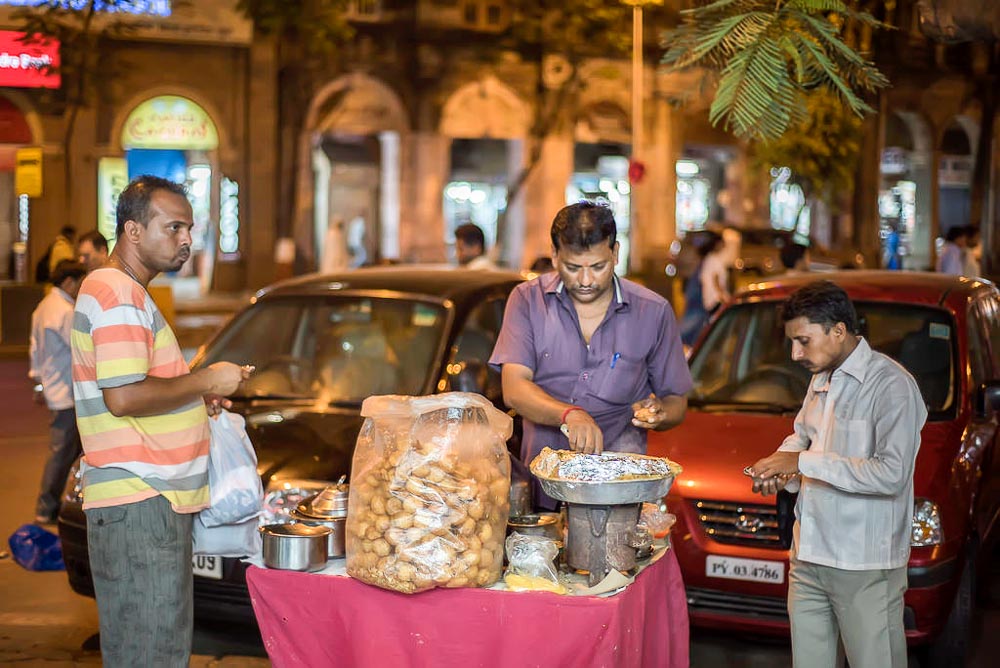 Because the pani puris are so small and delish, people tend to eat between 8-10 in a row. The gathering round the pani puri "walla" (vendor) and chowing down pani puris with the stall owners and fellow "diners" on the streets of India makes the experience all that more enjoyable.
4) Momos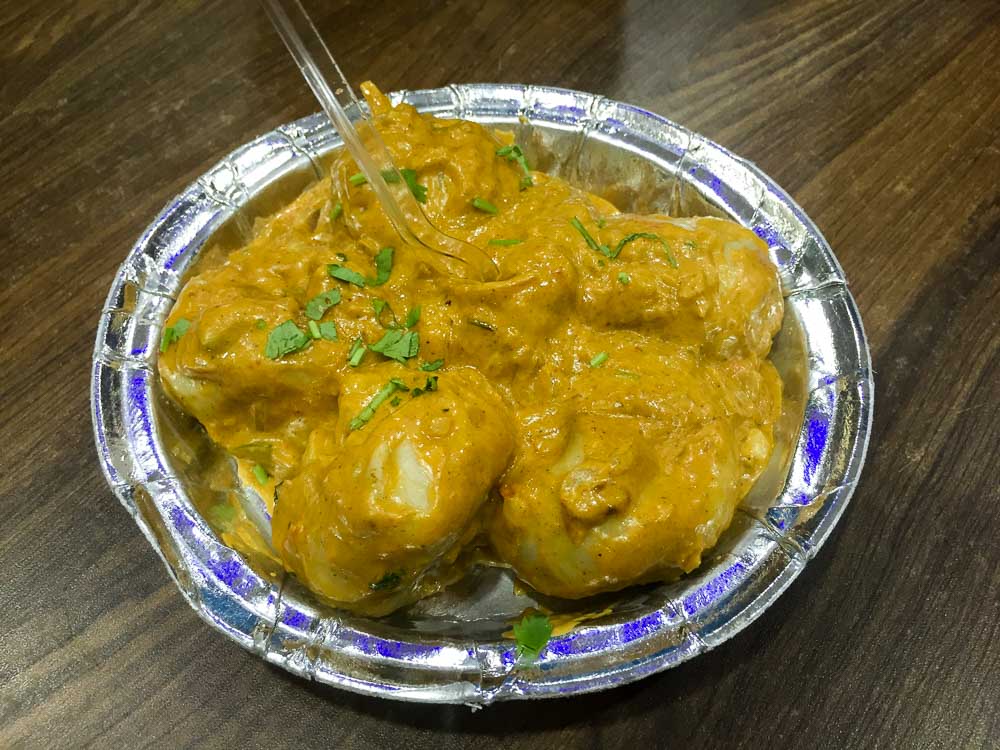 Momos are basically dumplings of Tibetian descent, but imagine being able to choose from a variety of fillings, sauces and even the way its cooked! Momos ain't so basic no-mo. The possibilities are endless.
In our few days in India, we tried deep-fried potato momos with a tangy chilli sauce, steamed chives momos, stir-fried vegetarian momos with masala gravy, sweet and sour chicken momos, pan-fried momos, and boiled pork momos.
The best ones we tasted were undisputedly the deep fried potato Momos off the streets of Dharamshala. Understandably so as the town is home to a large Tibetian community and the Dalai Lama.
Momos are so popular that they are not only be found at street stalls, but are also now a hot item at food courts and restaurants in shopping malls. If you don't try this while in India, you're gonna get some serious FOMO on MOMOs.
5) Tandoori Chicken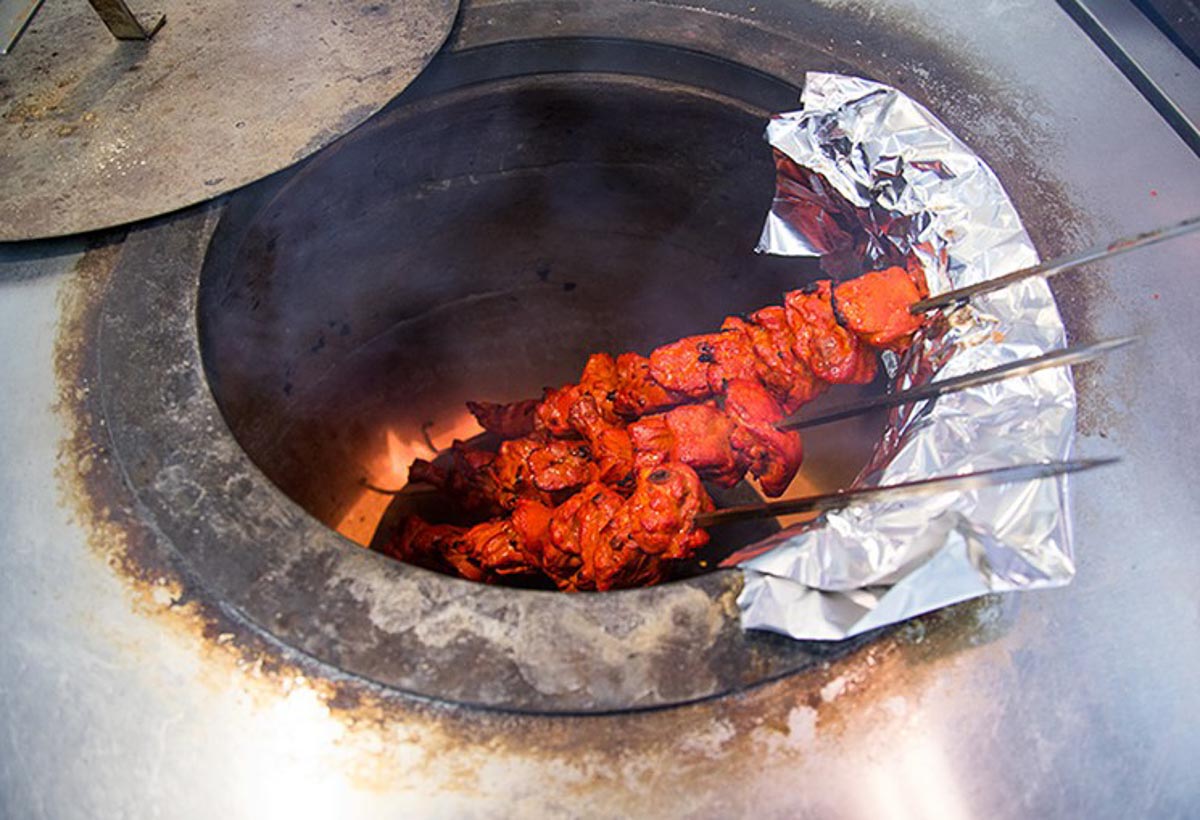 The chicken is marinated in yogurt and a masala spiced mixture and then roasted in a cylindrical clay oven known as a "tandoor" – thus the name. Not sure if the process is the same in Singapore, but somehow the ones we tried in India were really much juicier.
Many stalls across India now also call it chicken tikka masala, and it comes in varying levels of spice, served with a side of raw onions, yogurt sauces, and my favorite mint sauce 🙂
If you're in Amritsar, check out Makhan Fish and Chicken restaurant. They are famous for their tandoori chicken and fish, but quite pricey (for Indian food standards) at about SGD8 per person.
6) Butter Chicken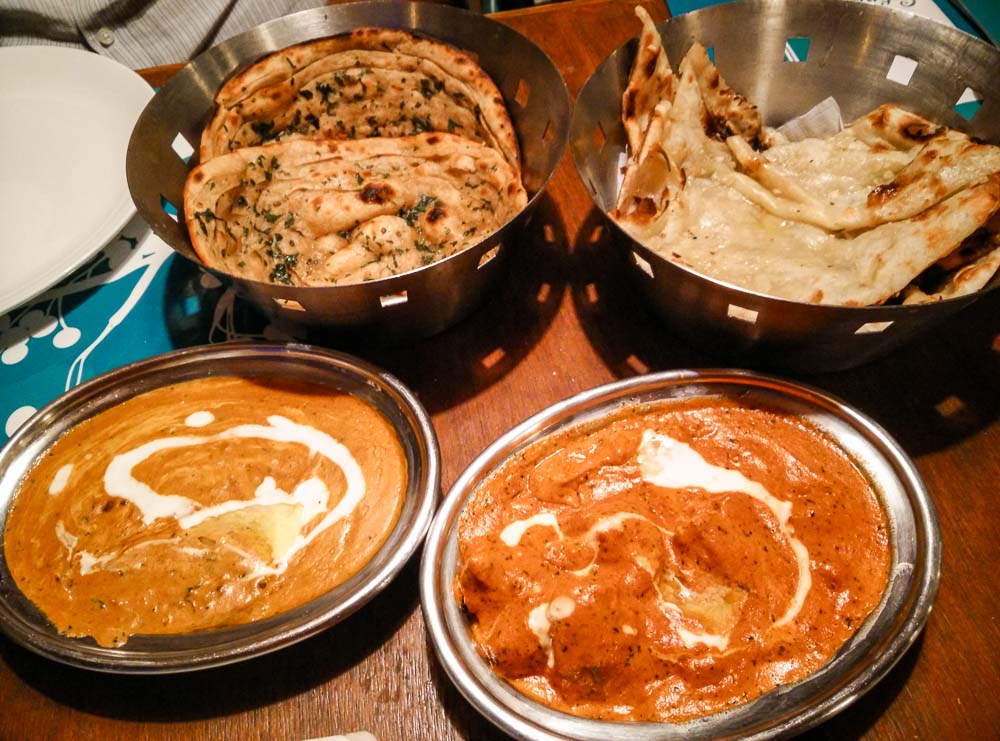 I only recently found out that butter chicken is actually tandoori chicken re-cooked in a butter curry! (forgive me if I'm slow to the game #suaku).
What I love about butter chicken is that the curry is creamy and savoury, with just a tinge of heat, and the chicken, being re-cooked, is so tender (it feels like every piece of chicken is from the chicken thigh)!
And of course "Naan-thing" compares to the gravy and bread combi. Butter chicken is best enjoyed with garlic "naan" (Indian flatbread). You're welcome.
7) Palak Paneer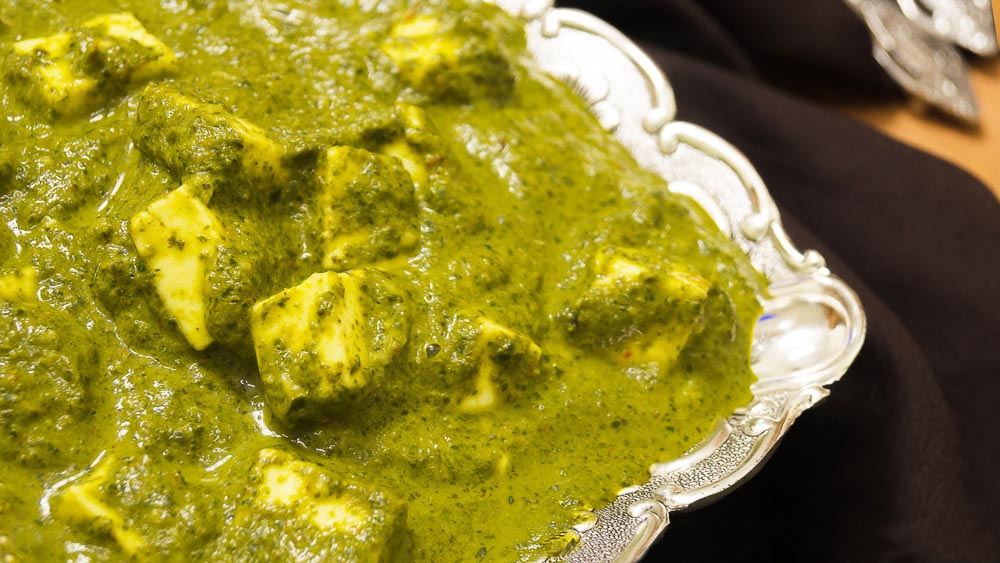 If you like "naan", palak paneer is another great dish to enjoy it with! Cause gravy.
The "paneer" are cottage cheese cubes that taste surprisingly like tofu, just chewier. They are cooked in the "palak" which is a smooth savory spinach curry. The curry isn't the spicy type. Instead the spinach gives it a light refreshing taste that mixes well with the creamy cheese.
But if spinach isn't your thing, you can also find masala paneer, butter paneer, paneer tikka, and more, that is also a heaven-like combi with "naan".
8) Bhel Puri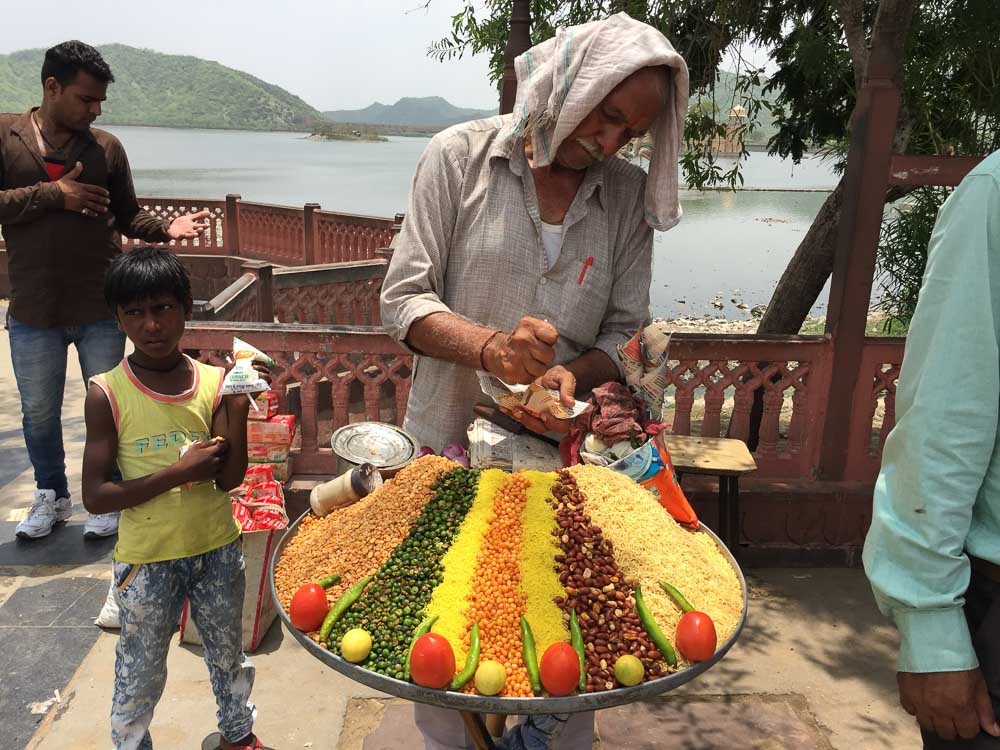 At first sight, bhel puri looks a little like the Singaporean snack "kachang puteh" (a mix of different types of nuts). Upon further investigation, it's nuts and more.
Bhel puri can be eaten in two ways – dry or wet.
The dry bhel puri is a tossed mixture of puffed rice, peanuts, onion, tomatoes, boiled potatoes, raw mangoes, coriander, pepper, spices and lemon juice. This is served in a rolled paper cone and eaten with a spoon. The wet bhel puri is the same dry mix, but with tangy chutneys.
This is like kachang puteh on steroids! Definitely a snack that you'll keep munching on. You can even buy the dried-snack version home, which I did.
9) Lassi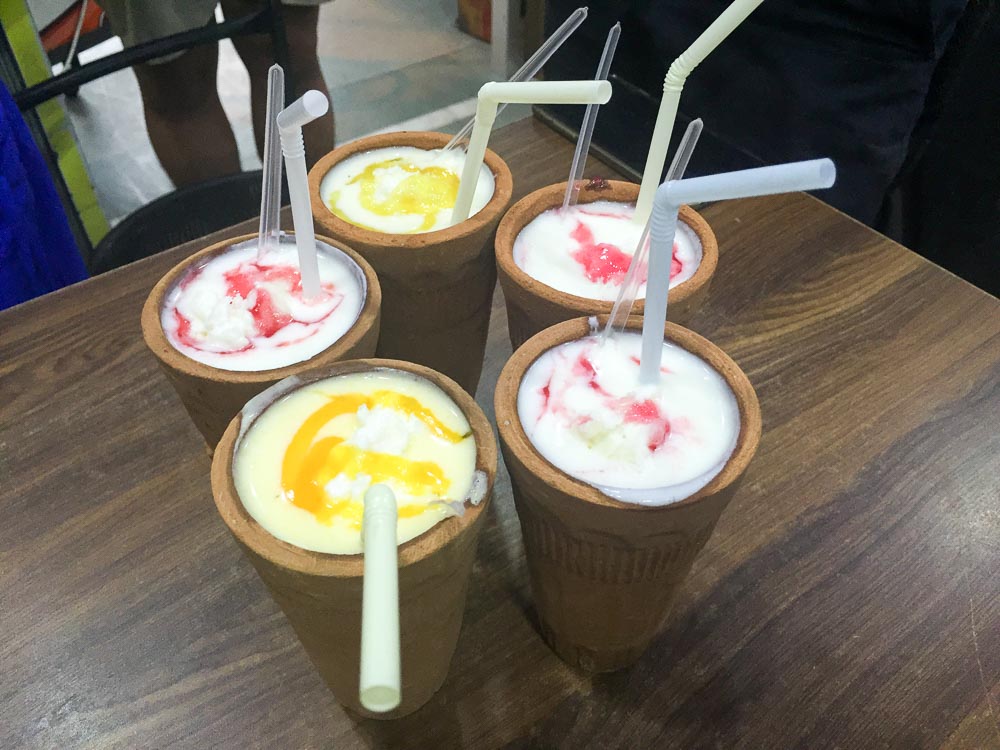 This Indian milkshake brings all them boys to the fields!
Lassi is one of my favourite drinks in India (My favourite has to be the mango flavoured ones). The yogurt-based concoction is said to be a good lining for your tummy before eating any spicy food, and also aids digestion.
I've had sweet lassi a few times in Singapore, but what I didn't know is that it also comes is savory flavours. We ordered a masala flavoured lassi that tasted a little like cold curry water, which was a weird shock to my tastebuds. I would recommend trying it if you haven't, but I'm sticking to my sweet lassis from now on.
10) Masala Chai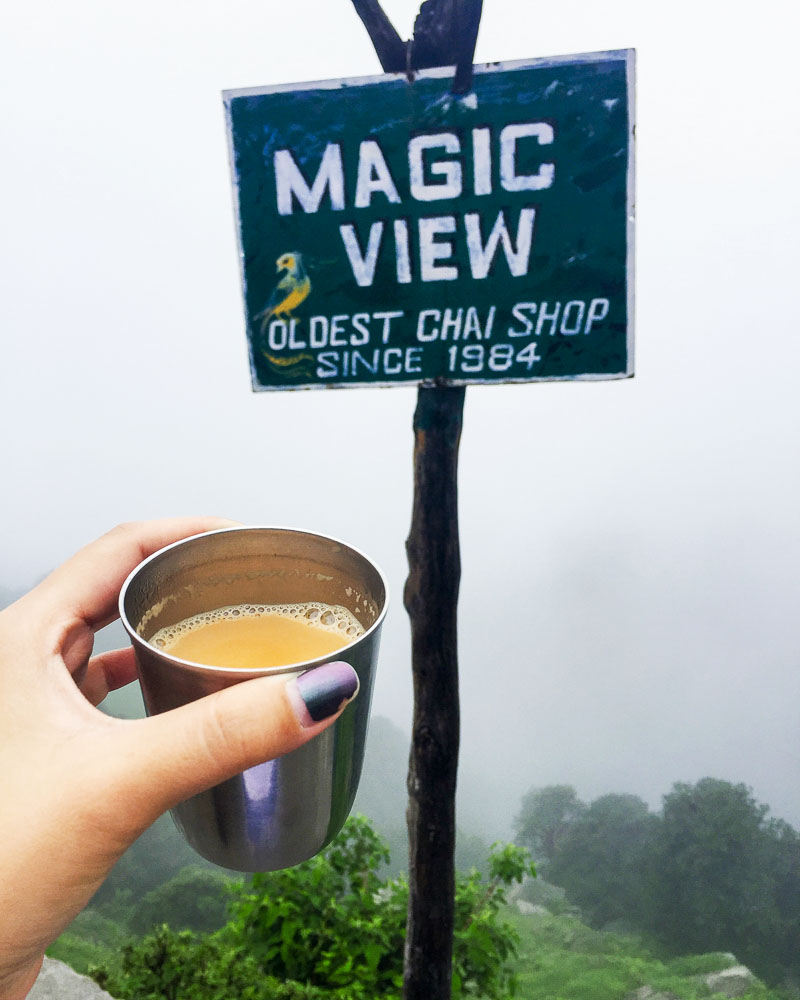 This to me, has got to be the flavour of India. Yup, not the curries, nor the sweets, but a good old cuppa "chai" (tea). Masala chai is a spiced tea made of black tea brewed with spices such as cardamom, ginger, cinnamon, cloves, black peppercorn and milk. The warmth of the tea brings a sense of comfort and is a great ending to any meal.
We were lucky enough to enjoy a cup of chai from the oldest chai shop in the world, high up in the mountains of Dharamshala.
But there are chai wallas lining the streets of every Indian street ready to greet you with a piping hot cup of tea.ph
There's just so much to eat in India! I'm only skimming the surface of Indian street food with these 10 delicacies! There's so many more delicious eats that stall holders will tell you to – "Take it, and Go" (complete with headshake). The no-nonsense mantra pretty much sums up what I love about Indian street food – fuss-free and flavourful!
Eating is an adventure, and it sure makes travelling all that more satisfying.
Read more: Top 10 Things to do in Kerala
Are there any of your favourite India foods that didn't make the list? Let us know in the comments section below!