A story of two young women from Singapore who left the comforts of their own home to build another for travellers, miles away in the second largest city of Myanmar. 
It's mid-April. On the rooftop of a four-storey building just a few hundred metres south of Mandalay Palace, the guests of Mansion Hostel are getting ready to reign liquid warfare onto unsuspecting locals down below. Buckets upon buckets of water are being readied, balloons filled to the brim, hoses gripped like machine guns.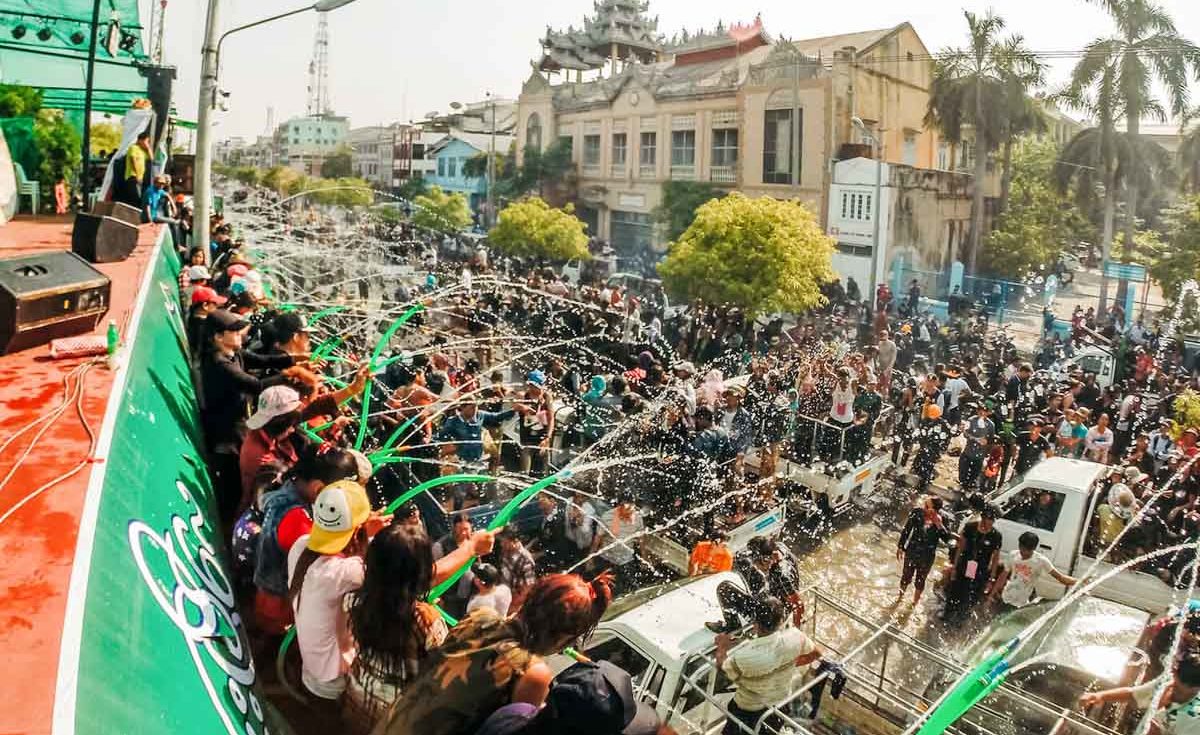 But this isn't your conventional "party" hostel. They're merely immersing in the nationwide festivity that is the Thingyan Water Festival — a four-day celebration of the Burmese New Year. While the roads outside are jam-packed with minivans, pickup trucks, and troupes of people grooving to EDM, the interior of this particular establishment is by contrast calm, and incredibly cosy.
A Home Away from Home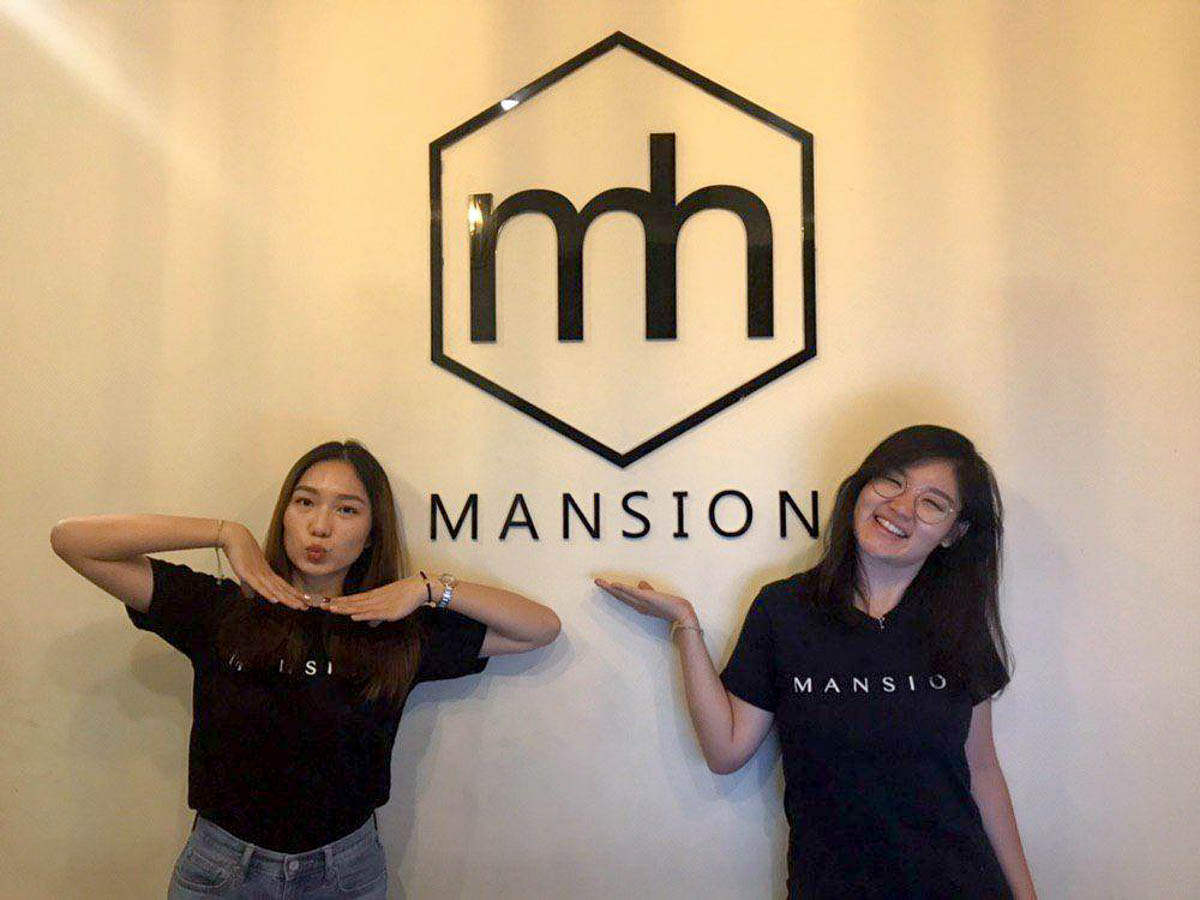 Towards the beginning of our month-long adventure around Southeast Asia, we stumbled into an unassuming guesthouse along a busy street, lugging our heavy backpacks past the front door. "You're the group from Singapore, right?" greeted the receptionist. Sensing a familiar accent, we gave each other squinted looks. "I've put all five of you in the same room, I figured you'd prefer that since you're here together as a group."
Indeed we did. Although we were more curious, excited rather, by the prospect that we've met one of our own countrymen miles away from home: "Are you from Singapore?" Hui Shi beamed, "Yes, I am!"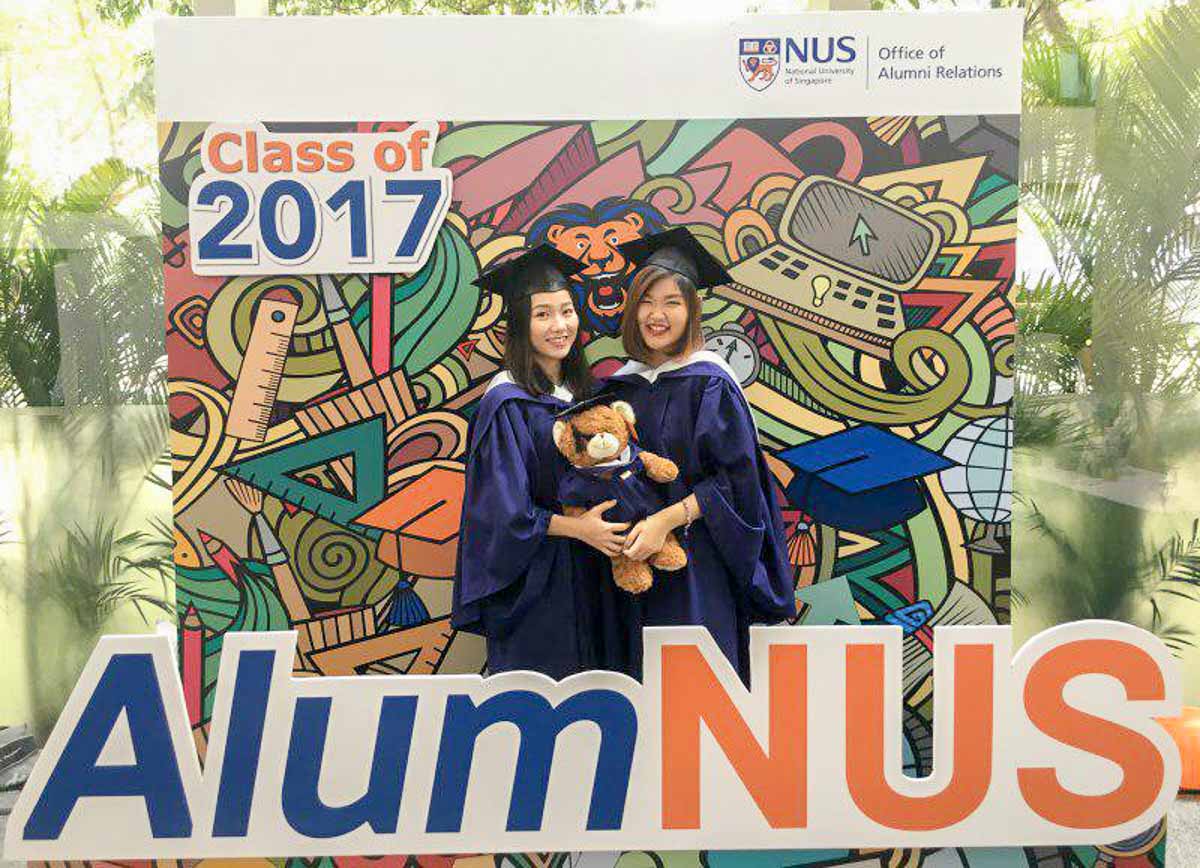 Mansion Hostel is the brainchild of childhood friends Tang Hui Shi, 24, and Aye Swe Lwin (Mei Fang), 26. They graduated from the National University of Singapore (NUS) Business School in July 2017, and flew to Myanmar to kickstart their very own business venture just two months after convocation.
Eight months later on April 1st 2018, Mandalay's brand new upscale hostel had opened its doors. This once-a-year Burmese fiesta served as an opportunity for the pair to let loose, unwind, and look back at just how far they've come in a matter of 12 months.
Inside, its four floors are plastered with a trove of thoughtful decor, signs that the hosts are seasoned hostel dwellers. But how did this all begin? Why did two fresh graduates from a renowned university decide to veer off the "normal" path, and start afresh in a country so different from the one back home?
We sat on the same rooftop patio, with several cold cans of Myanmar lager beer in hand, while Hui Shi opened up to us about Mansion Hostel's journey from fleeting idea to brick and mortar reality.
The Birth of a New Hostel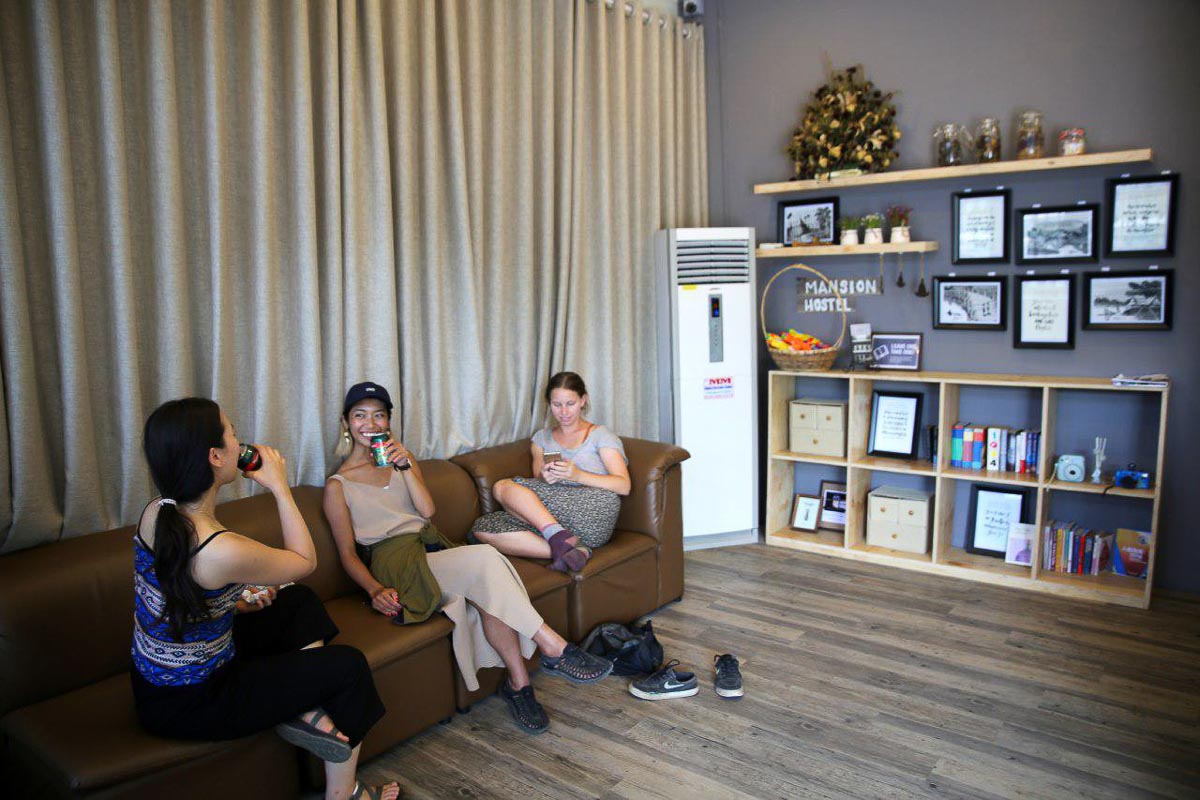 Hui Shi never considered herself much of an entrepreneurial spirit at the beginning. In fact, her drive to make Mansion a reality was driven more out of what she didn't want in a career. Speaking to us over the phone in April, Mei Fang shares a similar sentiment about her time working at a multinational corporation (MNC) in Singapore.
"I didn't have a very fulfilling experience there because I didn't like my daily routine. You start to realise that whatever you're doing… it's easy for them to find someone else who can replace you. I felt like whatever I did wasn't really appreciated either."
An Employee's Struggle for Purpose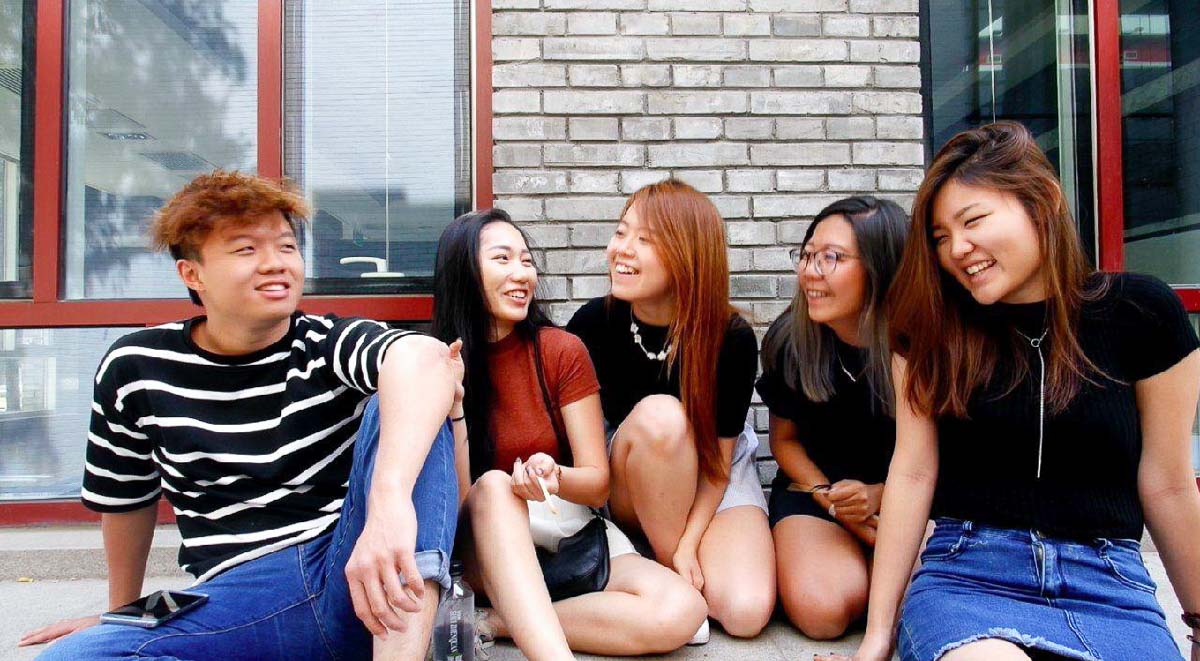 In their third year of university, they both enrolled in the NUS Overseas College (NOC) Programme , an initiative that aimed to nurture students' entrepreneurial spirit by interning at technology-based startups. Perhaps ironically, their time in the programme solidified their aversion towards an employee's lifestyle — rather than an admiration for technology — and that prompted them to reevaluate their career plans.
"We were both doing our internship in Beijing, China, when we realised we didn't want to work in corporate anymore," Hui Shi recalls with tangible relief. "We worked OT almost every day, but we'd much rather be working hard for something we could call our own. Because then even if we were physically tired, we'd still be able to keep our spirits up mentally."
While Hui Shi worked at a video production company, Mei Fang dipped her toes in another marketing firm. There, she observed the dichotomy between the work attitudes of a founder versus the people who work for them. The difference, she says, lies in their purpose.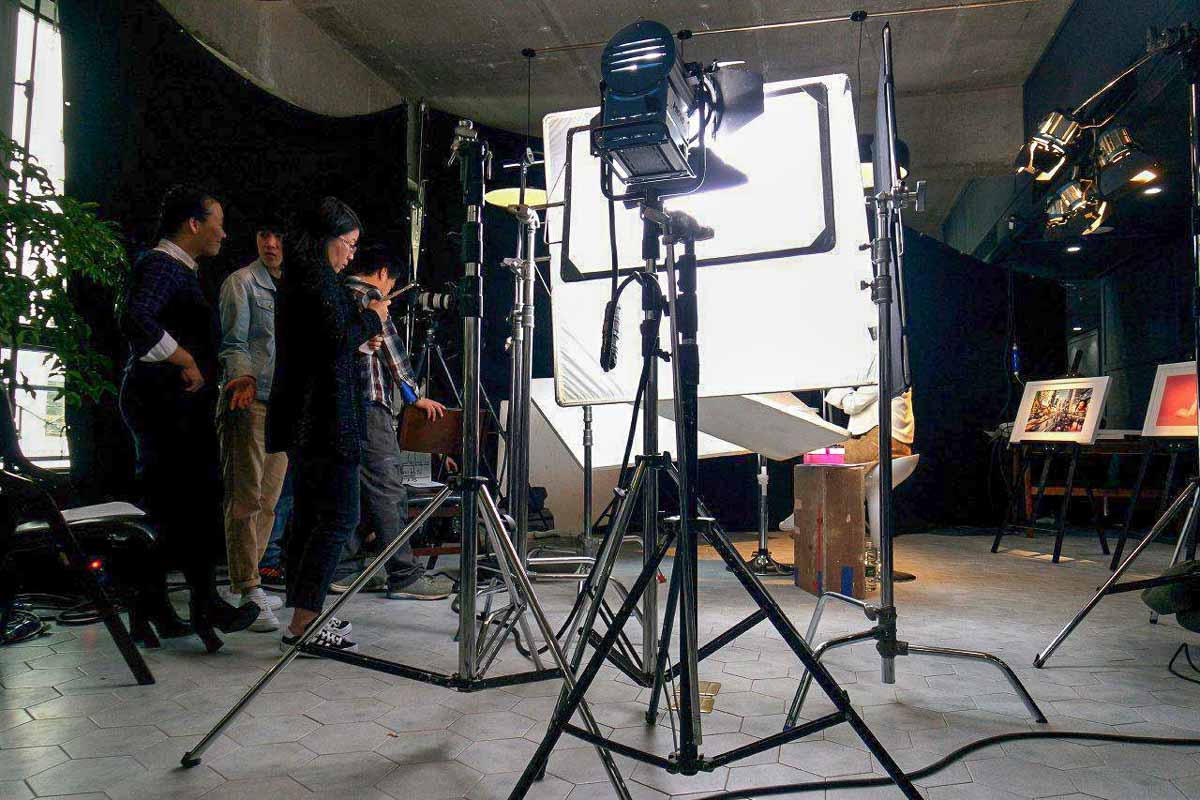 "Our colleagues in China were working their butts off too, and they weren't really happy. Our founders, on the other hand, were super driven and more hardworking than any other employee. They hardly had any time to rest, but it's different because they're doing it for themselves. You can see it in their faces, and I was very inspired. I wondered, "If someday I can do something like that, that'll be great.""
And so the seed had been planted in their heads.  The pair went on a short holiday in China after their internship had ended, where they ended up staying in a hostel and having a ball of a time interacting with fellow travellers. They fell in love with the lifestyle that the hostel environment offered, and the inevitable question was soon raised:
"Why don't we start a hostel?"
"I realised that whether I'm working for an MNC or a startup, as long as I'm working for someone else, my drive is just not the same…" Mei Fang adds. "It's what we enjoy too. When we were travelling, we really loved (the hostel atmosphere). It's also not as difficult to start as compared to a restaurant or a café."
A Friendship That Works
Having lived in Myanmar for most of her early childhood, Mei Fang moved to Singapore when she was 9, without a single word of English in her vocabulary. Because of this, she started her primary school education with peers that were two years younger. A few years later in secondary school, she met her best friend and future business partner.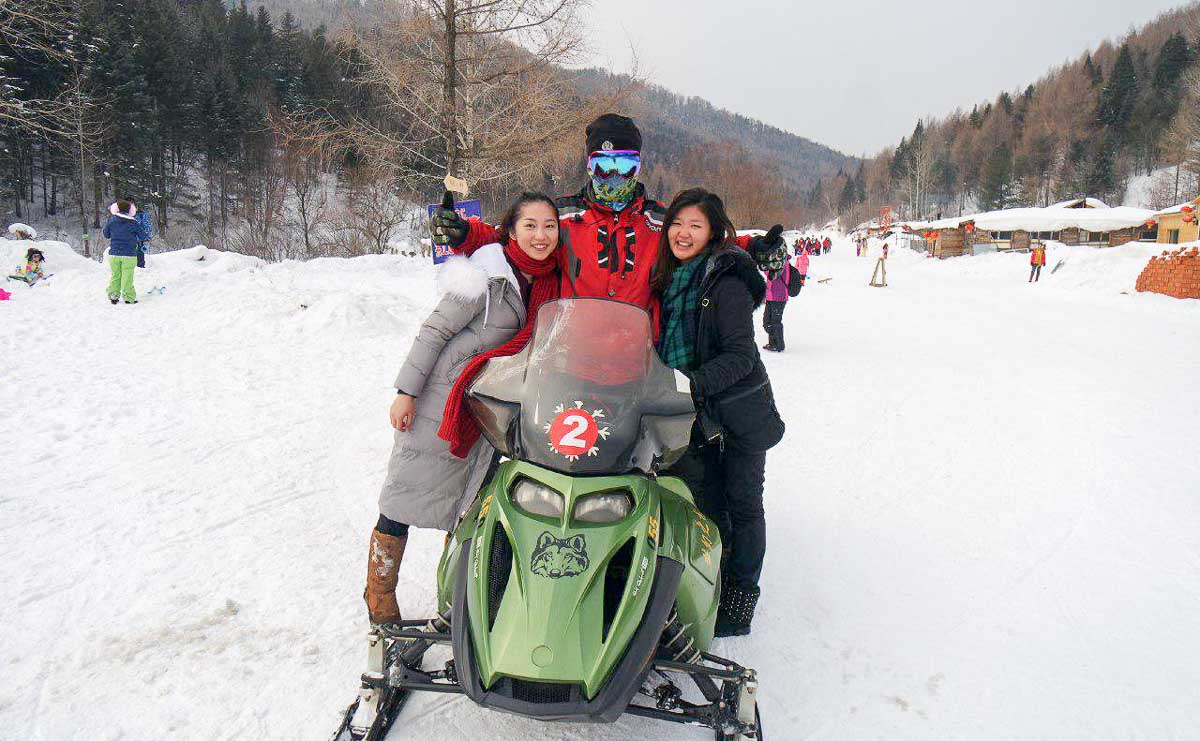 Over the years they've cultivated a strong bond. They went through countless group projects during their time in university, and went on even more holidays together. It's fair to say they know each other well, but even the best of friends can turn into foe when it comes to matters of money… just not in their case: "Sometimes I wish we'd fight more," Mei Fang commented, before both broke into laughter.
However, their reason for choosing Myanmar went beyond just possessing a Burmese passport and sharing an undeniable chemistry.
"Myanmar was beginning to open up due to a change in power," Hui Shi explains. "Within the last year, many countries gained VISA-free access (to Myanmar). We could see a lot more people travelling here and a rise in tourism." That foresight was testament to the savvy nature of both women. Ever since the 2015 general elections, tourist arrivals in Myanmar had not dipped below 200,000 in any given month.
And so, with an optimistic mindset and a business plan in hand, the pair pushed on with their plans.
Read also: 9-Day Adventurous Myanmar Itinerary — Undiscovered Gems in Yangon, Bagan, Mandalay & Lashio
Trials and Tribulations of Living Abroad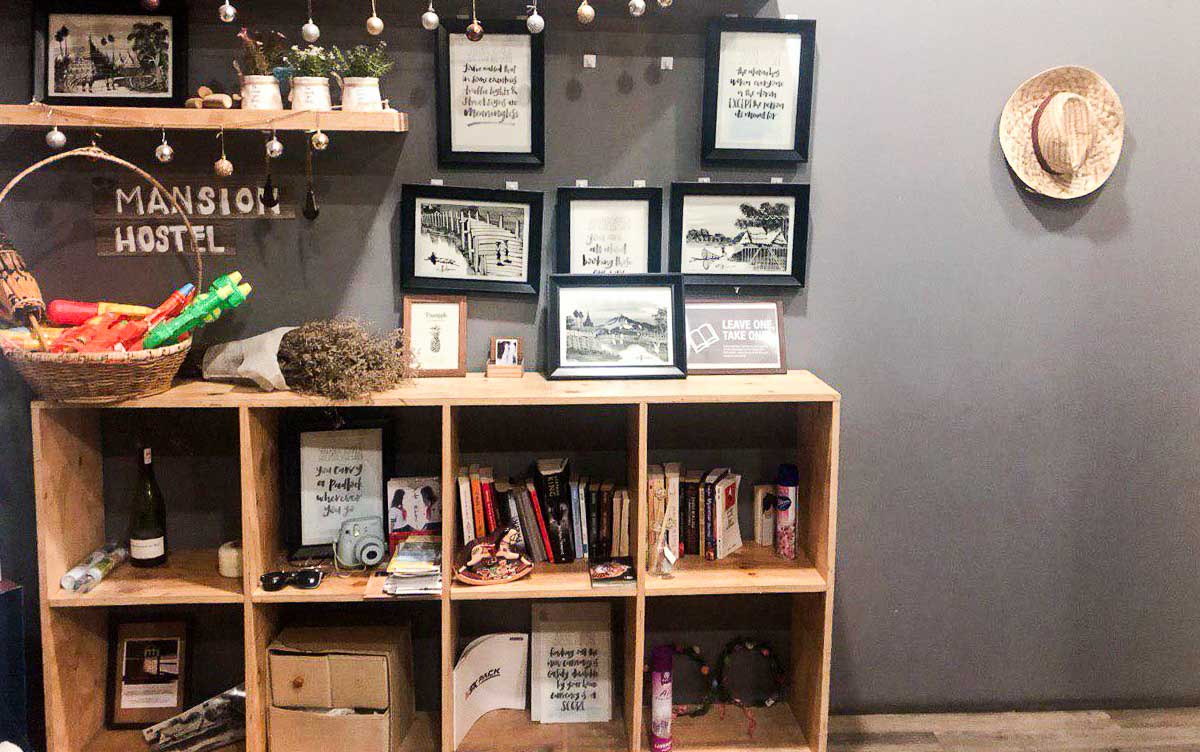 Adapting to Circumstances
It wasn't long before they realised that not all was going to be smooth and sailing. They faced a host of challenges they didn't expect. Hui Shi admits that even finding a place to begin with had its complications. For instance, in Myanmar, electricity supply is not stable, and the government does not provide a central water source for every establishment.
"We had to find a house with a stable supply of electricity to support our type of business (with multiple air-conditioning units). It also had to have a clean water supply underneath, a water pump, and a water storage tank that's able to pump the water up daily. Many homes in Myanmar don't have access to that, and so many locals head to public wells to shower and do their laundry," she explains. "It's a lot of things you don't even think about in Singapore."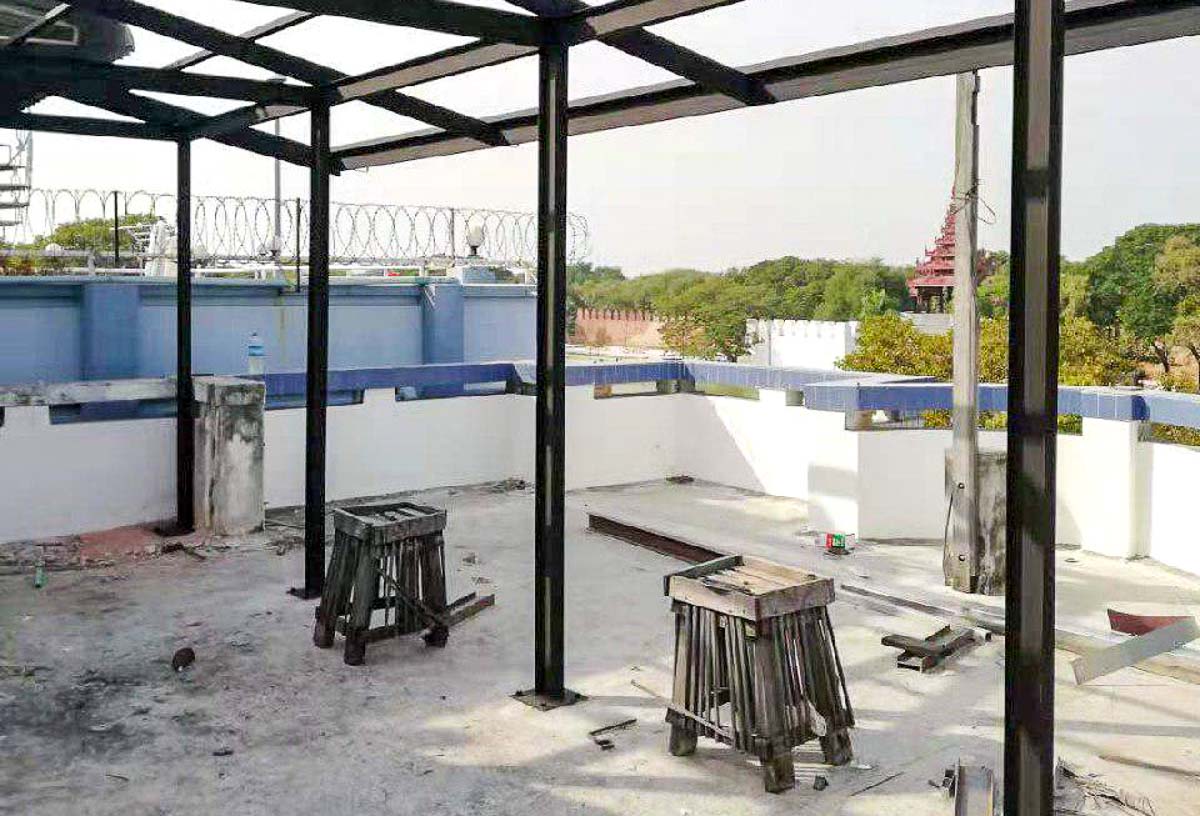 While they initially intended to set up shop in Yangon, the right property never showed itself and they moved on to Mandalay — a move that both parties agreed was the better choice in the end. "It's more historical here, and there's more things to do — you can walk up Mandalay Hill, go to (various) waterfalls, even take a train to the Gokteik Viaduct."
Even after settling on a location, more issues began to pop up. One of them, involving snakes. "When we first came in, there were several tree snakes in the hostel, cobwebs and all those things. The windows were broken too. This particular house hadn't been occupied for around six to eight years, so it was very messed up."
Eventually, they made it through the various hurdles presented to them and began renovation work at their current site the turn of 2018.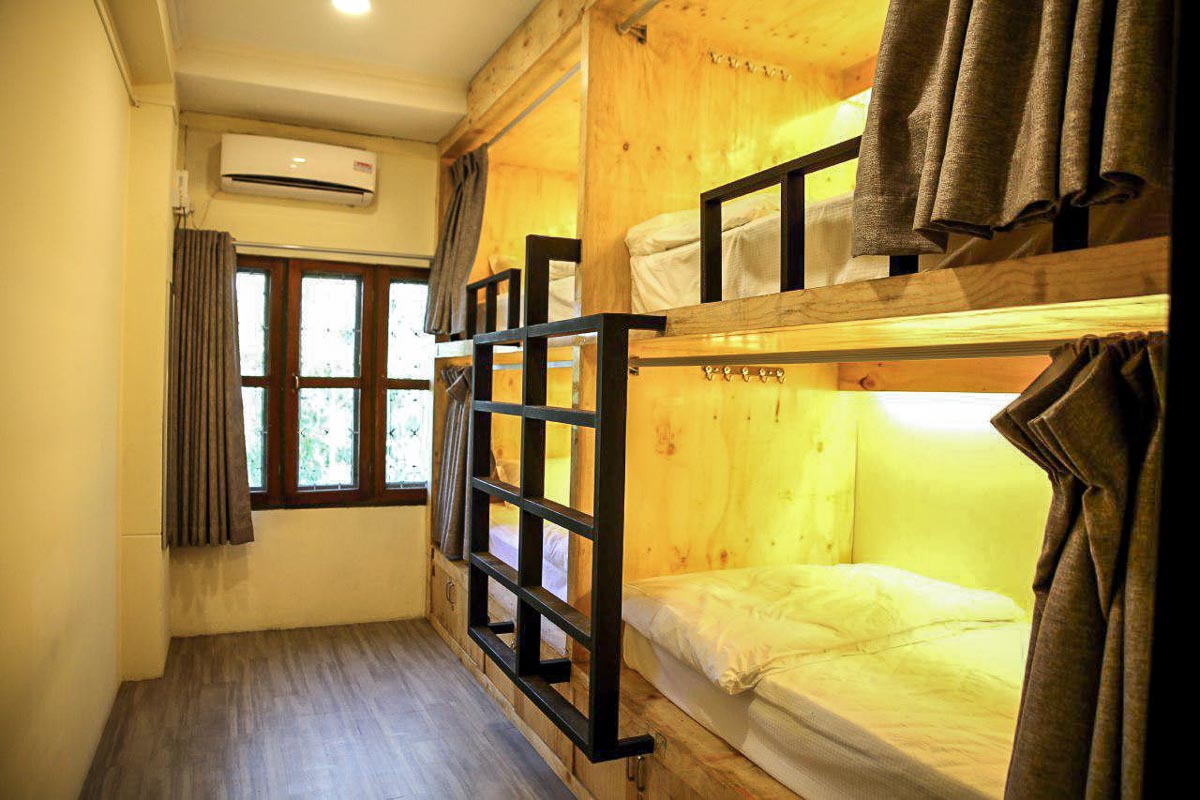 A Different Country, A Different Culture
As you would expect, adjusting to life in a different country has its difficulties. Contending with and adjusting to cultural norms in society is the obvious one. You might suppose that someone who's lived in Myanmar before would find it easier, but Mei Fang offers us an insight as to why that hasn't been the case for her.
"I think Hui Shi has adjusted to life in Myanmar better than me!" she laughs. "That's because she's a foreigner here, in a new country and a new culture, and she likes it here as well. It's as if it's already her homeland."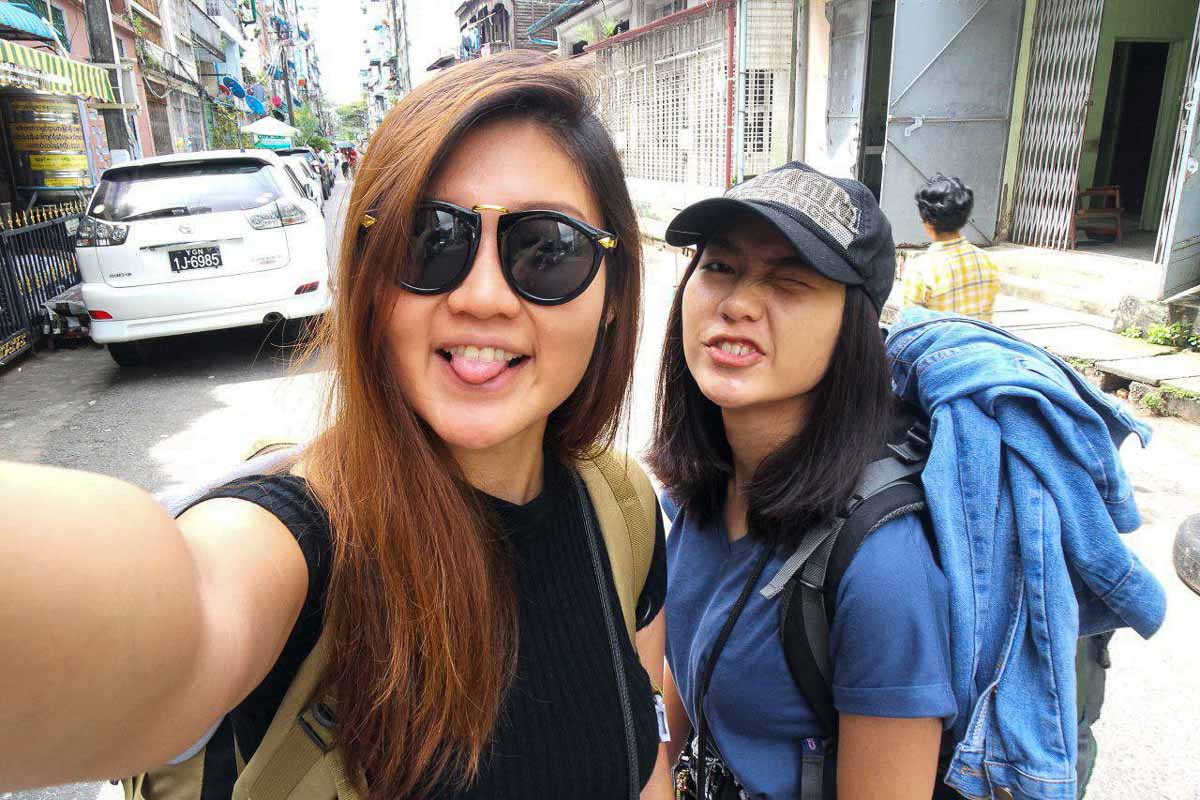 "It's more complex for me because I'm trying to find my roots, and it's supposed to be familiar for me, but it feels like I'm trying to remember a part of me that I've forgotten. I still have certain Burmese values that I have to uphold," she explains. Hui Shi herself has noticed the the difference between the way locals treat her and her partner: "Because you are Burmese, many locals will have certain expectations of how you speak, how you act. For instance, it's not nice to wear shorts outside (as a Burmese lady)."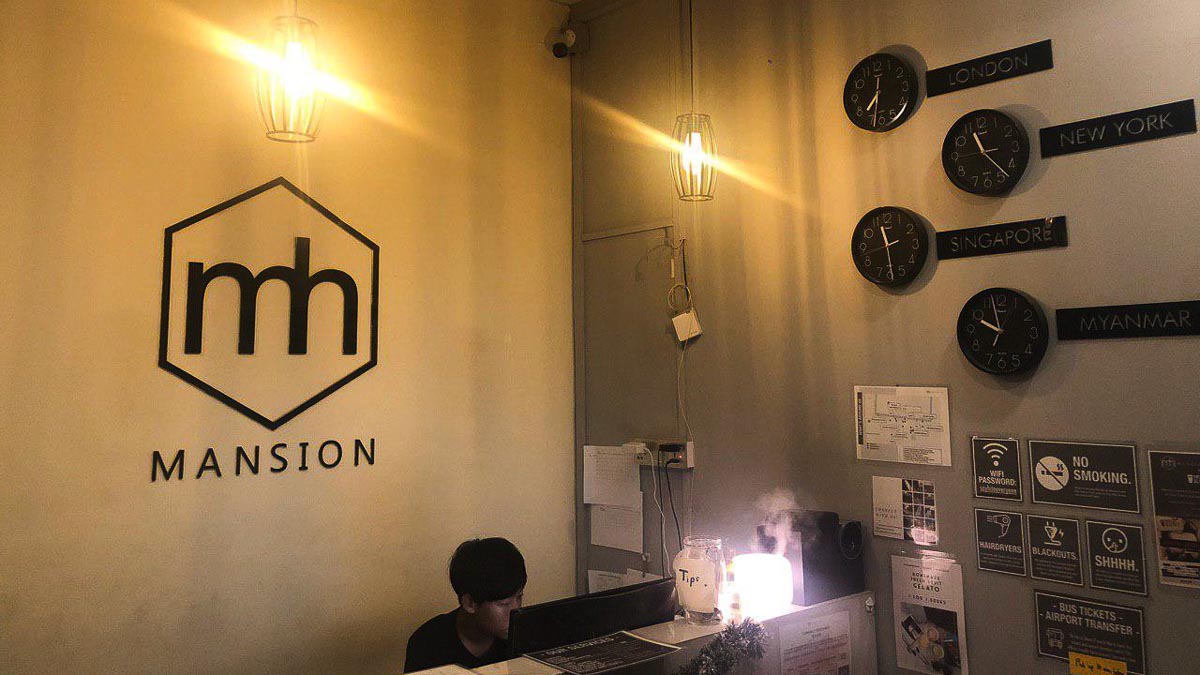 And it's true. Myanmar is still a largely conservative country that places importance on upholding traditional values. Mei Fang recounts how she initially insisted on wearing longer pants around even within the hostel, as she wasn't sure if her male employees would be comfortable if they saw their female boss in shorts. Hui Shi on the other hand, being a foreigner, had no such issues with the clothes she wore.
It wasn't just the dress code that was different, however. For Mansion's seven current employees, interactions with their employers started off very formally. "The first time we had a meeting, I had to pull out a chair and tell them to sit down!" Hui Shi recalls.
"In Singapore, we can be very casual even when employers and employees talk," Mei Fang says.
"But especially in the hospitality industry here, when I talk to my staff, they said that they were trained to stand up with their hands behind their back when they talk to managers or other superiors. They cannot sit down."
After a few months, the employees got used to what both women called their "casual Singaporean style", while they also did their best to understand the standard practices that the locals were used to while working in other hotels. Now, they've got no problem sitting together, or being open with each other. "There's more of a family vibe around here and they like it."
Missing Home
Being based abroad also tends to mean that you're spending majority of the time away from your loved ones. For the family-oriented Mei Fang, that has been particularly challenging. "I think 2 months (away from home) for me is the maximum here, I need to go back to Singapore. Because my family is there, you see, and I'm very attached to them. I need to go back, take a look, and then come back here."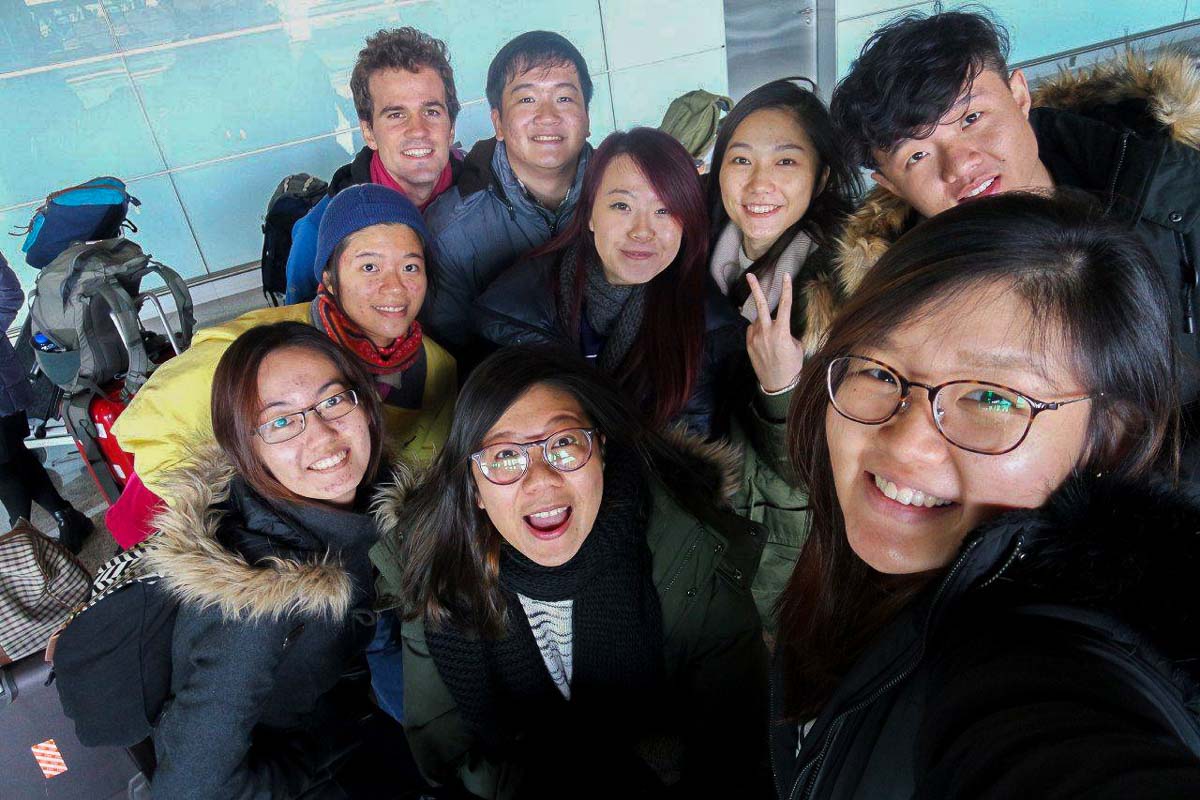 As for Hui Shi, she does occasionally reflect on the path that she chose not to embark on, even though she's adapted well to her new surroundings and enjoys her new job. "You know that you're leading a different life, and you see what your friends are doing (back home). Sometimes I do wonder — if I didn't choose this path, I would be able to spend more time with my friends and family in Singapore, and have a more comfortable income."
Despite this, both friends show little sign of regretting that decision. The deterministic energy the duo exudes is palpable even through the sound of their voice through the phone. A year since its inception, Mansion is already keeping itself afloat financially, boasting a fair share of five-star reviews from travellers around the world. The duo also has plans to expand, even venture out to different countries.
Breathing Life to the City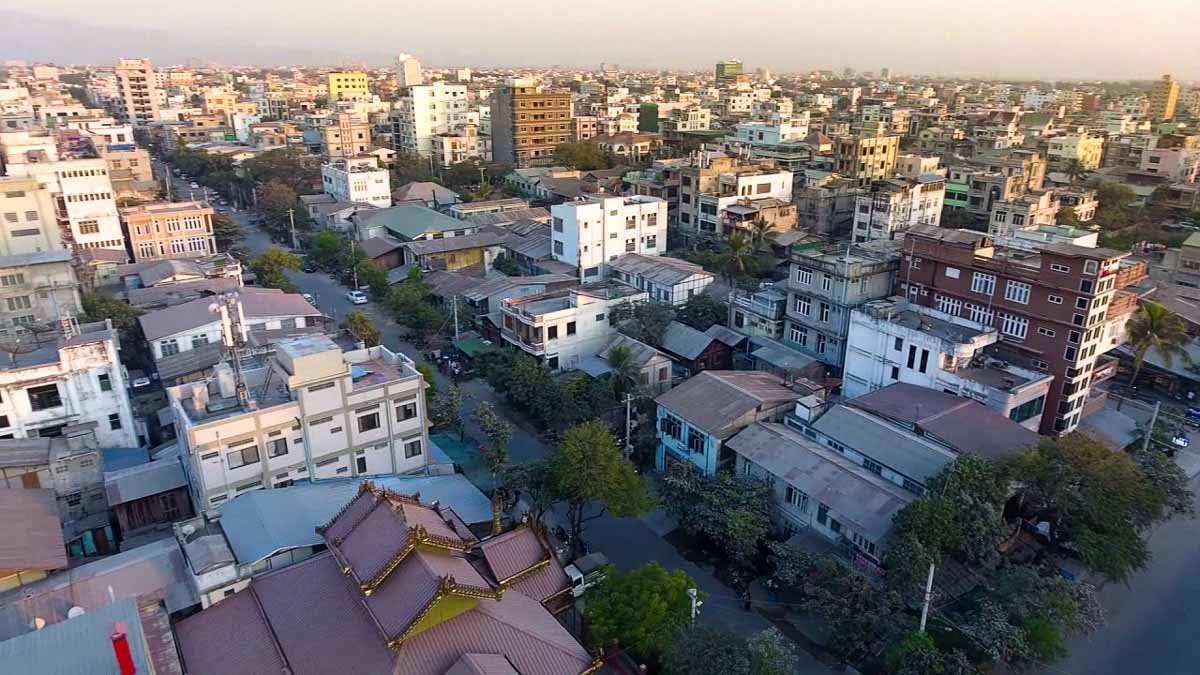 A Rejuvenated Neighbourhood
Their fresh presence has undoubtedly breathed a new form of life onto the street, if not the city. Now the sidewalks along 26th Street where Mansion resides are busier, the city that sleeps by nine in the evening, a little livelier. Backpackers trudge up and down, checking in and out around the clock.
"Before we moved in, our neighbour's house was the last residential property on 26th street. A while back this building used to have some furniture too, but one day somebody used a crane to break in and carried everything away." Mei Fang recounts.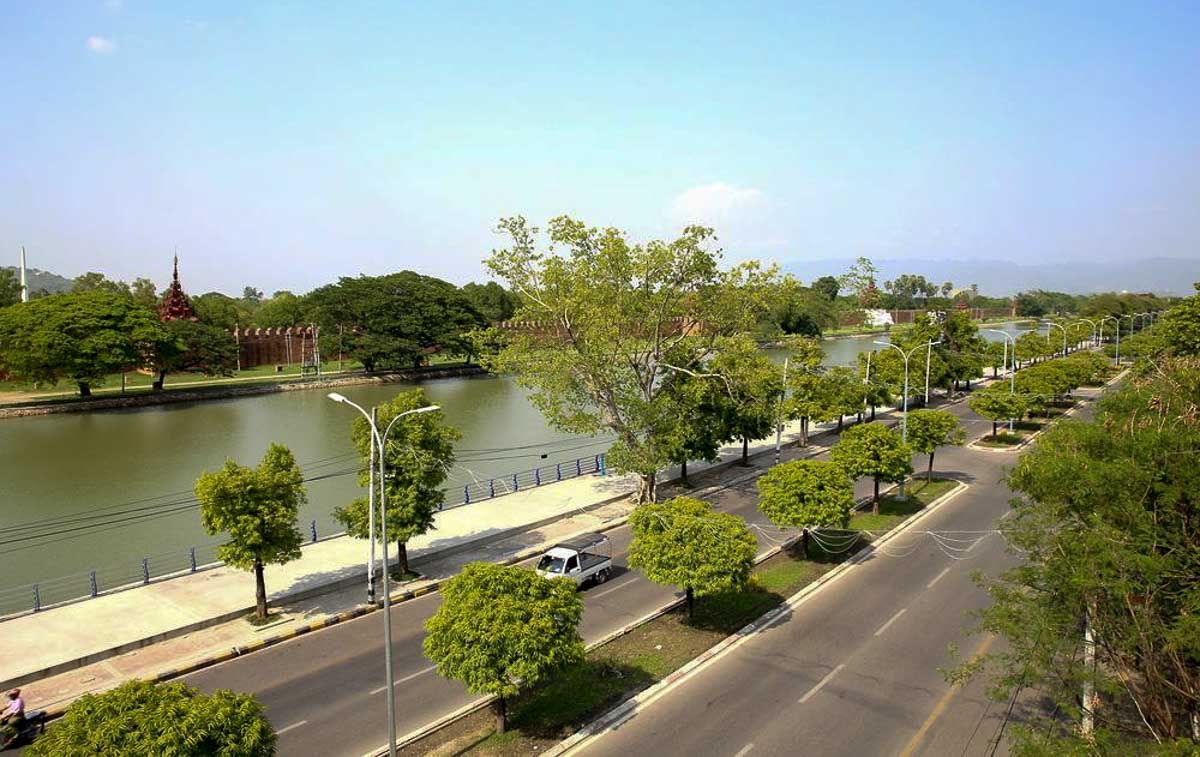 "The neighbours were really scared when that happened. After that incident, they would close everything by 10pm. Since we moved in, this street has become very active, and the neighbours are very happy. Now at night, you see that they don't even close their windows!"
All around the world, we've seen numerous examples of how businesses have the capacity to make positive differences to the local community. For Mansion, they've not just made the city a little safer, they're also helping travellers garner an appreciation for the cultural richness that exists in Myanmar — via a self-guided tour.
An Alternative Guide to Local Life in Mandalay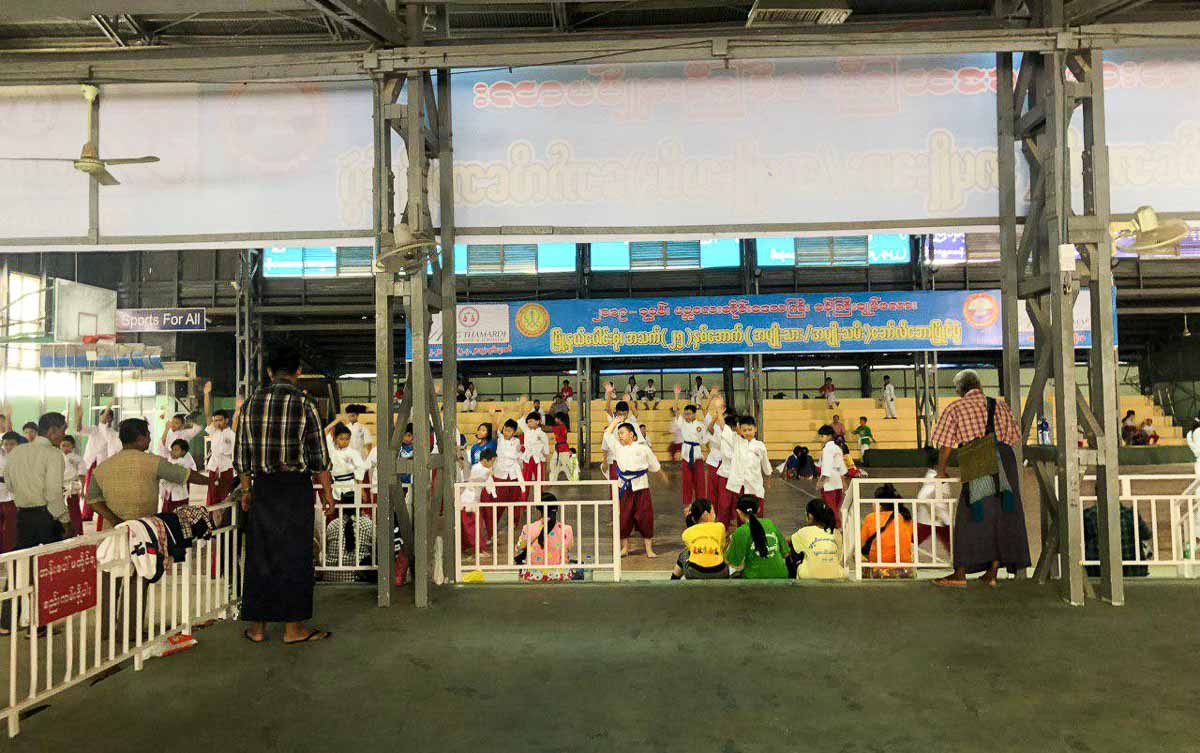 Travellers tend to see Mandalay as a central holding city hub for day trips to places more interesting. At one point however, I found myself with a mere few hours to spare here, legs a little restless. Having already covered most prominent landmarks in the area, I was itching to see what else lay beneath the city's greyish pastel exterior.
According to Hui Shi, I wasn't the first to experience this sentiment. "Everything in Mandalay is so spread out that it's difficult to ask them to go somewhere… A lot of travellers also ask us about certain things (pertaining to Myanmar): "What is a betel nut? What is the longyi, the thanaka?"
"So we thought: "Why not just gather these information and put it together for a quick walk around our place?"" Mei Fang adds. And it was that tiny customer pain point that resulted in one of the hostel's most endearing, defining features. For K2,000 (S$2), you're given an original, illustrated map and sent an mp3 file that you can listen to while you tour around the city at your own pace. There's nothing quite like venturing into the heart of the locals' daily lives, drawn at the nook and crannies that make the place what it is.
Their knowledge of Mandalay, resulting from their year-long stay in the city, meant that it took them less than a week to curate the entire audio experience. And yet, none of this — the new buzz in the street and the value they've found in living here — would have been possible had they not decided to take the first step in pursuit of a life that both challenged and fulfilled them.
How It All Came Together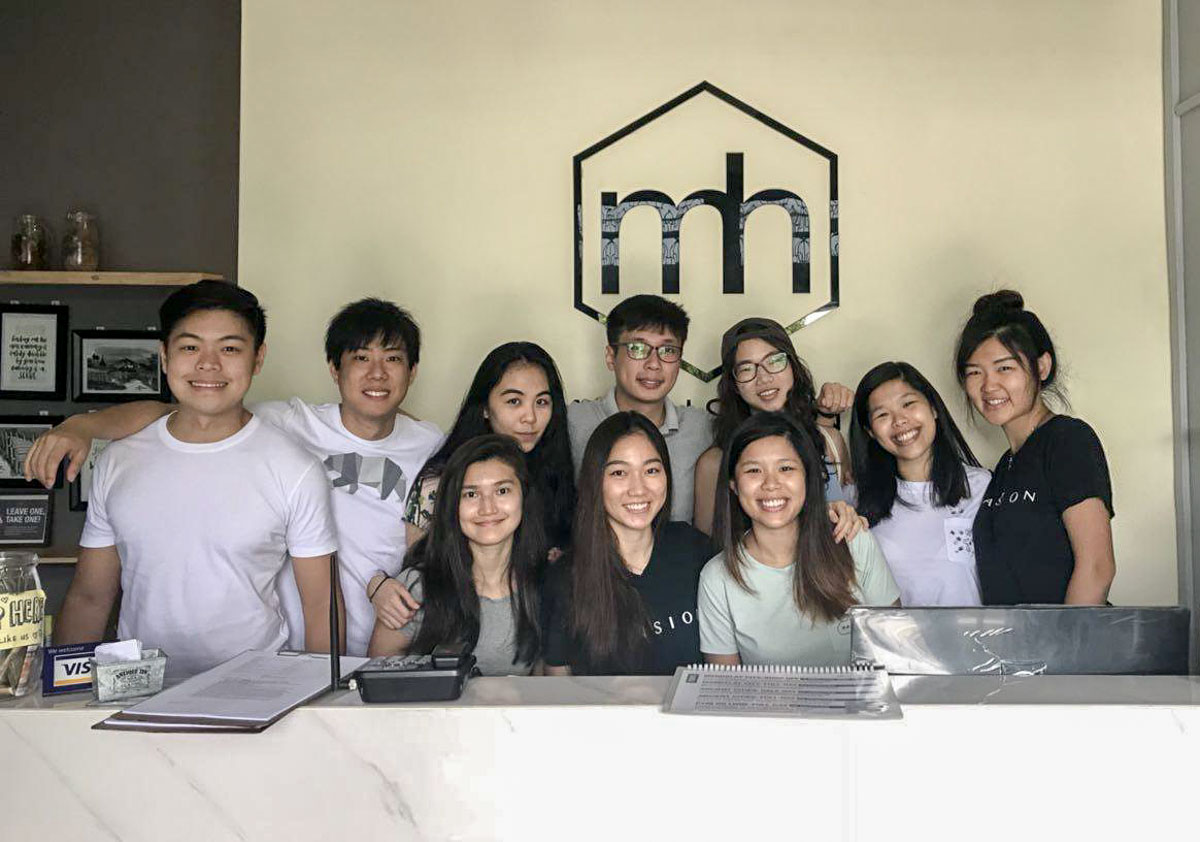 Hui Shi and Mei Fang are part of a growing group of Singaporeans who are choosing to work or reside overseas. For many hopeful entrepreneurs, the idea of starting a business can be exciting in many ways and equally daunting no less. Following through on the prospect of doing something like this in a foreign country, where you'd expect challenges to manifest itself in multiple shapes and forms, takes real guts. What's their advice for someone hoping to chart a similar path for themselves?
Applying For Jobs That Matter
While many of their peers were getting job offers, starting internships with various multi-national companies, both women worked at different hostels around the country part time for a standard hourly pay. Mei Fang recounts their thought process behind that decision:
"(We did that) to understand how hostels are run. It was for us to learn. After that, we started doing business proposals. When it was time for us to graduate… we decided not to find a job. We didn't want to have a backup plan. I felt that if we had a backup plan, we would not go all out for this. So we didn't even apply for jobs. We just kept working on this."
But what if all of it went south? "For us, it wasn't that we were super confident that this was going to work out. But even if it didn't, we knew we were still young. We can still restart. We can give ourselves two to three years, and if everything else fails, we can still go back (to Singapore) and find a job."
"The main thing is to try it when you're young and have nothing to lose. And when you have the energy to do something like this!" Hui Shi adds.
Assuring The Parents
Finding a steady job here that pays well is the preferred and well-documented route many parents have for their children. Wouldn't there be some difficulty in swaying the opinions of their own?
"I guess as a Singaporean, there definitely is (resistance from parents). We had this idea in our last year of university and I didn't have a job yet, so I told them I that am definitely moving (to Myanmar). They just asked me to find a job and stay in Singapore, because there will be better pay and I don't have to move away from the family," Hui Shi says.
Eventually, her conviction swayed her parents, who were now convinced that she was serious about the business. Henceforth, they gave her all the support that she needed.
"They said that they couldn't decide everything for us, and that it was time for me to find my own direction on what I want to achieve in life."
Taking the First Step
To sum it all up: "Do first, think later," exclaims Mei Fang in a heartbeat. While it sounds like a rash mantra on the surface, she insists that there's sound logic to it from a business perspective.
"A lot of times I feel that when you think too much, you don't actually take action. So if you actually start one baby step at a time, things will somehow work out. I think that's how it worked for us."
She continues: "We didn't just build a hostel physically out of nothing all of a sudden — we started with a business idea. We had a meeting to talk about this idea, then we scheduled the next meeting… and after that we scheduled another meeting. They were all just small baby steps. You just do it and then it will lead you to somewhere, I feel."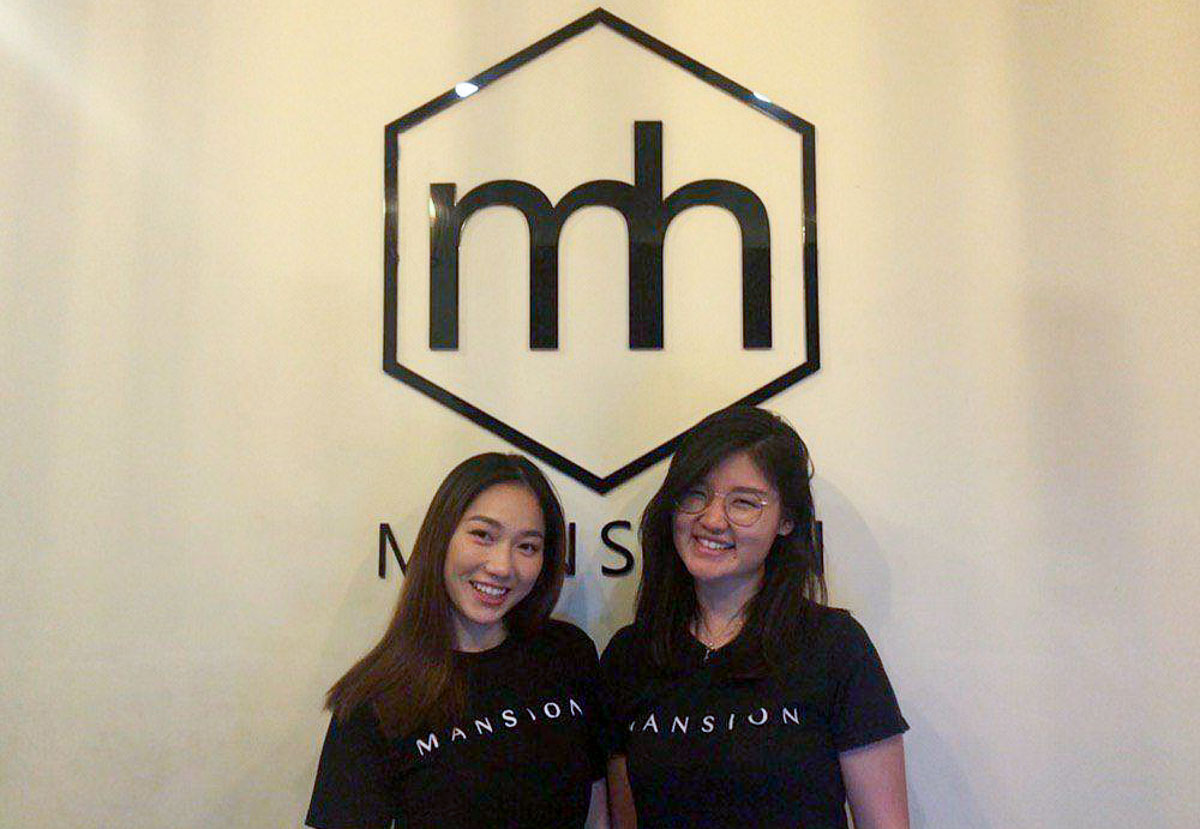 Indeed, their passion to lead a life dictated only by themselves had inadvertently led them to the position they're in today. They had initially insisted that what they were doing wasn't anything special. Although from our view, it's this humility and positive attitude that propelled their vision to create Mansion — a small space in a charming, bustling town, for travellers to create new memories of their own.
Feeling inspired? Read our other stories on Singaporeans Around the World:
– The Music Creative in Iceland
---
For more travel inspiration, follow us on Instagram, YouTube, and Facebook!
View this post on Instagram