Lessons learnt from solo travelling in Taiwan — from a Muslim girl who doesn't speak Mandarin 🙊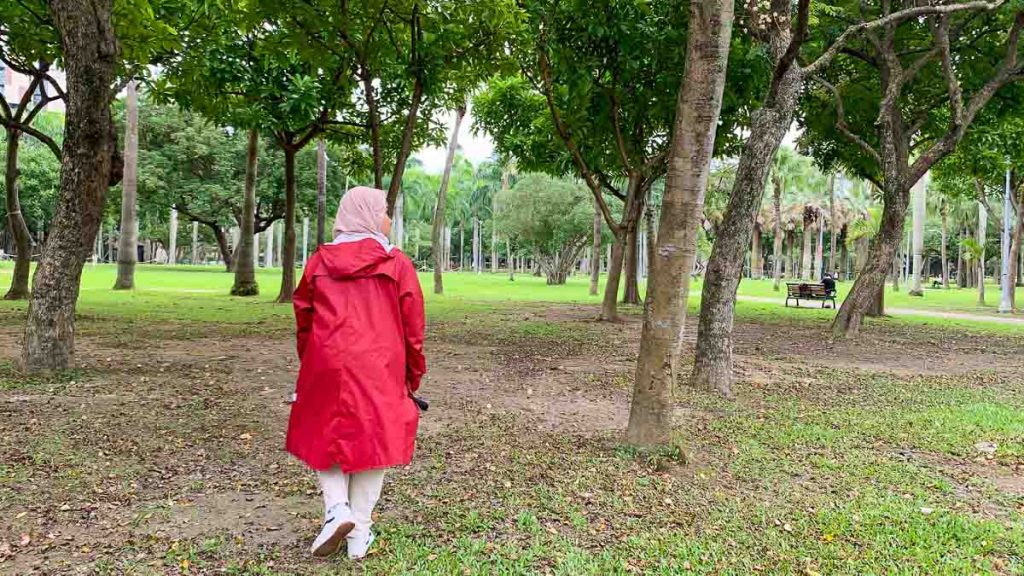 Seeing my older sisters solo travel has inspired me to have it on my bucket list as well. They would come back with the coolest stories — like being 'adopted' and fed by a Korean family while hiking up Hallasan.
As luck would have it, one of my assignments at The Travel Intern was to solo travel in Taiwan!
I felt a whole mess of excitement, nervousness, and apprehension. How was I to navigate a country I'd never been to and whose language I didn't speak?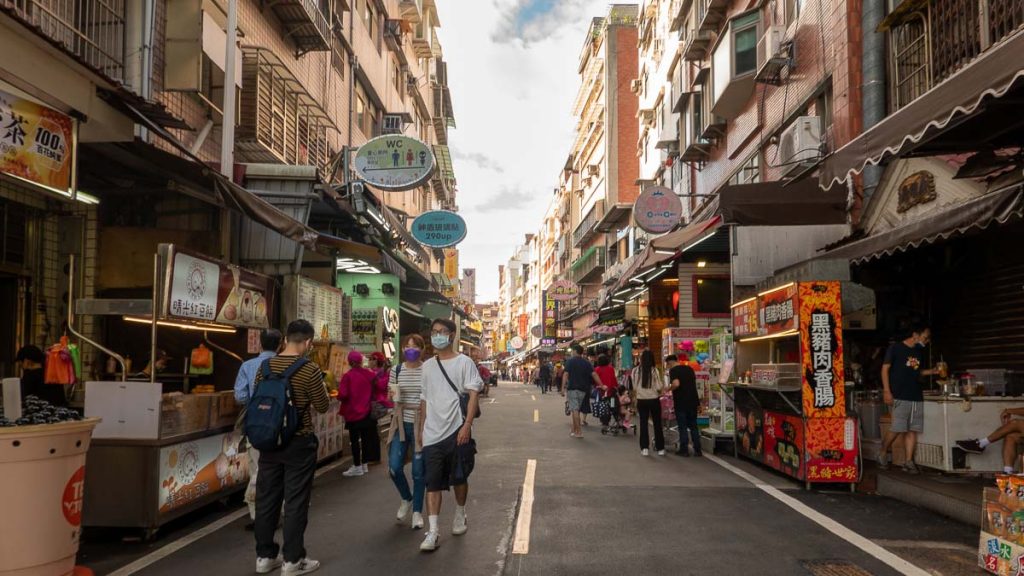 Another concern I had was the mostly non-halal cuisine.
To my surprise, Taiwan is an underrated Muslim-friendly destination! On top of the range of Halal certified and Muslim-friendly eateries, locals are aware of Muslim dietary restrictions and are happy to advise you on whether something is permissible to eat.
Solo travelling in Taiwan for the first time was easier than I expected. The friendly locals and accepting vibe of Taiwan makes it the perfect destination for a first-time solo travelling experience for Muslims.
1) People are kind and ready to help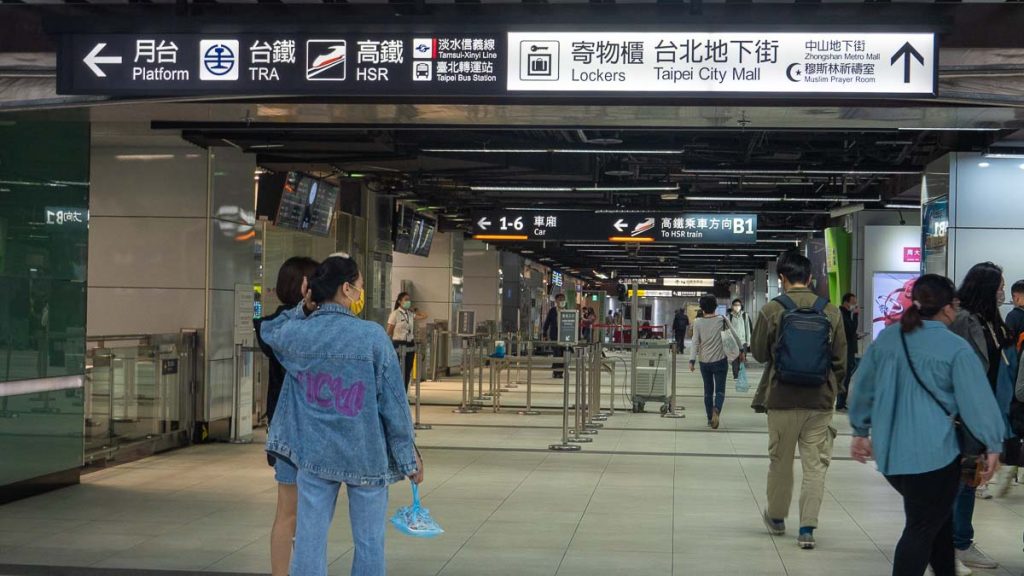 It was almost 10PM when I arrived at Taipei Main Station and I couldn't find the exit to my hotel. Pacing around a bit, reading the station map over and over again, I was starting to sweat a little.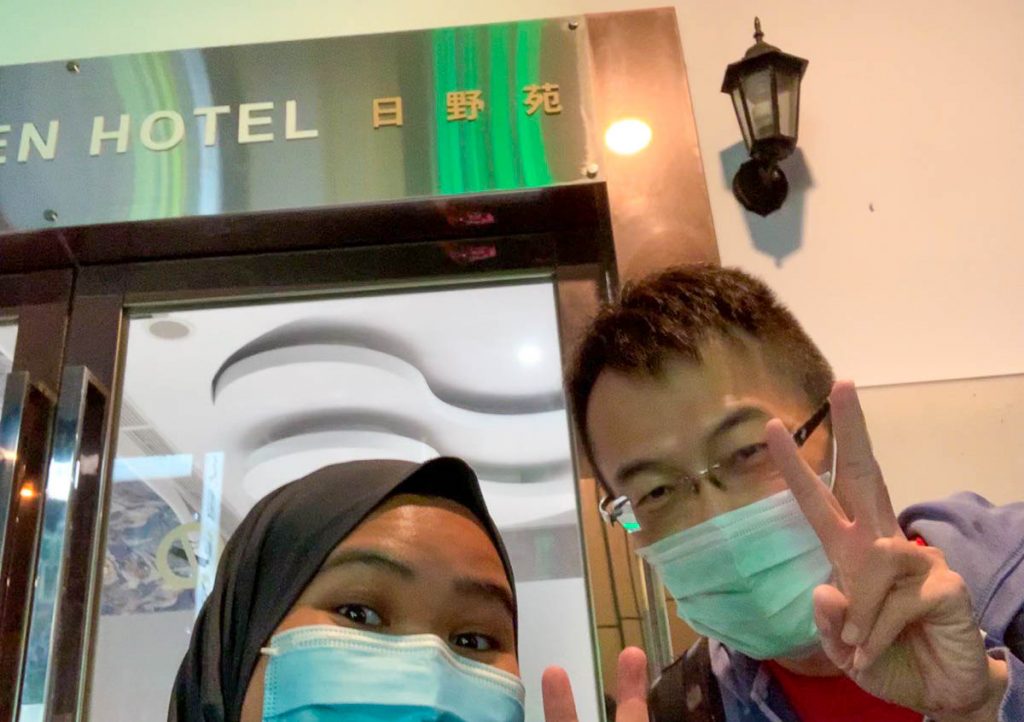 A kind soul saw me struggling and asked if I needed help. Thanks to him, I found out that my hotel's exit was only accessible by stairs. He led me to the closest exit with an elevator and walked me all the way to my hotel to make sure I made it safely.
I don't know if it's because I was alone, because I have an "I need help" face or if the Taiwanese are generally friendly, but I noticed people were kind and ready to help whenever I needed it.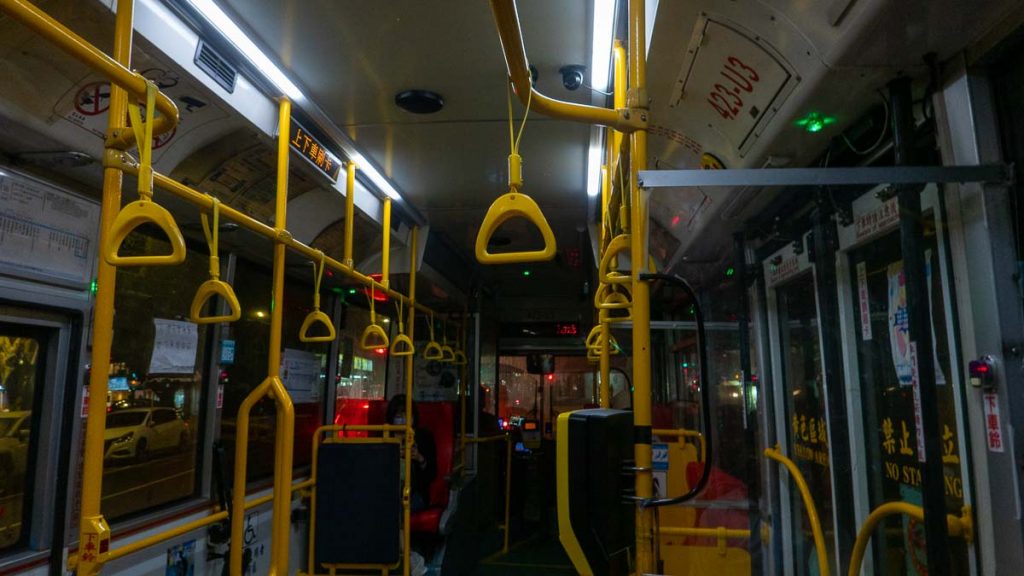 My first time riding the bus was slightly nerve-racking.
The station announcements were in Mandarin — and it wasn't matching the stations on Google Maps.
I turned to a stranger to ask if I was heading the right way and she quickly checked her phone for directions. She confirmed that I was going the right way and offered to inform me when it was my stop. She gave a friendly, "Bye-bye!" when we parted.
The worst thing that'll happen when you ask for help is a 'no'. So don't be afraid to ask for help or receive help because most of the time, people are pretty cool about it!
2) You don't need to know Mandarin to get around Taiwan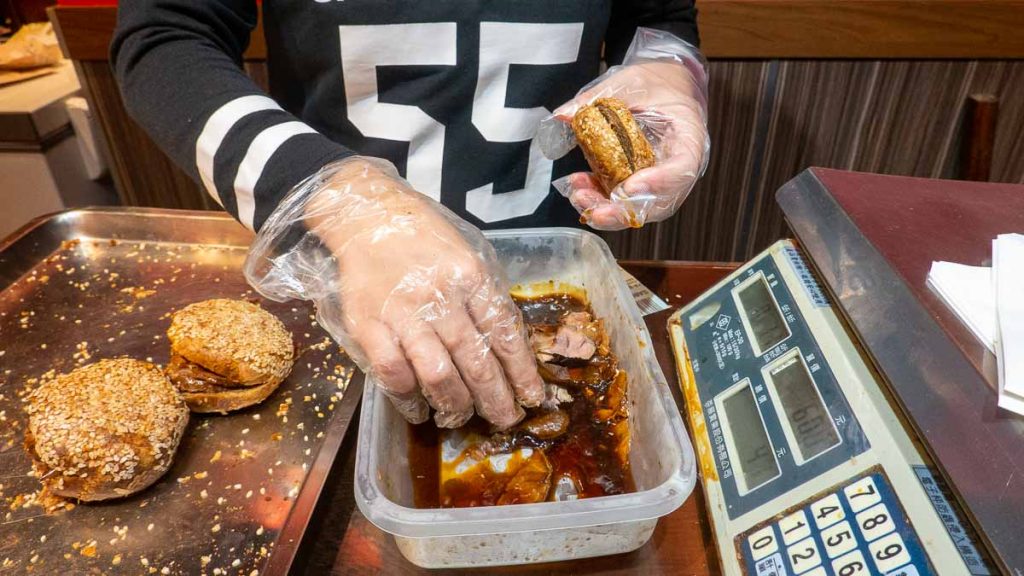 While dinning at Uncle Ma's, I wanted to separate the marinated beef from the Shao Bing. My verbal request was met with a blank face so I tried to make elaborate gestures.
When gestures didn't help, I resorted to using Google Translate and that solved the confusion.
On another occasion, a store attendant at Huashan 1914 Creative Park started to talk to me in Mandarin and I didn't understand a thing. Turns out she was just telling me that I could try anything in the store. We laughed it off once we understood each other via Google Translate.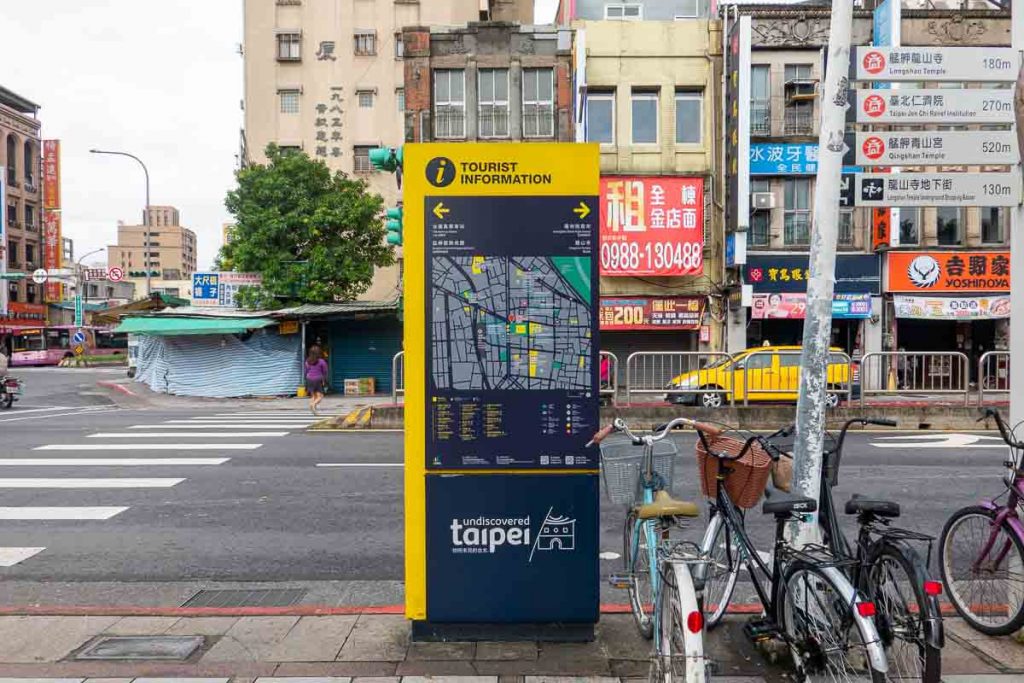 Although Taiwan mainly speaks Mandarin Chinese, communication wasn't an issue for me. Younger locals have a good grasp of English while older ones understand key phrases.
Don't be afraid to take your time to use an app like Google Translate too. It's quite an efficient way to communicate — I used it whenever I had specific or unique questions.
3) Your community will find you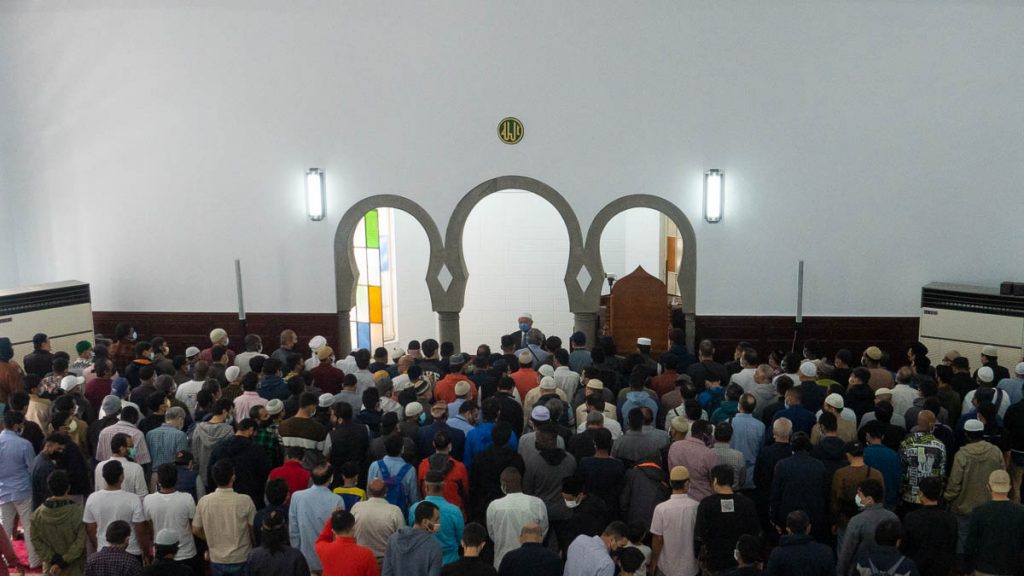 Whenever I travel, I fear I'd be racially profiled. I'm a girl and I wear the Hijab — an instant target. I thought I'd stick out but something that took me by surprise was the amount of local Taiwanese Muslims in the country.
I'm used to assuming that Muslims are mostly from the Middle East, South Asia or the Malay Archipelago. So, I was always shocked and excited whenever a Taiwanese person — mostly owners and workers of Halal restaurants — greeted me with "Assalamualaikum (Peace be upon you)".
It's a small thing, but it always made me feel less alone.
In another instance, I was given a free dessert from Kedai Bakso Ma'e — even though I only got a small snack.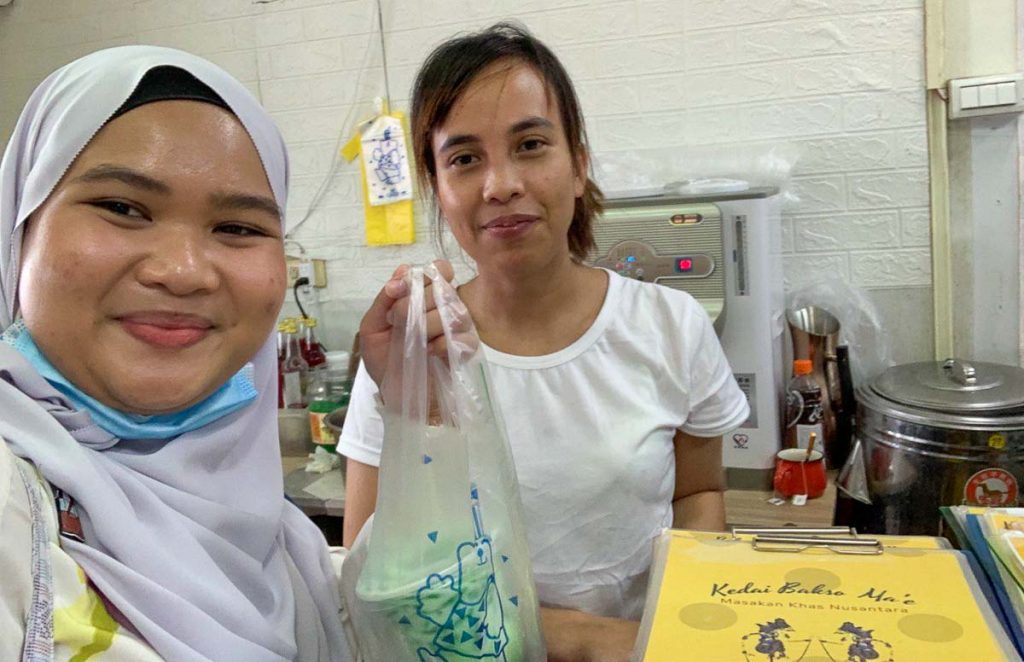 As I was leaving, the Indonesian owner asked if I wanted chendol — which I was ready to pay for — but said she'd give it to me "GRATIS (FREE)"! How sweet! She told me she just wanted to support another Muslim and was happy that a Singaporean came to dine in. She then wished me success in life 😭
4) Locals are well informed about Muslim dietary restrictions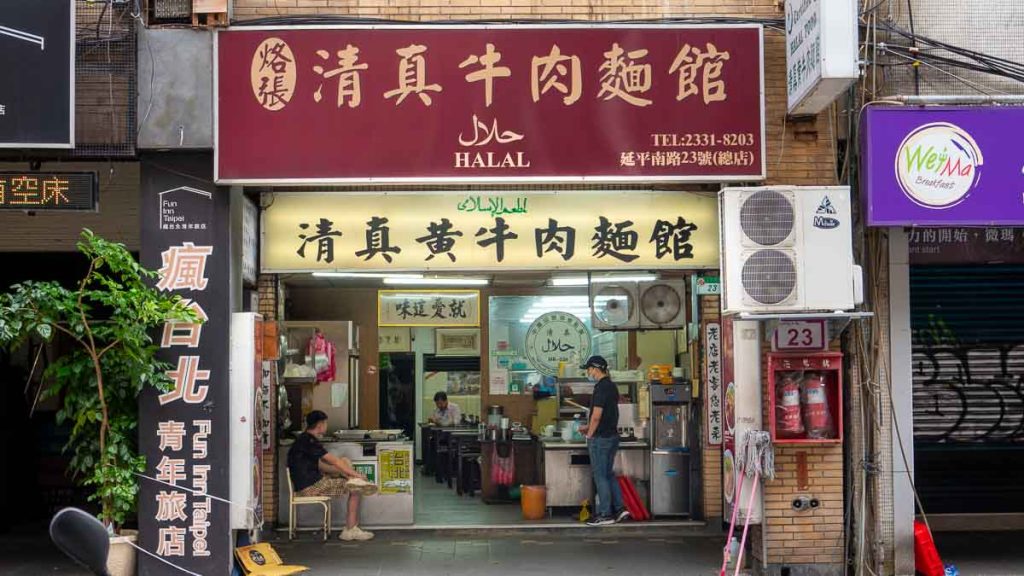 My hijab was helpful as an indicator of my dietary restrictions. Solo travelling in Taiwan for Muslims couldn't be easier with the Taiwanese really taking their 'Muslim-friendly environment' seriously — locals are pretty educated on our dietary restrictions!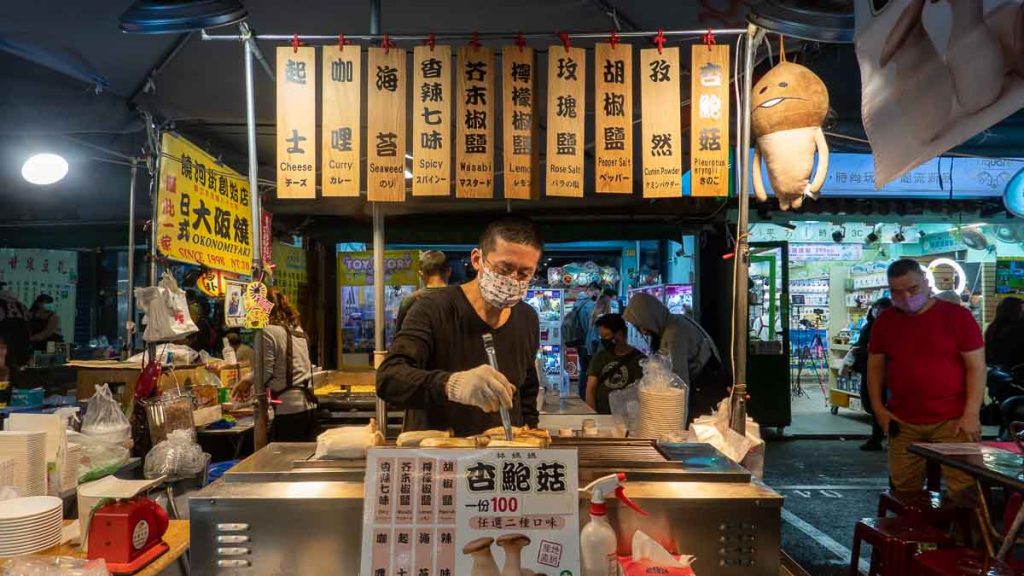 I had an instance where a vendor at Raohe Night Market insisted that I couldn't consume his food as it contained pork, while another street vendor said "You Muslim, okay!" to assure me that his food was vegetarian.
But other than relying on the locals to help you out, it goes without saying that you should always do your research about the halal food available.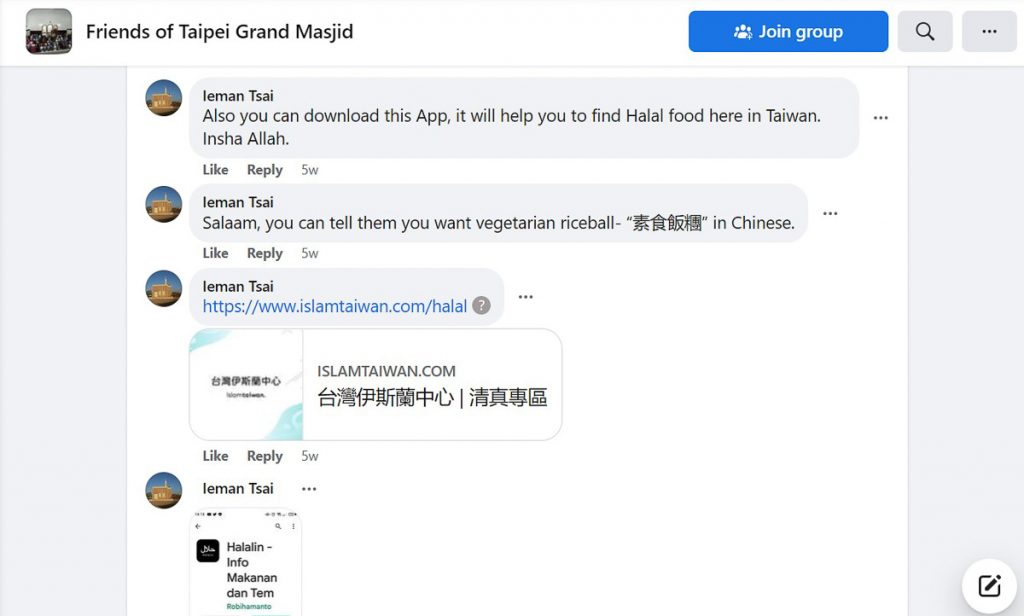 Prior to my trip, I reached out to the local Muslim community for Halal food suggestions in Taipei. I was equipped with websites and apps that revealed a plethora of Halal food available — even the lesser-known and traditional spots!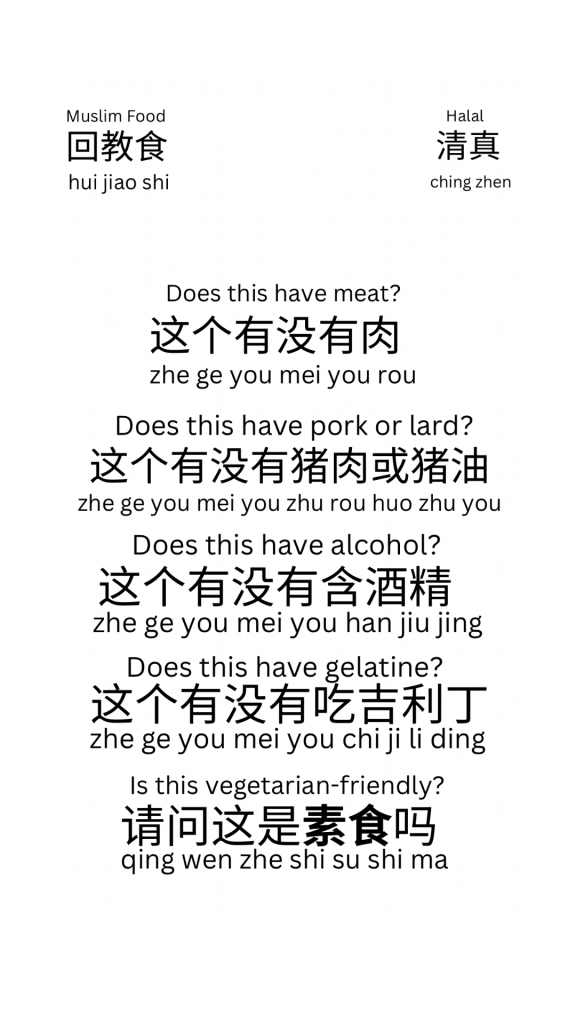 I also prepared a cheat sheet of mandarin phrases regarding the Halal status of food in Taipei. This was particularly helpful when I visited a traditional Shao Bing shop.
The menu was meatless and seemingly vegetarian — sweet pastries and scallion bread. I almost thought everything was good to consume until I asked "这个有没有猪油/Zhè ge you méi you zhū yóu (Does this have lard)?" Unfortunately, the pastries contained lard 🙃 — really dodged a bullet there!
As long you do your research and ask the right questions, finding Halal and Muslim-friendly food isn't too much of a challenge — especially with the help from locals.
5) It's easy to make friends along the way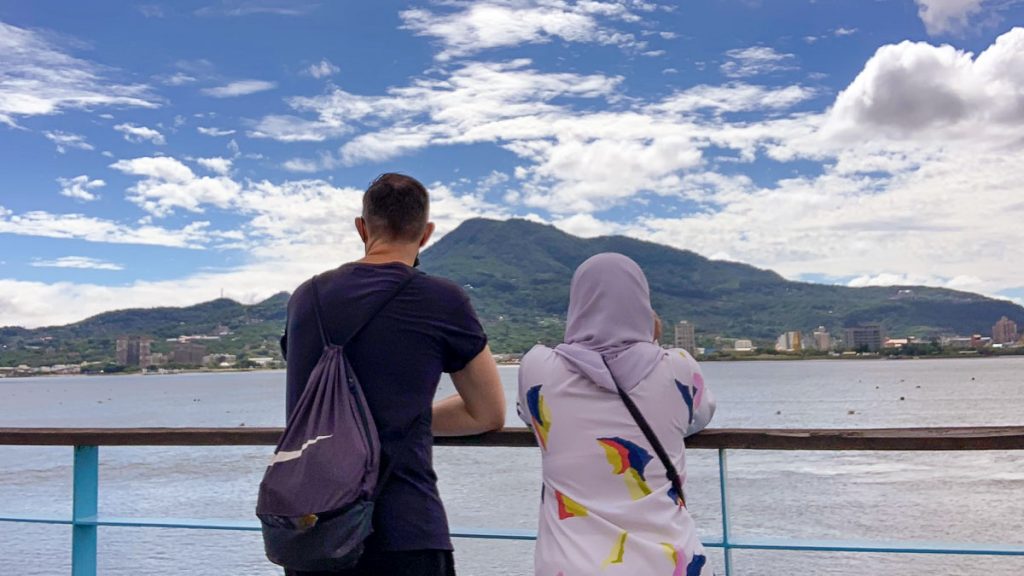 Although this was a solo trip, I was never really alone for a full day during the trip. Somehow, I always ended up meeting someone.
On my day trip to Tamsui, I bumped into a participant from a walking tour I attended the previous day. We ended up exploring the town together and even visited Raohe Night Market together the next day.
While I enjoy solitude back home, being alone overseas was different for me. I'm used to sharing overseas/vacation memories with someone so experiencing it with an unexpected friend helped me feel a little less lonely.
6) People are friendlier when you're alone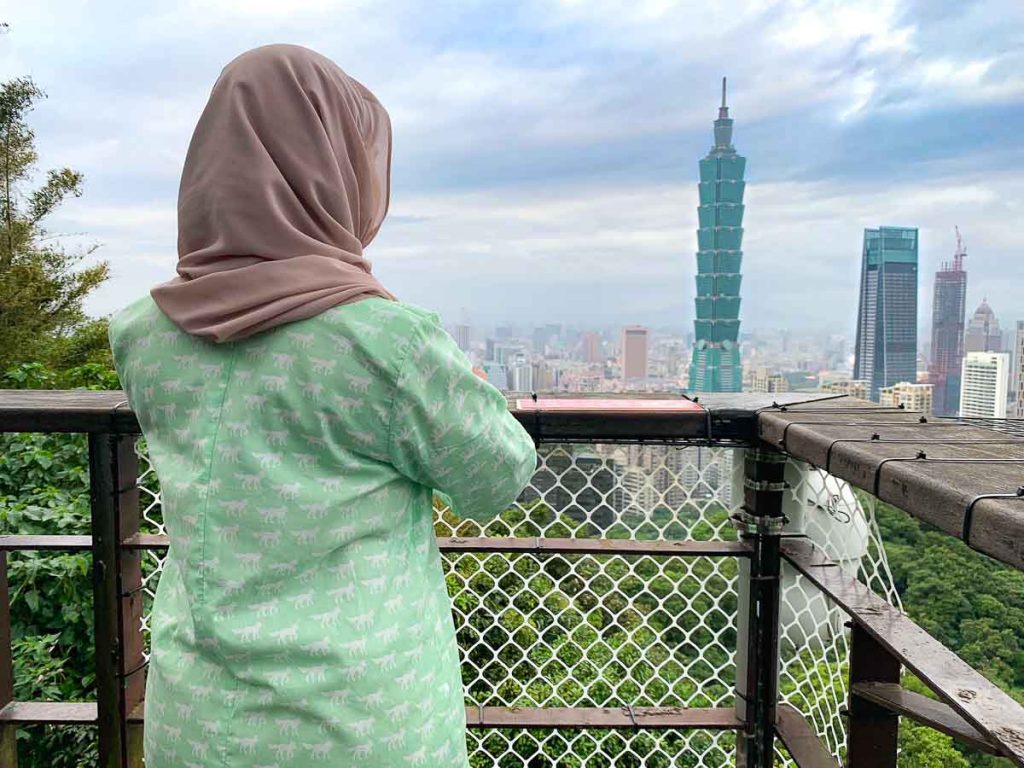 For some reason, people find it easier to approach solo travellers.
I was taking pictures in Uncle Ma's and an elderly local man was curious about where I was from and said, "Welcome to Taiwan!" Their intentions are usually pure so I'll gladly talk to anyone who strikes up a convo.
But sometimes, personalities don't pass the vibe check.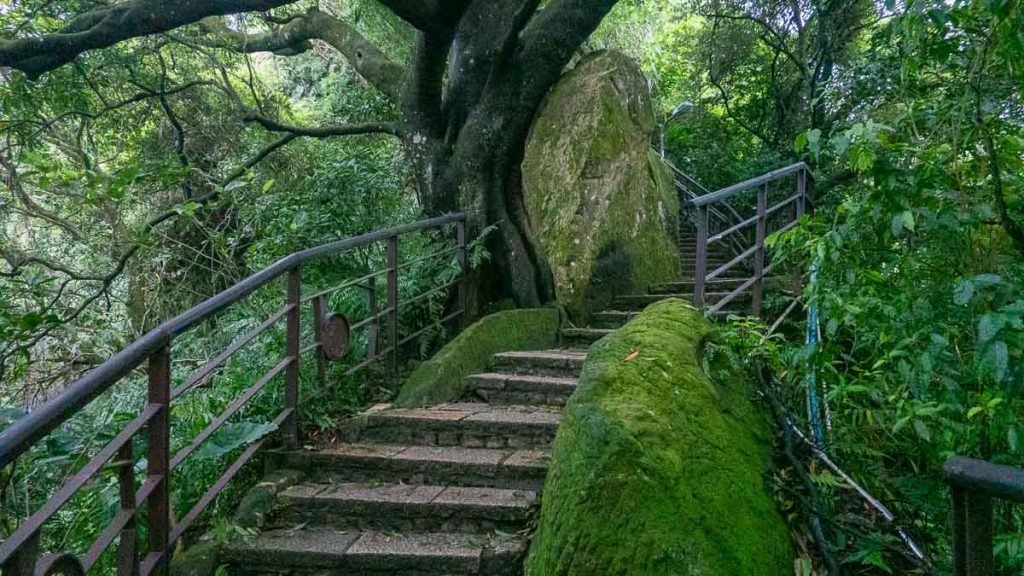 A lady approached me at the mosque and although it was nice to connect, she was a bit too chatty during the Friday sermon. She wanted me to cancel my original plans — which was to hike Elephant Mountain — to go to the zoo with her instead.
I ended the interaction by saying that I was on a work trip and that my company insisted that I had to hike this mountain. I may have exaggerated about the 'insisted' part but it worked.
One of the things I enjoyed while solo travelling was how easily people approached me but it's always good to be clear with your boundaries to protect yourself.
7) You can be flexible with your schedule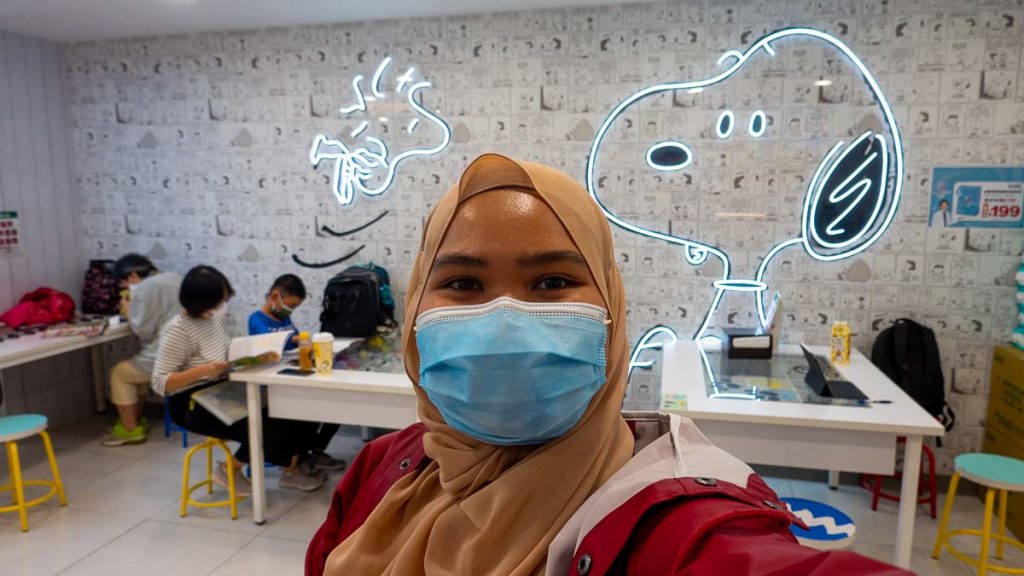 An obvious benefit of solo travelling is going anywhere, anytime at your own speed — and I took full advantage of that.
I went all out during my first two days — I started early and ended late to make full use of my days, went at my own pace and walked a lot.
On my third day, I woke up with a bad headache.
Solo travelling means being able to adjust your schedule however you want. As much as we want to maximise our trip, we should recognise when to slow down. There's no point fitting more activities into your day if you're over-exerting and not fully enjoying in a healthy way.
Take That Leap of Faith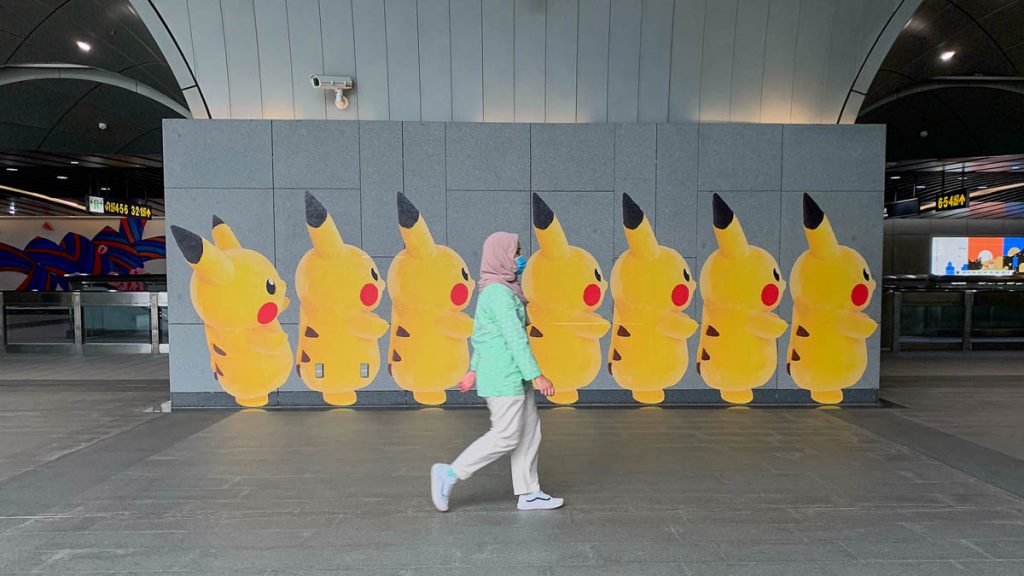 The hardest part of solo travelling is actualising it.
Prior to my trip to Taipei, I always found reasons not to embark on solo trips — not enough money, safety concerns, not old enough, etc. I held back on the idea and always thought, "next time."
As a Muslim solo travelling in Taiwan, my main concerns were finding halal food and communicating with the locals — which weren't big issues in the end!
This solo trip to Taipei was just the push that I needed to realise that solo travelling is kinda like a day out — albeit in another country. With friendly locals and easy navigation, solo travelling in Taiwan is a good starting point for any first-timer!
If you still need that push, here are some reads to convince you to go on a solo trip:
– Muslim-friendly 4D3N Taipei Itinerary — A Solo Traveller's First Time in Taiwan
– 9 Practical Benefits of Solo Travelling That Have Nothing To Do With "Finding Yourself"
– A Beginners Guide to Solo Travelling For The First Time
Know of any other destinations perfect for first-time solo travelling? Let us know in the comments below!
---
For more travel inspiration, follow us on Facebook, Instagram, Tiktok and YouTube for more travel updates!