When you don't have time for an overnight staycation…
International borders have been closed for a while, and we're facing one first-world problem: clearing annual leave. Instead of forfeiting your annual leave or clearing it while staying home, here are better ways to spend them — on a daycation.
While a staycation (or a cruise to nowhere) may seem like the closest we have to a vacation, it is in fact possible to feel rested and recharged without an overnight stay. A vacation is a state of mind after all (amirite?). In short, a daycation is a day set aside, packed with fun things you'd do on a vacation and trust me, you'll definitely return feeling that much more recharged.
To start the ball rolling, here are 11 best things to do in Singapore when you're forced to clear your annual leave.
1) Treat yourself to rejuvenating self-care activities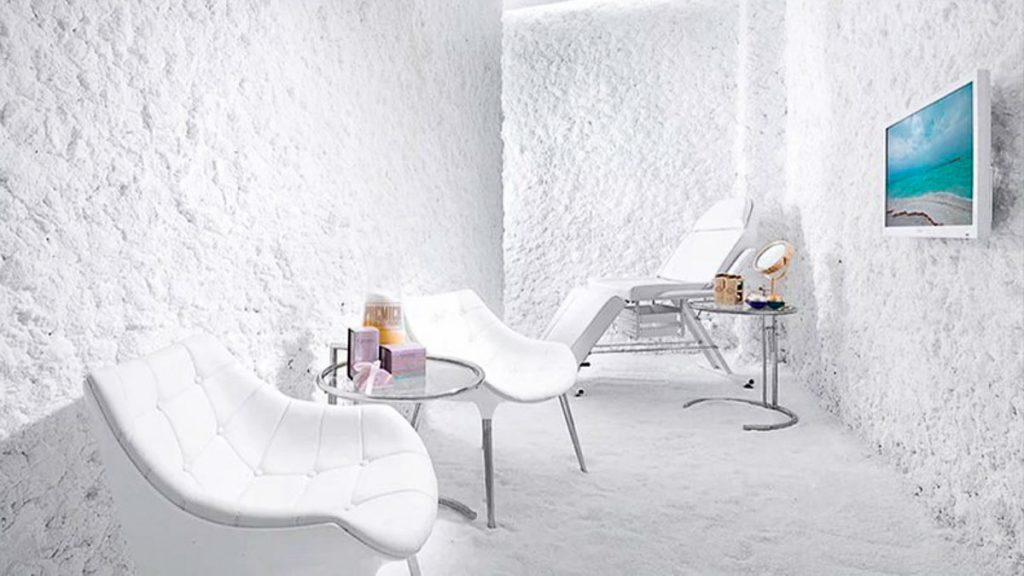 Photo credit: Pablo Blau
Facial treatments are one of the best ways to pamper yourself as you dedicate a whole hour (or more) to relax and be taken care of by your beautician. Treat yourself to a luxurious facial at Pablo Blau, a spa in Raffles City that offers treatments in a salt room environment replicated after salt mines and caves in Europe.
This form of salt therapy, also known as halotherapy, is said to improve respiratory and skin conditions. There are more than a dozen types of facial treatments available that cater to different skin types, ranging from 30 to 90 minutes.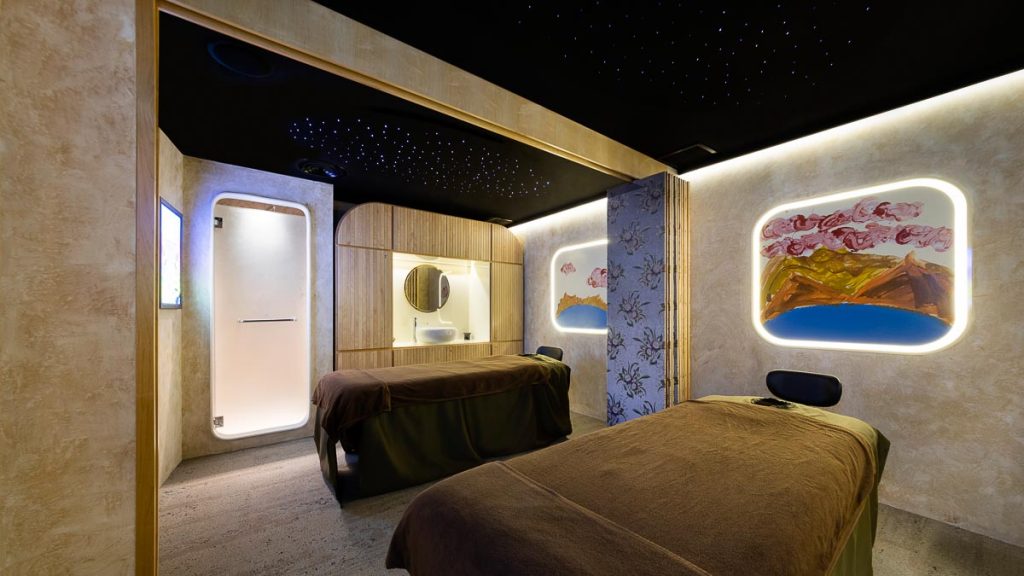 Photo credit: Spa Esprit
If you prefer massages, check out Spa Esprit's wellness treatments. Their new-age energy-booster therapy, body treatment and full-body massages are sure to soothe and rejuvenate any worn-out soul.
Pablo Blau
Cost: from S$180/customised facial treatment
Opening hours: 11AM – 10PM
Hotline: 6261 6885
Address: 252 North Bridge Road, #02-26A Raffles City Shopping Centre, Singapore 179103
Spa Esprit
Cost: from S$135/hour body massage
Opening hours: 10AM – 9PM, closed on selected PH & eve of PH
Address: 252 North Bridge Road, #B2-24 Raffles City Shopping Centre, Singapore 179103
Read also: 10 Unique Things to Do in Singapore on a Rainy Day
2) Awaken your olfactory senses at a perfume making workshop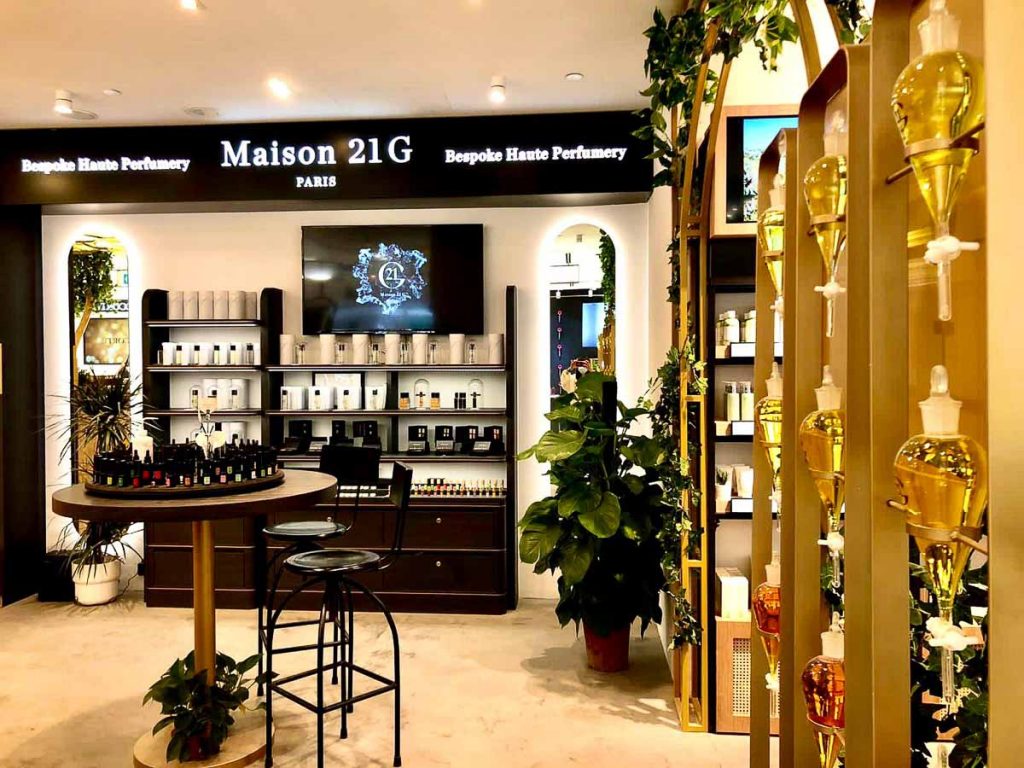 Photo credit: BHG Singapore
In the age of the bespoke, everything can be specially tailored to you, perfume included. Here's something unique to gift yourself — a fully customised blend of perfume guided by perfume experts at Maison 21G, right at the newly revamped BHG Bugis Beauty Hall.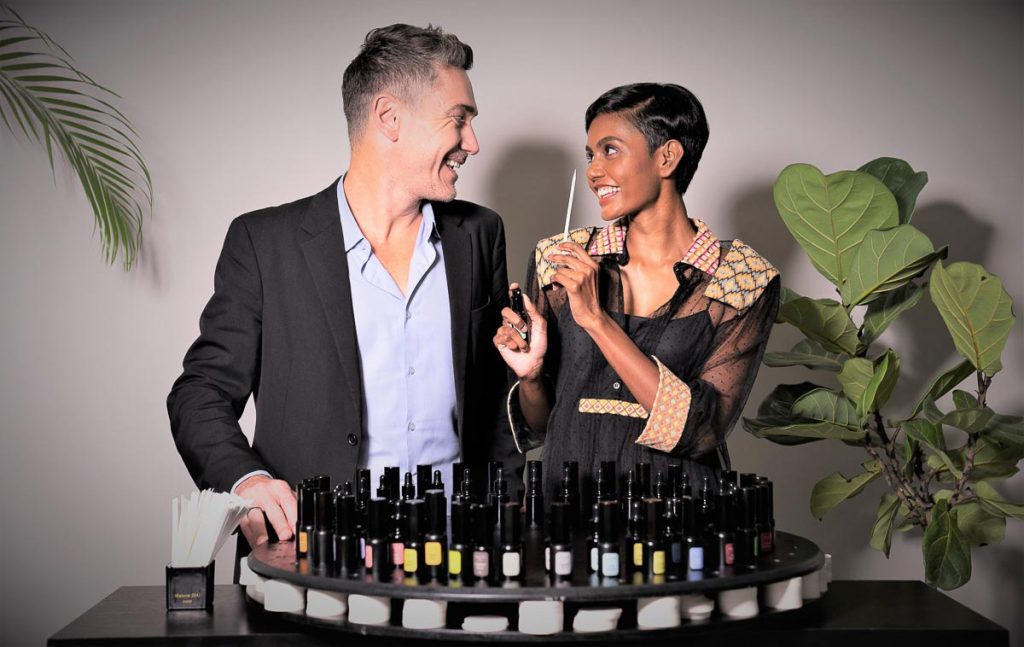 Photo credit: BHG Singapore
Find out what scents suit you best while learning all about perfumery in this interactive workshop.
Cost: S$150/pax
Timing slots: 12PM or 8PM, Fri – Sat
Address: 200 Victoria Street, BHG Bugis, L1 Maison21G Counter, Singapore 188021
3) Embark on a multinational cuisine food trail along the Central district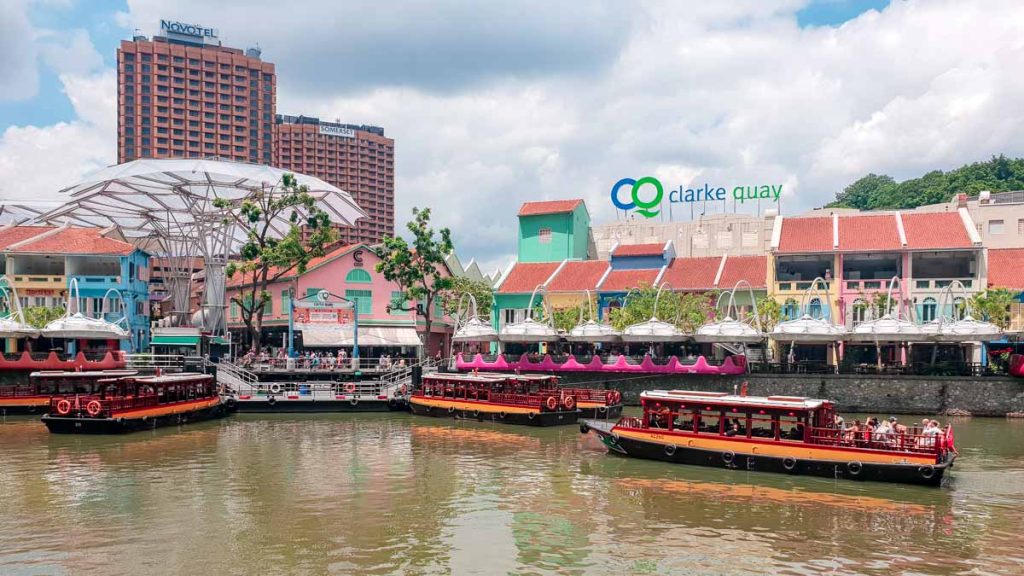 We can't quite cross physical borders yet, but we're blessed with lots of foreign cuisines in Singapore, allowing us to explore and expand our international palate locally. If you're a foodie like me, you'll know that some of the best international cuisines can be found along the Central district of Singapore.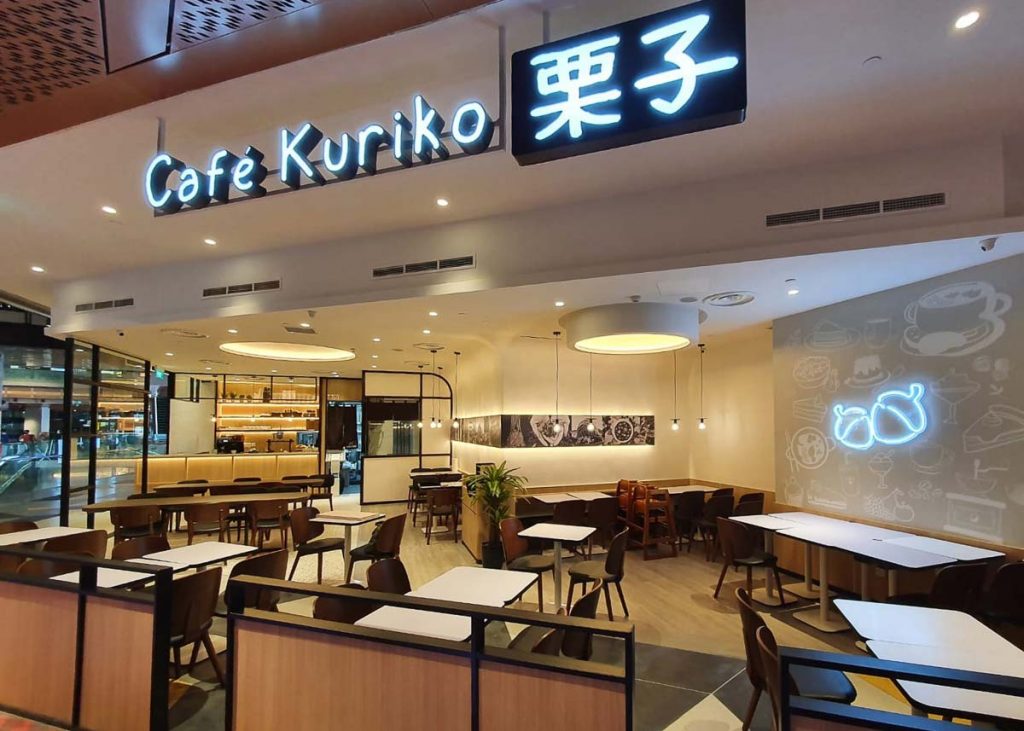 Photo credit: Cafe Kuriko
Cafe Kuriko 栗子 is the first Japanese Cafe Concept in Singapore that specialises in Mont-Blanc aux marrons or Mont Blanc for short. Mont Blanc (not the mountain nor the brand) is a pastry made of sweetened chestnut purée, and Kuriko proudly uses chestnuts from Japan for all their Mont Blanc desserts.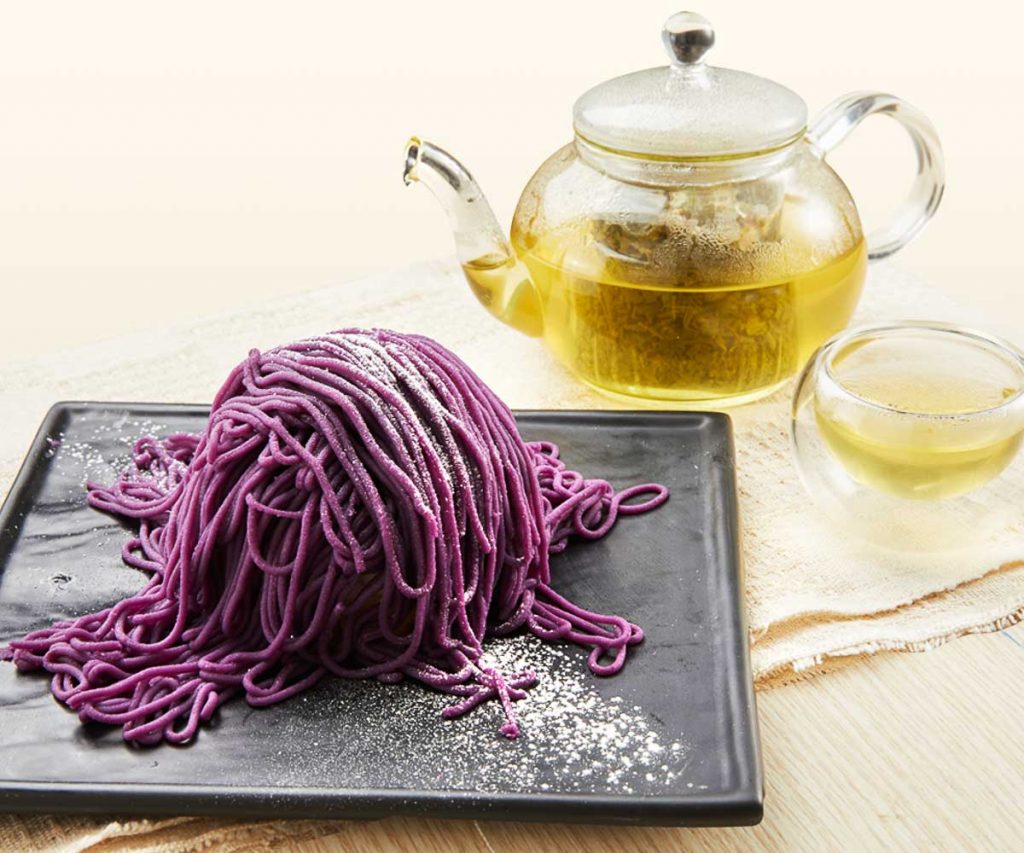 Purple Sweet Potato Mont Blanc. Photo credit: Cafe Kuriko
Besides Mont Blanc desserts, Cafe Kuriko also serves cha-nabe, fruit Zuccotto, tarts, and assorted beverages.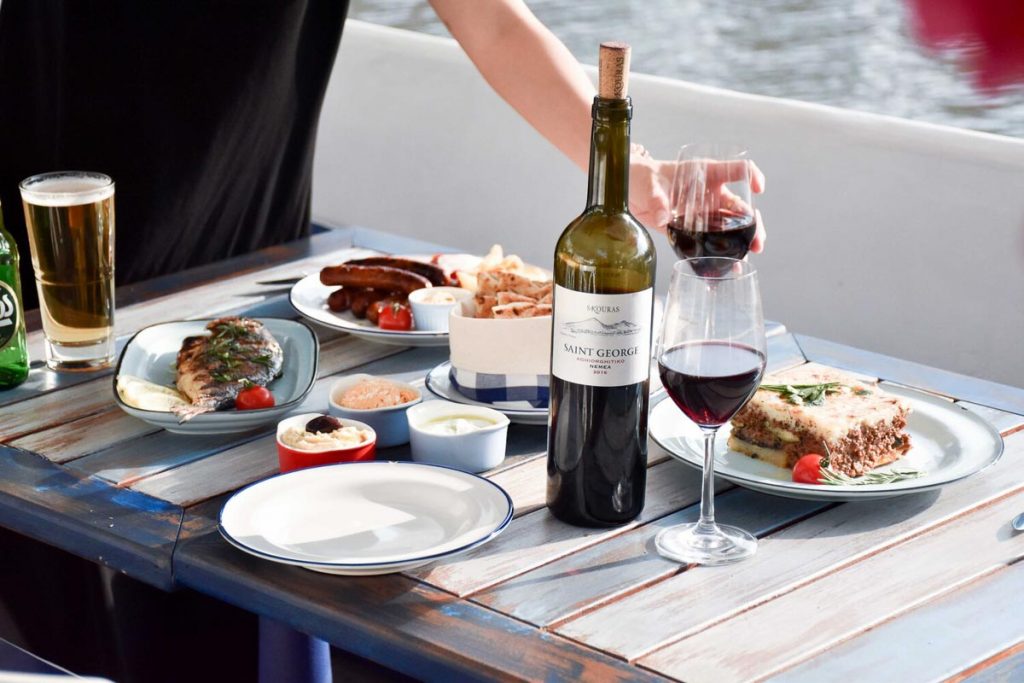 Photo credit: Zorba.sg
Located along Clarke Quay is Zorba, the Greek Taverna. Indulge in authentic Greek cuisine such as hummus with pita bread, moussaka, souvlaki, and baklava at this alfresco café right by the Singapore River.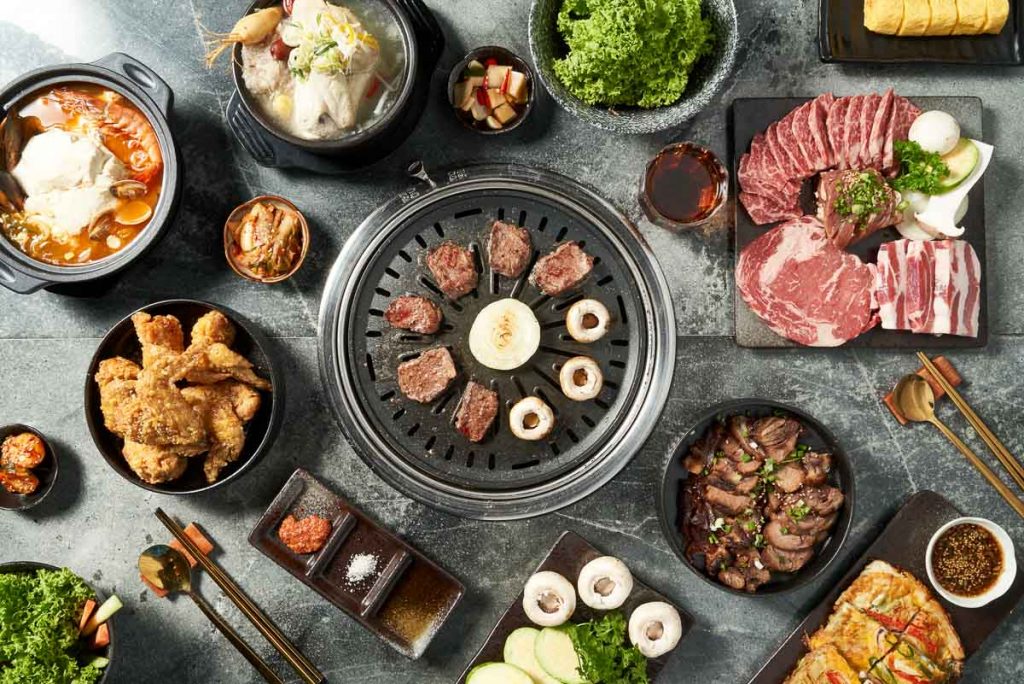 Photo credit: Hanjip Korean Grill House
If you're craving some K-BBQ, there's also Hanjip Korean Grill House around the area. A recent addition to the Korean barbeque scene in Singapore, Hanjip offers an extensive range of aged Australian Wagyu, USDA Prime Beef, as well as Kurobuta Berkshire Pork.
Cafe Kuriko
Temporary opening hours: 11AM – 8PM
Address: 107 North Bridge Road, #01-11 Funan, Singapore 179105
Zorba the Greek Taverna
Opening hours: 12PM – 10PM (Tue – Fri), 9AM – 10PM (Sat – Sun)
Address: Blk A, #01-02 Clarke Quay, Singapore 179024
Hanjip Korean Grill House
Opening hours: 11:30AM – 10PM
Address: Blk C, #01-11 Clarke Quay, Singapore 179022
4) Conquer a 15-metre high indoor rock wall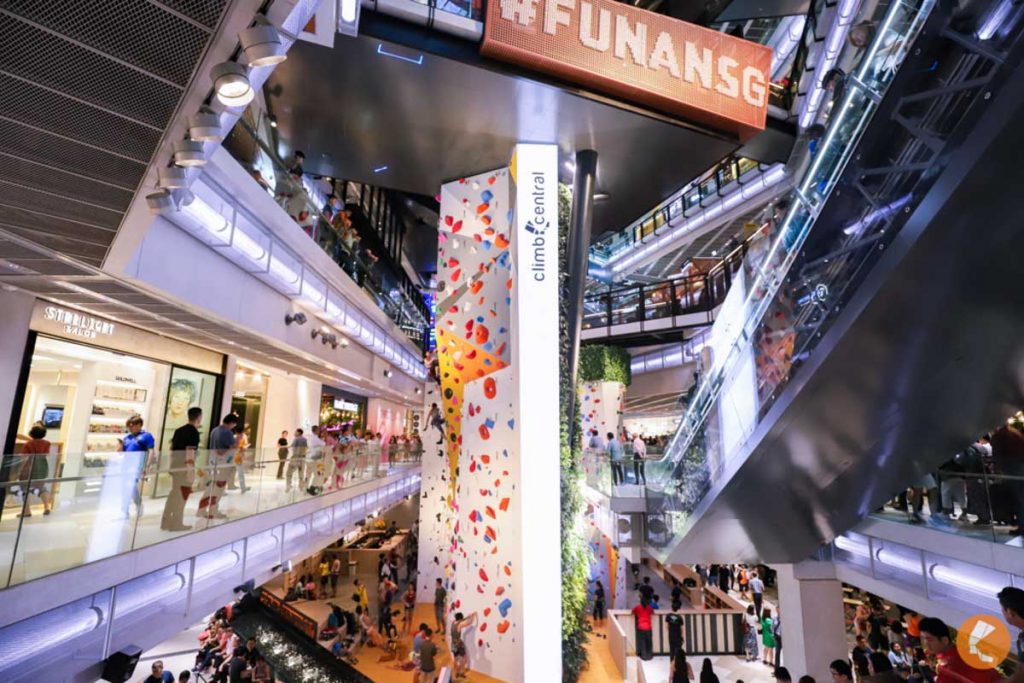 Photo credit: Climb Central
For some of us, a break from life's mundanity involves engaging in an adrenaline-pumping activity to feel alive again. At Funan, a 15-metre high rock wall greets every incoming shopper. If you're looking for a little thrill or a challenge to perk yourself up from the daily grind, how about conquering the indoor rock wall at Climb Central! This might seem daunting but they're one of the few rock climbing gyms that are beginner friendly — no prior certification required!
Cost: From S$22/adult
Opening hours: 11AM – 11PM (weekdays), 9AM – 9PM (weekends & PH)
Address: 107 North Bridge Road, #B2-19/21 Funan, Singapore 179105
5) Play a game of mini-golf over snacks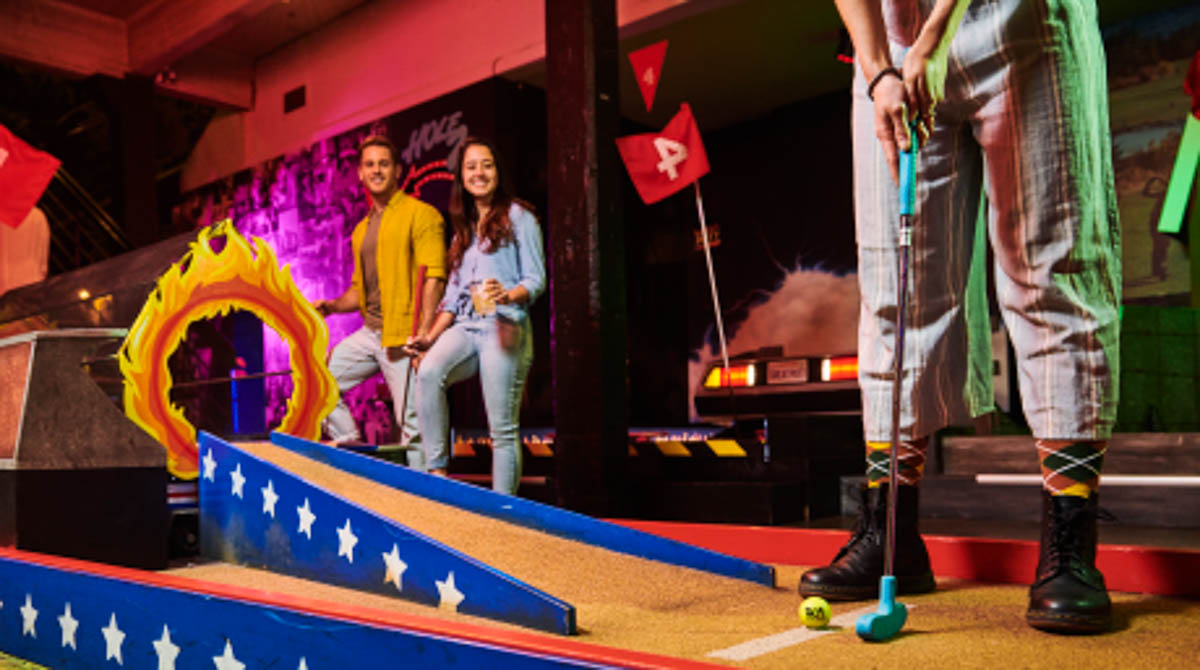 Photo credit: Holey Moley
Find a couple of friends and get into a game of putt-putt at Holey Moley. The mini-golf club has weekly deals on mini-golf, drinks and food. Choose among 9, 19, or 27 holes, accompanied by some giant burgers, pizza, and drinks from the in-house full-service bar.
Cost: from S$10++
Opening hours: 1PM – 10PM
Address: Blk B, #01-01 Clarke Quay, Singapore 179024
Read also: 50 Exciting Things to Do in Singapore — The Ultimate Singapore Bucket List For Locals in 2021
6) Enjoy a purrfect afternoon with adorable rescued cats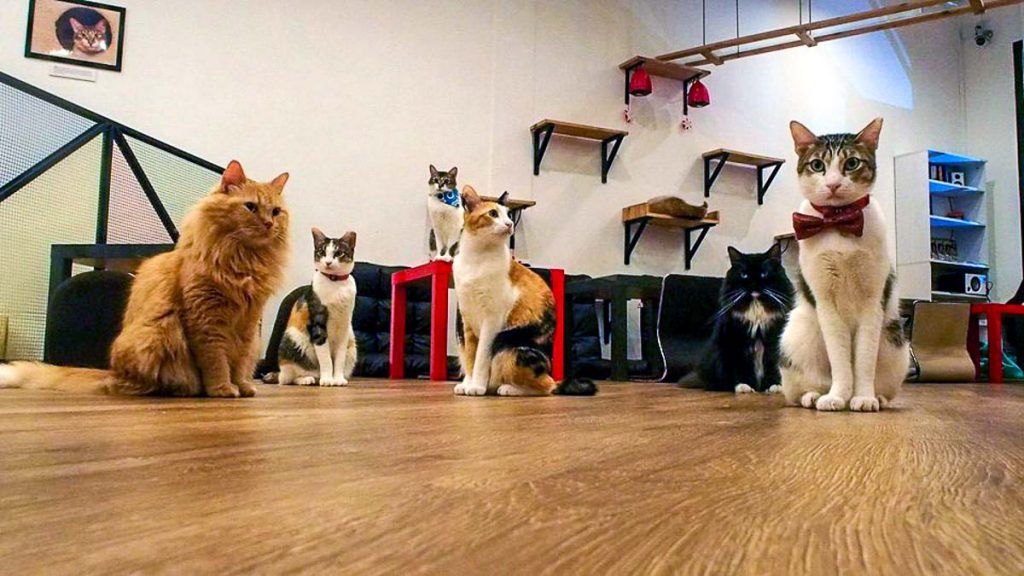 Photo credit: The Cat Cafe
Feline lovers, here's one for your Singapore daycation itinerary — The Cat Cafe at Bugis Street that's home to 15 adorable rescued cats. Customers can interact with the cute kitties over a complimentary drink, or do what the cats do best on a warm lazy afternoon, chill.
Reserve a slot online by visiting The Cat Cafe website.
Cost: S$16 for 2 hours (incl. 1 soft drink)
Opening hours: 10AM – 10PM
Address: Level 3, 241B Victoria Street (Bugis Street), Singapore 188030
7) Fish for your own dinner at Singapore's only indoor prawning pond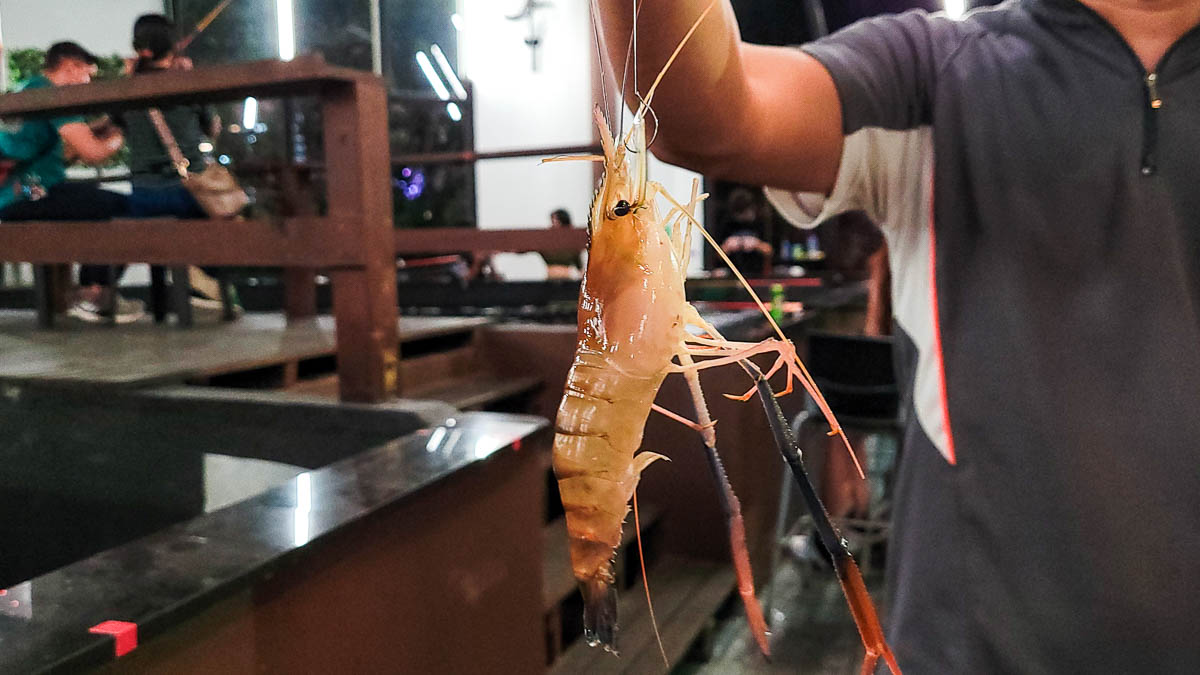 Fishing can be a rather costly and time-consuming hobby, so if you're looking for a cheaper and easier alternative, why not try prawning! Fish@Bugis+ is an indoor (read: aircon) rooftop prawn-fishing pond that has a wide variety of crustaceans for customers to fish for — from river and tiger prawns to mud crabs and Boston lobsters. Spend an hour or two prawning your next meal and grill it on the spot for absolute freshness.
Cost: from S$18/hour
Operating hours: 9AM – 6AM
Address: 201 Victoria Street, #07-05 to 06 Bugis+, Singapore 188067
8) Indulge in retail therapy at SG's most Instagrammable multi-label concept store
What's a daycation without some retail therapy! Singapore's first "phygital" multi-label concept store NomadX allows shoppers to shop from online retailers such as Kydra, Thrifty Thieves, and Acme De La Vie (ADLV) in a physical store. Shoppers can also find products and experiences across beauty, fashion, electronics and dining.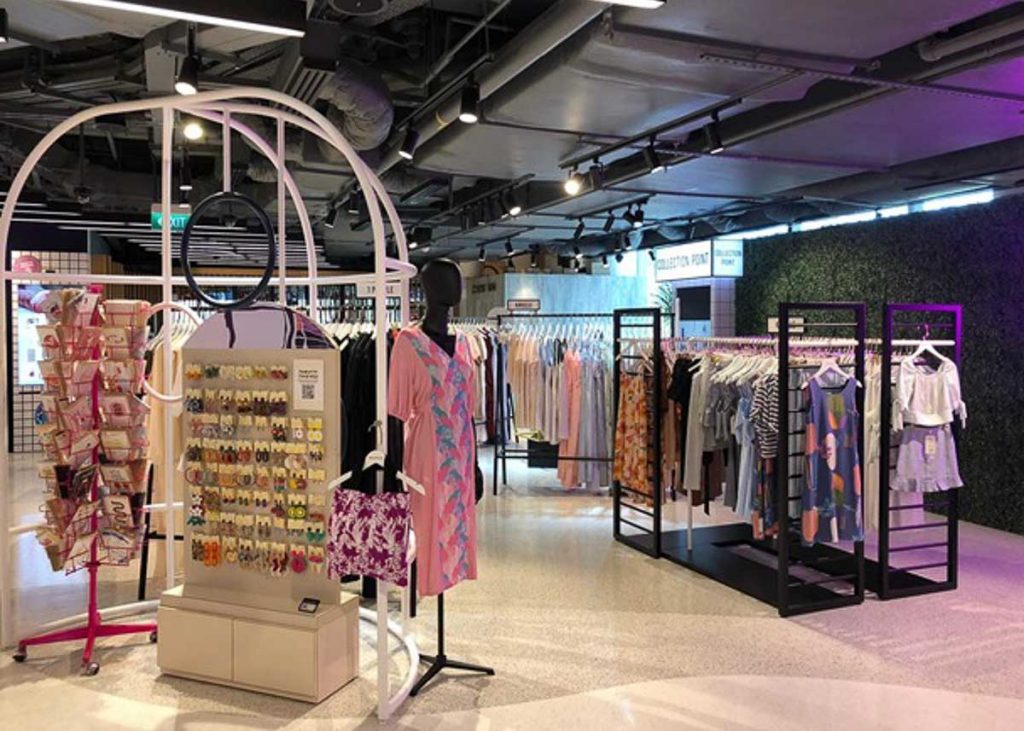 Photo credit: CapitaLand Malls
The highly Instagrammable concept store refines the shopping experience with the use of automated store assistance, smart mirrors and interactive product walls. The future of shopping is here.
Opening hours: 11AM – 9PM
Address: 68 Orchard Rd, #01-67 & #03-65 to 69 Plaza Singapura, Singapore 238839
9) Get a caffeine fix or satisfy a sweet tooth at a cosy cafe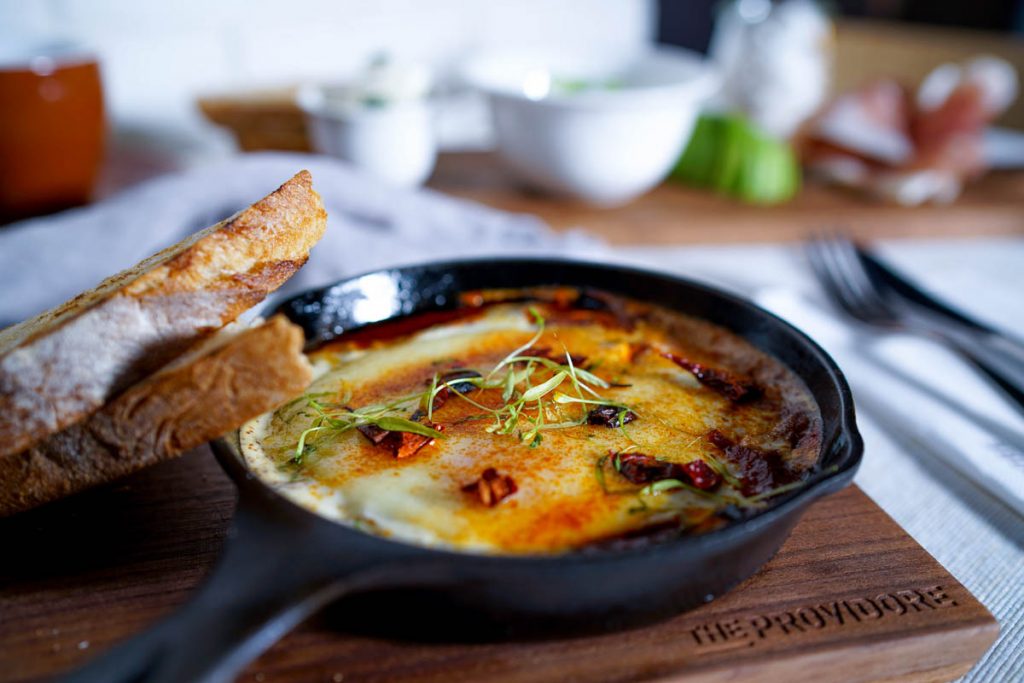 Photo credit: The Providore
How fun would it be if lazy afternoons never ended, just spending hours in a quiet café sipping a cuppa and people-watching all day long? Well, here's good news for cafe wanderers who are looking for a new tranquil hangout spot — The Providore has opened a new branch at Raffles City.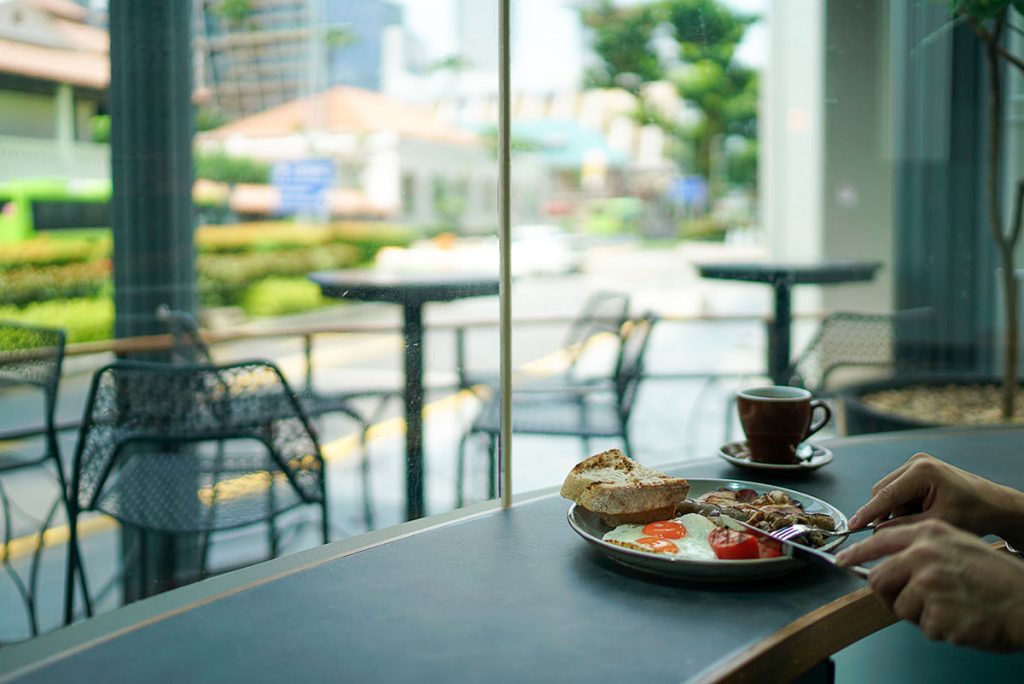 Photo credit: The Providore
The new cafe will feature The Providore's trademark greenery and cosy interiors, so if you're one who prefers lazing on a rest day, you know where to hit on your next daycation.
Opening hours: 8AM – 10:30PM (Mon–Fri), 9AM – 10:30PM (Sat-Sun & PH)
Address: 252 North Bridge Rd, #01-22A Raffles City Shopping Centre, Singapore 179103
10) Admire the night view of Singapore's skyline onboard a dining cruise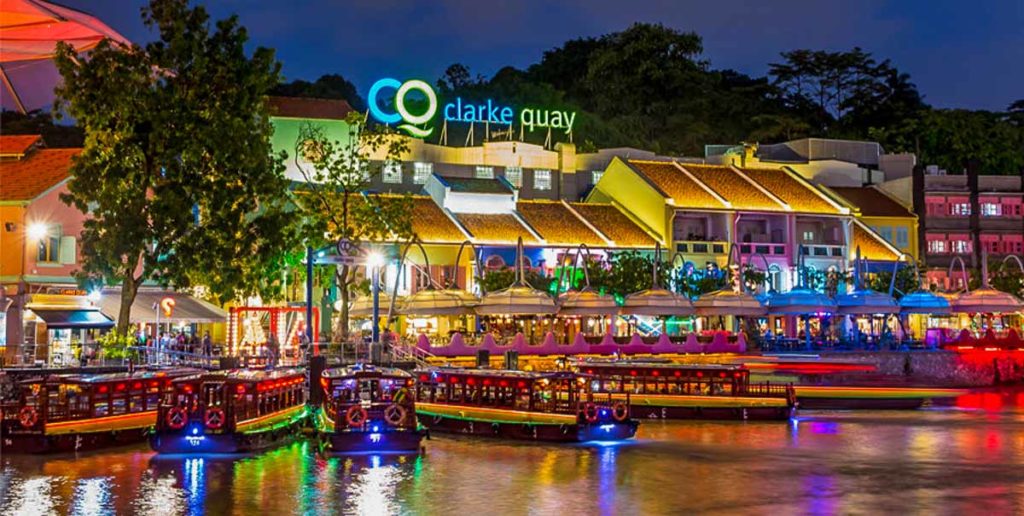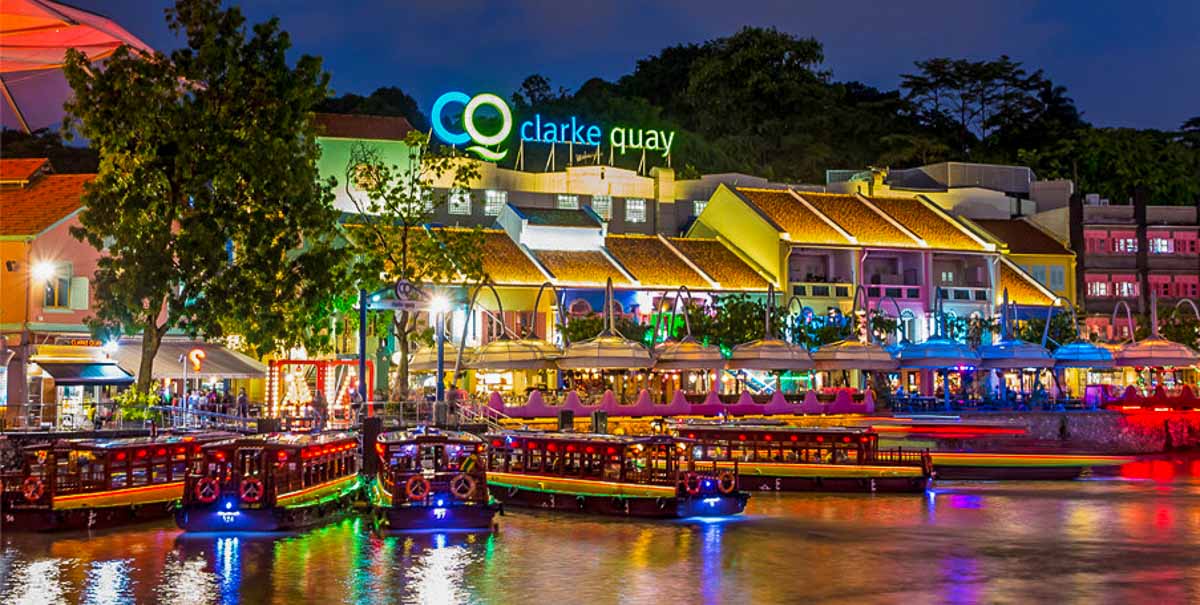 Let's face it, most of us are travel-deprived and would hop onto any opportunity to be overseas. We can't quite travel out but there are still plenty of over-the-seas activities available in Singapore. And for those who have less than a day to spare, a 90-minute dining cruise could just be the best daycation idea.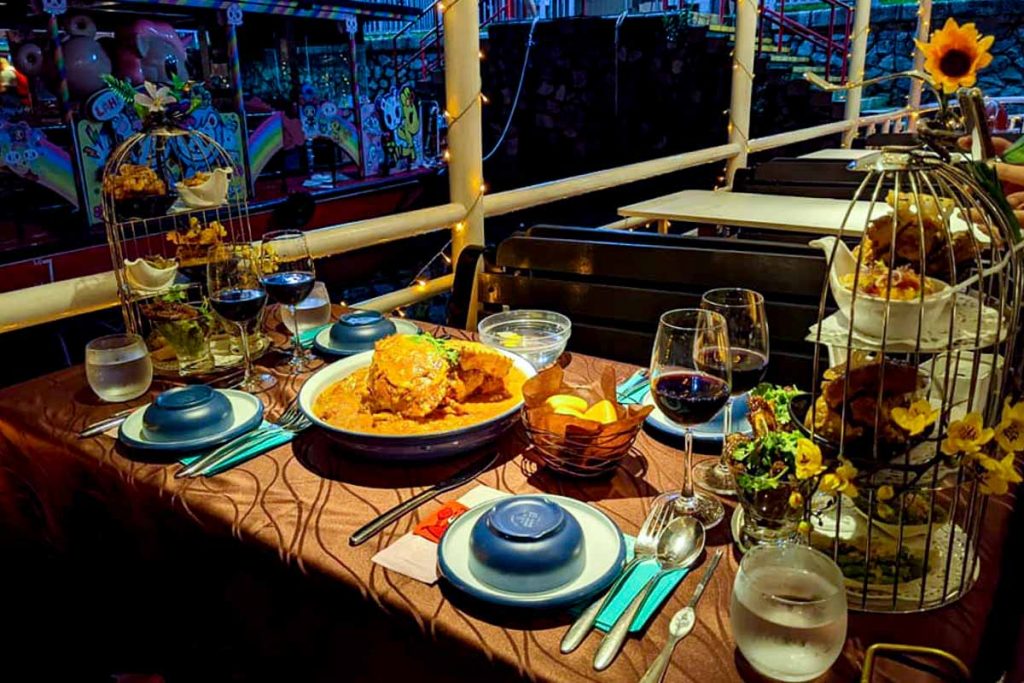 Photo credit: WaterB Cruise
Take a nice leisure cruise ride by WaterB Cruise around the Singapore River and Marina Bay, and feast on a quality meal prepared by the House of Seafood restaurant. A perfect way to end your Singapore daycation.
Cost: S$138/pax (SRV eligible)
Location: Fort Canning Jetty @ Clarke Quay
How to get there: 3-min walk from Fort Canning MRT Station
11) Celebrate the night with a free-flow liquid buffet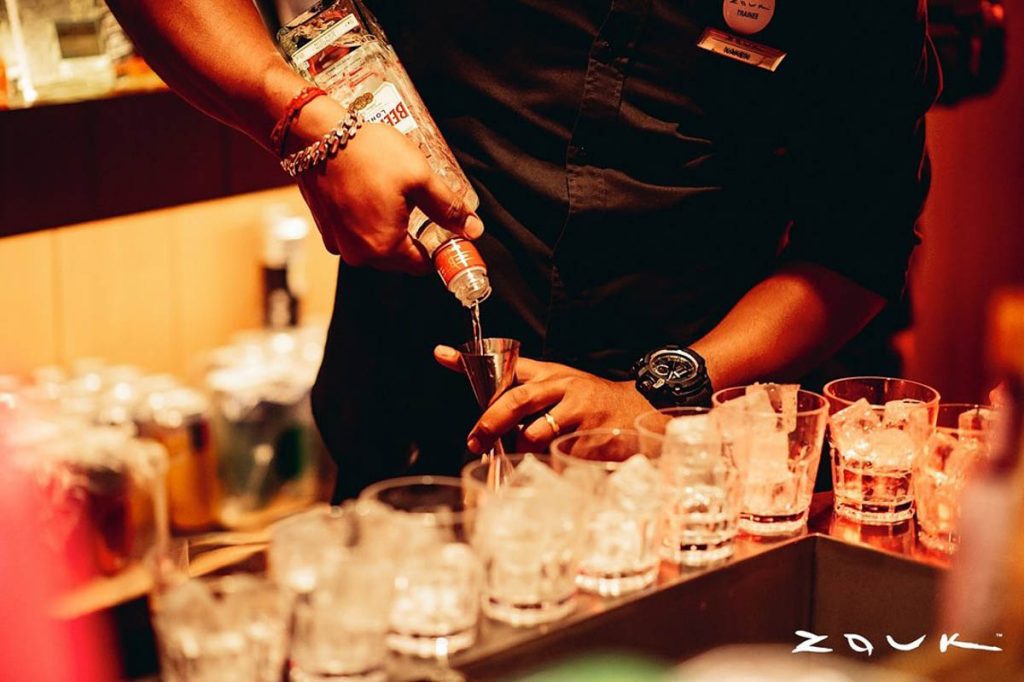 Photo credit: RedTail Bar by Zouk
Free-flow booze sure sounds like a dream to any alcohol-lover, and it's really not as expensive as it sounds. From S$38++, you can enjoy an alcohol buffet at RedTail Bar from 6PM – 10PM, Sun to Thu.
We do recommend you take your annual leave on a Friday or the eve of PH, so you can recover from the hangover the following day 😉
Cost: From S$38++
Operating hours: 10AM – 10:30PM
Address: Blk C, #01-04 Clarke Quay, Singapore 179022
Suggested Singapore Daycation Itineraries
1) For the Occasional Splurgers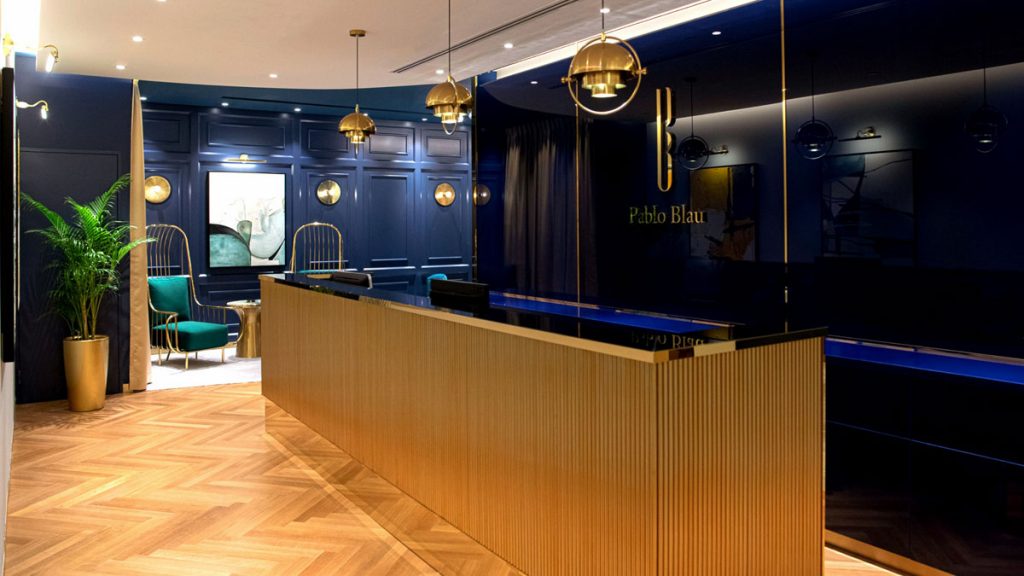 Photo credit: Pablo Blau
This lavish daycation itinerary is one where we focus on relaxation, self-care and self-love. Firstly, start the day with a full-body massage at Spa Esprit, followed by a detoxing and revitalising facial at Pablo Blau. Then, feed your appetite and senses at The Providore. Next, create your signature scent with a professional perfumer at Maison 21G, and end the day with a leisurely dinner while cruising down the Singapore River.
2) For the Hyper Explorers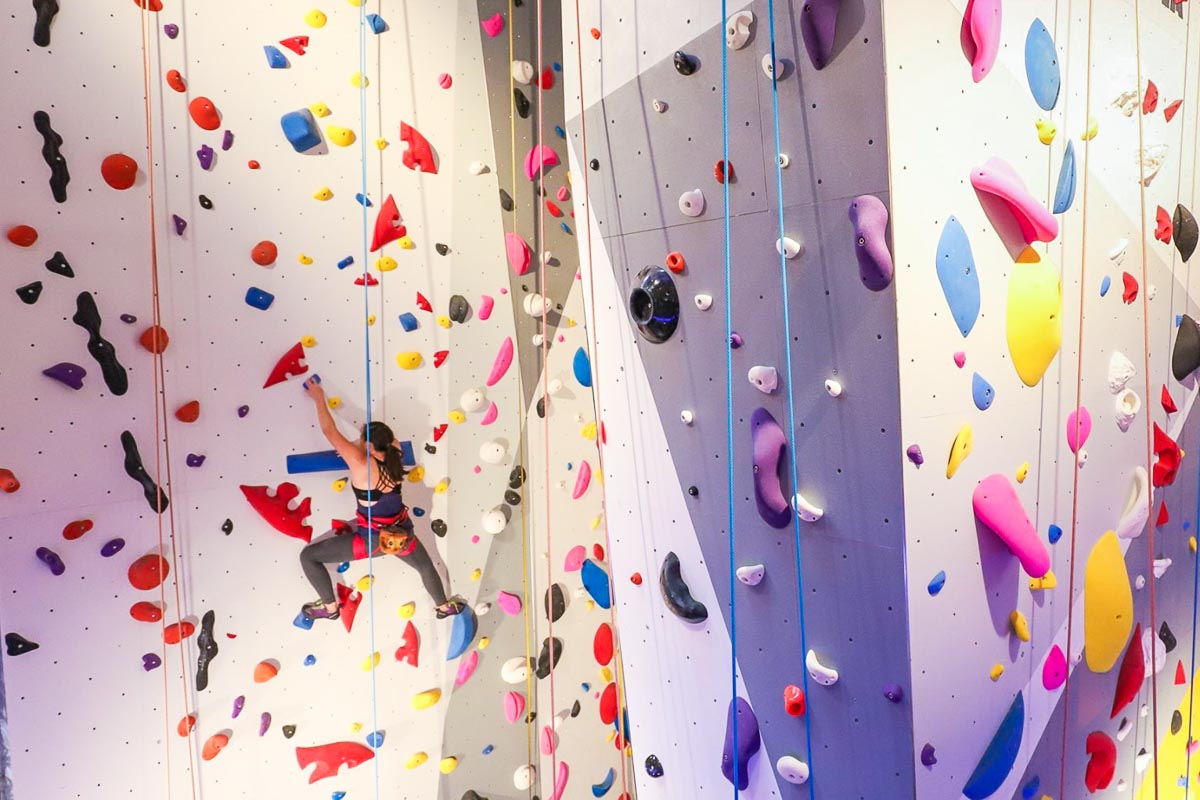 Photo credit: Climb Central via Facebook
Can't sit still even when you're on a break? This daycation itinerary is for you. Start the day with a fun game of mini-golf, explore the Central district with a multi-national food trail tasting the delights of Greek, Korean, and Japanese cuisines stretching from Clarke Quay to Funan. Then, burn off the extra calories by scaling an indoor rock wall at Funan. After those adrenaline-pumping activities, check out the Instagrammable shopping hub NomadX at Plaza Singapura to end the day.
3) For the Novelty Seekers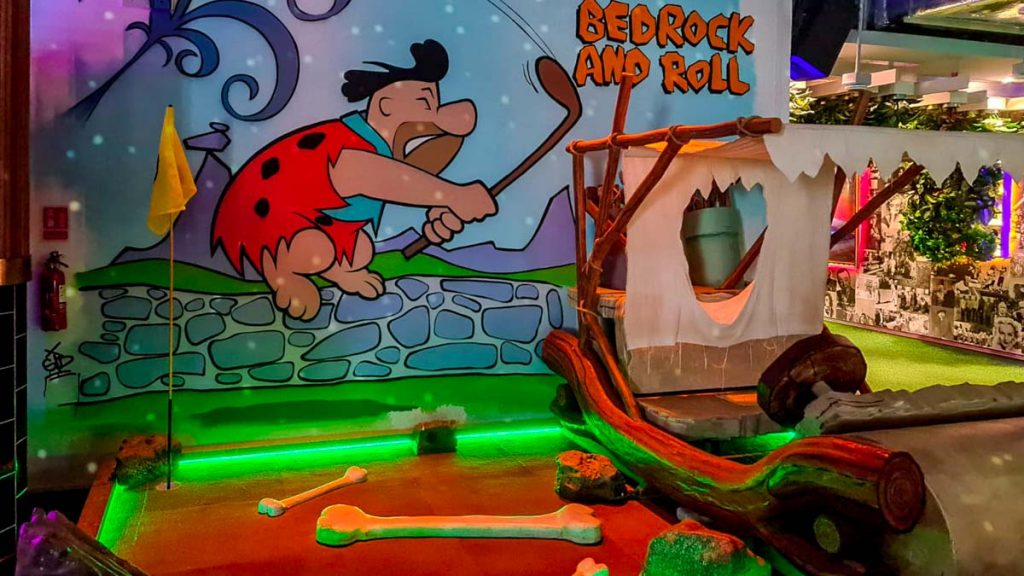 If you're one who's always on the lookout for novel experiences to get your hands on, this itinerary is perfect! You'll begin your day by learning exactly what "top, middle, and base notes" mean in a perfume-making workshop, then challenge yourself to a game of putt-putt at Holey Moley. Next, try grilling your own catch at Fish@Bugis+, we promise it tastes sweeter. After that, check out the future of shopping at NomadX, before heading to RedTail Bar for a liquid buffet.
4) For the Fun-loving Foodies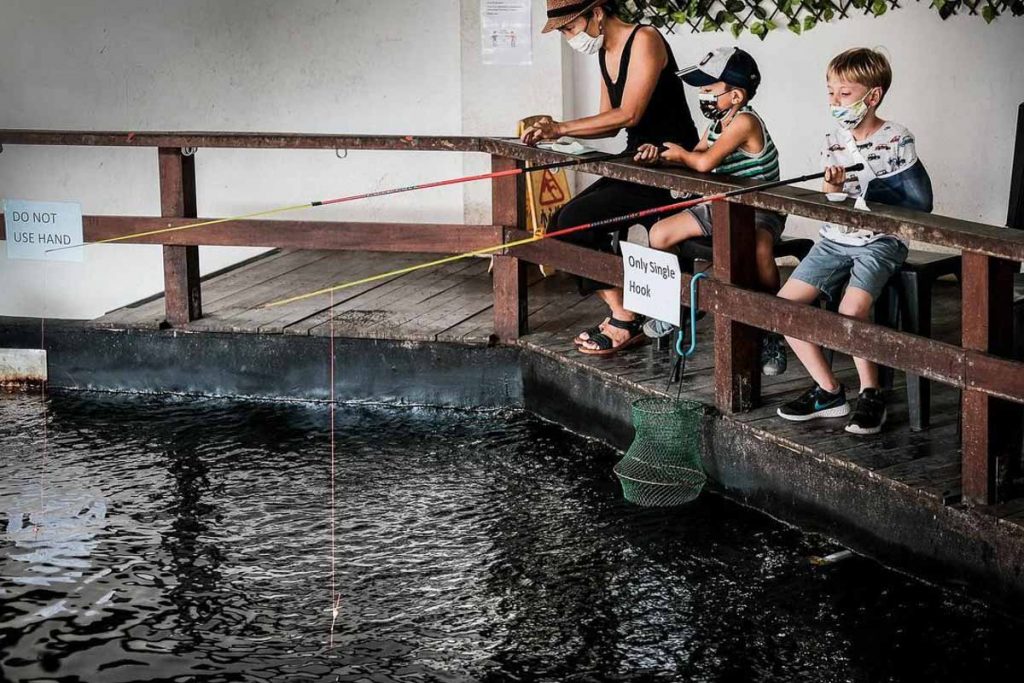 Photo credit: @joasia_photo via Instagram
Gluttony is a sin but hey, we're not judging. This itinerary is for all you fun-loving foodies who love eating more than exercising or turning for work. You're welcome. You'll start the day with the food trail (duh) that will bring you around Clarke Quay, then whip things up at Holey Moley with a game of mini-golf. Continue the fun at Bugis Town with The Cat Cafe, and then fish for your own dinner at Fish@Bugis+. Lastly, drink to your hearts' content at RedTail Bar with their value-for-money liquid buffet.
Explore the city and be rewarded with eCapitaVouchers!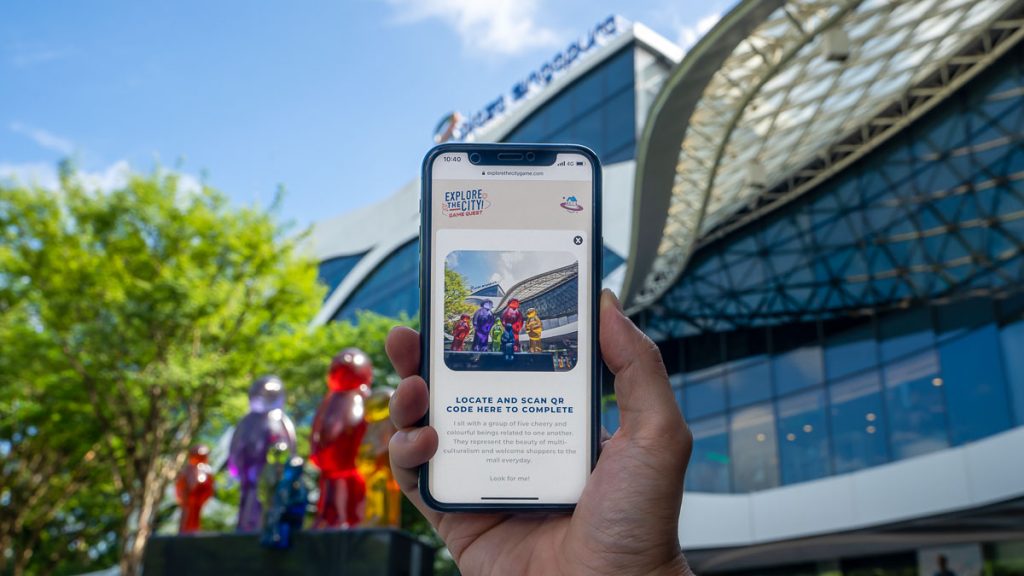 We might not be able to travel across borders now but there's still a lot we can do in Singapore's Central district. Malls are an especially great way to plan your daycations as they're great regardless of the weather! Inject an element of fun to your Singapore daycation when you explore the city with your City Passport at CapitaLand Malls — Bugis Town, Clarke Quay, Funan, Plaza Singapura, and Raffles City.

From now till 31 July 2021, stand a chance to grab STAR$ or exclusive deals when you explore #instaworthy destinations along the Central district of Singapore on the interactive mobile game, Game Quest.
Gameplayers can collect one stamp in their City Passport when the quests at three of the five participating malls are completed. Complete all four stamps in your City Passport and stand a chance to receive up to $60 of eCapitaVouchers! Head over to the CapitaLand Malls website to find out more.
Uncover hidden Instaworthy spots, dine on a smorgasbord of global cuisines, and shop and play to your heart's content.
How are you spending your annual leave? Let us know in the comments below!
---
This post was brought to you by CapitaLand Malls.