Witness runways and cobbled paths around the world disappear before your eyes! 😯
While traveling in London, I chanced upon something strange: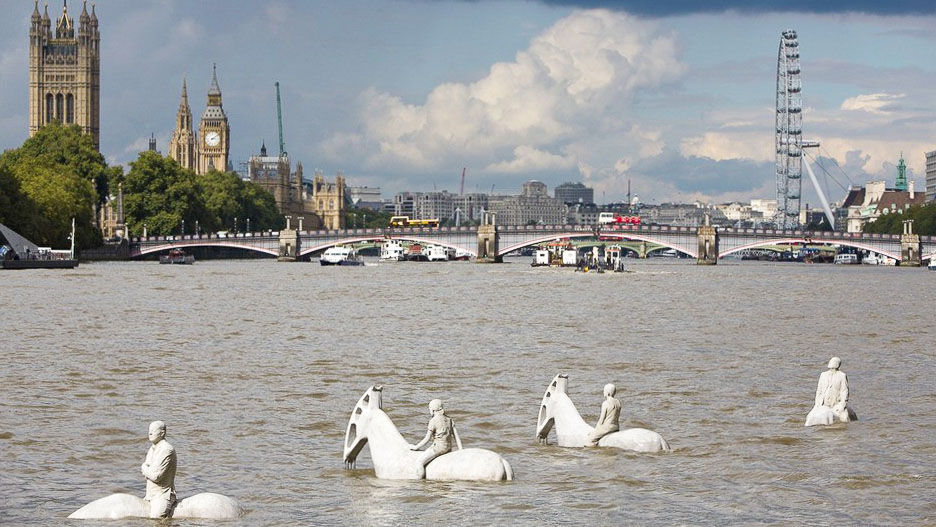 What are these sculptures doing in the middle of River Thames? Photo credit: Metro
A quick google search revealed that these sculptures represent the Four Horsemen of the Apocalypse. As part of the "Totally Thames 2019" festival, Jason deCaires Taylor had them placed on the river bank with hopes of spreading the message on climate change.
This installation is known as The Rising Tide — which explains the "swimming" horses. You'll witness this twice a day, during high tide.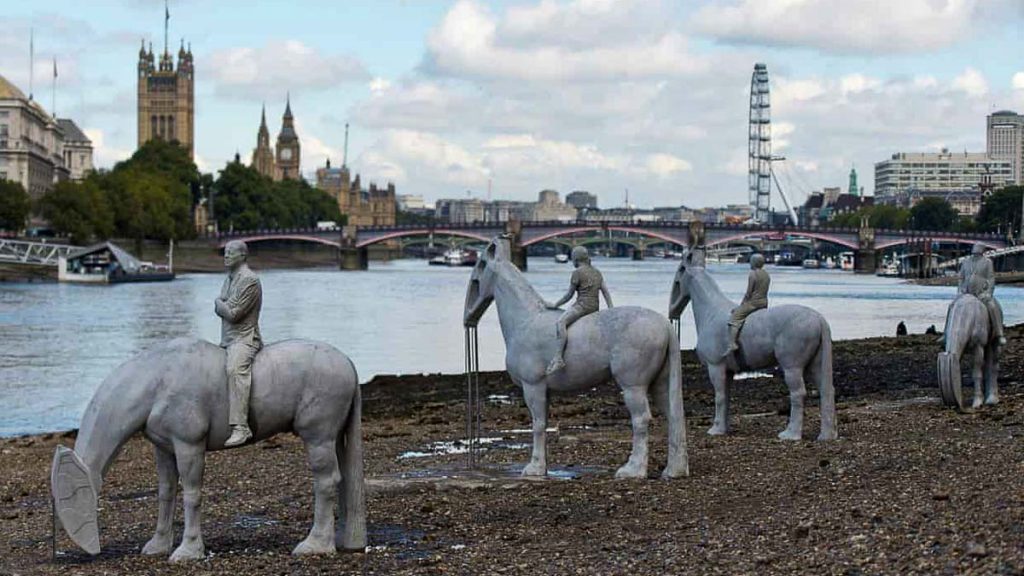 Photo credit: The Guardian
When the tide recedes, the entire sculpture is revealed.
Unfortunately, the installation was removed after the festival. But it got me thinking about other fascinating places around the world that disappear at high tide:
1) Mont Saint-Michel (France)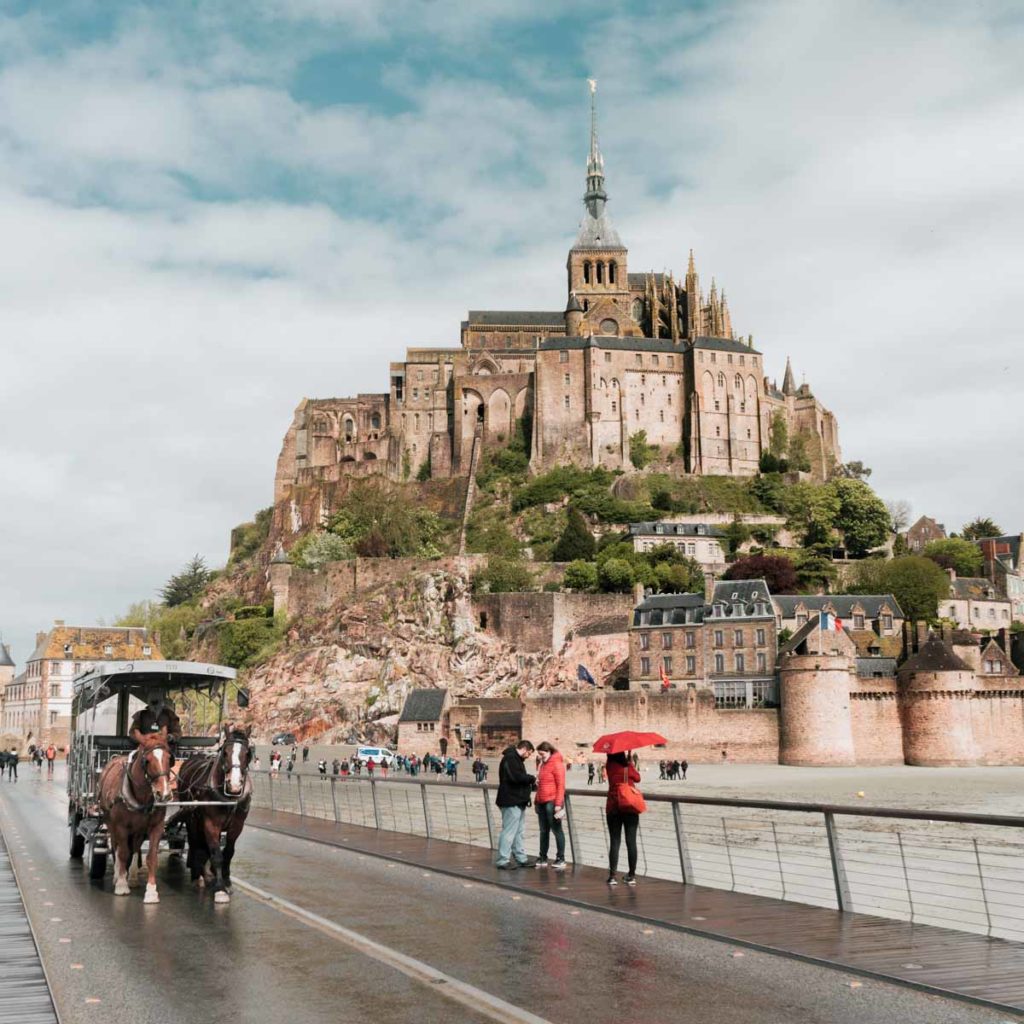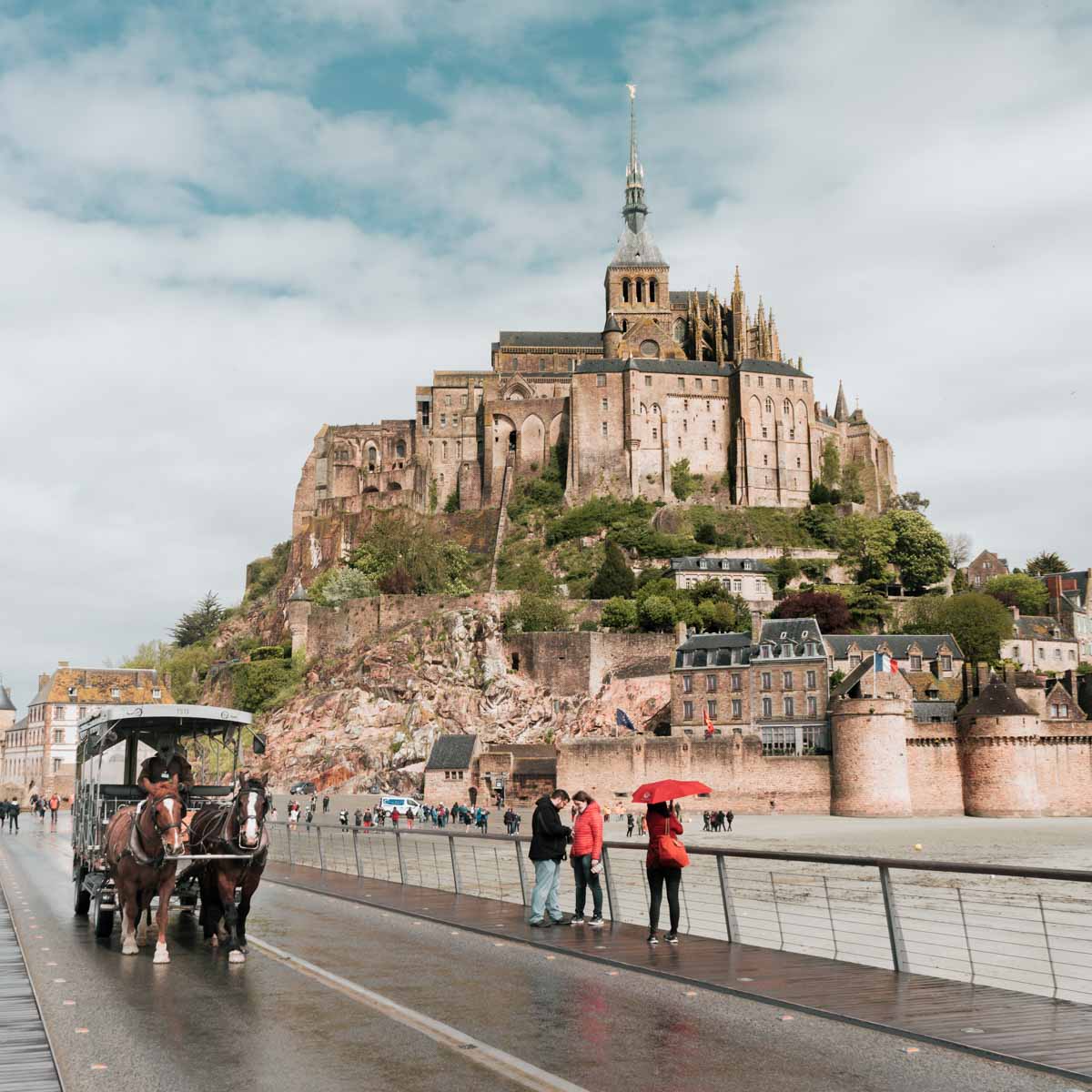 Despite the resemblance to the Hogwarts Castle, Mont Saint-Michel is actually an Abbey — a building inhabited by monks and nuns. This Gothic Abbey is one of France's top tourist attractions, drawing thousands of visitors each day.
As it's located off the coast of Normandy, you'll have to cross a specially designed bridge, either by foot or by bus.
Fun fact: A bridge was built to replace the former causeway. This allows water to flow freely, preventing sediments from accumulating on either side.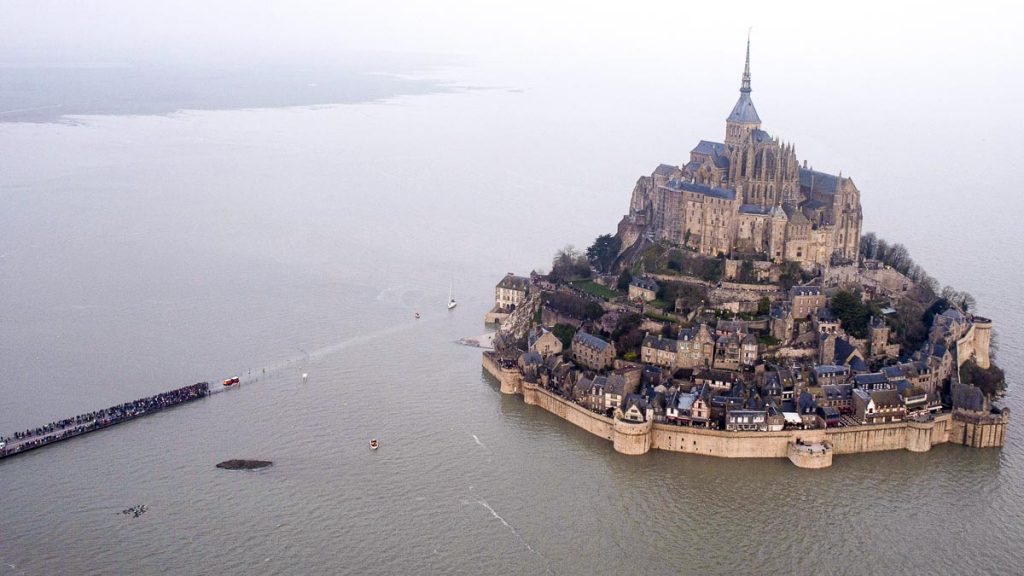 Photo credit: CNN
At high tide, the bridge disappears and the Mount is no longer accessible. However, this is the only time you'll get to witness Mont Saint-Michel as an island!
Read also: 10-Day France Itinerary under S$1.5k — Paris and Beyond by Rail
2) Horse Head Rock (Australia)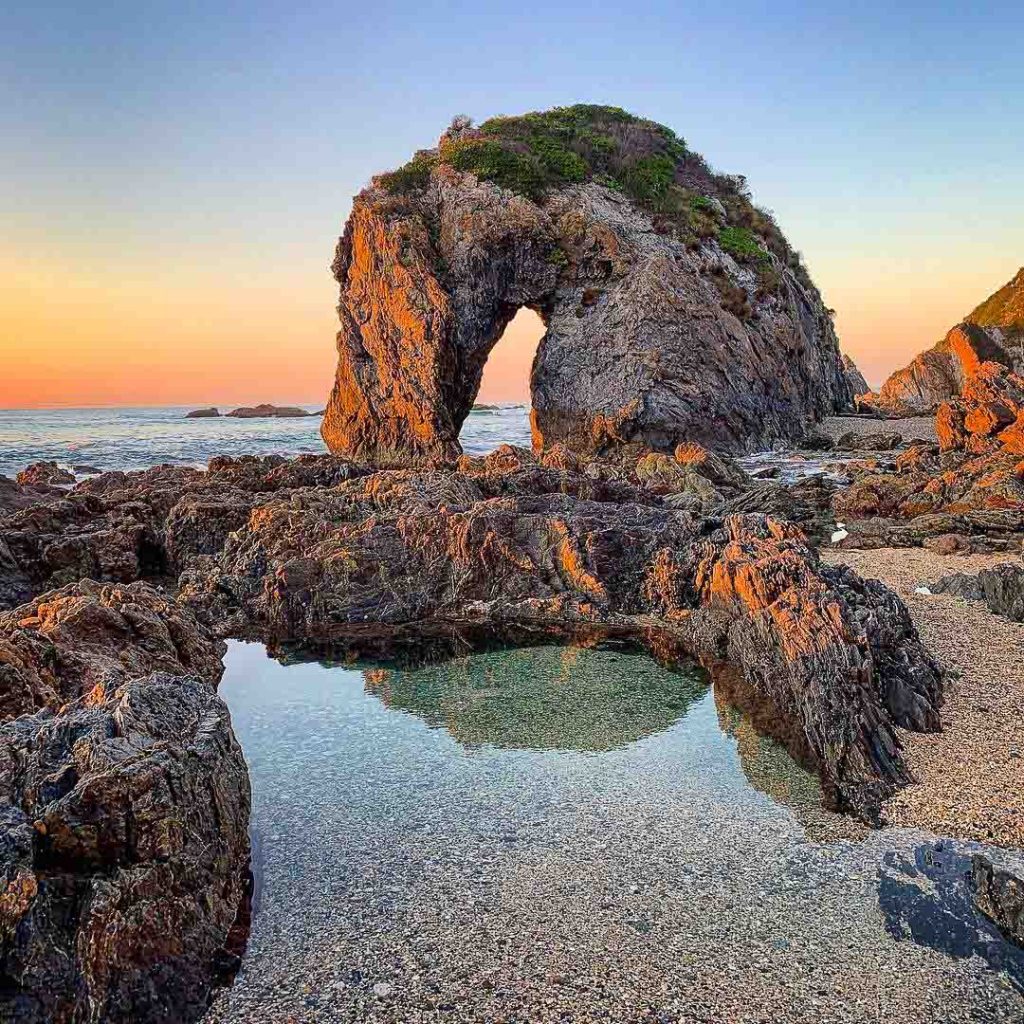 Photo credit: @timeflees
This majestic rock formation is believed to be about 500 million years old — making it one of the oldest rocks in New South Wales. Found along Sapphire Coast, this natural wonder is set against a stunning backdrop of the South Pacific Ocean.
For a close-up view, you'll need to climb over some rocks while walking along Camel Rock Beach. However, it's only accessible at low tide.
As the tide rises, the sandy beach disappears. To see the Horse Head Rock in all its glory, you can head over to the viewing platform instead.
But if you're feeling adventurous, feel free to take the coastal path even at high tide — do watch your step as the rocks are extra slippery!
Read also: Sydney South Coast Road Trip — 7 Day Itinerary From Sydney to Eden
3) St. Michael's Mount (England)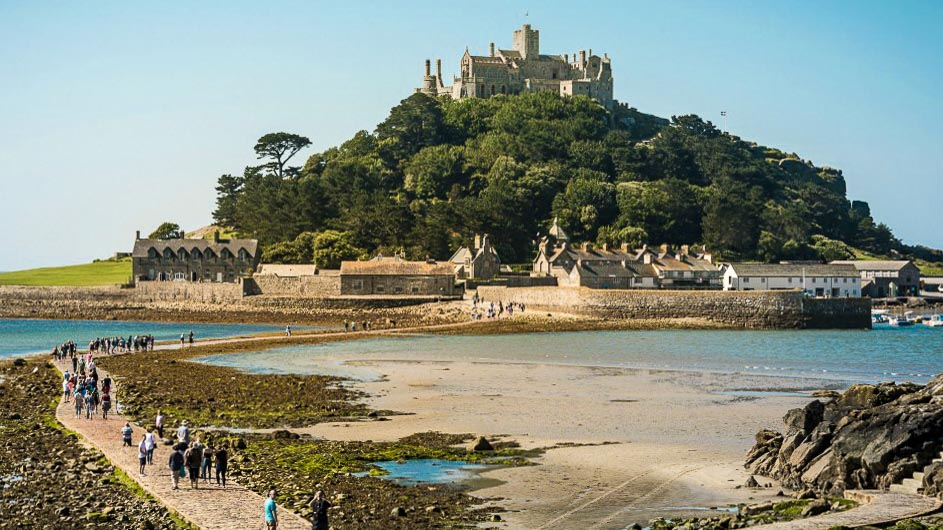 Photo credit: St. Michael's Mount
At first glance, St. Michael's Mount can be mistaken for Mont Saint-Michel in France.
Fun fact: A publisher once used an image of Mont Saint-Michel to promote St. Michael's Mount in a magazine 😅.
But apart from their uncanny appearance and name, the two landmarks actually have a relationship. St. Michael's Mount was once controlled by the Benedictines of Mont Saint-Michel — they even built the church and monastery on the Mount.
By 1414, the British took over and St. Michael's Mount was used as a fortress during the English Civil War. Since then, the Mount is no longer used for military purposes. In fact, it is now home to the St Aubyn family, where they've graciously allowed visitors to explore the island.
One way to get to the Mount is by walking across the causeway during low tide.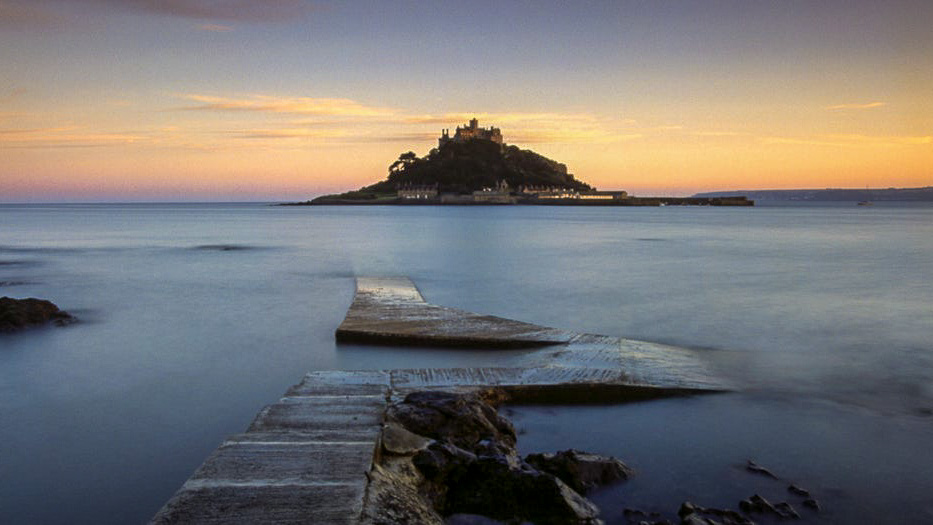 Doesn't this give off mystical vibes? Photo credit: National Trust
At high tide, the cobbled path disappears so the causeway opens for about four hours each day. If that happens while you're on the island, just purchase some return tickets and hop on a boat back to the mainland!
Fun fact: St. Michael's Mount was featured in the Johnny English movie!
4) Jindo Sea (Korea)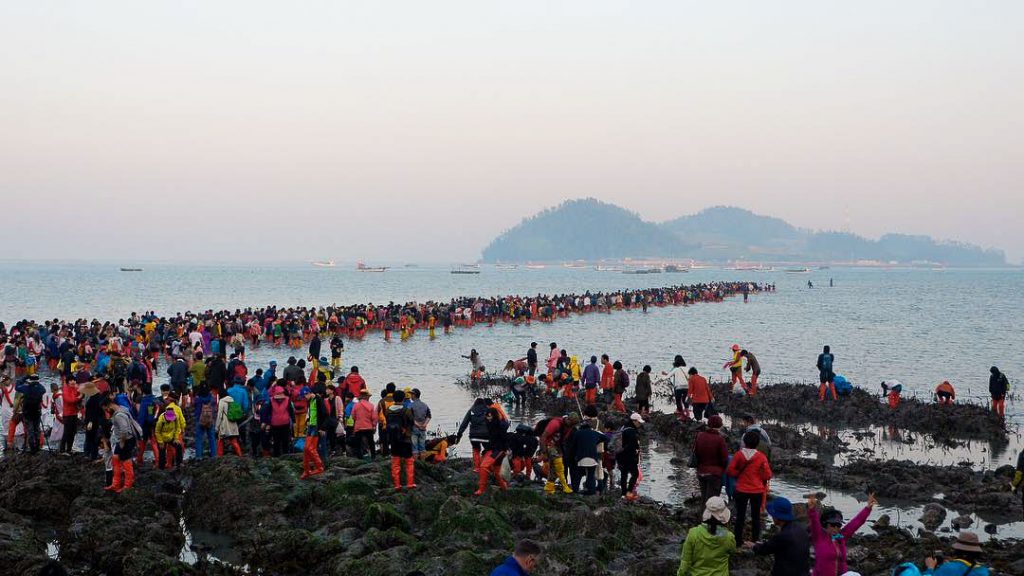 Photo credit: @cilborlaza.lacoste
Unlike the castle path that emerges twice daily, the Jindo Sea only parts two to three times a year. Each time, a narrow strip of land emerges — that's when the annual Jindo Sea Parting Festival is held.
This event occurs once a year, usually between March and April. During which, thousands of locals and tourists will walk from Jindo Island to the nearby Modo Island. Along the way, you'll spot locals digging around for abalone!
Read also: 4-Day Jeju Itinerary Under S$500 — Road Trip Adventure Around South Korea's Island Paradise
5) Passage du Gois (France)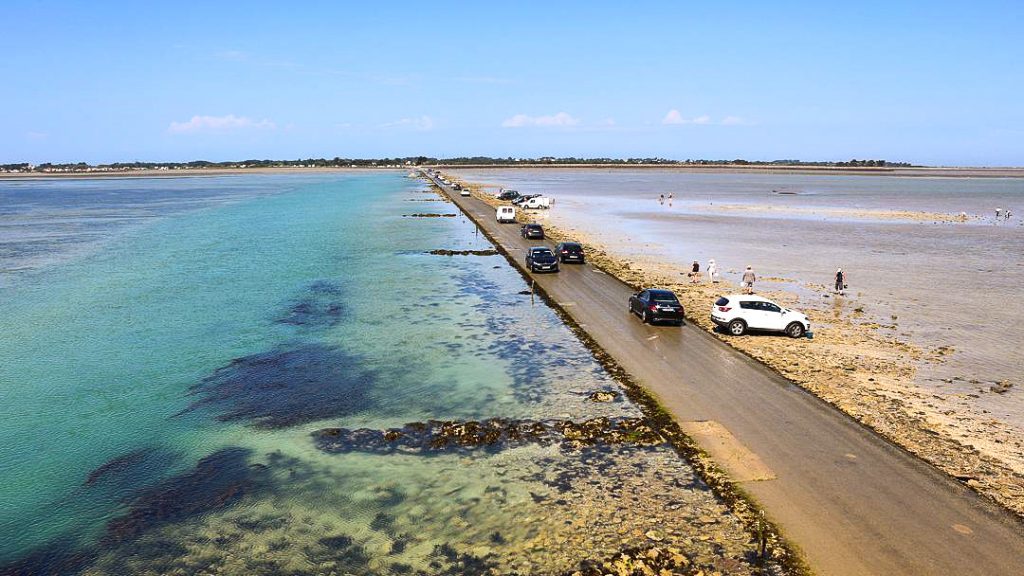 Photo credit: @fraysty
Passage du Gois is a unique road — it makes use of digital signboards (found on both ends) to indicate when it's safe to cross.
Many people drive along this 4.2km-long causeway to get from Beauvoir-sur-Mer on mainland France to Noirmoutier Island. There is a whole range of activities to do on the French island. For instance, visitors can relax on the beach, visit a museum within a castle or engage in some sports.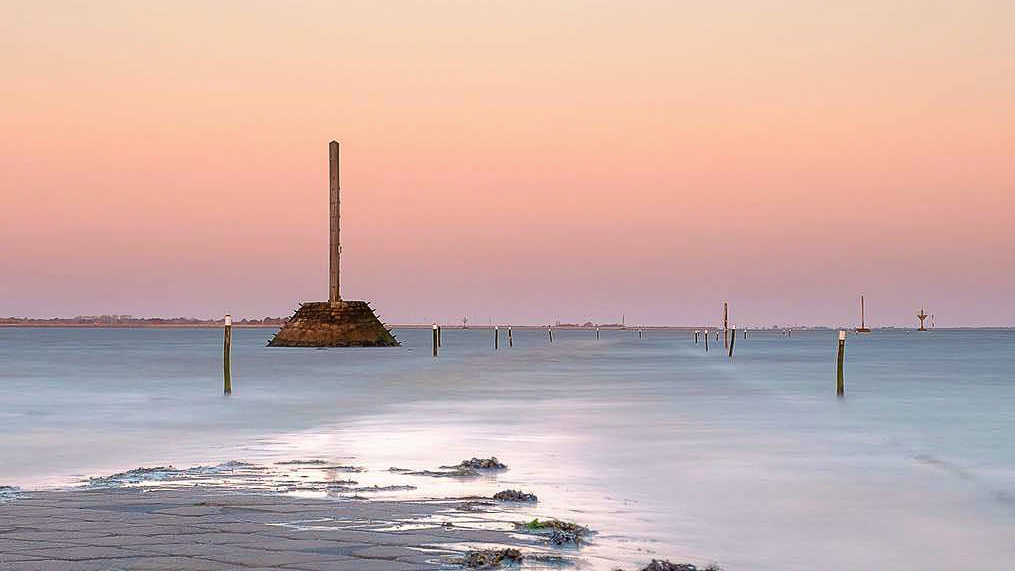 Photo credit: @iledenoirmoutiertourisme
However, Passage du Gois can only be used for a few hours each day before it disappears into the horizon. It floods about twice a day and the road is often submerged up to 4m deep.
6) Itsukushima Shrine (Japan)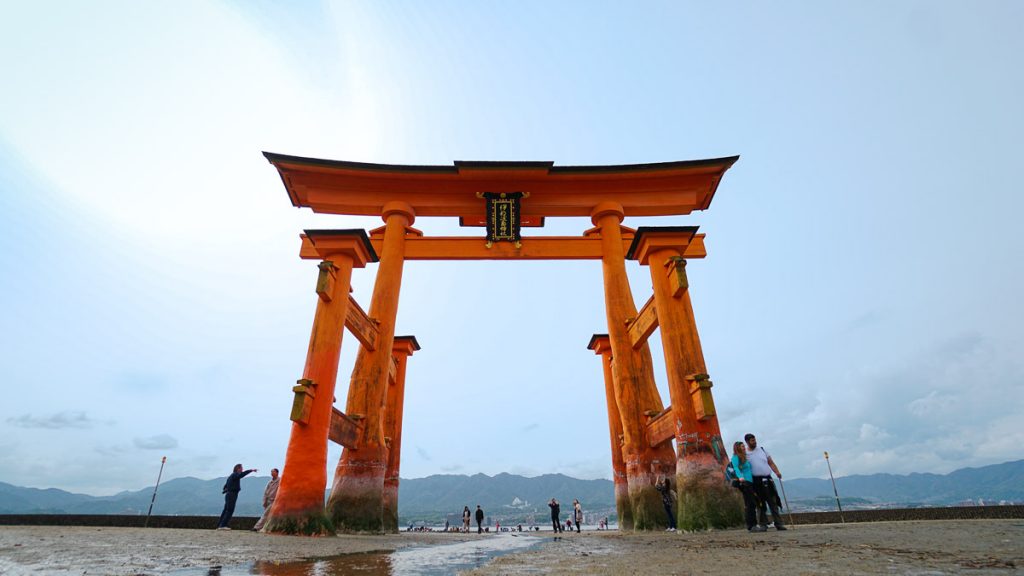 Located in West Japan, Itsukushima Shrine, also known as the "floating" Torii Gate is one of the most famous shrines in Japan.
This Shinto Shrine has been a holy site since it was built back in the 12th century. To this day, worshippers come to Itsukushima Island to pray.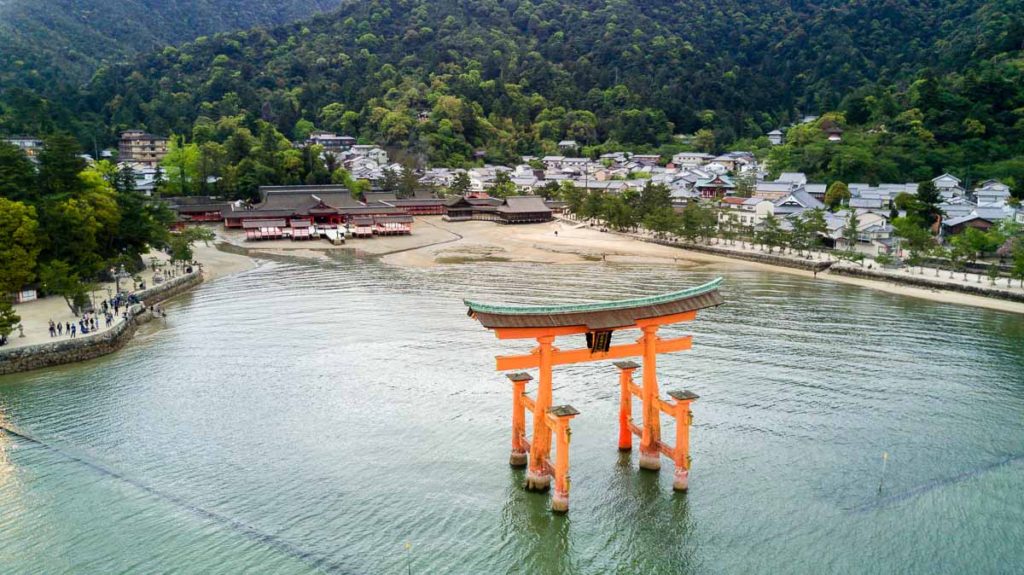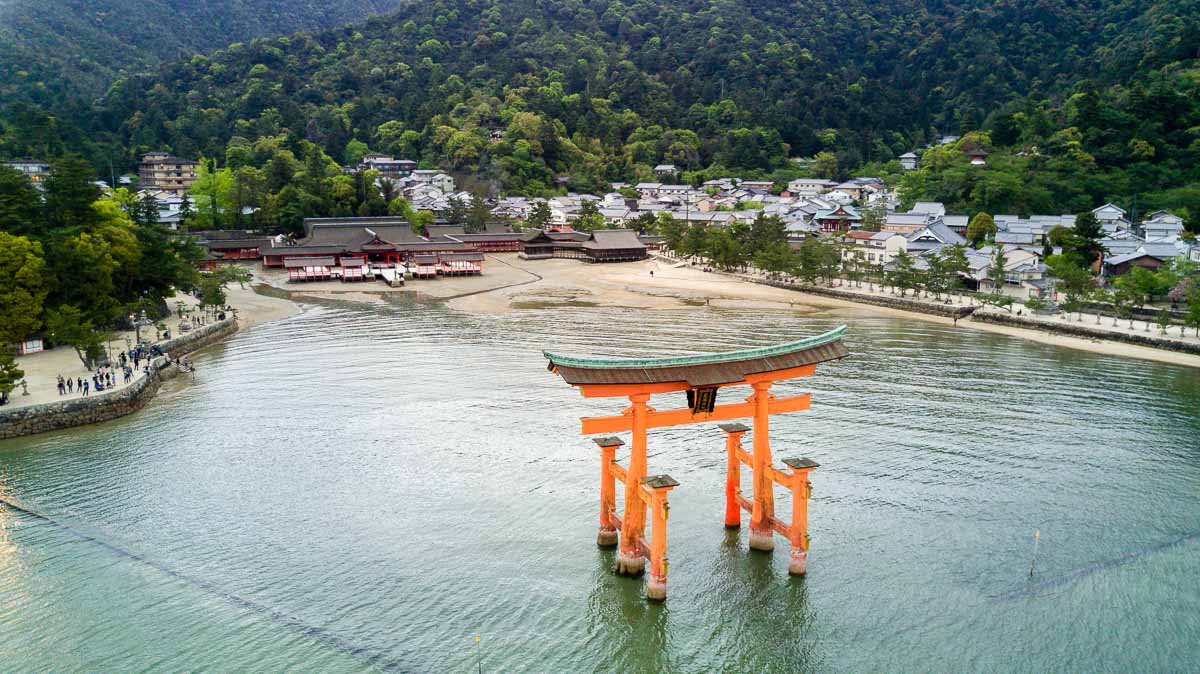 If you happen to visit at high tide, you won't be able to walk up to the gate. To get a closer look, you can ride a boat through it instead!
7) Manjuyod White Sandbar (Philipines)
Welcome to paradise! Photo credit: @ ___janinnesilva
Commonly known as the "Maldives of the Philippines", Manjuyod Sandbar boasts pristine white sand and clear blue waters. Its most prominent feature is a 7km stretch of sandbar — one of the largest in the country.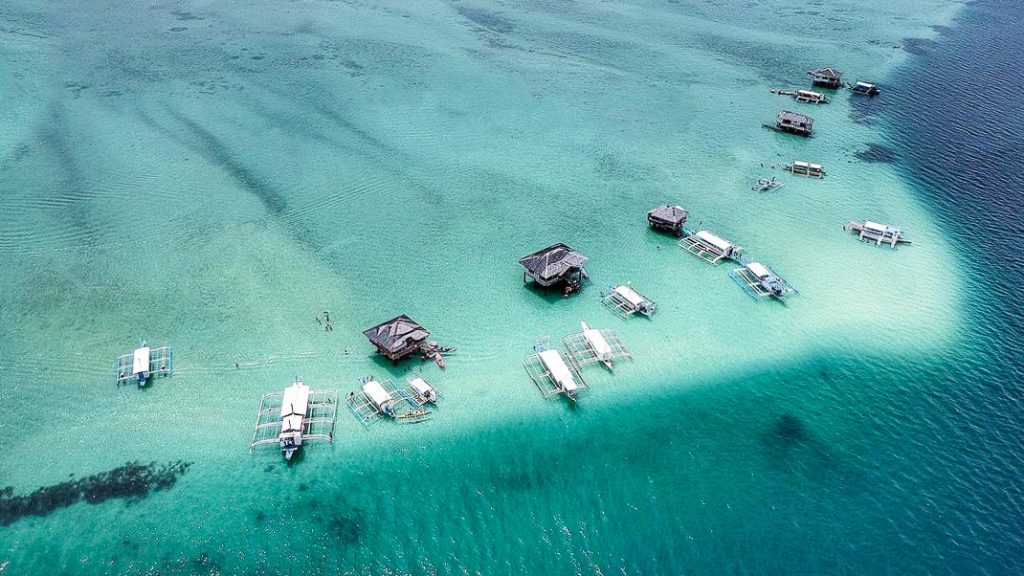 Photo credit: @fnzrceo
However, at high tide, the sandbar submerges completely. During this time you can witness the native stilt houses "float" on water or engage in water activities like dolphin-watching, snorkeling, and banana boat rides.
8) Barra Airport (Scotland)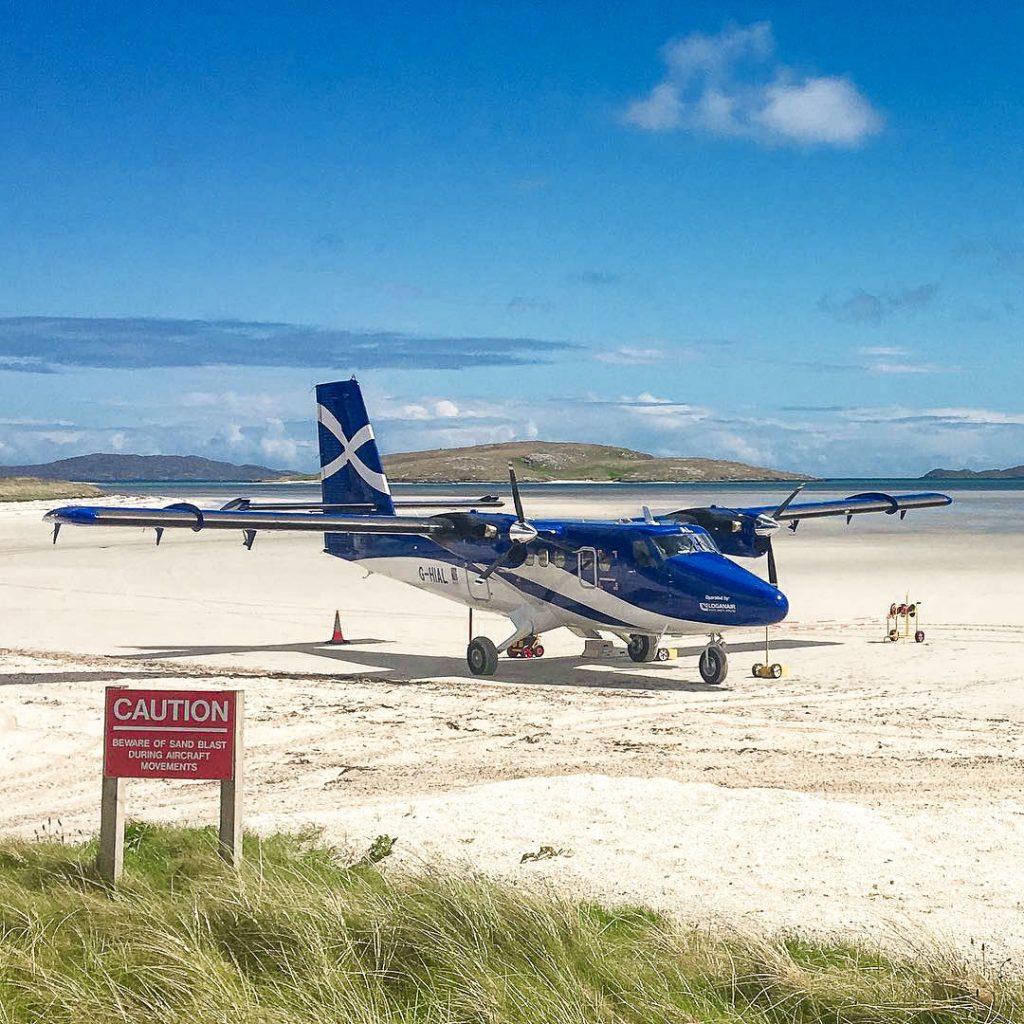 Photo credit: @hopeblamireartist
Barra Airport is the only airport in the world with tide-dependant operating hours. It's the only flat surface on Barra Island but submerges completely during high tide.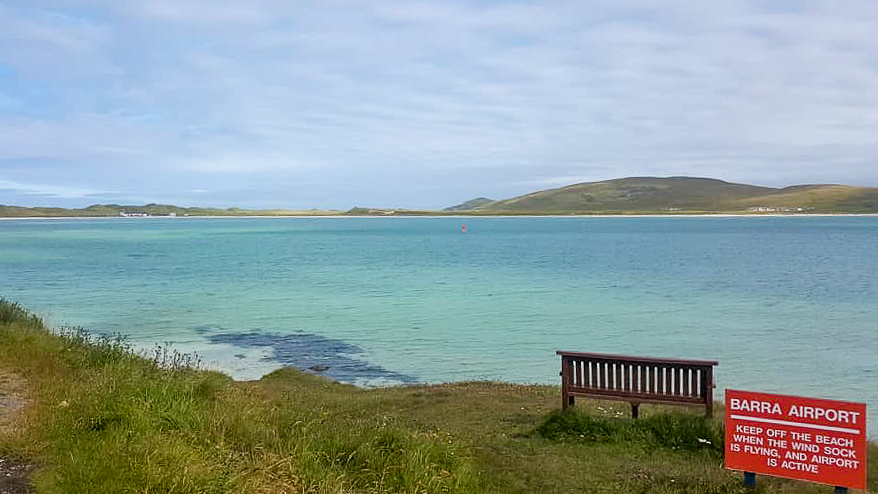 Photo credit: @whiskytourguidekeith
But apart from the unique flight experience, many visit Barra to enjoy the great outdoors — with stunning beaches and scenic trails.
9) Koh Nang Yuan Island (Thailand)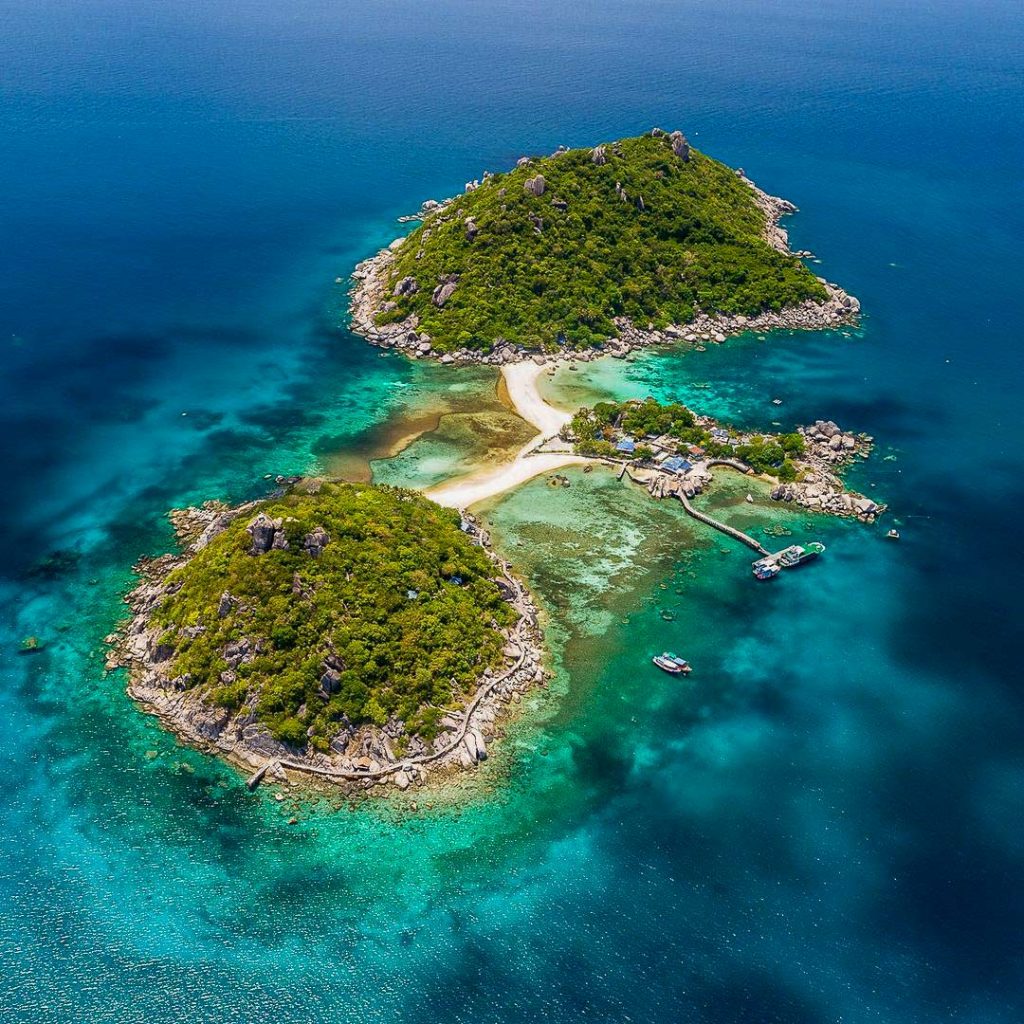 Photo credit: @kohtaocompleteguide
At Koh Nang Yuan, you'll be greeted with a gorgeous white-coral sandbar that serves as a beach. Apart from frolicking on the beach, there are other activities to engage in — from hiking to kayaking. Low tide is also a great time to snorkel. The shallow waters provide a clear view of the rich marine life beneath you.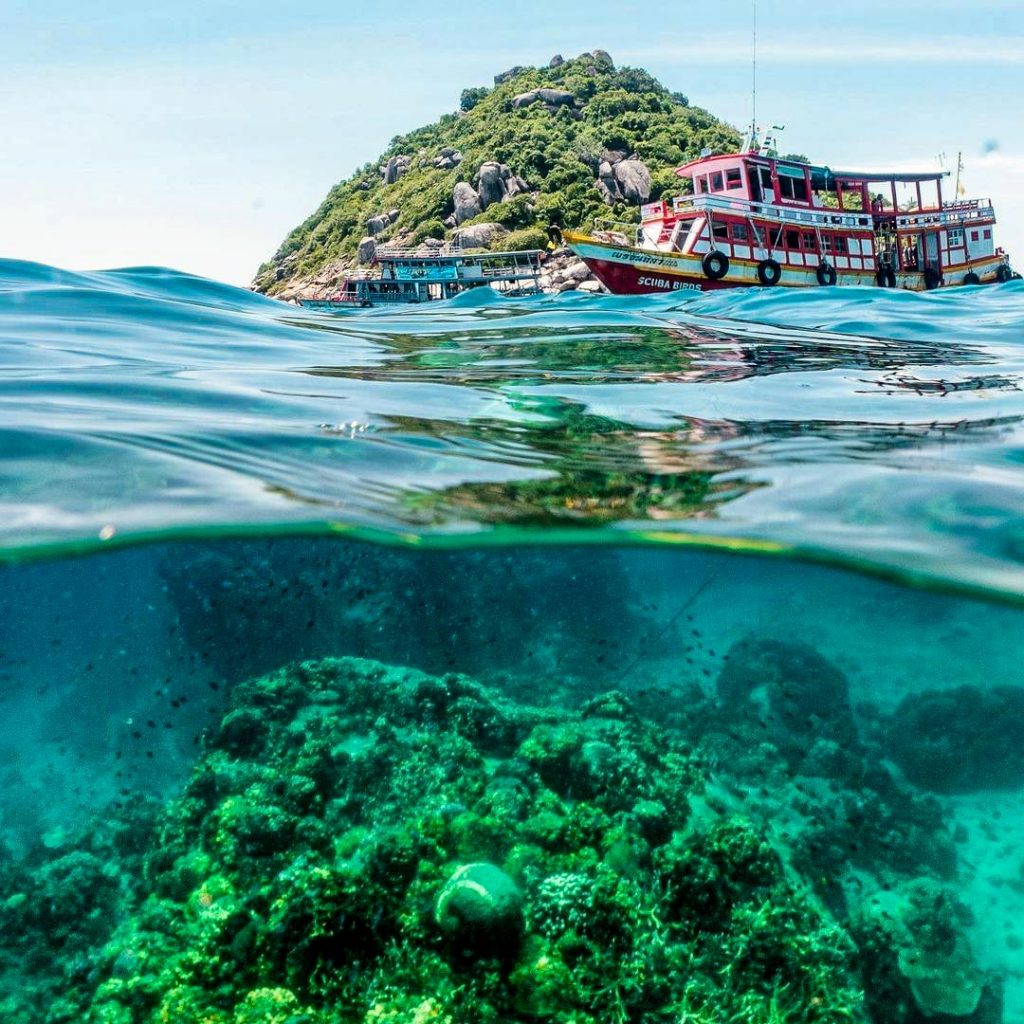 Photo credit: @islatortugakohtao
At high tide, the stronger currents make it less ideal for snorkeling. But you can still enjoy other activities like a zipline ride or scenic hike.
10) Stambheshwar Mahadev Temple (India)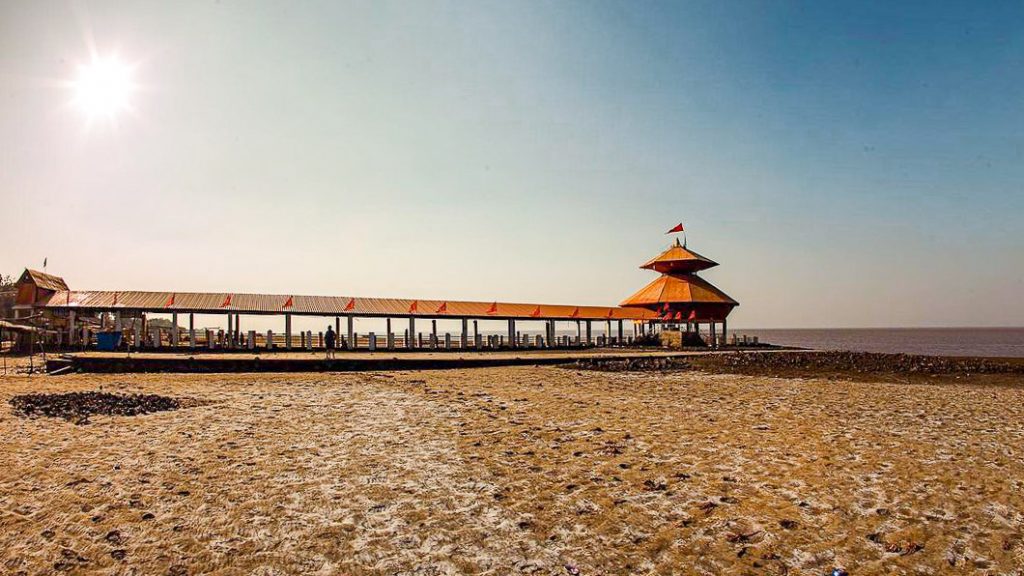 Photo credit: @naturelover308
Legend has it that the Stambheshwar Mahadev Temple was installed by Lord Kartikeya (a Hindu God) at the site where Tarakasur was executed. Although Tarakasur was a demon, he was appreciated for his devotion to Lord Shiva.
Hence, this 150-year-old Shiva temple located in Gujarat, India, is built in honour of Tarakasur.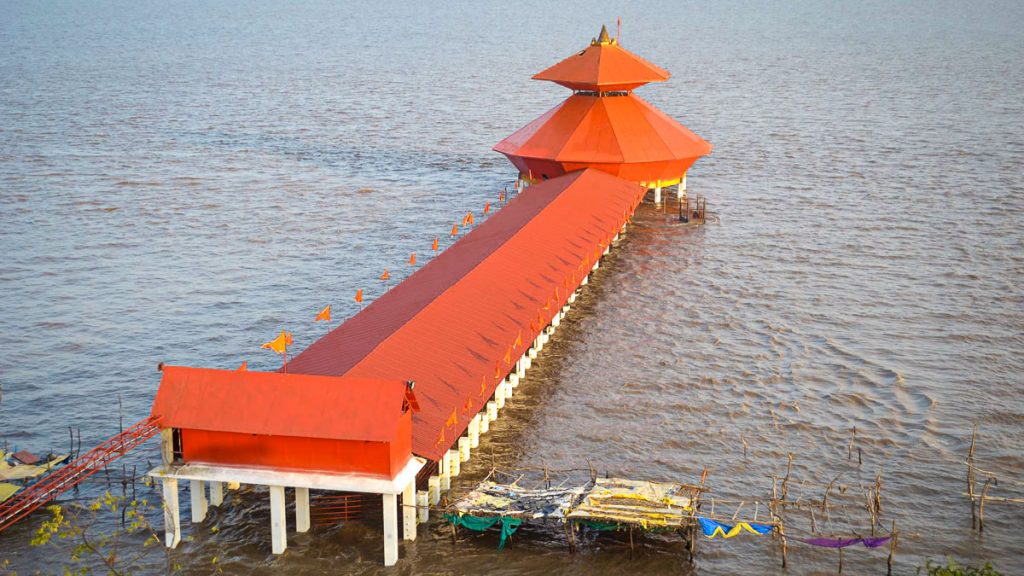 Photo credit: @stambheshwarmahadev
At high tide, the temple becomes inaccessible giving rise to the "disappearing temple". And many people, apart from devotees, come to witness this spectacle each day.
11) Angel Road (Japan)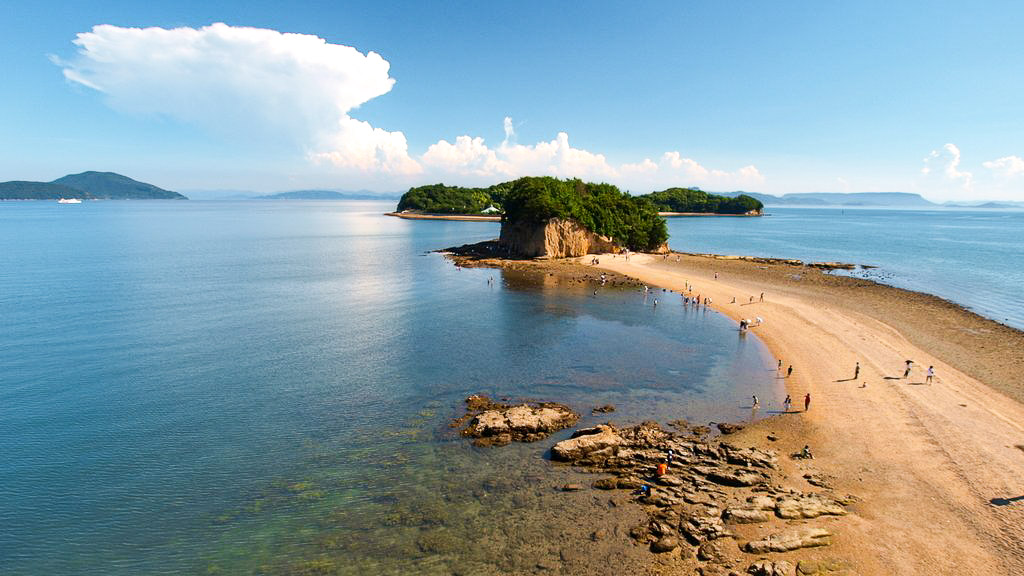 Photo credit: Tourism Shikoku
Located in West Japan, this 500m-long sandbar connects mainland Shodoshima to three other islets. Legend has it that if a couple walks along Angel Road while holding hands, their wish will be granted by an angel.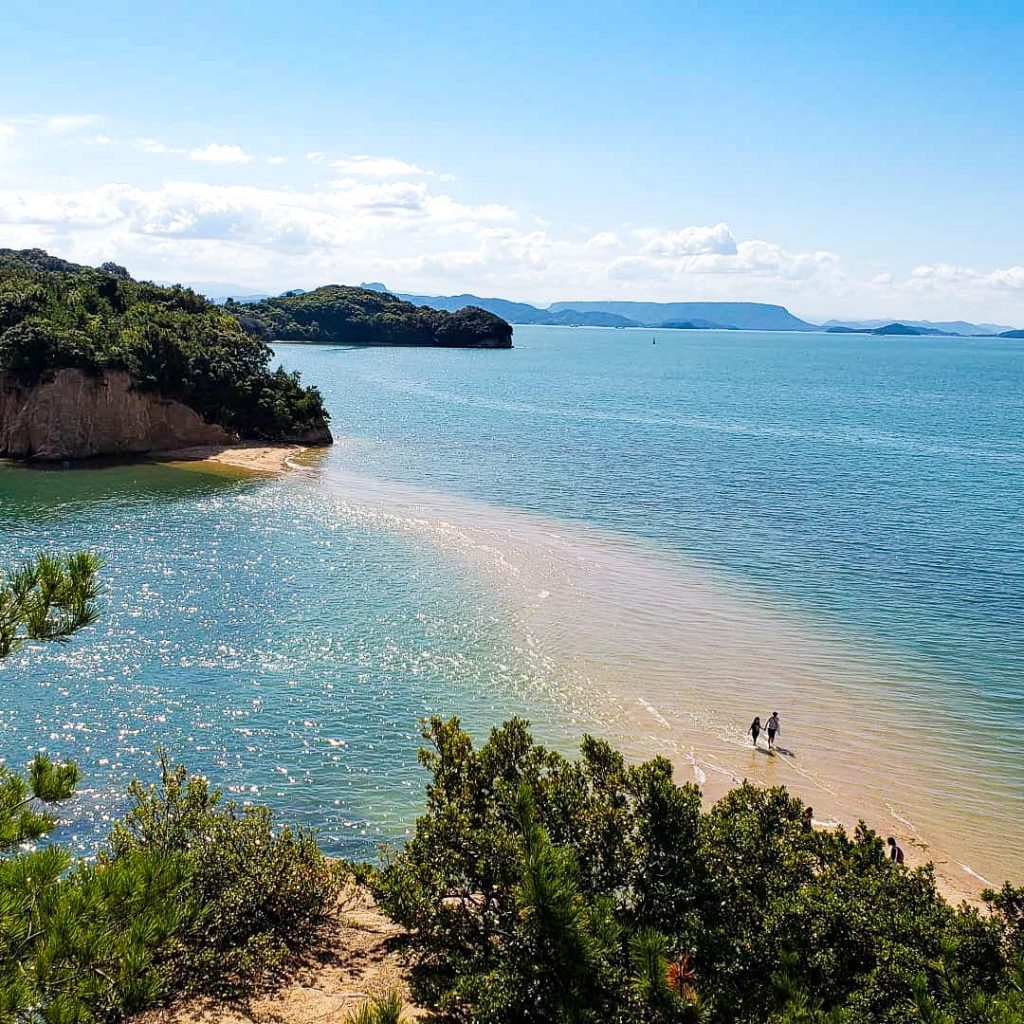 Photo credit: @tad55kawasaki
However, you can't always walk across the sandbar as it disappears at high tide twice a day.
But no matter the tide level, there's plenty to do around the area. Head to the observation deck where you'll be greeted with a panoramic view of the surroundings. Alternatively, take a 30-minute bus ride to Olive Park where you can soak in a hot spring and try some olive ice cream!
Exploring more unusual places around the world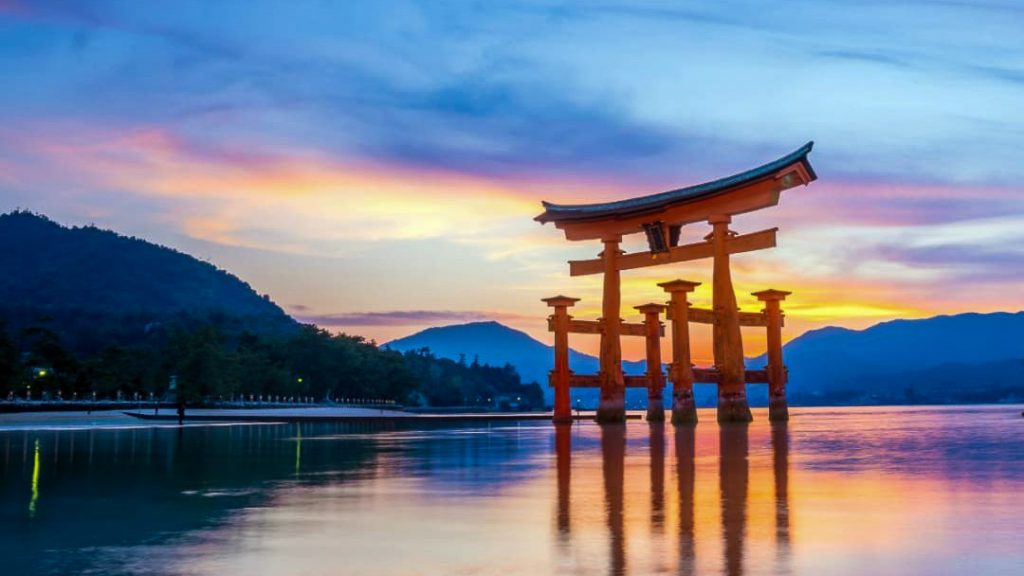 Photo credit: Japan National Tourism Organization
I love traveling for many reasons — from experiencing different cultures to trying various cuisines. Yet one thing that inspires me to explore beyond tourist attractions is discovering unusual sights around the world. Having good stories to tell is a plus.
Besides these fascinating places that disappear at high tide, there are other hidden gems out there. So the next time you travel, try looking a little harder — you'll never know what you may find!
For more travel inspiration, check these out for your next adventure:
– 12 Ultimate Dream Homes You Can Rent For Your Next Holiday
– 11 Most Exciting Food Festivals Around The World
– 19 Unique Travel Experiences You Can Buy That Make You Richer
– 21 Most Rewarding Hikes Around the World — From Stunning Glaciers to Active Volcanoes
Featured image credit: Australian Geographic
Let us know in the comments below if you know of any other places that disappear at high tide!
---
Like what you see? Follow us on Facebook, Instagram, YouTube, and Telegram for more travel inspiration!