Load up on vitamin D with these alternative activities in Singapore — besides suntanning at the beach.
I'm a heliophile — someone who loves being outdoors when it's sunny and bright. So being stuck inside during circuit breaker was not exactly my idea of fun. Once it ended, fellow heliophiles flocked to the beach in hopes of regaining some colour. But that isn't the only way to get that holiday glow!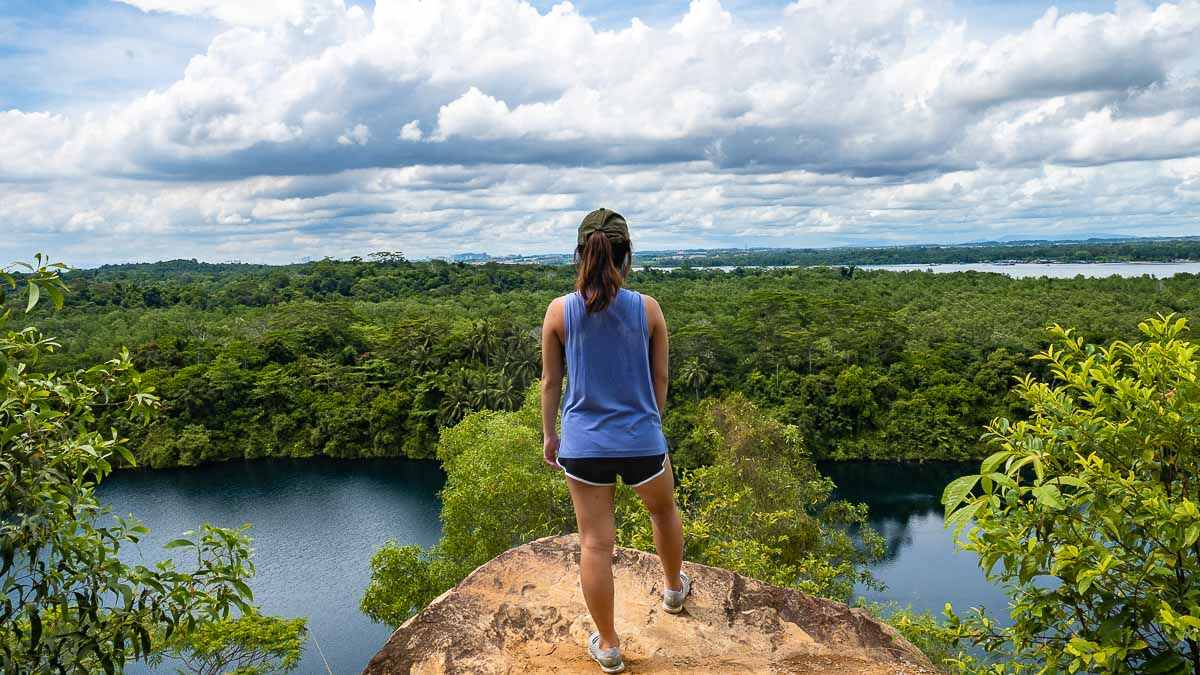 Sun-kissed skin? Yes please.
Despite being a city, there's actually tons of cool outdoor activities here in Singapore. And I don't just mean hiking at the MacRitchie Treetop Walk. You could go farm hopping in the countryside, spend a weekend diving, or head to Singapore's first floating aqua park!
Pretty sure most locals haven't ticked off everything on this list. Here are 15 underrated things to do in Singapore for outdoor-loving locals!
1) Slip and slide at Hydrodash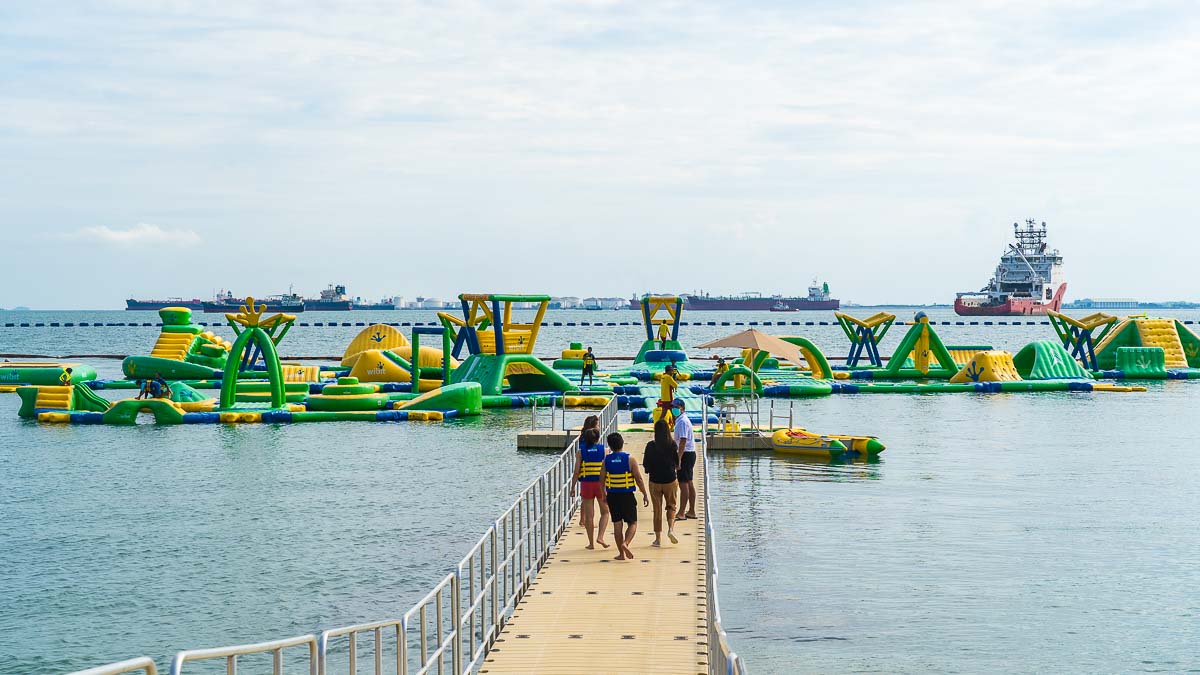 Who else remembers obstacle course game shows like Wipeout? Now's your chance to step in the shoes of a contestant! Hydrodash is Singapore's first floating aqua park which just opened earlier this year.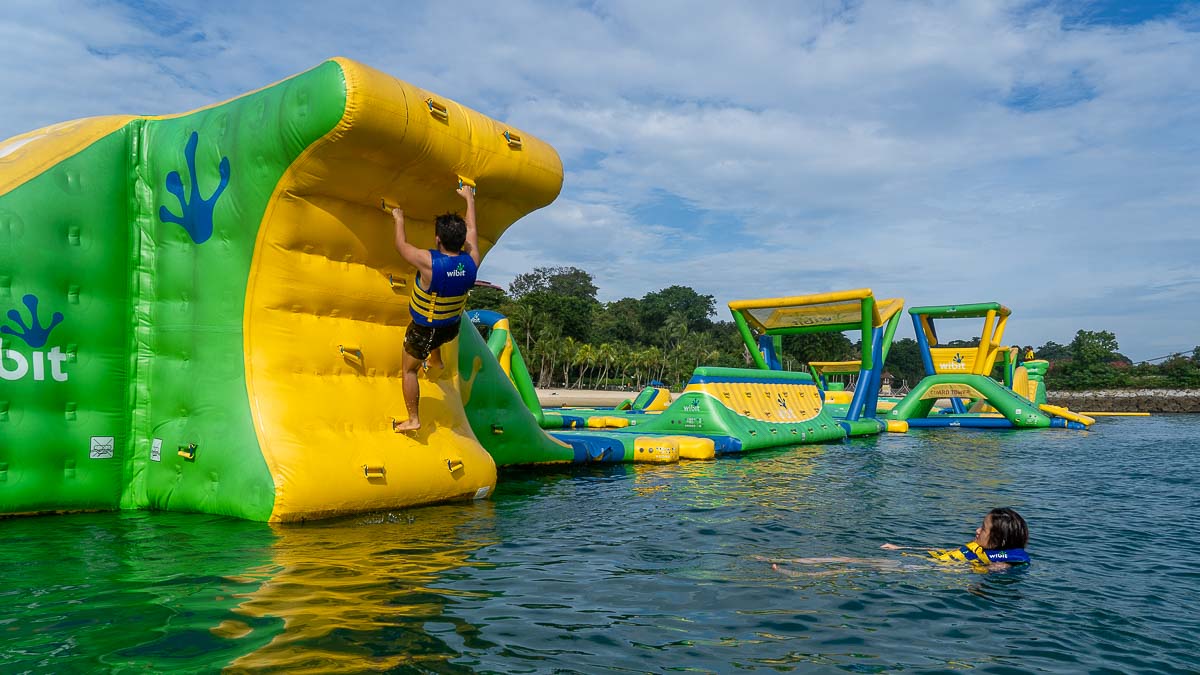 Hydrodash might appear unassuming from the shore, but from my experience, it's extremely fun — and quite the workout! The aqua park is split into four different zones, with Zone 1 reserved for kids. Our favourite obstacles include the HighRoller bridge (a lot tougher than it looks), climbing wall, and slide!
Cost: S$20/hr
Opening hours: 12PM – 6PM (weekdays), 10AM – 7PM (weekends, public holidays, and school holidays)
How to get there: From Beach Station in Sentosa, take the Beach Tram towards Tanjong Beach, and alight at the Southernmost Point stop. It's a 2min walk to Hydrodash
Read also: 12 Things to Do in Sentosa for Travel-Starved Singaporeans — Sentosa Staycation
2) Play your hearts out at Jurong Lake Gardens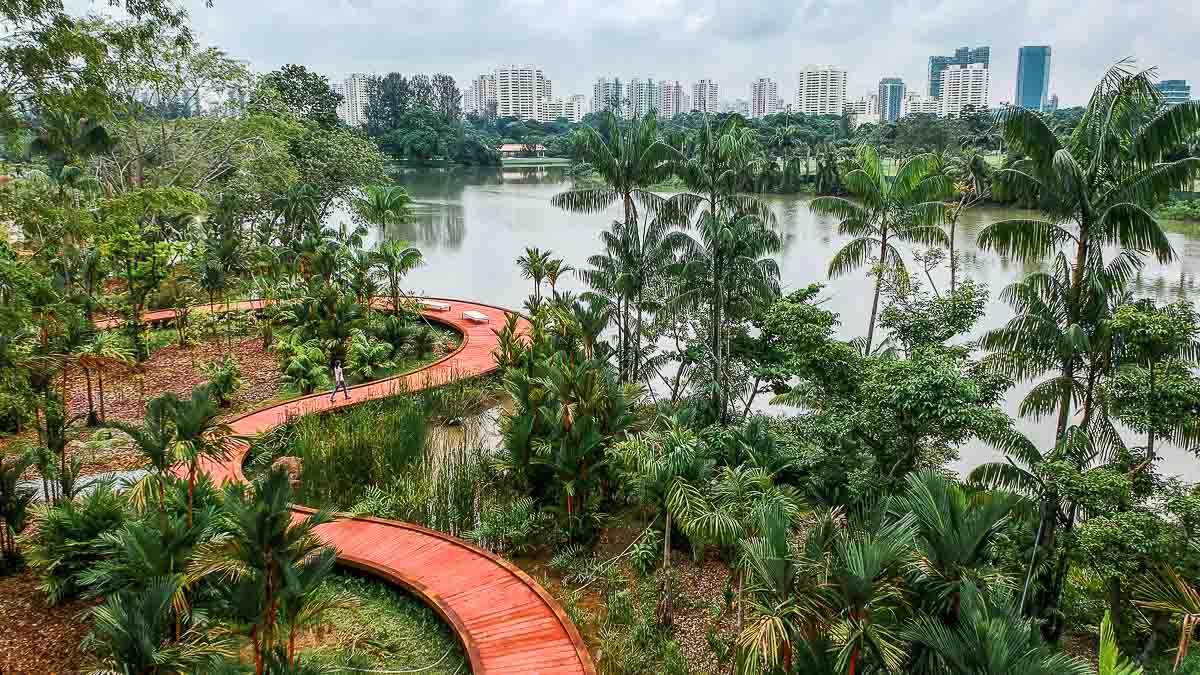 Photo credit: NParks
Jurong Lake Gardens is a 90-hectare mega-park combining four gardens. Just to visualise how big it truly is, it's more than four times the size of Universal Studios Singapore!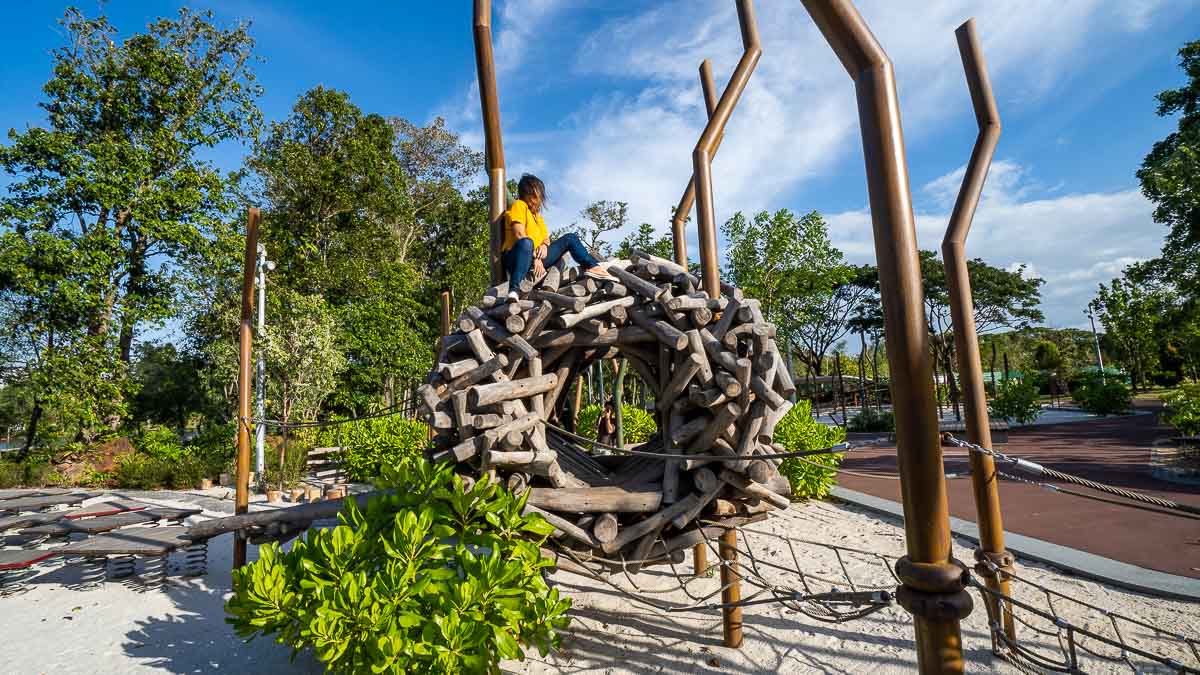 Dog owners can bring their furry friends to the Dog Run (one of Singapore's largest dog parks!) while outdoor enthusiasts can hike, cycle or kayak. Kids (and those young at heart) will have a blast at Forest Ramble, a nature-inspired playground. Zip down three-storey slides and navigate through net obstacles!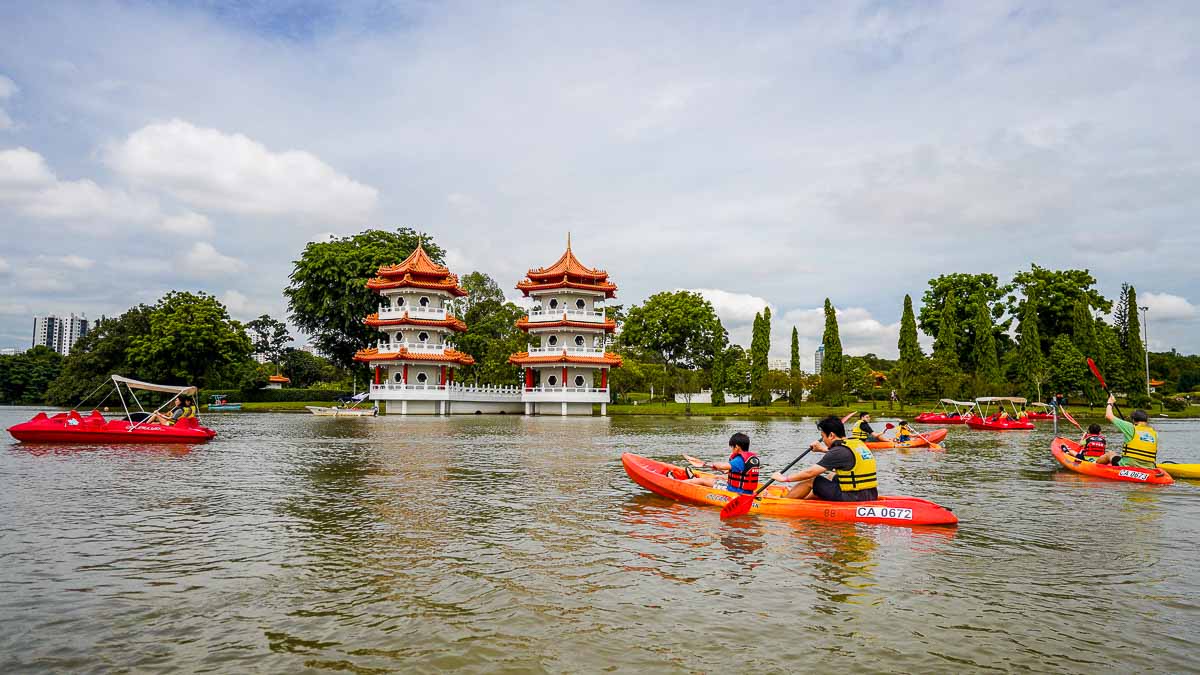 Photo credit: NParks
More attractions will be added in 2021, like a boardwalk and floating wetland at the Lakeside Garden and the Therapeutic Garden, specially created for children with disabilities.
Entrance fee: Free
Opening hours: Most sections are open from 8AM – 7PM. Check for exact opening hours here
How to get there: Take the East-West Line to Lakeside MRT. The park is a 3min walk from Exit A
3) Test your agility at Mega Adventure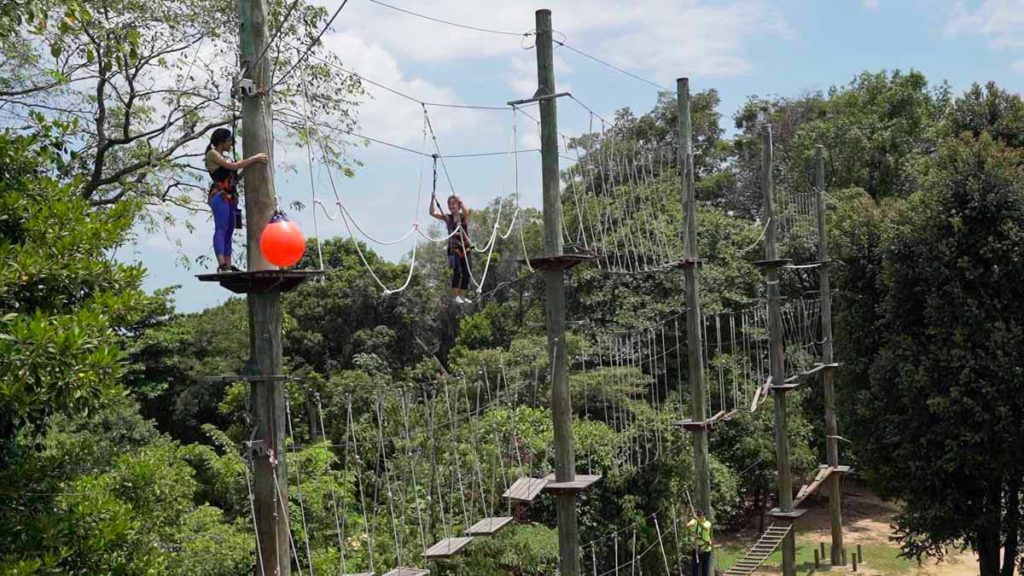 Love action films like Jumanji and Indiana Jones? Take on a heart-pumping adventure of your own, at the aptly named Mega Adventure Park! Begin your quest at MegaClimb — a treetop course with 36 obstacles spread across three levels. We attempted the highest route at 15m, which was both challenging and exhilarating.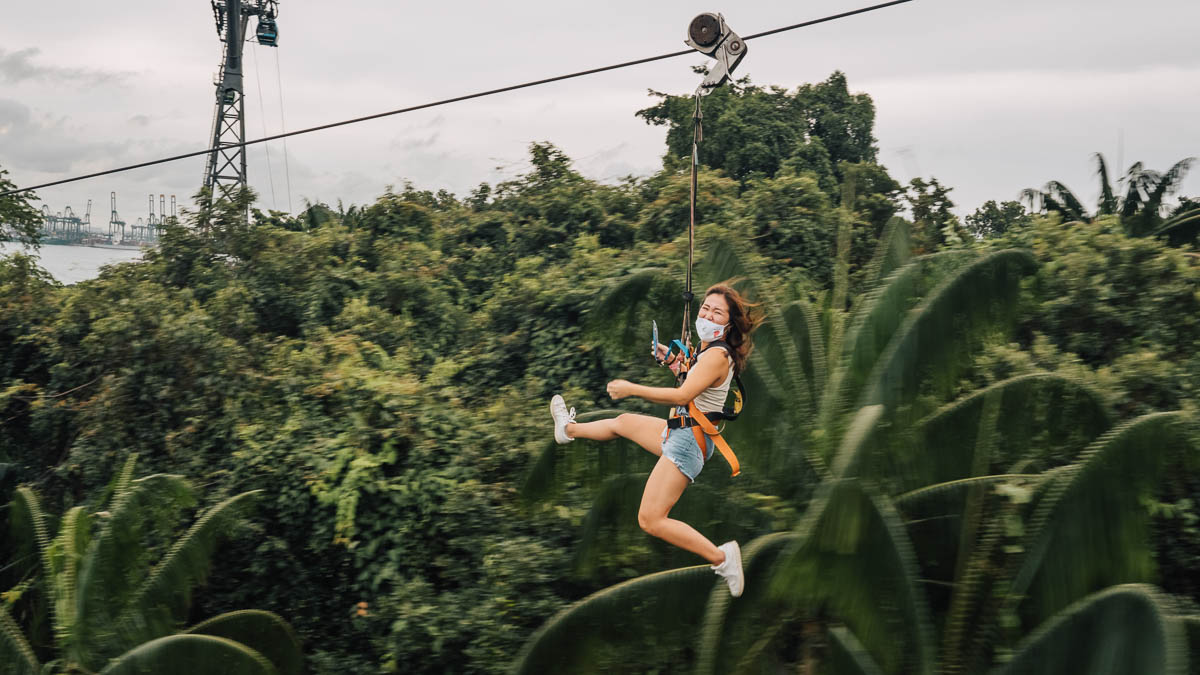 Next up, the 15m-high MegaJump which simulates a parachute drop. After that, soar above the jungle at 60kph on the MegaZip, all the way to Siloso Beach!
Cost: From S$20
Opening hours: 2PM – 7PM (Mon – Thu), 11AM – 7PM (Fri – Sun)
How to get there: 10min walk from Beach Station in Sentosa
4) Rent a private yacht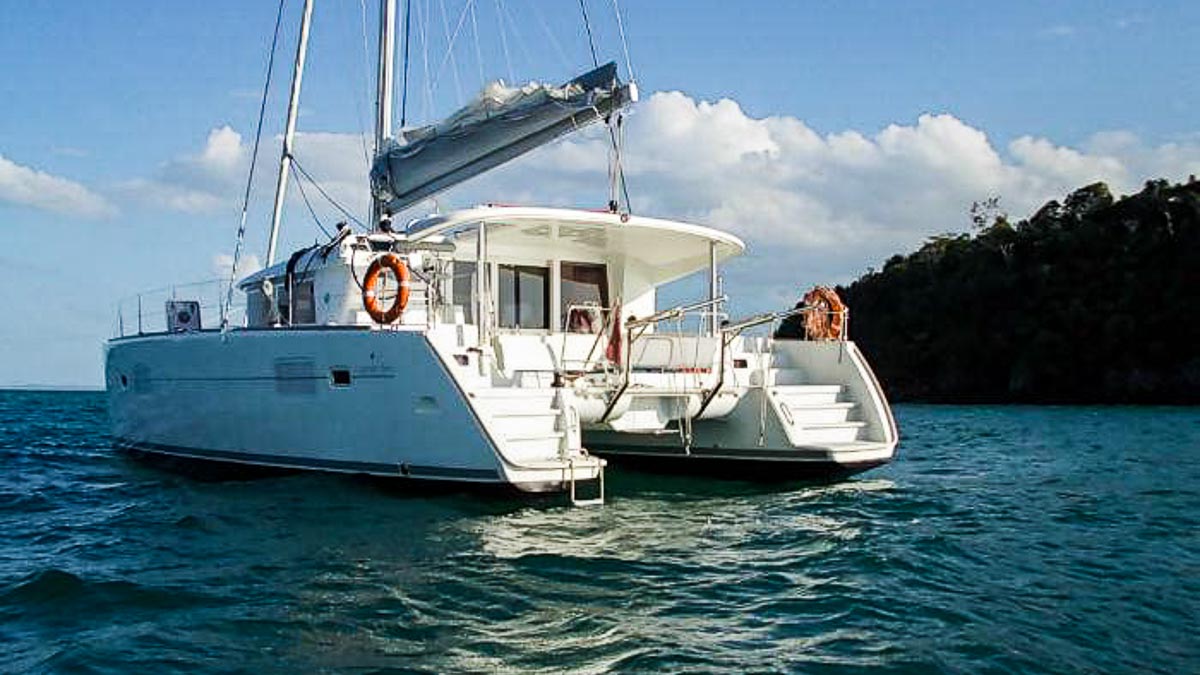 Photo credit: White Sails
Explore Singapore's offshore islands on your own private yacht! Picture this: a gorgeous 40ft catamaran with three bedrooms, generous seating space and a spacious trampoline net for lounging. You could reenact this cute boat scene from Mama Mia 2 once the boat docks at Lazarus Island 😚.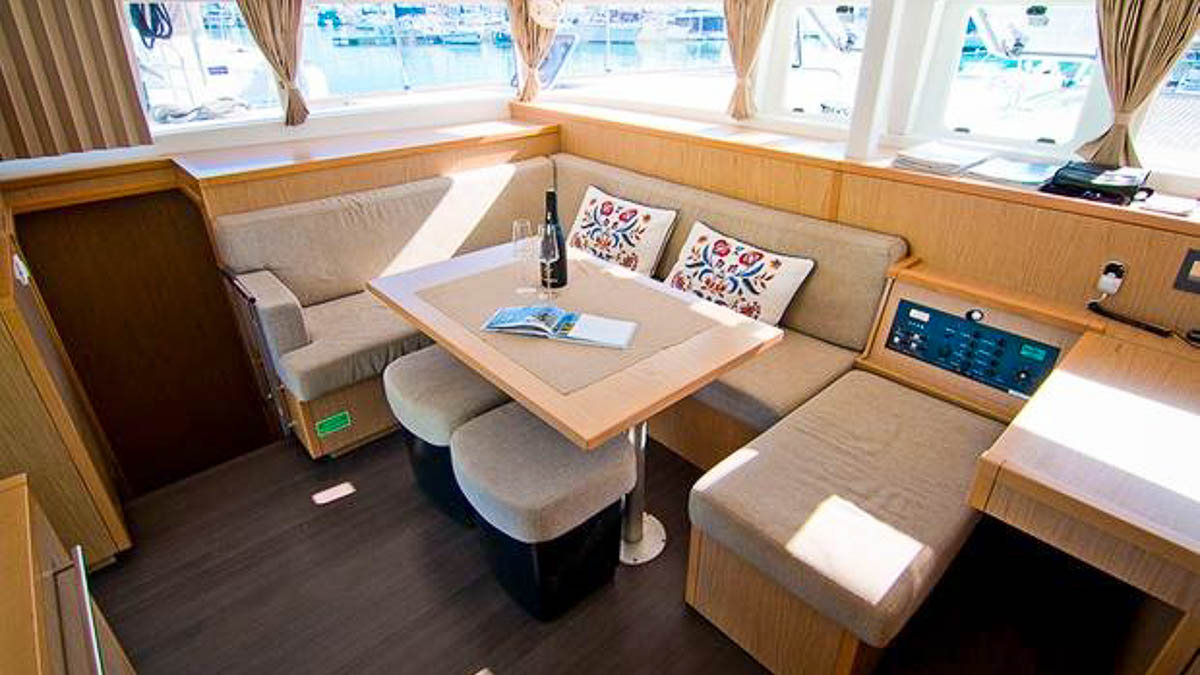 Photo credit: White Sails
Or you know, go kayaking, snorkelling and fishing — all included in the four-hour rental at White Sails! Definitely a memorable afternoon spent in the sun with your loved ones.
Cost: From ~S$599 for a group of up to five
Opening hours: Available timings at 9AM – 1PM, 1:30PM – 5:30PM or 6PM – 10PM
Meeting point: 1 Cove Avenue, #02-09/10 Sentosa Cove Arrival Plaza, Singapore 098537
5) Explore Singapore on wheels
I'm sure most of us have seen Marina Bay multiple times. But I'd bet you haven't explored the district via Segway! Segways are self-balancing, so they're easy to ride, even for beginners. The best part? You'd hardly break a sweat — great for those who want a dose of vitamin D without working too hard 😉.
A two-hour tour with O-Ride Singapore starts at the Singapore Sports Hub and ends at the beautiful Helix Bridge. You'll zip past iconic landmarks like Tanjong Rhu Bridge, Gardens by the Bay and the ArtScience Museum!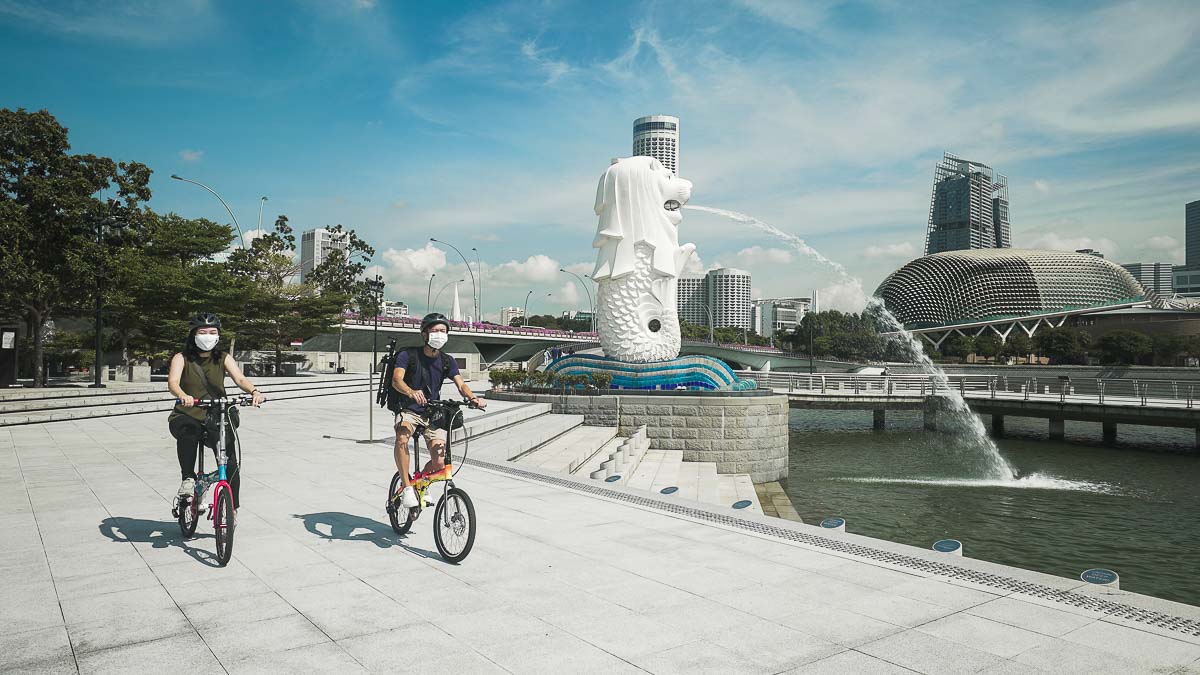 Alternatively, enjoy a bike tour specially designed for locals! Learn the stories behind familiar places from friendly, knowledgeable guides. The four-hour Lion City Bike Tour includes stops at the F1 Race Track, Merlion Park, CHIJMES, Kampong Gelam and more. You'll not only be getting your fill of sunshine, but clocking in some solid miles as well.
O-Ride Singapore Segway Tour
Cost: ~S$75 for a 2hr tour
Tour timings: 10AM – 10PM (Last tour starts at 8PM)
Meeting point: 1 Stadium Place, #02-19 Kallang Wave Mall, Singapore 397628
Lion City Bike Tour
Cost: ~S$40 (incl. tour and bike)
Tour timings: There are two sessions per day at 9AM – 1PM and 5PM – 9PM
Meeting point: Nicoll Highway MRT Station, Exit A, 20 Republic Ave Singapore 038970
6) Travel back in time to Pulau Ubin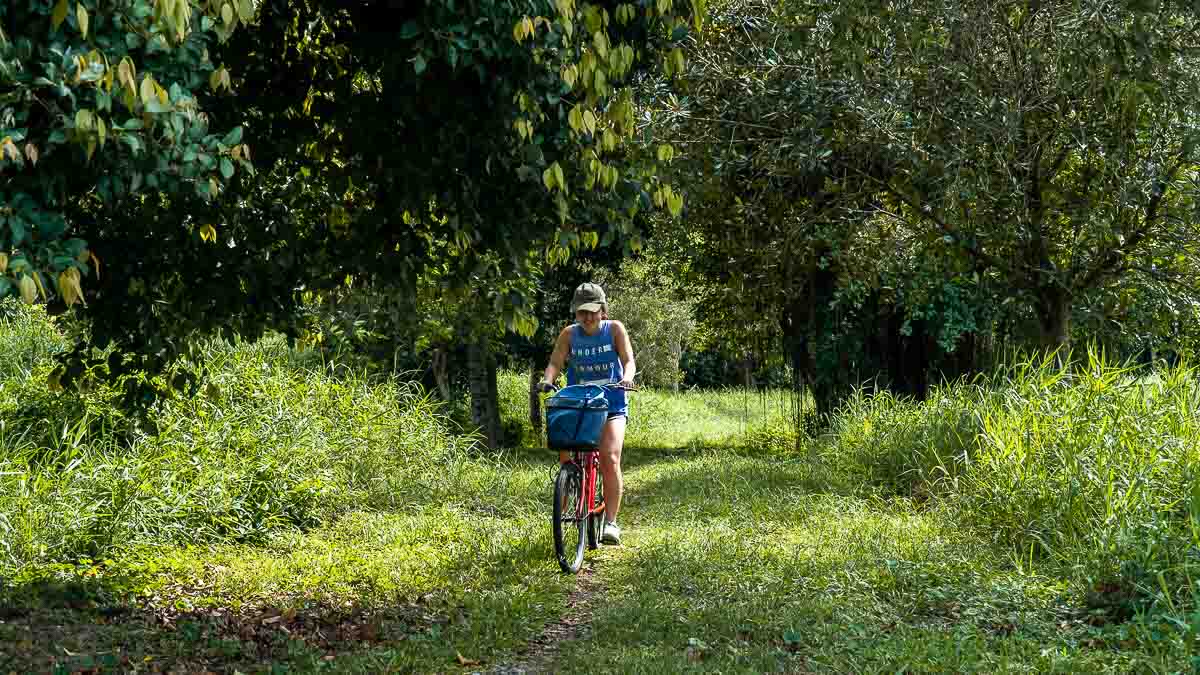 My virgin Pulau Ubin visit was early this year, and I was surprised at how much fun I had. While our cityscape has changed dramatically over the years, Pulau Ubin is seemingly stuck in time.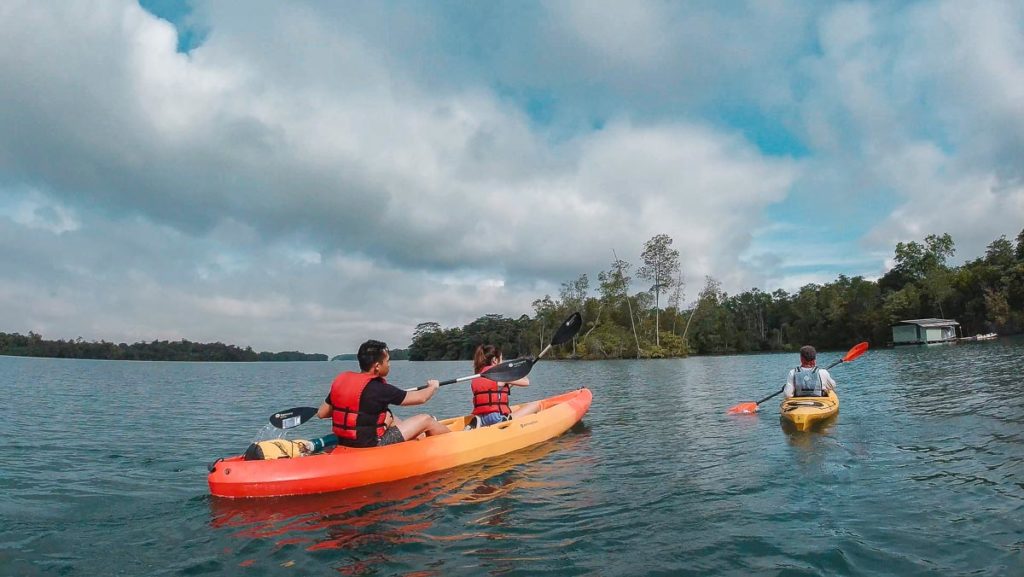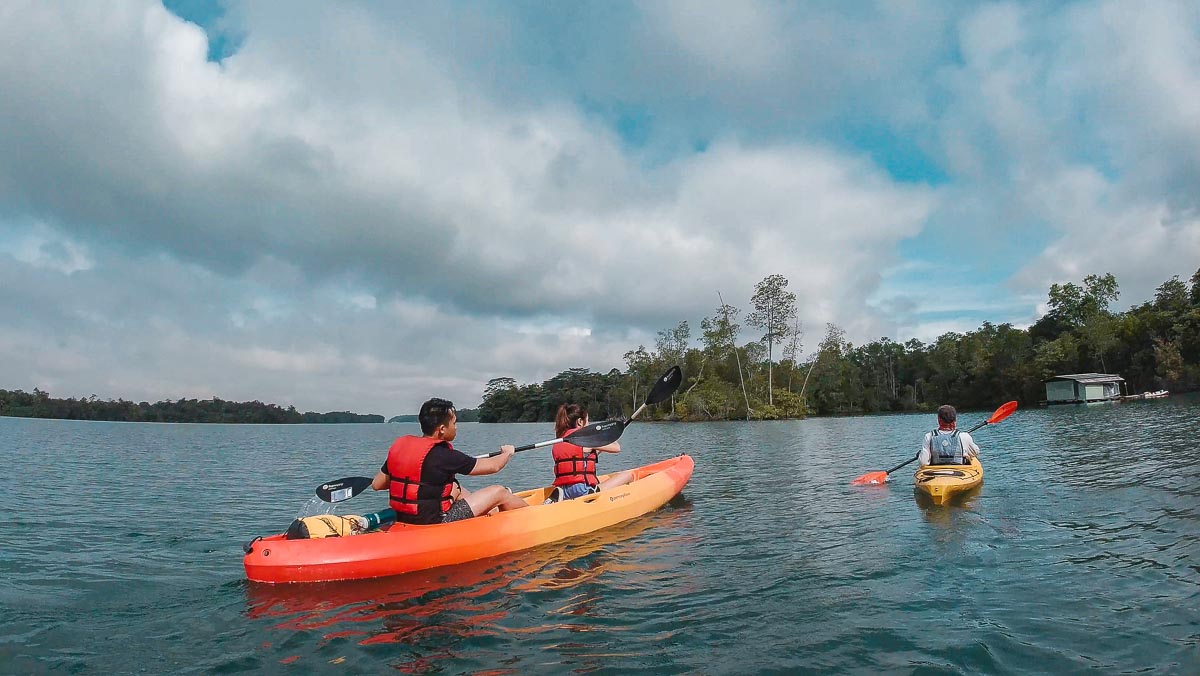 Spot wildlife at Chek Jawa, go off-road biking, or climb Puaka Hill for the best view of Ubin! We especially enjoyed the mangrove kayaking tour, perfect for outdoor-lovers looking for some respite. If you're lucky, you might even spot a hornbill or otter family!
Mangrove Kayaking Tour
Cost: ~S$92 for a 3hr session
Tour timings: Kayaking starts at 9:30AM or 1:30PM
Meeting point: From the jetty, turn left and walk 1min till you see a white house (Ubin Adventures hut no. 34) on your right
Read more: Pulau Ubin Guide — A Local's Guide to Exploring This Hidden Gem
7) Farm hopping at Kranji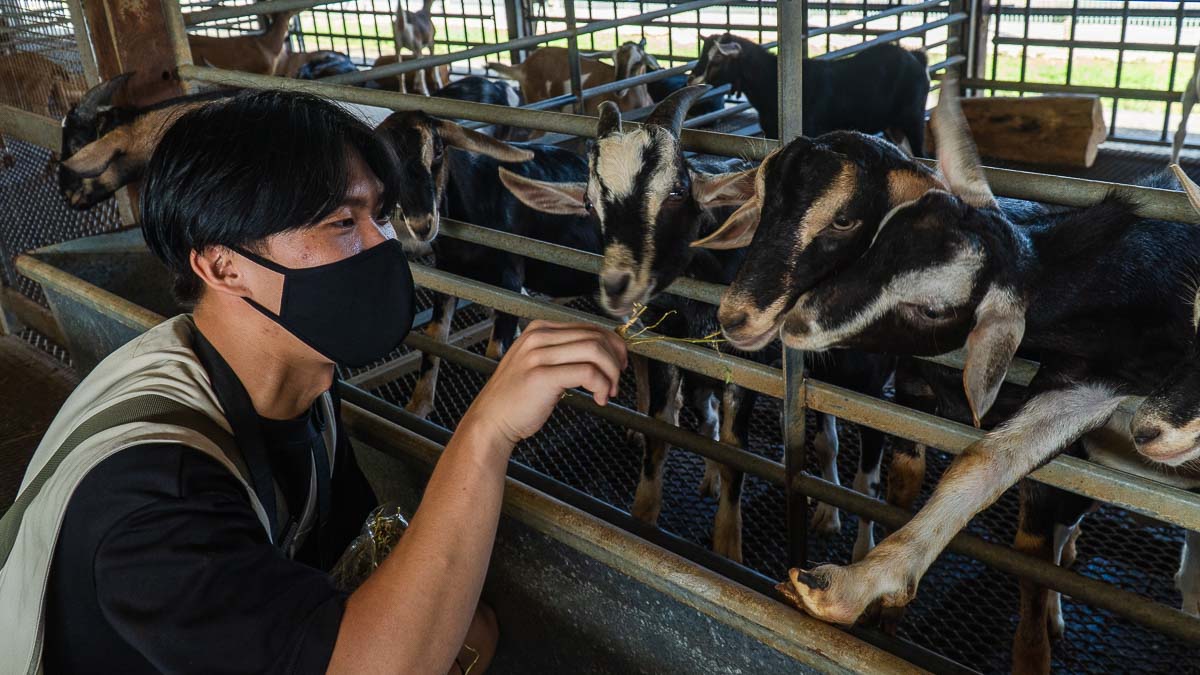 Yes, farm hopping in Singapore is a thing. Kranji Countryside is a collection of 16 different farms, perfect for anyone looking to escape the city. Most of the farms don't charge an entrance fee, and offer a variety of quirky activities.
One of the best farms in the area is Hay Dairies, Singapore's only goat farm since 1988. Try some fresh goat milk or purchase alfalfa hay (S$5 per pack) to feed some of the 800 furry residents.
*Pro-tip: Visit between 9AM – 10:30AM to see goat milking!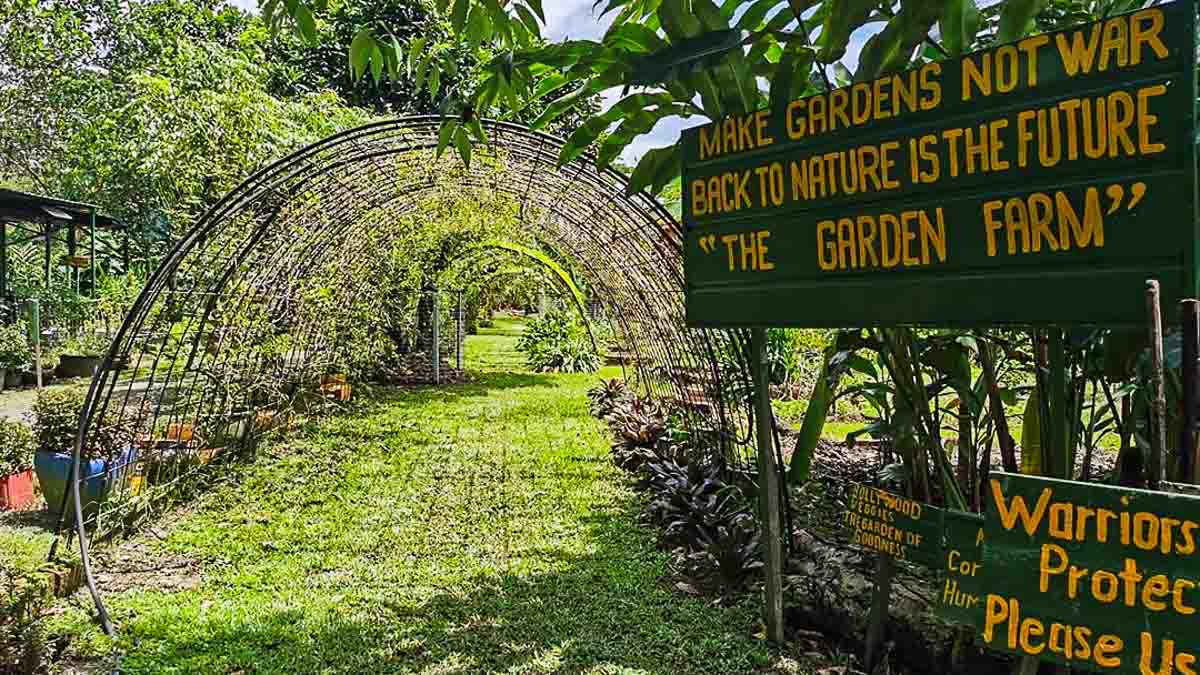 Photo credit: @tomatojen via Instagram
Bollywood Veggies is another popular stop. It's a sustainable, hipster-ish farm that'll make you forget you're in Singapore. Drop by the onsite Poison Ivy Bistro for brunch to enjoy some fresh produce!
Entrance fee: Free
Opening hours: Varies
How to get there: Take the Kranji Countryside Express bus from Kranji MRT station. It costs S$3 per round trip and stops at eight farms
If you'd like an all-in-one nature and farm hopping experience, opt for the Kranji Countryside Tour (~S$50/pax). This four-hour tour includes Kranji's must-sees — Kranji Dam, Sungei Buloh Wetland Reserve, Jurong Frog Park, Bollywood Veggies and Hay Diaries!
8) Discover new attractions at Wild Wild Wet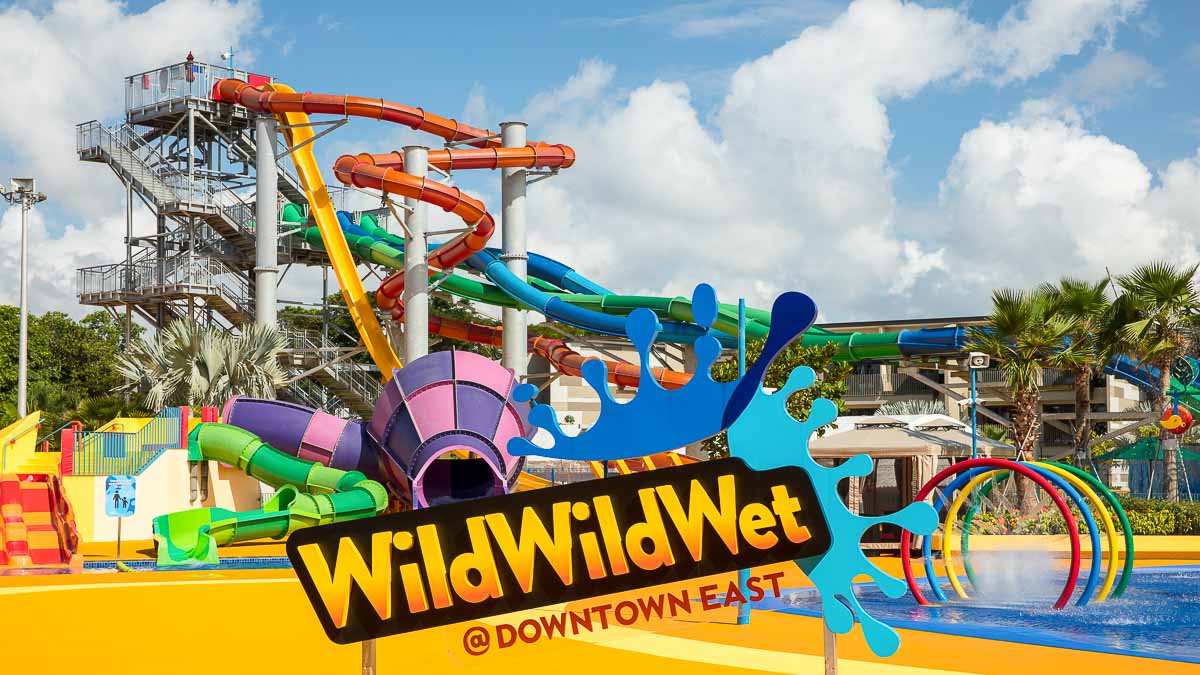 Photo credit: Wild Wild Wet
Wild Wild Wet opened in 2004 with nine rides, but it's changed a lot since then! After an upgrade in 2017, this fun-filled water park now boasts 16 attractions.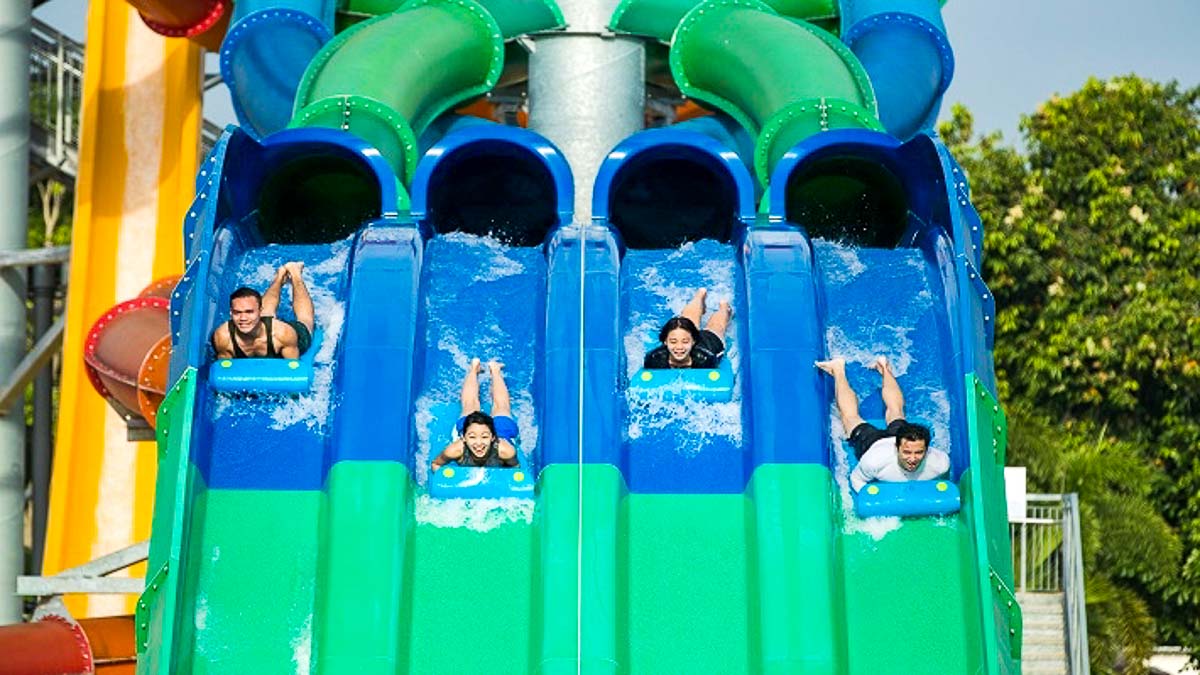 Photo credit: Wild Wild Wet
Daredevils will love Torpedo, a six-storey free fall and Vortex, Singapore's first 360° extreme loops slide! Want to slow things down? Head over to the 335m Shiok River for a relaxing tube ride.
Cost: From S$24
Opening hours: 12PM – 6PM (Last entry 5PM), closed on Tue
How to get there: Take the East-West Line to Pasir Ris MRT. From Pasir Ris Interchange, take bus services 3, 5, 6, 12, 17, 21, 89, 354 or 358 and alight at the first stop
9) Go fast and furious at the Karting Arena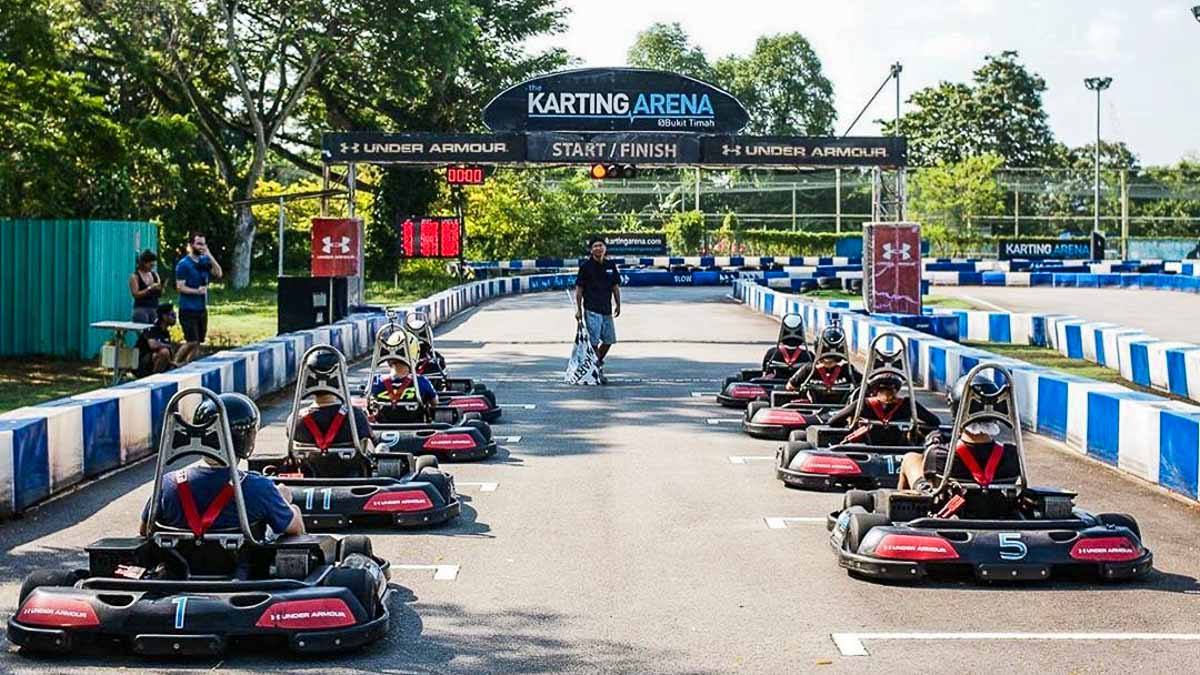 Photo credit: @thekartingarena via Instagram
Here's a complete 180° from lazing on the beach — Tokyo-driftin' (or Singapore-driftin') at our island's first electric go-kart track! These electric go-karts at The Karting Arena have better acceleration and are easier to control than regular gas-fuelled karts.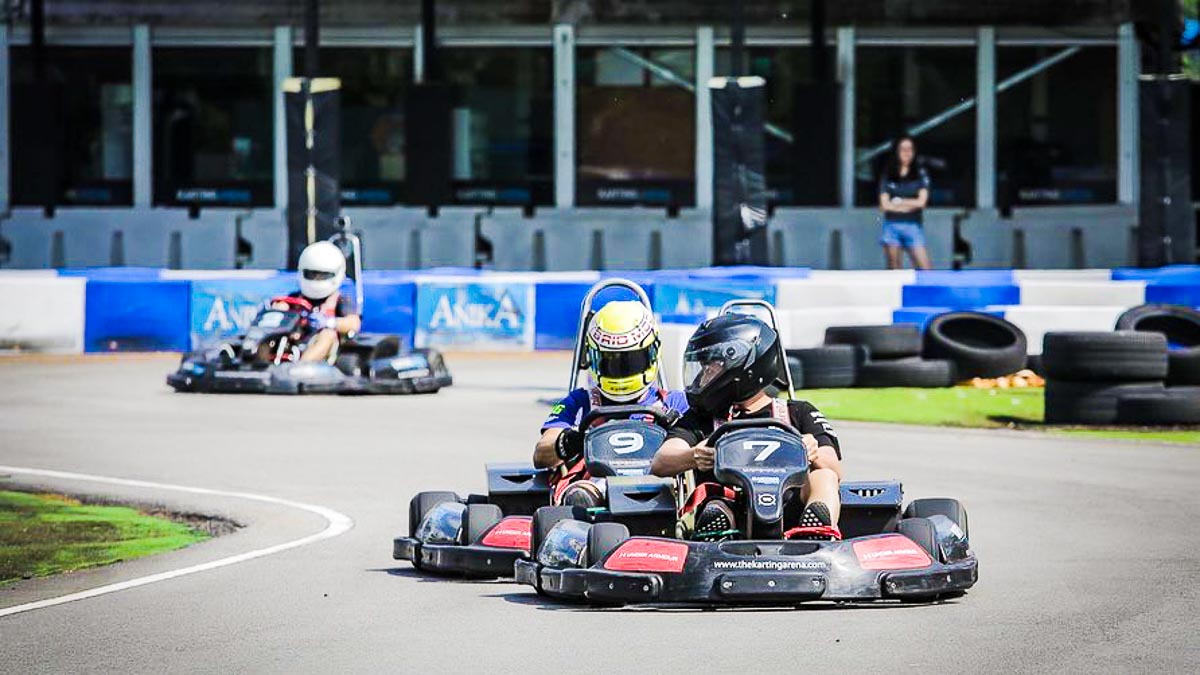 Photo credit: @thekartingarena via Instagram
The track has nine thrilling turns, and one session consists of around eight to 10 laps. Both 30km/hr and 50km/hr karts are available, though a driver's license is required for the latter.
Cost: From S$30 (8 – 10 laps)
Opening hours: 1PM – 8:30PM (Wed – Fri), 10AM – 9PM, closed on Mon and Tue
How to get there: Take the Downtown Line to Sixth Avenue. The Karting Arena is an 11min walk from there
10) Check off Singapore's unique outdoor trails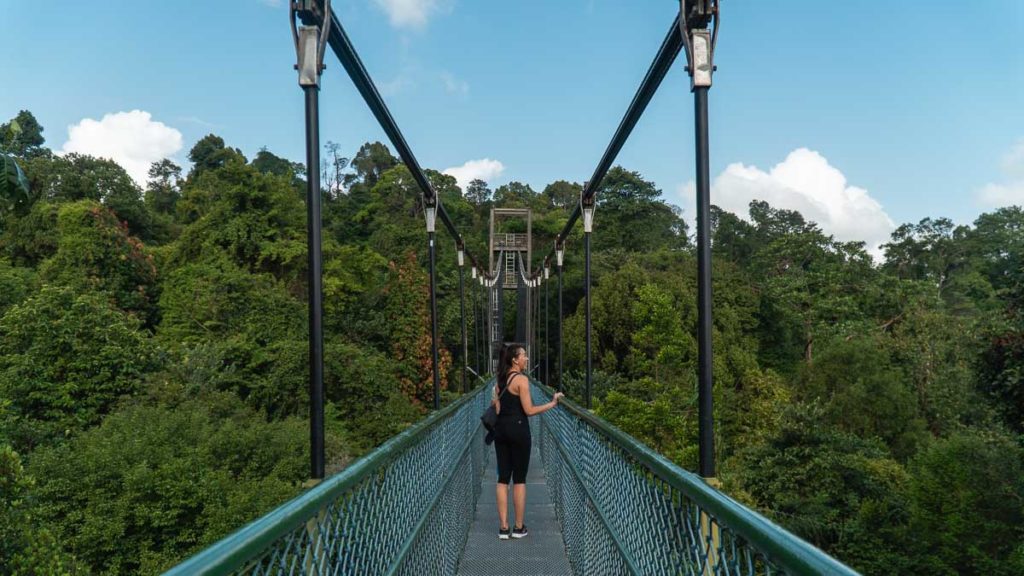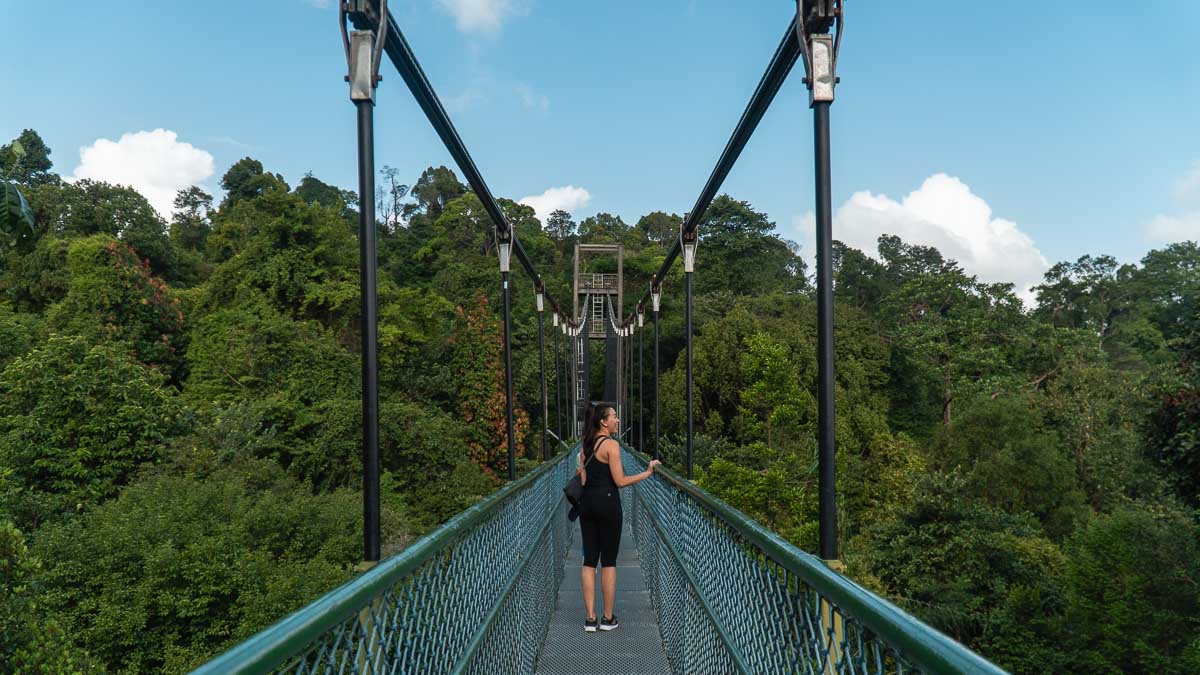 MacRitchie Treetop Walk is arguably Singapore's most popular hiking spot but unfortunately, it's closed for renovation till May 2021. We're now forced to experience new hikes — a blessing in disguise!
Sungei Buloh Wetland
Sungei Buloh Wetland Reserve is a thick mangrove forest with wetlands, mudflats and ponds. The various habitats give rise to rich biodiversity — macaques, monitor lizards, and even crocodiles! The Coastal Trail (1.3km) features views of the ocean while the Migratory Bird Trail (1.95km) is perfect for bird-watchers.
Read more: Hiking Sungei Buloh Wetland Reserve — Instagrammable Pods, Coastal Boardwalks, and Crocodiles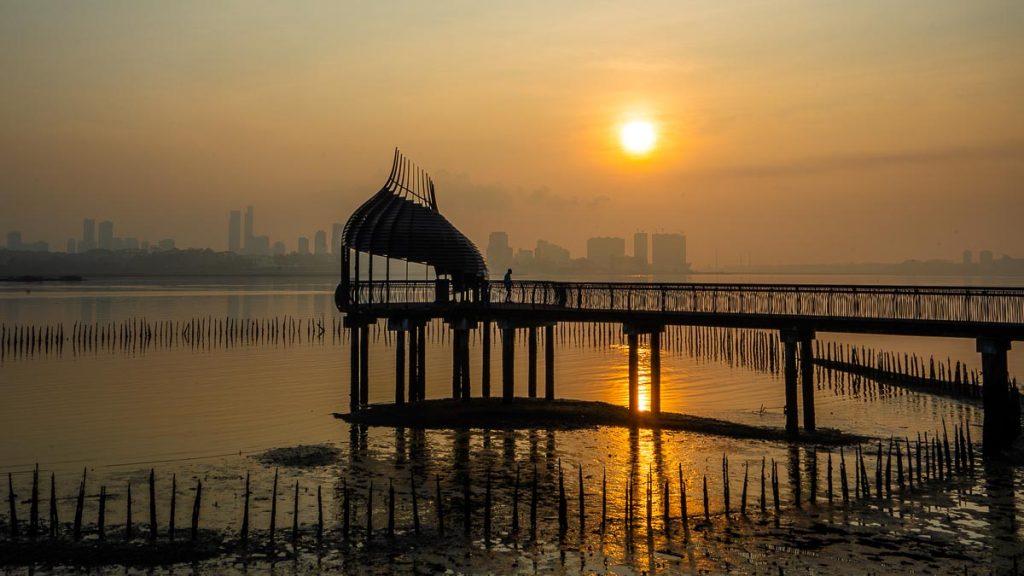 Chestnut Nature Park
Located in Bukit Panjang, Chestnut Nature Park may not be the most accessible, but it's definitely worth the trouble. The park just recently opened its southern section last year, making it Singapore's largest nature park!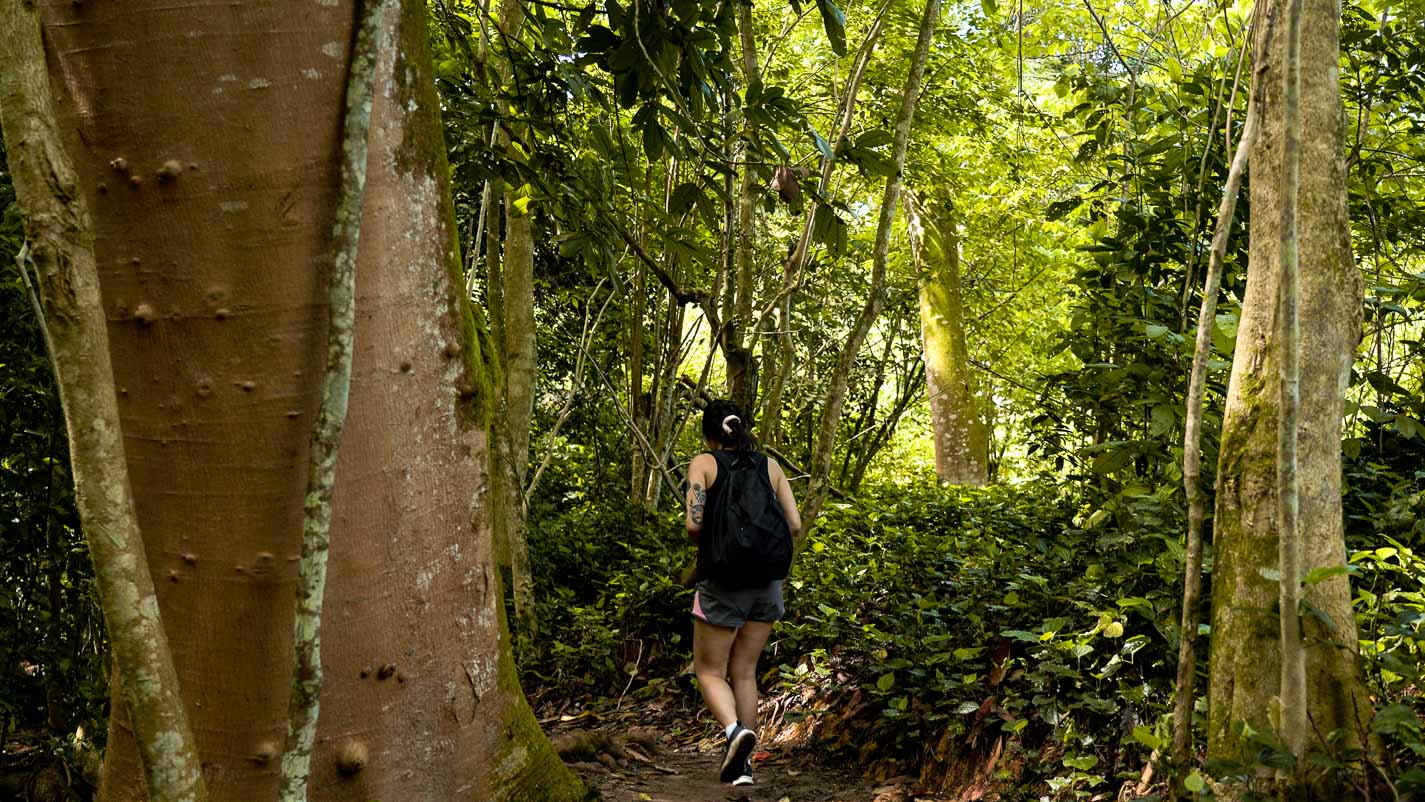 There are two hiking trails — North (3.5km) and South (2.1km). Visitors can spot threatened species of birds, like the Brown-chested Jungle Flycatcher. If you're lucky, you might even see old kampong dwellings while hiking!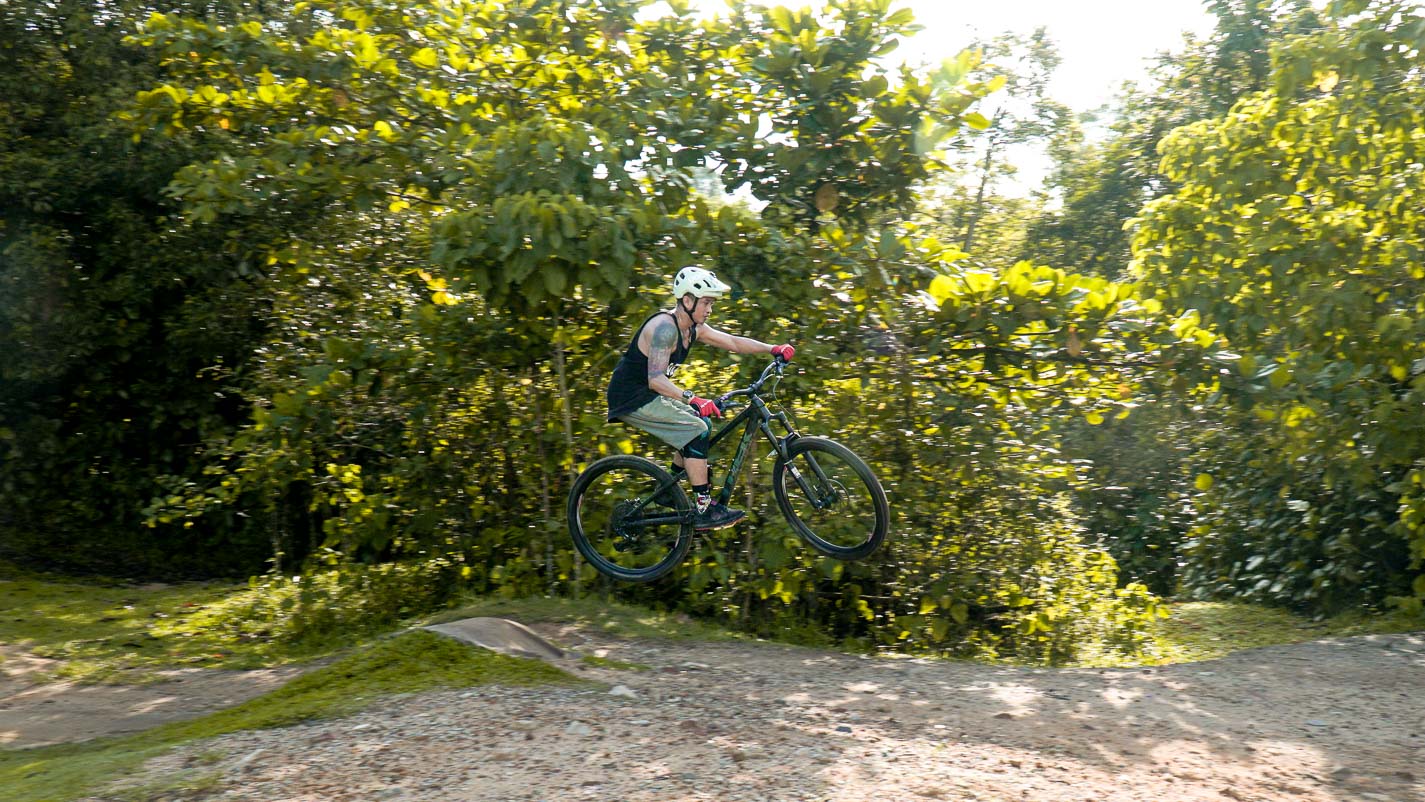 The main draw of the park, however, is the 8.2km mountain biking trail! The Chestnut Bike Park caters to various riders, from beginners to seasoned bikers. Experience riding on different biking terrains along the route — rocky roads, dirt trails and more.
Note: The Chestnut Pump Track is currently closed for maintenance. You can still enjoy the hiking trails and Bike Park in the meantime!
Coast-to-Coast (C2C) Trail
Everest is the pinnacle of hiking; it's what hikers strive to complete. The Coast-to-Coast (C2C) Trail is Singapore's very own Everest — it's long, fulfilling, and gives you total bragging rights.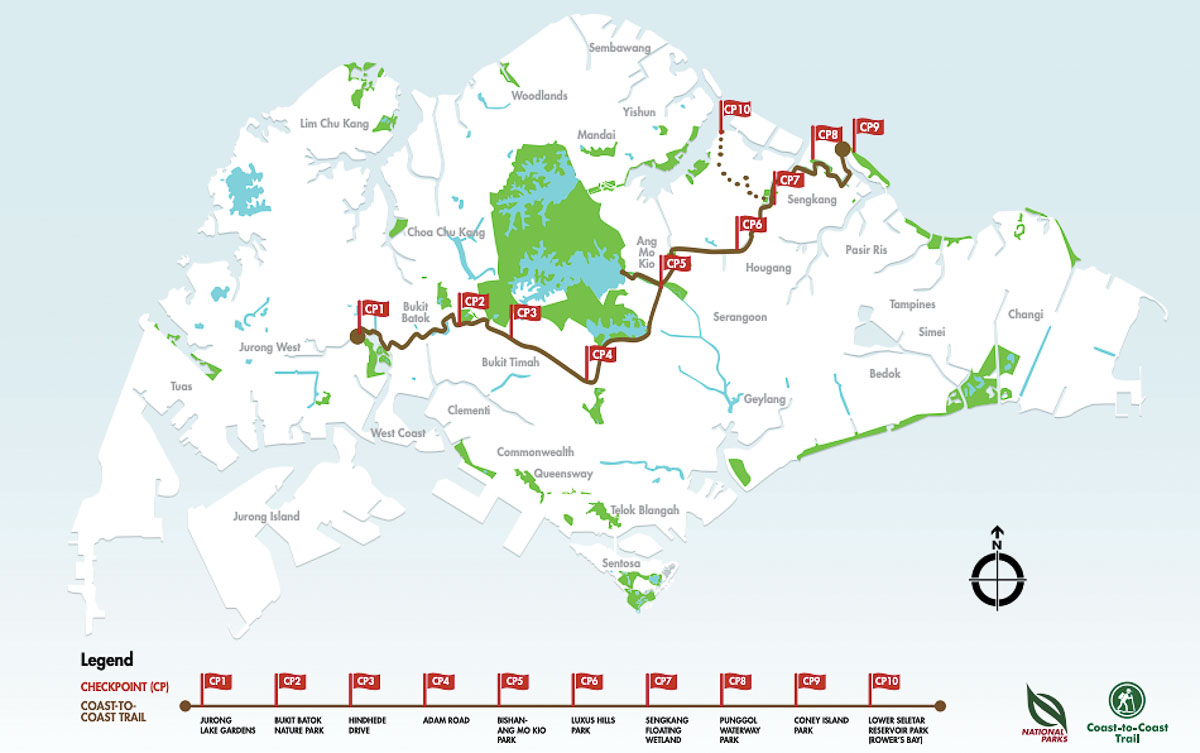 Photo credit: NParks
The 36km trail spans across the island, with 10 checkpoints. Start at Jurong Lake Gardens in the West and end at Lower Seletar Reservoir Park! Use the online trail guide by Nparks or download the C2C mobile app to navigate the various park connectors.
11) Kayak and SUP at Ola Beach Club
Sentosa's gorgeous white beaches aren't just for tanning — they're also for thrilling water sports! Ola Beach Club at Siloso Beach offers an impressive selection of activities for visitors of all ages. The calm water makes it ideal for beginners to try kayaking or stand up paddling (SUP).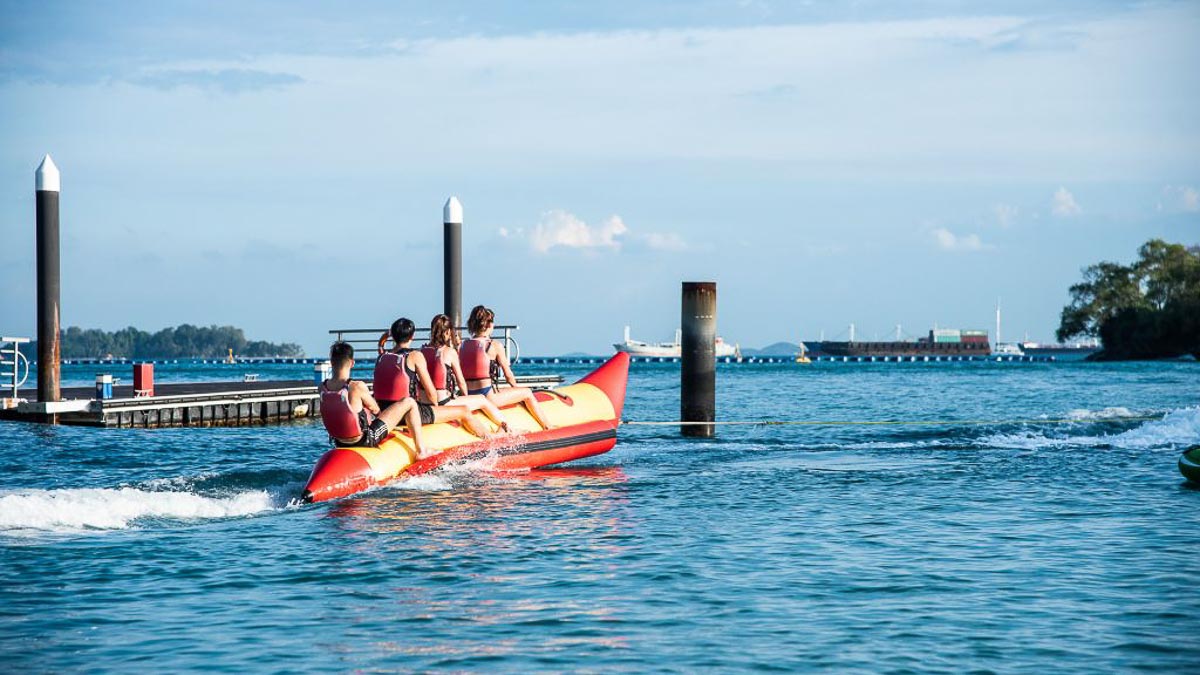 Photo credit: Ola Beach Club
For more sun-soaked goodness, try the donut or banana boat ride! Enjoy the cool breeze as you get pulled along by a speed boat.
Cost: Rental from S$22.50
Opening hours: 11AM – 5PM. Donut Tube ride and Banana Boating only available on weekends
How to get there: 10min walk from Beach Station in Sentosa
Read also: 12 Things to Do in Sentosa for Travel-Starved Singaporeans — Sentosa Staycation
12) Learn to dive in open waters for future adventures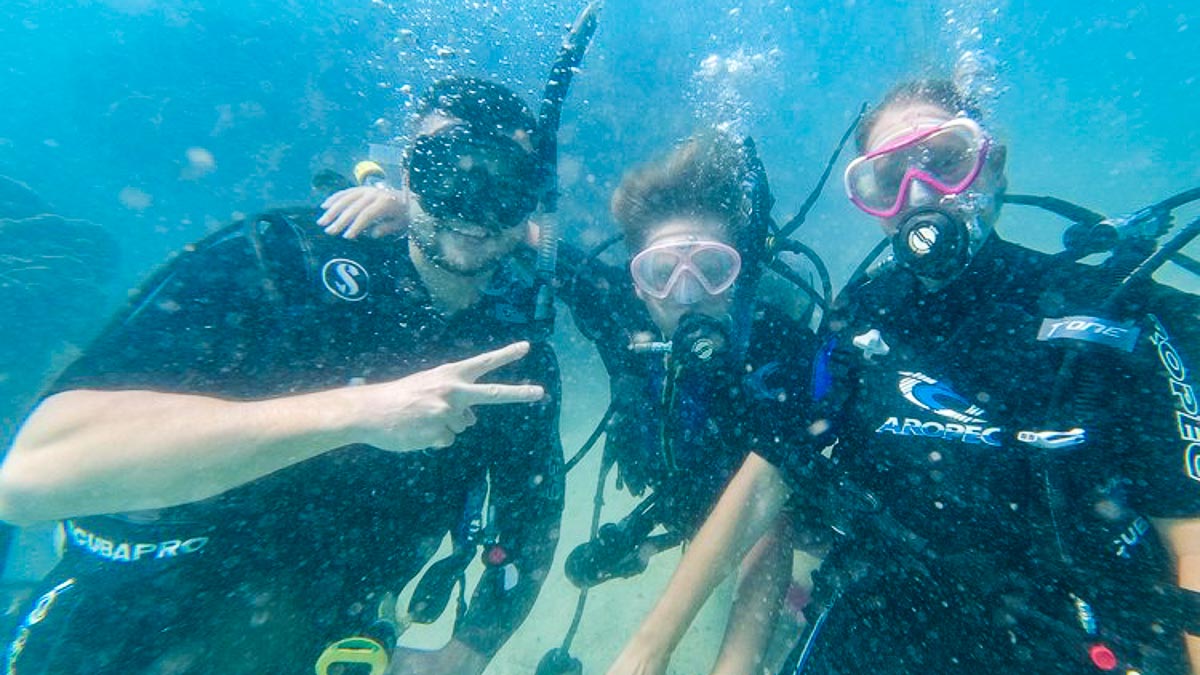 Photo credit: Dive Degree
You don't have to visit the Philippines or Indonesia to enjoy diving. Singapore has its share of dive spots as well! Dive Degree offers chill one-day leisure dives as well as two-day PADI open water courses for those looking to get certified.
An open water course includes a theory session, pool session and four open water dives. Diving is not only a fun outdoor experience, it's a useful skill for future adventures!
Cost: From S$145
Opening hours: Varies
Meeting point: 10 Tuas West Dr, Singapore 638404
13) Laser clay shooting or land ZORBing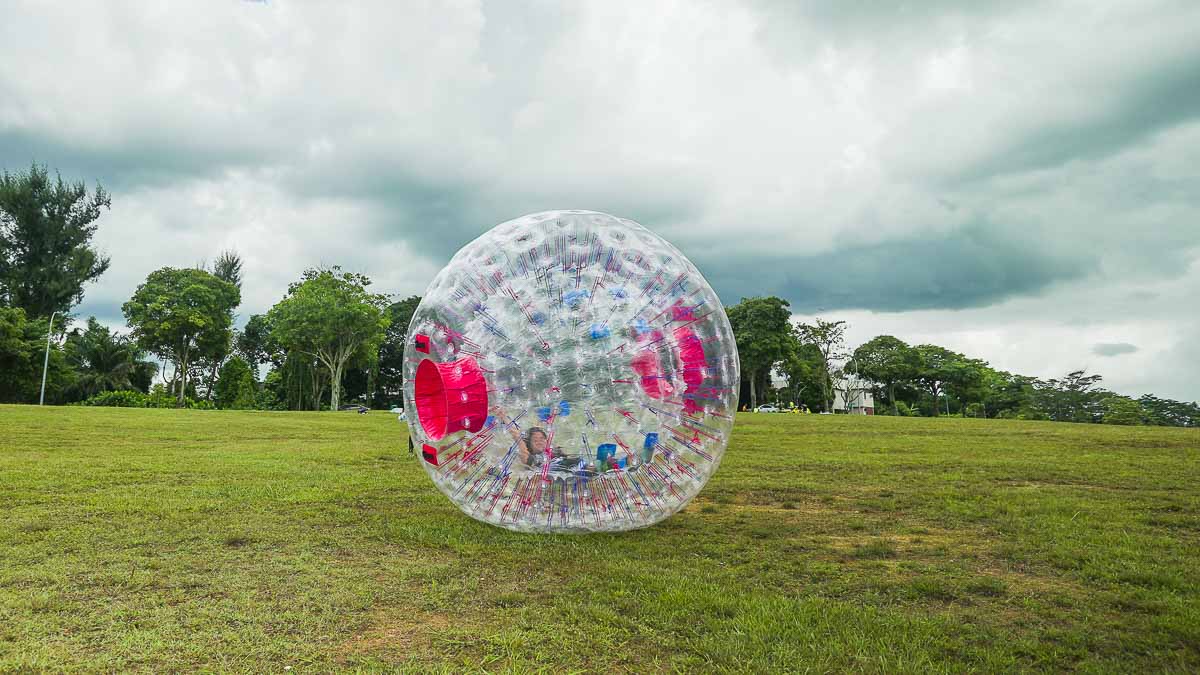 Hunting for unique activities to fill your weekend? Here are two activities you probably haven't tried. First up is land ZORBing — think hamster on a wheel. Except the hamster is you and instead of a cage you're rolling down a (gentle!) hill.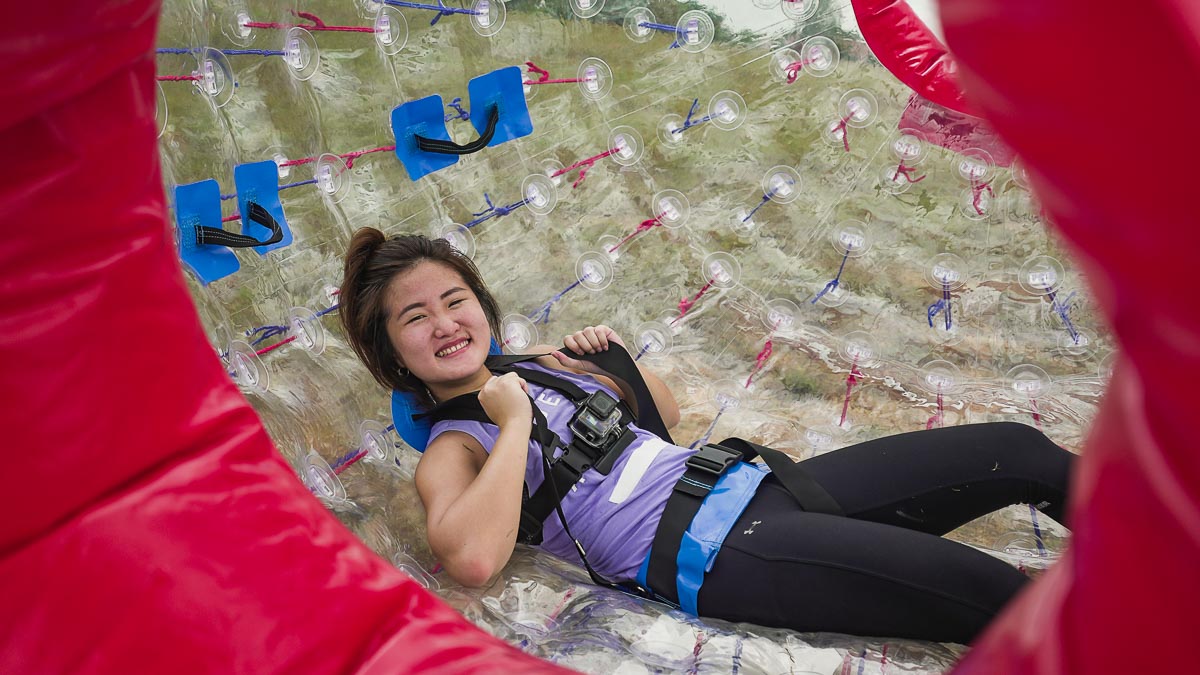 Strapped in and ready for takeoff!
Next up, laser clay shooting! Players use authentic (deactivated) 12-bore shotguns to fire infrared beams at clay discs. You'll feel pretty badass holding a shotgun, but don't worry — it's totally safe. Compete for the title of best shooter amongst your friends; the electronic scoreboard helps to keep score!
Cost: ~S$91.49 for land ZOVBing (2pax), ~S$126.25 for laser clay shooting (2pax)
Opening hours: 4PM – 5PM, 5PM – 6PM (Wed and Sun only)
How to get there: Take the Downtown Line to King Albert Park station. The meeting point (Old Holland Road Big Field) is a 13min walk from there
14) Cable-skiing at Singapore Wake Park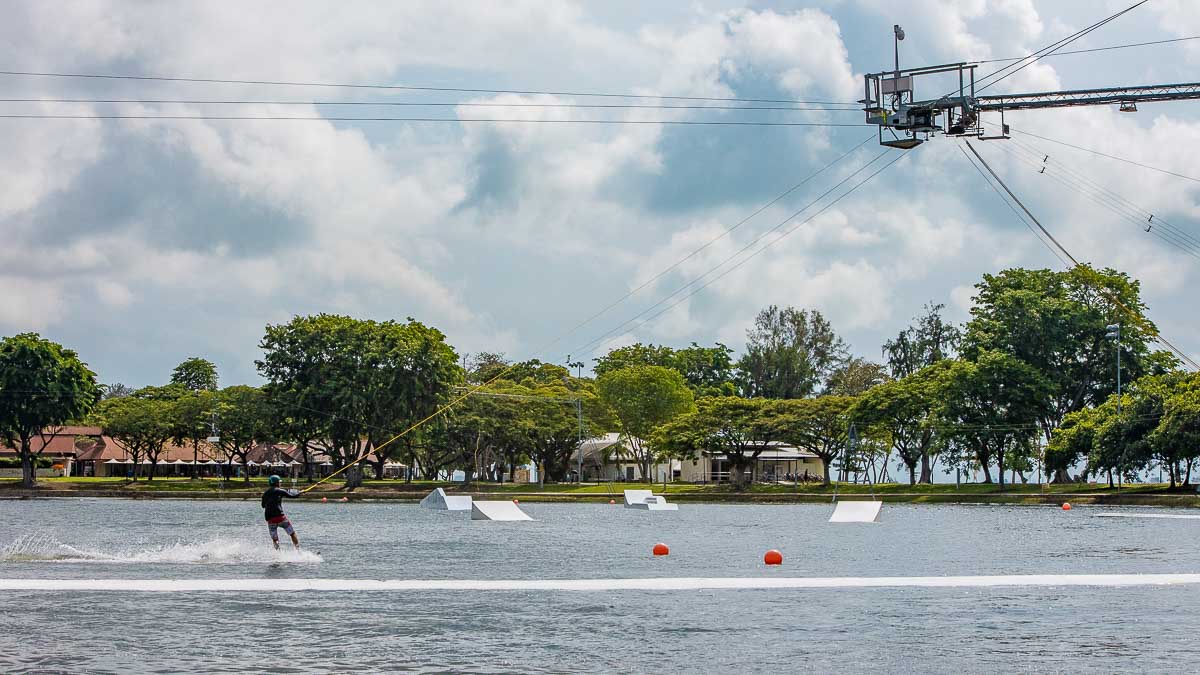 Most of us have passed by Singapore Wake Park while cycling at East Coast Park. But few have actually tried it! Singapore Wake Park is our island's only cable-ski park, featuring three cable-systems. Cable-skiing is a fantastic outdoor workout that requires both balance and focus — plus you'll definitely get your dose of vitamin D!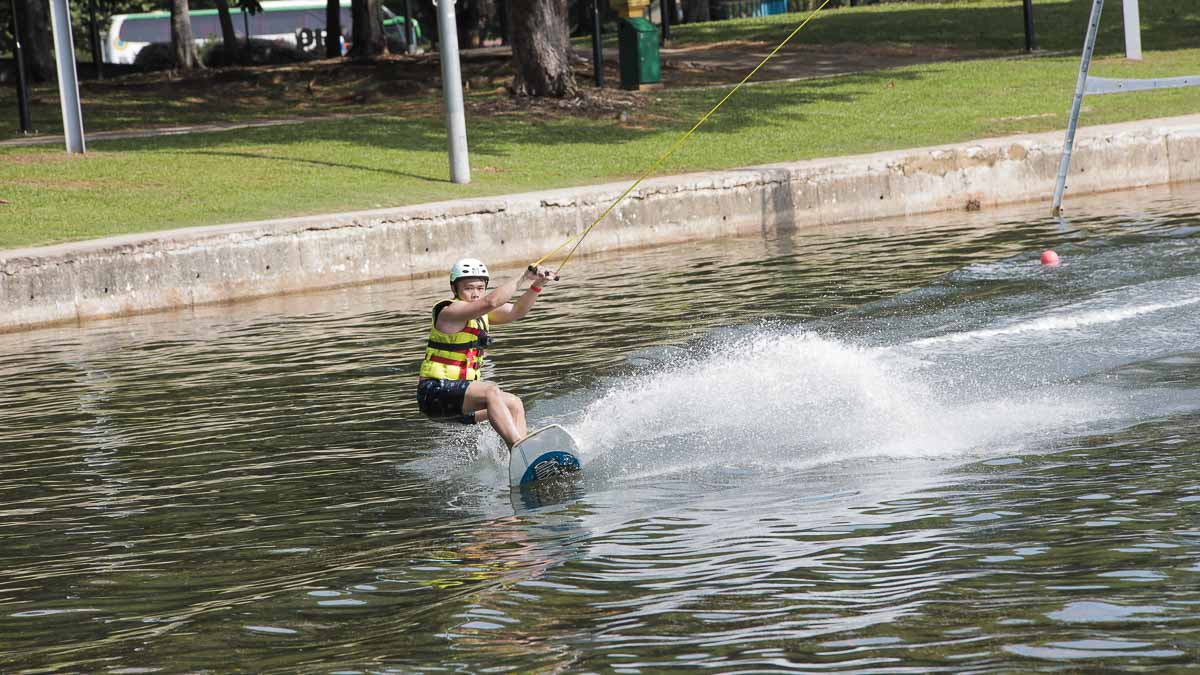 System A is a 75m straight line route dedicated to first-timers. A session here includes lessons by experienced instructors. System B is an intermediate course that's 165m long, perfect for learning basic tricks. System C is a 535m course with six towers for advanced riders.
Cost: S$50 for a 1hr session on system A or B, S$80 for a 3hr session on system C
Opening hours: 10AM – 9PM (Mon – Fri), 9AM – 8PM (Sat, Sun and Public Holidays)
How to get there: Take bus 401 (operates only on Sat and Sun) or 197 from Bedok Interchange. Alight when you see Laguna Park Condominium and walk through the underpass
15) Uncover the most colourful parts of Singapore in Little India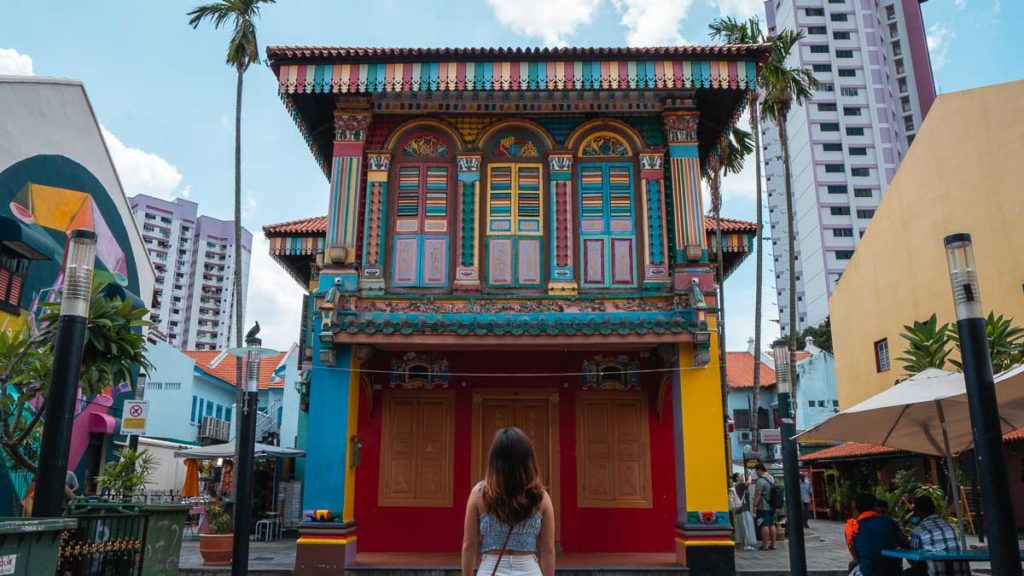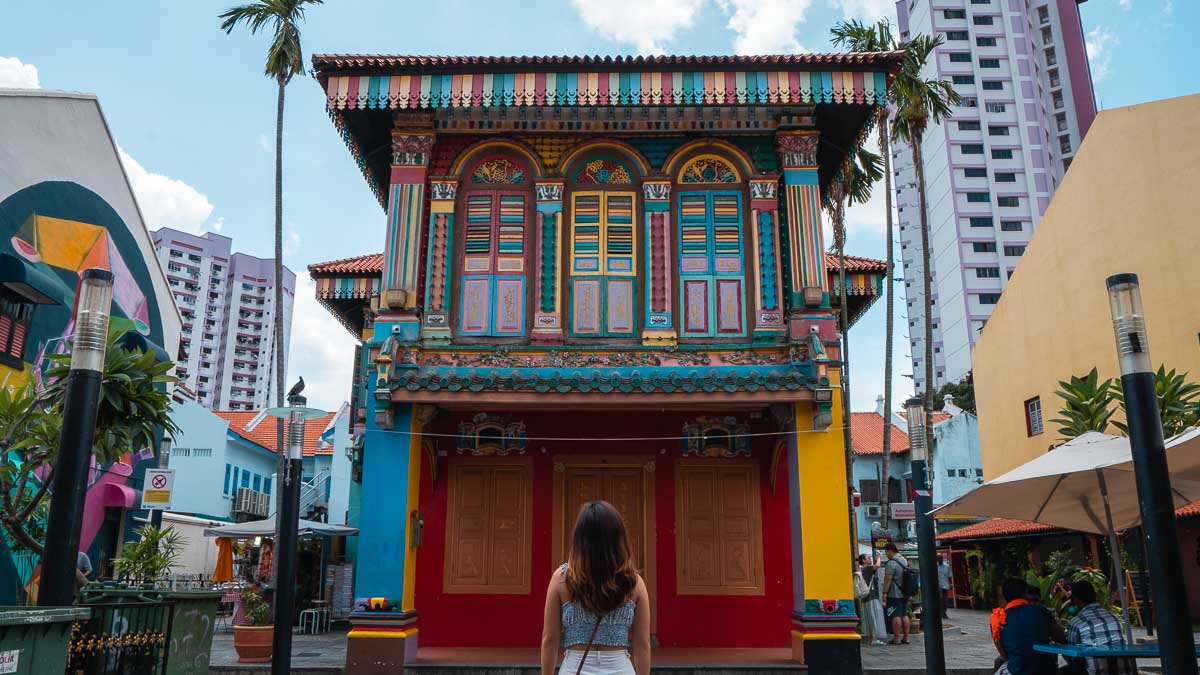 With travel put on hold, now's the best time to explore and rediscover Singapore's vibrant districts. One such district is the historic area of Little India! You can visit on your own, but if you're looking for a more in-depth experience, opt for a walking tour! Learn the history behind this colourful district through stories from experienced guides.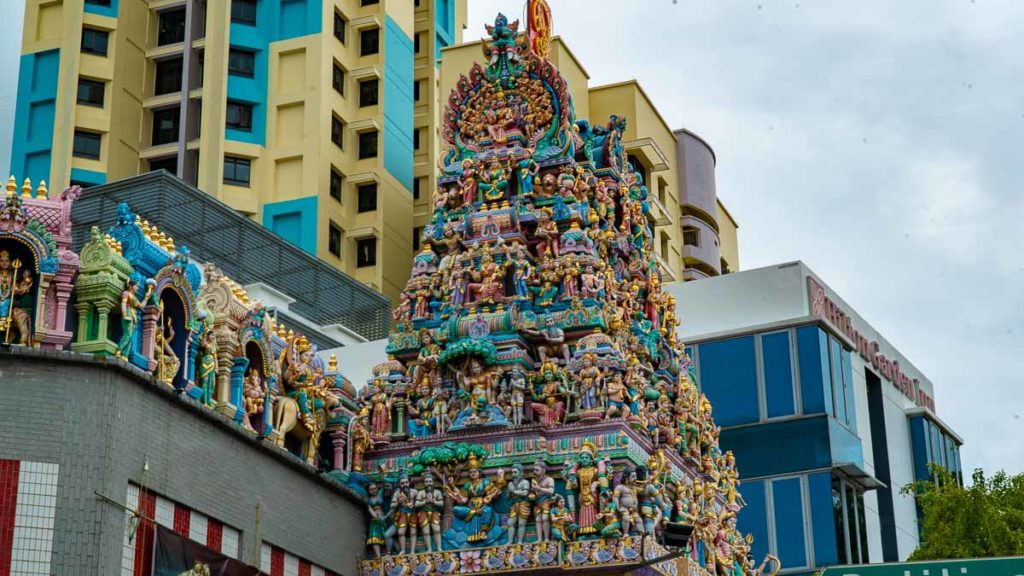 The Journey of the Senses walking tour ticks off all of Little India's best sights. Pose for pictures in front of the colourful Former House of Tan Teng Niah, shop at the Little India Arcade and more! It even includes sampling of local Indian snacks 😋
A Guided Tour of Little India: Journey of the Senses
Cost: From S$20
Tour timings: 9:30AM – 11:30AM, 2:30PM – 4:30PM
Meeting point: Little India MRT Exit E (Street Level)
Soak in Some Sun With These Exciting Activities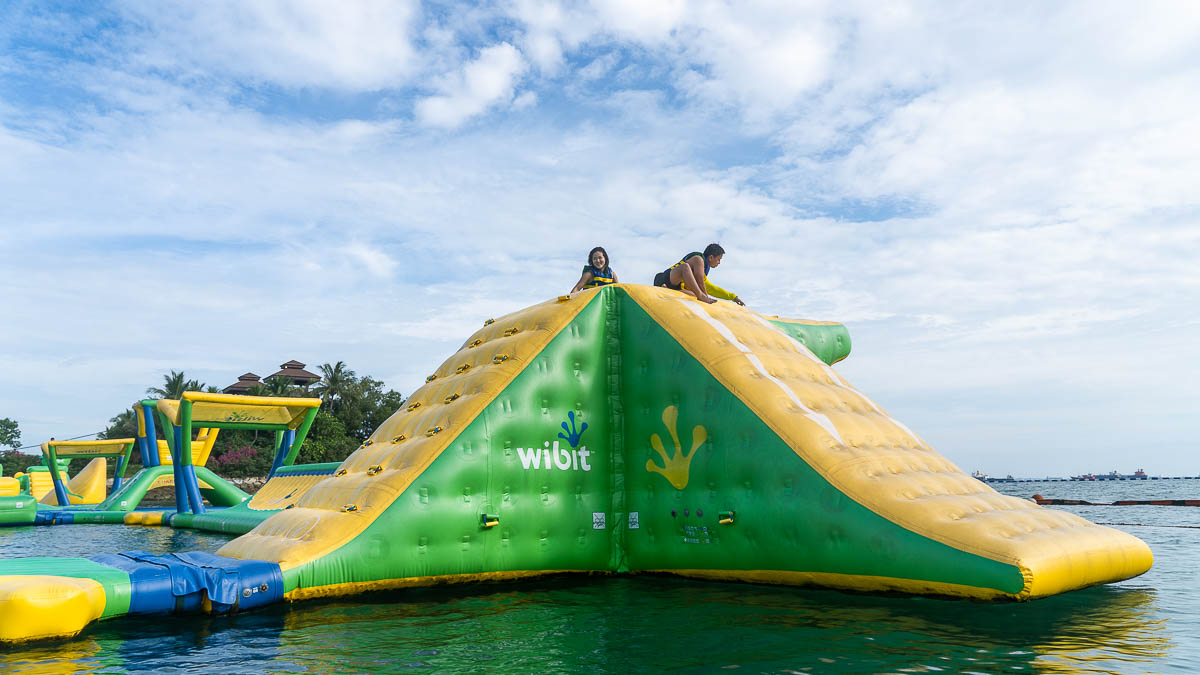 Singapore may be a small city, but that doesn't mean we can't enjoy the great outdoors. You just have to know where to look!
With the current visitor limits put in place because of COVID-19, it's best to reserve your spot before heading down. Pre-booking tickets online on Klook helped us avoid wasted trips — while saving money! We saved S$20 by purchasing the MegaZip Jump Climb Combo through Klook 😉.
Psst. Get up to 10% off your bookings on Klook when you spend a minimum of S$50!
Need more ideas on things to do in Singapore? Spend a weekend at Sentosa or treat yourself to a relaxing staycation under S$200/night!
What are your favourite outdoor things to do in Singapore? Share with us in the comments!
---
This post was brought to you by Klook as part of the SingapoRediscovers campaign.
Disclaimer: All images were shot in line with safe distancing measures.