Yes we can use our SingapoRediscovers Vouchers at One Farrer Hotel 😀
Address: 1 Farrer Park Station Rd, Singapore 217562 (beside Farrer Park MRT)
Cost: From S$197/night per room
Tel: +65 6363 0101
Website: One Farrer Hotel
Despite its location, One Farrer Hotel checks all the boxes for a staycation — the rooms are affordably priced at S$197/night per room (5-star), and there's a myriad of things to do, eat and see around the area.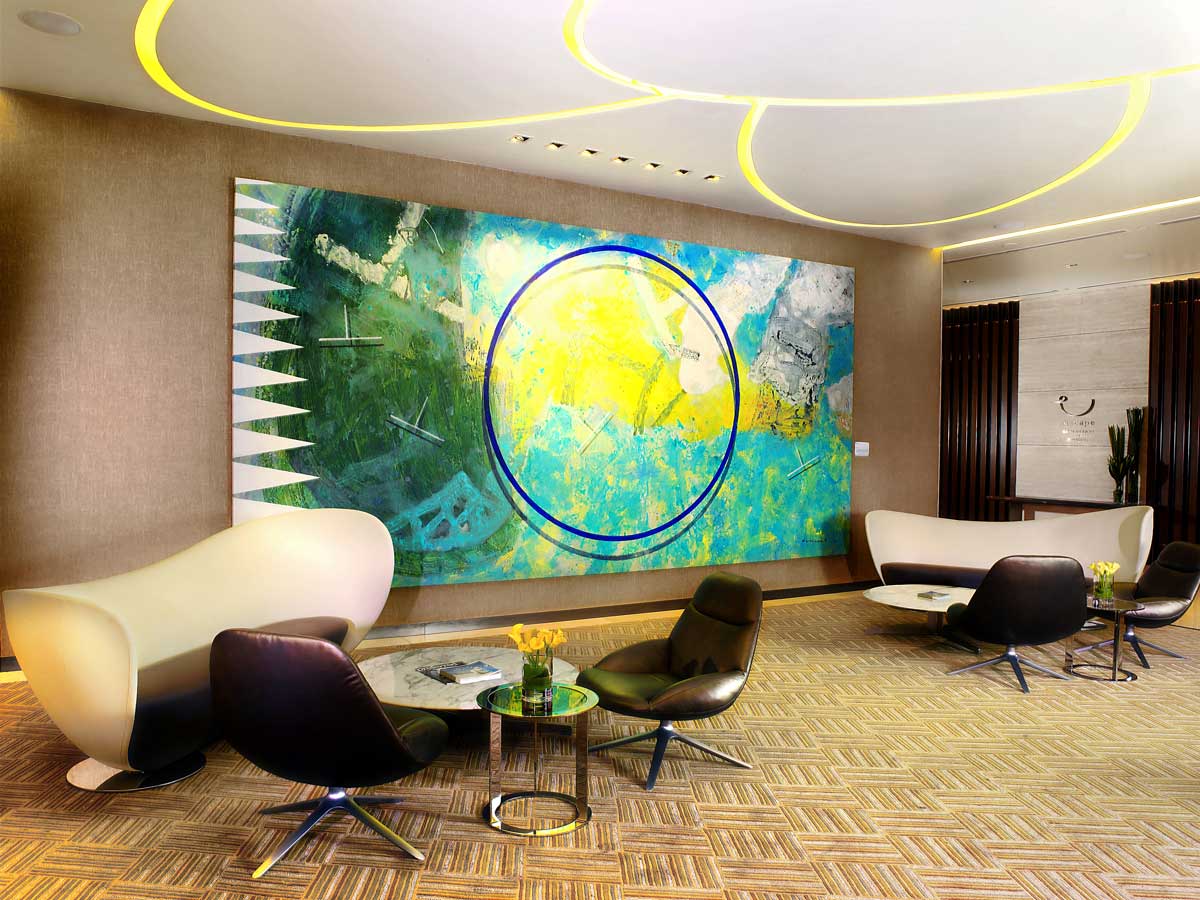 One Farrer Hotel actually comprises of three distinct hotels — the Mint Hotel, Loft Apartments, and Skyline Hotel. I'll be sharing my experience at the Mint Hotel in this review.
Read also: Singapore Staycation 2021 — 16 Underrated Hotels to Spend Your S$100 SingapoRediscovers Vouchers
Facilities at One Farrer Hotel — An Escape From The City
Assigned to a room on level 19, the first thing I noticed was the panoramic view of the cute shophouses lined along Racecourse road. Being one of the tallest buildings in the area, you'd probably get a good view on both sides, whether it's the shophouses or of the city skyline.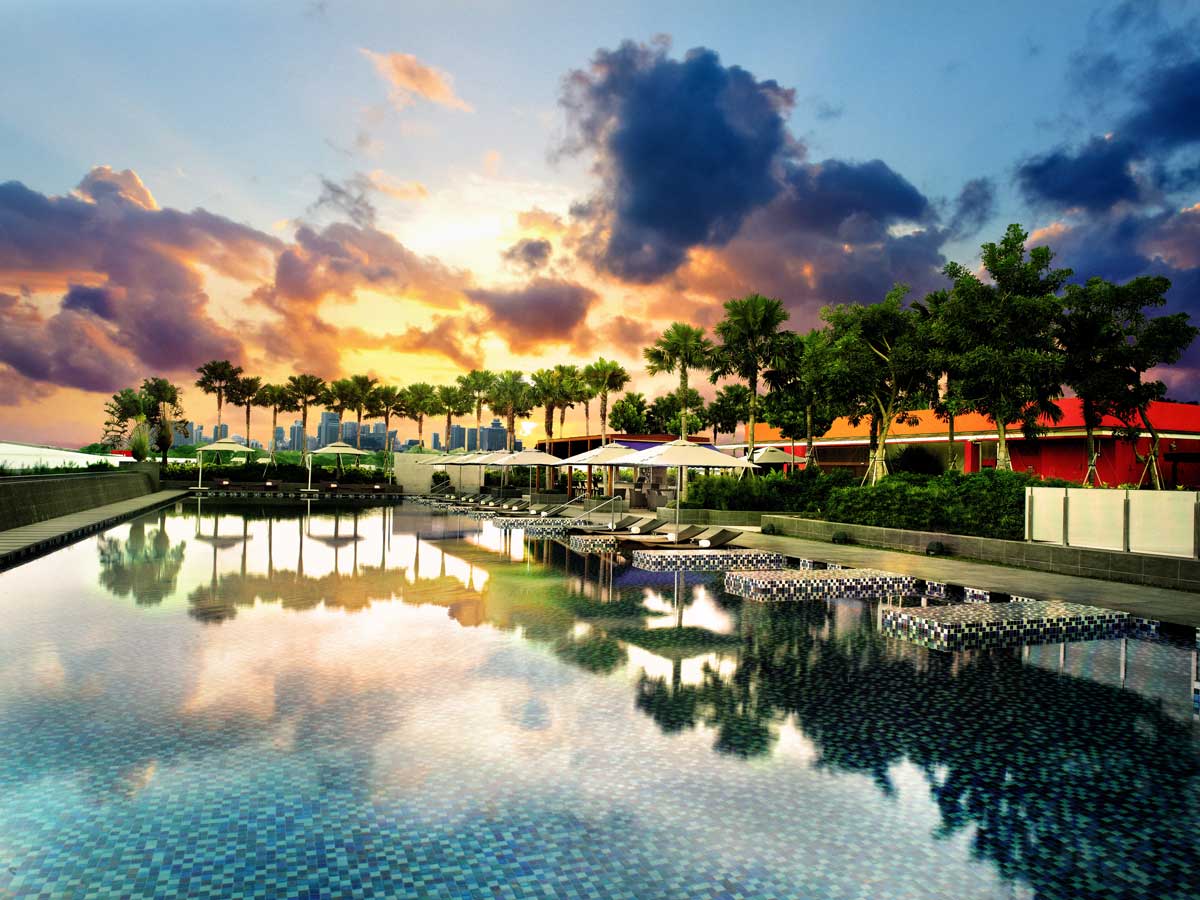 I was particularly impressed by the Olympic sized outdoor swimming pool with poolside cabanas and even palm trees for good measure. For a moment, I forgot we were in fact at the fringe of the city in Singapore.
All guests also have complimentary access to the Japanese-style onsen gardens with Jacuzzi water lounges, plunge pools and natural mineral pools located in the Adeva Spa Retreat. Perfect for an evening soak before tucking into bed. There's also a sauna and steam room — great for relaxing after a workout at the fitness centre.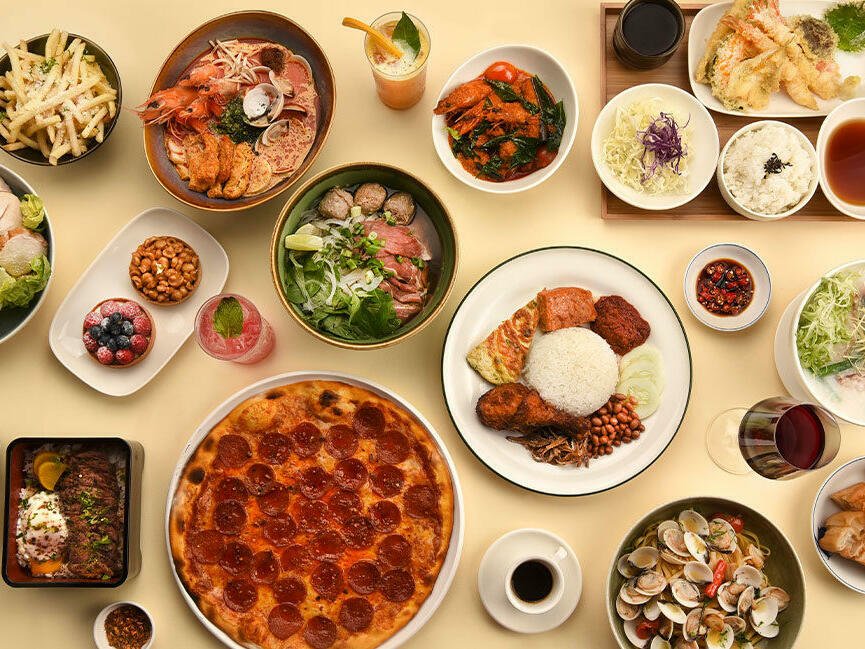 While there are plenty of food options around the area, the two flagship restaurants are great options as well. There's al fresco dining at Escape with an attached sunset bar beside the pool, and the multi-concept restaurant SOCIEATY that serves Vietnamese, Japanese, Hong Kong, Italian, and local cuisines on the ground floor.
Read also: 12 Hotels in Singapore Worth Splurging on Based on Your New Year's Resolution for 2021
The Mint Hotel Room — Staying with a Peace of Mind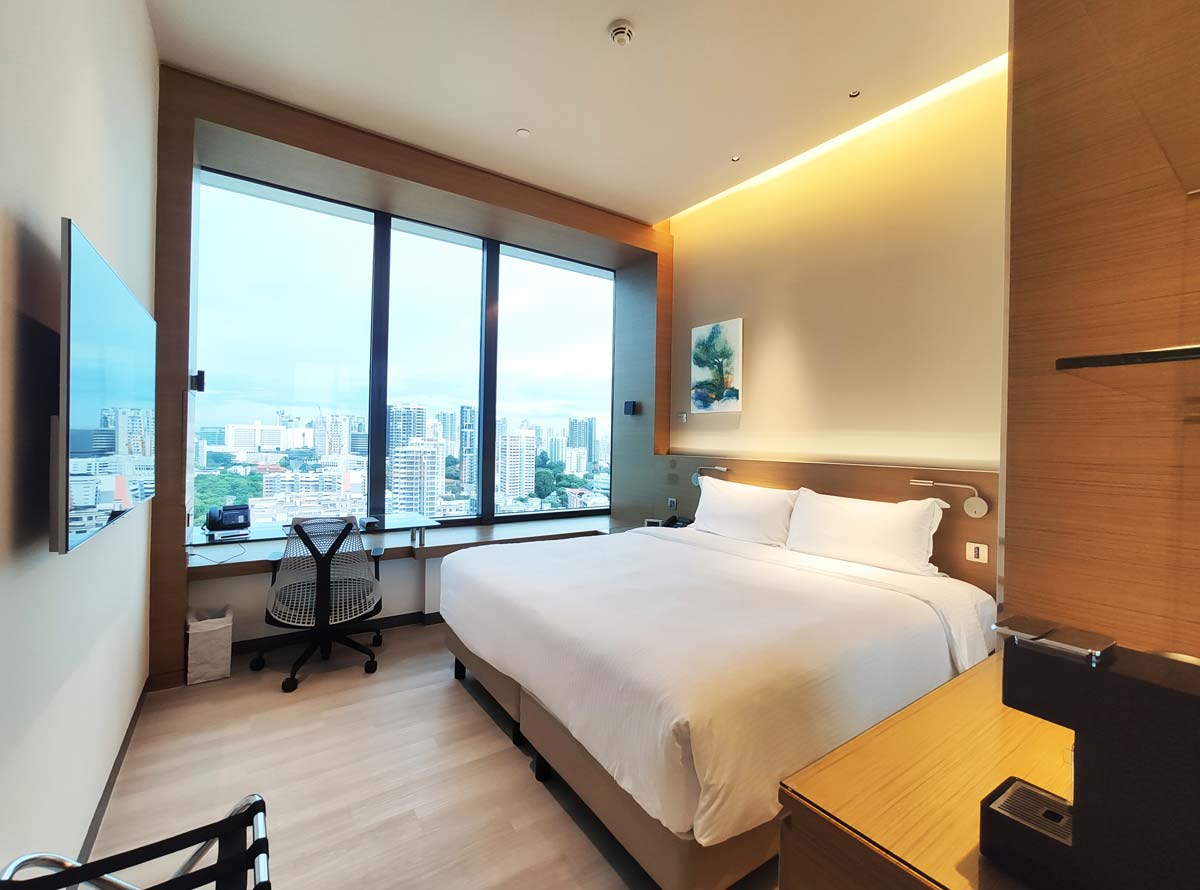 Taking hygiene and safety to the next level, the new Mint Hotel rooms are fitted with antiviral wall coverings, antimicrobial blind fabrics along with movable furniture and vinyl floor tiles that makes it easier for cleaning, no detail has been spared.
I'm no germaphobe, but it's quite reassuring knowing that these were done in consultation with the medical professionals from Farrer Park Hospital that's located below the hotel.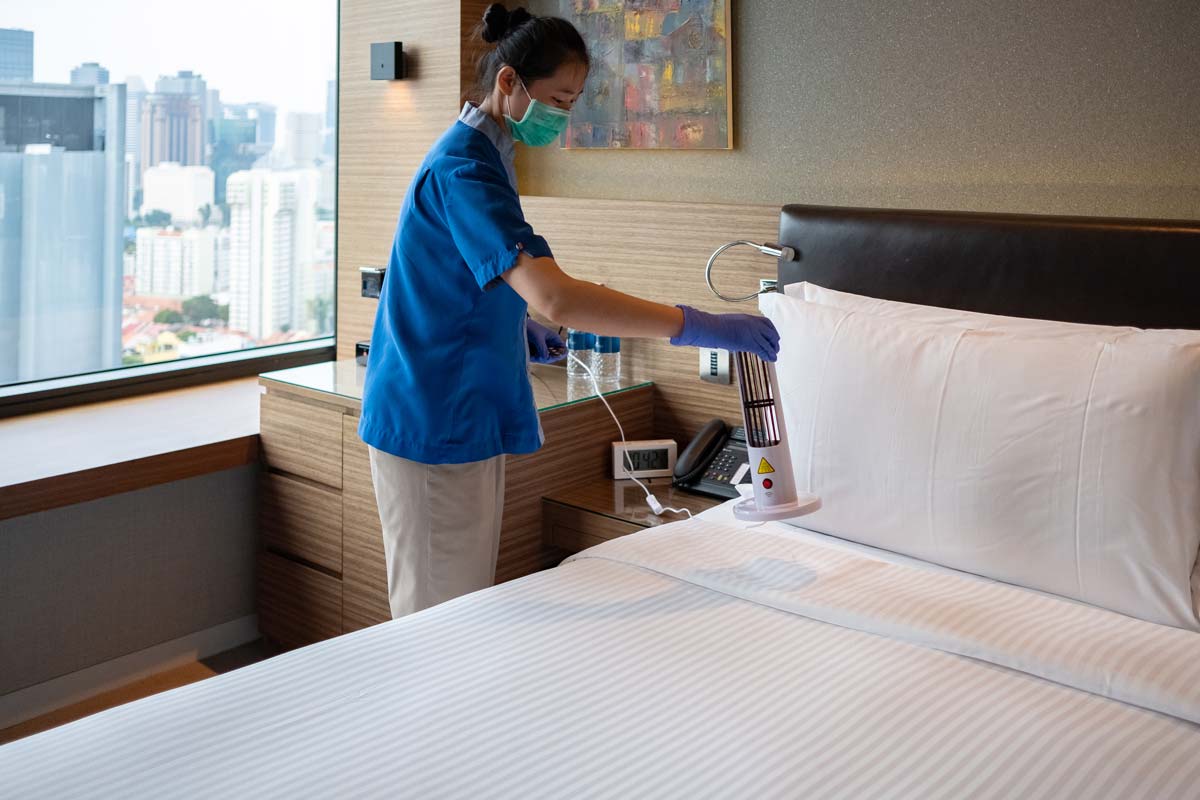 If you miss the warmth and luxury of carpets underneath you feet, there are other room categories that still offer that.
Another particularly interesting feature is the launch of the new Pillow Laboratory. Other than picking from a selection of comfortable pillows, they have a specialised chamber for disinfection. All pillows are cleaned between every use in an industry-leading Ultra Violet-C Chamber to remove all pathogens, natural bacteria, mould, and yeast.
Things to do around One Farrer Hotel
Everything within walking distance from the hotel.
Go Cafe Hopping
There are tons of cafes around the area, but here are some of my favourites.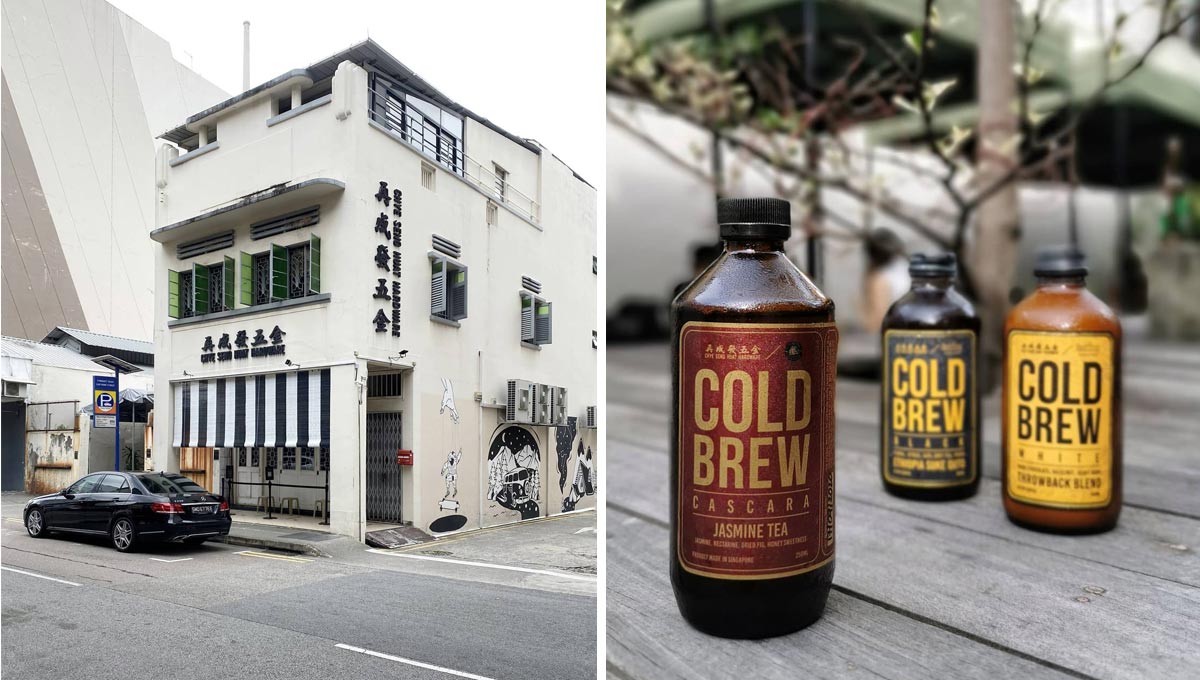 Photo Credit: Chye Seng Huat Facebook
Opening hours: 09:00AM – 9:00PM (Mon – Sun)
Address: 150 Tyrwhitt Road Singapore 207563
Opening hours: 10:00AM – 6:00PM (Mon – Sun)
Address: 161 Lavender Street #01-12, Singapore 338750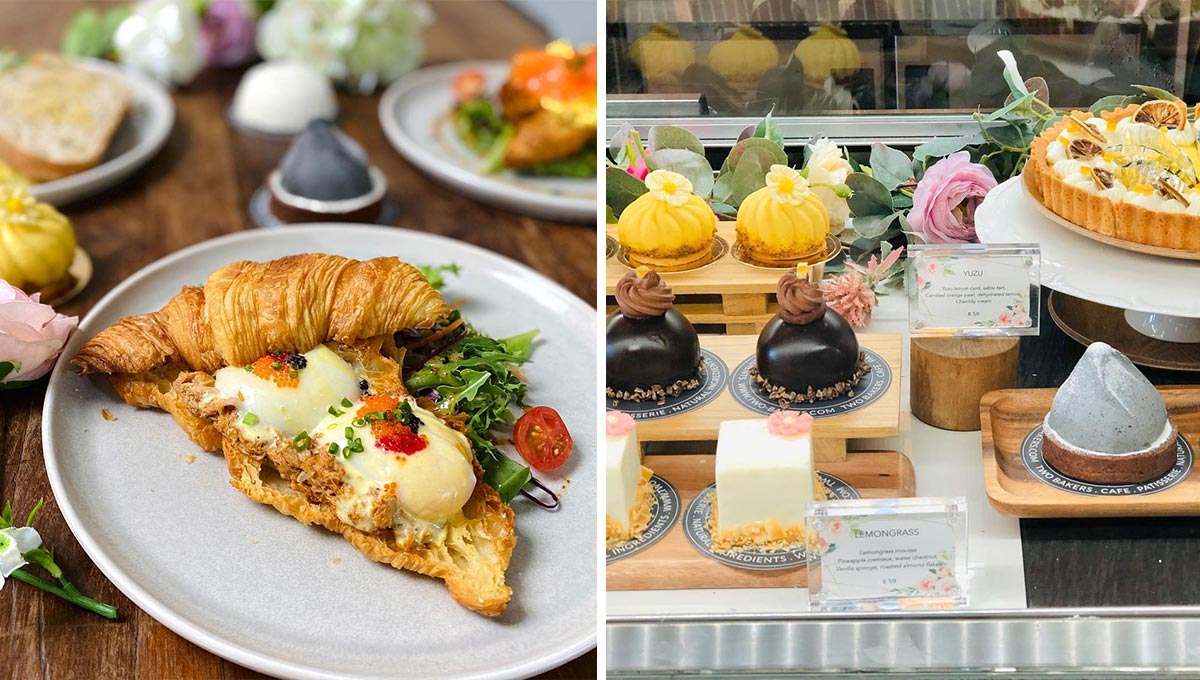 Photo Credit: Two Bakers
Opening hours: 9:00AM – 5:00PM (Mon – Sun)
Address: 88 Horne Rd, Singapore 209083
Opening hours: 12:00PM – 9:00PM (Mon – Thu), 12:00PM – 10:00PM (Fri – Sun)
Address: 147 Jalan Besar, Singapore 208865
Opening hours: 11:00AM – 10:00PM (Weekdays), 11:00PM – 6:00PM (Weekends)
Address: 166 Tyrwhitt Road, Singapore 207570
Indulge in Local Food
Sometimes local food is still the best.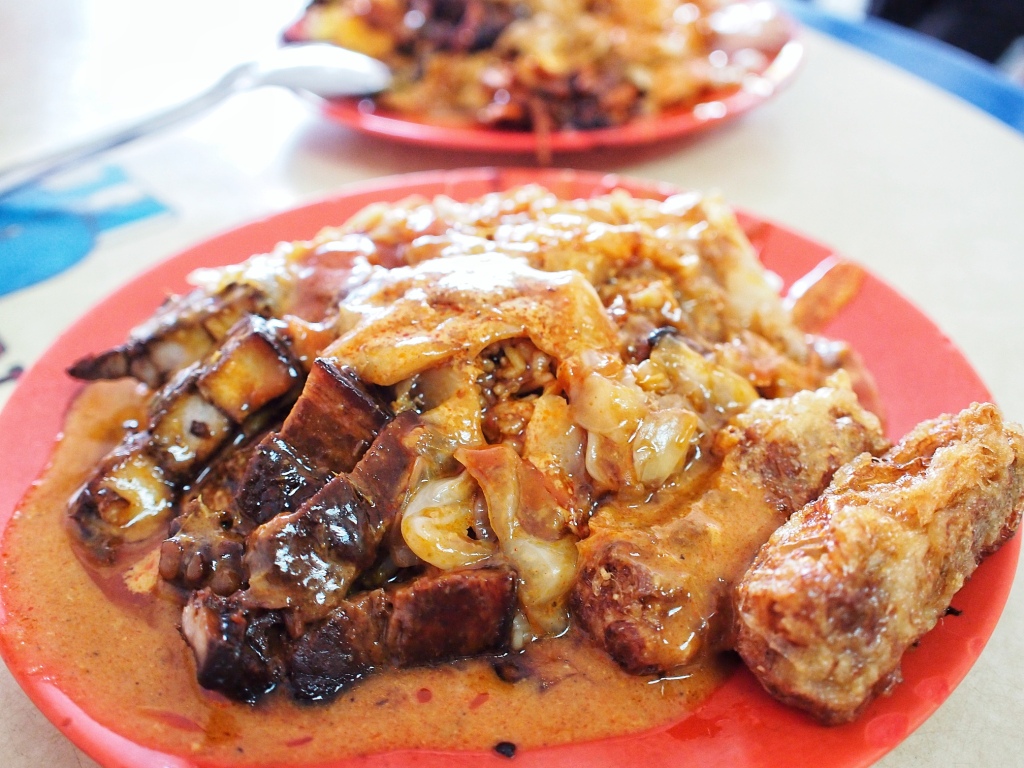 Photo Credit: Gurkhason
Beach Road Scissors Cut Curry Rice
Opening hours: 11:00AM – 3:00AM
Address: 229 Jalan Besar, Singapore 208905
Sungei Road Laksa
Opening hours: 9:30AM – 4:00PM, Closed on Wed
Address: 27 Jln Berseh, #01-100, Singapore 200027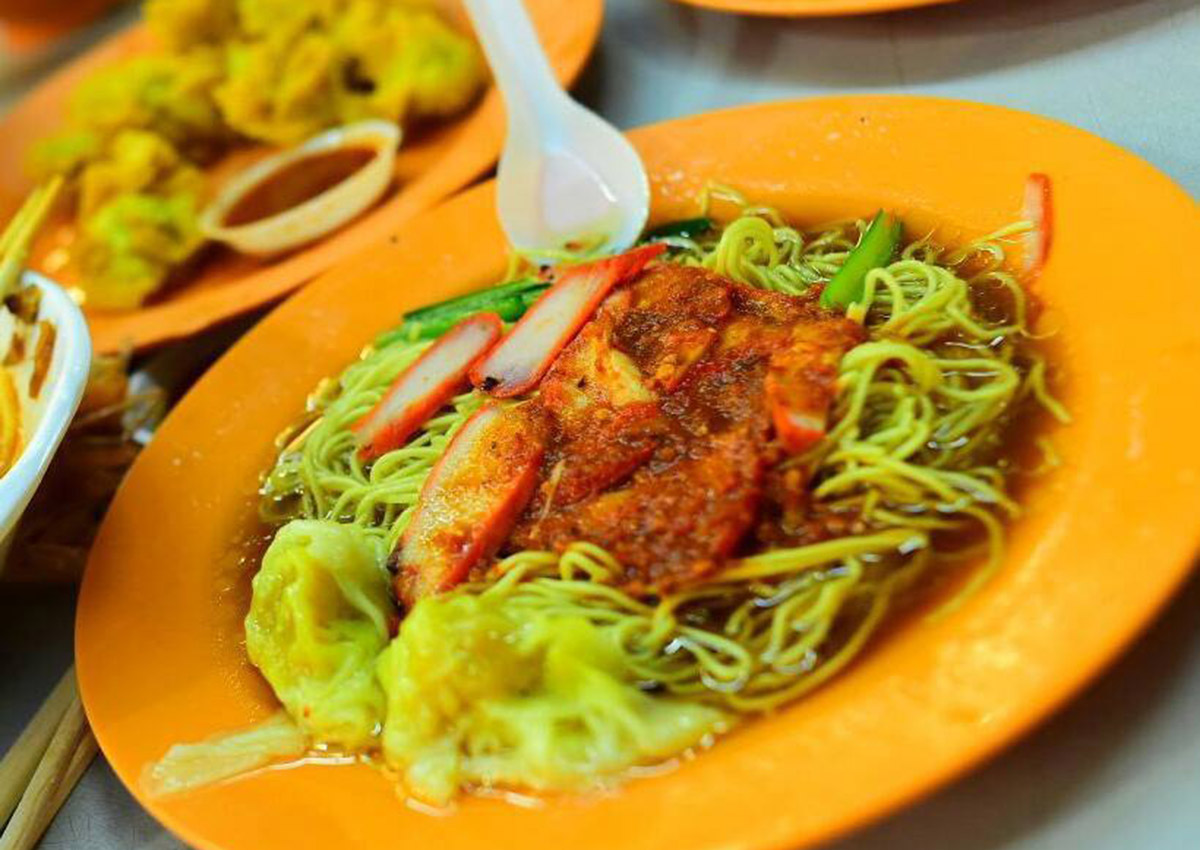 Photo Credit: AsiaOne
Kok Kee Wanton Noodles
Opening hours: 12:00PM – 7:00PM
Address: 30 Foch Rd, #01-02, Singapore 209276
Cheng Mun Chee Kee Pig Organ Soup
Opening hours: 9:30AM – 3:00AM
Address: 24 Foch Rd, Singapore 209263
Opening hours: 11:00AM – 2:30PM & 6:00PM – 3:00AM (Weekdays), 10:00AM – 3:00PM & 6:00PM – 3:00AM (Weekends)
Address: 183/185/187/189/191/193 Jalan Besar, Singapore 208882
Suggest an edit
Get Active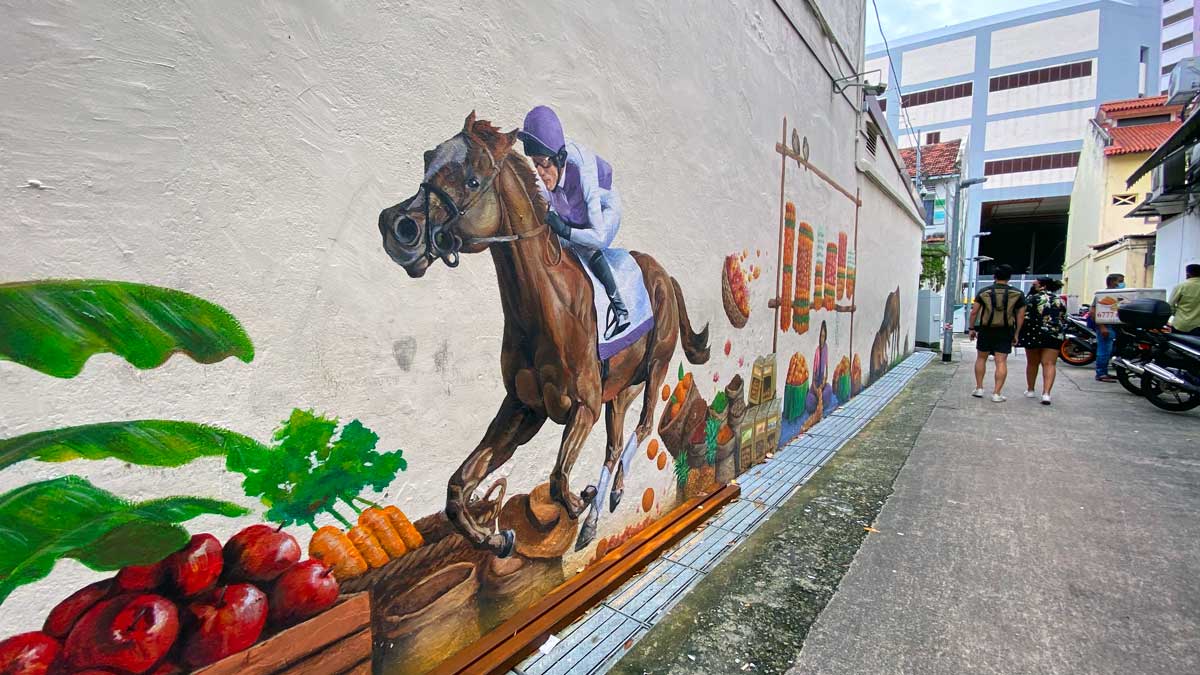 Rediscover the neighbourhood on an Instawalk
The Occasional Traveller has a really detailed post highlighting all the street art around Little India. Perfect way to walk off all the good food.
Attend a Parkour Class
Cost: From S$29
Opening hours: 07:00AM – 8:00PM (Sun/Tue/Thu/Sat)
Address: 261 Lavender St, #01-01, Singapore 338794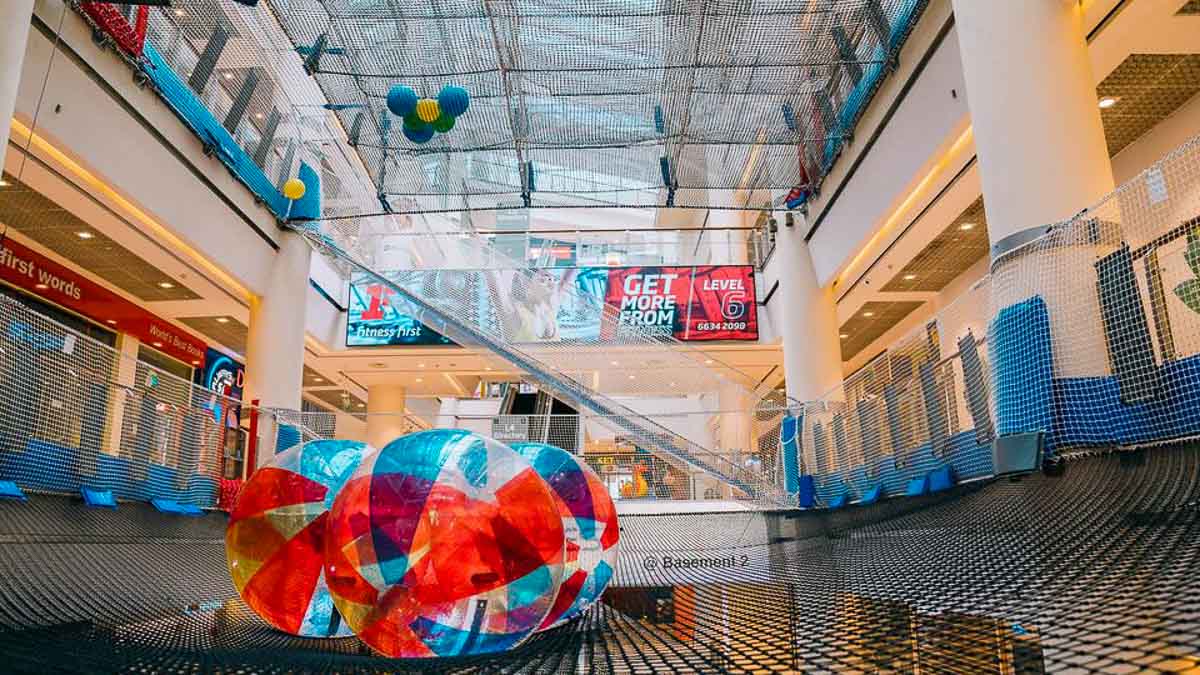 Photo credit: Airzone via Facebook
Play like a kid again at Airzone — the giant indoor playground in City Square Mall
Cost: From S$21.25
Opening hours: 11:40AM – 8:40PM (Last admission 8:10PM; Each session is 50min)
Address: City Square Mall, 180 Kitchener Road, #02-K4, K10, 208539
Revisit Cultural Sights
Go on a guided cultural walking tour
If you don't want to plan your own route, One Farrer Hotel has also curated an exclusive A Walk in the Farrer Park package for S$599. It includes:
– a 2-night stay in the Mint Den
– a Secrets of Jalan Besar or Tekka Market to Table Guided Tour
– a simple Culinary Masterclass with Lunch
The two-hour Secrets of Jalan Besar Walking Tour brought us to back alleys and colourful murals around One Farrer Hotel. Despite being reminiscent of the NE Tours back in school, I found it refreshing to hear stories of the unassuming streets and hidden gems that I never knew. And that's coming from someone who grew up around this area!
That said, there were a few moments it felt like the tour was more suitable for foreigners and expats. But I'm sure that would be ironed out in time.
Read also: 19 Best Singapore Attractions to Explore With SingapoRediscovers Vouchers
One Farrer Hotel — A Gem at the fringe of town
We know by now that international travel isn't coming back anytime soon and staycations are our next best bet. While you're planning for one, why not take the time to also rediscover Singapore? Nestled at the fringe of town around Little India and Jalan Besar, the newly refurbished 5-star One Farrer Hotel is a great base to explore our heritage district.
Singapore citizens 18 years old and above can also redeem your SingapoRediscover vouchers to offset the cost.
If you're unsure of how to redeem your SingapoRediscovers vouchers? Here's a summary of everything you need to know: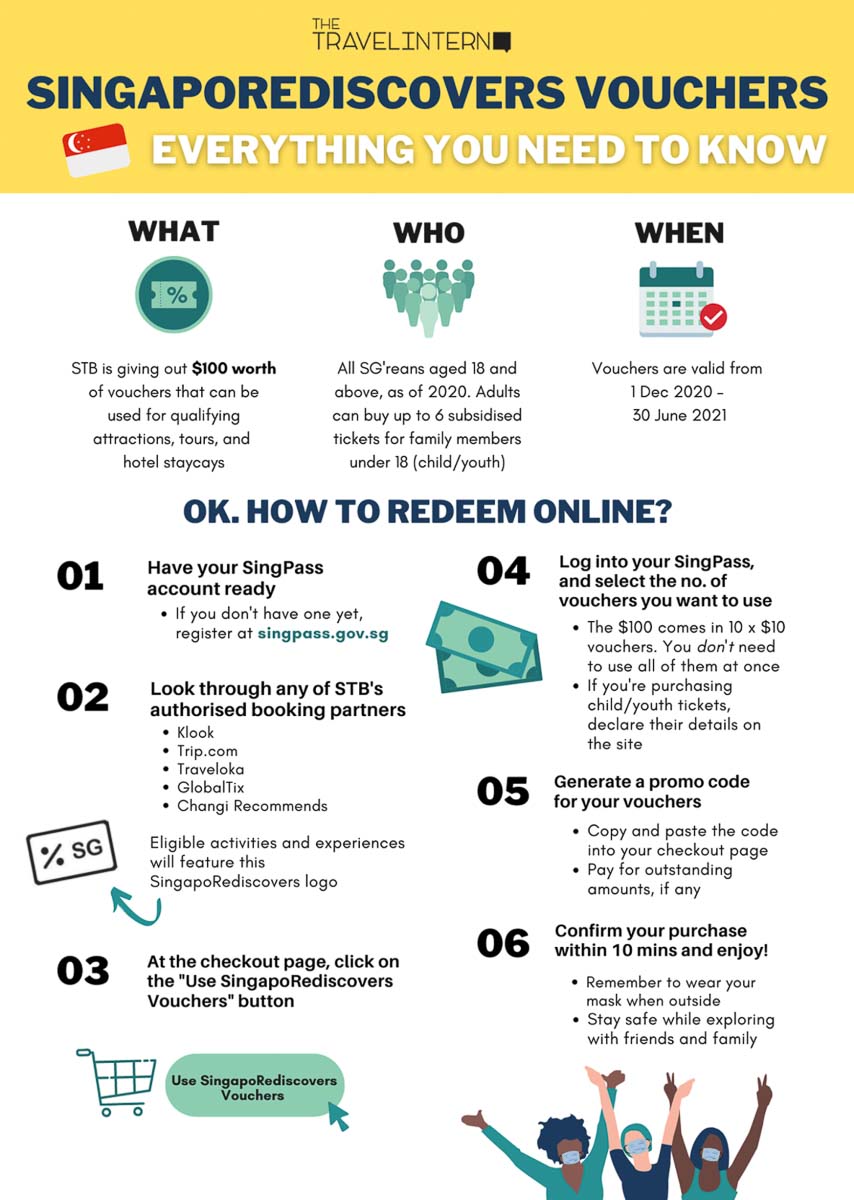 Need more ideas for things to do in Singapore? Check out our local content:
– 7 Abandoned Places in Singapore — Underground Bunkers, Deserted Mansions and Hidden Railway Tracks
– SG Attraction Deals 2021 — Fun Things to Do in Singapore This Month
– 2D1N Southern Islands Staycation — St John Island, Lazarus Island, Kusu Island on a Yacht
Planning a Singapore staycation? Let us know which hotels are your favourite!
Photo Credits: One Farrer Hotel
---
This post was brought to you by One Farrer Hotel as part of a media invite.