Staying in Tokyo capsule hotels doesn't mean you need to sacrifice comfort and style! Here are 11 inexpensive accommodations in Tokyo you can slide into for a cosy night's rest.
I'm a firm believer that capsule hotels are some of the best places to stay in Tokyo. Sure, they're small, but have you seen what they offer? For ~S$70/night, you get a convenient location, comfort at (travel) wallet-friendly prices, and even free toiletries. Plus, exclusive privacy — it's not always a thin curtain separating you from the world.
I stayed in a Tokyo capsule hotel once and really enjoyed the experience. Except for one issue: the one I stayed at felt "sterile". There was zero atmosphere, and the stacked capsules resembled a morgue (yikes!). I can see why this is quite off-putting for some.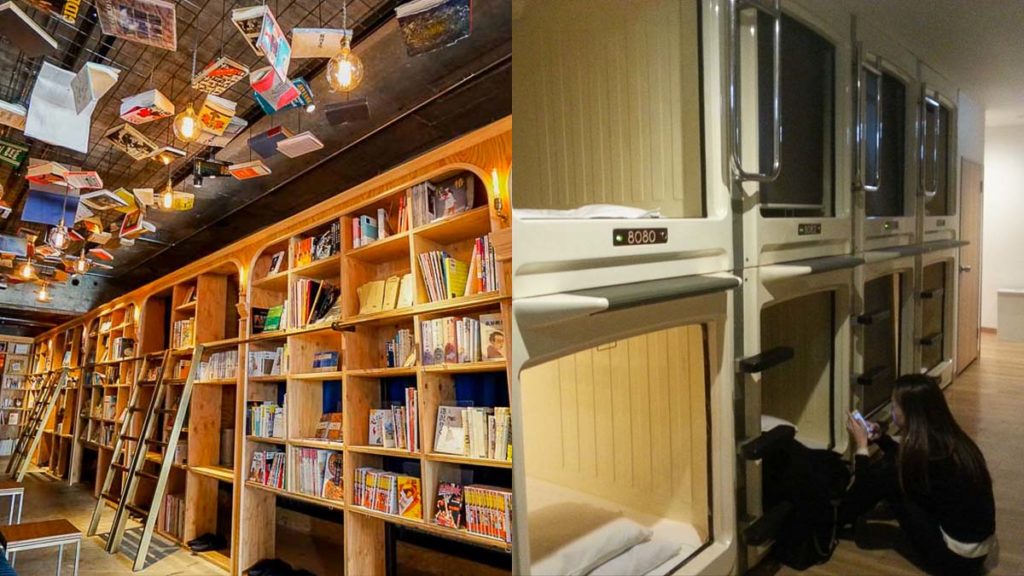 Left: Book and Bed Hostel, one of Tokyo's prettiest capsule hotels. Right: The capsule hotel I stayed at.
Thankfully, capsule hotels have improved loads in the design department. Far from death, they're now chic and highly *aesthetic* — perfect for sleep and your Instagram feed! Here's our pick of Tokyo's best capsule hotels, which go for under S$70/night.
Read also: 10-Day Japan Itinerary — Tokyo to Osaka With The JR Pass for $1.1k
1) MANGA ART HOTEL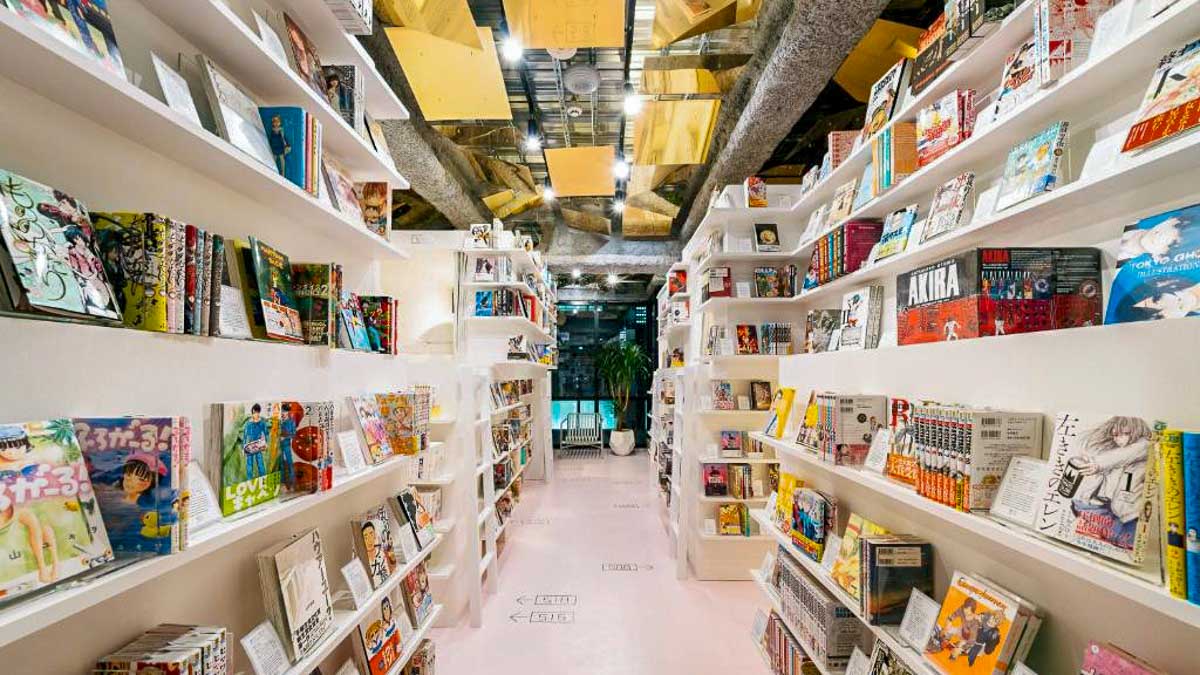 Photo credit: Booking.com
Relatively new to the Tokyo capsule hotel scene, MANGA ART HOTEL is a manga geek's dream come true!
Inside each room, you'll find ceiling-to-floor bookshelves stocked with an extensive collection of manga comics in English and Japanese. Capsules are tucked in between shelves, so you can enjoy your favourite comics in a cosy private space. There's also a small balcony for when you feel like people-watching or getting fresh air.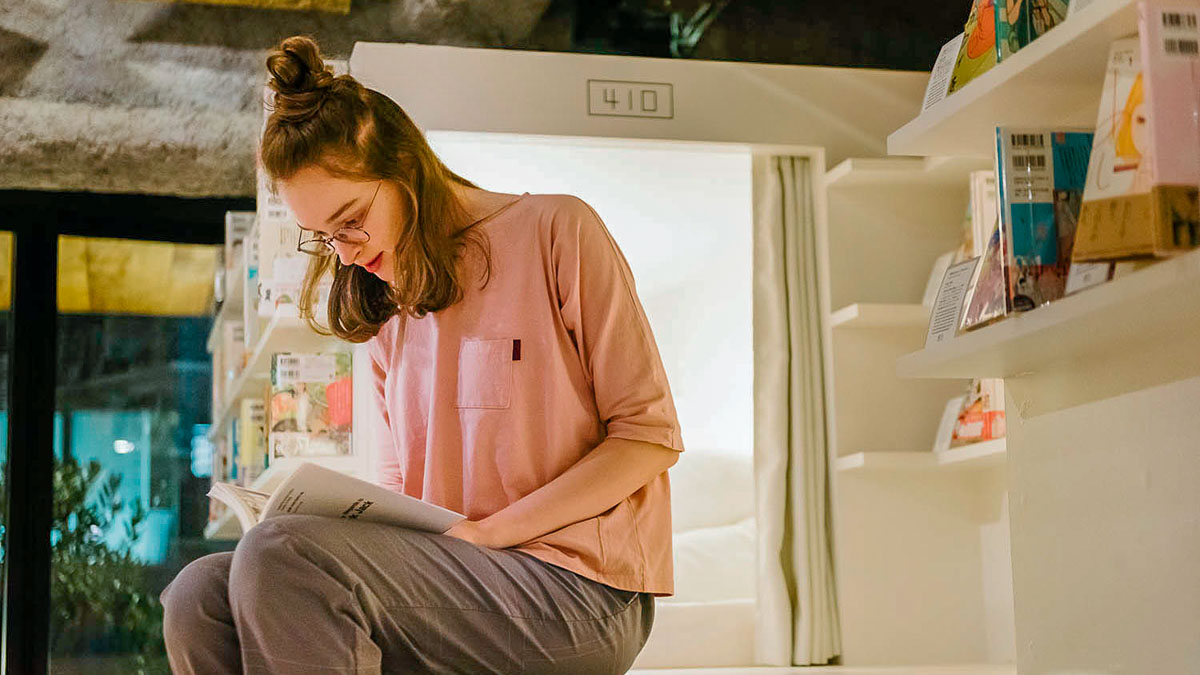 Photo credit: Manga Art Hotel
Cost: ~S$61/night
Address: Japan, 〒101-0054 Tokyo, Chiyoda City, Kanda Nishikicho, 1 Chome−14−13 ・5階
Nearest Station: Awajicho Station (1-min walk from Exit B7)
2) Moon Station Hotel Tokyo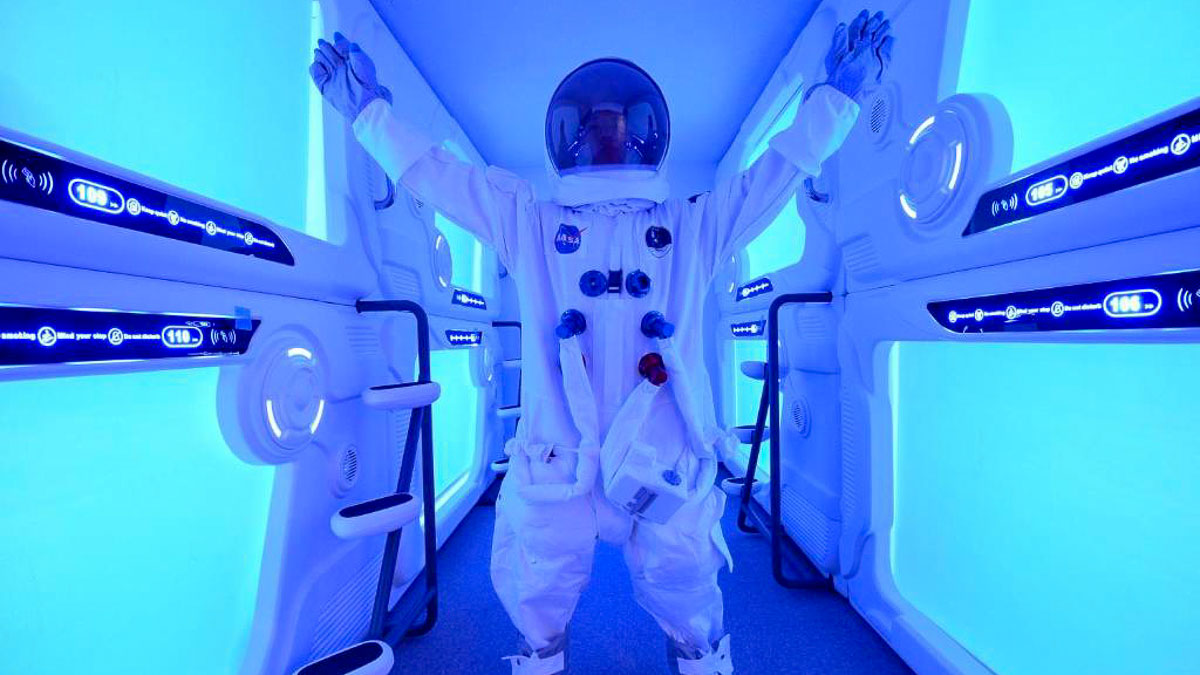 Astronaut not included. Photo credit: Booking.com
If you thought capsule hotels in Tokyo couldn't get any cooler, this one is completely out of this world! Themed after a spaceship, Moon Station brings to life your childhood dream of being an astronaut. Capsules here are decked out with USB charging ports, comfy duvets, and customisable lights.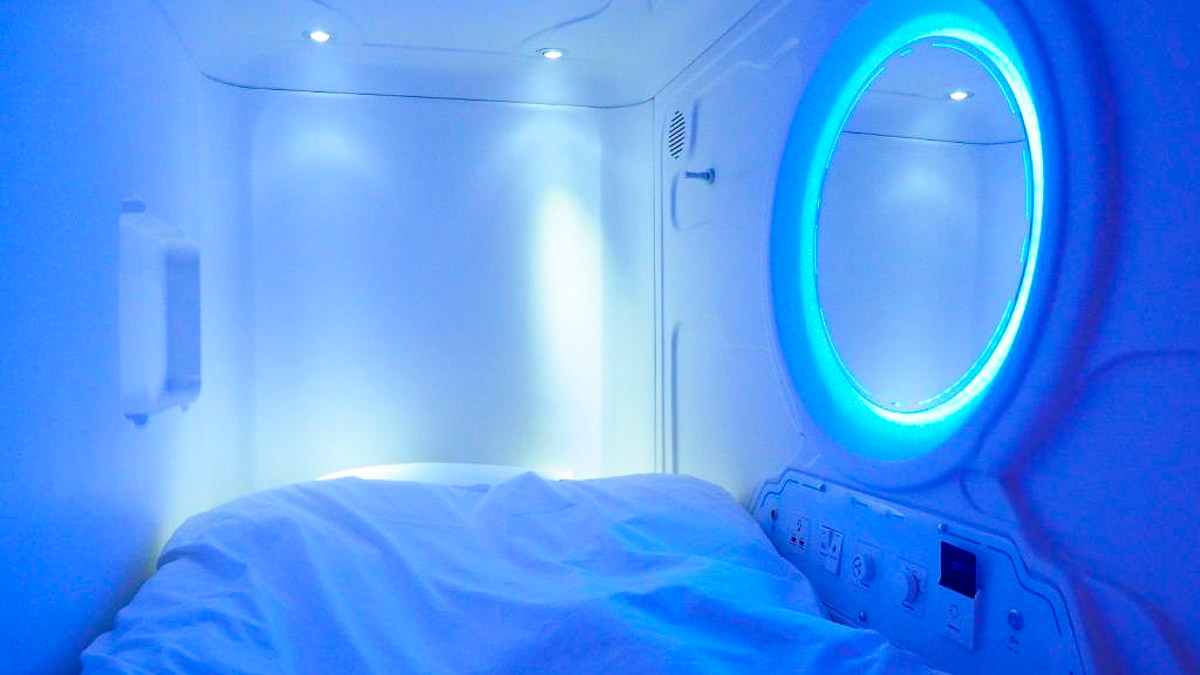 Photo credit: Booking.com
The hotel is also near many convenience stores and sightseeing spots like Tokyo Skytree and the Imperial Palace.
Cost: ~S$47/night
Address: 3-1-6 Oshima, Tokyo, 130-0072, Japan
Nearest Station: Nishi-Ojima Station (1-min walk from Exit A3)
3) First Cabin Kyobashi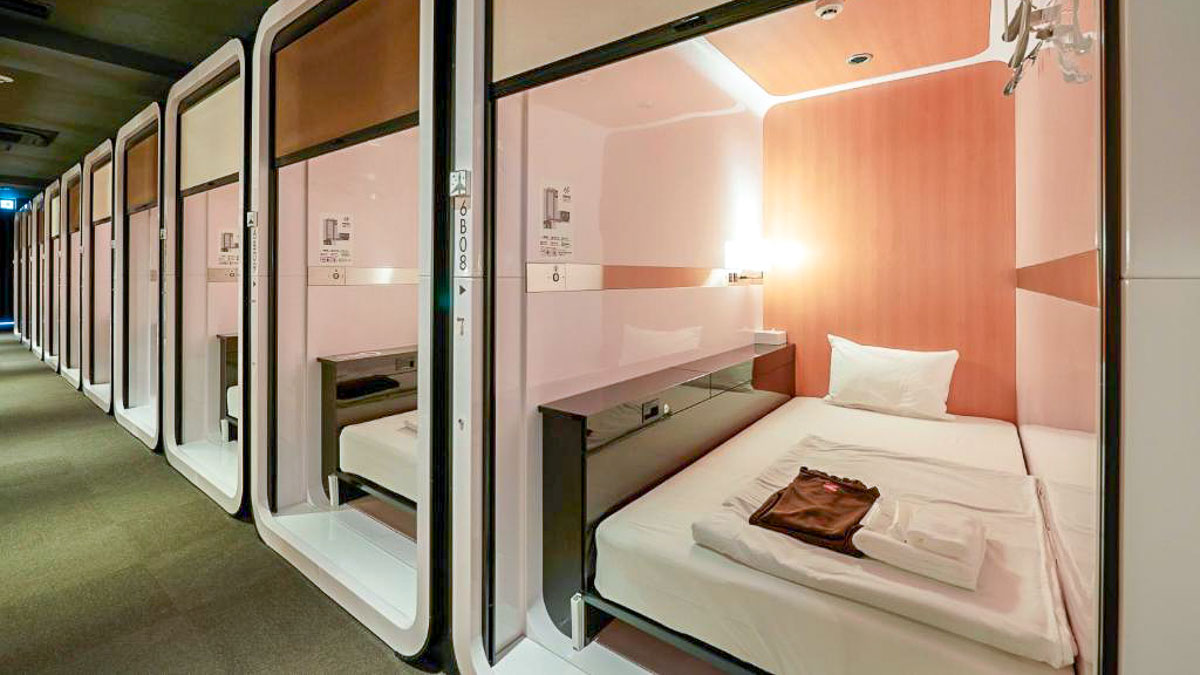 Photo credit: Booking.com
Some of us may not be lucky enough to fly business or first class, but First Cabin Kyobashi changes all that!
Pods here are designed like luxurious airplane cabins, each equipped with its own LCD TV and ventilation system. There are even premium capsule pods for couples, so you and your +1 can enjoy the intimate capsule hotel experience together.
First Cabin has nine other branches around Tokyo, including one at Haneda Airport if you need a place to stay during a stopover.
Cost: ~S$62/night
Address: 2 Chome-7-8 Kyobashi, Chuo City, Tokyo 104-0031, Japan
Nearest Station: Tokyo Station (8-min walk from Central Yaesu Exit)
4) The Millennials Shibuya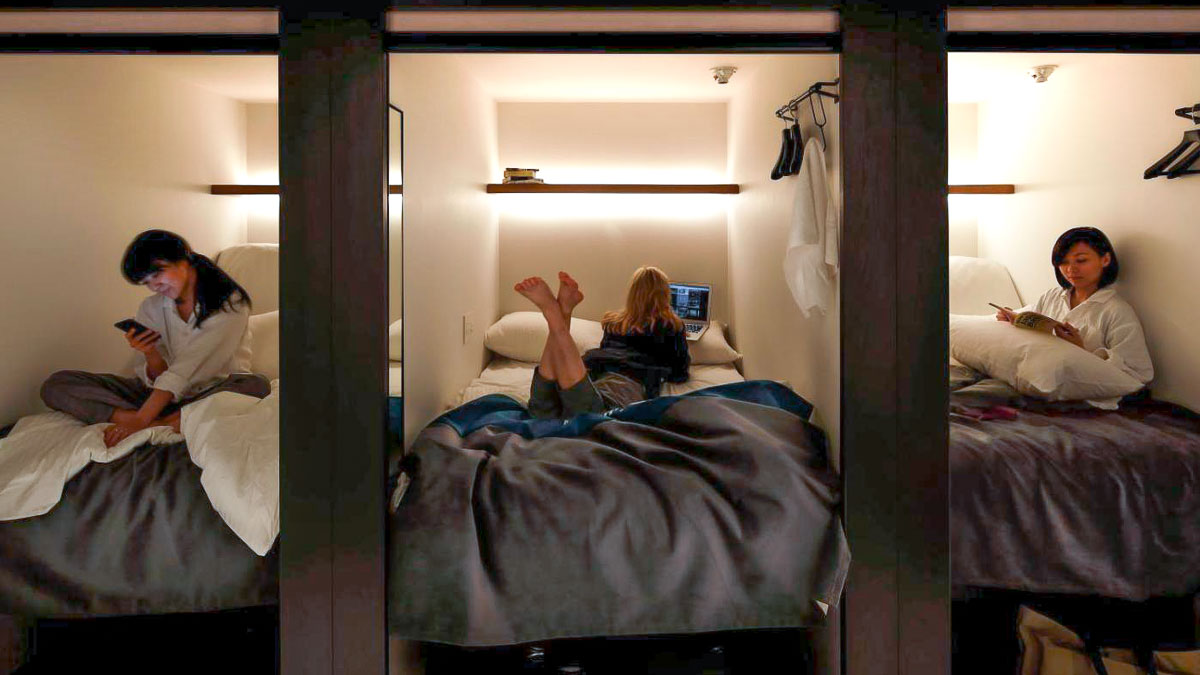 Photo credit: Booking.com
Simple and snug, The Millennials best suits anyone who loves all things modern and minimalistic. Each pod has a high ceiling, ample storage space, and a luxurious bed that also transforms into a sofa. The hotel also has communal spaces where you can hang out and make friends!
Every morning, guests can help themselves to bread and pastries for breakfast. And every evening? Happy hour with free draft beer! 🍻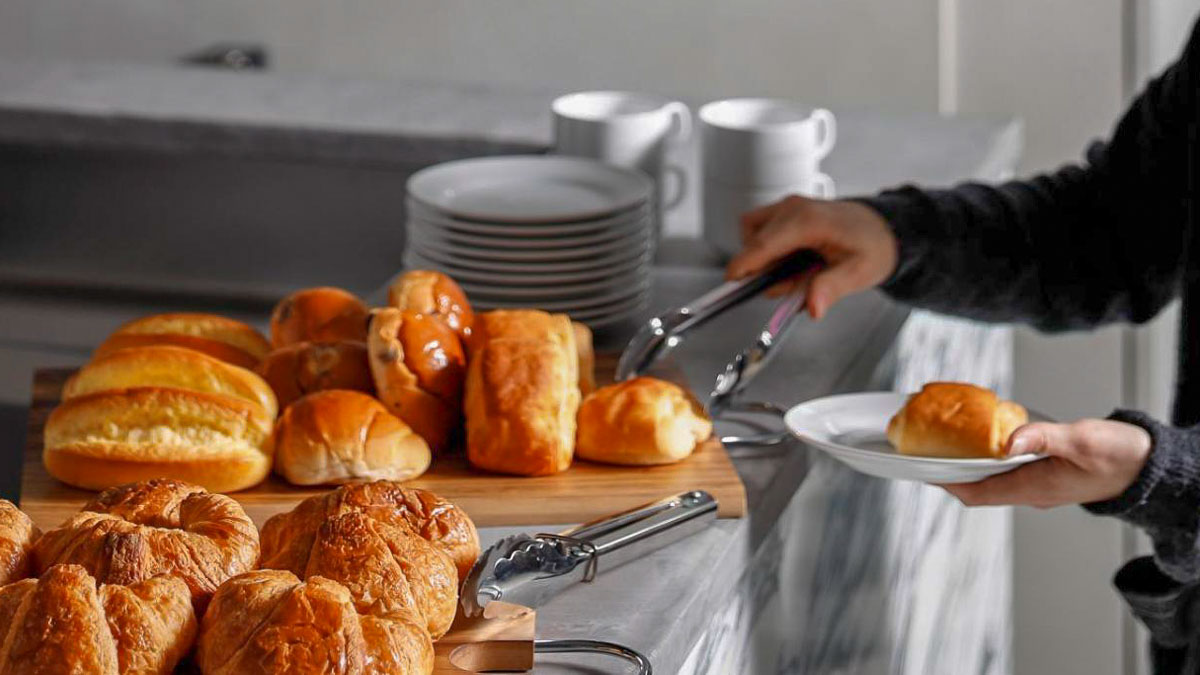 Photo credit: The Millennials
Cost: ~S$70/night
Address: 1 Chome-20-13 Jinnan, Shibuya City, Tokyo 150-0041, Japan
Nearest Station: Shibuya Station (4-min walk from Exit 13)
5) 9h Nine Hours Shinjuku-North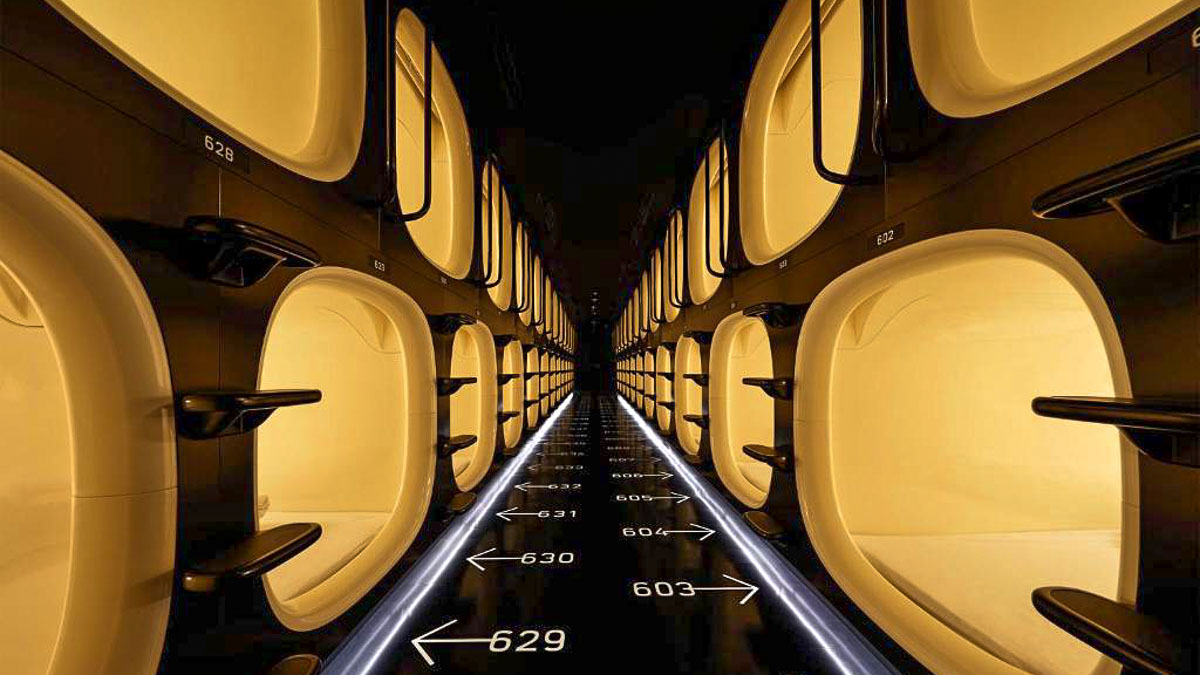 Photo credit: Booking.com
You may be living in 2020, but 9h Nine Hours is living in the future. Each roomy capsule comes well-equipped: ventilation system, charging ports, as well as a high-tech sleep system that automatically adjusts the lights.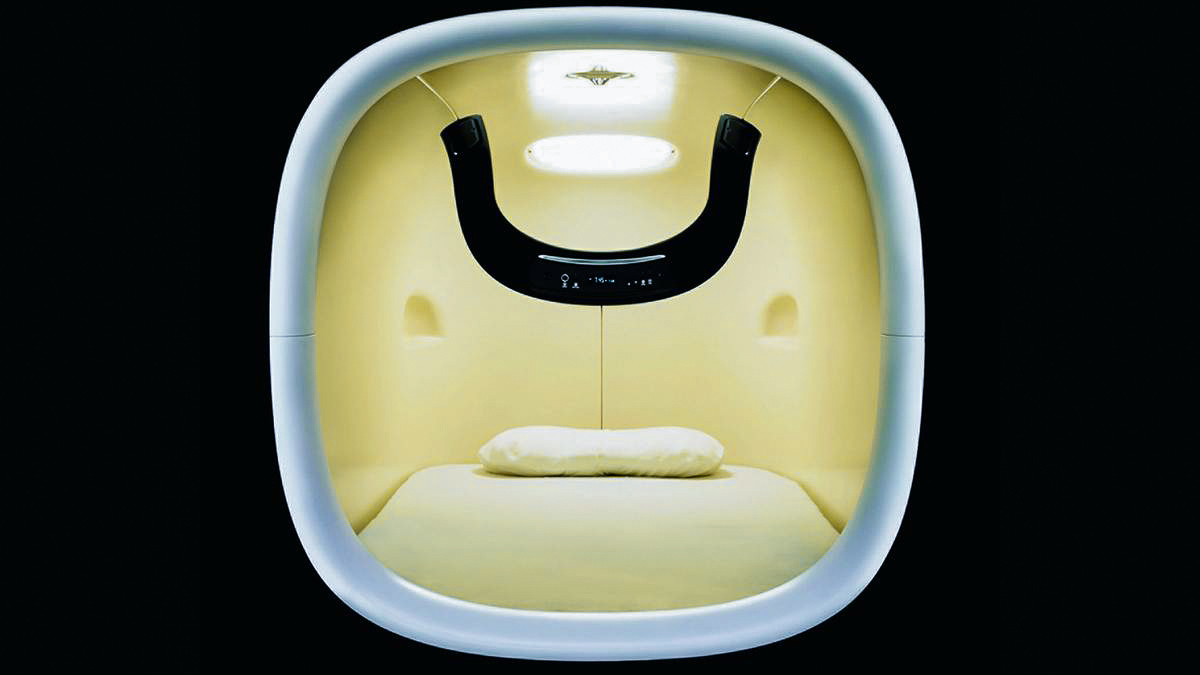 Photo credit: Booking.com
The Shinjuku-North branch is near popular attractions such as Shin Okubo (Koreatown) and the Meiji Jingu Shrine. If you're planning to stay elsewhere, the capsule hotel chain has nine other branches in Tokyo.
Cost: ~S$67/night
Address: Japan, 〒169-0073 Tokyo, Shinjuku City, Hyakunincho, 1 Chome−4−15 ナインアワーズ北新宿ビル 3-8F
Nearest Station: Shin-Okubo Station (2-min walk)
Read also: 12 Things to Eat in Tokyo — Michelin (Worthy) Restaurants That Are Worth Your Money
6) Akihabara Bay Hotel (Female Only)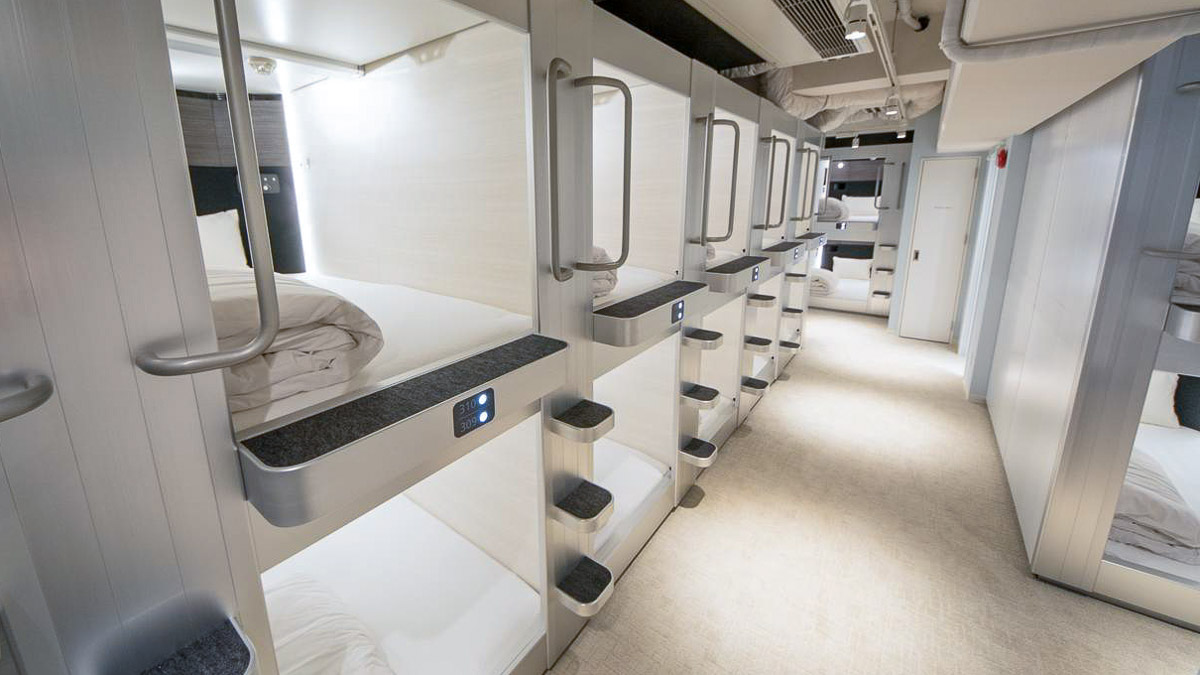 Photo credit: Booking.com
Sorry fellas, this one's for the ladies! Dolled up in pastel pink, Akihabara Bay Hotel is a no-frills capsule hotel that's a great choice for female solo travellers (or squads).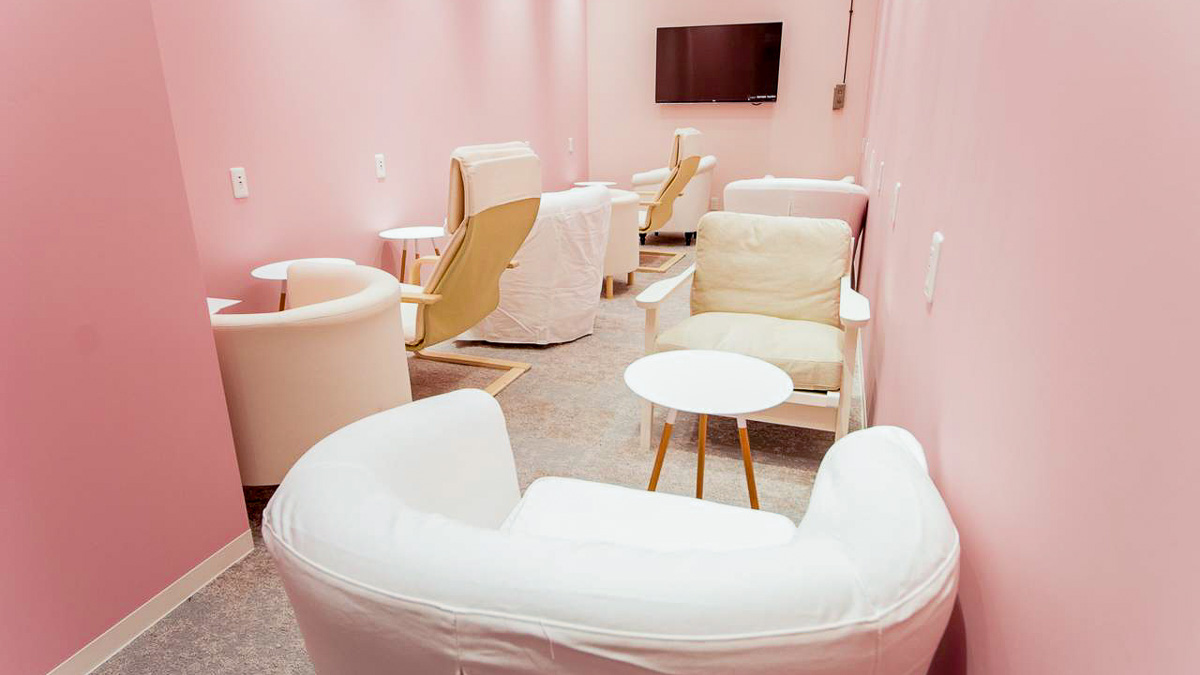 Photo credit: Booking.com
The best part about Akihabara Bay Hotel is its prime location. It's near famous shopping districts like the Akihabara electronics market and Ginza district. That means you can pop back to the hotel anytime to dump your shopping bags and rest in the lounge — shopping is tiring work, after all!
Cost: ~S$70/night
Address: 44-4 Kanda Neribeicho, 千代田区 Chiyoda City, Tokyo 101-0022, Japan
Nearest Station: Akihabara Station (3-min walk from Exit A2)
7) MyCUBE by MYSTAYS Asakusa Kuramae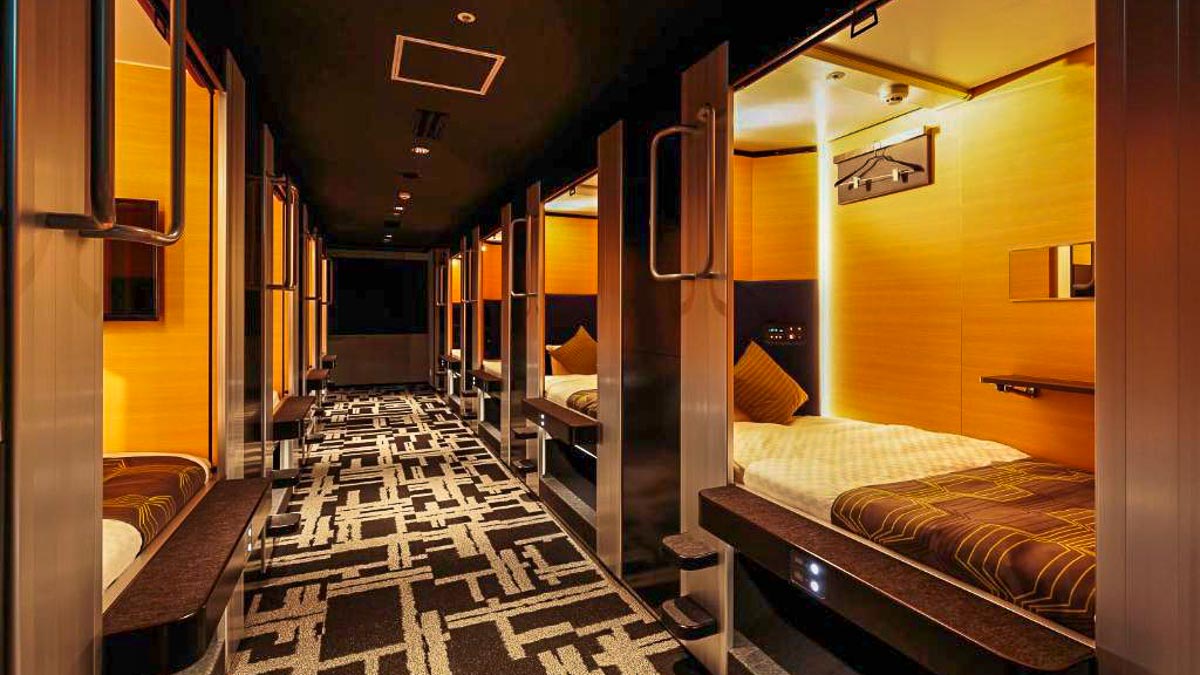 Photo credit: Booking.com
Located in Asakusa, MyCUBE by MYSTAYS provides guests with quality that can rival any typical hotel. This hotel's "cubes" are much roomier compared to standard pods, and they also provide personal toiletries, nightwear, individual flatscreen TVs and headphones.
For a few dollars extra, you get to enjoy MyCUBE's modest buffet breakfast, with tasty choices such as scrambled eggs, yoghurt, and freshly baked pastries.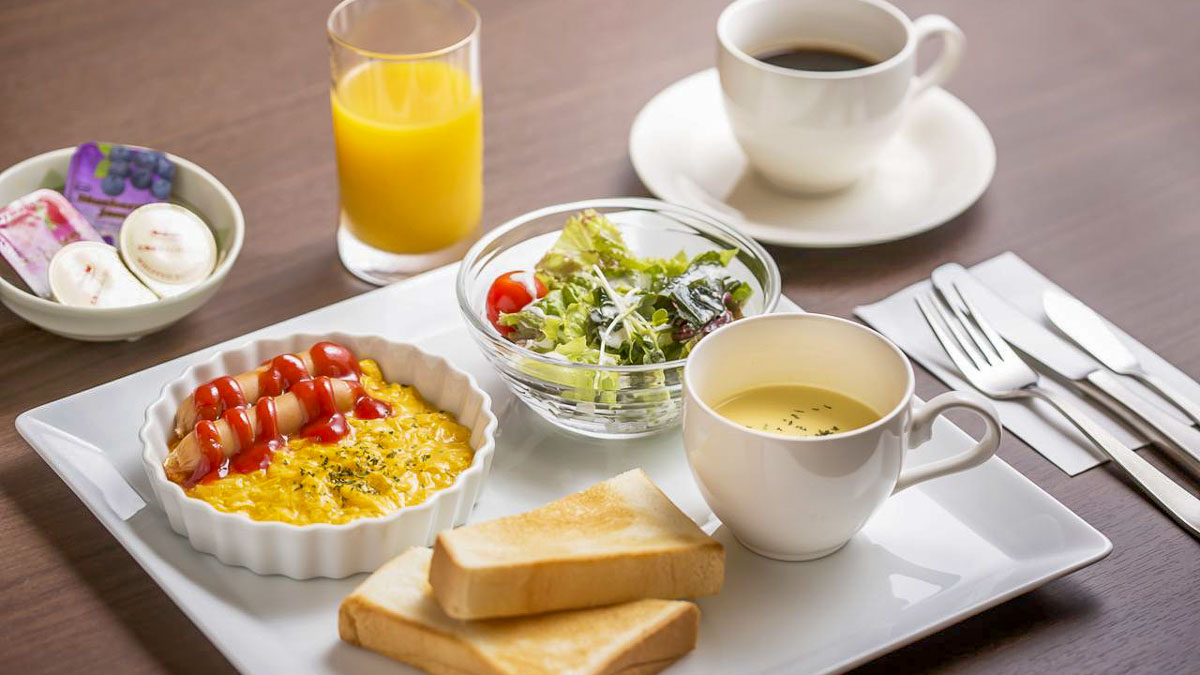 Photo credit: Booking.com
Cost: ~S$61/night (incl. breakfast)
Address: 2 Chome-6-7 Kuramae, Taito City, Tokyo 111-0051, Japan
Nearest Station: Kuramae Station (1-min walk from Exit A2)
Read also: 7D Budget Tokyo & Mount Fuji Itinerary For S$1.3k Including Accommodation
8) Book and Bed Tokyo Shinjuku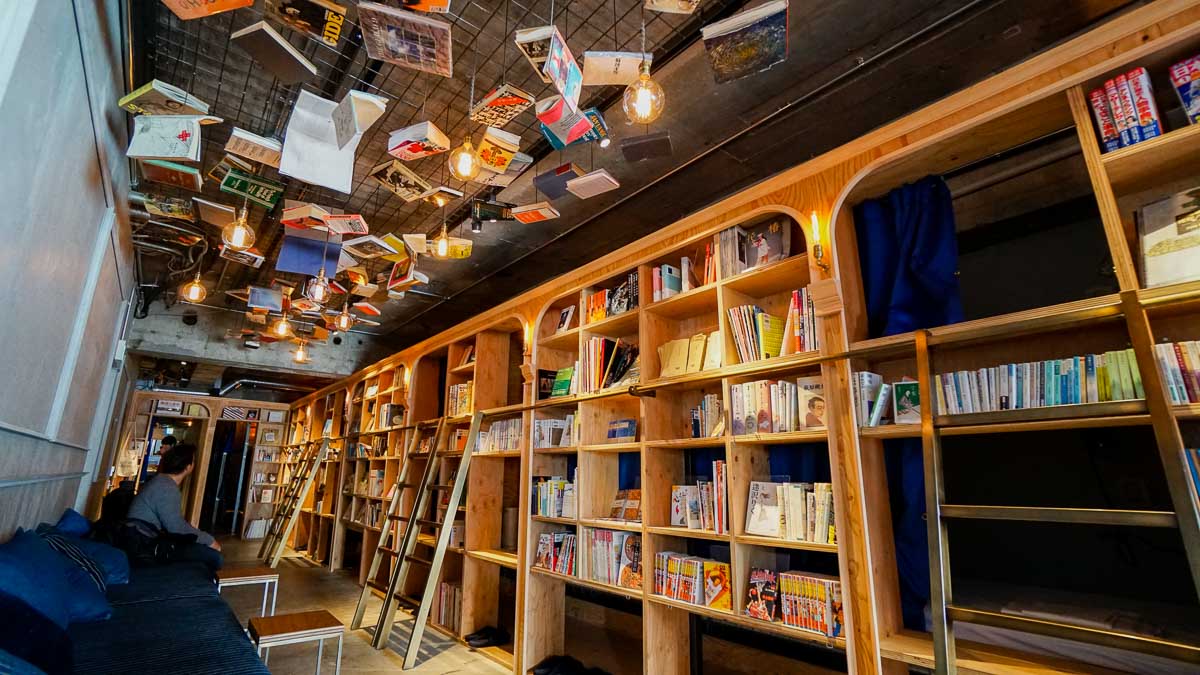 Book and Bed is the ultimate bookworm's dream! Here, you get to experience "living" in a bookstore while enjoying other facilities such as clean bathrooms and a lovely cafe. The capsule hotel is also located in the heart of Shinjuku, so you can easily head out to explore the vibrant streets whenever you're bored.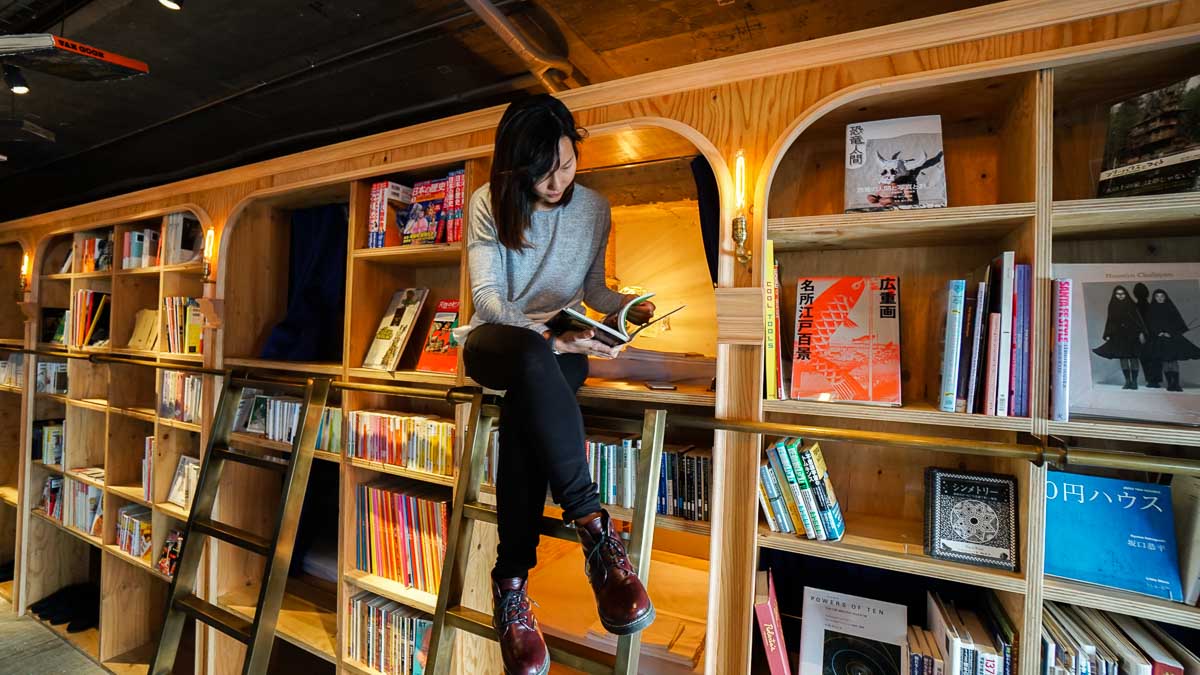 The books are mostly in Japanese, but you can't deny they still make a great photo!
Cost: ~S$68/night
Address: Japan, 〒160-0021 Tokyo, Shinjuku City, Kabukicho, 1 Chome−27−5 APMビル 8F
Nearest Station: Shinjuku Station (6-min walk from Exit B13)
9) Global Cabin Tokyo Suidobashi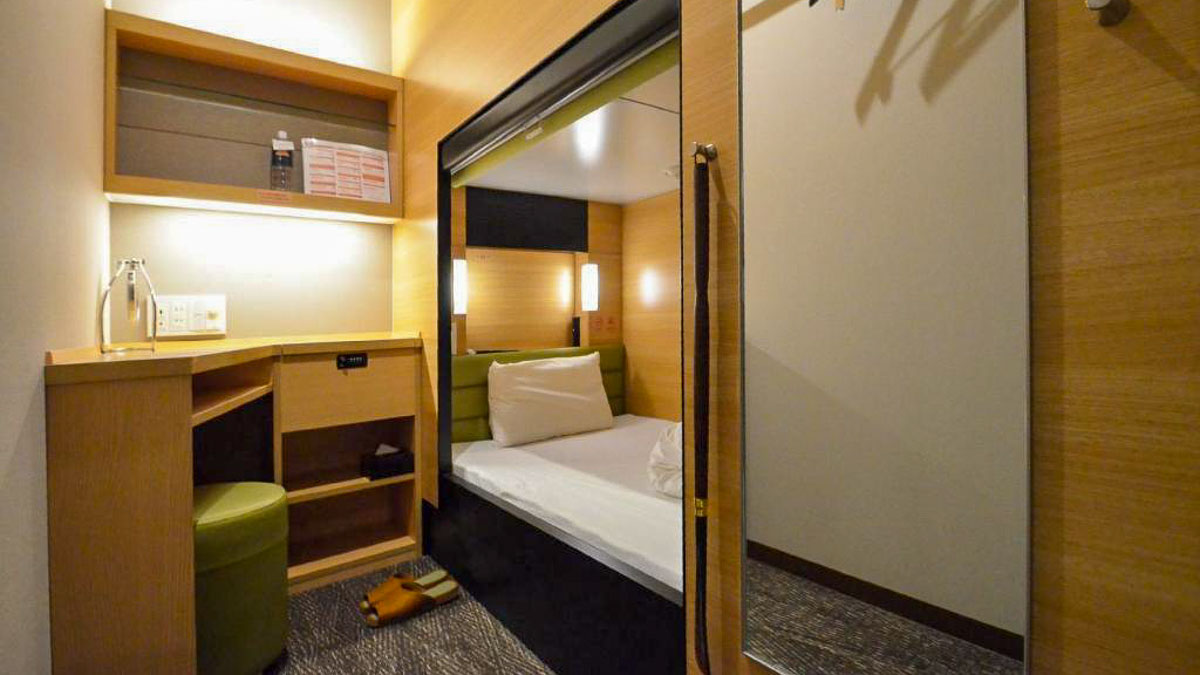 Photo credit: Booking.com
Global Cabin is an ideal choice for travellers who prefer greater privacy. Each semi-private cabin comes with its own desk, safety deposit box, and full-length mirror. The hotel also provides guests with extra perks like an in-house onsen and free cup noodles for supper!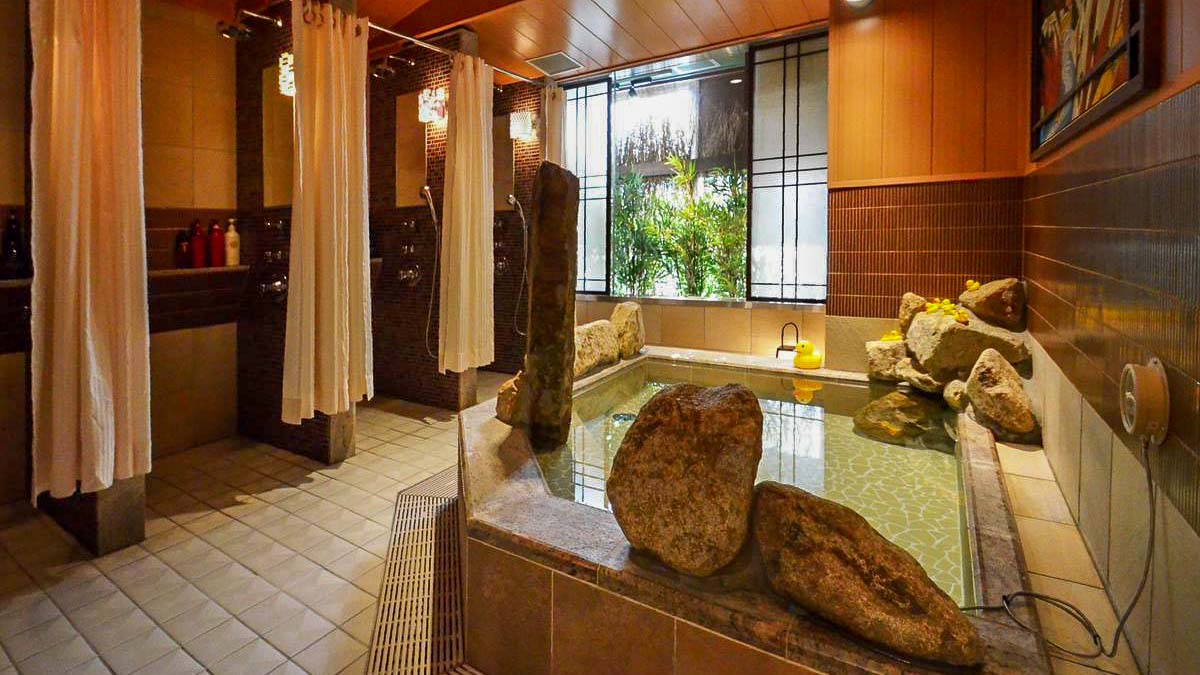 Photo credit: Booking.com
Cost: ~S$73/night
Address: 1 Chome-2-2 Koraku, Bunkyo City, Tokyo 112-0004, Japan
Nearest Station: Suidobashi Station (2-min walk from West Exit)
*Pro-tip: Opt for a twin cabin unit if you're travelling with someone of the same gender. It's slightly cheaper!
10) Ueno Station Hostel Oriental I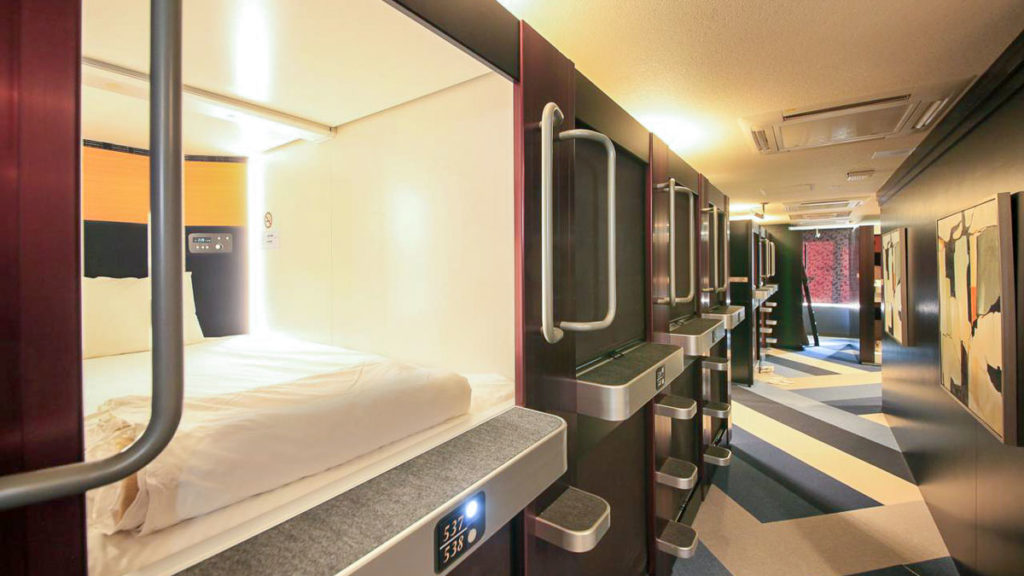 Photo credit: Booking.com
Indoor onsens, minimalist capsules, and a relaxing zen garden — what's not to like about Ueno Station Hostel Oriental I? The capsule hotel may be one of the cheapest in Tokyo, but it doesn't skimp on comfort. Guests are encouraged to make full use of its fantastic location, as well as facilities like saunas and massage chairs.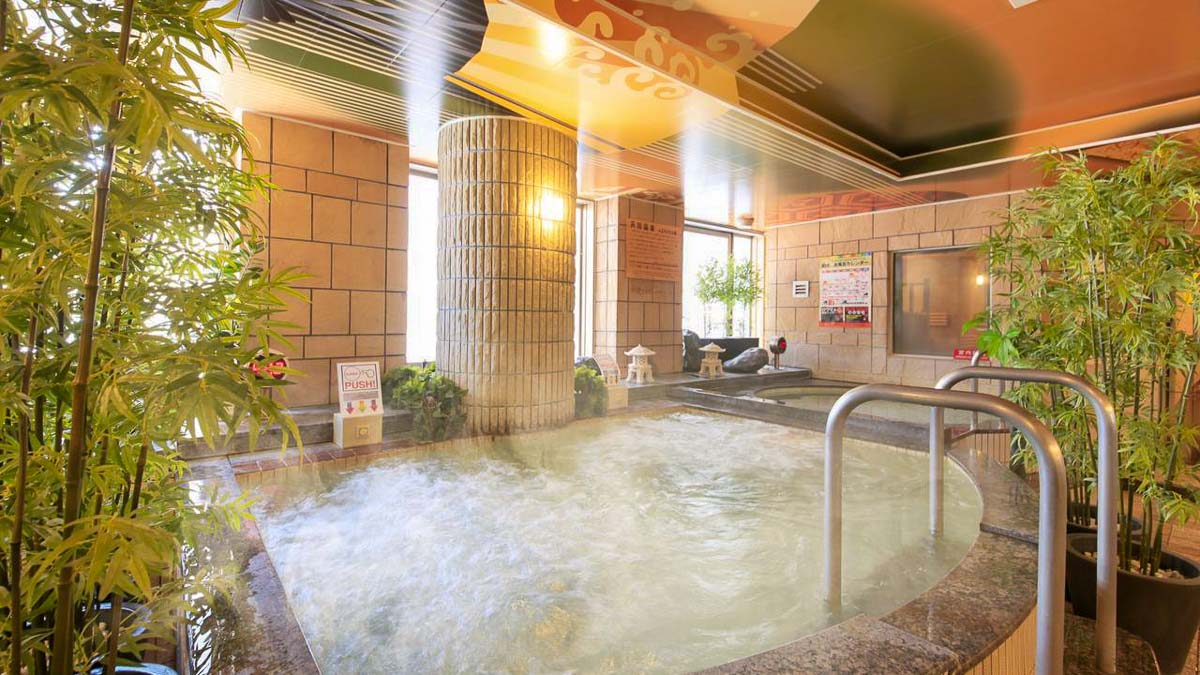 Photo credit: Booking.com
Ueno Station Hostel has two other branches (Oriental II & III). However, these are for males only (men gotta have their own space too, right?).
Cost: ~S$52/night
Address: 6 Chome-9-9, Taito City, Tokyo 110-0005, Japan
Nearest Station: Ueno Station (3-min walk)
11) Hotel Tomariya Ueno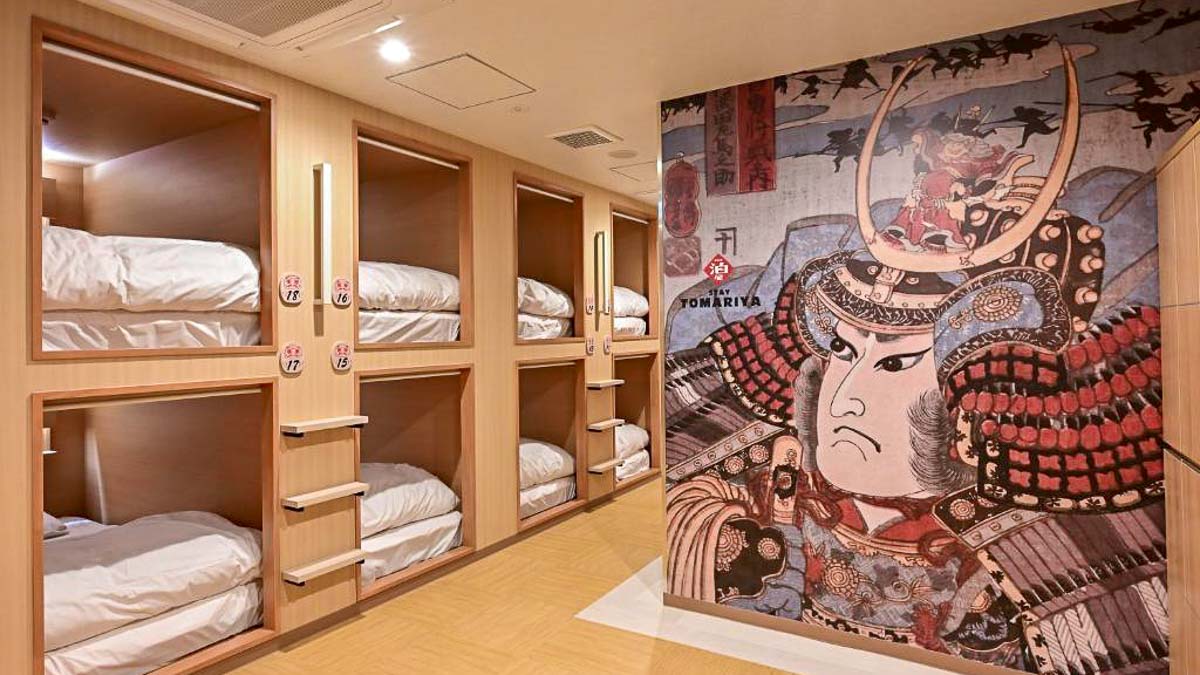 Hotel Tomariya may be basic, but it prides itself on providing guests with a comfortable, budget-friendly place to stay. Each room is beautifully decorated with fascinating Japanese art, which offers guests a unique insight into the country's history and culture.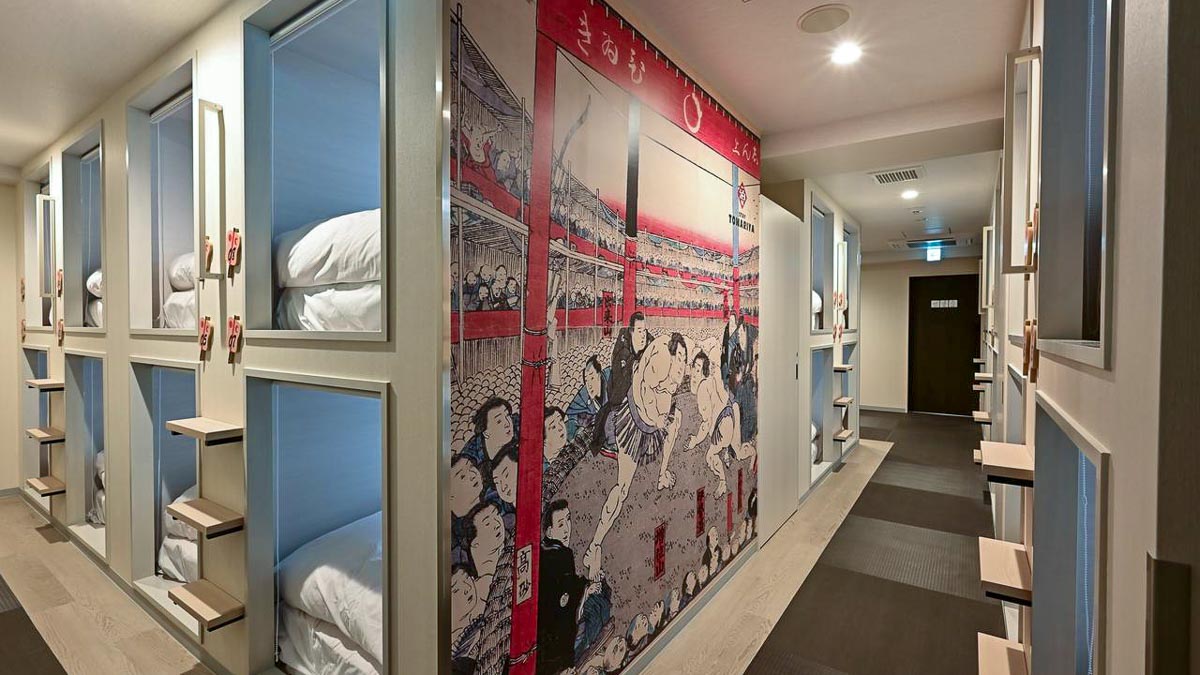 If you have the time, get to know the helpful staff! Previous guests have raved about their friendliness — they even taught one traveller origami and kanji writing!
Cost: ~S$33/night
Address: 4 Chome-20-4 Higashiueno, Taito City, Tokyo 110-0015, Japan
Nearest Station: Ueno Station (4-min walk)
Capsule Hotels in Tokyo — A Quintessential Experience!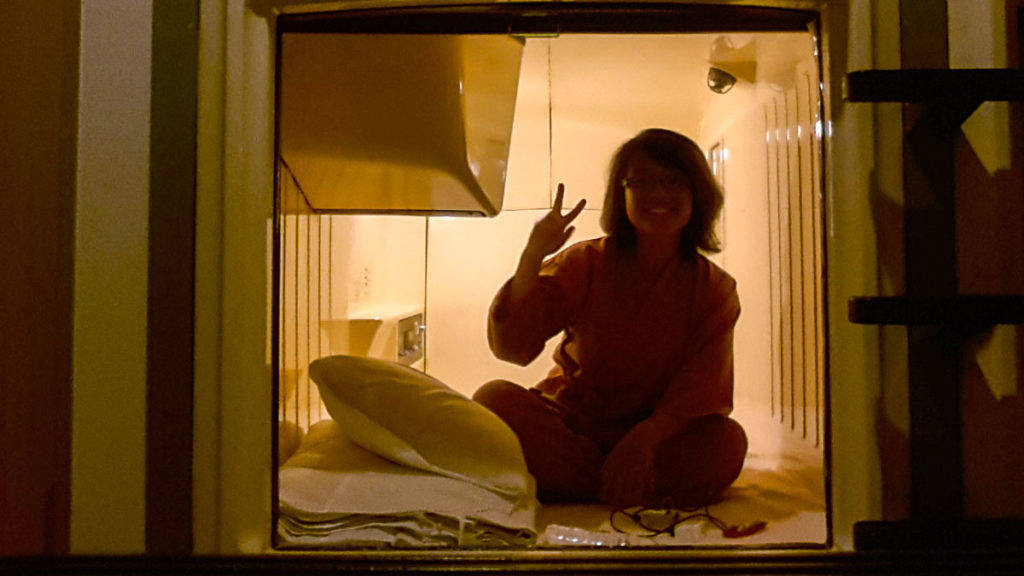 Me in 2014; Thankfully, I make better accommodation decisions now.
It's been over five years since I had my first capsule hotel experience, and even if it wasn't as chic or pleasant as many are now, it's undoubtedly a distinctly Japanese experience that every tourist should try! Who says the accommodation can't be an attraction in itself?
If you're planning a holiday to Tokyo, we recommend booking six weeks in advance for the best prices. Whatever you save on airfare can always be used for a luxurious capsule hotel stay or a hearty bowl of ramen ✌. Check flight prices with this widget:
If you can't see the widget above, check flights from Singapore to Tokyo here.
Read also: 13 Tips to Travel in Japan Over Peak Seasons — Cherry Blossoms, Autumn Foliage, Golden Week
Featured image credit: Booking.com
What's your take on Tokyo capsule hotels? Do you enjoy staying in really fancy ones, or avoid them altogether? Let us know in the comments below!
---
Like what you see? Follow us on Facebook, Instagram, YouTube and Telegram for more travel updates!