New year new me. Start your 2021 right with these unique hotels in Singapore!
Let's be honest: We all want to write off 2020. Now that it's coming to an end, let's start 2021 right.
One of the best ways to do that is to set your New Year's resolutions. Only this time — start afresh with a staycation! For one, it's a fantastic way to unwind after a crazy year. A brand new environment can also get you into the right mood for positive changes. Plus, we've found that Agoda has tons of hotels in Singapore at value-for-money rates that'll match your 2021 goals 🙌
Note: All rates are based on a one-night weekday stay via Agoda at the time of publishing. Read till the end for additional deals and travel tips!
1) Sculpt Your Dream Bod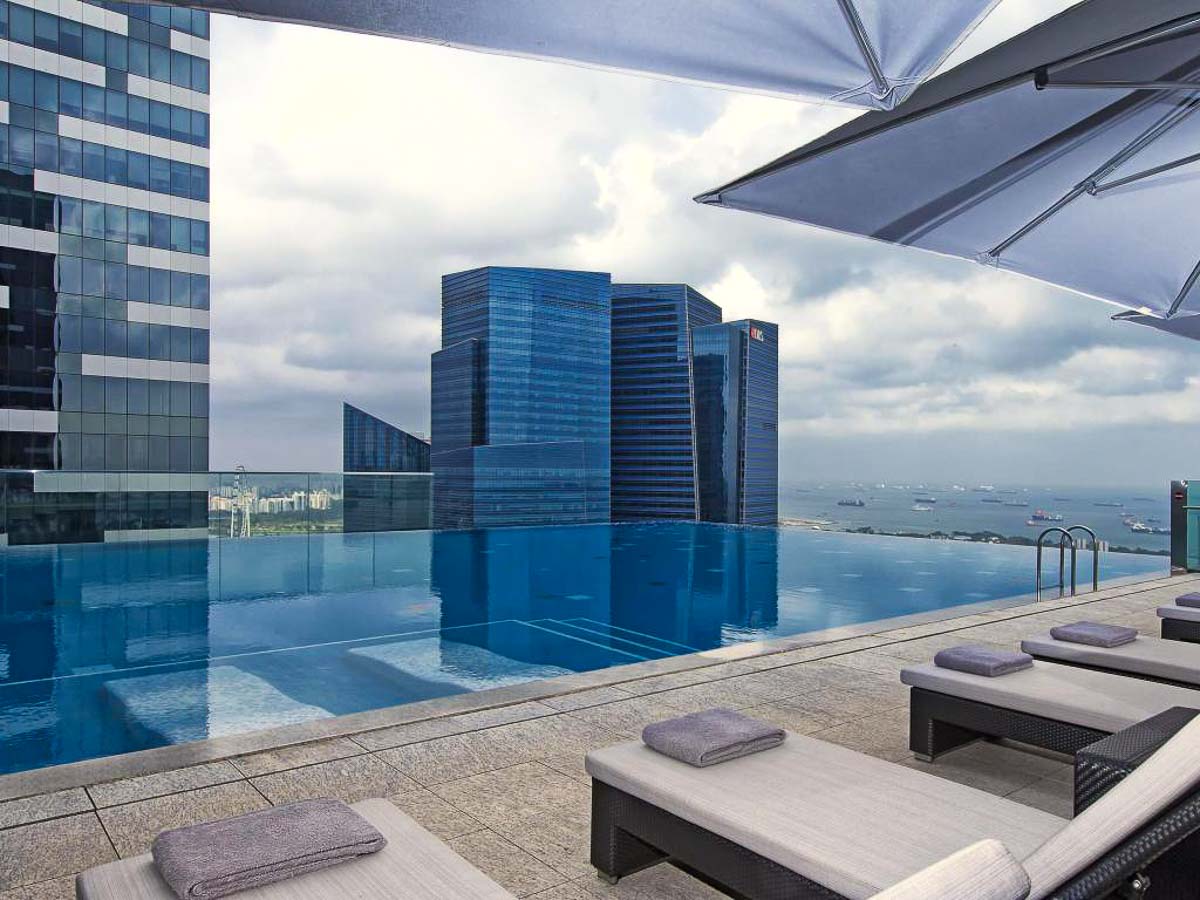 Photo credit: Agoda
I'm pretty sure at some point, we've all had variations of "new year, new body" in our list of New Year's resolutions.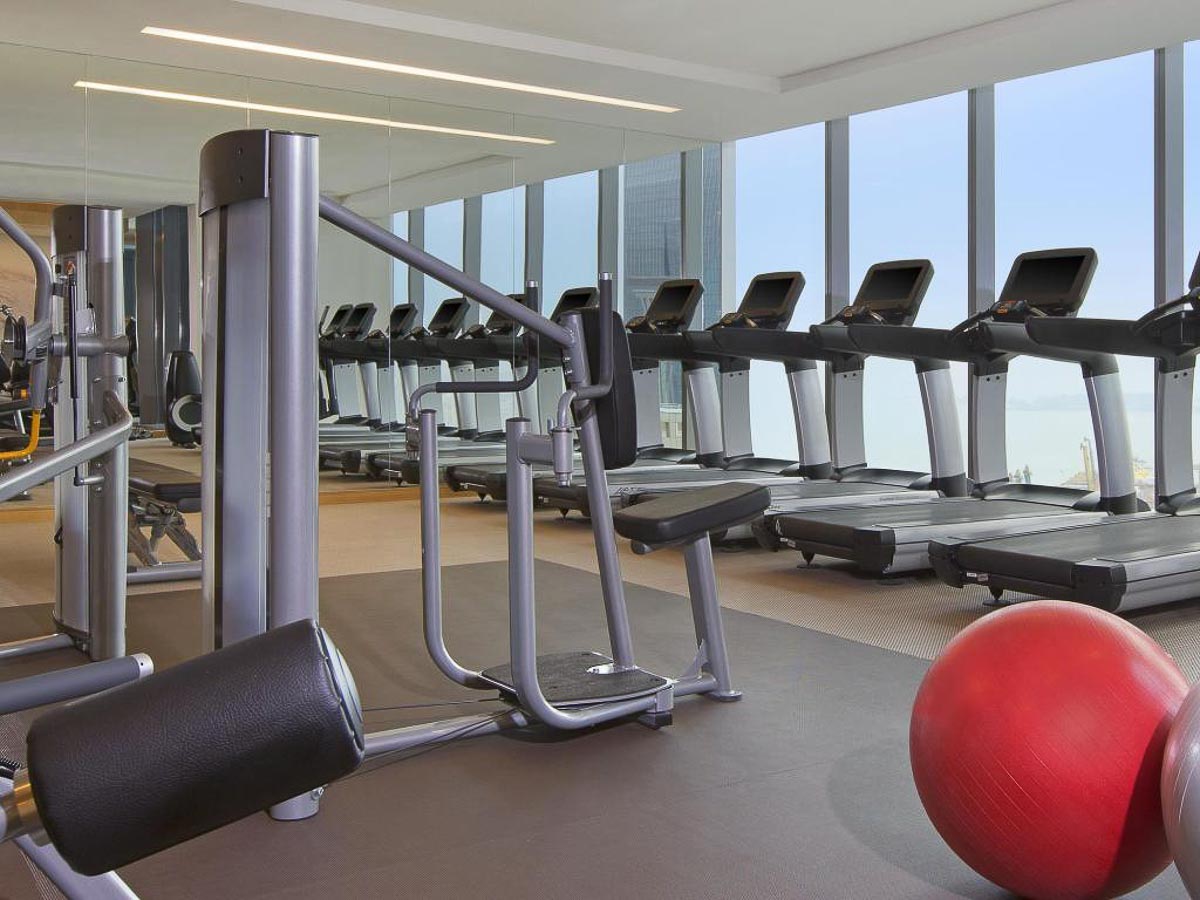 Photo credit: Agoda
While the motivation is high, pick a hotel with a good gym so there's no excuse to skip your workout! One of such is The Westin Singapore. Its fitness studio is well-equipped with treadmills, stationary bikes, and strength training machines.
Bonus: You'll be greeted with scenic views of Sentosa Island as you work out.
Another popular reason people are booking The Westin is for its outdoor infinity pool — perfect for a refreshing dip (or to burn off more calories) after a sweaty run.
Cost: From ~S$260/night
How to get there: From Downtown Station, take Exit E and walk 2mins
2) Spend More Time With Loved Ones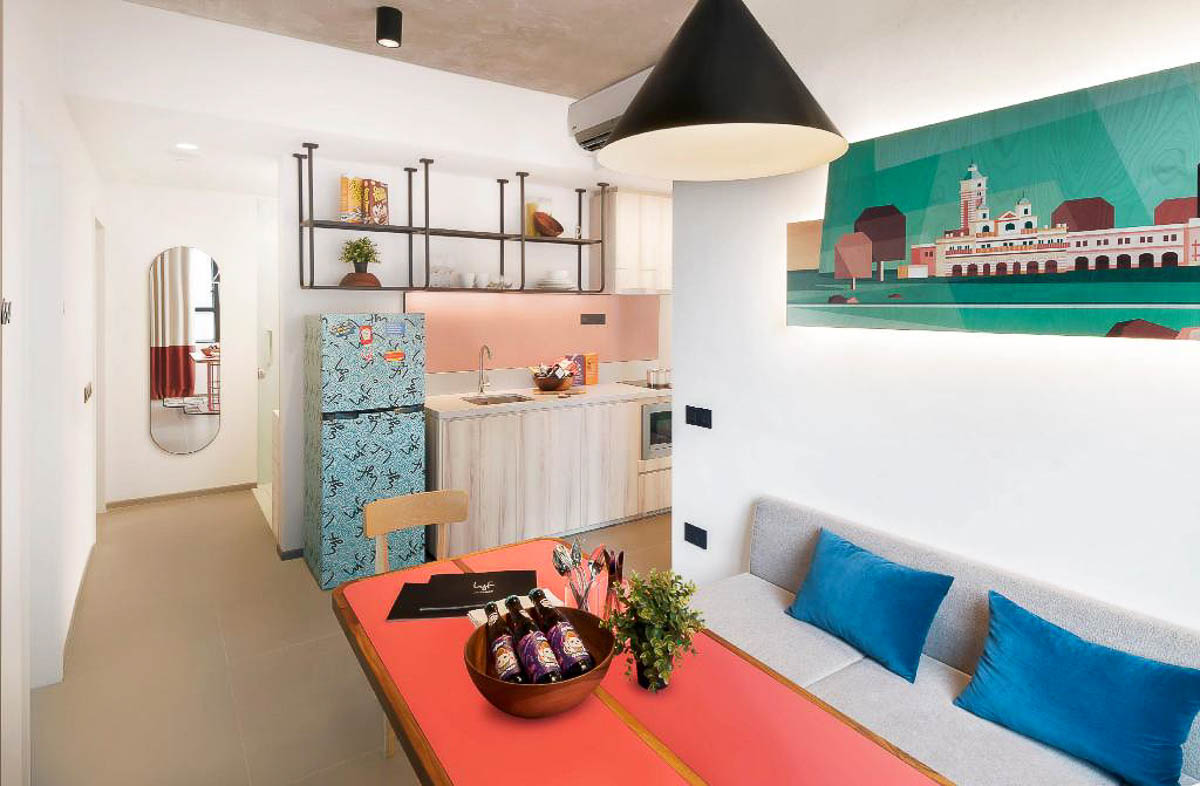 Photo credit: Agoda
Instead of cramming eight people into someone's house, how about a change of scenery at Lyf Funan? It has apartment-style rooms with two, four, or six bedrooms. Each one comes with shared amenities like a kitchenette and dining area. Pack your card games for an epic bonding night!
Lyf Funan is located within the Funan building, which means easy access to chic restaurants and cafes. There's even an indoor climbing gym, great for both first timers as well as avid climbers!
Cost: From ~S$122/night
How to get there: From City Hall MRT, take Exit B and walk 5mins to Funan. Then, head to Level 4
3) Dedicate Quality Time to Yourself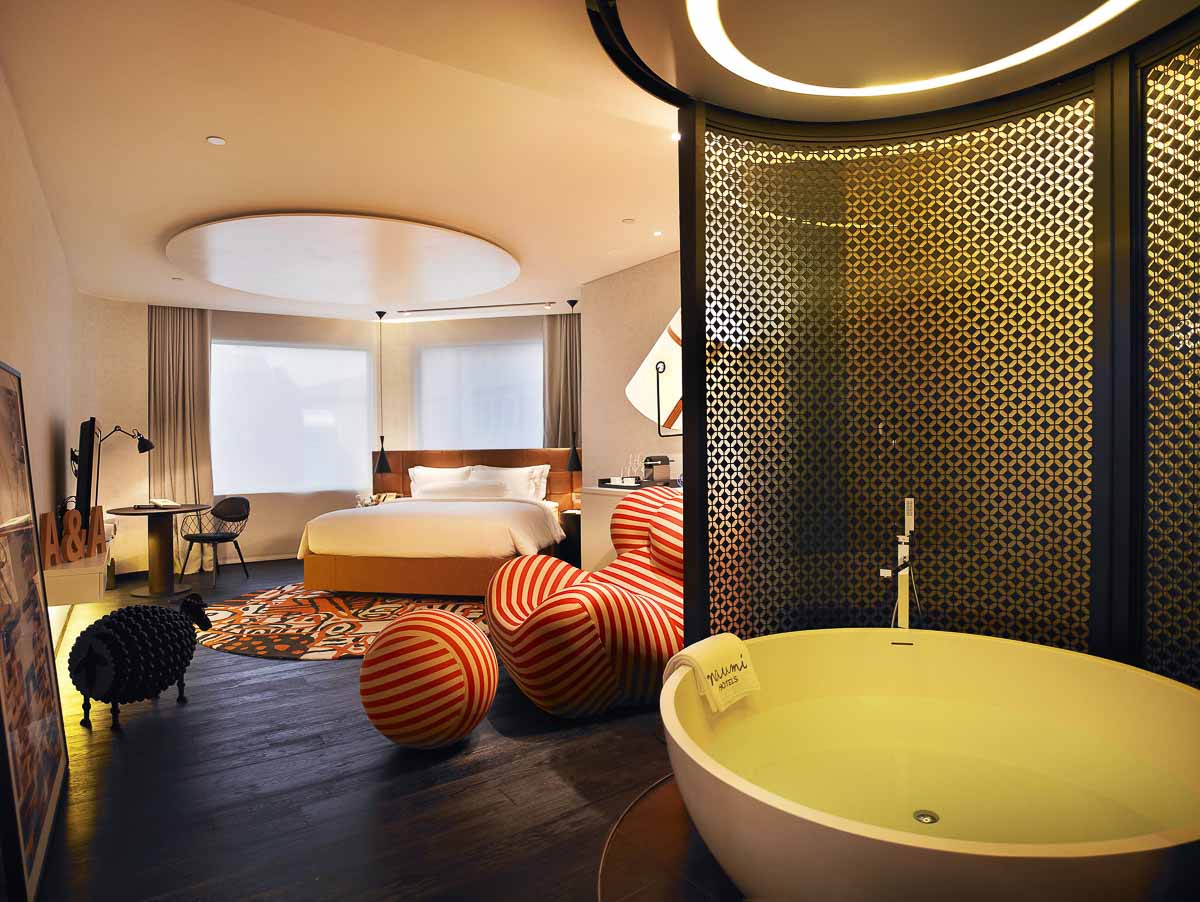 Photo credit: Agoda
For more unapologetic me-time, spend a night (or two) at Naumi Hotel Singapore. It's located at the quieter side of Bugis, so you can enjoy a good night's rest.
For the ultimate indulgence, snag the Oasis or Designer Room. They both have a luxurious bathtub for a pampering soak.
Cost: From ~S$193/night
How to get there: From Bugis MRT, take Exit C and walk 5mins
4) Experience More of Nature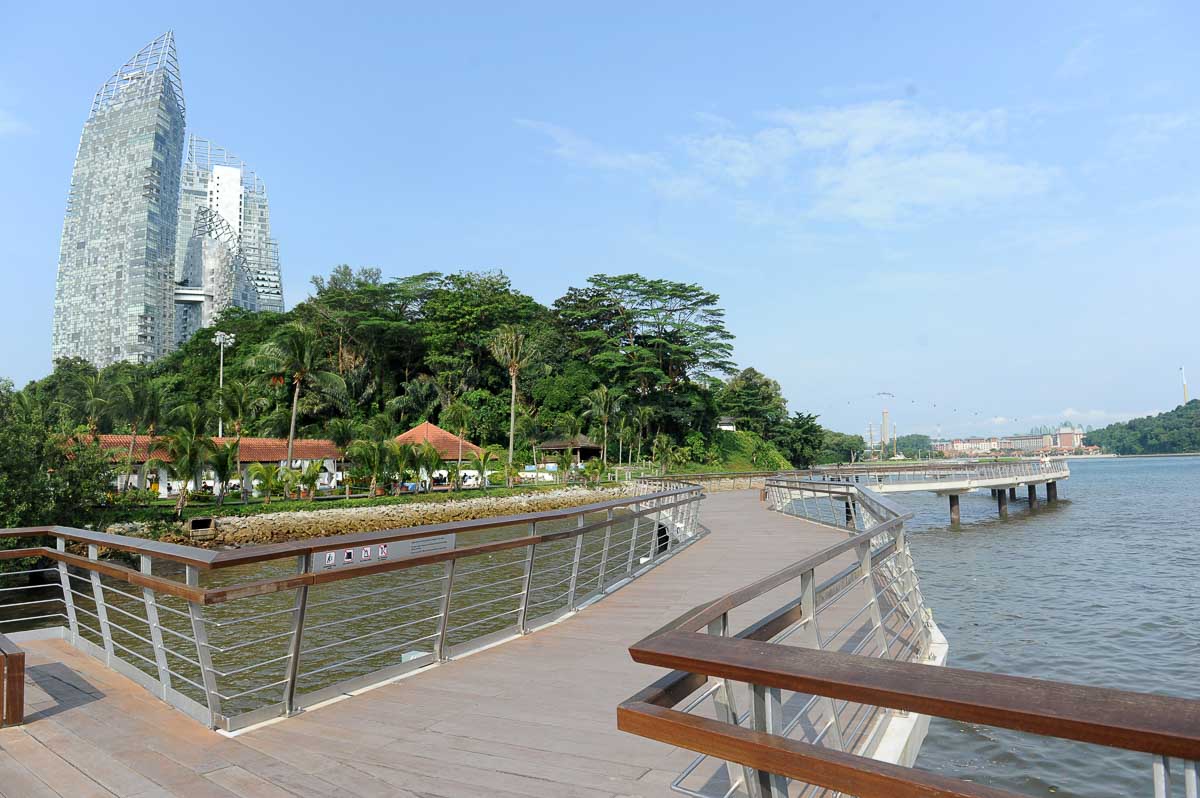 Photo credit: NParks
Conveniently located in Labrador Nature Reserve, Villa Samadhi is great for anyone who's game to explore Singapore's greenery.
Just down the road, hop on the Labrador Nature & Coastal Walk, which weaves through flowery gardens, mangroves, and rocky shores.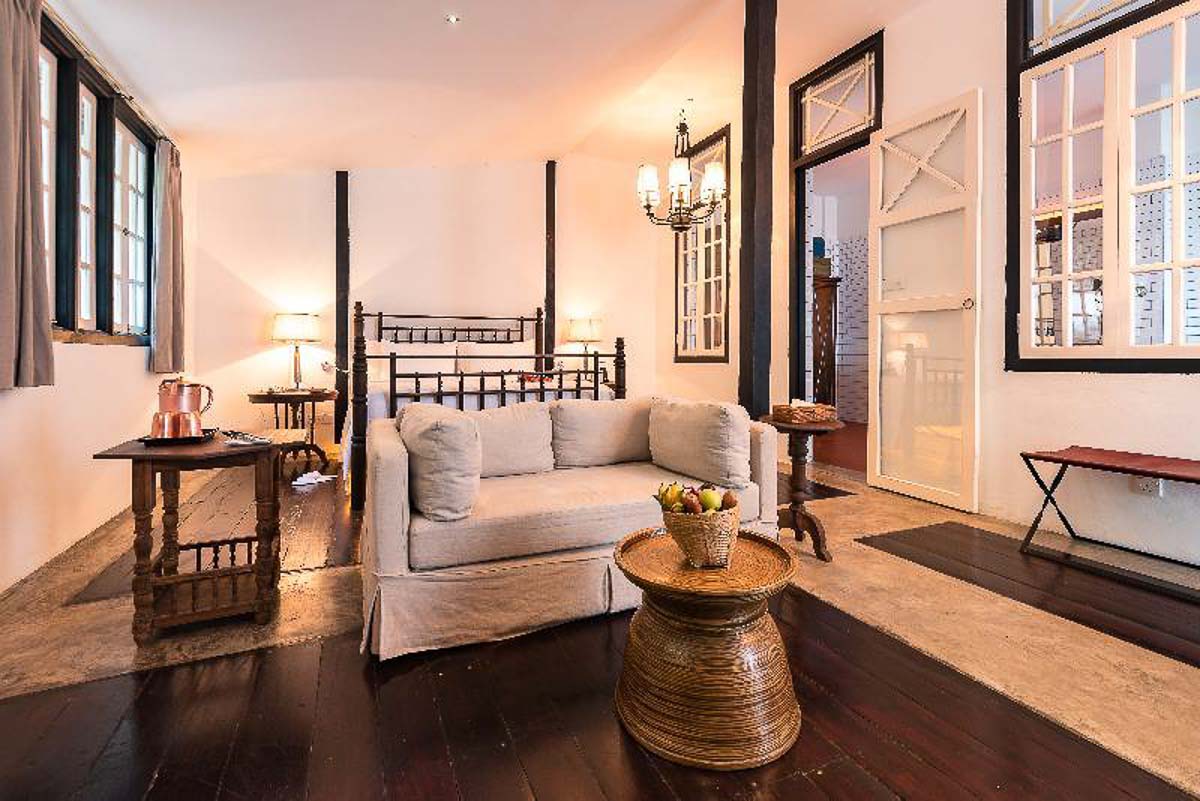 Photo credit: Agoda
Once you've had your fill of adventure, return to your room for a well-deserved shower and nap.
Cost: From ~S$372/night
How to get there: From Labrador Park MRT, walk 5mins
5) Get that Vacation Glow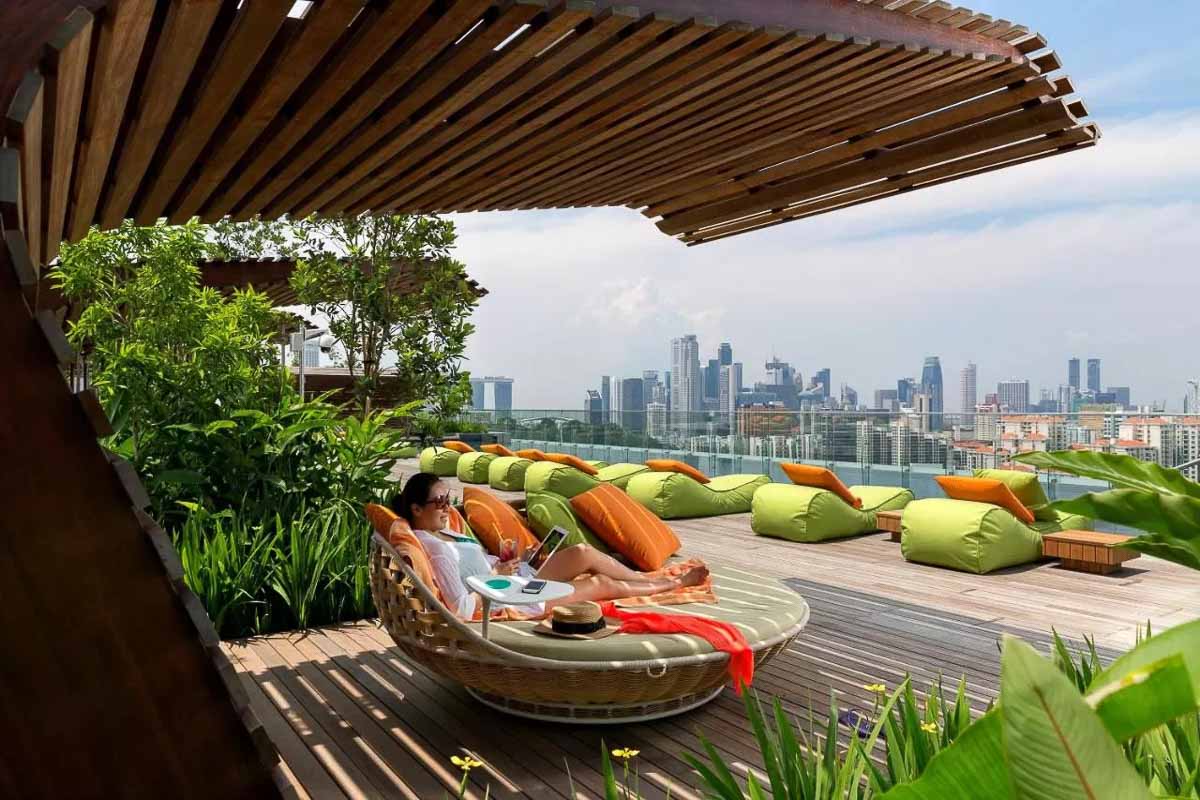 Photo credit: Agoda
The beach isn't the only place to get that glorious tan — a snazzy pool does wonders too!
Enjoy a luscious staycay at Hotel Jen Orchardgateway. Its rooftop infinity pool is 47m-long, and provides gorgeous views of the city. There are also loads of loungers and cabanas for you to tan away.
Cost: From ~S$180/night
How to get there: From Somerset MRT, take Exit C and take a lift to level 10
6) Save Money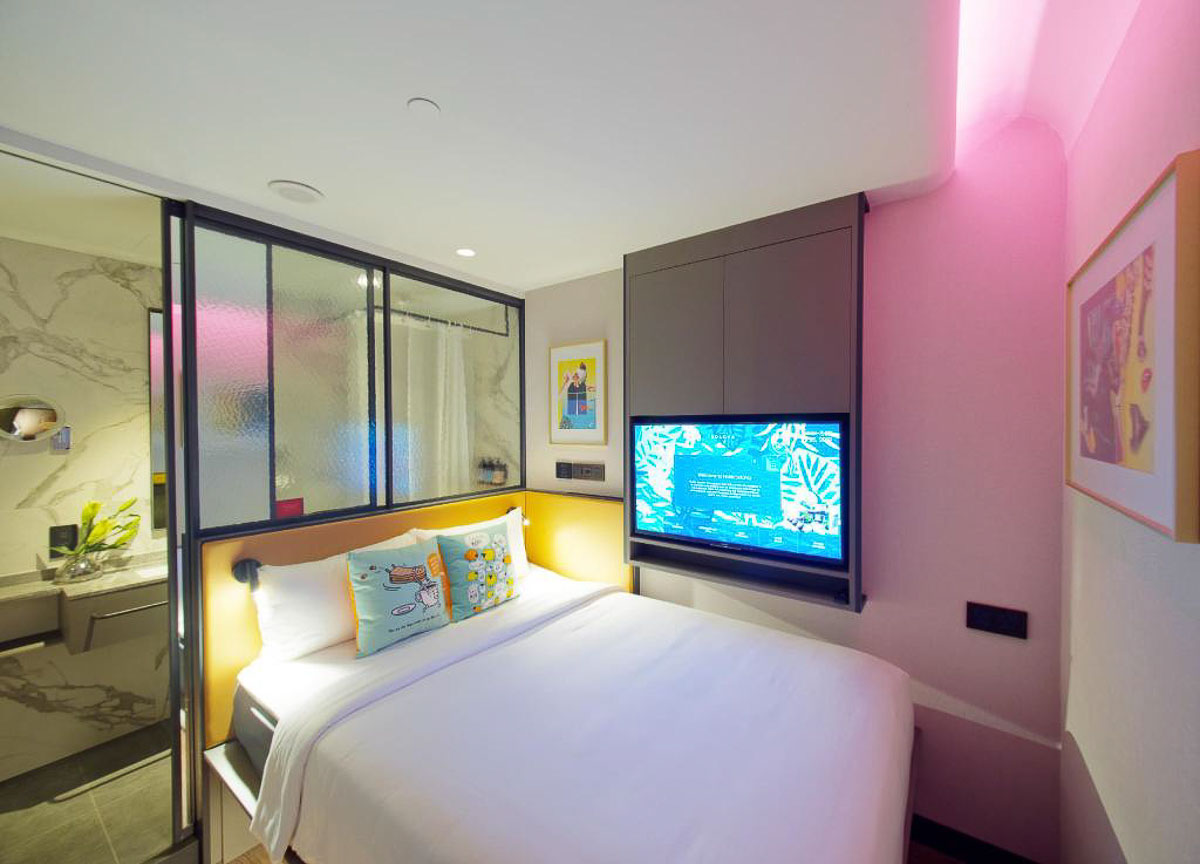 Photo credit: Agoda
You don't have to give up nice things to save! Hotel Soloha offers one of the most affordable staycations around, without compromising on quality. Located in the heart of Chinatown's late-night scene, you'll find chic interiors and great grub at the lobby. Standard rooms are also cosy — say hello to a queen-sized bed, and a shiok rainshower.
Cost: From ~S$103/night
How to get there: From Chinatown MRT, take Exit C and walk 5mins
7) Read More Books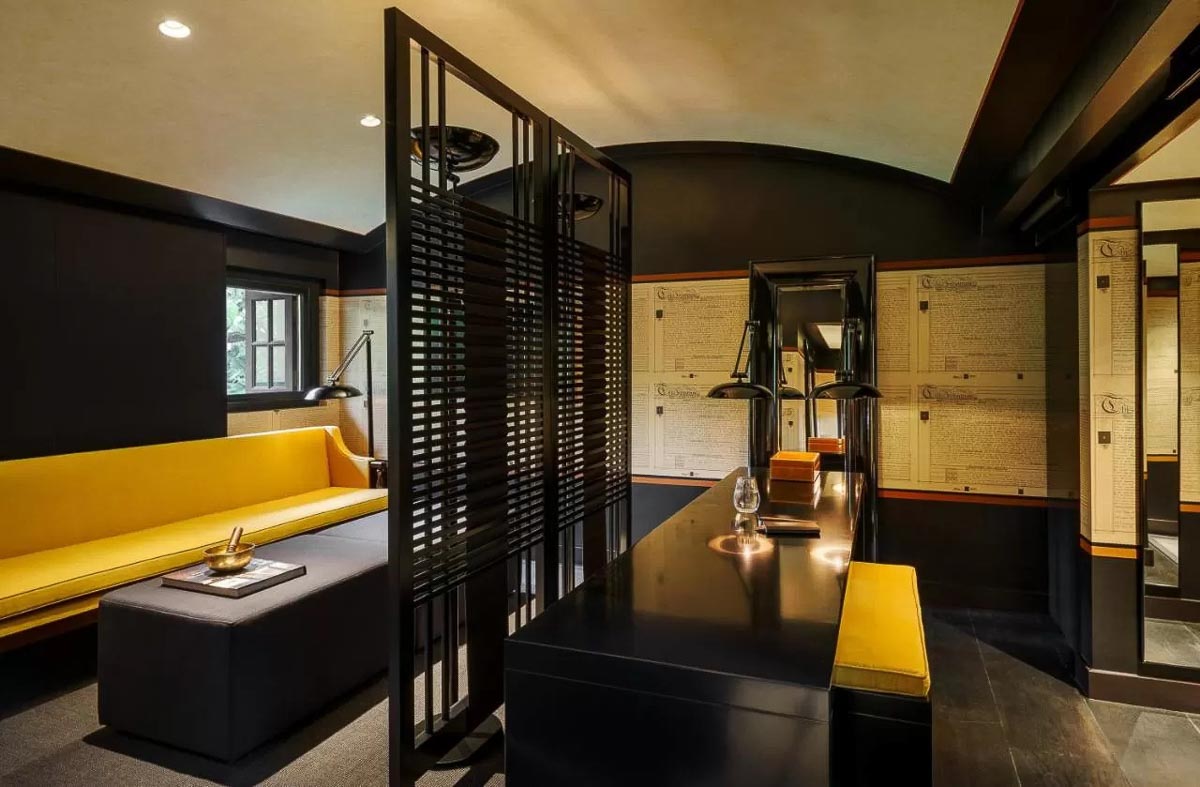 Photo credit: Agoda
PSA wannabe-bookworms: Grab your books and staycay at the Duxton Reserve. Rooms are quiet, clean, and furnished with warm lighting and soft beds.
For a grander experience, book fancier rooms like the Duplex or Opium Suite. They're furnished with seating areas that are perfect for hours of reading.
Cost: From ~S$280
How to get there: From Tanjong Pagar MRT, take Exit A and walk 5mins
8) Pick Up a New Skill Or Hobby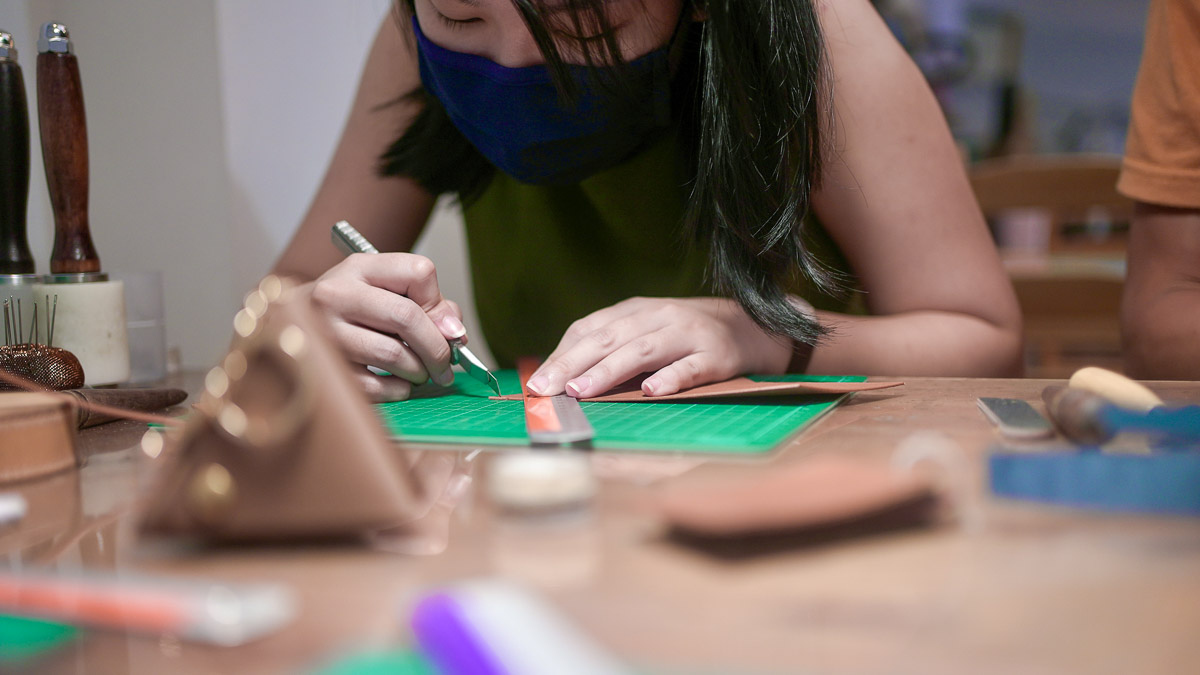 Kickstart the New Year by getting out of your comfort zone! Try something interesting like leather crafting, escape room problem-solving, or graffiti spray painting — all located at Haji Lane.
Photo credit: Agoda
To make your journeys more convenient, book a staycay at InterContinental Singapore. It's in the heart of Bugis, where you can unwind after long, fruitful lessons!
Cost: From ~S$266/night
How to get there: From Bugis MRT, take Exit C and walk 2mins
9) Treat Yourself Once In A While
If you've been hard on yourself in 2020, remember: It's okay to splurge occasionally and indulge in pampering experiences. After all, you deserve a break too.
Treat yourself to a night at The Barracks Hotel Sentosa. Rooms are tastefully decorated in a British colonial style, with vintage furniture and stone bathtubs.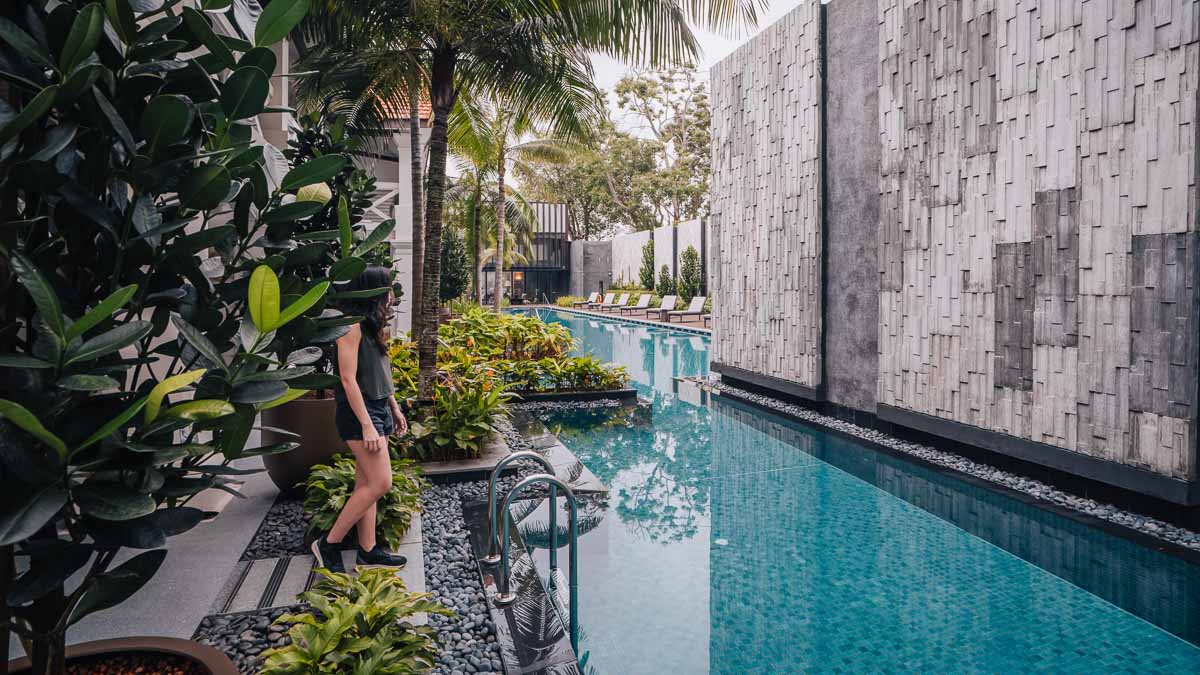 We say get the Premier Room with Pool Access — for obvious reasons.
Cost: From ~S$650/night
How to get there: From Imbiah Station, walk 5mins
10) Travel the World Again (Hopefully)
Photo credit: Agoda
We're unsure when we can travel internationally again, but here are some hotels with overseas vibes that'll get you into that travelling mood!
Check into JW Marriott for a glamourous time. The hotel's edgy and fashionable interior could rival hotels in New York or Paris, and will definitely take your breath away.
Soak in the views at the Marina Bay Premier Suite (bedroom and bathroom). It also includes Executive Lounge access, which offers complimentary afternoon tea, and more!
Cost: From S$450/night
How to get there: From Esplanade MRT, walk 2 mins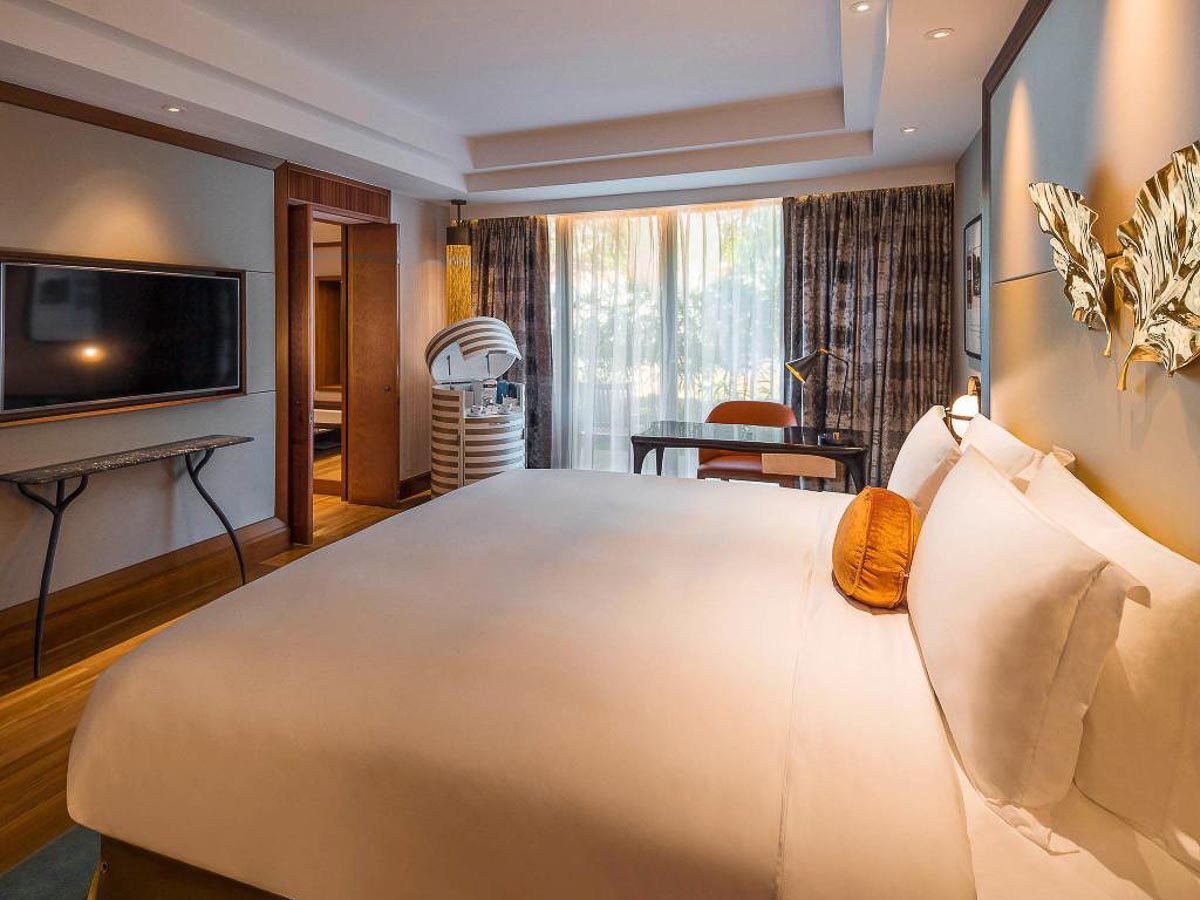 Photo credit: Agoda
Sofitel Singapore offers French luxury — with lush greenery, pristine rooms, and relaxing vibes. Live your best life lounging beside the huge pool, or suntanning at the nearby Tanjong Beach.
Cost: From ~S$400/night
How to get there: From Beach Station, take Sentosa bus B and alight at the hotel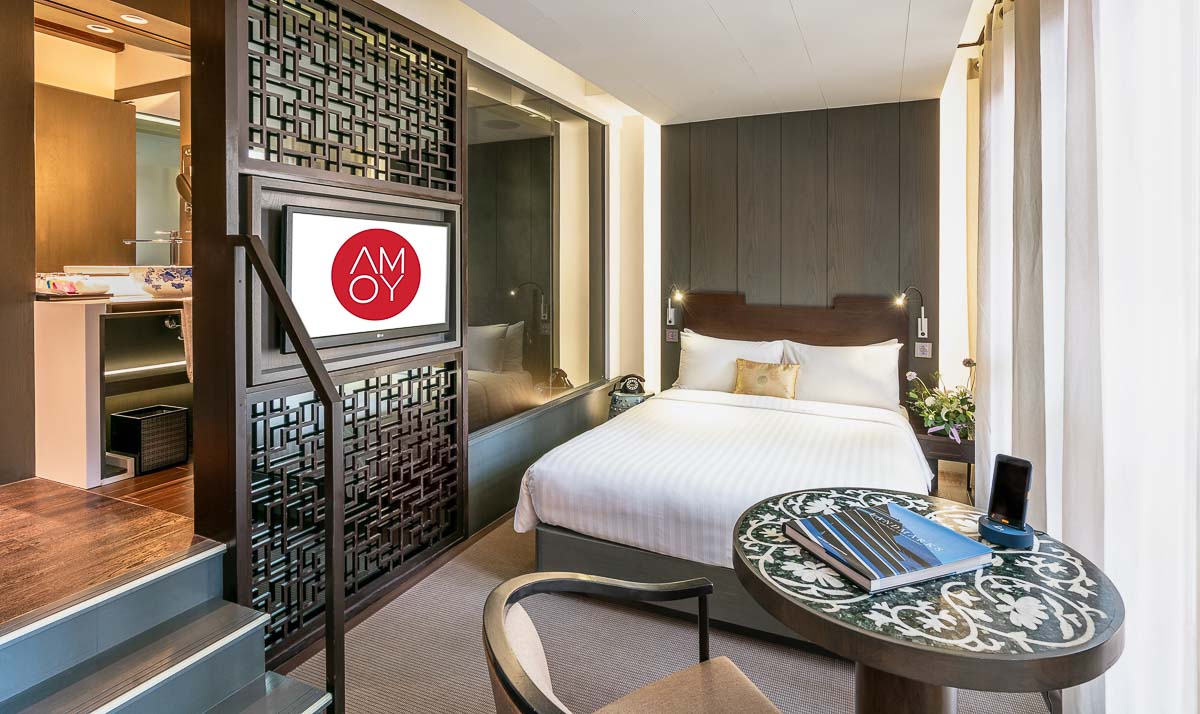 Photo credit: Far East Hospitality
Alternatively, immerse yourself in traditional Chinese heritage at Amoy by Far East Hospitality. Then, head down the road to explore Chinatown's food and culture.
Cost: From ~S$220/night
How to get there: From Telok Ayer MRT, take Exit A and walk 1min
Earn Credits for More Staycations in 2021 with these Hotels in Singapore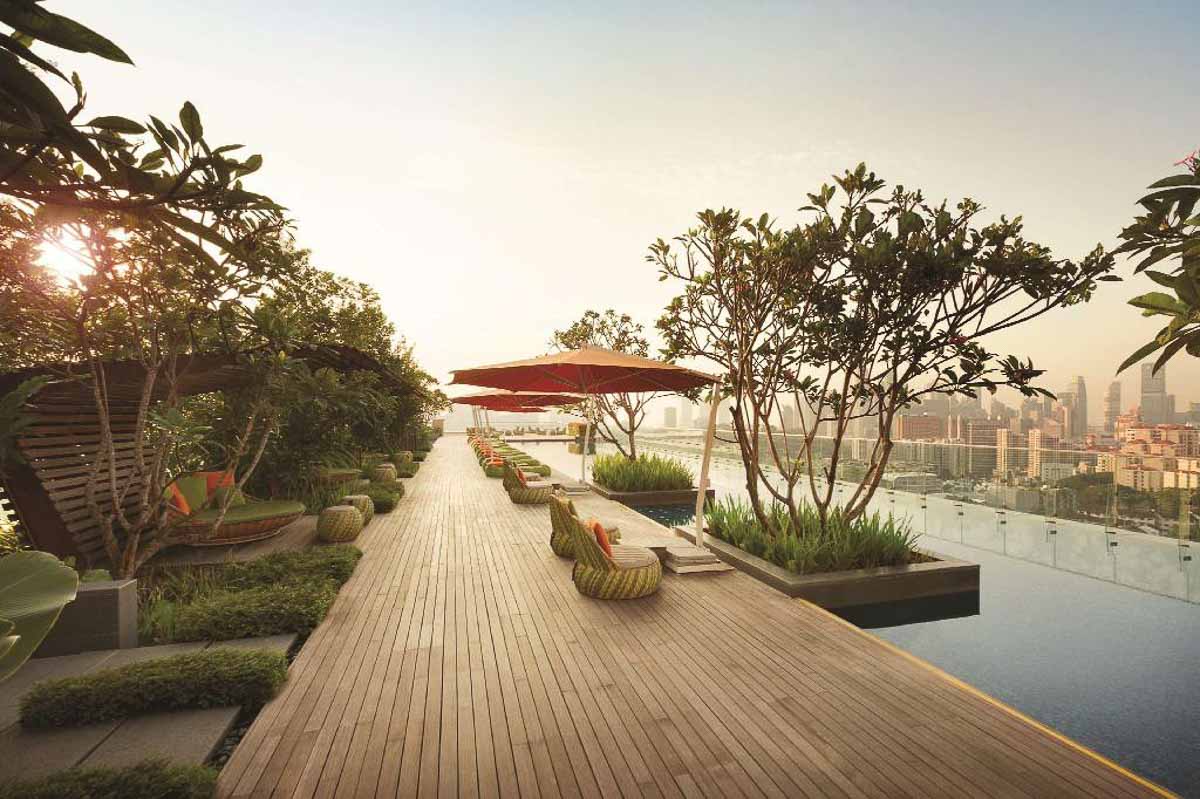 Photo credit: Agoda
2021 is starting to look better, especially with Phase Three and free vaccinations rolling out. Although we can't travel, it's still a great time to build staycations into your lifestyle any time of the year. At the same time, you'll also be supporting our local economy. Double win.
For a fuss-free experience, book your staycations via Agoda! It's easy to use, packed with great deals, and features a wide range of hotels that'll leave you spoilt for choice. You'll also find value-for-money staycation offers.
Plus, every stay will earn you AgodaCash (in credits) that'll offset your next trip. Basically: The more you stay, the more you'll save!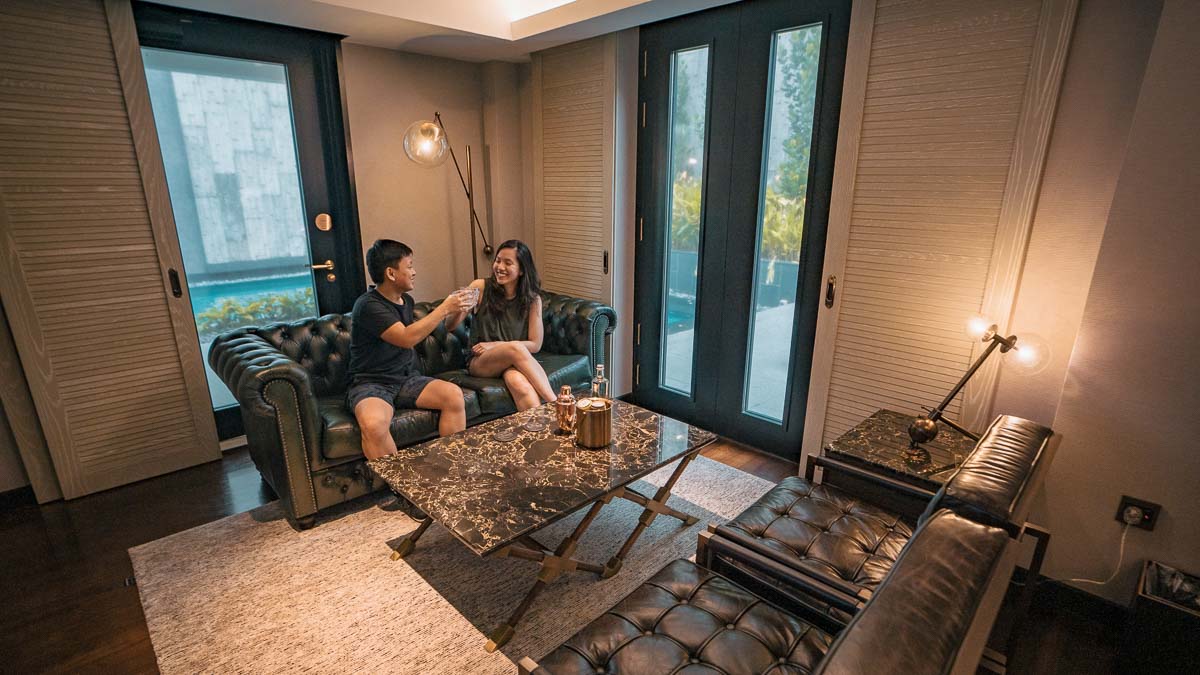 Agoda also offers an EasyCancel policy so you can get both the best rates and flexibility (look out for the EasyCancel tag). There's also a HygienePlus feature that identifies hotels with safe and hygienic environments, so you can have peace of mind whenever you book.
Here's to a better, safer 2021! 🎉
Featured image and Facebook credit: Agoda
Which of these hotels in Singapore do you most want a staycation at? Let us know in the comments below!
---
This post is brought to you by Agoda.