New deals and attractions around Singapore this festive season!
The festive season is here at last! There are so many new things to see and do in the month of December before we bid this trying year goodbye. For a tropical country year-round, I'd say the Chritsmas programmes in Singapore are pretty lit! Splendid light installations, lively festive markets, and exciting activities are rolled out across the island.
So get your'elf ready for some fun and explore the bests of Singapore with your friends and family this month.
Also, just another friendly reminder to utilise your S$100 SingapoRediscover vouchers to offset most of the attractions before they expire on 31 December 2021. 😉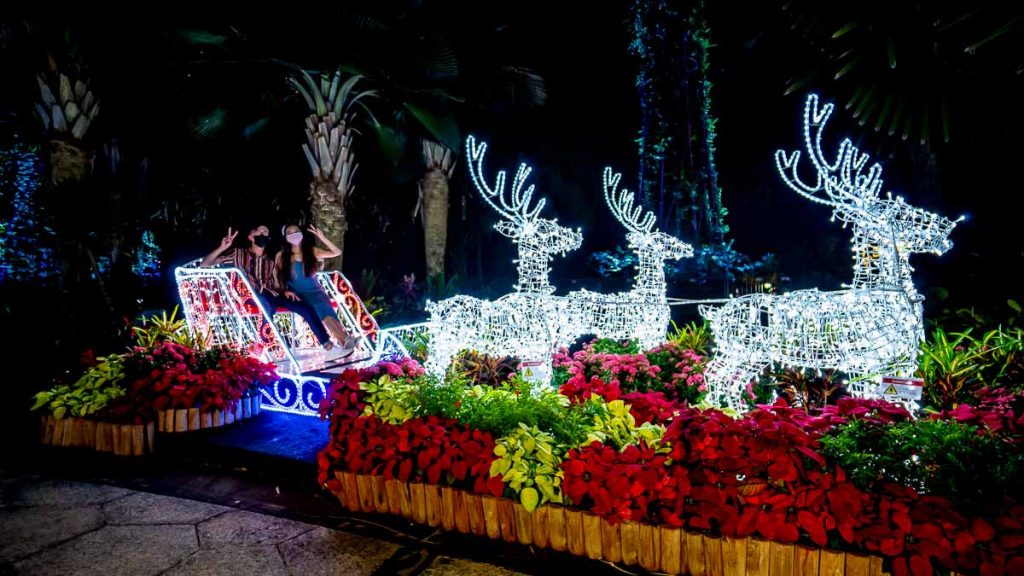 We'll be updating this list regularly, so bookmark this article for more Singapore attractions and staycation deals!
Read also: Ultimate Guide to Maximise Your S$100 SingapoRediscovers Vouchers incl. Pro-tips and FAQs
Epic Attractions and Fun Activities in Singapore
1) [NEW!] Christmas Wonderland 2021 at Gardens by the Bay — Tickets from S$7 per pax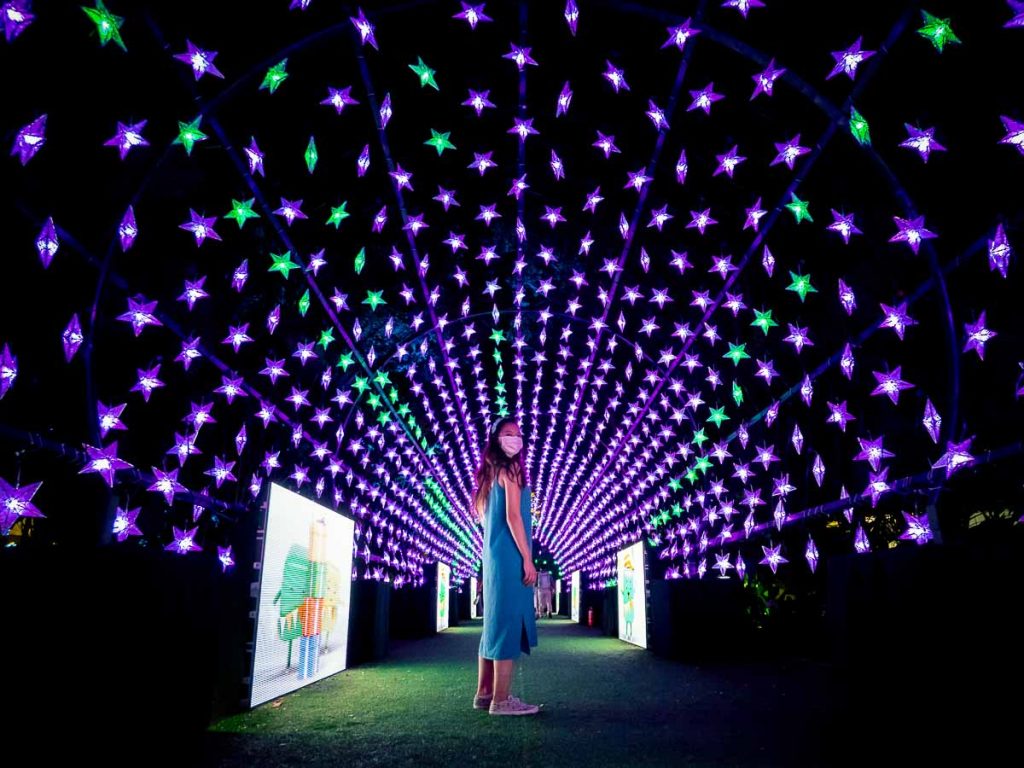 Catch the vibes of Christmas at Gardens by the Bay with the annual Christmas Wonderland that's back this year with new lights. Running from 3 December to 2 January 2022, Singapore's biggest Christmas event is back with new dazzling light displays.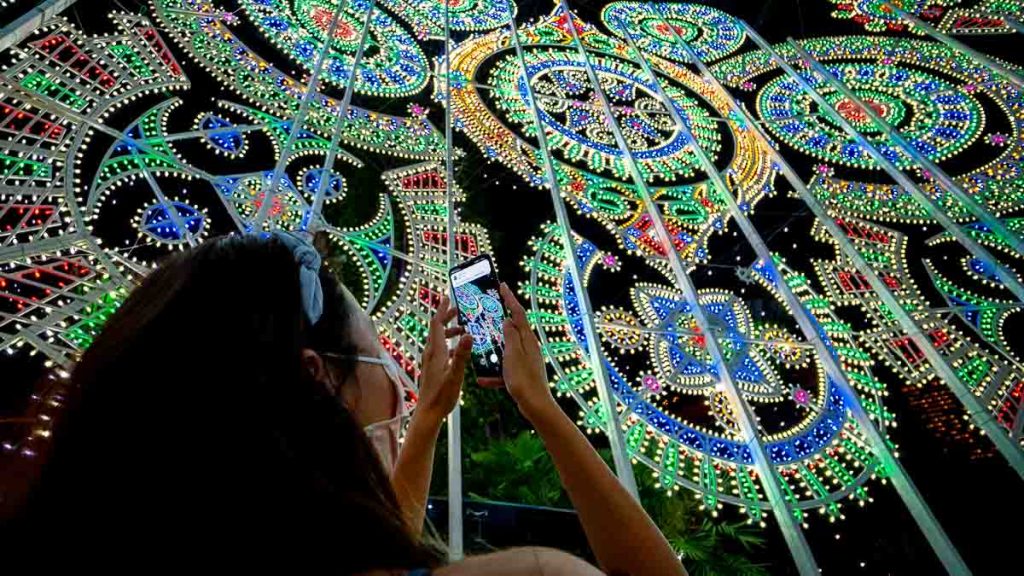 There's the seven-storeys high Spalliera that's handmade in Italy, a 44-metre Walk of Stars light tunnel made up of thousands of star-shaped LED lights, and a 30-metre long Enchanted Bridge that has its surroundings illuminated by 100,000 LED lights.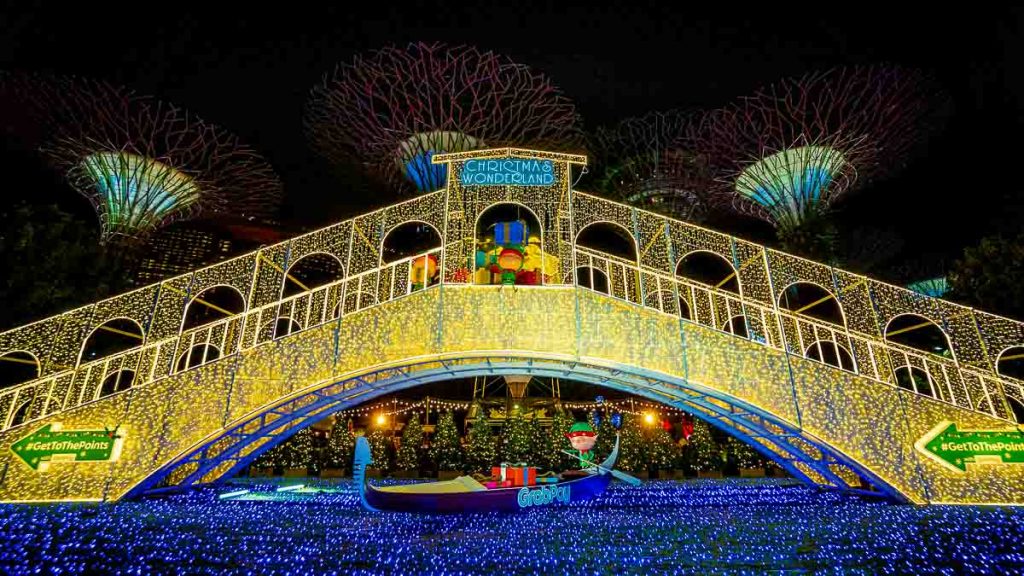 Apart from that, there are also photo-taking opportunities with Santa Claus, carnival games and carousel, and even a European-style Christmas Market selling premium chocolates, teas, and alcohol. Gardens by the Bay also transforms into a wonderland with a light and sound show at the Supertrees.
Photo credit: Gardens by the Bay
Gardens of the Bay's Flower Dome has also refreshed its display and transformed into a whimsical European-themed floral wonderland. Inspired by the traditional confectionery from nordic countries, Poinsettia Wishes features jumbo-sized sweet treats, with an eye-catching eight-metre tall cupcake Ferris wheel.
Christmas Wonderland: S$7-9/pax (for pre-event purchase online), S$10 (for same-day purchase) SRV eligible
Poinsettia Wishes at Flower Dome: S$12/adult
Bundle tickets (incl. Supertree Observatory): S$29 per pax (u.p. S$37 per pax)
Event period: 3 Dec 2021 – 2 Jan 2022
2) [NEW!] A Ride to an Enchanted Christmas at Capitol and CHIJMES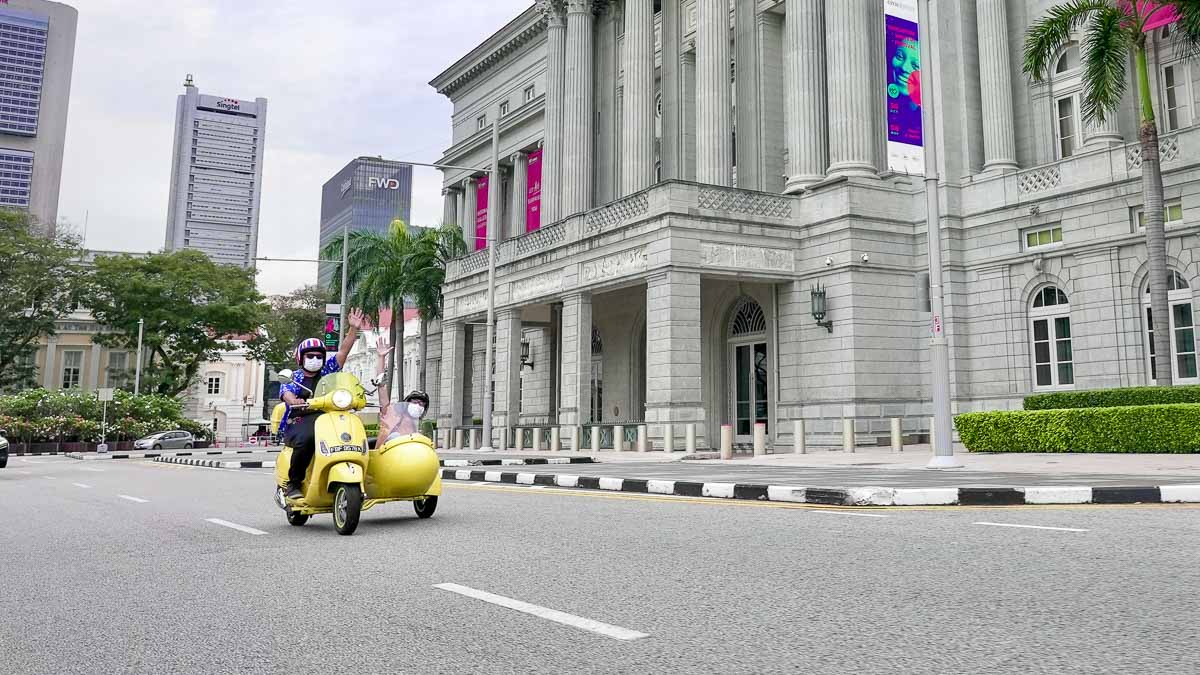 Switch things up and see the Civic District of Singapore on a sidecar ride. From now until 26 December, vintage sidecar tours are available at Capitol Singapore, zooming through some iconic heritage landmarks of Singapore such as Fort Canning, Armenian Street, National Museum, Padang, and CHIJMES.
Photo credit: Capitol Singapore
And that's not all that Capitol Singapore has prepared this Christmas. After a very well-received dome dining experience last year, Capitol Singapore brought the iconic dome pods back but with a fun twist this year. Instead of dining, the dome pods are now Snow Play Domes, decorated with Christmas trees, presents and faux snow, perfect for photo-taking or play.
Besides that, there's also a Christmas Market happening at the Outdoor Plaza from 19 November to 26 December where you can do your Christmas shopping.
Sidecar Ride: S$180 (60mins) / S$360 (120mins)
Snow Play Dome: S$5 per entry (30mins)
Location: Capitol Singapore
Photo credit: Capitol Singapore
At neighbouring CHIJMES, more exciting installations await! It's common for temperate countries to have outdoor skating rinks in their cities during the winter months, and this Christmas, you can experience this fun winter activity at CHIJMES' mini lawn. It's not actual ice though so there's no need for warm clothes, but do bring along your own socks or you'll need to buy them at S$2.50 on-site.
Entrance fee: S$5 for 30 minutes (skates can be rented at S$5 per pair)
Event period: Until 2 January 2022, 5PM – 9PM
Location: CHIJMES
3) [NEW!] Wild Wild Wet + D'Ultimate Xcape — Wild Xcape Bundle Pass from S$36 only
A brand new D'Ultimate Xcape has just opened at Downtown East's Begonia open-air car park!
D'Ultimate Xcape features a Dino Inflatable Park with bouncy castles, including a 10-metre-high water slide, and four other giant bouncers and sliders, as well as carnival game booths and Uncle Ringo's timeless amusement park rides like the Meteorite, Pirate Ship, carousel and swing chairs. Session passes of Dino Inflatable Park cost S$12 per pax, while carnival games and rides are on a pay-to-play basis.
For the month of December, Downtown East is having a special bundle pass to D'Ultimate Xcape Dino Inflatable Park and the all-time favourite Wild Wild Wet. The SRV-exclusive bundle is priced from S$36 and includes a session pass for an hour of unlimited play at the D'Ultimate Dino Inflatable Park, as well as a Wild Wild Wet Day Pass.
With water slides and rides of different thrill levels, Wild Wild Wet is not only a child's playground but a fun outdoor attraction suitable for people of all ages. Race your friends down Kraken Racers, a four-lane mat racer slide, or challenge yourself to Torpedo, a free-fall slide at a near-vertical drop. Wild Wild Wet Day Passes are also available from S$26 (SRV-eligible).
Cost: from S$36/pax (SRV eligible)
Validity period: 1 – 30 Dec 2021
4) [NEW!] Buy More Save More at Snow City — 20% Off for 2 Adult + 2 Child Tickets
Photo credit: Snow City Singapore
Every child dreams of experiencing a snowy Christmas, and now's a great time to bring your kids to Snow City Singapore for a fun time playing with snowballs, making snow angels, riding snow tubes, and admiring ice sculptures in a sub-zero environment. Snow City Singapore is running a promotion on admission with up to a 20% discount on bundle tickets for a Snow Play session and Drift on Ice Bumper Car.
Cost: from S$16.80/pax
Pomo period: Until 31 Dec 2021
5) [NEW!] A Universal Christmas — USS Ticket + Express Pass + Xmas Set Meal + Free Vouchers at S$100
Photo credit: Resorts World Sentosa
Looking for a Christmas gift idea that's within a S$100 budget? Here's one that's not only value-for-money but also guarantees a whole lot of fun. Universal Studios Singapore has an ongoing festive package promotion that includes a dated one-day ticket, S$30 USS Retail voucher, S$5 USS F&B voucher, Universal Express for two rides, and a Christmas-themed set meal for S$100.
Cost: S$100 per festive package
Promo period: Until 2 Jan 2022
6) [NEW!] Changi Festive Village: Glam-Party in the Clouds and More!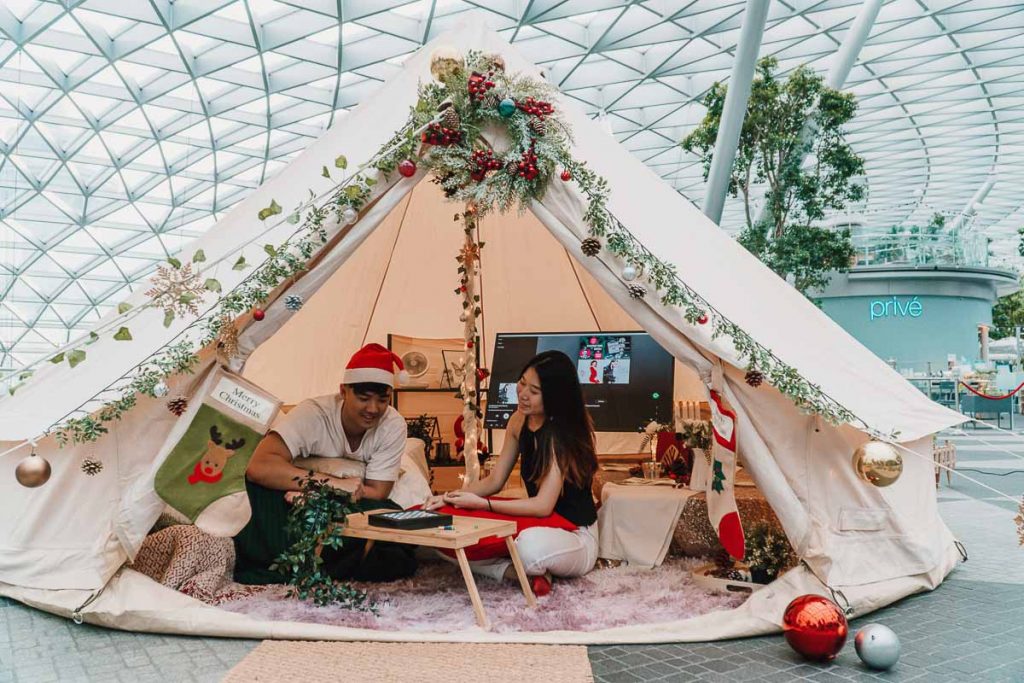 Photo credit: Changi Airport
The Changi Festive Village is back again this year with even more fun-filled activities for the whole family. Spend a day (or more!) at Changi Airport and Jewel Changi as an alternative year-end vacation!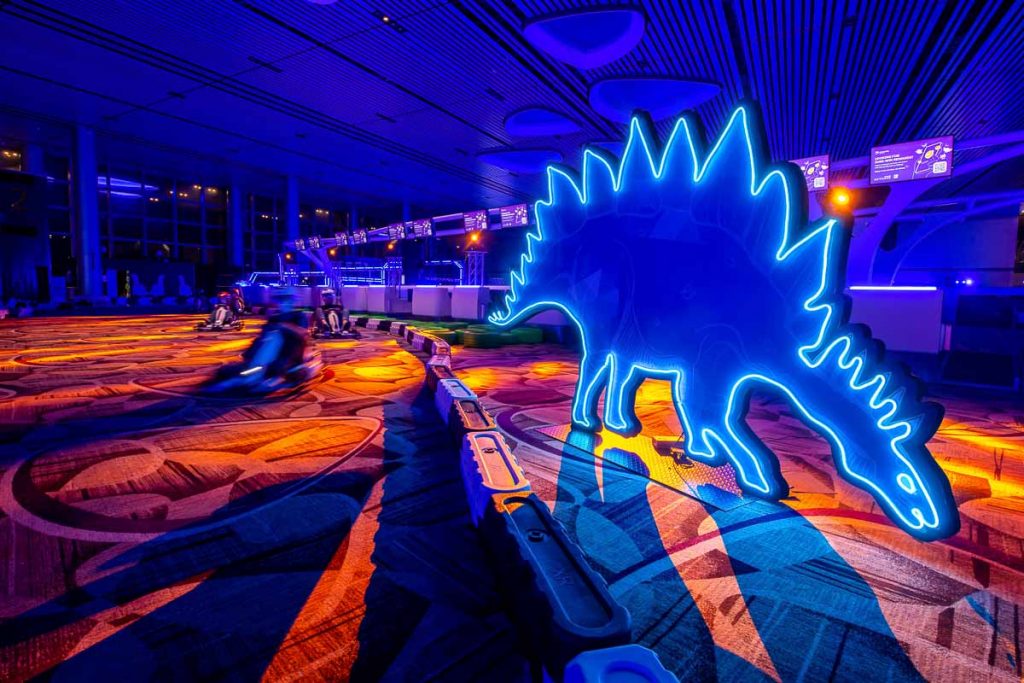 Photo credit: Changi Airport
Not only are there photo-ops of iconic landmarks around the world, there are also other activities such as the dino kart, carnival games, bouncy castles, and even glamping tents where you can rent for the night and wake up to the views of planes taking off.
Read more: Changi Festive Village 2021 — 9 Fun Attractions incl. Dino Karts, Glamping Tents, Carnival and more!
7) [NEW!] Brickosaurs World at Singapore Zoo and River Wonders — Enjoy 40% off Admission to Both Parks
Photo credit: Mandai Wildlife Reserve
Dinosaurs are unlikely finds in zoos of today but if you or your child is a dino, or LEGO, fanatic, head to Singapore Zoo and River Wonders to discover the Brickosaurs World. Over 60 life-sized dinosaurs created from LEGO bricks are on display at both Singapore Zoo and River Wonders from now till 24 December, for the first Brickosaurs World installation in Asia.
The dinosaur structures are built with over 1.5 million brick pieces and took the builders a total of 8,538 hours to complete. Visitors can also purchase a Brickosaurs World Passport at an additional S$15 to access eight fun activities across the two wildlife parks.
WildPass members can enjoy up to 40% discount on admission fees to Brickosaurs World at Singapore Zoo and River Wonders. Sign up for WildPass for free here.
Cost: from S$32.80/pax (after 40% WildPass discount)
Promo period: Until 24 December 2021
8) [NEW!] 50% off Admission to Jurong Bird Park — Last Chance to Visit!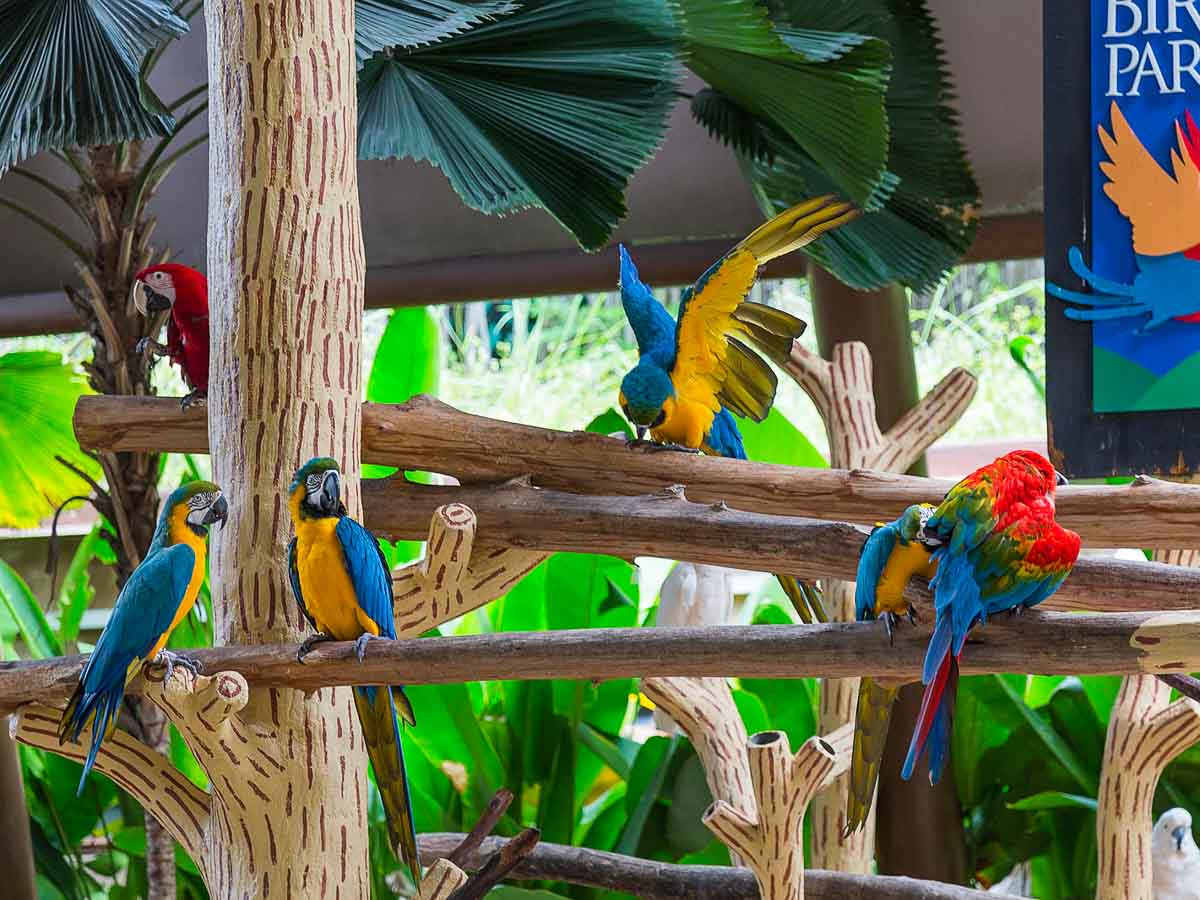 Photo credit: Wikimedia Commons
If you've not heard, Singapore's Jurong Bird Park will be rebranded and relocated starting next year. The famed avian attraction will be moving to Mandai, where the Singapore Zoo, Night Safari, and River Wonders already are, and will be renamed Birds of Paradise. And to celebrate its wonderful tenure at the Jurong site for the past five decades, Jurong Bird Park is now offering a 50% discount on admission tickets from now till the end of the year.
Sign up for your FREE WildPass on the Order Details page to enjoy 50% discount with promo code <JBP50>!
Cost: S$17/adult (SRV eligible)
Promo period: 31 Dec 2021
9) [NEW!] Brand New Revolving Gondola SkyHelix Sentosa Opens 15 Dec 2021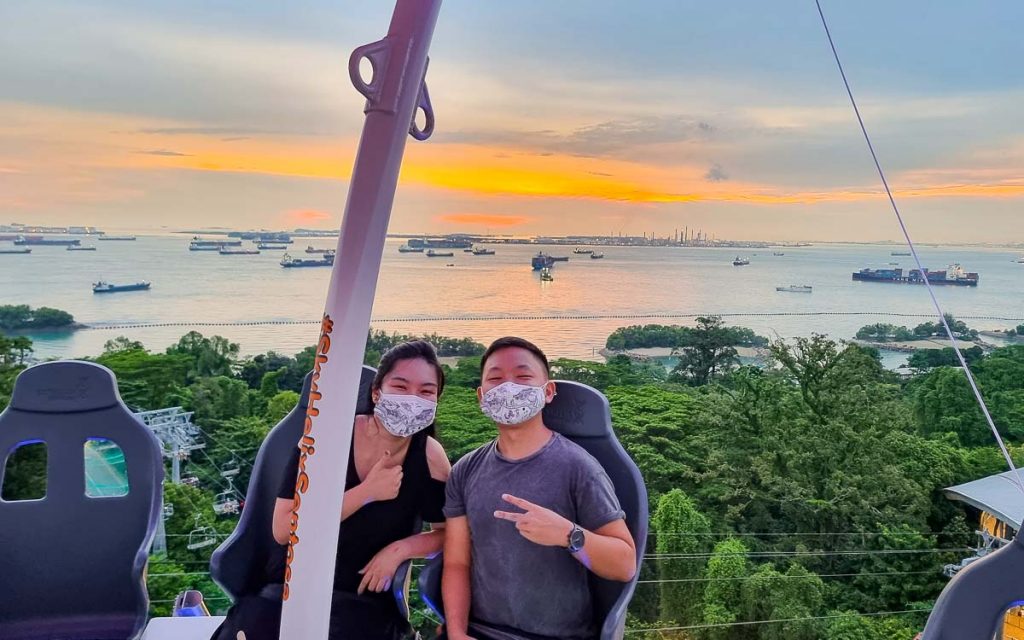 Singapore's highest open-air panoramic ride is opening on 15th December! SkyHelix Sentosa is an open-air gondola that slowly spirals upwards to a height of 35 metres, bringing riders spectacular and unobstructed views of Sentosa and the Southern Islands.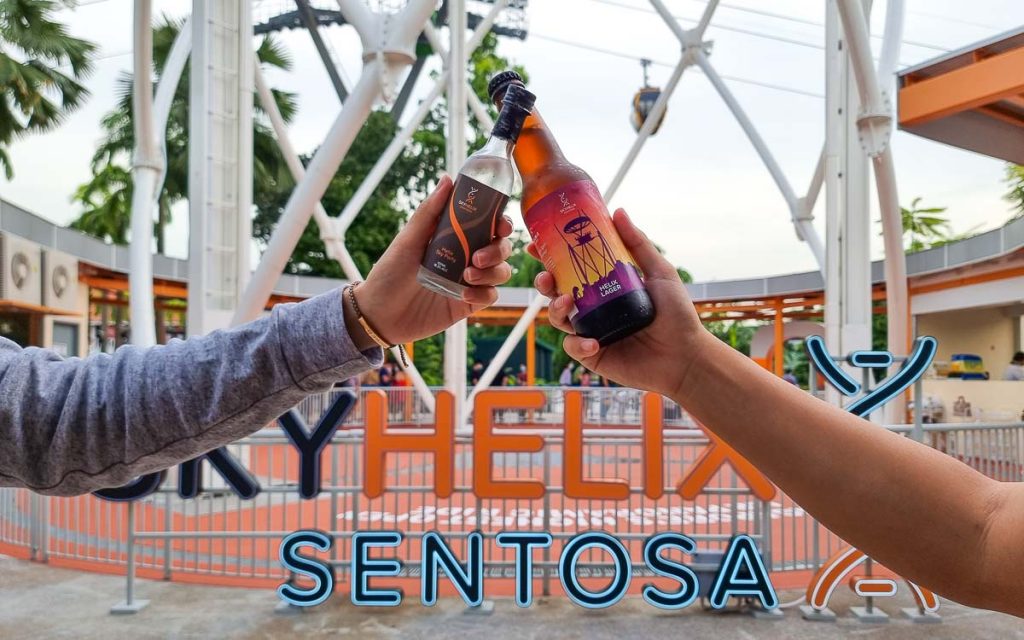 Don't miss out on the specially concocted cocktails at the snacks bars, available with other light refreshments that you can purchase and bring up while enjoying your 12-minute long ride.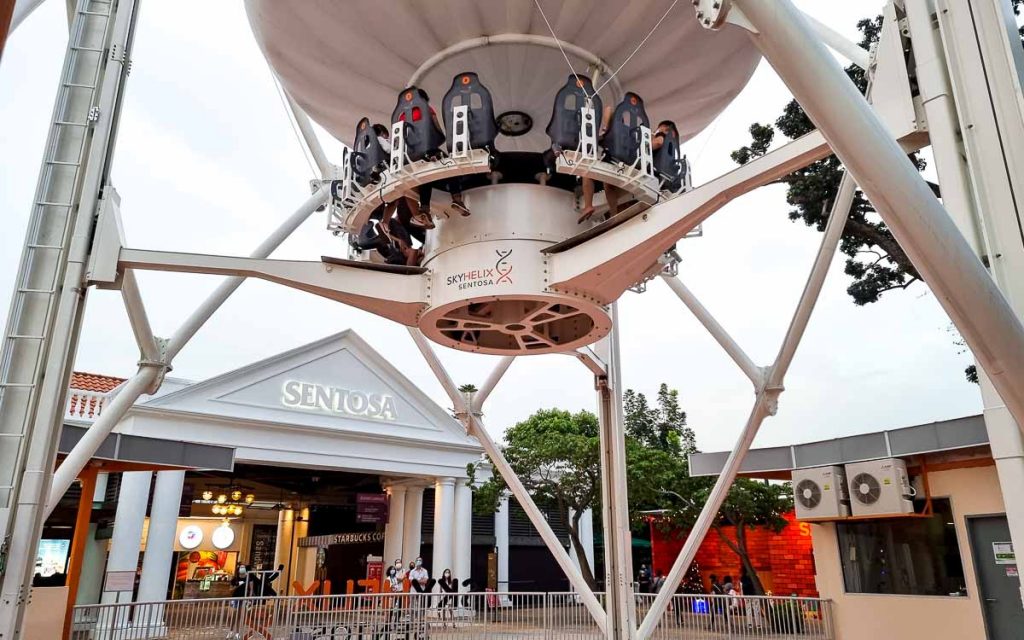 People of all ages are welcomed onboard SkyHelix Sentosa, however, riders must be at least 1.05m in height.
Cost: S$18/pax
Location: Imbiah Lookout Station, Sentosa
10) [NEW!] Relive the old Amusement Parks of Singapore at National Museum of Singapore
Photo credit: National Museum of Singapore
In the 1930s, Singapore had three prominent amusement parks — New World, Great World, and Gay World (later renamed Happy World) Amusement Parks. These parks were not only leisure centres where many people held fond memories of.
Photo credit: National Museum of Singapore
National Museum of Singapore has recreated a mini amusement park showcase, named 'New, Great, and Happy: The Amusement "Worlds" of Singapore', for museum-goers to relive the fun and games they had in the past. Visitors can enjoy classic amusement park games and rides provided by carnival veteran Uncle Ringo, as well as learn interesting facts about amusement parks in Singapore in the 1920s to 2000s.
Visitors need to pre-register prior to visit. Tokens to play games and rides can be purchased separately at site. Visitors can also receive one complimentary token upon completion of the digital quest.
Opening hours: 10AM – 7PM (last entry at 6:30PM)
Promo period: Until 9 Jan 2022
11) [NEW!] Otah & Friends: Camp Stardust at National Museum of Singapore
Photo credit: Otah & Friends
Having had three successful volumes of activities at Gardens by the Bay and Suntec City this past year, Otah & Friends is back with yet another exciting installation "Camp Stardust" at the National Museum of Singapore! Parents who are looking for engaging and interactive activities to engage their children in this school holidays can definitely look forward to having immersive game experiences that will keep the young (and young-at-heart) ones entertained.
Tickets are available at $24 per person, while groups of five will enjoy a special rate of $19 per person. Do note that all players are required to wear socks to enter.
Cost: S$24/pax (S$19 per pax if you visit in groups of five)
Event period: Until 20 Mar 2022
Location: National Museum Singapore, Singapore 178897
12) New Choa Chu Kang Library is an Indoor Garden — Extended Hours Service Available
Photo credit: National Library Board, Singapore
The newly revamped Choa Chu Kang public library is a peek at how libraries in Singapore will look like in the future. Themed, (Re)connect With Nature, Choa Chu Kang Library is built around the concept of sustainability and has an indoor garden. Its overall design is inspired by the nearby farming industries in Choa Chu Kang, Lim Chu Kang and Kranji.
Photo credit: National Library Board, Singapore
Another key highlight of the new library is the hydroponics room, where plants are grown in a controlled environment. Library users who wish to continue reading or working in the library beyond regular operating hours can now also do so at the Study and Multimedia Zone.
Opening hours: 11AM – 9PM
(Extended hours for Reading, and Study and Multimedia Zones: 9AM – 10PM)
Location: Lot One Shoppers' Mall, Level 4
13) Lee Kong Chian Museum — New Parasite Exhibit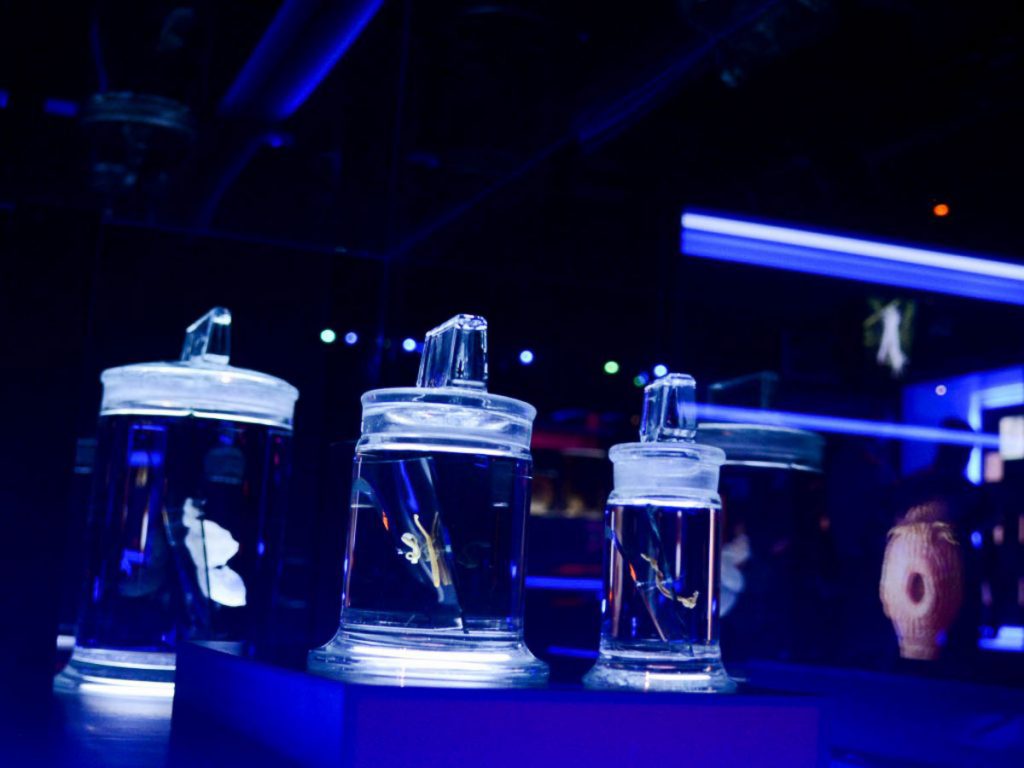 Photo Credit: Lee Kong Chian Natural History Museum
One of the most underrated museums in Singapore, Lee Kong Chian Natural History Museum has launched a new temporary exhibition — Body Snatchers: Nature's Zombies and Vampires.
The exhibition explores the terrifying world of parasites while educating museum-goers about parasites and how they actually play a part in the ecosystem.
Some of the parasites on display include tapeworms and cymothoid crustaceans, the latter is a parasite found in fishes that fully replaces its host's tongue. 😱
The Body Snatchers exhibition is expected to run until the end of October 2022.
Cost: S$16/adult
Opening hours: 10AM – 6PM (Tue–Sun)
Location: National University of Singapore, 2 Conservatory Drive, Singapore 117377
14) Experience Disneyland in Suntec — Pop-Up Disney! A Mickey Celebration in Singapore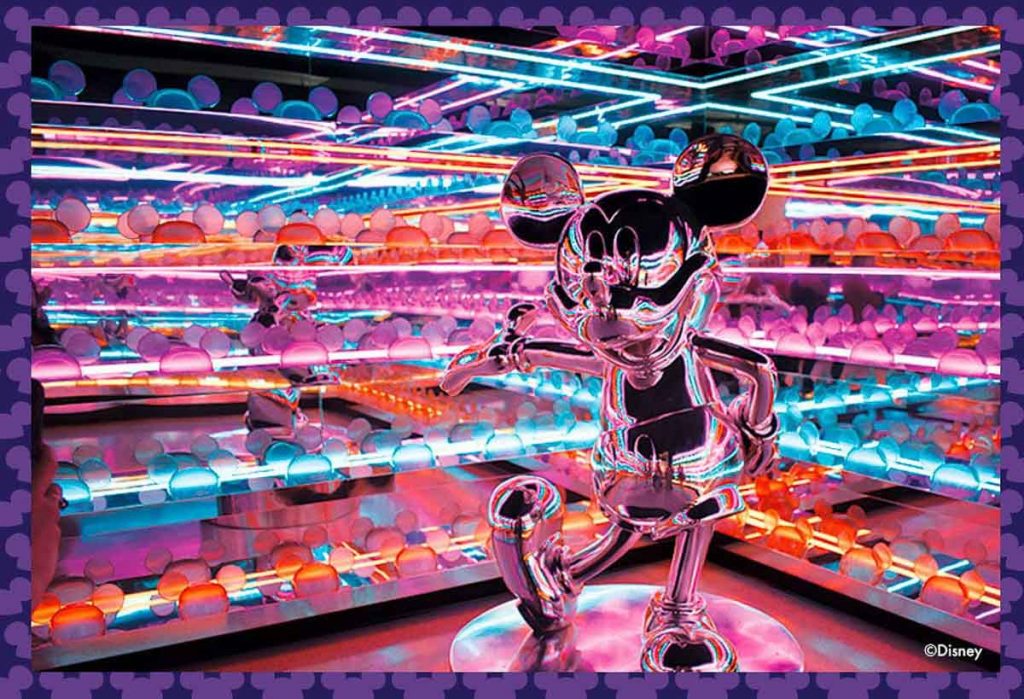 Photo credit: Disney.sg
Disney fans need not wait long before their next Disneyland experience. Come November, Pop-Up Disney! A Mickey Celebration pop-up store will make its way to Suntec City, lasting four months.
Originally from the Downtown Disney District at Disneyland Resort in Anaheim, California, this is the first time the exhibition is being brought to Asia. There will be seven different themed exhibit spaces such as the cosy "Mickey and Minnie's Love" room, the whimsical "Mickey's Friendship" gallery, and the futuristic "Forever Mickey" room.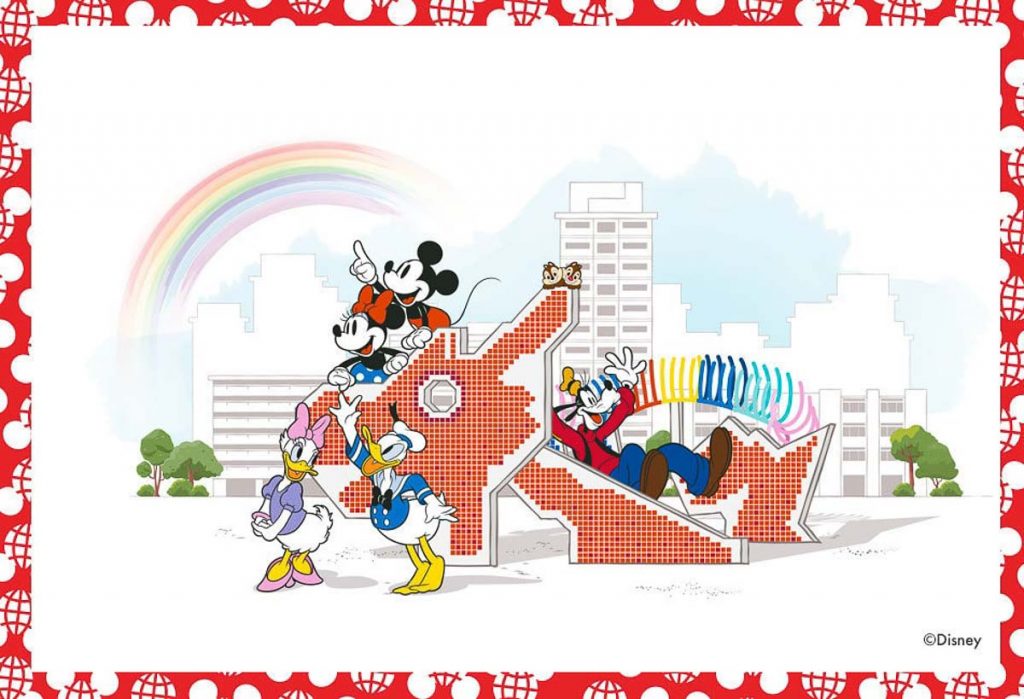 Photo credit: Disney.sg
There's even an exclusively Singapore-themed room called "Mickey Loves Singapore". Grab your cameras and get ready for this pop-up exhibition that has plenty of colourful and eye-catching photo spots.
Book your tickets in advance to Pop-Up Disney! A Mickey Celebration now.
Exhibition period: 19 Nov 2021 – 20 March 2022
Cost: S$25/adult
Opening hours: 11AM – 9PM
15) Haw Par Villa Hell's Museum reopens 28 October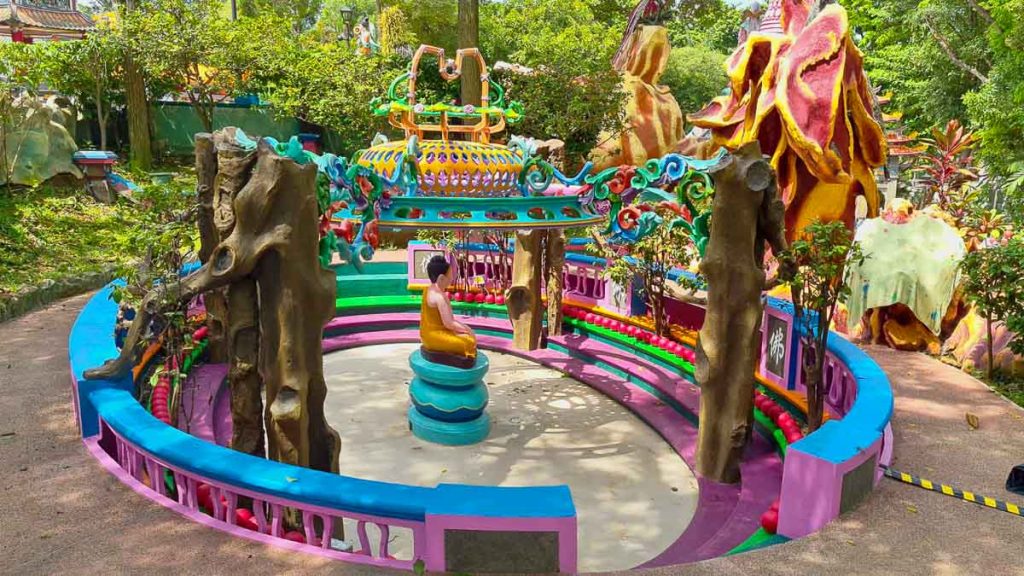 Photo credit: Singapore Tourism Board
Formerly known as the Tiger Balm Garden, Haw Par Villa is the last Asian cultural park in the world — home to over 1,000 statues and 150 dioramas! Visitors can look forward to freshly painted exhibits, a new projection mapping feature wall at the main entrance and enhanced lighting at night.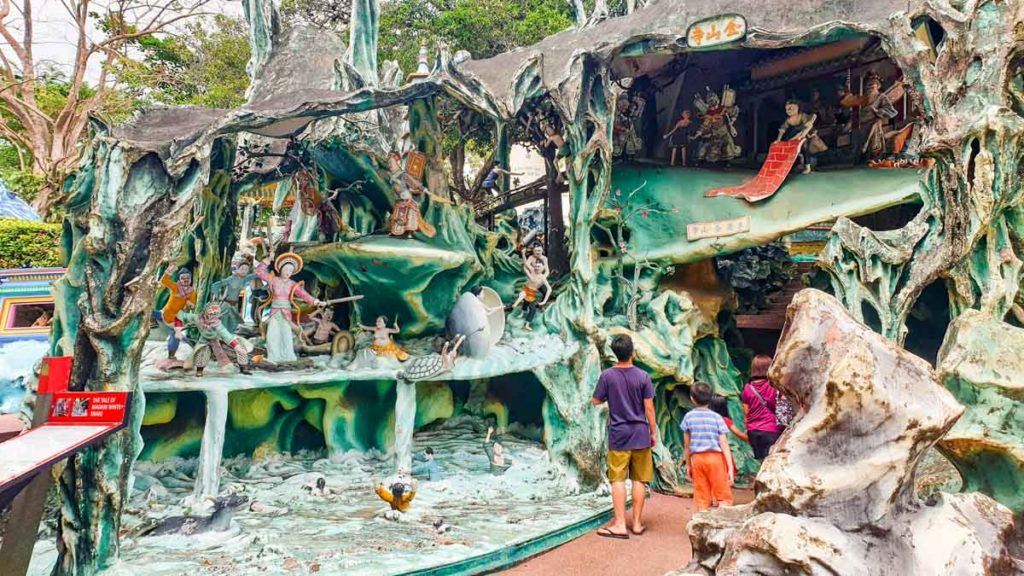 What's more, the famous 10 Courts of Hell will be revamped into the air-conditioned Hell's Museum, opening on 28 October.
Entrance fee of Hell's Museum: S$18/adult. Admission to Haw Par Villa is free
Opening hours:
– Haw Par Villa park: 9AM – 12AM (Last entry 11:30PM)
– Hell's Museum: 10AM – 8PM (Last entry 7PM)
16) Fun Waterbike Activity at Pasir Ris Park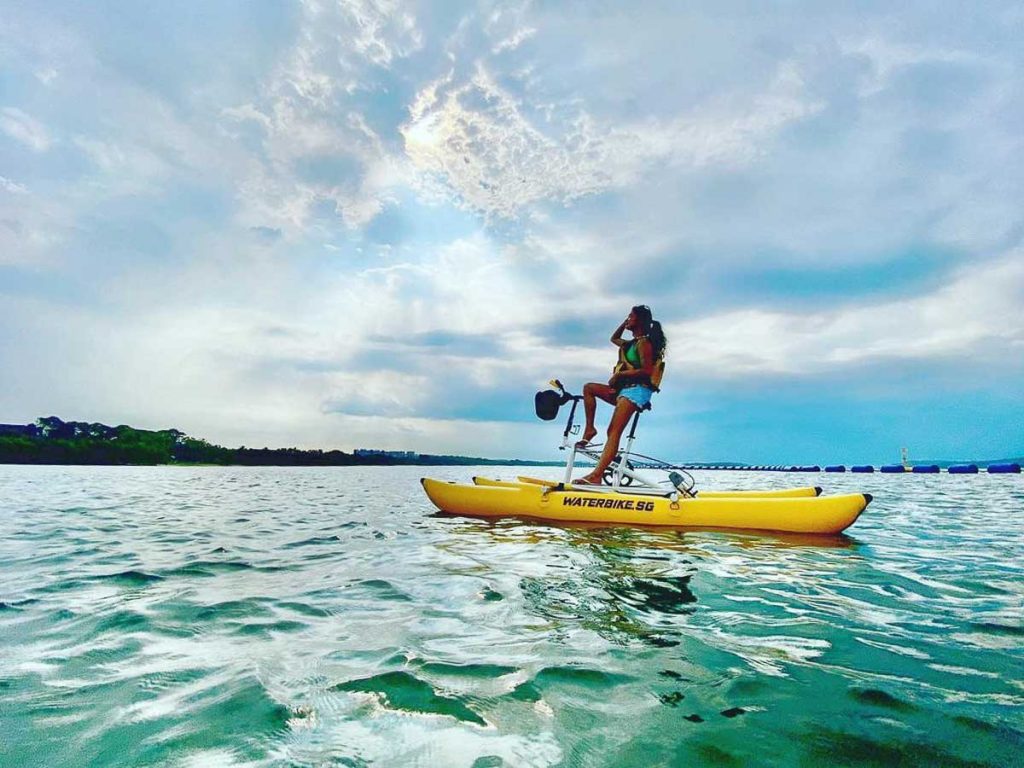 Photo credit: waterbike.sg
There's a new water sport in Singapore, suitable for (almost) all ages! Waterbiking is exactly what its name suggests — cycling on… well, water. This floatation device can go up to 15km/h in speed and is relatively safe as riders are built to float and remain stable on water. Don't worry if balance your forte as they're hard to capsize!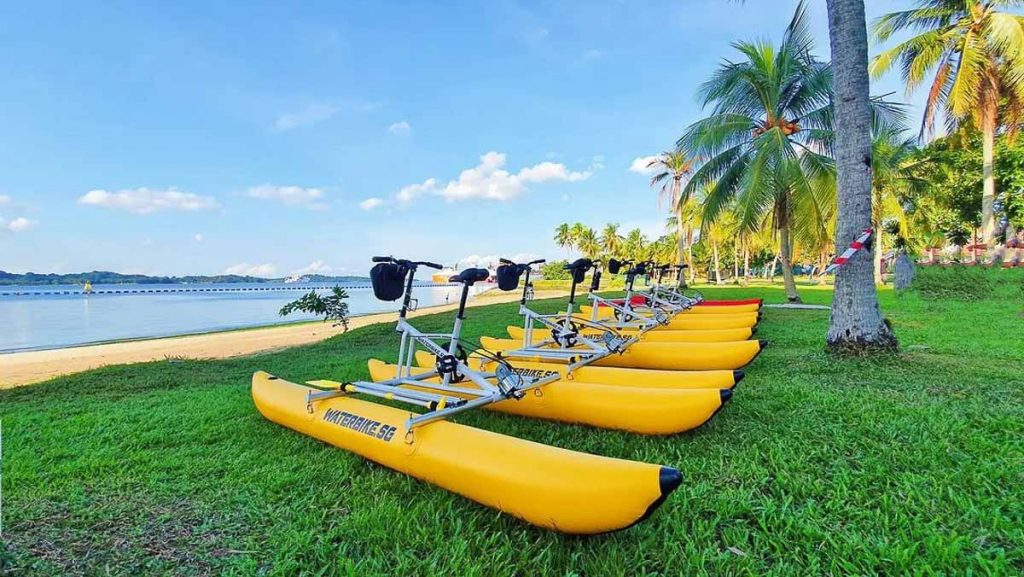 Photo credit: waterbike.sg
Currently only available at Pasir Ris Park, waterbiking is definitely a fun and chill alternative to exploring the "outskirts" of Singapore.
Bookings must be made in advance via Waterbike SG's website.
Address: Campsite 1, Pasir Ris Park. 159T Jln. Loyang Besar, Singapore 506927
Cost: from S$30/hr
17) Make Your Own Couple or Friendship Rings — 10% off when you sign up in 2 pax
Making your own fine jewellery from scratch is definitely a one-of-a-kind experience. Originating from Tokyo, KOBO Jewellery is bringing its Japanese fine jewellery-making workshop to Singapore.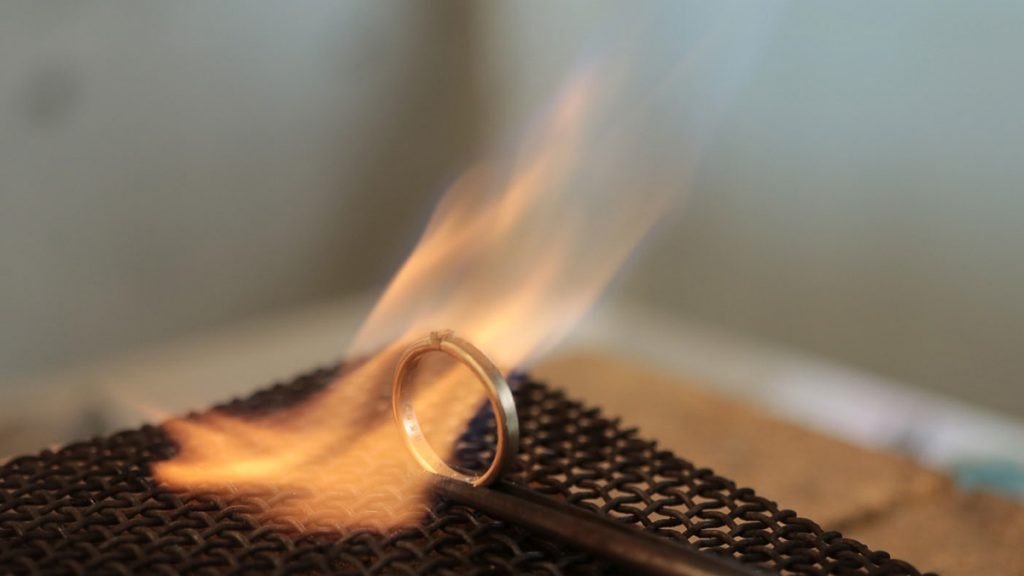 Photo credit: KOBO Jewellery
For just S$100, you'll get to create your own 925 Silver ring with tools and materials all imported from Japan.
These handcrafted silver rings also make the perfect matching accessories for couples or besties who are looking for a memorable and meaningful experience together.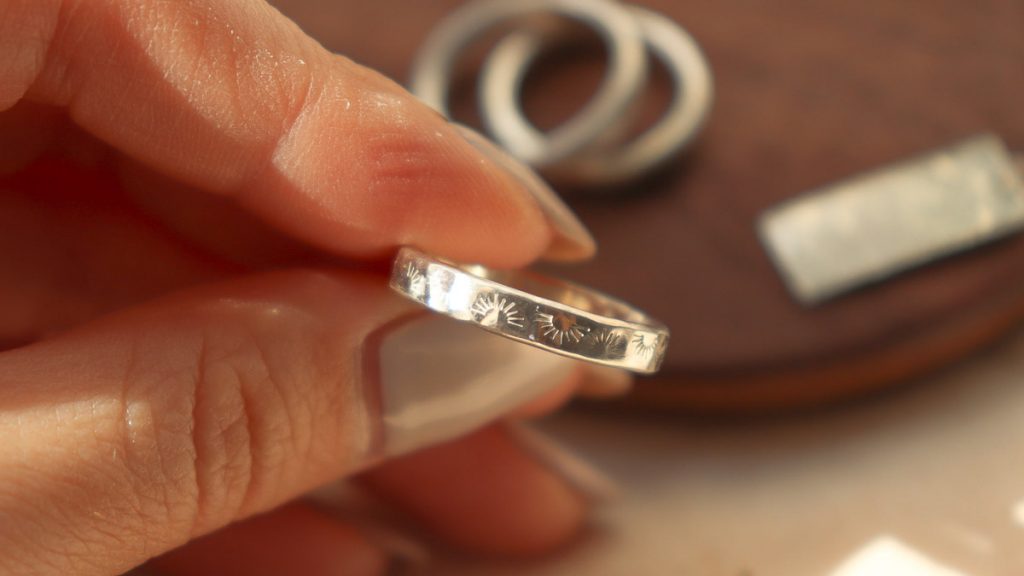 Photo credit: KOBO Jewellery
Instructors will guide you through the ring-making process from engraving of words to annealing, soldering, and polishing of the silver bar. You'll get to keep the completed ring after the two-hour workshop. Head over to KOBO Jewellery's website for more information on their other classes, such as wedding band class and pendant making class.
Cost: S$100/ring (additional 10% off with promo code <TTI10> when you book in groups of two)
Address: 12 Taiseng link, #04-01B (unit 12), Singapore 534233 (5min walk from Taiseng MRT)
18) Garfield Virtual Run — Challenge Yourself to a 21km Fun Run at Your Own Fun Pace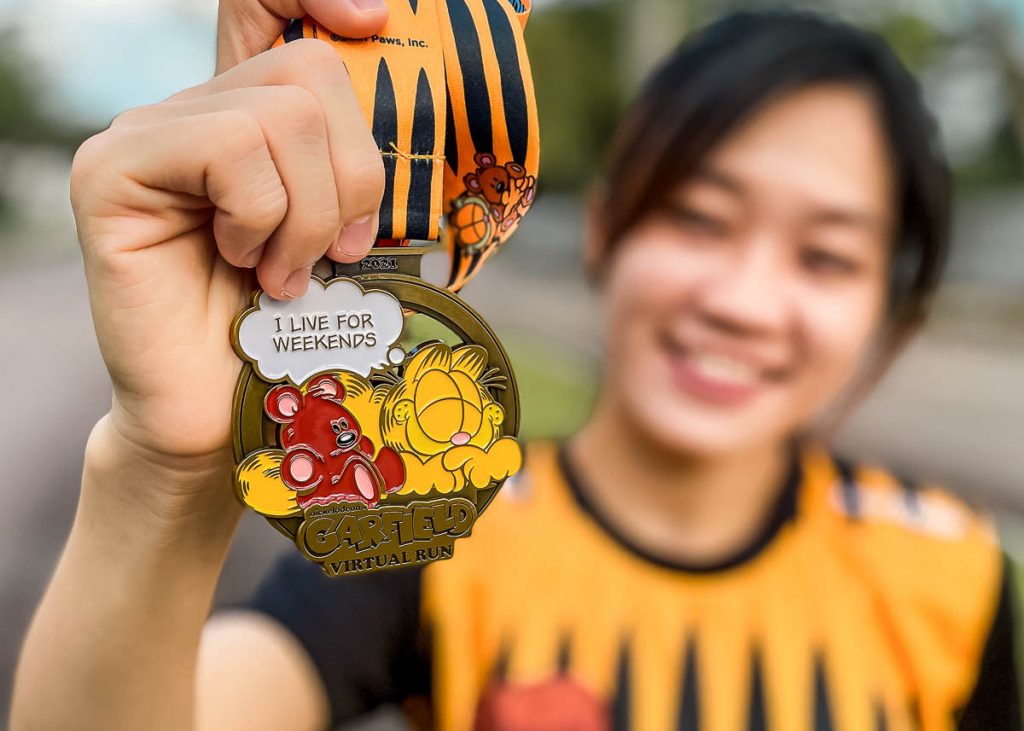 Photo credit: JomRun
Let's be real, not everyone is built to be a runner. Some can run 2.4km in under seven minutes while some can only run 70 metres in 2.4mins. For those who aren't as athletic but would still like to challenge themselves to a sporting event, here's a fun run to take part in and guarantee yourself at least a silver medal.
The Garfield Virtual Run is happening from 1 November to 31 January 2022, and participants can clock the distance of the race on their own leisure speed and time. There are two categories of the fun run, 5km and 21km. Finishers of the races will be given a silver and gold medal respectively.
Cost: from S$24.90 for 5km, S$34.90 for 21km
Race period: 1 Nov – 31 Jan 2022
19) Experience Magical Mongolia in Singapore – 2D1N Outdoor Yurt Expedition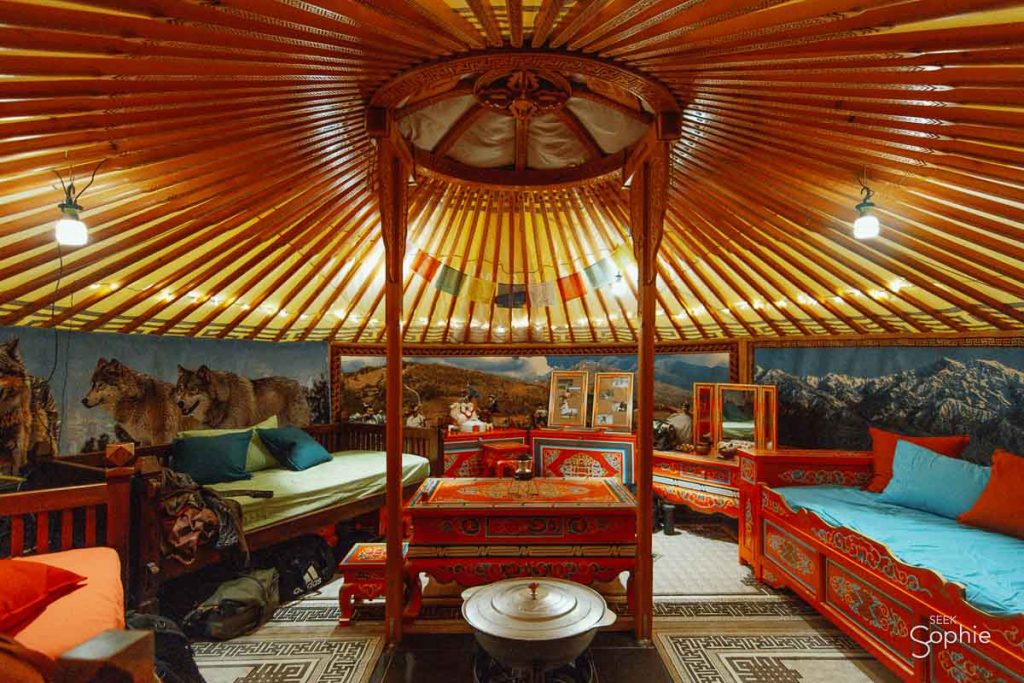 Photo credit: Seek Sophie
We've explored abandoned underground tunnels and survived overnight camping at Pulau Ubin with the Beyond Expeditions team, and now they're bringing yet another out-of-the-norm experience to travel-starved Singaporeans.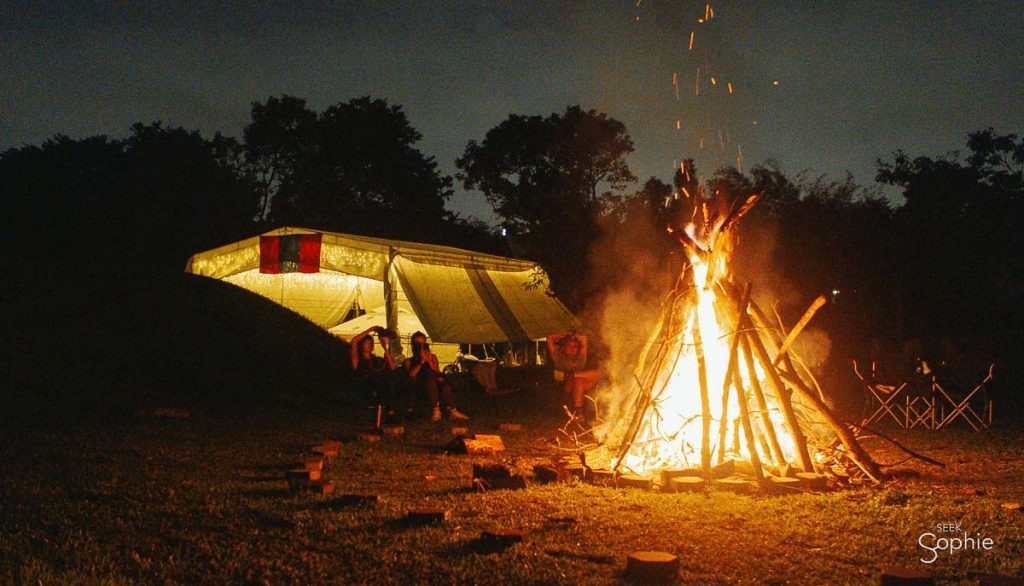 Photo credit: Seek Sophie
Experience Magical Mongolia: First In Singapore 2D1N Yurt Getaway is unlike any typical outdoor camping. Think of it as a wilderness survivor camp — you'll learn basic woodcutting and fire-making skills in the outdoors, nomadic style. And your accommodation is also not some flimsy portable tent but a traditional Mongolian yurt that lets participants fully immerse themselves in the Mongolian nomadic life and culture.
Cost: From S$450/pax
Location: Ground Up Initiative Park, 91 Lorong Chencharu (enter via ORTO), Singapore 769201
20) Sentosa Islander Membership is now free + Free island admission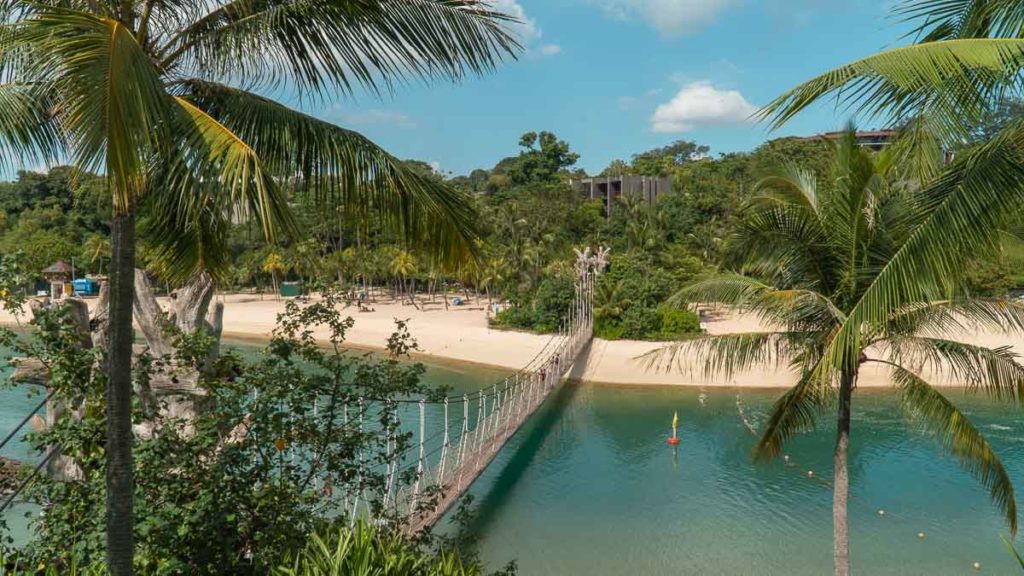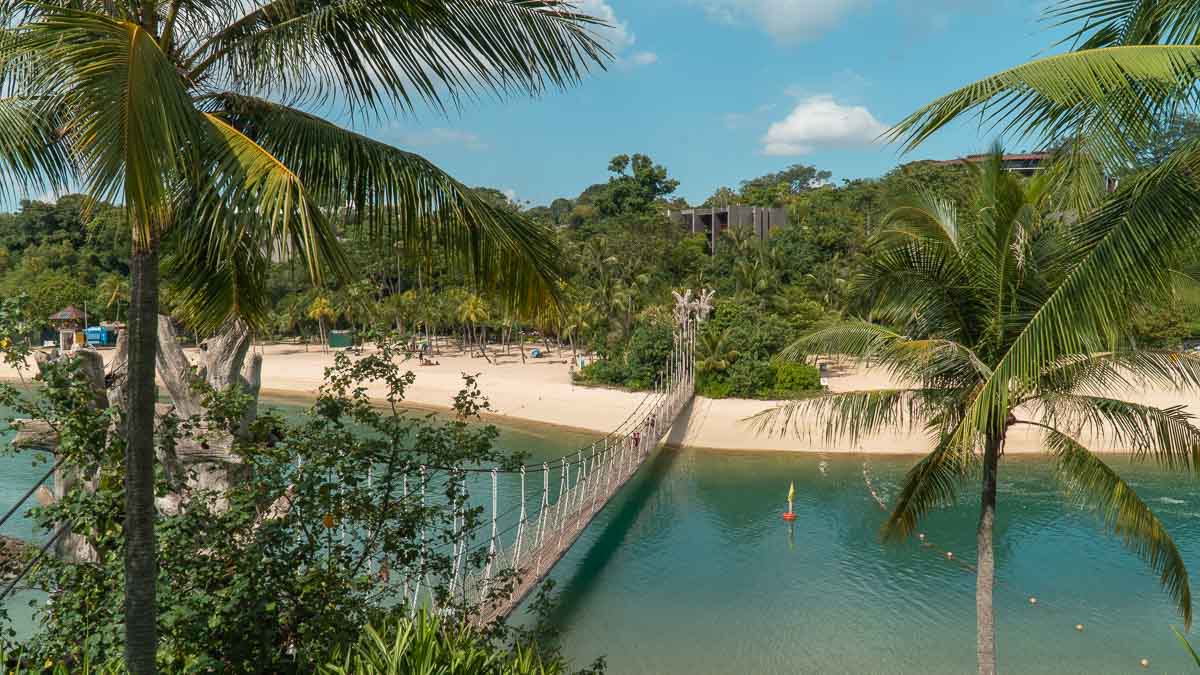 Christmas came early for frequent visitors of Sentosa. If you're not already a Sentosa Islander member, now's the time to sign up because membership is currently free for all!
The Islander membership used to cost S$25 per year, but it's now free for all to apply and still comes with the same exclusive member perks as before.
The perks for Islander members include:
– Complimentary 2-hour parking at Beach Station (Limited to first 500 members)
– Priority access to all beaches Members' Day
– Promotions Birthday Treats Year-long discounts at Sentosa participating outlets
– Unlimited complimentary Island Admissions via the Sentosa Express & Gantry
Sign up for your free Sentosa Islander membership online.
Sentosa is also offering free admission via the Sentosa Express and driving in from now till 31 March 2022. Grab users can also enjoy S$4 off a Grab ride with promo code <SentosaFun> from now till 31 Dec 2021.
Read also: 12 Things to Do in Sentosa for Travel-Starved Singaporeans — Sentosa Staycation
21) KF1 @ EXPO – Biggest go kart circuit in Singapore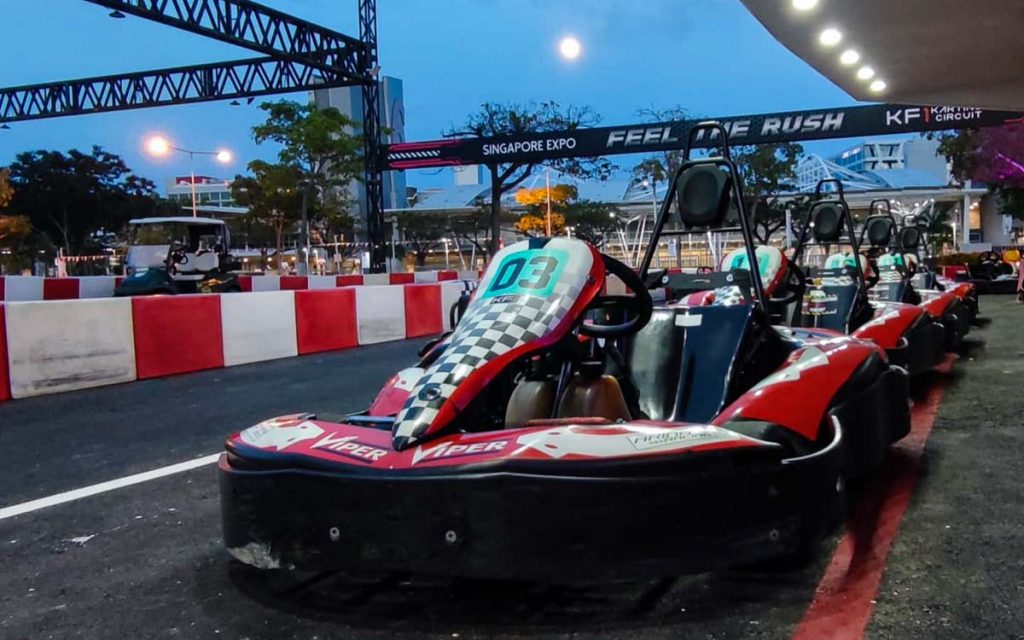 Photo credit: KF1
Adrenaline junkies, you're in for a treat because there is a new go-kart arena for you to check out this September! Head over to KF1 @ EXPO where you'll take on 16 corners over a 750m-long track — the biggest go-kart circuit in Singapore.

Choose between a novice go-kart, which will allow you to go up to 28kph, or an advanced go-kart, where you can go up to 50kph. However, a driver's license is required for the latter.

Cost: From S$28/pax
Opening hours: Mon – Fri (12PM – 9PM), Sat – Sun & PH (10AM – 9PM). Last entry at 8:30PM. Closed on Wed
22) Slurping Good – Singapore's first instant noodle themed playground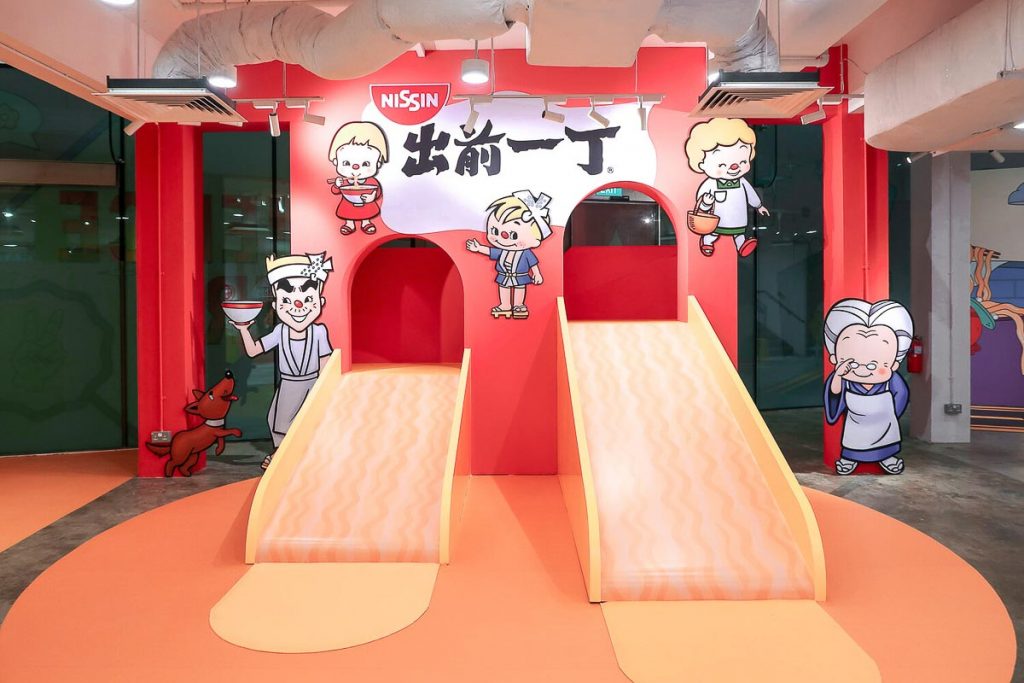 Photo credit: Slurping Good
Get ready for a Slurping Good time because Singapore's first instant noodle-themed playground is here! This event by Invade has 13 instaworthy installations — from a noodle slide to colourful murals.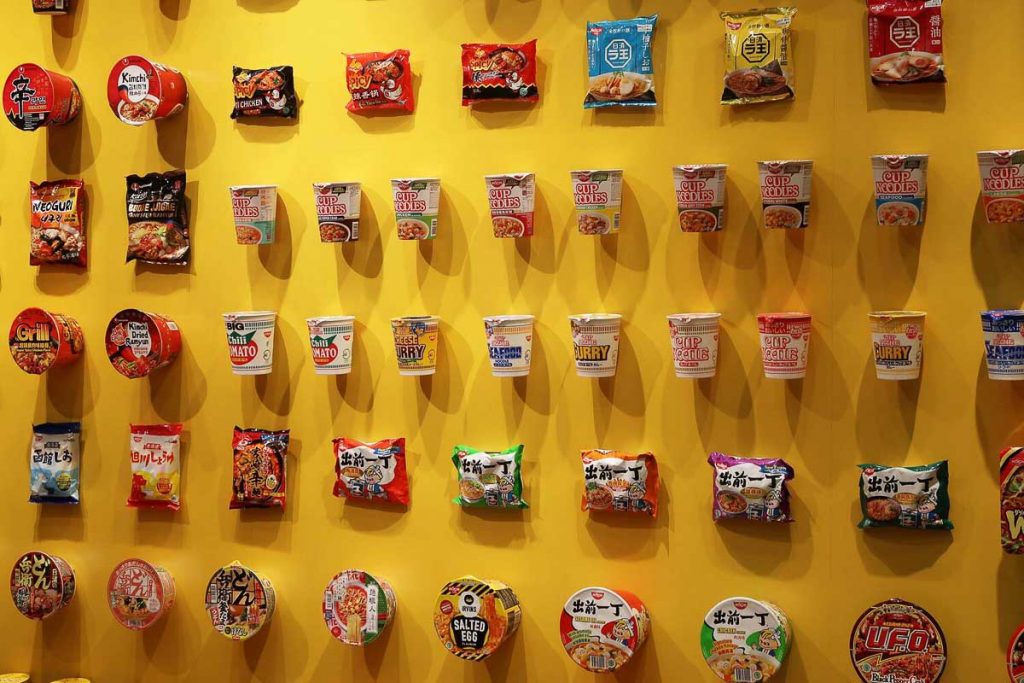 Photo credit: Splurping Good
The playground can be found at Tekka Place, from 24 Sept 2021 to 30 Jan 2022. And if being surrounded by all that instant noodles makes you hungry, pop by the newly opened Eatbox to fill your stomach.
Entrance fee: S$21/pax
Opening hours: 10AM – 10PM (Last entry 9:30PM)
23) The Karting Arena – A 700m-long track and petroleum karts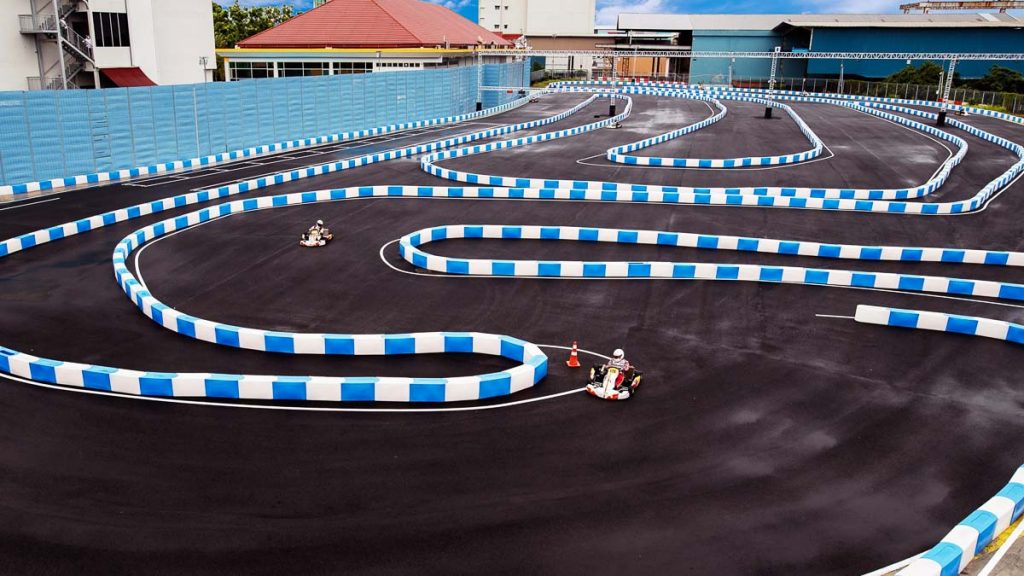 Photo credit: The Karting Arena
The Karting Arena has a new 700-metre-long track at Jurong. Put your skills to the test with Fun Karting — race in laps and set your personal best in 10 minutes. Or if you prefer to challenge your friends and family, have a go at the Grand Prix and race for a place on the podium!

Cost: From S$25/pax for Fun Karting and S$140/pax for Grand Prix
Opening hours: 1PM – 9PM on Tue – Fri. 9AM – 9PM on Sat – Sun. Closed on Mon
24) iFly Singapore – 10% off with a minimum purchase of two First Timer packages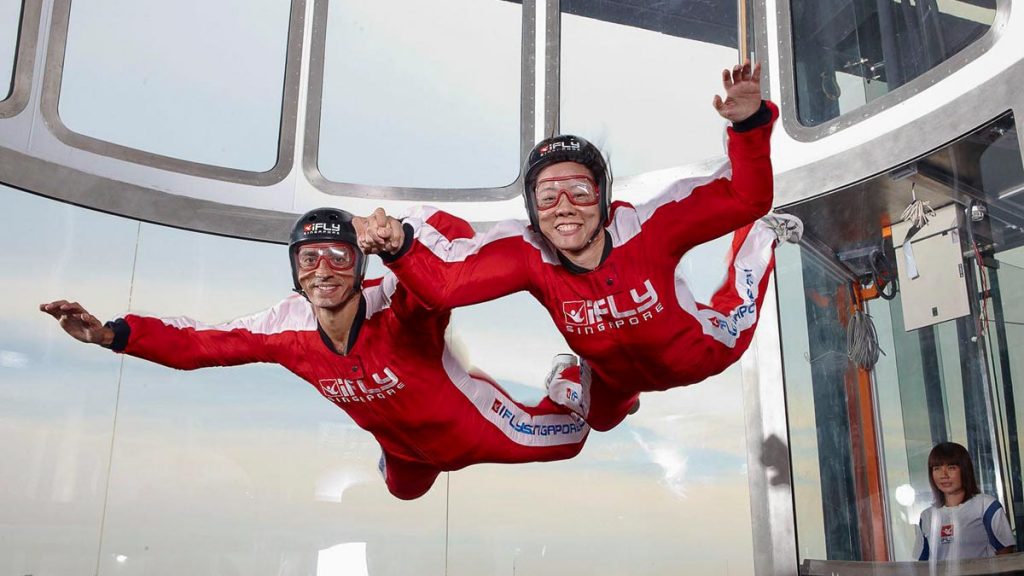 Photo credit: iFly Singapore
If you miss the thrills of skydiving (or have yet to try), have a go at defying gravity with iFly Singapore's First Timer Challenge Package. MasterCard users, save 10% off your flight when you bring a friend along.

Each package comes with two flights, so be prepared for some heart-pumping action!

Cost: From S$69/pax
Promotion period: Until 31 Dec 2021
Opening hours: 12PM – 9PM on Mon – Fri (first flight at 1PM and last flight at 8:30PM). 9AM – 9PM on Sat – Sun & PH (first flight at 10AM and last flight at 8:30PM)
25) Adventure Cove — Free gifts with every one-day ticket purchase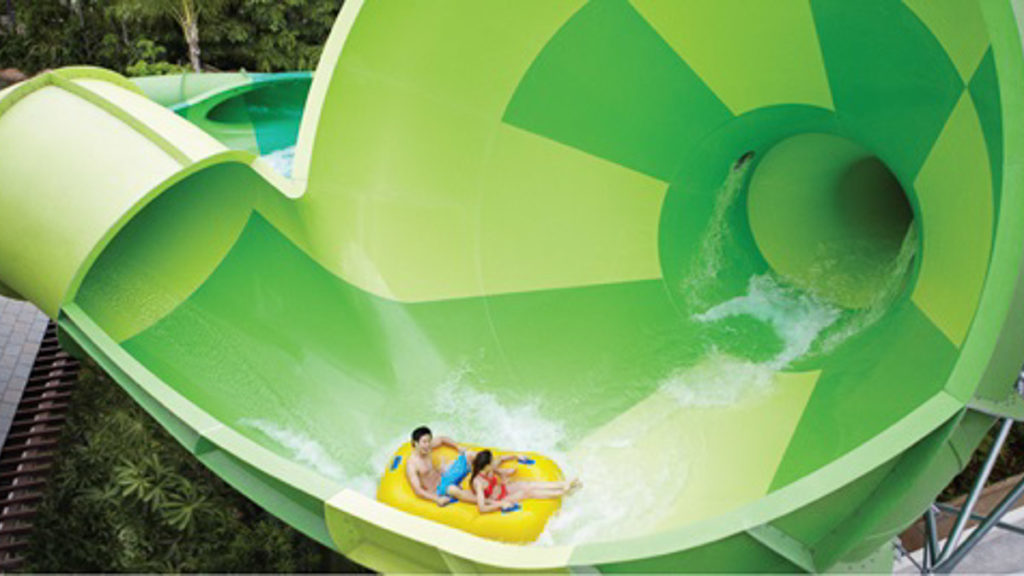 Photo credit: Resorts World Sentosa
After a year of closure, Adventure Cove has finally reopened — and with great deals to boot! For the rest of 2021, a dated one-day ticket purchased via Mastercard gets you a snack voucher, exclusive gift and a S$5 retail voucher to spend in the park.
Zip down the thrilling water slides like the Riptide Rocket and Spiral Washout, float along the Adventure River or go snorkelling with tropical fish at Rainbow Reef!
Available till: 31 Dec 2021
Entrance fee: S$32/pax
Opening hours: 10AM – 5PM (Sat – Sun). Open on selected weekdays, check the park schedule before visiting
26) New World's End audio walk — Travel back in time to Jalan Besar of the 1960s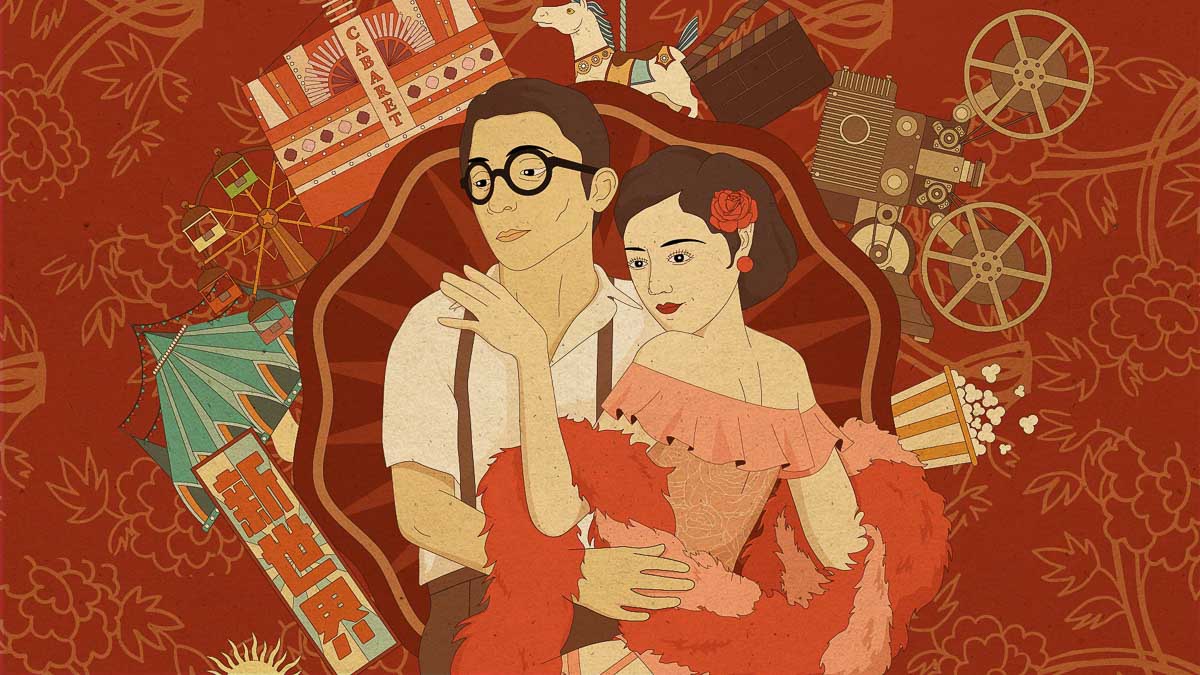 Photo credit: OH! Open House
We've been rediscovering Singapore the past year but have you imagined how exploring Singapore in the 1960s would be like? New World's End is unlike any other audio walking tour you've experienced. This multi-sensory experience will bring you on a trip to the iconic New World Amusement Park that existed in the 60s, right on the streets of Jalan Besar.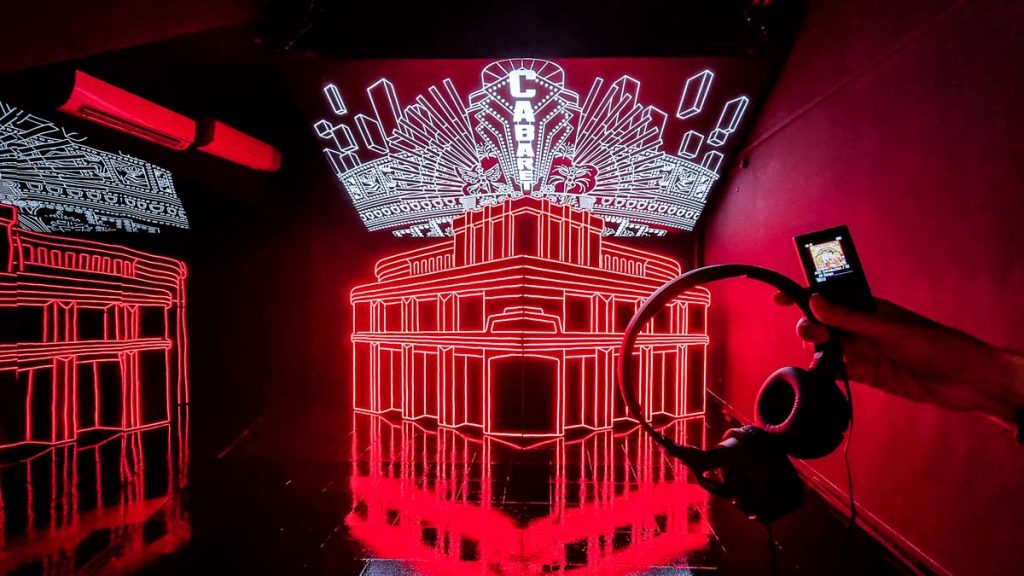 With the use of multimedia and on-site spatial design, the forgotten streets of Jalan Besar come to life through a love story that revolves around two fictitious characters – Kiran, a cinema projectionist, and Rosa, a dance hostess at the New World Cabaret. The clever and seamless banding of history and fiction with real-life spaces creates a trippy yet fascinating experience for participants on the night walk.
New World's End will be available every Friday, Saturday, and Sunday from 2 July 2021 onwards — get your tickets early as this will likely run full real quick!
Cost: S$35/pax (limited slots every day!)
Address: 85 Desker Road (parking available by the road); 6mins walk from Jalan Besar MRT Station
Timing: 4PM – 1AM
Duration: ~1-2 hours
27) Step into Da Vinci's World at Science Centre Singapore — The largest collection in S.E.A
Photo credit: Science Centre Singapore
A new exhibition showcasing Leonardo Da Vinci's inventions, discoveries, and art has been launched at the Science Centre Singapore. Titled Da Vinci, The Exhibition, it is the largest Da Vinci collection in Southeast Asia so far.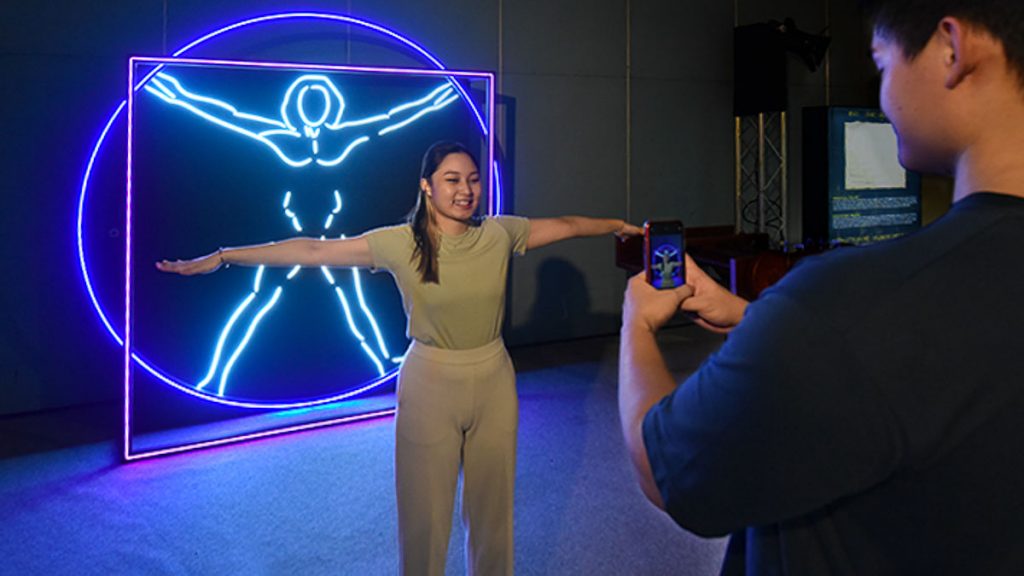 Photo credit: Science Centre Singapore
The touring exhibition features collections of life-size replicas and reproductions of Da Vinci's most famed discoveries and art, such as the "Vitruvian Man", Mona Lisa, Last Supper, his study of flight, civil engineering and so across ten different exhibition zones.
Morning admission to Da Vinci, The Exhibition is from 10AM to 1PM, while afternoon admission is from 2PM to 5PM.
Entrance fee: S$18/pax (Da Vinci the Exhibition only), S$19.90 (bundled ticket for Science Centre Singapore + Da Vinci the Exhibition)
Exhibition period: 18 Jun 2021 to 2 Jan 2022
Opening hours: 10AM – 1PM, 2PM – 5PM on Tue–Sun. Closed on Mon.
Read also: 5 Exciting New Attractions in Singapore to Look Forward to
28) Mount Faber SRV Deals — Cable Car rides + Arbora 3-Course Set Meal at only S$50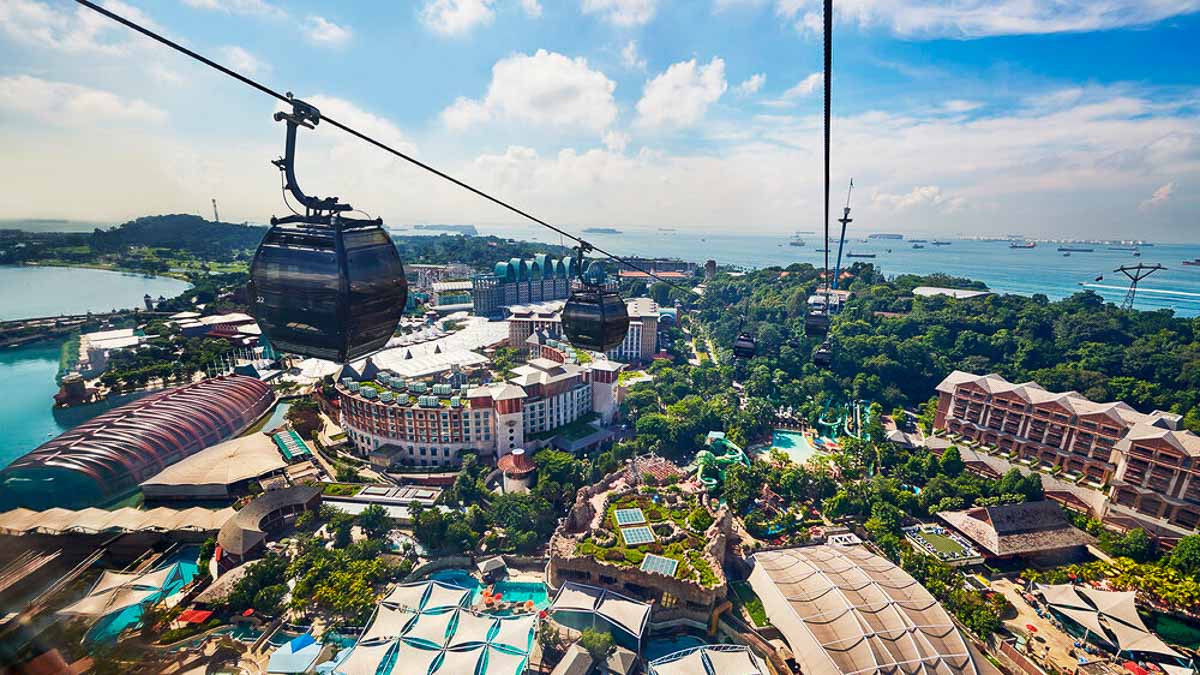 Photo credit: One Faber Group
This doesn't quite count as a "flight" but the views on a cable car don't pale in comparison to the one you get from an airplane window. And if you've yet to utilise all of your SingapoRediscovers Vouchers, this is a good way to use them before they expire on 31 Dec.
The Singapore Cable Car Sky Bundle deal comes with unlimited trips on the Singapore Cable Car for a day, and a 3-course pasta set at Arbora Hilltop Garden & Bistro.
Refer to One Faber Group's website for set meal dining times and blackout dates.
Cost: S$50/pax (SRV eligible)
Promo period: Now till 31 Dec 2021
Singapore Staycation Deals
29) [NEW!] Enchanted Christmas Family "Glampkation" at The Capitol Kempinski Hotel Singapore
Photo credit: The Capitol Kempinski Hotel
If travelling overseas is not an option this year for you and your loved ones, a local staycation is also a great way to spend the festive season together. The Capitol Kempinski Hotel Singapore has rolled out a Christmas-themed staycation package for young families, a perfect way to spend quality time together!
From S$798 per night, the Glampkation package includes a children's sleeping tent that's decorated with festive lights and plushies, a design-your-own Christmas tree and total bag, surprise gifts for kids, free-flow à la carte breakfast, unlimited ice cream, and more!
Cost: from S$798/night
Promo period: Until 7 January 2022
30) Staycation at PARKROYAL COLLECTION Marina Bay with PLAY LINE FRIENDS x BT21 Freebies
Photo credit: Klook
Fans of PLAY LINE FRIENDS and K-Pop boyband BTS, here's an absolute reason why you should treat yourself to a well-deserved staycation this year-end at PARKROYAL COLLECTION Marina Bay.
The hotel has a staycation package that comes with PLAY LINE FRIENDS and BT21 merchandise, including a BROWN & FRIENDS plush toy, pouch, and bottle, as well as mystery BT21 baby face cushion, neck pillow, honey jam cushion, and a standee.
Be it you're in for the freebies or the stay, this will definitely be a fresh staycay unlike any other at the newly opened PARKROYAL COLLECTION Marina Bay, a "garden-in-a-hotel" that features more than 2,400 different plants integrated into the hotel's interior.
Cost: from S$398/night
Promo period: Until 27 January 2022
31) SG Hotel on Wheels — Singapore's first roving container hotel at Downtown East
Photo credit: SgHotelsOnWheels
Looking for a staycation experience unlike any other? SgHotelOnWheels (SHOW) Is Singapore's first roving concept container hotel that is currently docked at Downtown East.
Photo credit: SgHotelsOnWheels
SHOW has ten hotel rooms—each with a different theme—in 20ft and 40ft containers. And though this might not be a luxurious staycation, hotel guests can choose the room of their choice, from Pop Art decorated to Modern Country themed.
Cost: S$188/20ft room, S$248/40ft room
Location: Downtown East @ Begonia Carpark
32) Carlton Hotel — Cancel Monday blues with a Garfield-theme Staycation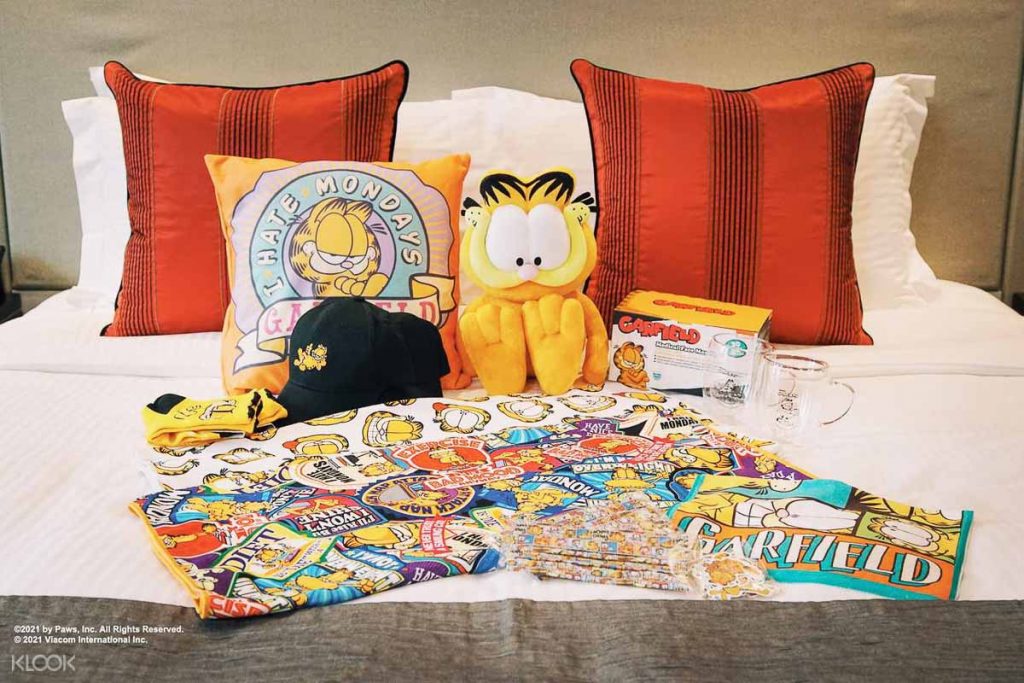 Photo credit: Klook
Before Snorlex and Gudetama, there was Garfield, the lasagna-loving lazy cat that hates Mondays with a vengeance. And if you're just like Garfield and also have Monday as your least favourite day of the week, why not spend it on a staycation instead.
Carlton Hotel has a 2D1N Garfield-themed staycation package that comes with take-home Garfield goodies worth more than S$300!
Cost: from S$378/night
Promo period: Until 30 Dec 2021
33) Hotel G – A staycation coupled with an outdoor movie experience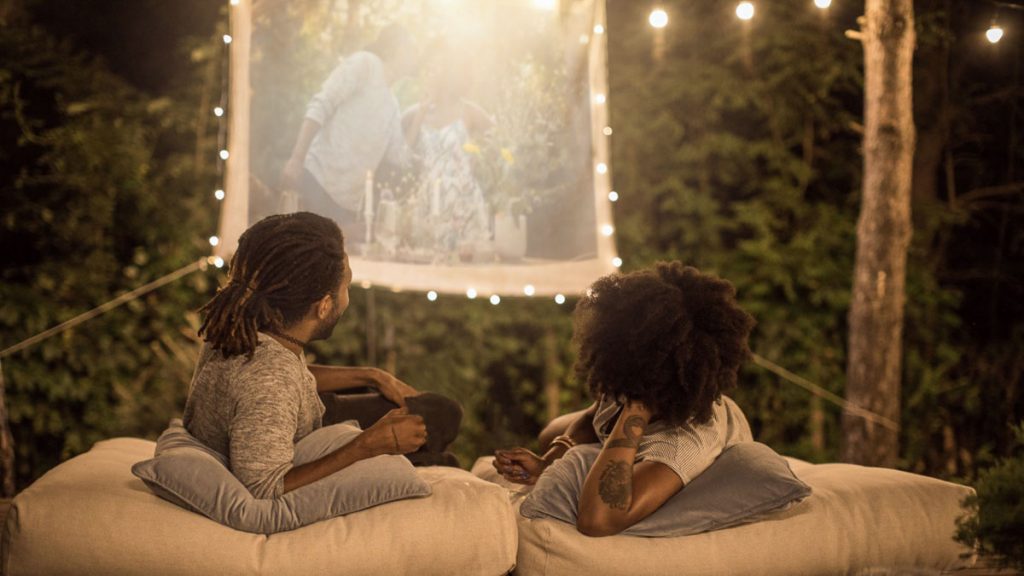 Photo credit: Hotel G
For just S$300/night, Hotel G's king-bedded Great Room now comes with an outdoor cinema experience!
What's a movie without some snacks? This package also includes free snacks such as a 25 Degrees' It Takes Two Burger Box, popcorn, and a bucket of beer!
Hotel G also has other Klook-exclusive SRV promos starting from S$170/night (U.P. S$590).
Cost: $300/night (SRV eligible)
Promo period: Till 31 Dec 2021
34) Heritage Collection at Seah Street — Enjoy additional 10% off with promo code
Have you always fancied staying in one of the beautiful shophouses of Singapore? Heritage Collection on Seah is one such boutique shophouse hotel that you can check yourself into for a unique staycation this year!
These freshly renovated loft-style rooms are the perfect base to explore the lively Bugis and Civic Districts. Each room comes with a fully-equipped kitchenette, Apple TV, and an ensuite bathroom with a rain shower.
And from now until 31 December, use promo code <STAYWITHHC> for an additional 10% off your staycay!
Cost: From S$125/night
Promo period: Till 31 Dec 2021
35) Four Seasons Hotel Singapore — Book a two-night stay and get a third night free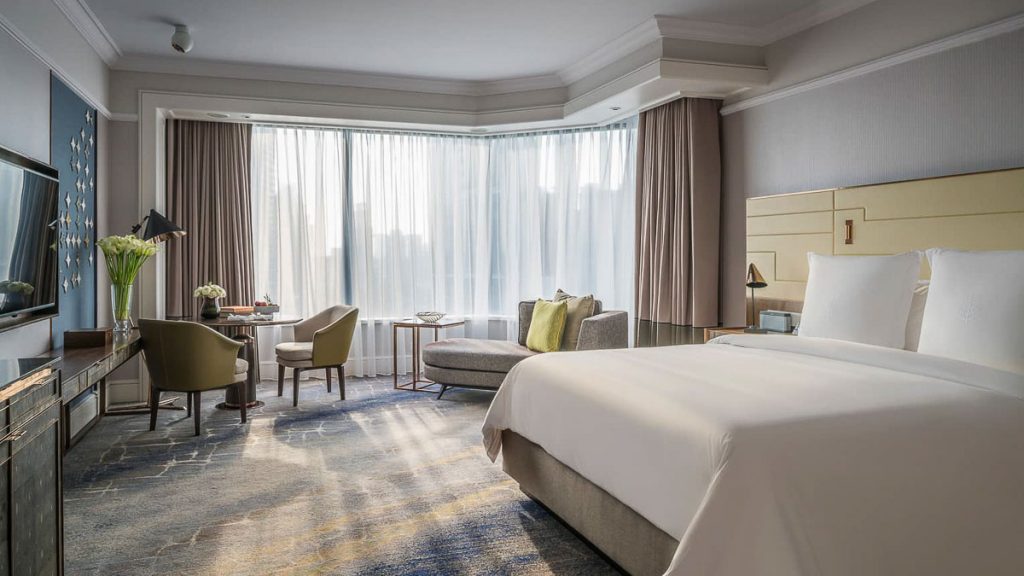 Photo credit: Four Seasons
Treat yourself to a staycay the esteemed Four Seasons Hotel, nestled along Orchard Road. From now till 1 Jan 2023, get a complimentary third night when you book a two-night stay!
Photo credit: Four Seasons
This hotel's facilities are top-class — four tennis courts (two of which are air-conditioned!!), a rooftop pool on the 20th floor, a fully-equipped fitness centre with a sauna and steam room, plus a luxury spa to cool down after working up a sweat.
Cost: From S$253/night
Promo period: Till 1 Jan 2023
36) Oasia Hotel Downtown — A 2D1N getaway from S$282Nett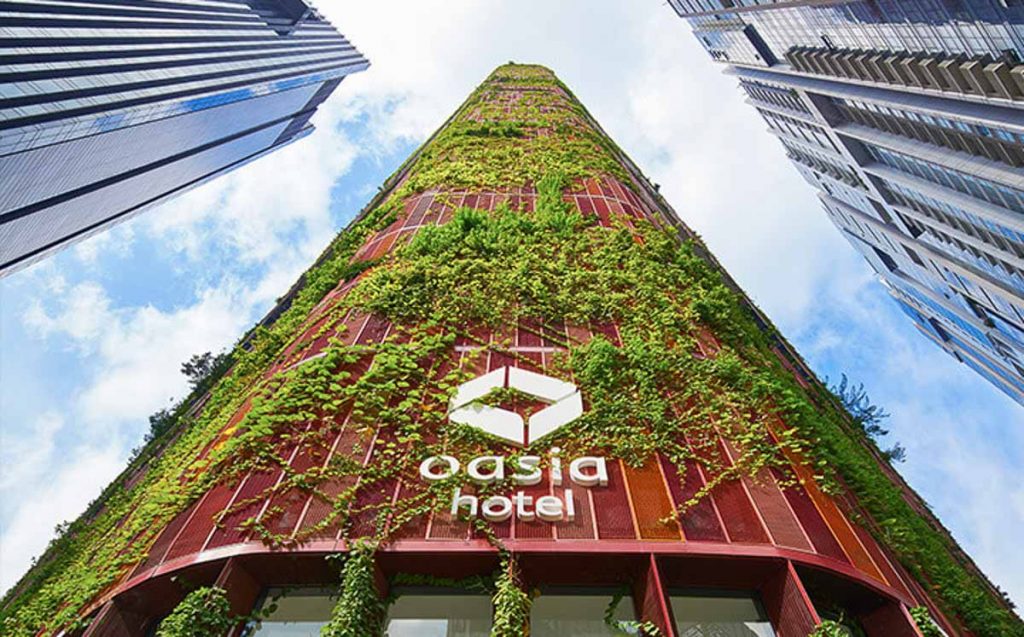 Photo credit: Oasia Hotel
Switch things up with a midweek break in the heart of Tanjong Pagar! From S$282 Nett, Oasia Hotel Downtown's Weekday Escapade Package includes breakfast and dinner for two at The Marmalade Pantry as well as guaranteed early check-in and late check-out (11AM and 1PM respectively).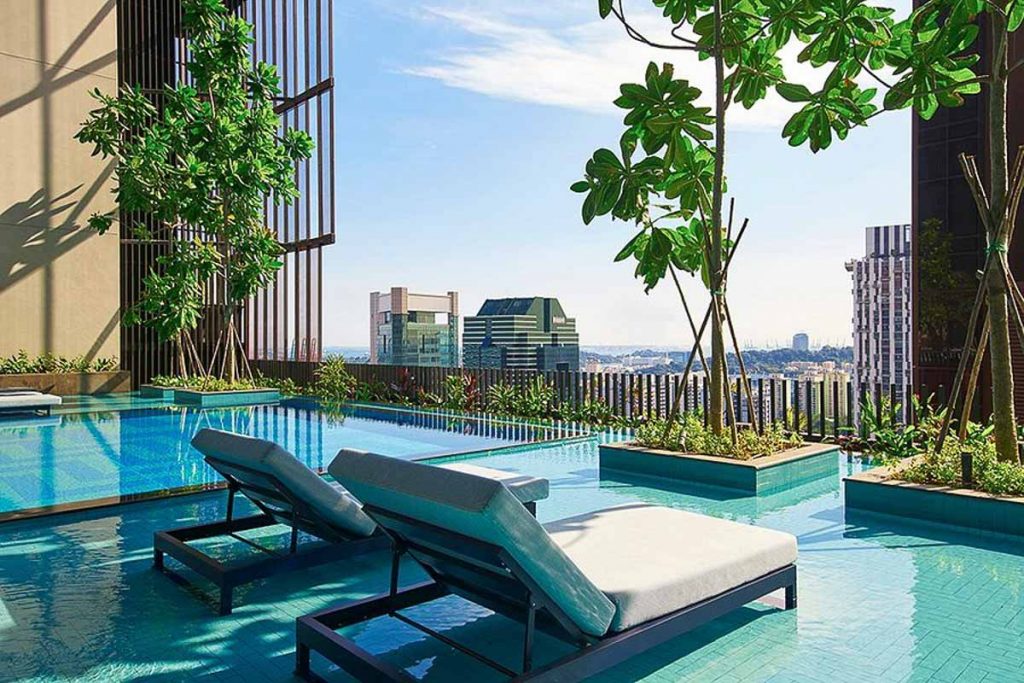 Imagine chilling on the rooftop pool while the rest of the office folks are at work 😉 Photo credit: Oasia Hotel
Cost: From S$282 Nett (Weekday Escapade Package)
Promo Period: For stays till 30 December 2021 (excl. Saturdays)
37) The Fullerton Hotels and Resorts — Suite Complimentary Package with free second night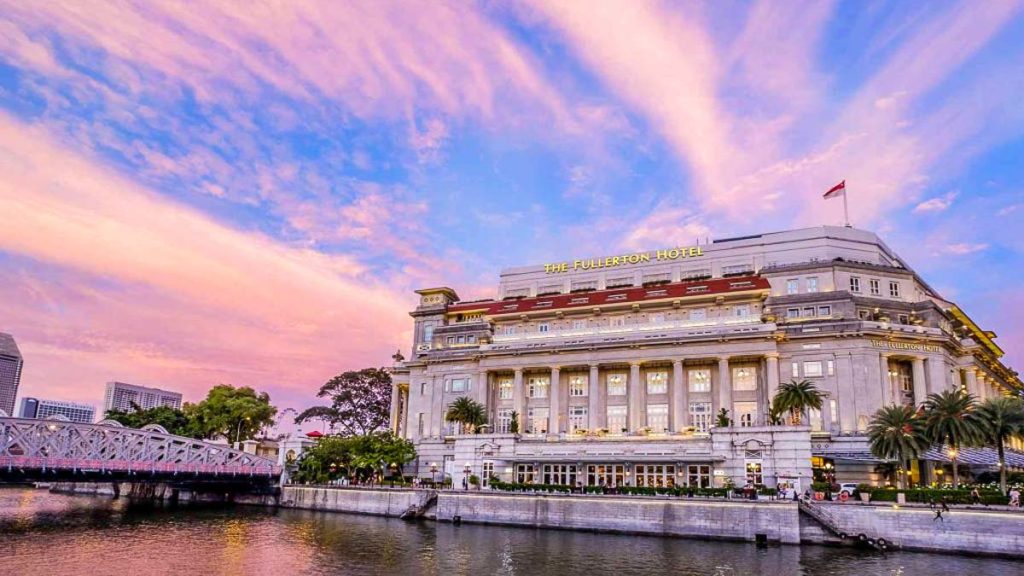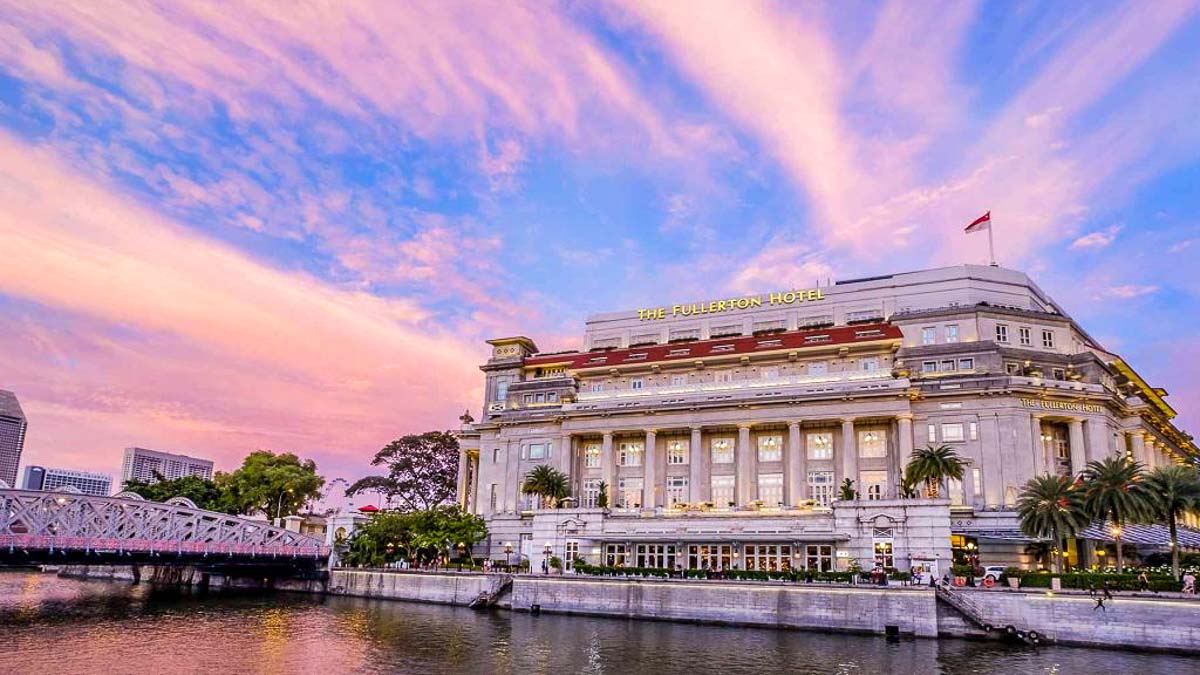 Photo credit: Booking.com
Pamper yourself with a luxury staycation at The Fullerton Hotel Singapore or The Fullerton Bay Hotel Singapore this month — for every Suite stay booked, you'll get your second night free!
The Suite Compliments staycation package also includes daily breakfast, afternoon tea, evening cocktails, and canapés for two adults at The Fullerton Hotel Singapore. Parents with young children under the age of 12 can also request an extra bed at no extra cost.
Cost: From S$410/night
Promo period: For stays till 30 Dec 2021
38) Spend S$50 SRV on a Klook staycation for S$50 off your next hotel booking
Photo credit: Lloyd's Inn
Spend at least S$50 of your SingapoRediscovers Vouchers on Klook's staycation packages and receive S$50 Klook credits for future hotel bookings.
Choose from over 50 staycation packages, from the cosy Lloyd's Inn to the historic Goodwood Park Hotel. Klook staycation packages also offer added benefits, like spa and F&B dining credits!
Promotion period: Now till further notice
Looking for new things to do in Singapore?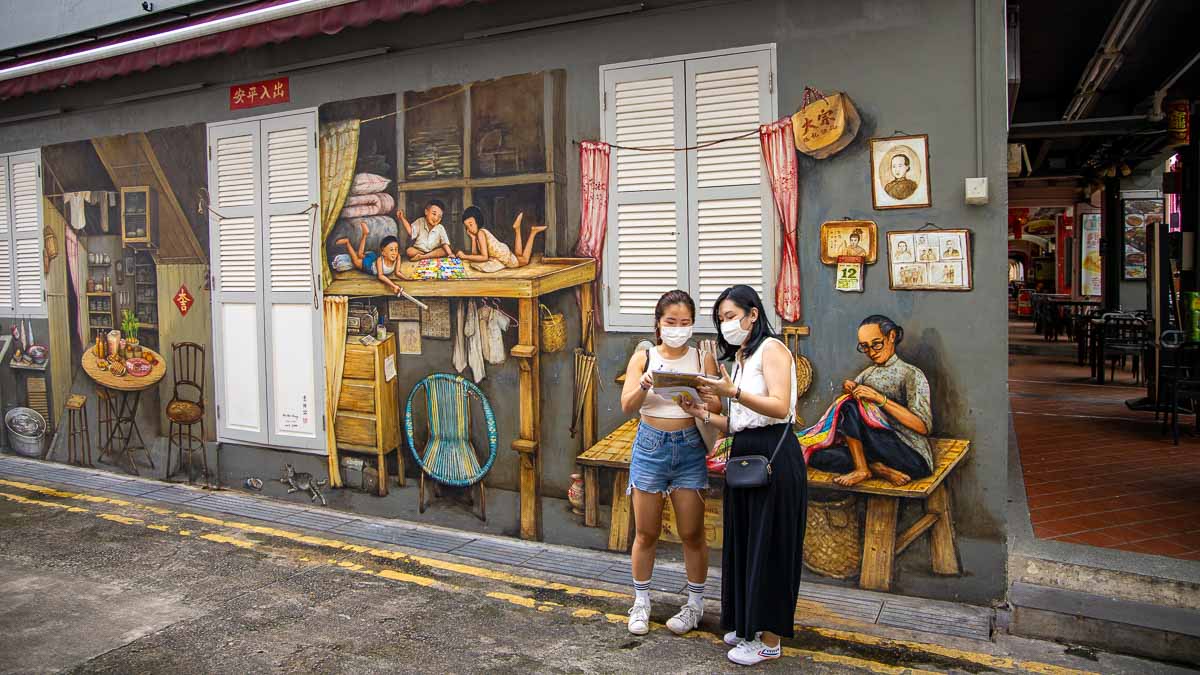 Exploring doesn't always have to be overseas. Whether it's sailing to offshore islands like Pulau Ubin or stepping out of your comfort zone for epic experiences, there'll always be parts of our little island to (re)discover!
In the meantime, stay inspired by binging on travel books and shows, enjoying awesome virtual tours and picking up Lightroom skills to give your travel photos new life!
Still bored? Here are more cool stuff to check out in Singapore:
– New places to eat: 12 Unique Restaurants in Singapore Even Non-Foodies Will Find Impressive
– New staycations to book: 16 Underrated Hotels to Spend Your S$100 SingapoRediscovers Vouchers
– New things to do: 15 Things to Do in Singapore for Outdoor-Loving Singaporeans
Featured image credit: Gardens by the Bay
Facebook image credit: Capitol Singapore, Gardens by the Bay, Changi Airport

What are your favourite things to do in Singapore? Share with us in the comments!
---