In the blink of an eye, we've arrived in mid-2021. And while we've gone from hanging out in groups of eight to just two, there's still lots to rediscover in Singapore for the month of June.
Here, we've compiled some attractive deals for hotels and attractions that you can check out this month!
*Update: The SingapoRediscovers vouchers have been extended till 31 Dec 2021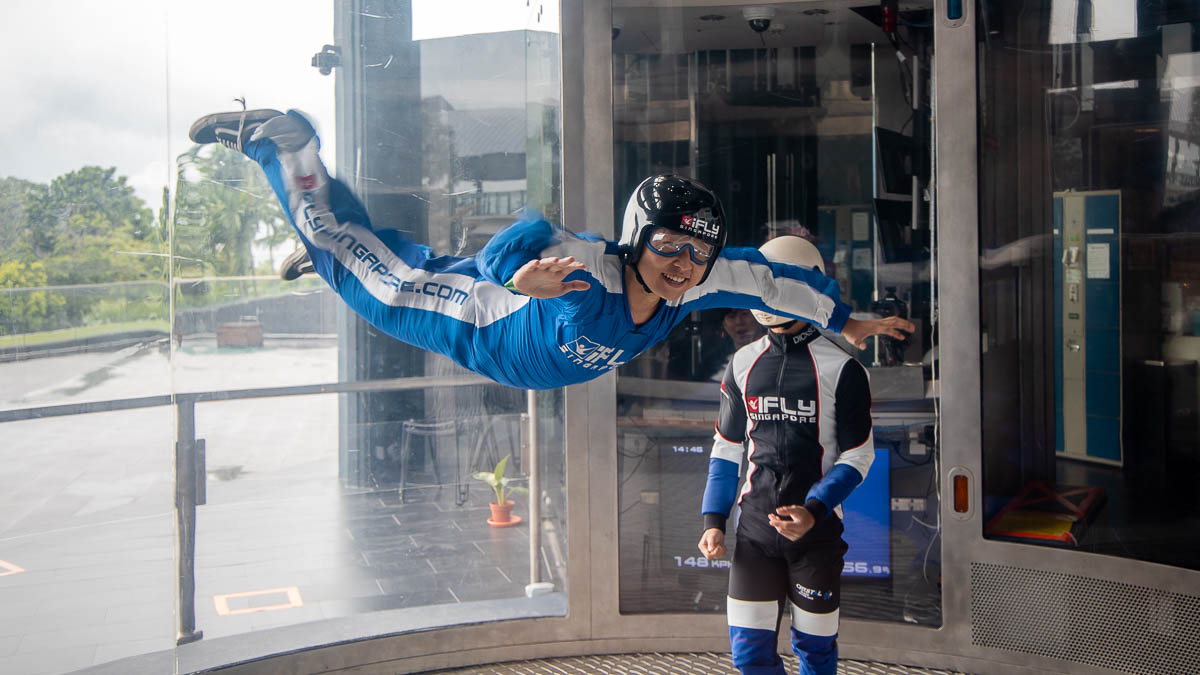 Plus, you can use your S$100 SingapoRediscover vouchers to offset most of the attractions on this list. No better reason to visit new places (or re-experience familiar ones) this June. 😉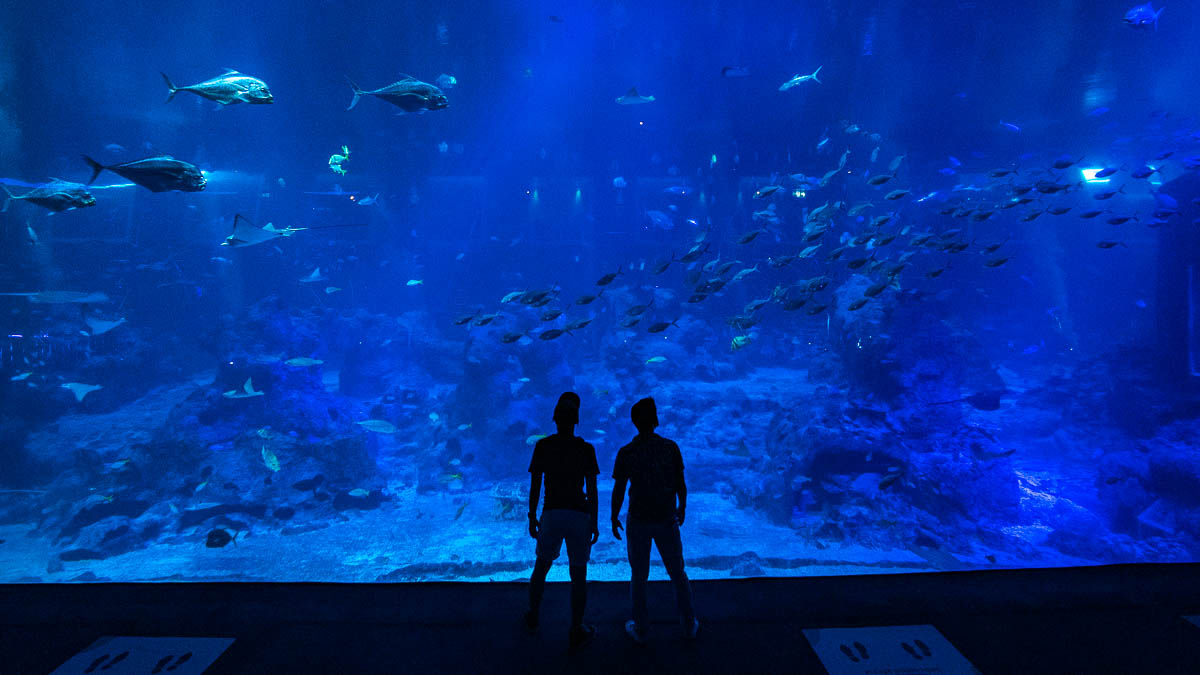 We'll be updating this list regularly, so bookmark this article for more Singapore attractions and staycation deals!
Read also: Ultimate Guide to Maximise Your S$100 SingapoRediscovers Vouchers incl. Pro-tips and FAQs
Epic Attractions and Dining Experiences in Singapore
1) [NEW!] New World's End audio walk — Travel back in time to Jalan Besar of the 1960s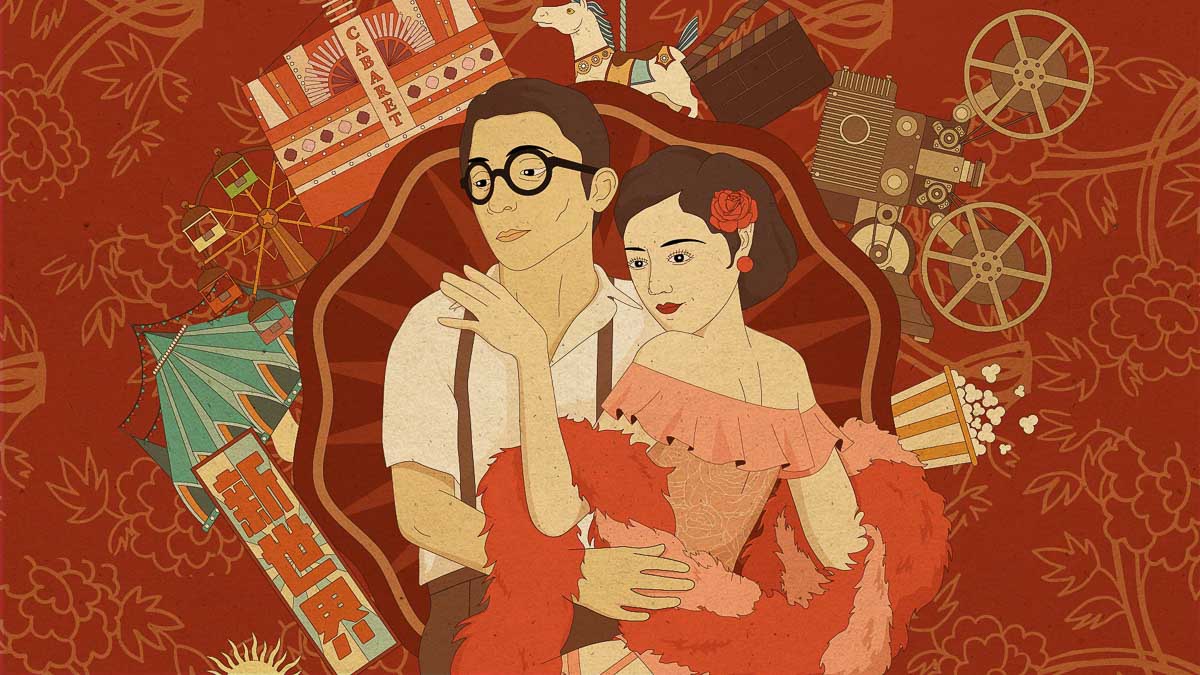 Photo credit: OH! Open House
We've been rediscovering Singapore the past year but have you imagined how exploring Singapore in the 1960s would be like? New World's End is unlike any other audio walking tour you've experienced. This multi-sensory experience will bring you on a trip to the iconic New World Amusement Park that existed in the 60s, right on the streets of Jalan Besar.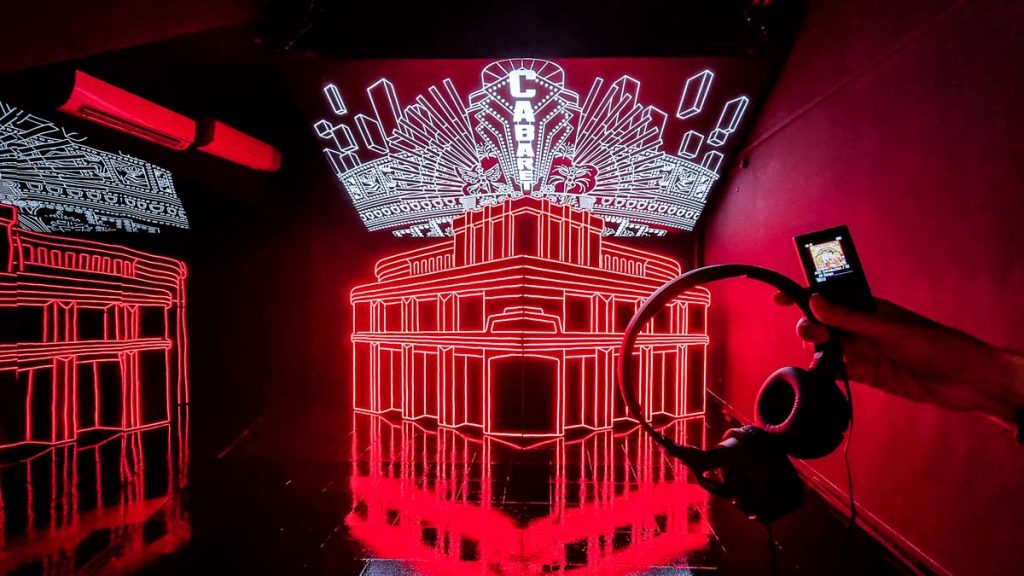 With the use of multimedia and on-site spatial design, the forgotten streets of Jalan Besar come to life through a love story that revolves around two fictitious characters – Kiran, a cinema projectionist, and Rosa, a dance hostess at the New World Cabaret. The clever and seamless banding of history and fiction with real-life spaces creates a trippy yet fascinating experience for participants on the night walk.
New World's End will be available every Friday, Saturday, and Sunday from 2 July 2021 onwards — get your tickets early as this will likely run full really quick!
Cost: S$35/pax (limited slots every day!)
Address: 85 Desker Road (parking available by the road); 6mins walk from Jalan Besar MRT Station
Timing: 4PM – 1AM
Duration: ~1-2 hours
2) [NEW!] Step into Da Vinci's World at Science Centre Singapore — The largest collection in S.E.A
Photo credit: Science Centre Singapore
A new exhibition showcasing Leonardo Da Vinci's inventions, discoveries, and art has been launched at the Science Centre Singapore. Titled Da Vinci, The Exhibition, it is the largest Da Vinci collection in Southeast Asia so far.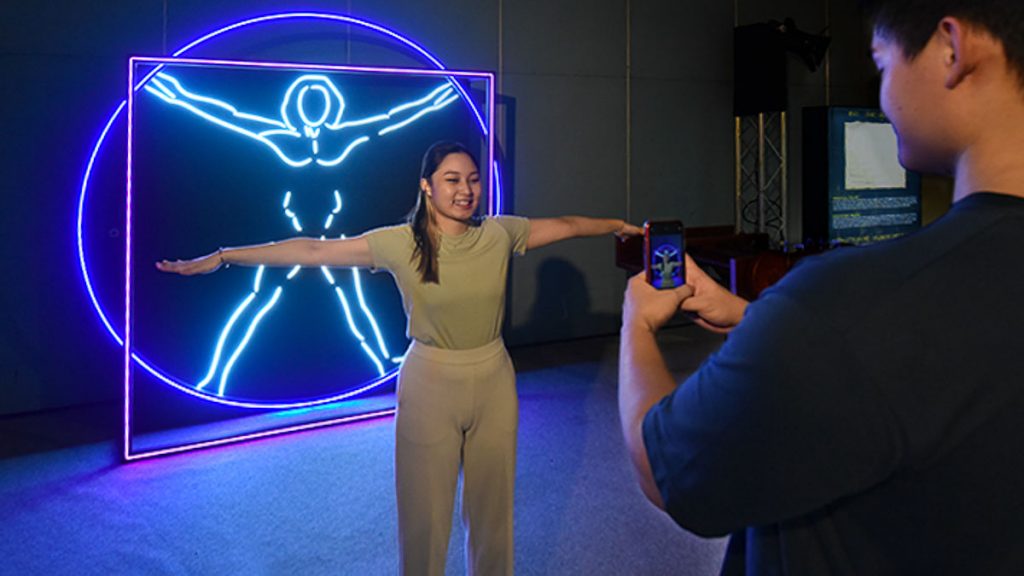 Photo credit: Science Centre Singapore
The touring exhibition features collections of life-size replicas and reproductions of Da Vinci's most famed discoveries and art, such as the "Vitruvian Man", Mona Lisa, Last Supper, his study of flight, civil engineering and so across ten different exhibition zones.
Morning admission to Da Vinci, The Exhibition is from 10AM to 1PM, while afternoon admission is from 2PM to 5PM.
Entrance fee: S$18/pax (Da Vinci the Exhibition only), S$19.90 (bundled ticket for Science Centre Singapore + Da Vinci the Exhibition)
Exhibition period: 18 Jun 2021 to 2 Jan 2022
Opening hours: 10AM – 1PM, 2PM – 5PM on Tue–Sun. Closed on Mon.
3) [NEW!] Museum of Ice Cream Scavenger Hunt — Free tickets to be found on 26–27 June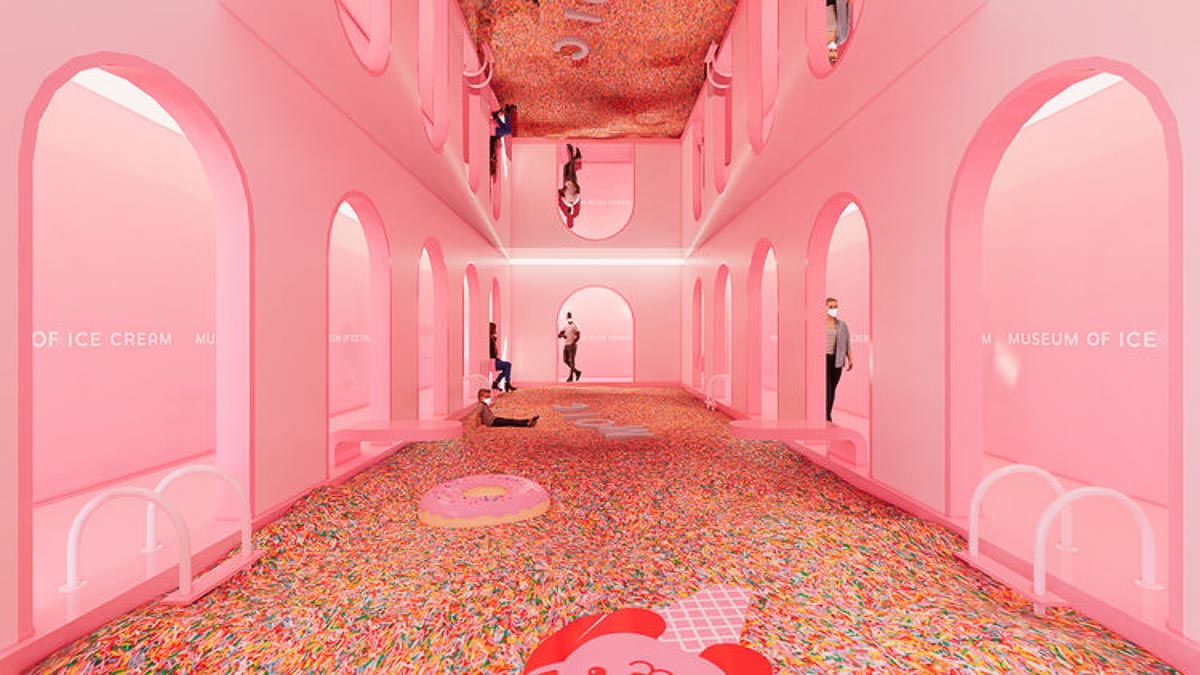 Photo credit: Museum of Ice Cream
The Museum of Ice Cream has yet to open officially in Singapore but is already dropping sweet perks around the island. Starting 19 June, four pairs of tickets will be hidden across Singapore, and lucky finders can save themselves up to $42 in ticket price.
The Golden Ticket Scavenger Hunt starts at 1PM on the weekends of 19-20 and 26-27 June, and clues will be dropped on the Museum of Ice Cream Singapore's Instagram. One pair of pink tickets will be hidden at four undisclosed locations on each of the four days.
If treasure hunting for a ticket is too much of a hassle, you can also reserve the tickets on the Museum of Ice Cream Singapore's website.
4) [NEW!] SAM Mini Mobile Museum: 'Slander!' — Coming to you at Woodlands Regional Library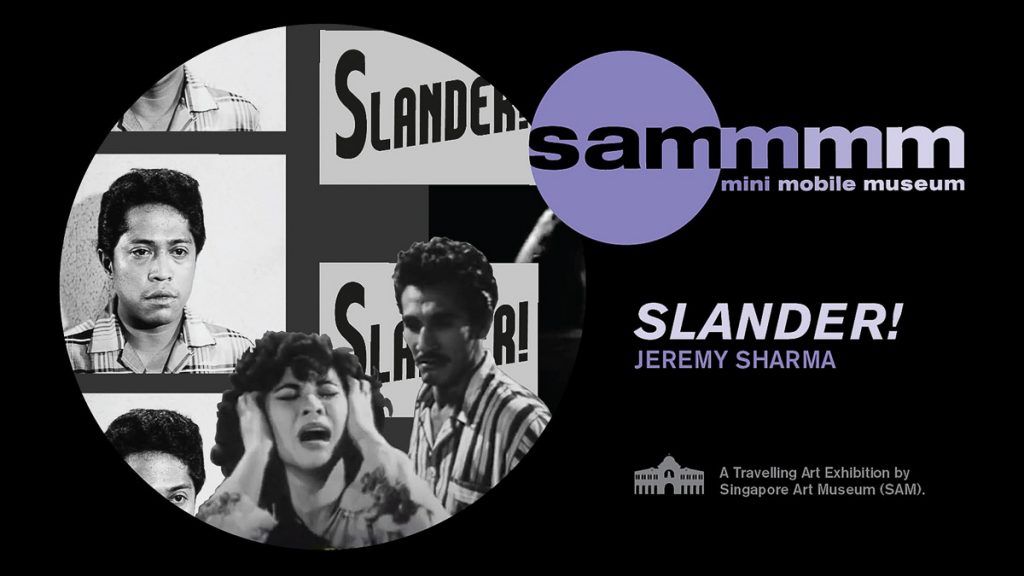 Photo credit: Singapore Art Museum
SAM Mini Mobile Museum is a roaming art exhibition hosted by Singapore Art Museum in partnership with the National Library Board. And from 9th June, a new exhibit by multidisciplinary artist Jeremy Sharma is showcased at Woodlands Regional Library.
Named Slander! after the 1959 film Korban Fitnah (Victims of Slander), the exhibit looks at the cultural movement of a rapidly urbanising young nation through films produced during the golden era of Singapore and Malayan Cinema. Visitors can expect to see collections of film footage, digitised images, text, objects, and printed matter.
SAM Mini Mobile Museum: Slander! will run at Woodlands Regional Library from 9 June to 25 July 2021, and will be moved to Jurong Regional and Tampines regional libraries on 28 July and 15 September 2021 respectively.
Entrance fee: Free
Where: Woodlands Regional Library (9 Jun – 21 Jul)
Jurong Regional Library (28 Jul – 12 Sep)
Tampines Regional Library (15 Sep – 31 Oct)
5) [NEW!] Human X Nature exhibition — National Library Building
If you head to level 10 of the National Library building before 26 September 2021, you'll see that it has been transformed to host the Human X Nature exhibition. This exhibition explores the history of Singapore's nature landscapes and how it's come to what it is today. Here you'll find natural history books, botanical prints, plantation photographs and maps from the collections of the National Library and National Archives.
Entrance Fee: Free
Where: Level 10 National Library Building, 10AM – 9PM
Available till: 26 September 2021

6) [NEW!] Modern Women of The Republic — An exhibition on Fashion and Progress in China and Singapore

Another noteworthy exhibition is 'Modern Women of The Republic', happening at the Sun Yat Sen Nanyang Memorial Hall. This exhibition explores a time when women's roles and lifestyles saw the most drastic changes. It attempts to tell the story of this journey between the late 1800s to 1970s through over 90 artefacts and archived photographs from China and Singapore.
Entrance fee: Free for Singaporeans and PRs
Where: Sun Yat Sen Nanyang Memorial Hall, 10AM – 5PM
Available till: 12 Dec 2021
7) [NEW!] Jewel Changi Aiport reopens on 14 June — Free parking 10AM – 11PM daily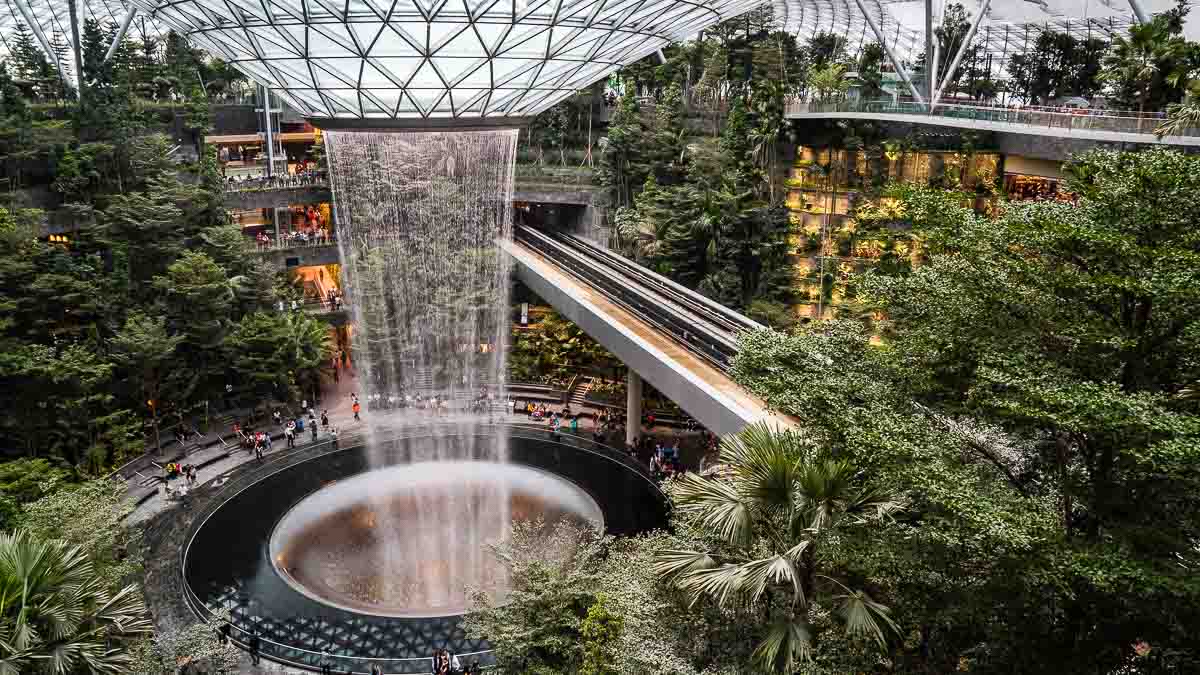 After a month of closure, Jewel Changi Airport has reopened to welcome visitors and shoppers again. And to draw shoppers back, Jewel is currently offering free parking from 10AM to 11PM daily, until 11 July.
New programmes and promotions at Jewel Changi Airport are also in the works, and will be shared with the public at a later date.
Promo period: 14 June to 11 July 2021
8) [NEW!] Otah & Friends two brand new volumes — Enjoy 20% off when you visit in groups of five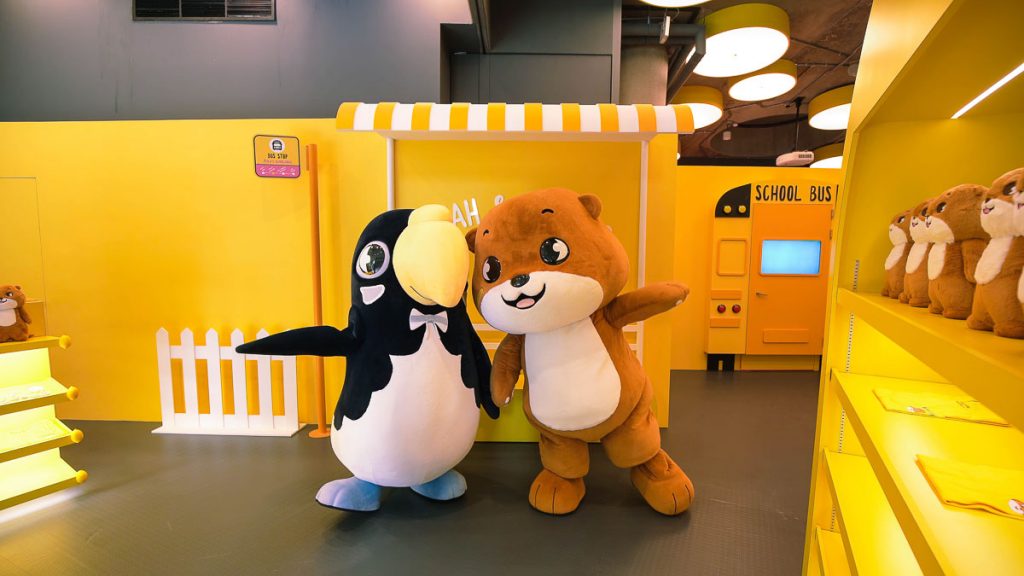 Photo credit: Otah & Friends
Otah & Friends is a story-based attraction inspired by the wildlife in Singapore. Earlier this year, Gardens by the Bay hosted the Otah & Friends Volume 1: Hide-And-Seek pop-up that ran till April 2020. If you missed it, or are looking out for more interactive activities for the kids this June holidays, there are two more brand new volumes to look forward to this year!
In the two new volumes, not only has the otter-verse expanded with new characters but also also new immersive game experiences that will keep the young (and young-at-heart) ones entertained.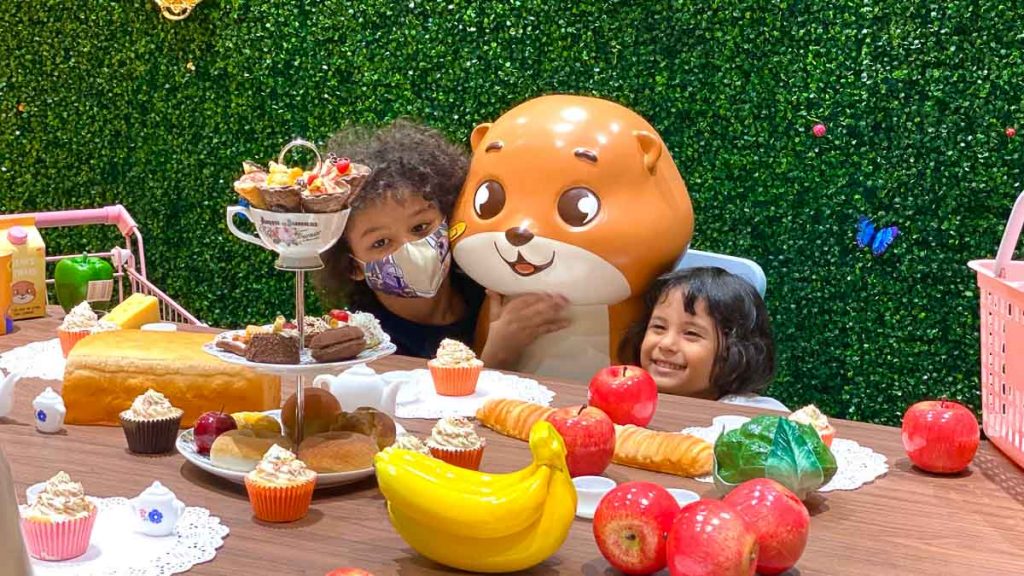 Photo credit: Otah & Friends
Tickets are available at $24 per person, while groups of five will enjoy a special rate of $19 per person.
Venues:
Otah & Friends Vol 2: Blast off — Gardens by the Bay
Otah & Friends Vol 3: Grocery Run — Suntec City
Entrance fee: S$24/pax (S$19 per pax if you visit in groups of five)
Event dates: Now till 3 January 2022
Opening hours: 9AM – 9PM
9) Newly reopened Changi Chapel and Museum — free admission for SG citizens and PR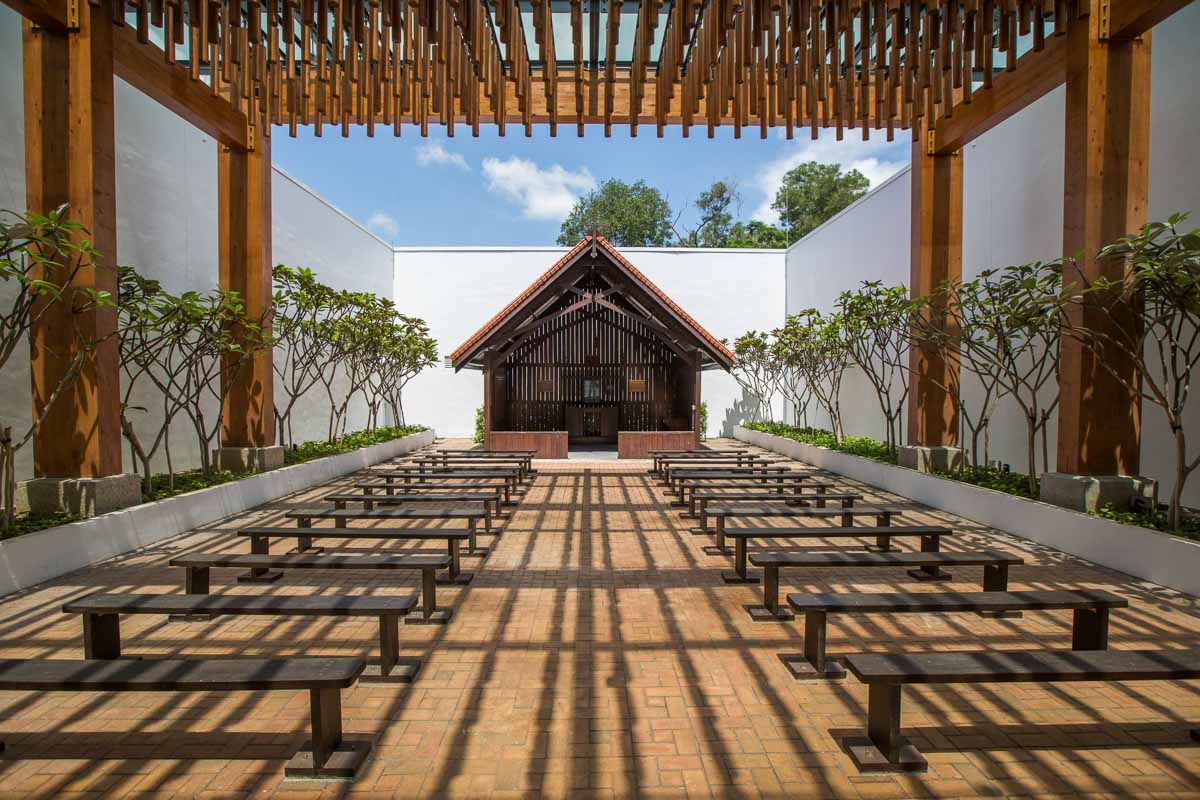 The Changi Chapel. Photo credit: Changi Chapel and Museum
Here's one more reason to venture to the far eastern side of Singapore: Changi Chapel and Museum is reopening on 19 May 2021 after being closed for extensive redevelopment since 2018.
The revamped Changi Chapel and Museum not only has newly added artifacts donated by past civilian internees but also enhanced multimedia features in its eight exhibition zones to showcase the stories of prisoners of war in Changi during the Japanese Occupation.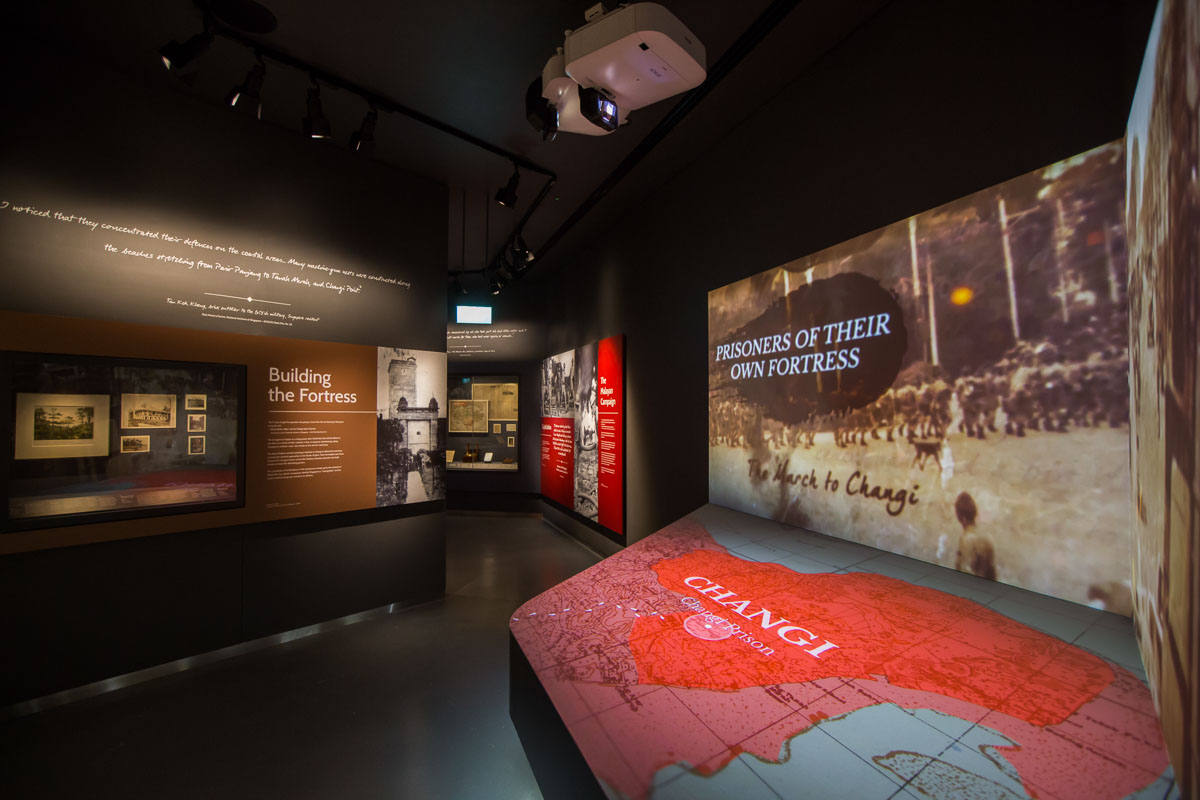 Zone 1 of Changi Museum. Photo credit: Changi Chapel and Museum
Visitors can pre-book their entry timeslots for a maximum of 2 persons 7 days in advance.
Entrance fee: S$8/adult (Free for SG citizens & PRs)
Opening hours: 9:30AM – 5:30PM, closed on Mon except Public Holidays
10) Dale Chihuly's Glass in Bloom — Admire Incredible Glass Sculptures at Gardens by the Bay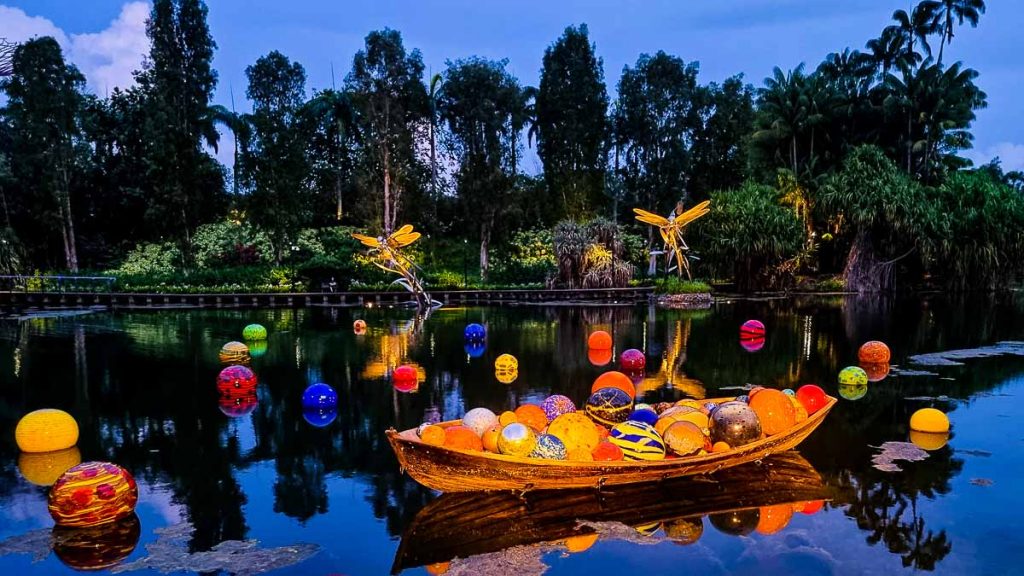 Float Boat, and Floats at GBTB's Dragonfly Lake
Indoor art galleries aren't the only place you can admire glass sculptures. From 1 May, head down to Gardens by the Bay and feast your eyes on dozens of large-scale blown-glass sculptures by American glass artist Dale Chihuly. Bring your cameras along 'cos you'll definitely be awed by the dramatic glass pieces.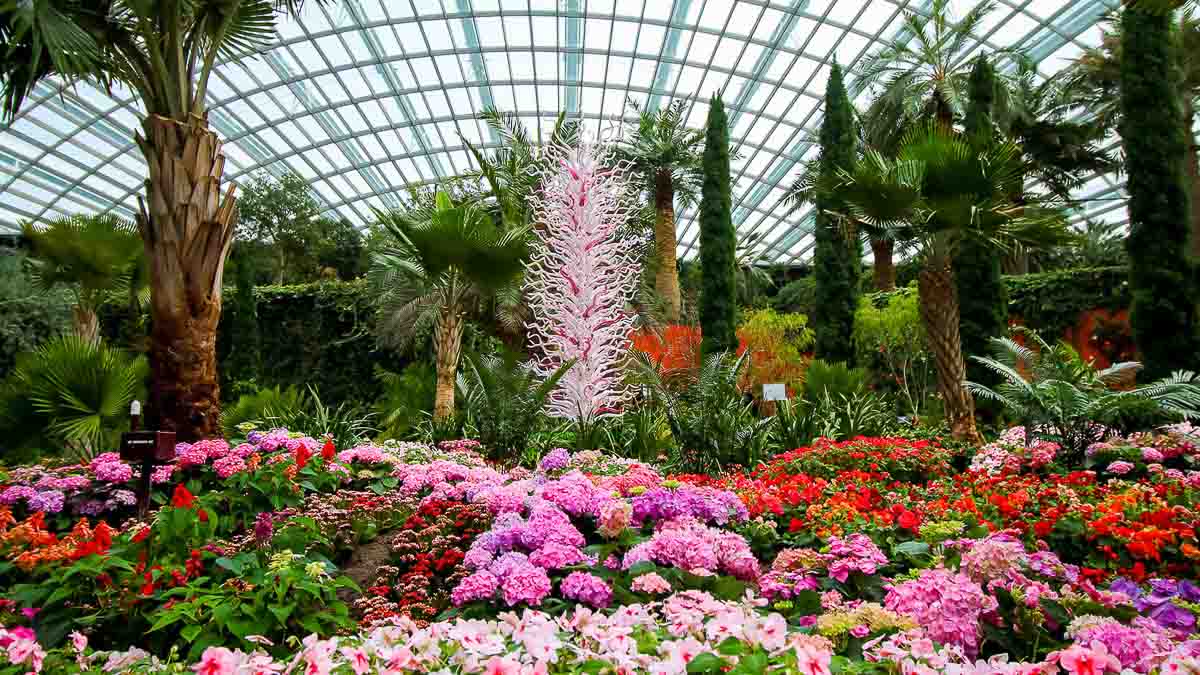 WHITE TOWER at Flower Dome of Gardens by the Bay. Photo credit: Gardens by the Bay
Chihuly's glass sculptures are on display at Flower Dome, Cloud Forest, the Outdoor Gardens, and Gallery of Gardens by the Bay. Glass in Bloom marks Chihuly's first major garden exhibition in Asia and will run till 1 August 2021.
Cost: From S$27/adult (SRV eligible)
Exhibition period: 1 May – 1 Aug 2021
Opening hours: 9AM – 9PM
Read also: 5 Exciting New Attractions in Singapore to Look Forward to
11) Adventure Cove Waterpark Reopens 12 May — Day tickets from S$26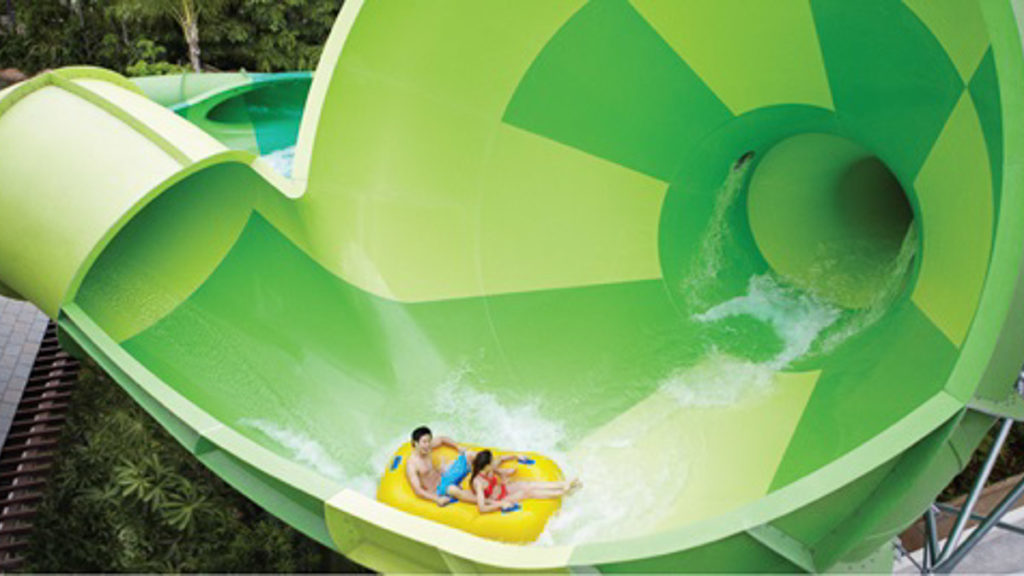 Adventure Cove Waterpark. Photo credit: Resorts World Sentosa
After a year of closure, Adventure Cove Waterpark in Sentosa is finally reopening on 12 May 2021. To mark its return, the waterpark is offering promotional rates for Singapore residents. Adult tickets will cost S$26 (u.p. S$38) while child tickets go for S$20 (u.p. S$30).
Limited capacities and staggered operational timing will be enforced as well, do refer to ACW's website for the latest updates.
Promotional prices are valid until end June 2021.
Cost: from S$26/adult (u.p. S$38)
Opening hours: 10AM – 5PM on operational days (view official calendar)
12) USS Park Savers Pass for Youth 17 and below — S$58/pax with S$20 worth of vouchers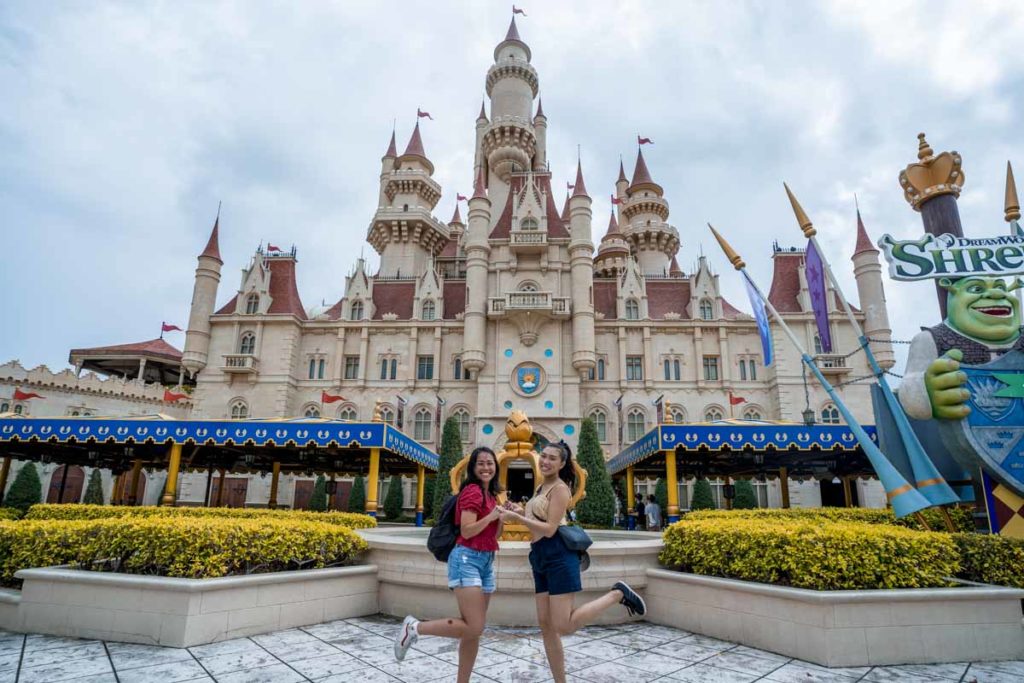 School holidays aren't here yet but here's great news for youths! From now till 27 June, Universal Studios Singapore is offering a limited-time Park Savers Pass at only S$58/pax (U.P. S$68). This Savers Pass is only available for youth and children age 17 and below.
Specially catered to the youth, the Park Savers Pass includes a one-day ticket into USS, a free treat (choice of rainbow churros or ice cream), a S$10 meal voucher, a S$5 food cart voucher, and a $5 retail voucher. Sweet!
Cost: S$58/youth (u.p. S$68)
Promo period: From now till 27 June 2021
Opening hours: 12PM – 8PM Thu to Sun (rides operate from 2PM)
13) Mount Faber SRV Deals — Cable Car rides + Arbora 3-Course Set Meal at only S$50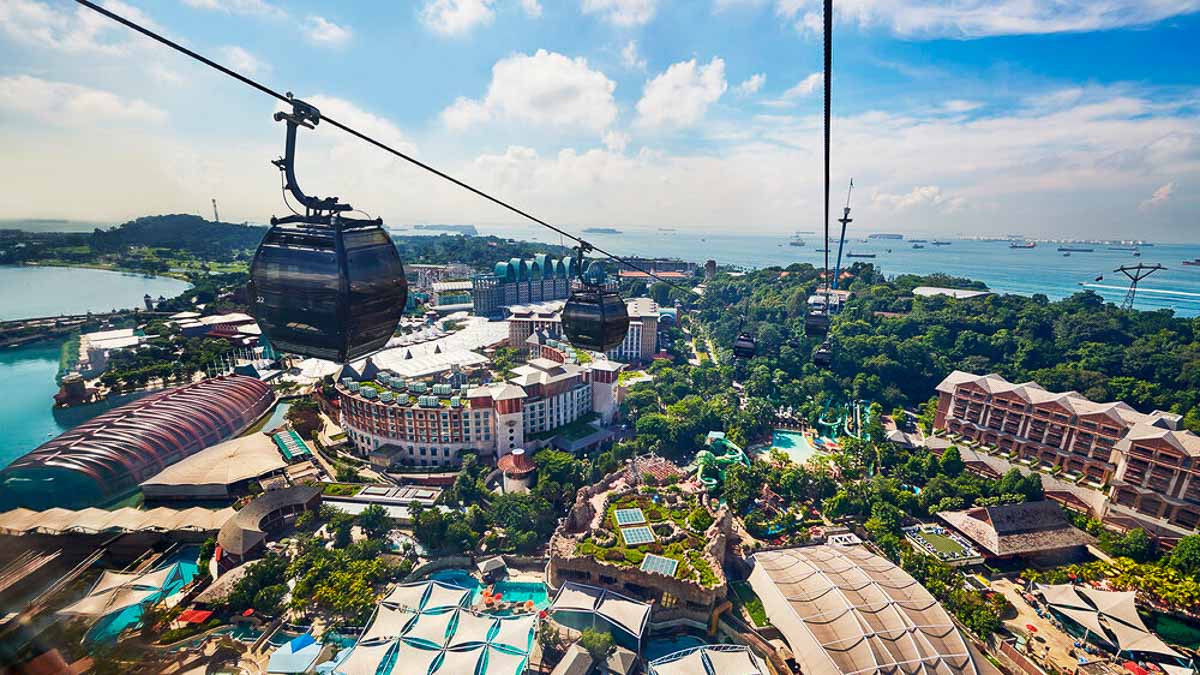 Photo credit: One Faber Group
This doesn't quite count as a "flight" but the views on a cable car don't pale in comparison to the one you get from an airplane window. And if you've yet to utilise all of your SingapoRediscovers vouchers, this is a good way to use them before they expire on 31 Dec (updated on 30 Apr).
The Singapore Cable Car Sky Bundle deal comes with unlimited trips on the Singapore Cable Car for a day, and a 3-course pasta set at Arbora Hilltop Garden & Bistro.
Refer to One Faber Group's website for set meal dininteg times and blackout dates.
Cost: S$50/pax (SRV eligible)
Promo period: Now till 30 June 2021
14) Circuit Tiki @RWS — Race around Singapore's first indoor karting circuit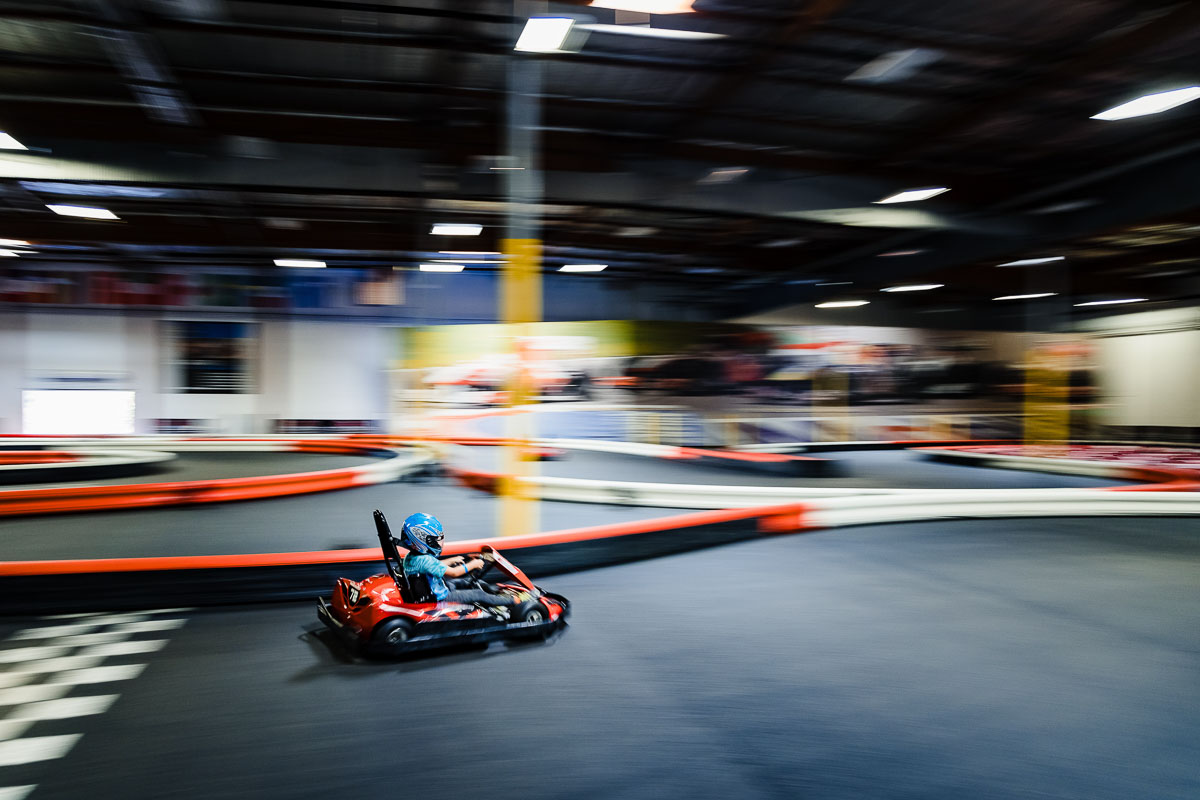 Photo credit: SLRlounge via Unsplashed
F1 may be cancelled but you can still fuel your need for speed at Circuit Tiki! For a limited time, the RWS East car park will be transformed into an indoor karting circuit with karts that go up to 40km/h (for the advanced drivers). Test your agility as you manoeuvre through 23 corners!
Tickets can be purchased on-site at the ticketing counter but subjected to availability. Alternatively, secure your slots by pre-booking over email to [email protected] or by calling (62520777).
*A valid driving/motorcycle license is required only for the Advanced go karts.
Cost: From S$28 ($18 for RWS members)
Promo period: 2 Apr – 30 Jun 2021
Opening hours: 10AM – 10PM
15) Uncle Ringo in Punggol till end 2021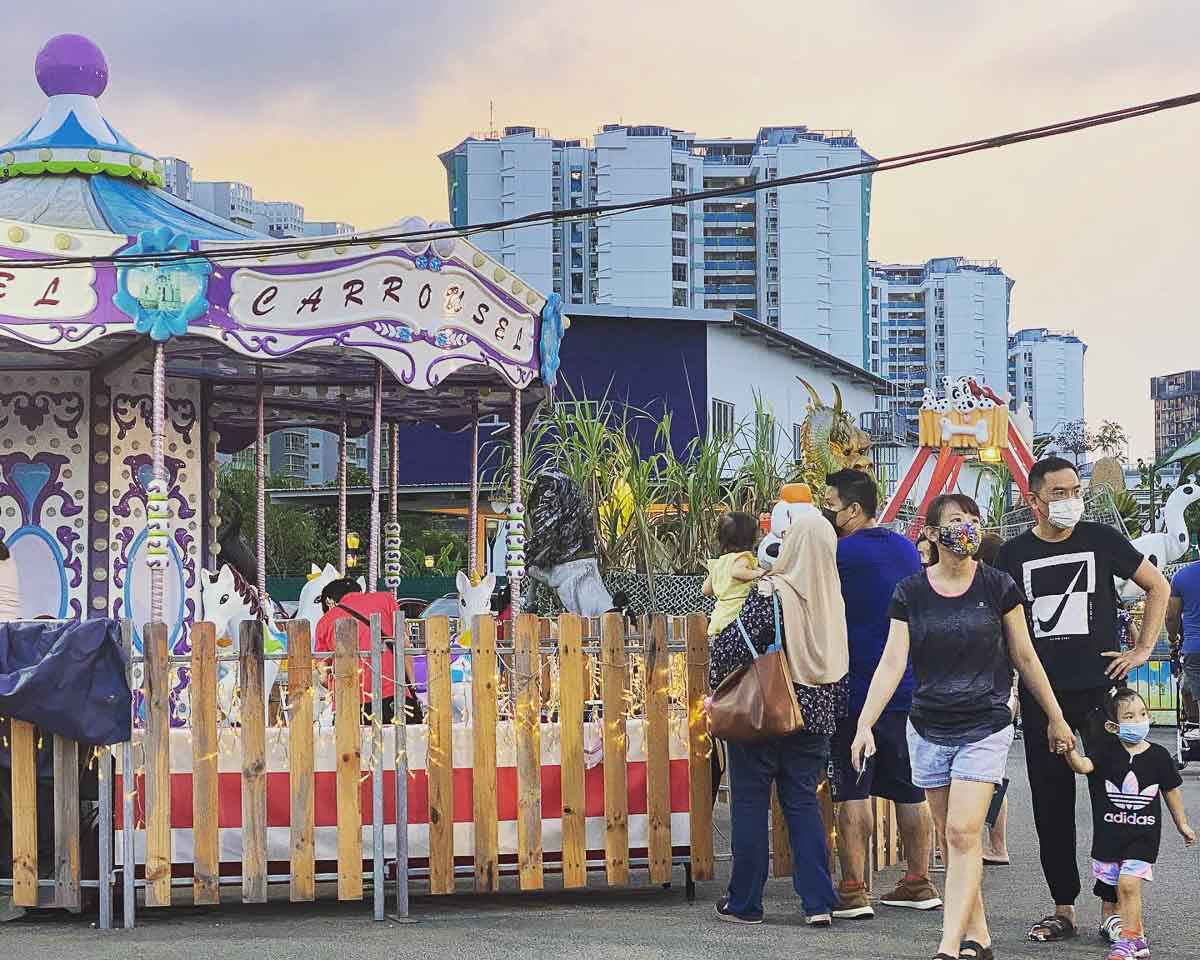 It might be a while before Pasar Malams and night markets return but Uncle Ringo is back! From now till the end of 2021, Uncle Ringo will be stationed at Social Innovation Park every Thursday to Sunday.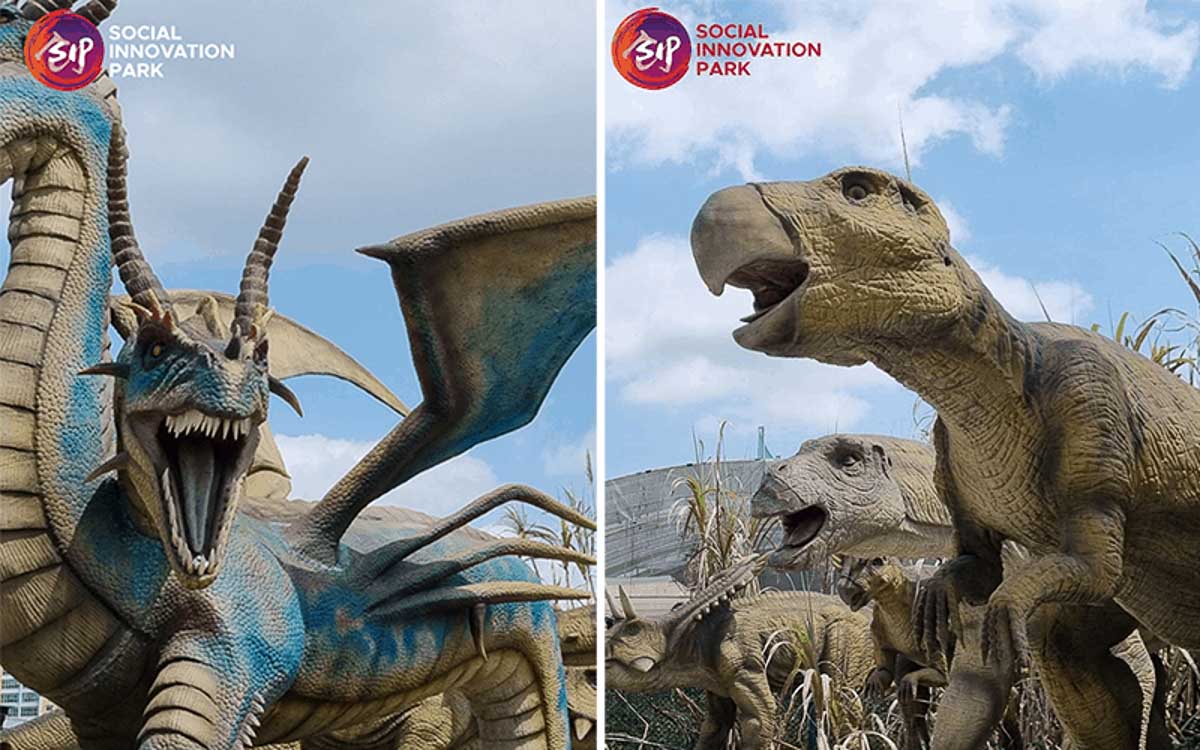 On top of the usual rides like the Pirate Ship, Mini Carousel, Carousel, Train Ride and Ferris Wheel, there'll also be a Dinosaur Park featuring life-sized dinosaurs and dragons.
Cost: From S$5 for rides and games
Opening hours: 6PM – 10PM (Thu–Sun)
16) YachtCruiseSG — Cruise on a luxury yacht for S$60 (SRV Eligible)
Photo credit: Sentosa
For S$60, live the high life for an hour and take in the sights of Marina Bay from a cruise. This luxurious tour comes with a complimentary mocktail and is fully redeemable with your SingapoRediscover Vouchers!
Cost: S$60
Promo period: Now till 30 Jun
17) iFly Singapore — indoor skydiving from S$25 (U.P. S$89 each)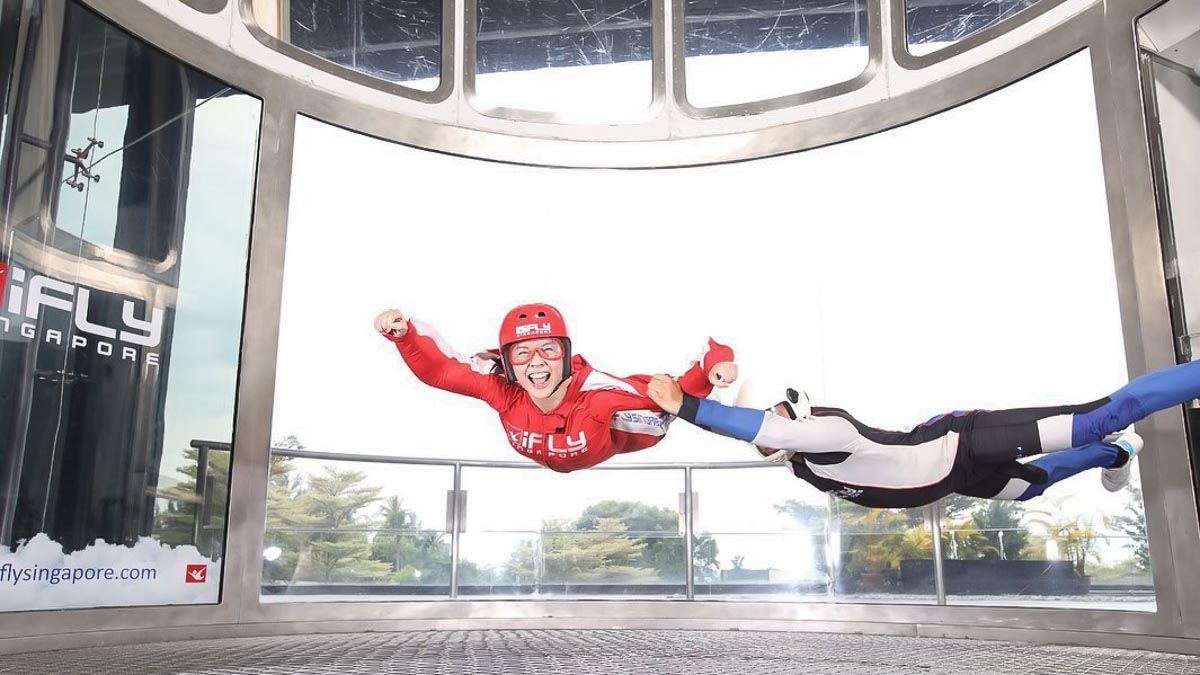 Photo credit: @laxstergram via Instagram
At iFly, experience weightlessness at one of the largest wind tunnels in the world!
From now till 30th June 2021, book the Besties Fly Far package — two Teaser flights for just S$100. Since the Teaser usually costs S$89 each, you're saving S$39 per person!
For those who want to get slightly more serious, there's also a trial training package going at six flights for S$150 (that's S$25 a flight)!
Promo period: Now till 30 Jun
Cost: From S$25/flight (U.P. S$89 for 1)
Opening hours: 9AM – 10PM; First flight at 10AM and last flight at 9:30PM
How to get there: From Harbourfront MRT Station, take the Sentosa Express to Beach Station
New flyers can also try a Trial Training Package for only S$150 (U.P S$423.50). It comes with six skydives, coaching, and first-timer's training. Nothing like starting 2021 with a new skill — especially something as cool as skydiving!
Promo period: Until further notice
Cost: S$150 per pax
18) Jurong Bird Park Annual Pass for S$39 — Includes free tram rides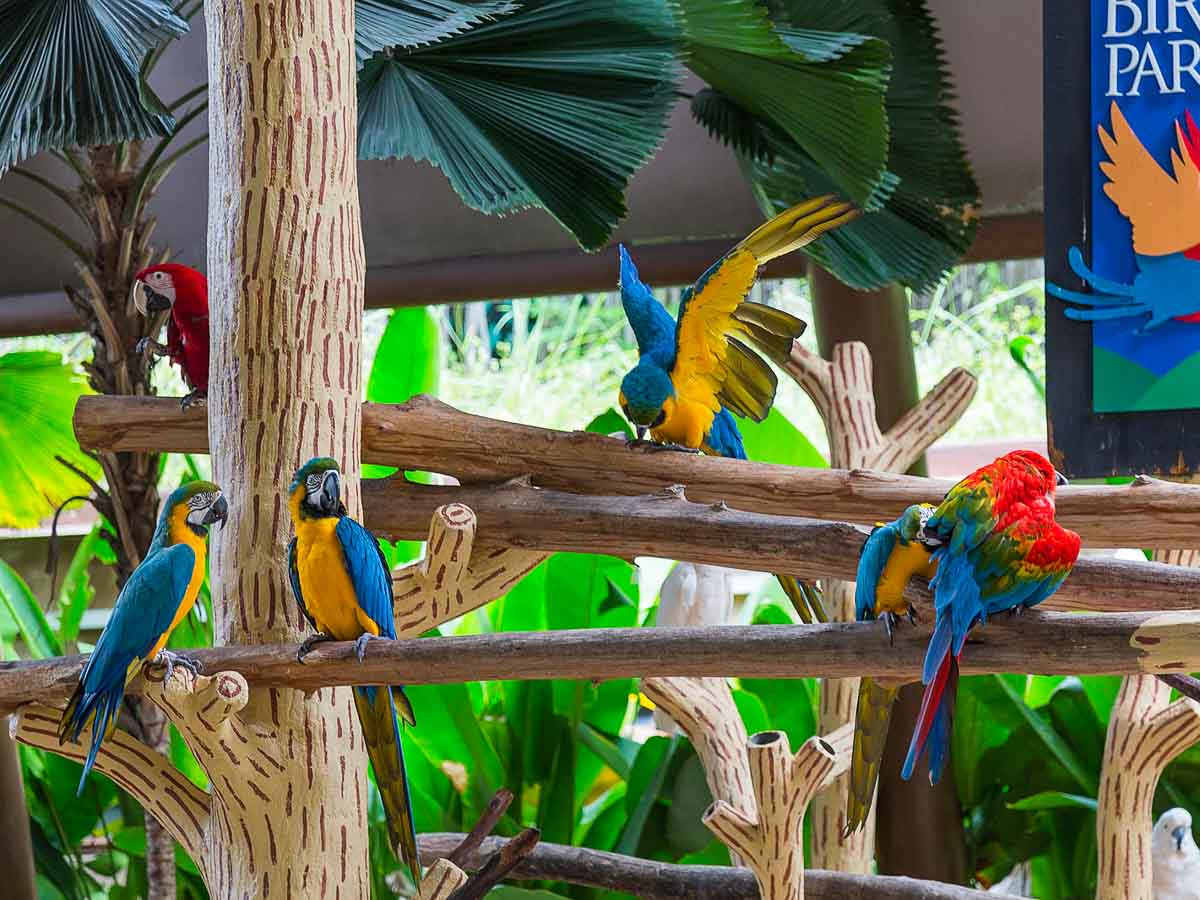 Jurong Bird Park celebrated its 50th birthday last December with a limited-time admission fee of S$2.50, and it's since reverted back to its usual price of $35 per pax. Good news, now, for those who missed the deal last year because Jurong Bird Park's annual membership now costs only S$39.
Friends of Bird Park can enjoy annual access to Jurong Bird Park for one year. Each membership can book up to three timeslots at any one time. Other member benefits include complimentary tram rides, 20% off dining and retail across all WRS parks, and more.
Terms and conditions apply.
Jurong Bird Park annual membership fee: S$39/adult
Opening hours: 8:30AM – 6PM, last admission at 5PM
How to get there: Take Bus 194 or 251 from Boon Lay Interchange
19) Star Wars Identities — nerd out at the ArtScience Museum's limited-time exhibition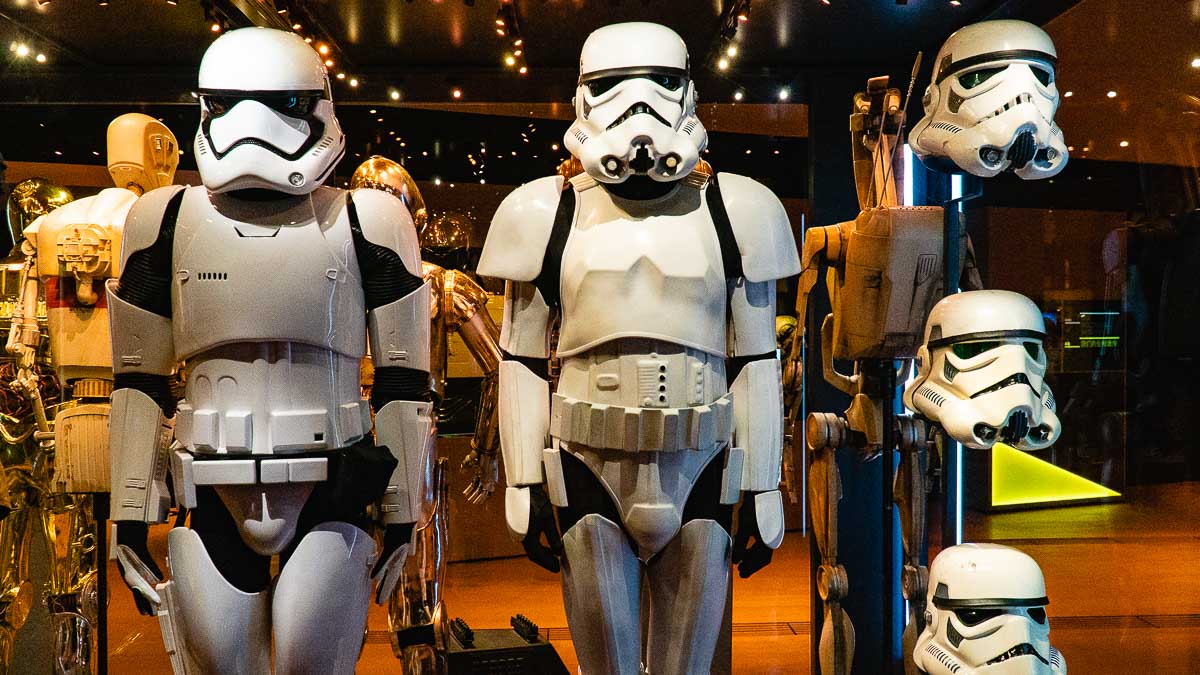 Travel to a galaxy far, far away! The acclaimed STAR WARS™ Identities exhibition is now at the ArtScience Museum — the final stop of its 12-city world tour.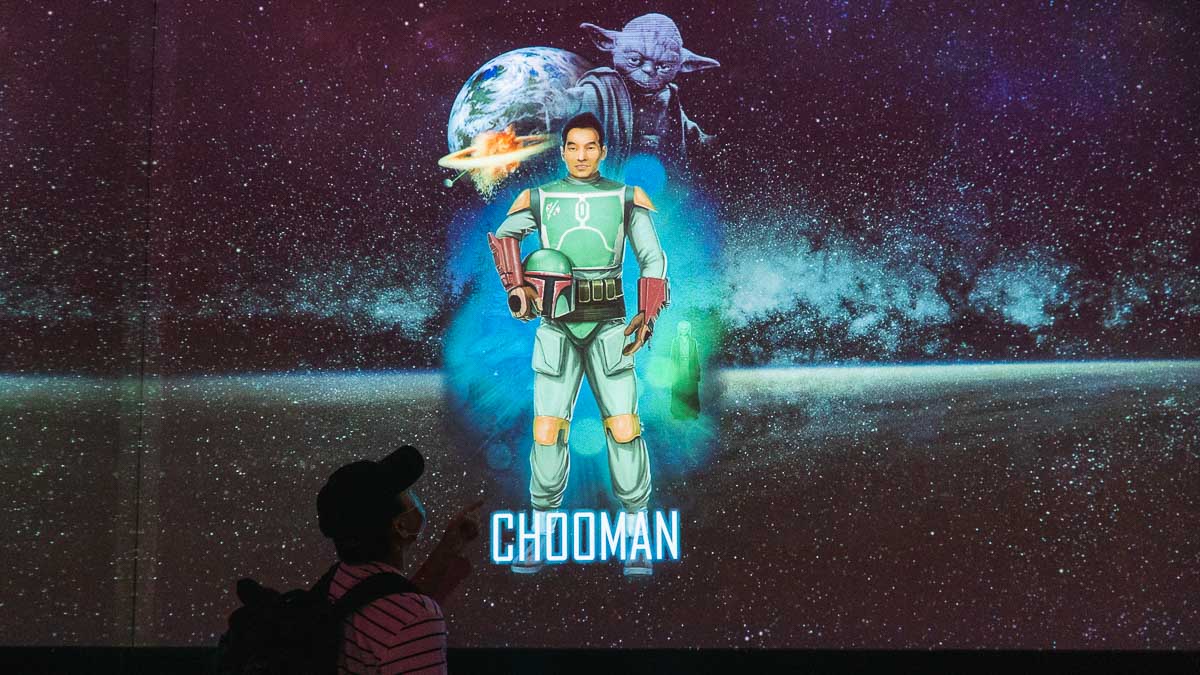 Admire 200 artefacts from the original Star Wars films, go behind-the-scenes, and design your own Star Wars character based on your appearance and personality.
Entrance fee: S$25/pax (standard), S$20/pax (concession), S$80 for a family bundle (two adults and two kids 12 and below)
Opening hours: 10AM – 7PM (Sun – Thu), 10AM – 9PM (Fri – Sat)
How to get there: From Bayfront MRT Station, walk 7min
Experience period: Now till 27 Jun
Read also: New Star Wars Identities Exhibition at the ArtScience Museum — Last Stop on World Tour
20) Sing Express Travel — Experience Russia without the 11-hr flight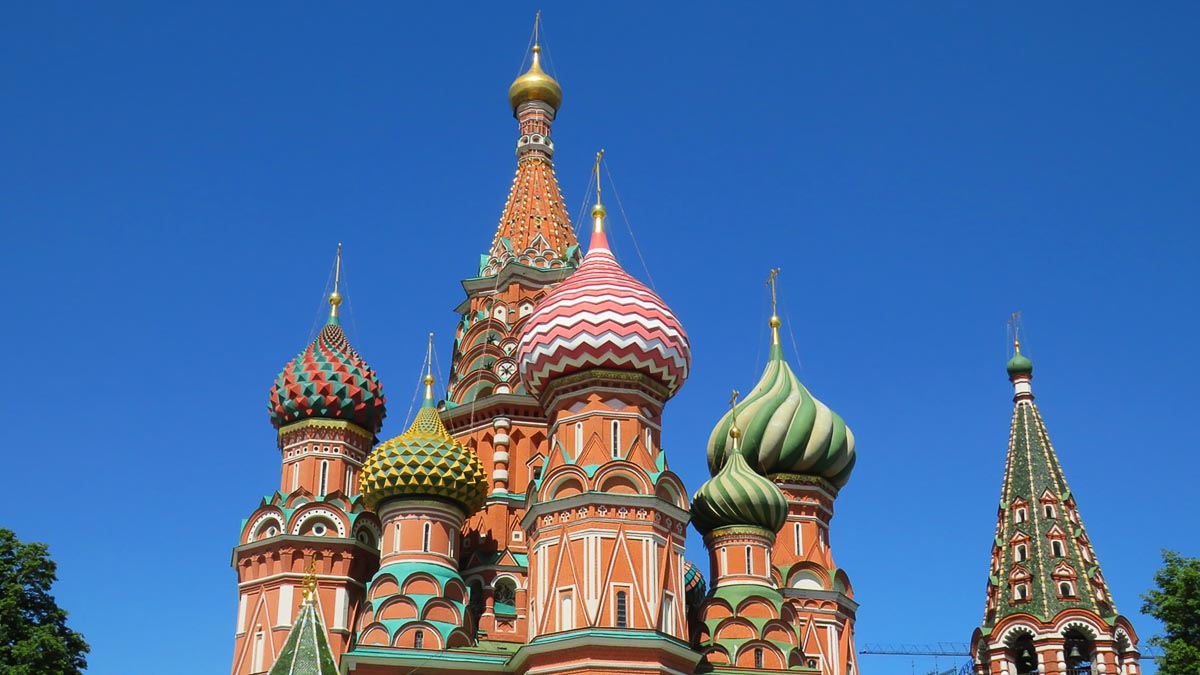 Photo credit: Anastasiya Romanova via Unsplash
Explore all things Russian right here in Singapore with the help of a true-blue Russian guide. Start your four-hour tour at a neighbourhood shop known for its unique selection of Eastern European food products.
Then, get a crash course on the local language while learning about their unique history and culture. You'll even get to try on their traditional warrior costume!
End off the tour with a true taste of Russia — a scrumptious three-course Russian lunch 😍
Cost: S$80
Promo period: Now till 24 Jun
Singapore Staycation Deals
21) [NEW!] Post P2HA deals — up to 30% off staycation packages for select hotels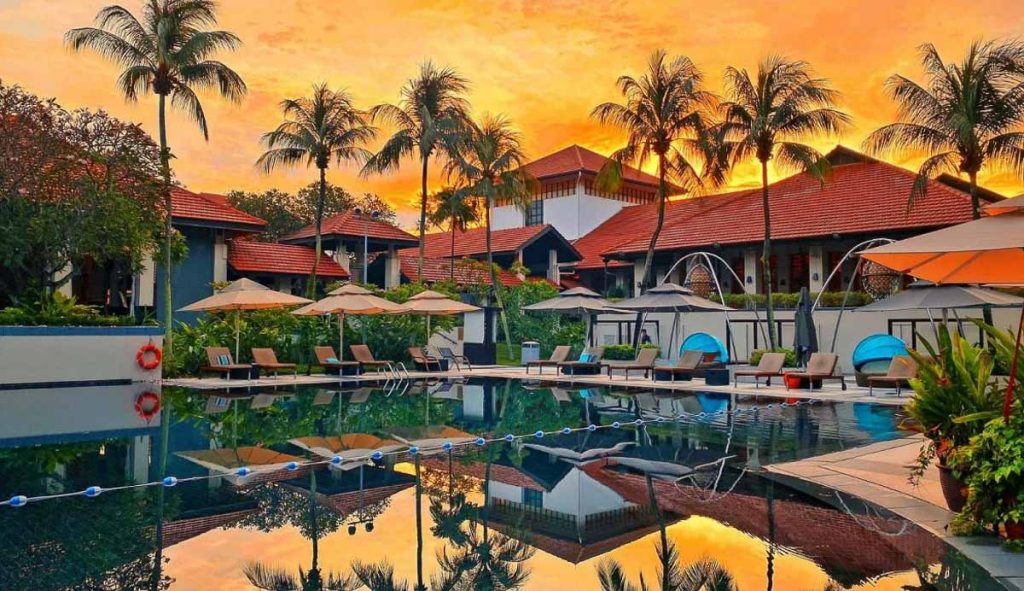 Photo credit: Sofitel Singapore Sentosa Resort & Spa
Singapore has successfully exited Phase 2 (Heightened Alert) and it calls for a celebration (a safely-distanced one, albeit!)
Klook is running a Post P2HA promotion on hotel packages, so if you're still deliberating on a staycation this year, here's the time to snatch this awesome staycay deal. What's even better is that these promotional packages are also SRV eligible!
Participating hotels include Fairmont Singapore, PARKROYAL COLLECTION Marina Bay, Sofitel Sentosa Resort & Spa, Hotel G, and more.
Increase your savings with another ongoing promotion if you're an OCBC Cardmember. Enjoy up to S$20 discount when you purchase a S$100 Klook e-Gift card with an OCBC card. This promo is limited to the first 500 redemptions per month only.
Promotion period: from 25 June to 1 July 2021
22) [NEW!] Shangri-La Rasa Sentosa — 10% off flexible rates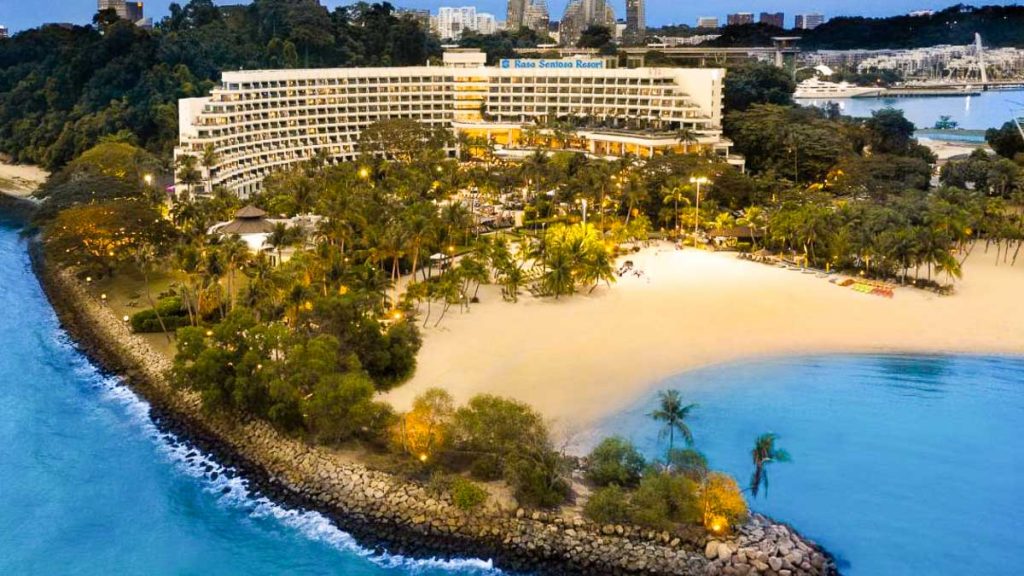 Photo credit: Booking.com
Who says a true blue getaway isn't possible in Singapore? Have a relaxing day at one of the nearby beaches and when night falls, check yourself into Shangri-La's Rasa Sentosa.
With panoramic views of the sea, a stay at Shangri-La's Rasa Sentosa is akin to a modern tropical holiday experience.
Book with your Mastercard and get to enjoy 10% off your hotel room booking!
Cost: from S$453/night
Promo period: Now till 31 Mar 2022
23) [NEW!] Oasia Hotel Downtown — A 2D1N getaway from S$282Nett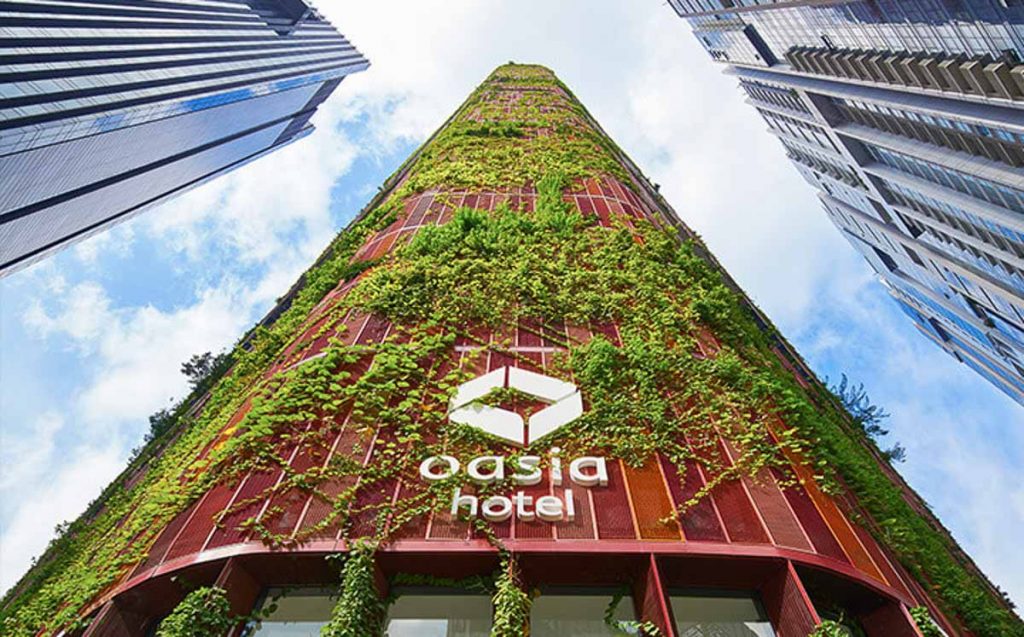 Photo credit: Oasia Hotel
Switch things up with a midweek break in the heart of Tanjong Pagar! From S$282Nett, Oasia Hotel Downtown's Weekday Escapade Package includes breakfast and dinner for two at The Marmalade Pantry as well as guaranteed early check-in and late check-out (11AM and 1PM respectively).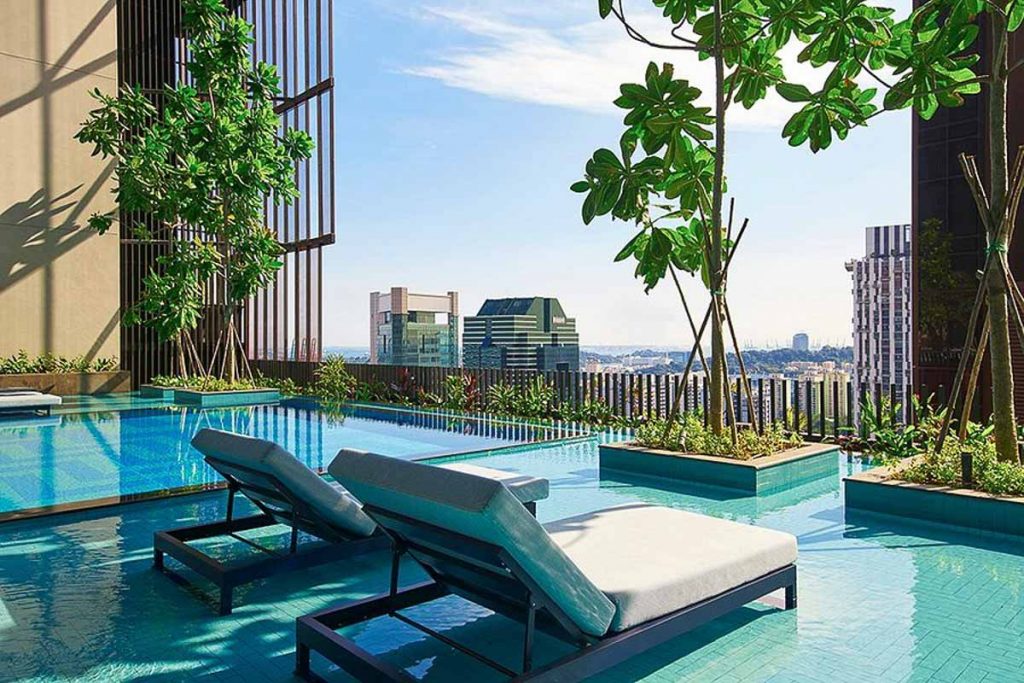 Imagine chilling on the rooftop pool while the rest of the office folks are at work 😉 Photo credit: Oasia Hotel
Cost: From S$282 Nett (Weekday Escapade Package)
Promo Period: For stays till 30 Jun 2021 (excl. Sarturdays)
24) Marina Bay Sands Hotel — Complimentary Room Upgrade and $120 Resort Dollars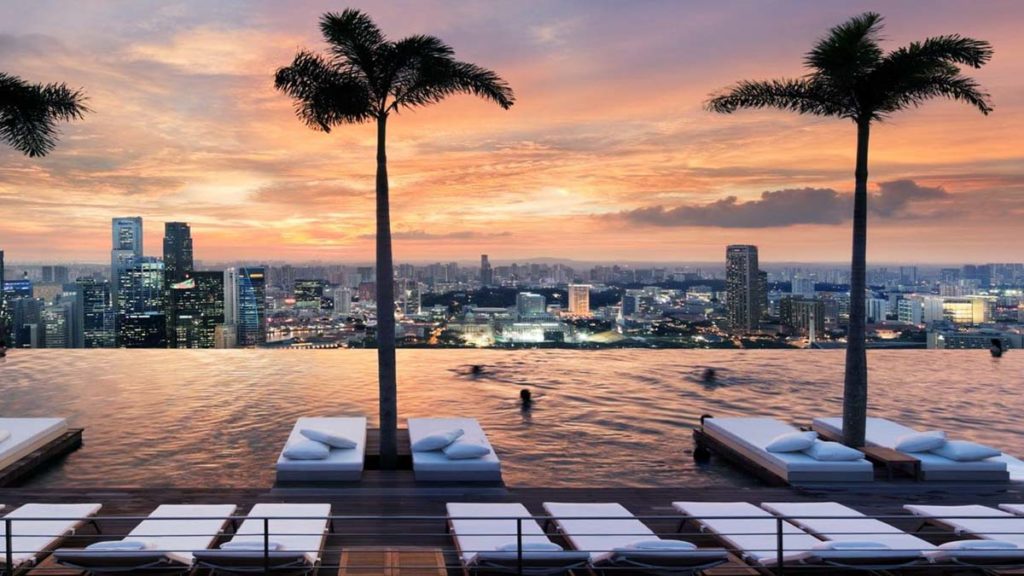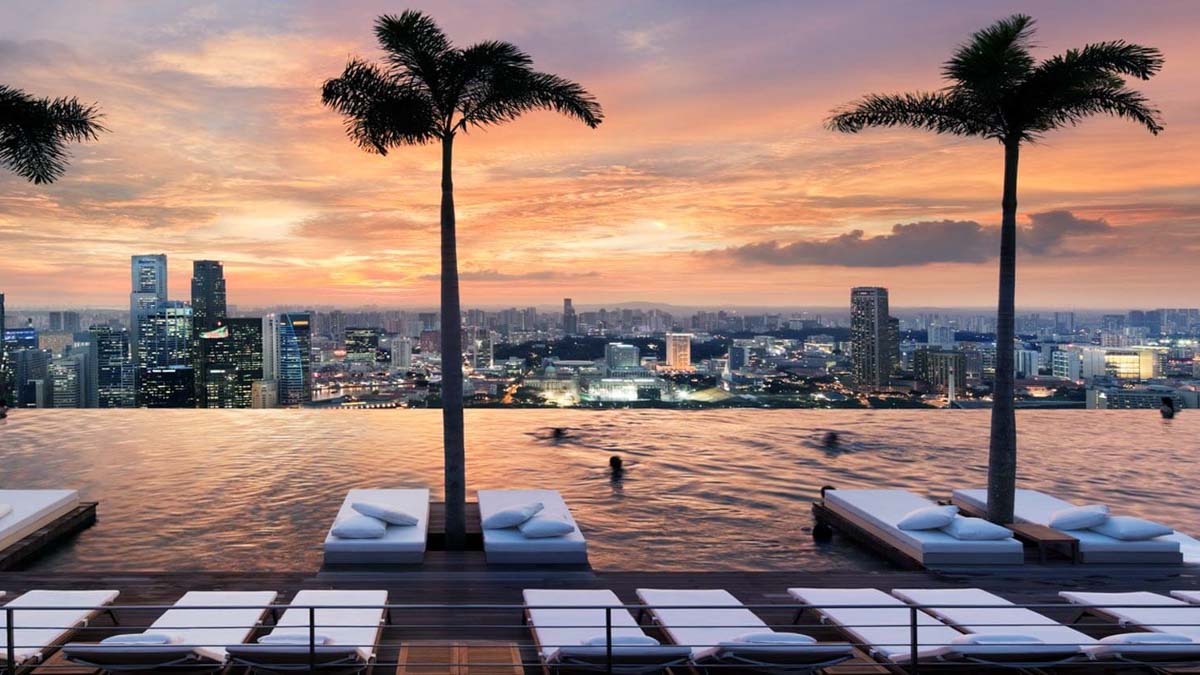 The June school holidays can't be spent overseas this year but Marina Bay Sands makes up for the vacation deprivation with a very value-for-money staycation package. From S$299, MBS Guests can enjoy complimentary room upgrades, complimentary parking, early check-in, a Sustainability & Art guided tour, free entry to the SkyPark Observation Deck, and guaranteed access to the Infinity Pool.
MBS Hotel Guests can also receive S$120 Resort Dollars if they join the Sands Rewards membership for free.
Cost: From S$299/night (min. 2 nights)
Promo period: book by 14 Jul 2021
Stay period: Until 31 Aug 2021
25) The Fullerton Hotels and Resorts — Suite Complimentary Package with free second night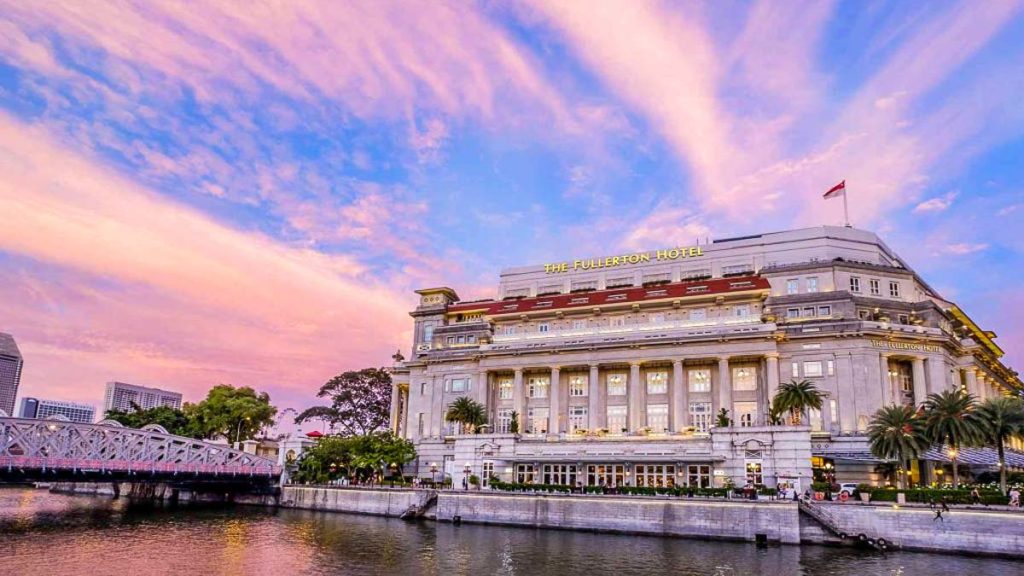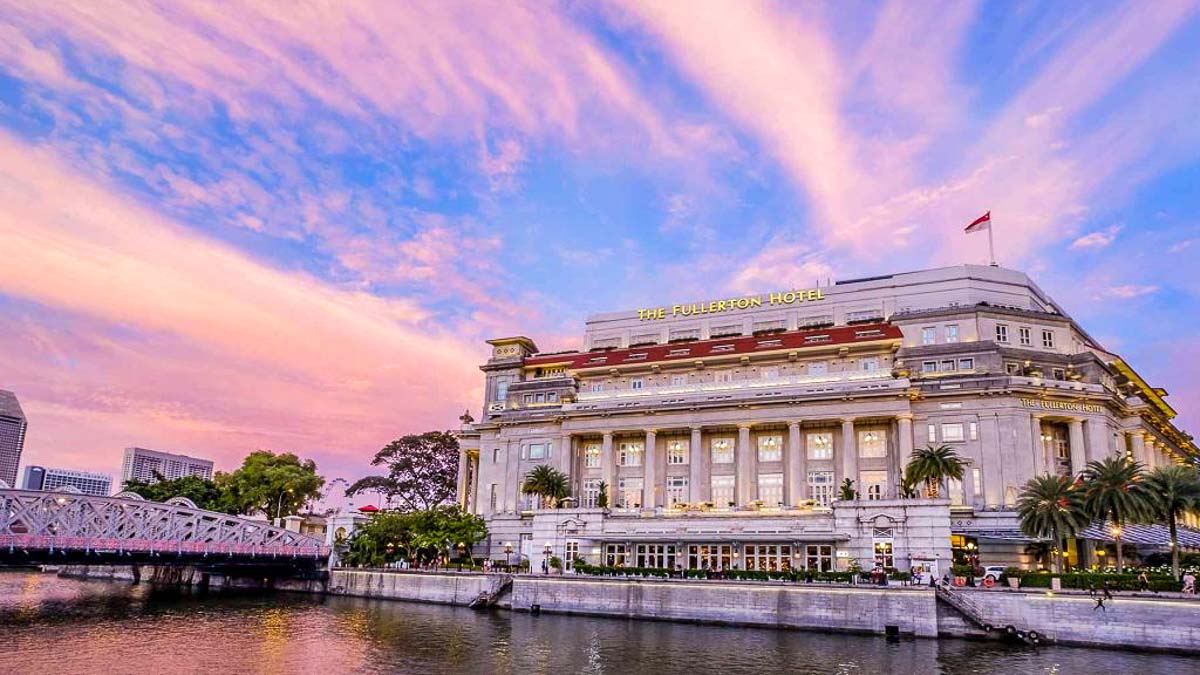 Photo credit: Booking.com
Pamper yourself with a luxury staycation at The Fullerton Hotel Singapore or The Fullerton Bay Hotel Singapore this month — for every Suite stay booked, you'll get your second night free!
The Suite Compliments staycation package also includes daily breakfast, afternoon tea, evening cocktails and canapés for two adults at The Fullerton Hotel Singapore. Parents with young children under the age of 12 can also request for an extra bed at no extra costs.
Cost: from S$410/night
Promo period: For stays till 30 Dec 2021
26) Goodwood Park Hotel — 1-for-1 night stay at Poolside Suite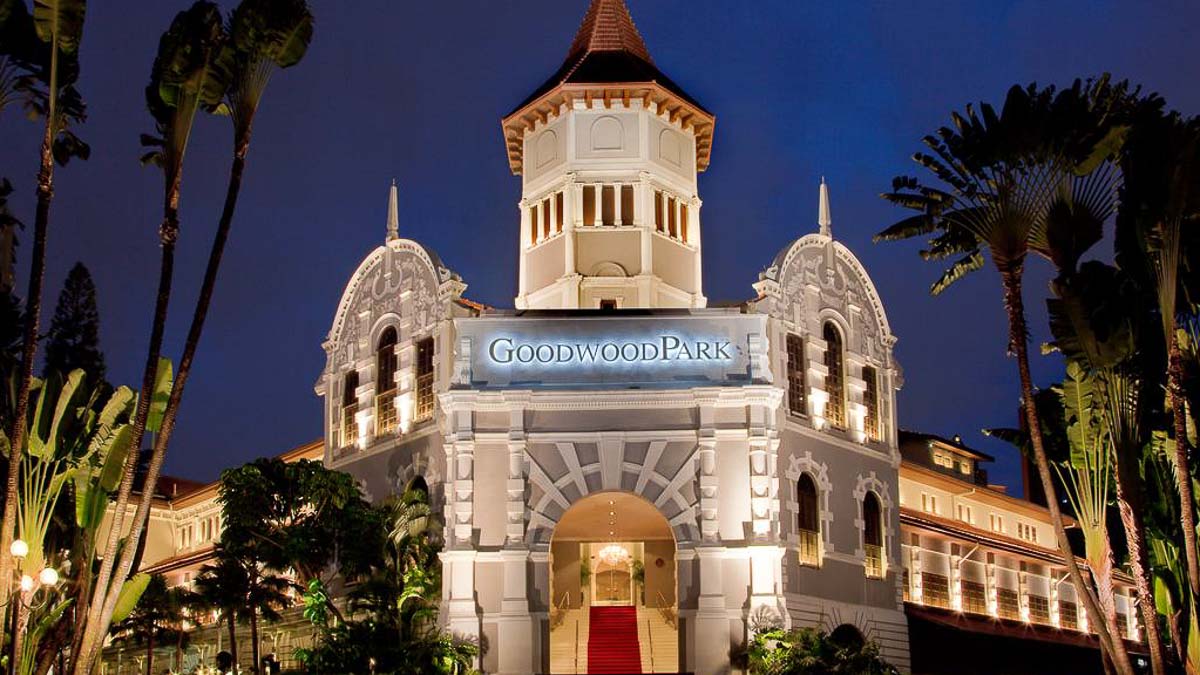 Photo credit: Goodwood Park Hotel
DBS/POSB Cardmembers, here's a good staycation deal. From now till 30 September, Goodwood Park Hotel is having a 1-for-1 night exclusive promotion in its newly refurbished Poolside Suite. Think of it as a half-priced luxury vacation, yeah, sign me up fam!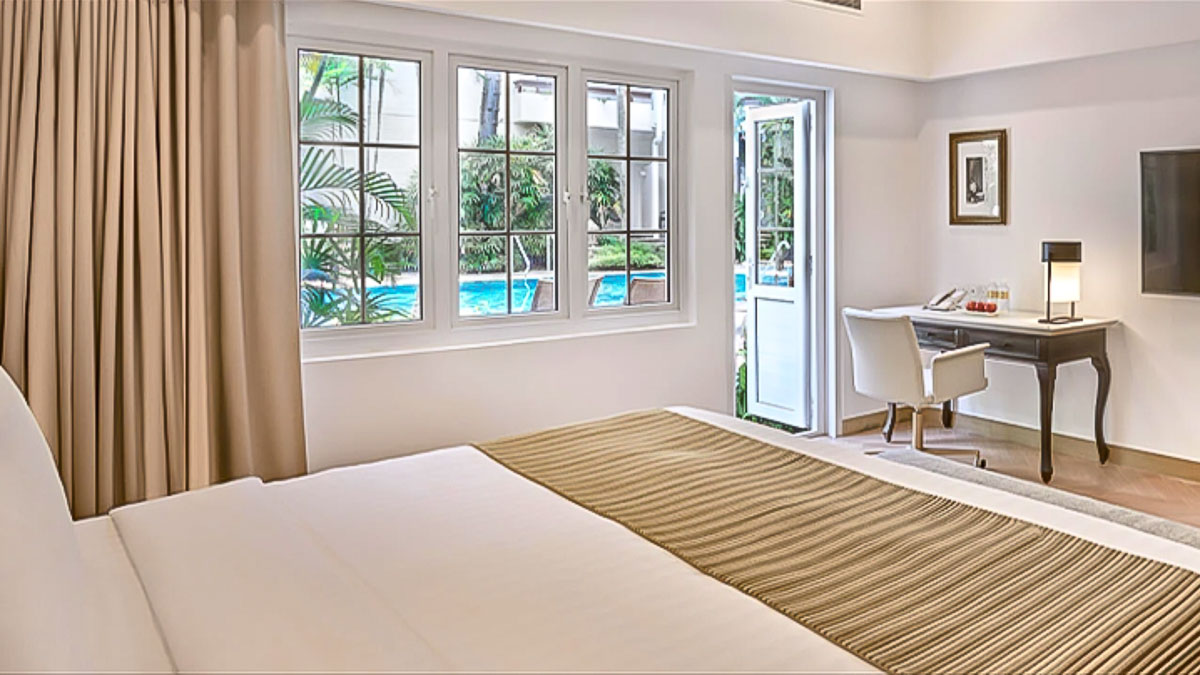 Goodwood Park's Poolside Suite. Photo credit: Goodwood Park Hotel
The promotion includes breakfast for two, a three-course Design Your Own Local Degustation Dinner for two, and even a 1-for-1 Spa Rael voucher! Book with your DBS/POSB credit or debit card to enjoy this promo.
Cost: from S$600++/night
Promo period: Now till 30 Sep 2021
27) Resorts World Sentosa — Multi-attraction package with tickets to USS and S.E.A Aquarium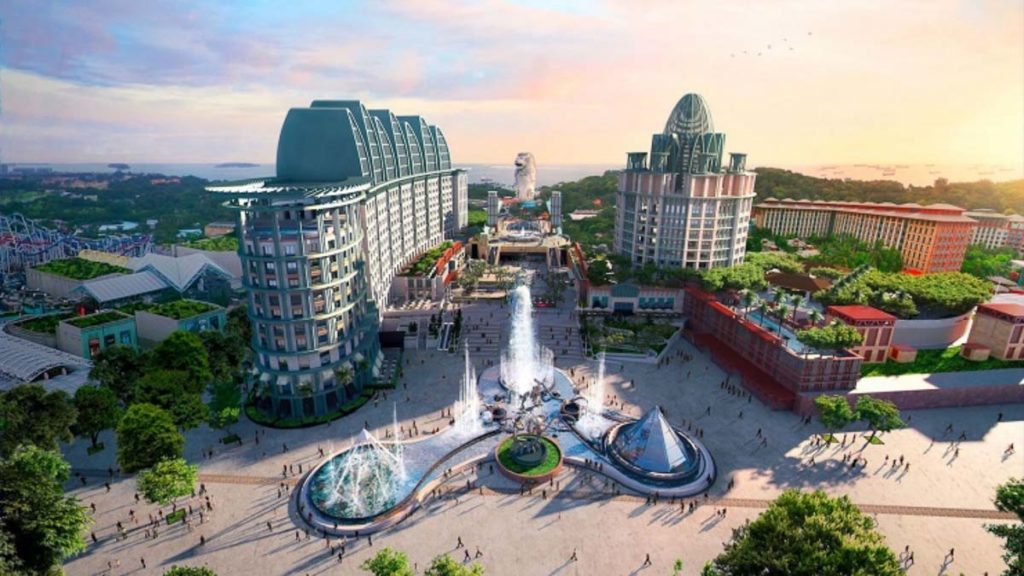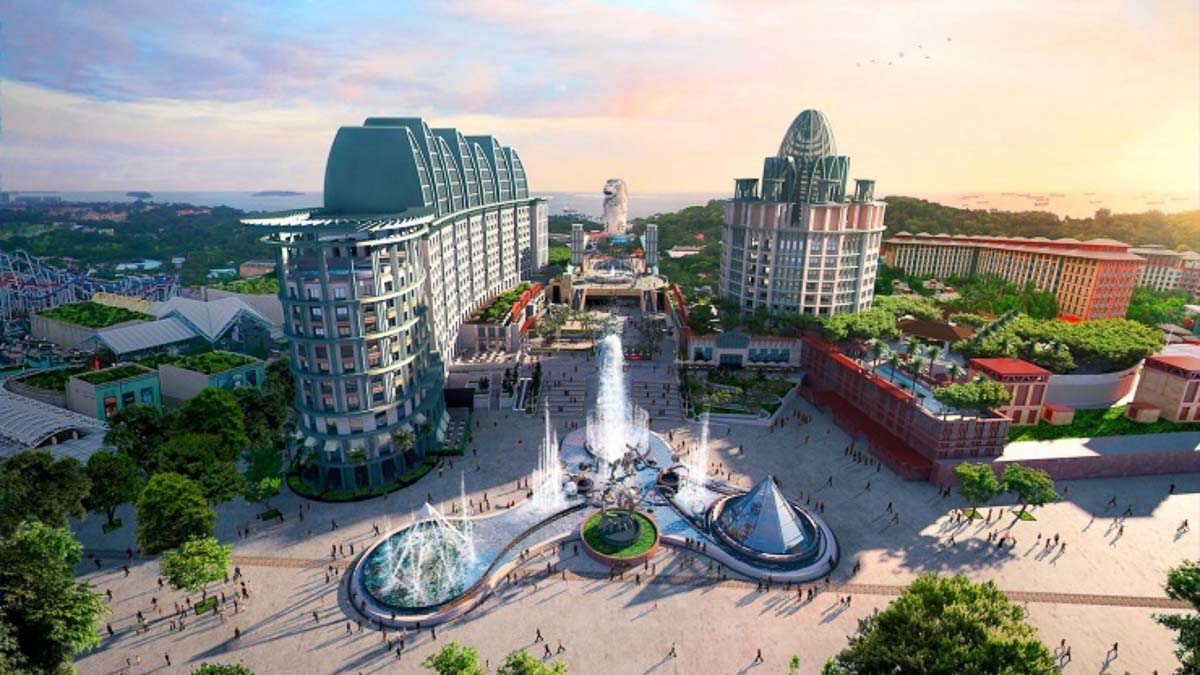 Photo credit: Visit Singapore
You'll truly feel on vacation with Resorts World Sentosa's multi-attraction package! Enjoy a 3D2N stay at either Equarius Hotel or Hotel Michael, along with two tickets to both Universal Studios Singapore and S.E.A Aquarium.
This is perfect for families — after an eventful day visiting attractions, the kids have a place to crash close by. Both hotels also include daily breakfast for two!
Promo period: Now till 31 Dec
Cost: From ~S$906.33
Read more: 12 Things to Do in Sentosa for Travel-Starved Singaporeans — Sentosa Staycation
28) Carlton Hotel Singapore — Deluxe Room for two and Popiah workshop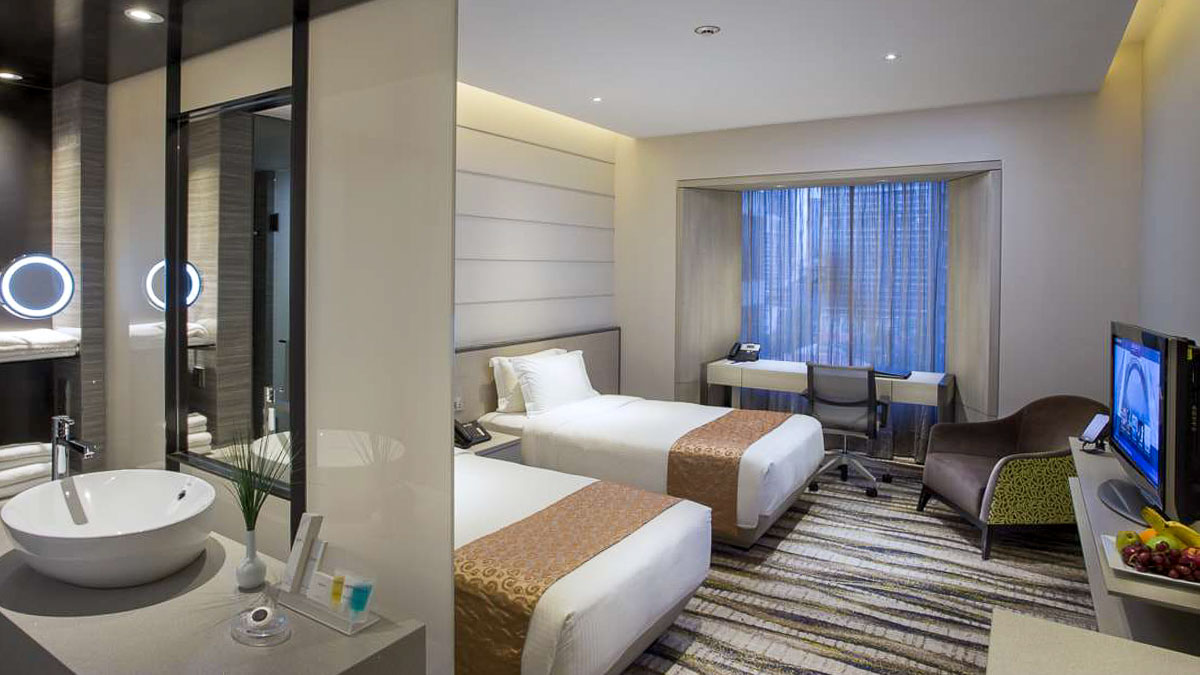 Photo credit: Origin Journeys
At Carlton Hotel Singapore, enjoy a 2D1N stay along with a Popiah Workshop at Straits Chinese Nonya Restaurant. This workshop teaches you the ways to a perfect Popiah, and other Peranakan favourites like Ayam Curry, Rempah Udang (spicy prawn in glutinous rice) and Chendol (coconut milk dessert with palm sugar) 😋
Promotion period: Now till 30 Jun
Cost: S$280
Workshop timings: 11AM – 12:30PM, 5:30PM – 7PM
How to get there: 2min walk from Bras Basah MRT
29) Duxton Reserve — Rediscover Tanjong Pagar with bespoke tour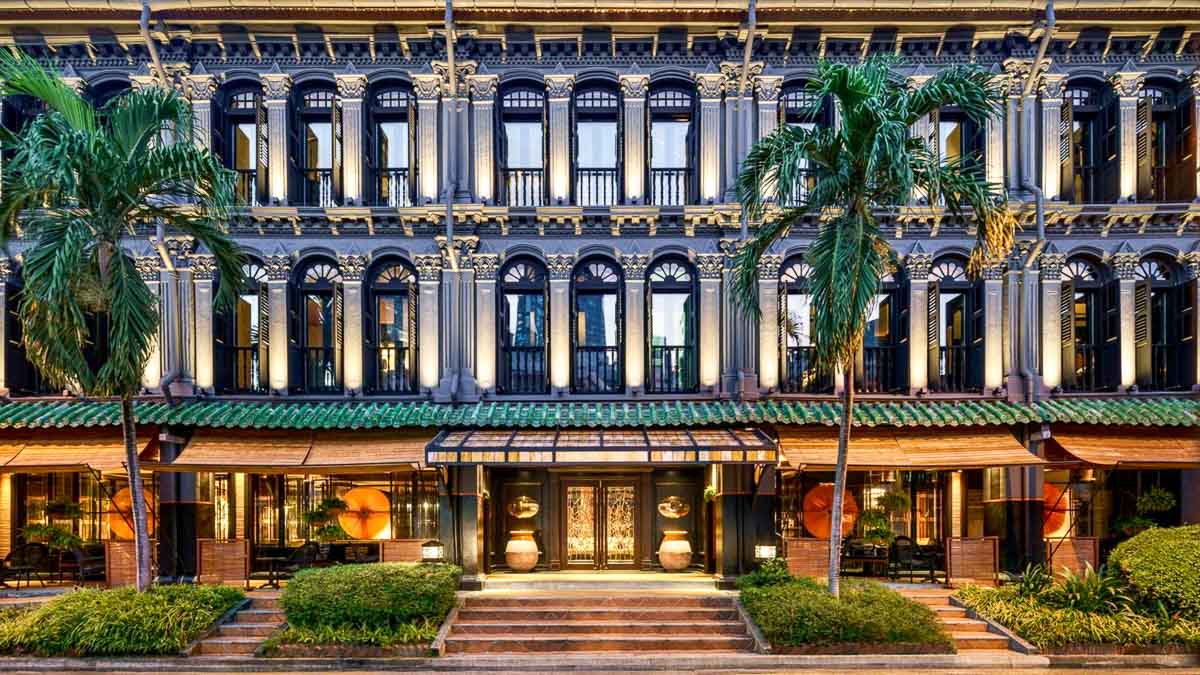 Photo credit: Duxton Reserve Hotel
What makes a staycation fun is getting to be a tourist in your own country. And Duxton Reserve Hotel wants to help you do exactly that!
They've teamed up to Jane SG Tours to give guests a two-hour bespoke tour of the neighbourhood. Explore the nooks and crannies of Tanjong Pagar and see the district in a new light!
This package also comes with breakfast for two and late-check out (2PM)!
Promotion period: Now till 30 Jun
Cost: From S$240++
Tour timings: 10AM – 5:30PM
How to get there: 5min walk from Tanjong Pagar MRT
Read also: Singapore Staycation Ideas — 12 Hotels Under S$99/Pax That Are Trendy Yet Affordable
30) AMOY Hotel — Heritage Explorer package with free tours and discounted workshops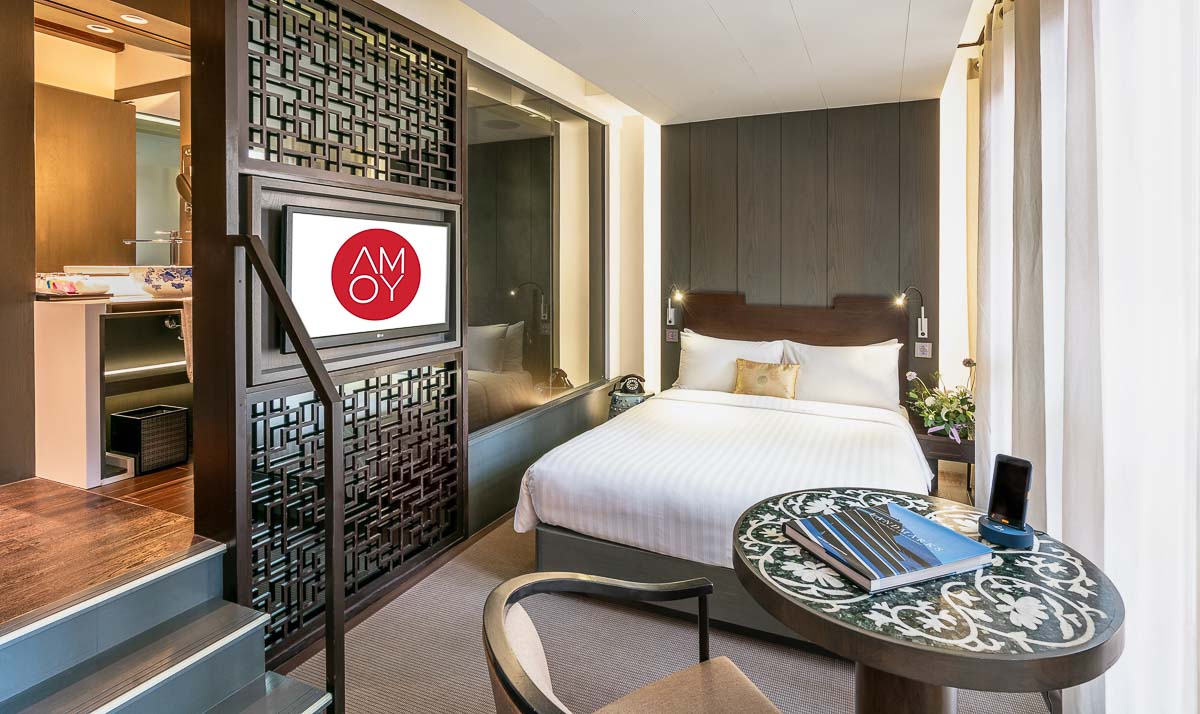 Photo credit: Far East Hospitality
AMOY Hotel doesn't just look amazing, it's also a heritage building with rich history! And you'll see it all on the Heritage Explorer package, with complimentary private tours.
The Fuk Tak Chi Museum Private Tour gives you an exclusive look at Singapore's oldest Chinese temple, where Chinatown's earliest immigrants used to pray. And take a Mural Walk, where you'll learn the stories behind Chinatown's colourful murals.
For an even more unique staycation, learn old-school brewing techniques at a Traditional Coffee Workshop or a Tea Appreciation Workshop, both at 10% off!
Promotion period: Now till 30 Jun
Cost: ~S$224++ per night
How to get there: 5min walk from Chinatown MRT Station
31) YOTEL Singapore Orchard Road — robot-themed staycation from S$150/night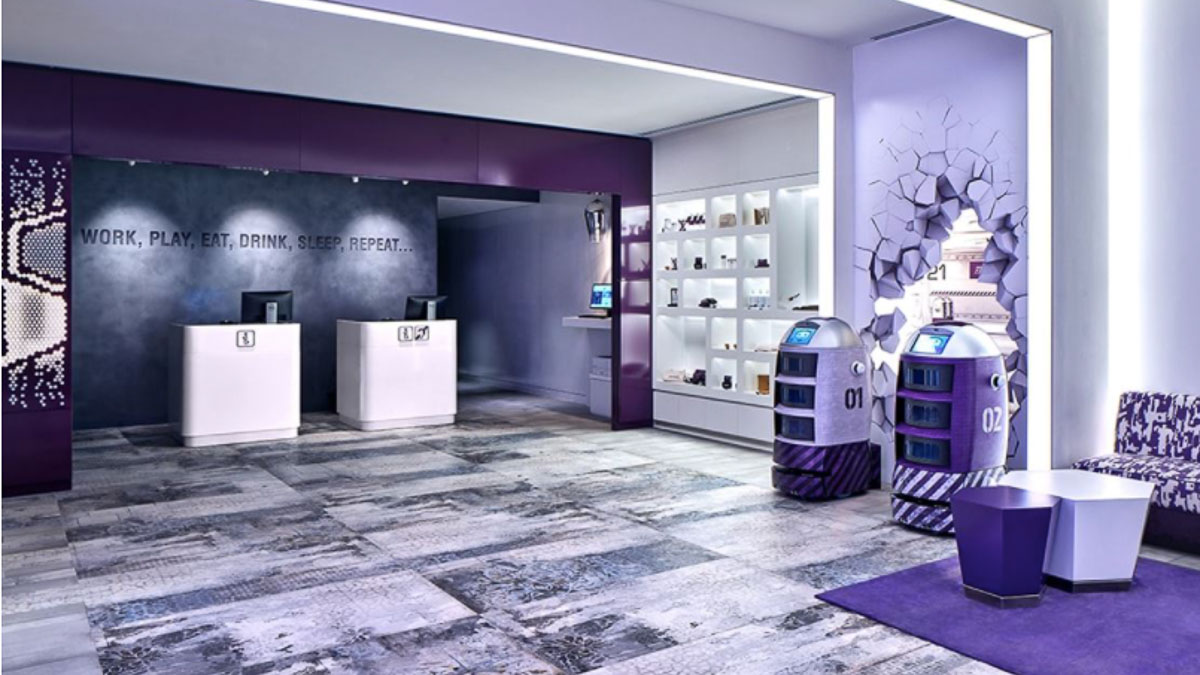 Photo credit: YOTEL Singapore
YOTEL is famous for its high-tech, cabin-like rooms, and they're ramping it up with their new Robo-cation.
For a minimum two-night stay, you'll get free daily breakfast, a pair of robot toy gifts, a $40 F&B voucher, a special souvenir photo, and late check-out till 4PM. What's more, you can get your food and drinks delivered to your cabin by a robot!
Promotion period: Now till further notice
Cost: From S$150/night (minimum two-night stay)
How to get there: 6min walk from Orchard MRT Station
32) Spend S$50 SRV on a Klook staycation for S$50 off your next hotel booking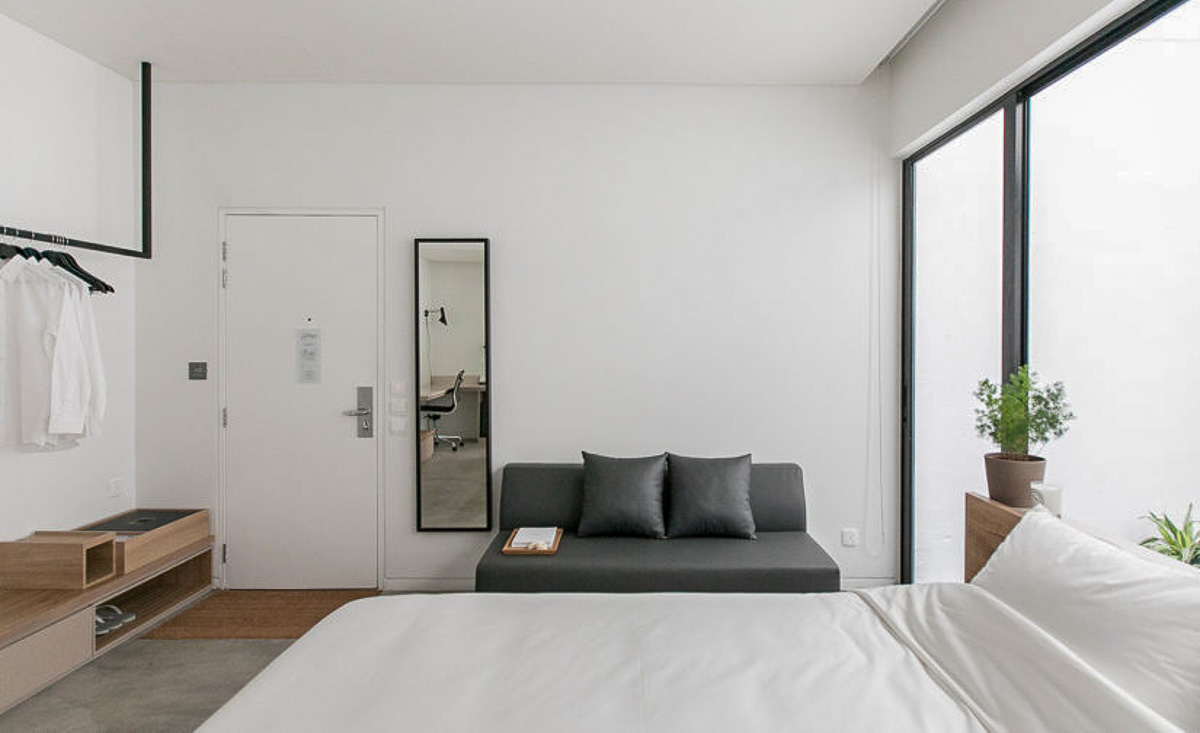 Photo credit: Lloyd's Inn
Spend at least S$50 of your SingapoRediscovers Vouchers on Klook's staycation packages and receive S$50 Klook credits for future hotel bookings.
Choose from over 50 staycation packages, from the cosy Lloyd's Inn to the historic Goodwood Park Hotel. Klook staycation packages also offer added benefits, like spa and F&B dining credits!
Promotion period: Now till further notice
Read also: Singapore Staycation 2021 — 16 Underrated Hotels to Spend Your S$100 SingapoRediscovers Vouchers
33) The Warehouse Hotel — from S$385 incl. complimentary cocktails and dining credits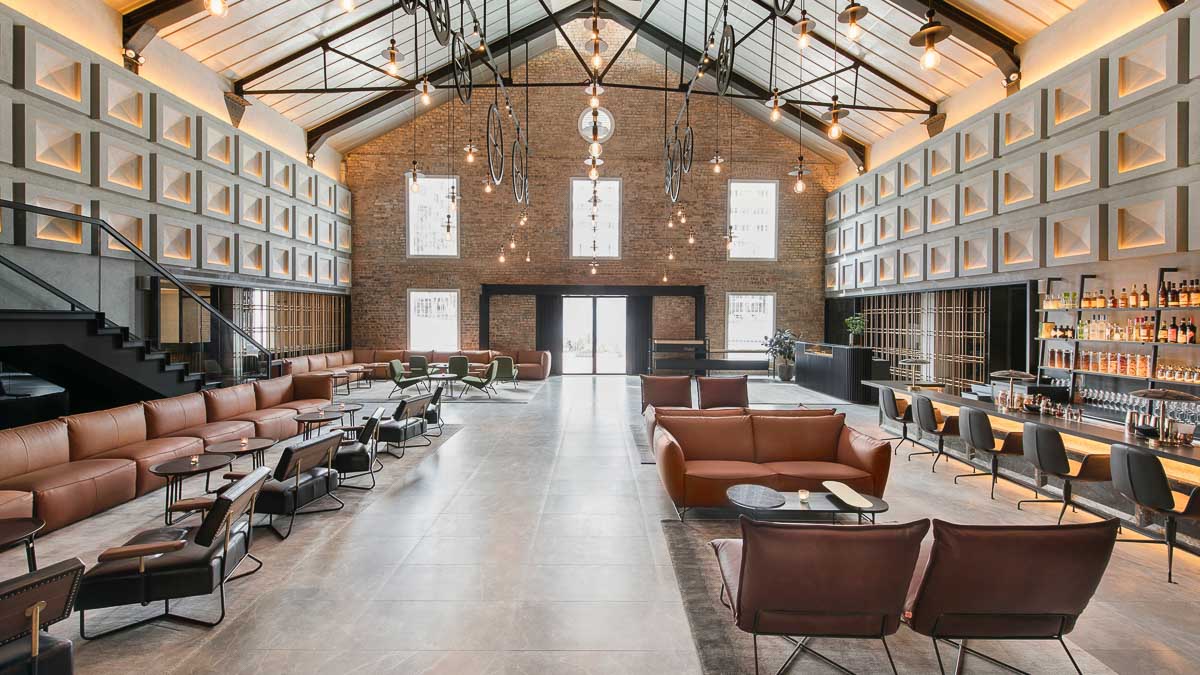 Photo credit: The Warehouse Hotel
The Warehouse Hotel is a historic 37-room boutique hotel located along the Singapore River. Built in 1895, this hotel retains the essence of a traditional warehouse, but with a modern, classy touch.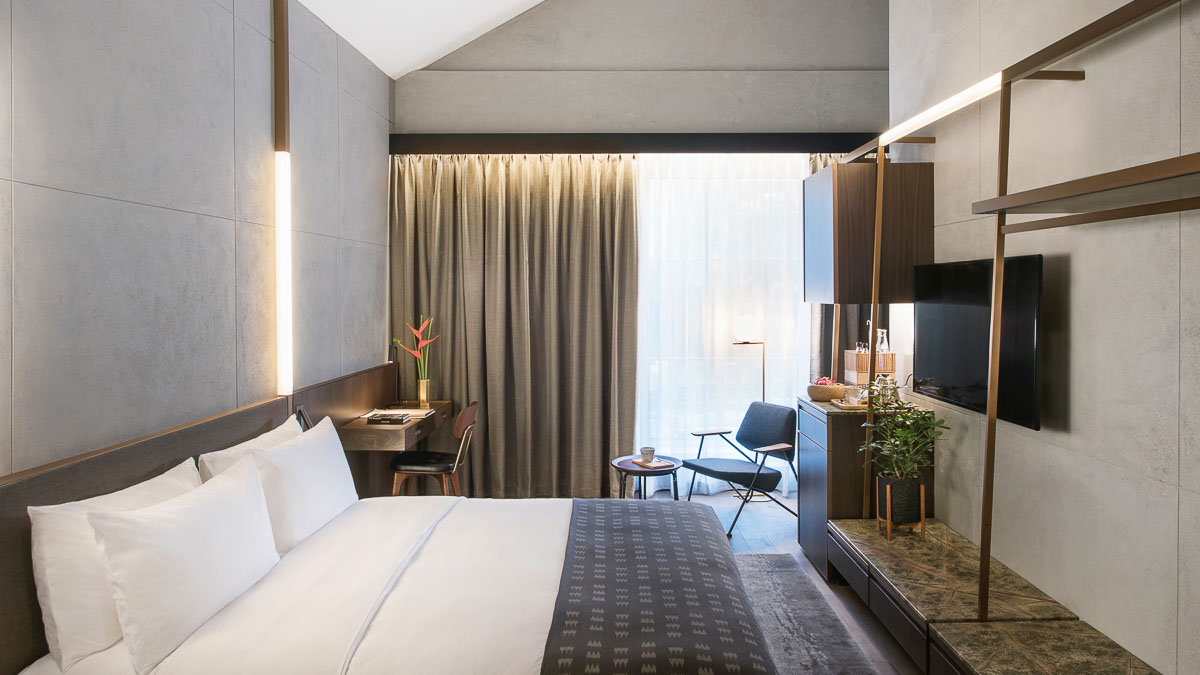 Photo credit: The Warehouse Hotel
Klook is offering a one-night stay at the Warehouse Loft, inclusive of breakfast and S$50 dining credits for S$385 (U.P. S$545). The loft features warm, earthy tones with high ceilings and a skylight.
Promotion period: Now till further notice
Cost: From S$385/night
How to get there: Take the North-East Line to Chinatown or Downtown Line to Fort Canning, walk 14min from either
34) Hotel G — S$50 dining credits and fun prop box for S$170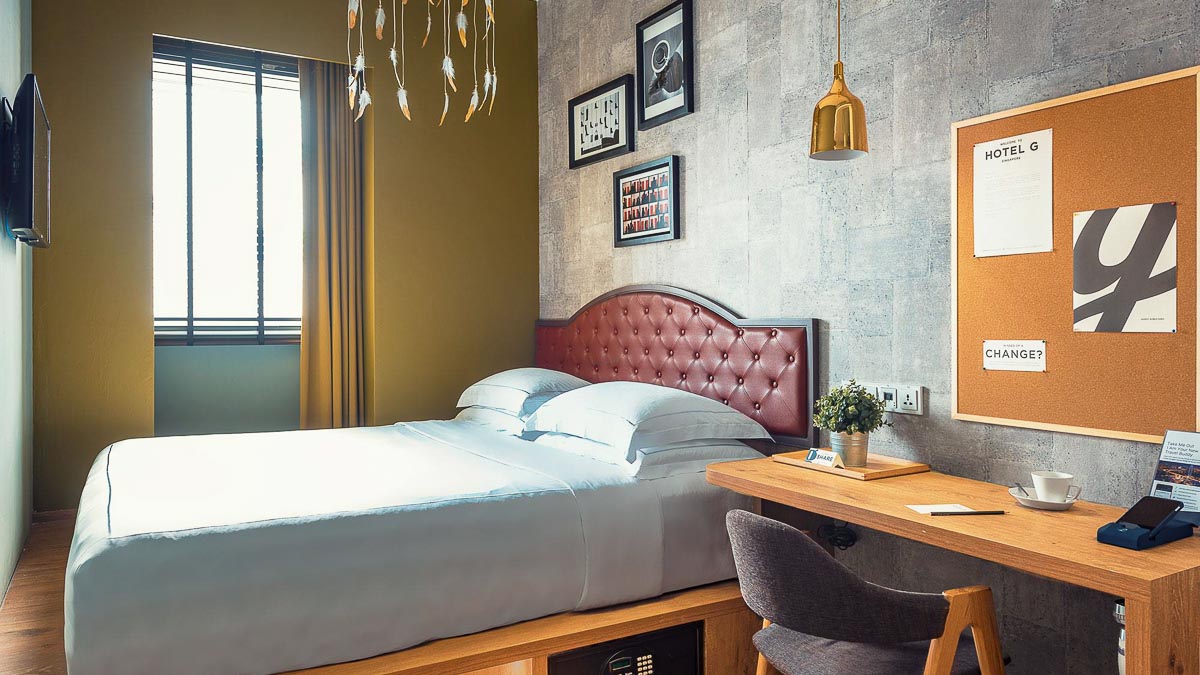 The Good Room. Photo credit: Hotel G Facebook Page
This staycation deal is almost too good to be true! The hipster boutique Hotel G has special SRV promos from just S$170/night (U.P. S$590). The Great G package gets you a one night stay in the King-bedded Great Room, S$50 dining credits at the snazzy Ginett Restaurant & Wine Bar, late check-out at 2PM, and a complimentary box of fun props for guests to have their own photoshoot in the room!
This Klook-exclusive package will also grant you S$50 off a future hotel booking on Klook!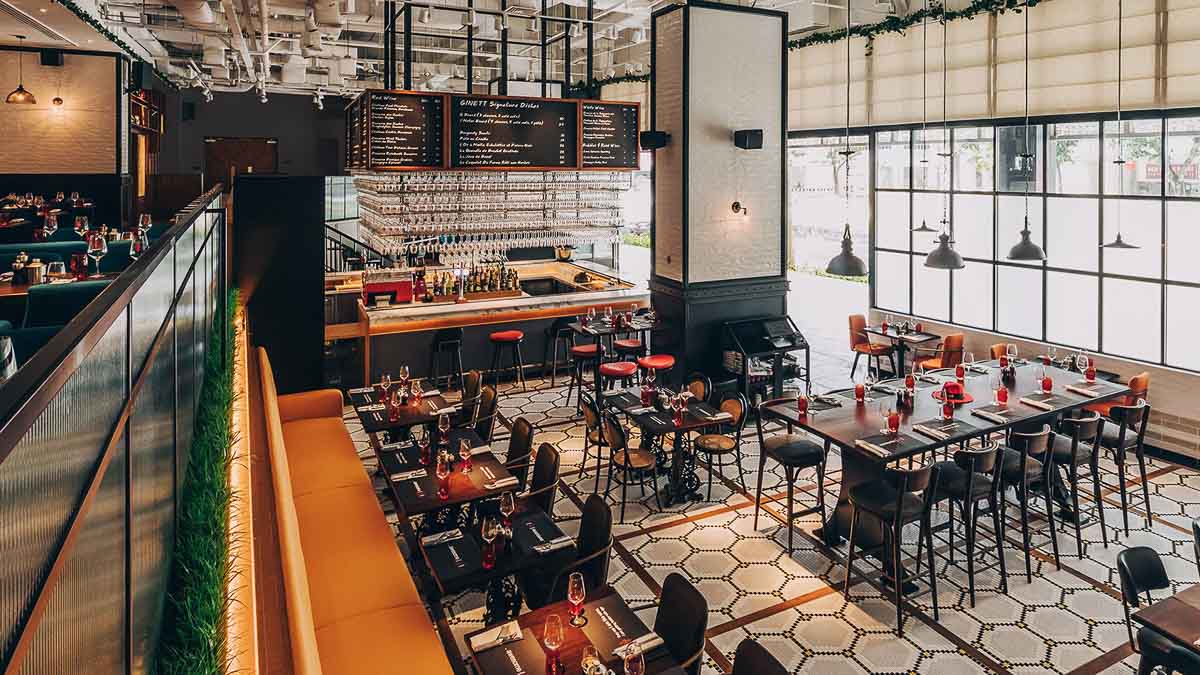 Photo credit: Hotel G
Promotion period: Now till further notice
Cost: From S$170/night
How to get there: Take the Downtown Line to Rochor, walk 4mins
Looking for new things to do in Singapore?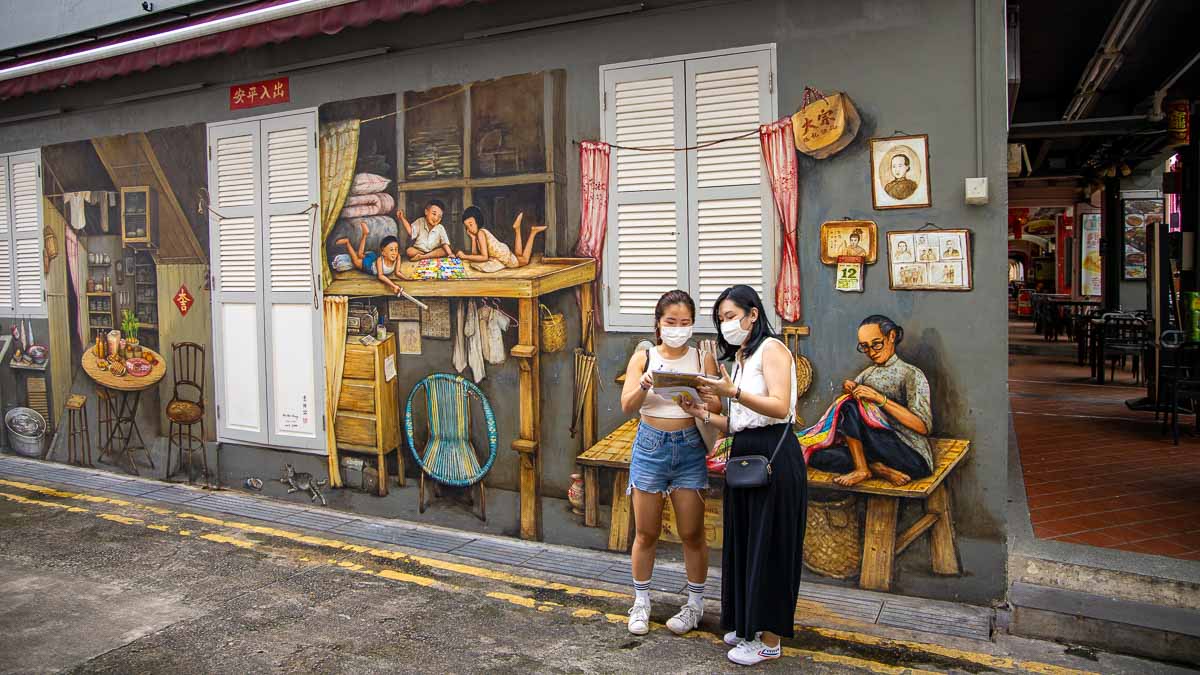 Exploring doesn't always have to be overseas. Whether it's sailing to offshore islands like Pulau Ubin or stepping out of your comfort zone for epic experiences, there'll always be parts of our little island to (re)discover!
In the meantime, stay inspired by binging on travel books and shows, enjoying awesome virtual tours and picking up Lightroom skills to give your travel photos new life!
Still bored? Here are more new stuff to check out in Singapore:
– New places to eat: 12 Unique Restaurants in Singapore Even Non-Foodies Will Find Impressive
– New Staycations to book: 16 Underrated Hotels to Spend Your S$100 SingapoRediscovers Vouchers
– New things to do: 15 Things to Do in Singapore for Outdoor-Loving Singaporeans

What are your favourite things to do in Singapore? Share with us in the comments!
---