If you're wondering what's new to do in Singapore, you can now dive into a pool of sprinkles, soar to new heights at Clarke Quay or zip down a four-storey slide!
The lack of travel has got us digging for new things to do in Singapore on the weekends. Luckily, there are a couple of new attractions — some already opened — for us to look forward to!
1) Museum of Ice Cream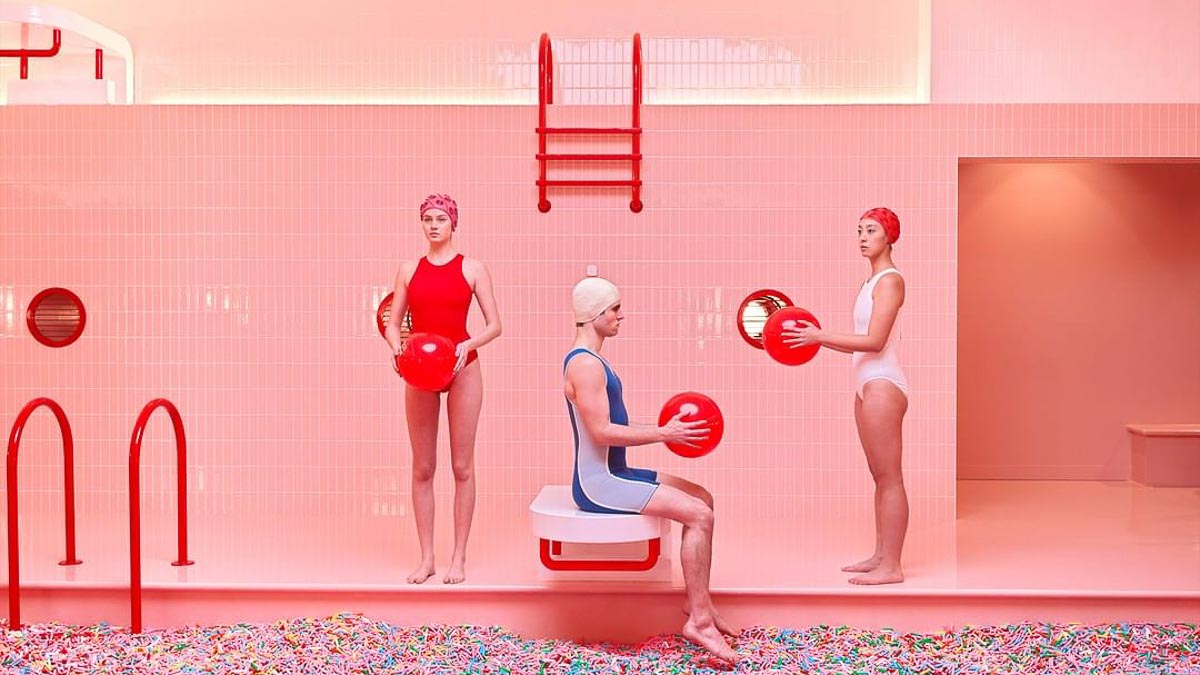 Photo credit: @museumoficecream via Instagram
A trip to the Museum of Ice Cream is sure to satisfy any sweet tooth. Scheduled to open in the second half of 2021, it's the museum's first location outside of the United States. And if the Singapore branch is anything like the one in New York, we've got plenty to look forward to.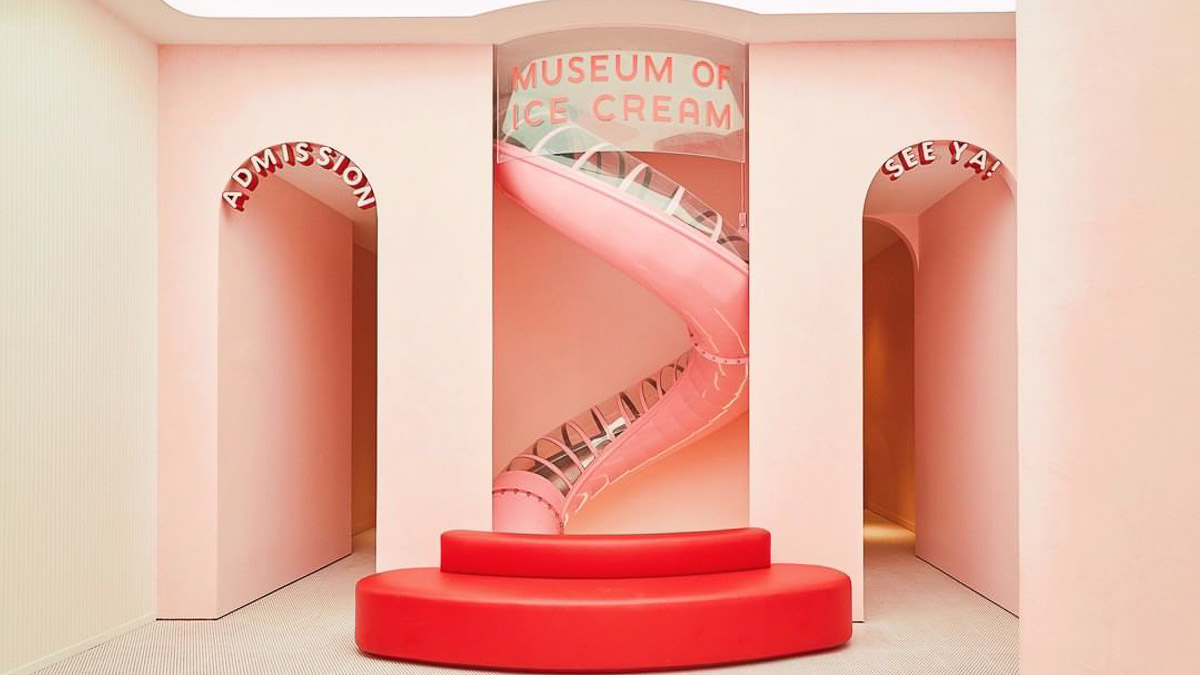 The New York branch has a three-storey slide. Here's hoping we get one too! Photo credit: @museumoficecream via Instagram
Expect fun, interactive exhibits — like a dreamy sprinkle pool. For those wondering, yes, you can try ice cream. The Museum of Ice Cream offers seven delectable flavours, from peanut butter with salted pretzels to refreshing mango with raspberry. Yum!
Register online for early ticket access.
2) Slingshot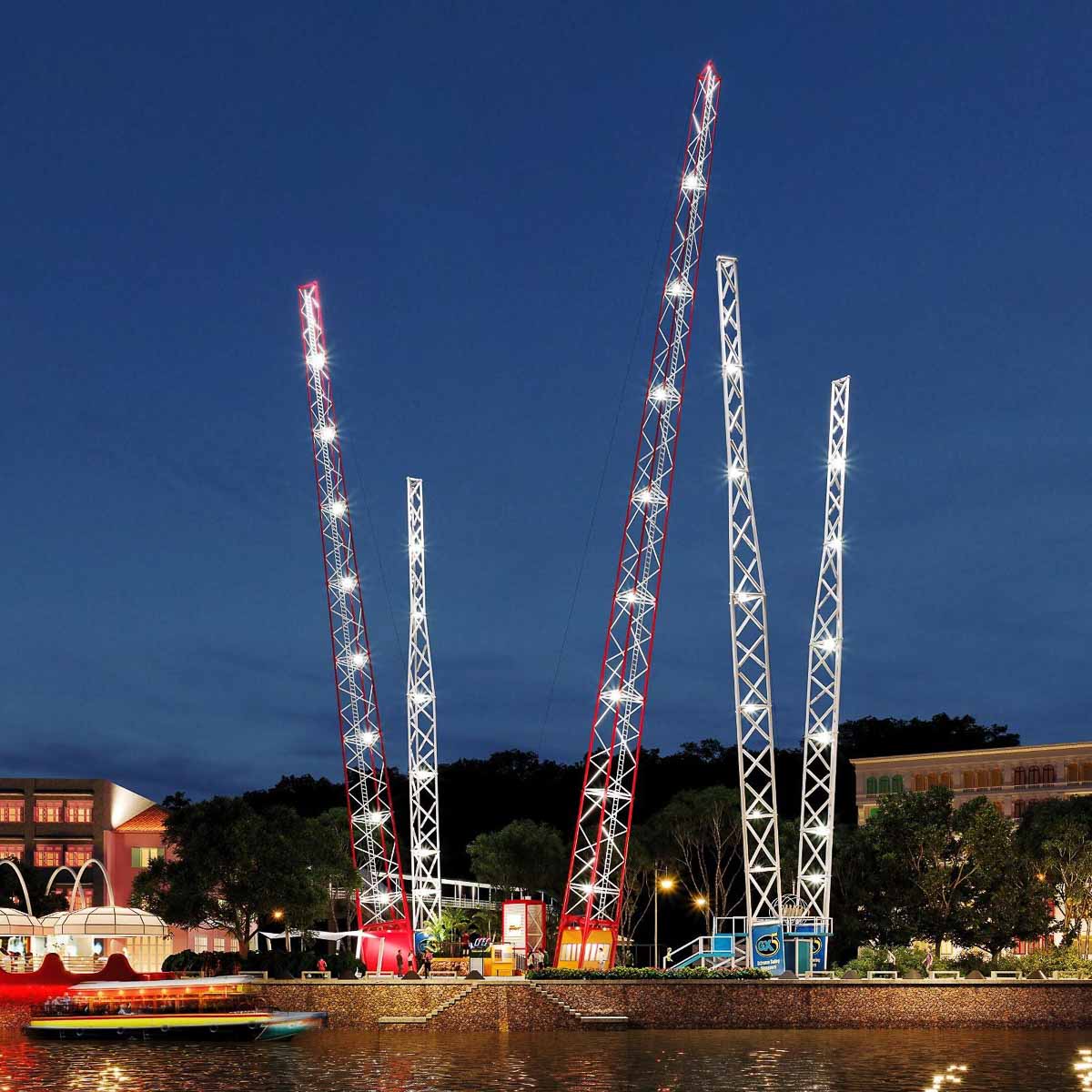 Photo credit: Slingshotz
For those disappointed by the closure of the G-Max Reverse Bungee two years ago, here's some good news. Clarke Quay will soon welcome a brand new thrill ride in the second half of the year — the Slingshot.
Riders will be catapulted almost 70 metres into the air, at speeds of up to 160km per hour — 10 metres taller than its predecessor! Slingshot will be located beside the remaining GX-5 Extreme Swing, and is expected to be similarly priced at around S$45 for adults and S$35 for students.
Read also: 11 Epic Things to do in Singapore for Thrill Seeking Adrenaline Junkies
3) Tropical Montane Orchidetum at the National Orchid Garden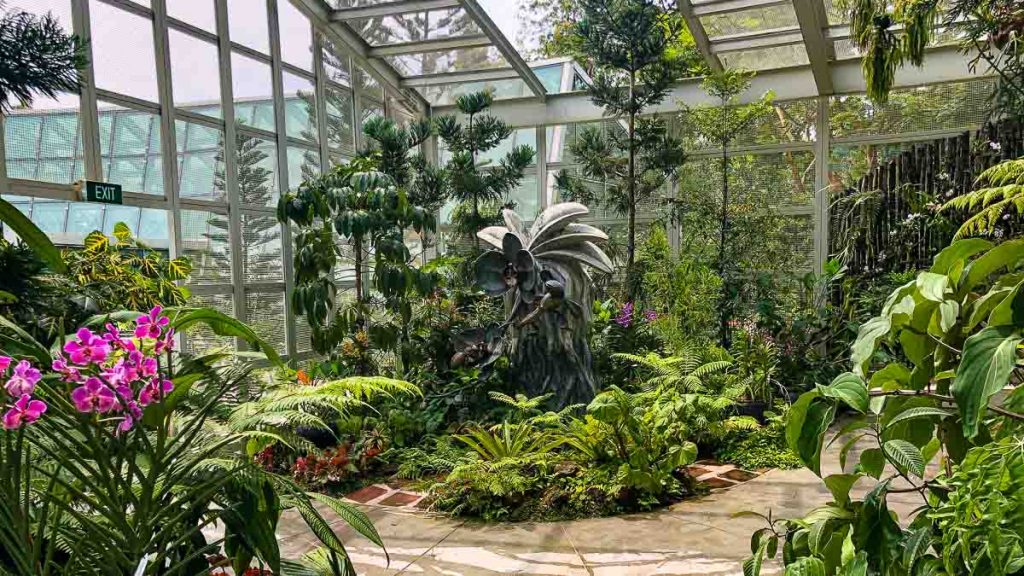 Most of us have been to the Singapore Botanic Gardens, but few have ventured into the National Orchid Garden. If you haven't already been there, now's the best time to visit. On Saturday (3rd April), NParks unveiled three new display houses at the National Orchid Gardens.
The Sembcorp Cool House, which features Asia's largest collection of high elevation montane orchids, is already likened to a mini Gardens by the Bay.
Entrance fee: S$5
Opening hours: 8:30AM – 7PM (Last entry at 6PM)
How to get there: Take the MRT to Botanic Gardens (DTL/CCL), walk 12min
4) Coastal PlayGrove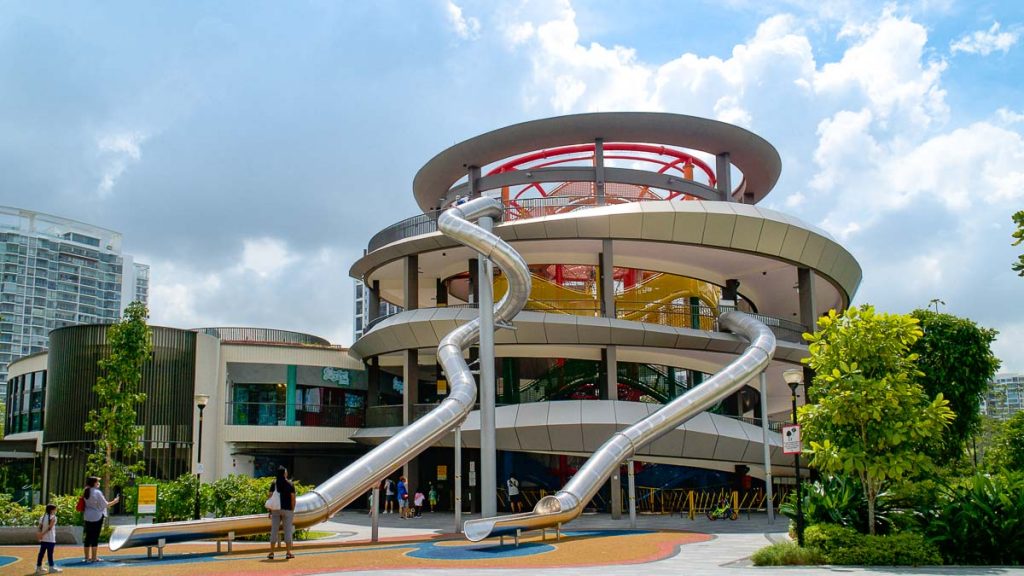 The brand new 4.5-hectare Coastal PlayGrove at East Coast Park is bound to excite both kids and the young at heart! This modern playground is located where Big Splash used to be.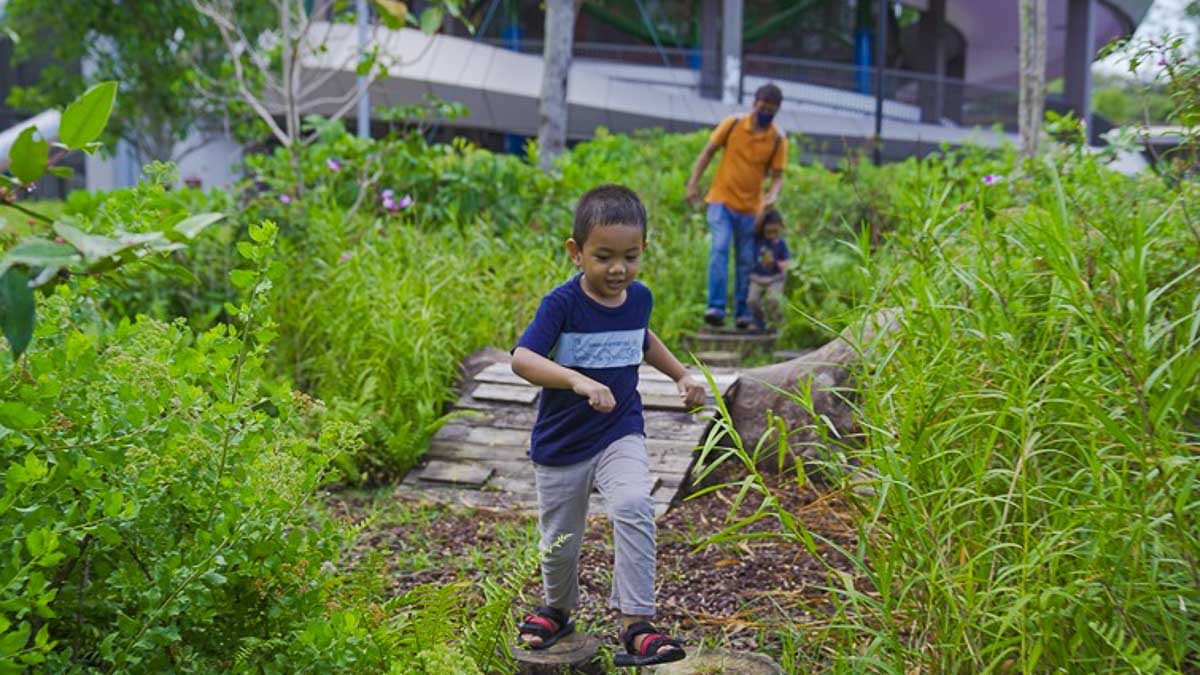 Photo credit: NParks
Coastal PlayGrove's crown jewel is the four-storey Play Tower which includes colourful climbing nets with fun obstacles. After conquering the tower, zip down the three or four storey slides! Other highlights include a water play area, outdoor classroom and nature playgarden.
Entrance fee: Free
Opening hours: 8AM – 8PM, Closed on Tue (Vertical Challenge), 8AM – 12PM and 4PM – 8PM (Play Tower Slides)
How to get there: Take the MRT to Paya Lebar (EWL/CCL), then take a cab (11min)
Read more: 7 Outdoor Playgrounds in Singapore We Wish We had as Kids
5) SkyHelix Sentosa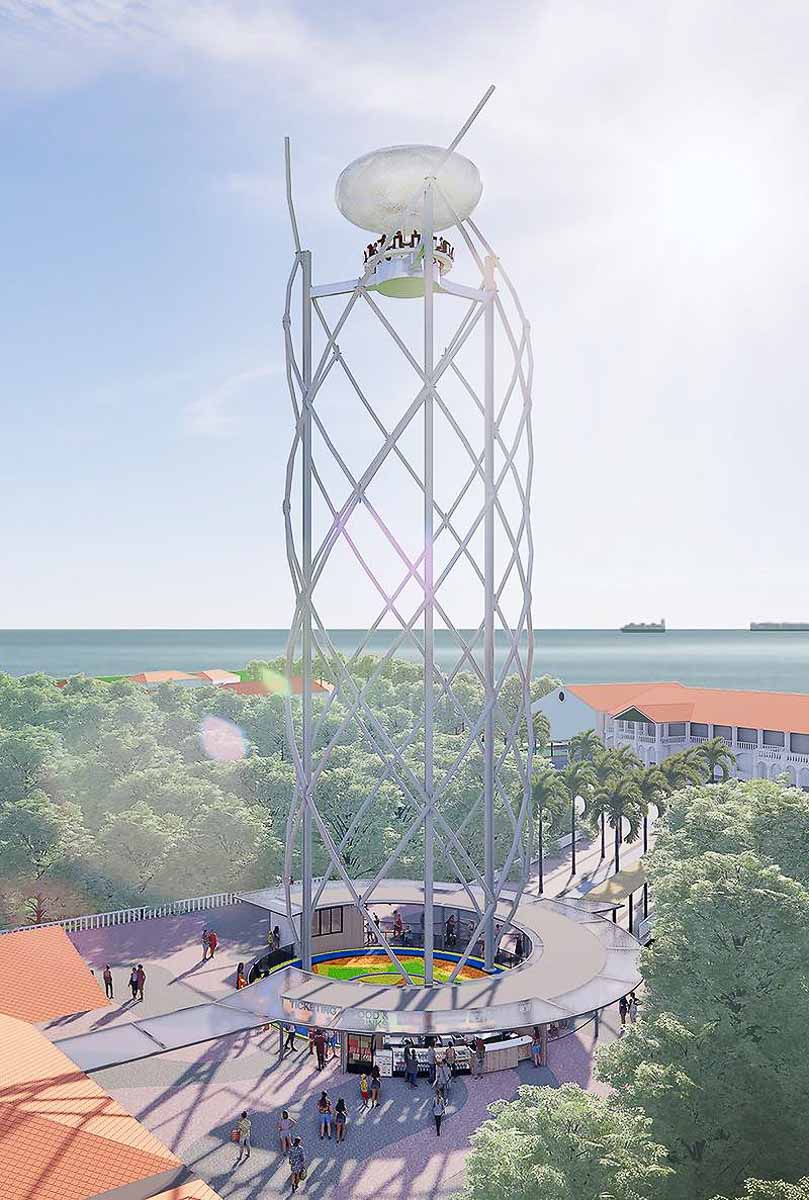 Photo credit: One Faber Group
Just when you think you've done everything there is to do at Sentosa, a new attraction pops up.
Slated to open in 2022, SkyHelix Sentosa will be Singapore's first open-air panoramic attraction. Resembling a futuristic beacon, visitors can enjoy spectacular views of the Southern Waterfront and Sentosa.
Read also: 12 Things to Do in Sentosa for Travel-Starved Singaporeans — Sentosa Staycation
Looking for more things to do in Singapore? Check out these attraction and staycation deals!
Which of these new attractions are you most looking forward to? Share with us in the comments!
---