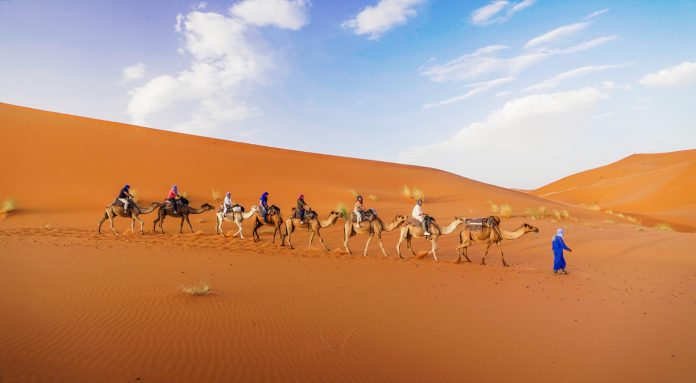 Camp under the stars in the Sahara Desert and hop across 5 Moroccan cities: Casablanca, Marrakesh, Fes, Chefchaouen and Rabat. This is the perfect first-timer's itinerary to Morocco (or North Africa)!
Morocco tends to be sidelined as an African destination when much of the focus is usually down south. But up north, Morocco breathes a unique amalgamation of Spanish, French, Arabic, aboriginal Berber cultures, with some of the most beautiful architecture we've seen.
You also get the unique experience of living in a "riad", which are traditional Moroccan townhouses repurposed to become an inn for travellers.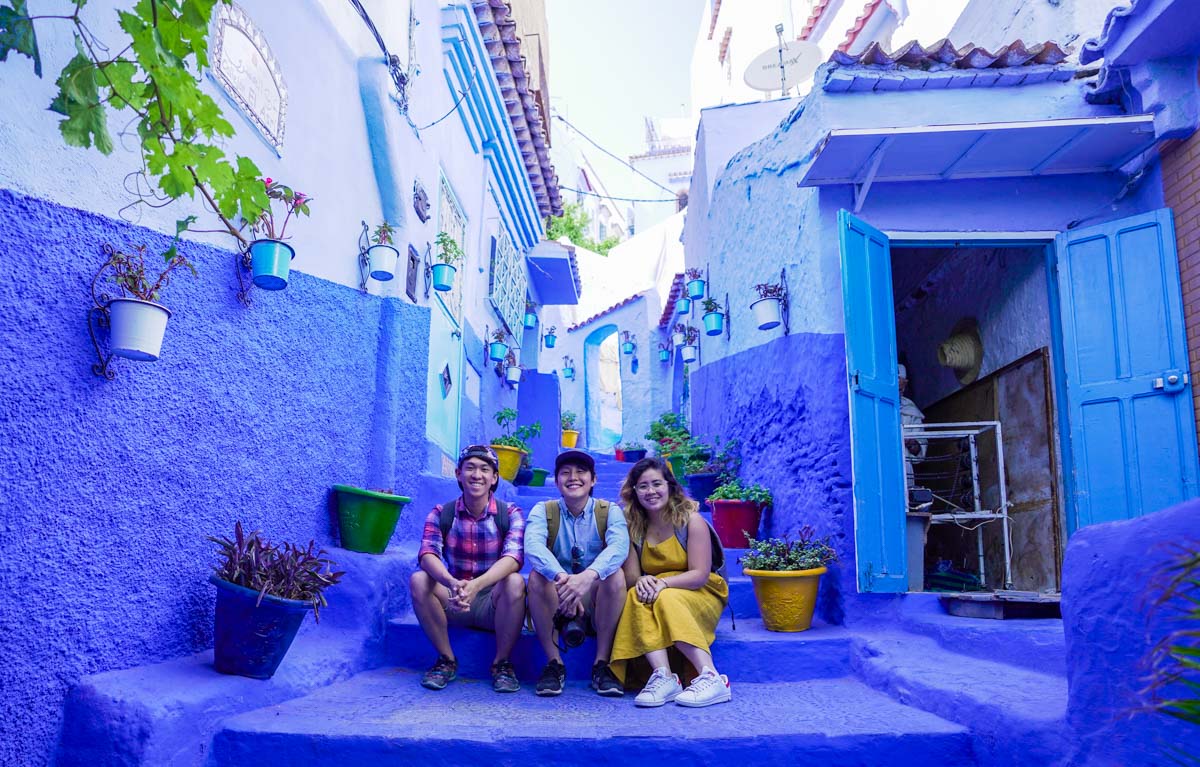 Chefchaouen.
Plus, it isn't as unsafe as you would think — solo female travellers get by without incident, and the locals are friendly (super!) and largely harmless. Some would try to scam your money, but we'll tell you how to deal with them later.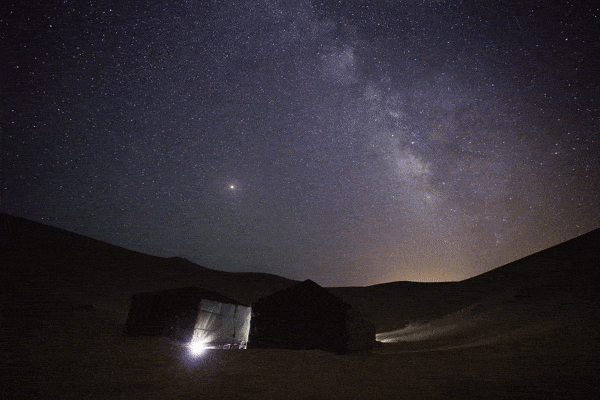 This itinerary is the perfect introductory course for anybody's first time to Morocco, or North Africa — we've tailored a well-rounded Moroccan experience for you, and included some tips to be street smart when getting around.
You'll get to travel like the locals do and hop through 5 Moroccan cities: Casablanca, Marrakesh, Fes, Chefchaouen and Rabat. Did we mention spending a night in the Sahara Desert too?! 😮
Pre-trip Essentials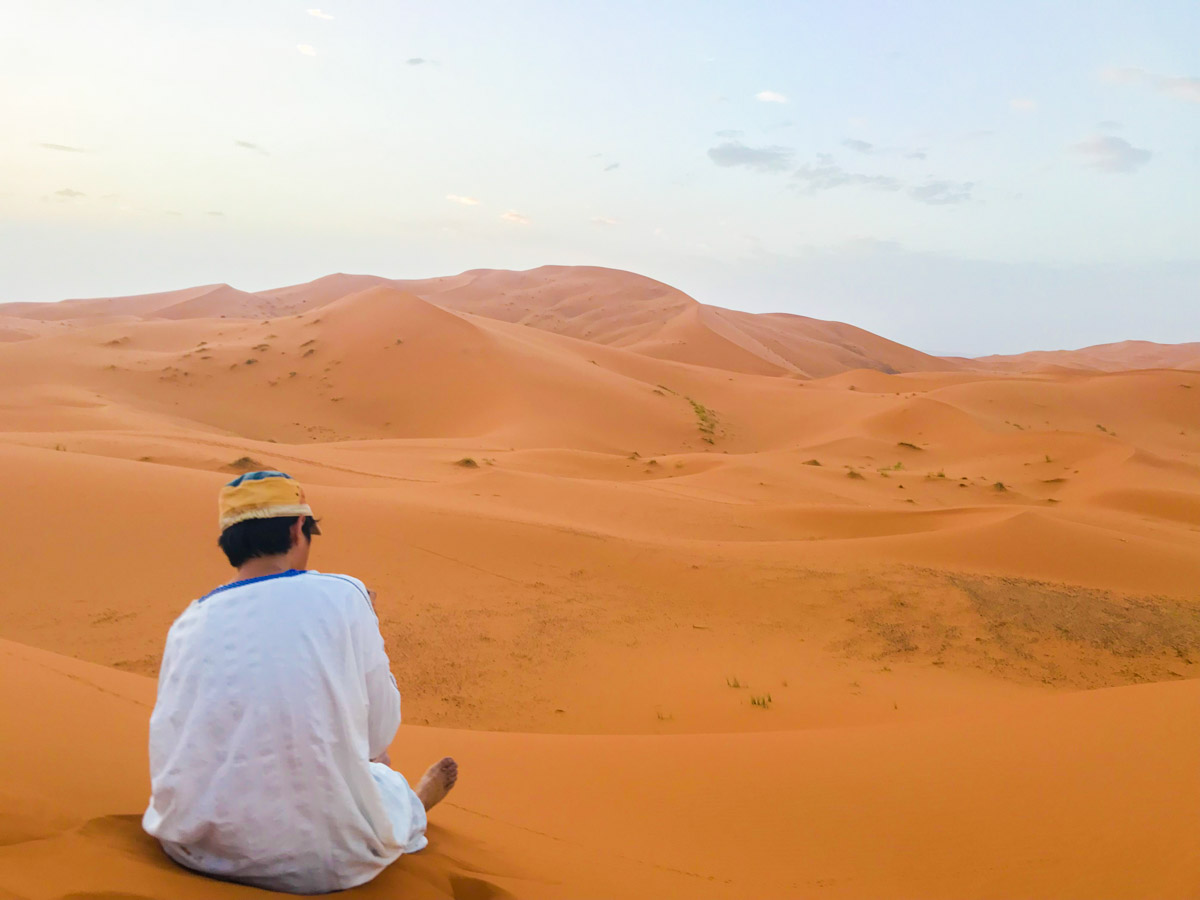 1) Flight — Emirates flies from Singapore to Casablanca thrice daily (with a stopover in Dubai). The flight is about 15 hours in total (excl. stopovers) so we broke our trip into two parts with a 48-hour stopover to explore the beautiful Dubai.
2) Connectivity — Get SIM cards for cheap from Casablanca's Mohammed V Airport between 2 telcos, Orange and Maroc Telecom. Our 5GB card from the latter cost 50dh (~S$7.20).
3) Currency — You can't possess more than US$100 in Moroccan dirham currency (MAD) outside of Morocco, so bring other currencies like Euros to change at the airport (€1 is approximately 10.8d). Money changers aren't hard to find in the cities as well, so change in small amounts throughout your trip to avoid excessive surplus.
4) Maps.me App — The app sometimes provides more detailed information not found on Google Maps, so it's good to have both on hand.
5) A long scarf — A scarf to wrap around your head is compulsory for the Sahara Desert Tour during the camel rides in cases of sandstorms. Alternatively you can also opt to purchase one there.
Budget Breakdown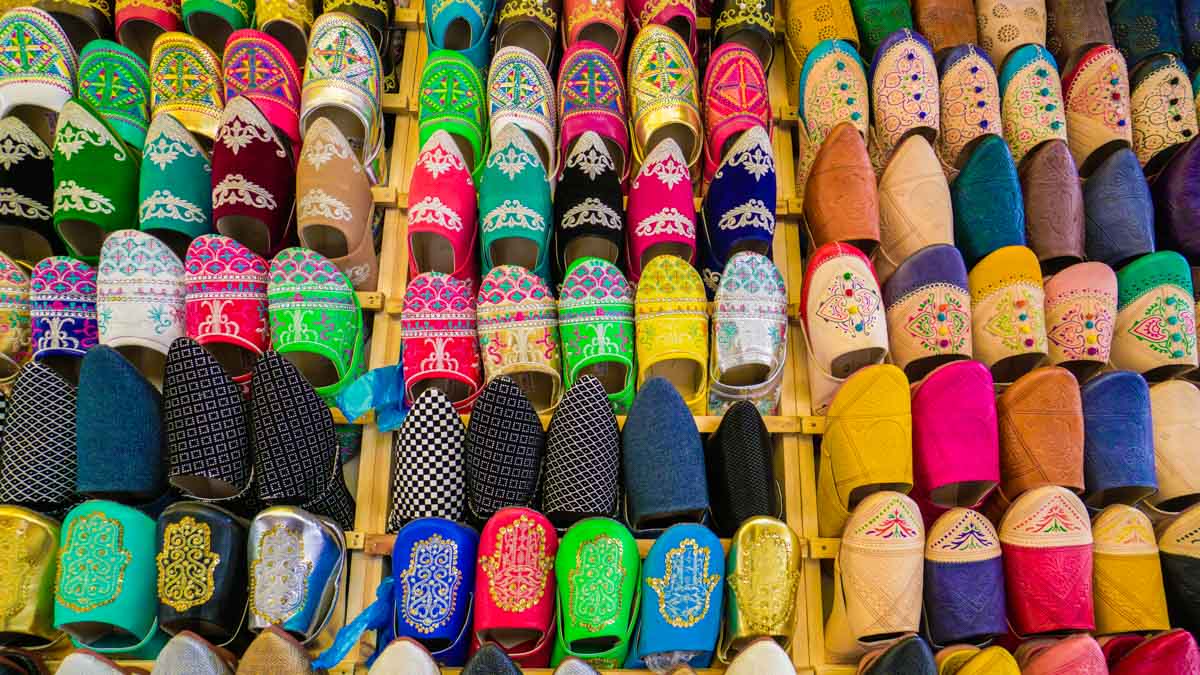 Accommodation: S$347.90
Activities: S$538.60
Food and Drinks: ~S$200
SIM Card: S$7.20
Transport: S$1545.24 (incl. flights)
TOTAL: S$2,638.94
Day 1—2: Casablanca
Hassan II Mosque in Casablanca.
More than just the name of a 1942 film, Casablanca is home to Morocco's main port and is considered the business hub of the country. It also houses some pretty magnificent architecture — from the gargantuan Hassan II Mosque to French and Art Deco-style buildings in the city with roads lined by the Casa Tramway.
Reaching Casablanca at 12:45PM via Emirates meant we could get a good half day out on arrival day itself after dropping our baggages at our accommodation!
Read More
Mohammed V Square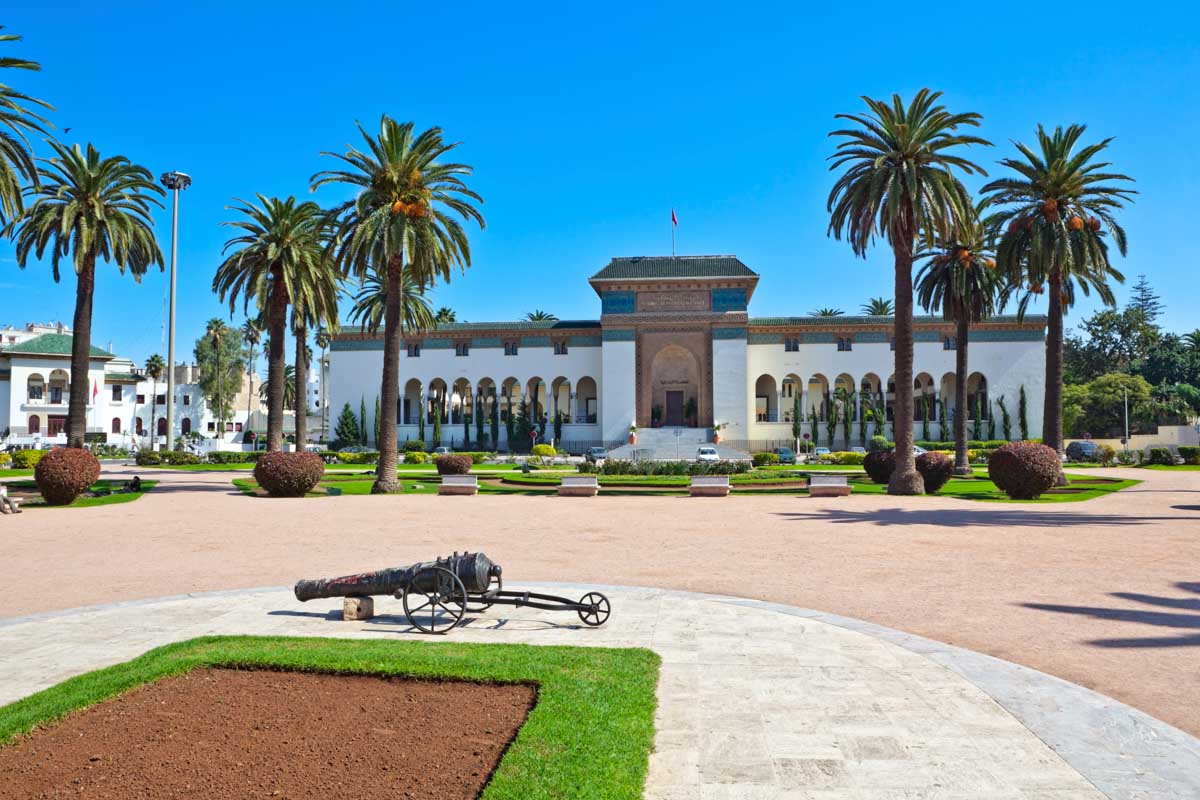 Photo credit: Grayline.ma
Take a stroll down the Mohammed V Boulevard flanked by palm trees and you'll arrive at the Mohammed V Square, complete with a lush, tropical garden and fountain where locals like to gather and chill at in the evenings. There are also occasional light and music shows at the fountain!
How to get there: Take a taxi for about 20dh (~S$3) depending on your accommodation.
Note: Searching "Mohammed V Square" on Google Maps points to somewhere else. Search "Mohamed V Square, Casablanca Square" instead for the correct pin.
*Pro-tip: Most locals in Casablanca speak French, so tell the taxi driver "compteur" (pronounced koh-m-twah) to try your luck at requesting for a metered ride.
Dinner at Ifrane Restaurant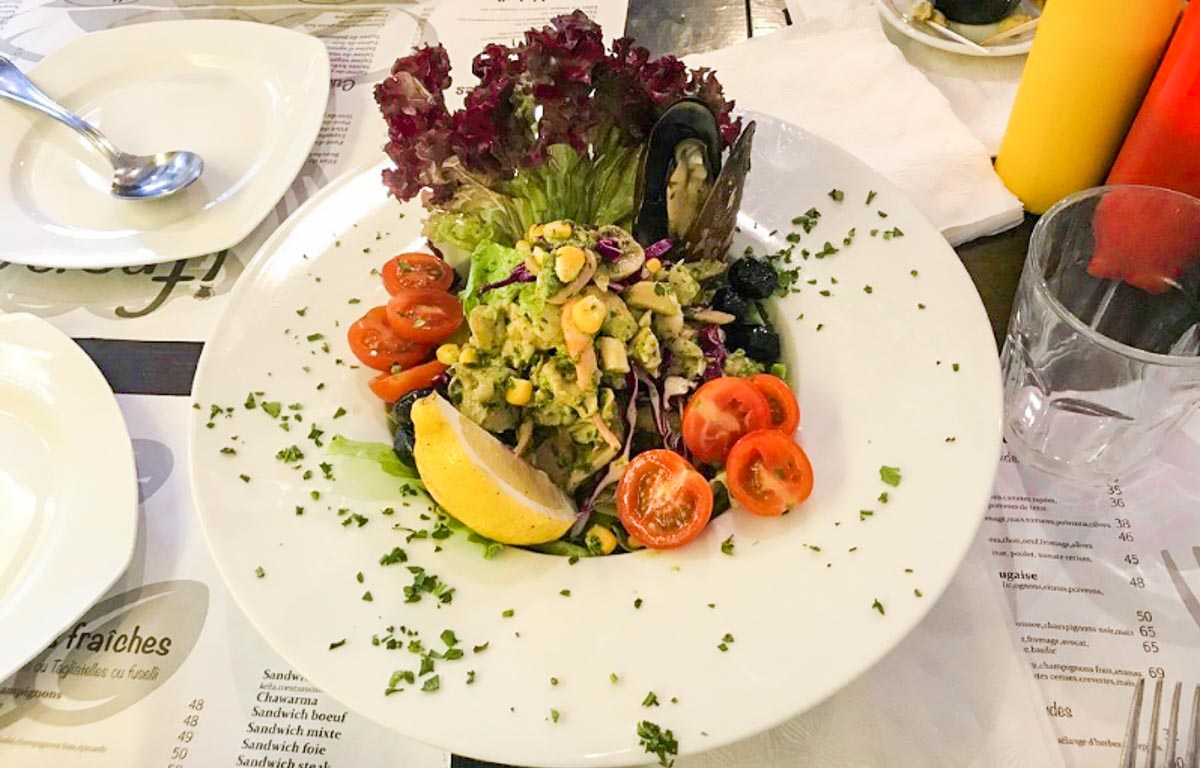 Photo credit: Tripadvisor.com
A 5-min walk from the Mohammed V Square, most of the selection of pastas, pizzas, sandwiches and Moroccan tajines at Ifrane Restaurant won't set you back above 50dh (~S$7.20) a plate.
Cost: ~65dh/pax (~S$9.40)
Opening Hours: 9AM – 12AM
Address: Rue Abdelkader Mouftakar, Casablanca 20250, Morocco
Hassan II Mosque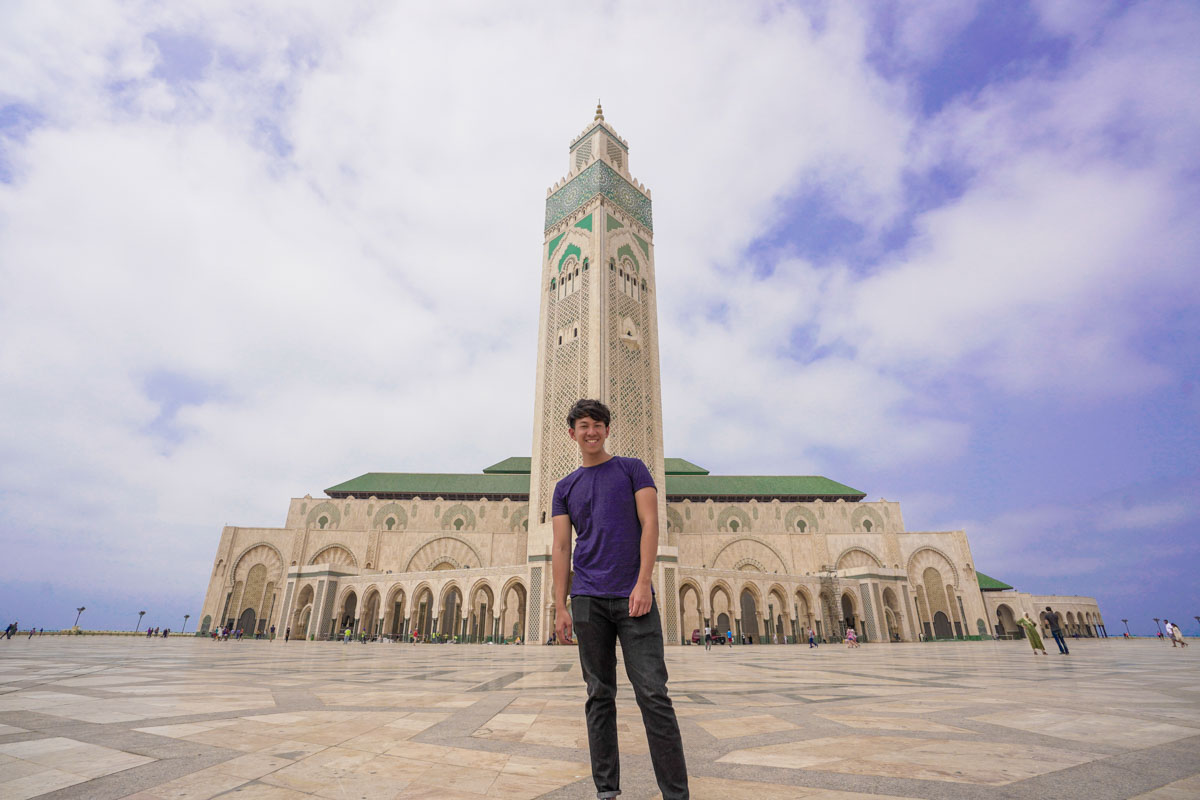 The largest mosque in Morocco, the Hassan II Mosque took more than 7 years to build, and is truly a sight to behold — you can't avoid seeing the towering 200m-tall minaret even from a far distance.
As one of the few mosques that allow non-Muslims to enter, about 4 to 5 guided hour-long tours are held daily throughout most of the year, where you can get up close with the fine craftsmanship and polished marble walls.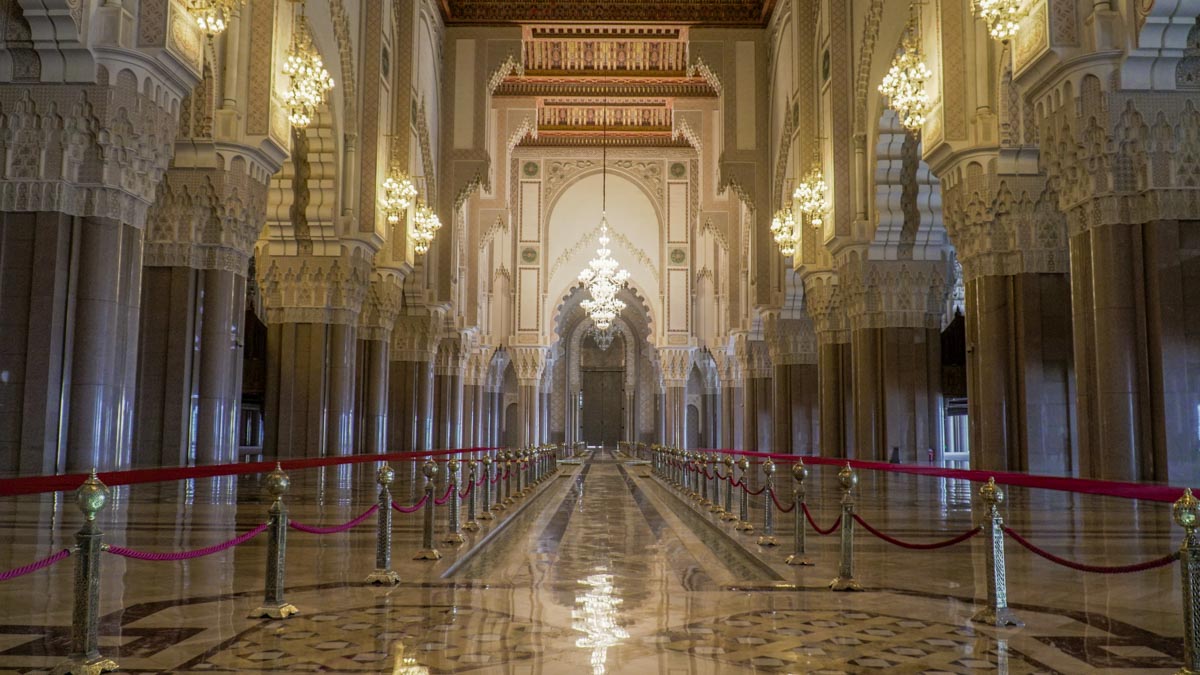 Do note that you're required to dress appropriately with shoulders and knees covered in order to enter the mosque.
Entrance Fee: 120dh (~S$17.28)
Tour Timings: 9AM, 10AM, 11AM, 2PM. Only 9AM and 2PM on Fridays and 9AM, 10AM, 11AM during Ramadan.
How to get there: Take a taxi from the city centre for 50dh (~S$7.20) or less.
Seafood Lunch at Central Market (Marché Central)
With Casablanca right by the Atlantic Ocean, it's your best bet at tasting fresh seafood like grilled sardines. Head to the Central Market where you'll be spoilt for choice by the stalls lining the entire perimeter. We don't have a recommended stall per se; you generally can't go wrong with any of the stalls there.
Be warned though — touting can get pretty extreme especially during lunchtime so we'd advise not dilly-dallying too much. The touters got handsy but backed off when we told them to.
Cost: 45dh/pax (~S$6.50)
Opening Hours: Generally 8AM – 5PM
How to get there: Take a 10-min taxi ride from Hassan II Mosque (~20dh, ~S$3) or walk 2.2km.
Stroll Along La Corniche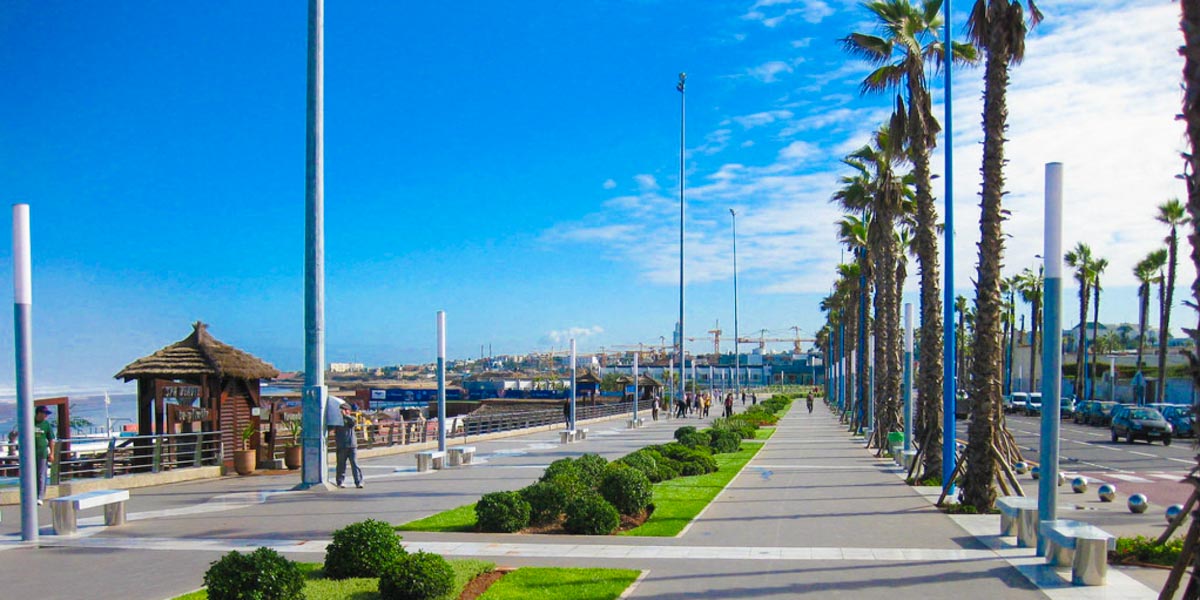 Photo credit: Huffpostmaghreb.com
Walk by the sea down La Corniche for a totally different view of Casablanca — it's more upmarket (a place we'd imagine most of the expats to be living at) and lined with restaurants, bars, clubs and whatnot. If you feel like treating yourself and splurge, this is the best place to be. Otherwise you can leisurely stroll down the boulevard with a beautiful view of the sea.
How to get there: Take a 20-min taxi ride from the city centre for 20–50dh (~S$3–7)
Ain Diab Beach (Plage Aïn Diab)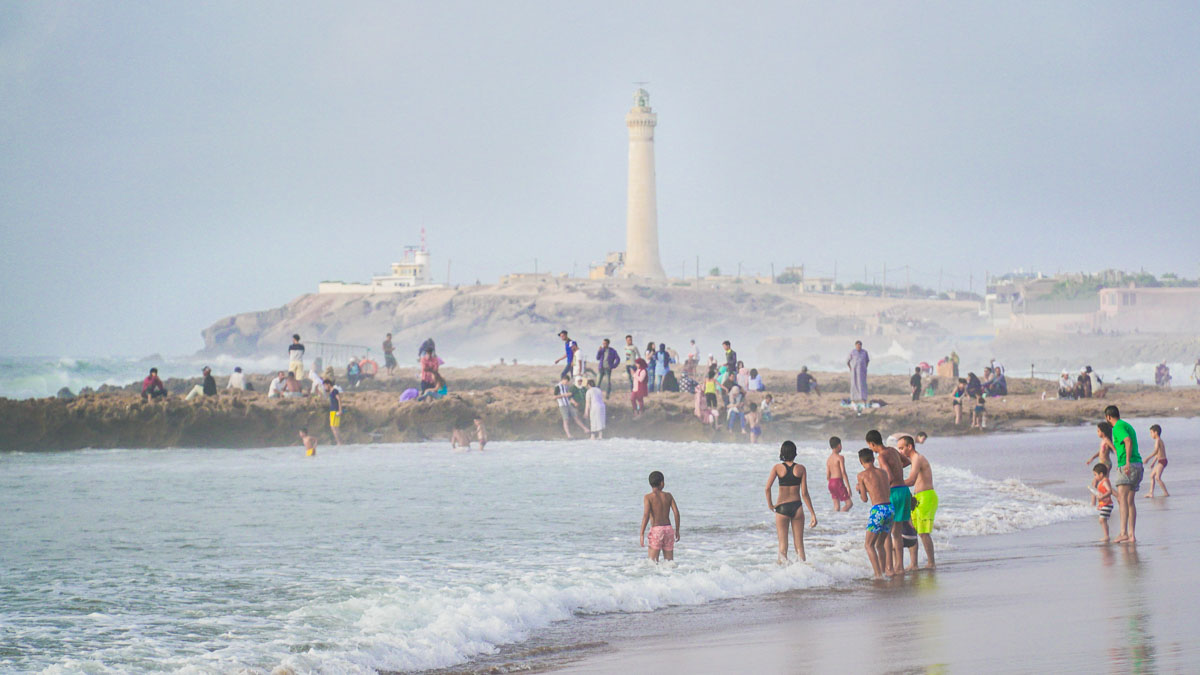 Spend the afternoon at the Ain Diab Beach though it's a tad touristy with payable pony and/or camel rides near the entrance. But who wouldn't want to soak in the waters especially on a hot day, right?
There are also plenty of dinner options along the beach with cafes and restaurants, and the Morocco Mall just a short walk away for a more international selection (including fast food like Starbucks and Burger King, if that's your thing).
How to get there: Walk about 2km or less from the centre of La Corniche
Accommodation in Casablanca: Airbnb — a 2-bedroom apartment in a residential area around the city centre for S$30.70/pax a night. For group travels, getting around Morocco is economical via taxi so it doesn't have to be near a tram station.
Day 3–4: Marrakesh (Marrakech)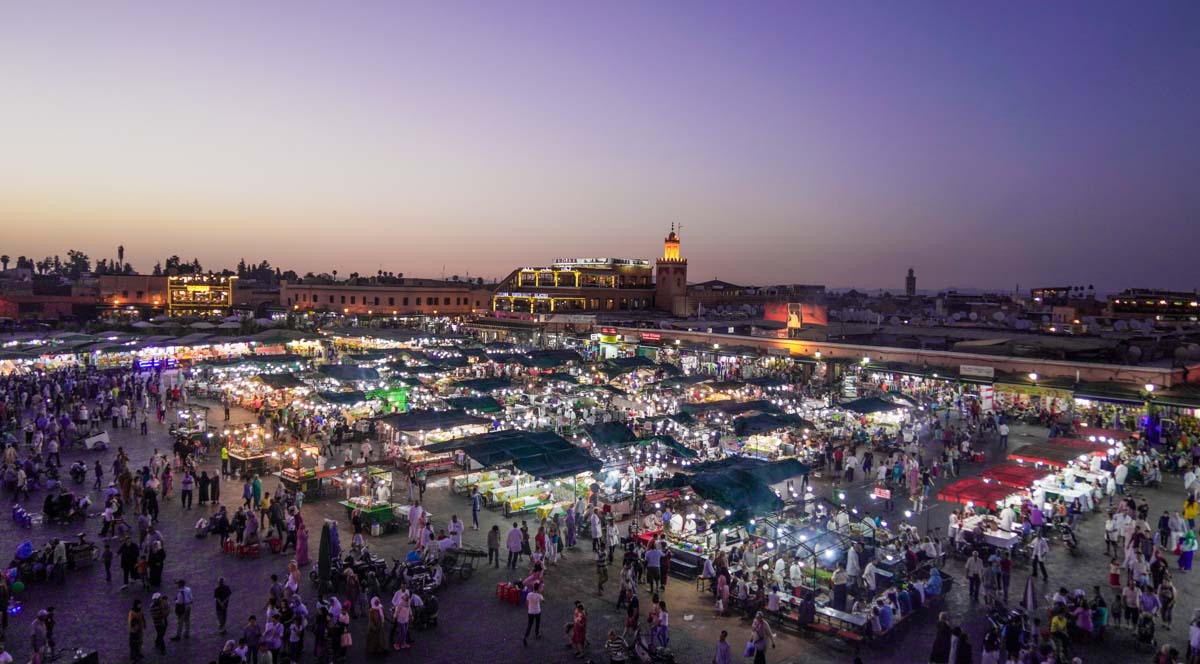 Jemaa el-Fnaa, Marrakesh
Aptly called the red city thanks to its ubiquitous red clay buildings, this rich cultural hub is anything but a red flag. With unending, winding souks, majestic gardens and two contrasting palace complexes, some locals would even say you haven't been to Morocco if you haven't visited these at Marrakesh.
Read More
Jemaa el-Fnaa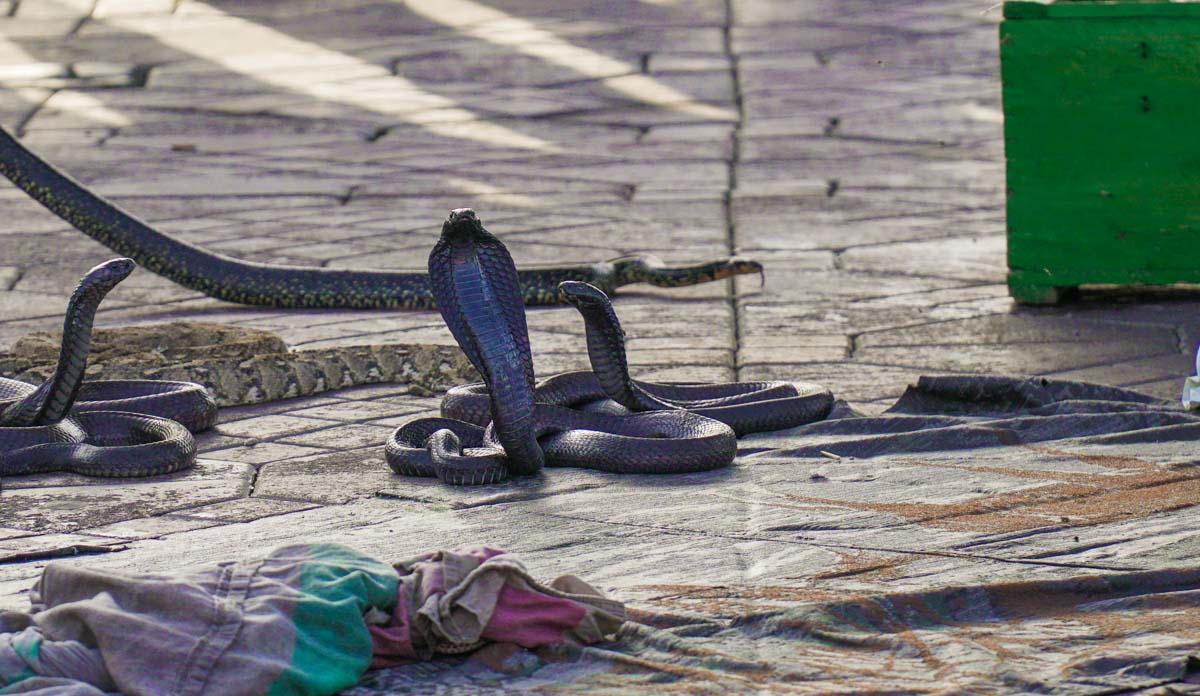 Snake charmers performing at Jemaa el-Fnaa.
Perhaps the most touristy spot of Marrakesh, the open square at Jemaa el-Fnaa is rife with activity from day to night, with plenty of food options that we're repeatedly told are sold at "democratic prices" (i.e. the same for locals and tourists), fresh orange juice stalls and theatre street acts.
Watch out before you whip the cameras out without paying though — the last thing you want is for the performers to harass you for change (and they aren't afraid to demand a high price).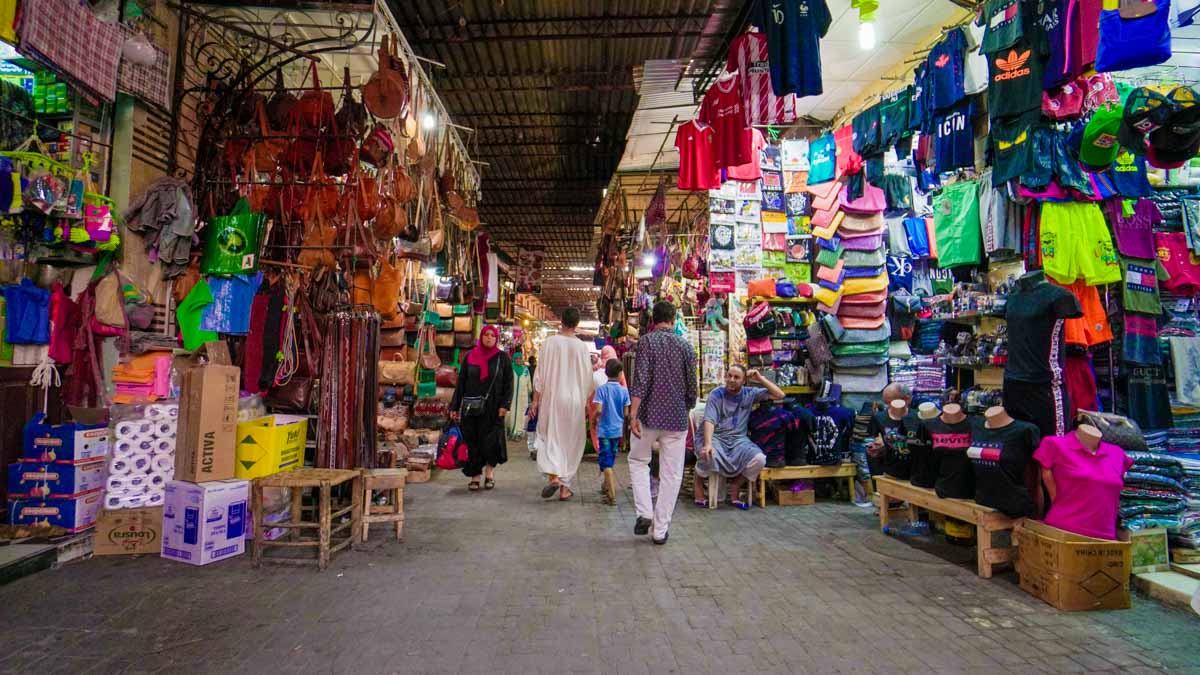 Inside the Marrakesh Souk
At the side of the square is a narrow entranceway to the Marrakesh souk, a local market selling fresh produce, handcrafted leather goods, ceramic plates, cool souvenirs and even furniture. But if shopping isn't your thing you can also chill at one of the rooftop cafes, grab a glass bottle of coke and watch the sunset.
Opening Hours: 8AM – 12AM
Address: Place de Marché Animée Jemaa el-fna, 40000, Morocco
Moroccan Cooking Class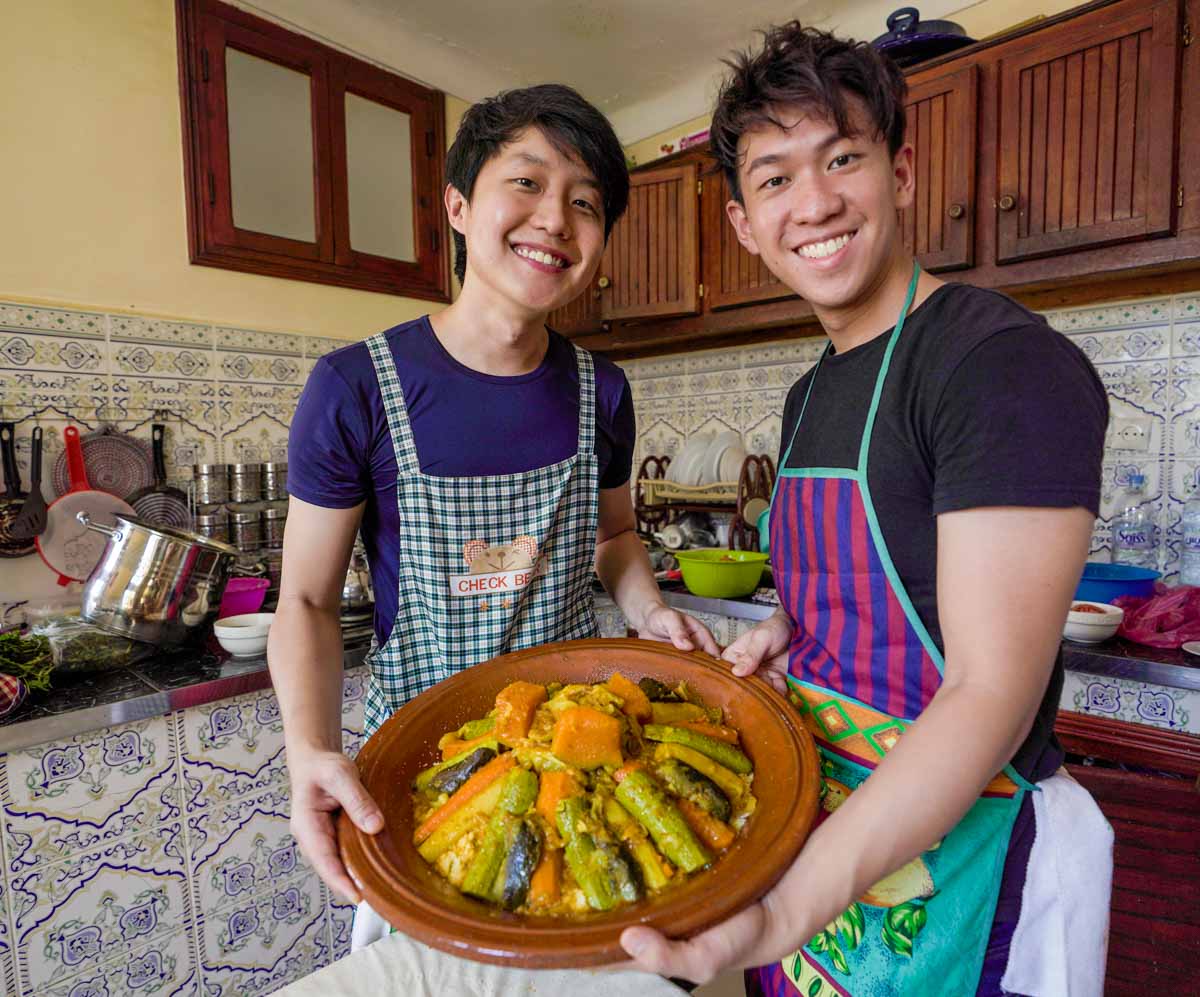 Oddly enough, Moroccan cooking classes are a thing here, but we're not complaining. Our Airbnb Experience host treated us to a scrumptious Moroccan breakfast comprising olive oil-dipped bread, pan-fried crepes and sweet Moroccan mint tea before getting our hands dirty at creating 2 Moroccan classics — chicken tajine and beef couscous.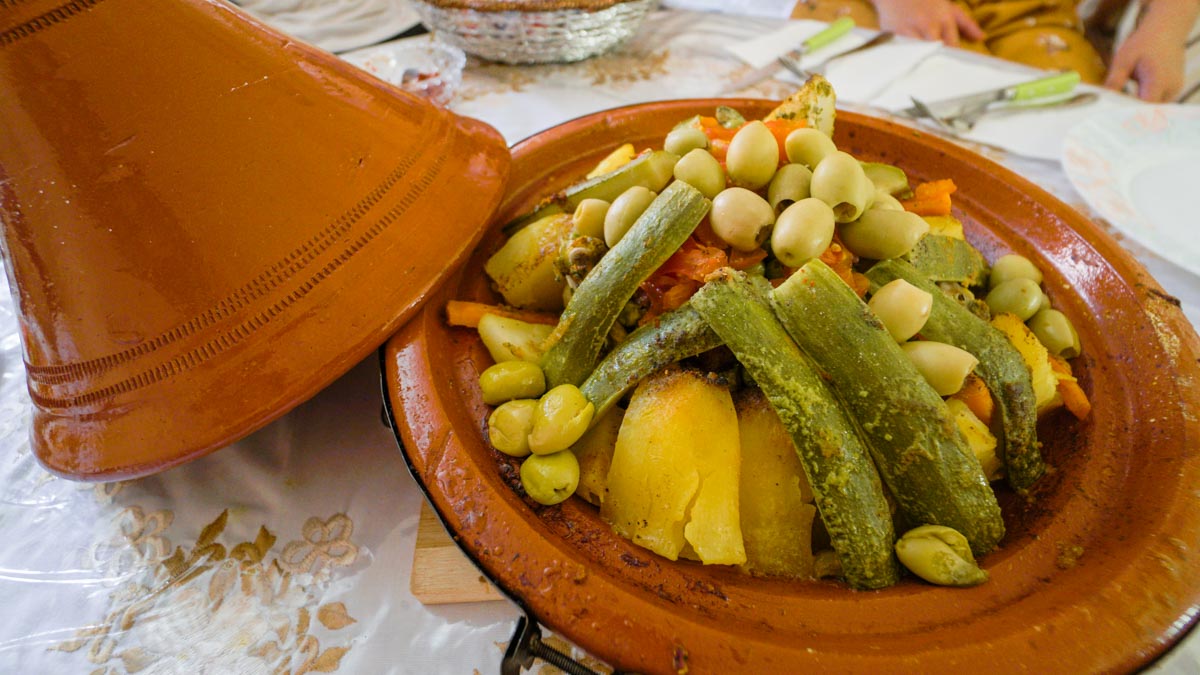 Chicken tajine
We liked that this experience let us visit the local market ourselves to purchase the ingredients. We also found out chickens are slaughtered on the spot when you order them — not the most appetising way to buy chickens, but at least you know that's how fresh they are! 😛
Cost: S$48/pax
Bahia Palace (Palais Bahia)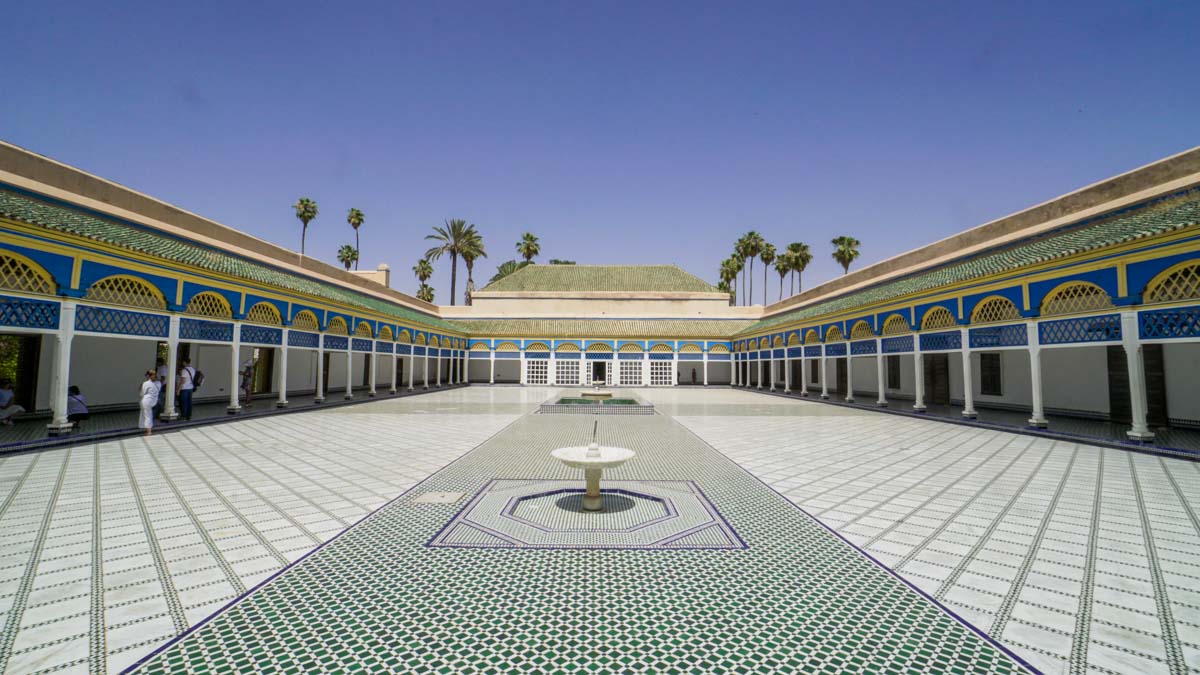 The 19th century Bahia Palace was once meant to be the greatest of its time, meshing Islamic and Moroccan architectural styles with its own elaborate set of gardens. The devil is in the details in this palace with colourful ceilings, intricate walls carvings and majestic columns that contribute to its wonder.
Entrance Fee: 10dh (~S$1.45)
Opening Hours: 9AM – 5PM
Address: Avenue Imam El Ghazali, Marrakech 40000, Morocco
El Badi Palace (Palais Badi)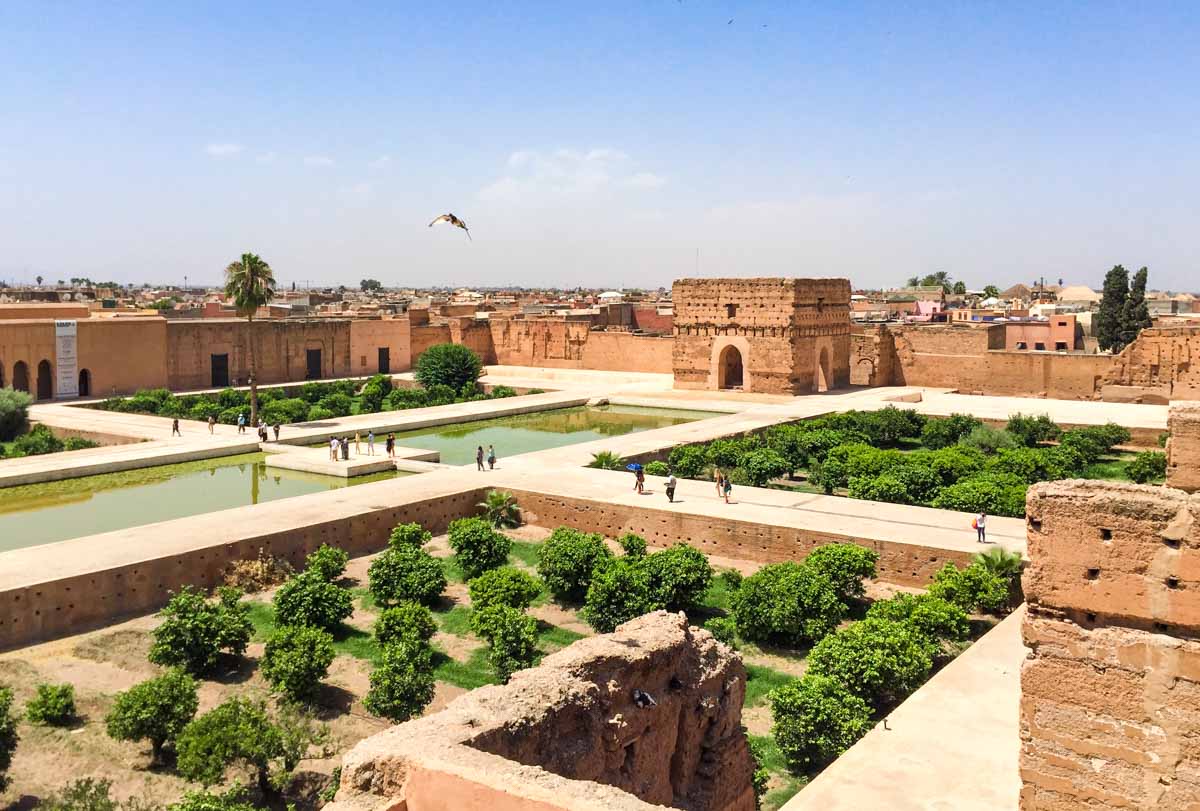 Photo credit: The-sojourn.com
A sharp 180 from Bahia Palace, the only thing both of them have in common is the word "palace" in their names. However this royal residence once dripped with luxury housing over 350 rooms with gardens, a pool and even stables before everything was torn down by Sultan Moulay Ismail.
Ironically, a court jester said that the El Badi Palace would "make a magnificent ruin" during its opening ceremony in 1593.
Entrance Fee: 20dh (~S$3)
Opening Hours: 9AM – 5PM
How to get there: Walk 850m from Bahia Palace
Majorelle Garden (Jardin Majorelle)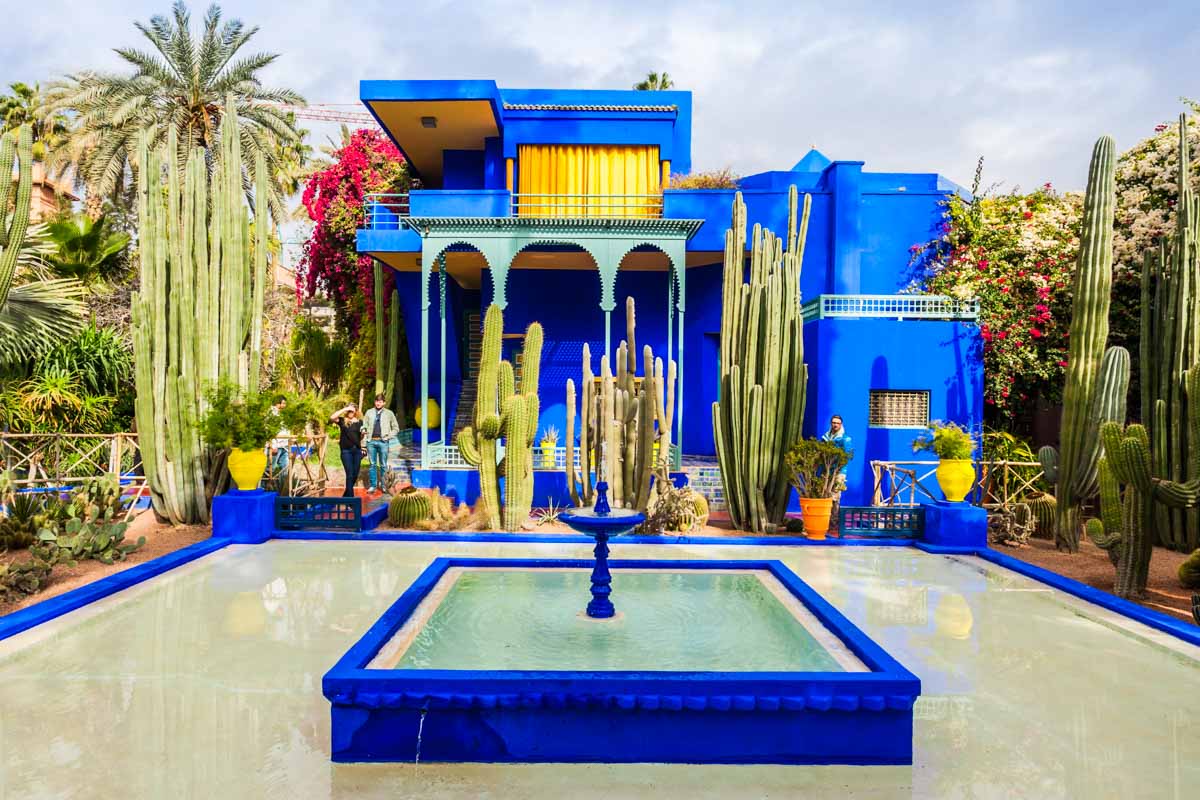 Photo credit: ©saiko3p/Shutterstock
Jardin Majorelle isn't your average garden. It's one that was painstakingly envisioned by French painter Jacques Majorelle over 4 decades, and surprise surprise, has a connection with designer Yves Saint Laurent — he and his partner bought the garden when they heard it was going to be converted into the hotel.
Today it is home to hundreds of exotic plant species, as well as a recently erected Yves Saint Laurent Museum (additional 100dh for entry) honouring his work.
Entrance Fee: 70dh (~S$10)
Opening Hours: 8AM – 5:30PM. Closes 6PM from May to Sept. 9AM – 5PM during Ramadan.
How to get there: Take a 15-min taxi ride from El Badi Palace for 20–40dh (~S$3–6)
Casablanca to Marrakesh: Take an ONCF train from Casa Voyageurs Station to Marrakesh Station for 95dh (~S$13.70). The journey takes ~3h 30min and departs hourly from 8:55AM – 12:55PM. Do note that you can't reserve seats, so you might have to sit separately if travelling in a group.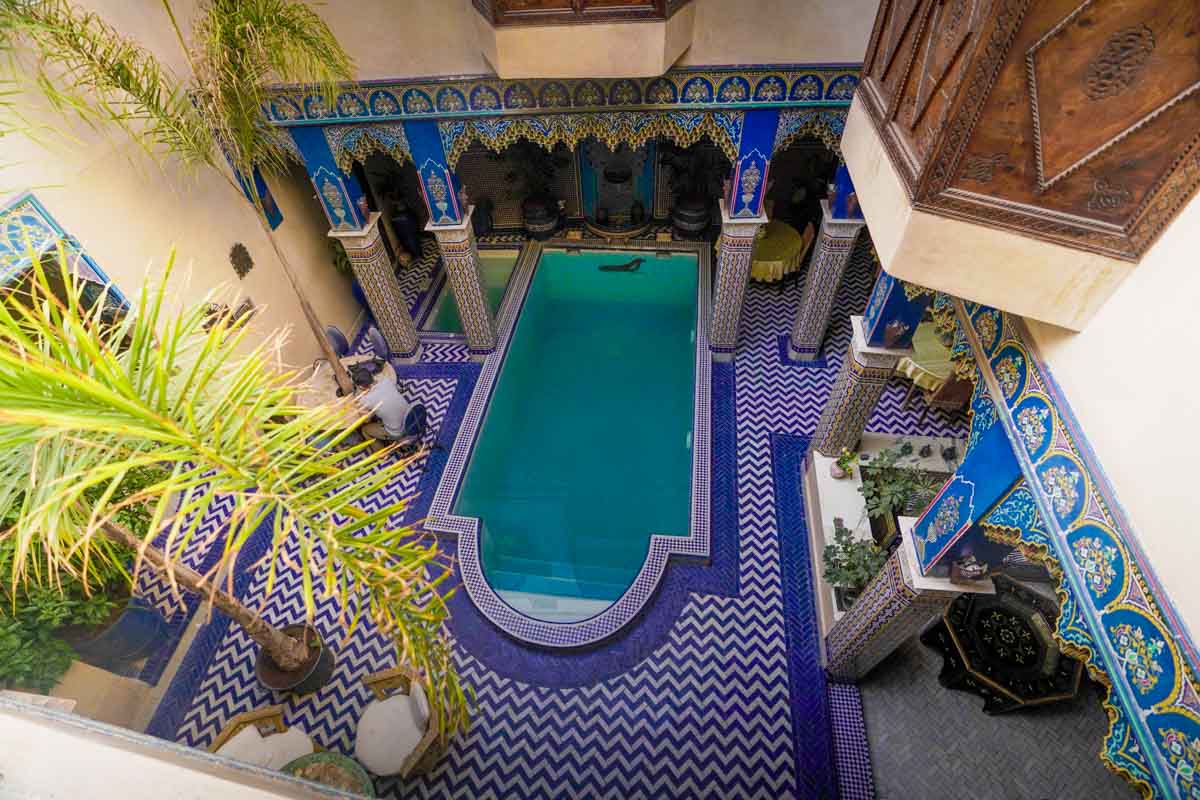 Accommodation in Marrakesh: Riad Puchka — we spent ~S$150/night for a 5-bed room (even though there were only 3 of us) with free breakfast and a common pool. Do note they have a tax fee of €3.50/pax (~S$5.50) per night, payable in cash during check-out.
Day 5–7: Sahara Desert Tour
A night spent at the Sahara Desert will definitely be an unforgettable bucket list experience that supersedes any other part of Morocco.
Our 3D2N part road, part camel trip with Sahara Tours 4×4 picked us from our Marrakesh riad in a spacious jeep that journeyed towards the High Atlas, with ample Insta-worthy spots along the way featuring Morocco's luxuriant nature before culminating into the Sahara Desert experience.
Not to mention comfortable accommodations with great breakfast spreads before the night itself — we felt that with all things considered, the tour was fit for its price tag. We won't talk about every single stop here lest we spoil the surprise for you!
Read More
Tizi n' Tichka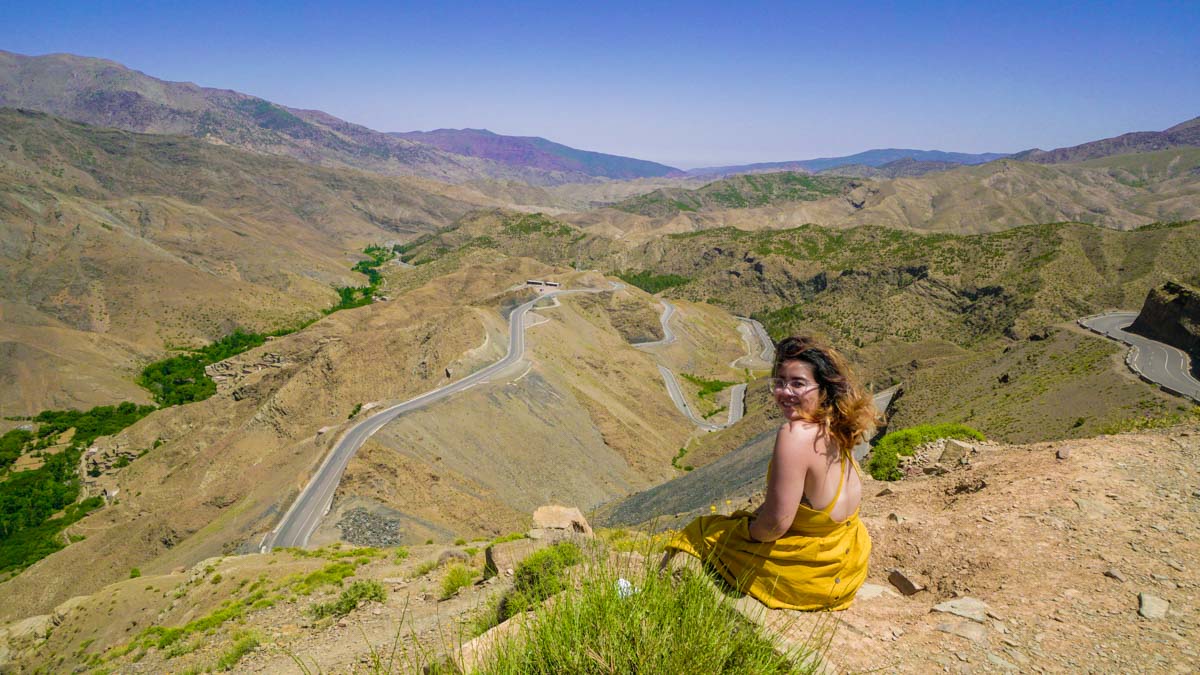 On the first day we headed straight for the High Atlas, also known as the Grand Atlas Mountains and got a magnificent, uninterrupted view of the Tizi n'Tichka mountain pass at the summit about 2km above sea level.
This famous mountain pass is what separates Marrakesh from Ouarzazate, and many call this the gateway to the Sahara Desert.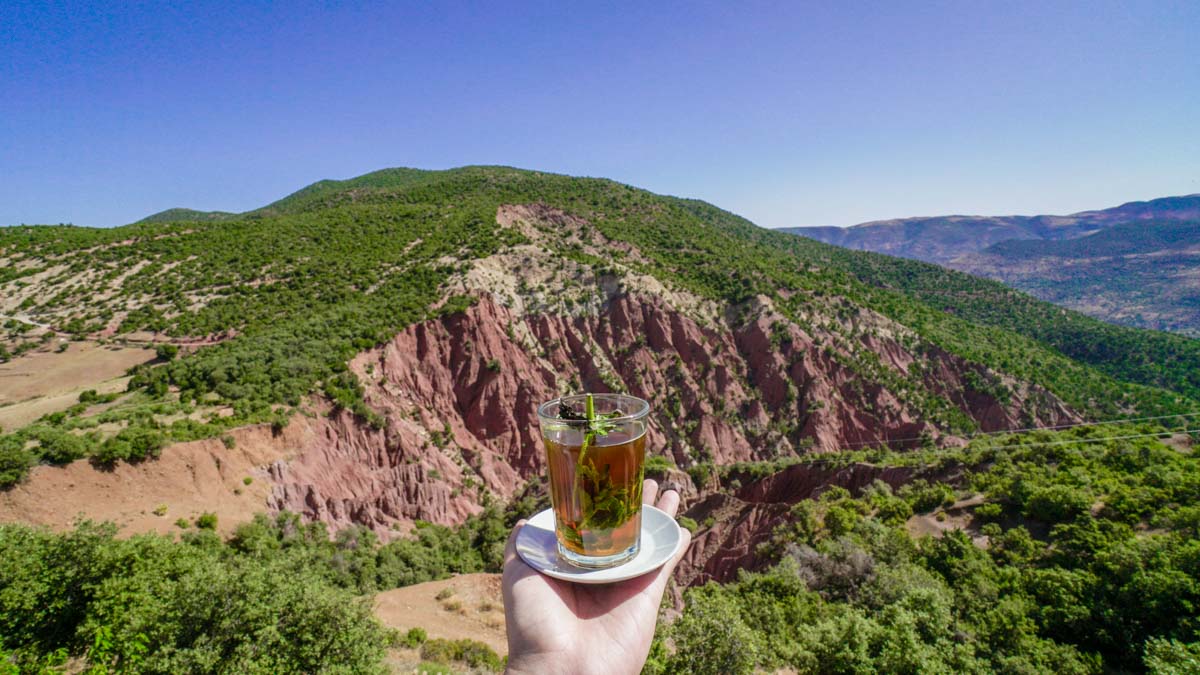 Traditional Moroccan Tea with a view at Tizi Ait Barka Restaurant.
Obviously heading to the Sahara Desert isn't as simple as a trip to your neighbourhood shopping mall and requires quite a drive to get to. That's why thankfully the tour is planned out to pass by numerous rest stops and photo opportunities to tide the long journey!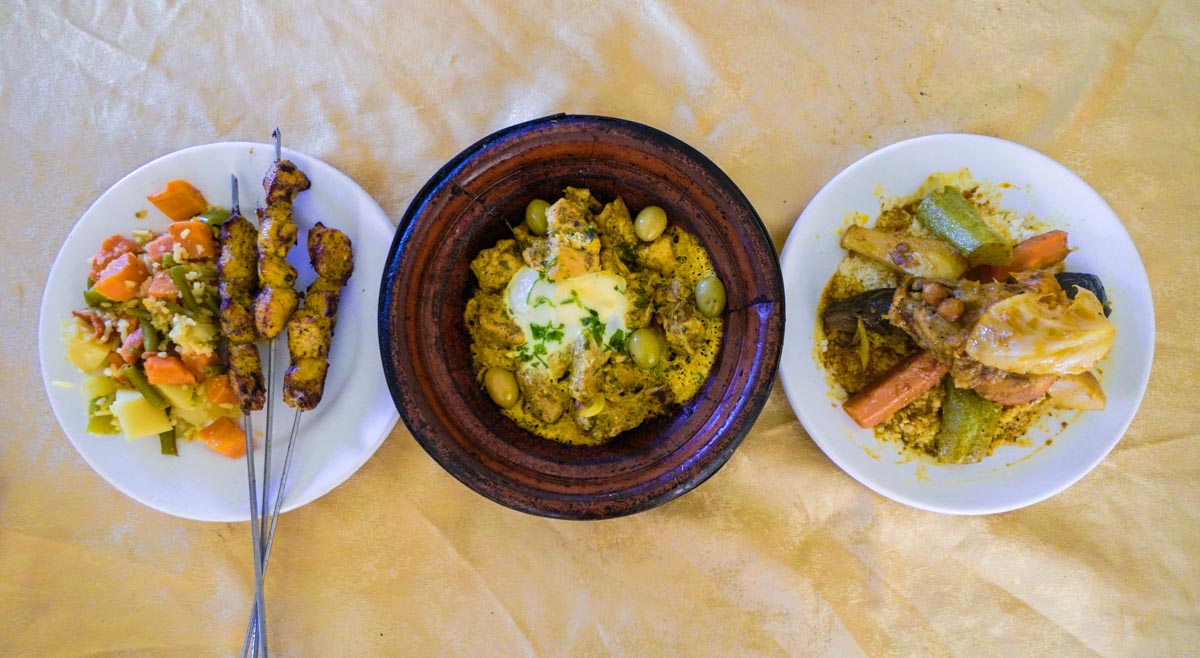 Lunch at one of the rest stops.
The 3 lunches during the tour are not covered in the package fee, each meal costing us 100dh (~S$14.40) on average. They're usually a selection of couscous, tajines or kebabs with bread, Moroccan salad and olives as appetisers.
Ksar of Ait Ben Haddou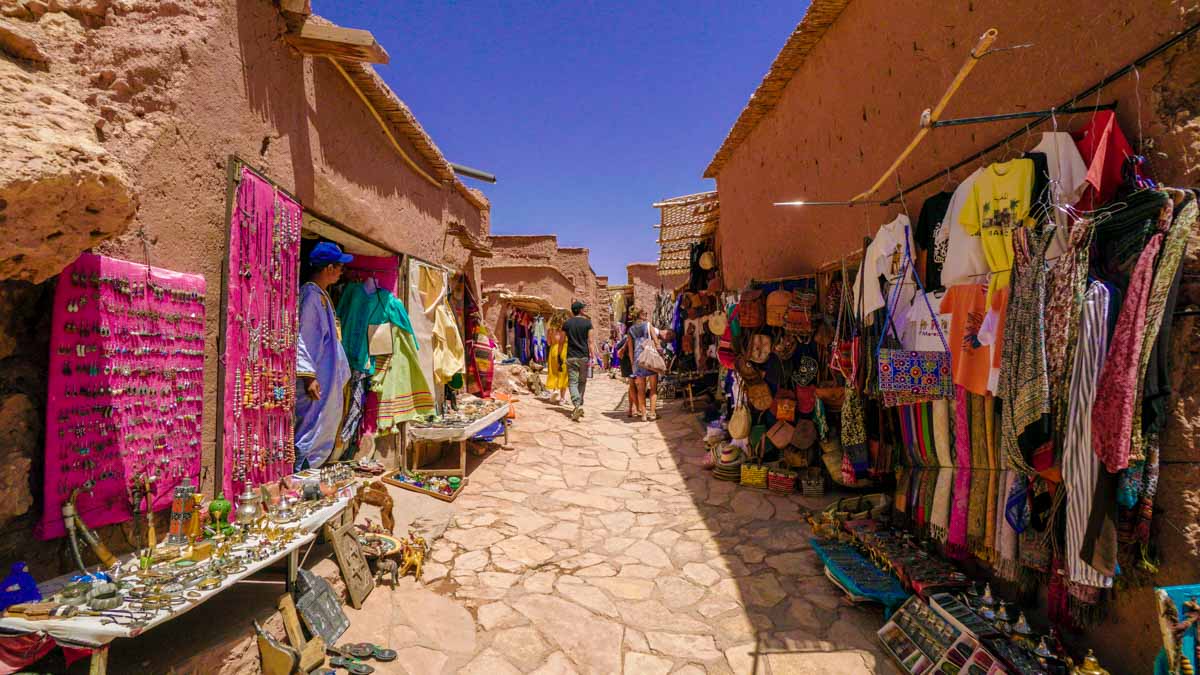 Movie buffs will find the Ksar of Ait Ben Haddou (ksar means "fortified village") familiar, with its setting in popular films like The Mummy, Gladiator, and even the Game of Thrones series as Yunkai city. There are still 3 families that live in this desert village, though for the most part you'll only be walking by souvenir stalls at the ground level.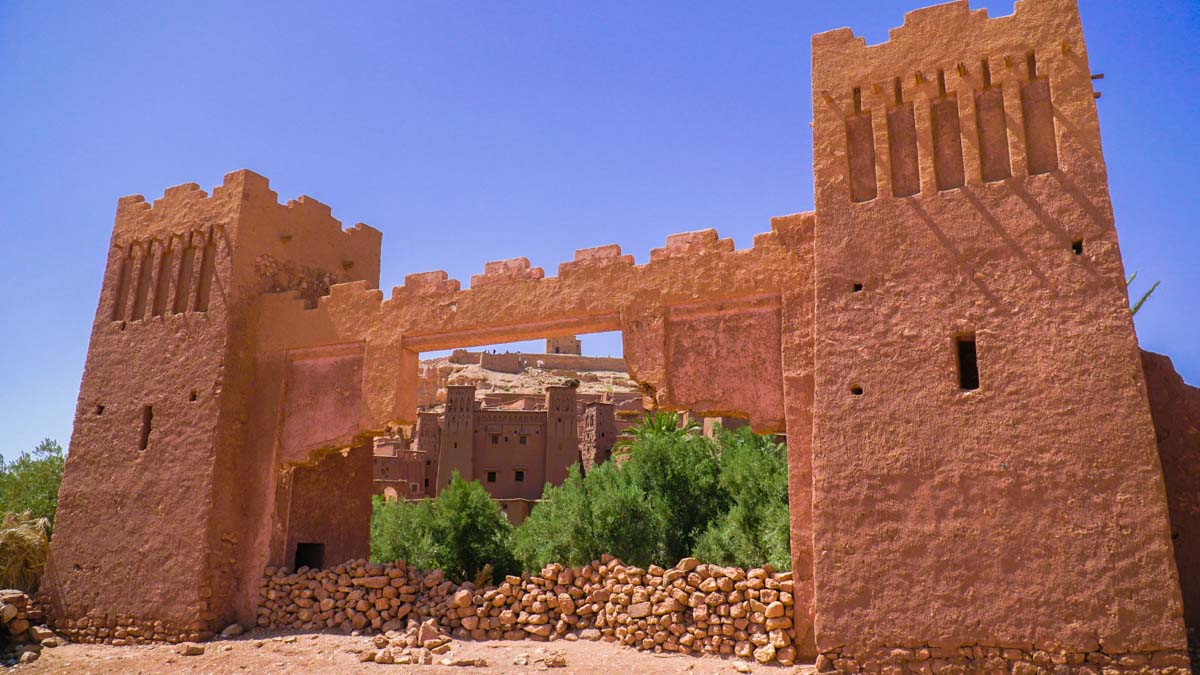 The gate seen in Game of Thrones in Yunkai.
It goes without saying that it being a desert village, the air gets very dry and stuffy so stock up on enough water for the stopover to explore the premises comfortably (a 1.5L bottle of cold water is usually 10dh, ~S$1.40).
Staying the Night at Riad Tazawa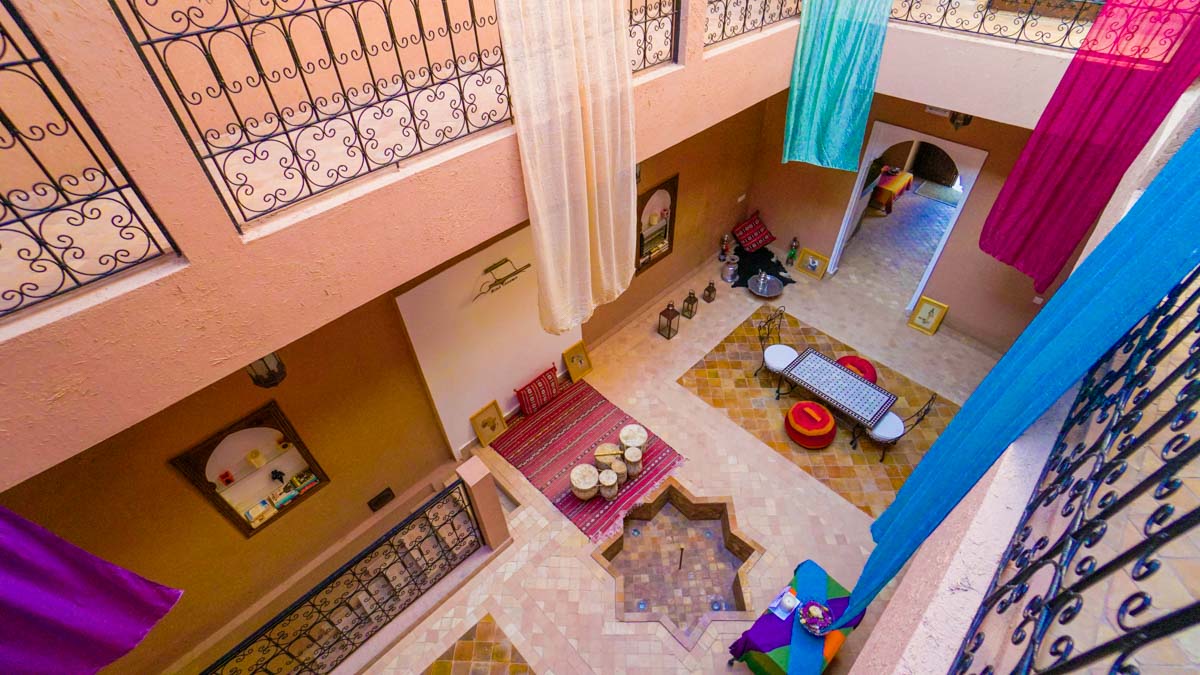 Riad Tazawa didn't disappoint with its sparkling clean premises, a backyard garden to chill at, and even a TV room where we caught a World Cup match before dinner. The friendly hospitality from the staff here was also superb!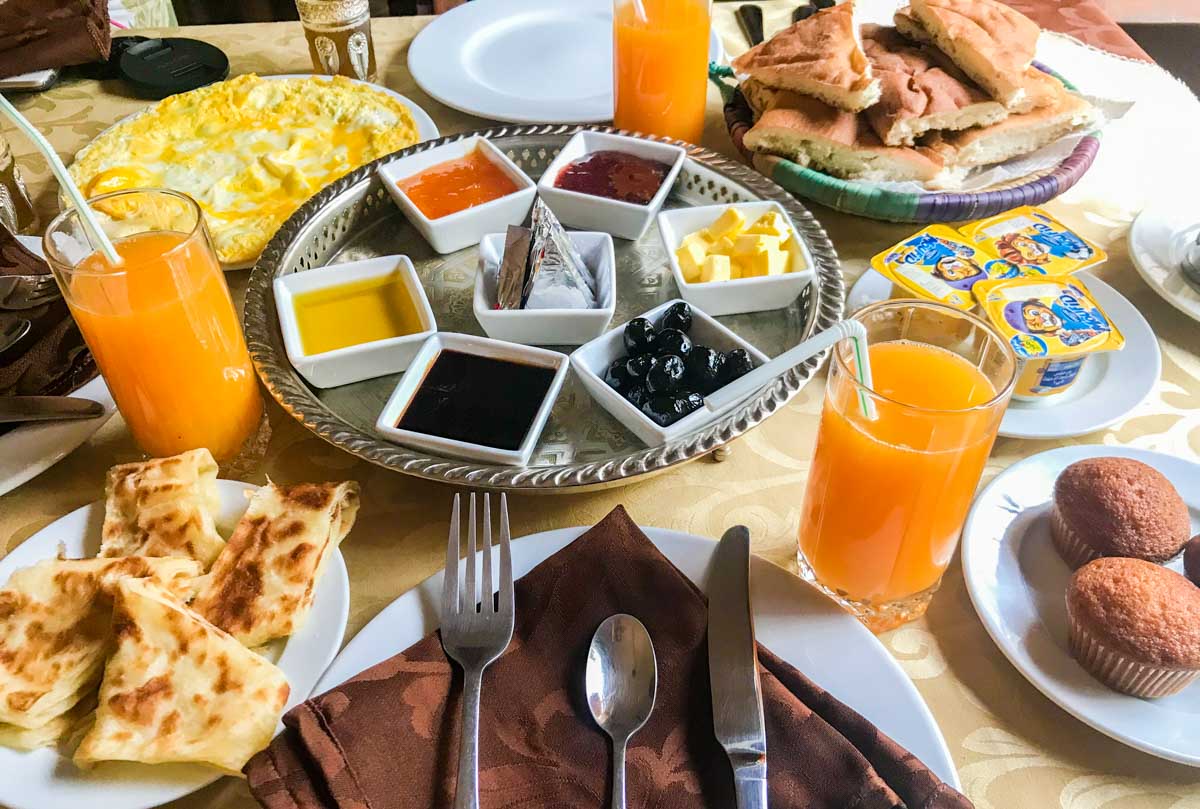 Breakfast served at Riad Tazawa the next morning.
Breakfast the next day was a delectably impressive spread of fresh orange juice, muffins, piping hot omelettes, yoghurt and crepes among others. We loved the crepes so much that we even asked for seconds.
Todra Gorges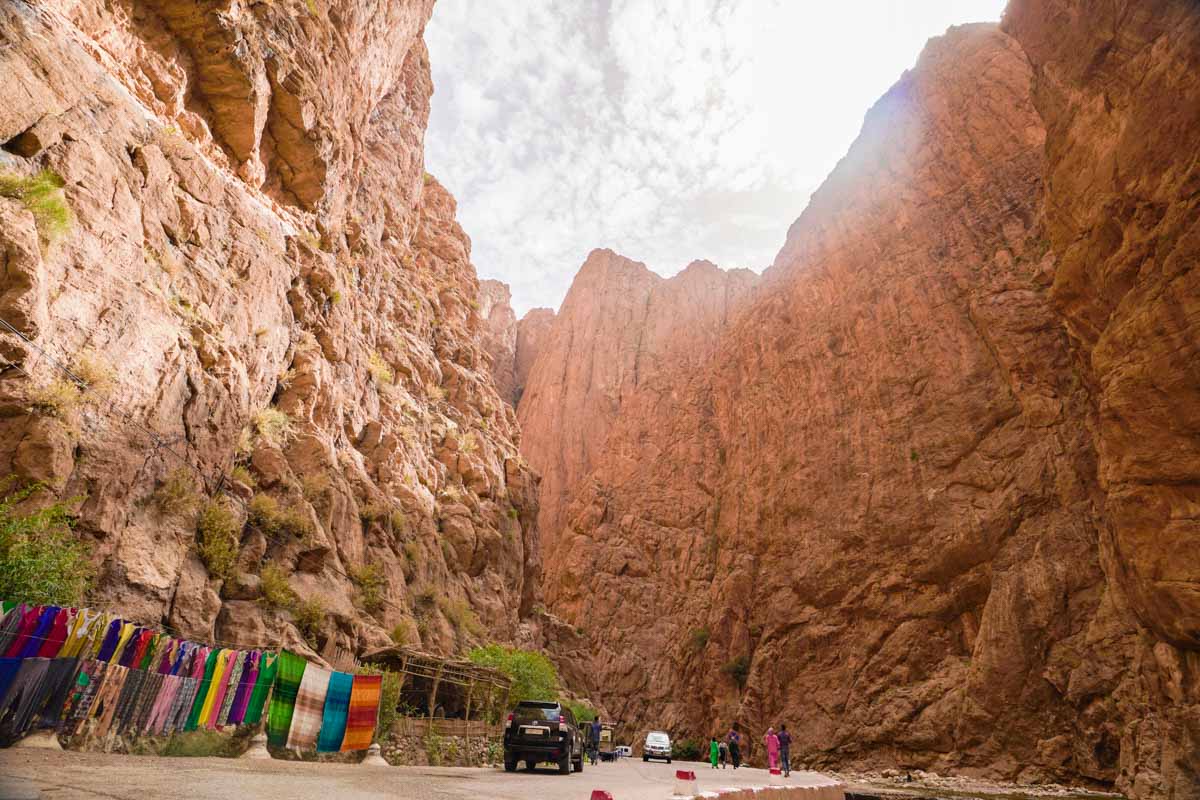 At this stop our driver let us get off the car to walk along a short trail and marvel at the canyons of the Todra Gorges. While we were there we also saw groups of locals chilling by the shallow stream, having a picnic.
Take Pictures in Ethnic Berber Clothes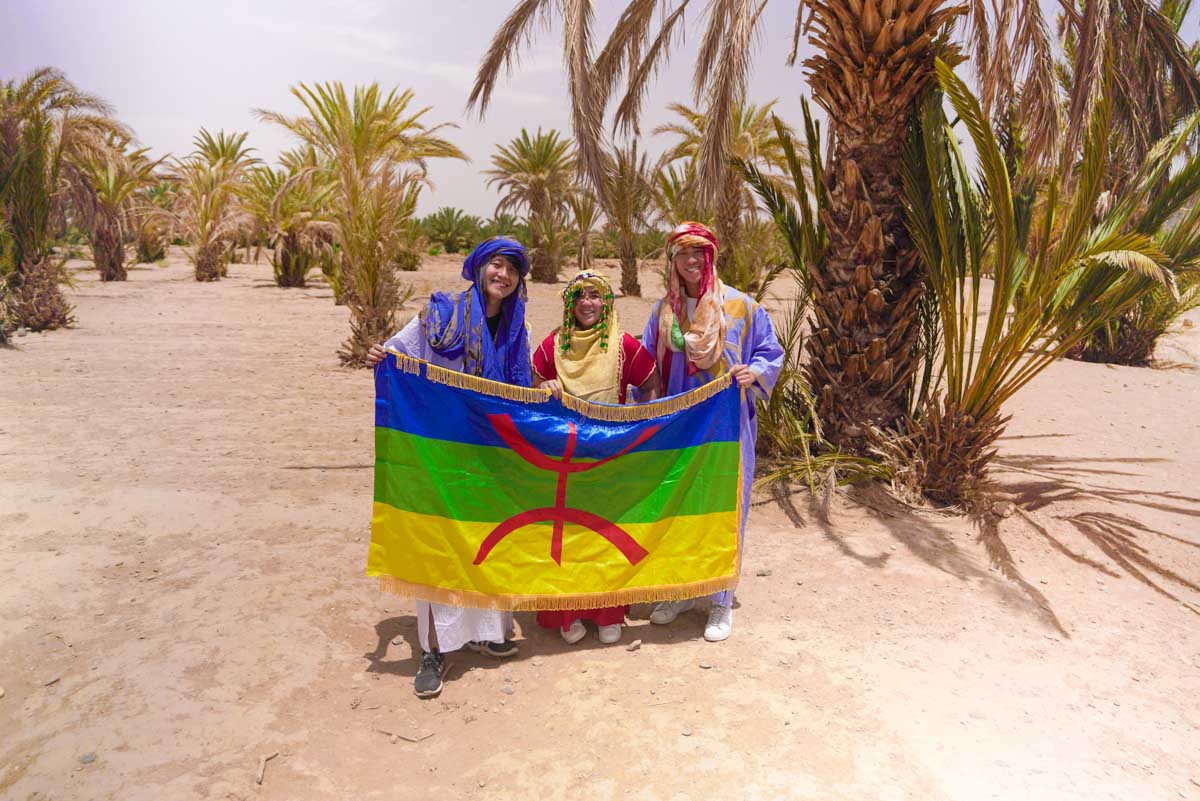 Strike a pose in traditional Berber outfits at a garment shop you'll stop by, free for you to try on and take pictures in. You have the added option of purchasing them afterwards — if you haven't got a headscarf ready for the camel ride by that point, this is where you should purchase one.
Camel Ride into the Sahara Desert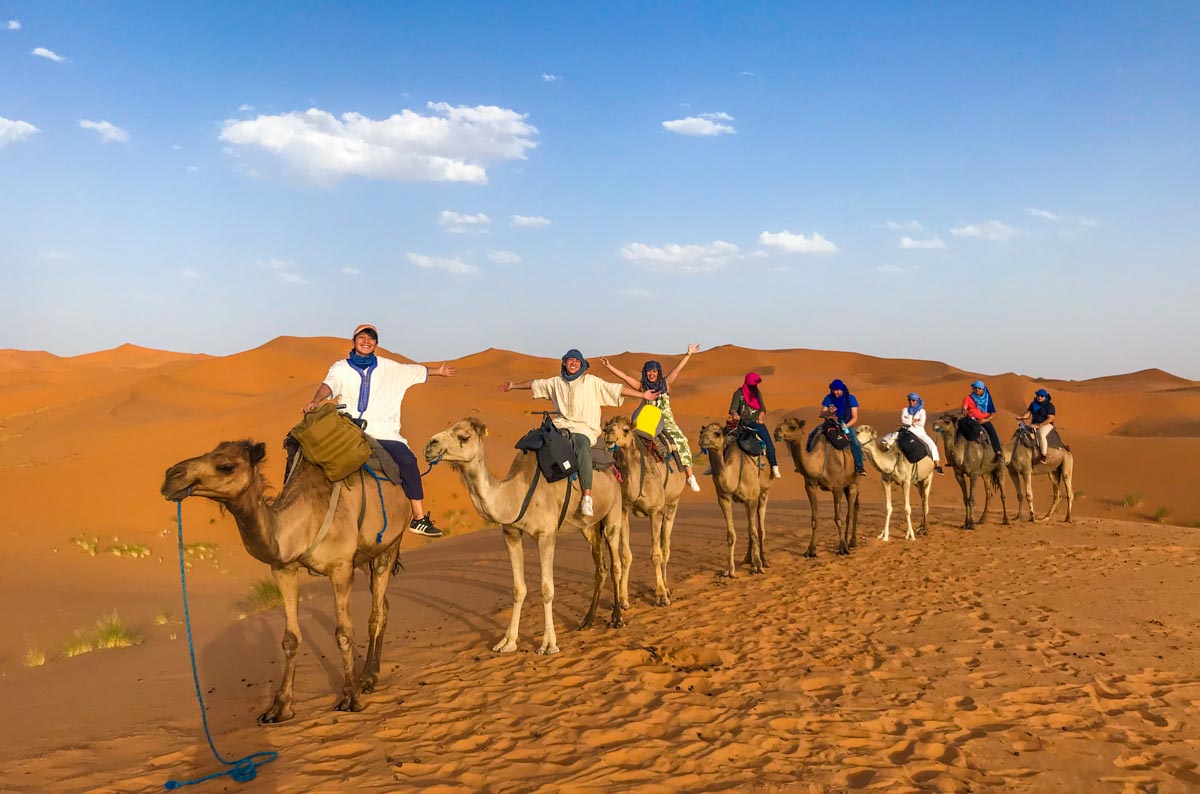 After making a short pit stop at a riad near the "entrance" to the desert to safekeep our luggage for the night, we were ready to begin the penultimate trip into the desert! Remember to bring a small backpack along with essentials for the night packed in, and forget about staying digitally connected till you head back the next morning.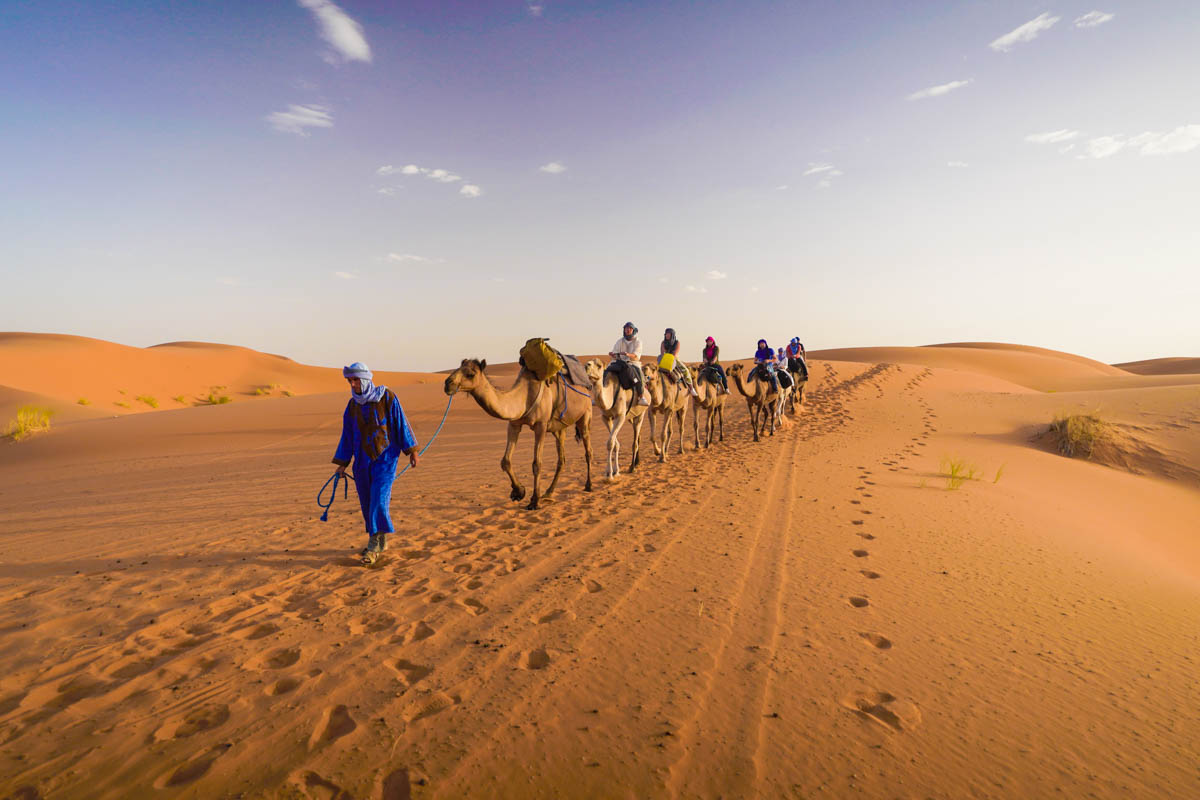 The camel ride takes about an hour long and can be somewhat unstable when descending downhill, so try to keep both your hands on the metal handle as best as you can. I have to say that the untouched sand dunes really look like stock image wallpapers you'd find on your PC — they're that immaculately gorgeous!
Spend a Night in the Sahara Desert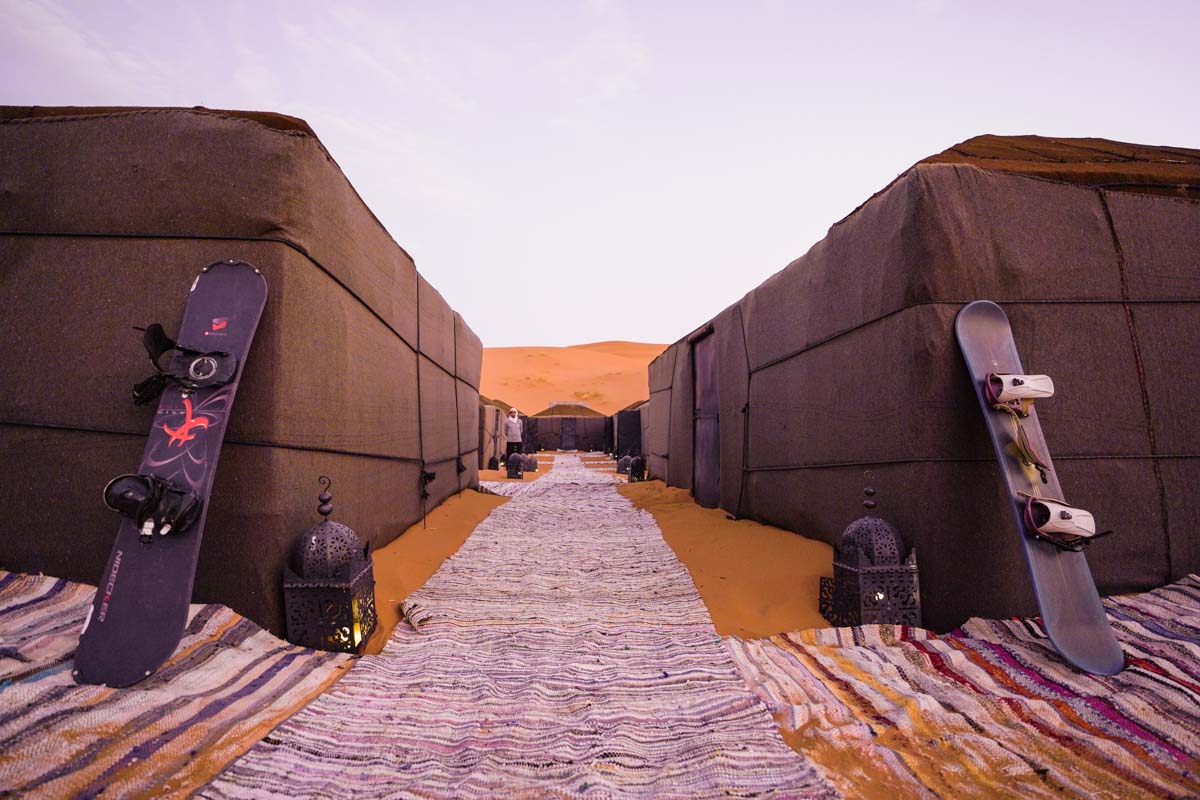 Our base camp!
Our camp for the night was also way more elaborate than we had thought. Each tent has 4 beds in it, and there is even a proper toilet and a sink running clear (albeit hot) water.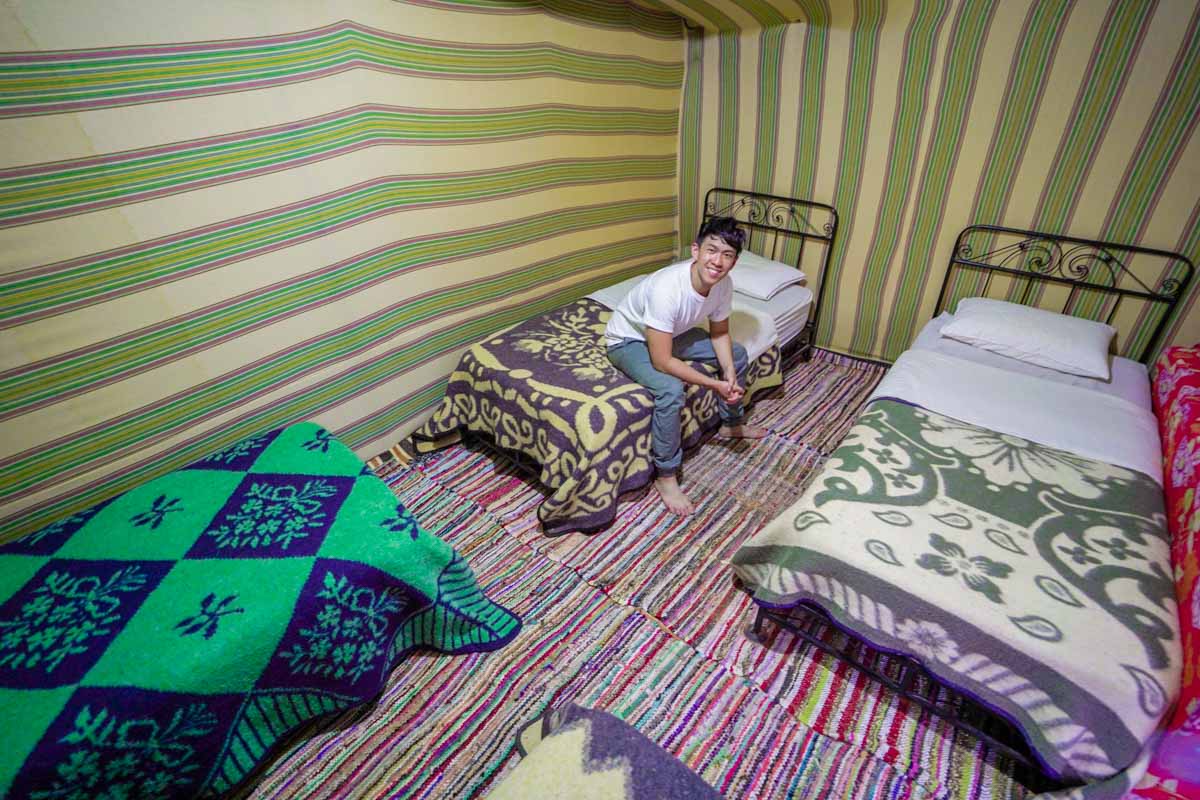 The tents are extremely stuffy inside though, so you'd be much better off literally sleeping under the stars in the desert outdoors — there are foldable mattresses by the side for you to do just that (the weather at night was a cooling 20 degrees or so).
There is also a kitchen where 2 guides will cook your dinner in — Moroccan salad, chicken tajine and fresh cut rock melon. They also have 1.5L water bottles stocked up whenever required.
This stay wouldn't quite cut it if you're seeking a more nomadic experience, but it was super comfortable with all the basic amenities provided so you don't necessarily have to "rough it out". The radio silence, pitch black darkness, blanket of stars above you and zero digital distractions also made this night the perfect respite in tranquility unlike anything else! 'Twas a pity we had to head back the moment the sun rose before the morning heatwave set in.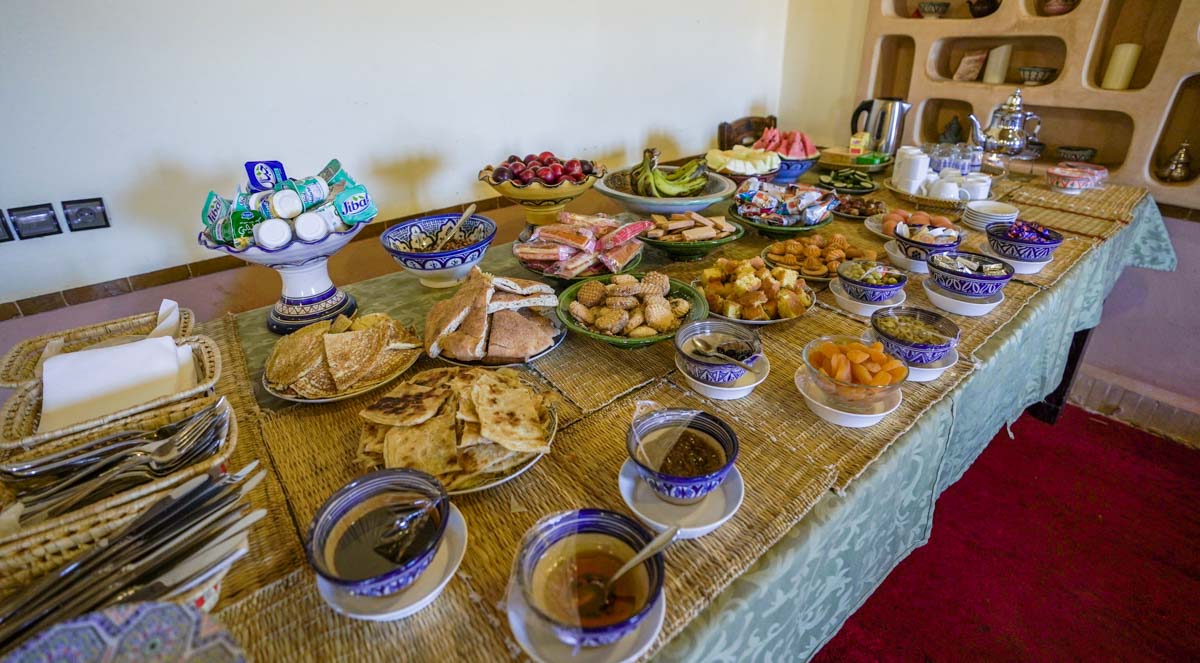 A breakfast buffet spread waiting for us upon our return from the desert.
After showering and having breakfast, we collected our luggage and were handed back to our personal guide who drove us to a few more pit stops (including lunch) before ending the tour at about 6PM in our next city — Fes!
Cost: €855 for 3 pax (~S$453/pax) + 300dh (~S$43.20) for 3 lunches
Day 7–9: Fes (Fez)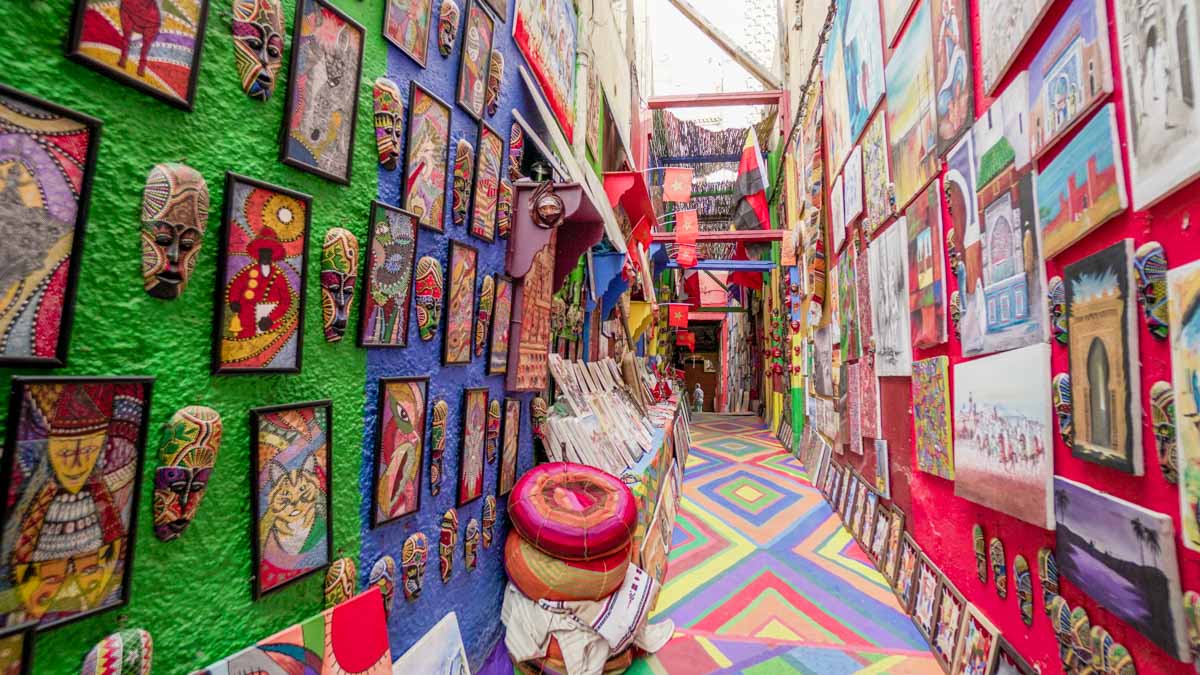 Every Moroccan city you enter will vary greatly with one another, and Fes is no exception. The main area you'll explore will probably be in the old medina, which is basically the walled-up city area you will spend navigating maze-like streets. If you know where to look, there's a whole lot to do in Fes that you won't know where to start!
Interestingly, the medina is also the world's biggest car-free urban area. That means you (mostly) won't be needing any transport money for your stay in Fes.
*Pro-tip: Beware of locals who will offer to show you around or bring you to attractions as they will ask for a "guide fee" at the end. They are harmless and the best way to shake them off is to either not start any conversation with them in the first place (they usually start by asking where you're from), or keep firmly affirming them that you're not interested.
Read More
The Blue Gate of Fes (Bab Bou Jeloud)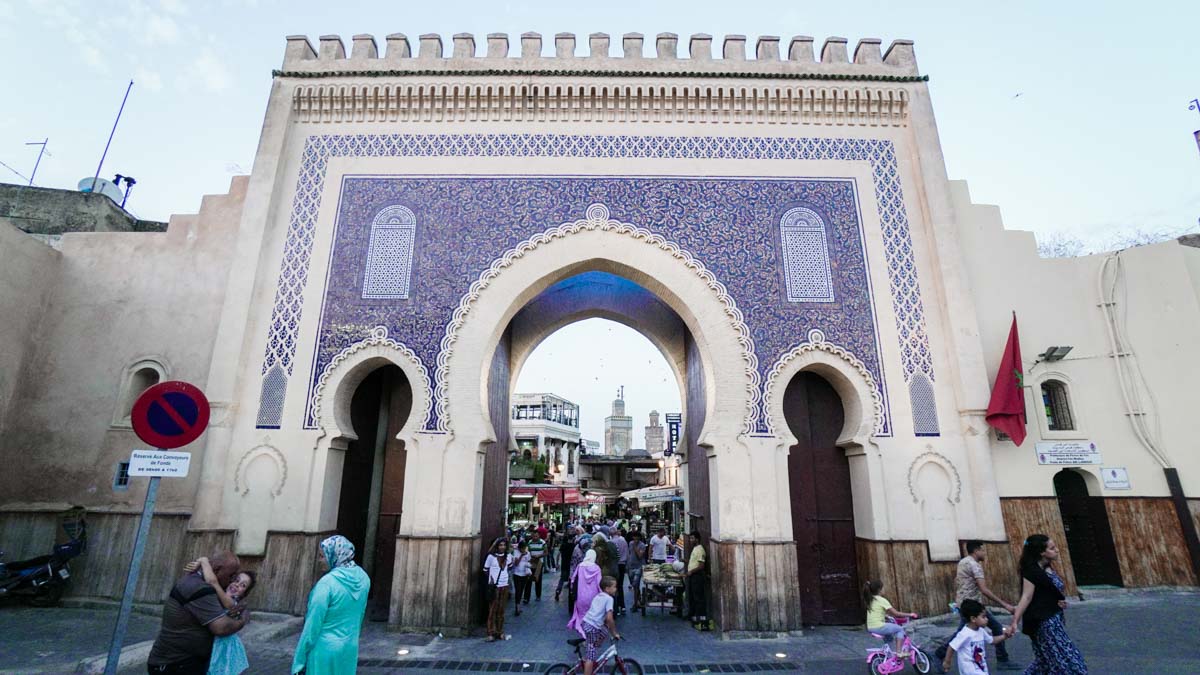 For the second half of the day after being dropped off from the Sahara Desert Tour and checking in to our accommodation, our first order of business was to locate the Blue Gate of Fes, which essentially serves as the entrance to the old medina.
Many eateries have also set up shop just beyond the gate, which made the next item in our agenda easy to find — dinner!
How to get there: Search "Bab Bou Jeloud" on Google Maps / Maps.me and walk, or ask a shop owner.
Dinner at Restaurant Buoayad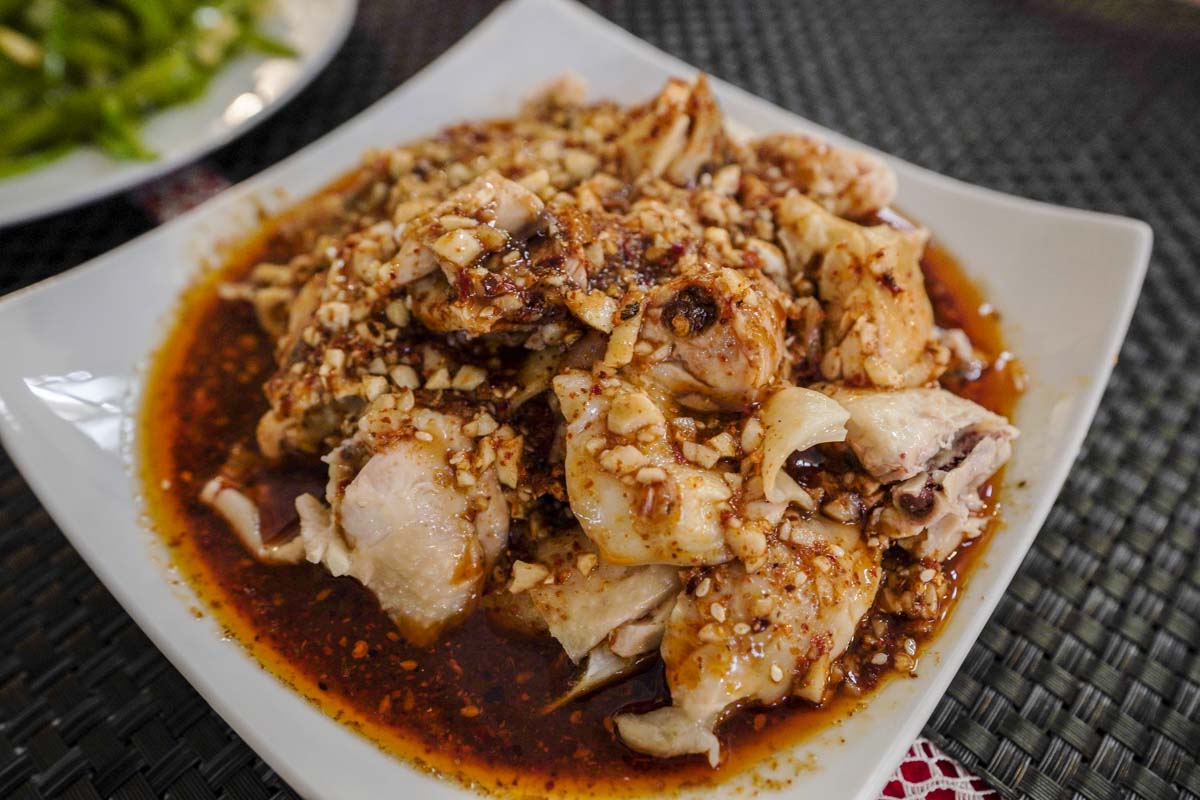 Make no mistake about that picture — it is Chinese food. Moroccan cuisine isn't exactly as varied as us Singaporeans are blessed with, which was why we warmly welcomed the sight of a Moroccan-turned-Chinese restaurant, Restaurant Bouayad with open arms, and open mouths.
For those craving a little detour from the usual couscous or tajine that's a tad closer to home, you may give the dishes here a try like the Szechuan Spicy Chicken (74dh, ~S$10.60) that's basically white chicken drenched in ma la sauce. Yum yum!
Cost: 85.70dh/pax (~S$12.30)
Opening Hours: 10AM – 11PM. Closes 10:30PM on Fri, 9PM on Sat.
Address: 中华餐厅 Rue Talaa Sghira, Fes, Morocco
Chouara Tannery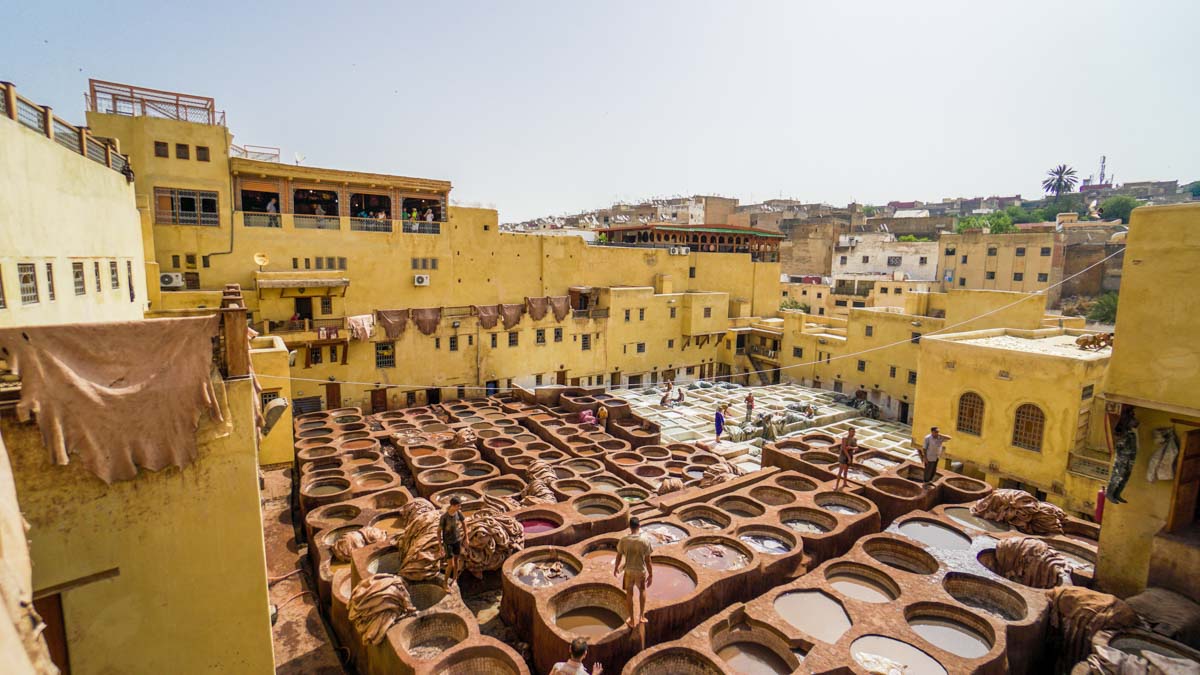 Getting to the Chouara Tannery can be tricky, because before you could even get a whiff of the cow urine and pigeon poop-laced tanning concoction, you'll be met with store vendors who are clamouring for you to let them lead you to their sky terrace for a good view of it.
You'll have to go with your gut feeling on which terrace you'd want to see it from (because you virtually can't tell from the street level), and prepare to haggle down your entrance fee! Once atop the terrace, you'll be able to see the workers going about their day soaking and dyeing the leather in gigantic vats, a process unchanged for over a thousand years.
The smell might be unbearable for some, so either prepare some mint leaves in your pocket or purchase them from the vendors at a premium.
Entrance Fee: 10dh/pax (~S$1.40) (Varies)
Opening Hours: 8:30AM – 8PM
Address: Quartier des Tanneurs, Fès 30000, Morocco
Lunch at Chez Hakim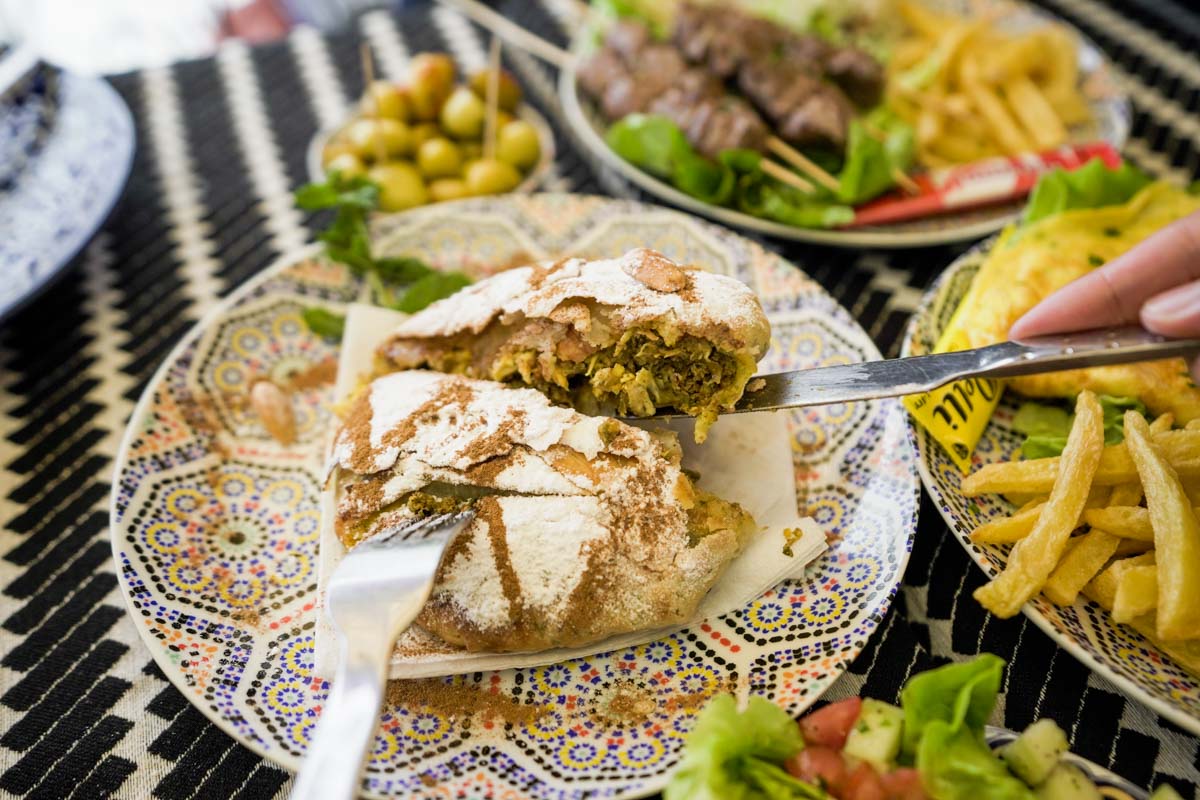 Chicken Pastilla
After scouring the streets to find another Moroccan delicacy, the Pastilla, we finally got to try it at Chez Hakim. Don't be fooled by its savoury filling and appearance, because they're actually really sweet! Chez Hakim also serves up the usual Moroccan fare.
Cost: 56.70dh/pax (~S$8.10)
Opening Hours: 8AM – 12AM
Address: Rue de la poste, Fès, Morocco
Henna Souk (Souk el Henna)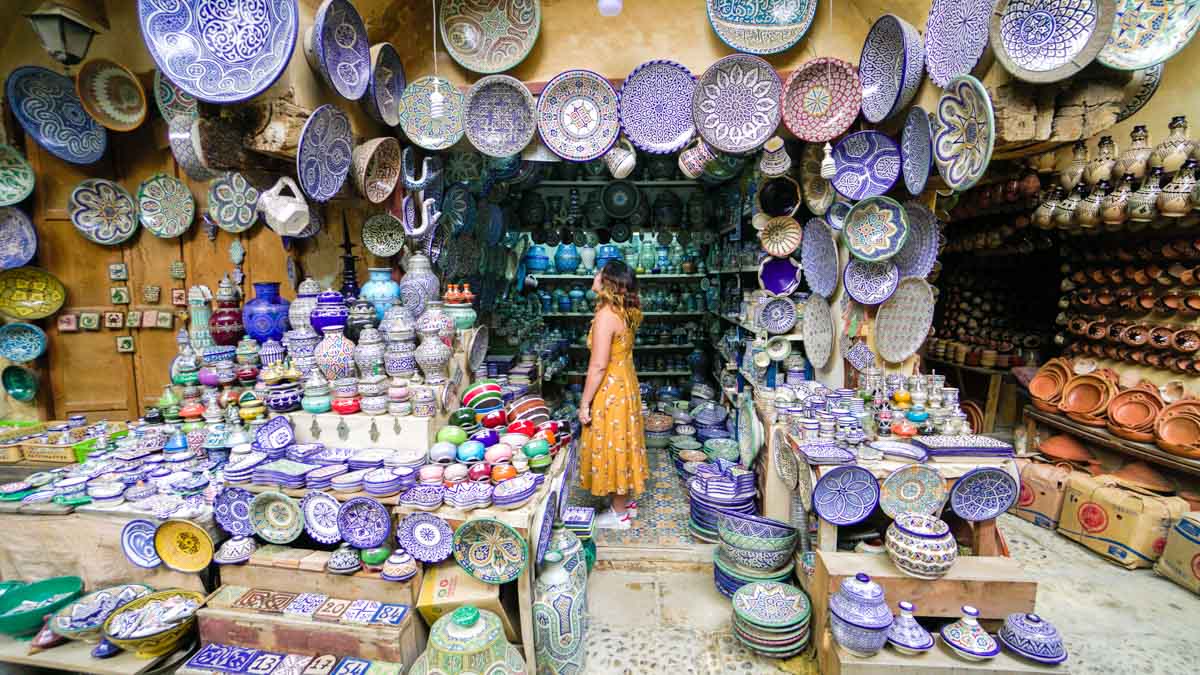 Located in a small square tucked away discreetly from the main streets, the Henna Souk market mainly sells an assortment of cosmetics, fragrances, spices and colourful ceramic plates that are actually really durable (they don't break even when you step on them!).
Opening Hours: 9AM – 8PM
How to get there: Input "Henna souk" in Google Maps or Maps.me and walk
Shop along the streets of Fes' Medina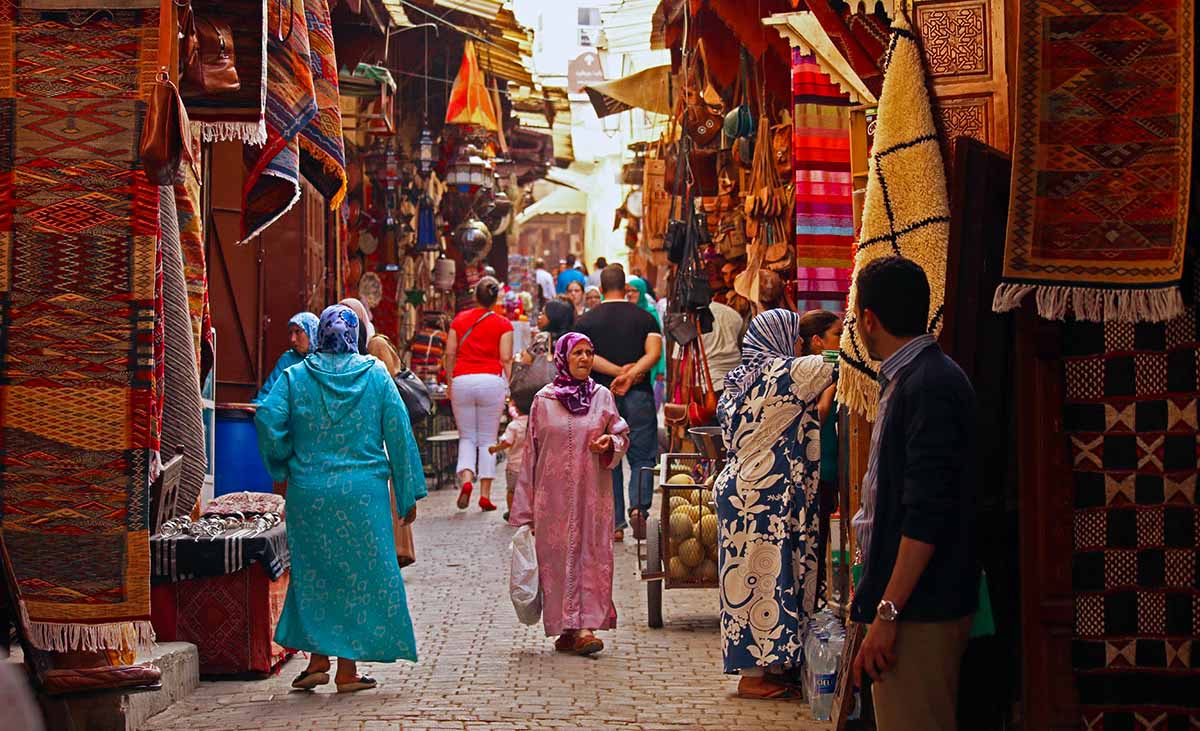 Photo credit: Wanderingon.com
There isn't a particular street in Fes' medina that we'd recommend shopping at. Our best advice is to simply wander around and get lost — you will always find your way back by foot, provided you have your phone with you to check the maps.
The streets are all lined with various shops selling ceramics, rugs, shoes, leather bags, decorative ornaments and what have you. Simply put, it's the best place to snag any souvenirs for friends and family, and be prepared to haggle as always!
Dinner at Cinema Cafe
The refreshingly modern Cinema Cafe is located opposite the previous lunch spot with a more Western twist from pastas and tacos to burgers. We wanted to try their camel burger (70dh, ~S$10), but it was unfortunately sold out by the time we got there 🙁
The carbonara (50dh, ~S$7.20) we ordered was decent, but we found their sweet milkshakes (from 20dh, ~S$2.90) cloyingly thick.
Cost: 80dh/pax (~S$11.50)
Opening Hours: 9AM – 11PM. Opens 4PM on Fridays.
Address: Rue De La Poste, Fes 30110, Morocco
Garden Jnan Sbil (Bou Jeloud Gardens)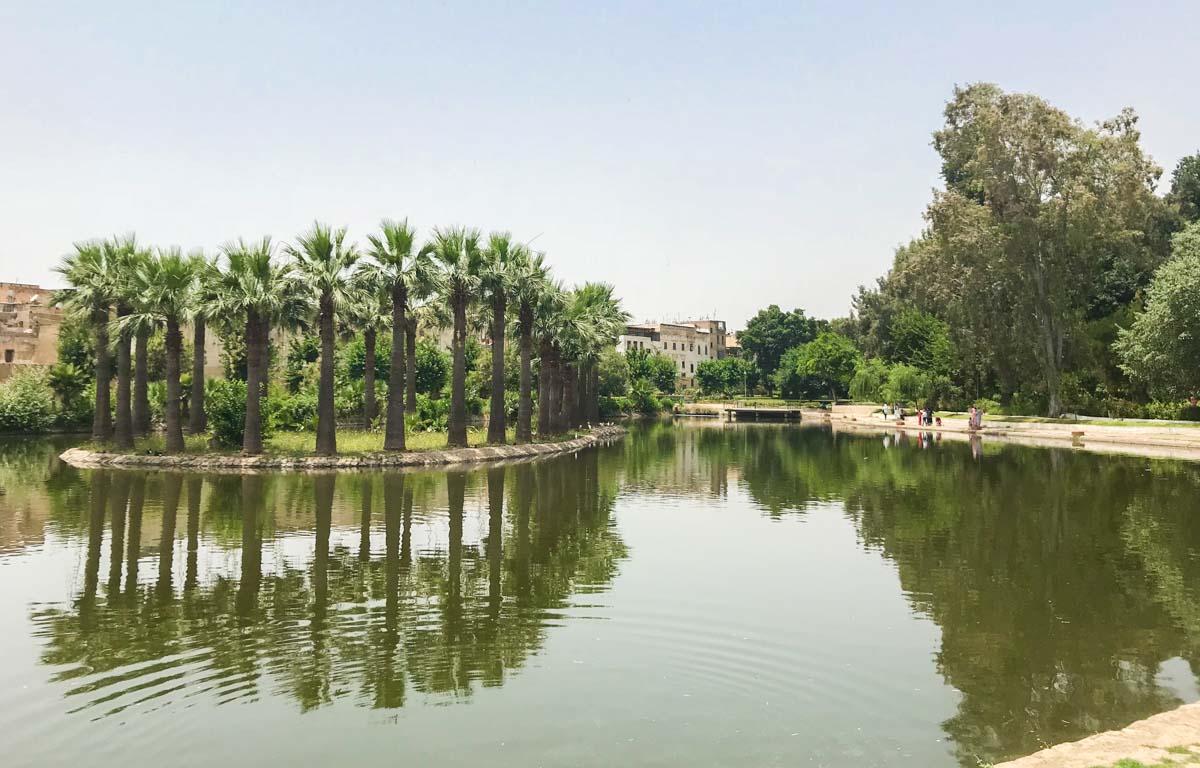 After spending the few days in Fes perpetually surrounded by people, take a break from the crowd at Garden Jnan Sbil just outside of the medina, boasting tall palm trees, fountains and lakes.
Entrance Fee: Free
Opening Hours: 9AM – 8PM
How to get there: Walk 800m from Bab Bou Jeloud (Blue Gate)
Royal Palace of Fes (Dar el Makhzen)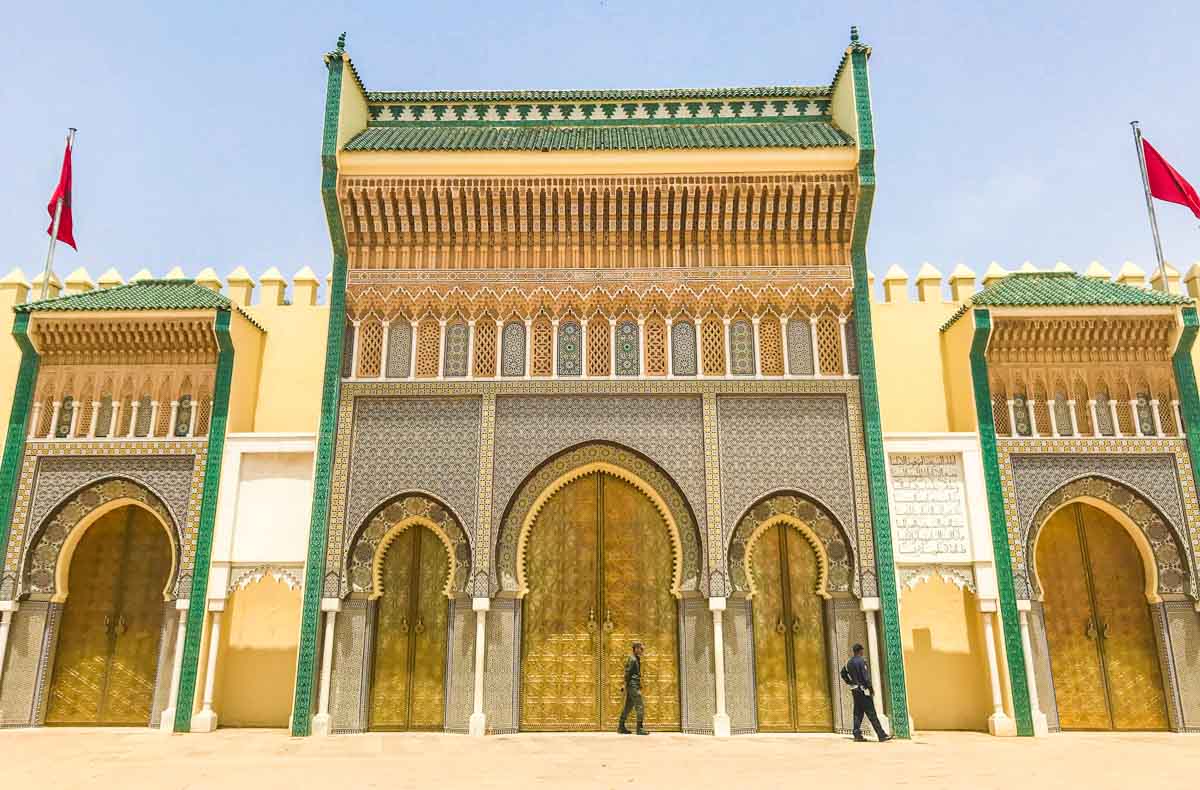 The Royal Palace of Fes may be closed to the public, but that doesn't stop hoards of people from going out of their way to get a good look at the tall, golden brass doors and intricate mosaic tiles — you have to see it in the flesh to realise the grandeur of it all.
How to get there: Take a 5-min taxi ride for ~20dh (~S$3), or walk 1.1km.
Lunch at Cafe Clock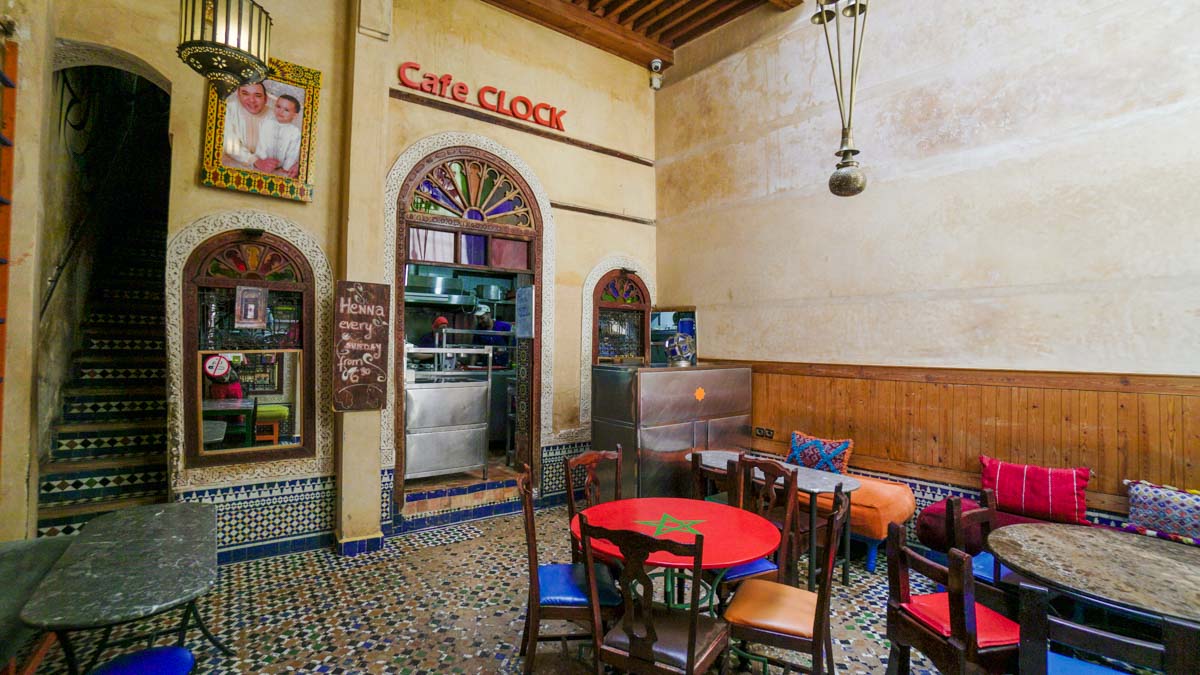 Navigating through a dingy nondescript, narrow alleyway, everything changes once you step into the vibrant decor in Cafe Clock. They serve up Moroccan cuisine with a modern twist, like Lamb Tagine with Seasonal Vegetables and Mashed Potatoes (85dh, ~S$12.20) and Fig & Blue Cheese Salad with Grilled Chicken (80dh, ~S$11.50).
Opening Hours: 9AM – 10:30PM
Address: 7 Derb el Magana, Fes, Morocco
Borj Nord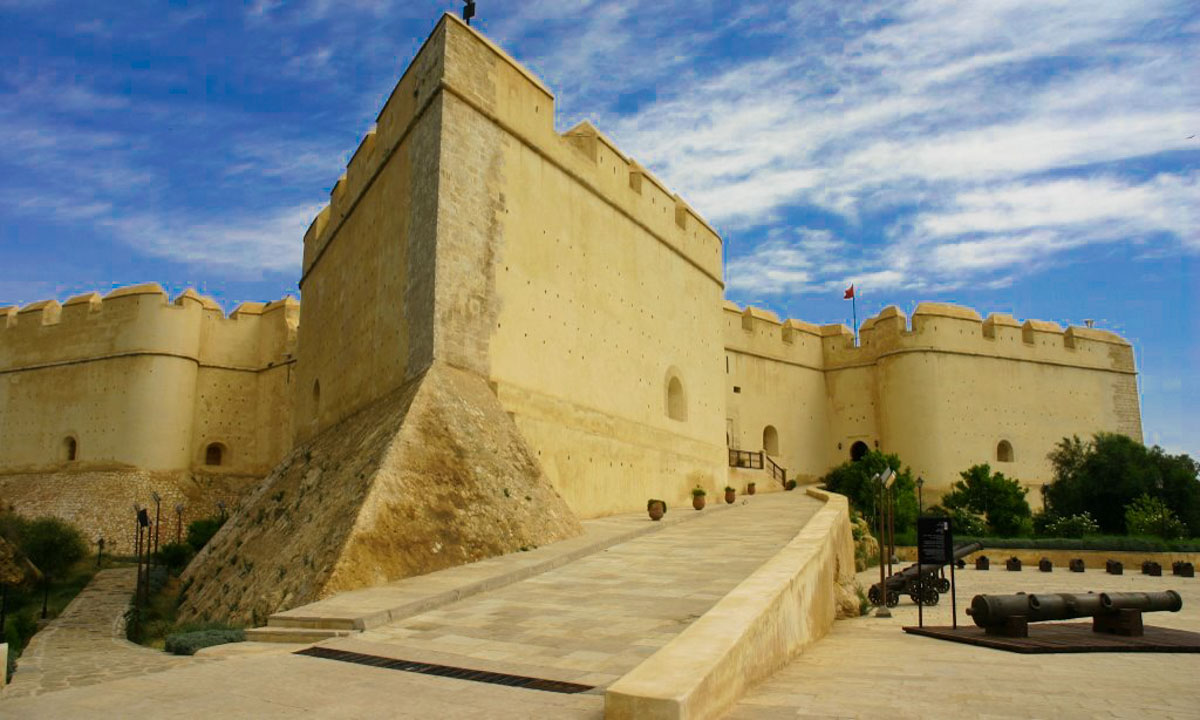 This fort was formerly built to oversee Fez city and keep the unstable populace in check, while also as a defence against external attacks. Today, Borj Nord also houses a museum exhibiting old photos and Moroccan arms.
The surrounding vicinity also has hiking trails that people climb up from the ground level to catch the sunset overlooking the city. While we were there we also witnessed an entire flock of goats that came from nowhere and started feeding on grass. Strange.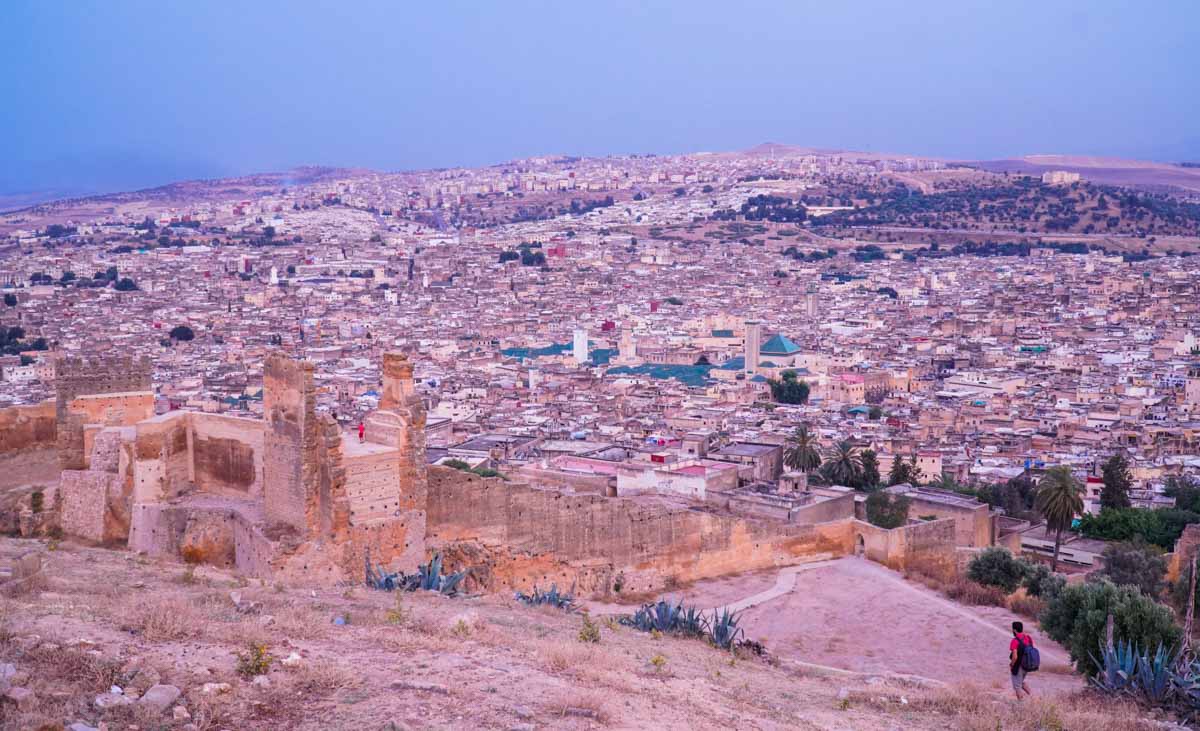 View of Fes city from Borj Nord
Entrance Fee: 20dh (~S$3)
Opening Hours: 9AM – 12PM, 2PM – 6PM
How to get there: Take a 15-min taxi ride for 10–15dh (~S$1.40–2.10)
Day 10: Chefchaouen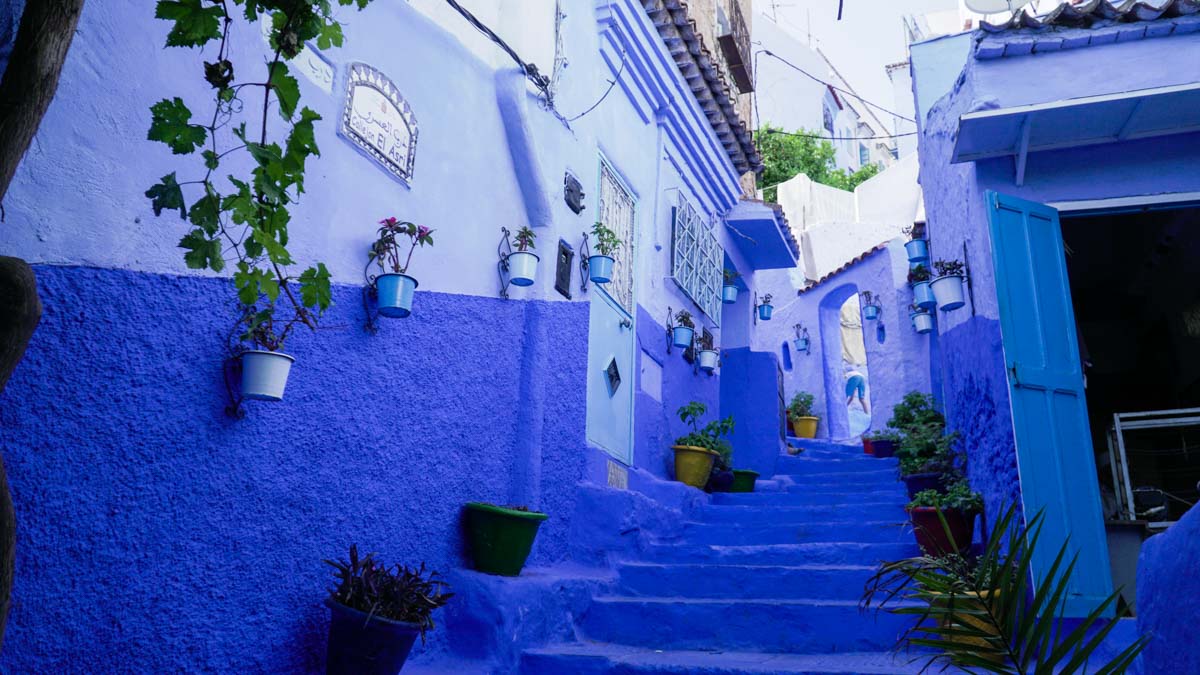 Perhaps Morocco's most picturesque city, Chefchaouen is awash with nothing but blue-hued walls, and no one really knows for sure. Some say it was a tradition carried over by Jewish immigrants, emulate the Mediterranean Sea, or simply aesthetic reasons.
Compared to other cities, Chefchaouen is much more chill and shop owners aren't constantly hankering for your business.
Read More
Plaza Uta el-Hammam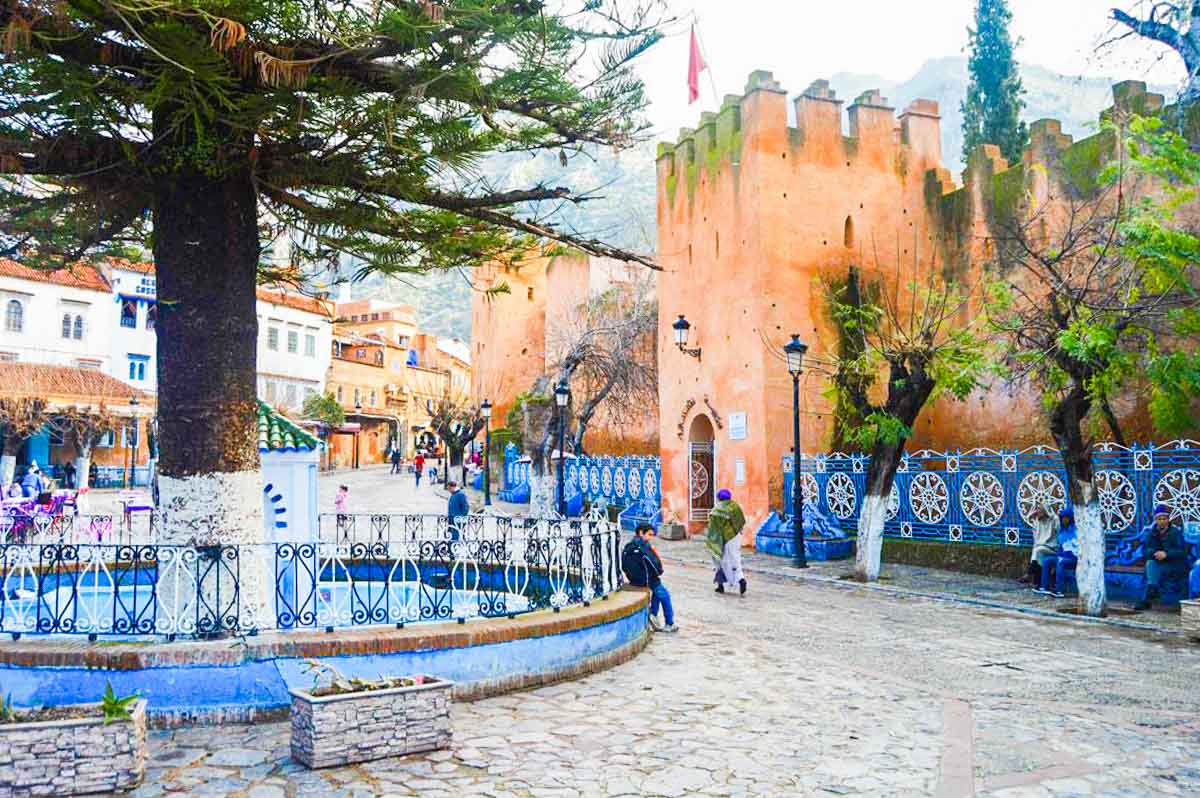 Photo credit: Frikiporviaja.com
Considered the heart of the medina, make the Plaza Uta el-Hammam square your starting point, with many cafes and restaurants congregating to make it an ideal resting point at any time of your stay.
The medina you'll be navigating is quite small, so walking to the plaza is easy as long as you have your maps with you, and usually riad hosts will provide a map and directions to get there without problems.
Lunch at Bab Ssour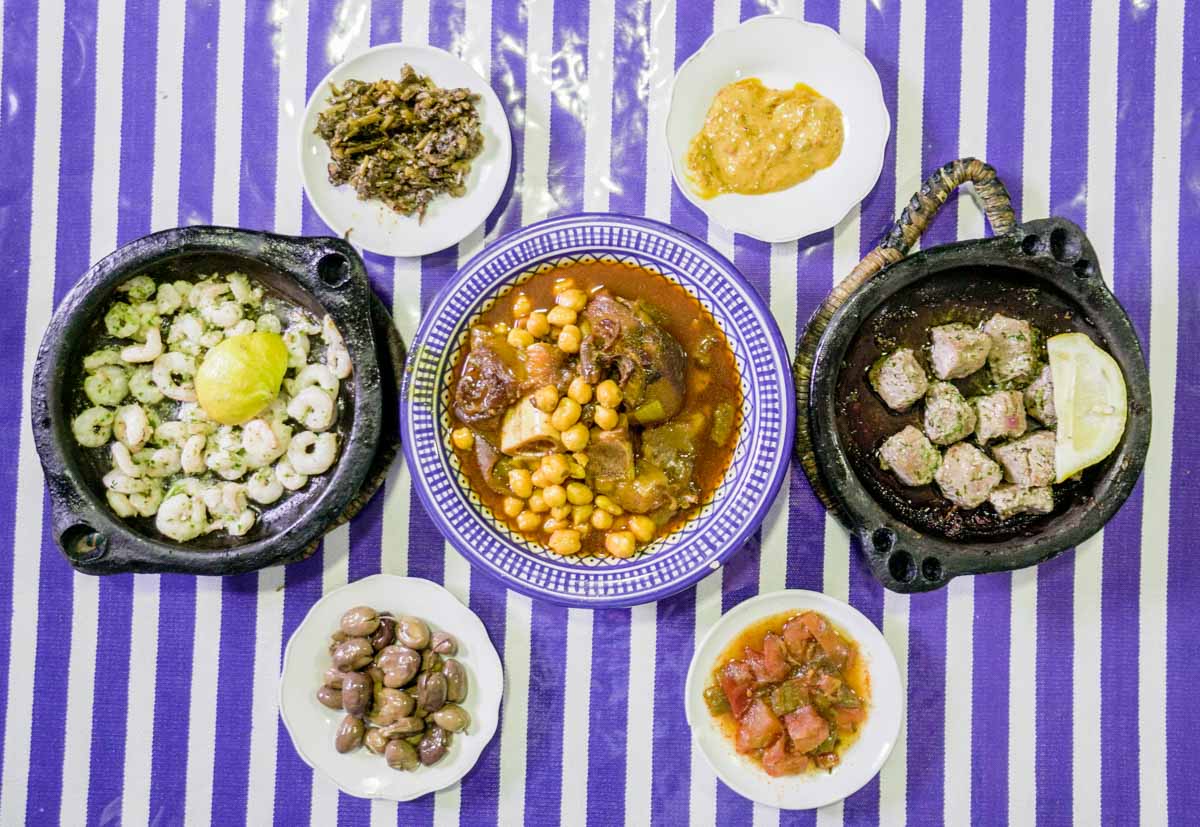 Bab Ssour is wildly popular with everybody, so much that even our private tour guide during the Sahara Desert Tour recommended it upon hearing about our plans to visit Chefchaouen. The Shrimps Tajine was mushy, but the Tuna Tajine (both pictured, 45dh, ~S$6.50) was fantastic and served kopitiam hotplate style with all its sizzles and crackles. You could smell the fragrance before it even reaches your table.
Prices are affordable but serving portions run small, so we recommend ordering more than 1 dish per person to share in a group. Go early, though, because long queues are expected.
Cost: 68.30dh/pax (~S$9.80)
Opening Hours: 12PM – 11PM
Address: 5 Rue Elkharrazin، Chechaouèn, Morocco
Shop along the blue-walled cobbled streets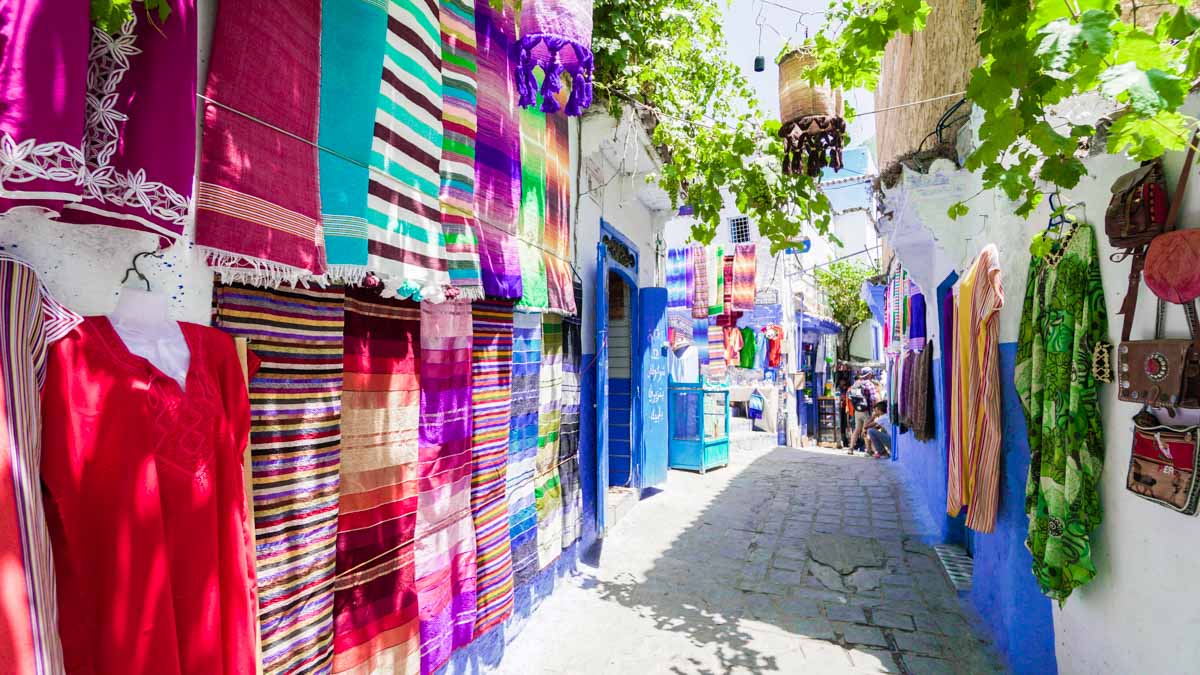 You will spend most of your time either shopping, or posing in one of the blue alleys for your next Instagram post. There are actually several photogenic hotspots which you can find in our photo guide.
There's also a specialty shop selling handmade soaps and fragrances at La Botica de la Abuela Aladdin, which make for an affordable gift from as low as 30dh (~S$4.30) for a small block.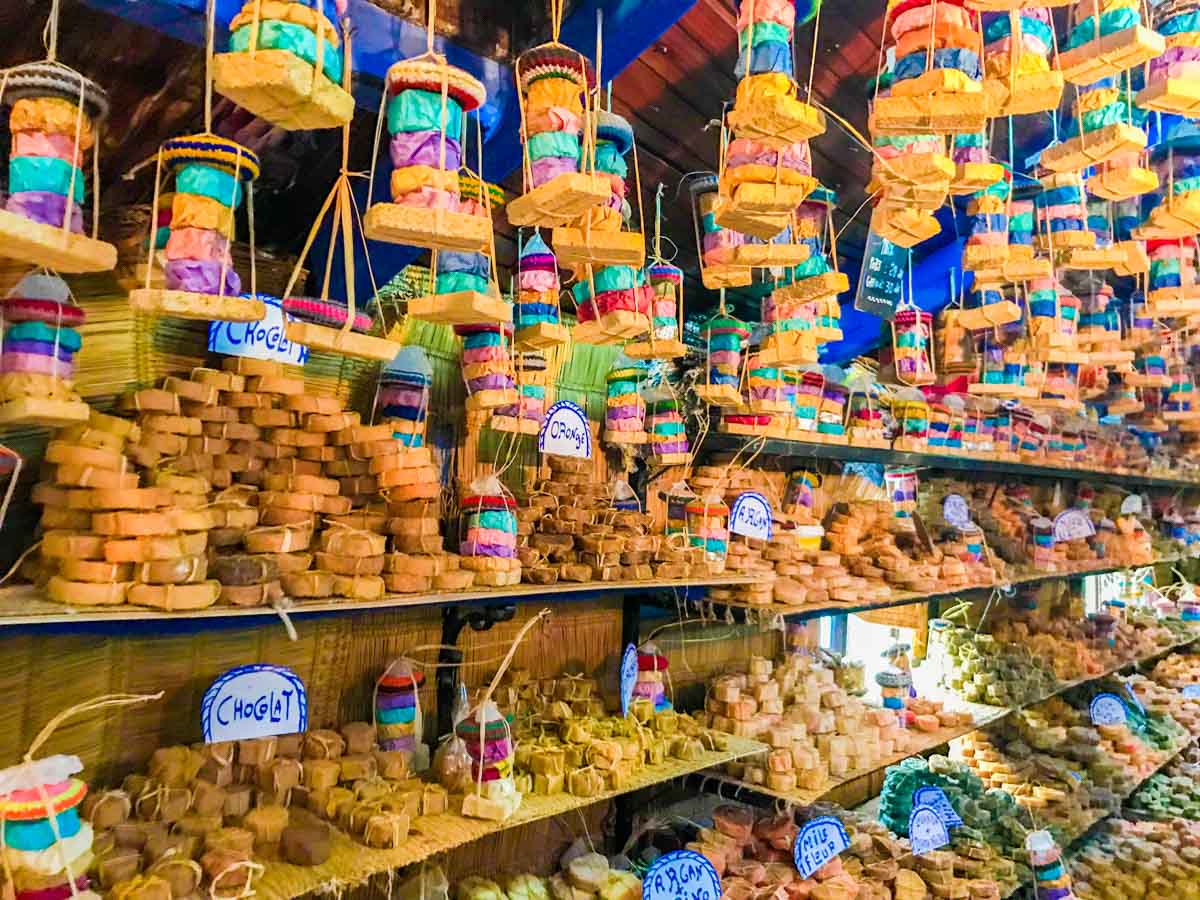 How to get there: Walk 55m from Plaza Uta el-Hammam
Dinner at Cafe Restaurant Sofia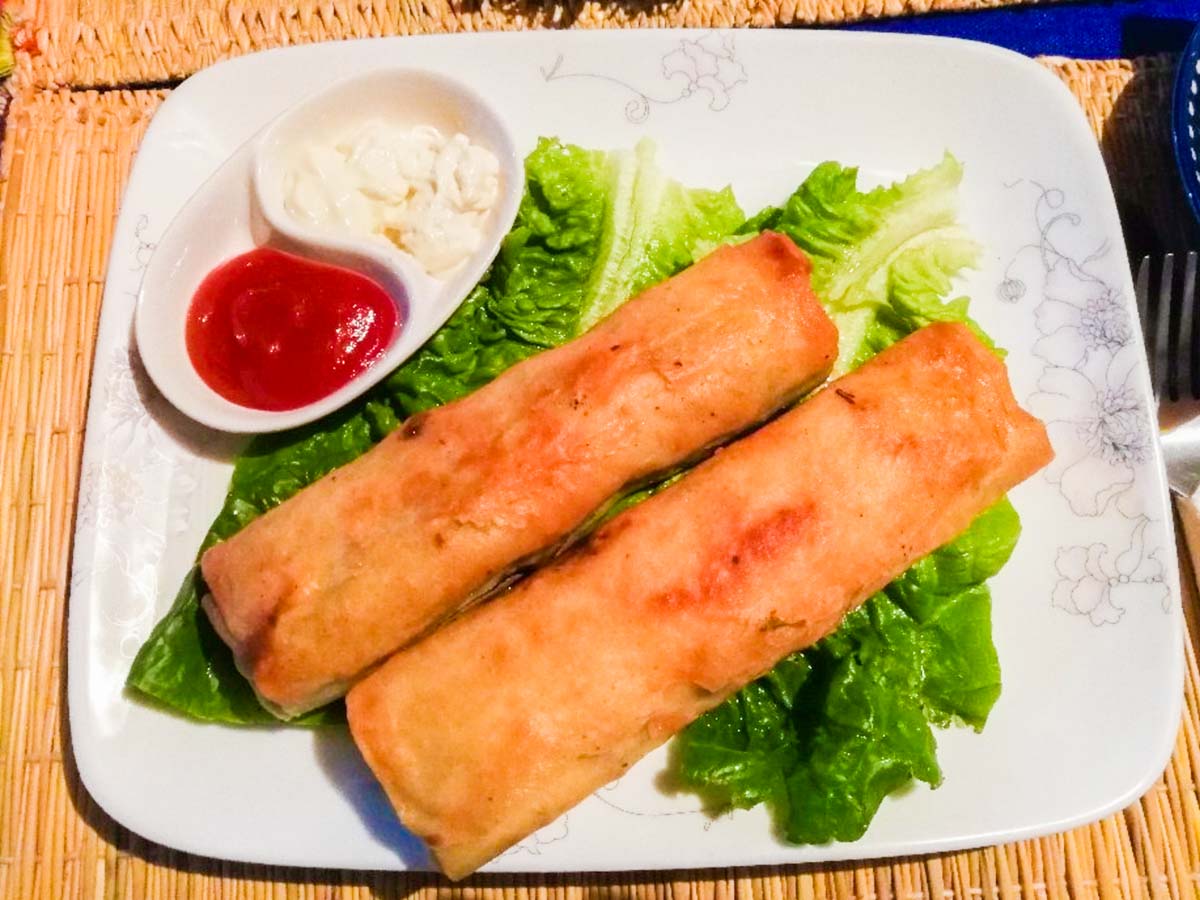 Photo credit: Tripadvisor.com
Recommended by our riad host, Cafe Restaurant Sofia has the usual Moroccan fare like the Chicken Tajin with Vegetables (40dh, ~S$5.80), but we loved their deep-fried Moorish rolls, which are like deep-fried popiah. The chicken rolls (pictured, 50dh, ~S$7.20) are stuffed with chicken, egg, zucchini, pepper, onion and parsley.
Cost: 55dh/pax (~S$7.90)
Opening Hours: 10:45AM – 11PM
How to get there: Walk 130m from Plaza Uta el-Hammam
Catch the sunset from a hilltop mosque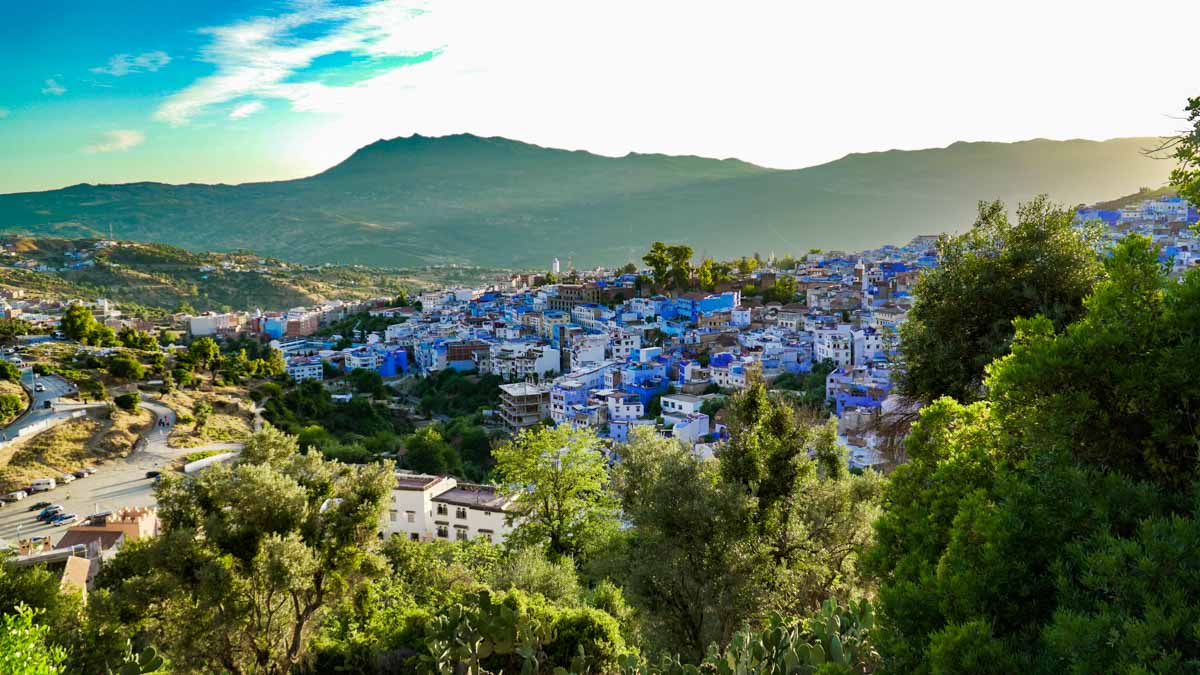 Chefchaouen is also home to many hiking trails, one of the easiest and most accessible of which starts from the Ras El Ma medina gate towards Mosqueé, which is a mosque perched atop the hill. You'll be able to identify Ras El Ma from the market stalls set up right beside it selling flashy accessories, as well as a mini waterfall where you can usually find people frolicking or washing clothes in.
The trail could be completed in as little as 15 minutes depending on your fitness, but there isn't any steep elevation with actual stairs towards the end. Once you get to the mosque you can get a nice view of the entire Chefchaouen medina, especially during sunset (we saw puppies too!).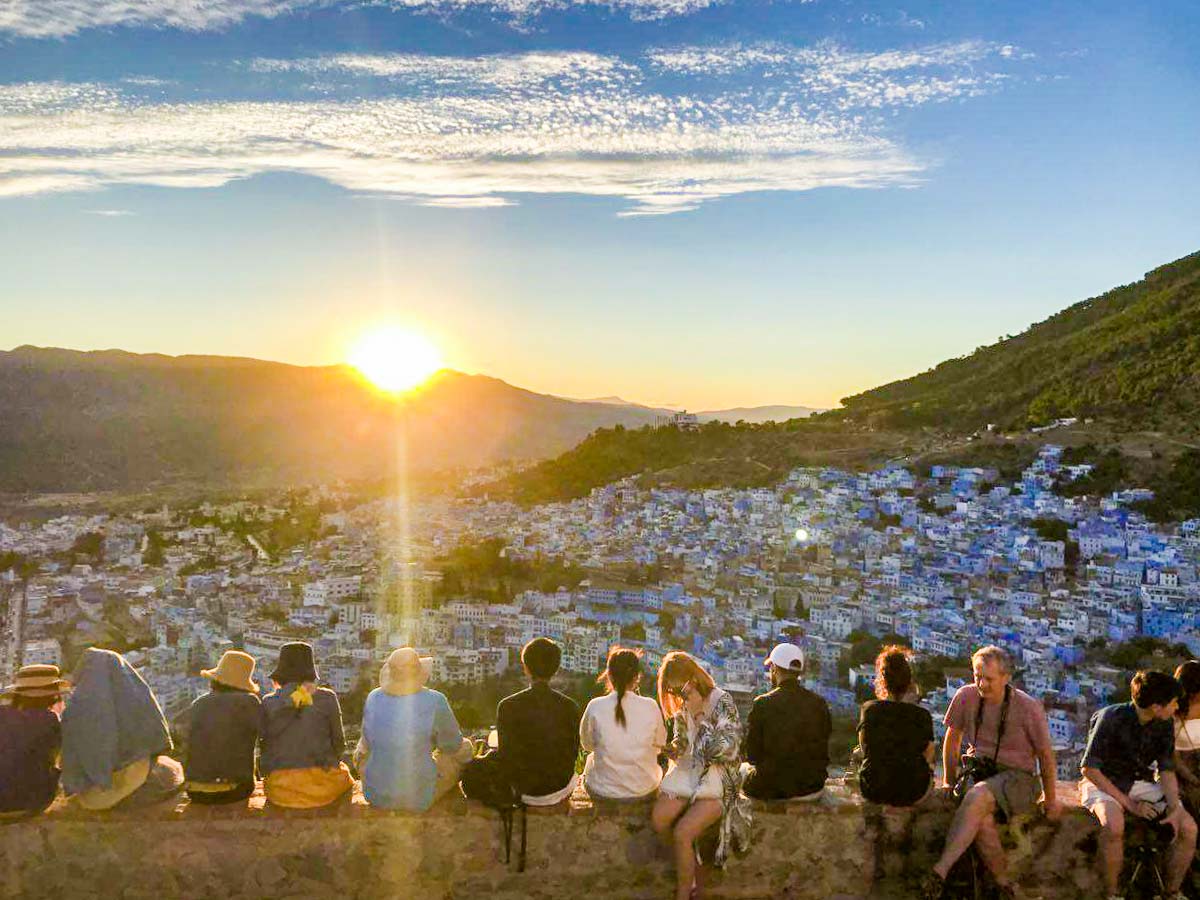 Fes to Chefchaouen: From the Gare Routière Principale (or Fes Boujloud) bus station in Fes that's a few minutes from the Blue Gate, take a CTM bus for 80dh (~S$11.50 incl. 5dh baggage fee). The ride is 4.5 hours and only departs thrice a day — 7:30AM, 10:30AM and 11:15PM. The ticket officer speaks fluent English and will guide tourists to which bus to board as it can get confusing. Helpful!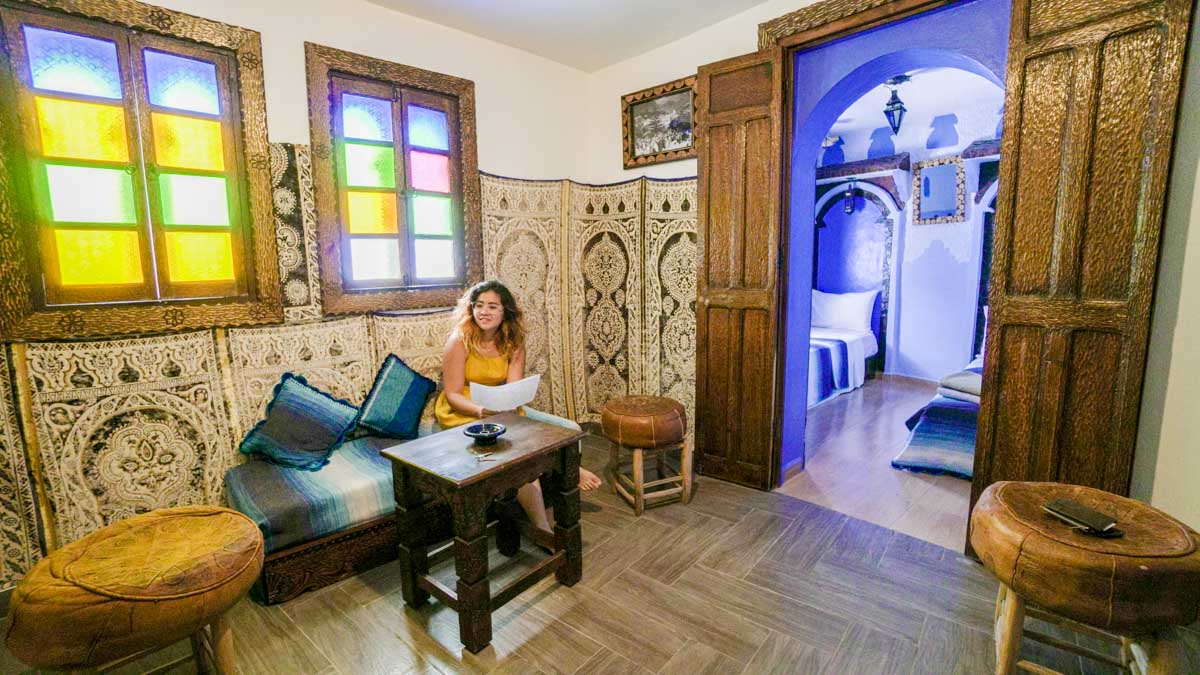 Accommodation in Chefchaouen: Casa La Hiba Kassaba — Take a taxi for 10–15dh (~S$1.45–2) from the Chefchaouen Gare Routière bus station. Our booking cost a flat S$88/night up to 5 pax.
Day 11: Rabat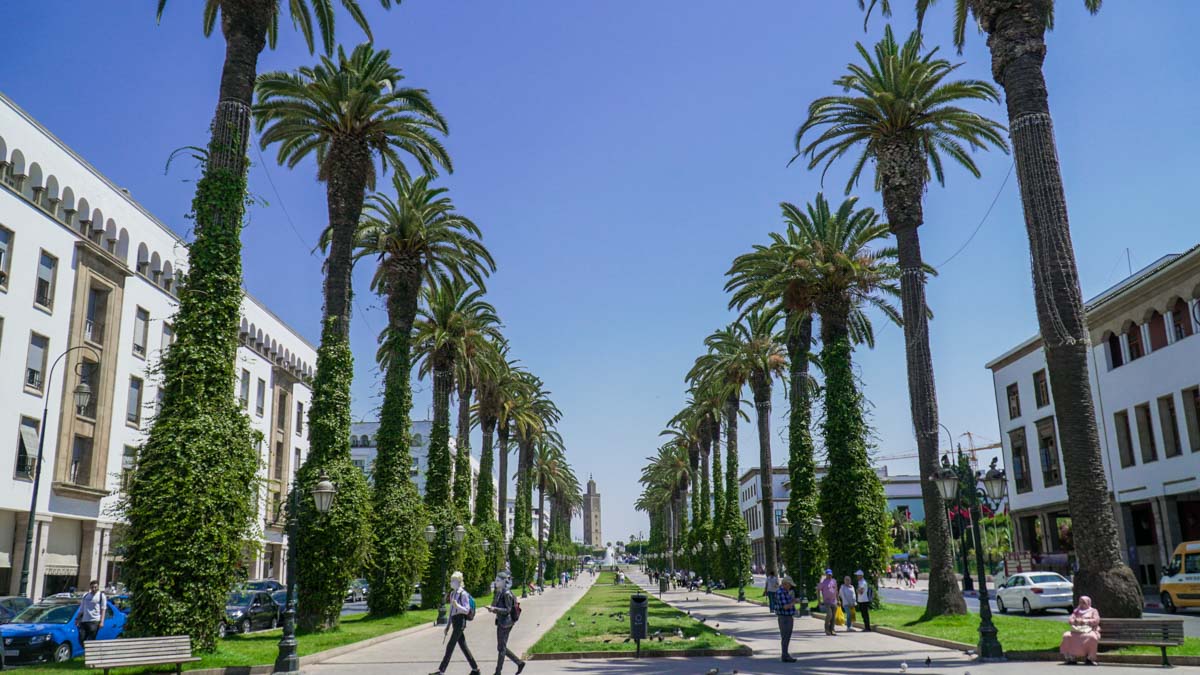 Rabat was a pleasant surprise that we think is the most drastically different from the rest of Morocco, what with many French colonial buildings still standing, most of the populace speaking only French (as with Casablanca), and taxi drivers being actually okay with switching on the meter.
Patisseries and cafes can also be found in every corner where people will face the streets, sip on coffee and people-watch.
Also read: 10-Day France Itinerary Under S$1.5k
Read More
Lunch at Ty Potes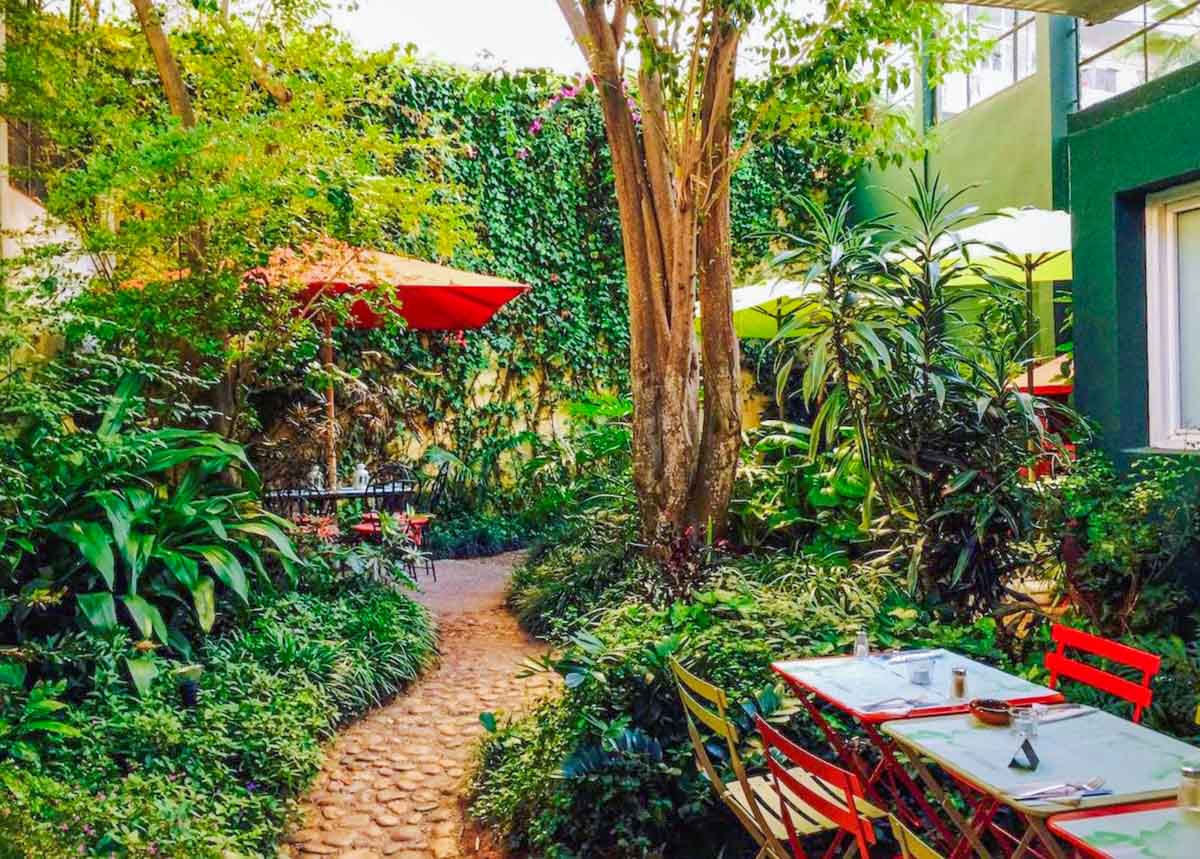 Photo credit: Tripadvisor.com
A hot spot for lunch and brunch especially among expats, Ty Potes serves a variety of French cuisine as well as sweet and savoury crepes.
Cost: ~135dh/pax (~S$19.50)
Opening Hours: 12PM – 2.45PM. Also open 7PM – 10:45PM from Thu – Sat. Closed Mondays.
Address: 11 Rue Ghafsa, Rabat, Morocco
Chellah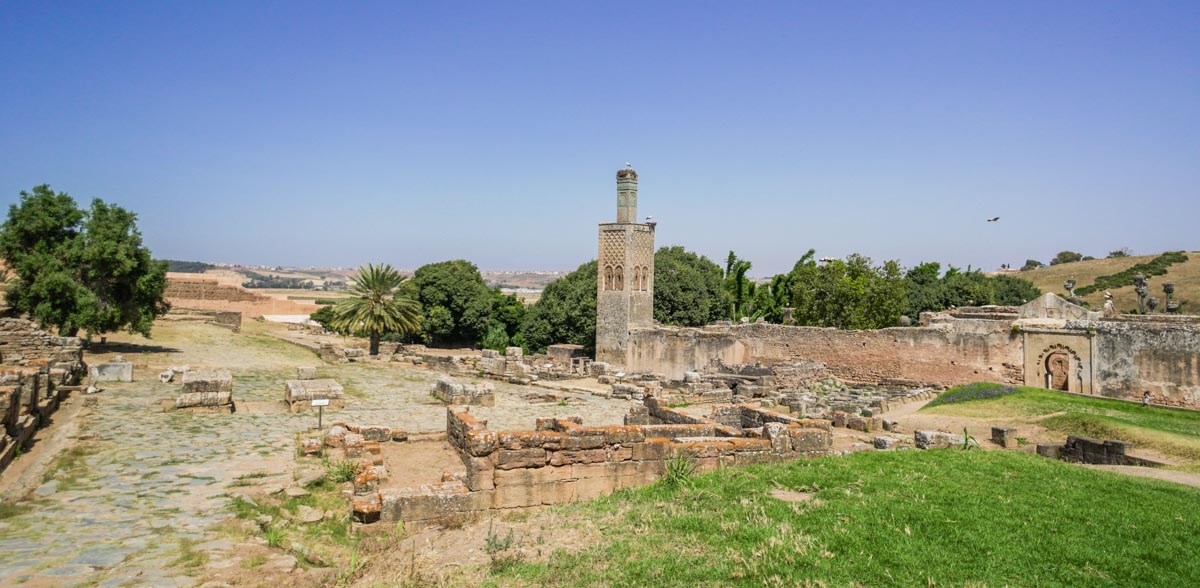 A Roman ruin and Muslim necropolis that's been abandoned since 1154, the only life remaining in Chellah are the trees and shrubs, cats, and storks. Tons of them. You can see their nests all over the area, with even one right on top of the minaret (pictured above), and hear them clapping their beaks from a mile away — you'd think it was sounds from a construction site.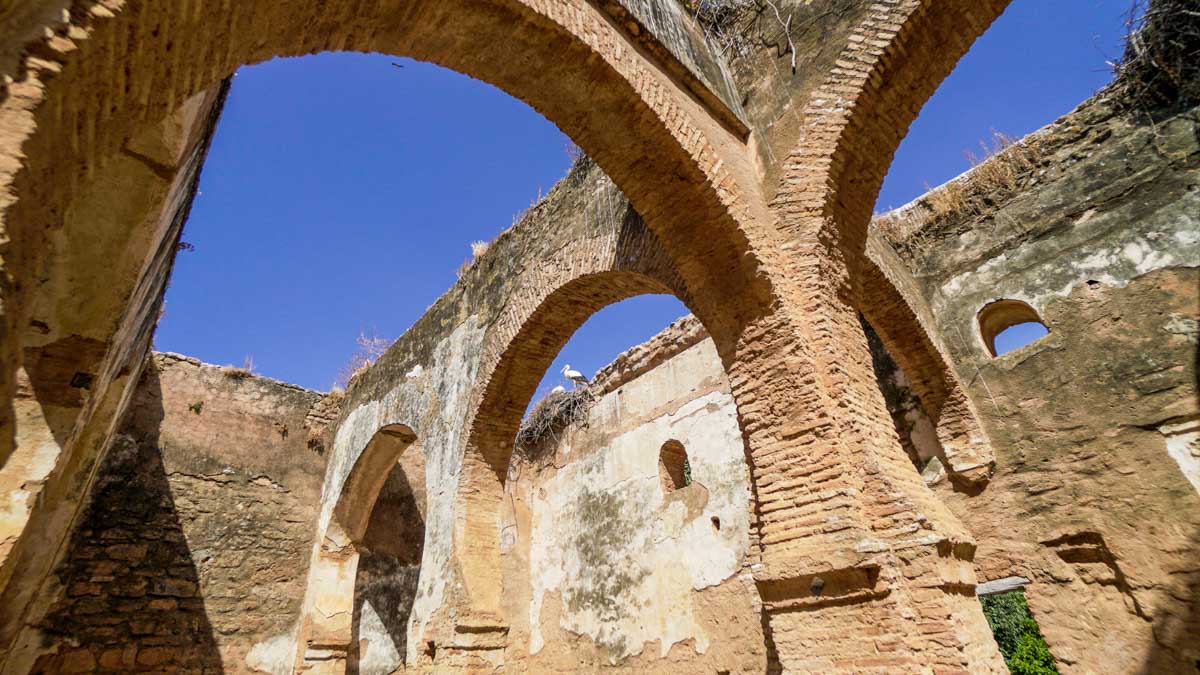 Entrance Fee: 10dh (~S$1.45)
Opening Hours: 8:30AM – 6:30PM
How to get there: 10-minute taxi ride from Rabat city (14dh, ~S$2 by meter)
Hassan Tower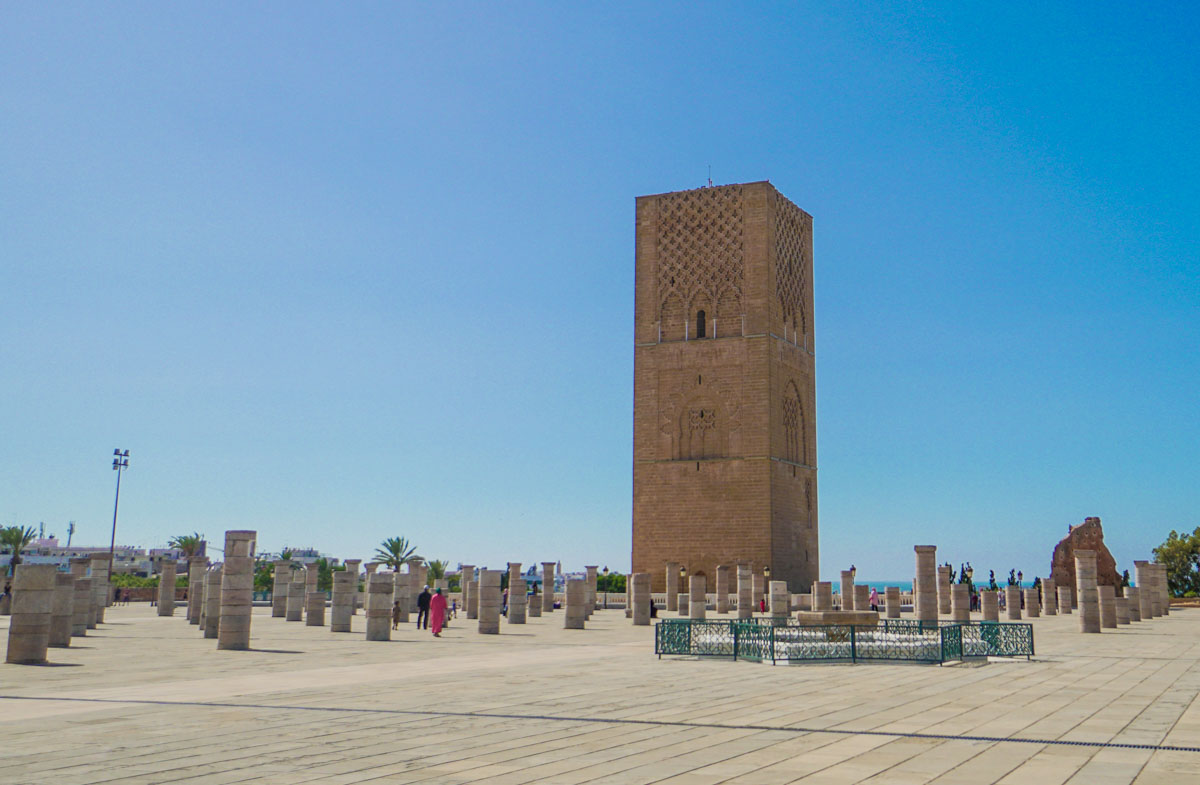 The Hassan Tower was an ambitious project started by Sultan Yacoub al Mansour, meant to be the world's tallest at its time with an adjacent mosque. However after his sudden death, construction stopped and was never continued, leaving it incomplete at 44m tall with 200 columns at its base meant to be the foundation of the mosque.
Entrance Fee: Free
Opening Hours: 9AM – 6PM
How to get there: 10-minute taxi ride from Chellah (10.80dh, ~S$1.60 by meter)
Mausoleum of Mohammed V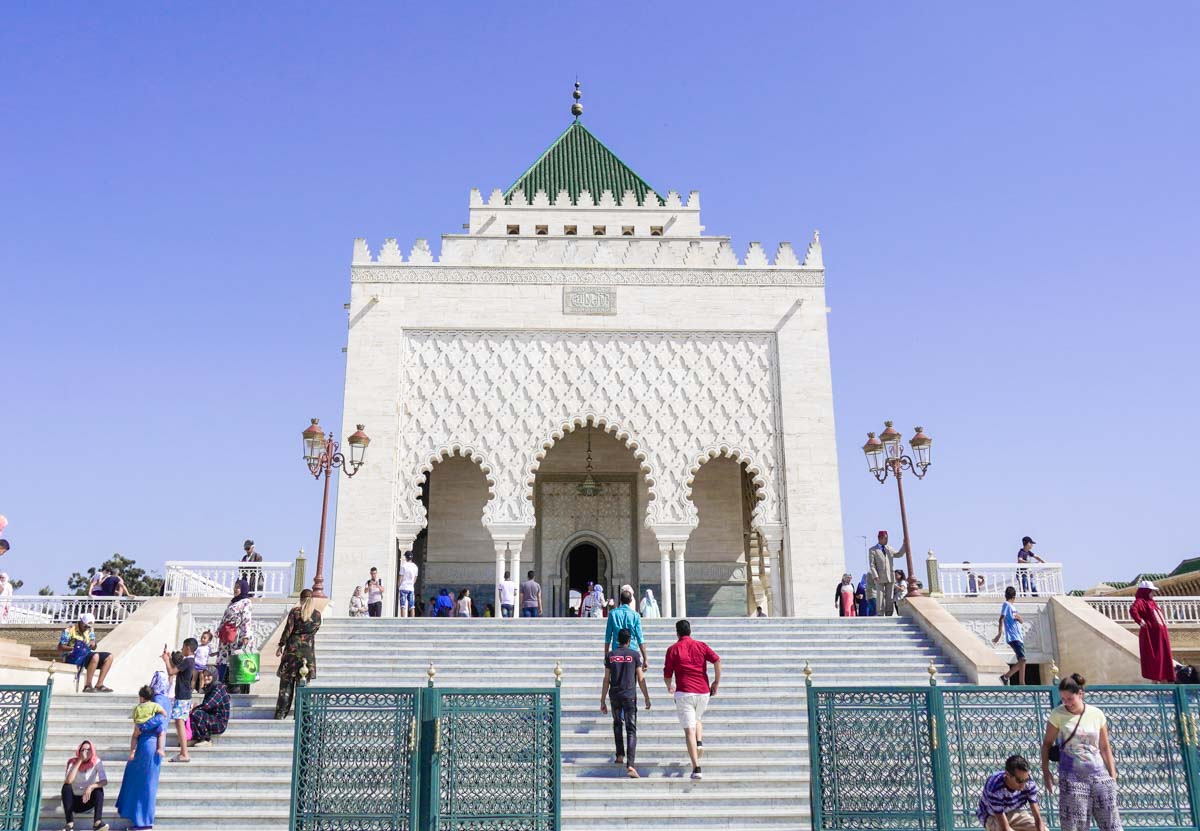 Located right opposite of Hassan Tower, the Mausoleum of Mohammed V is considered an architectural masterpiece — it may look unassuming on the outside with its simple white walls and green roof, but step inside and it's a totally different story with elaborate, ornamental mosaic tiling. From the viewing deck, you'll be able to see the tombs of King Mohammed V and his 2 sons, watched over by royal guards.
Do note that you should dress respectfully before entering the mausoleum.
Entrance Fee: Free
Opening Hours: 8AM – 6PM (Closed 12PM – 2PM for midday prayers)
Andalusian Gardens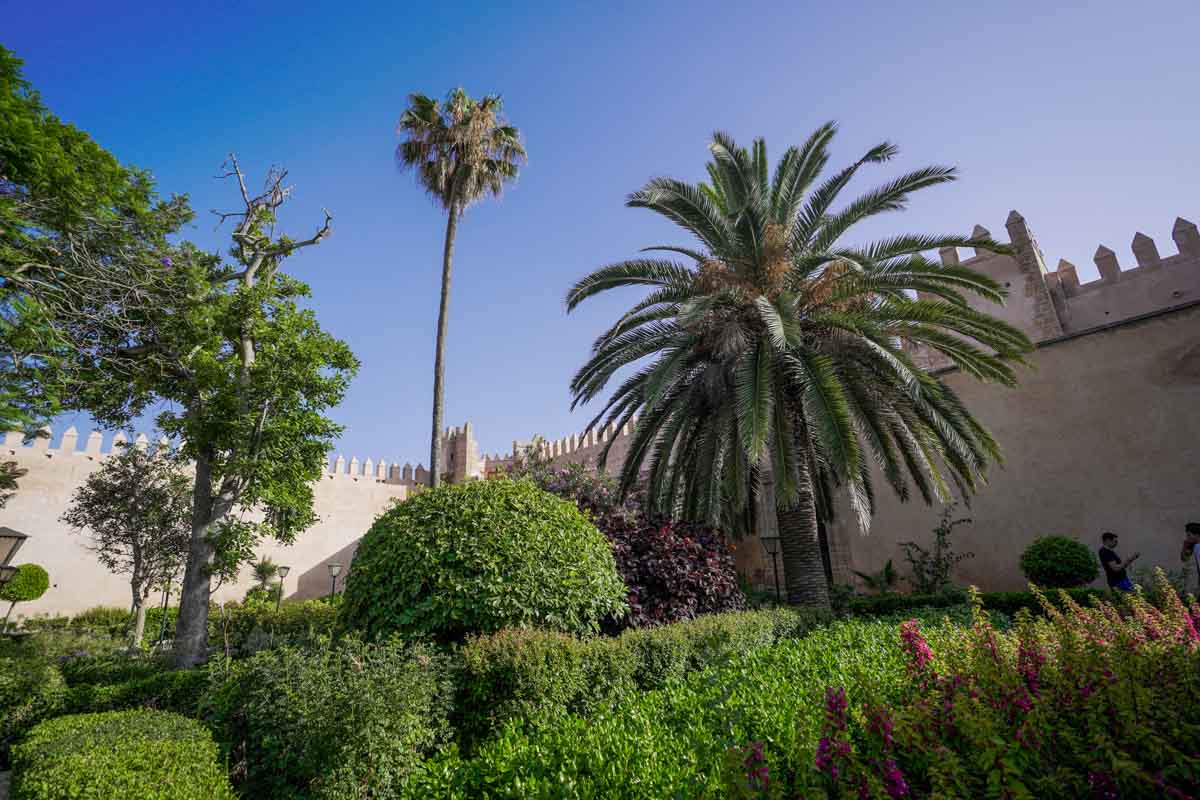 Truth be told, while there isn't anything particularly exciting at the Andalusian Gardens, it's located beside the Kasbah of the Udayas (next point), and houses too many cats to count — it's like a real cat cafe minus the cafe part. They do have a separate area that sells coffee and tea by the sea, though.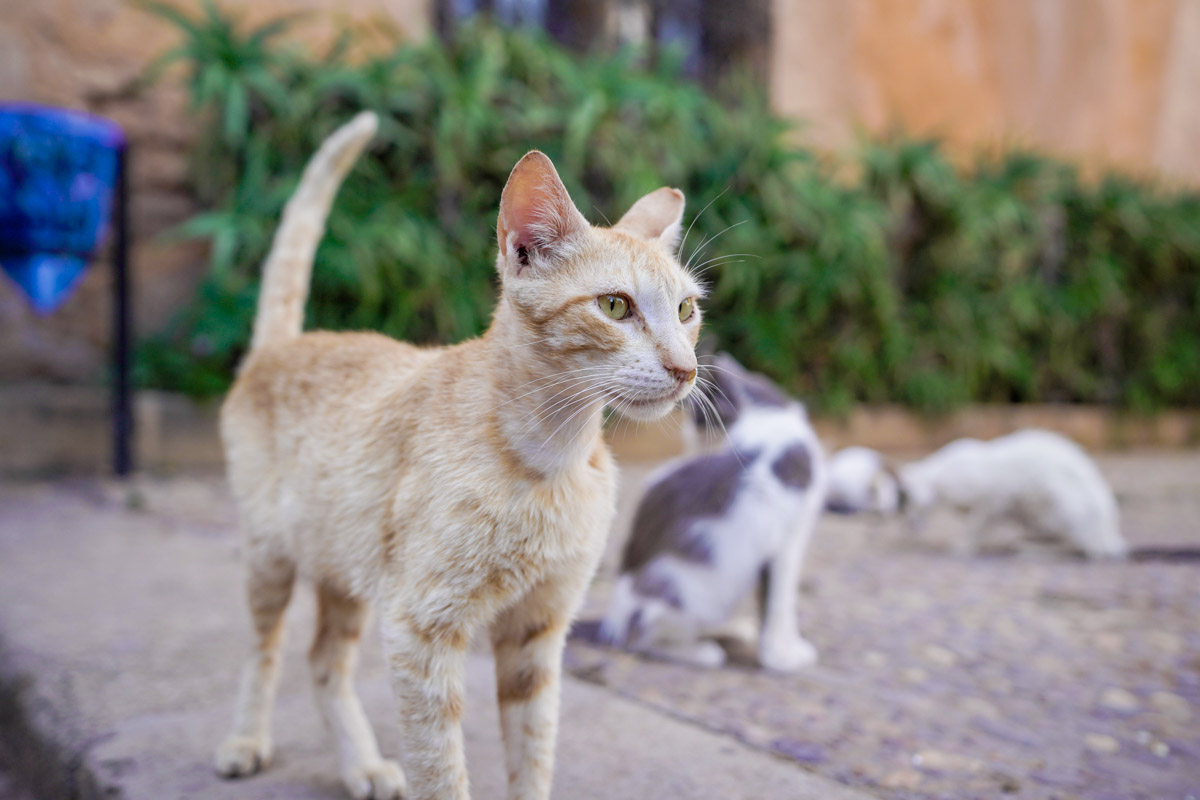 Entrance Fee: Free
Opening Hours: 24 hours
How to get there: 10-minute taxi ride from Mausoleum of Mohammed V for 10.40dh (~S$1.50 by meter).
Kasbah of the Udayas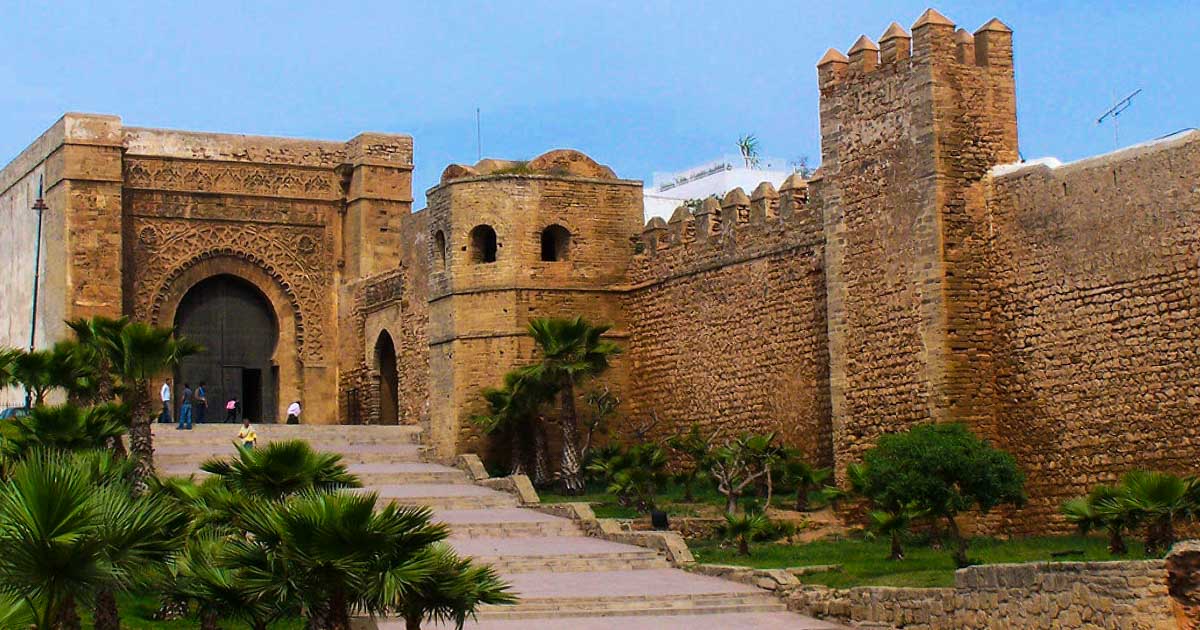 Photo credit: Fi.advisor.travel
Once you exit the Andalusian Gardens and head to the Kasbah of the Udayas right beside it, you'll be greeted by the ginormous Kasbah Ouadia Gate leading to this small town reminiscent of Chefchaouen with its blue walls. The streets aren't hard to navigate and when you reach the end, you'll be treated to an uninterrupted view of the Bou Regreg River!
Entrance Fee: Free
Opening Hours: 24 hours
Dinner at Le Limonadier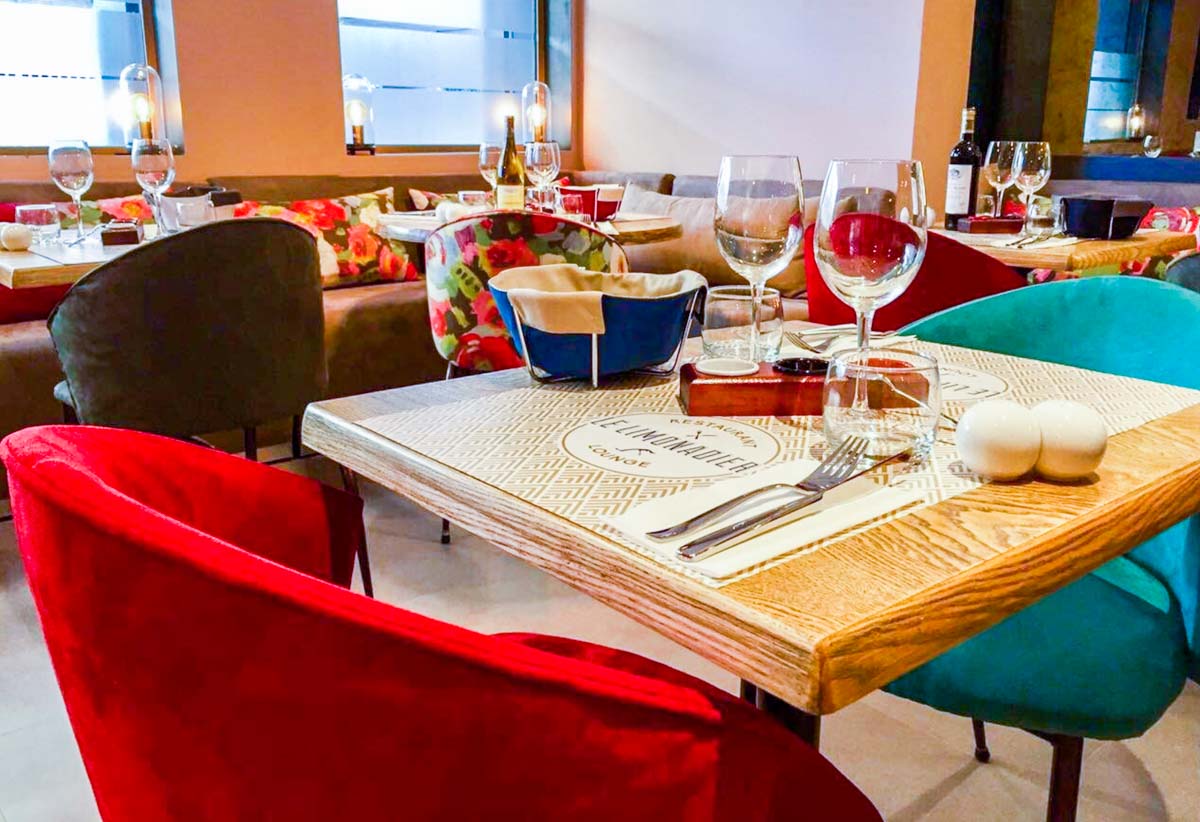 Photo credit: Tripadvisor.com
Round off your stay in Morocco with fine French cuisine at Le Limonadier with their selection of steaks and seafood that's not too damaging to your wallet for an upmarket restaurant.
Cost: ~200dh/pax (~S$28.90)
Opening Hours: 12PM – 2.30PM, 8PM – 11:30PM. Closed Sundays.
Address: 16 Rue Oukaimeden | Agdal, Rabat 10000, Morocco
Chefchaouen to Rabat: Take a taxi to the Chefchaouen Gare Routière bus station and book a CTM bus seat for 140dh (~S$20.20 incl. 5dh baggage fee). The journey takes 4h 15min and only departs ONCE a day at 7:00AM — don't miss it!
Accommodation in Rabat: Riad Meftaha — 30–40dh taxi ride from the Kamra Rabat Bus Station. Our "Comfort Triple Room with Shower" cost S$117 for 1 night.
Rabat to Casablanca Airport: Reserve a CTM bus seat for 45dh (~S$6.50, incl. 5dh baggage charge) towards Casa Port. The ride is about 1.5 hours with 1–3 departures every hour. Then transfer to an ONCF train towards the airport for 43dh (~S$6.20). The journey takes 1 hour and departs hourly from 9:08AM.
Fly from Singapore to Casablanca from S$1,389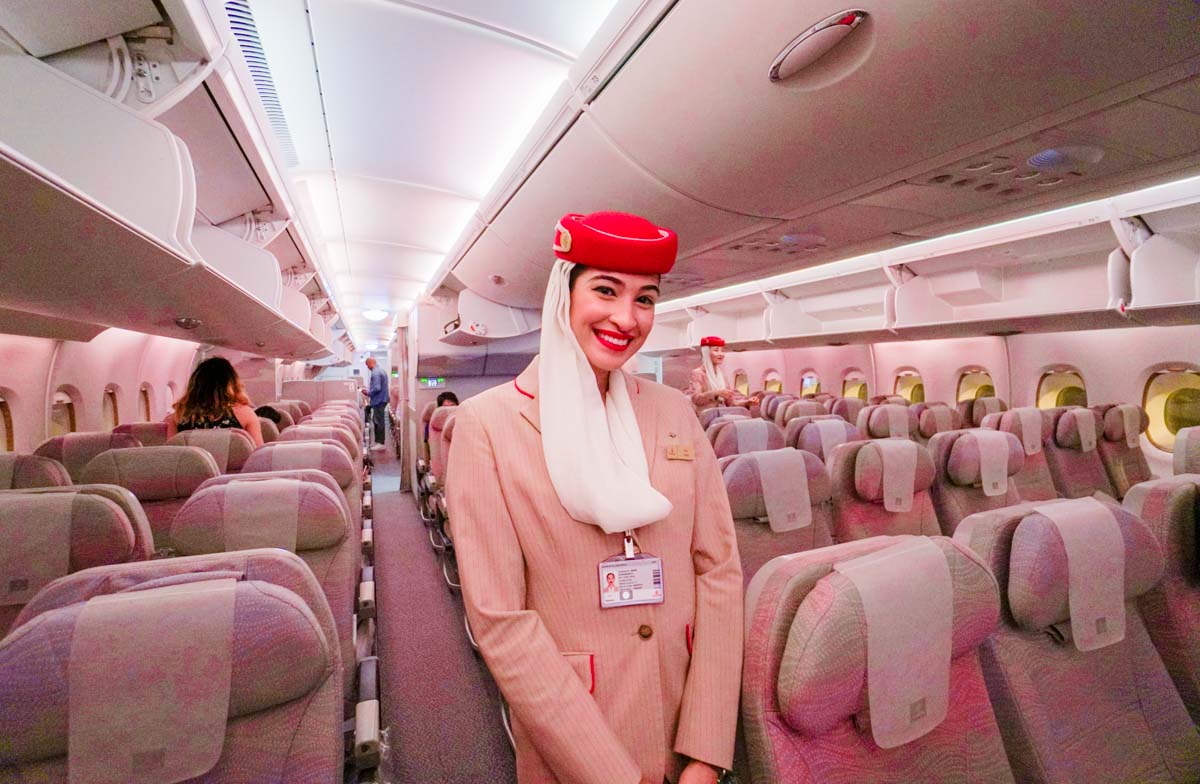 Emirates flies thrice daily from Singapore to Casablanca (except Wednesday) with a stopover in Dubai, and travelling in their huge Airbus 380 (A380) was a real treat with ample legroom for me to comfortably concuss throughout both flights.
Even their controllers are touchscreen? Yes please!
Their ice inflight entertainment system offers more than 3000 channels of entertainment, which means there'll always be a movie or TV show that you'll enjoy! We even got to learn a few phrases of standard Arabic thanks to their UTalk language courses. Neat!
Also read: Emirates Economy Class Review
Which city of Morocco are you most excited to see for yourself? Share with us in the comments!
---
This post was brought to you by Emirates.